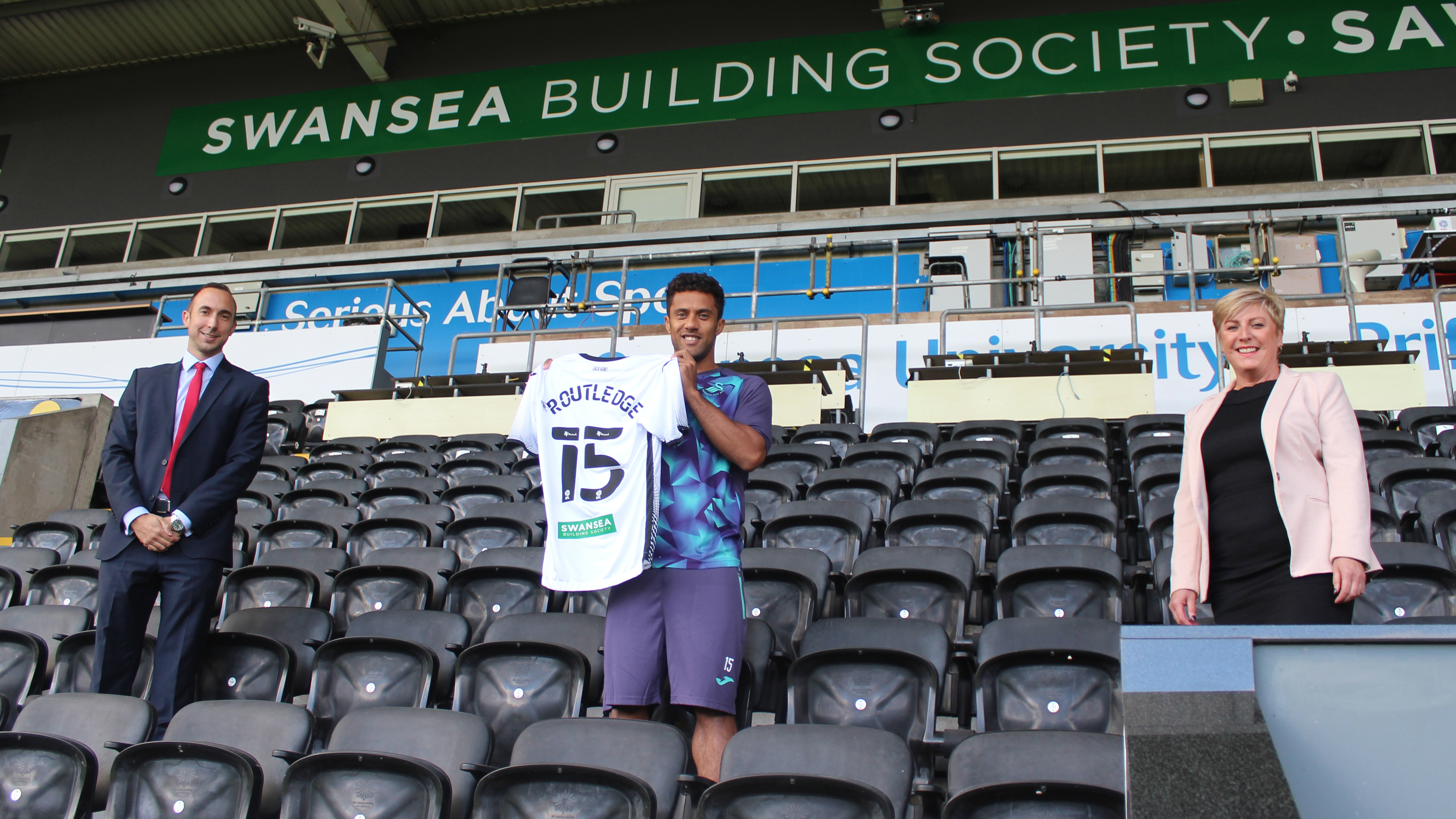 Swansea City announced the continuation of its partnership with Swansea Building Society for the 2020-21 Championship campaign in August 2020.
In the second year of a three-year deal between the club and the building society, the local institution now features as the club's official first-team back of home shirt sponsor and remain as an official lounge partner.
This saw the executive lounge on the third floor of the Liberty Stadium continue to be named the Swansea Building Society Lounge.
Founded as a mutual building society in 1923, Swansea Building Society is one of only three remaining mutual societies in Wales.
It is also the only building society or bank with its headquarters in west Wales.
"We are delighted to be again working with our valued partner Swansea City on a new sponsorship deal that is mutually beneficial to both parties," said Alun Williams, chief executive of Swansea Building Society,
"Community is at the heart of everything we do, and this partnership allows us to get closer to our customers. By maintaining these core values, we have enjoyed strong growth in recent years allowing us, in turn, to expand our footprint across the region.
"We have been opening branches, rather than closing them as so many other financial institutions have been.
"We feel we are now set on a very positive path for further growth and prosperity, which we can now celebrate alongside our partner Swansea City."
Rebecca Edwards-Symmons, Head of Commercial at Swansea City, added: "I am thrilled that Swansea Building Society have continued to support the club and for us to have them on our back of home shirt for the 2020-21 season is fantastic.
"Moreover, to have premium Swansea-based businesses on our kit makes this season very special."
Swansea Building Society's head office is located at 11/12 Cradock Street, Swansea. They also have branch offices in Swansea, Mumbles, Carmarthen and Cowbridge.