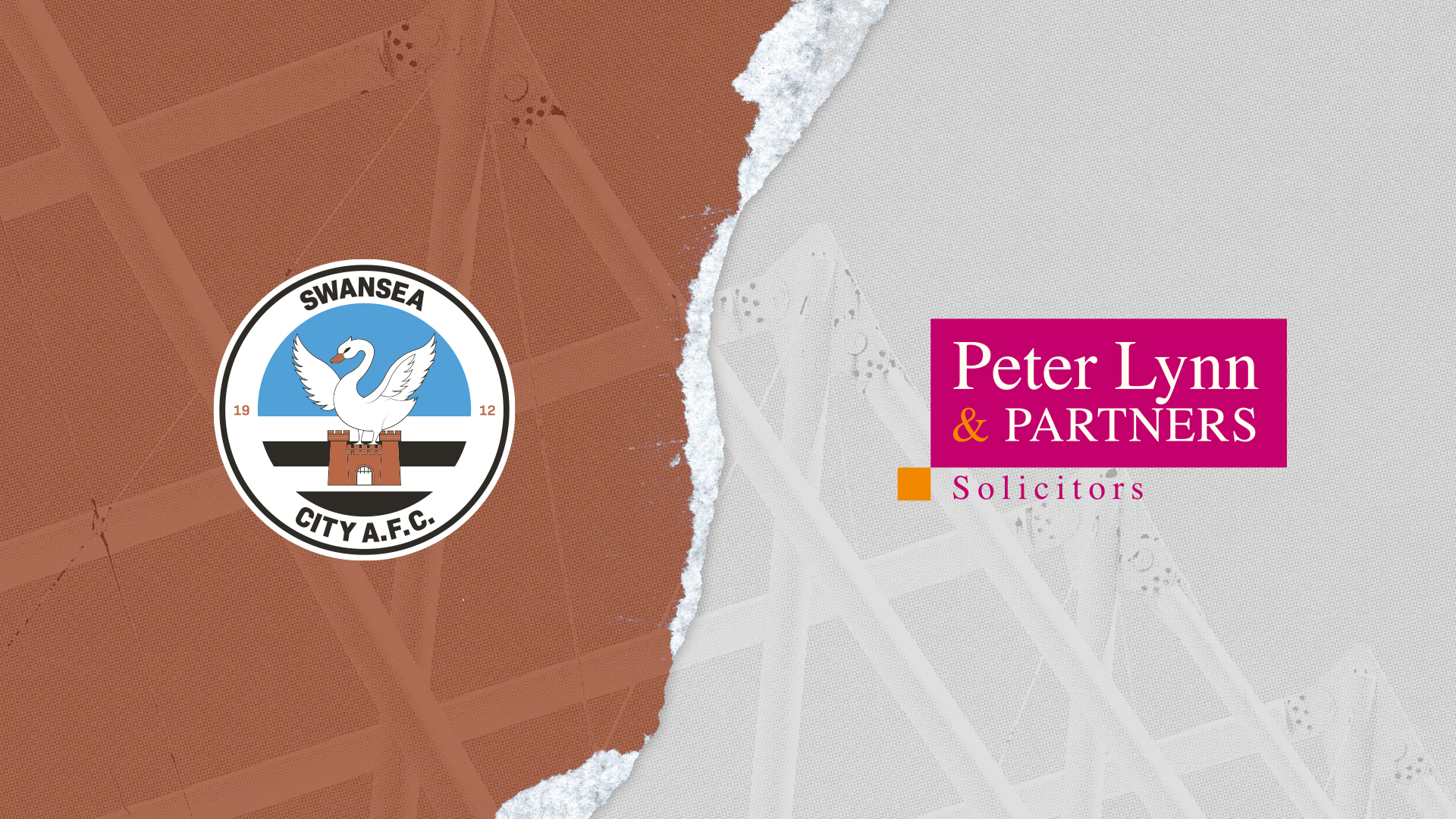 Swansea City is pleased to announce the continuation of its partnership with Peter Lynn & Partners Solicitors, which will see the regional law firm continue as the club's official legal partner.
This year will mark six years of the partnership, with supporters continuing to see the law firm's branding included on a number of club assets, including the naming rights to an executive lounge at the Swansea.com Stadium.
The Swansea-based legal practice will continue to offer its full portfolio of services to academy and senior players, staff, fans and the extended Swansea City family.
Swansea City season ticket holders are able to take advantage, with 10% off their legal bills on offer. Eligible supporters must simply show their membership card during their consultation to get the discount.
Rebecca Edwards-Symmons, Swansea City's head of commercial, said: "We are pleased to continue our partnership with Peter Lynn & Partners this season. Peter Lynn & Partners have supported the Swans over the past 20 years, and their loyalty to the club has been unwavering.
"Peter Lynn & Partners continue to offer a wealth of services including, but not limited to, will writing, residential conveyancing, family law, and multi-million pound commercial deals. Their team has grown exponentially, and we are thrilled they will be working side-by-side with us again this season."
Senior partner, Peter Lynn, commented: "We are delighted to continue our partnership with the Swans and maintain the excellent relationship we have with the club.
"Our involvement with Swansea City stretches back many years. We are proud to be the official legal partner and offer our services not only to the club and players, but to Swans staff, academy section and supporters."
Visit the website: www.peterlynnandpartners.co.uk