Vacancy | Professional Phase Physio
29th November
Vacancies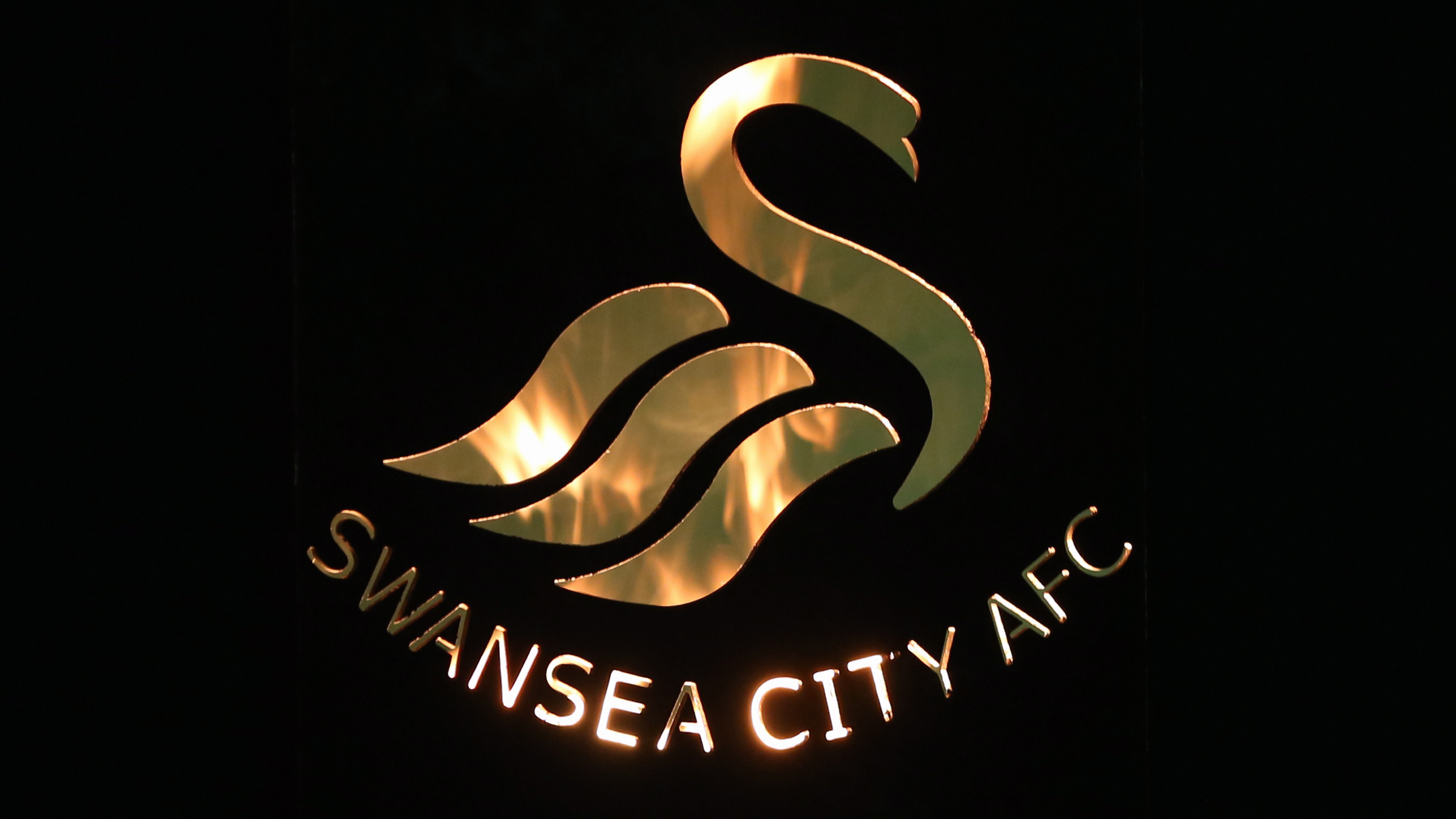 Job Title: Professional Phase Academy Physiotherapist
Contract type: Permanent
Department: Academy
Location: Landore Swansea – SA6 8AX; Fairwood Swansea – SA2 7JX
Weekly hours: 40 hours per week
Working times/Days: Flexible – Days, Evenings and Weekends – ability to travel to away fixtures
Reporting To: Academy Manager, Head of Academy Physiotherapy, Club Doctor, Senior First Team Physiotherapist
Responsible For: Physiotherapy Provision
DBS Check: Enhanced
Core Work Relationships:
Academy Manager.

Head of Academy Physiotherapy.

Head of Coaching.

Operations Manager.

Lead Phase Coaches.

Coaches.

Multidisciplinary Teams – Academy Head of Departments.

Management Team.

Player Parents.

Players.

All Medical Staff including First team.
Job Description
Deliver excellent standards of assessment, treatment and rehabilitation of injuries.

To ensure Professional Development Phase (PDP) squad players receive appropriate assessment, treatment and rehabilitation of injuries as needed, as well as implementing injury prevention programmes to ensure maximal training time for players.

To assist with the implementation and delivery of pre-season medical screens for all under-23 and academy players.

To liaise daily with the Head of Athletic Development and Head of Academy Physiotherapy to provide and discuss injury and treatment strategies for players under your care, as well as liaising with under-23 coaches regarding injured players.

To liaise with the Academy Doctor when necessary. 

To maintain and improve injury prevention strategies across the under-23 squad as demands and previous injury needs require. 

Liaise with the Head of Academy Athletic Performance and Lead Academy Physiotherapist in the treatment Academy players.

Communicate effectively with Sports Science and Medicine colleagues and liaise with relevant coaches with regard to injuries and player well-being.

To ensure all training and matches are adequately covered with suitably qualified medical staff with reference to EPPP Guidelines.

Be responsible for fully documenting injuries and maintaining confidentiality in accordance with governing body and EPPP guidelines. Additionally, help maintain records of maturation, well-being and match statistics.

In conjunction with relevant staff within the Sport Science and Medicine team, to complete phase specific profiling and assessments and use the information gathered to generate and implement injury prevention programmes to be carried out during the season.

Assist any other member of the Medical team at Swansea City in any role deemed appropriate by the Lead Academy Physiotherapist.

To ensure that appropriate medical cover and equipment is provided at all relevant training sessions, tournaments and games. 

To communicate and inform relevant staff of the progress of players under your care. 

To monitor and reflect upon the practices and treatment you provide to ensure continual professional development and evidence-based practices. 

To ensure all medical records are maintained and updated accordingly and in line with the relevant body's rules and regulations. 

To liaise with parents as and when necessary to provide them with the relevant information regarding their child's health and well-being. 

To assist the other Academy Physiotherapists to ensure the Academy Medical Department is efficient and effective across all phases. 

To adhere to club policies. 

To contribute to Individual Player Reviews along with other members of the MDT. 

Organise, develop and implement a comprehensive movement screening assessment.

Undertake regular maintenance of non-injured players.

Accompany players to medical appointments and off-site treatments.
Person Specification
Required Skills and Knowledge:
Knowledge of football medical programme requirements is essential.

Must be able to communicate and interact with a wide range of staff.

Must have the ability to work on own initiative and under pressure.

Must have the ability to develop within the role, learn new skills and deal with change.

Must be highly organised and assertive with strong communication and time-management skills.

Ability to multitask in a fast-paced ever-changing environment.

Ability to anticipate the ever-changing needs of an elite environment in line with the demands of the role.

Basic level of IT skills.

A good competence of communication and interpersonal skills.

Have a flexible attitude to work.

Possess the ability to work on own your initiative and as part of a team.

Has the ability to remain polite and courteous in difficult meetings.

Can demonstrate good planning, preparation and good management skills.

Is competent to work at a level to meet stringent deadlines.

Be versatile enough to adapt to different and changing situations.

Possess the drive and motivation to set high standards and achieve company objectives.

Have a personable approach.

Ability to effectively manage player, parent and staff relationships.

Ability to liaise with footballers, coaches, management and other football-related individuals in a professional manner.

High levels of customer service, promptly respond to queries, ensure promises are kept and manage expectations.

Flexible approach to work and working hours and be prepared to work evenings and weekends.

Enthusiastic and passionate about football and youth development.
Essential skills and qualifications:
BSC Physiotherapy.

Member of the Chartered Society of Physiotherapy (MCSP).

Member of the Health and Care professions Council (HCPC).

Valid FA ATMMiF accreditation.

Previous experience of a Senior Medical Role, particularly within elite sport, preferably with senior players.

Familiarity with musculoskeletal screening, movement analysis and correction of aberrant motor patterns.

Competent in the prescription and progression of strength and conditioning programmes.

Comprehensive understanding of the 'Elite Player Performance Plan'.

An ability to build networks, as well as obtain and manage important personal information.

Evidence of comprehensive CPD portfolio and be committed to further enhancing personal skills and qualifications to meet the Academy/Club needs.
Desirable skills and qualification
Postgraduate qualification in a relevant field.

Previous experience of working with elite young athletes.

Good understanding of growth and maturation and its implications on the development of athletes.

Experience using PMA.

Good understanding of the Academy Categorisation process and EPPP guidelines.
The closing date for this vacancy will be Friday, December 6 2019.
Interviews for this post will take place from Wednesday, December 11 2019.
If you would like to apply for this role please complete an application form available HERE and return to jobs@swanseacity.com / Swansea City AFC HR Department, Liberty Stadium, Swansea SA1 2FA.
If you require an application form in an alternative format please contact the HR Department on 01792 616419.
Once you have applied for this role, you are required to complete an equal opportunities survey to allow the club to monitor the diversity of its applicants and ensure we are reaching a broad spectrum of people. The survey will take less than five minutes and can be accessed HERE.
The Company is an equal opportunities employer. The Company does not tolerate less favourable treatment of any employee or job applicant on any ground, including but not limited to gender, marital status, race, racial origin, nationality, national origin, religion or belief, disability, sexual orientation, gender reassignment, age, membership or non-membership of a Trade Union, pregnancy, childbirth, political affiliation, relationships in the workplace, or any other prejudice.
The Company is committed to safeguarding and promoting the welfare of children and young people involved in activities and event at the Company. As part of the Company's recruitment and selection process any offers of work involving working in regulated activity with children are subject to a satisfactory enhanced DBS Disclosure and barred list check (depending on the level of supervision, frequency and nature of contact with children). Appropriate references are also required.
Should an adequate number of applications be received prior to the closing date, Swansea City AFC reserve the right to remove this advert.
Due to a high demand in applications the Club will be unable to respond to those applicants who have not been shortlisted for interview.