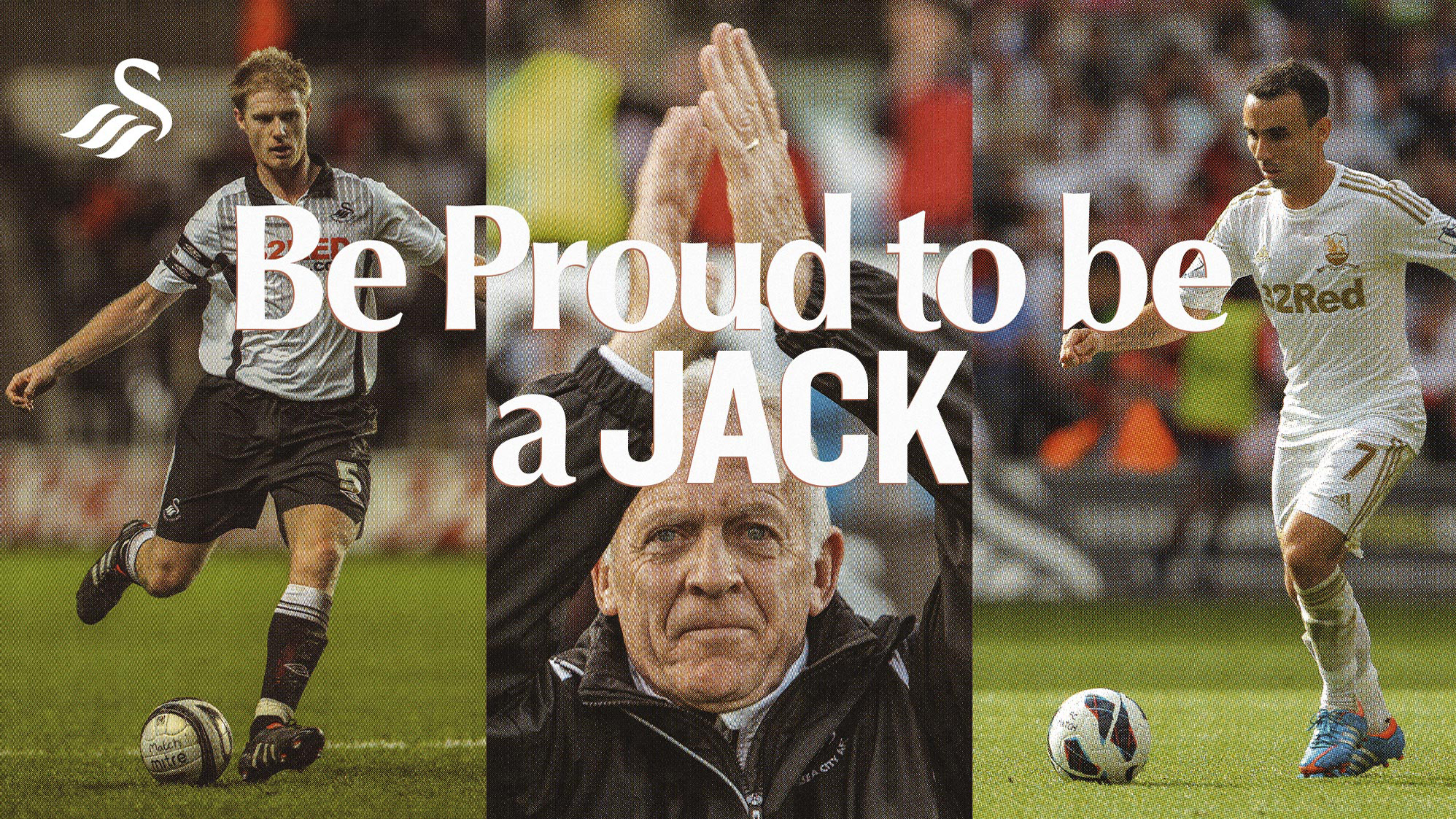 Swansea City is pleased to announce that pro-rata season tickets are now available for the remainder of the 2021-22 campaign.
Existing season ticket holders have been able to attend four games so far and we are delighted to now offer tickets at a pro-rata rate, to allow more of the Jack Army to support the team at the Swansea.com Stadium. 
Season tickets purchased from today (September 16) will permit the ticket holders to gain entry from the Huddersfield fixture (September 25). For the remaining 19 home fixtures of the championship campaign, under-12s can attend from £41, working out at around £2 per game.
Adults can purchase season tickets from as little as £210, working out at around £11 per game, more than half the price of a standard adult ticket (priced at £27.50).            
Tickets are available for a limited time only and full prices can be seen below:
Prices
Adult South: £210
Adult East/North/West: £247
Senior: £148
Student: £148
Under-18s: £66
Under-12: £41
How to purchase
The easiest way to purchase a season ticket for the 2021-22 season is online HERE. 
The ticket office will also be open between 9am and 5pm, Monday to Friday for the foreseeable future, for any ticket purchases. Alternatively please call 01792 616400 and select option 1 to speak to a member of the team.
SEASON TICKET CARDS
Swansea City will be issuing ALL general admission season ticket holders with a new and updated season ticket card.
The club's existing barcode-based approach is not working as effectively as initially anticipated and we have identified the issues which have led to problems until this point.
Following in-house trials and use of an alternative solution at this week's Carabao Cup fixture against Plymouth, we have taken the decision to employ the use of QR codes on all tickets moving forward.
This means that all existing season ticket holders will receive a new season ticket card which will have the unique QR code which is linked to their account and seat. The new cards will all feature a QR (Quick Response) barcode, opposed to the 1D barcode currently used. 
All match day tickets will also feature the QR code which will also appear in the in-app ticket which is used by many supporters.
It is essential that all season ticket holders understand that once their new card is produced, their old card will immediately become inactive and that if they have not received their new card prior to the next home game against Hull City (September 11) that they should contact the Ticket Office in advance so that a match day ticket can be produced.   
Seasonal hospitality guests and those supporters who have on-site car parking will not receive new cards and will continue to enter the stadium on the cards they have already received.
As mentioned, season ticket holders will also be able to utilise their digital tickets in the Swans App, providing they have linked their season ticket to their Swans Club Account correctly. Fans are encouraged to click HERE to log in to our website and check if they have linked their ticket to their email address.
The Ticket Office will be producing new cards over the course of the next week with supporters to receive theirs in the post no later than Thursday, September 9. If you have not received your new card by this date you should contact the Ticket Office via ticketing@swanseacity.com. After contacting the Ticket Office, supporters will be sent a print at home match ticket for their season ticket seat for the Hull City and Millwall home fixtures, which is generated via email. Once you have been sent these, your season ticket card will not permit entry to the stadium.
Whilst this change will eradicate some of the issues related to the old cards, the length of queues and the time required to admit supporters is not simply due to how the cards and tickets work in conjunction with the turnstiles. We wish to respectfully request that supporters also assist us, themselves and their fellow supporters by arriving at the Swansea.com Stadium as early as possible on match days going forward as this will assist greatly in the process of us admitting everyone to the stadium.
We are grateful for the patience displayed by supporters over the course of the first couple of home games as we appreciate the frustration that has resulted from the issues we have had, and we would ask for further patience and consideration in assisting us to manage the next stage of the process.
DIGITAL TICKETING
Swansea City is committed to lowering the club's carbon footprint wherever possible. Therefore, we will be encouraging supporters to use the official Swans App to access their digital ticket, as opposed to requesting a physical ticket.
Please note that all fans, regardless of whether they have requested a physical ticket, will be able to access a digital ticket through the Swans App. 
Supporters will need to download the Official Swans App (Android App Link HERE ; IOS App Link HERE). Go to the JACKS tab and sign into the match tickets section.
MAKE SURE YOUR DETAILS ARE UP TO DATE
We urge season ticket holders to ensure your details are up to date so we can contact you with important information relating to your season ticket.
Make sure your details are up to date
To reiterate, we are awaiting guidance on crowd attendance numbers and, when known, we will endeavour to communicate with our fans through our official channels.
Therefore, we urge you to ensure your details are up to date so we can contact you with this important information relating to your season ticket.
We also request that you link your season ticket to your Swans Club Account. More detail is available below.
Linking season tickets to a Swans Club Account
The 'Swans Club Account', is a facility allowing fans to use one account to buy tickets and merchandise, or purchase streaming content via SwansTV Live.
Fans who do not have a Swans Club Account can sign up for one HERE.
Fans who have a Swans Club Account
We are urging ALL season ticket holders to log into their Swans Club Account and check that all details are up to date.
If you need to change any details you can do it HERE.
You can link your season ticket HERE.
CONTACT US
If you have any questions or require any support, please email ticketing@swanseacity.com in the first instance.
Fans are reminded that the ticket office remains closed for in-person visits. However, you can speak to a member of the ticket office team between 10am and 5pm from Monday to Friday. Please call 01792 616400 and select option 1 for support.