Grassroots Ticketing Offer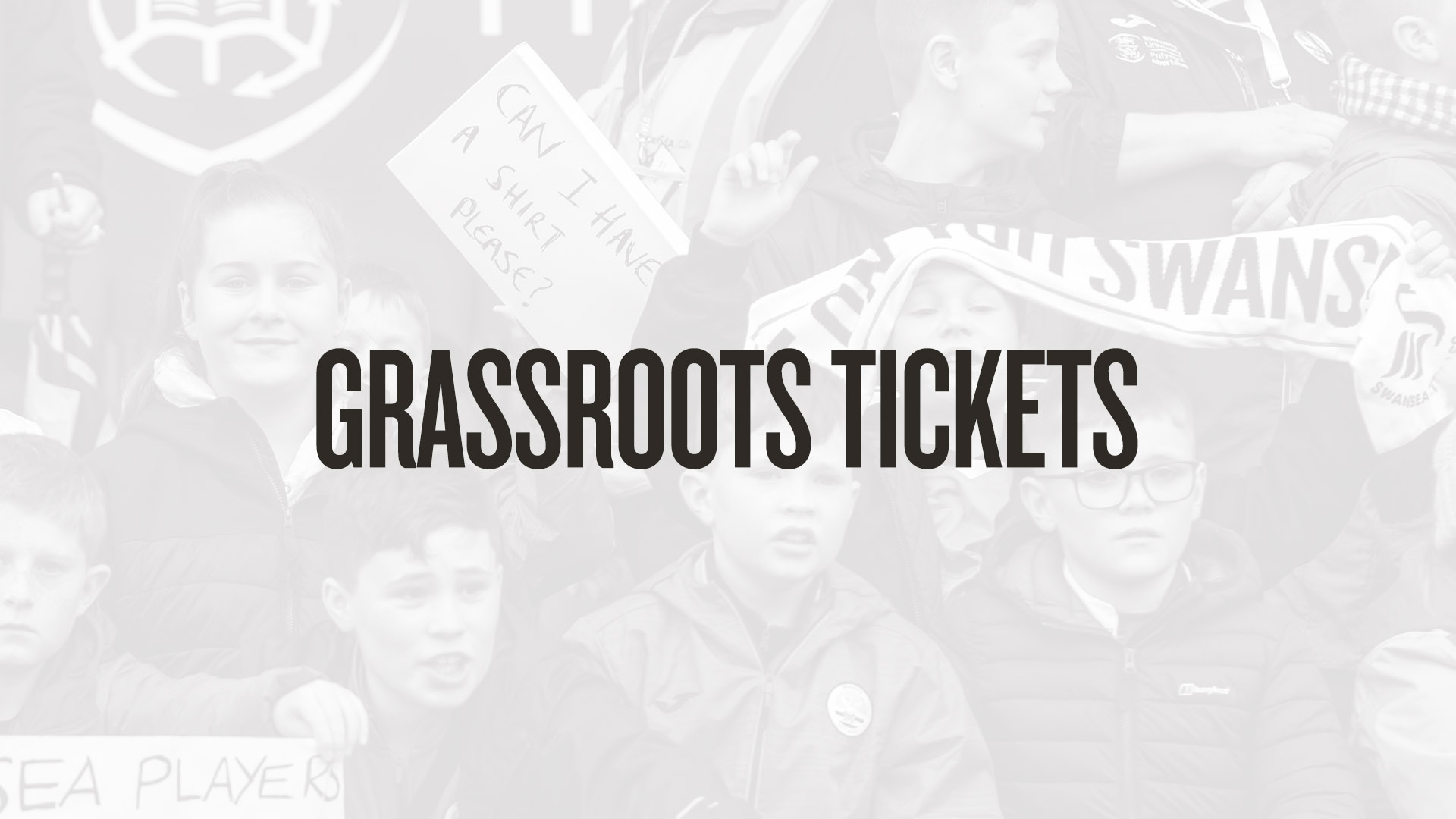 Swansea City is delighted to announce that our grassroots ticketing initiative will continue for the 2022-23 campaign.
Launched in the 2021-22 season, the club is offering discounted rates to local grassroots team to ensure the next generation of the Jack Army are welcomed to the club.
In conjunction with Swansea City Academy and the Swansea City AFC Foundation, the club are offering local youth sides the opportunity to apply for discounted tickets for their team and accompanying parents to watch their first games at the Swansea.com Stadium and cheer on the Swans.
The tickets, situated in the south west and south east corners of the Swansea.com Stadium are priced at £1 for kids and £10 for accompanying adults, with this offer being valid for home fixtures in the 2022-23 season (with the exception of Cardiff and Bristol City). Please note that fixtures will be available to book in batches, therefore we are currently only taking bookings for fixtures within the months of August and September initially.
Grassroots teams interested in this offer are advised to have one lead purchaser complete the below form, in order to make the booking.
There will be a £2.50 booking fee per grassroots team and the tickets will then be made available for collection on matchday from the matchday ticket booth. Please note there is a limit of 30 tickets per grassroots team, with a maximum of 5 teams allowed per game.  
Each grassroots team is limited to two booking this season so the club can ensure we welcome as many new supporters as possible.