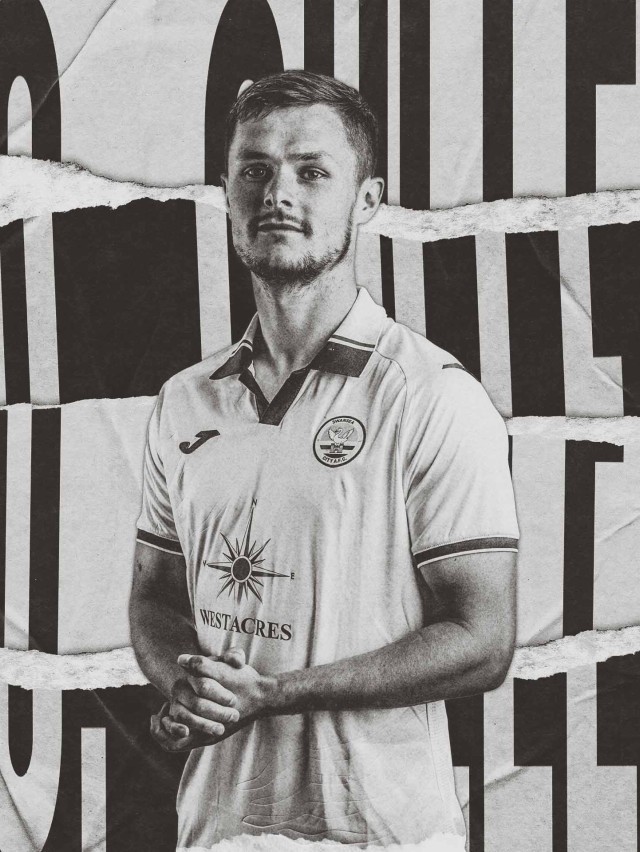 Birmingham City
Saturday 4th February 2023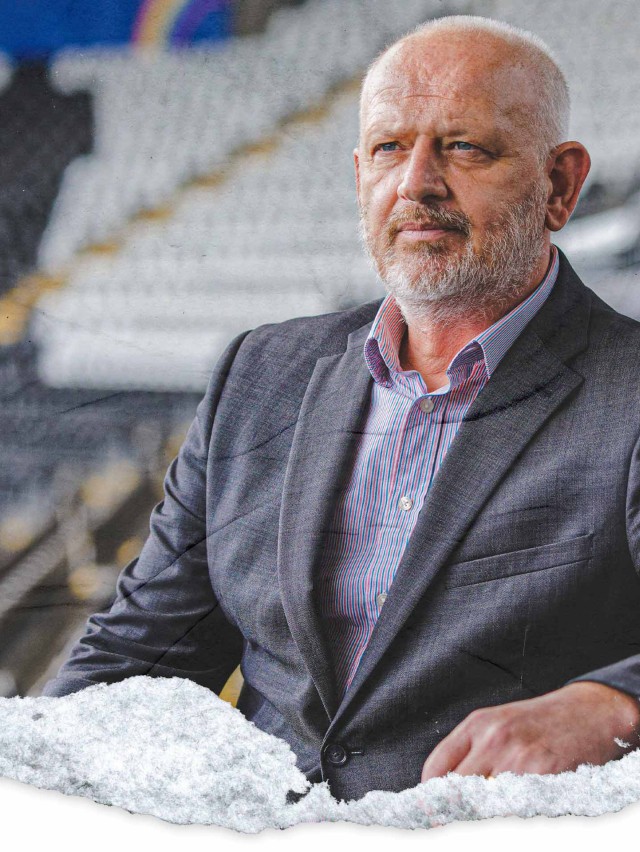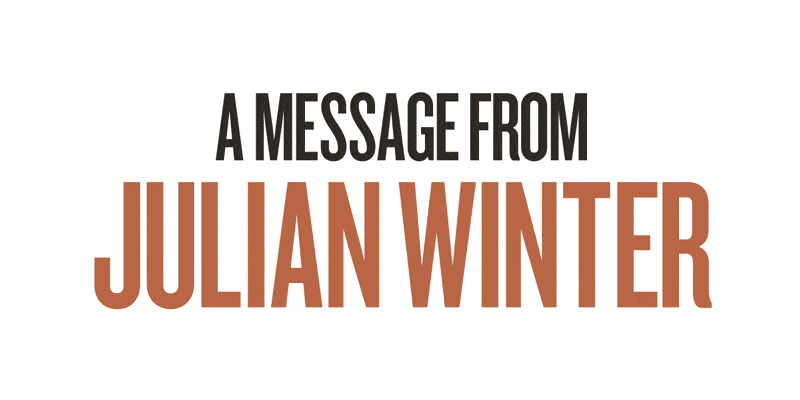 Good afternoon and welcome back to the Swansea.com Stadium for today's Championship game against Birmingham City.
After two weeks without a game, it's great to be back on home soil as we look ahead to the final 18 games of the season.
This week saw the January transfer window draw to a close, with it being well documented that we didn't bring in any new additions to the playing squad.
It is disappointing that we weren't able to add to the squad, particularly because of the hard work that had gone into the planning process.
The players have been brilliant this season, they have already produced some fantastic moments that have got us into a position where we are right in the mix to challenge for the play-off places.
It would have been great to add to that, and the fact we didn't was frustrating.
We have a young group of players who are desperate to do well for the club. We've fielded the youngest line-up in the division on a number of occasions this season; of the 10 youngest teams named in the Championship over the campaign so far, five of them have been our starting line-ups.
I'd also like to send our best wishes to Steven Benda, who has been ruled out for the rest of this season following the knee injury he sustained last time out against QPR.
Steven has been in great form for us since he came into the side and everyone at the club wishes him well in his recovery.
On a positive note, it was great to see Liam Walsh get some minutes under his belt in a behind closed doors friendly against Newport County recently. Liam has been out of action since pre-season and we all hope to see him back playing as soon as possible.
Finally, I'd like to welcome the management, players, supporters and directors from Birmingham City who have made the trip down to Wales for this afternoon's game.
Enjoy the game,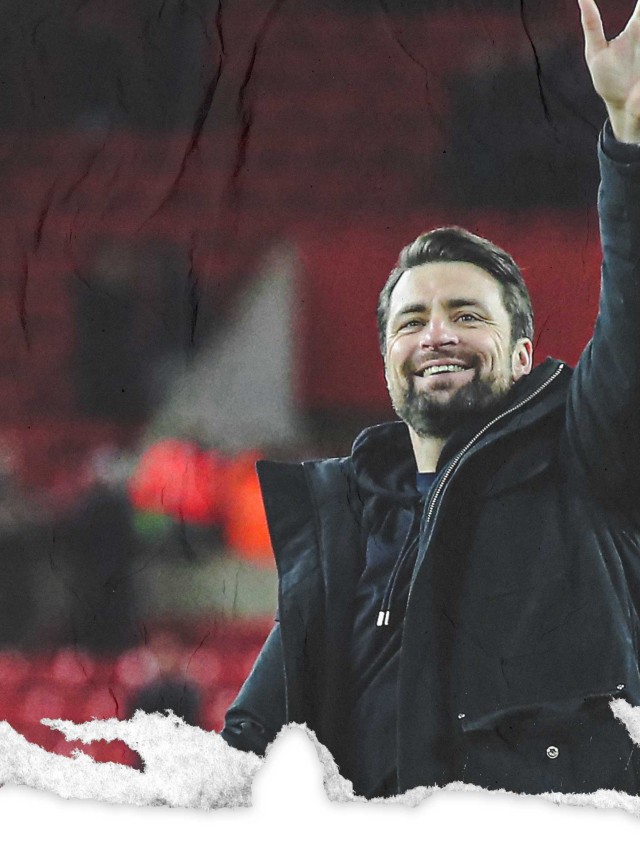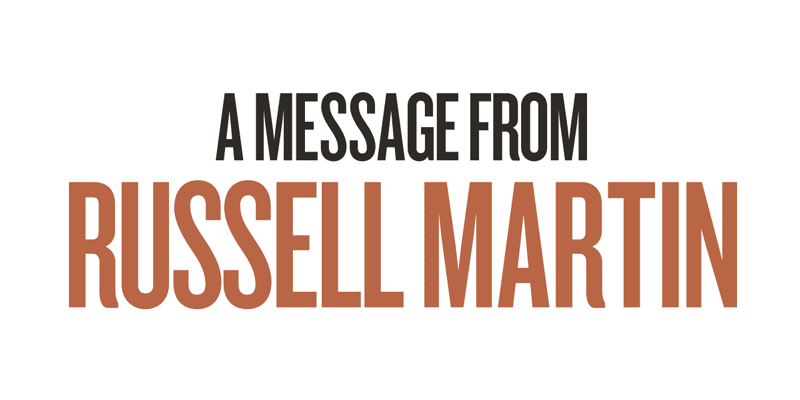 Good afternoon and welcome to the Swansea.com Stadium for this afternoon's Championship fixture against Birmingham City.
This is our first home league game since our meeting with Burnley back at the turn of the year, so it is great to be back in front of you all following two strong away results at Sunderland and Queens Park Rangers.
The gap since our draw at Loftus Road means this is also our first game since the end of the January transfer window.
I have no hesitation in telling you that myself, the coaching staff, players and everyone connected with Swansea City feels the same sense of disappointment and frustration as you do after we were unable to make any additions to our first-team squad.
We had headed into the window feeling we had clarity around what was needed to help this young squad over the remainder of the season; on the back of them putting us in a great position to be able to challenge for a top-six finish.
Despite that, and the considerable efforts made by our recruitment team, including our head of football operations Josh Marsh and chief executive Julian Winter, we have ended the month without any new arrivals.
I hope the lessons from this period will be learned and we can use it as impetus to make positive change around our work on transfers.
But, with the window closed, it is clear what we need to do now.
We sat down as a staff with the players on Wednesday morning and we resolved that – regardless of what has or has not happened – we will give absolutely everything for each other, for you, and for this club as we try to achieve something special for a community that has welcomed us with open arms.
Your support for us from the day we walked through the door here has been incredible, and we never take for granted the efforts you make to cheer us on home and away.
We know you will feel some disappointment and frustration, we share those emotions ourselves, but all we can ask is that during the 90 minutes today and over the remainder of the season, you get right behind this young group. I know you will.
They are working so hard and giving so much to try and achieve for Swansea City. They show such courage and bravery to play the way we do every single day, all in the aim of giving you a team you can be proud of. We have such gratitude as a staff for what they are doing.
There is such a connection between you, the supporters, and the team. This is your team and we want to try and make some incredible memories for us all to share in the months ahead.
We want that to start with a positive performance and result this afternoon.
Enjoy the game,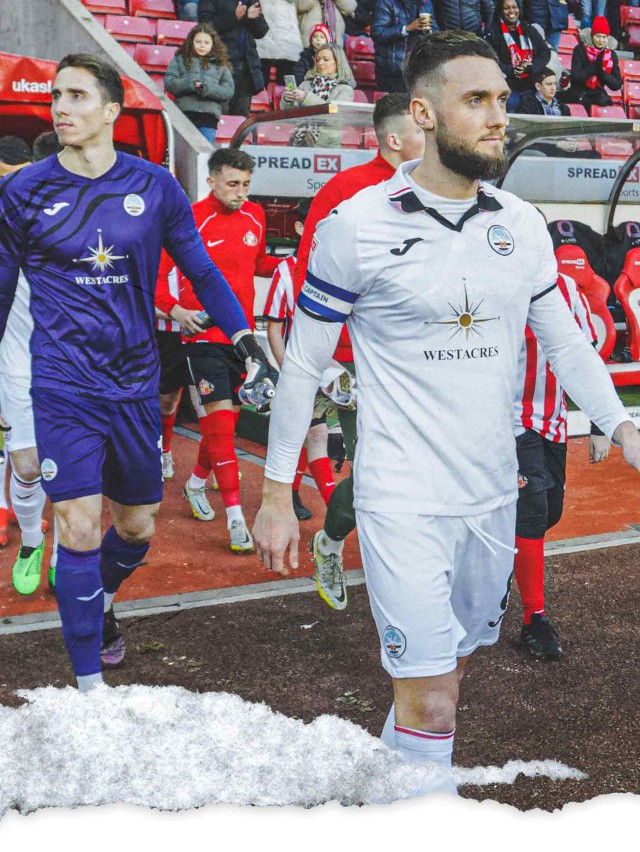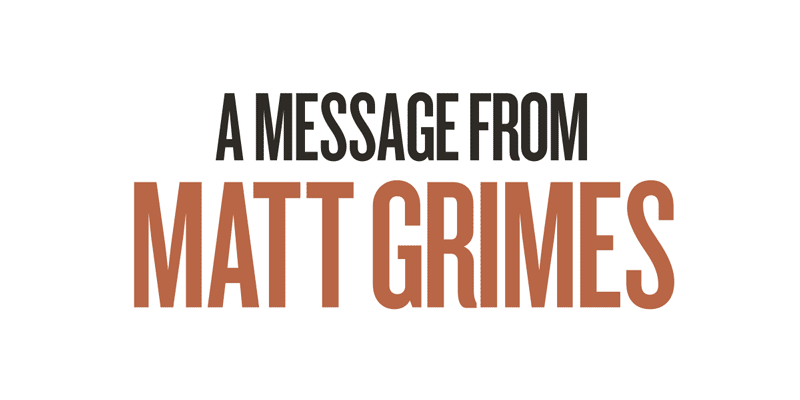 Good afternoon and welcome to everyone joining us from around the world for this afternoon's Championship fixture against Birmingham City at the Swansea.com Stadium.
Obviously this is our first fixture following the end of the January transfer window, and we recognise it has been a major point of discussion outside of our dressing room in the last few days.
We as players have absolutely no control over the club's transfer business but, as the gaffer has himself said, there is a sense of disappointment at how events panned out.
Seeing new faces arriving always gives any dressing room a lift, and would have just provided a little bit of extra help for what is one of the youngest squads in the Championship.
We spoke as a squad and staff on Wednesday morning and we have vowed that any noise about the window has to be put behind us and we have to focus on our jobs. As a group of players and staff we will give our absolute all to try and achieve what we want to achieve over the remainder of the season.
We're well placed with 18 games to go and we fully believe we are more than good enough to challenge for and secure a play-off place.
We will need you with us every step of the way, your support home and away has been magnificent right from my very first day at this club back in 2015. We know the Jack Army rack up more miles than any other fanbase in the Championship and we want you to know how greatly appreciated you are by all of us.
We are desperate to deliver success for you and this football club that we all care so much about. I hope we will all have some really special moments to share together over the remainder of this season and beyond; starting this afternoon.
We know Birmingham have had a tough run and will come here determined to get a result, but we want to build on two good away performances and results at Sunderland and QPR, so will go out with the aim of putting in a performance to be proud of.  
Thank you for your unbelievable support as always.
Enjoy the game today!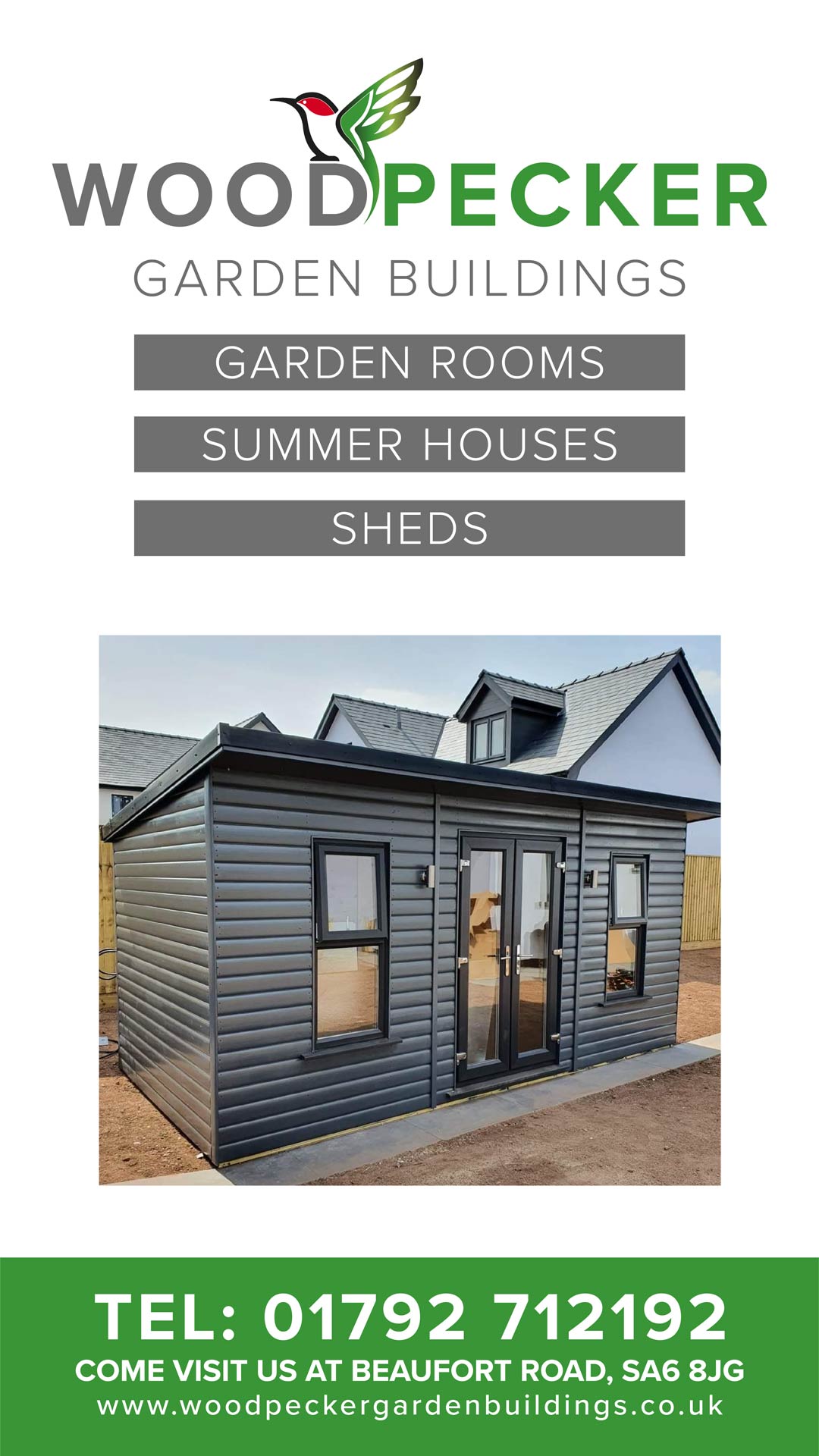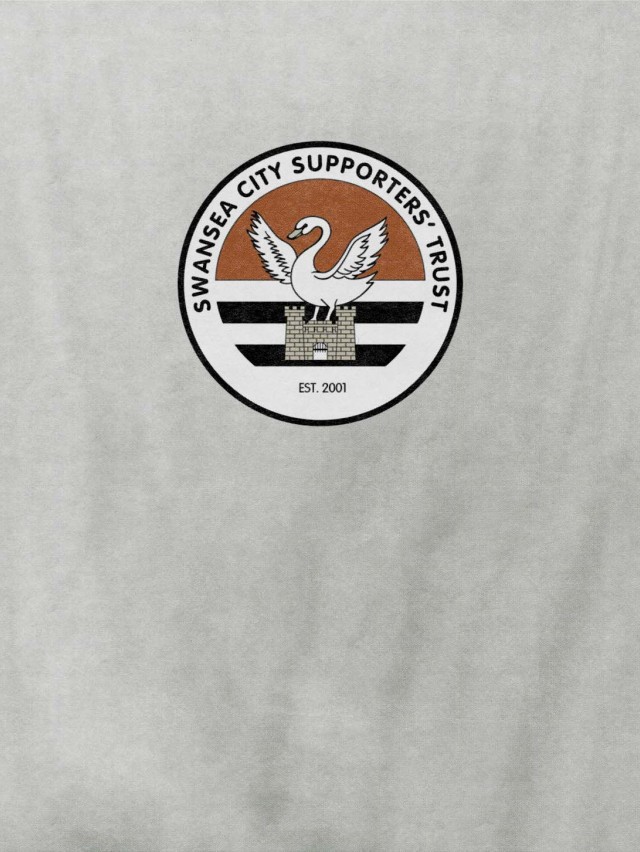 We welcome the blue side of Birmingham to the Swansea.com Stadium today for our first home match for a couple of weeks. And as we move towards the final third of the season where we will hold 10 of our remaining 18 matches here at our fortress I'm sure we are all hoping we can make a push for those coveted play-off spots.
That said we couldn't write these programme notes without reference to the incredibly frustrating and disappointing January transfer window. As our Trust members already know we raised several questions and requested an urgent meeting with our majority owners to review the window in our transfer window statement and that was quickly met with an open dialogue which resulted in the owner's response in our video interview HERE.
It is our intention to request regular meetings with our majority owners so if any Trust member would like us to ask a question on their behalf please email them to info@swanstrust.co.uk.
Whilst clearly the transfer window did not deliver what we all wanted there were some developments and we would like to welcome Liam Smith to Swansea. He is an exciting young prospect who we hope will have a bright future with us – the Swansea way is to attract and develop young players, giving them opportunities in the first team, and hope that Liam will follow that well-established path in the coming years.
We'd like to thank Fin Stevens and Armstrong Oko-Flex for their contributions in their short time with us, and we wish Michael Obafemi well too. It's fair to say that Michael's time with us ended in a disappointing fashion, but the racist abuse that he was subjected to on his departure from a very small number of so-called fans is wholly unacceptable and we fully support the club and Michael in addressing this.
We wish Jordon Garrick well with his new club and look forward to seeing the development of Brandon Cooper and Nathanael Ogbeta, who joined Forest Green Rovers and Peterborough United respectively on loan this month.
Whilst the squad hasn't been markedly improved, we do welcome back an in-form Morgan Whittaker, who will hopefully prove a real asset and help the team for the remainder of this season.
If we can get Jamie Paterson injury-free and focused, we know the impact that he can have. It's fantastic to see Liam Walsh coming back to fitness too after his terrible injury during the summer. The Swans are still only four points off the play-off positions, and as we know from our 2019-20 season, anything can happen very late into the year.
From a Trust perspective we held our 22nd AGM on Monday night so thank you to all our members who attended virtually or in person. All members have subsequently been emailed a copy of our Chairman Dave Dalton's AGM address.
Finally let's give Russ our full Jack Army support today to put a disappointing January behind us and beat the winter blues.
CHRIS GOLLEDGE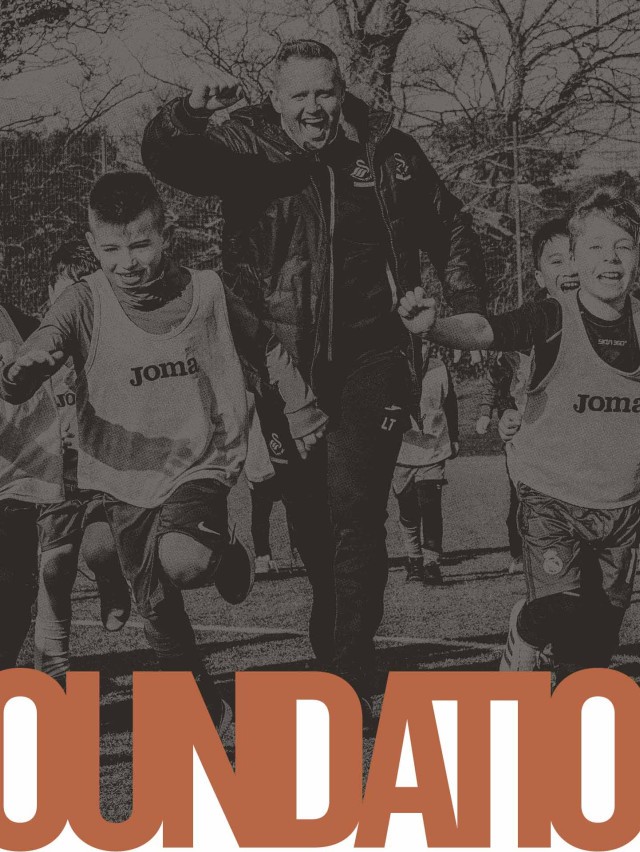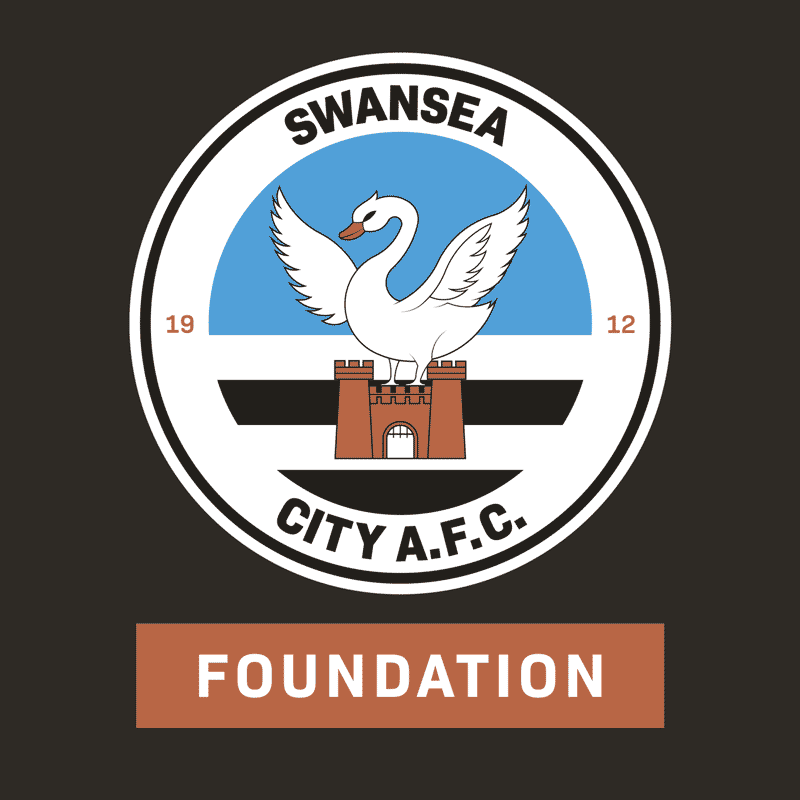 Swansea City has joined with the 71 other EFL clubs to support Green Football Weekend, which coincides with our home fixture against Birmingham City.
The club has been making steady strides towards increased sustainability with numerous notable changes implemented across the club's locations and staff to encourage sustainable practices.
The introduction of car charging points in the stadium car park provides a facility for staff who wish to switch to, or have already switched to, electric cars. These are also available to the public during the week.
The club and Swansea City AFC Foundation are also gradually replacing their fleet vehicles with environmentally friendly alternatives. The Foundation are already using electric vans to travel around Swansea and delivery community-focused initiatives.
The change to LED lighting throughout office and hospitality areas in our stadium and venues mean the club uses 60% less energy than previous lighting option.
More subtle changes – such as the implementation of a more efficient boiler and greater recycling options for staff – will help the club get closer to reaching its goals of sustainability and carbon neutrality.
The club, which is now factoring in the environmental impact of all its operational decisions, has recently outsourced its catering to Compass Group, who – through Compass Cymru benefit from a regional approach and commitment to sourcing Welsh produce – provide a more sustainable and local service driven by net zero ambitions.
Increasing plant-based menu options, reducing single-use plastics, and better managing food waste are all targets for the stadium's new catering operation.
This week, the club's academy sides have been litter picking across Swansea in order to support the local community.
Operations manager at the Swansea.com Stadium, Matthew Daniel, said: "We recently received an audit from the EFL Green Club scheme which has provided a good basis for us to work from.
"We recognise that there is still a lot of work to be done, but after receiving the GreenCode improvement plan we will continue to make further strides to meeting our sustainability targets."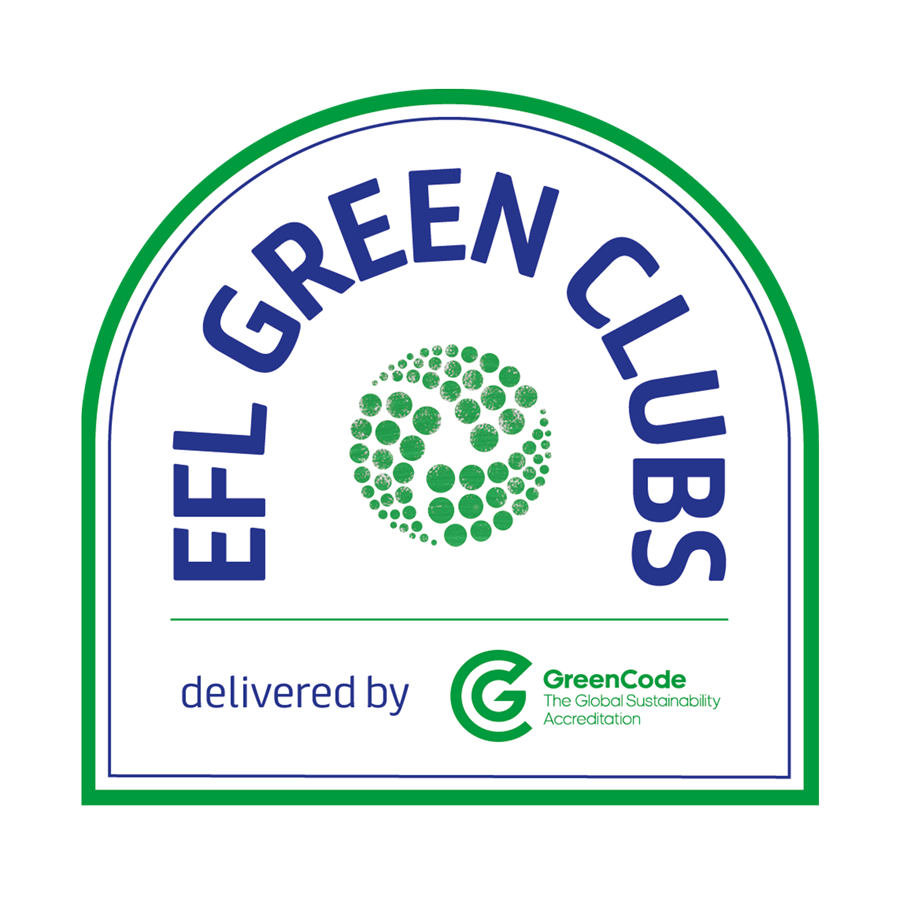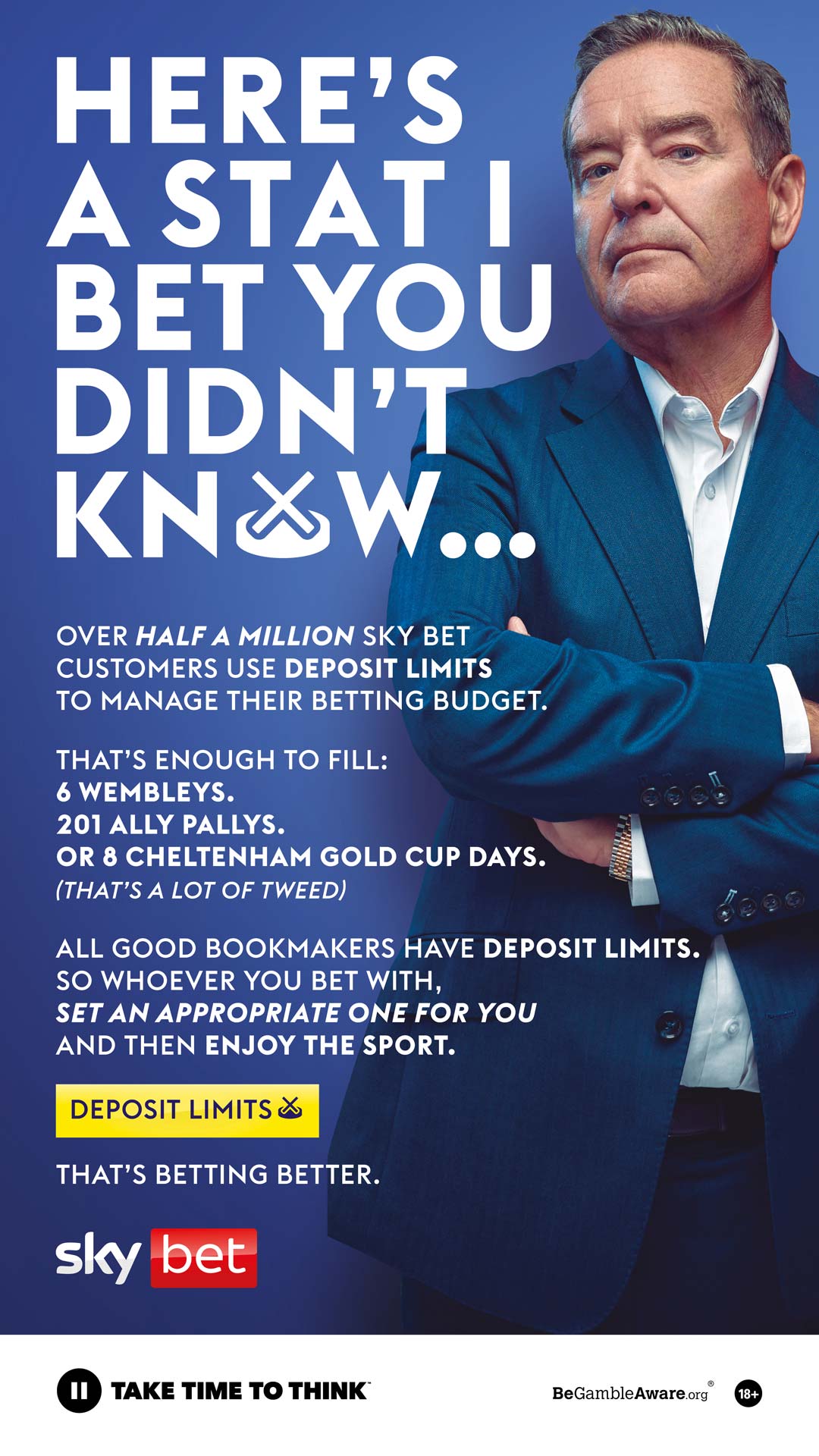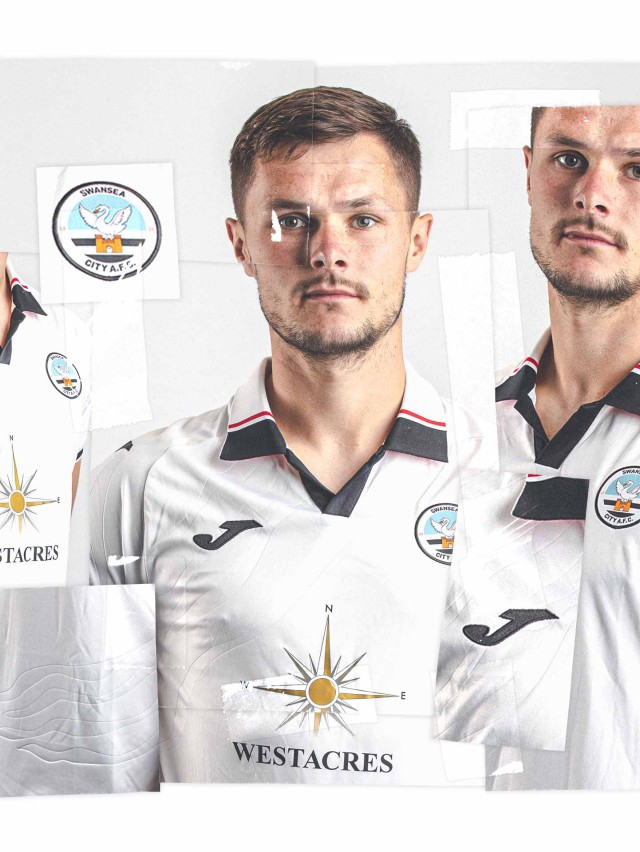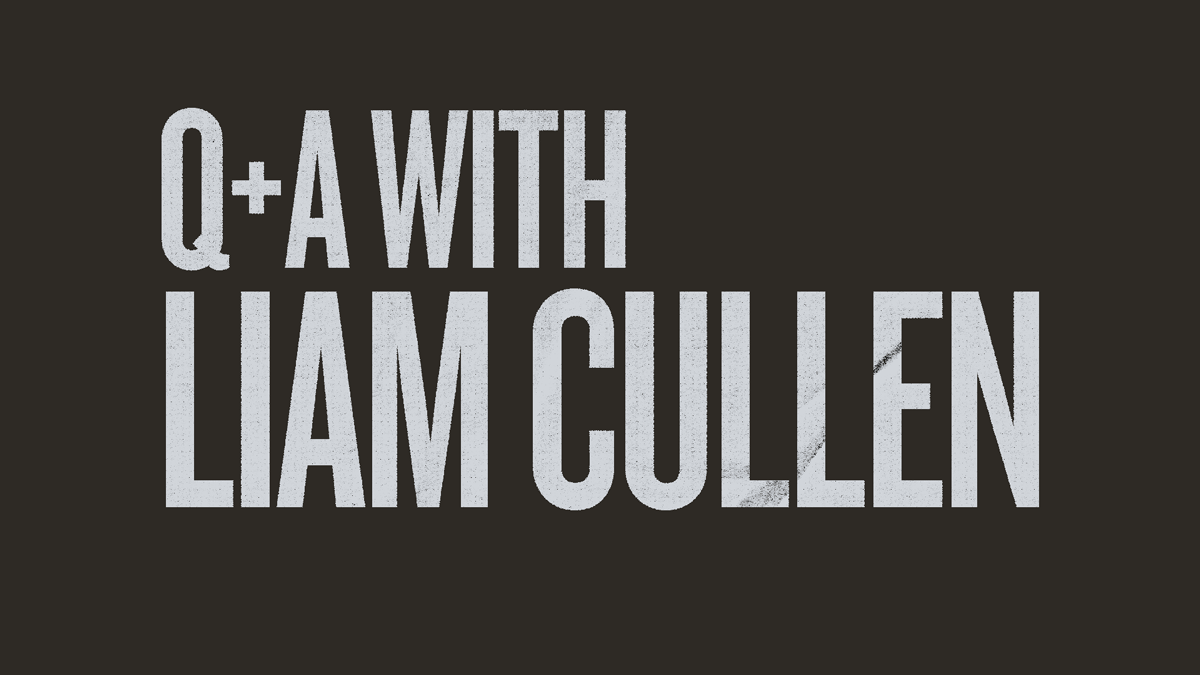 Liam Cullen is a young man living out his dreams. From his childhood he has dreamed of scoring goals for Swansea City in front of the Jack Army, and he has been doing that on a regular basis over the last couple of months.
The 24-year-old, dubbed the 'Kilgetty Messi' by head coach Russell Martin, has four goals and two assists from his last six Championship outings, striking up a good understanding with strike partner Joel Piroe.
Here, he reflects on his recent run, why he has always kept belief in himself even during some hard moments, and what he hopes lies ahead for Russell Martin's side.
Liam, you have had quite a couple of months all things considered, and Russell Martin has been labelling you as 'the Kilgetty Messi'!
"Yeah, it's been a really good period for me. I haven't actually heard the manager call me that, but I've seen a couple of comments from fans. Some were calling me the 'Tenby Messi' but I'm definitely a Kilgetty boy.
"For anyone, if someone compares you to that guy (Messi) then you are going to take it.
"I just laugh about it. It's nice to see but I don't think I am quite as good as him!"
Not many people would be aware of this, but your goal in the win over Watford in December was a special milestone even though you have scored goals at the Swansea.com Stadium before.
"Yeah, it was my first goal in front of the fans here. I previously came through into the first team when games were played behind closed doors.
"It is something I've wanted to do ever since I started kicking a football around and I started going to the Vetch Field to watch Swansea. It is one of the best feelings I've had in football. 
"For me, being back in the team, the focus was just do what I've done to get here. Ever since I was a kid I've wanted to score goals, get into the box and to be a nuisance for the backline of the opposition.
"I didn't want to put too much pressure on myself, I just wanted to go out and enjoy myself and let the football take care of itself. 
"One of the manager's big things is we don't change the philosophy, style, the way we behave and the way we do everything. It always stays the same. We have been through a tough patch, a lot of clubs do have a spell like that, but the biggest thing for us was sticking to what we do and what we know. 
"It has paid off for us in recent performances and results. I hope we've turned a corner. I don't think our performances before that were too bad anyway, there were just little moments in past games. Hopefully we can kick on from here."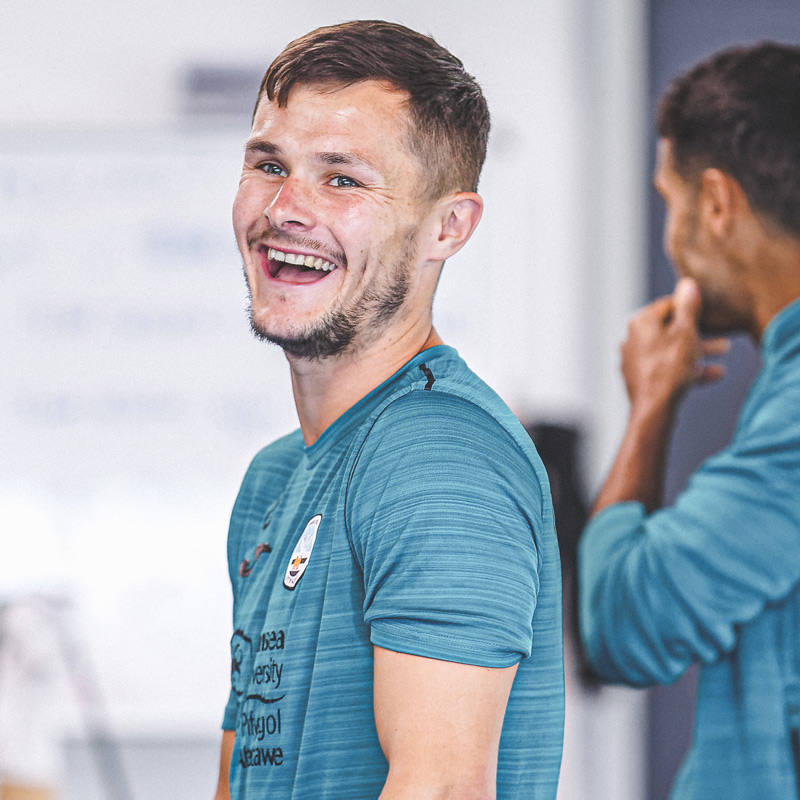 You have been playing up front with Joel Piroe, which has coincided with him also enjoying a good run in front of goal. What's he like to play with and how do you see your understanding developing?
"Anyone who plays with Joel will tell you he makes it so easy for you. Everything he does is for the team, not for himself.
"That's exactly what you need in a team like ours. He runs his socks off every game and when he gets a chance he puts the ball in the back of the net nine times out of 10. 
"It is really good to play with him and hopefully it can keep on happening and we can continue doing what we have been doing. 
"However, many strikers we play I always want to be a part of the team."
There is still a long way to go in the season, but we are within touching distance of the play-off places. How do you see the final 18 games?
"We will see what happens, there is not much in it between a large number of teams. It is a mental league.
"We have to focus on ourselves. Every team in this league is focusing on the top end. It is where everyone wants to be.
"I hope we can get up there and I want to keep improving and trying to continue to get game time under my belt.
"It was a big change last season with what Russell Martin brought in and I love the style of play. It is something that really suits me as a number nine. I just want to work as hard as I can this season, get as fit as I can and take on the detail and do what he asks.
"Hopefully I can keep on doing what I've done in the last few months, but I never look too far ahead, I just try to take every day as it comes.
"Every training day I just try and get the best out of myself. I have had to stay patient. If I get another chance, then I will just give 100% and try as hard as I can. 
"I always wanted to play up front and score goals. There is no better feeling than scoring goals, especially for the club you have grown up supporting and playing for."
Who were your Swansea heroes growing up?
"Lee Trundle was the player I admired most growing up. He was here when I first started coming as a kid and he is left-footed like me. It was always him.
"Then you had people like Jason Scotland and Michu. 
"Being from west Wales I always loved Joe Allen as he came from somewhere close to where I grew up, and it's been great to have the chance to play with him this season."
You spent part of last season on loan at Lincoln. How important an experience was that for you to have?
"I absolutely loved my time at Lincoln and everything about that club was brilliant. Even they said that their main aim was to get me to play well to come back to Swansea and play for my club because they knew how much this club means to me. 
"I have always wanted to play for this club and that's never going to change because Swansea City has been part of my life since I was a kid.
"The first game I came to at the Vetch was York at home in League Two, I think it was 0-0. I was probably about five.
"I was coming here almost every week when I was kid and that was it for me, I just always wanted to play for this club.
"I remember my first game on the North Bank too, that was against Grimsby – another 0-0 - I've had a few of them!
"Then there was the game at the [then] Liberty against Rotherham when I was mascot. I think everybody saw that photo when I made my league start against Rotherham.
"There's the play-off game against [Nottingham] Forest, and I remember the last game at The Vetch against Wrexham.
"After I signed for the club aged eight, all I have ever wanted to do is play for this club."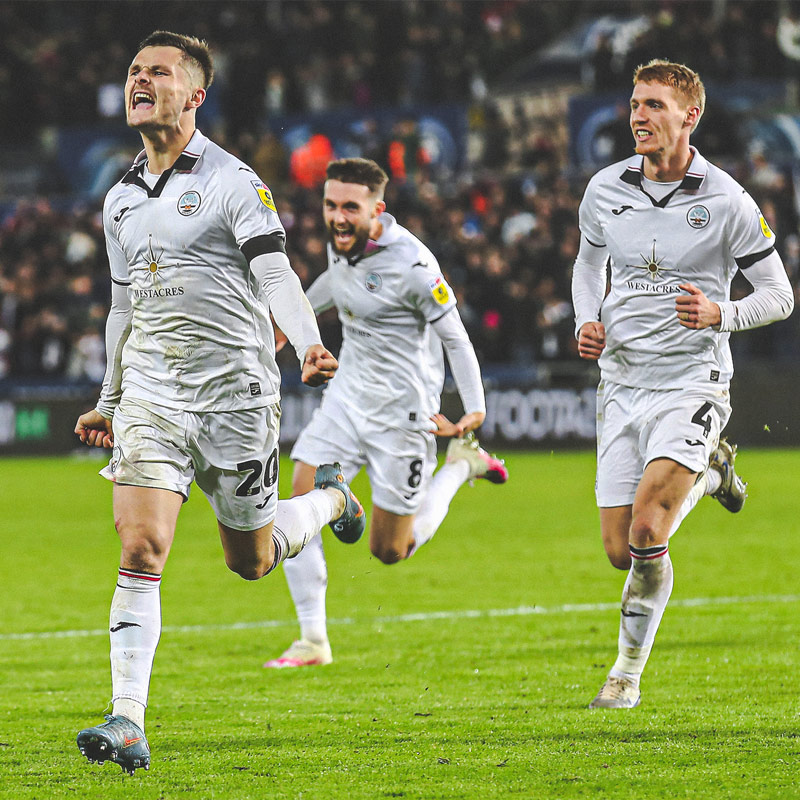 Answer a question on the article above to be in the chance of winning x2 tickets for the Swans v Blackpool match at the Swansea.com Stadium.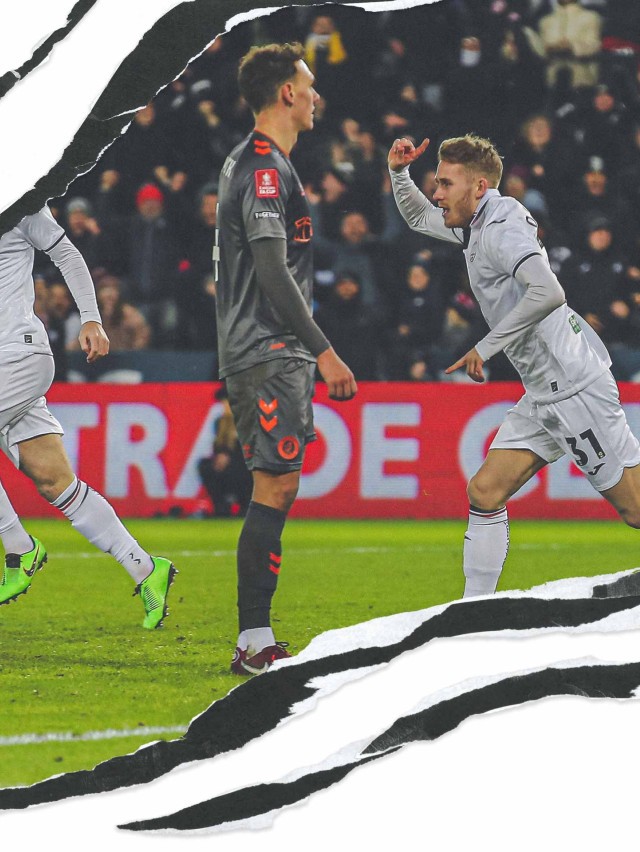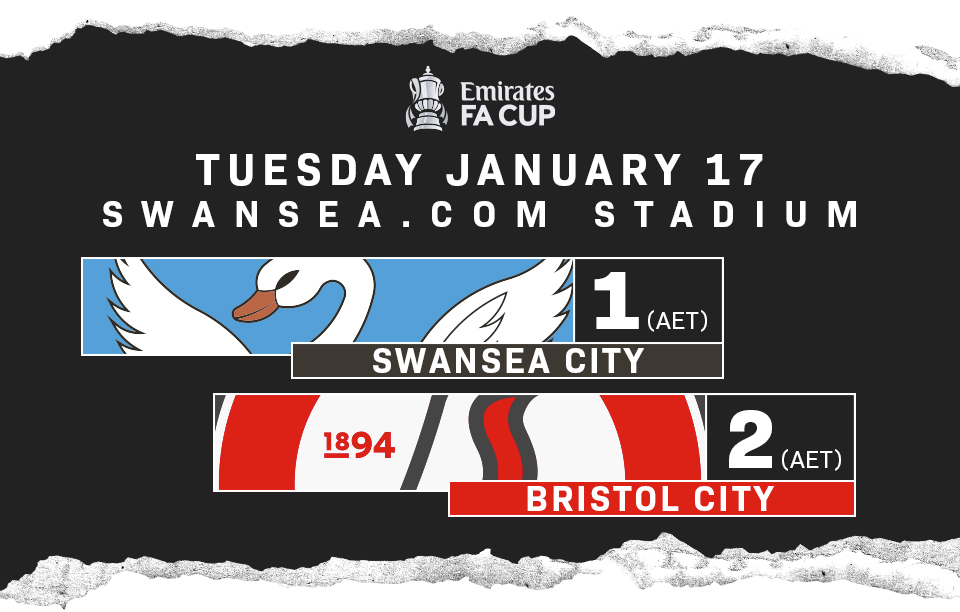 SWANSEA CITY BOWED OUT OF THE FA CUP AS BRISTOL CITY EDGED A HARD-FOUGHT THIRD-ROUND REPLAY AFTER EXTRA-TIME AT THE SWANSEA.COM STADIUM.
Swansea City: Andy Fisher; Joel Latibeaudiere, Nathan Wood, Ben Cabango, Kyle Naughton; Matt Grimes (captain) (Joe Allen 91), Olivier Ntcham (Jay Fulton 91), Luke Cundle; Cameron Congreve (Ollie Cooper 73), Matt Sorinola (Ryan Manning 73), Joel Piroe (Liam Cullen 62).
Unused Substitutes: Steven Benda, Harry Darling, Lincoln McFayden, Joel Cotterill.
Bristol City: Max O'Leary, Kal Naismith (Andy King 101), Rob Atkinson, Matty James (captain) (Omar Taylor-Clarke 101), Alex Scott (Joe Williams 58), Antoine Semenyo, Cameron Pring (Jay Dasilva 89), Mark Sykes, George Tanner, Nahki Wells (Sam Bell 57), Zak Vyner.
Unused Substitutes: Dan Bentley, Dylan Kadji.
Referee: Graham Scott
Attendance: 10,030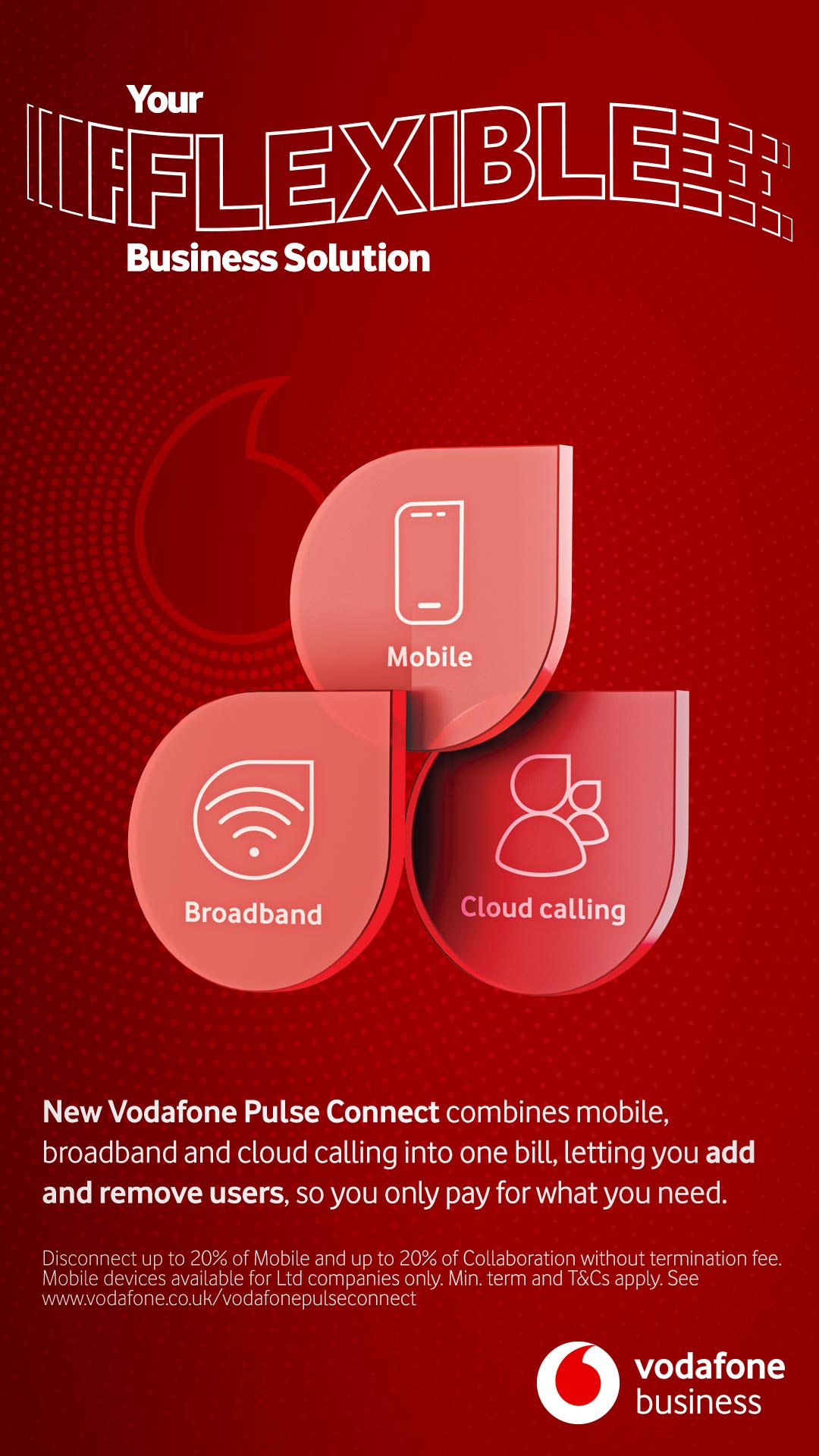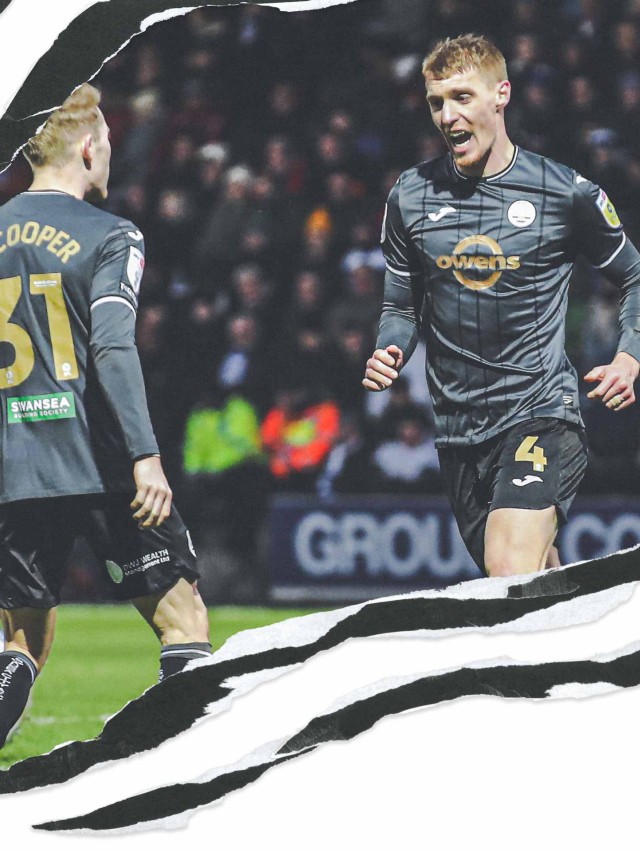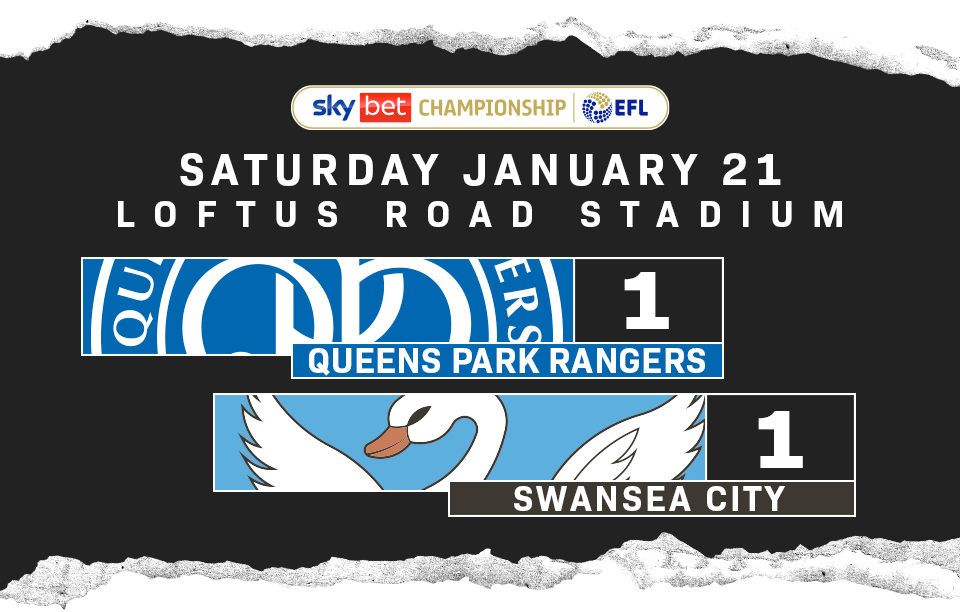 SWANSEA CITY CAME FROM BEHIND TO CLAIM A POINT AT LOFTUS ROAD WITH JAY FULTON'S LATE STRIKE CANCELLING OUT A FIRST-HALF OPENER FROM JAMAL LOWE.
 
Queens Park Rangers: Seny Dieng, Jimmy Dunne, Rob Dickie, Lyndon Dykes (Chris Willock 59'), Ilias Chair, Tyler Roberts (Albert Adomah 89'), Sam Field (captain), Jamal Lowe, Kenneth Paal, Ethan Laird (Osman Kakay 37'), Tim Iroegbunam (Andre Dozzell 89')
Unused subs: Jordan Archer, Jake Clarke-Salter, Stefan Johansen.
Swansea City: Steven Benda (Andy Fisher 61'); Joel Latibeaudiere, Ben Cabango, Harry Darling, Ryan Manning; Jay Fulton, Matt Grimes (captain), Joe Allen (Luke Cundle 59'), Ollie Cooper; Liam Cullen (Olivier Ntcham 59'), Joel Piroe.
Unused subs: Nathan Wood, Kyle Naughton, Matty Sorinola, Cameron Congreve.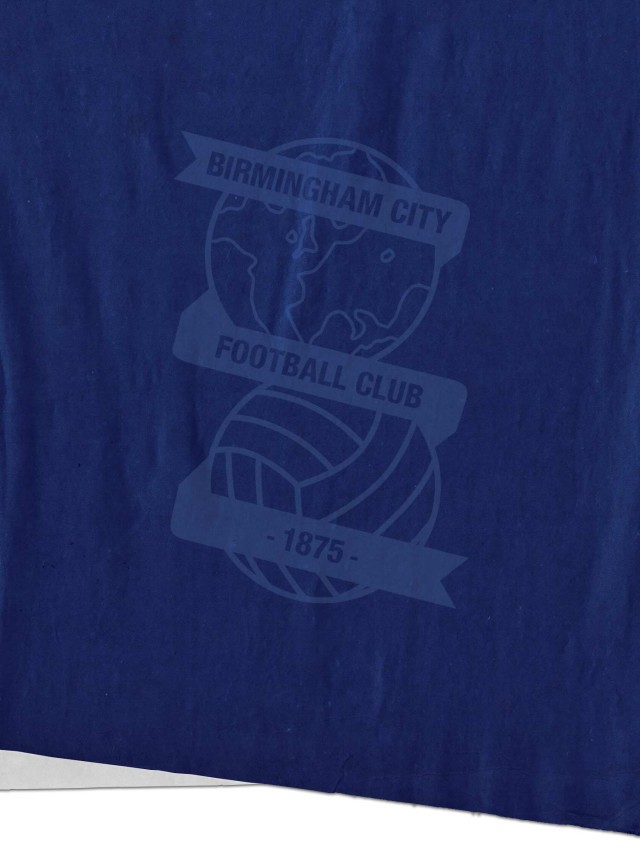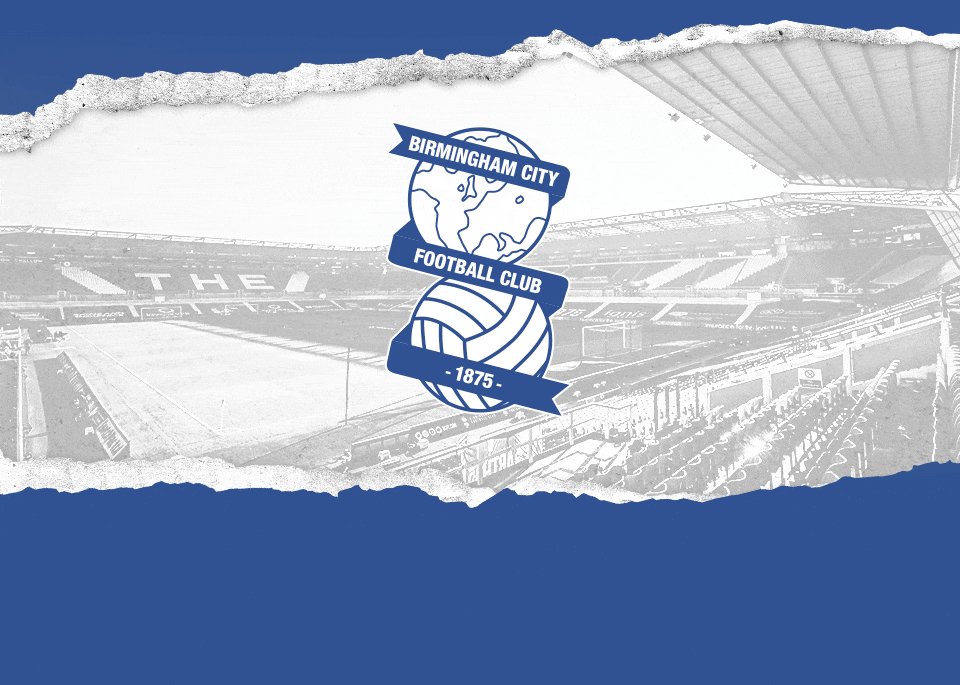 As Swansea City get set to host Birmingham City, we take a closer look at the Blues.
What's their story?
Initially formed in 1875 as Small Heath Alliance, the club became Small Heath and then Birmingham, before finally settling on its current name in 1943.
Small Heath are listed as one of the founding members of the Football League Second Division and were the first champions of that league.
The Blues have played home matches at their St. Andrew's ground for 116 years.
The highest league finish in their 148-year history came in the 1955-56 season where they finished sixth in the First Division. They also reached the FA Cup final that year – their joint-best performance in that competition, having also finished as runners-up 1931.
Birmingham are two-time winners of the EFL Cup (1963 and 2011) and were runners up in 2001. They are currently in their 12th straight season at Championship level.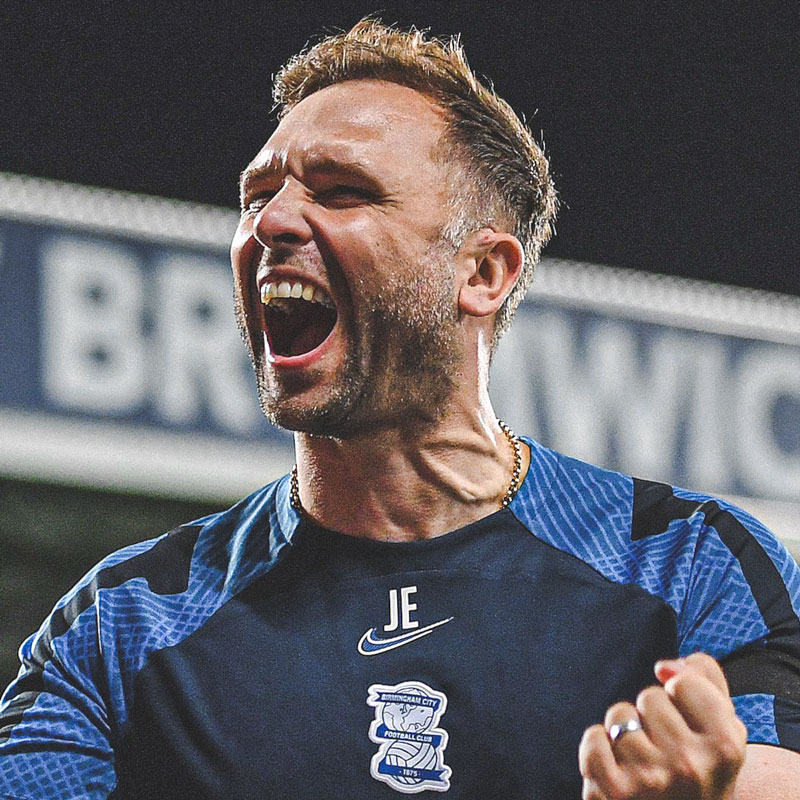 Who's the gaffer?
John Eustace. The former Coventry City, Stoke City and Watford midfielder joined the Blues as head coach in the summer of 2022.
He began his coaching career with two years at Kidderminster Harriers before leaving to join Queens Park Rangers as an assistant manager under Steve McClaren.
Following McClaren's departure, he retained his role under Mark Warburton and remained loyal to the former Brentford boss despite having opportunities to take on the lead job at other clubs.
However, he departed the London outfit following the appointment of Rangers' new manager Michael Beale, after Warburton's exit was confirmed at the conclusion of the 2021-22 season. 
As a player, Eustace came through the ranks at Coventry and became a first-team player when the Sky Blues were in the top-flight.
Notable spells at Stoke, Watford and Derby followed in a career that took in just shy of 400 league appearances.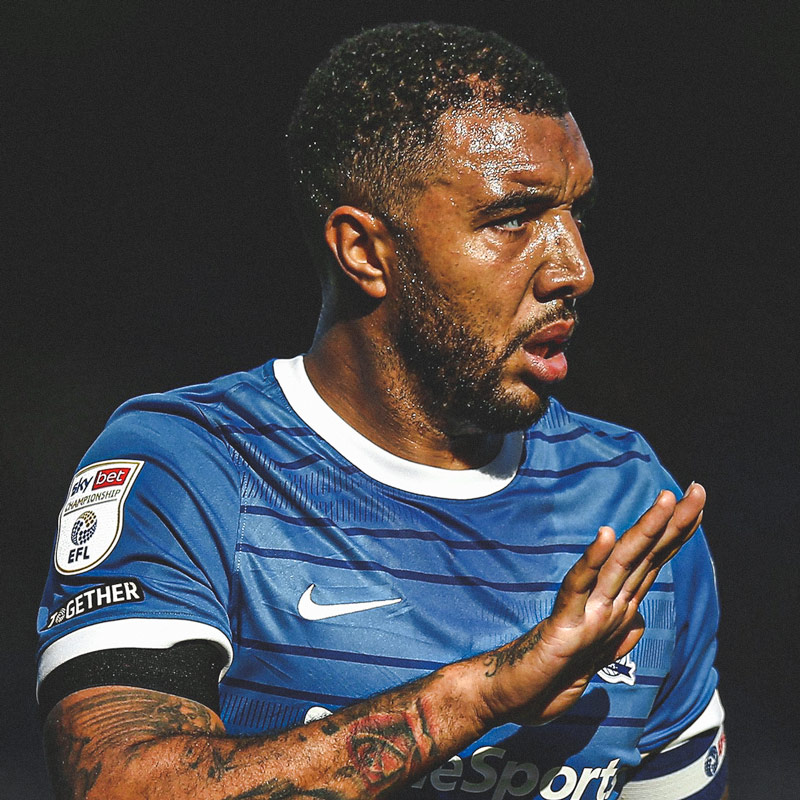 Who's the captain?
A lifelong blue, Troy Deeney is Birmingham City's captain. While the Birmingham-born striker spent much of his career at Watford, becoming synonymous with the club, he completed a homecoming transfer in August 2021 as he joined the team he'd supported as a child.
The 34-year-old added plenty of experience to the squad and has made more than 600 career appearances.
Prior to his 11 years at the Hornets, he spent four years at Midlands outfit Walsall.

How's their form?
Not what they would like. The Blues have picked up three points in their past six games suffering five consecutive league defeats.
It is a run that has seen them drop five places in the Championship table.
Ahead of this match they sit 19th in the standings, and are six points above the relegation zone.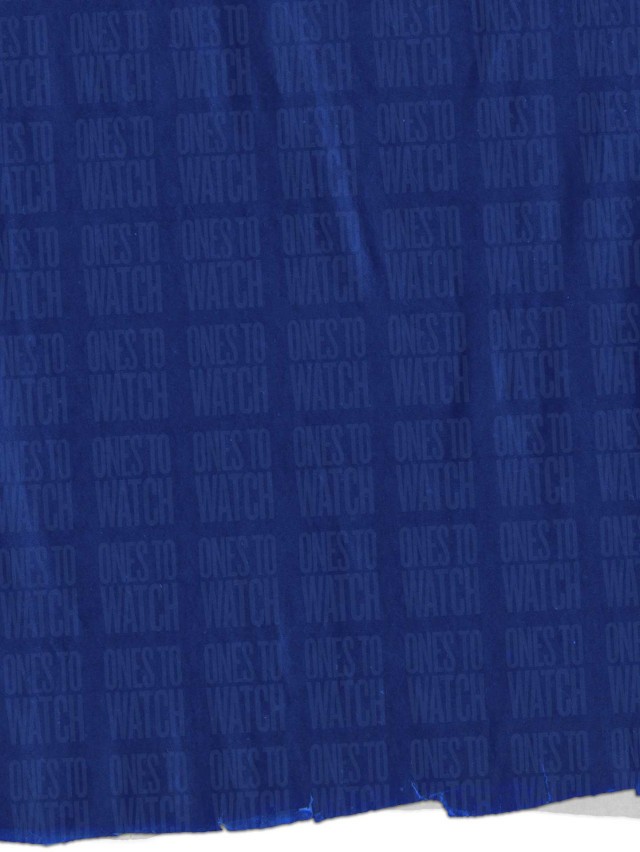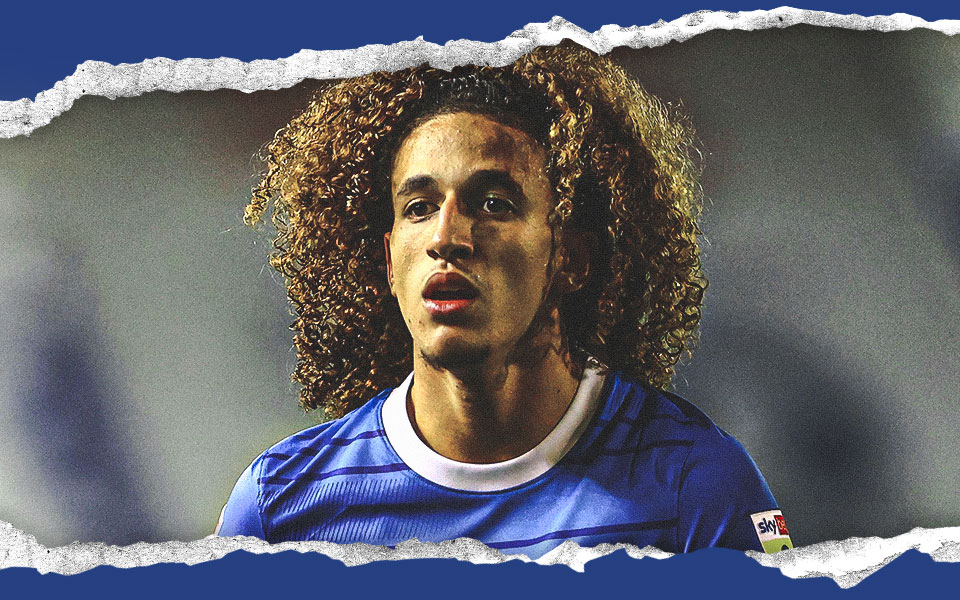 The Blues have a combative midfield driven by Manchester United loanee Hannibal. The Tunisia international joined the Blues on loan at the start of the season and has made 24 appearances, chipping with three assists. Not one to shy away from a tackle, the 20-year-old has picked up eight yellow cards this term.
The Tunisian featured in a 0-0 draw with Denmark at the World Cup and was an unused substitute in the African nation's historic 1-0 victory over eventual runners-up France. He was one of two Birmingham players who to Qatar with Poland's Krystian Bielik the other.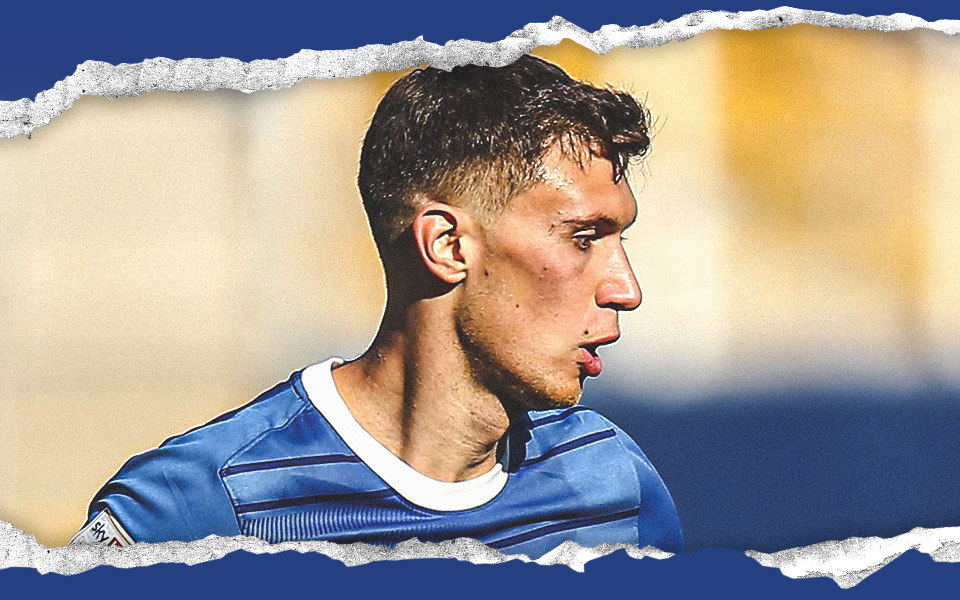 Krystian Bielik has been enjoying an impressive campaign with the Blues.
The 25-year-old has played in England since a 2015 transfer to Arsenal.
He's spent most of his time since in the Championship, making more than 100 appearances in the division and adds height and experience to the side.
He is on loan from League One Derby County and played in all four of Poland's World Cup matches.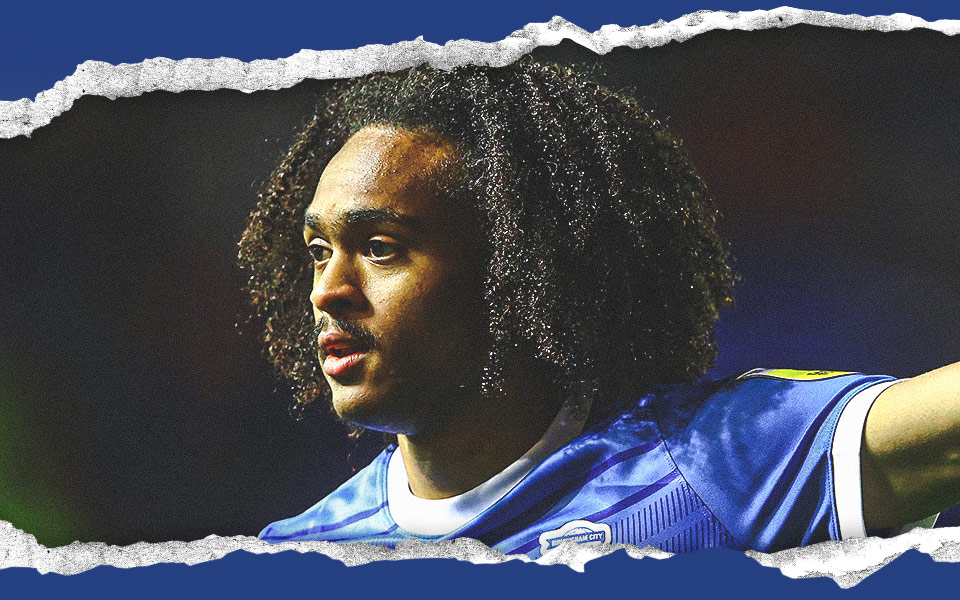 On the wing, Tahith Chong provides pace and trickery for today's visitors.
He signed a permanent deal with Birmingham on deadline day last summer following a successful loan spell from Manchester United last term.
This season, he has recorded six goal involvements with four goals and two assists.
The 23-year-old came through the ranks at Feyenoord before joining United at the age of 16.
He also had loan spells with Werder Bremen and Club Brugge before his switch to Birmingham.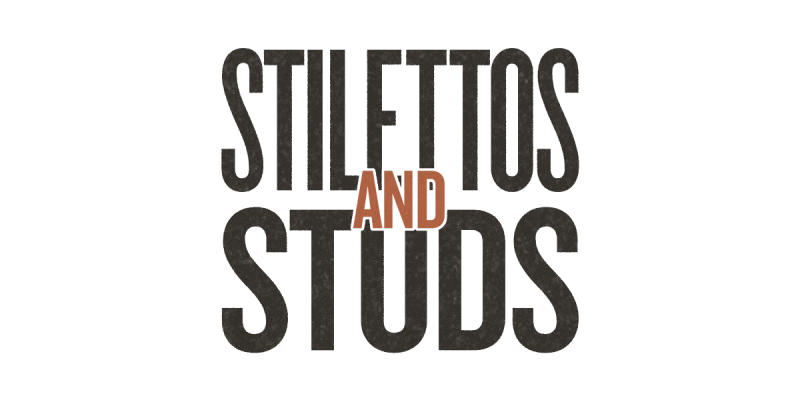 ​​​​​​Wow, January was a testing month, wasn't it?  The cold, dark days and long nights and the league campaign punctuated by the FA Cup game, plus the replay, and then the break last weekend.
It has been a slow start to the year football-wise, but we're back on home soil today and thankfully, normal service resumes with our clash against 19th placed Birmingham City.
History was made at their St Andrew's ground last month as Rebecca Welch became the first woman to referee a men's Championship game, when John Eustace's side faced Preston North End.
Unfortunately for the Blues, the occasion wasn't a positive one as they fell to their fifth consecutive league defeat and they then went on to draw their FA Cup fourth-round clash with Blackburn Rovers and lose the replay at home three days later.
They will no doubt be looking to inject some positive momentum into their Championship campaign, which sees them on 32 points after 28 games. Bottom-placed Wigan Athletic have 25 points from the same number played.
I'm of the vintage, (sounds better than 'age'!), that means I can remember when Birmingham City made headlines because of the sale of their £1million strike; one Trevor Francis no less.
It was an eye-watering sum when the deal was announced back on February 9, 1979 and maverick Brian Clough's audacious attempt to get striker Francis to Nottingham Forest set a new transfer record and sent shockwaves through the game.
It is fair to say the deal divided football, and the game hadn't seen anything like the big money move before. As we now know, it has seen plenty since – many involving much, much more significant sums.
Interestingly, prior to his move, Francis had six transfer requests rejected. In an interview with The Guardian back in 2019 to mark the 40th anniversary of his transfer, he was asked why he didn't try to force his way out of his contract.
His response: "It wouldn't have been possible for me to do that, because of my character," he said. "In my time if they said: 'No, you're not going,' that was it."
Instead, he did his own deal with Blues manager Jim Smith, who promised him he would help him move on if the side were not showing significant signs of improving after Christmas 1978. By February 1979 Birmingham had eight points and Smith made good on his side of the bargain.
Francis' departure put Birmingham onto a much more stable financial footing, and it opened the floodgates in many ways to the big money moves we see so often - in the top-flight especially - these days.
History shows us that things change, sometimes for the better, sometimes not.  Nothing stays the same in football, except for us fans and the affection we feel for the side we support.
Russell Martin, Matt Grimes and the squad will benefit from knowing that this afternoon. Be loud, be proud Jacks. We go again.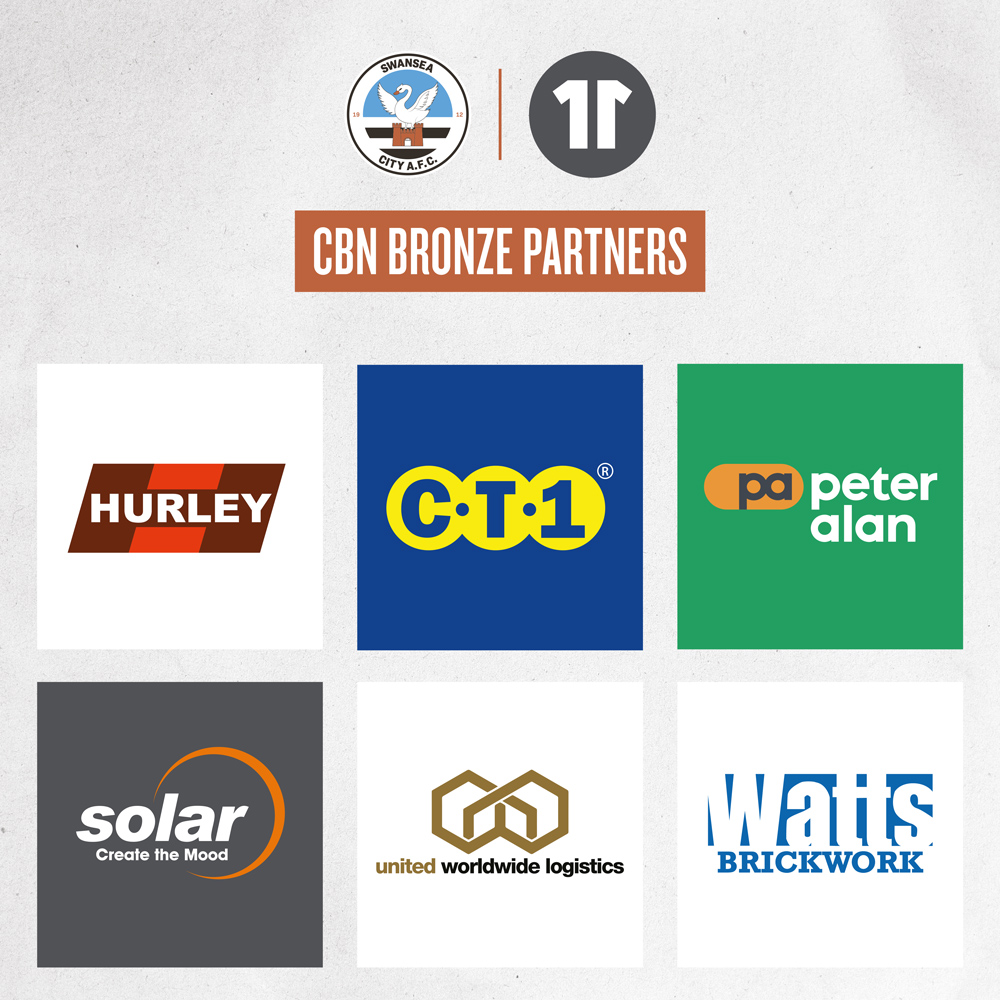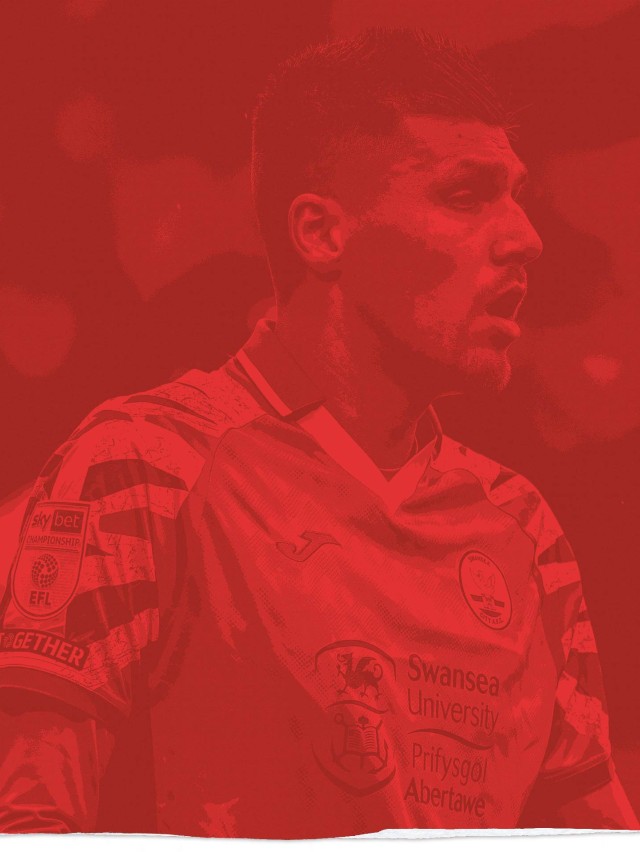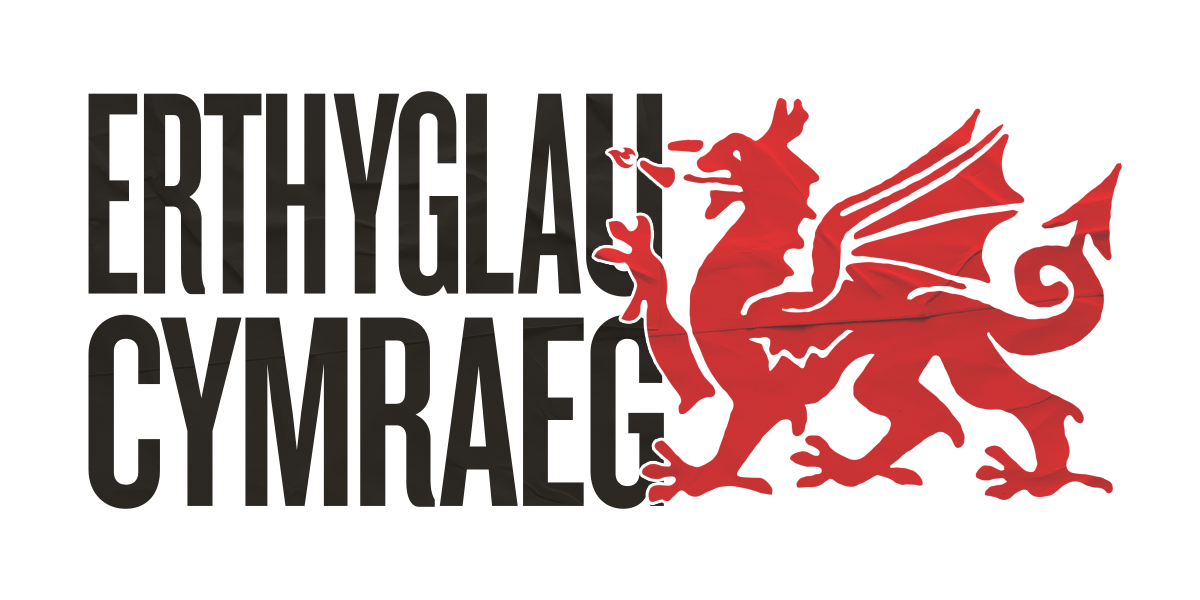 Be am fod yn gwbl onest – mi oedd y cyfnod trosglwyddo yn un i'w anghofio i Abertawe. Michael Obafemi yn gadael i ymuno â Burnley, a'r clwb yn methu yn eu hymdrechion i arwyddo Karlan Grant o West Brom i gymryd ei le. Gan gofio fod Yr Elyrch dal yn brwydro am le yn y gemau ail-gyfle ar ddiwedd y tymor dwi'n siwr fod Russell Martin yn siomedig iawn ei fod heb gryfhau ei garfan, ond mae 'na dal resymau i fod yn obeithiol. 
I ddechrau - er fod Michael Obafemi yn ymosodwr da doedd o ddim yn saff o'i le yn nhîm cryfaf Abertawe. Joel Piroe ydi'r dewis cyntaf yn y llinell flaen, a mi oedd Obafemi yn aml yn dechrau gemau ar y fainc. Y tymor yma mae Russell Martin gan amlaf wedi chwarae Piroe fel y prif ymosodwr gyda dau chwaraewr y tu ôl iddo'n gymorth.
Yn ail – mae'n bwysig cofio fod Jamie Paterson a Morgan Whittaker wedi aros er fod 'na glybiau wedi ceisio arwyddo'r ddau ohonynt. Maen nhw'n chwaraewyr talentog dros ben a mi fydd ganddyn nhw ran bwysig i'w chwarae rhwng rwan a diwedd y tymor. Mi sgoriodd Whittaker naw gôl ar gyfnod ar fenthyg gyda Plymouth yn gynharach yn y tymor, a swn i'n synnu dim ei weld yn cael rhediad rheoliadd yn y tîm cyntaf dros yr wythnosau nesaf.  
Ac yn drydydd – mae asgwrn cefn y tîm dal yno. Os y bydd Ben Cabango, Joe Allen, Matt Grimes a Joel Piroe yn aros yn ffit tan ddiwedd y tymor yna mae unrhyw beth yn bosibl. Maen nhw'n chwaraewyr hynod o ddylanwadol ac ymysg y goreuon yn eu safleoedd yn y Bencampwriaeth.    
Gyda 18 gêm yn weddill mae pethau'n glos iawn yn y ras am le yn y chwe safle uchaf. Mae'r dair wythnos nesaf yn gyfnod pwysig i'r Elyrch gan fod pedair o'u chwe gêm nesaf yn erbyn timau sy'n hanner isaf y tabl. Fe allen nhw yn hawdd fod yn safleoedd y gemau ail-gyfle erbyn dechrau mis Mawrth.
OWAIN LLYR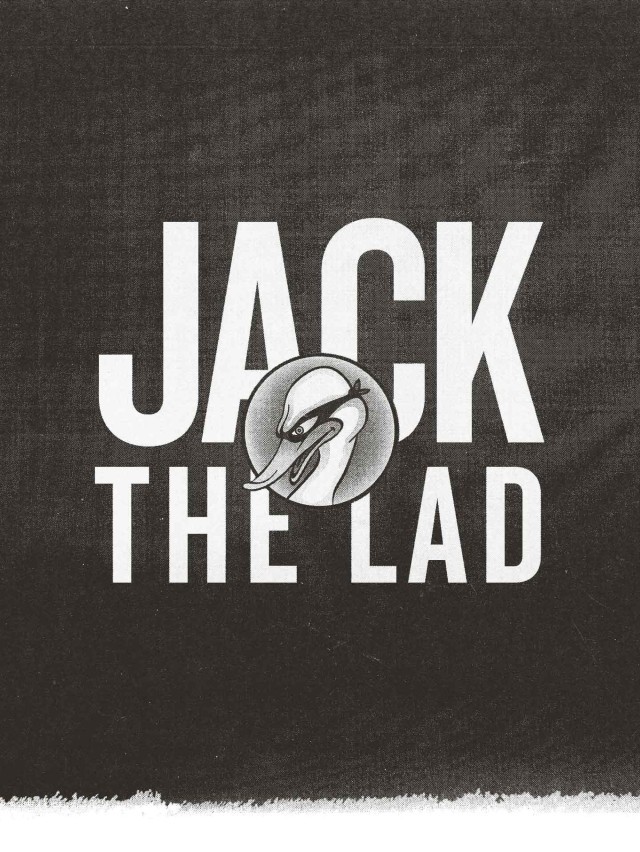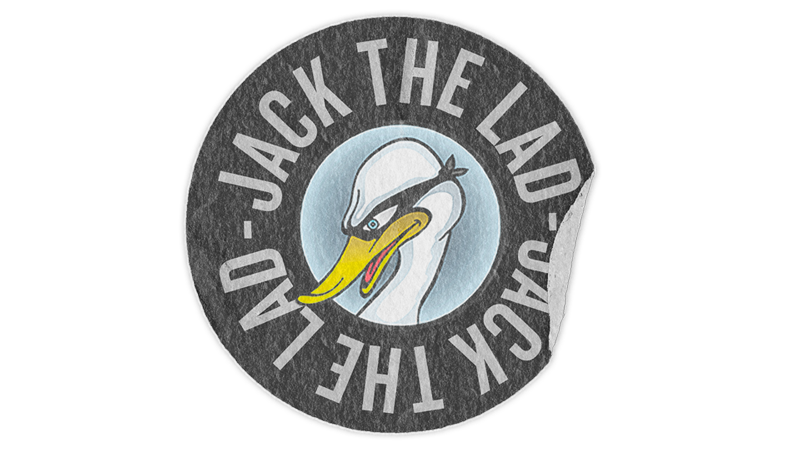 So, Gareth Bale has hung up his boots and picked up his golf clubs.
News that the former Real Madrid and Wales wizard would be playing in a high profile PGA pro-am tournament in the USA sparked speculation that he might join the professional tour.
One slightly over-excited Twitter post I spotted last week even asked whether Bale would be the 'world's greatest ever sportsman' if he were to go on and win the Masters!
That may be a way off yet!
Granted, his exploits for Wales are beyond compare and enough to guarantee his place in the pantheon of his country's sporting greats, but winning the Masters will be a tough ask for a two-handicapper – even if he is Gareth Bale!
Of course, excelling at football and another sport is nothing new.
Throughout history there have been many high-profile examples of people starring in more than one field – although rising levels of professionalism in all sports has made this increasingly rare.
Former Huddersfield Town, Carlisle United and Doncaster Rovers midfielder, the late Chris Balderstone, who also played cricket for Yorkshire, Leicestershire and England, even managed to star in two professional sports on the same day!
On September 15, 1975, Balderstone was playing for Leicestershire in their County Championship decider against Derbyshire at Chesterfield.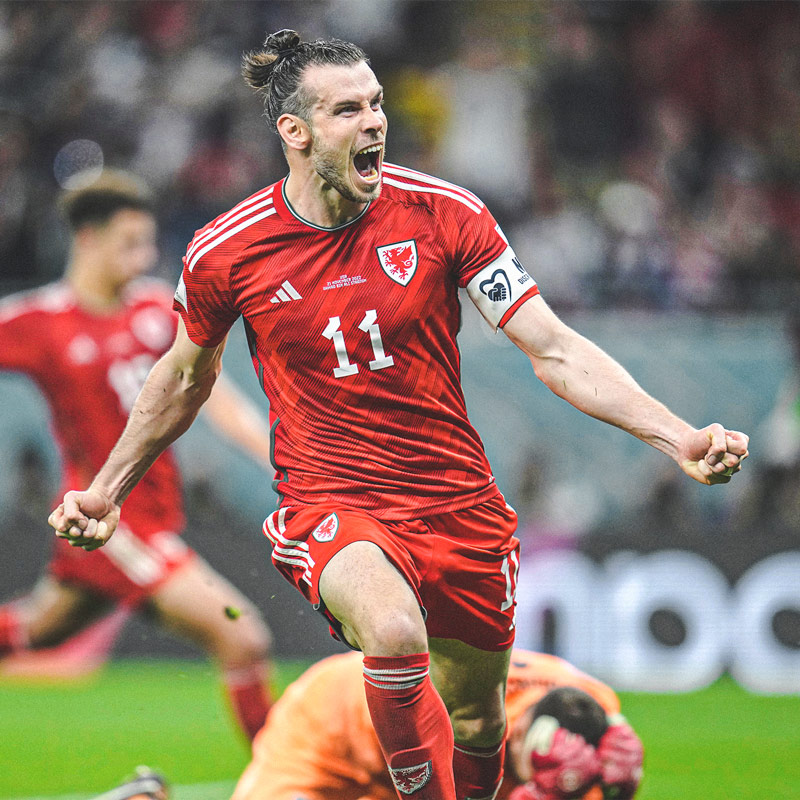 At the end of a long day's play, he was 51 not out. Not content with having put his side in a strong position on the cricket pitch, he jumped into a waiting taxi to take him the 30 miles to Doncaster's Belle Vue ground.
By 7.30pm, he was taking the field for Rovers where he helped his side to a 1-1 draw against Brentford, becoming the only man to play league football and first class cricket on the same day.
The following morning, he went on to complete his century and take three wickets as Leicestershire clinched the County Championship.
The Swans have their own notable examples of playing professionally in more than one-sport.
Tony Cottey started his sporting career at the Vetch. Capped at under-18 level for Wales and a member of the Swans' Youth Championship winning side of 1982-83, the diminutive midfielder signed as a professional prior to the 1984-85 season.
The former Bishopston Comprehensive pupil made his debut against York City that term, but made only three more senior appearances before being released by John Bond – a fate that also befell a certain Dean Saunders, who went on to win 75 Wales caps and star for the likes of Derby County, Aston Villa and Liverpool!
Cottey, however decided to concentrate on cricket, despite being offered a three-month trial with today's visitors Birmingham City. It probably proved a wise decision in the long run.
During 13 seasons with Glamorgan, he won the County Championship and the Sunday League, where he was a team-mate of the great West Indian batsman Viv Richards, who himself represented Antigua in a FIFA World Cup qualifier.
Cottey then moved on to Sussex, where he enjoyed a further six seasons and became one of only a handful of players to win the County Championship with different counties.
When not playing and coaching cricket abroad during the winters, Cottey still laced his football boots with the likes of Merthyr Tydfil, Llanelli AFC and Ammanford.
A brilliant fielder, he went on to write a successful autobiography entitled 'There's Only Two Tony Cotteys', after a Glamorgan supporters' chant inspired by the similarity of his name to the former England, Everton and West Ham striker Tony Cottee.
However, perhaps the most remarkable multi-sporting feat achieved by a Swans player was that of Ben Beynon.
The Swansea-born former steelworker scored the winning goal in one of the greatest FA Cup giant-killings of all time, won two international rugby union caps for Wales and scored two tries on his way to winning the Rugby League Challenge Cup! 
Born in 1894, Beynon was spotted by Swansea RFC playing local rugby and was soon pitched into the first team for his debut at St Helen's in 1914 against an unbeaten Newport side boasting nine internationals. 
The 19-year-old outside-half made a dream debut, scoring the first try in a 17-3 victory. 
However, a few months later he swapped the oval ball for the round one when amateur rugby was ceased following the declaration of the First World War. 
Professional football, however, continued as players were expected to see out their contracts. 
Beynon joined the Swans as an amateur and made his Southern League debut in November 1914 against Pontypridd. 
But just a couple of months later, he was lining up in the FA Cup against Blackburn Rovers, who were the reigning Football League Champions, having won the title by seven points the previous season. 
When Rovers arrived at a packed Vetch Field in January 1915, they were lying second in the top-flight of English Football, while the Swans, who only went professional in 1912, were in Division Two of the Southern League. 
Against all the odds, the Swans, who finished the match with just nine players, pulled off an historic 1-0 win, which shocked the football world, with Beynon, the only amateur player on the pitch, scoring the winning goal. 
At the end of that season, the Swans' players were released from their contracts, and many, including Beynon, went on to face an even greater challenge in the First World War. 
When he was demobbed having survived the war, Beynon returned to rugby with Swansea and soon made up for lost time. 
On January 17, 1920, he was selected at outside-half to make his Wales debut against England on his home St Helen's ground in the first full Wales international after the war. 
In front of a 40,000 crowd, he helped Wales to a 19-5 victory and retained his place for the away match against Scotland on February 7, which Wales lost 9-5. 
Beynon lost his place for the next fixture, against France at Stade Colombes 10 days later, and it is thought this prompted his decision to almost immediately cross the town again to the Vetch Field and re-join the Swans. 
This time, he signed as a professional, incurring the wrath of the Welsh Rugby Union, which decided to withhold his international cap. 
Undeterred, Beynon once again showed his goal-scoring prowess with the round ball, scoring nine goals in just 12 games during the first half of the 1920-21 season, including a hat-trick against Norwich City. He was even selected for a Welsh trial at Wrexham. 
Unfortunately, a knee injury wrecked the remainder of his season, and he was never the same player again, making just 13 appearances the following season. 
However, there was another fascinating twist in this remarkable career.  
When the Swans released him at the end of the 1921-22 season, he was offered a rugby league trial with Oldham. Typically, he scored a try in that match and earned himself a £325 move "up north". 
Not content with having starred in one of the biggest upsets in FA Cup history during his career in association football, and winning two caps for his country at rugby union, Beynon then went on to carve his name into rugby league history. 
In the 1925 Rugby League Challenge Cup Final, played in front of 28,335 people at Leeds, Beynon scored two tries as Oldham beat Hull Kingston Rovers 16-3. 
Boys Own stuff, or what? Surely even the great Roy Race, of Roy of the Rovers fame, would blink at Beynon's achievements. 
If Gareth Bale is going to make his name as a golfer, he's going to have to go some to equal the feats achieved across three sports by the incomparable Ben Beynon.
C'MON YOU SWANS!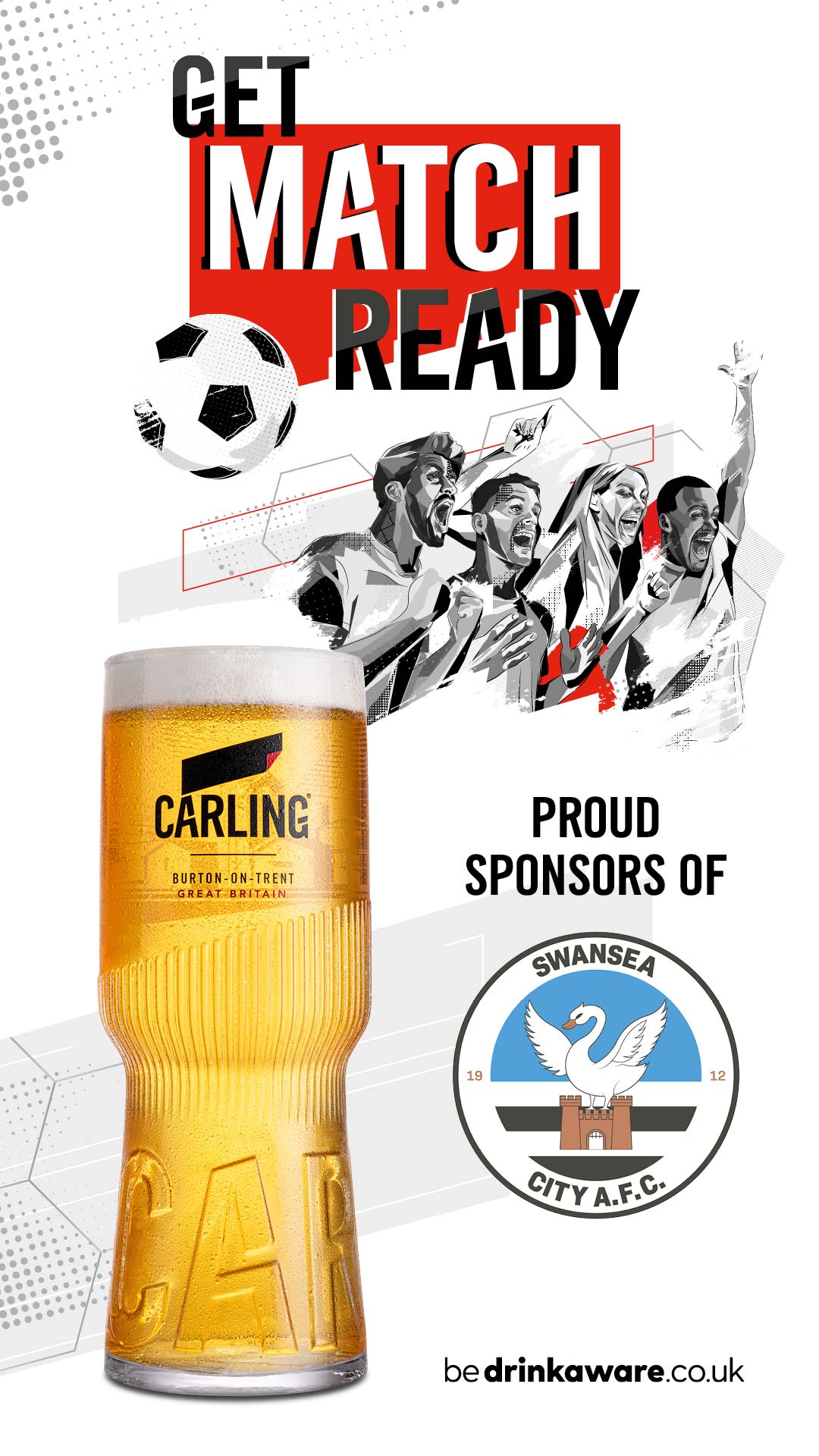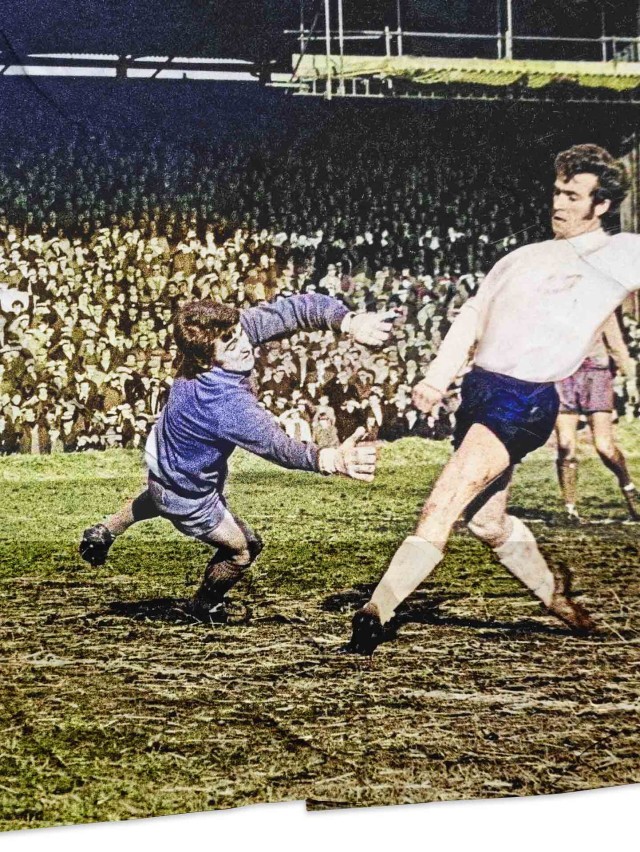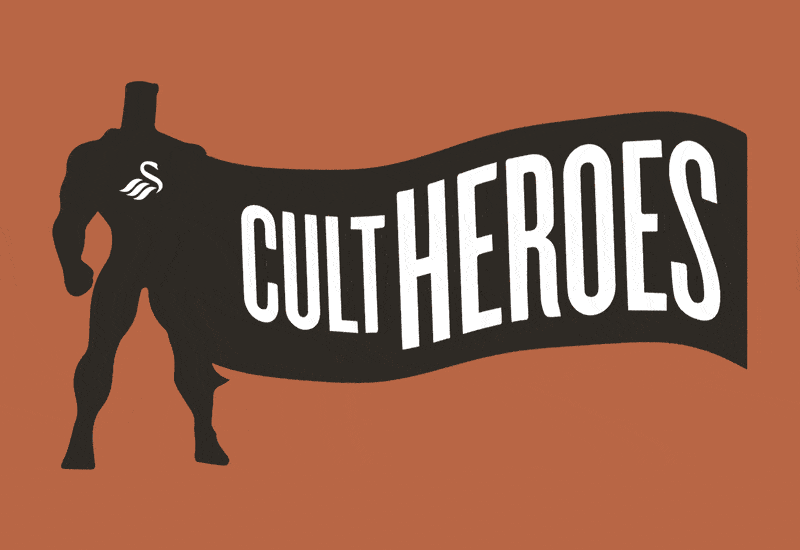 In the latest instalment of our 'Cult Heroes' feature, club historian Gwyn Rees reflects on the story of talented winger Brian Evans, who proved a club stalwart during a period of highs and lows at the Vetch.
In July 1963, Swansea City manager Trevor Morris paid Welsh League side Abergavenny Thursdays £700 to bring a young winger named Brian Evans to the Vetch Field. It would be money well spent, with the player spending 10 seasons at the club.
Evans' old-fashioned wing play would entertain supporters, and leave many opposing defenders baffled by his outrageous body swerve, and speed off the mark.
Just two months after signing on at the club, Brian made his first-team debut at home to Derby County in a 2-1 victory. He would go on to play in 37 first-team games in his maiden season at the club, though injury would rule him out of the team's FA Cup semi-final at Villa Park against Preston North End.
His displays caught the eye of the Welsh selectors, and he won the first of his two under-23 caps against England, and followed this up with another appearance against Scotland.
He scored his first senior goal in October 1964 at home to Norwich City in a 3-1 triumph and, though not known as a regular goalscorer at club level, he would nevertheless be on the score sheet in every one of his 10 seasons at the club.
With the bitter relegation to Division Three confirmed at the end of the 1964-1965 season, Evans - along with others like Herbie Williams, Keith Todd and Roy Evans - found themselves playing in the hurly burly of lower league football. And with the club finding it hard to come to terms with the realities of the new style required to survive, it was to Brian's credit that his performances for the side were always consistent.
The club was struggling on and off the pitch at this period, but Evans was part of the team that won the Welsh Cup by defeating Chester in a final that took three games to produce a winner.
As a result the Swans played in the European Cup Winners' Cup the following season, playing against Bulgarian opposition in Slavia Sofia and losing over two legs, with Evans playing in both games.
The Swans started the following 1967-68 season in the basement division of the Football League for the first time in the club's history, and Brian's performances on the wing were one of the few highlights in a dark period for the club.
Evans played in both legs of the 1969 Welsh Cup final loss to Cardiff City, and when the club confirmed the appointment of new manager Roy Bentley in August 1969, one of the first signings he made was to bring back former fans' favourite Len Allchurch.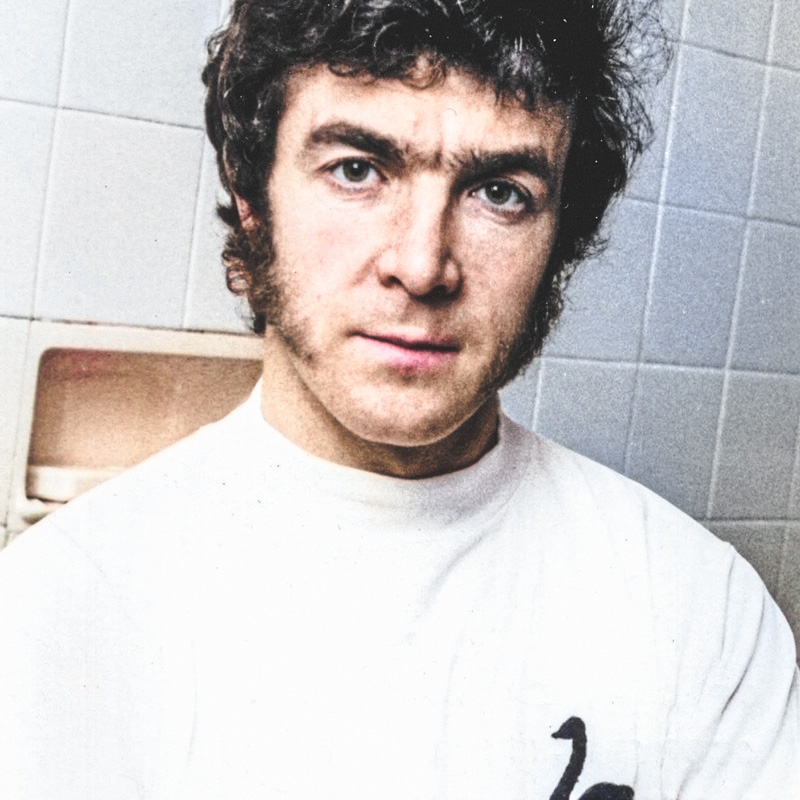 This proved a masterstroke by the manager, with Evans on one wing and Allchurch on the other supplying the crosses for both Williams and Dai Gwyther to score the goals that took the side to promotion in the manager's first season.
After nearly 10 seasons at the club, Brian was finally recognised at full international level. He firstly toured Tahiti, New Zealand, Australia and Malaysia on an FAW tour in the summer of 1971, and finally made his full senior debut in October 1971 in a 3-0 win over Finland.
This was the first of seven caps earned by the player, with the final two coming when playing for Hereford United in 1973 after new Swans manager Harry Gregg was forced to sell several players due to the severe financial problems at the Vetch Field.
Evans played two seasons at Edgar Street, before leaving the club and moving back into non-league football with Bath City, then moving back to South Wales and playing for Llanelli, where he won a league championship medal.
After spells at Haverfordwest and Pontardawe Athletic, he retired in 1977, running his own painting and decorating business in the city before passing away after a short illness aged just 60.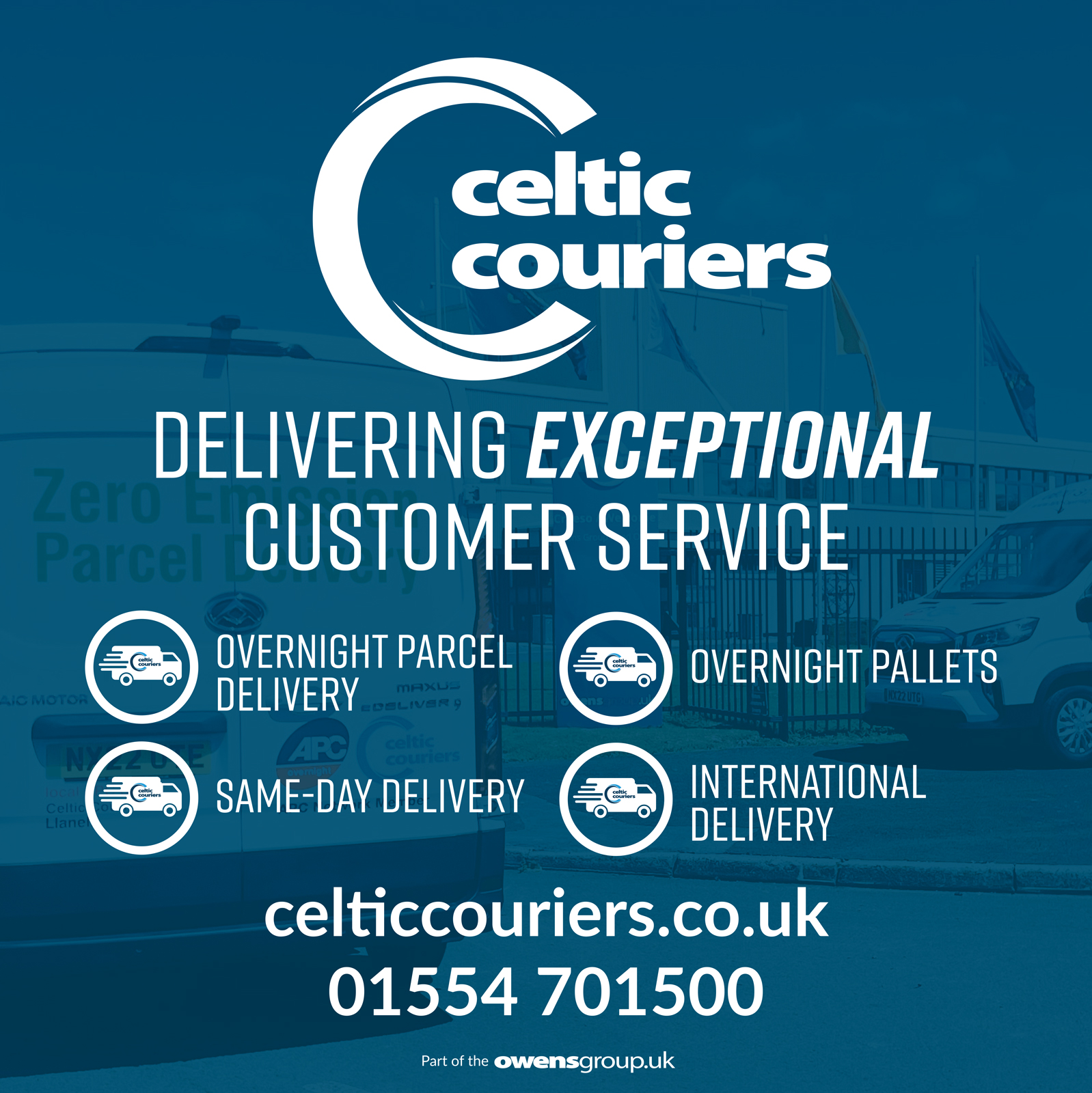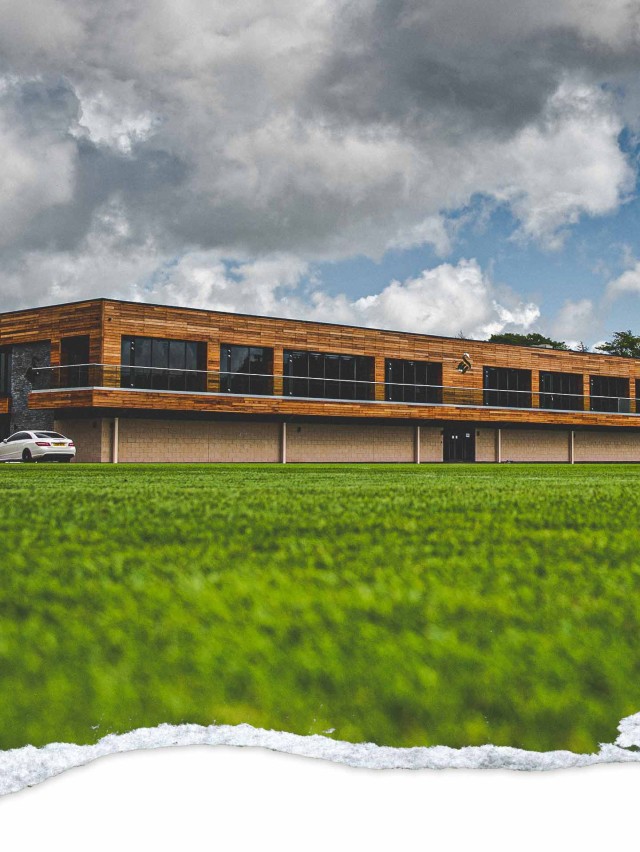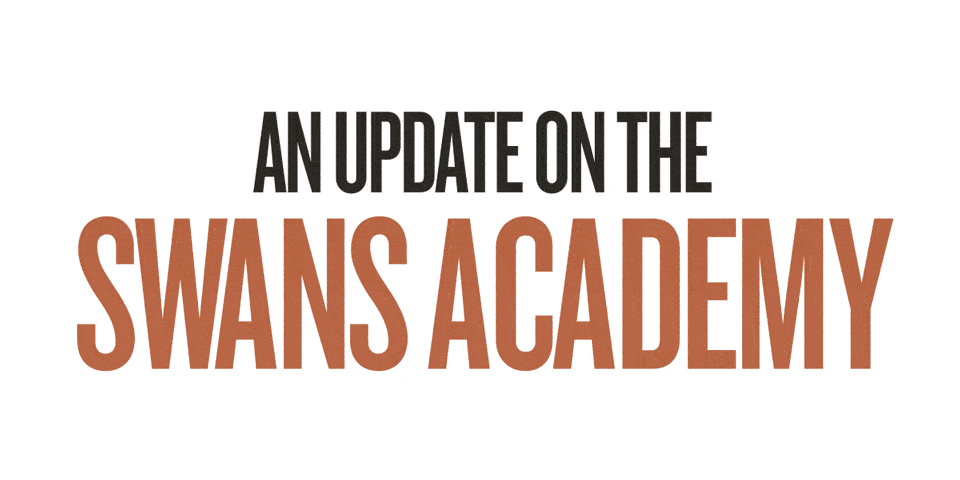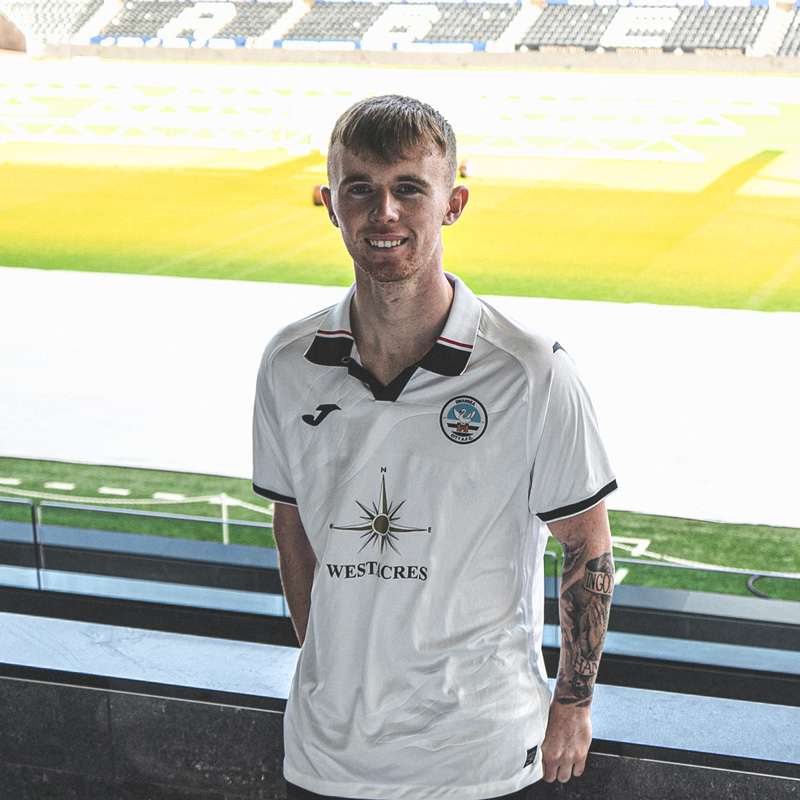 Liam Smith is ready to get stuck in to a new challenge at Swansea City following his move to join the academy ranks from Manchester City.
The 19-year-old joined the Swans on a permanent deal from the Citizens and has penned a deal through to the end of June 2025.
The midfielder played a vital role in City's Under-18s' title-winning season in 2021, featuring 20 times for Ben Wilkinson's side before progressing to the Elite Development Squad for the 2022-23 season.
A Scottish youth international, Smith has represented his country at under-18 and under-19 level and has two goals to his name.
During his time in Scotland, Smith was a member of the Scottish Football Association Performance Schools, where he worked closely with current academy manager Andy Goldie, and the youngster is looking forward to linking up with a familiar face.
"Andy and I have a good relationship. I've known him since I was very young. So that was a major positive for me coming here," said Smith.
"The way Swansea play, the style, philosophy and the gaffer. I was interested in coming here straight away.  
"I came from Manchester City, and it's a similar style of play to Swansea. It's about playing from the back, passing the ball and keeping hold of the ball. That style of play appeals to me massively.
"I've been watching the way Russell Martin implements that here, and it suits the way I want to play.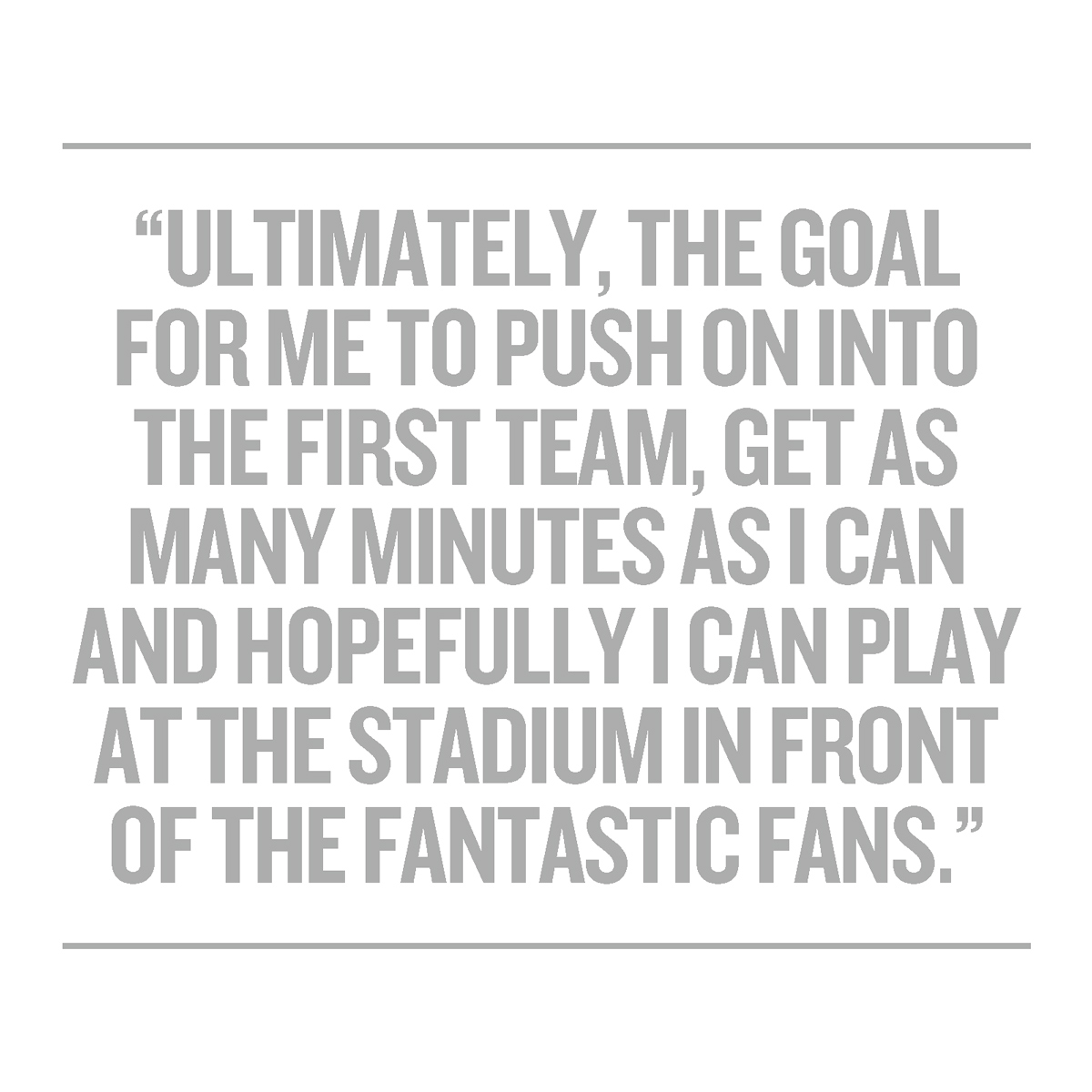 The Scotsman will link up with Jon Grey and Anthony Wright's Under-21s side ahead of their South Wales derby against Cardiff City on Monday, February 13. (6pm kick-off). 
A direct and skilful player, Smith can operate out wide or in a more central role, and is looking forward to the chance to show what he can do. 
"Firstly, I'll get some good minutes in my legs with the under-21s and see where I progress from then on," he added.
"I can play on either wing, left and right, and I'm left-footed. I like to take players on, create chances and scoring goals. I'd like to say I'm a creative and versatile player.  
"Since coming to Swansea, my first impression is that the people are amazing. I've had a look around Swansea, as well and it's a great place. I'm really excited to get started here.  
"I've met most of the under-21s lads already and I know Azeem [Abdulai] already. I've played against him a few times so it's good to have a familiar face around.  
"I got introduced to Jay Fulton, he's Scottish as well. Then I met the skipper, Matt Grimes. It was nice to meet some of the older, senior players, too."
Growing up in Kilmarnock, Smith came through the youth ranks at his hometown club, making his first-team debut at just 16 before moving to Manchester City in March 2020. 
And he has vowed to do everything in his power to make his time with the Swans a success.
"I feel like I'll fit in with the lads that are already here, I'm confident within myself that I can do that, so we will see," said Smith. 
"I get to work on Thursday, I'm going to put my head down and push on from the get-go.
"Having a look round the stadium has made me realise what my long-term goal is, and that's to play in the first team.  
"That's what I came here to do, and I'm going to do whatever I can and try my hardest to make sure that can become a reality."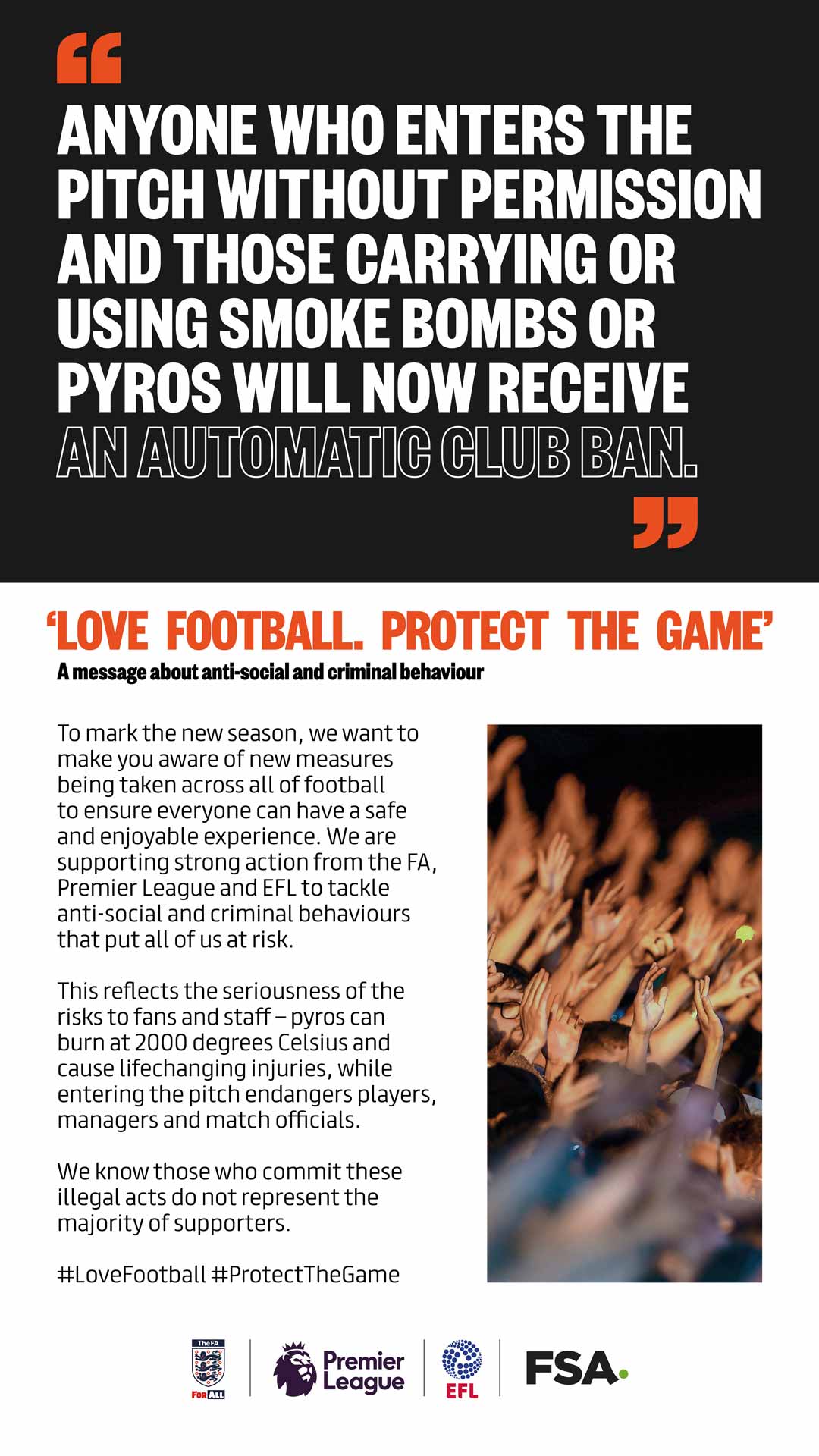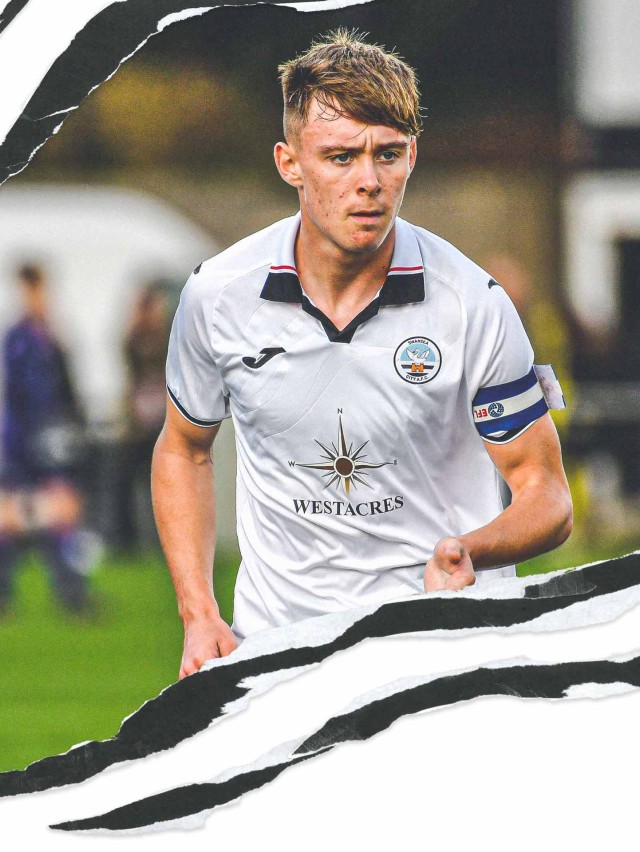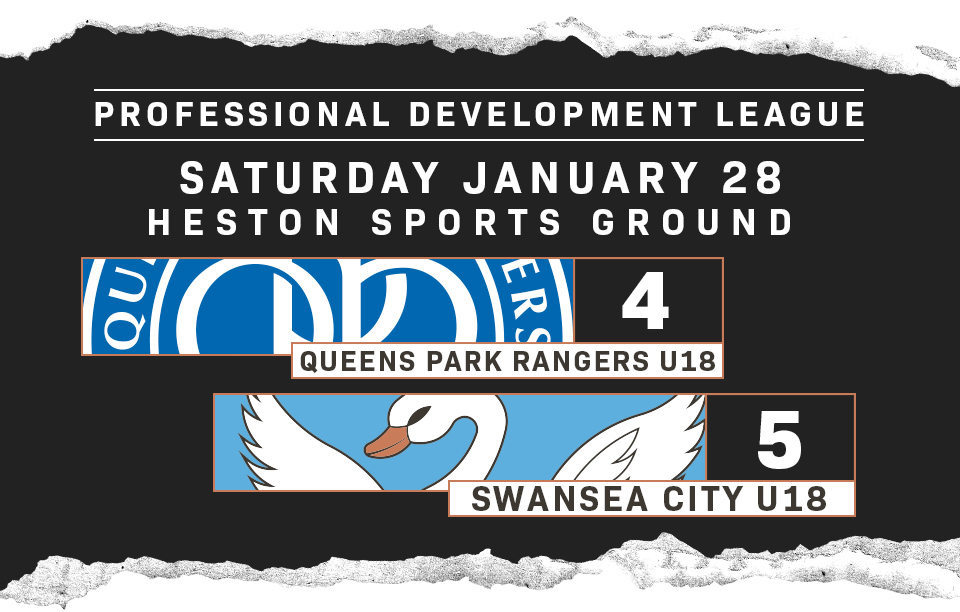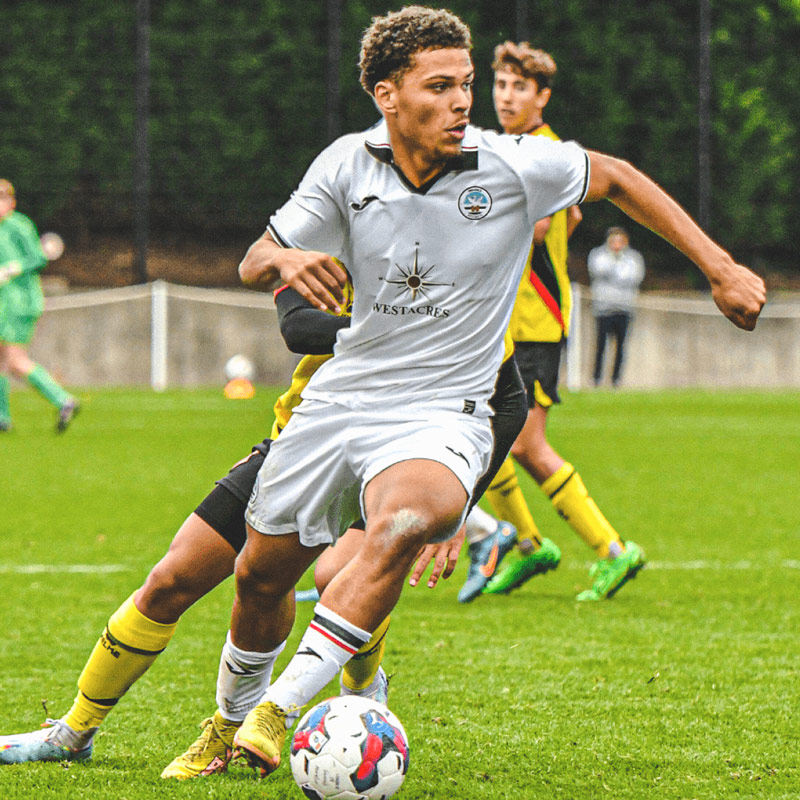 Swansea City Under-18s produced an outstanding second-half comeback to claim their first win of 2023 against Queens Park Rangers in an exciting Professional Development League clash.
Despite goals from Geoff Bony and Iwan Morgan, the Swans had headed into the interval 4-2 down after a brace from Kieran Petrie and goals from Sam Sackey and Youssef Yahyaoui for the R's.
But Darren Davies saw is side respond in magnificent fashion, in-form striker Morgan netting twice to complete his hat-trick, with Yori Griffith also on the scoresheet in a nine-goal thriller in west London.
Forward Morgan had been returning to under-18 action after a brief stint with the under-21s earlier this month, which including netting his first goal for the upper-age group against Burnley.
But the first chance fell to the home side, with former Swan Petrie going through on goal only to be denied by a good save from Kit Margetson in the Swansea goal.
At the other end, Sam Parker and Morgan went close for the visitors, with QPR keeper Conor Clark holding a firm volley from the latter.
But the R's stopper was soon beaten as Bony seized on a loose ball to break away from the cover and dispatch a lovely curling finish into the top corner.
Rangers, however, would quickly level through Petrie after excellent pressing work had allowed them to win possession high up the field.
The end-to-end nature of the contest continued as Morgan re-established Swansea's lead with a magnificent run and low finish from Richard Faakye's pass.
Goals kept coming, Sackey converting from the spot after a foul in the area to level the scores once more.
And Rangers would add two more to their tally by the time the half-time whistle was blown. Yahyaoui and Petrie providing finishing touches from close range.
Despite the deficit, there were always likely to be more goals in such an open and enterprising contest and Swansea came out firing at the start of the second half with Sam Parker and Zane Myers featuring prominently.
Morgan was denied by a save from Clark while Josh Carey fired over the bar as the visitors continued to press.
And they got their reward as Morgan coolly sent a low shot past the keeper to narrow the deficit, before Griffith was on hand to roll the ball into an empty net and a mishap in the hosts penalty area.
There was still time to find a winner, and it was the Swans who produced one, Morgan finding the net at the second attempt after seeing his first strike denied; completing his hat-trick and sealing a thrilling victory.
Queens Park Rangers Under-18s: Conor Clark (Kacper Zapieraczynski 69), Moses Luzinda (captain), Sam Bagan, Alfie Tuck, Charlie McDonald, Salvatore Marino, Reece Nicholas-Davies (Sam Manufor 43), Sam Sackey, Youssef Yahyaoui, Lorent Talla, Kieran Petrie. 
Unused subs: Jake Leahy 
Swansea City Under-18s: Kit Margetson, Arthur Parker, David Roberts (Yori Griffith 60), Richard Faakye, Jada Mawongo, Josh Carey (captain), Sam Parker, Thomas Woodward, Geoff Bony, Iwan Morgan, Zane Myers (Rohan Davies 75) 
Unused subs: Harvey Rees, Cameron Llewellyn, Ramon Rees-Siso.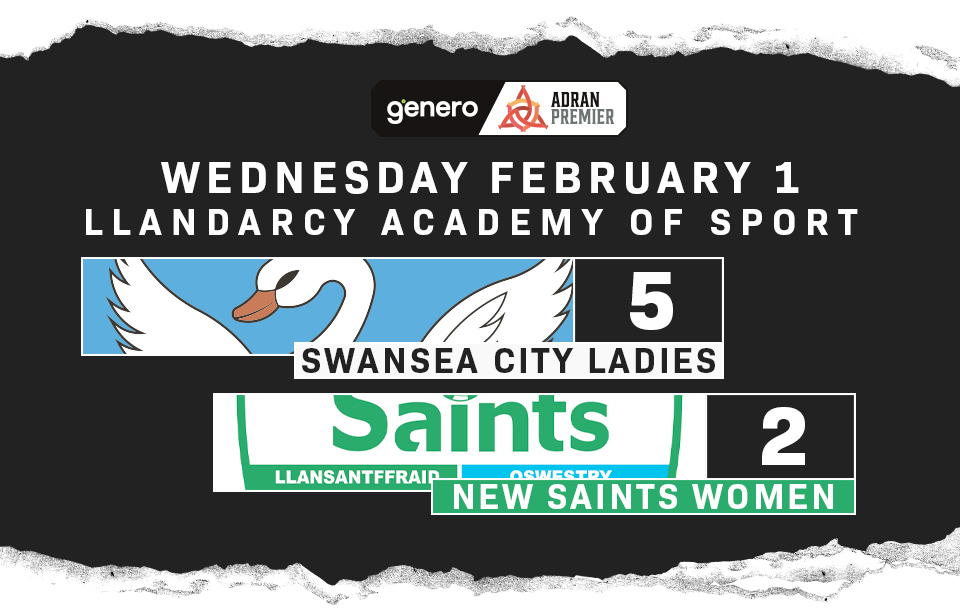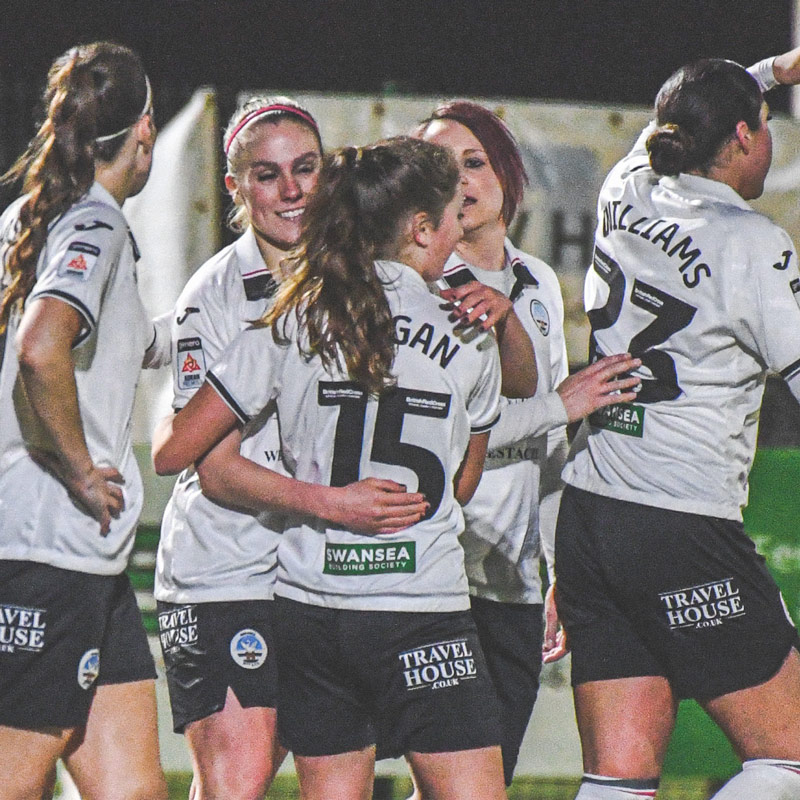 Swansea City Ladies climbed back into second place in the Genero Adran Premier table with a five-star show against The New Saints Women in Llandarcy.
Five different scorers provided the Swansea goals, with Katy Hosford, Ellie Lake and Nieve Jenkins all finding the net in the first half.
An Emily Ridge double for the visitors wasn't enough to stop the Swans, with Stacey John-Davis and Monet Legall also netting.
The visitors had started the game strongly, Beth Lewis testing Chelsea Herbert in the Swansea goal early, but her shot from the edge of the box was well held by the keeper.
But it would be the Swans who would break the deadlock, Hosford skipping past a TNS defender to open up space before arrowing a shot into the bottom right corner.
Jess Williams almost made it 2-0 10 minutes later, her headed effort from a Hosford corner being held by the goalkeeper.
But just a minute later the Swans would have their second, Lake hitting a stunning shot from the right flank into the top left corner, giving the goalkeeper absolutely no chance.
TNS would pull one back eight minutes later, however, Lewis' long ball forward sending Ridge through to hit a great strike past the Swans keeper.
The Swans responses to search for their third of the evening as they continued to look dangerous from corners.
Jenkins would make this threat pay, powering home Hosford's delivery to make it 3-1 right before the break.
TNS came out the gates strong once again to start the second half; Helen Evans hitting the post with a stunning free-kick from distance.
But the Swans grew back into the contest, Meg Saunders and John-Davis both coming close to finding the fourth.
Nia Rees thought she had the Swans fourth, tapping home at the back post after a great run from Saunders, but she was adjudged to be offside.
However, a fourth Swansea goal would arrive 15 minutes from time as Hosford's free-kick fell to John-Davis in the box, allowing the striker to tap home.
Six minutes later the Swans would have a fifth, Hosford's great run forward leading to a shot that cannoned off the bar for Legall to tap home the rebound.
The visitors pulled a goal back as Lewis and Ridge combined again for the latter to finish and complete her brace on the night.
But it was far too little, too late as the Swans eased to victory.
Swansea City Ladies: Chelsea Herbert, Sarah Adams (Lucy Finch 70), Ellie Lake, Nieve Jenkins, Katy Hosford (captain), Stacey John-Davis, Gwen Horgan, Megan Saunders (Chloe Chivers 77), Nia Rees (Monet Legall 77), Jess Williams, Rachel Cullen.
The New Saints Women: Sarah Parkes, Beth Lewis (captain), Danielle Staley, Chantelle Teare (Tia Lockley 86), Lucie Platt (Nicole Samson 90), Caitlin Chapman, Helen Evans, Georgie Gresham (Evie Williams 86), Isobel Redding, Lia Lewis, Emily Ridge.
Unused subs: Libby Rubin, Olivia Rathe.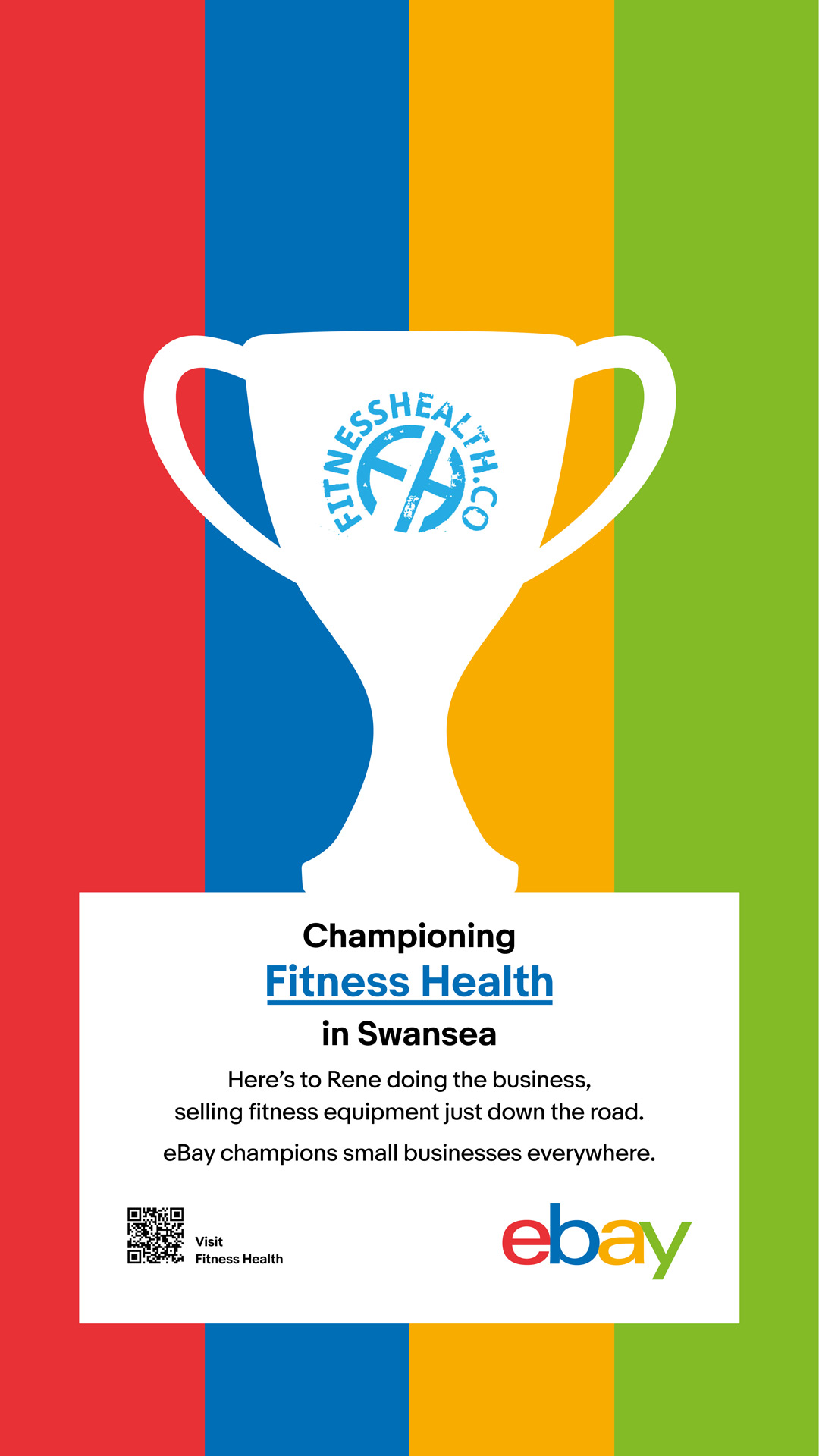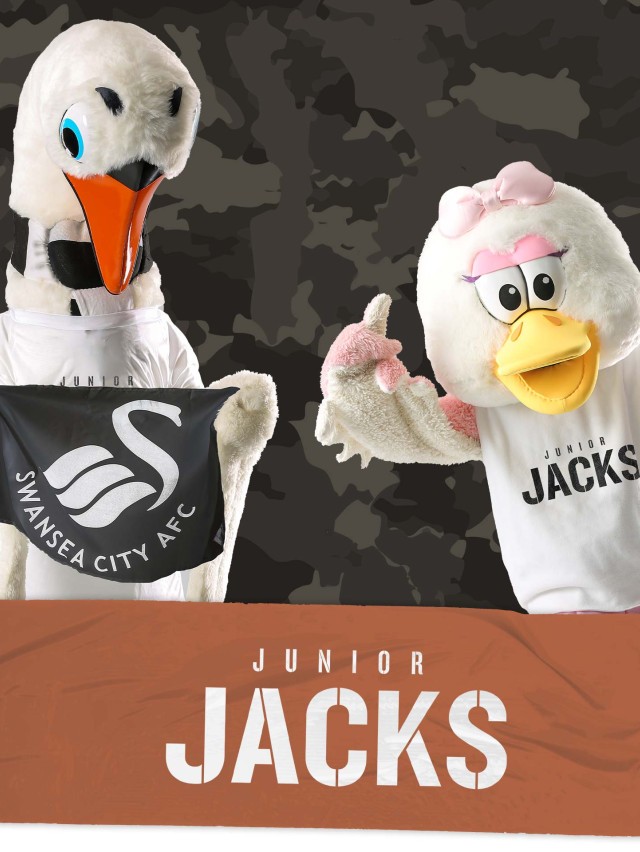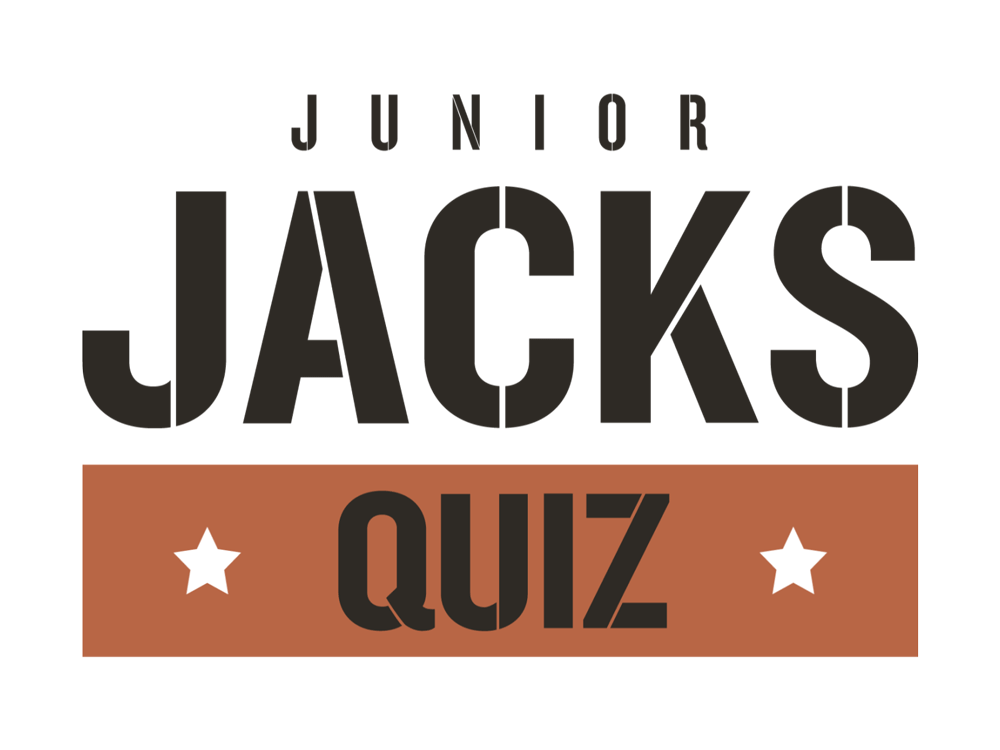 Helô Pawb!
Welcome back to the Swansea.com Stadium for today's Championship match against Birmingham City.
It's Green Football Weekend and so we've been encouraging football fans to walk, cycle and take public transport to today's game … how did you get here?
We all know how important it is to protect the environment and as Swans, Cybil and I know that better than anyone that it's vital to protect nature.
That's why we're encouraging all our Junior Jacks to join Planet League!
Planet League allows you to do your bit for the environment while scoring goals for Swansea City and making important steps to help the club reduce our carbon output as a club and a community.
You can get involved by clicking here to sign up for Planet League, and select Swansea City as your team. If you sign up before midday on Friday February 10, you can also be in with a chance of winning a Swansea City Green Football Weekend captain's armband.
We've also put together a quiz to test your green knowledge!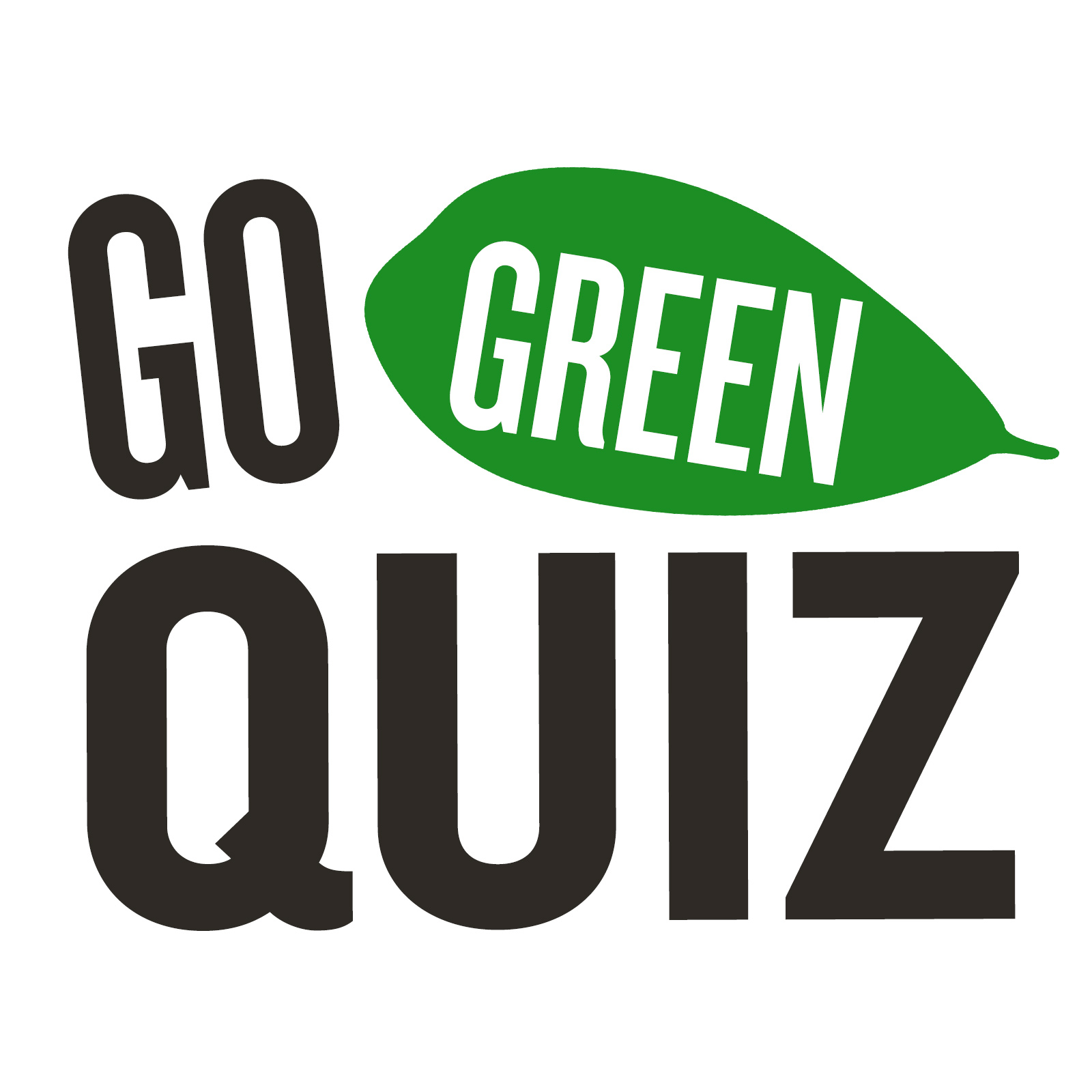 Finally, it's prediction time! Cybil and I both think we'll win 2-1, but I think the goals will be scored by Ollie Cooper and Joel Piroe, but Cybil thinks it will be two for Liam Cullen.
Enjoy the game!
Cyril and Cybil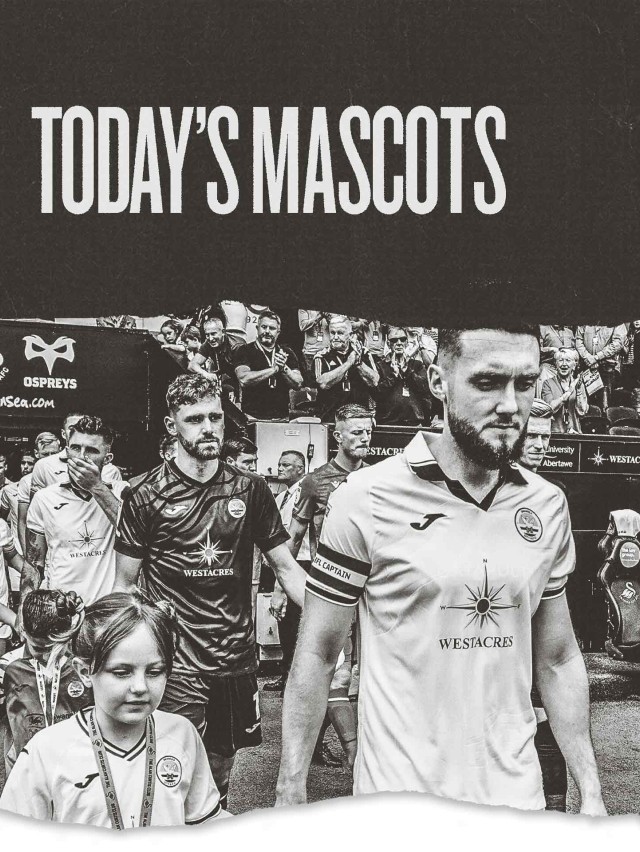 HOME MASCOTS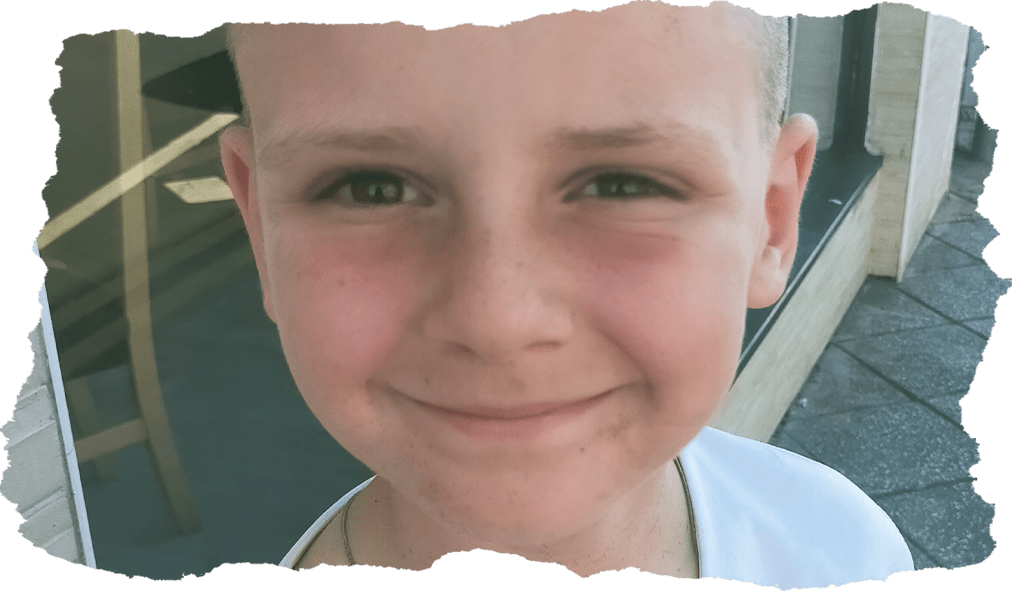 NATHAN ~ AGED 9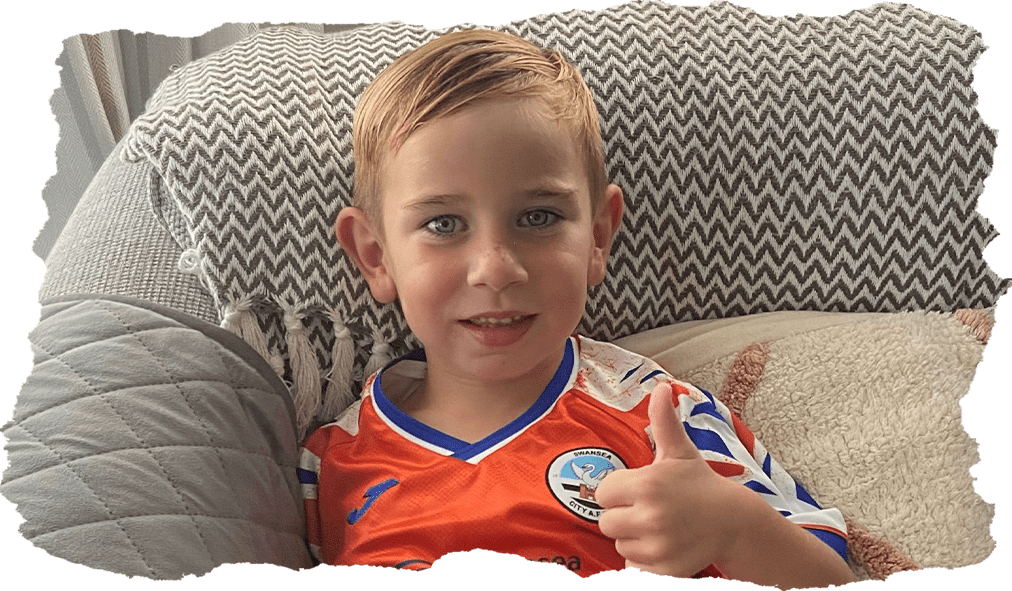 SONNI ~ AGED 6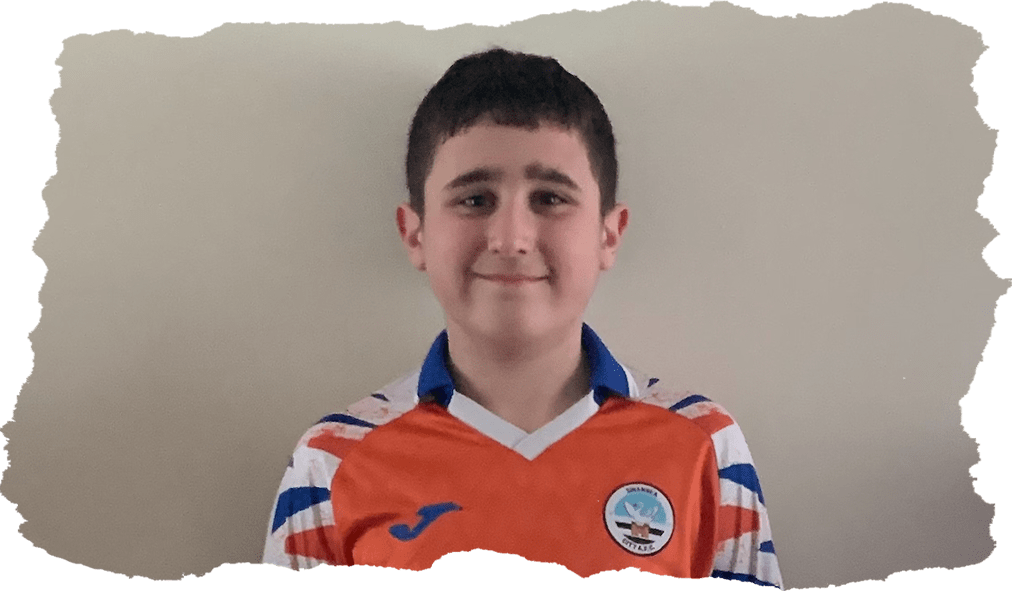 CODY ~ AGED 12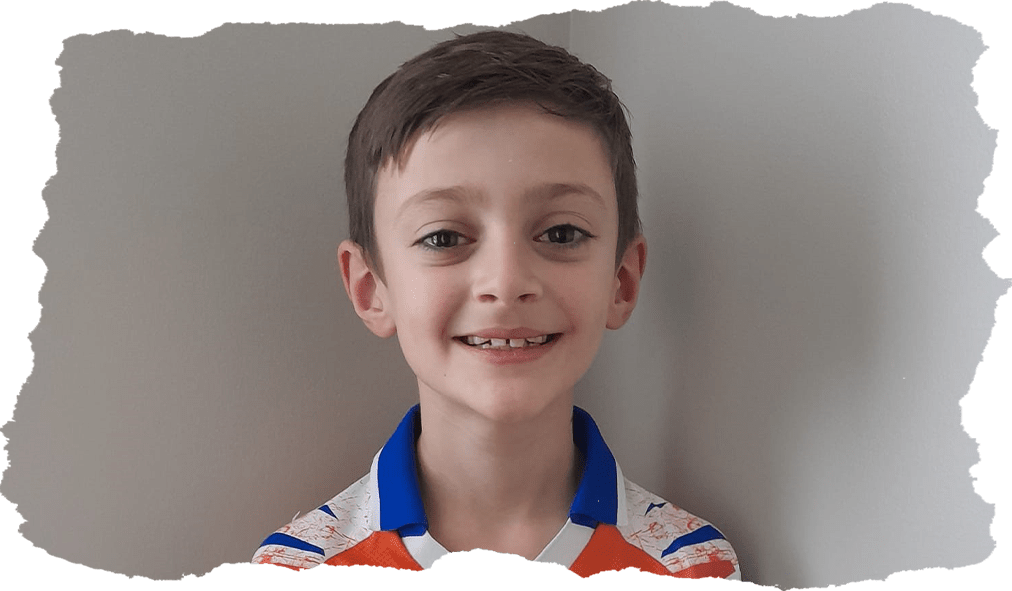 LEWIS ~ AGED 9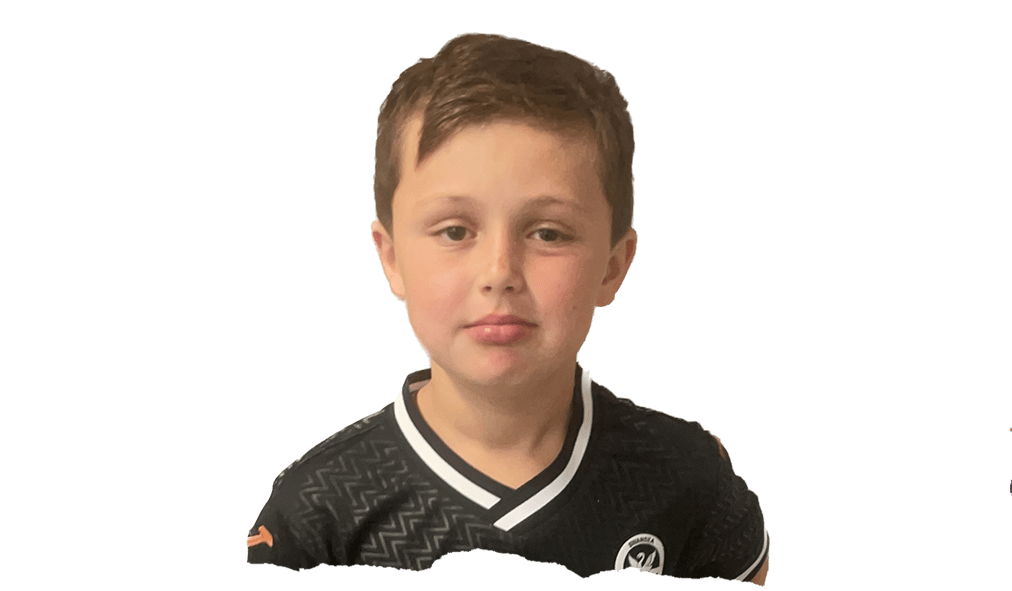 ZACK ~ AGED 10
SONNY ~ AGED 10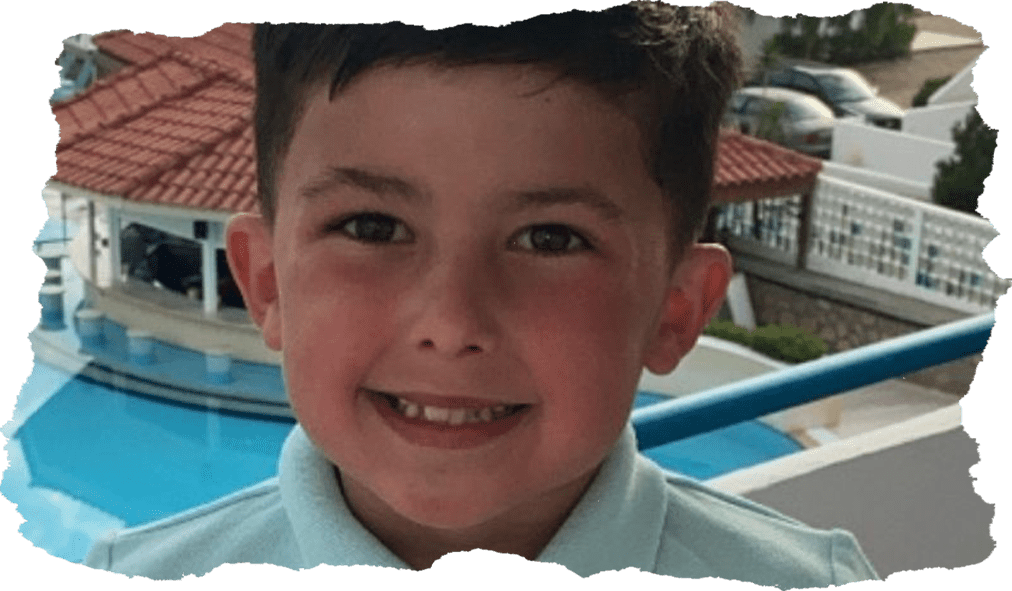 LEO ~ AGED 7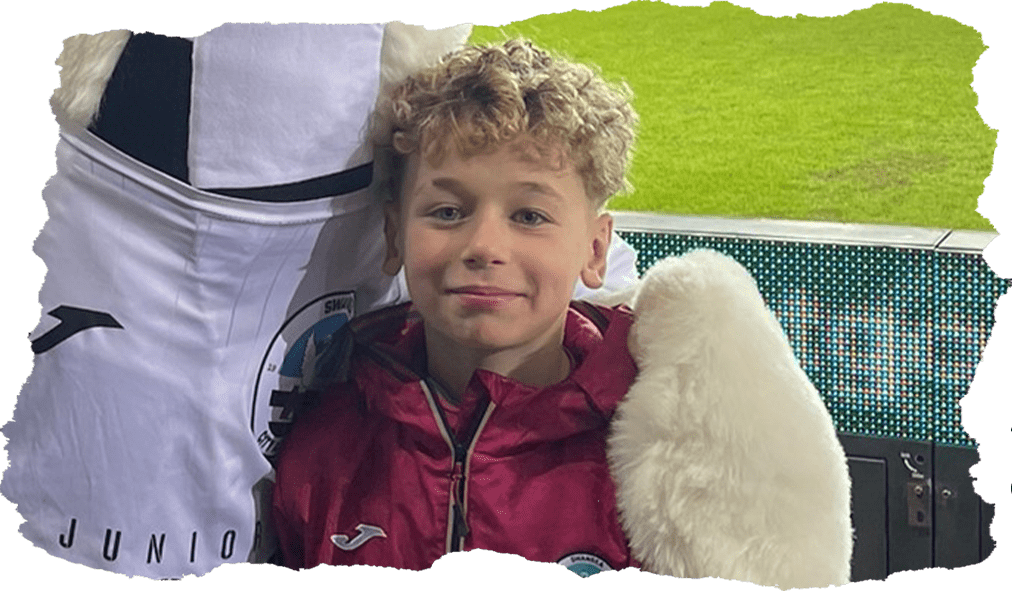 FINLEY ~ AGED 8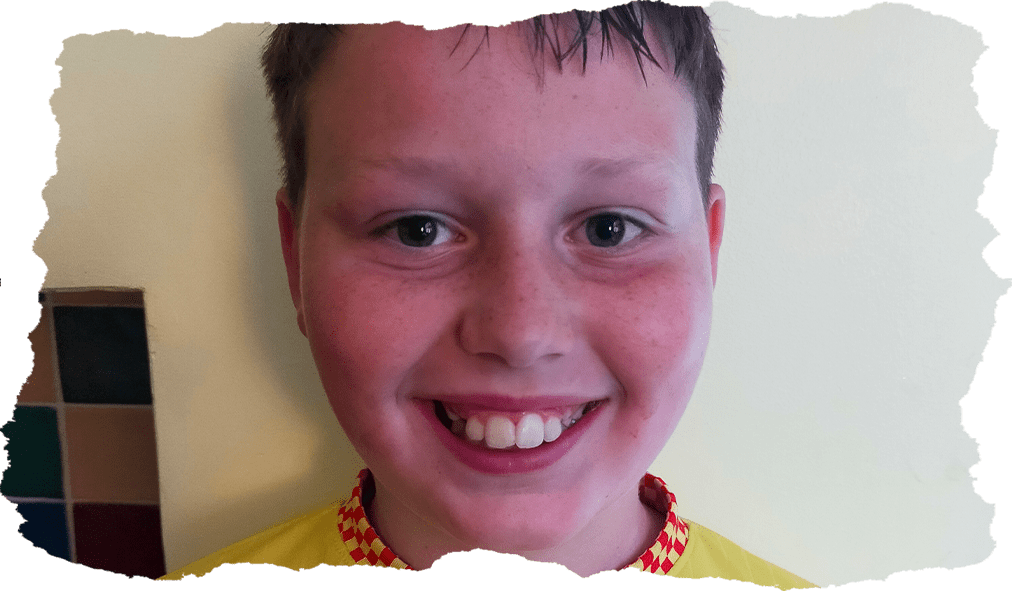 JENSON ~ AGED 11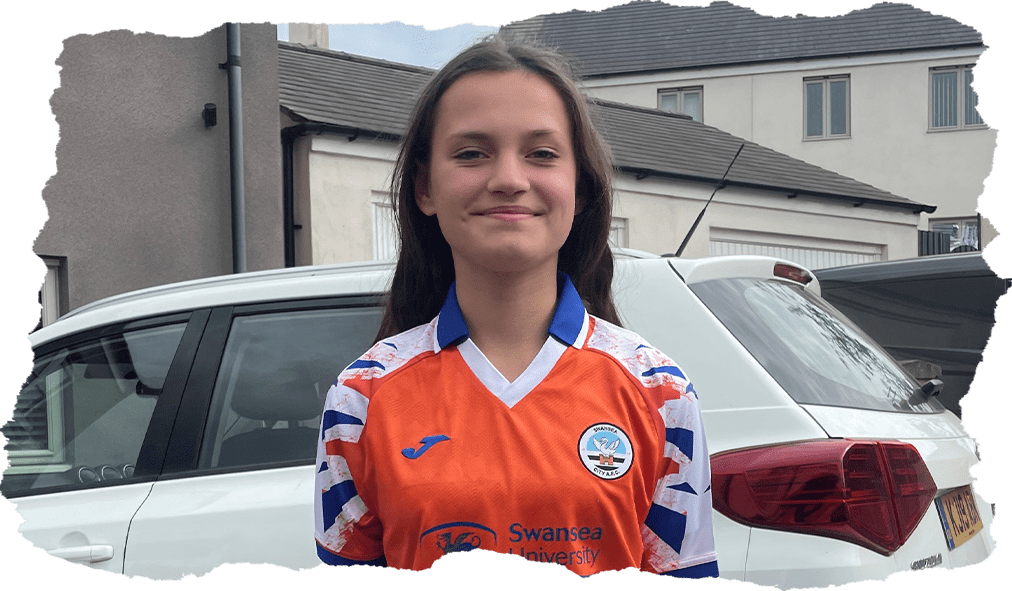 ELIZA ~ AGED 12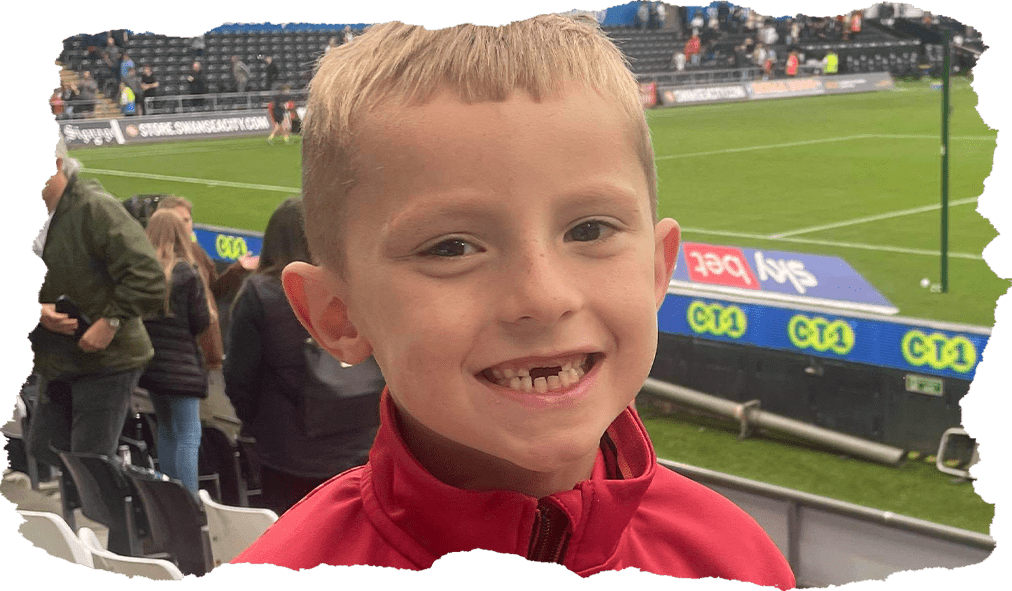 LEO ~ AGED 8
AWAY MASCOTS
JACOB ~ AGED 11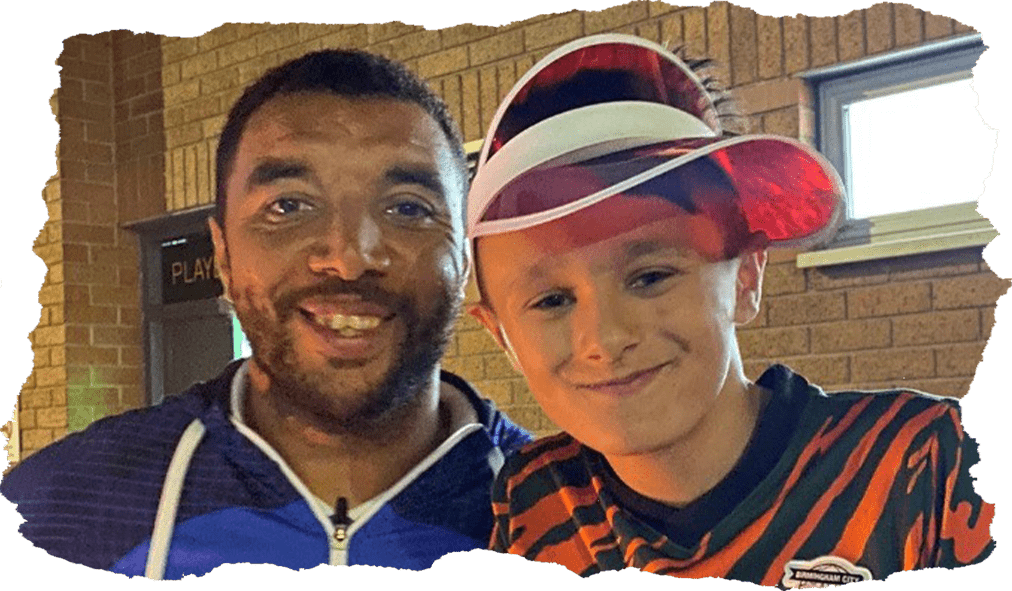 ETHAN ~ AGED 12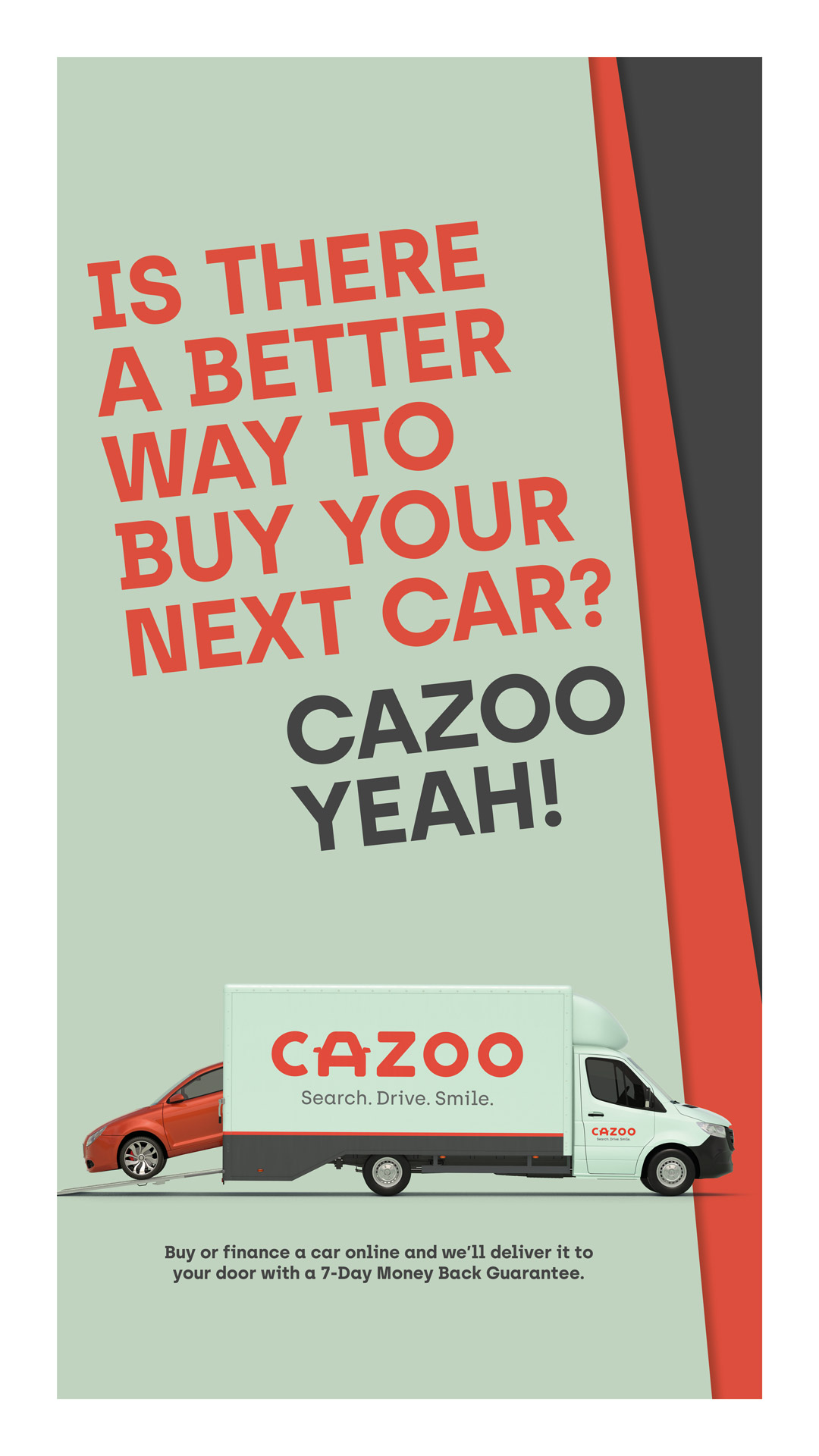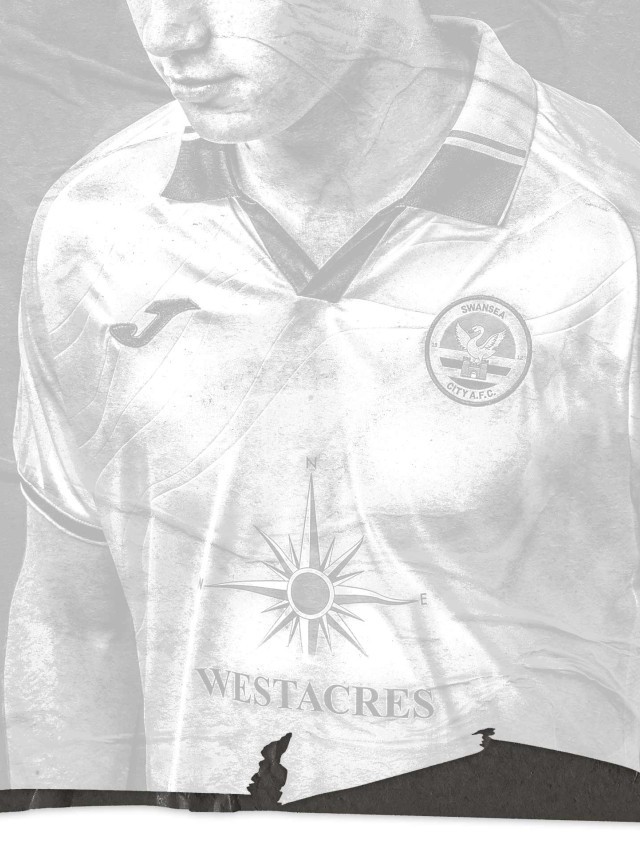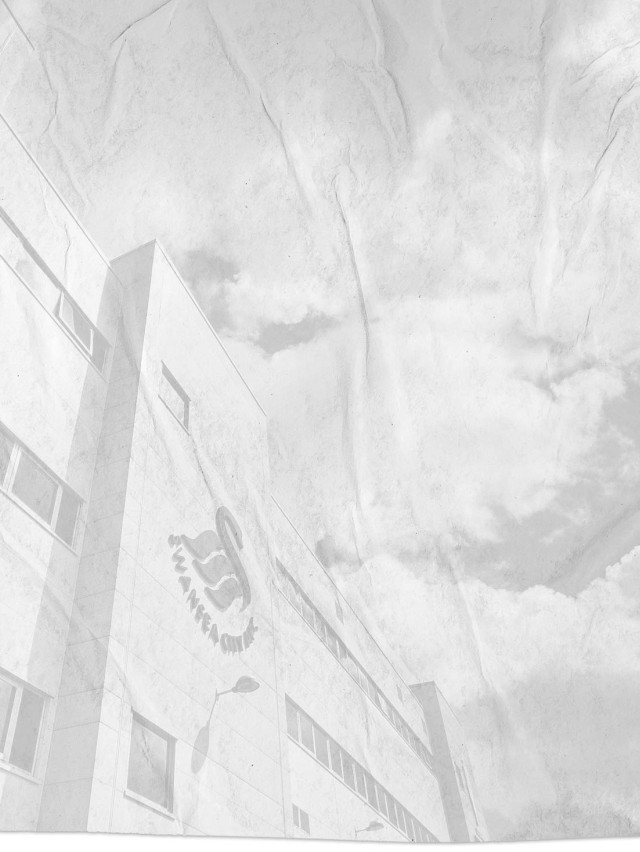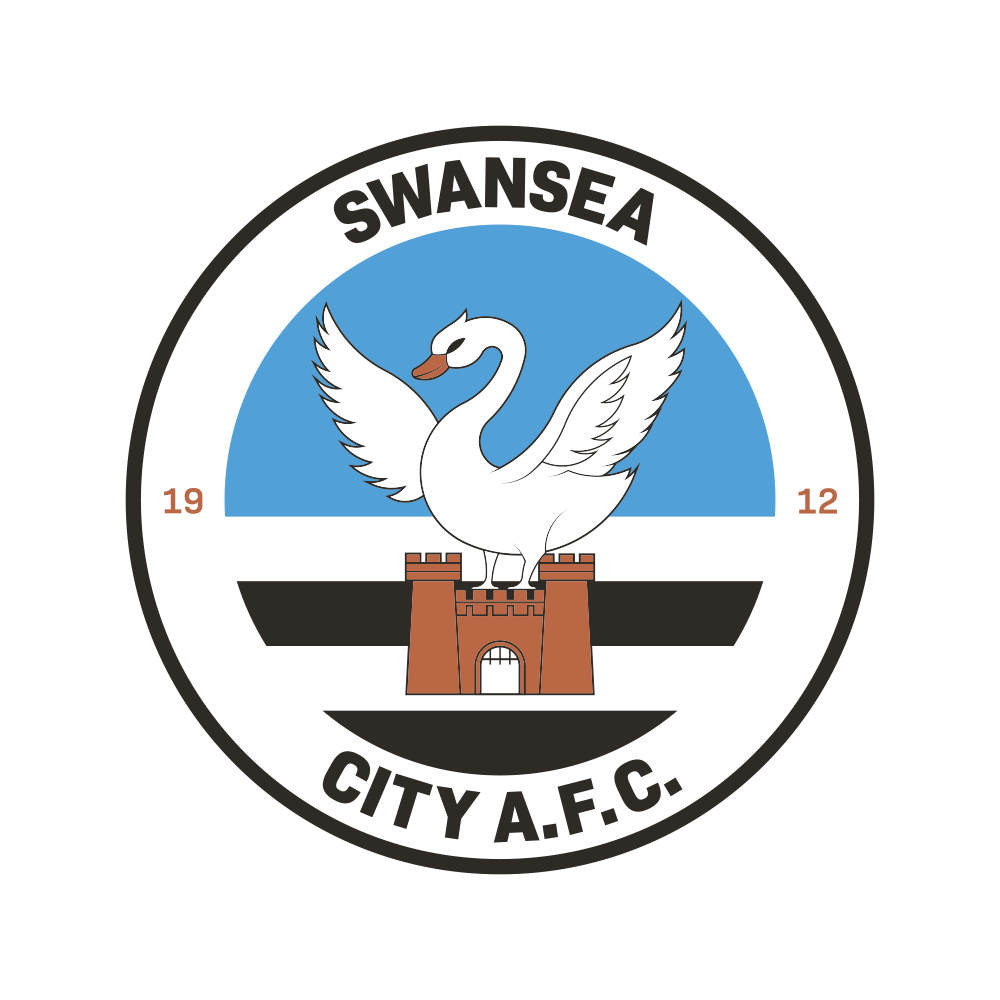 Chief Executive - Julian Winter
Honorary Club President - Alan Curtis
Directors
Jason Levien, Julian Winter, Jake Silverstein, Sam Porter, Huw Jenkins, Martin Morgan, Sian Davies (supporter director), Romie Chaudhari, Bobby Hernreich, Gareth Davies.
Director of Business and Legal Affairs: Sam Porter
Associate Directors: Ceri Stone
__________
First-Team Staff
Head Coach – Russell Martin
Assistant Head Coach - Matt Gill
Goalkeeping Coach – Dean Thornton
Head of Physical Performance – Matt Willmott
First Team Performance Analyst - Ben Parker
Set Piece Coach - Andy Parslow
First Team Coach - Kris O'Leary
Head of Performance – Tom Barnden
Head of Rehabilitation – Rhys Owen
Head of Medical - Dr Jez McCluskey
Staff: Ailsa Jones, Bethany Chaddock, Matt Murray,  Michael Eames, Shaun Baggridge, Connor Lawley.
__________
Senior Management Group
Andrew Davies (Head of Operations, Facilities & Development);
Gareth Davies (CFO);
James Chiffi (Head of Wellbeing & Development);
Josh Marsh (Head of Football Operations).
Club Staff
Club Secretary: Ben Greenwood
Football Operations &
Administration Manager: Rebecca Gigg
Head of Retail: Andrea Morris
Head of Hospitality & Customer Services: Catherine Thomas
Head of Safeguarding: Rebeca Storer
HR Manager: Nicola Butt
Senior Commercial Sponsorship Manager:  Lee Merrells
Head of Marketing:
Katie Doyle
Head of Media & Communications:
Ben Donovan
Ticket Office Manager: Lewis Bullen
Operations & Events Manager:
Matthew Daniel
Facilities Manager: Gordon David
Grounds Manager: Evan Davies
Disability Access Officer: Catherine Thomas
Swansea City AFC Head of Foundation: Paul France
Club Ambassador: Lee Trundle
__________
Programme Production
Contributors: Ben Donovan, Andrew Gwilym, Sophie Davis, Hayley Ford, Fraser Dickson, Rachael Tucker, Dom Hynes, Cerith White, Rhys Kemish, Julie Kissick, Gwyn Rees, Owen Morgan, Owain Llyr
Designers: Callum Rothwell,
Jordan Morcom, Lewis Ward
Photography: Athena Picture Agency,
Natalie John-Davis, Alamy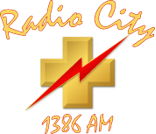 An audio commentary service is available for blind and partially sighted fans – provided by Radio City, the Swansea University Health Board Hospital Radio Service.
Radio City has a long association with the football club dating back to the days when the club was known as Swansea Town.
Since moving to the Swansea.com Stadium, the broadcaster has provided a live descriptive commentary service for free at all Swansea home matches, meaning that blind and partially-sighted supporters in both the home and away ends can follow the action.
In order to book a headset for the match, supporters can contact the accessibility team in advance by emailing accessibility@swanseacity.com, or contacting the ticket office from Monday to Friday between 9am and 5pm by calling 01792 616629 and selecting option one.
Supporters can also book headsets in person in advance at the ticket office, or on the day by speaking to a Disability Liaison Steward on the day.

To learn more about Radio City, visit www.radiocity1389am.co.uk. To learn more about accessible facilities at the stadium, please click here.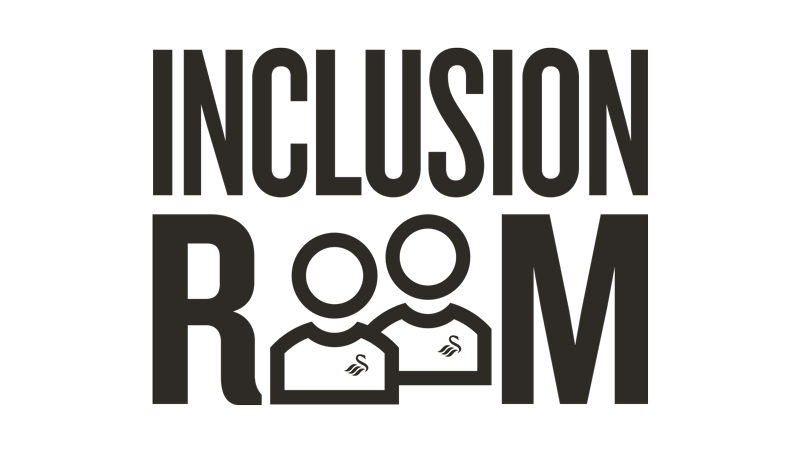 The inclusion room at the Swansea.com Stadium is open every matchday for supporters who may require a quiet space during games.
Supporters will be able to attend live matches at the Swansea.com Stadium with the comfort of knowing there is a designated area should they need it. The room is available to any supporter that may require a quiet space.
The space will be monitored by a designated disability liaison steward and provides a safe space with a disabled toilet, a projector to watch the live game, and dignity packs for those who need it.
While some supporters who require a time away from the crowds may prefer to use this room as a quiet space, it will also be possible to watch the match live on a screen projected onto the wall meaning supporters who require the space for any reason don't have to miss a moment of the match action.
The room is located in the West Stand and, while supporters who feel they may benefit from the use of the space will be recommended to sit in that stand, it will be accessible for anyone in any part of the stadium.
Any supporter who feels overwhelmed by the matchday environment for any reason can gain access to the room by making themselves known to a steward or disability liaison steward.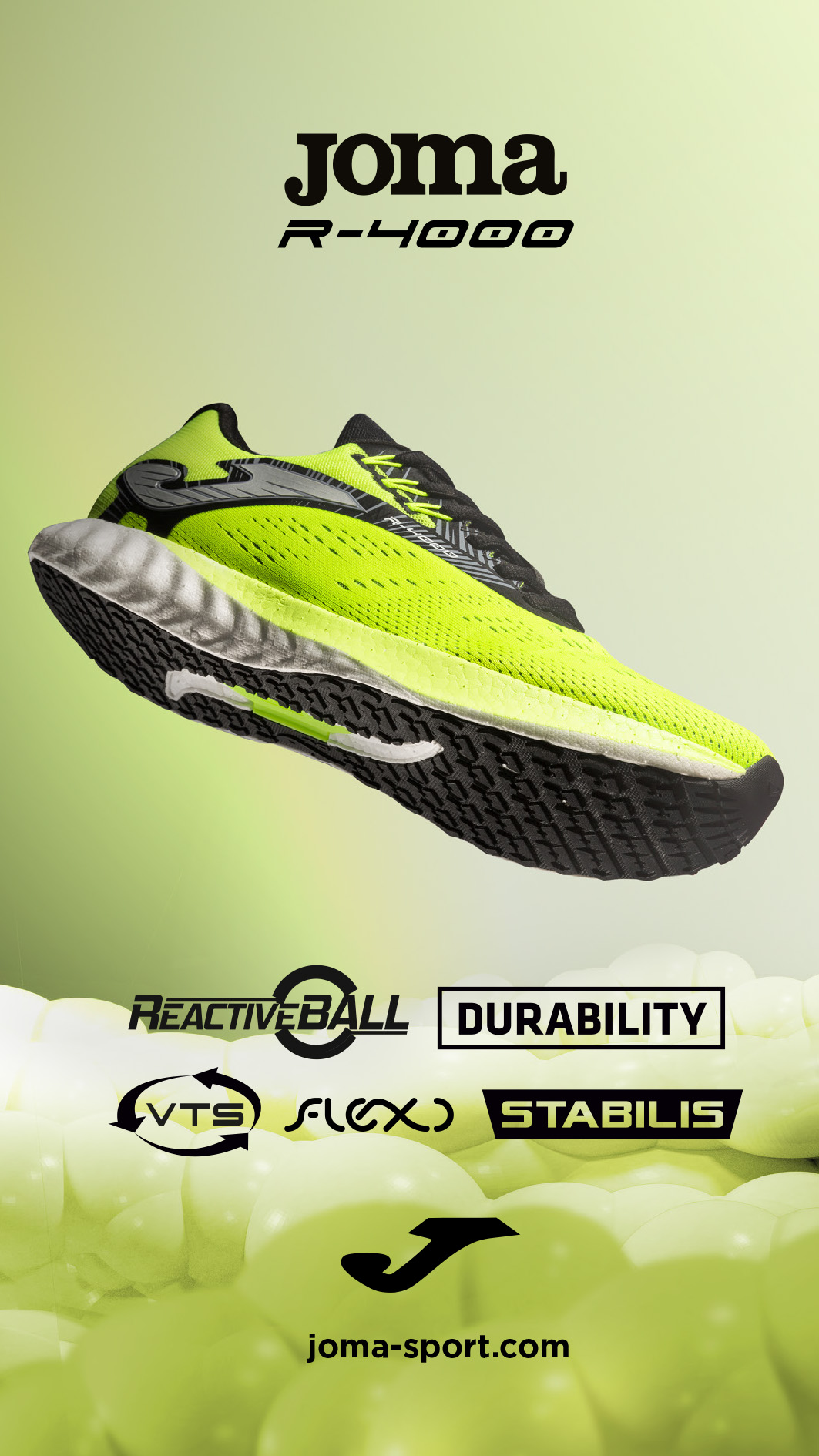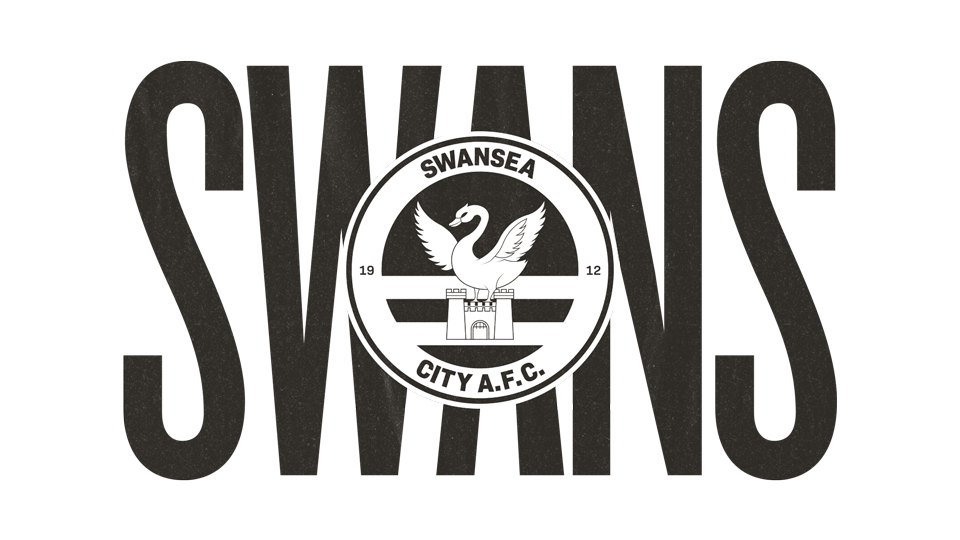 Head Coach Russell Martin
1 Andy Fisher 
3 Ryan Manning 
4 Jay Fulton 
5 Ben Cabango 
6 Harry Darling 
7 Joe Allen 
8 Matt Grimes ©
10 Olivier Ntcham 
12 Jamie Paterson 
13 Steven Benda 
17 Joël Piroe 
18 Luke Cundle
19 Morgan Whittaker
20 Liam Cullen 
22 Joel Latibeaudiere 
23 Nathan Wood 
26 Kyle Naughton 
28 Liam Walsh 
29 Matty Sorinola 
31 Ollie Cooper 
33 Wasiri Williams 
35 Lincoln Mcfayden 
36 Ben Lloyd 
45 Cameron Congreve 
47 Azeem Abdulai 
48 Joel Cotterill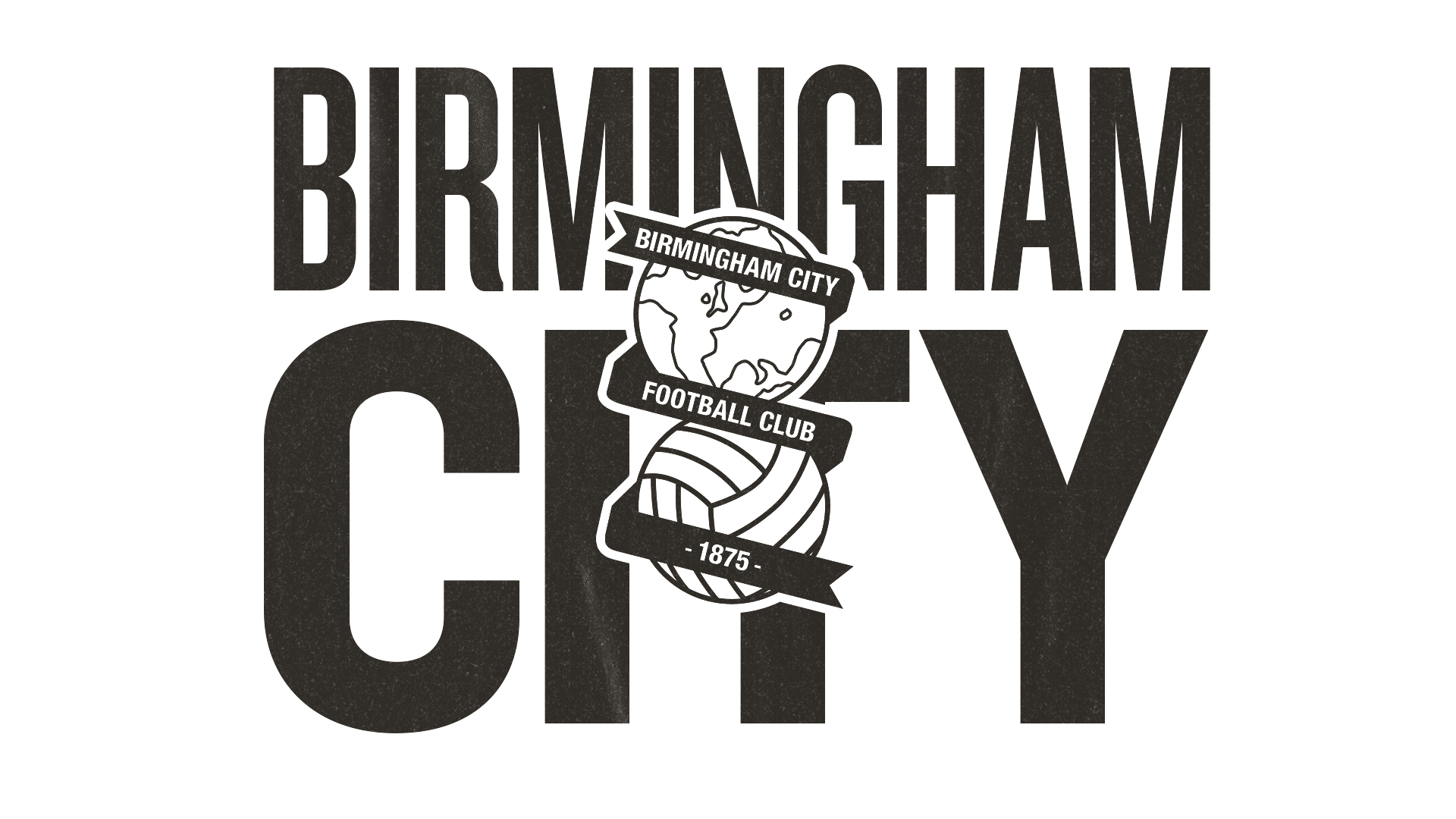 Head Coach John Eustace
1 Neil Etheridge 
2 Maxime Colin
3 George Friend
4 Marc Roberts
5 Auston Trusty
6 Hannibal
7 Juninho Bacuna
8 Troy Deeney (c)
9 Scott Hogan
10 Lukasz Jutkiewicz
11 Jordan Graham
12 Harlee Dean
17 Reda Khadra
18 Tahith Chong
19 Jordan James
20 Gary Gardner
21 John Ruddy
23 Emmanuel Longelo
25 Nico Gordon
26 Kevin Long
27 Jobe Bellingham
28 Dion Sanderson
30 Tate Campbell
31 Krystian Bielik
35 George Hall
38 Zach Jeacock
42 Alfie Chang
47 Ryan Stirk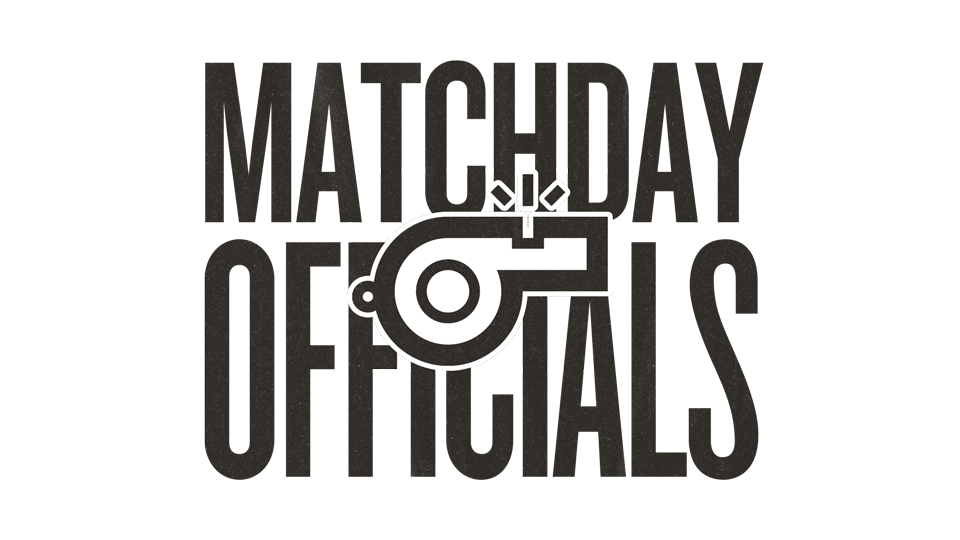 Referee - Jeremy Simpson
Assistant Referee 1 - Andrew Dallison
Assistant Referee 2 - Andrew Aylott
Fourth Official - Peter Wright