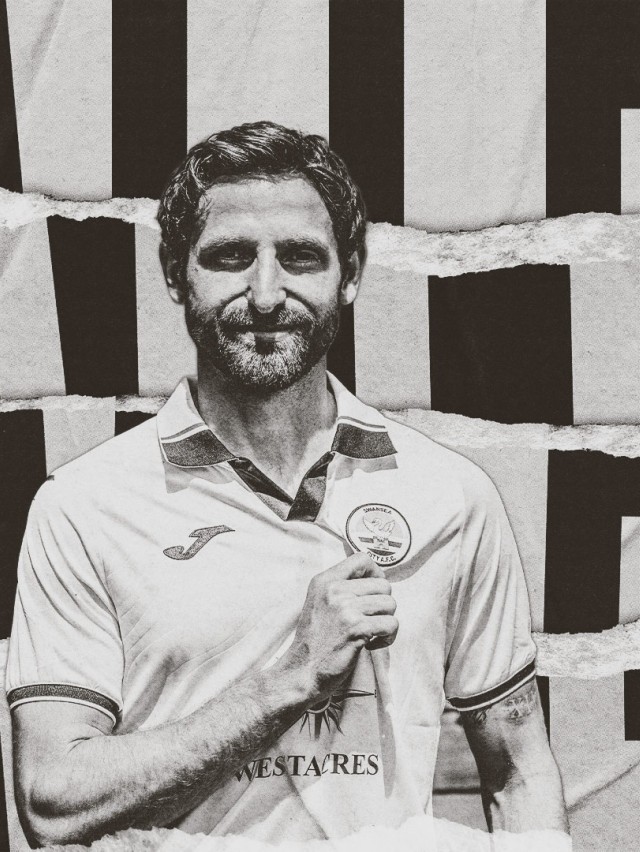 Blackburn Rovers
Saturday 6th August 2022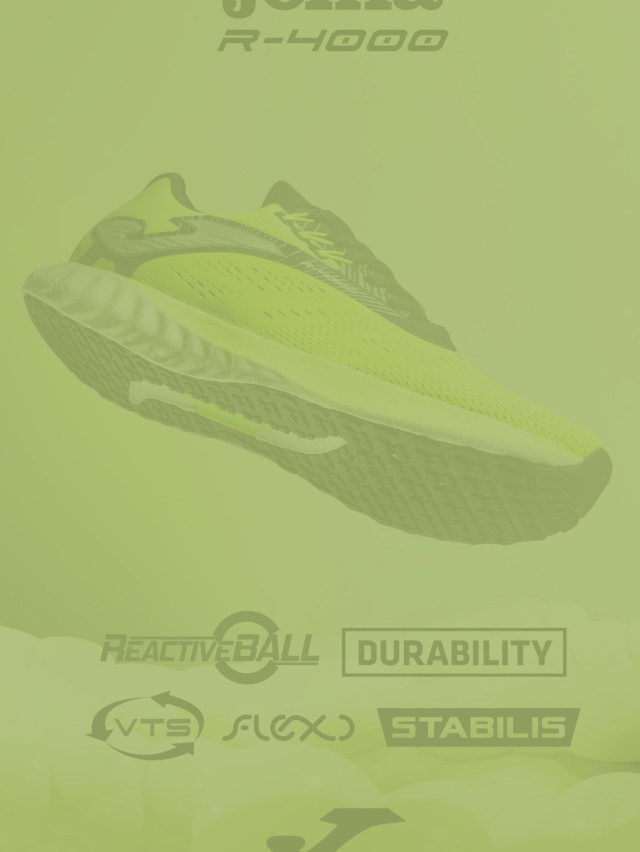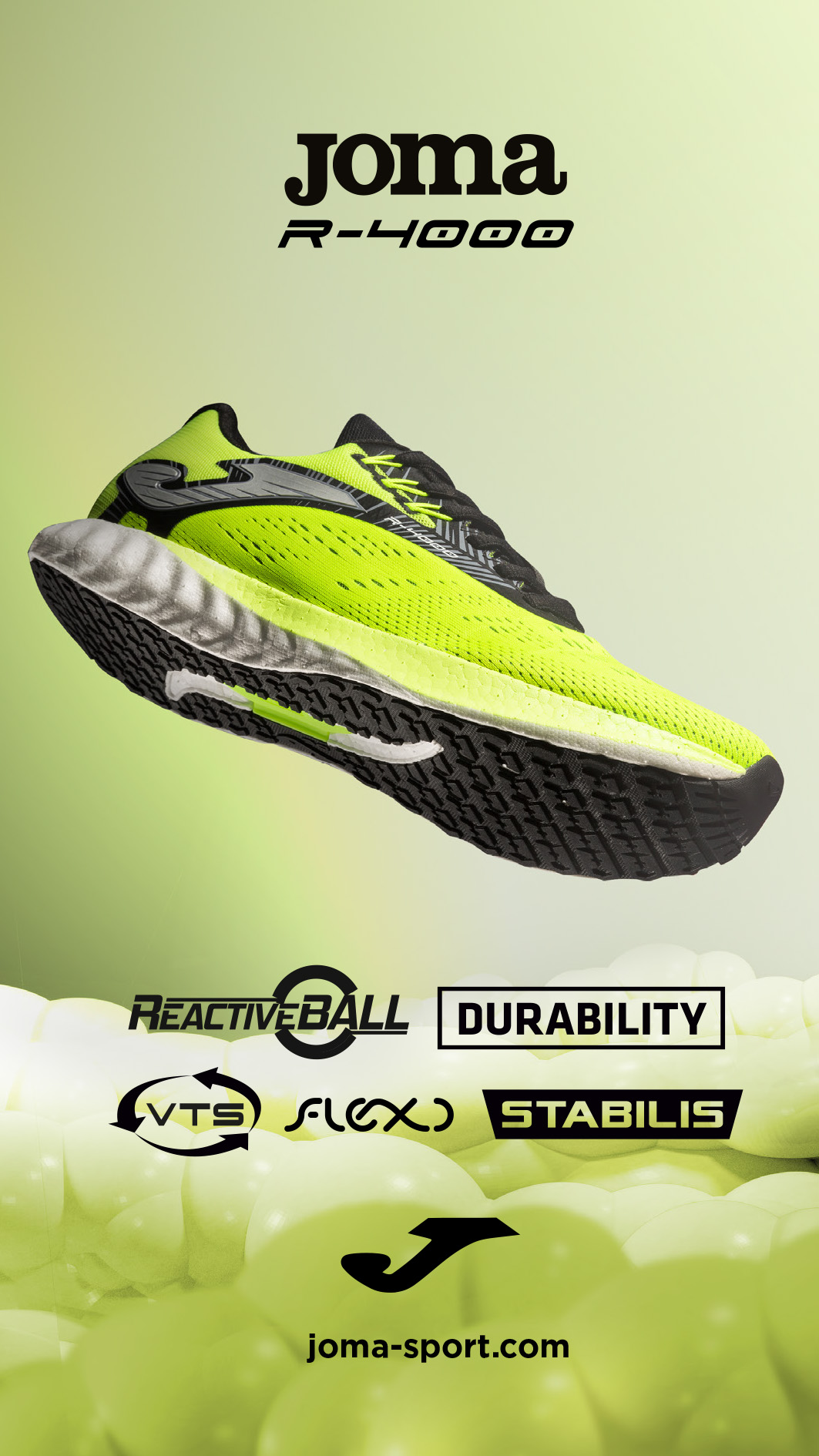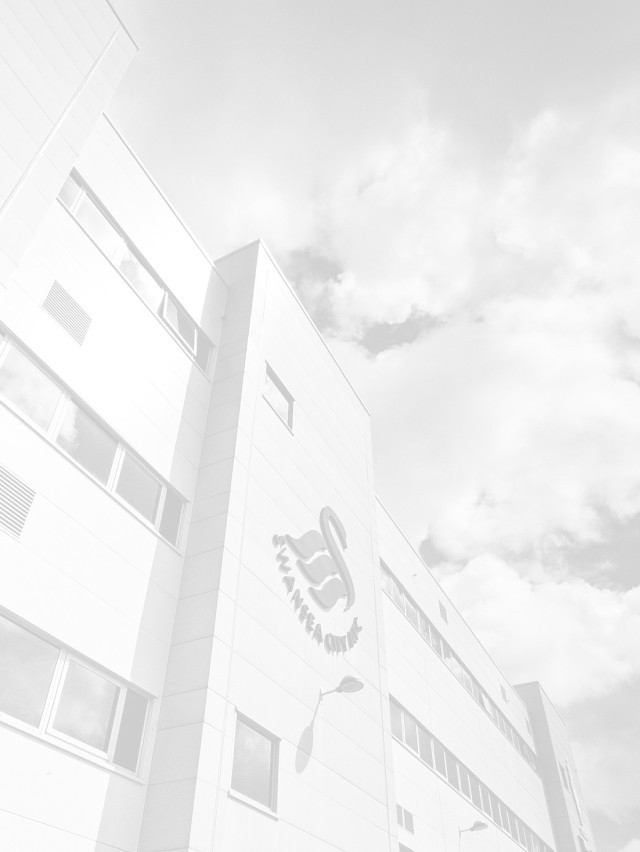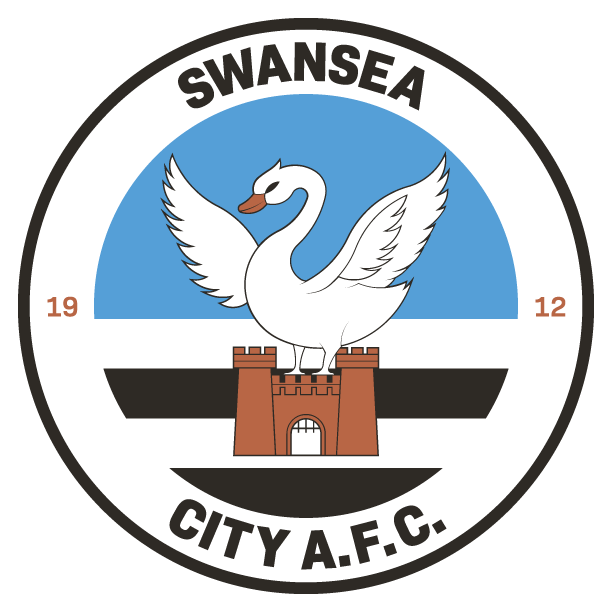 CHIEF EXECUTIVE - Julian Winter
HONORARY CLUB PRESIDENT - Alan Curtis
DIRECTORS
Jason Levien, Julian Winter, Jake Silverstein, Sam Porter, Huw Jenkins, Martin Morgan, Terry Sinnett (supporter director), Romie Chaudhari, Bobby Hernreich, Gareth Davies.
Director of Business and Legal Affairs: Sam Porter
Associate Directors: David Morgan and Sian Davies
__________
FIRST-TEAM STAFF
Head Coach – Russell Martin
Assistant Head Coach - Matt Gill
Goalkeeping Coach – Dean Thornton
Head of Physical Performance – Matt Willmott
First Team Performance Analyst - Ben Parker
Set Piece Coach - Andy Parslow
First Team Coach - Kris O'Leary
Head of Performance – Tom Barnden
Head of Rehabilitation – Rhys Owen
Head of Medical - Dr Jez McCluskey
Staff: Ailsa Jones, Bethany Chaddock, Matt Murray, Daniel Morris, Michael Eames, Shaun Baggridge, Steffan Popham, Connor Lawley, Daniel Nisbet.
__________
Senior Management Group
Andrew Davies (Head of Operations, Facilities & Development);
Gareth Davies (CFO);
Rebecca Edwards-Symmons
(Head of Commercial); James Chiffi (Head of Wellbeing & Development); Josh Marsh (Head of Football Operations).
Club Staff
Club Secretary: Ben Greenwood
Football Operations &
Administration Manager: Rebecca Gigg
Head of Retail: Andrea Morris
Head of Hospitality & Customer Services: Catherine Thomas
Head of Safeguarding: Rebeca Storer
HR Manager: Nicola Butt
Senior Commercial Sponsorship Manager:  Lee Merrells
Head of Marketing:
Katie Hughes
Head of Media & Communications:
Ben Donovan
Ticket Office Manager: Lewis Bullen
Operations & Events Manager:
Matthew Daniel
Facilities Manager: Gordon David
Grounds Manager: Evan Davies
Disability Access Officer: Catherine Thomas
Swansea City AFC Foundation Manager: Helen Elton
Club Ambassador: Lee Trundle
__________
Programme Production
Contributors: Ben Donovan,
Andrew Gwilym, Sophie Davis, Hayley Ford,
Richard Bond, Dom Hynes,
Julie Kissick, Ian Mitchelmore, Gwyn Rees.
Designers: Callum Rothwell,
Jordan Morcom, Lewis Ward
Photography: Athena Picture Agency,
Natalie Davis, Alamy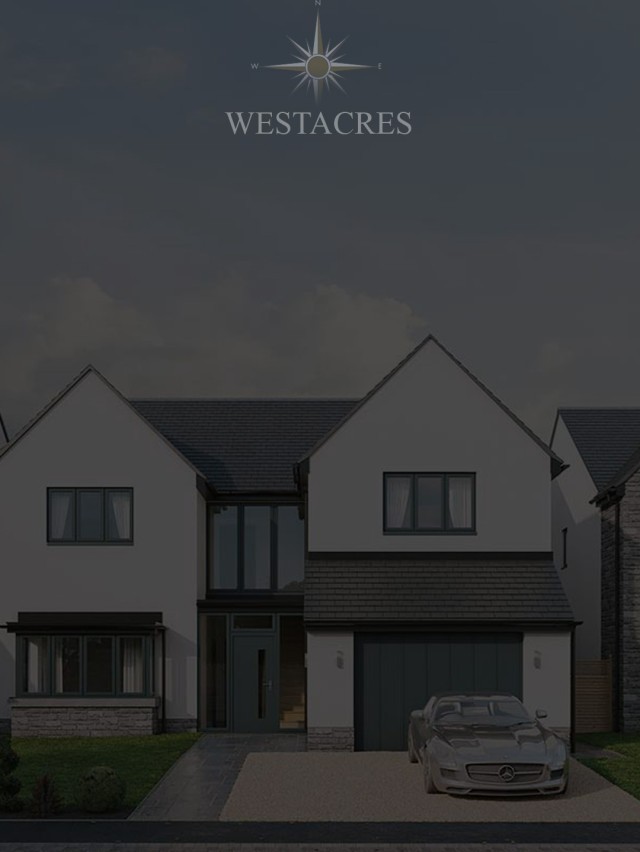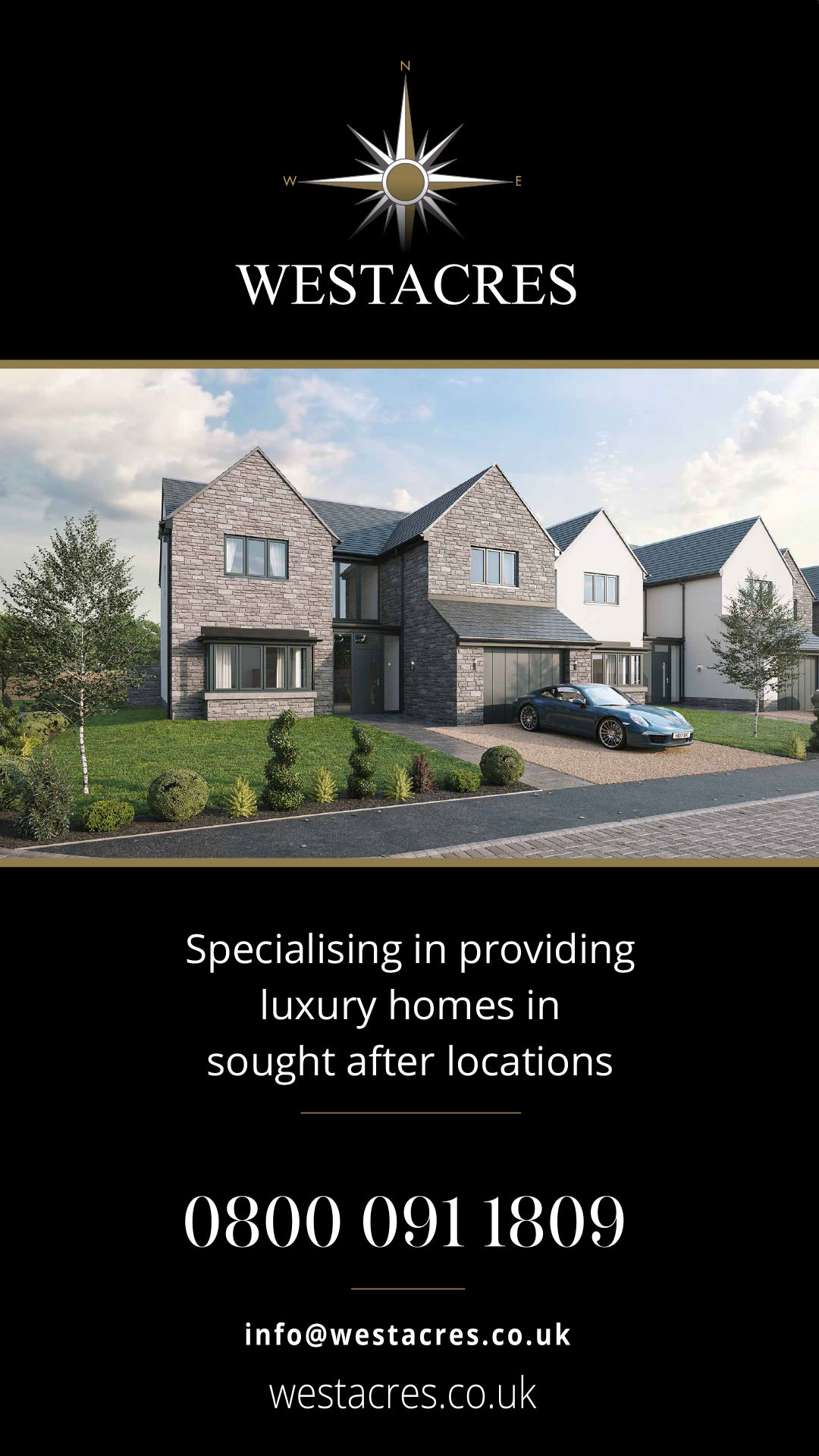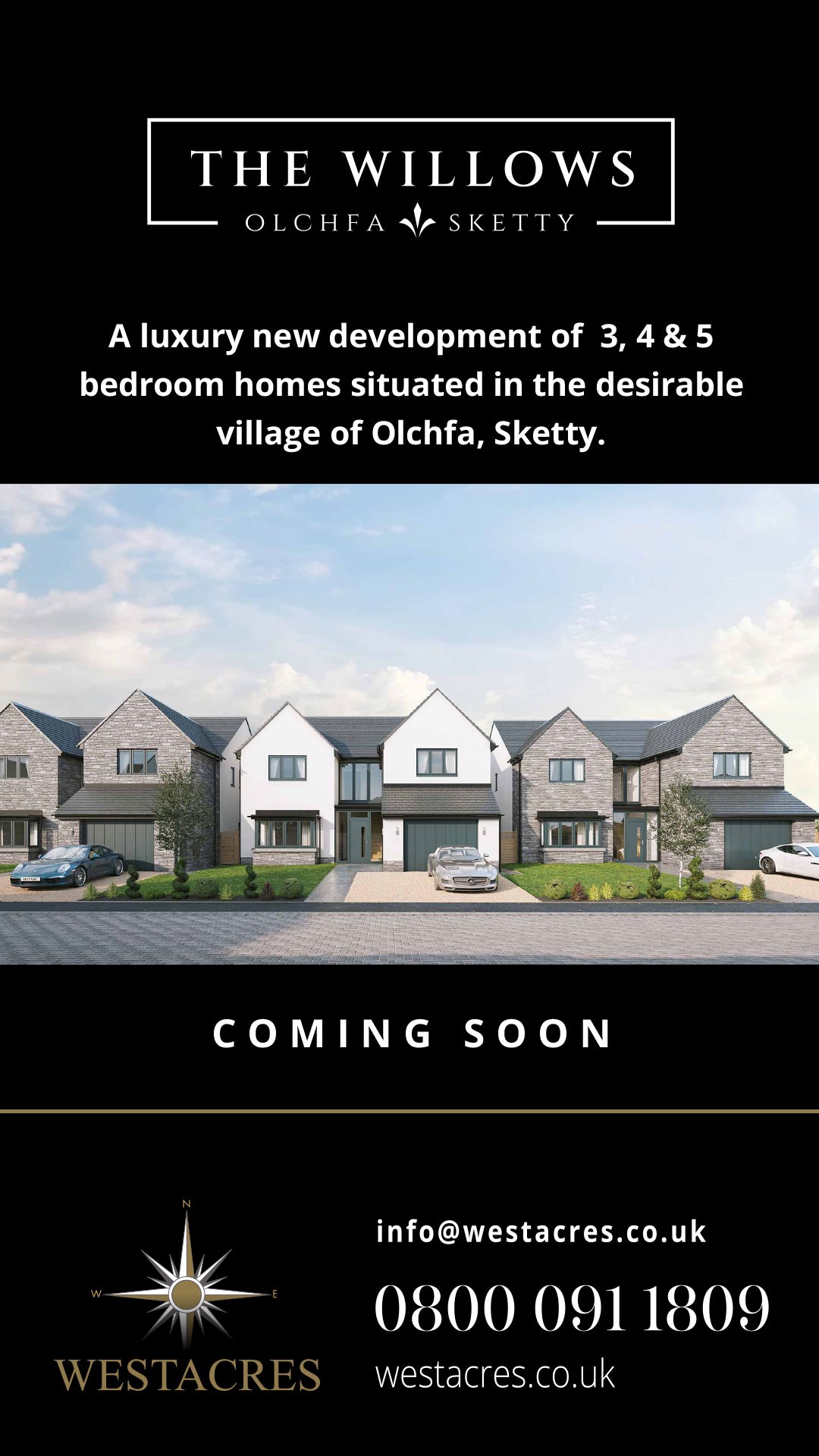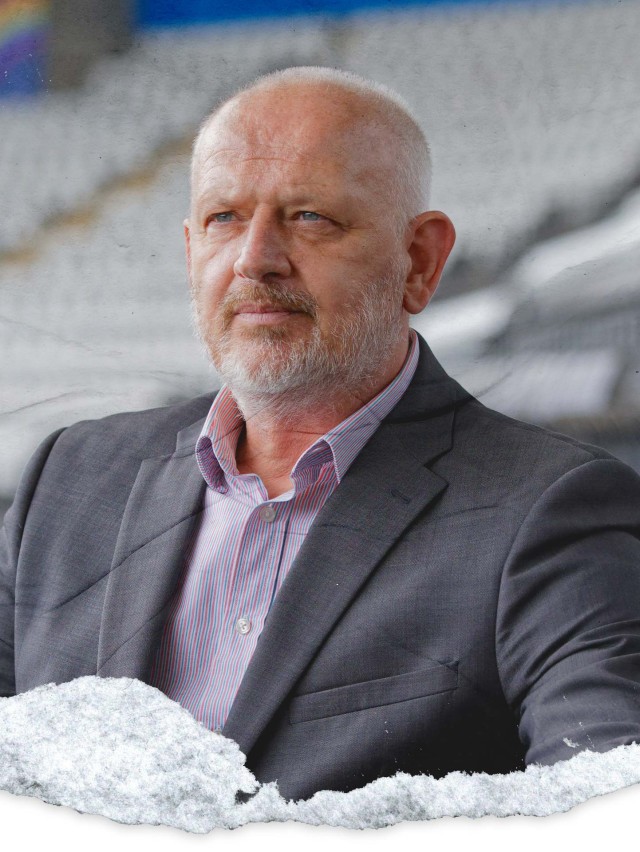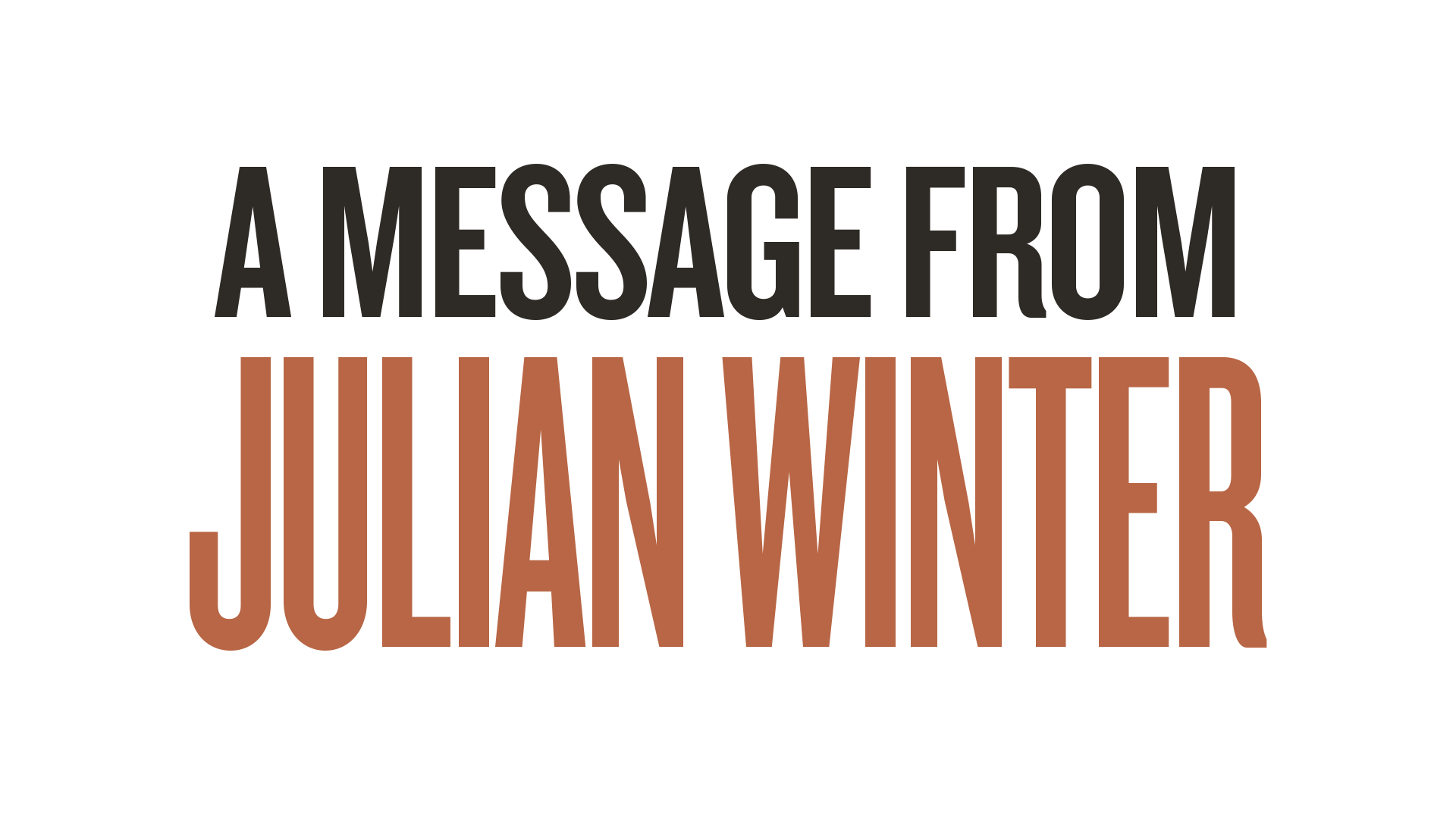 Good afternoon and welcome back to the Swansea.com Stadium for our first home game of the season against Blackburn Rovers.
Just 91 days after the curtain came down on the 2021-22 season, we are back on home soil and looking to build on last weekend's opening day draw at Rotherham.
I feel it has been a really positive summer for the football club, both on and off the pitch.
We did some early transfer business with the signings of Nathan Wood, Harry Darling and Matty Sorinola and while we were disappointed to lose a player like Flynn Downes, it allowed us to bring in Joe Allen and I'm sure our supporters are very much looking forward to seeing Joe pull on the Swansea shirt once more.
As we are all aware, the summer transfer window is still open and we are working hard behind the scenes to ensure we finish the month in an even stronger position that we are at the time of writing.
I'm also pleased to welcome director Jake Silverstein over for today's game. Jake flew over from the US on Thursday and spent time at Fairwood on Friday ahead of this fixture.
There has also been several appointments off the pitch over the course of the summer. Kris O'Leary has joined Russell's backroom team, while Tom Barnden has arrived as Head of Performance. Meanwhile, Josh Marsh was named our new Head of Football Operations and Andy Goldie recently took up the position of Academy Manager.
Those appointments have all added to the real togetherness that we have, with staff behind the scenes working tirelessly across all areas to make the club successful.
It will be great to welcome everyone back to the Swansea.com Stadium this afternoon and we've seen a really positive number of supporters renew their season tickets for the 2022-23 season.
The deadline has now passed and I want to thank everyone who has purchased or renewed in light of the difficult economic situation that is faced by many in our community. Your support is very much appreciated and we hope you are all looking forward to the season ahead.
Following a fan forum regarding matchday atmosphere in June, we communicated to supporters on Friday (August 5) about the changes you can expect to see at the stadium and we really hope it adds to what will be a special occasion.
We also released a video on our club channels on Friday to reiterate our message that the Swansea.com Stadium is a welcoming and inclusive environment for everyone.
Supporters are reminded that discrimination based on any protected characteristics is against the law and is not welcome at our football club. The club will take a zero-tolerance approach if anyone who is found to be using abusive or discriminatory language at matches.
Finally, I'd like to extend a warm welcome to the directors, management, players, staff and from Blackburn who have made the trip to Wales for today's game.
Enjoy the game,
Julian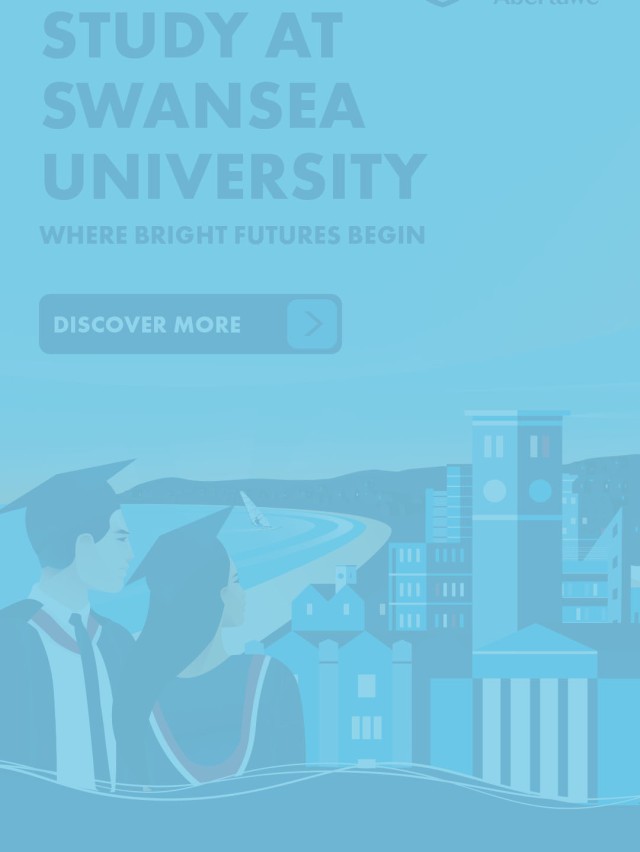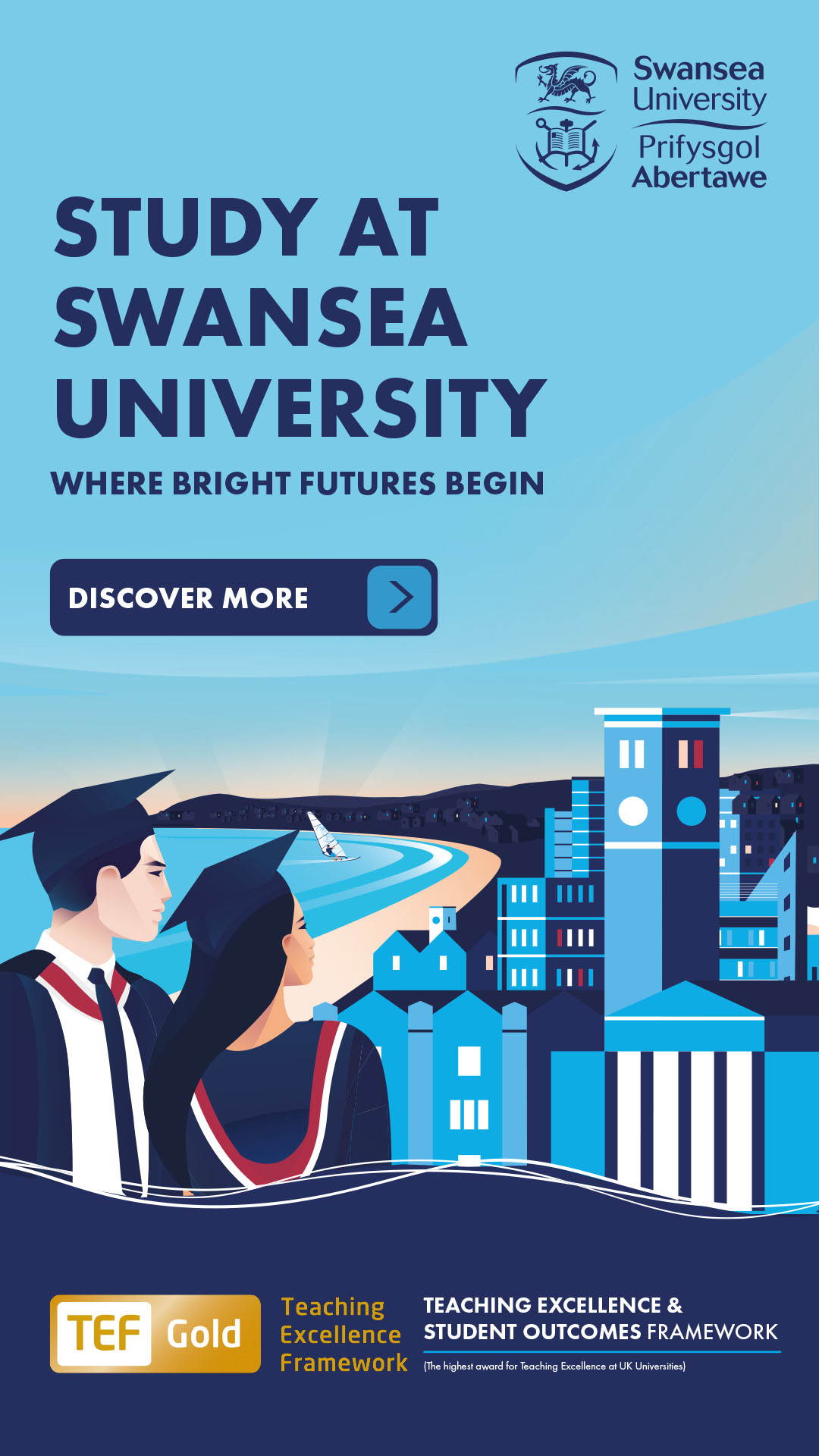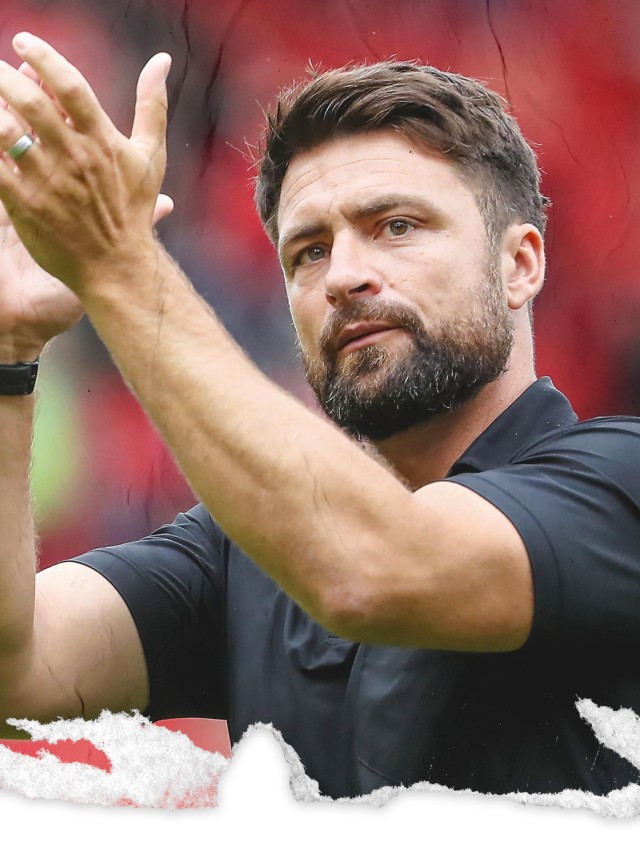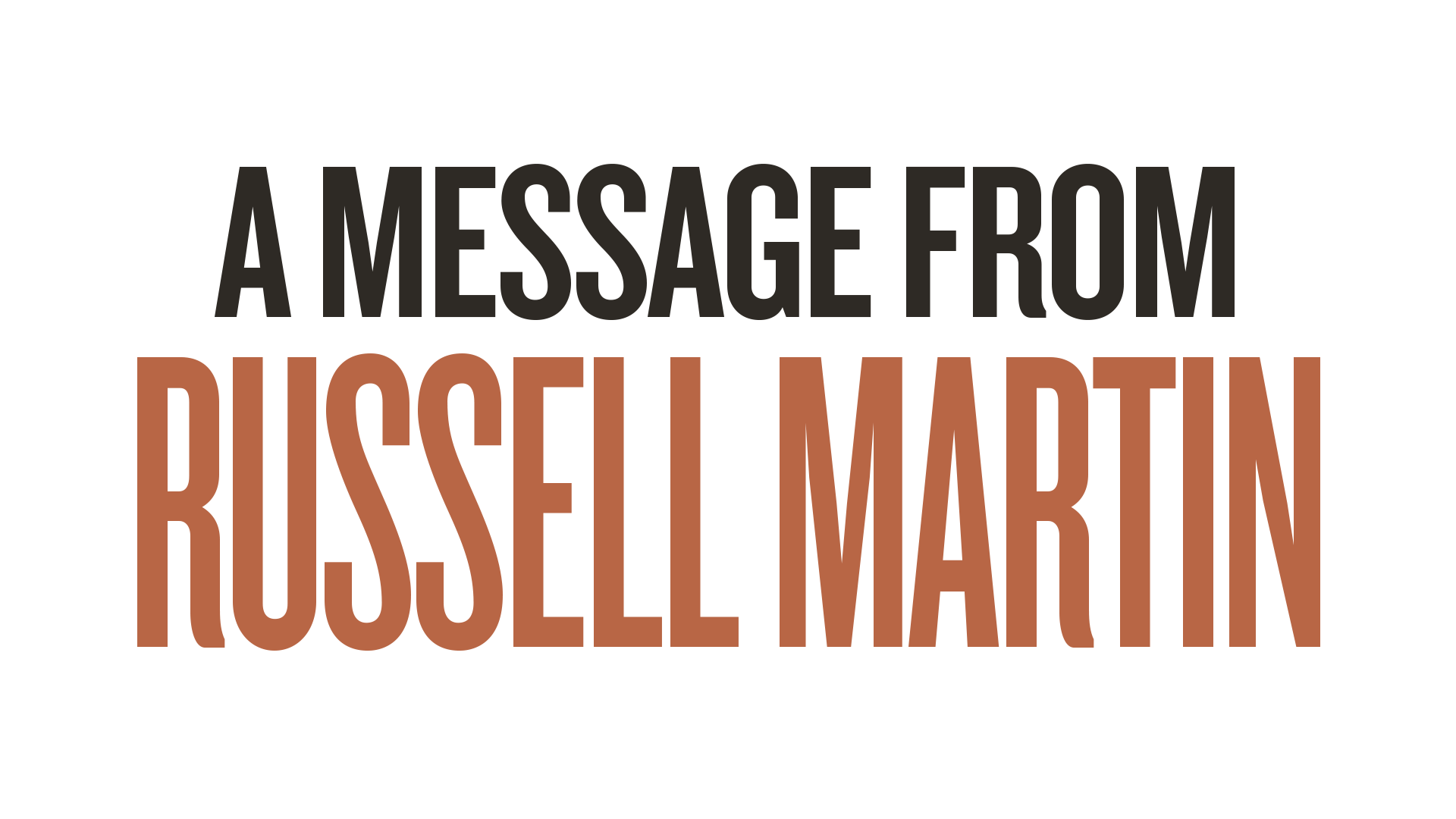 Good afternoon and welcome to the Swansea.com Stadium for our first home Championship fixture of the season against Blackburn Rovers.
It has been almost exactly three months since we last got to play in front of you all on our home turf, so we are excited to be back here, and we are looking forward to the opportunity to produce a performance that builds on the positives from our draw at Rotherham on the opening weekend.
We came away from the game feeling frustrated at not having secured all three points. We started the game incredibly well, only to concede from an area we had put a lot of focus on ahead of the match.
But the guys did well to re-establish the control and composure they had shown, and we were very much the dominant team during the second half and had opportunities to claim victory.
There was so much to take from that, especially when you consider that five of the starting line-up were aged 22 or under.
Three of those were players we have brought to the club this summer, and all three acquitted themselves well on their debuts.
Harry Darling grabbed the headlines with his goal, something we knew he had in his locker from his time with us at MK Dons, while Nathan Wood was outstanding playing in a manner which was completely new to him just six weeks ago.
Matty Sorinola also made important contributions, and, like Harry and Nathan, he will only improve with more game time and fitness under his belt.
Our fourth addition to the squad is someone well known to all of you; a certain Joe Allen.
We are delighted to have brought Joe back to his boyhood club and he is going to be a major asset for us in terms of his experience, how vocal he is on the field and the unquestionable quality he possesses.
There are a little over three weeks remaining in the transfer window, and we will continue to work to further strengthen the squad over that period, as well as looking to help any players who have a desire to move on in order to play more football.
Any manager or coach will always want more, but we are happy with the business we have done so far, and we hope we can add in a couple of areas before the deadline on September 1.
Off the field we have made a number of important additions as a club with Josh Marsh (head of football operations), Tom Barnden (head of performance), Andy Parslow (set-piece coach) and Rhys Owen (head of rehabilitation) all taking on key roles within the structure we are putting in place.
We have also been pleased to add Kris O'Leary to our first-team coaching staff. Kris is a real Swansea man. He has given this club outstanding service over a long playing career, and in the coaching positions he has held.
His knowledge of this club gives us a different voice and a different perspective on what we are putting in place, and that is of great value to us as a coaching group.
Finally, I would like to extend a warm welcome to Blackburn Rovers and their manager, Jon Dahl Tomasson. They are embarking on their own new project following his appointment over the summer, and underlined the quality they possess with victory over QPR last weekend.
But our aim – as always - will be to impose ourselves on the game, to play with control, connection and energy and give you a performance you can be proud of.
Enjoy the game,
Russell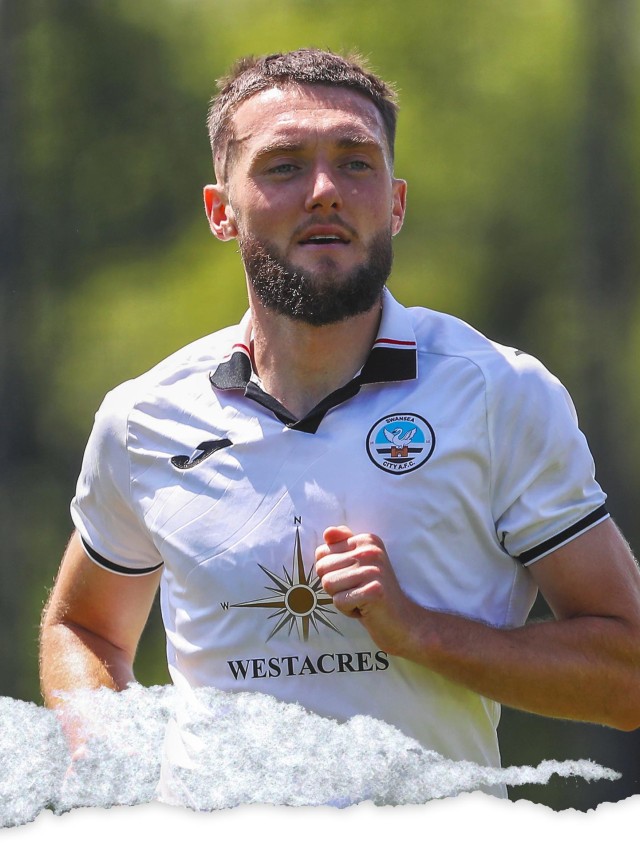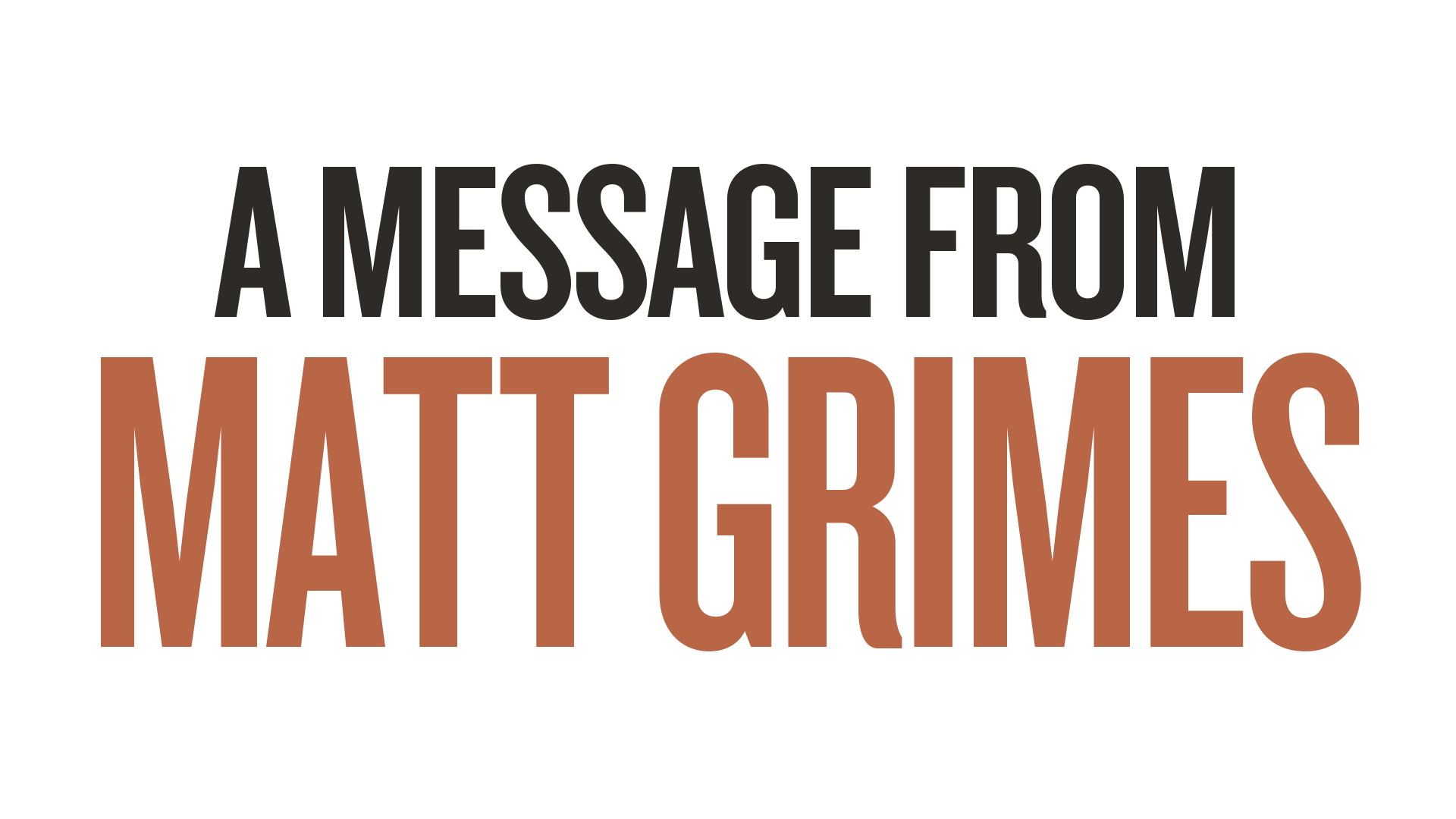 Hello and welcome to everyone joining us from around the world for our first home game of the 2022-23 Championship campaign against Blackburn Rovers at the Swansea.com Stadium.
We've had a good pre-season and it gave us a chance to get a lot of work in on the training pitches.
I feel like we struggled last season to keep the intensity up with the way the manager wants to play, there's a lot of physical and tactical detail playing this way.
It wasn't a case of us being unfit, we were just not used to or conditioned to play this way. This season we have had five or six weeks to build that and it has stood us in good stead.
We're in a much better place at the start of this season than we were at the start of last season. You have to train the way you play and we were not ready for a full season last year. It was evident in moments that we could do it but often in the third game in a week we would struggle because we didn't have the energy levels to go again.
We now feel fit and ready to play the way the manager wants to play. I think the key for us will be consistency as we were inconsistent at times last season and we need to improve on that.
We were frustrated last Saturday away to Rotherham not to get the three points. That was the overwhelming feeling in the dressing room after the game but looking at the positives we got our first point on the board and it was a point away from home.
It was great to see Harry Darling mark his debut with a sensational goal, and it was one that will be talked about for a long time I'm sure.
As well as Harry, it was brilliant to see Nathan Wood and Matty Sorinola making their Swans debuts.
I know I often speak about the Jack Army but their support was outstanding, to have 1,500 fans making a 440-mile round trip on the opening day of the season is incredible and we're so grateful for the support.
It really pushes us on and made us even more excited to returning back to the Swansea.com Stadium this weekend.
It'll be another tough test this afternoon against a solid Blackburn side who will be looking to continue momentum after their win at home last weekend.
We'll be as ready as possible for an afternoon we're really looking forward to and we can't wait to be back out in front of the Jack Army.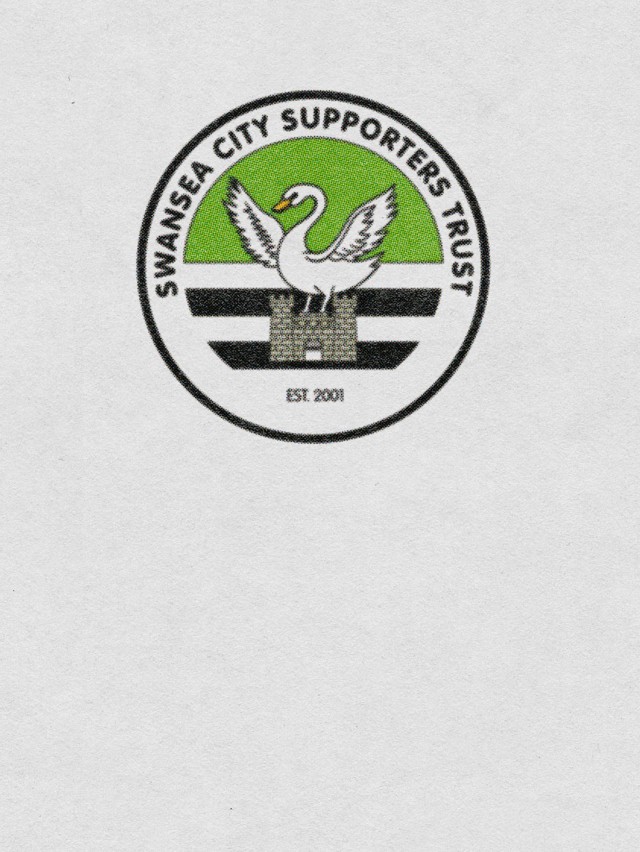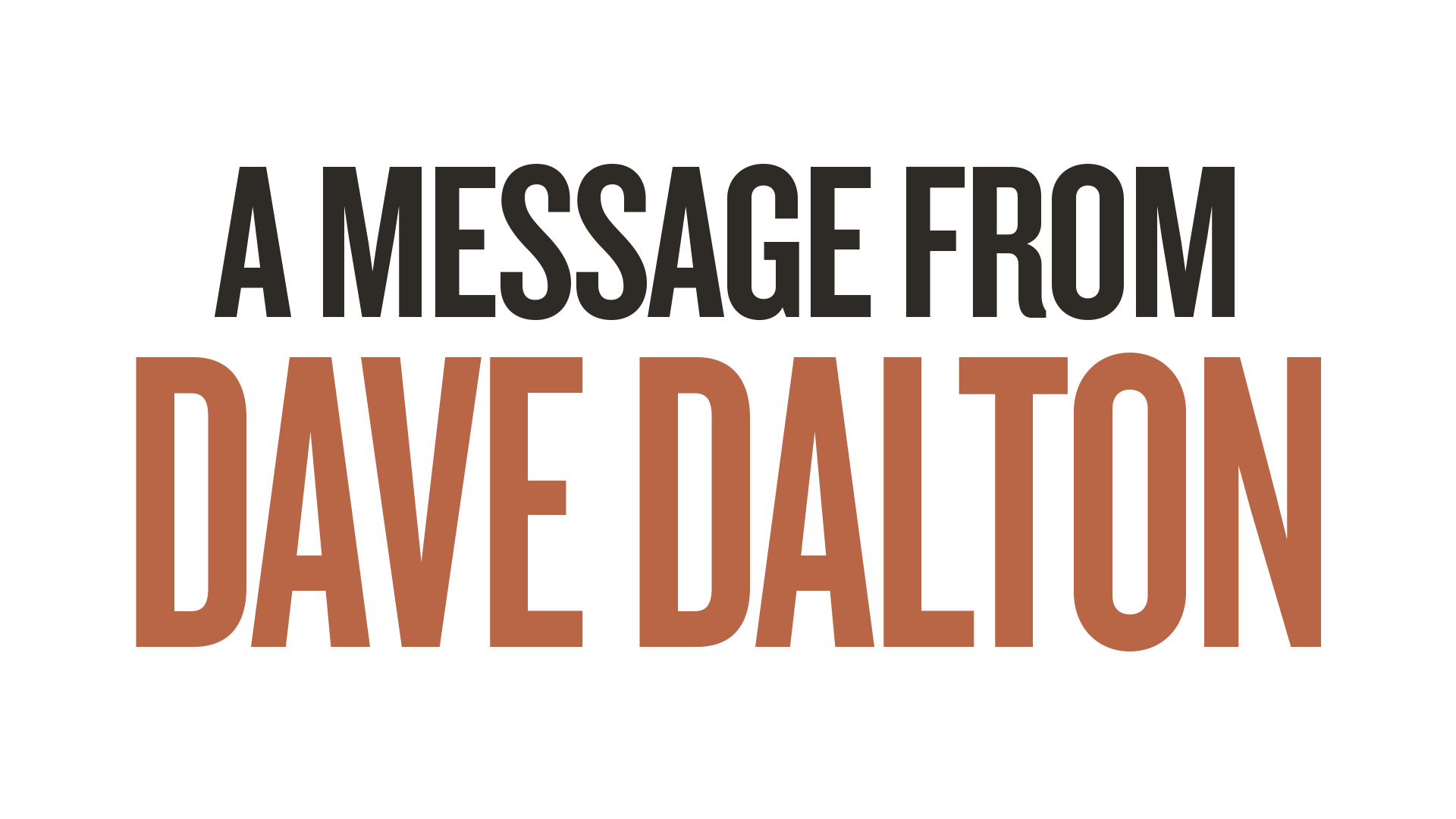 At last the new season is upon us as we warmly welcome Blackburn Rovers for our first home game on our newly-laid pitch at the Swansea.com Stadium.
Last season's game against Rovers was up there with one of the most exiting encounters of the year, so it would be great to replicate that today.
We kicked off the season last Saturday against newly-promoted Rotherham United. Despite going behind we saw a wonder strike from new signing Harry Darling help get our season up and running with a hard-earned away point.
I'd like to take this opportunity to publicly thank all our members for being part of the Swansea City Supporters Trust last season. We do not take this for granted and sincerely appreciate your ongoing support for the organisation.
Also, I'd like to welcome the new trust board in advance of our first meeting of the season next Monday evening, where we will be electing our officers for 2022-23, and confirming who else will be joining the board in either a co-opted or affiliated role over the next 12 months.
As we look to the season ahead, there are many opportunities for us to contribute to the club and the community and I am looking forward to welcoming new and returning members to help input and support these activities.
We will also be seeking to further improve how we operate as an organisation, guided by a new strategy and set of actions to shape what we do and how we deliver it.
A key aspect of our ongoing success is membership and creating a strong and consistent voice that translates from the stands into the boardroom. Our supporters signing up from around the world for another year of Swansea City Supporters Trust membership is integral to that, and we look forward to welcoming you to the season ahead.
As I write this, we are arranging to send out a letter and renewal form to last season's trust members in the next week or so. Also included will be a book of raffle tickets with some wonderful prizes on offer.
This is on top of our regular prize draws where replica shirts, signed books and other club merchandise are despatched to our members.
We are also in the process of printing new trust pin badges and car windscreen stickers, which should be available for new and returning Swansea City Supporters Trust members in the coming weeks.
As usual supporters can also join the trust online (www.swanstrust.co.uk/join-the-trust), where this season we are introducing a new account feature which will allow you to manage your own information, log events in your calendar, and create an auto-renewal of your membership.
Members and supporters are always welcome to visit us at the trust pod before a home match where we would be happy to help you sign up. We are also introducing card payments at the pod for the first time, to make the sign-up process for supporters even easier. 
Finally, can I also take this opportunity to encourage our supporters to join the Swansea City Disabled Supporters' Association (DSA). You don't have to have a disability to become a member of the DSA, but by joining you are supporting the association in their aim to provide an inclusive environment for all Swansea City supporters.
If you do have any questions in the meantime, please don't hesitate to reach out to us via info@swanstrust.co.uk and one of the board will be able to respond to your query.
Welcome back / Croeso nôl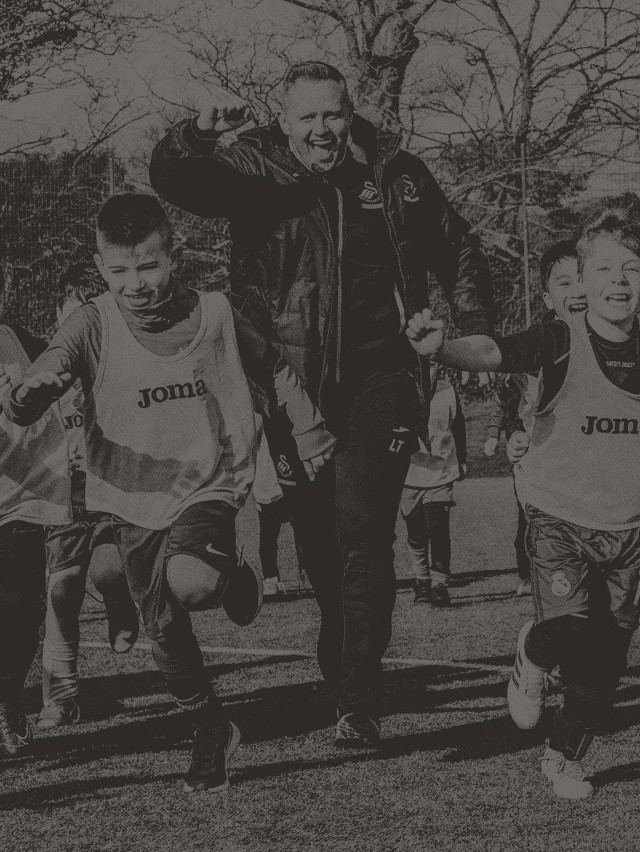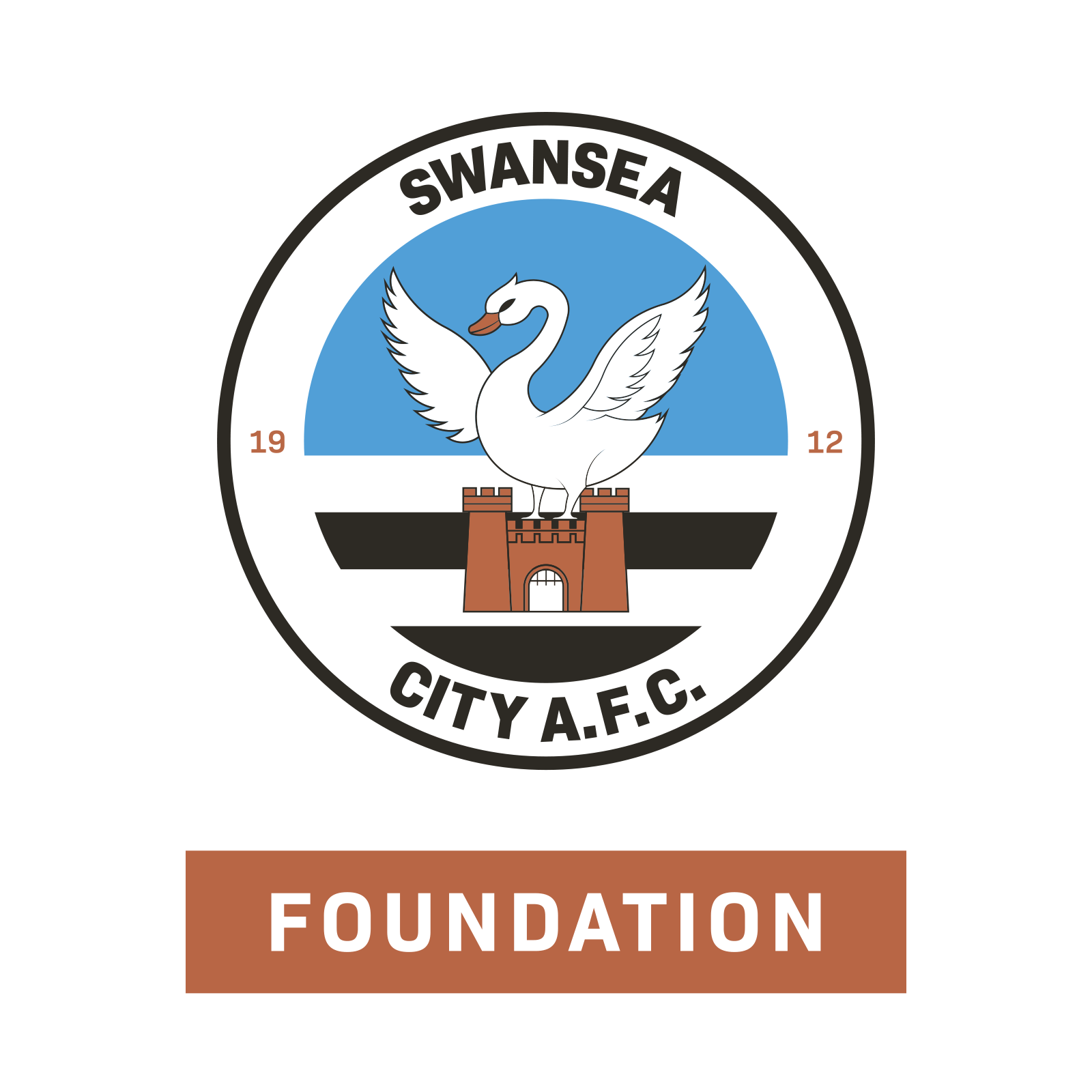 Michael Obafemi has received Swansea City's PFA Community Champion award, with a young Swans fan getting the chance to meet his hero and hand over his prize.
Obafemi was nominated for the 2021-22 award for his efforts in the community, which included surprising Premier League Kicks participant Kai at the Swansea.com Stadium back in December.
Swansea City AFC Foundation had organised that visit as a reward for the progress Kai had shown in Kicks sessions.
Each season those Swansea players who go above and beyond in their support of the Foundation and the local community are nominated, with Obafemi being this year's winner.
And Kai was invited to Swansea City's Fairwood training ground to present Obafemi with the award, taking the opportunity to have a tour of the facilities as well as meeting a number of players and staff.
Also invited were Kai's mum Alison, as well as his sister Ami, who became a Premier League Kicks volunteer this year.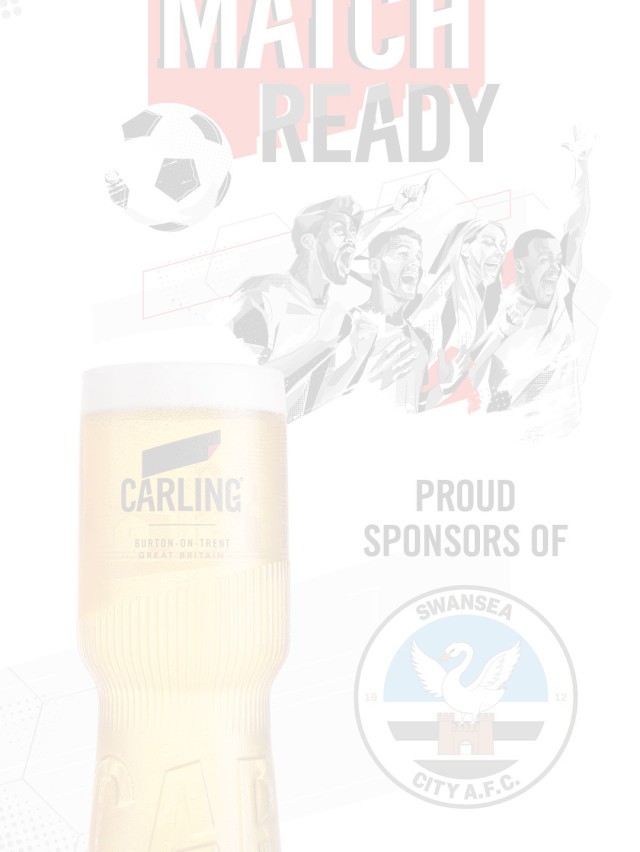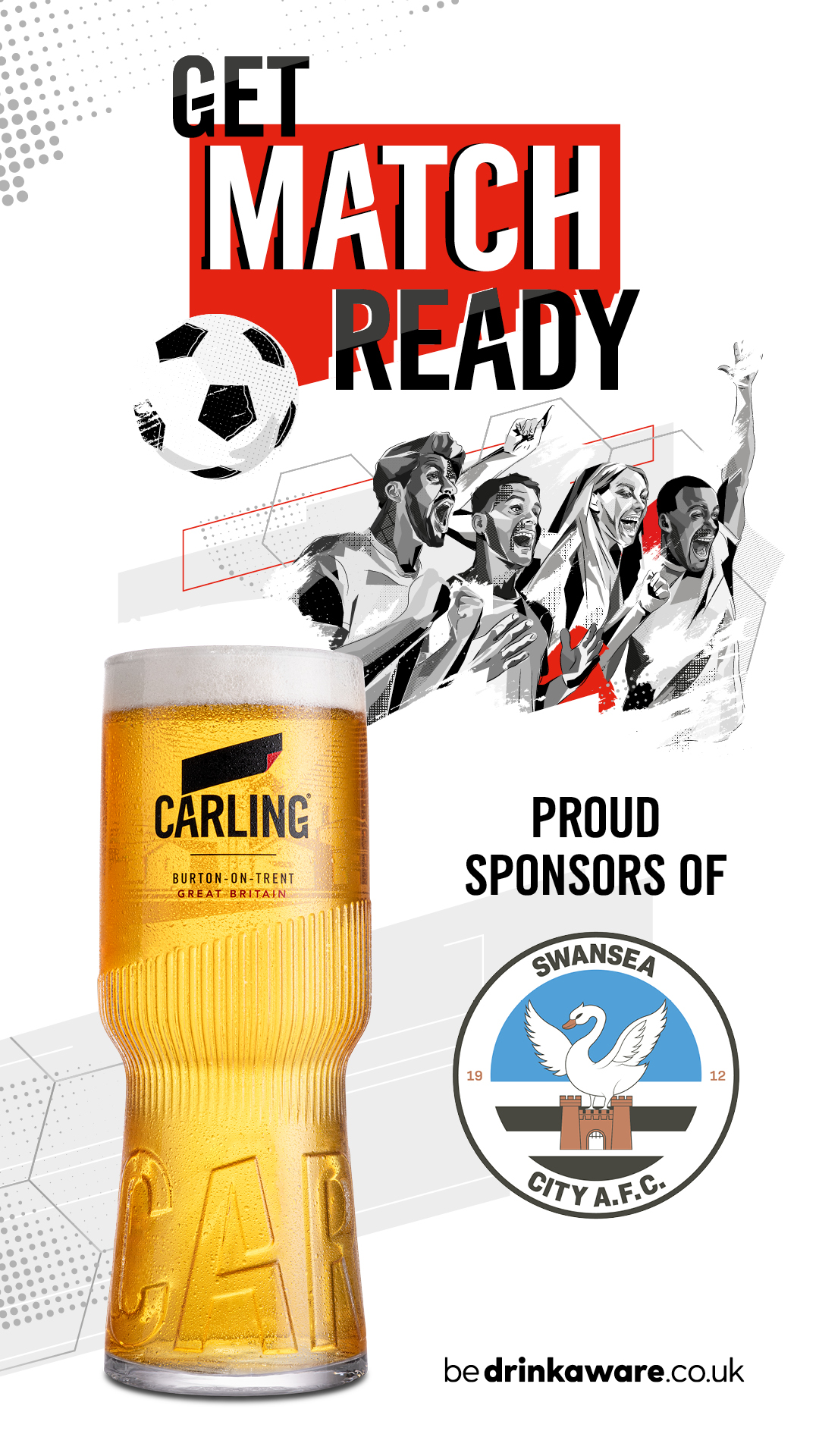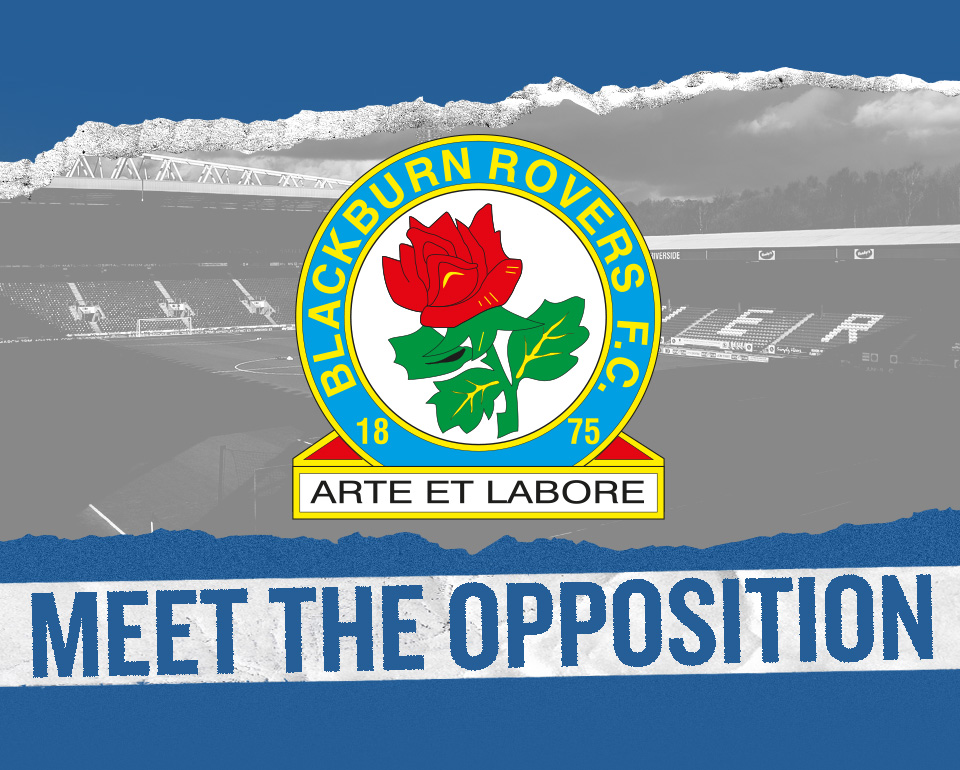 Established in 1875, Blackburn Rovers are three-time English champions and six-time FA Cup winners. Their most recent success came in the 1994-1995 season where under manager Kenny Daglish they won the Premier League, ending a 67-year wait for a major trophy.
After spending 19 years in the Premier League, they did drop to League One but established themselves in the Championship over recent years under the management of Tony Mowbray. After a promising start to the season last time out, Rovers just missed out on the play-off places, finishing in eighth place in the league, and will look to build towards a promotion push in the new campaign.
HOW'S THEIR FORM
Rovers opened their Championship campaign with a 1-0 victory against Queens Park Rangers last weekend. A spectacular Lewis Travis strike from 25 yards the difference between the two sides to get Tomasson's reign off to the perfect start.
Pre-season saw Rovers unbeaten in their opening games, using youthful line-ups in the 2-1 win at Accrington Stanley and 1-1 draw with Dundee. An encouraging 2-2 draw with Celtic at Celtic Park saw many of the first team return, with Ben Brereton Diaz's 20-yard free-kick the highlight in an entertaining match.

THE GAFFER
Ex-Newcastle striker Jon Dahl Tomasson came in as head coach for the new season, replacing Tony Mowbray who departed after six years in charge.
As a player, Tomasson made 450 league appearances, scoring 180 goals, for some of Europe's top clubs in Germany, Holland, Italy and Spain, including Feyenoord and AC Milan. He scored 52 goals in 112 caps for Denmark, featuring in three major tournaments.
Tomasson was assistant coach for the national team's Euro 2020 campaign, and most recently enjoyed success with Malmo, who he led to back-to-back Allsvenskan titles.
THE CAPTAIN
Long-serving captain Darragh Lenihan departed for Championship rivals Middlesbrough over the summer. He has been replaced by midfielder Lewis Travis, who took the armband when the Irishman was absent last term.
A Liverpool and Rovers academy product, Travis has been a mainstay in the midfield since being promoted to the senior side by Tony Mowbray in 2017, and started the season in fine fashion with a stunning winner against QPR.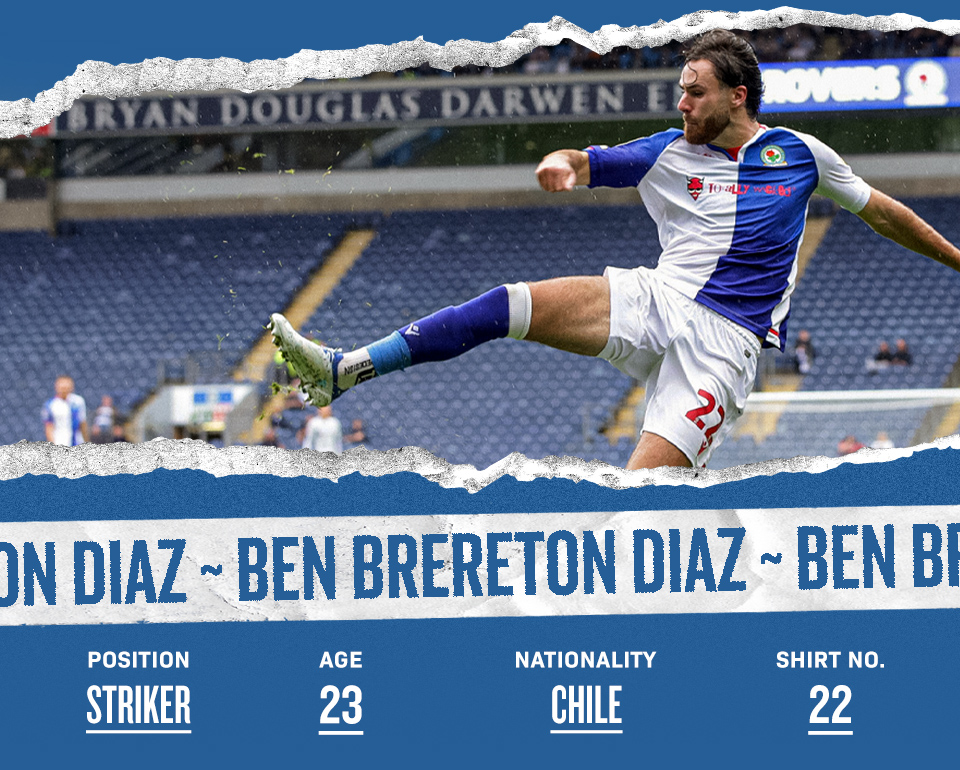 Blackburn hitman Ben Brereton Diaz was in sensational form last season, scoring 22 league goals and attracting interest from a host of Premier League clubs. Rovers will be keen to keep hold of such a key figure over the remainder of the transfer window.
After starting his club career with Nottingham Forest, Brereton Diaz moved to Ewood Park on loan in the summer of 2018, impressing head coach Tony Mowbray with his work rate.
The move was made permanent in January 2019, and the former Manchester United academy player has gone from strength to strength at Ewood Park.
After representing England – the country of his birth - at under-19 and under-20 levels, the striker switched allegiances to Chile – the birthplace of his mother – in 2021. He featured in their World Cup qualifying campaign, and netted his first international goal during the Copa America.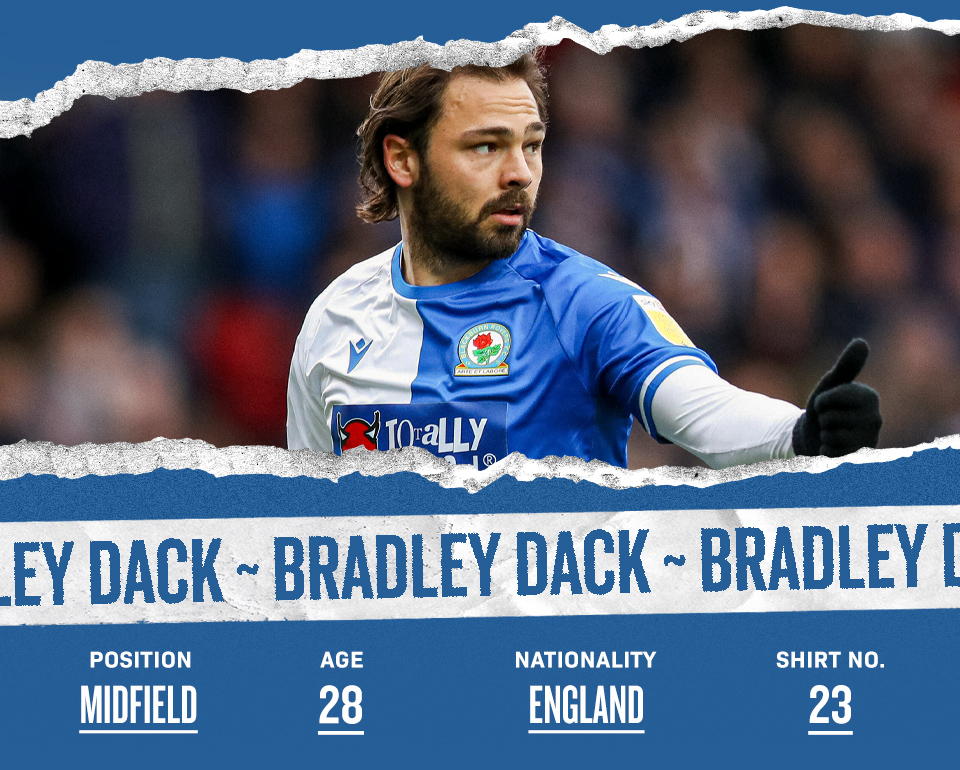 A product of the Gillingham academy, Rovers will be looking to Bradley Dack to provide the creative spark in midfield following the departure of Joe Rothwell to Bournemouth.
Playmaker Dack arrived at Ewood Park for a fee in the region of £750,000 in 2017 and quickly established himself as a cult hero, scoring 18 goals to fire Blackburn to promotion from League One.
He made a seamless step up to Championship level, proving a reliable scorer and creator of goals before injury misfortune struck.
Dack suffered two anterior cruciate ligament injuries within the last three seasons, but he is back to fitness and new boss Jon Dahl Tomasson will hope the midfielder can work his way back to his best form.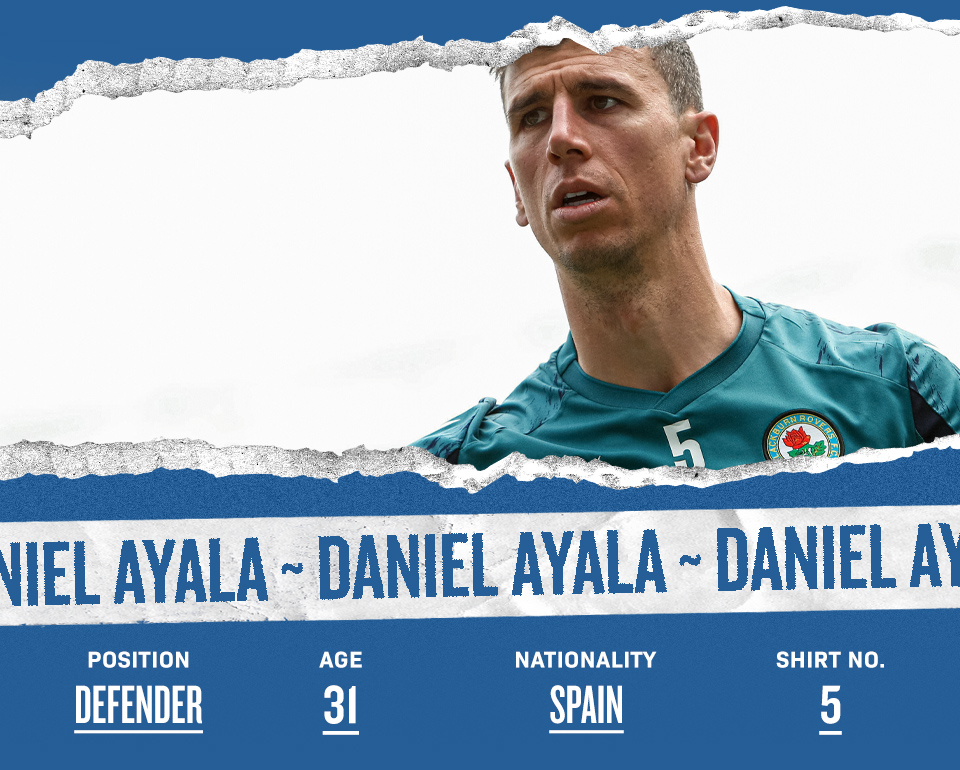 A product of the Gillingham academy, Rovers will be looking to Bradley Dack to provide the creative spark in midfield following the departure of Joe Rothwell to Bournemouth.
Playmaker Dack arrived at Ewood Park for a fee in the region of £750,000 in 2017 and quickly established himself as a cult hero, scoring 18 goals to fire Blackburn to promotion from League One.
He made a seamless step up to Championship level, proving a reliable scorer and creator of goals before injury misfortune struck.
Dack suffered two anterior cruciate ligament injuries within the last three seasons, but he is back to fitness and new boss Jon Dahl Tomasson will hope the midfielder can work his way back to his best form.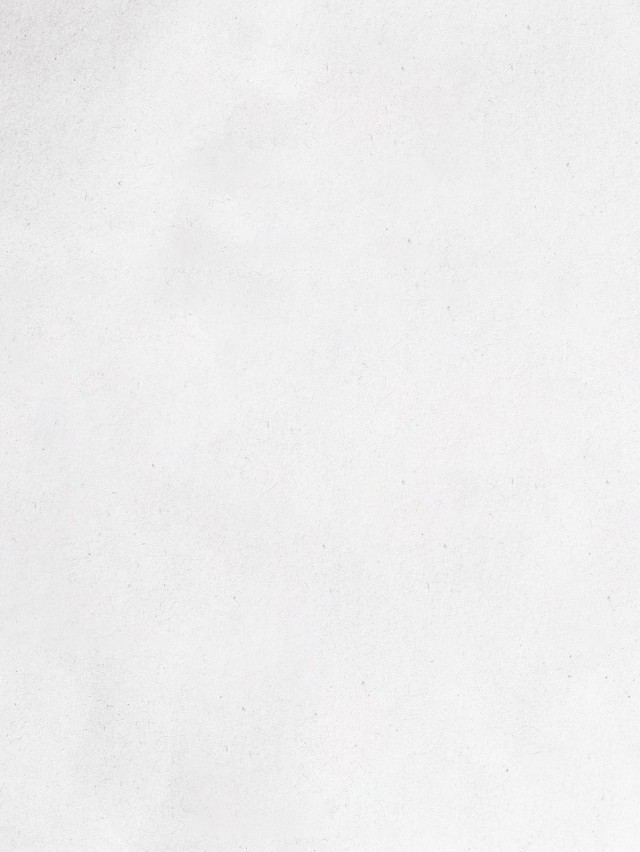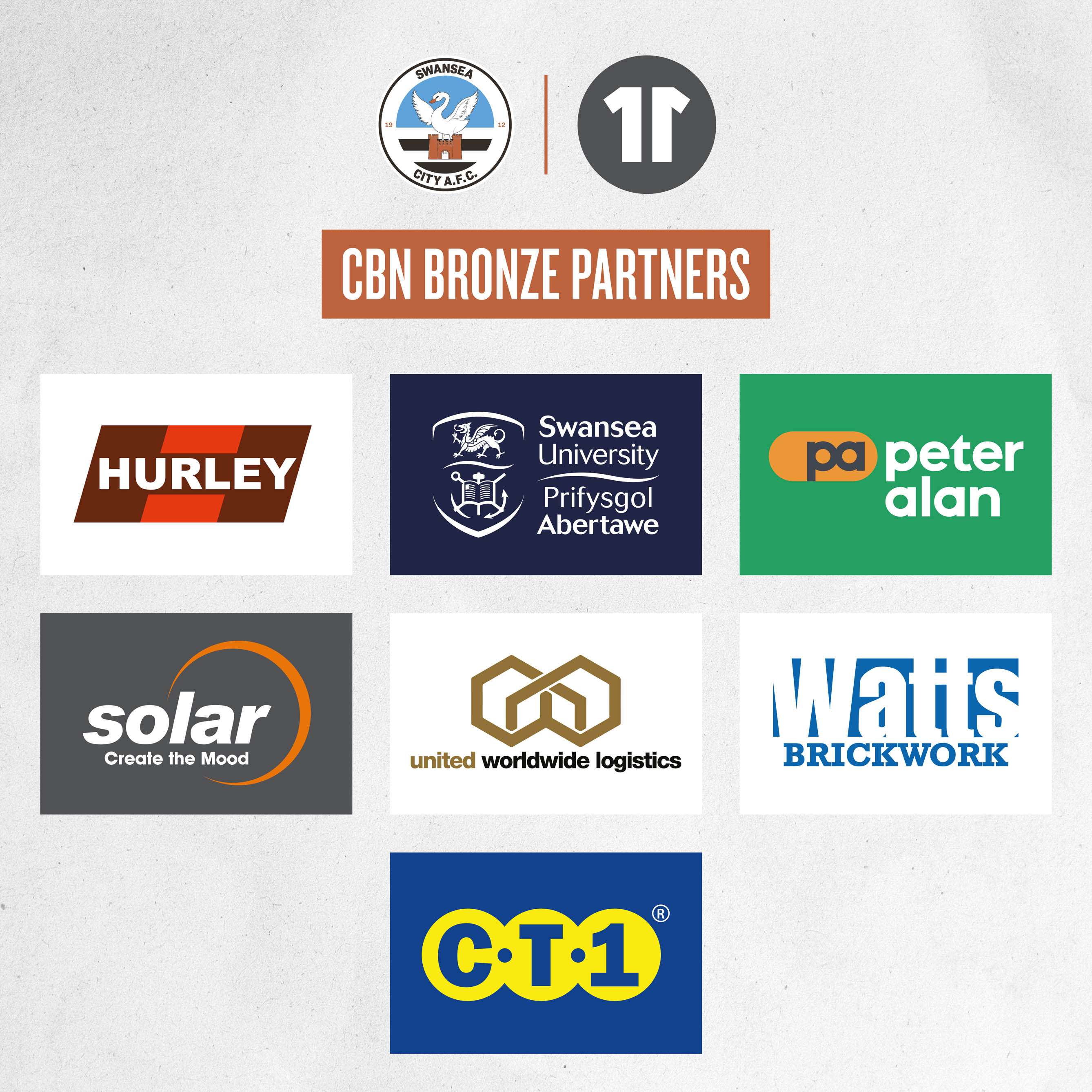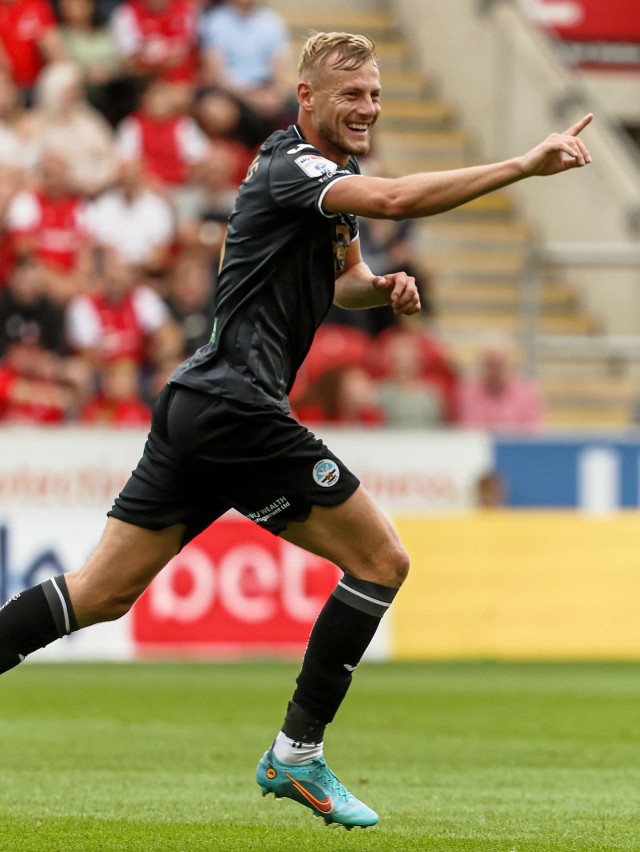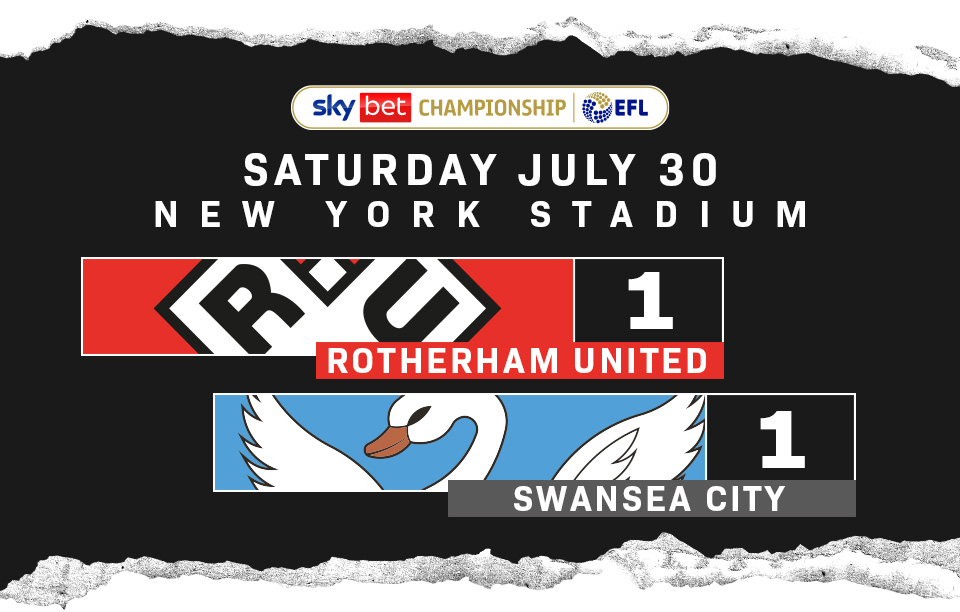 HARRY DARLING MARKED HIS SWANSEA CITY DEBUT WITH A STUNNING GOAL AS RUSSELL MARTIN'S SIDE KICKED OFF THE CHAMPIONSHIP CAMPAIGN WITH A DRAW AT ROTHERHAM.
Rotherham United: Viktor Johansson, Wes Harding, Dan Barlaser, Richard Wood (captain), Ben Wiles, Chiedozie Ogbene, Conor Washington (Cohen Bramall 67), Jamie Lindsay, Shane Ferguson (Georgie Kelly 67), Grant Hall (Peter Kioso 67), Cam Humphreys.
Unused Substitutes: Josh Vickers, Jamie McCart, Scott High, Hakeem Odoffin.
Swansea City: Andy Fisher; Nathan Wood, Kyle Naughton, Harry Darling; Joel Latibeaudiere, Jay Fulton, Matt Grimes (captain), Matty Sorinola (Ryan Manning 72); Joel Piroe, Jamie Paterson (Olivier Ntcham 71), Michael Obafemi.
Unused Substitutes: Steven Benda, Ben Cabango, Ollie Cooper, Liam Cullen, Cameron Congreve.
Referee: Matthew Donohue
Attendance: 10,454 (1,492 Swansea)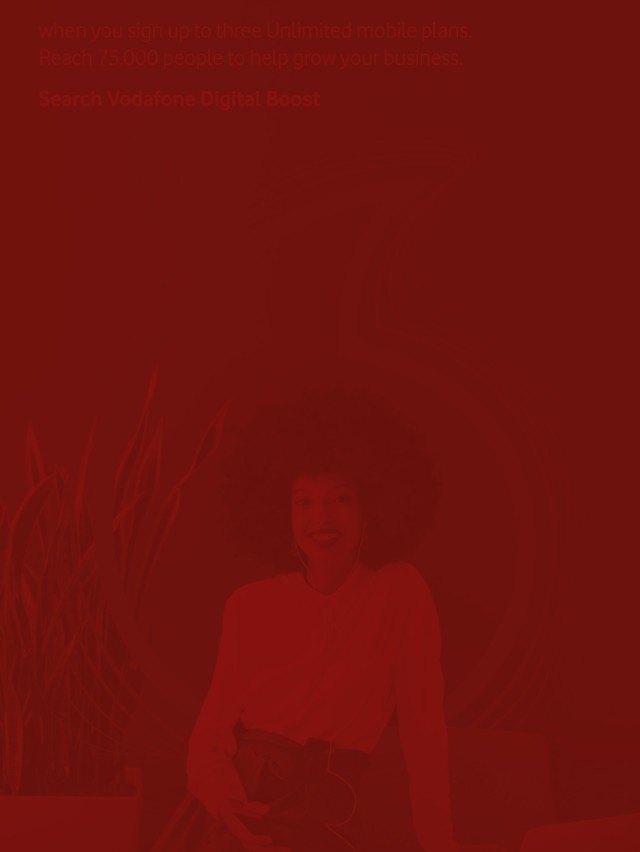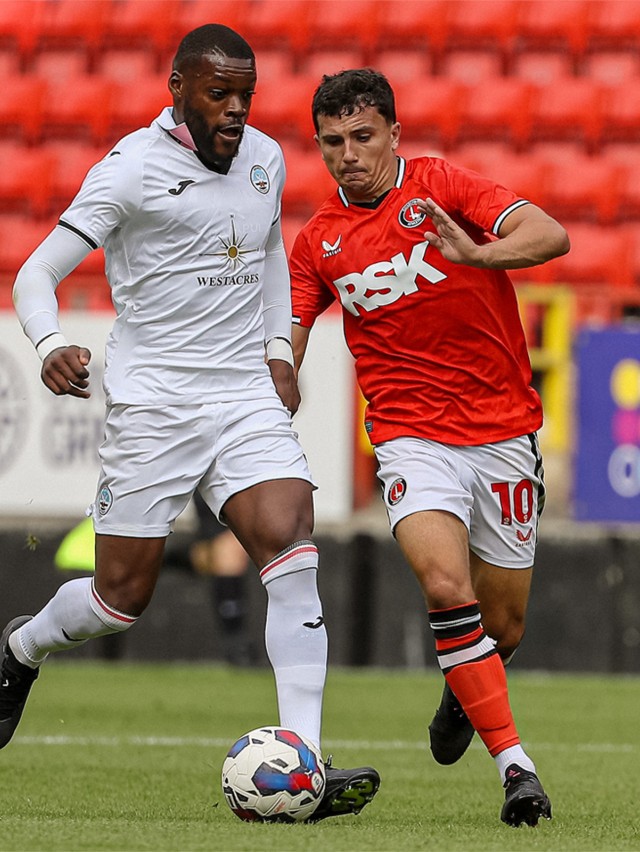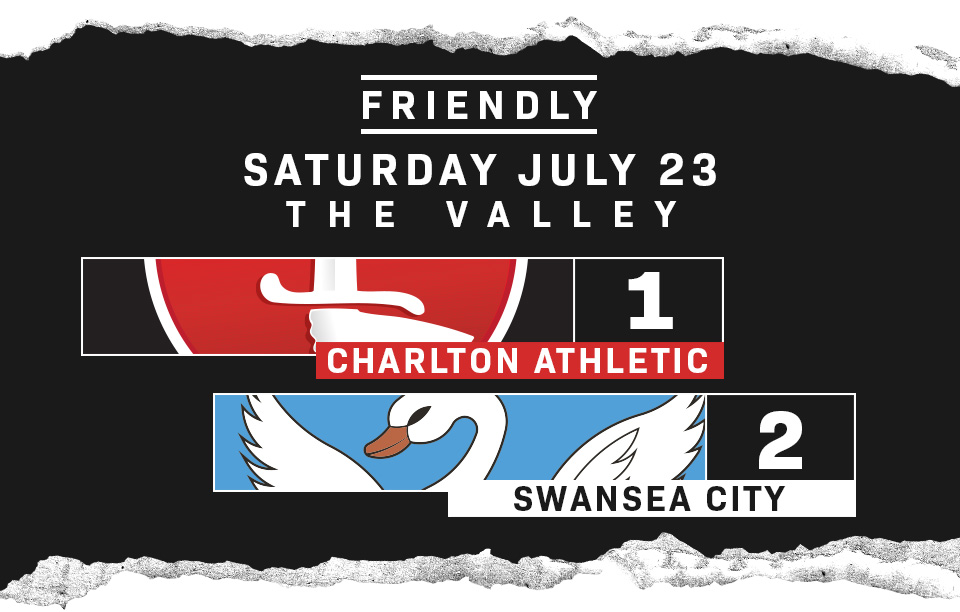 SWANSEA CITY ROUNDED OFF THEIR PRE-SEASON PREPARATIONS WITH A VICTORY AS JOEL PIROE AND RYAN MANNING NETTED AT THE VALLEY.
Charlton Athletic: Joe Wollacott, Steven Sessegnon (Richard Chin 73), Eoghan O'Connell, Jayden Stockley (captain), Albie Morgan, Conor McGrandles (Jack Payne 46), Scott Fraser, Corey Blackett-Taylor (Daniel Kanu 74), Ryan Inniss, Sean Clare, Miles Leaburn (Aaron Henry 74).
Unused Substitutes: Nathan Harness, Nazir Bakrin, Jeremy Santos, Deji Elerewe, Euan Williams.
Swansea City: Andy Fisher; Nathan Wood, Kyle Naughton, Harry Darling; Joel Latibeaudiere (Ryan Manning 72), Jay Fulton, Matt Grimes (captain), Matty Sorinola (Lincoln Mcfayden 87); Joel Piroe, Jamie Paterson (Olivier Ntcham 72), Michael Obafemi (Cameron Congreve 81).
Unused Substitutes: Steven Benda, Liam Cullen, Ollie Cooper.
Referee: John Busby
Attendance: 3,345 (369 from Swansea)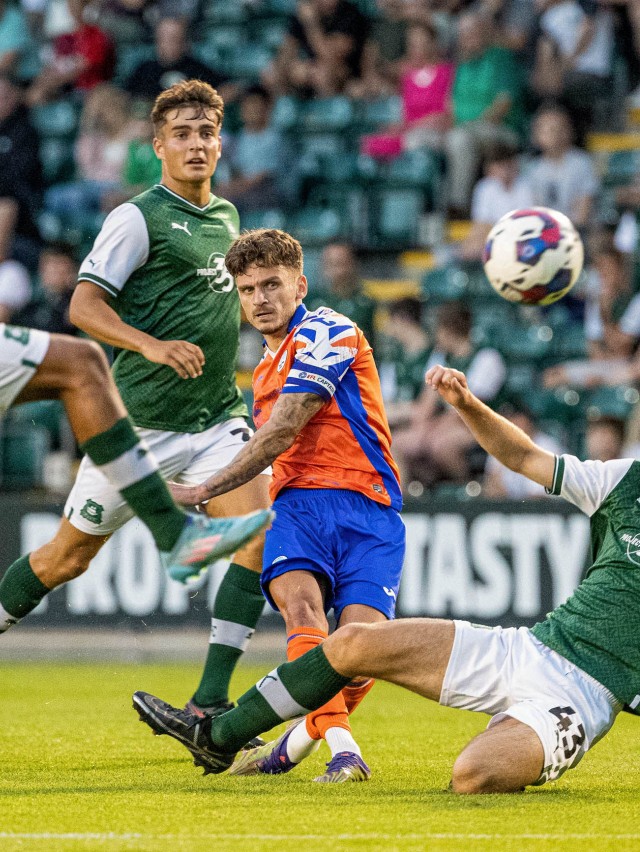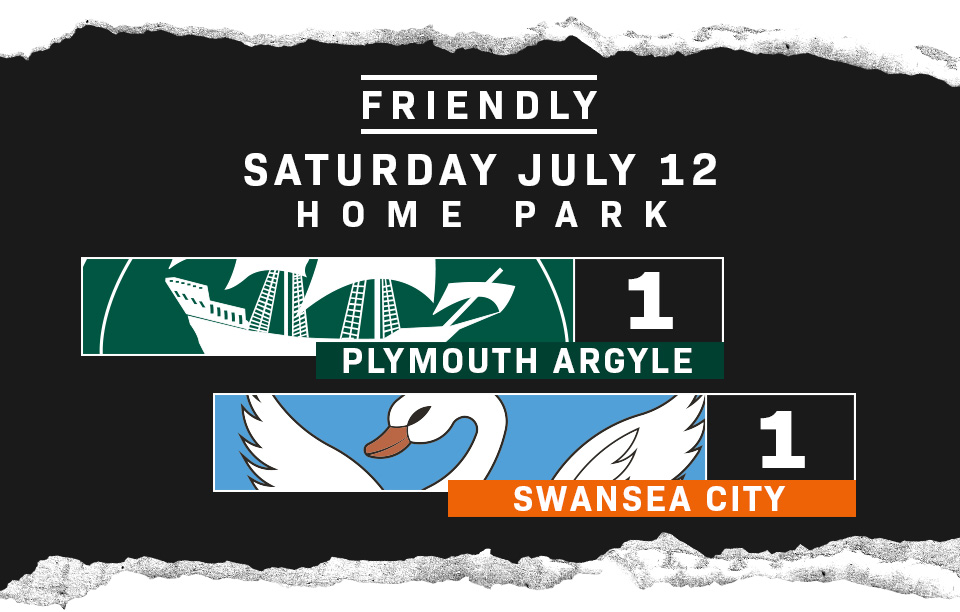 RYAN HARDIE'S LATE STRIKE CANCELLED OUT JOEL PIROE'S SUPERB EARLY VOLLEY AS SWANSEA CITY STEPPED UP THEIR PRE-SEASON PREPARATIONS WITH A DRAW AT PLYMOUTH.
Plymouth Argyle: Callum Burton, Macaulay Gillesphey (Jack Endacott 80), Jordan Houghton (Oscar Halls 75), James Wilson (Caleb Roberts 75), Dan Scarr (Brandon Pursall 75), Matt Butcher (Ryan Law 61), Joe Edwards (captain) (Fin Azaz 61), Danny Mayor (Adam Randell 61), Niall Ennis (Ryan Hardie 61), Mickel Miller (Luke Jephcott 61), Alfie Lewis (Finley Craske 61).
Unused Substitutes: Zak Baker.
Swansea City: Andy Fisher; Nathan Wood (Joel Cotterill 75), Harry Darling (Brandon Cooper 75), Kyle Naughton (Ryan Manning 61); Joel Latibeaudiere (Kyle Joseph 68), Jay Fulton (Dan Williams 75), Matt Grimes (captain) (Ollie Cooper 75), Matty Sorinola (Nathanael Ogbeta 61); Joel Piroe (Cameron Congreve 75), Olivier Ntcham (Jamie Paterson 61), Michael Obafemi (Liam Cullen 61).
Unused Substitutes: Lewis Webb.
Referee: Lee Swabey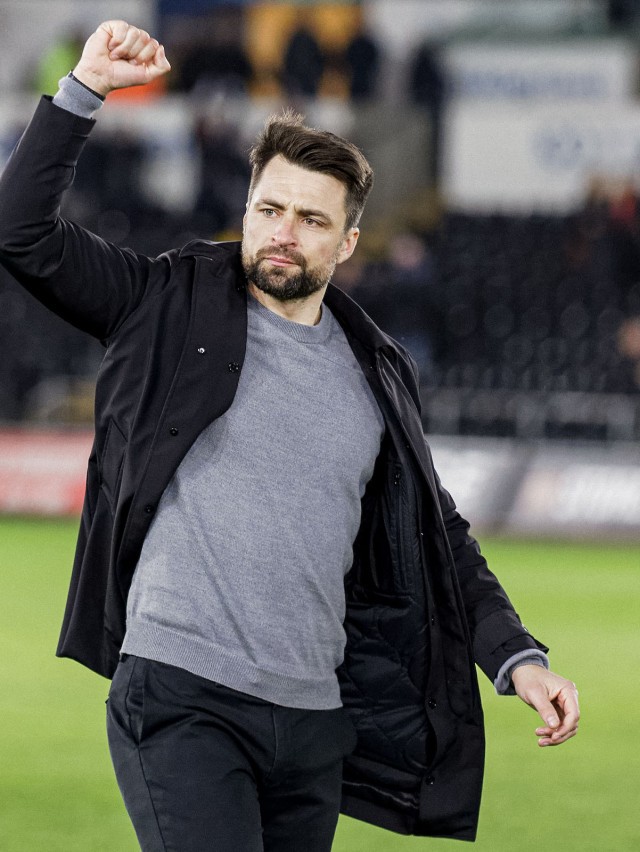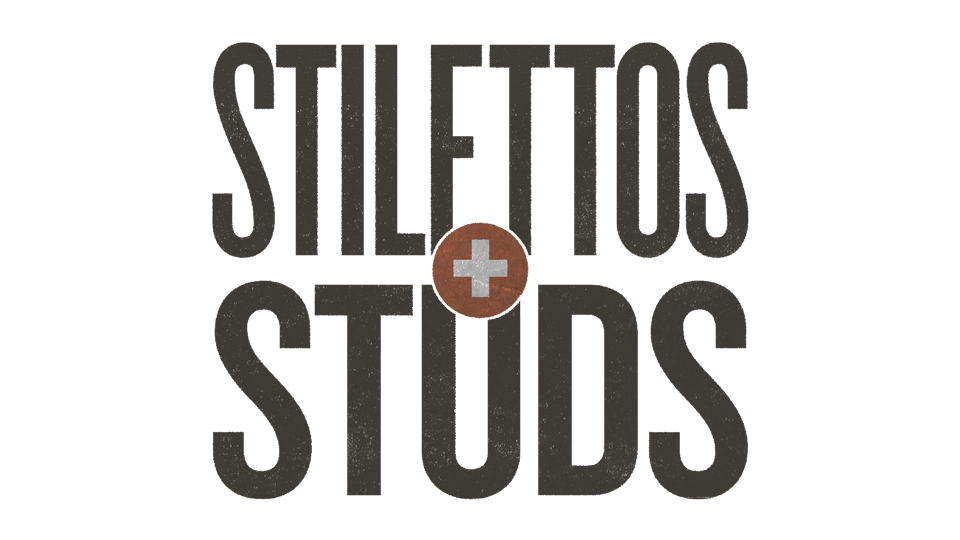 Happy new season, Jacks. It's good to be back - even earlier than usual this campaign thanks to the World Cup, which will necessitate a four week break in proceedings in November and December.
There's nothing quite like the anticipation of a new season, especially the first home game. It is always met with a mixture of excitement and expectation – no-one knows how things will look next May and the hope is strong for all of us.
This week marked Russell Martin's first anniversary with us, (happy anniversary, gaffer) and as he faced the media ahead of last week's opener away at newly-promoted Rotherham, he was, as always, measured about the months ahead.
There were no wild predictions for the new campaign, but he explained the importance of improvement on the pitch and the significance of the twelfth man off it.
"We'll focus on us and do what we do. We'll try and do it really well. But I think we built some really strong foundations last year," he told reporters.
"We really believe in the group. We've a core group of young men with so much potential and it's our job to help maximise that. If they can overcome some challenges then we can see where it takes us. That connection with the fans will hopefully see us improve this campaign too."
There is no doubt that Martin did much to develop that connection with the fans in his first year with us and we all know the importance of the part we play as supporters in getting behind the manager and his players.
We are the constants at the club. Players, managers, administrators, owners all come and go over time, but we stay, through thick and thin, success and failure. Those of us who've been around a while know all about the rollercoaster ride football facilitates, especially at a club like ours, but we come back season after season and support whoever wears our shirt.
From the glimpses I've seen via the club website and across social media, the squad look happy together and as if they've enjoyed the preparations in pre-season - which is another important factor as we head into the new campaign.
All credit to our superb media team for offering us such entertaining opportunities to get to know the players better and to see 'behind the scenes' - and for identifying such great acting talent amongst the squad. Let's hope Hollywood doesn't come calling for Jamie Paterson and Michael Obafemi too soon – there's still plenty of work to keep you occupied in SA1 lads!
It was the latter who excelled at his day job last season in the home fixture against today's visitors, Blackburn Rovers. An Obafemi header was enough to seal the points and send Rovers back on the long road to Lancashire empty handed. The header came via a Paterson cross.  They're quite the double-act on and off the pitch these two – we need to keep them off Ryan Reynolds and Rob McElhenney's radar!
Enjoy the game, Jacks.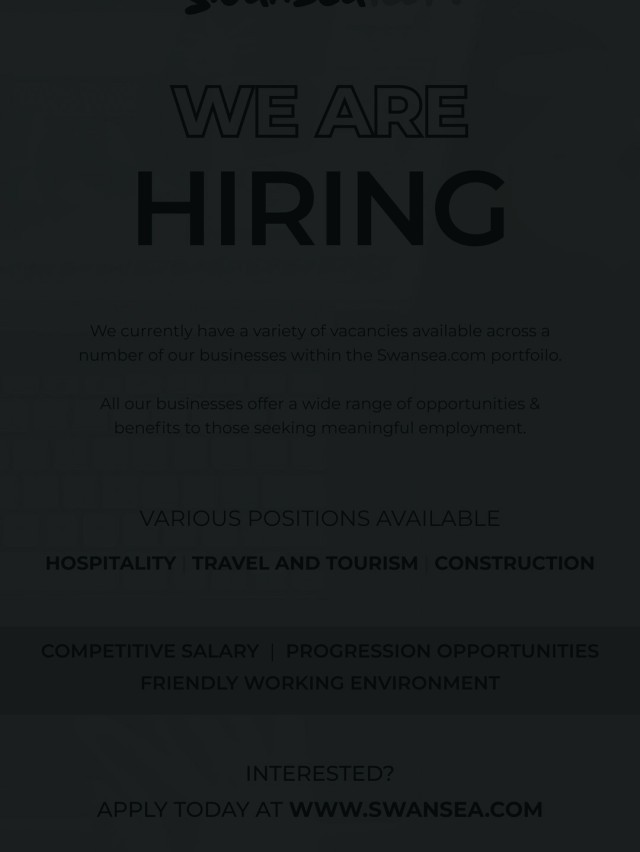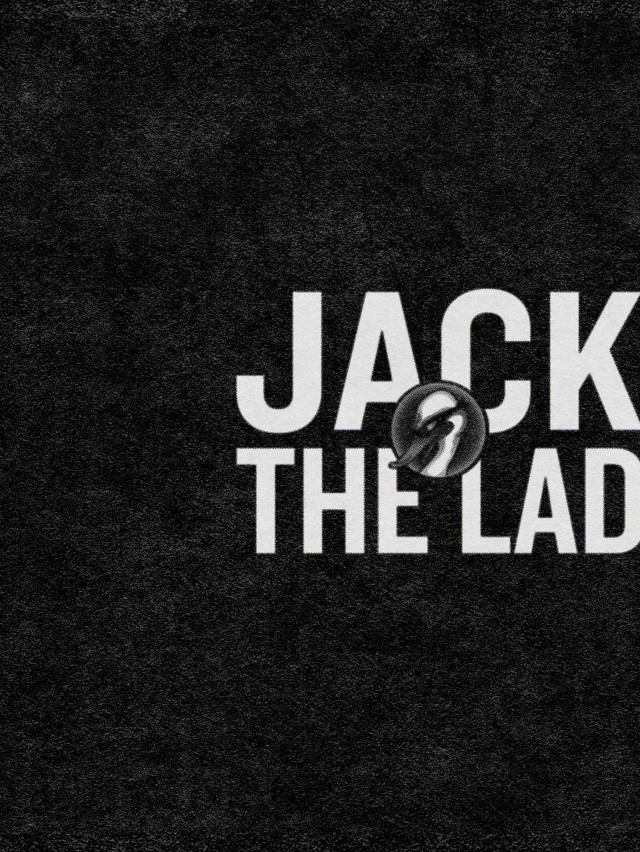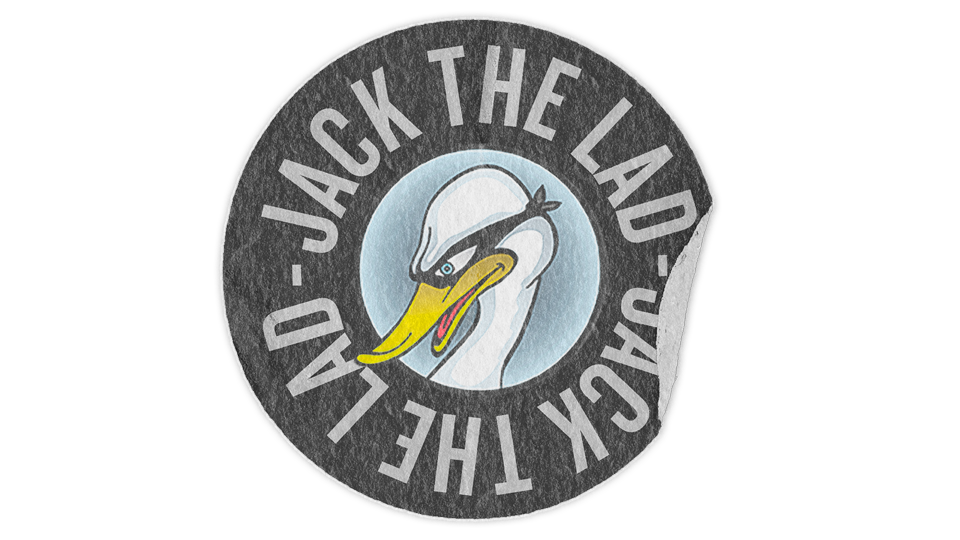 Blackburn at home. You don't get many more traditional fixtures to kick off a Swans' home campaign than this one.
The Lancashire club is one of the oldest in English football having been founded way back in 1875.
Rovers were one of the founding members of the Football League in 1888, alongside the likes of Aston Villa, Bolton Wanderers and Preston North End.
They are names to conjure with. Bringing images of long, baggy shorts and handlebar moustaches to mind.
But today's home opener for the 2022-23 season could not be further from those early days of the Football League.
This season is will not be traditional.
It's going to be a season like no other that has gone before – and I for one am hugely excited about what lies ahead.
First of all, look at the date we're playing our second game of the season – August 6. Last year the season didn't start until August 7.
The reason for the early start of course is the World Cup in Qatar, which will see the competition being held mid-way through the domestic season for the first time.
It's going to be fascinating to see how clubs cope with a month-long break in the middle of the Championship campaign.
There are so many imponderables to consider.
How will the players not involved in the World Cup react to being on the sidelines from league action for four weeks?
How will those who will be joining up with their national sides cope with playing in world's biggest tournament and then having to return to the rigours of a domestic season?
Let's not forget, players will go from performing in November temperatures here to potentially searing conditions in Qatar and then back to a British mid-winter in December.
Granted, the Championship won't be as affected as the Premier League, but there will be players who are going to have to do a fair bit of acclimatising in November and December – especially if they go deep into the World Cup.
For us fans, of course, it's going to be a feast of football.
But we have to remember, there are a lot of fans who have little or no interest in international football. I can't imagine the break will go down well with them just as the season is really getting into full swing.
I have friends who hate the conventional international breaks during the season. I wonder how they will cope with the extended period of no league football mid-season?
And their mood won't be improved if key players return injured or fatigued after an extended period at the World Cup.
From my own point of view, I can't wait! And I know we've only just got him back on the books after a long wait, but I hope Joe Allen stays in Qatar for as long as possible!
As a huge fan of Welsh international football as well as the Swans, this season simply couldn't be more exciting.
One of my first major footballing disappointments was Wales' failure to qualify for the 1978 World Cup at the hand of Joe Jordan.
Since then, I and some of the older Welsh fans amongst the Jack Army have endured a Vetch Field floodlight failure, another dodgy penalty decision against Scotland, Paul Bodin's penalty miss and an array of other World Cup qualifying failures.
So Wales' presence at the World Cup is quite literally a dream come true.
Seeing Swansea City next to Joe Allen's name is going to make it that extra bit special and hopefully Ben Cabango will be able to take his place on the squad too.
And, of course, there will be a sense of pride in seeing the likes of Swans' products Ben Davies, Dan James and Joe Rodon hopefully in the squad as well.
However, the World Cup is far from the only thing that's got me excited about this season.
This summer's arrivals have certainly freshened up the squad and injected some excitement for us fans.
I've already touched on Joe Allen's return. They say you should never go back, but I haven't been this enthused by a Swans homecoming since Alan Curtis returned to the fold all those years ago – and look what that sparked!
I know that's a lot of pressure to heap on Joe's capable shoulders, but wherever the Swans finish this season, I'm just delighted to see him back where he belongs in a white shirt.
But it's not just Joe's return that's got me going – the completely new faces are a source of great excitement too.
But as in every other season, it's not all about who joins the squad. Equally important is who stays.
The retention of the likes of Joel Piroe and Michael Obafemi are probably the most important bits of business – or non business – of the close season. Let's hope it stays that way for the remaining time the transfer window is open.
Piroe proved himself to be one of the most dangerous players in the championship last season. Holding on to such a prodigious talent is a huge coup for the Swans.
As last season unfolded, the threat offered by Michael Obafemi also developed, and I for one can't wait to see what havoc these two can wreak on Championship defenders this season.
At the other end of the pitch, the arrival of Harry Darling certainly seems to have got everyone excited - especially after last weekend's long-range equaliser.
At the time of writing I haven't had the pleasure of watching the former MK Dons defender live in a Swans shirt, but all the indications so far are positive and he's obviously no stranger to the type of game Russell Martin wants to play.
And talking of the manager, the prospect of him having had a full pre-season to work on the players is also hugely exciting.
There were glimpses last season of a return to the kind of football Swans fans have come to expect from our team. Hopefully there will be even more to come this term as Martin enjoys the opportunity to completely cement his style.
So, all in all, there's an awful lot to be looking forward to during what was already going to be an unique season before it even kicked off.
C'mon you Swans!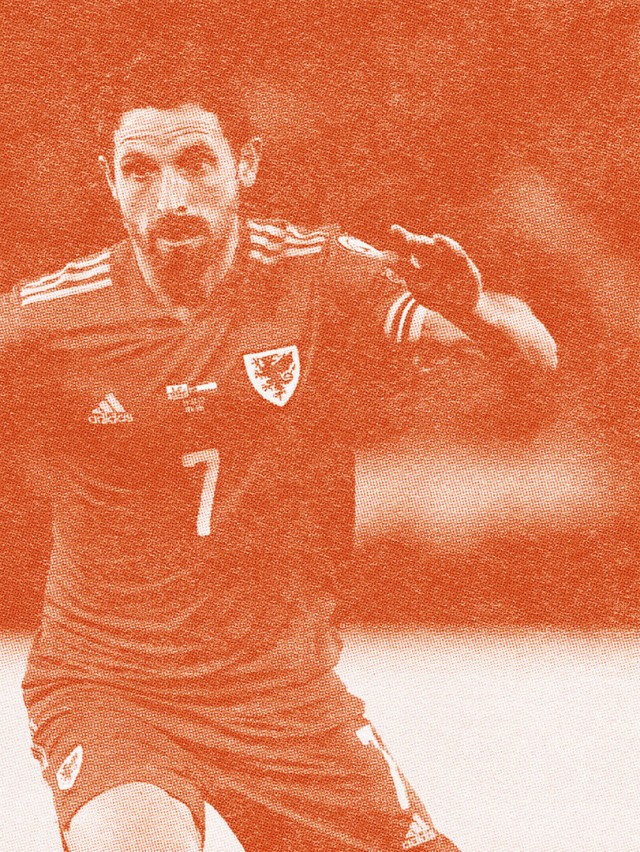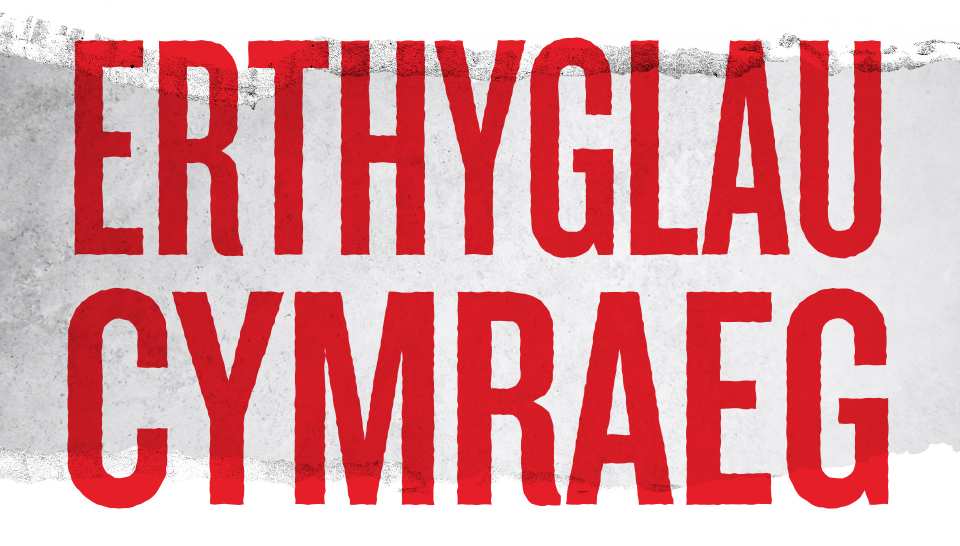 Roedd yn aduniad a gymerodd 10 mlynedd i ddigwydd.
Mae Joe Allen yn swyddogol yn chwaraewr Abertawe unwaith eto, ddegawd ar ôl iddo adael y clwb i ymuno â Lerpwl.

Mae Russell Martin wedi bod yn edmygydd gwirioneddol o'r chwaraewr canol cae am amser hir ac roedd yn benderfynol o ddod ag ef yn ôl i'r clwb yr haf hwn.

Ac, yn dilyn llofnodion Matty Sorinola, Harry Darling a Nathan Wood, cafodd yr Elyrch eu dyn.
Mae Allen yn parhau i wella o'r anaf a ddioddefodd wrth chwarae i Gymru yn erbyn Gwlad Belg roedd yn ei golygu fethodd o'r gêm gyfartal 1-1 gyda Rotherham United y penwythnos diwethaf.
Mae wedi bod yn hyfforddi gyda'i gyd-chwaraewyr newydd ers sawl wythnos, er, o ystyried bod gan Allen Gwpan y Byd i edrych ymlaen ato yn ddiweddarach eleni, nid yw Russell Martin ar unrhyw frys i daflu'r chwaraewr 32 mlwydd oed i'w 11 cyntaf.

Mae ymadawiad Flynn Downes yn amlwg yn un hollbwysig. Cafodd y Sais ifanc dymor gwych ar ôl ymuno o Ipswich Town yn ystod haf 2021 ac enillodd ef symudiad i'r Uwch Gynghrair gyda glwb bachgendod West Ham United.

Wrth gwrs, o ystyried sefyllfa ariannol Abertawe, roedden nhw bob amser yn mynd i orfod gwerthu o leiaf un chwaraewr allweddol yr haf hwn. Ond, mewn Allen, mae gan Abertawe olynydd parod sydd â chymaint o brofiad yn y Bencampwriaeth, yr Uwch Gynghrair a phrofiad rhyngwladol.

Bydd angen i gefnogwyr aros yn amyneddgar gyda'r chwaraewr canol cae o ystyried ei haf heriol ar y bwrdd triniaeth, er, unwaith y bydd yn gweithio ei ffordd yn ôl i ffitrwydd gêm lawn, bydd Allen yn fwy na galluog i brofi yn union pam yr oedd y prif hyfforddwr Martin mor anobeithiol i'w arwyddo. 

Y gobaith nawr yw y gall Abertawe ychwanegu ychydig mwy o chwaraewyr i'r carfan cyn y dyddiad cau ar gyfer trosglwyddo.

Mae'r ardal asgell-gefn yn flaenoriaeth wirioneddol, er gwaethaf y ffaith bod Sorinola wedi cael benthyciad gan glwb Belgaidd Union SG.
Mae'n bosib y bydd angen chwaraewr canol cae ychwanegol hefyd o ystyried sefyllfa Allen a'i ansicrwydd ynghylch lle Jay Fulton yn y garfan.

Mae angen sawl allanfa hefyd, gyda nifer o chwaraewyr ifanc yn debygol o gael eu benthyg oddi wrth yr Elyrch yn ystod yr wythnosau nesaf.

Ond fe gafodd y pryderon allweddol eu datrys yn gyflym cyn i bêl gael ei chicio hyd yn oed y tymor hwn, a'r gobaith yw y bydd tîm Martin mewn sefyllfa dda yn eu hail dymor o dan y rheolwr ifanc.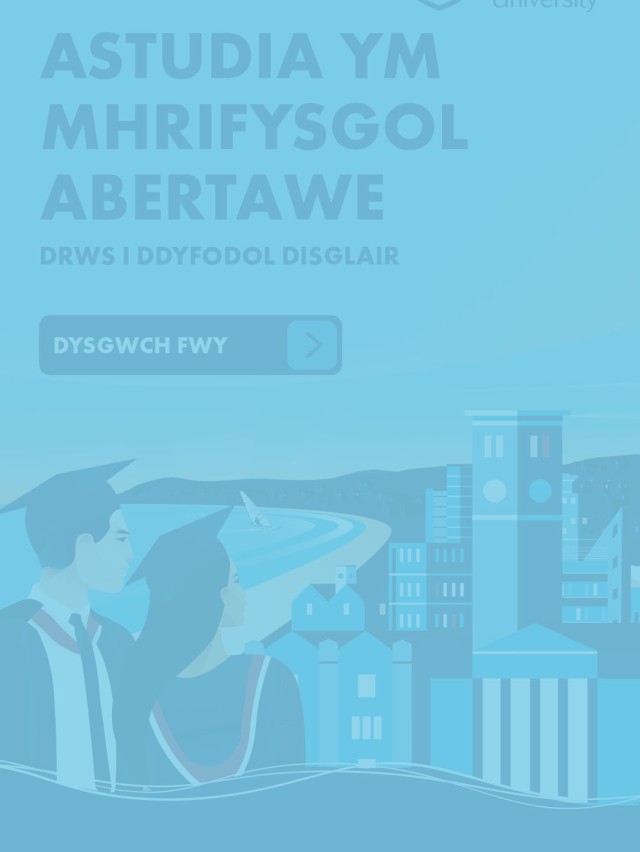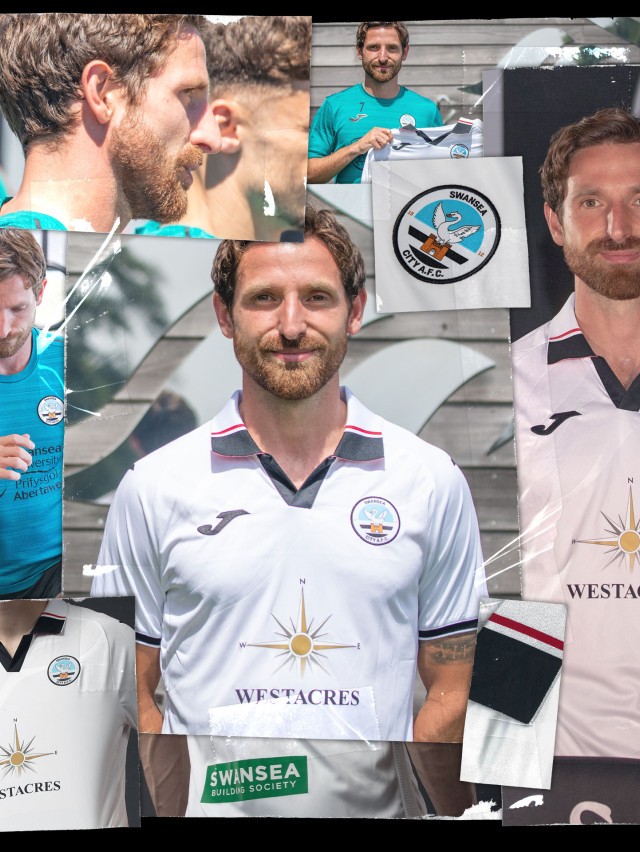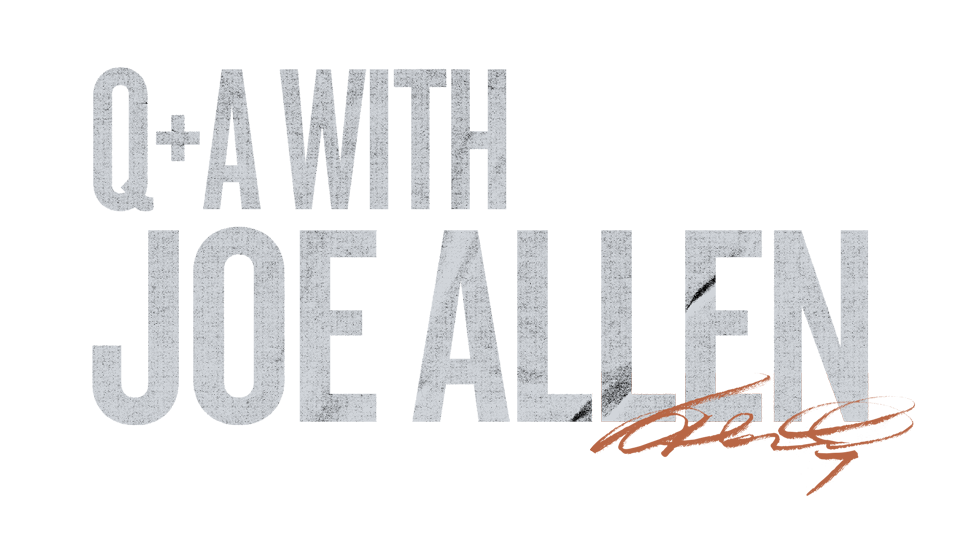 AFTER A DECADE AWAY, THIS SUMMER SAW JOE ALLEN RETURN HOME TO BOYHOOD CLUB SWANSEA CITY. HERE, THE WALES INTERNATIONAL REVEALS WHY HE WAS SO EAGER TO COME BACK TO SA1, HIS HOPES FOR THE SEASON AHEAD AND THE PROSPECT OF FEATURING AT THIS WINTER'S WORLD CUP.
Well Joe, welcome home. How does it feel to be back in Swansea?
"I'm thrilled to be back, I was very excited when I knew Swansea were interested in bringing me back here and I couldn't wait to get things done and sign on the dotted line. So, I can't wait to get going now."
When did you first hear this move was a possibility and what made you think that now is the right time to come back?
"I think obviously with my contract running out, people were aware that there might be a chance this summer to speak to me and see if I was interested.
"As soon as Swansea showed an interest and came to the table, it was certainly one of the ones that went right to the top. I was keen as mustard then to pursue it.
"There was a lot of back and forth trying to work things out, what the club would need, the ins and outs, all that stuff. I had been waiting in the wings and finally got the call to say I got the green light that it was going to go ahead, and I was straight down the road to get things sorted."
This is the club you started your career at, your family live close by. Does it really feel like you've come back home?
"It does. Any way I look at it, all the signs are there that it's going to be a great match.
"It's obviously a club that I have a great history with, I came through the system.
"You look at the football that we're playing and the group that we've got here and, like you say, from the point of view that all my family and friends are here. It's perfect.
"My family are as excited as I am that I am back home. It's got all the makings to be a real success."
When it came to discussing the move, you had the chance to talk to Russell Martin. How impressed were you with his philosophy and his plans for the club?
"I have hugely impressed by Russell and his coaching staff. It's a big part of the reason why I wanted to come back. I love his methods, how much he wants to play on the front foot.
"You see the style of play, everyone knows how brave he wants his team to be. It's everything you want as a player, and you want to be part of and I'm excited to get stuck into it."
You would have recently played against the Swans, so you would have known a bit about the style of play. Do you see similarities in the style of play now from the style of play we played under the likes of Roberto [Martinez] and Brendan [Rodgers]?
"Yeah, I do. Obviously, the game moves quickly and there are lots of things that would have changed, of course. But the main sort of principles and what everyone associated with the club wants are being provided now.
"The onus is on the players now to go out and produce, to go out there and get the results and performances to match the style of play and what everyone wants to see."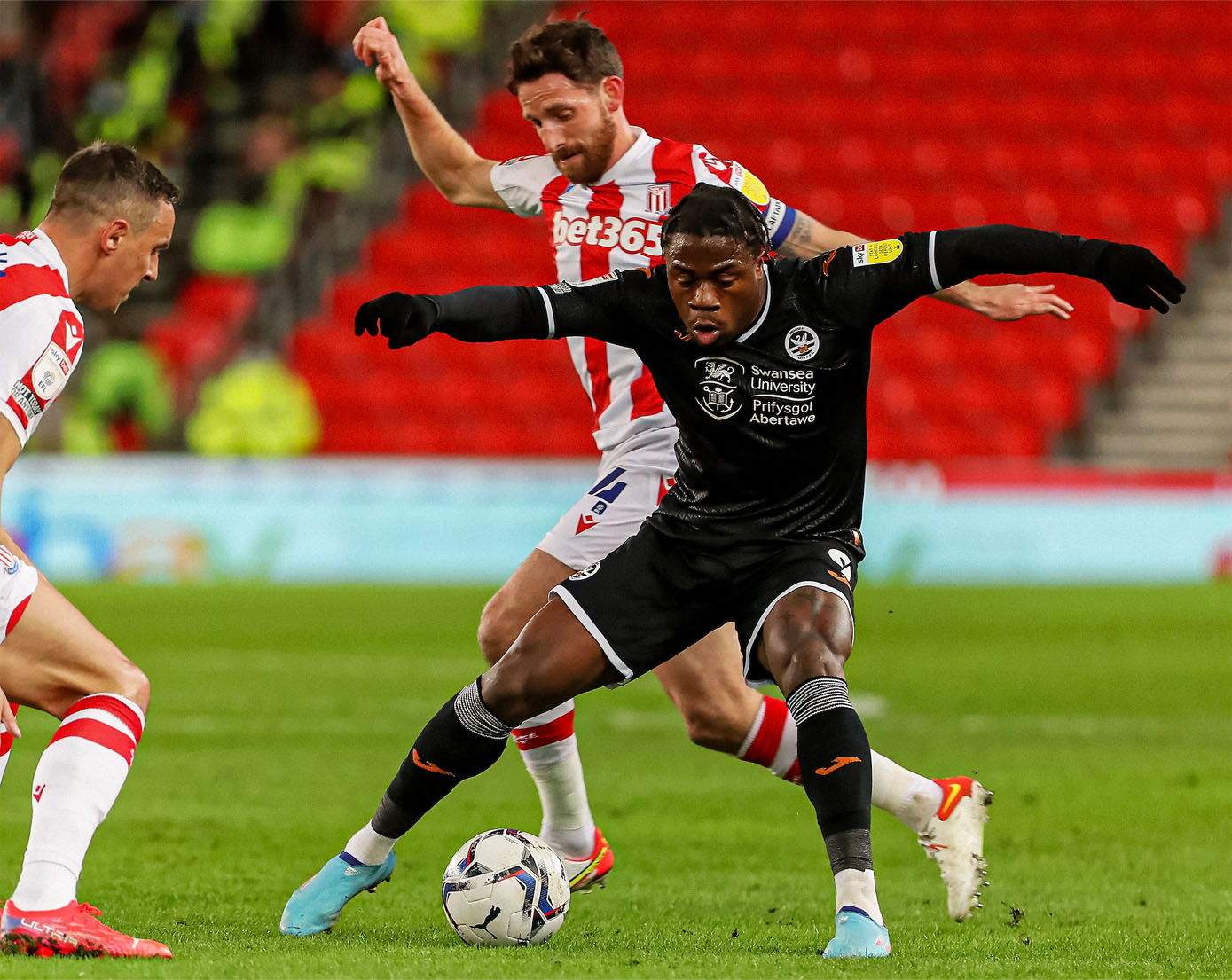 A lot has changed since the last time you were here. We were talking this morning about when you were here last time. There was training in a public gym. Now the facilities here are amazing. It must be nice for you to see how the club has developed?
"It is an incredible feeling. It fills you with pride to see just how far the club has gone since those days. Having said that, I wouldn't have changed it for the world, but it was in the past and in some ways, it helped us.
"The facilities, the structure of the club has in place, the staff. Everything is now in place for this club to be successful moving forward and going well into the future.
"There are still a number of familiar faces here too. I spoke to (player liaison officer (Huw) Lake just before I signed. He said he had been very much looking forward to seeing me again.
"Kris O'Leary is now part of the first team coaching staff and I think there's a number of people in the medical department who were here before.
"It does add to the sense of being home and the club having that family feel.
"I have come back, but there's been so much change in 10 years and you do think 'is it the same club I'm coming back to?'
"But it has been great to come back and fit right in.
"From ownership right down to so many of the players there's been wholesale changes, but I think it's vital that you have people in key positions that are still here.
"It's great to see them again and I'm really looking forward to looking forward to working with them once again and it's been great to catch up."
Since leaving you have racked up nearly 150 Premier League appearances, 150 Championship appearances and become an integral part of the Wales national side. What do you feel you can personally bring to the dressing room now?
"I think the stage I am at in my career I think my experience hopefully will be big for this group.
"When the club spoke to me and Russell spoke, he talked a lot about how they needed a senior player in the building to help the more senior lads that are already here.
"I thought I fit the bill from that point of view. Hopefully I can have a good influence, have a good effect on all the lads, especially the younger ones. My job is to come here and help the team be better and move forward."
Looking back on your career to date. How much did you learn from your time with Liverpool? It's obviously a big club with lots of expectations and it was going into a different environment than you were used to. How much did you take from that part of your career?
"I learnt so much there. Like you say, in terms of the history and the statures of the clubs, they were a lot different.
"I loved the experience, the responsibility of playing for a huge club like that was great. Like anywhere there's highs and lows, but I had the chance to work under two great managers there and play with the likes of Steven Gerrard, Luis Suarez, Coutinho and all the rest of them.
"I think as a player those experiences are incredible. Wherever I've been in my career I've taken everything I have learnt with me."
The summer you left Liverpool you were linked with a return to Swansea, you made the move to Stoke. You had some great times there, some tough times, including relegation from the Premier League. There were a lot of changes, but you remained a regular in that side. Do you feel over your time in Stoke you adopted more of a leadership role?
"I think that naturally happens a lot the longer you are at a club. I had the armband there last season, there was a responsibility I had to take on.
"I saw a lot of change in terms of management staff and players and was one of the only players that remained through it all really.
"I'm really grateful to have had the chance to play there and to have had those experiences. Not all of it was great, the relegation hurt a lot and in many ways the club has reeled since then.
"But they've turned things around in the last few seasons and I've only got good things to say about the people I worked there with, and I wish them all the best. I hope they will be able to progress as well."
At international level you've had some brilliant times particularly at Euro 2016. How exciting is it to have a World Cup to look forward to at the end of the year?
It's an amazing feeling. The hunger and ambition the group of players had in that Welsh camp to get there was incredible.
"We threw absolutely everything at it and that feeling when the final whistle went against Ukraine is one of the greatest feelings I have had in football.
"That's just the first part now. It's getting there in good form, playing well. I think everyone in Wales is really excited first and foremost to be competing in the World Cup, but also to see what we can do in it as well."
You recently picked up an injury whilst on international duty and you've been working your way back to full fitness. How has that recovery been going and how much are you looking forward to making your second Swans debut?
"I can't wait. I'm itching to get going now. In terms of the rehab, having been out of contract the FAW have been incredible with me.
"Sean (Conolly) and Ceri have worked with me and built a program. They have given me incredible support, which has allowed me to focus on my rehab in order to get to this stage to be nearly ready to get going.
"Big thanks to them and the staff I have worked with here at Swansea. It won't be long until I'm back out on the pitch and ready good to go."
Finally, what are your hopes for your time here in Swansea?
"I'm sure like any player in that dressing room the ambition is to get to the Premier League. If you ask so many of the Championship clubs, teams, managers and players they'll give you the same answer.
"As we know it's a hugely competitive league, but certainly that's my ambition and the target for us is to hit the ground running at the start of the season."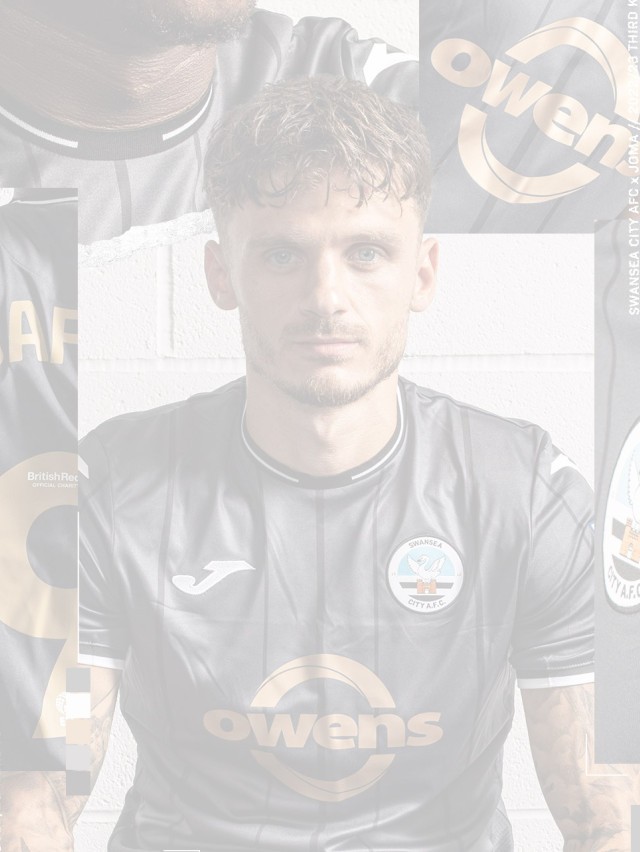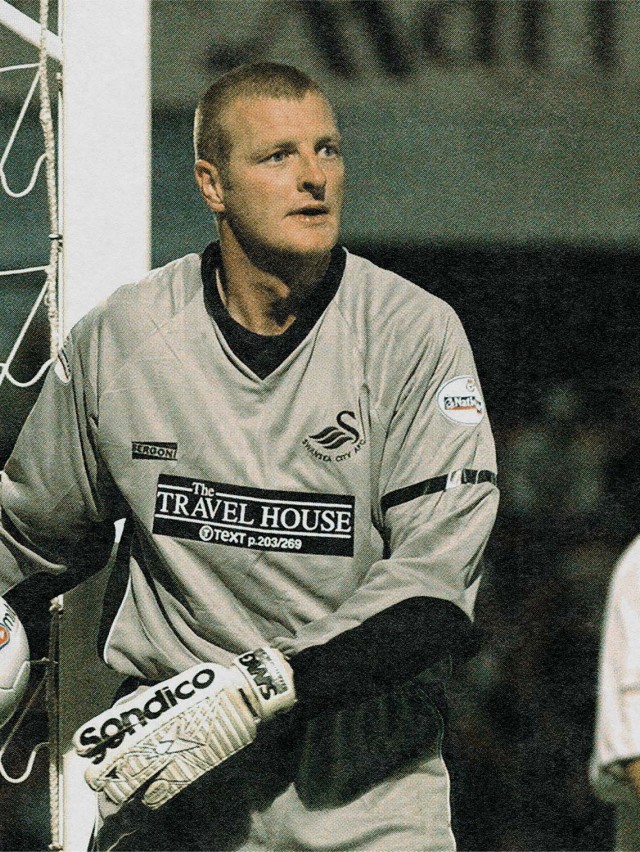 IN A NEW PROGRAMME FEATURE FOR THE 2022-23 SEASON, CLUB HISTORIAN TAKES A LOOK BACK OVER OUR 110-YEAR HISTORY AND PROFILES SOME OF THE PLAYERS WHO HAVE SEALED THEIR PLACE IN SWANSEA CITY FOLKLORE. WE START WITH ROGER FREESTONE, THE MAN WHO HOLDS THE CLUB'S ALL-TIME APPEARANCE RECORD WITH 676 OUTINGS IN SWANS' COLOURS.
Over the course of 15 years with the Swans, Roger Freestone experienced great highs and crushing lows, but his commitment to the club was never in question.
As a schoolboy, Roger's ability in between the sticks was recognised by his country, winning caps at both schoolboy and youth level. This led to him signing professional forms at his hometown club Newport County, where he made his first-team debut at just 18 years of age.
Just 13 games into his career Newport, who were experiencing financial problems, sold the teenager to Chelsea for a much needed £95,000.
The Chelsea side won the Second Division title during that 1986-87 season, meaning Roger gained a medal in his first season at Stamford Bridge, but the player never really settled in west London, and when the opportunity to move to the Vetch Field on loan came around in late 1989, he jumped at the chance.
He made his Swansea debut at home to Notts County, and played a further 15 competitive games before returning to Chelsea at the end of his loan spell.
He was loaned out once again to Hereford United, but the die had been set, and his heart was set on making the move to the Vetch Field a permanent one.
The negotiations were lengthy and protracted, but in summer 1991 a £45,000 deal was agreed.

Consistency was the key to Roger's time at the Vetch Field, and he was regularly considered one of the best goalkeepers outside the top division, with the club having to fend off interest from clubs in higher divisions from time to time.
Another eye-catching aspect of Roger's game was his coolness from 12 yards. When the Swans were experiencing problems from the penalty spot, it was Roger who volunteered to take on the responsibility, and successful spot-kicks against Oxford, Shrewsbury and Chesterfield underlined his composure under pressure.
In April 1994, Swansea played at the world-famous Wembley Stadium for the first time in their history in the Autoglass Trophy final against Huddersfield Town, and Roger was in the line-up on that historic day.
With the teams were still locked at 1-1 after extra-time, it was left to Roger to save the final penalty of the shootout that secured the cup for the Swans.
Three seasons later the club would once again play at the famous venue, this time in a Third Division play-off final against Northampton Town.
In a game low on skill, but high on energy, the team would lose in the most cruel of fashion to a retaken stoppage-time free-kick by John Frain.
During his time at the club, Roger would also suffer the heartache of losing twice in the Third Division play-off semi-finals; to West Bromwich Albion and Scunthorpe United respectively. But his most successful season came in 1999-2000 when, under his former Chelsea manager John Hollins, the club won the fourth-tier title after an unforgettable final-day draw at Rotherham United; who were the only side capable of overhauling the Swans.
This capped a record-breaking season for the club and Roger himself, who kept twenty-two clean sheets, and was rewarded for his consistent displays by Wales manager Mark Hughes, who handed him his only full Welsh cap against Brazil.
During the dark days of 2001, when the club fell into the hands of chairman Tony Petty, Roger was one of the players the new man tried to offload to Queens Park Rangers, but the player stuck to his guns and stayed at the club.
The end of a turbulent season saw Roger take a joint managerial position at the club alongside Nick Cusack, but niggling injuries saw the player finally released in June 2004 and return to his former club Newport County for a brief spell.
Roger's time at the club was at times testing, but due to his commitment and fitness he can boast having once played 179 consecutive league games, and his record number of appearances will probably never be broken.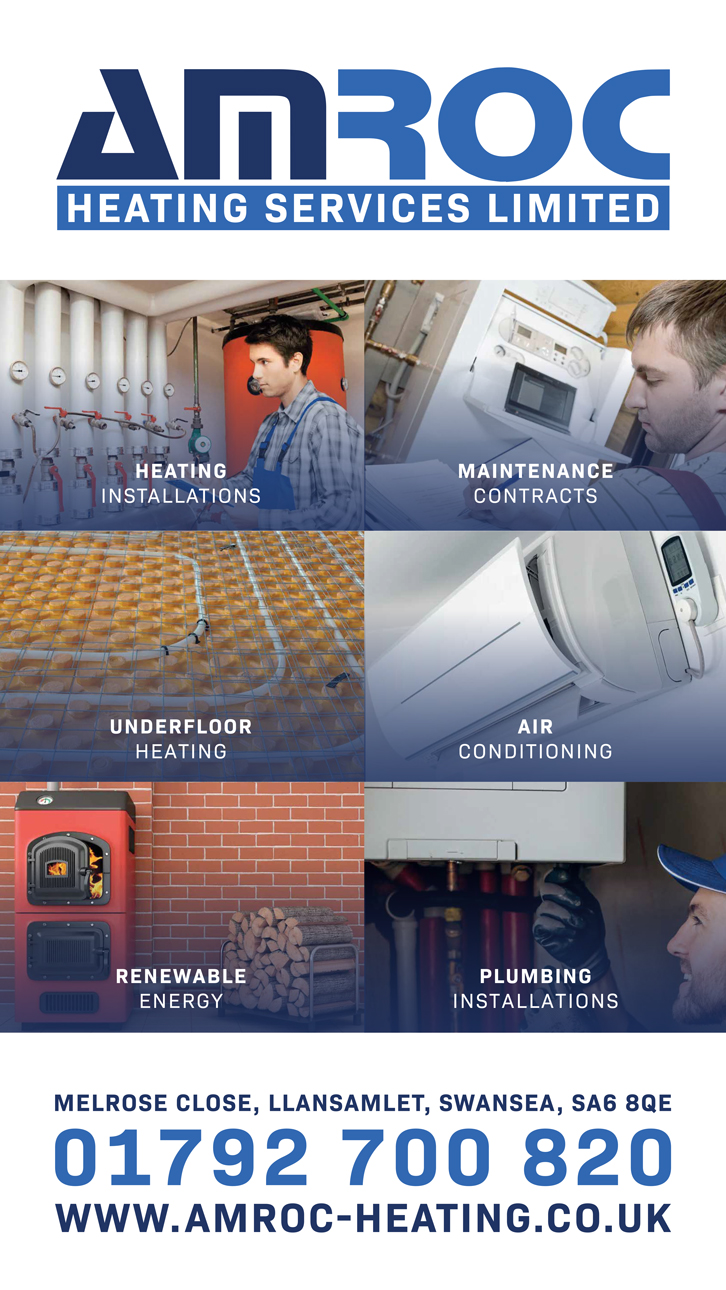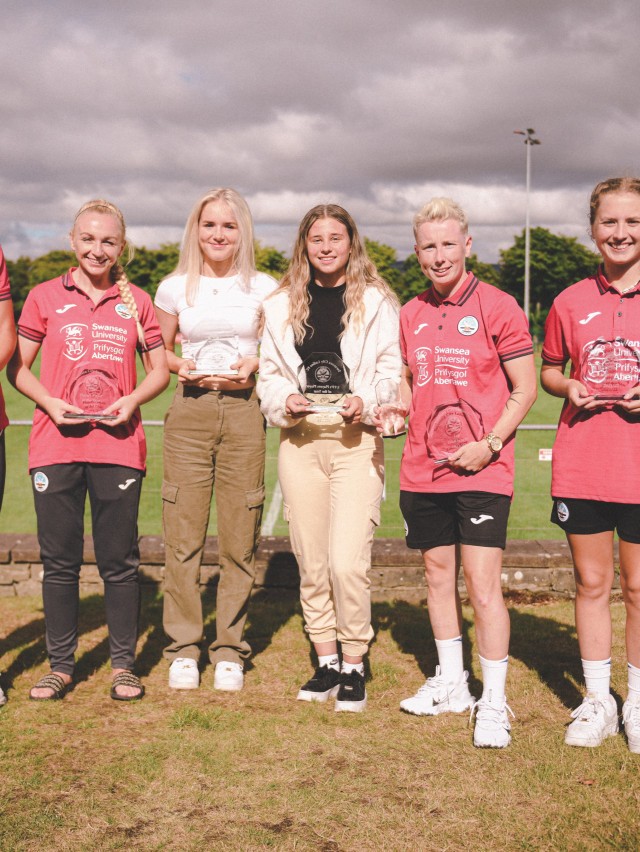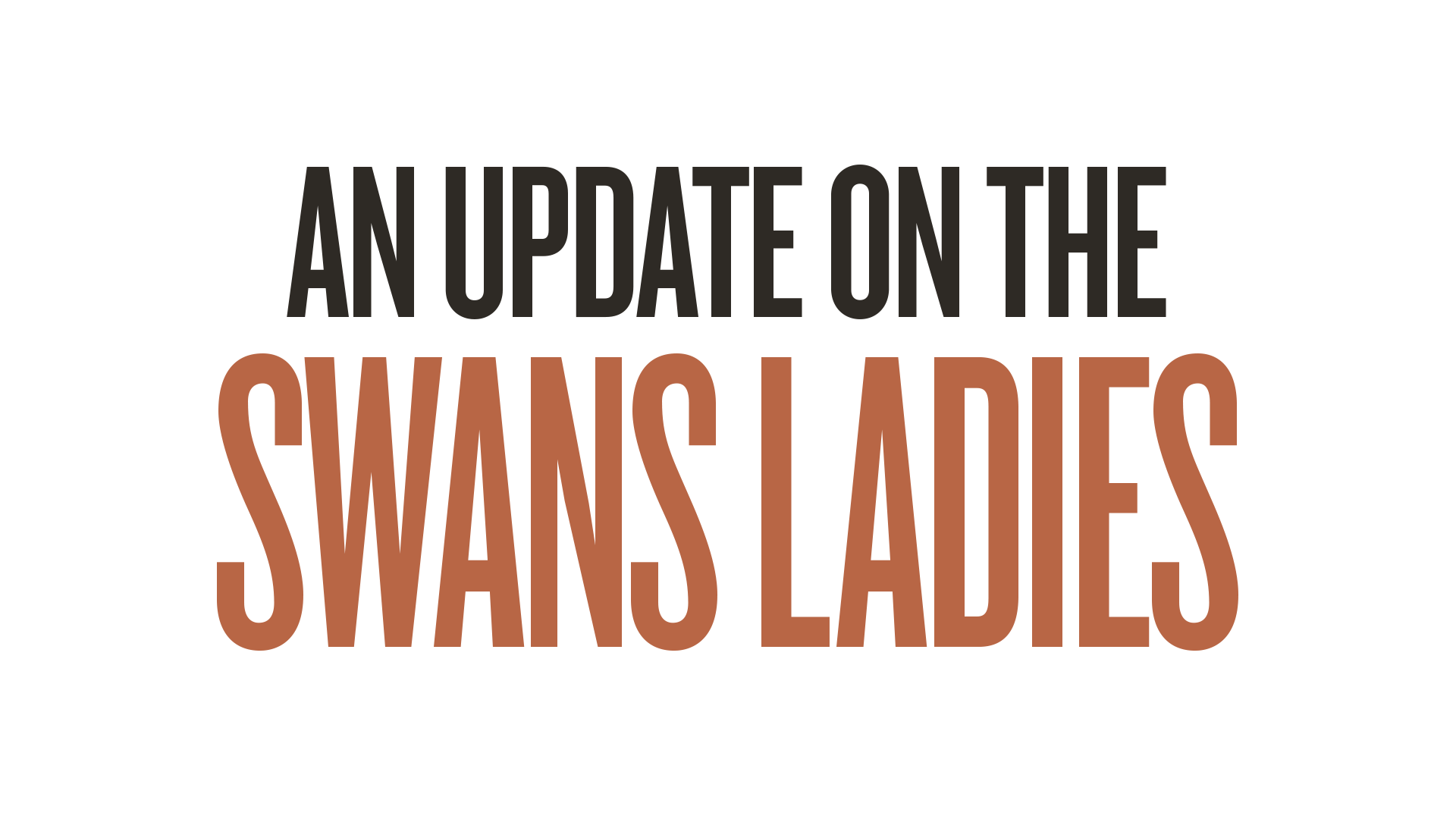 SWANSEA CITY LADIES CELEBRATE 2021-22 SUCCESS WITH END-OF-SEASON AWARDS
On the eve of the 2022-23 season, Swansea City Ladies held an awards ceremony to celebrate the individual successes of their players during last term's title success. 
The team secured the Genero Adran Premier crown in 2022 as they continued their current grip on Welsh football's top spot. 
It was a challenging campaign. The standard of the league has improved and is more competitive than ever, while key absentees and a new league structure meant the Swans had to overcome plenty of hurdles.
The awards ceremony – which was held after the team's friendly against Exeter City last weekend – saw trophies handed to the stand-out players of the campaign and complemented the overall club awards held in May in which top-scorer Chloe Chivers picked up three awards.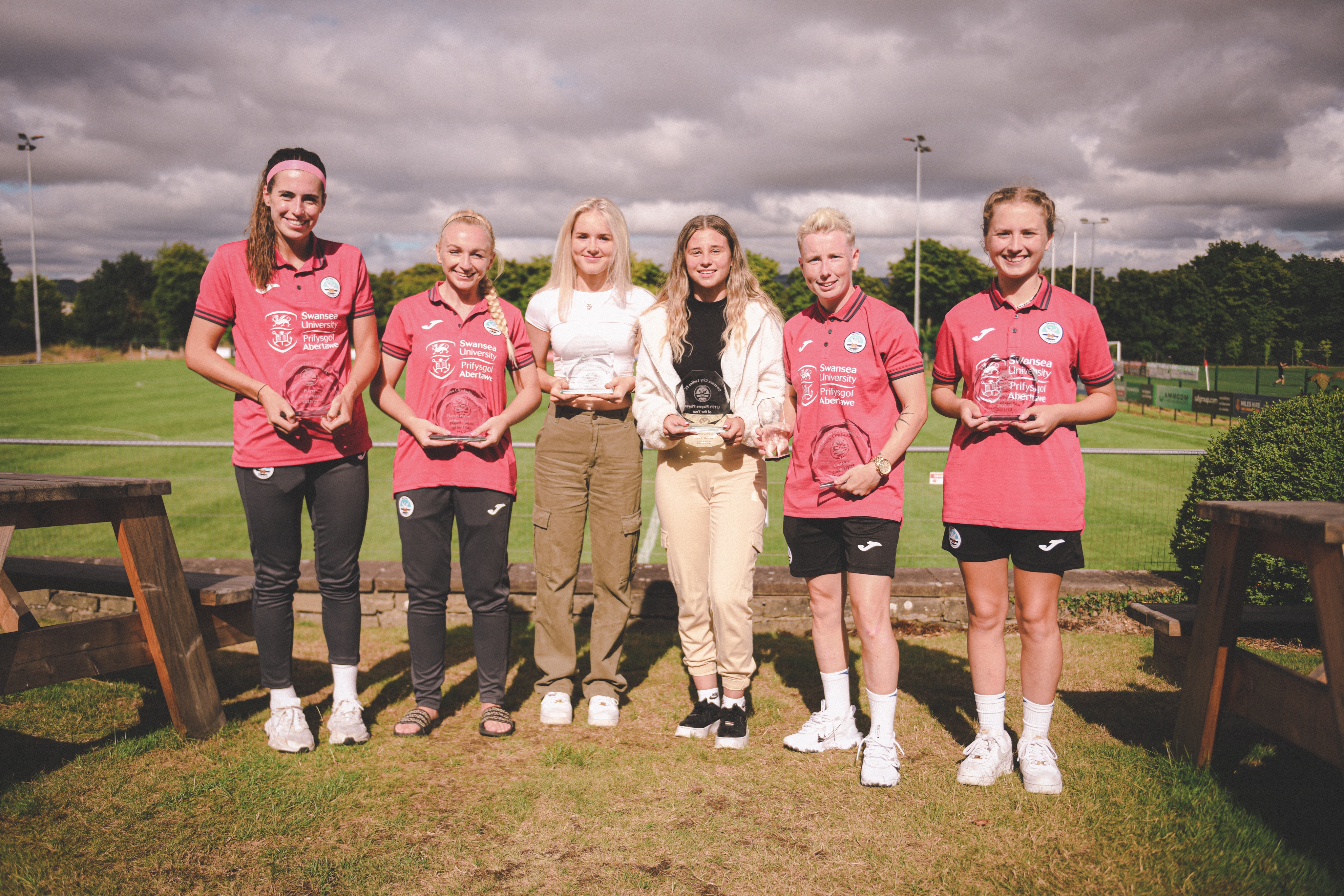 The full list of winners:
Under-19 Players' Player of the Season: Halle Brace
Under-19 Player of the Season: Katie Lee
Most Improved Young Player of the Season: Gwenan Horgan
Genero Adran Premier League Top Scorer: Stacey John-Davies
Players' Player of the Season: Kelly Adams
Player of the Season: Katy Hosford
Swansea City Ladies competitive campaign will begin on August 18 with a Champions League clash with Greek champions AC PAOK in Thessaloniki. AC PAOK have dominated women's football in Greece over the past decade, and this is their seventh consecutive appearance in the Champions League.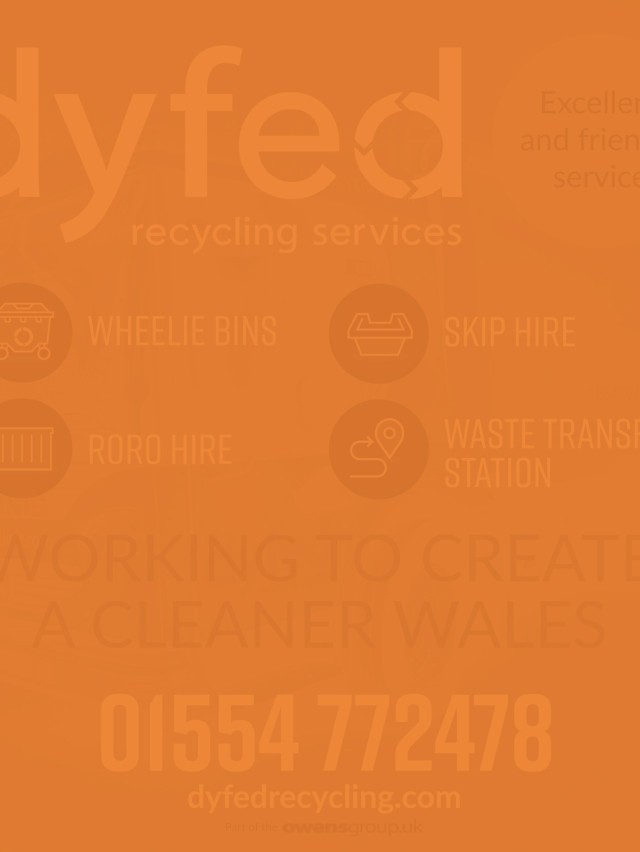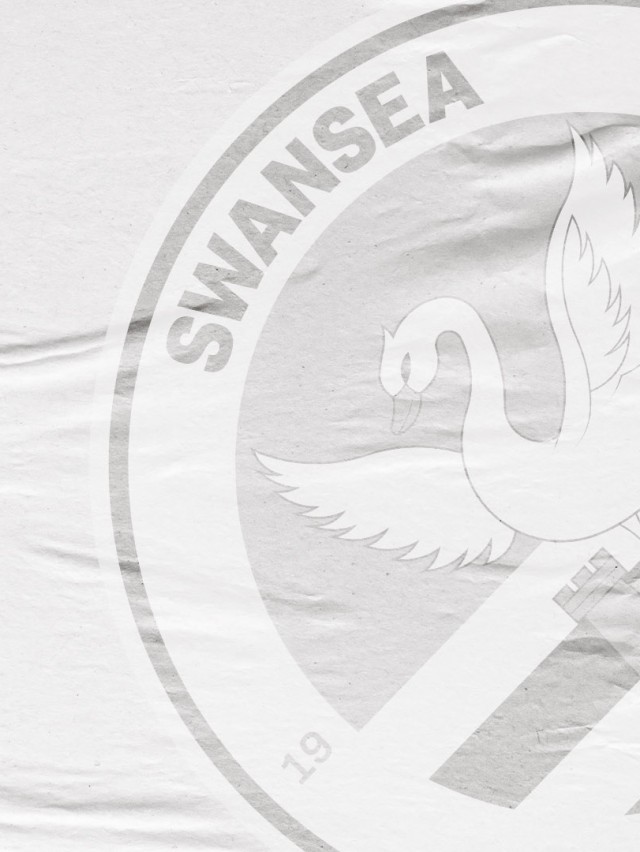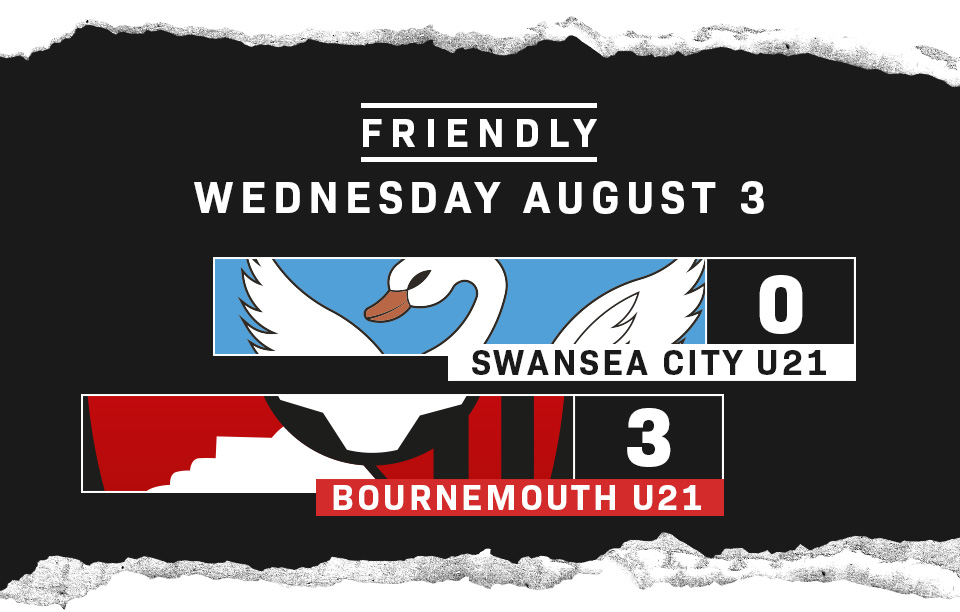 Swansea City Under-21s fell to defeat against AFC Bournemouth in their final pre-season friendly match ahead of the new campaign.
A first-half brace for Nathan Moira-Welsh and a second-half header by Ben Greenwood sealed defeat for the Swans, who failed to convert a penalty late on.
Moira-Welsh gave the visitors the lead inside two minutes when a misplaced back pass put the forward one-on-one with Archie Matthews. The keeper came off his line quickly, but was bested by a neat chipped finish.
Swans did have the ball in the net two minutes later when Dan Williams and Ollie Cooper combined. It was a calm finish from the latter, but he was denied by the assistant referee's flag.
While Bournemouth were creating a number of chances with crosses from wide flashing across the face of the Swans goal, Matthews first real intervention was to take the ball off the toes of a visiting striker to deny what had looked a certain goal after the offside trap had been beaten.
At the other end, Josh Thomas had two half-chances, but found himself crowded out both times by a well-organised Cherries' defence.
Swans first shot on target came from Joel Cotterill when he tested the keeper direct from a free-kick at the edge of the box.
But Bournemouth's pressure eventually told with less than five minutes remaining in the half. The ball down the line and the cut-back caused Swansea problems and, while Matthews was able to block the first shot, the rebound fell for Moira-Welsh to fire a low effort just inside the near post to double the visitors' lead.
Cooper could have got one back for the Swans with the final kick of the half after good work from Thomas set him up, but he got the ball tangled in his feet and Bournemouth were able to clear the danger.
Ben Lloyd had a few early chances for the Swans in the second half. Excellent individual skill from the 17-year-old saw him glide beyond the challenges of the visitors, but his shot was blocked. He then blasted over after Cotterill found him with a cut-back.
Matthews pulled off a fingertip save, to deny Bournemouth a third before the visitors headed inches wide from the resulting corner.
Greenwood scored Bournemouth's third with 20 minutes remaining and Moira-Welsh was involved again. He stepped over the cross from the right, before the Cherries' skipper tapped in at the back post.
The Swans continued to struggle to take their chances in front of goal, but Lloyd looked the most likely. He had two chances in quick succession before being brought down in the Bournemouth box to win a penalty.
However, Thomas' spot-kick was saved to sum up the hosts' afternoon in front of goal.
And Thomas would have been scratching his head as to how his effort at the near post a few minutes later stayed out. After rebounding between the upright and the keeper's back, the ball somehow ended up in the keeper's hands to ensure the Swans would end the game goalless.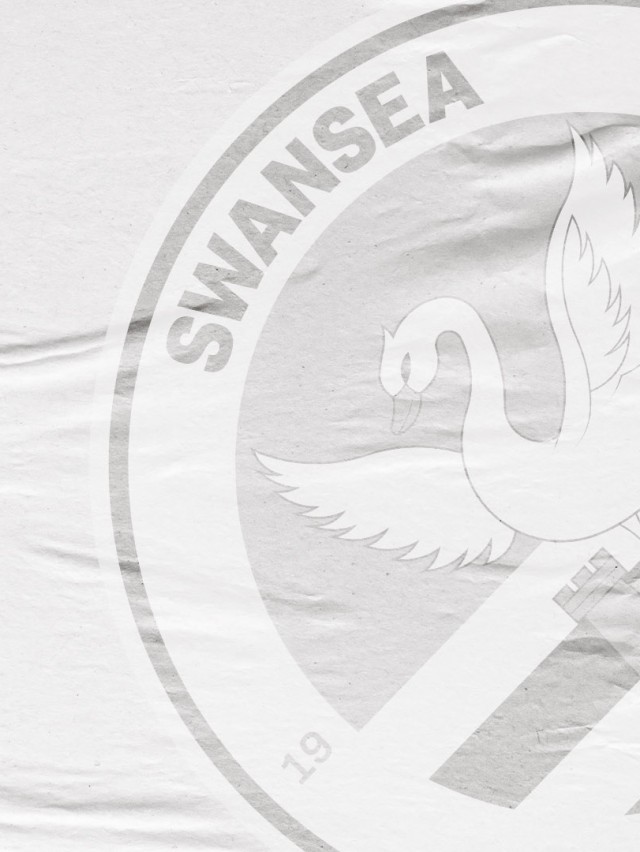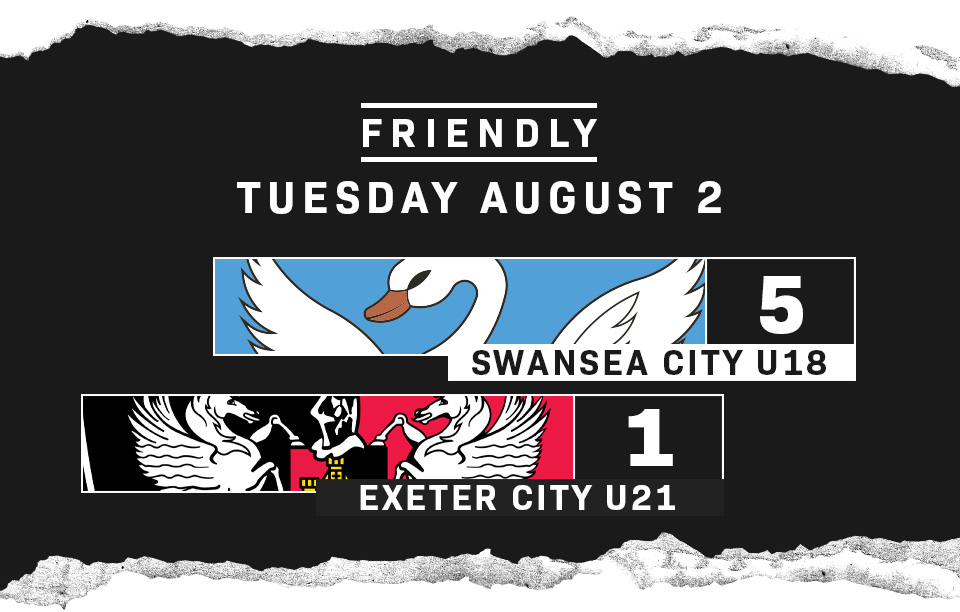 A first-half hat-trick for Iwan Morgan helped a dominant Swansea City Under-18s side to a comfortable victory over Exeter City in their final home pre-season friendly.
Geoff Bony and Cameron Llewellyn were also on the scoresheet for the hosts, who had surged into a 4-0 lead by the interval.
After a slow start, Swans began to control the game from around the 10th minute and Bony gave Darren Davies' side the lead in the 12th minute when he fired across the onrushing keeper to finish off a very nice passing move.
After the opener, the Swans dominated and Morgan got his first in the 22nd minute when he was given time and space in the box and took the opportunity to slot beyond the visiting shot-stopper.
The two sides swapped off-target shots from distance, before the Swans high-pressing game paid off to give them a third.
Kyrell Wilson intercepted the ball and found Bony to put him and Morgan two on one. Bony slid in his strike partner who finished into the empty net.
Exeter's best chance of the first half came three minutes later when a snapshot from the edge of the box cannoned off the crossbar, but they found themselves even further behind before half-time.
Once again, Swansea's pressing bore fruit. This time it was Bony who won the ball. He once again picked out Morgan who still had a lot to do, but stroked the ball home beautifully as it nestled just inside the far post.
Coach Davies opted for wholesale changes at the break removing both goal scorers as well as the influential Josh Carey – who was a key figure in the middle of the park – and several defenders.
Swansea took a few minutes to get to grips with the new personnel, particularly in defence, and they came under early pressure. They were forced to scramble the ball off the line within seconds of the restart and quickly conceded a corner. The ball was whipped in left-footed and was headed in at the near post by the visitors.
The home side quickly recovered from the early setback and Sam Parker forced two excellent saves from the keeper after arriving late to a cut-back ball, before a well-worked corner-kick eventually fell to substitute Aimar Govea who fired against the upright.
The home side showed tenacity to win possession back quickly, and the ball was moved well reaching Llewellyn, who was unmarked at the back post and slotted home to restore the Swans' four-goal lead.
It could have been more for the home side: Parker sliced a difficult chance wide after being picked out at the back post and the visiting keeper made a superb double save after the Swans' quick passing sliced through the Exeter defence.
The final 15 minutes became a bit scrappy with niggly fouls conceded by both teams and plenty of substitutions, but the Swans were able to see out the match to make for a fine ending to their home pre-season schedule.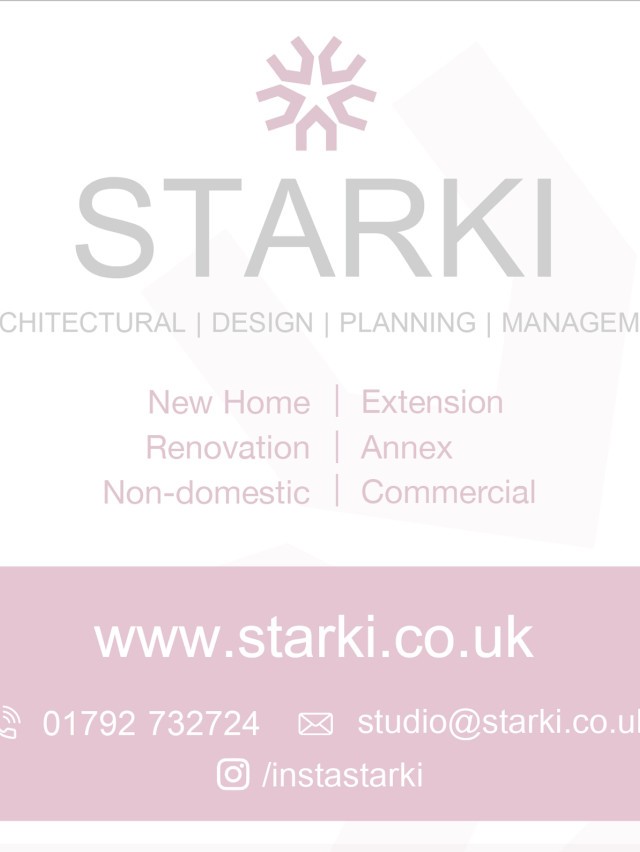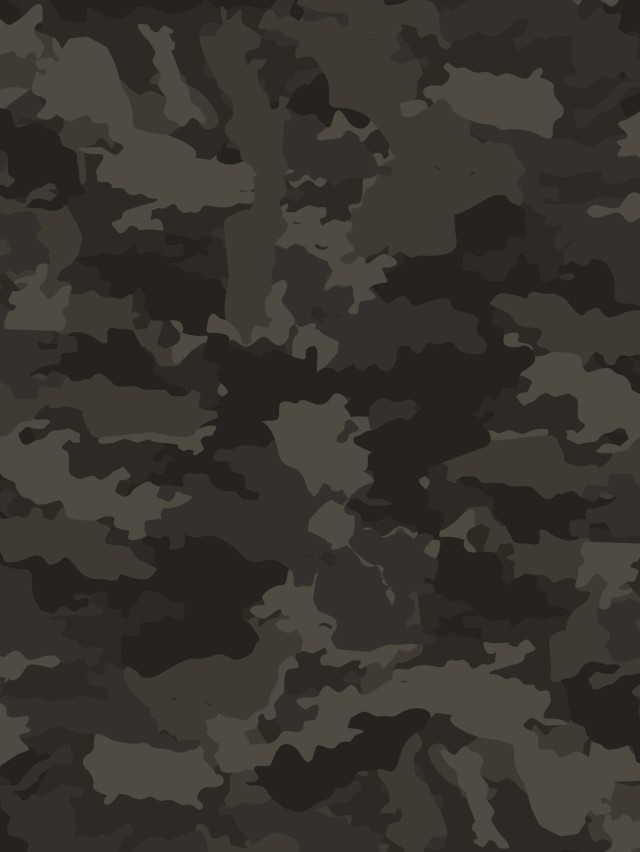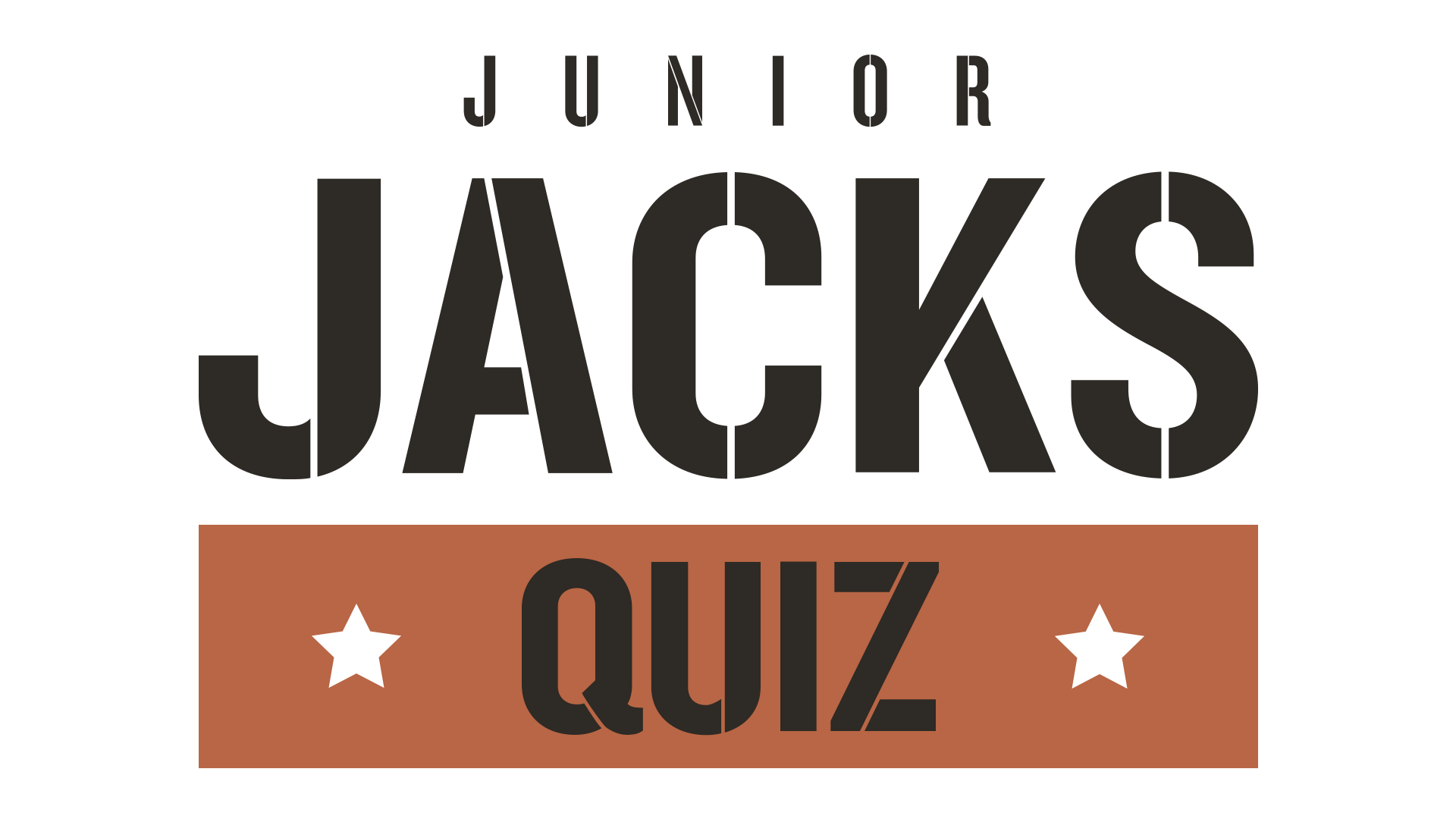 Cyril the Swan has been taking photos of football stadiums he has visited, but he can't remember where he took the photos!

Can you help him match the stadium with the team who play there?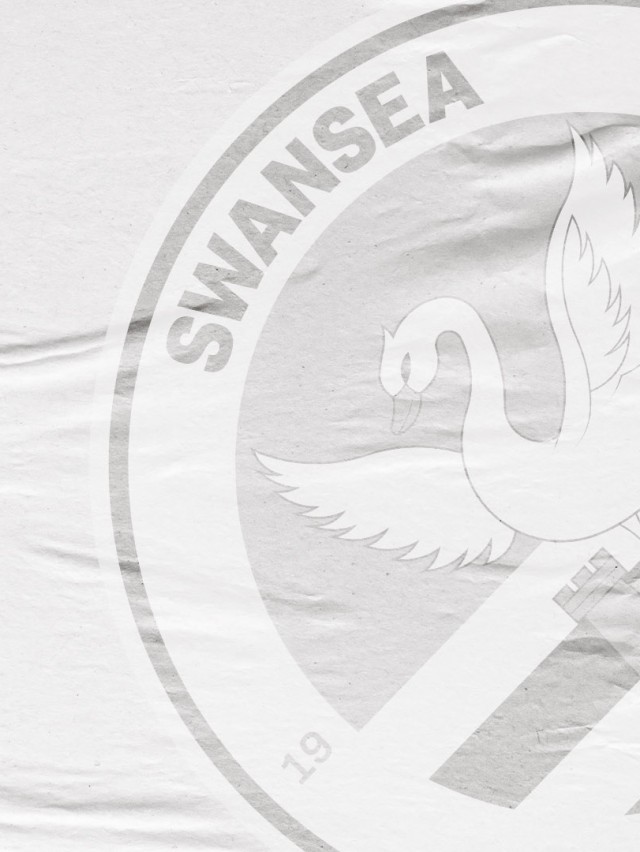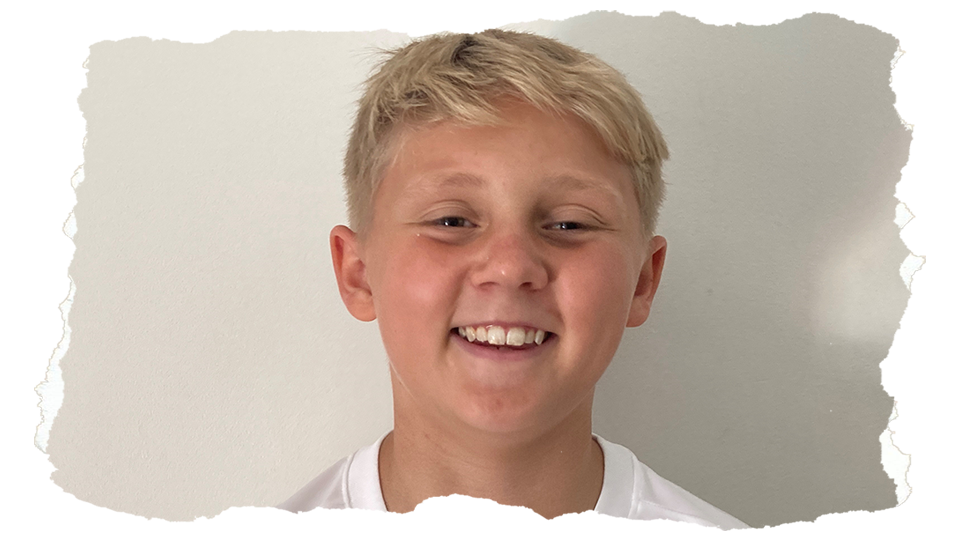 CALON ~ AGED 12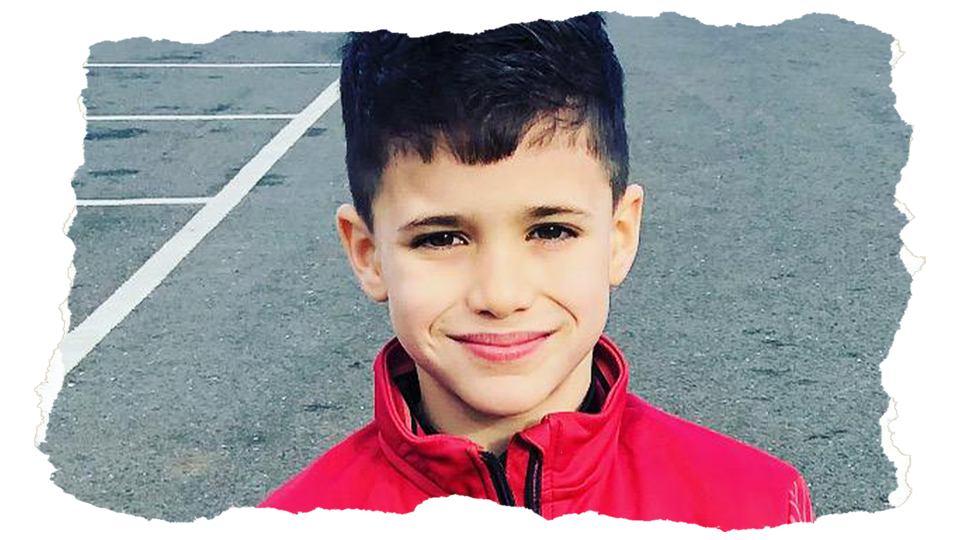 CAYDEN ~ AGED 8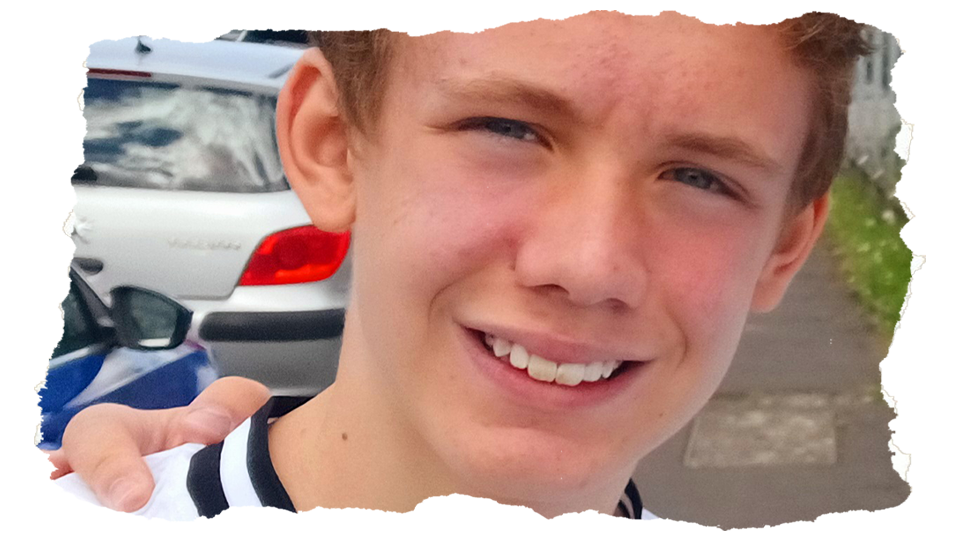 JOSEPH ~ AGED 12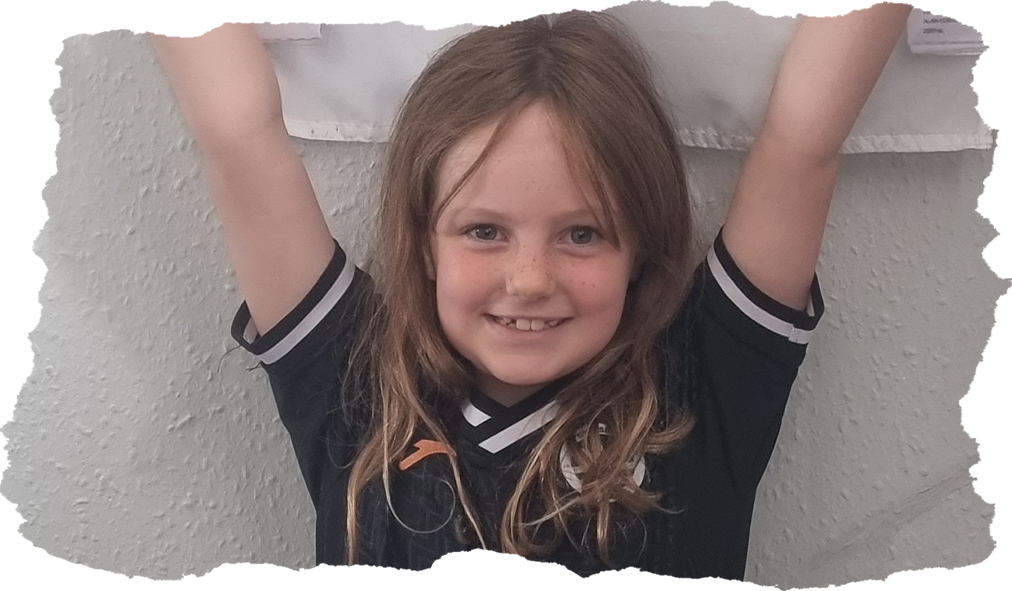 JESSICA-ELYS ~ AGED 7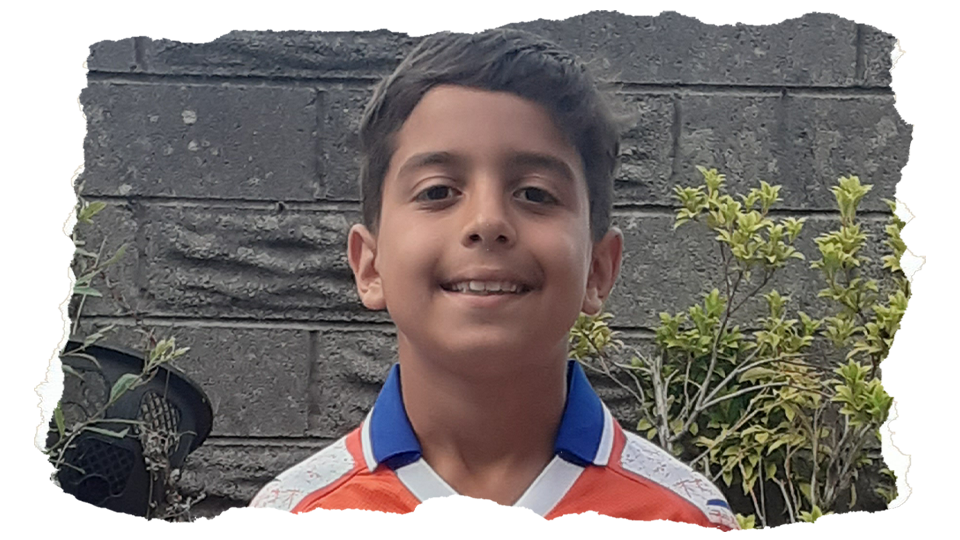 ARRAN ~ AGED 9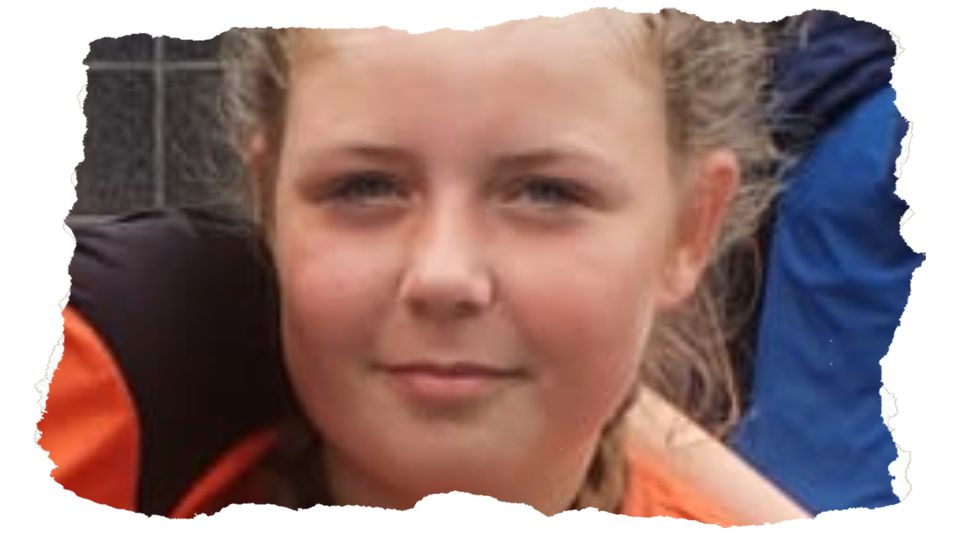 LOWRI ~ AGED 12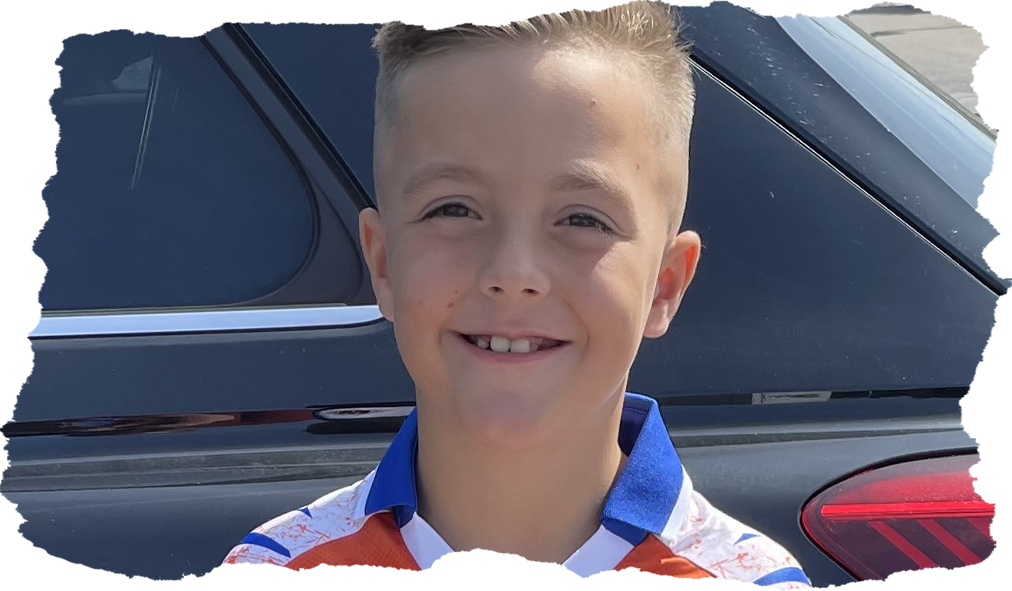 RICHARD ~ AGED 8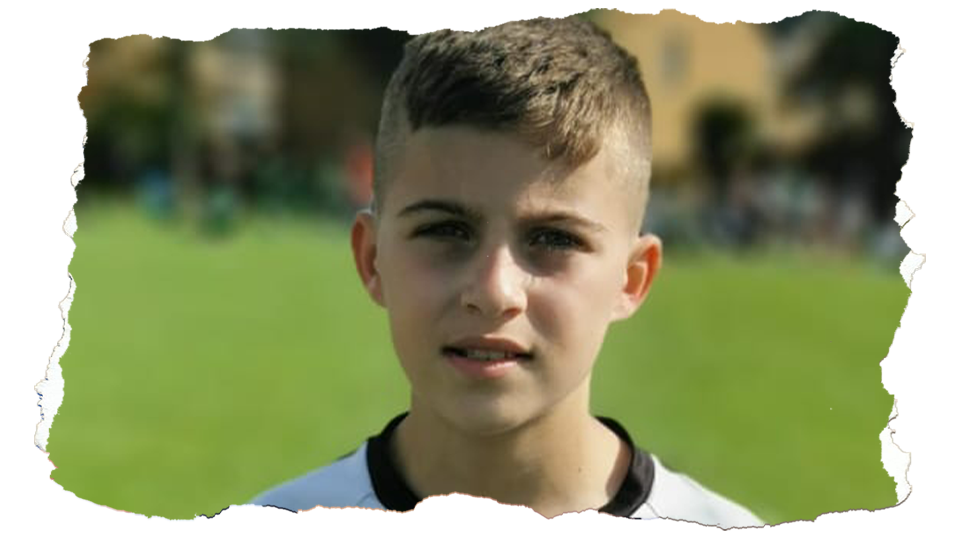 TATE ~ AGED 9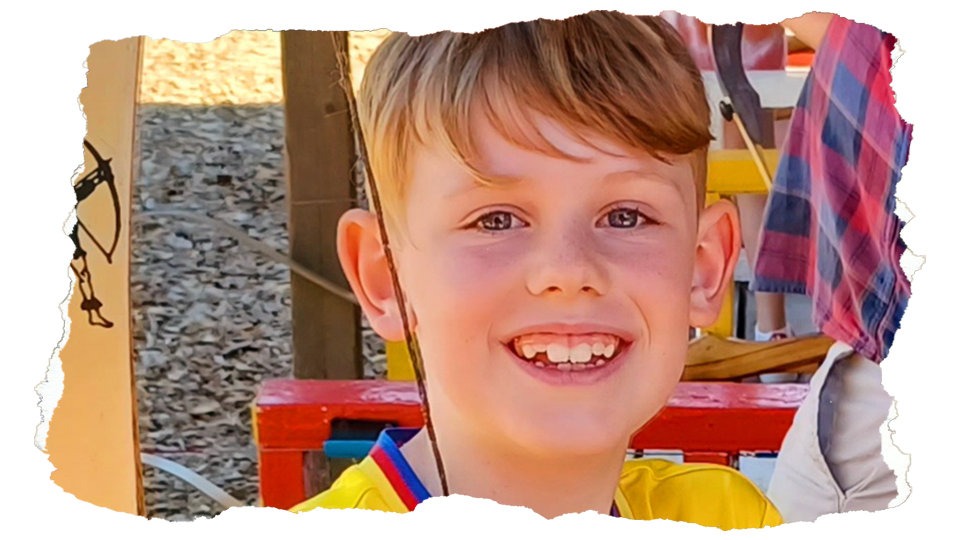 NOAH ~ AGED 8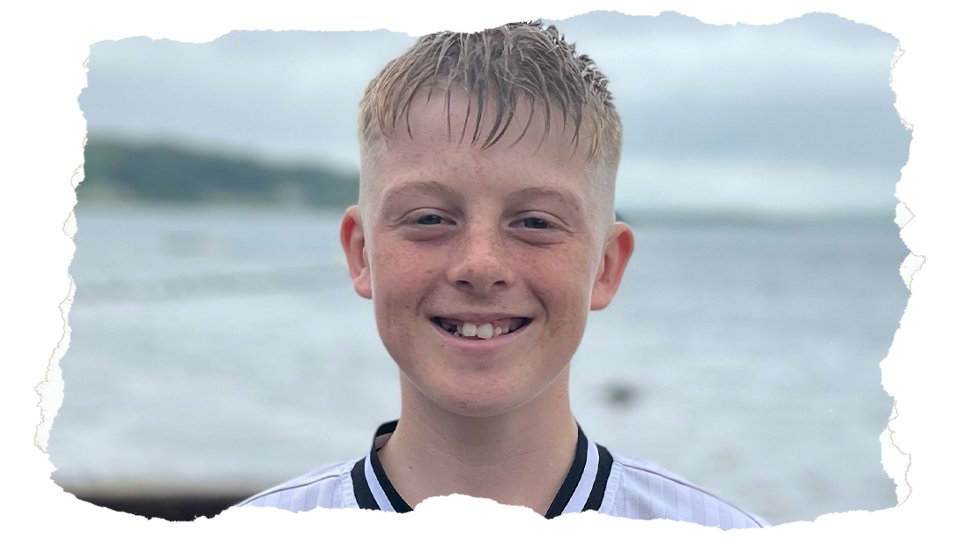 JOSHUA ~ AGED 11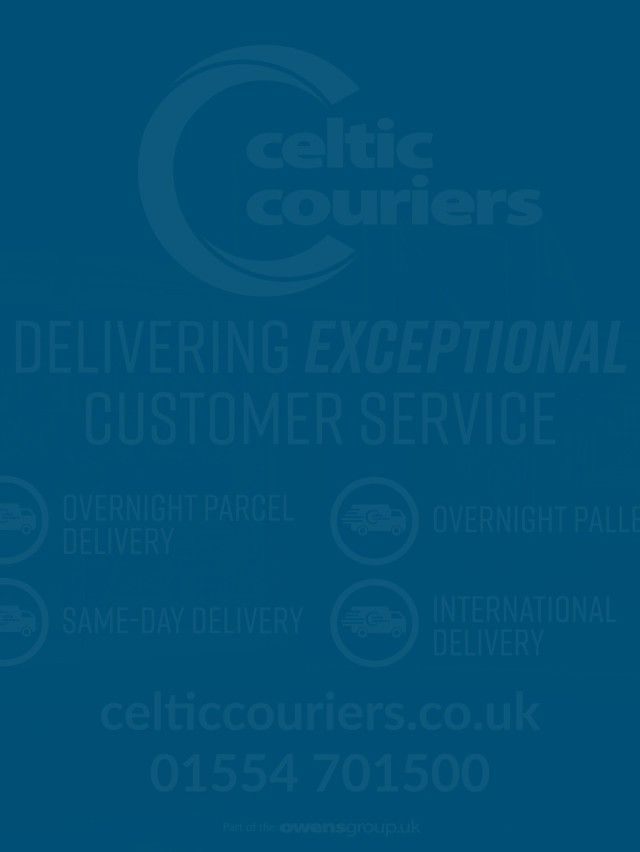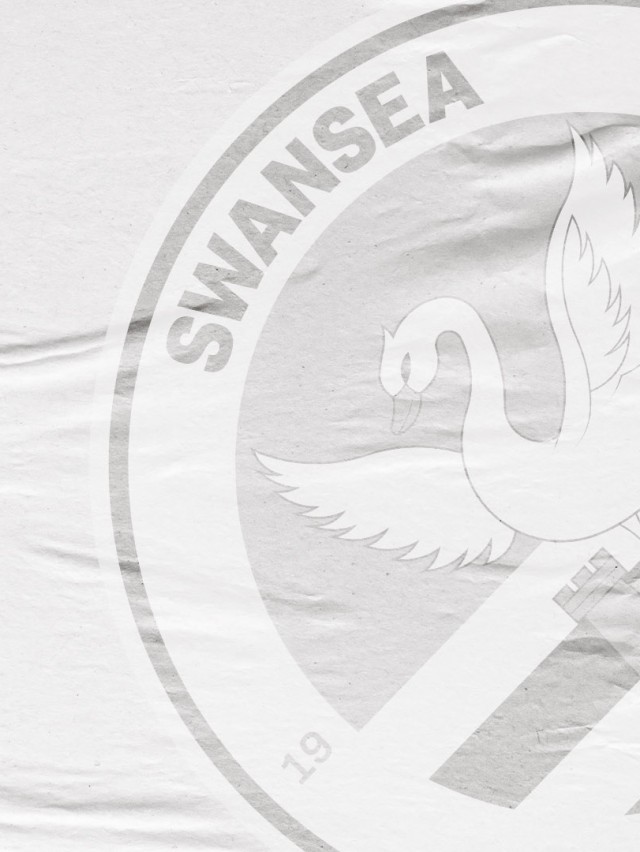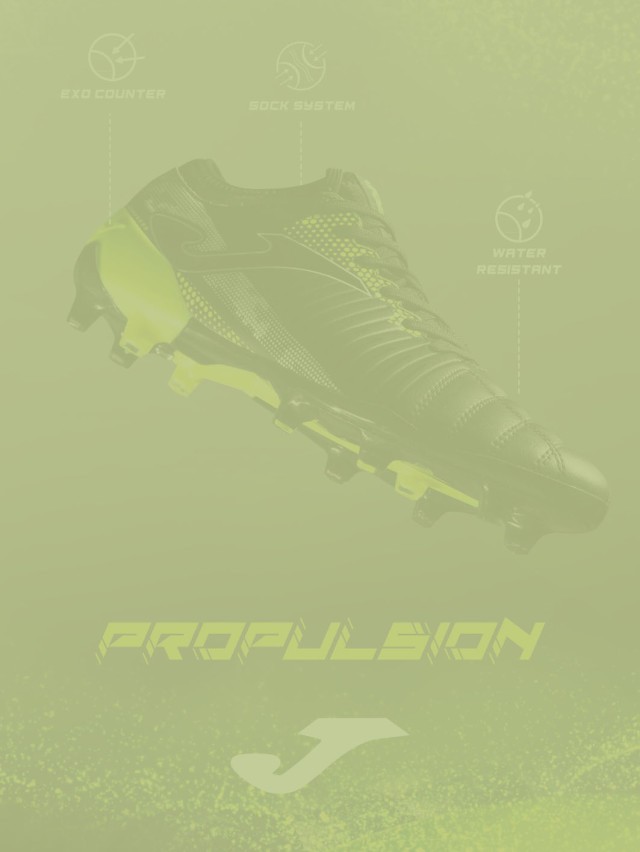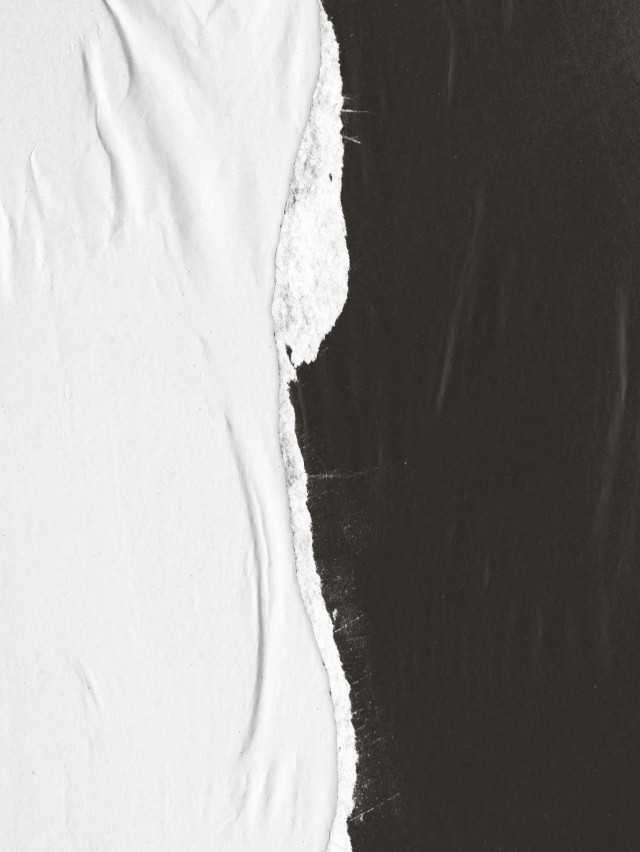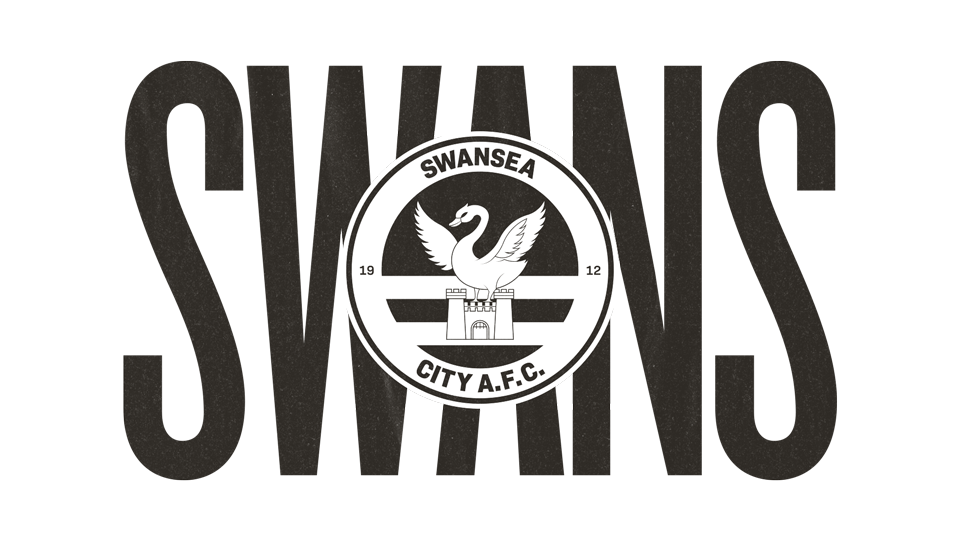 Head Coach Russell Martin
1 Andrew Fisher
3 Ryan Manning
4 Jay Fulton
5 Ben Cabango
6 Harry Darling
7 Joe Allen
8 Matt Grimes ©
9 Michael Obafemi
10 Olivier Ntcham
12 Jamie Paterson
13 Steven Benda
14 Kyle Joseph
15 Nathanael Ogbeta
16 Brandon Cooper
17 Joël Piroe
19 Tivonge Rushesha
20 Liam Cullen
22 Joel Latibeaudiere
23 Nathan Wood
26 Kyle Naughton
28 Liam Walsh
29 Matty Sorinola
31 Ollie Cooper
33 Wasiri Williams
35 Lincoln Mcfayden
36 Ben Lloyd
37 Daniel Williams
41 Jordon Garrick
45 Cameron Congreve
47 Azeem Abdulai
48 Joel Cotterill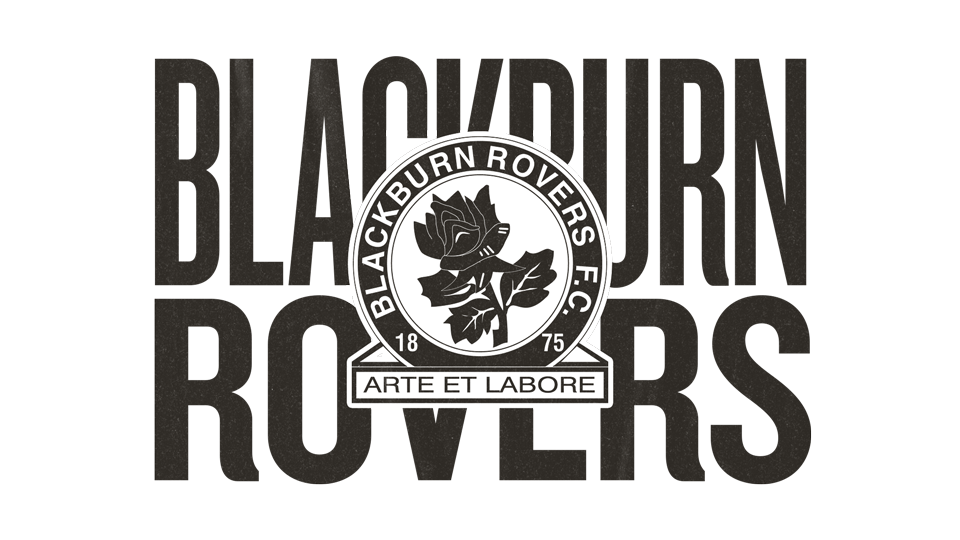 Head Coach Jon Dahl Tomasson
1 Thomas Kaminski
2 Callum Brittain
3 Harry Pickering
4 Daniel Ayala
7 Tayo Edun
8 Sammie Szmodics
9 Sam Gallagher
10 Tyrhys Dolan
11 Joe Rankin-Costello
13 Aynsley Pears
16 Scott Wharton
17 Hayden Carter
18 Dilan Markanday
19 Ryan Hedges
21 John Buckley
22 Ben Brereton Diaz
23 Bradley Dack
27 Lewis Travis ©
29 Jack Vale
30 Jake Garrett
32 Sam Barnes
33 Ash Phillips
34 Joe Hilton
36 Adam Wharton
37 Jared Harlock
38 Harry Leonard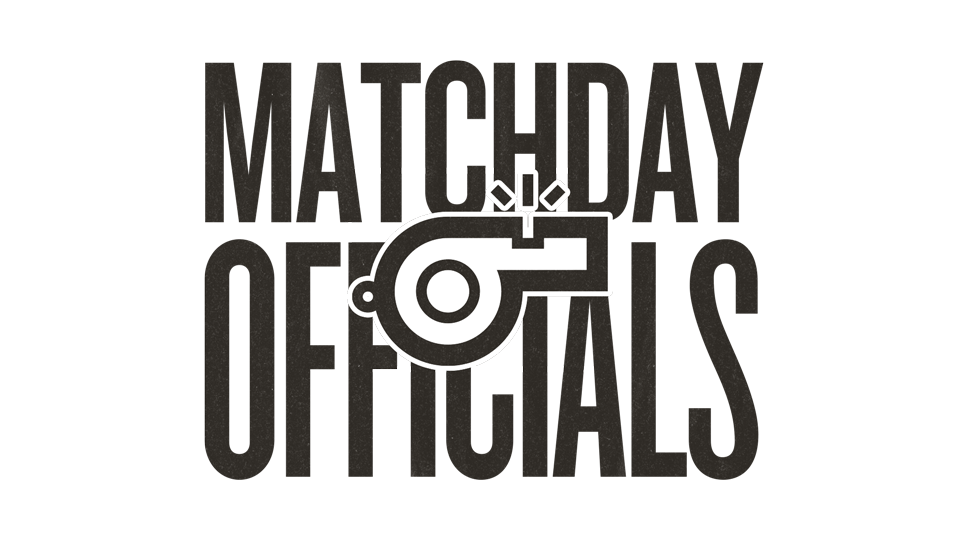 Referee - Stephen Martin
Assistant Referee 1 - Craig Taylor
Assistant Referee 2 - Lee Venamore
Fourth Official - Ollie Yates