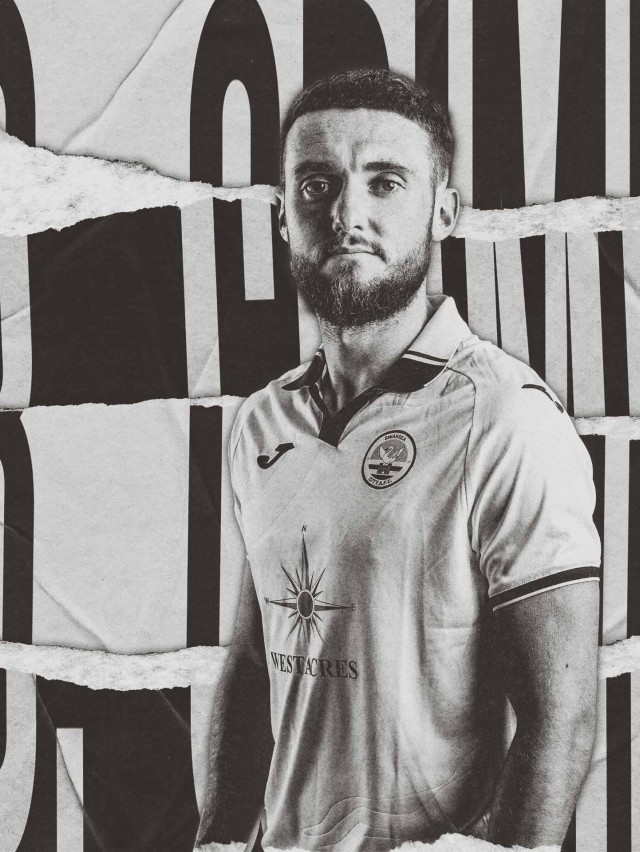 Cardiff City
Sunday 23rd October 2022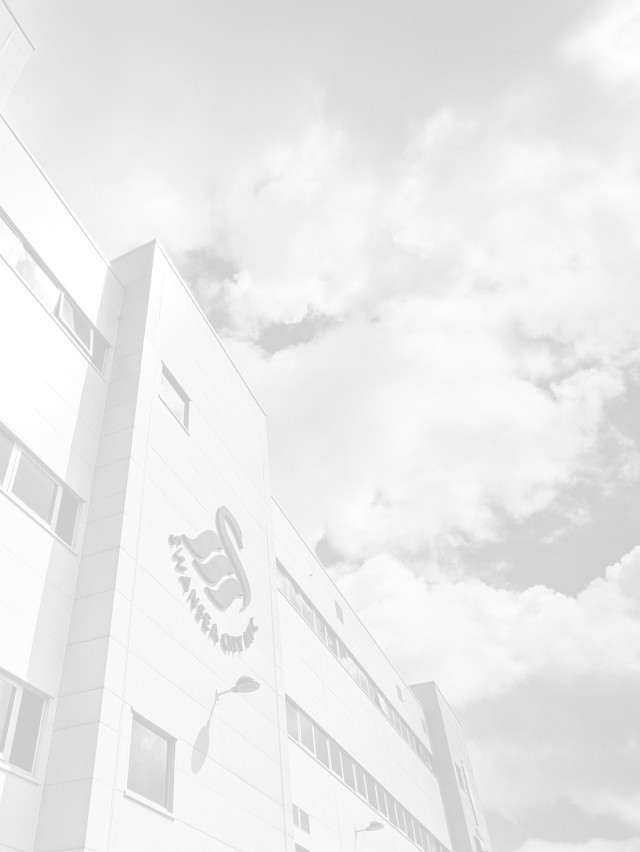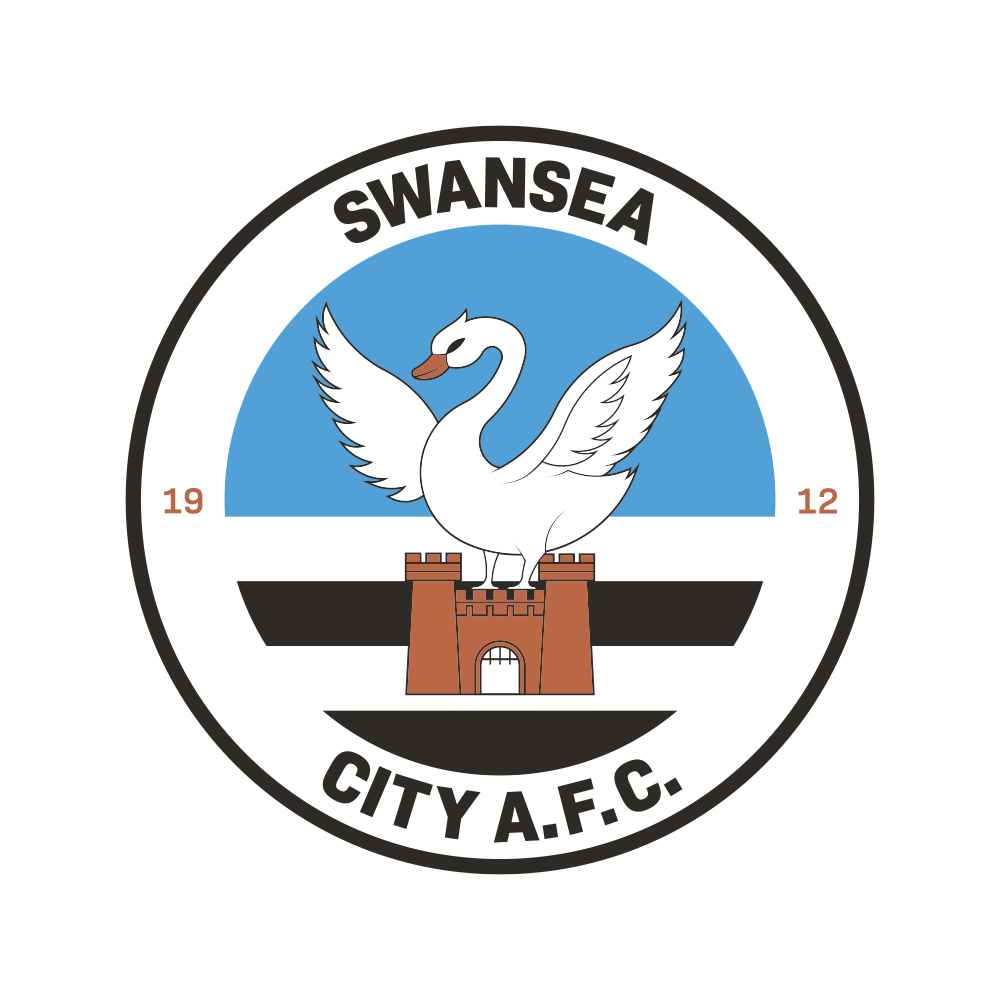 Chief Executive - Julian Winter
Honorary Club President - Alan Curtis
Directors
Jason Levien, Julian Winter, Jake Silverstein, Sam Porter, Huw Jenkins, Martin Morgan, Sian Davies (supporter director), Romie Chaudhari, Bobby Hernreich, Gareth Davies.
Director of Business and Legal Affairs: Sam Porter
Associate Directors: Ceri Stone
__________
First-Team Staff
Head Coach – Russell Martin
Assistant Head Coach - Matt Gill
Goalkeeping Coach – Dean Thornton
Head of Physical Performance – Matt Willmott
First Team Performance Analyst - Ben Parker
Set Piece Coach - Andy Parslow
First Team Coach - Kris O'Leary
Head of Performance – Tom Barnden
Head of Rehabilitation – Rhys Owen
Head of Medical - Dr Jez McCluskey
Staff: Ailsa Jones, Bethany Chaddock, Matt Murray, Michael Eames, Shaun Baggridge, Connor Lawley, Daniel Nisbet.
__________
Senior Management Group
Andrew Davies (Head of Operations, Facilities & Development);
Gareth Davies (CFO);
James Chiffi (Head of Wellbeing & Development);
Josh Marsh (Head of Football Operations).
Club Staff
Club Secretary: Ben Greenwood
Football Operations &
Administration Manager: Rebecca Gigg
Head of Retail: Andrea Morris
Head of Hospitality & Customer Services: Catherine Thomas
Head of Safeguarding: Rebeca Storer
HR Manager: Nicola Butt
Senior Commercial Sponsorship Manager:  Lee Merrells
Head of Marketing:
Katie Doyle
Head of Media & Communications:
Ben Donovan
Ticket Office Manager: Lewis Bullen
Operations & Events Manager:
Matthew Daniel
Facilities Manager: Gordon David
Grounds Manager: Evan Davies
Disability Access Officer: Catherine Thomas
Head of Swansea City AFC Foundation: Paul France
Club Ambassador: Lee Trundle
__________
Programme Production
Contributors: Ben Donovan, Andrew Gwilym, Sophie Davis, Hayley Ford, Fraser Dickson, Rachael Tucker, Richard Bond, Dom Hynes, Julie Kissick, Gwyn Rees, Owen Morgan, Alun Rhys Chivers.
Designers: Callum Rothwell,
Jordan Morcom, Lewis Ward
Photography: Athena Picture Agency,
Natalie John-Davis, Alamy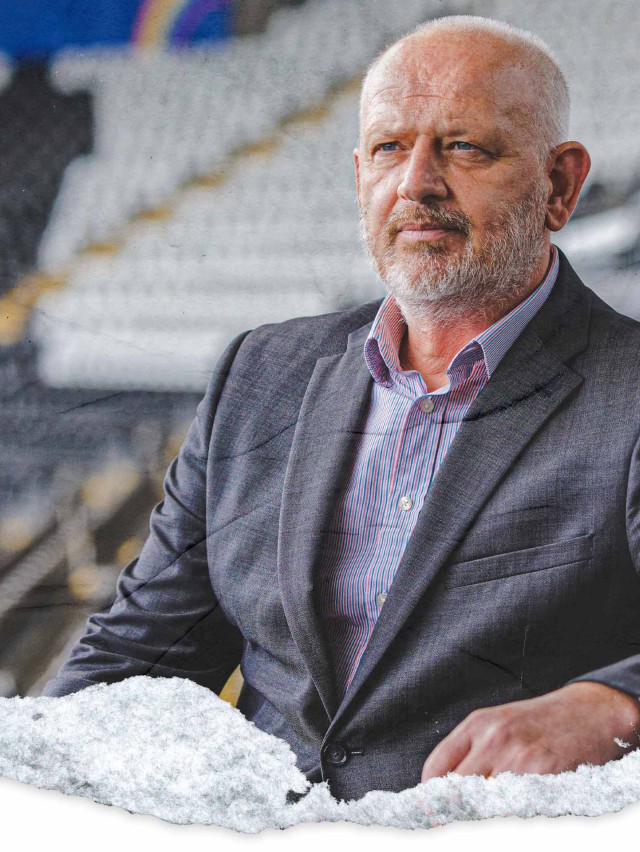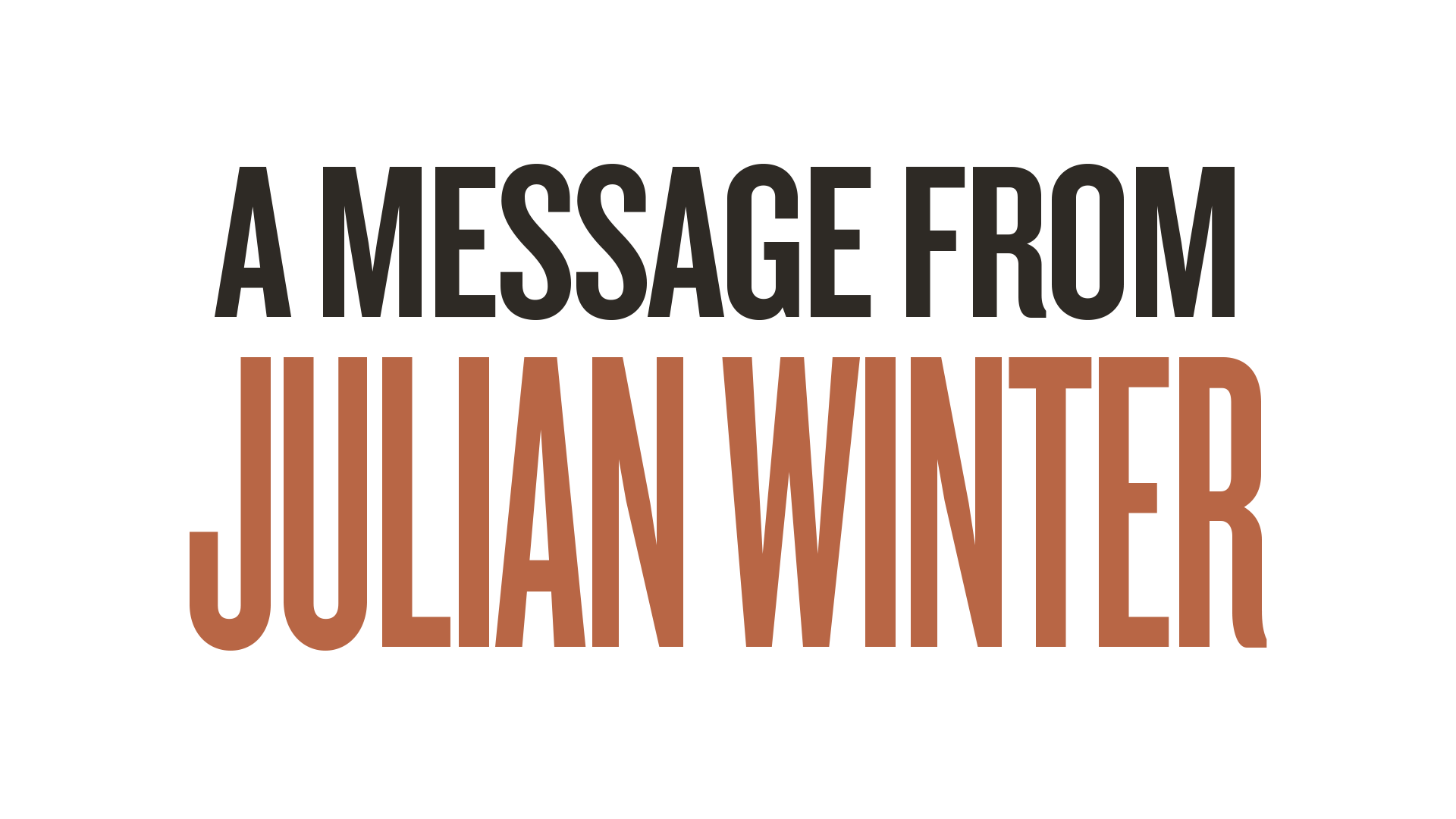 Good afternoon and welcome back to the Swansea.com Stadium for today's game against Cardiff City.
I have no doubt that this game is the one that supporters looked out for first when the fixtures were released backed in June.
Derby games always take on a different meaning, and I'm sure both sets of fans will be looking forward to the occasion.
We come into this game on the back of Tuesday's fantastic win over Reading, which saw us come back from 2-0 down to claim all three points.
The players showed tremendous character and resilience to stick to the game plan, continue to play our way and be the team we always want to be.
To go into that game just a few days after the defeat against Burnley, and to play the way we did, is testament to the way this squad is growing all the time.
Today's game is being backed by Show Racism The Red Card and both clubs continue to back a joint anti-racism and anti-discrimination campaign.
Supporter groups have again signed a joint pledge as we continue to tackle these prejudices that are a stain on society and the game of football which we all love.
Both sets of players have taken part in a video message of the pledge, which you might have seen across social media, and which will be on the big screen at today's game, while the two teams will warm up in Show Racism The Red Card t-shirts ahead of kick-off.
Unfortunately, we have seen an increase in discriminatory incidents involving a small number of supporters in recent weeks and I'd like to remind everyone that we have a zero-tolerance approach to any and all forms of discrimination.
Investigations are ongoing and anyone found guilty of using racist or abusive language will be dealt with in the strongest possible terms.
The club would like to thank everyone who has reported incidents because it is important that football clubs and supporters alike hold one another to account and challenge unacceptable, discriminatory and anti-social behaviour. The reporting of such incidents is an example of the collective effort the club, players and fans are making in order to ensure we achieve the goal of eradicating all discriminatory behaviour in football and society, and create a welcoming environment for all supporters.
Jake Silverstein has been over from the US this week and took in Tuesday's game against Reading as well as visiting Fairwood and watching our under-21s in action.
It's been great to have Jake with us for an extended period of time and for him to spend time with staff at the stadium, Fairwood and Landore, as well as meeting and engaging with supporter groups.
He was also part of the panel at Thursday's fans' forum, which proved to be another good evening for us all to speak to fans about a number of important topics.
We have won four of our last five games here at the Swansea.com Stadium so continue to show your magnificent support for the players and hopefully we can continue that recent good form in front of the live Sky Sports cameras here today.
Enjoy the game,
Julian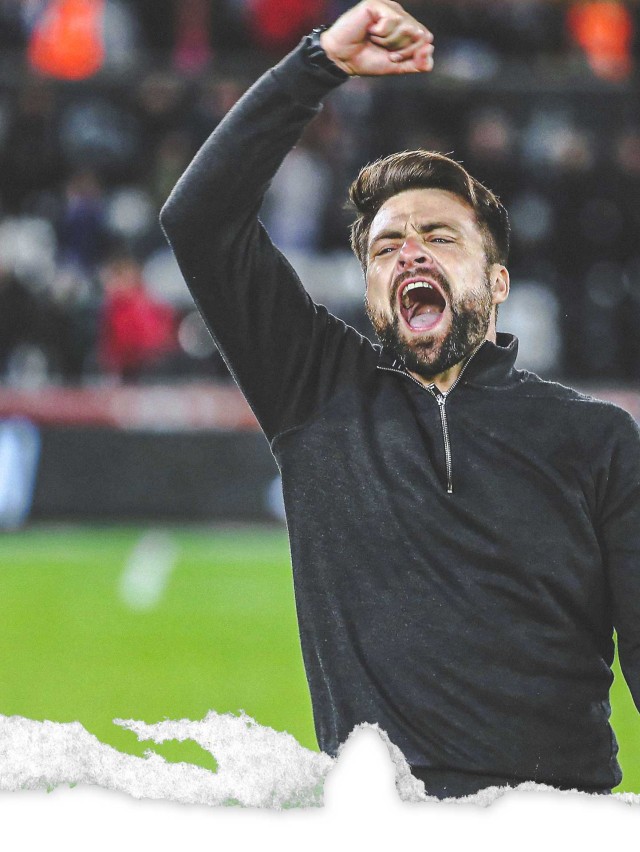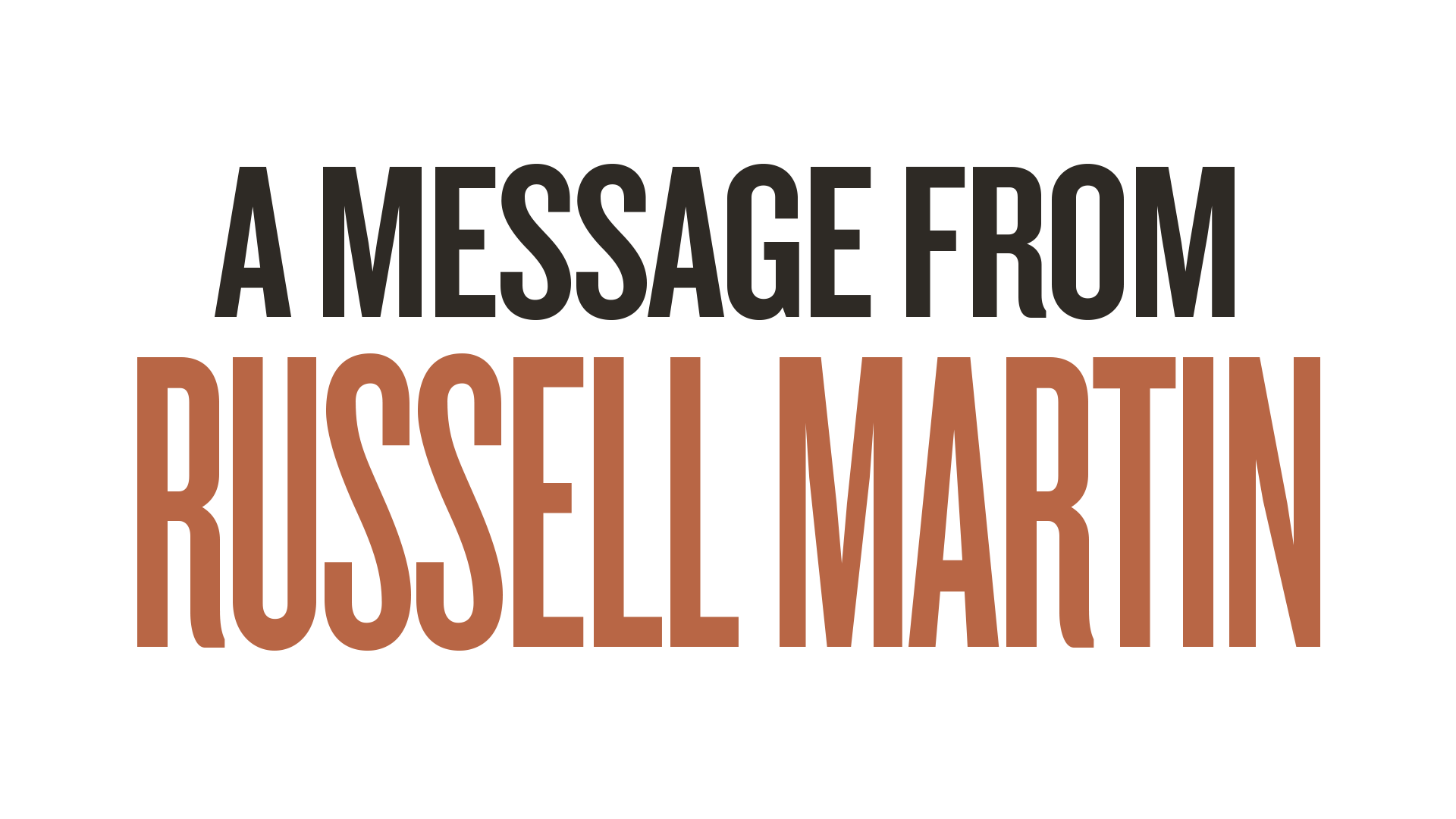 Good afternoon and welcome to the Swansea.com Stadium for our Championship fixture against Cardiff City.
It is good to be back on home soil again so soon after our victory against Reading on Tuesday night.
The players showed tremendous guts and courage to come back from two goals down, particularly on the back of the result against Burnley last weekend.
It underlined the belief we have as a group in what we are doing and trying to achieve here, and the bravery the players showed in continuing to play the way we want them to in a tough moment was fantastic.
It was a great way to respond to the result at Turf Moor and continues this good moment we are in with six wins from our last eight games.
It sets us up for this afternoon's game, and we are fully aware of how eagerly-anticipated these south Wales derby fixtures are.
We certainly enjoyed the two games last season, and we were proud to be able to create history for our club and community by doing the first-ever league double in 110 years of the fixture.
However, today's game is a completely different occasion, and the results from last season will have no bearing on the outcome.
Both sides have different players, there are differences in the coaching staffs, and the cliché goes that form goes out the window when it comes to derbies.
But we are absolutely aware of how much these games mean to you, our supporters, and to everyone who has a connection to this great football club of ours.
So many people who work here are fans themselves, and they care deeply about Swansea City and they will always remind us of how special these games are.
The focus for us will be to make it the sort of game we want it to be, to control the emotion of the occasion, and make sure we deliver a performance that gives us the best possible chance of delivering a positive result.
The derby was one of the topics of discussion at the fans' forum we held here at the stadium on Thursday evening.
It was an excellent event, and I hope supporters felt they gained an insight into exactly what we are trying to build here, on and off the field.
We were grateful to Jake Silverstein, who recently became a shareholder, for joining us and offering an ownership perspective on the project in progress here, and I know he is very excited to get his first taste of a south Wales derby today.
This game also marks our designated 'Show Racism the Red Card' fixture, and once again ourselves and Cardiff have joined forces to take a united stand against racism.
We are rivals on the pitch, but there are values we share when it comes to equality, inclusivity and diversity. Football is a game for everyone, and all supporters should feel welcome and safe when attending our games.
We hope today's game will be one played in a tremendous atmosphere, and we will be giving our all to deliver a positive performance and result for you all.
Enjoy the game,
Russ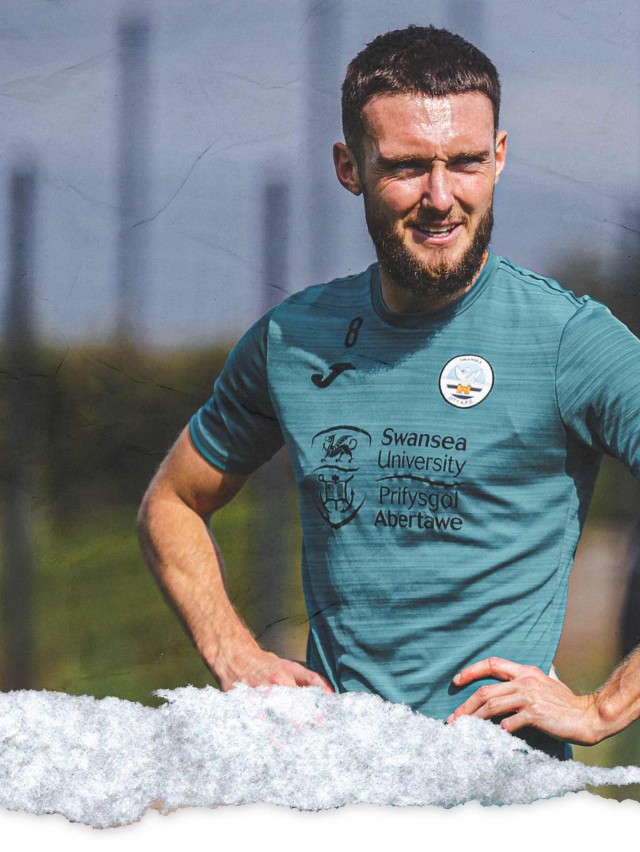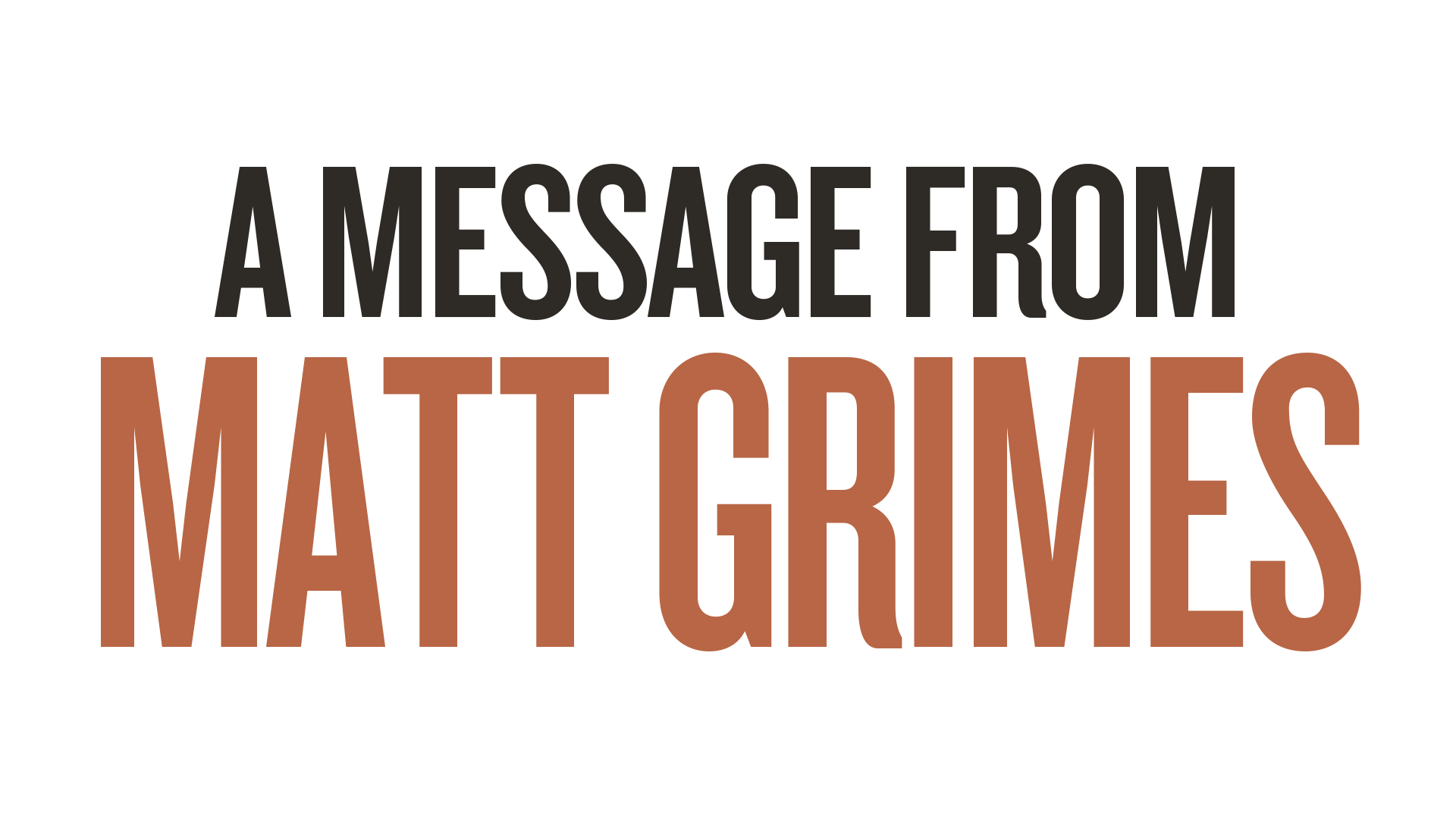 Good afternoon and welcome to everyone joining us from around the world for this afternoon's South Wales derby at the Swansea.com Stadium.
We showed immense character in our last game against Reading to get the three points after being two goals down and I think we got the result we deserved in the end.
The way the lads reacted to frustration was brilliant and everyone one showed great resilience. To respond in that way following the disappointment at Burnley was massive.
I really enjoyed attending my first fans' forum on Thursday evening, it's always great to engage with our fans and I hope everyone who attended got a positive sense of what we're trying to develop here on and off the field.
We know how much the South Wales derby means to everyone in the city and surrounding the club. Derbies are the two fixtures a year that stand by themselves, so I don't think you can look at form at all going into a derby.
We will prepare for the game in the same manner as we do for every other game, but of course this one has a bit more of an edge to it and we'll be raring to go.
We'll do everything we can to play how we want to play and stay calm. We just need to make sure we're prepared for whatever happens and let the fans build the atmosphere.
We have to make sure we approach the game in the right manner, we've had good performances and results recently and we need to make sure we continue that.
I don't think it's a case of them being more motivated to get a result this time because we won both fixtures last season, we are just as motivated to win this game as we were the two last season.
You cannot look at the past because anything can happen and we have to put the best version of ourselves out there on the pitch.
It's a game we're really looking forward to and we can't wait to hear the Jack Army in full voice.
Enjoy the game today!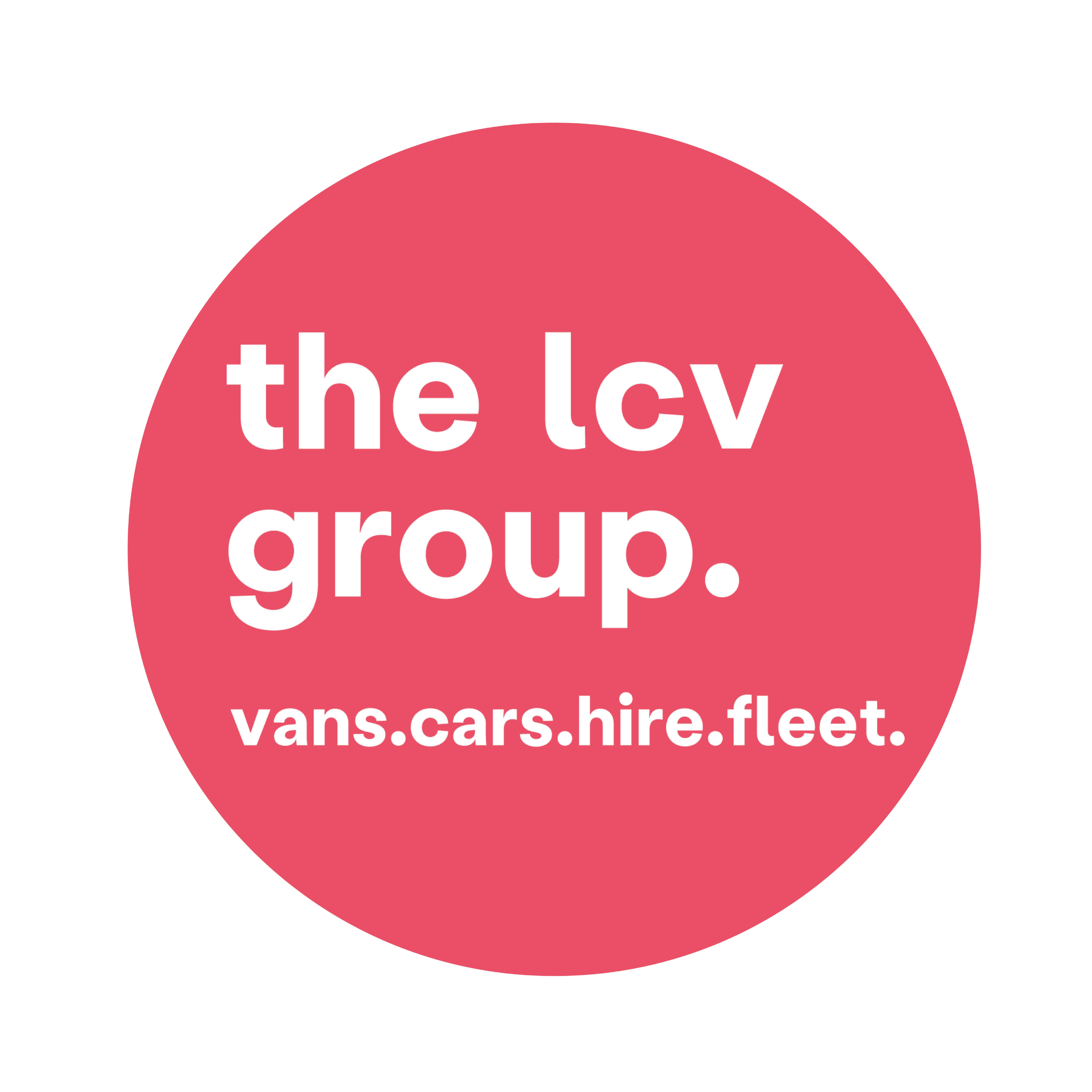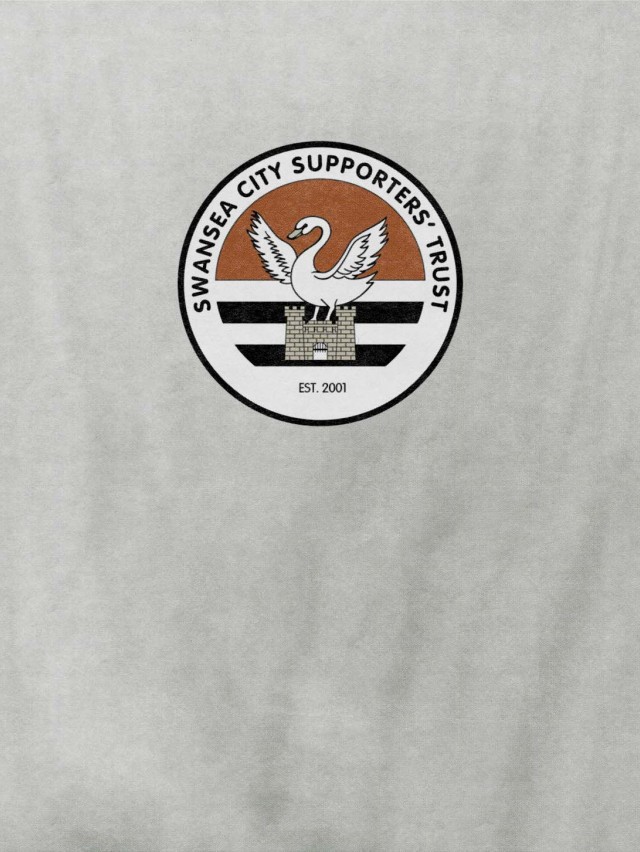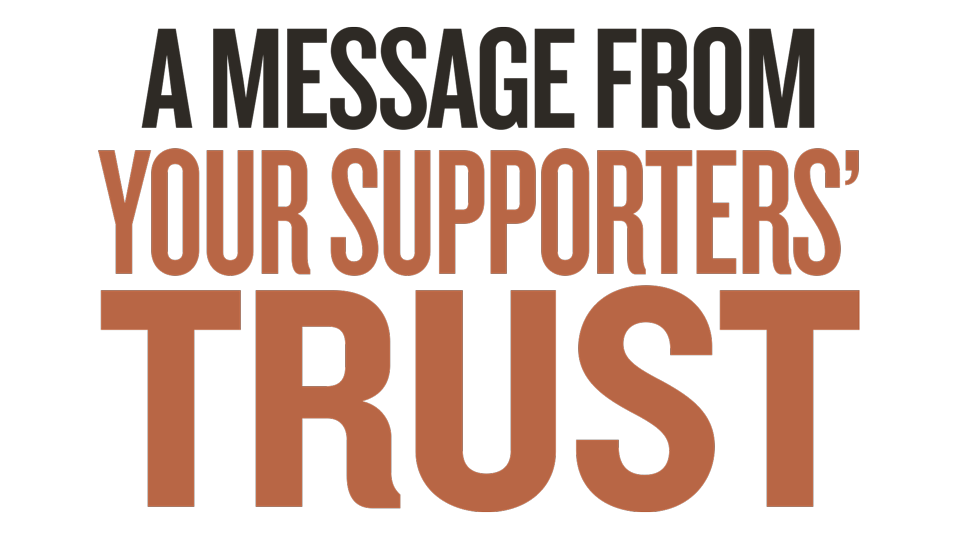 Welcome back to the Swansea.com stadium in what is proving to be an exciting week for the Jack Army.
After the disappointing result at Burnley, we returned to winning ways with an outstanding comeback victory against Reading on Tuesday night, spurred on by the vociferous Jack Army. Sadly, our recent good form has also seen the unwelcome return of some discriminatory behaviour by a small minority our supporters.
In previous seasons we have witnessed the discriminatory abuse of some of our players and as a club we have stood united against this ugly stain in our society. Swansea City is the greatest club in the world and true supporters will always give their wholehearted backing to everyone who wears our shirt..
It is sickening that in recent weeks instances of racist abuse by so-called Swansea fans have been reported in the matches against West Bromwich Albion, Sunderland and Reading. There is no place for this in society and especially at our club.
Your Supporters' Trust are an inclusive organisation and we are pleased to work diligently with the club to eradicate this behaviour. We are very impressed at how the club react and proactively deal with any abuse.
We do not tolerate anti-social behaviour. We stand with the Jack Army who represent all sections of society and who I have witnessed first-hand standing up to racist behaviour.
Today's game is the official 'SHOW RACISM THE RED CARD CYMRU' event and we are confirming our stance that any discriminatory abuse is not acceptable.
In addition, the club, the Supporters' Trust and Jacks Against Racism have again joined forces with our counterparts at Cardiff City to promote our joint initiative: RIVALS ON THE PITCH, UNITED AGAINST RACISM. We have been running this for the past two seasons and we are proud that we can put aside all enmity and unite with our rivals to defeat this scourge of modern civilisation. You will notice at the ground today messages from players and fans of both teams highlighting the support we give to this campaign.
On a positive note, for every small-minded fool who lets down our club there are hundreds of others who make us proud.
These include the very brave individuals who stand up to discriminatory behaviour and report any abuse to club stewards and/or the police.
They include the amazing fans who impeccably observed a minute's silence to mourn the passing of the Queen last month.
They include the supporters who applaud opposition players if they choose to take the knee before a match.
The Jack Army are the greatest set of supporters worldwide but we need further support. We call upon the authorities to do more to make football stadiums a welcoming environment for every member of society. We have three simple starting points:
Proof of identity must become a mandatory requirement to open a social media account.

Greater punishments must be introduced for abusive commentary.

Stricter regulation of social media platforms must be introduced with firm punishments when they fall short.
We should be looking forward to another titanic battle against our greatest rivals as we seek to maintain our very impressive recent form. We should be talking about five wins in six games and looking forward to where this form could take us this season. We will not let a couple of mindless individuals spoil our game.
We have room for three more points today.
We have no room for racism in our club.
Enjoy the game,
Ceri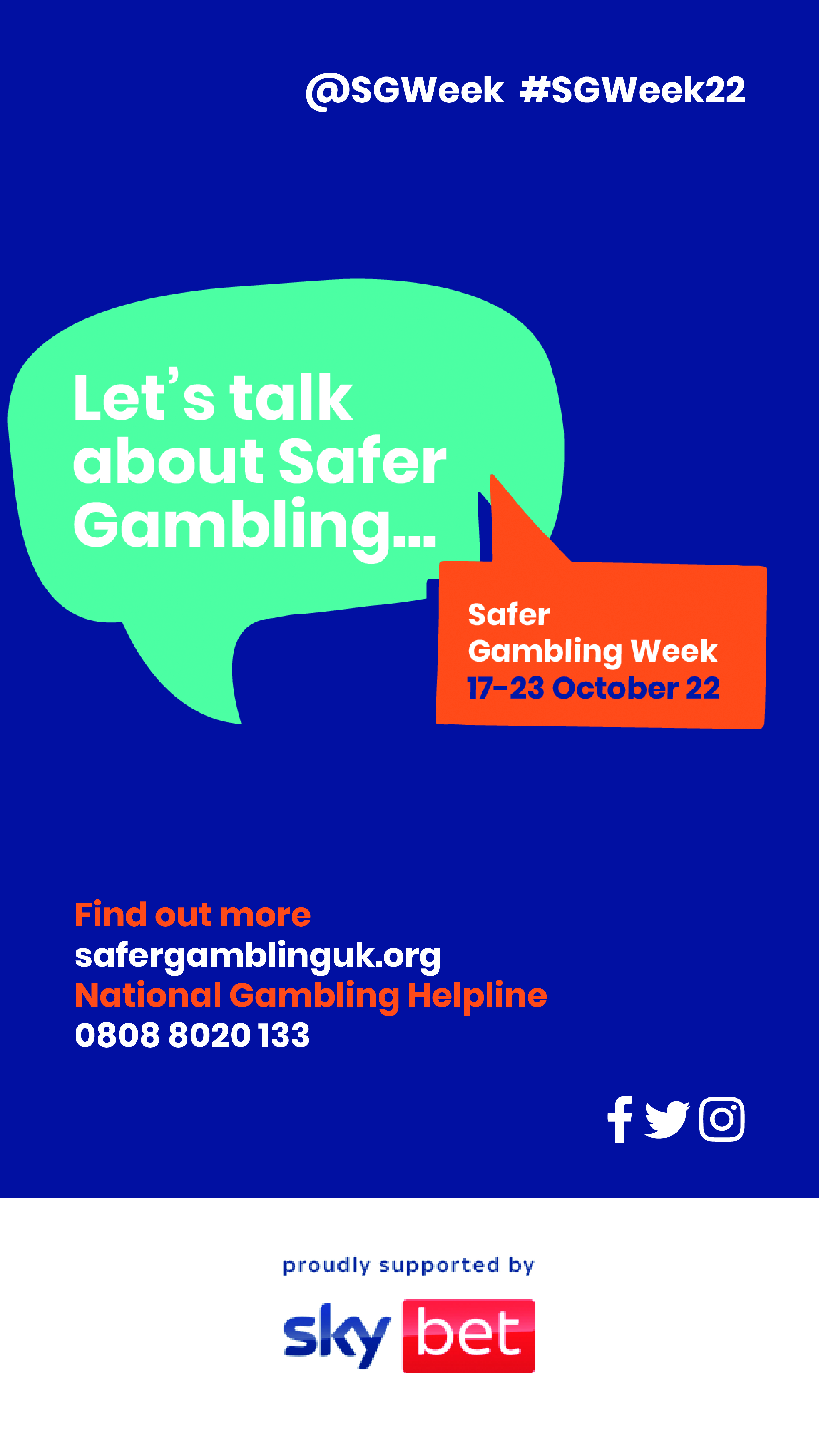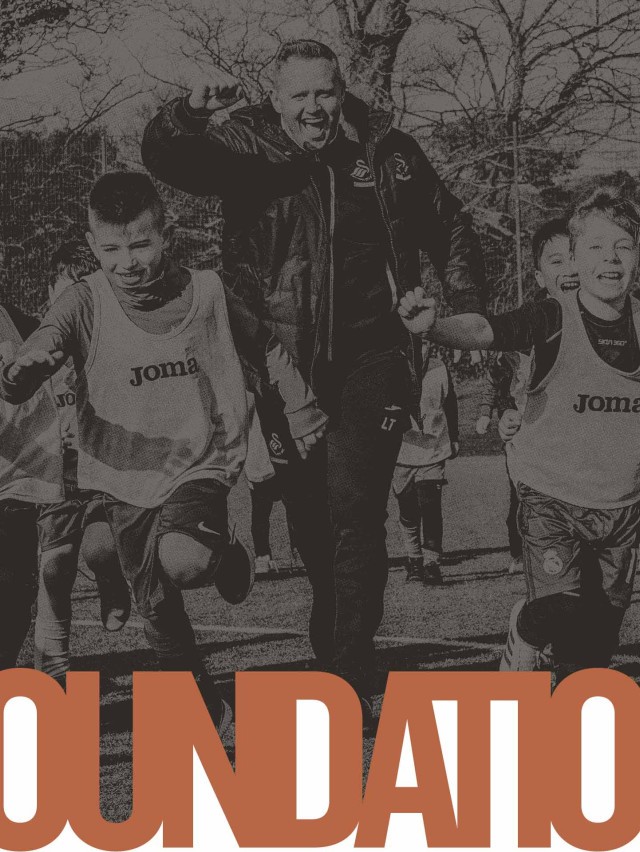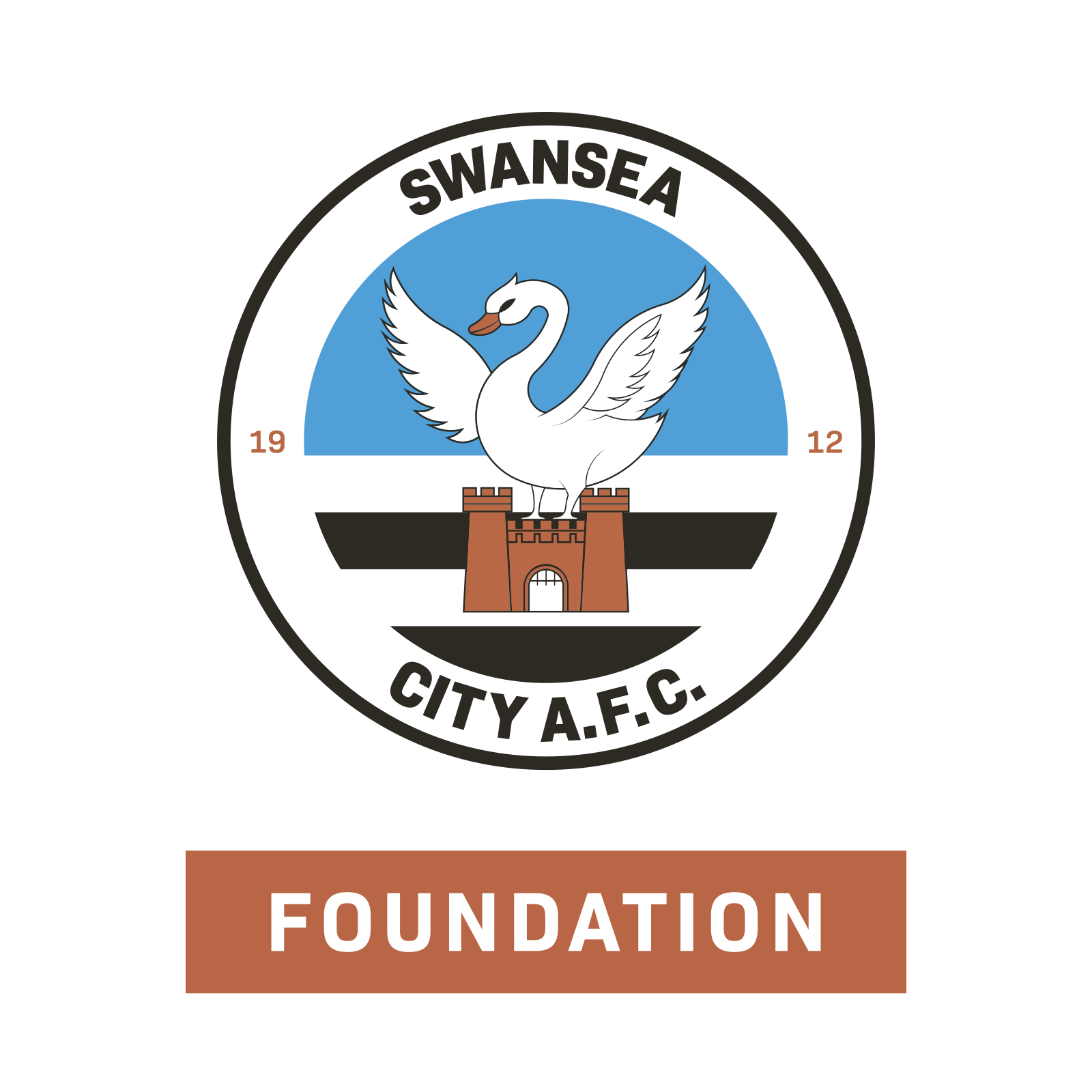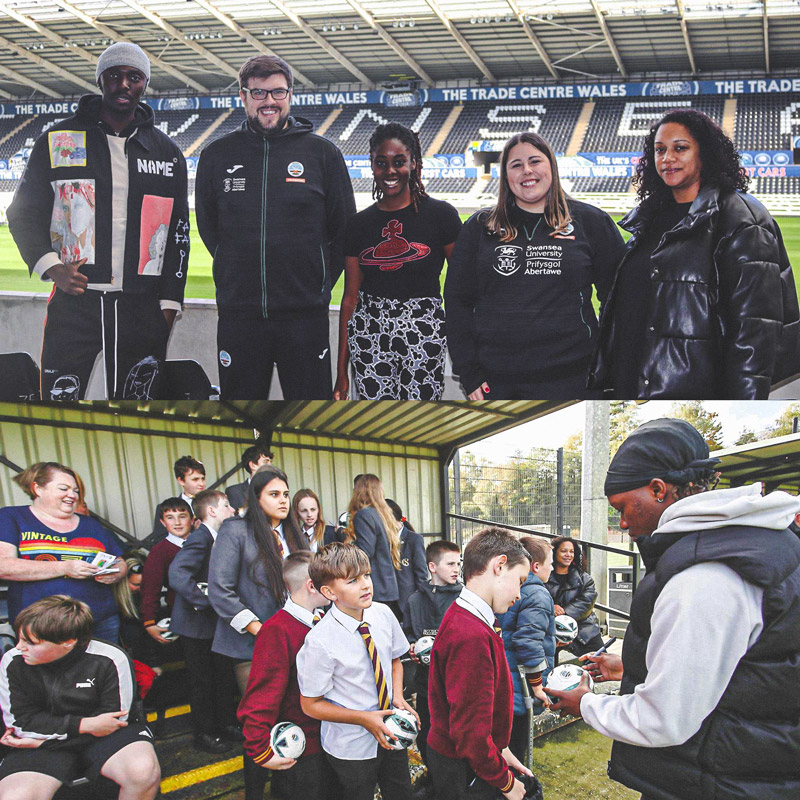 Premier League Kicks targeted participants were invited to the Swansea.com Stadium to participate in the World Reimagined Project, a national art education initiative focusing on racial justice. 
Swansea was selected as one of seven cities for The World Reimagined Project and Swansea City supported the project with their own artistic globe located on Princess Street.
Emmanuel Unaji, a rising star who has worked with Vans, Adidas and GQ, delivered the creative workshop which focused on personal reflections around identity, bias and prejudice. Participants detailed how they see themselves and how they feel they are perceived by others, to uncover the differences between perception and reality.
Chantel Thompson from The World Reimagined facilitated the workshop and feels that it will help young people to better understand perceptions about themselves and people from other walks of life.
"For us at The World Reimagined, it's extremely important that our message is able to reach young adults, especially at an age where they are really impressionable," said Thompson.
"It's an age where perceptions are placed upon them, and it can really affect their self-esteem and confidence.
"It's important that we can come into this space, not only to give them a good sense of self, but also to have a better understanding of the make up of our society, which is full of people from all different ethnicities and cultures and backgrounds.
"They will take away the perceptions that people have of them and how that affects them and how they internalise that, but also, they will take away the perception that society has had on those of African and Caribbean descent and how those perceptions came about.
"Those perceptions don't really match up to our reality and they won't really help them in their lives, it gives them the agency and power to change the way that society has previously moved.
"It will allow them to enter spaces with Africans and Caribbeans and just see them as humans like themselves and be able to form lasting relationships and bonds which in time helps us to eradicate this thing called racism."
The participants were also treated to a trip to Swansea City's Landore academy to see the under-21s play in an entertaining 3-2 win over Charlton Athletic Under-21s.
Under-21s' captain Tivonge Rushesha greeted the participants, answering questions from the group as well as taking the time to sign autographs.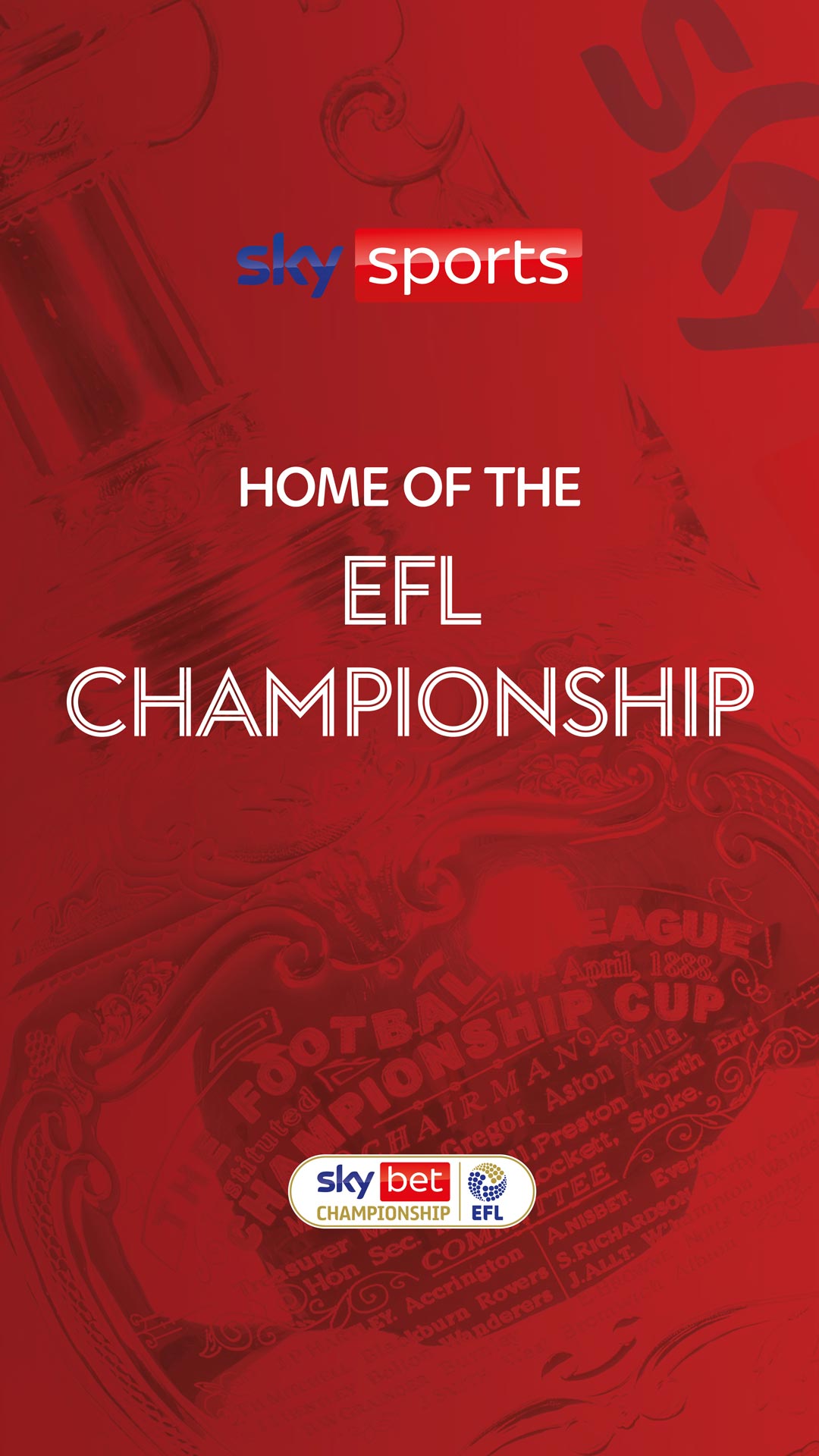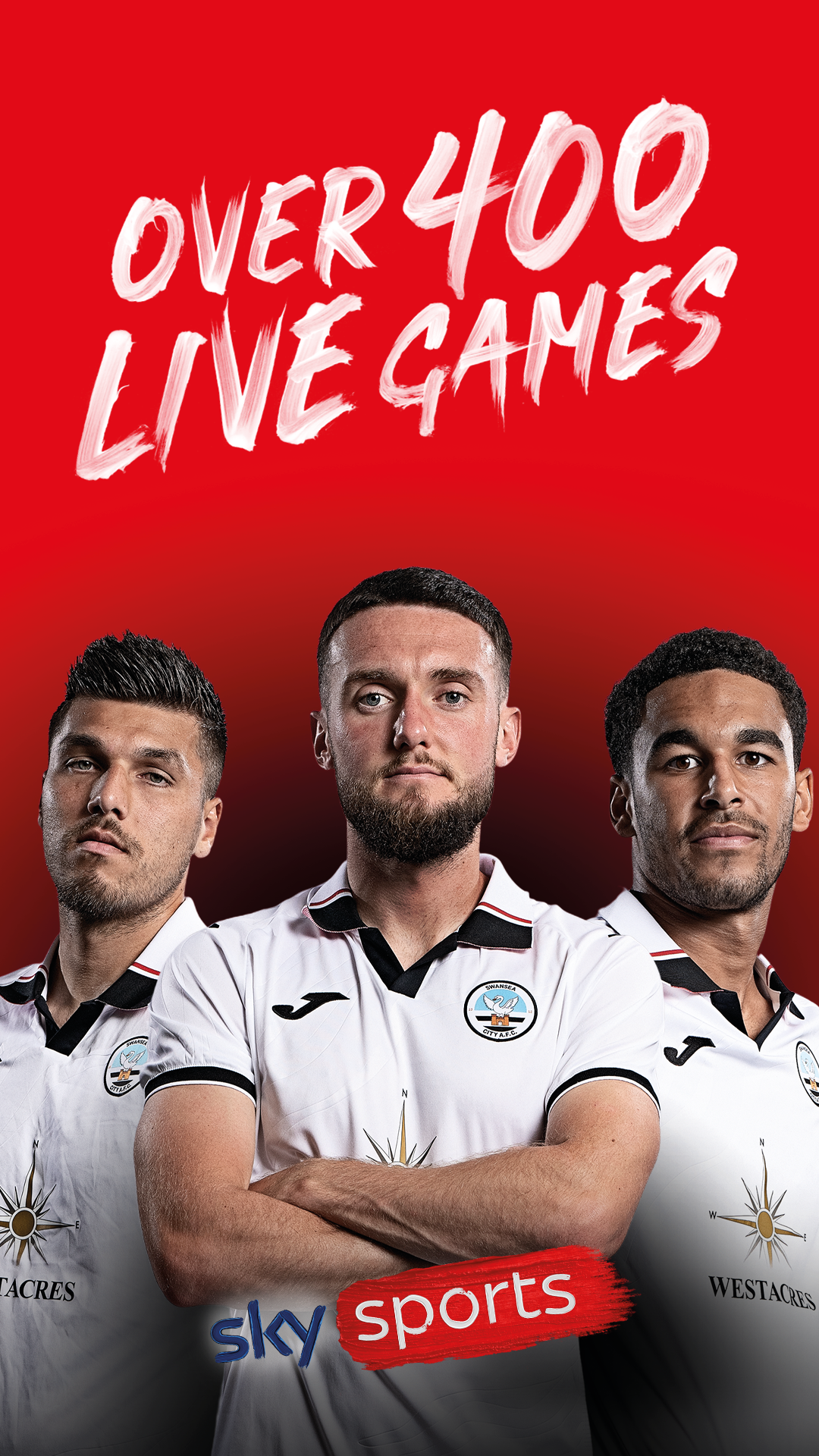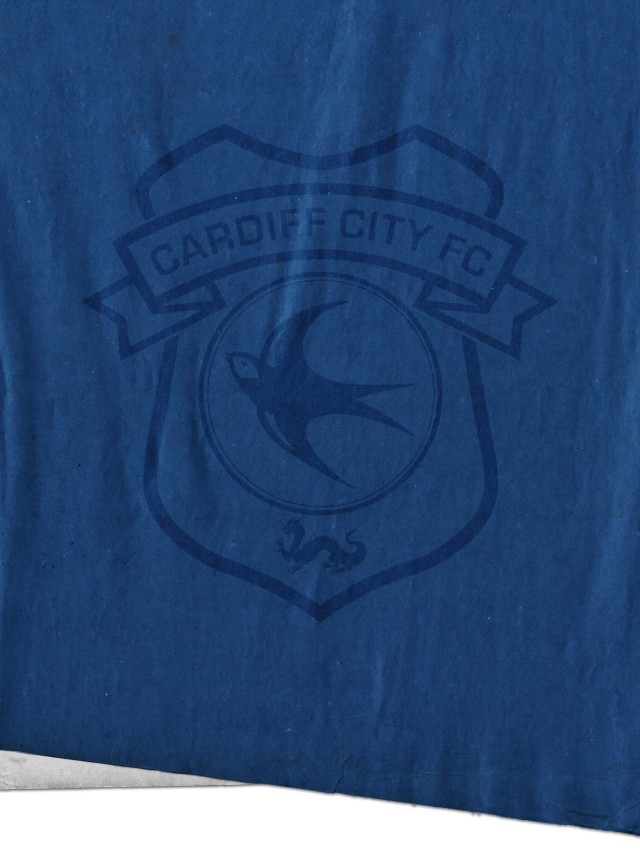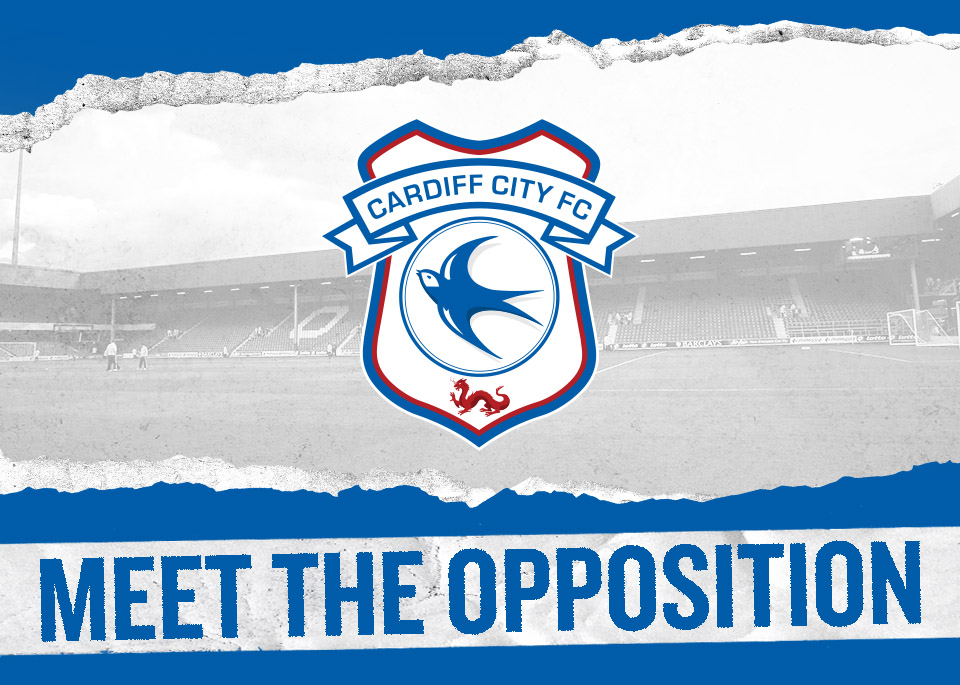 As Swansea City prepare to take on Cardiff City, we take a closer look at the Bluebirds.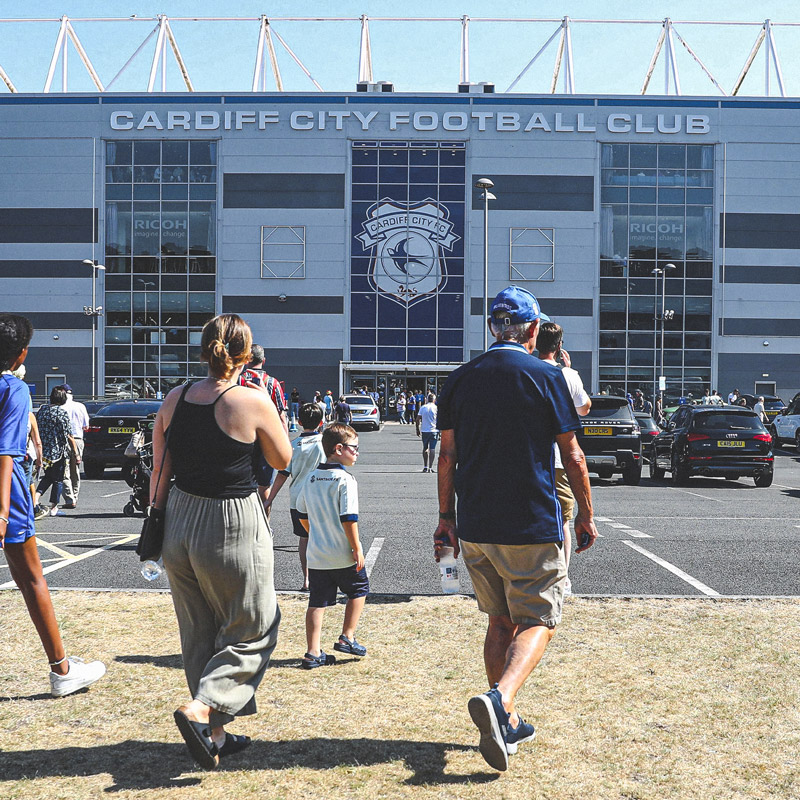 What's their story?
Initially founded as Riverside AFC in 1899, they changed their name to Cardiff City nine years later. In 1920 they joined the Football League.
Across their 123-year history they have spent 17 years in the top tier, mostly during the 1920s and 50s, and their highest position came in the 1923-24 season when they finished as runners-up.
They have spent two seasons in the Premier League but on both occasions suffered an immediate return to the Championship – the most recent of these coming at the end of the 2018-19 season.
They have reached the FA Cup final three times in their history winning the trophy once in 1927; they are the only non-English team to have lifted the trophy.
Cardiff most recently made an appearance in the 2008 final but were beaten by Portsmouth. Four years later, they reached the final of the Football League Cup, but were defeated by Liverpool.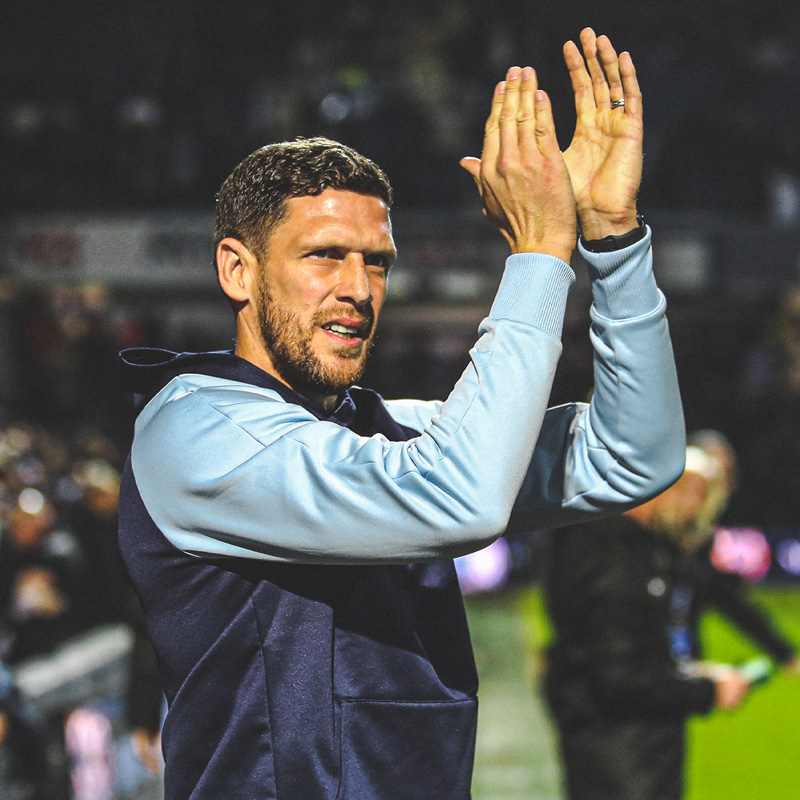 Who's the gaffer?
Former Bluebirds captain Mark Hudson has been in caretaker charge since Steve Morison's departure from the club last month.
The 40-year-old started his career in the youth ranks with Swindon and Fulham, and went on to make his senior debut for the Cottagers.
Loan spells at Oldham and Crystal Palace followed before he joined the Eagles in 2004, spending four years at Selhurst Park before a season with Charlton.
From the Valley he moved to Cardiff under manager Dave Jones and became a club stalwart. He made 144 league appearances across five years with the Bluebirds, helping them win promotion to the Premier League in 2013, after reaching the League Cup final in 2012.
He would experience promotion again, via the play-offs, with Huddersfield in 2017 before moving in to coaching with the Terriers' under-23s.
Two caretaker spells at senior level followed before he returned to Cardiff to assist Morison, taking the reins when the former Wales striker left his role.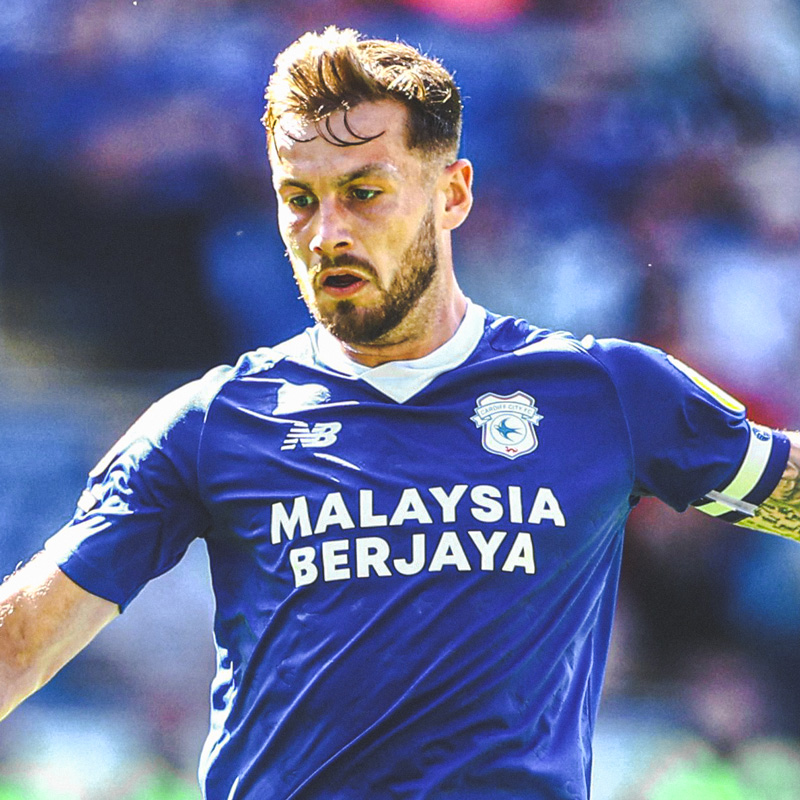 Who's the captain?
After an ACL injury in early February ruled club captain Sean Morrison out for the remainder of the 2021-22 season, Joe Ralls was handed the armband and he has remained as club captain this term.
The academy graduate had a breakthrough season in 2011-12, scoring a 30-yard half volley after coming off the bench for his league debut against Hull City.
After time on loan to develop, the midfielder returned to become a key figure within the Cardiff side.
He has made more than 300 appearances for them over the past decade and is an industrious, bustling presence in midfield, while possessing quality in the final third.

How's their form?
Inconsistent. Having undergone a considerable squad overhaul during the summer it was to be expected that Cardiff would need a little time for all the new pieces to gel.
Back-to-back wins over Blackburn and Wigan have been followed by defeats to Coventry and Queens Park Rangers.
They opened the season with victory over promotion favourites Norwich and also claimed a creditable draw with fancied Burnley, and they have won two of their last four away fixtures.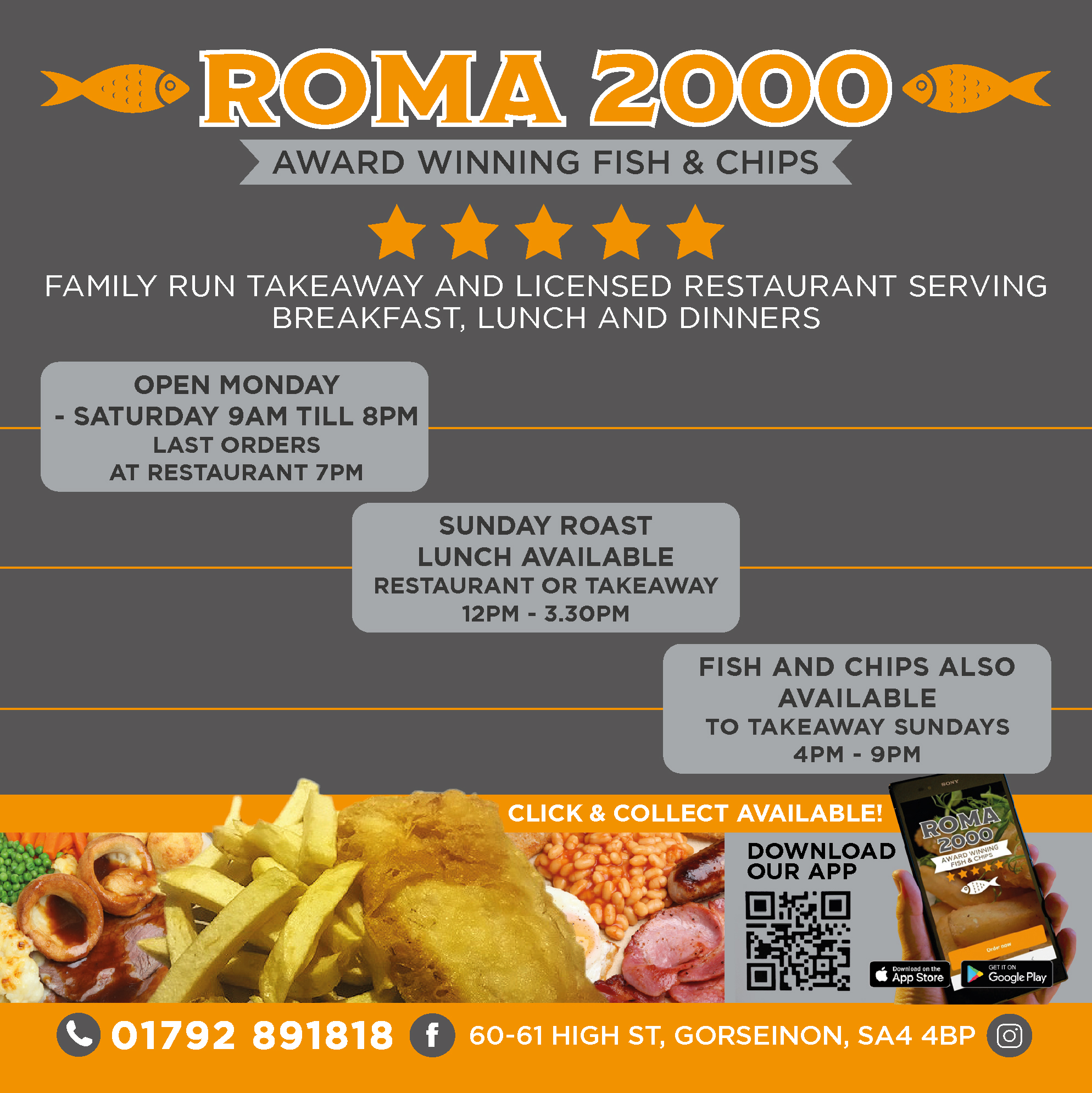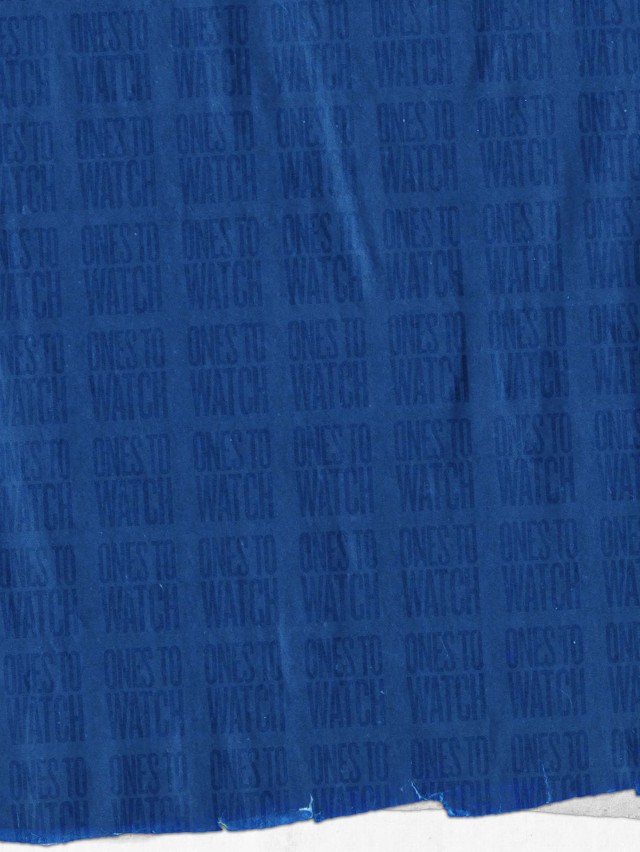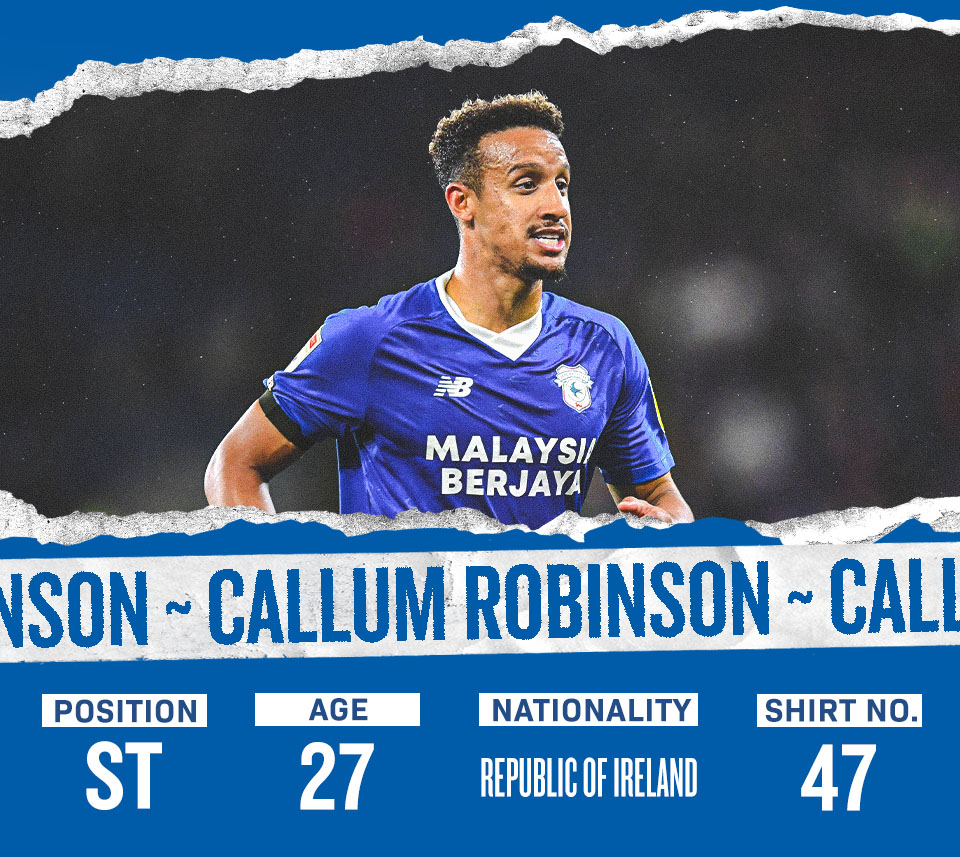 Experienced striker Callum Robinson bolstered Cardiff's forward options when he joined from West Brom in September.
The 27-year-old has had spells at Aston Villa, Preston, Bristol City, Sheffield United and the Baggies across his career.
His breakthrough came during a four-year spell at Preston where he became a regular scorer with 29 goals in league 110 games for the Lilywhites.
After a short spell with Sheffield United he moved to The Hawthorns and was a regular at Championship and Premier League level.
He has two goals in eight games for Cardiff.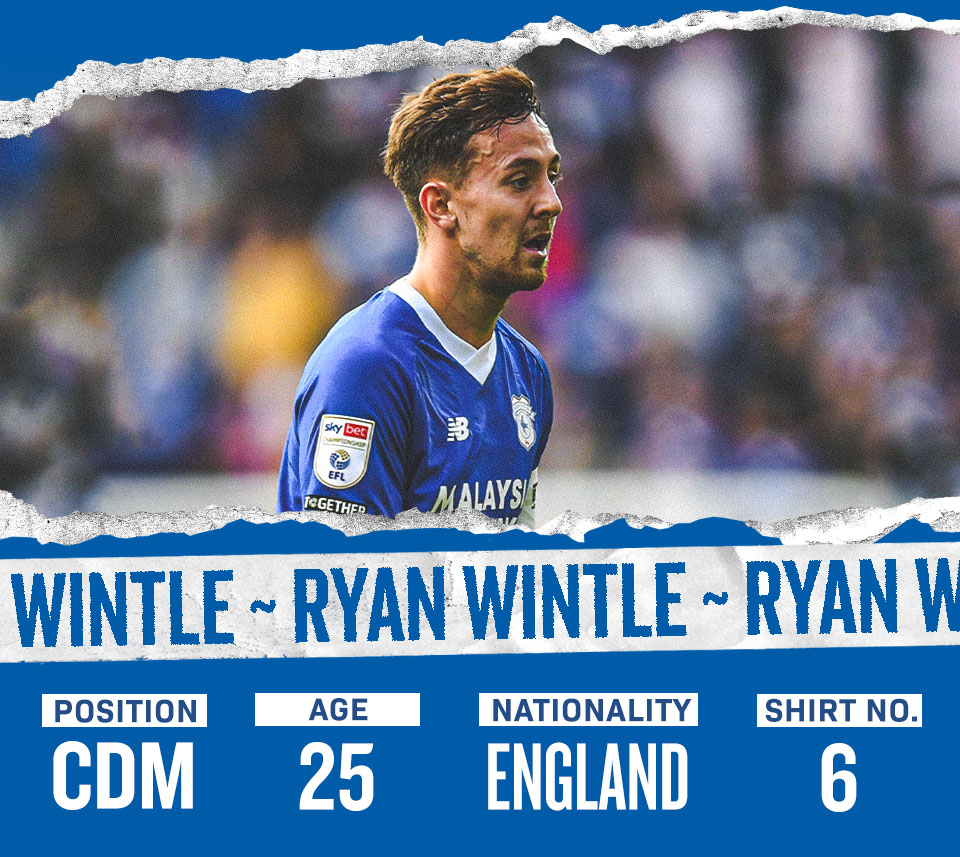 In midfield, Ryan Wintle has taken the armband when Joe Ralls has been unavailable or not selected.
The Crewe product made 186 appearances for the Railwaymen before joining Cardiff in the summer of 2021.
He was soon moved out on loan to Blackpool, where he impressed, before returning to south Wales and he has been a regular ever since.
An all-action midfielder, Wintle brings plenty of energy and a combative edge to the middle of the park.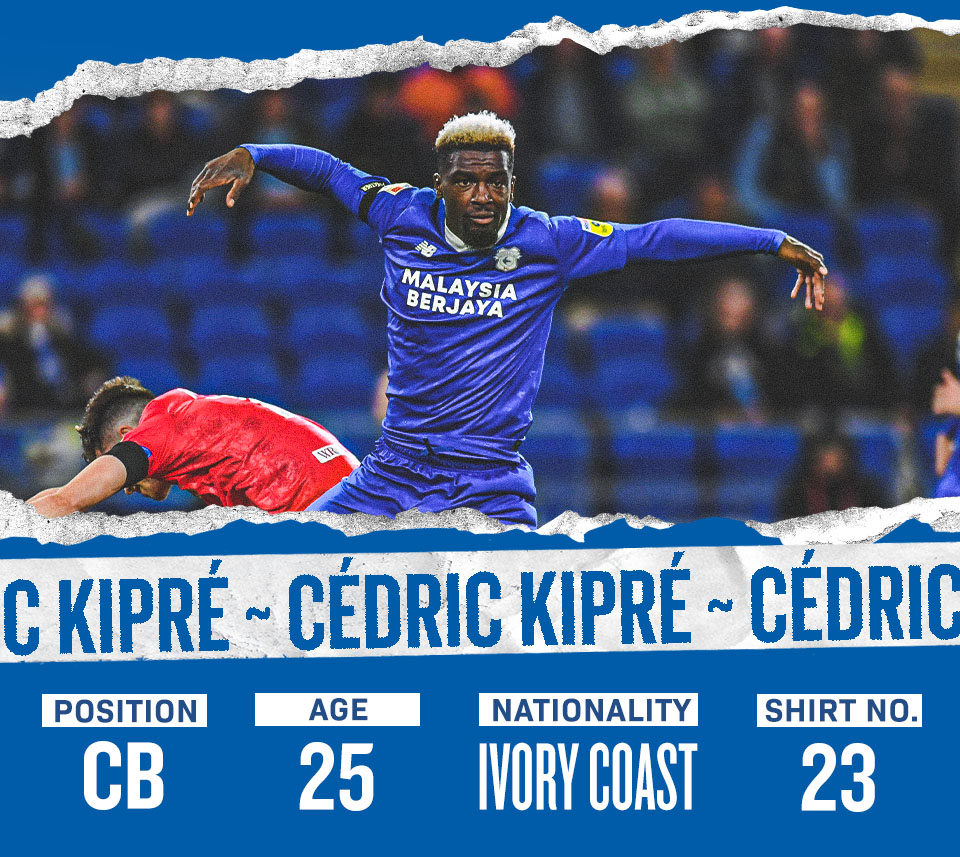 At the back, loan signing Cedric Kipre has made an impression since moving to Cardiff on loan from West Brom.
The Paris St Germain youth product has also had spells with Leicester City, Corby Town, Motherwell, Wigan Athletic and Charleroi.
He was particularly impressive for the Latics, helping them to win promotion to the Championship and nearly helping them defy all the odds by avoiding relegation the following season despite points penalties enforced by financial issues outside the club's control.
The Ivorian's brother Steve is also a professional footballer.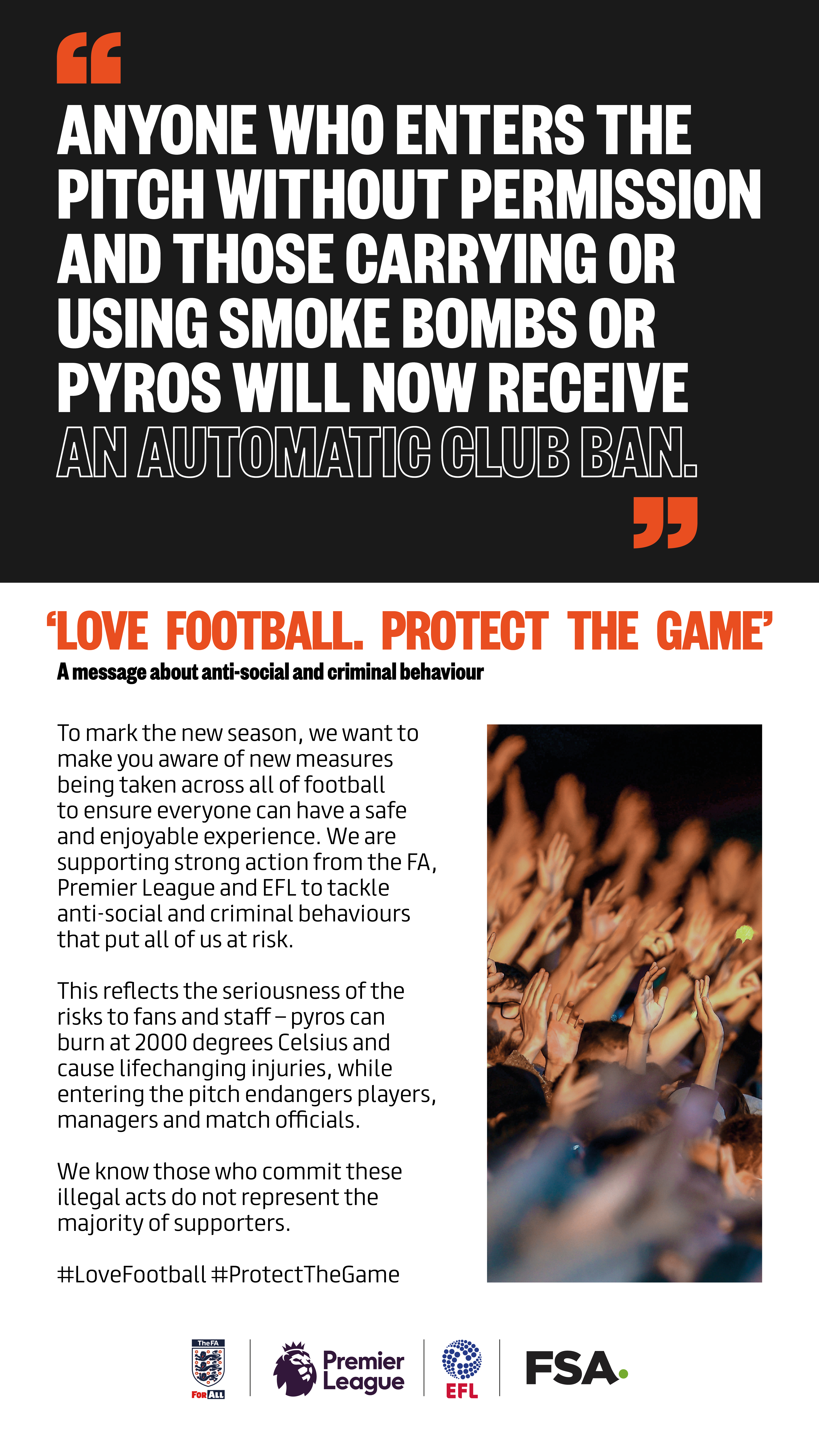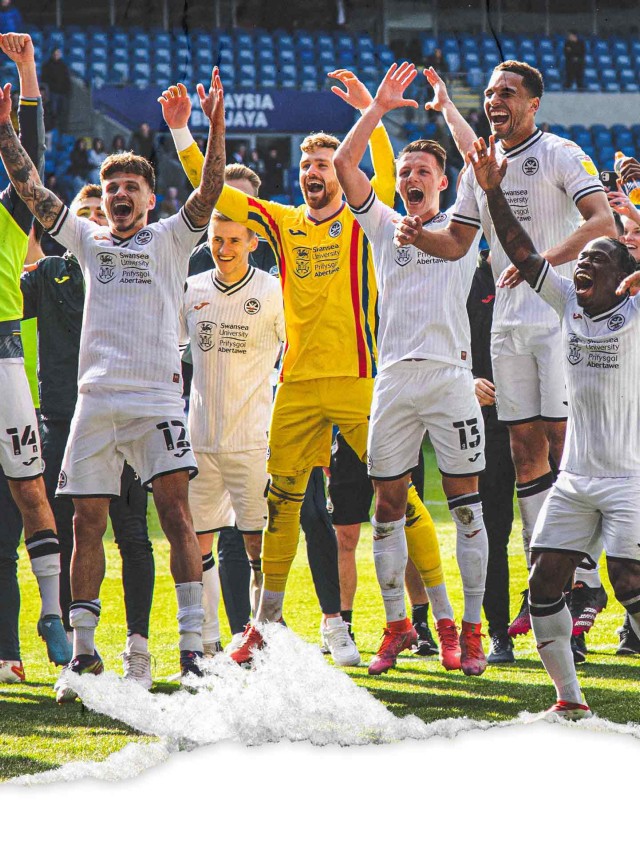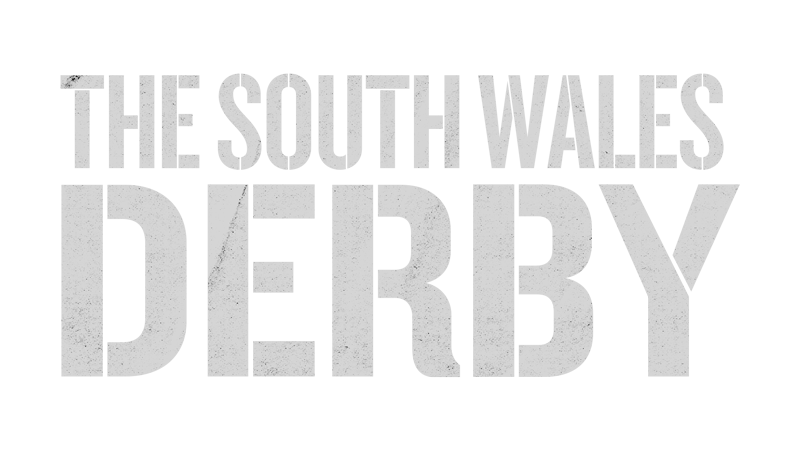 As Swansea City and Cardiff City get set to lock horns in the latest edition of the South Wales derby, we take a look back at a string of classic encounters between the sides.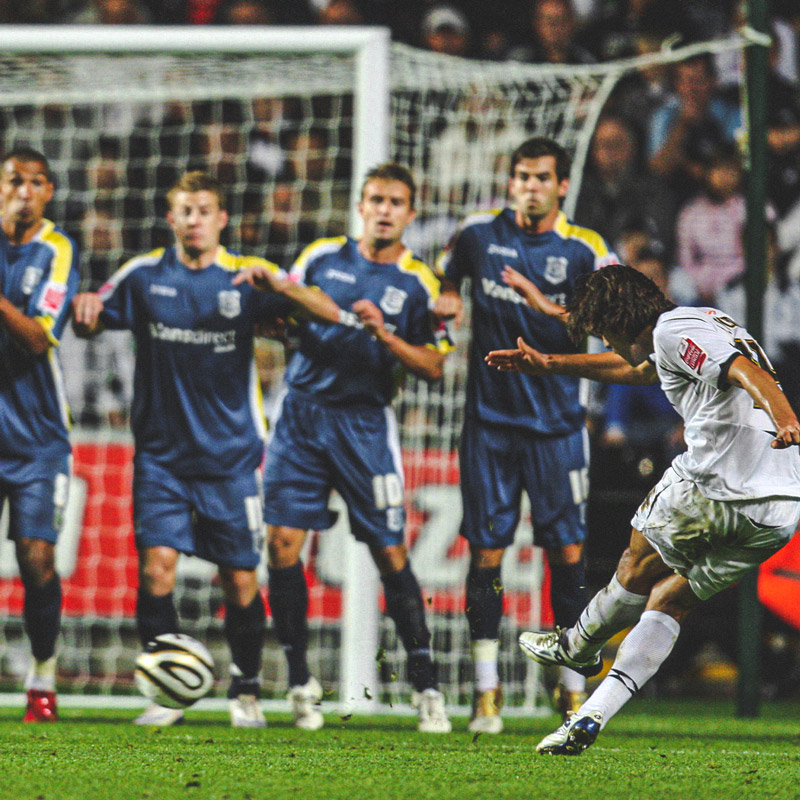 Swansea City 1-0 Cardiff City - League Cup – September 23 2008
Having beaten Hull City after extra-time in round two of the League Cup, Roberto Martinez's side were drawn against their fiercest rivals in the third round for the first meeting between the sides outside of the Welsh Cup in nine years.
Jordi Gomez netted the only goal of the game as the Swans ended Cardiff City's unbeaten start to the new season.
Stephen McPhail fouled Mark Gower and the Spaniard's free-kick deflected off the bottom of the wall and found its way past Peter Enckelman.
Cardiff thought they had equalised through Ross McCormack after being put through by Miguel Comminges, but the flag was up, and the visitors' misery was compounded when McPhail was sent off after a challenge on Gomez.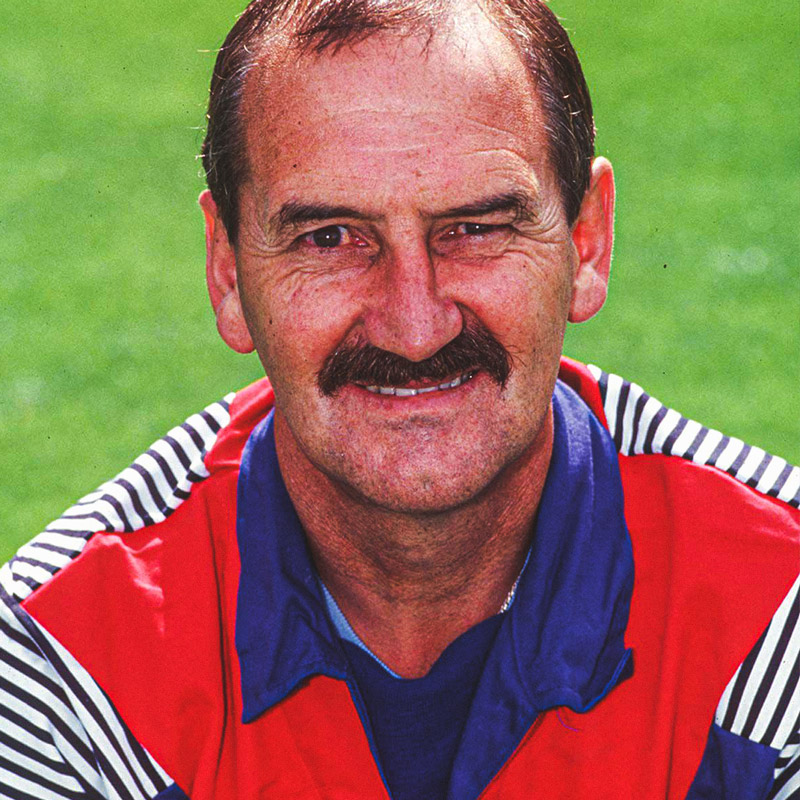 Swansea City 4-1 Cardiff City - Second Division - March 7 1995
This fixture remains Swansea's biggest victory over Cardiff to date as Frank Burrows' side delighted the home support at the Vetch Field.
On a snowy afternoon which created an idyllic backdrop, the Swans were on fire from the off and surged into a 3-0 lead with barely 20 minutes played.
'The Flying Postman' John Williams netted the opener, while David Penney and Colin Pascoe were not long in following the speedster's lead with the next two goals.
The score remained 3-0 until the dying embers of the game, where substitute Shaun Chapple opened up a four-goal advantage.
Nathan Wigg clawed one back right at the death, but it was far too little, too late.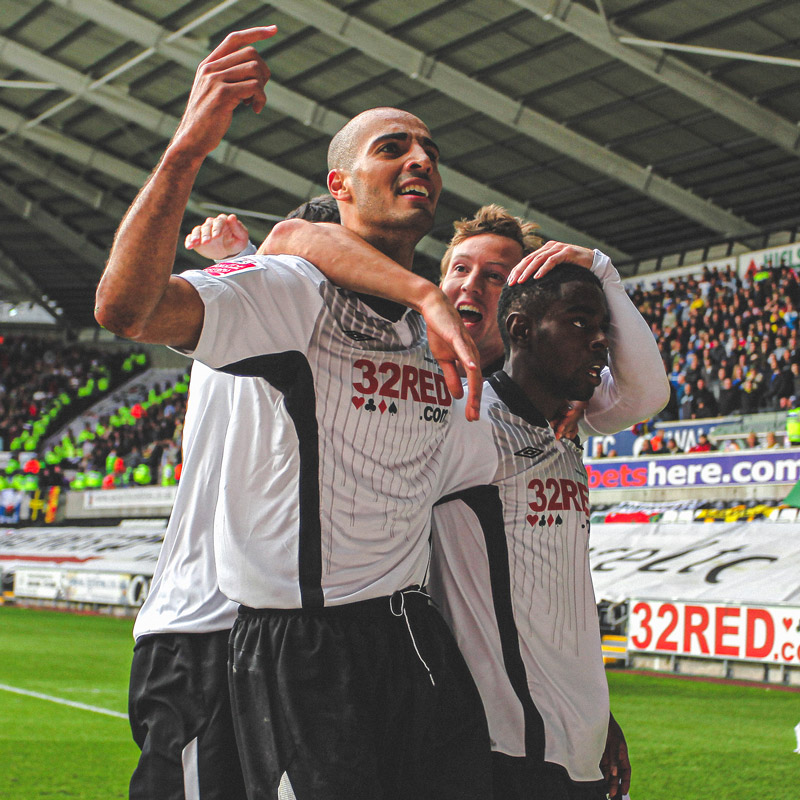 Swansea City 3-2 Cardiff City - Championship - November 7 2009
Darren Pratley will always be chiefly remembered for his play-off strike against Nottingham Forest, but his derby-day double in November 2009 is not far behind in the affections of Swansea City fans.
The midfielder produced an outstanding display at the Liberty, scoring twice and setting up the other in a thrilling victory.
Pratley's delivery drew the goalkeeper out and Dyer headed into an open net to kick things off, with the energetic playmaker adding the second six minutes later with magnificent technique, acrobatically drilling a bouncing ball past David Marshall.
Jay Bothroyd and Mark Hudson responded to get the visitors level as they fought back strongly.
Ross McCormack smashed a free-kick against the bar, before Pratley stepped up once again on the hour mark.
Fede Bessone's pin-point cross found Pratley, who opened his body up to side-foot a powerful volley past the helpless Marshall to seal the win and move Swansea into the play-off spots.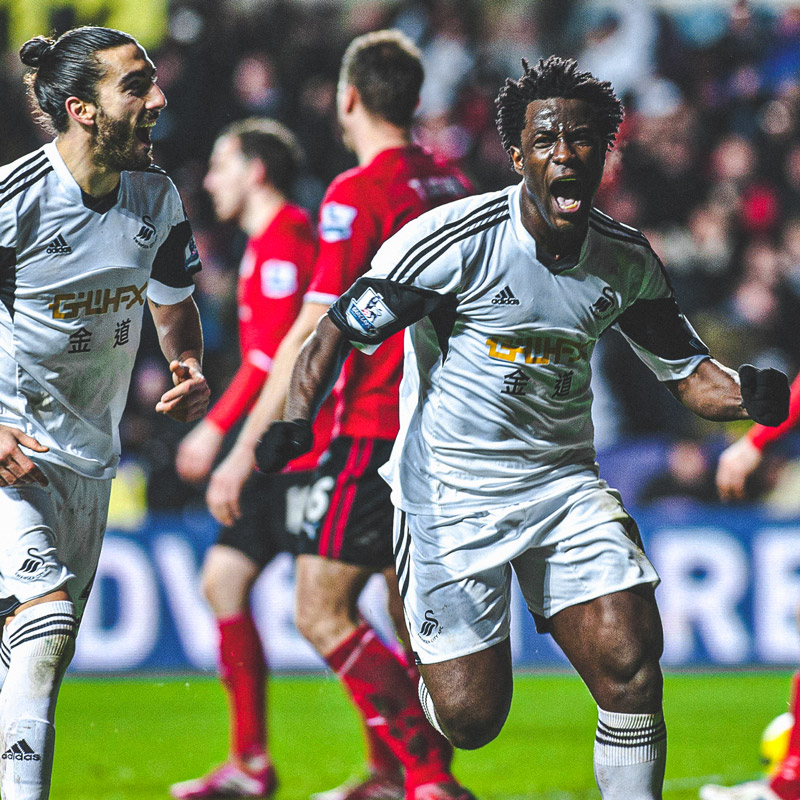 Swansea City 3-0 Cardiff City - Premier League – February 8 2014
The Swans were seeking revenge after defeat in Cardiff earlier in the season, while the stakes were heightened as Garry Monk took charge of the club for the first time against their old rivals.
The first half provided plenty of typically frenetic derby action and ended goalless, but as soon as the second half kicked off the Swans took control.
It took only two minutes for the deadlock to be broken as Wayne Routledge latched onto half-time substitute Pablo Hernandez's wonderful through ball and curled an effort into the far corner and out of the reach of the keeper.
The visitors hit the bar but that would be as close as they came as Swansea eased to an ultimately comfortable victory.
Routledge was involved again as his cross found an unmarked Nathan Dyer, who couldn't miss to double the Swans' advantage.
Wilfried Bony got in on the act minutes later as he powered in Hernandez's pin-point corner to finish off the perfect day for the Swans and new boss Monk.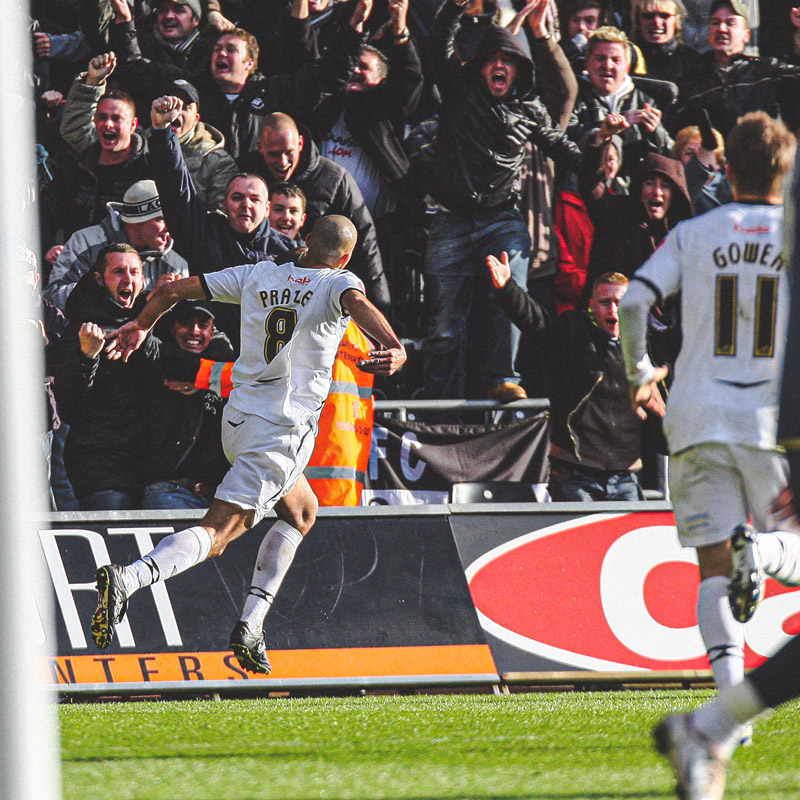 Swansea City 2-2 Cardiff City - Championship – November 30 2008
This feisty clash was packed full of drama and incident from the first minute to the last as the Swans and Cardiff shared the spoils at the Liberty.
The visitors deservedly took the lead as the clock hit 19 minutes, having dominated possession during the opening exchanges. Jason Scotland beat the offside trap and laid the ball back for Darren Pratley to fire home.
Cardiff levelled on the stroke of half time as Joe Ledley reacted first to goalkeeper Dorus De Vries' punch, and then struck again early in the second half to take the lead.
Michael Chopra was brought down in the penalty box and up stepped Ross McCormack to send De Vries the wrong way from the spot.
Cardiff had Stephen McPhail sent off just three minutes later and Swansea substitute Gorka Pintado exploited the extra man to equalise with a fantastic header that found the corner of the net.
The drama wasn't finished there however as Leon Britton was given his marching orders in injury time to finish off a fiery affair in SA1.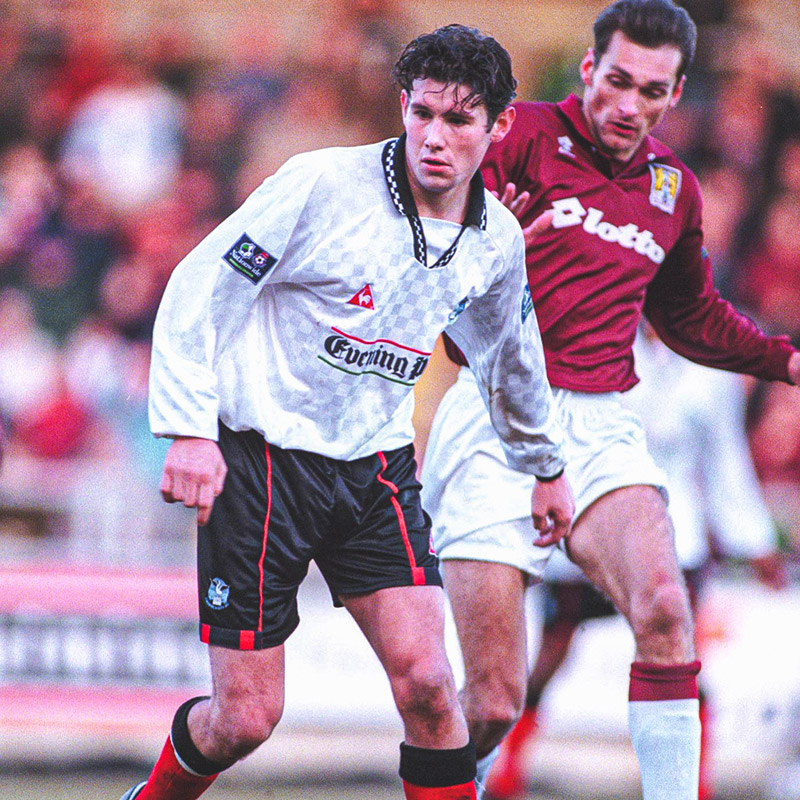 Cardiff City 1-3 Swansea City - Third Division – December 3 1996
The Swans and Cardiff faced one another in the Third Division at Ninian Park as both sides looked to continue their push for promotion.
And it was an impressive performance from the Swans to take the bragging rights in the derby as goals from Kwame Ampadu, Steve Jones and Dai Thomas guided the away side to three points and continued their rich vein of form.
Amapdu and Jones quickly had Swansea into a two-goal lead and, while Steve White pulled a goal back on the stroke of half-time, Thomas put the seal on the three points for Jan Molby's side.
The result helped Swansea climb to sixth in the table, level on points with their rivals.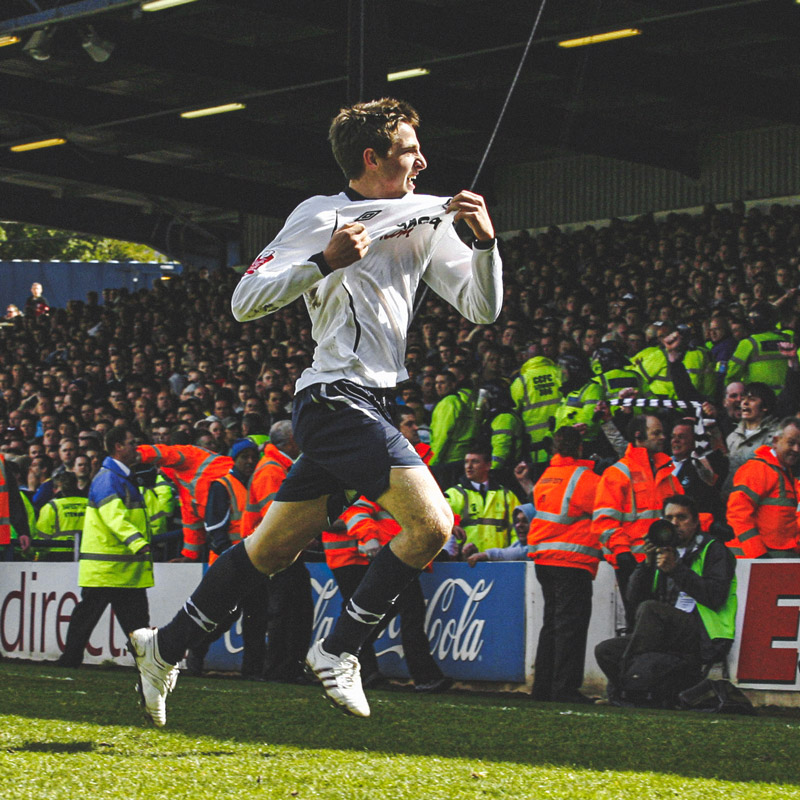 Cardiff City 2 Swansea City 2 - Championship – April 5 2009
Joe Allen produced a wonderful goal but it was not enough to help Swansea City claim three points on their final visit to Ninian Park.
Roberto Martinez's side had surged into an 11th minute lead as outstanding play between Nathan Dyer and Jason Scotland ended with the former racing in on goal for the opener.
The visitors led at the break but were pegged back nine minutes after the restart when Michael Chopra netted from a Jay Bothroyd pull-back.
The scores remained level until, with two minutes to go, Allen showed great poise to work room for a shot that he dispatched into the bottom corner from the edge of the area.
It looked like being the winner until referee Mike Dean awarded a controversial penalty – adjudging Ashley Williams had fouled Ross McCormack – which the Cardiff striker converted in a frantic finish to a thrilling game.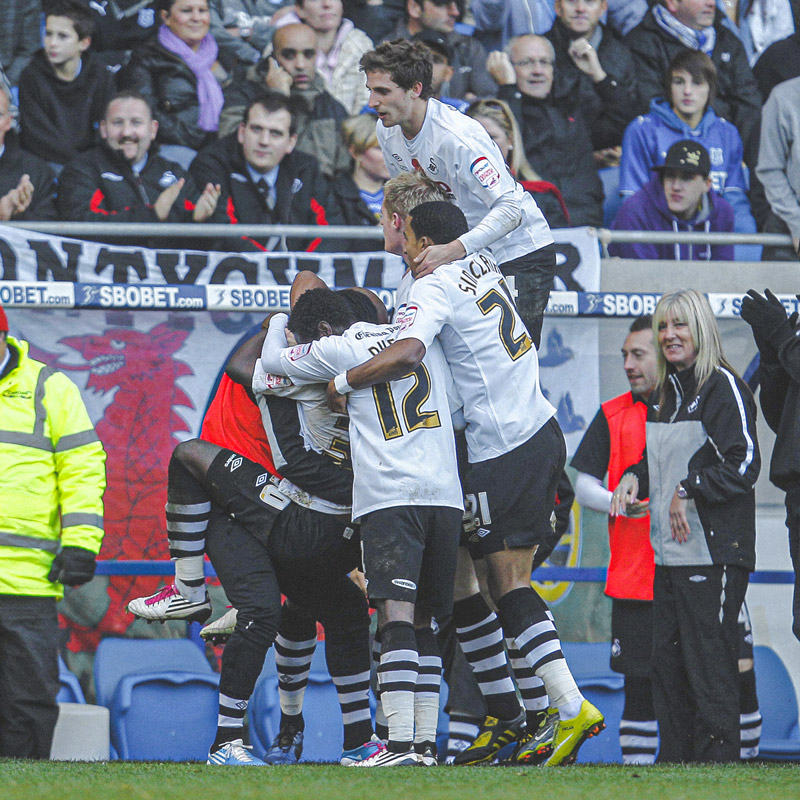 Cardiff City 0 Swansea City 1 - Championship - November 7  2010
Marvin Emnes was the derby day hero as the Dutchman fired in the winner to give Swansea City victory at Cardiff City Stadium.
The on-loan Middlesbrough forward held off Gabor Gyepes to turn and fire the ball low into the Cardiff net with 15 minutes remaining.
Brendan Rodgers' side had a firm grip on the game for much of the contest, and could easily have won by a greater margin had Scott Sinclair and Nathan Dyer converted good chances.
Craig Bellamy spurned Cardiff's best pair of chances as the Swans closed to within three points of their rivals in the promotion chase.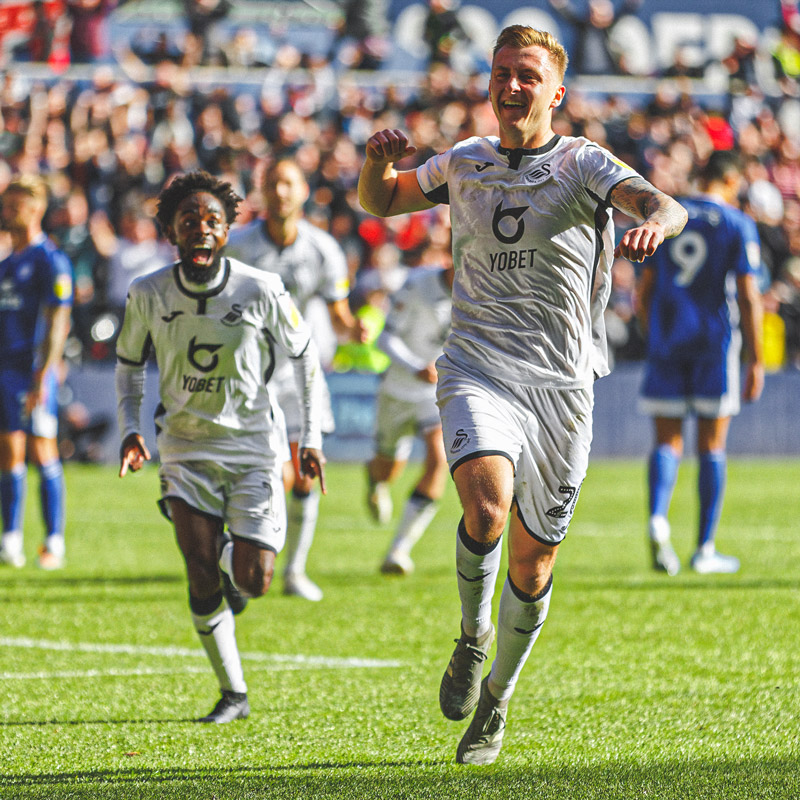 Swansea City 1 Cardiff City 0 - Championship - October 27 2019
Ben Wilmot wrote his name into South Wales derby folklore as he marked his first league start for Swansea City by scoring the winner at a jubilant Liberty Stadium.
The on-loan centre-half – playing with Joe Rodon out injured – timed his run perfectly to glance home Wayne Routledge's cross in the 24th minute.
In truth the margin of victory could – and perhaps should – have been far greater, as Swansea spurned a number of chances to put the game to bed.
But no-one seemed to mind too much when the final whistle went to spark the celebrations as the Swans secured back-to-back league victories over their rivals for the first time in 23 years.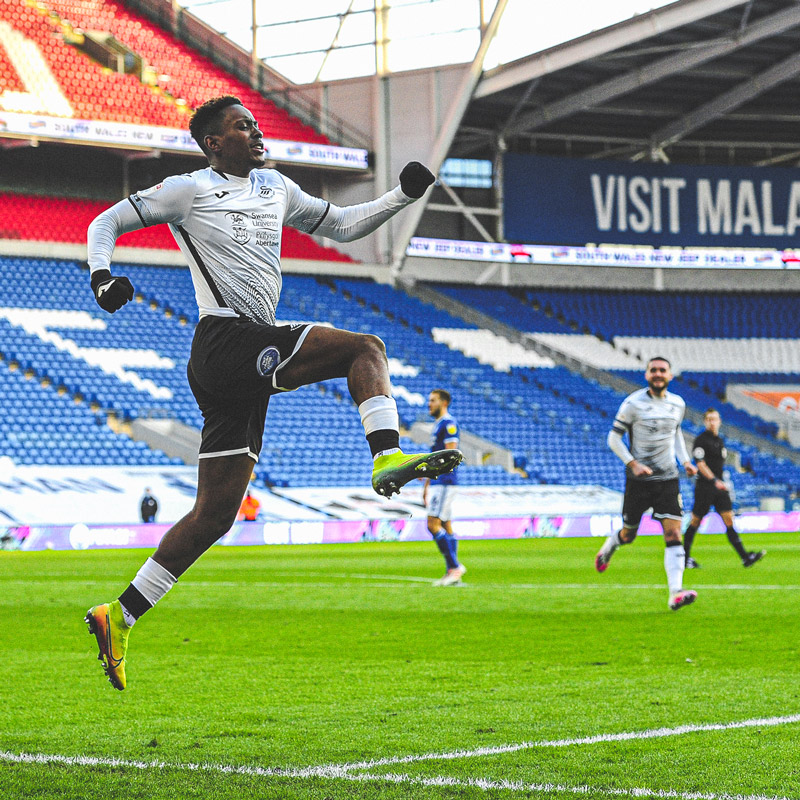 Cardiff City 0-2 Swansea City - Championship - December 12 2020
Jamal Lowe secured the South Wales derby bragging rights for Swansea City as the striker's brace settled matters at Cardiff City Stadium.
Lowe opened the scoring in the sixth minute, firing home from close range to give the Swans the ideal start.
And he went on to seal the win with 18 minutes to go with a fantastic slaloming run through the Cardiff defence.
The result meant Swansea were now unbeaten in four South Wales derbies, and had not conceded a goal in any of that quartet of fixtures.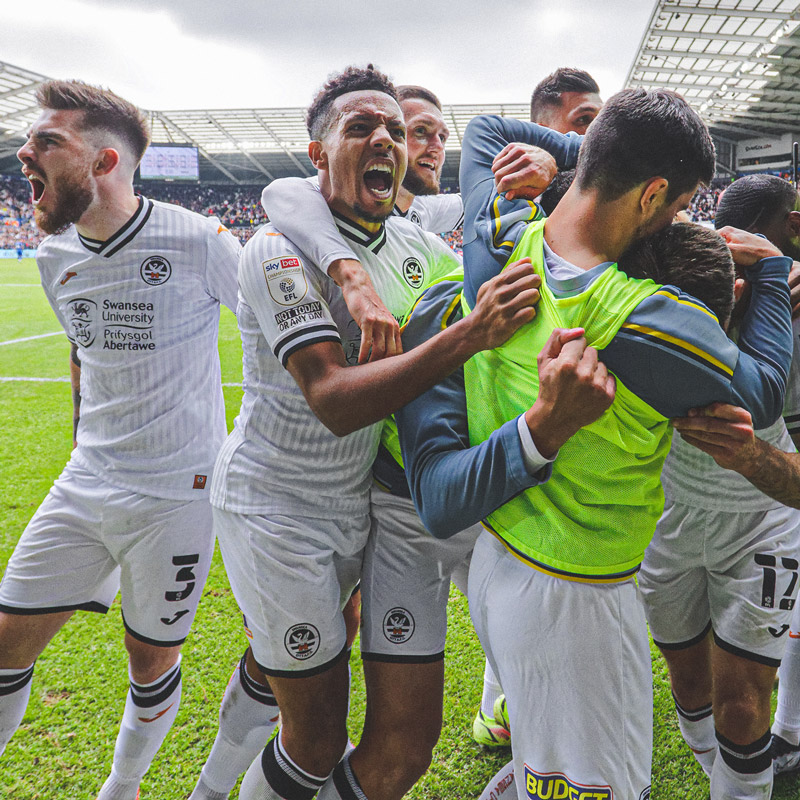 Swansea City 3-0 Cardiff City - Championship, October 17 2021
Swansea City claimed the south Wales derby bragging rights with an emphatic victory over Cardiff City at the Swansea.com Stadium.
Jamie Paterson struck the opener and provided two assists for Joel Piroe and Jake Bidwell as the Swans were rampant in SA1.
Russell Martin's side were in complete control as they made full use of their possession and territorial advantage.
Paterson's goal opened the scoring, with his 25-yard left-footed shot striking both posts before crossing the line.
Piroe then doubled the lead on the hour mark following a superb pass from Paterson, before the latter crossed for Bidwell to hammer home the final nail.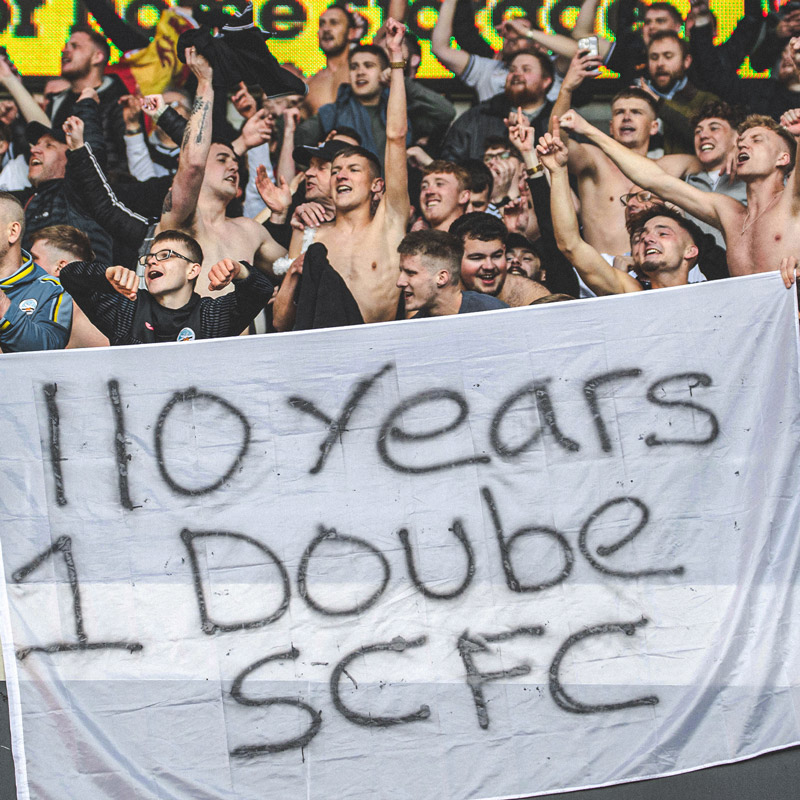 Cardiff City 0-4 Swansea City - Championship - April 2, 2022
Swansea City made south Wales derby history as goals from Michael Obafemi, Ben Cabango and Hannes Wolf saw them complete the first league double in the 110 years of the fixture.
Having won the first meeting on home turf back in October, the Swans made a dream start at Cardiff City Stadium as Obafemi finished from close range after a lovely flowing attack down the right.
And Cabango – a player who was once rejected by Swansea's south Wales rivals as a youngster – fired home just before the hour mark before Wolf's far post header put the visitors out of sight.
And Obafemi put the icing on the cake when he smashed his second of the game high into Alex Smithies' net to give the Swans their biggest-ever away win in the derby.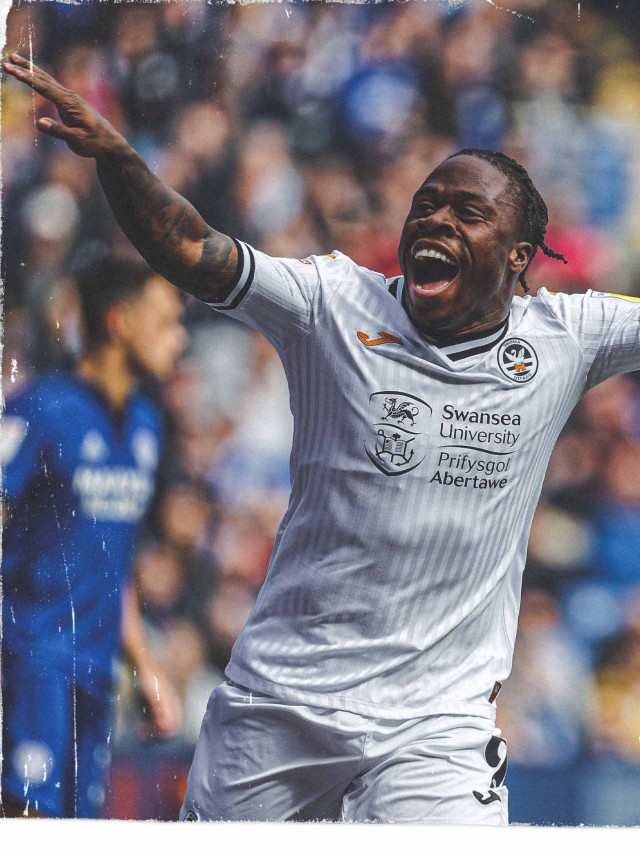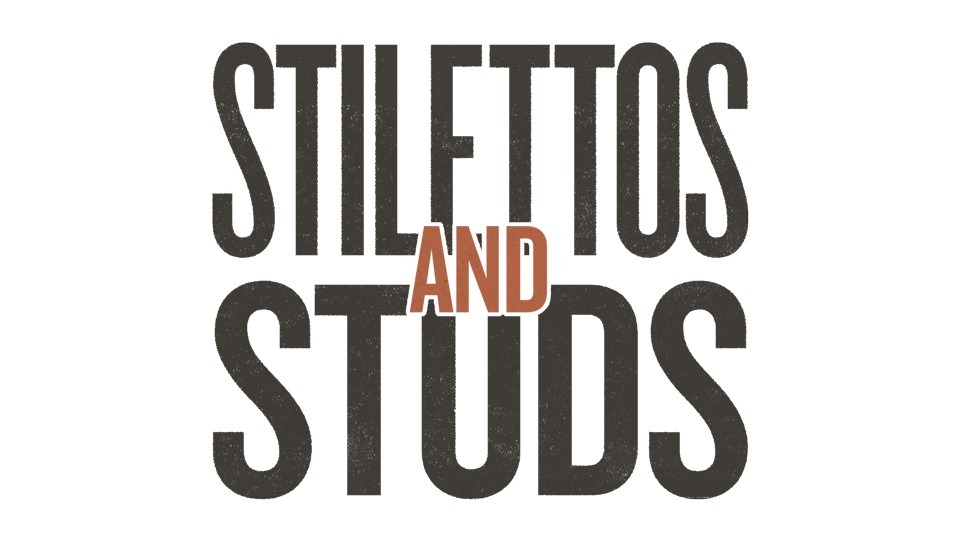 I don't suppose there are many supporters who fail to feel that flutter of excitement mixed with a dose of dread at the mention of the south Wales derby.
The anticipation of the passion and performance on the pitch and the unmistakable noise produced over 90-plus minutes by fans eager to drown out their counterparts' voices is something truly special.
The uniqueness of the derby means that form and league position are of little relevance when 'local' teams face one another twice a season and a must-win mentality dominates every fans' thinking.
No-one wants to face their colleagues or friends or be the butt of negative comments on social media after a derby defeat – bragging rights matter more here than at any other time.
To the uninitiated, those poor souls for whom football is not the centre of their universe, the derby rivalry is inexplicable.  The concept of being so concerned about the result of a match featuring two teams from different cities, separated by more than 40 miles, is beyond bizarre.
In terms of proximity, our two clubs are certainly not 'local'. When you consider the likes of Nottingham Forest and Notts County or Liverpool and Everton who are less than a mile apart, or in Scotland, Dundee and Dundee United who are the closest of all the derby games at 0.17 miles as the crow flies, we are definitely not neighbours.
Regardless of the distance that separates us though, we know these are the biggest games of the season, the games no set of supporters wants to lose and the hope for fans is that the players understand that sufficiently to go all-out for the win.
Who can forget last season's emphatic results - 3-0 at home and 4-0 away? Those scores secured our place in history as the first team to do the league double and the victories tasted oh, so sweet.
But, this is a new campaign and while 2021-22 will always have a special place in the heart of every Jack, winning today is what matters.
Players know the importance of the derby games to fans and over the years we've all witnessed the devastation it causes when the head knowledge doesn't translate to the heart and the pride of representing a club isn't evidenced across 90 minutes.
Generally, those are the forgettable matches, the ones to write-off and banish from the memory because inevitably they go in favour of the side that utilises the heart-felt passion on the pitch.
It is hard to imagine how the experience of last season can be beaten and perhaps the point is that it can't be. There is only ever one first - and that was it.
Let's hope for a decent, disciplined spectacle on the pitch and good-natured, safe and solid support from both sets of fans off it.  
And I'll end with wise words from club legend Alan Curtis: "We have to show the passion of the supporters but also have the coolness of a professional footballer and play our game. If we do that, then we won't be far away from what we want to achieve." (October 31, 2013)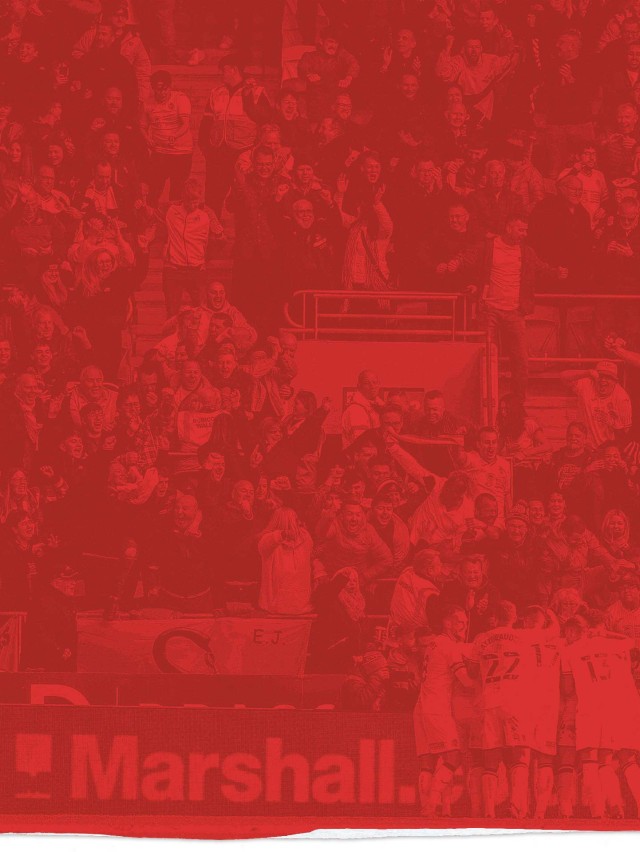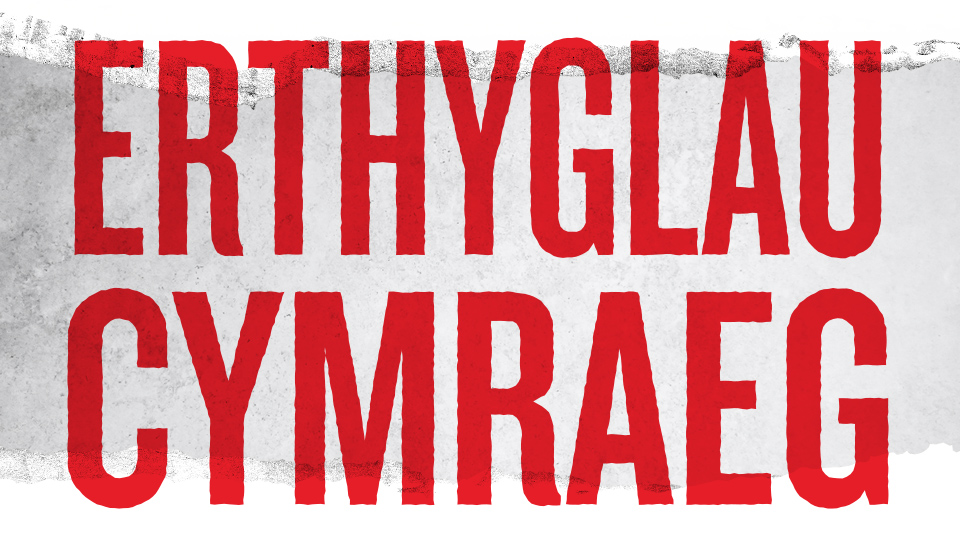 Os oes y fath beth ag amser da i gynnal Derbi De Cymru, dyma'r amser hwnnw. Mae chwe gêm yn weddill cyn y seibiant pan fydd sylw pawb yn troi at ymgyrch Cymru yng Nghwpan y Byd, a byddai buddugoliaeth dros yr Adar Gleision heddiw'n fan cychwyn arbennig o dda i dîm Russell Martin.
Mae'n deg dweud bod y perfformiad yn y golled o 4-0 yn Burnley wedi codi rhai o'r hen gwestiynau eto, ond rhaid cofio hefyd fod yr Elyrch ar rediad o bedair gêm heb golli ar y pryd. A rhaid eu canmol am daro'n ôl yn y fath fodd yn erbyn Reading. Unwaith eto, fe wnaethon nhw bethau'n anodd iddyn nhw eu hunain wrth fynd ar ei hôl hi o fewn ychydig dros hanner awr ond o ran y ffordd wnaethon nhw frwydro'n ôl yn yr ail hanner, fe ddangoson nhw fod yna dipyn o ysbryd yn y tîm a'r garfan. Mae hynny mor bwysig mewn tymor sydd â sawl llanw a thrai dros 46 o gemau. Mae'r ffaith fod Abertawe jyst y tu allan i'r safleoedd ail gyfle, ond ar yr un nifer o bwyntiau â'r ddau dîm uwch eu pennau gyda thraean o'r tymor wedi mynd yn argoeli'n dda. Fe ddywedodd Russell Martin y byddai'n broses hir, ond mae'r gwaith hwnnw'n dechrau talu ar ei ganfed.
I'r Elyrch Cymreig, bydd y cyfnod sydd i ddod rhwng nawr a chanol mis Tachwedd yn gyfle i godi'u dwylo i fynd ar yr awyren i Qatar. Mae'n rhaid bod Ben Cabango wedi gwneud digon i gael ei gynnwys, ac fe ddaeth ei gôl ddiweddar yn Watford ar yr adeg iawn i'r amddiffynnwr canol gyda'i waith ar y cae ymarfer gydag Andy Purslow yn dwyn ffrwyth. I'r gwrthwyneb, mae absenoldeb Joe Allen dros yr wythnosau diwethaf yn destun pryder i Rob Page. O ran y gêm ddarbi heddiw, dywedodd Russell Martin ddydd Gwener fod y chwaraewr canol cae "yn rhwystredig, yn grac ac wedi ypsetio" o golli'r gêm ond fod y clwb yn parhau i'w asesu. Mae'n anodd dychmygu Cymru yn Qatar hebddo fe, ond  faint yn union o amser gaiff e ar y cae sy'n gwestiwn arall.
O safbwynt yr ymwelwyr heddiw, dechrau digon cymysg gafodd Mark Hudson i'w gyfnod wrth y llyw, gan ennill saith allan o naw pwynt yn ei dair gêm gyntaf, ond dyw'r Adar Gleision ddim wedi ennill yn eu dwy gêm ddiwethaf. Os oes angen ysgogiad arnyn nhw i gipio'u triphwynt cyntaf ers y fuddugoliaeth dros Wigan ar ddechrau'r mis, y gêm hon yw'r ysgogiad hwnnw yn sicr.
Mae'r awyrgylch yn debygol o fod yn drydanol heddiw. Cipiodd Abertawe'r 'dwbwl' yn y darbi y tymor diwethaf - all yr Elyrch efelychu hynny eto y tymor hwn, neu a fydd y pwynt sydd gan Gaerdydd i'w brofi'n ddigon iddyn nhw gipio'r triphwynt? Cawn weld ymhen 90 munud!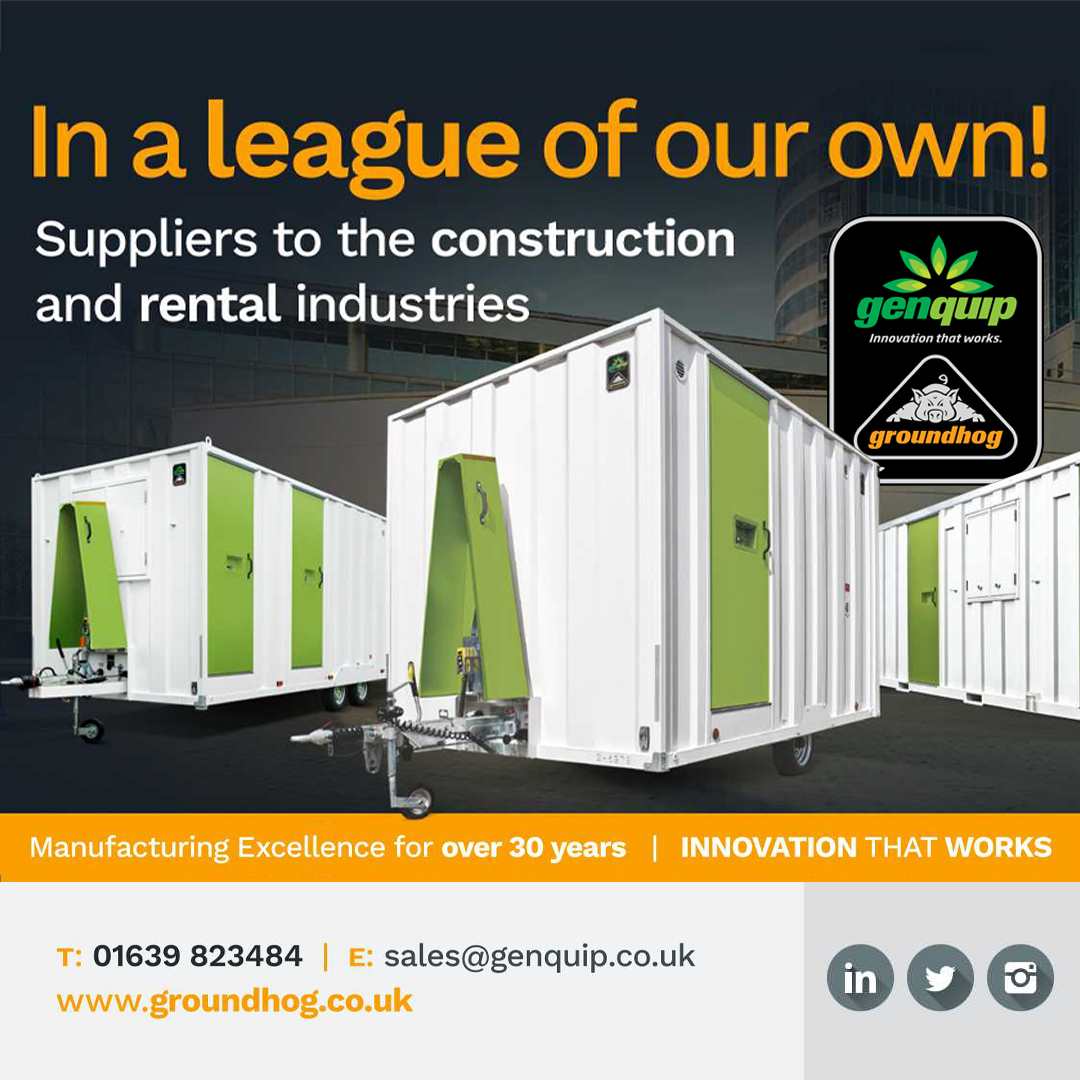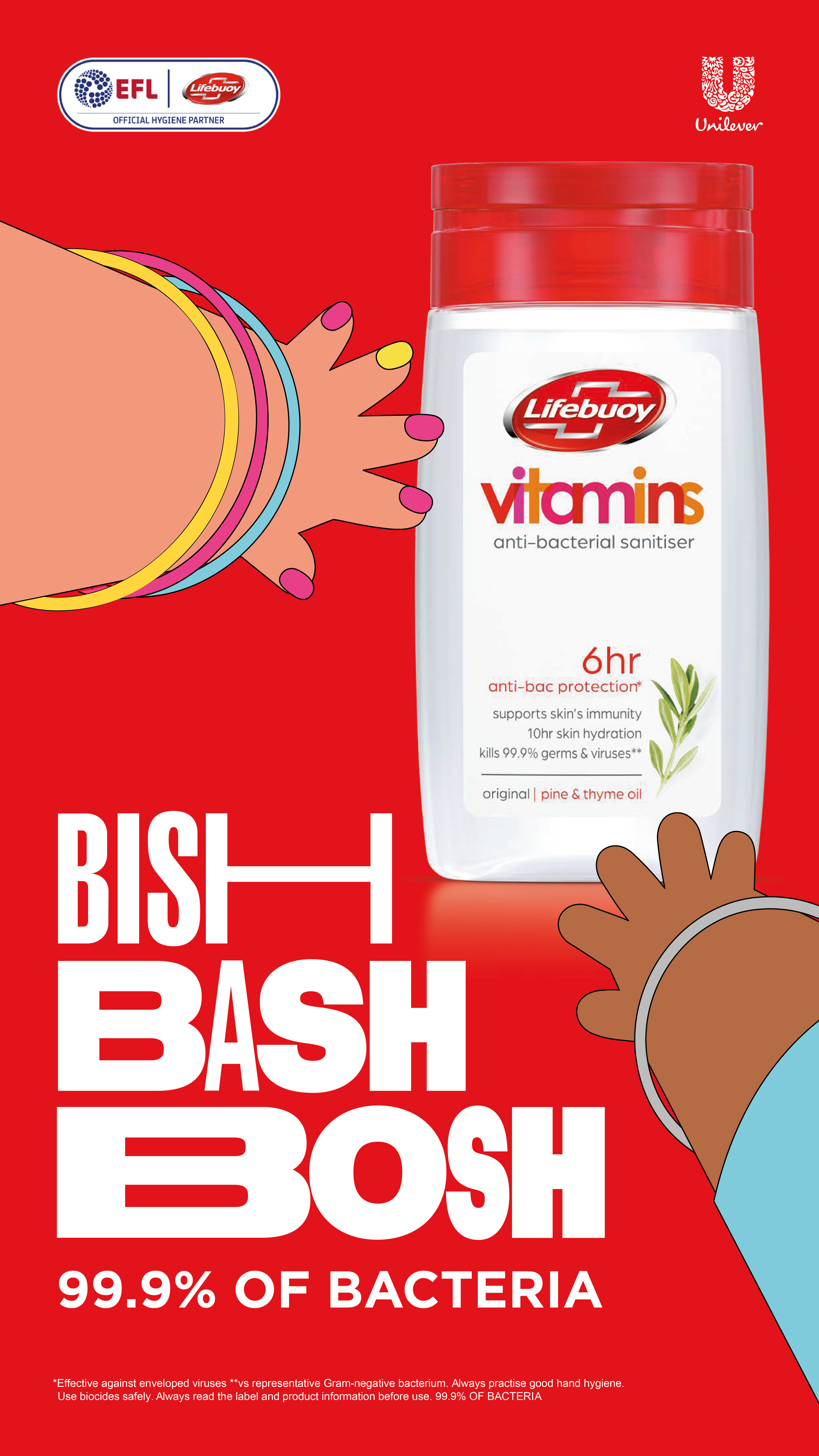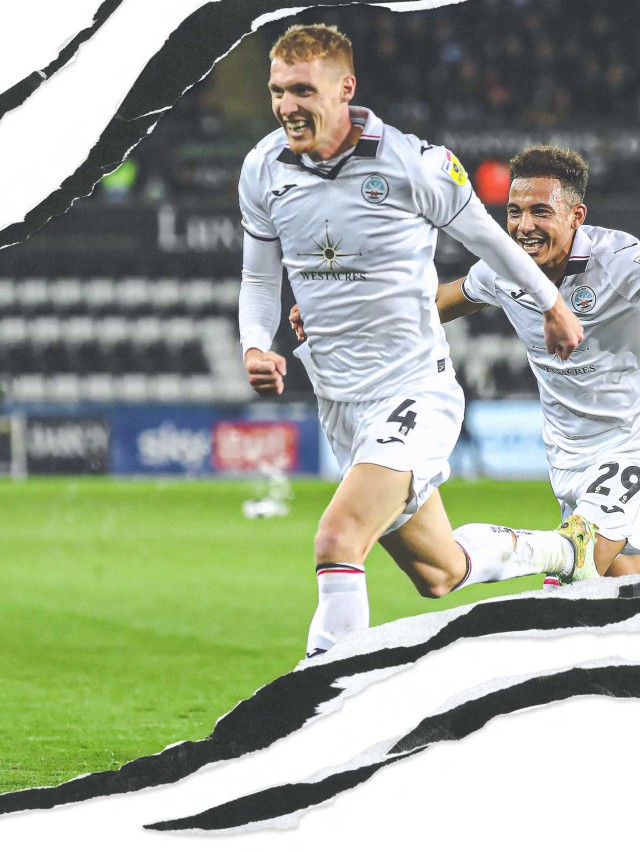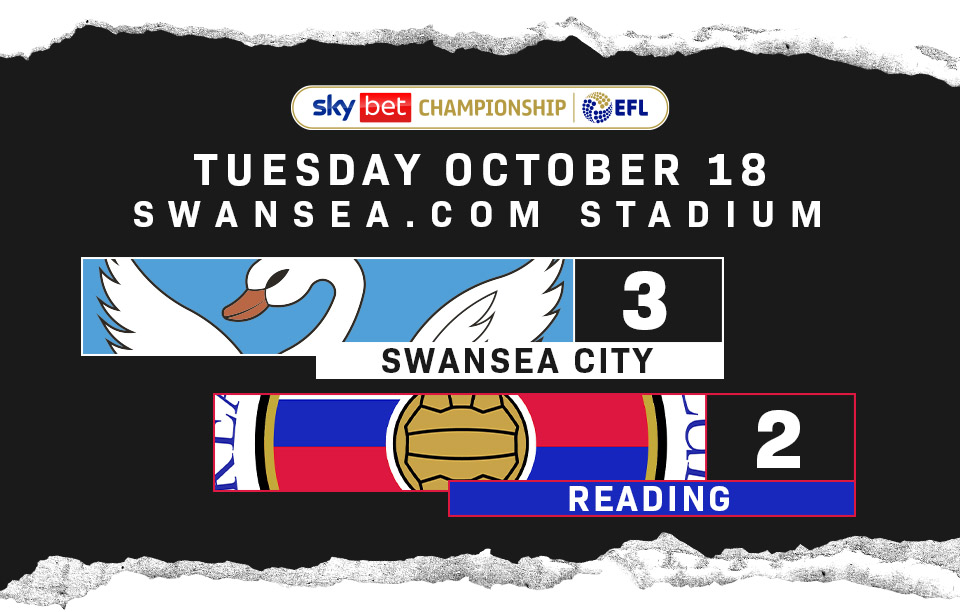 GOALS FROM HARRY DARLING, OLLIE COOPER AND JAY FULTON SAW SWANSEA CITY COME FROM TWO GOALS DOWN TO TAKE THREE POINTS AGAINST READING AND EARN A THIRD-CONSECUTIVE HOME WIN.
Swansea City: Steven Benda; Nathan Wood (Armstrong Oko-Flex 45') (Fin Stevens 87'), Harry Darling, Ben Cabango; Joel Latibeaudiere, Jay Fulton, Matt Grimes (captain), Matty Sorinola; Luke Cundle (Kyle Naughton 81'), Ollie Cooper (Olivier Ntcham 90+2); Michael Obafemi (Liam Cullen 90+2).
Unused substitutes: Andy Fisher, Josh Thomas.
Reading: Joe Lumley, Tom Holmes, Tom McIntyre, Jeff Hendrick, Tom Ince, Yakou Meite (Ovie Ejaria 62'), Andy Yiadom (captain) (Baba Rehman 56'), Tyrese Fornah (Lucas Joao 62'), Mamadou Loum (Andy Carroll79'), Junior Hoilett, Amadou Mbengue.
Unused substitutes: Dean Bouzanis, Shane Long, Nesta Guinness-Walker.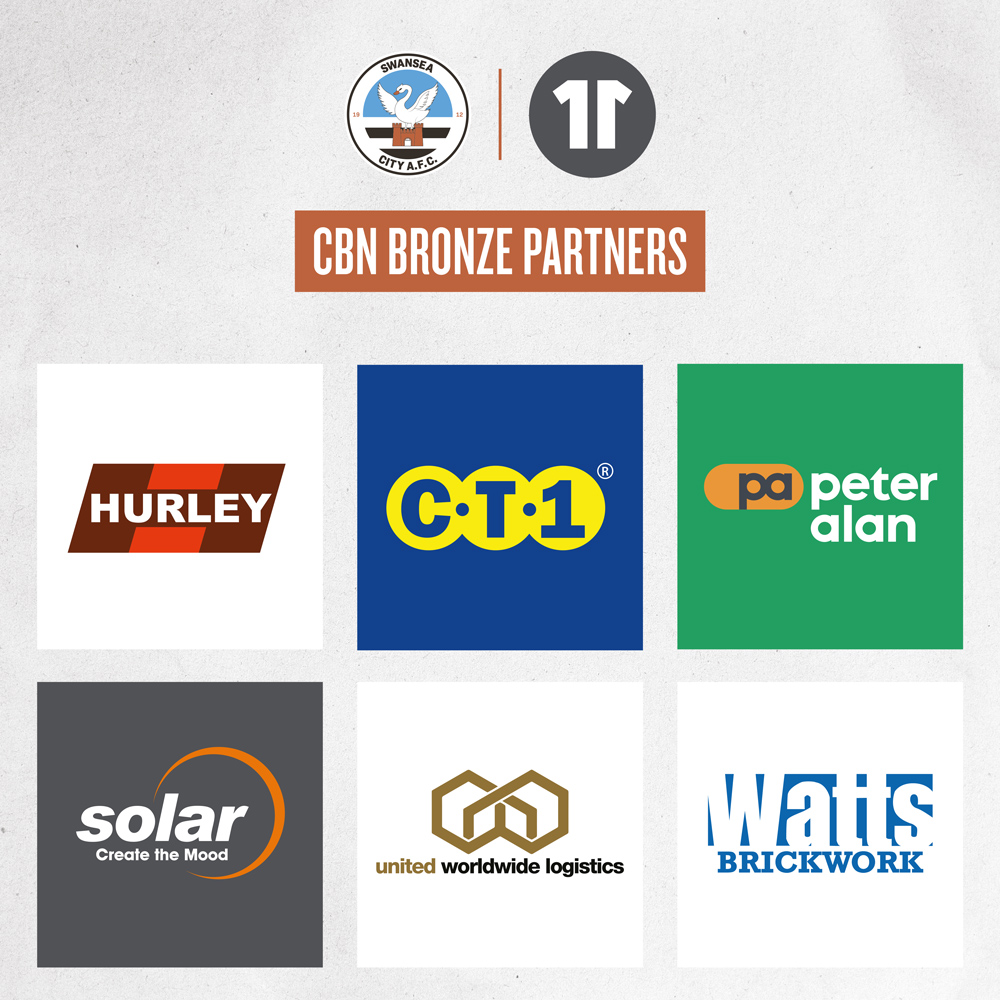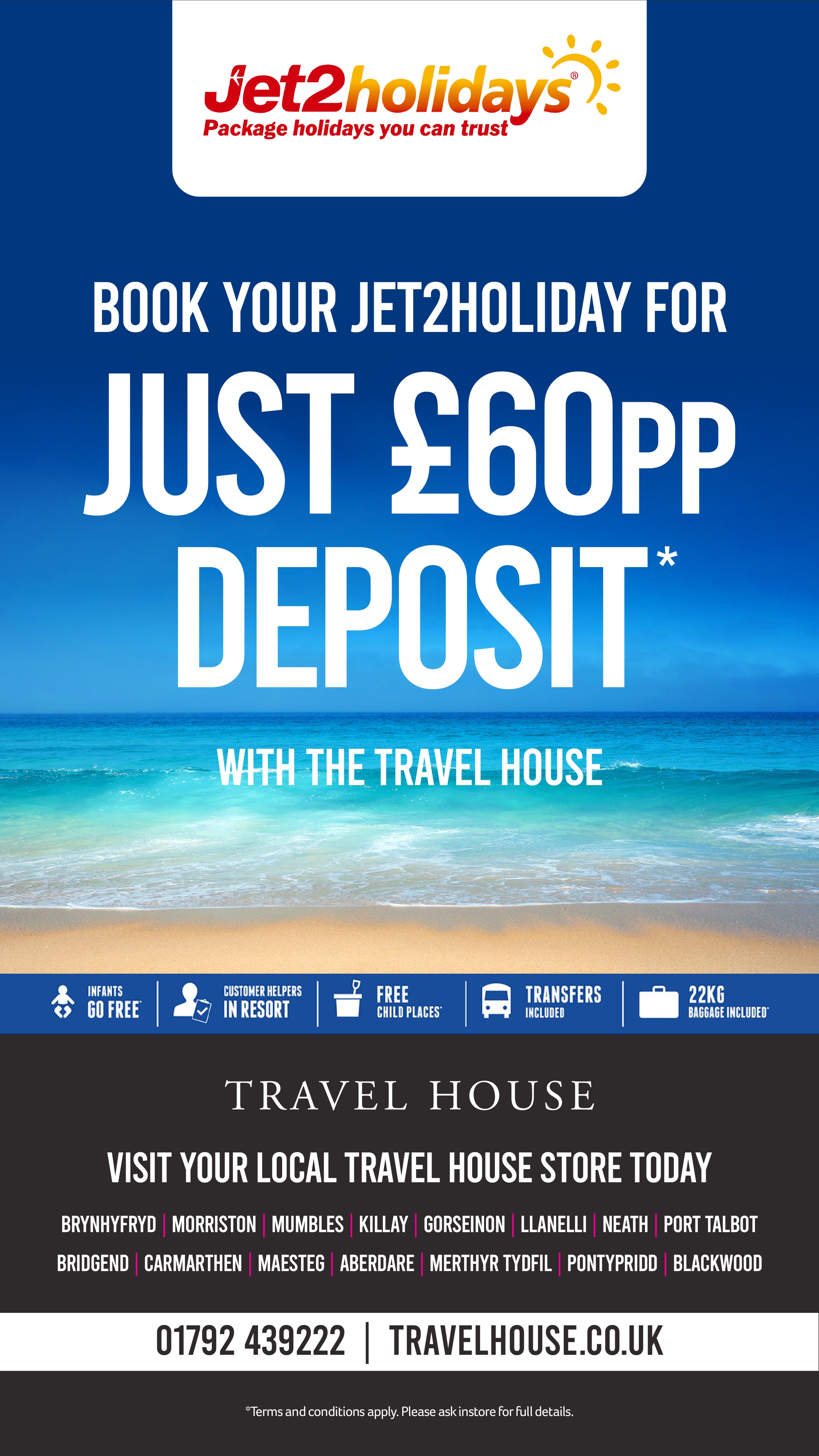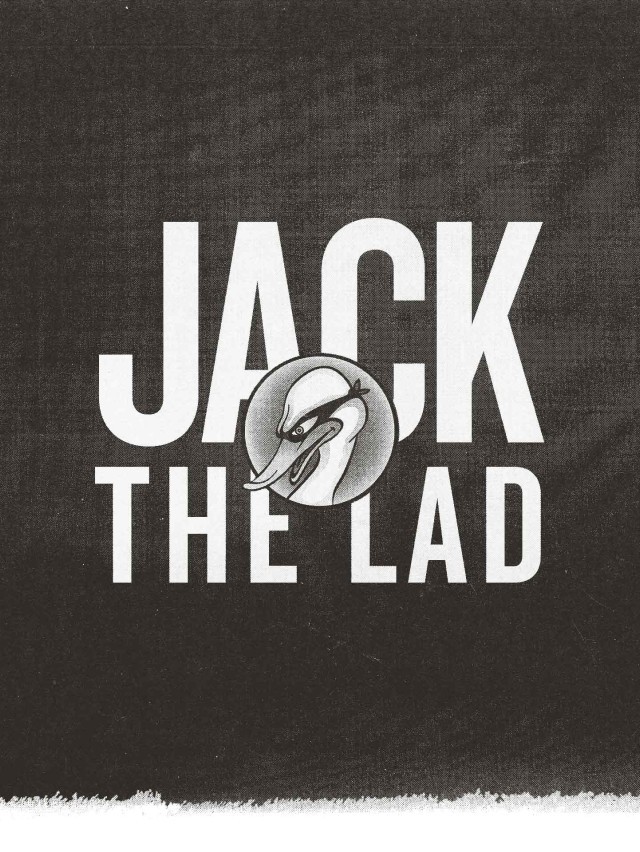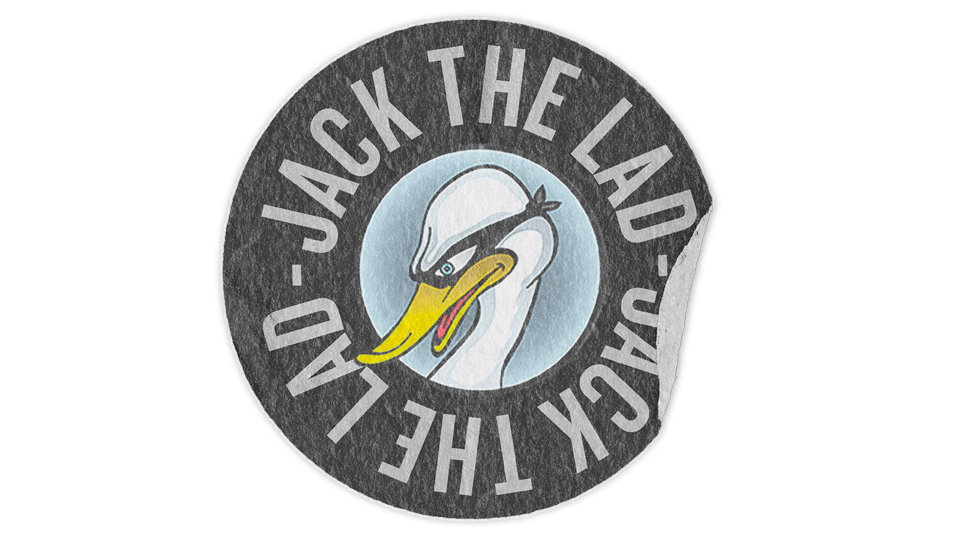 Last season's league double against today's visitors was an unique achievement in the 110-year history of the fixture.
It may or may not have been an error, but the fans who mis-spelled "double" on the home-made "110 years 1 Doube SCFC" flag ensured we also had a unique word to mark the occasion.
The "Doube" will now forever be a fixture in the vocabulary of every Swansea City fan.
Every single member of the Jack Army will know exactly what's being talked about when they hear or see that word.
It will forever immortalise the 2021-22 season when the Swans enjoyed unforgettable 3-0 and 0-4 league wins over their great rivals from just up the M4.
The flag spawned a glut of memorabilia and merchandise bearing the word "doube".
Intentionally or not, the flag turned out to be an inspired piece of marketing.
There may well have been method in their madness when they scrawled "doube" in big black letters on their white bedsheet.
As many have since pointed out, to complete a league double you don't suffer an 'L' on your result list.
By that logic, there is indeed no 'L' in DOUBLE, so DOUBE is the correct spelling!
As the Swans Twitter account cleverly pointed out when they posted a photo of the flag being waved proudly in the East Stand: "Not an L in sight"!
But you could take that logic even further.
If a club achieves a league DOUBLE then neither an L or a D has been recorded.
But there are two Ws!
Perhaps the next time the Swans achieve the double over Cardiff – hopefully sooner rather than later - it should be spelled WOUBEW!
Anyway, enough of all this silliness, today's match is of deadly serious significance to both clubs.
Of course, getting one (or even two) over on your local rivals is hugely important, but this afternoon's fixture has far wider implications for both clubs.
Both are in need of more than the six points earned by a derby double – or whatever you decide to call it.
It's fair to say that neither the Swans or Cardiff enjoyed the start to the season they would have hoped for.
In the early weeks of the season both clubs found themselves rooted in the wrong half of the table.
Go back a month and the championship standings would make for very different reading - especially the Swans.
Since then, the Swansea.Com Stadium club have roared up the table. Following Tuesday night's brilliant comeback win over Reading, the Swans were lying in seventh place, just outside the play-off places and just three points off the top of the table.
Their fifth win in six matches saw the Swans go to the top of the Championship form table immediately after the victory over the Royals.
The team is now eager for points for very different reasons than they were this time last month.
It just goes to show how quickly fortunes can turn around in this division and how important victories are – whoever they are achieved against.
Cardiff have also started to enjoy an improvement in their position - albeit a more modest one - since the club felt compelled to sack Steve Morison just over a month ago.
At the time they were 18th in the league table after 10 matches. Their league position improved temporarily under caretaker manager Mark Hudson.
However, Cardiff found themselves back in 18th after the latest round of matches saw them defeated 3-0 at QPR.
So points will be equally important to the visitors for slightly different reasons today.
But despite how many league places separate the two clubs, there are only 6 points between them. Or to put it another way - the fruits of a double.
As much as I enjoyed last year's history making achievement  - and would love the Swans to take the first step to achieving another this season – the big thing to remember is that whoever the opponents are you still only get three points for a win.
First and foremost the Swans will be targeting the three points today in order to continue their rise up the table.
Yes, we all love a derby day win and the feel-good factor it provides, but in the cold light of day last Tuesday night's win against Reading will be just as important as any victory over Cardiff when the points tally is totted up at the end of the season.
The Swans will have to be prepared for the passion a derby clash brings, but they will also have to show the cool calculated temperament they displayed against Reading.
I've praised the Swans for the style they have shown this season and the fighting qualities they have displayed in the past month – meaning they have now won 10 points from games where they have been trailing.
But what really impressed me in their latest victory was the patience shown.
Even though Russell Martin's team went two goals behind against the run of play, they never panicked.
The team and Martin himself showed remarkable coolness and patience as they dusted themselves down and went about the task of turning the game around.
That efficient calmness was just another of the admirable attributes the manager and his team have displayed in recent weeks.
And they'll need to call on all those qualities in the highly charged atmosphere of a South Wales derby if they are to emerge with those valuable three points to consolidate their place in the upper reaches of the Championship table.
Cool heads are needed just as much as passion in the south Wales derby – the Swans have shown this season they have plenty of both.
Come on you Swans!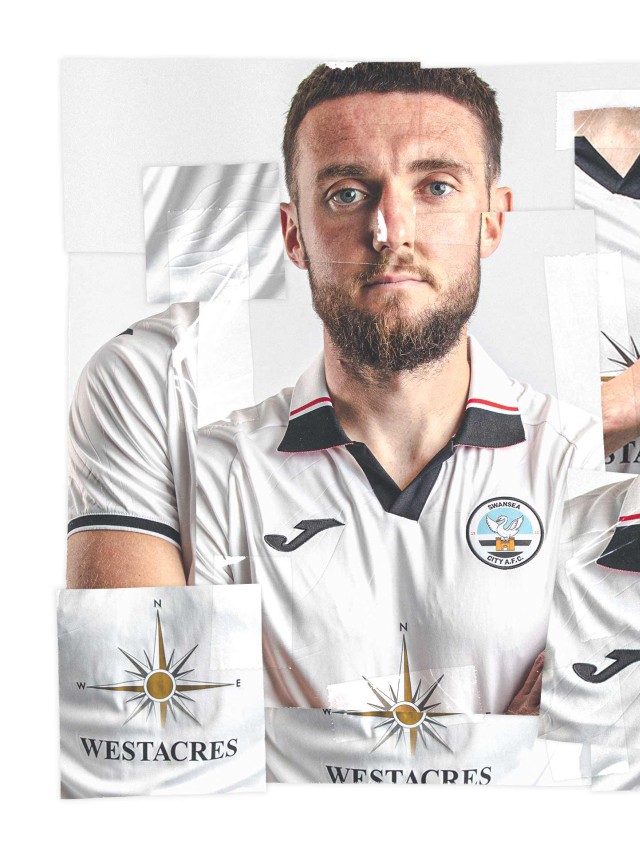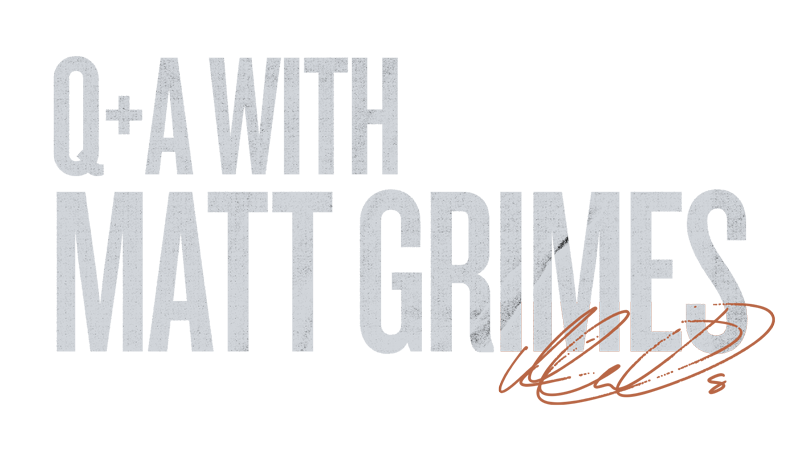 MATT GRIMES HAS BEEN IN TYPICALLY FINE AND CONSISTENT FORM SO FAR THIS SEASON, AND HAS BEEN DELIGHTED BY SWANSEA CITY'S RECENT RUN OF RESULTS. HERE, HE TALKS US THROUGH FANS' FORUMS, BEING AN OLD HEAD IN A YOUNG SQUAD AND WHY HE AND HIS TEAM-MATES KNOW PREVIOUS DERBY RESULTS WILL COUNT FOR NOTHING THIS AFTERNOON.
Just to start off, you were at the fans' forum on Thursday night. There was a real consistent message from all of you on the top table about the direction we want the club to move in on and off the field. There's a real sense that we are building something positive for the future, isn't there?
I certainly hope so. That's what we have been trying to build for the past 15 months under the new manager.
All we want really is everyone pulling in the same direction. The players, the staff, shareholders, chief executive, everyone at the club – fans included, all pulling in the same direction pushing us on in the direction we want to go.
That's why events like that are so important, so we can communicate to supporters what we are all working towards and make sure they feel included and engaged with it.
We know there is an awful lot of work still to do, it's early days in the grand scheme of things, but I think you can see we are moving in the right direction.
In terms of things on the field, there was a frustrating start to the season, it says an awful lot about the character and the responsibility that the players take that you have responded as you have. This recent run of form says a lot about what you have in the dressing room.
For sure. I think the start of the season was probably the toughest period we've gone through in terms of a run of results.
It was a really difficult start, but the way we've responded and the way we've bounced back and the way we've stuck to the plan is second to none in my opinion. It just shows how strong the mentality of the team is.
We've gone away to Burnley and conceded four. We've conceded two Tuesday, which is six in a row and then scored the next three and ending up 3-2 in the second half, which is a testament of the character and how far we've come since the start of the season.
We want to keep that going.
Victory against Reading made it 10 points picked up from losing positions this season, which is the best in the Championship, which underlines that point really, doesn't it?
That's the thing, we believe so much in what we are doing. If everyone is pulling together in the same direction the results are going to be more positive than negative.
We're going to have to ride a few negative results this season, but that is just the nature of football and the Championship.
It's definitely coming together and clicking nicely. We're in a good place and hopefully we'll just keep on improving.
Your own statistics from Tuesday were incredible. There were 141 attempted passes, 165 touches. How much do you enjoy that responsibility of keeping the team moving as a lot of play obviously goes through midfield?
I love it. I've said so many times how much I like how the manager plays. I love being the person that the team looks to.
I just want to keep going and give the best account of myself and that is what the manager allows me to do. Hopefully, that can keep improving the team and the people around me.
It's good to have games like that, but I want to be doing everything I can. Whatever that looks like, whether it's the amount of passes, tackles, whatever the team needs to get us moving in the right direction.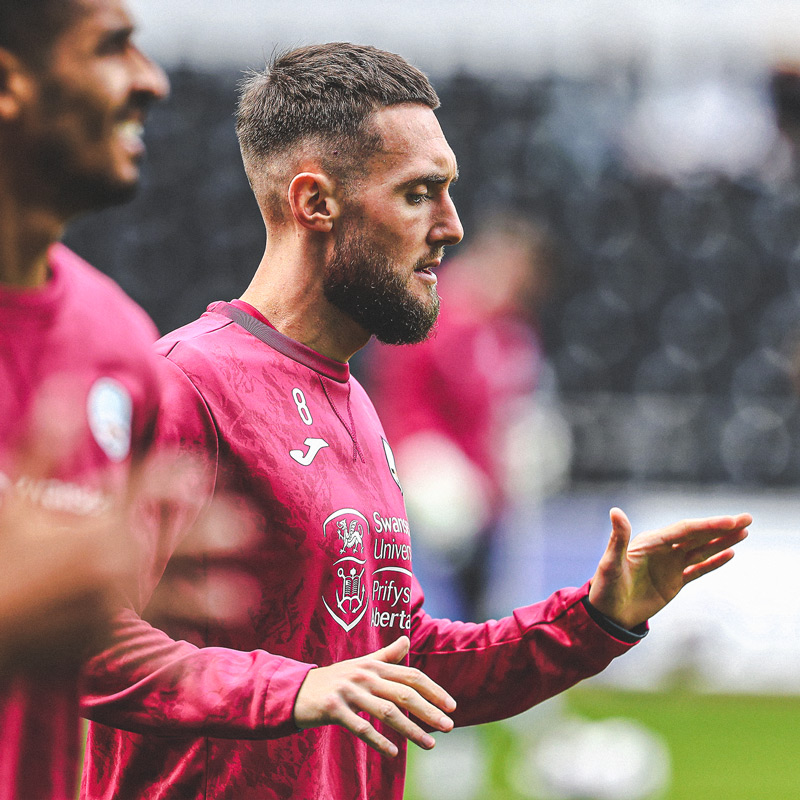 Set-pieces are something everyone has worked very hard on and we are seeing the rewards with four set-piece goals from our last five games.
We struggled from set-pieces last season so it's no surprise to anybody that we needed to look at that over the summer months.
We've brought in Andy Parslow to the coaching staff who's been absolutely fantastic.
He's absolutely changed the mentality around set-pieces. I feel now when we get a set-piece we're going to score, I'm sure everyone else feels like that as well.
It's really good now to have that bow in your quiver.
The gaffer has spoken a lot about Jay Fulton and his impact on the side in recent weeks. Jay is someone you know so well, and you were the two old heads of the team against Reading even though you are still young guys yourselves. You must enjoy linking up with him again, and his form shows how much competition for places there is despite it being a small squad.
Jay is a top player. He had a tough time last season; his future was a little uncertain in the summer.
The way he has come in the team and dominated games and really showed his personality on the pitch is phenomenal.
He's such a good player and obviously we've got Joe Allen in there as well. It's a small squad, but competition for places is of a high level and that's exactly what we want.
You have some young lads driving that like Ollie Cooper, who has been described as being like a new signing, Luke Cundle has also come in and made an impact.
For the model of what we want to achieve, that's what we want and exactly what we need. We need players like Ollie Cooper coming through and really making a statement.
He's been a revelation; he's been like a new signing. He's come back, put the hard yards in pre-season.
He took his opportunity in the game against Oxford in the League Cup and has taken his chance with both hands. He's a fantastic player and a good young lad and I don't think we've seen the best of him yet.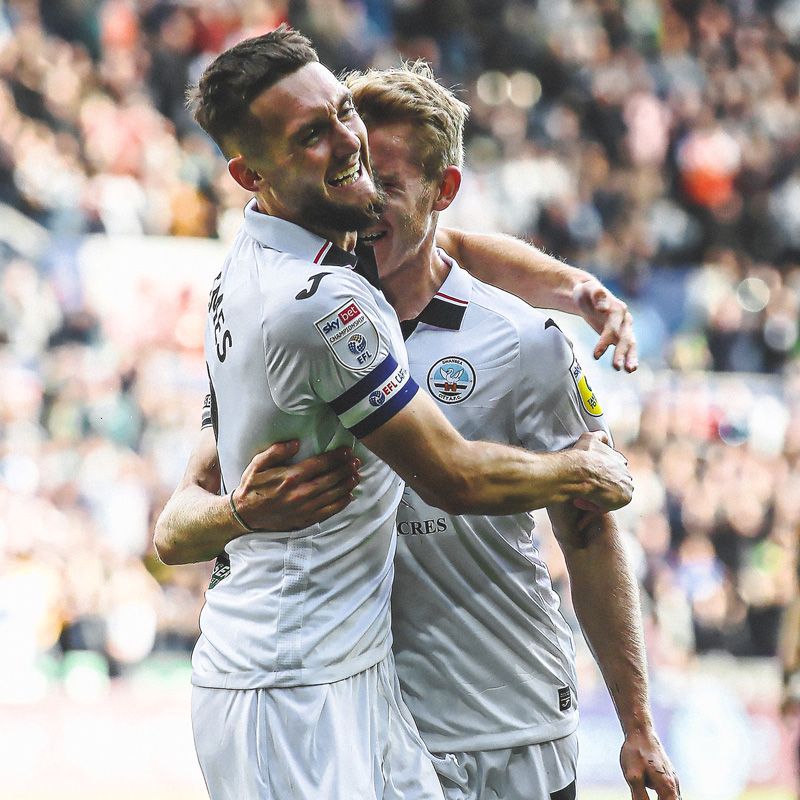 Looking ahead to Sunday and the south Wales derby, the double was so special last year, but I guess the mentality is now to start again? It's a new game and a new day.
I think derbies stand by themselves in terms of the magnitude of the game, what it means to both sets of fans and how we approach it.
We will approach it in the same way as every other game, but this one has got a bit more of an edge and we will be raring to go.
There will be absolutely no foot off the gas. We've done the double last year, but it's a completely new year and a different team they've got.
We've got a few new lads and we'll all be raring to go.
There is always a big build-up to these games and I know some of the staff are not shy about letting you know what it means. For example, Chris Watkins the chef normally has a countdown out for you all a fair way in advance.
The chef always does the countdown. He starts it from about 364 days away, I think!
He's brilliant, they are the type of people you want to do it for, for our supporters and the people who work for the club who are fans themselves.
We just want to make them happy and as proud of the lads as possible and win on Sunday.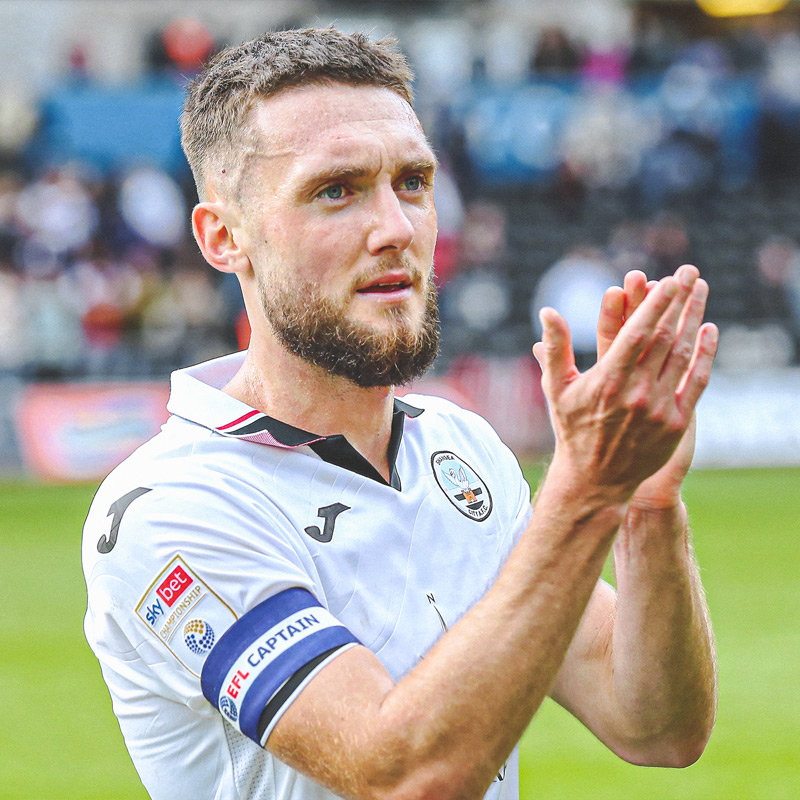 Have you read all of Grimes' interview? Test your knowledge below to be in the chance of winning x2 Swansea City tickets.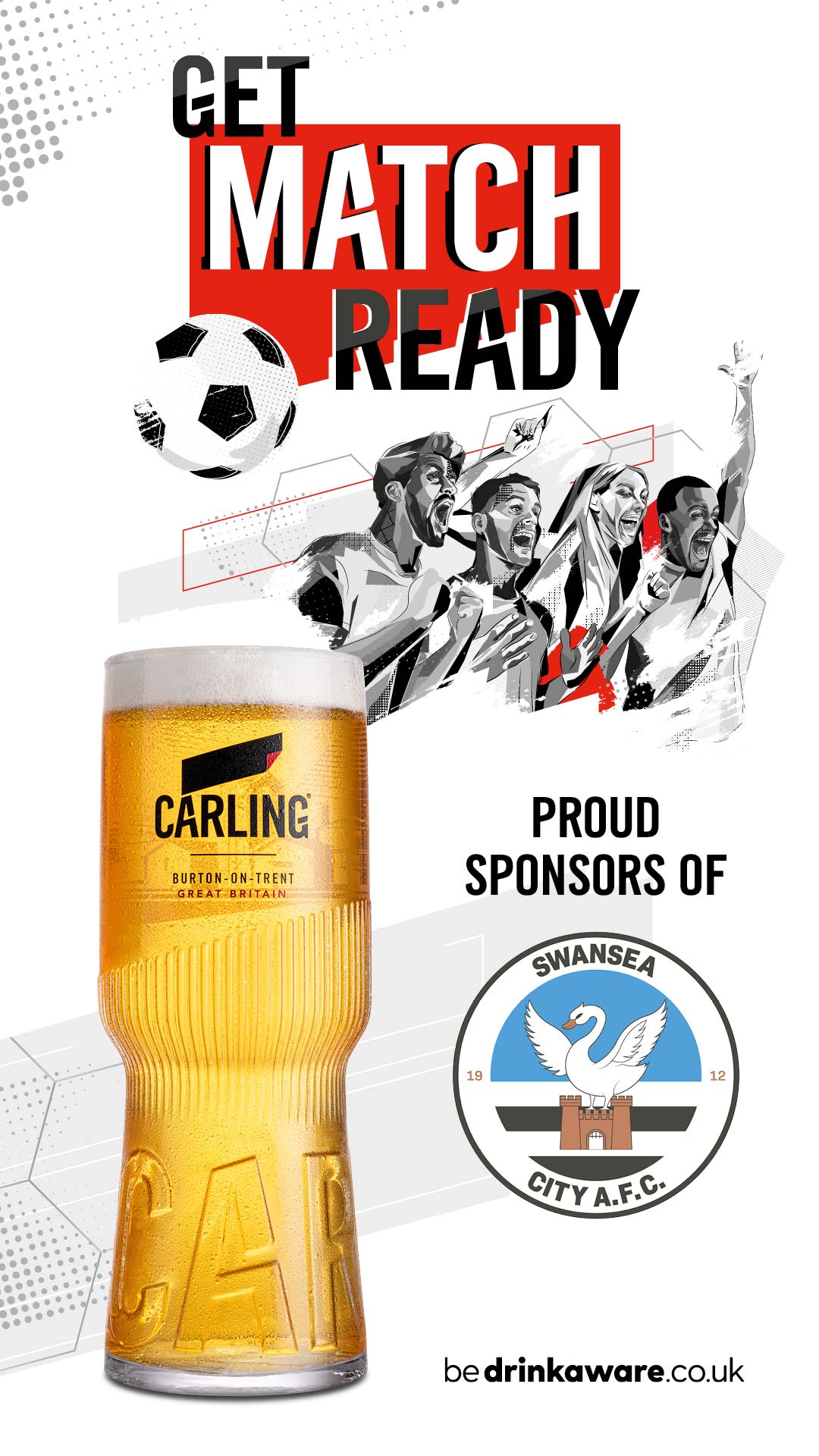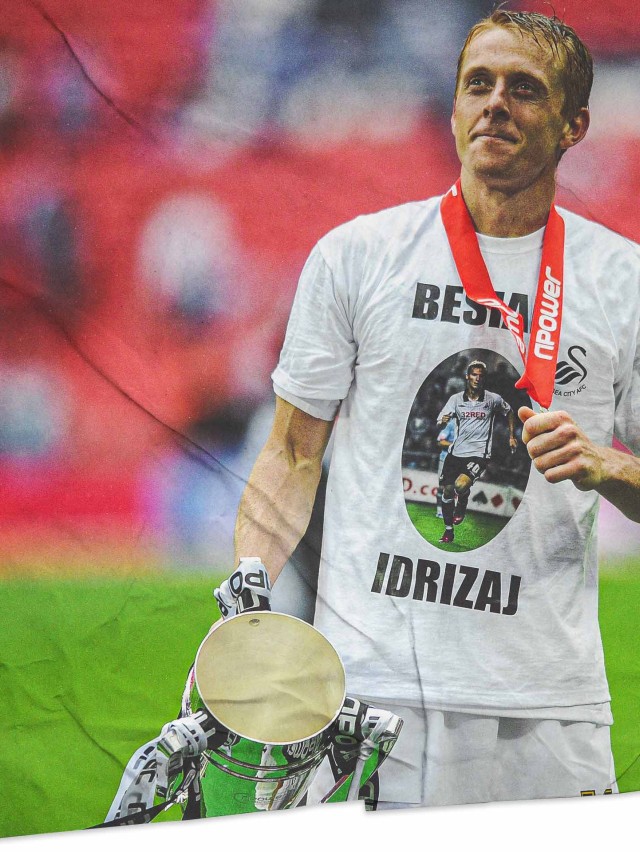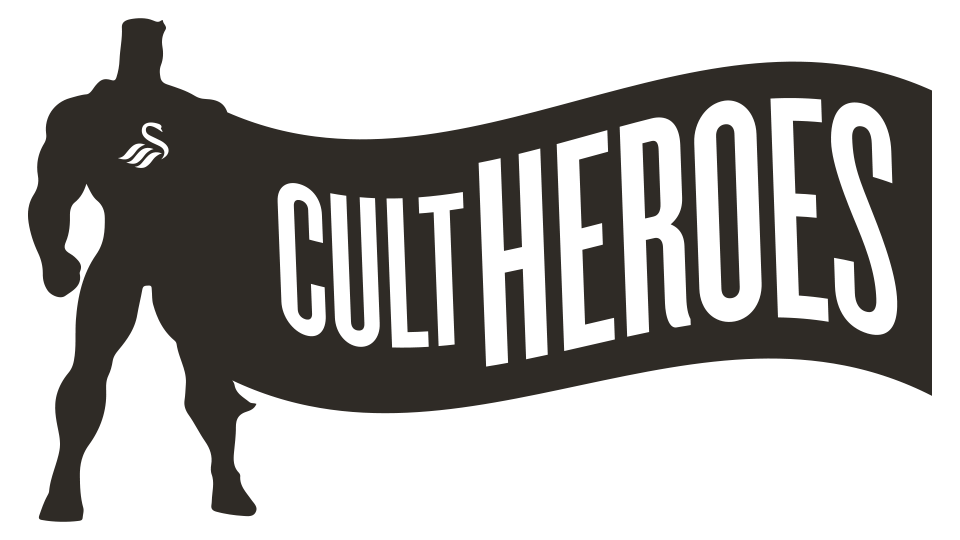 IN THE LATEST INSTALMENT OF OUR 'CULT HEROES' FEATURE, CLUB HISTORIAN GWYN REES LOOKS BACK AT THE SWANSEA STORY OF A MAN WHO WOULD PLAY FOR THE CLUB IN ALL FOUR DIVISIONS, LIFT SILVERWARE AND TAKE THE HELM FOR ONE OF THE MOST MEMORABLE SOUTH WALES DERBIES IN RECENT MEMORY: GARRY MONK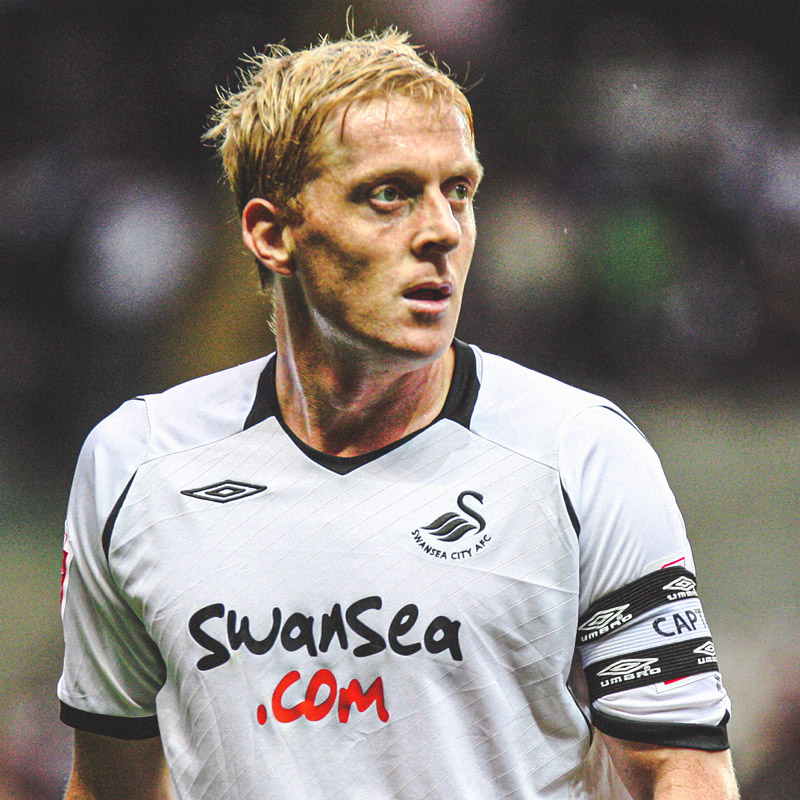 Bedfordshire-born Garry Monk began his footballing career at Torquay United, where he made five appearances during the 1995-1996 season while still a trainee at the club.
His potential was spotted down the coast at Premier League Southampton, and at the end of the season he signed for the Saints, turning professional with them in May 1997.
Even though he made his debut in November 1998, coming on as a substitute against Derby County, his playing time in the first team was limited and he was loaned out to Torquay United, Stockport County and Sheffield Wednesday, before finally leaving Southampton in February 2004.
He signed on at Barnsley after spending three months on loan there, but he never really settled in the area, and in June 2004 he was on the move again, signing on at the Vetch Field on a free transfer.
Manager Kenny Jacket made Monk his captain, although his debut in the opening game of the final-ever season at the Vetch Field saw a disappointing display in a 2-0 defeat to Northampton Town.
However, as the season progressed, a side containing the likes of Lee Trundle, Leon Britton, Andy Robinson, Roberto Martinez and Monk himself began to gel as a unit, and at the season's end the Swans would secure a nail-biting last day win at Bury to gain promotion and ensure they moved to the club's new stadium with a place in League One secured.
The impetus built with promotion and the move to the new ground continued, and Monk was in the side that celebrated winning the Football League Trophy at the Millennium Stadium with victory over Carlisle United.
But it was at the same venue in May that the Swans suffered the heartbreak of losing to Barnsley in the League One play-off final on penalties.
The following season again saw the Swans in the promotion hunt, but Jackett's departure in February 2007 left the door open for the return to the club of Martinez, this time as manager.
This proved an inspired move and, despite the loss of talisman Trundle, Swansea ran away with the League One title, amassing 92 points in the process.
One of the new signings was Ashley Williams from Stockport County, and this powerful central defender would form a defensive partnership alongside Monk that was the envy of every side in the Championship.
Martinez would eventually depart to Premier League with Wigan Athletic, but Brendan Rodgers – following a season under Paulo Sousa – would build on the foundations laid by the Spaniard.
The whole 2010-11 season saw the club firmly in the promotion race, finally finishing in third place and defeating Nottingham Forest over two dramatic play-off semi-final contests to advance to the final at Wembley against Reading.
It would prove an unforgettable afternoon. A three-goal burst from the Swans saw them up at the interval, with one foot in the Premier League.
To the Royals credit they came out fighting, scoring two early goals and putting the Swans side under intense pressure, but a match winning block by Monk when Reading looked sure to score seemed to knock the fight out of the Berkshire outfit, and a further goal from Soctt Sinclair completed the forward's hat-trick and meant the club would play in the Premier League the following season.
The historic first season in the Premier League saw the Swans confound the critics with their style of play, and an 11th-place finish was fine reward for a team who only seven seasons earlier were in football's basement division.
Injuries and advancing age meant that Monk did not feature in as many Premier League games as he should, though it was a proud day at Wembley for him in February 2013 when he came on as a substitute in the winning of the League Cup against Bradford.
The following season saw manager Michael Laudrup sacked after a run of poor results, and Monk was asked to step into the hot seat.
After an emphatic 3-0 win in his first game in charge against local rivals Cardiff City, and the retention of Premier League status at the season's end, he was given the job on a permanent basis.
The following season saw the side finish in eighth place, its highest-ever Premier League finish and second-best finish of all time. Memorable doubles were completed against Arsenal and Manchester United along the way.
However, Monk's 12-year association with the club would end the following season after a difficult run of results.
He has since managed the likes of Leeds United, Middlesbrough, Birmingham City and Sheffield Wednesday, but Swansea City is the club Monk will always be synonymous with.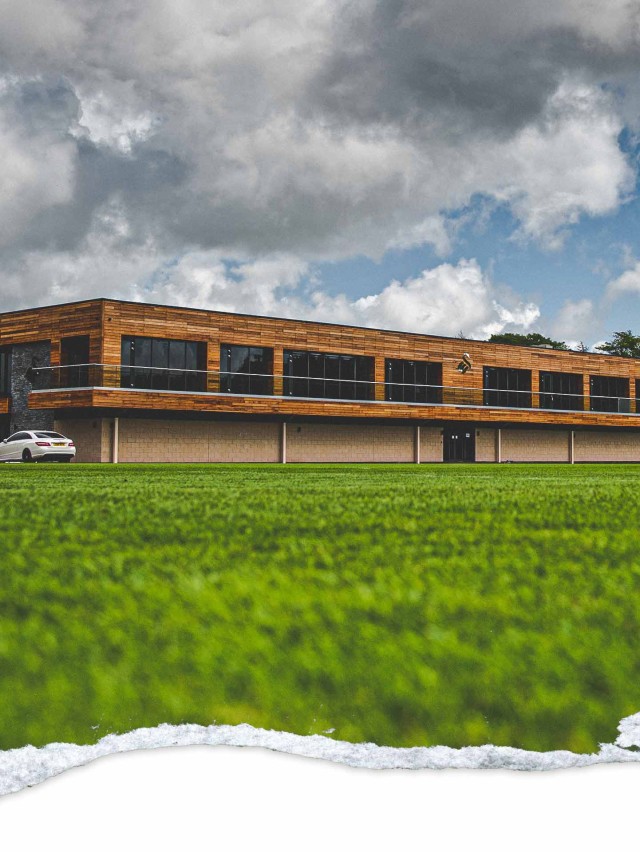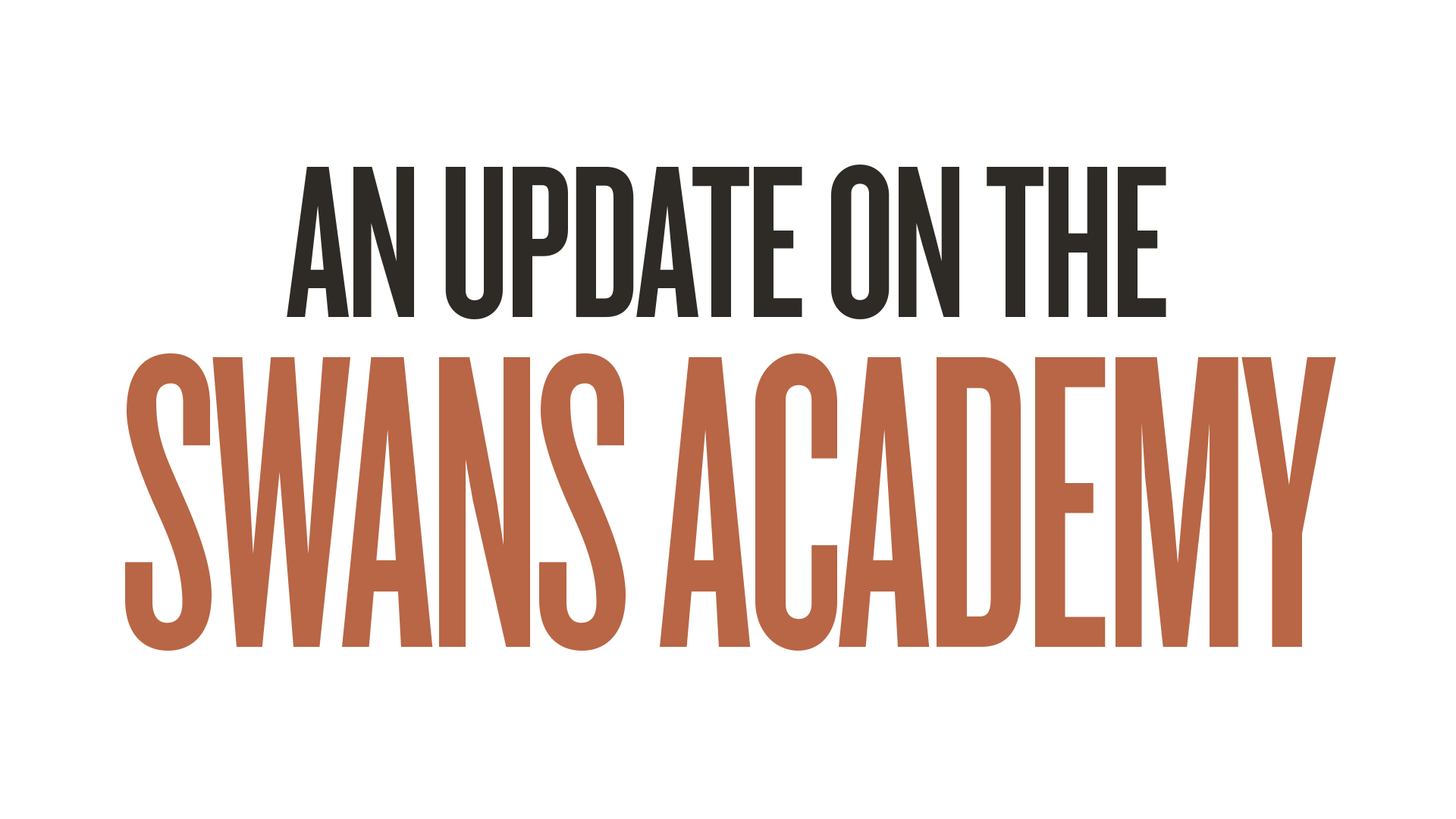 Swansea City Under-21s goalkeeper Ben Hughes was pleased to have made the most of his opportunity with the development side, as he marked his bow with a number of fine saves in the 3-2 win over Charlton at Landore.
Hughes, making the step up from the under-18s, was in great form, making several crucial saves at key moments for his side while the scores were level; with Ben Lloyd then going on to get the winner for the hosts in Monday's Professional Development League clash.
His display helped the Swans bounce back from the disappointment of losing a thrilling derby clash with their Cardiff counterparts, and saw Hughes earn the praise of coaches Jon Grey and Anthony Wright.
"It feels amazing to be fair. It's a little bit emotional for me right now. I'm really happy", said Hughes.
"I think the lads bounced back well after a frustrating defeat against Cardiff. The boys put in a shift, and I don't think there's anything better than to get three points on your debut. 
"Personally, the game went better than I expected to be honest. Obviously, on your debut, your first game there's going to be some nerves. Sometimes that can lead to mistakes 
"I feel I controlled those nerves well and did what I could to help the team, especially sometimes looking further out instead of playing out all the time to relieve pressure and try and get us going. 
"I made two saves to keep us in the game, but that is what I'm there for. 
"I've put my name in there for the next game and I'm doing all I can to challenge for next week. There's another week of training ahead, so we'll see how that goes. Hopefully come Monday I can play again."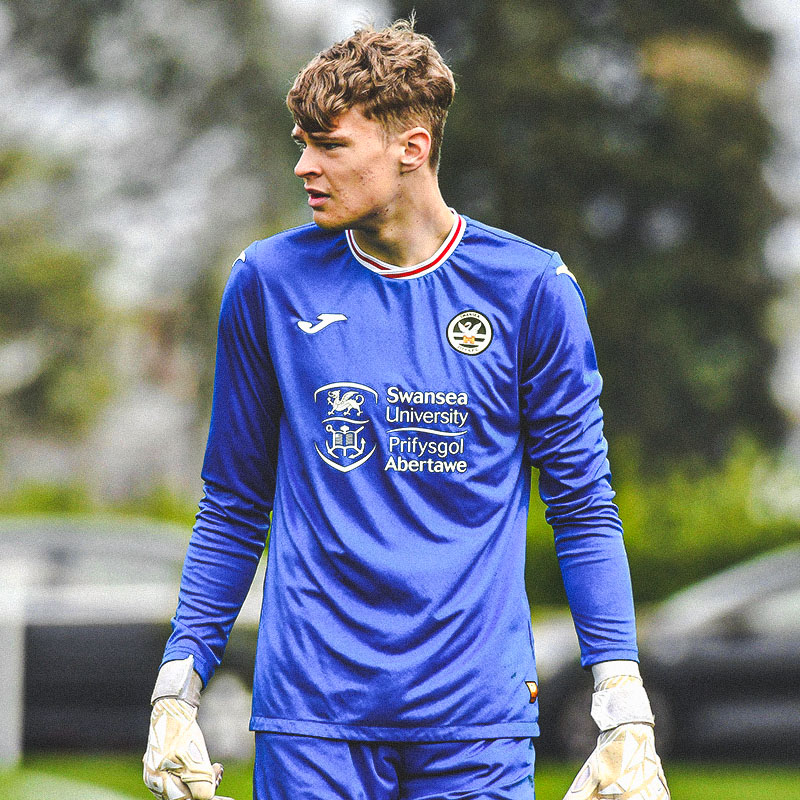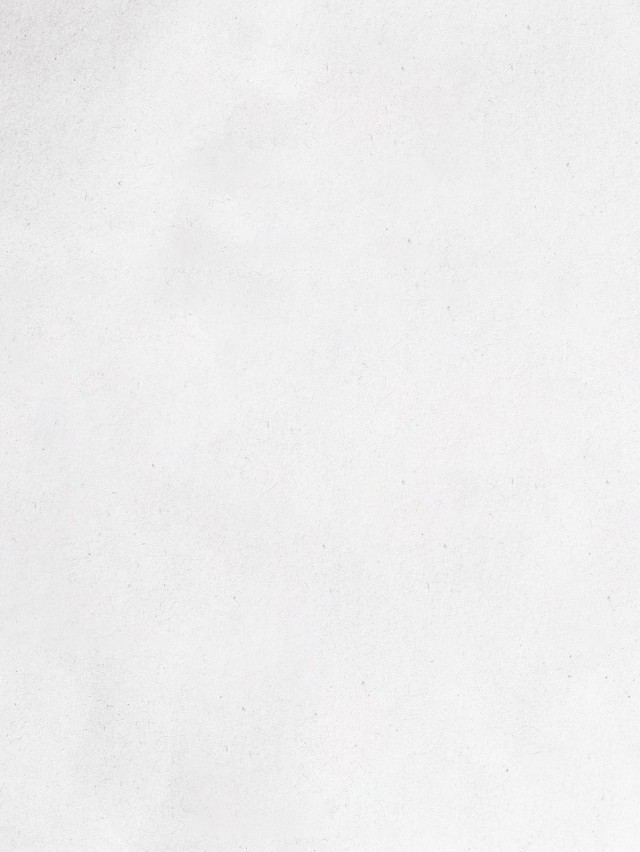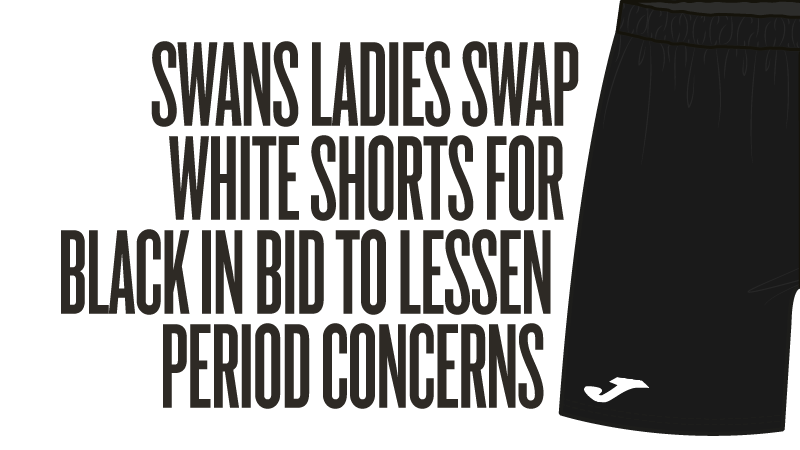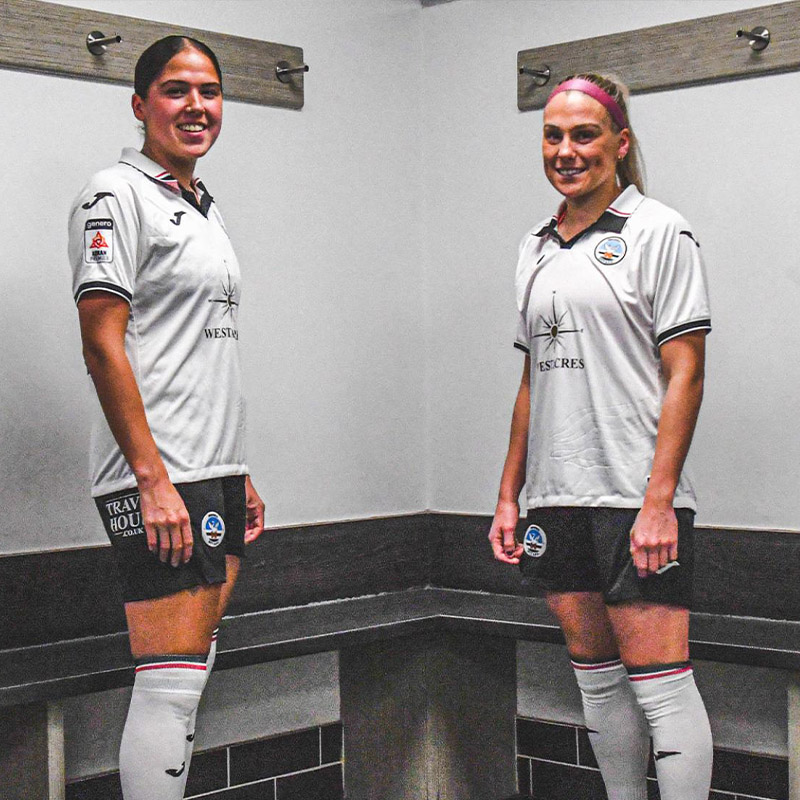 Swansea City Ladies will line up in black shorts for their home game against Aberystwyth on Sunday with the team opting for a move to dark-coloured shorts to lessen period concerns during games.
The switch from white to black came at a time when the national conversation about periods and women's sport is on the up, and follows the example of West Bromwich Albion Women, who made the change from white shorts to navy earlier this month.
Wearing white during your period is not something any woman would choose, and wearing white shorts during a sporting fixture even less so. Women in sport have had to contend with this for a long time.
Supported by the club, and with permission from the Football Association of Wales, Swansea City Ladies are the first team in the Adran Leagues to switch from white shorts to dark ones for this reason.
Defender Jess Williams said: "I think it's a big step for the women's game and it's a good step for Swansea to be taking. It means a lot to all the girls.
"For some teams playing it white shorts is an ongoing thing, so for the Swans to take the steps so fast once it was raised as an issue means a lot to us. We're all going to feel a lot more comfortable playing in our home kit going forward.
"It's a bit of a weight off our shoulders to be honest, we can go out and just play now without any worries or feeling like you have to check with a team-mate that your shorts are okay.
"Now we can just go out and play the game and have no worries.
"We're really pleased to be the first team in the Adran Leagues to do this – it's a good step, not just for us as a team but for the league as well."