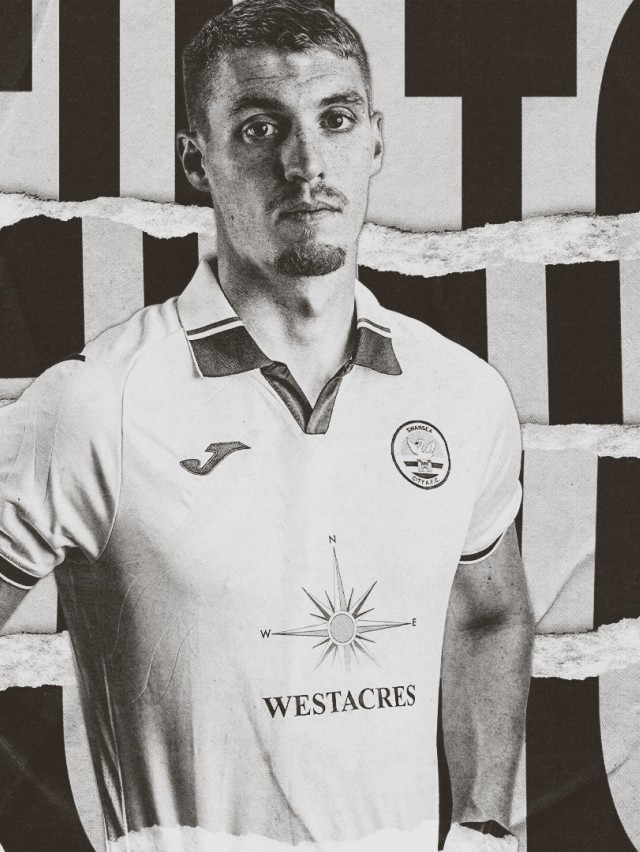 Coventry City
Friday 7th April 2023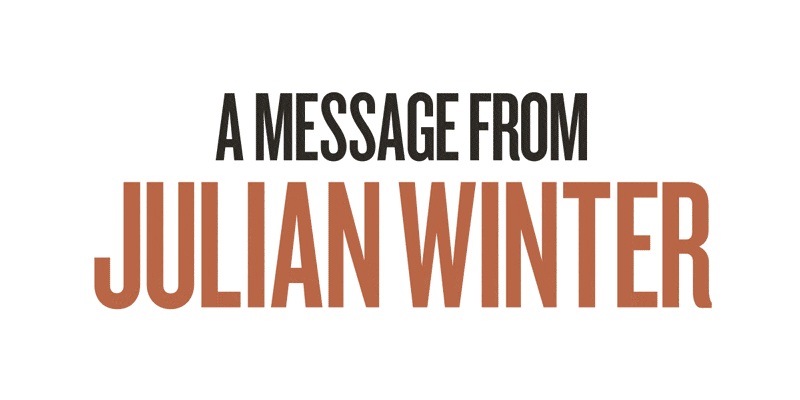 Good afternoon and welcome back to the Swansea.com Stadium for today's Championship game against Coventry City.
We come into this fixture on the back of a fantastic week for the football club.
Last Saturday's derby success against Cardiff was brilliant for everyone involved – players, staff and, most importantly, our supporters.
We are all aware that it has been a difficult couple of months but I must give great credit to Russell, his staff and the players for the way they have stuck together.
There has been a lot of outside noise but within the club – and at Fairwood – there is real unity and a belief in what we are doing.
There's probably no better feeling than scoring a last-minute winner in a game – let alone against your rivals – so to win the game in the manner we did is something that will stay with us all.
Despite the fantastic scenes at Cardiff City Stadium and the immense support you all showed, there were several incidents involving a minority of supporters that caused disruption and high levels of anti-social behaviour, particularly on coaches, many of which suffered damage that the club will now incur costs for.
The club is disappointed with such behaviour because we have a zero tolerance towards it and we are now investigating matters together with South Wales Police.
The victory over Cardiff made it two wins in a row following the success against Bristol City before the international break – a game which gave us plenty to build on.
It was very pleasing to see Ollie Cooper make his Wales debut during the recent break – another feather in the cap for the club and our academy system.
We have also said farewell to Jon Grey recently, who has left the club to take up a coaching position with Wales Women.
Jon was a great servant to Swansea City during his many years at the club, helping the development of several youngsters who came through the ranks and into the first-team, and everyone wishes him well for the future.
Today sees our 2023-24 season tickets go on general sale to supporters.
You can visit the club website for more information and I'd like to take this opportunity to thank those supporters who have already renewed for next season – your support is hugely appreciated.
Today's game is the first of a double header over the Easter weekend as we also prepare for Monday's trip to Wigan. It is shaping up to be a great atmosphere inside the stadium today so get behind the players and staff and let's finish the season strongly.
Enjoy the game.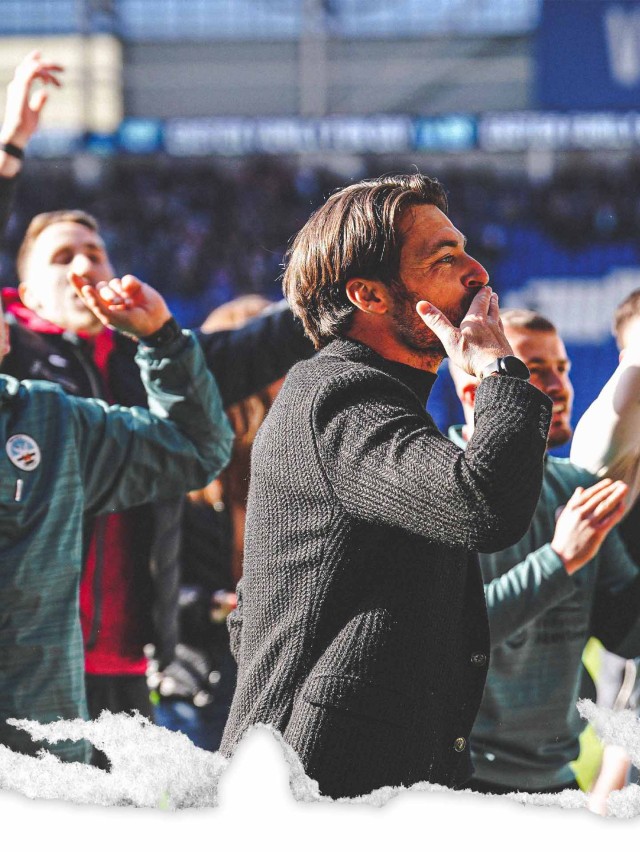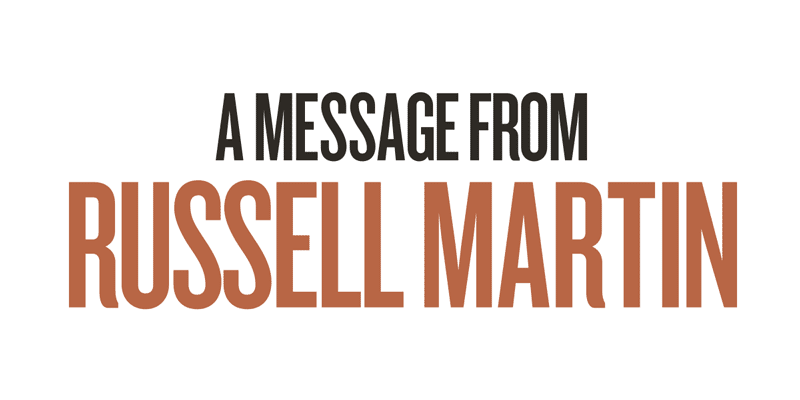 Good afternoon and welcome back to the Swansea.com Stadium for our Championship fixture against Coventry City.
We return to home soil on the back of a memorable result and a day I am sure we will all remember after our victory at Cardiff in the south Wales derby.
I was so proud of the players for how they continued to be positive and look for a winner after the score went to 2-2, and they got their rewards with Ben Cabango's goal.
The celebrations were bedlam and tells you how much it means to us as a group when we can deliver success for the most important people at this football club; you, the supporters.
It was so special to share the joy of that goal with you all, and it was a feather in the cap for our academy that two of our goalscorers in a derby win – Ben and Liam Cullen - were players who had come through our development pathway at Landore.
We have been through a difficult moment as a group, but we have so much gratitude for the way the players have responded by keeping that belief in what we are doing, what we are trying to achieve, and the way we want to achieve it.
That was clear before the international break in performances against Middlesbrough and Millwall, and then in the victory over Bristol City.
No-one likes to go through tough times or adversity, but those times do not last and sometimes those periods can end up being beneficial because of what you learn about yourself and the group as you go through them.
The challenge for us now is to keep moving forward and keep producing positive performances that will allow us to end the season strongly ahead of an important summer for the football club.
We face a tough test this afternoon against a Coventry side who have been in good form, and remain within sight of those play-off positions with just a handful of games remaining.
As a coaching staff we have an awful lot of respect for Mark Robins, Adi Viveash and Dennis Lawrence, how they work and how they conduct themselves.
They have done a great job at Coventry, they have a clear way of working and a clear identity and we have enjoyed some great contests with their sides.
I am sure today will be no different, but we will look to produce another really good performance and build on our back-to-back wins.
Enjoy the game,
Russ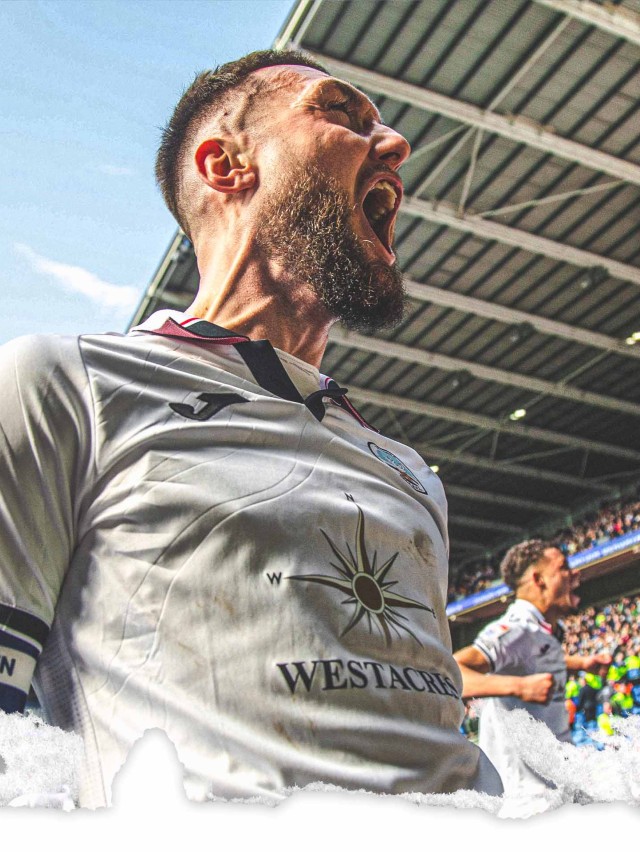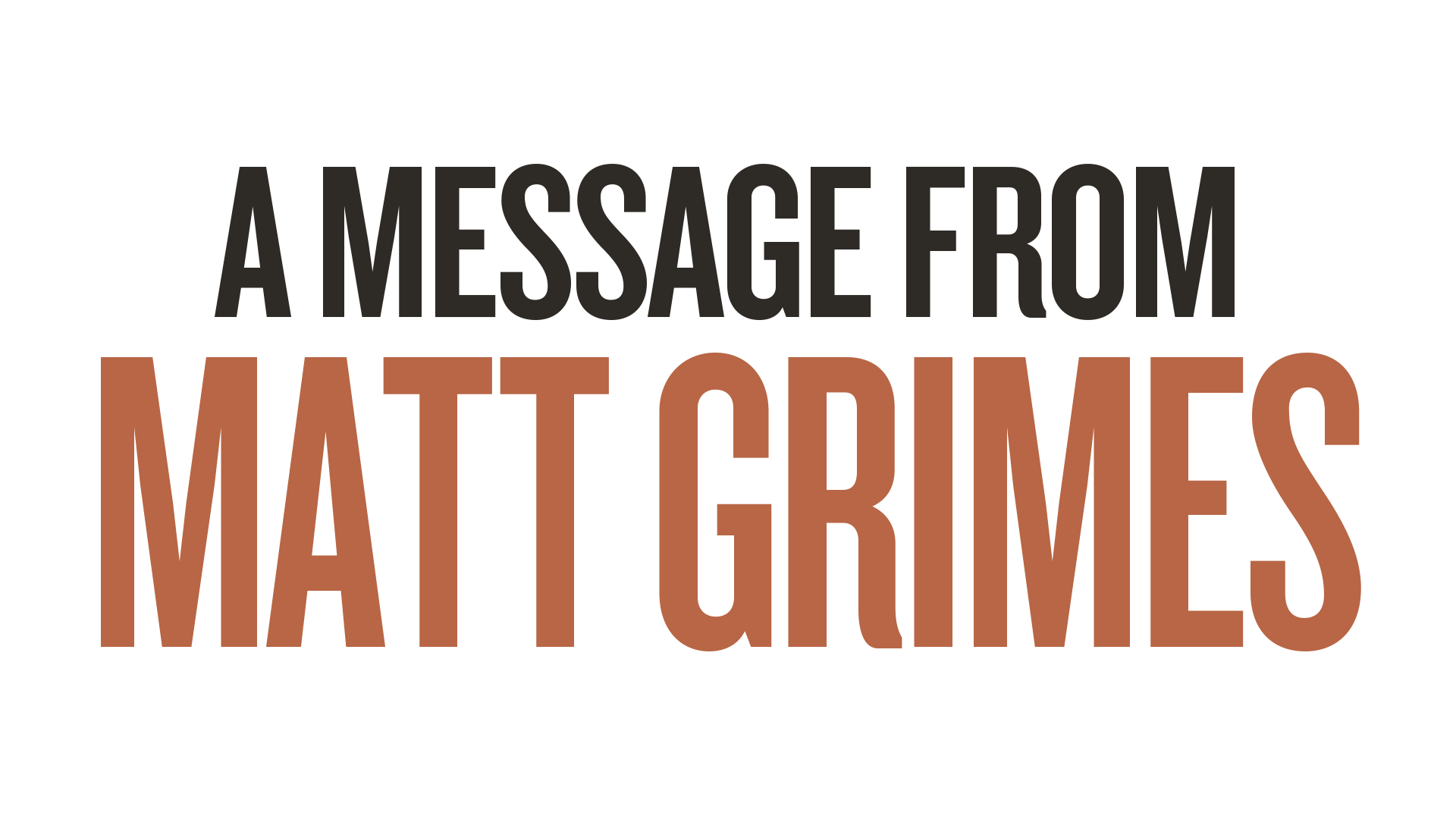 Good afternoon and welcome to everyone joining us from around the world for this afternoon's Championship fixture against Coventry City at the Swansea.com Stadium.
Saturday was an incredible day for the football club and was one of the best feelings any of us have experienced in football.
There are very few things in life that make you experience the euphoria like that 99th minute winner, but when those moments come along you have to savour them.
It was a special day, but for people like Culls and Ben to score when they have spent so many years at the club, coming through the academy, was brilliant.
I was so proud of the boys. The fact that no team won the league double in 110 years, and now we have won four in a row is unbelievable and is testament to the team spirit and belief we have in ourselves here.
It was also a privilege to walk out at the Cardiff City Stadium with our little mascot Morgan, who is such a brave young man and has already been through so much in his young life.
Speaking about him before the game really put things into perspective and I'm so glad we could give him and his family a special day.
We really enjoyed that one, and it meant so much to us to celebrate with the fans at the end.
The fans were outstanding throughout the game and at times all you could hear was the away end.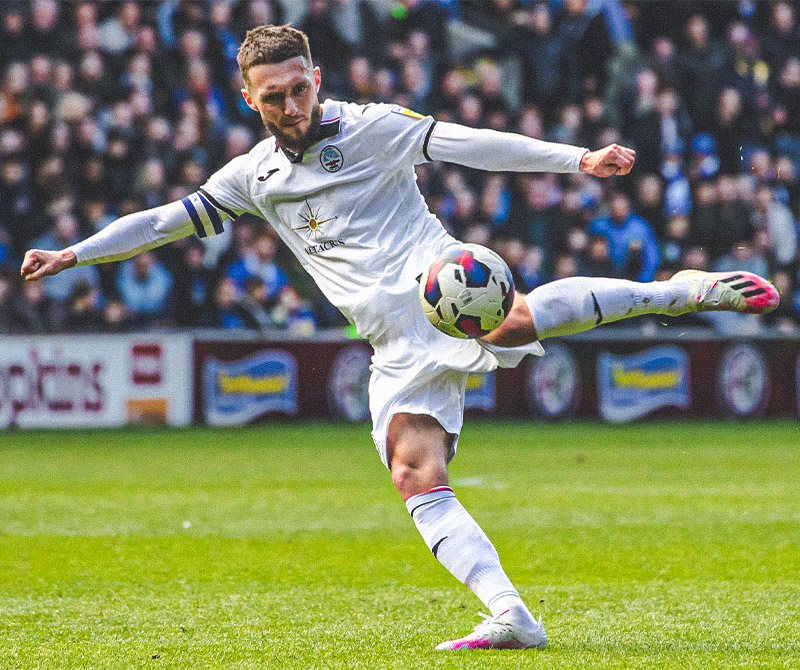 The challenge for us now is to continue this run and to do everything possible to finish the season strongly, starting this afternoon against Coventry.
Coventry are a very good side who have been in great form and our previous fixtures against them have been really good games, so we're looking forward to it.
Enjoy the game today and wishing you all a Happy Easter!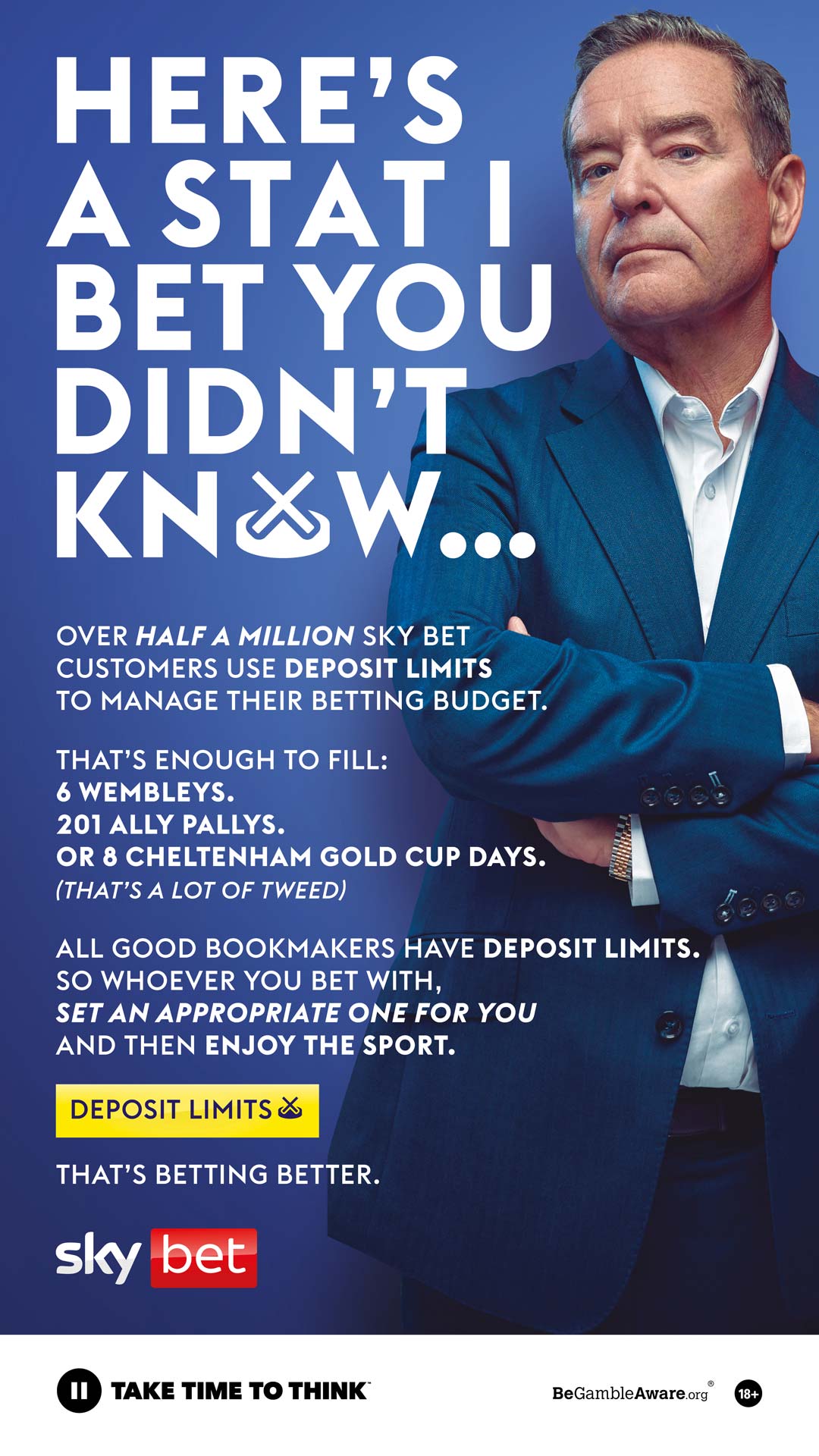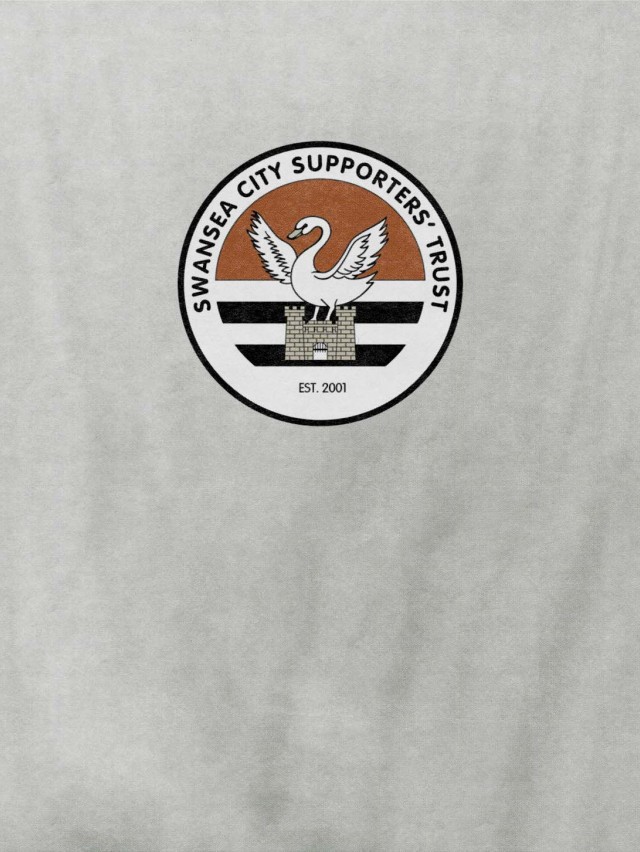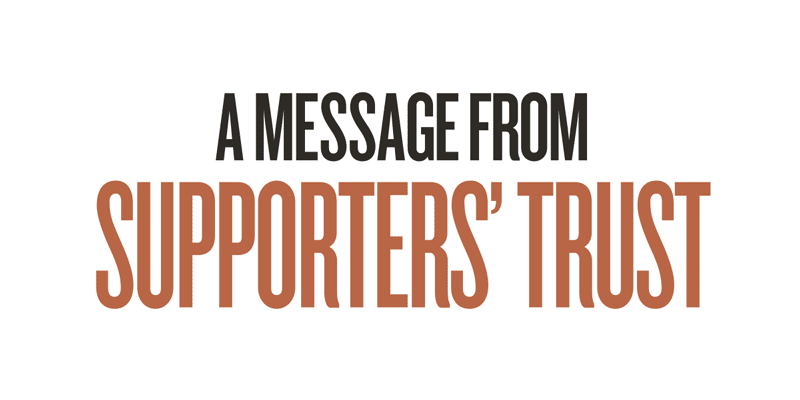 Welcome back to the Swansea.com Stadium for a Good Friday match up against Coventry City. There's always something special about the Easter weekend, and an action-packed weekend of sport starts with a chance to make it three wins in a row for the Swans.
There's one central topic that will likely run through all of the notes in today's programme – and that is our last-gasp winner against Cardiff last weekend.
The game and the result are truly what football is all about, and the passion and emotion shown by the players, the staff, and supporters is wonderful to see. It brings a bounce to the city, and with a 'Doube Doube' now secured, the players and staff have all etched their names in the history books.
Unfortunately, the derby did sadly come with some anti-social behaviour from a small minority of supporters, which is a shame and puts a dampener on what was otherwise a spectacular day.
We have the best supporters in all of football in my opinion, shown by the sheer numbers that we have at home and away games and the backing that everyone who pulls on the shirt gets from the Jack Army.
Our fans are ambassadors for our club and our city, and unfortunately, a small minority can sometimes ruin the reputation of the majority.
When trouble arises, it can also make the club liable for fines and added costs, which are not accounted for but must be paid from somewhere. Every pound spent paying a fine or repairing something that has been damaged is a pound that can't be spent elsewhere.
That's important to keep in mind, and as a fanbase we have a collective responsibility to maintain our reputation as a passionate and respectful supporter group.
We know however that there are often issues outside of the control of our fans, and the Trust want to be a voice in support of the fanbase too. We encourage any supporter who has experienced issues on a matchday to get in touch with us. We are always happy to help facilitate any discussions and resolve issues with the club – we have already done it this season for a number of supporters.
The Trust has continued to work diligently across a broad range of areas in recent weeks, including our work with the Foundation on initiatives such as Walking Football and Visually Impaired Football, or the Former Players' Association, and answering the many important queries and comments we receive daily from members and supporters.
We are always seeking to improve and will always take constructive feedback onboard – in the coming weeks we are planning further engagement with our members, as well as supporting the club's planned Structured Dialogue forum at the Swansea.com Stadium on April 27, and continuing to push for further fans' forums as we head towards the end of the season.
It's been an up and down season, but in the last two games we have returned to the brand of football that we have been accustomed to. Credit must be given to Russell Martin and the squad for battling through the adversity, and hopefully today will be another step on our forward path as we look to finish the season well and enter the summer on a high.
Enjoy the game and the long weekend.
Adam Lewis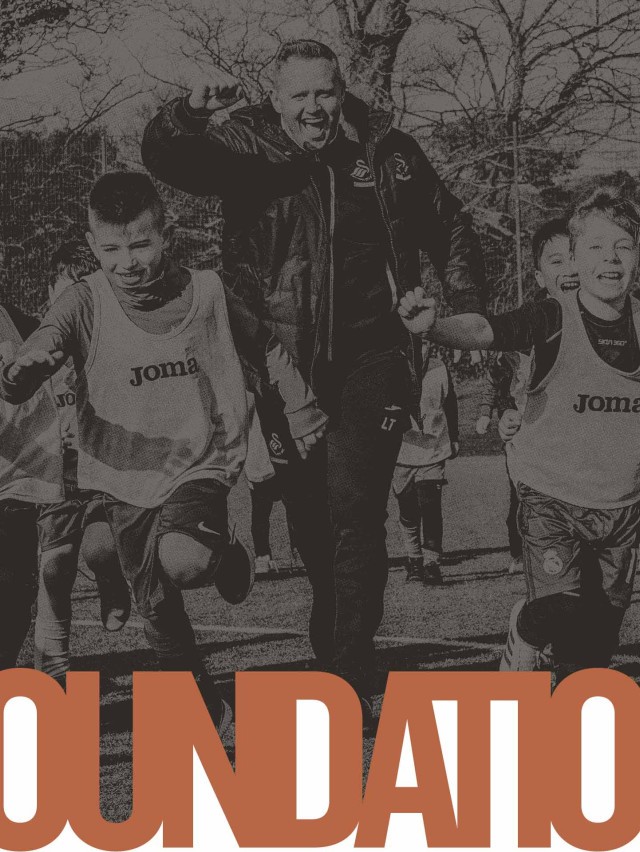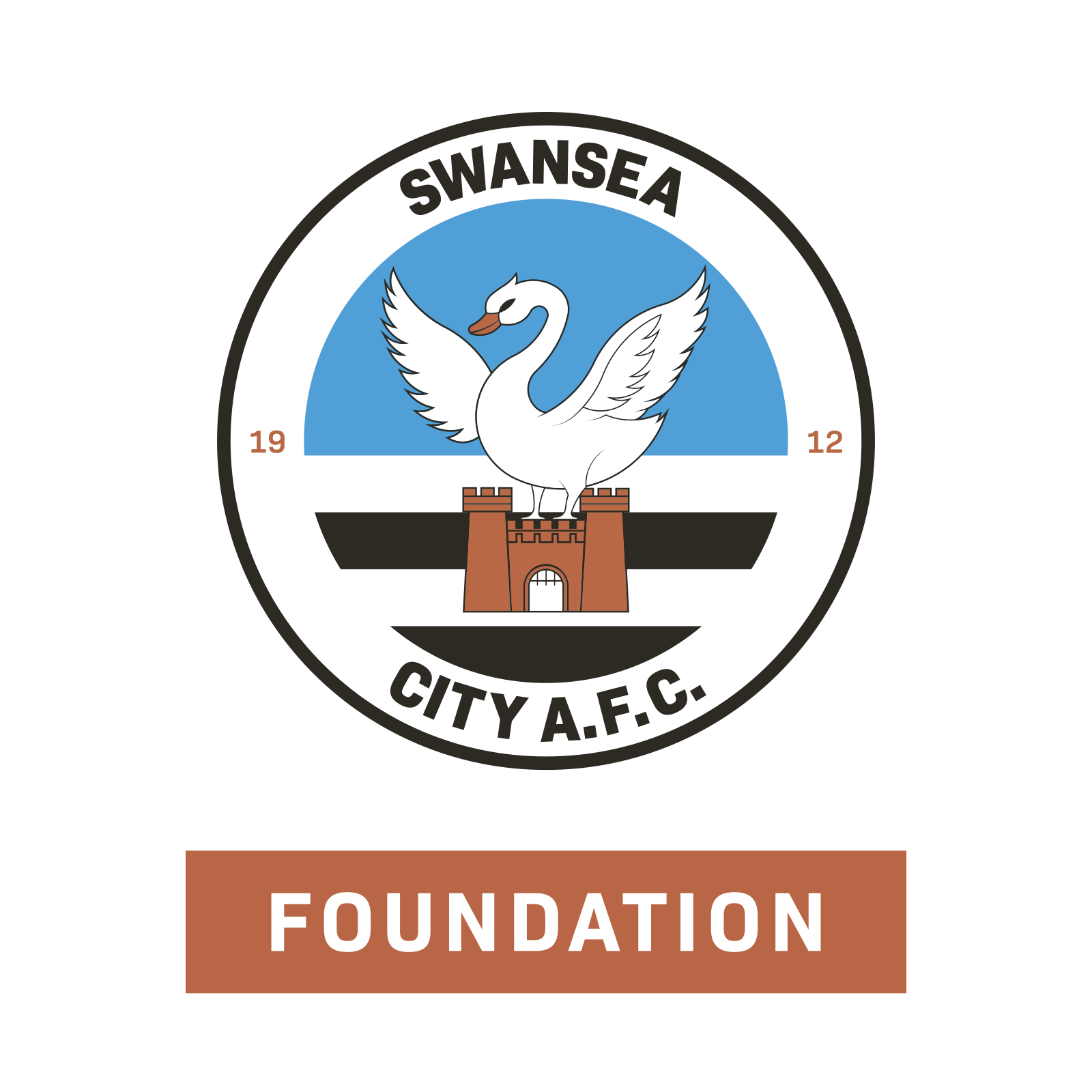 Following the success of the initial FIT JACKS programme, Swansea City AFC Foundation is now taking sign-ups for a new course beginning on Wednesday April 26.
FIT JACKS is a free, 12-week health and wellbeing programme open to people aged 35 to 65. The sessions will take place at the Swansea.com Stadium from 6pm to 8pm every Wednesday, with separate men's and women's courses available.
Planned and organised by the Foundation's coaches, FIT JACKS is catered to those who wish to lose weight and improve their general fitness and wellbeing.
Spaces for this popular programme are extremely limited, so register your interest via the link below.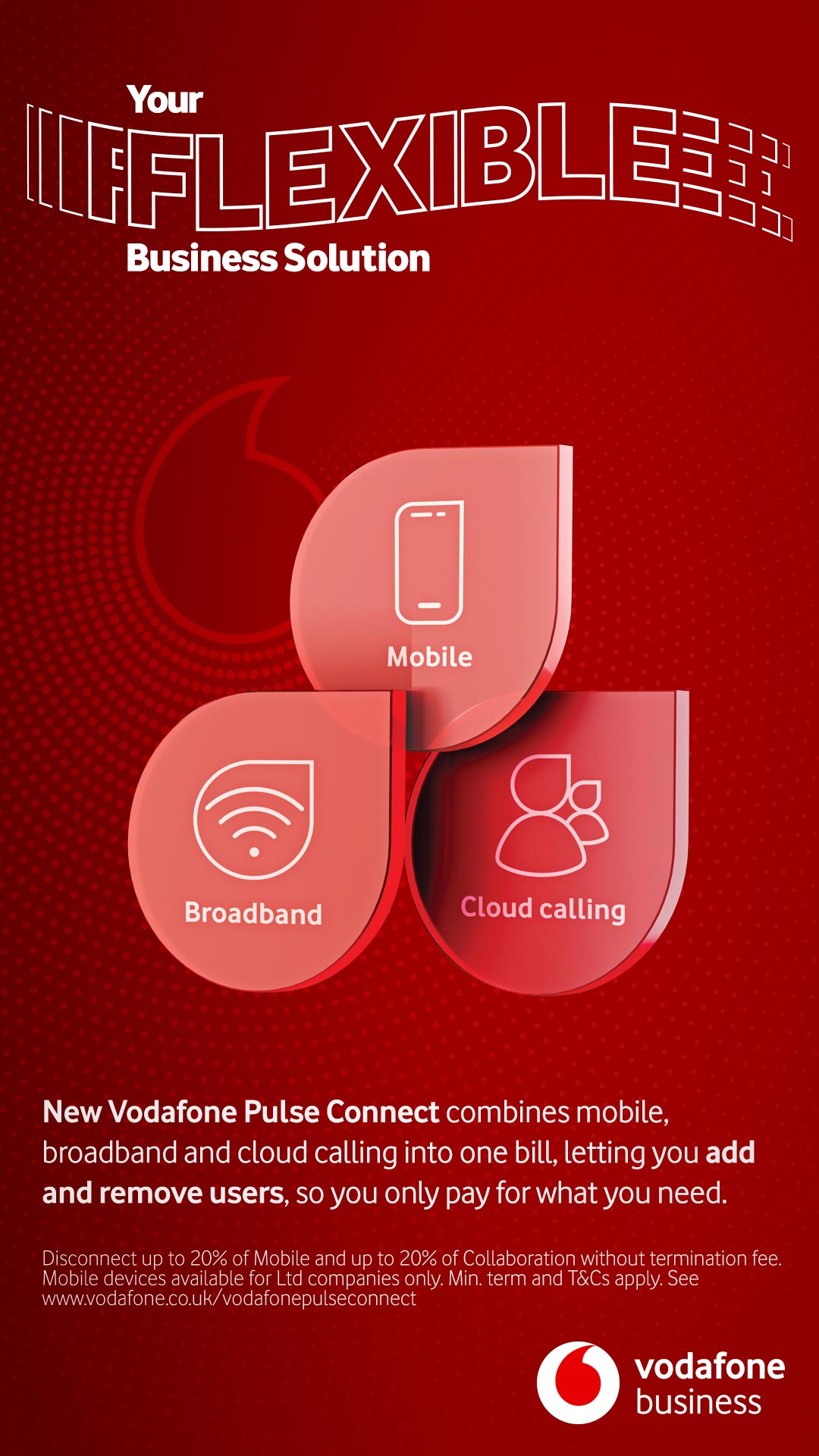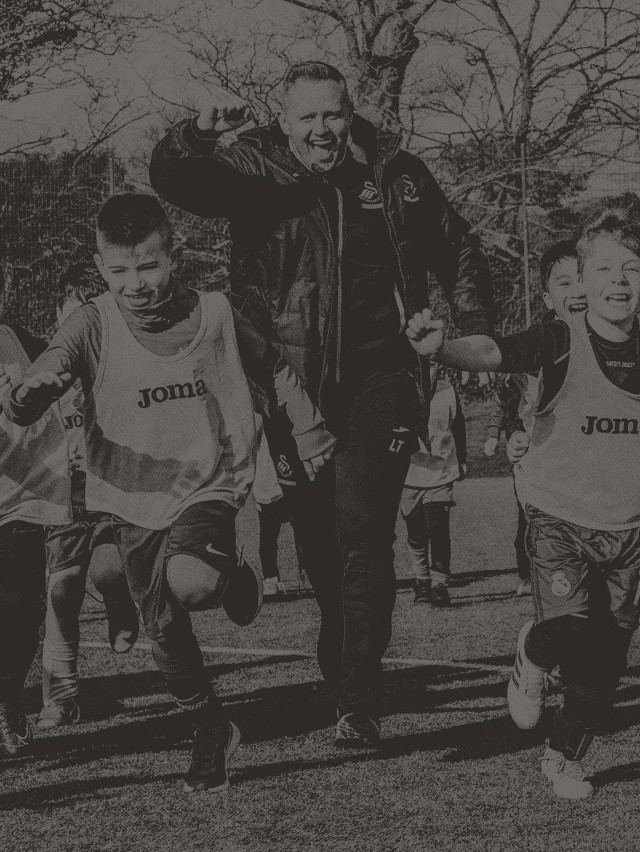 AN EFL TRUST-COMMISSIONED REPORT HAS REVEALED THE WORK UNDERTAKEN BY SWANSEA CITY AFC FOUNDATION HAS HAD A SOCIAL VALUE OF OVER £16MILLION WITHIN OUR CITY AND LOCAL COMMUNITIES.
In recent years the concept of 'social value' has emerged as a means of quantifying the relative significance that people place on the changes they experience in their lives. It has also provided a means to measure – in financial terms – the positive value that charities create for the economy, society and local communities.
The EFL Trust commissioned industry experts Substance to measure the impact of clubs within the Community. The report confirmed the Foundation delivered a social impact of £16.4million over the 2019-20 project year, meaning that for every £1 invested into the Foundation, it delivered a social value of £18.92.
The results have also been included in the Foundation's own report for the 2021-22 project year, and reveal the substantive and significant impact its work has had in the south west Wales area and beyond between September 2021 and August 2022.
The number of people reached by the Foundation's initiatives and programmes was up across the board.
Across the 4,140 sessions there was a total attendance of more than 85,000 attendances with a number of individuals taking part in more than one Foundation event.
The Foundation is also delighted to have worked with a high number of participants with disabilities (7.3%) and individuals from ethnic minorities (8.1%).
A range of outcomes were achieved across programmes, including:
68% of Primary Stars participants reporting improved physical wellbeing.
74% of Inspires participants developing their skills and knowledge.
97% of Kicks participants reporting an improvement in their confidence and self-esteem.
Head of Foundation, Paul France, said: "As we continue to recover from the impact of Covid, and are now facing a cost of living crisis. The need for our work has never been greater.
"Football has a unique way in which it can engage with people, and with that comes a great responsibility to use that power to best effect.
"It wouldn't be possible to deliver our work without the support from key partners, so thanks must go to our key partners and stakeholders.
"Whilst we celebrate our impact during 2021-22 we know we must do more going forward, particularly to support people's mental and physical health and wellbeing, aid employability for young people and reduce anti-social behaviour."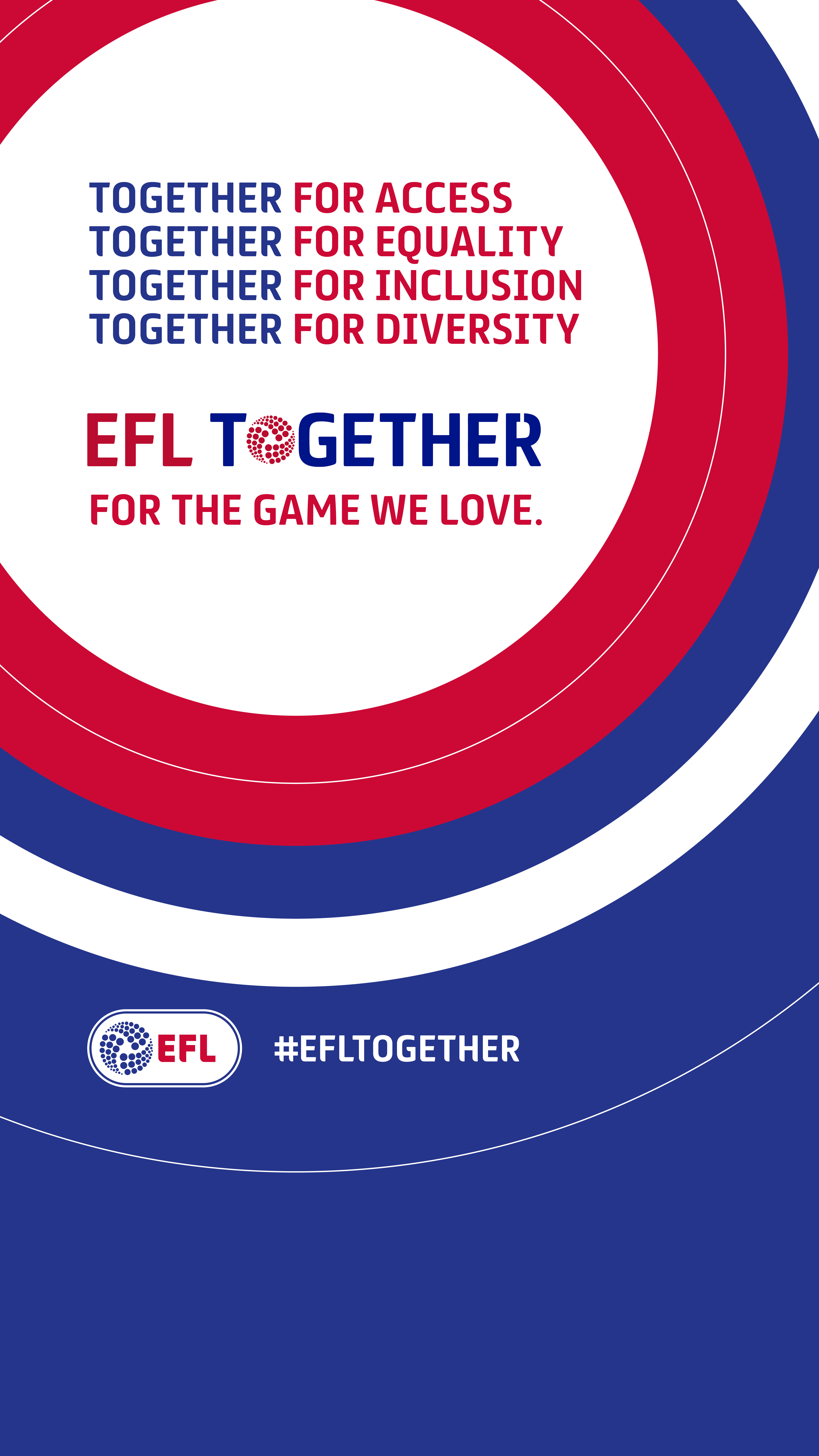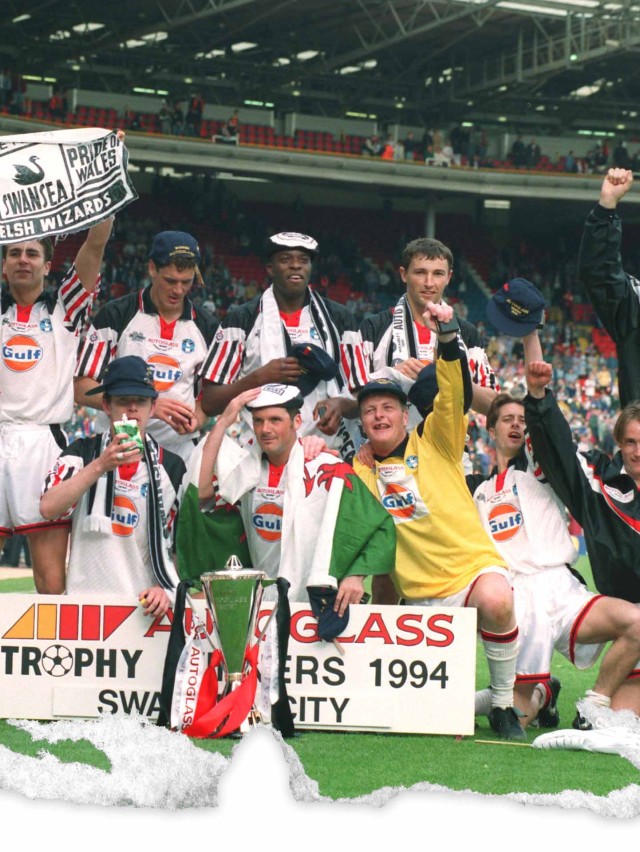 SWANSEA CITY SUPPORTERS WILL HAVE SEEN THE SAD NEWS THAT THE CLUB'S FORMER PLAYER JASON BOWEN HAS BEEN DIAGNOSED WITH MOTOR NEURONE DISEASE (MND).
The former Wales footballer and father of three made over 120 league appearances for the Swans, and was part of the side that secured silverware at Wembley in the 1994 Autoglass Trophy final.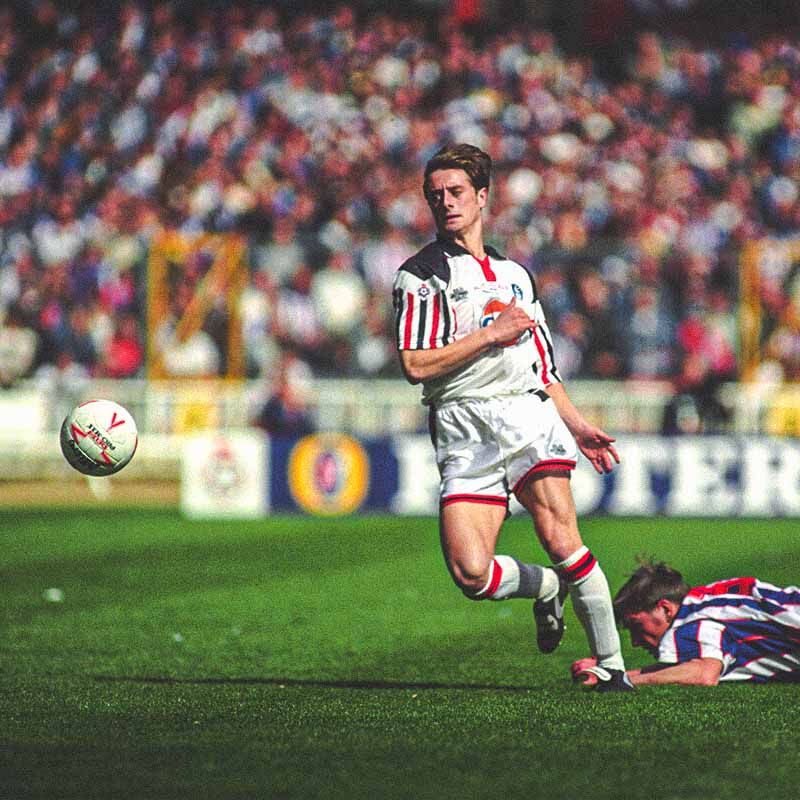 There is currently no cure for MND, and Jason and his family face a challenging time.
A GoFundMe page has been set up in order to provide financial support to cover Jason's ongoing medical costs.
These include holistic treatments, supplements and hydrotherapy.
Any supporters wanting to donate, can do so below.
A Cardiff City Legends v Swansea City Legends game has also been organised to raise money for Jason and his family.
The match will be held at Penybont FC on Sunday, April 23.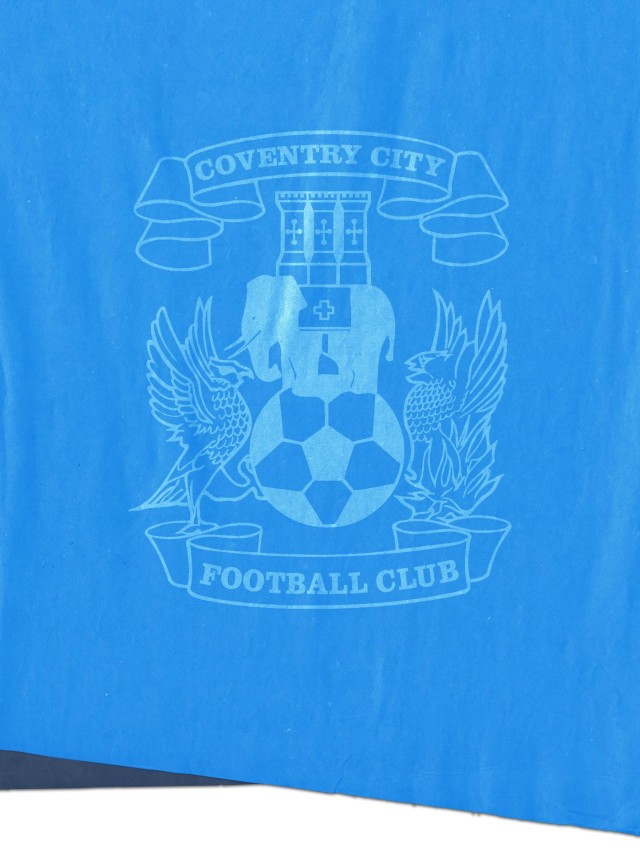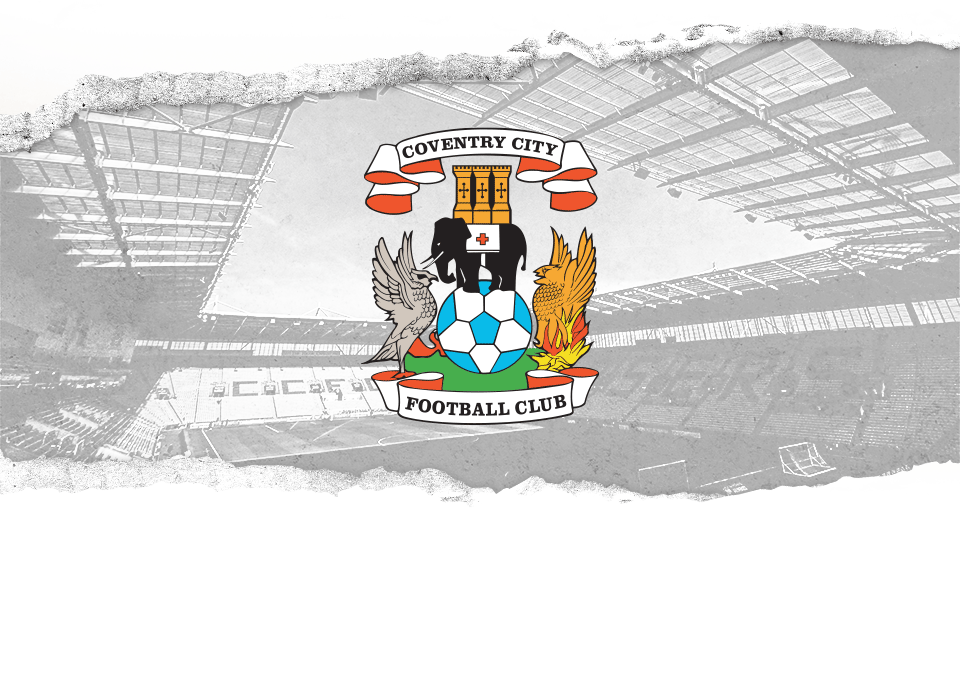 As Swansea City prepare to host Coventry City, we take a closer look at the Sky Blues.
What's their story?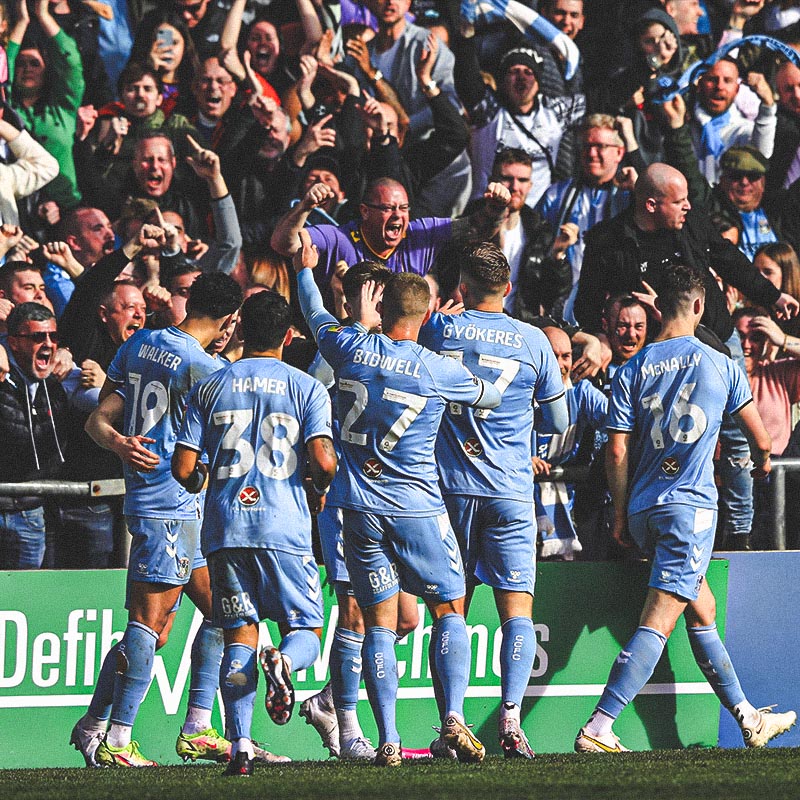 Singers FC was formed in 1883 by a group of men at the Singer Factory Gentleman's Club, and five years later they changed the team name to Coventry City. After 11 years competing in the Southern League, they were elected to the Football League in 1919.
Between 1925 and 1958 Coventry spent their time between non-league and the EFL but, under the guidance of manager Jimmy Hill, they manufactured a meteoric rise in the early 1960s and reached the top tier for the first time in 1967.
The Sky Blues remained there for 34 years before suffering relegation in 2001. They dropped to Sky Bet League One just over a decade later and, in 2017, they were relegated to League Two.
The appointment of Mark Robbins as manager (for the second time) proved to be a shrewd one. They spent just one season in the fourth tier under him before earning promotion via the play-offs in 2018. The Sky Blues went on to become champions of the curtailed 2019-20 League One season on a points per game basis.
They have impressed since returning to the second tier and were play-off contenders last term.
Coventry's only major trophy came in 1987 when they defeated Tottenham Hotspur 3-2 to win the FA Cup, with Keith Houchen's diving header proving one of the iconic Wembley goals.
Who's the gaffer?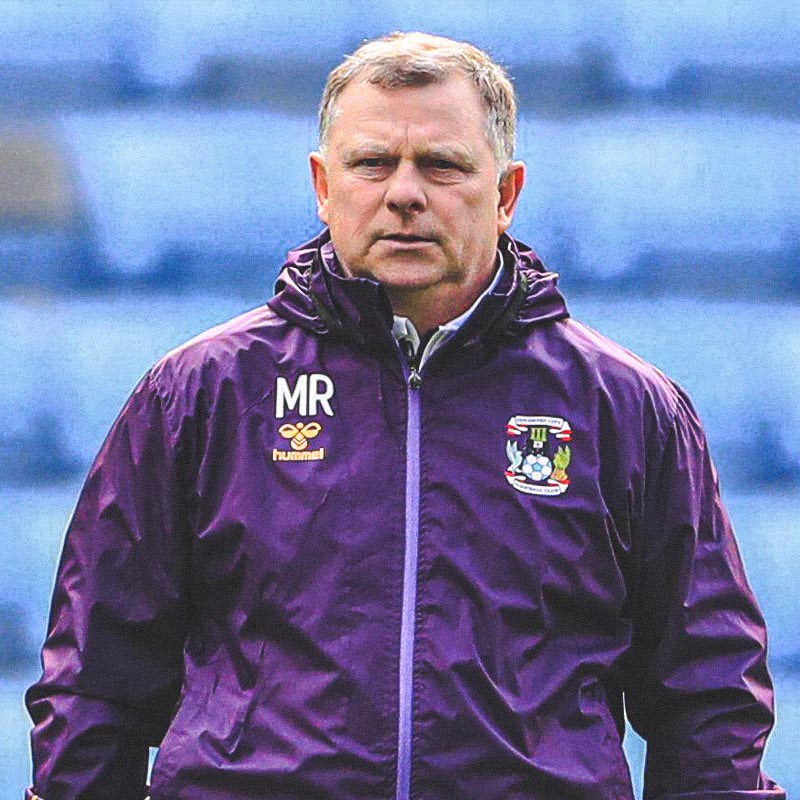 Mark Robins. The 53-year-old came through the ranks at Manchester United and made around 50 appearances for the club before moving on to Norwich City. He played more than 400 games in a 17-year playing career, but is best known for time with the Canaries and Leicester City.
The striker scored more than 100 career goals and took his first steps into management in 2007 when he took the reins at Rotherham United on a caretaker basis. After picking up three wins in six, Robins was given the role permanently and went on to have two successful campaigns with the Millers.
He left to join their south Yorkshire rivals Barnsley before heading to Coventry for his first spell in charge of the Midlands club. He helped turn the side from relegation battlers to promotion contenders, but soon departed for another Yorkshire side in Huddersfield Town.
In 2014, he took over at struggling Scunthorpe United but was dismissed after only eight games in charge.
He returned to the Sky Blues in March 2017 and guided them to an unexpected EFL Trophy win less than a month later, but he was unable to prevent relegation to the fourth tier.
However, Robins galvanised the club and led them to promotion via the play-offs with a 3-1 win over Exeter City at Wembley the following campaign.
Two seasons later, he led Coventry to the League One title during the curtailed 2019-20 season to make a return to the Championship, where they have performed strongly.
Who's the captain?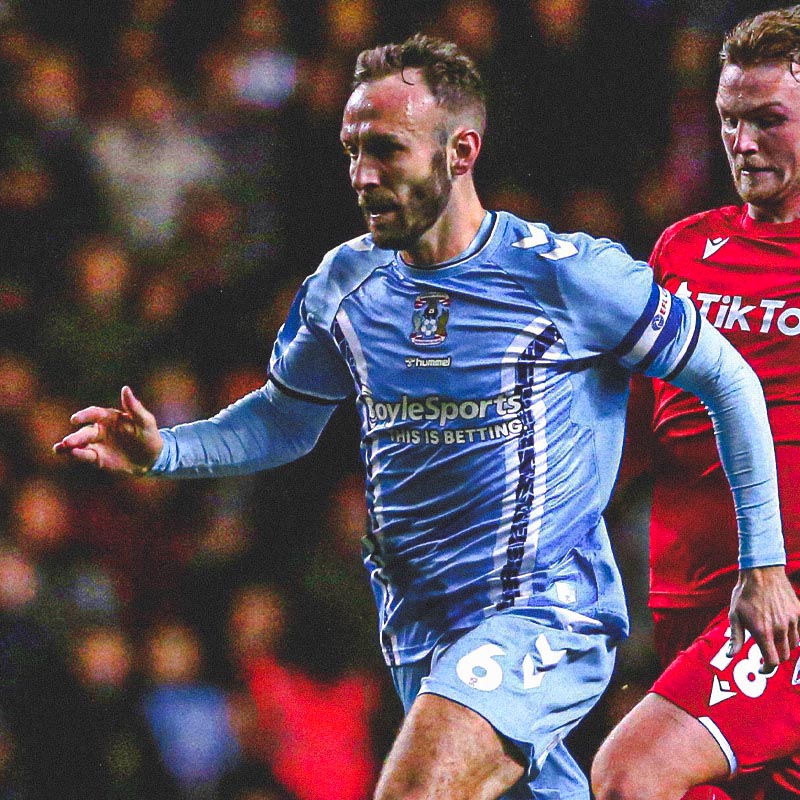 Scottish midfielder Liam Kelly was named club captain in February 2019, however, he has only made a handful of appearances this term.
In his absence, Kyle McFadzean has been wearing the armband, with the defender recently returning from injury and signing a contract extension at the CBS Arena.
The 35-year-old joined Coventry from Burton Albion in 2019, and has made nearly 150 appearances since.
McFadzean previously had spells with Sheffield United, Alfreton, Crawley and MK Dons.
How's their form?

Very good. The Sky Blues may have lost 4-0 at home to Stoke last time out, but they had been on a nine-match unbeaten run prior to that surprise result.
There were five wins and four draws in that sequence, including a win and a draw against promotion chasing Millwall and Luton respectively.
Coventry and four points off the play-off places with seven games remaining in the season.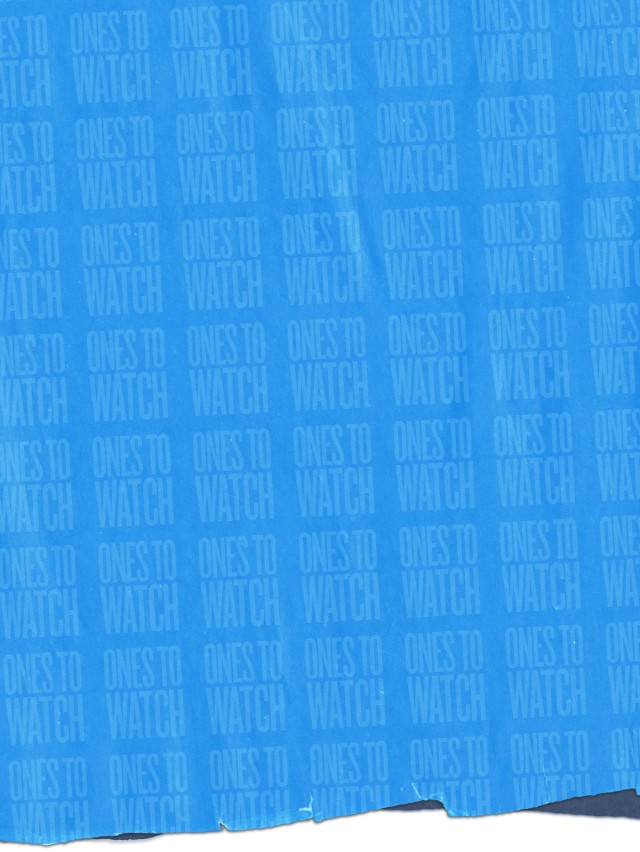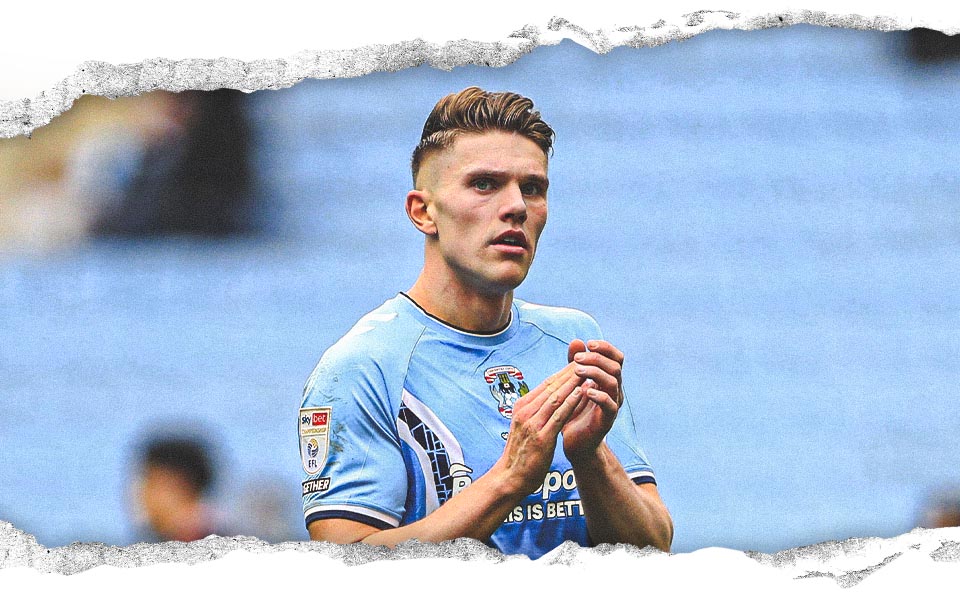 When it comes to Coventry's key attacking threat, look no further than Viktor Gyökeres. The striker - who had a loan spell with the Swans during the 2020-21 season - has 19 goals to his name this season (12 more than any of his team-mates) and has also contributed eight assists.
Having started his career in his homeland, Gyokeres joined Brighton in 2018, but never made a league appearance for the Seagulls.
He had loan spells with St Pauli and the Swans, before finding a home at the CBS Arena after turning a loan spell with the Sky Blues into a permanent move in the summer of 2021.
He has not looked back and has enjoyed two excellent seasons which have seen him linked with a number of Premier League clubs in recent transfer windows.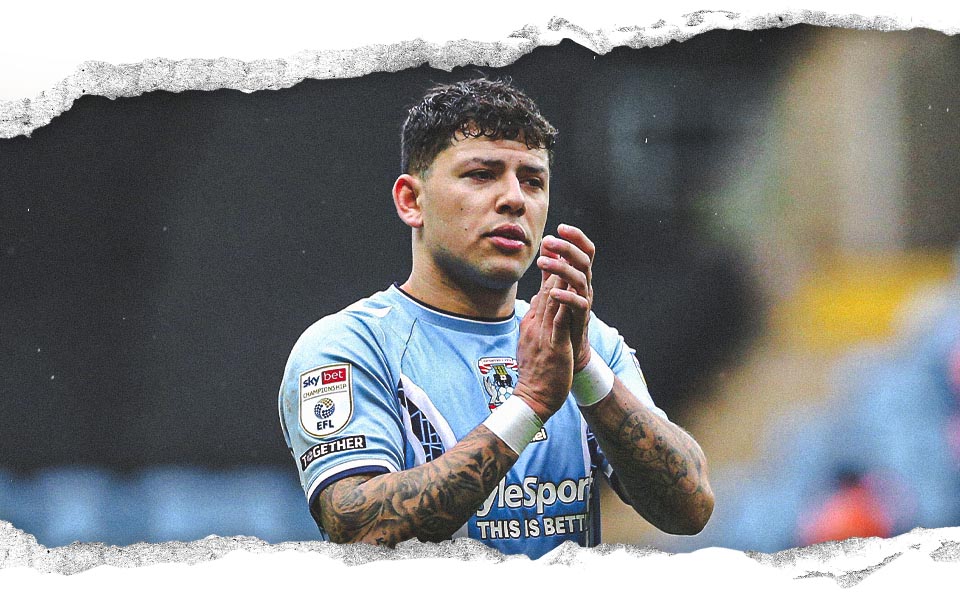 Brazilian-born midfielder Gustavo Hamer is an energetic presence in the middle of the park for Coventry, and has six goals and six assists to his name heading into the final stages of the season.
The 25-year-old moved to the Netherlands as a child – and has represented them at youth international level – where he joined Feyenoord's youth set-up.
After two first-team appearances he moved to PEC Zwolle in the summer of 2018, and spent two seasons on their books before joining the Sky Blues.
He has been an integral figure for them ever since, and has racked up 120 appearances in his near three seasons in Coventry colours.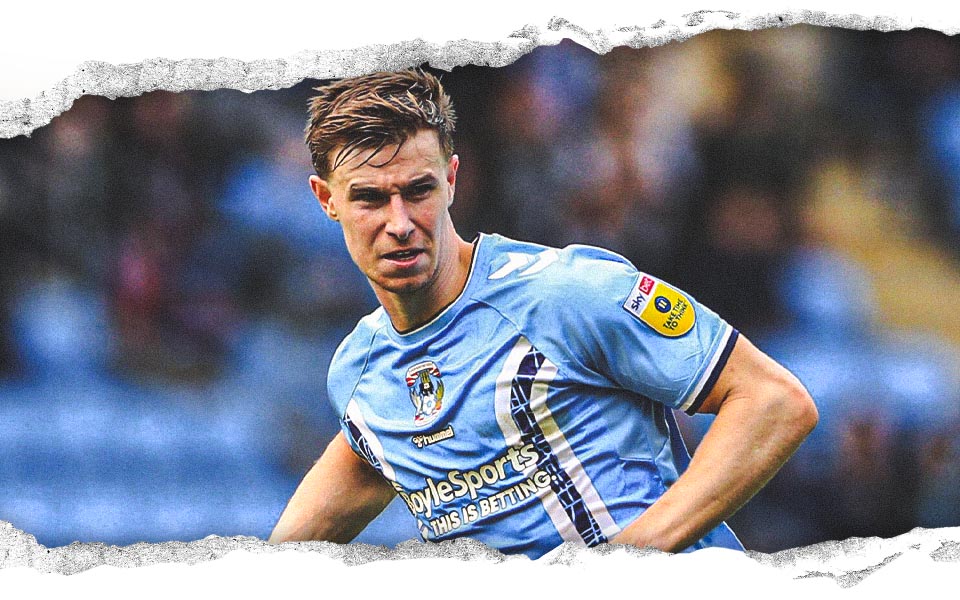 Former Arsenal player Ben Sheaf is industrious in the middle of the park, keeping them ticking over and sweeping up play to allow the flare players ahead of him to cause problems.
He has dovetailed well with Hamer and has racked up 32 appearances so far this term.
As technically gifted as you would expect of a Gunners' academy product, he made his senior debut against Red Star Belgrade in the Europa League back in 2017.
Loan spells with Stevenage and Doncaster followed, before he made the initial loan move to the CBS Arena in the summer of 2020.
His showings convinced manager Mark Robins to make the deal permanent the following summer and he has been a regular ever since.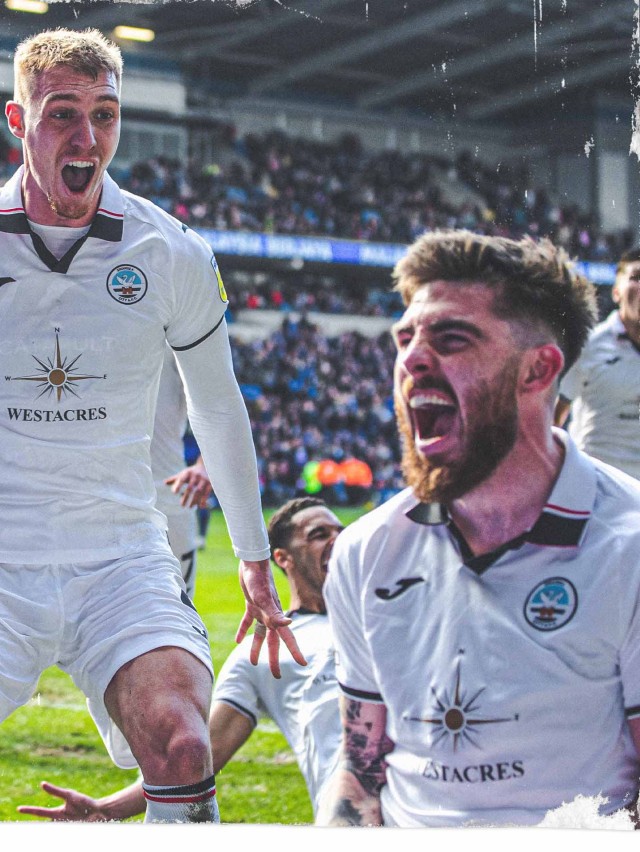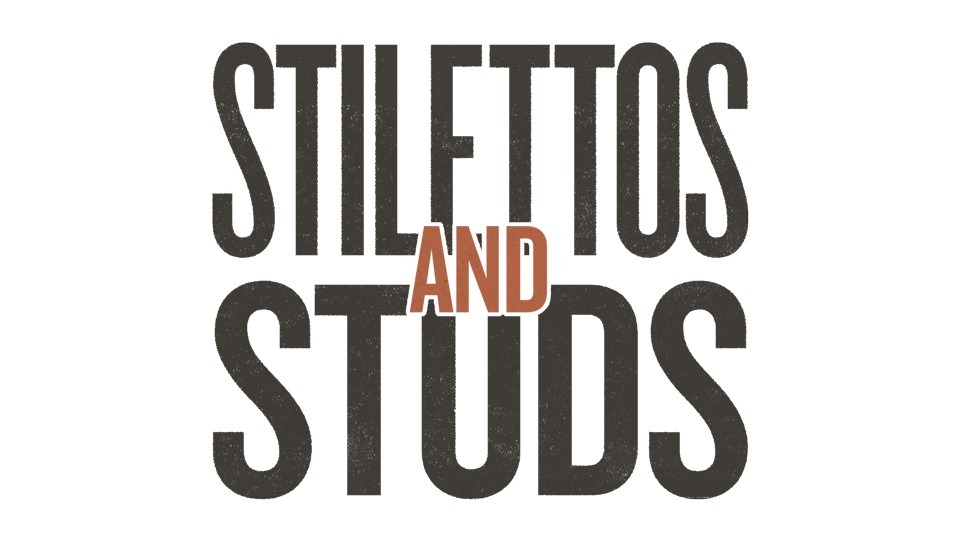 Ninety-nine. Until last Saturday it was a number I associated with a Mr Whippy ice cream served in a cone and topped off with a Cadbury Flake. It reminded me of childhood, summer, fresh air, friends and being magically lured home to the tune of the ice-cream van.
Perhaps though, if you're of a different vintage or into numerology, you recognise it as something else - a symbol of hope or a good omen maybe.
Not any more! Now, it will always remind us Jacks of Ben Cabango, the Cardiff City Stadium and another double over the Bluebirds.  Derby wins write players into the folklore of a club and that will be true of every one of them who set foot on that pitch last Saturday, especially Cardiff-born Cabango.
What a story. What a goal. What a win. What an experience to savour. What a moment in a season that looks to be getting better, thanks to a couple of good results and a new-found positivity, maybe even optimism.
As supporters, we have to constantly acknowledge the rollercoaster ride football takes us on. As the gaffer said ahead of kitman Michael Eames' team talk on Saturday, we will always have the club in our hearts – and that is true regardless of who plays for us, manages us or owns us. Most of them are passing through, but we fans are going anywhere.
It was spine tingling to hear Mike's speech. It was an act of pure genius on Russell Martin's part to get him to deliver it on such an important day.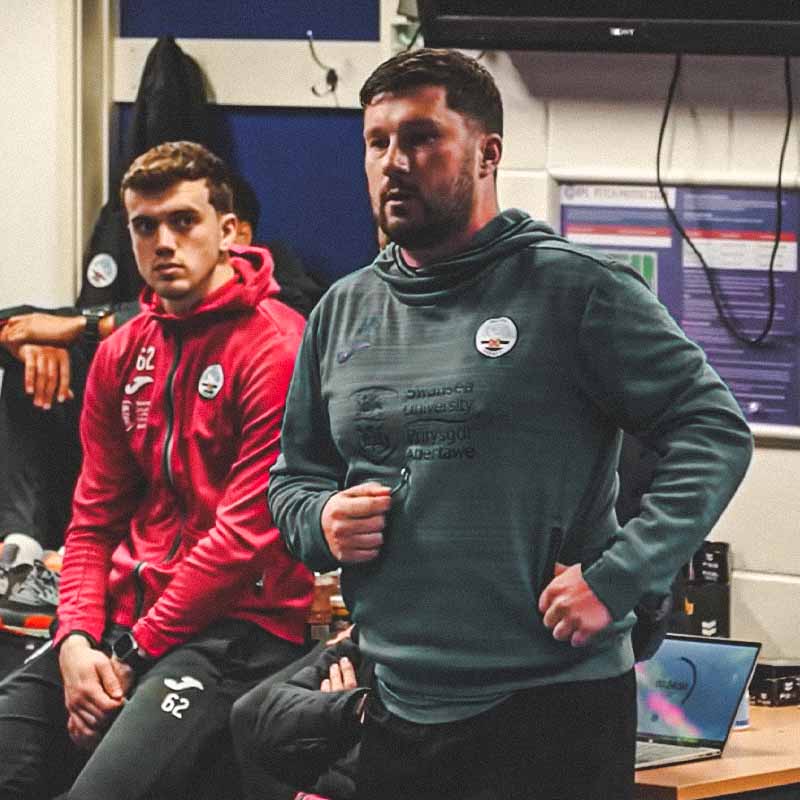 Many of us remember the times Alan Curtis has been called upon to make the rallying cry. For players to hear from one of our own what a game means to the fans is a tactical move which, if executed well, can offer a different level of insight into the true meaning of those 90 (plus) minutes.
Of course, it also helps to have some home-grown blood in the squad. 'Local boys', players who are also fans and know what it means like no-one else can. Great work all round.
Those outside of football and away from local derby rivalry don't get what it means to secure a win like that. But we know and while the bragging rights are more than welcome, the important next step is to maintain that momentum and channel the winning feeling into the next game, which is today against Coventry.
Mark Robins' men arrive at the Swansea.com Stadium off the back of a stinging 4-0 defeat to Stoke City last weekend. They will also be remembering how that felt and be looking to ensure they don't have to endure that feeling twice on the bounce.
They're eighth in the Championship and hoping to secure a play-off place, so every one of their remaining games matters. They'll provide a good test for us, one the gaffer will no doubt relish and, with seven games to go in this campaign, one we will also be looking to win.
Let's keep the party going!

Julie Kissick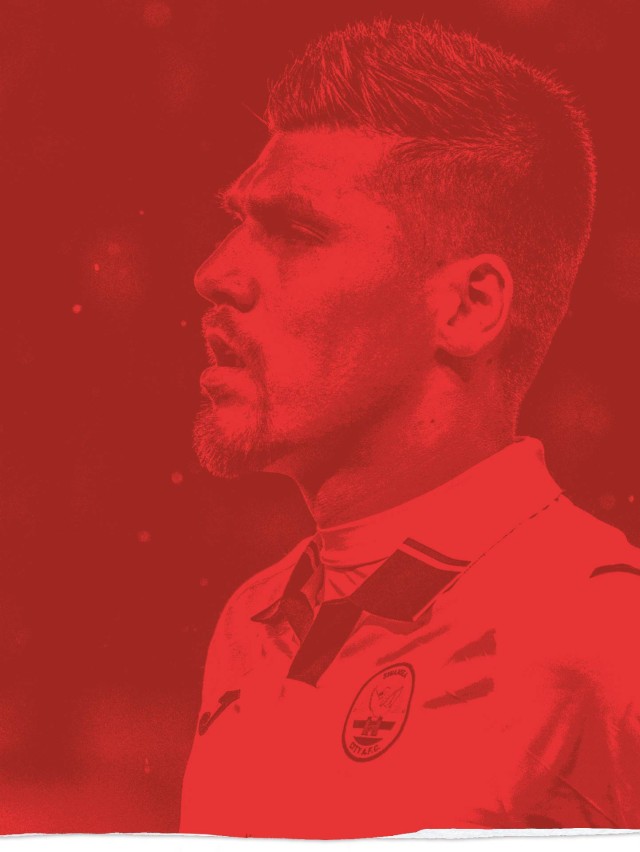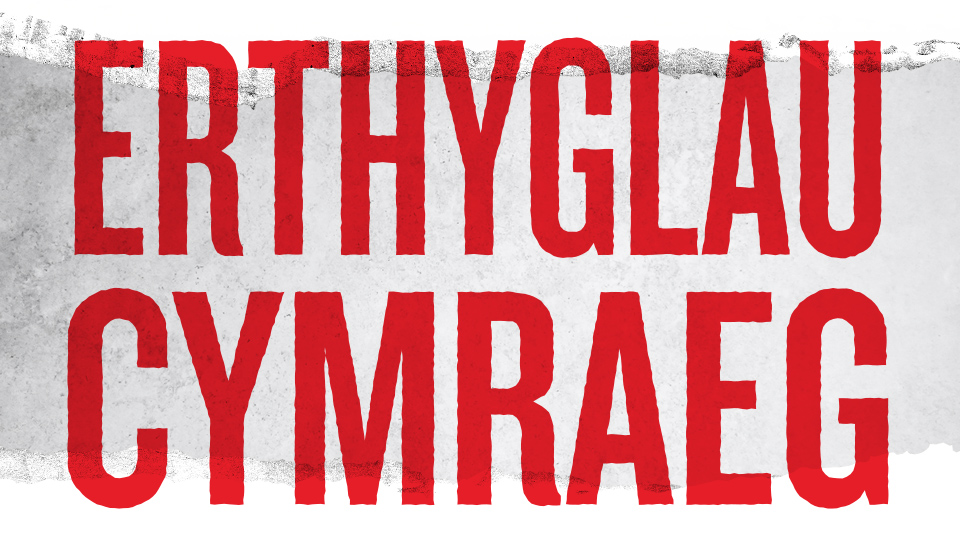 TYBED YDY'CH TRAED CHI WEDI CYFFWRDD Â'R DDAEAR ETO AR ÔL CYFFRO'R GÊM DDARBI Y PENWYTHNOS DIWETHA'? MAE'N RHAID BOD RUSSELL MARTIN WEDI BOD YN WÊN O GLUST I GLUST GYDOL YR WYTHNOS HON, YN ENWEDIG AR ÔL CYFNOD MOR ANODD CYN Y TORIAD RHYNGWLADOL, GYDA'R FUDDUGOLIAETH O 2-0 YN Y GÊM OLAF CYN Y FFENEST RYNGWLADOL YN DOD AR ÔL TAIR COLLED O'R BRON.
Pe bai'r Elyrch wedi bod yn fwy cyson eleni, mae'n ddigon posib y gallen nhw fod wedi bod yn edrych ar ddiweddglo tra gwahanol i'r tymor. Ond o leia' maen nhw'n weddol sicr o orffen yn gyfforddus yng nghanol y tabl erbyn hyn heb orfod edrych dros eu hysgwyddau yn rhy aml yn y saith gêm sydd i ddod.
Dyw hi ddim wedi bod yn gystal wythnos i rai o gyn-reolwyr y clwb hwn, serch hynny. Ar union ddiwrnod y fuddugoliaeth fawr dros yr Adar Gleision, daeth y newyddion yn gyntaf am Gaerlyr yn diswyddo Brendan Rodgers, oriau'n unig cyn i Chelsea gyhoeddi eu bod nhw wedi diswyddo Graham Potter. Ac wrth gwrs, dros y dyddiau diwethaf, mae cyn-reolwr diweddara'r Elyrch, Steve Cooper, yn wynebu dyfodol ansicr yn Nottingham Forest, wrth i'r clwb orfod gwadu ei fod e eisoes wedi'i ddiswyddo cyn awgrymu nad yw e'n agos at fod yn hollol ddiogel chwaith. Pwy fuasai'n rheolwr pêl-droed, dywedwch!
Dyw pethau ddim yn mynd yn rhy ddrwg i Mark Robins, rheolwr yr ymwelwyr heddiw. Mae ei dîm bedwar pwynt yn unig islaw'r safleoedd ail gyfle ar ôl colli unwaith yn unig mewn pum gêm ers dechrau mis Mawrth. Ydyn, maen nhw ar rediad da ac mae nifer o wynebau cyfarwydd yn eu carfan allai gosbi eu hen glwb wrth ddychwelyd i Stadiwm Swansea.com heddiw.
Y mwya' peryglus ohonyn nhw yw Viktor Gyökeres, yr ymosodwr sy'n ail ar restr sgorwyr y Bencampwriaeth y tymor hwn gyda deunaw gôl mewn 39 gêm - dim ond Chuba Akpom o Middlesbrough sydd wedi sgorio mwy (25). Cymharwch hynny â Joel Piroe, sydd â 14 gôl mewn 36 gêm. Gyökeres a Jake Bidwell, cyn-gefnwr chwith yr Elyrch, yw'r unig ddau chwaraewr yng ngharfan Coventry sydd wedi chwarae ym mhob gêm gynghrair y tymor hwn. Fydd y trydydd cyn-chwaraewr, Kasey Palmer, ddim yn chwarae am weddill y tymor ar ôl cael anaf. O gofio pa mor aml mae cyn-chwaraewyr wedi sgorio yn erbyn yr Elyrch dros y blynyddoedd, fyddai hi ddim yn syndod gweld Gyökeres ymhlith y sgorwyr yma heddiw. Dim ond dwywaith y tymor hwn mae Andy Fisher wedi cadw llechen lân mewn 19 o gemau...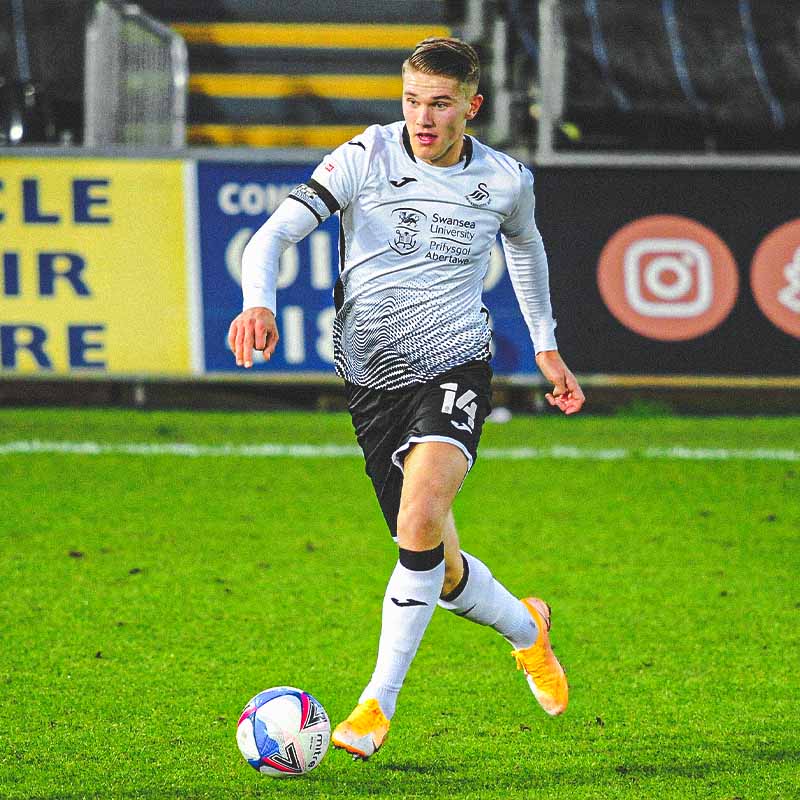 Bydd tîm Russell Martin wedi cael hwb yn sgil y canlyniadau diweddaraf yn erbyn Caerdydd a Bristol City, ac mae'n pwysleisio ei fod e'n awyddus i fanteisio ar hynny rhwng nawr a diwedd y tymor. Mae ganddyn nhw gemau yn erbyn timau o safon cymysg i ddod yn eu saith gêm, felly byddai'r triphwynt heddiw'n fan cychwyn da. Mwynhewch hon a'r gêm oddi cartref yn Wigan, gan obeithio am Basg Hapus i'r Elyrch.
​​​​​​​ALUN RHYS CHIVERS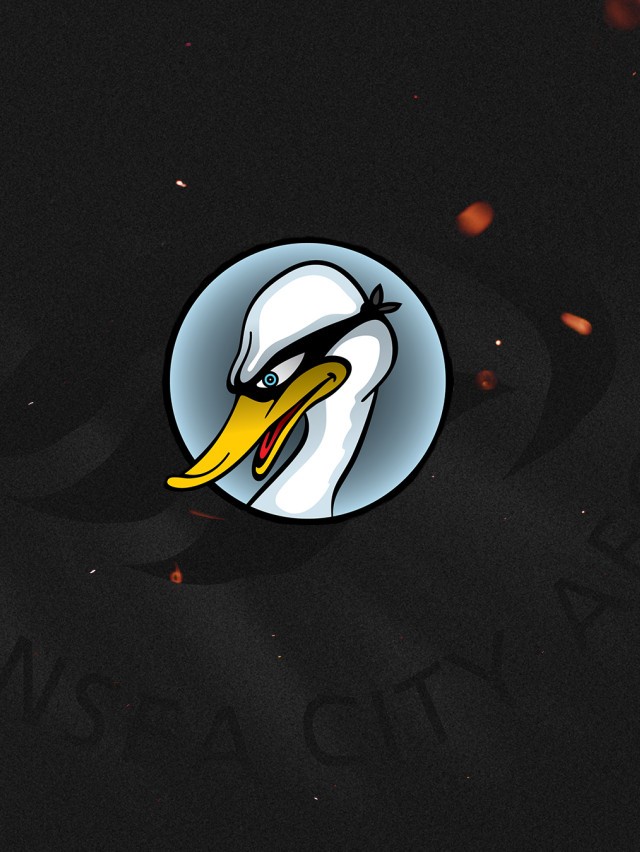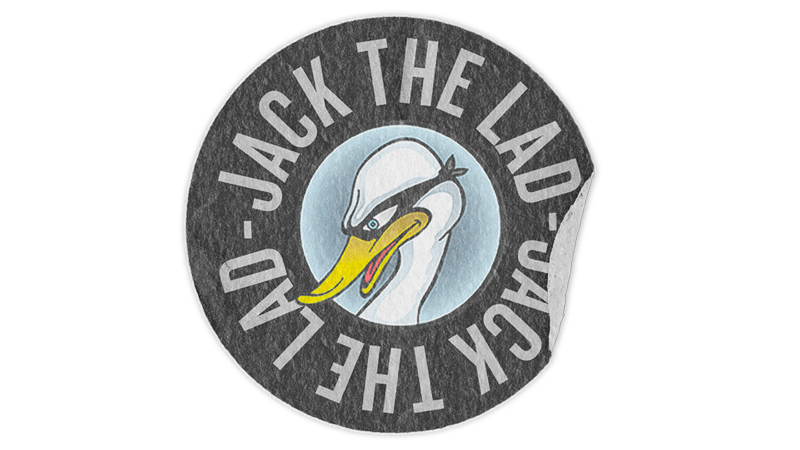 I THINK IF WOULD BE FAIR TO SAY THIS HASN'T BEEN THE SEASON I WAS HOPING FOR WHEN EVERYTHING KICKED OFF BACK IN JULY OF LAST YEAR.
I think if would be fair to say this hasn't been the season I was hoping for when everything kicked off back in July of last year.
In my mind, the Swans would be vying for promotion and Wales would at least make the knockout stages of the World Cup.
Ah, well, such is sport. Almost half a century of supporting club and country has taught me, you don't always get what you want.
But, if someone had asked me what my wishes were for the past few weeks, I don't think I could have asked for much more!
The 13 days between the Bristol City match and the south Wales derby at Cardiff City Stadium really could not have gone much better!
The fantastic fortnight started with what was a hugely important win over the Robins here at the Swansea.com Stadium.
A worrying run of results had started to make things feel decidedly uncomfortable as the focus of everyone's attention had moved firmly from a possible play-off campaign to the unwanted spectre of a relegation dogfight looming on the horizon.
But the brilliant win against our second-nearest geographical rivals relieved a huge amount of pressure and meant the Swans could go into the international break on a high.
Then we come to last Saturday. Well, what can I say?
Derby wins, dare I say it, had started to feel a little routine. Three consecutive wins, nine goals scored, and none conceded had seen a lot of the sting taken out of the derby as far as the traditional tight, tense affairs were concerned.
But as much as comfortable wins over your greatest rivals are hugely satisfying and enjoyable, there is nothing quite like the instant hit of pure, undiluted ecstasy of a last-gasp clincher.
When that last minute winner is in the 99th minute of a see-saw local derby against your fiercest rivals – well, there are few footballing highs that come even close.
When Ben Cabango swept in the winner, he sent the white half of south Wales into total delirium.
I don't think I have ever celebrated a derby goal as much as I did big Ben's decisive strike.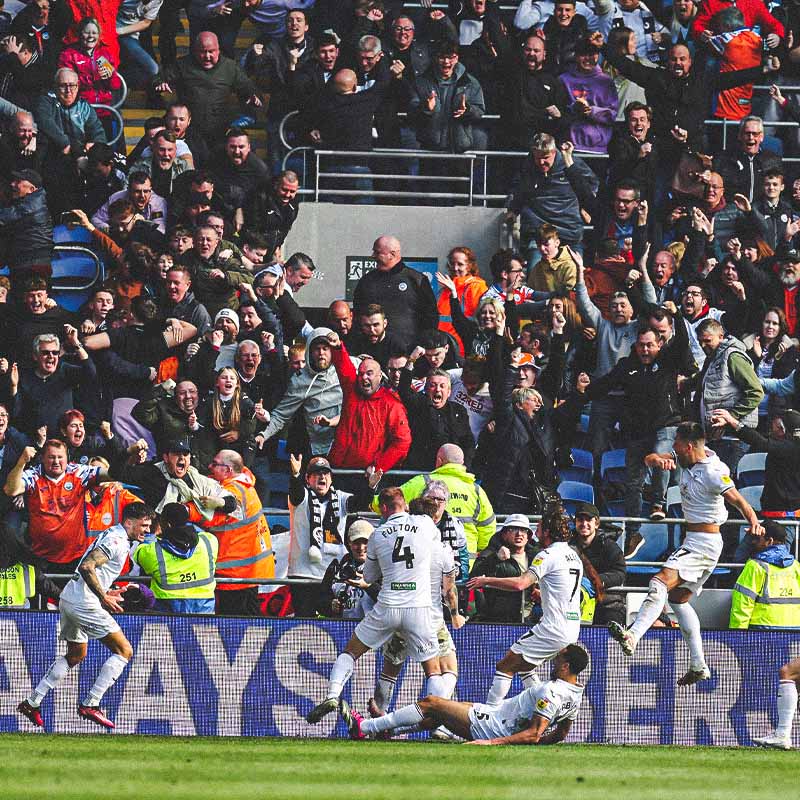 And why not? These are the moments that football fans dream of, and they are to be savoured and enjoyed for as long as possible.
Especially winners which come with what is effectively the last kick of the game. They are a rarity and are to be wildly celebrated.
So make the most of it Swans fans. Celebrate it, savour it, write a song about it if you like! We have to make the most of moments like that . . . especially when they come against Cardiff!
If the league wins over the two teams based on the shores of the Bristol channel were hugely welcome, what happened in between was also wonderfully enjoyable.
I'm aware not all Swans fans are as invested as I am in the fortunes of the Welsh national team.
But even if international football's not your thing, or indeed you're not Welsh, there was plenty of interest from a Swans perspective during the latest break from domestic football.
The senior team pulled off two fantastic results, which see Wales joint-top of their Euro 2024 qualifying group.
If a last-minute winner against Cardiff is an utterly joyous feeling, a last-minute equaliser when you've been under the cosh against one of the best international teams in the world is equally enjoyable.
Nathan Broadhead's strike to draw Wales level in the dying moments of the match out in Croatia was all the more sweet because, let's be honest, it was so unexpected.
That set up a huge occasion at the Cardiff City Stadium, which not only saw Wales clinch a hugely important win, but also marked the first cap of one of our own.
It was a hugely proud moment to see Ollie Cooper run on to the pitch to make his international debut – hopefully it will be the first of many international appearances for the young Welshman.
Cooper and Ben Cabango may have been late subs, but there were plenty of former Swans who also played a big part in the result.
And there was also plenty to enjoy during the international break away from the senior side, where there were big Swans influences in successes for the age grade sides.
There were four young Swans involved in the Wales Under-21 squad for the friendly against Scotland in Spain: Ben Hughes, Joel Cotterill, Cameron Congreve and Ben Lloyd.
And the youngsters returned home with a morale-boosting 3-0 win against the Scots ahead of their Uefa European Under-21 Championships qualifying campaign.
Meanwhile, Swans youngsters Josh Carey and Daniel Watts were involved in the Welsh Under-19 squad which earned a 2-1 win and a 2-2 draw in a friendly double-header v Scotland.
Meanwhile, the international break also saw Wales Under-17s qualify for the Uefa Under-17 Championships finals for the first time in the nation's history.
When the young dragons kick off in May's finals in Hungary, it will be the first time Wales has played at an age-group tournament since 1981 when the under-18s reached the European Championship finals in West Germany.
And leading the way for the under-17s were Swans youngsters Jacob Cook, Kit Margetson, Sam Parker and striker Iwan Morgan, who scored three hugely important goals in Wales' matches against Scotland, Iceland and Montenegro.
I hate to build up expectations around young players and definitely avoid making predictions about their futures in the game.
But what I will say about Morgan is that he looked impressive at under-17 level and proved to be more than a handful for opposition defenders during this Uefa Elite Round qualifying group hosted in south Wales.
The powerful and skilful number nine scored twice in a 4-2 win over Scotland and was on target with a vital goal in the decisive 2-2 draw with Montenegro which sparked a Welsh revival after going 2-0 down.
I was fortunate to be at the under-17s matches against Iceland and Montenegro. What impressed me about the Welsh youngsters, as well as their playing ability, was their attitude.
When Morgan missed a good chance in the second half against Montenegro, he impressively dusted himself down and continued to cause just as much havoc as he had previously done.
Being able to brush off a miss and continue to go in search of further chances is a sign of a good striker.
Meanwhile, Margetson impressed me massively after the final whistle against Montenegro.
While his team-mates celebrated the news they had qualified for Hungary, the young goalkeeper headed immediately to his opposite number, who was lying distraught in his six-yard box after seeing his own hopes of qualification disappear.
It was a heart-warming moment to see the Swans youngster take a moment out of his own celebrations to console the disappointed Montenegro 'keeper.
I'm sure that kind of attitude will serve Margetson well wherever his future footballing career takes him.
So, all in all, not a bad couple of weeks.
Hopefully the feelgood factor flowing around Swansea and Wales in the past fortnight (as long as you're not a Cardiff fan!) will continue with a very Good Friday this afternoon.
C'mon you Swans!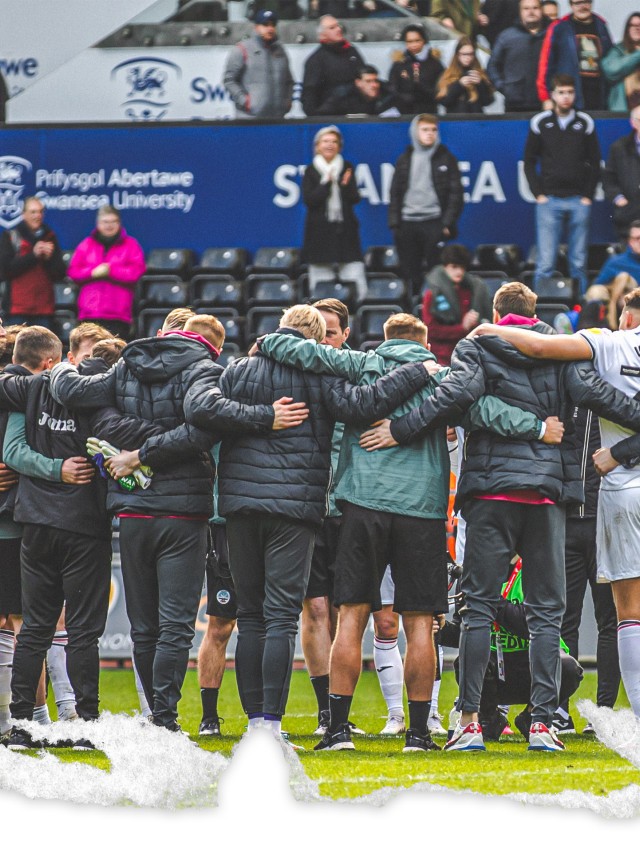 GOALS FROM LIAM CULLEN AND OLIVIER NTCHAM SAW SWANSEA CITY DESERVEDLY RETURN TO WINNING WAYS WITH VICTORY OVER BRISTOL CITY AT THE SWANSEA.COM STADIUM.
Swansea City: Andy Fisher; Harry Darling, Ben Cabango, Nathan Wood, Ryan Manning; Liam Walsh (Ollie Cooper 72), Matt Grimes (captain); Luke Cundle (Morgan Whittaker 72), Joel Piroe, Olivier Ntcham (Matty Sorinola 90); Liam Cullen (Jamie Paterson 62).
Unused Substitutes: Andreas Søndergaard, Kyle Naughton, Cameron Congreve. 
Bristol City: Max O'Leary, Jay Dasilva, Alex Scott, Harry Cornick (Anis Mehmeti 62), Andy King, Cameron Pring, Mark Sykes, George Tanner (Andreas Weimann 46), Sam Bell (Nahki Wells 68), Zak Vyner (captain), Omar Taylor-Clarke (Kane Wilson 80).
Unused Substitutes: Nikita Haikin, Duncan Idehen, Callum Wood.
Referee: Jeremy Simpson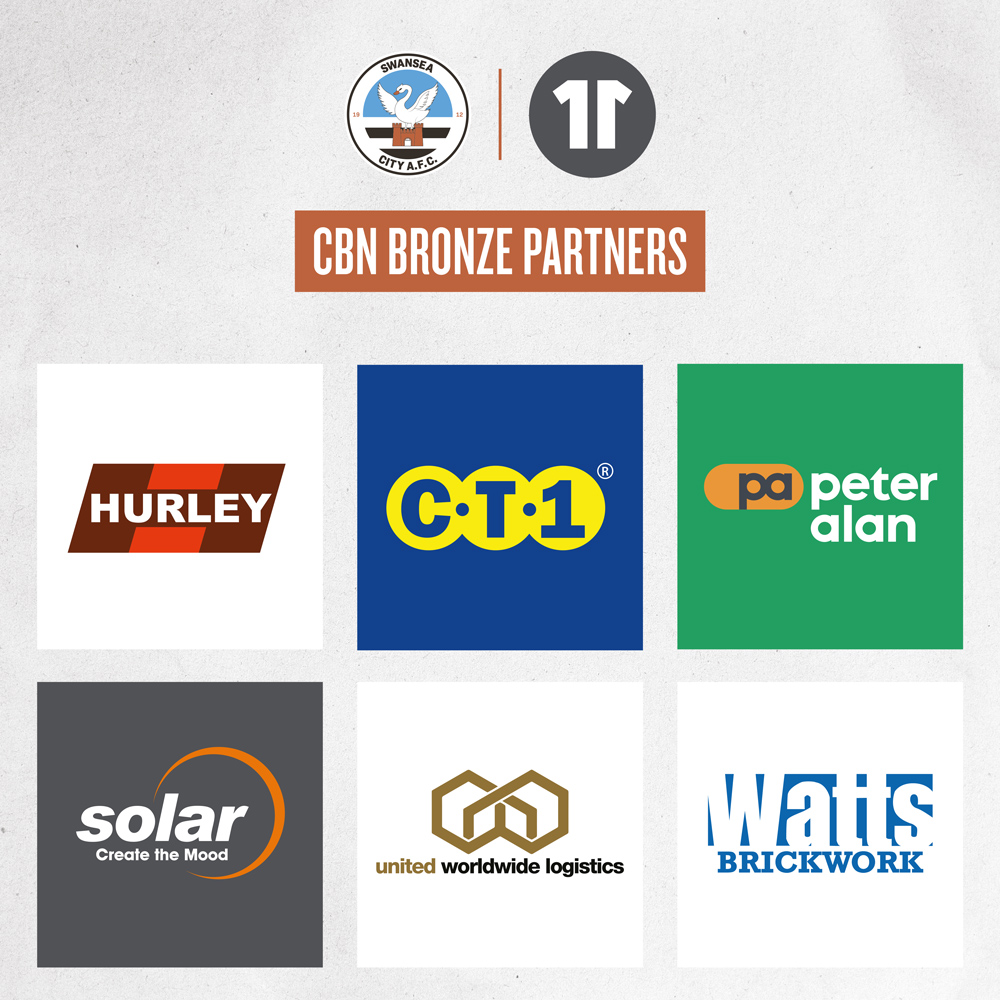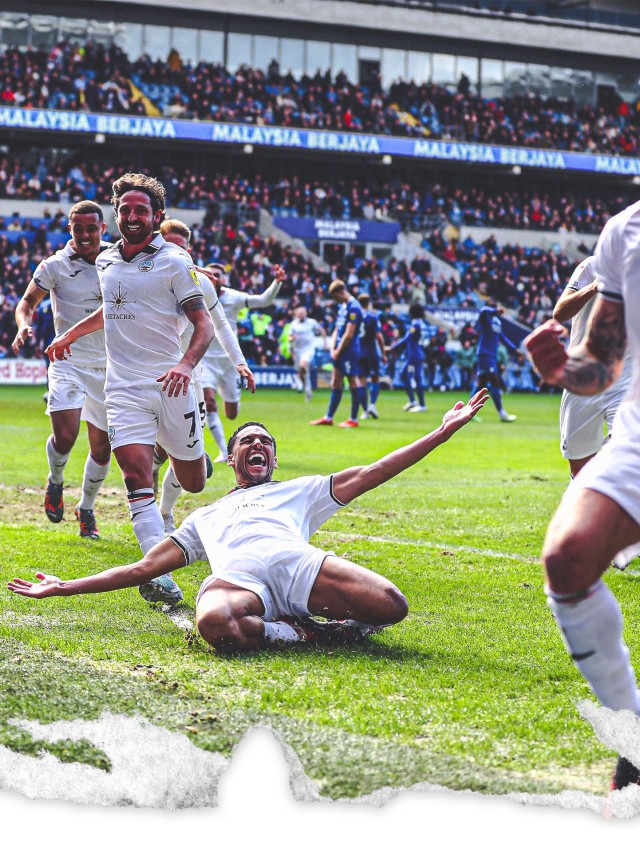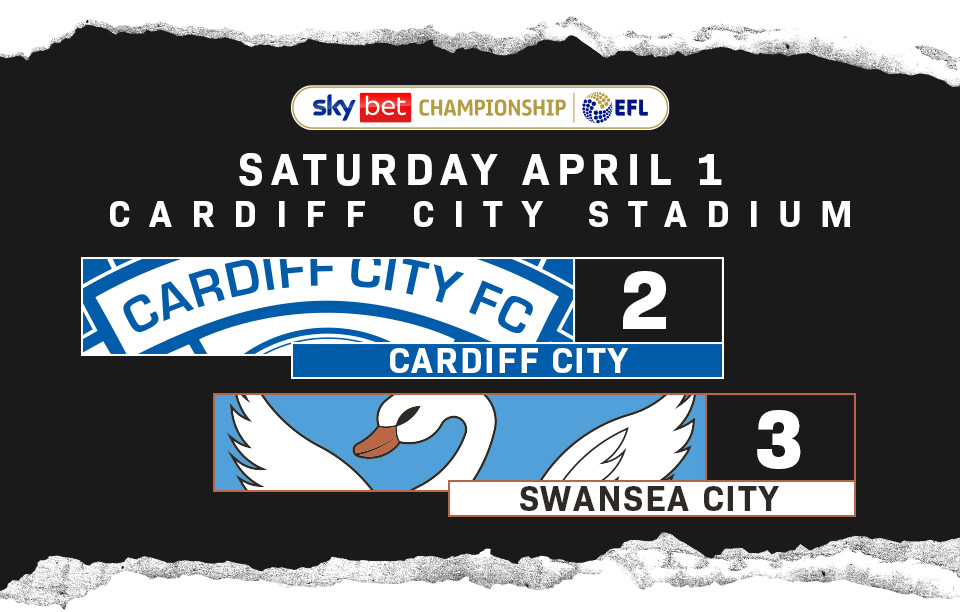 BEN CABANGO STRUCK A LAST-GASP WINNER AS SWANSEA CITY MADE MORE SOUTH WALES DERBY HISTORY BY RECORDING A FOURTH-STRAIGHT VICTORY IN THE FIXTURE AT THE CARDIFF CITY STADIUM.
Cardiff City: Ryan Allsop, Mark McGuinness, Ryan Wintle, Joe Ralls (captain), Sheyi Ojo (Connor Wikcham 61), Callum O'Dowda (Romaine Swayers 46), Cedric Kipre, Jaden Philogene, Andy Rinomhota (Rubin Colwill 61), Perry Ng (Mahlon Romeo 90), Sory Kaba.
Unused Substitutes: Jak Alnwick, Jack Simpson, Isaak Davies.
Swansea City: Andy Fisher; Harry Darling (Jamie Paterson 76), Nathan Wood, Ben Cabango, Ryan Manning; Liam Walsh (Joe Allen 64), Matt Grimes (captain); Luke Cundle (Jay Fulton 46), Olivier Ntcham (Ollie Cooper 52), Joel Piroe; Liam Cullen (Joel Latibeaudiere 64).
Unused Substitutes: Andreas Søndergaard, Morgan Whittaker.
Referee: Keith Stroud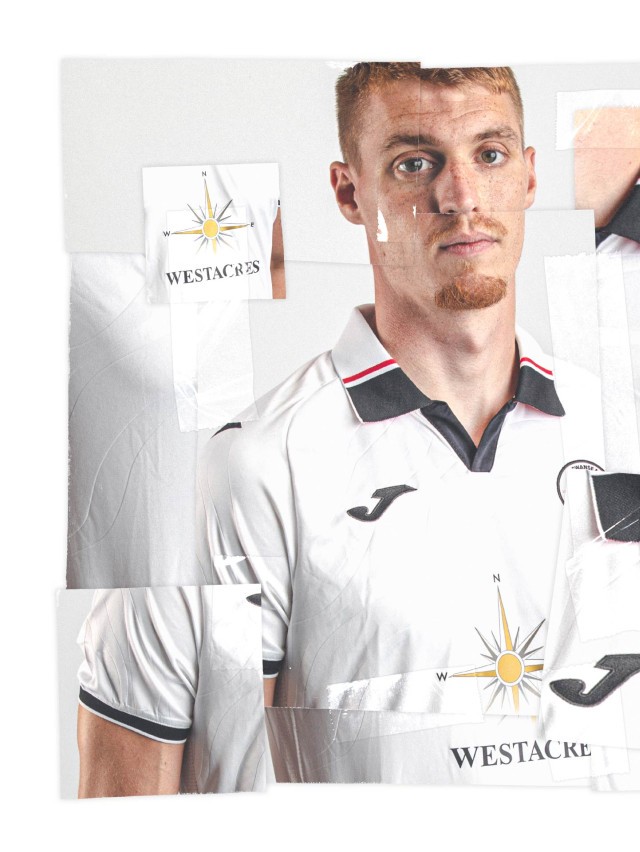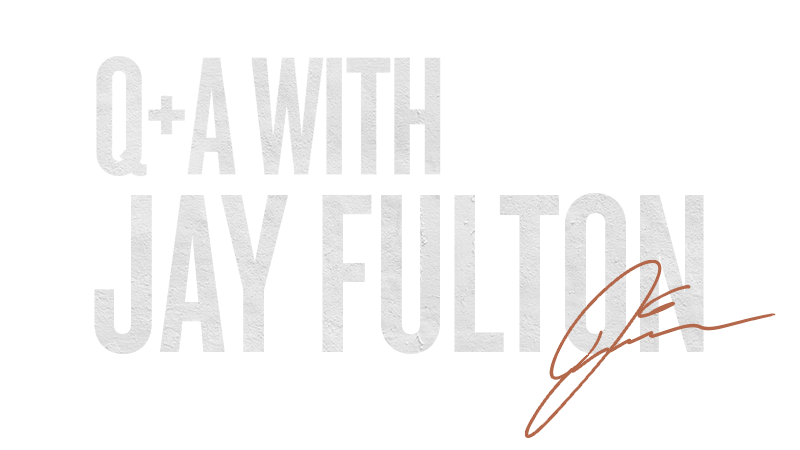 JAY FULTON HAS HAD AN OUTSTANDING SEASON IN THE SWANSEA CITY MIDFIELD, AND WAS RECENTLY REWARDED WITH A NEW CONTRACT THAT WILL EXTEND HIS STAY WITH THE CLUB THROUGH TO THE SUMMER OF 2026.
HERE, HE TALKS ABOUT THE LOVE HE AND HIS FAMILY HAVE FOR THE CLUB AND COMMUNITY, HOW HE HAS BOUNCED BACK AFTER A DIFFICULT 2021-22 SEASON, AND HIS PRIDE AT THE SERVICE HE HAS GIVEN SWANSEA CITY OVER NEARLY A DECADE OF SERVICE.
Jay, congratulations on signing your new contract. You must be delighted to have got that sorted.
"I am really happy. It has been talked about for a good few weeks and as soon as the club came to me and said they wanted to discuss a new contract I jumped at the chance.
"I just wanted to get it sorted, and I am glad it is done."
How much is your decision to commit your future to the club a sign of how much you believe in what Russell Martin and his staff are trying to build here?
"It definitely does. The second half of the season has not gone as we would like in terms of results, but in terms of performances, the style of football we want to play and the manager we have got, there have been a lot of positives to take."
You first joined the club as a 19-year-old, you and your girlfriend moving down together from Scotland. So much has happened in the last nine years and more, but what was it like to make that move?
"I don't think we realised just how big a move it would be, as you say we were only 19 at the time.
"It is incredible to think that it is close to 10 years and we are still here. A lot has happened, our two kids were born here, but I still enjoy being here. I enjoy coming in to training every day.
"So to get that contract and another three years again… I am over the moon."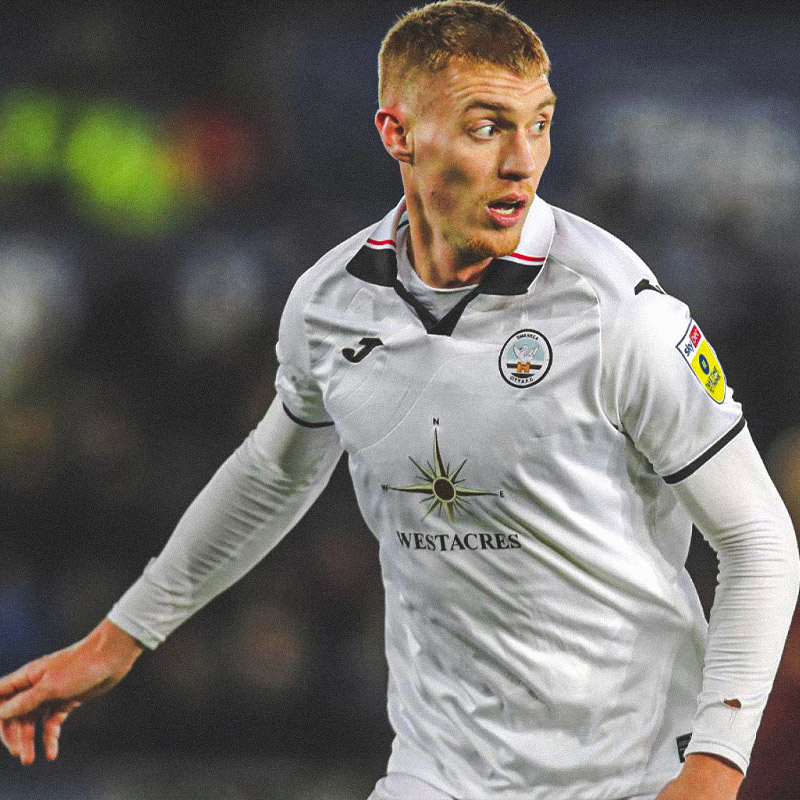 You recently went through 200 appearances for Swansea City, you are close to a decade here and your new deal could see you reach a dozen years in the club's colours. Not many players achieve and enjoy that kind of longevity. How much does that mean to you?
"I don't think I really realised that side of it until I hit the 200 appearances. When that happens you do sit back and look at it.
"I am proud, first and foremost. To be able to come down here, work my way into the team and become one of the more senior players in the squad is something I will look back on with pride.
"It is crazy how quick it goes. When I came in there were guys like Leon Britton and Ashley Williams in that dressing room.
"It feels like it was only a couple of years ago, but obviously it has been nearly a decade!
"But it has been enjoyable to make that progression and to have that extra responsibility."
There were times early in your Swansea career where you had loan spells at Wigan and Oldham, and you may well have felt you might need to move away to play regularly. How do you reflect on that period?
"I think the relegation from the Premier League allowed a few of us who had been playing in the under-23 team – which was a good group – to get an opportunity we might not have had otherwise.
"I don't think anyone can expect to be at a club for this length of time, and I have never taken it for granted.
"But that team had guys like myself, Grimesy, Connor Roberts, Daniel James, Oli McBurnie. We were all at a stage where, if we did not get in the team, we would probably have had to look elsewhere and maybe move on.
"You look at that team. Matt and I are still here and he is captain, while some of those other boys moved for big money.
"That 2018-19 season was a big one in the careers of a lot of players."
You had to be patient and bide your time during sections of last season. Was it a difficult period when you had been such an integral part of the play-off campaigns in the two seasons prior?
"It is difficult for anybody, especially when you come off the back of two seasons where you have been one of the main players in the team in terms of appearances.
"But I came in, trained every day and worked as hard as I could. It never really turned for me during the season, but I had a really positive pre-season and I've been able to work my way back in from there."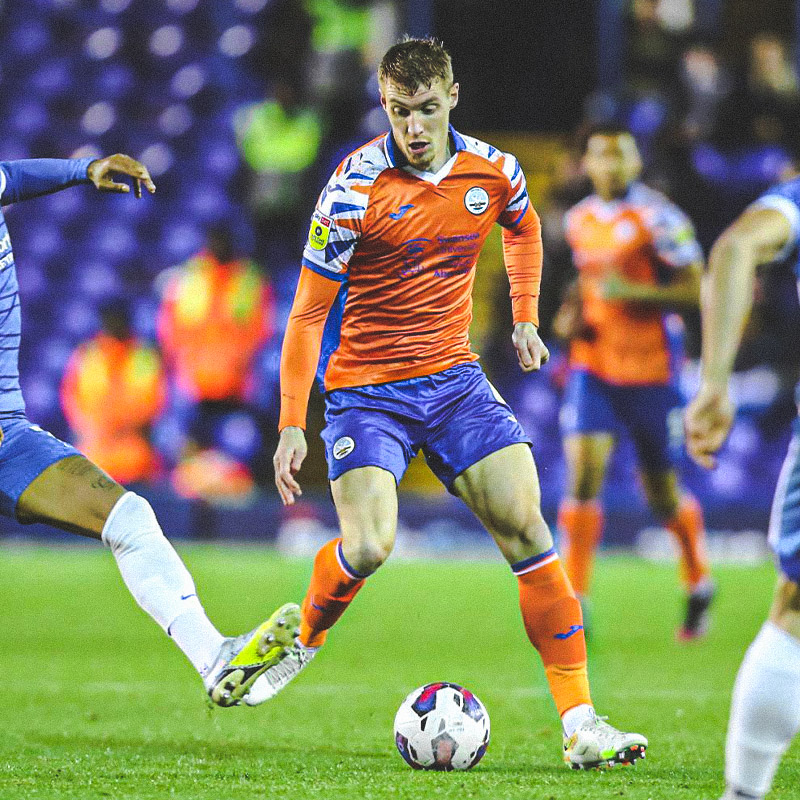 You've had an excellent season, you look to be relishing the style of play. How do you view the campaign as a whole?
"I have really enjoyed it. In the first half of the season we got on that good run, picked up a lot of points. The second half of the season has been more difficult in terms of results, but I think performances, on the whole, have been good.
"We have shown a real togetherness and we are moving in the right direction. We have some good results behind us now and hopefully we can kick on over these final weeks."
With that new contract signed, and 200 appearances in the books. Can you sum up what Swansea means to you, as a club and a community?
"I just love everything about it. My family love living here, being able to go down to the beach every day.
"In terms of playing for the club, I have tremendous pride in it. Every time I have a chance to pull on the shirt I feel that sense of pride.
"I know I am not from Swansea but I feel that connection with the city. We have been here a long time, a lot of big moments in my personal life have happened in Swansea.
"Every time I go on the pitch I feel that connection with Swansea."
WIN!
Read the full Jay Fulton article? Answer the question below to be in the chance of winning x2 match tickets for the Swans v Huddersfield match.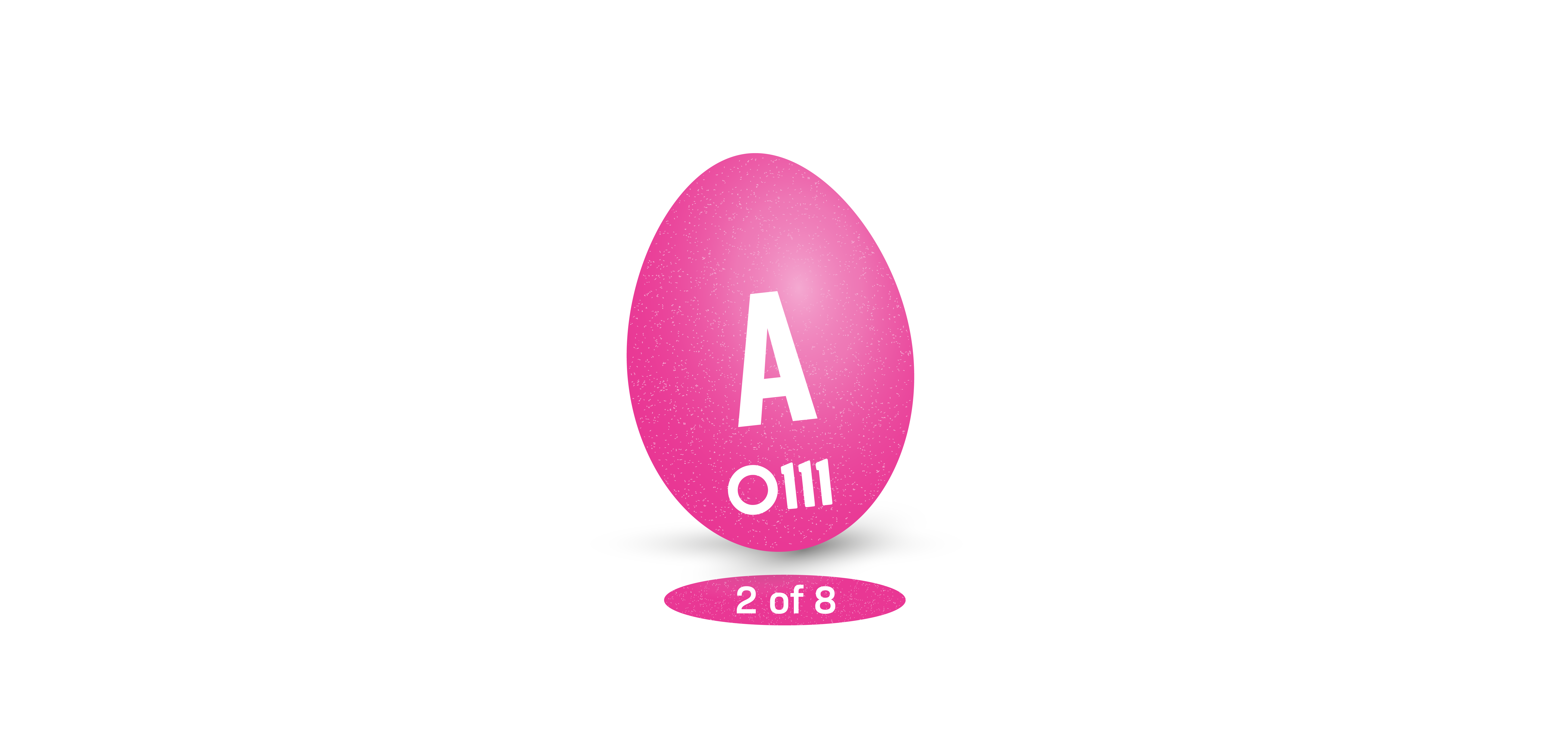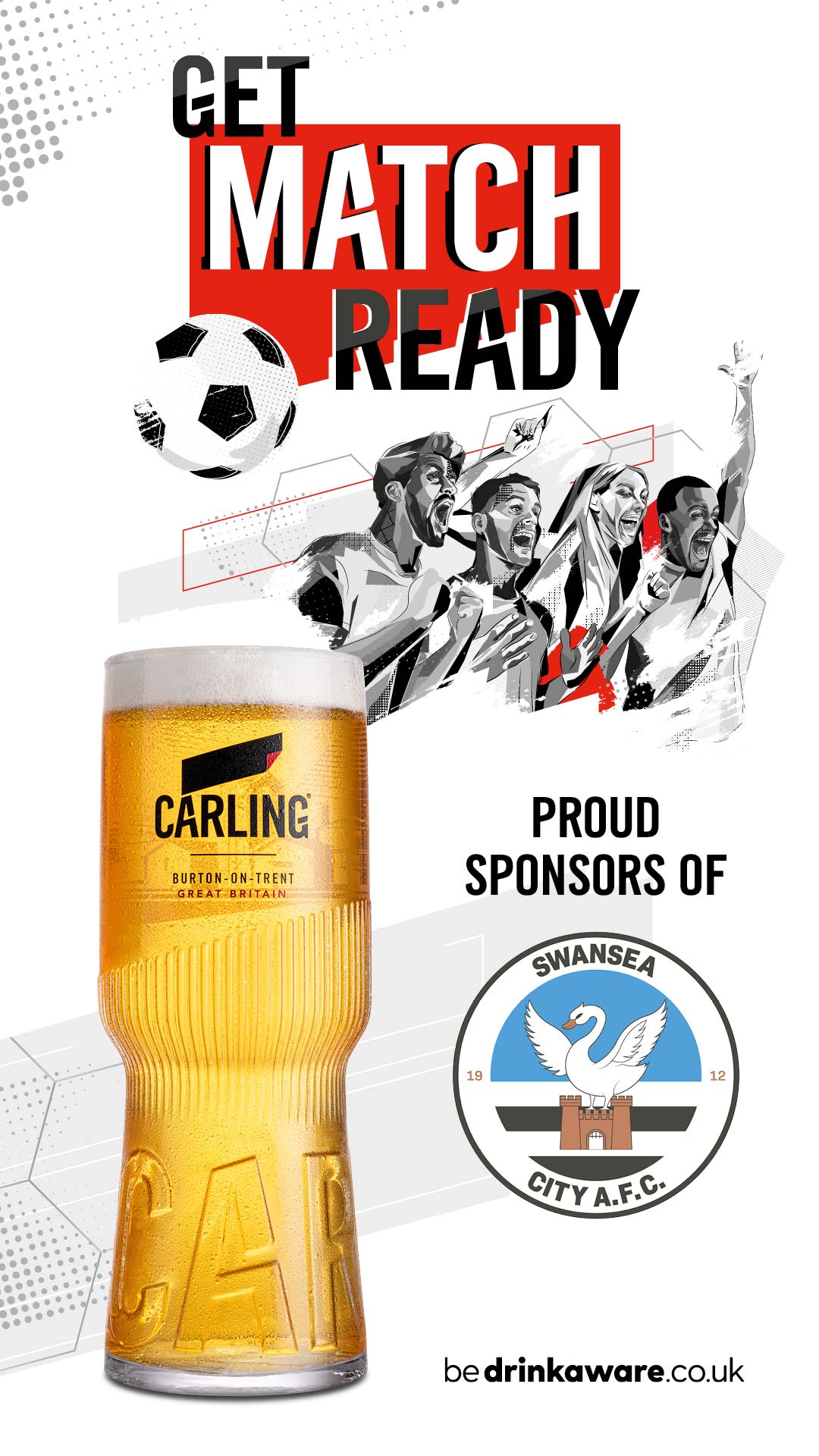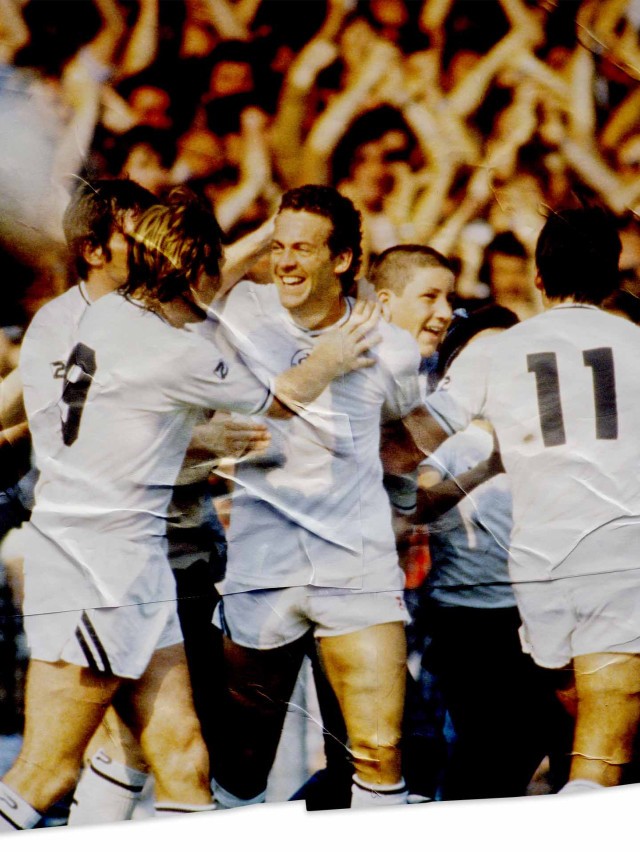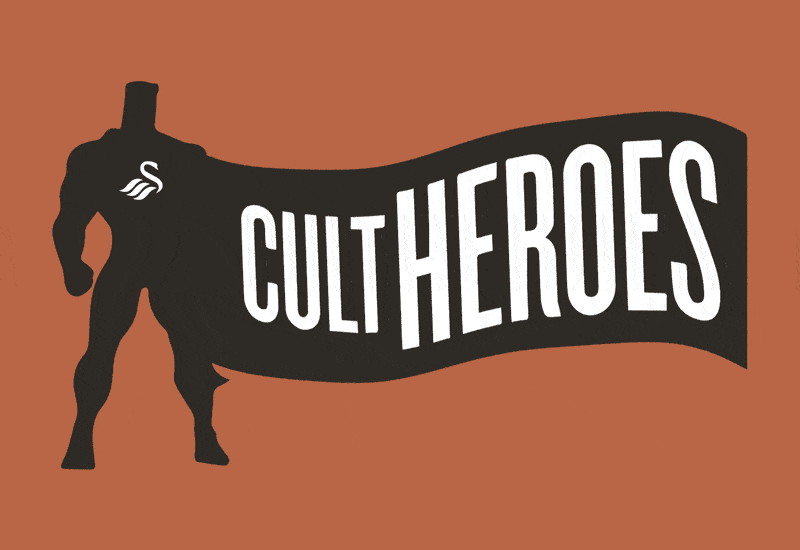 IN THE LATEST INSTALMENT OF OUR 'CULT HEROES' FEATURE, CLUB HISTORIAN GWYN REES LOOKS BACK ON THE SWANSEA CITY STORY OF A MAN WHO IS SIMPLY SWANS ROYALTY: 'KING CURT', ALAN CURTIS MBE.
Though he is a son of the Rhonda, Alan Curtis MBE is a true Swansea City legend, not just because of his on-field exploits, but because of the many and varied off-field duties he has performed in his usual professional and courteous manner.
Curtis' playing career began at the Vetch Field in 1972, when after impressing in both Combination and Welsh league sides, he was handed his full league debut away at Southend United.
He came into a side that was struggling both on and off the field, and came up against defenders who showed no mercy to a teenage player whose silky skills were to be blunted at all costs.
Playing mainly as a wide man, Curtis showed bravery along with his undoubted ability, and was selected by his country at youth, under-21 and under-23 levels while performing in the lower divisions at the club.
It was when manager Harry Griffiths took over at the Vetch Field that Curtis' career really took off. Appreciating that the player had exceptional ball control, and could go past a defender with some ease, he moved the youngster from out on the wing into the central striker role.
This proved a masterstroke for both player and team, with Curtis finding the net regularly, and with new manager John Toshack Swansea rose through the divisions at a record-breaking speed.
The forward's best goal scoring season came in 1977-78 when he plundered an amazing 34 goals, but scouts at clubs around the country had been keeping an eye on his progress and it was with a certain reluctance that Curtis left for First Division Leeds United in a then club-record sale worth £400,000 prior to the start of the 1979-80 season.
He arrived at Leeds United as a full Wales international, having made his senior debut against England the previous March.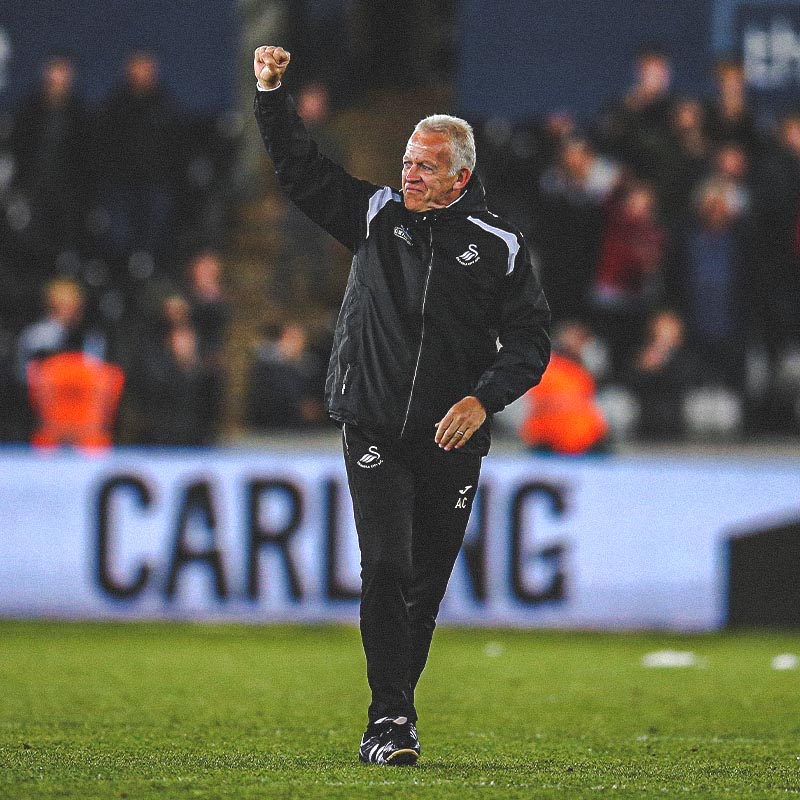 He scored on his debut for the Yorkshire side, but a collision with England goalkeeper Peter Shilton a short time later resulted in serious knee ligament damage, and the injury kept him sidelined for most of the season.
On his return to full fitness Curtis struggled to regain a regular first-team spot, and when the opportunity came to return to the Vetch Field in a cut price £175,000 deal the player jumped at the chance.
He joined a club that was pushing for promotion out of the Second Division and, along with other local products such as Robbie and Leighton James, Jeremy Charles and Wyndham Evans, Curtis was able to celebrate promotion on that never to be forgotten afternoon at Preston in May 1981.
The opening fixture of the following season in the First Division saw the Swans play at home to Leeds United, and at a sun-drenched Vetch Field the hosts ran out winners 5-1.
Curtis would score the final goal of the day to cap off a perfect afternoon for club and player, memorably driving forward before jinking and firing an unstoppable strike into the top corner.
This opening season at the pinnacle of English football saw the side confound the critics, finishing in sixth place in the table. But the second season - due to various problems on and off the field - saw the club relegated, and Curtis was sold to Southampton along with other first-team regulars to help ease the financial problems at the club at the time.
A brief stay at Stoke City followed his time at the Dell, before coming back home to Wales and Cardiff City. His time at Ninnian Park was very successful, with Curtis helping them win promotion to the Third Division, and he won a Welsh Cup winners' medal in 1988.
But after two seasons, the pull of the Vetch Field proved to strong, and Curtis joined the club for a third time, finally ending his professional career in 1990 after making over 400 appearances for his beloved Swans.
His time as a full time professional may have ended, but he continued playing in the Welsh League with Barry Town, where he won another Welsh Cup in 1994, before finally hanging up his boots a year later.
Upon his retirement Alan returned to the Swans; becoming the club's football in the community officer, but it wasn't long before he was working as youth team manager, then head of youth development and eventually assistant manager.
By the time the club reached the Premier League, Alan was a firm part of the first-team set-up and served under the likes of Michael Laudrup and Garry Monk, having earlier done so under John Hollins.
He also selflessly took over responsibilities as caretaker manager on a handful of occasions while the club looked around for a full-time man to take on the responsibilities at the helm.
During this time he was also working as part of Brian Flynn's Wales Under-21 coaching set up, until he was given the job as Swansea City's first loan player manager in 2017, monitoring the progress of the players out on loan from the club.
When he retired from an illustrious coaching career at the end of the 2018-19 season, Curtis became the club's honorary president, and he was deservedly awarded an MBE for his services to Welsh football over more than four decades in the New Year's Honours List in 2021.
He is without doubt one of Swansea City's greatest servants, and is more than deserving of the affectionate moniker of 'King Curt'.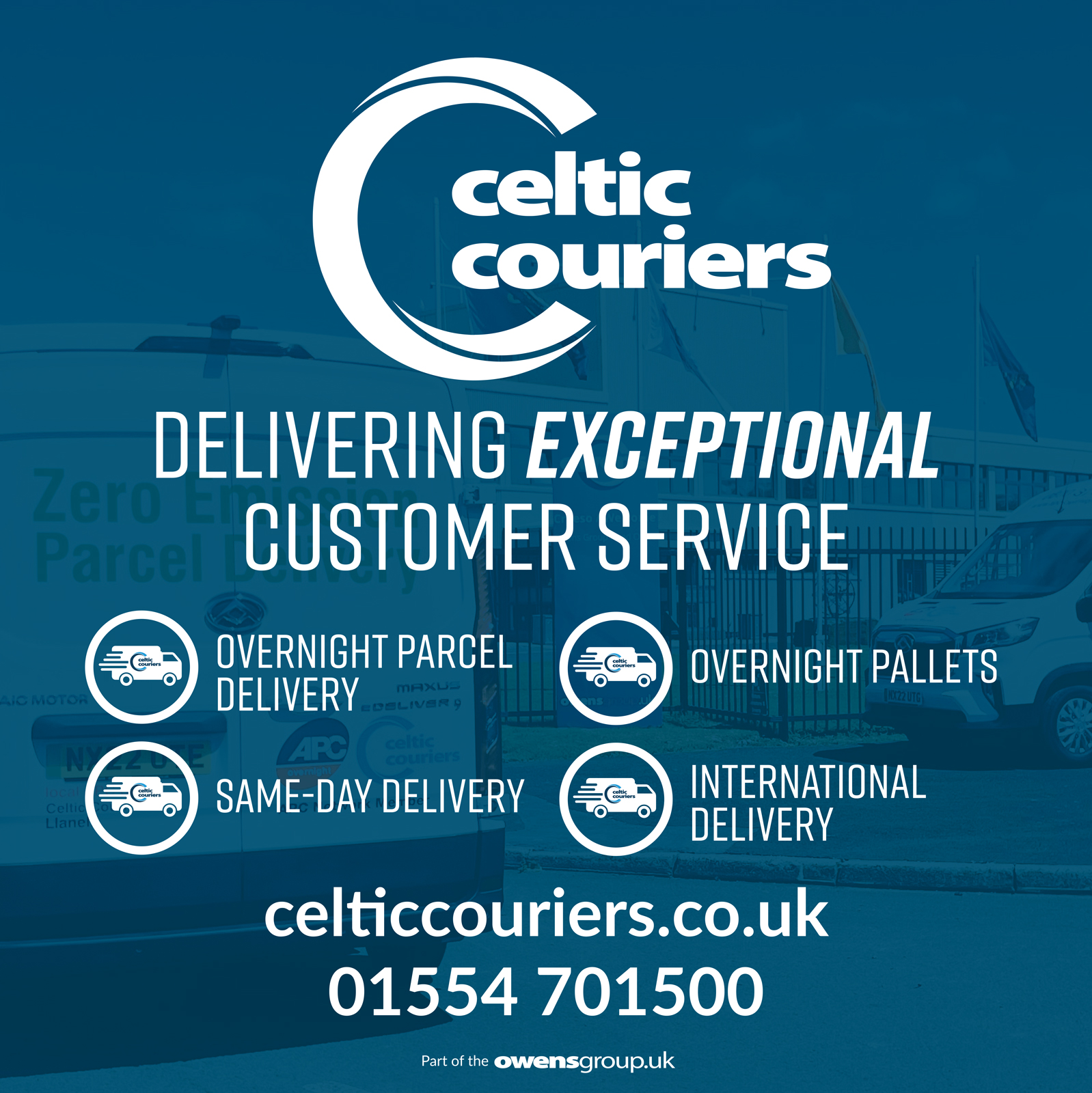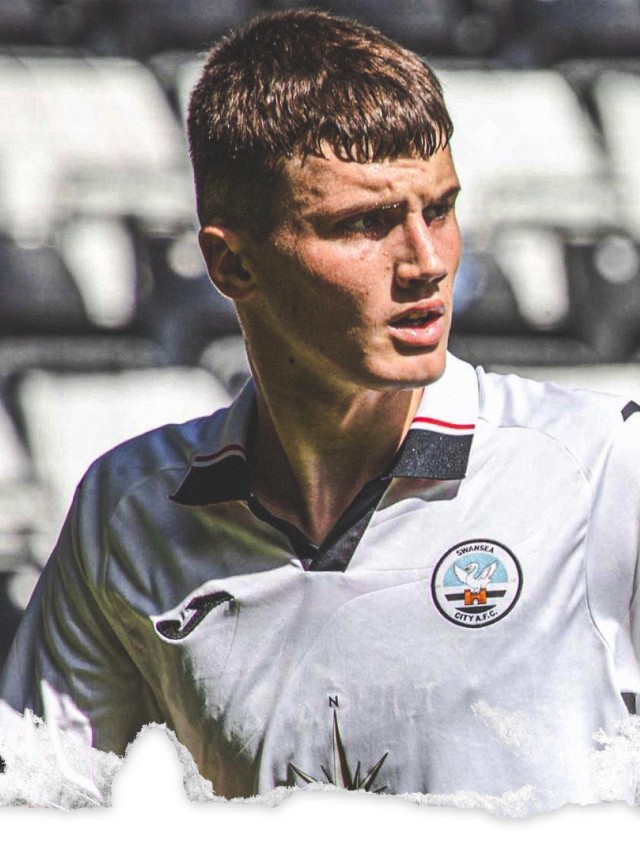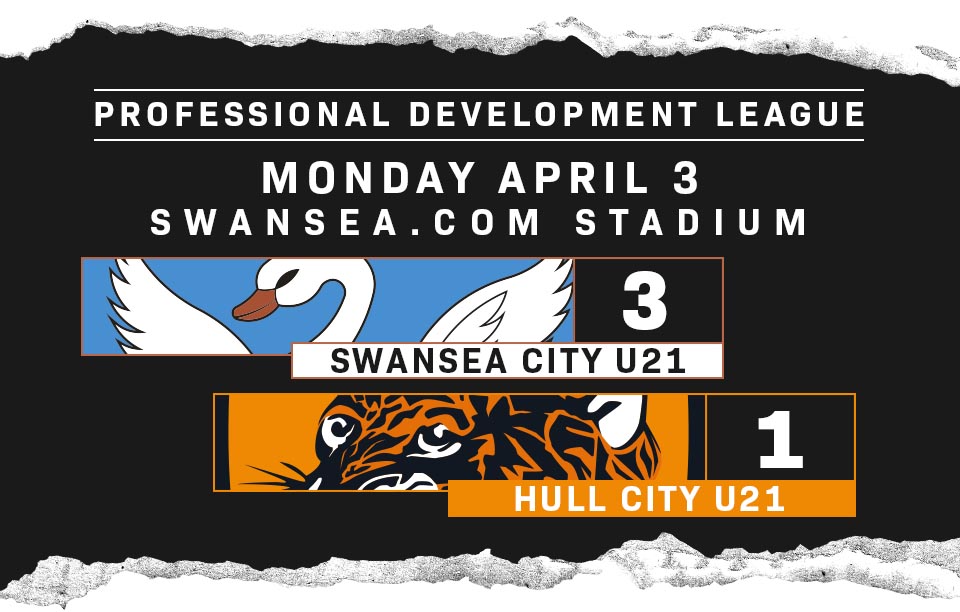 SWANSEA CITY UNDER-21S CONTINUED THEIR EXCELLENT RUN OF FORM AS GOALS FROM CAMERON CONGREVE, RUBEN DAVIES AND AZEEM ABDULAI SEALED A FIFTH WIN IN SIX PROFESSIONAL DEVELOPMENT LEAGUE GAMES AT THE SWANSEA.COM STADIUM.
Swansea City U21s: Lewis Webb; Tivonge Rushesha, Ben Blythe, Kai Ludvigsen (Harry Jones 37), Sam Leverett (Corey Hurfoed 83); Joel Cotterill (captain), Azeem Abdulai; Liam Smith, Cameron Congreve; Ben Lloyd (Kian Jenkins 83); Ruben Davies (Josh Thomas 46).
Unused Substitutes: Remy Mitchell.
Hull City U21s: Dave Robson, Duarte Furtado, Harry Wallis, Oliver Green, Jack Leckie, Alfie Taylor, Sincere Hall (Jake Brown 71), Harry Wood, Josh Hinds, Hakeem Sandah (Glen Sani 71), Will Jarvis.
Unused Substitutes: Harry Fish, Kyle Fanning, Louie Chorlton.
Referee: Daniel Lamport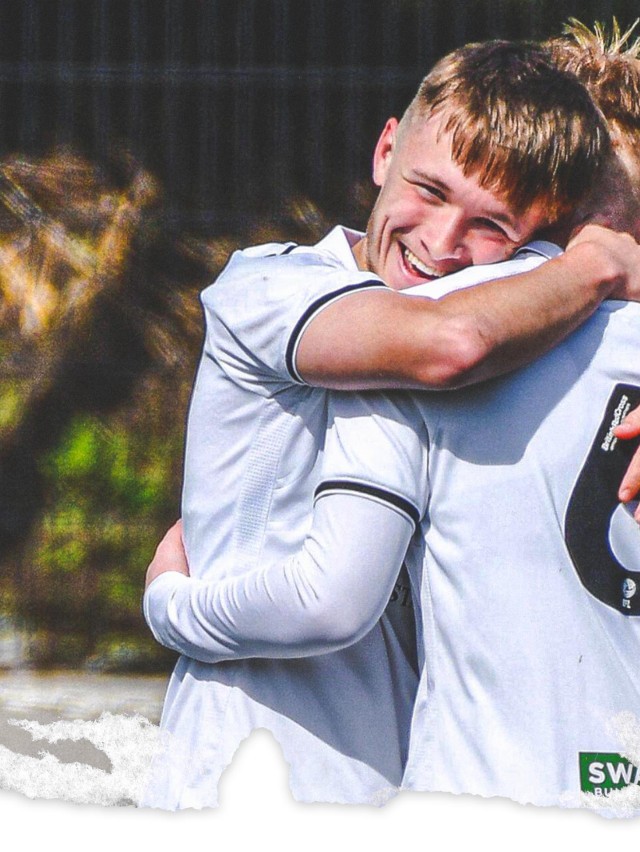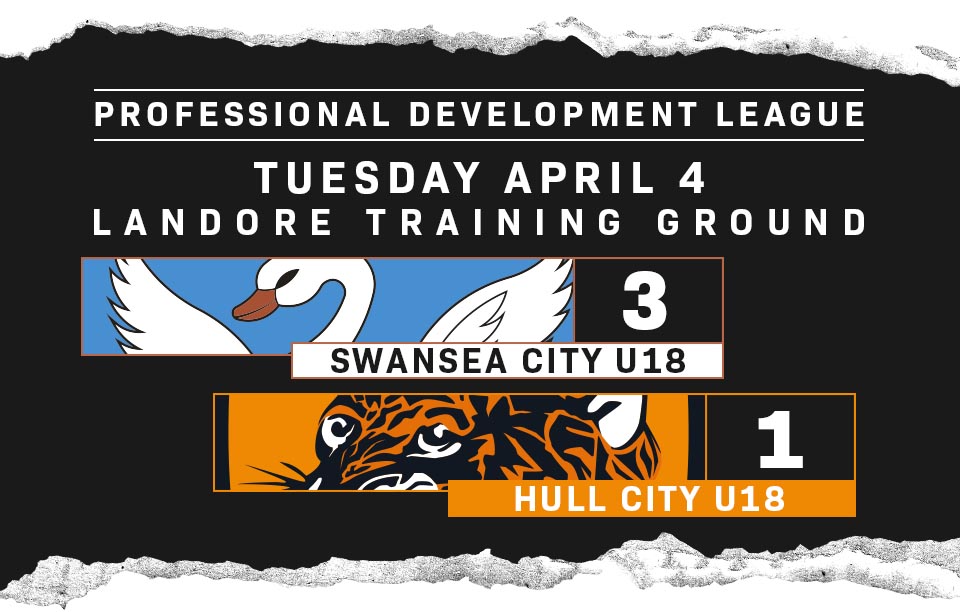 GOALS FROM IWAN MORGAN, ROHAN DAVIES AND THOMAS WOODWARD SAW SWANSEA CITY UNDER-18S GET THEIR REWARDS FOR A THROUGHLY DOMINANT DISPLAY AGAINST HULL CITY AT LANDORE TRAINING GROUND.
Morgan drilled home from a Callum Deacon pass in the first half, before Davies added a second minutes after the break driving into the area and firing into the bottom corner.
Woodward would be the one to seal the three points just after the hour mark, bagging his second goal in two games after finishing off another Deacon delivery. 
Hull pulled a goal back through substitute Ronnie Kelly with 10 minutes to go, coolly firing a low shot past the keeper, but there was to be no dramatic late comeback.
Evan Watts captained the Swans on his first start in over six months, whilst centre-back Filip Lissah started on the bench as is eased back into action after being sidelined since suffering a hip injury in October.  
Four changes were made to the squad that had to settle for a draw against Crewe Alexandra last time out. Richard Faakye replaced Kiel Higginson, whilst Sam Knipe and Caio Ifans made way for Morgan and Deacon. 
Morgan played his first game in a Swans shirt since returning from the international break, which saw he and team-mates Kit Margetson and Jacob Cook secure Wales' qualification for the 2023 Uefa European Under-17 Championships.  
Swansea saw plenty of the ball in the early stages, but the Tigers had the better chances in transition, with Jake Brown getting away a shot from distance which went over the bar. 
The Swans patiently moved the visitors around, looking for an opening, and a prolonged period of possession from the hosts ended with Morgan breaking free before firing a shot well over the crossbar from an acute angle.
But the breakthrough arrived in the 22nd minute. Slick build-up on the left flank gave Deacon room to cross, and his lovely pass found Morgan in stride to drill home his 20th goal in Swansea colours this season. 
Swansea continued to press and the game was being played almost exclusively in the Hull half. Hull keeper Tom Macauley made an important save to keep his side's half-time deficit at one as he denied Davies from Watts' floated pass.
The Tigers had the first real chance of the second half, with seconds of the restart. Jaedyn Chibanga caused trouble at the near post as he attempted to take the ball round the keeper, but Margetson was on hand to gather.
Swansea's second goal soon followed. Morgan turning provider to allow Davies to break through a crowd of Hull defenders and dispatch the ball into the bottom corner.
The hosts then made two changes; Kyrell Wilson and Lissah replacing Davies and Searle just after the hour mark. Wilson made an impact on arrival, seeing two shots blocked by Tigers keeper Macauley.
But he could do nothing as Woodward made sure of the points with a close-range finish.
Morgan started the build-up with a lovely flick to Deacon who was able to steer the ball perfectly into the path of Woodward for an easy finish.
Margetson denied Hull a consolation as he brilliantly tipped Ralph Nkomba's volley over the bar, but he could not prevent substitute Kelly finding the bottom corner with a firm strike late on. 
Swansea City Under-18s: Evan Watts (captain) (Kit Margetson 45'), Arthur Parker, Richard Faakye, Jacob Cook (Sam Parker 73'), Jada Mawongo, Dan Watts, Thomas Searle (Filip Lissah 61'), Thomas Woodward (Ramon Rees-Siso 73'), Iwan Morgan, Rohan Davies (Kyrell Wilson 61'), Callum Deacon. 
Hull City Under-18s: Tom Macauley, Sam Jackson, Trialist, Alfie Perry, Kyle Fanning (captain), Stan Ashbee, Ralph Nkomba, Sam Opoku, Glen Sani, Jaedyn Chibanga, Jake Brown (Ronnie Kelly 56'). 
Unused subs: Archie Howard, Lucas Dawson, Stan Hewitt.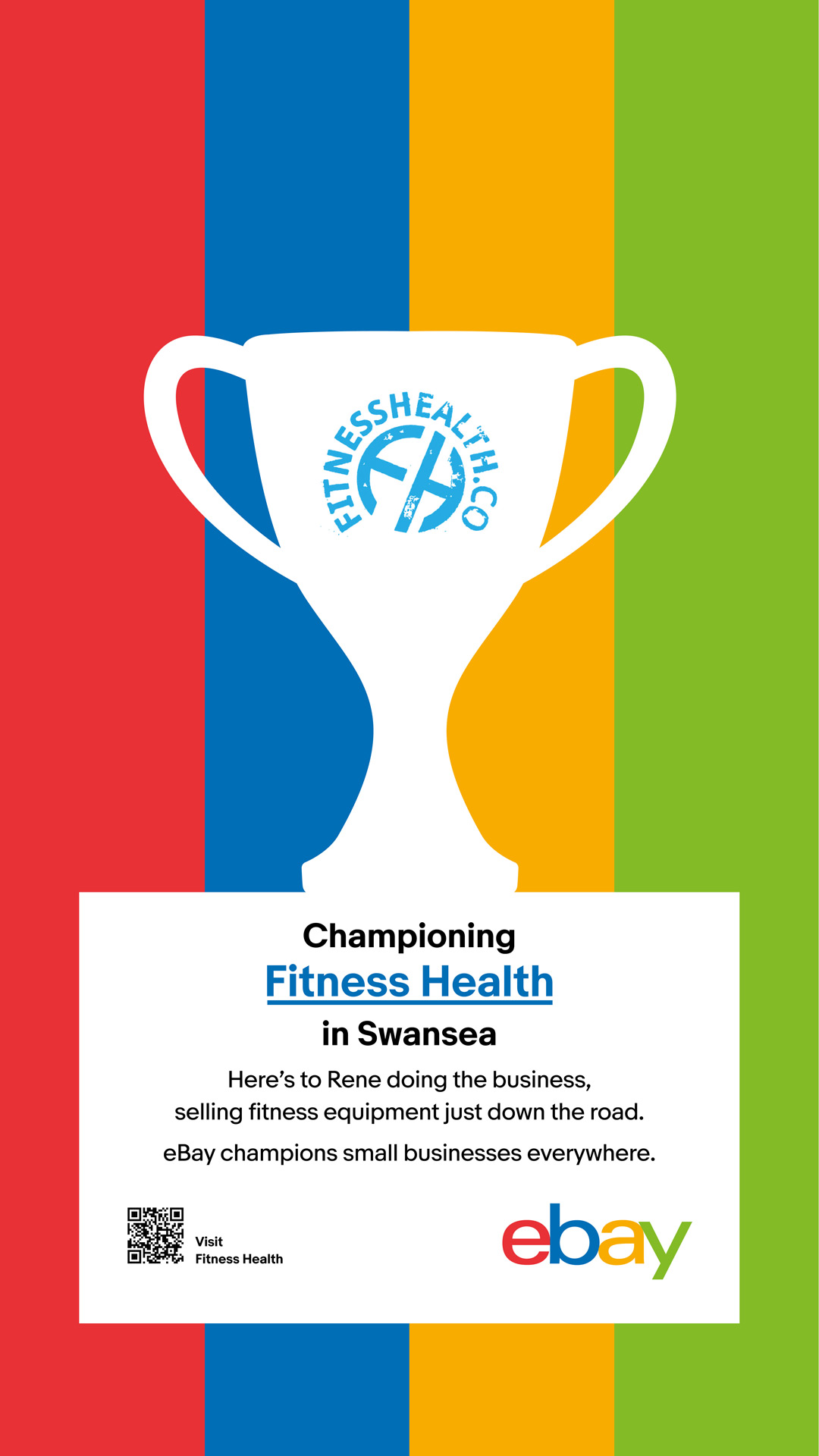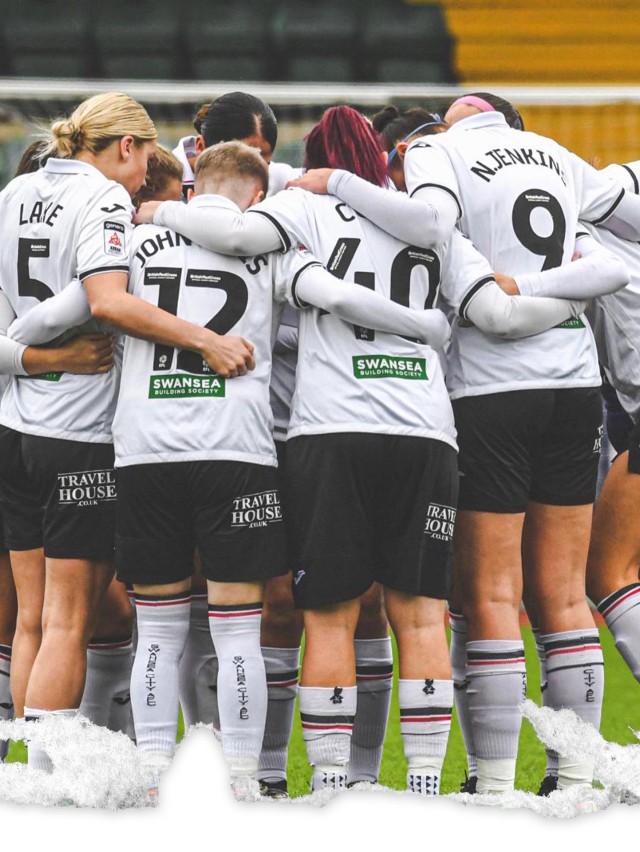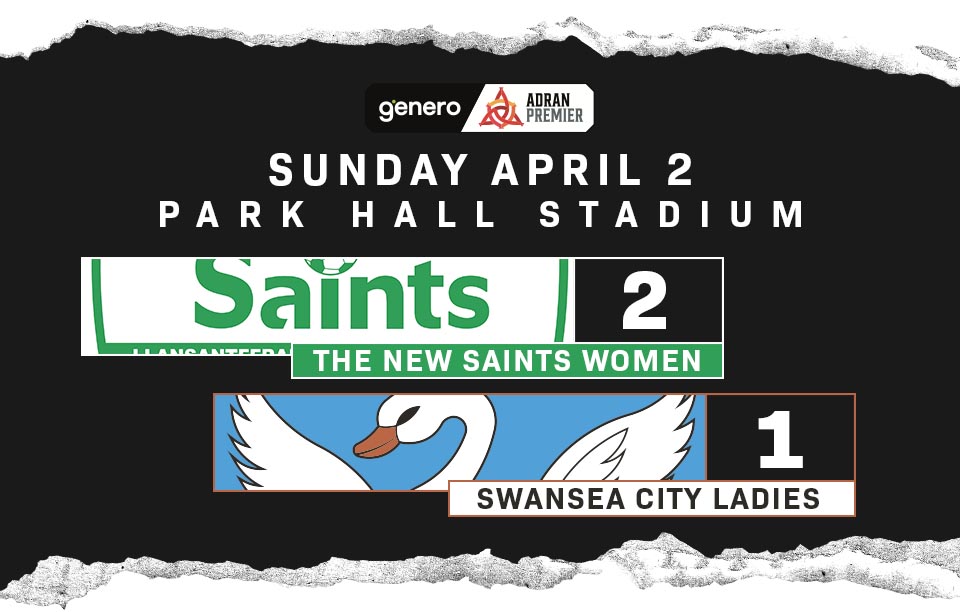 Swansea City Ladies 15-game unbeaten run was brought to an end with defeat away at The New Saints Women in the Genero Adran Premier.
TNS fired themselves ahead in the first half, Beth Lewis converting from the spot after a handball in the box.
Katy Hosford would bring the Swans level just before the break, firing a 30-yard free kick past the TNS goalkeeper.
But the hosts would regain their lead through Emily Ridge, handing the Swans only their second league defeat of the season.
The Swans had started brightly, with Hosford finding Meg Saunders in the box, but the forward's effort failed to really test the goalkeeper.
But TNS would soon find themselves in the ascendency, Danielle Staley heading wide from a corner before Ridge hit the side netting.
Stacey John-Davis managed to work space for herself on the edge of the box, but pulled her effort over the bar as Swansea looked to find the breakthrough.
But a handball in the box would give TNS a penalty, with Lewis stepping up to the spot and converting to put the hosts ahead.
The Swans searched for an equaliser before half time, with John-Davis having a shot pushed behind and Nieve Jenkins heading the resulting corner just wide.
And Hosford would draw her side level just before the break; a stunning free-kick beating the keeper to leave the contest all square at half-time.
TNS came out the blocks strongly after the break, finding Ridge in the box who forced a good save from Klaudia Wojtyczka.
Both sides would then go close from distance, Hosford firing over before Georgie Gresham sent an effort wide for the hosts.
John-Davis looked to have a golden opportunity to put the Swans ahead after a great ball from Chloe Chivers sent the forward through, but the onrushing goalkeeper would stop her in her tracks.
Instead it would be the host who would break the stalemate, with the Swans failing to clear their lines before Ridge tapped home to make it 2-1 to TNS.
Chivers came close to finding a second equaliser for the Swans, her powerful free-kick from distance striking the crossbar.
But the visitors could not find a way to level matters as they suffered a first league defeat since September.
The New Saints Women: Sarah Parkes, Beth Lewis (captain), Chantelle Teare, Lucie Platt, Caitlin Chapman (Danielle Staley 13), Helen Evans (Nicole Samson 90), Georgie Gresham, Isobel Redding, Lia Lewis, Emily Ridge, Evie Williams.
Unused subs: Tia Lockley, Courtney Ashworth, Olivia Rathe.
Swansea City Ladies: Klaudia Wojtyczka, Shaunna Jenkins, Emma Beynon, Kelly Adams, Nieve Jenkins, Katy Hosford (captain), Stacey John-Davis, Chloe Tiley (Gwen Horgan 55), Meg Saunders (Chloe Chivers 55), Jess Williams (Nia Rees 83), Rachel Cullen (Monet Legall 83).
Unused subs: Chelsea Herbert.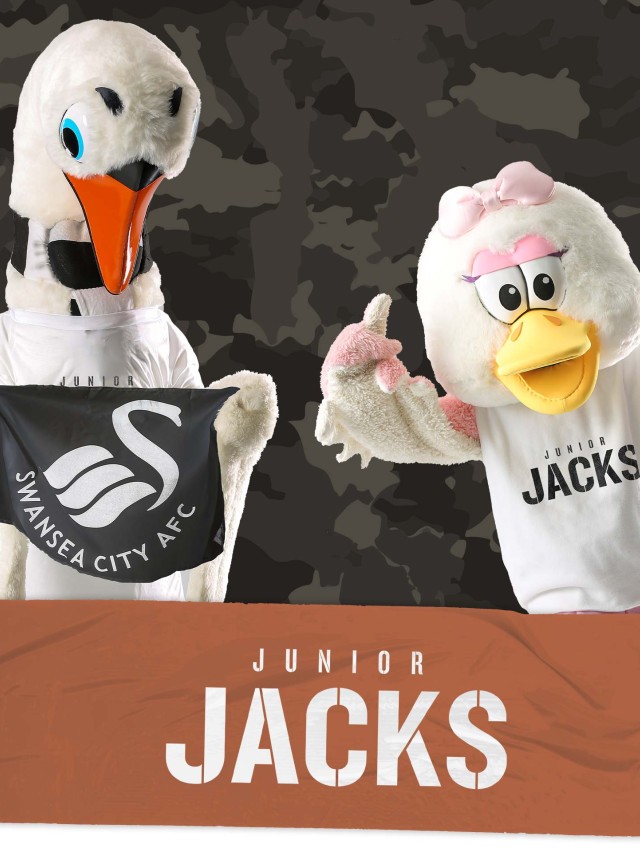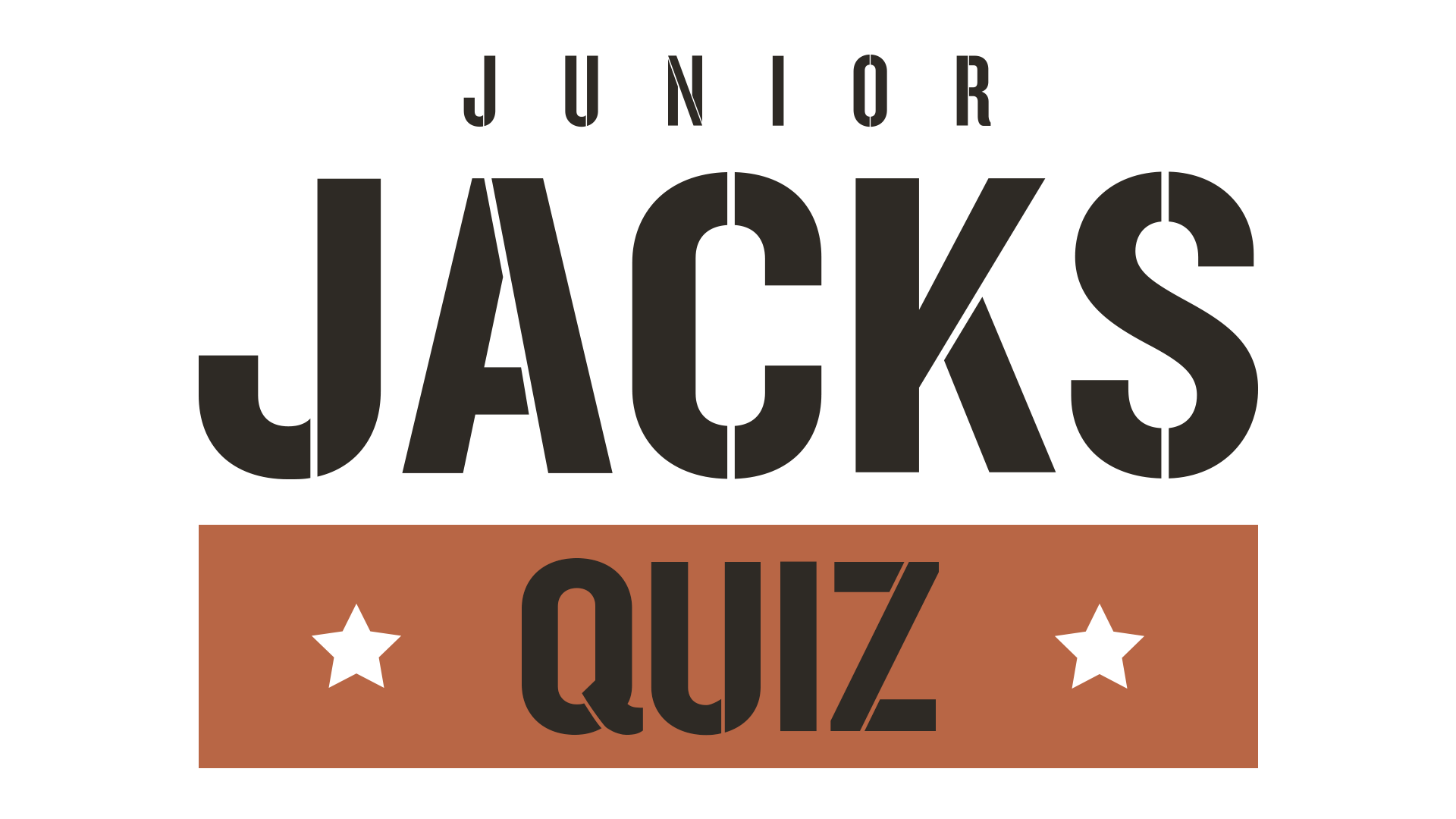 Shwmae Junior Jacks!
Happy Easter and welcome back to the Swansea.com Stadium!
It feels like ages since we last had a home game, but we want to say a massive Longyfarchiadau to all the internationals who were representing the Swans all across the world!
We had a brilliant time last time we had a home match, and it was great to see another good win for the Swans!
We're hoping for more of the same today so we're going to keep our wings crossed for a 2-0 win with goals for Liam Cullen and Joel Piroe.
After our derby win last weekend, we've created a little derby day quiz for you to test your knowledge of the match.
Enjoy the game!
Cyril and Cybil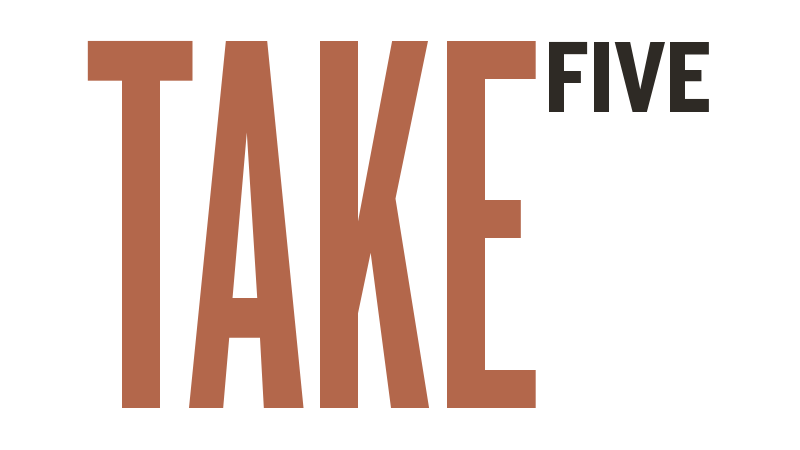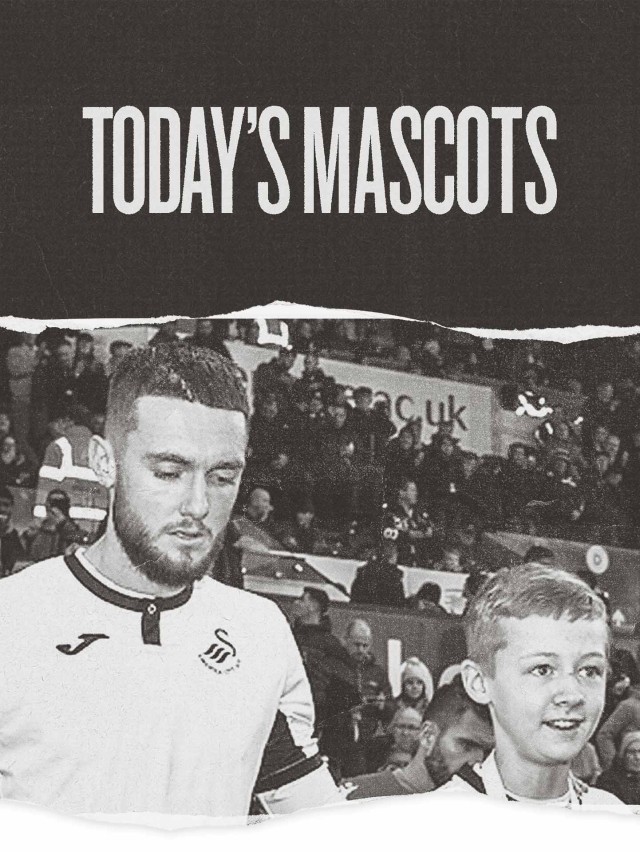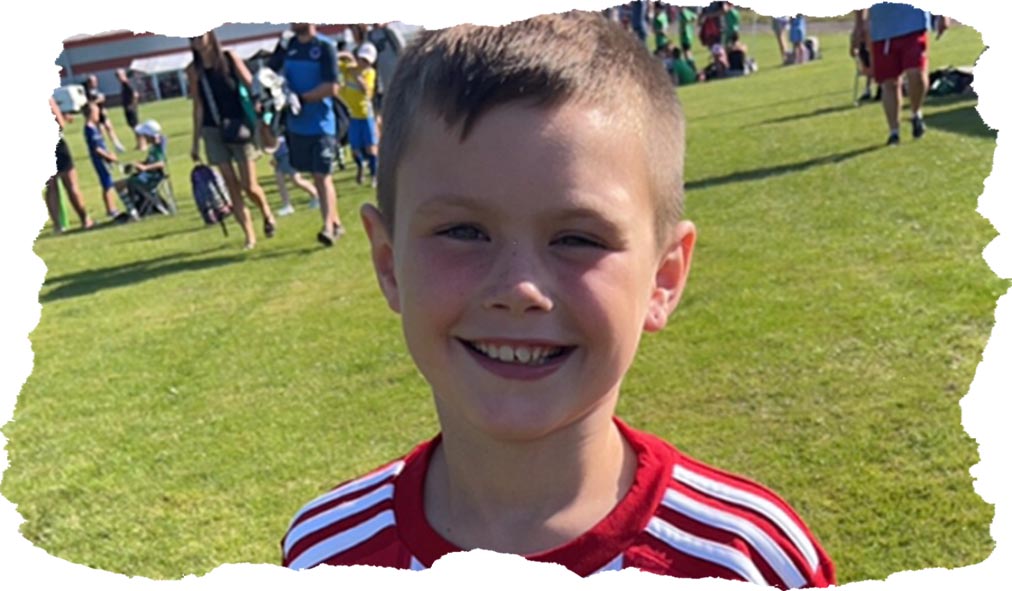 ASHTON ~ AGED 9

BENJAMIN ~ AGED 10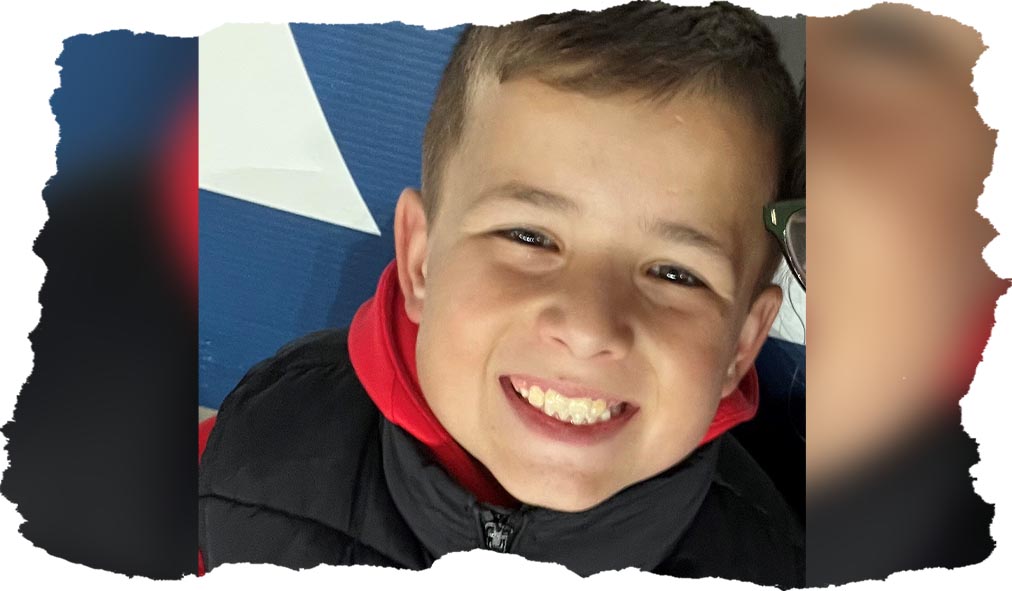 CALLUM ~ AGED 11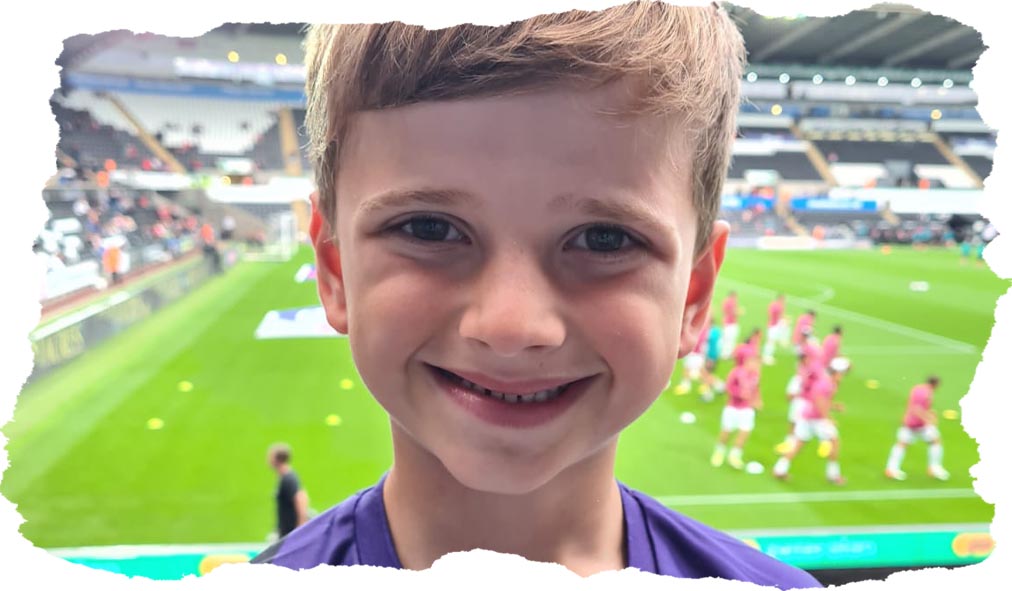 DYFAN ~ AGED 7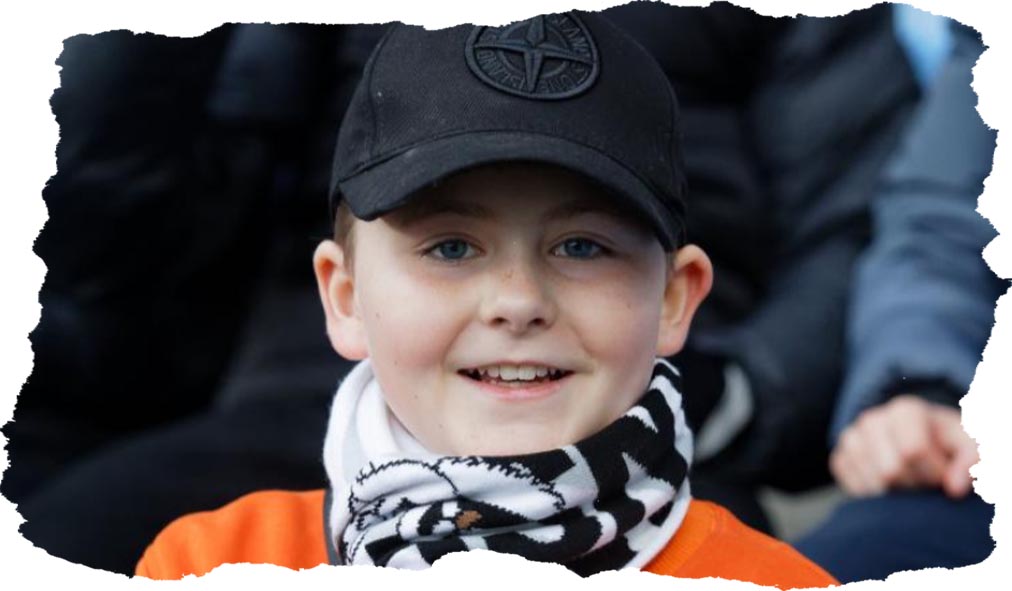 ELLAND ~ AGED 11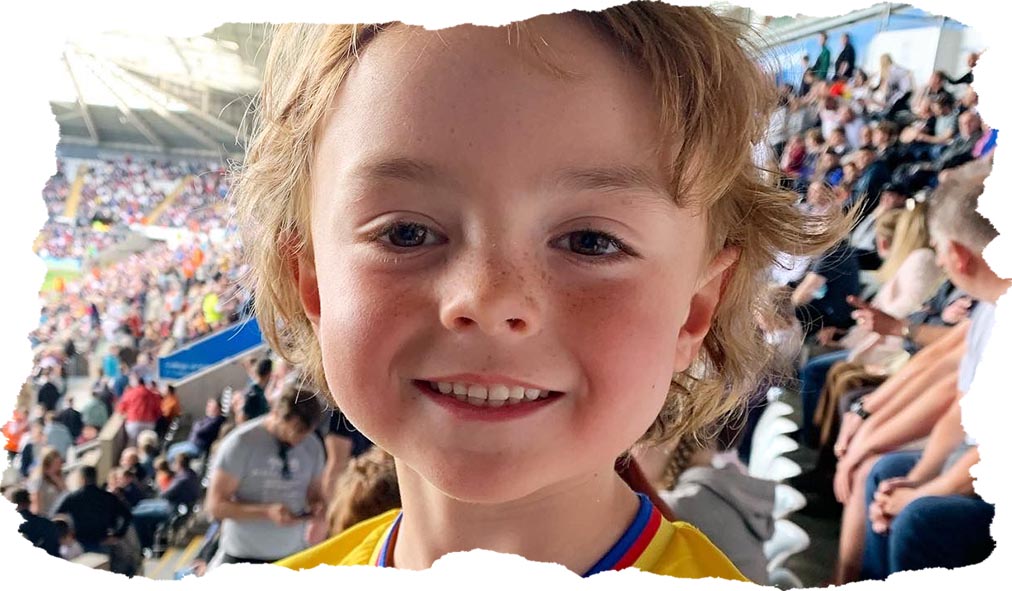 EZRA ~ AGED 6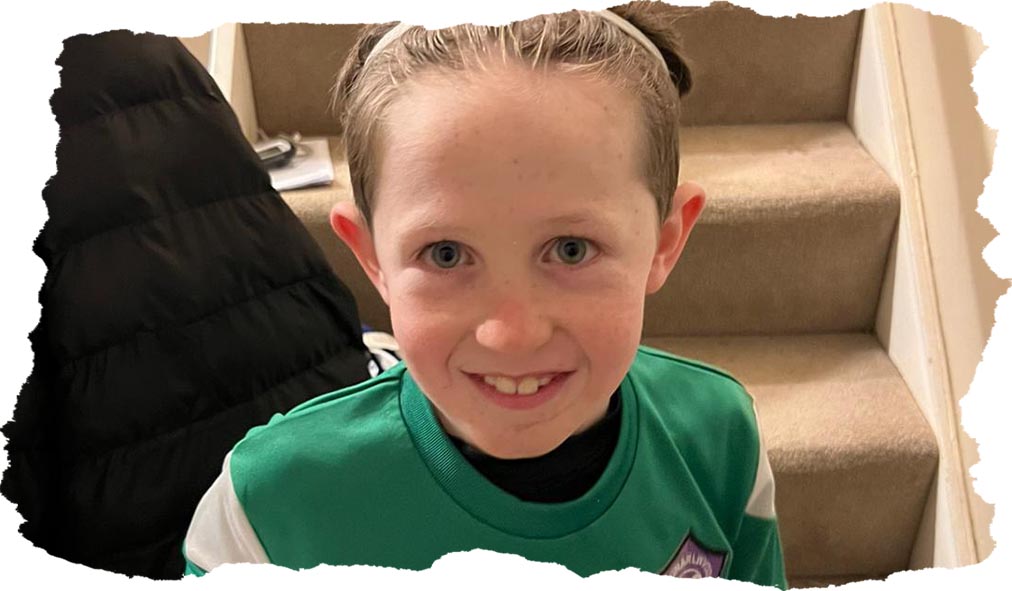 FINLEY ~ AGED 6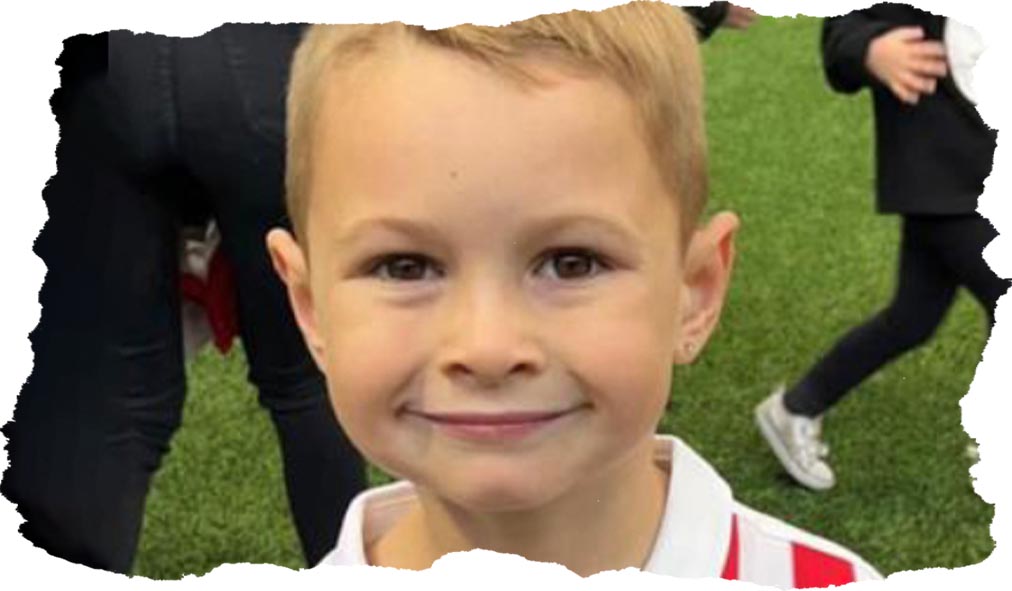 KURTIS ~ AGED 6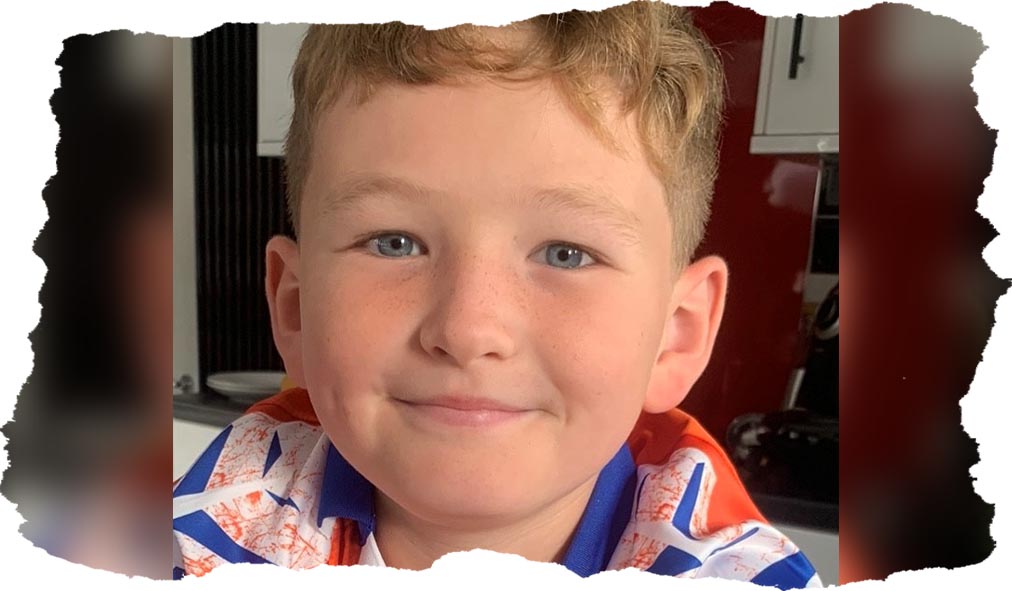 OLLY ~ AGED 10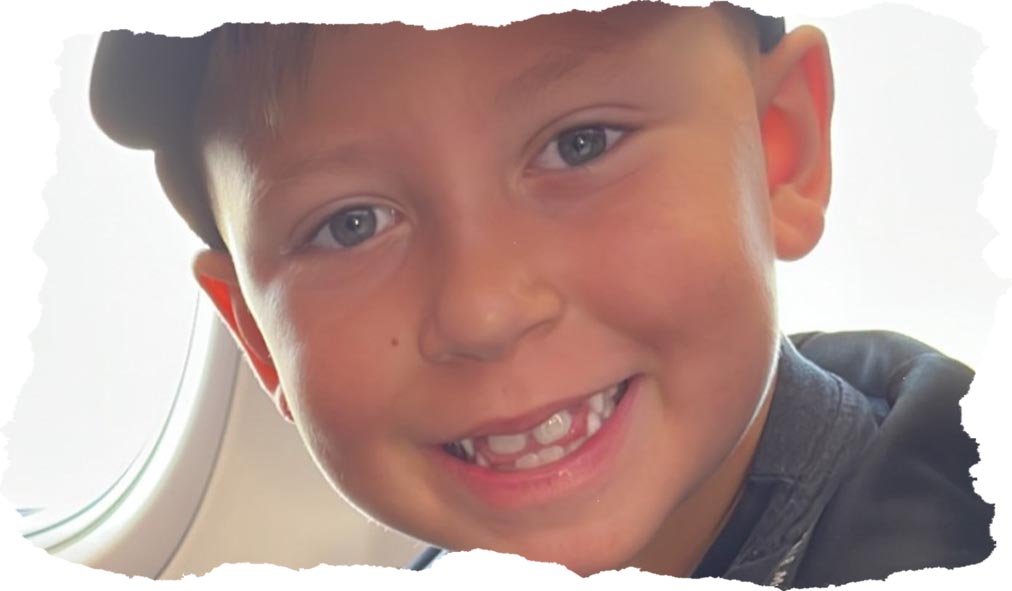 OSCAR ~ AGED 7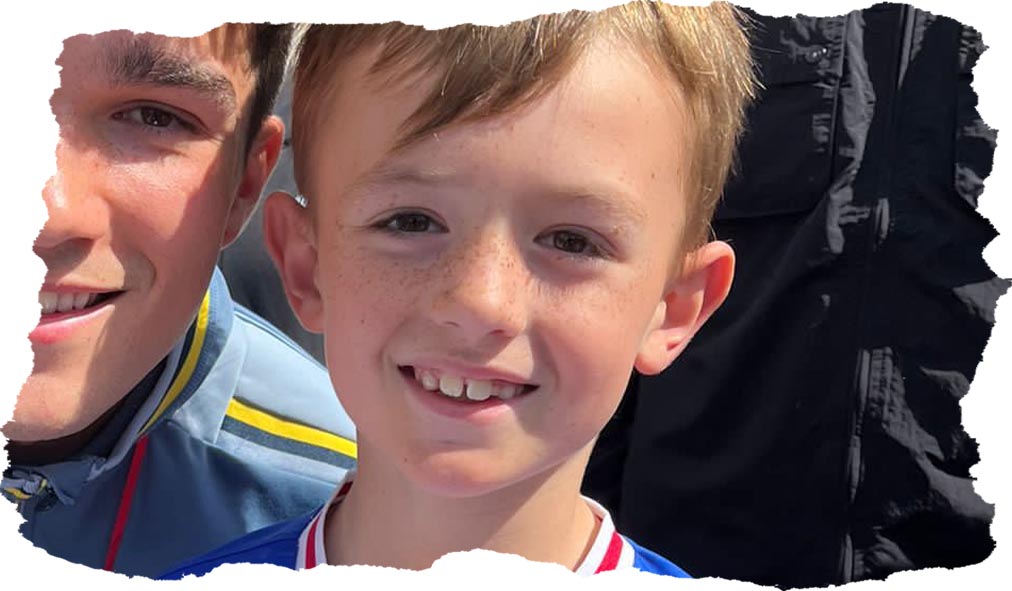 SANTINO ~ AGED 8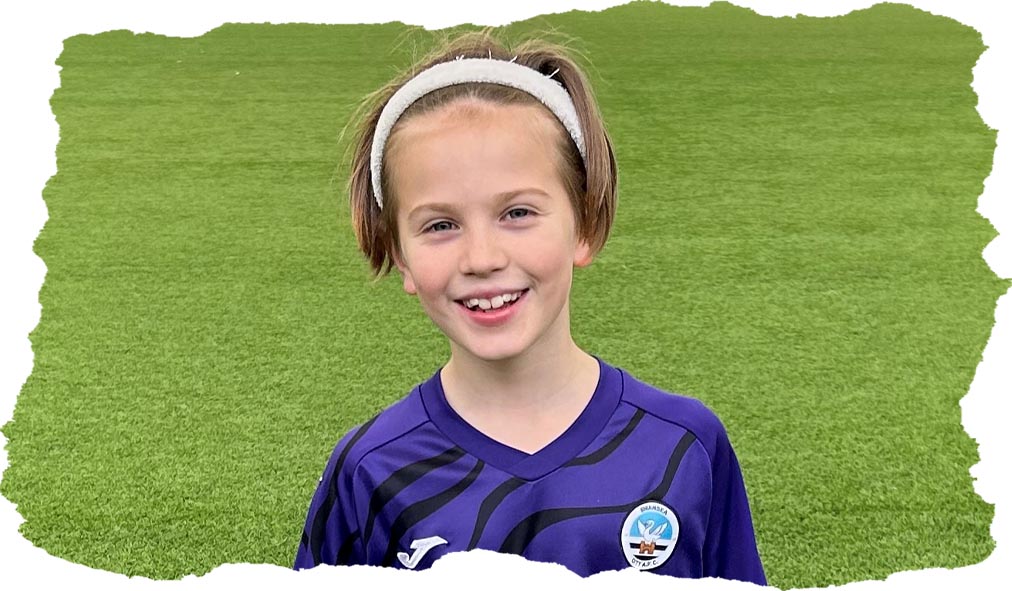 TOBY ~ AGED 9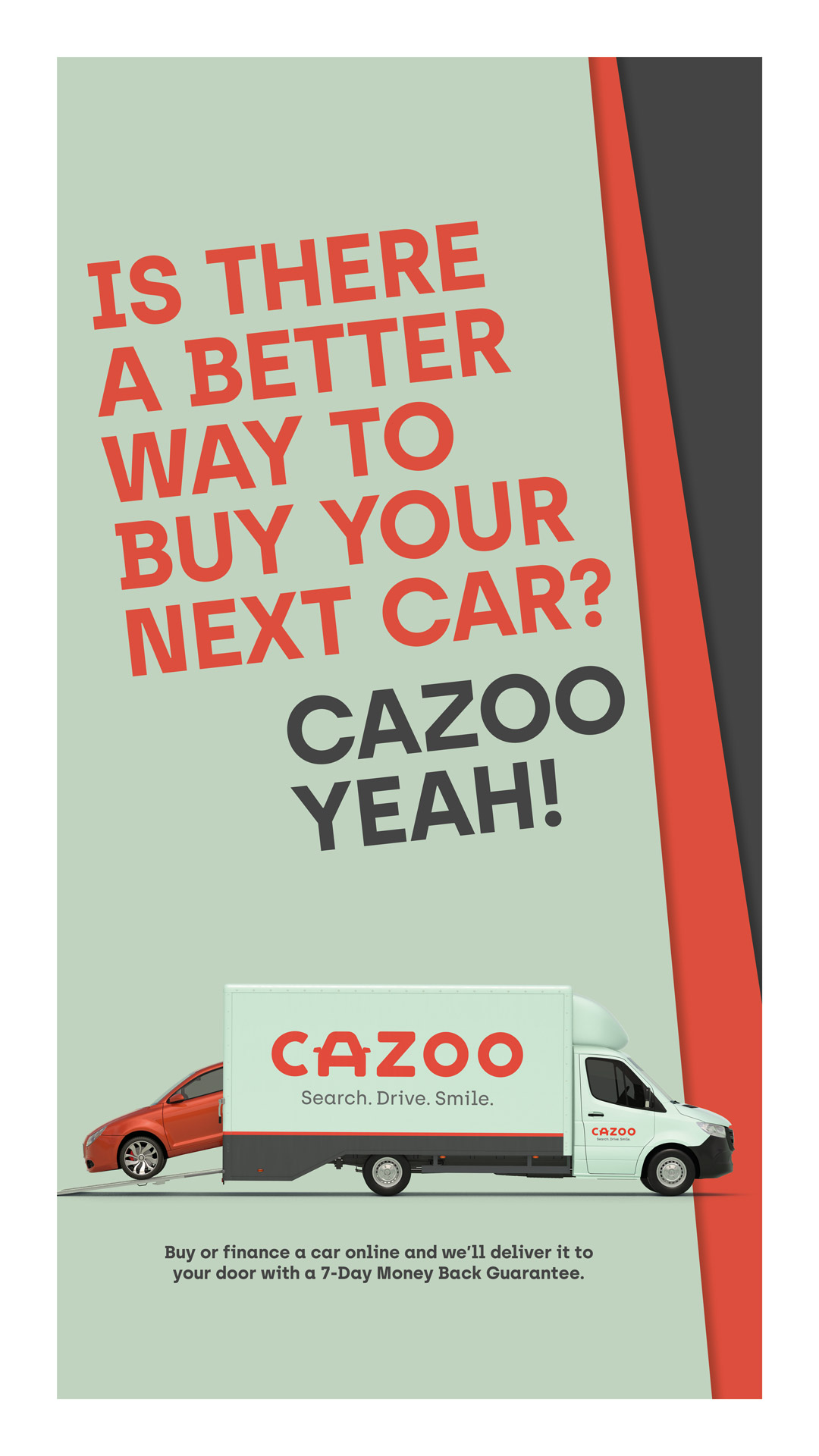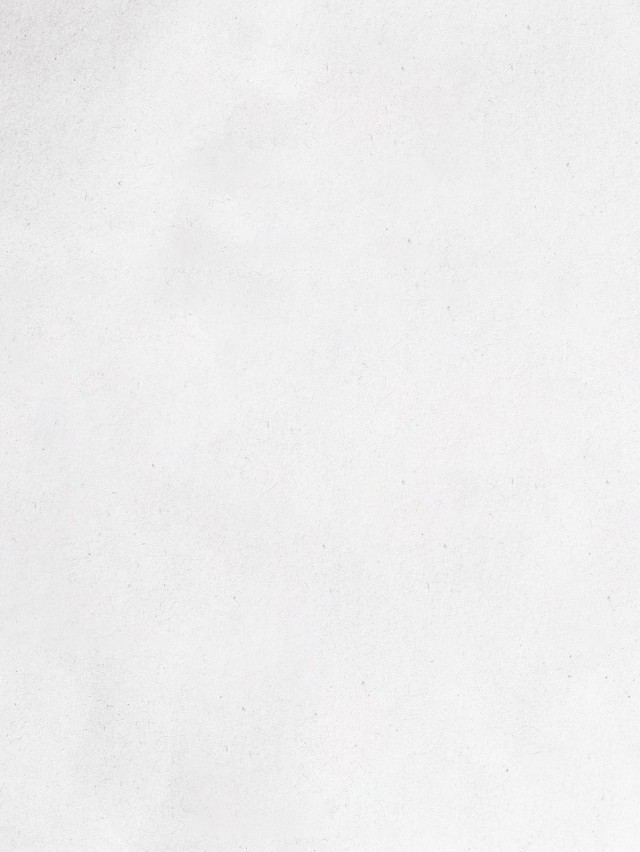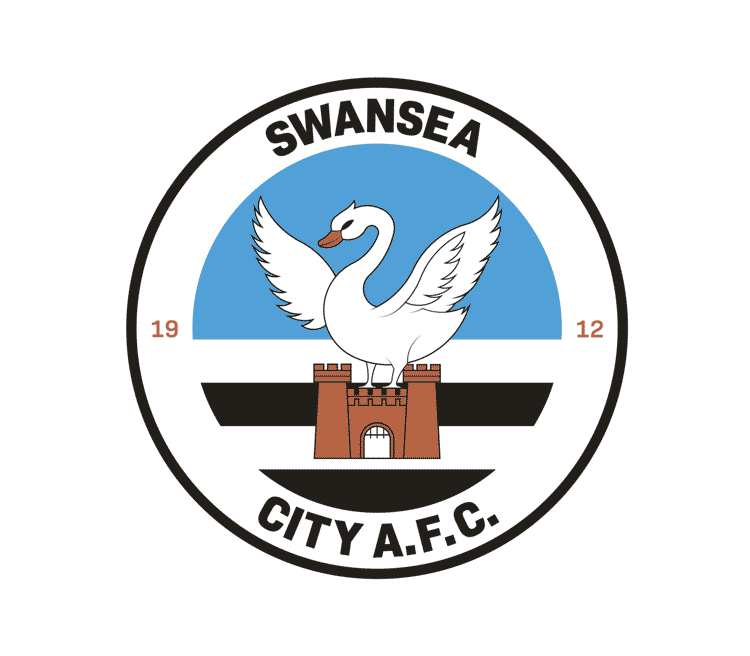 Chief Executive - Julian Winter
Honorary Club President - Alan Curtis
Directors
Jason Levien, Julian Winter, Jake Silverstein, Sam Porter, Huw Jenkins, Martin Morgan, Sian Davies (supporter director), Romie Chaudhari, Bobby Hernreich, Gareth Davies.
Director of Business and Legal Affairs: Sam Porter
Associate Directors: Ceri Stone
__________
First-Team Staff
Head Coach – Russell Martin
Assistant Head Coach - Matt Gill
Goalkeeping Coach – Dean Thornton
Head of Physical Performance – Matt Willmott
First Team Performance Analyst - Ben Parker
Set Piece Coach - Andy Parslow
First Team Coach - Kris O'Leary
Head of Performance – Tom Barnden
Head of Rehabilitation – Rhys Owen
Head of Medical - Dr Jez McCluskey
Staff: Ailsa Jones, Bethany Chaddock, Matt Murray, Michael Eames, Shaun Baggridge, Connor Lawley, Tom Gittoes, Jacob Dayus, Jonathan Jones.
__________
Senior Management Group
Andrew Davies (Head of Operations, Facilities & Development);
Gareth Davies (CFO);
James Chiffi (Head of Wellbeing & Development);
Josh Marsh (Head of Football Operations).
Club Staff
Club Secretary: Ben Greenwood
Football Operations &
Administration Manager: Rebecca Gigg
Head of Retail: Andrea Morris
Head of Hospitality & Customer Services: Catherine Thomas
Head of Safeguarding: Rebeca Storer
HR Manager: Nicola Butt
Head of Commercial: Richard Morris
Senior Commercial Sponsorship Manager:  Lee Merrells
Head of Marketing:
Katie Doyle
Head of Media & Communications:
Ben Donovan
Ticket Office Manager: Lewis Bullen
Operations & Events Manager:
Matthew Daniel
Facilities Manager: Gordon David
Grounds Manager: Evan Davies
Disability Access Officer: Catherine Thomas
Swansea City AFC Foundation Manager: Paul France
Club Ambassador: Lee Trundle
__________
Programme Production
Contributors: Ben Donovan, Andrew Gwilym, Sophie Davis, Hayley Ford, Cerith White, Rhys Kemish, Fraser Dickson, Rachael Tucker, Dom Hynes, Julie Kissick, Gwyn Rees, Owen Morgan, Alun Rhys Chivers.
Designers: Callum Rothwell,
Jordan Morcom, Lewis Ward
Photography: Athena Picture Agency,
Natalie John-Davis, Alamy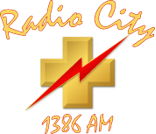 An audio commentary service is available for blind and partially sighted fans – provided by Radio City, the Swansea University Health Board Hospital Radio Service.
Radio City has a long association with the football club dating back to the days when the club was known as Swansea Town.
Since moving to the Swansea.com Stadium, the broadcaster has provided a live descriptive commentary service for free at all Swansea home matches, meaning that blind and partially-sighted supporters in both the home and away ends can follow the action.
In order to book a headset for the match, supporters can contact the accessibility team in advance by emailing accessibility@swanseacity.com, or contacting the ticket office from Monday to Friday between 9am and 5pm by calling 01792 616629 and selecting option one.
Supporters can also book headsets in person in advance at the ticket office, or on the day by speaking to a Disability Liaison Steward on the day.

To learn more about Radio City, visit www.radiocity1386am.co.uk. To learn more about accessible facilities at the stadium, please click here.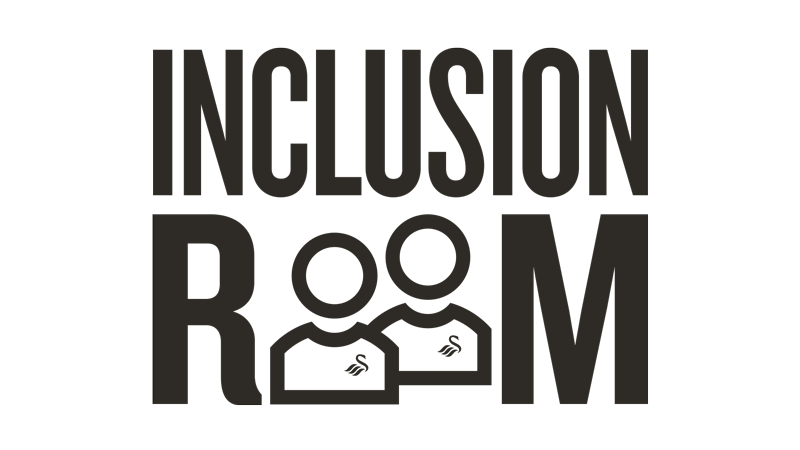 The inclusion room at the Swansea.com Stadium is open every matchday for supporters who may require a quiet space during games.
Supporters will be able to attend live matches at the Swansea.com Stadium with the comfort of knowing there is a designated area should they need it. The room is available to any supporter that may require a quiet space.
The space will be monitored by a designated disability liaison steward and provides a safe space with a disabled toilet, a projector to watch the live game, and dignity packs for those who need it.
While some supporters who require a time away from the crowds may prefer to use this room as a quiet space, it will also be possible to watch the match live on a screen projected onto the wall meaning supporters who require the space for any reason don't have to miss a moment of the match action.
The room is located in the West Stand and, while supporters who feel they may benefit from the use of the space will be recommended to sit in that stand, it will be accessible for anyone in any part of the stadium.
Any supporter who feels overwhelmed by the matchday environment for any reason can gain access to the room by making themselves known to a steward or disability liaison steward.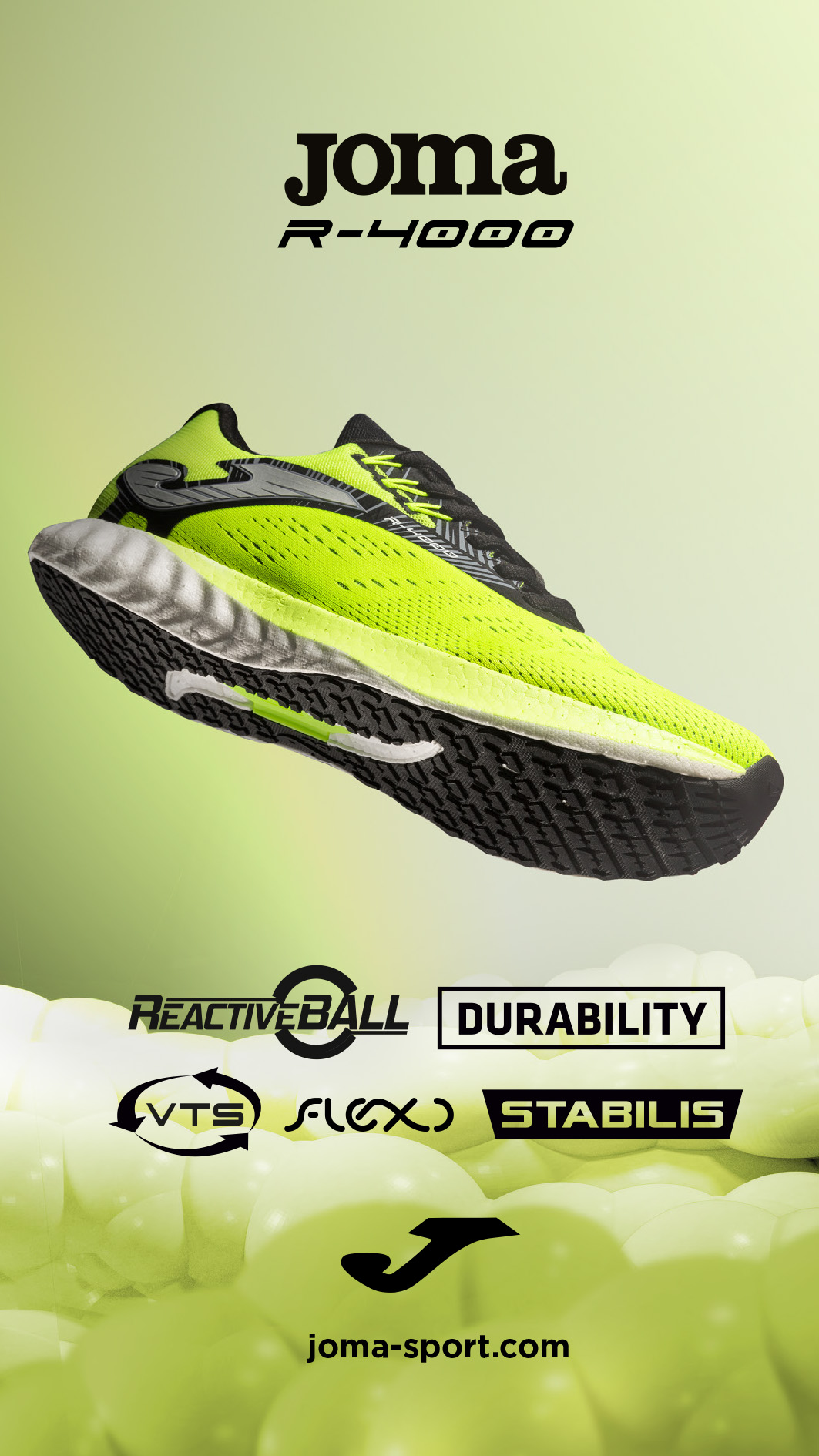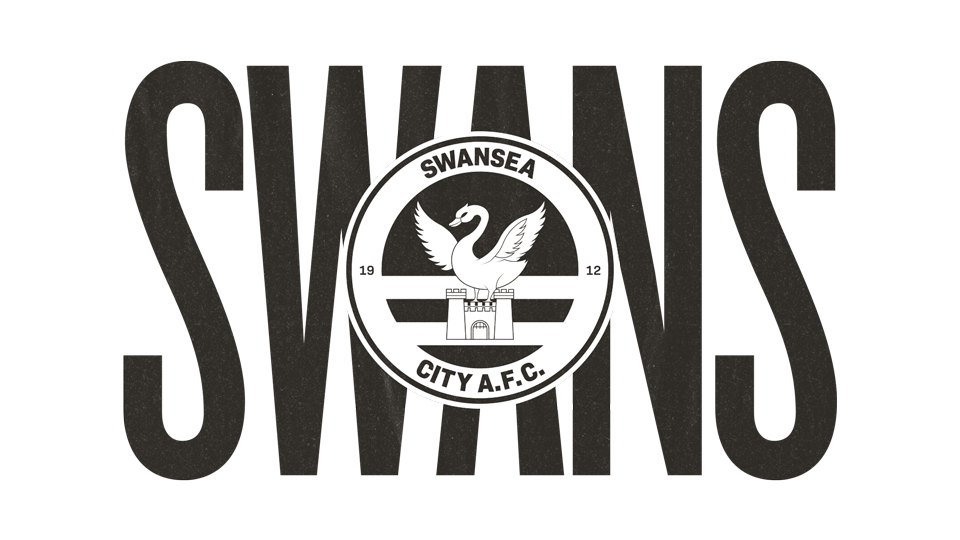 Head Coach Russell Martin
1 Andy Fisher 
3 Ryan Manning 
4 Jay Fulton 
5 Ben Cabango 
6 Harry Darling 
7 Joe Allen 
8 Matt Grimes ©
10 Olivier Ntcham 
12 Jamie Paterson 
13 Steven Benda 
17 Joël Piroe 
18 Luke Cundle
19 Morgan Whittaker
20 Liam Cullen 
22 Joel Latibeaudiere 
23 Nathan Wood 
26 Kyle Naughton
27 Andreas Søndergaard
28 Liam Walsh 
29 Matty Sorinola 
31 Ollie Cooper 
33 Wasiri Williams 
35 Lincoln Mcfayden 
36 Ben Lloyd 
38 Liam Smith
45 Cameron Congreve 
47 Azeem Abdulai 
48 Joel Cotterill
Manager Mark Robins
1 Simon Moore
2 Jonathan Panzo
3 Callum Doyle
4 Michael Rose
5 Kyle McFadzean
6 Liam Kelly
7 Brooke Norton-Cuffy
8 Jamie Allen
10 Callum 0'Hare
11 Josh Wilson-Esbrand
13 Ben Wilson
14 Ben Sheaf
16 Luke McNally
17 Viktor Gyokeres
18 Sean Maguire
19 Tyler Walker
22 Josh Reid
23 Fankaty Dabo
24 Matt Godden
27 Jake Bidwell
28 Josh Eccles
30 Fabio Tavares
32 Jack Burroughs
36 Ryan Howley
38 Gustavo Hamer
45 Kasey Palmer
47 Harrison Nee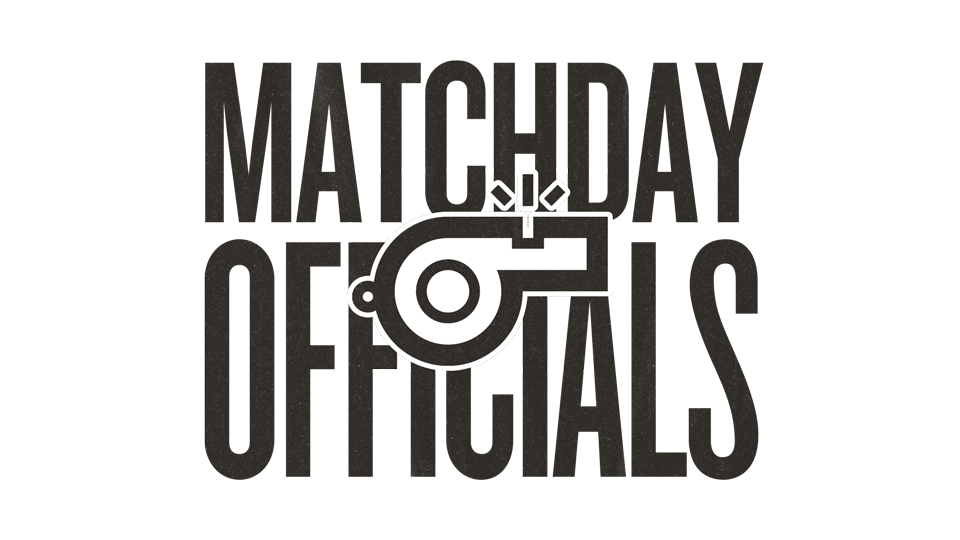 Referee - John Busby
Assistant Referee 1 - Craig Taylor
Assistant Referee 2 - Mark Russell
Fourth Official - Stephen Martin