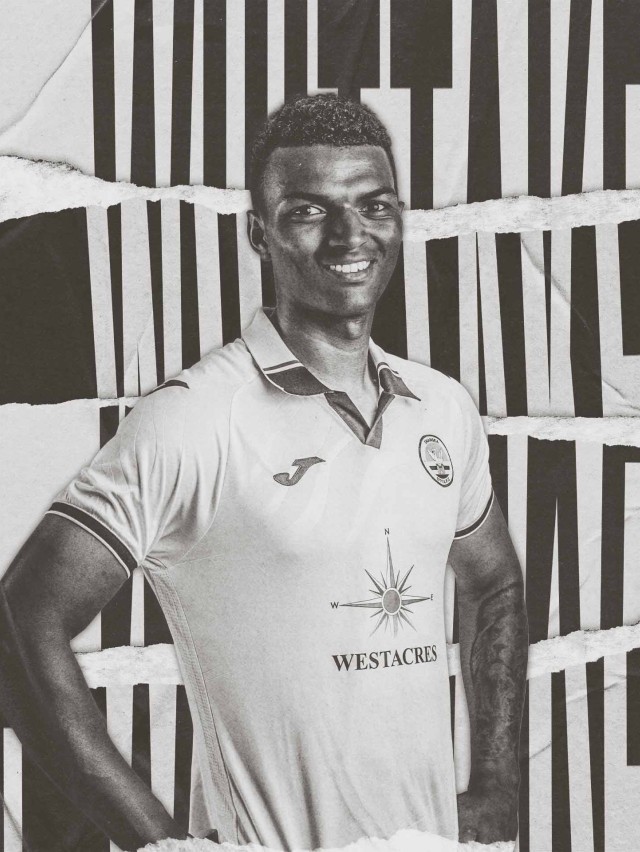 Huddersfield Town
Saturday 15th April 2023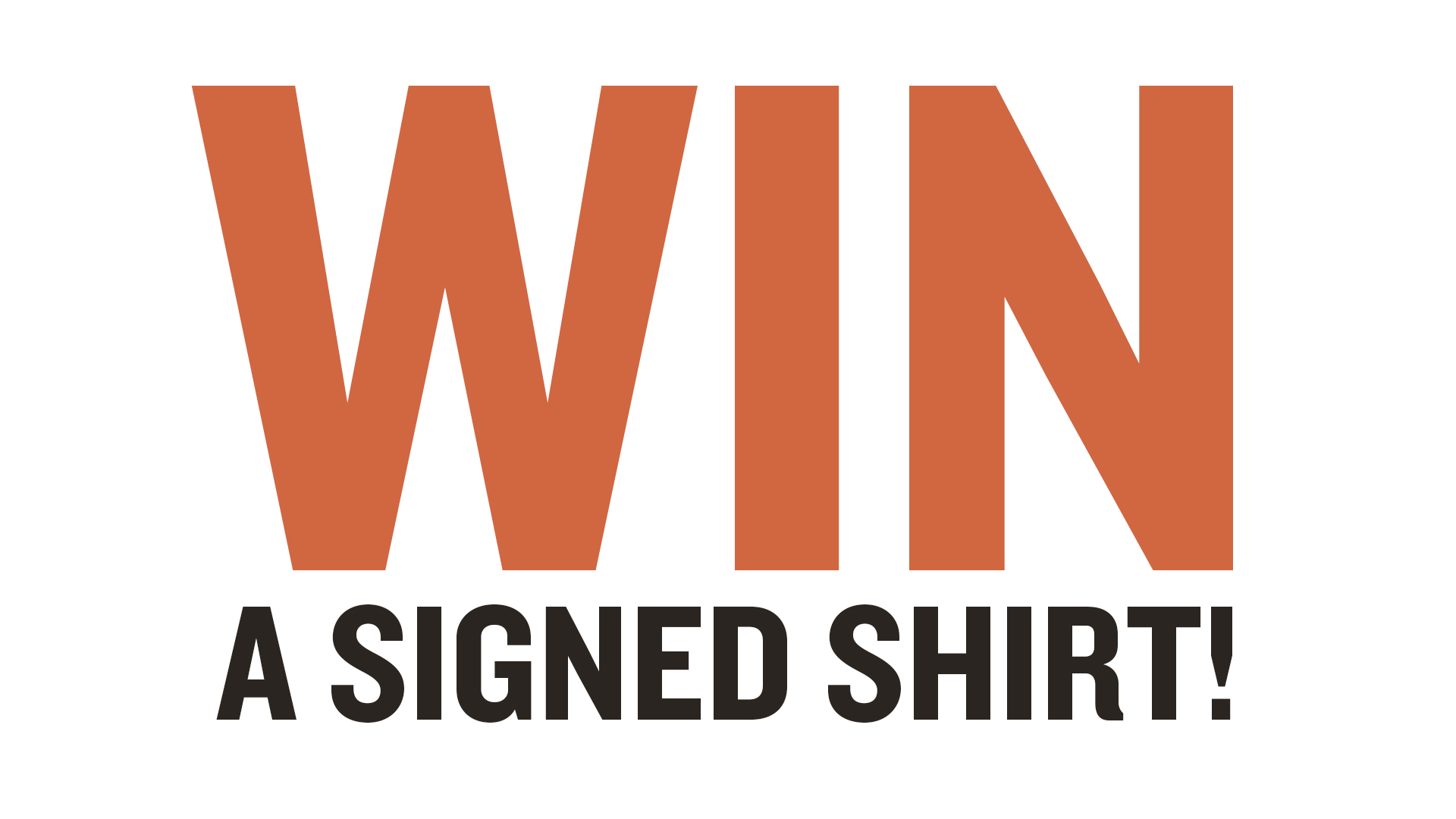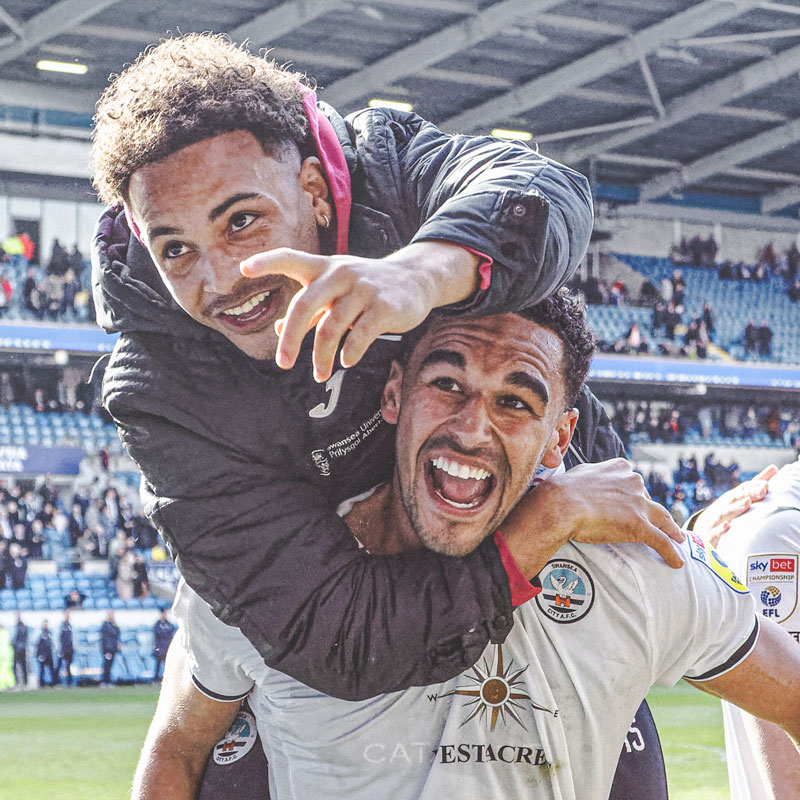 Swansea City want to give YOU the chance to win an exclusive prize at our final home game of the season, courtesy of Westacres.
Supporters can enter a draw to win x2 tickets to watch the Swans take on West Bromwich Albion on Monday May 8. The Swans will take on the Baggies with kick off set for 3pm on Bank Holiday Monday. In addition to these tickets, the winner will be greeted by Lee Trundle pitchside and will win a fully signed Swansea City shirt. 
All you need to do is upload your favourite Swans photo of the 2022-23 season in your camera roll via the link below. Entries will be accepted by 12pm on 28.04.23. 
Good luck!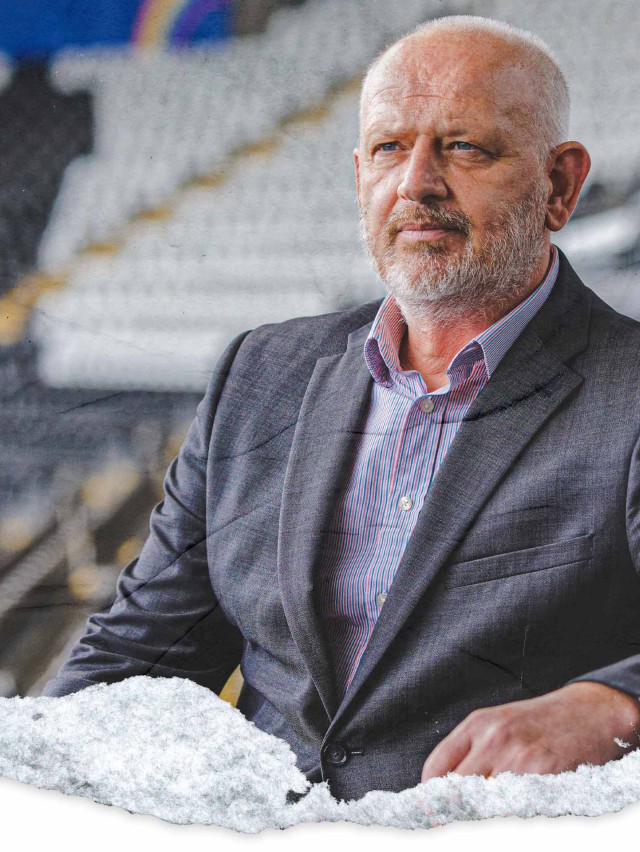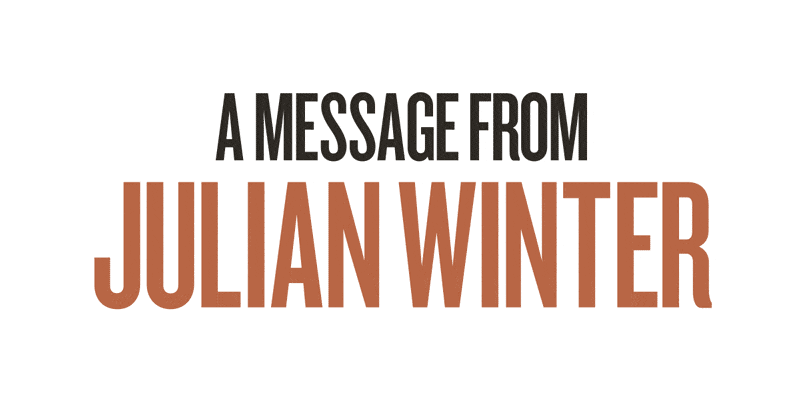 Good afternoon and welcome back to the Swansea.com Stadium for today's Championship game against Huddersfield Town.
We come into this fixture on a good run of form with three wins out of our last four games, which is really pleasing after what has been a difficult few months.
There has been a real togetherness at the club and it's great to see us hitting some good form in the final throws of the season.
Today's game is also the first of a double header here in quick succession, with the visit of Preston following next Wednesday evening.
The atmosphere here in recent games has been fantastic, in particular against Coventry where we had our biggest attendance in four years, which paved the way for a wonderful afternoon and everyone in fine voice.
Last month saw the club host its first Iftar event at the Swansea.com Stadium with more than 100 people in attendance.
The event was organised in collaboration with Show Racism the Red Card (SRtRC) and the Muslim Council of Wales, and marked Ramadan – the Islamic month of fasting – which began on March 22 and will end on Friday April 21.
The Iftar event welcomed Muslims observing Ramadan and non-Muslims to the stadium, and provided an opportunity for everyone to break their fast together before moving to pray at the side of the Swansea.com Stadium pitch.
It was a fantastic event that brought the local Muslim community closer to the football club, and further reiterate our strong stance of being an inclusive club.
In recent weeks we have signed up to the Muslim Athlete Charter, as well as introducing a prayer room here at the stadium, while we feel another positive step will be awareness training for staff so that they have respect and understanding of what coming to football means to different people.
Today's fixture also sees us join clubs across the country this month to welcome refugees and people seeking asylum, as part of Amnesty International's 'Football Welcomes' campaign. 
The campaign celebrates the contribution refugees make to the game and highlights the importance the footballing community can have to support refugees and create respect and friendship across cultures.
To show our support, our players will be warming up in 'Football Welcomes' t-shirts and we have invited refugees and people seeking asylum to this afternoon's game.
Finally, I'd like to extend a warm welcome to the directors, management, players and supporters from Huddersfield who have made the trip to Wales for today's game.
Enjoy the game.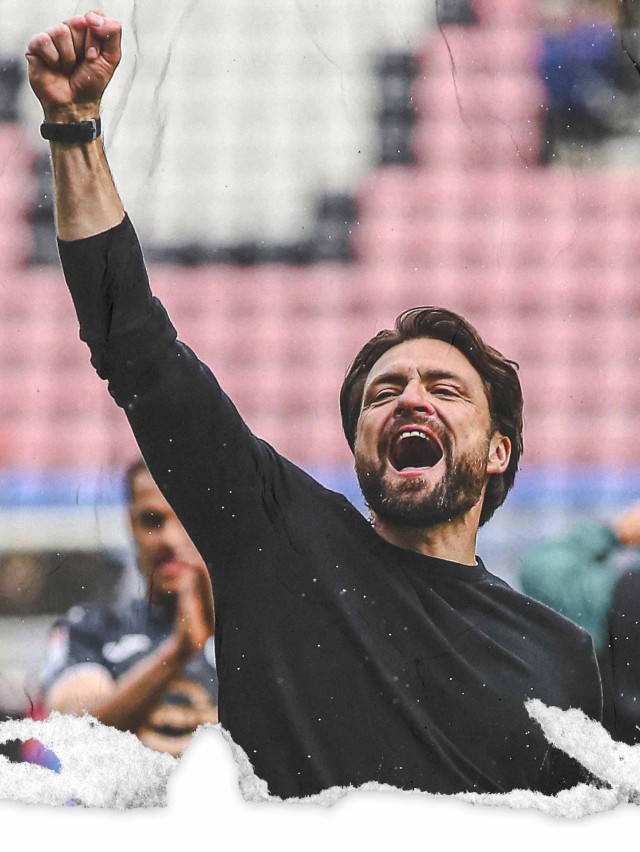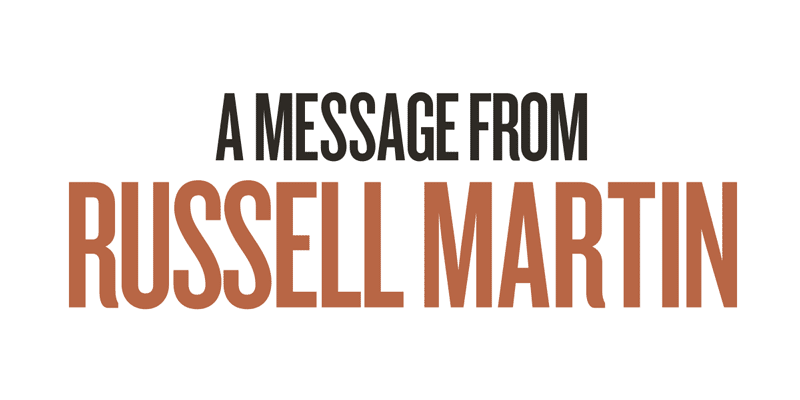 Good afternoon and welcome back to the Swansea.com Stadium for our Championship fixture against Huddersfield Town.
We return to home turf in good spirits after a positive Easter weekend where we took four points from our two games.
Overall, we are unbeaten in four games with three wins and three clean sheets in that period, and the challenge for us is to continue to produce the standard of performance that has allowed us to put this sequence together.
There were so many pleasing aspects to those Easter games against Coventry and Wigan.
Against Coventry we faced one of the form teams in the division and it tells you a lot about our mindset in this period that the players returned to the dressing room disappointed not to have taken more than a point from the game.
We certainly had the chances to win it, while Andy Fisher made some key saves for us at the other end in what was a really good contest.
We then backed that up with an excellent performance against Wigan. We faced a side who were keen to be aggressive in their press, but we showed our composure and accuracy to beat that time and time again.
We scored two excellent goals – the second of which encapsulates exactly what we want to be as a team – and could easily have had one or two more.
So, when I reflect on this run of performances I have nothing but gratitude for the players and their efforts.
It takes real toughness to come through the spell we went through following January, and the players have exhibited that in the courage and intensity they have trained and played with.
The experiences they have been through this season will ultimately benefit their development on and off the pitch, and we want to make sure we come through these last five games strongly ahead of what is going to be a very important summer for this football club.
To do that, we have to start with a positive performance against a Huddersfield side who are fighting to stay in this division, and who have put together an excellent run of results in recent weeks under Neil Warnock.
When you look at Neil's experience and record in management over four decades you have to respect him and any side he coaches because you know you are in for a tough test.
That will be the case this afternoon, but we will be determined to keep this good run of our own going and feed off the connection between you, the supporters, and your team, which has been so apparent and keenly felt by everyone at the club.
Enjoy the game,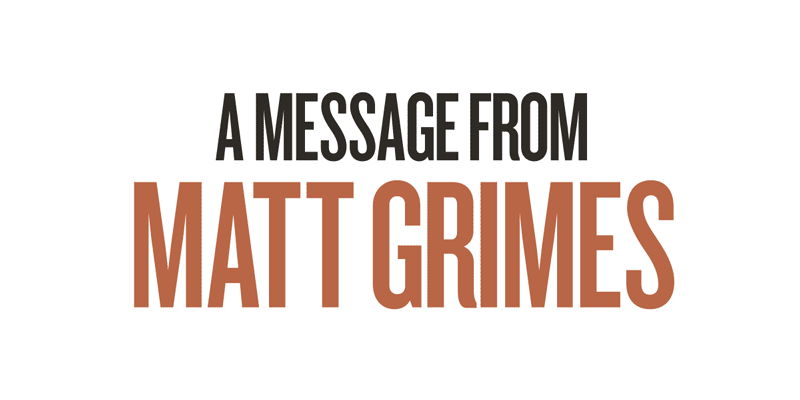 Good afternoon and welcome to everyone joining us from around the world for this afternoon's Championship fixture against Huddersfield Town at the Swansea.com Stadium.
We go into today's game following a positive Easter period that included a home draw with Coventry and a 2-0 win away to Wigan on Monday.
We came away from the Coventry match disappointed not to get the three points, and there was a brilliant atmosphere from the Jack Army.
Monday's performance at Wigan was superb, it was great to get back-to-back clean sheets and we really showed the team we want to be and can be.
We limited Wigan to very little and created so many opportunities that we came away frustrated that we didn't convert more into goals.
We were delighted for Joel to break the 40-goal barrier in a Swans shirt, he's a great lad and a massive part of what we're trying to do.
There was a massive following of Swans fans there, and it's not an easy journey, so it was fantastic to be able to get the three points for them.
The challenge for us now is to continue this good run and to finish the season as strongly as possible. We have five games left and the aim is, of course, to win them all, starting this afternoon.
We're going into a week where we have three games, but we've had a great week on the training pitch and everyone will be ready to play their part when called upon.   
Huddersfield will be giving their everything and fighting for survival, but we will ensure we match their energy levels and intensity and put in a good performance.
It will be a showcase of contrasting styles of play and we will have to battle, but it's a game we're looking forward to.
Enjoy the game today!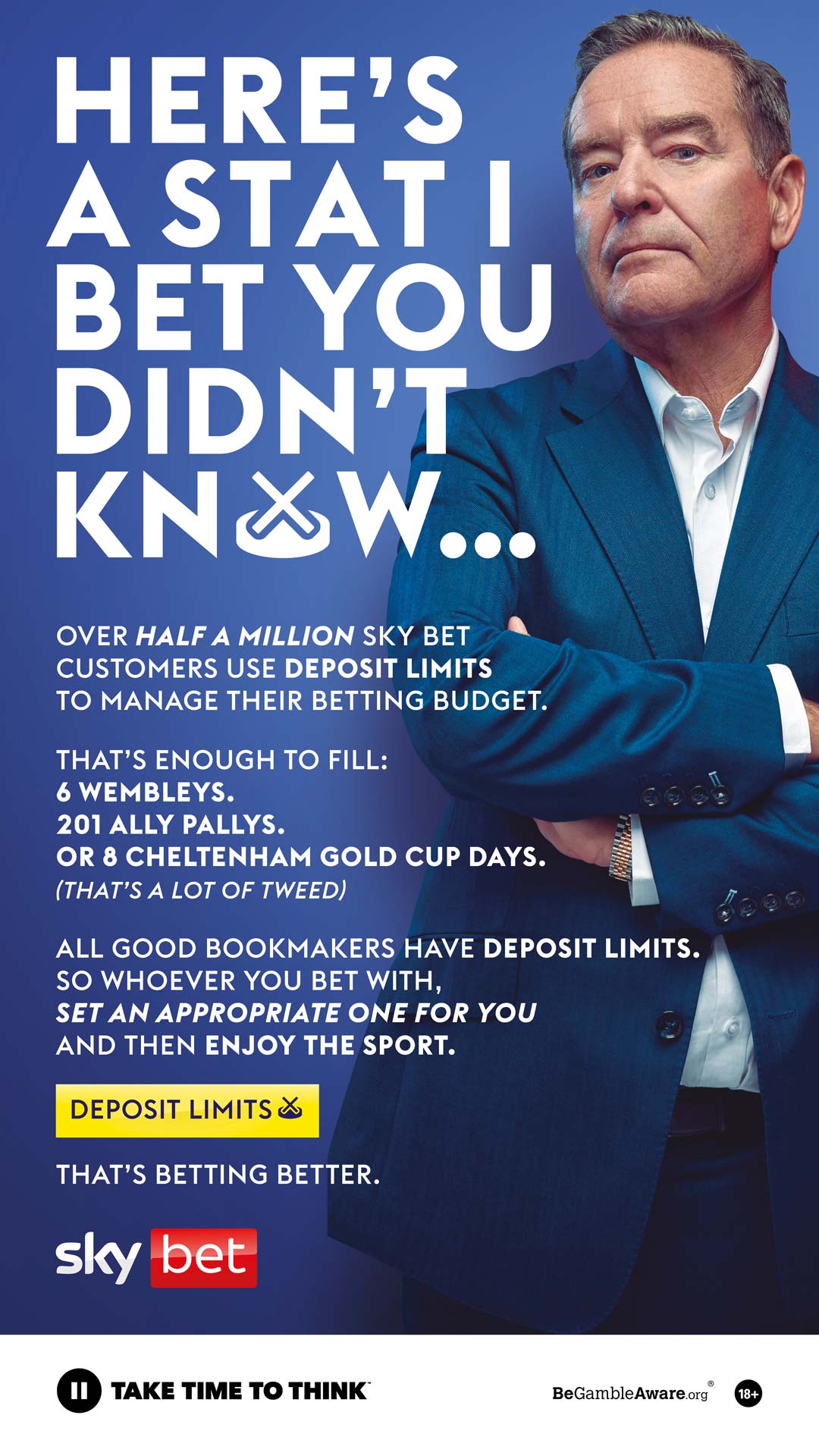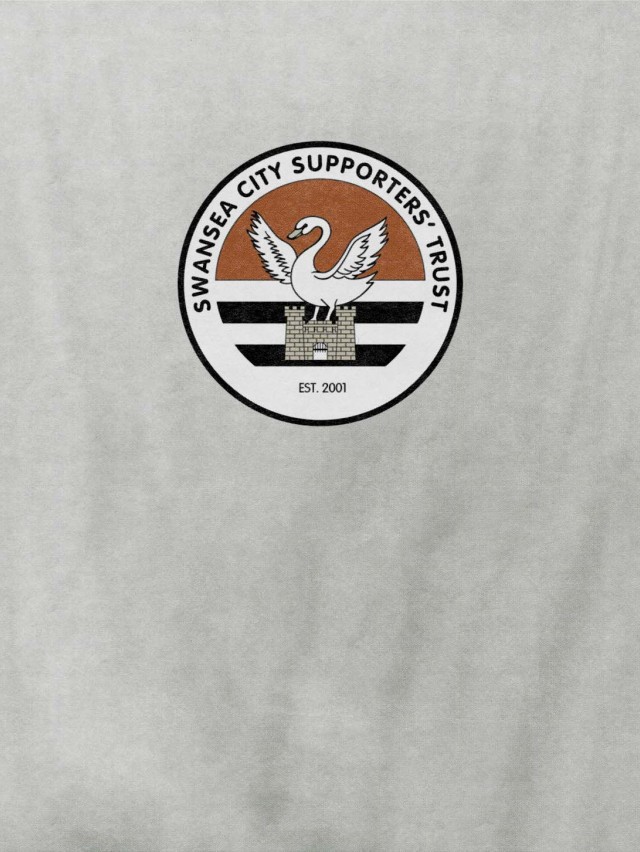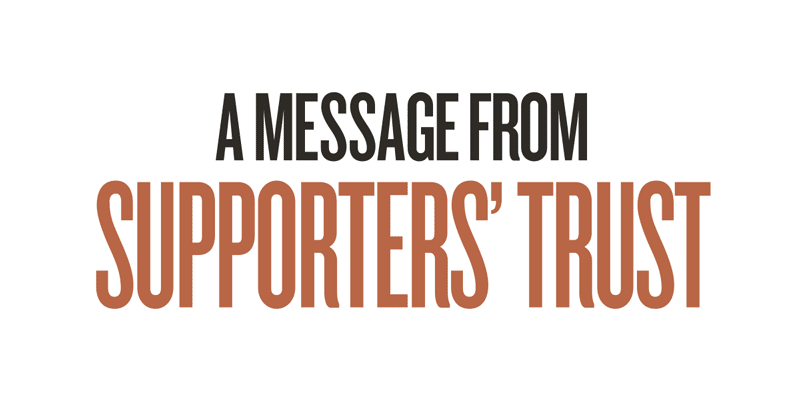 Welcome back to the Swansea.com stadium for our final home Saturday fixture of the season versus Huddersfield Town.
The two teams come into the match in good form, with today's opponents buoyed by strong results under Neil Warnock. Both teams have taken 10 points from their last four games, giving them a better form record over the same period than Championship leaders Burnley.
It has been a long and challenging season for both clubs, for different reasons, but we're hoping to collect more points and ascend the table before rebuilding for the 2023-24 season.
Huddersfield's struggles have not been limited to performances on the pitch, and the recent announcement of new ownership will bring with it anticipation and anxiety. We have been part of many discussions this season with fans about the situation their clubs are in, including recently with supporters of Southend United, who are battling to save their club.
As financial results for each club are published in the coming weeks, you will see many reporting significant losses. It is a difficult time to own and run a football club, with increasing energy prices, a cost-of-living crisis affecting revenues, and an unpredictable and challenging transfer market meaning player trading cannot be relied on as a silver bullet to plug gaps in accounts.
Last week it was announced that our majority owners had injected a further £1m into the club in return for equity. As we have stated previously, we welcome all investment into the club, and recognise the importance of this to keep the club running – we would prefer investment be used to upgrade facilities or improve the playing squad, but the financial realities of running the club mean that this money is currently being used to plug gaps in accounts.
It's important to recognise that by gaining equity, the majority owners are not burdening the club with additional debt, increasing our financial security in the short and medium term. Most owners throughout the pyramid put money into their clubs, but many do it in the form of loans, meaning they can recall that money. That creates tremendous risks for clubs.
We regularly review the club's accounts and meet with senior management and continue discussions around the financial management of the club in the short and medium term, and will provide further commentary when the club's accounts to July 2022 are released in the coming weeks.   
As we enter the final few weeks of the season the annual player awards dinner is almost upon us so if you haven't already done so you still have time to vote for the player of the year in both the men's & ladies' teams by visiting the club's website here.
The season ticket renewal window recently closed with numbers at this stage reported to be very similar to the same time last year which is great to hear. Season tickets for next season are now on general sale so now is the time if you want to join the ranks of the other season ticket holders for the first time by visiting here.
As always there is lots to do at the Trust over the months ahead so keep an eye out for our regular news and supporter updates on our www.swanstrust.co.uk website. And if you haven't already joined and you'd like to get your voice heard or even consider putting yourself forward to join the Trust Board next season please join the Trust here.. 
Be loud and proud and enjoy the game.
Chris Golledge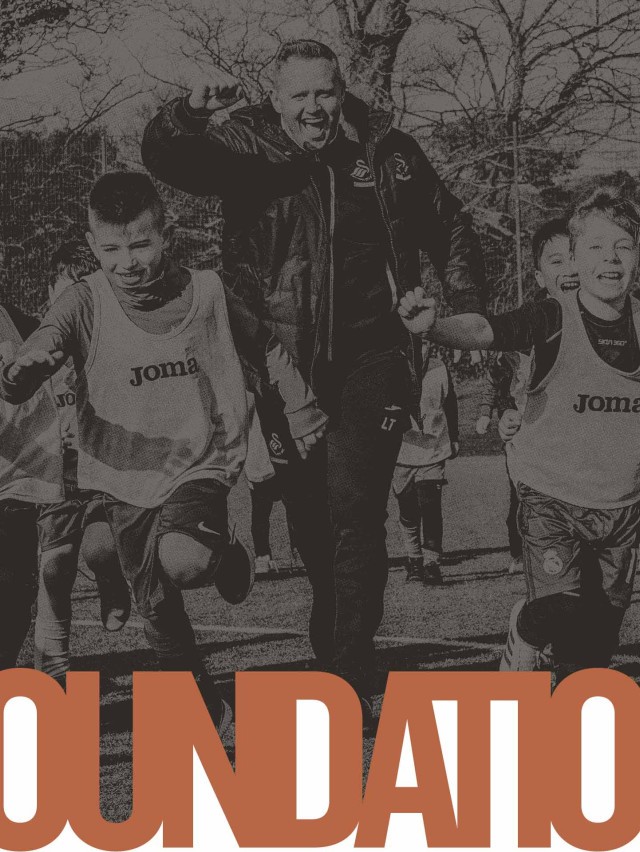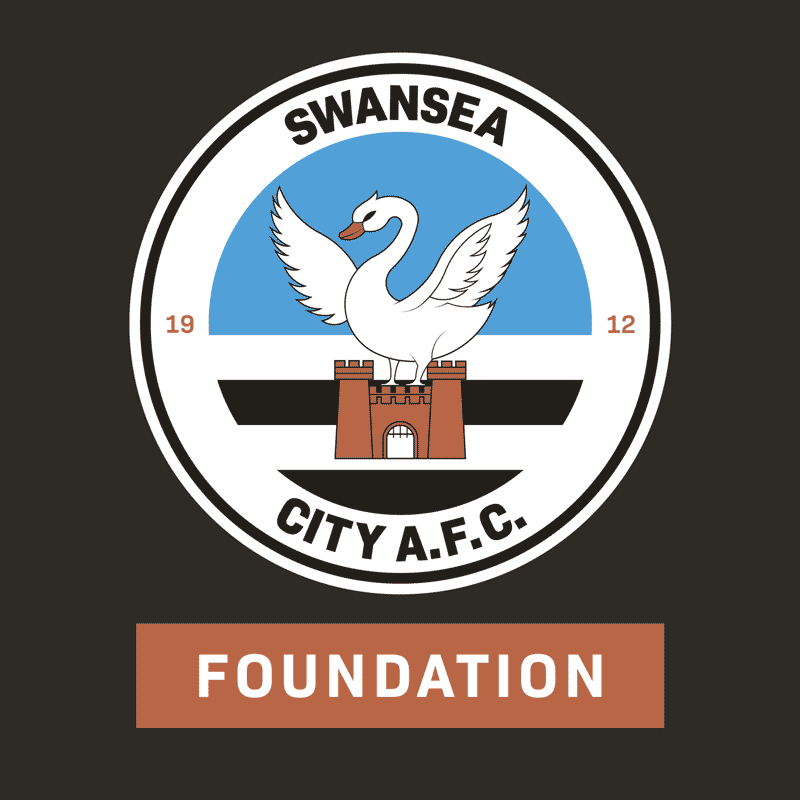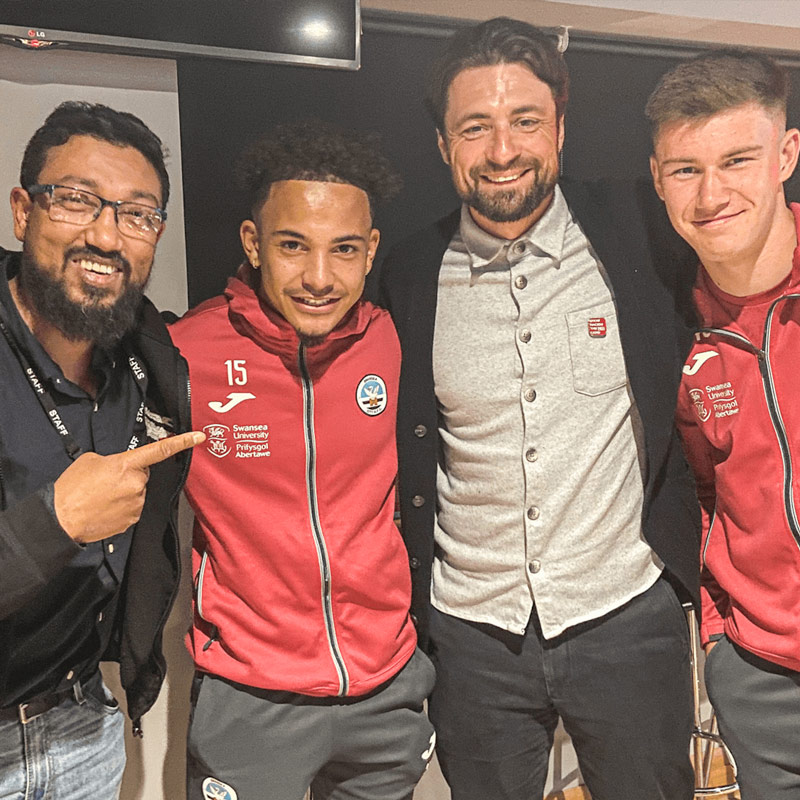 Swansea City hosted its first Iftar event at the Swansea.com Stadium last month with more than 100 people in attendance.
The event was organised in collaboration with Show Racism the Red Card (SRtRC) and the Muslim Council of Wales, and marked Ramadan – the Islamic month of fasting – which began on March 22 and will end on Friday April 21.
The Iftar event welcomed Muslims observing Ramadan and non-Muslims to the stadium, and provided an opportunity for everyone to break their fast together.
Imam Souhib El Sharif, from the Muslim Council of Wales, opened the event before further guest speakers from SRtRC, the Football Association of Wales, the Ethnic Minorities and Youth Support Team Wales (EYST), the Welsh Syrian society, Swansea City AFC Foundation and the club addressed the group.
Guests then broke fast gathered together before moving to pray at the side of the Swansea.com Stadium pitch. The group then returned to the stadium's Morfa Lounge to enjoy a meal provided by the club.
Swansea City head coach Russell Martin also spoke at the event, while players Matty Sorinola and Cameron Congreve were in attendance to show their support.
Dean Pymble, Show Racism the Red Card Wales campaign manager, said: "The aim of the event was community cohesion and to understand what different organisations can do for people from the community. It was about bringing Muslim and non-Muslim people together to discuss their differences, learn more about the month of Ramadan and also break down some misconceptions.
"Show Racism the Red Card's aim is to break down barriers across society by educating people. It's about providing a welcoming platform of inclusion as well as providing Muslim people with the chance to celebrate their religion.
"We want people to come to games and be their authentic selves and we want people to see Swansea City as a space for everybody, no matter your faith. Events like this bring Muslim people to the stadium by saying this is a space for you, we want you here and we welcome you.
"The next step is to make people feel welcome all year round whether that be coming to matches, engaging with Foundation projects or working at the club. We want all communities to feel that football stadiums are a space for them."
For Helal Uddin, a speaker at the event and representative of EYST, the evening was an important first step for the club.
A lifelong Swansea fan, Helal has memories of attending games in the early 1990s and, on occasions, hearing racist songs being sung from the terraces.
Looking back, he's not sure the people singing understood what they were saying, and he always felt very welcome in the football family.
It was that feeling of acceptance which gave him hope; it was the songs which made him realise things needed to change.
"Those negatives have helped me become the person I am today," he explained.
"People think it was all bad, but actually I was learning about what happened in the past and improving things. I feel like I had an opportunity to make changes."
Fast forward 30 years and the club has moved home to the Swansea.com Stadium and hosting an Iftar event. Despite his ultimately hopeful outlook as a child on the terraces, it was a step he didn't really think would happen.
"It means a lot to be here," he added.
"I remember bringing my kids here when they were young. I remember coming to all the home games when we played in Europe, in the Premier League, winning the Capital One Cup. All of that was emotional.
"This is my home, this is my team, Swansea is my team. And I think this club is in a lot of people's hearts but some people may not have the confidence to break that barrier and come to the stadium to watch a game. A lot of the time a previous experience of racism plays a part.
"It's important to break that barrier, and what Swansea City are doing with this event is so beautiful. It's a step forward. we're not there yet, but taking one step towards the future is important."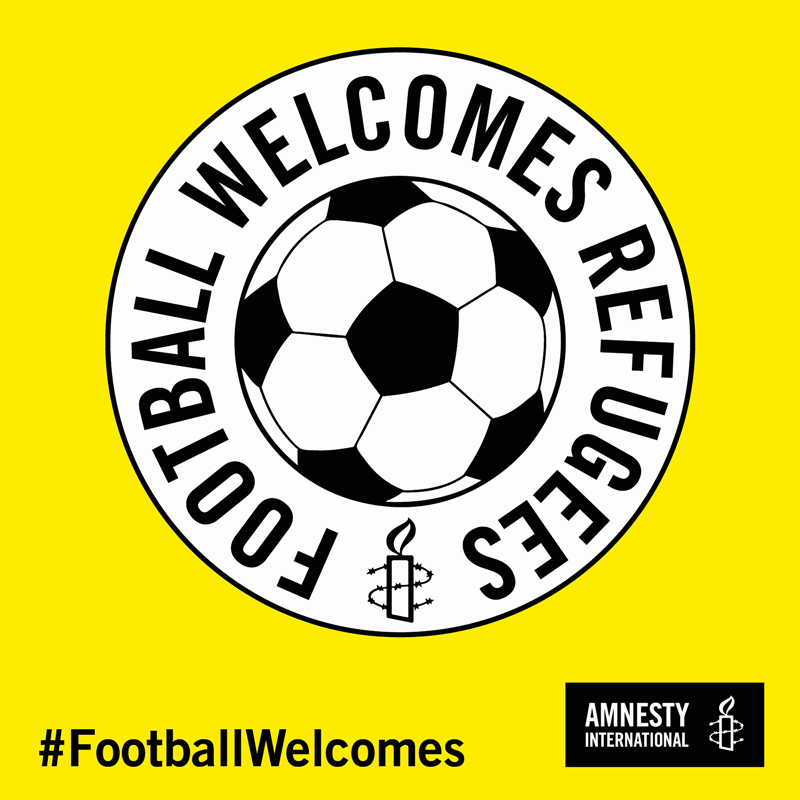 Swansea City join Amnesty's 'Football Welcomes' campaign to welcome refugees.
Swansea City is joining football clubs across the country this month by welcoming refugees and people seeking asylum, as part of Amnesty International's 'Football Welcomes' campaign.  
The Swans players will be warming up in 'Football Welcomes' shirts ahead of today's match against Huddersfield Town, while the club has joined with Swansea City AFC Foundation and Westacres to invite local refugee support community groups to attend the game.
Swansea City is one of many clubs from across the Premier League, EFL, FA Women's Super League, Championship, National League, Cymru North and South, and grassroots competitions to have signed up to take part in the initiative. 
"The UK immigration bill shines a light that more must be done to protect people who have fled conflict and persecution by creating more welcoming communities," said Naomi Westland, Head of Football Welcomes at Amnesty International UK.
"Now more than ever, we need to show support and solidarity with refugees and 'Football Welcomes' is a great initiative to do this.    
"It's heartening to see clubs like Swansea City using football as a powerful force for good, bringing people together and providing a sense of belonging. 
"With the support from the players of the People's Postcode Lottery, Amnesty will continue to welcome refugees alongside football clubs across the country to show there is more that unites us than divides us."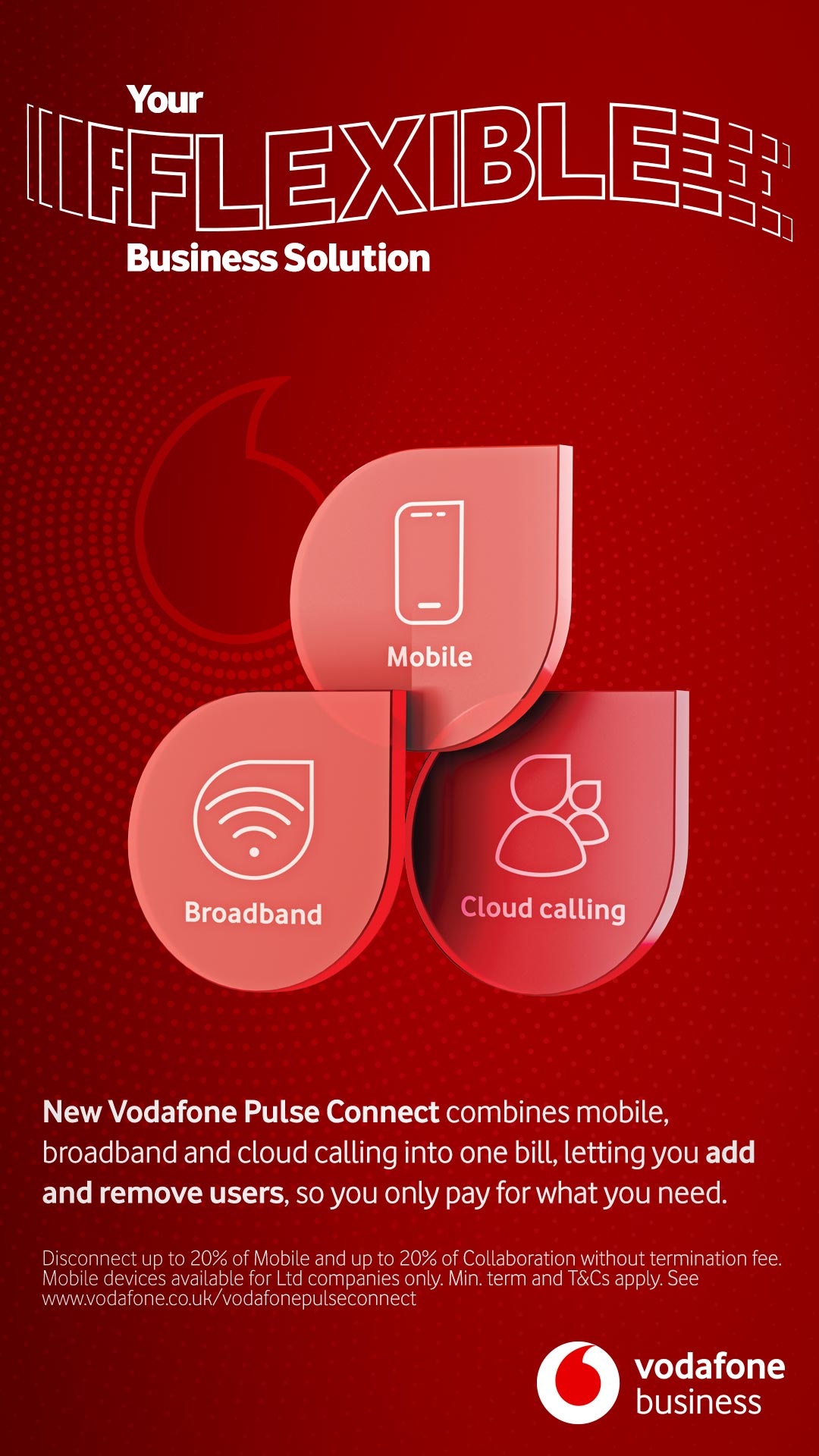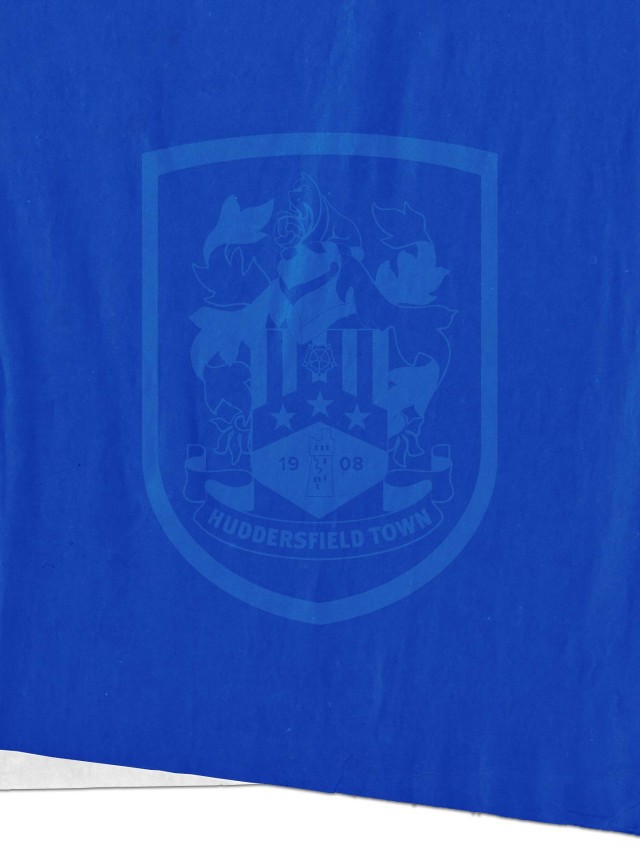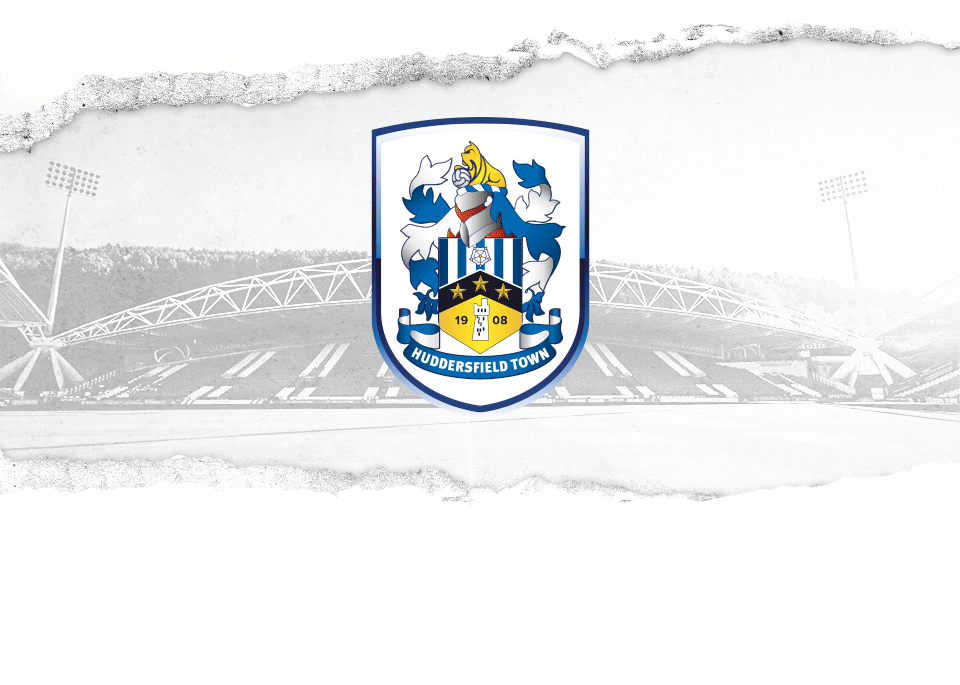 As Swansea City host Huddersfield Town, we take a closer look at the Terriers.
What's their story?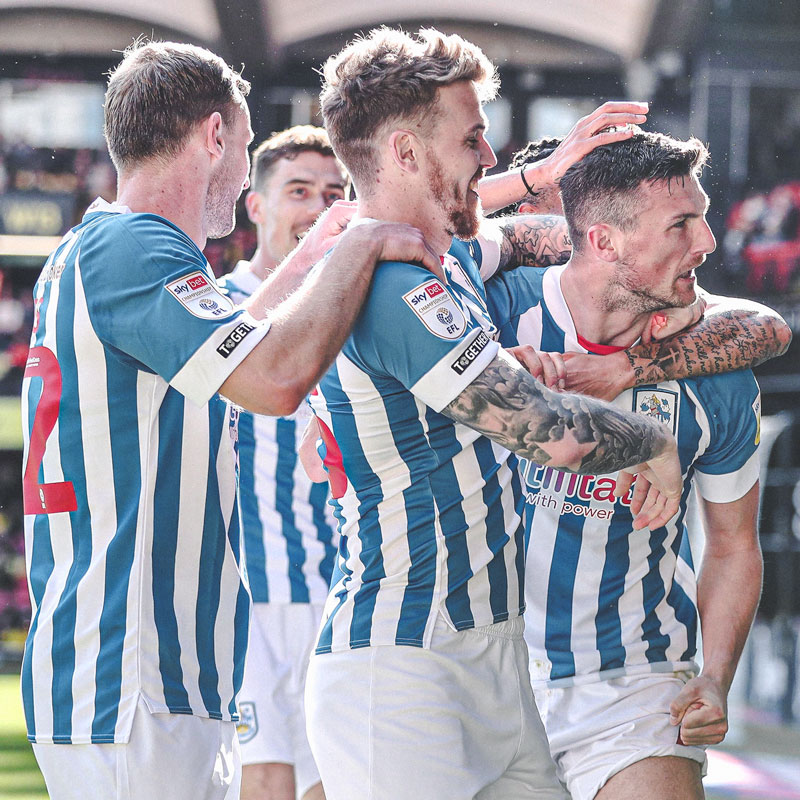 Established in 1908, Huddersfield Town were admitted to the Football League in 1910.
The most successful period in their history followed in the 1920s as, under the guidance of Herbert Chapman, the won the First Division title three seasons in a row in 1924, 1925 and 1926.
They were FA Cup winners in 1922, and were beaten finalists in 1928, 1930 and 1938.
A Premier League outfit as recently as 2019, this is the Terriers' fourth season back in the second tier.
They came agonisingly close to a top-flight return under Carlos Corberan last term, but were defeated by Nottingham Forest in the play-off final at Wembley.
Who's the gaffer?
Neil Warnock. Something of a promotion specialist, Warnock has this time being tasked with keeping Huddersfield in the second tier.
It is not his first time in charge of the Terriers. Indeed, some Swans fans will recall that as long ago as 1994 they were locking horns with Warnock's Huddersfield Town side at Wembley as Frank Burrows' men won the Football League Trophy.
The 74-year-old had retired, but there is no sign of the fire dimming for the passionate Yorkshireman.
The former winger started in management with Gainsborough Trinity in 1980, and has since managed Burton, Scarborough, Notts County, Torquay, Huddersfield, Plymouth, Oldham, Bury, Sheffield United, Crystal Palace, QPR, Leeds, Rotherham, Cardiff and Middlesbrough before his return to the John Smith's Stadium.
Who's the captain?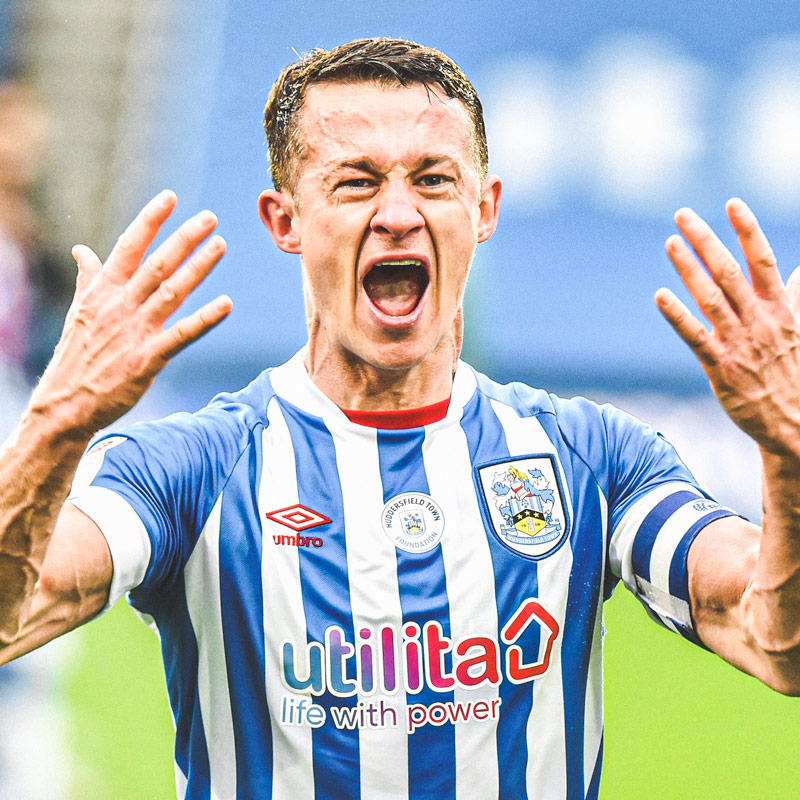 Jonathan Hogg. The abrasive midfielder has been with the Terriers since 2013 and has racked up over 300 appearances since joining from Watford.
He was named the club's Player of the Year in 2021, as he was during the 2016-17 season as they were promoted to the Premier League.
An Aston Villa youth product who has also featured for Darlington and Portsmouth, Hogg's experience and work-rate make him a valuable asset in the middle of the park.
How's their form?

Improving at the right time. Huddersfield are unbeaten in their last five games and have taken three wins and two draws from them to climb out of the relegation zone.
All of those results have come against sides in the promotion picture in Norwich, Millwall, Middlesbrough, Watford and Blackburn.
They have won their last two away games at The Den and Vicarage Road.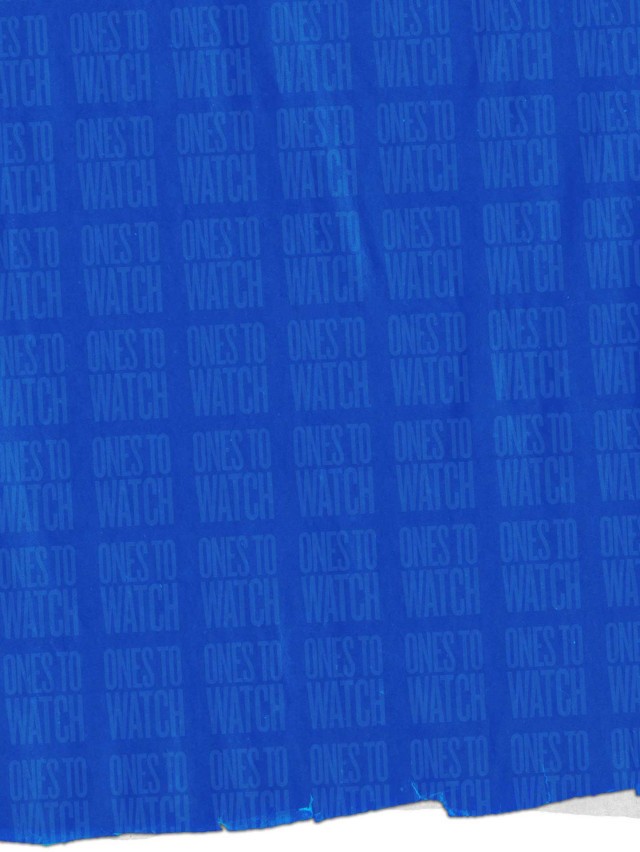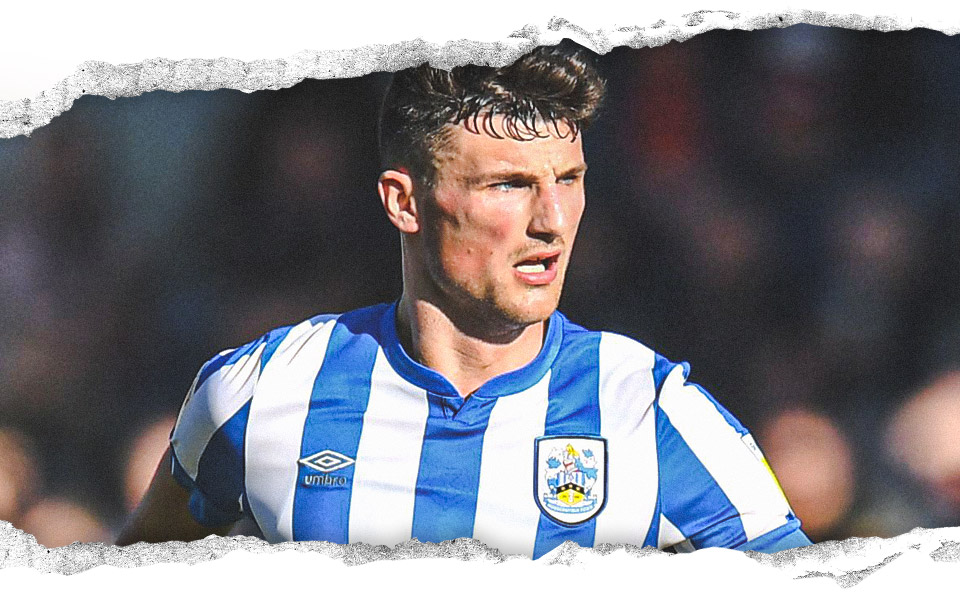 Defender Matty Pearson has been a key figure in the recent run of results that has boosted Huddersfield's survival hopes.
He has scored four goals in their last three games, netting a brace in the victory over Middlesbrough, and following that up with goals against Watford and Blackburn.
The 29-year-old started his career with Blackburn Rovers before joining Rochdale after a loan spell with Lincoln.
Stints at Halifax, Accrington Stanley and Barnsley followed before he joined Luton in 2018.
He spent three years with the Hatters, helping them secure promotion from League One in 2019 and then establish themselves in the Championship.
He joined Huddersfield in the summer of 2021.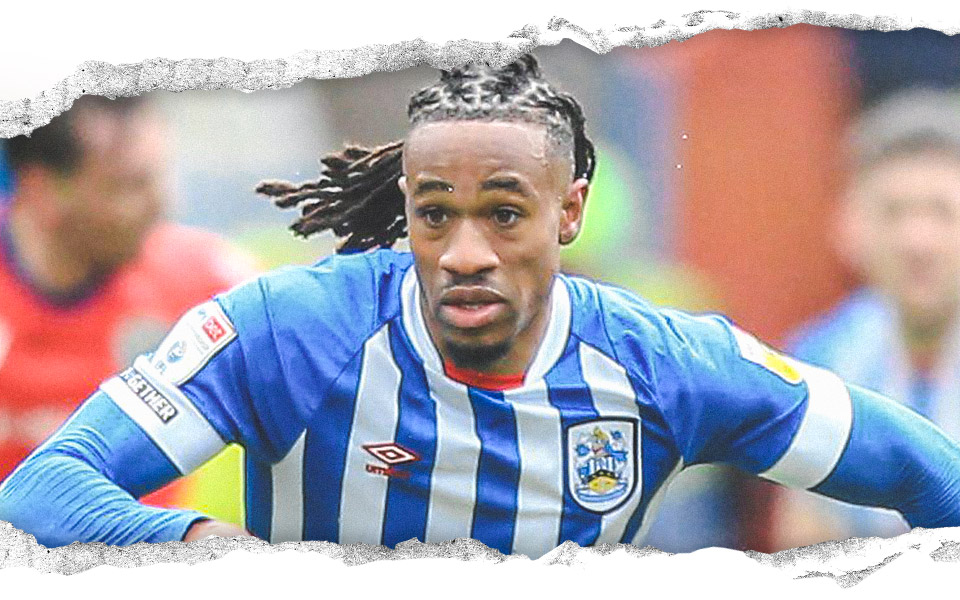 David Kasumu is a player well known to Swans' boss Russell Martin given he spent his entire career with MK Dons – and worked under the former Scotland international – prior to his move to West Yorkshire last summer.
Kasumu joined the Dons as a 12-year-old and worked his way through the ranks to make his senior debut in 2016 in an EFL Cup tie against Newport County.
The 23-year-old continued to progress and became a key figure for the Dons during their promotion push during the 2021-22 season.
Having elected against signing a new contract, he joined Huddersfield as a free agent in the summer and the Terriers have had four managers during his time at the club; Carlos Corberan, Danny Schofield, Mark Fortheringham and Neil Warnock.
It has been a challenging campaign but Kasumu has stood up to be counted.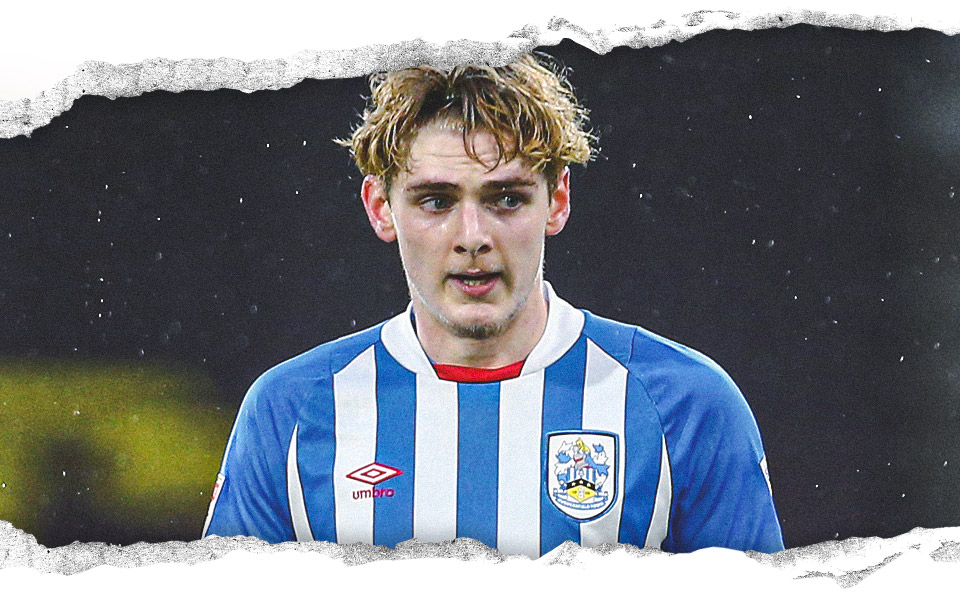 Midfielder Jack Rudoni has been another influential player in Huddersfield's revival under Warnock.
The 21-year-old joined the Terriers last summer from AFC Wimbledon, and has appeared in all 41 of their Championship fixtures this season.
He has scored twice in their last two games, and has also weighed in with five assists across the course of the season.
Rudoni was on the books of Crystal Palace as a youngster, but joined Wimbledon after being released by the Eagles as an 11-year-old.
He signed his first pro deal in 2019, and impressed last season despite their relegation to League Two, scoring 10 goals.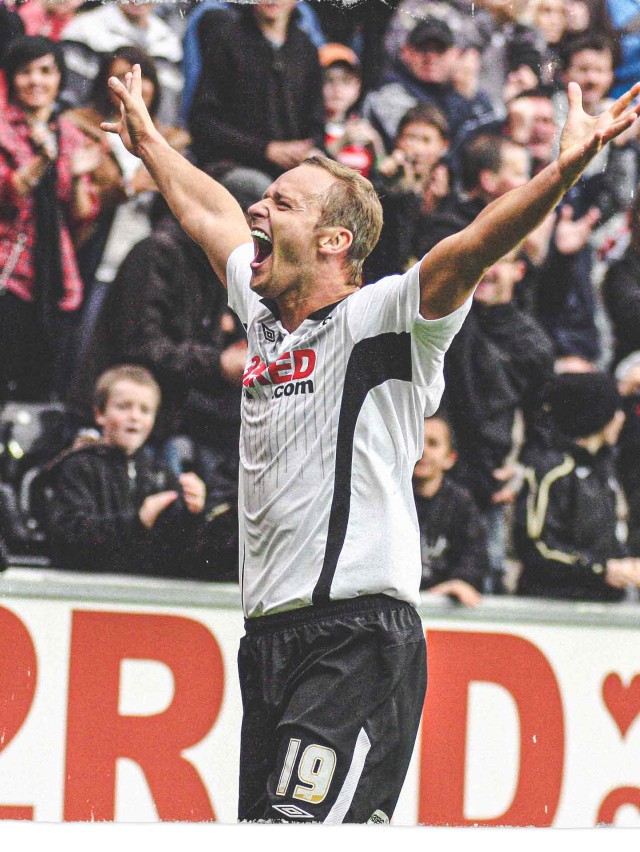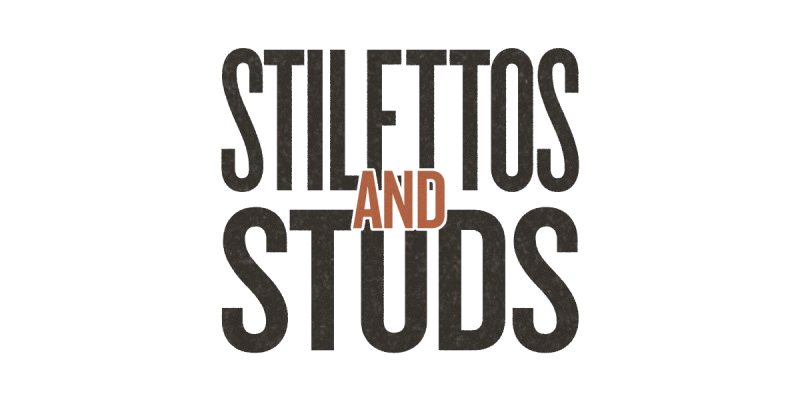 Every sport has its characters. The mavericks, those people who add colour, complexity and sometimes even comedy because they don't conform. They do what they do and they do it their way, and stand out from the crowd as a result. 
Football has always had its fair share of such figures. They are the people who are remembered long after they leave a club. They remain part of its fabric because they bring a different aura with them wherever they play or coach. They are the instinctive operators, the ones who don't follow the rule-book.
Sometimes they are non-conformist managers who don't need to court controversy because it finds them easily. Or they are players who have their own unique and unconventional style on the pitch – and sometimes off it too.
I was watching the latest 'Cult Heroes' video produced by our media team and was reminded of some of those 'stand-out' players who've donned a Swans shirt over the years – and some of the managers who've guided us through a time in our history and then moved on – but regardless of their length of service, they leave an indelible mark.
Sophie Davis was interviewing Darren Pratley for the latest feature and he recalled playing against the likes of Adebayo Akinfenwa, Lee Trundle and Leon Britton before signing for the Swans himself the following season.  One or two of those players might just fit the 'maverick' label and all three certainly became club heroes in their own right.
As an aside, I was astonished to hear Pratley confess to never having heard of Swansea before his then gaffer at Fulham, Chris Coleman, suggested it was a side that might suit him. 
Surely it should be mandatory for every young footballer to, at the very least, be educated about the meteoric rise of the Swans under John Toshack! Football history at its most impressive, surely?
But, back to the mavericks. If you've been around these parts a while you might recall the image-rights deal a certain club ambassador signed with the club back in 2005. It was reported at the time that a club spokesperson confirmed that most of the merchandise sold by the Swans during Trundle's playing days was linked to the man himself.
And one of Trundle's striking partners, the larger-than-life Akinfenwa, was the first player to score at the Liberty Stadium and was undoubtedly one of the biggest characters ever to don a Swans shirt. He was, and still is, a machine on the pitch and a player fondly spoken about by us Jacks even today.
There is no doubt that at a time when football is seen as being more and more sanitised by tighter rules and regulations, we need the big personalities, the mercurial characters who bring their own unique brand to the table and aren't afraid to leave it there.
This afternoon we welcome Huddersfield Town to the Swansea.com Stadium, a side led by Neil Warnock, a man whose managerial career has spanned five decades and for whom the draw of the beautiful game transcends his attempts at retirement.
Warnock has a habit of being able to turn clubs around and, on the evidence of what he has achieved so far with the Terriers, he's on course to do it again.  We are no doubt in for an entertaining afternoon.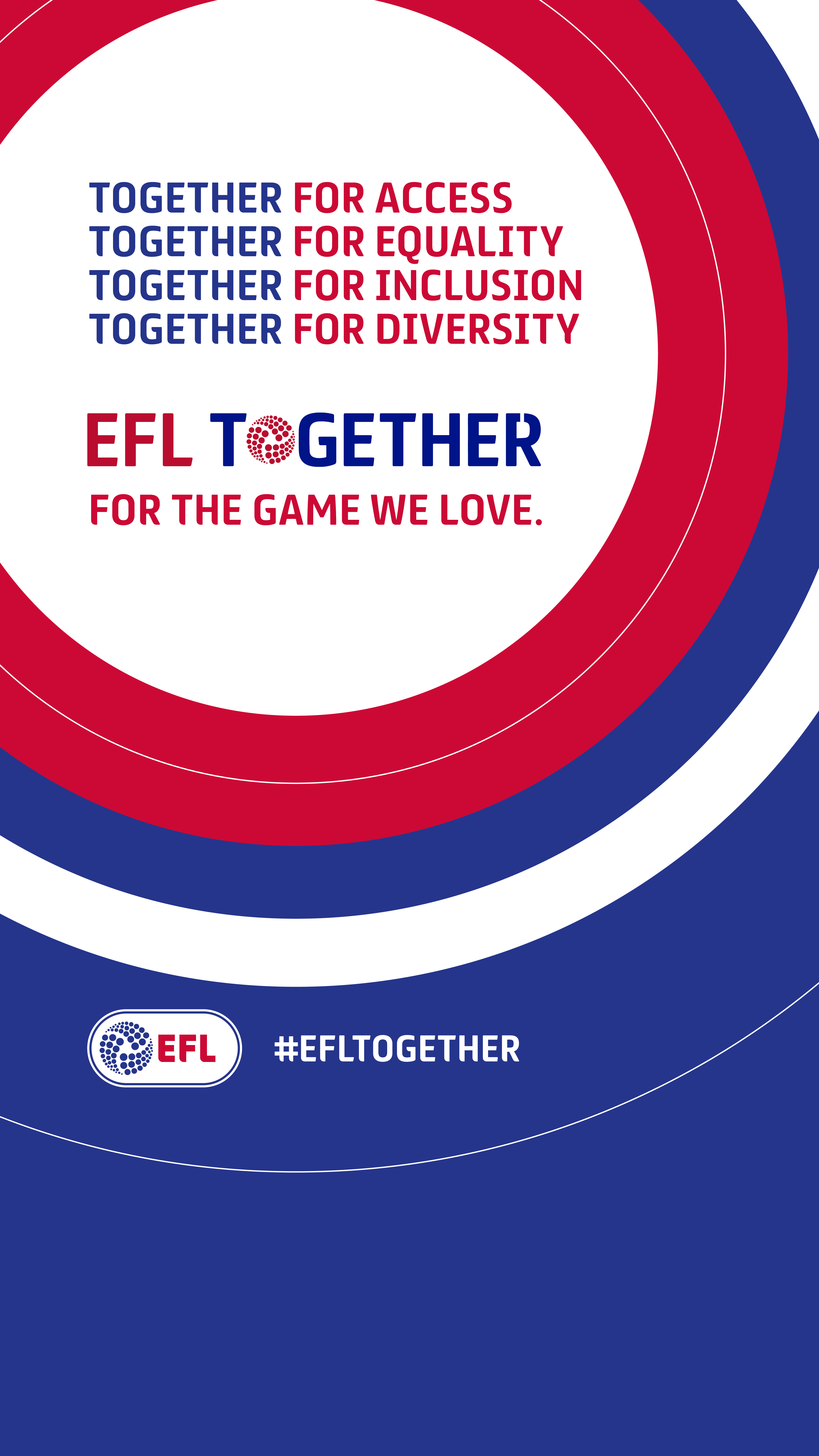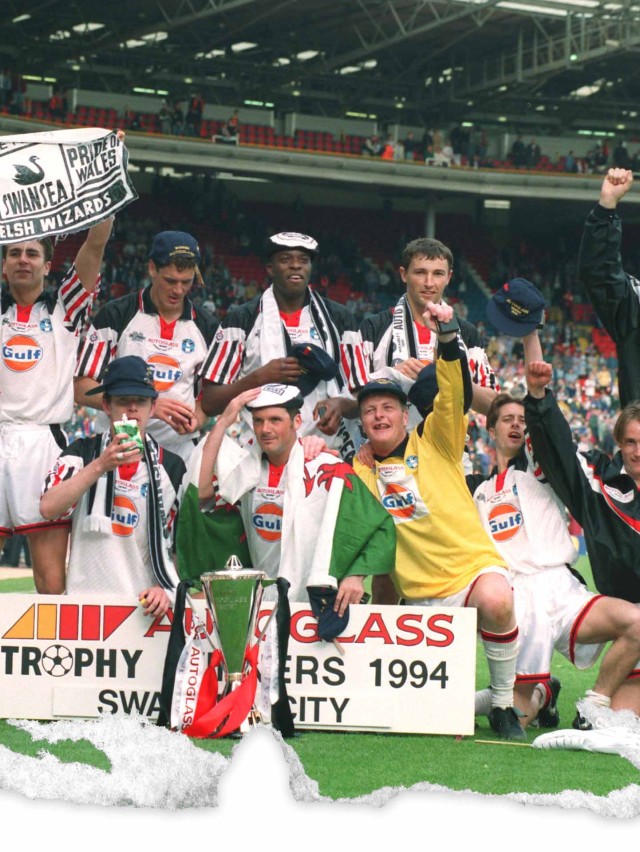 SWANSEA CITY SUPPORTERS WILL HAVE SEEN THE SAD NEWS THAT THE CLUB'S FORMER PLAYER JASON BOWEN HAS BEEN DIAGNOSED WITH MOTOR NEURONE DISEASE (MND).
The former Wales footballer and father of three made over 120 league appearances for the Swans, and was part of the side that secured silverware at Wembley in the 1994 Autoglass Trophy final.
There is currently no cure for MND, and Jason and his family face a challenging time.
A GoFundMe page has been set up in order to provide financial support to cover Jason's ongoing medical costs.
These include holistic treatments, supplements and hydrotherapy.
Any supporters wanting to donate, can do so below.
A Cardiff City Legends v Swansea City Legends game has also been organised to raise money for Jason and his family.
The match will be held at Penybont FC on Sunday, April 23.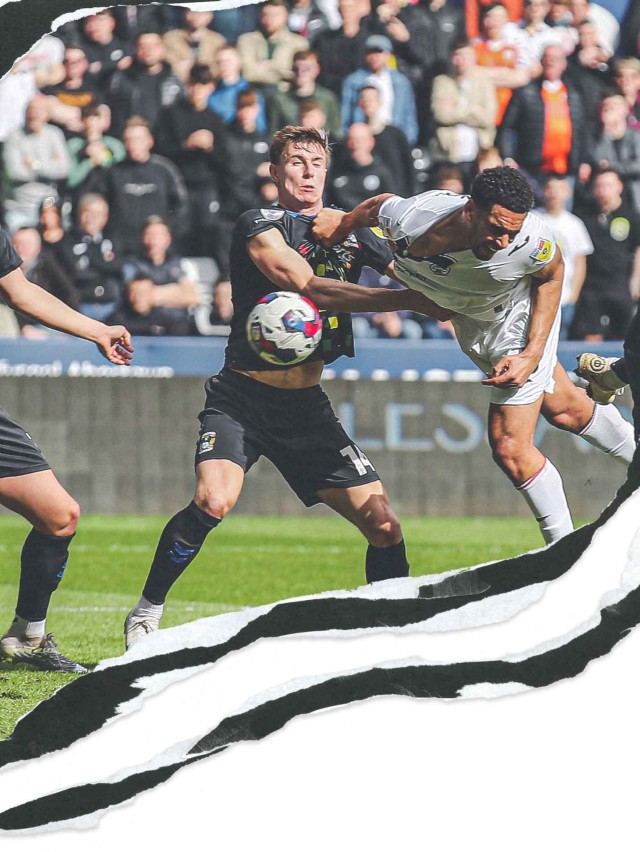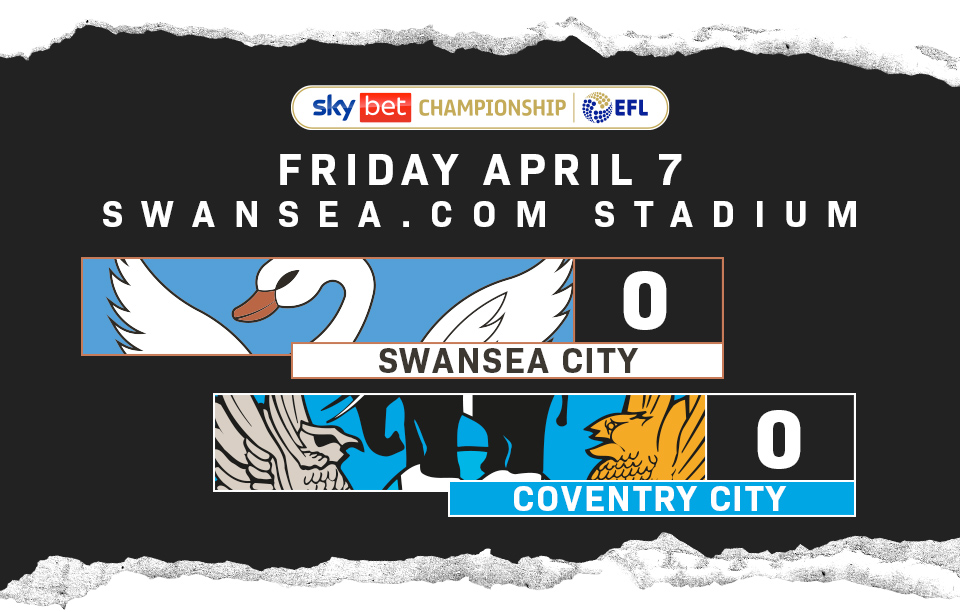 SWANSEA CITY EXTENDED THEIR UNBEATEN RUN TO THREE GAMES BUT WERE FRUSTRATED NOT TO TAKE MORE THAN A POINT FROM A STRONG PERFORMANCE AGAINST PLAY-OFF HOPEFULS COVENTRY CITY AT THE SWANSEA.COM STADIUM.
Swansea City: Andy Fisher; Harry Darling, Ben Cabango, Nathan Wood, Ryan Manning; Luke Cundle (Jay Fulton 67), Matt Grimes (captain), Olivier Ntcham (Ollie Cooper 90); Liam Walsh (Morgan Whittaker 67); Joel Piroe, Liam Cullen (Jamie Paterson 59).
Unused Substitutes: Andreas Søndergaard, Joe Allen, Joel Latibeaudiere.
Coventry City: Ben Wilson, Callum Doyle, Kyle McFadzean (captain), Brooke Norton-Cuffy (Fankaty Dabo 71), Jamie Allen (Matty Godden 46), Josh Wilson-Esbrand (Jake Bidwell 71), Ben Sheaf, Luke McNally, Viktor Gyokeres, Josh Eccles (Ryan Howley 90), Gustavo Hamer.
Unused Substitutes: Simon Moore, Jonathan Panzo, Tyler Walker.
Referee: John Busby
Attendance: 19,960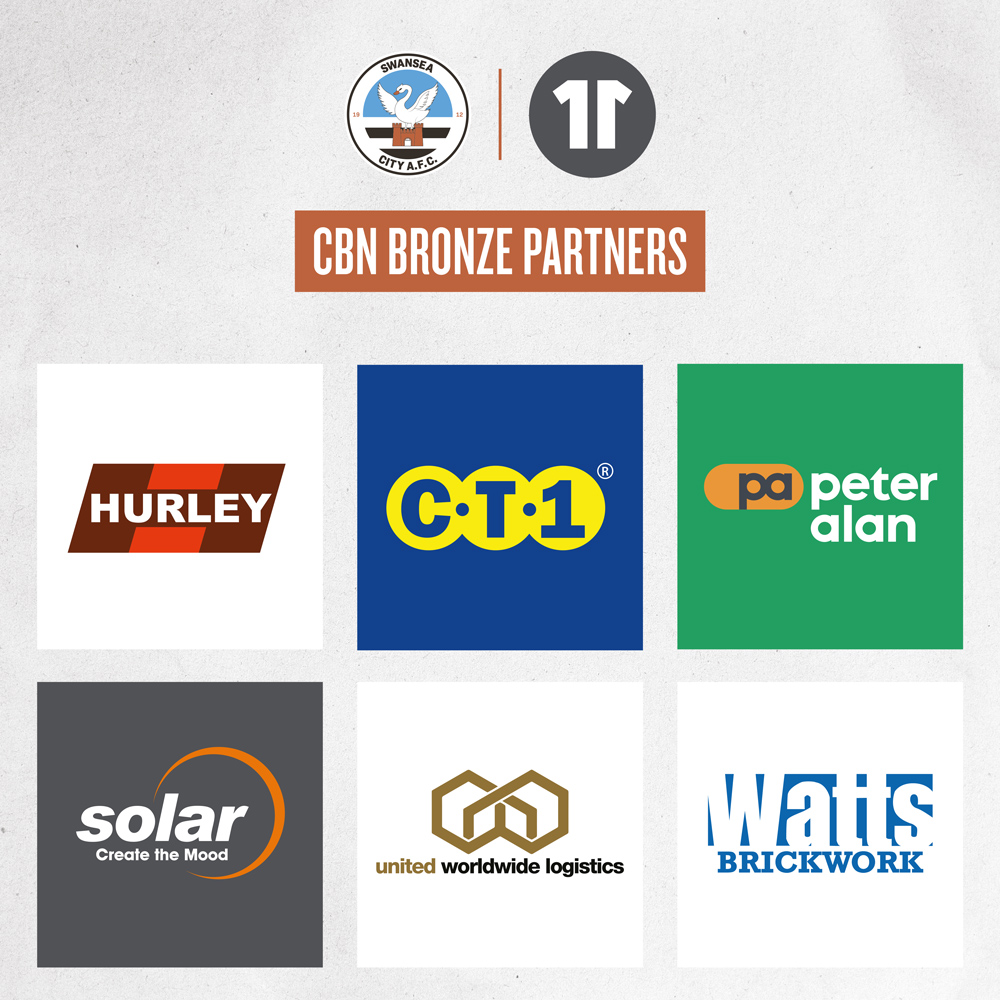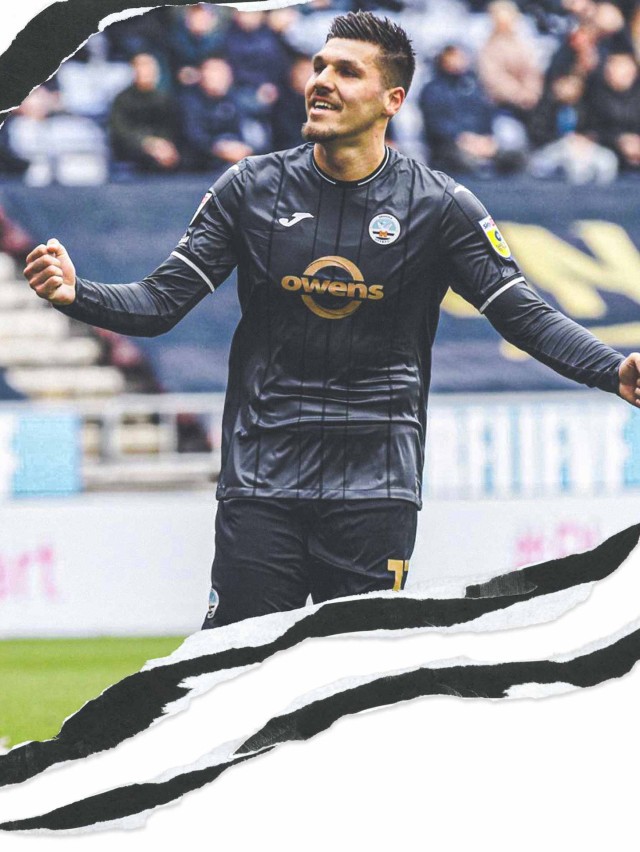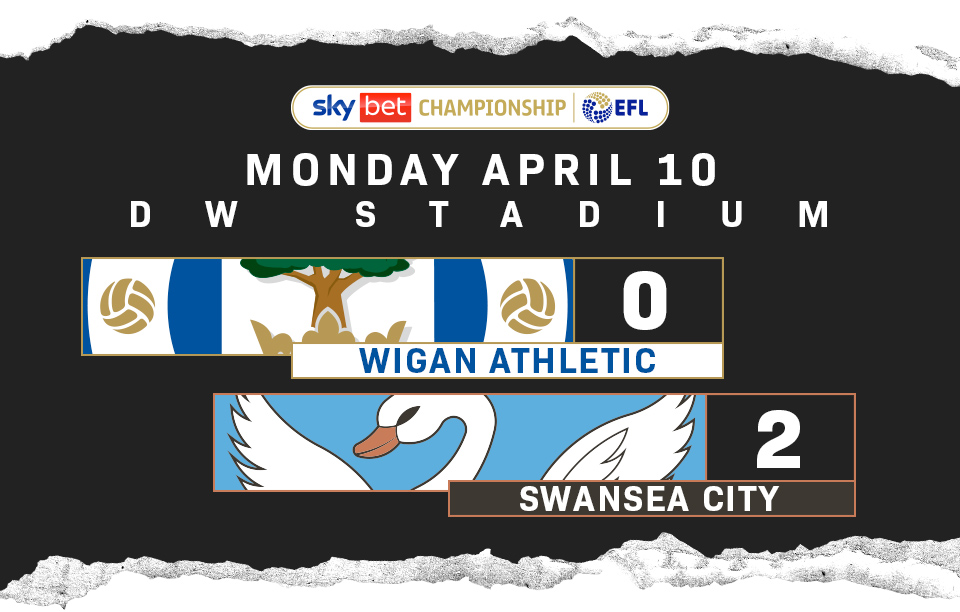 A JOEL PIROE BRACE SECURED A THIRD WIN IN FOUR FOR SWANSEA CITY AS THEY SAW OFF WIGAN ATHLETIC AT THE DW STADIUM.
Wigan Athletic: Ben Amos, Ryan Nyambe, Tom Naylor (Tom Pearce 79'), Jack Whatmough, Max Power, James McClean (Scott Smith 79'), Callum Lang, Christ Tiehi (Thelo Aasgaard 55'), Ashley Fletcher (Josh Magennis 55'), Tendayi Darikwa (captain), Charlie Hughes (Will Keane 65').
Substitutes: Jamie Jones, Omar Rekik.
Swansea City: Andy Fisher; Joel Latibeaudiere, Nathan Wood, Ben Cabango, Ryan Manning; Joe Allen (Ollie Cooper 63'), Jay Fulton, Matt Grimes (captain); Olivier Ntcham (Harry Darling 84'), Jamie Paterson (Liam Cullen 73'); Joel Piroe.
Substitutes: Lewis Webb, Luke Cundle, Morgan Whittaker, Kyle Naughton.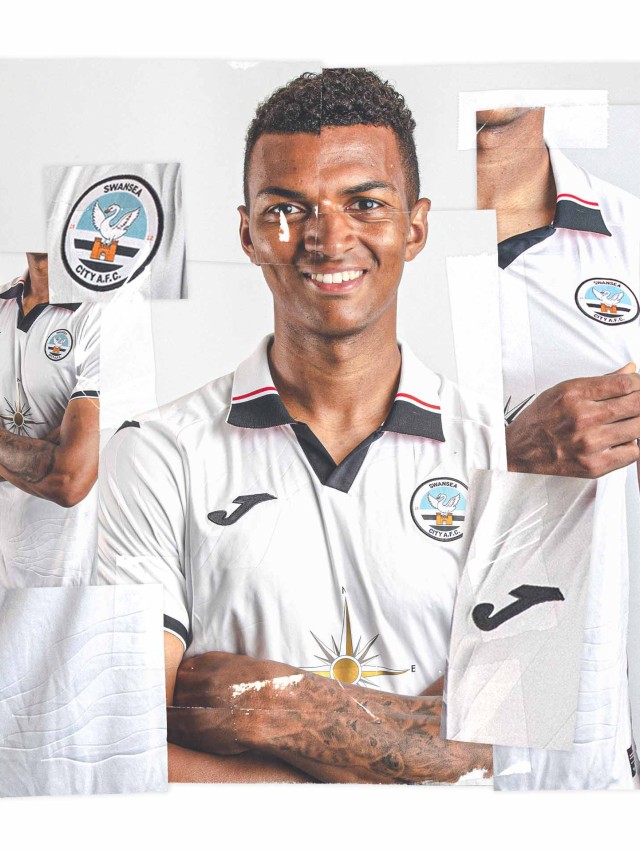 MORGAN WHITTAKER IS APPROACHING THE END OF HIS SECOND FULL SEASON IN SWANSEA CITY COLOURS, AND HAS RELISHED THE CHANCE TO CONTRIBUTE FOLLOWING HIS SUCCESSFUL LOAN SPELL WITH PLYMOUTH.
HERE, THE FORWARD TALKS ABOUT THE CONFIDENCE HE HAS BEEN ABLE TO BRING BACK TO SWANSEA AFTER HELPING THE PILGRIMS PUSH FOR PROMOTION, HIS HOPES FOR THE REMAINDER OF THE SEASON, AND WHY THAT DERBY WIN AT CARDIFF WAS SO SPECIAL.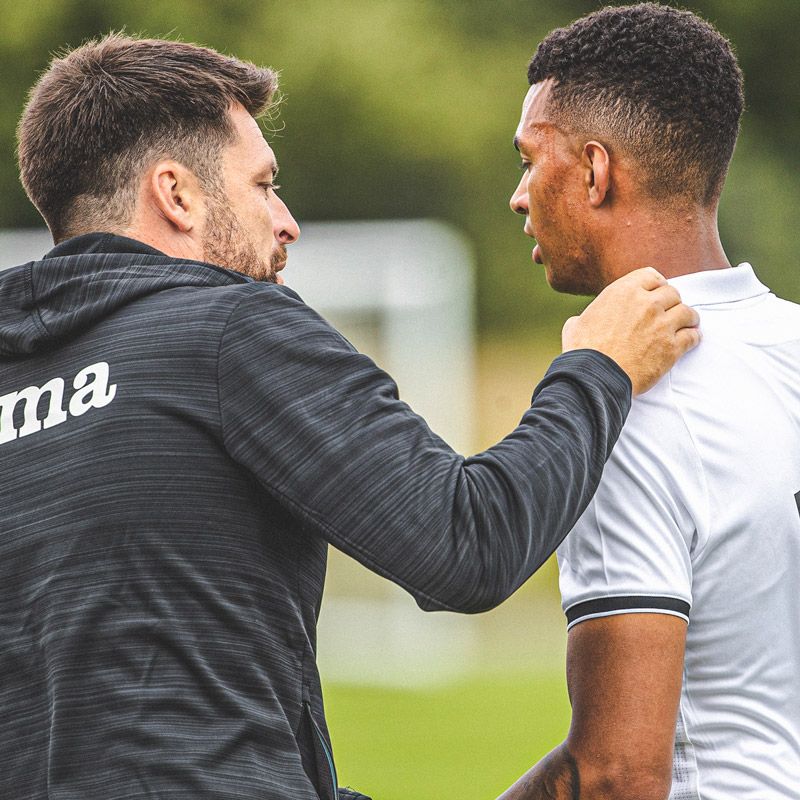 Morgan, as the season draws to a close, how do you reflect on it as a whole?
"I enjoyed my time at Plymouth, I feel like it was a good loan spell for me. I was a key part of the team and doing well there, and I took a lot of confidence from that.
"It was not easy to come back in January because the team were challenging for promotion and things were going well.
"There's also a human side to it because your life off the field changes so much very quickly.
"You move house, it has an impact on family life, and it is something that takes time to adjust to and it's probably a part of it that people do not see.
"But I have really been welcomed back by the coaching staff and all the lads in the squad, and I have had the opportunity to play, although of course you always want to play more.
"If someone had told me at the start of the season that my loan spell would go well and I would come back to Swansea to be a big part of the squad and to play, then I would have taken that every day of the week.
"So, on the whole, I think it has been positive season for me. It has been good being back in Swansea, from the time I joined I have liked being here and it has been nice to have a bigger part to play."
You mentioned the confidence that spell at Plymouth gave you, that's been clear to see since you've come back.
"I like to think so, as you say the spell at Plymouth was a positive one for me, as was the time at Lincoln last season.
"I knew there was stuff I needed to go away and work on if I wanted to play more at Swansea, and those loan spells gave me an opportunity to do that, and I think they have helped me get the chances I have had over this part of the season.
"I think that time has benefited me, and the gaffer thinks the same because I have come back and had the opportunity to start games and play.
"Lincoln last season was more of a case of battling to avoid relegation while at Plymouth we were pushing for promotion near the top of the league.
"Those were different experiences for me, and those are all valuable experiences for me because you are going through the two extremes that the game offers.
"Being in those situations brings pressure, and as a young player you have to be able to handle that.
"The aim has been to come back to Swansea and play in the Championship and I have been able to do that."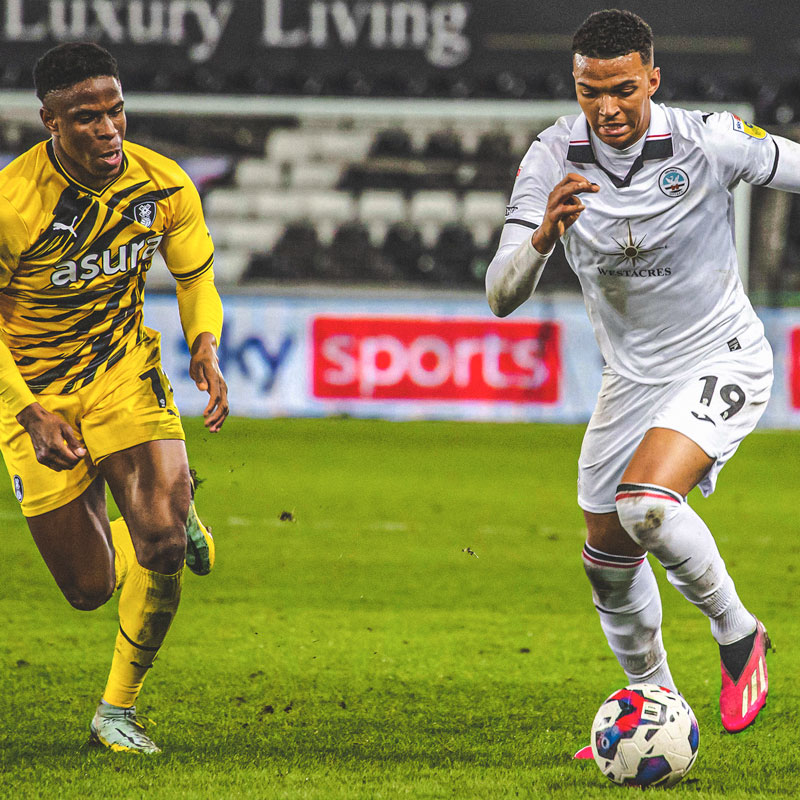 We have seen you operate as a number 10, out wide or as a lead striker. Do you have a preference or is it a case of being willing to play wherever you get the opportunity?
"It is a case of playing to the best of your ability wherever you are asked to play. I can play in all of those positions you mentioned and I enjoy playing in all of them.
"The main thing for me is to make sure I perform as well as I can every time I am out on the field."
We've put together a strong run of performances and results over the last few weeks, it's taken a lot of character from within the group as a whole to turn things around. How is the mood in the camp ahead of the final run-in?
"The mood is really good. The togetherness of this team is massive and it has been a really big part in how things have gone these last few weeks.
"We are on a good run of results, performances have been good. I am working hard and I'll be ready for any opportunity I get."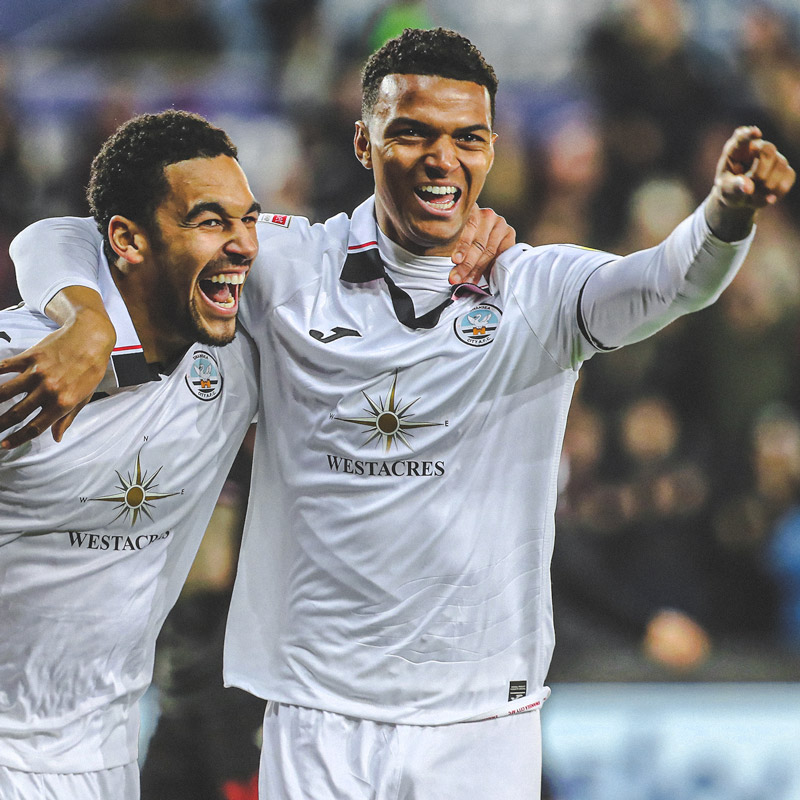 I have to ask you about the Cardiff game. You've played in that fixture before but I'm sure you've not been part of too many celebrations like the ones we saw a couple of weeks ago?
"I had played in the home game against Cardiff a couple of seasons ago, but that was a very different experience in that it was behind closed doors and there were no fans.
"That was my first experience of a game at Cardiff and it was a great occasion and a brilliant way to win a game.
"Derbies are always special, my first game for Derby County was against Nottingham Forest, and during my time at Plymouth I played against Exeter City which is a really big game for those clubs.
"They always have an edge to them and I think it adds to it when you are in an area or a region where there are just those two teams.
"I've known from the first time I came here that the derby against Cardiff is massive, but I'm not sure I've ever been involved in any celebrations like that after a 99th minute winner.
"To do it at their place as well just makes it even better. It's massive for everybody and very nice to have done the double double."
There are five games remaining in the season, I guess the aim is to get as much game time as possible and help the team finish the campaign strongly?
"That's right, the focus for me and the team is on these next five games and making sure we finish the season strongly and push on with this run we are on.
"It's down to me to make the most of the opportunities I get and look to round the campaign off on a good note."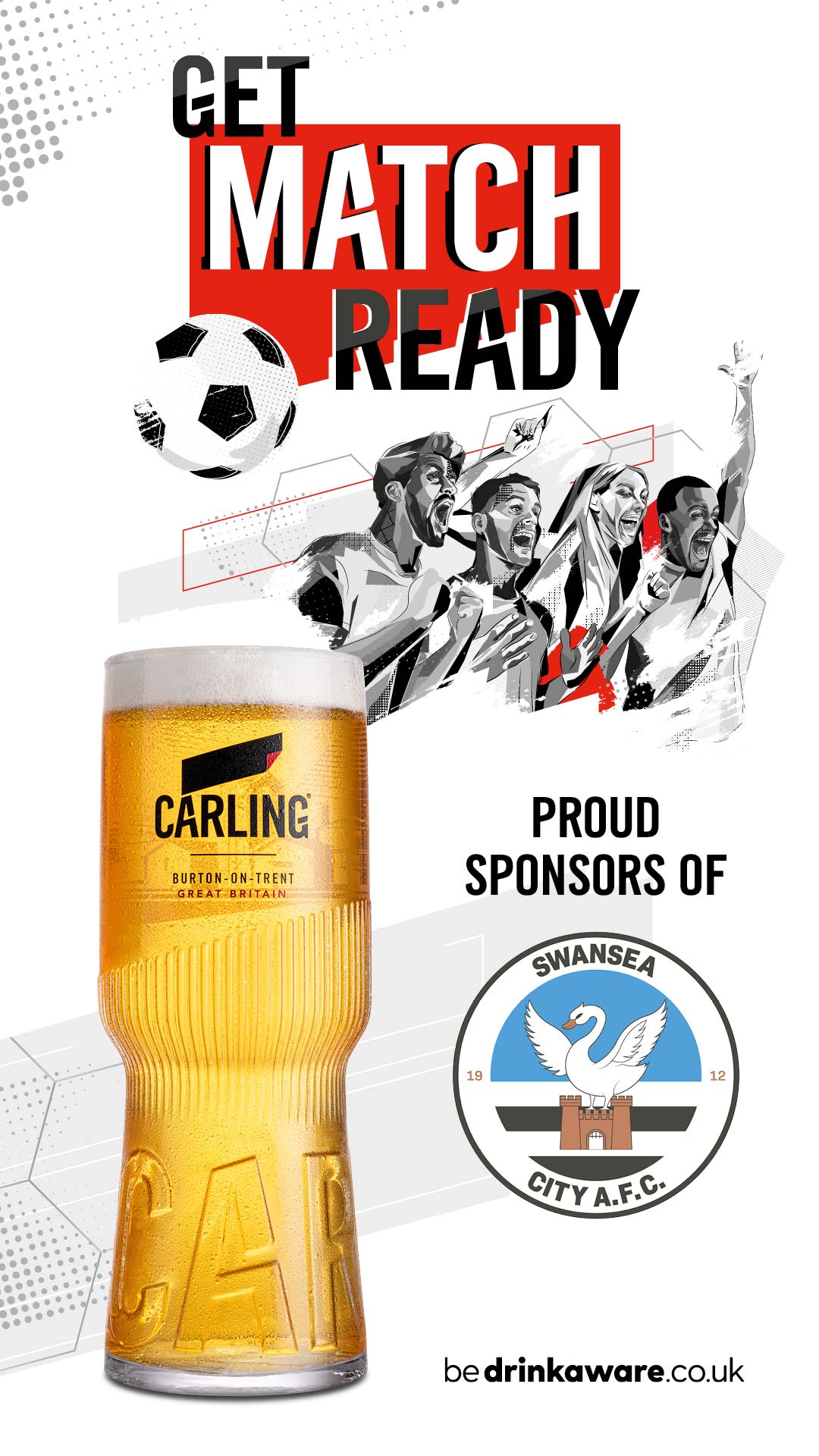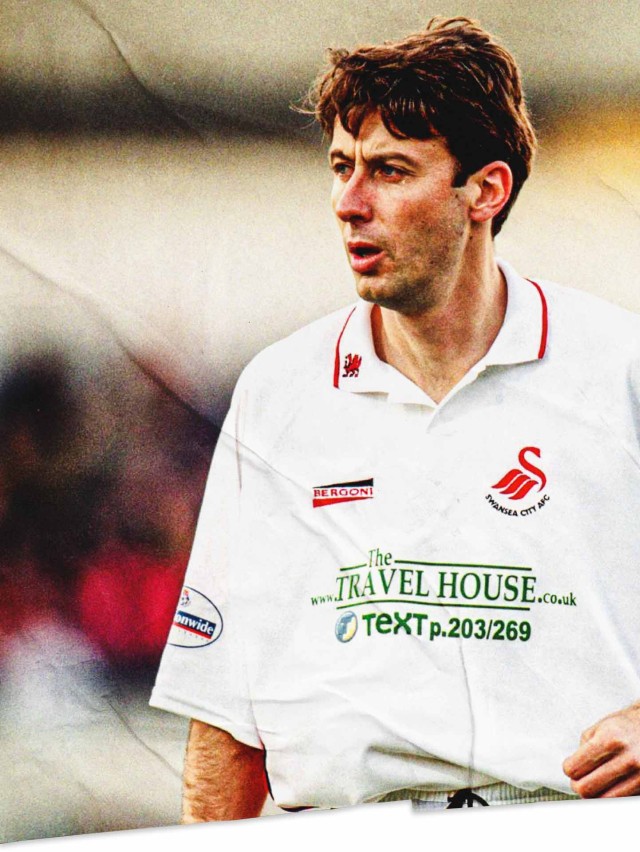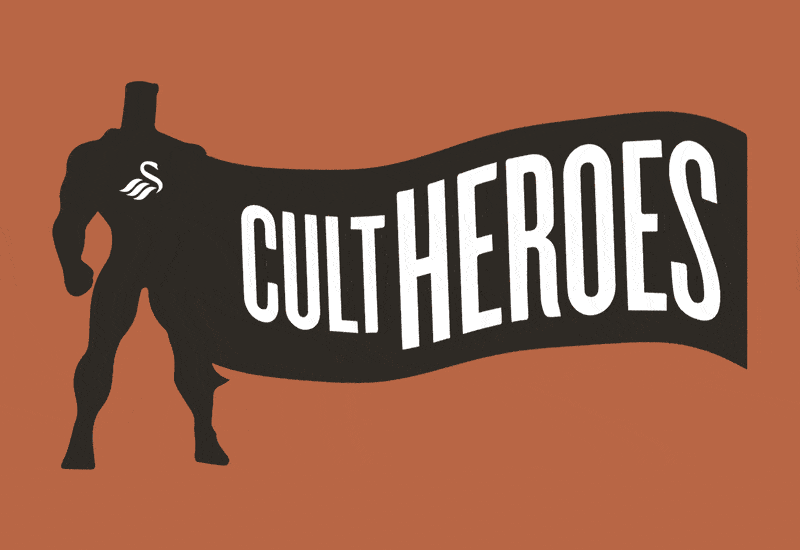 IN THE LATEST INSTALMENT OF OUR 'CULT HEROES' FEATURE, CLUB HISTORIAN GWYN REES CHARTS THE SWANSEA CITY STORY OF A MAN WHO PROVED AN IMPORTANT FIGURE DURING ONE OF THE BLEAKEST PERIODS IN THE CLUB'S RECENT HISTORY: NICK CUSACK.
Rotherham-born Nick Cusack started his professional career with Leicester City in 1987, but after just 19 games for the Foxes he was on his way to Peterborough United in a deal worth £40,000 to the Midlands side.
At the time Cusack was playing as a centre-forward, and though he wasn't a regular on the scoresheet, he weighed in with goals when needed.
However, just a year later he was on the move again, this time heading North with Motherwell as Peterborough collected a fee of £100,000.
In his first season in Scotland Cusack finished as top goal scorer with 11 to his name, and the following season Motherwell won the Scottish Cup when defeating Dundee United 4-3.
But Cusack never featured in the final, a result of a poor disciplinary record throughout the campaign, and he was soon on the move once again.
In quick succession he featured for Darlington, Oxford, Wycombe and Fulham, finally establishing himself with the Cottagers as he helped them win promotion from the Third Division.
By this point in his career, Cusack had become a utility player, able to feature in defence or midfield with equal aplomb.
His natural leadership qualities on and off the pitch saw the then-Swans manager Alan Cork pay Fulham a £50,000 to bring the much travelled player to the Vetch Field in October 1997, and he was soon made club captain.
His ability to read a game, along with his boundless energy in the middle of the park, made him a regular in the side, and raised the game of his team-mates around him.
In 1999, under the management of John Hollins, he led the team to a famous FA Cup win over West Ham United, the first time a team from the basement division had beaten a side from the Premier League.
There was disappointment in the league as an extra-time defeat to Scunthorpe in the play-offs ended hopes of a trip to Wembley. But all that was forgotten the following season when with a pragmatic approach to the game, the side claimed the title with a final-day draw over second-placed Rotherham United.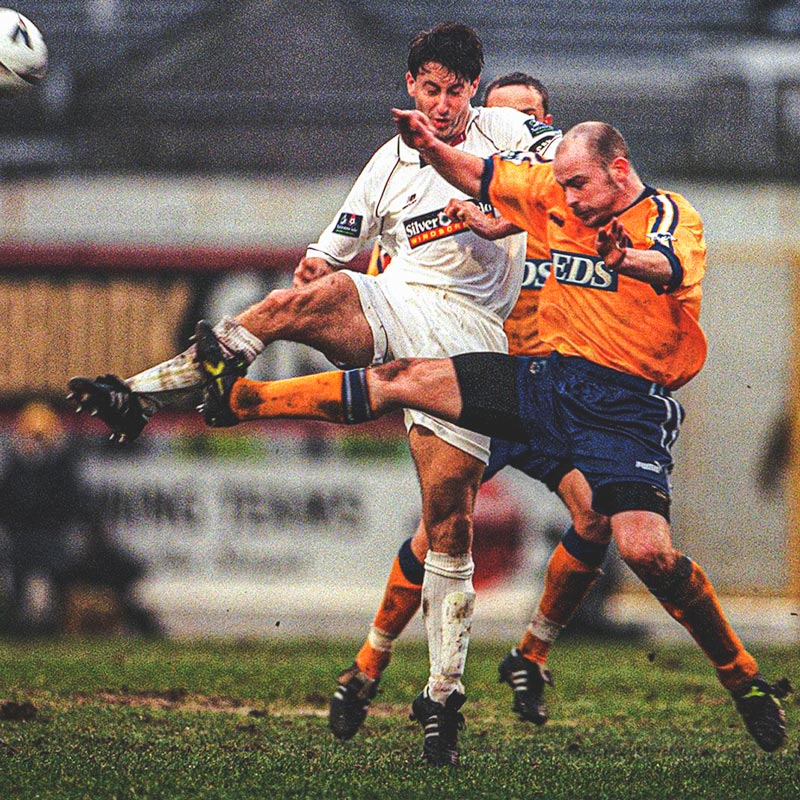 The side that won promotion needed strengthening to cope with the quality of the opposition that they would face in the coming season, but there was no money available and the loan players brought in did not make the impact that had been hoped for.
The inevitable result was a season of struggle and inevitable relegation that would set in chain a series of events that would soon leave the club in dire straits.
Following relegation the club changed hands twice, firstly to Mike Lewis the former commercial director, and then a London-based Australian Tony Petty; the latter purchasing the club for just £1.
The true financial state of the club quickly became apparent, within days of taking over Petty decided to terminate the contract of the top-nine earners at the club with immediate effect.
In these difficult times, Cusack's leadership qualities came to the fore.
He had been recently elected as chairman of the players' section within the Professional Footballers' Association, and his strength of character ensured he left the despised Petty in no doubt as to the unacceptable nature of his treatment of the squad.
The months went by with the threat of a compulsory winding up order and the players not being paid.
But the emergence of the club's Supporters' Trust, along with the guidance of former player and director Mel Nurse, finally removed Petty.
The new management committee decided to dispense with the experienced managerial team of Colin Addison and assistant Peter Nicholas in a bid to reduce the debt at the club, and the footballing affairs were left to the two of the most experienced players at the Swans; Cusack and Roger Freestone.
At the end of one of the most traumatic seasons in the history of the club, the committee, out of a sense of loyalty to the way Cusack had led the squad, offered him the job on a permanent basis.
In the close season the new permanent manager held trials in an effort to strengthen a weak squad, finally bringing in 10 new faces in readiness for the coming season.
Unfortunately his inexperience as a manager along with the weak squad saw the side struggle and, after a midweek loss away at Boston United that left the club sat at the very bottom of the Football League for the first time in its history, the inevitable happened and he was sacked.
It was a sad end, but Cusack is a man whose efforts during one of the darkest periods at the club will never be forgotten by supporters who lived through it.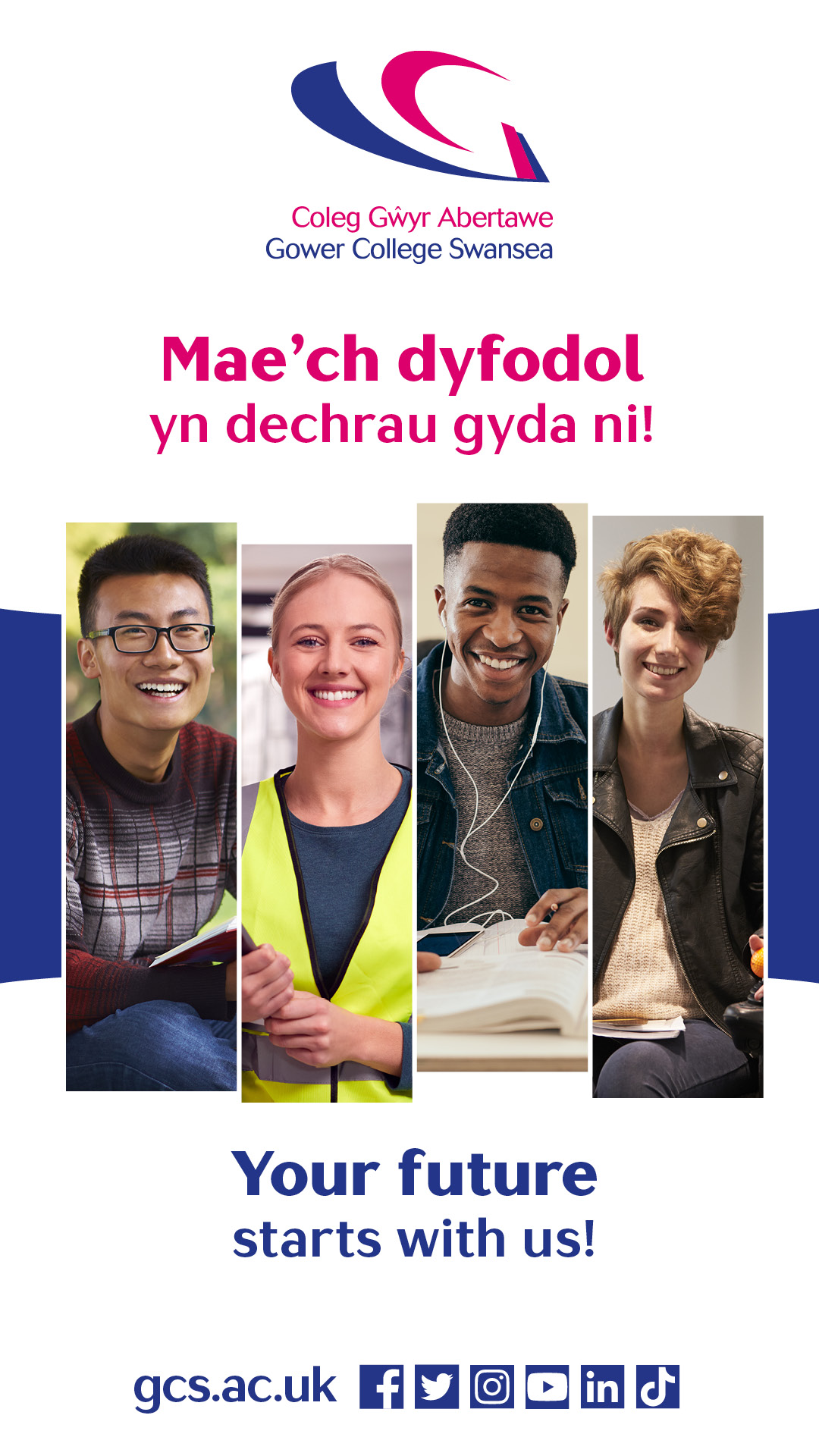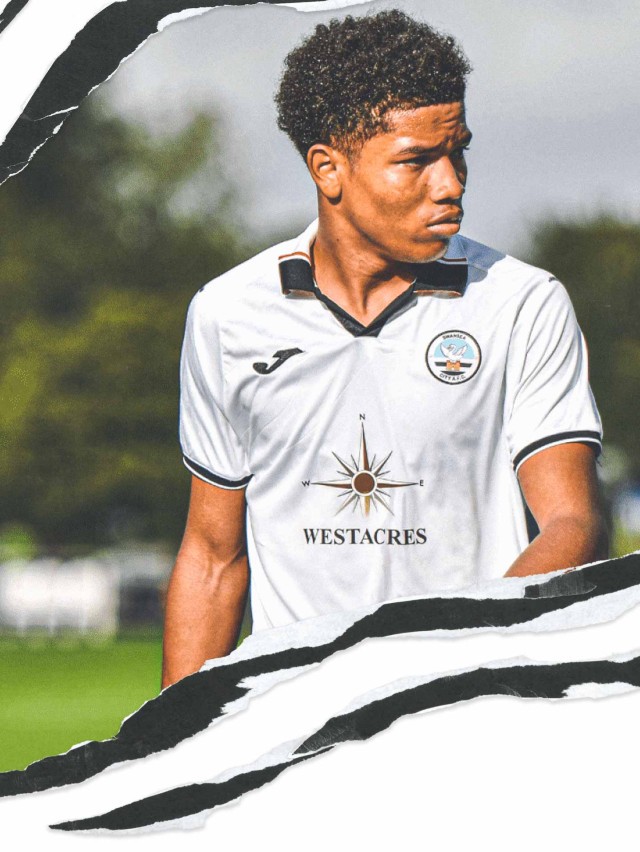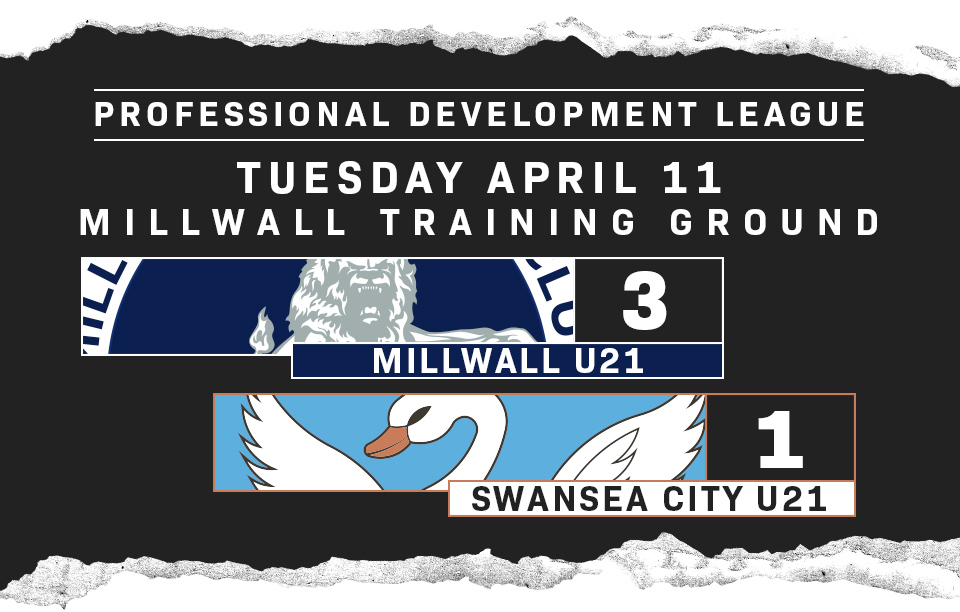 Swansea City Under-21s suffered defeat to league leaders Millwall in their Professional Development League meeting in London on Tuesday afternoon.
Tyler Burey had given the hosts the lead from a free-kick, before Seb Drozd drilled home their second going into the break.
The visitors reduced the two-goal deficit with 10 minutes to go through Ben Blythe, but the Lions responded minutes later through Tomas Leahy to extend their unbeaten run on home turf to 12 games.
The Swans had shown three changes from the squad that beat Hull City at the Swansea.com Stadium last week. Joel Cotterill missed out due to illness, whilst Remy Mitchell came in for Lewis Webb between the sticks. 
In-form striker Ruben Davies – who scored against the Tigers last time out - was replaced by Josh Thomas in the starting XI. 
The Swans - on the back of five wins from six games -  started brightly and a flowing move ended with Thomas one-on-one with the keeper, but the Welsh youth international delayed taking a shot on and his effort was eventually blocked.
Millwall responded Nana Boateng's half-shot, half-cross just failed to find Burey in front of goal, before the Lions saw a penalty appeal waved away by the referee, after the latter went down in the box.
But Millwall would soon find a breakthrough after the hosts were awarded a free-kick 30 yards out. Despite the distance to goal, Burey took on the strike and beat the diving Mitchell for the opener.
Ben Lloyd came closest to finding a response for the visitors, but Ethan Wady was able to foil his low effort as he raced off his line as the forward reached a cross into the box.
Down the other end, Mitchell produced two crucial saves to prevent the Lions extending their lead.
First, he kicked away Drozd's disguised strike before parrying Frankie Hvid's free header from the resulting corner. 
However, Drozd made no mistake when presented with his next opportunity. Mason Bennett's driving run down the middle provided space for the English forward to tap home. 
The visitors responded to the setback with Azeem Abdulai going close with a curling strike that was well held by the goalkeeper.
After the restart, in-form Davies was introduced in place of Liam Smith to accompany Thomas in attack. The Swans then lost Abdulai after picking up a knock, Kian Jenkins replacing the Scottish youth international.
Cameron Congreve and Thomas saw efforts blocked from close range by Wady as they sought a way back into the game, and the visitors enjoyed long spells of territory and possession.
They managed to make it pay with 10 minutes to go. A Swans corner fell for Blythe in the area, and he drilled the ball into the net.
But any hopes of snatching a point were extinguished when substitute Leahy beat two Swansea defenders and fired the ball into the bottom left-hand corner.
Millwall Under-21s: Ethan Wady, George Walker, Nino Adom-Malaki, Alfie Allen, Frankie Hvid, Chinwike Okoli, Tyler Burey (Tomas Leahy 60'), Lawson, Mason Bennett (Oliver Evans 60'), Nana Boateng, Seb Drozd. 
Unused subs: Finley Cotton, Joseph Wright.  
Swansea City Under-21s: Remy Mitchell, Harry Jones, Sam Leverett (Kyrell Wilson 78'), Azeem Abdulai (Kian Jenkins 56'), Kai Ludvigsen, Ben Blythe, Liam Smith (Ruben Davies 52'), Tivonge Rushesha, Josh Thomas, Cameron Congreve, Ben Lloyd. 
Unused subs: Ewan Griffiths.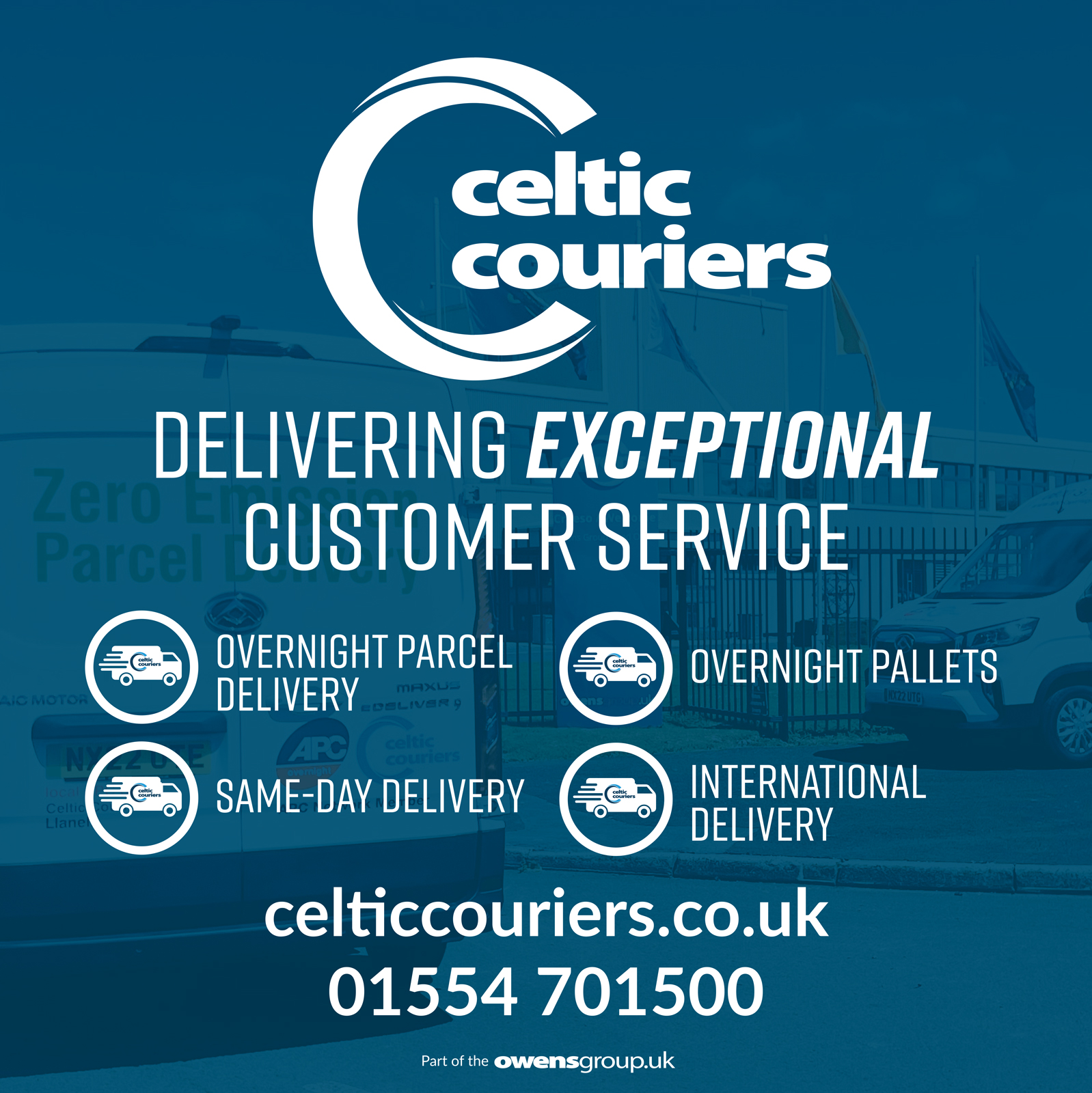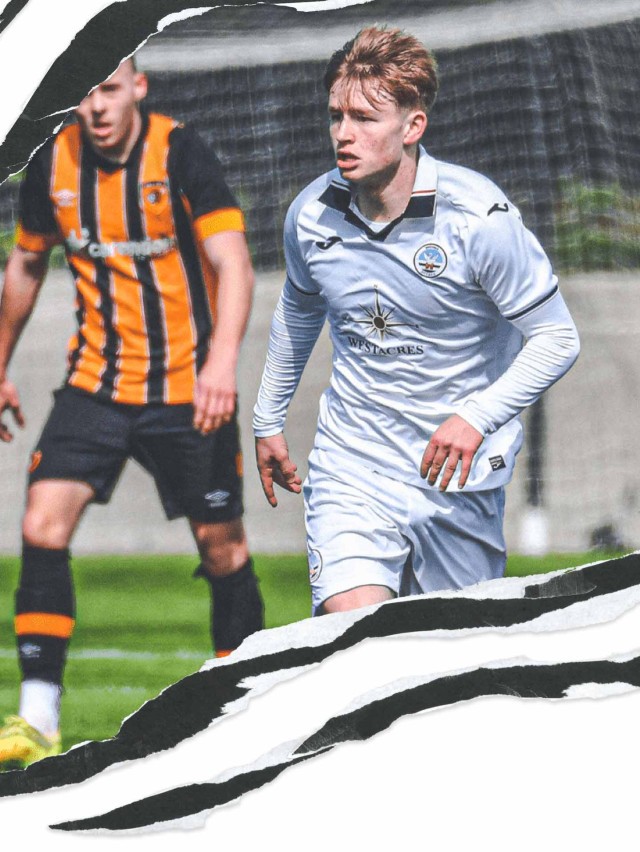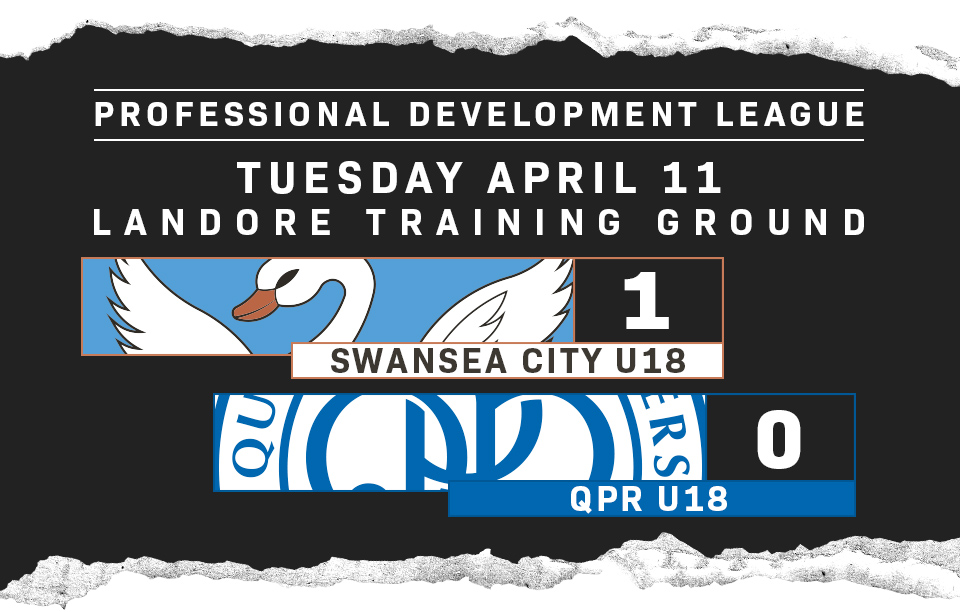 Swansea City Under-18s stretched their unbeaten run to six as Dan Watts' excellent free-kick secured victory over Queens Park Rangers in the Professional Development League meeting at Landore.
The young Swans had to show both sides of their game after a dominant first half saw them thwarted on numerous occasions by a very good display from visiting goalkeeper Harry Cant, before Watts bent his effort into the top corner.
The second half was a more even affair, with QPR pilling on the pressure late on. 
But the Swans defence showed excellent resilience to prevent crosses into their box from turning into chances, while Cant continued his scintillating form to deny Geoff Bony, Iwan Morgan and Rohan Davies.
The Swans took control from the off with three chances for striker Morgan inside the first 10 minutes. 
He was thwarted by the assistant's flag for the first, before dragging the second wide. His third was blocked for a corner which provided the home side with their first effort on target.
Watts' delivery deflected off Hoops' defender James Leonard and was met by Richard Faakye, but the Swans skipper's powerful header was straight at visiting keeper Cant.
At the other end, good defending in the early exchanges limited the visitors to shots from distance with Kit Margetson making straightforward saves to deny Alfie Tuck and Ramy Bouhiaoui.
The much-deserved breakthrough came midway through the first half when Morgan was wrestled to the ground 25 yards from the QPR goal and awarded a free-kick. Watts stepped up and curled the ball into the top corner beyond the fingertips of a full-stretch Cant.
Morgan had another effort from distance saved, before Margetson was called into action to deny Bouhiaoui's follow-up effort after an initial chance for Keiran Pertrie was blocked by Arthur Parker.
QPR grew into the game as the match went on, but throughballs looking for the runs of the forwards were being picked off by a well-organised Swansea defence.
Morgan had two more chances before the break. He sent a first-time chance wide of the post after Watts drilled a corner delivery to the near post, before a diagonal ball set him away down the right. The forward held off his man but his effort was saved at the near post.
Cant continued to frustrate the hosts as he made a superb double save at the start of the second half. 
The Swans got down the right and the cut back found Davies, whose effort from close range was tipped onto the post by the keeper. 
The ball rebounded to substitute Sam Parker on the edge of the box, but Cant was also equal to his effort as he superbly tipped the ball around the upright.
The visitors' first chance of the second half came from a free-kick in a similar position to the one Watts had scored from in the first half. Lorient Talla couldn't repeat the feat however and his effort sailed over the crossbar.
Callum Deacon was then heavily involved with incidents at both ends of the pitch. 
He got down the left and sent a brilliant cross into the box. It dropped at the feet of substitute Bony, but the forward couldn't dig out a shot.
QPR then broke, working the ball to Talla on the Swans left. As he broke into the box, Deacon went to ground to make the challenge. Talla took a tumble, but the referee was unmoved by his appeals for a penalty.
The visitors continued to press in the closing stages using their width to good effect with crosses in from the Swans' left proving particularly dangerous. 
Noah McCann and Leonard both headed off target, while Jada Mawongo, a brave diving header by Faakye and some good defensive work from Morgan all helped deny the R's opportunities for an equaliser.
A well-worked free kick by the Swans was hit on target by Morgan, but Cant got down once again to make a big save at his near post and he was on hand to deny Bony in the five minutes of added time as he tipped the striker's effort over the crossbar. 
Nevertheless, the Swans were able to claim the three points.
Swansea City U18s: Kit Margetson, Arthur Parker, Richard Faakye (captain), Jacob Cook, Filip Lissah (Samuel Parker 45'), Dan Watts, Thomas Searle (Jada Mawongo 45'), Thomas Woodward, Iwan Morgan, Rohan Davies (Geoff Bony 61'), Callum Deacon.
Unused substitutes: Ramon Rees-Siso.
Queens Park Rangers U18s: Harry Cant, Moses Luzinda (, Teddy Lawrence 59'), Noah McCann, Shannon Brown, James Leonard, Salvatore Marino (Charlie McDonald 68'), Tyler Young, Alfie Tuck, Keiran Petrie (Yousef Yahyoui 59'), Lorient Talla, Ramy Bouhiaoui (Sam Bagan 60').
Unused substitutes: Kacper Zaperaczynski.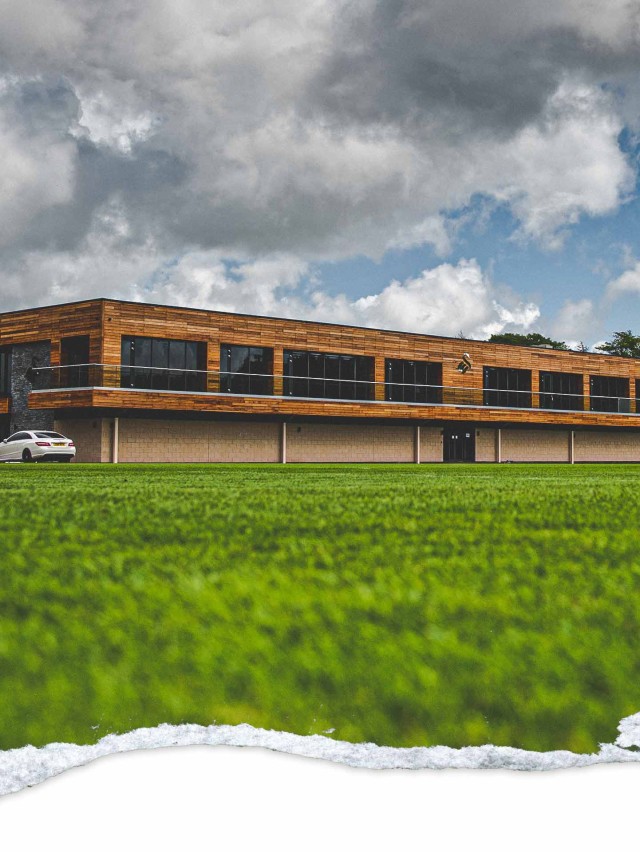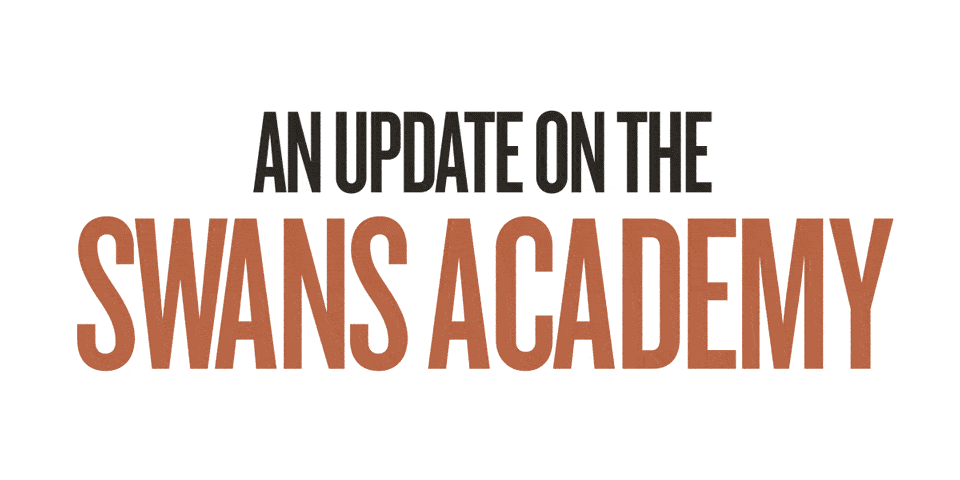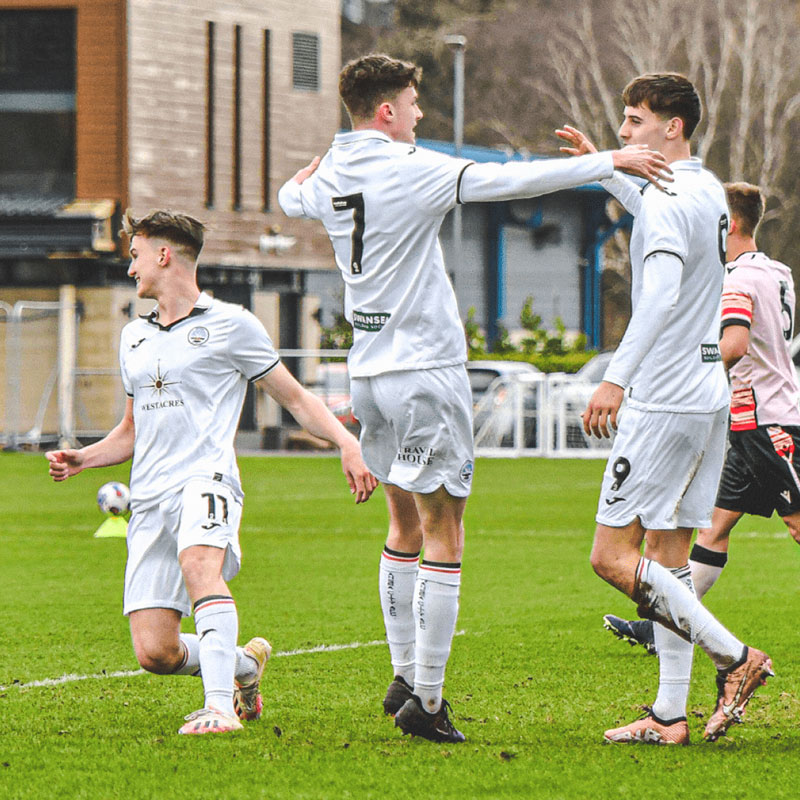 Young Swansea City striker Ruben Davies has signed a new contract through to the summer of 2024.
Davies has been a regular for the club's under-21 side in recent months, and he has put pen to paper on a new deal, which his previous contract having been due to expire in the summer of 2023.
Davies signed a two-year scholarship with Swansea City in the summer of 2020, joining from Cardiff and Vale School Boys having previously spent his youth years at Cowbridge Town in the Vale of Glamorgan.
The Welsh forward endured over a year on the sidelines due to a back injury, and had to deal with niggling problems on his return to fitness.
But he has responded with a fine run of form. Davies has racked up nine goals this season, including an impressive four-goal haul against Ipswich Town in March. 
"Myself and all of the coaching staff are extremely proud of Ruben, and with the injuries he has had over the past two years, it's amazing." said under-21s' coach Anthony Wright. 
"He's been very good this year, and the important thing for us was making sure we get him on the grass this season, and the performance team have done incredibly well.
"He's not had enough momentum over the last couple of years due to injury, but he has grown a lot in a short space of time.
"I'd say he's been on the grass more this season than he has in the last three years, which has had effects on his body here and there, but he's pulled through that. 
"We're starting to see the quality that he undoubtedly has.
"He's not starting every game, and that's not down to performance, we just need to look after him, and look what he does when he comes on.
"It's a building process with Ruben at the moment, but he puts his head down and works hard. We're really pleased for him."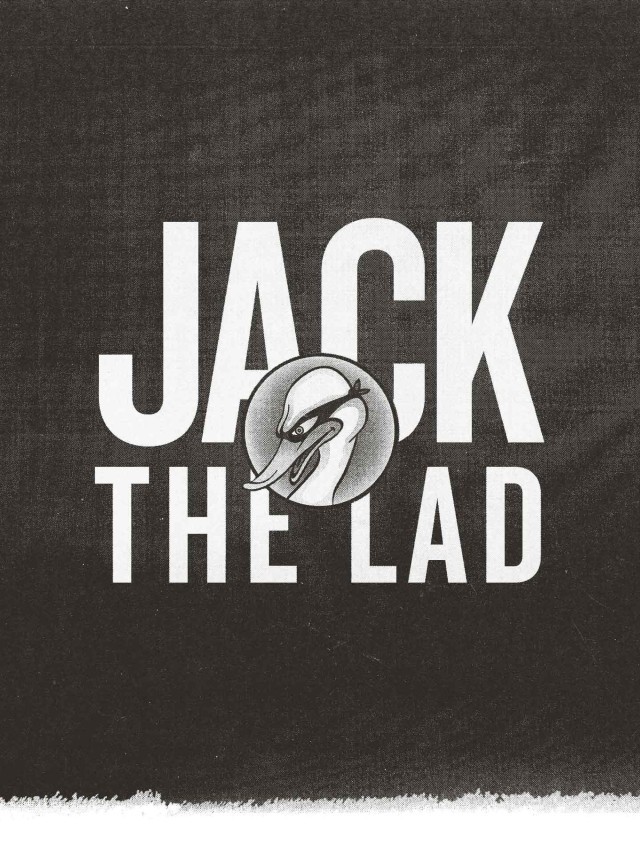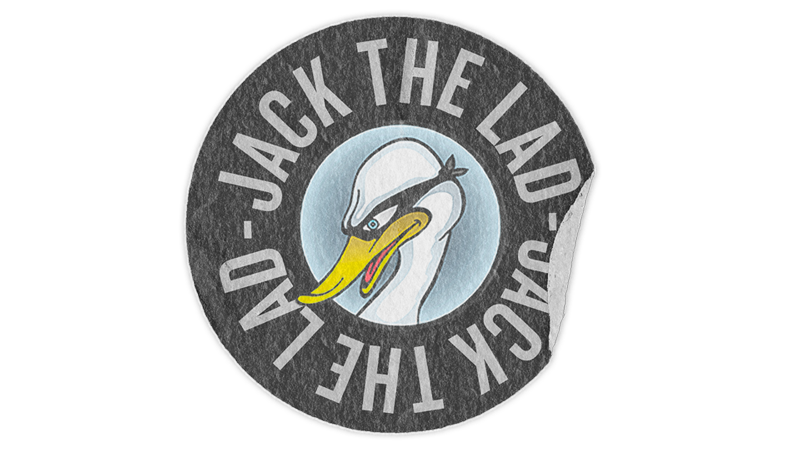 It feels particularly fitting we are playing Huddersfield Town this month.
Monday, April 24 will be the 29th anniversary of the Swans defeating the Tykes in the Autoglass Trophy Final at Wembley Stadium.
Where have the years gone?!
However, the day before that anniversary will see a particularly poignant match being played at Penybont FC's ground.
The game will be in support of one of the Swans' heroes from that memorable trip to the famous old stadium back in 1994.
Jason Bowen helped the Swans celebrate their first visit to Wembley with a penalty shoot-out win over today's visitors.
The fleet-footed winger played 124 times for the Swans, scoring 26 goals across five years at the club before being sold for £350,000 – a huge money-spinner for the club back in those cash-strapped days.
The Merthyr-born player went on to play for Birmingham City and Reading before returning to Wales with Cardiff City, where he helped the Bluebirds to three promotions.
Bowen rounded off his league career with 149 appearances and 48 goals for Newport County before playing more than 100 games for Llanelli.
Sadly, Bowen is now facing the biggest challenge of his life after being diagnosed with Motor Neurone Disease.
Legends from two of his former clubs – the Swans and their great rivals Cardiff City – will play in the benefit match at Penybont next Sunday.
If you're free, I would urge you to make your way over to Bridgend for what should be a wonderfully worthwhile occasion.
As well as supporting a hugely worthy cause, you'll be pretty much guaranteed a fantastic afternoon's entertainment.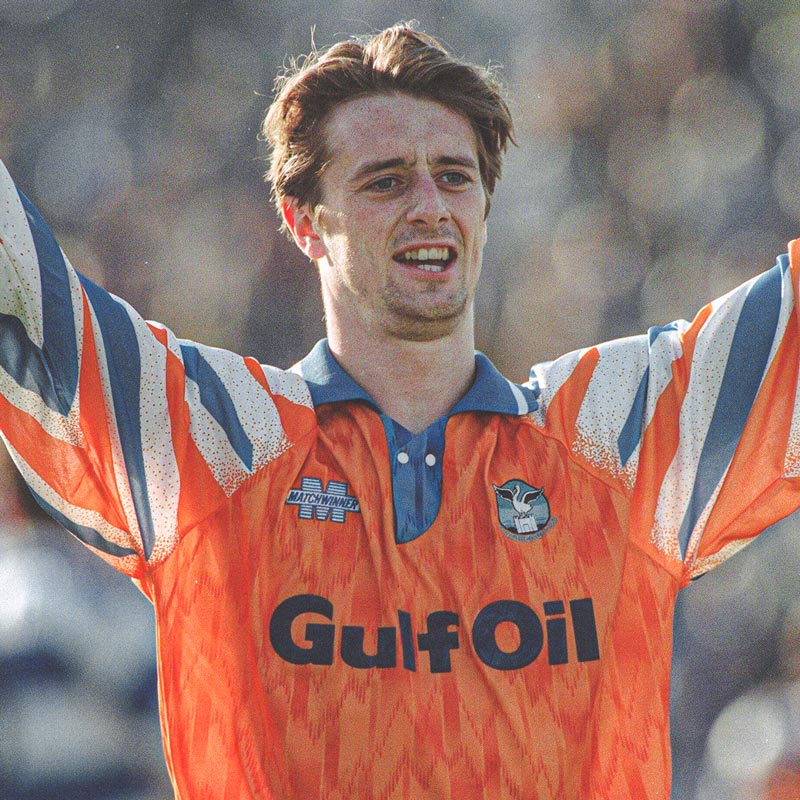 Tragically, this isn't the first time a benefit match has been held in support of a former Swans player suffering from MND.
In 2019 a Swansea City Legends team took on a Lenny Johnrose Legends team at Port Talbot AFC's Victoria Road ground.
Johnrose, who sadly died last summer, had been part of the Swans team which fought off the threat of relegation from the Football League against Hull City on that fateful day back in 2003.
Indeed, the midfielder scored a hugely important goal to keep the Swans in the game before going on to win 4-2.
The benefit match was an emotional occasion, as will be the forthcoming game, but there was also the kind of uplifting humour and camaraderie you will always find when footballers get together – especially after a few years apart.
One comment in particular stands out in my mind – and it was delivered in an unmistakable Scouse accent.
"You need to get your hair out of your eyes, linesman."
Lee Trundle wasn't happy with the offside decision, and he let the bald-headed flag bearer know it. But the line was delivered in a typically good-humoured and mischievous Merseyside manner.
As well as dishing out the banter, Trundle was also the butt of it.
When the former Swans frontman attempted a tackle, one of his former team-mates jibed: "That's your first tackle since Rochdale in 2004, Trunds."
Trundle will be present once again at Penybont. Magic Daps will be captaining the Swans Legends team, while Cardiff will be led by Andy Legg, who like Jason Bowen, played for both clubs.
One of those already named for the Swans Legends side has strong links to that Wembley day out back in 1994 - and the club he faced that day.
Steve Jenkins, played full-back for the Swans in the final before going on to join Huddersfield the following year.
The Welsh international went on to captain the Yorkshire club, where he played for seven seasons, becoming a firm favourite with the fans.
Next weekend's match will be a real trip down memory lane for fans of both Swansea and Cardiff.
Among those announced for the Swans squad, as well as Trundle and Jenkins, are Leon Britton, "Super Johnny" Cornforth, Andy Robinson, Shaun Chapple, Jonathan Coates, big Julian Alsop, John Ford and "The Flying Postman" John Williams – dubbed one of the fastest players in the Football League.
Also in attendance will be the Swans goalkeeping hero from the final against Huddersfield.
Roger Freestone launched a free-kick downfield for Andy McFarlane to score the opener for the Swans and saved a penalty in the shoot-out decider after the match had finished tied at 1-1.
It will be great to see one of the Swans genuine legends at Penybont . . . although unfortunately he won't be taking to the pitch.
Meanwhile, the Cardiff team will feature the likes of Graham Kavanagh, Scott Young, Leo Fortune West and Jeff Eckhardt, along with former Welsh internationals Robert Earnshaw, James Collins and Danny Gabbidon.
Fair enough, some of the waistlines will be a little thicker than they were in their prime and some of the hairlines will almost certainly be thinner.
But it will be a joy to see those players gracing a football pitch once again.
The Lenny Johnrose game back in 2019 showed many of the players still had the ability to turn back the clock.
The "Flying Postman" still displayed first class delivery as he chipped in with one of the Swans Legends' six goals.
Although his celebration, where he sank to his knees before lying face down on the turf, seemed to be inspired as much by exhaustion as ecstasy.
Far more importantly though, it will be a chance for those players and the fans to show what Jason Bowen means to them and a chance to say thank you for memories like that unforgettable day out at the old Wembley Stadium back in 1994.
The support the match will generate will prove invaluable to Jason and his family in the challenges that lie ahead.
The player has spoken of the support he has already received: "It really has blown me away and I just want to thank everyone from the bottom of my heart," he said.
"It means so much to me and my family so we can keep doing these things to keep me fit and here as long as we can."
If you can't get along to Penybont next Sunday, Jason's family have also set up a GoFundMe page where donations can be made.
Tickets for the match, which kicks off at 2.30pm, can be bought online through Penybont FC.
C'mon you Swans!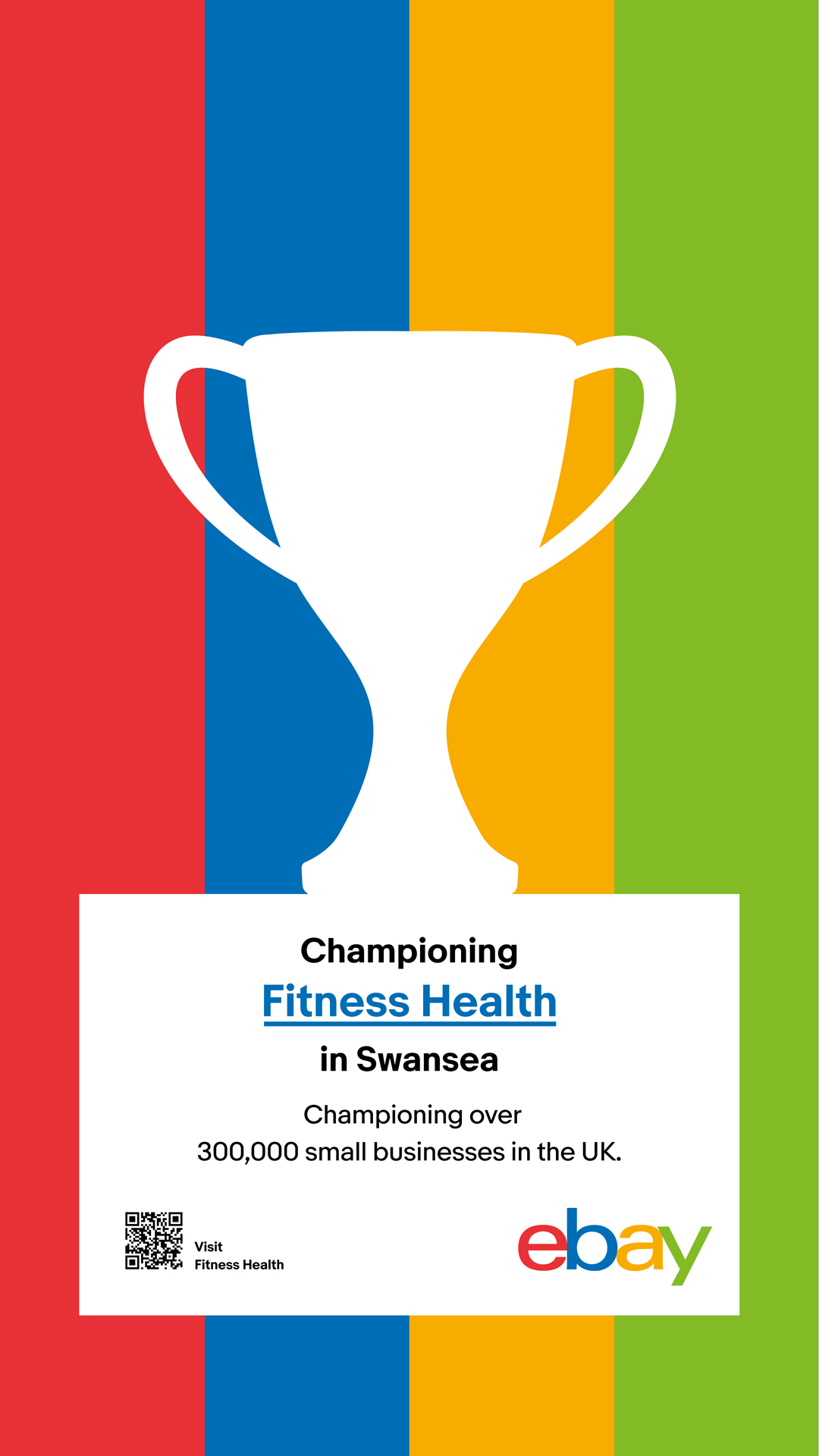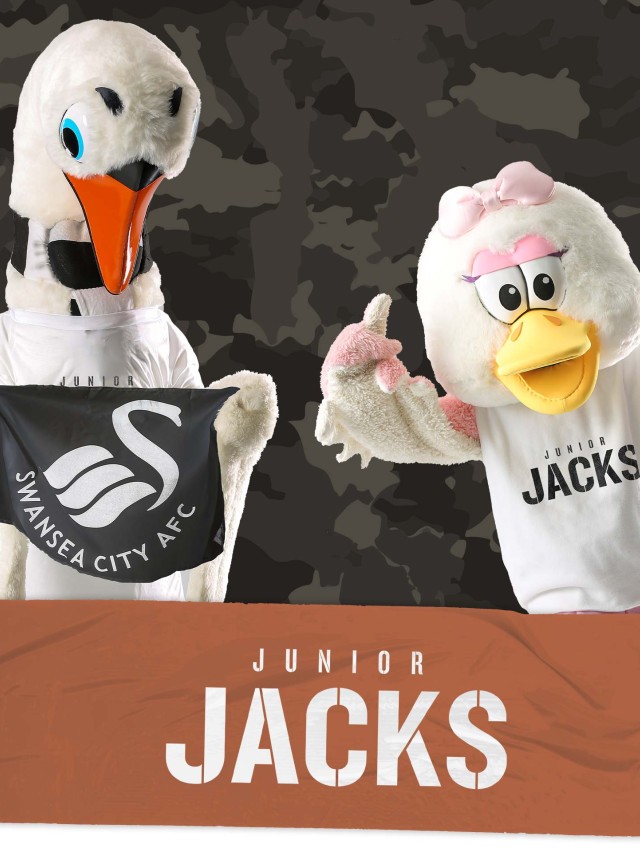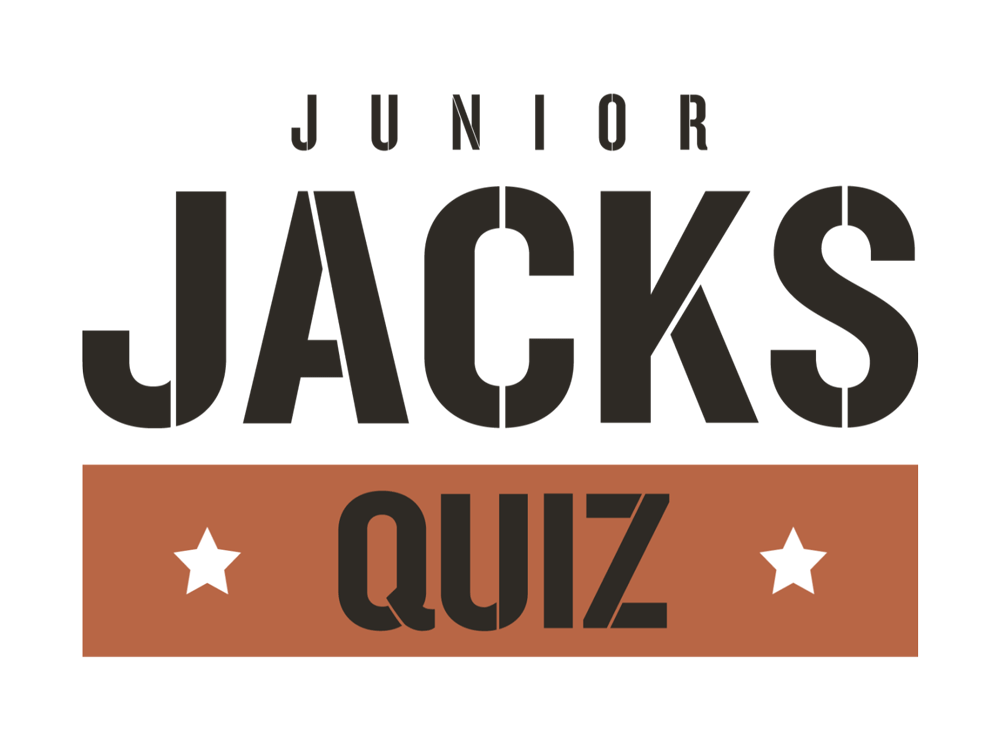 Shwmae Pawb!
We hope you all had a brilliant Easter and you're enjoying your time off school.
Cyril and I ate too many Easter eggs on Sunday, so we had to go for a swim the next day to keep up our exercise. We kept up with the Swans score and we were so pleased to see that Joel Piroe had scored another two goals!
We're hoping he scores another two today and it's another 2-0 win for the Swans! That's our prediction, what's yours?
Did you that Cyril and I were involved in the club's digital Easter Egg hunt?  We had the letter "I" – did you spot it?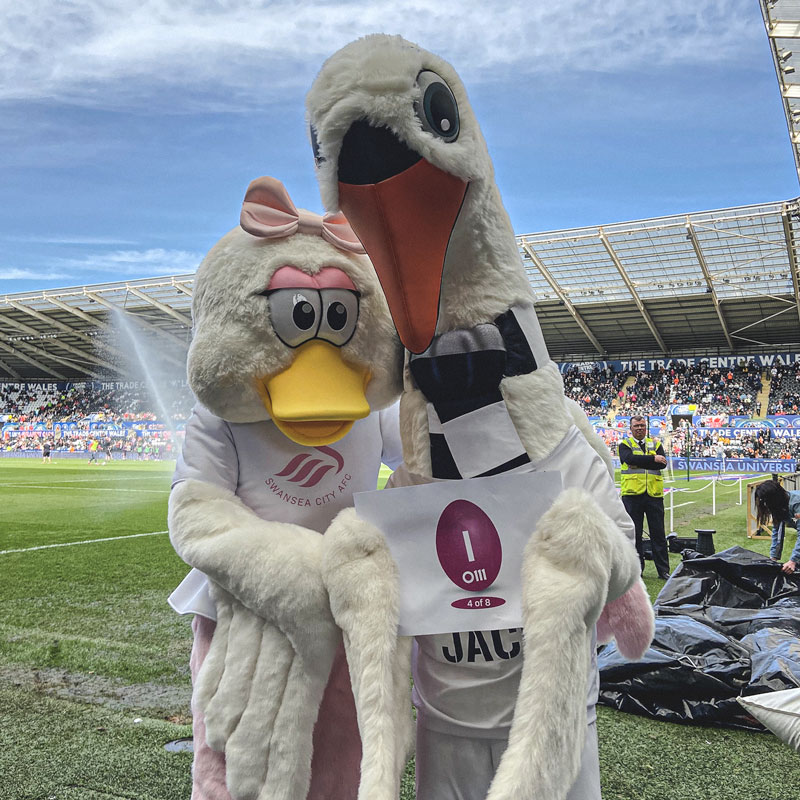 We've created another Take Five Quiz for you this week. Let us know how you get on on social media by using #JuniorJacks.
Enjoy the match!
Cybil and Cyril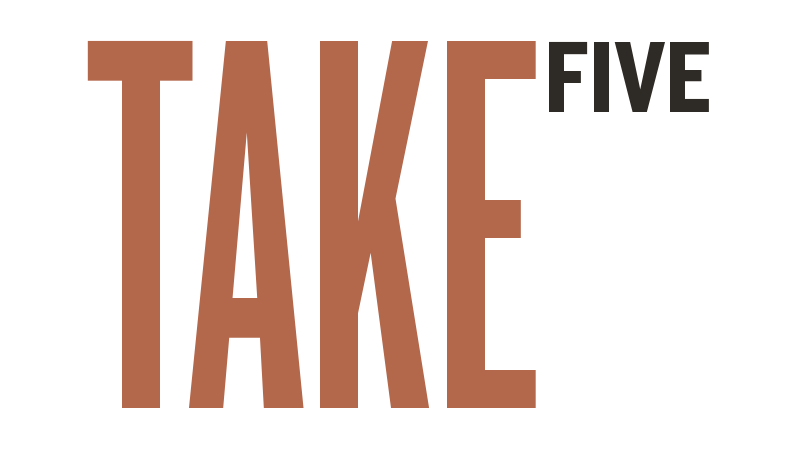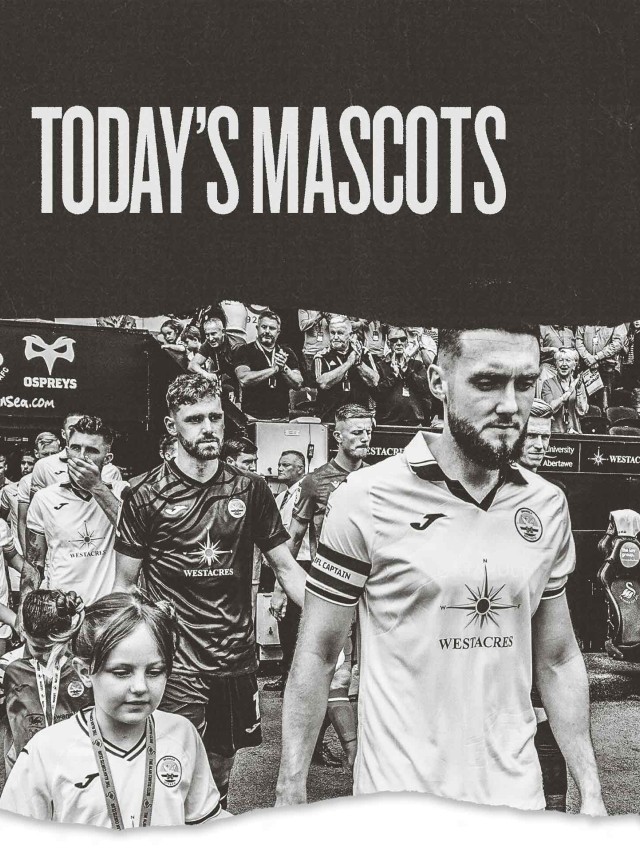 ADEN ~ AGED 10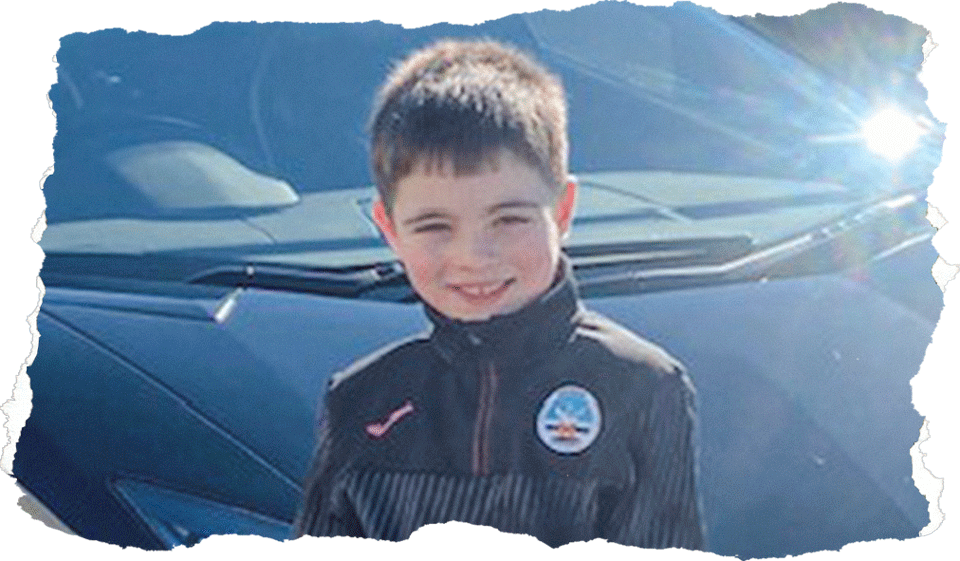 ARCHIE ~ AGED 9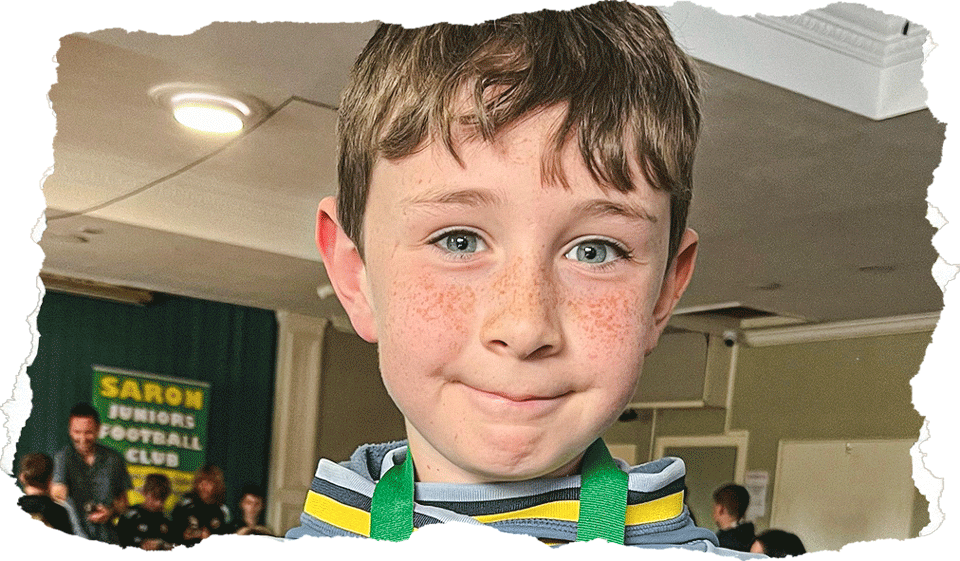 ARTHUR ~ AGED 10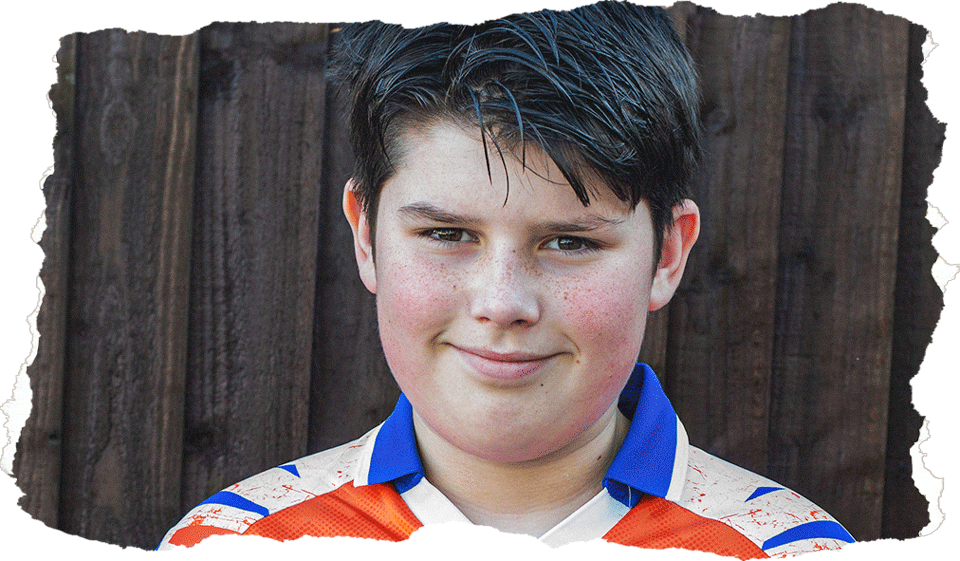 DYLAN ~ AGED 12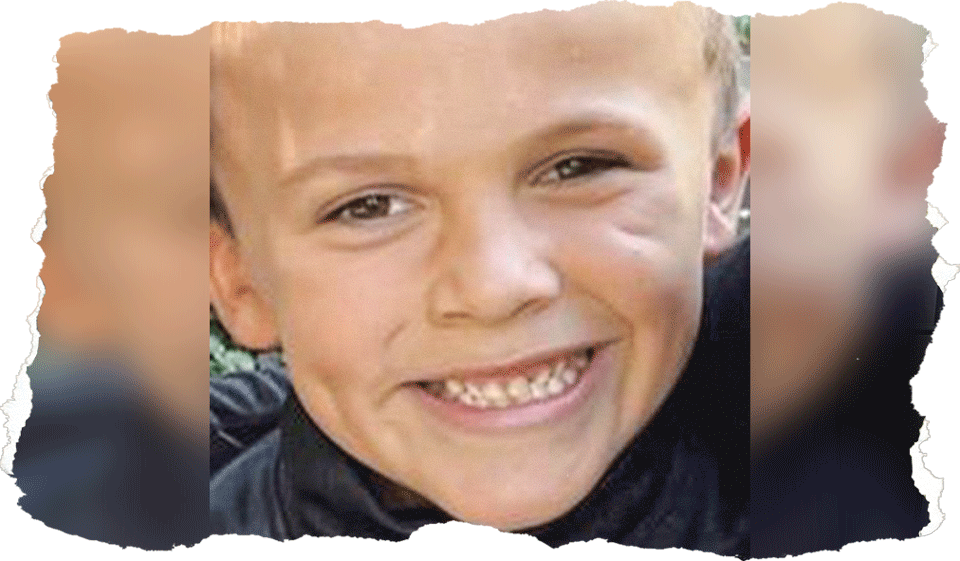 FRANKIE ~ AGED 8
JAKE ~ AGED 12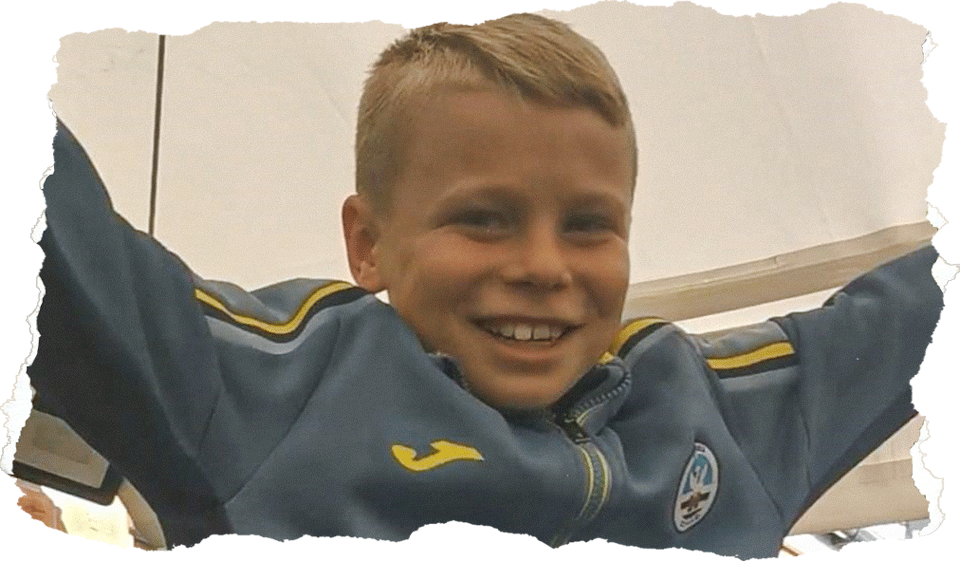 JAYDEN ~ AGED 9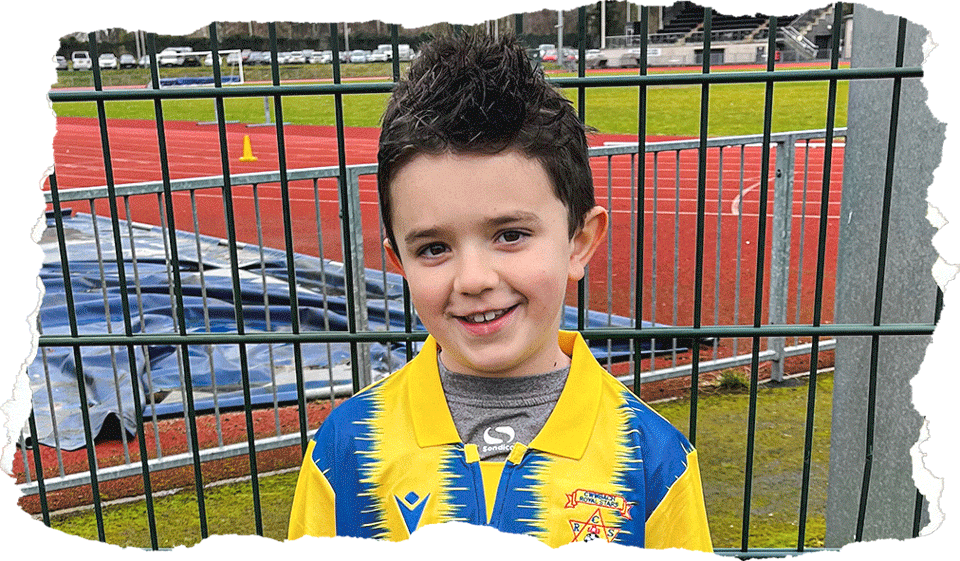 JOSEPH ~ AGED 7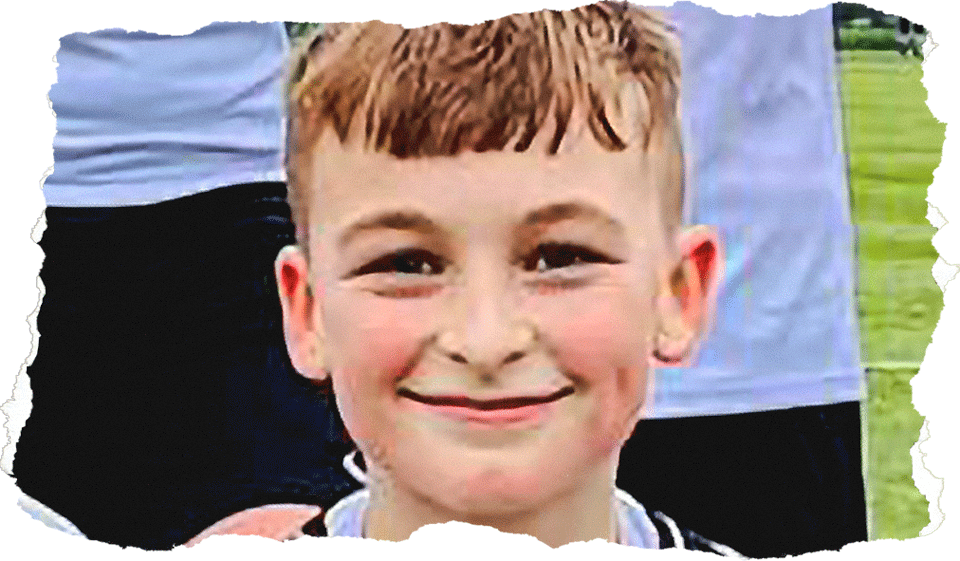 KORI ~ AGED 12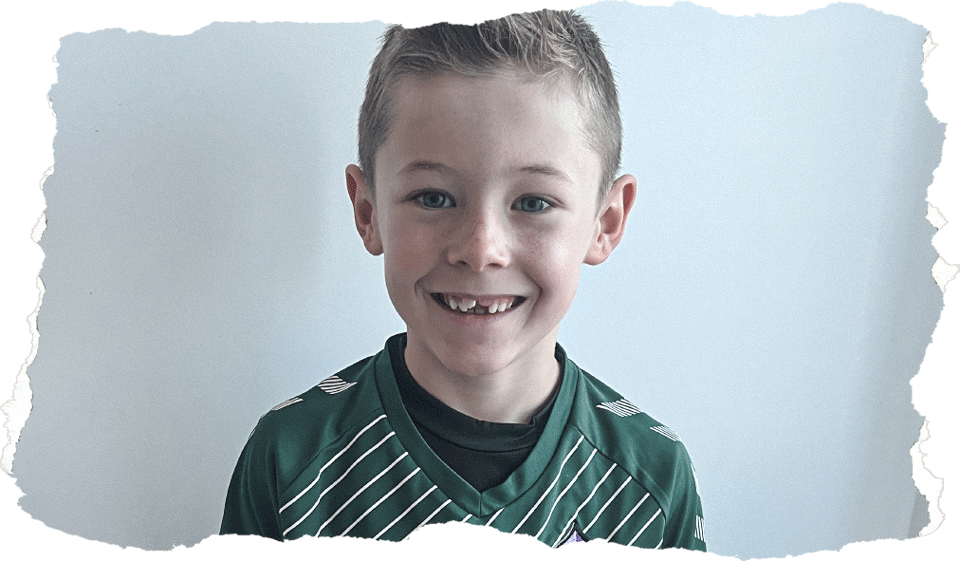 OSIAN ~ AGED 6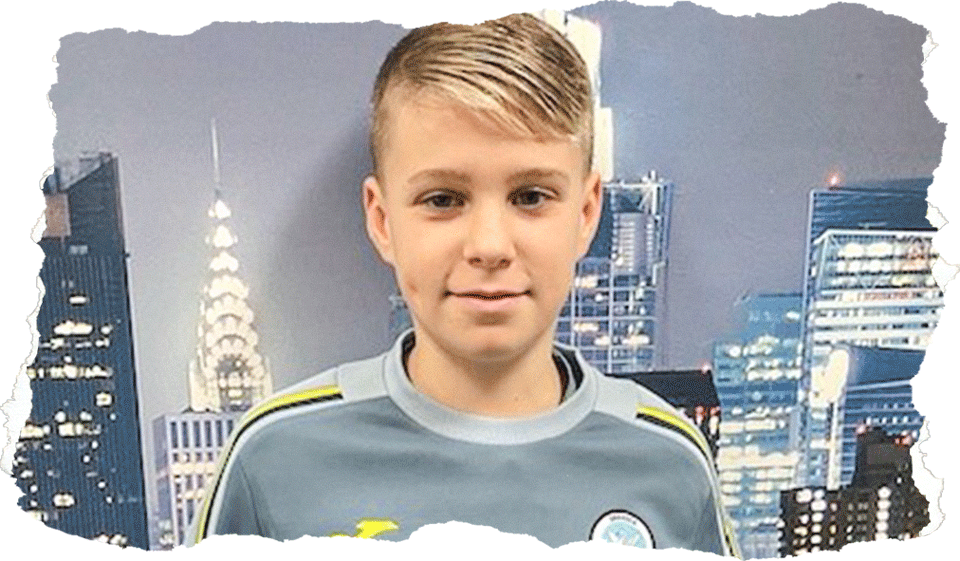 LUCAS ~ AGED 11 
AWAY MASCOT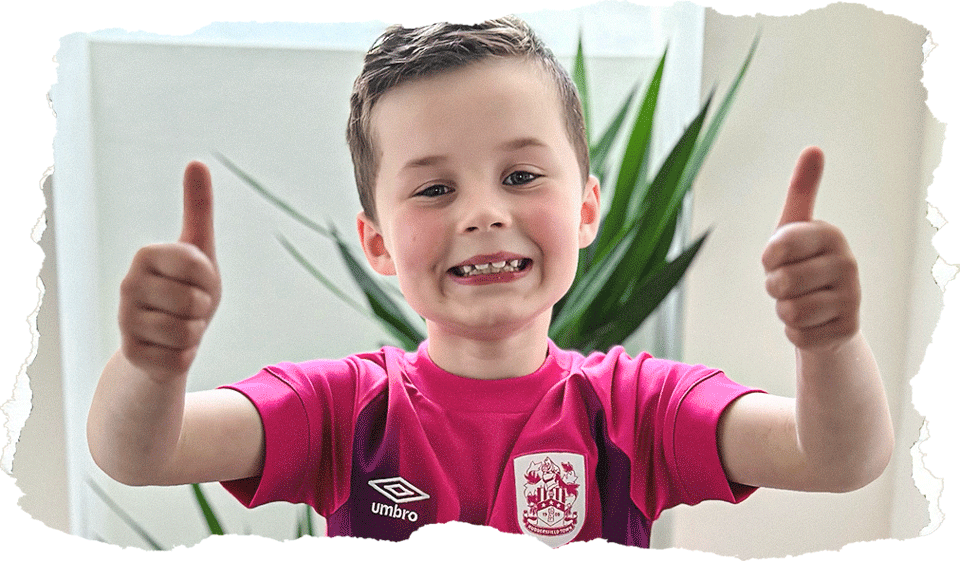 JACK ~ AGED 9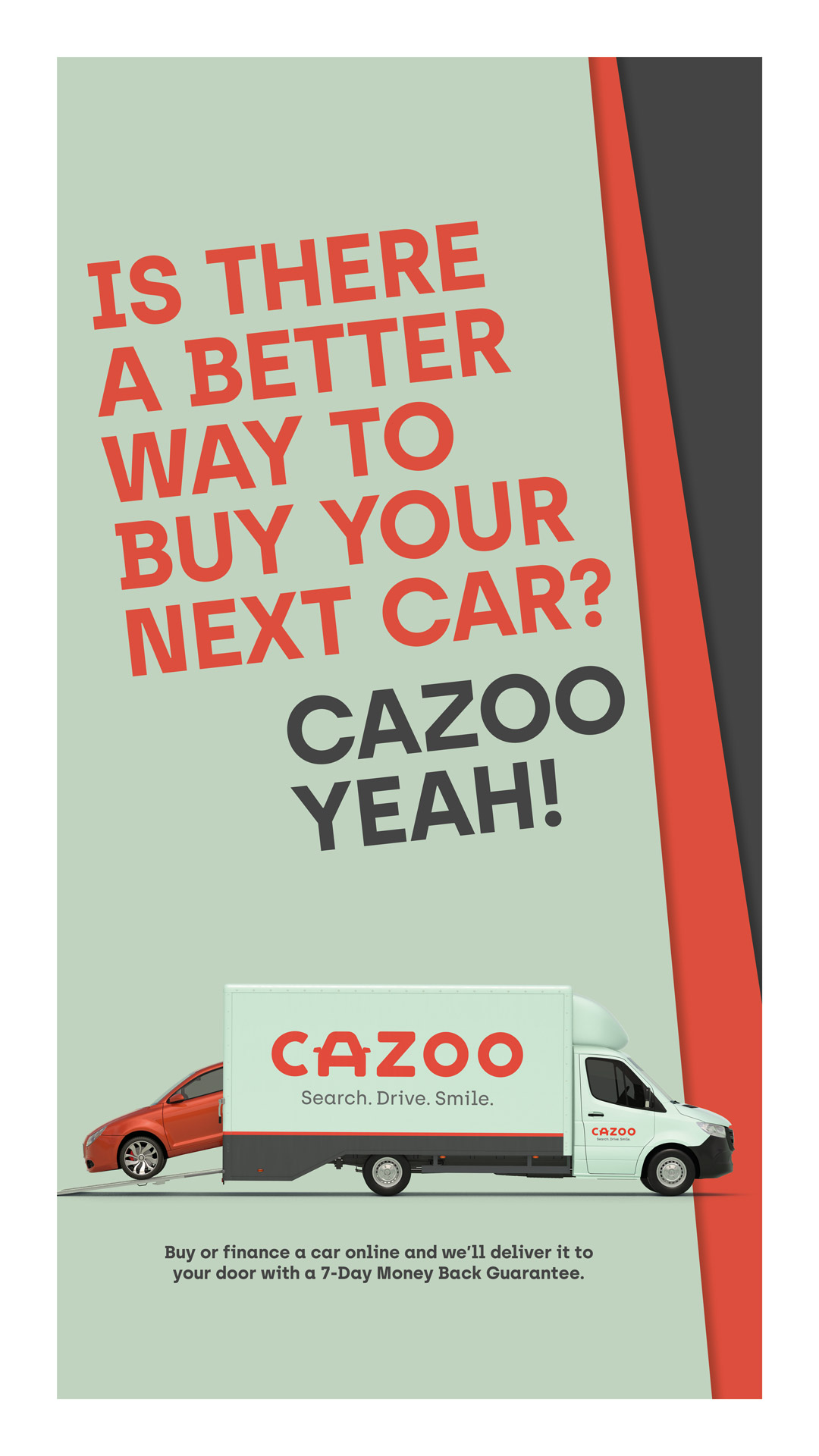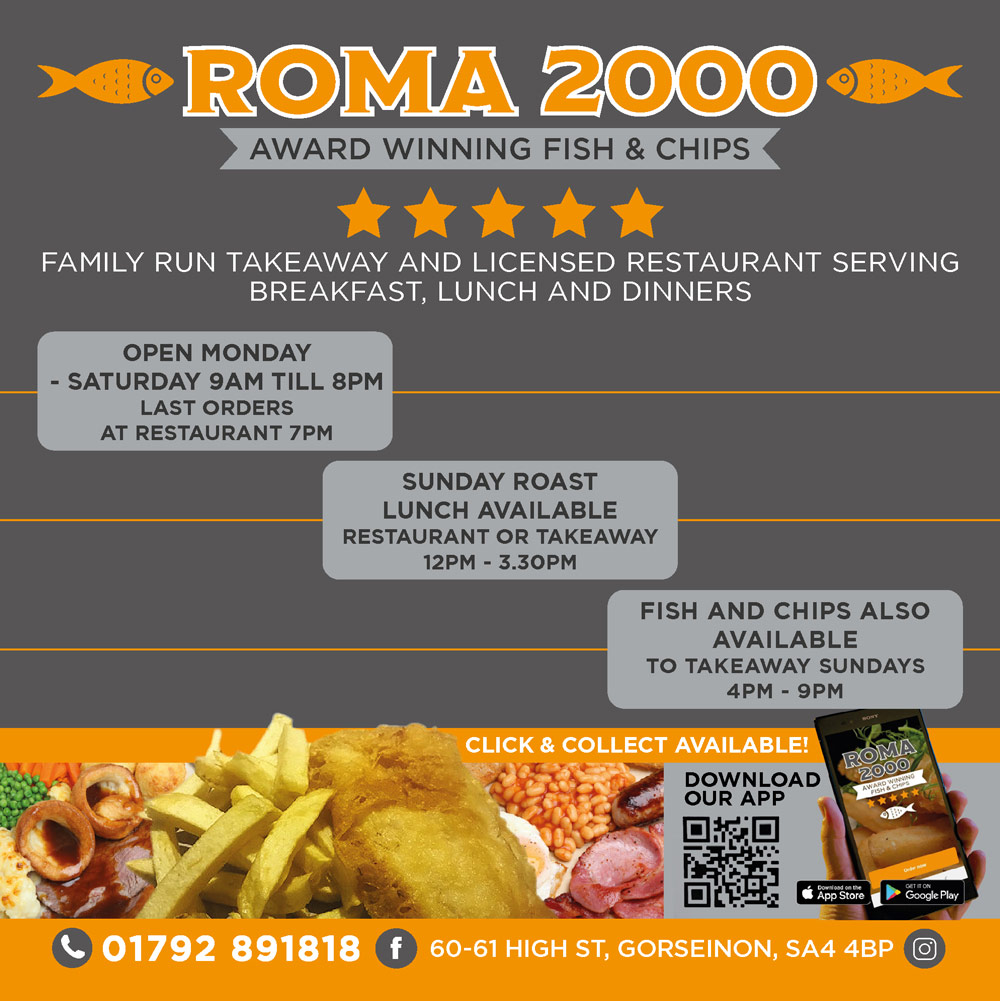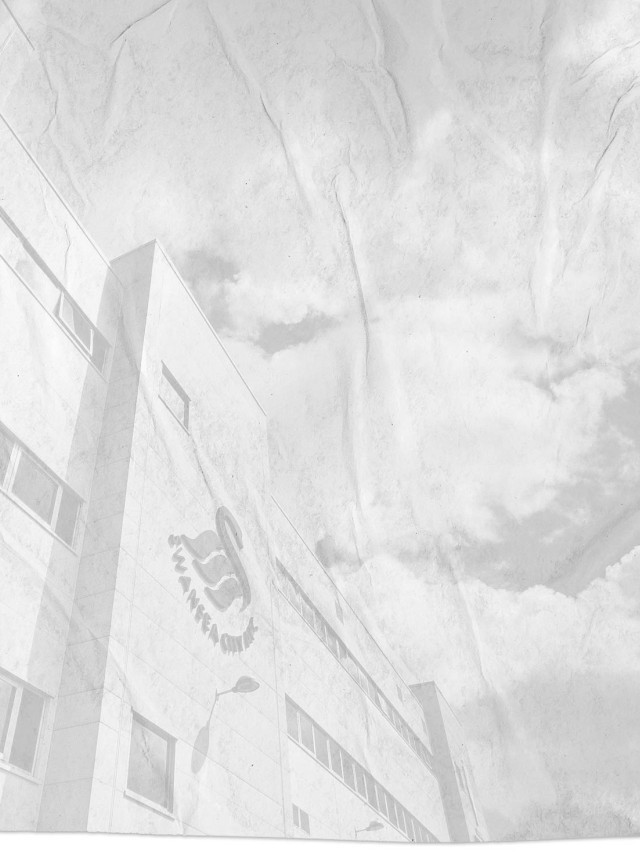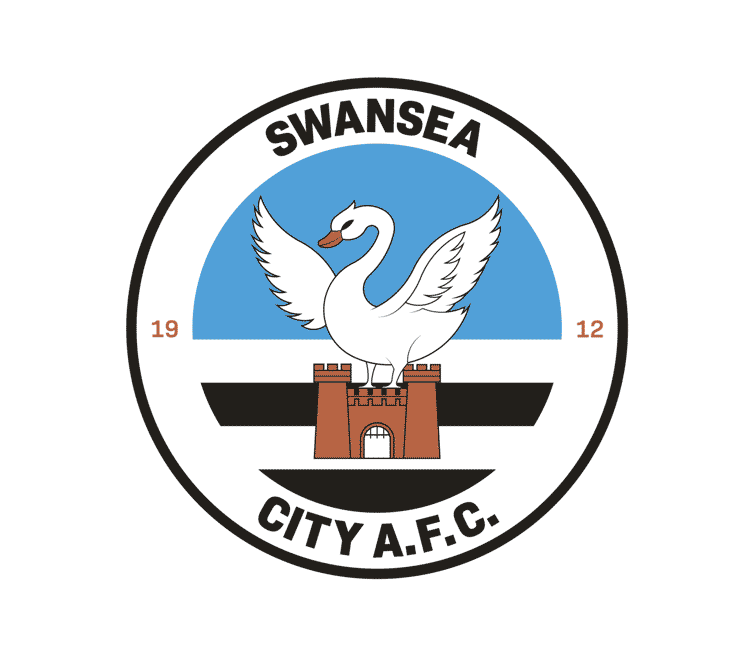 Chief Executive - Julian Winter
Honorary Club President - Alan Curtis
Directors
Jason Levien, Julian Winter, Jake Silverstein, Sam Porter, Huw Jenkins, Martin Morgan, Sian Davies (supporter director), Romie Chaudhari, Bobby Hernreich, Gareth Davies.
Director of Business and Legal Affairs: Sam Porter
Associate Directors: Ceri Stone
__________
First-Team Staff
Head Coach – Russell Martin
Assistant Head Coach - Matt Gill
Goalkeeping Coach – Dean Thornton
Head of Physical Performance – Matt Willmott
First Team Performance Analyst - Ben Parker
Set Piece Coach - Andy Parslow
First Team Coach - Kris O'Leary
Head of Performance – Tom Barnden
Head of Rehabilitation – Rhys Owen
Head of Medical - Dr Jez McCluskey
Staff: Ailsa Jones, Bethany Chaddock, Matt Murray, Michael Eames, Shaun Baggridge, Connor Lawley, Tom Gittoes, Jacob Dayus, Jonathan Jones.
__________
Senior Management Group
Andrew Davies (Head of Operations, Facilities & Development);
Gareth Davies (CFO);
James Chiffi (Head of Wellbeing & Development);
Josh Marsh (Head of Football Operations).
Club Staff
Club Secretary: Ben Greenwood
Football Operations &
Administration Manager: Rebecca Gigg
Head of Retail: Andrea Morris
Head of Hospitality & Customer Services: Catherine Thomas
Head of Safeguarding: Rebeca Storer
HR Manager: Nicola Butt
Head of Commercial: Richard Morris
Senior Commercial Sponsorship Manager:  Lee Merrells
Head of Marketing:
Katie Doyle
Head of Media & Communications:
Ben Donovan
Ticket Office Manager: Lewis Bullen
Operations & Events Manager:
Matthew Daniel
Facilities Manager: Gordon David
Grounds Manager: Evan Davies
Disability Access Officer: Catherine Thomas
Swansea City AFC Foundation Manager: Paul France
Club Ambassador: Lee Trundle
__________
Programme Production
Contributors: Ben Donovan, Andrew Gwilym, Sophie Davis, Hayley Ford, Cerith White, Rhys Kemish, Fraser Dickson, Rachael Tucker, Dom Hynes, Julie Kissick, Gwyn Rees, Owen Morgan.
Designers: Callum Rothwell,
Jordan Morcom, Lewis Ward
Photography: Athena Picture Agency,
Natalie John-Davis, Alamy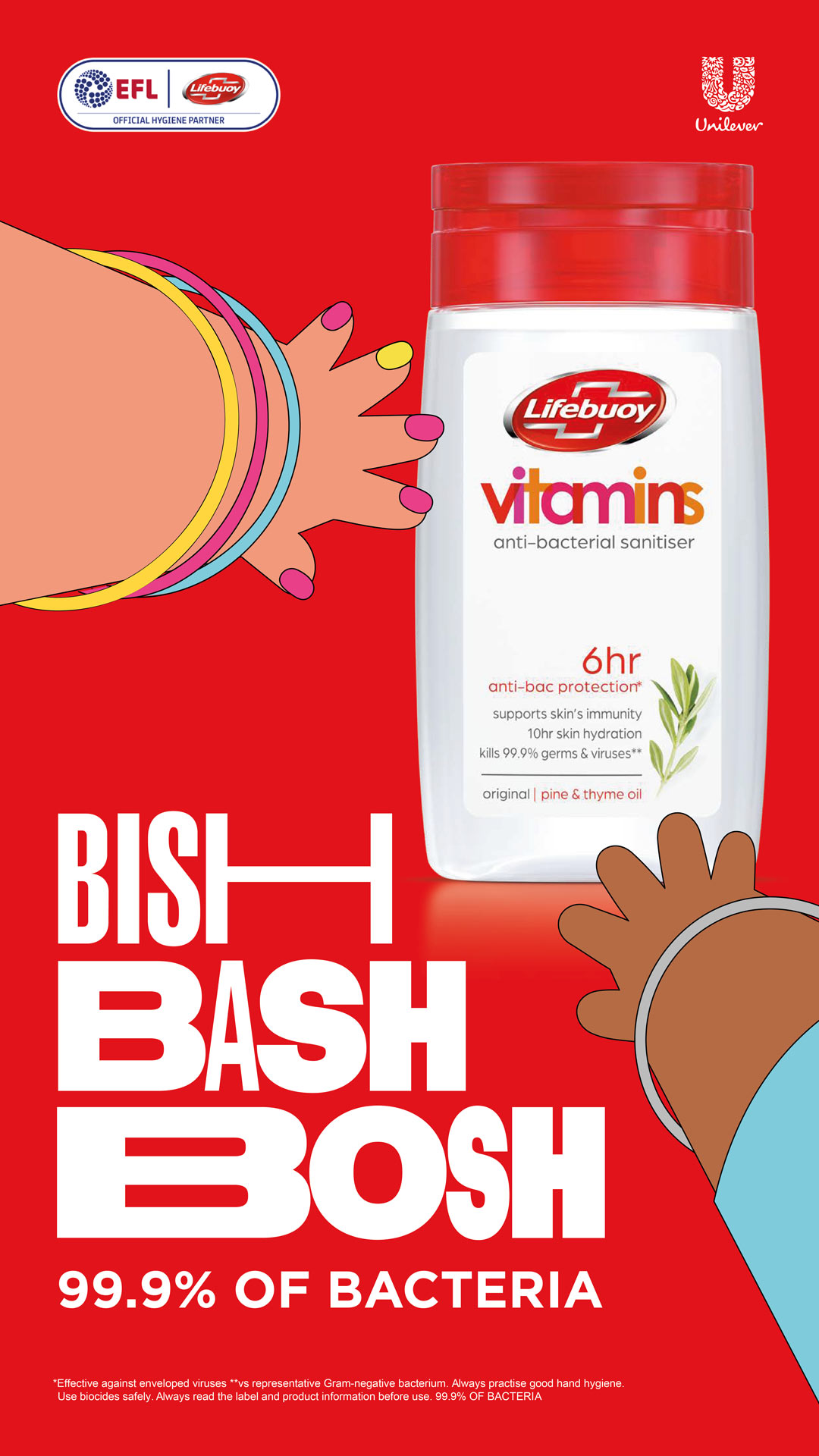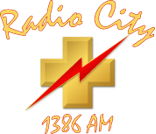 An audio commentary service is available for blind and partially sighted fans – provided by Radio City, the Swansea University Health Board Hospital Radio Service.
Radio City has a long association with the football club dating back to the days when the club was known as Swansea Town.
Since moving to the Swansea.com Stadium, the broadcaster has provided a live descriptive commentary service for free at all Swansea home matches, meaning that blind and partially-sighted supporters in both the home and away ends can follow the action.
In order to book a headset for the match, supporters can contact the accessibility team in advance by emailing accessibility@swanseacity.com, or contacting the ticket office from Monday to Friday between 9am and 5pm by calling 01792 616629 and selecting option one.
Supporters can also book headsets in person in advance at the ticket office, or on the day by speaking to a Disability Liaison Steward on the day.

To learn more about Radio City, visit www.radiocity1386am.co.uk. To learn more about accessible facilities at the stadium, please click here.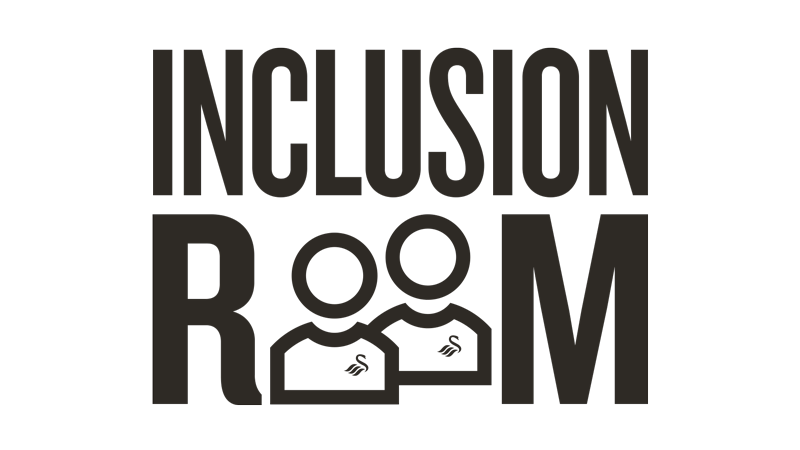 The inclusion room at the Swansea.com Stadium is open every matchday for supporters who may require a quiet space during games.
Supporters will be able to attend live matches at the Swansea.com Stadium with the comfort of knowing there is a designated area should they need it. The room is available to any supporter that may require a quiet space.
The space will be monitored by a designated disability liaison steward and provides a safe space with a disabled toilet, a projector to watch the live game, and dignity packs for those who need it.
While some supporters who require a time away from the crowds may prefer to use this room as a quiet space, it will also be possible to watch the match live on a screen projected onto the wall meaning supporters who require the space for any reason don't have to miss a moment of the match action.
The room is located in the West Stand and, while supporters who feel they may benefit from the use of the space will be recommended to sit in that stand, it will be accessible for anyone in any part of the stadium.
Any supporter who feels overwhelmed by the matchday environment for any reason can gain access to the room by making themselves known to a steward or disability liaison steward.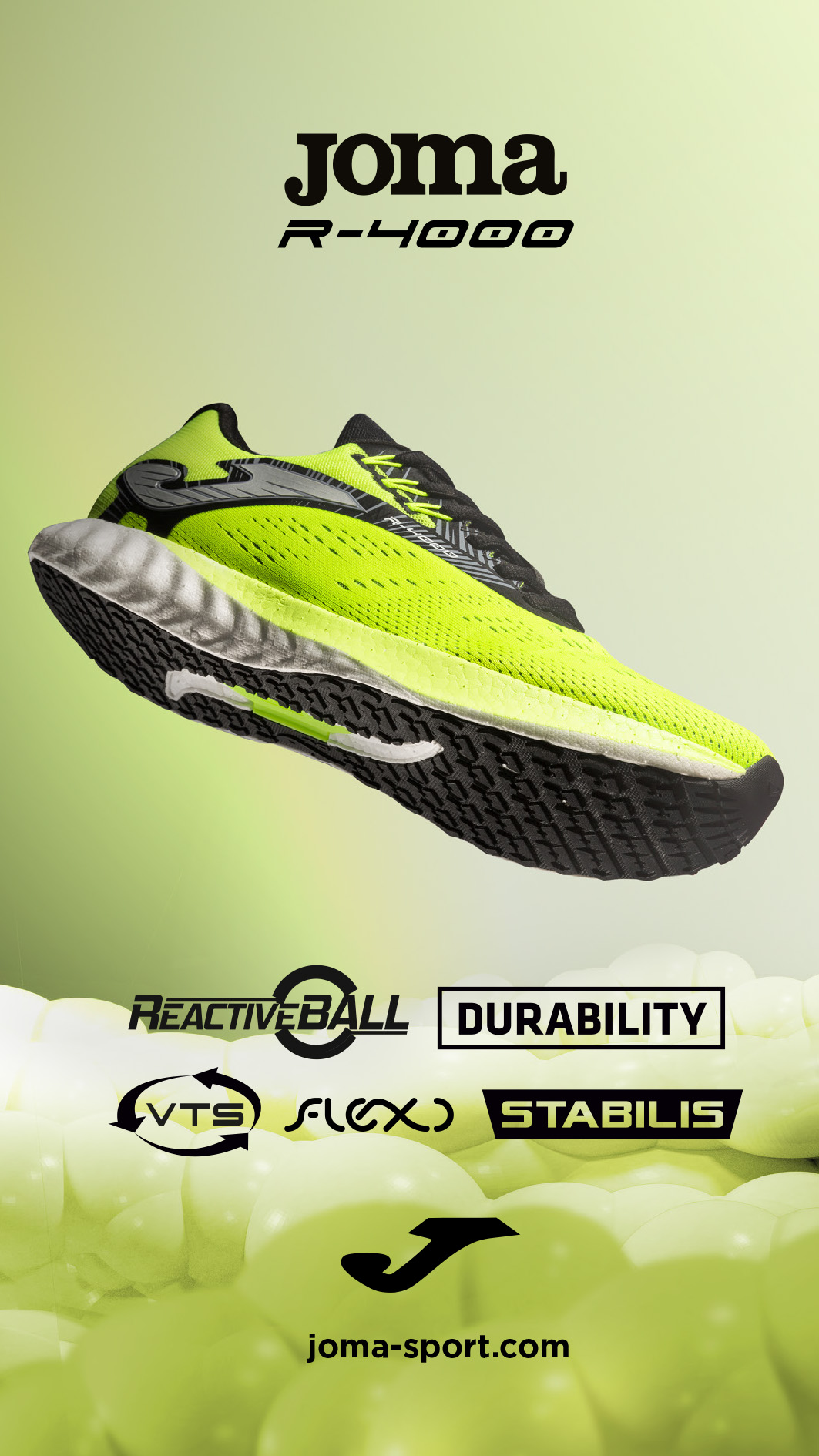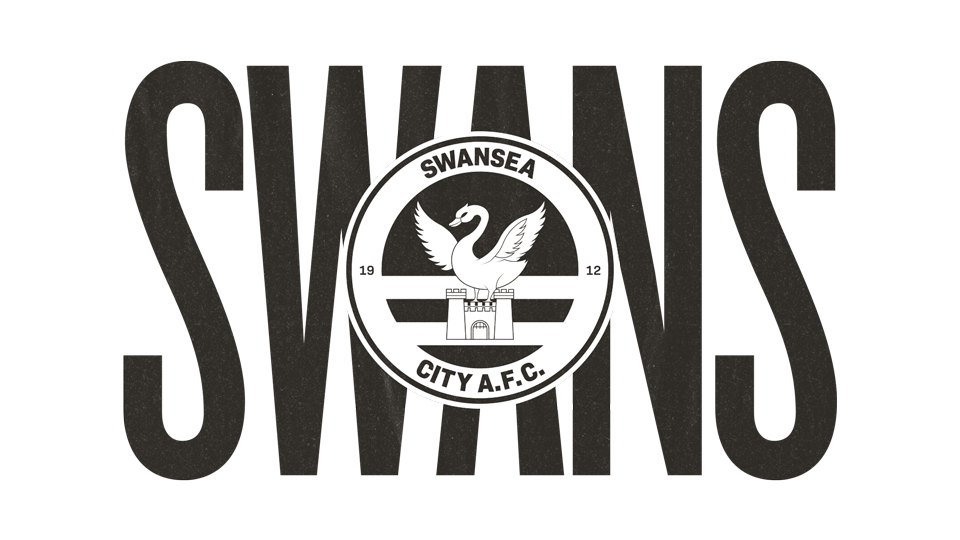 Head Coach Russell Martin
1 Andy Fisher 
3 Ryan Manning 
4 Jay Fulton 
5 Ben Cabango 
6 Harry Darling 
7 Joe Allen 
8 Matt Grimes ©
10 Olivier Ntcham 
12 Jamie Paterson 
13 Steven Benda 
17 Joël Piroe 
18 Luke Cundle
19 Morgan Whittaker
20 Liam Cullen 
22 Joel Latibeaudiere 
23 Nathan Wood 
26 Kyle Naughton
27 Andreas Søndergaard
28 Liam Walsh 
29 Matty Sorinola 
31 Ollie Cooper 
33 Wasiri Williams 
35 Lincoln Mcfayden 
36 Ben Lloyd 
38 Liam Smith
45 Cameron Congreve 
47 Azeem Abdulai 
48 Joel Cotterill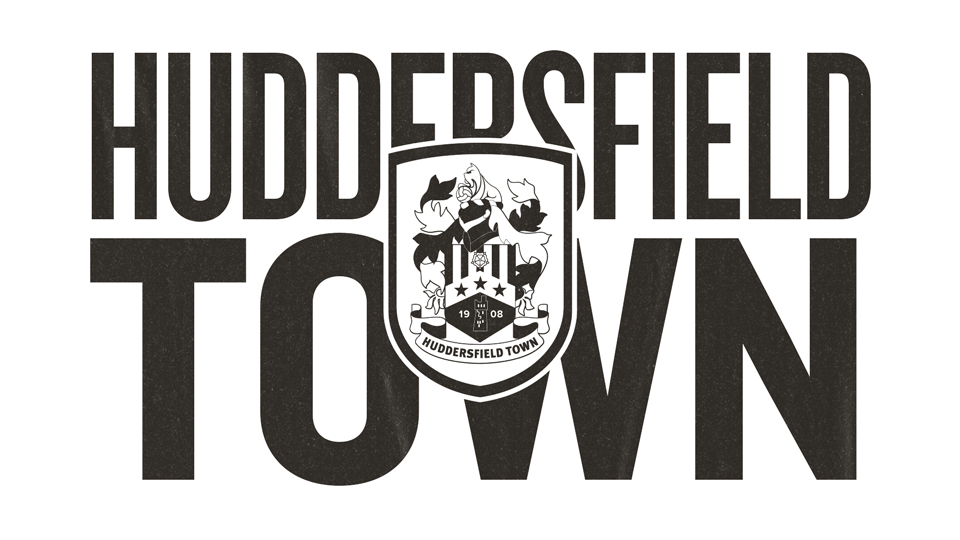 Manager Neil Warnock
1 Tomas Vaclik
2 Ollie Turton
4 Matty Pearson
6 Jonathan Hogg ©
8 Tino Anjorin
9 Jordan Rhodes
10 Josh Koroma
11 Connor Mahoney
12 Will Boyle
14 Josh Ruffels
15 Scott High
16 Joseph Hungbo
18 David Kasumu
19 Duane Holmes
21 Lee Nicholls
22 Jack Rudoni
23 Rarmani Edmonds-Green
24 Etienne Camara
25 Danny Ward
27 Tyreece Simpson
29 Rolando Aarons
32 Tom Lees
33 Yuta Nakayama
38 Matthew Lowton
39 Michal Helik
40 Jordan Smith
44 Florian Kamberi
49 Martyn Waghorn
50 Anthony Knockaert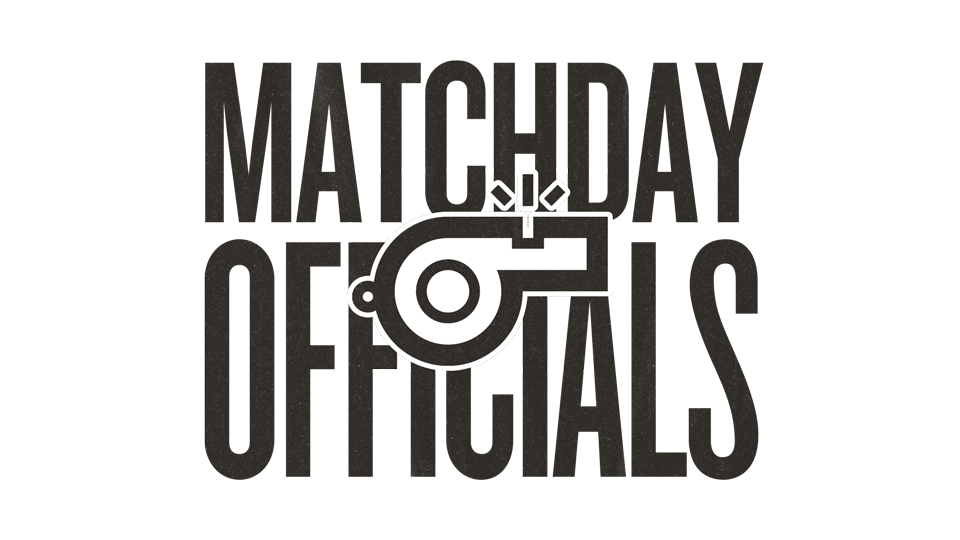 Referee - Matthew Donohue
Assistant Referee 1 - Paul Hodskinson
Assistant Referee 2 - Richard Wild
Fourth Official - Sunny Singh Gill