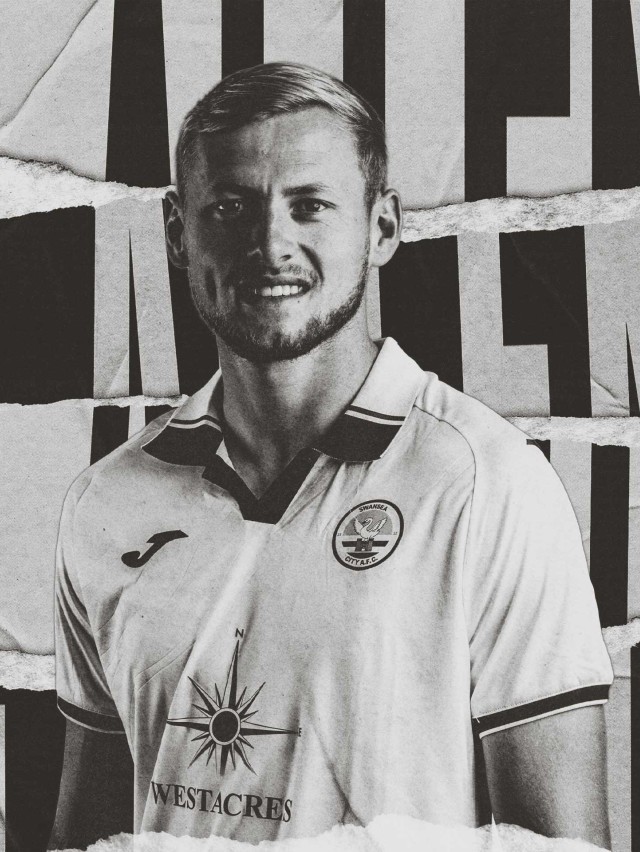 Millwall
Tuesday 16th August 2022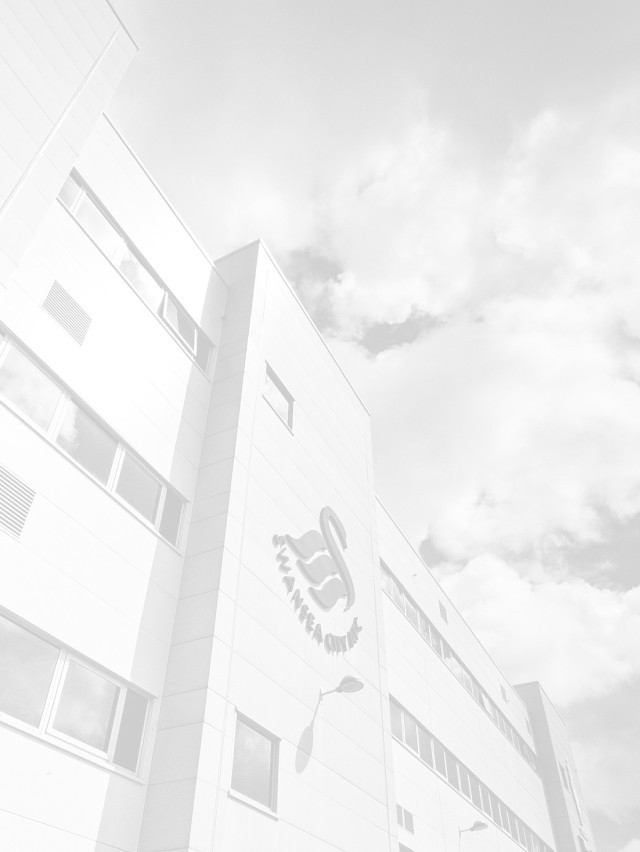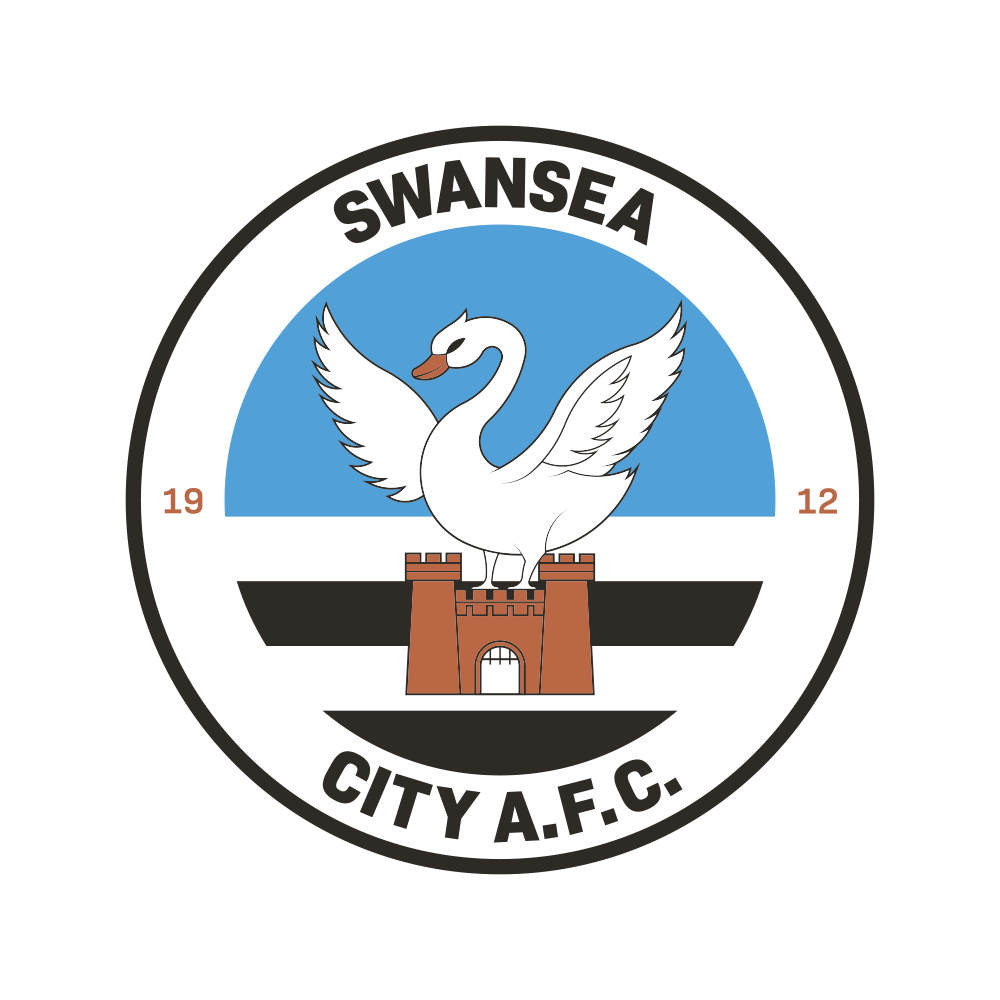 CHIEF EXECUTIVE - Julian Winter
HONORARY CLUB PRESIDENT - Alan Curtis
DIRECTORS
Jason Levien, Julian Winter, Jake Silverstein, Sam Porter, Huw Jenkins, Martin Morgan, Terry Sinnett (supporter director), Romie Chaudhari, Bobby Hernreich, Gareth Davies.
Director of Business and Legal Affairs: Sam Porter
Associate Directors: David Morgan and Sian Davies
__________
FIRST-TEAM STAFF
Head Coach – Russell Martin
Assistant Head Coach - Matt Gill
Goalkeeping Coach – Dean Thornton
Head of Physical Performance – Matt Willmott
First Team Performance Analyst - Ben Parker
Set Piece Coach - Andy Parslow
First Team Coach - Kris O'Leary
Head of Performance – Tom Barnden
Head of Rehabilitation – Rhys Owen
Head of Medical - Dr Jez McCluskey
Staff: Ailsa Jones, Bethany Chaddock, Matt Murray, Daniel Morris, Michael Eames, Shaun Baggridge, Steffan Popham, Connor Lawley, Daniel Nisbet.
__________
Senior Management Group
Andrew Davies (Head of Operations, Facilities & Development);
Gareth Davies (CFO);
James Chiffi (Head of Wellbeing & Development); Josh Marsh (Head of Football Operations).
Club Staff
Club Secretary: Ben Greenwood
Football Operations &
Administration Manager: Rebecca Gigg
Head of Retail: Andrea Morris
Head of Hospitality & Customer Services: Catherine Thomas
Head of Safeguarding: Rebeca Storer
HR Manager: Nicola Butt
Senior Commercial Sponsorship Manager:  Lee Merrells
Head of Marketing:
Katie Hughes
Head of Media & Communications:
Ben Donovan
Ticket Office Manager: Lewis Bullen
Operations & Events Manager:
Matthew Daniel
Facilities Manager: Gordon David
Grounds Manager: Evan Davies
Disability Access Officer: Catherine Thomas
Swansea City AFC Foundation Manager: Helen Elton
Club Ambassador: Lee Trundle
__________
Programme Production
Contributors: Ben Donovan, Andrew Gwilym, Sophie Davis, Hayley Ford, Fraser Dickson, Richard Bond, Dom Hynes, Julie Kissick, Owain Llyr, Gwyn Rees.
Designers: Callum Rothwell,
Jordan Morcom, Lewis Ward
Photography: Athena Picture Agency,
Natalie Davis, Alamy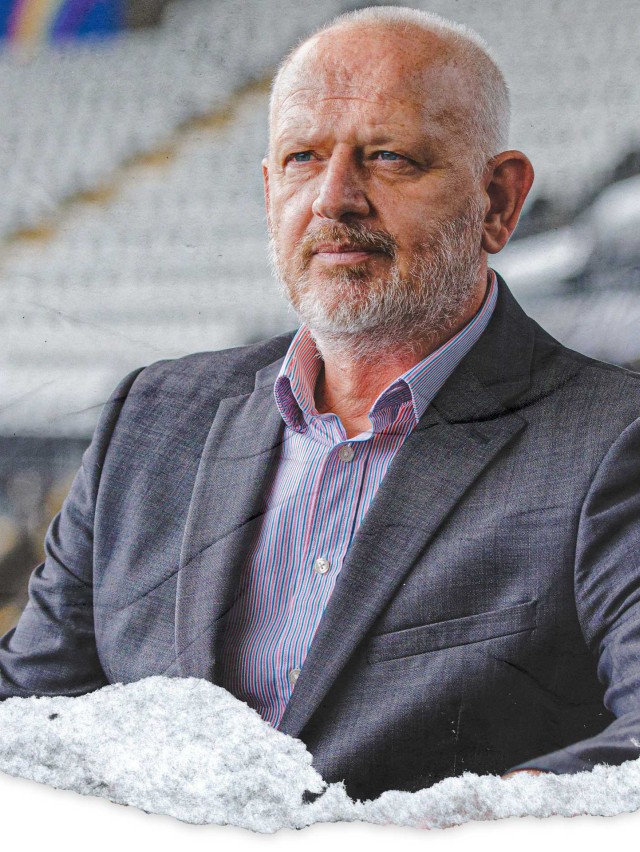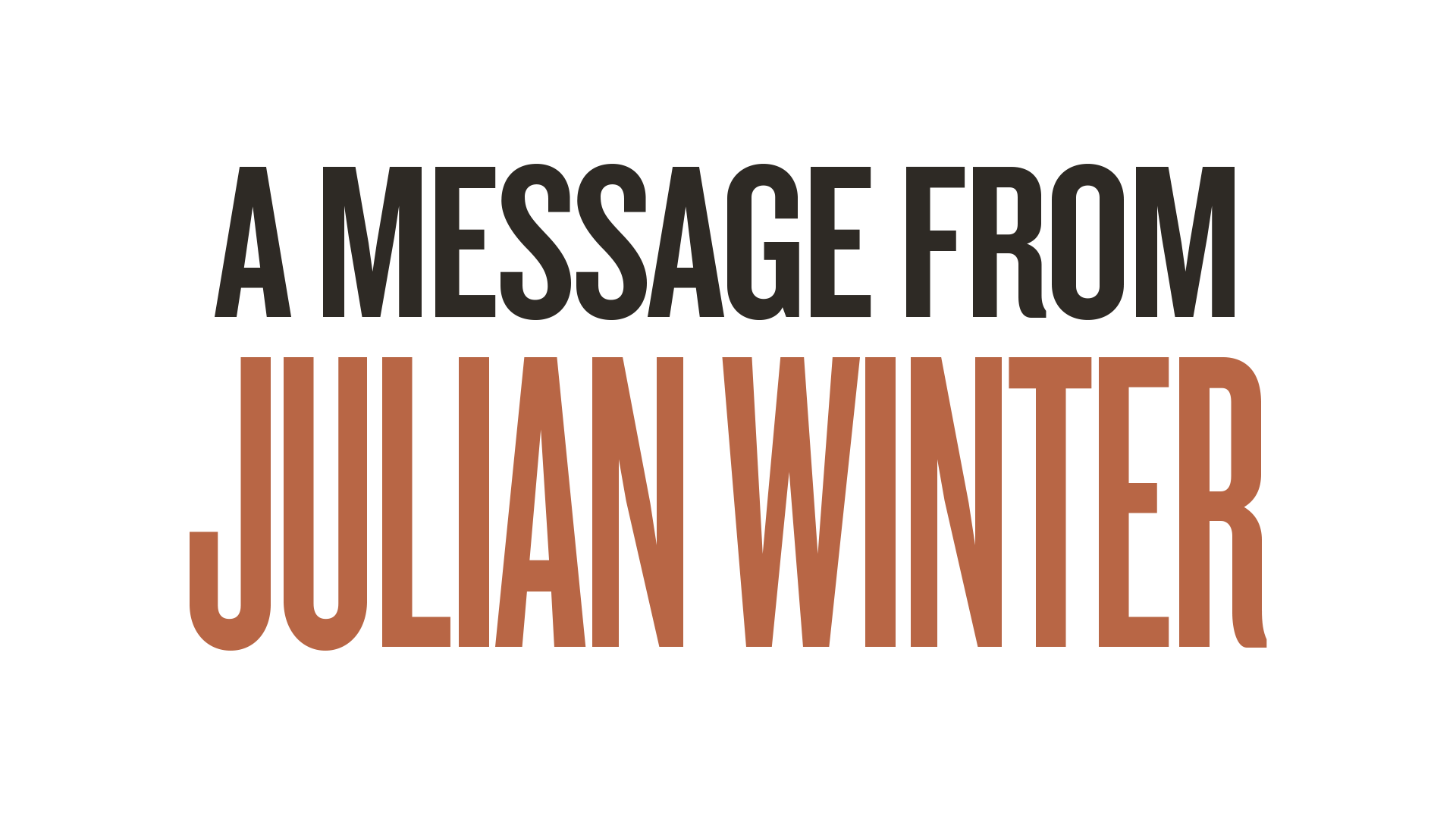 Good evening and welcome back to the Swansea.com Stadium for tonight's game against Millwall.
Yesterday the club was saddened to hear about the passing of our former player Lenny Johnrose at the age of 52, following a battle with Motor Neurone Disease.
Lenny made a considerable impact during his time as a Swansea City player and he played a key role in the club staying in the Football League back in 2003.
He made 15 appearances during the second half of that season, scoring crucial goals against Kidderminster and Oxford before netting the third in that dramatic, never to be forgotten victory over Hull at the Vetch Field.
A bubbly and lively character, Lenny was much-loved by everyone and he battled his illness with typical determination.
Lenny will be sorely and sadly missed by everyone at Swansea City, and I'd like to extend our deepest condolences to his family and friends at this incredibly sad time.
We come into tonight's game on the back of our first victory of the season at Blackpool last Saturday.
Our supporters travelled in huge numbers once more to create a fantastic atmosphere throughout and were rewarded with a brilliant late goal to secure all three points.
The players showed great character to bounce back from defeat here against Blackburn and the midweek cup loss against Oxford to play with real energy and aggression to get the three points. 
Swansea City Ladies are also in action this week as they head to Greece for their UEFA Champions League campaign.
They face Greek champions AC PAOK on Thursday (August 18) in a semi-final while the other semi-final will take place between Scottish side Rangers and Ferencvarosi TC of Turkey.
Everyone at the club wishes them the best of luck on the European stage, which comes on the back of news that their title defence begins with a live televised game against Cardiff Met at the Swansea.com Stadium on Sunday, September 4.
The game will be shown live on S4C, online on S4C Clic and also on Sgorio's Facebook and YouTube pages, with ticket details being announced in due course.
Finally, I'd like to extend a warm welcome to the directors, management, players, staff and from Millwall who have made the trip to Wales for today's game.
Enjoy the game,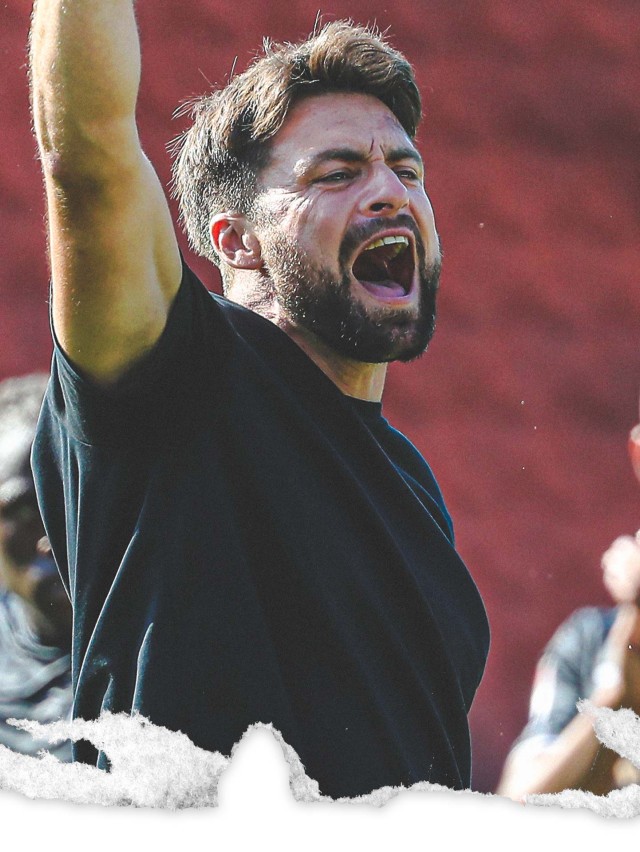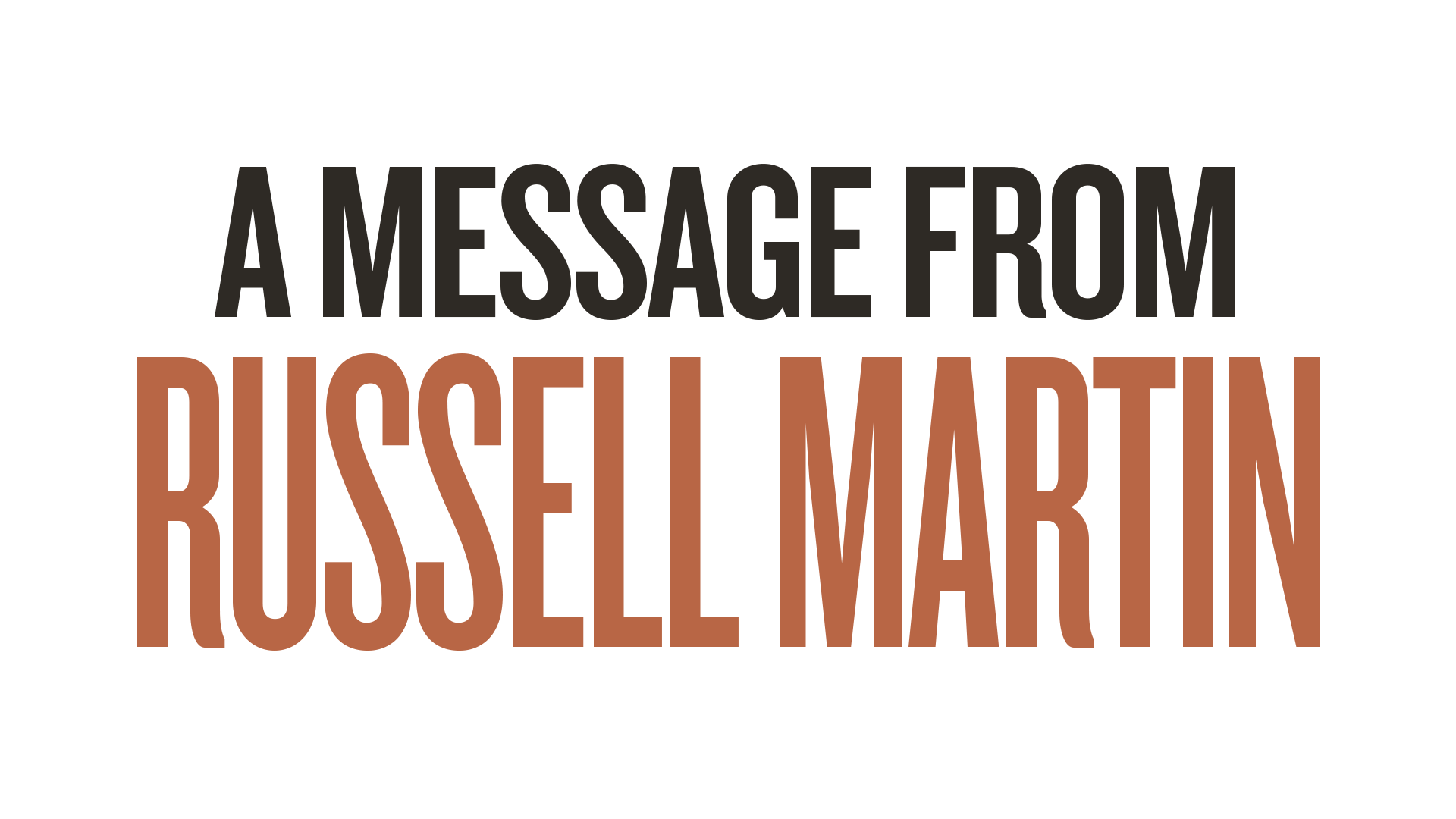 Good evening and welcome back to the Swansea.com Stadium for our home fixture against Millwall.
We return home in good spirits after picking up victory over Blackpool at the weekend, and we are keen to carry the confidence from that performance and result into tonight's game.
I was so pleased for the players because they showed the resolve and mentality to respond to a couple of disappointing results with a first-half display of real energy and aggression, and they ended up getting a deserved reward with our late winner.
It was a long bus journey to Blackpool amidst the heat and the traffic, and the conditions for the game itself were similarly sweltering, but the guys overcame those challenges and hopefully gave our supporters a weekend to remember with some 1,500 Swans fans in the away end.
We are always so incredibly grateful for the support we receive, and it was great to share the victory with our fans, who always travel in their numbers and give us outstanding, vocal backing.
The players showed real spirit to regain control of the game after a difficult 15 minutes at the start of the second half, and that was exemplified by Michael Obafemi unselfishly setting up Olivier Ntcham for our winner.
It would have been so easy for Michael to want to be the hero and to ignore the options he had, but he recognised Olivier had made a huge effort to get up there to support him and he made the right decision to give us three points. Moments like that tell you a lot about the character of the people we have in our dressing room.
I also have to mention Andy Fisher, who had an outstanding game. His penalty save took the headlines – something which is testimony to the work he and goalkeeping coach Dean Thornton put in every day – but his all-round game was excellent, and shows the growth he has made since coming to Swansea.
We now face a Millwall side who are well-coached and have a clear way of playing under Gary Rowett. 
We enjoyed two really good tussles with them last season, I am sure tonight will be no different and they will be looking to put together another strong season after just missing out on the play-offs last term.
The challenge for us is to try and bring the energy and aggression we showed in attack at Blackpool to this game on home soil.
We were really disappointed with the result against Blackburn the last time we played in front of you, and we want to play with control and real intent, and hopefully have a positive result to show for it.
As ever, we will try to be the team we want to be and look to deliver a performance that gives us the best possible chance of winning.
I also want to take the opportunity to offer my sincere condolences – and those of the club – to the family and friends of Lenny Johnrose following his sad passing.
I know Lenny was a hugely popular figure on and off the field at Swansea City, and he made a vital contribution to this club at a key moment in its history.
We have coaches and staff at Swansea City who worked alongside Lenny and held him in incredibly high regard, and it is only right that we as a club pay our respects to him this evening.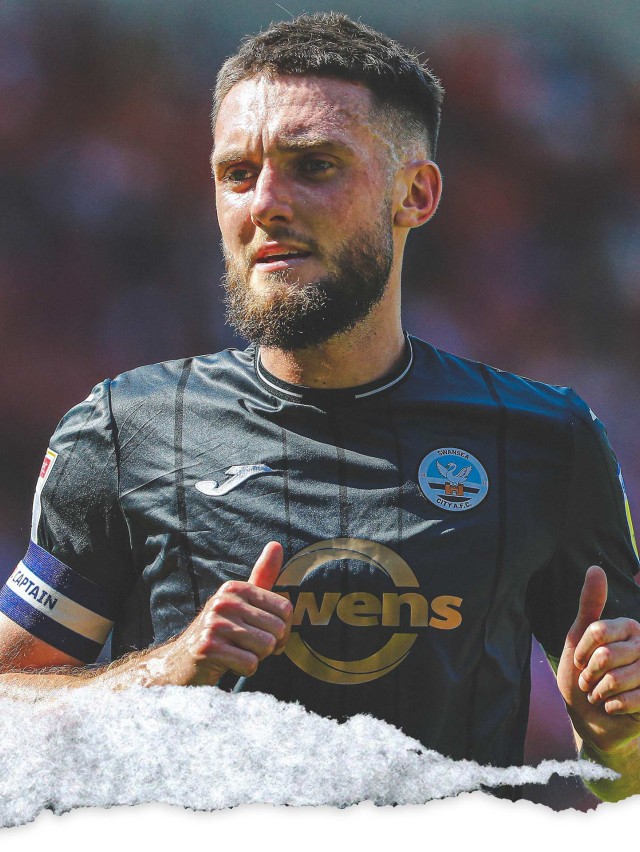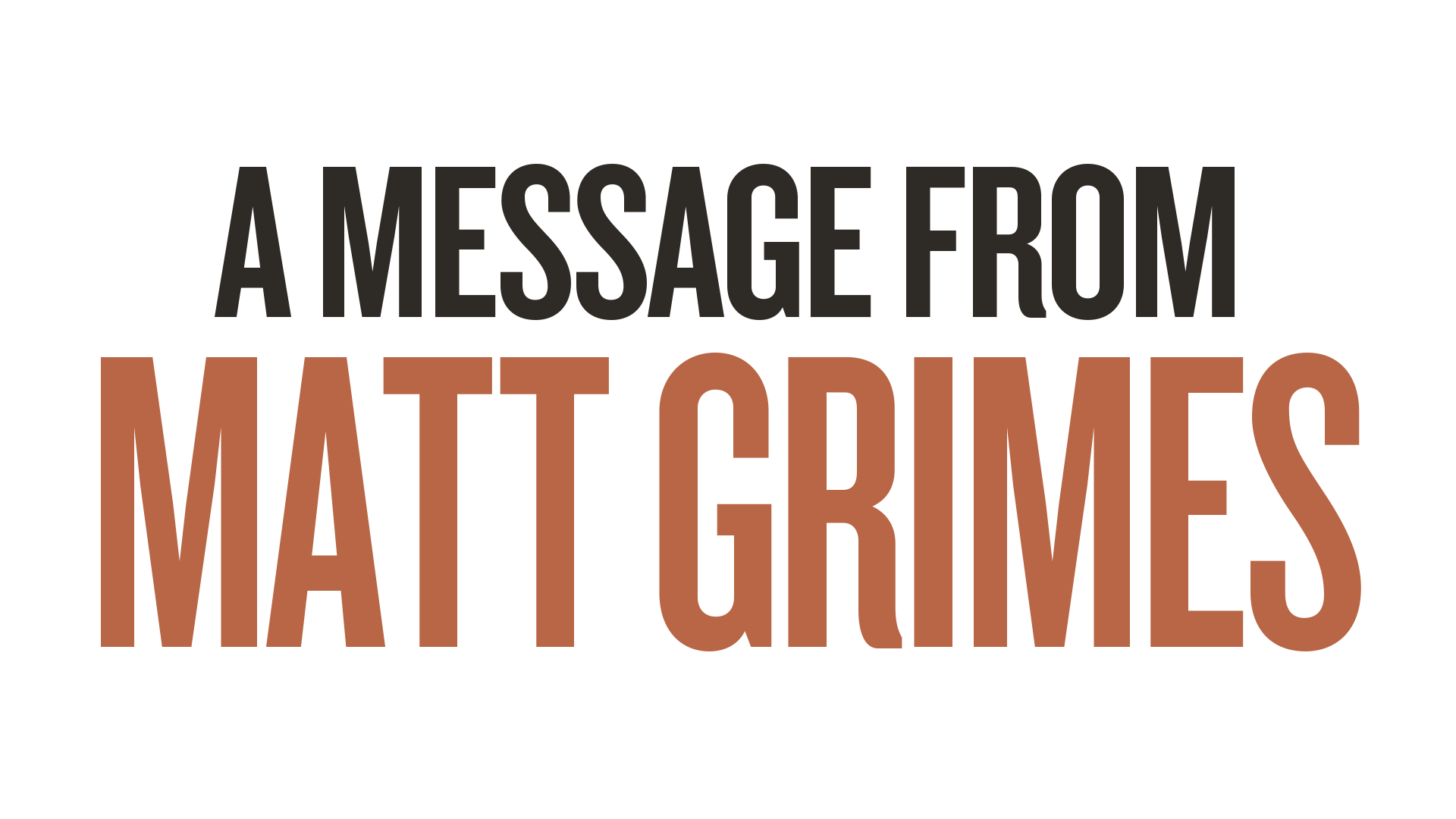 Good evening and welcome to the Swansea.com Stadium as we take on Millwall in this evening's Championship fixture.
It's good to be back on home soil after picking up three points against Blackpool at the weekend. Getting that first victory on the board is always important for confidence. 
Everyone wants to get off to the best possible start and, while we would have liked to have taken more from the first few games, the table shows you just how challenging that can be when you consider only one team has a 100 per cent record after just three games.
That is the nature of life in the Championship, every team will go through good runs and difficult periods. What's important is how you respond to those situations.
We were disappointed with the final outcomes against Blackburn and Oxford, but I thought the lads showed real character to go to Blackpool and produce a good performance. 
The coaching staff have spoken about the need to play with energy and intensity, and I think we had that right from the first whistle at the weekend.
We dominated the opening half, and the only disappointment was we did not have at least one goal to show for it.
They were more aggressive after half-time, which we expected, and we took a little time to adjust. But we managed to settle the game down again and we got the three points thanks to Olivier Ntcham's late goal.
Our defenders did well to deal with the ball bobbling around outside our area, and Michael Obafemi and Olivier have shown real hunger and desire to make the most of the opportunity. They showed real composure at a key moment, and it gave us a win to share with the travelling fans.
We never take for granted the efforts you all go to in cheering us on up and down the country, home and away, and it makes moments like Saturday so special when we can all share the happiness that comes with winning games.
The aim now for us is to kick on from victory by replicating the sort of showing we produced in the first half on Saturday.
We were really disappointed with the result of our first home game of the season against Blackburn, and we are keen to get back to winning ways in our own backyard.
We know we face a tough challenge against Millwall. All of our recent games have been real hard-fought encounters and I am sure this will be the same.
But we will look to impose our game and try our best to deliver another positive result.
Enjoy the game,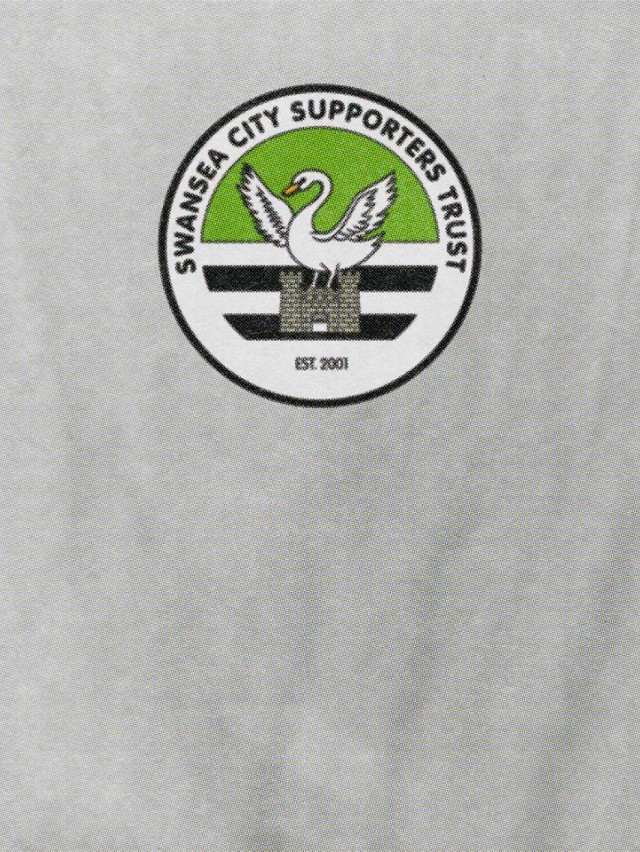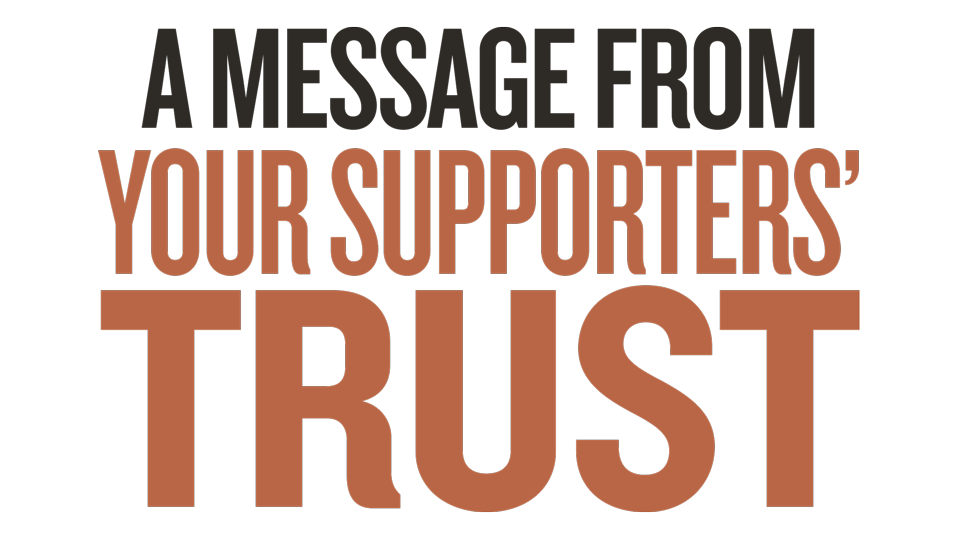 NEW SEASON.




NEW HORIZONS.
Your Swans Trust held its first meeting of the year on Monday, 8 August and we still find it difficult to comprehend that the new season is upon us so quickly. It seems like yesterday that we were signing off on Russell Martin's first campaign and looking forward to seeing what the squad could do with a full pre-season under their belts.
I think it is fair to say that we have had a mixed start to the current campaign and that the Jack Army will be looking for a convincing performance and result against Millwall this evening.
The off season allowed us to carry out some essential website and database system upgrades before our new board of directors was appointed in July. A social media campaign was put in place, alongside emails to our members, to encourage fresh (and young) faces to contribute to the running of your Trust.
There were seven positions available and exactly seven members put themselves forward with two new full board members joining us in the form of Ceri Morgan and Diane Hughes. We welcome them on board and wish them a long and successful tenure.
A few days before our first meeting we were saddened to hear that our Supporter Director, Terry Sinnett, was standing down. Terry had reached a milestone birthday recently and he took this opportunity to enjoy more of his retirement.
He will be sorely missed by both the Trust and the club. He has always had the interests of the Trust and the club at the forefront of his thinking and he has fostered excellent working relationships with the club's leadership team. We wish him every happiness as he becomes a man of leisure.
As a result of Terry stepping down this has meant a slight reshuffle with your Trust Officers. Following elections in the board meeting your new leadership team are as follows:
Trust Chair: Dave Dalton
Vice Chair: Chris Golledge
Supporter Director: Sian Davies
Associate Director: Ceri Stone
We are all looking forward to representing the fans and the club as best we can over the coming year and of course maintaining a very healthy membership. Remember the Trust is only as strong as its members.
Now is the time to either join or renew your Trust membership via our new website which was launched in the Spring of this year. All members will shortly receive correspondence reminding them of the renewal window and showing them how to sign up with our new system. You can also visit swanstrust.co.uk/join-the-trust/ to join NOW.
Given the ongoing cost of living crisis we have decided to reduce the price of membership for this year and fees are as follows:
Honorary (90+) – Free

Senior (60-89) - £2.50

Adult (22-59) - £5

Young Adult (16-21) - £2

Junior (Under 16) - £1
We really hope this small offer will benefit all of our fans both at home and overseas. We have seen a rise in the number of Global Jacks over recent seasons and it would be great if more of you could be represented within the Supporters' Trust.
I also hope that on the pitch the side are not quite as generous with Millwall today as we seek our first win at home for the season.
Ceri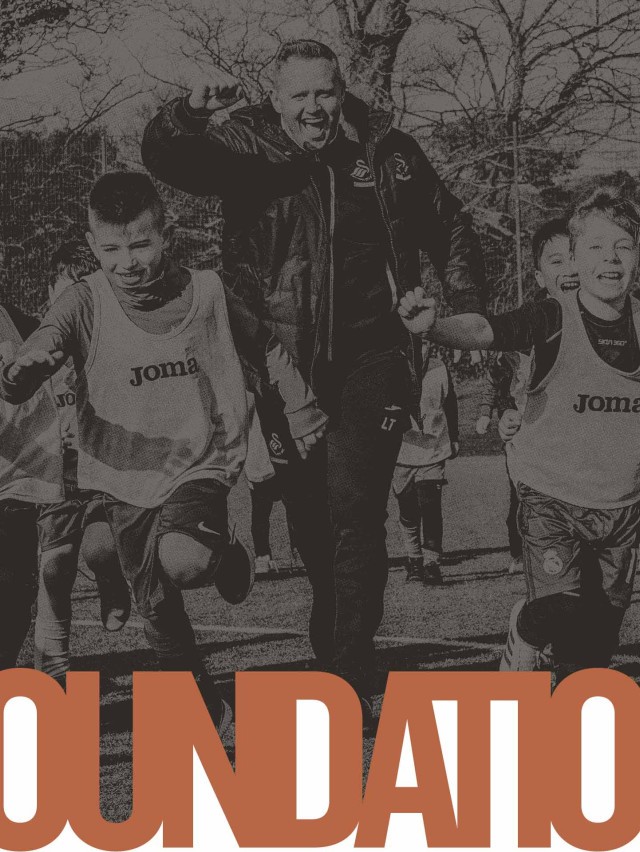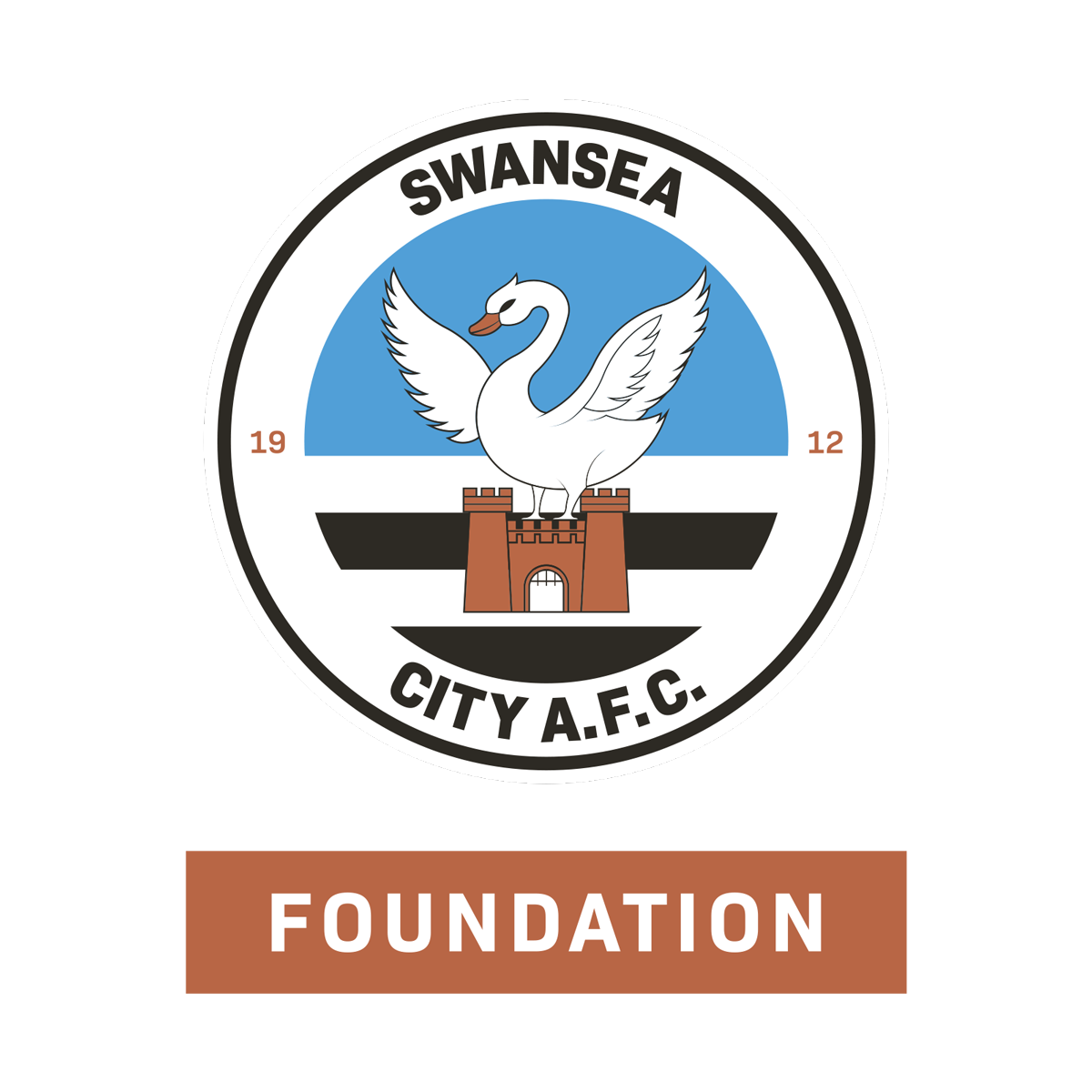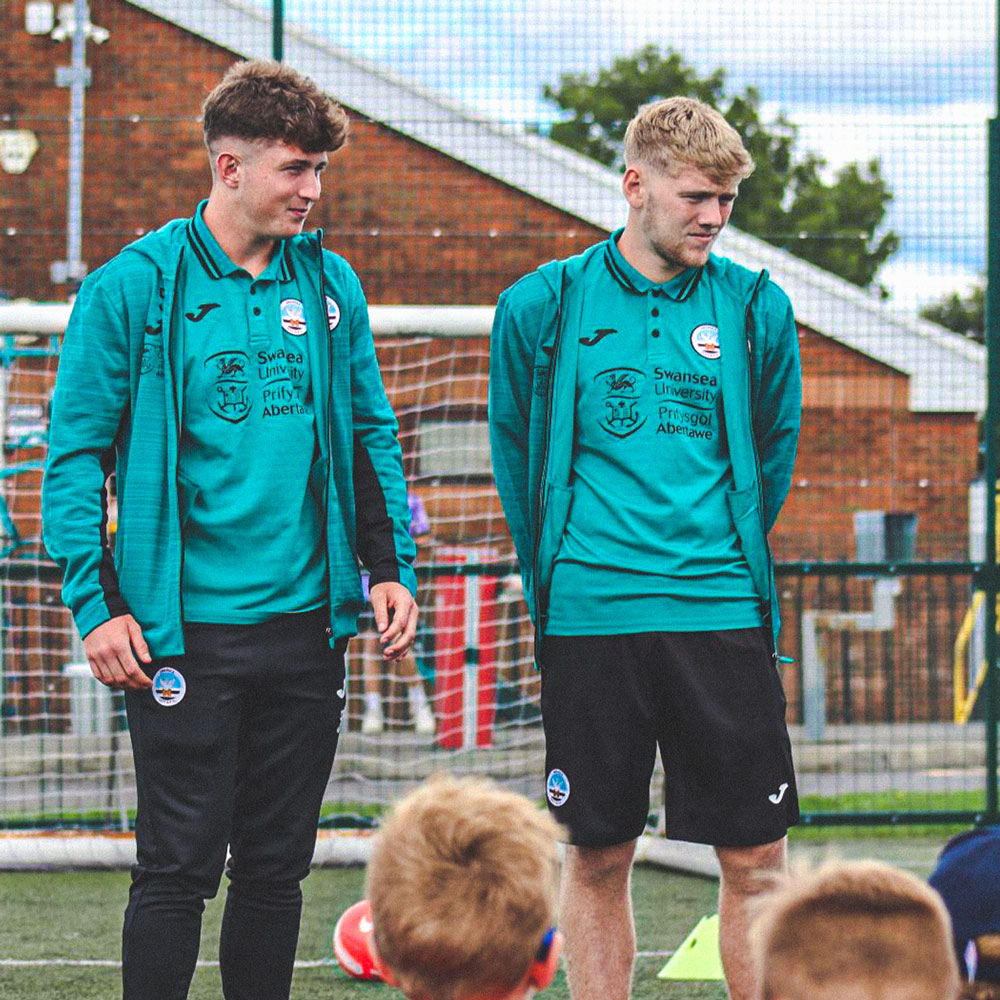 Academy players Corey Hurford and Josh Thomas joined Swansea City AFC Foundation for their Welsh language soccer camp in Gowerton.
In partnership with Menter Iaith Abertawe, the foundation hosted a soccer camp that encouraged the use of the Welsh language throughout the session for both participants and coaches.
Hurford and Thomas, who are Welsh speakers, joined the foundation to help celebrate the event, answering questions from participants before handing out certificates and prizes.
"It was so good to go out and be part of the soccer camps and see so many young people playing football," said Thomas.
"It was a good opportunity to give something back to our young supporters. It was also encouraging to see so many people speaking the Welsh language.
"Hopefully we can do our bit to help more people speak the language and help the use of Welsh to grow."
The foundation are running Soccer Camps throughout the summer holidays, with limited spaces still available HERE.
Swansea City is devastated to learn of the passing of the club's former player Lenny Johnrose at the age of 52, following a battle with Motor Neurone Disease.
While Lenny was best known for his long service at clubs like Burnley and Bury, the popular midfielder made a considerable impact during his 14 months with the Swans, and was a key figure in ensuring the club avoided losing Football League status in 2003.
Having joined the Swans in the January of the 2002-03 season, Lenny went on to make 15 appearances as Brian Flynn's side fought to avoid relegation.
He netted in back-to-back games against Kidderminster and Oxford to help secure four valuable points, but there will be no doubting his most important goal in Swansea colours.
It came in that dramatic, never to be forgotten victory over Hull on the last day of the season.
With the scores at 2-2 it was Lenny who found the net to give Swansea a lead they would not relinquish, with James Thomas completing his hat-trick to spark wild celebrations later in proceedings.
Lenny would stay with the Swans until March 2004, having a final short stint with Burnley before retiring.
Born in Preston, his career had started as a trainee at Blackburn, where he graduated to the first team.
A loan spell at Preston and a move to Hartlepool followed before Stan Ternent took Lenny to Bury, where he was a key figure in their rise to the second tier.
Lenny followed Ternent to Burnley and spent over three-and-a-half years at Turf Moor before returning to Bury, from where he joined the Swans.
He made over 500 senior appearances and scored 61 goals in a 16-year professional career, but the numbers do not do justice to the character and personality of the man himself.
A bubbly, lively character; Lenny was much-loved by supporters, team-mates and staff during his time at the Vetch.
He most recently attended a Swansea fixture against Sheffield United in 2019, having been diagnosed with Motor Neurone Disease in March 2017, and received a standing ovation from the Swansea.com Stadium crowd.
Lenny bore his illness with typical determination and good humour.
He set up the Len Johnrose Foundation to raise awareness of the condition, which has no cure, and a charity game including a number of his former Swansea team-mates was held in 2019.
Lenny will be sorely and sadly missed by everyone at Swansea City, and the club sends its sincerest condolences to his family and friends at this incredibly sad time.
As a mark of respect, there will be a minute's applause before our home fixture against Millwall on Tuesday evening, and our players will wear black armbands.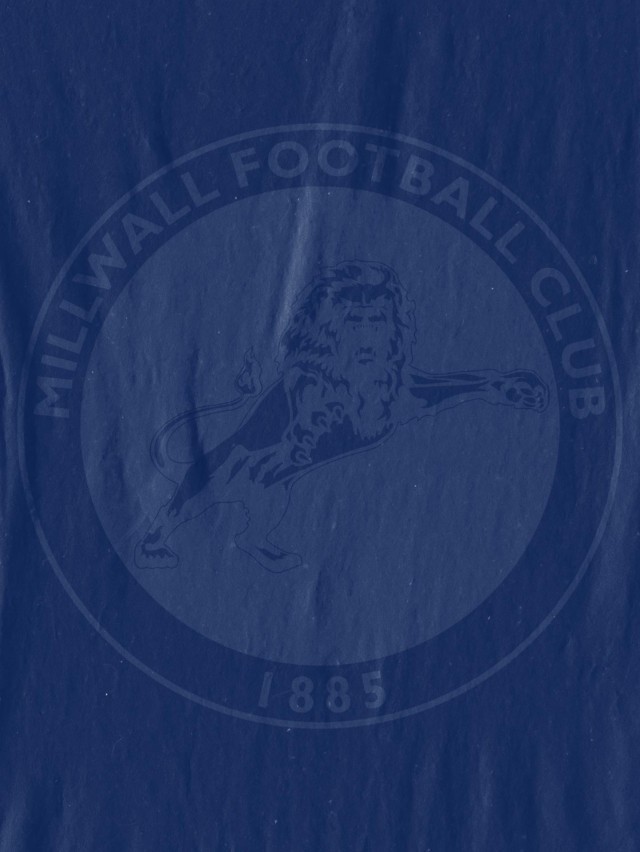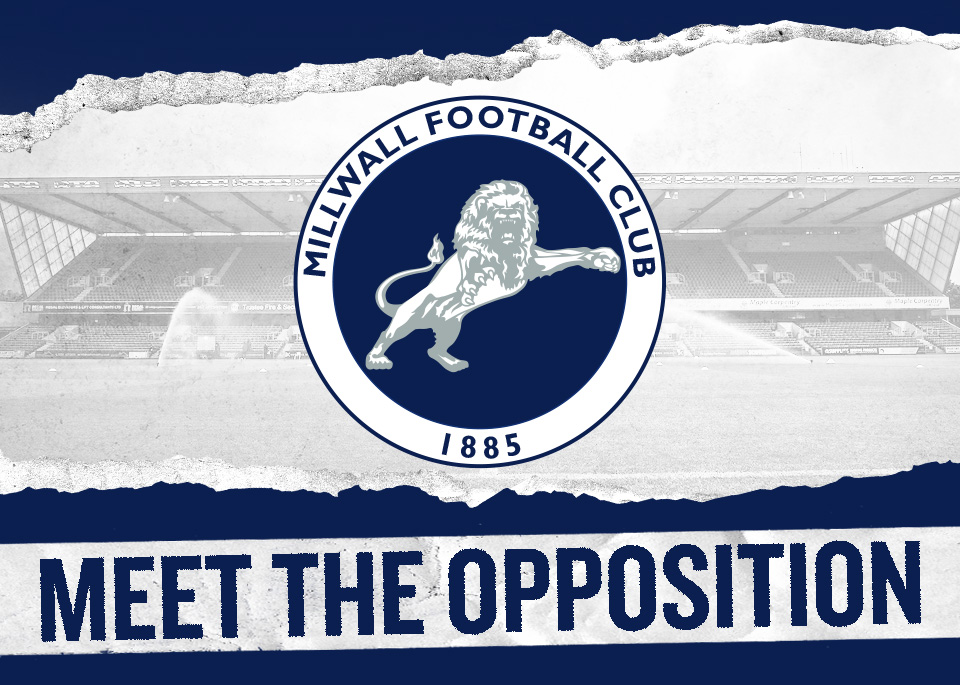 As Swansea City prepare to host Millwall at the Swansea.com stadium for their first midweek home league encounter of the season, we look at the history, form and the key figures for the Lions.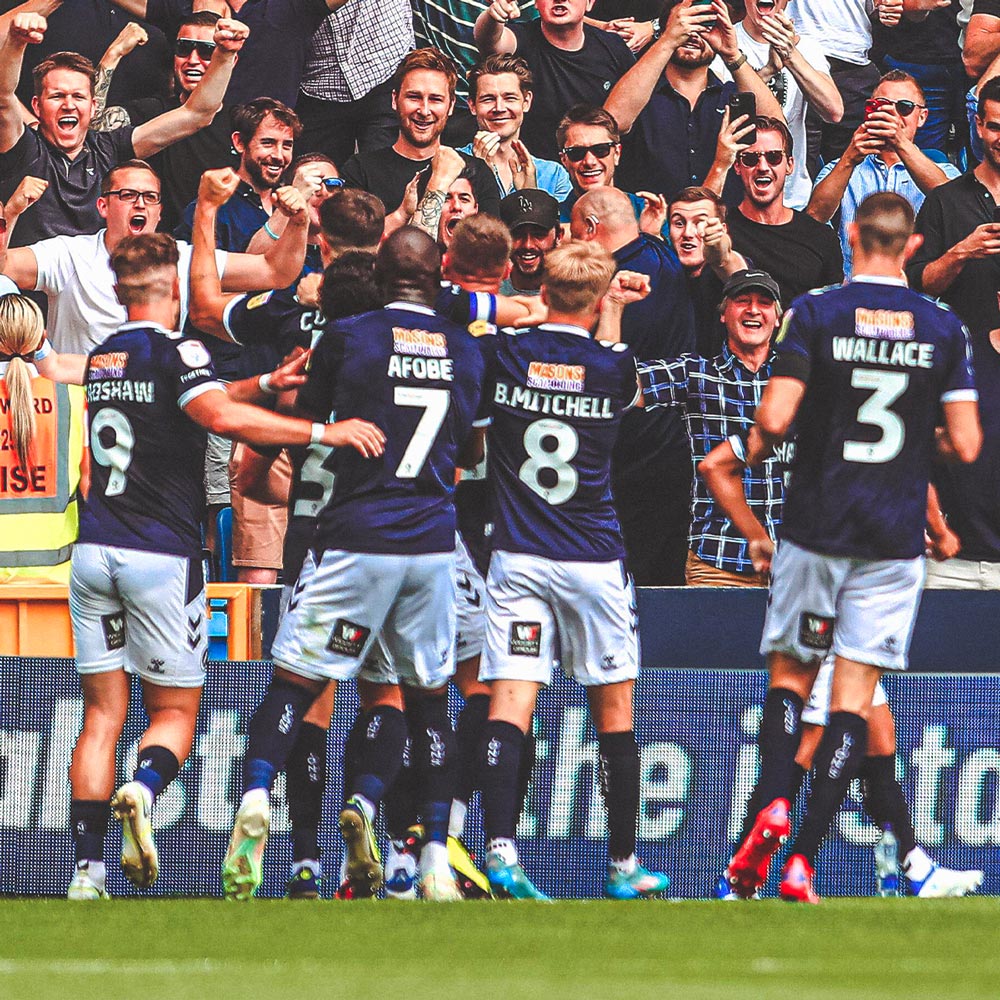 What's their story? 
Established in 1885 as Millwall Rovers and later renamed Millwall Athletic, the club first played in the Western League.
In 1920 the Lions were invited to join the Football League and changed their name to Millwall, playing at the New Den. 
Millwall's best league campaign was back in the 1988-89 season when they finished 10th in the top-flight.
During the 2003-04 season they reached the FA Cup final for the first time, suffering defeat to Manchester United in Cardiff but securing European qualification as a result.
The Lions are now in their sixth-consecutive season in the Championship after securing promotion via the play-offs in 2017.
They were firmly in the race for a Championship play-off spot only to fall away towards the end of the season and finish ninth.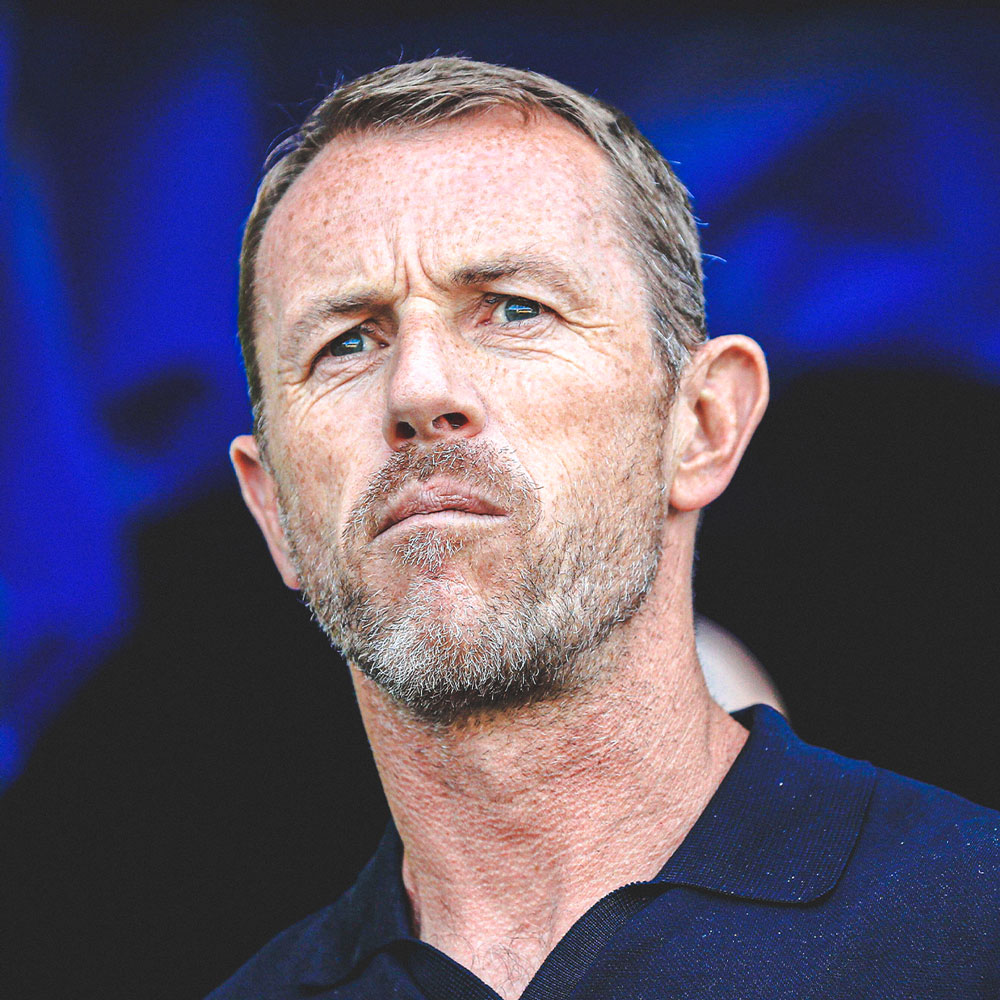 Who's the Gaffer? 
Ex-Birmingham, Derby and Everton defender Gary Rowett has been at the helm as head coach at Millwall since October 2019, where he replaced Neil Harris. 
As a player Rowett was a reliable performer in all the teams he played for, amassing 381 league appearances and scoring 21 goals over a 16-year career. 
Rowett moved into management with his final club Burton Albion in 2012. After initially assisting Paul Peschisolido in 2009, he took over the reins and led the club to fourth place in League Two and a place in the play-offs, backing it up the following season with another top six-finish.
Moves to the Championship to manage former clubs Birmingham and Derby County followed, with his fine work at St Andrew's going unrewarded by the club hierarchy.
He endured a difficult spell at Stoke City, before taking up the reins and doing a fine job at The Den.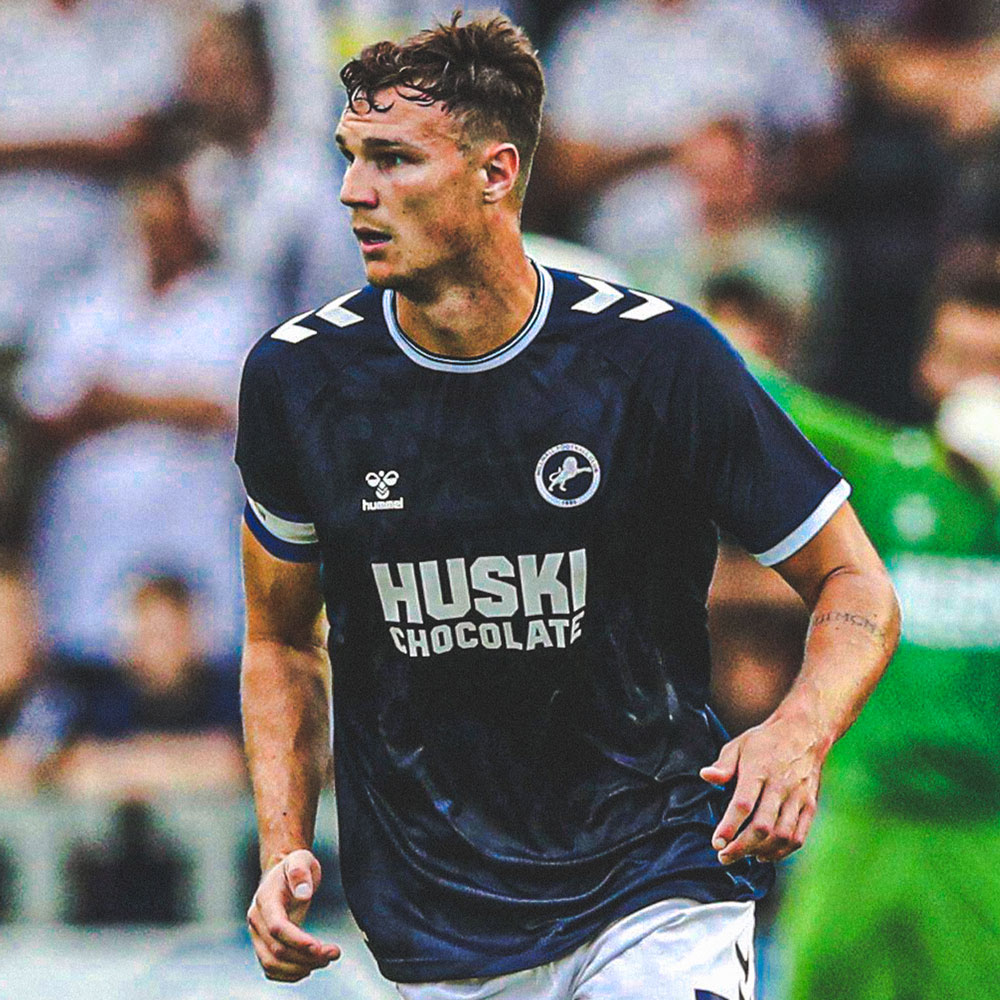 Who's the captain? 
Jake Cooper replaces the departing Alex Pearce as club captain this season after his move to AFC Wimbledon, although the towering Bracknell-born centre-half has skippered the side on a number of occasions already over recent seasons.
Cooper has over 250 appearances to his name since joining from Reading and is an effective presence in both boxes.
His consistency and durability were underlined by a run of playing every minute of 136 consecutive league games between August 2018 and December 2020.
How's their form? 
Millwall started their league campaign on a positive note with a 2-0 victory over Stoke on home turf.
However, they followed that up to with a loss at Sheffield United, while they also exited the Carabao Cup at the hands of Cambridge United.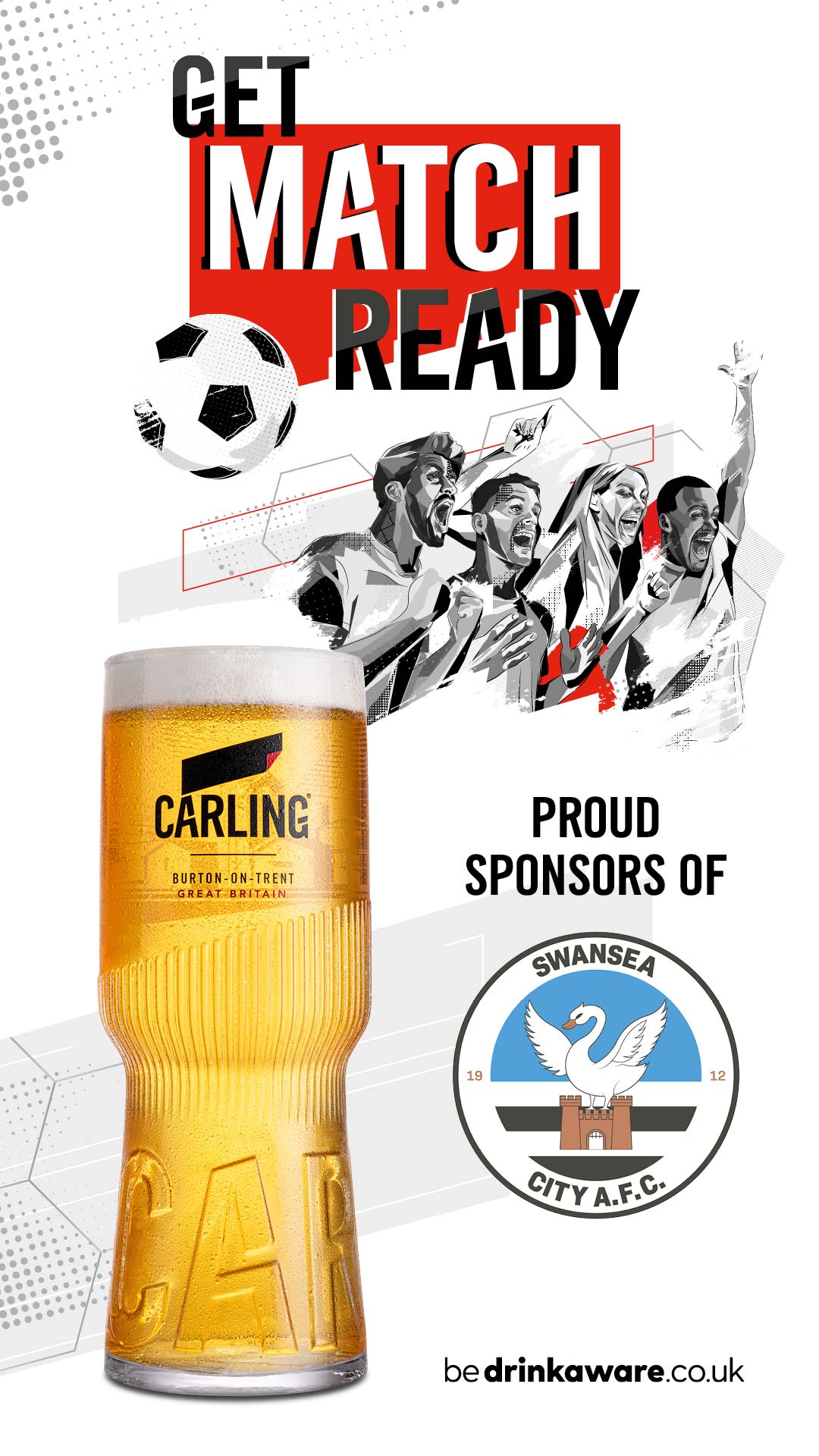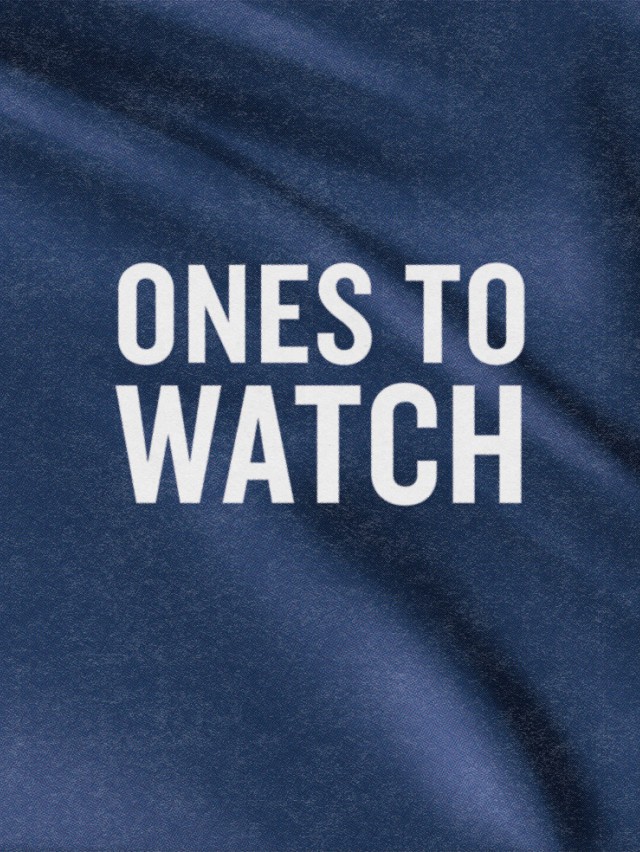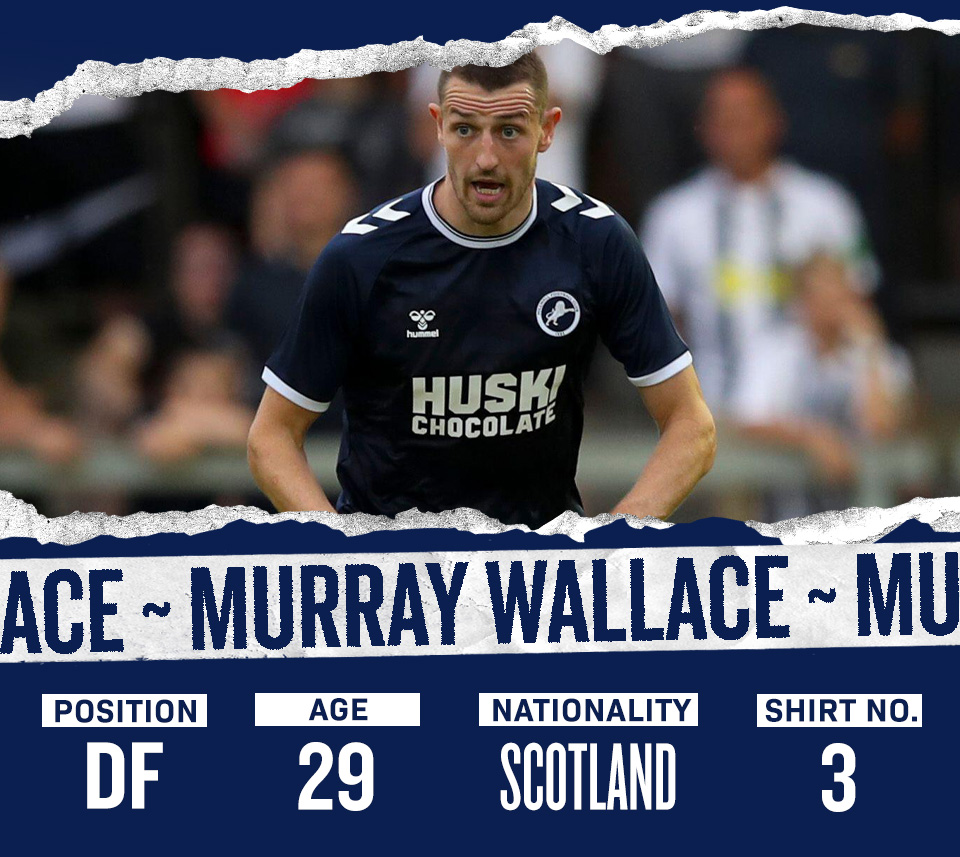 Millwall's 2022-23 player of the season Murray Wallace has been a mainstay in the Lions defence over the last few seasons since joining the club from Scunthorpe United in 2018.
Wallace has appeared in 147 games and scored 11 goals for Gary Rowett's men, six of which came in his excellent campaign last term. 
After beginning his career at Falkirk, the ex-Scotland under-21 international has had spells at Huddersfield Town, helping them to promotion to the championship in the 2012-13 season, before signing for Scunthorpe, where he became a fans' favourite picking up their player of the season award in 2017. He moved to Millwall a year later.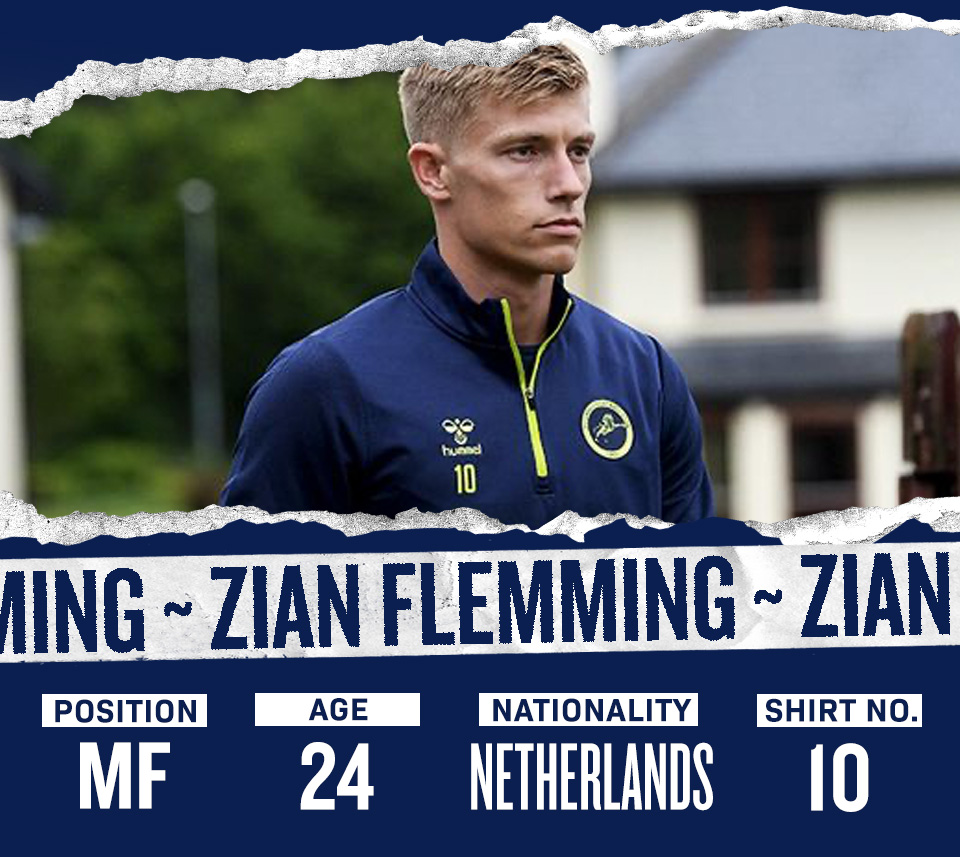 Promising Dutch creative midfielder Zian Flemming arrived at the Den this summer after a couple of stellar seasons in the Dutch Eredivisie with Fortuna Sittard, where he amassed 29 goals in 58 games over his two years at the club.
Those exploits helped earn him a place in the league's team of the 2022-23 season. The ex-Ajax youth prospect will have big boots to fill as he looks to fill the void lost from last season's top creator Jed Wallace who moved to West Bromwich Albion over the summer. The midfielder contributed six goals and 12 assists for the Lions last term.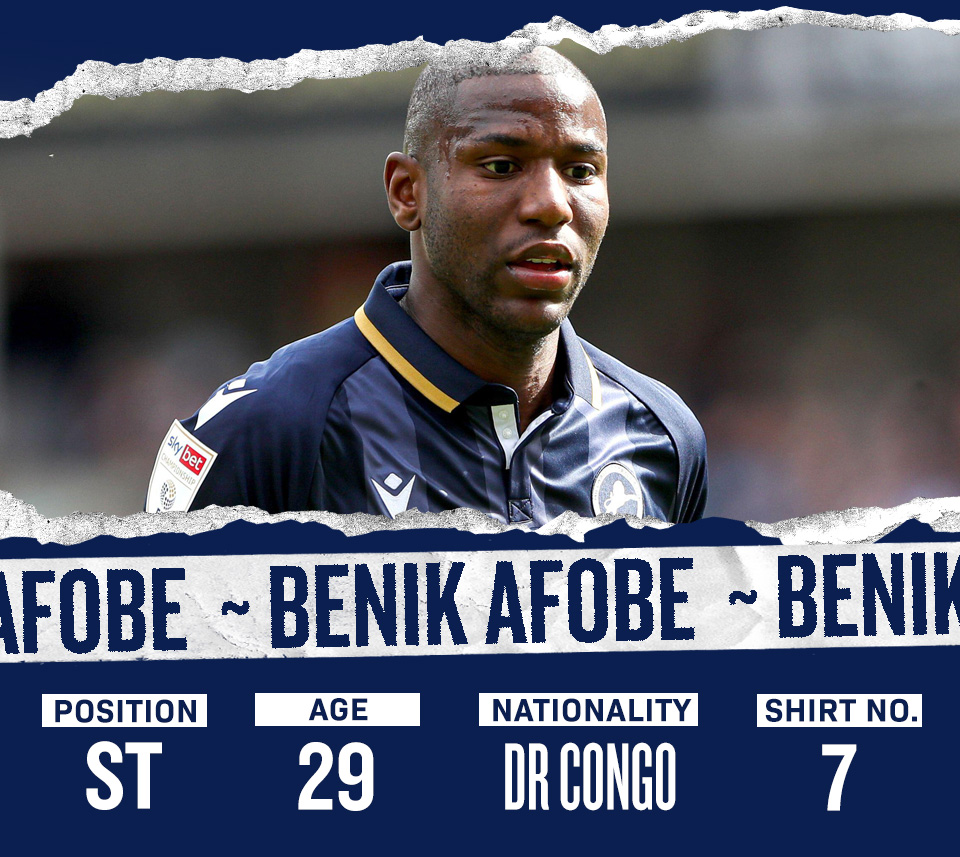 Last season's top scorer, Benik Afobe will again be the main focal point of the Lions attack. After bagging 12 goals in 38 league games last season on loan from Stoke City, Afobe made his move to the Den permanent in the summer for an undisclosed fee.
The Congo has a wealth of Championship experience having previously played for a host of clubs in the English second tier, his best season coming in the 2015-16 season for Wolverhampton Wanderers, when he scored 22 goals in 46 appearances.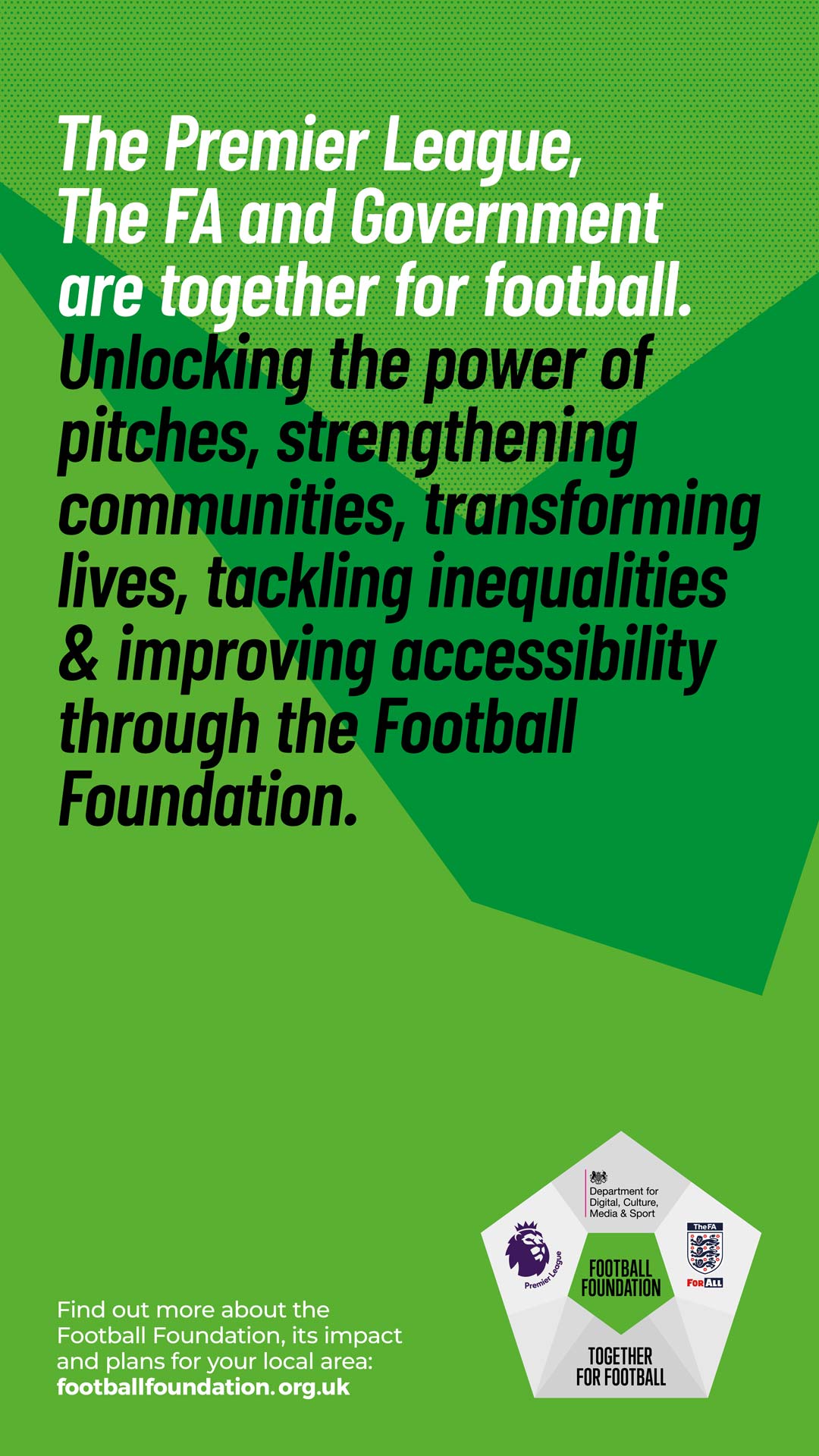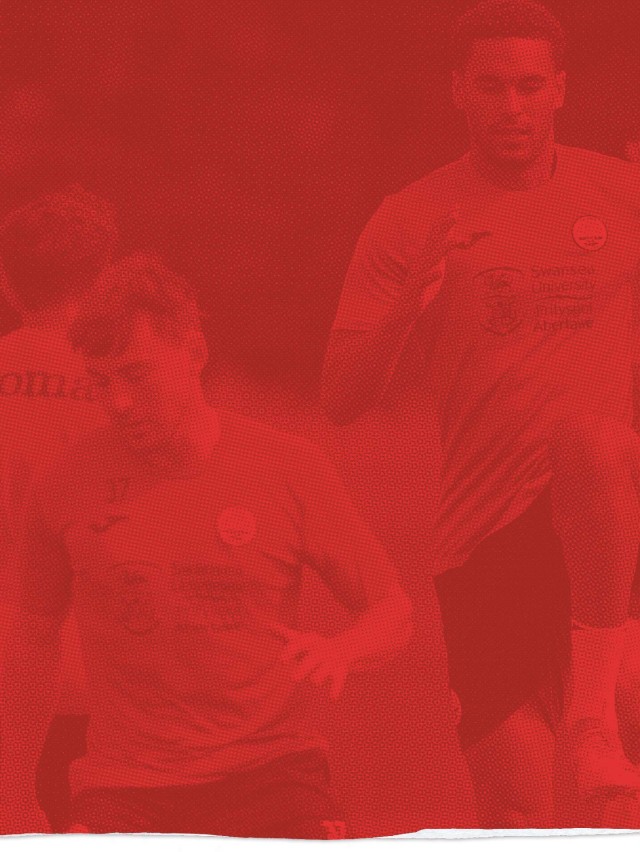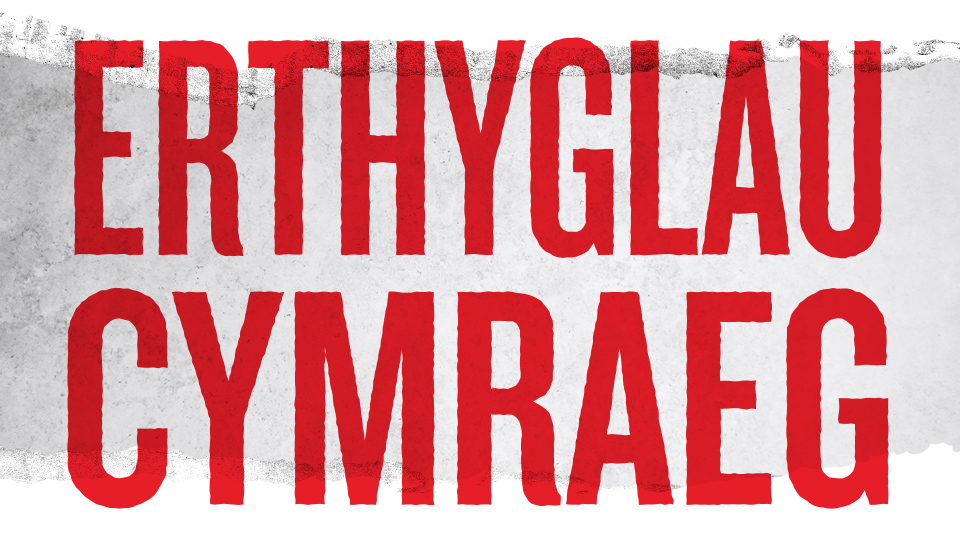 Mae hi'n anodd credu fod 'na ddeng mlynedd wedi mynd heibio ers i Joe Allen adael Abertawe am Lerpwl. Mae na dipyn o ddwr wedi mynd dan y bont ers hynny - yr Elyrch yn ennill Cwpan y Gynghrair, rhediad gwych yng Nghynghrair Ewropa, buddugoliaethau cofiadwy yn Uwch Gynghrair Lloegr, cyn, yn y pen-draw syrthio nôl lawr i'r Bencampwriaeth. Wrth i Joe baratoi i chwarae yn ei gêm gartef gyntaf ers ail-ymuno â'r Elyrch, y cwestiwn ydi tybed a fydd o'n cael yr un dylanwad ag a gafodd o yn ystod ei gyfnod cyntaf gyda'r clwb?
Mi chwaraeodd o ran hollbwysig yn y tîm enillodd ddyrchafiad o dan arweinyddiaeth Brendan Rodgers yn nhymor 2010-11 gan reoli pethau yng nghanol y cae gyda Leon Britton a rhoi rhyddid i chwaraewyr fel Scott Sinclair a Nathan Dyer i achosi problemau i'r gwrthwynebwyr. Ella nad yw'r un cyflymder yn ei goesau bellach, ond mae o wedi profi droeon gyda Chymru dros y blynyddoedd diwethaf fod y gallu yn dal ganddo i reoli tempo gemau.
Mae'n bwysig cofio nad ydi o 100% yn ffit eto, ac mae'n ddigon posibl y bydd yn rhaid i ni aros cwpl o wythnosau tan y gwelwn ni o ar ei orau. Ond pan fydd o nôl ar dop ei gêm mi fydd o'n un o'r chwaraewyr canol cae gorau yn y Bencampwriaeth, ac mi fydd o'n gobeithio arwain y tîm at le yn y chwe safle uchaf yn y tabl ar diwedd y tymor.
"You'll never win anything with kids" oedd dywediad enwog Alan Hansen am Manchester United yn 1995, cyn iddyn nhw fynd yn eu blaenau i ennill y dwbl. Wel mae 'na nifer fawr o chwaraewyr ifanc yng ngharfan bresennol Abertawe. Mae Harry Darling, Ben Cabango, Nathan Wood, Brandon Cooper, Matthew Sorinola, Oli Cooper, Cameron Congreve a Michael Obafemi i gyd yn 22 oed neu'n iau. 
Mae'r chwaraewyr yma angen arweiniad, a dyna lle dwi'n siwr y bydd yn rhaid i Joe ddefnyddio ei brofiad yn ystod y tymor. Mae hi'n wych ei weld nôl yn SA19, a'r gobaith ydi y bydd yn gallu ail-adrodd y llwyddiant a brofodd o yma ddegawd a mwy yn ôl.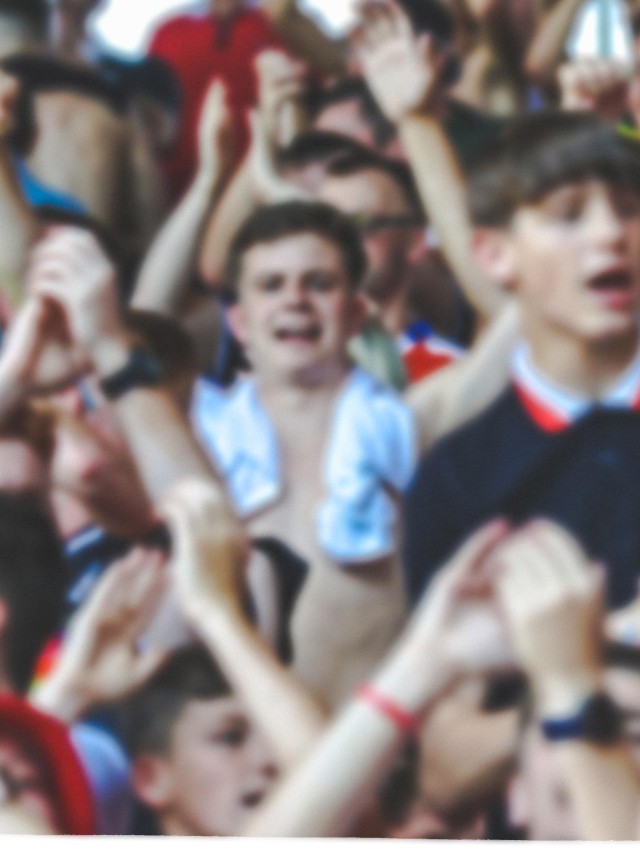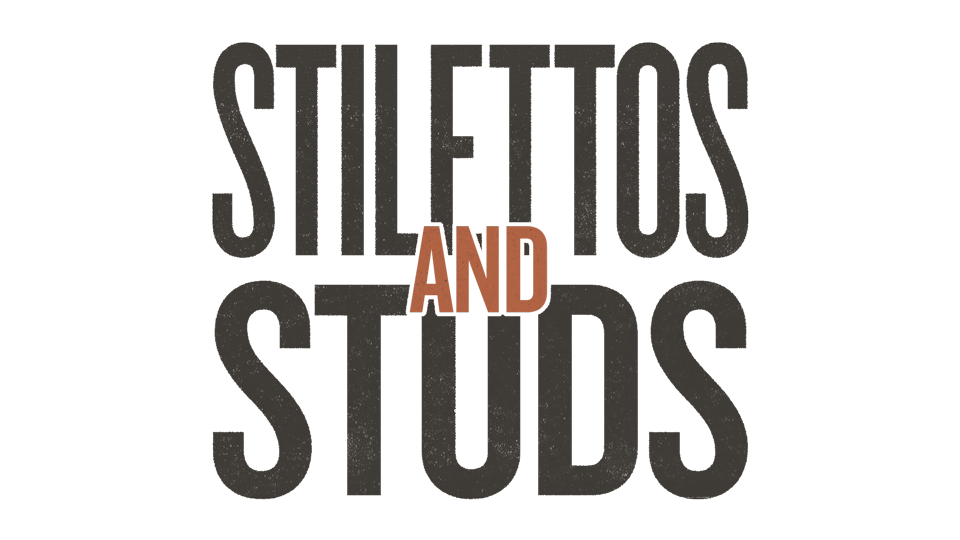 What a difference a win makes, Jacks. Three points on the road at Blackpool in sweltering heat were made even better by more positive play and a faster pace of football – and all credit to every player on that pitch at Bloomfield Road for achieving that in those red-hot conditions.
And equal kudos to the fans who were watching. There were plenty of bare torsos in the away end and liquids flowing in an effort to cool down, but that won't have been a comfortable couple of hours.
If you were one of the travelling fans, I hope you remembered the sun screen and you arrived home safe not seared and with a smile on your face ready for the Tuesday turn-around which is a hallmark of the Championship. 
We all know the first home game of the season was not what anyone would have wanted, but Saturday's result has offered us a lift and hopefully, means we can concentrate on the positives and build on those well-worked three points.
That won't be easy with tonight's visitors. Millwall came from two down to win 3-2 at home against Coventry City on the weekend – a five goal thriller, though manager Gary Rowett had a different take on it.
"It was a great spectacle for anyone who was a neutral, but for me it was awful. We're never going to be a team who's going to control a game with beautiful possession, but we've got grit, we've got aggression and we've got determination," he said after the match.
And that combination sees his side sitting in fourth in the table after three games, with Rowett confident that this is the "strongest and most flexible" squad he has had at the club.
Rowett is one of the Championship's longest serving managers, having replaced Neil Harris in October 2019. He signed a new contract at The Den last month and given that his side missed out on a play-off place on the final day of last season, he is keen to make sure they go one better this campaign.
That should set things up nicely for this evening – two sides with contrasting styles, differing starts but with the same will to build on the season before.
And for us there is the added excitement and anticipation of the return of Joe Allen.  He got a few minutes on the pitch on Saturday and a few more in the EFL Cup defeat to Oxford a week today, so the time for him to start is getting closer.
A 17-year-old Allen made his league debut for us against Blackpool in 2007 when he came on as a substitute for Andy Robinson in the 75th minute in a game we lost 3-6 at home.  Good for Joe to be involved in the win last weekend and let's hope we see him on the pitch for longer soon because there is no doubt for me that his influence is going to be a huge plus for us this campaign.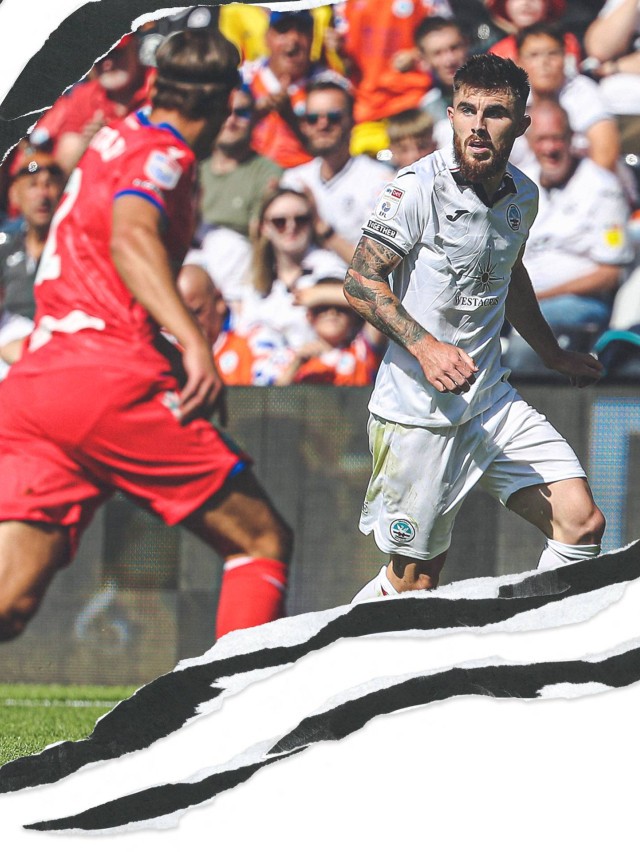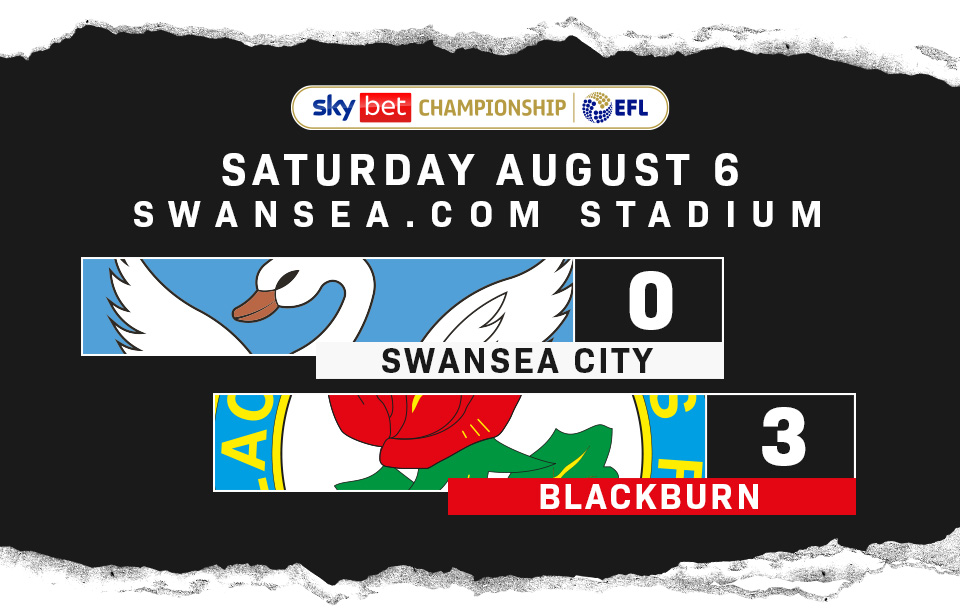 SWANSEA CITY FELL TO DEFEAT IN THEIR FIRST HOME FIXTURE OF THE SEASON AS GOALS FROM SAMMIE SZMODICS, BEN BRERETON DIAZ AND LEWIS TRAVIS GAVE BLACKBURN ROVERS THE SPOILS AT THE SWANSEA.COM STADIUM.
Swansea City: Andy Fisher; Nathan Wood, Kyle Naughton, Harry Darling; Joel Latibeaudiere (Matty Sorinola 70), Jay Fulton (Jamie Paterson 52), Matt Grimes (captain), Ryan Manning; Joel Piroe, Olivier Ntcham (Cameron Congreve 77), Michael Obafemi.
Unused Substitutes: Steven Benda, Ben Cabango, Ollie Cooper, Liam Cullen.
Blackburn Rovers: Thomas Kaminski, Callum Brittain, Harry Pickering, Daniel Ayala, Sammie Szmodics (Tayo Edun 58), Sam Gallagher (Jack Vale 80), Scott Wharton, Ryan Hedges (Tyrhys Dolan 79), John Buckley (Tyler Morton 89), Ben Brereton Diaz, Lewis Travis (captain).
Unused Substitutes: Aynsley Pears, Bradley Dack, Ash Phillips.
Referee: Stephen Martin.
Attendance: 16,632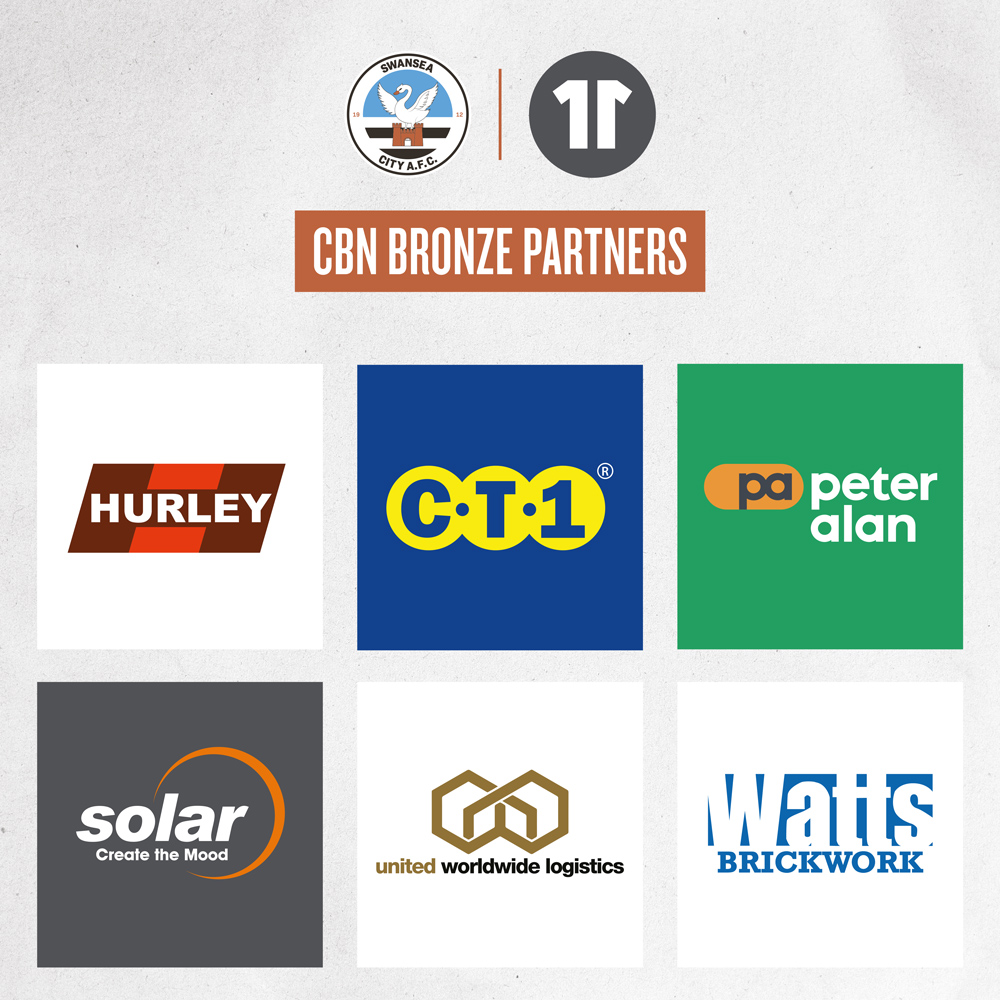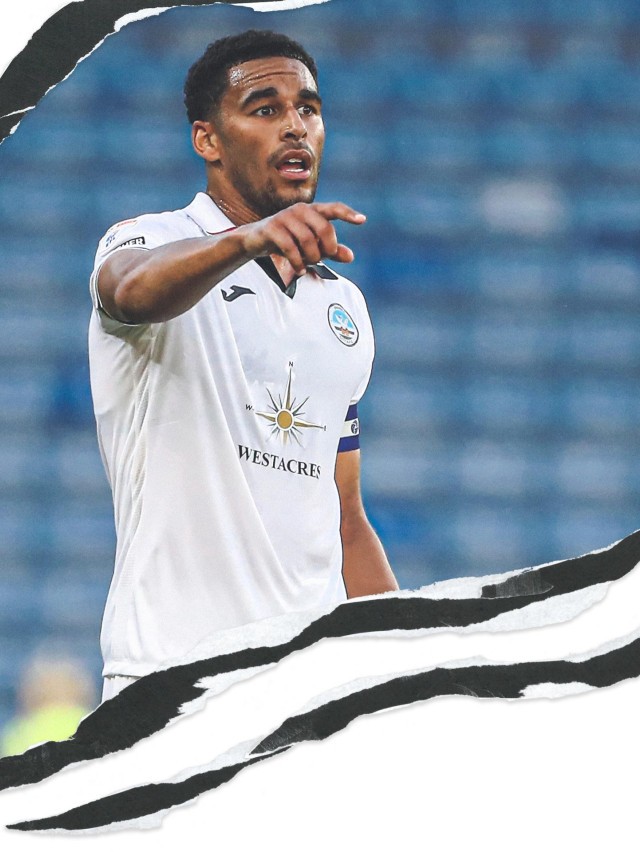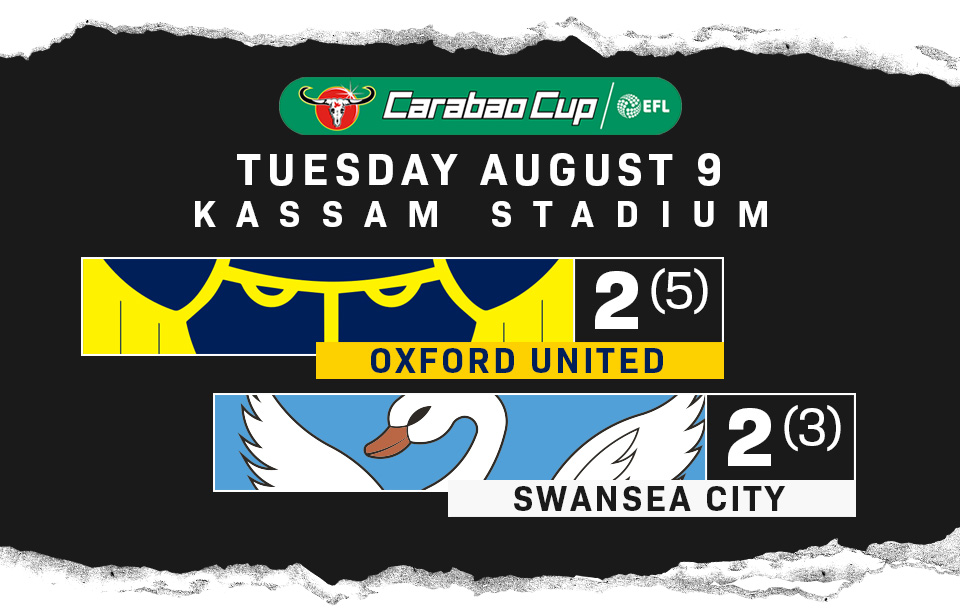 SWANSEA CITY BOWED OUT OF THE CARABAO CUP AFTER LOSING A PENALTY SHOOT-OUT FOLLOWING A 2-2 DRAW AT OXFORD UNITED.
Oxford United: Eddie McGinty, Elliott Moore (captain), Alex Gorrin, Billy Bodin (Slavi Spasov 79), Jodi Jones (Cameron Brannahan 46), Lewis Bate (Marcus McGuane 61), Ciaron Brown, James Henry (Marcus Browne 61), James Golding, Tyler Goodrham, Steve Seddon (Stuart Findlay 46).
Unused Substitutes: Simon Eastwood, Sam Long, Matty Taylor, Oisin Smyth.
Swansea City: Steven Benda; Joel Latibeaudiere (Azeem Abdulai 61), Ben Cabango (captain), Harry Darling (Nathan Wood 60), Ryan Manning (Olivier Ntcham 60); Jay Fulton (Joe Allen 60), Ollie Cooper; Nathanael Ogbeta, Cameron Congreve (Joel Cotterill 78), Matty Sorinola; Liam Cullen.
Unused Substitutes: Archie Matthews, Ben Lloyd, Dan Williams, Josh Thomas.
Referee: Thomas Bramall
Attendance: 4,373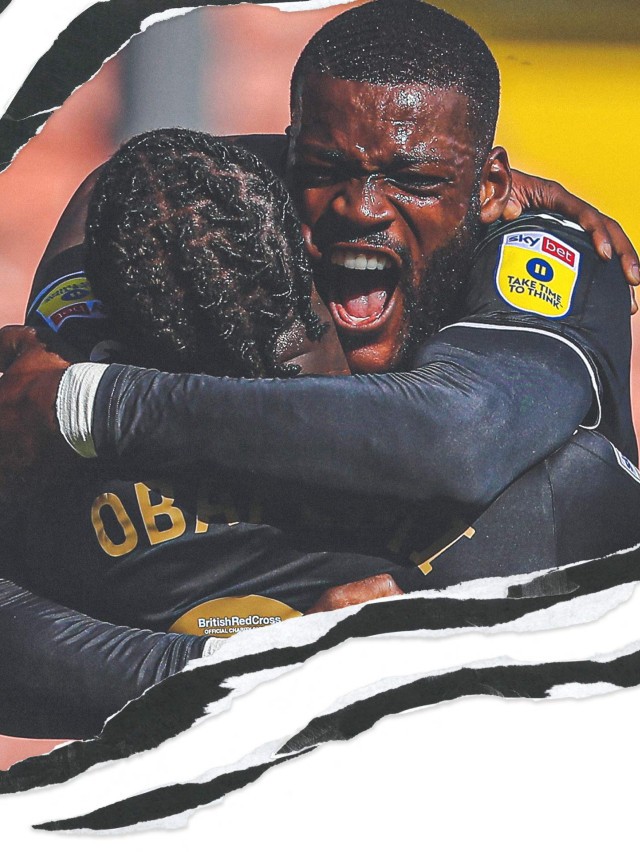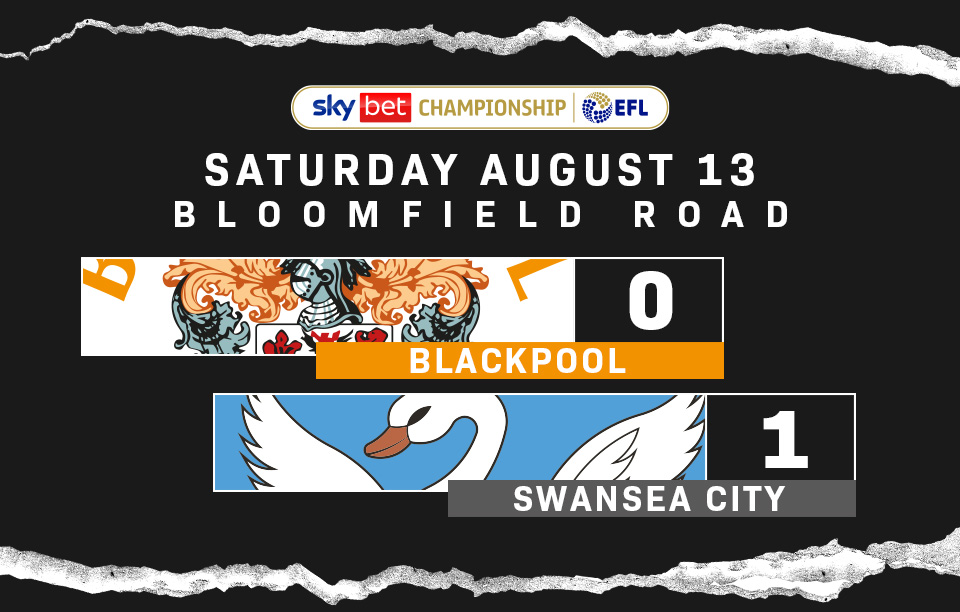 ANDY FISHER SAVED A PENALTY AND OLIVIER NTCHAM STRUCK A LATE WINNER AS SWANSEA CITY TASTED VICTORY AT BLACKPOOL FOR THE FIRST TIME IN 43 YEARS.
Blackpool: Daniel Grimshaw, Callum Connolly (Jordan Gabriel 79), Lewis Fiorini, Jerry Yates, Josh Bowler, Kenny Dougall, Rhys Williams, Sonny Carey (Charlie Patino 79), Marvin Ekpiteta (captain), Dominic Thompson, Theo Corbeanu (Shayne Lavery 46).
Unused Substitutes: Chris Maxwell, James Husband, CJ Hamilton, Jordan Thorniley.
Swansea City: Andy Fisher; Joel Latibeaudiere, Ben Cabango, Harry Darling, Kyle Naughton (Joe Allen 89); Jay Fulton (Olivier Ntcham 62), Matt Grimes (captain); Matty Sorinola (Cameron Congreve 78), Joel Piroe (Liam Cullen 90) Ryan Manning; Michael Obafemi.
Unused Substitutes: Steven Benda, Nathan Wood, Ollie Cooper.
Referee: Andy Woolmer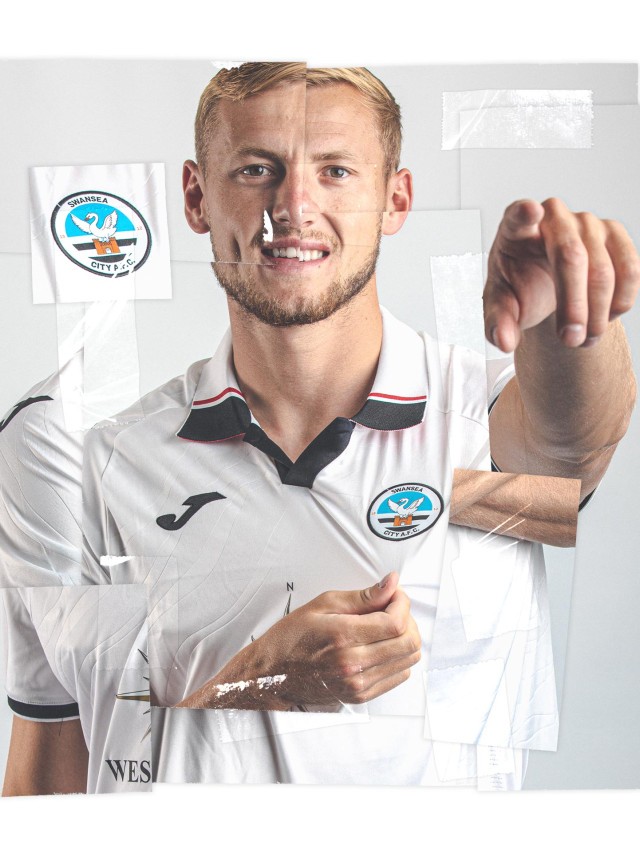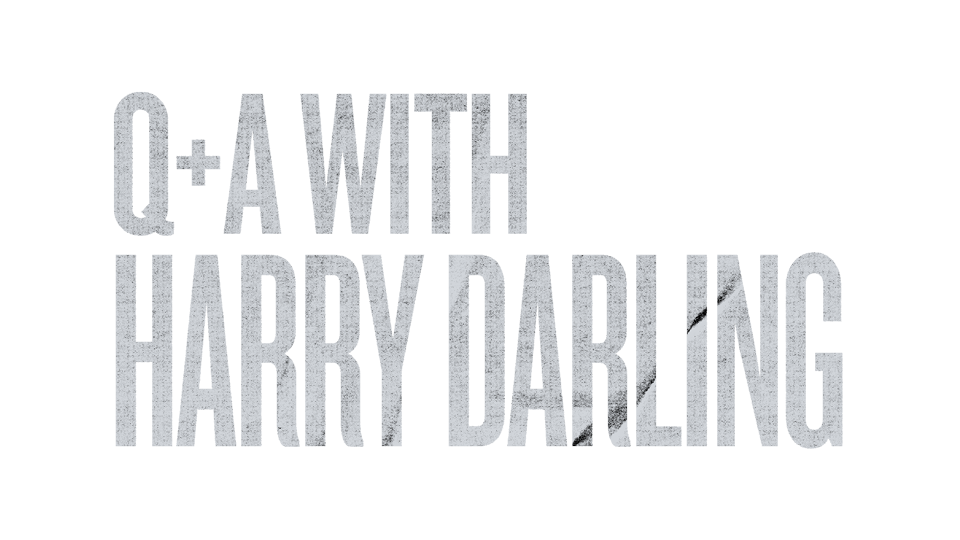 HARRY DARLING BECAME SWANSEA CITY'S SECOND SUMMER SIGNING WHEN HE JOINED THE CLUB FROM MK DONS TO ONCE AGAIN LINK UP WITH RUSSELL MARTIN. HERE, THE DEFENDER TALKS ABOUT WORKING WITH HIS FORMER BOSS, CATCHING UP WITH SOME FORMER TEAM-MATES, AND WHY SWANSEA IS THE RIGHT PLACE FOR HIM TO BE.
Harry, welcome to Swansea City. You are a couple of months  into your time at the club, how pleased were you to get the move done?
"I was really happy to get it done. It had been in the pipeline for a while so I was happy to get it over the line. Pre-season has been good, but I want to kick on now and make sure I can help us get points on the board and have a good season."
You were in the League One team of the year last season and there was plenty of interest. What made Swansea City the right choice for you? 
"Russell [Martin] was a massive part. Obviously, I was with him at my last club [MK Dons]. We've stayed in contact. I loved working with him and the others, that was such a big reason. "Obviously, it is such a big club and I've only heard good things about it. So yes, they are two of the biggest reasons."
What conversations did you have with the manager prior to coming here? 
"It's very simple, I know the way he plays, I know how he works. It was just a case of getting a deal over the line. Luckily, we have done all that now and we have got down to work. 
"I have confidence that I can improve as a player working with him. He signed me at my last club and now he has signed me for Swansea, and as a player it's nice to be wanted. Hopefully it will help me settle in and start my season really well. 
There's a really distinct style of play. That must be something you really enjoy. 
"Yes, it's something different. I'm sure, as the fans have seen already, once it gets going, which I know it will, it's such an exciting way of playing and can really dominate teams.
"For me and the way I play, I personally believe it's the best way to play and it's a massive reason why I'm here."
You'll be on the ball often starting attacks. Is that something you enjoy being part of? 
"I'm sure I'll try to do it. As a centre-back, I like to see myself as being a ball playing centre back and that's what Russ wants. Hopefully, I can repay his faith in me and have a good season."
You enjoy a goal. You had 10 last season and marked your Swansea debut with a stunning strike.
"Yeah, I couldn't believe that goal at Rotherham. I've never scored a goal like that!
"It was 10 goals for me last season. It was something I wanted to add to my game last year and luckily, I did that.
"Hopefully I can do the same again because 10 was a nice number. I don't know if too many of them will be like that one (at Rotherham) but I certainly hope I can chip in with a few goals.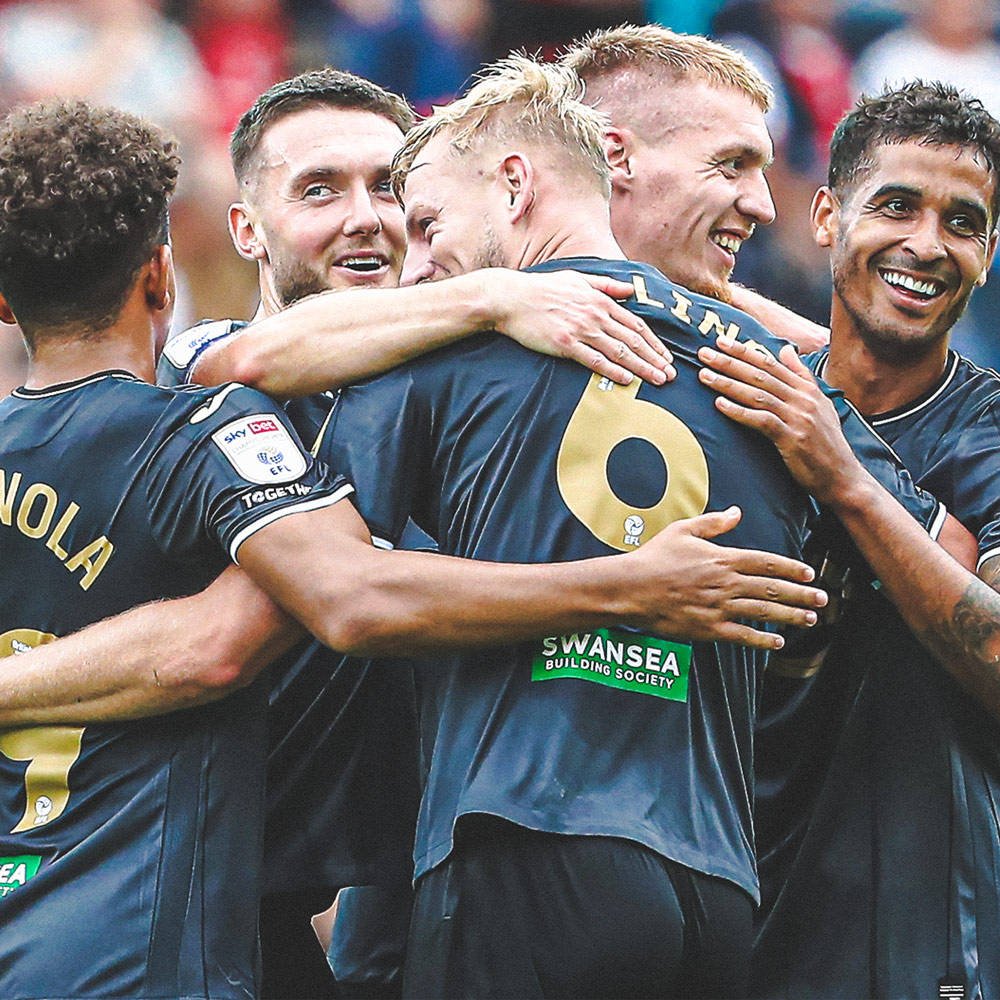 I know there were a lot of headers and a lot off set-pieces last season. But I have to ask you about the one where you run from your own half and put it in the far corner. 
"I got a nosebleed when I was up there! I do like running out with the ball and then it was just instinct. I thought I would just carry on going.
"I got into the box and thought, 'well I've got this far I might as well shoot'.
"My team-mates weren't happy at the time, but when they saw it again, they were buzzing. It's just one of those things." 
What's better for you then, a goal or a clean sheet? 
"Both, we'll go for both, yeah as long as you win."
You are a defender first and foremost. Tell me about defending and how much you enjoy that side of it? 
"Although I'm a ball playing centre-back, my first job is to keep clean sheets and defend well and do that for the team. If I can do that stuff first, the other stuff is extra."  
You've got a lot of career appearances under your belt, but you are still young. You are coming into a young team which is very ambitious. Does that suit you? 
"That's a massive reason for me coming here, and it is similar to my old team.
"I just like that dynamic; I think as long as you've got that right blend then things can go well.
"Russ has told me that there's such a good group here, hopefully I can just kick on well and we all gel together."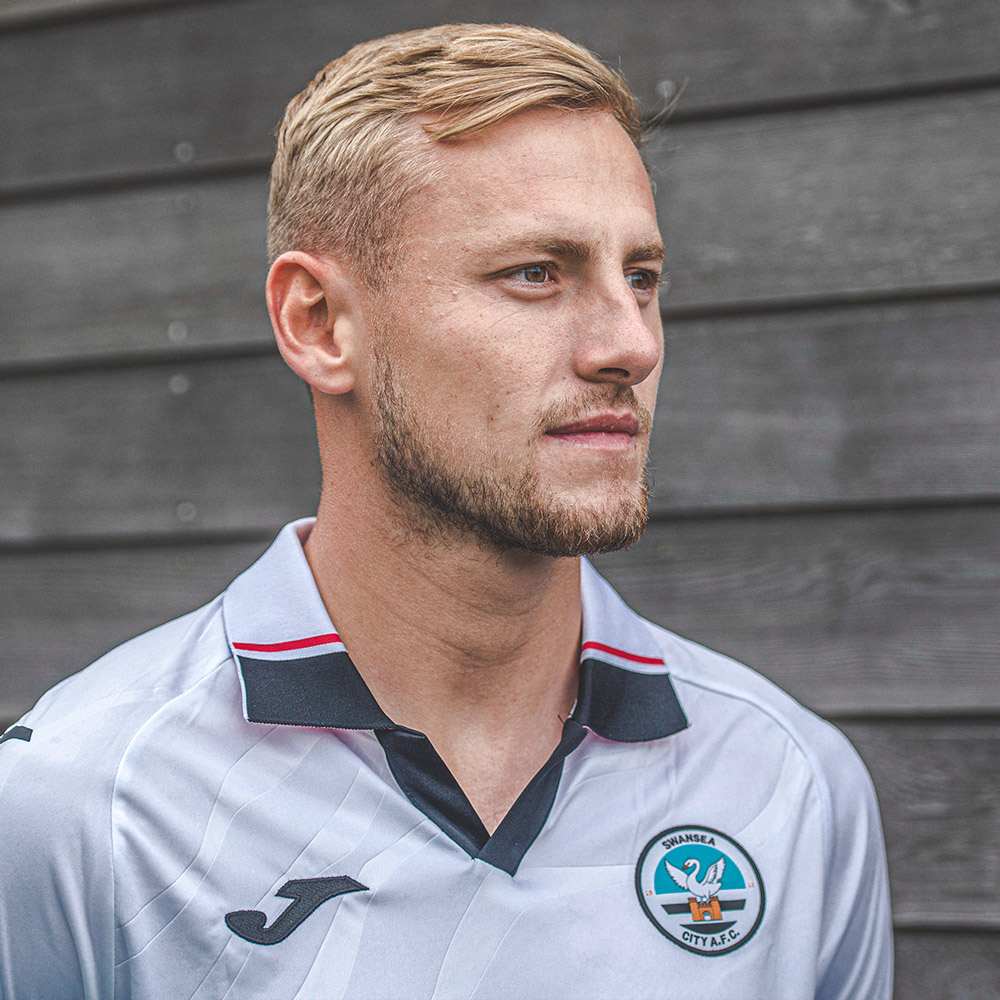 You knew Andy Fisher before joining, but all the other players were new to you. How valuable has it been to have that full pre-season working with them?
"I think it's been the perfect start. We were away for a week at Pennyhill Park . It was a perfect time for me to settle in and get to know everyone and Fish really helped me with that.
"Having that pre-season was one of the biggest things really. I wanted to get the move done early so I could have a full pre-season with the team because it's not an easy way of playing, but once it gets going, and I know it will, it's a great way of playing.
"I wanted to get it done early so I could gel with the team to set us off well to start the season."
How have you found linking up with the likes of Nathan Wood and Kyle Naughton and building those on-field relationships?
"I feel I have settled really well here. I have played together with Nathan and Kyle quite a bit over the last few weeks and we are getting to know each other and our strengths and weaknesses. That is only going to help in the long term."
Finally, what are your ambitions for your time with Swansea? 
"Collectively we want to get this club back to the Premier League, so that's the first objective. Personally, for me I want to do as well as I can, get as many appearances as I can. "I want to help the team in any way I can to win games and get the team up the table."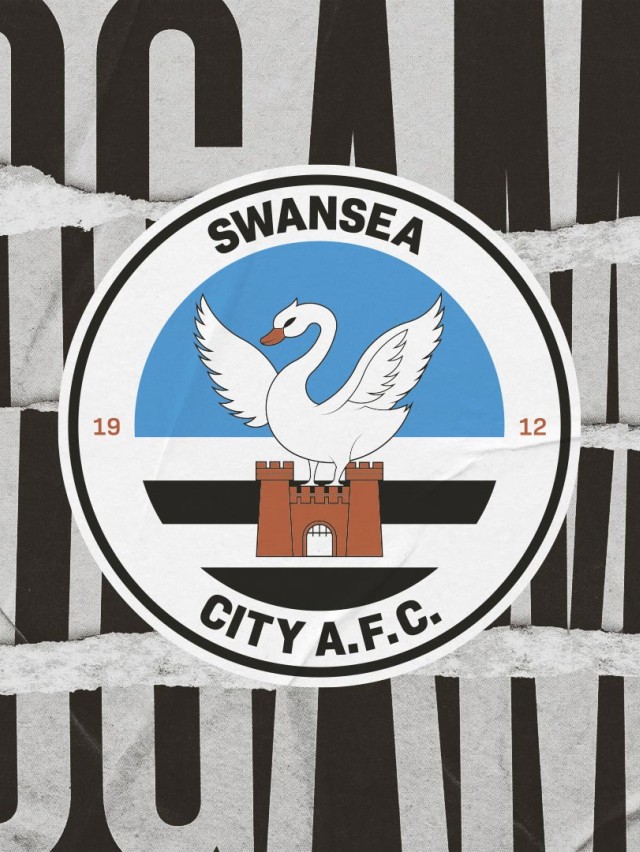 HAVE YOUR SAY
New to the 2022-23 season, Swansea City launched a new, more user friendly and integrated digital programme. With this providing new foundations to what the digital programme can provide, we're looking for input from the fans to what they're currently enjoying and what they'd like to see in the future.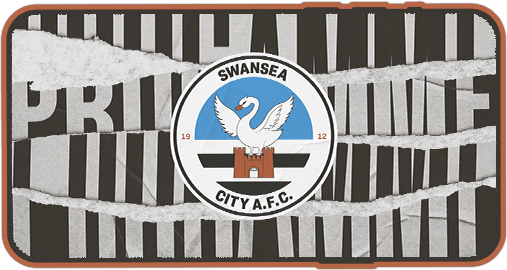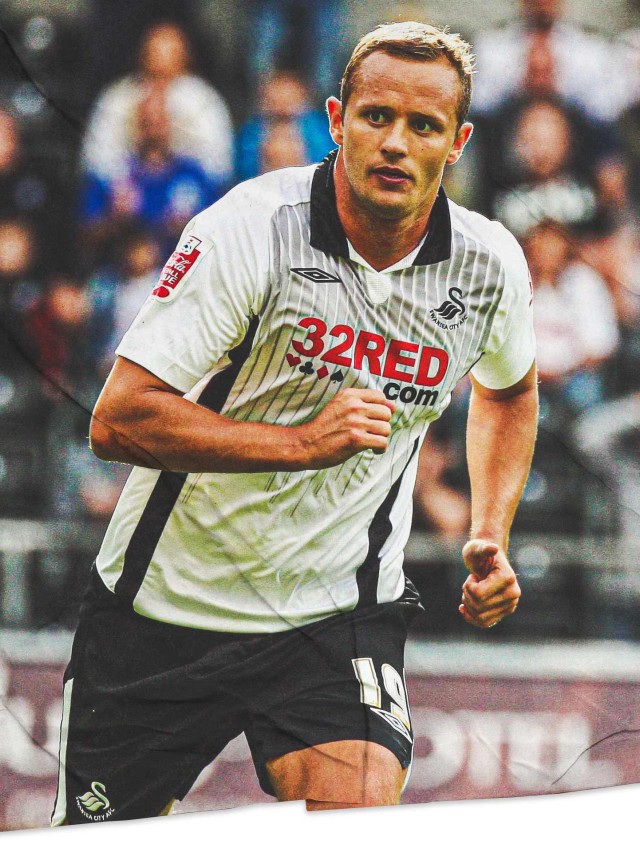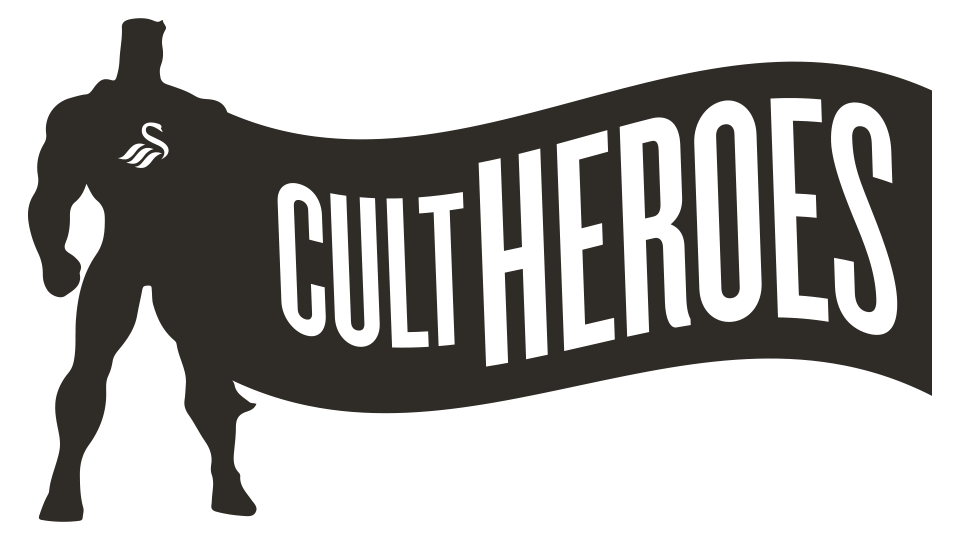 IN A NEW PROGRAMME FEATURE FOR THE 2022-23 SEASON, CLUB HISTORIAN TAKES A LOOK BACK OVER OUR 110-YEAR HISTORY AND PROFILES SOME OF THE PLAYERS WHO HAVE SEALED THEIR PLACE IN SWANSEA CITY FOLKLORE. THE LATEST INSTALMENT LOOKS AT LEE TRUNDLE, A PLAYER OF RARE FLAIR AND ABILITY WHO ATTRACTED THE ATTENTION OF FOOTBALL FANS FROM FAR AFIELD TO HIS EXPLOITS IN A SWANSEA SHIRT.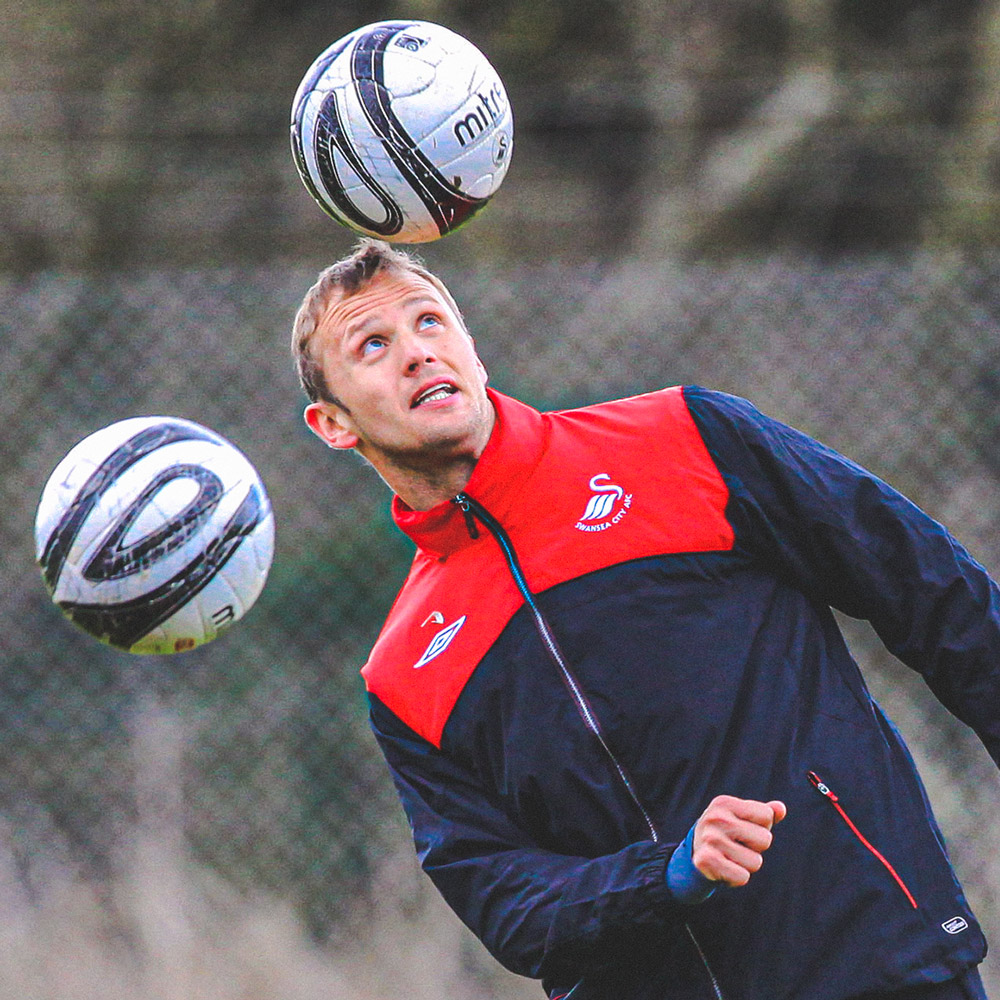 When Lee Trundle signed for Swansea City on a free transfer from Wrexham in July 2003, no one could have predicted the immense impact he would have on the football club.
The Liverpool-born forward's goalscoring record alone would stand comparison with any past player, but with his ability to produce moments of eye-catching, breathtaking skill  during games, and his regular appearances on Sky television's Soccer AM, ensured Trundle caught the imagination like few Swansea players have.
Trundle was something of a latecomer into professional football, learning his craft at places like Chorley, Stalybridge Celtic and Rhyl amongst others, before Wrexham manager Brian Flynn paid £60,000 to take him to the North Wales outfit.
Two seasons at the club saw the player adapt well to full-time professional football, scoring 30 goals, and winning two Welsh Premier Cup winners' medals.
However, when a new contract at the Racecourse was offered to Trundle, he declined, following his old manager Flynn to the Vetch Field.
He was an instant hit in south Wales, scoring on his debut on the opening day of the season against Bury, and following it up a week later with his first hat-trick away at Cheltenham Town.
But this was just a taste of what was to come for the Swansea faithful, with outlandish skill, trickery and plenty of goals becoming the norm.
When some opposition managers and players accused him of showing disrespect with his trickery, it only made the fans love him all the more. In the four full seasons he was at the club, he scored 20-plus goals in each and every campaign. Allied to the goals he laid on for team-mates it did not take long for other clubs to identify Trundle as a transfer target.   
The final season at the Vetch Field saw the team promoted out of the old Division Two, and to cap off a memorable season Wrexham were defeated 2-1 in the Welsh Premier Cup final in the last ever game played at the old ground.
The first season at the Swansea.com Stadium saw the team and Trundle continue where they had left off.
The Swans were never out of the top-six places in the third tier, and Trundle continued to score on a regular basis, and terrorise defenders in this higher division.
The Welsh Premier Cup was retained by defeating Wrexham away, and just four days later at the Millennium Stadium the Swans beat Carlisle United 2-1 to lift the Football League Trophy, with Trundle scoring a sensational volleyed goal after just three minutes.
Disappointingly seven weeks later, at the same venue, the Swans lost in cruel fashion to Barnsley on penalties after the League One play-off final had finished 2-2 after extra-time.
Trundle's appetite for goals showed no sign of abating, but the failure to make the play-offs the following campaign led him to ponder his future and his ambition to play at a higher level.
With just weeks left to the beginning of the 2007-08 season, and with much speculation surrounding the player, the worst fears of many Swansea fans were realised when Championship side Bristol City parted with £1,000,000 to take Trundle to Ashton Gate.
The forward would score a tremendous goal against Crystal Palace to help the Robins reach the play-off final in 2008, where they lost out to Hull, but he found it hard to settle in new surroundings.
By August 2009, Trundle rejoined the Swans on loan and had a good season, but a permanent move was not forthcoming.
He went on to join Preston and has since played in the Welsh leagues for the likes of Llanelli Town and current club Ammanford.
His love and appetite for the game remains undiminished and he is a popular figure in his current role as a club ambassador.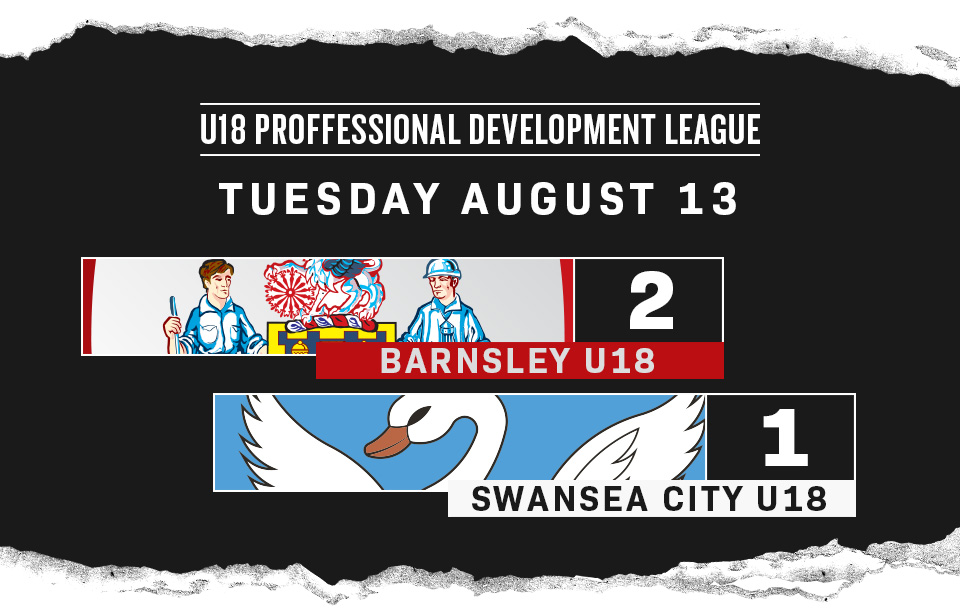 Swansea City Under-18s fell to defeat in the opening game of their Professional Development League campaign as they conceded a late winner at Barnsley.
The Swans were on course for a draw until Barnsley substitute Emmaisa Nzondo put the home side back in front four minutes from time. 
The Tykes had taken an 11th minute lead through Josiah Dyer's header, but Iwan Morgan put the Swans back on level terms in the 73rd minute from a Kyrell Wilson cross, while the visitors were also unable to convert a first-half penalty.
The hosts started brightly and they took the lead when Dyer was on hand to nod home from a pinpoint cross.
The Swans went close to levelling on numerous occasions as Morgan and Wilson were denied by Rogan Ravenhill in the Barnsley goal.
Another chance to level came just after the half-hour mark as Swansea were awarded a penalty as Josh McKay committed a foul in the box. 
But Ravenhill made a fine stop to deny Josh Carey's spot-kick as he clawed the ball away to ensure the home side remained ahead at the break.
Early in the second half Barnsley went close to extending their lead as Milan Benjamin's low driven shot just went wide.
But minutes later the Swans got on the scoresheet thanks to Morgan, who was on hand to divert the ball into the net from Wilson's cross.
However, it wasn't to be for Darren Davies' side as substitute Nzondo drilled the ball home past Evan Watts to give the Reds all three points.
Swansea City Under-18s are back in action next Saturday (1pm) against Coventry City Under-18s.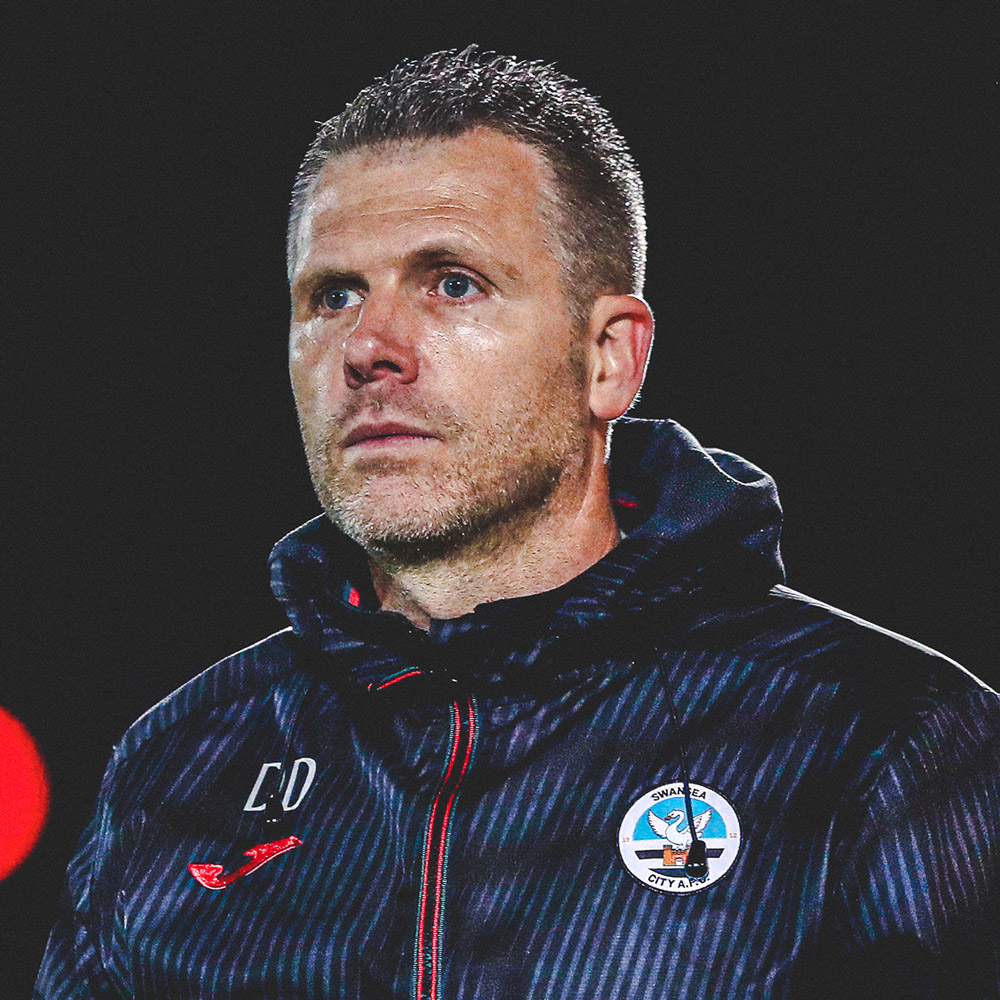 Barnsley Under-18s: Rogan Ravenhill, Josh McKay, Hayden Pickard, Jonathan Bland, Astin Brace, Alex Joof, Rafael Montiero, Jean Claude Makiessi, Josiah Dyer, Vimal Yoganation, Mylan Benjamin. 
Subs: Trialist, Alex Anaman, Emmaisa Nzondo, Leo Farrell, Luis Lacey.
Swansea City Under-18s: Evan Watts, Sam Parker, Jada Mawongo, Richard Faakye, Seb Debroski, Dan Watts, Josh Carey, Kyrell Wilson, Geoff Bony, Iwan Morgan, Zany Myers.
Subs: Rohan Davies, Ewan Griffiths, Jacob Cook, Jack Cooper, Aimar Govea.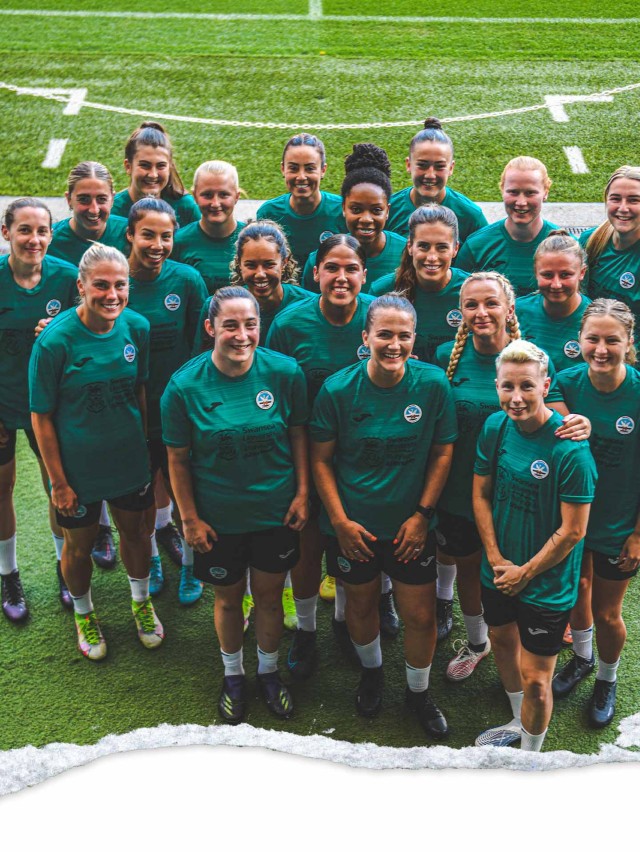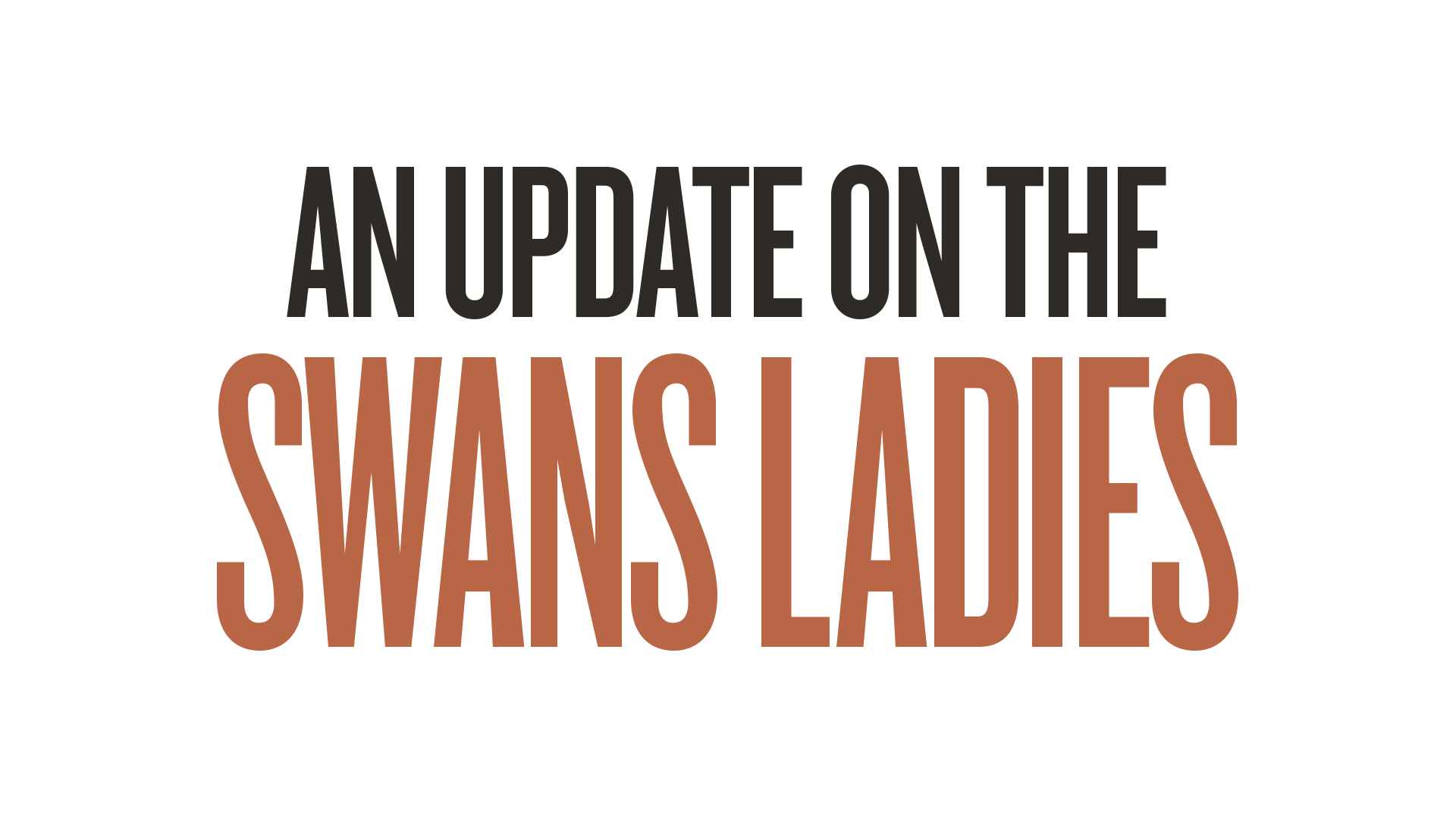 Swansea City Ladies have confirmed their 20-player squad for their Uefa Champions League campaign.
Swans face Greek Champions AC PAOK on Thursday August 18 in a semi-final while the other semi-final will take place between Scottish side Rangers and Ferencvarosi TC of Turkey. A third-place play-off and tournament final will be played on Sunday August 21.
The tournament is being hosted at the Katerini Municipal Stadium.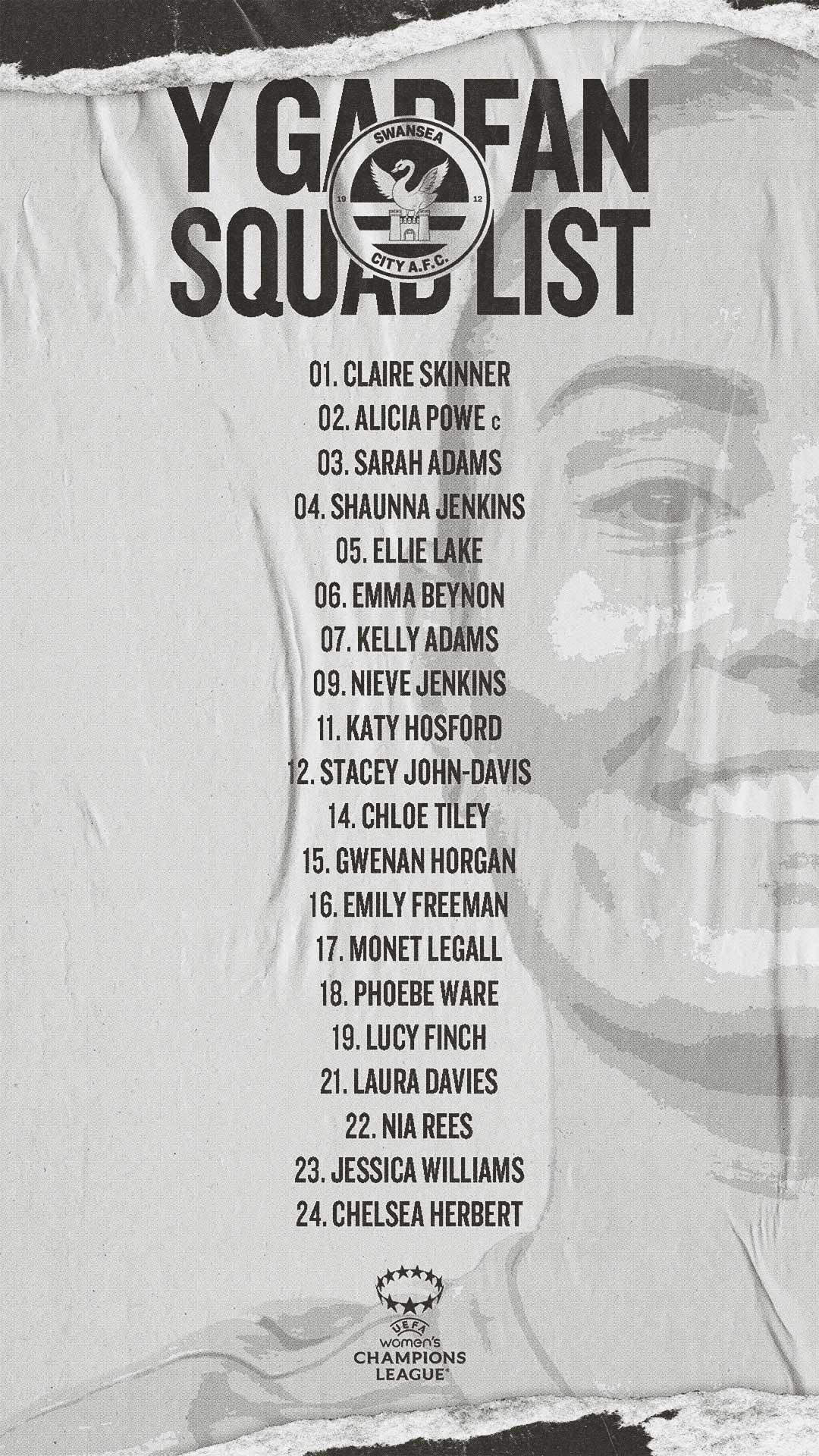 Last season's top-scorer Chloe Chivers misses out due to a knee injury.
Ian Owen, Swans Ladies general manager, said: "Everyone's really excited. For many of them, they've had multiple Champions League campaigns and for the younger ones, they're obviously delighted.
"It's great to see smiles on everyone's faces. We did well last year, we came very close. We know the task is a difficult one, but that's what we're in it for."
Captain, Alicia Powe, added: "It's always an honour to be captain of the Swans and to lead them out in any game, but to be leading them out again in Champions League is an amazing feeling and I am excited. 
"We learnt a lot in Cyprus last year and I think that set us up well for league, I'm hoping for the same again this year, to learn from Champions League, and focus on the league again putting everything we have trained for into practice. It is the best pre-season!"
Swansea City Ladies will kick off their their league campaign with a home match against Cardiff Met at the Swansea.com Stadium. Ticket details will be released in due course.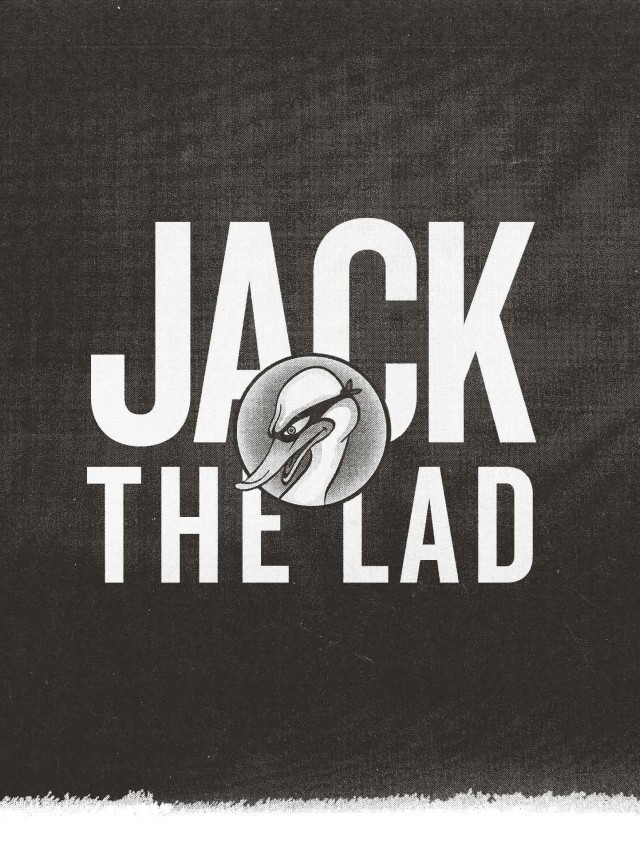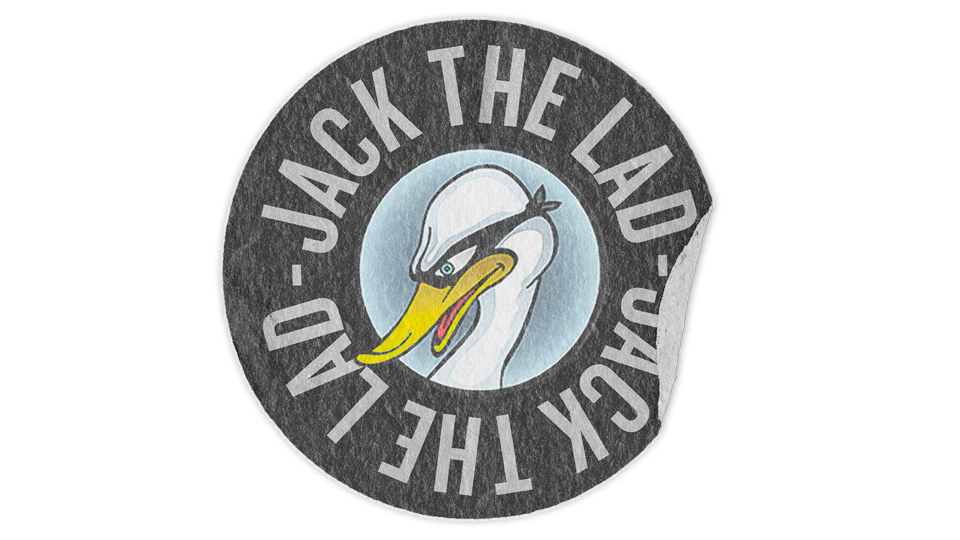 Are selfies the new autographs?
The thought came to mind the other day while I was watching the Commonwealth Games.
One of the athletes was doing a lap of honour and a spectator asked for his flag to be signed, which the athlete duly did.
"Oh, that's a bit old school . . . signing autographs," said the commentator.
I suppose it is these days, but collecting autographs used to be very much in fashion.
When I was a kid in the late 1970s, I remember hanging around the Vetch Field players' entrance before and after games in the hope of getting a player or two to scribble their signatures in my autograph book.
I suppose it does seem a little outdated these days in the age of mobile phones.
Many youngsters seem to prefer to get a photo of themselves with their heroes these days, rather than an autograph.
To be fair, I suppose a photo of you with a star player is more impressive than a bit of ink on a piece of paper.
And if we'd had that option back in the seventies, I'm sure we'd have done the same.
But the act of getting a photo in those days was a little more elongated and a lot more expensive..
Films had to be taken to places like Boots or sent away for developing, unless you happened to have a Kodak Instamatic handy, which were a bit on the bulky side for taking to a football match.
A quick autograph was a lot more instant and satisfying.
I can still remember the thrill all those years ago when players stopped to take my pen and sign their name and have a brief chat.
In those days, if you were in the ground early enough, you could even get the occasional player to sign on the touchline as they had a quick look at the pitch before getting changed for the match.
And, of course, those were the days when you could often nip over the fence and run onto the pitch at the final whistle and try to get a souvenir signature before the players disappeared down the tunnel.
This tactic didn't always go to plan with some players just wanting to get off the pitch and into the dressing room, especially if the match hadn't gone well or the weather was poor.
I remember heading in the direction of Tommy Smith at the final whistle of a midweek match eagerly clutching my autograph book and pen in my hands.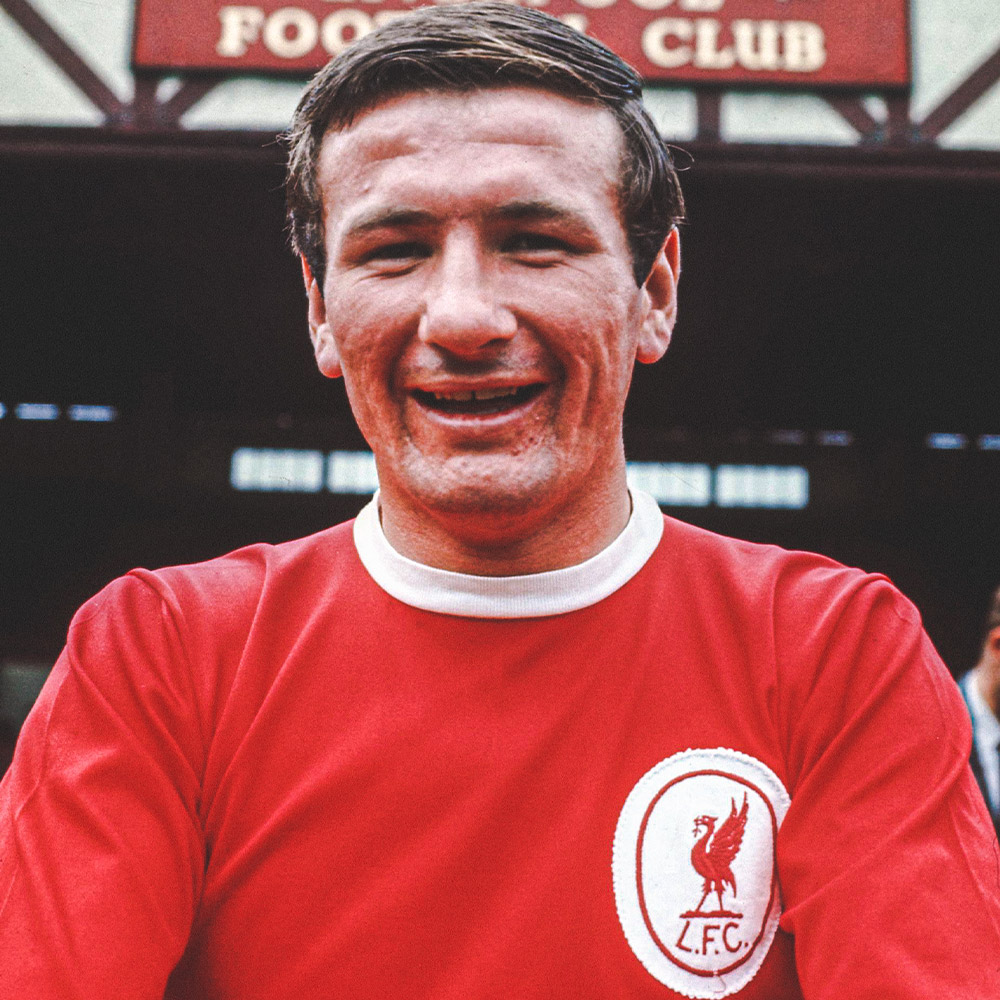 However, one stony-faced glance from the man known as the Anfield Iron convinced me he may not have been in the mood for autographs.
I certainly didn't want to get on the wrong side of the tough-as-teak defender who had launched Osvaldo Ardiles several feet into the air on the same Vetch Field pitch earlier in the season.
It's not as if the great man said or did anything to discourage me, he just had an aura about him that suggested I might be better off approaching someone else.
Instead I made a quick right turn and headed in the direction of Ian Callaghan, who appeared to be a far more welcoming target!
Swans stars like Alan Curtis, Jeremy Charles, Robbie James and, of course player manager John Toshack, were obviously the prized targets, but we also used to try our luck with the visiting teams, experiencing varying degrees of success.
However, it has to be remembered these were the days when the Swans were playing in the third tier and not all the visiting players from the likes of Mansfield and Bury were household names.
My friends and I would regularly spend a large part of our bus journey back to the Amman Valley trying to decipher the scrawls on our autograph books or match programmes.
Some Seventies footballers, bless them, were very self aware. Realising the limitations of their fame, they would helpfully add their shirt number to their signature!
Towards the end of my autograph collecting days, I remember Crystal Palace coming to the Vetch for an FA Cup tie with the huge expectation of becoming "The Team of the Eighties" on their shoulders.
To be fair, they did have some stars on show including the likes of Vince Hilaire and Gerry Francis, who were prime targets.
Spotting Francis' unmistakable mullet walking away from me, I tapped the former England captain on the shoulder and thrust my pen and paper at him.
But as he turned round to face me, he looked at my pen and then at his writing arm, which was enclosed in a sling as he gave an apologetic shrug.
Never mind, the Swans held the First Division side to a thrilling 2-2 draw at the Vetch before going on to draw 3-3 at Selhurst Park. The tie was finally decided at Cardiff's Ninian Park, of all places, where the Swans won the second replay 2-1.
I may not have got Francis' autograph, but if I remember rightly, I did get Hilaire and a few more of the Palace stars . . . and the Swans eventually enjoyed a memorable giant killing.
It's unfortunate that at around this time I started to grow out of the thrill of collecting autographs as a couple of seasons later the really big names of British football were visiting the Vetch on a regular basis as the Swans reached the old First Division.
Dalglish, Rush, Robson, Regis, Jennings, Stapleton as well as the Swans' own new stars like former England striker Bob Latchford would have been an avid autograph hunter's dream.
And the added bonus of a really good autograph back in the day was they could be worth a few quid too!
Not that money was our motivation back in the day, as I'm sure it's not now when today's young fans ask for a selfie with their current heroes.
Perhaps I might try to get a Piroe or Obafemi signature this season - just for old time's sakes!
C'mon on you Swans!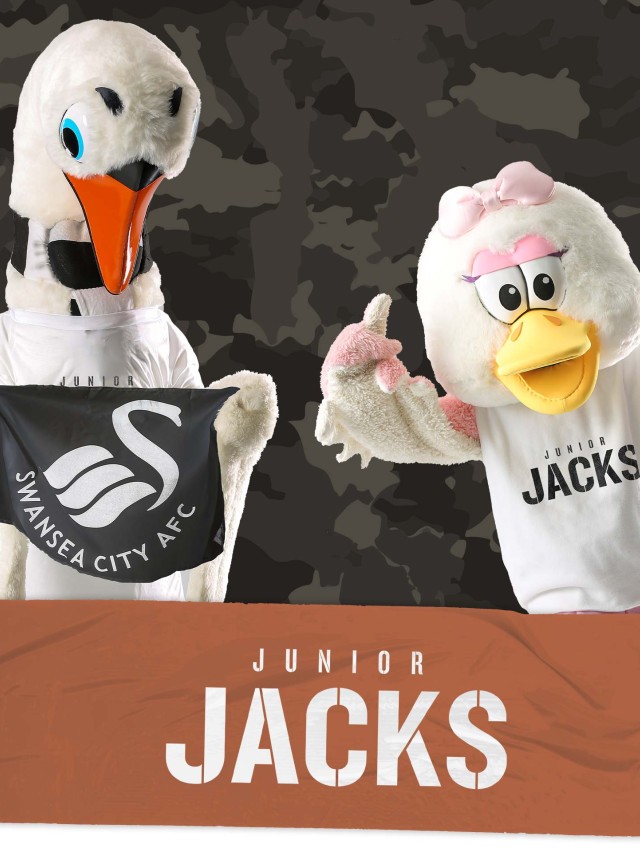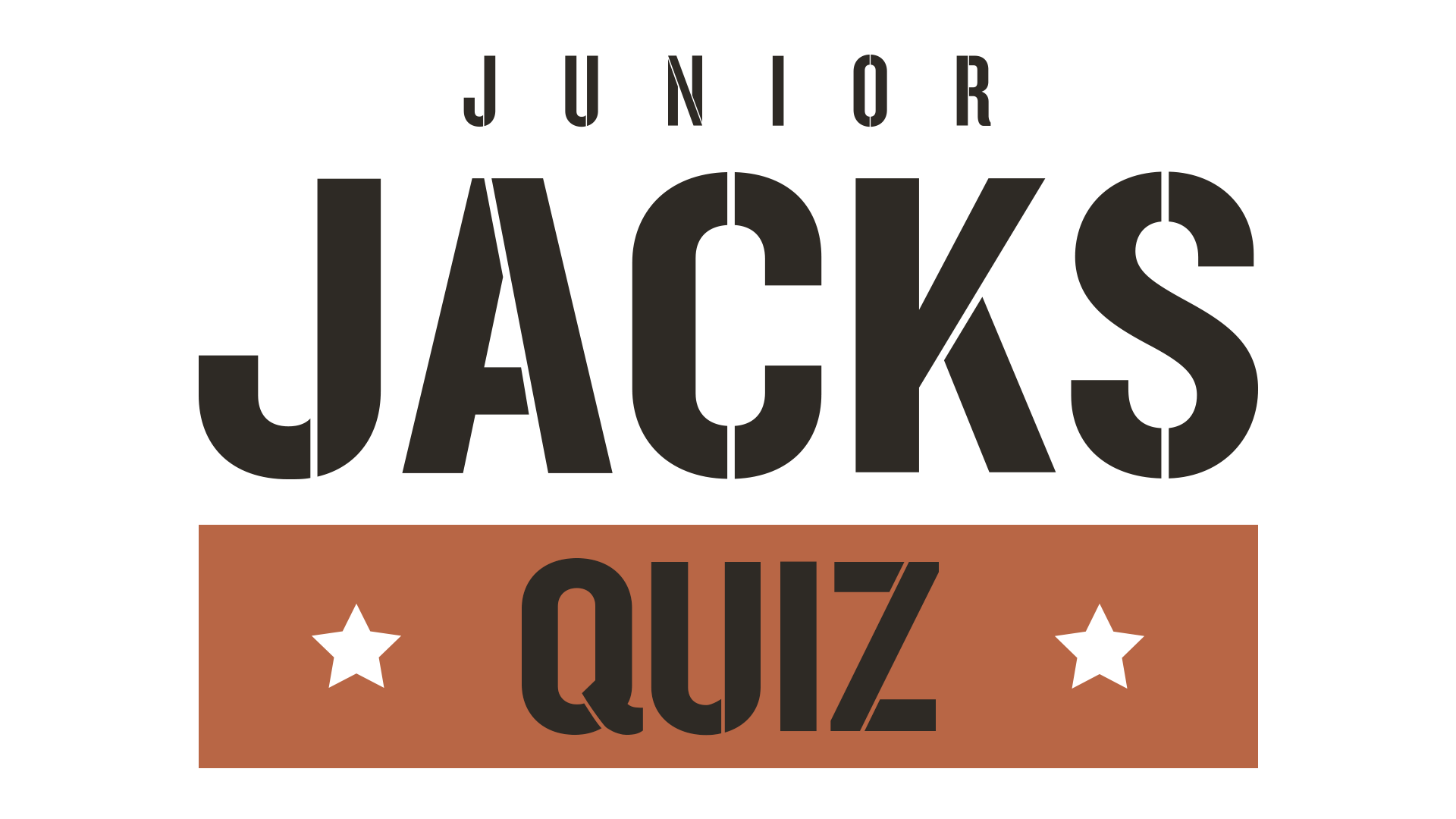 FLAGS OF THE WORLD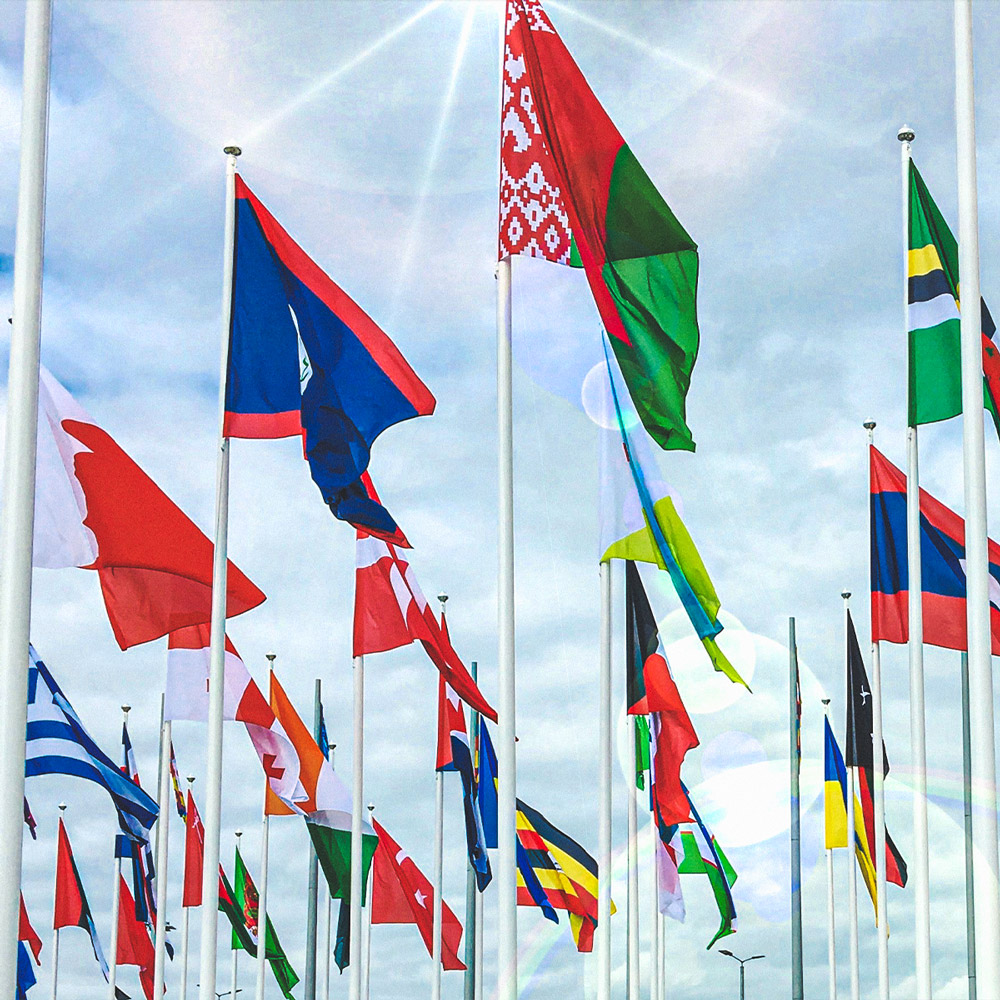 TAKE 5 QUIZ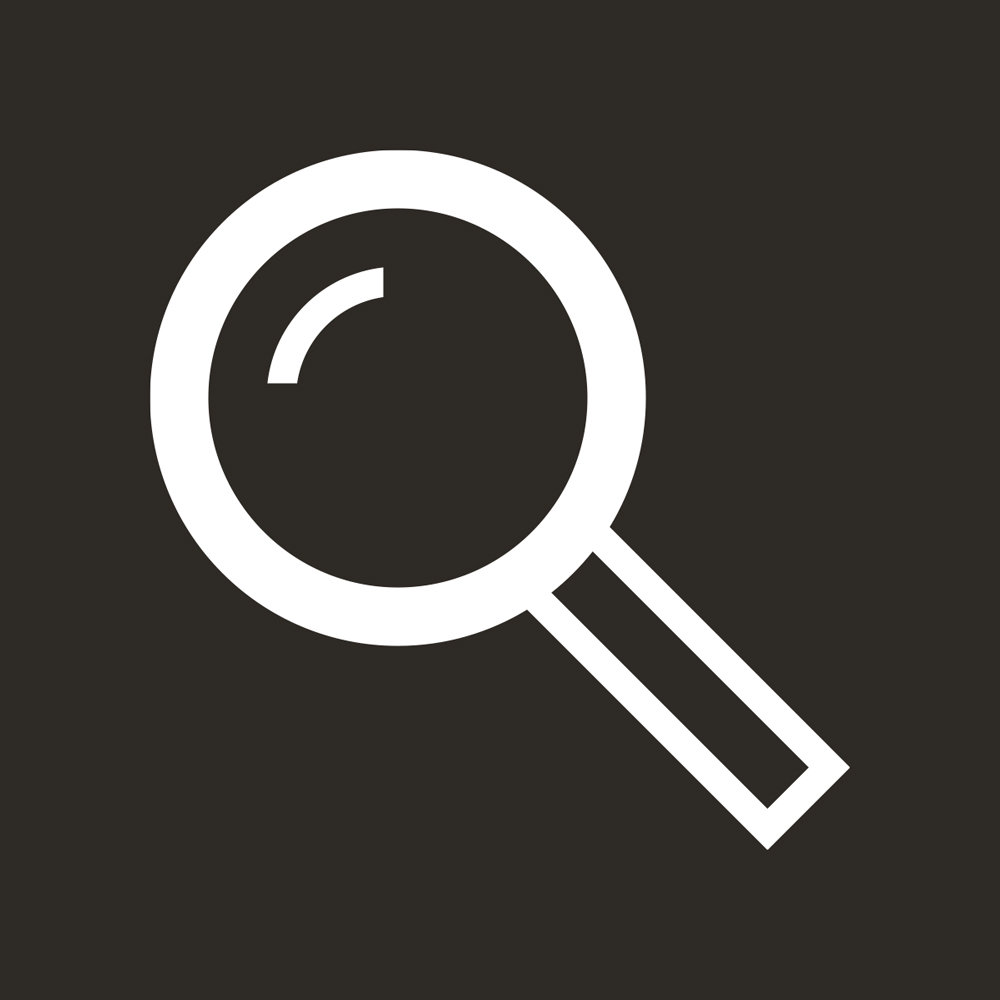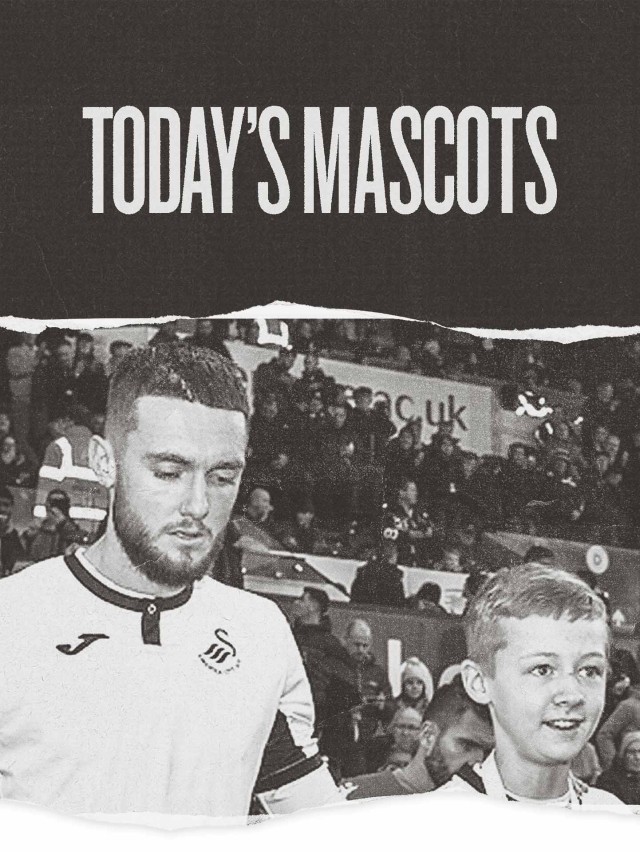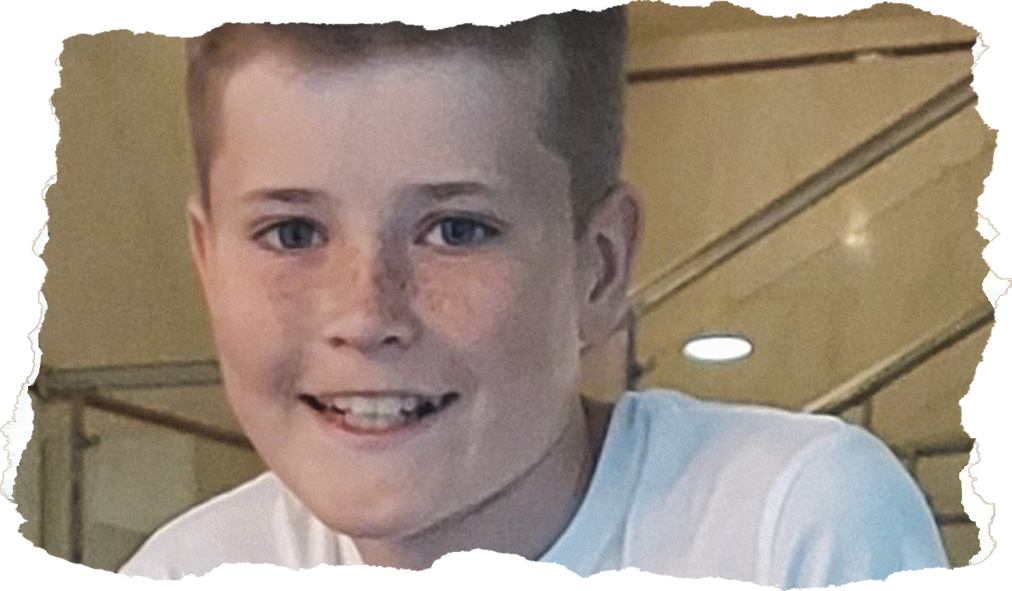 JAC ~ AGED 13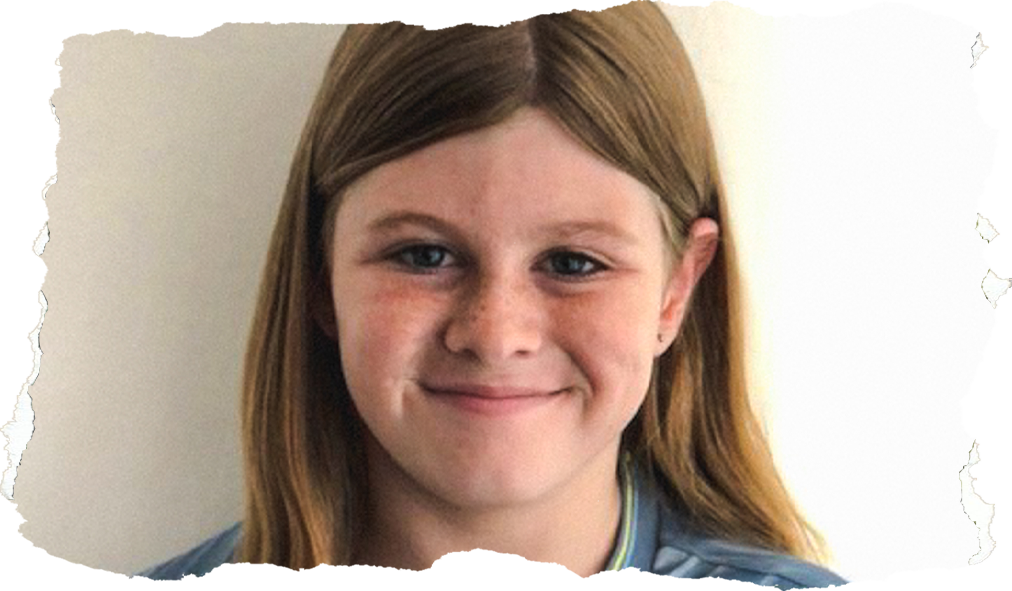 TOM ~ AGED 11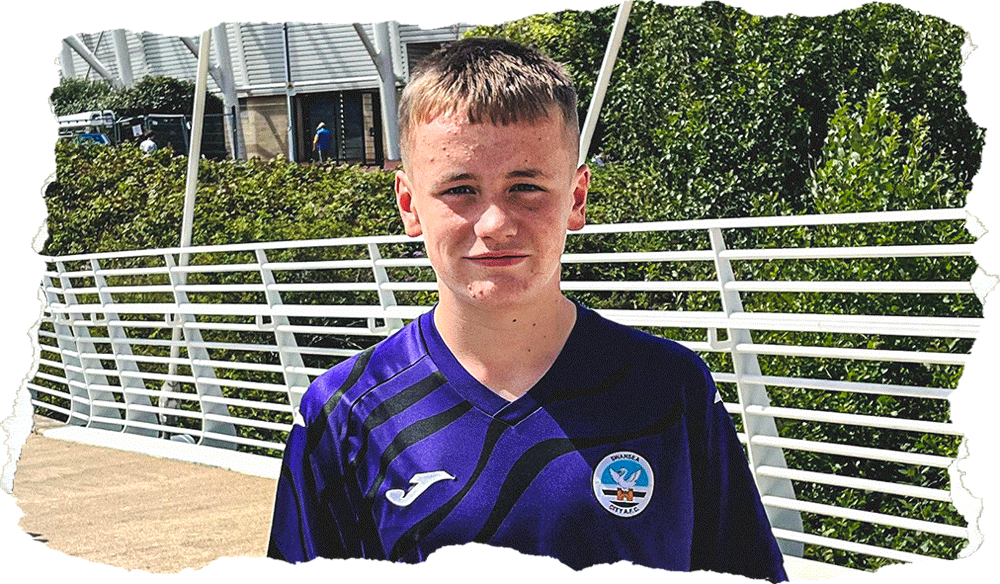 CAI ~ AGED 13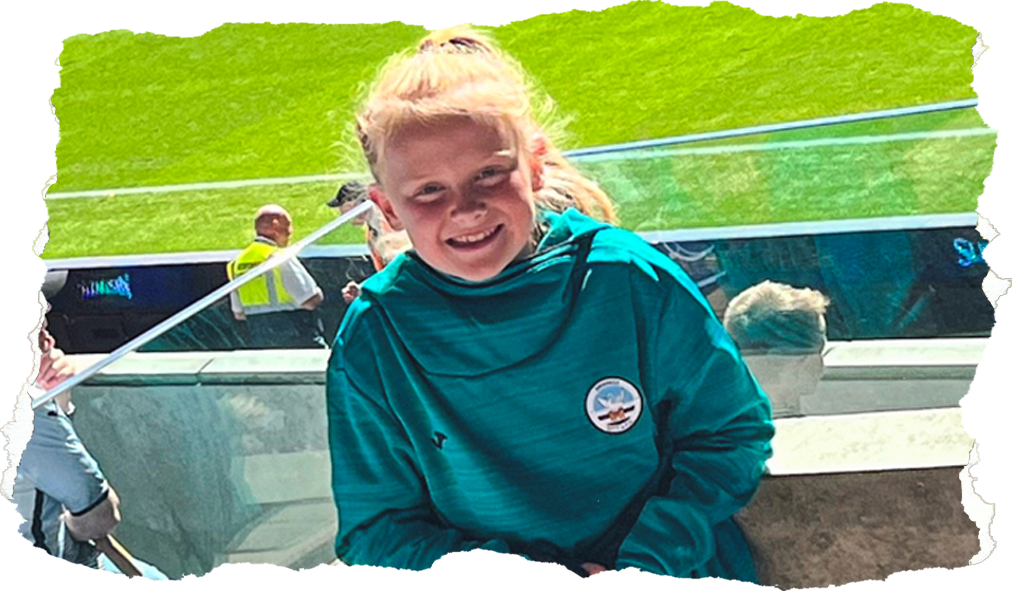 PAIGE ~ AGED 9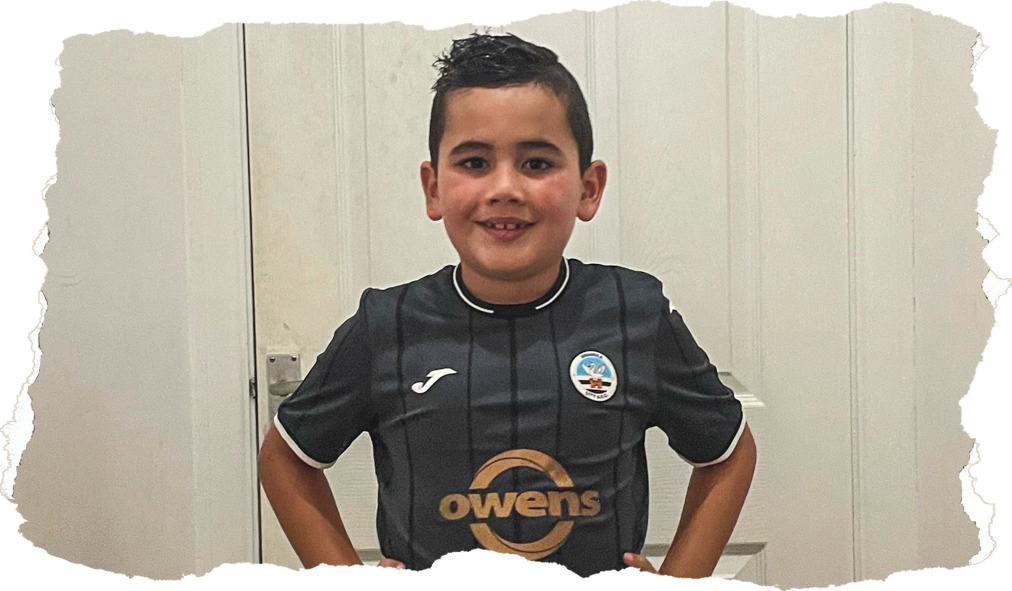 CHARLIE ~ AGED 7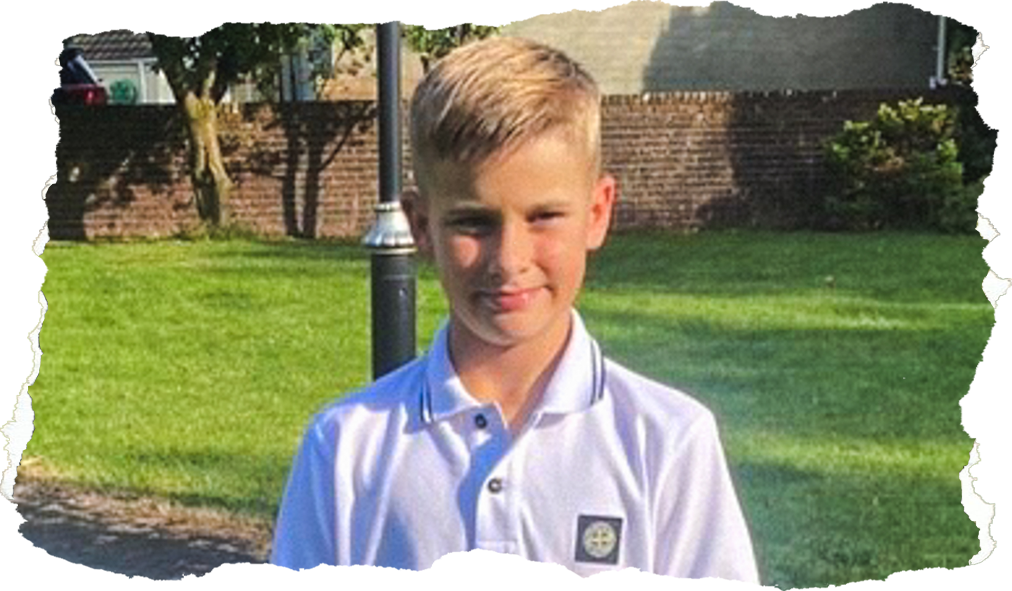 CARTER ~ AGED 12
AWAY MASCOT
RUBY ~ AGED 13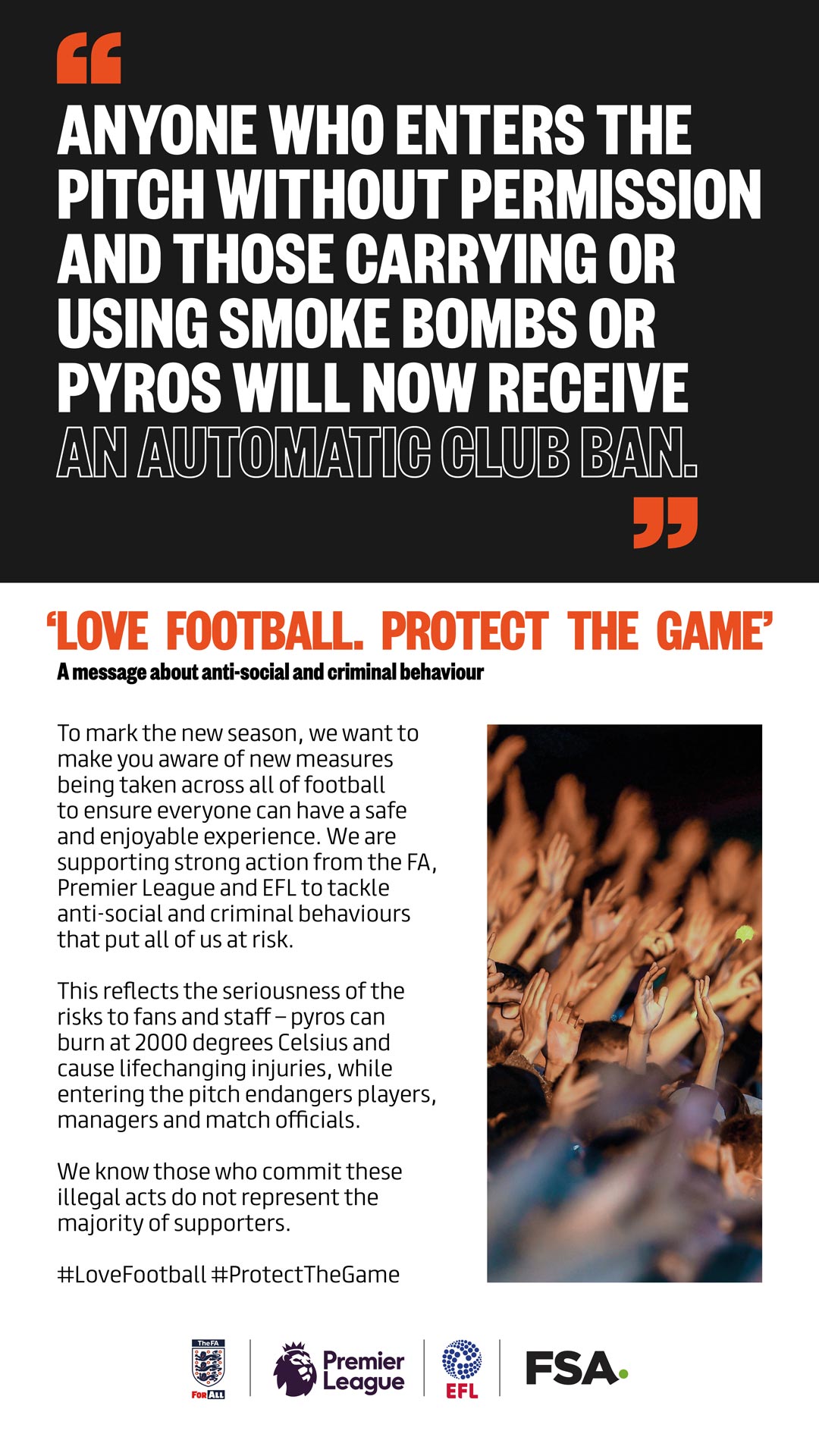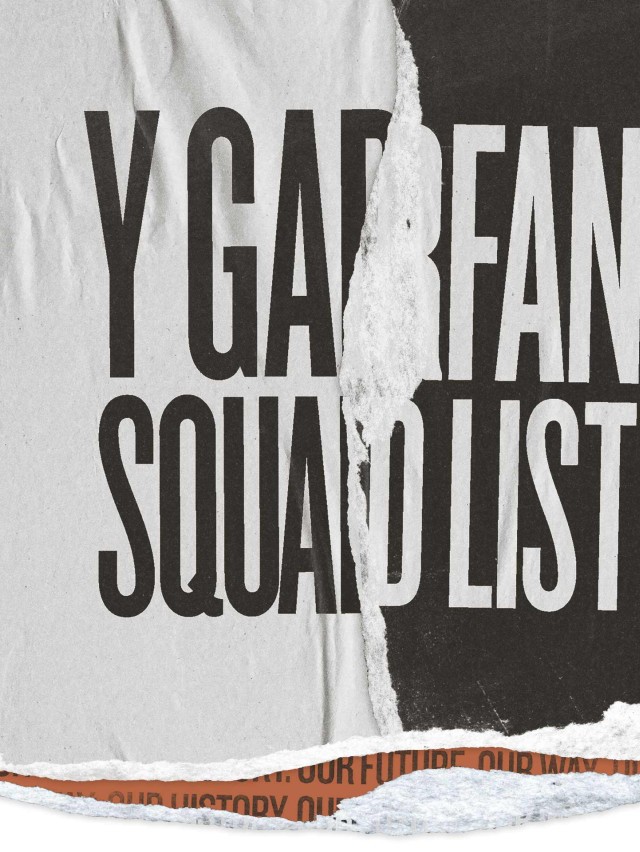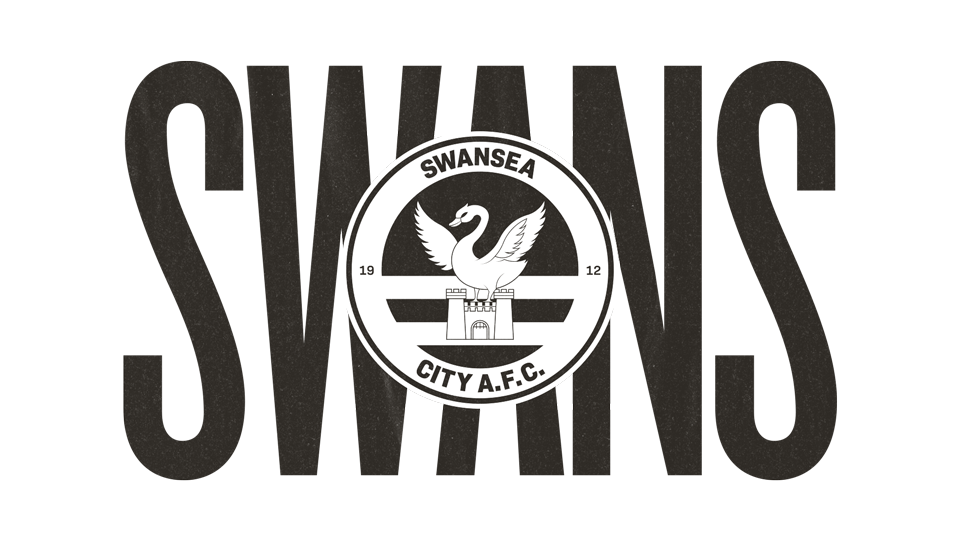 Head Coach Russell Martin
1 Andrew Fisher 
3 Ryan Manning 
4 Jay Fulton 
5 Ben Cabango 
6 Harry Darling 
7 Joe Allen 
8 Matt Grimes © 
9 Michael Obafemi 
10 Olivier Ntcham 
12 Jamie Paterson 
13 Steven Benda 
14 Kyle Joseph 
15 Nathanael Ogbeta 
16 Brandon Cooper 
17 Joël Piroe 
19 Tivonge Rushesha 
20 Liam Cullen 
22 Joel Latibeaudiere 
23 Nathan Wood 
26 Kyle Naughton 
28 Liam Walsh 
29 Matty Sorinola 
31 Ollie Cooper 
33 Wasiri Williams 
35 Lincoln Mcfayden 
36 Ben Lloyd 
37 Daniel Williams
41 Jordon Garrick 
45 Cameron Congreve 
47 Azeem Abdulai 
48 Joel Cotterill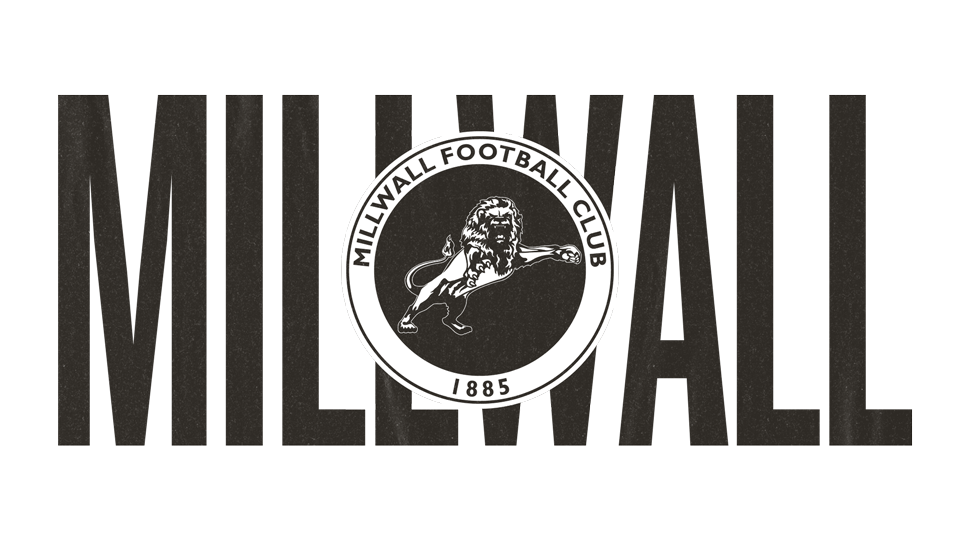 Manager Gary Rowett
1 George Long
2 Danny McNamara
3 Murray Wallace
4 Shaun Hutchinson
5 Jake Cooper ©
6 George Evans
7 Benik Afobe
8 Billy Mitchell
9 Tom Bradshaw
10 Zian Fleming
11 Scott Malone
13 Ryan Sandford
14 Tyler Burey
15 Charlie Cresswell
16 Jamie Shackleton
18 Ryan Leonard
20 Mason Bennett
21 Andreas Voglsammer
23 George Saville
25 Isaac Olaofe
33 Bartosz Bialkowski
34 Alex Mitchell
35 Hayden Muller
38 Nana Boateng
39 George Honeyman
40 Besart Topalloj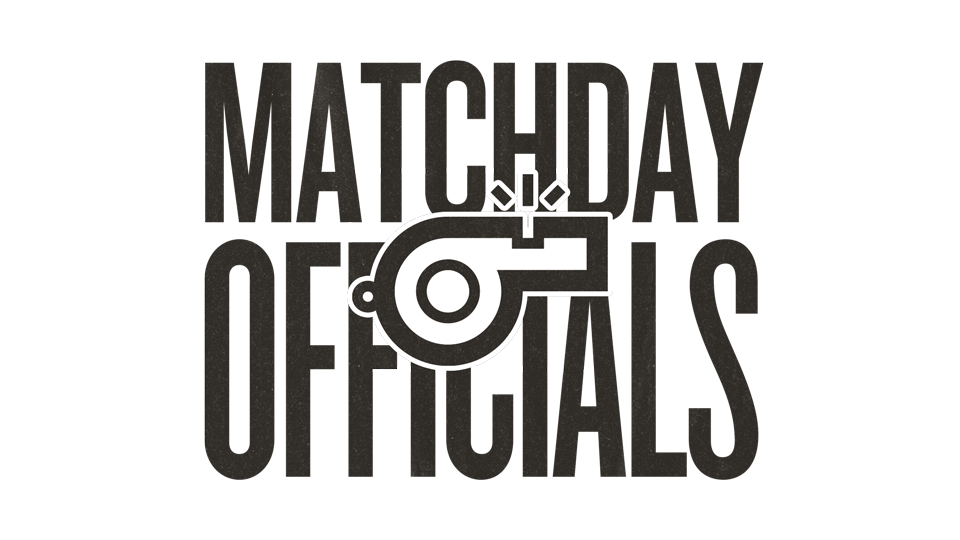 Referee - Gavin Ward
Assistant Referee 1 - Mark Russell
Assistant Referee 2 - Greg Read
Fourth Official - Ollie Yates