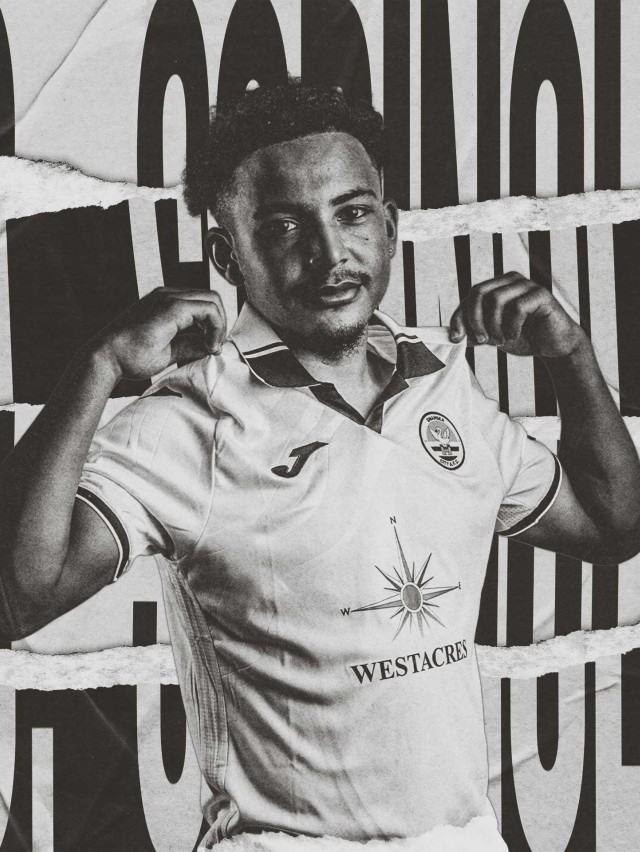 Queens Park Rangers
Saturday 3rd September 2022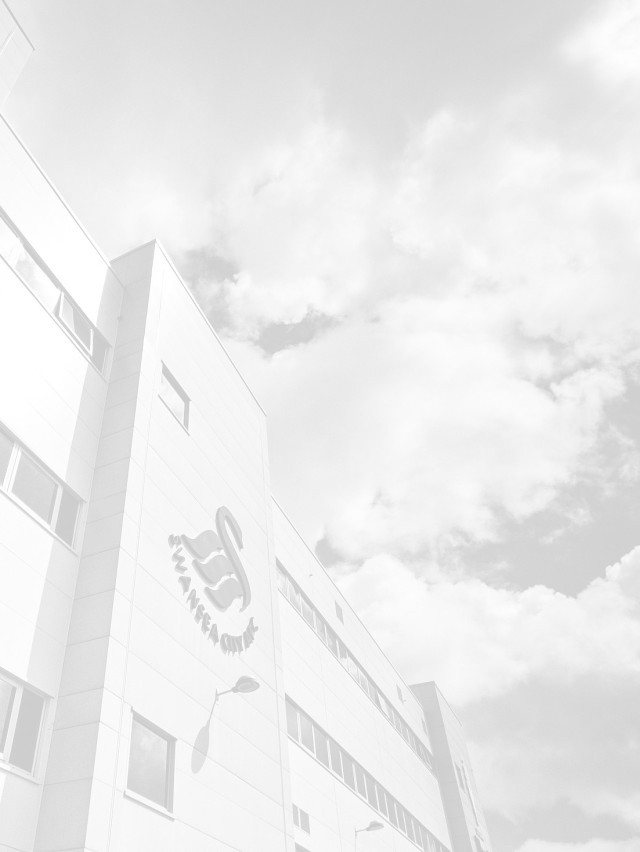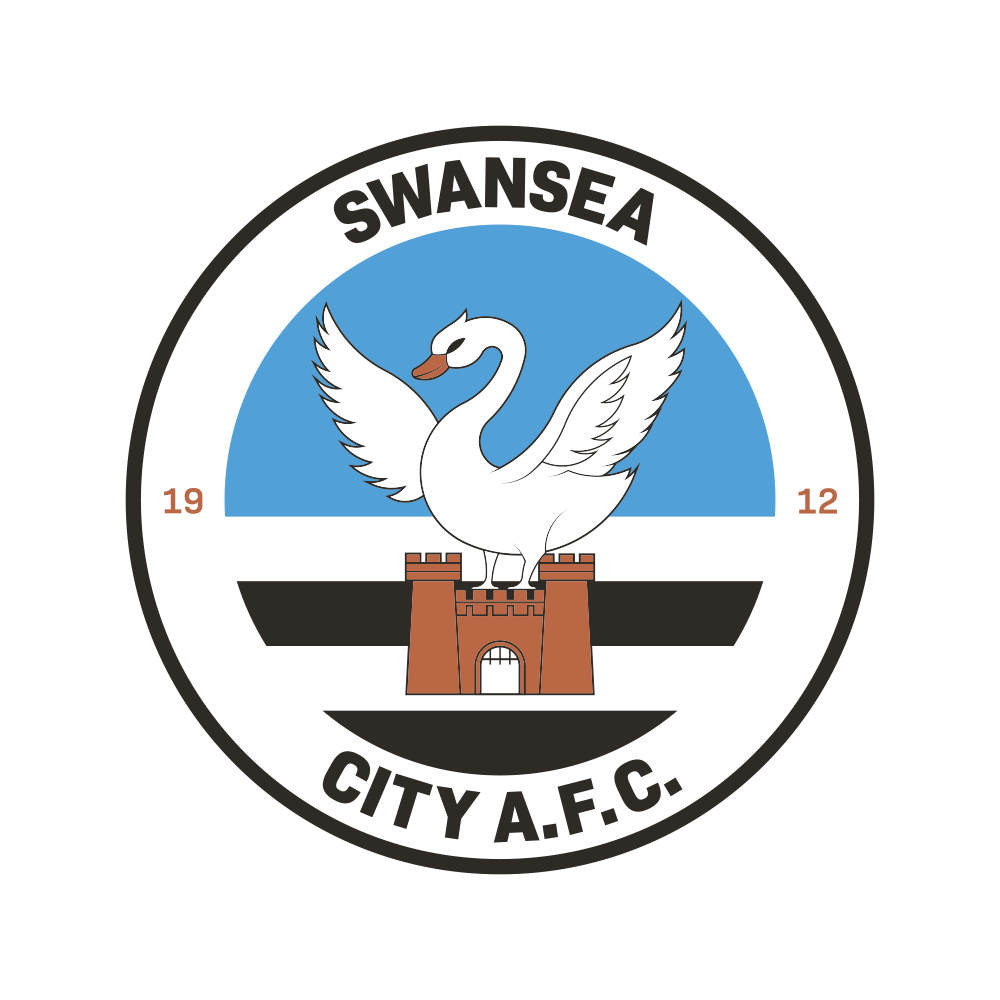 CHIEF EXECUTIVE - Julian Winter
HONORARY CLUB PRESIDENT - Alan Curtis
DIRECTORS
Jason Levien, Julian Winter, Jake Silverstein, Sam Porter, Huw Jenkins, Martin Morgan, Terry Sinnett (supporter director), Romie Chaudhari, Bobby Hernreich, Gareth Davies.
Director of Business and Legal Affairs: Sam Porter
Associate Directors: David Morgan and Sian Davies
__________
FIRST-TEAM STAFF
Head Coach – Russell Martin
Assistant Head Coach - Matt Gill
Goalkeeping Coach – Dean Thornton
Head of Physical Performance – Matt Willmott
First Team Performance Analyst - Ben Parker
Set Piece Coach - Andy Parslow
First Team Coach - Kris O'Leary
Head of Performance – Tom Barnden
Head of Rehabilitation – Rhys Owen
Head of Medical - Dr Jez McCluskey
Staff: Ailsa Jones, Bethany Chaddock, Matt Murray, Daniel Morris, Michael Eames, Shaun Baggridge, Steffan Popham, Connor Lawley, Daniel Nisbet.
__________
Senior Management Group
Andrew Davies (Head of Operations, Facilities & Development);
Gareth Davies (CFO);
James Chiffi (Head of Wellbeing & Development); Josh Marsh (Head of Football Operations).
Club Staff
Club Secretary: Ben Greenwood
Football Operations &
Administration Manager: Rebecca Gigg
Head of Retail: Andrea Morris
Head of Hospitality & Customer Services: Catherine Thomas
Head of Safeguarding: Rebeca Storer
HR Manager: Nicola Butt
Senior Commercial Sponsorship Manager:  Lee Merrells
Head of Marketing:
Katie Hughes
Head of Media & Communications:
Ben Donovan
Ticket Office Manager: Lewis Bullen
Operations & Events Manager:
Matthew Daniel
Facilities Manager: Gordon David
Grounds Manager: Evan Davies
Disability Access Officer: Catherine Thomas
Swansea City AFC Foundation Manager: Helen Elton
Club Ambassador: Lee Trundle
__________
Programme Production
Contributors: Ben Donovan, Andrew Gwilym, Sophie Davis, Hayley Ford, Fraser Dickson, Richard Bond, Dom Hynes, Julie Kissick, Gwyn Rees, Owen Morgan.
Designers: Callum Rothwell,
Jordan Morcom, Lewis Ward
Photography: Athena Picture Agency,
Natalie Davis, Alamy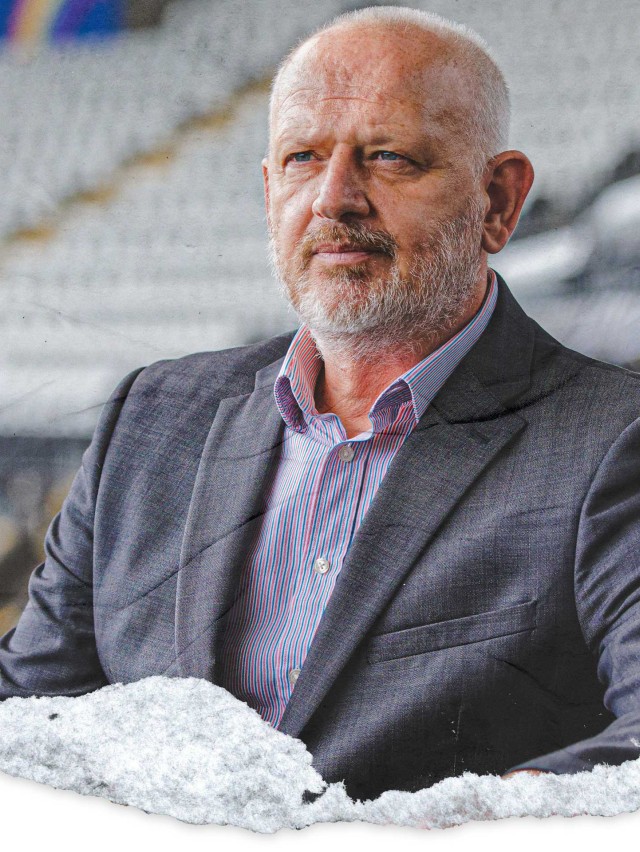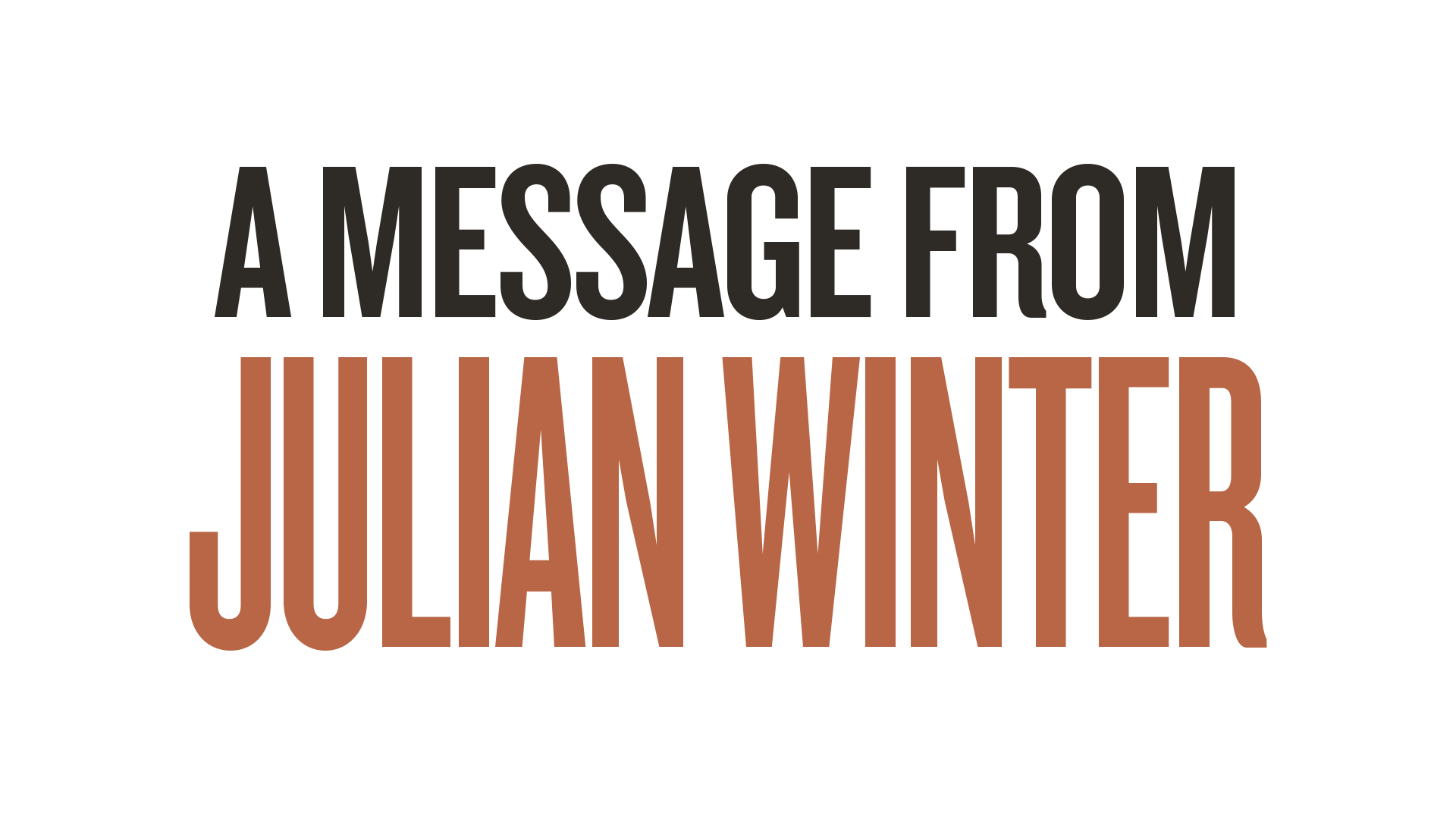 Good afternoon and welcome back to the Swansea.com Stadium for today's game against Queens Park Rangers.
I'd like to start my programme notes by talking about the summer transfer window, which I feel has been a very positive one for the football club.
We did some really good early business, bringing in Nathan Wood, Harry Darling, Joe Allen and Matty Sorinola – three of which were permanent deals and two involving transfer fees.
We've also been able to add three other loan players in the shape of Luke Cundle, Armstrong Oko-Flex and Fin Stevens – all of whom will bring something different to the playing squad in key positions.
Meanwhile, we kept hold of two key players in Joel Piroe and Michael Obafemi. It was well documented that we received offers for Michael, however these fell well below our valuation. We are also in a position where we didn't need to undersell because of the sale of Flynn earlier in the window, but both players are integral to our plans.
Russell spoke in his pre-match press conference about the fact we finished the day stronger than we started, and that is a good outcome.
We have always been committed to giving young players an opportunity, and bringing in individuals that fit our style and culture, while off the pitch we continue to work hard against the challenges of being financially sustainable and not jeopardise the long-term position of the club. Like with many businesses currently, we are facing rising costs in line with inflation which have a knock on effect into our day-to-day operations across all departments, and we have to be sensible in our decision-making processes.
Tomorrow (September 4) sees Swansea City Ladies in action at the Swansea.com Stadium for the first time as they take on Cardiff Met in their league opener.
This is a momentous occasion for the Ladies and one we are fully backing and embracing as a football club.
It's incredibly pleasing to see the high volume of ticket requests for the fixture, with almost 1,900 supporters set to back them in their maiden outing at the stadium.
The game will also be shown live on S4C, online on S4C Clic and also on Sgorio's Facebook and YouTube pages, and we hope that it adds as a catalyst for the continued growth of the women's game in Wales.
Finally, I'd like to extend a warm welcome to the directors, management, players, staff and from Queens Park Rangers who have made the trip to Wales for today's game.
We go in search of our first home win of the season and I'm confident we can achieve this if we continue to show the positive strides
Enjoy the game,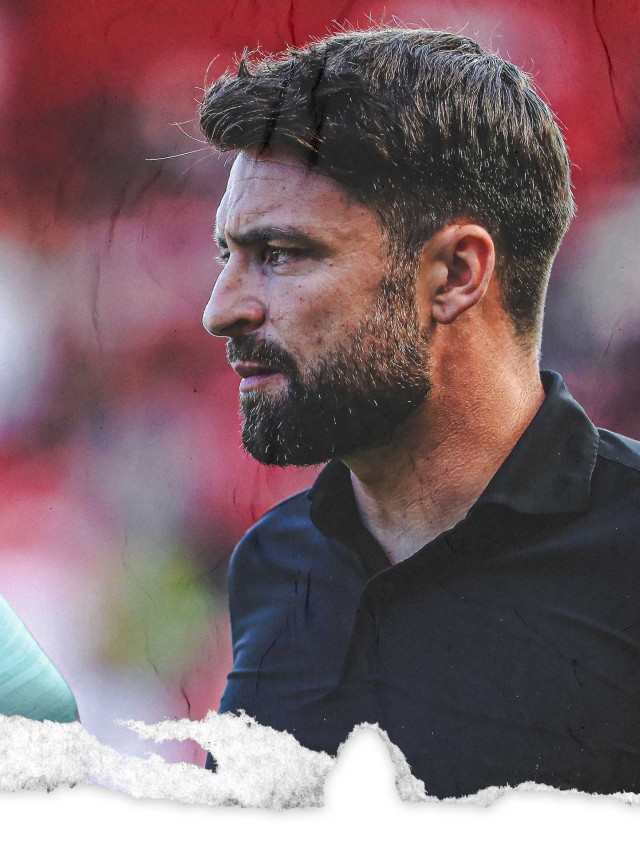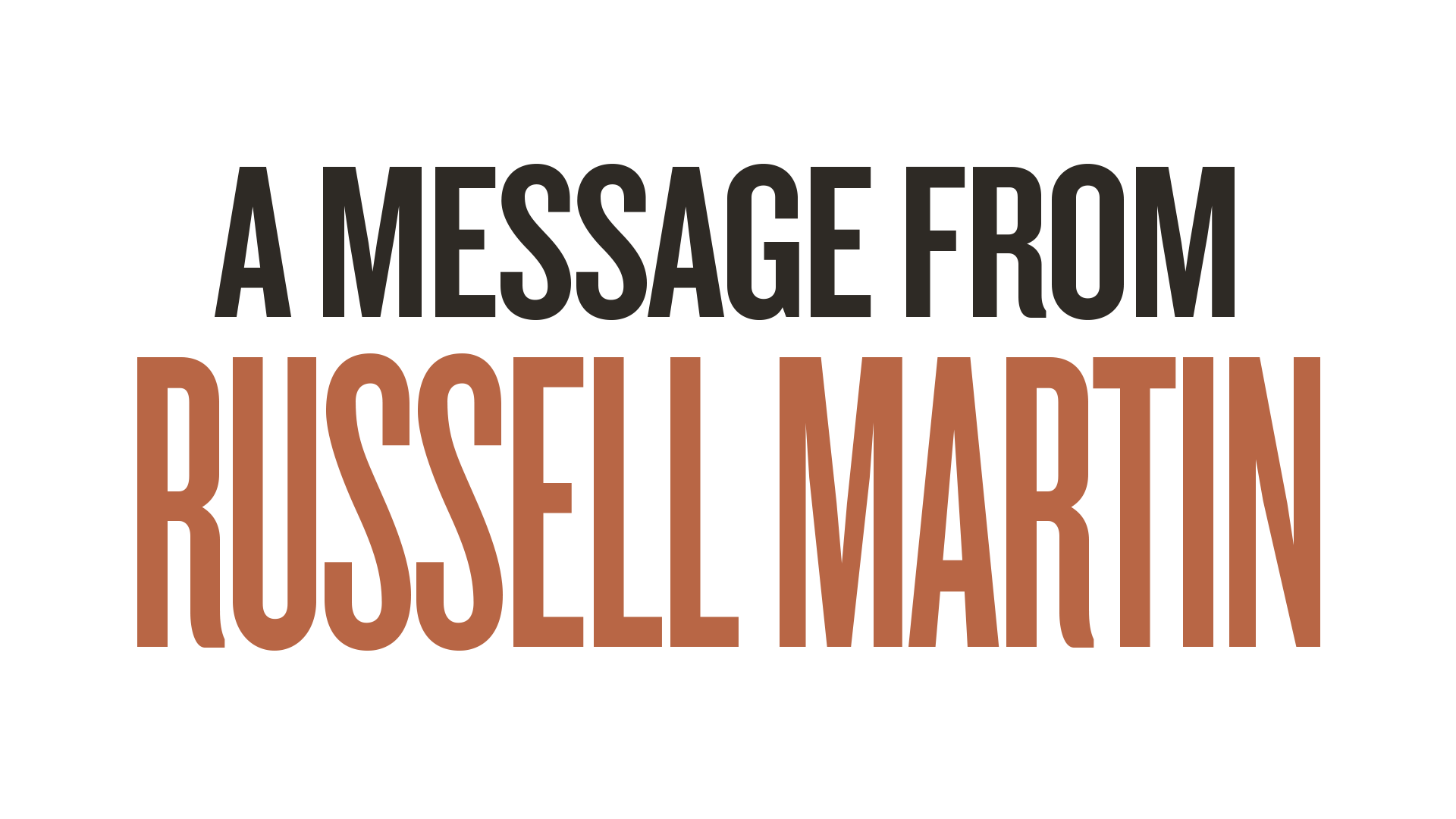 Good afternoon and welcome to the Swansea.com Stadium for our Championship fixture against Queens Park Rangers.
This is our first fixture following the end of the summer transfer window, and I am glad that the deadline has come and passed.
I find it incredible that it remains open so long into the season, and my preference would be for it to close before the season gets under way to allow managers and players to be able to move forward with certainty.
We feel we had a positive end to the window. We have added three young players to our squad in Luke Cundle, Armstrong Oko-Flex and Fin Stevens, who we believe strengthen us as a group.
They are young players getting their first real experience of the Championship, but we are confident they will help us once we get them up to speed with the demands of the division.
We were also delighted to retain the services of Joel Piroe and Michael Obafemi. It has not been an easy summer for Joel and Michael, there has been a lot of noise and a lot of headlines about their futures and that is not a straightforward thing for players to deal with.
They have continued to work hard for us, they enjoy playing their football here and I am confident they will only go from strength to strength.
Joel underlined his quality with an excellent finish in our draw at Stoke in midweek. It's the sort of finish we have come to expect from him, and the execution from himself and Matty Sorinola – who delivered a superb cross – was right out of the top drawer.
Of course, there was a lot of frustration at conceding a late goal to miss out on three points. But, when you remove the emotion from it and assess the performance in the cold light of day, there was a lot to be pleased with.
Facing a side with a new manager at the helm in front of a home crowd is never easy, but we accepted the challenge and we carried a real threat for so much of the game.
Ollie Cooper showed the ability the young players at this club have with an outstanding performance, and he is making the most of a deserved opportunity at first-team level.
The aim for us is to build on that performance and look to pick up the results that will start to move us up the table. I am confident we are in a false position and, but for some key moments, we would be considerably higher than we are.
But we have to show that, and that is something myself and the players are fully aware of.
I also want to take a moment to send my condolences, and those of everyone at the club, to our goalkeeping coach Dean Thornton and his family following the passing of his father Mitch.
As a coaching group, we have known Mitch for many years and his passing has come as a real shock and a source of tremendous sadness to those of us that knew him.
Just a few weeks ago he was welcoming us to Bloomfield Road when we got off the bus at Blackpool, and he was there to share the joy of victory with us after the game.
He will be sadly missed, but that loss will be felt most greatly by Mitch's friends and family, and our thoughts are with them at this sad time.
Russell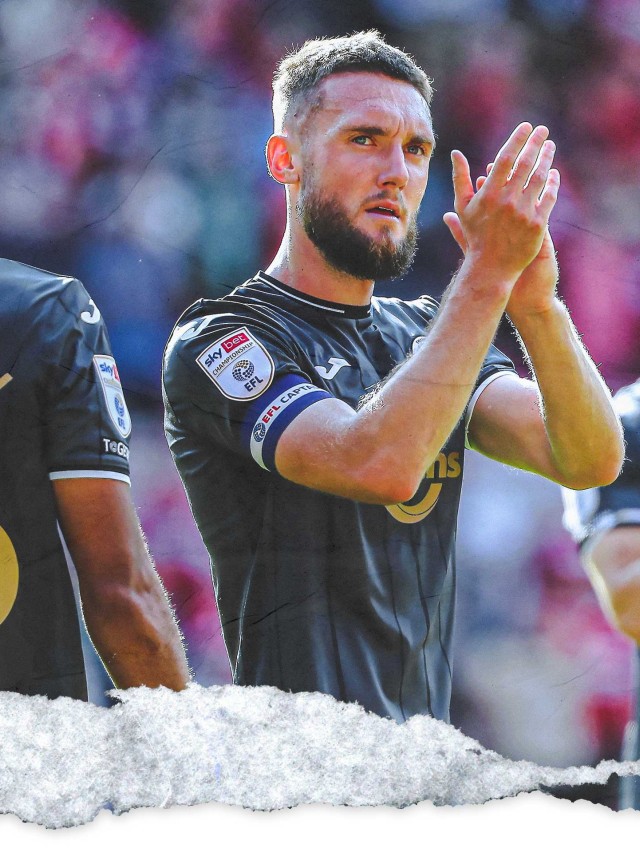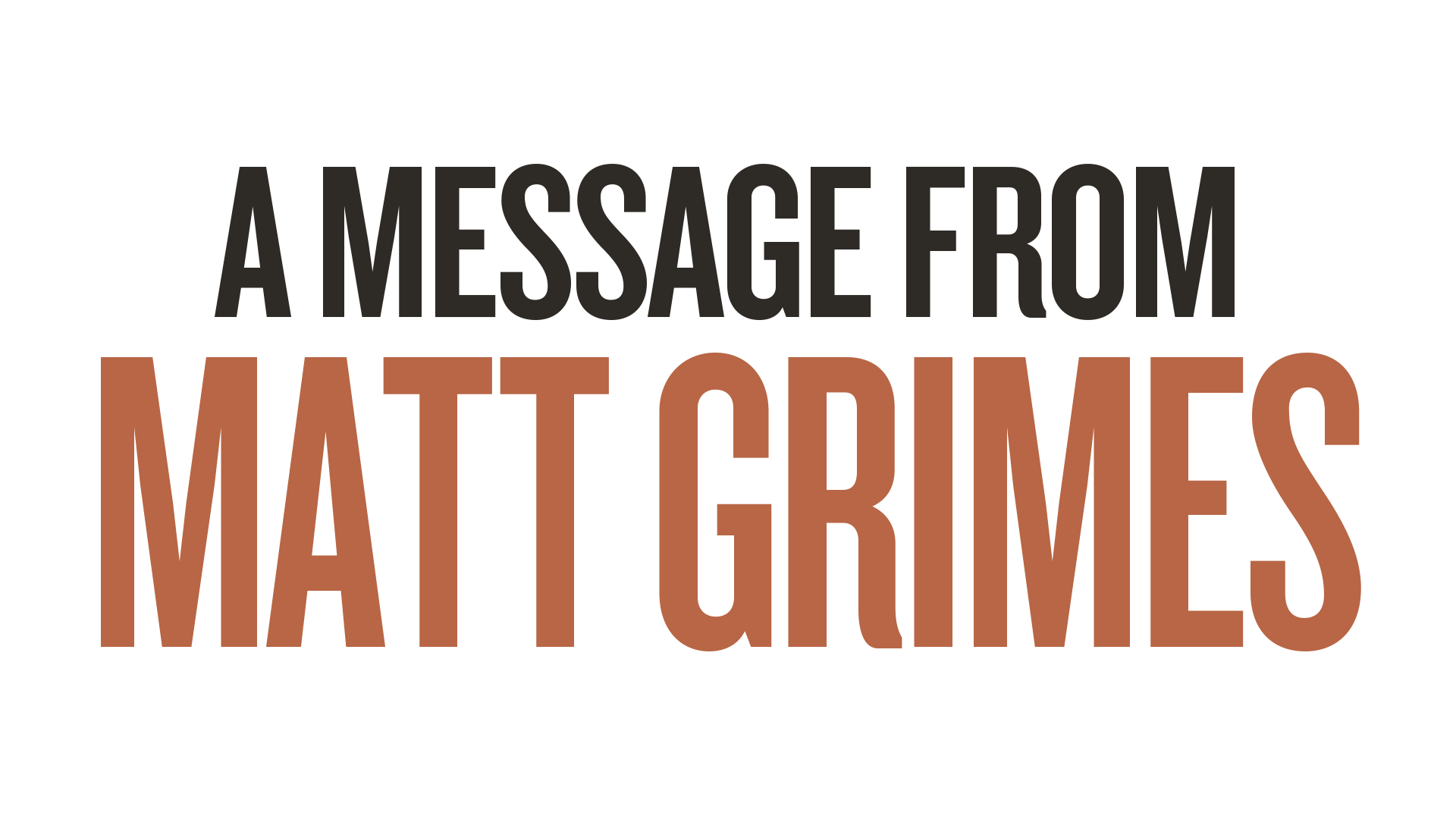 Good afternoon and welcome to everyone joining us from around the world for this afternoon's Championship fixture against Queens Park Rangers at the Swansea.com Stadium.
It was frustrating to concede late on in Wednesday's match at Stoke City particularly after playing so well as a team for the majority of the game.
Upon reflecting on the game and watching it back in the days since, there were so many positives to take from it. We looked threatening and it was a fantastic goal from Joel from a brilliant Matty Sorinola cross.
Of course we wanted the three points and were disappointed not to get them, but we feel it was a positive step for us looking ahead to this afternoon's game.
We'll gain a lot more points than we'll lose if we continue to play like that, with that intensity and those energy levels.
It marked Ollie Cooper's first league start for the club and he put in a superb performance. He's worked hard for his opportunity and it was great to see him grab it with both hands. 
It's been great to see the arrivals of Luke Cundle, Armstrong Oko-Flex and Fin Stevens this week. It's been a hectic week for them to settle in but they've looked sharp in training and they'll be valuable additions to the squad.
I'd also like to take the opportunity to pass on our condolences on behalf of the team to Dean Thornton following the passing of his dad Mitch last week.
Mitch was regularly following us around the country and our thoughts are with Dean and his family following the tragic news.
QPR will be high on confidence coming here after a good start to the season. They're under new management but we're aware of the challenge ahead and will ensure we match the performance and energy levels we produced in large parts of Wednesday night's game.
We'll look to capitalise on the home advantage and nullify any threat they pose.
Enjoy the game today!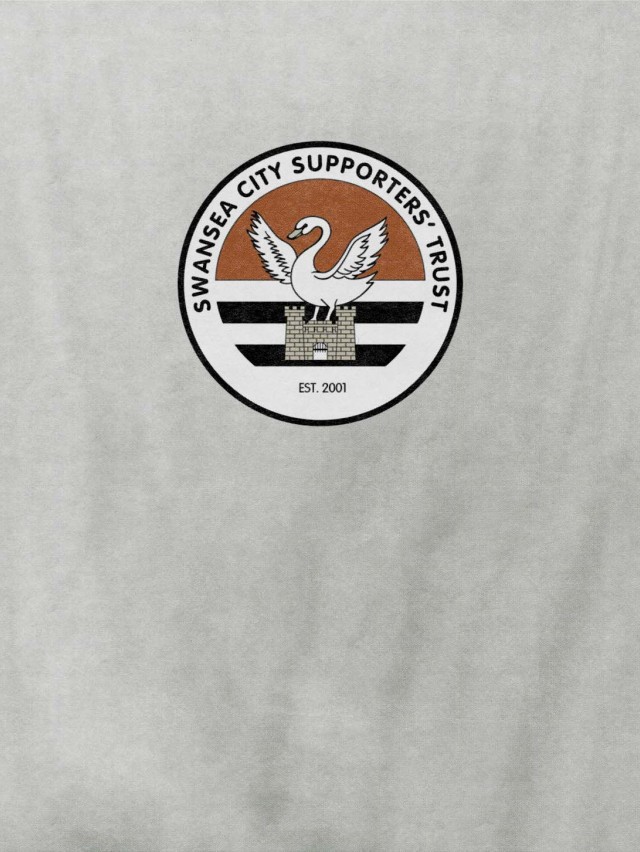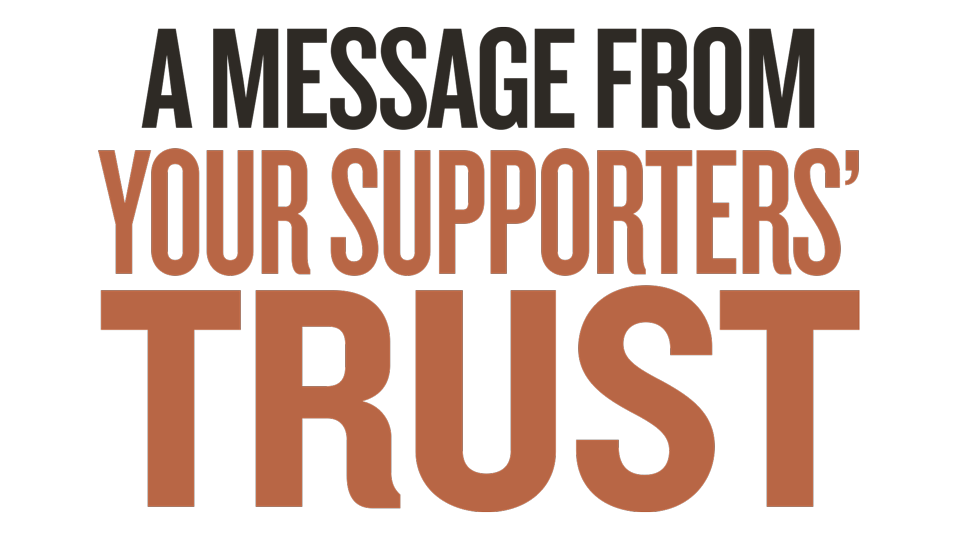 Transfer deadline day - one of those Sky TV and social media hyped 24 hours with clocks on countdown and rumours abound - has come and gone once again. Despite the huge amount of conjecture and concern we, in my eyes at least, go into the next 19 Championship fixtures that take place between today and the opening of the January window in a decent place. Julian Winter, our owners and senior football staff did an excellent job of holding their collective nerves and giving Russell Martin and his now settled squad the opportunity to deliver on the pitch and move us up the table.
We have seen the departures of several senior first team players over the last few months with Flynn Downes, Korey Smith, Ben Hamer and Yan Dhanda all moving on to pastures new and Ryan Bennett joining that group in the last 48 hours. We wish them well in their next career steps and thank them for their hard work and commitment whilst wearing our colours. Flynn's departure certainly cuts the deepest but is illustrative of our sustainability operating model which supported Julian Winter and Josh Marsh in rebuffing several significant offers for current players in the last hours of Thursday night -  keeping both Joel Piroe and Michael Obafemi a major coup.
We have already rolled out the full Jack Army welcome mat to Harry Darling, Nathan Wood, Matty Sorinola and the returning Joe Allen, and we can do similarly for our last three signings of the window; Luke Cundle, Armstrong Oko-Flex and Fin Stevens. All young players who are very keen to prove themselves, cover key gaps in our squad and add some much needed pace plus healthy competition. Welcome and good luck for the rest of the season. 
In addition, we have five players out on loan for the season, three in League One in Kyle Joseph (Oxford United), Morgan Whittaker (Plymouth Argyle) and Jordon Garrick (Lincoln City) plus two in the Welsh league in Dan Williams (The New Saints) and Lewis Webb (Aberystwyth Town) – let's hope they all see plenty of time on the pitch and further their development prior to returning to us in due course.
We welcome QPR to the Swansea.com stadium this afternoon. They arrive here in good form and currently sit in the top ten, so a stiff test for our boys. That said, if we play like we did in the first half against Stoke last Wednesday and against Millwall for the full 90 minutes, today – plus a few extra to cover injury time please – then we have a great chance of securing our first home win of the season.
Finally, and with great sadness, the Trust would like to offer its deepest condolences to the family and friends of Luke Evans. Luke sadly passed away at the very young age of 27 following a short battle with cancer. Luke was a much-valued member of the local community, having served as a PCSO with South Wales Police and being a lifetime supporter of the Swans. He will be dearly missed by all, and the thoughts of everyone at the Trust are with his family and friends at this very difficult time. 
Luke's passing puts the game of football into perspective, and we hope the team can get three points against QPR today on his behalf.
Swansea City Supporters' Trust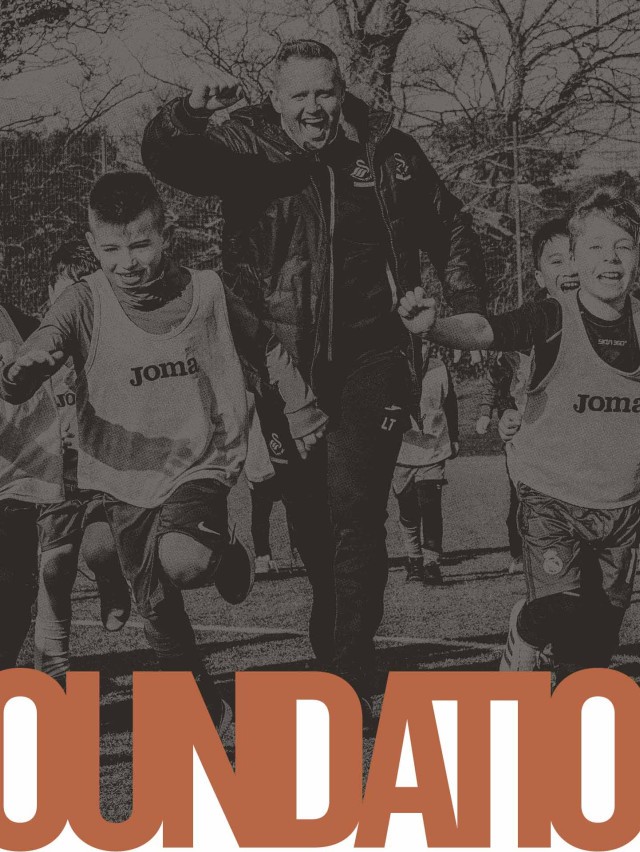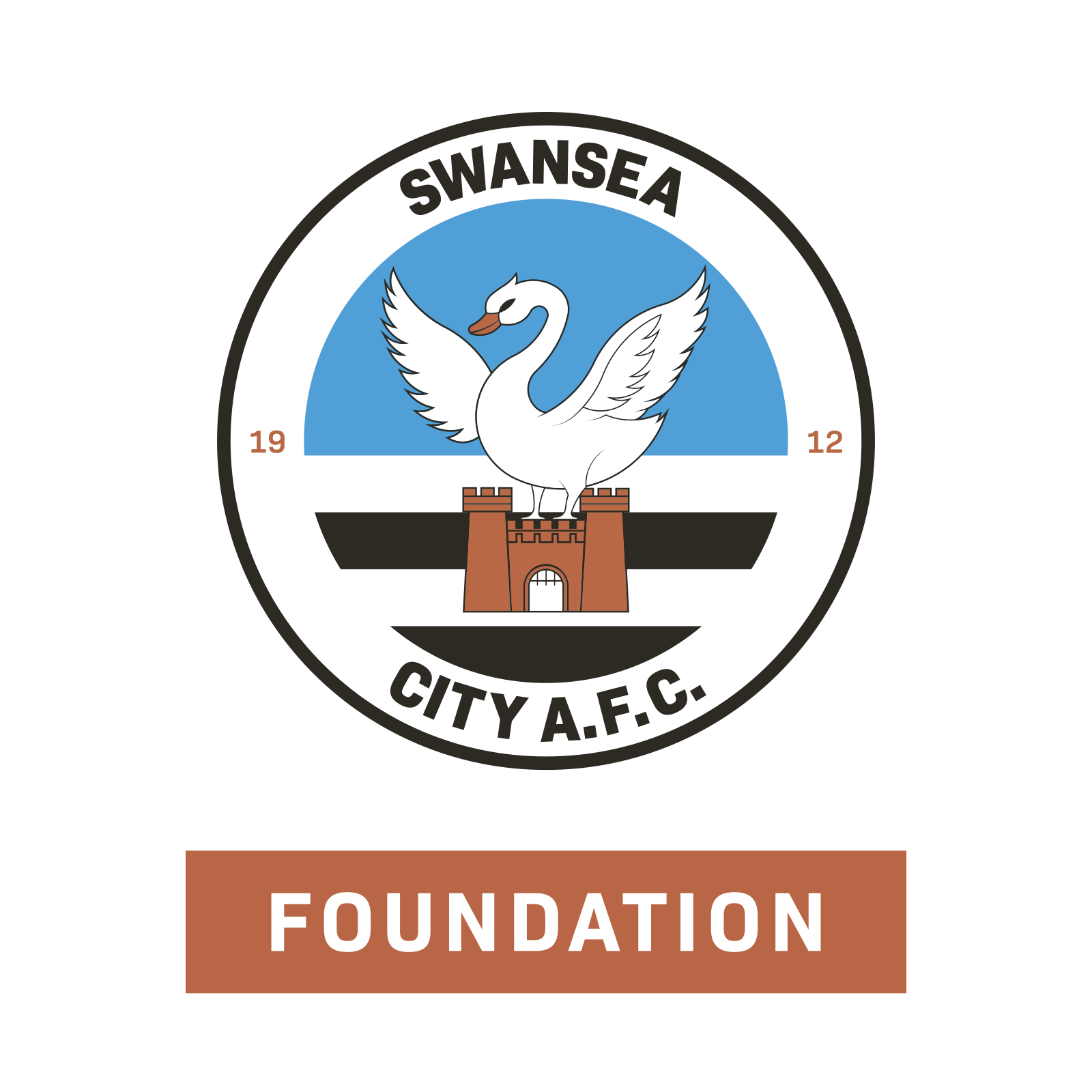 Swansea City AFC Foundation is proud to launch our equality, diversity, and inclusion Statement of Commitment.
The statement has been created in line with our vision of improving our communities through the power of the Swans.
We have consulted with our board of trustees as well as Swansea City Disabled Supporters Association to ensure it reflects the priorities and requirements of both disabled and ethnically diverse communities we work with.
It will influence how we run our projects and engage with participants across our activities, putting inclusion at the forefront of our delivery.
The statement is as follows:
Swansea City AFC Foundation is passionately committed to promoting equality, diversity, and inclusion within our organisation and in our local community.
We believe everyone should have an equal opportunity to fulfil their potential. We recognise, respect, and celebrate our differences and we are committed to creating an environment where everyone feels included, welcomed, and valued. We will ensure that everyone who takes part in Foundation activities and our staff and volunteers are listened to and their voice heard.
Supporting the most disadvantaged and working for equality and inclusion is at the heart of our mission and we are striving to create positive change across south west Wales.
We acknowledge that inequalities and discrimination exist and negatively impact many in our local community. We believe this to be unacceptable and will stand as allies with those who are oppressed.
We will actively promote the values of equality, diversity and inclusion in our employment and working practices, through the performance of our staff as role models and in the activities we run.
We are determined to eliminate discrimination on the basis of age, disability, sex, gender reassignment, marital or civil partnership status, pregnancy or maternity, race, religion or belief or sexual orientation.
We will not tolerate any form of discrimination and will act to address such behaviour with appropriate action whenever it occurs.
We commit to creating an environment where everyone's rights, dignity and individual worth is respected and they can enjoy their engagement with the Foundation without the threat of intimidation, victimisation, harassment, bullying or abuse.
This Statement of Commitment has the full backing of the foundation Board of Trustees, foundation senior management team, and Swansea City AFC.
Graham Smith, Swansea City AFC Foundation Equality, Diversity and Inclusion lead said: "As a Foundation, equality, diversity and inclusion is an integral part of our aims and values. We want everyone who works for the Foundation and takes part in Foundation activities to feel welcomed and have an experience free from discrimination.
"We believe that where discrimination exists it should be challenged and we are committed to doing exactly that. This statement, which we have produced in partnership with supporters' groups and the club, makes our commitment clear and unequivocal.
"In the coming months we will be launching a three year EDI delivery plan which will have ambitious targets to increase the diversity and inclusion of both our sessions and our working practices, building on this commitment and increasing opportunity for all who engage with the foundation."
Julian Winter, Swansea City chief executive said: "Swansea City AFC is proud to stand with the Swans Foundation as they launch their EDI Statement of Commitment.
"As the club's registered charity, the foundation is at the heart of the club and our local communities and we share their commitment to promoting equality, diversity and inclusion. We look forward to working closely with the foundation over the coming months and years to create positive change for all across south west Wales."
Cath Dyer, Swansea City Disabled Supporters' Association secretary said: "The Swans DSA is pleased to have been invited to help in the writing of the Swans Foundation's ED & I statement.
"We look forward to building further relationships with the foundation."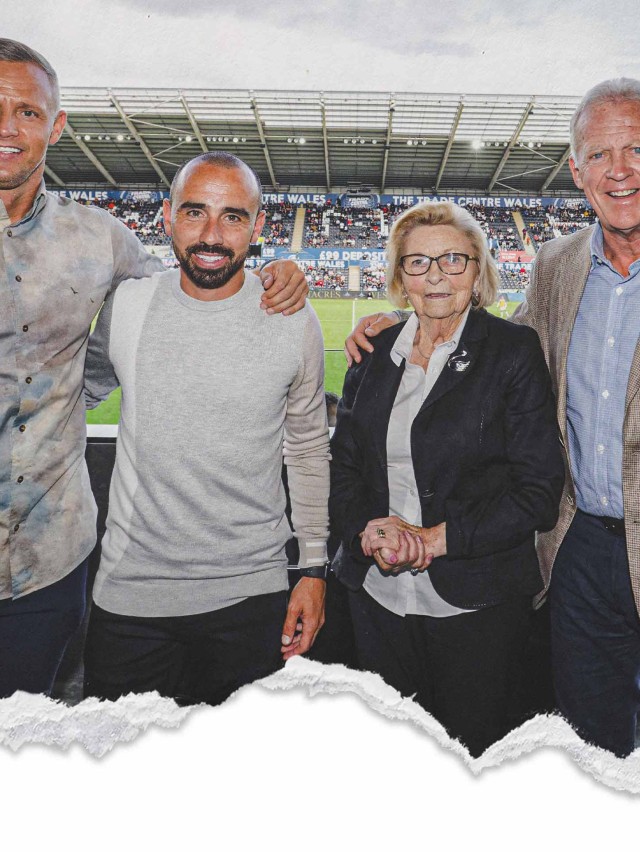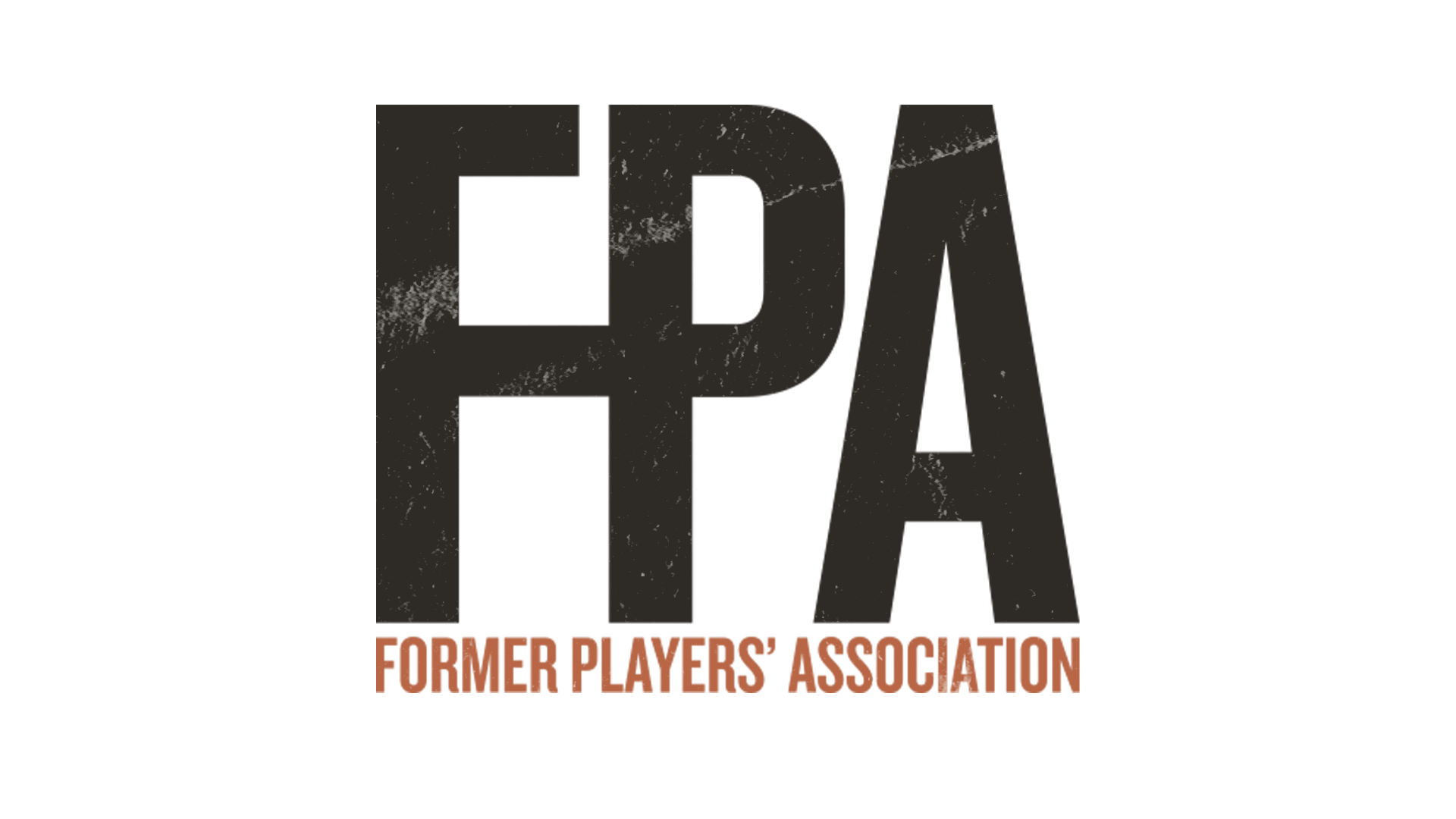 ALZHEIMER'S SOCIETY CYMRU NAMED SWANSEA CITY FORMER PLAYERS' ASSOCIATION'S OFFICIAL CHARITY PARTNER FOR 2022-23 SEASON
Swansea City Former Players' Association is proud to announce Alzheimer's Society Cymru as its official charity partner for the 2022-23 season.
Last year, the FPA kicked off the first of its fundraising efforts with a memory walk in aid of the charity, with fans, employees and FPA committee members raising £1,290. 
Alzheimer's Society is the UK's leading dementia charity. It campaigns for change, funds research to find a cure for the condition, and supports people living with dementia.  
By 2025,  some one million people will be living with the condition in the UK, and many millions more carers, partners, families and friends will be affected.
FPA chair and former Swansea City player, Lee Trundle said: "We all know someone who has been affected, directly or indirectly, by dementia and as footballers we've all watched with interest the ongoing research into traumatic brain injuries and a possible increased risk of dementia.
"Coronavirus has made life difficult for everyone but if you have or are caring for someone with dementia, those challenges increase significantly, so the more we can do to support those who need it the better."
Alzheimer's Society Cymru said: "We are delighted to be uniting with Swansea City Former Players' Association this season, to continue raising vital funds and awareness, following a successful partnership with the club last year.
"In Wales, it's estimated that 50,000 people are living with dementia and too many are facing it alone. Alzheimer's Society Cymru is a vital source of support and a powerful force for change for everyone affected by dementia. We provide help and hope, supporting people affected by dementia across Wales through some of the hardest and most frightening times, working to improve their lives and help to avoid crisis.
"Whoever you are, whatever you're going through, you can turn to us for practical advice, emotional support, and guidance to the best next steps. Contact Alzheimer's Society Cymru's Dementia Connect support line on 0333 150 3456, or for Welsh speakers can contact us on 03300 947 400."
To keep up to date with news from the Former Players' Association, including fundraisers, coffee mornings and interviews, please click HERE.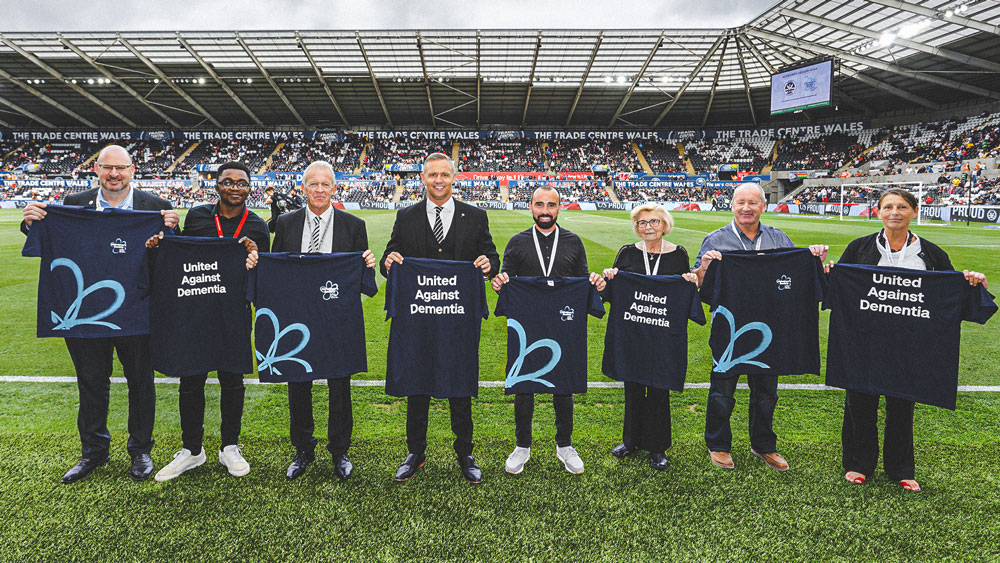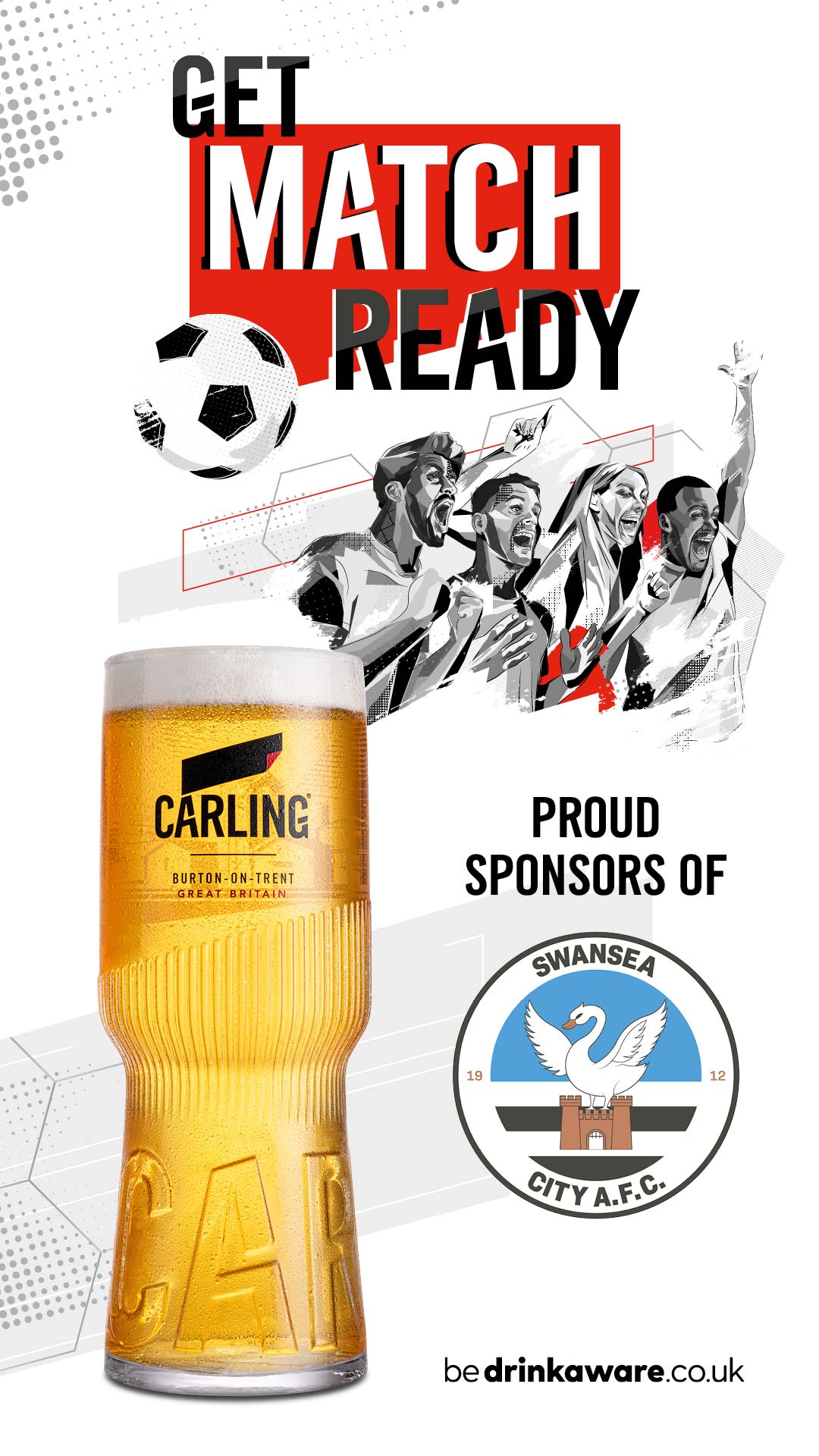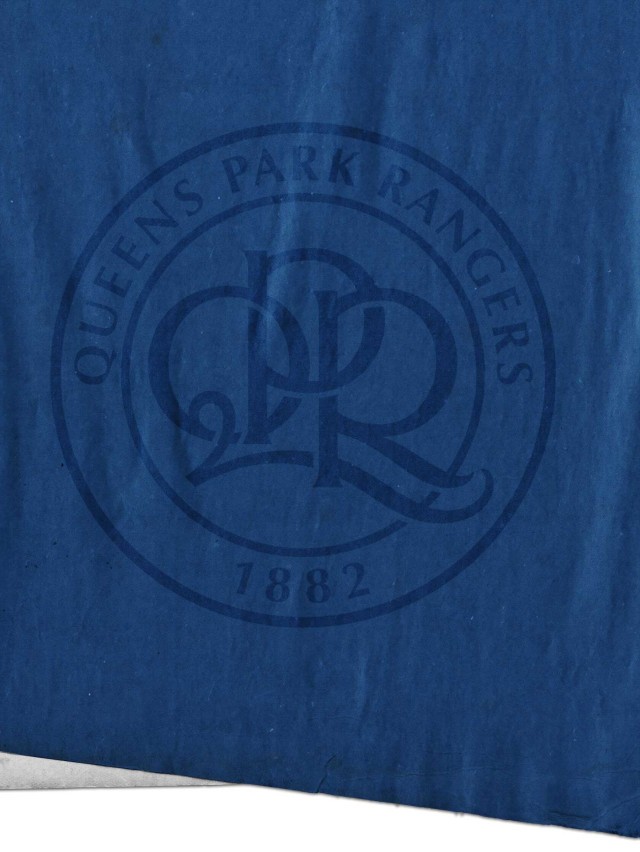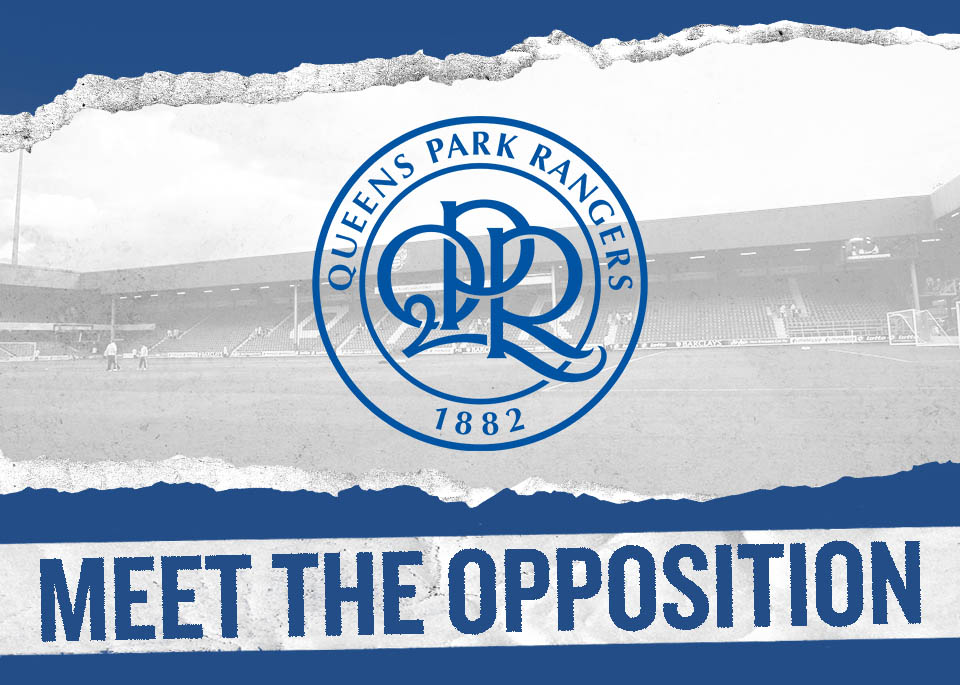 As Swansea City prepare to host Queens Park Rangers at the Swansea.com stadium, we look at the history, form and the key figures for the Londoners.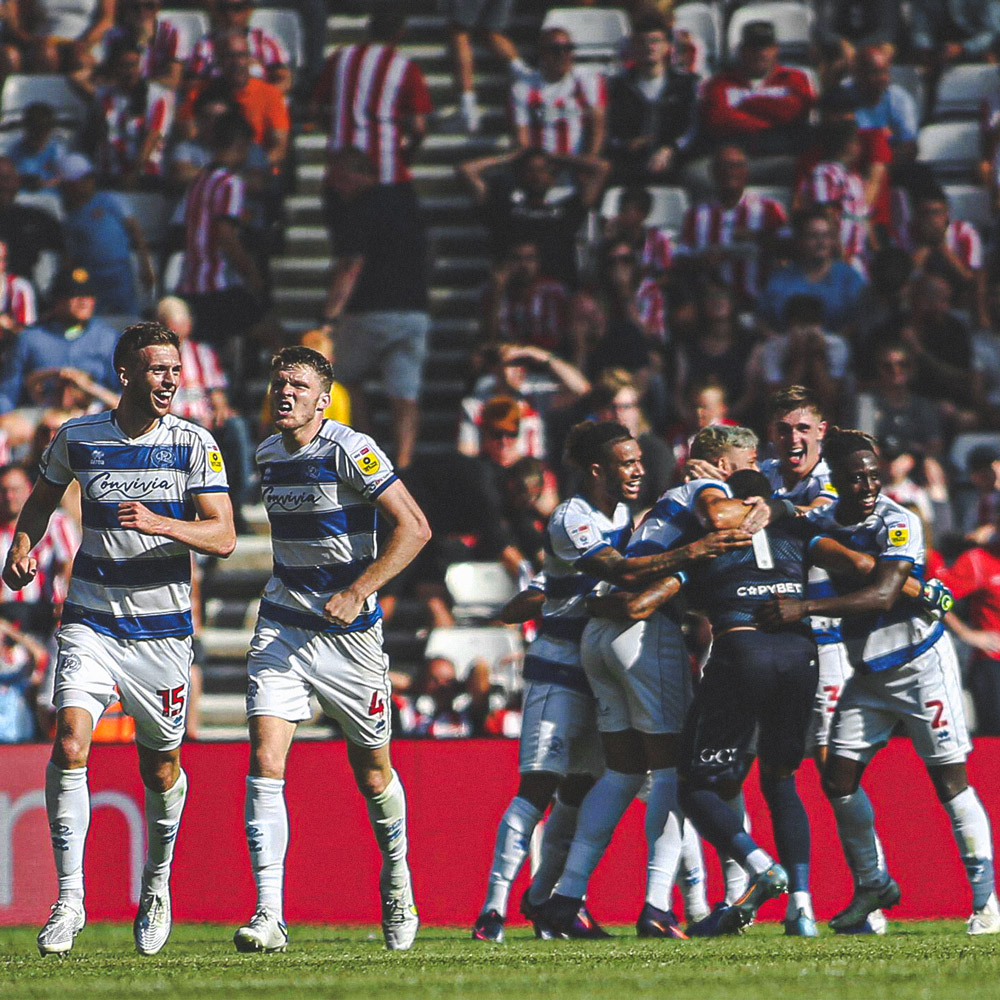 What's their story?
As is perhaps indicated by their name, Rangers played home matches at as many as 20 grounds between their formation in 1886 and finally settling at Loftus Road in 1917.
Three years later, in 1920, they joined the Football League and they achieved their highest league finish in the 1975-76 season when they were confirmed as First Division runners-up. This earned them a place in the Uefa Cup the following year where they reached the quarter-finals; their best run in a European competition.
Other achievements include lifting the League Cup in 1967 and reaching the FA Cup final in 1982. They were most recently in the Premier League during the 2014-15 season.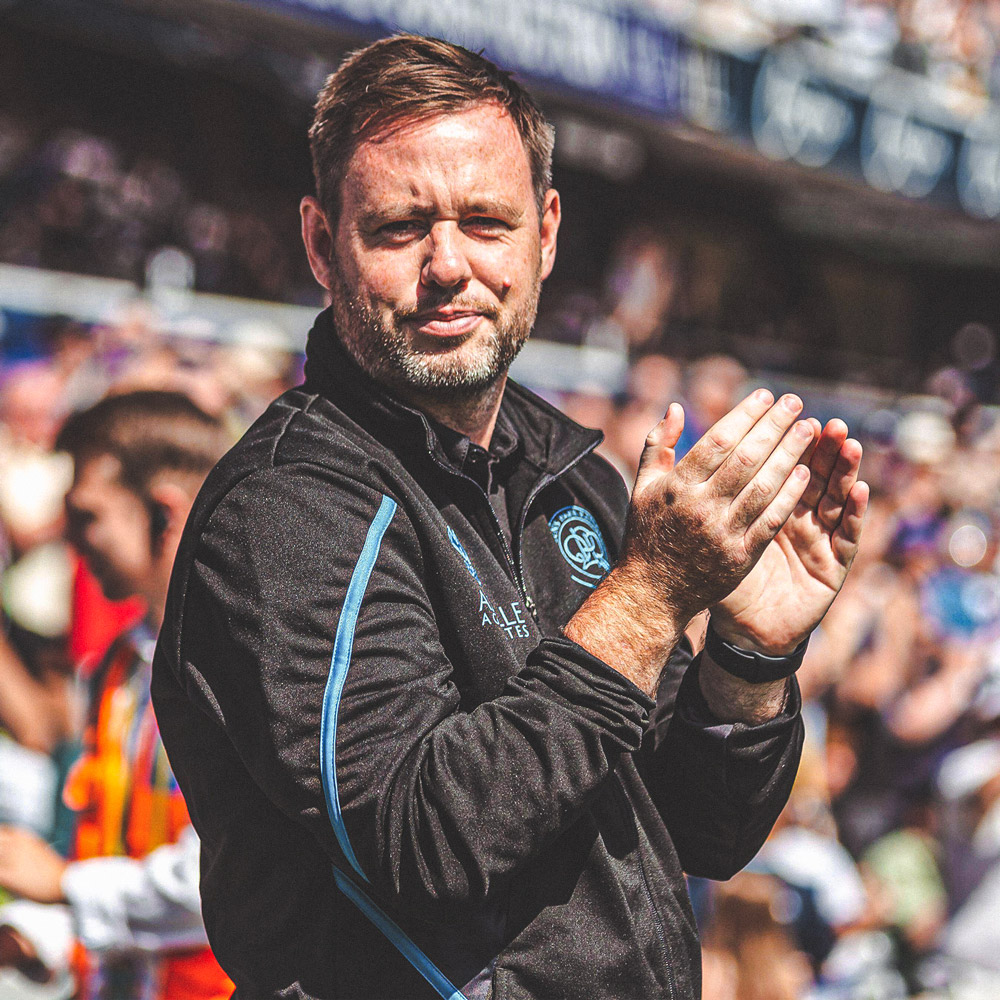 Who's the Gaffer?
Michael Beale. The former Aston Villa assistant coach left his role at the Midlands club to take on the head coach role at QPR, following the departure of Mark Warburton at the conclusion of the 2021-22 season.
QPR represents his first senior head coach role, having previously worked as an assistant at Sao Paulo, Glasgow Rangers and then Villa. He also held coaching roles in Chelsea and Liverpool's academies ranging from under-nine to under-23 level.
It was at Liverpool that he met Steven Gerrard, eventually following the former Liverpool captain to both Glasgow and Birmingham before taking his current role in London.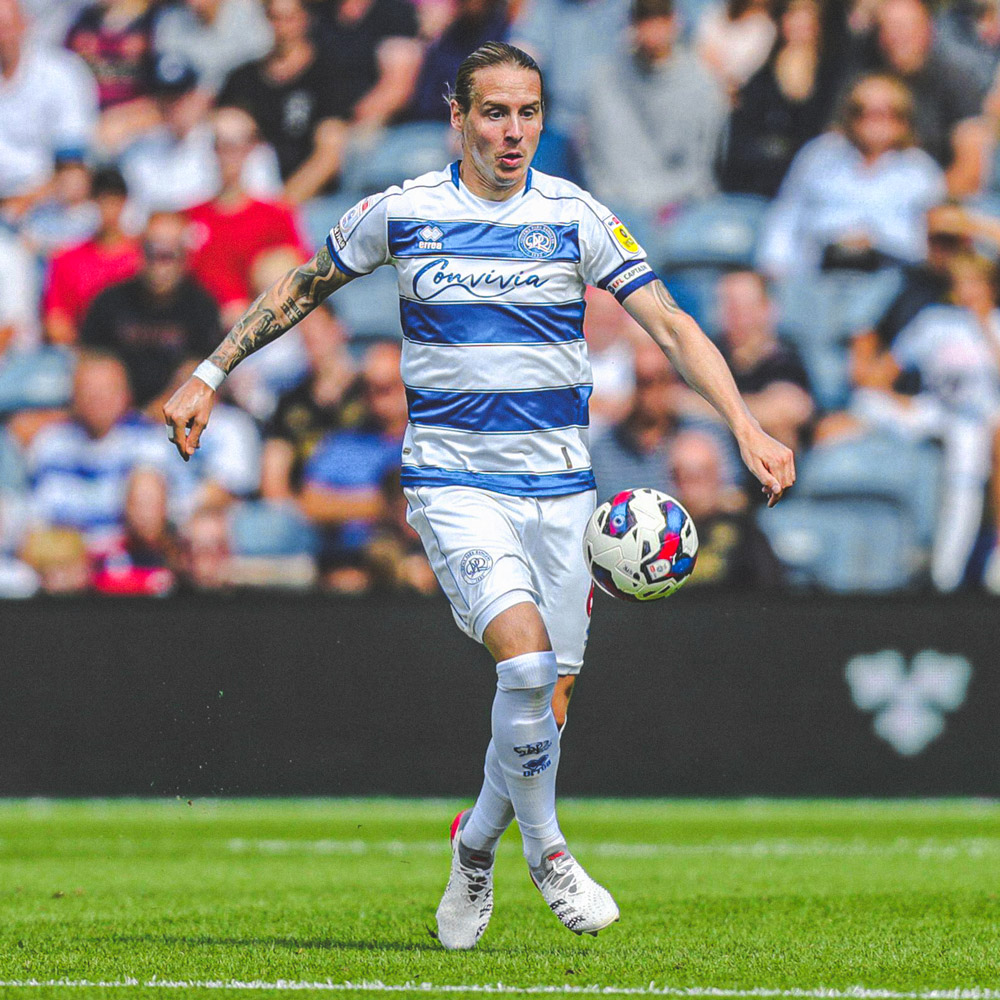 Who's the Captain?
Stefan Johansen. The 31-year-old was handed the armband after making the permanent switch to west London at the start of the 2021-22 season. The former Norway skipper began his career at FK Bodo and made his debut aged 16. He later moved to Stromsgodset IF before switching to the UK and signing for Celtic, where he won three league titles
He went on to move south of the boarder to join Fulham, making more than 100 appearances and being part of two promotions to the Premier League. He had loan spells at West Bromwich Albion and then QPR before making a permanent move to Loftus Road.
How's their form?
Very good. They currently sit ninth in the league table following a very convincing win against Hull City on Tuesday evening.
As well as draws with Sunderland and Rotherham and a narrow defeat to Blackpool, they have registered eye-catching victories over promotion hopefuls Middlesbrough and Watford
Their 12 goals in seven league games makes them one of the most prolific attacking sides in the league. So far this term.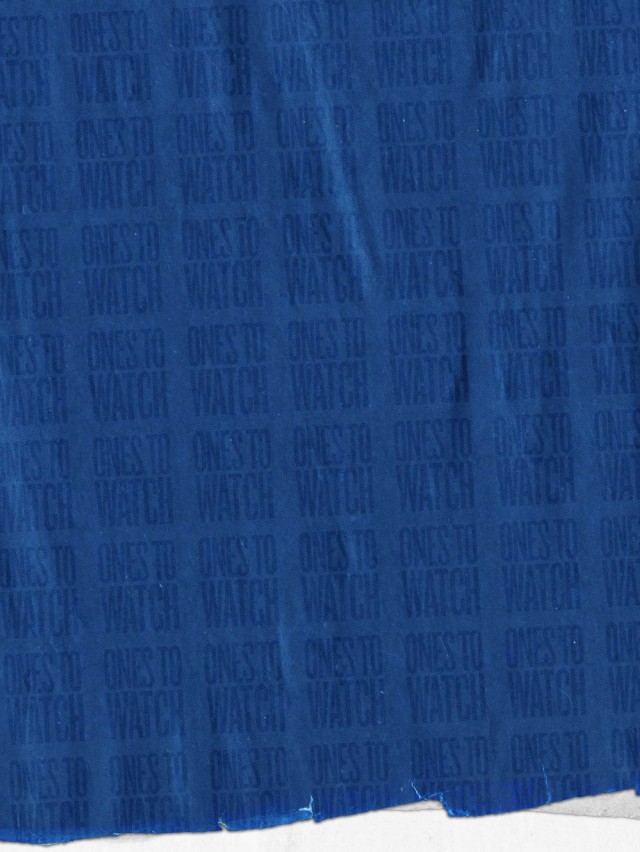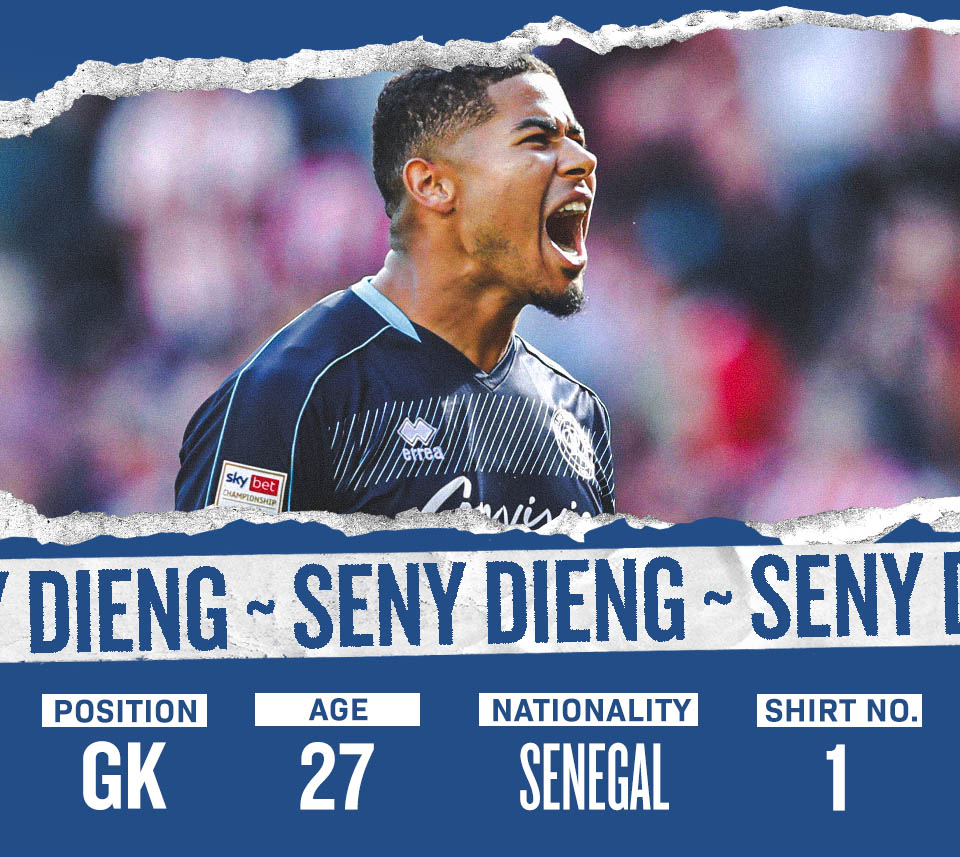 Standing at 6ft 4in, Swiss-born Senegalese goalkeeper Seny Dieng is an imposing figure in the QPR goal, and has proven himself to be a key performer for the London side since taking the number one spot during the 2020-21 season. He was named players' player of the year last season.
He was part of the African Cup of Nations winning Senegal side, starting the first two games of the tournament due to Chelsea's Édouard Mendy producing a positive Covid test.
The 27-year-old has been on the scoresheet this season after heading in a dramatic late equaliser against Sunderland at the Stadium of Light.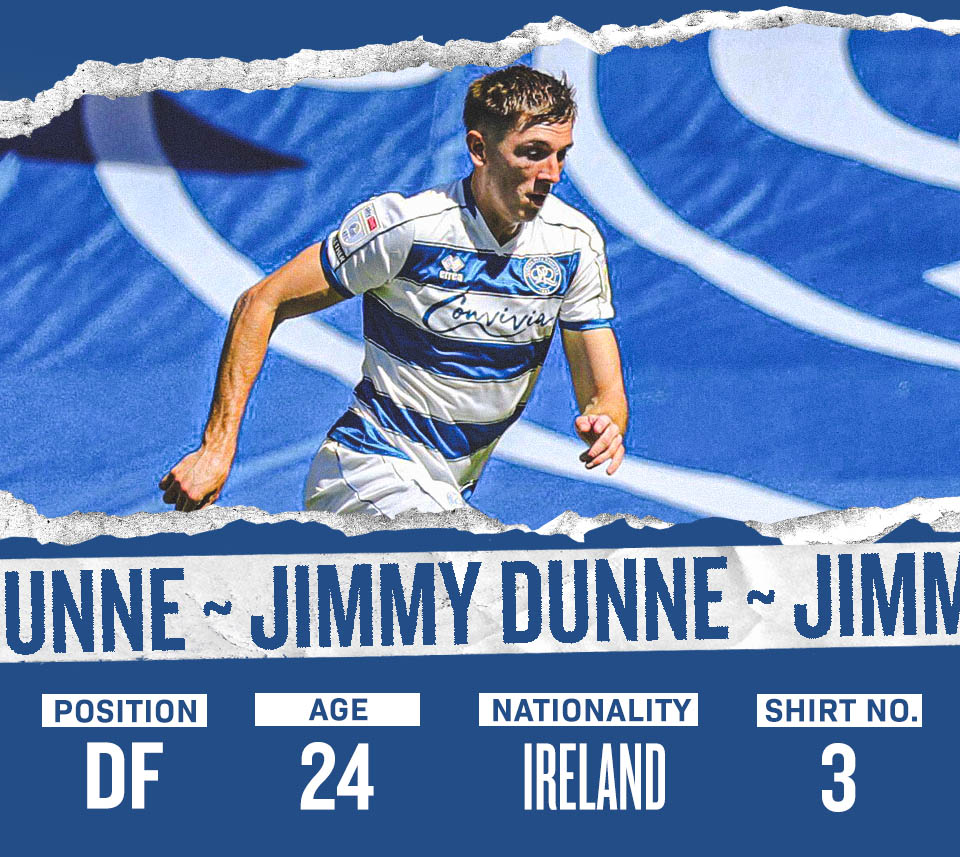 The former Manchester United academy product joined Burnley's youth set-up in 2016.
He progressed to the senior team a year later and enjoyed successful loans at a series of club's before moving to QPR permanently in 2021.
The centre-back earned plenty of plaudits during his first season at Loftus Road and has been a key figure so far this season, and has chipped in with a goal.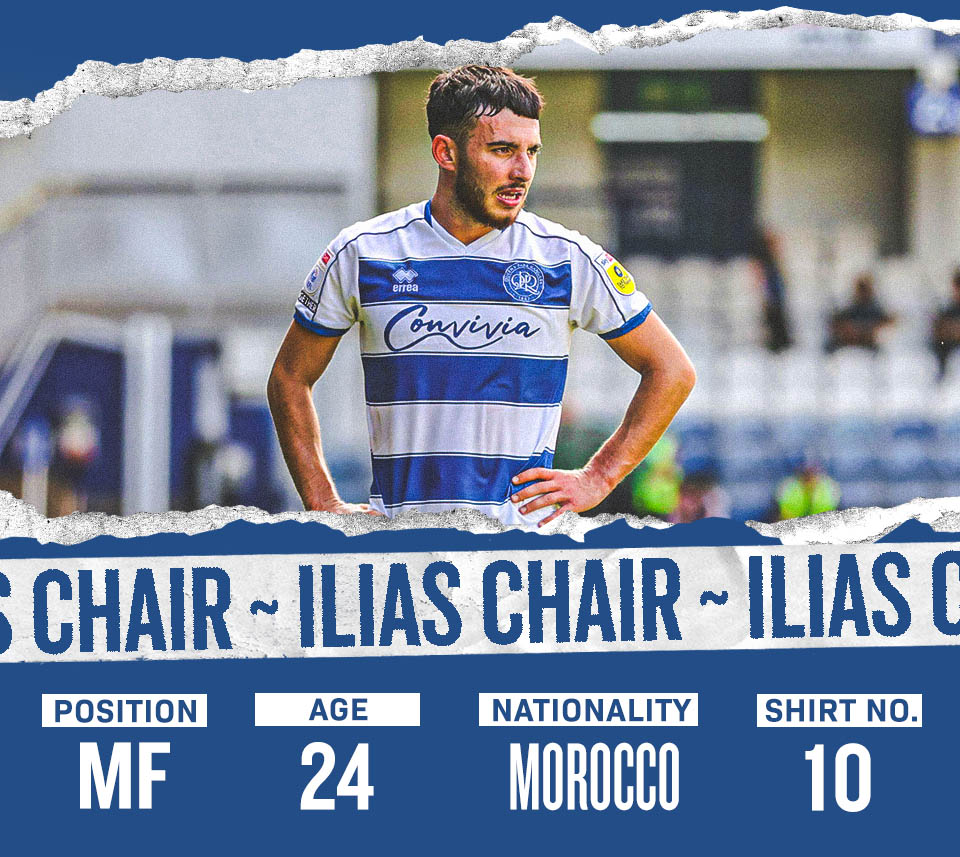 Belgium-born Morocco international Ilias Chair began his senior career with Lierse, making his first appearance at the age of 17.
Two years later, in January 2017, he completed a successful trial at QPR and signed permanently the same month.
He has made more than 150 appearances in QPR colours and adds creativity and firepower to Beale's side.
He is a classy performer and has so far contributed three goals and three assists this season.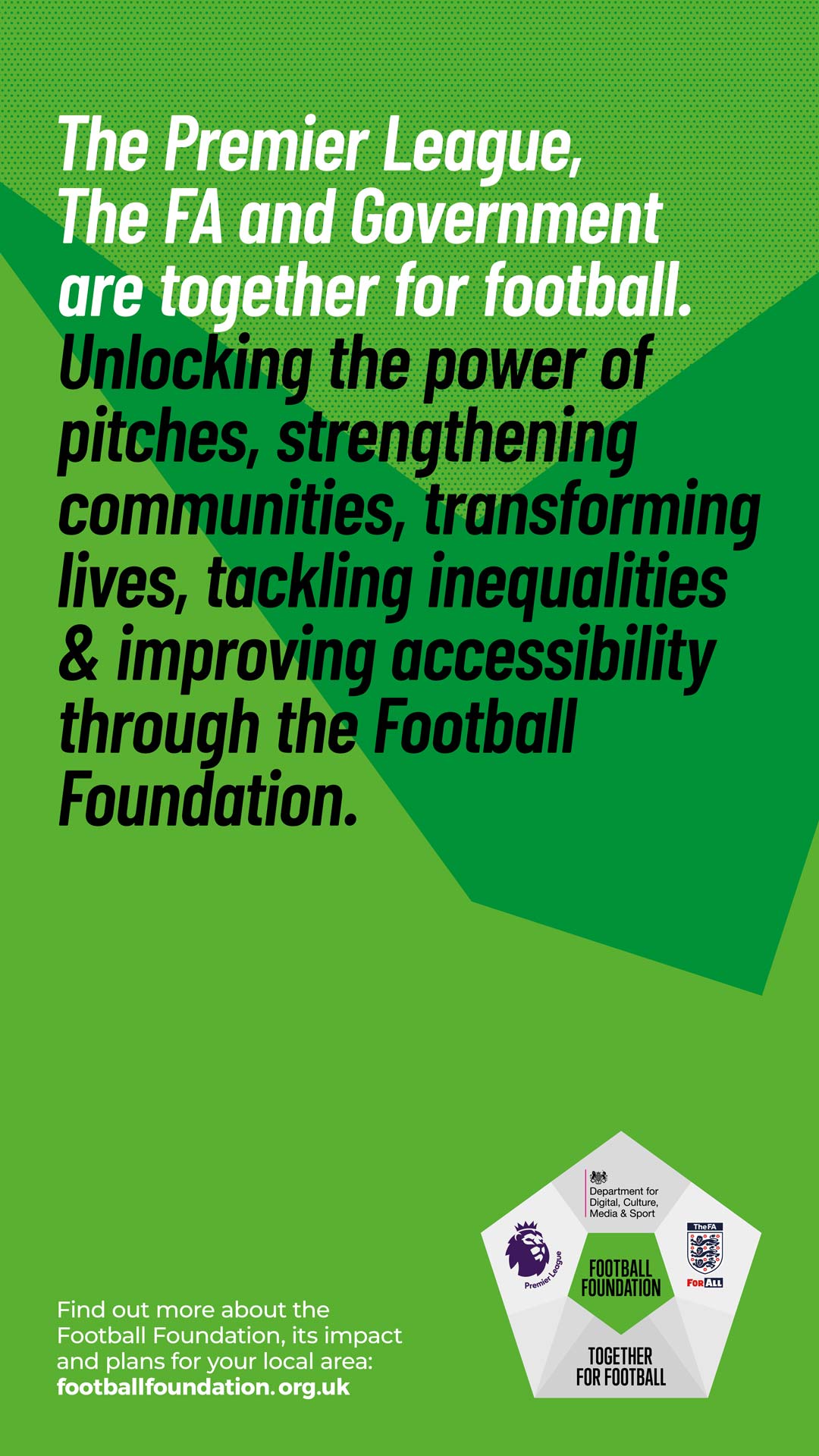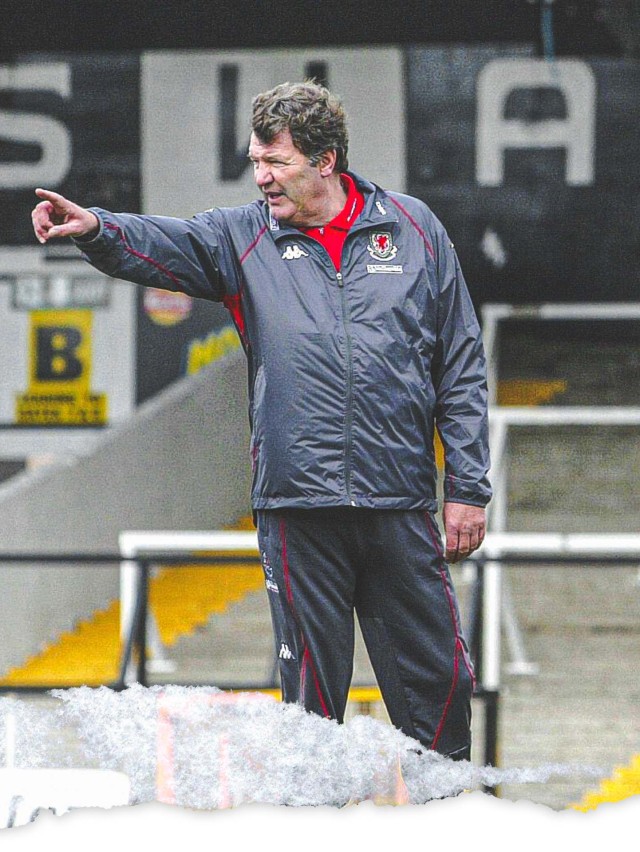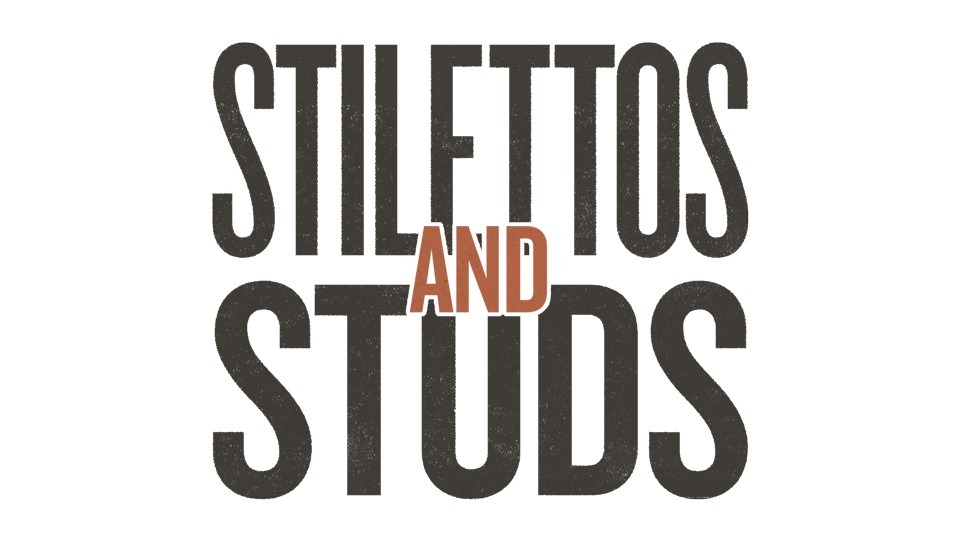 I thought I would dedicate today's offering to something a bit different. I'm a university lecturer and one of the courses I teach on is the Sports Journalism course at the University of South Wales.
Naturally, it's an exciting time as we prep for the return of the undergraduate students who will be studying with us and I've been planning some of my teaching around some of the major sporting events of the next few months.
It goes without saying that the World Cup is going to play a significant part in that, especially given the fact that Wales have been missing from the tournament since 1958 – and now we're back.
While I was doing some research about the history of the current Welsh squad, I realised what part our club, Swansea City, had played in this particular World Cup story, from the likes of Connor Roberts, Joe Rodon and of course Joe Allen, to the coaches who laid the foundations for those who followed.
Swans legend and the man who delivered arguably our most successful time as we strode up the leagues from bottom to top, John Toshack, is also hugely significant to the Wales story. The former Liverpool favourite cemented his place in the history of our club by masterminding that incredible journey while he was at the Vetch Field helm from 1978 to 1984.
And after going on to manage Sporting Lisbon, Real Sociedad (twice) and the first of his spells at Real Madrid, in 2004 he succeeded Mark Hughes and returned home to lead Wales for a second spell.
What Tosh did between 2004 and 2010 is seen as pivotal in helping to lay the foundations for the current crop of Welsh talent. But he wasn't alone. Tosh relied heavily on another former Swansea City man, Brian Flynn, who managed the club between 2002-2004.
The FAW appointed Flynn as Under 21's coach and he worked with none other than Mr Swansea City himself, Alan Curtis. The pair, along with David Williams, were instrumental in spotting and coaching the emerging new Welsh talent, the likes of Aaron Ramsey, Joe Allen and Gareth Bale.
Toshack's time at Wales was beset with difficulties both on and off the pitch. Results were not what he or the Football Association of Wales would have hoped for and the retirement of many of the senior members of the squad early on in his tenure meant that he was reliant on the youngsters, many of whom will represent their country in Qatar in November.
And of course, there was Chris Coleman, the big Swansea-born defender who played for his hometown club between 1987-1991 and who went on to manage Wales following the tragic death of Gary Speed.
Coleman took the reins in 2012 and three years later he delivered when Wales got their best ever position in the FIFA World Rankings and qualification for the UEFA Euro 2016 tournament, which saw his side reach the semi-finals.
It's easy to overlook the contribution of clubs like ours in the bigger picture of international football, but the Jacks have done good.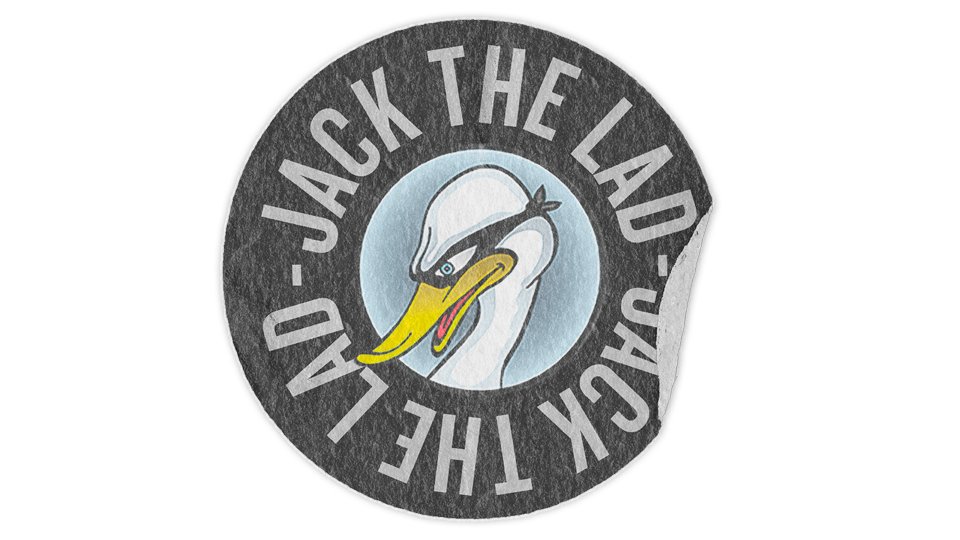 Out for a walk in the local park the other day I spotted a dad out with his four young daughters.
Nothing unusual about that.
Each of them had a football and were walking along the path towards the park's multi-use artificial sports pitches.
They weren't just carrying the footballs, they were dribbling them as they walked.
It was second nature to them, keeping perfect control as they chatted to their dad and to each other.
There was nothing unusual about that either, and how refreshing is it to be able say that?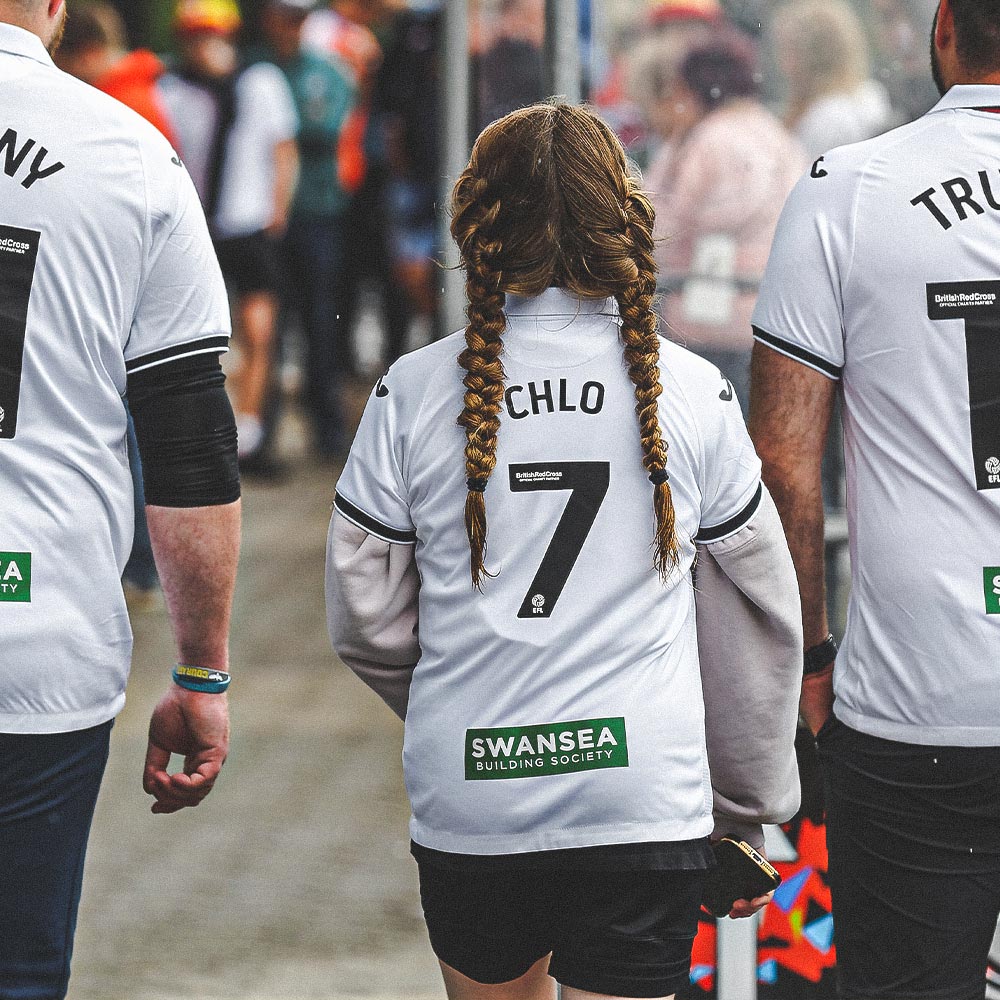 If anyone wanted a visual representation of #hergametoo and the Football Association of Wales' "For us, For Them, For Her" campaigns, this was it.
And, of course, we have the historic sight of our very own Swans Ladies – the reigning Welsh champions – kicking off their title defence against Cardiff Met at the Swansea.com Stadium on Sunday, with tickets free for all supporters.
They weren't going to watch a match, they weren't even on their way to play in an organised match.
They were just on their way for a kickabout in the park – each with a ball at their feet.
This was a sight to gladden the heart and just underlines the undeniable strides being made in the women's game, and its ever-increasing popularity at grass roots level.
For evidence of that increasing popularity you only have to see how many clubs in our wider community are running thriving girls and women's sections.
I don't care whether boys play football or girls play football – I just love seeing as many children as possible playing football – or any sport for that matter.
And seeing this quartet walking through park – each with a ball at their feet – made my day.
Just a glance at the headlines these days will tell you there is a huge rise in obesity and mental health problems amongst young people.
What better way to tackle both than taking part in football – or just sport in general.
The physical and mental health benefits of taking part in sport and exercise in general have long been known.
So, whether it's kicking a ball against a wall for a couple of hours, going for a run, or taking part in any kind of formal sporting activity, surely it's got to be good for the health of the entire nation.
In the past there have been a number of barriers, for all kinds of reasons, obstructing girls from playing certain sports. But those barriers certainly seem to be coming down.
If we have both girls and boys feeling perfectly at home playing sport – or just dribbling a ball around the paths of a local park – that's got to be good news.
But seeing all our children taking part and taking an interest in football isn't just good for them – it's good for the game too, in so many ways.
Historically, the percentage of male spectators to female has been hugely disproportionate. For years, football crowds were predominantly male.
If you want to look at things from a purely financial point of view – which is obviously hugely important to football clubs like the Swans and today's visitors QPR – the more female supporters who are interested in the game the better.
In practical terms, what's the point in any business only being attractive to 50 per cent of the population? It's in clubs' interests for girls and women to be interested in the game.
In fairness, both clubs do a huge amount to make themselves as welcoming as possible to all fans.
But for too long football in general was seen as a 'dads and their lads' activity. It is an activity for everyone. Whether that is watching or playing.
Things have certainly changed. Look around the crowd at any football club these days and the percentages are much closer than they used to be.
And there aren't just health and financial benefits from more girls and women playing and watching the game.
Having more women involved in football brings new ideas and perspectives which make the game all the richer in every way – on and off the pitch.
We have seen here at the Swans the likes of Sioned Dafydd – former presenter of the club's live TV coverage – moving into the wider media and carving a successful career for herself as a highly respected football presenter with S4C.
Similarly, well known Swans fan Abi Davies has earned herself wider exposure as a popular reporter and presenter on Sky Sports, impressing viewers not only with her knowledgeable coverage of football but also darts and snooker.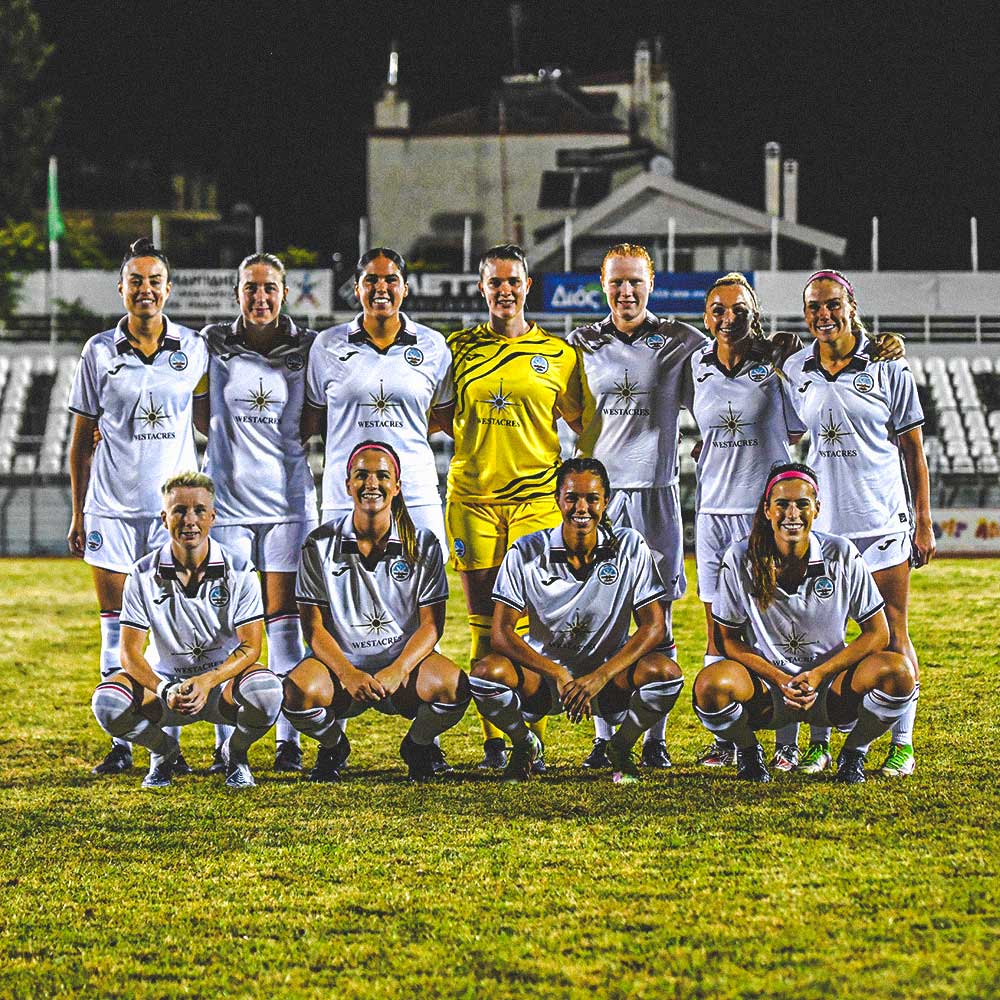 There are countless other examples of women making careers in all aspects of the game - and then there is the progress being made on the pitch.
There can be no doubt that England's Lionesses winning the European Championships this summer has given the women's game a massive boost.
Hopefully, the Welsh national team – and Wales' female football teams up and down the country – can tap into that boost.
The signs are already positive – and not just in terms of seeing more young girls kicking a ball around the local park.
Wales are currently rounding off their World Cup qualifiers – away to Greece (last night) and home to Slovenia on Tuesday evening.
Four points from these games would guarantee a FIFA Women's World Cup play-off spot for the first time in the nation's history.
At the time of writing, more than 8,500 tickets had been sold for the Slovenia fixture in Cardiff – already easily eclipsing the existing home record attendance for a Welsh women's match, which is the 5,455 for the 4-0 win against Estonia last October.
Imagine a crowd of around 10,000 or more cheering on the team to a World Cup play off place.
Imagine what qualification for the World Cup could do for the game in Wales – potentially thousands more girls and women inspired to play football.
The game in Wales would receive an enormous shot in the arm across all age groups and playing levels.
The Swans already have a hugely successful women's team - an increase in potential players for them would be another bonus.
Perhaps those four young girls dribbling footballs in an Amman Valley park the other week could be pulling on the famous white shirt in future.
Whether they do or not, it was just great to see them showing such a natural affinity for the game we all love.
C'mon you Swans!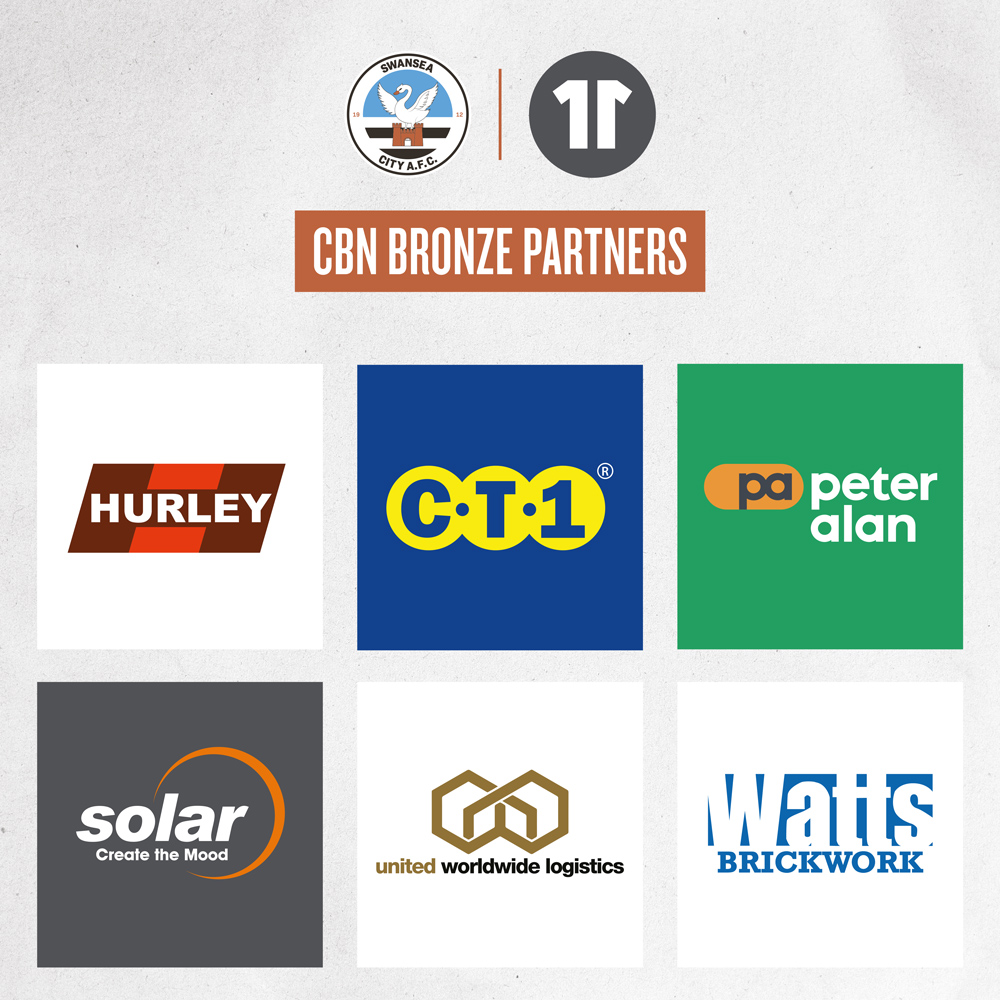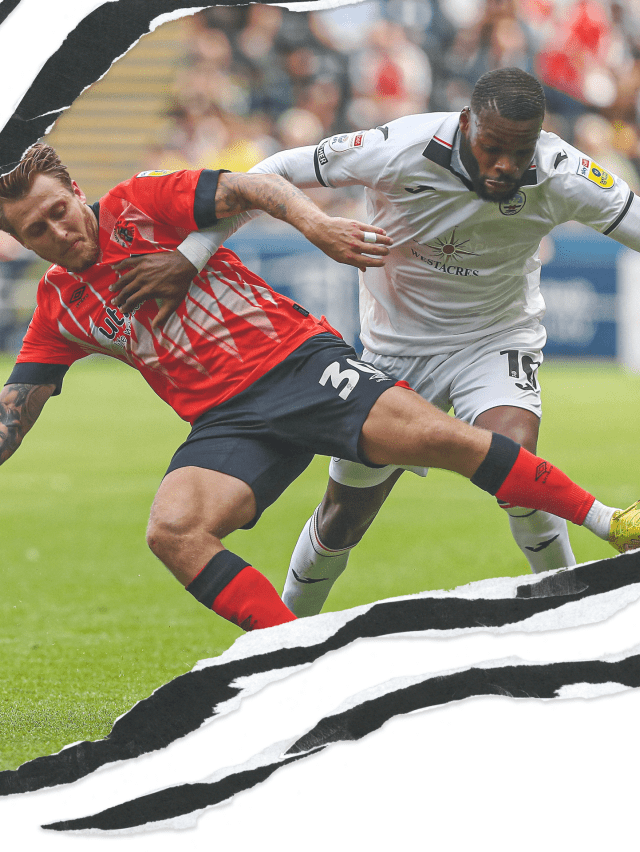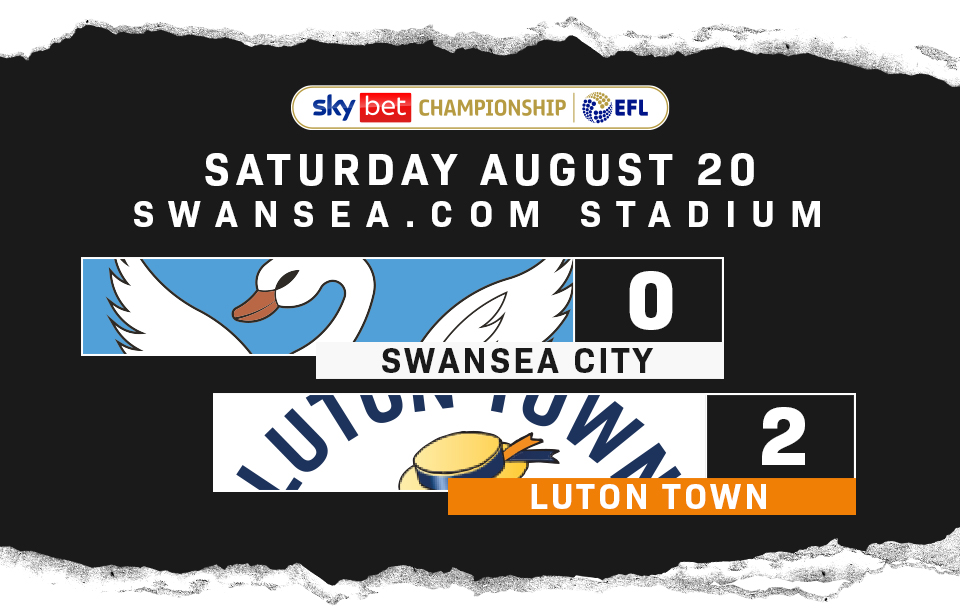 JOEL PIROE'S THIRD GOAL IN A WEEK HELPED SWANSEA CITY SEE OFF QUEENS PARK RANGERS AND RECORD A FIRST HOME WIN OF THE SEASON AT THE SWANSEA.COM STADIUM.
Swansea City: Andy Fisher; Nathan Wood (Kyle Naughton 46), Ben Cabango, Harry Darling; Matty Sorinola (Cameron Congreve 67), Joe Allen (Ollie Cooper 75), Matt Grimes (captain), Ryan Manning; Olivier Ntcham, Joel Piroe, Michael Obafemi.
Unused Substitutes: Steven Benda, Jay Fulton, Liam Cullen, Josh Thomas..
Luton Town: Ethan Horvath, James Bree, Dan Potts (captain), Tom Lockyer, Elijah Adebayo (Carlton Morris 60), Admiral Muskwe (Cameron Jerome 60), Reece Burke, Jordan Clark, Allan Campbell, Amari'i Bell, Luke Freeman (Gabe Osho 60).
Unused Substitutes: Matt Macey, Luke Berry, Cauley Woodrow, Elliot Thorpe.
Referee: John Busby
Attendance: 16,323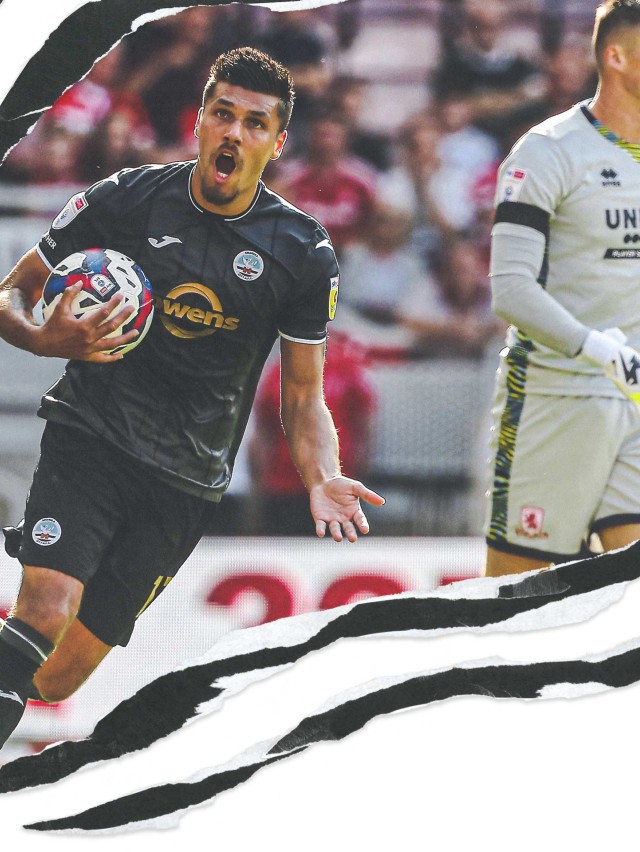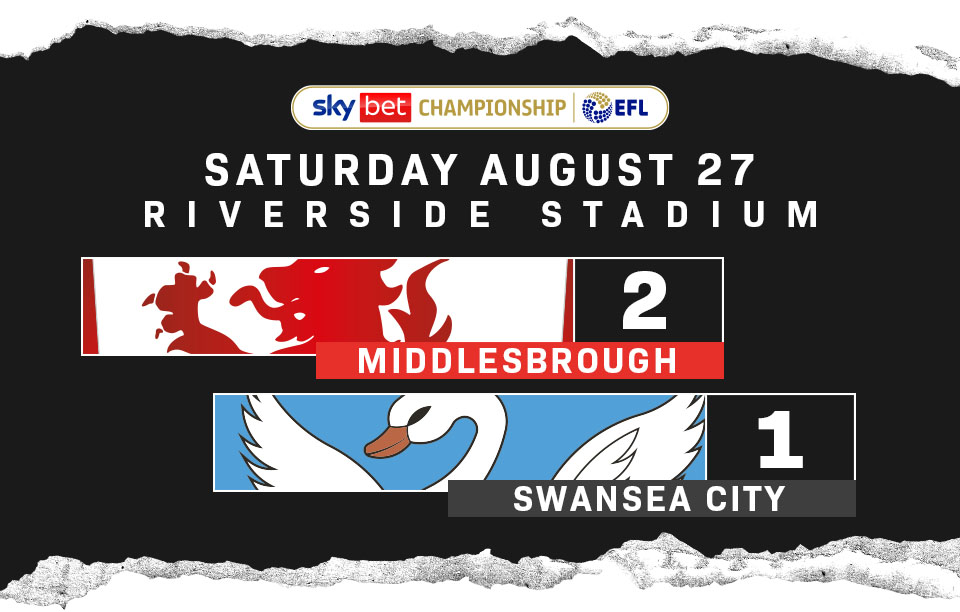 SWANSEA CITY SUFFERED DEFEAT AT THE RIVERSIDE STADIUM AS A PAIR OF FIRST-HALF GOALS GAVE MIDDLESBROUGH THE THREE POINTS.
Middlesbrough: Liam Roberts, Paddy McNair, Darragh Lenihan, Matt Clarke; Isaiah Jones, Matt Crooks (Tommy Smith 81), Jonny Howson (captain), Alex Mowatt, Ryan Giles (Dael Fry 90); Riley McGree (Marc Bola 82); Duncan Watmore (Rodrigo Muniz 57).
Unused Substitutes: Luke Daniels, Anfernee Dijksteel, Marcus Forss.
Swansea City: Andy Fisher; Kyle Naughton, Nathan Wood, Ben Cabango, Ryan Manning; Joe Allen (Liam Cullen 62), Matt Grimes (captain); Cameron Congreve (Matty Sorinola 31), Joel Piroe, Olivier Ntcham (Ollie Cooper 46); Michael Obafemi.
Unused Substitutes: Steven Benda, Jay Fulton, Harry Darling, Josh Thomas.
Referee: Robert Madley
Attendance: 23,672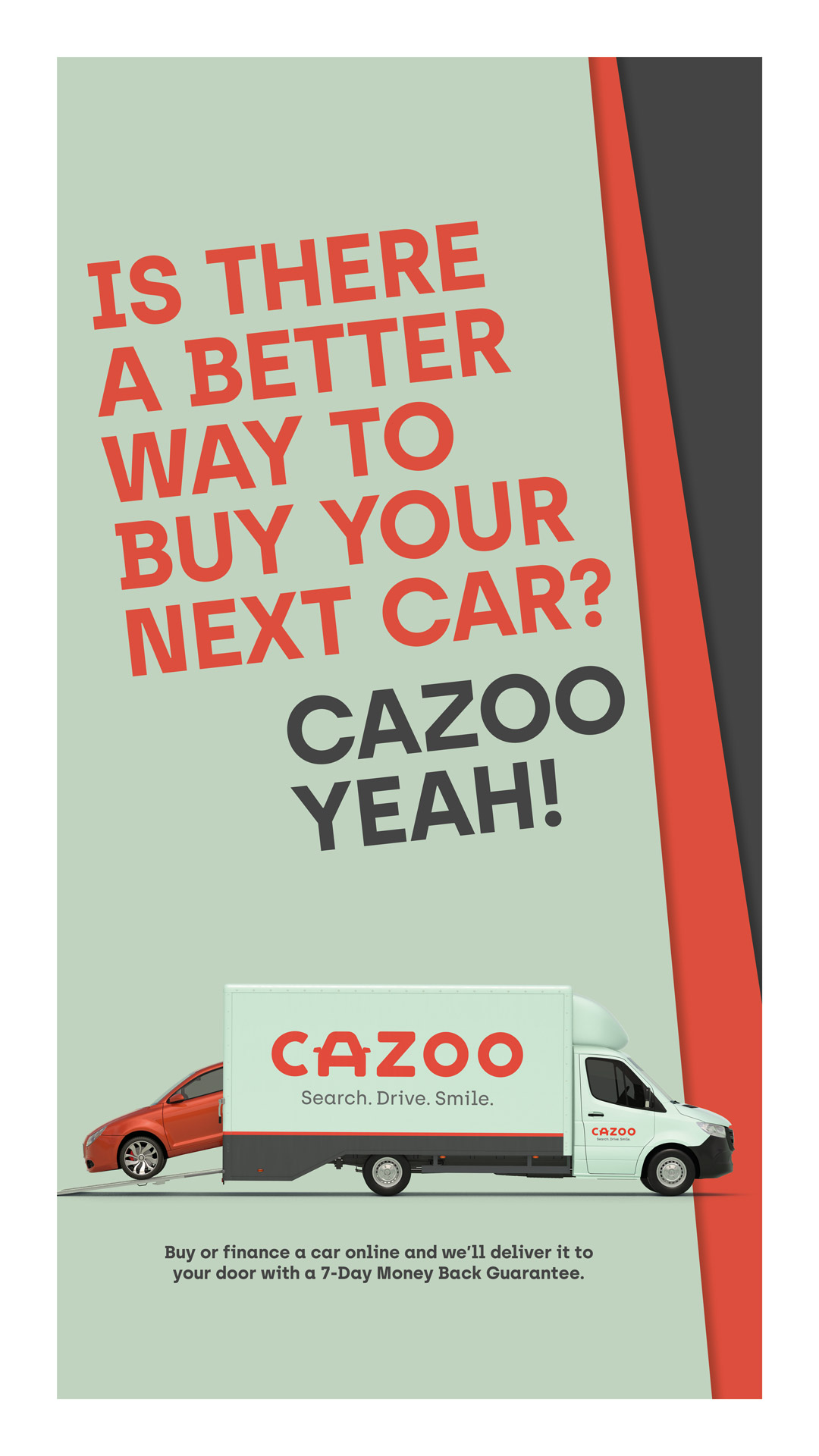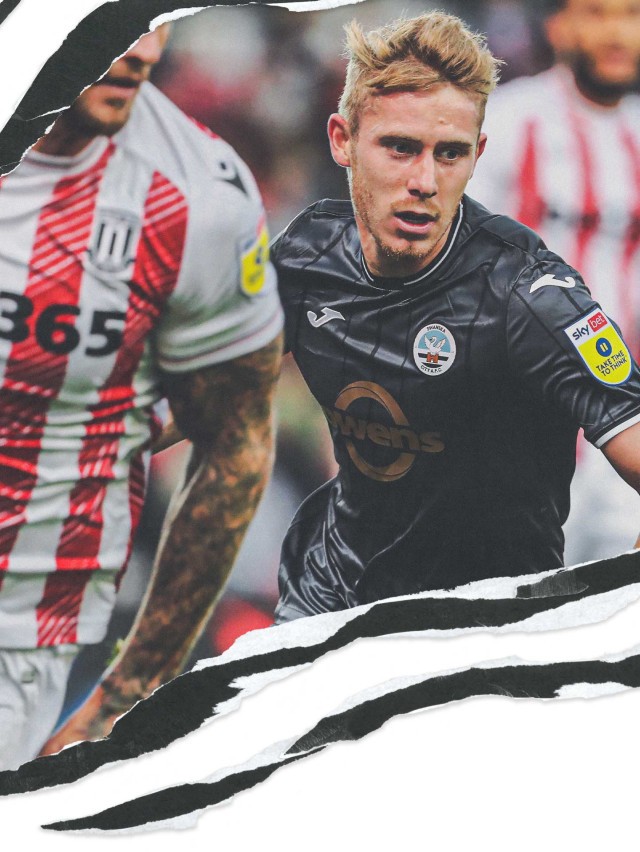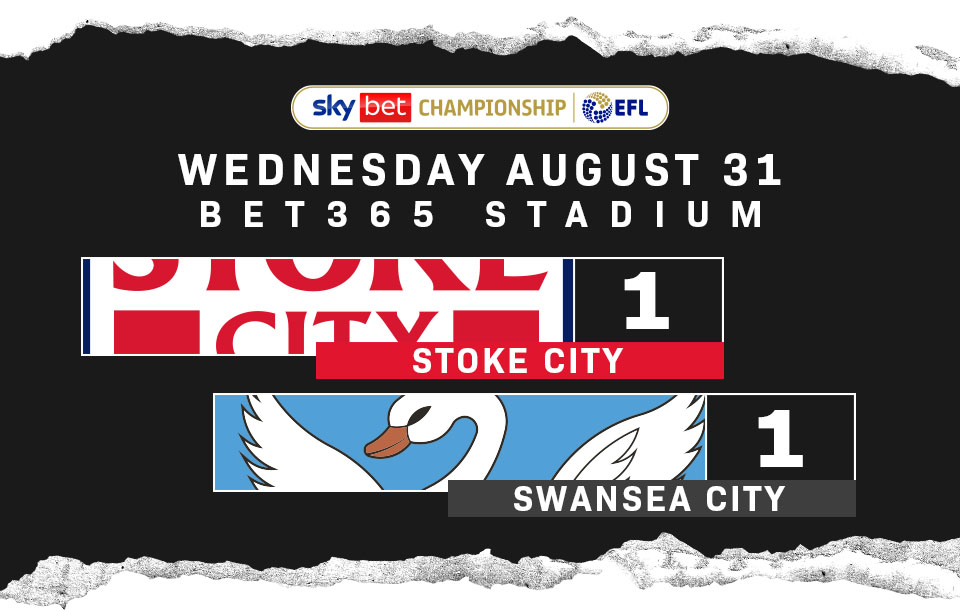 SWANSEA CITY WERE DENIED JUST A SECOND WIN IN THE POTTERIES SINCE 2001 AS TYRESE CAMPBELL'S LAST-GASP STRIKE SNATCHED A POINT FOR STOKE AT THE BET365 STADIUM.
Stoke City: Jack Bonham; Ben Wilmot, Connor Taylor (Tariqe Fosu-Henry 68), Aden Flint, Morgan Fox; Jordan Thompson (Will Smallbone 68), Lewis Baker (captain), Sam Clucas; Dwight Gayle (Tyrese Campbell 68), Liam Delap, Jacob Brown.
Unused Substitutes: Joe Bursik, Phil Jagielka, D'margio Wright-Phillips, Tom Saprrow.
Swansea City: Andy Fisher; Nathan Wood, Kyle Naughton, Harry Darling; Matty Sorinola (Michael Obafemi 79), Joe Allen, Jay Fulton (Olivier Ntcham 69), Matt Grimes (captain), Ryan Manning; Ollie Cooper (Jamie Paterson 69); Joel Piroe.
Unused Substitutes: Steven Benda, Luke Cundle, Liam Cullen, Armstrong Oko-Flex.
Referee: David Webb
Attendance: 18,697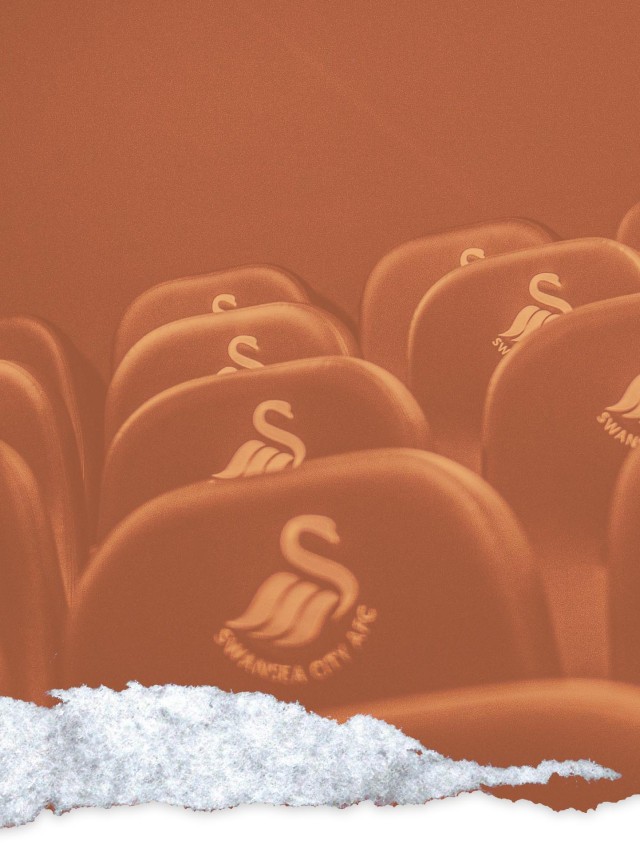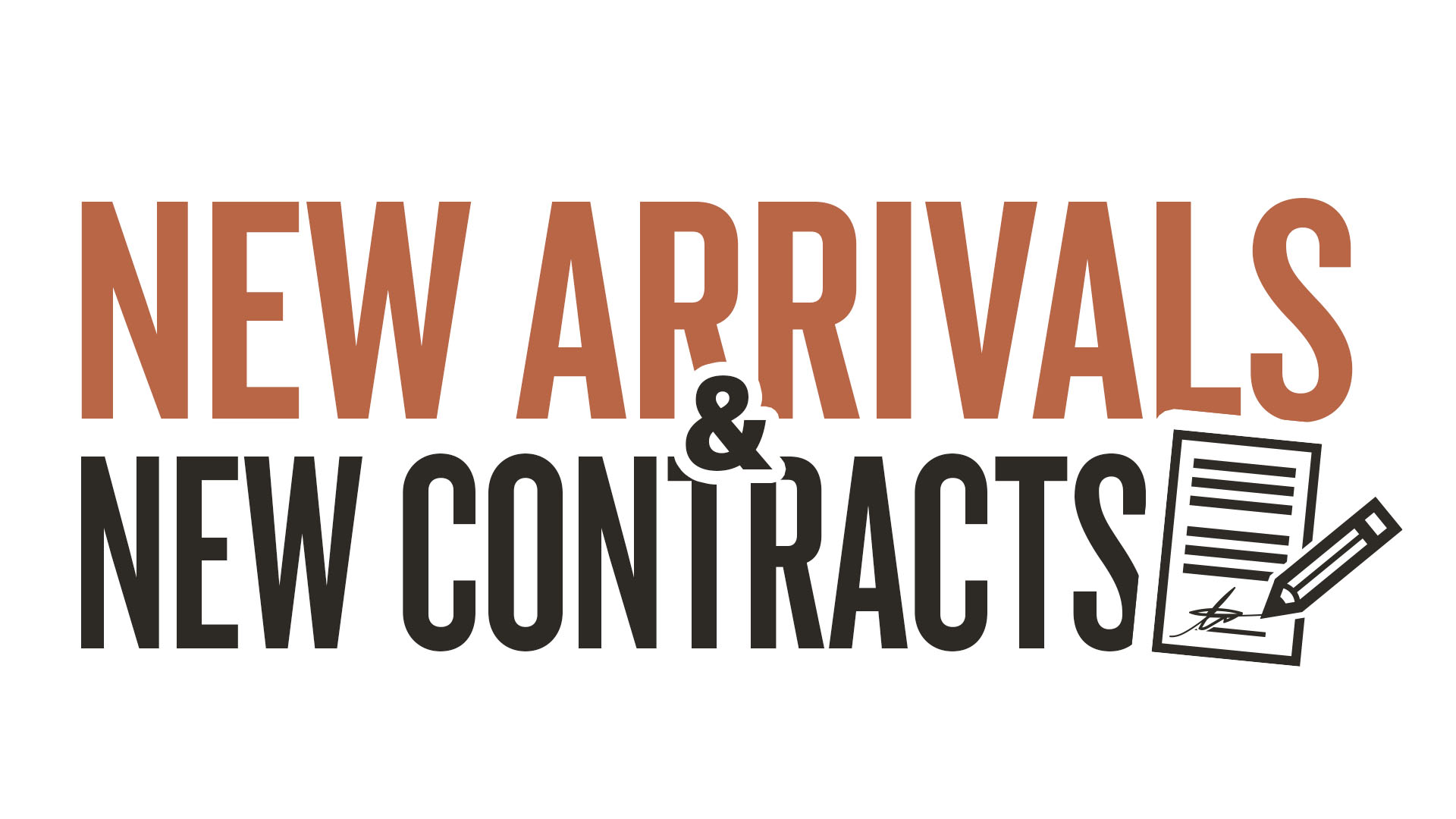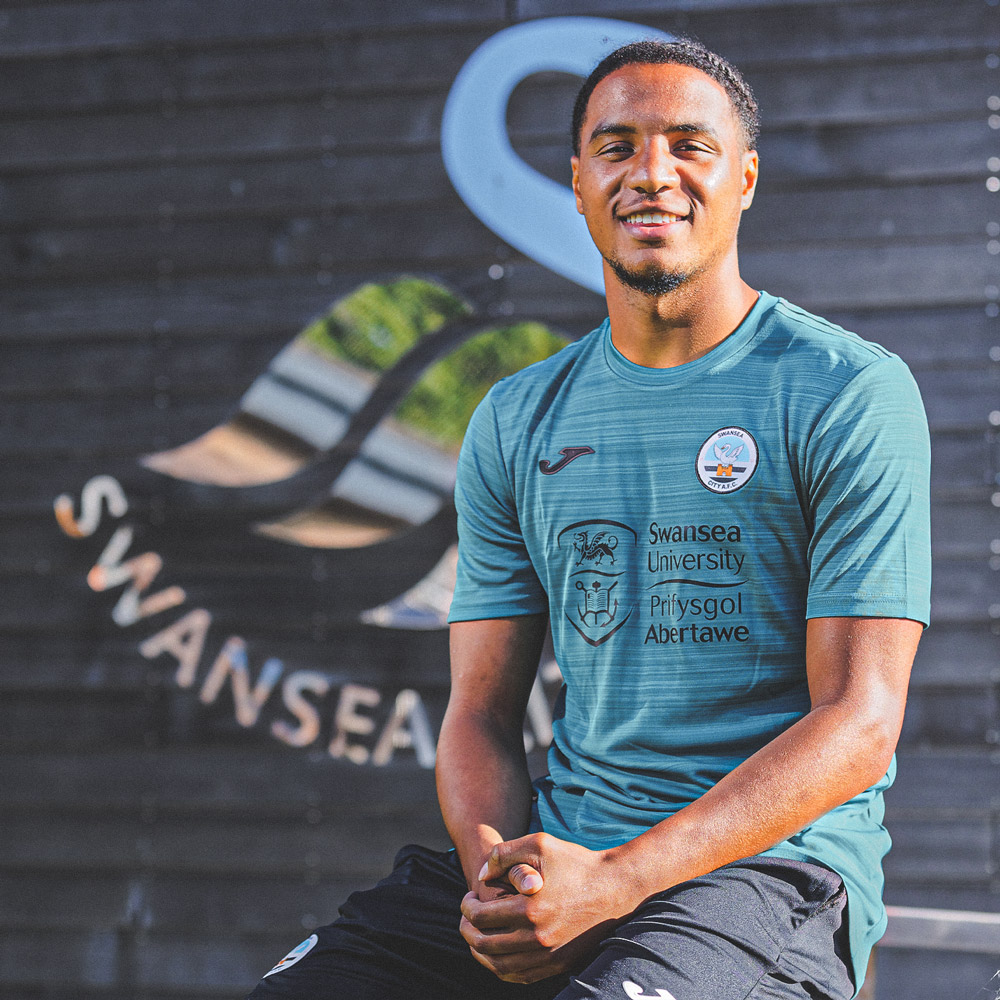 Swansea City had a busy final week of the summer transfer window as three loan signings joined the club.
Luke Cundle, Armstrong Oko-Flex and Fin Stevens will spend the remainder of the 2022-23 season with the Swans.
Cundle came through the academy ranks at Molineux, and was named their academy player of the season for the 2021-22 campaign.
He made his senior debut in a League Cup tie against Reading in 2019, and he made four Premier League appearances last season.
Those outings included a start in a 2-0 win over Tottenham at the Tottenham Hotspur Stadium, and a number of Championship clubs were interested in securing his services on loan.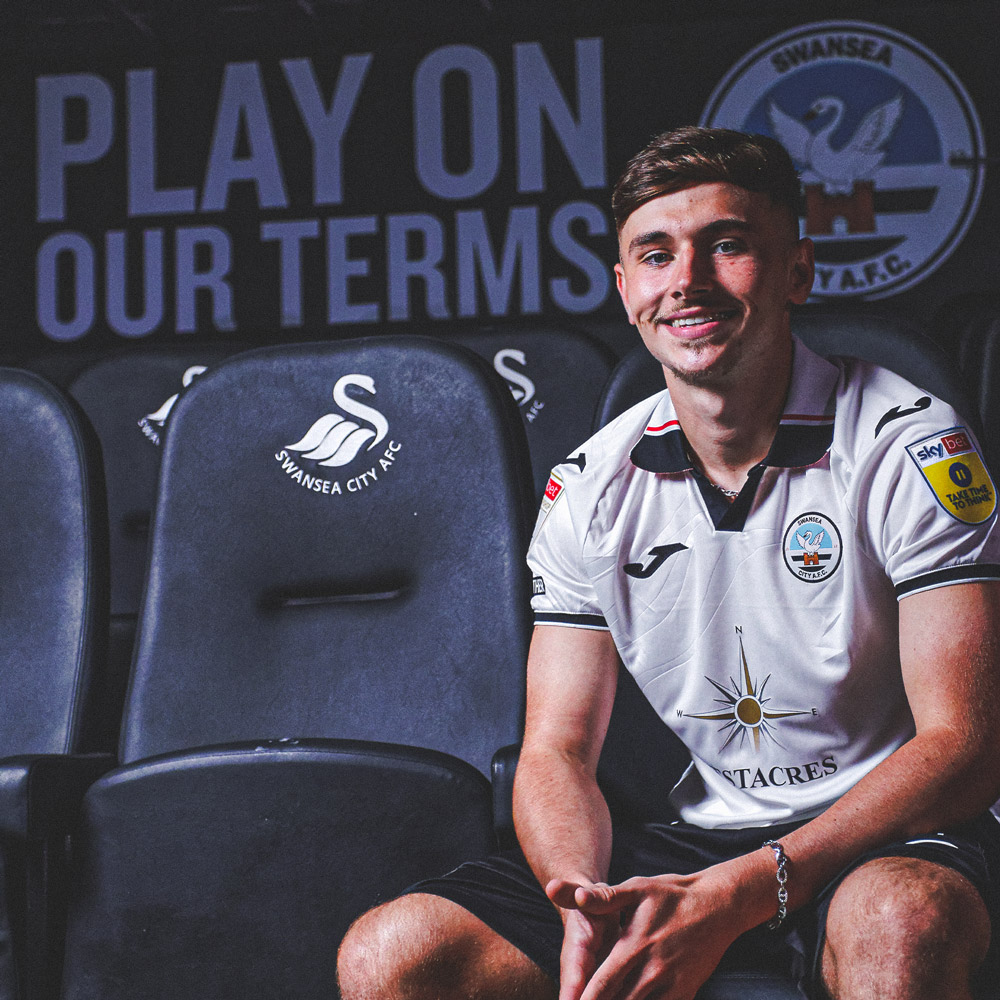 Dublin-born Oko-Flex – who will wear the number 21 shirt for the Swans - started his youth career in his homeland, before moving to Arsenal after being spotted by Liam Brady.
After five years in the Gunners' academy he made the move to Glasgow with Celtic in 2018, and made his senior debut for the Scottish club against Hibernian during the 2020-21 SPL season.
He also featured in a draw with Livingston before joining West Ham in the summer of 2021.
Oko-Flex impressed for their under-23 side in Premier League 2, and was also involved in the matchday squad for a Premier League fixture at Arsenal in December 2021.
He recently made his senior debut for the Hammers in their Uefa Conference League play-off against Viborg.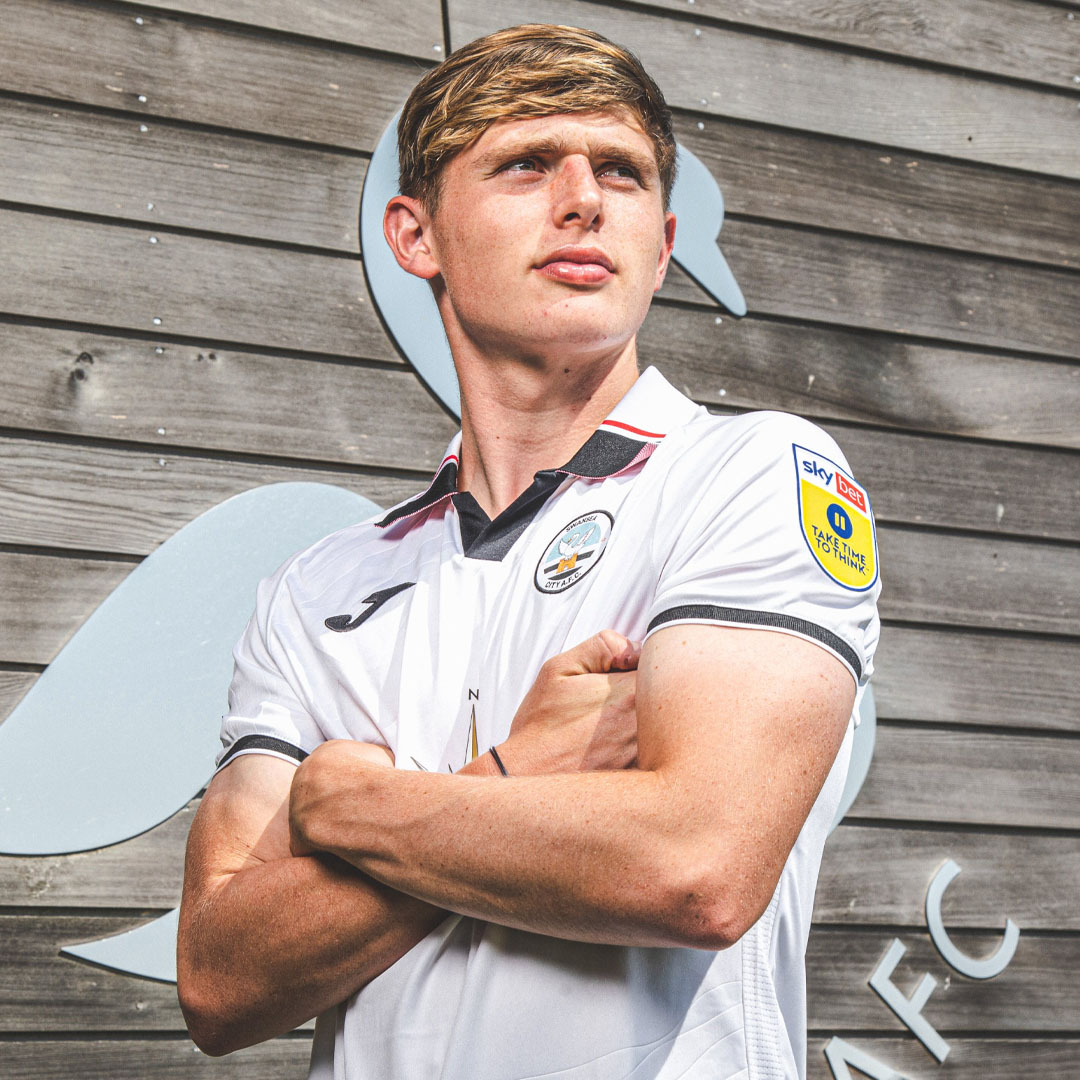 Wales Under-21 international Stevens - who will wear the number 24 jersey for the Swans - has made 10 first-team appearances for the Bees, having joined them after coming through the ranks of the Arsenal academy and having a short spell in non-league football with Worthing.
He initially joined the Brentford 'B' team, but was soon promoted to the first-team set-up.
Stevens made his Premier League debut as a substitute in a defeat to Southampton in January of this year.
He bolsters Russell Martin's options on the right flank following the recent shoulder injury suffered by Joel Latibeaudiere.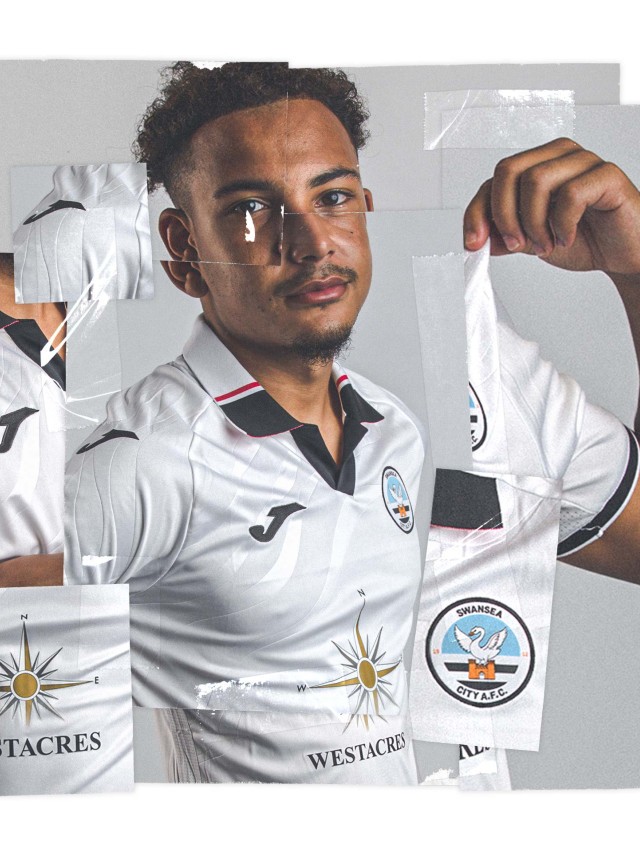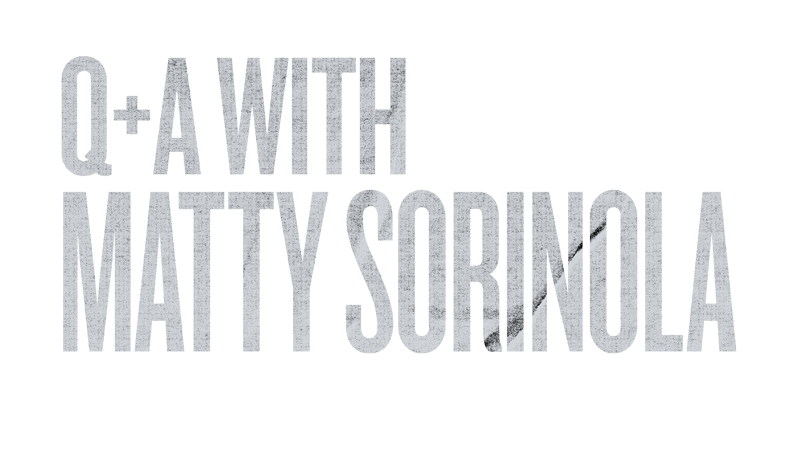 MATTY SORINOLA IS AMONG THE NEW FACES AT SWANSEA CITY THIS SEASON. THE FORMER MK DONS MAN TALKS ABOUT WHY HE WAS EXCITED TO LINK UP WITH A NUMBER OF FAMILIAR FACES IN SA1 AND ALSO REVEALS THE SWANS PLAYER WHO USED TO LIVE ACROSS THE ROAD FROM HIM.
Matty, you must be very excited to have joined Swansea City, particularly as you were close to joining in January.
"It's great to be here, I can't wait to get started. It has been a bit of an interesting journey to get here. I did nearly join in January but it did not quite happen. 
"But this summer the chance came up again and I was delighted to be able to get it done and to join Swansea.
"The day I signed I just put my gym shoes and boots in a bag and got over to Pennyhill Park as quickly as I could.
"I obviously know a number of the players and the coaches from my time at MK Dons. I know Andy Fisher and Harry Darling, so it has been really good to see some familiar faces and I think it can only help me settle in."
Outside of the guys you know from MK Dons, you also know Wasiri Williams. Wasiri joined our under-21 squad earlier this summer, but is it correct that you literally used to live on the same street when you were kid?
"Yeah, that is true. In fact, we literally lived opposite each other and always saw each other around.
"We would always go and play football together or we would be messing around with our mates over the park.
"It's nice to see him again here at Swansea, he is a good guy and a really good player too."
You knew Russell Martin from your time at MK Dons, as well as the players and the staff. There was plenty of interest in you from other clubs. Were those relationships key in helping you decide Swansea was the right club for you? 
"They were. It was about those relationships and the style of play Russell wants his teams to play.
"I know the style of play. I know how the players play. I know what Russ wants as manager, so it was perfect really. The way everyone is as people is a big thing as well. I just could not wait to get here.
"The way they want to play is all about the freedom to express yourself. It's the way I believe football should be played and the way a lot of players would love to play.
"It is perfect for me, everything suits me so well and I hope I can do well for Swansea. 
"I should say I did also play alongside Russell once at MK. He was in midfield just as he was coming to the end of his playing career. It's definitely good to work with him again."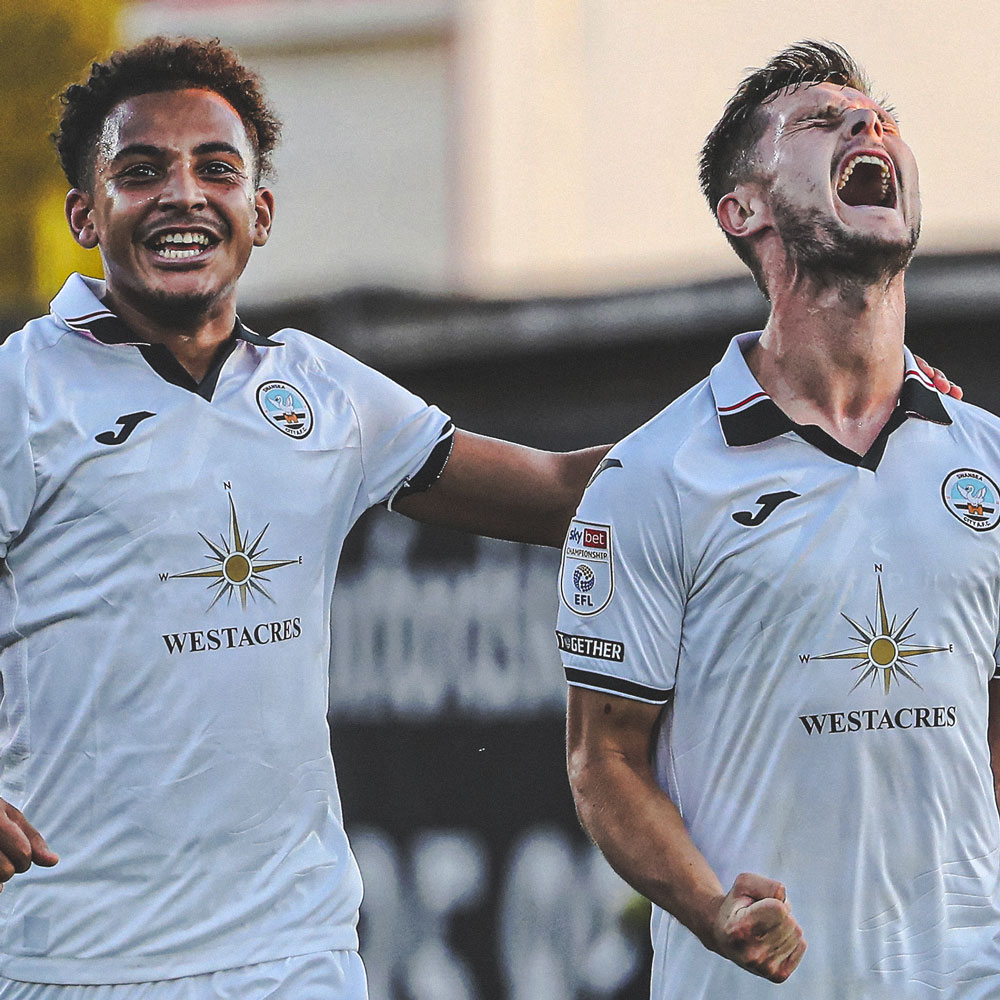 Just to talk about your career to date. You were in Fulham's academy and then went to MK. Paul Tisdale give you your debut there, before Russell took over during the season when Covid hit. You must have been so excited, but it must have been such an unusual season and quite a strange experience in some ways? 
"It was a strange season. I only played with fans present in the stadium twice and that was it. I didn't really get that experience. I know there's a great fanbase here, I have enjoyed playing in front of them and I want to show them what I can.
"You can sense how much they care about the club and how desperate they are for us to do well. I want to take it in and feed off that."
You're capable of playing on both flanks, you're a two-footed player. How would you sum yourself up as a player? What will you bring to Swansea City? 
"I'm quite technical, I think. I can play on both the right and the left. I like to be on the ball, deliver crosses and take people on really. I like to express myself and have fun."
You mentioned earlier that you know some of the players and that you get on well with them. What is it like to work with them again? 
"They're very good guys. It's good to be here with them, it makes it easier. It had been a year and a bit since we last played together but it does not take long to get back into it. They are really good people and it's definitely one of the things that attracted me to working here."
What have you made of Swansea when watching from afar. I'm sure you'll be aware of the club's time in the Premier League. Is it a club you've admired for the style of play over the years? Do any players stand out? 
"I think it's a massive club and, of course, I know about the time the club spent in the Premier League and some of the great players they had.
"I remember Michu, Wayne Routledge, Nathan Dyer and Wilfried Bony. They had a lot of big names, and that just underlines what a big club this is."
I guess the aim is to play. During your stint in Belgium, you didn't play as much as you would have liked. I am sure you would like to get as much game time as possible and get regular action. 
"I want to get as much game time as possible under the style of play which suits me perfectly.  
"I want to help the team to perform well and hopefully have a good season. It's obviously a very competitive division where anyone can beat anyone on their day.
"It's my first experience of it and I want to enjoy it, make the most of it and help Swansea have a successful campaign."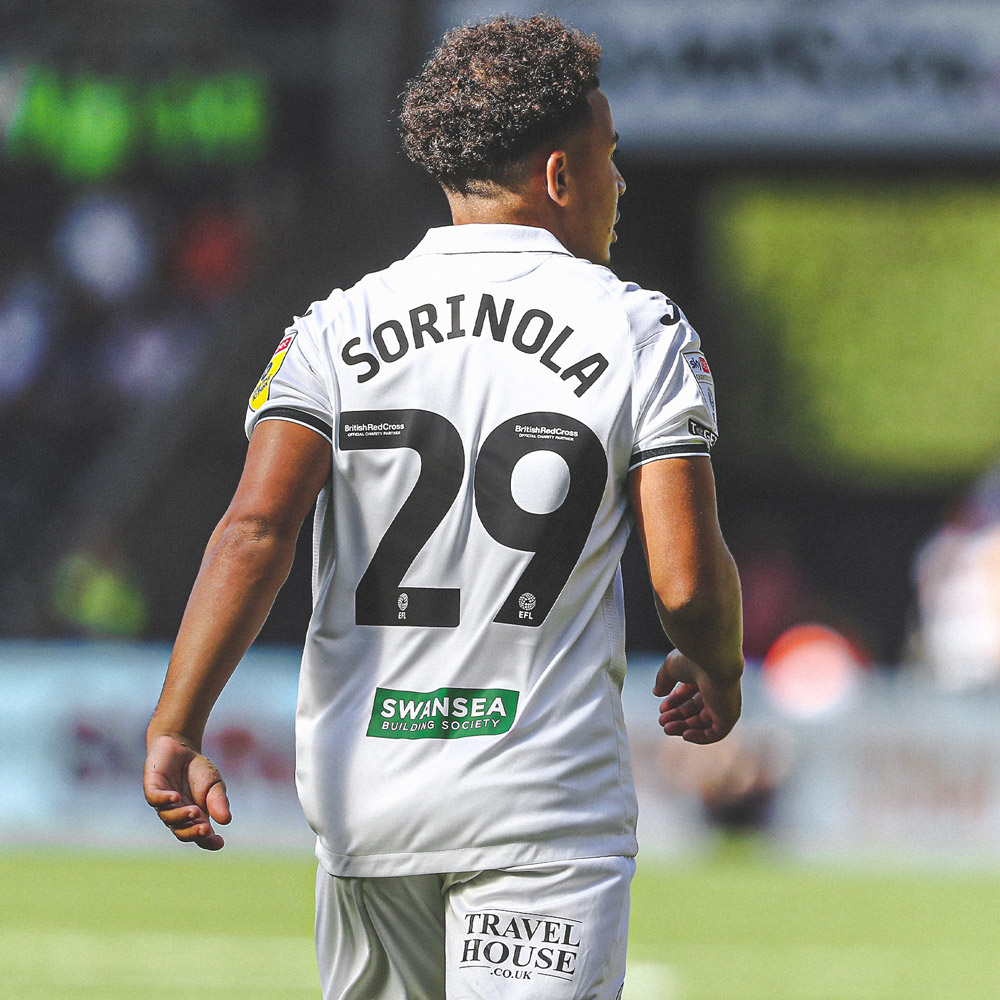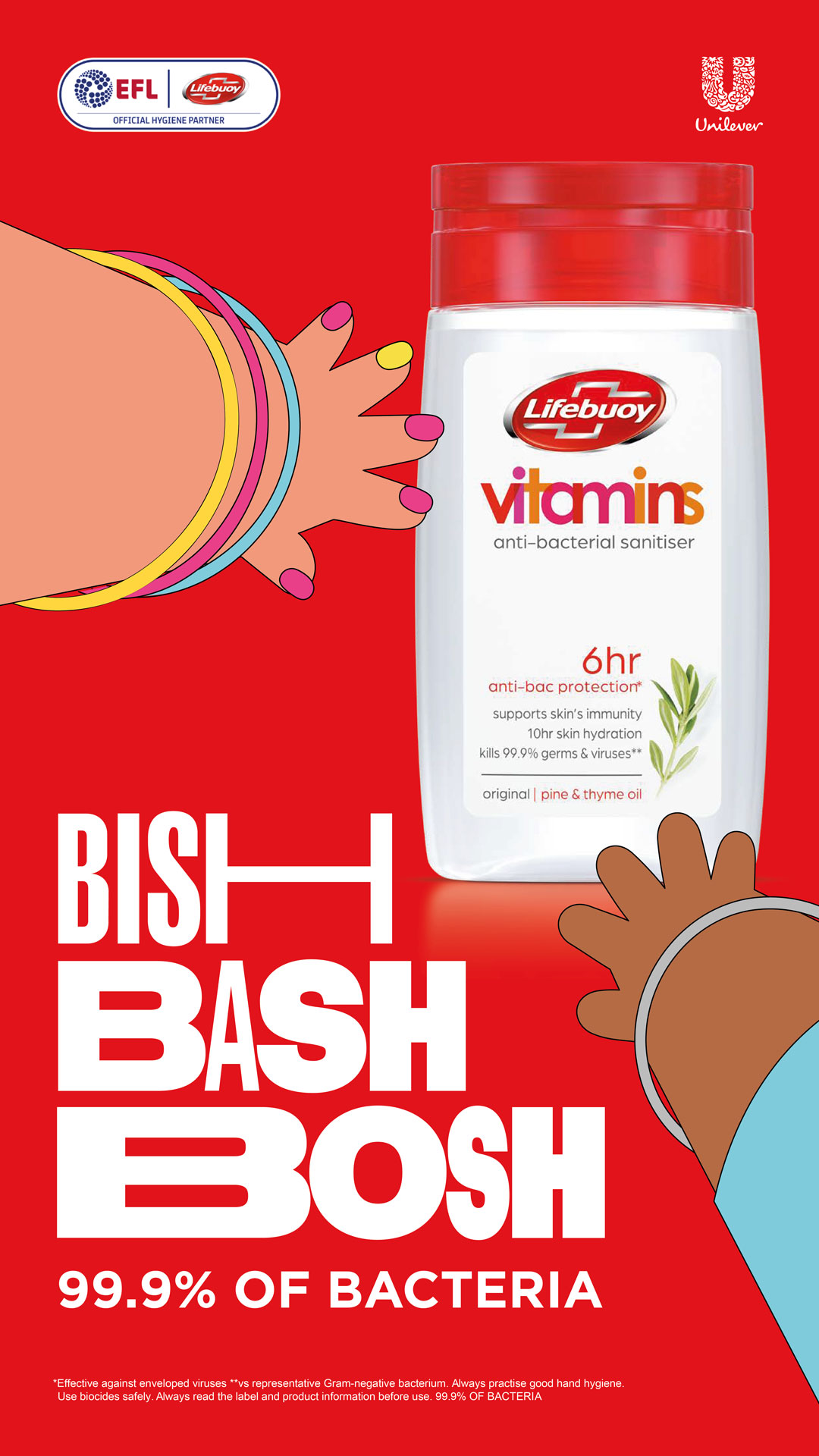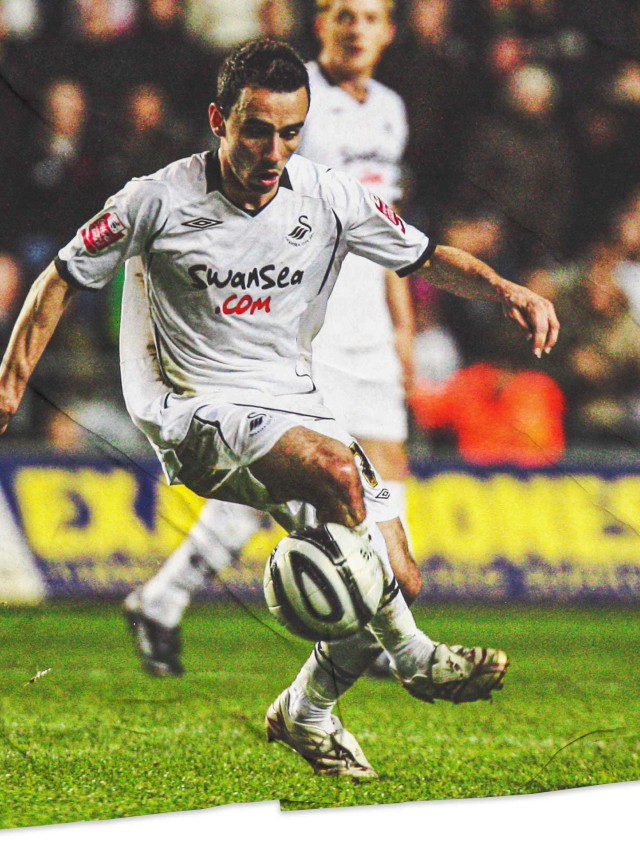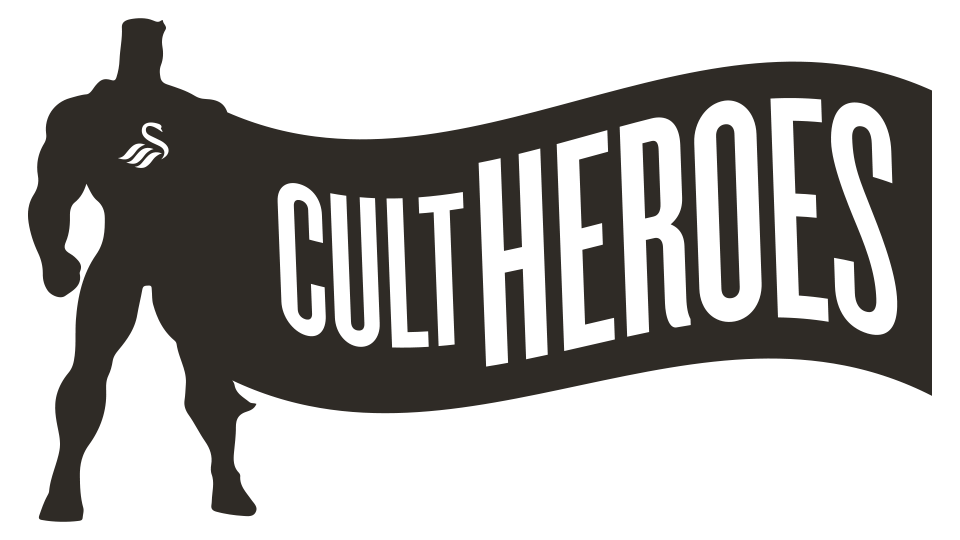 IN THE LATEST INSTALMENT OF OUR CULT HEROES SECTION, CLUB HISTORIAN GWYN REES LOOKS BACK AT THE SWANSEA STORY OF A PLAYER WHO WOULD SPEND THE THICK END OF TWO DECADES ON SWANSEA CITY'S BOOKS AND BE A CENTRAL FIGURE DURING A TRUE GOLDEN ERA FOR THE CLUB: LEON BRITTON.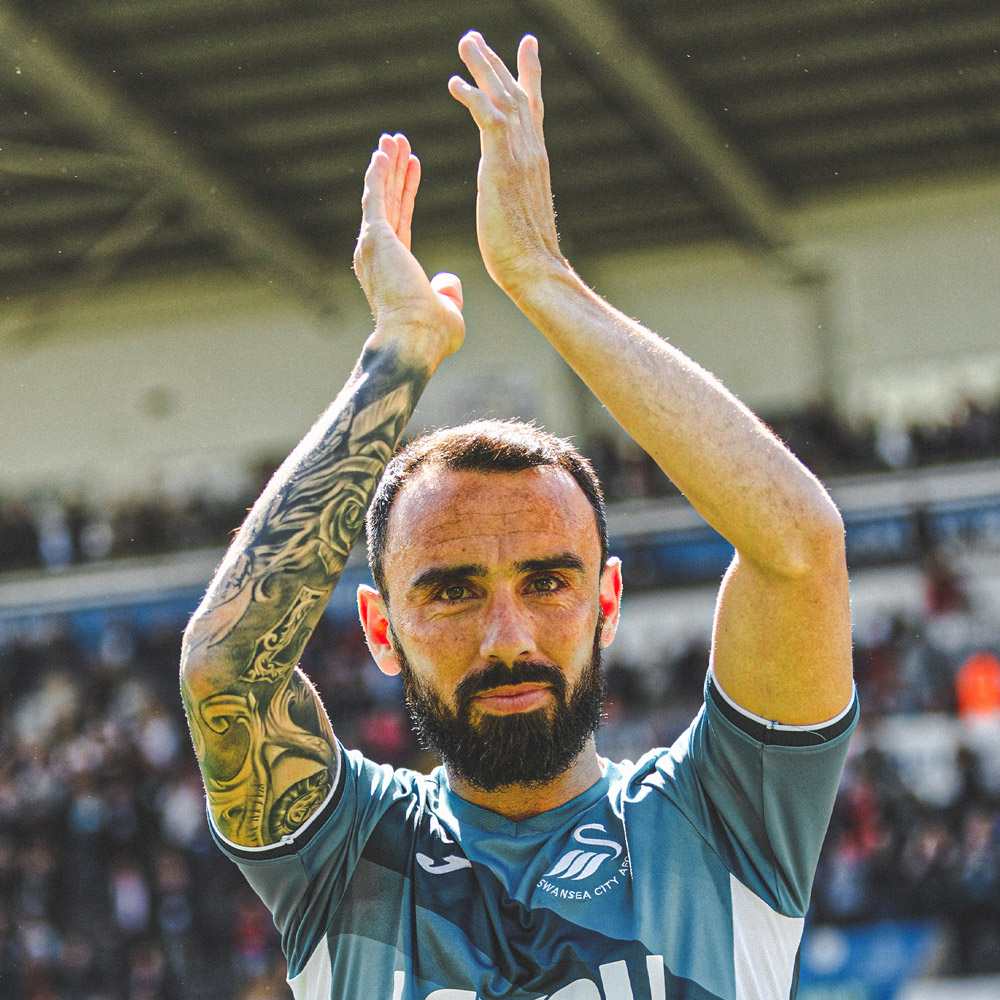 Long before he would grace the Vetch Field and Swansea.com Stadium, proving the heartbeat of a string of Swansea sides during an astonishing climb from the foot of League Two to the Premier League, London-born Leon Britton was something of a schoolboy prodigy.
A member of the England Development set-up at Lilleshall, he left school and formerly signed for Arsenal, where he had been since the age of nine.
In 1998 West Ham United signed him in a deal worth £400,000; a record at that time for a 16-year-old.
However, he was unable to break into the first team with the Hammers and, in December 2002, agreement was reached for him to join the Swans on loan.
Britton joined a club that had none of the creature comforts or facilities of a top-flight outfit, and was in a desperate fight to avoid relegation out of the Football League.
Though small in stature, and playing in a league were the challenges could be robust to say the least, the player's bravery and ability on the ball were a major plus-point for the struggling. Such was his impact that supporters even took part in bucket collections on the old North Bank to contribute towards paying his wages to keep him in south Wales.
Britton would be part of the side that retained Football League status with victory over Hull, winning the penalty for the first goal of James Thomas' famous hat-trick in a 4-2 win.
The player returned to his parent club at the end of his loan period, but manager Brian Flynn was only too happy to sign him on a permanent deal once it was realised that West Ham were going to release him from his contract.
With Britton in the side, along with the likes of Lee Trundle, Garry Monk, Alan Tate and Andy Robinson, the Swans had the nucleus of a team that would win promotion out of League Two and League One into the Championship under Kenny Jackett and Roberto Martinez respectively.
Along with these promotions Britton could also claim a Football League Trophy medal, two Welsh Premier Cup successes, as well as twice being voted the Swans' player of the year.
So, it was something of a surprise to supporters when, at the end of the 2009-2010 season he rejected the offer of a new contract, becoming a free agent and signing for Championship rivals Sheffield United.
However, fortunately for the Swans, the move never worked out for the player.
He found it hard to settle with the Blades changing manager more than once during his six months and 26 appearances for the Yorkshire club.
A return to the then Liberty Stadium was what the midfielder hoped for and, with the acquiescence of future Swansea chairman Trevor Birch – then at Bramall Lane – the move was done.
The player picked up from where he left off; it was as if Britton had never left the club.
He would be central to the side reaching the Championship play-off final against Reading, scoring a rare and stunning goal to help seal semi-final success against Nottingham Forest.
Britton was also prominent in the 4-2 win over the Royals at Wembley as Swansea became the first Welsh club to reach the Premier League, and he went from strength to strength.
Swansea's first season in the Premier League saw the side surprise a number of pundits by enjoying success with their possession-based style of play, and Britton was an integral figure and at one point boasted better pass statistics than Xavi and Andres Iniesta, the fulcrums of Pep Guardiola's wonderful Barcelona teams.
Swansea kicked on again, Britton helping the club secure a first major honour and qualify for Europe thanks to a 5-0 League Cup final win over Bradford at Wembley in February 2013.
A brave effort saw the club progress out of the group stages on the Europa League, with results including a famous 3-0 win at the Mestalla, home of former Champions League finalists Valencia, before a narrow knockout stage exit to Italian giants Napoli.
Britton remained an important figure and, while his amount of game time began to lessen, the importance of his presence was underlined in the role he played in beating relegation from the Premier League under Paul Clement in 2017; the midfielder distributing DVDs of the club's history to his team-mates to underline the importance of what they were playing for.
When Clement was relieved of his duties later the same year, it was Britton who stepped up as caretaker manager.
Sadly there would be no happy ending to a difficult season and, with relegation confirmed in May 2018, Britton made the decision to retire from the professional game and end 16 years of manning the Swansea midfield.
His tally of 532 competitive games for the club puts him fifth in the all-time appearance list, while he is in a select band of players who have represented the club in all divisions of the Football League and the Premier League.
He has worked at the club in backroom roles such as football advisor to the board, and as Sporting Director, before recently stepping down from his role as academy player mentor.
Britton has been an iconic figure in the club's recent history, and his name will surely rank among the finest of servants of this football club for many, many years to come.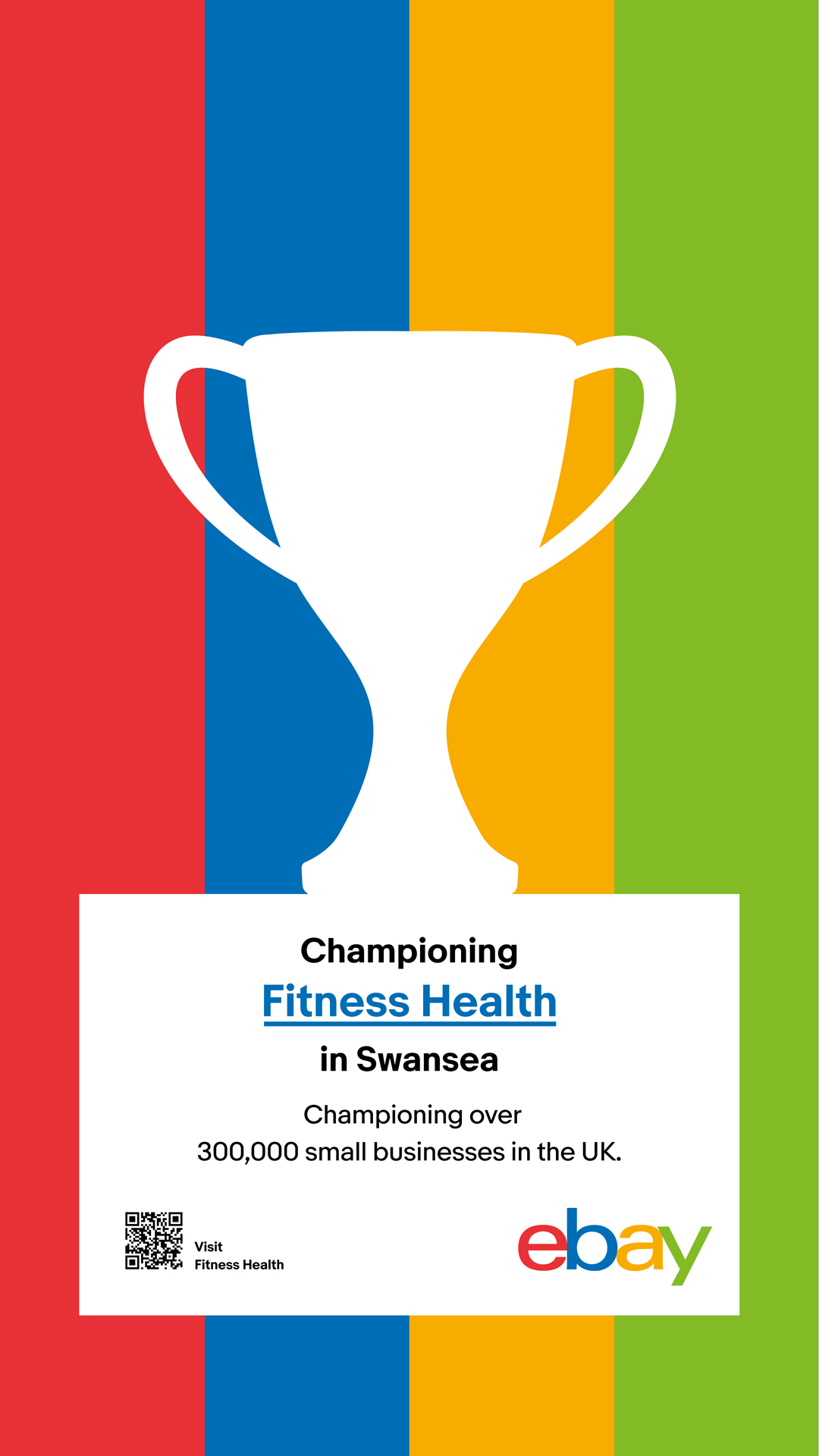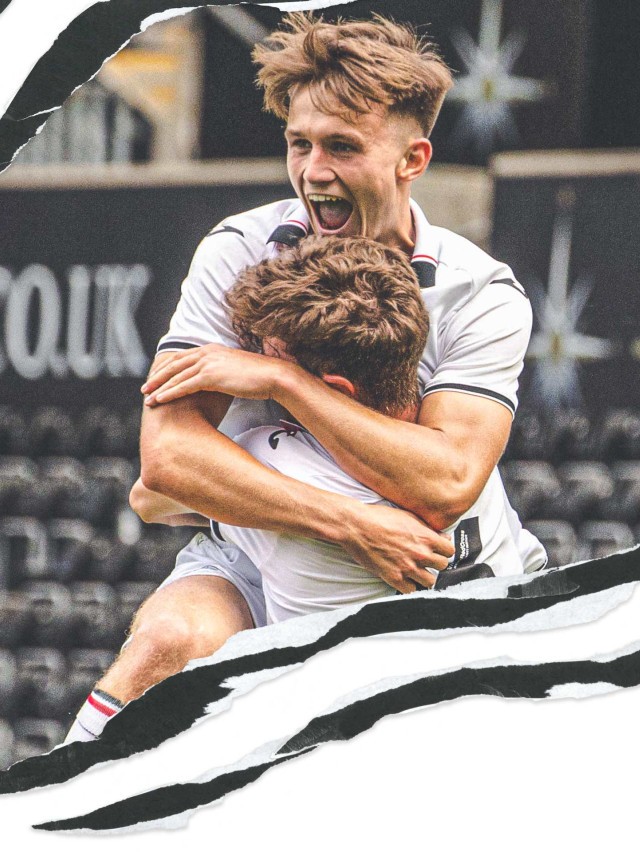 SWANSEA CITY'S UNDER-21s GAINED THEIR FIRST VICTORY OF THE SEASON AS GOALS FROM KYRELL WILSON, TARRELLE WHITTAKER AND BEN LLOYD HELPED THEM TO A WIN OVER WIGAN ATHLETIC AT THE SWANSEA.COM STADIUM.
Swansea City Under-21s: A. Matthews, K. Ludvigsen, F. Lissah, J. Cotterill, B. Blythe, K. Wilson (Joe Thomas 62) ,T. Whittaker (C. Hurford 90), S. Leverett (captain), J. Thomas (R. Davies 76), B. Lloyd, N. Ogbeta
Subs: H. Jones, R. Mitchell. 
Wigan Athletic Under-21s: O. Mooney, K. Lloyd (captain), C. Hughes, E. Mitchell, A. Sharif (K. Worsley 89), B. Adeeko, Y. Chentouf, J. Adams (H. McHugh 56), J. Stones, D. Dwyer, L. Breenan (R. Greval 89)
Subs: T. Watson, J. Rodwell.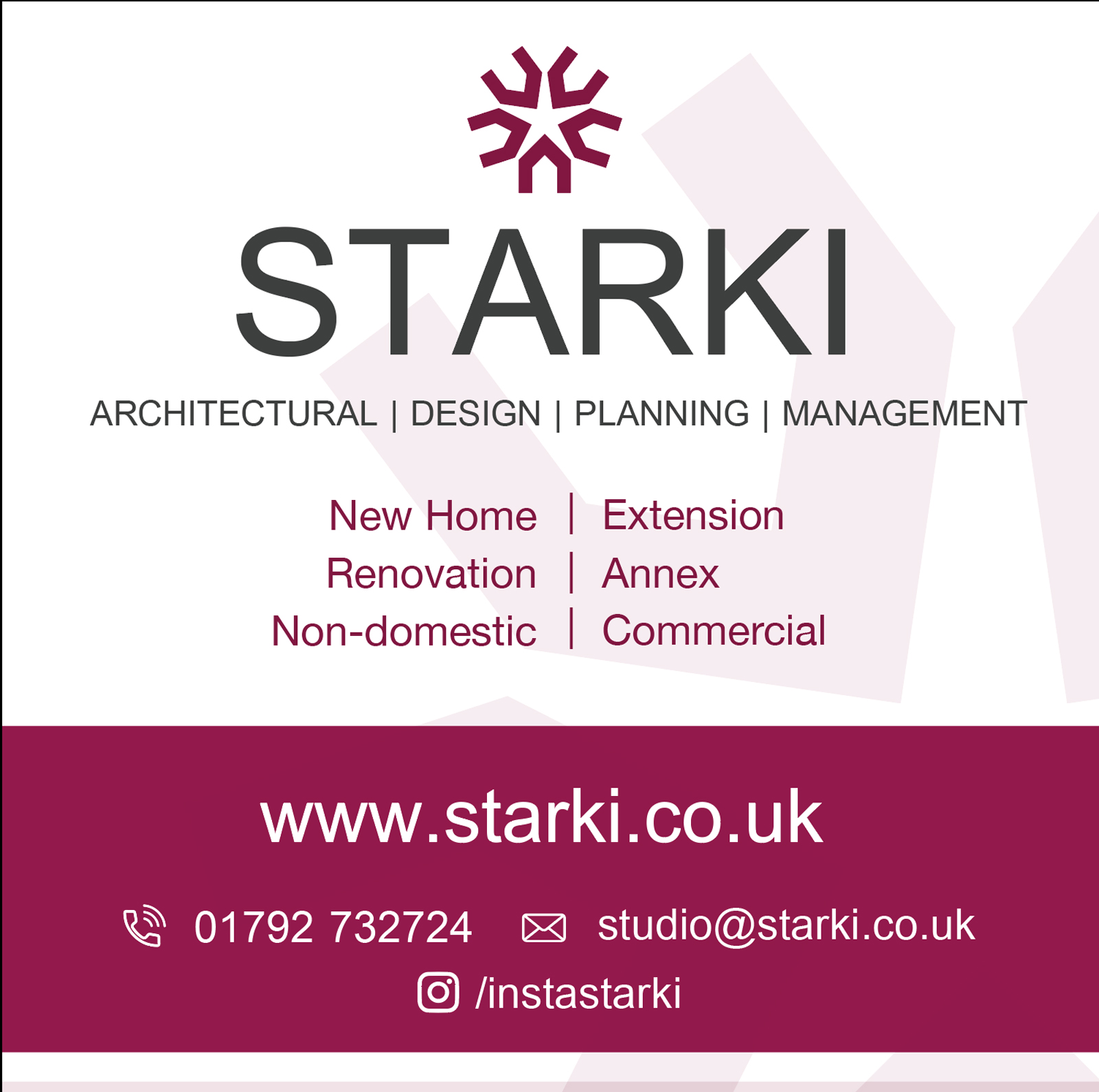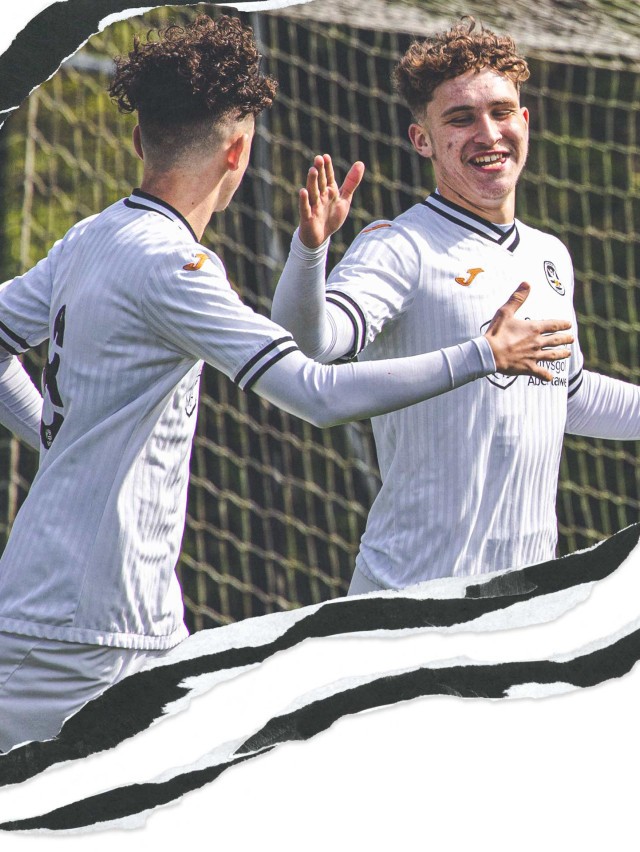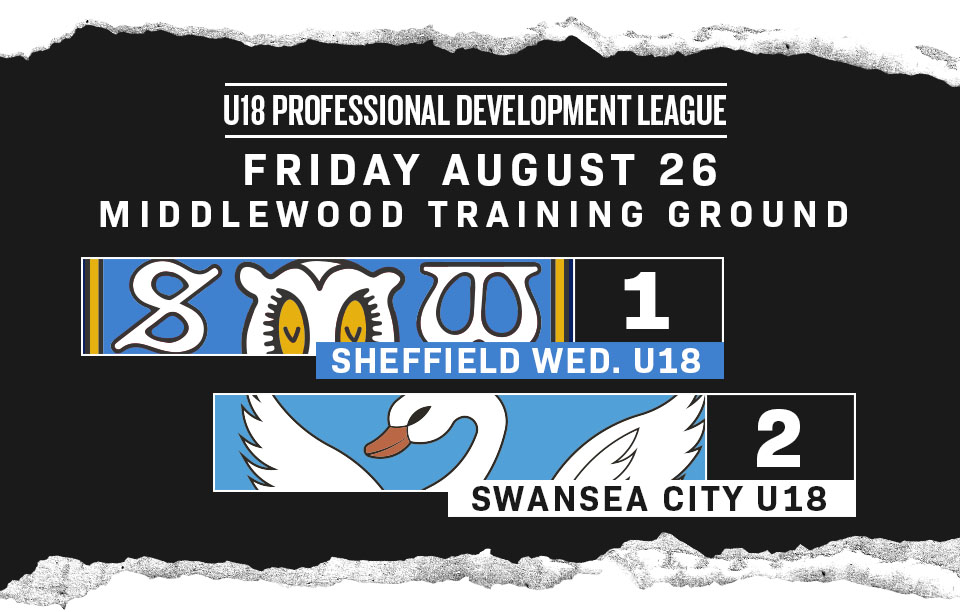 SWANSEA CITY UNDER-18S SEALED THEIR FIRST VICTORY OF THE SEASON AS GOALS FROM IWAN MORGAN AND GEOFF BONY HELPED THEM TO PICK UP THREE POINTS AT SHEFFIELD WEDNESDAY IN THE PROFESSIONAL DEVELOPMENT LEAGUE.
After a goalless first half, in-form striker Morgan added to his tally for the season by putting the visitors in front, only for the Owls to respond through Joey Phuthi just minutes later.
But Swansea would strike the decisive blow through Bony as he finished well after showing strength to hold off a defender. 
The Swans had started well and the first chance of the afternoon went their way as Zane Myers and Josh Carey linked up on the left, but the cross in to the area was too high for Morgan to head home and the offside flag ensured it would not have counted had the ball found the net.
Sam Parker produced a wonderful first touch to give himself a sight of goal, but his curling effort was well held by Jack Hall in the Sheffield Wednesday goal.
Myers was enjoying a good battle on the flank against Devlan Moses, and the Swansea man attempted to put Morgan through on goal, but his gutsy run did not end up producing a clear chance.
Parker then again went close to netting the first goal. The 16-year-old found himself well-placed to finish from close range but his volley was denied by Hall. 
The young Owls started to press high and put pressure on the Swans, and it was Moses who drove a low effort towards the back post, forcing Evan Watts to ground to collect safely.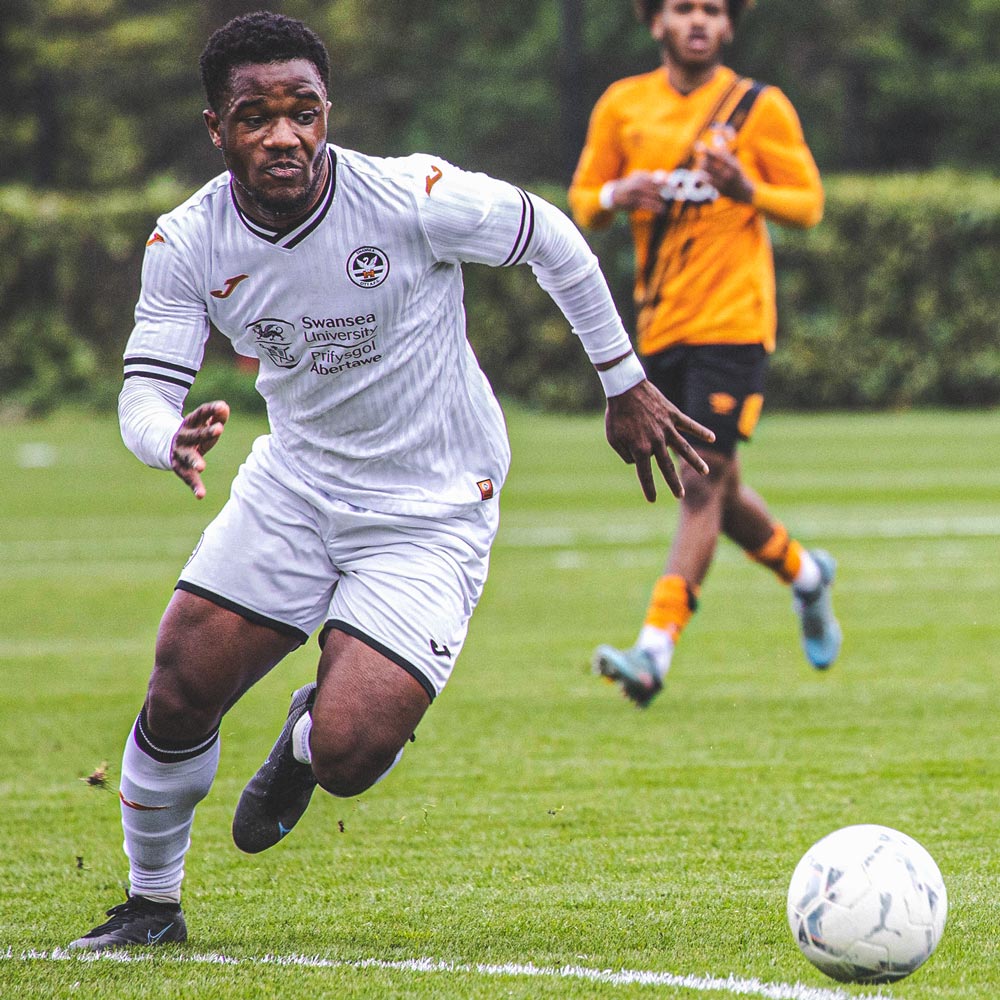 Minutes before half-time Seb Dabrowski picked up a yellow for a foul on the edge of the box. Cian Flannery stepped up for the resulting free-kick, and his fine strike swerved around the Swansea wall and had Watts beaten, only for the ball to bounce to safety off the woodwork.
The deadlock was finally broken just after the hour mark as Morgan wonderfully cut in from the right to fire a low, driven shot into the corner of the net, giving the Swans a well-deserved lead. 
But the Owls responded in quick fashion, as Phuti struck with a superb strike from the right, with the ball clearing Watt's dive and hitting the back of the net. 
However, the Swans restored their lead when Bony held off his marker to go in on goal and fire the ball past Hall and secure a first win of the season for the young Swans.
Sheffield Wednesday Under-18s: Jack Hall, Mackenzie Maltby (captain), Josh Chapman, Cian Flannery, Joey Phuthi, Rio Shipston, Tafadzwa Tapudzai, Thornton (Sean Fusire 55), Carlos Rodrigues, Kamil Maciag (Bailey Cadamarteri 55), Devlan Moses (Danai Rhule 69) 
Unused subs: Jack Phillips, Tyrell Dawes.
Swansea City Under-18s: Evan Watts (c), Sam Parker (Kyrell Wilson 61) Richard Faakye, Seb Dabrowski, Jada Mawongo, Jacob Cook, Dan Watts, Josh Carey (Rohan Davies 68), Geoff Bony, Iwan Morgan, Zane Myers (Aimar Govea 66)
Unused Subs: Cameron Llewellyn, Ewan Griffiths.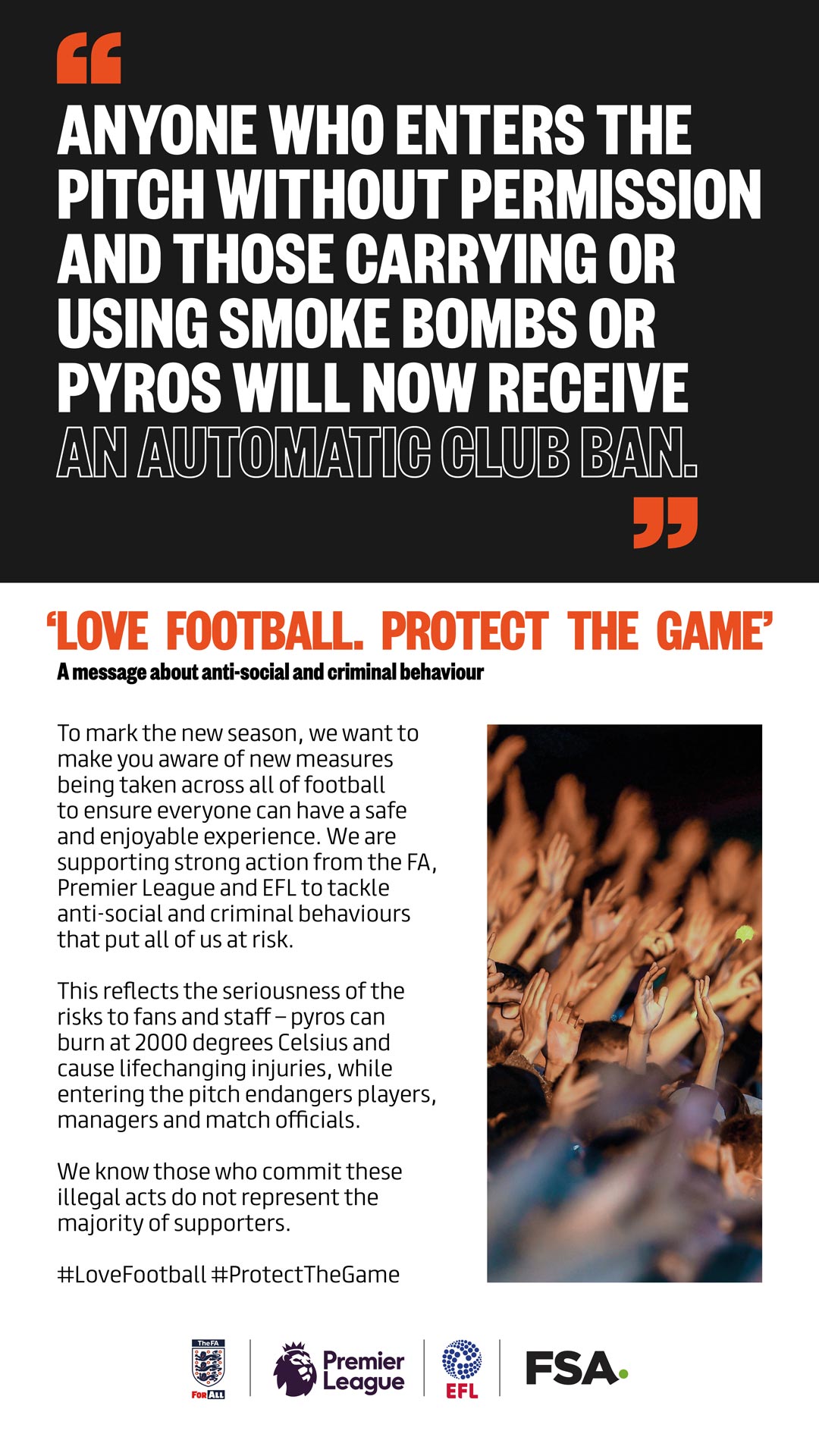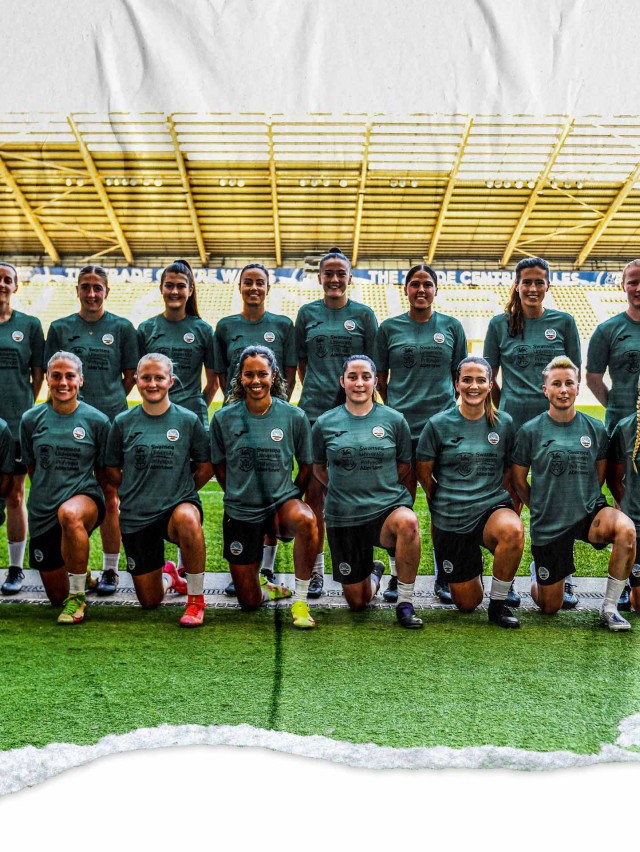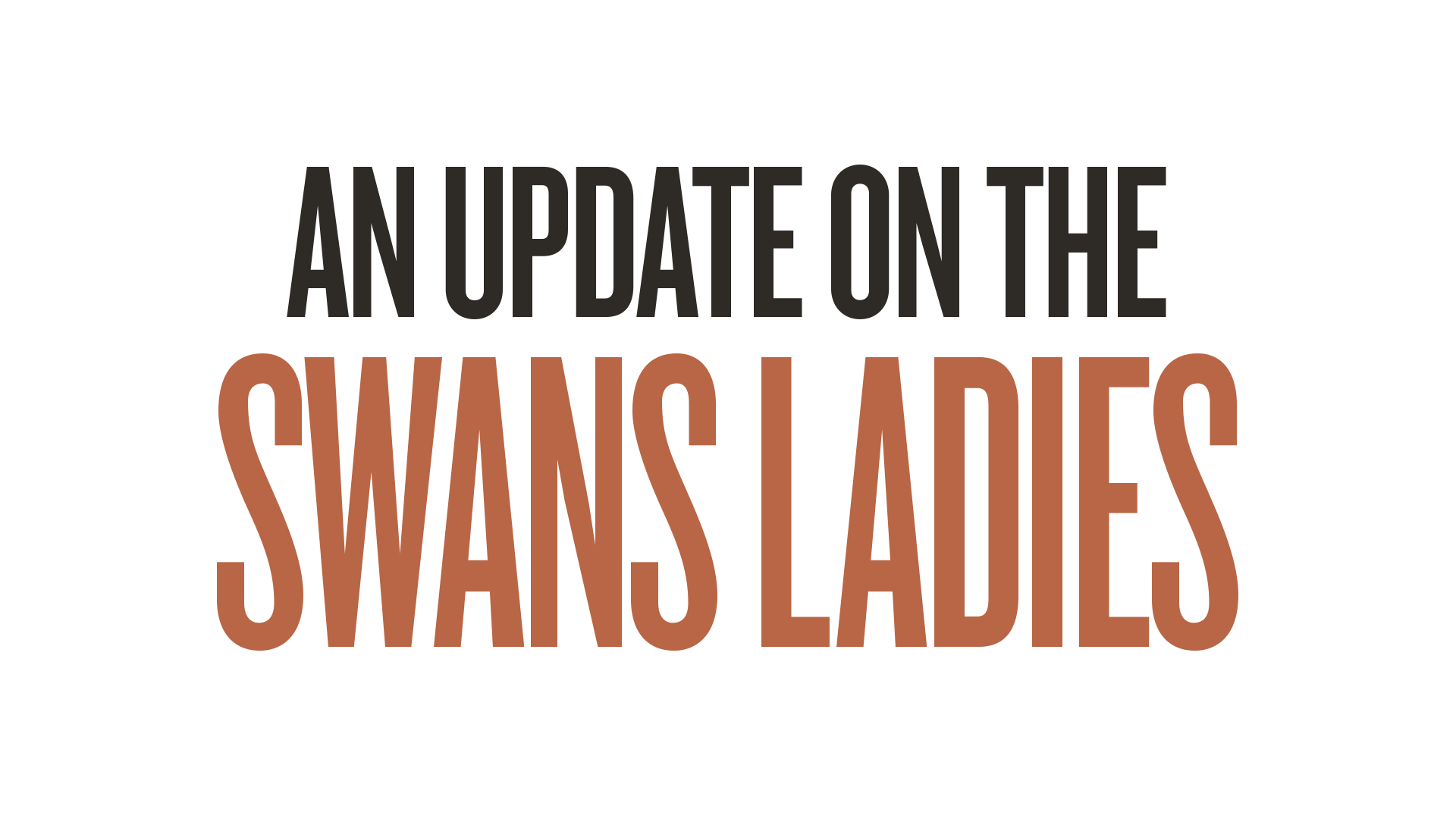 SWANSEA CITY LADIES WILL PLAY AT THE SWANSEA.COM STADIUM WHEN THEY HOST CARDIFF MET ON SUNDAY, SEPTEMBER 4 (5.45PM) AND SUPPORTERS CAN ATTEND FOR FREE.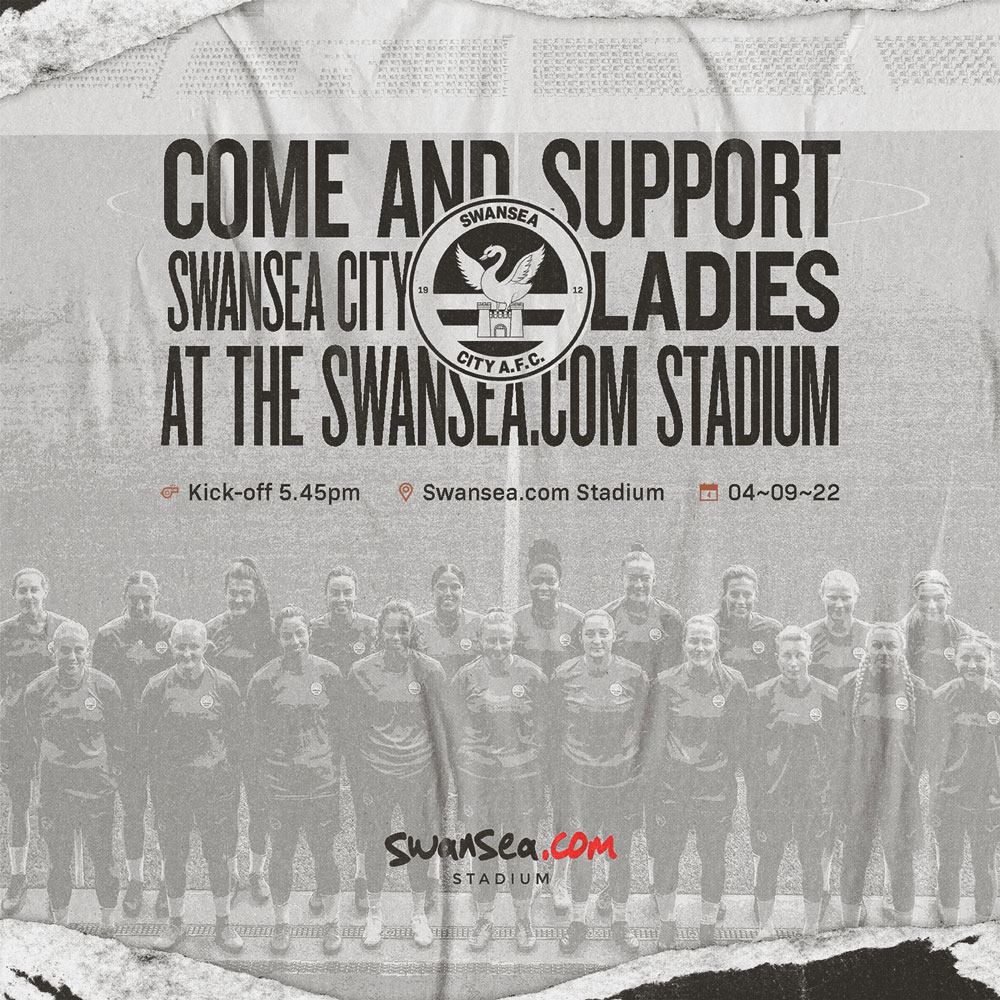 Supporters can watch Welsh champions Swansea City Ladies for free when they play at the Swansea.com Stadium for the first time on Sunday, September 4.
Swans Ladies begin the defence of the of their Genero Adran Premier title when they take on Cardiff Met at 5.45pm.
The game will be televised live on S4C, online on S4C Clic and also on Sgorio's Facebook and YouTube pages.
"We are delighted to be hosting Swansea City Ladies on a landmark occasion at the stadium," said Swansea City chief executive Julian Winter.
"This event will be free for all supporters with the aim of inspiring the next generation of footballers in our community and in Wales.
"You can never underestimate the influence of role models in society, and this provides a great opportunity for aspiring female footballers to come and watch and be inspired by our Ladies team."
Alicia Powe, Swansea City Ladies captain added: "With the recent success of the European Championships, it shows the appetite for the women's game is growing.
"It's a huge platform for Welsh women's football to be televised at the Swansea.com Stadium. The whole squad is excited to be part of this milestone event and we can't wait to get the season started."
TICKETING INFORMATION
Tickets for this event are free of charge and must be claimed through our ticket office.
Please note that under 14s must be accompanied by an adult, and there is a maximum of four children's tickets for every adult.
Tickets can be claimed online through our eTicketing site in advance of the match day.
CLAIM YOUR TICKETS ONLINE HERE.
Tickets will ALSO be available on the day, with the ticket office being open for calls and in person sales from 2pm. We urge supporters wishing to attend to book in advance, to avoid any potential queues on the day.
PARKING INFORMATION
There will be limited onsite parking available, charged at £3 per car in the North Car Park. You can book parking HERE.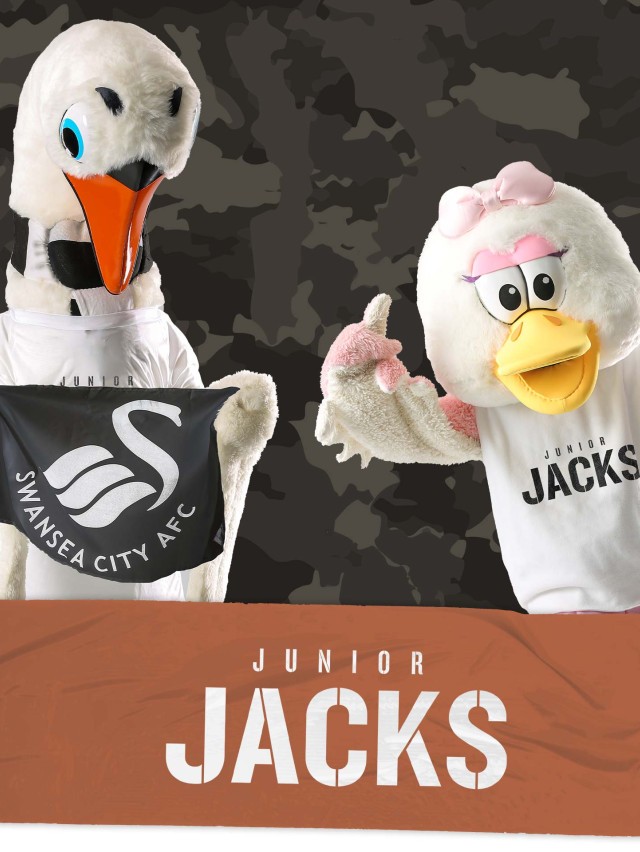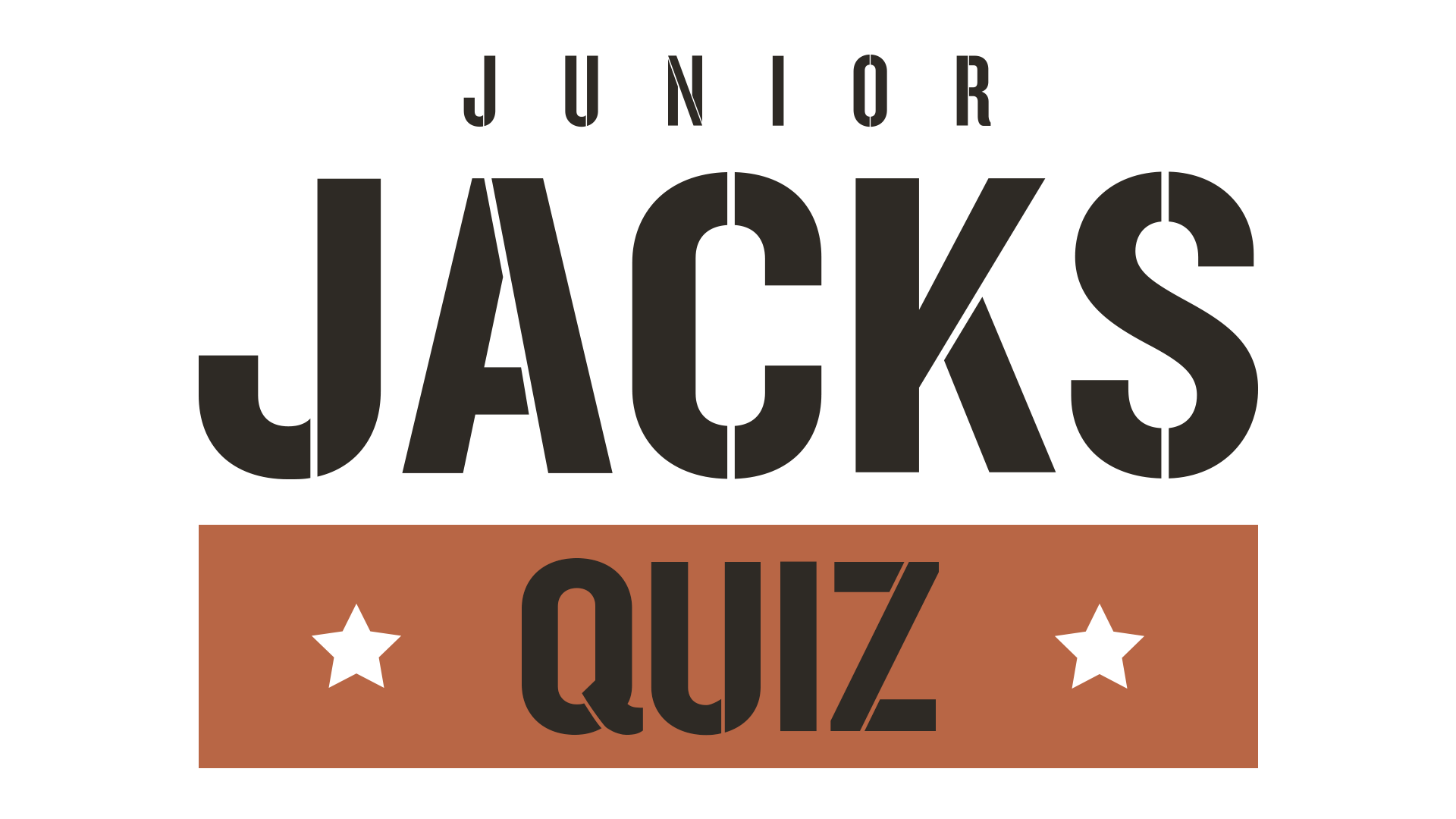 Shwmae pawb,
Welcome back to the Swansea.com Stadium!
We hope you've been enjoying our new family area with our friends from Superbowl UK and Rolypoly. We love meeting you all in the family stand and having a dance.
This week Cyril has come up with an Odd One Out quiz - where you have to pick the wrong answer to the statement – and I (Cybil) have created another Take Five quiz to test your football knowledge. There are also more matchday activities for you to check out on our Junior Jacks page by clicking here: https://www.swanseacity.com/juniorjacks  
We can't wait for this afternoon's match and we think the score will be 2-0 to the Swans. What do you think the score will be?
If you see us around the ground today, don't forget to come across and say "hi"!
Up the Swans!
Cybil and Cyril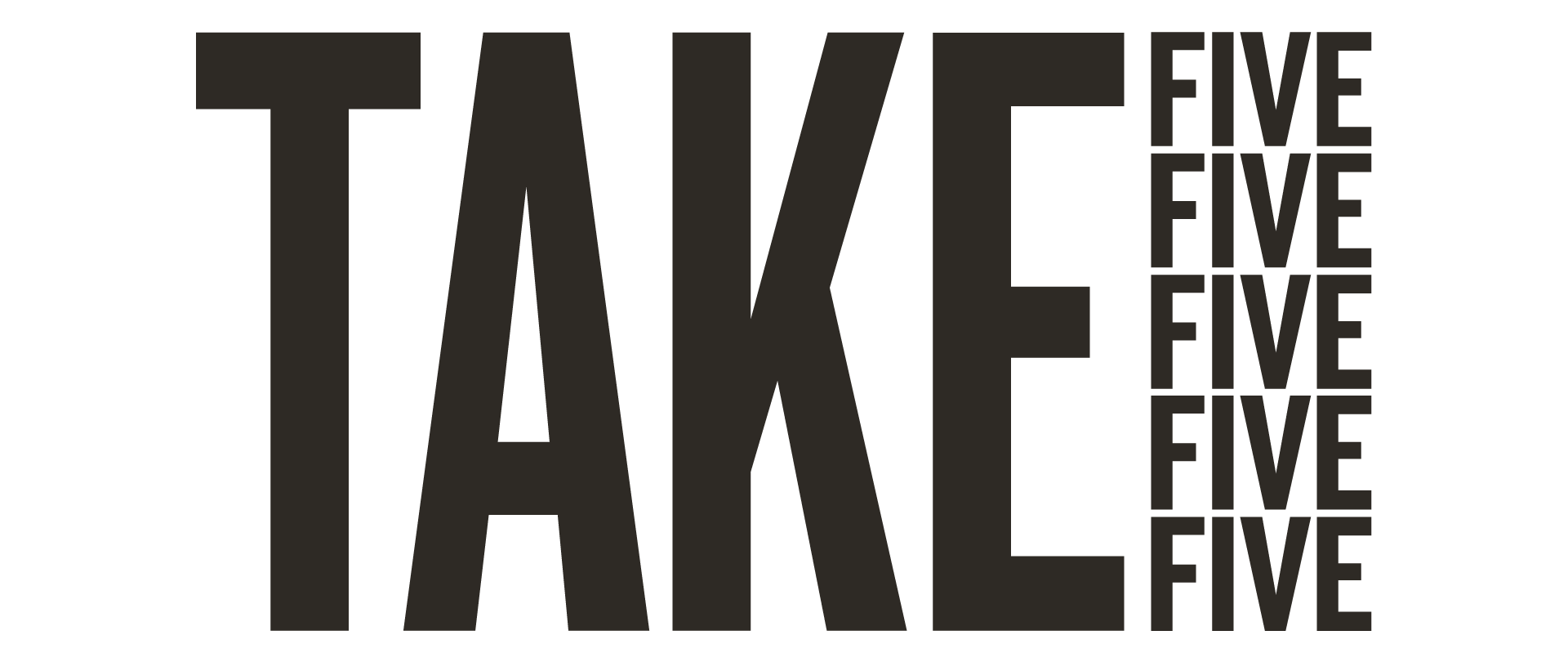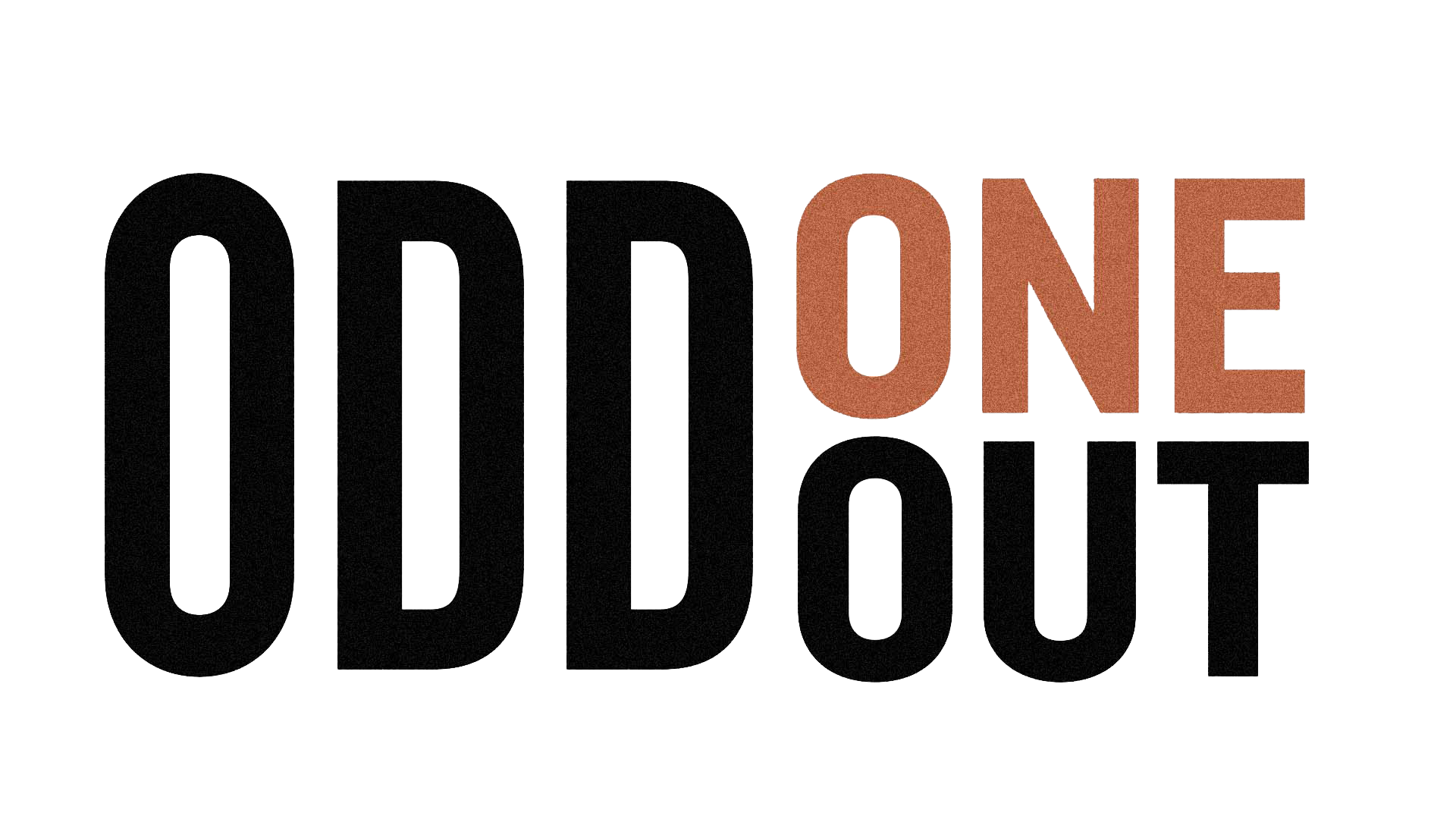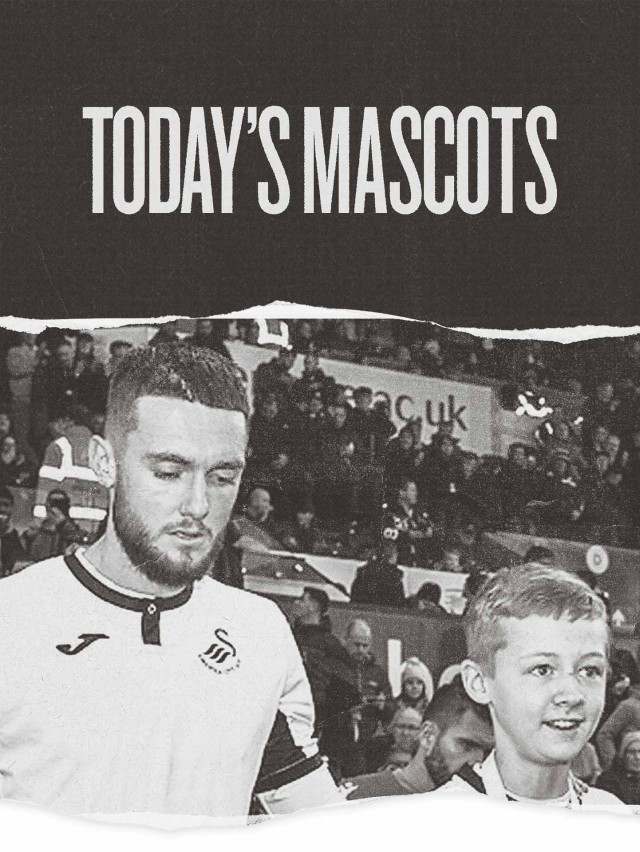 LEO ~ AGED 9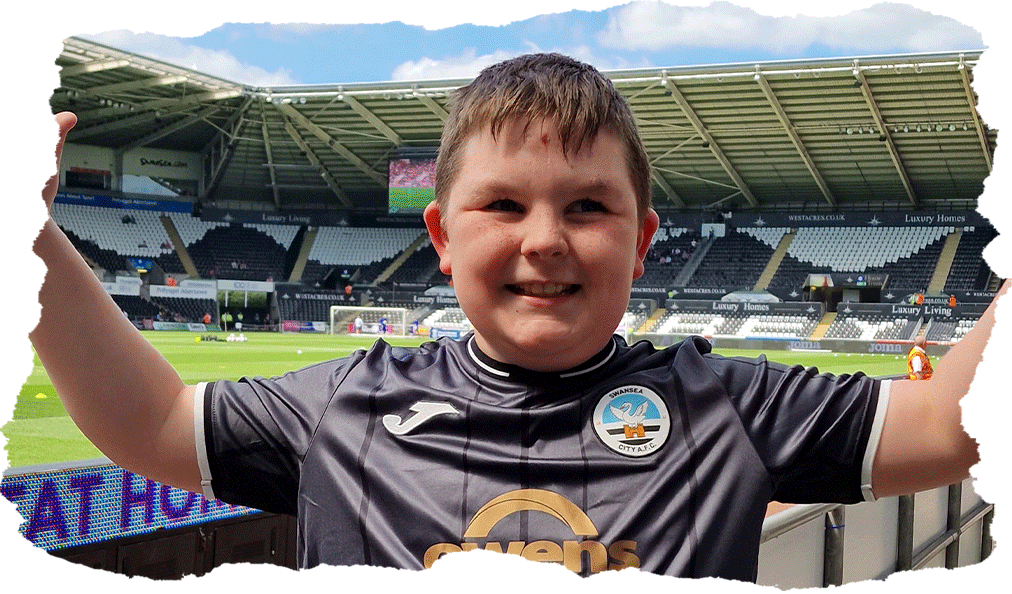 LOGAN ~ AGED 10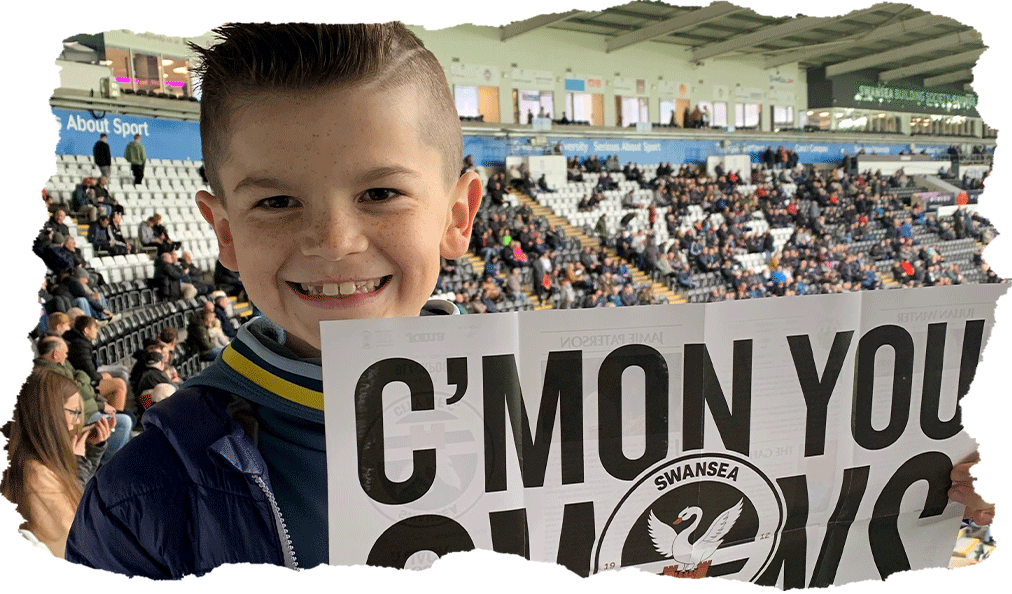 NOAH ~ AGED 10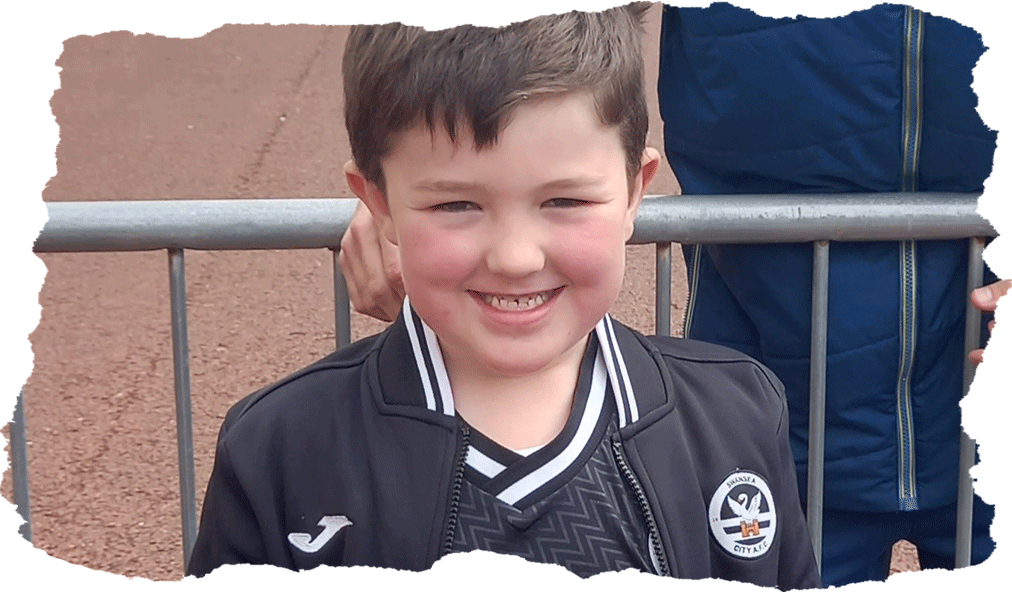 ZAC ~ AGED 6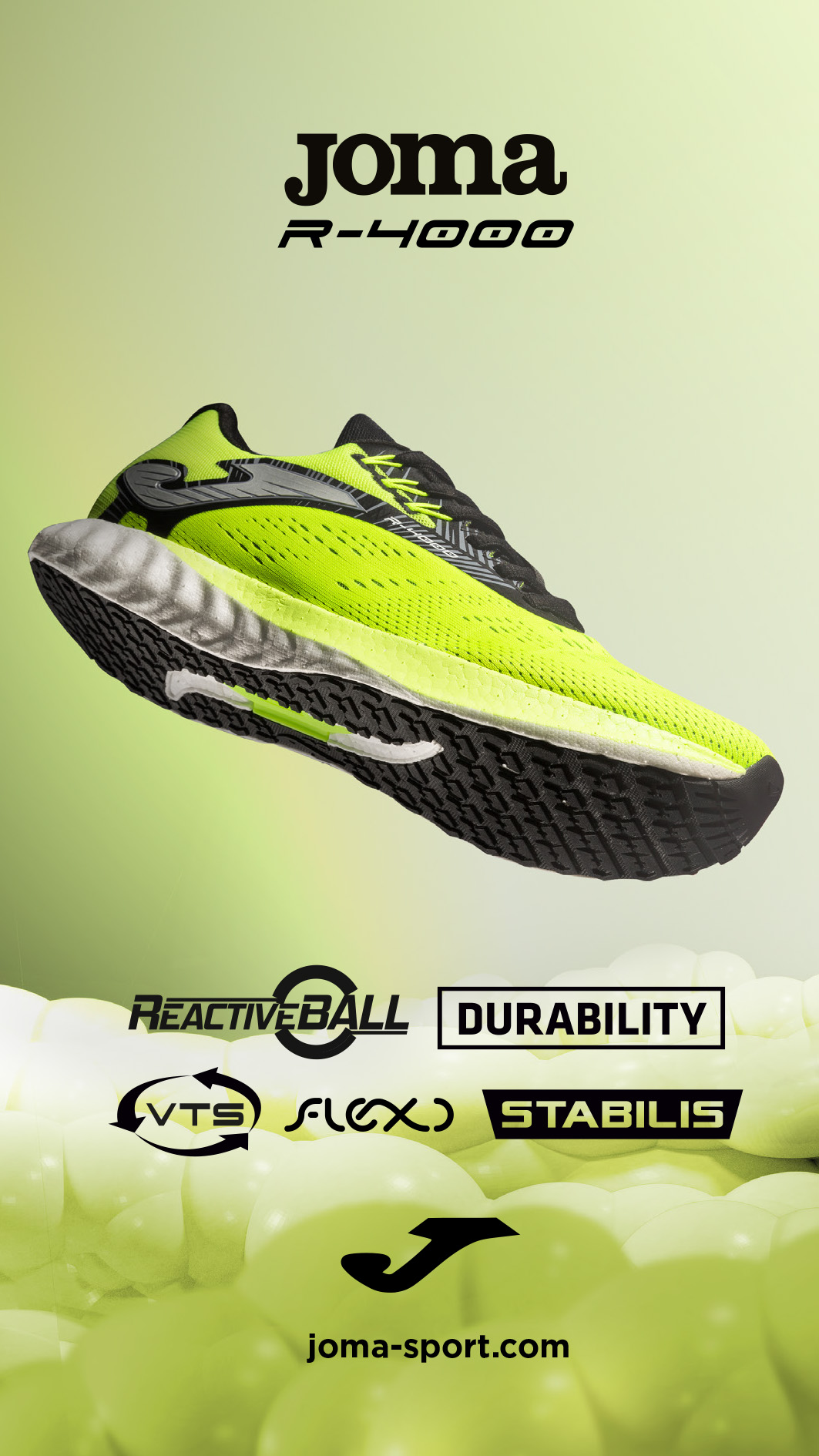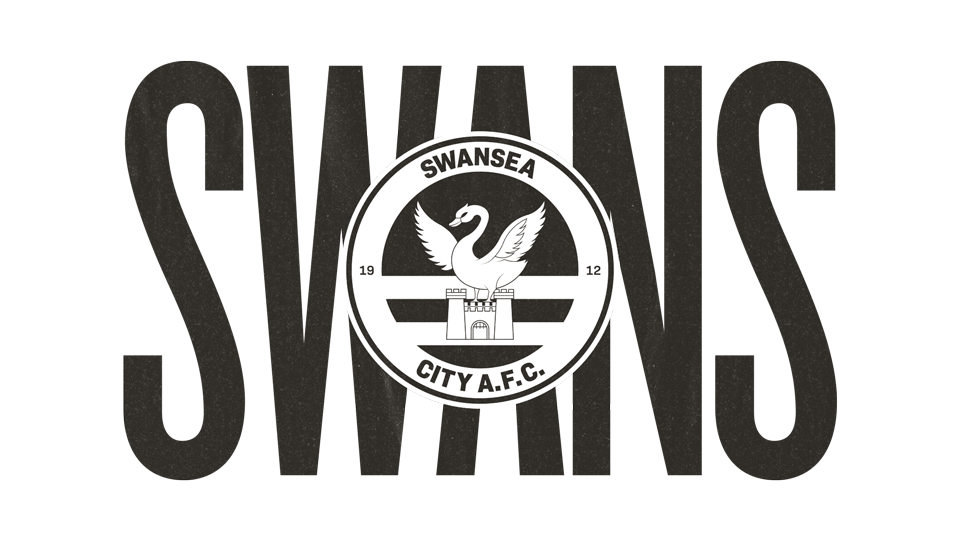 Head Coach Russell Martin
1 Andrew Fisher 
3 Ryan Manning 
4 Jay Fulton 
5 Ben Cabango 
6 Harry Darling 
7 Joe Allen 
8 Matt Grimes © 
9 Michael Obafemi 
10 Olivier Ntcham 
12 Jamie Paterson 
13 Steven Benda 
14 Kyle Joseph 
15 Nathanael Ogbeta 
16 Brandon Cooper 
17 Joël Piroe 
18 Luke Cundle
19 Tivonge Rushesha 
20 Liam Cullen 
21 Armstrong Oko-Flex
22 Joel Latibeaudiere 
23 Nathan Wood 
24 Fin Stevens
26 Kyle Naughton 
28 Liam Walsh 
29 Matty Sorinola 
31 Ollie Cooper 
33 Wasiri Williams 
35 Lincoln Mcfayden 
36 Ben Lloyd 
37 Daniel Williams
41 Jordon Garrick 
45 Cameron Congreve 
47 Azeem Abdulai 
48 Joel Cotterill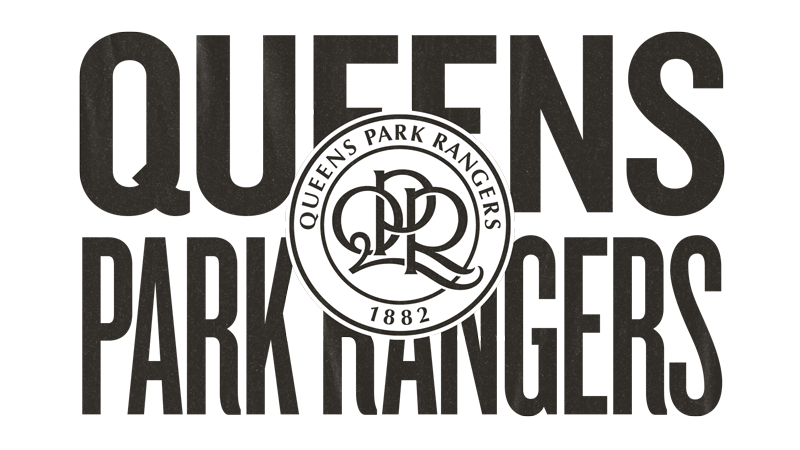 Head Coach Michael Beale
1 Seny Dieng
2 Osman Kakay
3 Jimmy Dunne
4 Rob Dickie
5 Jake Clarke-Salter
6 Stefan Johansen ©
7 Chris Willock
8 Luke Amos
9 Lyndon Dykes
10 Ilias Chair
11 Tyler Roberts
13 Jordan Archer
14 George Thomas
15 Sam Field
16 Niko Hamalainen
17 Andre Dozzell
18 Macauley Bonne
20 Taylor Richards
22 Kenneth Paal
23 Conor Masterson
25 Mide Shodipo
27 Ethan Laird
28 Joe Gibbins
29 Aaron Drewe
30 Sinclair Armstrong
32 Joe Walsh
37 Albert Adomah
38 Murphy Mahoney
47 Tim Iroegbunam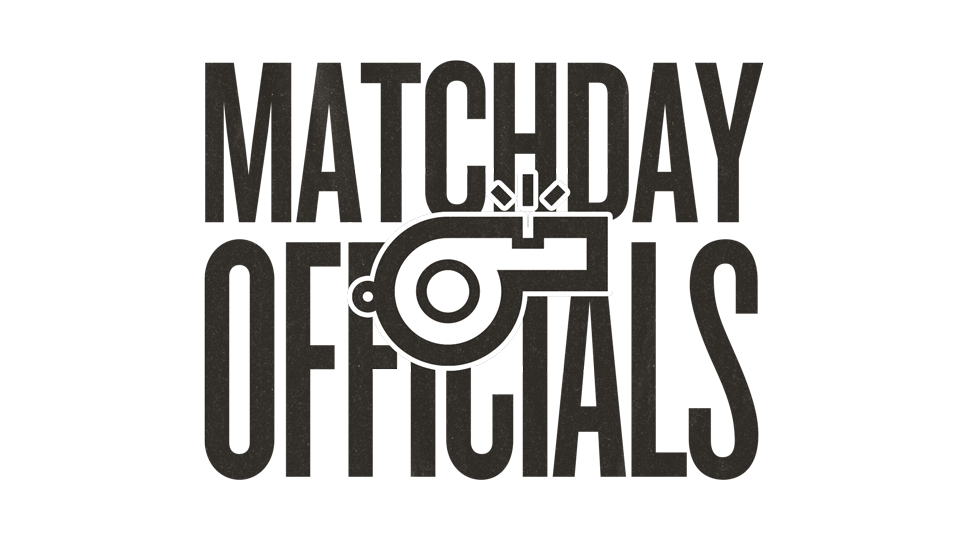 Referee Oliver Langford
Assistant Referees 1 Sam Lewis
Assistant Referee 2 Matthew Mcgrath 
Fourth Official Andy Davies