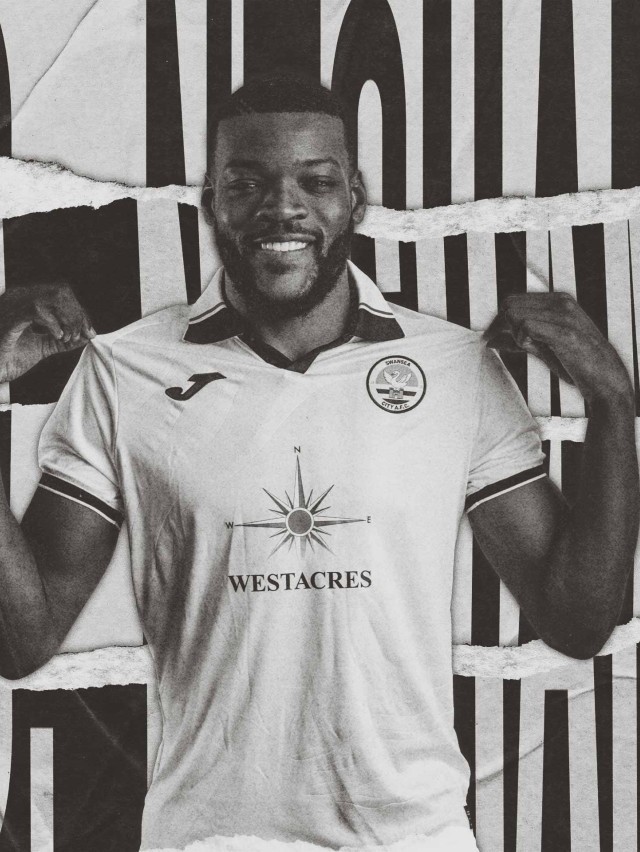 Reading
Tuesday 18th October 2022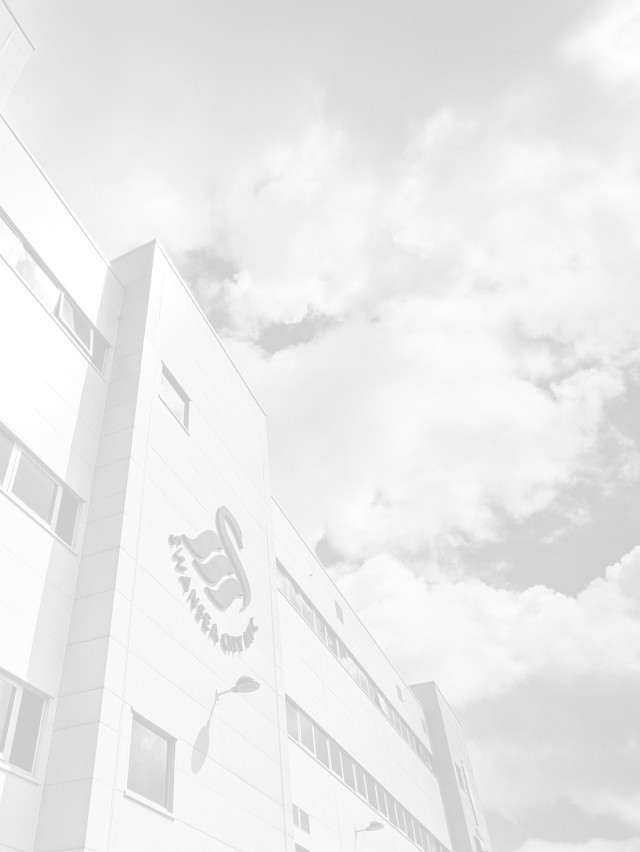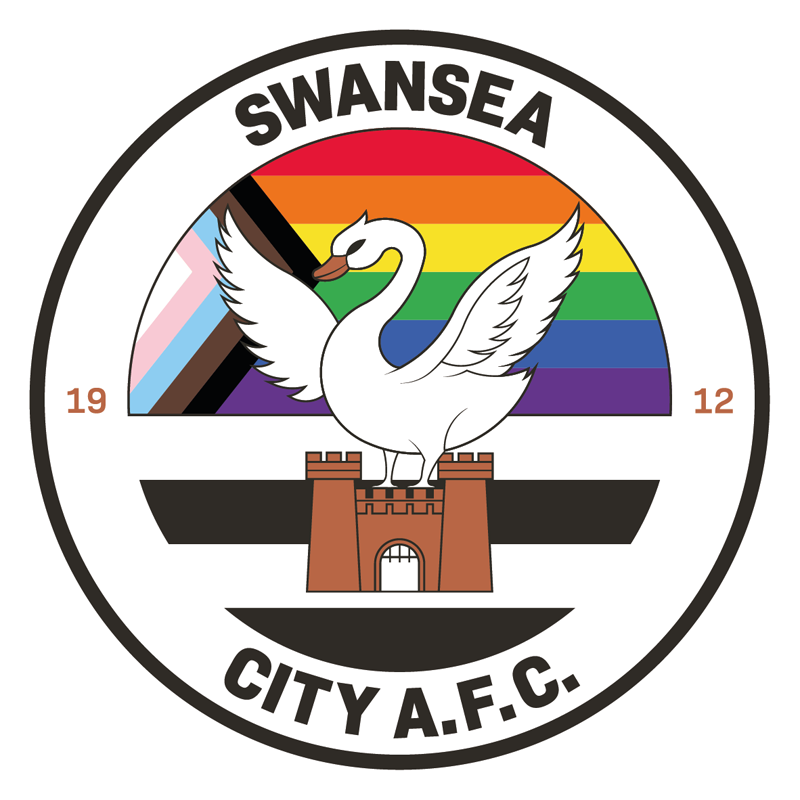 PROUDLY SUPPORTING
RAINBOW LACES 
Chief Executive - Julian Winter
Honorary Club President - Alan Curtis
Directors
Jason Levien, Julian Winter, Jake Silverstein, Sam Porter, Huw Jenkins, Martin Morgan, Sian Davies (supporter director), Romie Chaudhari, Bobby Hernreich, Gareth Davies.
Director of Business and Legal Affairs: Sam Porter
Associate Directors: Ceri Stone
__________
First-Team Staff
Head Coach – Russell Martin
Assistant Head Coach - Matt Gill
Goalkeeping Coach – Dean Thornton
Head of Physical Performance – Matt Willmott
First Team Performance Analyst - Ben Parker
Set Piece Coach - Andy Parslow
First Team Coach - Kris O'Leary
Head of Performance – Tom Barnden
Head of Rehabilitation – Rhys Owen
Head of Medical - Dr Jez McCluskey
Staff: Ailsa Jones, Bethany Chaddock, Matt Murray, Michael Eames, Shaun Baggridge, Connor Lawley, Daniel Nisbet.
__________
Senior Management Group
Andrew Davies (Head of Operations, Facilities & Development);
Gareth Davies (CFO);
James Chiffi (Head of Wellbeing & Development);
Josh Marsh (Head of Football Operations).
Club Staff
Club Secretary: Ben Greenwood
Football Operations &
Administration Manager: Rebecca Gigg
Head of Retail: Andrea Morris
Head of Hospitality & Customer Services: Catherine Thomas
Head of Safeguarding: Rebeca Storer
HR Manager: Nicola Butt
Senior Commercial Sponsorship Manager:  Lee Merrells
Head of Marketing:
Katie Doyle
Head of Media & Communications:
Ben Donovan
Ticket Office Manager: Lewis Bullen
Operations & Events Manager:
Matthew Daniel
Facilities Manager: Gordon David
Grounds Manager: Evan Davies
Disability Access Officer: Catherine Thomas
Head of Swansea City AFC Foundation: Paul France
Club Ambassador: Lee Trundle
__________
Programme Production
Contributors: Ben Donovan, Andrew Gwilym, Sophie Davis, Hayley Ford, Fraser Dickson, Rachael Tucker, Richard Bond, Dom Hynes, Julie Kissick, Gwyn Rees, Owen Morgan, Owain Llyr.
Designers: Callum Rothwell,
Jordan Morcom, Lewis Ward
Photography: Athena Picture Agency,
Natalie John-Davis, Alamy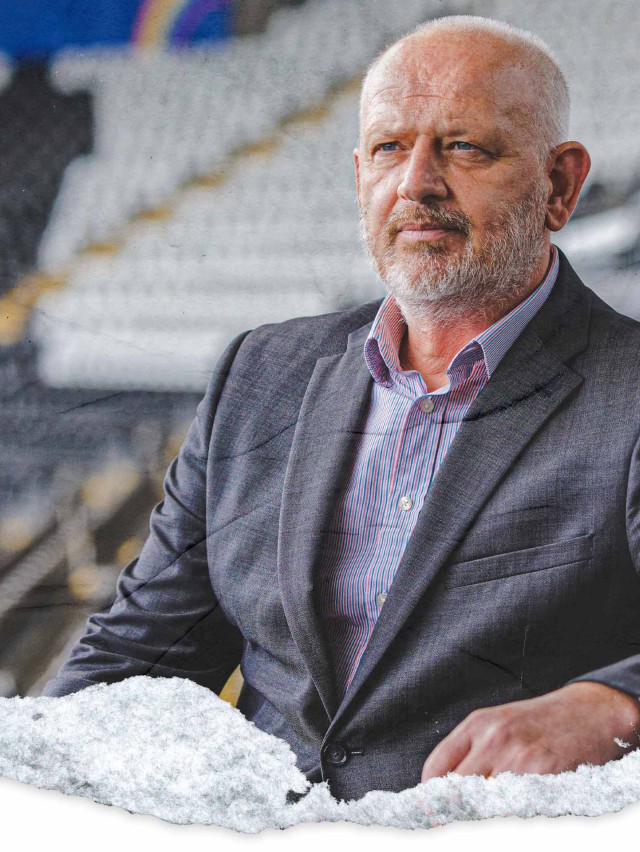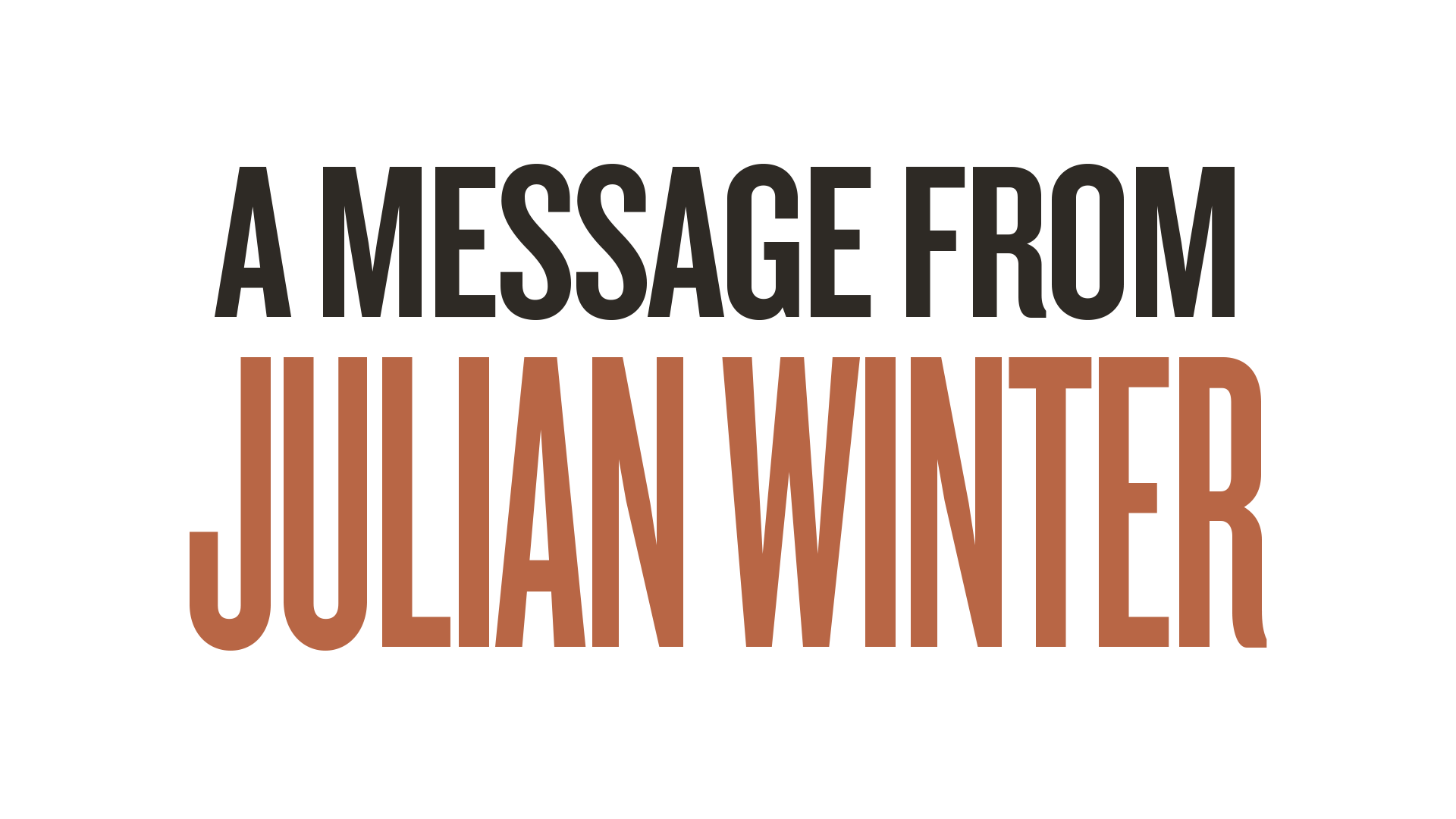 Good evening and welcome back to the Swansea.com Stadium for tonight's game against Reading.
We return to action on home soil following last Saturday's disappointing 4-0 defeat at Burnley, and I know Russell, his staff and the players will be looking to put things right here tonight.
We have enjoyed a good run of form of late, and while there will always be bumps in the road during any season, it is important to take stock, look at the positives and focus on the next challenge.
The Championship is a fiercely competitive division which throws up a mix of results every single week and I'm sure supporters of all clubs will look at the table already and see that it is extremely close.
Today's game is our dedicated Rainbow Laces fixture as we proudly support Stonewall and back their campaign for LGBTQ+ fans, players and staff across the game.
Stonewall's focus is to create a broader, louder and more impactful movement for LGBTQ+ inclusion in sport, with the hope that every conversation will take them one step closer to achieving their ambition of making sport everyone's game.
The club have also been working closely with Proud Swans, our official supporter group for LGBTQ+ supporters of Swansea City, for some time now and their mission is to empower, support and build LGBTQ+ inclusion for fans and staff at Swansea City. As a club we aim to be a safe, friendly and inclusive space for fans visiting the Swansea.com Stadium and work to tackle homophobia in football.
Director and shareholder Jake Silverstein arrived in Swansea on Monday and he is here to take in the games against Reading and Cardiff.
It is sure to be a productive week for us all with Jake making his second visit of the season following a trip to Wales back in August.
He will also be taking part in a fans' forum at the stadium on Thursday (October 20) which I'm sure will be well attended by supporters.
Finally, I'd like to extend a warm welcome to the directors, management, players and supporters from Reading who have made the trip to Wales for today's game.
We have won three of our last four games here at the Swansea.com Stadium so continue to show your magnificent support for the players and hopefully we can continue that recent good form.
Enjoy the game,
Julian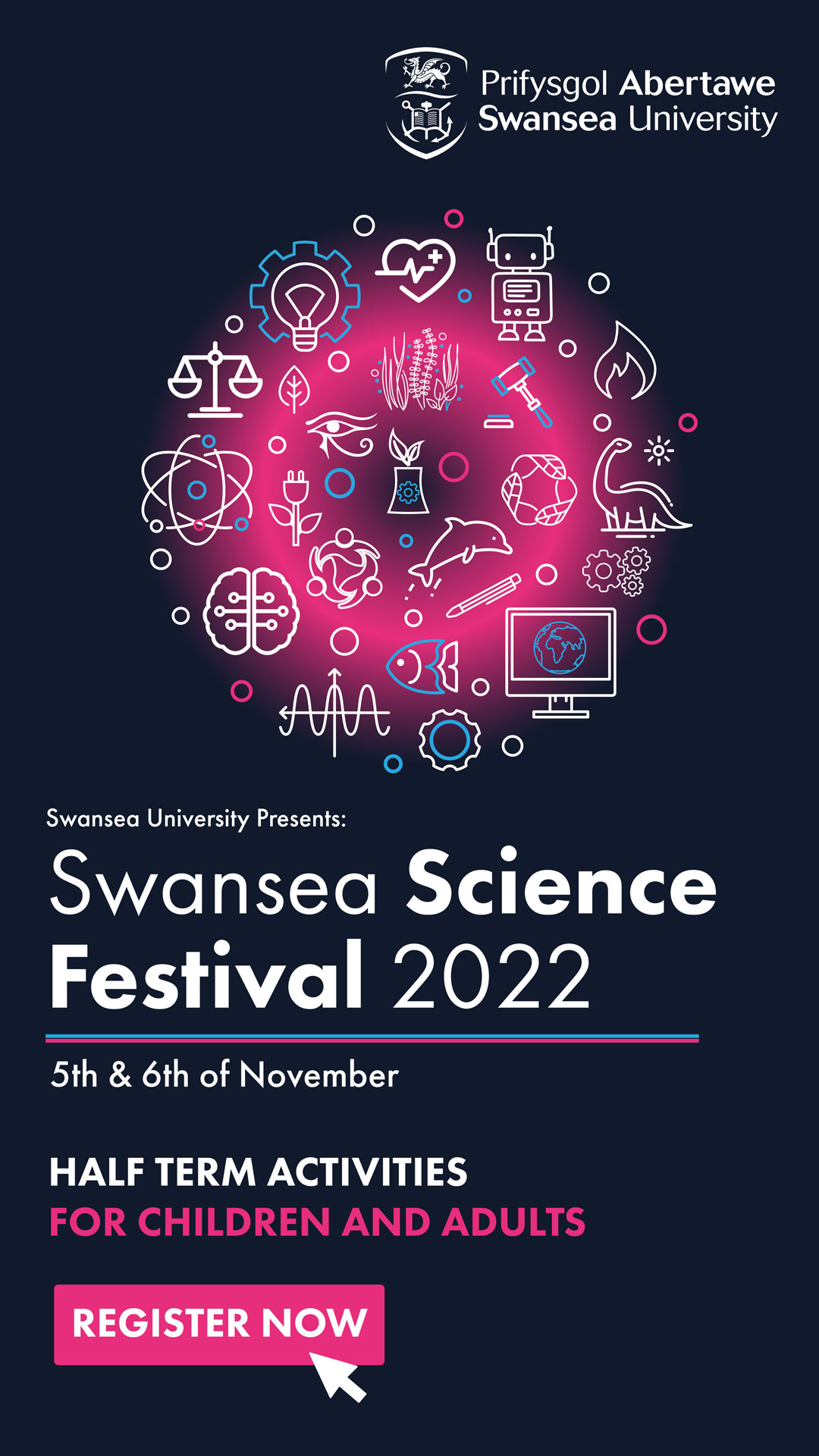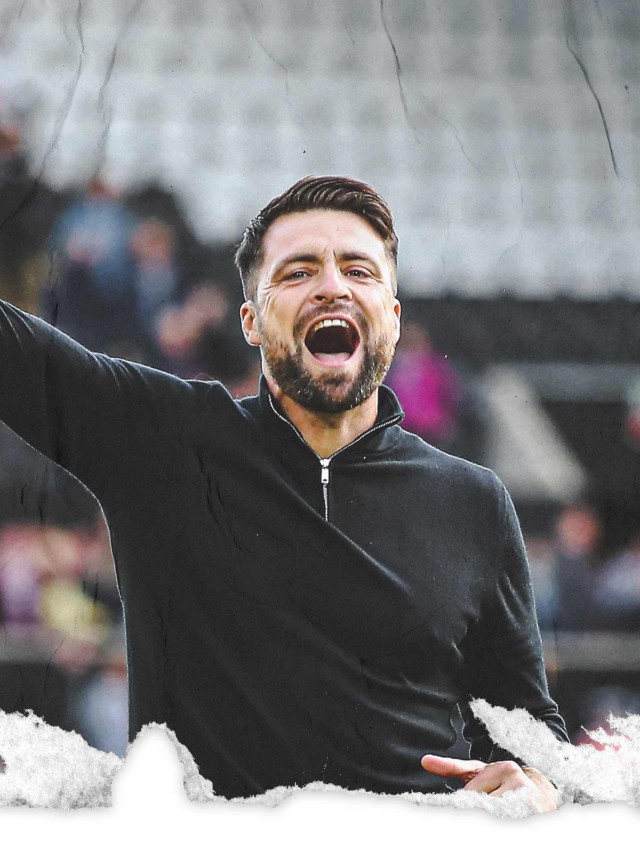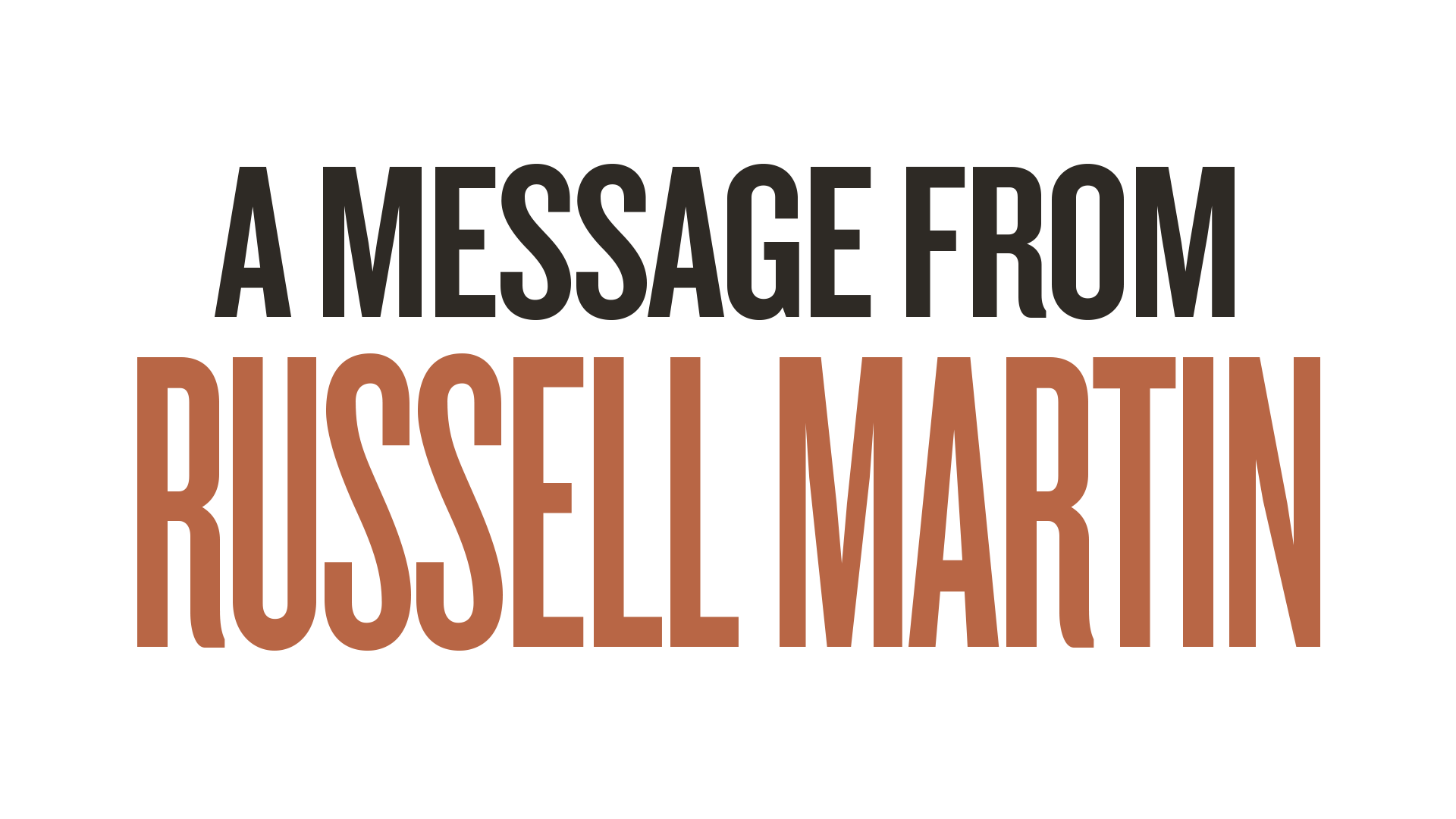 Good evening and welcome to the Swansea.com Stadium for our Championship fixture against Reading.
We have been on a good run of performances and results here in SA1 of late, winning three of our last four on home soil, and we are looking forward to trying to continue to perform at those levels under the lights tonight.
We return home following our defeat to Burnley at the weekend, where we were disappointed and hurt to lose in the manner that we did.
As I said when speaking to the media post-match, it's a result and performance I take full responsibility for, and it's an experience I will learn from.
I had an idea leading into the game of some bits we could look to adapt, but the lads were in a really good place and we had won four games in a row which means it's not always easy to change things.
It was a difficult day for us, the most difficult we have faced this season up against the best team we have faced. The challenge for us is to make sure the feeling we had after the game is the worst one we have all season.
But this group has already shown their ability to deal with setbacks and respond in the right way.
I cannot praise the players and staff enough for the way they dealt with the frustration we felt at times over the opening weeks of the season, where our results were not reflecting how we were performing in games.
To use it as motivation, to bounce back from that and put together a run like the one we have been on is a real indicator of what the group is made of.
It's a journey we are on together, we are all in it together, we all believe in what we are trying to do here, and I have no doubt we will show that character and resilience again.
We also had magnificent support, as we always do, at Burnley. To hear the fans cheering on the team as they did on a tough day was fantastic, and we just wish we could have really given them something to cheer about.
The connection between the team and you the supporters has been a big part of our good run.
On home turf you have helped us get over the line in tight games, and I am sure we will feel that special energy again this evening as we face a Reading side who will provide a tough test.
Paul Ince and his side have enjoyed a strong start to the season, and we had three entertaining and hard-fought games against them last season.
I am sure tonight will be no different.
Enjoy the game,
Russell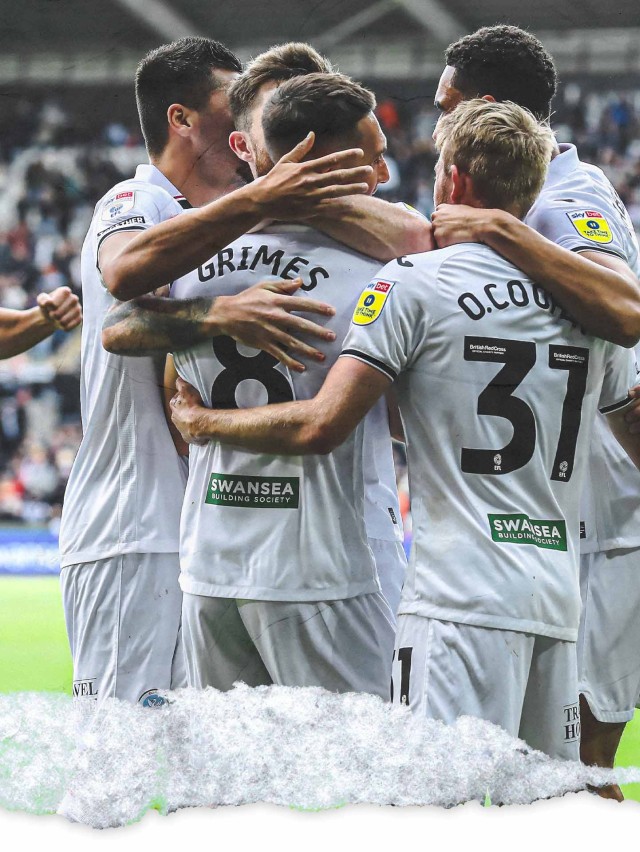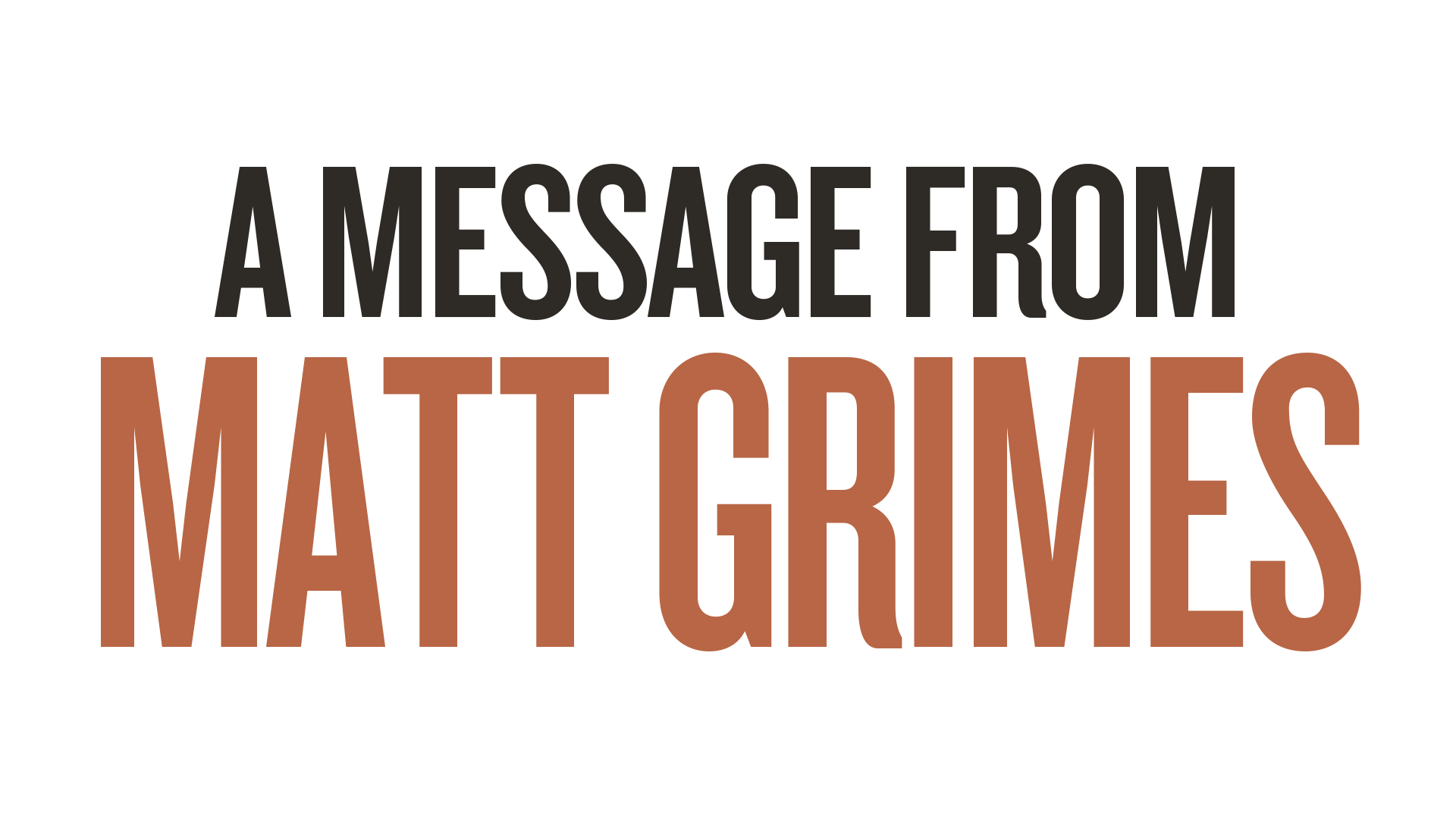 Good afternoon and welcome to everyone joining us from around the world for this evening's Championship fixture against Reading at the Swansea.com Stadium.
Last time out at home we rounded off a brilliant week with our third win in the space of seven days thanks to a 2-1 victory over Sunderland.
It was a real battling performance and to finish the week with nine points out of a possible nine was massive for us.
We enjoyed more of the ball in the first half and had to defend a little more in the second half, but overall it was a performance to be proud of in both defence and attack. The home support was superb and definitely helped us get over the line.
Saturday's result at Burnley was disappointing. We conceded a couple of sloppy goals and could have done better at the other end converting our chances.
We were frustrated ourselves but also for the fans who had made the long journey to support us. We started the game well but were trailing by three goals at the break and demand much better of ourselves.
Burnley were a very good side who showed their quality, but we felt we didn't do ourselves justice or play to the levels we've been playing at recently.
The aim is to now get back to the form and performance levels we have recently got accustomed to and be the best version of ourselves regardless of the opposition. We will use the loss at Burnley as a learning experience looking forward to the rest of the season.
Reading have had a good start to the season, they're a side with a lot of experienced players and it will be a tough game. We'll use playing at home to our advantage and we're looking forward to it and aiming to bounce back from Saturday.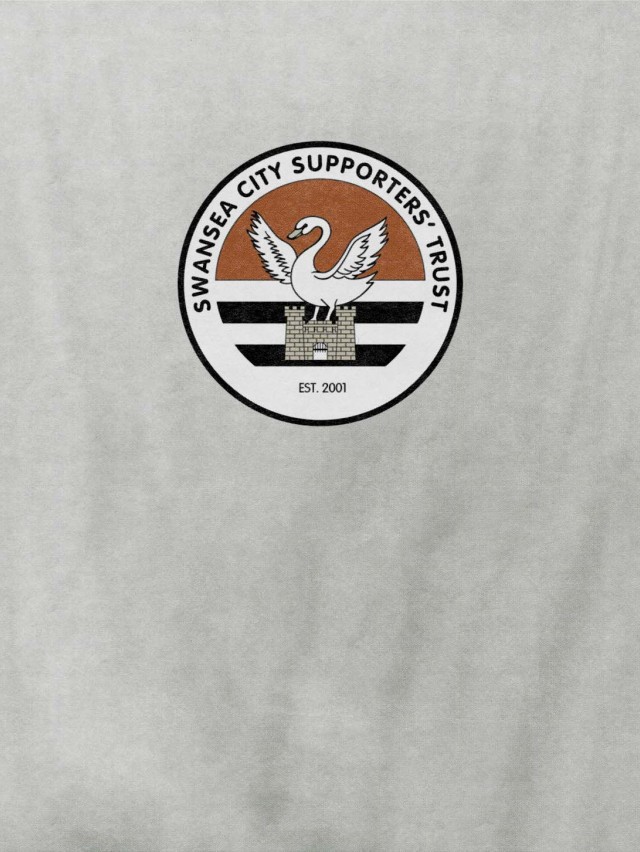 Tonight, we welcome Reading for the second instalment of another draining three-game week. 'Fresh' from a visit to Burnley at the weekend, one of a number of 500+ mile round trips this season, we face opposition who, like most visiting teams to the Swansea.com Stadium, are experiencing one of their longer away trips of the season.
As we head into the winter period, facing up to the realities of the cost-of-living crisis, many of us are adapting to more eco-friendly lifestyles to help reduce our outgoings, such as: better insulating our homes; buying more energy-efficient products or reconsidering the way we travel.  In doing this we are also by default reducing our carbon footprint and helping to tackle climate change.
Football clubs are dealing with these issues on a much bigger scale. They have huge carbon footprints – particularly through the amount of travelling they do, as well as high energy and water use and waste generation, etc. The associated costs need to be reduced if we are to become more sustainable and as efficient off the pitch as we are on it.
It was therefore pleasing to hear at the recent fans' forum that the club has engaged sustainability consultants to look at such matters. There are plenty of quick wins to be had, ranging from more energy efficient lighting systems and on-site energy generation, to recycling water and use of local supply chains.
However, the most difficult task to tackle will be travel. Our remoteness on the footballing map puts us at a disadvantage compared to other clubs, both in terms of cost and also the toll it places on players.
The reverse fixture against tonight's visitors Reading will represent the fourth-shortest away journey of the season - a round trip of over 300 miles:  a supposed two hours and 19 minutes by train; two  hours and 41 minutes by car or three hours and 27 minutes by coach.
More sustainable options for fans need to be looked at but inter city buses are virtually non-existent and walking or cycling to games is only an option for those living near grounds. 
Our matchday experience going forward, ranging from ticket prices to catering, is inevitably going to become more expensive, and if we are to sustain levels of support- so valued by the team, especially away from home - then reducing travel costs will be key.
Central Government intervention is clearly needed to make rail transport more affordable, but that seems a long way off. Whether it's a new railway station in Landore; discounted bus and rail transport to games; discounted tickets for away games; improved bus scheduling; better park and ride facilities; car sharing schemes; or cycling initiatives, a travel plan is a must.
We have the small matter of a local derby next up, and who really cares about the cost of attending this one, eh? However, the bigger picture is the long and uncharted road to sustainability, and the Supporters' Trust will be working with the club and fans over the coming seasons to help reach this destination.
Any new initiatives will no doubt have us jumping through bureaucratic hoops, much like the ones on Reading's home jersey. Here's hoping their journey home tonight is a sustainable one rather than a happy one.
C'mon you Swans
Paul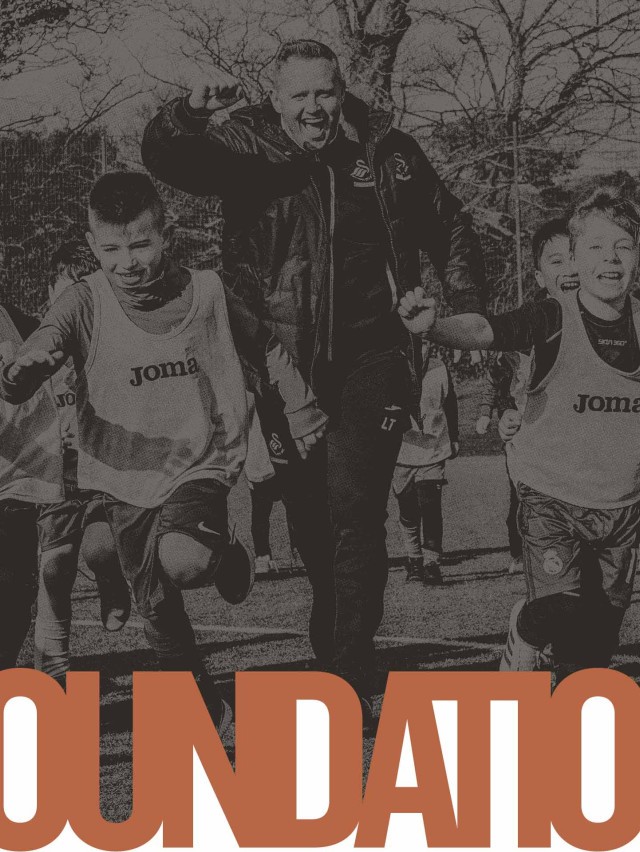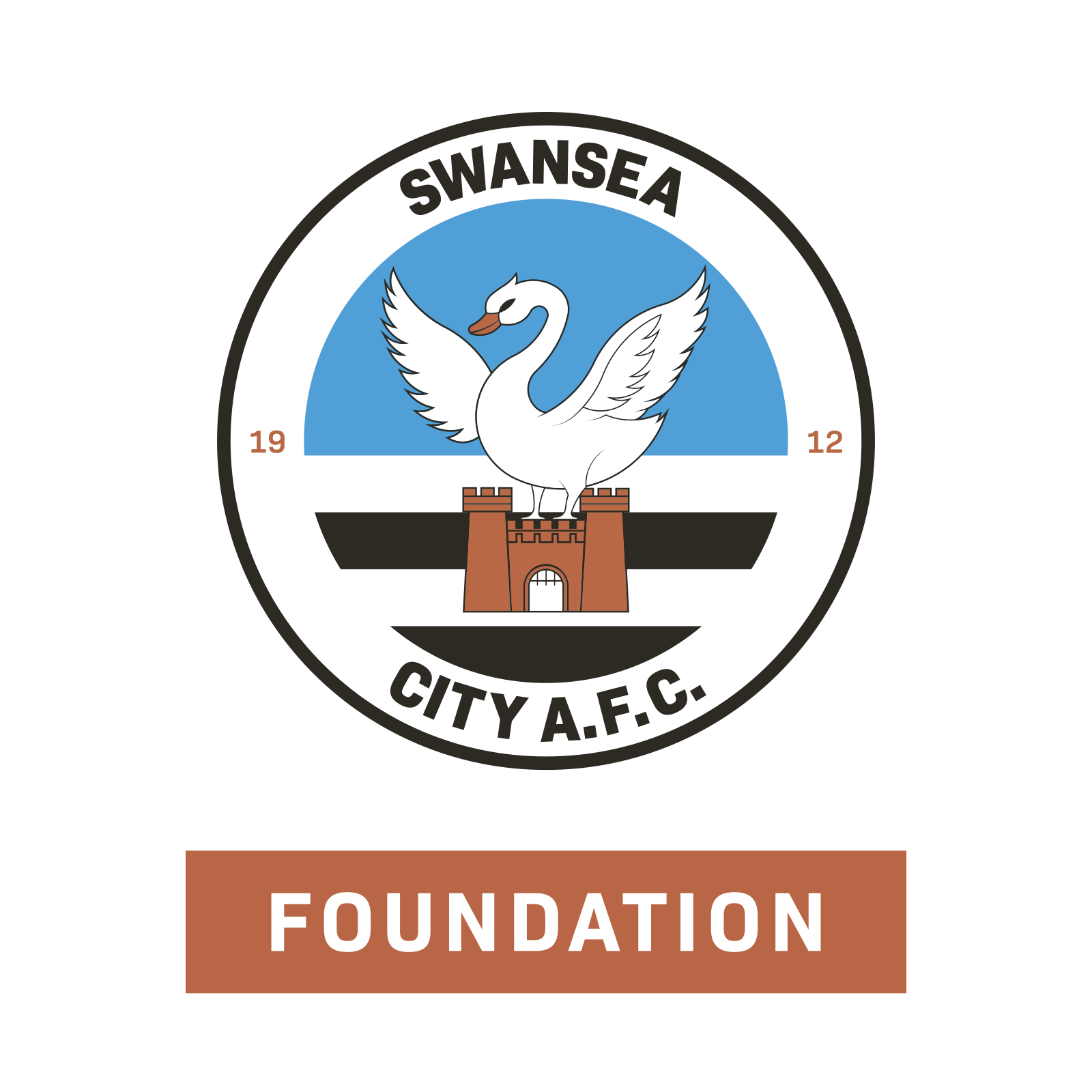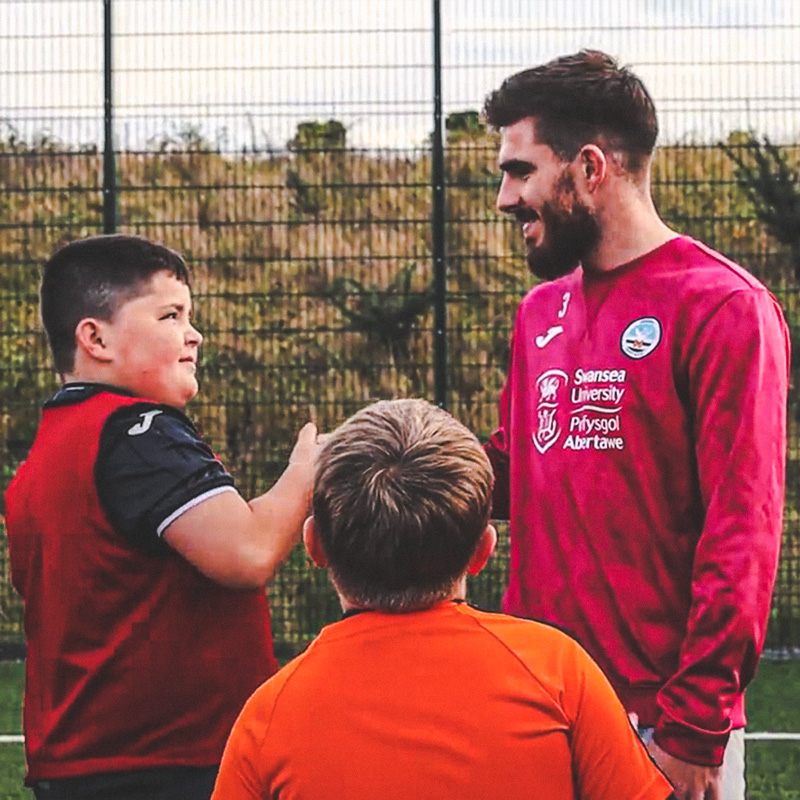 Ryan Manning and club ambassador Lee Trundle joined Swansea City AFC Foundation at Ysgol Penrhos last Tuesday to support Hate Crime Awareness Week.
The Swans defender joined a Premier League Kicks session in the Llanelli school, with Dyfed Powys police and crime commissioner Dafydd Llywelyn delivering a workshop focused on hate crime.
Manning was pleased to support such an important campaign and engage with the local community.
"With the age that a lot of the kids here are at, it's important for them to understand how it works and how damaging hate crime can be if it's not dealt with in the right manner," said Manning.
"The police were able to explain to them how to deal with it properly and the right way to process it, rather than fighting fire with fire.
"It's massive to get all the kids down here playing and doing something that's constructive, the longer you can get them doing things like this the better, and the opportunities that they can get from this can stand with them for life."
"This type of session breaks down a lot of barriers with the kids, so having the hate crime message shared through football with the professional footballers and the police officers is so impactful," added Llywelyn
"It's great to see the support of the Foundation, helping us to deliver these sorts of messages, not just in Llanelli but across the force area during the week.
"Having superstars like Ryan Manning and Lee Trundle coming here adds that extra spark to the whole thing, the kids have had their selfies, but they've also had that really important message about hate crime and that it's not acceptable to treat people in that way."
"I think it's particularly important with kids of a younger age because they can soak up more information and it's good for the police to come down and explain all about hate crime and for me and Ryan to discuss what we have seen over the years," club ambassador Trundle said.
"Ryan's come down and spoken to the kids, spent time with them and talked about the hate crime campaign, and that's what you need because as a football club we do influence the local kids."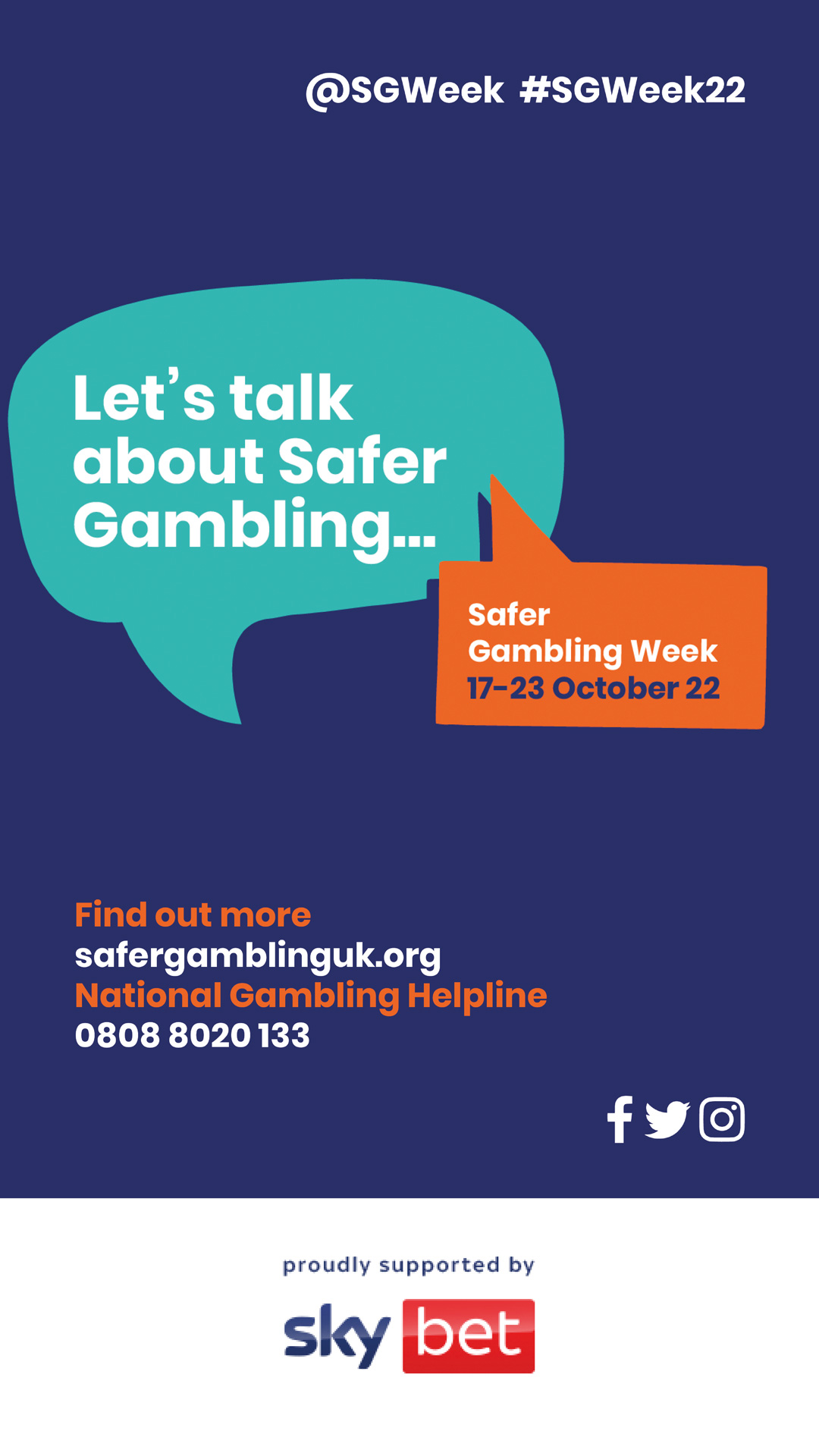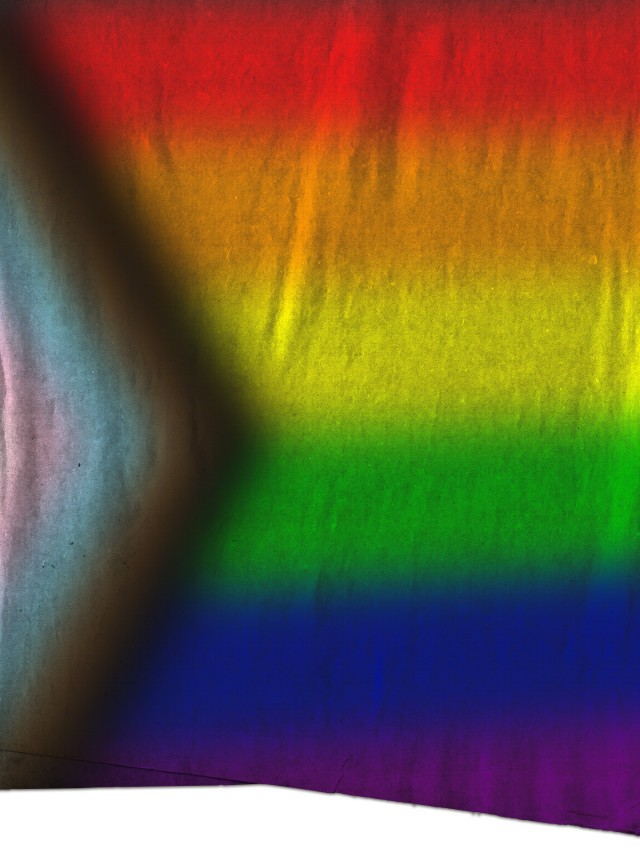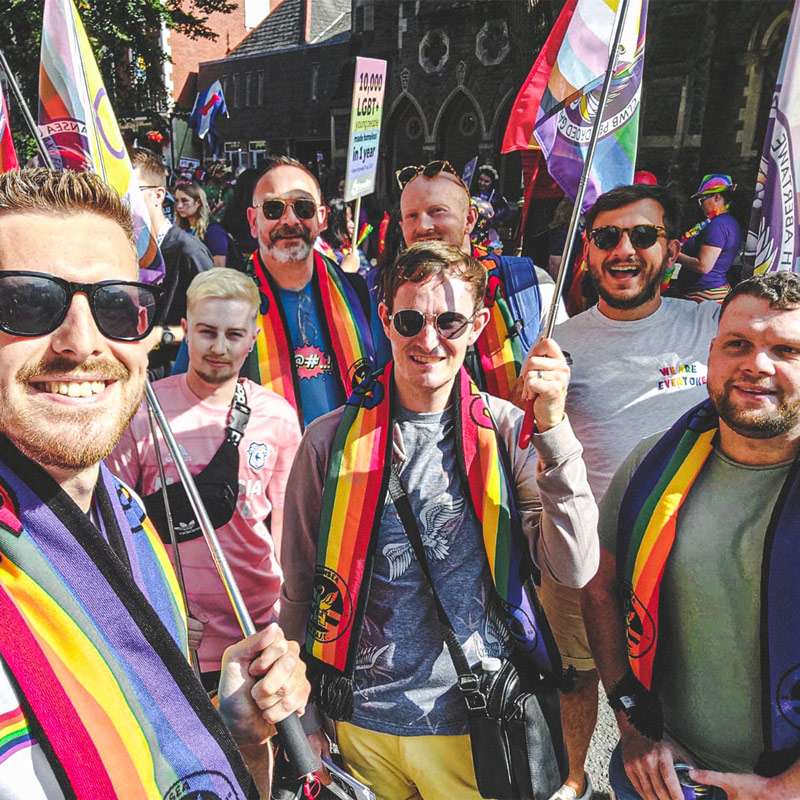 Swansea Galaxy – the city's first LGBTQ+ football club – have become an official Swansea City supporter group and are in attendance at tonight's fixture to celebrate the new partnership.
The Reading match will also be the club's dedicated Rainbow Laces match.
Swansea Galaxy was started by Scott Coleman who had been in a similar team in Bristol known as the Bristol Panthers. Once arriving in the city, he quickly learned that the closest LGBTQ+ team was in Cardiff.
Having taken so much from being part of the Panthers, Coleman decided to start his own team in his new hometown in order to give LGBTQ+ people access to football in a safe, non-judgmental environment.
"We want to be an inclusive space for everyone as soon as we start playing, nothing else is thought about," he said.
"We're a friendly bunch and we want to make sure that we're open to everyone.
"From my perspective, I grew play up football in traditional teams – very heterosexual environments – it's not always a place where you feel you can be yourself or not at that time in the early 2000s.
"I think for me it's really important to have that social aspect and be confident that the people around you won't discriminate against you because of your sexual preferences.
"It's so important that people who are local to Swansea to be able to come and play football without fearing discrimination no matter who they are.
"We've got regulars now and we've got more and more people turning up every week. We don't turn anyone away and we try to cater for everyone: all abilities, all gender identities, everyone is welcome."
Scott hopes that by becoming an official supporter group of Swansea City, Swansea Galaxy will be able to reach more people across the city and raise awareness of their team.
"One of my first aims here was to try to establish that link with Swansea City so that we can reach out to football fans in Swansea and let people know that we're here," he added.
"The support from the club has been amazing so far in terms of seeing the stadium, going to the Reading match and now we're becoming an official supporters' group.
"I haven't had chance to go to a game at Swansea yet, so it'll be great to go. We're all really looking forward to it."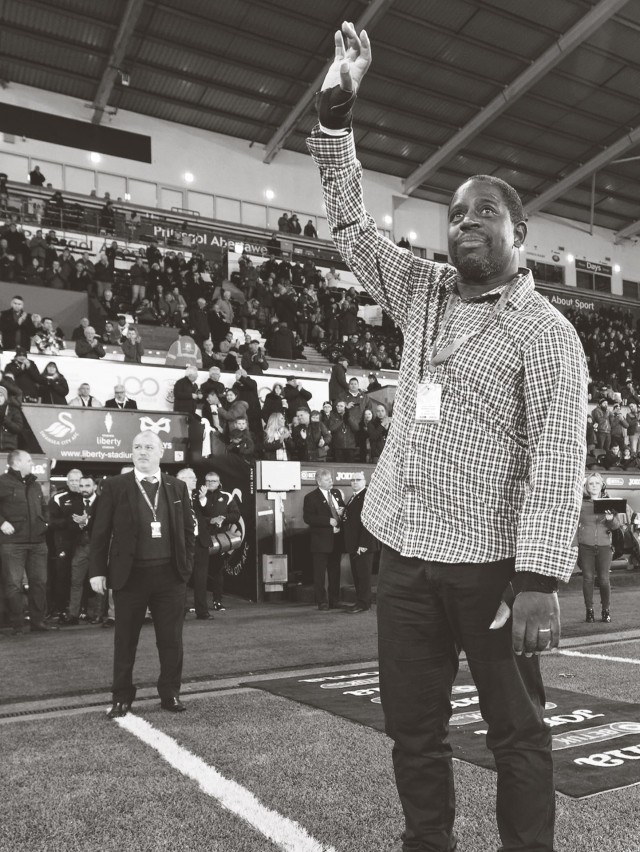 SWANS GREATS HELP RAISE MONEY AT FUNDRAISING EVENT IN MEMORY OF LENNY JOHNROSE
More than £3,000 was raised to be split between the Swansea City Former Players' Association and Motor Neurone Disease Association Wales at a recent event in memory of the club's former midfielder Lenny Johnrose.
The 'Evening with Curt and Friends' was held in collaboration with fundraising fanzine A Touch Far Vetched and took place at Morgans Hotel.
Hosted by Kevin Johns, the evening saw a number of former colleagues share fond memories of Johnrose.
Honorary club president, Alan Curtis MBE, club ambassador Lee Trundle and first-team coach Kris O'Leary were in attendance and took part in a Q+A session and spoke fondly of Johnrose, who scored a crucial goal to keep in the club in the Football League back in 2003.
He sadly passed away in August after a brave and dignified battle with Motor Neurone Disease.
The event also featured entertainment, and a raffle to help raise funds for the two charities.
"Thank you to everyone who attended tonight, it's been a long process of organising," said event organiser Nigel Davies of A Touch Far Vetched.
"But it has paid off. We have smashed our fundraising target thanks to everyone buying raffle tickets, auctioning, and to Martin Morgan for contributing £1,000.  
"The money will help those with MND and their families, as well as helping former players of Swansea City." 
FPA Chair Lee Trundle added: "The Former Players' Association seeks to unite ex-players and re-connect them with the club, even if they have only played one game.  
"Lenny was a brave man, who did so much good in his life. He started his foundation, he let cameras into his life and wanted to show everyone what was happening to him.
"To me, that goes to shows everything good about the man. 
"We need more events like this, they are so important in raising awareness for this disease and having those important conversations."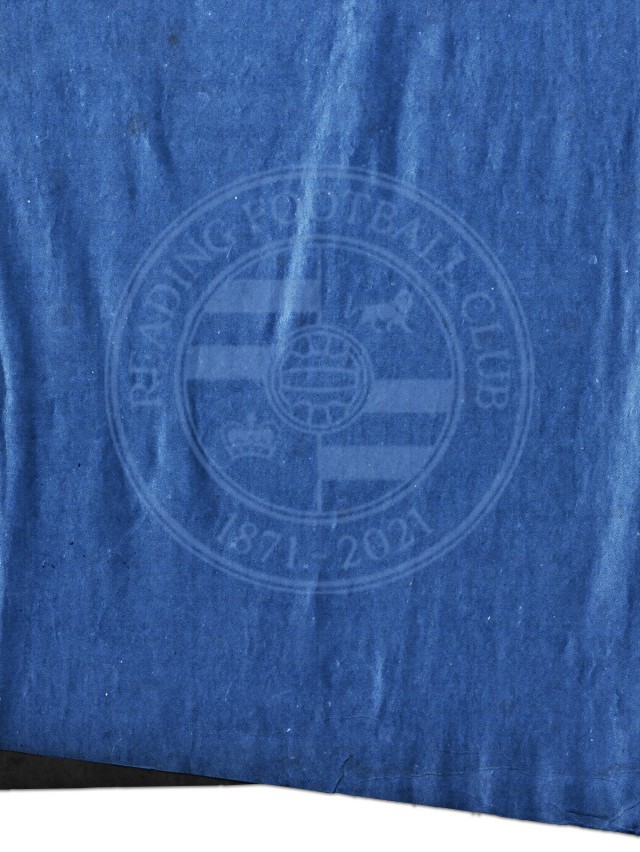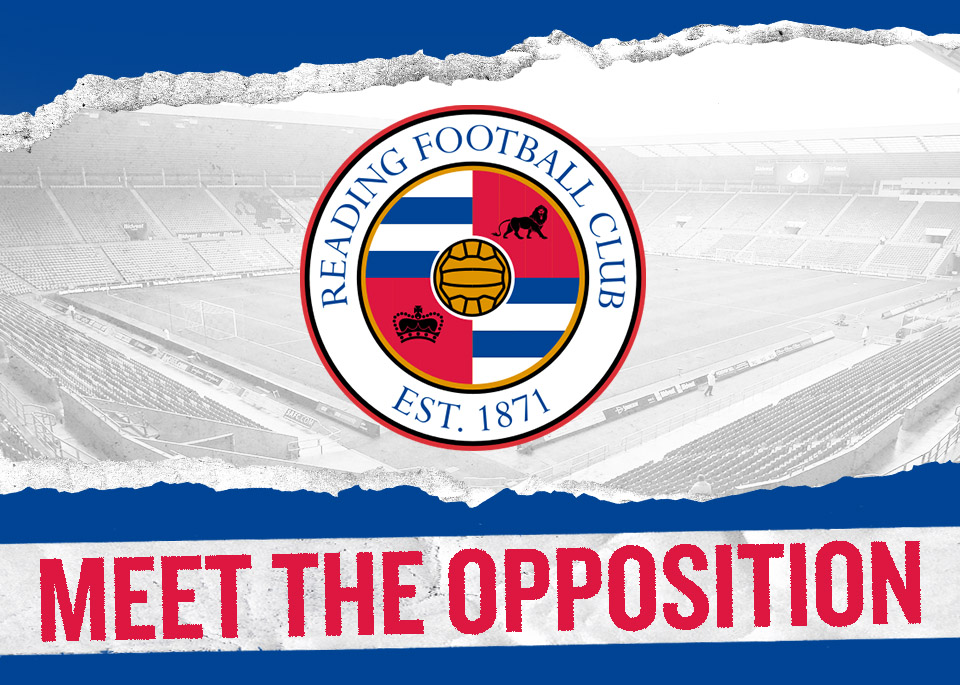 As Swansea City get set to host Reading this evening, we take a closer look at The Royals.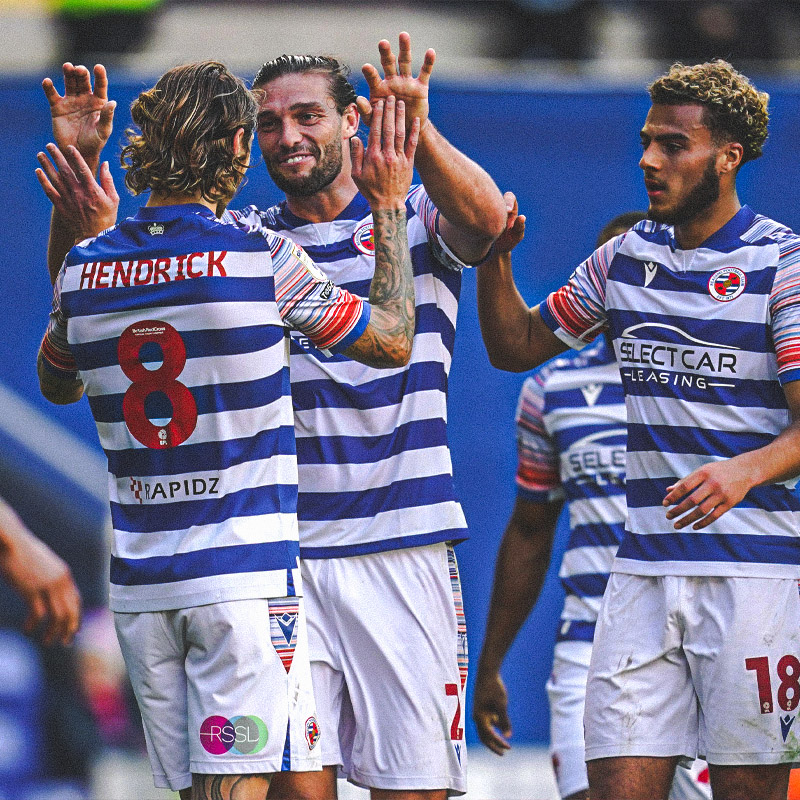 What's their story?
Established in 1871, Reading is one of the oldest football clubs in England. Their passage into the Football League, however, did not come until 1920, having previously plied their trade in the Southern League. 
After many years in the lower tiers of the Football League, the Royals achieved top-flight status for the first time in 2006.
Reading's first season in the Premier League was impressive, finishing in eighth position, an all-time high for the club. This, however, proved to be a false dawn with Steve Coppell's side relegated back to the Championship the following season after finishing in 18th position.
The Royals returned to the Premier League elite in the 2011-12 season after winning the Championship title. However, their stint was again shortlived, returning to the second tier after just a single campaign, and they have remained in the Championship since.
The Royals equalled their best cup run in 2015, reaching the semi-finals of the FA Cup for the second time, unluckily losing to Arsenal 2-1 at Wembley Stadium.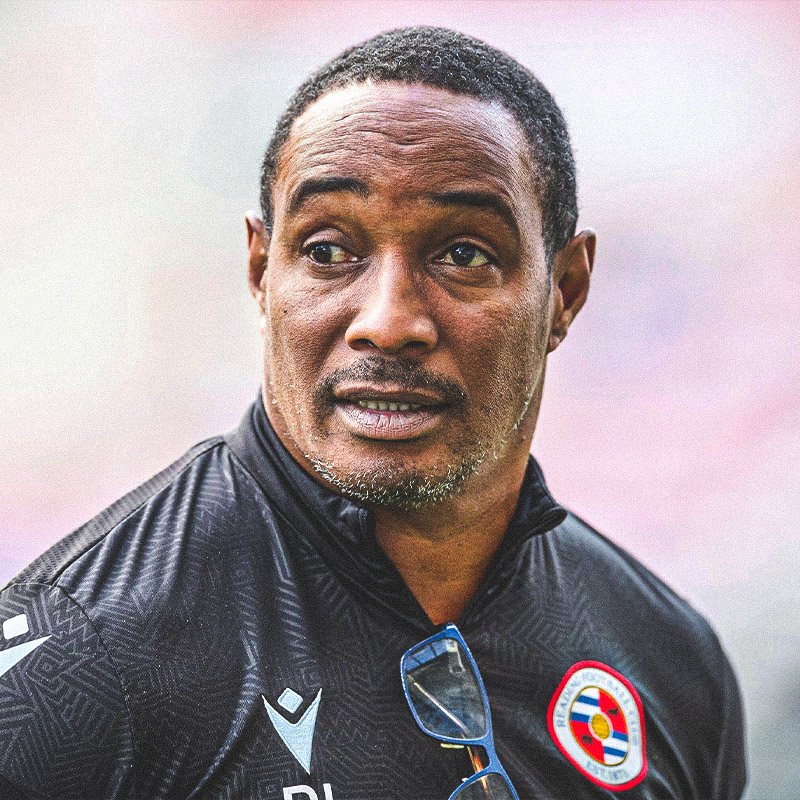 Who's the Gaffer?
Former Manchester United and England midfielder Paul Ince is the man in charge at the Select Car Leasing Stadium, taking the reins following the dismissal of Veljko Paunovic in February. 
Ince, won a glut of trophies as a player, including two Premier League and two FA Cups with Manchester United.
He also played for West Ham, Inter Milan, Liverpool, Middlesbrough and Wolves before hanging up his boots.
During his coaching career the former England international had previously had spells in charge of Blackburn Rovers, Blackpool, Macclesfield Town and MK Dons, winning the Football League Trophy with the latter in 2008.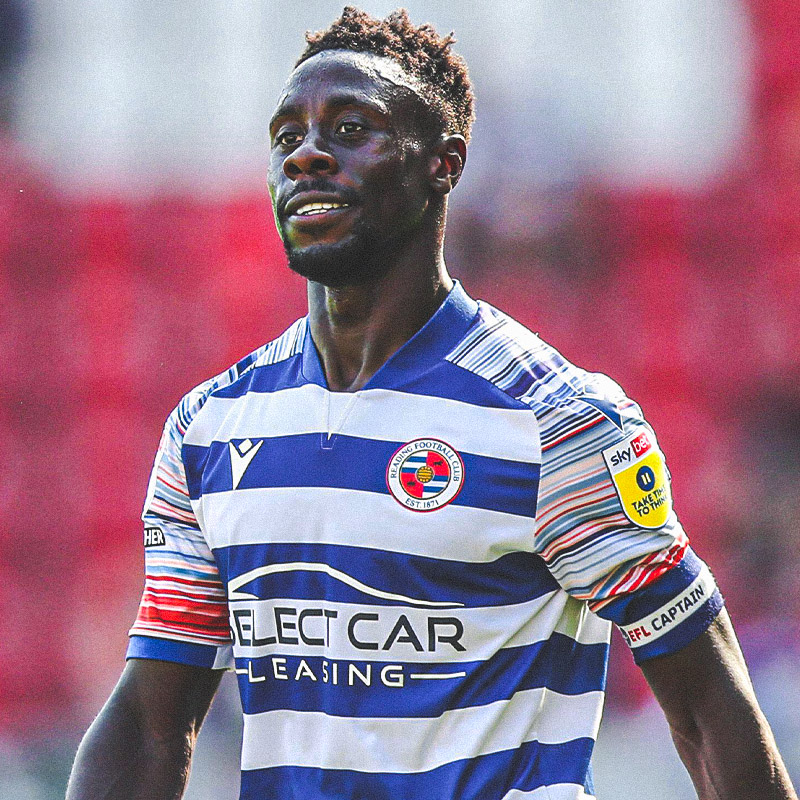 Who's the Captain?
Ghana international Andy Yiadom is the new skipper for the Royals this season.
The fans' player of the season for the 2021-22 campaign Yiadom, who once came close to a move to the Swans in 2017, has made 129 appearances for the Royals since joining as a free agent in 2018.
After initially representing England at 'C' level in 2015, Holloway-born Yiadom switched allegiance to Ghana, the country of his parents' birth, making his debut and winning the first of 24 caps in a 1-0 African Nations Cup defeat to Egypt in 2017.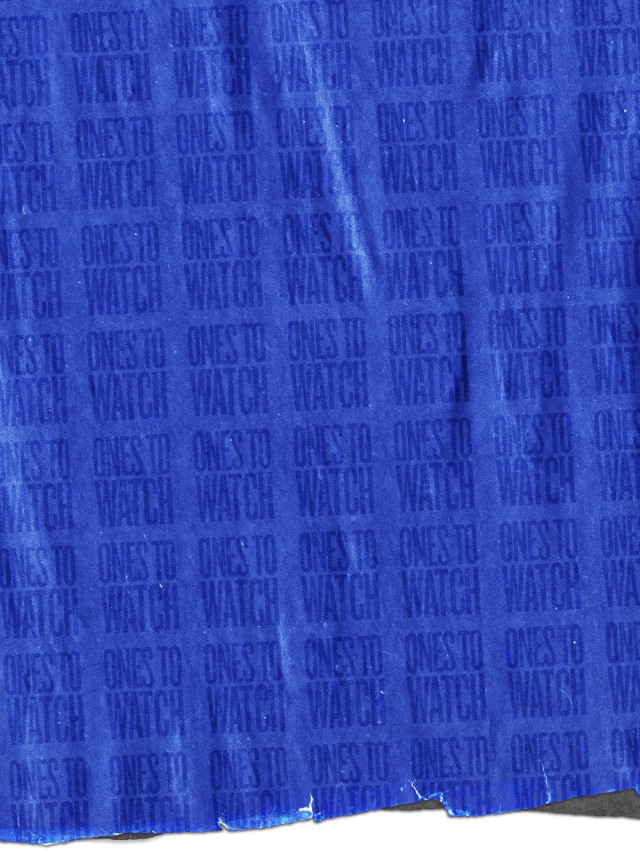 Son of manager Paul, Tom Ince will be looking to provide a creative spark in the middle of the park with John Swift having departed for West Brom.
Swift registered 11 goals and 13 assists last term, but Ince has started the season brightly with a pair of goals and assists to his name already.
Having joined initially on loan in the January transfer window, Ince made his move permanent to the Select Car Leasing Stadium in the summer, after his release from Stoke City. 
Another with no shortage of experience, Ince has previously featured for Derby County, Stoke, Luton, Huddersfield, Nottingham Forest, Hull City, Crystal Palace and Blackpool, where he scored 31 goals in 100 games from midfield.