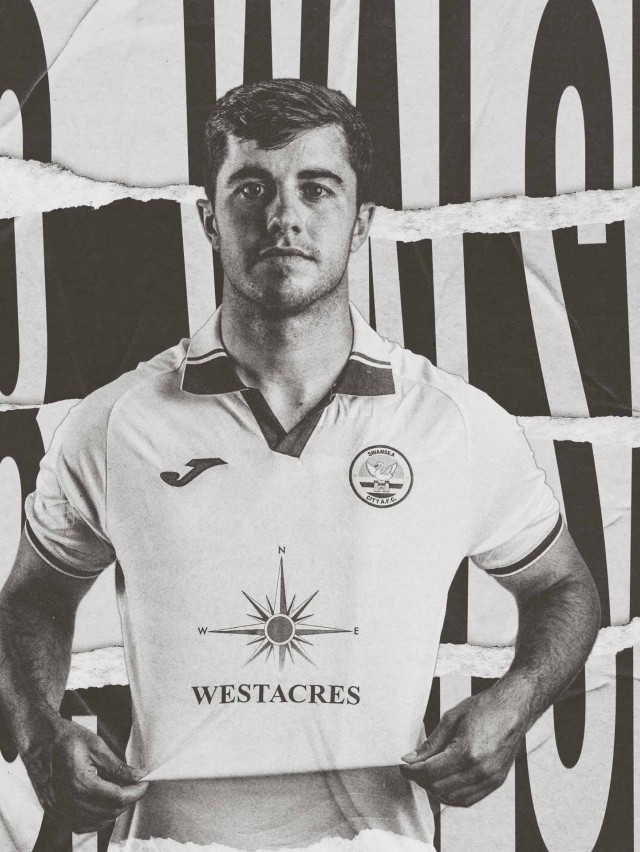 Rotherham United
Monday 27th February 2023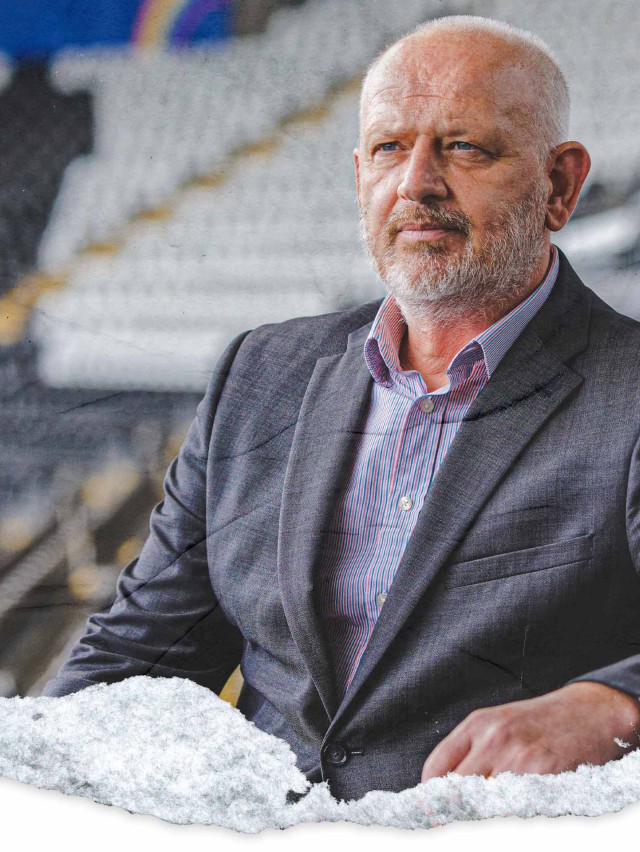 Good evening and welcome back to the Swansea.com Stadium for tonight's Championship game against Rotherham United.
I'd like to start my programme notes by talking about last week's announcement from the Government that an independent regulator for football will be actioned – something that I see as a positive move.
This follows extensive work that went into the Fan Led Review and will aim to ensure that football clubs are run and governed in a far more sustainable manner.
Clubs up and down the country are the lifeblood of towns and cities, and play such a crucial role in communities as well as having the power and influence to change lives for the better.
Sadly, in recent years, we have seen the decline of proud clubs such as Bury and Macclesfield to name but two, while countless others continue to run up huge debts amidst the backdrop of a global pandemic and a soaring cost of living crisis.
Only two years ago came the news of some of Europe's elite clubs were plotting a breakaway Super League competition, but that was quickly put to bed following widespread condemnation from supporters and sections of the media. An independent regulator would help to block such moves in the future, which is important to protect our football pyramid and preserve our proud competition in this country.
Not only that, but a regulator would help ensure that there is a far more stringent owners' and directors' test to protect clubs and fans alike, as well as making sure a fair distribution of money is sent down the leagues. This is vitally important to protect those that are the pillar of our communities and also ensure that proud histories aren't tampered with for future generations of fans.
The White Paper also sought to give supporters far greater representation, something that we are particularly proud of here at Swansea. The Supporters' Trust - who have been a key part of the club since 2001 and retain a seat on the board and a stake in the club – had input into the Fan Led Review and have played an active role in representing the view of the supporters here for well over 20 years.
I'm sure more news will follow the announcement but it is certainly something that we see as a positive for the game we all love.
Onto tonight's game, and it is great to be back in front of our fans for back-to-back home games as we look to bounce back from last Tuesday's home defeat against Stoke.
There was, understandably, some frustration from our supporters during last week's game but it is vitally important that we all stick together during a tough moment and give our support to both the players, as well as Russell and his coaching team.
Enjoy the game,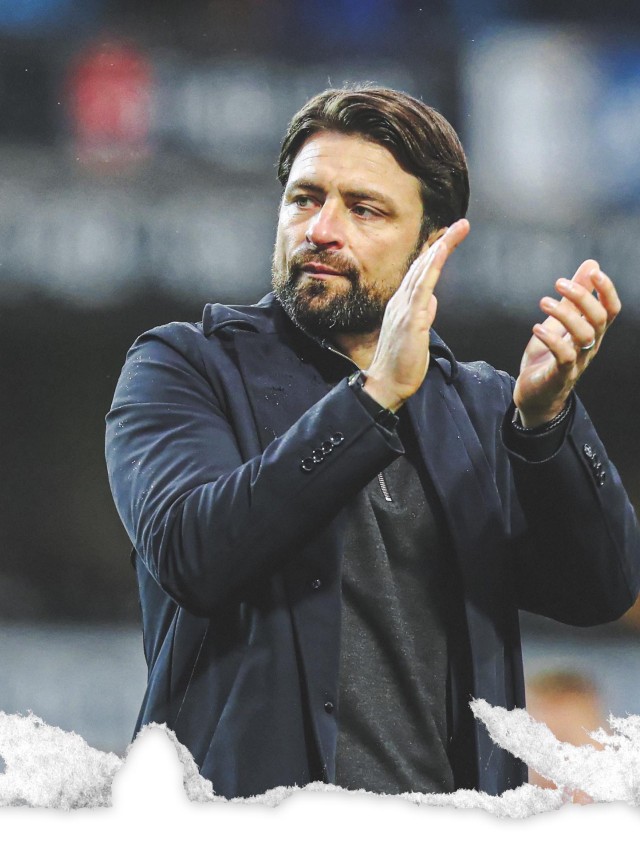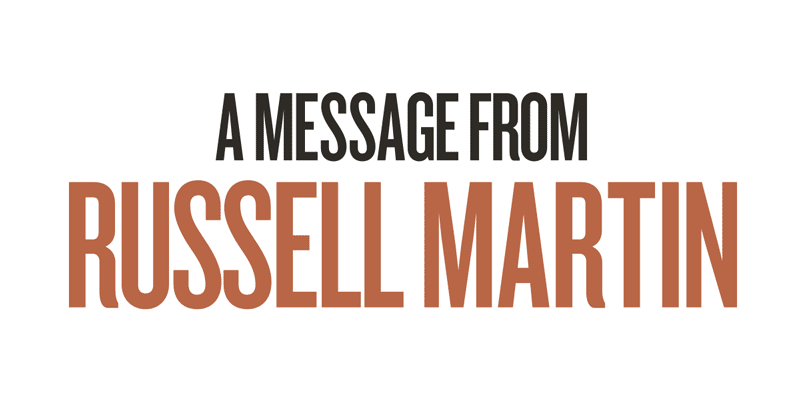 Good evening and welcome to the Swansea.com Stadium for our Championship fixture against Rotherham United.
We go into this game looking to turn around what has been a difficult moment for us, but we remain united as a group of staff and players and we are determined to respond in the right way.
Last time out against Stoke, we paid the price for a 20-minute period where we did not manage the game well enough.
That was how I felt on the night, and watching the game back has just reinforced that.
We did not create enough clear-cut chances in the second half when we had more control, and I think that was partly down to a bit of anxiety and there not being enough willingness to run to create space for others.
We are disappointed, of course, and we all understand the frustration you feel as supporters because we do feel it ourselves, I promise you.
We all want to see our team win and be successful, that is what everyone wants for their team and their club.
We remain as committed to that goal as ever, and continue to believe we can achieve things here.
We would all love that to happen immediately, but that is not the nature of sport, and particularly football.
We have a young squad learning their way and paying their dues at this level. I know there are people who view that as an excuse, but ultimately it is a fact.
Nearly half of our minutes this season have been played by individuals who are aged 23 and under, the majority of whom have relatively little experience at Championship level.
Their development inevitably involves up and downs, and that is the same for me as a head coach.
I am one of the youngest managers in the EFL, I have been a manager for three-and-a-half years now, and I know I have and will make mistakes. I also know I will learn from them.
It's the same for the players, many of them are very young and will have tough moments, but they will be the better for having those experiences and learning the lessons.
I think it's clear to see that we need to cut out defensive errors – and that's not just on centre-halves and goalkeepers, you defend as a team –  because we concede far too many goals for the number of chances we allow.
But, again, we are confident we will be able to cut out those moments and continue to get better over time.
Time is a commodity not often granted in football, and a word I understand a lot of people don't want or like to hear, but it's not a coincidence that coaches and managers that are given time often end up being successful.
Now it's up to us to try and turn up and energise you with the performance tonight and over the rest of the season.
As supporters you have been brilliant since we came to the football club, and we know you want nothing more than to see your side be successful. We are desperate to deliver that for you.
We care very much about Swansea City. it's a brilliant place with brilliant people. We have to try and build confidence, we're trying our very best and if everyone does that, I am confident we will be okay.
Enjoy the game,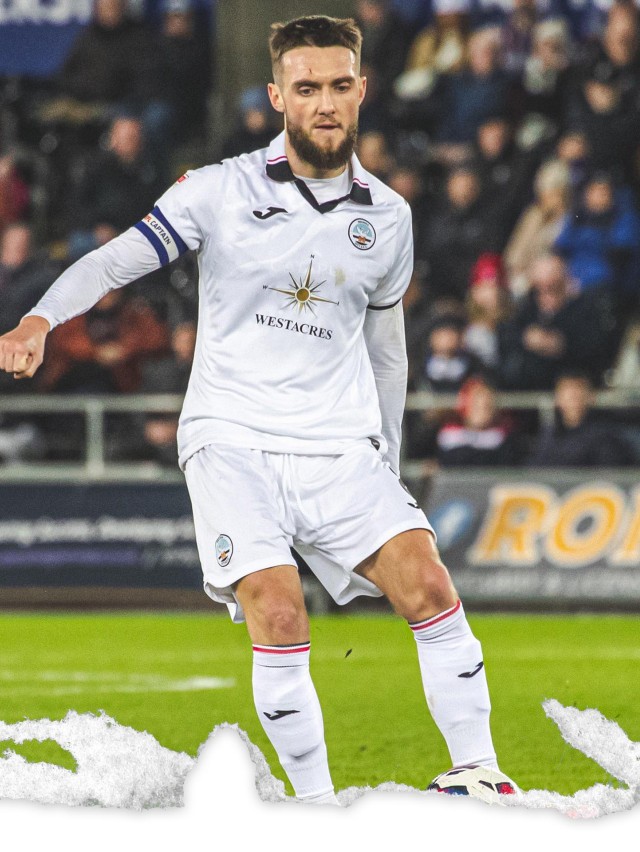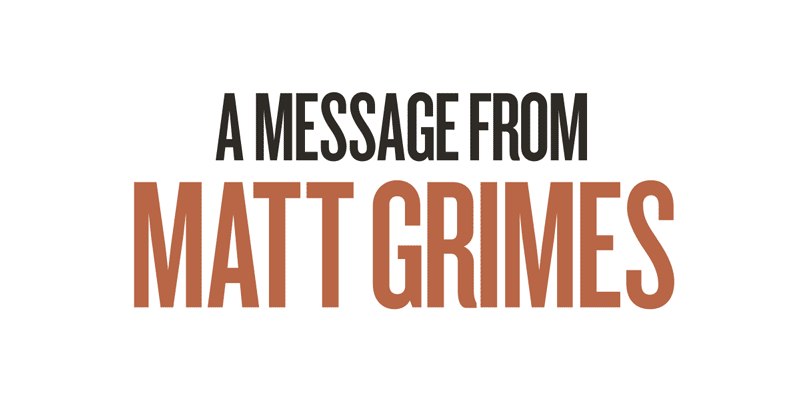 Good evening Jack Army and welcome back to the Swansea.com Stadium for tonight's game against Rotherham United.
We come into this game on the back of a poor run of form and something we are desperate to put right.
Last week's home defeat against Stoke was hugely disappointing, even though we made a great start to the game with Morgan's goal inside the first couple of minutes.
We should have built on that, but we ultimately paid the price for a poor 20-minute period in the first half where we surrendered possession in bad areas and let Stoke press us far too high up the pitch. When we did break the press, we looked dangerous going forward on the transition, and in the second half we stuck to the gameplan and there were still plenty of bright moments as we searched for the equaliser.
But we know that our current run of form isn't good enough and we are working tirelessly to put things right.
We are very much united as a squad and are right behind the manager and his staff, because they are working just as hard every single day.
As players we have a responsibility to go out there and show what we are capable of and to also perform more consistently than we are.
We need to all be together – players, staff and supporters – and your backing is vitally important.
I understand the supporters' frustrations at the moment but we have a young squad of players who are giving everything and we want to get back to winning ways, for ourselves and the club, but also for the Jack Army.
Enjoy the game,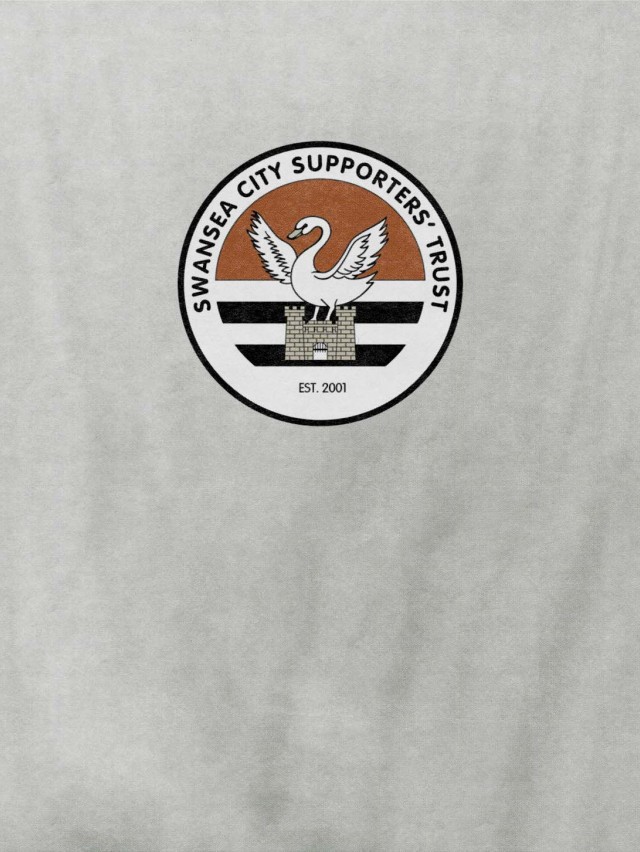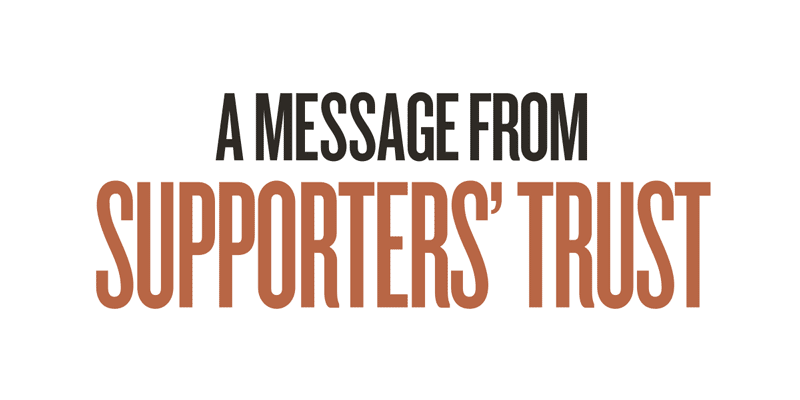 Welcome back to the Swansea.com Stadium for Monday night football – somewhat of a rarity in the Championship, and certainly for the Swans.
There are no easy games in the Championship, and tonight's visitors Rotherham will be extremely motivated given their league position. The Swans have also been struggling lately, and so I know we would all welcome a positive performance and three points from tonight's game.
It's a tremendous trek for Rotherham fans, who will make an almost 500-mile round trip down to support their team tonight. We wish them a safe trip.
The biggest news in the wider football world from the past week has been the government's announcement that they will move forward with establishing a new, independent regulator in football. This was the central recommendation of the Fan Led Review, and something that the Trust has supported fully.
There are many requirements of a new regulator, a key one of which is to ensure financial stability so fans don't end up losing their club and lifeblood of the community through poor financial management, as happened to Bury FC.
We know that it is extremely expensive to run a football club, and requires continued investment and funding, often in the form of loans or equity purchase by a small number of wealthy individuals or institutions.
Last year, Jake Silverstein joined our TrustCast to talk about where the club is financially and reiterated some of those points in our recent interview with him and Jason Levien. Swansea are one of the more stable clubs in the pyramid, but we know that there is still a way to go so that revenue and outgoings are more balanced, and that any further investment can be allocated for improving the infrastructure and the playing squad.
It is a fact though that Championship clubs are rarely profitable. As an example, Preston North End lost £17m last year – that is an extraordinary amount of money that the club must find to stay afloat. Stoke City lost £26m in the year to March 2022.
In both instances, the club have wealthy benefactors, but what's to stop them one day from saying they've had enough and withdrawing support? This is why financial sustainability is such an important topic for the Trust, and for all of our counterparts across the pyramid. If you have questions about this, send them in to us, or better yet, join the Trust and help us shape the future of the club alongside the majority ownership and local management team.
It has been a difficult time on the pitch lately, and we understand the frustration from the fanbase about recent results and performances.
We also know that players (especially young players) need encouragement and support from the fans to build their confidence. We have all seen the mistakes made in games, and I would be lying if I said I hadn't groaned and moaned about a particular play or goal conceded, but it's important that everyone going to the game gives vocal and passionate support to the boys.
Nobody will be hurting more than them, and whilst it's up to them to get it right, our contribution as fans is to be there to push them on.
Be loud and enjoy.
ADAM LEWIS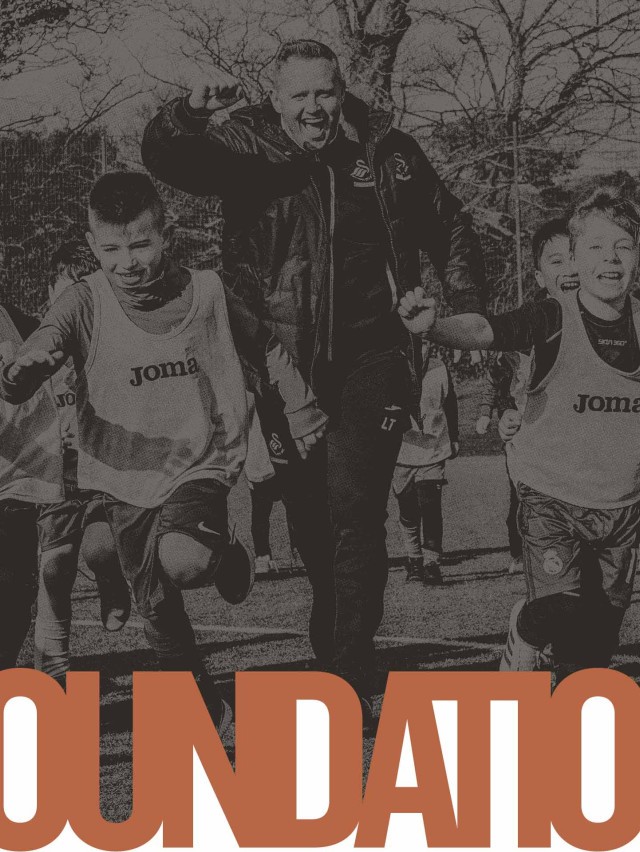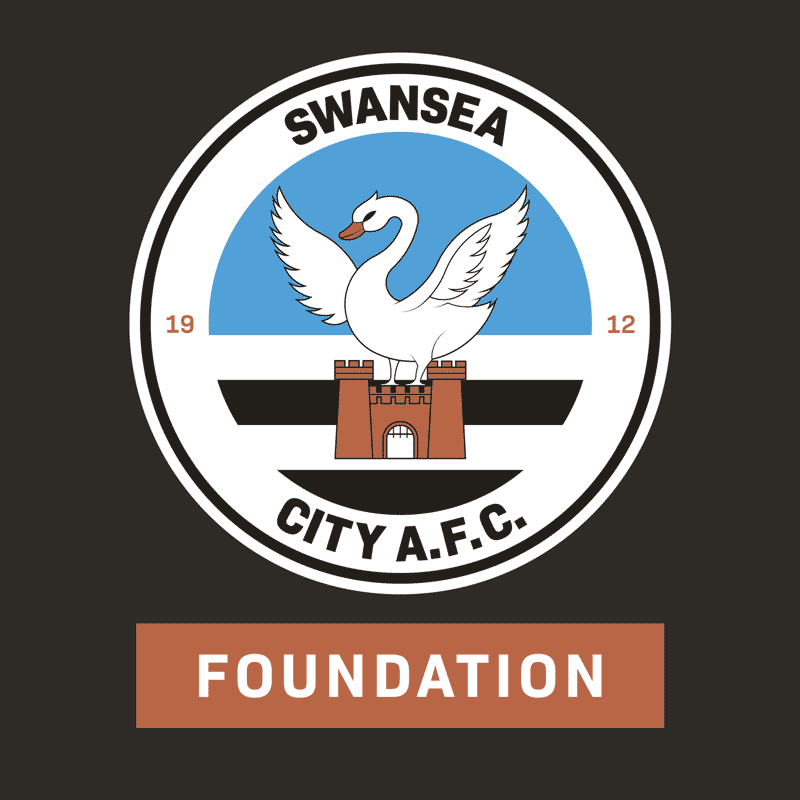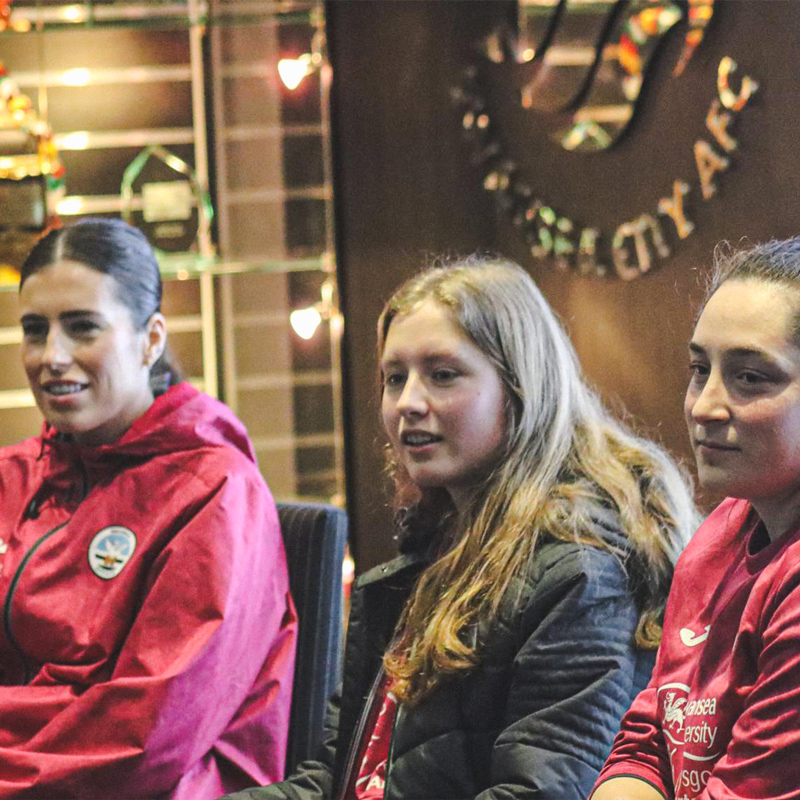 Swansea City Ladies players Chelsea Herbert, Gwen Horgan and Katy Hosford joined Swansea City AFC Foundation's girls football festival during half-term.
The festival engaged with more than 150 girls, with participants going through drills, skills and games at sessions based in Pentrehafod.
The participants also had a tour of the Swansea.com Stadium before taking part in a Q&A with Herbert, Horgan and Hosford.
Horgan was excited at the chance to inspire the next generation of young female footballers, and felt the event showed the growth of women's football locally.
"I really enjoyed having the opportunity to meet and speak to the girls," said Horgan.
"Hopefully we inspired them to continue playing football, enjoying it and having an ambition to play for Swansea.
"It was really encouraging seeing so many girls involved in the session. It shows that women's football in Wales is growing and more girls are participating in the sport, which is very important for the future."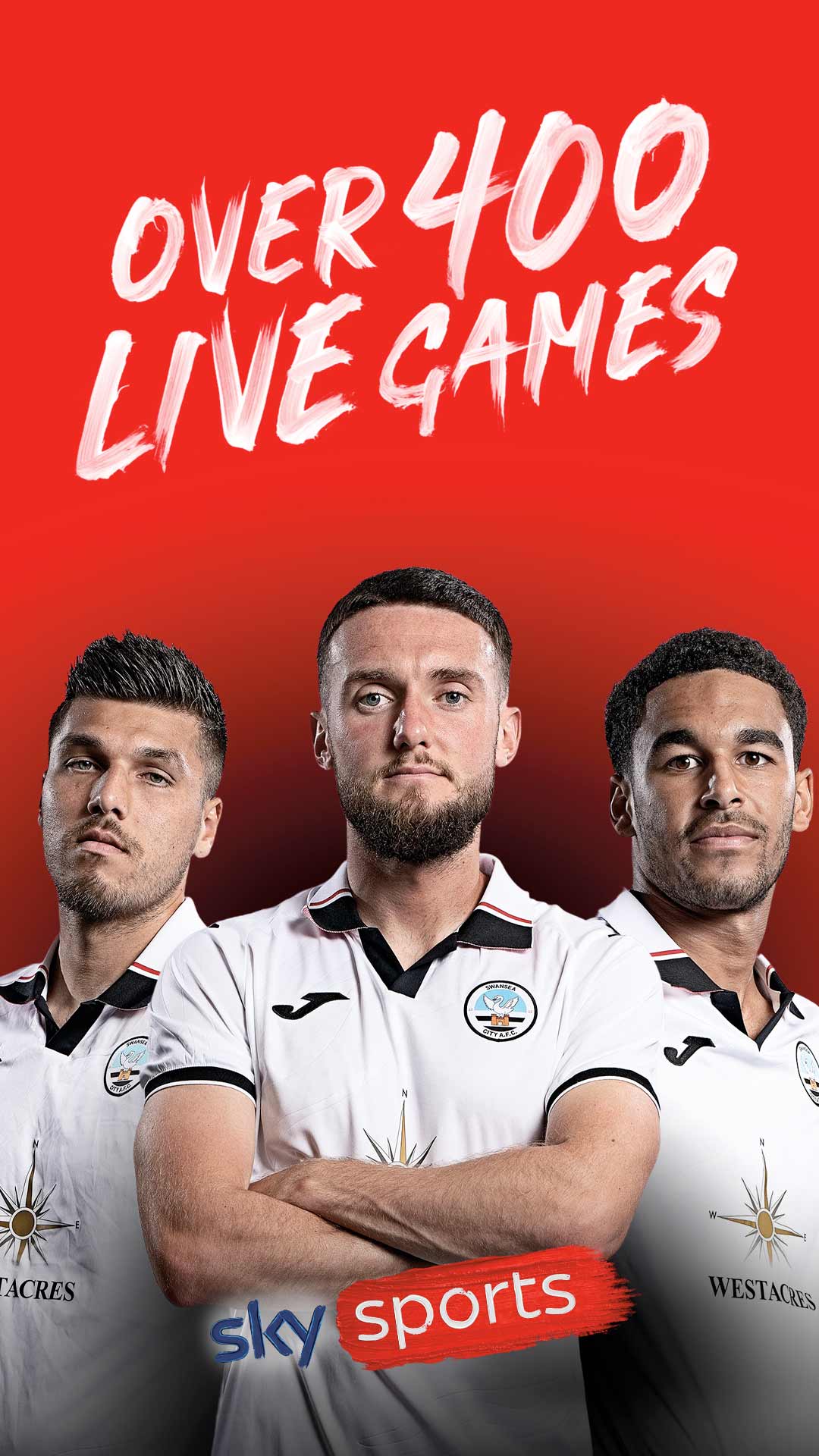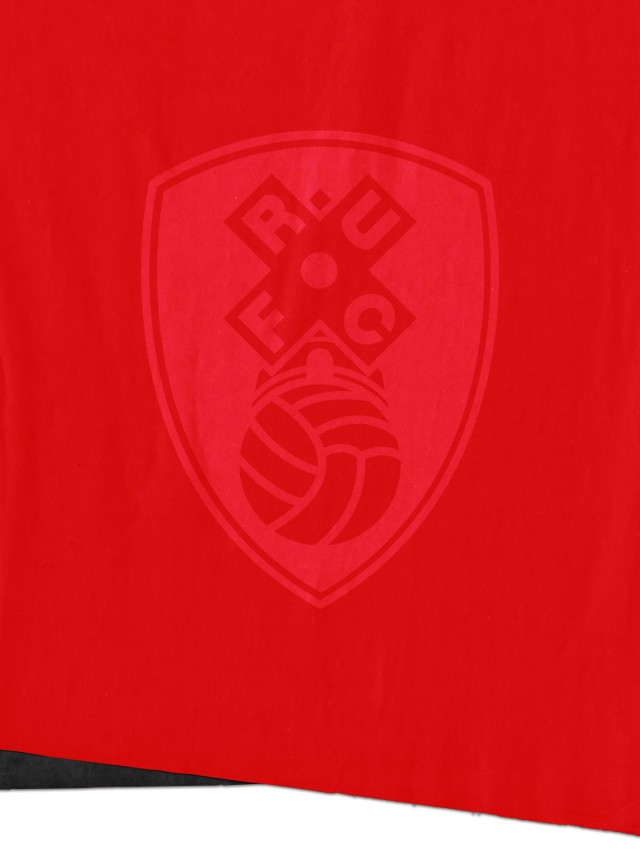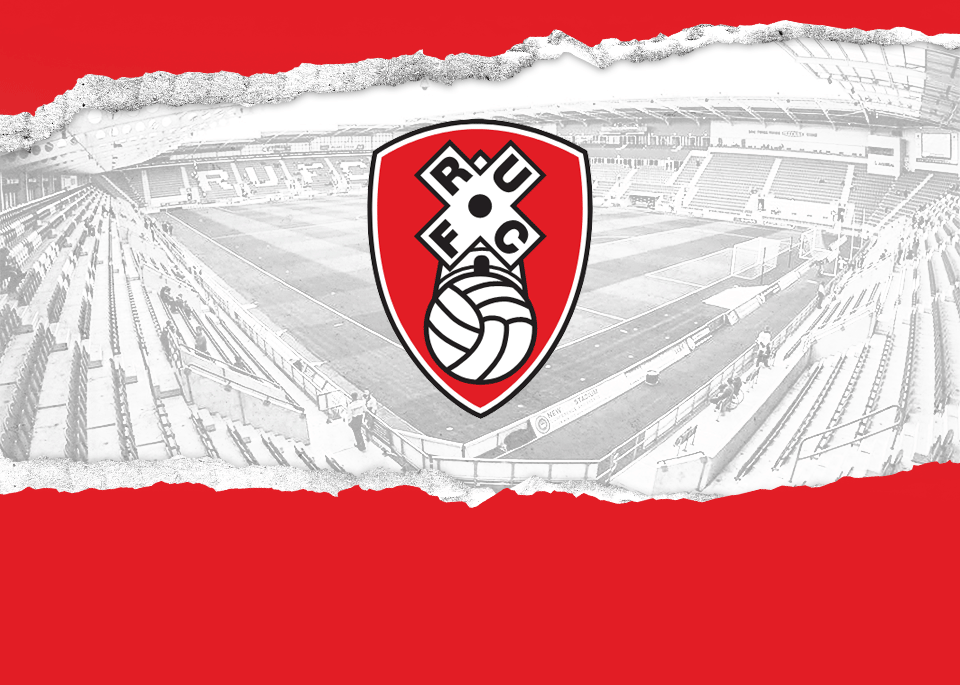 As Swansea City get set to host Rotherham United at the Swansea.com Stadium, we take a closer look at the Millers.
What's their story?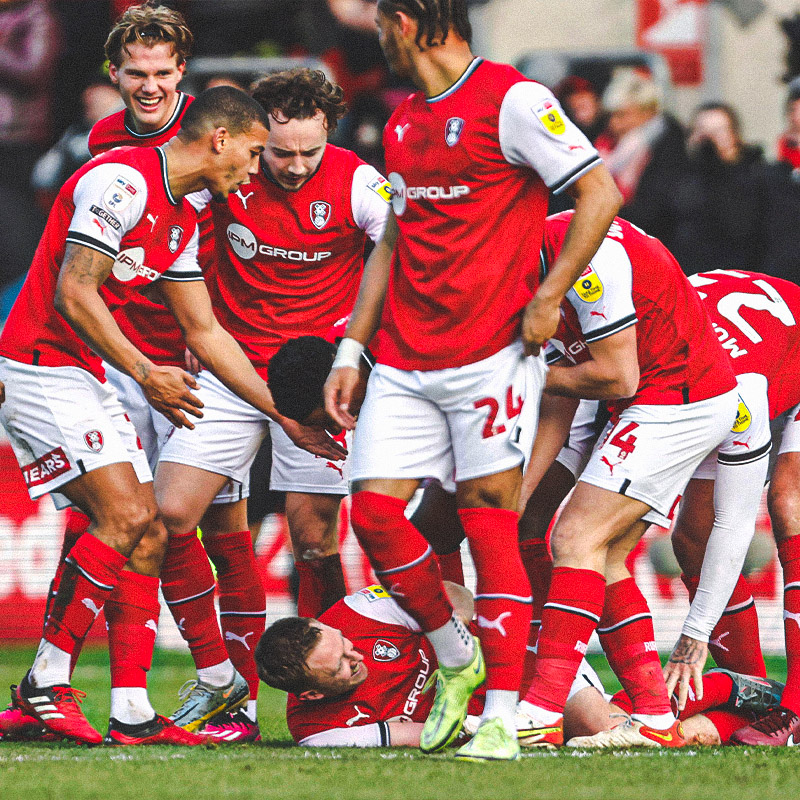 Established in 1925 after the merger of disbanded teams Rotherham County and Rotherham Town, Rotherham United are back in the Championship after a third promotion to the second tier in the last five seasons.
Rotherham's highest league finish came in the 1954-55 season, when they finished third in Division Two, narrowly missing out on promotion by goal difference.
The Millers are back in the Championship after securing automatic promotion, finishing second behind Wigan in League One last term. They will hope to avoid suffering immediate relegation; a fate that has befallen them at the end of their previous two campaigns in the second tier.
Rotherham are also the current Football League Trophy holders. They came from behind in April to beat Sutton United 4-2 after extra-time at Wembley.
Who's the gaffer?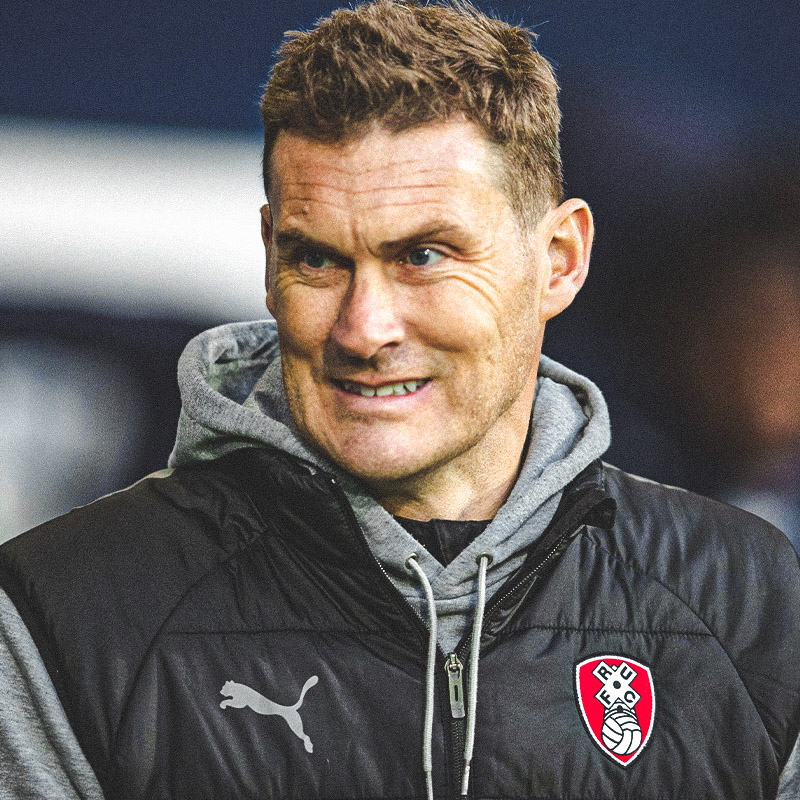 Matt Taylor. The 41-year-old former centre-half has been in charge of Rotherham since taking the reins in October following the departure of long-term boss Paul Warne to Derby County.
As a player, Taylor was best known for a four-year spell with Exeter City, and played alongside Matt Gill in the Grecians team that secured promotion back to the EFL.
He went on to have spells with Charlton, Bradford, Colchester, Cheltenham, Newport and Bath City before hanging up his boots.
Taylor returned to Exeter as manager in 2018, taking over from Paul Tisdale, and enjoyed an excellent four-year stint at the helm.
He led them to promotion to League One in 2021, and they had made a promising start to this term when Rotherham were granted permission to speak to him over a move to the AESSEAL New York Stadium.
Who's the Captain?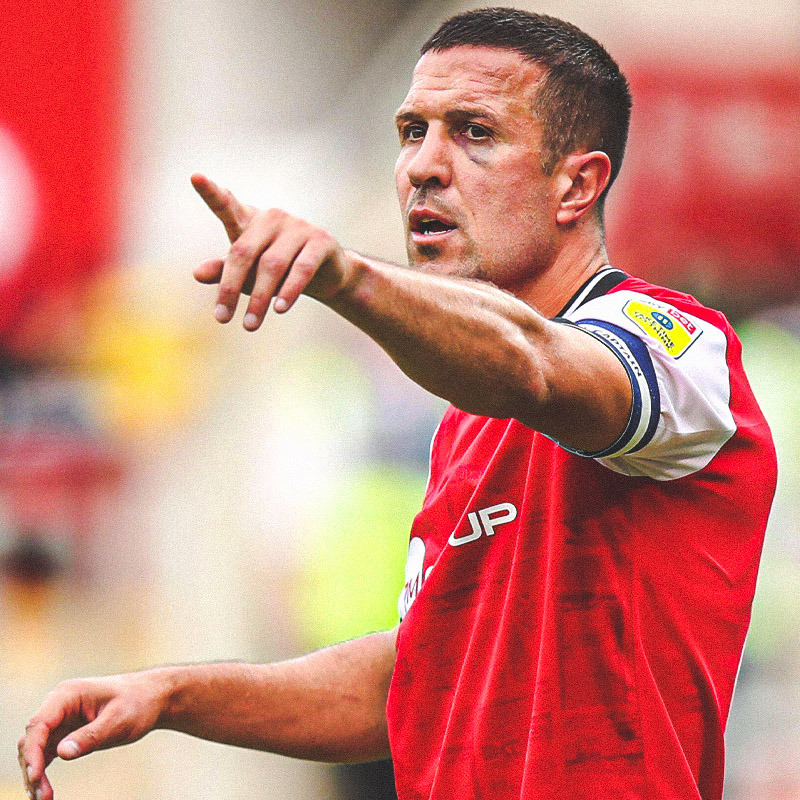 Veteran centre-back Richard Wood is a commanding and experienced presence in Rotherham's defence and has been club captain for a number of years.
After joining the club in 2014, Wood has racked up over 200 appearances for the Millers scoring 14 goals, after initially starting his career at Yorkshire neighbours Sheffield Wednesday.
Midfielder Oliver Rathbone has recently had the armband, with Wood not having featured since the middle of January.
How's their form?

The Millers had a strong start to the season, but have not been able to maintain that form since the departure of Paul Warne to Derby.
They have recorded three wins since the start of November, and have slipped down towards the relegation zone as a result, although one of those victories came last time out against play-off contenders Sunderland.
They have also won just twice away from home all season.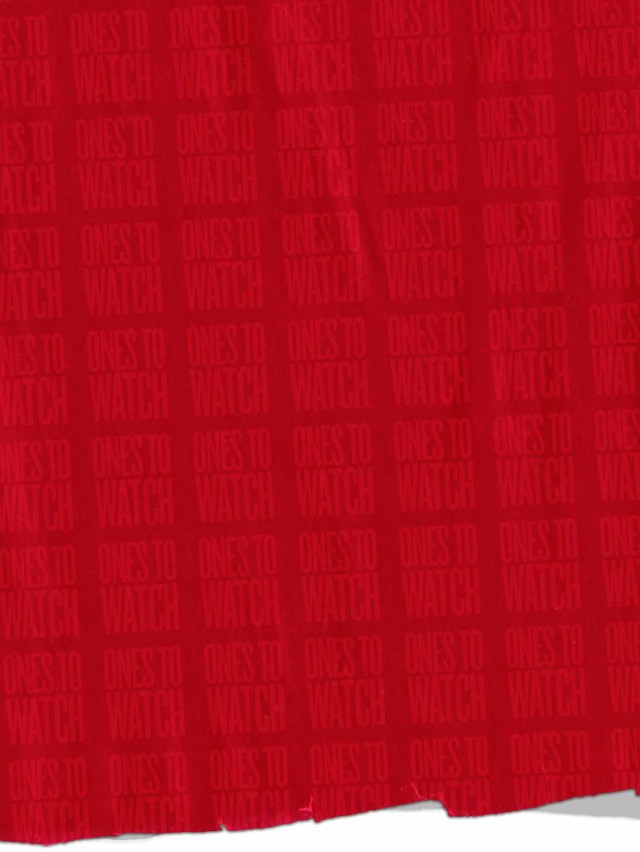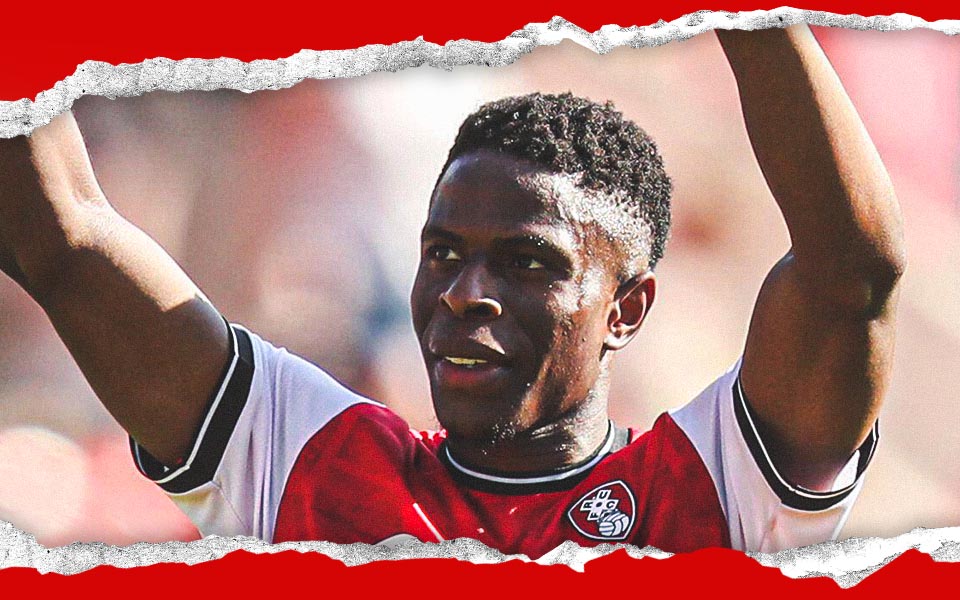 Chiedozie Ogbene is the top scorer for the Millers this season, having netted seven goals and set up a further two.
The Nigerian-born Republic of Ireland international has been with Rotherham since joining from Brentford in 2019, and has 12 goals in 124 appearances in that time.
After his family relocated to Ireland in 2005, he started his career with Cork City and Limerick before joining the Bees in January 2018.
He made six league appearances for the London club ahead of moving to Rotherham. He has won 13 caps for the Republic of Ireland since making his debut in 2021.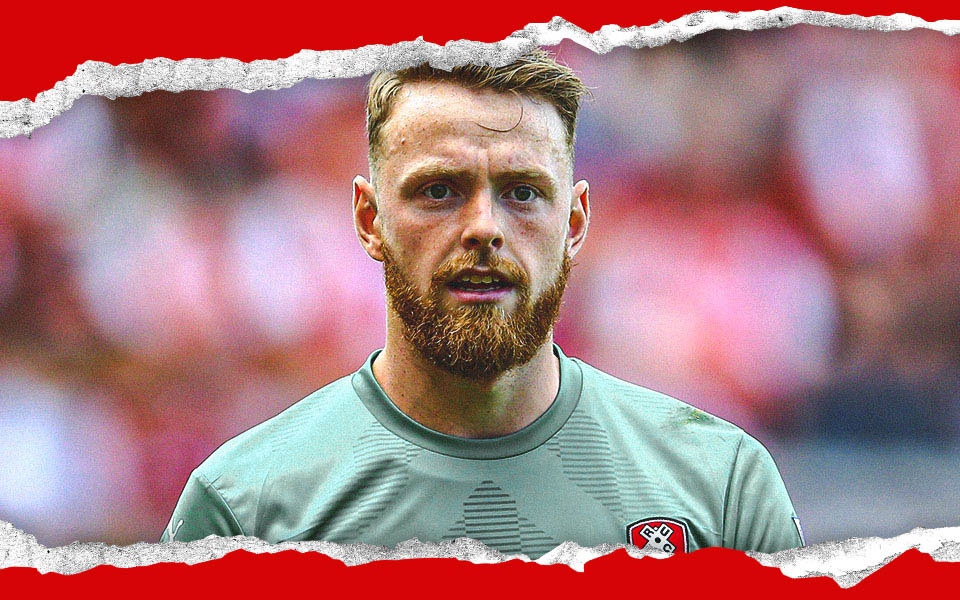 Goalkeeper Viktor Johansson has been an integral figure for the Millers since his arrival in 2020.
Having come through the Hammarby and Aston Villa academies, Johansson also had a spell with Leicester City.
He kept 27 clean sheets for Rotherham during their promotion campaign last term, and has continued to excel this season.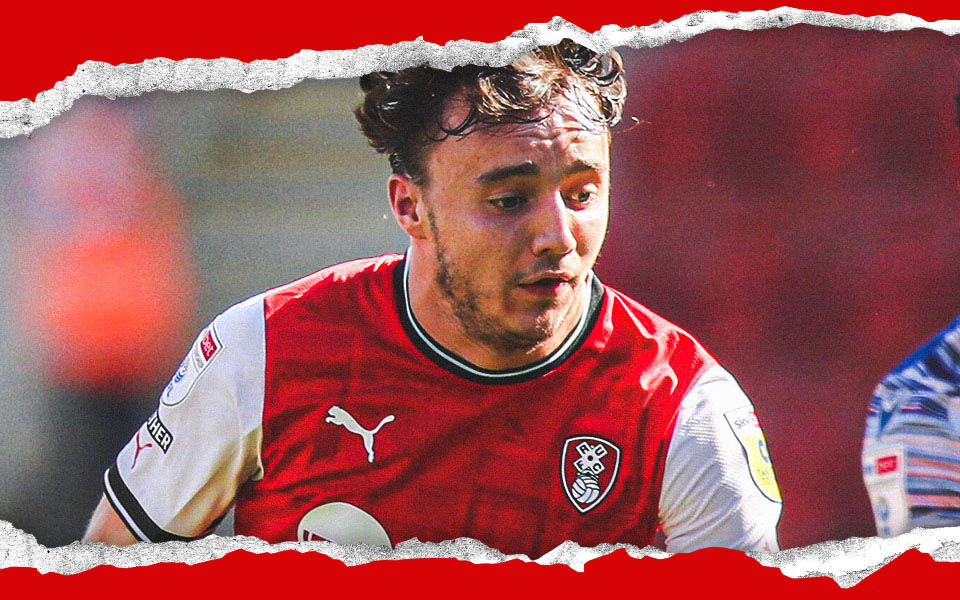 Midfielder Oliver Rathbone – son of former Birmingham, Blackburn and Preston defender Mick Rathbone – started his career with Manchester United's academy.
After being released at Old Trafford he joined League One Rochdale in 2016, making 183 appearances over the following five seasons.
He joined Rotherham in the summer of 2021 and made 52 appearances in all competitions as the Millers secured promotion and won the EFL Trophy.
Rathbone has made the step up to the Championship and contributed five goals and an assist so far this term.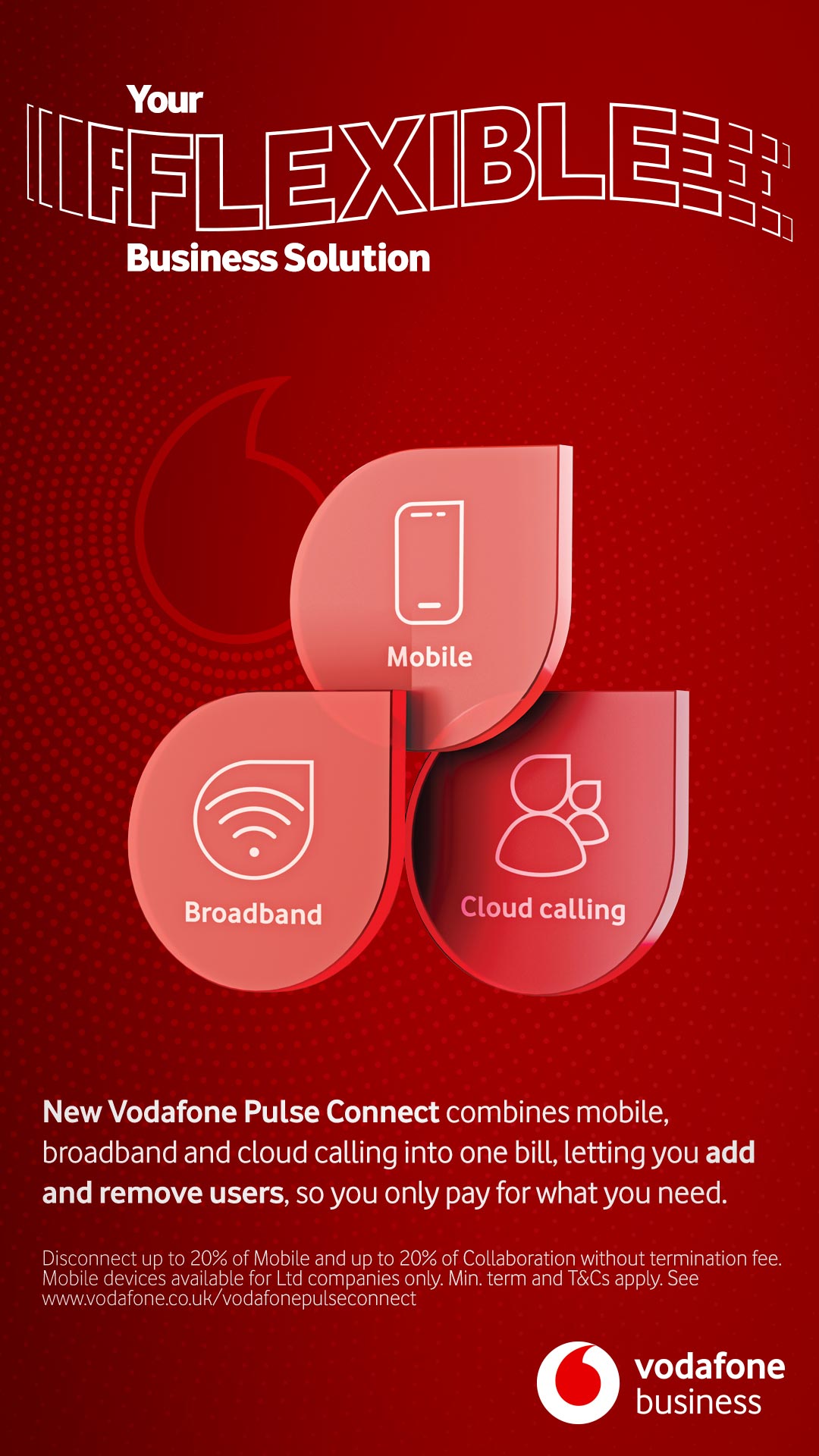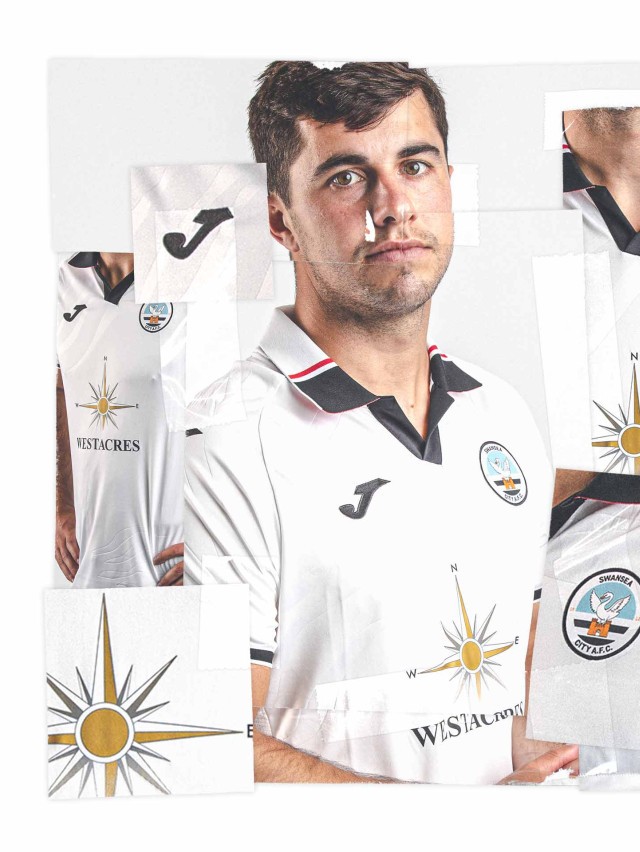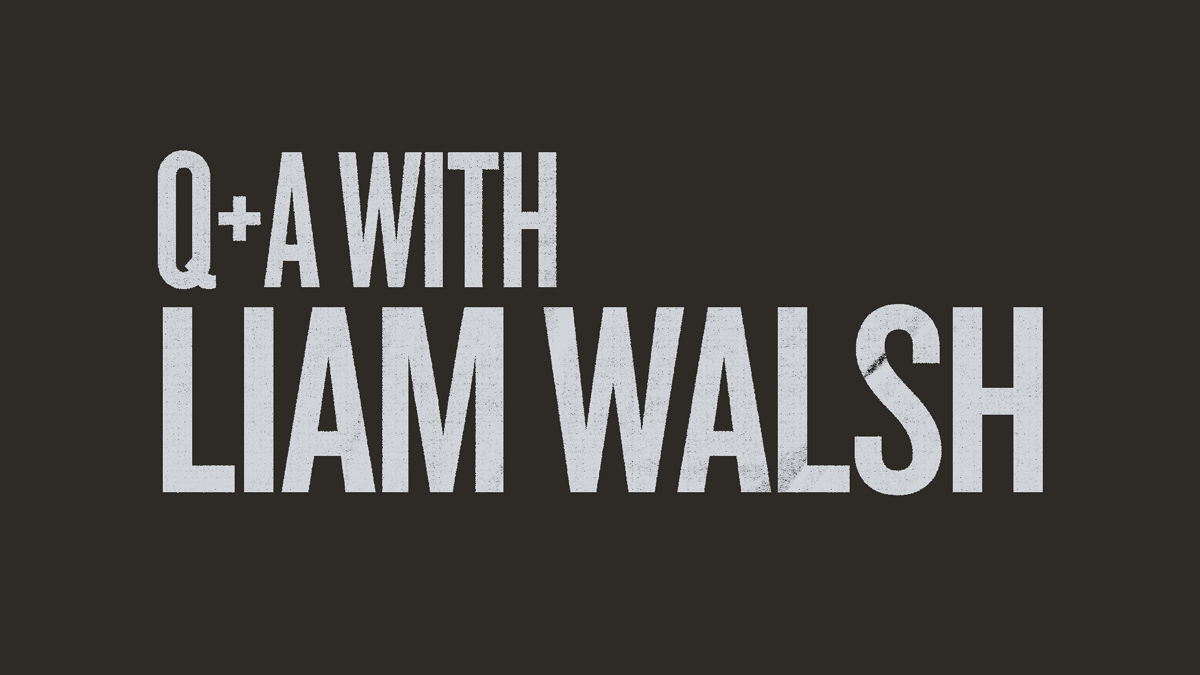 LIAM WALSH IS BACK IN ACTION AFTER A SERIOUS ACHILLES INJURY AND READY TO PLAY HIS PART FOR SWANSEA CITY OVER THE REMAINDER OF THE SEASON. HERE, HE REFLECTS ON HIS UPBRINGING IN THE FOOTBALL HOTBED OF HUYTON, REVEALS WHY WORKING CLASS VALUES WILL ALWAYS BE IMPORTANT TO HIM, AND WHY HE IS DESPERATE TO MAKE AN IMPACT IN SA1.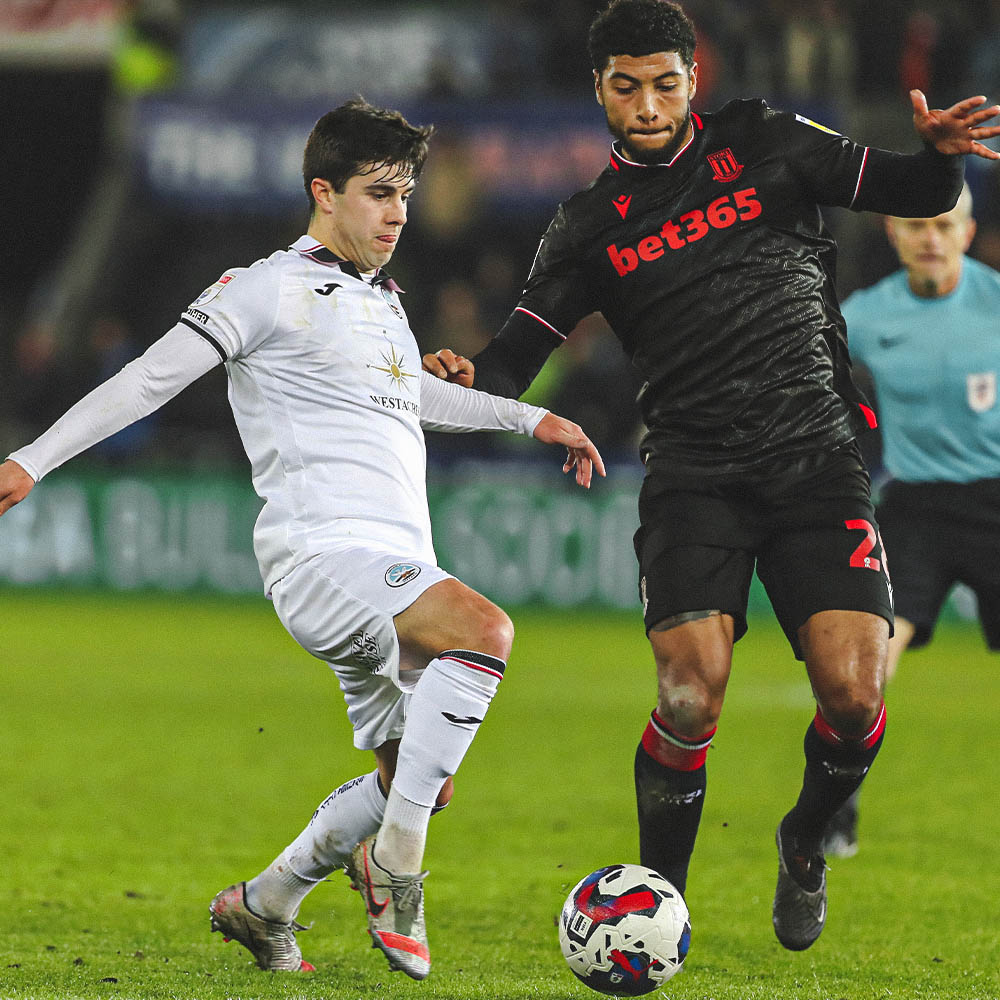 Liam, thanks for taking the time to sit down with us. You made your first-team return against Stoke last week after seven months on the sidelines after rupturing your Achilles. It was not the result we wanted, but how did it feel to be back out there?
"The result is the first thing, that's the most important thing, and obviously that was really disappointing.
"But when I sit back and think about all the hard work I have put in over the last six or seven months, all those hours in the gym, you feel it has paid off when you get back out there.
"It was great to be back out on the pitch, just that feeling of being on the bench and being ready to come on gives you such a huge buzz and I've really missed that.
"Being out there, playing for three points, it's what excites me and drives me.
"I want more of those moments between now and the end of the season. I don't get nervous, I don't get excited.
"I want to play football, so the moment the gaffer tells me to get ready then there's no messing, I'm up and I'll be ready.
"I want to help the lads, and there's no better feeling than being on the pitch and playing.
"We have had a rough patch, which does happen in the Championship with games coming thick and fast.
"It's about how you bounce back, and we have this game against Rotherham to try and put it right.
"We want to get three points and try and get the fans going early on."
Just to go right back to the start of your life in football. You are from Huyton, which is a real football hotbed with a certain Lee Trundle and the likes of Steven Gerrard and Peter Reid hailing from there. What was it like to grow up in an area which has that football heritage?
"I think football is the one thing I have always known since I was a kid. My father was mad on football and it just fed straight on to me really. I've loved it from day one, I think I was kicking a ball around from the age of two or three. I was on the books at Everton when I was five.
"Huyton is known for its football, so even as a kid my father would literally take me to any game out there. We would watch Liverpool, but also Saturday and Sunday league games.
"It could be any game. In Liverpool the local leagues are a massive thing. My mates and my father all used to play, people from Huyton love seeing their own do well no matter what you are up to.
"When I go home people are always onto me pushing me on to do well, and when I am home I like to go home and watch the local teams my mates play in and cheer them on.
"It's important where I come from, and I think there'll be a fair few more talented footballers coming through from Huyton.
"I'm always there watching when I go home, the standard is very good too. I love my football and I love watching the lads play. I've been playing my whole life."
I know your parents and family are big Liverpool fans, how big a support have they been for you?
"My father is a roofer, sometimes he is away for a bit while he works, and my mother is a nurse.
"For me it is very important that when I am back home I go and spend time with them, because they have given so much for me and made so many sacrifices.
"The big things about my mum and dad is that they are very hard-working people, and I feel that has rubbed off on me. Working hard is important to me.
"It's the same for all people in Huyton, it's a working class area and those values are really important.
"I think anyone from Liverpool, whether they move away or are successful, you never forget where you come from.
"It's a proper working class city, and that attitude is such a big part of the city and when you have those people behind you – whether they are family, friends or fans – you do not want to let them down.
"You have to do well for them because they are also supporting you.
"But you don't get treated differently to anyone else, either, which I think is important.
"At the end of the day we are only playing football. People do a lot of things that are a lot harder for a living. This is the job we have and you have to work hard at it.
"You're not some kind of superstar because you play football, you're a person first whether that is a friend, son, daughter, brother or sister. You're no different from anyone else."
You joined Everton at a young age and were there for 15 years all told. Who were the biggest influences on you during your time there?
"I am sure people wonder how I ended up at Everton given my family are all Liverpool fans, but my father made the decision as I was so young and he did it because he thought it was the best move for me.
"Everton, at the time, had one of the best academy set-ups in the country, they regularly had young players coming through into the first team.
"Where I am today, that is down to Everton's academy. I myself would have picked Everton over anyone because the people there and the way I improved there, I could not have asked for better.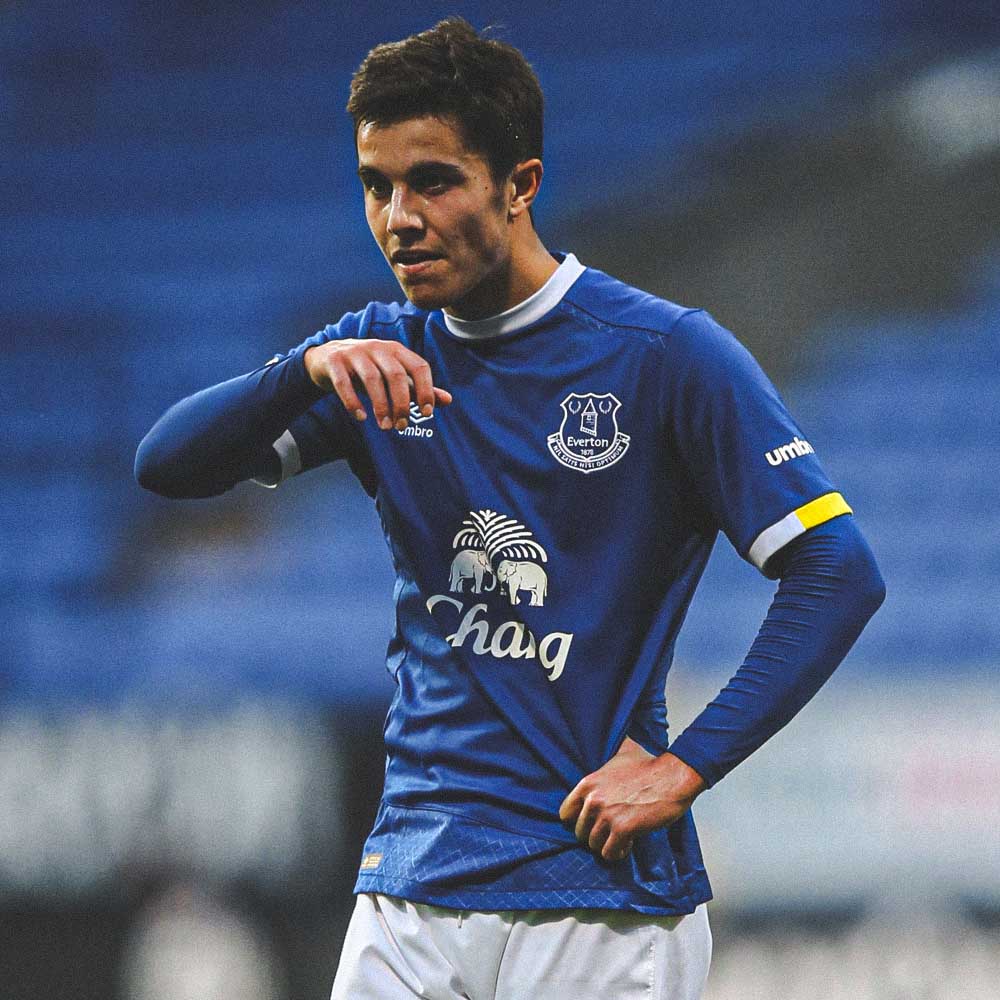 "It's got me to where I am today, and even now their academy does well and I still speak to people there.
"I remember working with Neil Dewsnip (now Plymouth technical director) there and he was great for me. He gave me great advice.
"I remember him telling me you always have to have something in the locker that no-one else has.
"If you have this special thing that you can bring onto the pitch it makes a difference, and that was when I started working really hard on my free-kicks and deadball delivery and doing extra sessions with the ball to improve those attributes.
"But every coach there was great, and when I started with the first team Seamus Coleman was brilliant with the young players.
"He was another who had a great work ethic, he knew what it took and he would always put an arm round you or offer advice. He took time to speak to you, and in training.
"You look at him, he is still going at such a high level now and that tells you everything about him and the hard work he has put in.
"But there are so many people I have to thank, and I have to make sure I pay them back by getting myself to the best possible level."
You had loan moves at Yeovil and Birmingham during your time with Everton, what were those experiences like?
"I was really young then. I had been playing reserve football, but you get to a point where you play a lot but it's not really meaning anything.
"The loan at Yeovil was a short one, but I was ready to go down there as a kid. I mean I did not have a clue, I did not drive, I had no idea how to cook, but it was important for me.
"I had to clean my own kit and sort my own gear out.
"To travel down there, there was a lad there from Chester and my father would drop me off at the services and he would take me down.
"Matty Dolan, who is at Newport now, used to then give me a lift to training every day. He would run me back and forth.
"Connor Roberts was there too, and I loved it there. You were fighting for three points, and at that level winning would mean extra money with a win bonus which is helping pay people's bills and mortgages, so there's plenty on the line. I needed that reality check.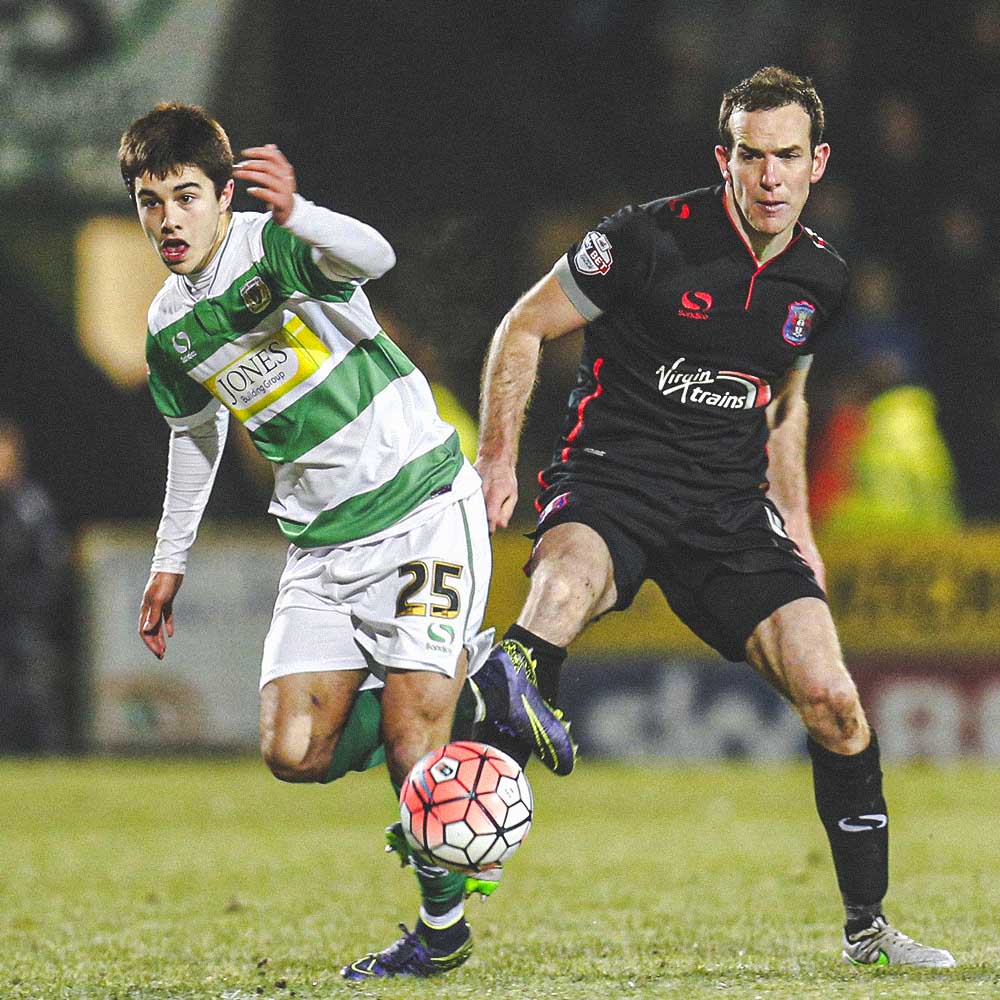 "Birmingham was different. I had a taste for it after Yeovil and wanted to go out again. Harry Redknapp was the manager and it felt a bit surreal because of his profile.
"He was not there for long, but when you spoke to him his knowledge of the game was crazy and he was great at giving players confidence.
"If you made a mistake trying something he would tell you to keep trying it and keep working on it.
"That's where my head is at now in a game. I want to try and make something happen and I don't worry if it doesn't work out. I know I am capable of playing well, and I don't feel nervous."
You moved to Bristol City in January 2018 and your first game was the small matter of an EFL Cup semi-final against Manchester City!
"Yeah, it was quite a way to start!
"I felt I needed to go and play senior football, Bristol came in and I was bang up for it.
"I think I trained for two days and then I was on the bench, I didn't even know the names of most of the lads.
"I came on, Lee Johnson told me to go and enjoy it and we gave them a really good game, and then they beat us at home.
"Obviously Korey and Pato were there, who I got to know, were in that team."
You had some injury misfortune and then moved to Coventry on loan. You did really well there and helped them get promoted. How important was that in rebuilding your confidence?
"Yeah it was, because I had been unfortunate with the injuries and Bristol wanted me to get back playing games and return ready to go for them.
"Once I played a few games I just loved it there. I loved the manager and the staff and the players there.
"It suited me perfect, they had an unbelievable season and I think my form in that time was probably the best I have had in my career.
"We were playing at St Andrew's as the home ground, it did not make a huge difference to me as I did not know any different. I just knew that I really enjoyed playing for them."
We're 18 months into your time at Swansea. It's not always been easy, but how are you feeling about things now you are back fit?
"I have been unfortunate and there is nothing you can do about that, but I have worked so hard.
"I came back for pre-season feeling really fit and excited for the season, and then the injury happened.
"It was a bit of a killer for me after working so hard, but it feels amazing to be back and I just want to keep playing and make the most of this because I realise how great it is to be at a club like this.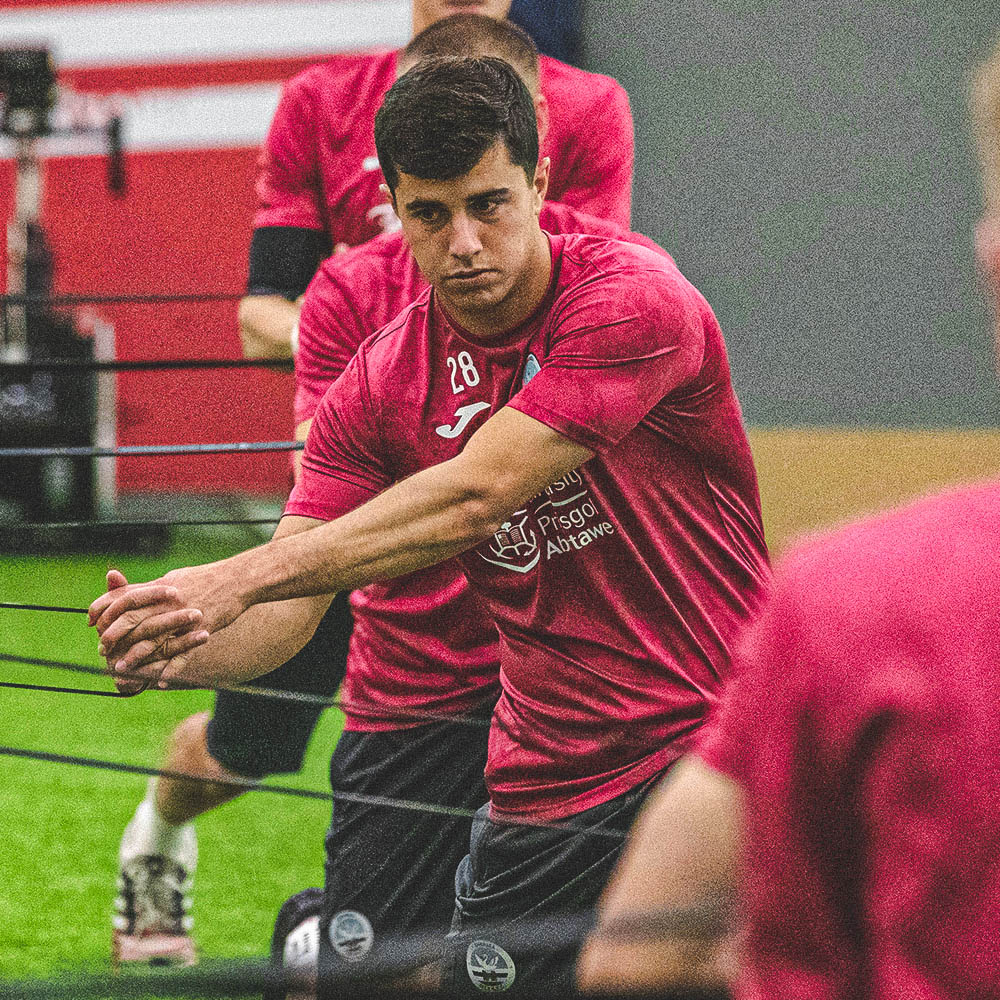 "This is a big club, when you go to the games and the fans are up there roaring you on. You can feel how much it means to people and how big a club it is.
"I want to do well here, we have got the manager and the players here to do something and I want to be a big part of that.
"We can do something big here, and we have 15 games left to do our best.
"Don't get me wrong, when you have injuries there are days you want to stay at home, or days when you need to go back to Liverpool and be among friends and family.
"Everyone is like that, they are really hard times especially when you are away from home and you are coming in on your own when the lads are off or travelling to a game.
"But you understand that all that hard work you do in the gym makes a difference on the pitch. It gets you a step ahead and I've really done that extra work this time.
"The gaffer and Matt Gill have been great, and all the physios and medical staff looked after me really well in terms of the balance.
"My parents and girlfriend (Liverpool midfielder Missy Bo Kearns) have also been a massive support to me.
"My girlfriend has that understanding of what it's like being a footballer herself, and that was good for me.
"But, as I said, being from where I am from, you get down to work and get on with it. There's an awful lot of people who are worse off in life.
"It makes you think and understand how fortunate you are to be where you are, so you have to work hard for it."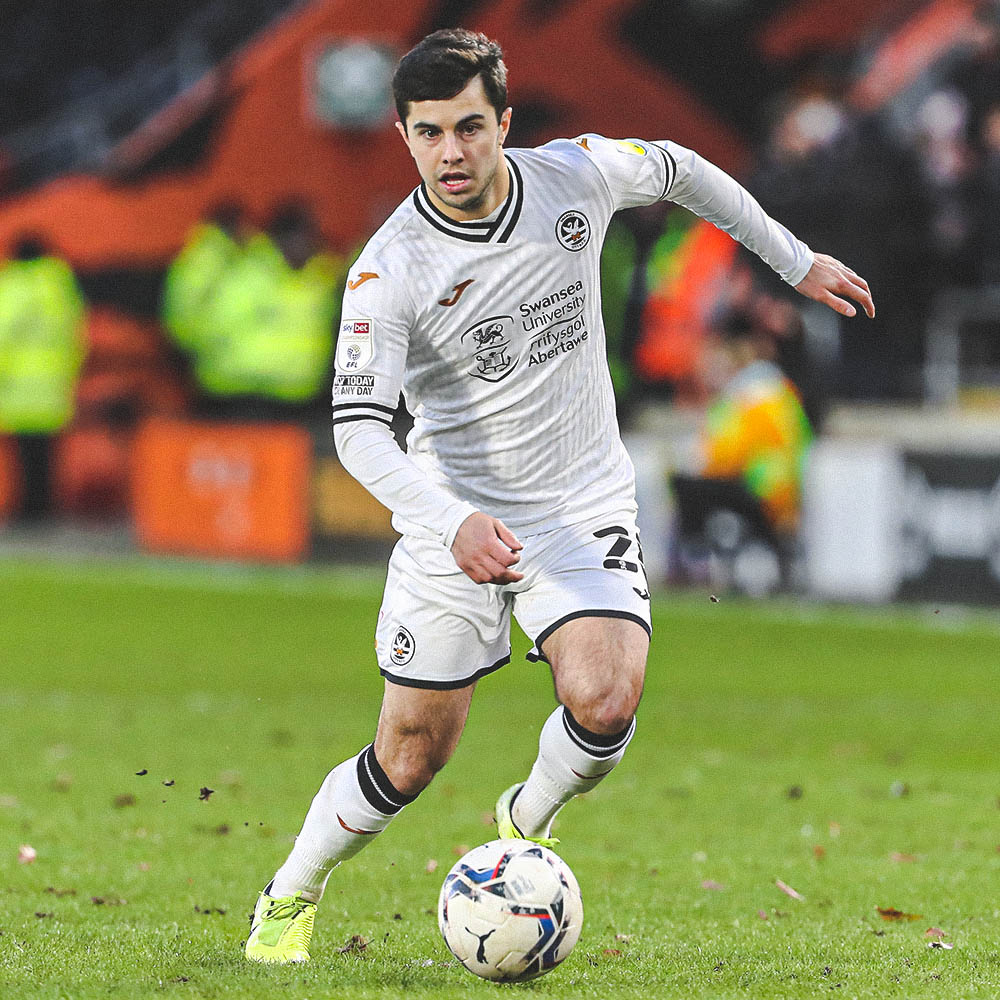 We've talked a lot about football, but how do you relax away from the pitch?
"Golf is my second sport, I follow it and I watch as much of it as I can. We've got a few lads who enjoy it too.
"We have a little golf club here, and once the weather gets back a bit we can try and play a bit.
"I've played since I was a kid. My father and his mates would take me and their lads to Portugal on holiday and play.
"I love it, I play off an eight handicap. Liam Cullen and Joel Latibeaudiere are good, I've heard that Matt Gill is really good.
"Ben Cabango thinks he's handy but he cannot swing a club, it's terrible!
"But there's a few of us are getting into it, and we enjoy playing down the road at Fairwood when we get a chance."
WIN WIN WIN!
Read the full Liam Walsh article? Be in the chance of winning x2 match tickets for the Swans v Middlesbrough match by answering the question below.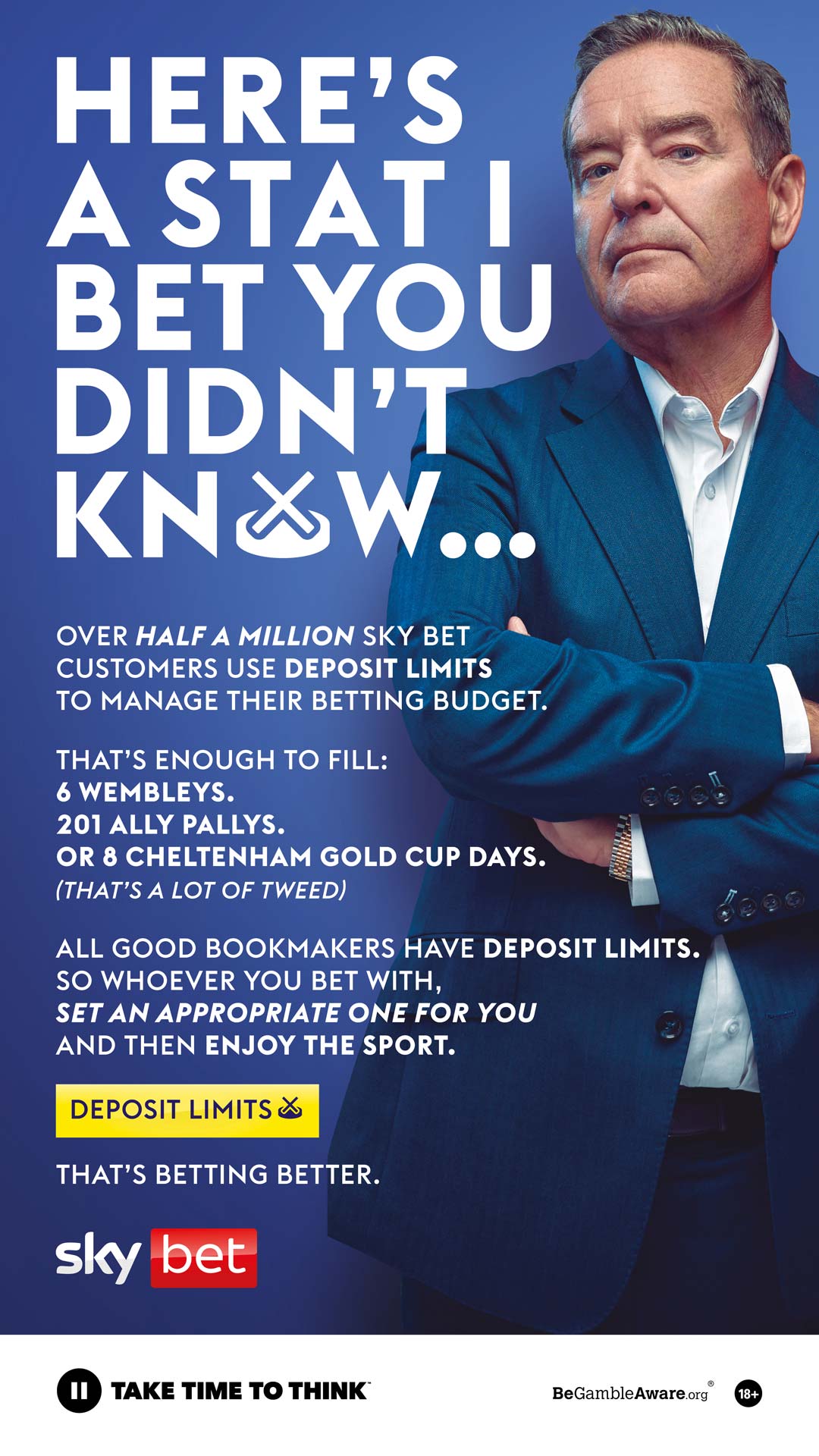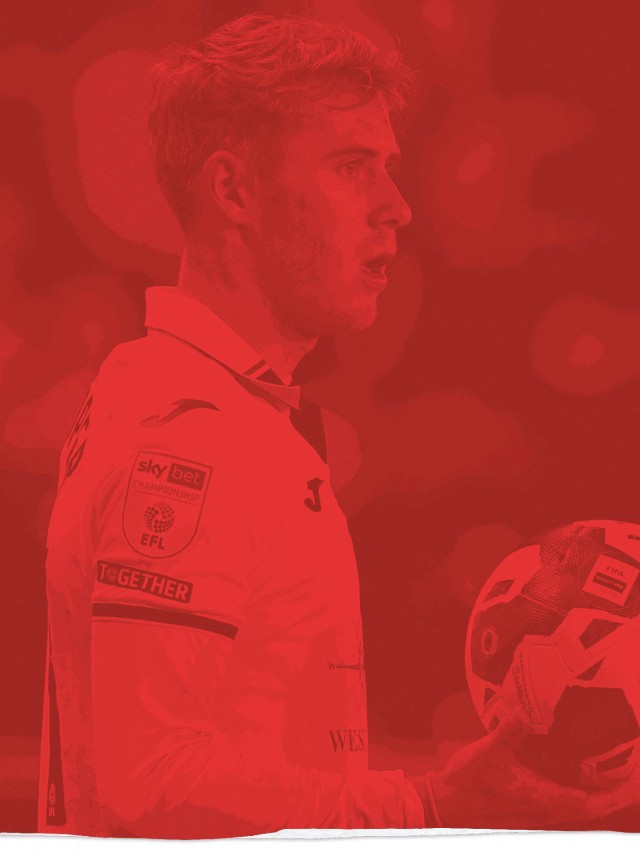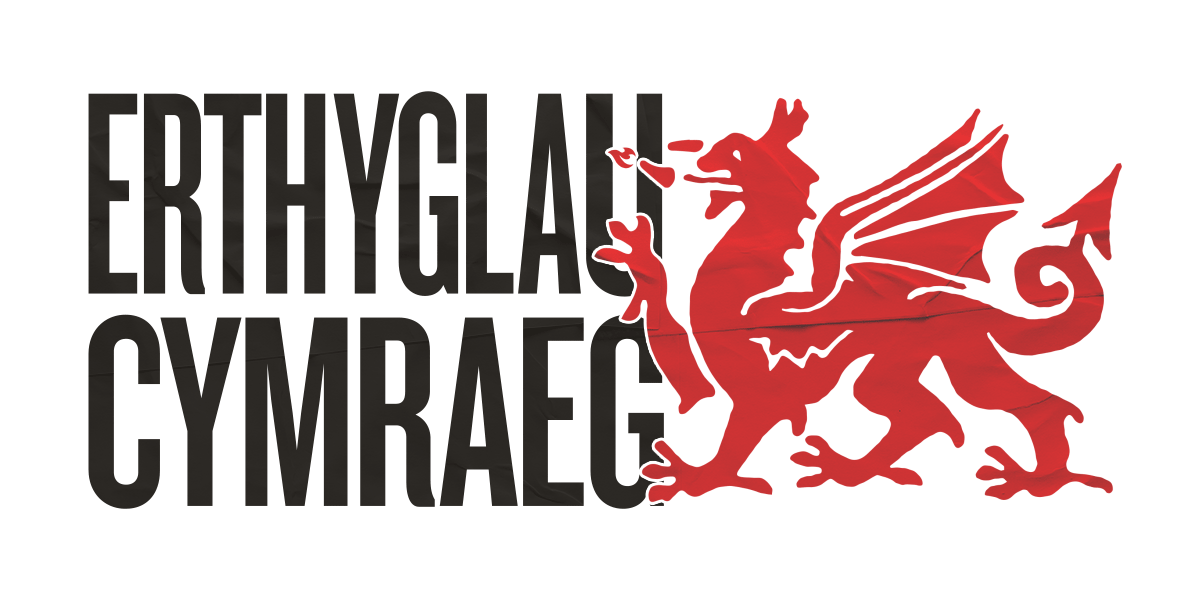 Trodd nos Fawrth i fewn i noson o rwystredigaeth i Ddinas Abertawe.
Tarodd Morgan Whittaker ei gôl gyntaf ers dychwelyd i dde Cymru o Plymouth Argyle wedi dim ond dau funud i roi dechrau delfrydol i ddynion Russell Martin yn erbyn Stoke City.
Ond trodd yr hwyliau yn y stadiwm yn syfrdanol wrth i ddynion Alex Neil rwydo deirgwaith ar ôl mynd ar ei hôl hi i hawlio buddugoliaeth hollbwysig a gadael Abertawe hyd yn oed ymhellach i ffwrdd o'r chwe safle uchaf y Bencampwriaeth.
Er yr holl ddicter a rhwystredigaeth a ddilynodd y gêm, roedd un positif mawr i Abertawe. Ac i Gymru.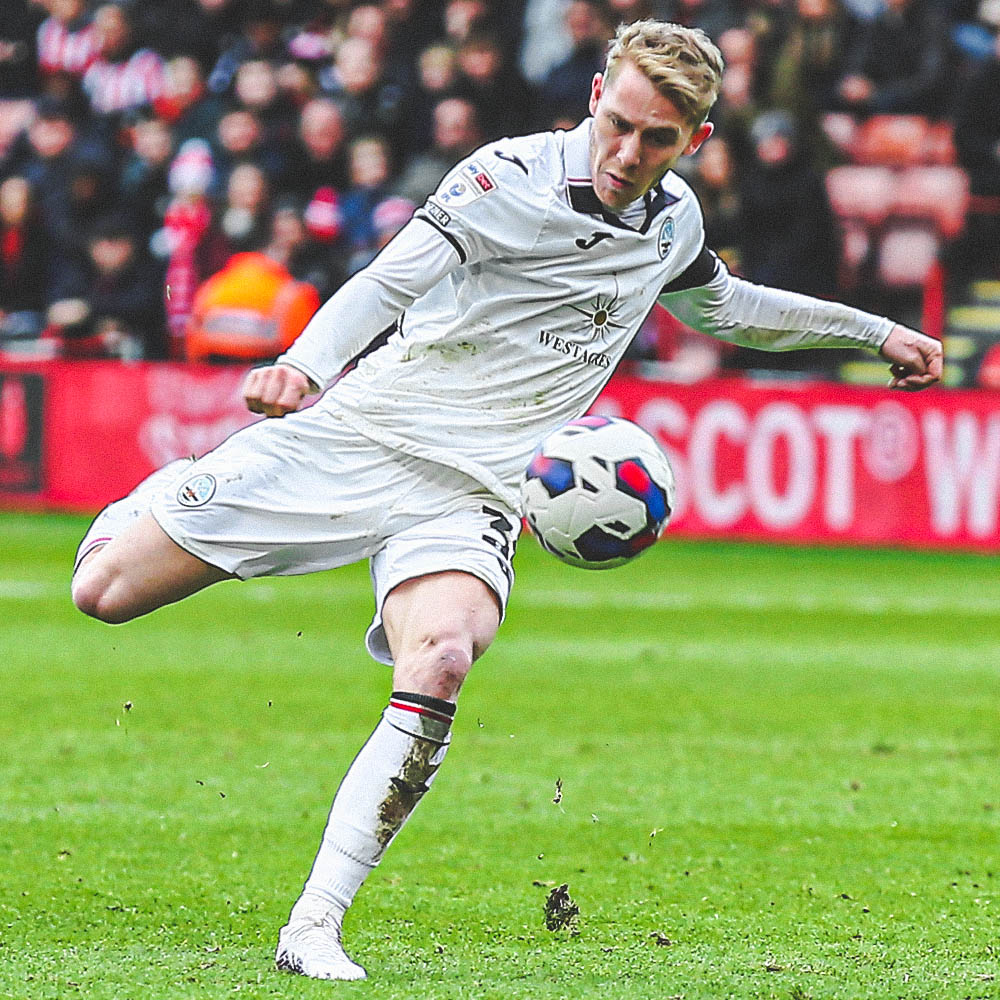 Mae Ollie Cooper wedi bod yn olau disglair i'r Elyrch ers iddo ddod i'r tîm yn gynnar yn y tymor.
Roedd yr ymosodwr yn hynod anffodus i beidio â chael ei gynnwys yng ngharfan 28 dyn Cymru ar gyfer Cwpan y Byd yn Qatar, er iddo deithio gyda chwaraewyr fel Gareth Bale, Aaron Ramsey a Joe Allen i'r Dwyrain Canol i gael blas ar ymarfer o fewn y sefydliad rhyngwladol.
Fodd bynnag, mae'r darlun yn sicr yn edrych yn wahanol i'r chwaraewr 23-mlwydd-oed yn mynd i fewn i mis Mawrth.
Yn erbyn Stoke, gwnaeth Cooper nifer o rediadau cryf a dangosodd tro ar ôl tro pam fod cefnogwyr Abertawe wedi bod wrth eu bodd yn gwylio pob un munud o'i ddatblygiad gyda'r clwb y tymor hwn.
Yn bwysicaf oll, daeth ei ymdrechion yn erbyn Stoke o flaen llygadau Rob Page a oedd yn eistedd yn y standiau.
Bydd rhelowr Cymru wedi bod yn hynod falch o'r hyn a welodd gan Cooper, er gwaethaf perfformiad Abertawe ar y cyd.
Ar ôl cynnal rhan o gyfweliad gyda S4C yn Gymraeg yn gynharach yn mis Chwefror, roedd Cooper yn dangos ochr arall i'w bersonoliaeth ac mae bellach yn teimlo bod Cooper yn sicr o gael ei enwi yng ngharfan Cymru ar gyfer gemau rhagbrofol Ewro 2024 yn erbyn Croatia a Latfia fis nesaf.
Mae hi wedi bod yn dipyn o dymor i Cooper a ragorodd yn Casnewydd y tymor diwethaf, ac mae'n parhau i brofi'r tymor hwn fod gan Abertawe berl go iawn ar eu dwylo. Mae'n bryd i'r Wal Goch weld ei ddoniau.
IAN MITCHELMORE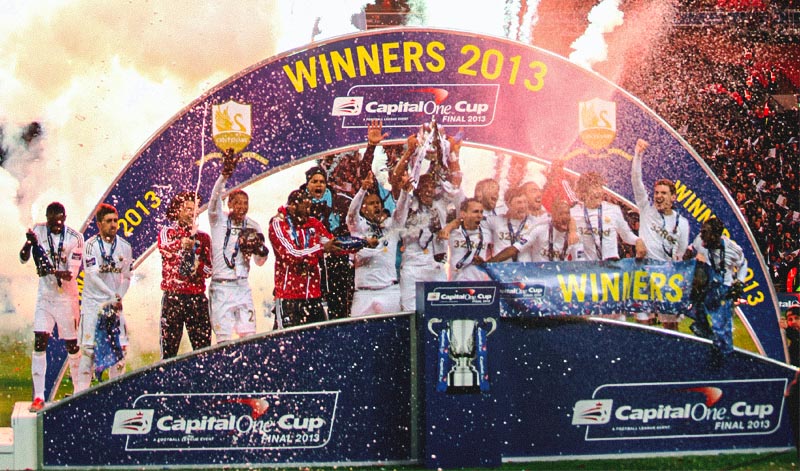 To mark the 10th anniversary of Swansea City's 2013 League Cup triumph under Michael Laudrup, the team at Swans TV have produced a feature-length documentary on an unforgettable time in the club's history.
Laudrup himself features, while there are also interviews with Michu, Nathan Dyer, Wayne Routledge, Angel Rangel, Ben Davies, Ashley Williams, Gerhard Tremmel and Danny Graham.
The documentary is available to watch within this programme below, or via our official YouTube channel.
We hope you enjoy taking a trip down memory lane.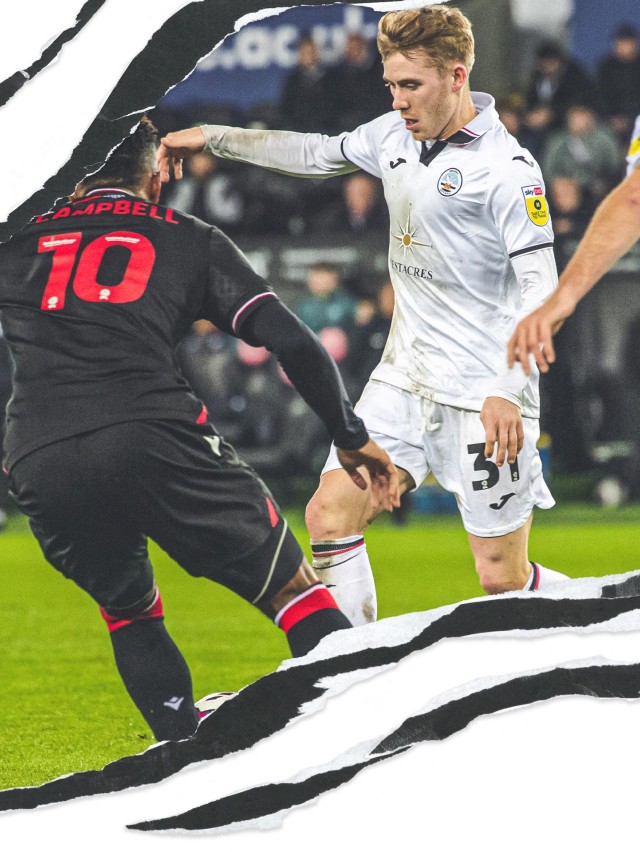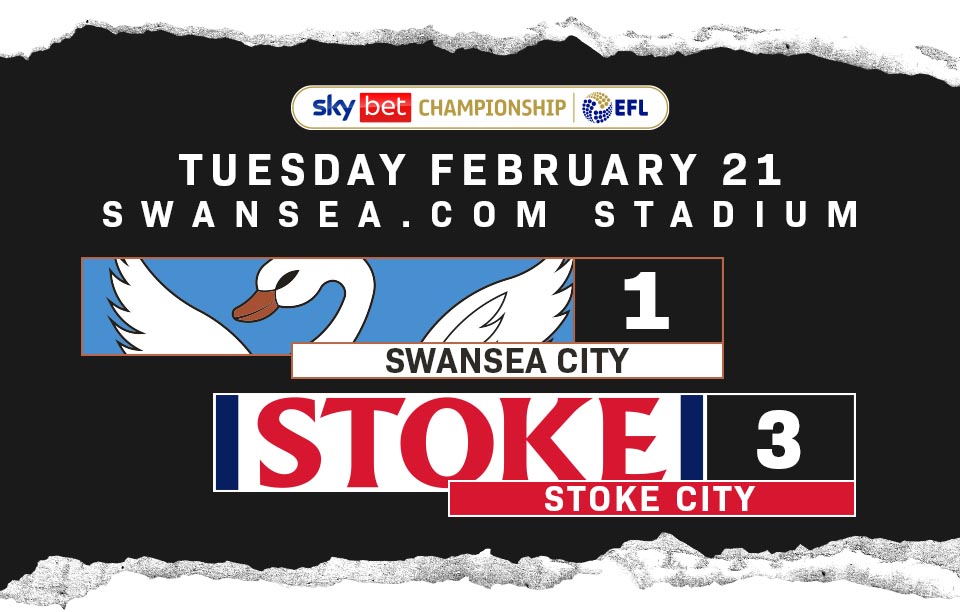 SWANSEA CITY FELL TO DEFEAT AGAINST STOKE CITY AS THE VISITORS CAME FROM BEHIND TO TAKE ALL THREE POINTS AT THE SWANSEA.COM STADIUM.
Swansea City: Andy Fisher; Nathan Wood, Ben Cabango, Harry Darling (Olivier Ntcham 31); Matty Sorinola (Liam Cullen 79), Joe Allen (Liam Walsh 71), Matt Grimes (captain), Ryan Manning; Ollie Cooper, Morgan Whittaker; Joel Piroe.
Unused Substitutes: Andreas Søndergaard, Joel Latibeaudiere, Kyle Naughton, Cameron Congreve.
Stoke City: Matija Sarkic, Morgan Fox, Jacob Brown, Tyrese Campbell (Jordan Thompson 56), Dwight Gayle, Ben Wilmot, Ki-Jana Hoever, Will Smallbone, Dujon Sterling, Ben Pearson (Lewis Baker 76), Josh Laurent (captain).
Unused Substitutes: Jack Bonham, Connor Taylor, Nathan Lowe, Kahrel Reddin, Gabriel Adebambo.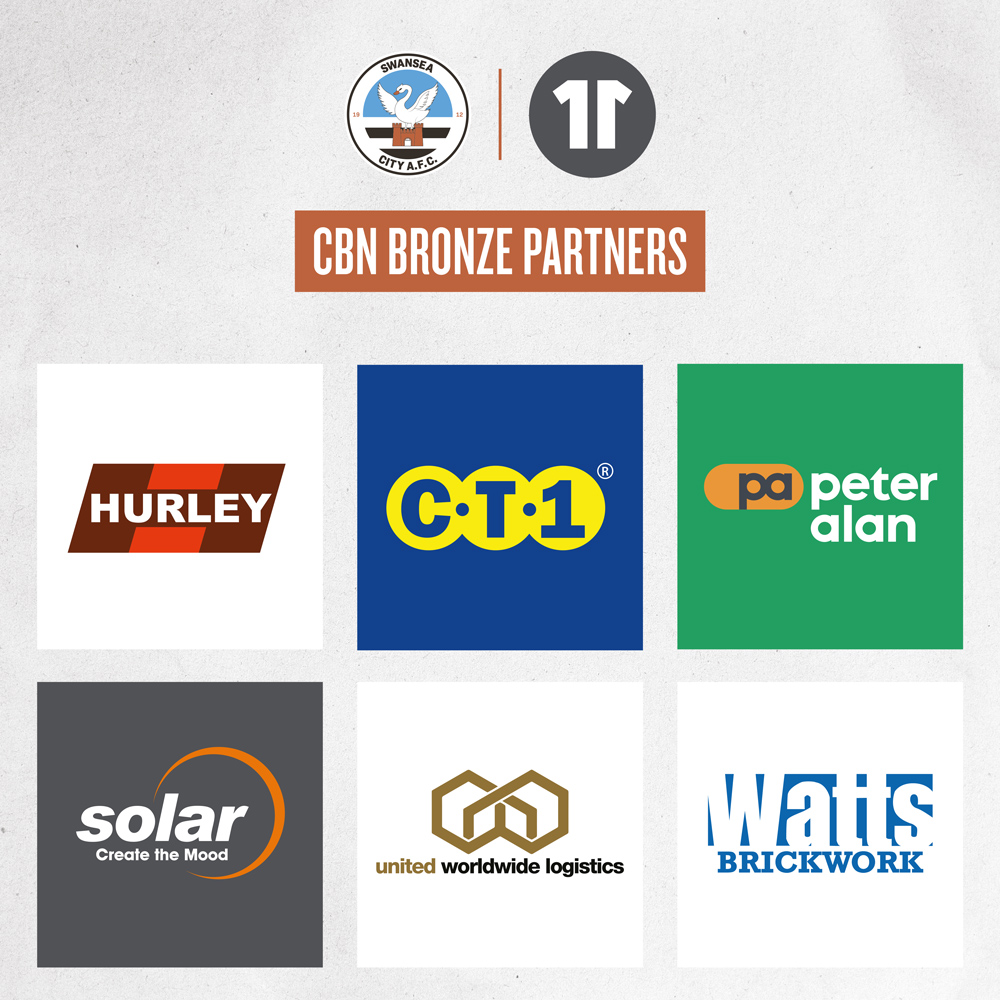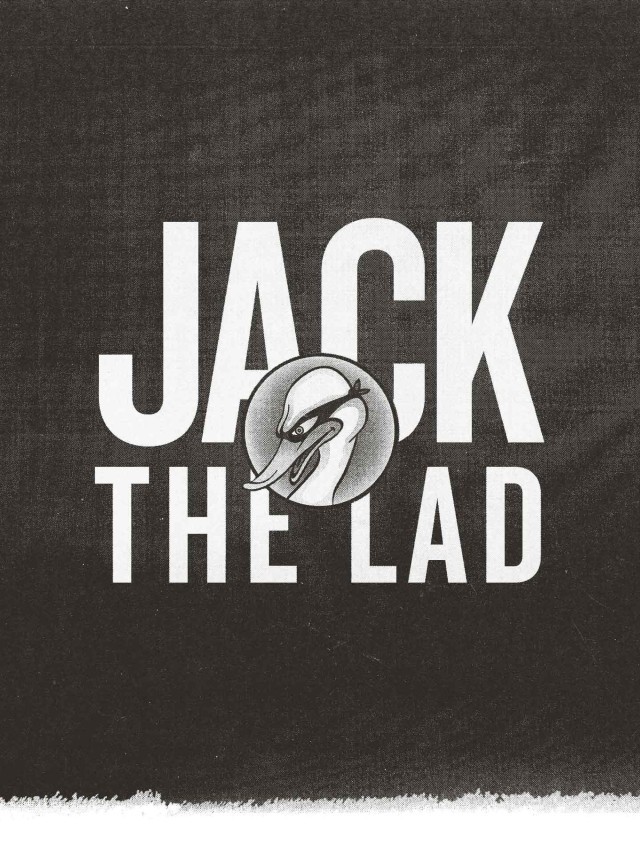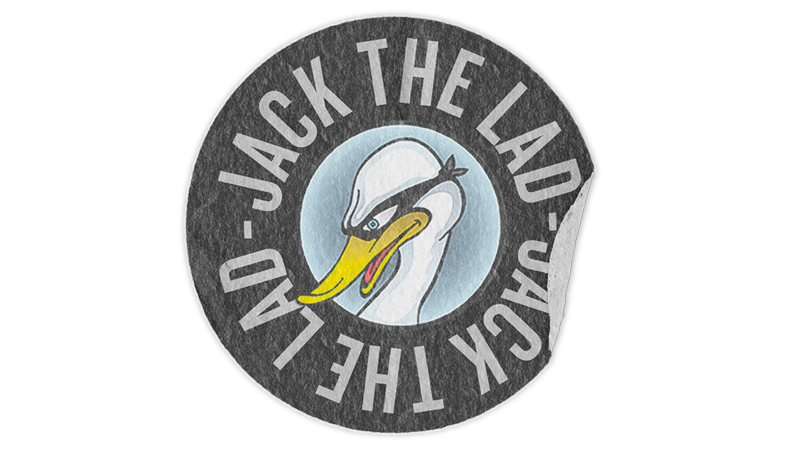 Walking back to the car following the Blackpool match a couple of weeks ago, I overheard an interesting conversation.
Two Swans fans were discussing the team's 3-0 defeat at the hands of Sheffield United a few days earlier.
One revealed the disappointment of the defeat had been slightly offset by the fact he had put money on former Swans player Oli McBurnie to score against his old club.
The Scotland international duly obliged by getting on the scoresheet in the 89th minute to take some of the sting out of the defeat for the fan who liked a flutter.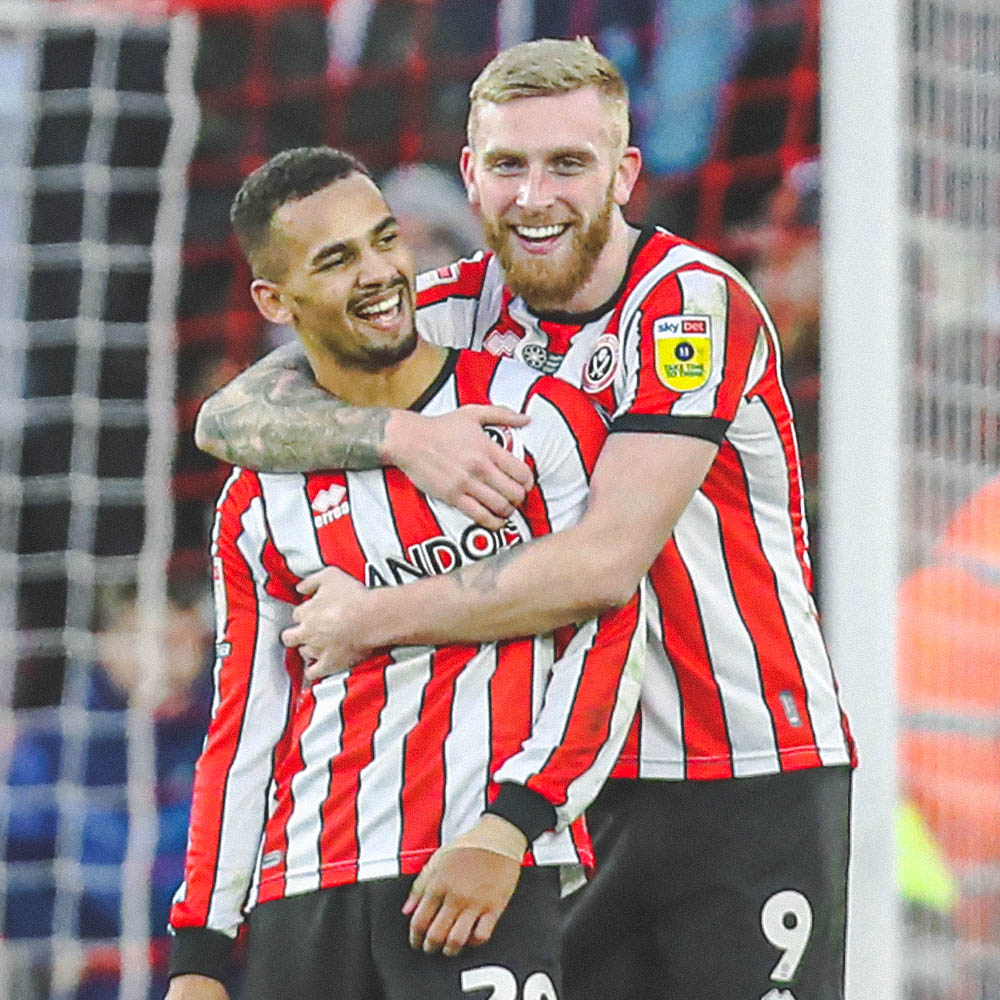 The supporter revealed that he always bets on Swans former players scoring against the club.
Now any Swans fan will know that this seems to be an irritatingly regular occurrence.
It is one of football's unwritten rules that past players appear to have a higher likelihood to score against their former employers.
And in the Swans' case, the likelihood of that happening always seems to be that much higher.
Perhaps fans of all clubs feel exactly the same as this, but I'm sure some a statistician could come up with hard facts that this is genuinely the case as far as the Swans are concerned.
I remember looking back at some stats for a programme piece I did back in 2018 looking at how often past players netted against us.
Before the league match against Blackburn in October of 2018, half of the league goals scored against us since the start of the season had been netted by former, or current players.
Mike van der Hoorn's unfortunate own goal against Ipswich supplemented strikes for Pablo Hernandez (Leeds United), Joe Allen (Stoke City), Gwion Edwards (Ipswich) and Tammy Abraham (Aston Villa).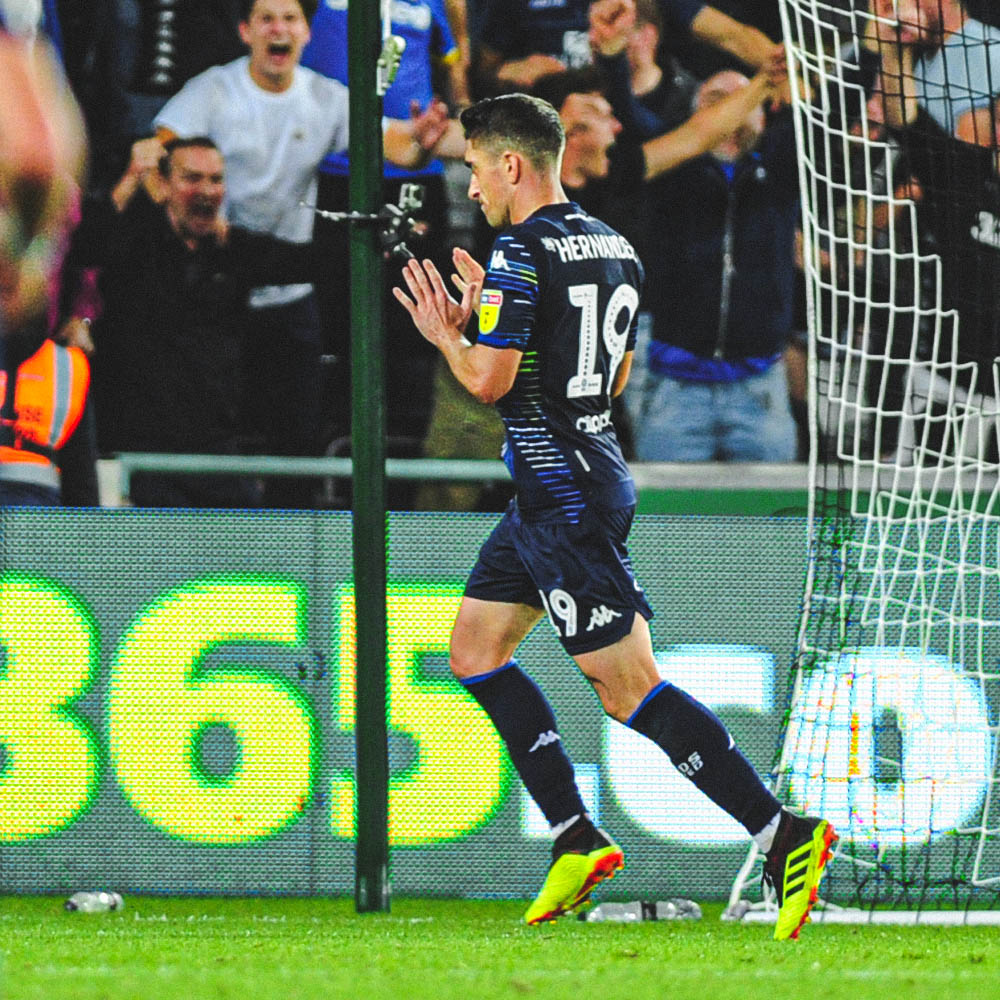 And they weren't just any old goals either. All of them helped to take points off the Swans.
At the time, I was absolutely dreading the upcoming matches against Blackburn and Reading with Danny Graham, who already had form of scoring against us for Hull in 2013, and Mo Barrow in their squads!
When Blackburn were awarded a first-half penalty, I was amazed they didn't ask Graham to take it, surely it would have been nailed on for him to score the way things had been going.
When he was substituted in the second half, I think the rousing ovation he was given by the Swans fans was as much out of sheer relief he'd been taken off without scoring against us as it was gratitude for all the goals he scored for us in the Premier League!
You can imagine my relief when I saw the absence of Mo Barrow's name from the Reading line-up the following weekend!
This isn't a new phenomenon either, according to the media, when Tammy Abraham netted against us in 2018, he became the 13th player within the previous six-and-a-half years to return and haunt Swansea.
As you can see, McBurnie's strike for Sheffield United was just the latest in a long line of players coming back to bite us.
So, when I heard the fan reveal his strategy the other night, I remember thinking to myself: "That's a pretty safe bet!"
For a few minutes, I even considered following his strategy – I'm sure lots of Swans fans do the same.
But then I remembered some hard-earned advice I was given many years ago.
"There is no such thing as a safe bet," I was assured by someone older and far wiser than me.
No matter how much of a certainty we think a bet may be, there is no such thing – especially in football.
The whole issue of gambling in the game has certainly been in the news recently.
The government looks likely to agree a deal with the Premier League which would see gambling sponsors' names taken off the front of football shirts. The gambling white paper is expected to be published in the coming weeks.
In that review of gambling legislation, the government is not expected to propose banning gambling sponsorship of clubs by law.
Instead, the plan is for the Premier League to agree voluntarily to changes to the front of shirts. It is believed top-flight clubs are yet to vote on this.
Of course, the Swans were ahead of the curve on this back in 2020.
The club announced they were ending their association with betting companies and unveiled Swansea University as their new front of shirt sponsors.
As someone who has enjoyed the occasional flutter (I say 'enjoy' despite generally losing money) I've nothing against responsible betting.
But it was nice to see the Swans being part of the movement away from football's growing reliance on betting companies as sponsors – especially considering the growing concerns over gambling addictions.
Since then, of course, the club has turned to local property company Westacres for the home shirts along with Swansea University and Owens Group for the second and third shirts.
It's great to see local concerns on the front of the club's shirts rather than betting companies, which means that the club's younger fans are also able to wear exactly the same shirts as their heroes out on the pitch.
Don't get me wrong, as I said earlier, I've nothing against responsible betting or a certain amount of advertising in the game – let's not forget the Championship is sponsored by SkyBet, which brings in invaluable cash to the participating clubs.
But remember, there's no such thing as a safe bet – even if you are planning to put money on a former Swan finding the net against their old club!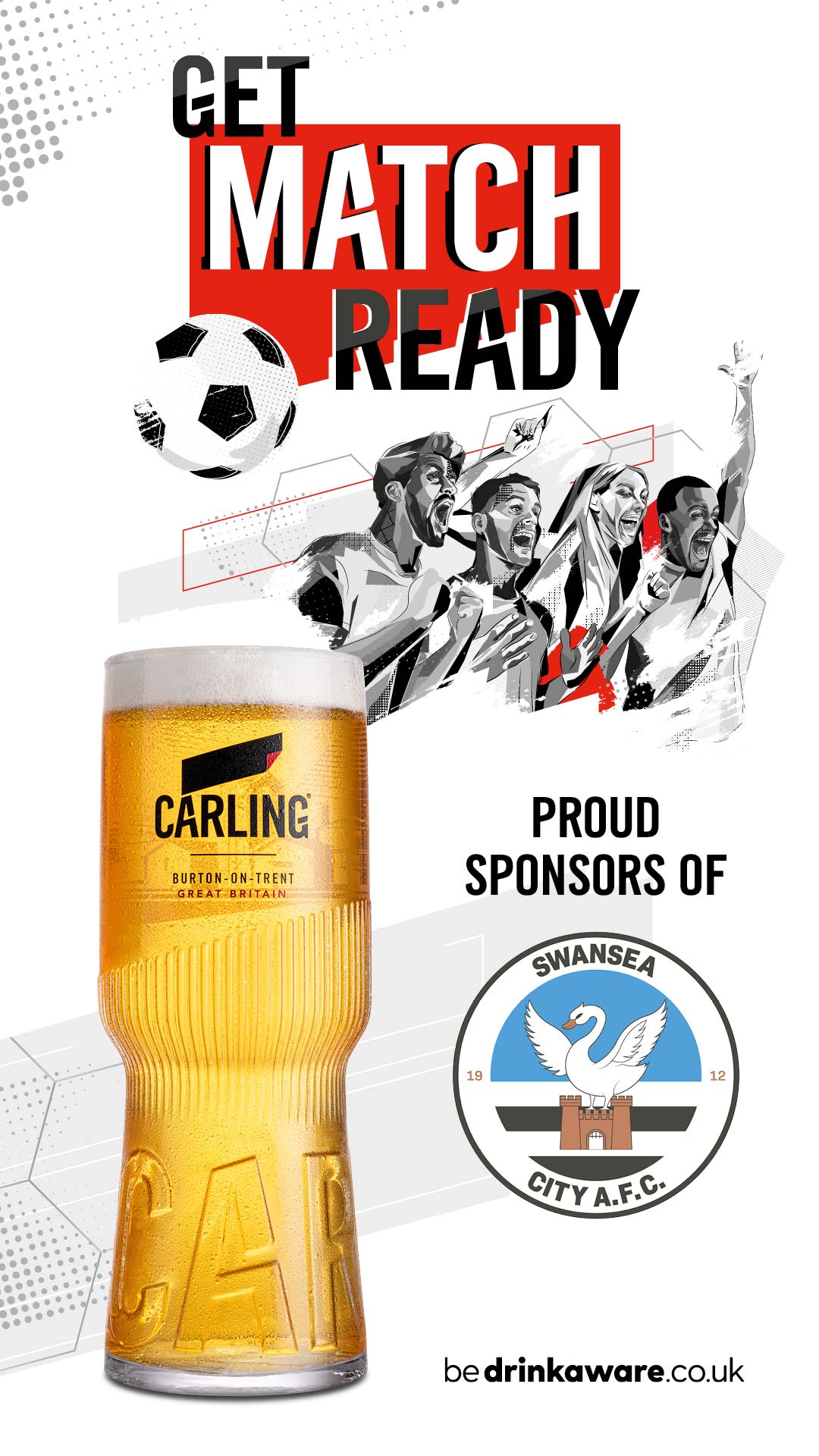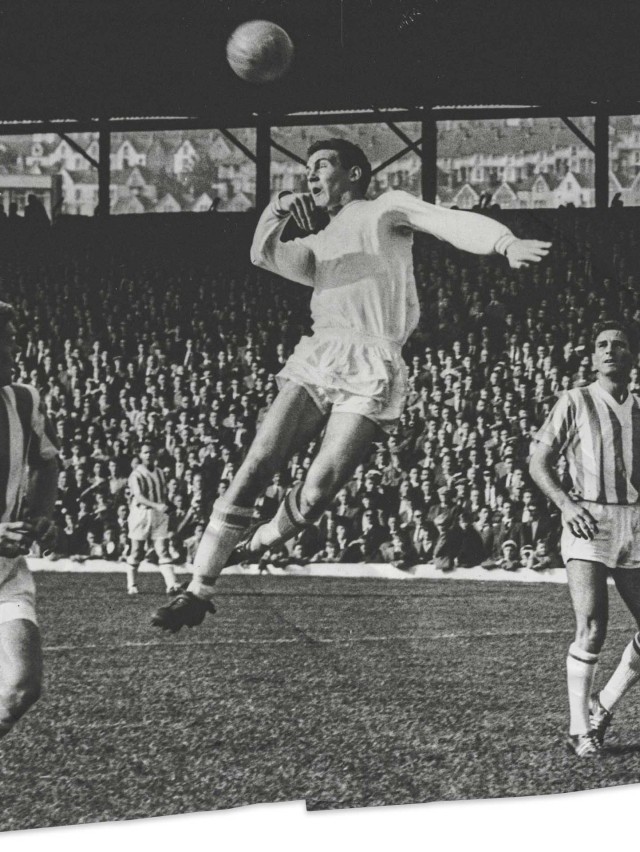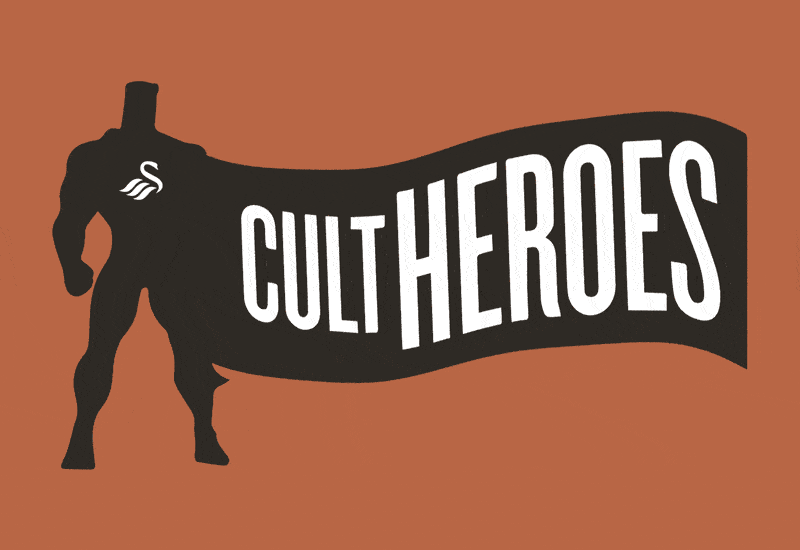 IN OUR LATEST INSTALMENT OF OUR CULT HEROES FEATURE, CLUB HISTORIAN GWYN REES CHARTS THE SWANSEA CITY STORY OF A LOCAL BOY WHO GO ON TO SPEND HIS ENTIRE PLAYING CAREER WITH HIS BELOVED SWANS: HERBIE WILLIAMS
The dictionary defines loyalty as "a strong feeling of support or allegiance". Those words do not come close to doing justice to the loyalty Herbie Williams showed to his boyhood club over a lifetime at Swansea City.
There were numerous opportunities to move elsewhere, to go onwards and upwards to pastures new, but Williams would end up spending all 17 years of his playing career in Swansea colours.
There were over 600 first-team appearances and over 100 goals. He was, quite simply, Swansea through and through.
Born and brought up in the Danygraig area, Herbie was a highly-rated schoolboy player and, at just 14 years of age, played in the Swansea Schoolboy side that won the prestigious English Schools trophy in 1954.
That same side also won the Welsh Schoolboy Shield in the same year, and retained it the following season, with Williams was also winning the first of his four Welsh schoolboy caps. On leaving school at 15, Williams started an apprenticeship as a fitter and turner at the Prince of Wales dock, but when the call to join the ground staff at the Vetch Field came, the player jumped at the chance to fulfil a boyhood dream.
Playing through the various reserve sides, Williams finally made his first team debut at home to Sunderland in 1958, in a game that saw the Swans win 5-0.
Williams would play in a variety of positions at the club, but when he began in the first team he was played at half-back.
Possesing a thunderbolt of a shot, that brought him many goals, it was a regular occurrence to hear the shouts of "Herbie, Herbie" from the crowd whenever a free kick was earned within 30 yards of the opposition goal.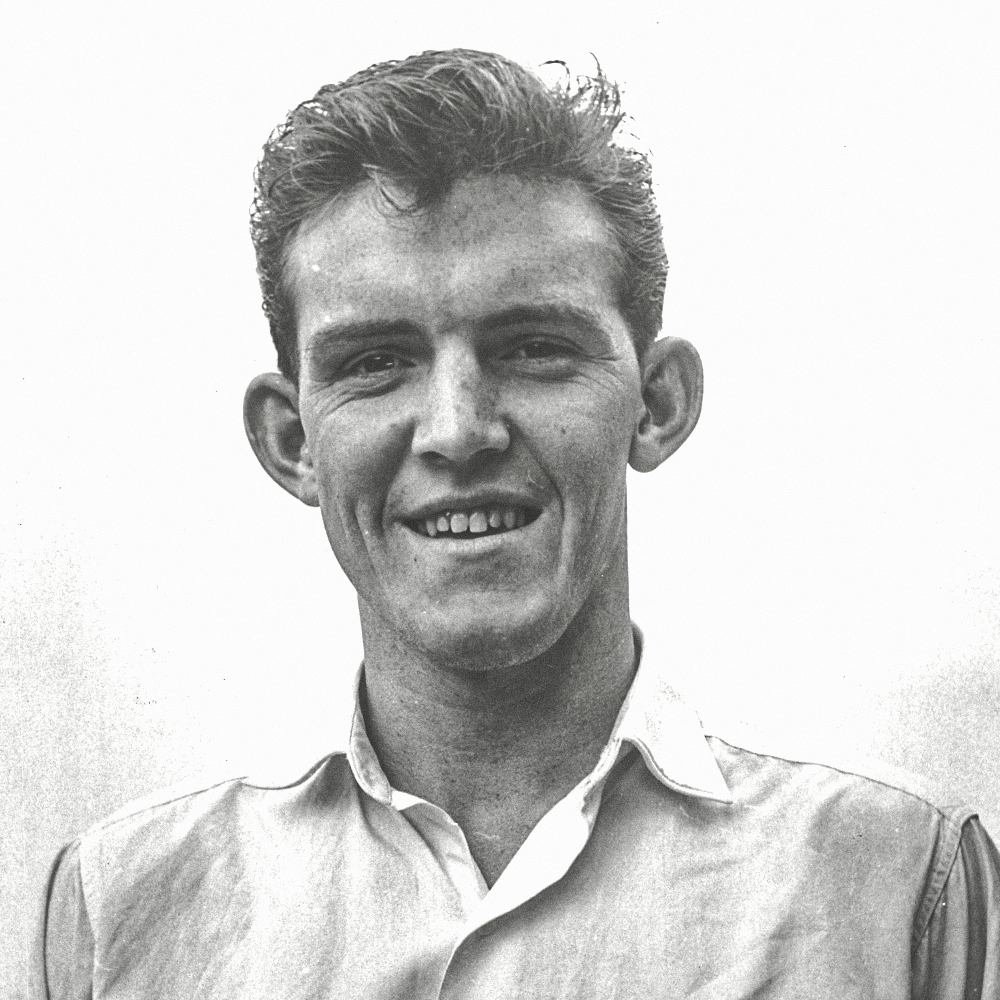 A regular for the side, by 1961 he won the first of his five under-23 caps for his country, while appearing in both games against Motor Jena in Swansea's first foray into European competition.
Williams' strength in the tackle, allied to his passing ability, was a major reason why the club reached the semi-finals of the FA Cup in 1964, only to suffer the heartbreak of a 2-1 loss in the mud and rain to Preston North End at Villa Park.
However, a little over a year later and Swansea were slipping into the Third Division, and relegation to the fourth tier would not be long in following.
A rare bright spot in some dark times came when Williams won the first of his three senior Wales caps against Greece in December 1964, he would feature against the same opponents in a return fixture the following May.
Even Welsh Cup success and qualification for the European Cup Winners' Cup in 1966 could not alleviate the sense of gloom at the Vetch Field.
It was during this troubled spell that Williams was pushed into an attacking role, and his deadly partnership with David Gwyther would play a key role in promotion out of the Fourth Division under the guidance of Roy Bentle in 1970.
After a particularly difficult start to life in the higher division, and with the return to the team of Mel Nurse, the club went on an unbeaten run of 19 games, equalling their best-ever run without defeat.
It proved a false dawn as Swansea fell away to a mid-table finish. Just two seasons later, and with low crowds and no money to strengthen the team, the club found itself back in the bottom tier.
Williams was by now playing at centre-half, and his vast experience made him an invaluable support for young players such as Alan Curtis, Wyndham Evans and Robbie James.
At the end of the 1974-1975 season, he accepted an offer to coach in Australia,at New South Wales club Wollongong, but after two seasons returned home to Danygraig, taking up a job as a postman, which he held for over 30 years before retiring.
Herbie's time at the club saw play more games (608) than any outfield player in the post-war era.
He was an important figure during often tough times for his hometown club, but he was able to play an early part in the rebuilding job that would eventually lead to Swansea's first-ever promotion to the top-flight under John Toshack six years after he hung up his playing boots.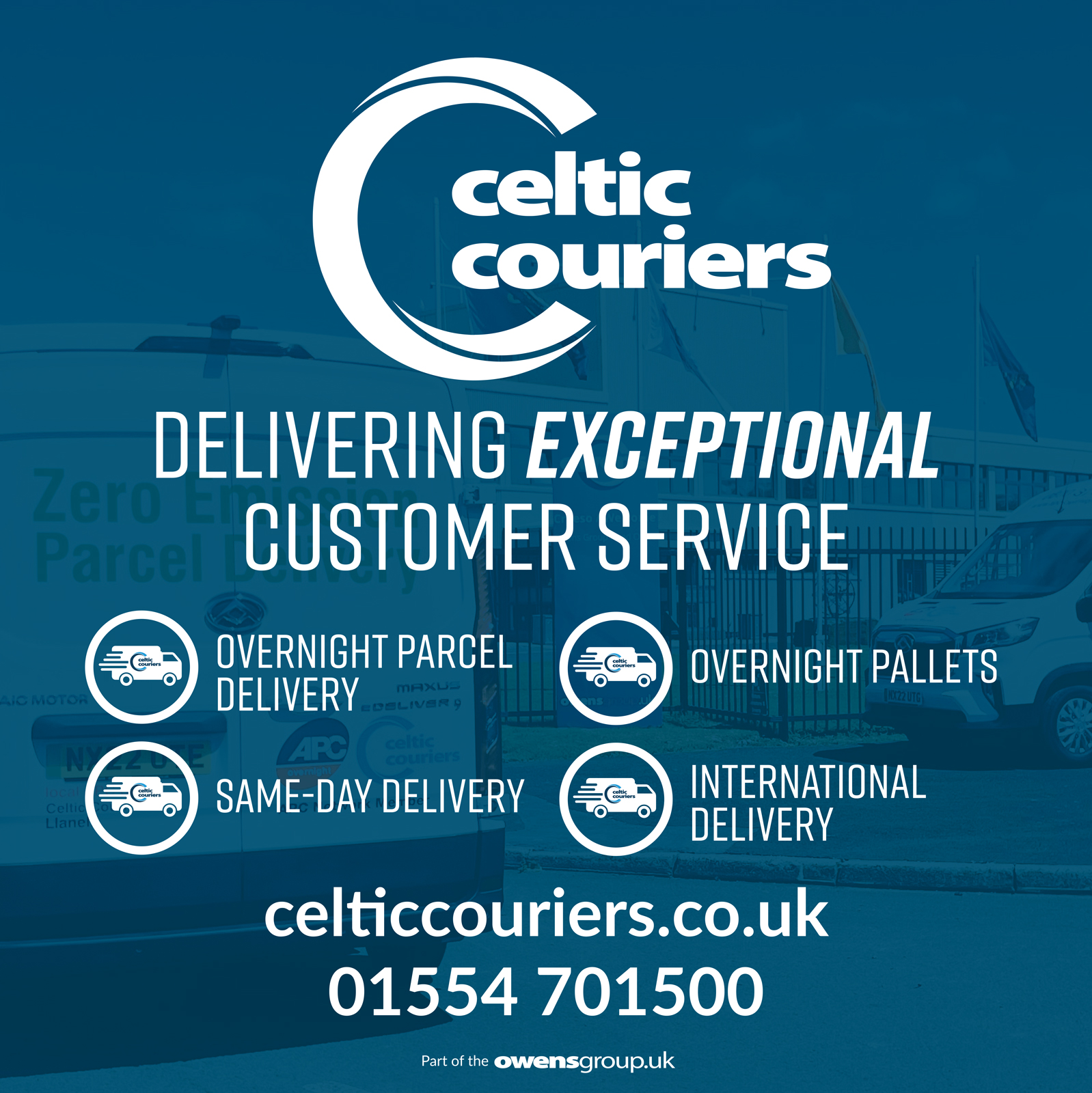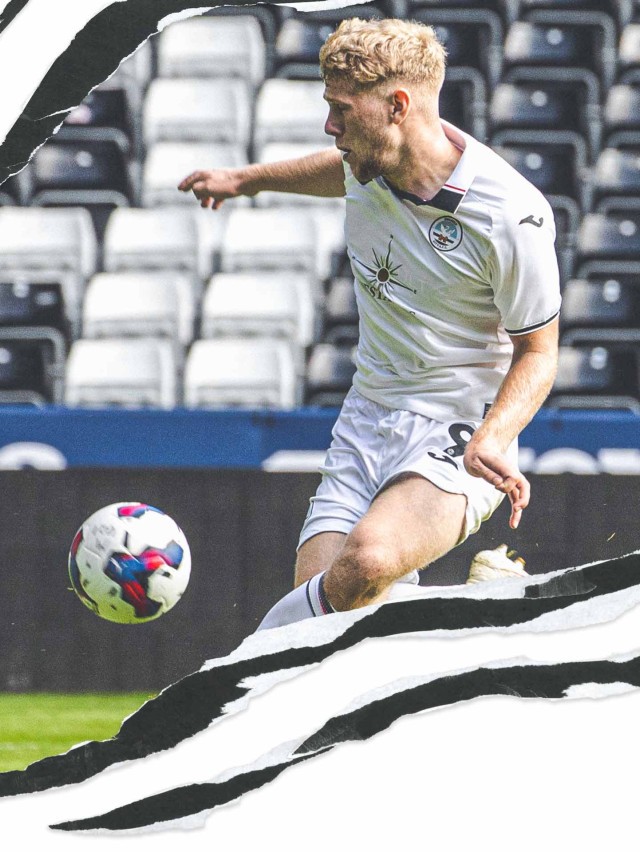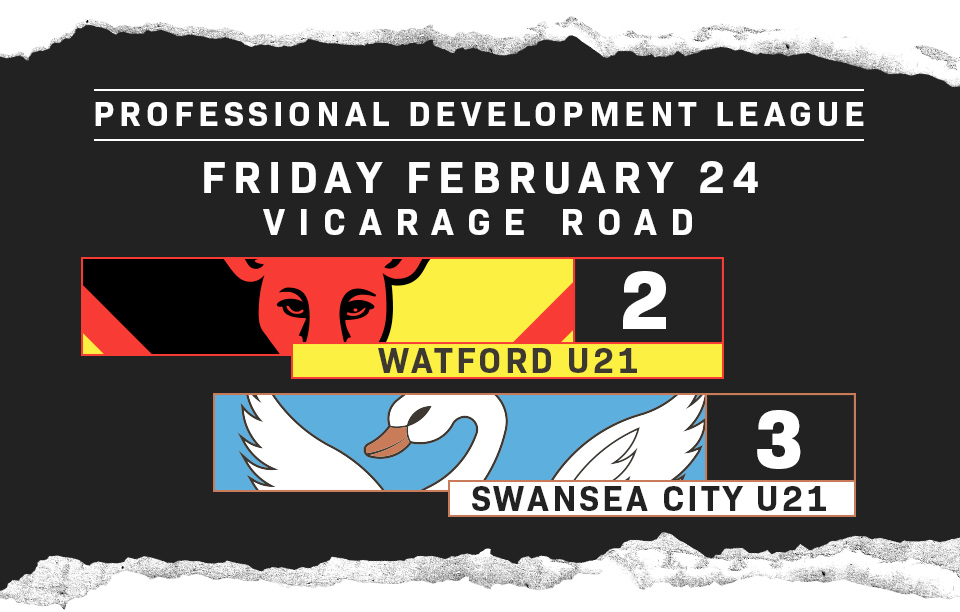 Josh Thomas scored the winner as Swansea City Under-21s claimed all three points against Watford at Vicarage Road.
The Swans had surged into a 2-0 lead at the home of the Hornets, with Liam Smith and Lincoln McFayden on the scoresheet.
However, the Hornets responded after the break. Adrian Blake striking twice in quick succession to level matters.
But it was substitute Thomas who nicked the deserved winner for the Swans within the final 20 minutes of an entertaining clash.
It capped a positive afternoon for the academy side, with Tivonge Rushesha playing the last 30 minutes on his return from a serious knee injury.
The first chance of the afternoon went the way of the home side with captain Tobi Adeyemo having an effort saved by Lewis Webb, before Kian Jenkins made a good block to deny the Hornets skipper a few moments later.
Cameron Congreve fired just wide from distance before the visitors took the lead with 15 minutes played.
Smith was the scorer, netting for the first time since joining in January, completing a sweeping attacking including Congreve and Joel Cotterill by firing the ball past the keeper.
The stunning effort sparked more Swansea pressure. Ruben Davis sending an effort over the bar, while Smith was denied a second when he thought his long-range shot had crossed the line but no goal was given.
The Scot then made Swansea's second goal, driving forward to drill the ball across goal for McFayden to tap in at the near post.
Swansea retained their two-goal advantage at the break, but Watford had the best chances early in the second period with Blake's cross picking out Ezio Touray, who fired straight at Webb.
The visitors responded with two excellent chances from which they should have extended their lead.
Substitute Thomas rattled the post with a curling strike from the right, with Congreve then unable to convert the follow-up from close range.
Watford made the most of the let-off, and were level in no time at all.
Blake swept home to pull a goal back and, almost immediately from the kick-off, the home side surged forward again for the forward to convert.
It set up a frantic final 20 minutes, and Kai Ludvigsen made a superb last-ditch tackle to prevent Touray putting Watford ahead for the first time.
Instead it was Swansea who found the crucial winner, Thomas winning the ball off a defender and then turning his man before firing into the net to secure all three points.
Watford Under-21s: Jonathan Macaulay, Joshua Mullins, Aidan Coyne, Charlie Davis, Scott Holding (Jordan Fankwe 60'), Max Delyfer (Ryan Andrews 45'), Michael Adu-Poku, Adian Manning, Tobi Adeyemo (captain), Ezio Touray, Adrian Blake. 
Unused subs: Roraigh Browne, James Collins, Zak Fraser-Grante.  
Swansea City Under-21s: Lewis Webb, Joe Thomas, Kian Jenkins (Tivonge Rushesha 62'), Joel Cotterill (captain), Kai Ludvigsen, Ben Blythe, Liam Smith (Azeem Abdulai 70'), Cameron Congreve, Ruben Davies (Josh Thomas 45'), Sam Leverett (Ben Lloyd 62'), Lincoln McFayden. 
Unused subs: Remy Mitchell.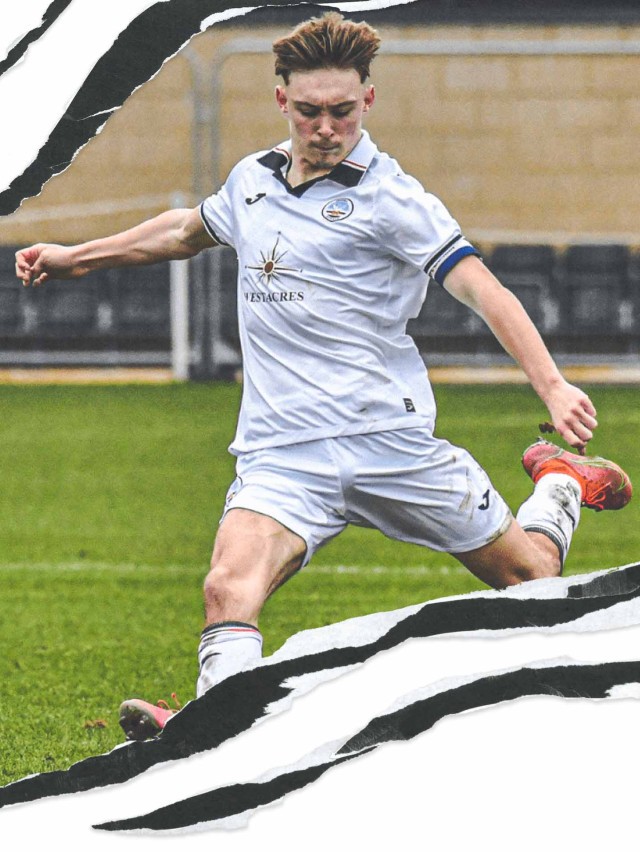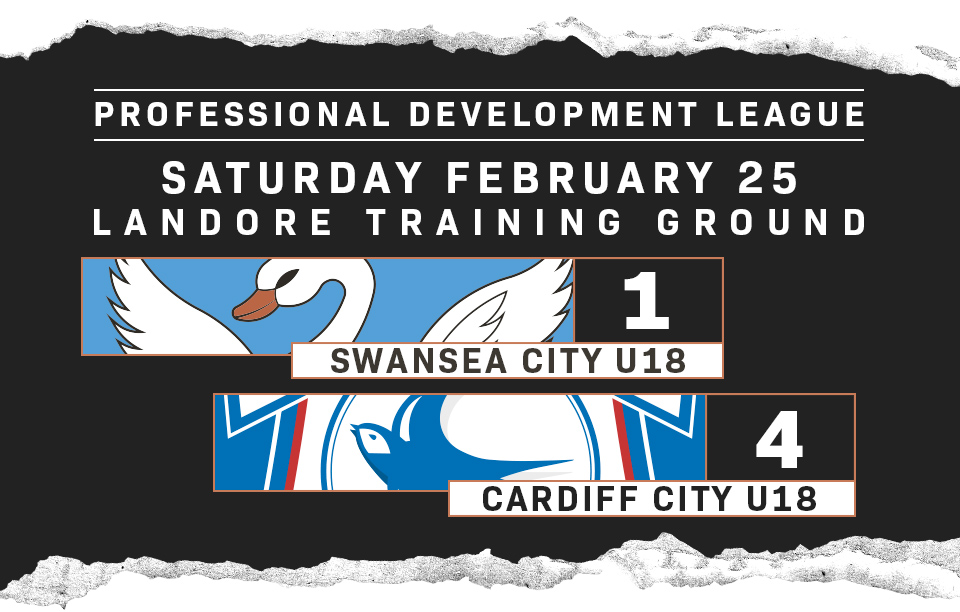 A HAT-TRICK FROM TANATSWA NYAKUHWA CONDEMNED SWANSEA CITY UNDER-18S TO DEFEAT AGAINST THEIR CARDIFF COUNTERPARTS AT LANDORE TRAINING GROUND.
Swansea City Under-18s: Ewan Griffiths, Sam Parker (David Roberts 50'), Arthur Parker (Cameron Llewellyn 70'), Richard Faakye, Jada Mawongo, Josh Carey (captain), Aimar Govea, Dan Watts (Thomas Woodward 63') Geoff Bony, Yori Griffith (Rohan Davies 70'), Zane Myers.  
Unused subs: Kit Margetson. 
Cardiff City Under-18s: Joe Thomas, Will Spiers, Joe Keeping, Luey Giles, Dylan Lawlor, Dan Barton (Cody Twose 60'), Cole Flemimg (Troy Perrett 71'), Lewys Ware, Tanatswa Nyakuhwa (Louis Phillps 85'), Trey George, Japhet Matondo (Josh Beecher 85').
Unused subs: Luke Armstrong.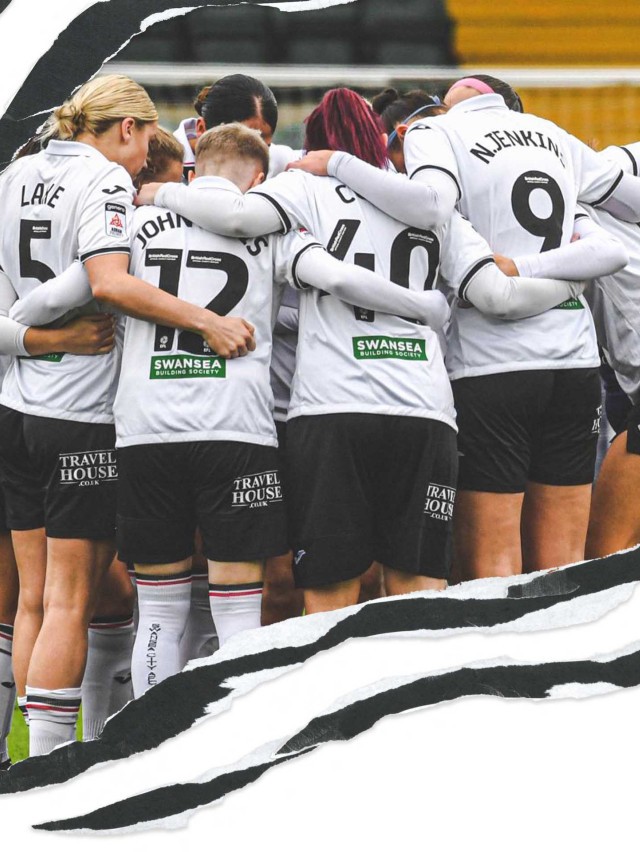 Swansea City Ladies were forced to settle for a point after a late goal from Cardiff City saw the visitors snatch a draw in the crucial Genero Adran Premier fixture.
Stacey John-Davis' header put the Swans ahead going into the break, before Danielle Broadhurst levelled early in the second half.
John-Davis pulled the Swans ahead once again from the penalty spot, but it would be late heartbreak for the hosts as Phoebie Poole converted in the seventh minute of injury time at Llandarcy.
A tense opening to the game saw both teams threatening in the early stages, Jess Williams' delivery was headed over by Chloe Chivers, before Manon Pearce fired over the bar for the visitors.
Chivers continued to cause trouble down the left hand side on her first start since suffering an ACL injury. She was finding plenty of space down the line and had her low effort saved.
Ffion Price forced a good save from Swans stopper Chelsea Herbert five minutes before half-time, with the keeper pushing her effort over the bar.
But it would be the Swans who would break the deadlock, Chivers once again caused problems before crossing to John-Davis, whose glancing header put the Swans in front just before the break.
John-Davis had the chance to double the Swans lead shortly after half-time, Chivers broke down the left before pulling across to the striker who put her effort over the bar.
The Swans were made to pay for the missed opportunity, Broadhurst converting Price's ball just a minute later to level.
Cardiff began to pile on the pressure. Danielle Green forced another good save from Herbert, who pushed a looping effort past the post.
The introduction of Monet Legall caused problems for the visitors, with the forward's pace challenging the defence, and it was her shot that was handled in the area to leave the referee no choice but to award a penalty.
John-Davis stepped up and buried the spot-kick to restore her side's lead.
Nieve Jenkins had the chance to seal three points at the death, a great ball through from Gwen Horgan sending her through, but a great stop from the keeper kept the Swans lead to one.
And it would be heartbreak for the Swans as Hannah Power's ball over the top allowed Poole to equalise with what proved to be the final kick of the game.
Swansea City Ladies: Chelsea Herbert, Shaunna Jenkins, Ellie Lake, Nieve Jenkins, Chloe Chivers (Gwen Horgan 73), Katy Hosford (captain), Stacey John-Davis, Lucy Finch, Megan Saunders (Chloe Tiley 88), Jessica Williams, Rachel Cullen.
Unused subs: Nia Rees, Abbie Matthews.
Cardiff City Women: Ceryn Chamberlain, Ffion Price, Hannah Power, Siobhan Walsh (captain), Rhianne Oakley, Seren Watkins, Danielle Broadhurst (Catherine Walsh 84), Danielle Green, Phoebie Poole, Megan Bowen, Manon Pearce (Zoe Atkins 61).
Unused subs: Alysha Hawkins, Lisa Owen, Eliza Collie.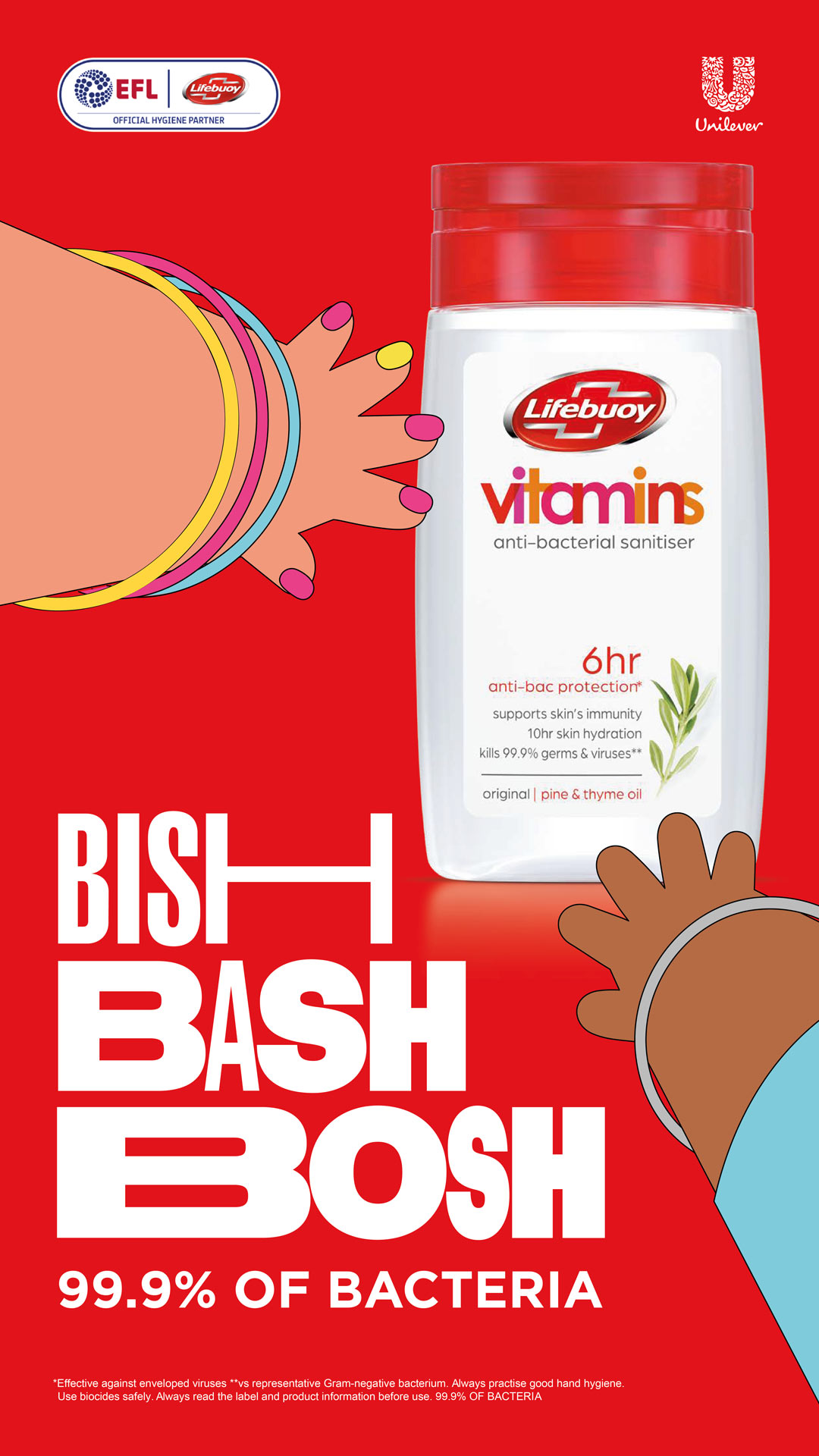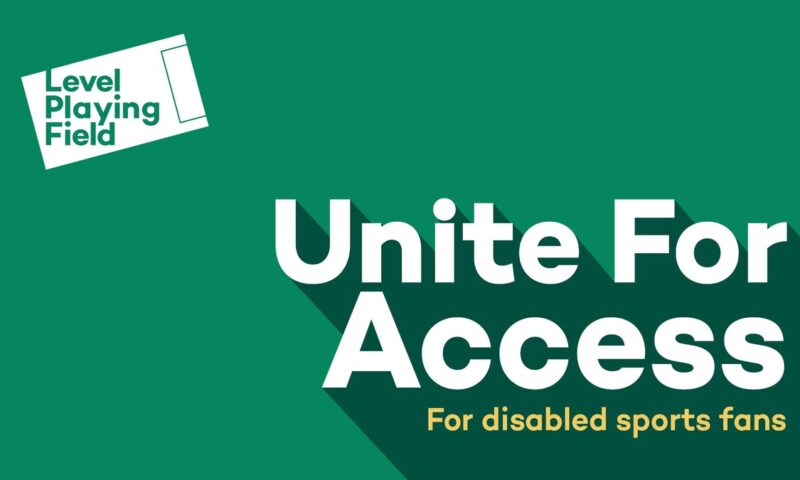 To mark Level Playing Field's United for Access weeks of action, Swansea City Disabled Supporters' Association's committee members were invited to the Fairwood Training Ground to attend the pre-match press conference for tonight's game against Rotherham.
The committee met Swans head coach Russell Martin and midfielder Joe Allen, listened to them answer questions from the media, and had a tour of the facilities as they look to shine a spotlight on the importance of making football accessible for disabled sports fans.
The Swans boss even arrived wearing a DSA jumper to show his appreciation for the hard work and commitment shown by the committee to help make Swansea City an inclusive and welcoming football club.
Level Playing Field (LPF) launched United for Access as a way to highlight the good work of football clubs across the country who are striving to break down barriers to watching footballm and for DSA chair Andrew Brayley, raising awareness is an important part of what the DSA do.
"There may be some disabled fans who don't know about us or the support we can offer," he explained.
"This week is really good because it highlights inclusion and anti-discrimination and it puts the spotlight on it and raises awareness.
"One of our aims is that every fan considers the needs of everyone around them. It's about inclusion and awareness."
As well as raising awareness, the DSA work tirelessly all year round to make the Swansea.com Stadium as welcoming as possible for supporters with disabilities.
They've worked with the club to make key improvements, such as the opening of a sensory room and an inclusion room, as well as the introduction of audio descriptive commentary and the donation of ear defenders.
"Unite for access is to raise awareness of ability and inclusion, particularly in football," Andrew added.
"It's extremely important to be able to include everyone. Nobody should be apprehensive about coming to a football game, the stadium should be welcoming and easily accessible so that football is there for everyone to enjoy.
"The DSA work with the fans and the club to make sure that the Swansea.com Stadium is the best it can be.
"The club are very supportive. It's a two-way street because we go to each other with ideas."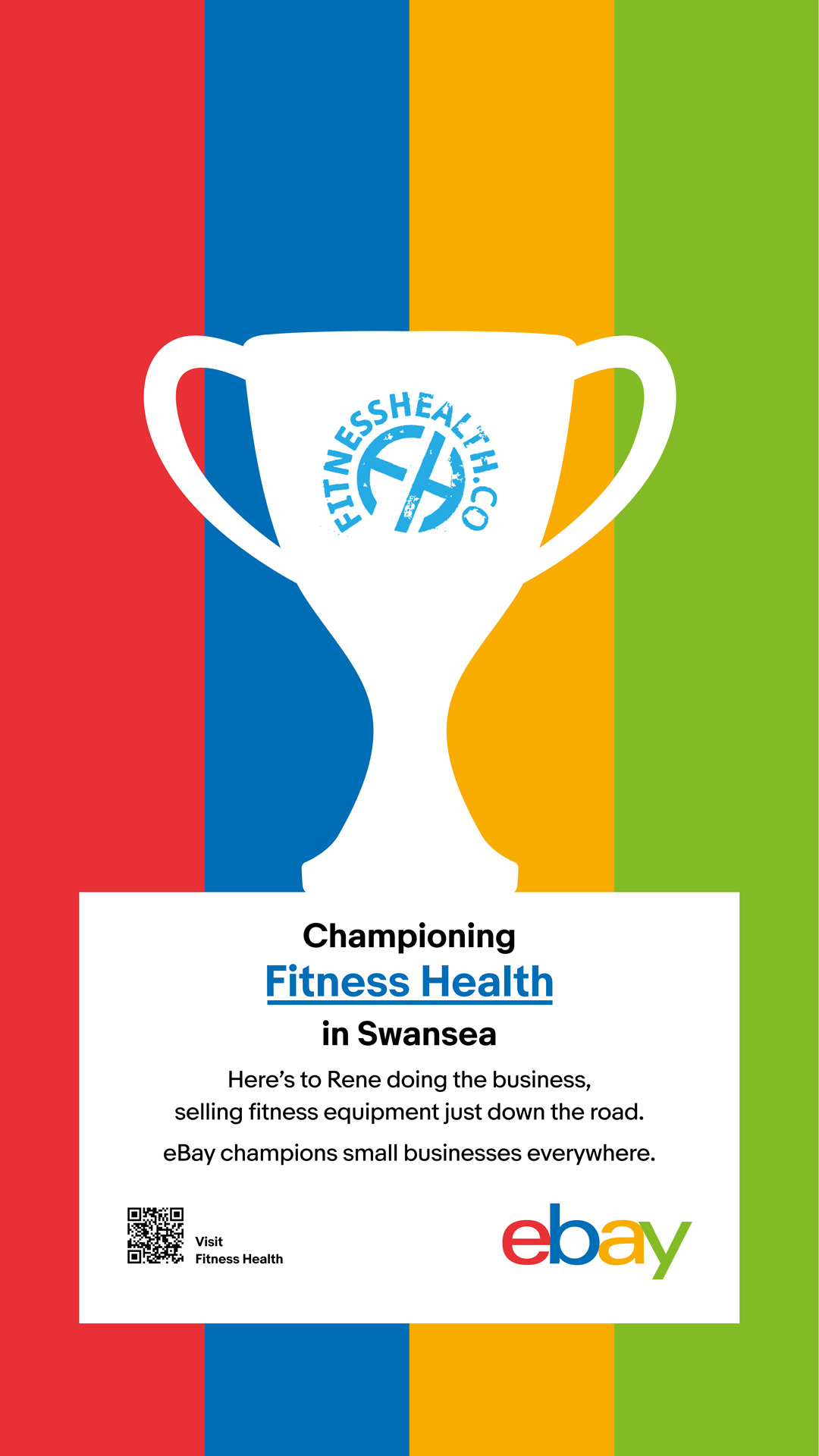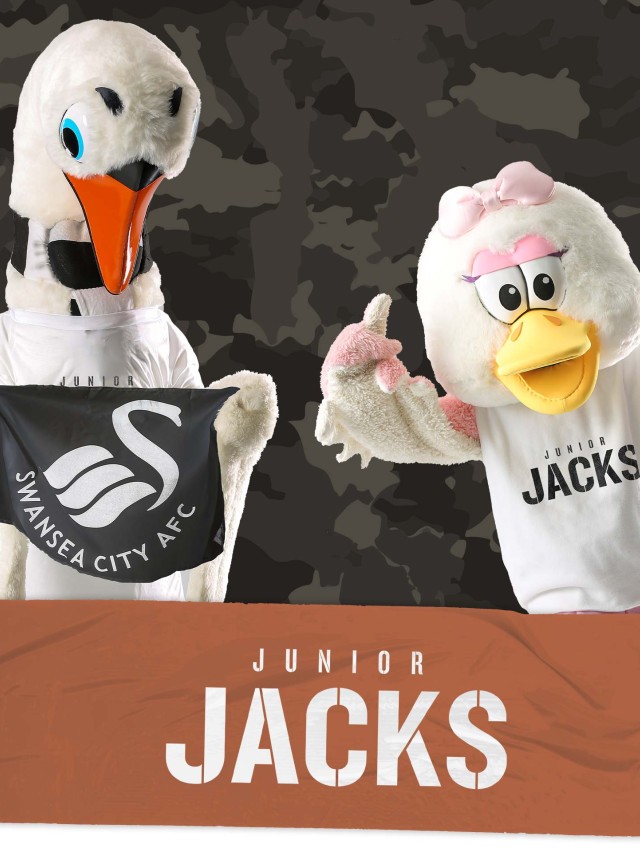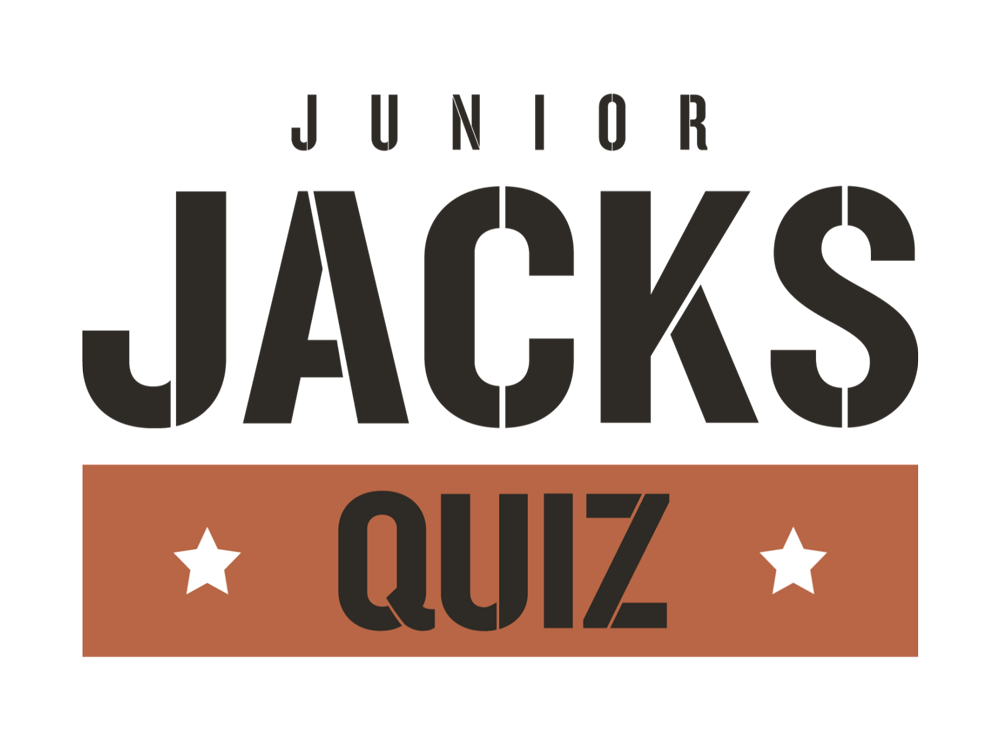 Good evening and welcome back to the Swansea.com Stadium!
We hope you all had a good half-term and we loved seeing so many of you at the shop on Friday. Remember you can always post your photos with us on social media using #JuniorJacks.
Cyril and I have had a great half-term – we've been playing a lot of FIFA … I keep winning!
We've created a quiz for you to test your knowledge and you can try out other quizzes on the Junior Jacks page by clicking here.
Our prediction for today's game is 3-2 to the Swans and we think Ollie Cooper, Joel Piroe and Joe Allen will score the goals.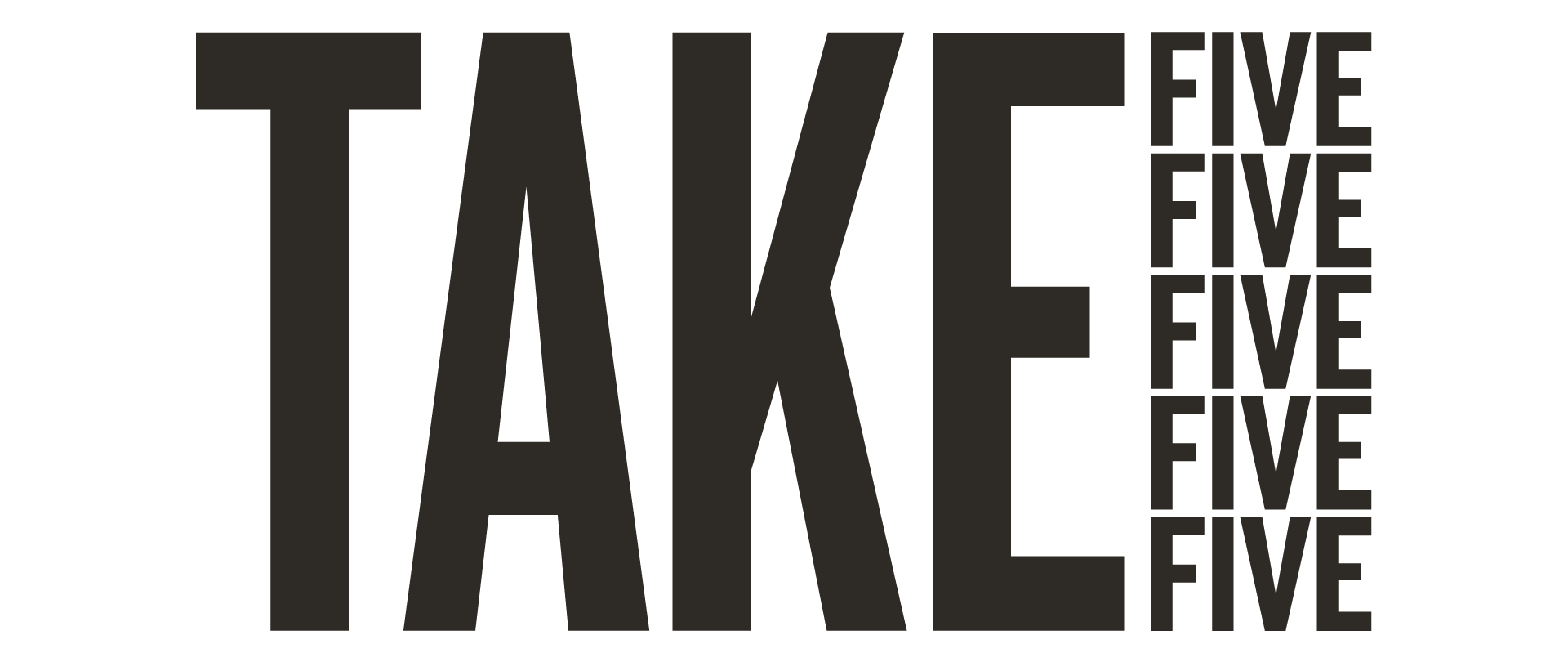 See you at the family stand later!
Come on you Swans!
CYRIL AND CYBIL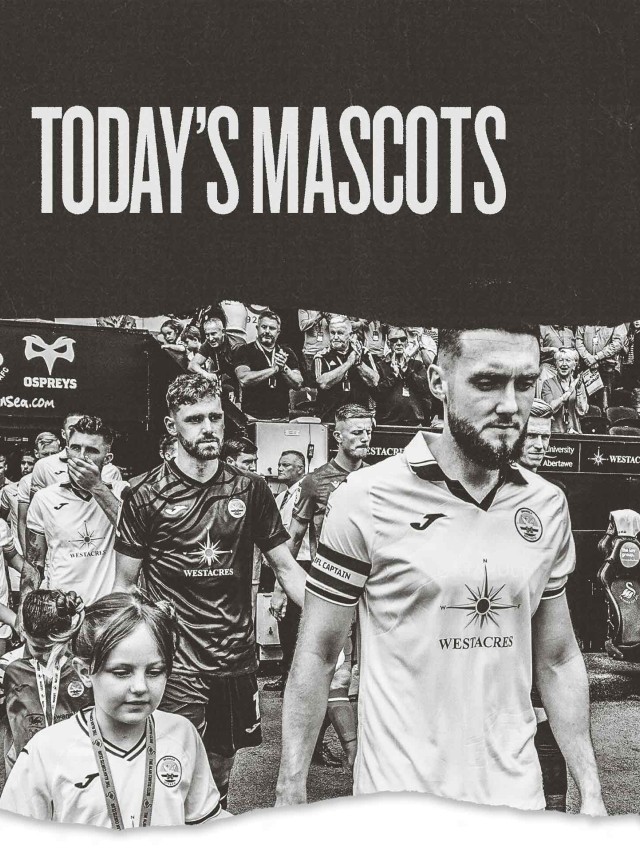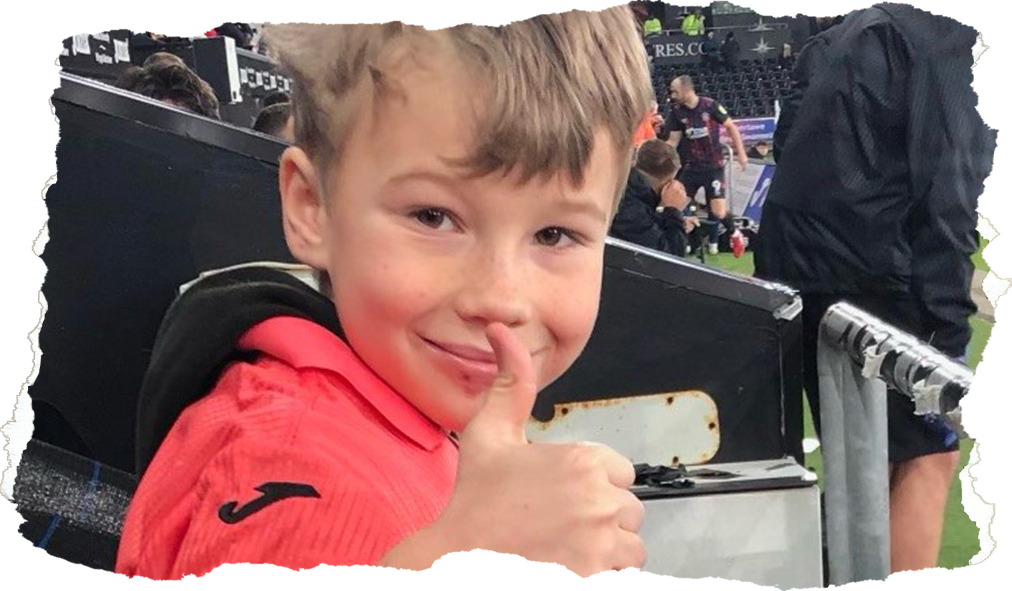 ELI ~ AGED 10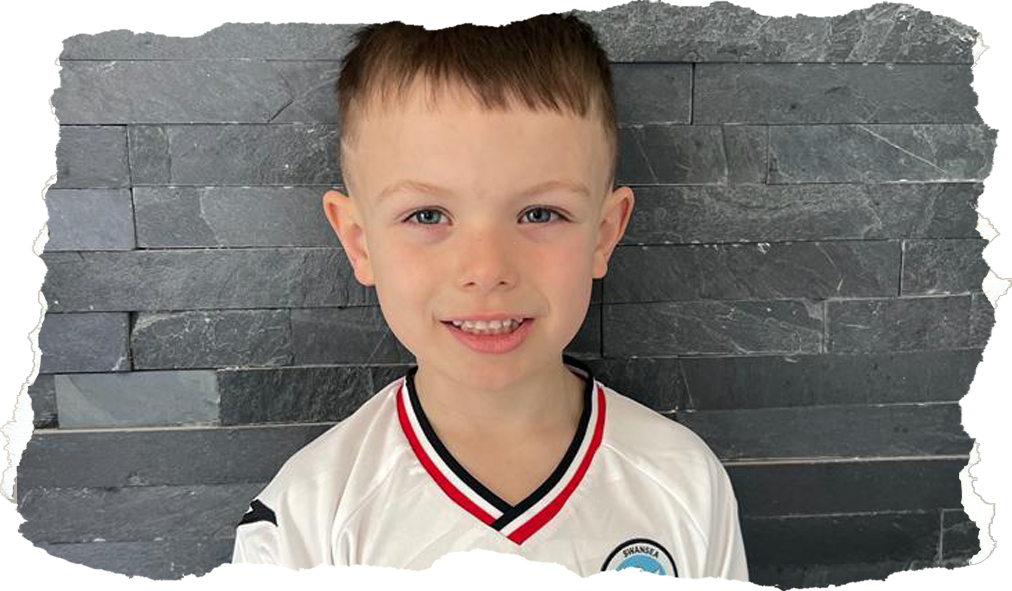 GEORGIE ~ AGED 6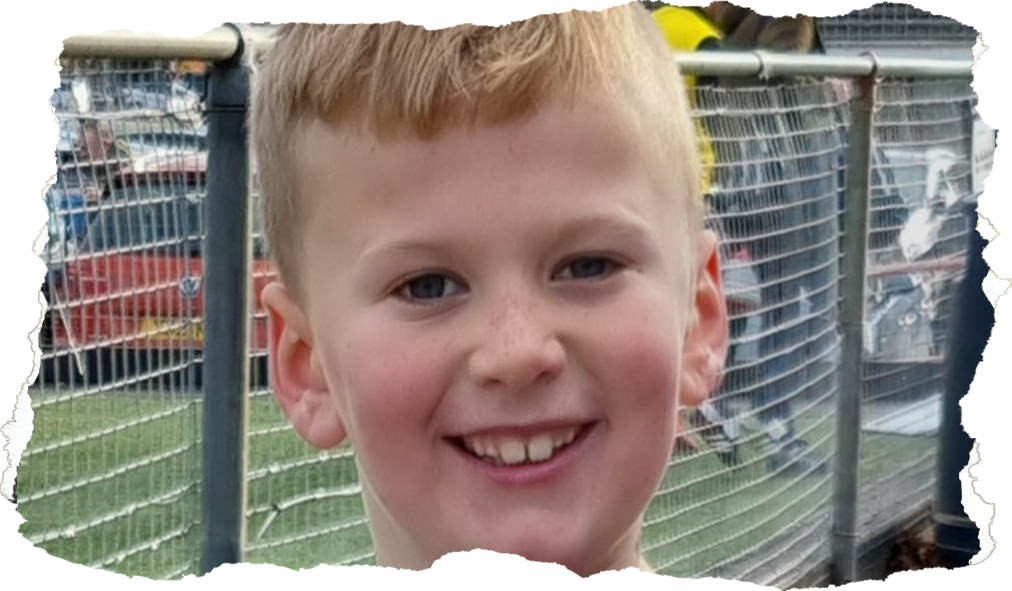 ISAAC ~ AGED 7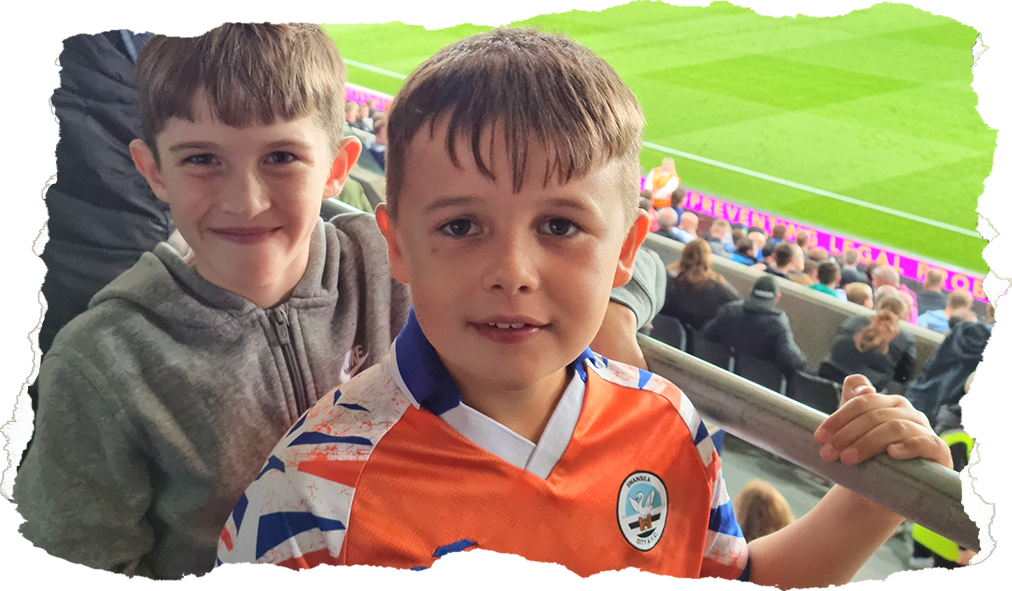 JOEY ~ AGED 9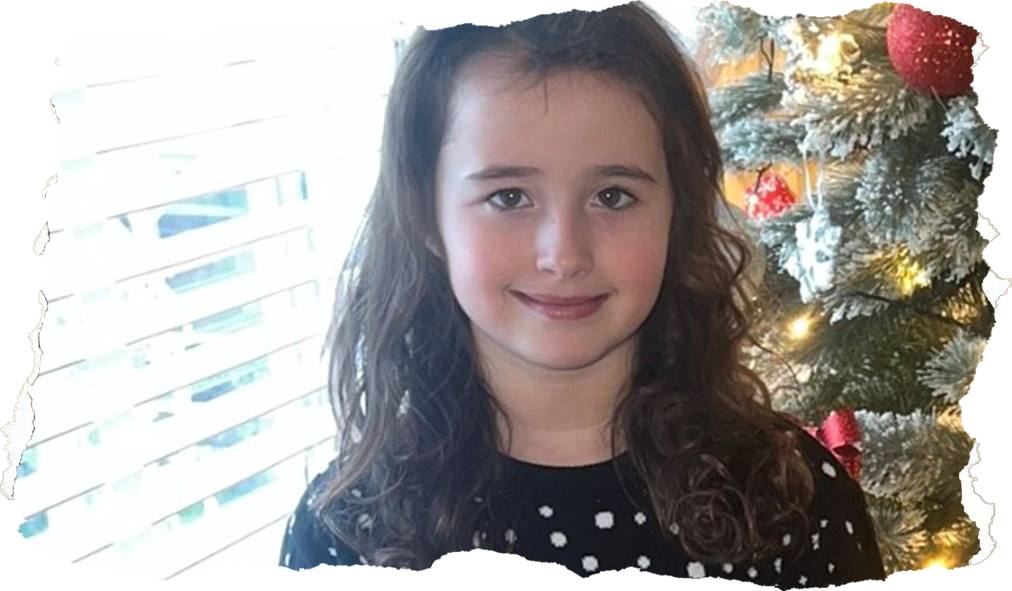 LEXI ~ AGED 9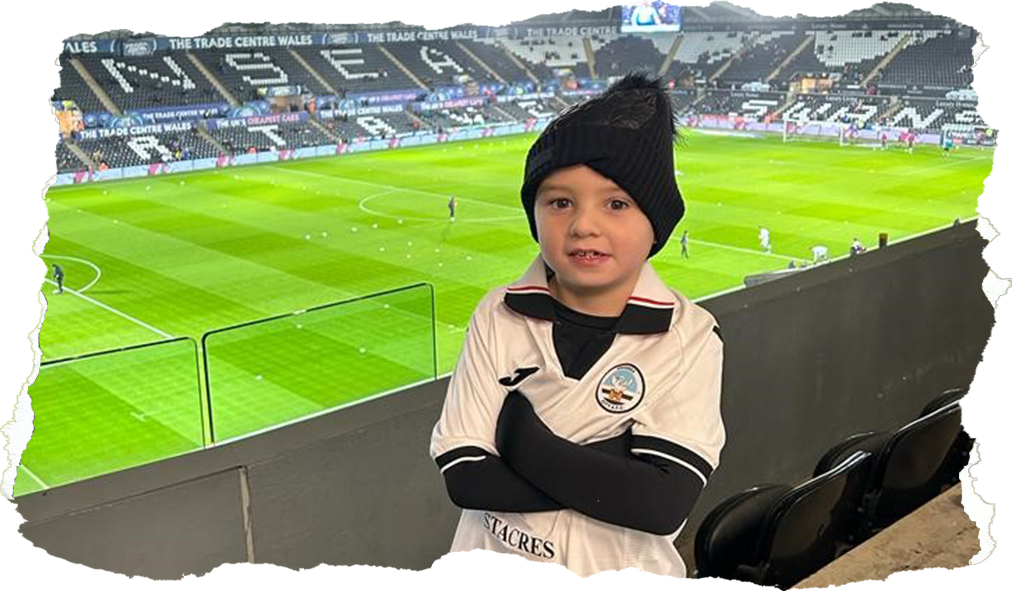 NICO ~ AGED 8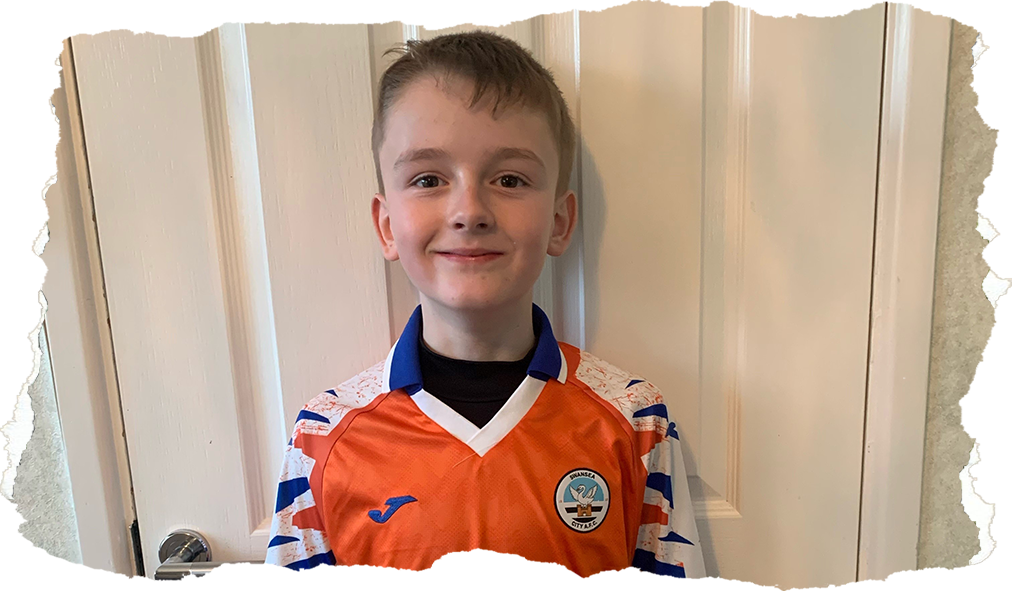 OLIVER ~ AGED 11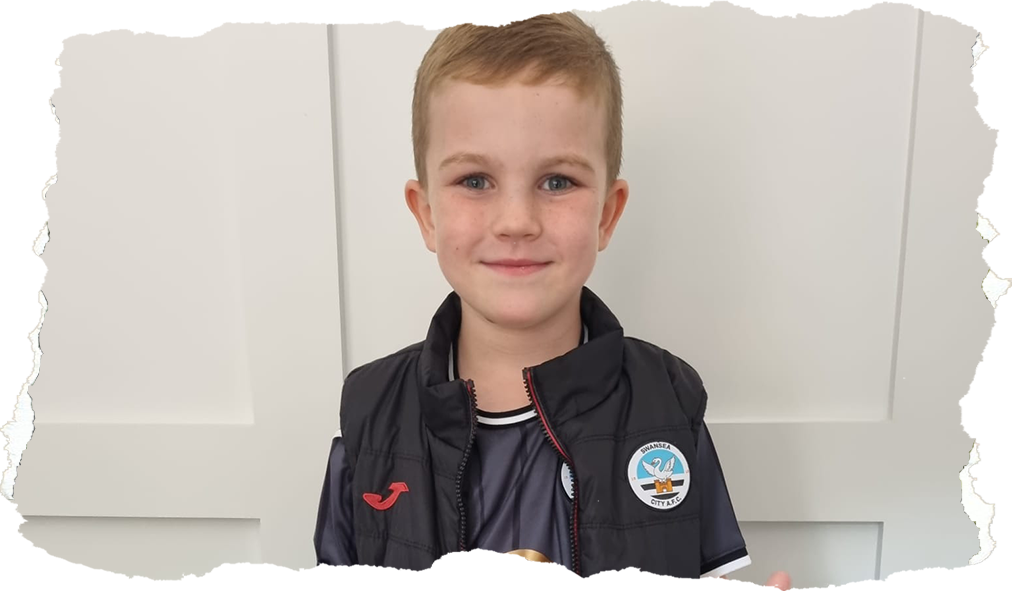 THEO ~ AGED 7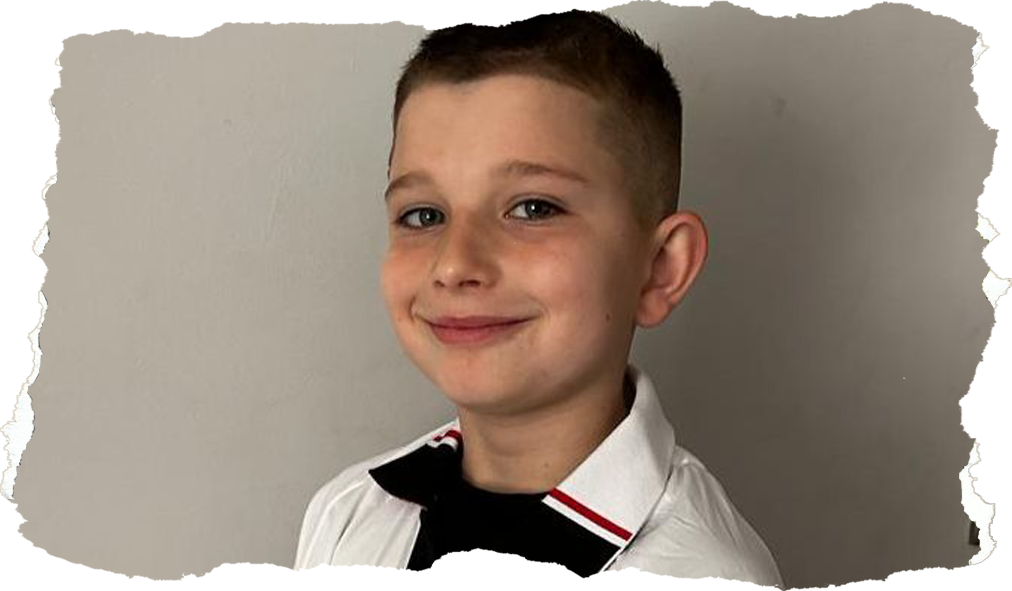 XAVI ~ AGED 8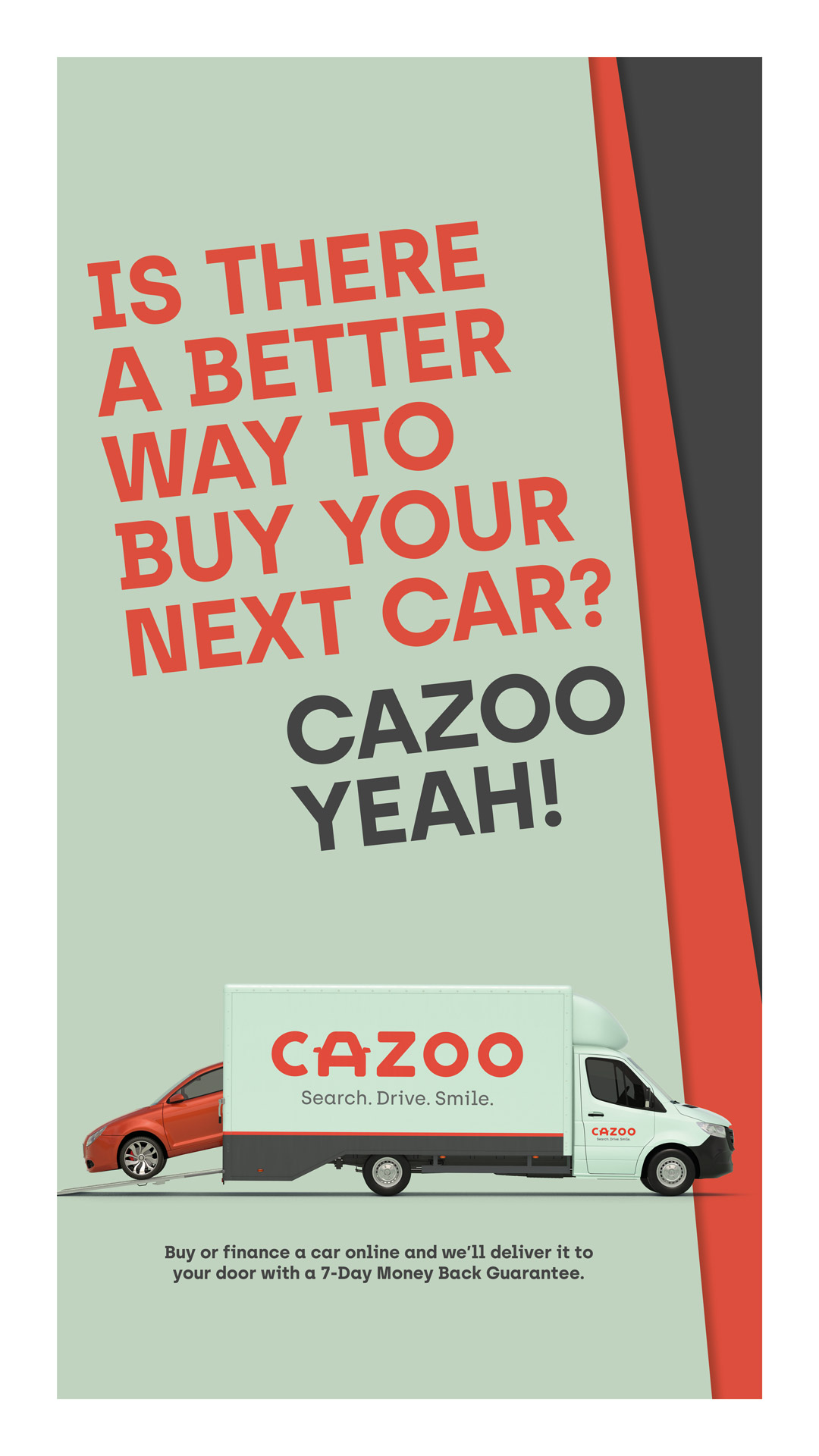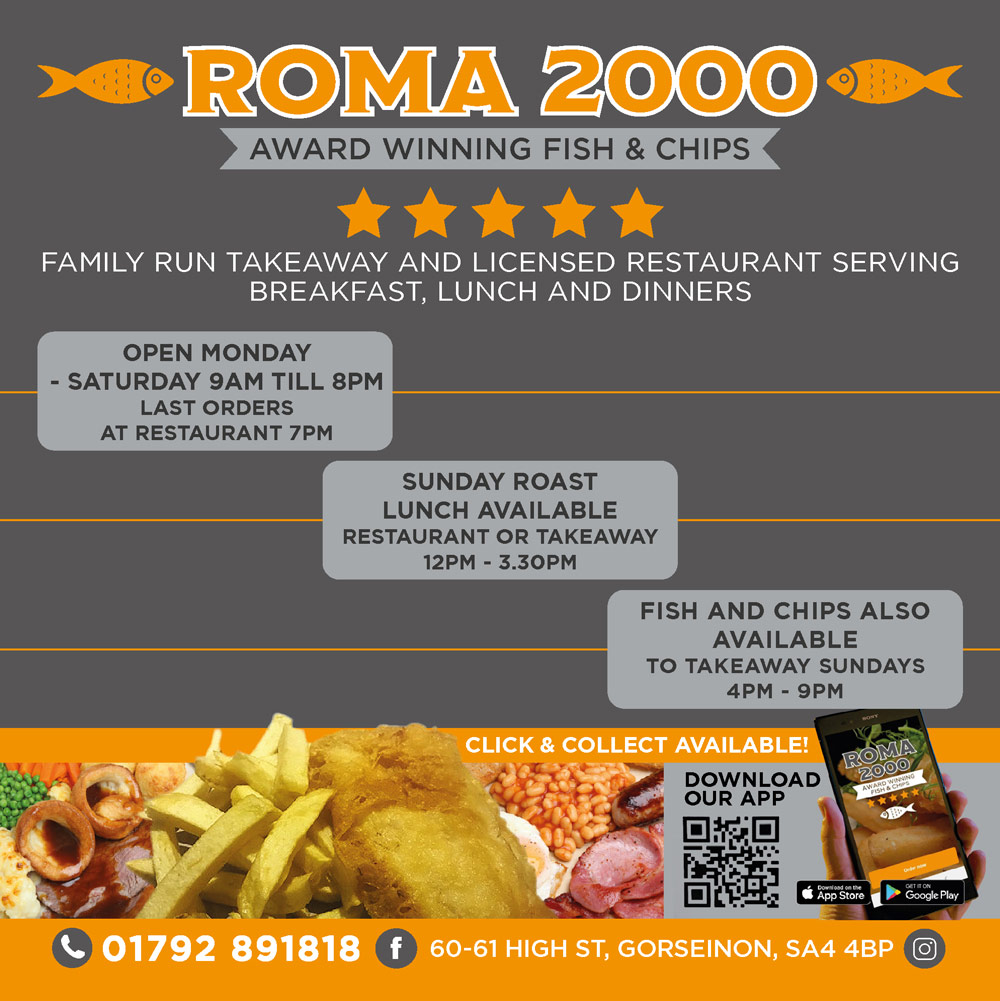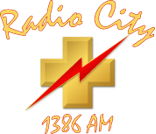 An audio commentary service is available for blind and partially sighted fans – provided by Radio City, the Swansea University Health Board Hospital Radio Service.
Radio City has a long association with the football club dating back to the days when the club was known as Swansea Town.
Since moving to the Swansea.com Stadium, the broadcaster has provided a live descriptive commentary service for free at all Swansea home matches, meaning that blind and partially-sighted supporters in both the home and away ends can follow the action.
In order to book a headset for the match, supporters can contact the accessibility team in advance by emailing accessibility@swanseacity.com, or contacting the ticket office from Monday to Friday between 9am and 5pm by calling 01792 616629 and selecting option one.
Supporters can also book headsets in person in advance at the ticket office, or on the day by speaking to a Disability Liaison Steward on the day.

To learn more about Radio City, visit www.radiocity1389am.co.uk. To learn more about accessible facilities at the stadium, please click here.
The inclusion room at the Swansea.com Stadium is open every matchday for supporters who may require a quiet space during games.
Supporters will be able to attend live matches at the Swansea.com Stadium with the comfort of knowing there is a designated area should they need it. The room is available to any supporter that may require a quiet space.
The space will be monitored by a designated disability liaison steward and provides a safe space with a disabled toilet, a projector to watch the live game, and dignity packs for those who need it.
While some supporters who require a time away from the crowds may prefer to use this room as a quiet space, it will also be possible to watch the match live on a screen projected onto the wall meaning supporters who require the space for any reason don't have to miss a moment of the match action.
The room is located in the West Stand and, while supporters who feel they may benefit from the use of the space will be recommended to sit in that stand, it will be accessible for anyone in any part of the stadium.
Any supporter who feels overwhelmed by the matchday environment for any reason can gain access to the room by making themselves known to a steward or disability liaison steward.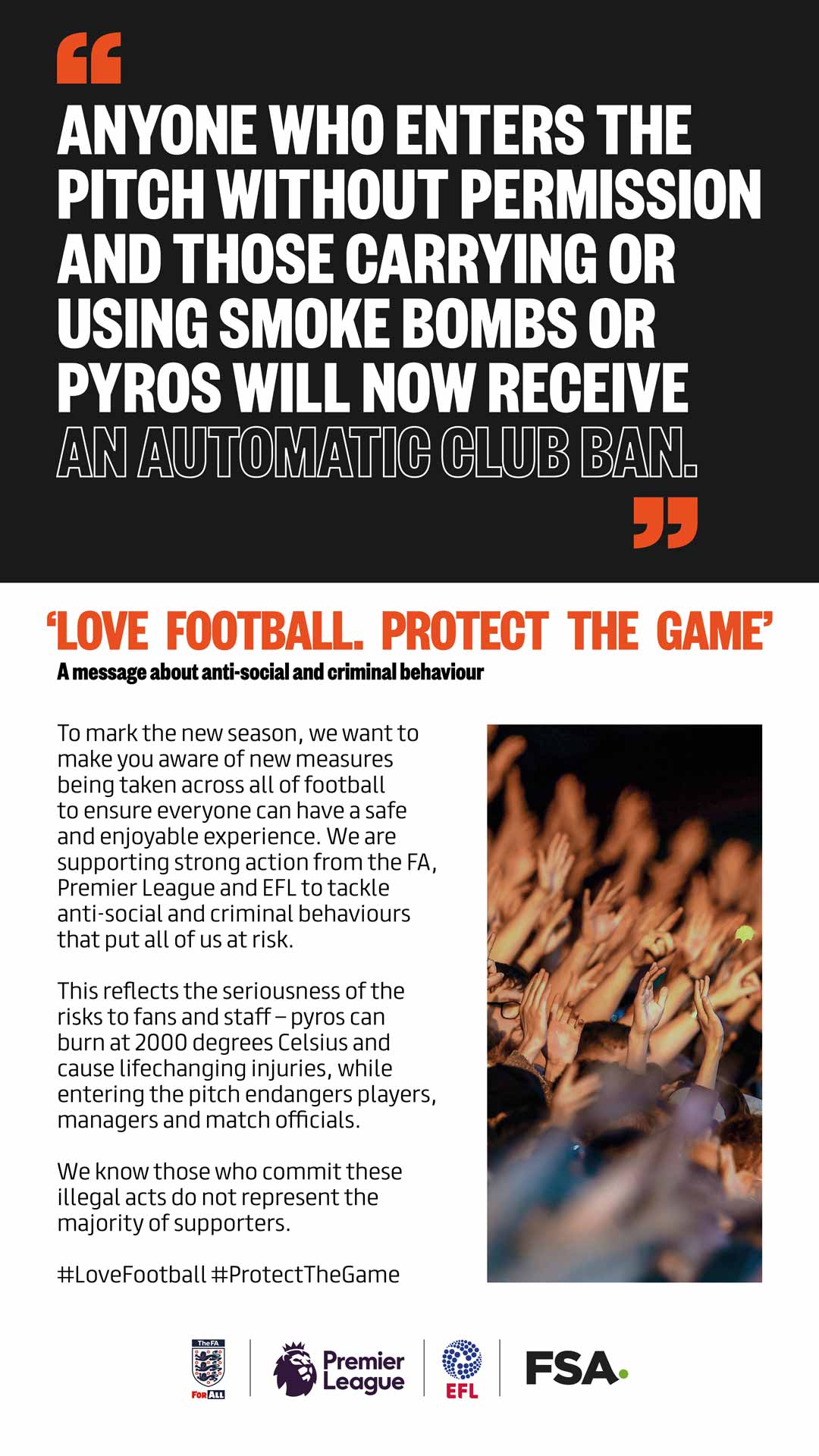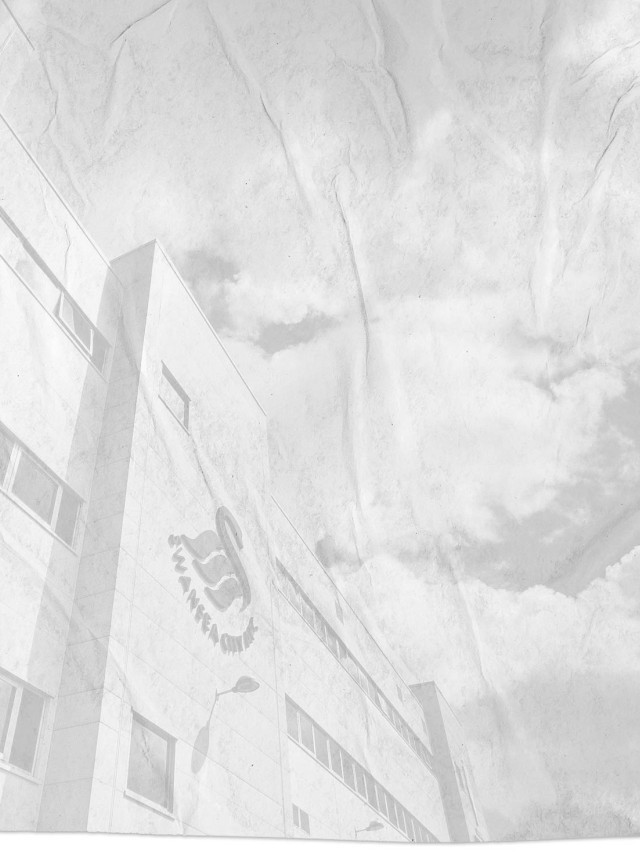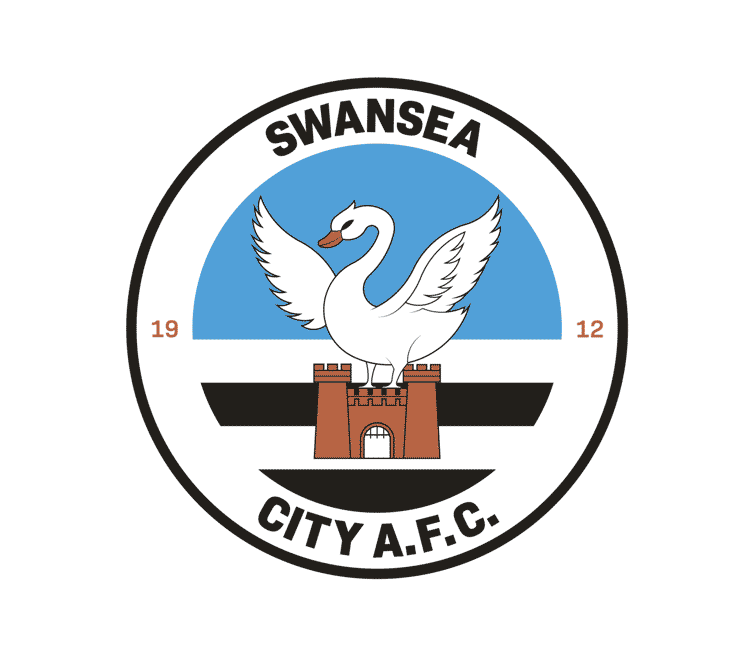 Chief Executive - Julian Winter
Honorary Club President - Alan Curtis
Directors
Jason Levien, Julian Winter, Jake Silverstein, Sam Porter, Huw Jenkins, Martin Morgan, Sian Davies (supporter director), Romie Chaudhari, Bobby Hernreich, Gareth Davies.
Director of Business and Legal Affairs: Sam Porter
Associate Directors: Ceri Stone
__________
First-Team Staff
Head Coach – Russell Martin
Assistant Head Coach - Matt Gill
Goalkeeping Coach – Dean Thornton
Head of Physical Performance – Matt Willmott
First Team Performance Analyst - Ben Parker
Set Piece Coach - Andy Parslow
First Team Coach - Kris O'Leary
Head of Performance – Tom Barnden
Head of Rehabilitation – Rhys Owen
Head of Medical - Dr Jez McCluskey
Staff: Ailsa Jones, Bethany Chaddock, Matt Murray, Michael Eames, Shaun Baggridge, Connor Lawley.
__________
Senior Management Group
Andrew Davies (Head of Operations, Facilities & Development);
Gareth Davies (CFO);
James Chiffi (Head of Wellbeing & Development);
Josh Marsh (Head of Football Operations).
Club Staff
Club Secretary: Ben Greenwood
Football Operations &
Administration Manager: Rebecca Gigg
Head of Retail: Andrea Morris
Head of Hospitality & Customer Services: Catherine Thomas
Head of Safeguarding: Rebeca Storer
HR Manager: Nicola Butt
Senior Commercial Sponsorship Manager:  Lee Merrells
Head of Marketing:
Katie Doyle
Head of Media & Communications:
Ben Donovan
Ticket Office Manager: Lewis Bullen
Operations & Events Manager:
Matthew Daniel
Facilities Manager: Gordon David
Grounds Manager: Evan Davies
Disability Access Officer: Catherine Thomas
Swansea City AFC Foundation Manager: Paul France
Club Ambassador: Lee Trundle
__________
Programme Production
Contributors: Ben Donovan, Andrew Gwilym, Sophie Davis, Hayley Ford, Tomos Griffiths, Cerith White, Rhys Kemish, Fraser Dickson, Rachael Tucker, Dom Hynes, Julie Kissick, Gwyn Rees, Owen Morgan.
Designers: Callum Rothwell,
Jordan Morcom, Lewis Ward
Photography: Athena Picture Agency,
Natalie John-Davis, Alamy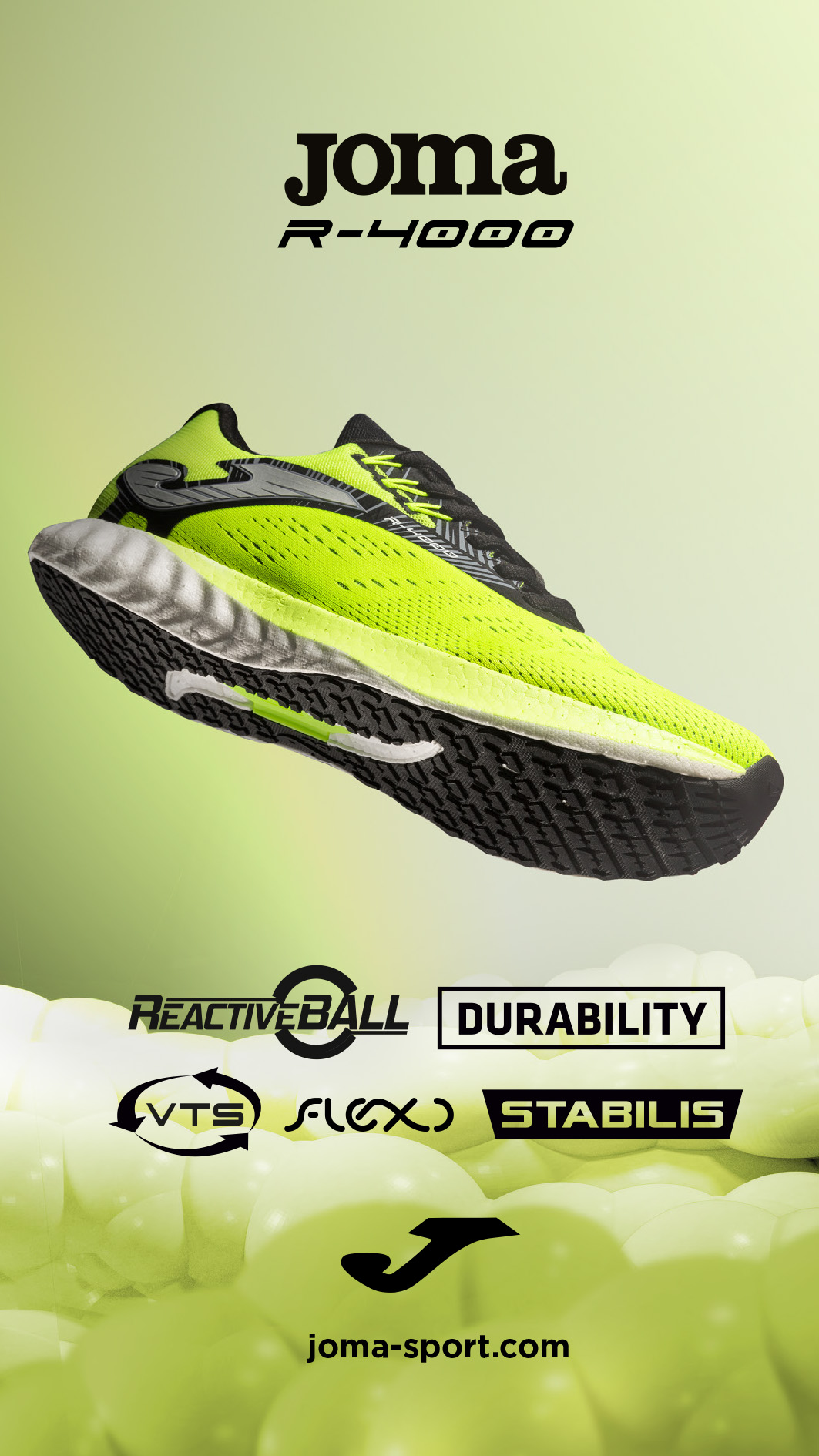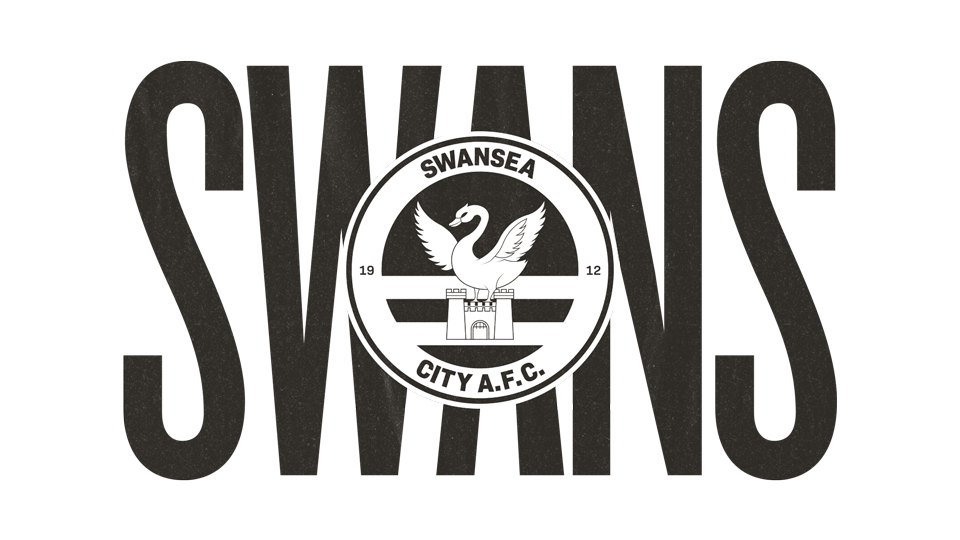 Head Coach Russell Martin
1 Andy Fisher 
3 Ryan Manning 
4 Jay Fulton 
5 Ben Cabango 
6 Harry Darling 
7 Joe Allen 
8 Matt Grimes ©
10 Olivier Ntcham 
12 Jamie Paterson 
13 Steven Benda 
17 Joël Piroe 
18 Luke Cundle
19 Morgan Whittaker
20 Liam Cullen 
22 Joel Latibeaudiere 
23 Nathan Wood 
26 Kyle Naughton
27 Andreas Søndergaard
28 Liam Walsh 
29 Matty Sorinola 
31 Ollie Cooper 
33 Wasiri Williams 
35 Lincoln Mcfayden 
36 Ben Lloyd 
45 Cameron Congreve 
47 Azeem Abdulai 
48 Joel Cotterill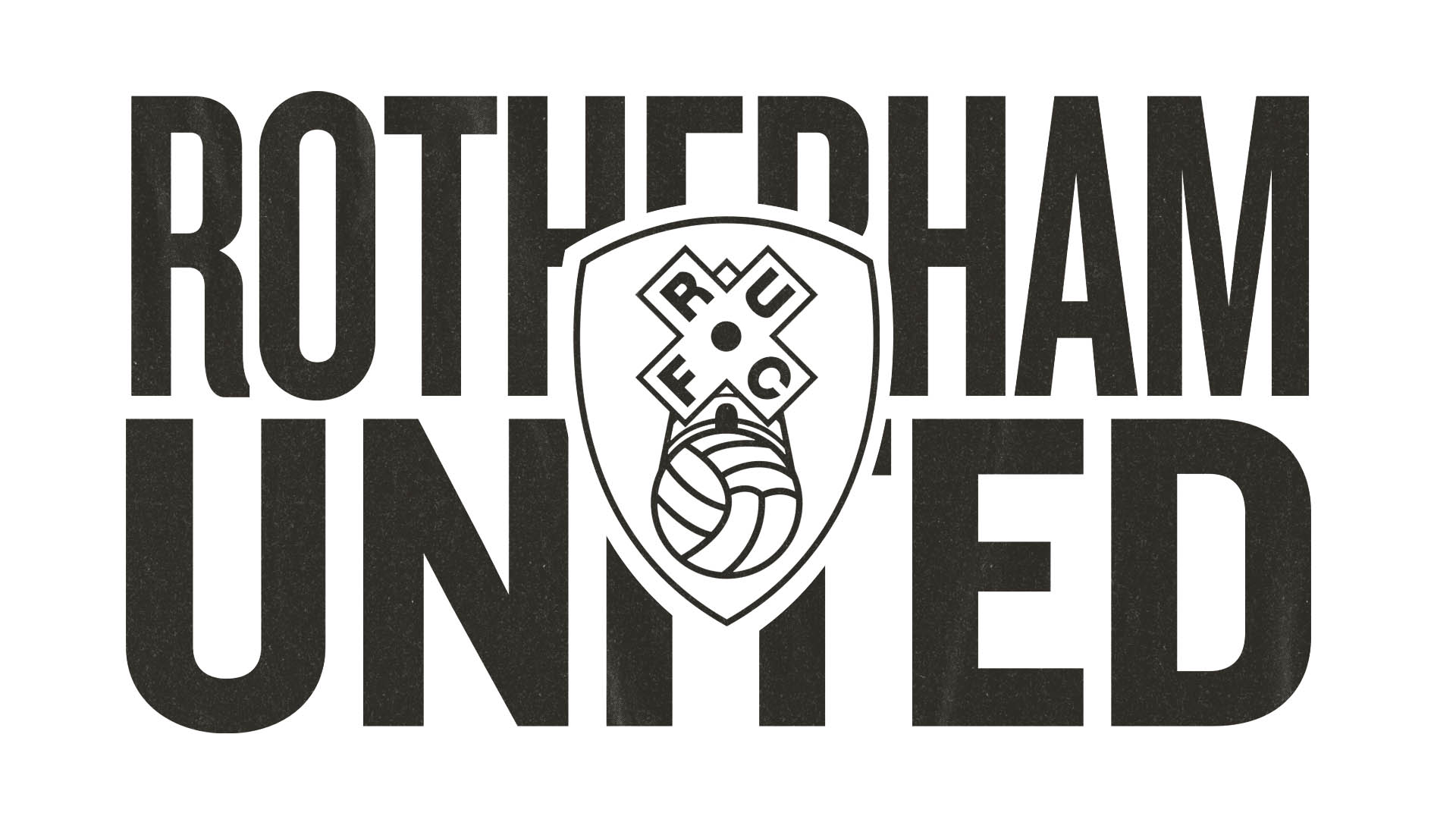 Manager Matty Taylor
1 Viktor Johansson
2 Wes Harding
3 Cohen Bramall
4 Conor Coventry
6 Richard Wood ©
7 Tariqe Fosu-Henry
8 Ben Wiles
9 Tom Eaves
10 Jordan Hugill
11 Chiedozie Ogbene
12 Georgie Kelly
14 Conor Washington
16 Jamie Lindsay
17 Shane Ferguson
18 Oliver Rathbone
20 Grant Hall
21 Lee Peltier
22 Hakeem Odoffin
23 Sean Morrison
24 Cameron Humphreys
26 Robbie Hemfrey
28 Bailey Wright
29 Leo Hjelde
30 Peter Kioso
31 Josh Vickers
35 Hamish Douglas
40 Domingos Quina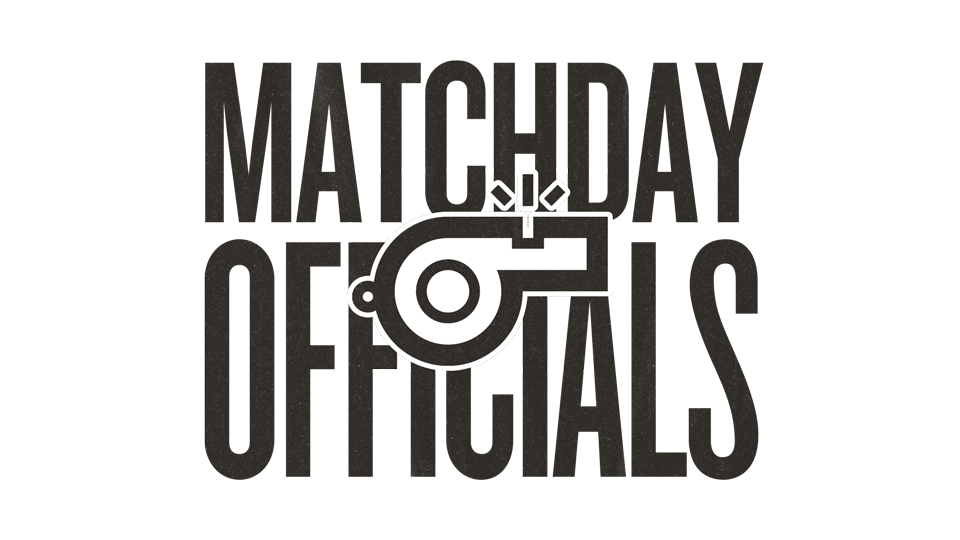 Referee - Gavin Ward
Assistant Referee 1 - Robert Hyde
Assistant Referee 2 - Andrew Fox
Fourth Official - Keith Stroud