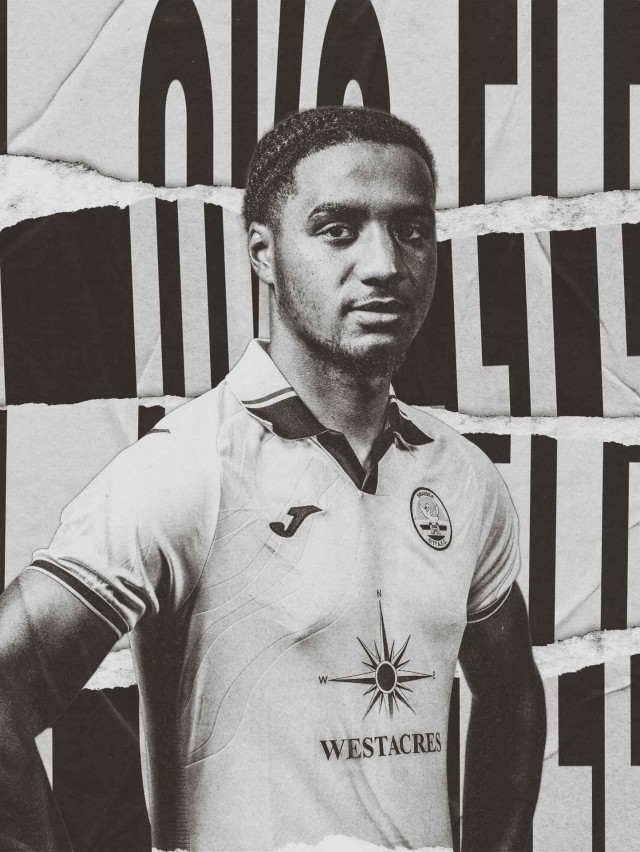 Sheffield United
Tuesday 13th September 2022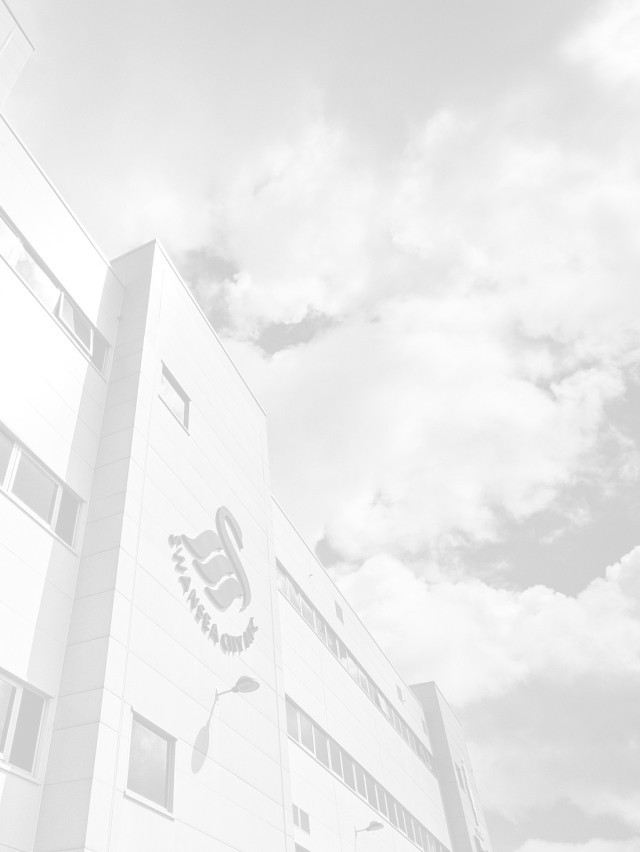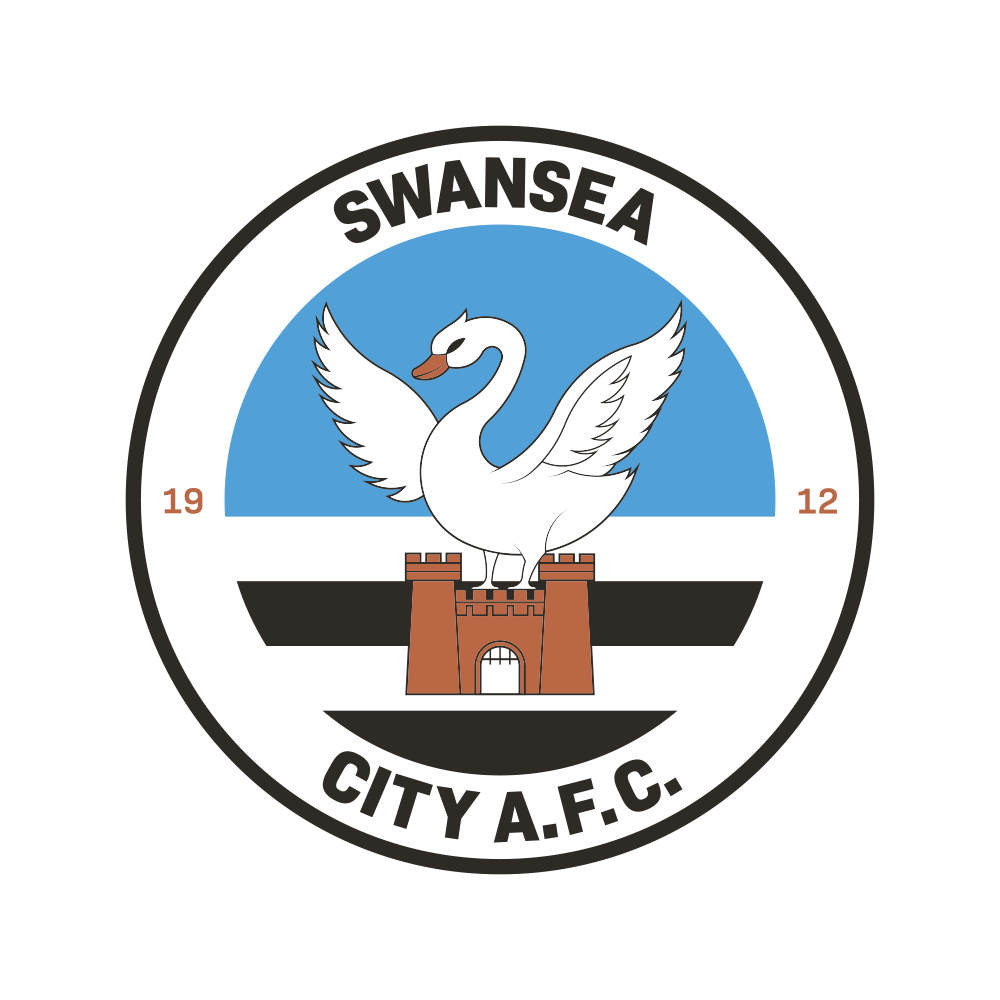 Chief Executive - Julian Winter
Honorary Club President - Alan Curtis
Directors
Jason Levien, Julian Winter, Jake Silverstein, Sam Porter, Huw Jenkins, Martin Morgan, Sian Davies (supporter director), Romie Chaudhari, Bobby Hernreich, Gareth Davies.
Director of Business and Legal Affairs: Sam Porter
Associate Directors: Ceri Stone
__________
First-Team Staff
Head Coach – Russell Martin
Assistant Head Coach - Matt Gill
Goalkeeping Coach – Dean Thornton
Head of Physical Performance – Matt Willmott
First Team Performance Analyst - Ben Parker
Set Piece Coach - Andy Parslow
First Team Coach - Kris O'Leary
Head of Performance – Tom Barnden
Head of Rehabilitation – Rhys Owen
Head of Medical - Dr Jez McCluskey
Staff: Ailsa Jones, Bethany Chaddock, Matt Murray, Daniel Morris, Michael Eames, Shaun Baggridge, Steffan Popham, Connor Lawley, Daniel Nisbet.
__________
Senior Management Group
Andrew Davies (Head of Operations, Facilities & Development);
Gareth Davies (CFO);
James Chiffi (Head of Wellbeing & Development);
Josh Marsh (Head of Football Operations).
Club Staff
Club Secretary: Ben Greenwood
Football Operations &
Administration Manager: Rebecca Gigg
Head of Retail: Andrea Morris
Head of Hospitality & Customer Services: Catherine Thomas
Head of Safeguarding: Rebeca Storer
HR Manager: Nicola Butt
Senior Commercial Sponsorship Manager:  Lee Merrells
Head of Marketing:
Katie Hughes
Head of Media & Communications:
Ben Donovan
Ticket Office Manager: Lewis Bullen
Operations & Events Manager:
Matthew Daniel
Facilities Manager: Gordon David
Grounds Manager: Evan Davies
Disability Access Officer: Catherine Thomas
Swansea City AFC Foundation Manager: Helen Elton
Club Ambassador: Lee Trundle
__________
Programme Production
Contributors: Ben Donovan, Andrew Gwilym, Sophie Davis, Hayley Ford, Fraser Dickson, Rachael Tucker, Richard Bond, Dom Hynes, Julie Kissick, Gwyn Rees, Owen Morgan, Ian Mitchelmore
Designers: Callum Rothwell,
Jordan Morcom, Lewis Ward
Photography: Athena Picture Agency,
Natalie John-Davis, Alamy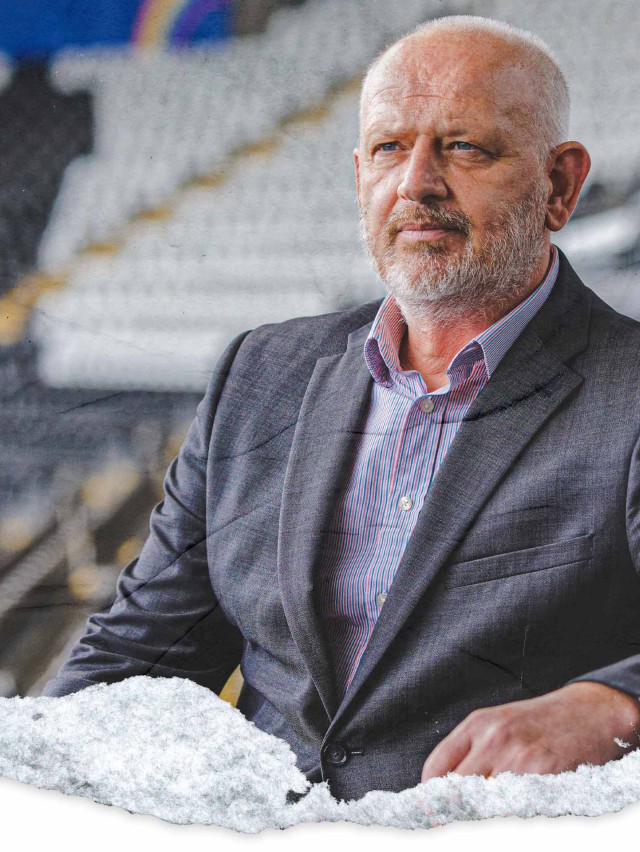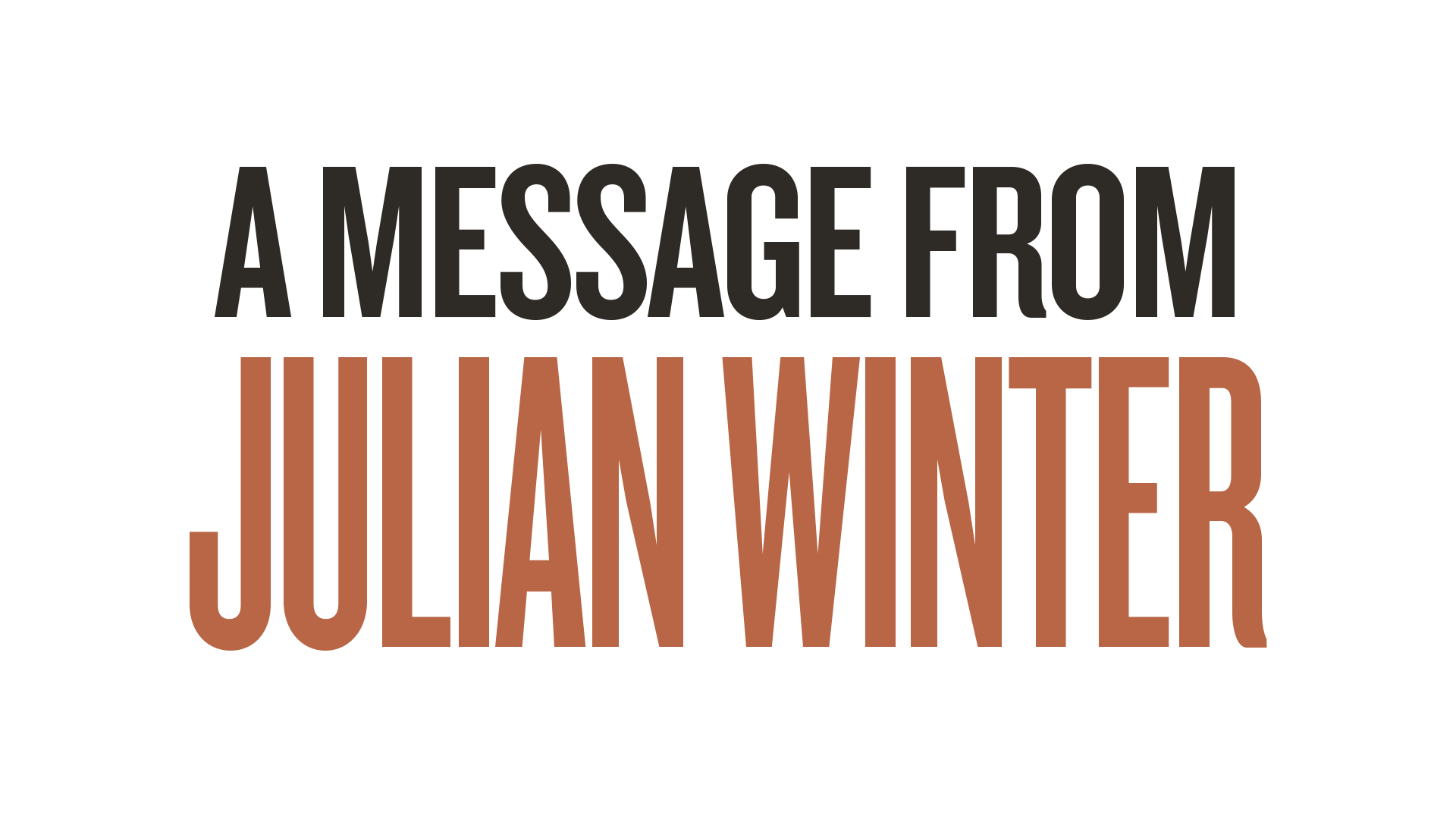 Good evening and welcome back to the Swansea.com Stadium for tonight's game against Sheffield United.
It has been a very sombre period since the sad news come through that Her Majesty Queen Elizabeth II had passed away at the age of 96.
Her Majesty served the United Kingdom and the Commonwealth with unwavering dedication and distinction during her 70-year reign.
The thoughts of everyone at Swansea City are with the Royal Family at this sad time and tonight we will pay tribute to Her Majesty ahead of kick-off.
We come into tonight's game on the back of our first home win of the season, which was achieved last time out against QPR.
That 1-0 win was nothing more than we deserved on the day, with the players showing a different side to their game to get all three points. It wasn't the sort of game we might be used to in terms of dominating possession, but I thought the way the players dug in to see out the game - with a side averaging 23 years of age and including three debutants on the pitch - spoke volumes.
Just 24 hours after the win over QPR we welcomed Swansea City Ladies to the stadium for the first time as they opened their league season against Cardiff Met.
It was an historic moment on their maiden outing at the Swansea.com Stadium and a historic day for women's domestic football in Wales, as the attendance of 1,426 was the highest ever for a women's club fixture.
As a club, we were delighted with how the day turned out and it was great to see so many families and children of all ages in the stands cheering the girls on to victory.
We hope it will be a landmark moment and we want to build on that and make sure it serves as a catalyst for the continued growth of the women's game in Wales.
The club announced last week that we will hold a fans' forum later this month at the Swansea.com Stadium.
The forum will take place on Wednesday, September 28 and I'm looking forward to being joined by Russell, Josh Marsh, and members of the senior management team at the club to answer your questions.
As a club, we remain committed to providing open and transparent communication with our supporters, whether that be through a fans' forum, structured dialogue, or community engagement initiatives.
Finally, I'd like to extend a warm welcome to the directors, management, players and staff from Sheffield United who have made the trip to Wales for today's game.
There was a terrific atmosphere inside the stadium for the game against QPR and it certainly helped get the players over the line, so a repeat of that tonight will hopefully see us deliver another performance and result.
Enjoy the game,
Julian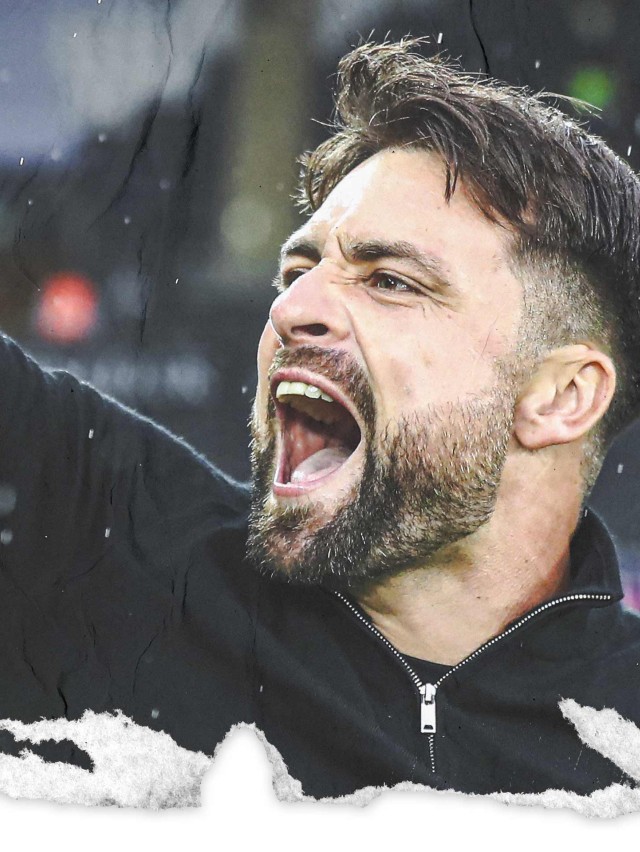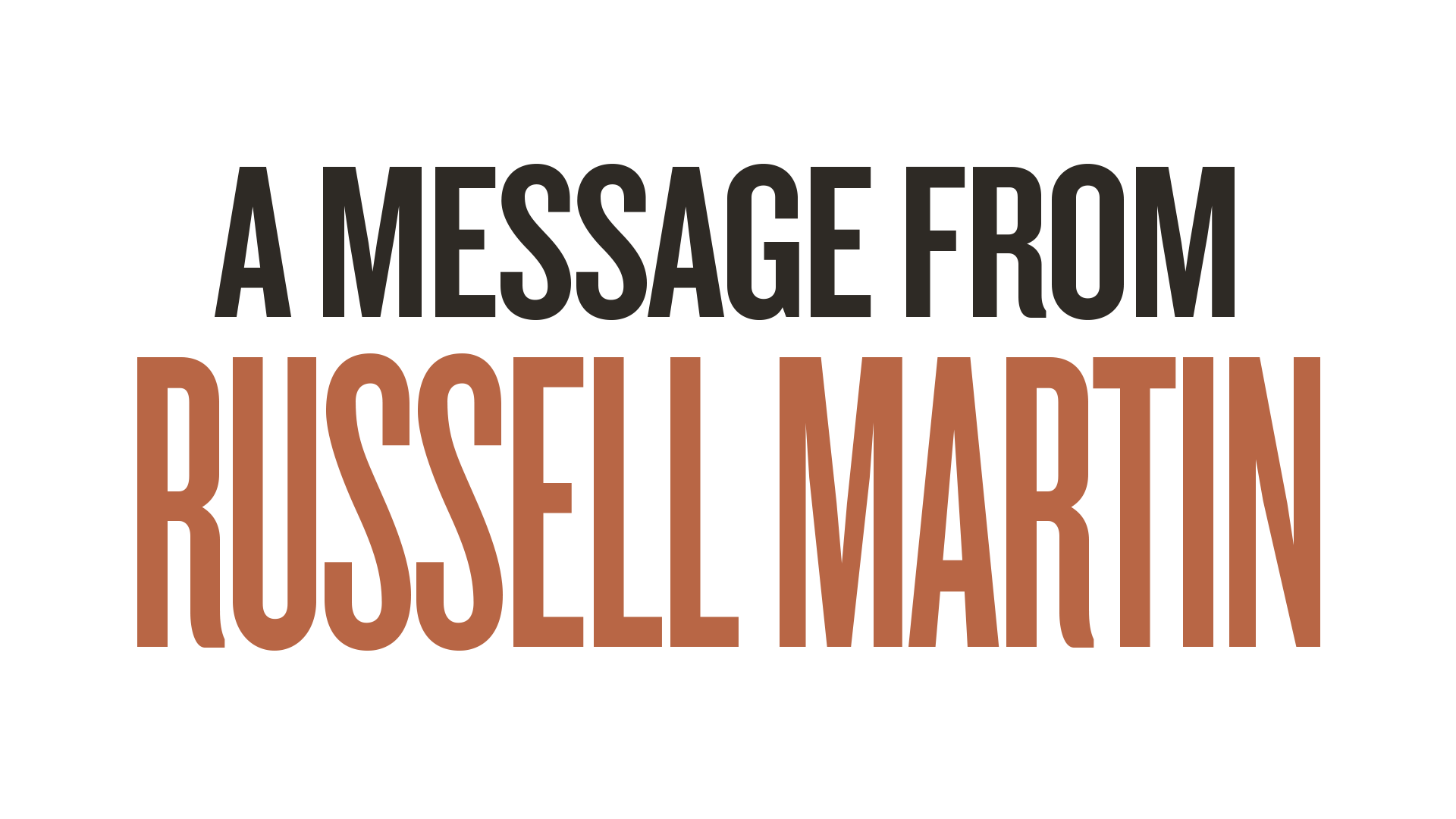 Good evening and welcome to the Swansea.com Stadium for our Championship fixture against Sheffield United.
This is our first game to take place following the passing of Her Majesty Queen Elizabeth II, someone who has been a constant in the lives of so many people in the United Kingdom for so long.
The thoughts of everyone at our club go out to the Royal Family, because it is they who have suffered the greatest loss; that of a mother, grandmother and great-grandmother.
Those are bonds and family ties I believe we can all relate to, regardless of our backgrounds, within our team and in our wider community.
Her Majesty deserves to be remembered with great respect for her long, diligent service as head of state, and it is only right that we pay tribute to her tonight.
Our game against Birmingham at the weekend was called off as a mark of respect, and that was a very difficult decision for the football authorities to make.
I don't think there was a right or wrong choice to be made, it was not as clear-cut as that.
As football people we would have loved to have had the opportunity to play and pay our respects that way, but we absolutely respect and understand the decision that was made.
It has of course altered our preparations for tonight's match against Sheffield United, but we are looking forward to the game having secured victory against QPR last time out.
The atmosphere that afternoon was outstanding, and right up there with the very best we have experienced since joining the club.
Your passionate, vociferous support helped our young players – we had three debutants and four players aged 20 and under on the field at the end – get through those final minutes and pick up three points.
I hope we can enjoy the same feeling this evening against a Sheffield United team who have enjoyed a fine start to the season under Paul Heckingbottom.
They have a squad littered with players who have Premier League experience and plentiful knowledge of the challenges of the Championship.
We expect them to pose a real test for us, but ourselves and the players firmly believe we are more than capable of posing tough questions of our own.
This is a challenge for us to be excited about. We have picked up a bit of momentum with victory over QPR and a really good performance in much of the draw at Stoke, and we want to build on that moving forward.
Enjoy the game,
Russell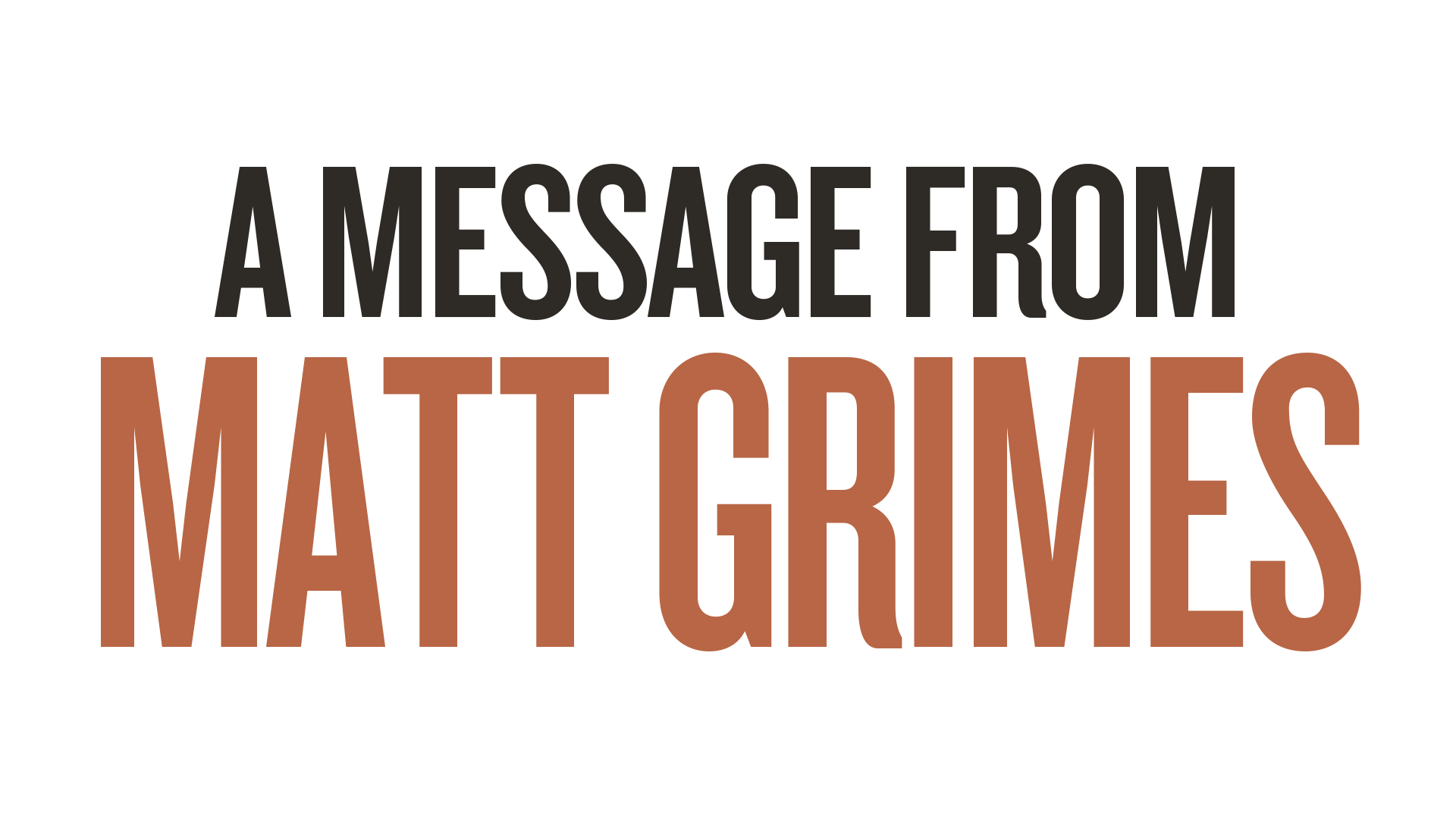 Good evening and welcome to everyone joining us from around the world for this evening's Championship fixture against Sheffield United at the Swansea.com Stadium.
I want to start by saying that the thoughts of everyone at the club go out to the Royal Family at an incredibly tough time following the passing of Her late Majesty Queen Elizabeth II, and we will pay tribute to her before kick-off tonight.
We are back on home soil following the victory over QPR, which was a big win for everyone and we were so pleased with the performance.
That win had been a long time coming and it was a great feeling to get our first home win on the board.
We showed a different side to our game, and it was a different kind of performance, but the lads showed immense character both individually and collectively to get ahead so soon after the penalty miss.
Defensively it was a solid performance, and we all stuck together to get the three points and a clean sheet, which we felt was deserved.
The fans played their part and there was an incredible atmosphere which really gave us a boost, particularly towards the end of the game.
We were determined to build on the win and the performance against Birmingham at the weekend, but we absolutely understood and respected the EFL's decision to postpone the round of fixtures as a mark of respect.
We now carry that determination into this evening's game, which will be a tough test against an excellent Sheffield United who possess a lot of Premier League quality.
They're a physical side but it's up to us to control what we can control and approach the game with the right mentality like we did last time out at home.
We're really looking forward to it and hope the atmosphere will be electric once again.
Enjoy the game.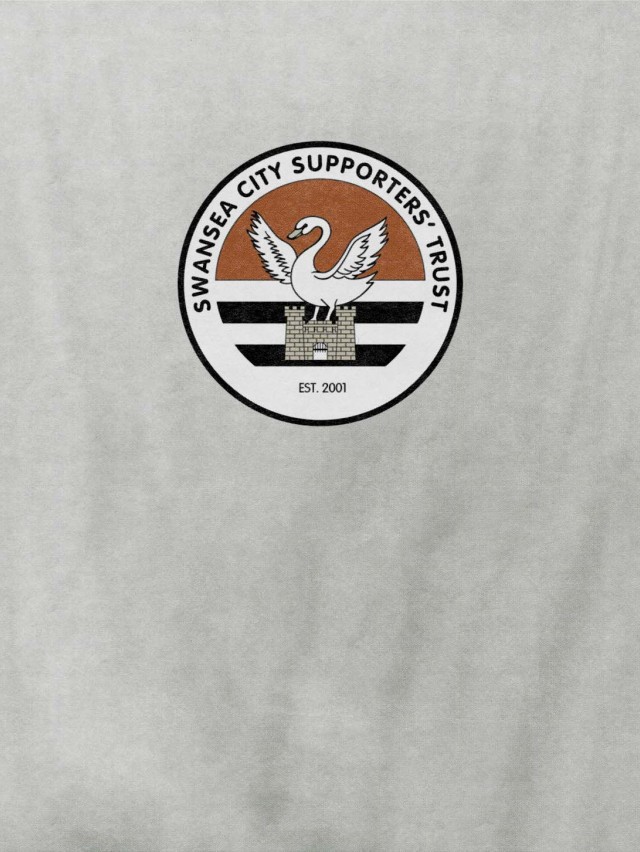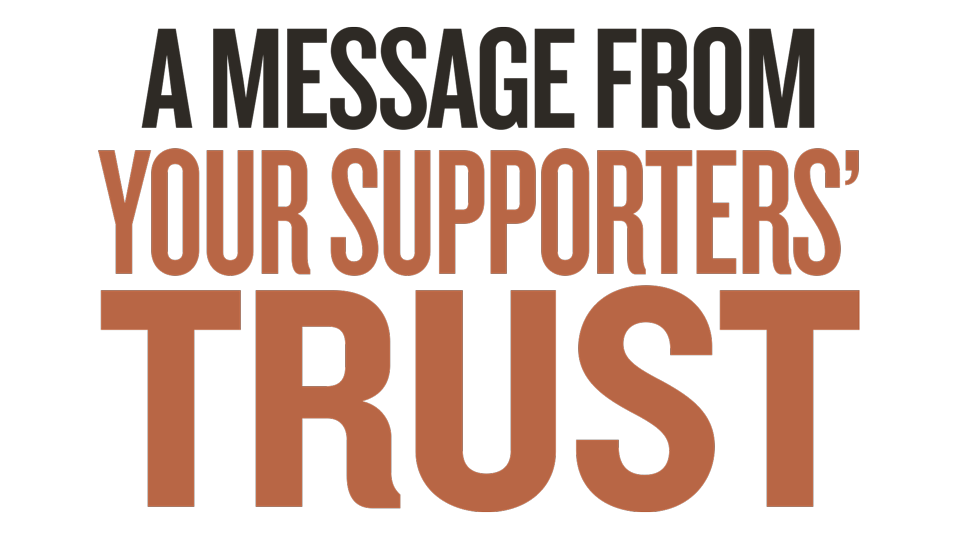 Everyone at Swansea City Supporters' Trust was deeply saddened to hear of the passing of Queen Elizabeth II last week. We would like to take this opportunity to pass on our deepest condolences to her immediate family members, and to the country as a whole, as we navigate our way through this difficult period.
No matter what anyone's thoughts are on the royal family, our Queen worked tirelessly and selflessly for our country. She devoted herself to service her entire life and was the greatest ambassador the UK could have wished for.
Her Majesty and King Charles III were frequent visitors to Swansea and West Wales and have left a lasting impact on our communities. From their inspirational work with the Prince's Trust and the Duke of Edinburgh awards to the very fact that Queen Elizabeth declared Swansea as a city, which gave our club its name and legacy for decades to come.
As we mourn the passing of her majesty and celebrate the proclamation of both our new King and new Prince of Wales, at the time of writing the EFL has decreed that every club shall observe a minute's silence before matches commence on Tuesday night. At Swansea City we have the greatest fans in the world and we know that these moments of respect will be observed in the manner they deserve.
Not only do we have the most amazing fan base but we also boast a Supporters' Trust that is the envy of the Football League. Through our meetings with the FSA we know that every other Trust wishes they were as involved with their clubs as we are fortunate to be in Swansea. Your Supporters' Trust is only as strong as its members though, and it can only represent your voice if you are a part of the organisation.
Becoming a Trust member is very easy and the fees to sign up are still capped at the nominal amount of £5 per adult, with discounts for juniors, seniors and lifetime members. Just visit www.swanstrust.co.uk and click on the link to join today. Alternatively, you can speak to us in person at the Trust Pod outside the ground on match days.
As part of the Trust representing your views, the club will be holding a fans' forum on 28 September where members of the Trust board, Julian Winter, and the club's senior leadership team will be in attendance. This is a superb opportunity to ask key questions and learn more about the long-term vision of our club.
Part of that vision is a return to the Premier League playing football the 'Swansea Way', and what better way to begin that journey with three points tonight against Sheffield United.
We welcome our guests from the Steel City, and former Jacks Rhian Brewster and Oli McBurnie, while we are off the back of a stirring performance against QPR. Here's hoping we maintain the form and spirit from that game and start a steady climb up the league. After a successful transfer window, orchestrated by the club's senior leadership team, this could be a new dawn for the Jacks as the country begins its newest chapter.
Let's start it in style.
Rest in Peace, Your Majesty.
Swansea City Supporters' Trust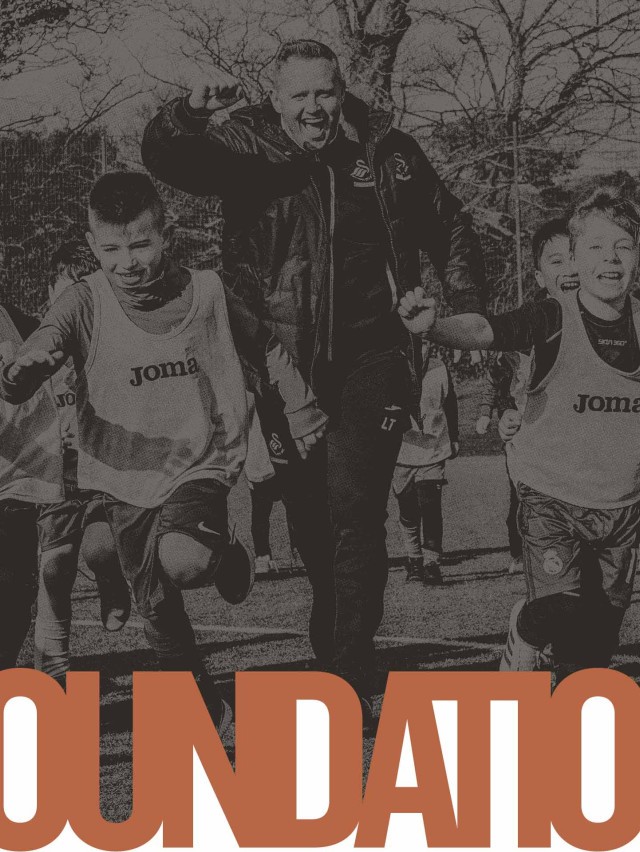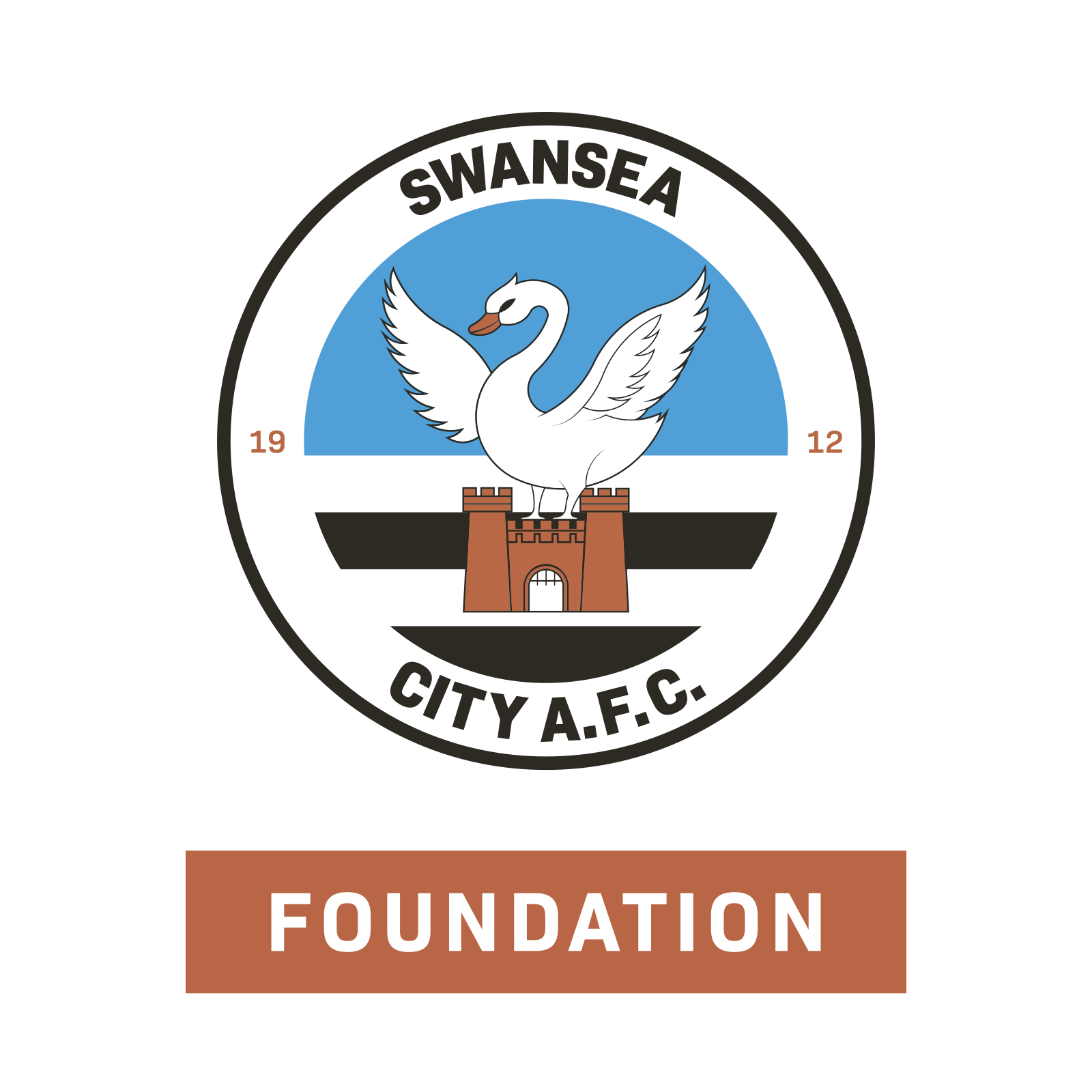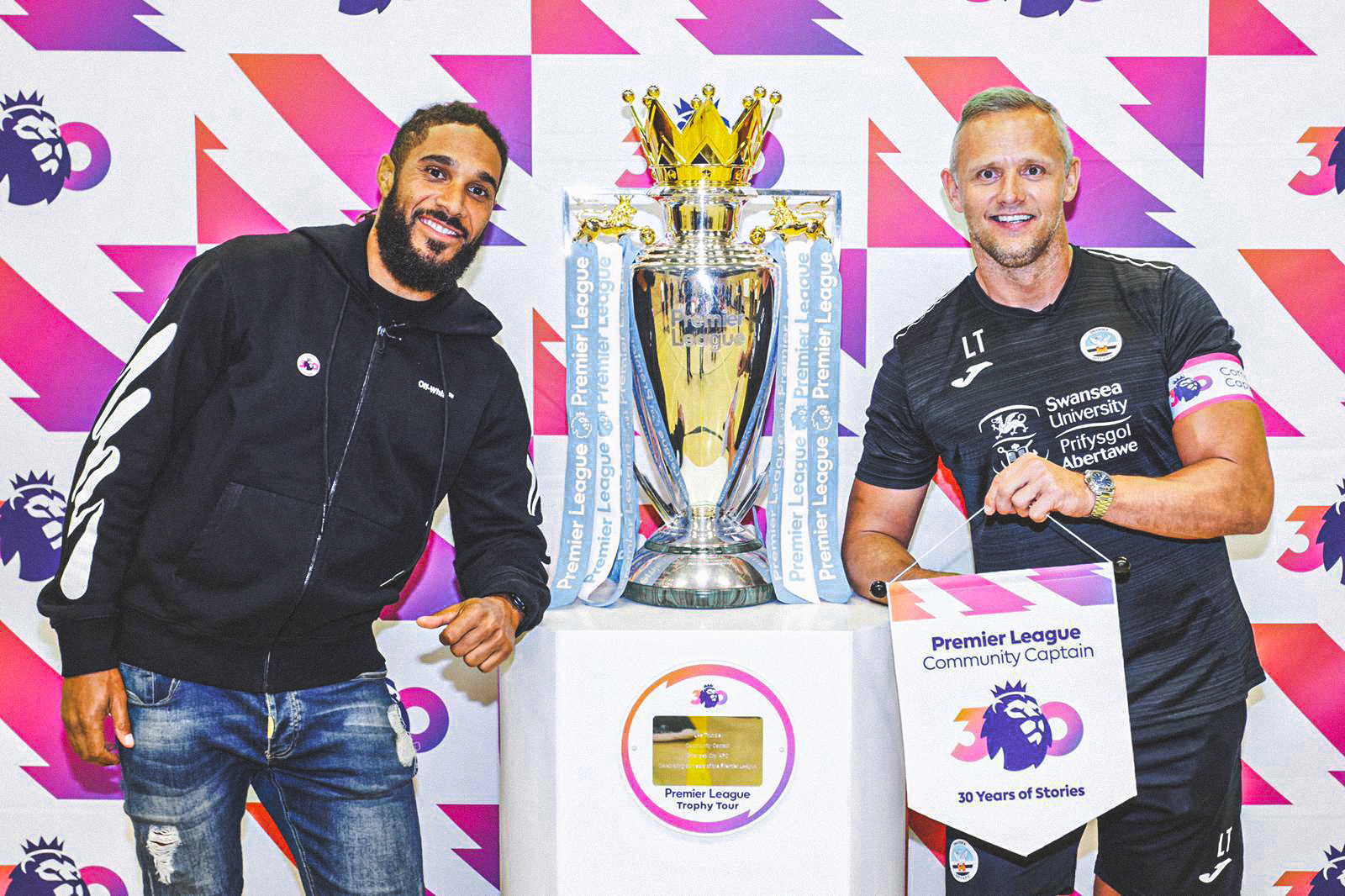 Lee Trundle has been named Swansea City AFC Foundation's Premier League Community Captain, with former Swansea City and Wales captain Ashley Williams presenting him with the award.
Trundle received the award at Pontarddulais Comprehensive School as part of the Premier League's 30-year anniversary trophy tour, which is visiting more than 50 professional, non-league and women's football clubs across England and Wales who receive funding from the Premier League.
Believing that he was there to present the award to someone at the school, Trundle opened the envelope to reveal his own name with Williams then appearing to present him with the award.
The award was presented in recognition of Trundle's incredible work within the local community over the past decade. He has supported the work of the Foundation for almost 10 years, attending community events right across Swansea.
The former Swans forward was delighted to receive the award, saying it is an honour to represent the club in the community. 
"It's a massive honour and a massive surprise as well," said Trundle.
"I thought I was going to be presenting someone with the award not receiving it myself.
"It's brilliant, I've represented the team on the football pitch and I love representing them out in the community as well. It's a brilliant job, I love getting out and about with the fans - it's honour to receive this award.
"It's the way that the fans took me in when I first came to this football club, I came and only signed a one-year contract because I didn't know if I was going to settle but within three months, the people of the city and the fans made me know it was a place I needed to be and play my football.
"The rapport that I have with the fans, when I played and now, it's an honour for me to represent them and to represent this football club.
"I'm used to seeing Ashley on Match of the Day now so to see him here and for him to give me the award it was brilliant. Being an ex-teammate and a friend, it was lovely to catch up with him."
Williams played with Trundle during the 2009-10 season and praised the community ambassador for his efforts over the past several years. Williams was pleased to be given the chance to present him with the award.
"It was an honour to present Trunds with the award, he's done so much for the club and the city," added Williams.
"He's done so much good work and he was an excellent player as well so to be asked to present him with the award was an honour.
"It was nice that he was so shocked, I think he didn't have any idea that he was getting it so to see his face meant it was all worthwhile.
"He does work that people don't see and it's nice for us to recognise all the work that he does and it is important work going into the community and trying to bridge the gap between the club and the community which I think he does such a good job of."
Helen Elton, head of Swansea City AFC Foundation, has worked with Trundle ever since he began working alongside the organisation, and she was delighted to be able to fully recognise his efforts within the local area.
"His personality is perfectly suited to the role of ambassador - he is always professional, jovial, friendly and enthusiastic," she said.
"He is genuinely interested in the people he meets in the role and as a result is loved by even non-football fans across the city.
"Lee is always available for community activity and has done a huge amount of work for the Swans Foundation. Sometimes that would be school visits, at other times it might be presenting a cheque to a local charity or being a joint compere at an awards ceremony.
"At Christmas, Lee gives up his time - alongside other volunteers - to pack and deliver Christmas Hampers as part of the Everyone Deserves a Christmas project.
"Whatever the event Lee is fully engaged and enthusiastic.  Last year, he took up a permanent committee role with the Former Players Association, a project of the Swans Foundation. He believes so much in the work of the Foundation that he has just become a trustee."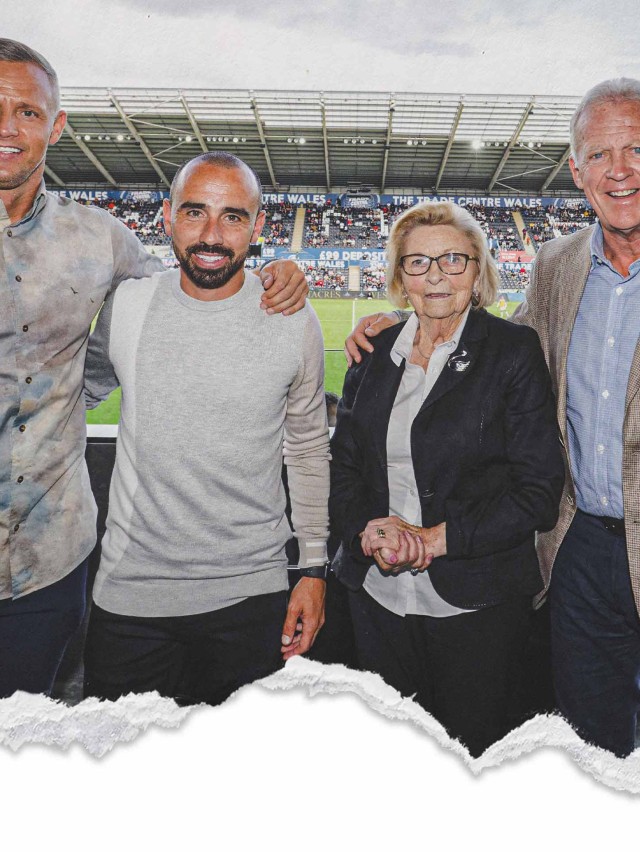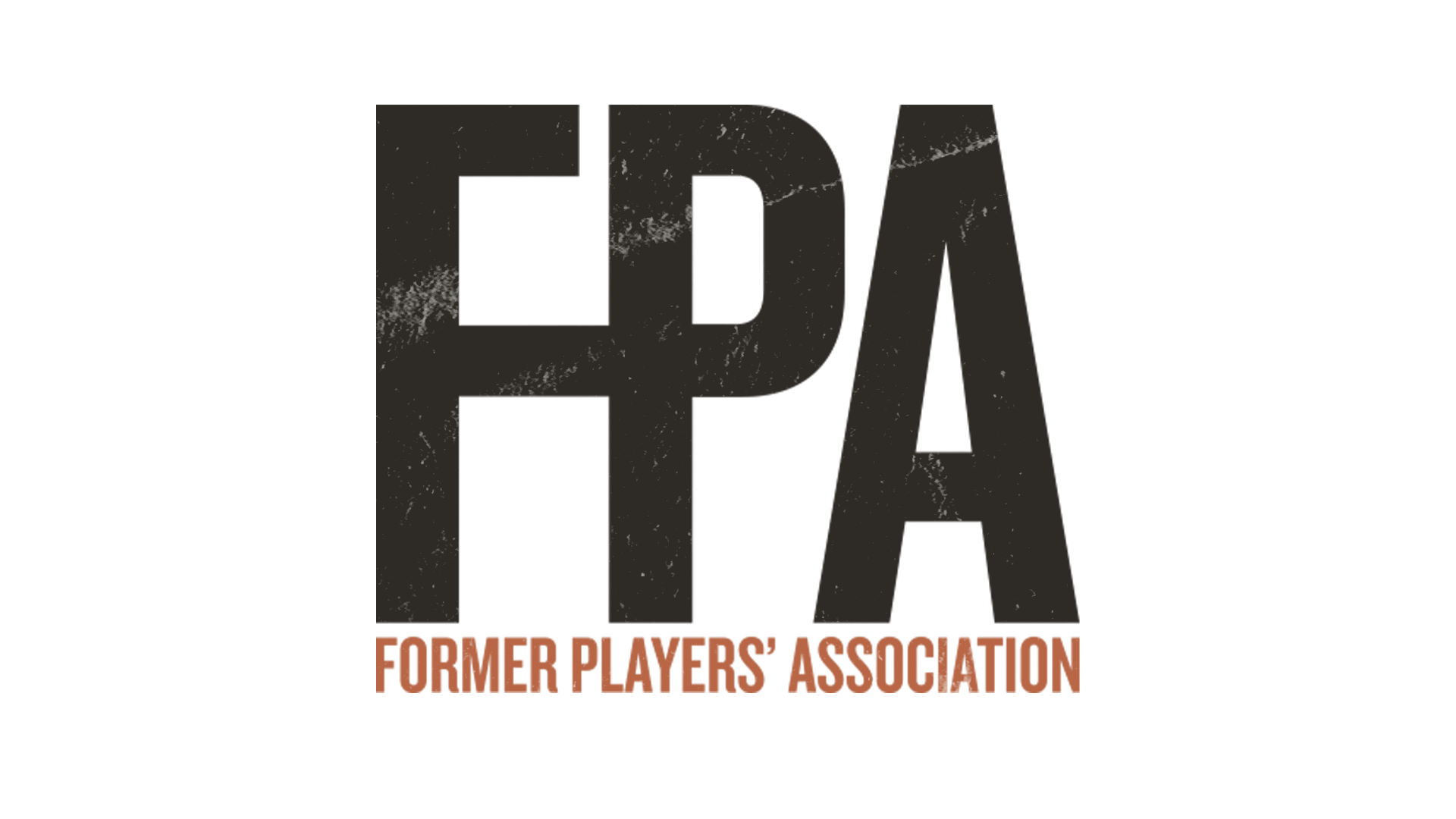 Swansea City Former Players' Association recently marked a year since its formation in August 2021.
The FPA is grateful to all those who have signed up to join the association and all who have played a part in fundraising events and initiatives. We hope to use this as a foundation stone for a successful future.
The FPA exists to unite those who have worn the club shirt and who wish to continue or renew their links with Swansea City Football Club.
The FPA is free to join and is open to men and women who have played for the club. If you are a former player, or know someone who represented the club, then sign up and join us.
The FPA's primary aims are to promote friendship, support and charitable work, including fundraising, by bringing together players from different generations and different eras.
It will also offer an opportunity to add to the archives of Swansea City Football Club by giving former players a platform to share their stories of life as a Swan. 
The FPA section of the website features interviews with former players including Owain Tudur Jones, Mark Baker and Natalie Ashford, as well as the players' representatives on the FPA committee; Leon Britton, Alan Curtis, Esme Allchurch, widow of the great Ivor Allchurch and Lee Trundle. You can access more features and news stories HERE.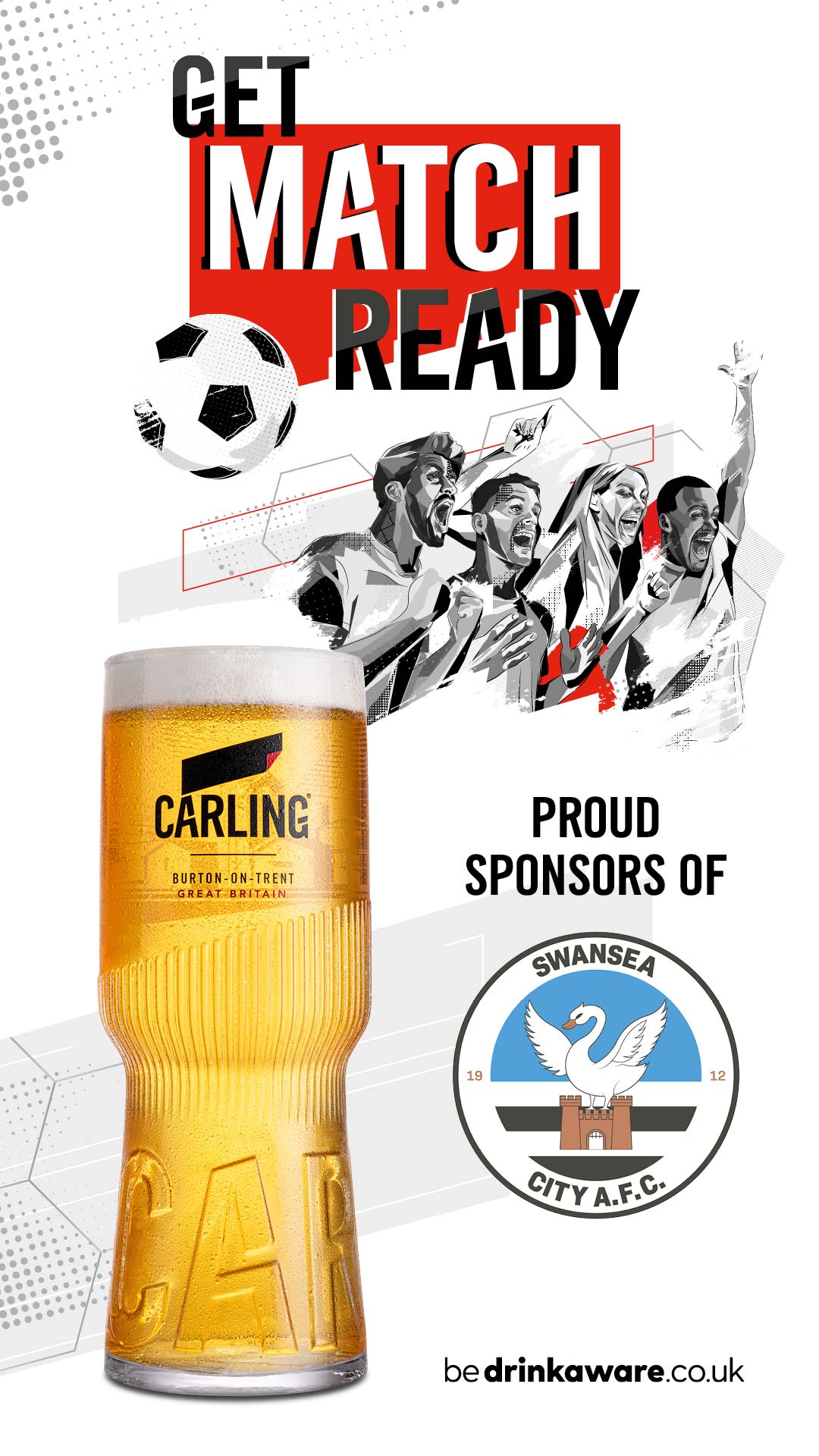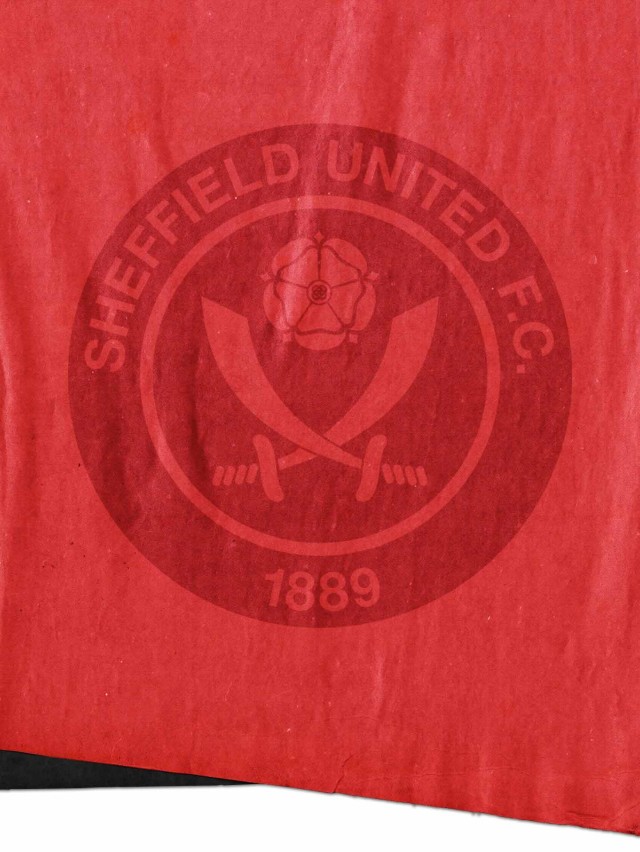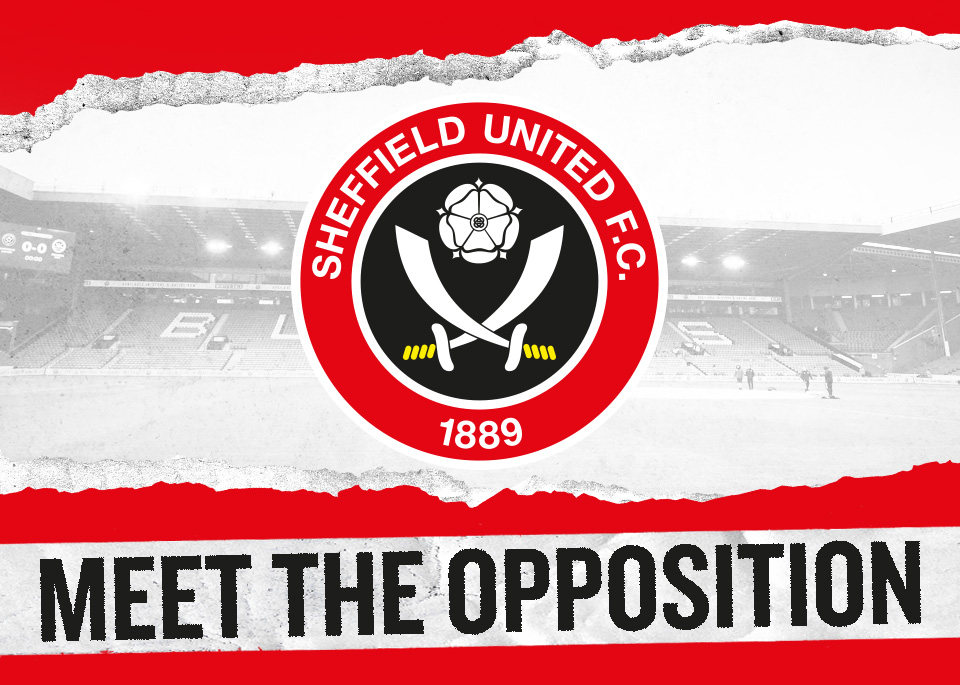 As Swansea City host Sheffield United at the Swansea.com stadium, we look at the history, form and the key figures for the Blades.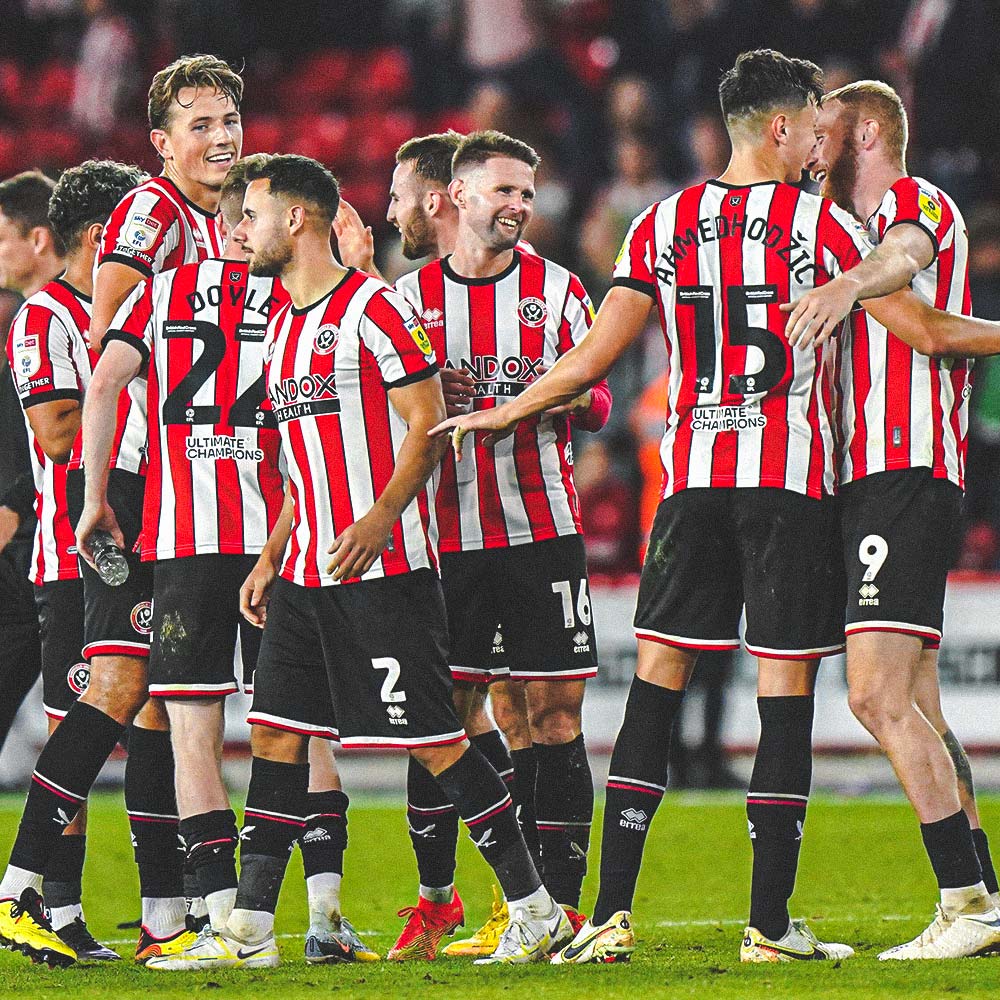 What's their story?
Established in 1889 as Sheffield United Football Club, the club are affectionately known as the Blades and play their home games at Bramall Lane.
The club were successful within the first decade of their formation, winning the league title in 1898 and winning the FA Cup in 1899, They have subsequently lifted the cup on three occasions, in 1902, 1915 and 1925. 
The Blades were also one of the founding members of the Premier League, and they scored the first goal in the competition's history through striker Brian Deane.  
The Yorkshire club have had three stints in England's top-flight since the turn of the millennium.
The most recent of those came following promotion in 2019, and United finished ninth under the stewardship of former player Chris Wilder the following season.
However, they were relegated the following season, and their attempt to bounce back to the top-flight at the first attempt ended in play-off defeat to Nottingham Forest.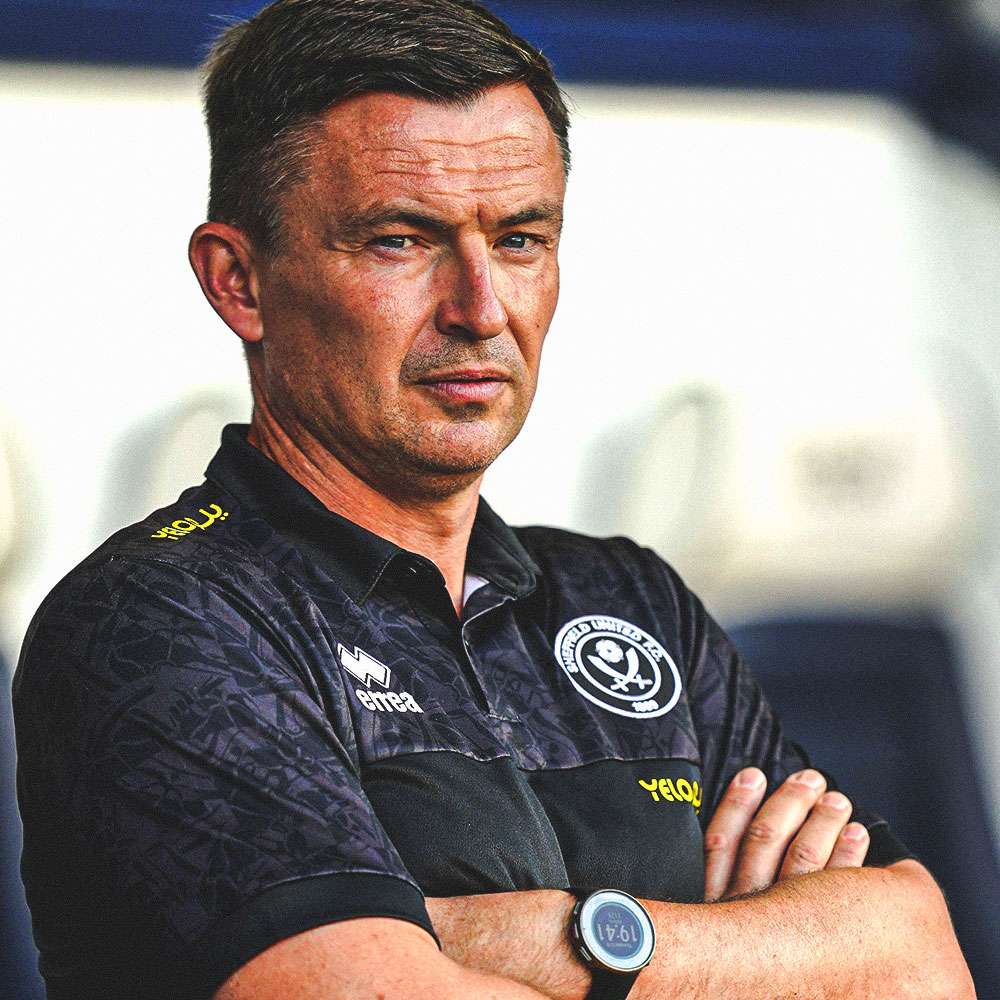 Who's the Gaffer?
Paul Heckingbottom. The former defender took over as Blades boss at the end of November 2021, having previously been in interim charge following Chris Wilder's departure with the south Yorkshire club heading for relegation from the Premier League.
A 17-year playing career saw Heckingbottom have spells with Manchester United, Sunderland, Scarborough, Hartlepool, Darlington, Norwich, Bradford, Sheffield Wednesday, Barnsley, Mansfield, Gateshead and Harrogate before moving into coaching.
Having been born in Barnsley – and helping them beat the Swans in the 2006 League One play-off final as a player – he started his managerial career with his hometown club and he led them to more play-off success and a place in the Championship before an ill-starred spell with Leeds.
A stint in Scotland with Hibernian followed before returning to his native Yorkshire with the Blades, initially as under-23 coach, before stepping up in the wake of the exits of Wilder and Slavisa Jokanovic respectively.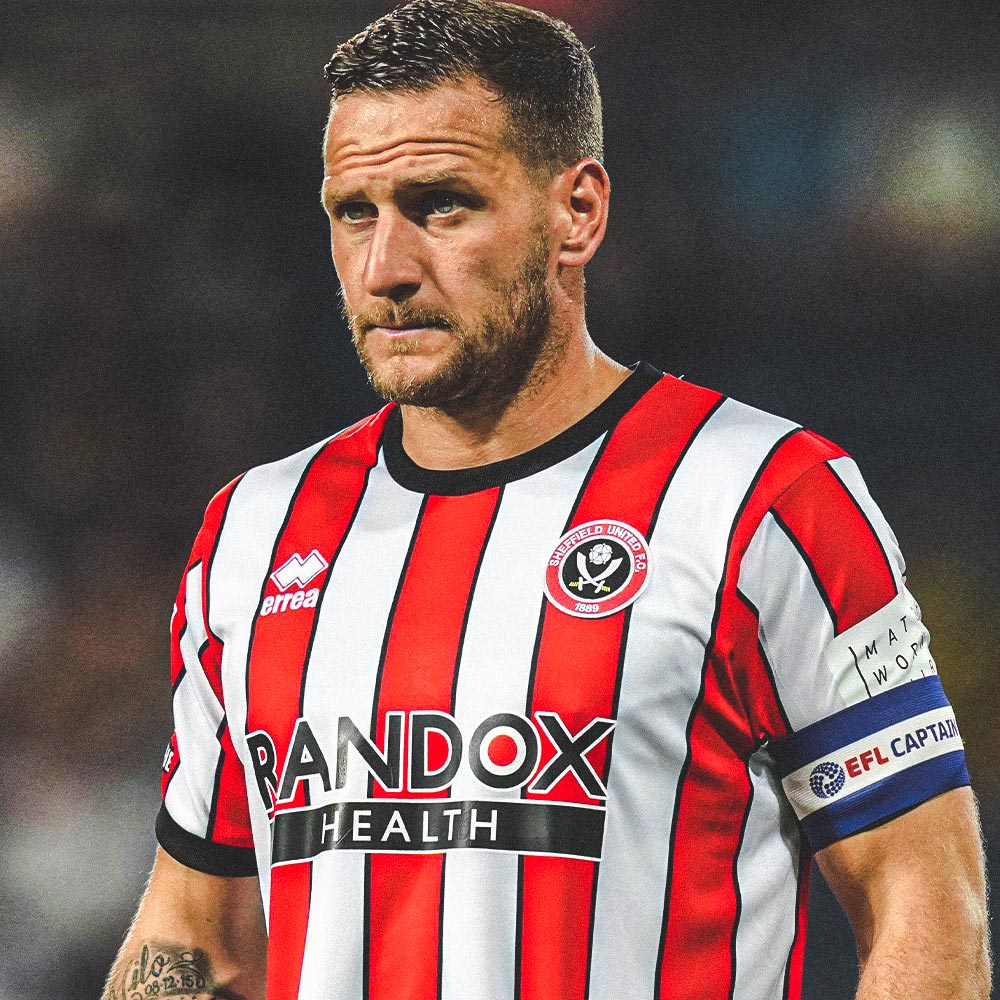 Who's the Captain?
Billy Sharp. The striker began his career in the Sheffield United academy in 2004. Since leaving the club in 2005, he has returned to the Blades on two separate occasions - in 2007 and 2015.
Sharp made history in 2019 when he scored his 220th professional goal, making him the highest-scoring English-born player in English professional football this century. Just a month later, Sharp bagged his 100th goal for the Blades in a 3-3 draw against Aston Villa.
More recently, he has become the highest scorer in the Championship's history, with 128 goals now to his name in the second tier.
Over the course of his long career the 36-year-old has also featured for Scunthorpe, Doncaster, Southampton, Nottingham Forest, Reading and Leeds.
He has three promotions to his name – two with the Blades and one with Southampton.
How's their form?
The Blades have started the season strongly and have suffered just one defeat in their eight Championship games, with that coming against Watford on the opening weekend of the season.
They did suffer a Carabao Cup defeat to West Brom too, but they have served notice of their intent to once again challenge for promotion by topping the table at this early stage of the campaign.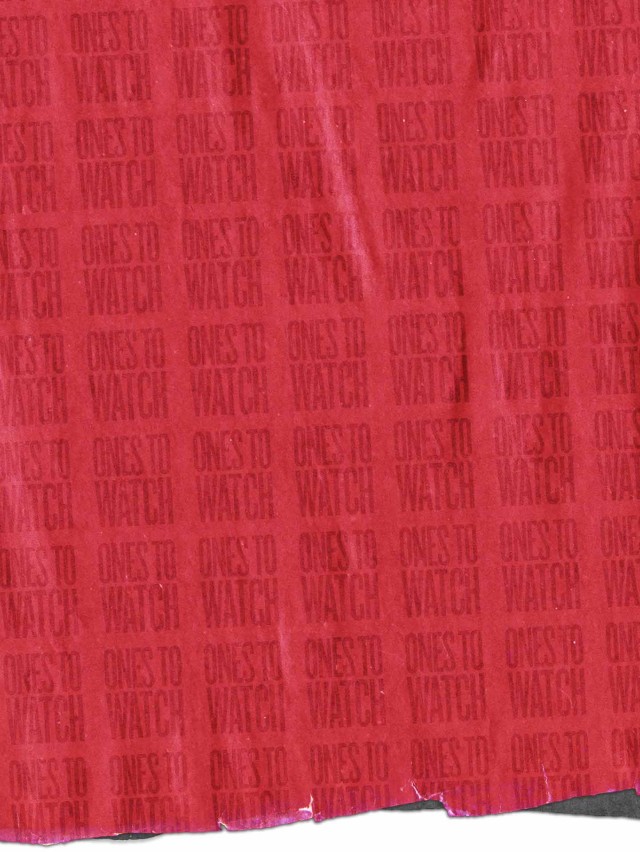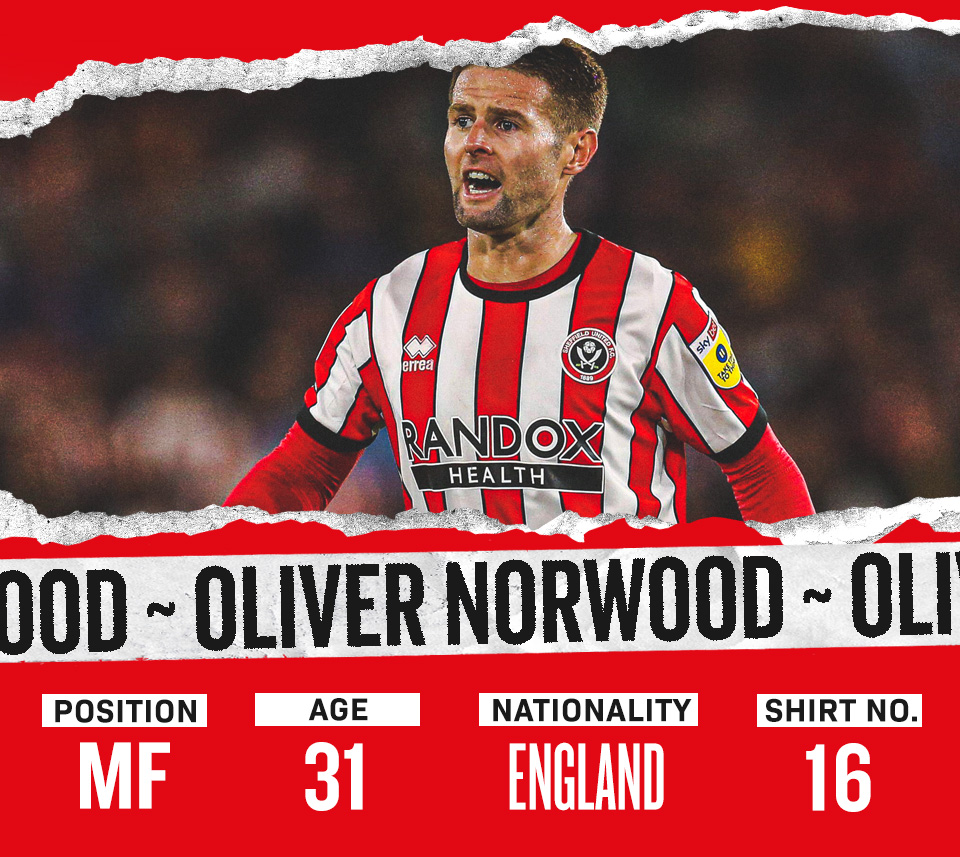 Experienced Northern Ireland midfielder Oliver Norwood is the no-nonsense midfield partner of Berge in the Blades engine room.  
The former Manchester United trainee has been a mainstay in the team since his £2.2 million 2019 move from Brighton, with his consistent displays seeing him amass 142 appearances in all competitions. 
Norwood has plenty of experience of what it takes to gain promotion from the Championship, having achieved the feat with the Blades, Brighton and Fulham.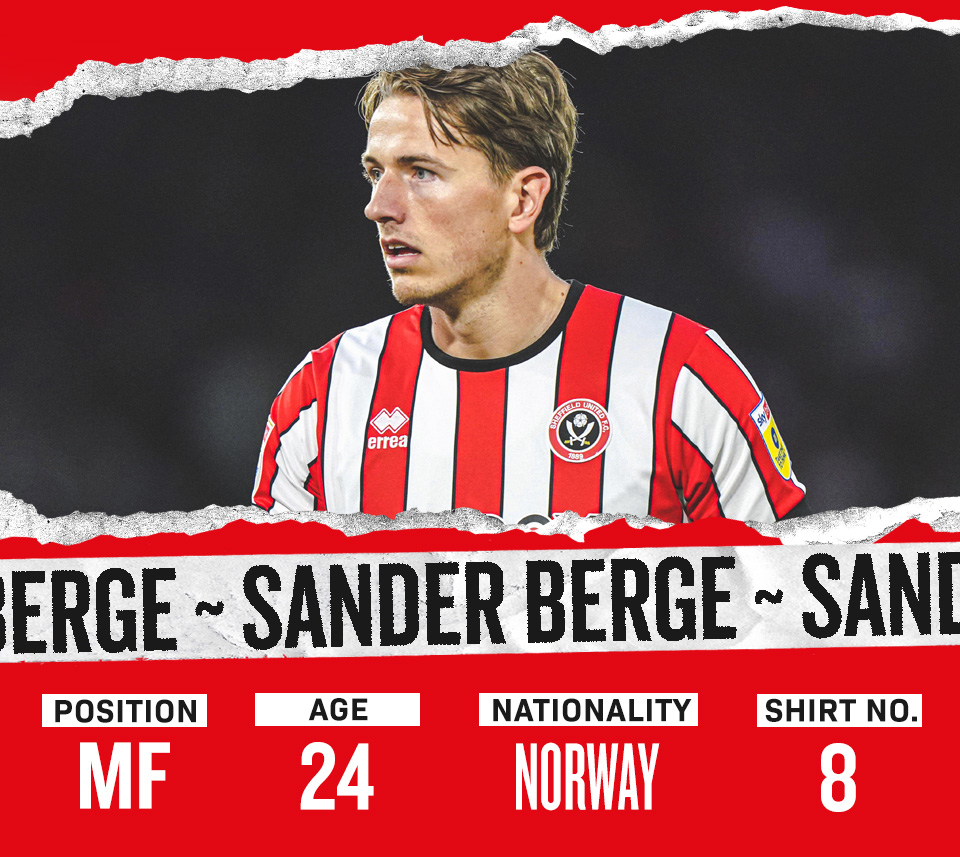 Norway International Sander Berge is the Blades club record signing, after joining from Genk for £22 million in 2020. 
After spending much of the 2020-21 season on the treatment table as United dropped out of the top-flight, Berge was back to his best under Heckingbottom last season helping his side to a fifth-placed finish. 
A creative presence at the heart of the Blades midfield, Berge has contributed directly to five of the club's 16 goals so far this season, scoring three and assisting two. 
French-born Senegalese International Iliman Ndiaye is the Blades' leading goal scorer this season with four goals in the opening eight matches. 
Having appeared for the Blades in the Premier League in 2021, Ndiaye bagged a brace on his full league debut against Peterborough United last term, going on to net seven times in 35 appearances in all competitions.
His form earned him his first international appearance in June against Benin.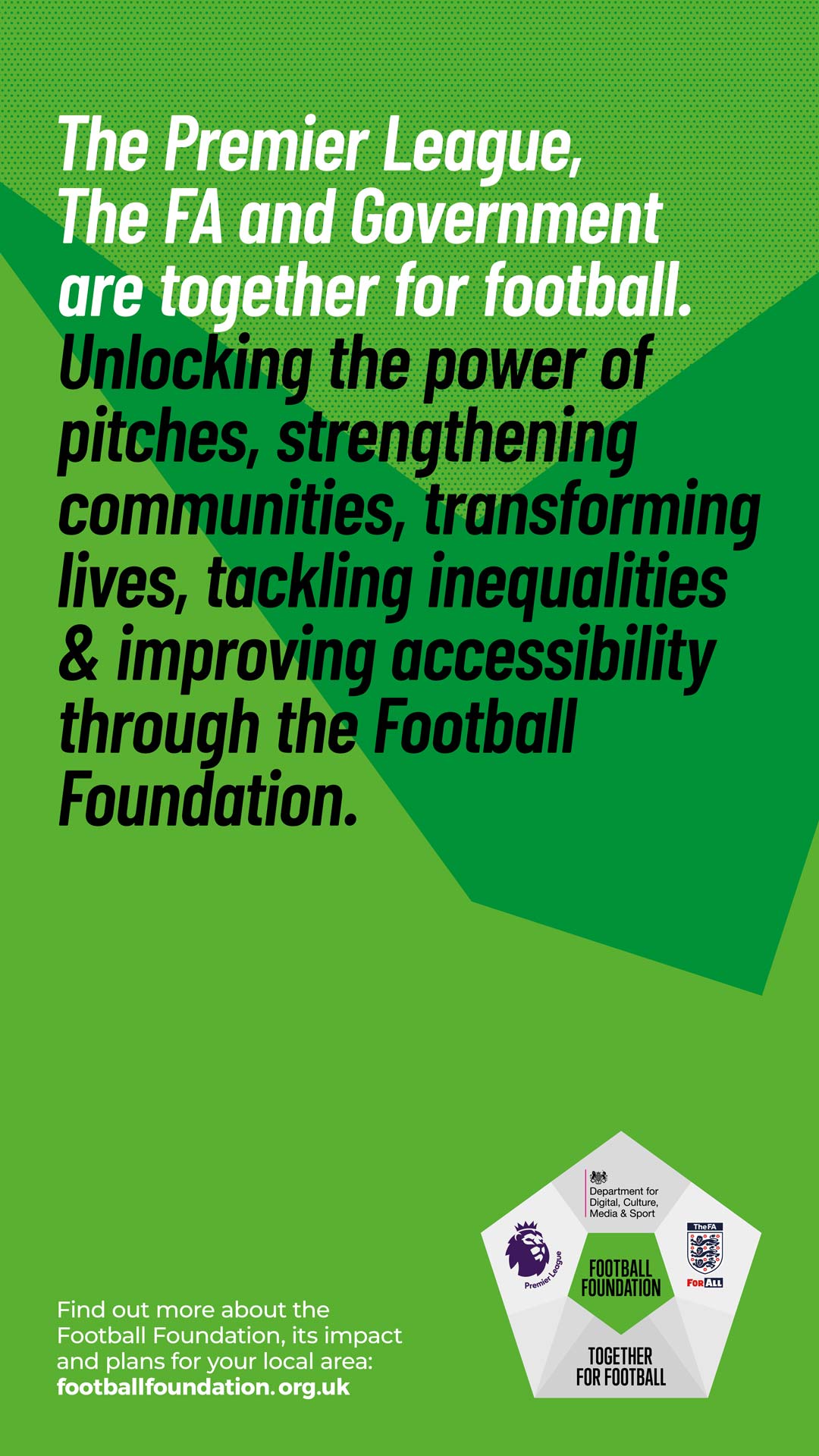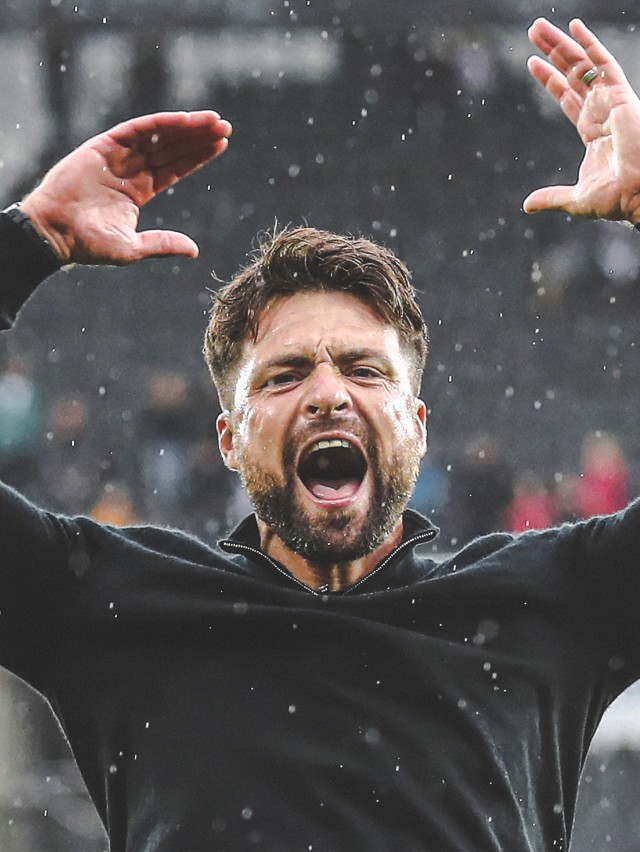 Mae'r llwch wedi setlo o'r diwedd ar ôl ffenestr drosglwyddo brysur arall yn yr haf.

Bu'n gyfnod prysur arall i Abertawe wrth i sawl chwaraewr ymuno â'r clwb tra bod nifer wedi gadael.
Mae'n ymddangos yn rhyfeddol bod tîm Russell Martin eisoes wedi chwarae wyth gêm ym mhob cystadleuaeth erbyn i'r ffenestr gau, ac yn sicr ni wnaeth y dyfalu ynghylch rhai chwaraewyr fel Joel Piroe a Michael Obafemi helpu yn ystod camau agoriadol y tymor 2022/23.

Ond roedd yr hwyliau yn y stadiwm pan groesawodd Abertawe Queens Park Rangers y tro diwethaf yn wahanol iawn.

Nid oedd yr Elyrch wedi ennill dim o'u tair gêm gartref agoriadol y tymor hwn, ond roedd yna cyffro gyda'r newyddion o Piroe ac Obafemi yn aros hefo'r clwb ar ôl denu diddordeb gan Leeds United a Burnley.

Er clod iddynt, cafwyd arddangosfa drawiadol gan wŷr Martin yn erbyn tîm Llundain ac roeddent yn edrych yn fygythiol iawn, gyda Piroe yn gwneud iawn ei fethiant o'r smotyn trwy sgorio'r hyn a brofodd yn gôl bendant yn yr gem.

Oherwydd marwolaeth y Frenhines, ni cafwyd Abertawe yr cyfle i gario'r momentwm a enillwyd o'r fuddugoliaeth honno i'w gêm yn erbyn Birmingham City a gafodd ei gohirio fel arwydd o barch.

Maen nhw nawr yn wynebu'r dasg anodd o groesawu arweinwyr cynghrair Sheffield United i dde Cymru, gyda chyn-ymosodwr Abertawe Oli McBurnie yn dychwelyd i'r ddinas ar ffurf coch-boeth ar ôl sgorio ym mhob un o'i dair gêm ddiwethaf yn dilyn cyfnod hir heb gôl i'r clwb. 

Ond fe wnaeth Abertawe fwydo egni'r dorf yn erbyn QPR 10 diwrnod yn ôl, ac maen nhw'n fwy na galluog i wneud yr un peth eto heno.
Maent wedi cael amser ychwanegol ar y maes hyfforddi yn y dyddiau diwethaf a byddant wedi elwa o beidio â gorfod teithio cannoedd o filltiroedd yn ôl ac ymlaen i Loegr, fel oedd yn wir yn ystod camau cynnar y tymor pan gawsant deithiau hir i Rotherham United, Blackpool, Middlesbrough a Stoke City.

Mae heno'n gyfle enfawr i Abertawe ddangos y cynnydd y maent wedi'i wneud o dan y staff hyfforddi presennol, a chyda sôn di-baid am drosglwyddiadau bellach y tu ôl iddynt, gall y chwaraewyr ganolbwyntio'n llwyr ar brofi'r hyn y maent yn ei olygu yn erbyn tîm sydd â siawns cryf iawn o ennill dyrchafiad y tymor hwn.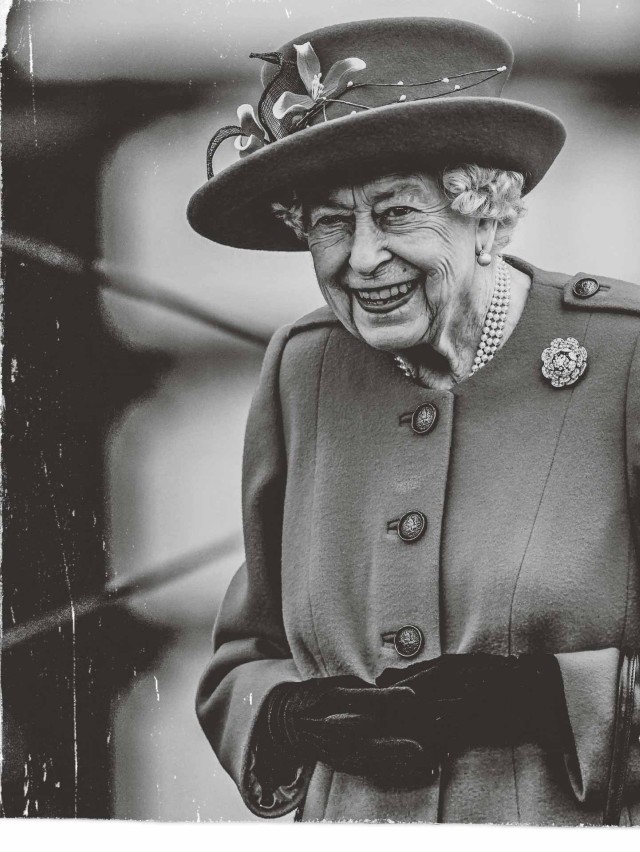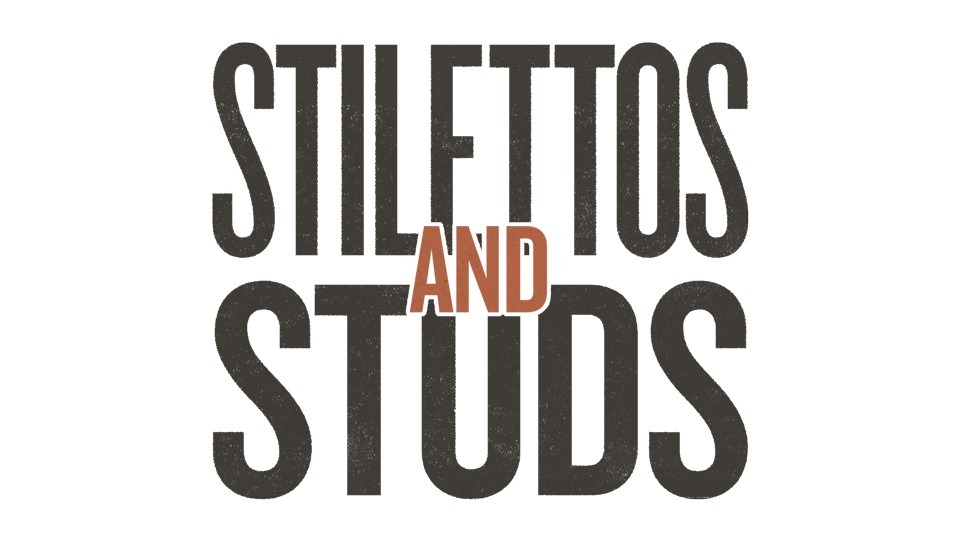 Welcome to the Swansea.com Stadium after what has been another strange, sad and disruptive week. 
We seem to have had more than our fair share of them over the last two-and-a-half years, don't we? We yearn to get 'back to normal' (whatever that looks like now) and, as football fans, watching our chosen sport is one of the ways of doing that.
Whatever your views on football being suspended last weekend following the death of Queen Elizabeth II, this evening is an opportunity for the beautiful game and those associated with it to pay respects to the United Kingdom's longest-serving monarch.
As is tradition, there is expected to be a one-minute silence before the game and the wearing of black armbands. At the time of writing there is no confirmation on the fixtures for this weekend, with policing expected to be an issue in the decision making about which games can go ahead.
There is a possibility that some police forces will need to deploy officers to London before the funeral on Monday to help with the large crowds expected to attend Westminster Hall for the lying-in-state, which runs from Thursday to Sunday this week.
We have another home fixture scheduled for Saturday.  The game against Hull City has been chosen for live coverage by Sky Sports and is therefore due for a lunchtime kick-off at 12.30pm.
This evening though, the game is on. League leaders Sheffield United are in town and they've brought some familiar faces with them.  
Rhian Brewster scored 11 times in his 22 appearances for us while on loan from Liverpool during the 2019-20 season, while the visitors also include a player who wrote himself into the Swansea City history books thanks to his efforts on the pitch and his support of the club off it, even when he was no longer 'on the books'.
I'm referring, of course, to Oli McBurnie, the Leeds-born Scottish international who won a place in the hearts of the Jack Army during his time in SA1.
Prior to this fixture last season, McBurnie faced the media and was asked what his former club meant to him.
"Everyone knows how much I appreciated my time at Swansea and how much I still have a real good connection with a lot of people there," was his response.
That on-going connection saw McBurnie join Swans fans on the terraces as he offered support for his former club, but on the pitch he has a job to do like every other player, and after a 43-game goal drought the colourful character is rediscovering his form this season.
McBurnie secured his third goal in three games against Hull in the Blades last fixture, which was something of a rare away win for Paul Heckingbottom's side. They've taken three points away from home only twice in their last 11 games on the road.
And as much as it is always good to welcome back former players who made a big impact on the club, we'll all be hoping that stat extends to 12 matches on the final whistle this evening.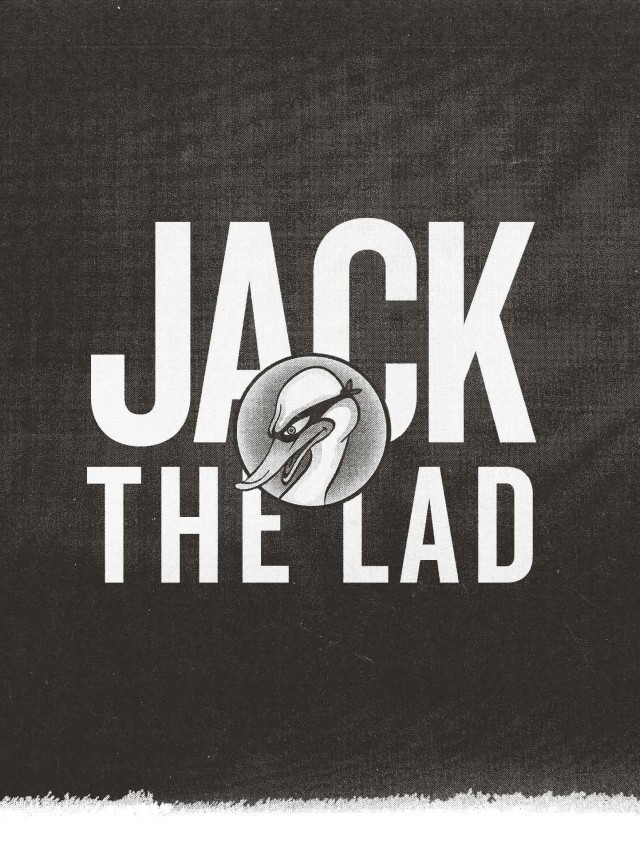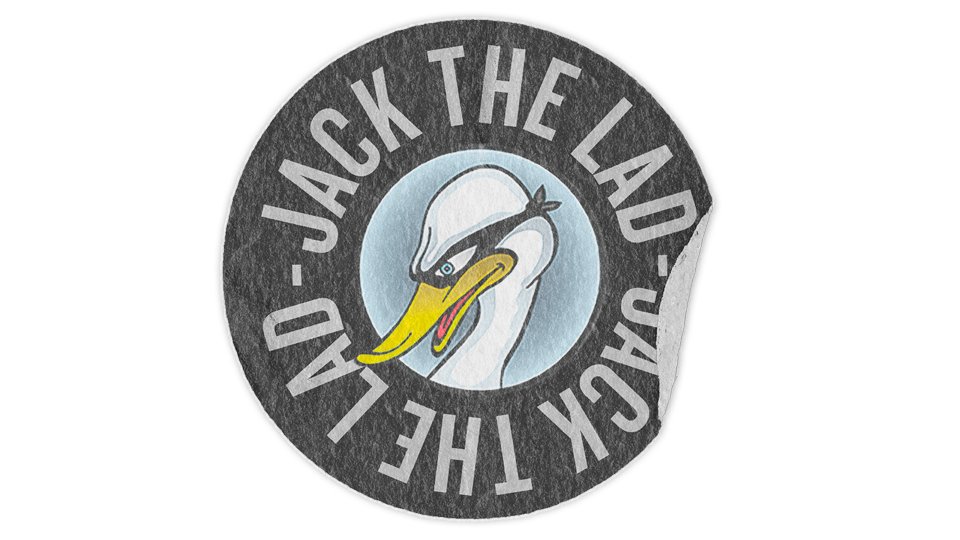 Trawling Twitter the other day I stumbled across a debate over the use of the word 'soccer' in Wales.
An American was discussing the TV documentary highlighting the takeover of Wrexham by Hollywood A-listers Ryan Reynolds and Rob McElhenney.
In his tweet the poster was enthusing about his newfound love for football and Wrexham. The excited American stated he now regularly rose from his bed at 4am to watch The Robins' matches from the other side of the Atlantic.
However, in one of his posts he mentioned the word soccer. Oh dear.
He was instantly 'corrected' by a Leicester City fan, who grumpily posted: "Erm it's football not soccer."
Another poster from across The Pond stood up for his countryman. "Even the Welsh call it soccer", he politely observed.
At this point, a Welsh voice piped up saying: "Show me one Welsh person who calls it soccer".
This got me thinking. I'm sure I've heard many Welsh people using the word soccer. I certainly use it – not exclusively – but to me it's as natural as using the word football.
In fact, I'd even go as far as to say the use of the word is pretty common in Wales. I'd suggest more widespread and accepted than it is across the border in England, where many people do indeed frown on the phrase.
However, my fellow Welsh poster was having none of it, claiming he had NEVER heard ANY Welsh person use the word soccer.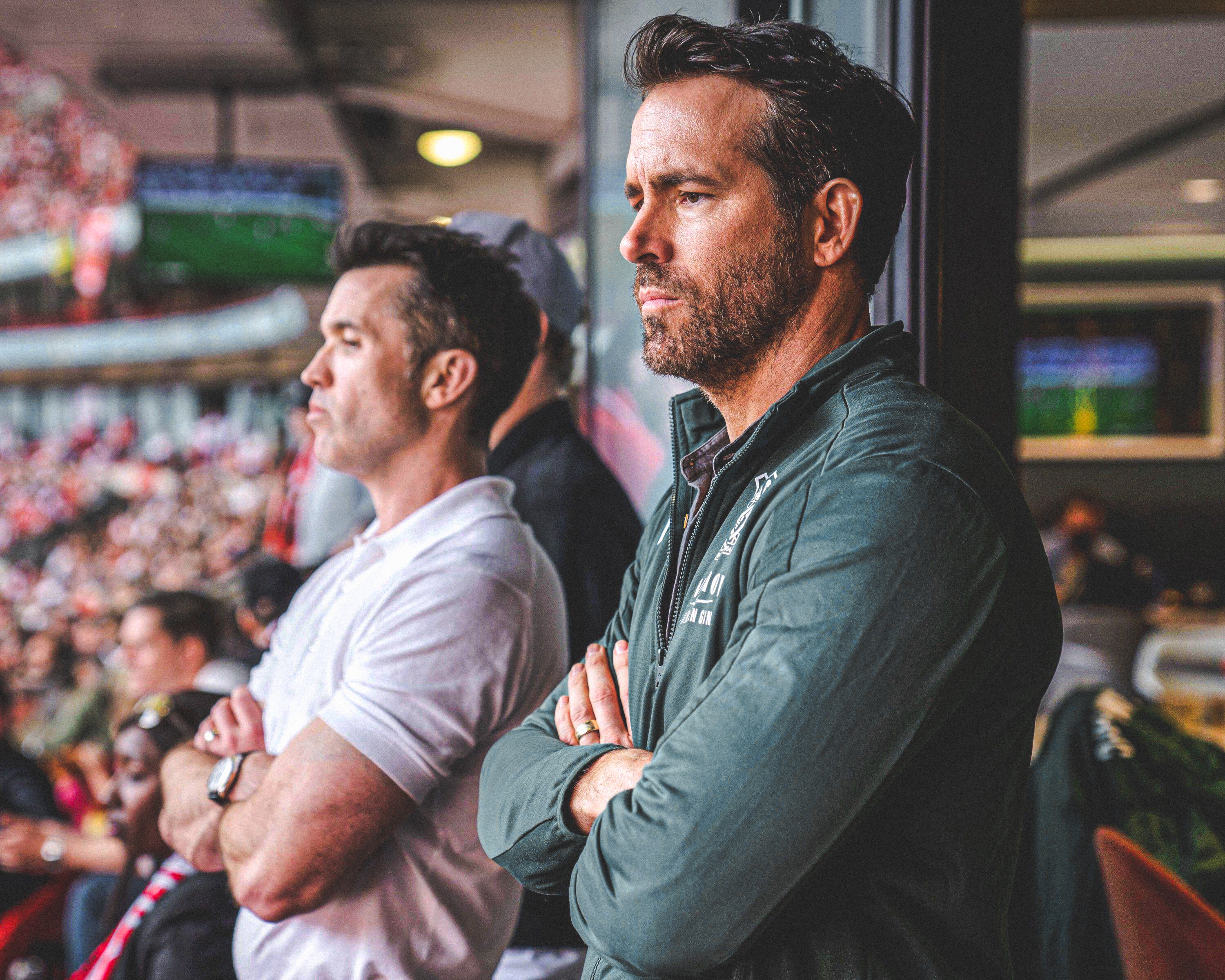 Granted, it may not be the preferred option amongst the majority of Welsh people when talking about the round ball game.
And it may not be as widely used as it once was. But the poster's adamant assertion that the word soccer was not used at all in Wales was just plain wrong . . . as far as I was concerned anyway!
So, I decided to do a little digging, just to satisfy myself that I wasn't the only person in Wales who was happy to use the word soccer as well as football.
I didn't have to dig hard. In fact, there were a couple of examples staring me in the face from my bookshelves as I sat down to write this piece.
Highly respected Swansea University history professor Martin Johnes is an acknowledged authority on the history of sport in Wales.
Johnes edited 'Swansea 'til I Die: A Century of Supporting the Swans' – which has pride of place amongst my book collection.
The book is a brilliant collection of stories and memories from Swans fans published to celebrate the club's centenary.
Indeed, some contributors to the book happily use the word soccer in their reminiscences.
One of Johnes' other books is actually entitled 'Soccer and Society, South Wales, 1900-39'.
Perhaps Johnes used the word soccer because he's partial to a bit of alliteration. But would you really use a word that isn't familiar in Wales in the title of a book about Wales?
So, if a widely respected sports historian, who is also a Swans fan, is happy to use the word soccer in the title of one of his books – surely the word is at the very least recognised in Wales.
Just along my bookshelf from 'Swansea til I Die' sits another book, which is entitled 'A Who's Who of Welsh International Soccer Players'.
This book boasts a foreword by Swans legend Ivor Allchurch. If the word soccer was good enough for the man known as 'The Golden Boy of Welsh Football', then it's certainly good enough for me!
The Who's Who was compiled by Gareth M. Davies – a member of the Association of Football Statisticians - and Ian Garland, a "contributor to various soccer journals both in the UK and abroad" says the cover notes.
Some might claim that the word soccer is acceptable for academics but not for your average fan, but the notes also describe Davies as a lifelong Wrexham and Holyhead Town supporter, while Garland was the joint author of 'The Canaries Sing Again – a history of Caernarfon Town'. Pretty grassroots football fans then.
Looking for more evidence, I emailed Johnes to ask if he could shed any more light on the subject and he kindly replied immediately.
He told me that although the word soccer originated in English public schools as an abbreviation of association football, in the same way as rugger became an abbreviation of rugby football, ordinary fans didn't see the word soccer as 'posh' or as an American term.
Previously, football had been a generic term across the UK, but the word soccer grew in use before declining after the Second World War
Johnes said: "It was very common across Wales and England to call the sport soccer, especially in areas where rugby league or union were popular. This fades after WWII in Wales and England.
"My sense is that by the 1960s it was more common to call soccer football in both England and Wales, but the term was still used in working-class areas. I suspect the cause is the growing coverage of football on British TV which encouraged uniform terminology."  
Johnes also believes the high profile of the North American Soccer League – with its superstar imports such as Pele, George Best and Franz Beckenbauer - in the 1970s also helped make the word soccer unpopular in the UK by making it seem American.
But the word has survived in the vocabulary of many here in Wales. And talking of football coverage on British TV, who could forget 'Soccer Sunday' – ITV's highlight show which was broadcast in Wales?
Between 2002 and 2008 the programme was hosted by Jonny Owen, the man behind such acclaimed football films as 'I Believe in Miracles', which documented Nottingham Forest's rise under Brian Clough and 'Don't Take Me Home' – the story of Wales' march to the semi-finals of Euro 2016.
Many Swans fans felt 'Soccer Sunday' had a Cardiff City bias, a feeling which was galvanised when well-known Cardiff fan Owen decided to sign off the programme's final episode with the following line.
"It's certainly improved my acting skills presenting Soccer Sunday, smiling when my beloved Cardiff City lose and keeping that smile when Swansea City win!"
While Owen's choice of club may be questionable, his love and knowledge of football is not. He seemed happy to be associated with the word soccer . . .  if not with the Swans!
Bringing things more up to date, there is a popular website called Dragonsoccer.co.uk, which provides up to date news on all things surrounding the fortunes of the Welsh international side.
So, there you go. Football? Soccer? Does it really matter what you call it?
Especially if you're happy enough to get up at 4am in the morning to watch a team you'd never previously heard of playing a game you'd barely watched before and all from the other side of the Atlantic!
As a club with American owners, the Swans know how important it is that interest in the game is nurtured and encouraged in the States, rather than new fans being berated for using what some in the UK consider to be the wrong word for the game.
Anyway, whether you call it football or soccer . . . C'mon you Swans!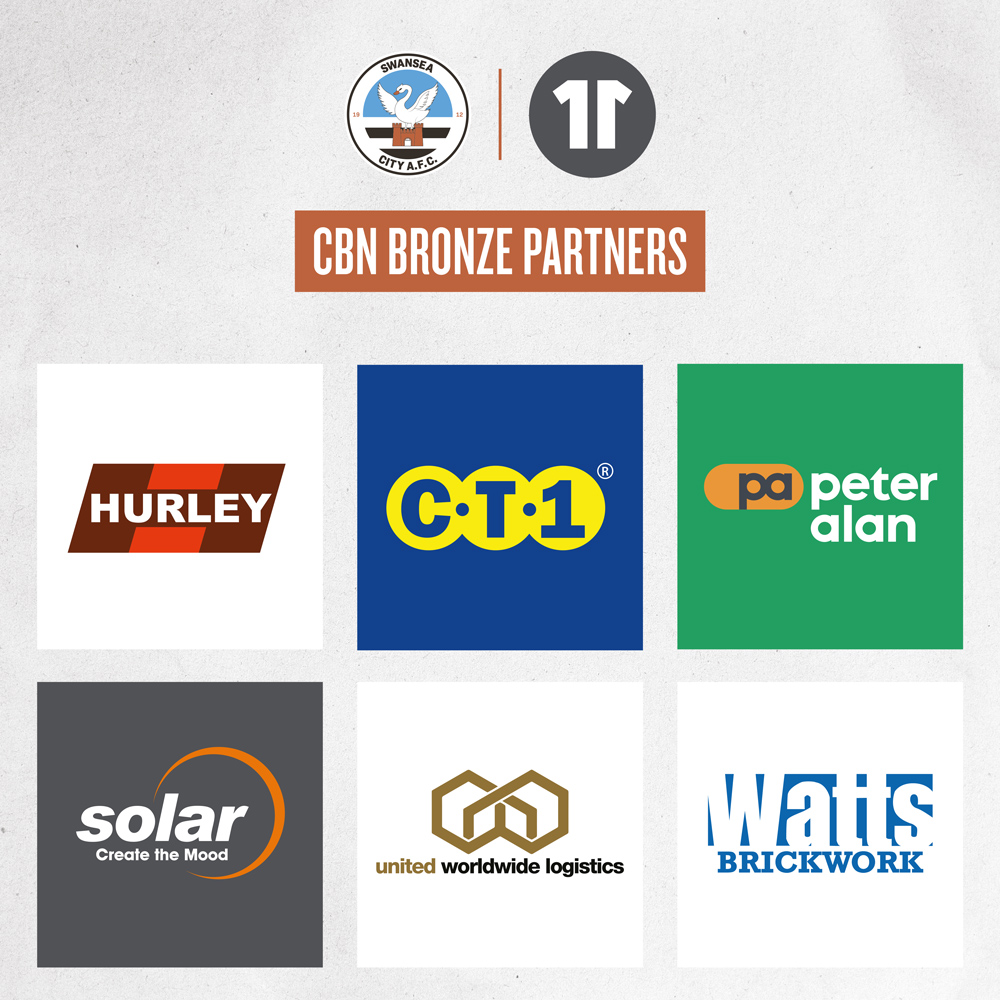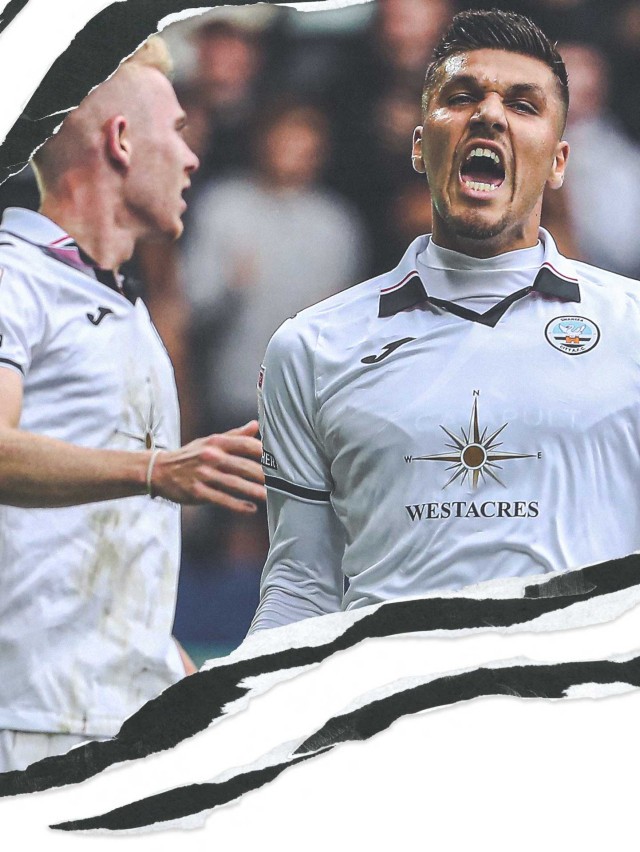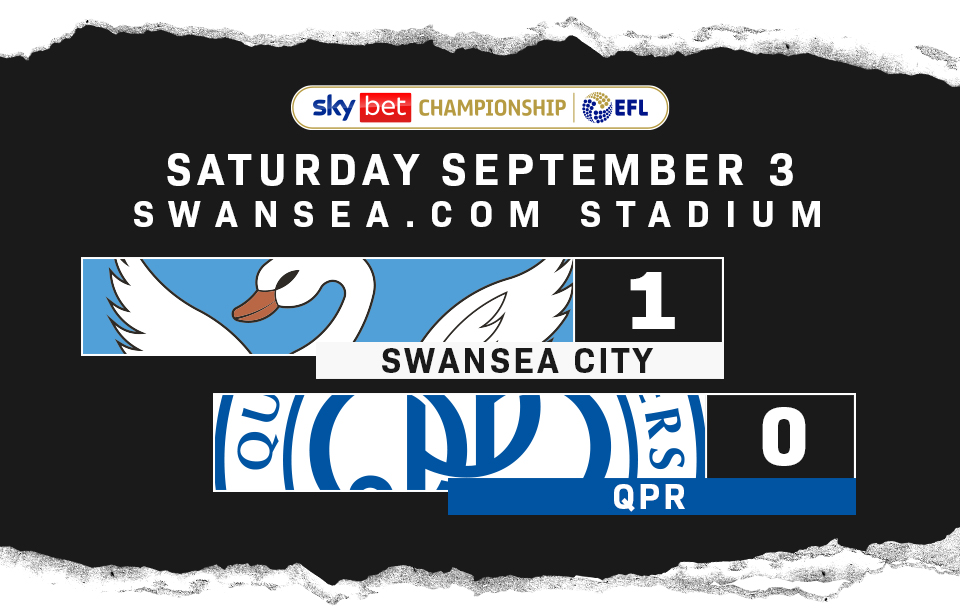 JOEL PIROE'S THIRD GOAL IN A WEEK HELPED SWANSEA CITY SEE OFF QUEENS PARK RANGERS AND RECORD A FIRST HOME WIN OF THE SEASON AT THE SWANSEA.COM STADIUM.
Swansea City: Steven Benda; Kyle Naughton, Nathan Wood, Ben Cabango, Ryan Manning; Joe Allen (Luke Cundle 74), Matt Grimes (captain); Matty Sorinola (Liam Cullen 60) (Fin Stevens 64), Ollie Cooper (Jay Fulton 73), Jamie Paterson (Armsrong Oko-Flex 60); Joel Piroe.
Unused Substitutes: Andy Fisher, Harry Darling.
Queens Park Rangers: Seny Dieng, Jimmy Dunne, Rob Dickie (Leon Balogun 82), Stefan Johansen (captain), Chris Willock (Sinclair Armstrong 82), Lyndon Dykes (Tyler Roberts 60), Ilias Chair, Sam Field (Tim Iroegbunam 70), Andre Dozzell (Albert Adomah 70), Kenneth Paal, Ethan Laird.
Unused Substitutes: Jordan Archer, Osman Kakay.
Referee: Oliver Langford
Attendance: 15,935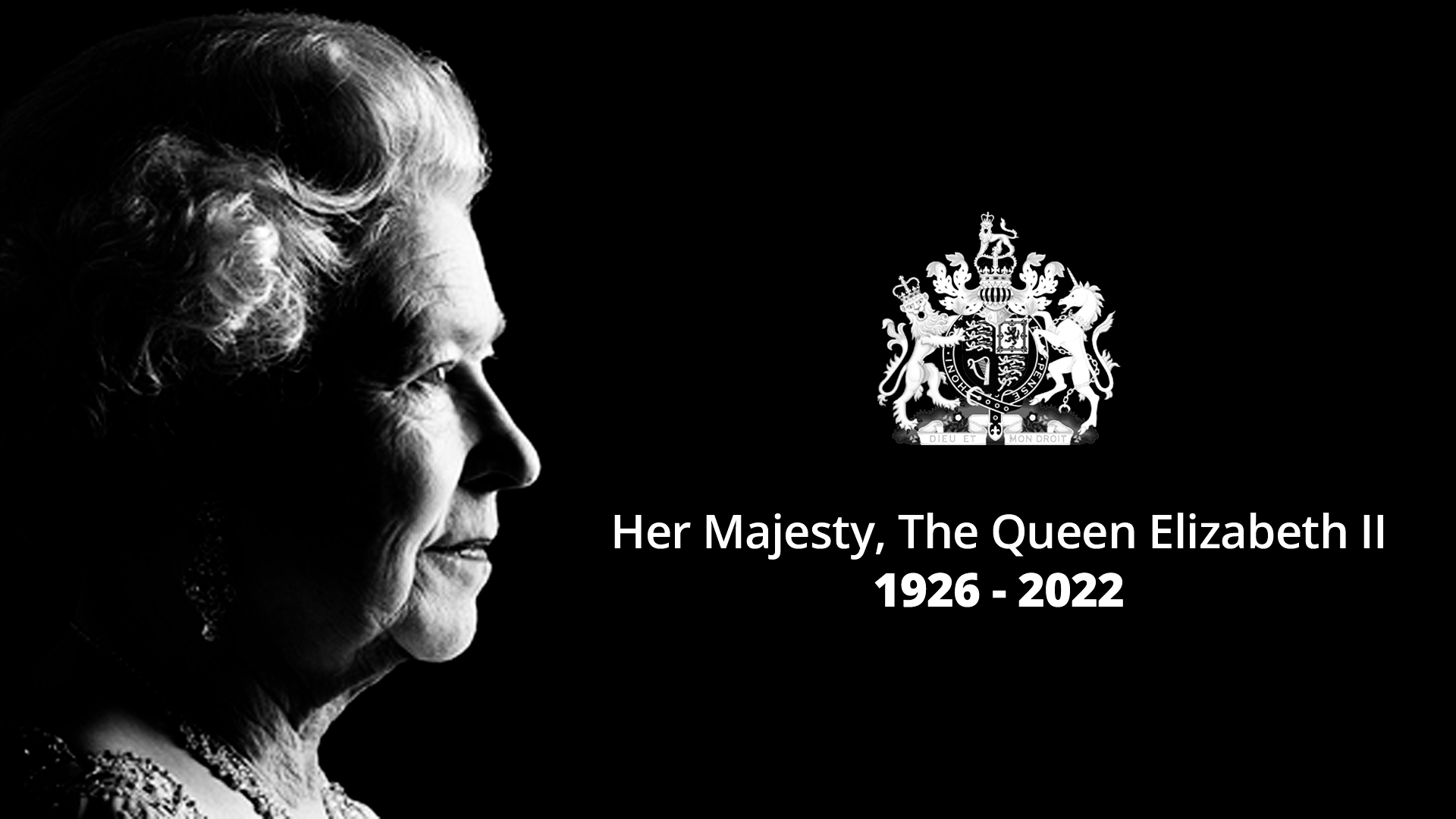 Everybody connected to Swansea City was truly saddened to learn of the passing of Her Majesty, Queen Elizabeth II, at the age of 96.
Over a 70-year reign, Her Majesty served the United Kingdom and the Commonwealth with distinction.
The thoughts of everybody at Swansea City are with the Royal Family at this sad time.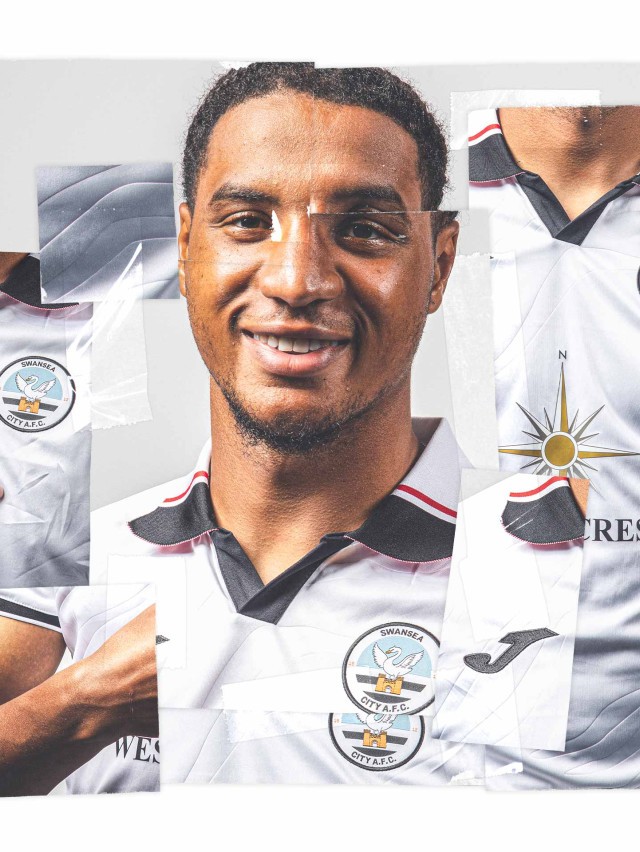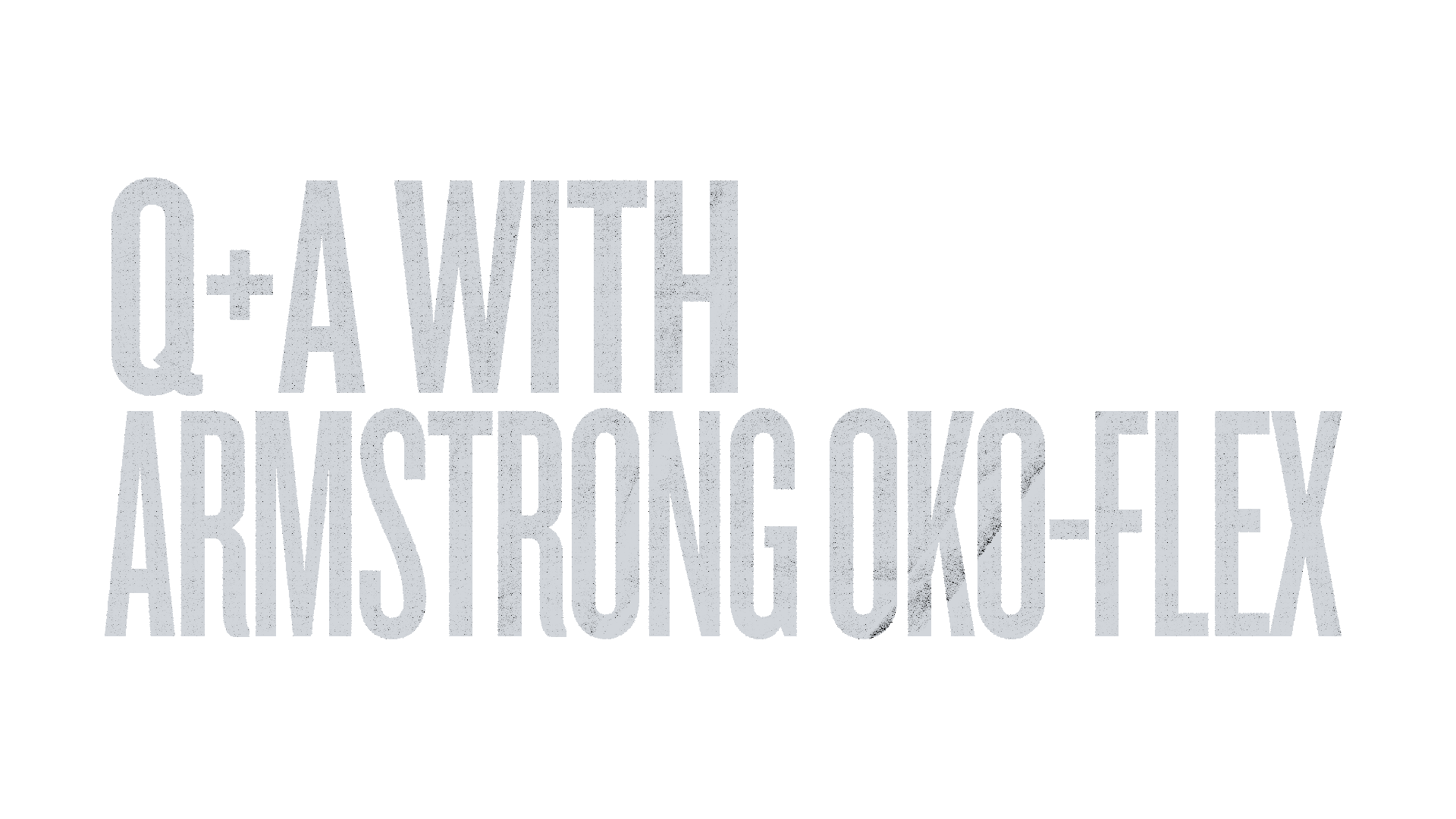 ARMSTRONG OKO-FLEX BECAME SWANSEA CITY'S SIXTH SIGNING OF THE SUMMER TRANSFER WINDOW WHEN HE JOINED ON LOAN FROM WEST HAM. IN HIS FIRST INTERVIEW AS A SWAN, THE FORWARD TALKS ABOUT COMING THROUGH THE RANKS WITH BUKAYO SAKO, BEING COACHED BY THIERRY HENRY, AND REVEALS WHY HIS FATHER IS THE LEADING INFLUENCE IN HIS LIFE.
Armstrong, you've had a few days to settle into life at Swansea. You've already made your debut. How have you found it so far and how does it feel to be here? 
"It feels good. The boys were very welcoming, and so were the staff and the manager. Settling in has been easy, I already feel comfortable here."
What was it about Swansea that made you think it was the right place to come and develop as a player? 
"The style of play you guys play was a big part of it. The way you keep possession and play through the thirds. The manager is big on that.
"I also spoke to him before I arrived, and he was keen on having me here and developing me as a player. It was an easy choice to come here."
How much did that philosophy possession-based play influence your decision to come here? 
"It's huge, I want to go to anywhere that keeps possession and plays football. I want to get on the ball as much as I can and show what I can do.
"With more possession, hopefully we can turn it into assists and goals. I hope that's something me and the rest of the lads can try and do. Everyone wants the chance to have the ball at their feet."
You're primarily a winger but can operate in a more central role. What do you feel you can bring to Swansea City in your loan spell at the club? 
"Hopefully I can bring more directness. I like to take players on and run towards the goal.
"I like to dribble and move the ball. I want to contribute to as many goals and assists possible and help contribute to the team.
"I want to win games, because that's what it's about, and I am sure we can do that here." 
You were scouted by Arsenal in 2013. You would only have been 11 at the time. What was it like to join a club of that size at such a young age? 
"It was huge for me at the time. I was coming from Ireland and my whole family moved up. Going through the ranks at Arsenal was big for me, especially when you think of the players who have been there and the reputation they have for developing young players."
You were a striker until under-15 level at Arsenal, then your coach Freddie Ljungberg moved you out wide. How big an influence did he have on your career? 
"He was very important for me. I was quick for my age, he recognised that I am good at taking players on out wide and being direct and thought maybe I could do that on the flanks and bring the same directness.
"He really changed the way I think and the way I play at a young age, and I was really grateful to him.
"There were other coaches we worked with too. I worked with Thierry Henry for a couple of sessions and Jack Wilshere, who was doing his coaching licences at the time.
"Per Mertesacker became the academy director so there have been a few ex-players around." 
Were there any players in that set up that have gone on to play for Arsenal now? 
"From the actual team when I left there was Bukayo Saka. He was playing left wing while I was playing up front. He was probably the biggest name. A few players have come and gone to League One and the Championship and done well. He's the biggest name that anyone will know though."
That must be inspiring to see what he's gone on to achieve then and it must motivate you.
"All the time. He's doing well in the Premier League showing what he can do at the highest level and I'm happy for him."
Someone else who has had a massive influence on your career is your father.
He moved from Dublin to London with you, helped you get trials, and moved up to Celtic. How vital has he been in your career progression? 
"Very. There was a point where I couldn't play games without him being there in the stands, telling me what to do or just giving me pointers.
"He's been big to me and always tries to motivate me and keep me focused.
"Especially because growing up in London, there's so many distractions. He helped to keep my head straight and focused on football."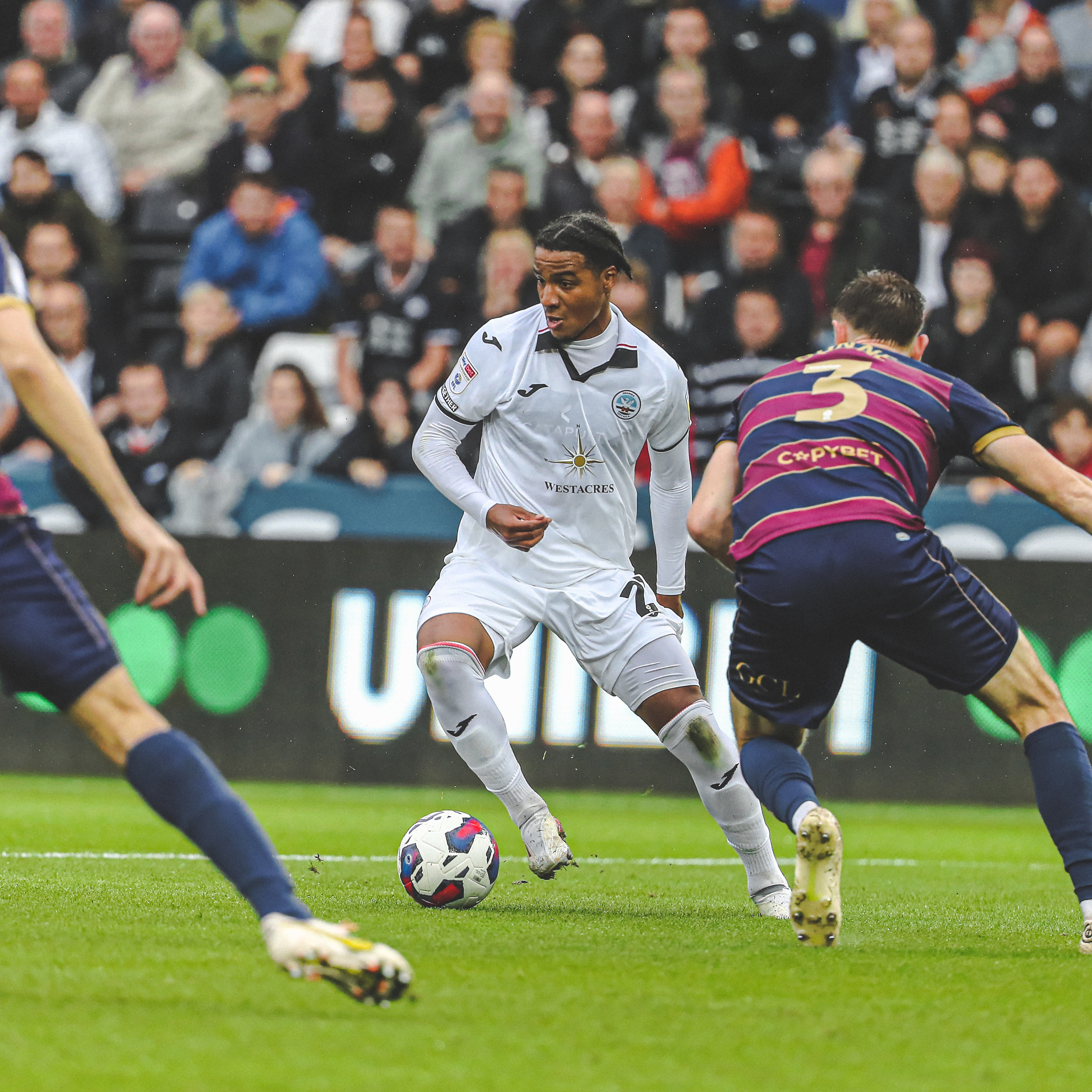 You have previously worked with a former Swansea manager in Brendan Rodgers. He was manager when you joined Celtic in 2018. That philosophy would have run through the club. How much did you enjoy your time there? 
"Celtic was good.
"Brendan Rodgers was a great gaffer to play under. I didn't play competitively, but just being around the first team, training with them and learning the way they play was good.
"They focused on keeping possession, which is similar here, and is something that I enjoy being part of.
"It's not making the transition from coming to Swansea from West Ham hard as there's things I'm used to." 
You joined West Ham last summer. You scored a hat-trick against Arsenal on your Premier League 2 debut, was that a bittersweet moment for you? 
"Yes. That was a good moment. I knew a lot of players that were playing for the Arsenal team from the academy already.
"They knew me and I knew them. It was also at the London Stadium. I had a lot of family there and it felt like a good game. I have friends there and it was a very nice game to play. I enjoyed it." 
You then made your senior West Ham debut just a few weeks ago, coming on as a substitute in a 3-0 win over Viborg in the Europa Conference League. Did that make you hungry for more first team football?
"Yes 100%. Last season I was on the bench numerous times and unluckily did not come on a few occasions.
"I've always been hungry to get first team action. I was grateful to West Ham for bringing me on against Viborg, but I just wanted to come to somewhere where I could play regularly and influence things as much as I can."
You would have briefly played and trained with Flynn Downes at West Ham. Did you have a chance to speak to him briefly about Swansea before coming here? 
"Yes 100%. Flynn misses it here.
"He's a top guy and a top player as well. I hope he gets a chance at West Ham.
"We spoke about it here and he said I would enjoy it. He spoke highly about the gaffer as well. Just hearing that from him and the way Swansea play, made it easy to come." 
For you personally, how important is it to grab this opportunity with both hands and make your mark in the Championship? 
"I think it's very important.
"Because of my age and because it's my first loan, I really wanted to get it right, so I'm focused and ready to go. That's why we left it late, I had to make sure that this was the right place.
"Hopefully I can leave my mark here." 
Finally, what are your hopes personally for your time here at Swansea? 
"I want the team to win as many games as possible. For me then it's hopefully to break into the team and contribute with as many goals and assists as possible and win. I don't like losing."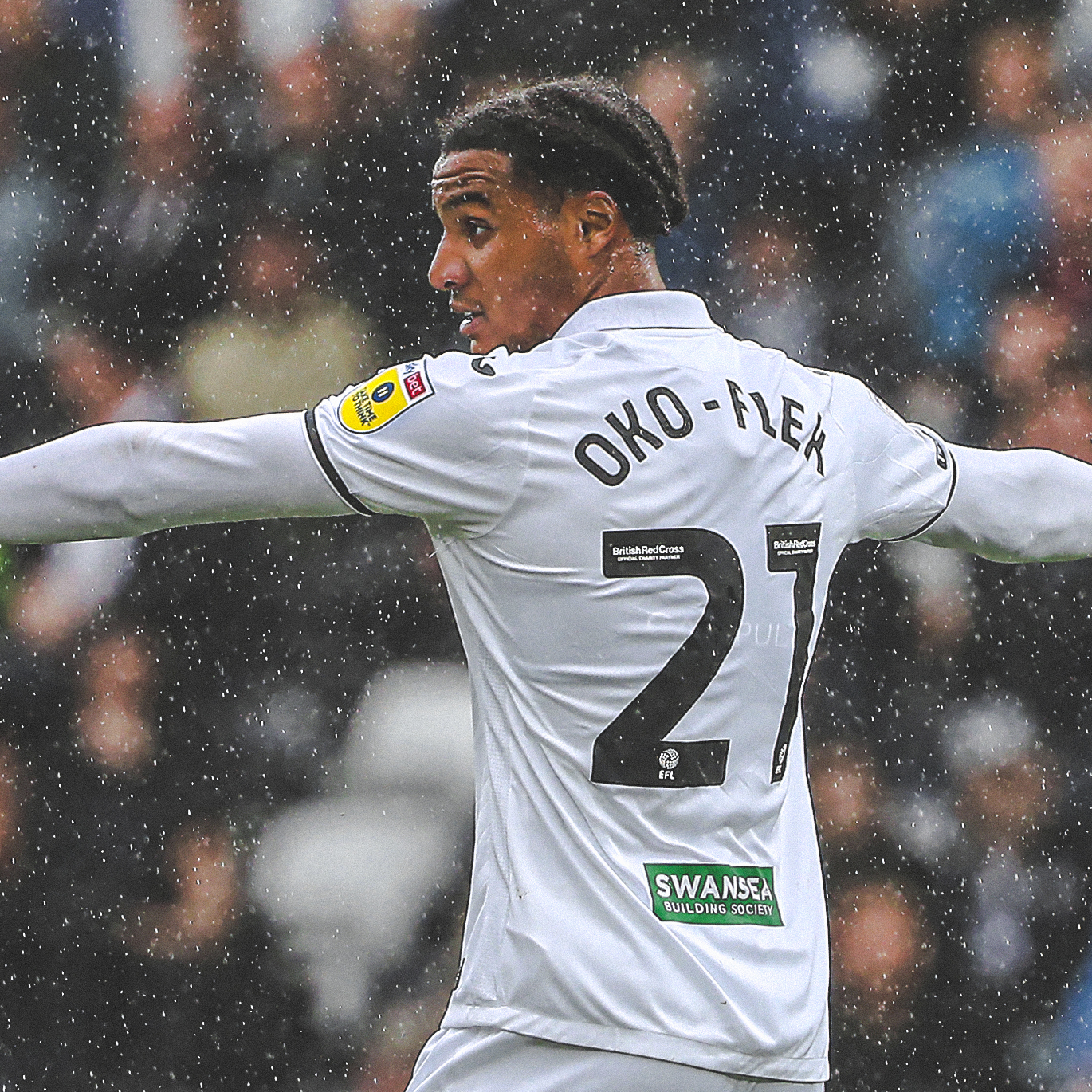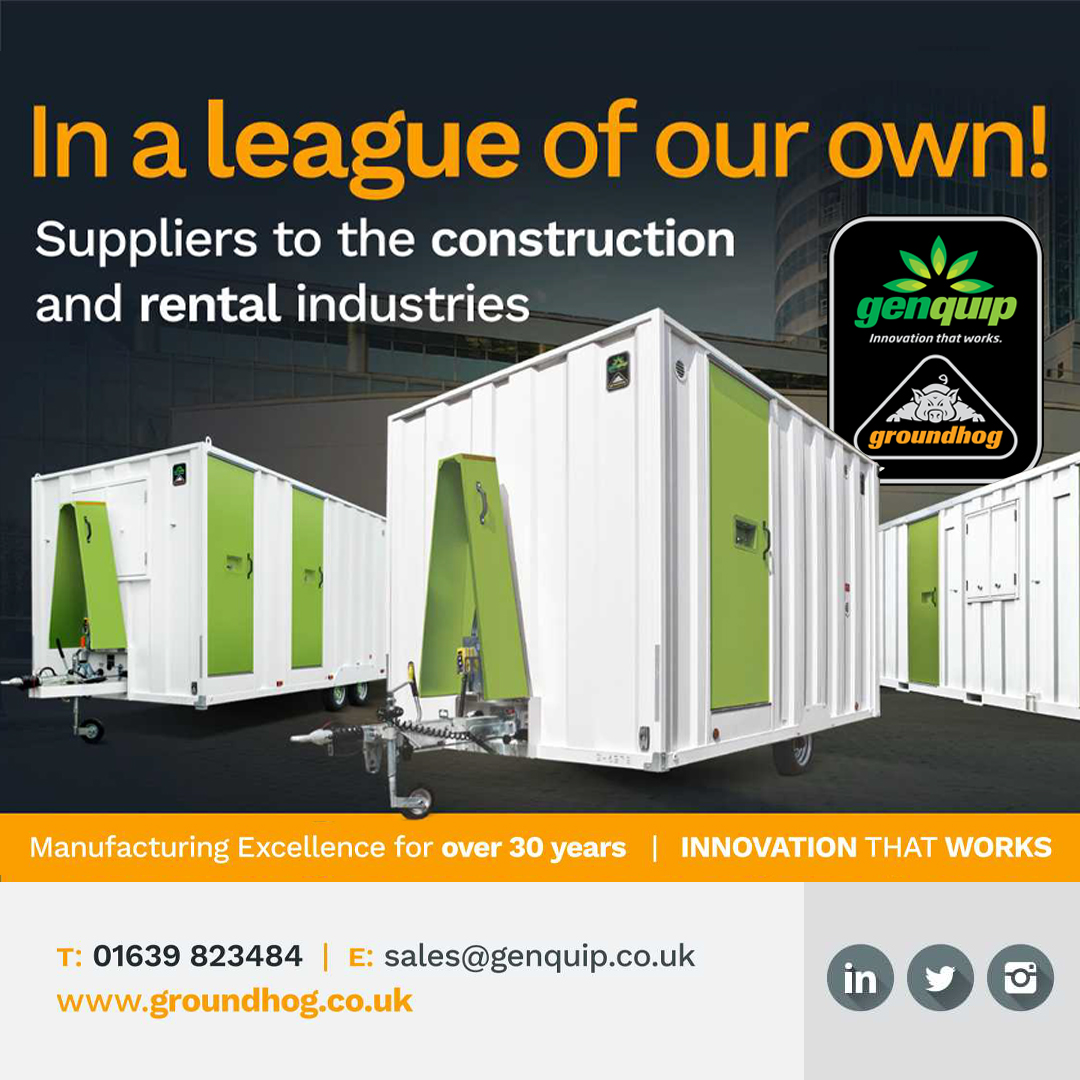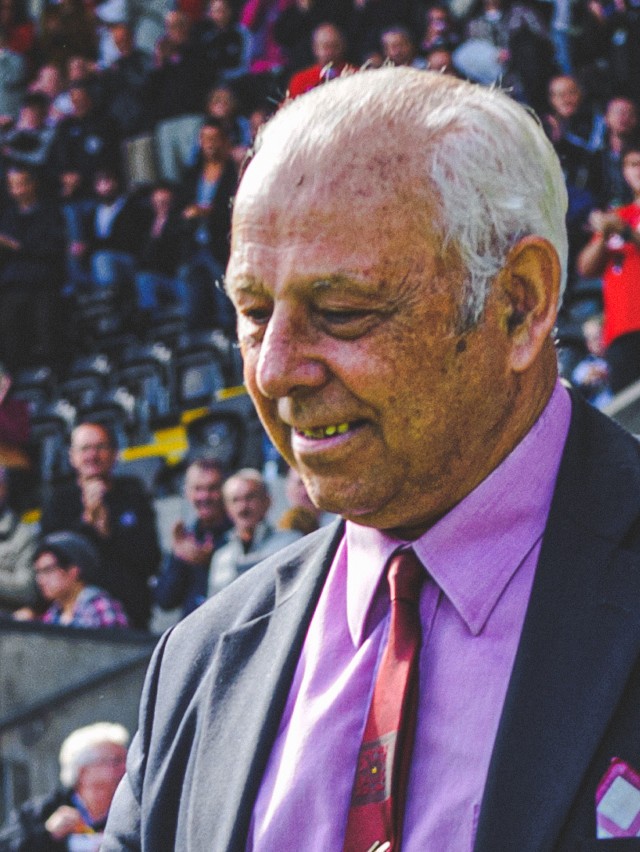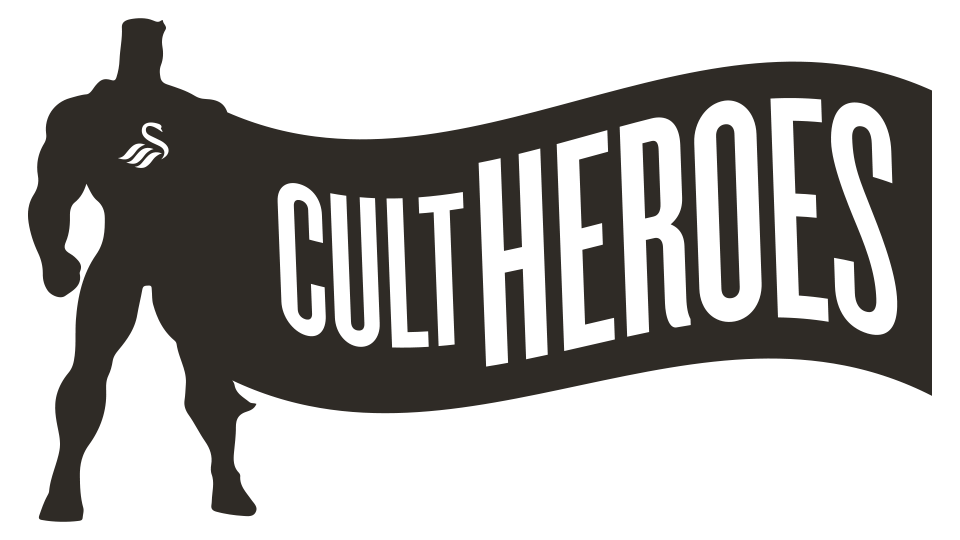 IN THE LATEST INSTALMENT OF OUR 'CULT HEROES' SEGMENT, CLUB HISTORIAN GWYN REES TAKES A LOOK AT THE SWANSEA CITY STORY OF A MAN WHO SERVED THE CLUB WITH TREMENDOUS DISTINCTION, AND WAS AMONG THOSE WHO WAS THERE TO SECURE ITS VERY EXISTENCE AT THE OUTSET OF THE NEW MILLENNIUM: MEL NURSE.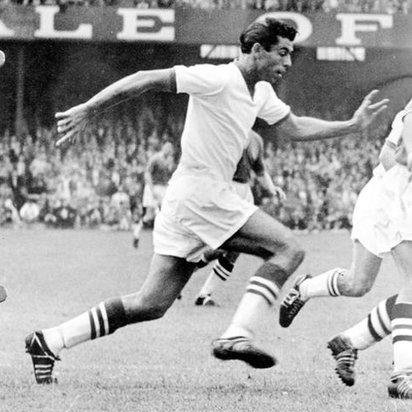 Mel Nurse was born in October 1937 in the Cwmbwrla area of Swansea, and he captained his school side while representing the Swansea Schoolboy team at just 14 years of age.
It was during this period of his life that he experienced his first taste of success, playing for the schoolboy team that won the English Trophy in 1953 after defeating Chesterfield, and winning his first cap for the Welsh schoolboy side.
On leaving school, Nurse joined the groundstaff at the Vetch Field, showing maturity beyond his years, and being offered a professional contract in June 1955.
His distribution and calmness on the ball made him stand out in games, and after playing for the Welsh league sides, he graduated to Swansea's Combination teams, before finally making his first-team debut at home to Leicester City in March 1956 in a remarkable 6-1 win.
In November 1959 he captained the Welsh under-23 side against Scotland, and made his full Wales debut against England at Ninnian Park the following October.
By now Nurse was a regular on the team sheet, and his performances were being monitored by some top clubs in the country.
But before his future in football could be considered further, Nurse - like all men of his age - had to complete his National Service.
After completing his military duties, it was back to the Vetch Field and regular centre-half duties for Nurse, in a team that always seemed to be at the wrong end of the division.
In 1961 the Welsh Cup was won after defeating Bangor City in Cardiff, so the Swans became the first Welsh club to qualify for the new European Cup Winners' Cup tournament, drawing Motor Jena of East Germany.
Due to the nature of political hostilities at the time, the Germans weren't allowed to travel out of their country to play in Wales, so the home leg was played in Linz in Austria.
The first game ended in a 2-2 draw, with Nurse scoring from the penalty spot, but with a full day's travel to reach Jena followed by just a day's rest inbetween, the home side overpowered the Swans 5-1 in the second leg.
October 1962 finally saw Nurse leave his hometown club, but with the Swans having turned down offers from the likes of Manchester United, it came as a surprise to all supports when his departure took him to Middlesborough.
He played for the Teessiders for three seasons, and was instantly made captain, but eventually wanting to be as near to south Wales as possible, he would leave Ayresome Park to sign for Swindon Town.
Once again he was made club captain, and gave good service to the Wiltshire side, but two-and-a-half-years later Nurse had the move his heart desired, he was returning home to the Vetch Field.
In the seven years since Mel had left the Swans, things had changed. The side were in the basement division of the Football League, the crowds had dwindled, and all the big names had left.
But with new manager Roy Bentley taking over at the start of the 1969-70 season, and with the experience of Nurse, Tony Millington and Herbie Williams, the Swans finished the season in third place, and won promotion to the Third Division.
Given that success it came as a blow when Nurse decided to retire and concentrate on his business interest. However, with the side suffering a torrid start to the following campaign, Nurse was persuaded to return and he helped to steady the ship before retiring from full-time football in the summer of 1971.
But his association with the club was far from over, and in the turbulent mid-1980s he joined the club's board of directors.
Also, at a crucial time in the fight for the club's very existence, he was an important figure in the battle to oust the Australian Tony Petty from the club during the 2001-02 season.
In October 2004, Nurse received a Special Professional Award from the Football Association of Wales for his services to Welsh football on and off the pitch.
His autobiography was published in 2009, and the name simply summed it all up….it was called 'Mr. Swansea'.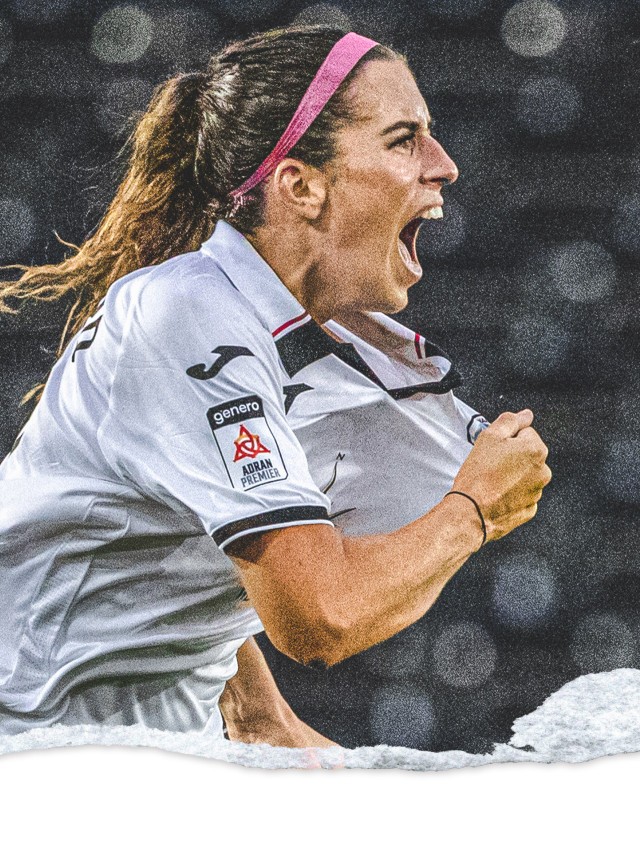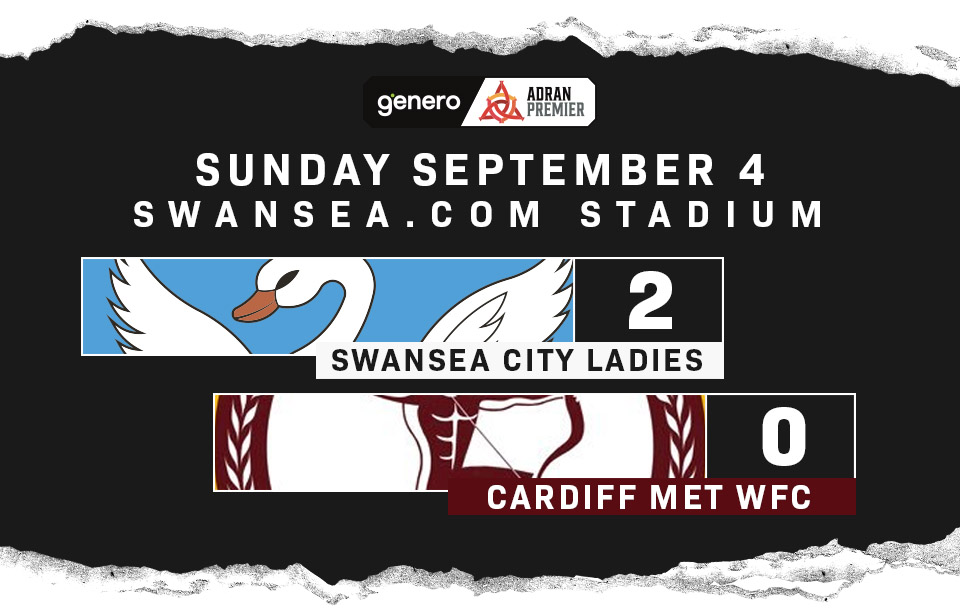 A record crowd of 1,426 turned out to watch Swansea City Ladies defeat rivals Cardiff Met Women at the Swansea.com Stadium on the opening day of the 2022-23 Genero Adran Premier League season.
The attendance was more than double the previous record for a women's domestic fixture in Wales and the crowd were treated to two excellent goals by the Swans which saw them open their title defence in fine style.
Katy Hosford's excellent strike from the edge of the box in the first half was followed up by a sensational solo effort by Stacey John-Davis as the the Ladies team took to the Swansea.com Stadium pitch for the first time.
It was comfortable in the end for Ceri Phillips' side, who dominated after the break, but it was an end-to-end affair in the opening half.
The Swans created a couple of early chances, Monet Legall had an early effort blocked before Emma Beynon skewed a shot wide. The latter then played a wonderful pass around the corner giving John-Davis her first opportunity to stretch her legs.
She got the better of the Archers' defence, but keeper Amelia Forkings came off her line quickly to smother the chance.
It was a warning for the visitors though, with John-Davis' pace causing them problems for most of the evening.
At the other end, set-pieces looked most the most likely source of a goal for the visitors with Shannon Evans and Grace Corne both going close from corners.
Met thought they'd taken the lead in the 25th minute, when visiting skipper Steph Turner poked home, but she was denied by the assistant referee's flag.
Swansea reacted quickly, countering with real pace.
John-Davis saw the keeper off her line and attempted a chip, but she was narrowly off target.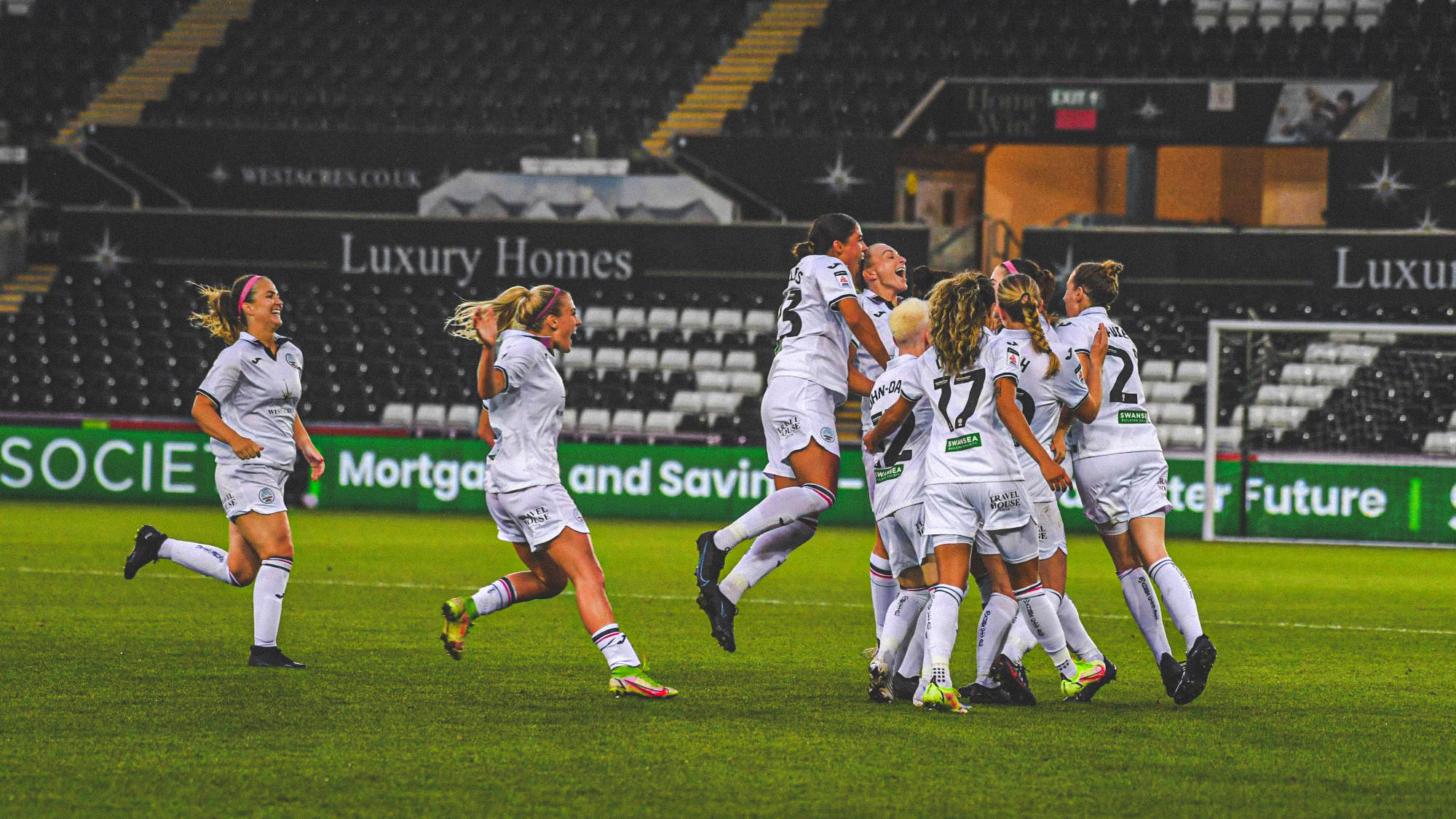 Emily Allen was played in for Met just after the half-hour mark, but a fantastic last ditch challenge by Lucy Finch denied her.
Hosford then gave the Swans the lead just before half-time, chipping keeper Forkings from 20 yards after turning away from a defender to make room for a shot.
The Swans were dominant after taking the lead, and Legall went close to doubling the lead shortly after half time.
But less than 10 minutes after the break, John-Davis picked the ball up out wide and made a sensational run down the right. Once again, she attempted an audacious chip from distance and the narrowest of angles, but this time it paid off and the ball hit the inside of the far post and cannoned over the line and into the net.
It was a goal worthy of gracing any game and was rapturously received by those in attendance.
The forward went close again soon after, but her effort was over the crossbar, while Finch forced a save with a header from close range.
At the other end, a long-distance effort by Amy Long – which was comfortable for Claire Skinner – was the closest Met came in the second half as the Swans shone under the lights on their big night.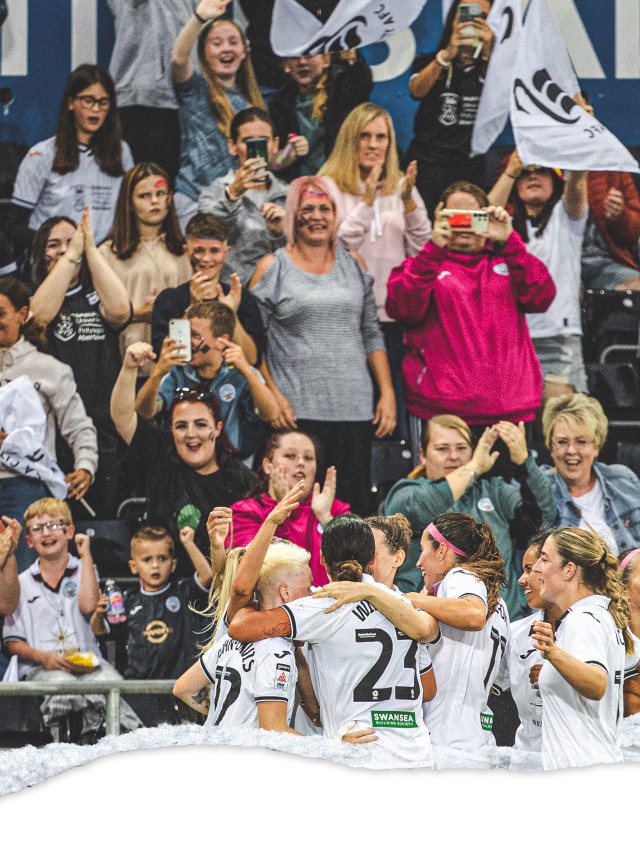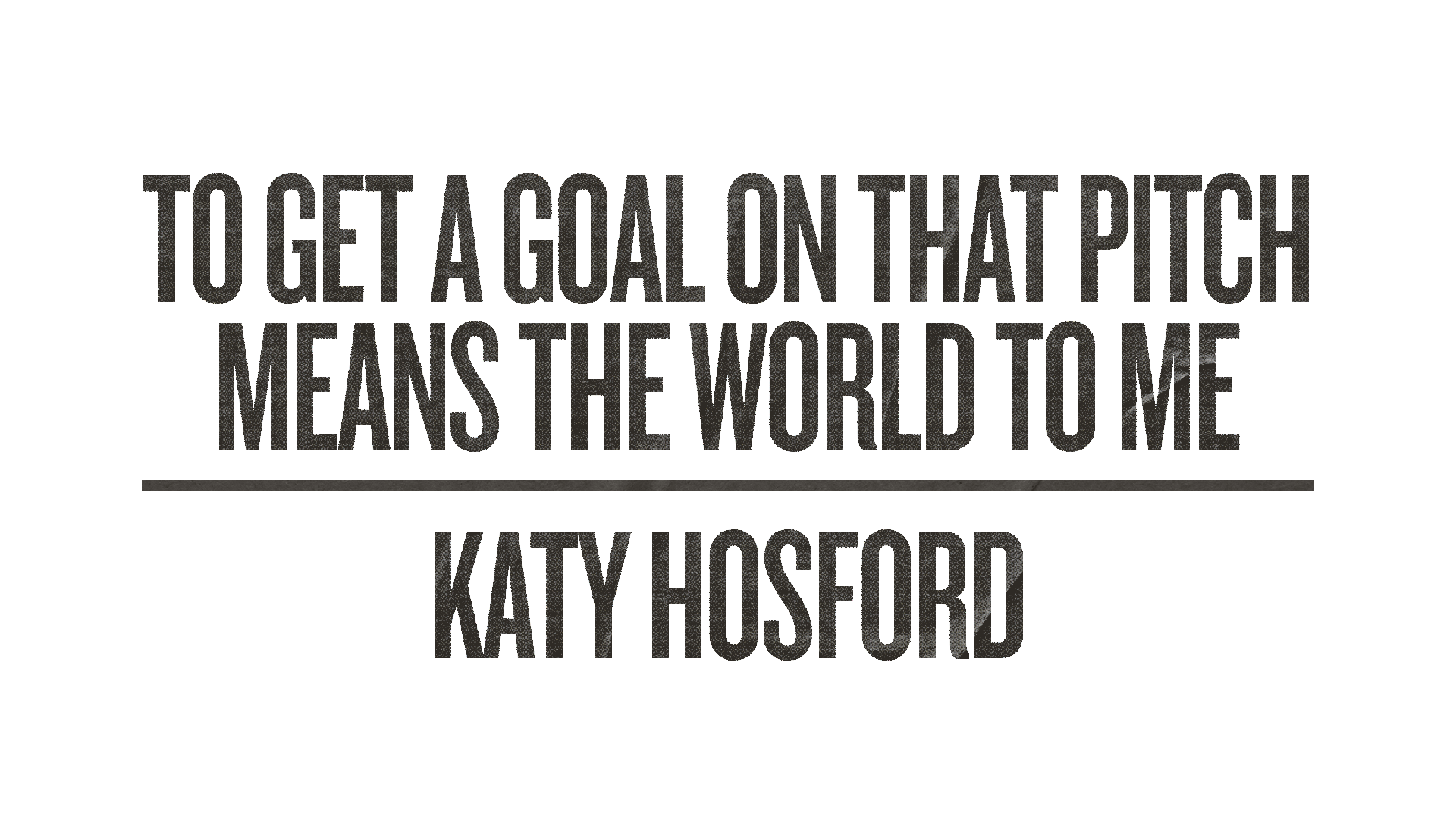 Lifelong Swans fan Katy Hosford fulfilled a childhood dream when she scored the opening goal in Swansea City Ladies' 2-0 win over Cardiff Met Women at the Swansea.com Stadium.
The winger – who was voted Swans Ladies' player of the year last season – opened her goal scoring account for the 2022-23 season in fine style when she turned away from her marker and shot left-footed beyond visiting keeper Ameilia Forkings in front of over 1,400 fans.
The record-breaking crowd – which was more than double the previous highest attendance for a domestic women's game in Wales – were also treated to a brilliant solo goal by Stacey John-Davis as Swansea City Ladies claimed an important victory on an historic opening day in the Genero Adran Premier.
"Everyone's buzzing, who wouldn't be after playing at the Swansea.com Stadium, winning by two goals and getting a clean sheet," said Hosford.
"I've grown up supporting the Swans and I am always coming down to watch them. To get a goal on that pitch means the world to me and my family.  I'm over the moon with that.
"We weren't expecting so many people to come out and support us. We want to just keep improving that and grow the female game in Wales."
Met were Swans' closest rivals for the Welsh league title last term and Hosford was delighted to get off to a winning start against difficult opposition.
"It's the first game of the season after a tough Champions League campaign, you can't get much better than that really, especially with the crowd that turned out," she said of the victory.
"It means the world to all of us and we're really happy to get the three points.
"Starting the season off with three points is really positive. We can just hope to keep going and going, and get another three points next week."
Swansea City Ladies are back in action this Sunday as they host Barry Town at the Llandarcy Academy of Sport. The game kicks off at 2pm and entry to the game is free.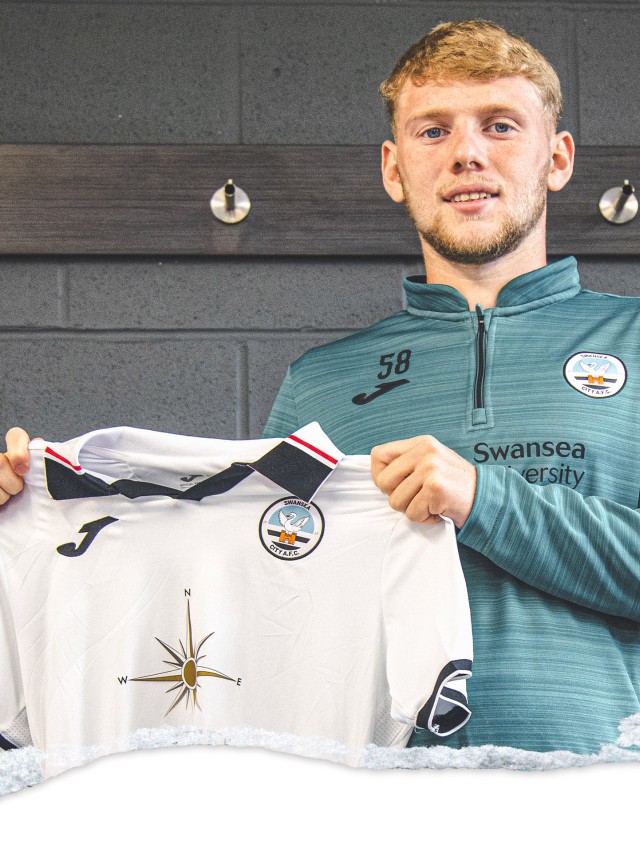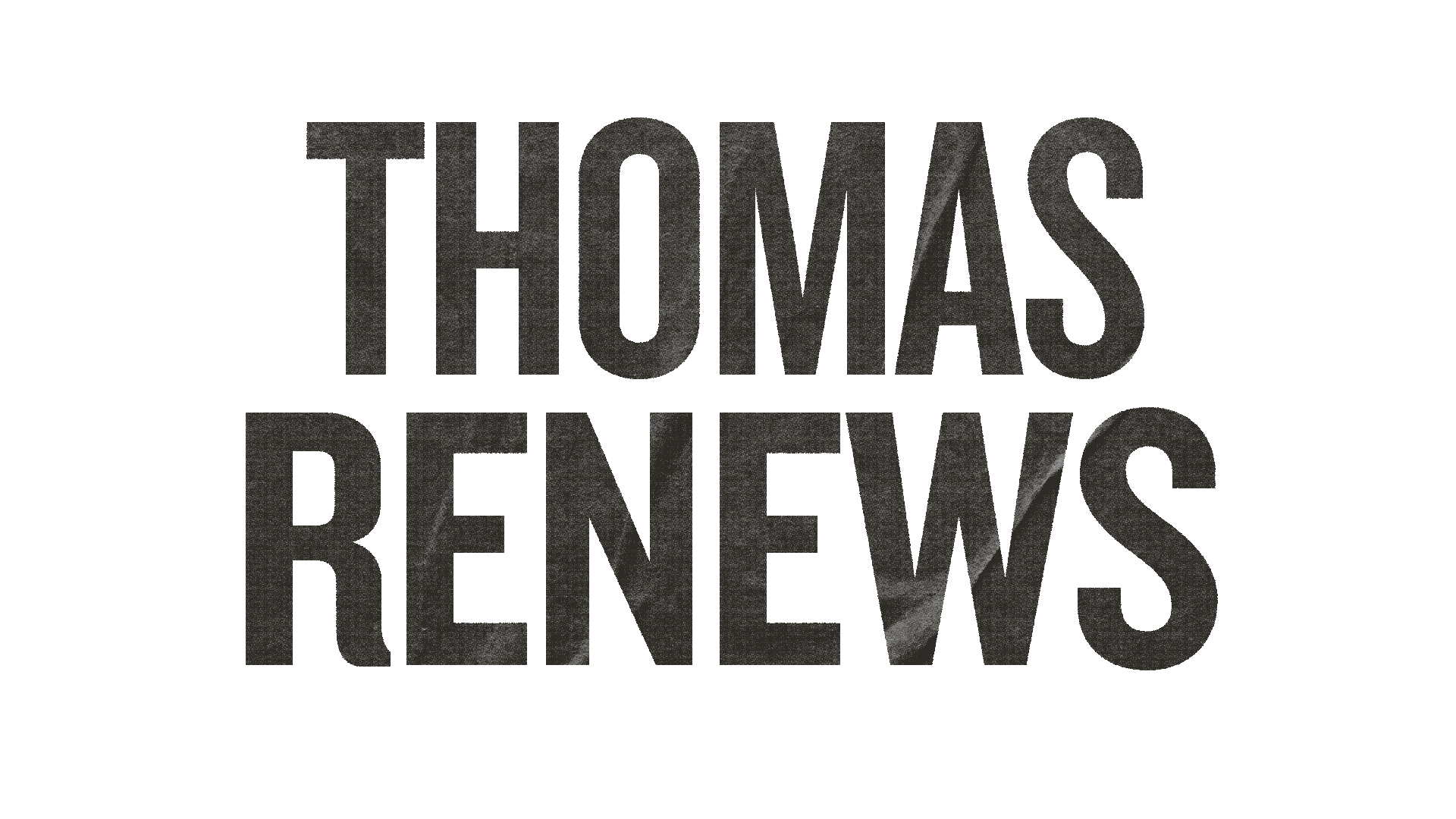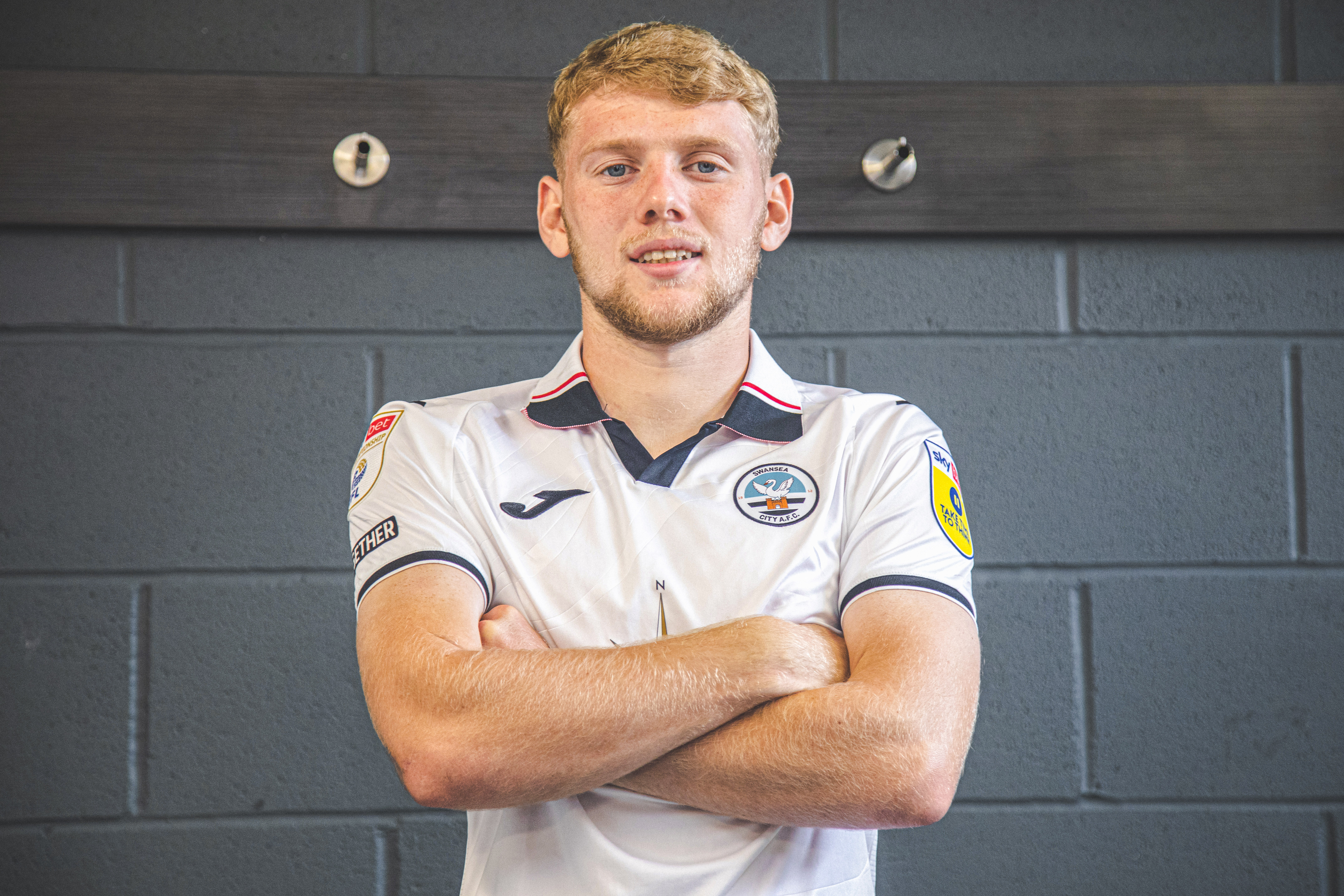 Swansea City striker Josh Thomas has put pen to paper on an 18-month contract extension that will keep him at the club until the summer of 2024.
The 19-year-old had been on a short-term deal through to the end of December 2022, having recently returned from the best part of 18 months on the sidelines due to an ankle injury.
His new deal includes the option for a further extension through to the end of June 2025.
But he has made an impressive return to action, scoring four goals in five outings for the under-21s this term.
He has also been included in the first-team matchday squads for games against Oxford, Luton and Middlesbrough.
Thomas has been with the Swans since he was 12 years old, and he signed a scholarship in the summer of 2019.
A fine start to the 2020-21 season - including a hat-trick in the under-23s' victory over Nottingham Forest - saw Thomas sign his first professional contract with the club before injury sidelined him.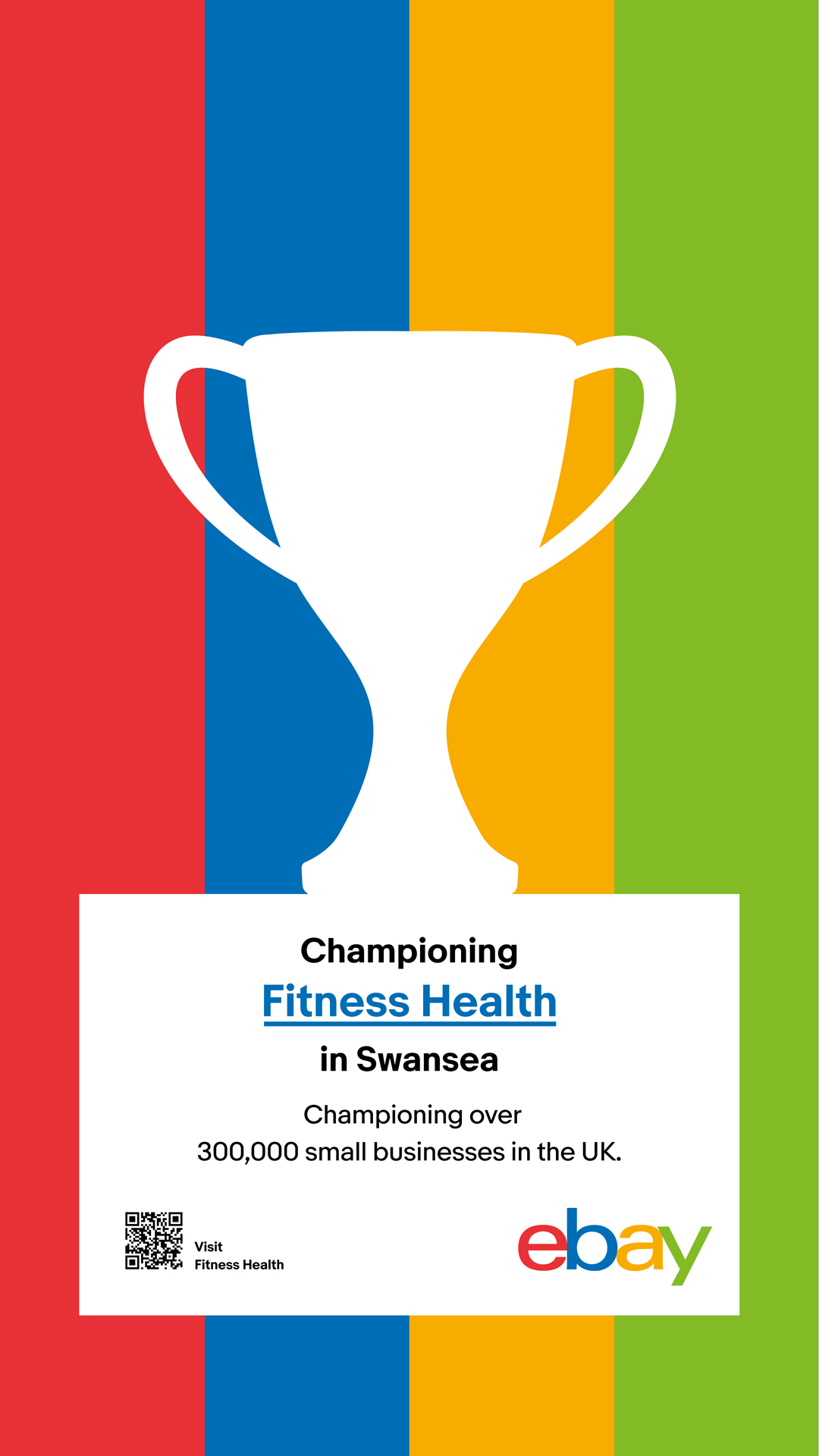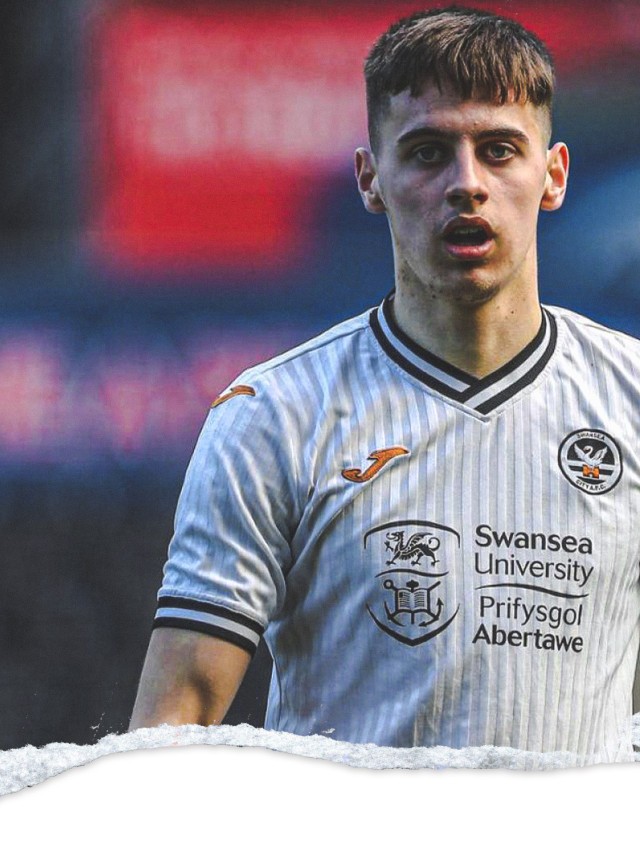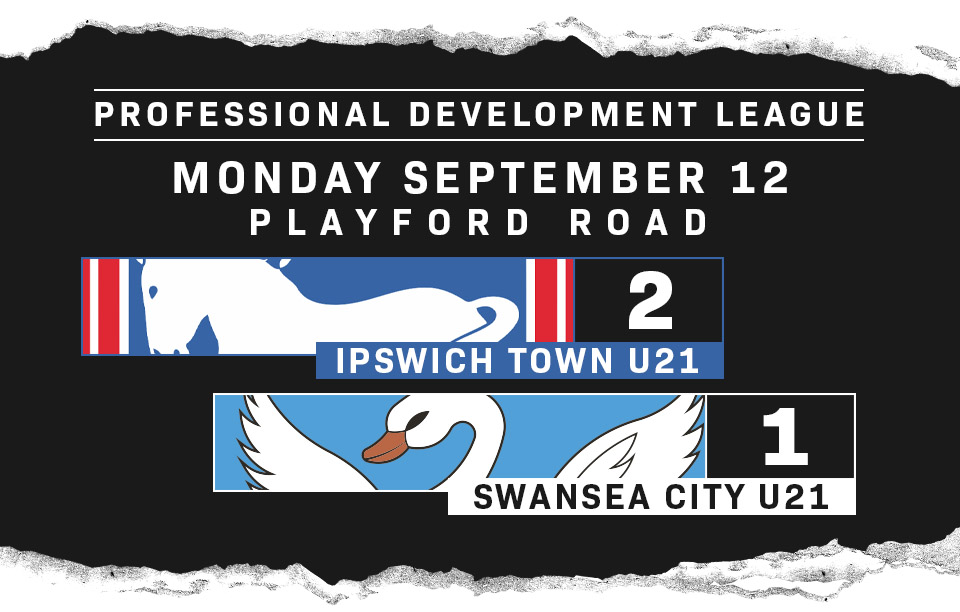 SWANSEA CITY UNDER-21S WERE NARROWLY BEATEN ON THE ROAD AFTER IPSWICH TOWN COME FROM BEHIND AS MATT WARD'S GOAL GAVE THE TRACTOR BOYS THREE POINTS.
Ruben Davies opened the scoring for the visitors just after the half-hour mark. However, the lead was shortlived and the young Blues were quick to respond through Harley Curtis.
Ipswich gained the lead almost immediately after the break when Ward slotted the ball past Remy Mitchell from the right side of the area.
The Swans had started well and looked to be course for the opener when Filip Lissah played a wonderful long ball to Joe Thomas, who in turn found Cameron Congreve. The midfielder advanced into the box but his shot deflected out for a corner.
Joel Cotterill then found himself with space outside the area and tried his luck from distance, but his shot flew over the crossbar, before the Swans midfielder sent a low drive narrowly off target.
Congreve then did well to hold his off his marker on the edge of the box and struck a curling effort that looked destined for the top left corner, only to just clear the woodwork.
Between the sticks, Mitchell was forced into a save as Ipswich advanced through a nice one-two way between Ward and Fraser Alexander; the latter got away a powerful effort on goal, but it proved to be no problem for the young stopper.
It should have been 1-0 to the visitors just after the half-hour mark. Thomas nodded down a corner to set up Lissah, but he was unable to find the target from a good position.
But the young Swans made up for it moments later, as Tarrelle Whittaker delivered a low cross into the box. 
The Ipswich keeper couldn't quite hold the forceful cross and it landed at the right-foot of Davies, who tapped it into an empty net. 
However, the visitors' lead was cancelled out just five minutes later, as Curtis made his way past Mitchell and fired in to level the score. 
Davies looked to restore Swansea's lead before the break, advancing down the right and firing a shot across the goal that was tipped onto the bar by Ipswich keeper Woody Williamson.
The hosts got off to fine start following the break, which resulting in them gaining the lead. Ward cut inside onto his right foot and sent a low shot past Mitchell to put his side in front.
There were very few chances for either side in the second period, but it was the young Swans who went closest. 
Kyrell Wilson drove through the middle of the park to set up Congreve, who was fouled before he had the chance to take it on. Sam Leverett stepped up to take the free-kick from distance, but his low-driven shot rattled the near post and cannoned away. 
Swansea City Under-21s: Remy Mitchell, Kai Ludvigsen, Harry Jones, Joel Cotterill, Filip Lissah, Joe Thomas, Cameron Congreve, Sam Leverett (captain)