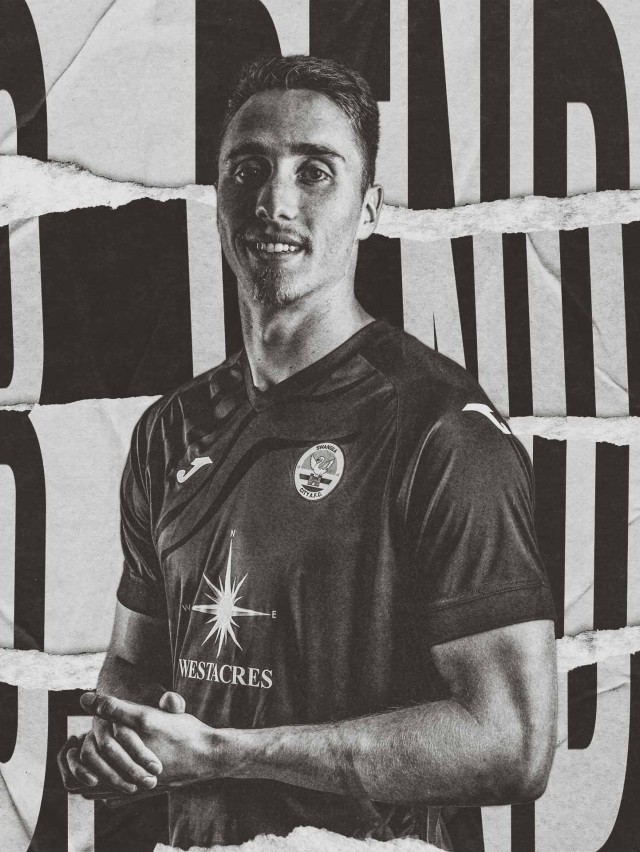 Sunderland
Saturday 8th October 2022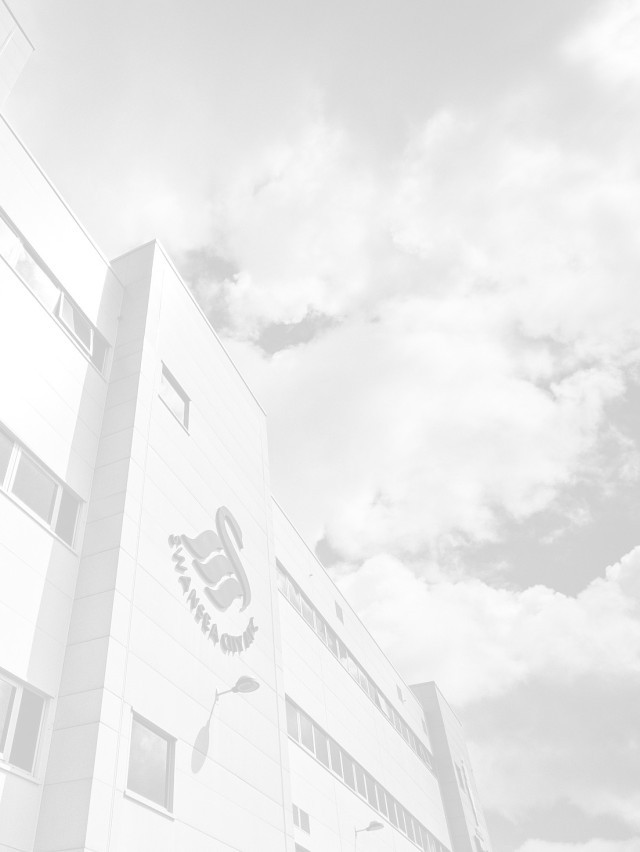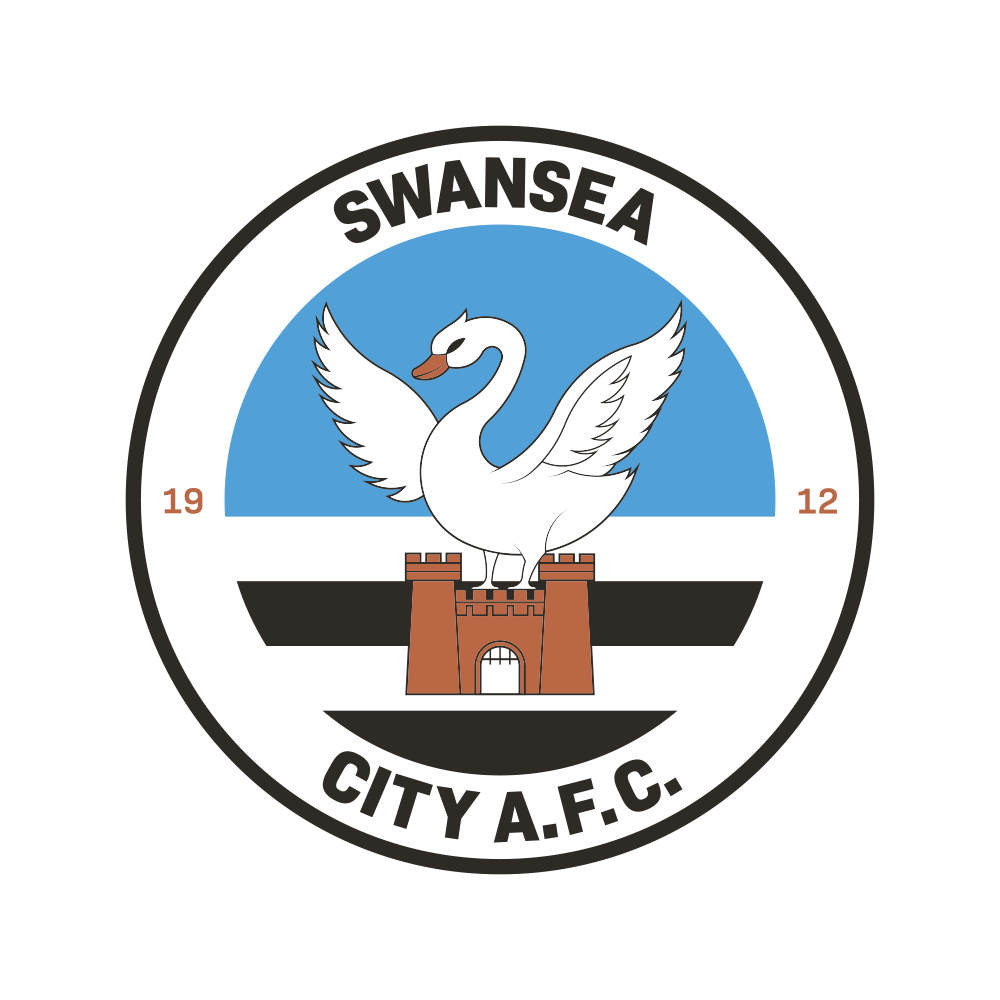 Chief Executive - Julian Winter
Honorary Club President - Alan Curtis
Directors
Jason Levien, Julian Winter, Jake Silverstein, Sam Porter, Huw Jenkins, Martin Morgan, Sian Davies (supporter director), Romie Chaudhari, Bobby Hernreich, Gareth Davies.
Director of Business and Legal Affairs: Sam Porter
Associate Directors: Ceri Stone
__________
First-Team Staff
Head Coach – Russell Martin
Assistant Head Coach - Matt Gill
Goalkeeping Coach – Dean Thornton
Head of Physical Performance – Matt Willmott
First Team Performance Analyst - Ben Parker
Set Piece Coach - Andy Parslow
First Team Coach - Kris O'Leary
Head of Performance – Tom Barnden
Head of Rehabilitation – Rhys Owen
Head of Medical - Dr Jez McCluskey
Staff: Ailsa Jones, Bethany Chaddock, Matt Murray, Michael Eames, Shaun Baggridge, Steffan Popham, Connor Lawley, Daniel Nisbet.
__________
Senior Management Group
Andrew Davies (Head of Operations, Facilities & Development);
Gareth Davies (CFO);
James Chiffi (Head of Wellbeing & Development);
Josh Marsh (Head of Football Operations).
Club Staff
Club Secretary: Ben Greenwood
Football Operations &
Administration Manager: Rebecca Gigg
Head of Retail: Andrea Morris
Head of Hospitality & Customer Services: Catherine Thomas
Head of Safeguarding: Rebeca Storer
HR Manager: Nicola Butt
Senior Commercial Sponsorship Manager:  Lee Merrells
Head of Marketing:
Katie Doyle
Head of Media & Communications:
Ben Donovan
Ticket Office Manager: Lewis Bullen
Operations & Events Manager:
Matthew Daniel
Facilities Manager: Gordon David
Grounds Manager: Evan Davies
Disability Access Officer: Catherine Thomas
Swansea City AFC Foundation Manager: Helen Elton
Club Ambassador: Lee Trundle
__________
Programme Production
Contributors: Ben Donovan, Andrew Gwilym, Sophie Davis, Hayley Ford, Fraser Dickson, Rachael Tucker, Richard Bond, Dom Hynes, Julie Kissick, Gwyn Rees, Owen Morgan, Ian Mitchelmore
Designers: Callum Rothwell,
Jordan Morcom, Lewis Ward
Photography: Athena Picture Agency,
Natalie John-Davis, Alamy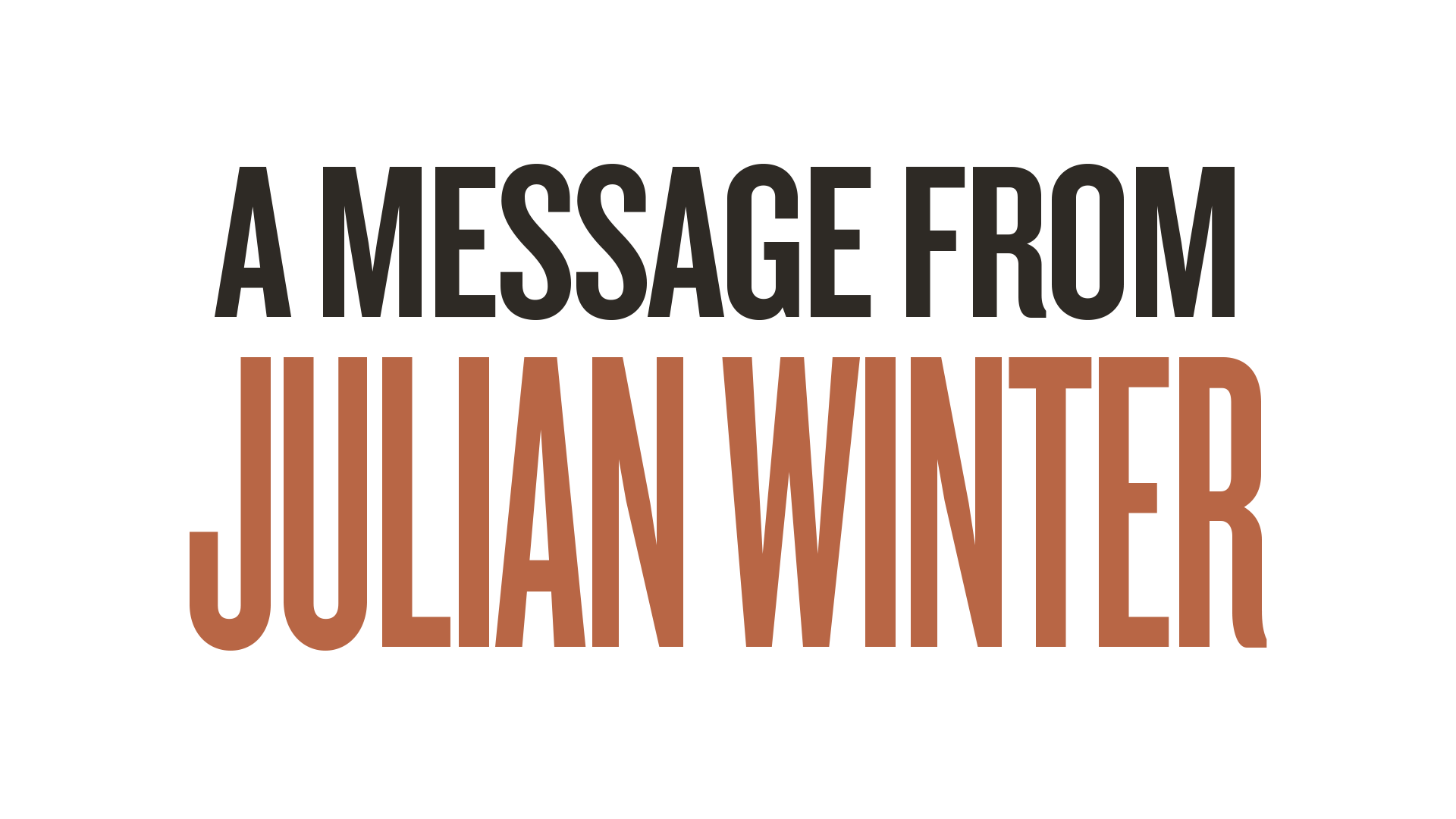 Good afternoon and welcome back to the Swansea.com Stadium for today's game against Sunderland.
We come into this fixture on the back of three straight league wins for the first time since April, which is a fantastic return after a somewhat difficult start to the season.
Even in our opening series of games, while the results weren't quite matching the performances, Russell and his staff have always been clear in their approach and confident that, sooner or later, those performances would yield victories.
Two difficult away games against West Brom and Watford – two teams with big squads and players of Premier League quality – have brought about two brilliant wins after coming from a goal down. The players showed tremendous character at The Hawthorns in a game that had just about everything, and to back that up with victory against Watford shows real progress.
Just over 1,700 supporters gave the team fantastic backing at West Brom and over 600 made the trip to Vicarage Road in the midst of public transport issues, and your support is massively appreciated by everyone – you really do make the difference. Today we are back at home in front of the Jack Army and I'm sure the atmosphere will be one to savour.
It was great to also see plenty of supporters at the recent fans' forum event at the stadium. There was a great range of questions and the club will continue to be open with its communication to supporters on a range of topics with more events in the pipeline.
Swansea City is also showing its support for the FA's Play Safe campaign this afternoon. As a club we are committed to safeguarding all children and adults at risk who engage in club activities - in the academy, first team, on a matchday or in the community.
Promoting the safety and welfare of children and adults at risk is extremely important to us and we believe that everyone has the right to enjoy a safe and inclusive environment, free from abuse and discrimination, where they are valued and respected.
Finally, I'd like to extend a warm welcome to the directors, management, players and supporters from Sunderland who have made the long trip to Wales for today's game.
After back-to-back away games it's great to return to home soil, so continue to show your support for Russell and the players as we look to continue our good run of form.
Enjoy the game,
Julian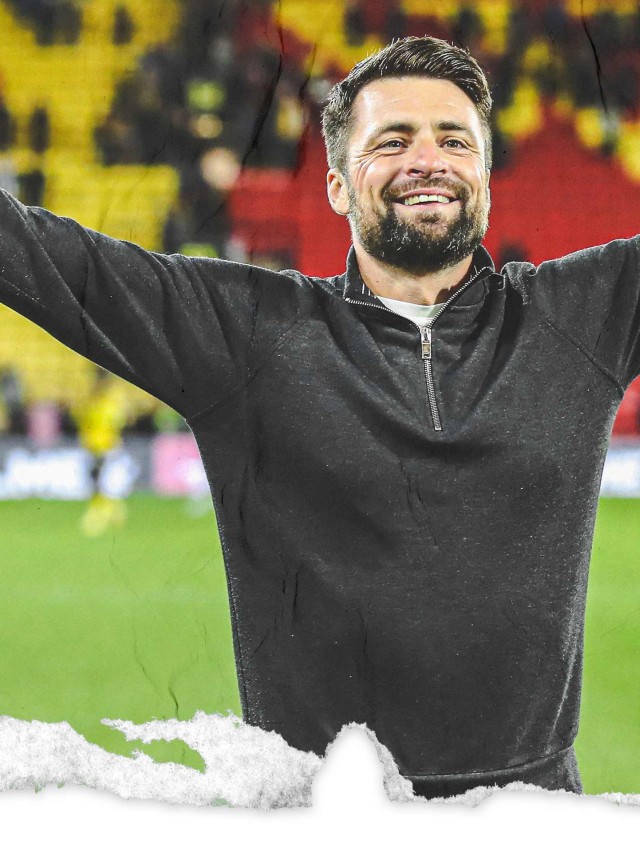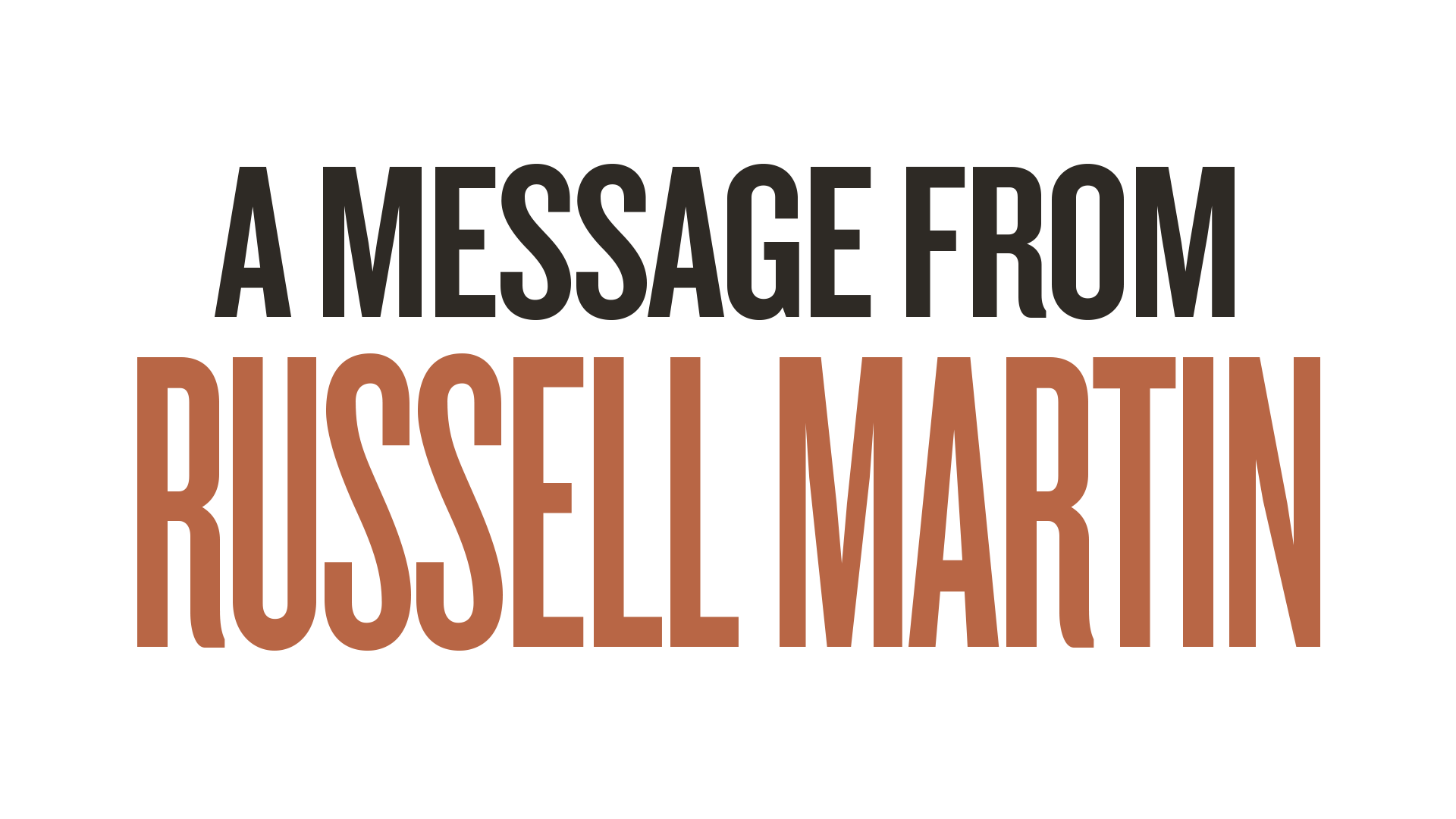 Good afternoon and welcome to the Swansea.com Stadium for our Championship meeting with Sunderland.
We return to home soil in a really good place after our away victories against West Brom and Watford.
As a coaching staff we were so proud of how the players performed across the two games, showing a real courage and bravery with the ball, and a desire to run and support each other.
But, every bit as important as those qualities, was the belief the players showed.
We have always known the players believe in what we are trying to do as a group, and we know the tremendous trust they have in one other.
The message from us has always been for them to believe in their own abilities as much as we believe in them.
The players are all here because we believe they are capable of performing and thriving at this level, but to do that you have to have a total belief in yourself.
I think the manner in which we came from behind to win the last two games late on showcased that level of belief, and it was fantastic to share those two victories with our magnificent travelling support.
To travel in the numbers you do - at a time when train strikes and the economic situation have made it more difficult to get to games - is just outstanding, and it means so much to ourselves and the players.
We do not take it for granted, and we are grateful for the connection we can feel between you and the team.
Hopefully we will feel that connection once again as we return to the Swansea.com Stadium, because that feeling is so important for us as a team and a club, and the lads will need you to bring the energy today at the end of a relentless week.
Our chief executive Julian Winter was really honest in outlining at the recent fans' forum that we are operating with a budget that falls within the bottom third in the Championship, and it just emphasises the need for us to try and do things differently as a club and be all together as one.
I know you will provide us with fantastic support again this afternoon, and we will be doing our utmost to end a really good week on a positive note.
The encouraging thing for us – looking past the results themselves - is we feel we can still improve, there is a lot more to come from us and that is exciting for us as coaches.
We welcome a Sunderland side who have made a strong start on their return to this level, and we have a great deal of respect for Tony Mowbray and his staff, and the body of work they have put together over many years in the game.
It will be a tough test, as they all are in the Championship, but the aim will be to make it the sort of game we want it to be, and to produce a performance that gives us the best chance of another positive result.
Enjoy the game,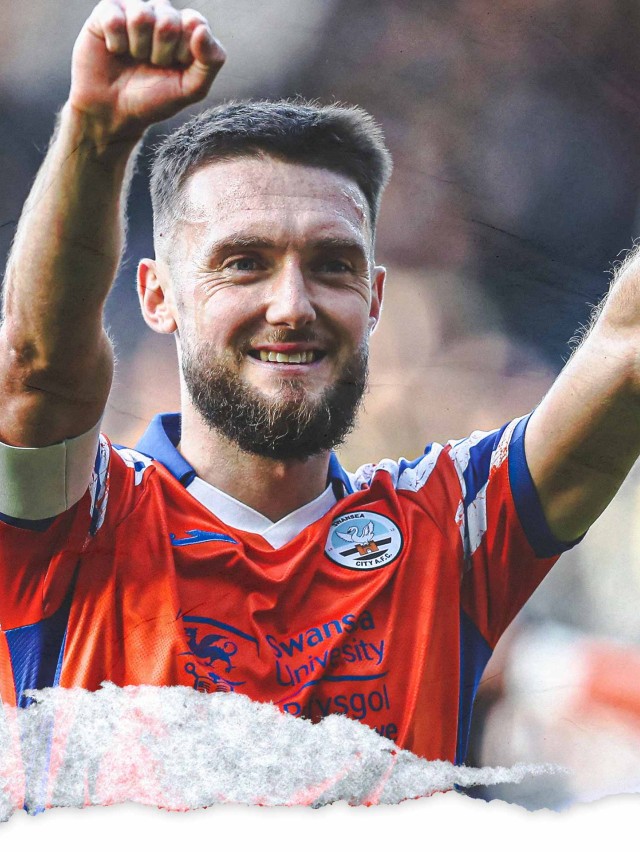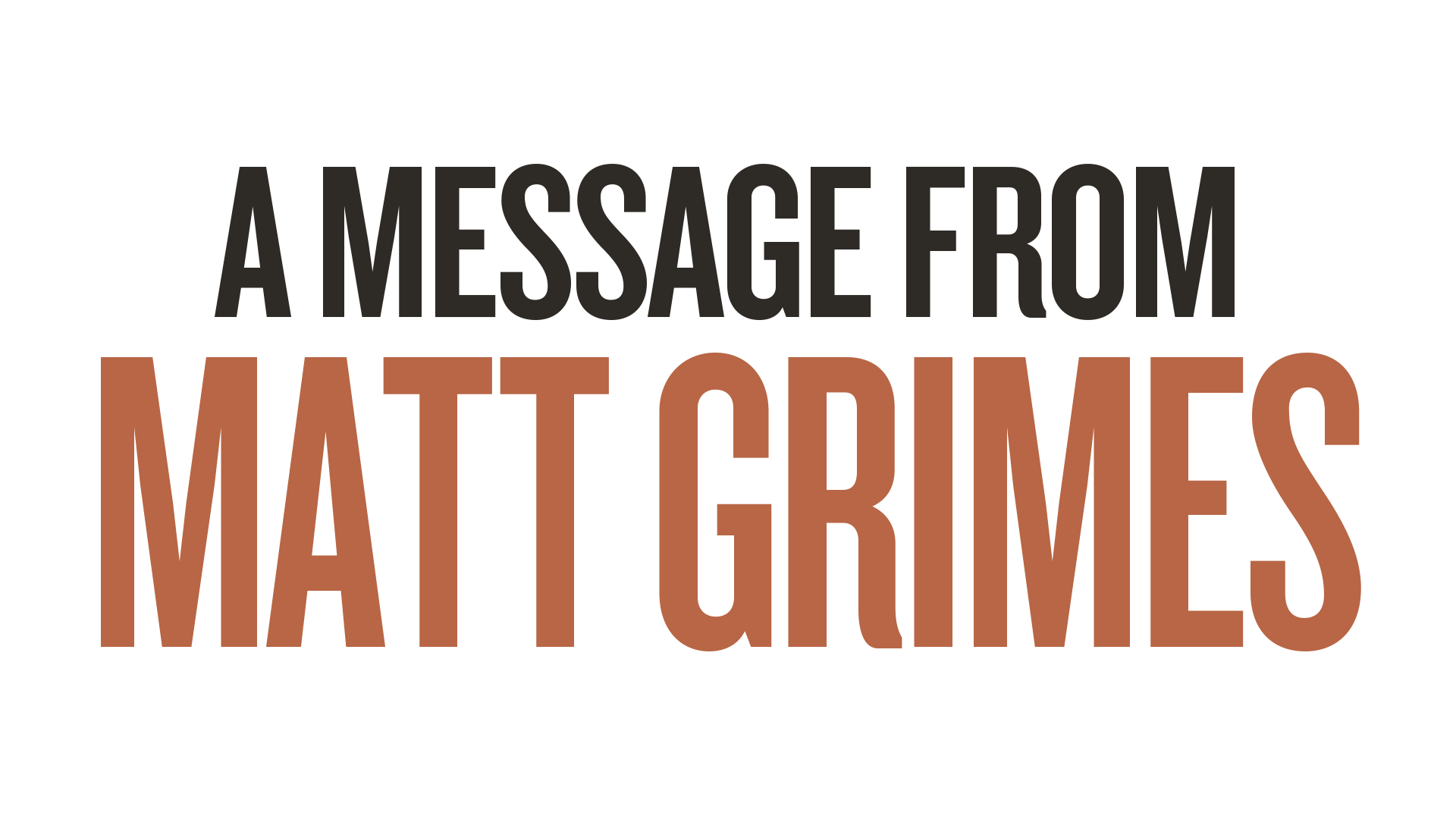 Good afternoon and welcome to everyone joining us in SA1 or watching from around the world as we take on Sunderland at the Swansea.com Stadium.
It's been a great week for us so far with our away wins at West Brom and Watford, games where we have shown our ability but also our resilience in coming from behind to take three points.
Away games are always tough, especially when you come up against two sides fancied to do well in this league.
When you pull one back, you're really just hoping that you can go and get another one, so to score the goals at the times we did and then to hold out was a real testament to the team.
For the first half an hour at Watford, I thought we were brilliant, then we let our standards drop a bit, they get one moment and scored.
We were disappointed to go into the break at 1-0 down, but we knew if we kept at it and kept playing our game that we'd get chances and opportunities, and those came in the second half.
We knew it was just about getting back to that pass-move, pass-move football and we started well in the second half, got the goal and then were able to push for the second.
They obviously had a spell in the second half where they came out strong, but that's expected with the quality that they have, but I thought we rode the storm really well and then capitalised on our opportunity.
I think at the start of the season, we weren't getting the result that we maybe deserved. We were unlucky in a lot of games and sloppy in moments which was costing us.
I think now we've shown that we can mix it with the best in the league and we're just looking to push on now.
I don't think we've ever stopped enjoying playing football under this manager. You hear the lads say in every interview that we enjoy our football now more than we ever have in our careers and that is just the freedom that the manager gives us and the confidence we have to play in a way that is different to most, but we've shown that we can really do it and not only play well and dominate the ball. but also go to difficult places and get results.
The support we had at West Brom and Watford was incredible. The fans are unbelievable with the distance that they have to travel,but the support they give us is tremendous, and when we need them they're there.
It's a quick turnaround now to face Sunderland, we got back in the early hours and had just two days to recover and be ready to go again.
It's relentless, but that's what we've got to be if we want to succeed in this league.
When you're winning games, you just want them to come thick and fast. You want to just roll into the next one and maintain momenutum.
We'll be full of confidence after the last one and hopefully we can get another three points under our belts with another positive performance.
Enjoy the game,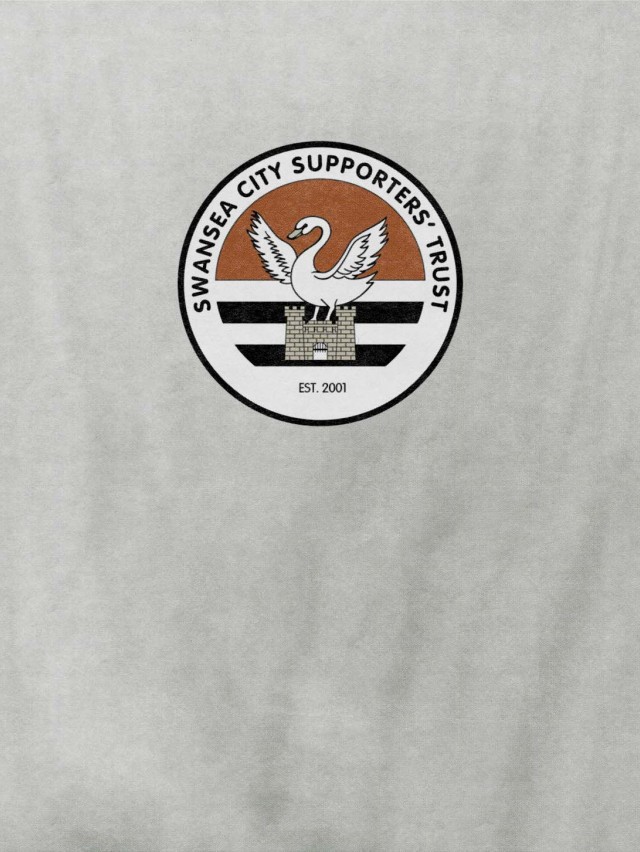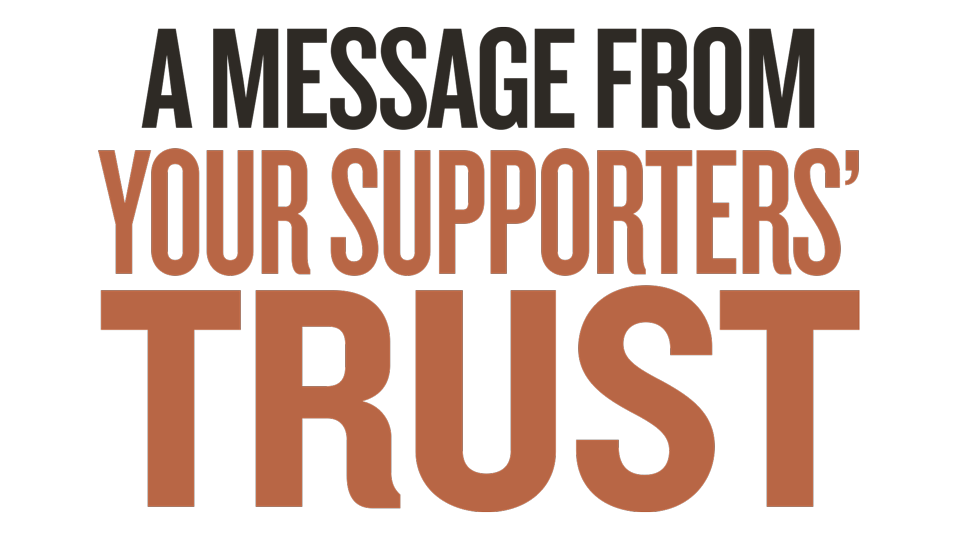 Welcome back to the Swansea.com stadium after three weeks away. Anticipation is high after three excellent wins, first at home to Hull and then away at both West Brom and Watford.
It's clear to see the attacking intent of the side in recent games and we have also seen the hard work put in on set-pieces pay off in both boxes.
Russell Martin fully deserves his Manager of the Month nomination, following a period where we have seen the team turn our possession dominance into positive results.
It was particularly pleasing to see how we closed out the game against Watford on Wednesday night, showing some real professionalism and nous in grinding out the last 10 minutes. Whilst it may not be what football purists like to see, we all know that it's an essential part of getting results.
The Trust continue our work in earnest this season – we are delighted to see many returning members, as well as some new members too. Our recent website issues have undoubtedly affected some members' ability to join, but we are glad to have that fixed and will be reaching out over the next few weeks to affected members.
Our annual raffle, drawn on September 17 before our game against Hull, gave away 10 great prizes to members – including a one-week trip to Tenerife for one lucky winner (donated by a generous Trust member as a prize). The raffle is just one of the fundraising initiatives that we are planning this season, and we look forward to more opportunities to engage with members to raise funds for good causes this year.
Last week we held our latest board meeting and were glad to welcome back Julian Winter for a conversation with the Trust board. The discussion was broad ranging and candid in nature, which is of huge benefit to the Trust as we seek to understand how the club is operating, and any issues that are important to the fans.
We regularly share updates on our discussions with Julian and other members of the club's senior management team with fans (including club board meetings) to highlight what's going on.
Our work with the Football Supporters' Association (FSA) has shown us that not all Supporters' Trust get these opportunities, and we are committed to using our influence for the good of our members, the fans, and the club.  In our upcoming communications, we will be sharing some of the questions that we have received from members and fans and outlining the work we have done to address them.
Last week the club also issued an update from the majority ownership group around the conversion of existing Convertible Loan Notes (CLNs) within the club. We were fully aware of this process and are just waiting for final confirmation before publishing our response to this and how the conversion affects the Trust.
Today's game will be attended by a sold-out Sunderland away end – we would like to extend a special welcome to them as they make the 700-mile round trip to Swansea. It is a significant journey, and one that we are sure many of the Jack Army will make in January in the return fixture.
Enjoy the game.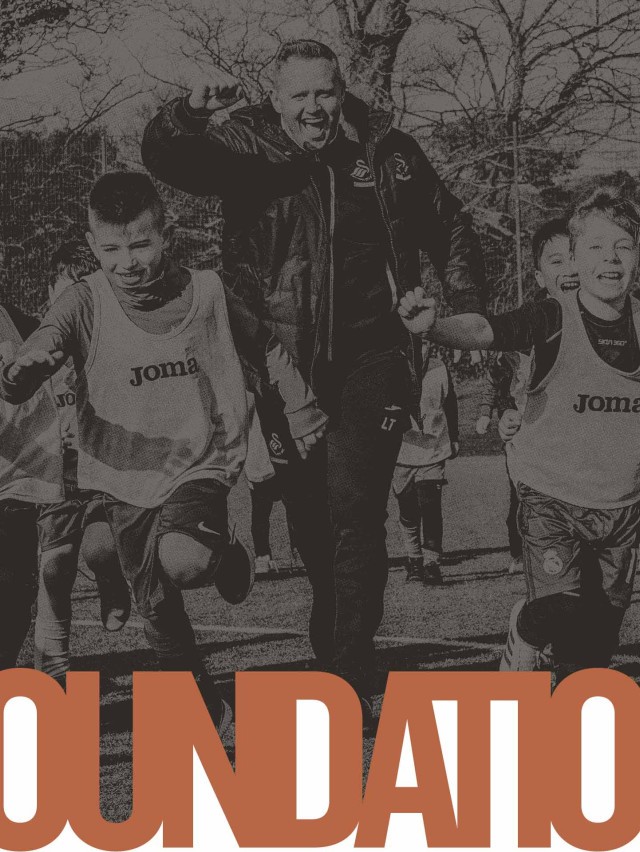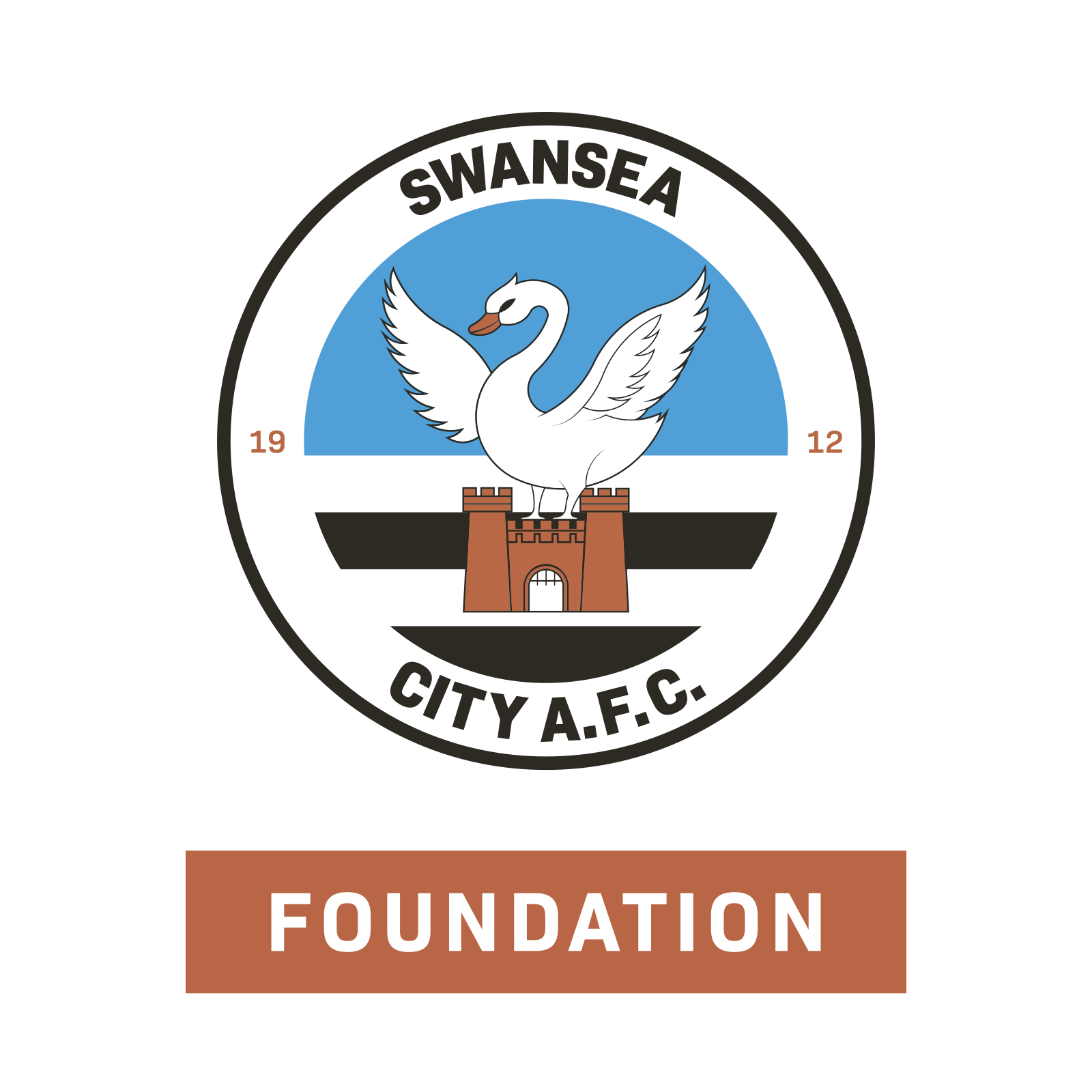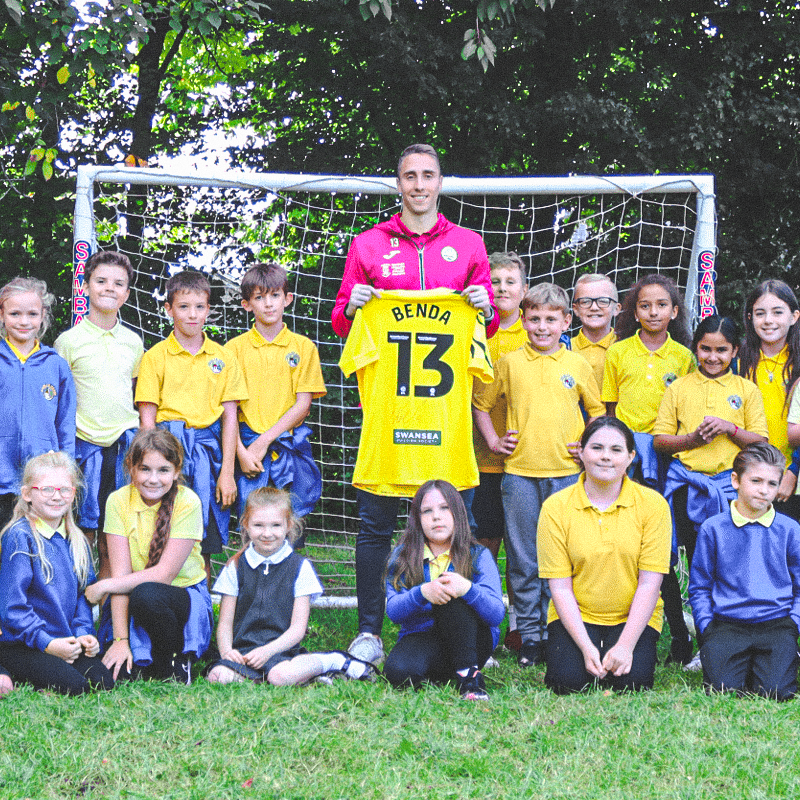 Steven Benda joined Swansea City AFC Foundation's Premier League Primary Stars project to help celebrate Ysgol Yr Hendy's 110-year anniversary.
The school, which celebrate the same founding year as the Swans, was treated to a visit from the German goalkeeper as part of their Primary Stars lesson.
Benda took the time to answer questions from the pupils and staff, before facing some penalties from the pupils as part of their PE session.
The 23-year-old was glad to be able to come down to the school, enjoying his chance to engage with the local community.
"The community is a massive part of Swansea City," said Benda
"They are all really nice children; they had some really good questions and took some good penalties as well.
"I think it's massive for the players to come out into the community, seeing the children and hopefully giving them some inspiration and helping out with the community is a big part of what we do.
"The fans are supporting us every game and the young children asking us for pictures and autographs, their support always helps and it is only right we give something back."
.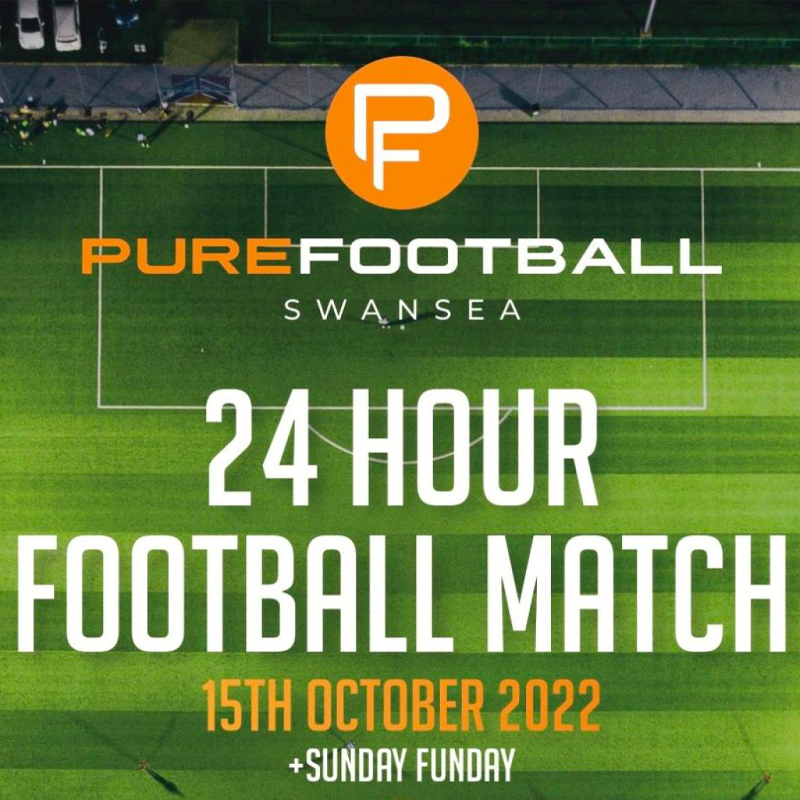 Pure Football is to host a 24-hour football match in aid of Swansea City's Former Players' Association (FPA)  on Saturday, October 15.
The event will also be raising money for Swansea City charity partner, The Boot Room. Additionally, money will be donated to Alzheimer's Society Cymru, the official charity partner of the FPA.
Some former Swansea City players, as well as mascots Cyril and Cybil, will be in attendance and may even take part in a match or two! 
Pure Football - an official platinum partner of our City Business Network - is a sports complex boasting a range of all-weather pitches, from floodlit outdoor five-a-side to seven-a-side surfaces, as well as indoor facilities, to allow anyone from children to adults to enjoy sport at any time of year.
As well as providing support for grassroots sport in the area, which can be badly impacted by adverse weather in the winter, the Pure Football also hosts parties, functions and team-building activities as well as being home to evening tournaments and kickabouts.
Lee Trundle, chair of the FPA and Swans club ambassador, said "We are delighted that Pure Football have chosen the Former Players' Association, as well as our official charity Alzheimers Society Cymru, as their chosen charities for the event.
"The money raised will be beneficial for registered former players who are struggling financially and will provide Alzheimers Society Cymru help and support to those who are affected by dementia daily."
Kurtis March, operations director of Pure Football, added "We are delighted to be hosting this event in collaboration with Swansea City. You cannot underestimate the power of football and community activities, and this event seeks to raise money for Swansea City's Former Players' Association and The Boot Room.
The event will start on the Saturday and end on the Sunday, where Sunday is earmarked as Funday with bouncy castles, face painting, candy floss machines and much more."  
The event will start at 5pm on Saturday, October 15.
On Sunday, October 16, Cyril and Cybil will be attending from 10am-12pm and Swansea City former players from 3pm-4pm.
You can register your interest by contacting Pure Football on 01792 487230/info@purefootballswansea.com.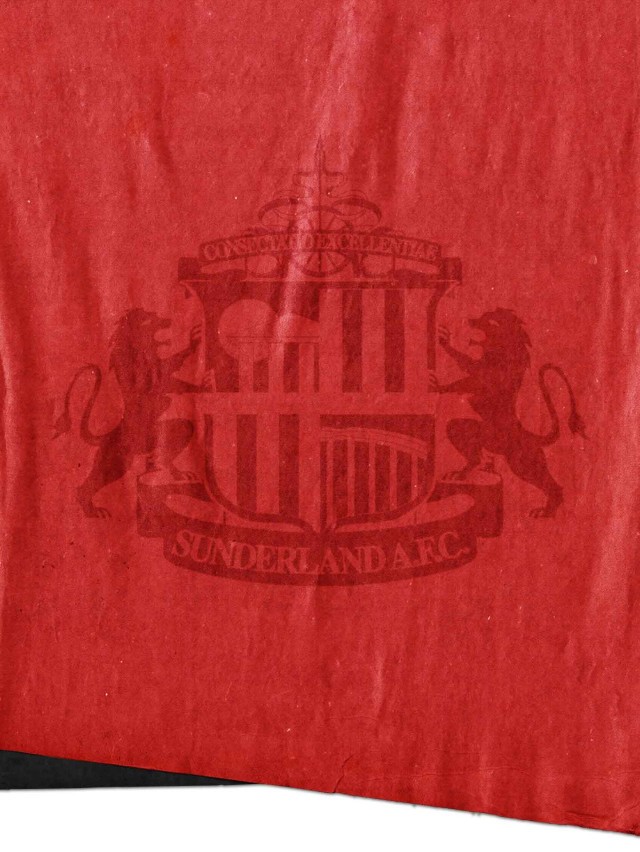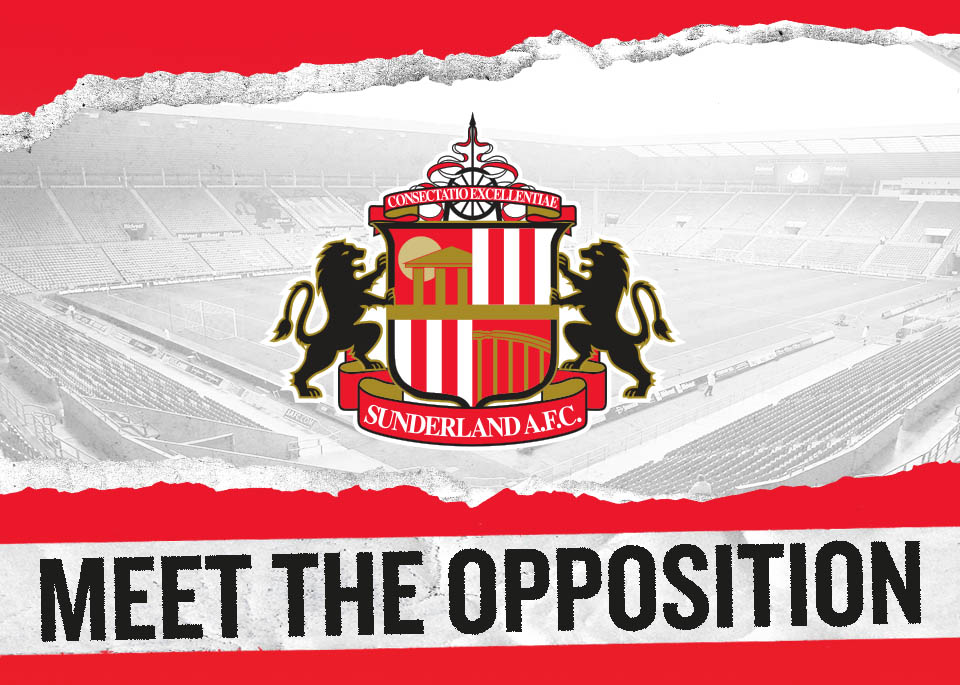 As Swansea City get set to host Sunderland this afternoon, we take a closer look at the Black Cats.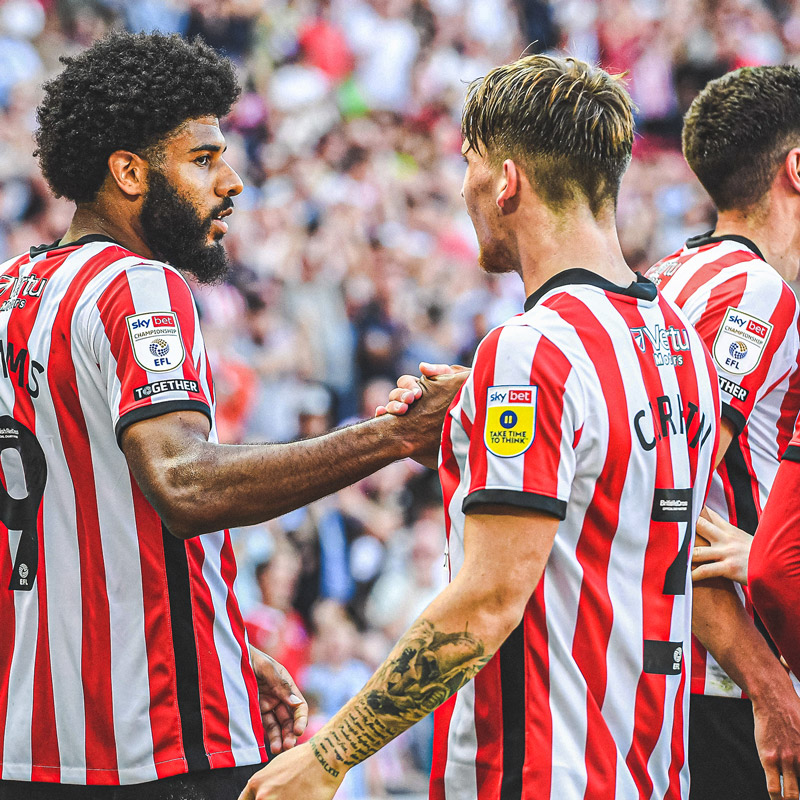 What's their story?
Established in 1879, Sunderland were one of the founding members of the Football League in 1890.
They have been English champions on six occasions and victorious in the FA Cup twice, the most recent being in 1973 when they produced one of the great shocks in the competition's history by beating Don Revie's Leeds United 1-0 at Wembley Stadium, whilst plying their trade in the second tier of the English pyramid.
After spending much of the current century occupying a place within the Premier League, recent times have seen Sunderland drop into League One for a four-year stint.
Play-off success under Alex Neil ended that stint in the third tier and saw them return to the Championship this season.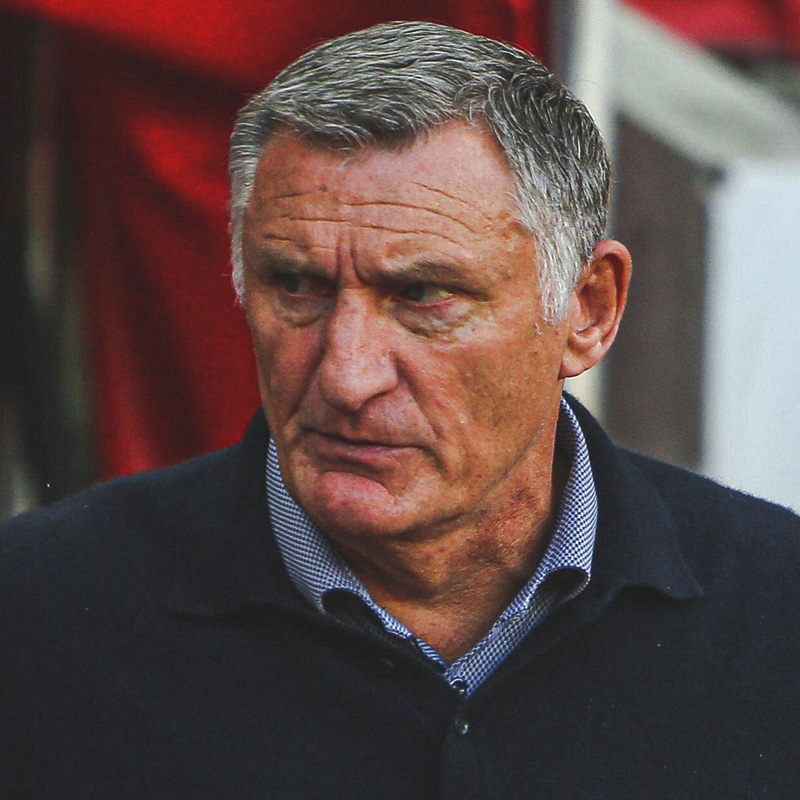 Who's the Gaffer?
Experienced former Blackburn manager Tony Mowbray has been at the helm since the unexpected departure of Alex Neil to Stoke.
Yorkshireman Mowbray has over 20 years of management experience at the likes of Celtic, West Bromwich Albion, Coventry City and Blackburn Rovers, leaving the latter at the end of last season after five years in charge at Ewood Park where he led them back to the second tier.
A tough-tackling defender as a player, Mowbray amassed over 550 career appearances for Middlesborough, Celtic and Ipswich, scoring 36 league goals.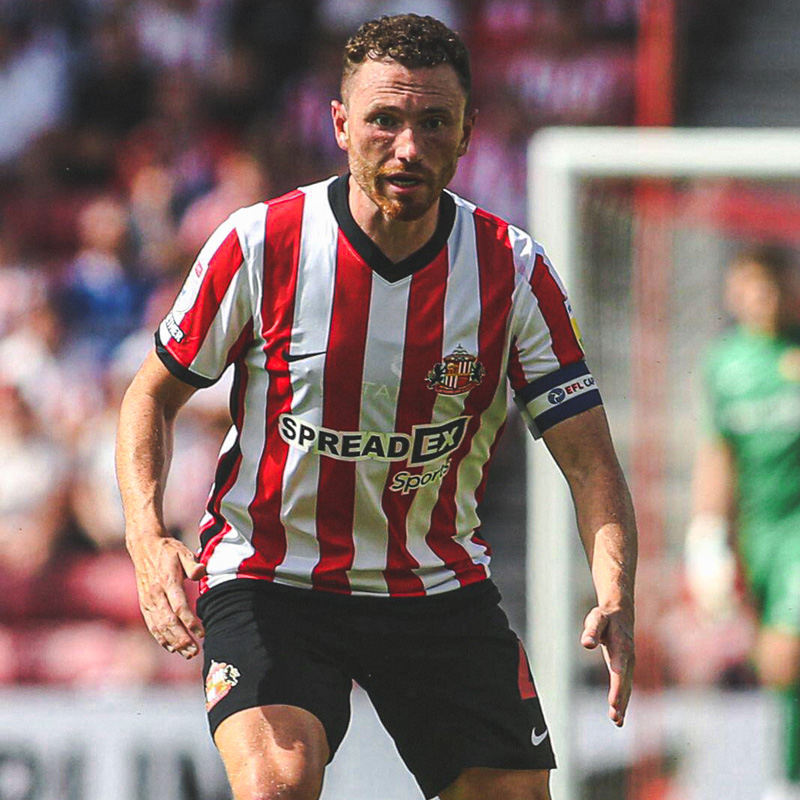 Who's the Captain?
Northern Ireland international Corry Evans is the captain for the Black Cats after signing in the summer of 2021 from Blackburn Rovers.
The Belfast-born former Manchester United trainee is best known for his eight seasons at Ewood Park, appearing in more than 200 matches before his move to the Stadium of Light.
Evans, the younger brother of Leicester defender Jonny, also spent two years with Hull City and has won 69 caps for his country.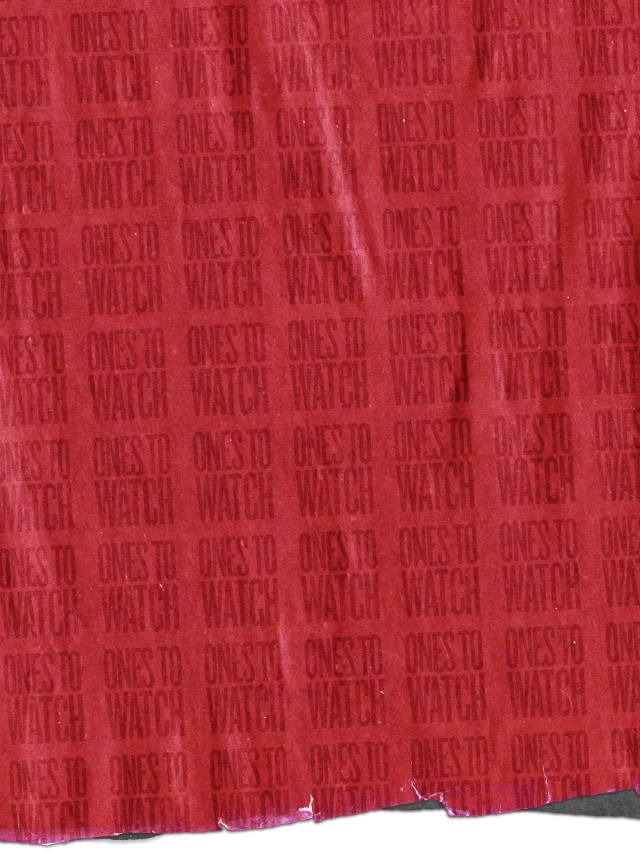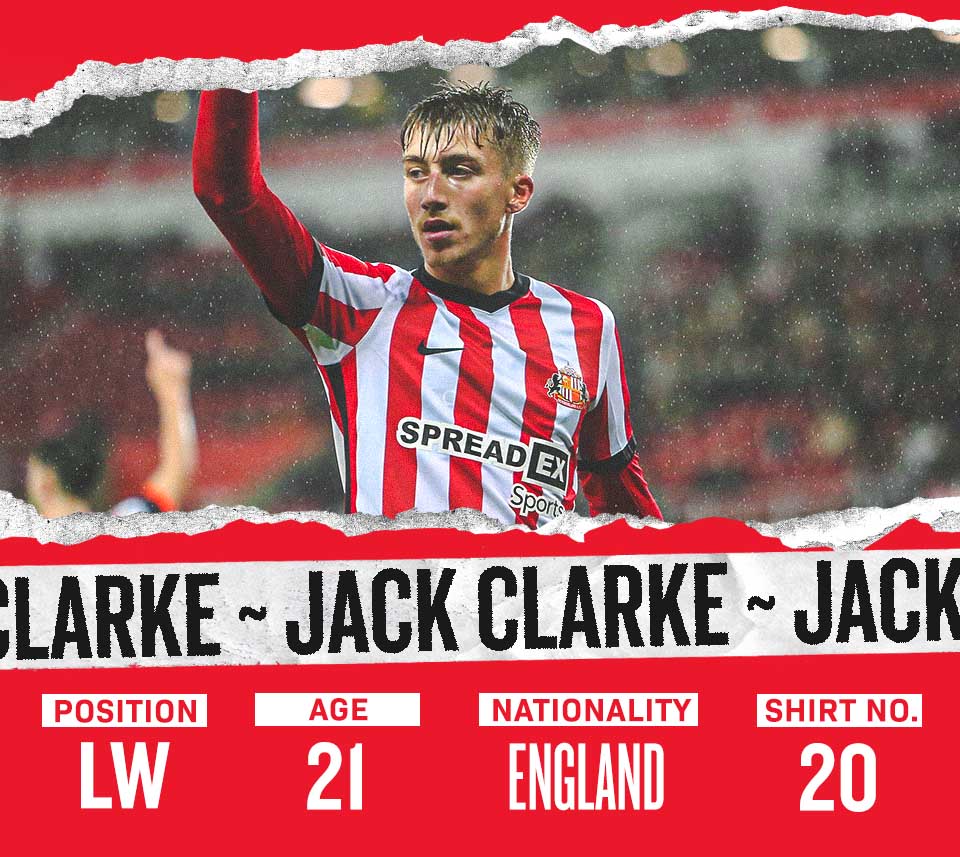 Former Leeds United youngster Jack Clarke started off the season with a bang with three goals and four assists in the opening 10 championship games.
The creative winger joined the Black Cats for an undisclosed fee from Premier League Tottenham Hotspur in the summer after a successful loan spell with the club last season.
A key part of the promotion winning team, Clarke is an integral part of the Black Cats line-up, showing signs of the ability that persuaded then Tottenham manger Jose Mourinho to sanction a £10 million pound transfer to the White Hart Lane club in 2019.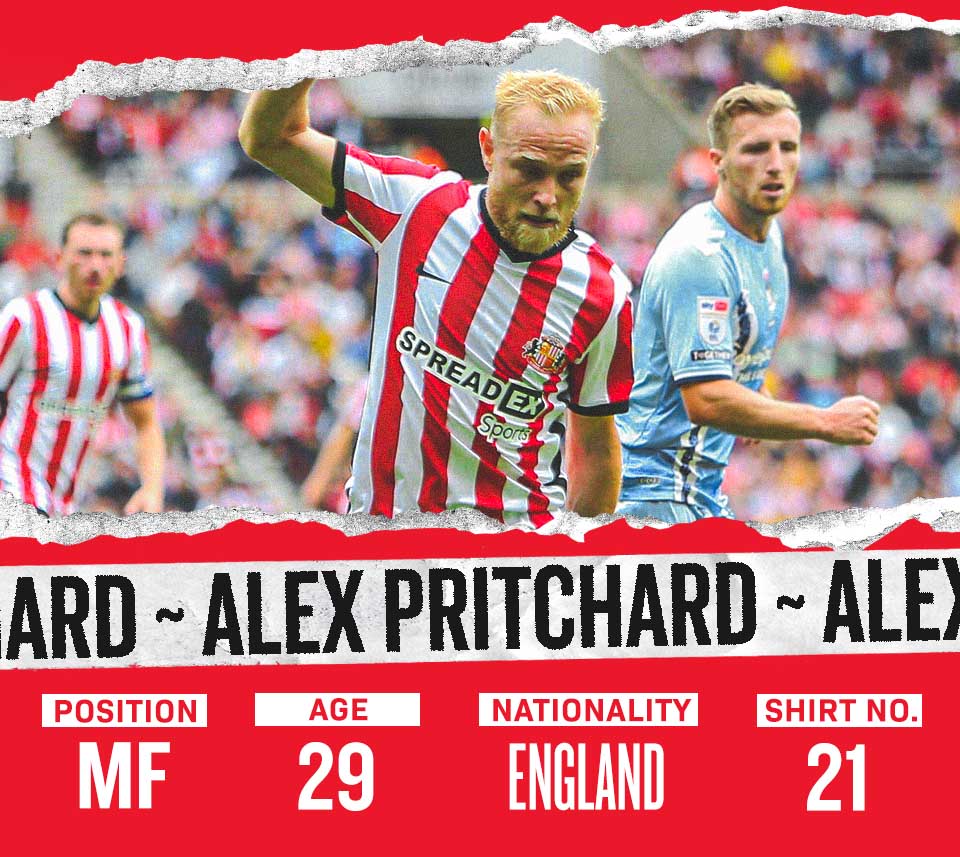 Former Huddersfield Town and England Under-21 midfielder Alex Pritchard is another key part of the Black Cats midfield having joined on a free transfer from the Terriers in 2021.
An academy product from Tottenham Hotspur, Pritchard has a wealth of Championship experience from spells at Norwich, Brentford and Huddersfield, amassing over 200 appearances in the second tier.
A former team-mate of Swans boss Russell Martin, Pritchard is technically adept and capable of making a side tick with his prompting from the middle of the park.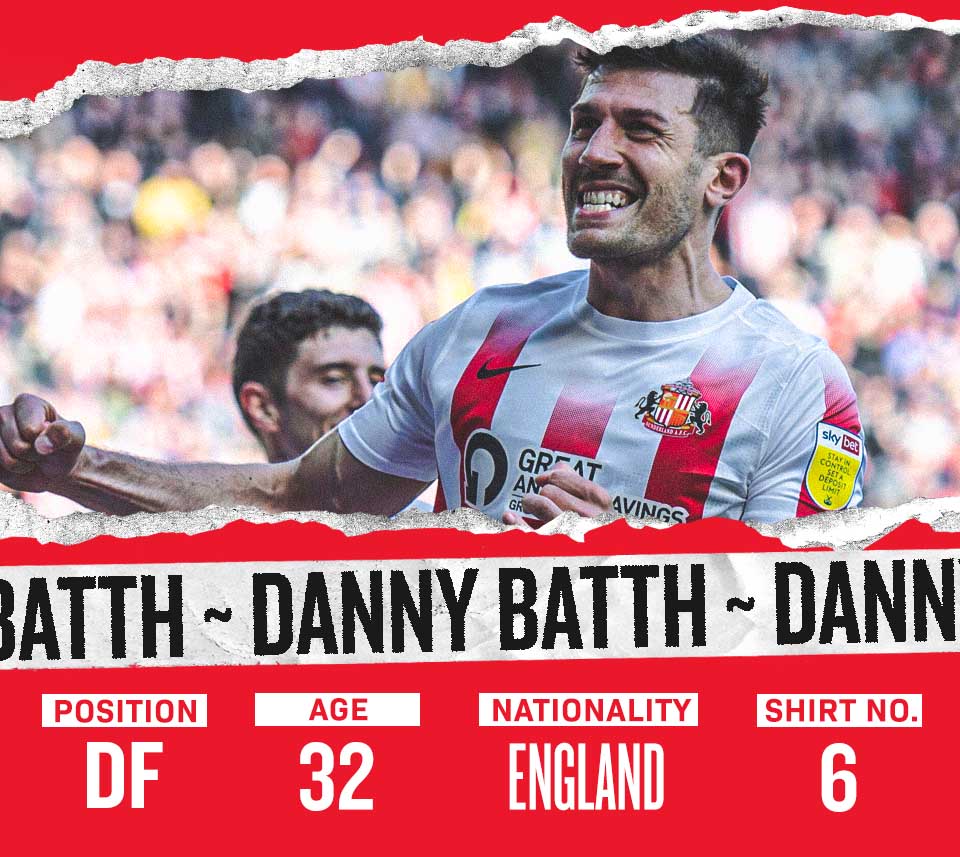 Veteran defender Danny Batth joined Sunderland on a free transfer in January and helped the Black Cats to promotion.
The experienced 32-year-old has spent time on the books with Wolves, Colchester, Sheffield Wednesday, Middlesbrough and Stoke, and has brought a real nous and streetwise edge to the Black Cats rearguard.
Swans fans might remember that Batth was among the goalscorers for Stoke on the night their 4-1 win over Nottingham Forest allowed their side to snatch a play-off place by beating Reading by the same scoreline on the final day of the 2019-20 season.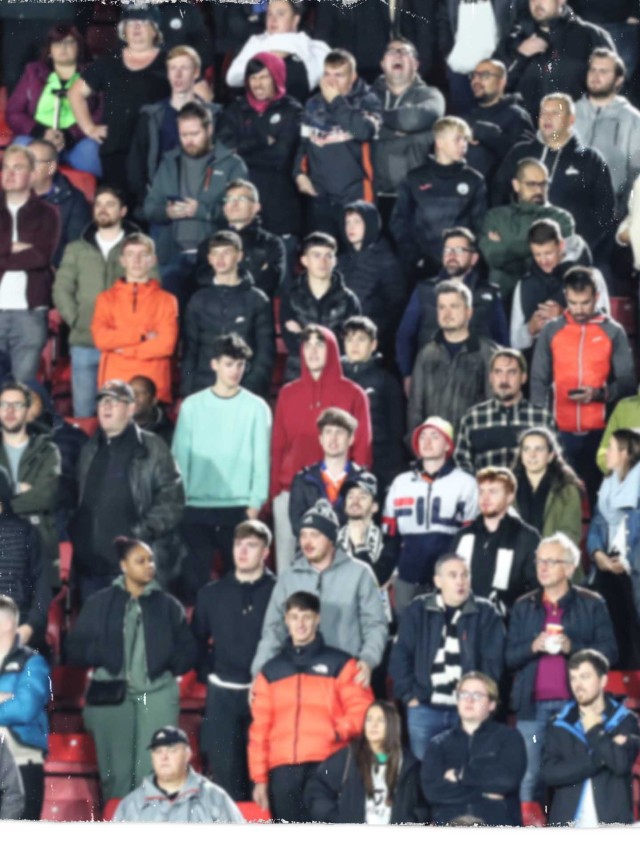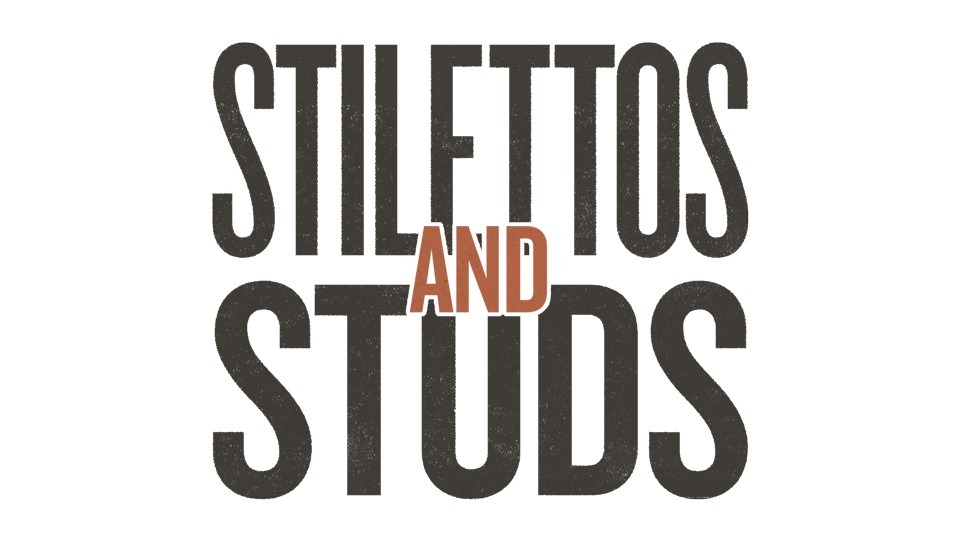 Oh, to be in Hertfordshire on a Wednesday night in October when the Swans take all three points from Watford!
It was one of those games that had everything, though the most important 'thing' was the win. Up to sixth in the table - happy days!
Olivier Ntcham's deflected equaliser early in the second half was certainly deserved after we started so well, only to fall behind before the break to Ismaila Sarr marking his 100th game for the hosts with his fourth goal of the season.
His finish at close range was definitely against the run of play after we dominated the early stages, but on-target Ntcham, on the scoresheet for the second successive game, banished the blues very quickly. 
"It took a deflection," said Anthony O'Connell on Swans TV.
"I don't care what it took, it hit the back of the net," was Wyndham Evans' classic response - and from then on Wyndham just knew we were going to win, and all was going to be well in Jack Land.
His positivity isn't always infectious, but it certainly was in midweek and when Ben Cabango got the winner deep into the 17 minutes of added time it was just rewards, although the final phase of the game was not without the traditional heart-stopping moments.
'No penalty', was the right reaction, fair play to the referee, but for a moment my heart stopped and I wondered whether the late curse which seemed to have beset us at the start of the season had returned.
It hadn't and the away end erupted as the squad showed their gratitude. As usual, the travelling fans were superb, singing their hearts out and providing the level of support that makes me so proud every time I hear it.
And following hot on the heels of last Saturday's impressive away victory over West Bromwich Albion this one was doubly sweet – particularly for those who made the trip and probably got home much later than planned. That's commitment for you. Big up the travelling Jacks!
This afternoon's visitors, Sunderland, have a very long distance to travel and after three draws on the bounce they will be hoping for a better result this afternoon at the Swansea.com Stadium.
The Championship table makes for enjoyable reading as I write this post-Watford – we're up into the exciting part of the table for the first time this season and we dare to dream.
Four points separate us in sixth and Millwall in 16th though and at this stage of the campaign we know there are likely to be plenty of twists and turns as we navigate our way to the World Cup break.
So, while I am not counting my chickens, I am channelling some of Wyndham Evans' optimism and relishing these results.
I'm not sure the same can be said of Swans TV commentator, O'Connell though. His headphones nearly blew off in response to Wyndham's reaction to Cabango's goal.
He might have stopped playing for the club 37 years ago, but some love stories stand the test of time. Let's hope the same can be said about commentator's eardrums!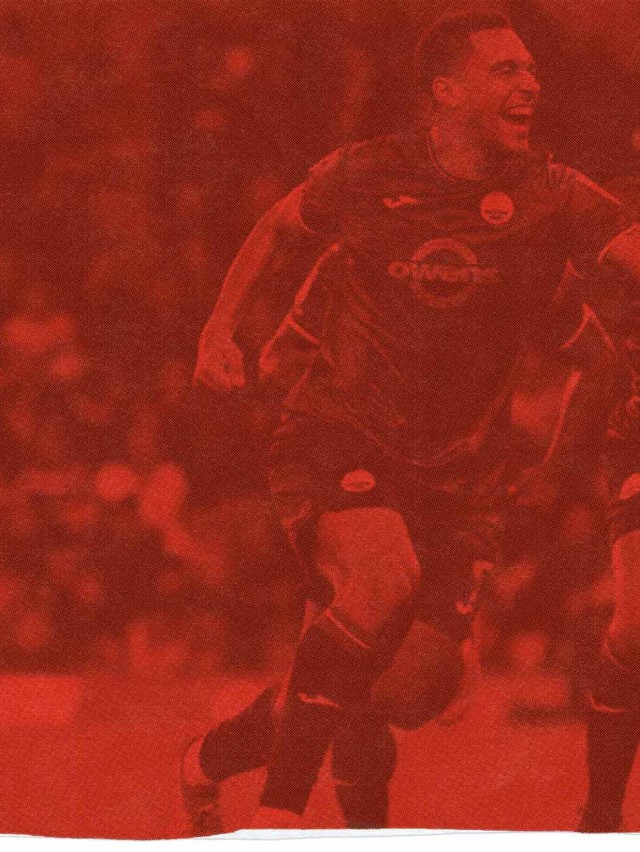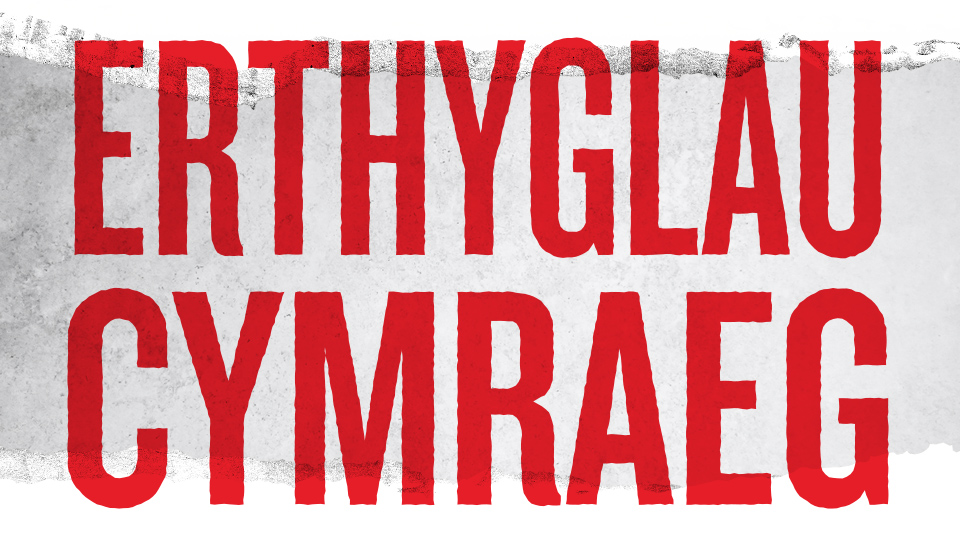 Roedd wedi bod yn bygwth chwyddo'r rhwyd ers peth amser.
Ac, yn Watford, cafodd Ben Cabango y gôl yr oedd ei ymdrechion yn ei haeddu o'r diwedd gan mai ef oedd arwr Abertawe i selio buddugoliaeth ddramatig o 2-1 yn Vicarage Road.
Mae'r amddiffynnwr wedi bod yn un o berfformwyr gorau ei dîm hyd yn hyn y tymor hwn ac mae'n gwbl briodol iddo ennill galwad yn ôl i garfan Cymru Rob Page ar gyfer gemau Cynghrair y Cenhedloedd yn erbyn Gwlad Belg a Gwlad Pwyl ddiwedd mis Medi.
Rhoddodd y chwaraewr 22 oed sifft dda iawn yn erbyn un o ymosodwyr mwyaf marwol y byd, Robert Lewandowski, er gwaetha'r ffaith i Gymru golli 1-0 i Wlad Pwyl yng Nghaerdydd.
Ac mae wedi dychwelyd i chwarae clwb mewn steil syfrdanol, gan chwarae rhan allweddol yn y ddwy fuddugoliaeth yn erbyn West Brom a Watford.
Cafodd Abertawe drafferth enbyd i fygwth oddi ar ddarnau gosod y tymor diwethaf, gan sgorio dim ond dwywaith ganddyn nhw yn ystod ymgyrch gyntaf Russell Martin yn y clwb.
Fodd bynnag, diolch i beniad Cabango yn Watford a gôl gynnar Matty Sorinola o gic gornel yn y fuddugoliaeth o 3-2 yn erbyn West Brom, mae'r Elyrch eisoes wedi cyfateb y cyfanswm hwnnw dim ond 12 gêm i mewn i dymor y gynghrair bresennol.
Mae'r hyfforddwr newydd Andy Parslow yn haeddu clod enfawr am y gwaith y mae wedi'i wneud ers ymuno â'r clwb yn yr haf.
O ran Cabango ei hun, nid yw'n haeddu dim ond canmoliaeth am y ffordd y mae wedi addasu i ddulliau'r staff hyfforddi presennol.
Wedi'r fuddugoliaeth ryfeddol nos Fercher, ddisgrifiodd y prif hyfforddwr Martin Cabango fel un o'r amddifynwyr canol gorau yn y Bencampwriaeth, ac mae'n anodd iawn dadlau gydag asesiad y rheolwr o'r Cymro ifanc sydd wedi mynd o nerth i nerth yn 2022.
Ar ôl dau ddiwrnod oddi cartref anhygoel, mae Abertawe'n mynd i fewn i gêm heddiw yn erbyn Sunderland yn llawn hyder.
Mae tîm Tony Mowbray wedi mwynhau dechrau da i'r tymor ar ôl cael dyrchafiad o Gynghrair Un ym mis Mai, ac mae ganddyn nhw garfan gyda chwaraewyr sy'n fwy na galluog i gystadlu ar y lefel yma.
Ond ar ôl ennill oddi cartref yn erbyn dau dîm sy'n orlawn o dalent ac adnoddau da, mae gan Abertawe bob rheswm i deimlo'n hyderus o gynnal sioe o flaen eu cefnogwyr eu hunain y prynhawn yma.
IAN MITCHELMORE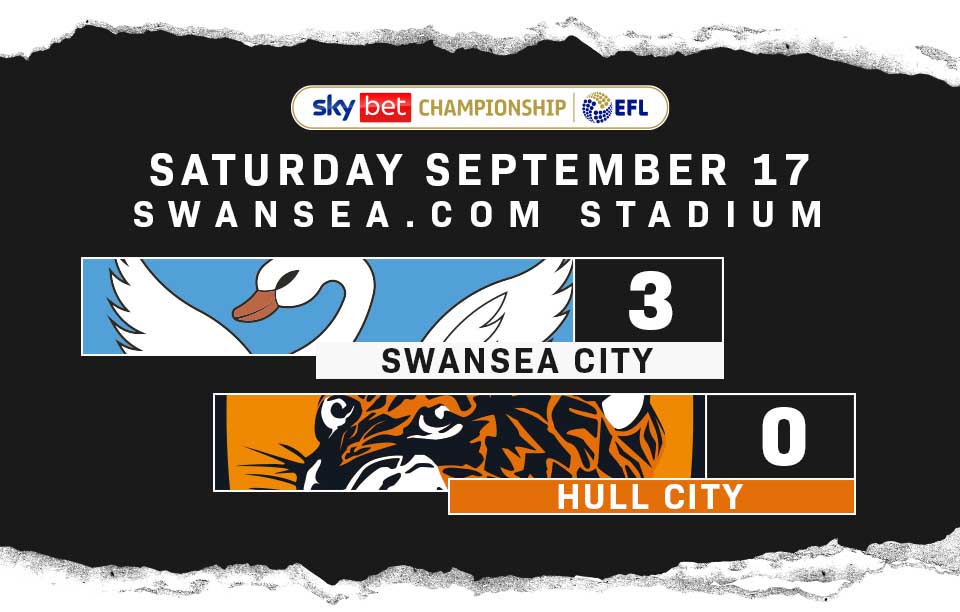 SECOND-HALF GOALS FROM RYAN MANNING, LUKE CUNDLE AND JOEL PIROE GAVE SWANSEA CITY A DESERVED VICTORY OVER HULL CITY AT THE SWANSEA.COM STADIUM.
Swansea City: Steven Benda; Nathan Wood, Kyle Naughton, Ben Cabango; Matty Sorinola (Fin Stevens 90), Joe Allen (Luke Cundle 31), Matt Grimes (captain), Ryan Manning; Jay Fulton, Ollie Cooper (Armstrong Oko-Flex 90), Joel Piroe (Michael Obafemi 88).
Unused Substitutes: Andy Fisher, Harry Darling, Olivier Ntcham.
Hull City: Nathan Baxter, Lewis Coyle (captain), Callum Elder, Jacob Greaves, Tobias Figueiredo, Ozan Tufan, Oscar Estupinan (Cyrus Christie 82), Dimitrios Pelkas (Greg Docherty 75), Jean Michel Seri (Ryan Woods 75), Regan Slater, Harvey Vale (Ryan Longman 67).
Unused Substitutes: Matt Ingram, Tyler Smith, Sean McLoughlin.
Referee: Keith Stroud
Attendance: 15,207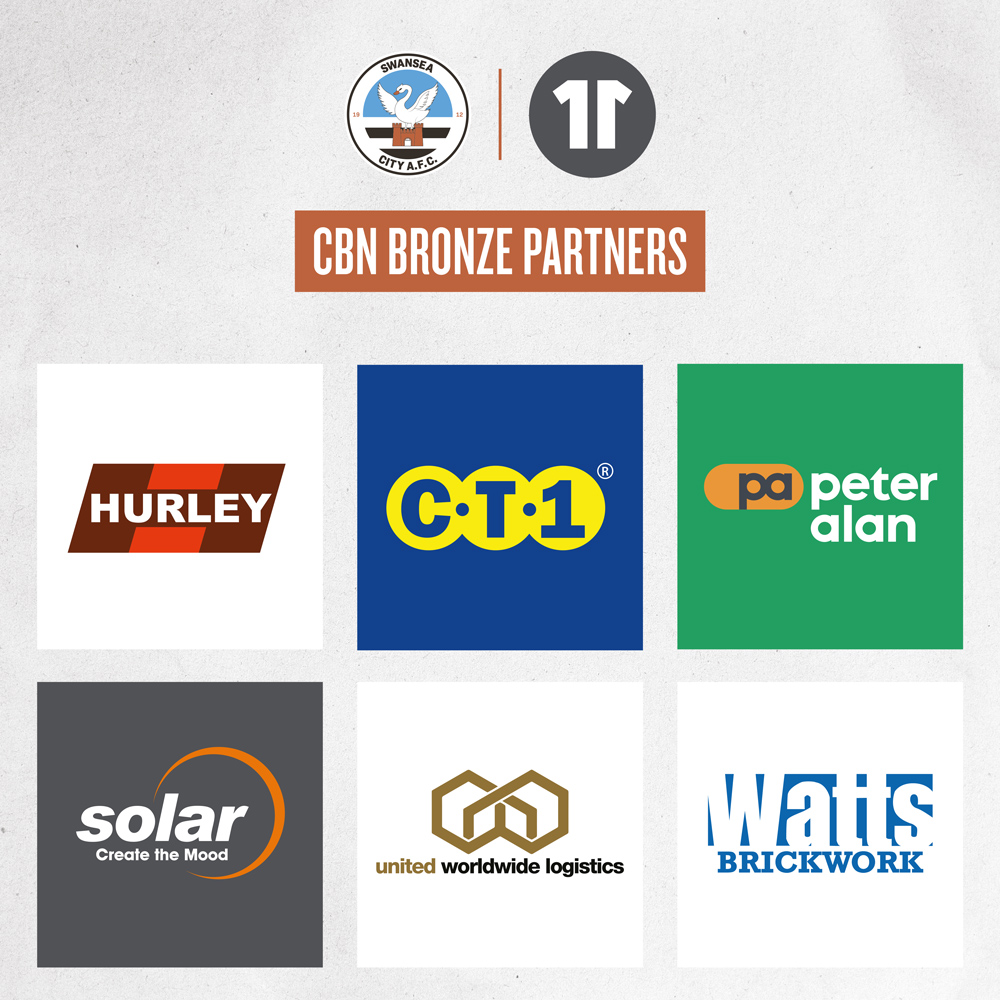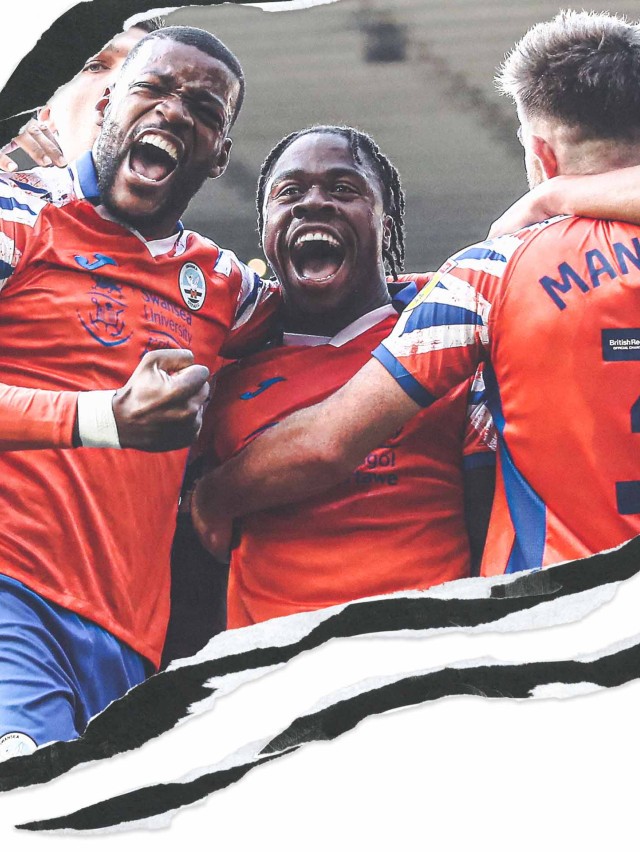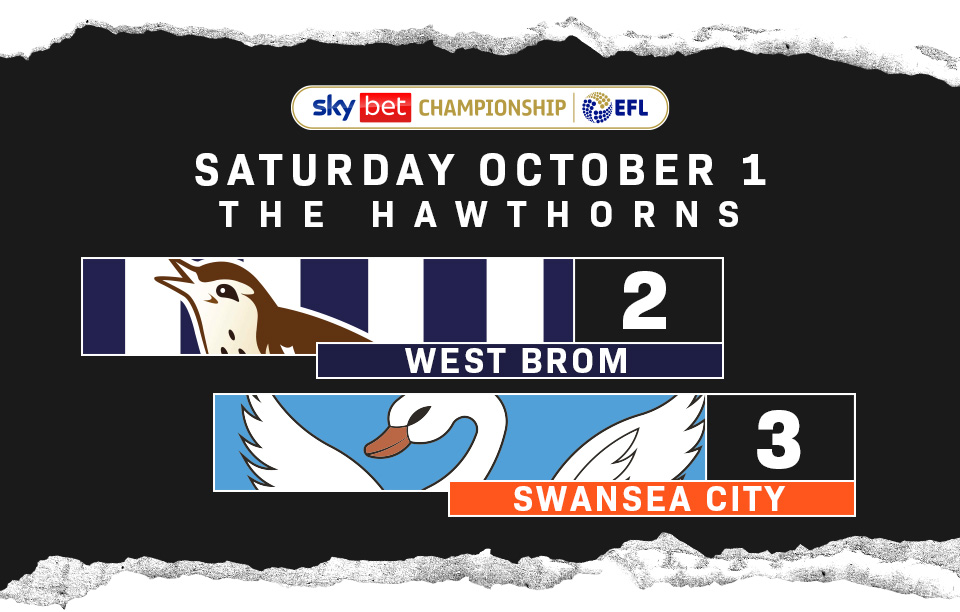 A PENALTY SAVE FROM BIRTHDAY BOY STEVEN BENDA AND A LATE WINNER FROM SUBSTITUTE MICHAEL OBAFEMI HELPED SWANSEA CITY MAKE IT THREE WINS IN FOUR GAMES AS THEY TOOK ALL THREE POINTS AGAINST WEST BROMWICH ALBION IN A BREATHLESS CONTEST AT THE HAWTHORNS.
West Brom: David Button, Darnell Furlong, Conor Townsend, Dara O'Shea, Tom Rogic (Jayson Molumby 57), Jake Livermore (captain) (Okay Uokuslu 78), Grady Diangana, Erik Pieters, Jed Wallace (Matty Phillips 90), John Swift (Karlan Grant 78), Brandon Thomas-Asante.
Unused Substitutes: Alex Palmer, Martin Kelly, Adam Reach.
Swansea City: Steven Benda; Nathan Wood, Kyle Naughton, Ben Cabango; Matty Sorinola (Armstrong Oko-Flex 75), Jay Fulton (Olivier Ntcham 66), Matt Grimes (captain), Ryan Manning; Luke Cundle (Michael Obafemi 63), Ollie Cooper (Joel Latibeaudiere 74); Joel Piroe.
Unused Substitutes: Andy Fisher, Harry Darling, Fin Stevens.
Referee: Graham Scott
Attendance: 22,369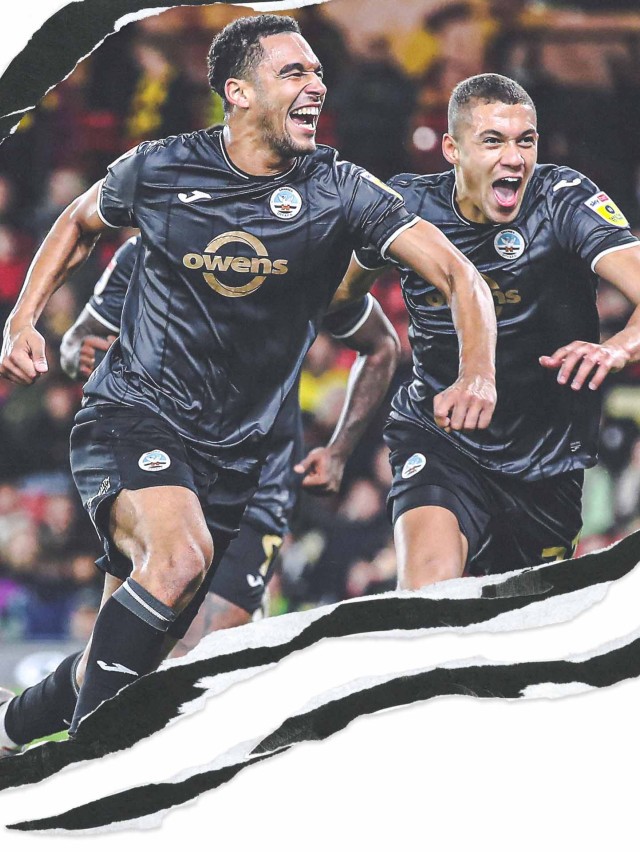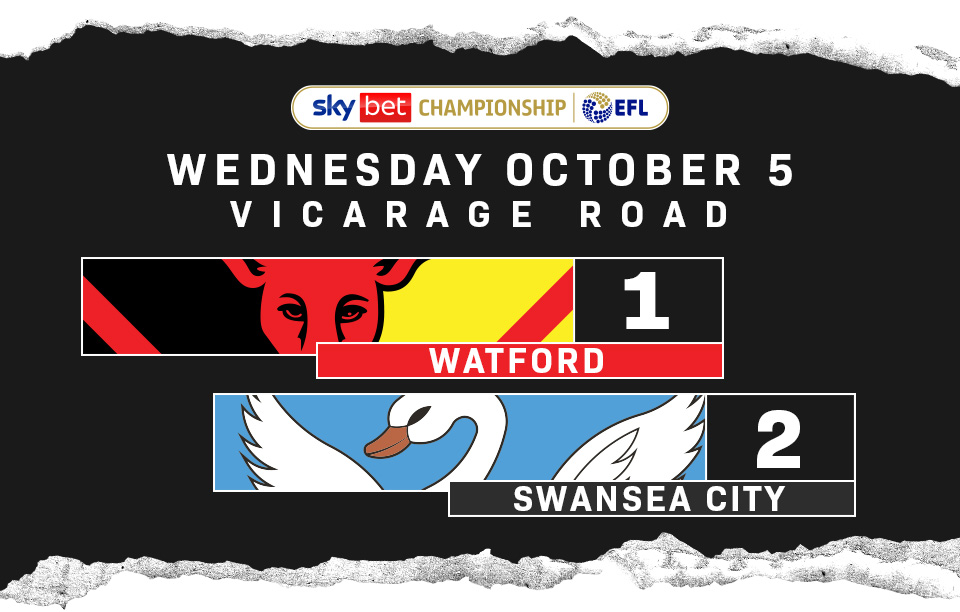 BEN CABANGO'S INJURY TIME WINNER SECURED A FOURTH WIN IN FIVE FOR SWANSEA CITY AS THEY TOOK ALL THREE POINTS AT WATFORD.
Watford: Daniel Bachmann, Mario Gaspar (James Morris 59), Hamza Choudhury, Keinan Davies (Vakoun Bayo 78), Ken Sema, Hassane Kamara, Yaser Asprilla (Imran Louza 56), Ismaila Sarr, Christian Kabasele (captain), Francisco Sierralta (Mattie Pollock 78), Edo Kayemebe.
Substitutes: Maduka Okoye, Dan Gosling, Joe Hungbo.
Swansea City: Steven Benda; Nathan Wood, Kyle Naughton (Harry Darling (90+10), Ben Cabango; Matty Sorinola (Joel Latibeaudiere 78), Jay Fulton, Matt Grimes (captain), Ryan Manning; Olivier Ntcham (Ollie Cooper 71), Joel Piroe, Michael Obafemi.
Substitutes: Andy Fisher, Luke Cundle, Armstrong Oko-Flex, Fin Stevens.
Referee: Tim Robinson
Attendance: 17,231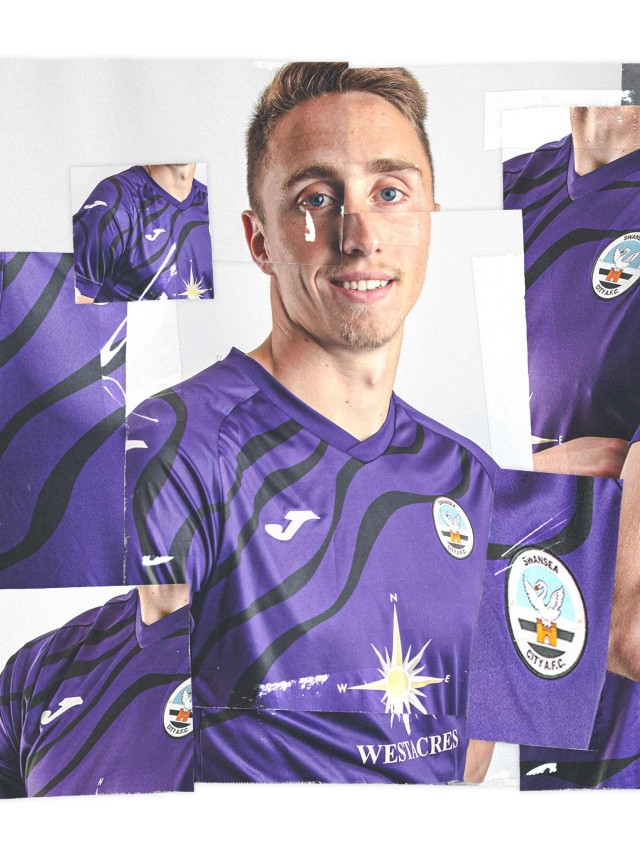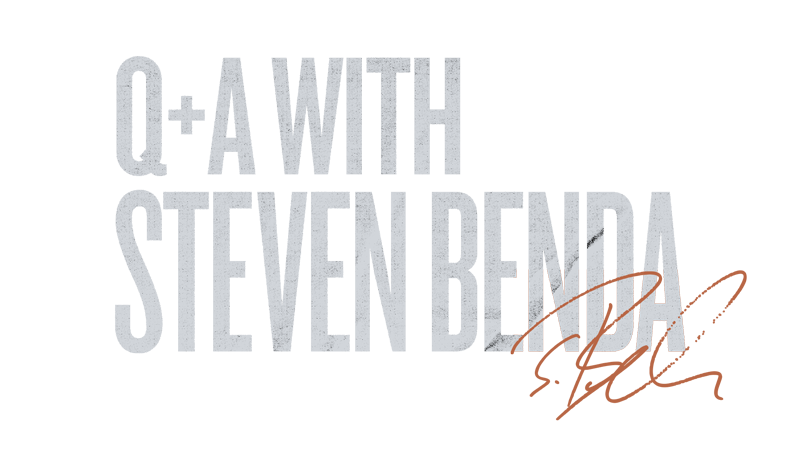 Steven Benda has been in fine form since returning to the starting line-up for Swansea City, keeping clean sheets, producing penalty heroics and helping his side win four of their last five games. Here, the German talks about keeping himself ready to play, proving a matchwinner on his birthday, and his hopes for the season ahead.
How much are you enjoying your football being back in between the sticks for Swansea City?
As a goalkeeper or as an outfielder you want to play football. You want to be on the pitch. For me playing is what I want and enjoy most, so this has been great so far and I just want to try and keep it going.
Did you always think that recall to the starting line-up would come? You'd been out on loan to Peterborough and had to be very patient after initially being first choice last season.
For me I'm quite a positive person. I like to work hard and put myself in a situation where I can be ready. You have to trust in that and hopefully you get a chance. It has always been about trying to work to improve and to be in the best possible shape if the opportunity comes.
It's a competitive business. Not everyone can play and if you are not playing you have to be supportive of the person who is because we are a team and that's what being a good team-mate is.
I like to think I did that, and the next part is to play as well as you can when you get the chance.
How much do you enjoy playing this style of football under Russell Martin? The style of play obviously demands something different from goalkeepers?
I'm not the type of goalkeeper who likes to boot the ball miles every time the ball comes back to me. It's quite nice to have that possession-based style of football. It's obviously not the easiest style, once you get into it though and practice, you get better.
We have to be brave to play this way. It does pay off though. You create so many chances like we've seen in the last couple of games.
I'm on the pitch and the one who makes the decisions. Obviously, we try and play as much as we can.
How beneficial were your loan moves? You had Peterborough last season, but you had Swindon before that. How much did they help you?
I think it was massive, especially the Swindon one. Coming off the back of playing for the under-23s, experiencing first-team football helped me a lot. It got my confidence up and helped me grow as a person.
Even last season after not playing for a while, getting back in the team and playing regular games at Peterborough helps your confidence massively.
At Swindon we were doing really well until Covid hit. That basically cut our season short, which is frustrating because I was playing every week and doing well. There's not much I could do about it though.
With Peterborough, they were struggling a bit as a team. For me personally it was good getting that game time. With the injury it's just unlucky, there's not much you can really do about it. You just have to keep going.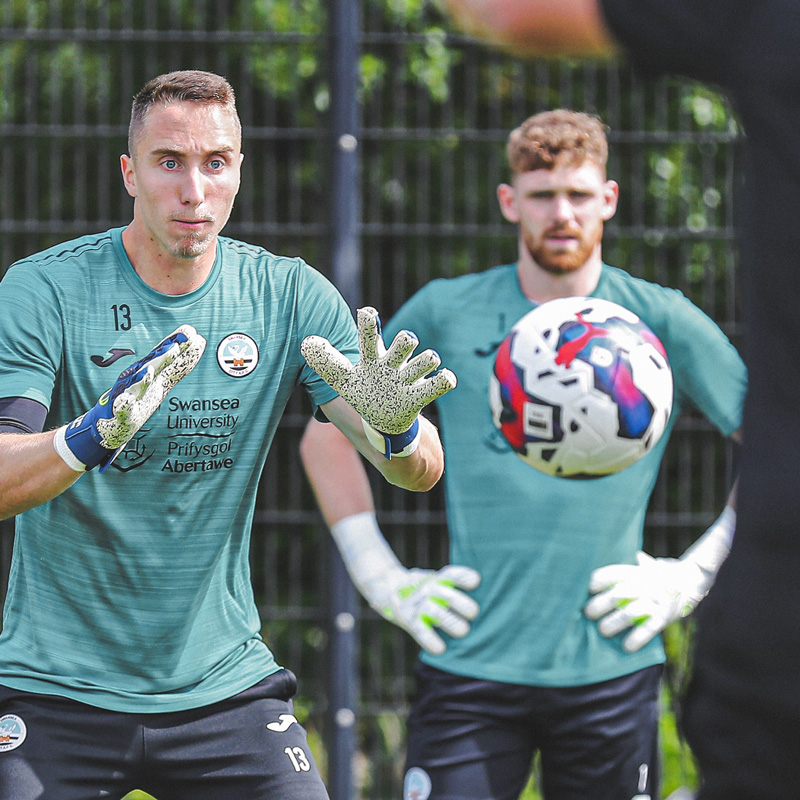 How tough a series of fixtures is this going into the World Cup? It's relentless with the number of games in a short period of time. It's almost a quarter of the season in just six weeks.
I think it's as tough as it gets. That's what Championship football is all about. If you want to get promoted [to the Premier League] and want to be up there, you need to do well in those games. It's a big test for us and hopefully we can do well.
Peterborough got relegated and you didn't play for the last six or seven weeks. How much do you learn from a battle like that? It's not something you've experienced here but you do learn a lot of qualities from that sort of situation.
I've never really experienced that before. It was a different challenge. I think every game we conceded a lot of shots, and I had a lot to do.
It was good for me to experience it personally and to understood the factors that are at play in all these different situations you can face in football. Hopefully I can learn from it.
You started last season as first-choice goalkeeper. How do you think things have changed since then and how much have you learned?
You learn all the time, in good moments and bad moments. If you remember the start of last season the manager only came in a week before the season started and I found I had to bed into the new style of play.
I think for the whole team it was very difficult to adapt to that quickly. I think it would have been different if we had more time before the season started.
I feel that coming out of the side knocked my confidence a bit, but I've had a full season training with the manager now, whilst also playing games at Peterborough to improve my confidence levels, which has put me now in a different place.
At the start of last season, it was difficult to adapt to it, but once you have more time adapting to it, you see we are getting better.
In terms of the squad, how much do you think it has improved from this time last season?
I think we've improved a lot. I think we've got a really young squad. We have a lot of hungry players that want to get better. We had a full pre-season and have played 10 or 11 games playing it. I feel we are getting better.
Obviously, it wasn't great for me last season. It was a case of getting fit, getting ready in case anything happens. Ultimately, I stayed here and worked hard.
The manager has said he doesn't see goalkeeper as a position where he has to have a number one or number two. He says it's like any other position. You've had a good battle with Andy Fisher who has been number one. How do you handle that rivalry because you have been competing for that shirt?
We've got a good goalkeeping group with Deano [Thornton, goalkeeping coach] as well. We're working really hard in training. We're pushing each other, I think you need that. You need to be friendly with each other, but also pushing each other too.
You celebrated your 24th birthday on the day of our win at West Brom. It was quite a game, and you saved a penalty. It must have been a great present for you.
It was a bit of a mad game, to be fair. I thought we had a couple of great chances in the first half and we probably should have scored more.
To be fair to West Brom, they've got good players and they've done well to get back into the game.
Thankfully I've saved the penalty and we've won the game.
The subs that came on were incredible, they gave us so much energy and they obviously scored the goals as well.
Scoring late goals is the best feeling in football, it was great.
With the penalty, I always look at penalties before the games, how they take them, where they score and then in the game, there's a bit of instinct involved as well.
I went to the left, but I managed to get my feet to it and thankfully I saved it.
It's not a bad birthday gift, I guess. It was a nice feeling.
And what about the support we have had on the road this last week? There were some great scenes at West Brom and Watford?
The support is massive. At home, we always have good support, and then to go away and take that many fans that support us that much, it helps us massively. All I could hear was our fans at some points.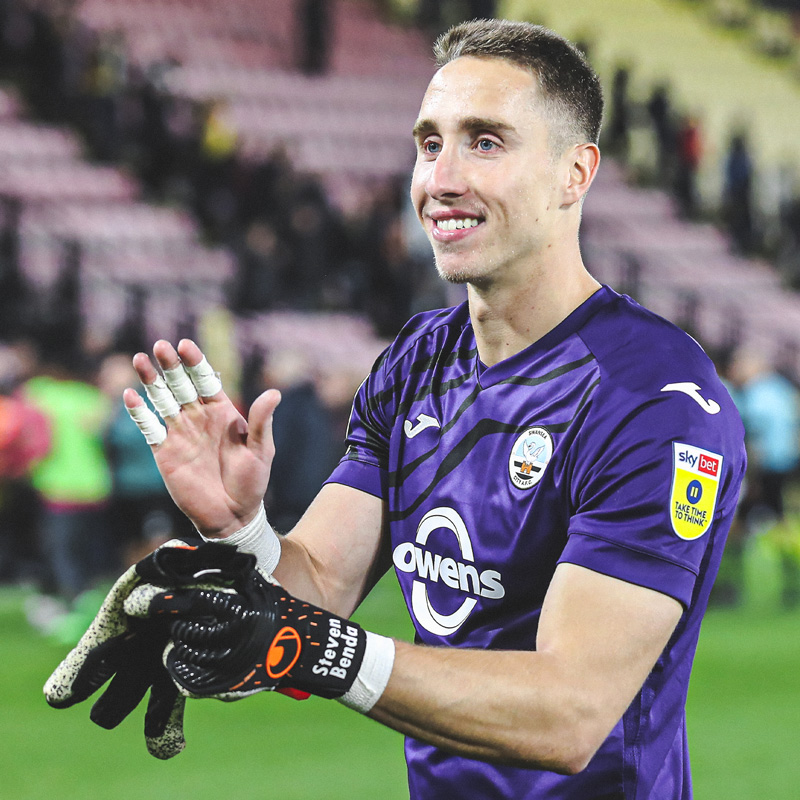 If you've read all of Steven's Interview, test your knowledge for the chance to win a Swansea City Limited Edition copy of FIFA 23 below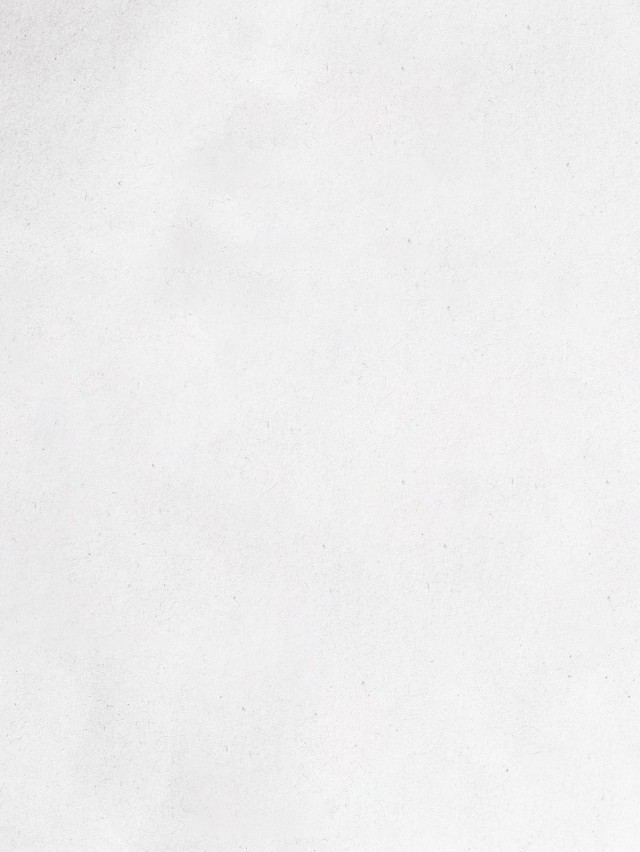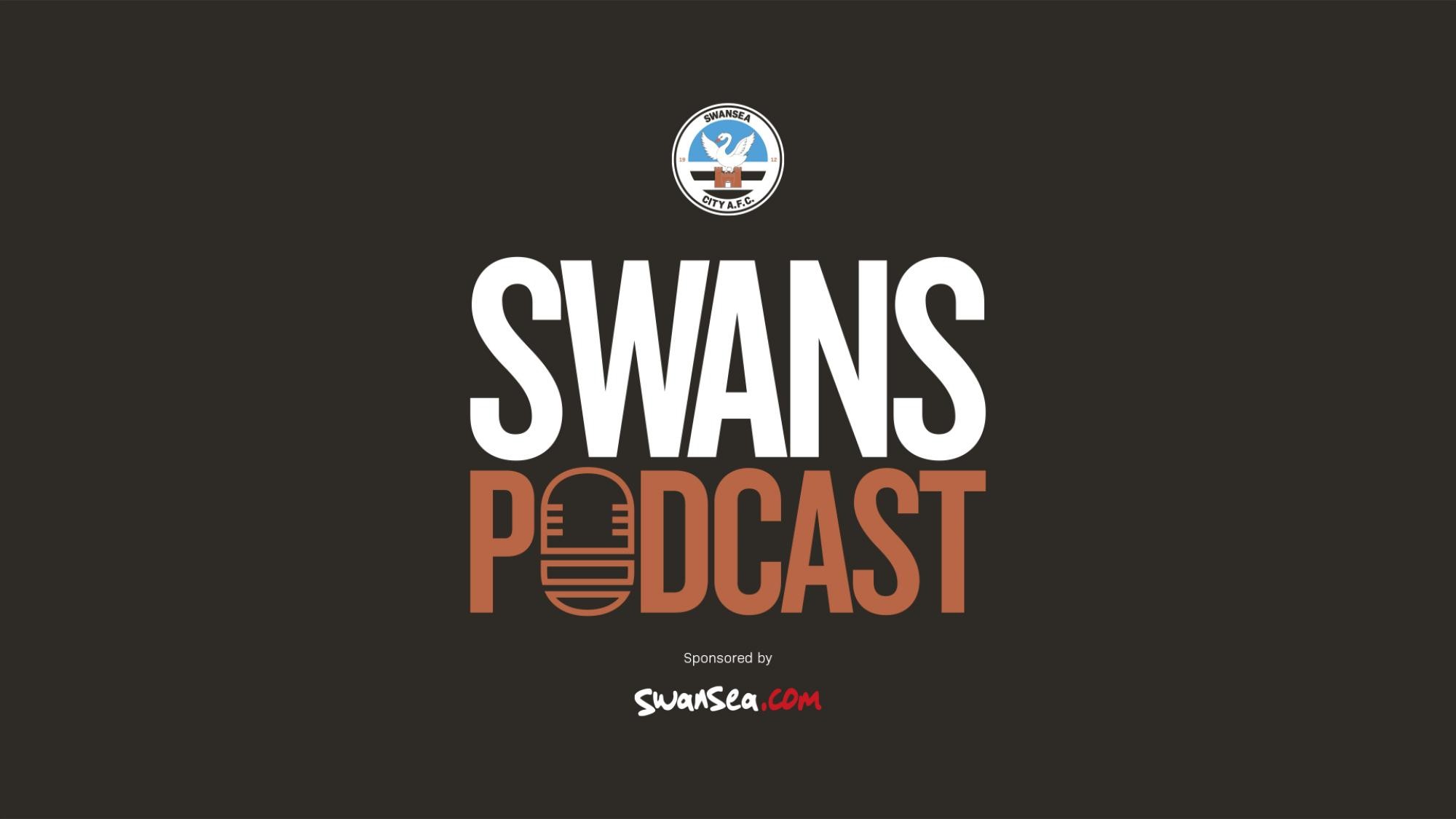 Swansea City is delighted to announce the launch of the club's official podcast in association with Swansea.com, and the first episode is available to listen to now.
The official Swansea City AFC podcast will feature interviews with a range of different figures from the club's past and present; from coaches, to players, backroom staff and fans.
The interviews will be interspersed with light-hearted quizzes and questions on the history of our great club.
The aim is to give supporters an insight into what it means to represent and follow Swansea City, and to share their stories and experiences with Jacks all around the world.
Hosted by Swans fan and experienced broadcaster Sioned Dafydd, and 'Magic Daps' Lee Trundle, the first episode features an in-depth interview with head coach Russell Martin.
The Swans boss tells the story of his career to date, the lessons he has learned across a lifetime in football, and why – no matter what – his family will always come first.
You can listen to the podcast via Apple Podcasts, Spotify, Amazon Music and Google Podcasts, as well as a number of other podcast listening platforms.
Each episode will also have a dedicated place on our official website and YouTube channel.
You can listen to the official Swansea City AFC podcast here or you can head to your preferred platform.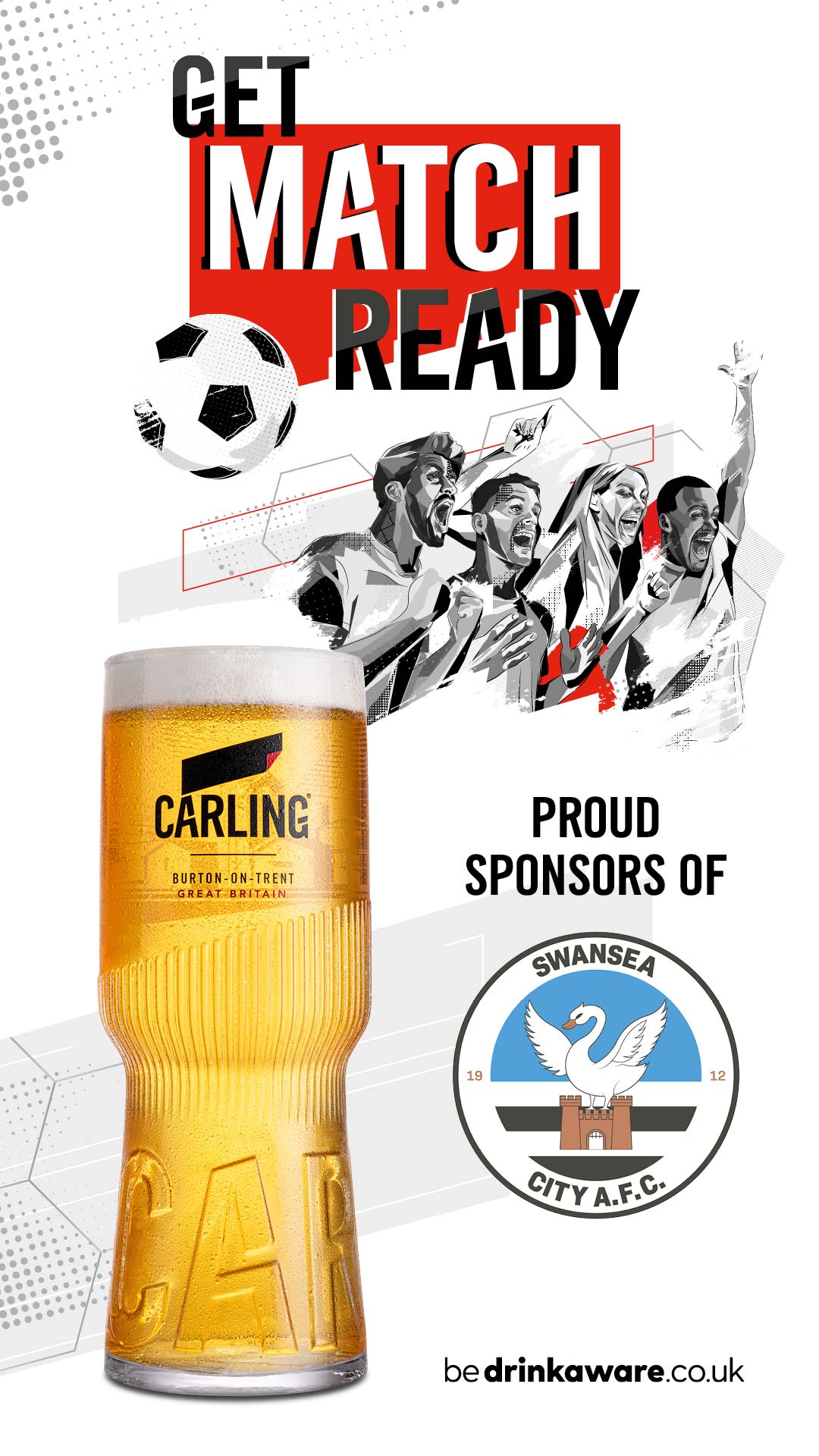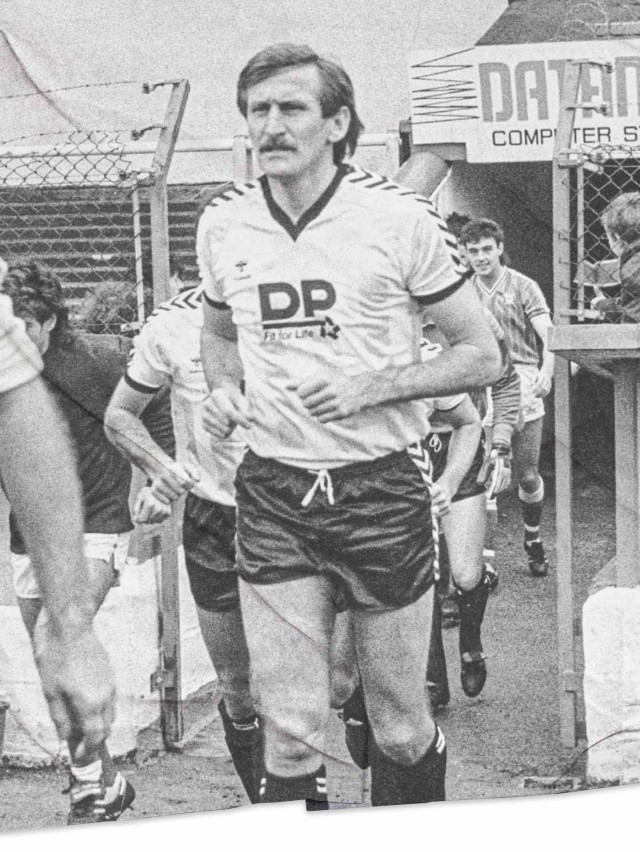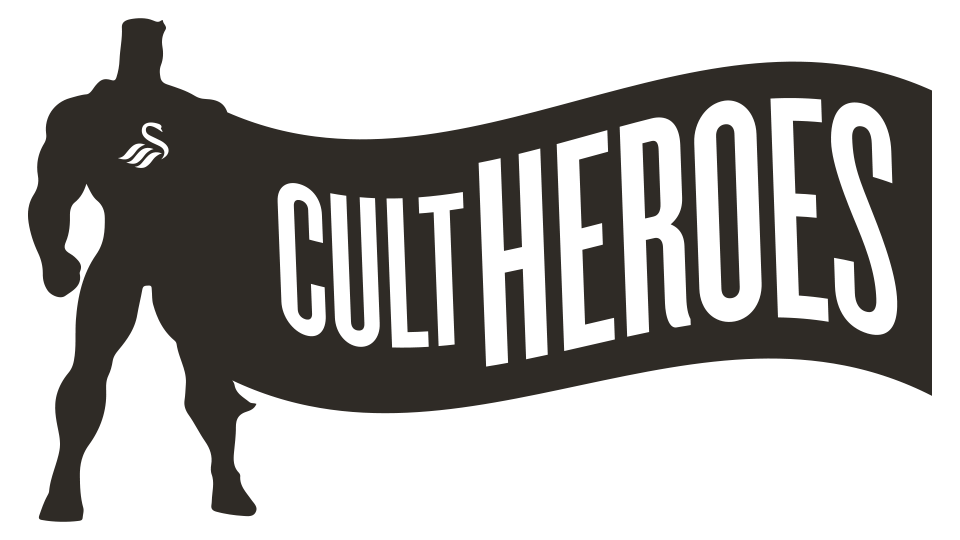 In the latest instalment of our 'Cult Heroes' feature, club historian Gwyn Rees reflects on the Swansea City story of a man who continues to hold the record for being the oldest player to represent the club: Tommy Hutchison.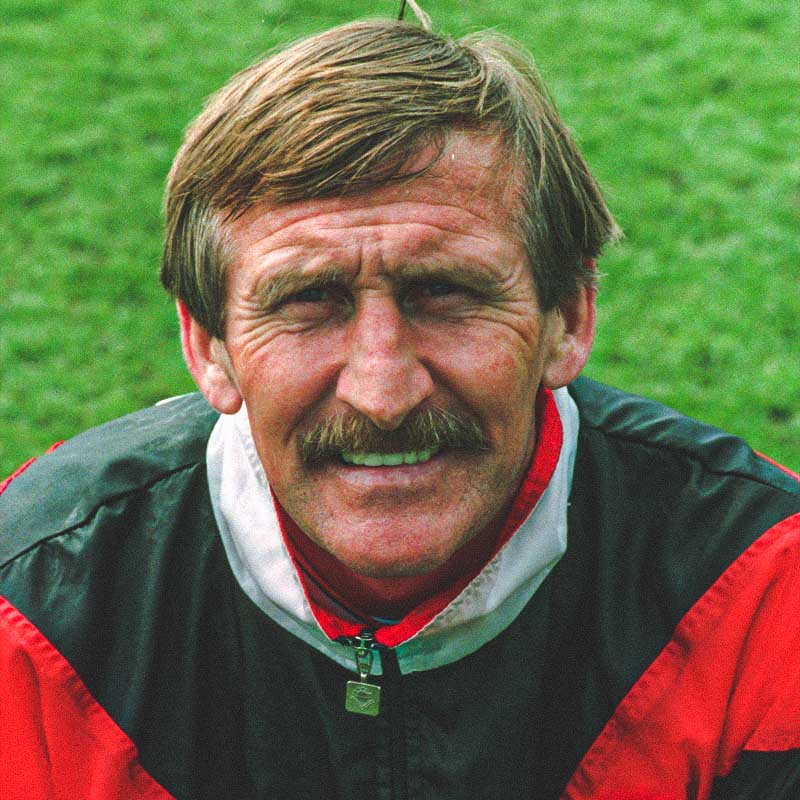 Starting his professional career at Alloa in the mid-1960s, it's a credit to the way that Tommy Hutchison looked after himself that over 25 years later he was still playing in the professional game.
His potential was obvious at an early age and, after just three seasons in Scottish football, he attracted the attention of clubs south of the border, moving to Blackpool in 1968 and making his debut against Plymouth Argyle in the English Second Division.
Playing as a left winger, Tommy's long legs and gangly frame belied a very skilful player, and he was instrumental in Blackpool reaching the First Division in 1970.
The club only played the one season at the top level before being relegated, but it was during this season that Tommy won his one and only under-23 cap against Wales.
With Blackpool relegated, and Tommy eager to continue playing at the top level, a £140,000 fee and a player in exchange saw the Scot move to Highfield Road and Coventry City.
His eight seasons at the Midlands club saw him play probably the best football of his career, and this was reflected in his call-up to the senior Scottish national side.
He would win 17 caps, and appeared at the 1974 World Cup. 'Hutch' - as the fans referred to him - was a big favourite with his swashbuckling runs down the left wing, and in his time at Coventry he won their player of the year prize on three occasions.
In October 1980, Tommy signed for Manchester City and at the end of that season found himself playing in the Centenary FA Cup final against Tottenham Hotspur.
In the first half he put the Citizens ahead with a spectacular diving header but, with time running out, he unfortunately deflected a Glen Hoddle free kick into his own net to give Spurs an equaliser, before losing the replayed game 3-2 five days later in a game best remembered for Ricky Villa's stunning solo goal.
It was just one season at City before Tommy moved to Hong Kong, playing for Bulova, and then went on to have a spell in the USA with Seattle Sounders.
From the west coast of America he would return to the UK to join his former manager John Bond at Burnley.
After two seasons at Turf Moor, Tommy was on the move once again, signing for the third time for manager Bond at Swansea City.
Tommy signed on at the Vetch Field in July 1985, but the club were in a financial mess, and on December 20 that year the official receiver was called in, the gates at the club were locked, and manager Bond and his assistant Fred Davies were sacked.
Out of this mess Tommy was made player-manager while the club went into liquidation, continuing in this role until the financial problems were sorted, with Terry Yorath appointed as the new manager in time for the beginning of the following season.
Despite a broken leg, Tommy proved his fitness in time to play a major part in the club's end-of-season play-off final win over Torquay United in 1988, and won a Welsh Cup winners' medal a season later when the Swans defeated Kidderminster Harriers 5-0 at the Vetch Field.
This saw Swansea enter the European Cup Winners' Cup the following season, and by playing in the two ties against Greek side Panathanaikos Tommy created the record of being the oldest player ever to play in a competitive European tie.
His final game at the club was against Southend United in March 1991, and his age that day of 43 years, five months and 19 days made him the oldest player to have played for the club. It is a record he still holds, and surely will do for many years to come.
He is amongst the top-five players when it comes to all-time appearances in the Football League, with nearly 1,000 to his name.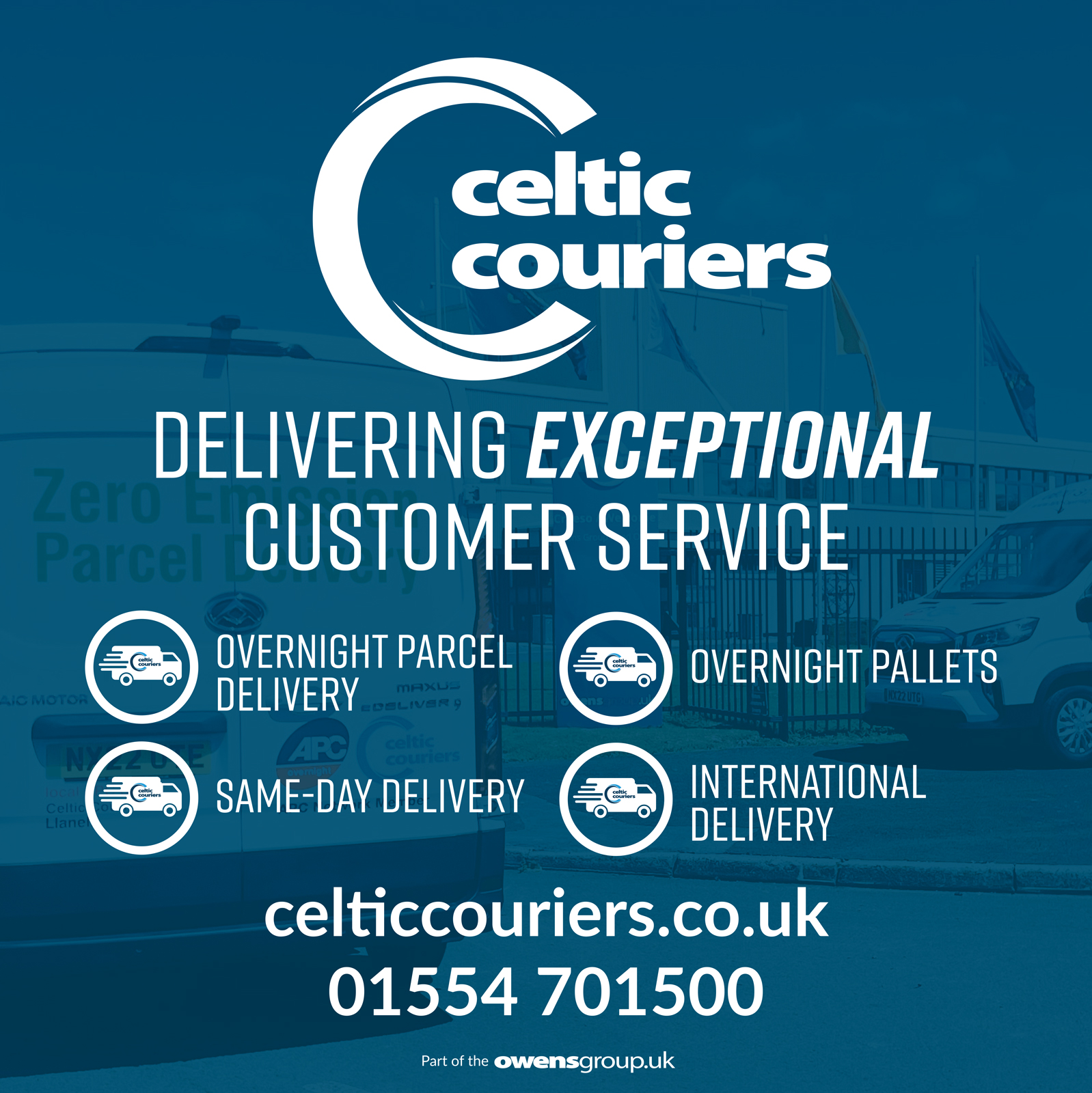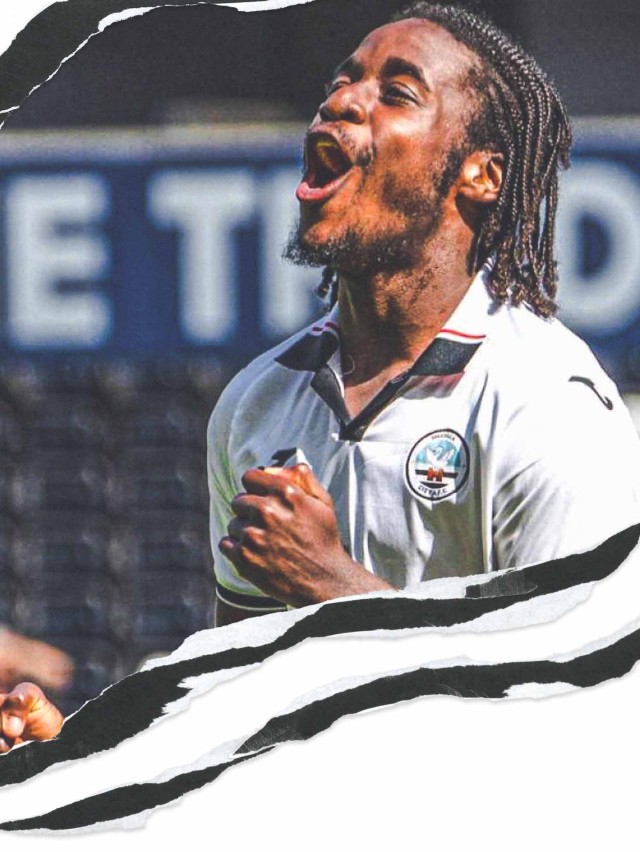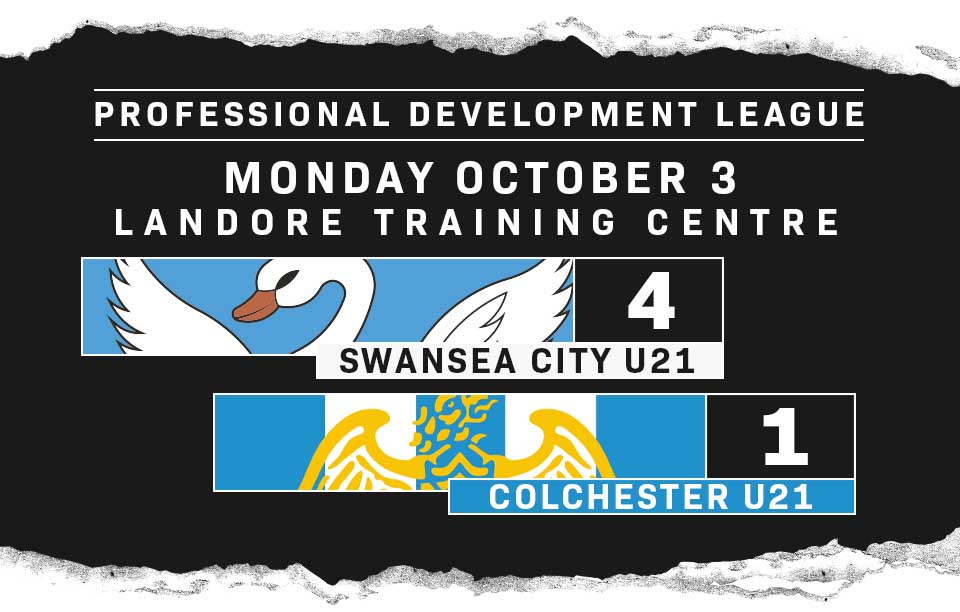 SWANSEA CITY UNDER-21S RETURNED TO WINNING WAYS AS THEY SECURED A HANDSOME VICTORY IN A PULSATING ENCOUNTER - INCLUDING TWO PENALTIES - AGAINST COLCHESTER IN THE PROFESSIONAL DEVELOPMENT LEAGUE AT LANDORE.
After trailing to an early Kai Redgrave goal, the young Swans levelled before the break and then coasted to victory with a clinical second-half display.
A double from Josh Thomas, a Ruben Davies tap-in and a converted spot-kick from Tarrelle Whittaker earned a deserved three points and a second victory of the season for  coaches Jon Grey and Anthony Wright. 
The young Swans line up was boosted by the return of Wales age-grade internationals Ben Lloyd, Joel Cotterill,, Kai Ludvigsen and Josh Thomas, while there was also the welcome sight of Azeem Abdulai returning to action after a lengthy spell out through injury.
Both sides were looking to bounce back from defeat in their previous games, but things could not have got off to a worse start  for the hosts as they conceded within 60 seconds of kick-off.
An error in midfield was taken advantage of by Ryan Lowe. His resulting through ball found Redgrave, whose deft chip lifted the ball over advancing Swans keeper Archie Matthews and into the net.
There were opportunities for the Swans to respond almost immediately, Joe Thomas' effort only finding the side netting after good build-up play from Cotterill and Whittaker launched the Swans attack.
Joe Thomas was involved again as Swansea dominated the early proceedings. His cross from the right-hand side found namesake Josh Thomas, whose first-time effort brought a fine save from visiting keeper Jayden Peglar.  
Despite having the best of the opening period, the enthusiastic Redgrave was a constant menace for the Swans on the counter-attack down the right-hand side with his pace and skill.
The young Swans started to find their rhythm in possession, coming close once more midway through the half. Whittaker driving a shot wide on the turn, after being found just outside the penalty area by Nathanael Ogbeta.  
But the home side's dominance was rewarded in the 24th minute with a Swans equaliser. Joe Thomas worked hard to retrieve a hopeful ball over the top of the visiting defence and was brought down by keeper Peglar to see the referee point to the spot without hesitation.
Up stepped Whittaker, who drilled home the resulting spot-kick to the goalkeeper's right-hand side for his fourth goal of the season. 
This brought a response this time from the U's. Dangerman Redgrave once more finding space on the right-hand side, driving an effort at the Swans goal which stung the palms of Matthews. 
 The young Swans started the second half in a similar fashion, carving out an early opportunity. Ogbeta and Josh Thomas linked on the left, before the former cut the ball back for the striker to fire low past the visiting keeper. It was a reward for the Swans dominance and gave them the lead for the first time.  
Cotterill nearly extended the advantage minutes later. His 25-yard free kick seemed to be destined for the top corner only for Peglar to produce a splendid one-handed save to deny the midfielder. 
But Josh Thomas extended the lead five minutes later, firing in on the half volley after another smart Swans breakaway.
Swansea were in ruthless mood and soon added another goal. Josh Thomas was this time the supplier, sliding in substitute Davies to tap home after Joe Thomas had won the ball strongly in midfield. 
There were further chances for Whittaker, who had a late second spot-kick of the game saved, and Josh Thomas but nevertheless the Swans ran out convincing winners.
The under-21s are next in action in their south Wales derby against Cardiff City at the Cardiff International Sports Stadium on Tuesday October 11.
Swansea City Under-21s: Archie Matthews (Remy Mitchell), Kai Ludvigsen (Kian Jenkins), Wasiri Williams (Harry Jones), Azeem Abdulai (Ruben Davies), Brandon Cooper (captain), Joe Thomas, Tarrelle Whittaker, Joel Cotterill, Josh Thomas, Ben Lloyd, Nathanael Ogbeta (Lincoln Mcfayden).
Colchester United Under-21s: Jayden Peglar, Lordon Akolbire (captain), Lion Beko (Taizo Marcel-Dilaver), Matt Yates, Andrew Palmer-Brown (Frankie Edwards), Naz Knereouche, Kai Redgrave, Ryan Lowe (Bayan Aman), Jamie Arnold, Kennedy Mupomba, Kaan Bennet.
Unused subs: Jaime Tedaldi, Sean Brown.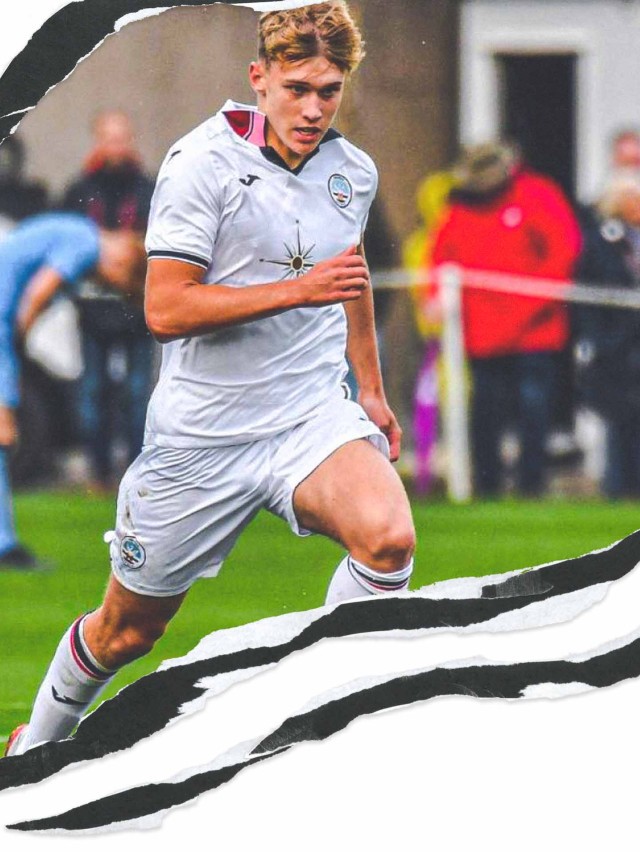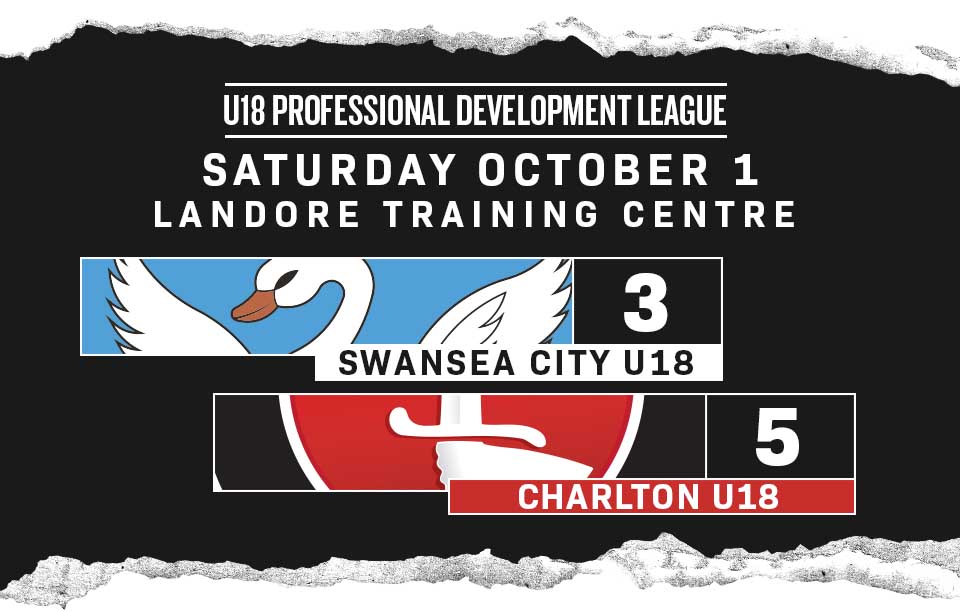 SWANSEA CITY UNDER-18S FELL TO DEFEAT DESPITE A FINE EFFORT AGAINST REIGNING PROFESSIONAL DEVELOPMENT LEAGUE CHAMPIONS CHARLTON IN AN EIGHT-GOAL THRILLER AT LANDORE.
A first-half double from Geoff Bony had put the Swans on level terms at the break, Darren Davies' side showing good character to twice come from behind.
But the young Addicks proved too strong as their clinical finishing proved the difference in the second half. Kai Enslin scored a hat-trick, with Patrick Casey netting a brace. 
Swansea's Rohan Davies pulled one back in the dying minutes of the game, but it wasn't enough to earn the share of the spoils. 
The young Swans were keen to respond to their defeat at Cardiff last time out last time out and there were three changes to the matchday squad as Evan Watts, Richard Faakye and Jada Mawongo coming in for the hosts.
Davies' young Swans started brightly and produced the first chance of the match. Seb Dabrowski winning the ball in the centre of the park before playing through Iwan Morgan, but his effort could only find the side netting. 
It was the visitors who took the lead though against the run of play in the 14th minute. After recycling the ball in midfield Ollie Hobden found himself free on the right-hand side to cross low for Enslin to slot home.
Davies' team responded instantly, Morgan and Kyrell Wilson combing on the left-hand side to provide the decisive cross for Bony to equalise. It was nothing less than what the young Swan deserved after a sustained period of pressure. 
The visitors though struck again on the counter five minutes later, Casey's half volley beating the helpless Watts in the Swans goal.
The Addicks thought they had extended the lead minutes later. However, Casey's acrobatic effort was disallowed for offside after a neat short corner routine. 
In an entertaining and open first half, it was the Swans who levelled five minutes before half-time. Bony slotting past Henry Molyneux in the Addicks goal after a defence splitting ball sent the young striker away to coolly finish with an acrobatic celebration to boot. 
The Addicks retook the lead five minutes into the second period. Enslin fired home his second of the match emphatically, after being put through one on one against substitute keeper Kit Margetson, buryng his effort off the stanchion with power. 
The Swans responded well. Bony this time turning provider, making space down the left-hand side, before finding Wilson. The midfielder though could not get over his effort with the shot rising over the bar. Morgan then tested visiting keeper Molyneux, but the young Swans top scorer not quite find the decisive touch. 
The Swans were punished for not taking their chances minutes later with Casey tapping home after Margetson could only push a save into the on-rushing striker's path. 
Enslin then completed his hat-trick, tapping in a minute later. 
The Swans had their fair share of chances at the death, as Morgan and Davies' saw their efforts saved. 
But, it was Davies who eventually converted late on.
Swansea City Under-18s: Evan Watts (C) (Kit Margetson 32), Zane Myers (Rohan Davies, 82),  Richard Faakye, Arthur Parker (David Roberts 72),  Jada Mawongo,  Josh Carey, Dan Watts,  Kyrell Wilson,  Geoff Bony (Aimar Govea, 82), Iwan Morgan, Seb Dabrowski. 
Subs not used: Cameron Llewelyn 
Charlton Under-18s: Henry Molyneux; Ollie Hobden, Keenan Gough, Mason Hunter, Toby Bower (Harmony Okwumo), Harvey Kedwell, Ryan Huke, Brook Myers (Ralphi Hand, 58), Henry Rylah,  Partick Casey, Kai Enslin. 
Subs not used: Nathan Asimwe, James Batt, Jadan Yamoah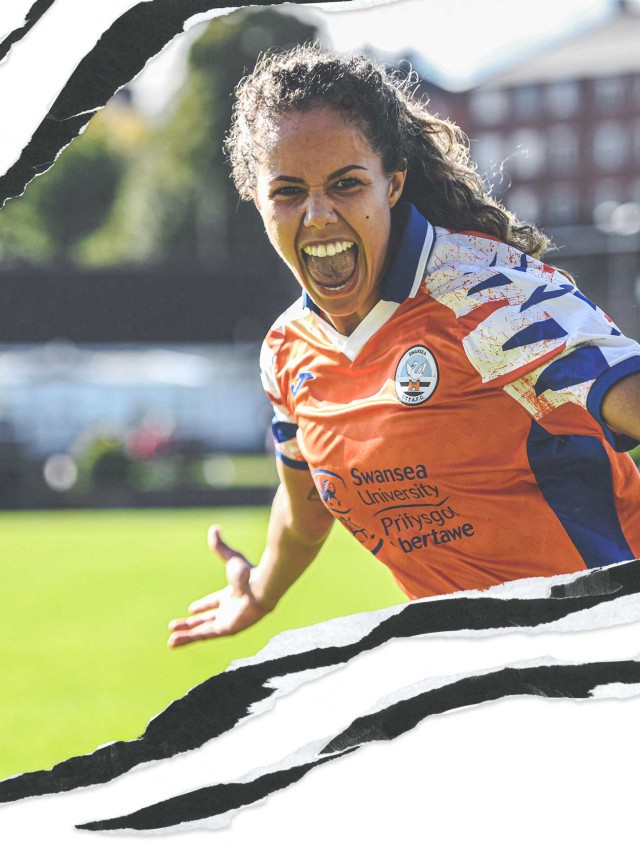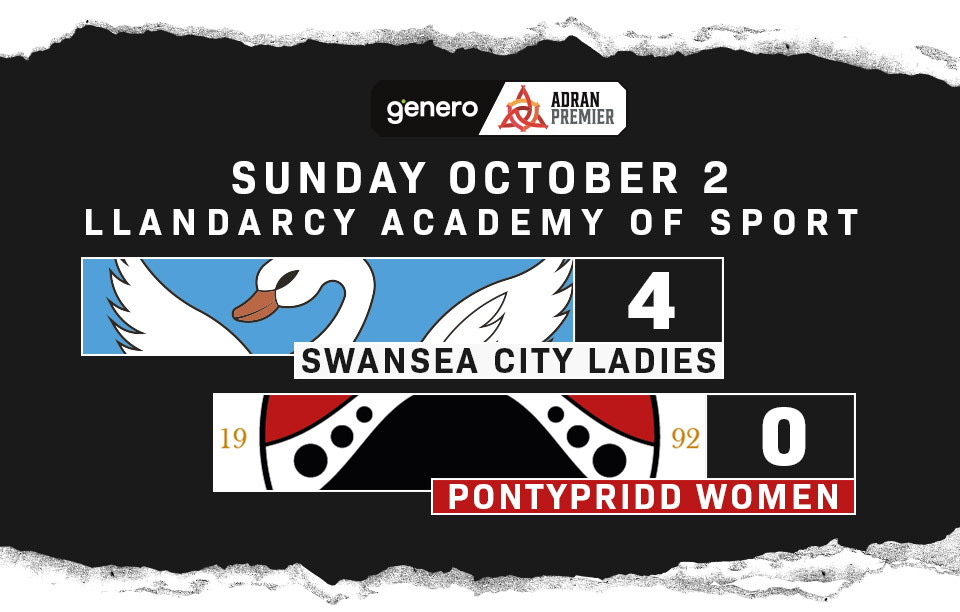 SWANSEA CITY LADIES RETURNED TO WINNING WAYS IN EMPHATIC FASHION WITH VICTORY OVER PONTYPRIDD UNITED WOMEN AT LLANDARCY.
First-half goals from Jess Williams, Katy Hosford and Monet Legall gave the Swans a commanding half-time lead, before Ellie Lake sealed the win with a stunning strike.
The Swans came into the fixture following a first league defeat of the season after they were beaten 2-0 by Cardiff City Women last time out.
Seeking a response, Swansea started the game strongly, winning a number of corners in the early stages and troubling the Pontypridd defence.
It would be a set piece that would help break the deadlock, Lake's free-kick finding the head of Williams who nodded home her first goal of the season.
Hosford would waste no time in doubling their lead with a stunning strike, finding the net from 25 yards out with a finish over the head of the Pontypridd goalkeeper.
Just four minutes later Legall would make it 3-0; Shaunna Jenkins split open the Pontypridd defence with a fantastic through ball before Legall powered a shot into the top-left corner.
Jenkins had the chance to further extend the lead and get on the scoresheet herself early in the second half. Hosford's low cross found the midfielder on the edge of the box, but her effort would fly over the bar.
But Lake would add the fourth goal just 10 minutes after the restart, rocketing in a 30-yard effort that gave the Pontypridd goalkeeper no chance.
The win sees Swansea climb to third in the Genero Adran Premier table, just three points from the top, ahead of the FAW Women's Cup first round next week.
Swansea City Ladies: Chelsea Herbert, Alicia Powe (captain), Shaunna Jenkins (Laura Davies 72), Ellie Lake, Kelly Adams (Rachel Cullen 65), Nieve Jenkins, Katy Hosford, Chloe Tiley (Phoebe Ware 75), Monet Legall (Emily Freeman 72), Nia Rees (Gwen Horgan 65), Jessica Williams.
Pontypridd United Women: Maisie Jones, Shannon Greenway, Clare Daley, Holly Broad, Emily Bayliss (Ellie Gunney 45), Renee Day (Kirstie Pervin-Davies 45), Anais Trinci (Jessica Osborne 72), Alison Witts, Olivia Francis, Efa Jones (Carys Bufton 45), Jasmine Turner.
Unused subs: Eleanor Brook.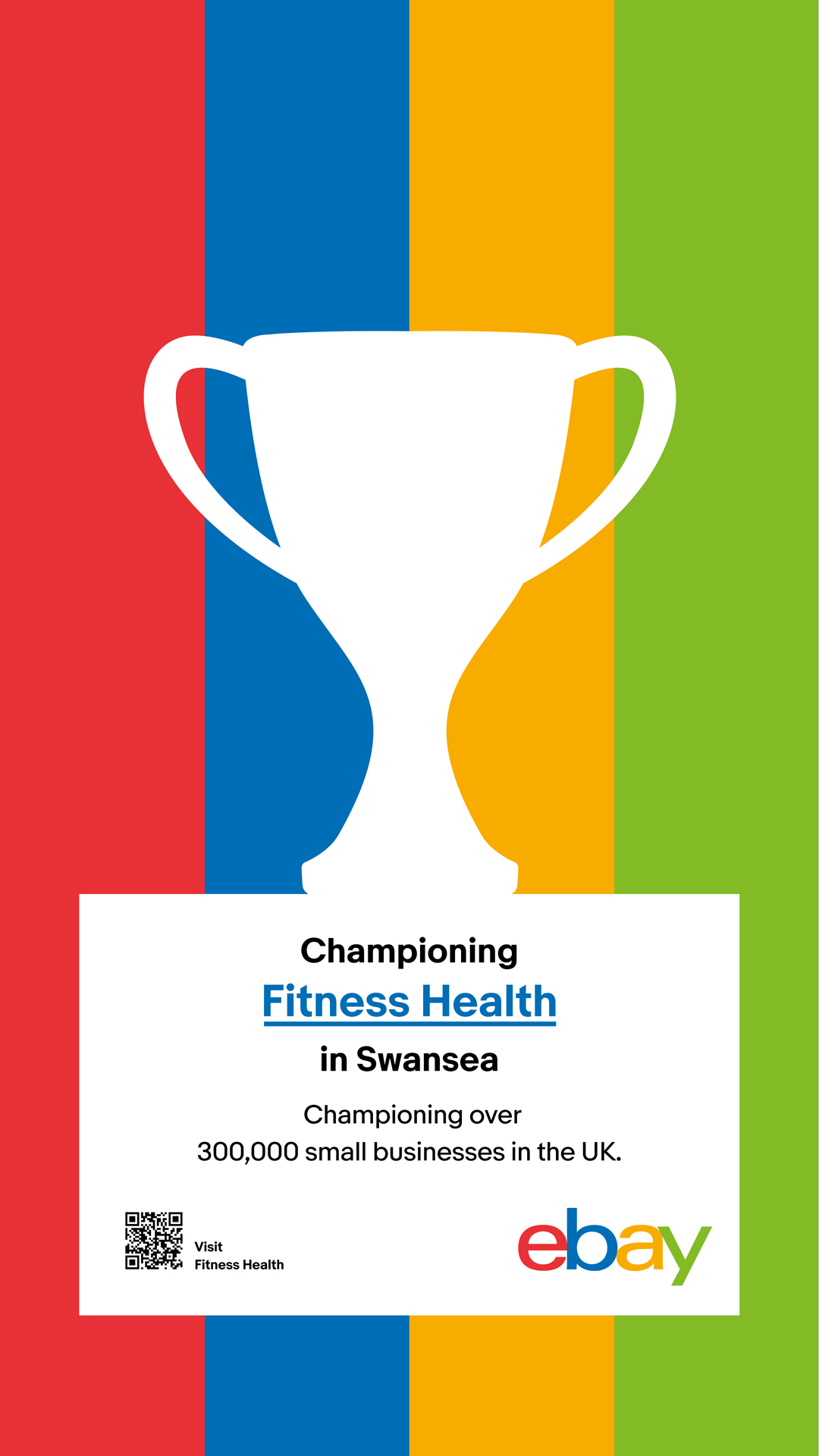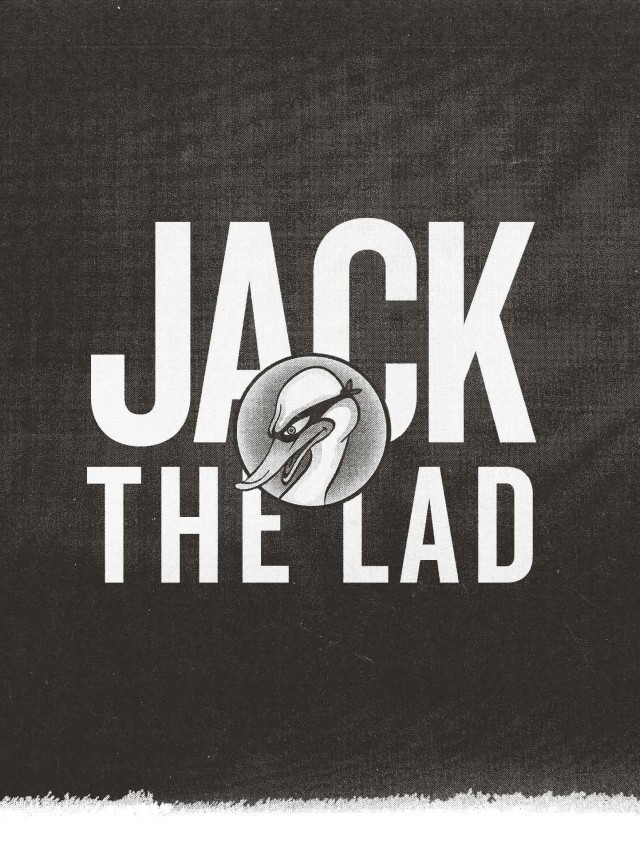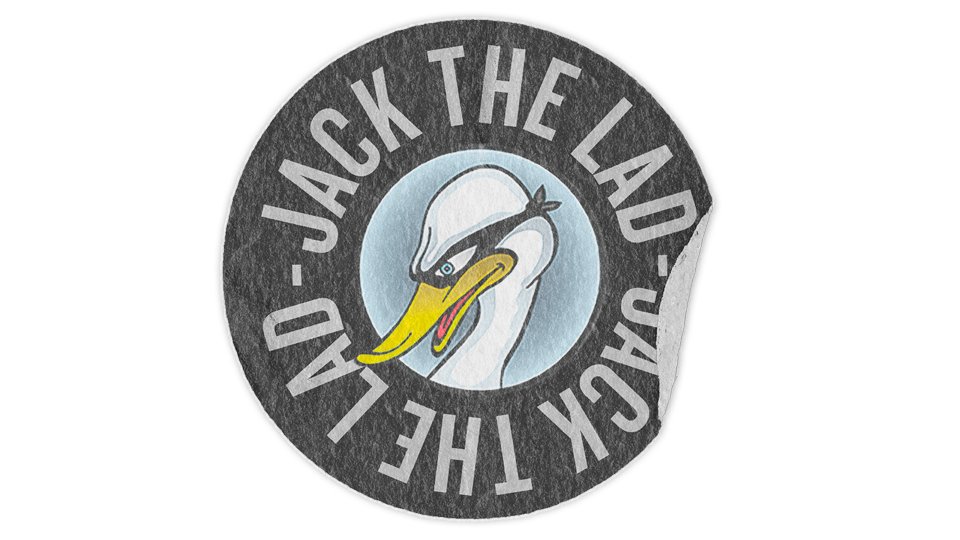 If you're a football fan who thinks pyrotechnics generate an atmosphere during a match, you'd better look for something else to do on a Saturday afternoon.
You can't be much of a supporter if you have to depend on a coloured flare, or a firework to let your team know you are behind them.
Frankly, it's pathetic . . . not to mention, downright dangerous.
Do you think players are going to raise their game because some idiot is holding up a flare at the back of a stand?
Do you think they're going to hit more accurate passes with a thick pall of acrid smoke hanging over the pitch?
Really?
And do you think they're going to fly into tackles with that extra bit of determination with rockets whizzing over their heads?
Professional footballers aren't excitable eight-year-olds at a Guy Fawkes party.
They certainly don't want to see themselves or fellow players being injured thanks to a few idiots playing with pyrotechnics.
And they certainly don't want to see supporters being carried from stands because they've been injured by a misdirected flare.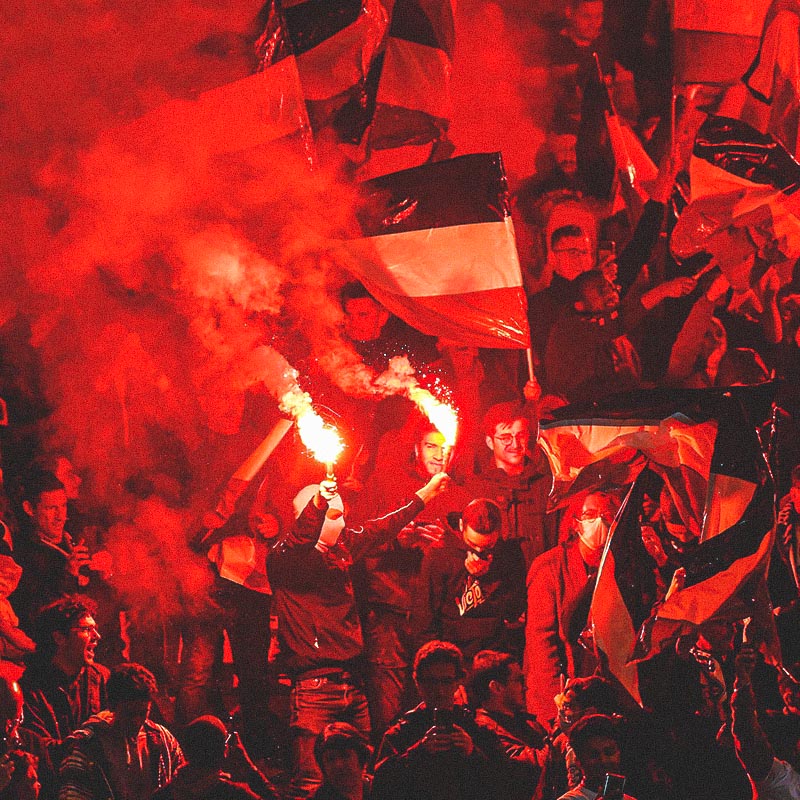 Some fans may think I am overreacting to some recent incidents which have seen flares being ignited at Swans matches.
But an incident at the recent Wales v Poland Nations League match in Cardiff brought back memories of just how dangerous flares and fireworks can be at football grounds.
The visiting fans had already set off a number of flares before the start of the match and during the first half.
But after their side took the lead in the second half, a rocket fizzed out of the away section – incidentally situated next to the family stand – and shot across the stadium in the direction of the packed stand at the opposite end of the stadium.
Fortunately, the projectile cleared the roof of the stand and hopefully landed safely in a less populated area outside of the ground.
But the potential for disaster will not have been lost on older Welsh football fans.
And I don't use the word disaster lightly either.
For those who don't know, in 1993 Merthyr postman John Hill went to the old National Stadium hoping to cheer Wales to a place at the World Cup in the USA the following year.
Instead, he was hit by a marine distress flare which had been launched across the Cardiff Arms Park pitch by two fellow Welsh fans from the opposite side of the ground.
Despite desperate efforts by fellow fans and his son, who he was attending the game with, Mr Hill died of the catastrophic and horrific injuries he suffered
For those who think this is a problem confined to the continent and brought over here by visiting fans at European or international matches, it is not.
As I mentioned earlier, flares have been set off at Swans games already this season.
Meanwhile, last season a disabled teenage Swans fan suffered severe burns after a flare was thrown at an away match against West Brom.
At the start of this season, the Swans issued a warning to fans about the dangers of pyrotechnics and the consequences for those caught bringing them into stadiums.
As well as the potential for facing criminal charges, fans will receive an automatic club ban.
Earlier this year, a Swans fan was arrested after being caught throwing a flare on CCTV at QPR's Loftus Road.
We all have a part to play in making sure that this problem is nipped in the bud.
Us fans can help police and stewards by reporting anything suspicious we see inside a ground that may have slipped through the security net.
This isn't about being a 'grass', it's about making sure we all stay safe. I can't imagine how I'd feel if a child was injured by a flare or firework I had seen smuggled into a stadium.
I've seen some people in the wake of the Wales v Poland game saying that flares aren't dangerous.
I'm sure the two fans who set off that flare back in 1993 thought it wasn't dangerous too. How wrong could they have been?
They certainly had time to reflect on that fact after being jailed for manslaughter.
Unfortunately, I'm old enough to remember the bad old days of football hooliganism and matches during the weeks leading up to November 5 being played against a backdrop of fireworks being set off on packed terraces.
Let's not risk going back to those bad old days.
The tragic events at a match in Indonesia last weekend, where more than 125 fans were killed, illustrated just how dangerous disturbances at football matches can become.
The Swans have taken huge steps to ensure the Swansea.com Stadium is a safe place for us all to come and enjoy football matches.
It's a delight these days to see fans of all ages enjoying a family day out in a safe environment, rather than seeing children cowering in fear.
I'm all for a passionate, noisy, tribal atmosphere at football matches, but let's make sure we do all we can to make sure everyone is as safe as possible.
Fireworks and flares in the hands of fans in packed stands play no part in generating that exciting, but safe environment.
Let's leave it to the players to provide the footballing fireworks on the pitch and the experts to provide any professional pyrotechnics that can play a part in the entertainment – before and after matches.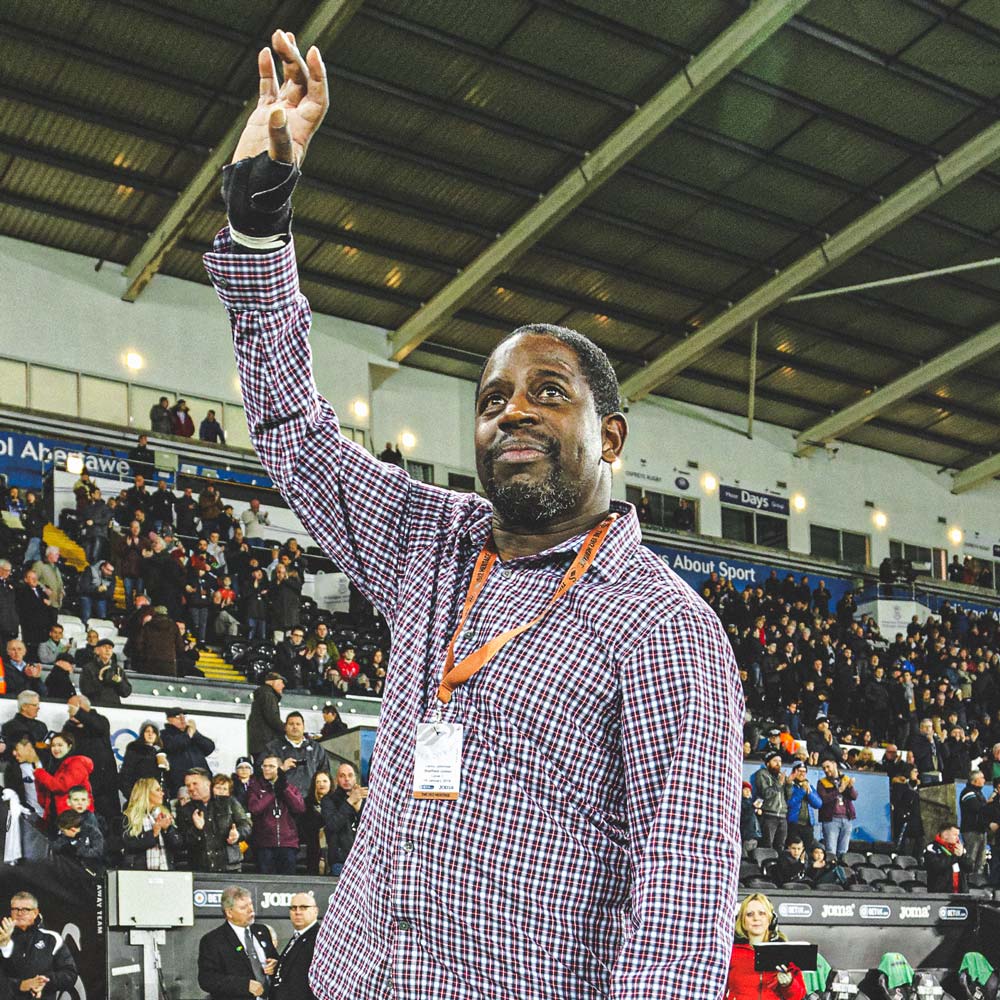 Former Swansea City players and coaches have paid tribute to Lenny Johnrose ahead of a pair of upcoming events held in memory of the club's former midfielder.
Johnrose passed away in August at the age of 52, following a battle with Motor Neurone Disease.
While Lenny was best known for his long service at clubs like Burnley and Bury, the popular midfielder made a considerable impact during his 14 months with the Swans and was a key figure in ensuring the club avoided losing Football League status in 2003.
Having joined the Swans in the January of the 2002-03 season, Lenny went on to make 15 appearances as Brian Flynn's side fought to avoid relegation.
He netted in back-to-back games against Kidderminster Harriers and Oxford United to help secure four valuable points, but there will be no doubting his most important goal in Swansea colours.
It came in that dramatic, never to be forgotten victory over Hull City on the last day of the season.
With the scores at 2-2 it was Lenny who found the net to give Swansea a lead they would not relinquish, with James Thomas completing his hat-trick to spark wild celebrations later in proceedings.
This Sunday (October 9) his former club Bury are hosting a game between a Bury Legends side and a Len Johnrose XI, which will feature former Blackburn Rovers, Burnley, Swansea and Hartlepool United players as all clubs who Lenny played for during his career are represented.
The game at Gigg Lane will see all proceeds go to the Len Johnrose Trust.
A week late on Sunday, October 16, a number of Swansea icons will take part in an event which aims to raise vital funds for the club's Former Players' Association and the south Wales branch of the Motor Neurone Disease Association.
Alan Curtis, Lee Trundle, Leon Britton and Kris O'Leary will be in attendance – with Kev Johns hosting.
The evening - held in collaboration with fundraising fanzine A Touch Far Vetched – will take place at Morgans Hotel. 
A raffle will help raise funds for the two charities, while supporters can donate directly here. Further information about the event is available here.
Below you can read a number of tributes from those who shared a dressing room with Lenny during his time with the Swans.
LEE TRUNDLE
Lenny was a massive character and the sort of person who would go out of his way to help all the young lads in the dressing room.
He was a lovely guy, with a great sense of humour who always enjoyed a laugh and a joke, and he will always be remembered by this football club for his goal in the most important game in the club's history.
He may not have been at the club for long, but his contribution means he goes down as a Swansea legend with his team-mates and with the supporters.
He was just the sort of character we needed for the situation we were in. You always wanted someone like Lenny on your side.
It sums him up that following his diagnosis, he turned his attentions to fundraising and raising awareness.
The charity he set up has done so much important work and following his sad passing it will leave a rich legacy to continue to help those suffering from such a terrible illness.
ALAN CURTIS
Lenny was a really good professional, and he was exactly what we needed with the situation we found ourselves in when he joined.
Brian Flynn was an astute manager, he knew Lenny and he knew we needed someone like him.
He was so strong, and capable of getting goals and there was none more important than that goal against Hull.
He was a lovely guy, he was very warm and very genuine. He would encourage others, especially the young players, and he played a crucial part at what was a really stressful time for everyone.
He bore his cruel illness with great dignity and humanity, but everyone who knew him would not have expected anything different of Lenny.
He was such a lovely man, and he was determined to raise awareness and he was never going to shy away from it. He met it head on and that typifies the man he was.
He will be sadly missed.
LEON BRITTON
Lenny was a huge personality and player for us.
The club will never forget the massive part he played in the season we fought to stay in the Football League.
He scored that massive third goal for us against Hull, it was a vital moment when it came to keeping us up.
I will always be grateful for the help he gave me at the start of my career, passing on his experience and knowledge.
He was a true gentleman and he will be sorely missed by us all at Swansea City.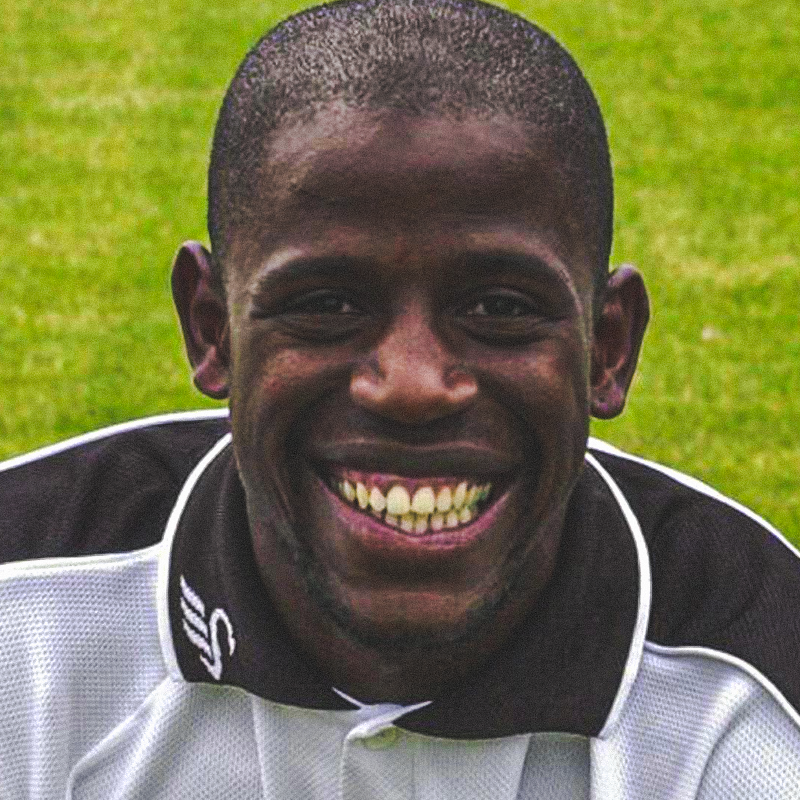 KRIS O'LEARY
Lenny will always be remembered for the huge part he played in Swansea City history, scoring that vital goal in the Hull City game all those years ago.
Lenny was a warrior as a player, and he also showed those qualities with the strength and courage he showed as he fought throughout his illness.
He was a gentleman, and is someone who will be missed by all.
Once a Jack, always a Jack.
ANDY ROBINSON
Lenny was an absolute trojan of a player, a real warrior.
Whatever club you are at, your managers tell you to look to your right and to your left and ask yourself if you were ready to fight and have the back of the people next to you. With Lenny, you always knew he had your back.
He was a fantastic character, and the work he did with his foundation means he will leave a legacy that will last forever.
It was tragic news, terribly sad to hear, but the way in which he fought the illness he had and wanted to do so much to help others tells you everything you need to know.
He was a fantastic lad, and our thoughts are with his family and his friends.
He will certainly always be held in great affection by Swansea City and its supporters because of that goal against Hull.
He used to joke that people forgot about it because of James Thomas' hat-trick, but he knew how highly he was thought of in these parts and he is a sad loss for everyone who knew him.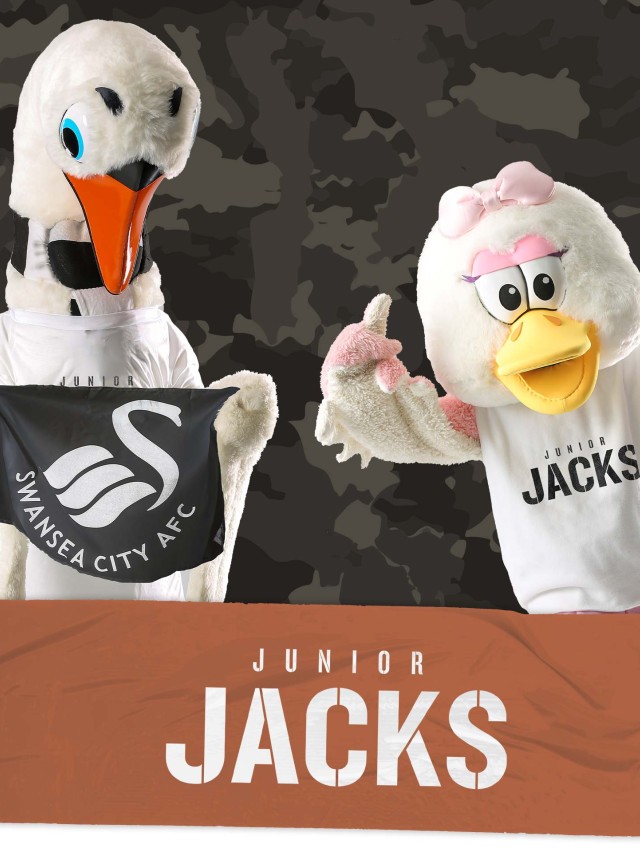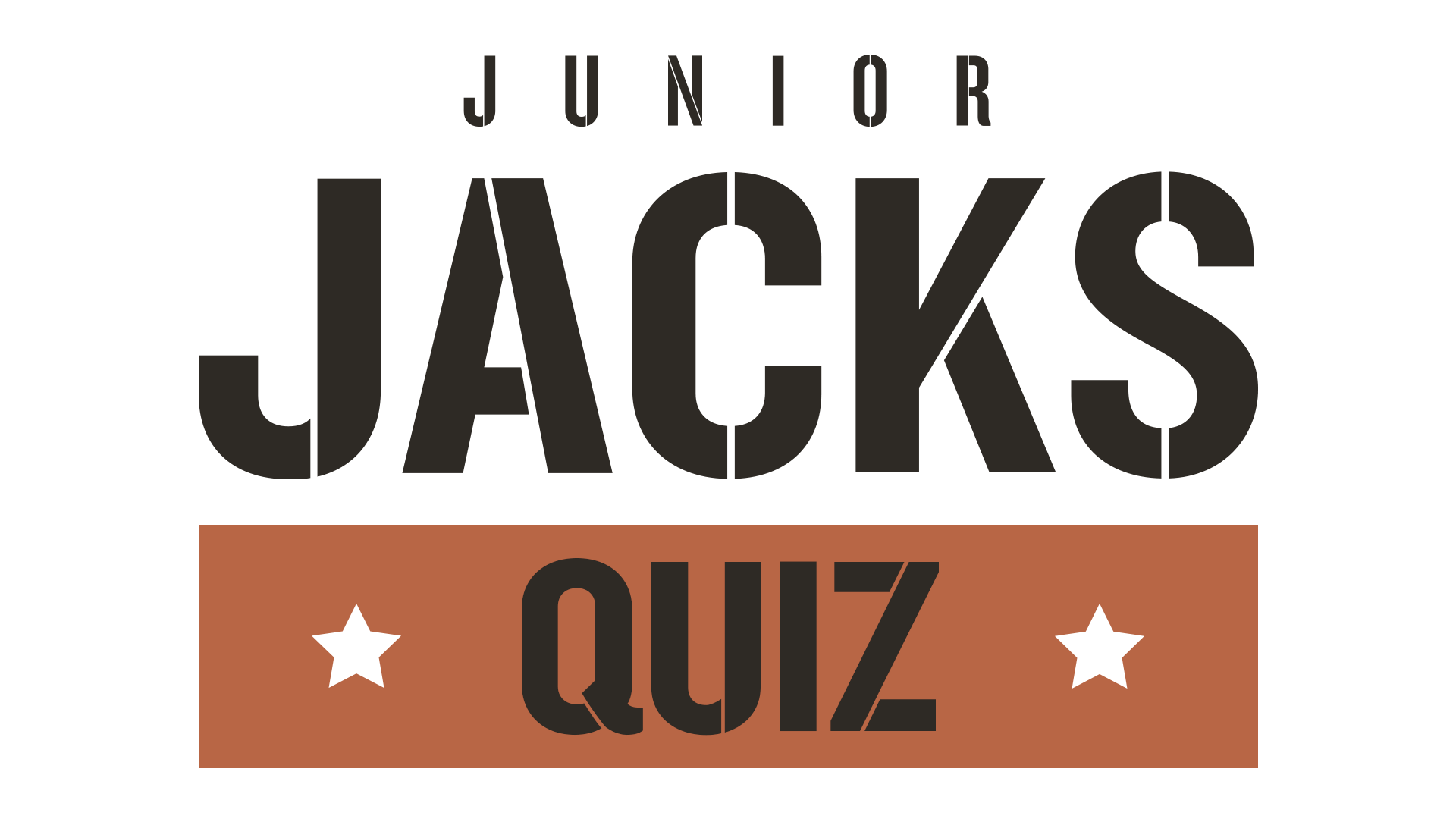 Welcome back to the Swansea.com Stadium and we are SO excited to have Plantasia with us this afternoon.
We've been hanging out with the animals all morning and we think you're really going to like them. We've even created a quiz asking you to identify which animal is which.  You can test yourself below.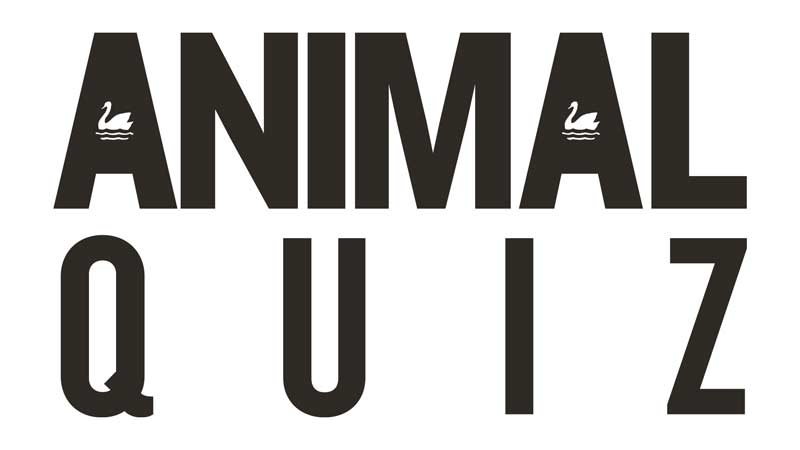 As always, we've also put together our Take Five quiz with some questions for you to test your football knowledge.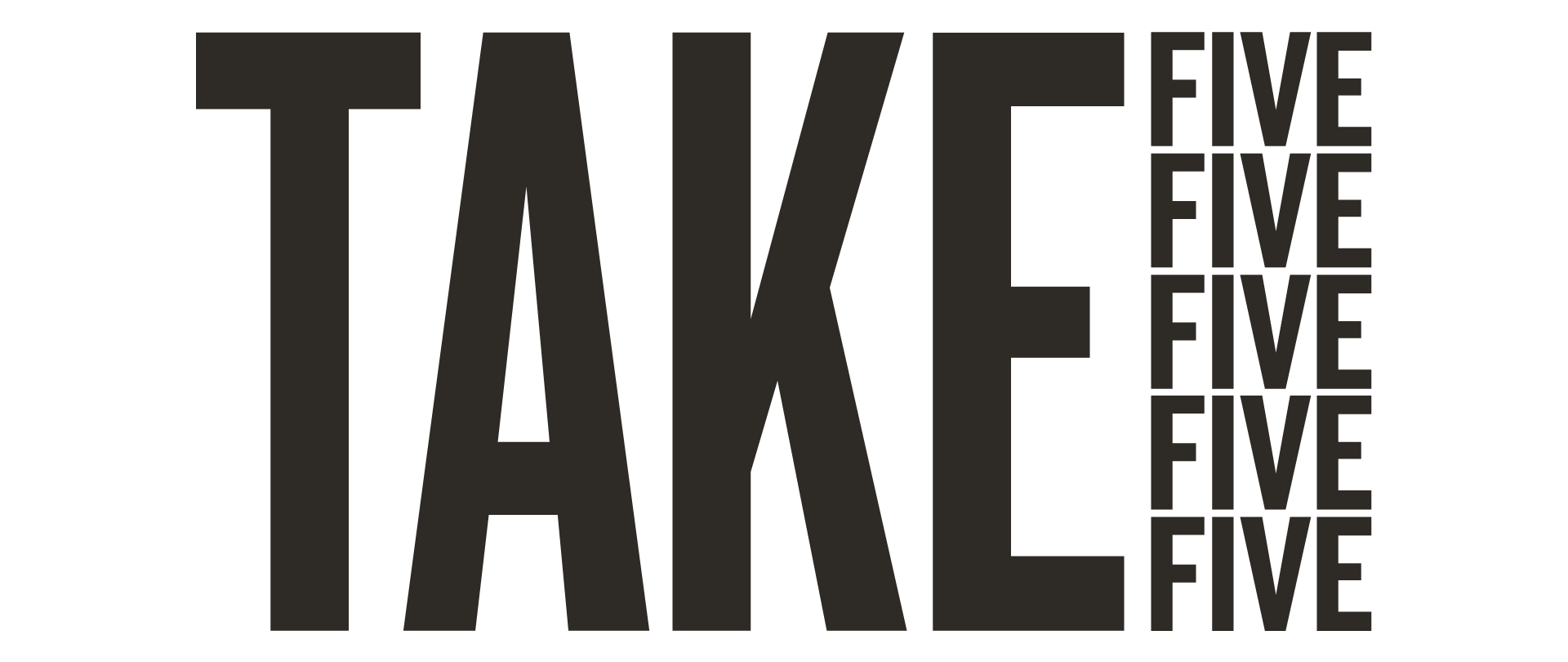 We're not sure if you've seen, but we both took part in the Swansea Bay mascot race and Cybil won!
Cybil is now officially the fastest mascot in Swansea!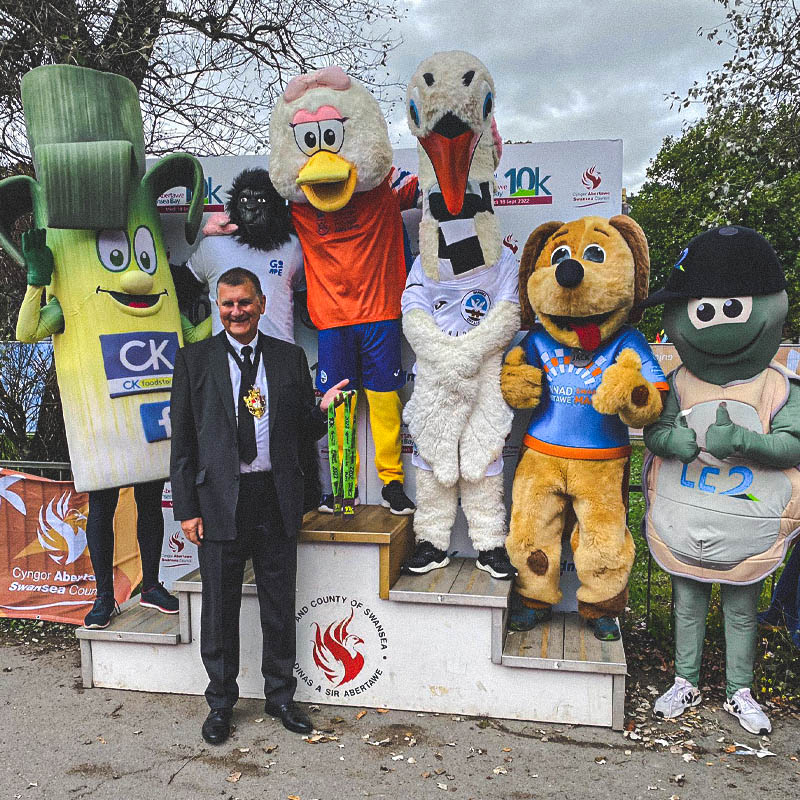 The prize for winning was a £100 donation to a charity and we were pleased to be able to help our friends in the Swansea City AFC Foundation by giving that money to them so they can continue their great work in the city.
We hope you have a fantastic matchday and we look forward to seeing you all around the ground.
Come on the Swans!
Cyril and the fastest mascot in Swansea (Cybil)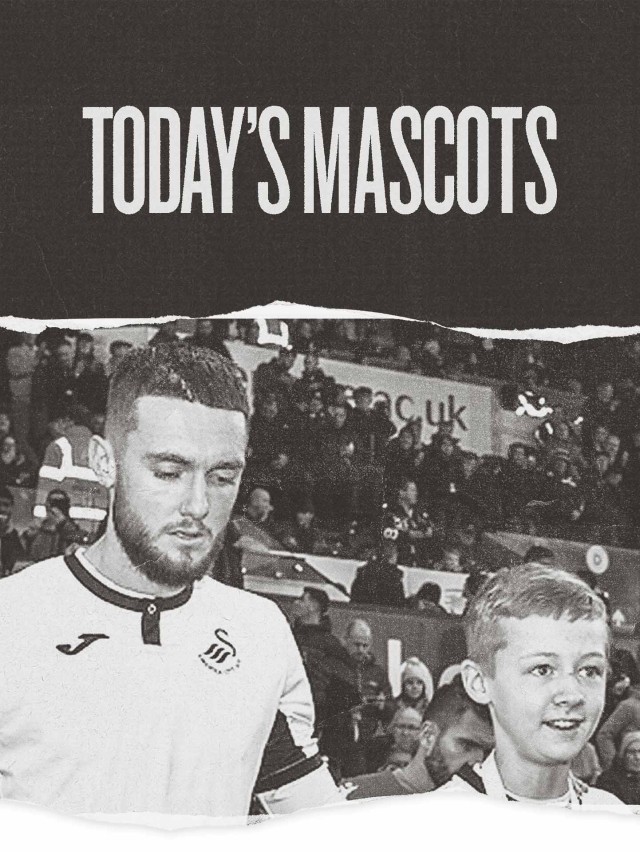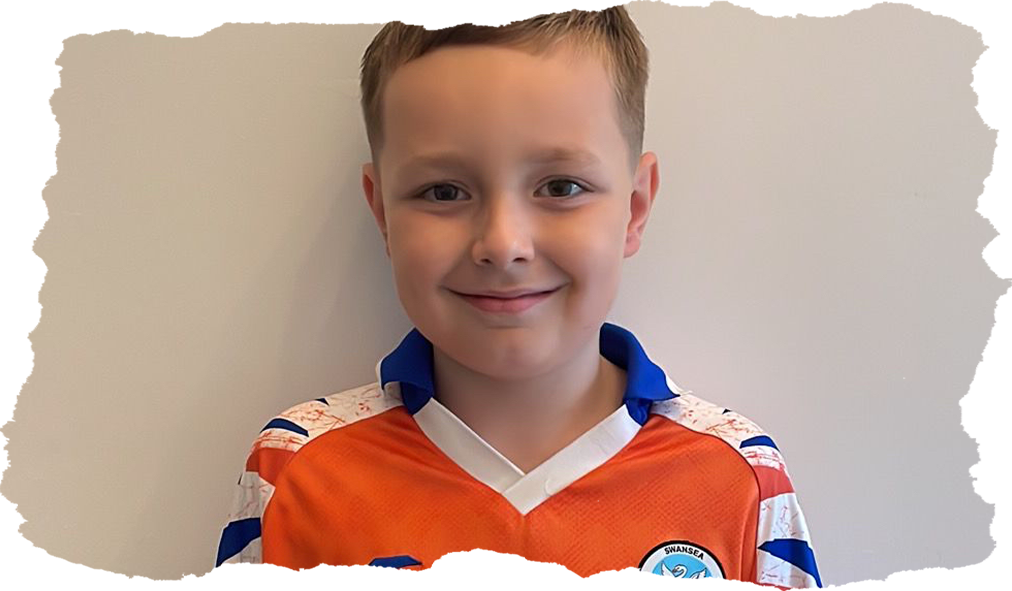 FREDDIE ~ AGED 8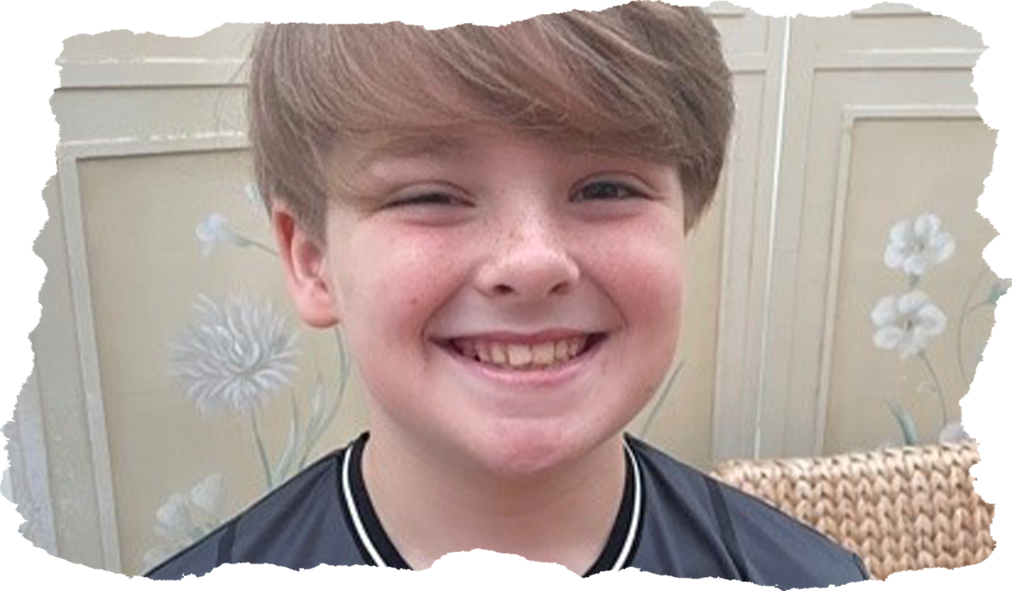 JACK ~ AGED 9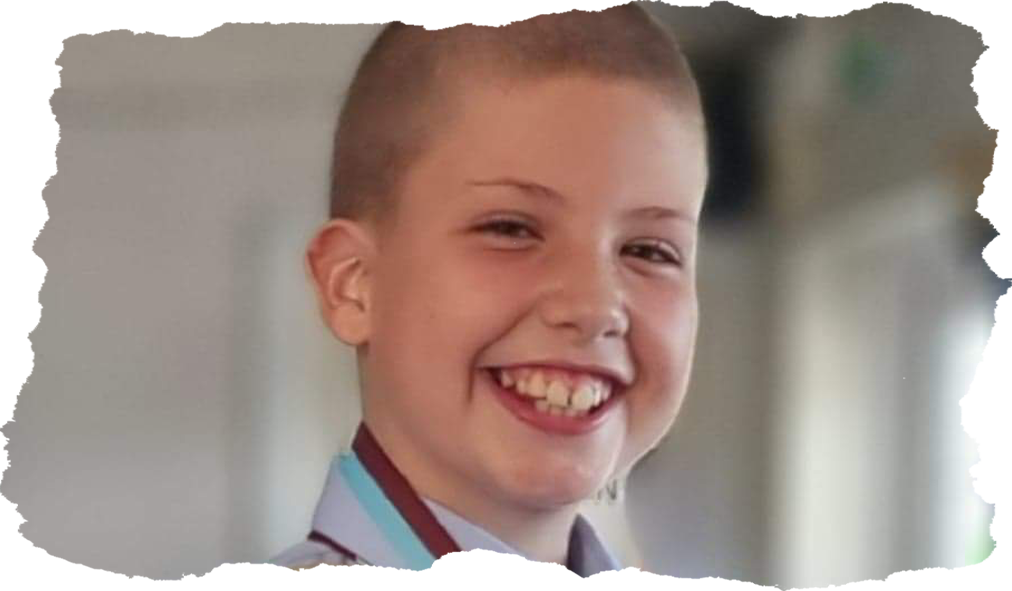 JAXON ~ AGED 11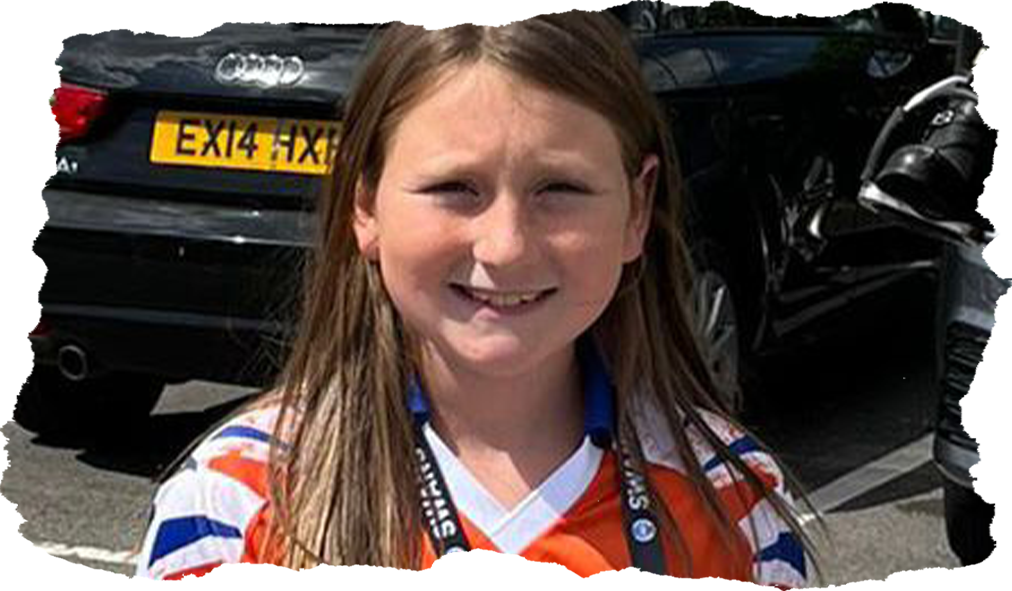 LAYLA ~ AGED 10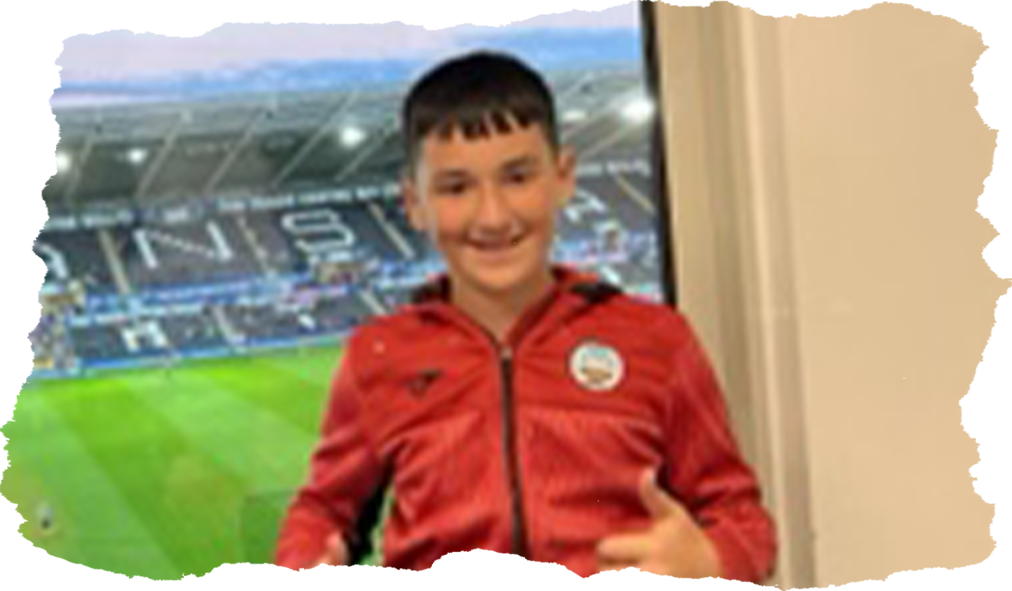 OSCAR ~ AGED 12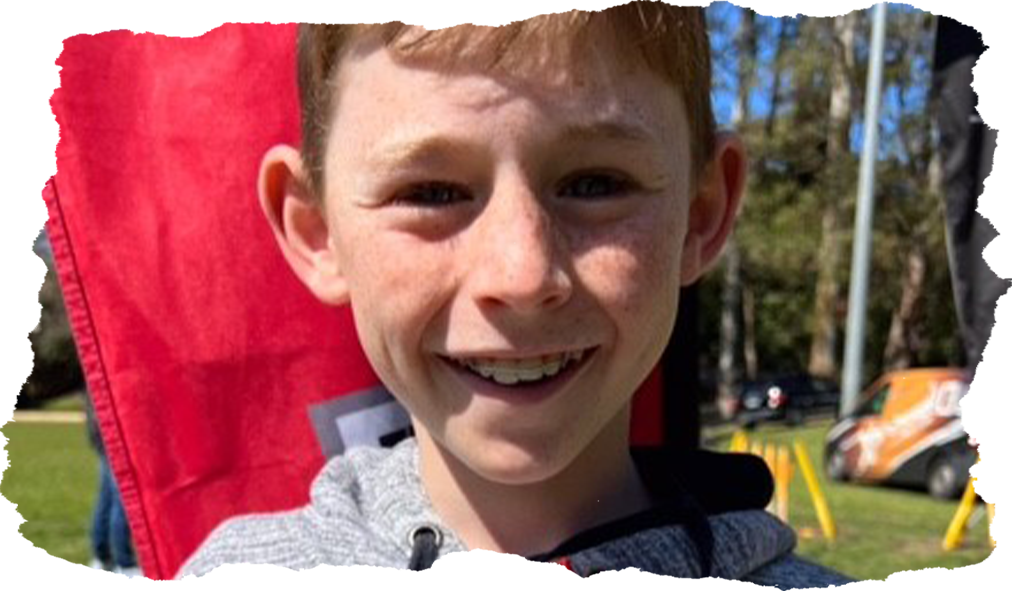 RYAN ~ AGED 10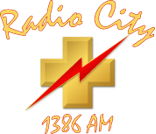 An audio commentary service is available for blind and partially sighted fans – provided by Radio City, the Swansea University Health Board Hospital Radio Service.
Radio City has a long association with the football club dating back to the days when the club was known as Swansea Town.
Since moving to the Swansea.com Stadium, the broadcaster has provided a live descriptive commentary service for free at all Swansea home matches, meaning that blind and partially-sighted supporters in both the home and away ends can follow the action.
In order to book a headset for the match, supporters can contact the accessibility team in advance by emailing accessibility@swanseacity.com, or contacting the ticket office from Monday to Friday between 9am and 5pm by calling 01792 616629 and selecting option one.
Supporters can also book headsets in person in advance at the ticket office, or on the day by speaking to a Disability Liaison Steward on the day.

To learn more about Radio City, visit www.radiocity1389am.co.uk. To learn more about accessible facilities at the stadium, please click here.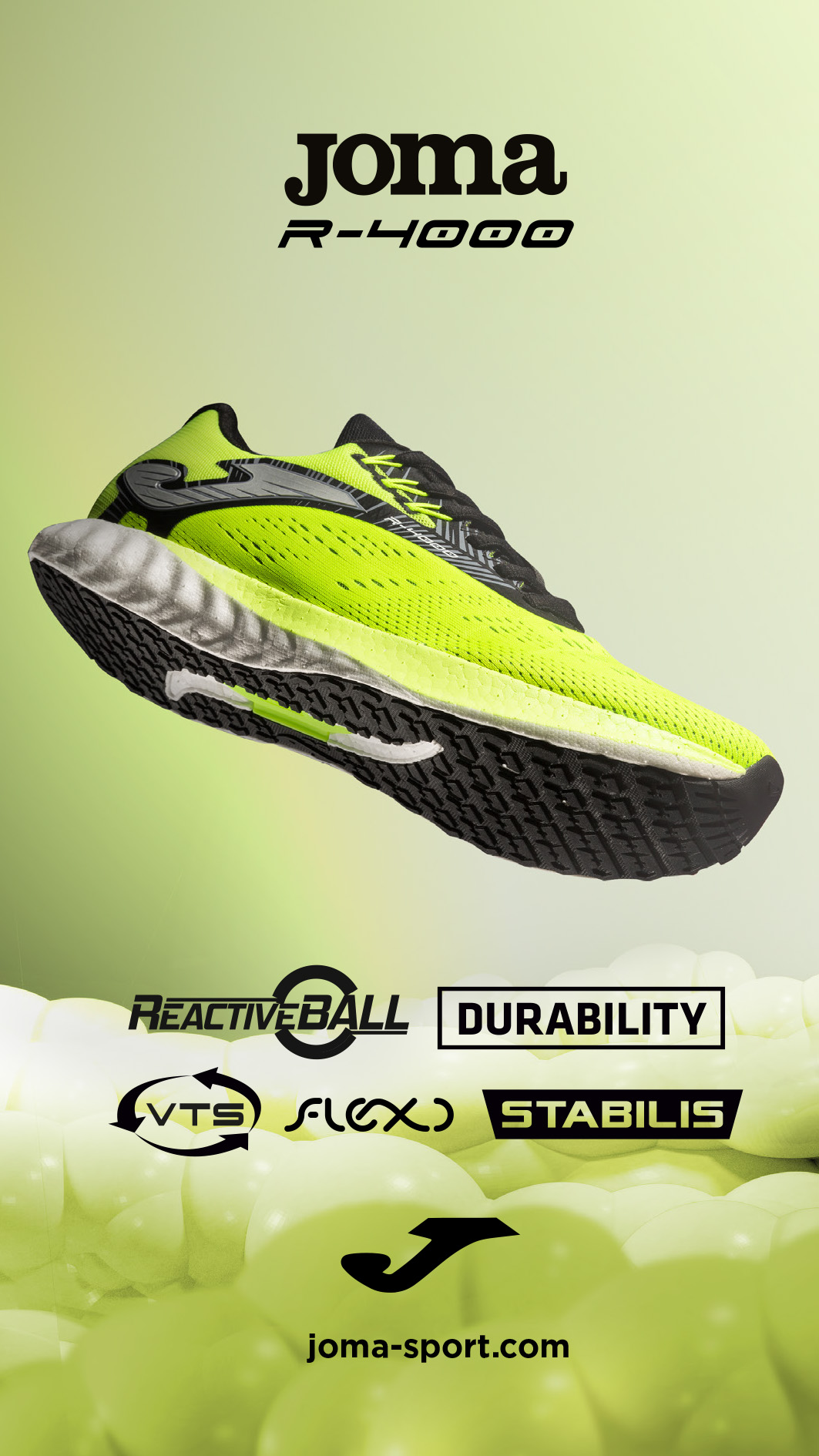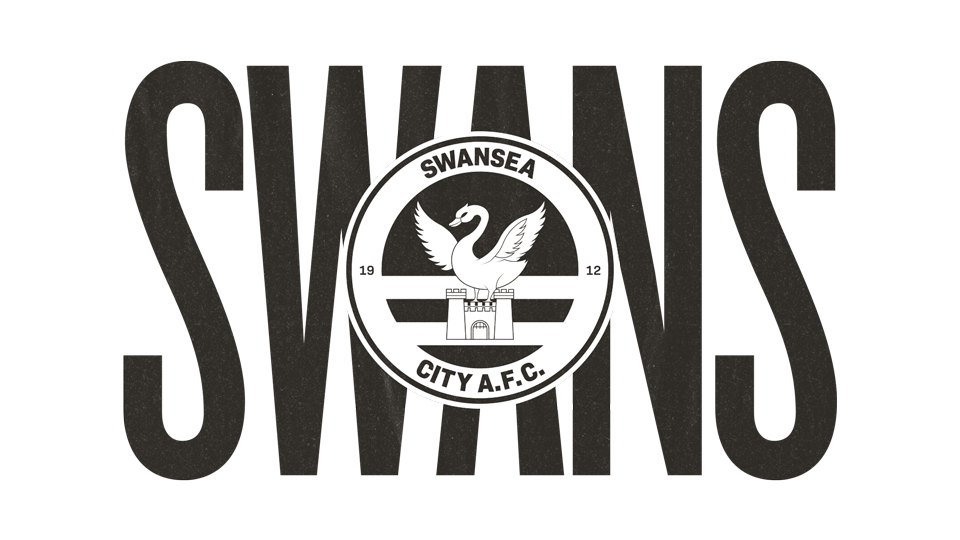 Head Coach Russell Martin
1 Andrew Fisher 
3 Ryan Manning 
4 Jay Fulton 
5 Ben Cabango 
6 Harry Darling 
7 Joe Allen 
8 Matt Grimes (c)
9 Michael Obafemi 
10 Olivier Ntcham 
12 Jamie Paterson 
13 Steven Benda 
14 Kyle Joseph 
15 Nathanael Ogbeta 
16 Brandon Cooper 
17 Joël Piroe 
18 Luke Cundle
19 Tivonge Rushesha 
20 Liam Cullen 
21 Armstrong Oko-Flex
22 Joel Latibeaudiere 
23 Nathan Wood 
24 Fin Stevens
26 Kyle Naughton 
28 Liam Walsh 
29 Matty Sorinola 
31 Ollie Cooper 
33 Wasiri Williams 
35 Lincoln Mcfayden 
36 Ben Lloyd 
37 Daniel Williams
41 Jordon Garrick 
45 Cameron Congreve 
47 Azeem Abdulai 
48 Joel Cotterill
Head Coach Tony Mowbray
1 Anthony Patterson
2 Niall Huggins
3 Dennis Cirkin
4 Corry Evans (c)
5 Daniel Ballard
6 Danny Batth
7 Leon Dajaku
8 Elliot Embleton
9 Ellis Simms
10 Patrick Roberts
11 Lynden Gooch
12 Alex Bass
13 Luke O'Nien
14 Ross Stewart
16 Amad Diallo
17 Abdoullah Ba
19 Jewison Bennette
20 Jack Clarke
21 Alex Pritchard
24 Dan Neil
25 Edouard Michut
26 Bailey Wright
27 Jay Matete
32 Trai Hume
42 Aji Alese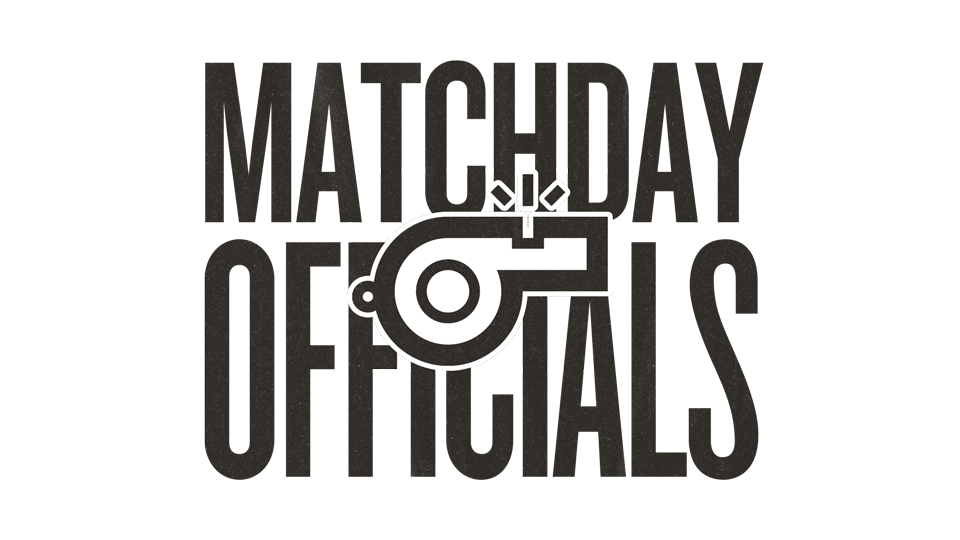 Referee Gavin Ward
Assistant Referee 1 Andrew Dallison
Assistant Referee 2 Bhupinder Gill
Fourth Official Ollie Yates