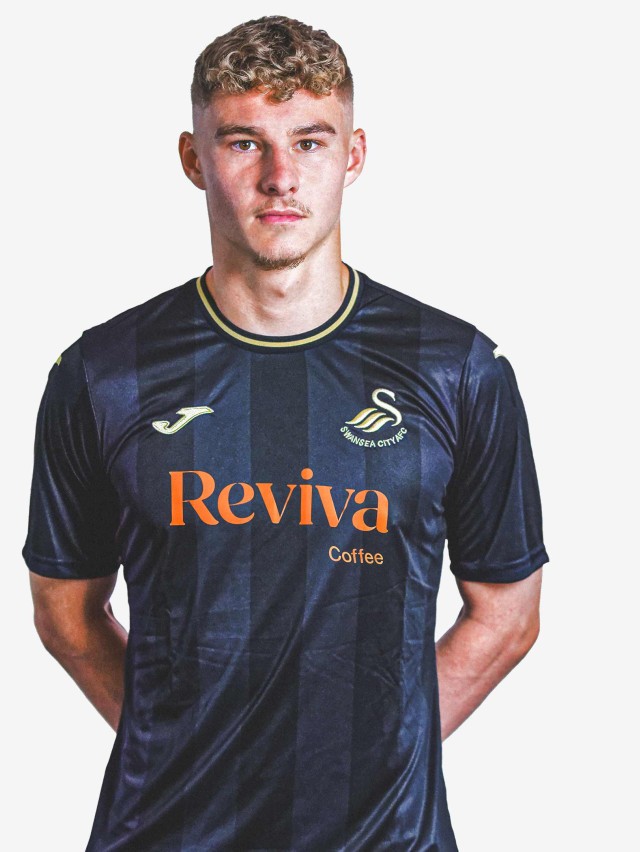 Watford
Tuesday 24th October 2023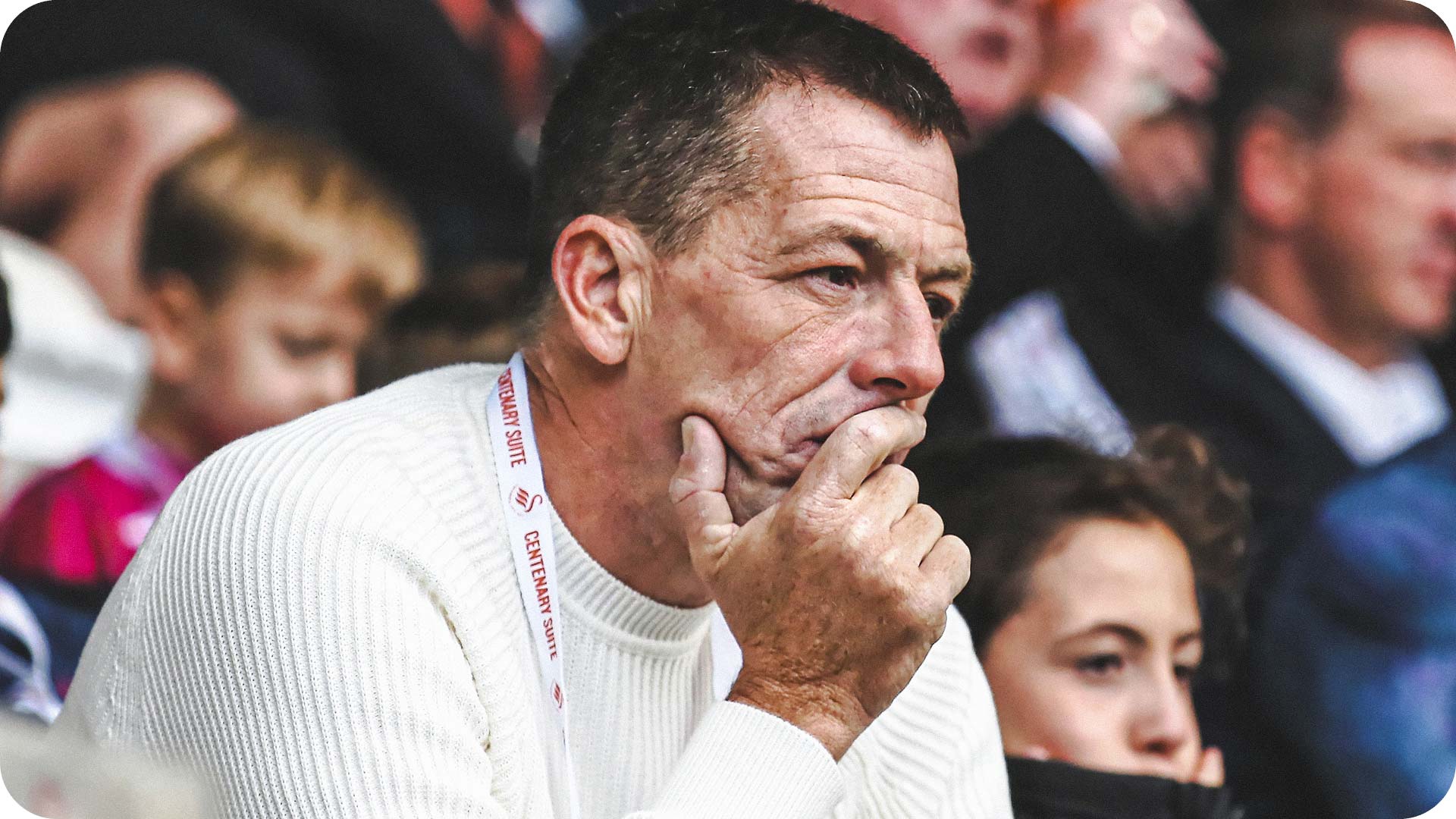 Good evening everyone and welcome back to the Swansea.com Stadium for the visit of Watford.
Tonight's game is our second here in the space of just a few days following Saturday's clash against Leicester. 
I thought there were positives to take from our performance at the weekend, and Leicester are undoubtedly a team who are likely to be contending for promotion this season given the resources at their disposal.
The challenge for us - as a team, and as a club as a whole - is to get to the level teams like Leicester are operating at and be able to sustain and, ultimately, surpass that.
The players gave everything on Saturday and, as I say, there were many positive elements to our display. We are never going to be satisfied or content with defeat when we represent Swansea City. 
We always want to be progressing and improving, and we know the levels we are going to need to get to if we want to bring success to this great football club.
As I said at our recent fans' forum, we are building a strong football operation and establishing a high-performance culture across the club. We know we have a lot of work ahead of us, but we are making progress and there were more signs of that on Saturday.
I also want to thank you, the supporters, for the atmosphere you generated in what was our highest attendance of the season here at the Swansea.com Stadium. 
Such is the nature of the Championship, no sooner have we played one game than there's another right around the corner – and I am sure Michael and the team will be looking to return to winning ways at the first possible opportunity against Watford.
I would also like to take this opportunity to pay tribute to Sir Bobby Charlton, who sadly passed away on Saturday.
Sir Bobby was a giant of the game, with his achievements for club and country underlining his long-lasting legacy within our sport. 
To play 758 games over 17 years with Manchester United is nothing short of incredible, and his European Cup and World Cup success means he will always be remembered as one of football's greats. 
Everyone at Swansea City offers their deepest condolences to Sir Bobby's family and friends at this time. 
Enjoy the game,
Andy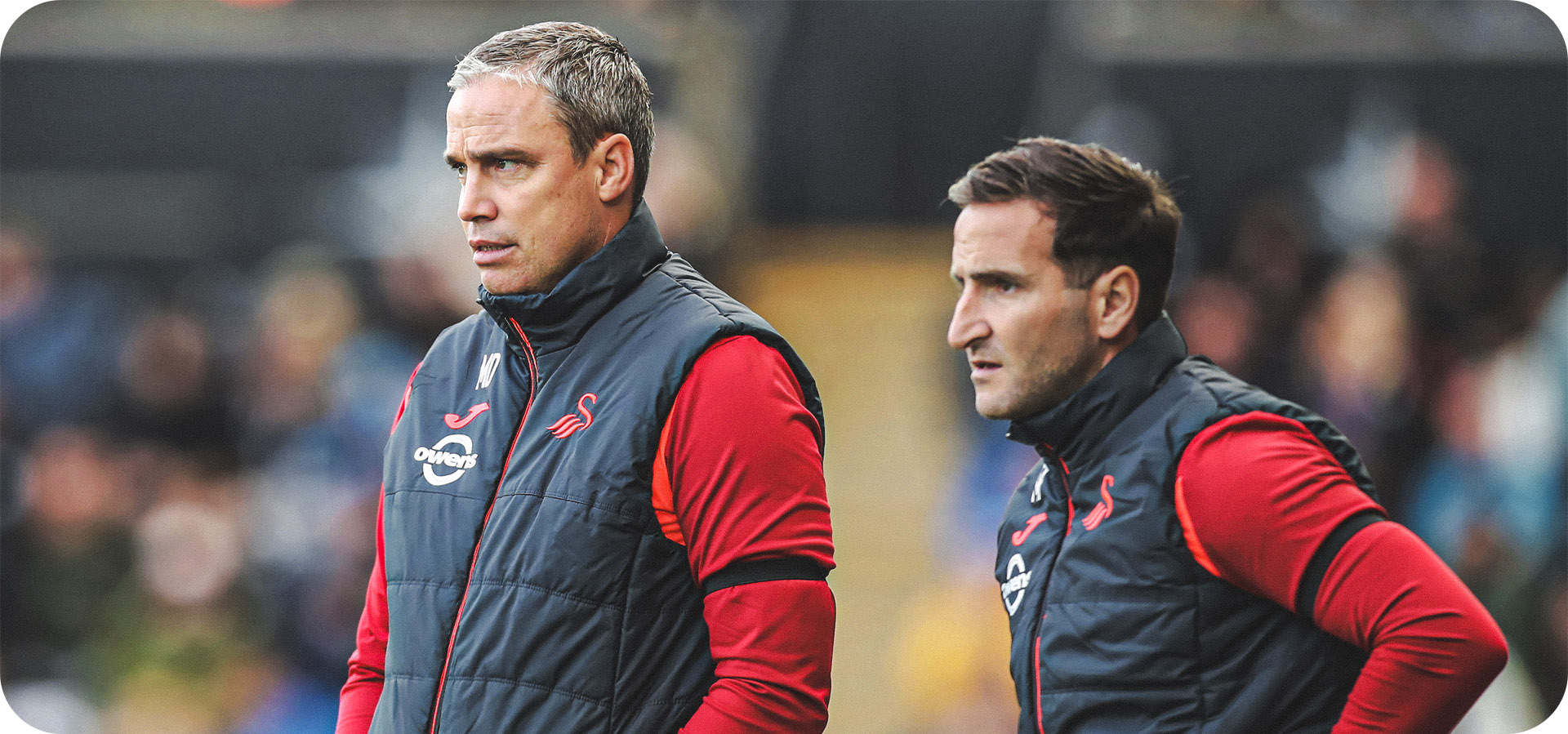 Good evening and welcome to the Swansea.com Stadium for our Championship fixture against Watford.
We head into this game having suffered defeat against Leicester here on Saturday, but having put in a decent performance from which there was plenty for us to take.
We faced a side who I am sure will be promoted at the end of the season, with a squad full of players with Premier League experience and a number of full internationals.
But we showed a real doggedness without the ball, and then we showed real energy and positivity with it when the opportunity presented itself. In the end, there were just a few key moments that went against us.
The attitude of the players was excellent, and the way they and you the supporters fed off each other was great to see. It was our biggest home attendance of the season and your support and the vocal backing you give the team is greatly appreciated by us all.
But, as I said after the game, ultimately we have lost and we are never going to be happy with that and we want to bounce back quickly.
The challenge for us is to make sure we back up that performance, and the ones we produced in the run of four wins prior to that, tonight.
What we can't do is assume because we put in a decent performance on Saturday, that we will be alright tonight.
We have got to try and build on the weekend, while remembering we did not get anything out of the game.
We have been beaten, we need to dust ourselves down and get ready to go again, but I have no doubt the players will do that because of the togetherness they have already shown so far this season.
It's about bringing stability in terms of the emotions and looking at where we can improve.
Results will come if you look after your performances. We were good value for the four wins we had, but we have to keep churning out those performances.
I also want to take a moment to mention Sir Bobby Charlton following his sad passing at the age of 86.
His record with Manchester United and England speaks for itself, and he will go down as one of the greatest British players of all time.
He is a figure who transcended the club he served with such distinction, and the game itself. He will be sadly missed, and we at Swansea City send our condolences to Sir Bobby's friends and family at this sad time.
Enjoy the game,
Michael


Hello, and welcome back to the Swansea.com Stadium for our meeting with Watford.
This game comes just a few days after the Leicester match where, despite the result, I thought we gave our opponents a real game right up to the final few minutes. Considering the value of their starting XI and bench, that is something we should all take a lot of positives from.
This is my first programme article as a Trust ambassador since my recent appointment, and in this new role I'm really looking forward to promoting the great work the Trust does for fans of Swansea City.
For those of you that don't know me, I'm an author of sports books, with the most well-known probably being Ashley Williams' 'My Premier League Diary'.
I wrote it with Ashley during Swansea City's first season in the Premier League, and it was just an incredible experience. Alongside my writing career, I make visits to schools to promote the importance of reading for pleasure. When I show children that book, their interest in the Swans comes to the fore, and I always encourage them to tell me why they follow the Swans.
It's when I listen to the enthusiasm with which they talk about football that I'm reminded of two things.
Firstly, the importance of capturing the passion that young people have for our club, ensuring they become lifelong supporters of the Swans and don't become tempted by the easily-available delights of Real Madrid, Barcelona and PSG.
Secondly, it brings to mind my own early days supporting the club, when nothing else mattered in my life more than getting down to the Vetch.
The fact that today's opponents are Watford is highly coincidental. As a kid, I always considered Watford to be our biggest rivals, as it seemed that our march to Division One under John Toshack was carried out step by step alongside that of Graham Taylor and Elton John's club.
Fortunately for us, we got to the First Division before them but, with the likes of Luther Blissett, Steve Sims and Ross Jenkins, they weren't far behind.
Indeed, it was a game played against Watford on a classic floodlit Vetch night on March 3 1978, that was one of the most exhilarating I ever saw.
It had everything. Tosh's debut, an early effort by Kevin Moore, Tosh's first goal, followed by the inevitable Watford fightback to lead 3-2 with minutes to go. I can still remember the roar that greeted Alan Curtis' late equaliser. Watford games were always competitive.
Those are fond memories and I think we all need to encourage the young people we know to come to the Swansea.com Stadium and make their own memories of this fantastic club.
Who knows, maybe tonight's game will be a thriller like the one back in 1978, although I hope we can score one more than them this time!
If you want to learn more about the work the Trust is doing to preserve the history of our great club, have suggestions about how to improve the matchday experience, or would like to join the Trust, please come and see us at the Supporters' Trust pod, next to the club shop, before any home match. Alternatively you can email us at supporters@swanstrust.co.uk
And, of course, you can also join the Trust online at www.swanstrust.co.uk/join-the-trust.
Finally, can I thank everyone who has taken the time to complete our online Matchday Experience Project.
As we mentioned in our Leicester matchday notes this is something that we have been discussing with the club for several months, and we're delighted with the number of responses we have received so far.
This is the first part in a multistage process designed to help build the best-possible experience for all supporters, and we want to hear from you on every aspect of what they enjoy about their match days and, more importantly, the areas you feel can be improved.
Enjoy the game,
Dave Brayley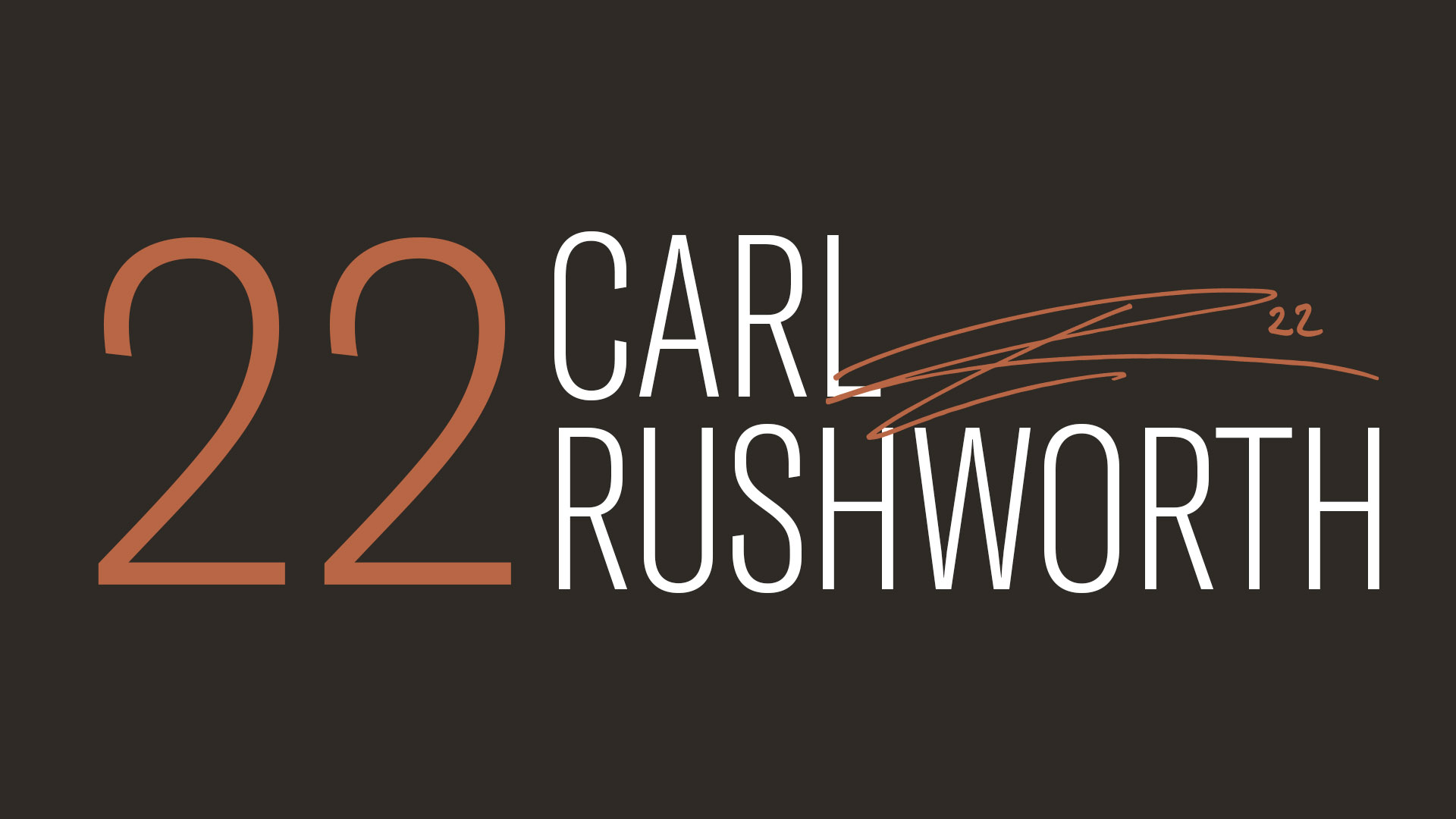 Carl Rushworth has made an impressive start to his loan spell with Swansea City, but the 22-year-old knows his career could have worked out very differently.
The on-loan Brighton stopper reveals how he feared his football dreams were over after being released by Huddersfield as a youngster, leading to a spell working as a waiter, on a ski slope and in insurance before joining Halifax.
Rushworth also talks about turning down the chance to join Manchester United - the club he supports - in order to join Brighton, and why the sacrifices his parents made for him are a huge source of motivation.
Carl Rushworth may not have had what it takes for a career in insurance, but Swansea City fans are certainly enjoying the security of having the young goalkeeper between the sticks.
The 22-year-old has made an impressive start to his season-long loan from Brighton, making key saves in the recent wins over Norwich City and Plymouth, and already has his own chant after proving a hit with a Jack Army.
It's something Rushworth greatly appreciates given there was a time not so long ago when he feared his dream of being a footballer had been extinguished.
Having played grassroots football for Crossley Juniors FC, despite his parents' sport of choice being rugby league, Rushworth was picked up by Huddersfield Town at under-eight level and remained there through to the age of 16.
When it came to the decision about whether he would get a scholarship, the England Under-21 international admits the prospect of being shown the exit door had simply not crossed his mind.
So, when that unexpected news was delivered, it was a shock to the system.
"It was a really tough time for me because it almost felt like you were guaranteed to get that next contract, so I was looking beyond that first meeting. I was just thinking 'next season, I wonder what I'll be doing at this club'," he says.
"So to hear that they were letting me go; my heart sank and I came out of the meeting and hugged my mum and I got a bit tearful. After that I went and had trials at other clubs.
"I went to Bradford, Chesterfield and Rochdale and got a 'no' from them too, so I kind of felt like I was in a downward spiral and everything was going wrong.
"I was actually having meetings at my school then because I was thinking about sixth form. I thought I wasn't going to make a career out of football, so I had to have that back-up.
"My mum and dad were massive on me having that, just incase things did not work out. Going into those sorts of meetings and conversations that I never thought I'd have to go into was quite tough for me.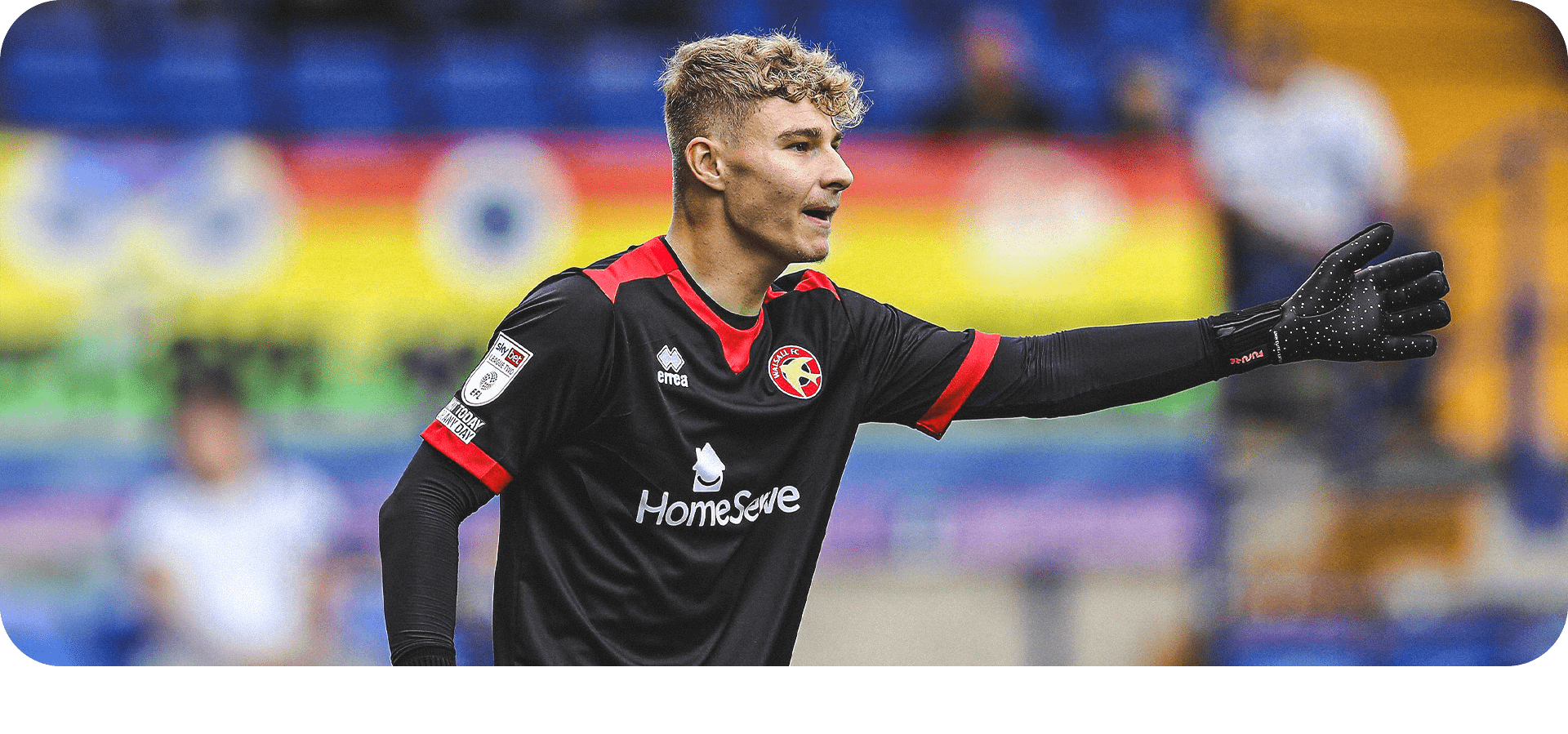 "Fortunately, Halifax got involved, they told me if it did not work with the other three clubs they would have a space for me. It was a 15- to 20-minute bus journey from home and they would also help me do my studying there as well as playing in the youth team."
It was during his time with the Shaymen in non-league that Rushworth started working jobs alongside his football and studies, still unsure what his long-term prospects in the game would be.
A big grin spreads across his face when he recalls some of the roles he tried his hand at, and some of the mistakes he made along the way.
"I had a few jobs, I'm not sure I was any good at them, to be honest," he says.
"I was working in a nightclub doing glass collecting, I wasn't old enough to work behind the bar!
"I worked at a ski slope, they also had a café across the road where I was a waiter.
"I wasn't very good. On my first shift I went and took the orders from the tables and gave them to the kitchen, but when they rang the bell for service I had no idea what it meant.
"I didn't do anything, so I think a few people didn't get their food or their food was pretty cold by the time they got it. I was back on the ski slope pretty soon after that!
"The last job I had was in insurance. I was working on the phones, but my computer never actually worked.
"I was there for two months just listening to people on the phones. I didn't actually do anything, I was there just writing some stuff up and then listening in on one of my co-worker's calls just to do my learning.
"I never actually had to do anything. It was quite an easy job for me, although that might have been deliberate because I'm not sure how I'd have done trying to sell insurance to people.
"The glass collecting was a good one though, I was there with a few of my mates but I was working until four or five in the morning. It was enjoyable."
Rushworth was grateful for the opportunity offered by Halifax, and his efforts were soon noticed by former Crystal Palace midfielder Jamie Fullarton, who was then in charge of the Yorkshire club.
Some fine showings against high-profile clubs in the FA Youth Cup also boosted Rushworth's confidence, as well as other club's awareness of his talents.
Before long, he had a trio of trials lined up with Premier League clubs; Manchester United, Arsenal and Brighton.
Rushworth may have been a boyhood United fan, but it was his time on the south-coast that made the biggest impression on him. The decision, in the end, was an easy one.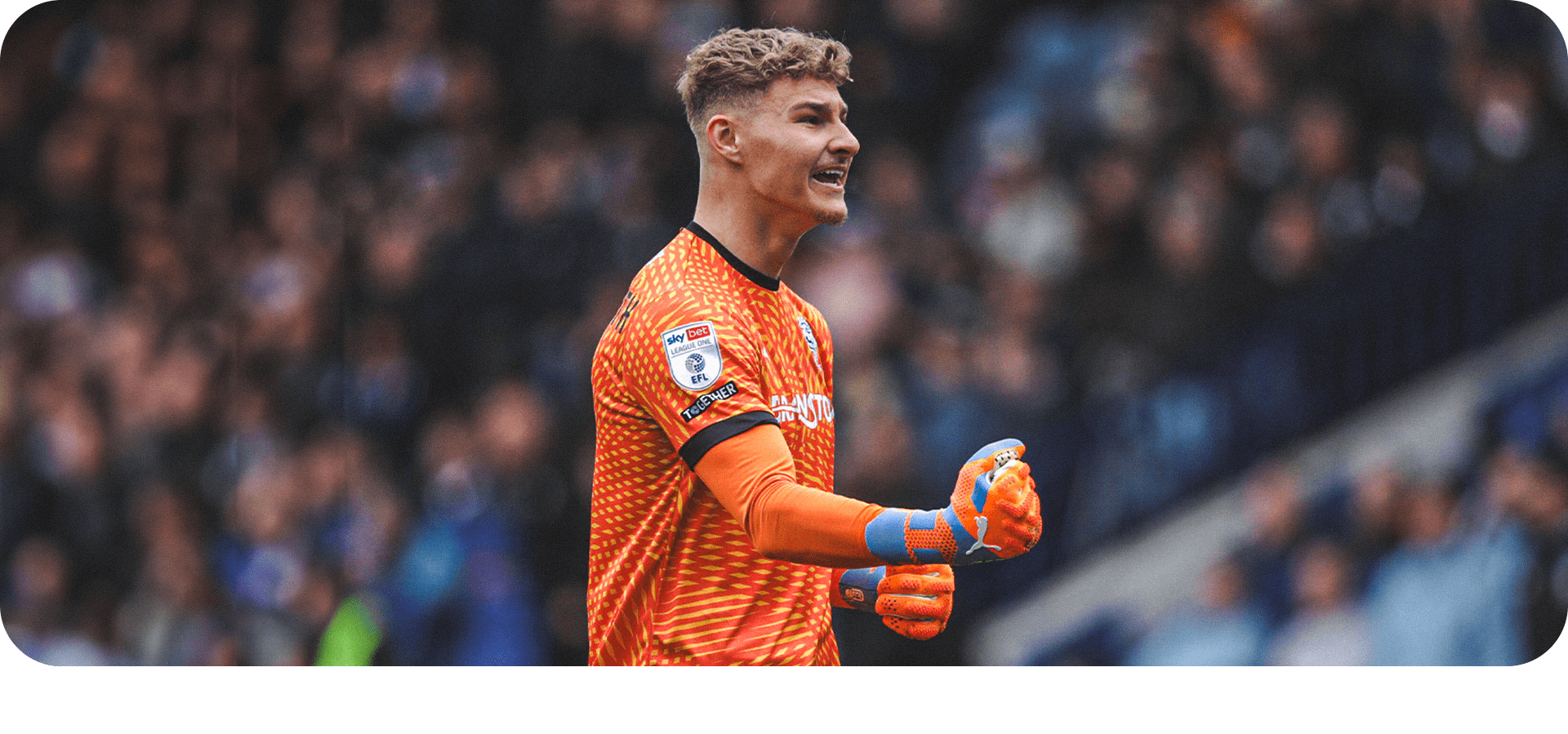 "It was incredible, but I have to thank Halifax, first and foremost. They were my last chance, my final option. I don't know what would have happened without them," he says.
"The FA Youth Cup games against Sunderland was big for me, I felt like it went well, there were a few scouts there and just a few days after that my world changed.
"I went down to Brighton and saw their facilities, then Manchester United. It's amazing just seeing it all and walking past some of the players around the training ground.
"I was thinking 'I was just at the college two days ago and now I'm down here'.
"I had some time at Arsenal, too. It flipped my world upside down and I loved every minute of it. I was exhausted by the end of the two weeks, though.
"But when it came to deciding, I had spent the most time at Brighton. I went there first and absolutely loved it.
"I feel as if the club is very much like Swansea, there is very much a family feel to it. They were really good with me from the start and really enticed me into staying.
"I think it was the right decision for me to take and I am loving my time there now, I really enjoy going back there at the end of the season, pre-season and continuing my development there.
"When I was really young, I was a Manchester United supporter. I had everything, all the wallpaper and that, just a typical boy's room when I was younger!
"When I was on those trials my mum was saying they wanted me to do what was best for me but Brighton was miles away and United was just down the road.
"They said they'd love me to be close but they completely understood. I think with my Dad being around when I was playing against these teams for Huddersfield, he knew that these teams could be a risk.
"He just wanted me to feel like I was at a home away from home. Once I finished that two weeks, I said to Brighton that I wanted to go there."
Moving to Brighton at the age of 17 was quite an adjustment for Rushworth as he grappled with the inevitable challenges of the first time living away from home.
But, following a timely break at home over the Christmas period, he soon settled and has worked his way through the ranks.
"I found it tough in the first couple of weeks," he admits.
"It was a new place, new people and a whole new environment. I wasn't just right at home, like I always had been.
"At the start I was with a host family and another player, which was good because I could build that relationship with him outside of football which made it a lot easier.
"The host family took me in and helped me out whenever they could. Brighton's staff, particularly the goalkeeper coach, really took me under his wing and he became almost like a Southern dad to me. He made it a lot easier for me.
"I moved down at the start of December and the under-18s got two weeks off for Christmas, so I only had two weeks and then I was home for a week or two.
"That was ideal timing and going back down I was a lot more prepared. My mum realised everything was okay, so she was relaxed and it was only up from there."
Part of Rushworth's development has been his loan spells with Worthing, Walsall and Lincoln City, prior to his current stint with the Swans.
He has adjusted, adapted and performed to a high level as he has worked his way up the football ladder, but acknowledges that spell with Worthing in non-league was one he particularly enjoyed given the challenges of being a young keeper in a competitive environment where no quarter was asked or given.
"It was good for me to be exposed to that early," he says.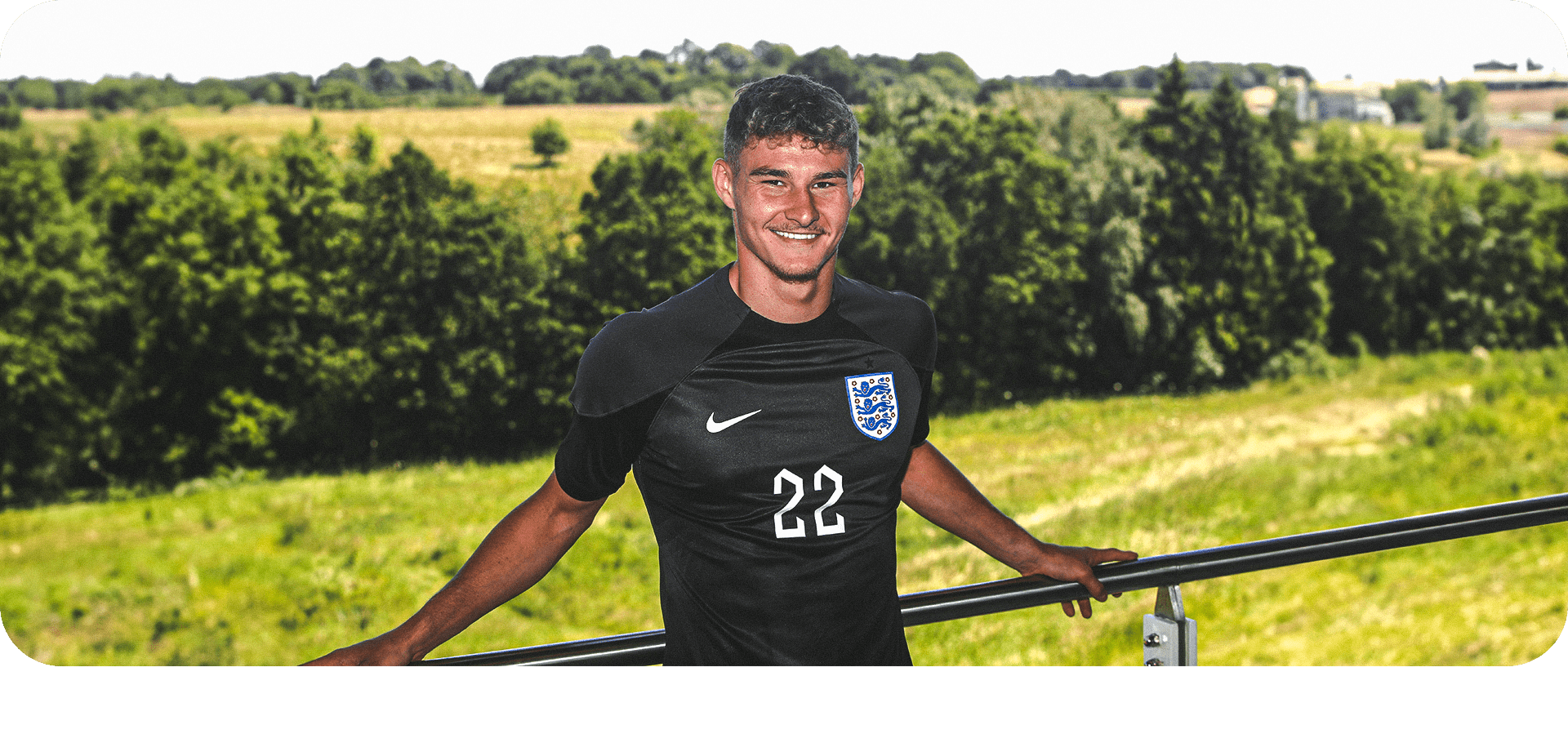 "Those loans are key for any player developing, especially as a goalkeeper too because the gametime is massive and getting used to receiving some stick of opposition fans and things like that.
"They're factors that you don't really think about or see when you think of a footballer. It was the perfect loan for me because Worthing was literally the next town over from where Brighton would train.
"I'd train throughout the week with Brighton, train one night a week with Worthing and then play at the weekend or Tuesday nights.
"I was skinny and I think I had a skinhead at the time. Centre-backs would think 'put it on him and see what he's about'.
"I got battered a lot but it only toughened me up and got me used to the life of a footballer. "This is the environment and you still see it. I think it's just made it easier for me now.
"I do enjoy that side of the game, it gets the blood flowing and I love that challenge.
"It keeps me focused."
And what of Rushworth's latest loan spell?
The stopper acknowledges it was not an easy start to life in south Wales as the Swans endured a difficult start to the season.
But a run of 13 points from the last 18 available has proved testament to the spirit and togetherness of the first-team group.
"I think Cardiff was a catalyst because of how disappointed we were," he says.
"We knew how big of a game it was and for us not to get the win or a good result when it was such a big thing for the fans and players, it took a toll on us.
"That was when we really looked at each other and put our brains together to figure out what was going wrong and something must have clicked from then.
"We hoped that something would have clicked beforehand and we could have got a result at Cardiff but it was a really good way for us to react from that defeat.
"Nobody likes to be in these situations in these changing rooms, but the good thing is while we were down straight after the game, we came in Monday ready to work, something the gaffer is really big on and consistent on.
"When we start the fresh week it's time to start working towards the next game, improving where you need to, and building on what you are doing well.
"I think it is a really good mentality to have because you're not too high on your wins and you're not too low on your losses.
"It's really good to come into this environment, especially at the training ground, to know that you're working with a group that's committed to improving."
While Rushworth has made some eye-catching stops, most notably the double save in the recent win at Plymouth with the Swans winning 2-1.
But, when it comes to assessing his form, he is typically humble.
"At the moment, out of 10 I'd say I'm about a six, somewhere around there," he says.
"I aim for every week to have a solid seven out of a 10 performance. I don't have to be looking for things, Marge (head of goalkeeping Martyn Margetson) says that to me too – 'don't go looking for things, the ball will come to you. There's no need for you to go searching for it.'
"Then you can have a steady seven out of 10 game, and if you make any big saves that's where you get your eights and nines.
"That's what I go into each game saying, just try to be consistent, get that seven out of 10 and then hopefully if I get that opportunity to make the big save I can make it. It's about doing the job that is required of you.
"To be fair, the amount of times the lads have put their bodies on the line, I'm just there diving for no reason because they have blocked it anyway! It just makes my job easier."
And what of the chant in tribute to his abilities between the sticks? Rushworth admits his parents have enjoyed hearing it at games, and that he loves the atmosphere generated by the Jack Army.
"It's nice, I like all the chants. I like to sing along in my head," he says with a laugh.
"It sounds funny but it keeps me concentrated as much as I can, I can be in my own world singing along to the songs as well. I quite enjoy it.
"My parents have noticed it. They've been to a few games already, it's just difficult with the games being four or five hours away from their home.
"There are a lot of games up north that they have come to. My dad is always wearing the shirt and everything. Wherever I go, they're always keen supporters and they love it.
"The fans have just been great with me, I love playing in front of them. Days like the Plymouth win will stay with me, the noise they were making behind the goal was incredible. They really are our 12th player."
If Rushworth continues to improve and perform to a high level, unlike those customers back in the ski slope café, the goalkeeper will have no complaints about the service he's providing.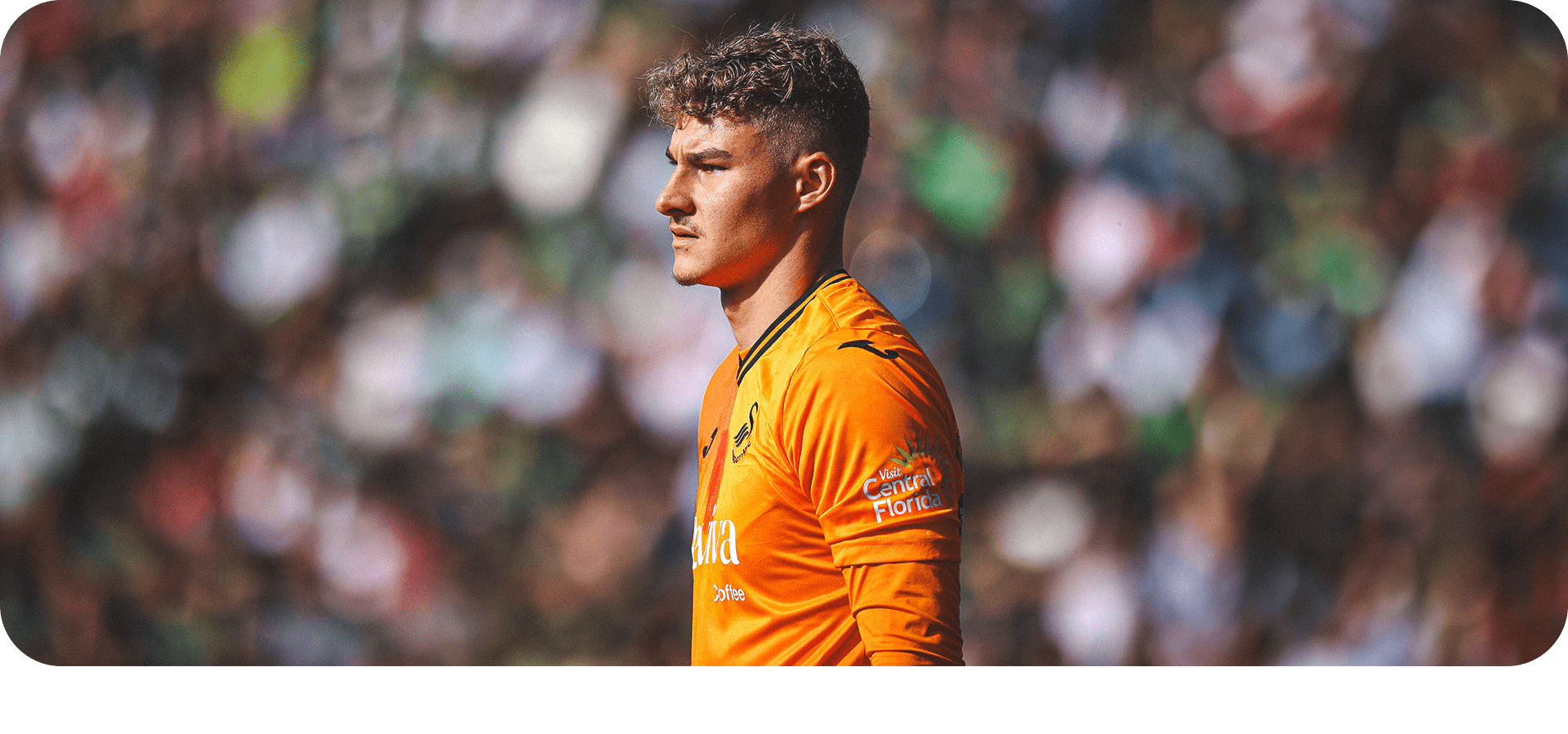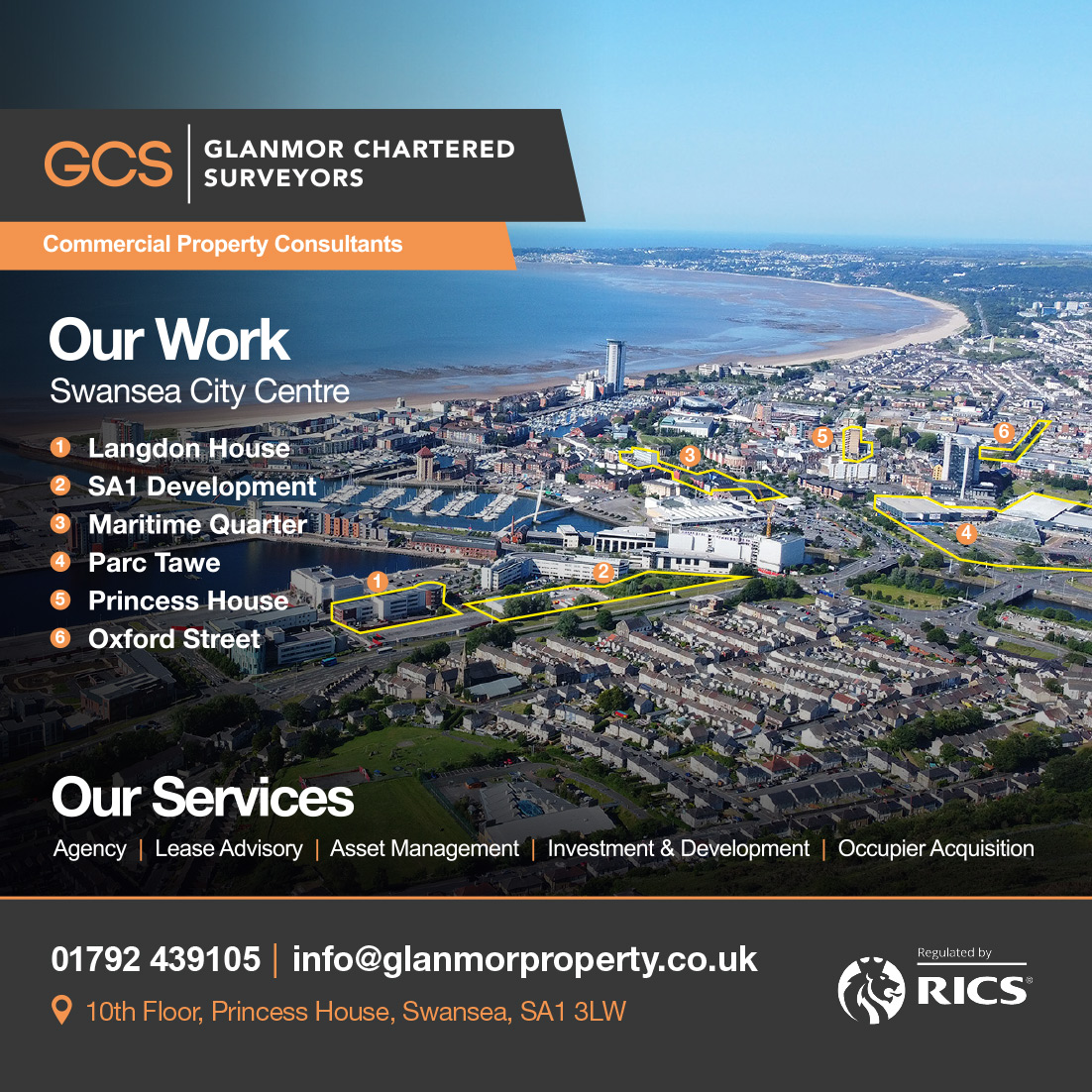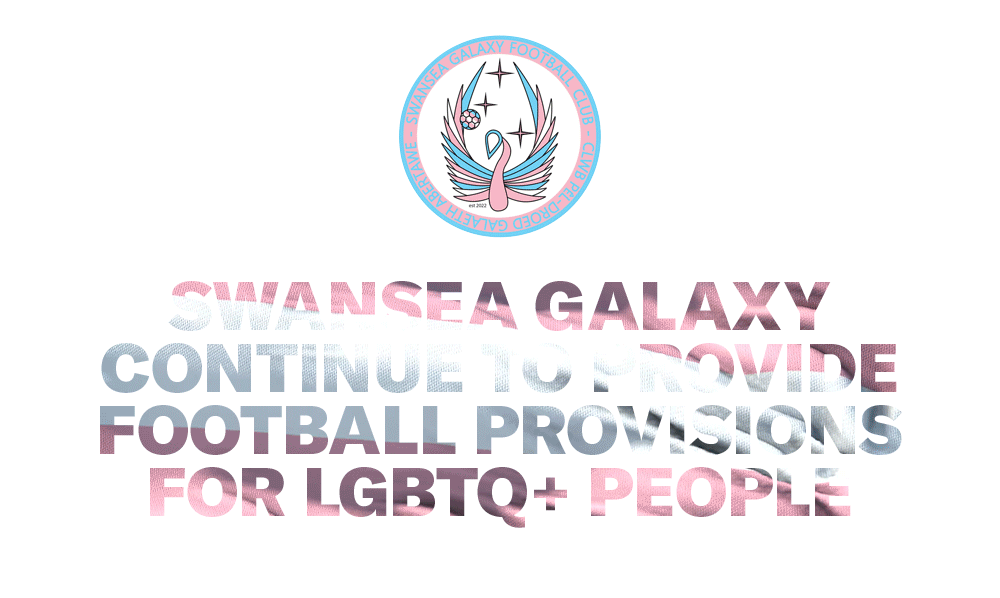 Swansea Galaxy - an LGBTQ+ football team formed in 2022 - continue to go from strength to strength with over 50 members having joined the club since its inception.
The Galaxy became an official Swansea City supporter group shortly after their formation as they looked to raise awareness and boost membership.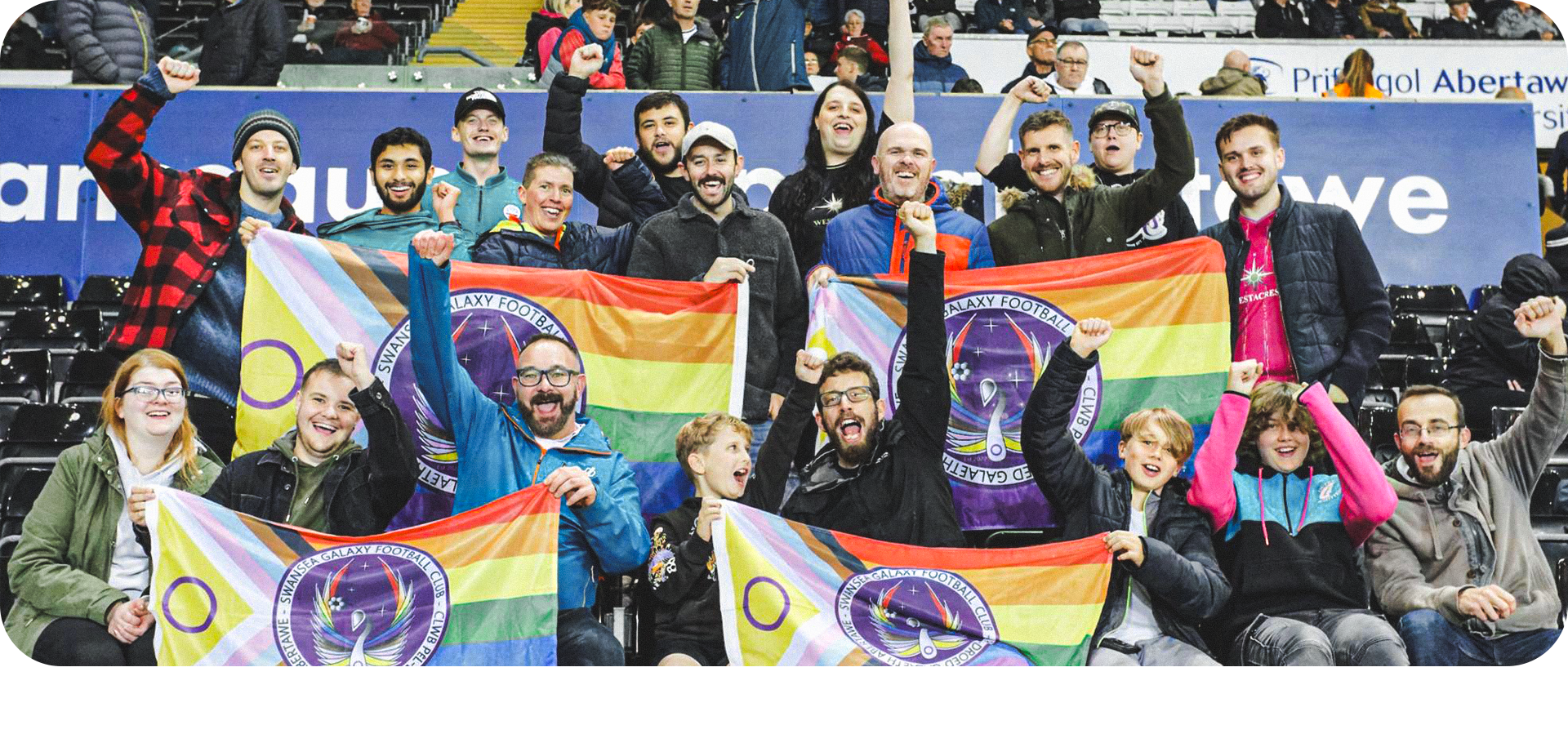 Just 12 months later, there are more than 50 people of all genders signed up with between 20 and 30 regularly attending weekly training sessions.
They've created a community as well as a football team, and are now taking the next steps in order to join the GSFN – Gay Supporter Football Network - leagues.
The rapid growth demonstrates the demand for an inclusive club within the local community, while also showcasing an increasingly openminded and welcoming approach to LGBTQ+ people within football.
Swansea Galaxy chairperson Rees Bucshall revealed local sides have sought out the club for friendly fixtures in order to show their support.
Bucshall had not looked to get involved in playing football, in fact his initial involvement in the club was simply to taxi his partner Sam – who doesn't drive – back and forth to training.
But after just a couple of weeks and some positive feedback on the inclusivity of the club from Sam, Rees pulled his boots on and trained for the first time.
"I started and I realised it was actually quite fun. After a couple of weeks, we were putting the committee together and I have an HR job so they just asked me if I wanted to take on the chair role, I haven't really looked back," he laughed.
"We've grown a lot over the past year. Up until September we were on a seven-a-side pitch, but we've signed a year deal with the ELBA so we have their 11-a-side pitch, which is going really well.
"Every week we have new players joining, and we now have enough to have an 11-a-side women and gender minorities (WAGM) team and that's really good, and we were able to play in a tournament in Cardiff which was attended by nine WAGM teams.
"And this year, we're in the process of fully joining the GFSN. We've played Leicester through that, and we're playing in a shield tournament against Bristol and Cardiff soon.
"That will give us access to regular games."
Every season, the Swans join with all EFL and Premier League teams to mark Stonewall's Rainbow Laces campaign and reaffirm their commitment to LGBTQ+ inclusivity within football.
While the Swans have also worked closely with the Football Association of Wales' equality, diversity and inclusion team on events which aim to improve the match-going experience of all LGBTQ+ people in Wales.
In December 2021, the Swans introduced a pride range to their club shop to allow fans to show their colours at games.
And Rees feels all these steps carry real importance when it comes to raising awareness in football.
"It's amazing that clubs put on rainbow laces days, and that campaigns like this are growing," Rees said.
"It's so good that there are awareness campaigns in football, and that those are reaching grassroots clubs."
Swansea Galaxy are always open to new members, and Rees encourages anyone who is interested to simply reach out to the club and try training for themselves.
"We pride ourselves on being an all-inclusive club. It's all genders, all races, all sexualities and all abilities'" he added.
"The first session is free, so you can just come along and give it a try, meet the team and see if you like it.
"With the number of people we get at training, we can actually make it cheaper because we don't need to charge as much to cover the costs. And people can reach out via Instagram, or on Facebook."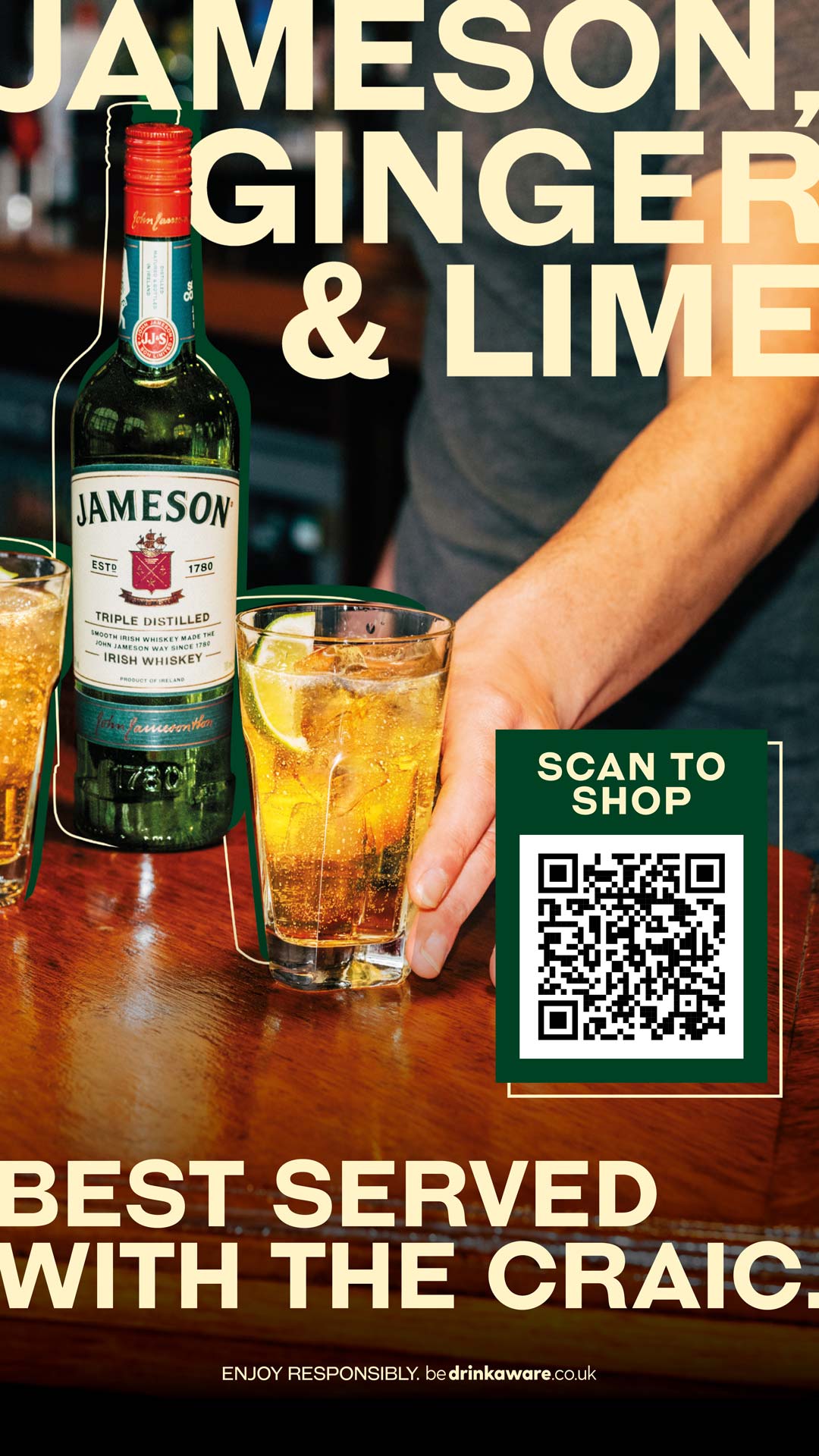 As Swansea City prepare to host Watford at the Swansea.com Stadium, we take a closer look at the Hornets.
WHAT'S THEIR STORY?
Established in 1881 as Watford Rovers, the club changed name to its current moniker in 1898. 
Affectionately known as the Hornets or the Golden Boys, Watford gained Football League status in 1920 and, after spending 60 years in the lower divisions, gained promotion to the top-flight for the first time in 1982.  
Under the ownership of Elton John and management of Graham Taylor the club finished as runners-up to Liverpool in that maiden First Division campaign. 
In a golden era for the club, they spent six seasons in the top-flight, and reached the FA Cup final in 1984. 
Recently, Watford have competed in the Premier League in six out of the last eight seasons, but it has been a period of regular managerial upheaval with the Hornets going through 19 managers in the last 11 years. 
The latest change happened during the summer, with Valerien Ismael the man tasked with leading them back to the Premier League following relegation in 2022.
WHO'S THE GAFFER?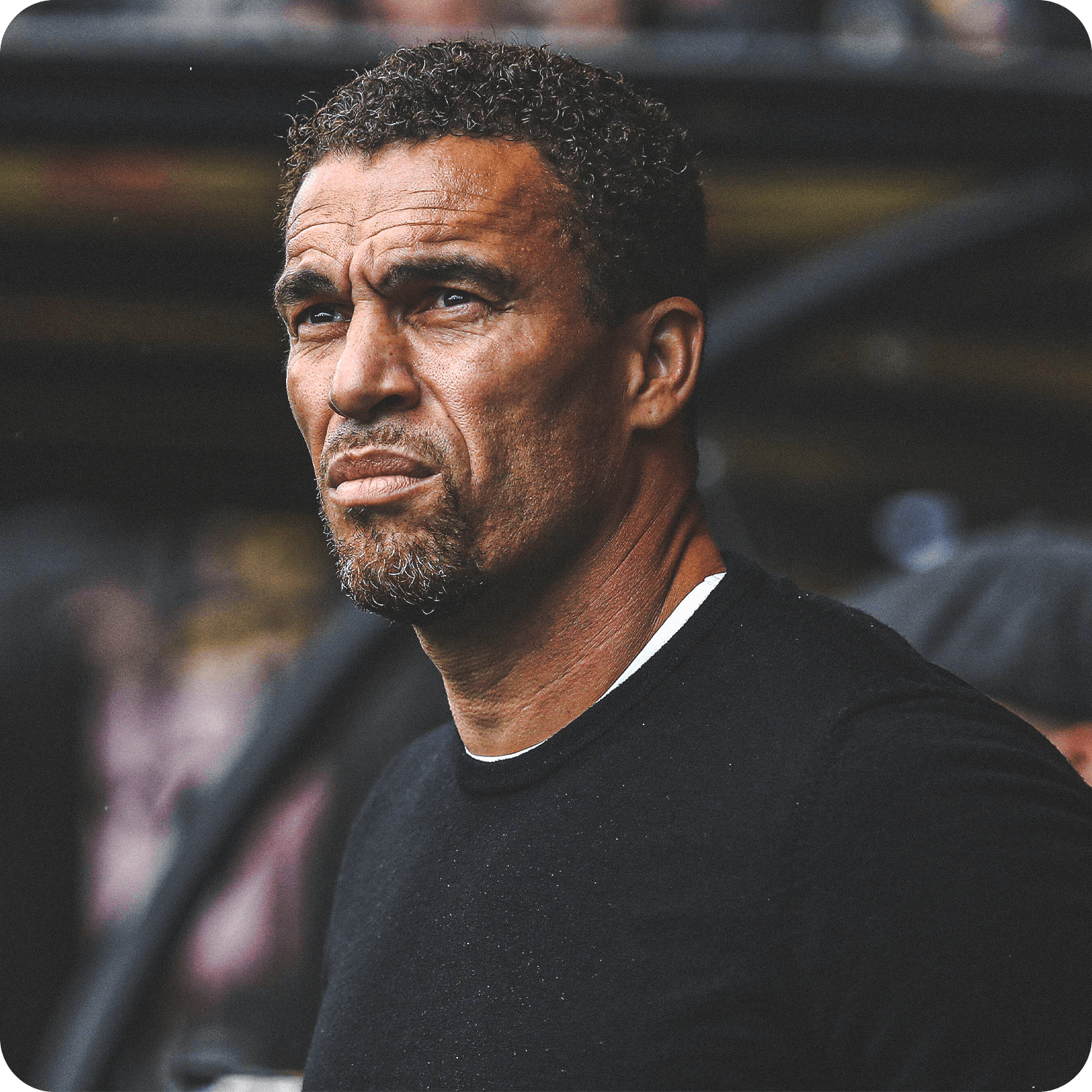 Valerien Ismael. The Frenchman was appointed as Watford boss during the summer, and recently signed a three-year extension to his contract with the Hertfordshire club.
He previously had the reins at Besiktas and West Bromwich Albion, but his biggest success as a coach in the English game came with Barnsley.
After succeeding Gerhard Struber, he led the Tykes to the 2021 play-offs where they were beaten by the Swans in the semi-finals.
During his playing career, Ismaël enjoyed spells with Strasbourg, Crystal Palace, Lens, Werder Bremen, Hannover 96 and Bayern Munich.
The former centre-half has vast managerial experience, most notably leading Austrian side LASK to their first-ever Champions League play-off. Ismaël has also had stints in charge of Hannover 96, VfL Wolfsburg II, F.C. Nürnberg, VfL Wolfsburg and Apollon Smyrnis.
WHO'S THE CAPTAIN?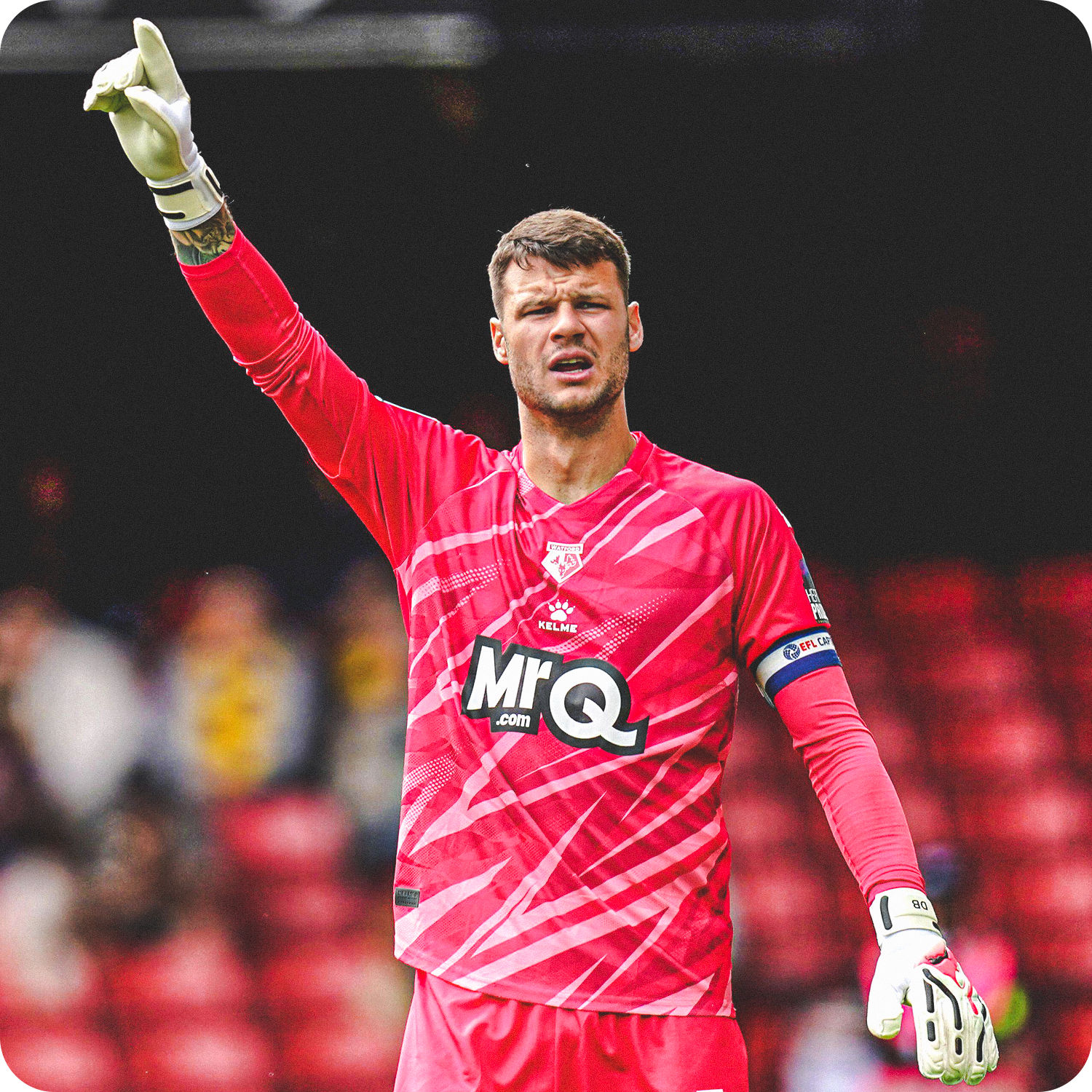 Daniel Bachmann. The experienced Austrian goalkeeper has been with Watford since 2017, and was named club captain in the summer after Tom Cleverley retired and joined the coaching staff.
Aged 29, Bachmann has spent more than 10 years in English football having joined Stoke City in 2012.
He did not make a senior appearance in his six years with the Potters, but did gain valuable experience during loan spells with Wrexham, Ross County and Bury.
A move to Watford came following his release from Stoke, and he had to bide his time for action outside of a productive loan spell with Kilmarnock.
But he has established himself in the side and become a senior figure, racking up 95 appearances to date.
HOW'S THEIR FORM?
Prior to their weekend win over Sheffield Wednesday, the Hornets had gone five Championship games with a win, losing three of them.
Defeating the Owls gave them a third league win this season, with all three of those victories coming at their Vicarage Road home.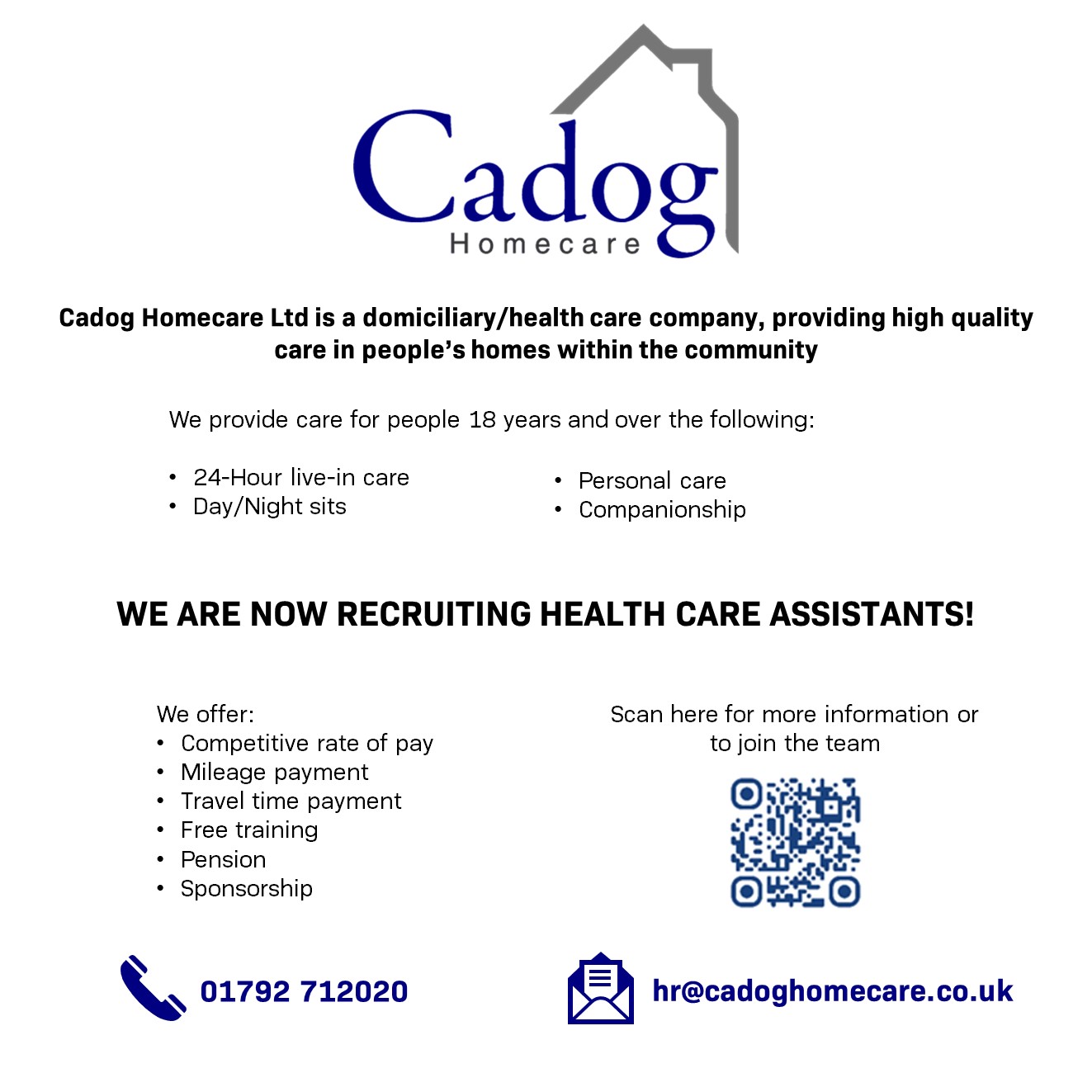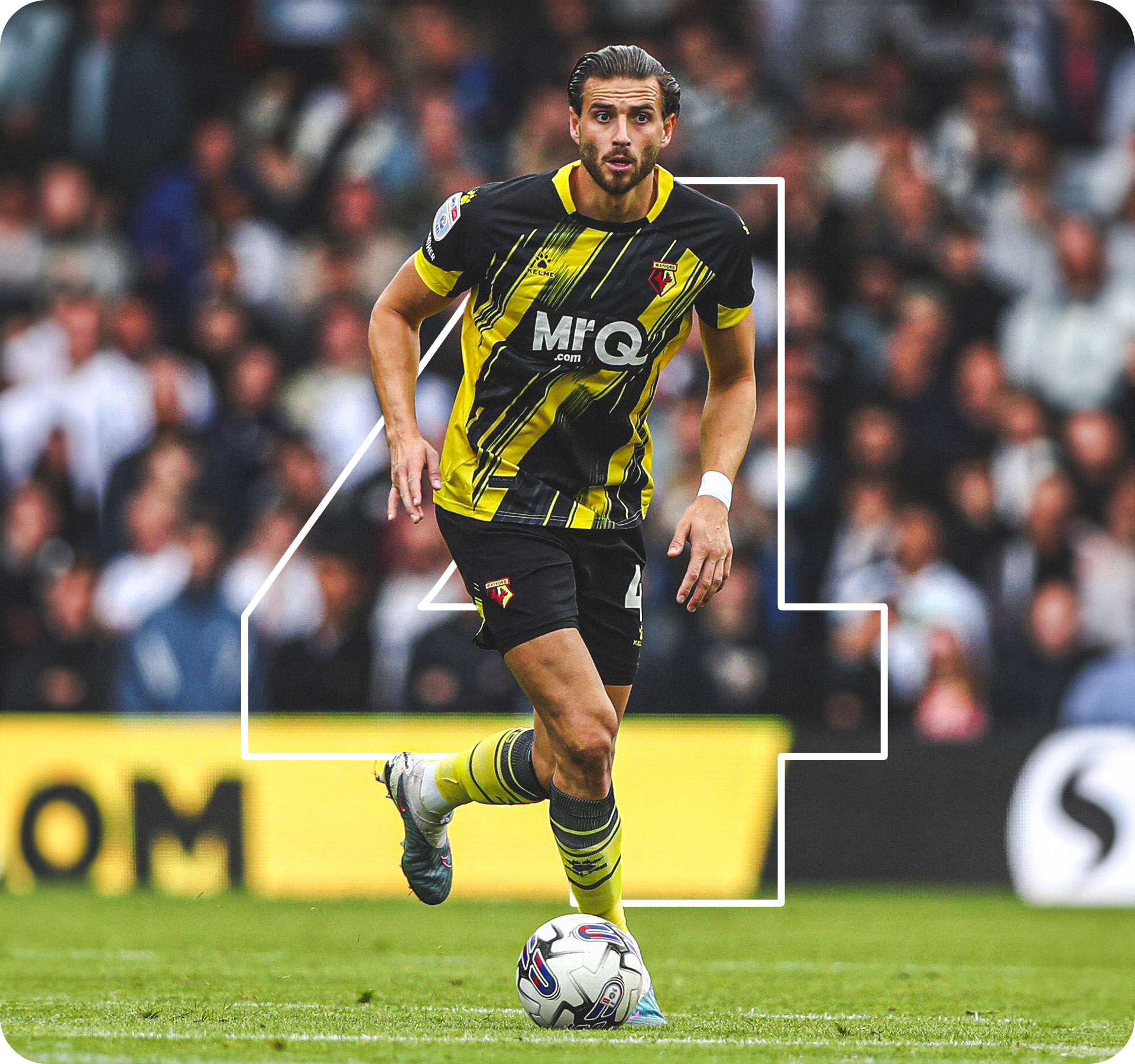 Experienced centre-half Wesley Hoedt is in his first full season with Watford, having joined them in the January transfer window from Anderlecht.
The widely-travelled Netherlands international started his career with AZ Alkmaar before moving onto Italian club Lazio, who he helped reach the Coppa Italia final in 2017.
A Premier League move to Southampton followed, but his time at St Mary's saw him spend time out on loan with the likes of Celta Vigo, Antwerp and Lazio.
A full-time move to Anderlecht followed prior to his arrival in Hertfordshire earlier this year.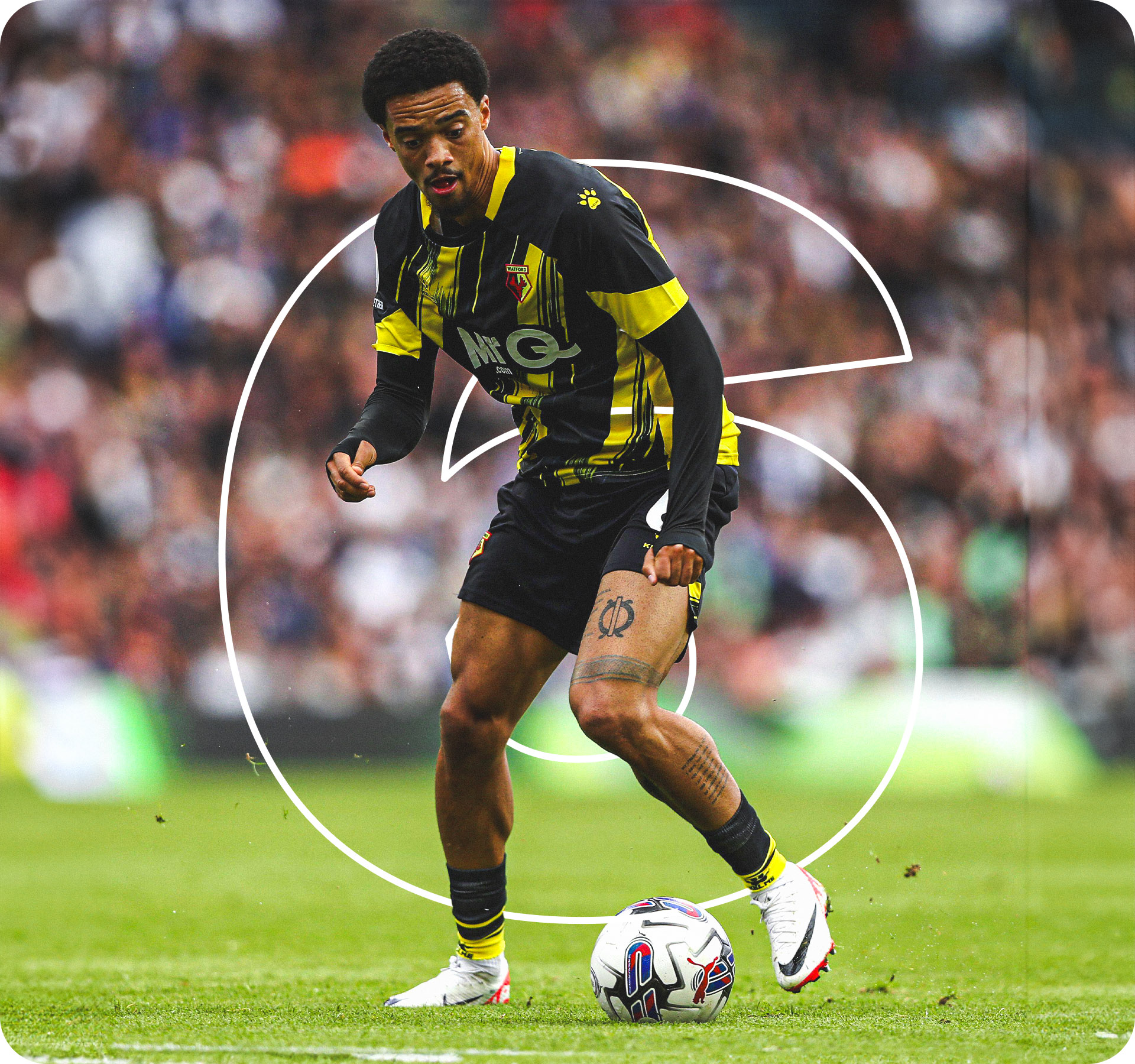 Full-back Jamal Lewis joined Watford from Newcastle during the summer for an undisclosed fee, bringing to an end his three-year spell on Tyneside.
A Norwich City academy product, Lewis made his first-team breakthrough at Carrow Road as a 19-year-old in December 2017 and soon established himself in the side.
He was a key part of their promotion side during the 2018-19 season and continued to be an integral figure even as they suffered an immediate relegation from the Premier League.
His switch to Newcastle followed but he found game time hard to come by, and he left for Vicarage Road having made 36 appearances for the Magpies.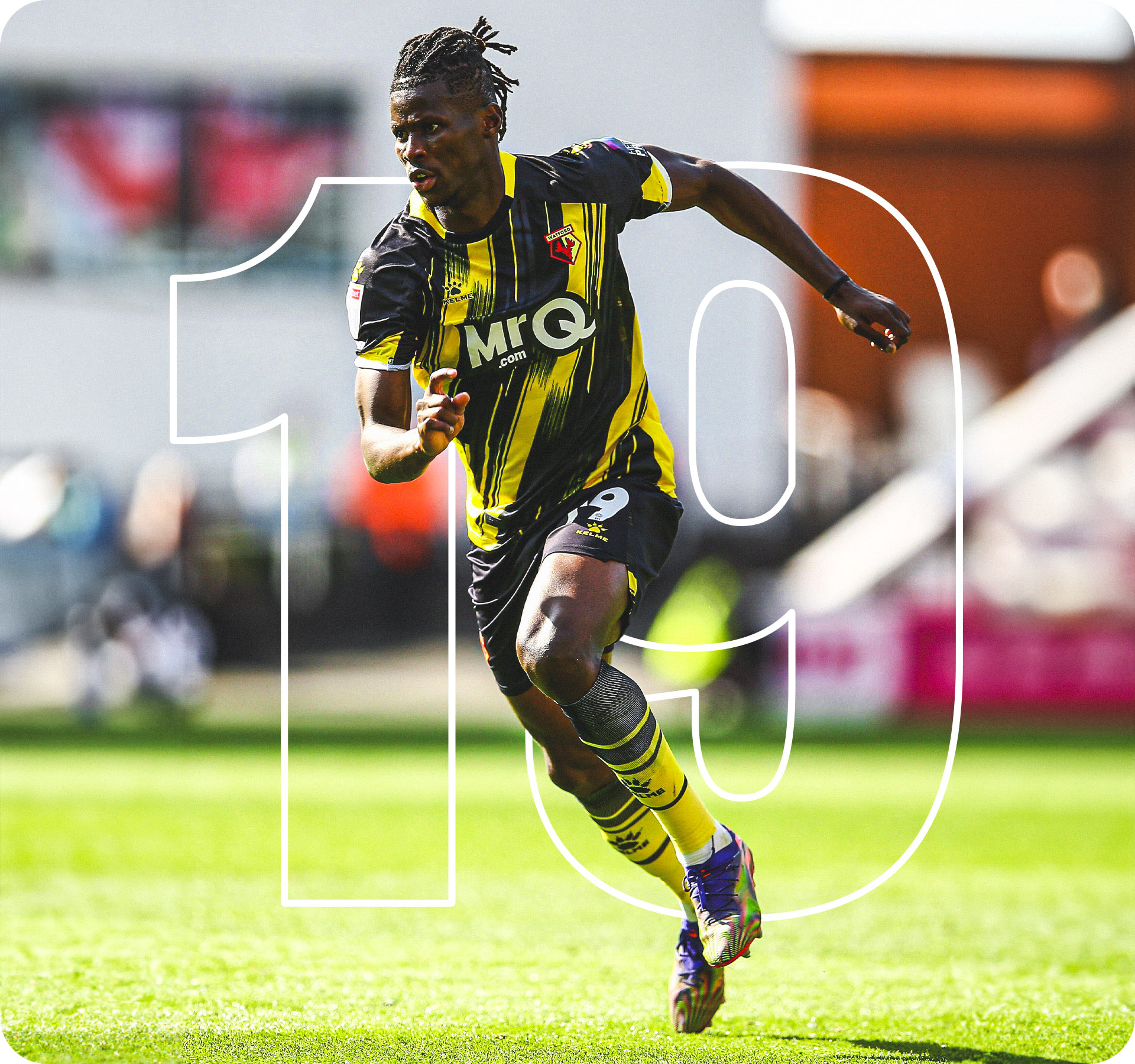 Striker Vakoun Bayo is the leading scorer for Watford so far this term, with four goals and an assist to his name.
The 26-year-old is in his second season with the club after sealing a £5million move from Charleroi in the summer of 2022.
He had a spell back on loan at the Belgian club over the final months of last season, but has been a regular starter for the Hornets this term.
The Ivorian has previously been on the books at Celtic, Toulouse, Waregem and Gent before joining Charleroi.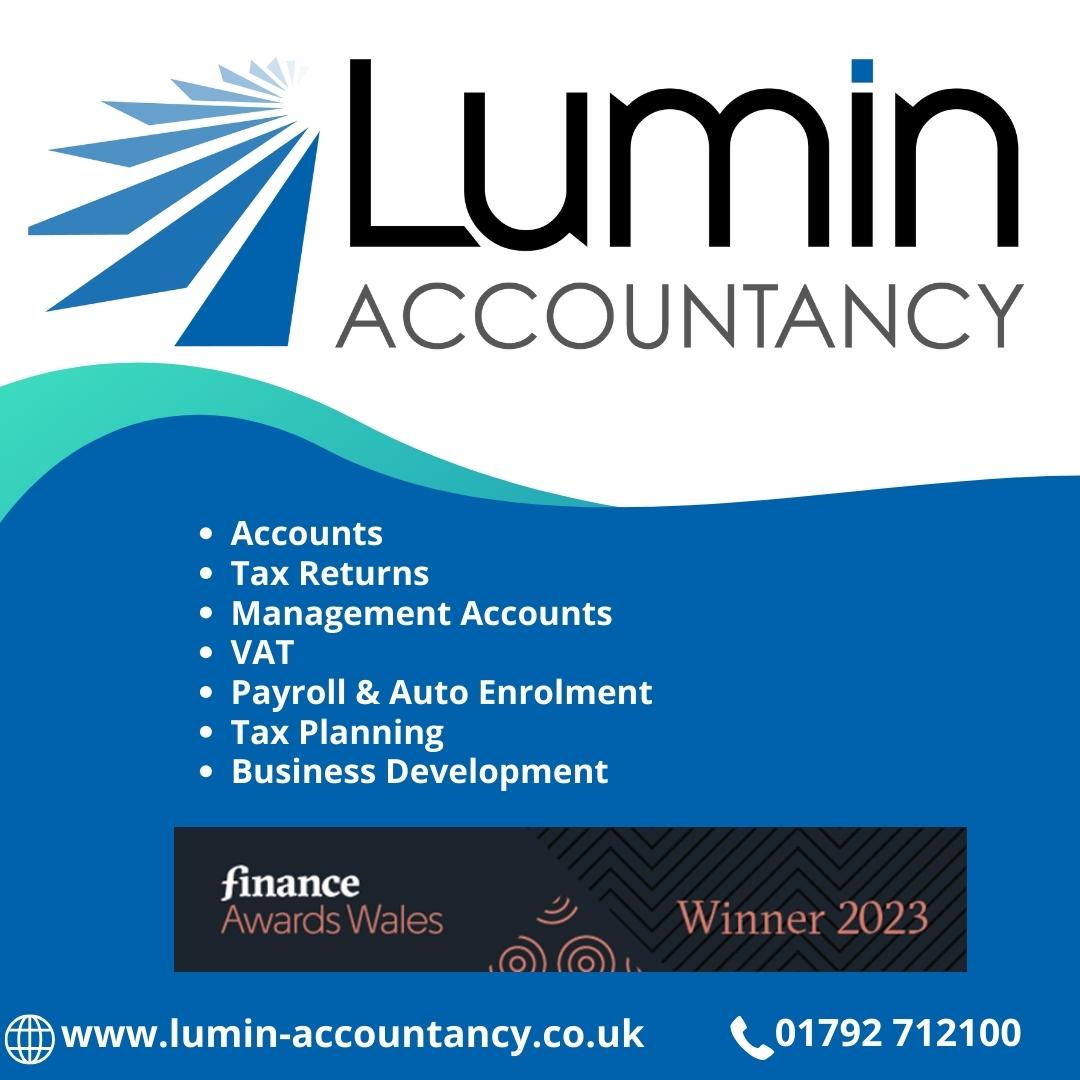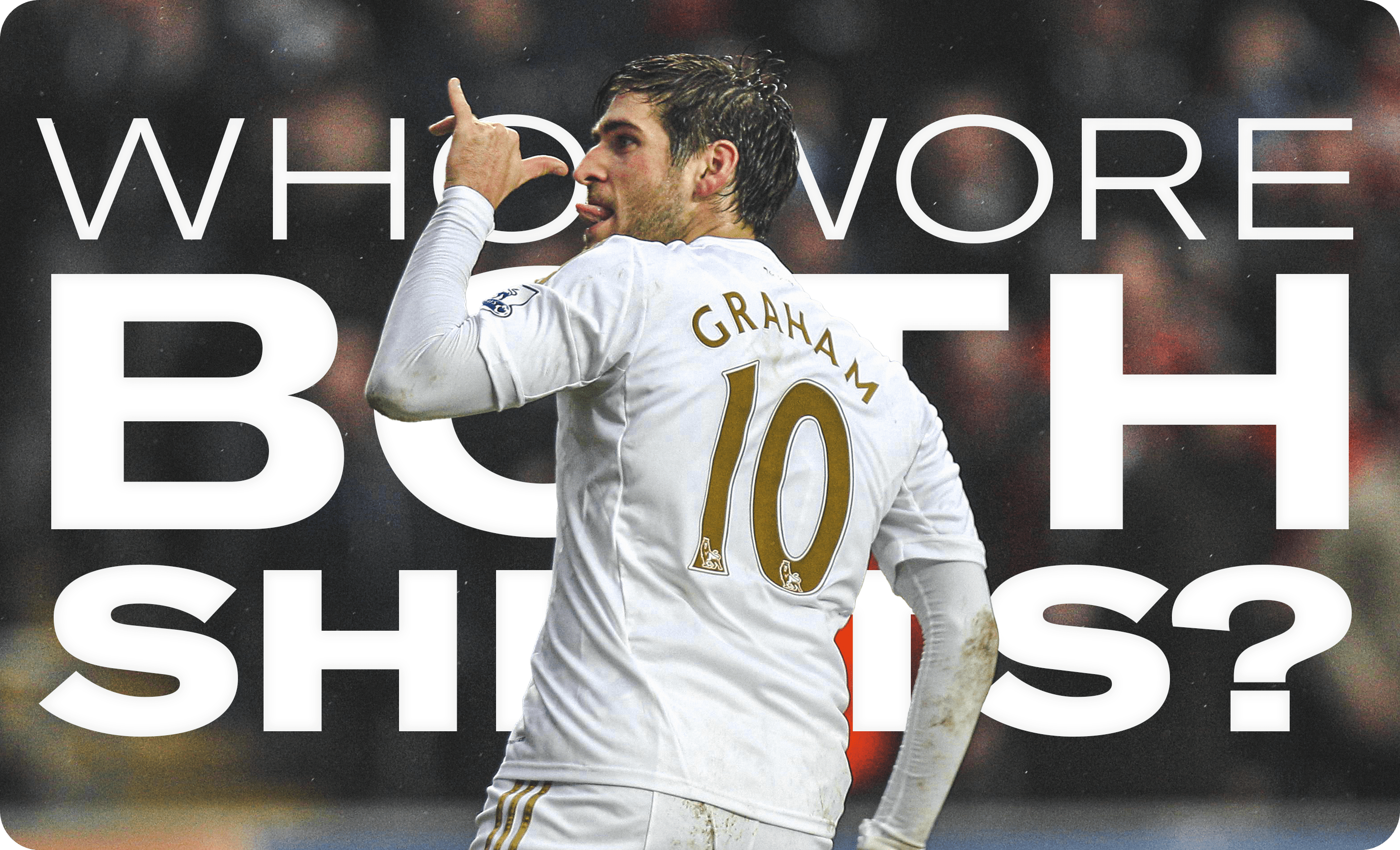 Danny Graham started his career at Middlesbrough where he made 15 appearances before loan spells at Derby, Leeds, Blackpool and Carlisle. After a fruitful time at Brunton Park, Graham signed a permanent deal with the Cumbrians and scored a host of goals that alerted higher division clubs to his ability.
He eventually moved to Championship side Watford, becoming the club's leading goalscorer in consecutive seasons.

Following Swansea's promotion to the Premier League in 2011, Graham became the club's record signing in July for £3.5 million and he finished our debut season in the top-flight with 12 Premier League goals as the Swans finished a creditable 11th.
Following a change of management at the Liberty, Graham's appearances were limited the following season, despite scoring seven goals – including the second in a 2-0 win at Stamford Bridge in the Capital One Cup.
However, the striker opted for a move back to the north-east with Sunderland for £5.5m, before he joined newly-promoted Hull and then Middlesborough on loan, before finishing off his career with a productive spell at Blackburn and a second stint with Sunderland.

In total, he made 64 appearances (15 as sub) and scored 21 goals for the Swans.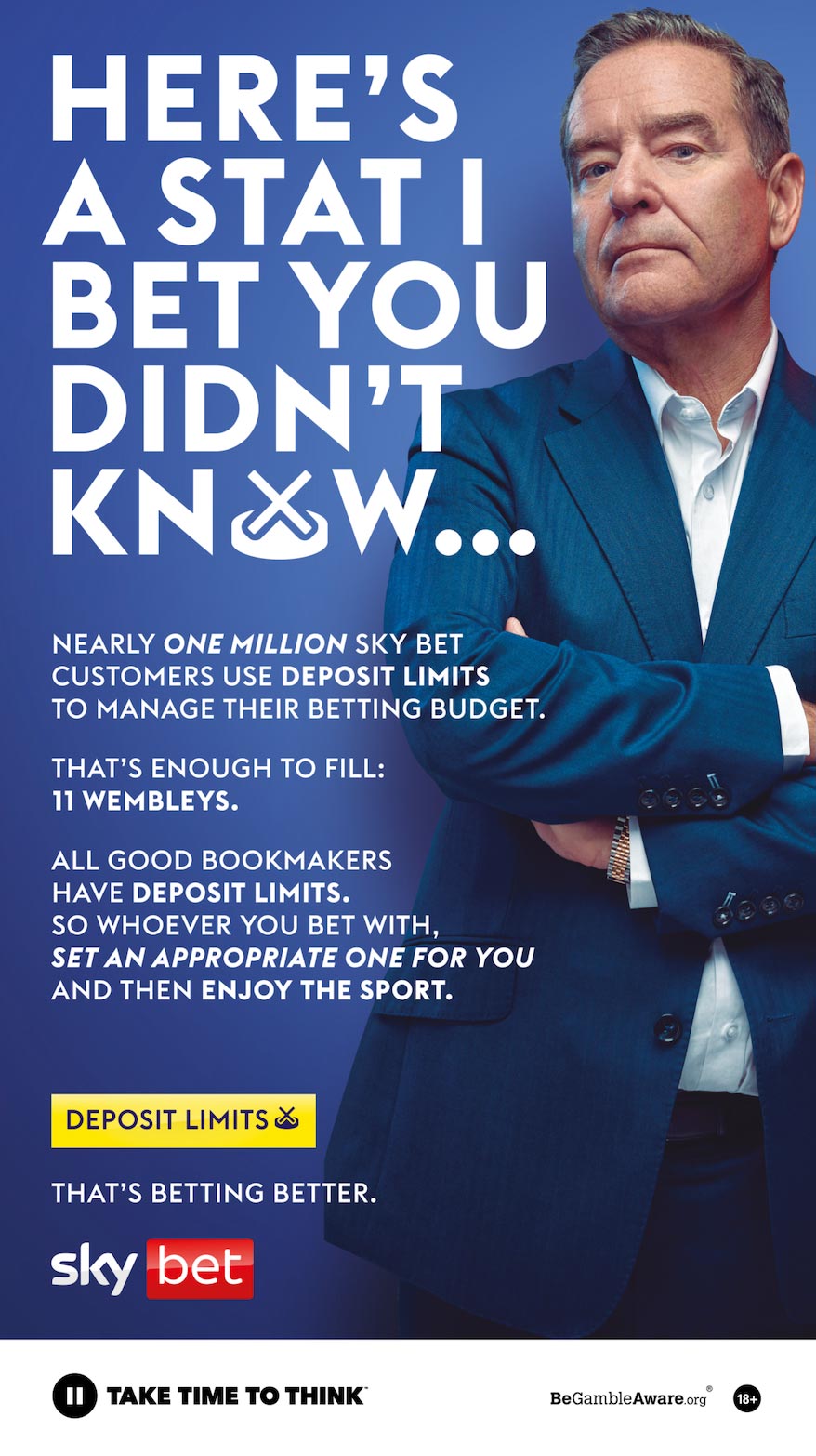 Swansea City pushed Championship leaders Leicester City all the way but suffered defeat at the Swansea.com Stadium.
The Swans had taken the lead through a deflected strike from skipper Matt Grimes in the 20th minute as they defended with discipline and attacked with real energy against the promotion favourites.
They were pegged back just before the interval as Jannik Vestergaard fortuitously turned the ball in after a ricochet fell into his path, before Abdul Fatawu steered Leicester ahead just after the hour.
Kelechi Iheanacho then ensured an 11th win in 12 league games for the visitors with his effort four minutes from time.
Swansea City: Carl Rushworth, Josh Key, Harry Darling, Matt Grimes (captain), Jerry Yates (Mykola Kuharevich 90), Jamal Lowe (Liam Walsh 80), Jamie Paterson (Ollie Cooper 80), Josh Tymon, Charlie Patino (Ollie Cooper 69), Liam Cullen (Jay Fulton 69), Bashir Humphreys.
Unused Substitutes: Andy Fisher, Kyle Naughton, Harrison Ashby, Cameron Congreve.
Leicester City: Mads Hermansen, James Justin, Wout Faes, Harry Winks, Jamie Vardy (captain) (Kelechi Iheanacho 84), Stephy Mavididi, Abdul Fatawu (Yunus Akgun 64) (Hamza Choudhury 90), Ricardo Pereira (Conor Coady 90), Kiernan Dewsbury-Hall, Jannik Vestergaard, Wilfred Ndidi. 
Unused Substitutes: Jakub Stolarczyk, Cesare Casadei, Marc Albrighton, Harry Souttar, Patson Daka.
Referee: Anthony Backhouse
Attendance: 18,509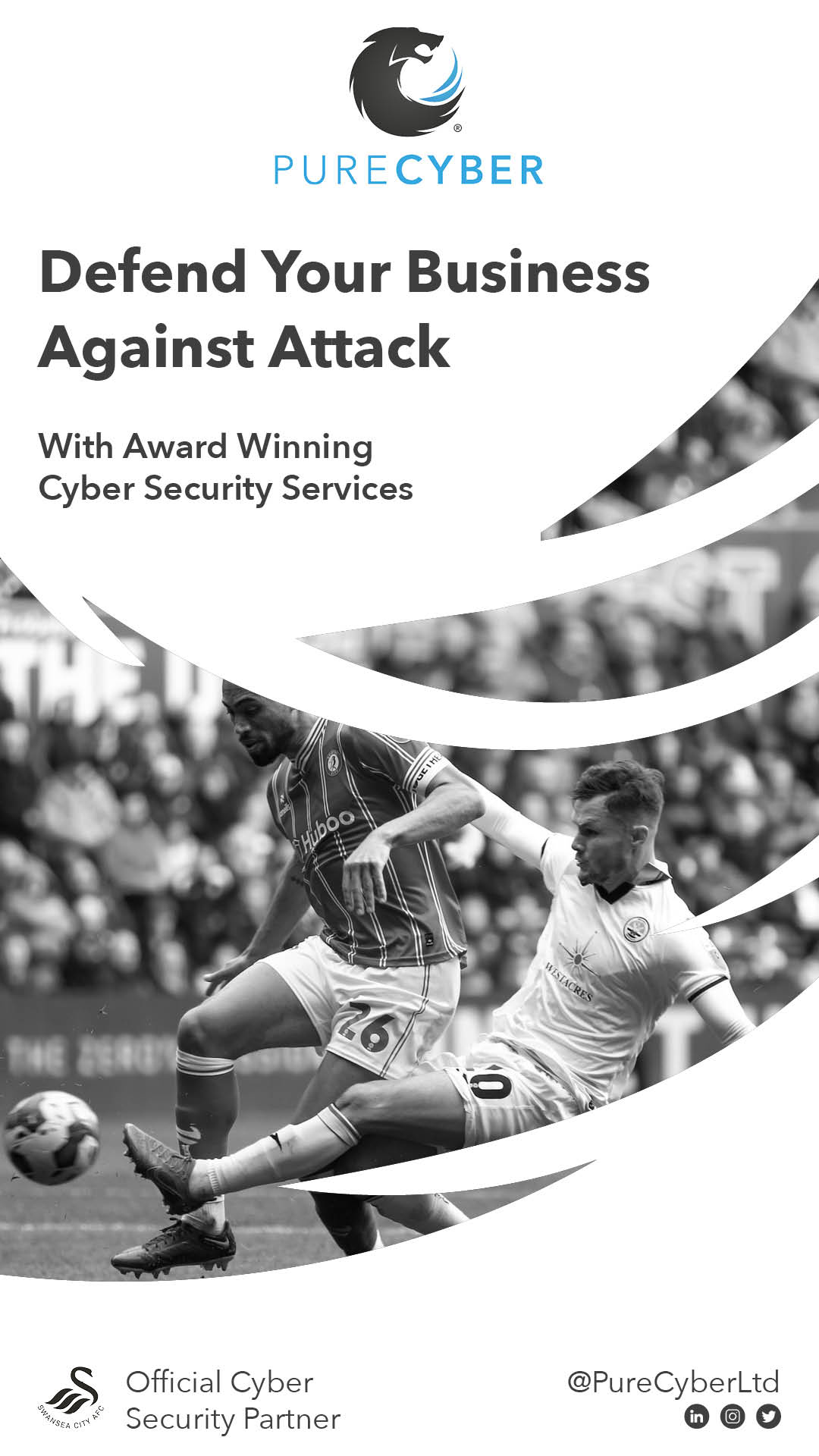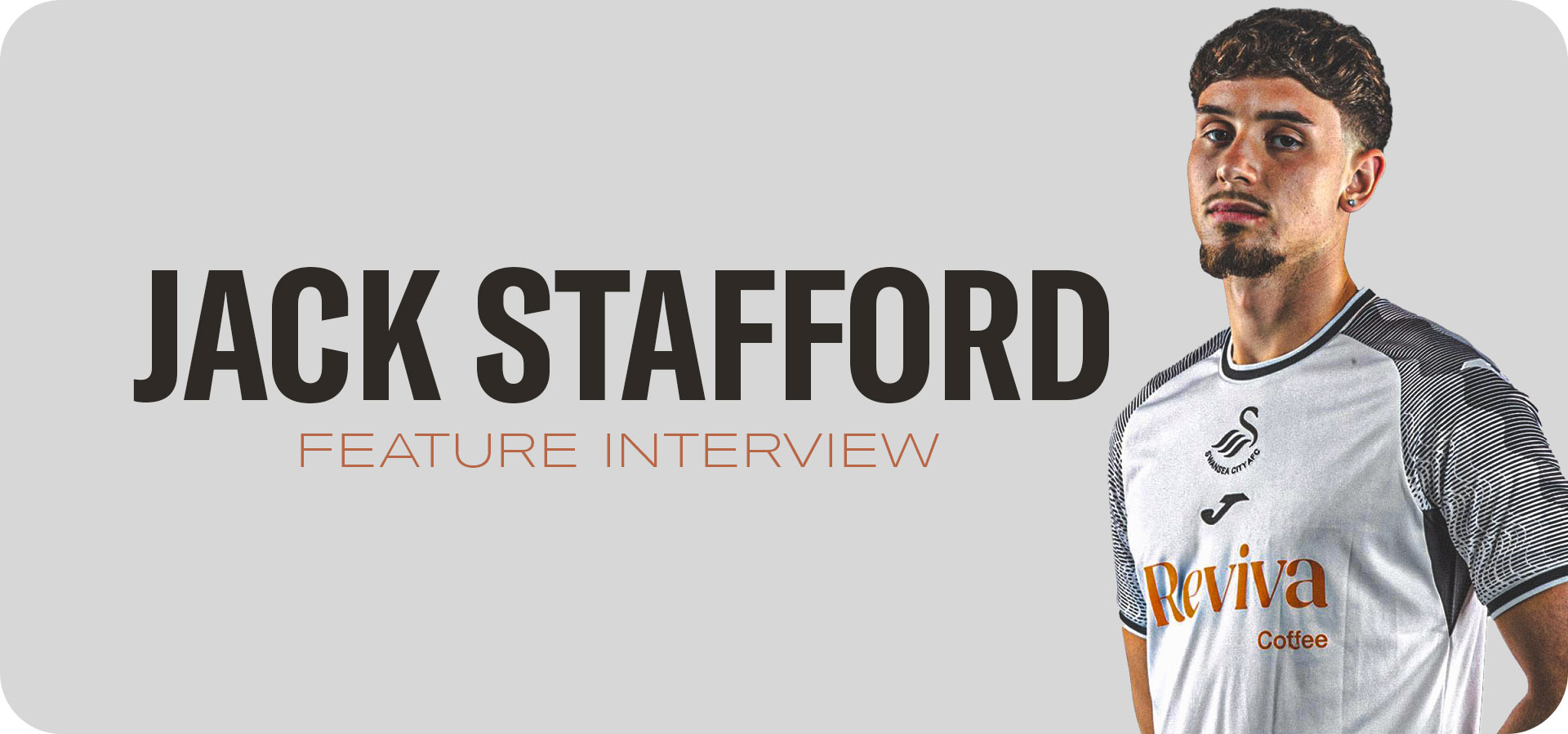 When Jack Stafford joined Swansea City in February 2022 he was filled with excitement at a big opportunity, little could he have known that he would cruelly soon be facing a gruelling 538-day injury rehabilitation that left him unable to walk or pass a ball, and fearing his fledgling career could be over.
When Stafford was introduced from the bench in the under-21s' Professional Development League draw with Watford earlier this month, it was his first time playing competitive football since April 2022.
That was when he suffered the significant knee injury that would start a painful period of 18 months on the sidelines.
The defender was welcomed onto the pitch with a round of applause from his teammates, coaching and medical staff, and his family.
Understandably it was an emotional moment, given what Stafford has been through, as he outlines in excruciating detail.
"It's been a long time coming, and it's been a very long time since I last played. It was definitely good to get back out there, it was quite emotional to be honest," said Stafford. 
"Now, I need to turn my attention to building up those minutes and sharpness to get back to a level that I'm happy with.
"I did my lateral collateral ligament (LCL). That was completely ruptured, and my hamstring had come completely off the bone.
"I injured the Posterolateral Corner (PCL), which is an injury that affects the back of your knee. So, I basically had my whole knee re-constructed.
"I had surgery when I first injured my knee, to kind of re-attach everything. My hamstring was grafted to re-attach the LCL. 
"The biceps femoris in my hamstring was re-attached with a screw. I wasn't allowed to walk on it or put any kind of pressure on it for three months. 
"I lost all my muscle mass in my leg. So, to come back from not being able to walk is incredible. And that's why it took even longer to return, because I had to rebuild all my muscle that I had lost.  
"It's almost been a process of learning everything again. I felt like I was starting from the beginning, really."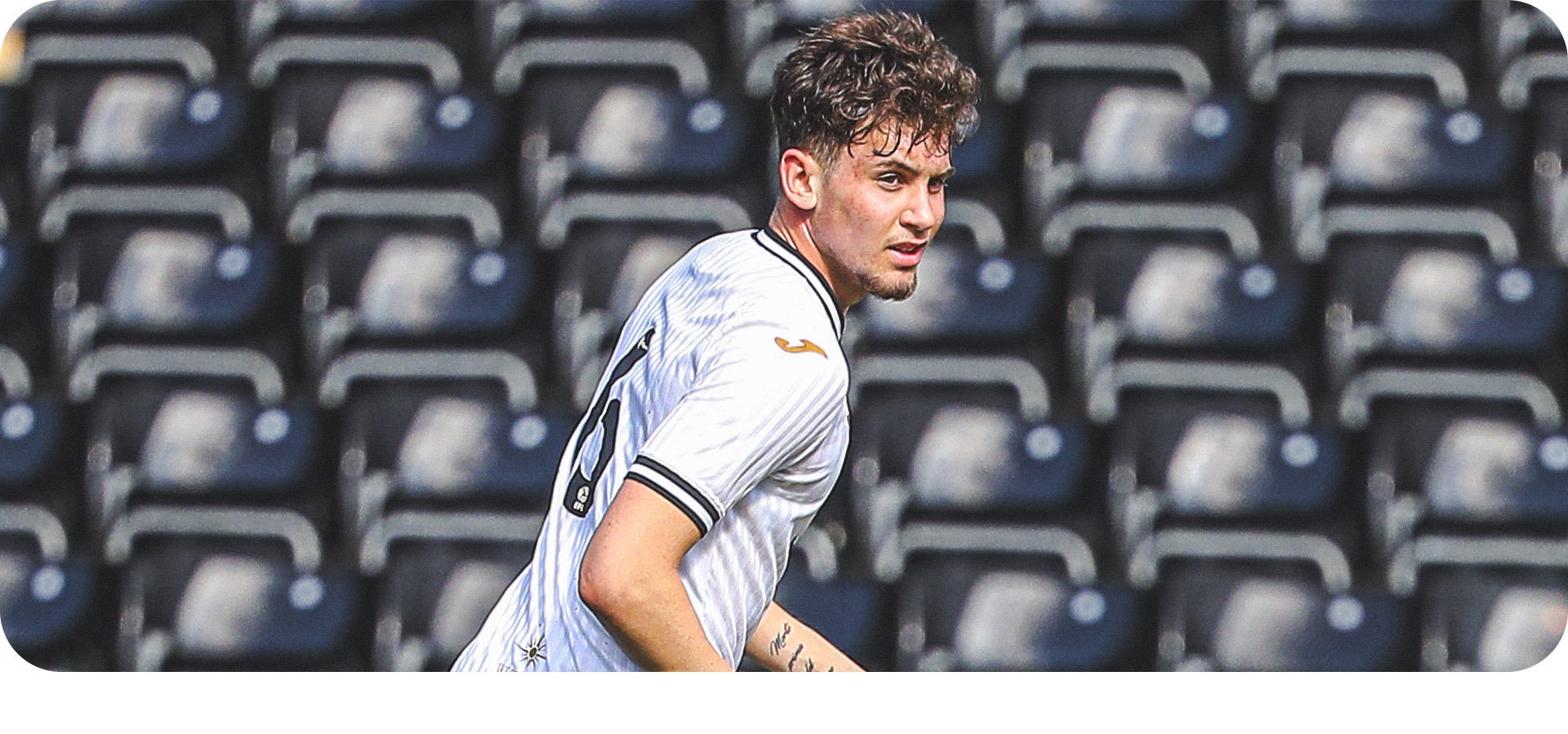 Stafford had only arrived in SA1 two months prior to his injury, and instead of being the start of what should have been a memorable period in the then 20-year-old's career, he was soon questioning whether he would play football again. 
It proved a big blow in terms of his progression as an athlete, but, in time, it was a period that allowed him to develop both his body and mind.
After such a traumatic injury, the Exeter City academy product has shown incredible determination and spirit to return to action. He also believes he has come back a different person from the one who was taken off at Landore Training Ground.
"One thing that's helped is having the players around me, my family, my girlfriend, the coaches and even more so Jordan Beech [[head of academy sports science and medicine]," added Stafford.
"Originally, I got injured the day after Tiv [Tivonge Rushesha] did. We were in recovery together; he did his anterior cruciate ligament (ACL) and did nine or 10 months of rehab. 
"I've been in recovery by myself for a little bit now. But I definitely think I've kept it together all this time. I don't think there's really been a day where I've felt down or struggled. I've had great support from the club. 
"There's definitely been times, though, where I've thought 'where am I going to go from here?' 
"When I first got back on the grass, I couldn't pass the ball, really. My legs just wouldn't allow me to do it without pain.  
"But, everyone just gets around you and supports you, I couldn't have asked for better support from everyone.  
"At first, it was quite a weird one, to sit on the sidelines watching the boys. I was finding it difficult to accept that I was injured. 
"I wasn't expecting it to be 18 months. Over time, I began to accept it for what it was and how it was, the whole period definitely changed me as a person. 
"I learnt to only look forward, and that helped me massively. I kind of took my rehab in building blocks."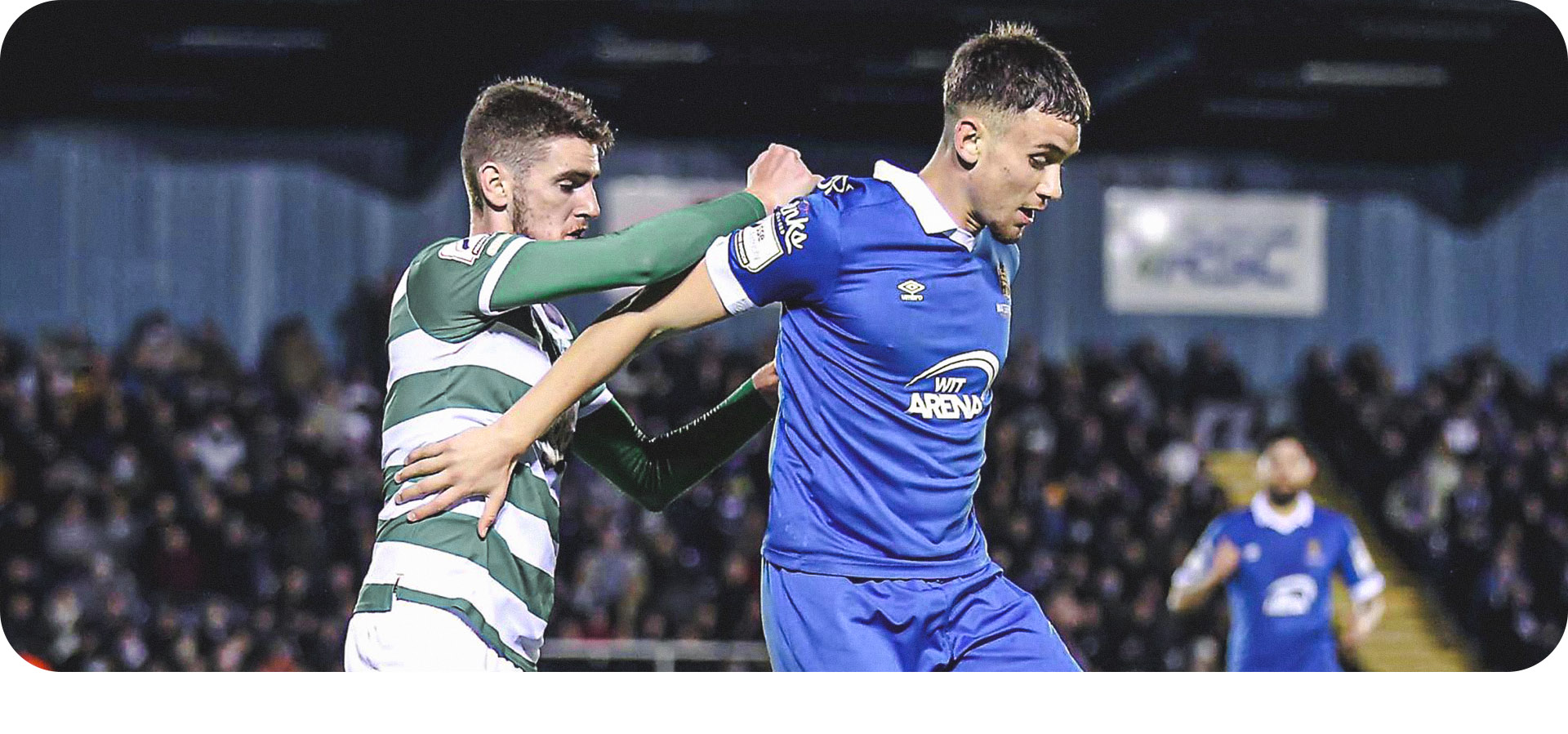 In January 2023, Jack took a significant step in his recovery. He began running again, feeling the grass under his feet for the first time in nine months
With rehab going well, Stafford was edging ever closer to returning to football. However, he suffered another setback in May, costing him another six weeks on the sidelines. 
"The first eight months of recovery were all spent inside, just trying to build my leg back up in the gym," he said.
"Then, in January of this year, I got back onto the training pitch. I had another setback in May when I tore my quad, and that pushed me back another six weeks. 
"At the start of pre-season, I started to get back out on the pitch again and then I was back in sessions not so long ago. 
"It's been a gradual process since then, and now I feel I'm getting back to a level I've been aiming for, there's still a long way to go, but it's the right step."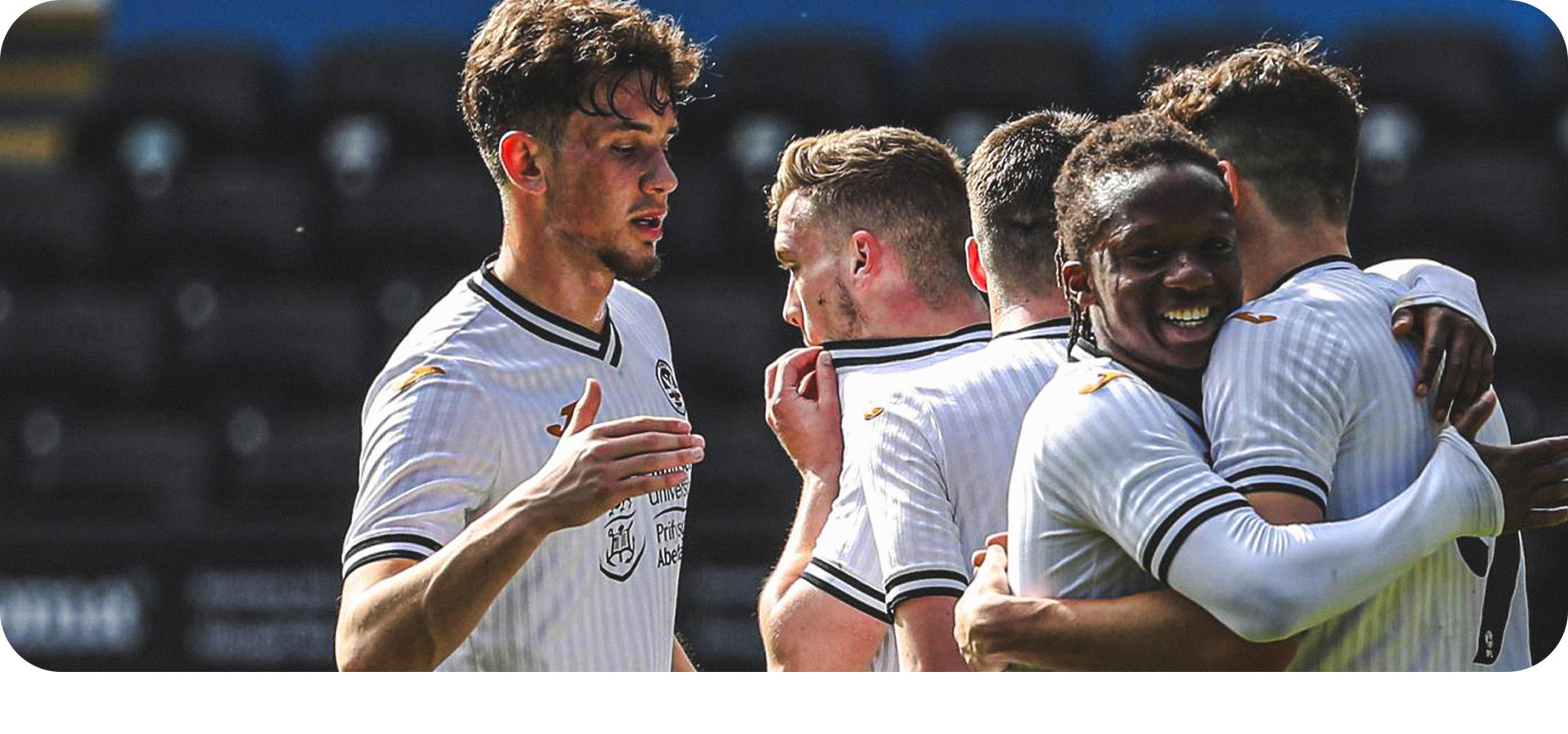 Head of academy physiotherapy Jordan Beech praised Stafford's determination, and acknowledged it was an emotional moment to witness the centre-half take to the pitch again.
"Jack has missed so much time with this injury, from surgery to playing in the Watford game was over 17 months. It's definitely the longest rehab I have ever worked with, but testament to Jack, he's worked so hard throughout the whole journey," said Beech. 
"I think the way he has dealt with the whole situation has been excellent and he's become a real leader within the group in my opinion. 
"It was actually quite emotional seeing him step foot back on the pitch again in a competitive game - it was a proud moment for him, and for us."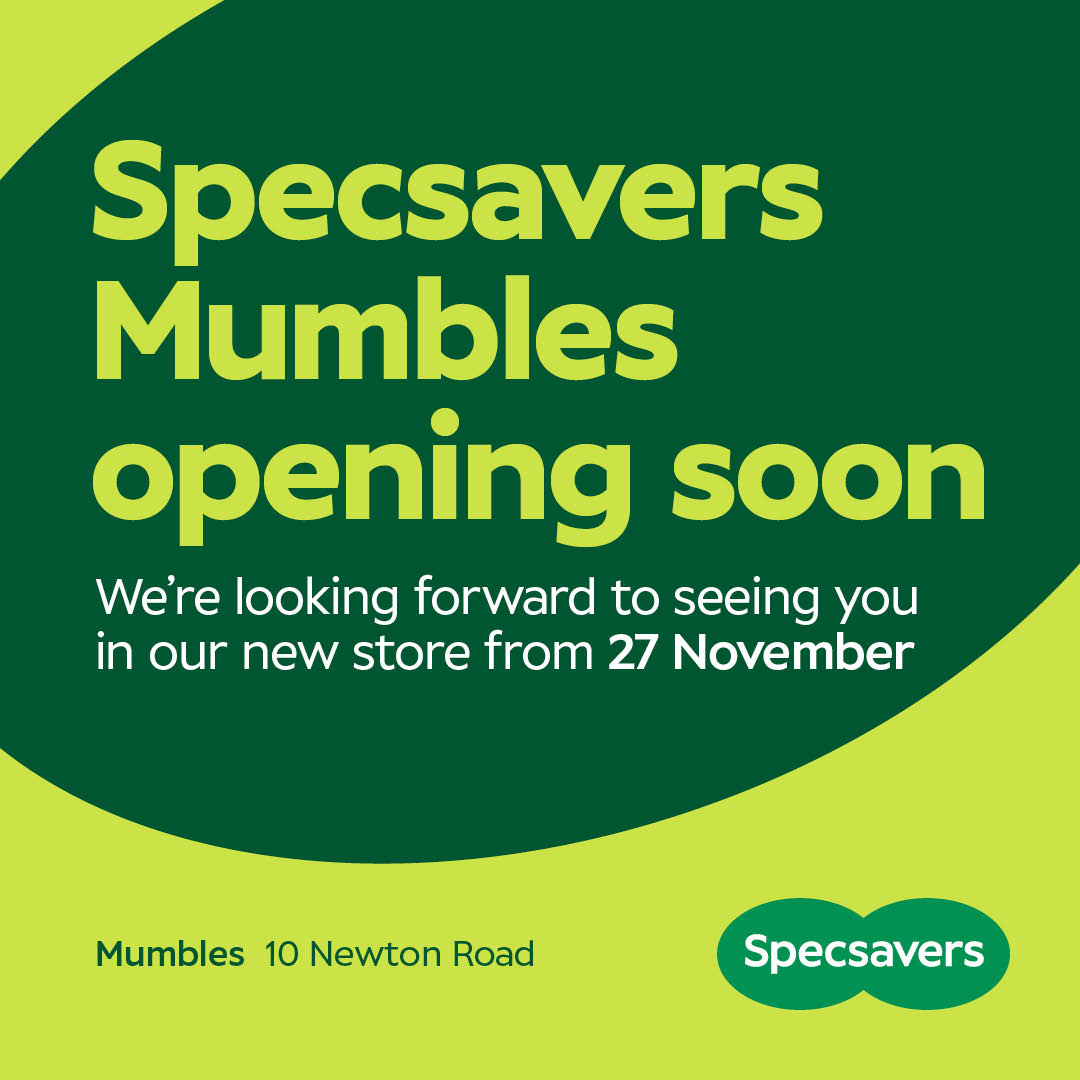 Ten-man Swansea City Under-18s made it back-to-back Professional Development League Cup wins after Thomas Woodward's first-half strike proved the difference against AFC Bournemouth at the Canford Park Arena.
The 16-year-old opened the scoring with minutes to spare in the first period following a fine team move, and the Swans prevailed as they held on to secure a clean sheet at the other end despite a late red card for Jack Fanning.
There were three changes to the starting XI that claimed a first away win of the season over Watford a fortnight previously. Ewan Griffiths replaced Kit Margetson between the sticks - with the latter having returned from international duty with Wales Under-19s.
Meanwhile, Osian Williams and Rohan Davies come into the starting line up for Aimar Govea and Sammy Henia-Kamau respectively. 
Both sides exchanged half-chances in the opening stages. Woodward's driving run down the right finished with a delivery into the box, but the Cherries' stopper beat away Davies' rising header. Down the other end, the hosts wasted a great chance with wasteful finishing allowing Griffiths to gather the ball.
The hosts began to take a stronghold on possession and had prolonged spells camped in the Swans half, and the Cherries threatened to take advantage as Jonny Stuttle tested Griffiths twice in quick succession.
Griffiths was called into action once again, producing a magnificent save to turn away a goalbound volley, but a frantic spell with Jack Fanning and Arthur Parker producing crucial blocks for the Swans.
Yori Griffith then tested the Bournemouth keeper after racing towards goal after a neat one-two, and the Swans would soon break the deadlock.
It came via a superb team move, and Woodward finished it off from close range, netting his fifth goal of the season in all competitions.
The hosts came out of the blocks after the restart, forcing Griffiths into yet another vital save. But Woodward would threaten down the other end, fending off his man before getting away a strike which landed in the hands of Noah Crisp.
Griffiths continued to impress between the sticks, palming away Stuttle's low effort from distance.
Swansea pressed again, and substitute Cameron Llewellyn looked to get in on the action sending in inviting effort just wide of goal.
After a tremendous performance from Griffiths, his afternoon was cut short following a knock and he was replaced by Margetson.
There was late drama as the Swans had Fanning dismissed for a straight red and, moments later, Bournemouth saw one of their defenders receive a second yellow.
But the Swans saw the game out for another cup win.
Swansea City Under-18s: Ewan Griffiths (captain) (Kit Margetson 71), Jack Fanning, Arthur Parker, Jacob Cook (Aidan Higgins 88), Ben Phillips, Iestyn Jones (Cameron Llewellyn 55), Osian Williams (Harlan Perry 55), Yori Griffith, Rohan Davies (Ten Minchev 88), Thomas Woodward, Josh Pescatore.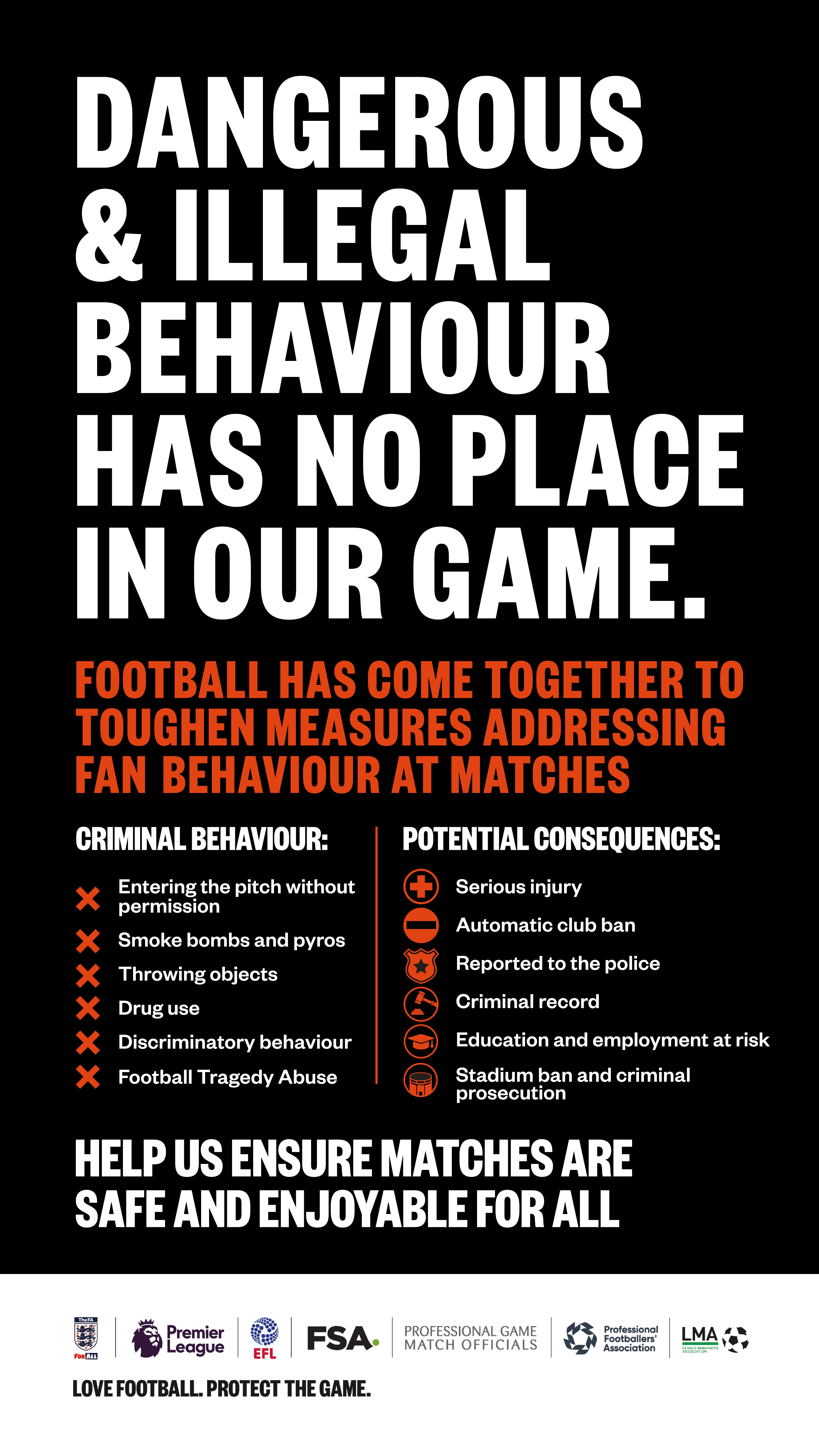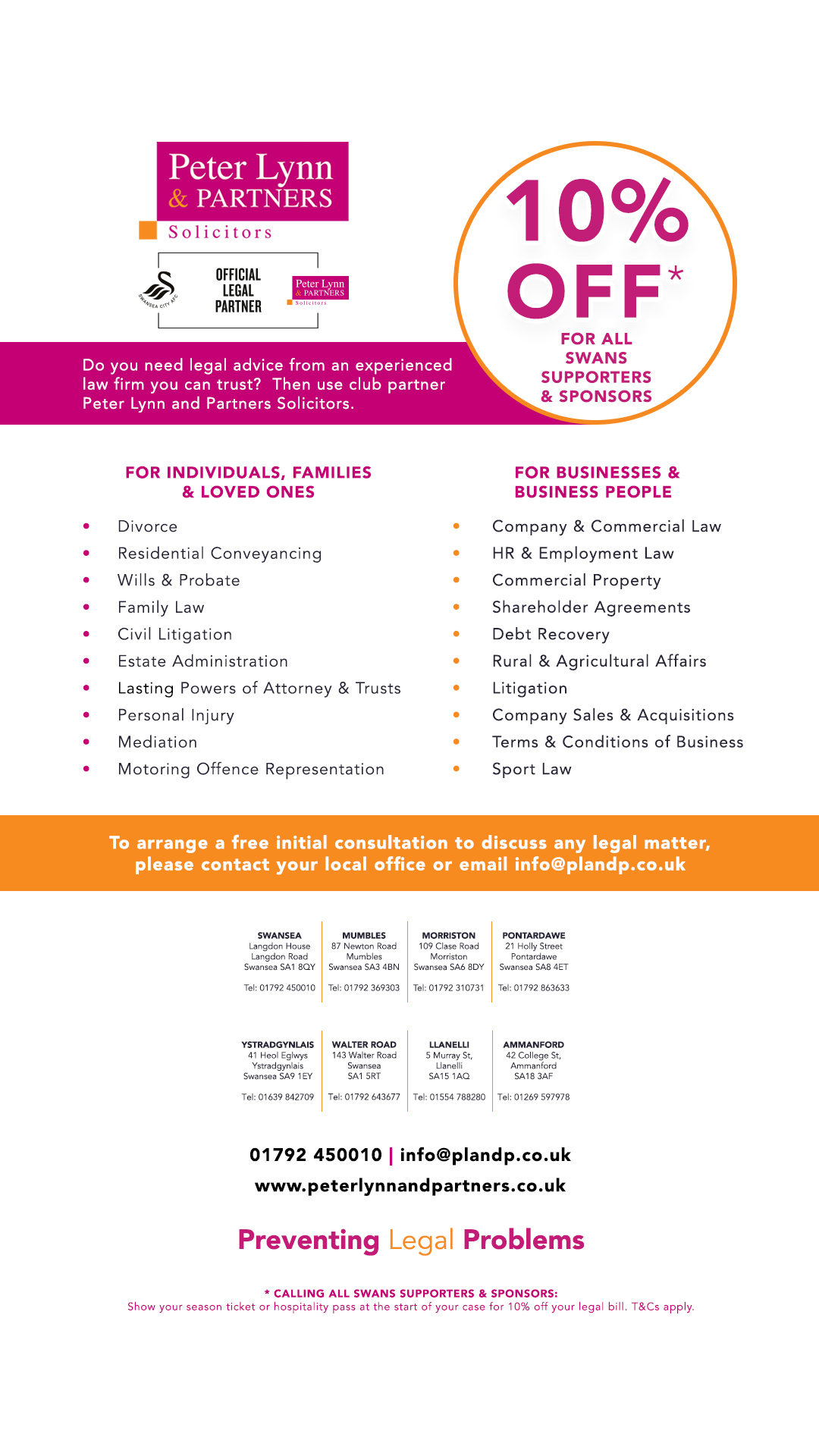 Robyn Pinder scored a dramatic 97th-minute winner to give Swansea City Women all three points at The New Saints in the Genero Adran Premier.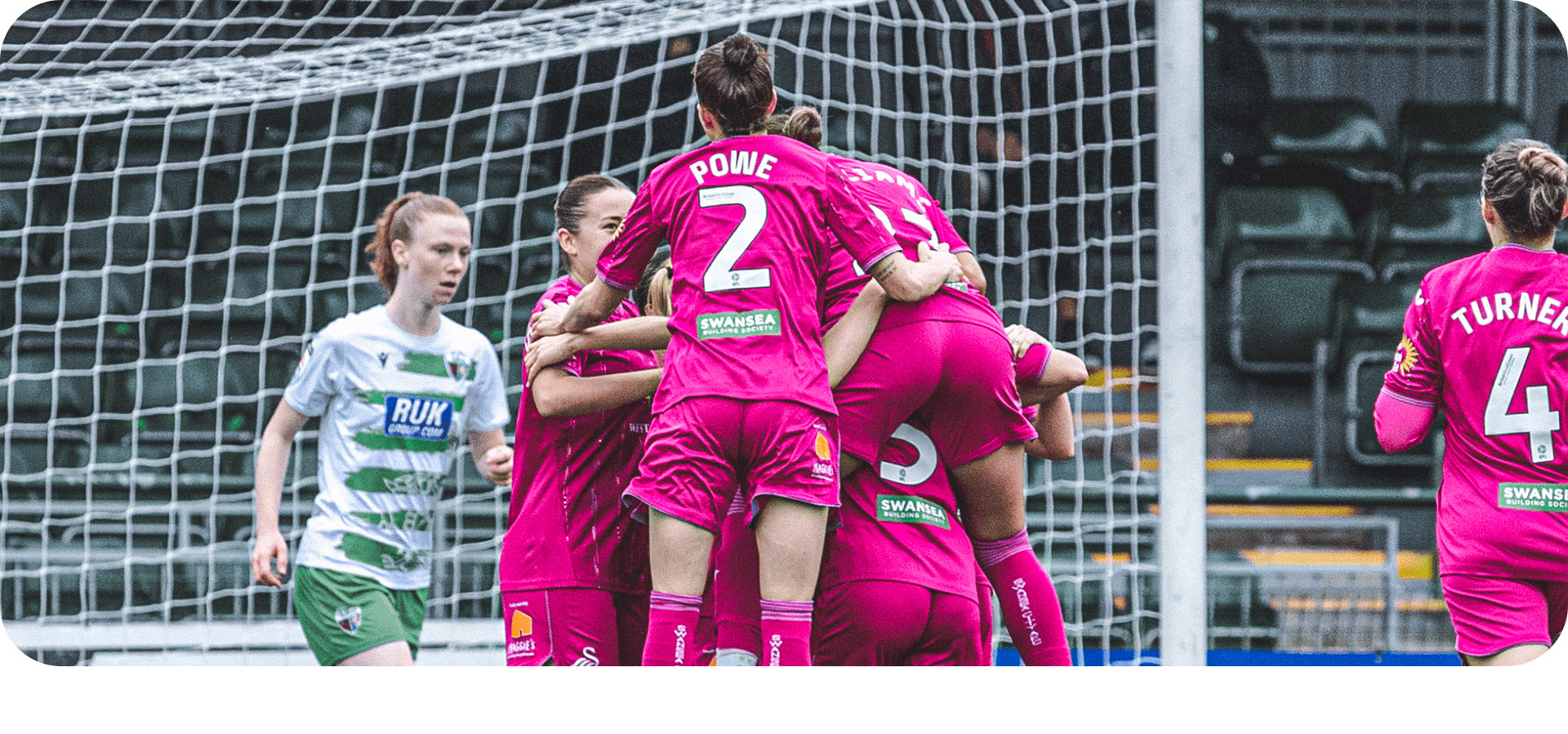 After a goalless first half, Stacey John-Davis broke the deadlock as she tapped home her first goal of the season from close range.
However, the Swans looked like having to settle for a point after a strike from distance by Ella Hartley levelled matters with just six minutes to go.
But the visitors had other ideas, with substitute Pinder firing home deep into added time to extend Swansea's winning run to three games in all competitions.
The Swans had controlled the early stages of the game, with Chloe Chivers trying her luck from distance only to be denied by the TNS goalkeeper.
John-Davis then came close to an opener just six minutes in, linking up with Sammy Wynne before turning in the box, but she fired her effort just wide.
Chivers had another sight of goal just four minutes later after a great ball from Katy Hosford found the forward, but her low effort flew just past the post.
The chances kept coming for Swansea, and skipper Hosford had a chance of her own just before the break, but she could not hit the target after a loose ball fell to her in the area.
It remained goalless at the interval, but it was the hosts who had the first clear opportunity of the second half. Chanttelle Teare found space on the edge of the box but fired well over the bar.
Hosford was in the thick of the action again after she cut inside from the left, but her curling effort flew just wide of the post.
But the Swans would finally find the breakthrough just after the hour mark. Nieve Jenkins picked out John-Davis in the six-yard box to tap home.
TNS almost levelled immediately with a great delivery into the box being headed just wide.
Jenkins almost doubled the visitors' lead with a header at the back post, rising above the TNS defence to meet Hosford's corner but sending the ball off target.
And the Swans looked set to pay for their missed opportunities when TNS grabbed an equaliser as Hartley's strike from distance found the top-right corner of the net to beat keeper Claire Skinner.
But the Swans snatched all three points with almost the last kick of the contest, Pinder slotting home from a great ball by Alicia Powe.
The win sees the Swans climb to third in the Genero Adran Premier table, just three points off the top spot. 
The New Saints Women: Mackenzie Haydn-Jones, Beth Lewis (captain), Chantelle Teare (Ellie Hill 90), Ella Hartley, Tia Lockley, Caitlin Chapman, Helen Evans, Isobel Redding, Lia Lewis, Emily Ridge, Evie Williams.
Unused subs: Sarah Parkes, Nicole Samson, Danielle Staley, Matilda Edge.
Swansea City Women: Claire Skinner, Alicia Powe, Lucy Finch (Steph Turner 52), Ellie Lake, Nieve Jenkins (Robyn Pinder 86), Chloe Chivers (Monet Legall 61), Katy Hosford (captain), Stacey John-Davis, Sammy Wynne (Kelsey Thomas 86), Sophie Brisland-Hancocks, Jess Williams.
Unused subs: Chelsea Herbert.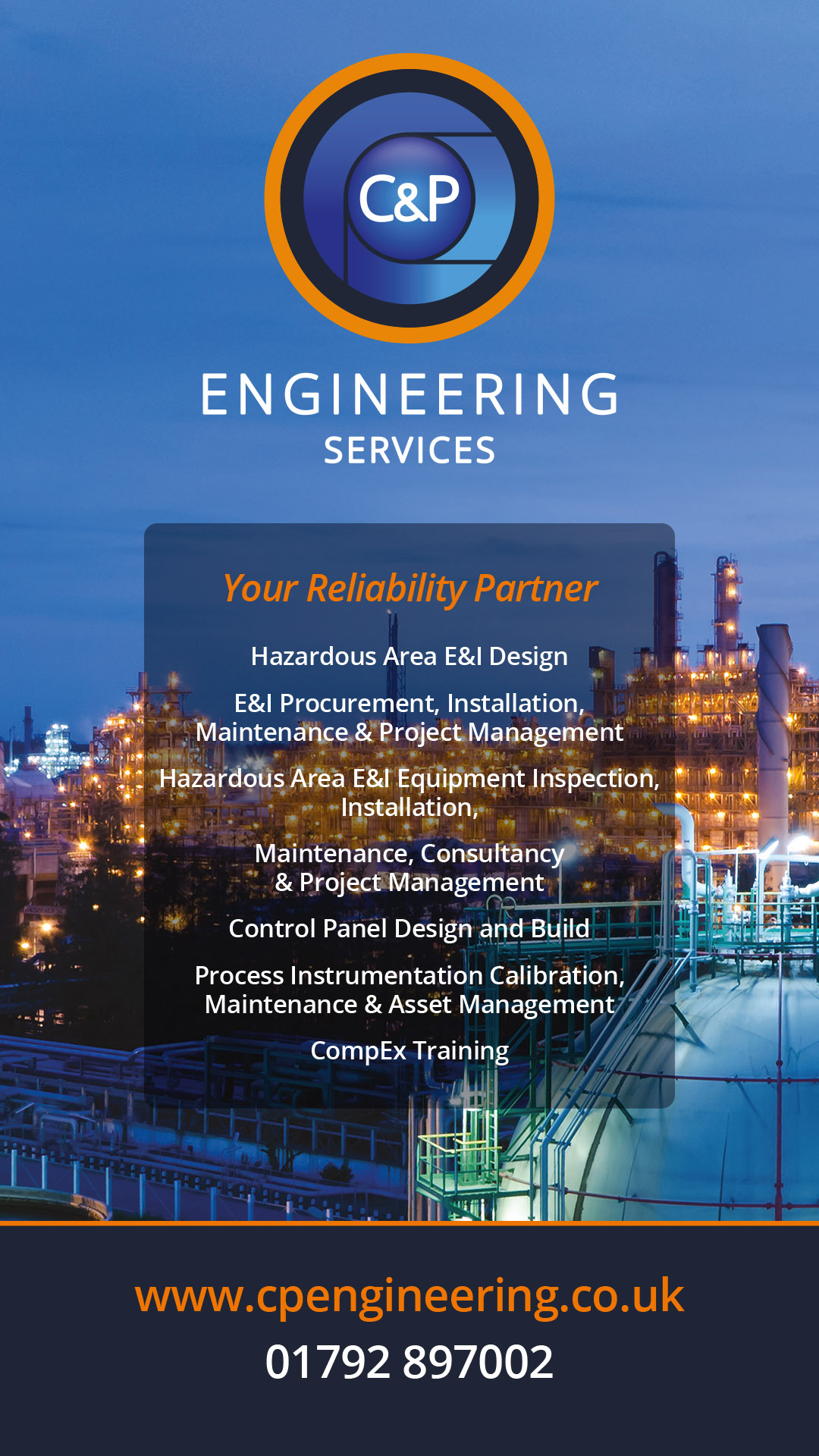 This season marks the 30th anniversary of Swansea City's first trip to Wembley for the Autoglass Trophy final in 1994. To mark it, our club historian Gwyn Rees takes us back through the story of that campaign and some of the key figures involved.
Swansea City's unbeaten start to 1994 continued with a welcome three points away at Hull City at the start of February.
The result extended an encouraging run of form and helped the Swans continue to climb the table. The contest was a tight affair, with chances at a premium, but it was Shaun Chapple who popped up to score a last-minute winner with a spectacular strike, having only been promoted to the starting XI when Colin Pascoe failed a late fitness test.
Chapple would be on the scoresheet again three days later when the Swans travelled to Leyton Orient for their area semi-final in the Autoglass Trophy.
He opened the scoring by sweeping in a knockdown from Steve Torpey, before the striker went from provider to scorer by pouncing on a loose backpass to loft the ball over the stranded keeper to double Swansea's lead.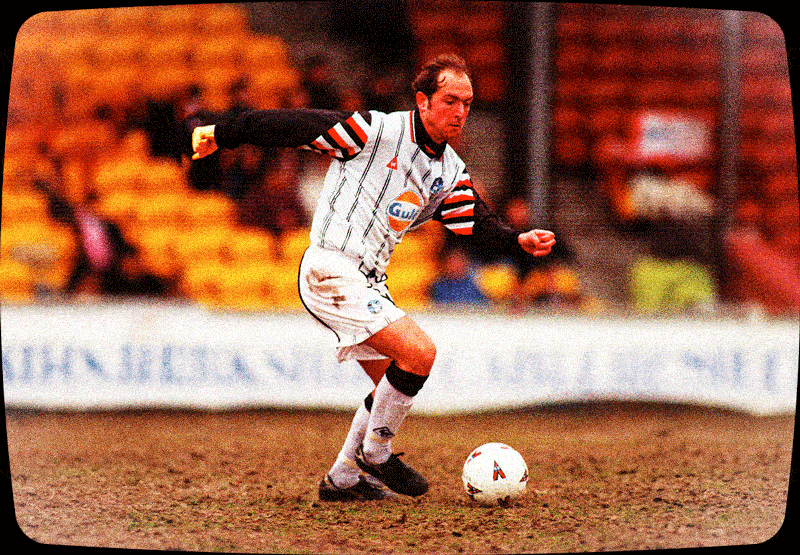 Torpey would later waste a chance to add gloss to the scoreline, but it mattered little as the Swans advanced to within 180 minutes of a first Wembley visit.
Swansea's away form had been excellent, but they had been guilty of dropping points at home, and that continued against Bournemouth where a Jason Bowen strike was cancelled out, with the Swans defence needing to work overtime to eventually preserve a precious point.
But a full three-point haul would be claimed when Barnet were the next visitors to the Vetch, as Bowen scoring both goals in the first half, with the Swans defence and keeper Roger Freestone as the club stalwart marked his 150th consecutive appearance with a clean sheet.
The long trip to Huddersfield proved a different contest entirely, with the Swans having to fightback after an opening half where they were firmly on the back foot and after which they trailed to a David Currie goal.
But the visitors grew into the game, and Frank Burrows' side would salvage a point when John Cornforth converted a low cross from John Hodge 13 minutes from time.
However, the month would end with an 11-game unbeaten run in the league coming to an end on a heavy pitch at promotion hopefuls Plymouth.
There was controversy as Mickey Evans opened the scoring for the hosts despite appearing to foul Mark Harris before racing in on goal.
The Swans did equalise when Steve Torpey headed in Kwame Ampadu's cross, but Steve McCall would net the winner against the run of play in the second half with a late push for an equaliser coming up short for the visitors.

I was delighted to read the other day that international football is returning to Swansea on December 5.
The Swansea.com Stadium will be hosting Wales Women's Nations League fixture against Germany.
This is a welcome and long overdue return of international football to the stadium and a huge opportunity for the venue and the city.
It is also a chance for local fans to see coach Gemma Grainger's team playing on their doorstep.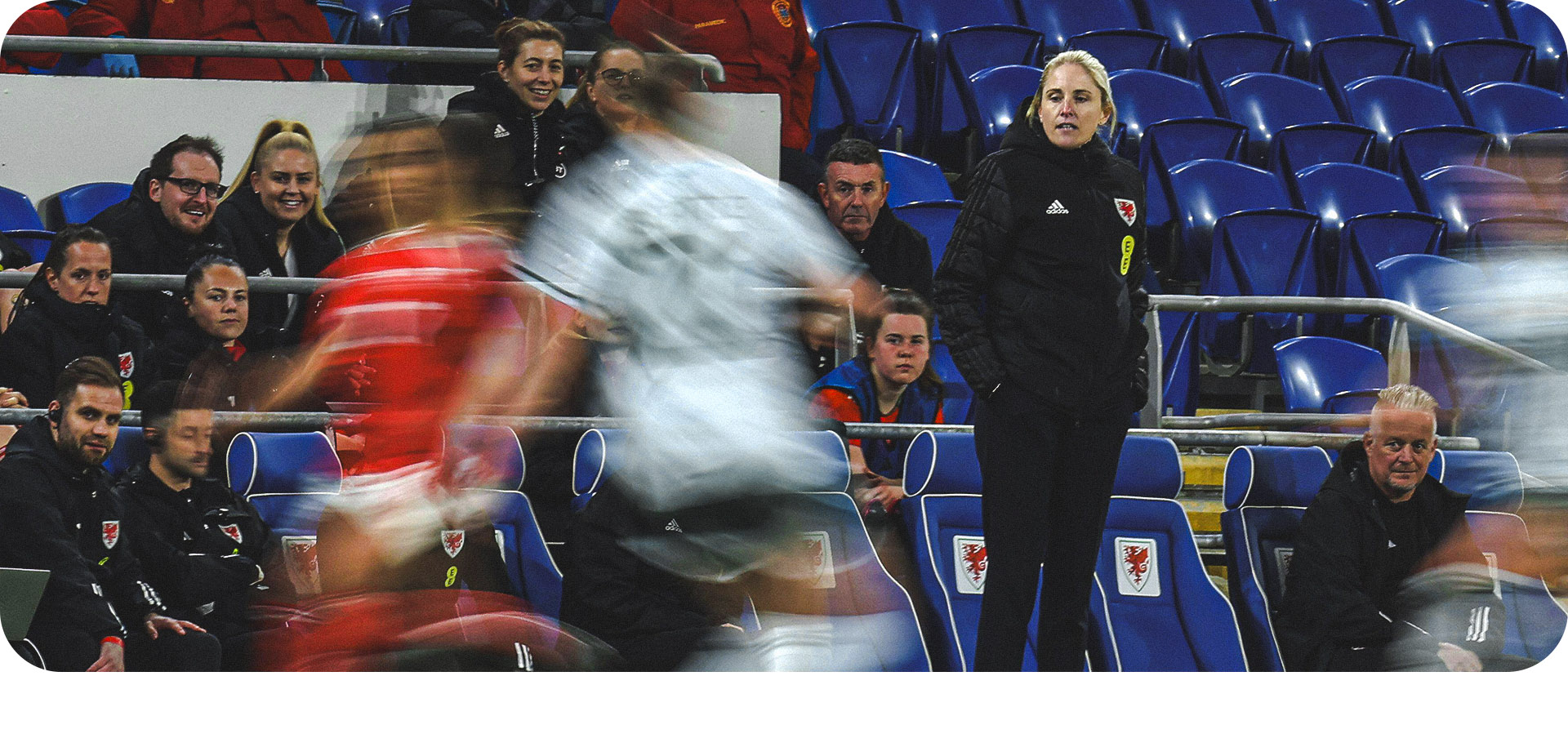 Recent results may not have been what Wales would have hoped for, but there has been a huge surge of interest in women's football throughout the country – including here in Swansea.
As well as a general growth in the number of girls and women playing the game locally, the start of this season saw the Swans officially bring the club's women's team under the Swansea City umbrella.
Formerly known as Swansea City Ladies, the team is now called Swansea City AFC Women.
As part of the move, 17 players have signed semi-professional contracts with the club.
The Swans have won six league titles since the formation of the current top-flight, including three of the last four, as well as enjoying success in the Welsh Women's Cup and the Welsh Women's League Cup.
They have also represented Wales in the Champions League on six occasions.
All this while being run by a team of hard-working volunteers. The change aims to raise standards further and continue the general growth of women's football in the region.
Hosting the Welsh national team, which has increased its following hugely over recent seasons, will surely be a boost to that development locally.
The fixture will be a stern test for the Welsh team, but what an opportunity for local fans to see them taking on one of the world's most successful women's international teams.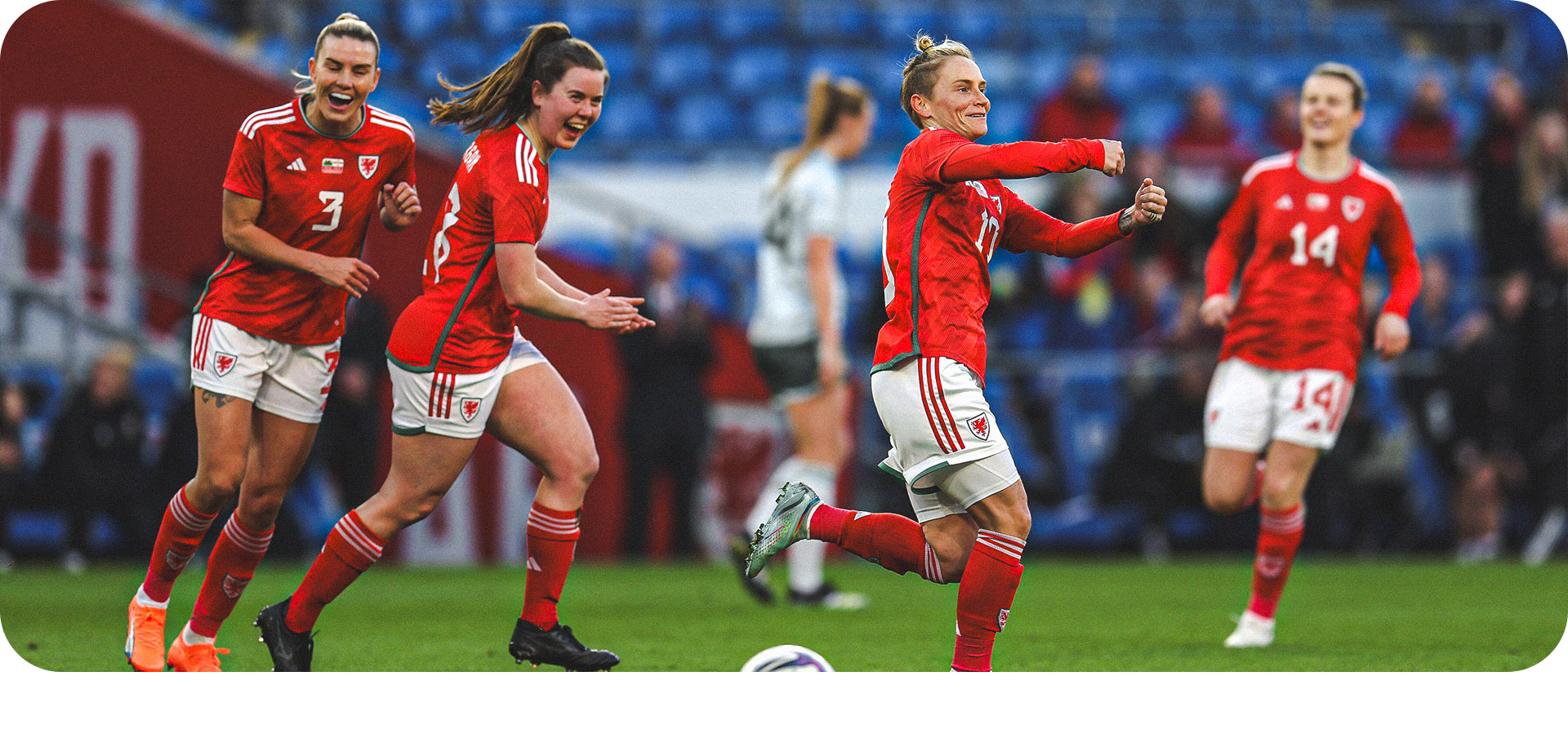 Germany are two-time women's World Cup winners and eight-time European Champions. They also won Olympic gold at the 2016 games in Rio.
They were the world's number one ranked team as recently as 2017 and, although they are currently rated sixth globally, they are still one of the biggest draws in the women's game.
What a fantastic chance for local fans to see their Welsh heroines – including global star Jess Fishlock and Swansea's own Rachel Rowe - taking on some of the biggest names in world football.
Of course, one of Wales' most successful players, Helen Ward, used to play for today's visitors' women's team and still plays an integral part at the club. Ward is the highest scorer in Welsh international football – female or male – with 44 goals from 102 appearances.
Quite apart from the huge opportunity the game provides for promoting women's football in the region, it is of massive significance for the Swansea.com Stadium as an international venue.
The clash with Germany will be the Welsh women's first fixture at the home of the Swans since beating Bosnia and Herzegovina 1-0 courtesy of a Kayleigh Green strike in June 2018.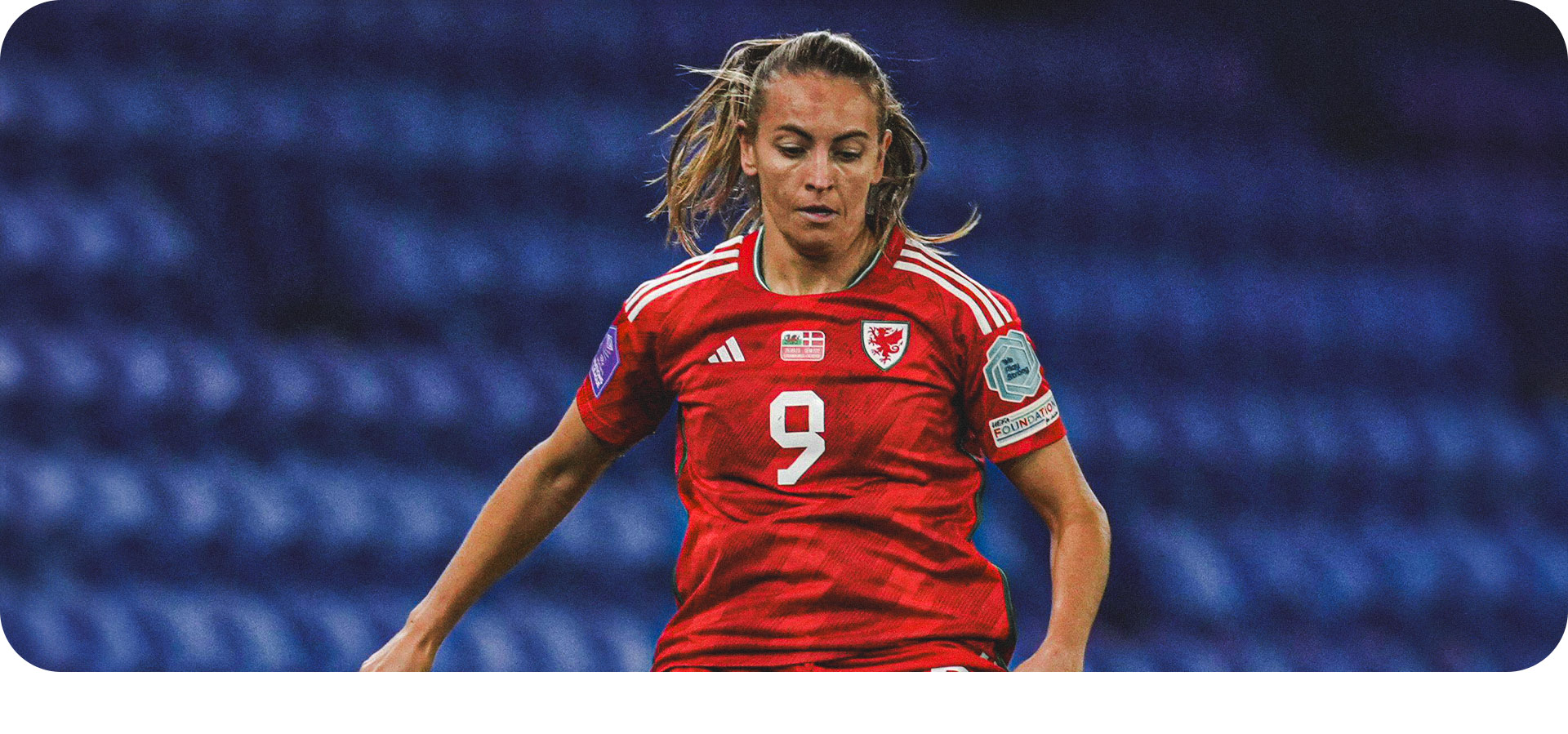 The stadium hasn't hosted an international fixture since November 2020 when the Wales men's team played out a goalless draw with the United States with no fans in attendance due to the Covid-19 pandemic.
That was the first men's senior international played at the stadium in seven years - Croatia were the opponents on March 26, 2013, for a World Cup qualifier which the visitors won 2-1.
In total, the stadium has hosted eight senior men's internationals – the first being a friendly against Slovenia in 2005 when Swansea-born John Hartson captained Wales to a 0-0 draw.
There have also been age-group internationals held at the stadium. Wales Under-21s famously beat an Italy Under-21 side, which included a young Mario Balotelli, back in 2013.
Several matches during the 2008 Under-20 Rugby World Cup were also played here.
Wales contested all their group matches at the stadium during the tournament, which saw the emergence of the likes of then-Ospreys youngster Dan Biggar.
The ground also hosted some of the tournament's play-off matches and the final, which saw New Zealand beat England 38-3.
Another big rugby occasion saw the Ospreys defeat the Australian national side 24-16 in November 2006.
Of course, the Swansea.com's predecessor, the Vetch Field, had a proud history of holding international football and rugby league matches over the years.
One of my favourite memories of the Vetch was watching Wales beat Scotland 2-0 in the Home International Tournament back in 1981.
I was surprised when I looked back at the stats for the game to see the crowd was recorded at 18,935.
In my mind's eye the old stadium was absolutely packed to the rafters. Featuring a large contingent of the Tartan Army who took advantage of every vantage point available. Including the Vetch floodlight pylons!
But it was Wales – boasting a number of Swans players and captained by Dai Davies - who ran out winners in a match played in a fantastic atmosphere, thanks to a brace of goals from Ian Walsh, who would soon join the club.
So, it's brilliant to see the Swans once again hosting a big international sporting event on behalf of the city.
Hopefully it will mean we can look forward to seeing more international fixtures coming to the city in future.
With the Welsh men's senior team having set up home at the Cardiff City Stadium, it's unlikely we will see many major World Cup or European Championships qualifiers being staged here in the foreseeable future.
But it would be brilliant to see other matches coming to Swansea.
Wrexham's Racecourse Ground, and north Wales in general, will host the 2026 men's Uefa Euorpean Under-19 Championship. I would love to see our stadium host something similar.
A large crowd for the Wales v Germany match will surely help put forward the stadium's case for future matches and events, as well as illustrate the growing support for women's football throughout the area.
C'mon you Swans!

If you were at the Swansea.com Stadium on Saturday, watching online or even following on social media, you won't have been disappointed by how the Swans performed.
Given there is little dispute that our visitors, Leicester City, look to be a shoo-in to bounce straight back up to the Premier League, I don't think it would be naïve to say that, for most of the game, we gave a decent account of ourselves.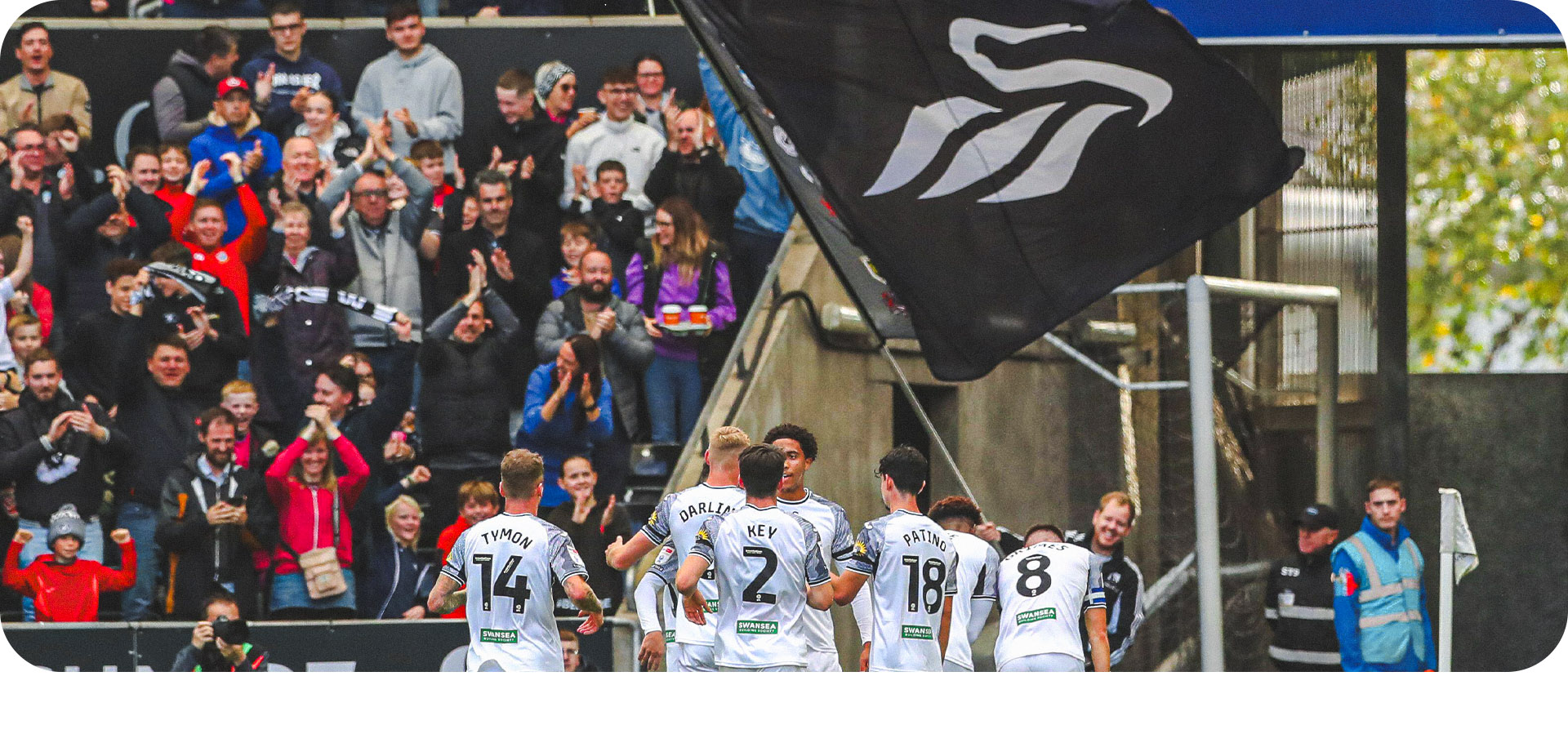 The win gave the Foxes a seventh straight victory and, while it seems that every Championship manager is convinced that they have already sealed promotion, Enzo Maresca is not over-playing either their great start to the season, or what might happen at the end of it.
And good for him. He shuts down promotion talk because he doesn't want it to distract his players from giving their all, becoming complacent and letting their standards slip.
On Saturday his side fell behind for the first time in eight Championship games. Matt Grimes' goal certainly surprised Maresca and his players and, while their response was admirable, in terms of intensity and productivity, it will also have been a valuable lesson for our players.
It would be easy to say the result was a foregone conclusion, we were beaten by a better side and that's that, onto Watford. I'm quite sure when the players and coaches review the game, there will be plenty of positives to take from it.
Defeat is always difficult. No-one wants to lose and, while a loss can often dent confidence, it can also provide opportunities to learn and develop and doubtless that will be the message following Saturday's result.
Tonight's visitors, Watford, are a club with a rich footballing history and, after their relegation from the top-flight in 2022, they have struggled to find the form to make them serious contenders for promotion.
They finished a place below us in 11th last season and after a 4-0 thrashing of Queen's Park Rangers on the opening day of this campaign, there's been more disappointment than satisfaction with results.
However, a draw against Cardiff City and a win over Sheffield Wednesday on Saturday mean their last two games have heralded an upturn for the Hornets and they will be looking to continue that in south Wales.
Watford's first victory in six games lifted them up to 19th in the table, two places and two points below us. Considering that six points separate seventh and 21st in the league, it looks as though the Championship could offer us another season where the 'middle' of the table is tight and competition fierce. It's the reason so many fans say they prefer the Championship to the Premier League. (Full disclosure: I'm not one of them).
So, what can we expect this evening? A Watford side buoyed by a recent positive result and a Swans side keen to learn the lessons of the weekend?
Let's hope for no stings in the tail this evening.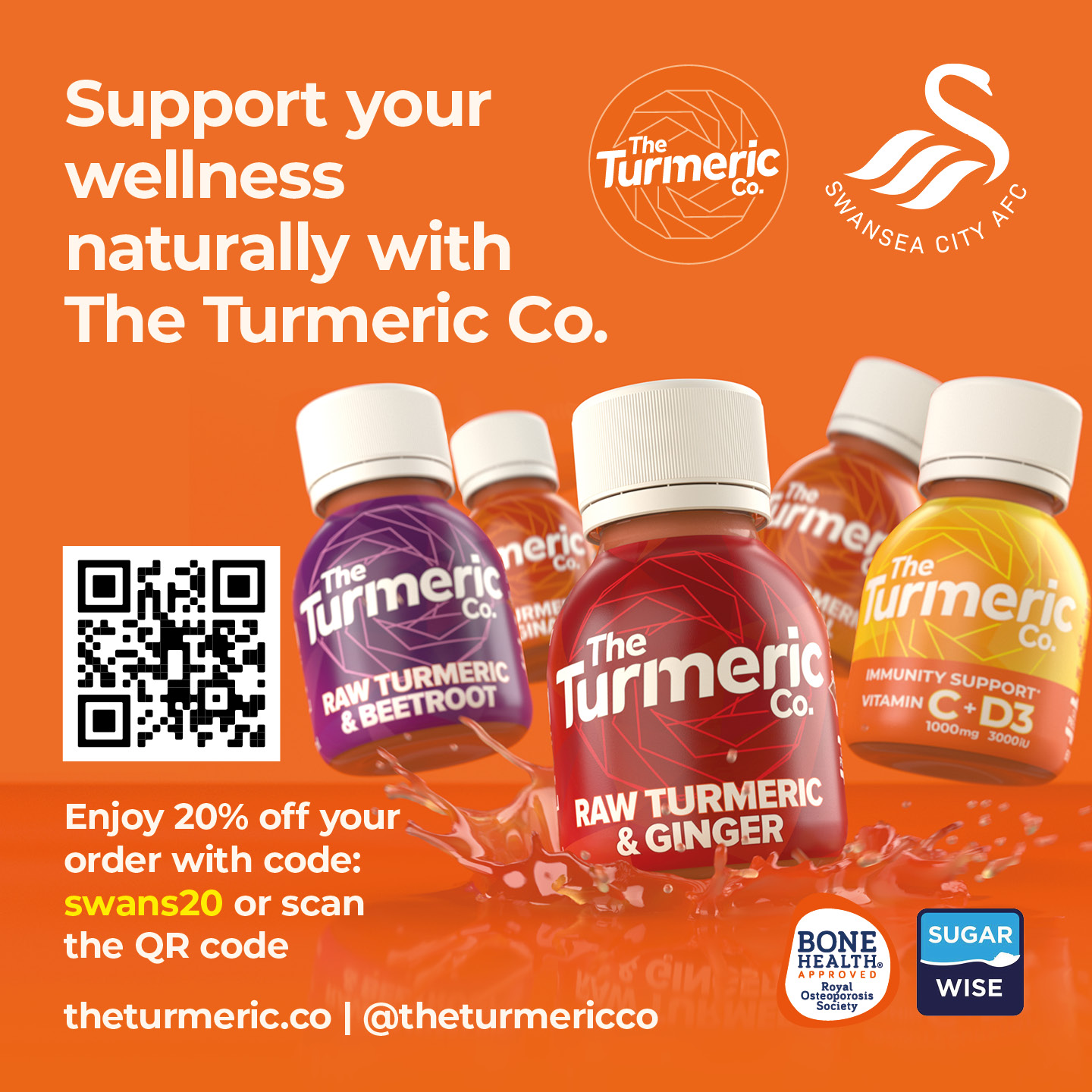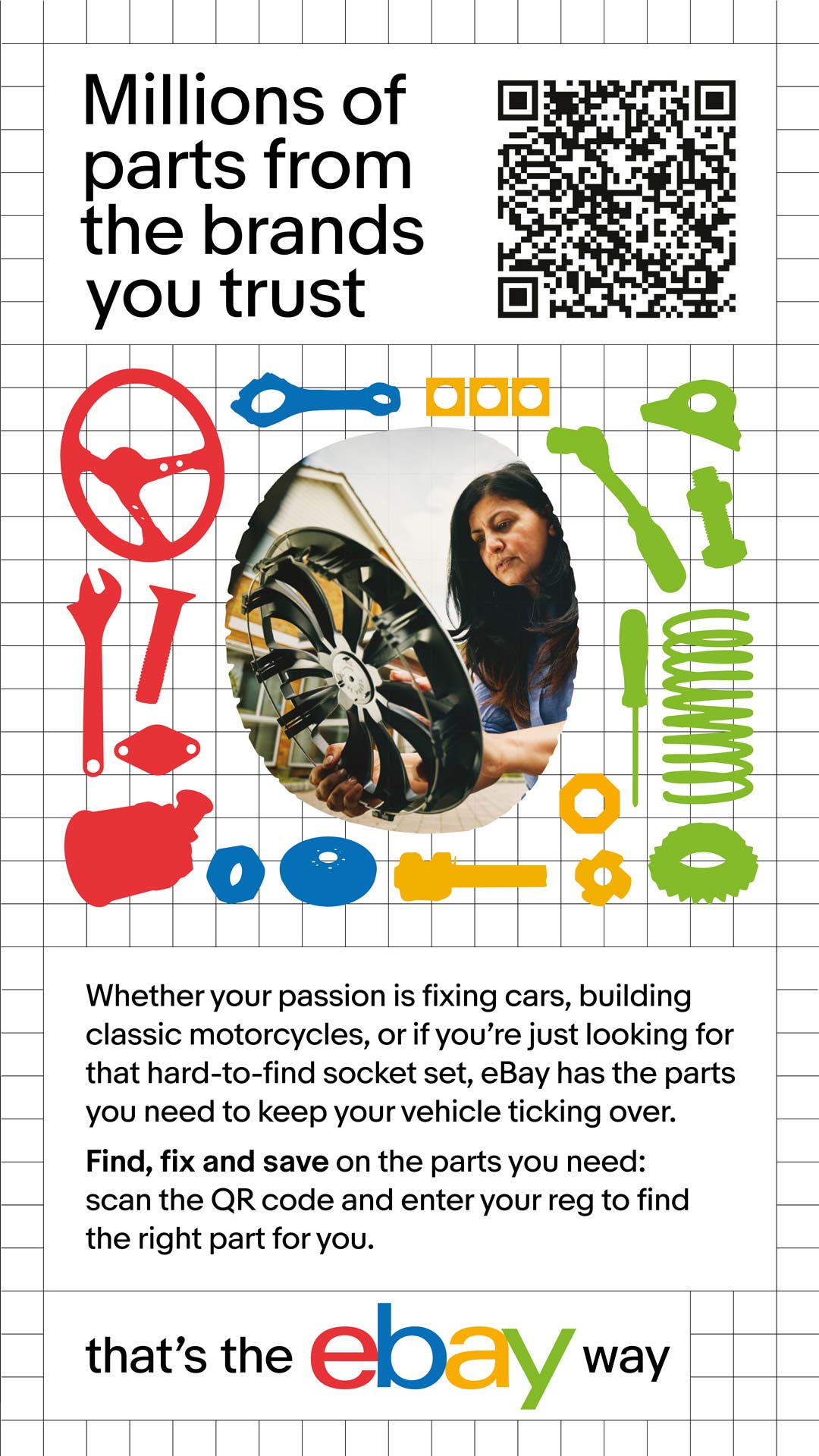 Swansea City 3 - 2 Watford
Third Division - March 20, 1979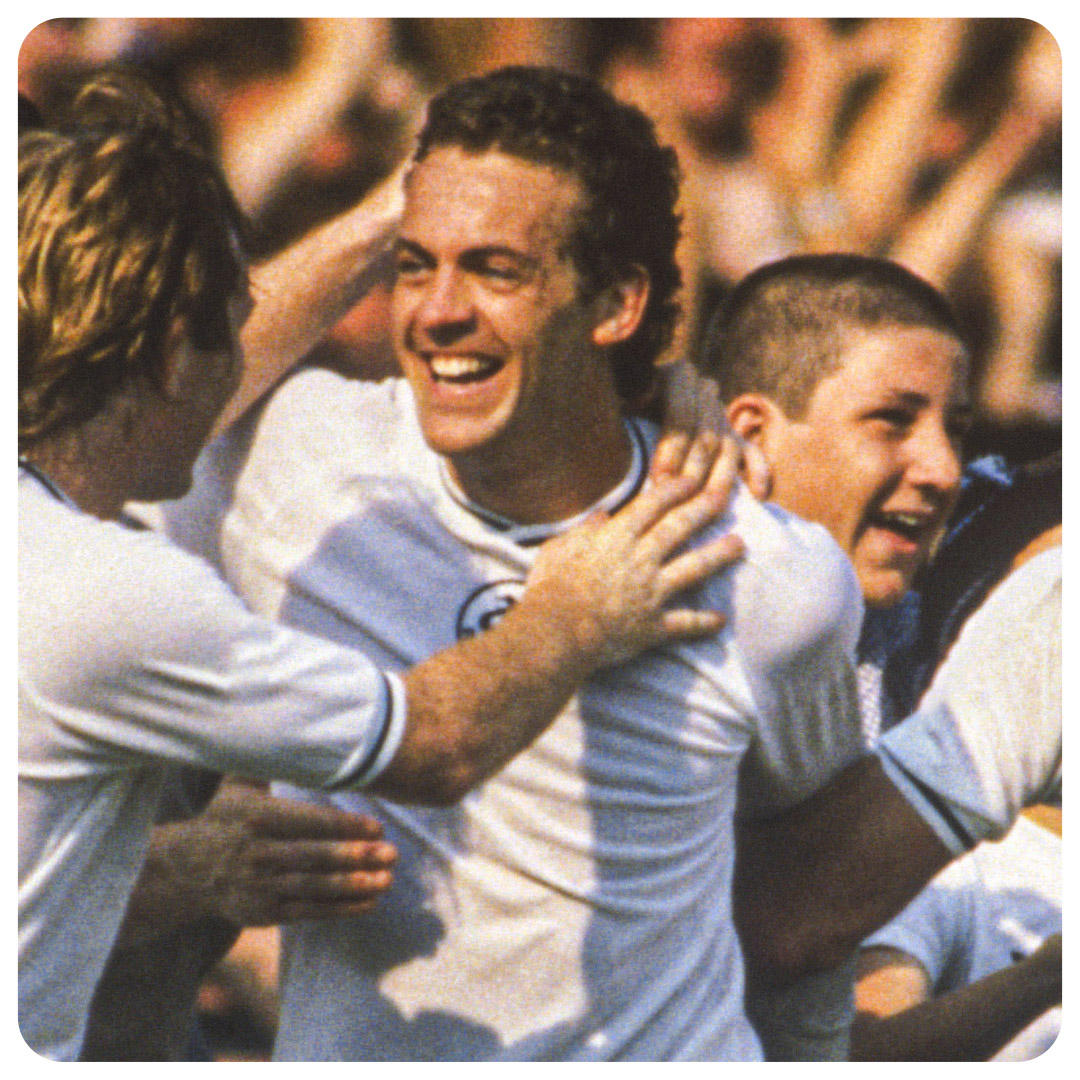 Swansea and Watford were in the midst of their near-parallel surge up the divisions when they faced off in a top-of-the-table clash at Vetch Field.

The Hornets led the way and were unbeaten in the league since November, while the second-place Swans were looking to cut the four-point gap.

In the end, it was the hosts who came out on top with Alan Curtis' brace taking his goal tally for the season to 10 goals, while Robbie James was also on target in a narrow victory.

Nevertheless, despite the result, both sides would gain promotion to the Second Division at the end of the campaign.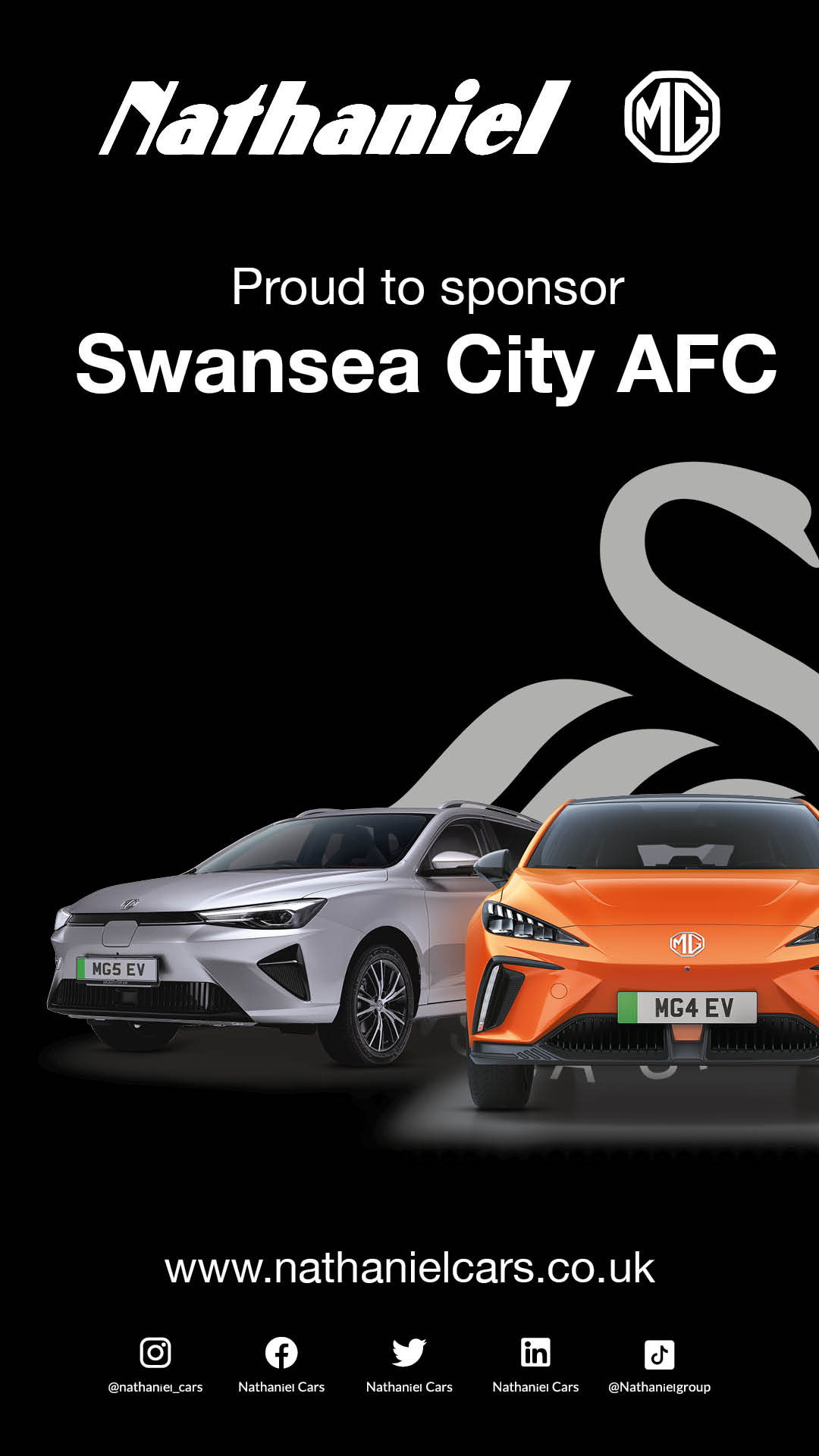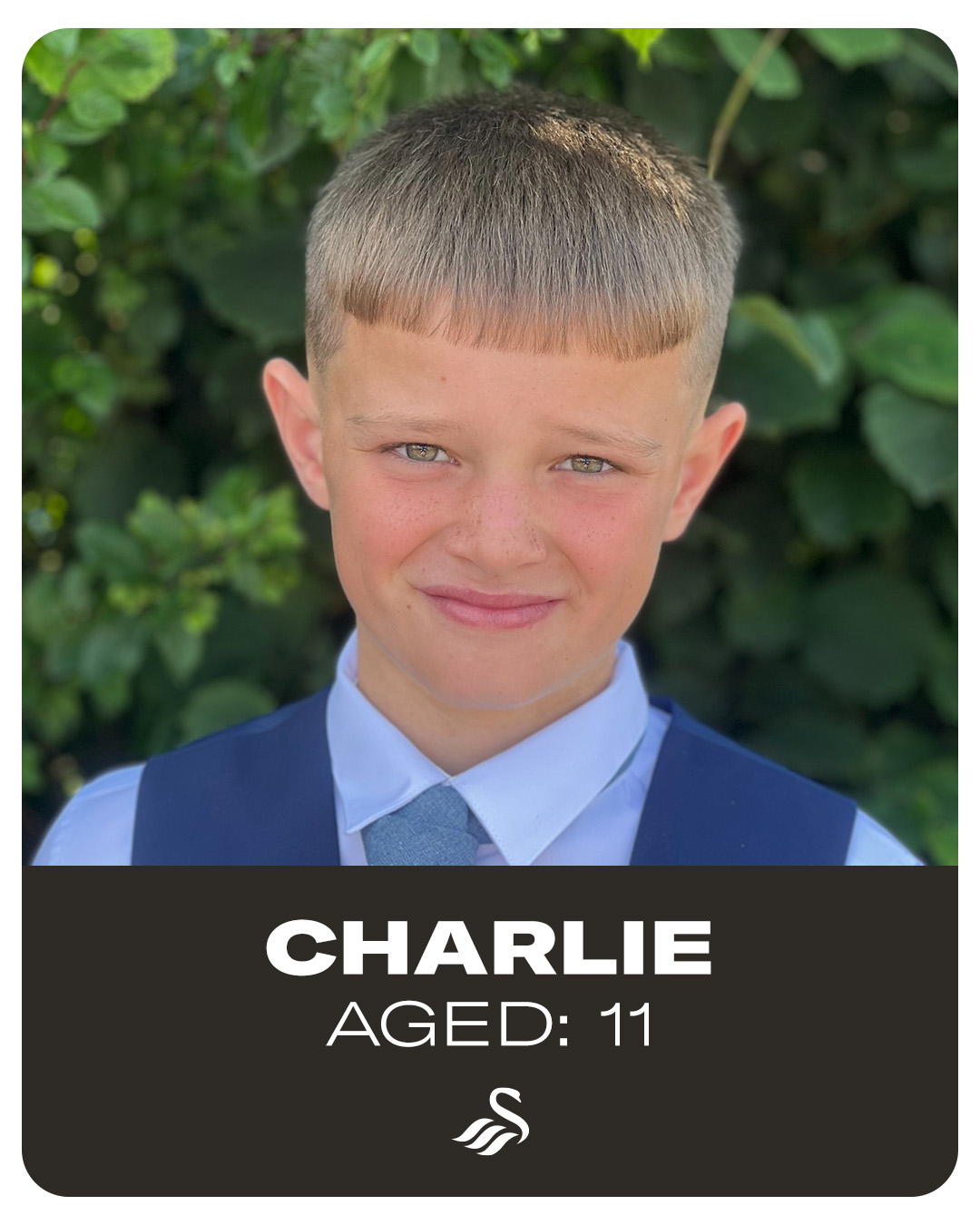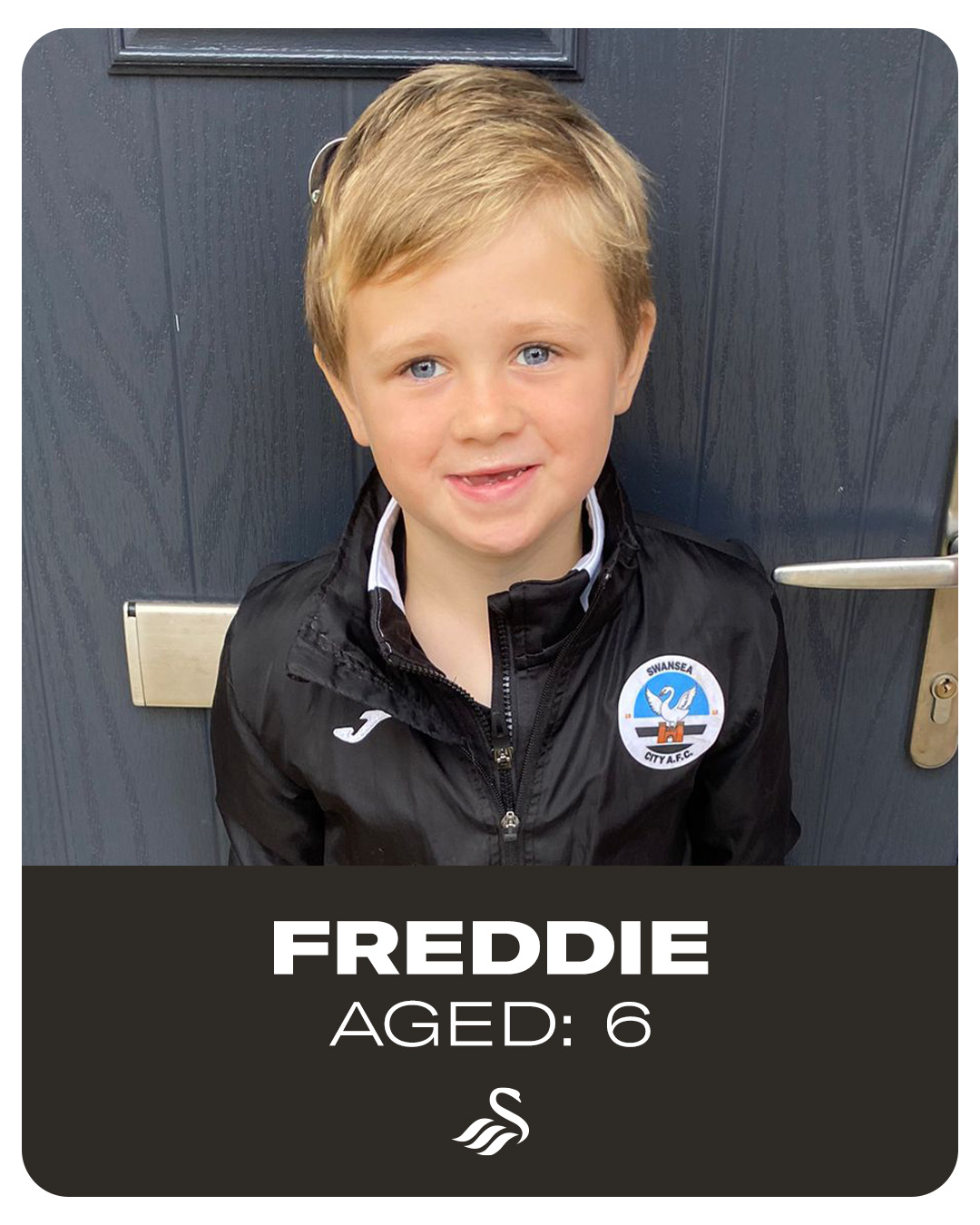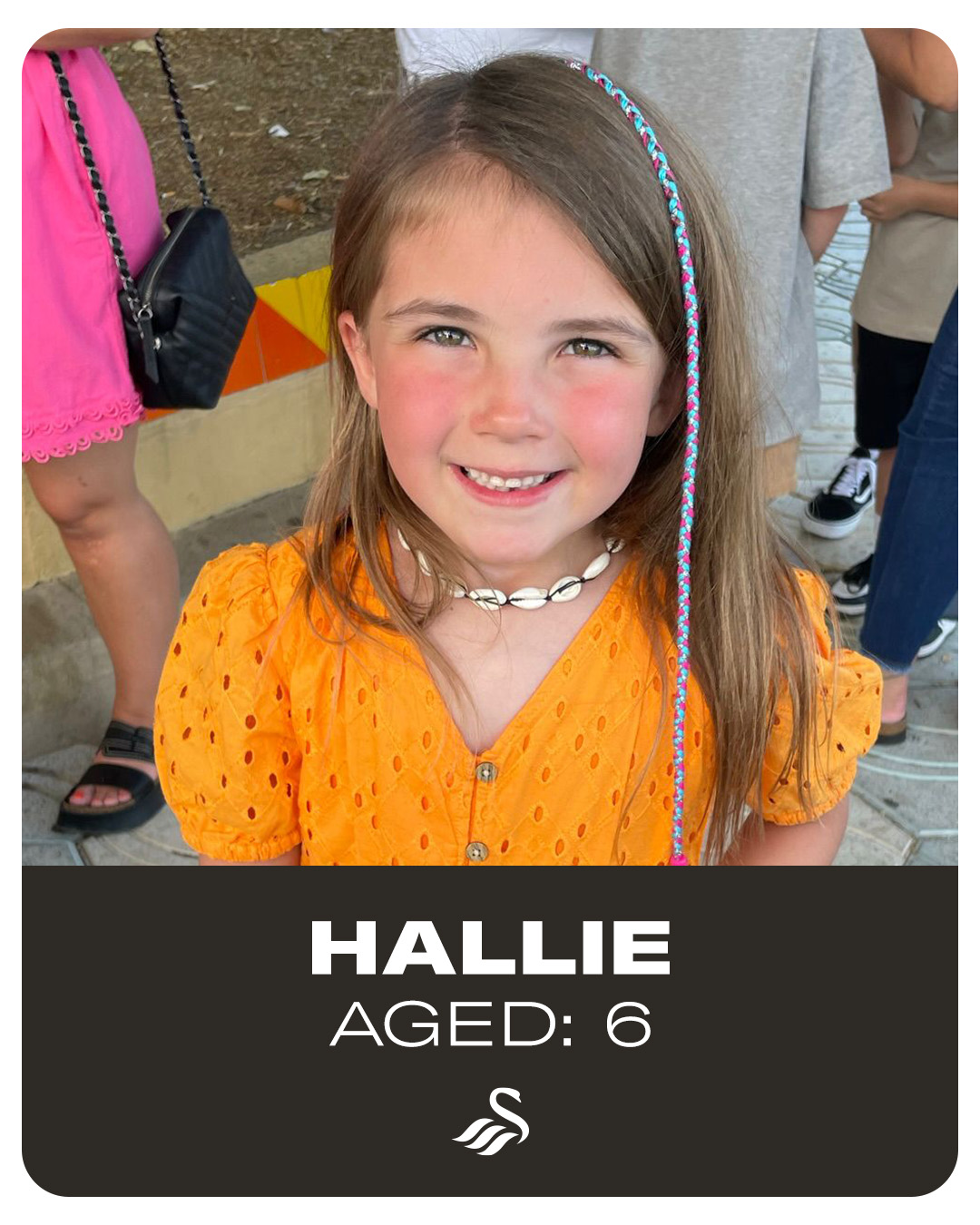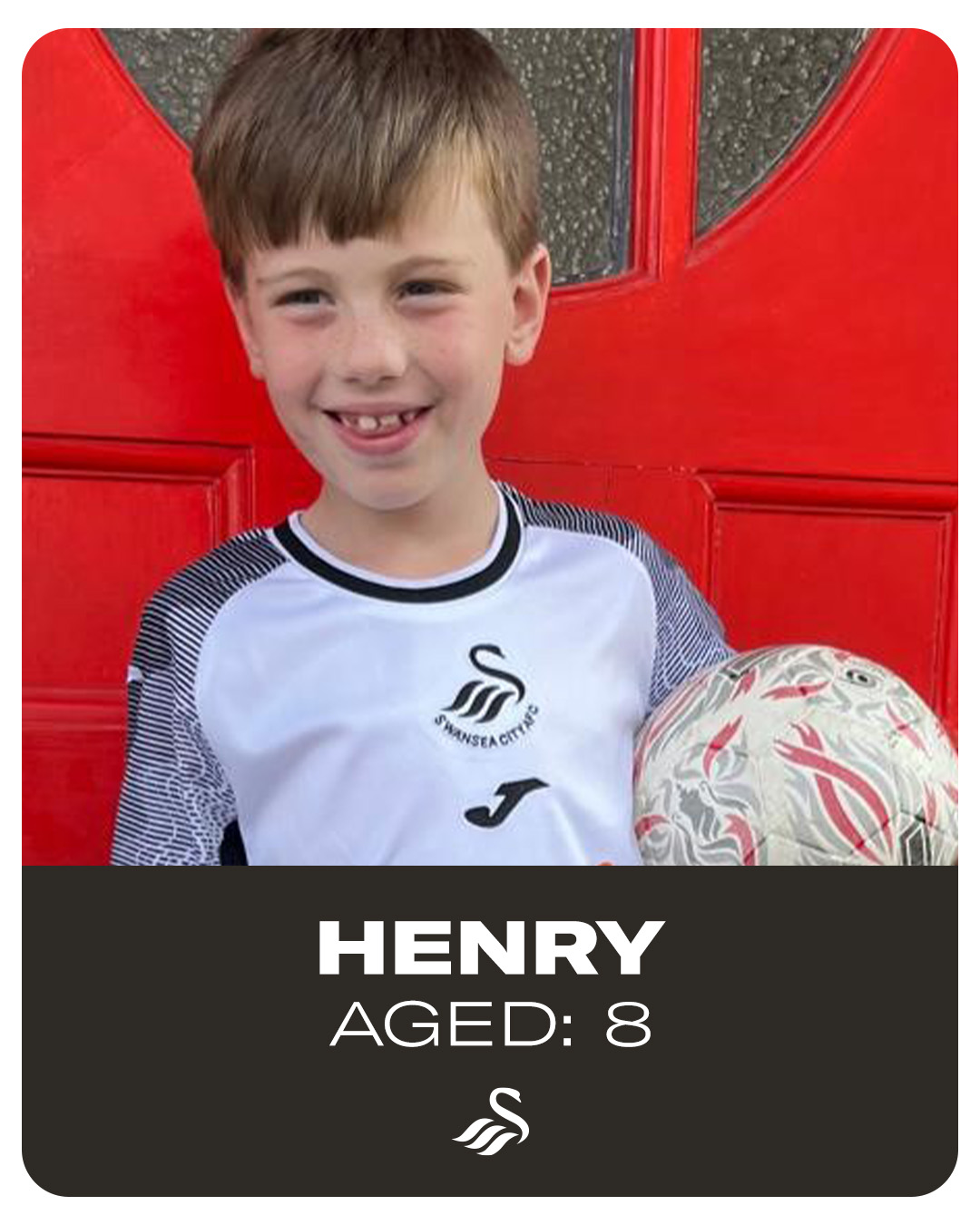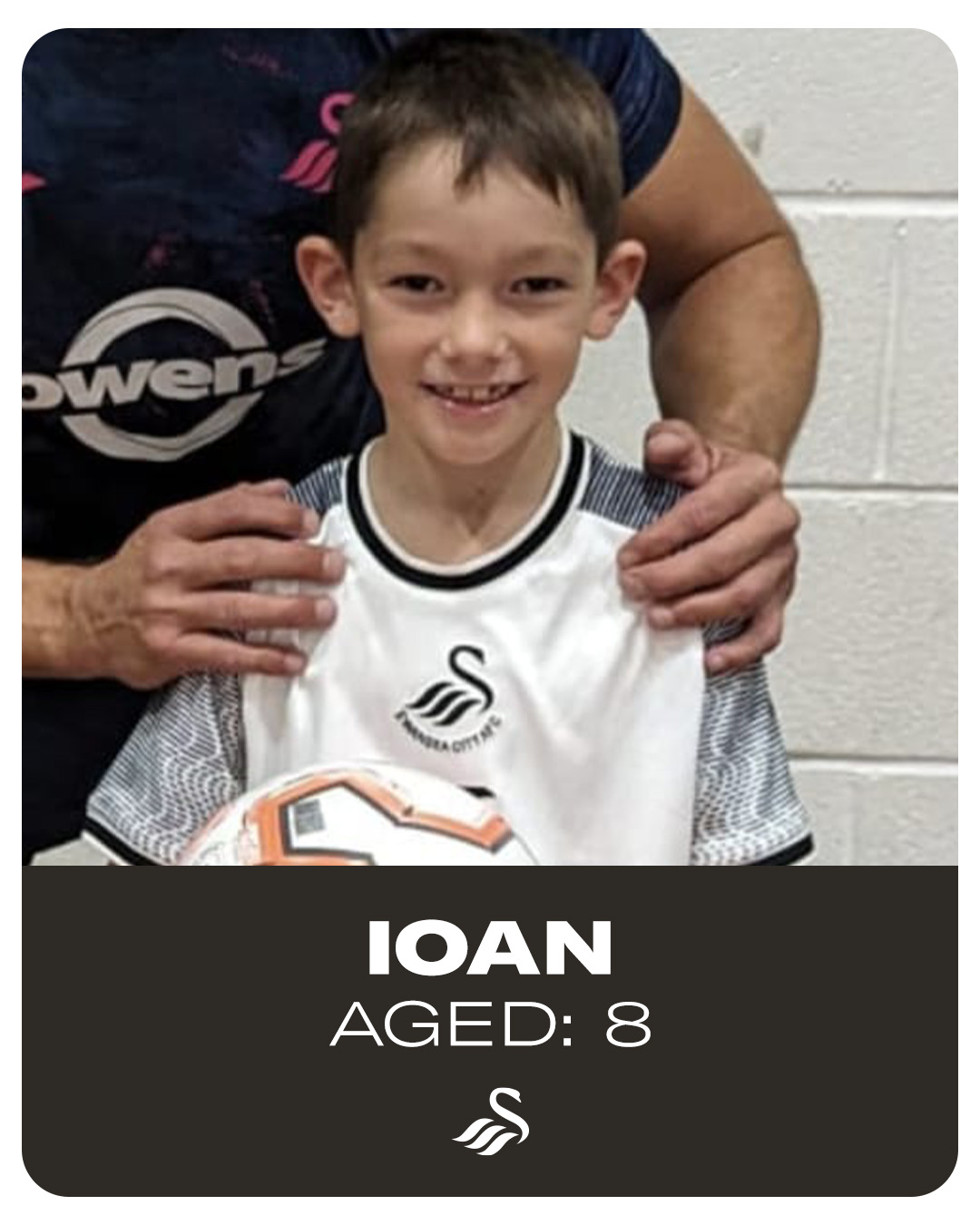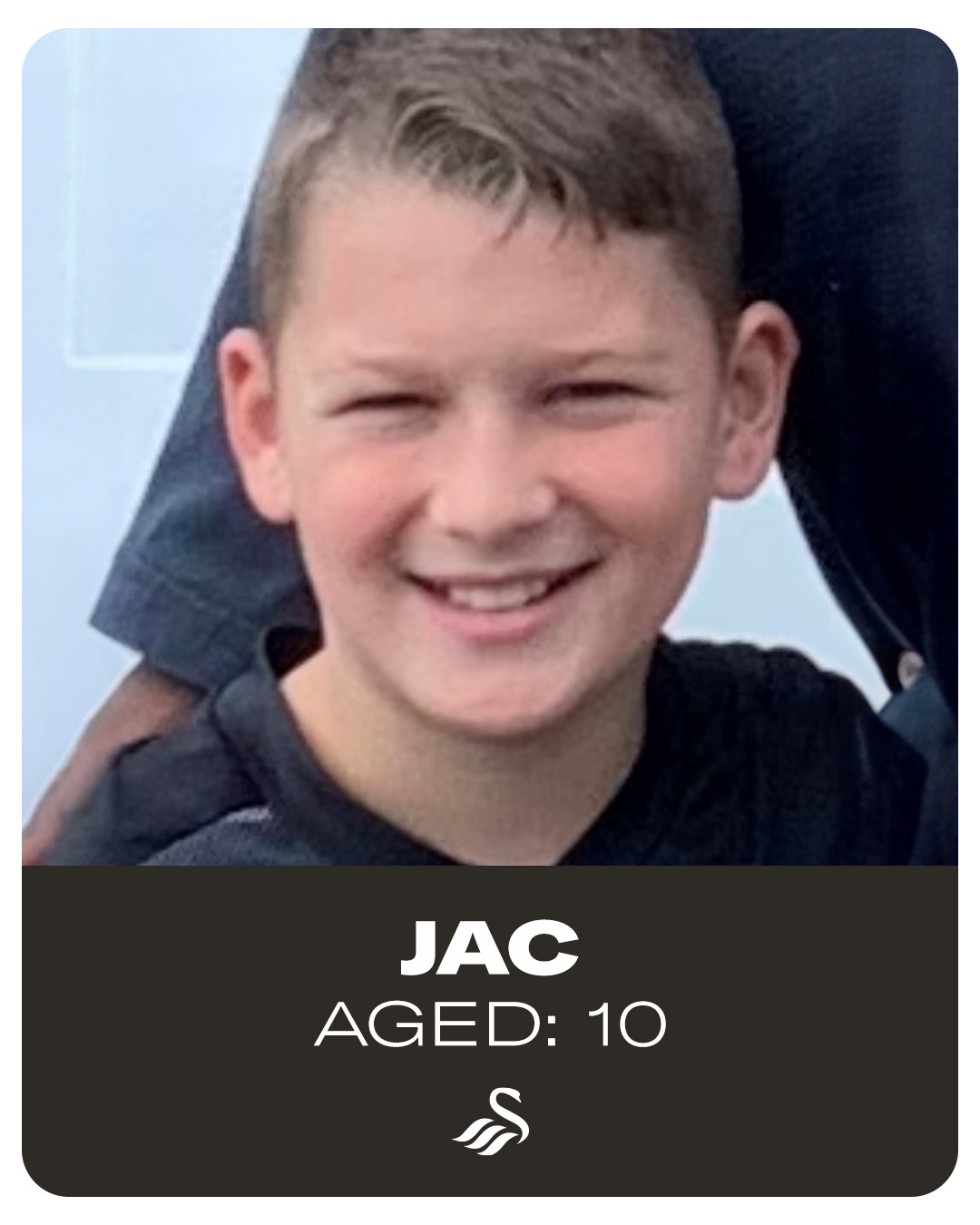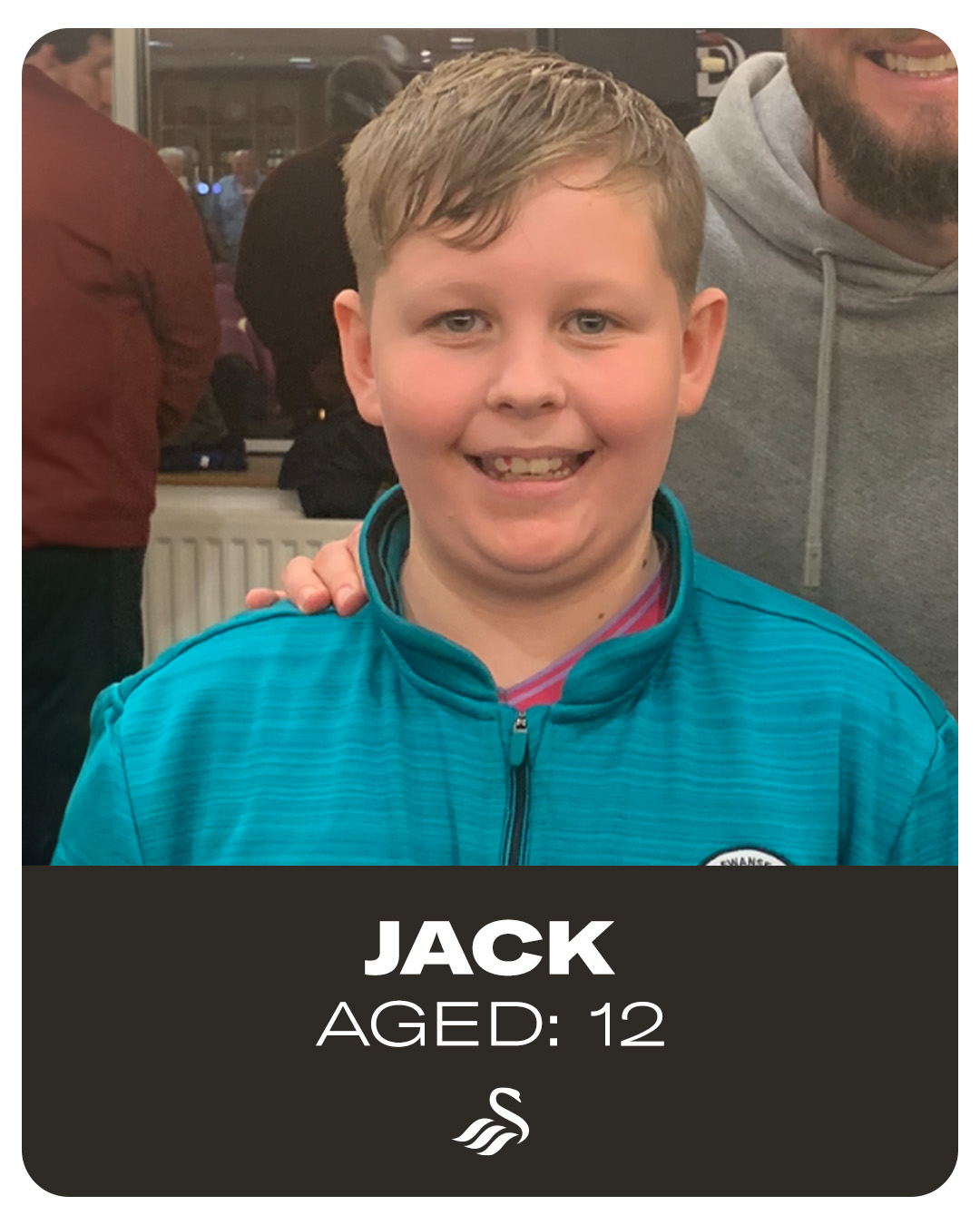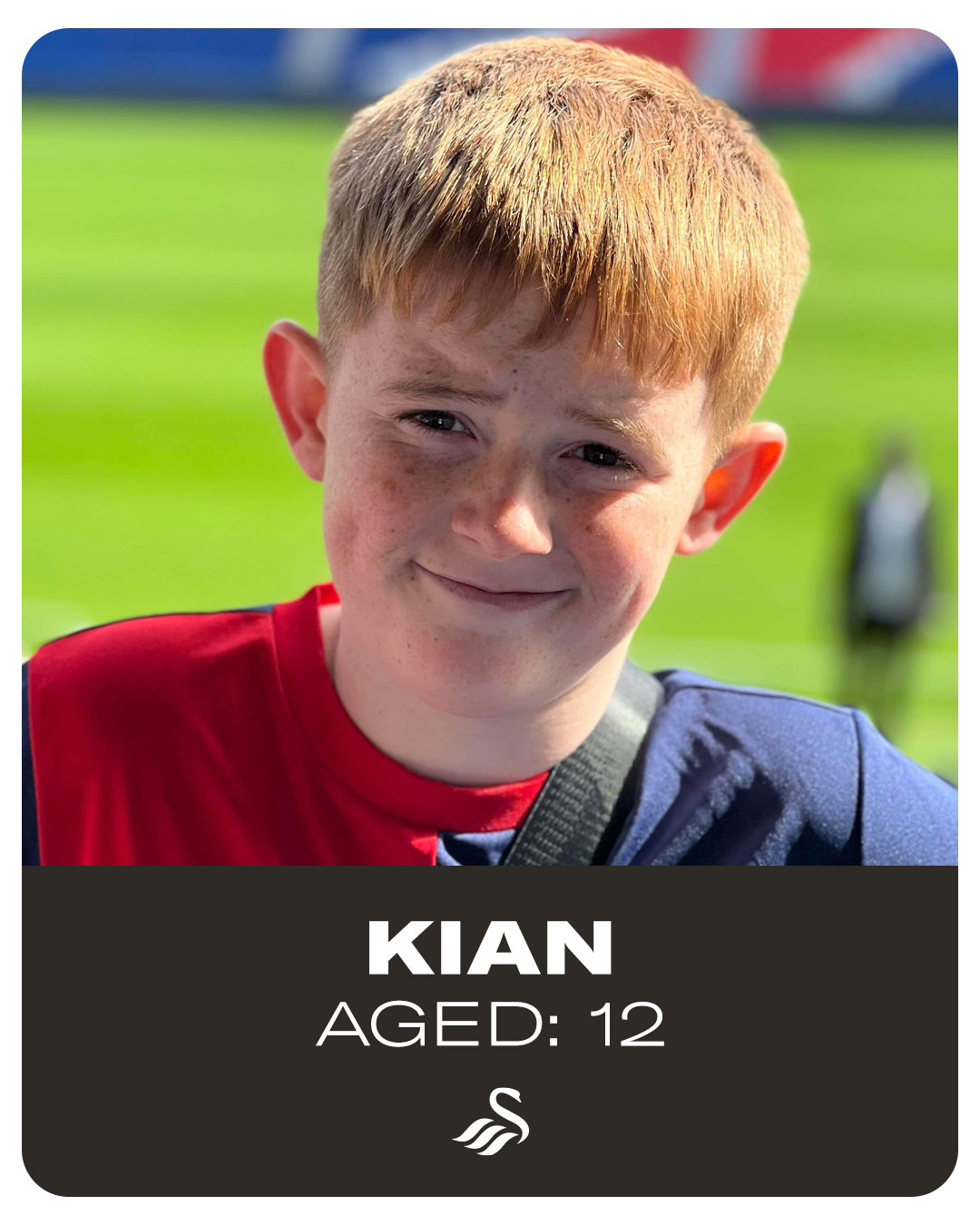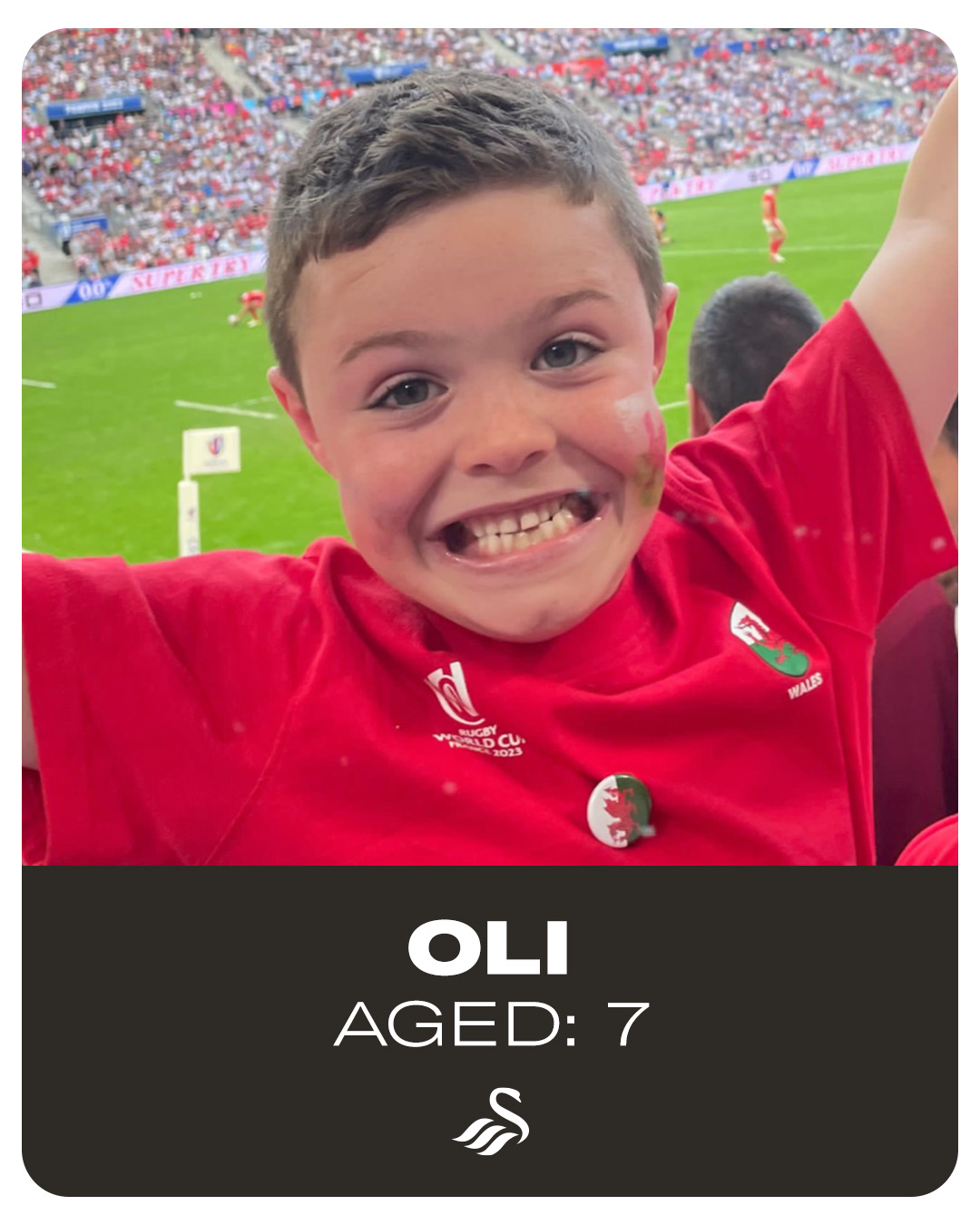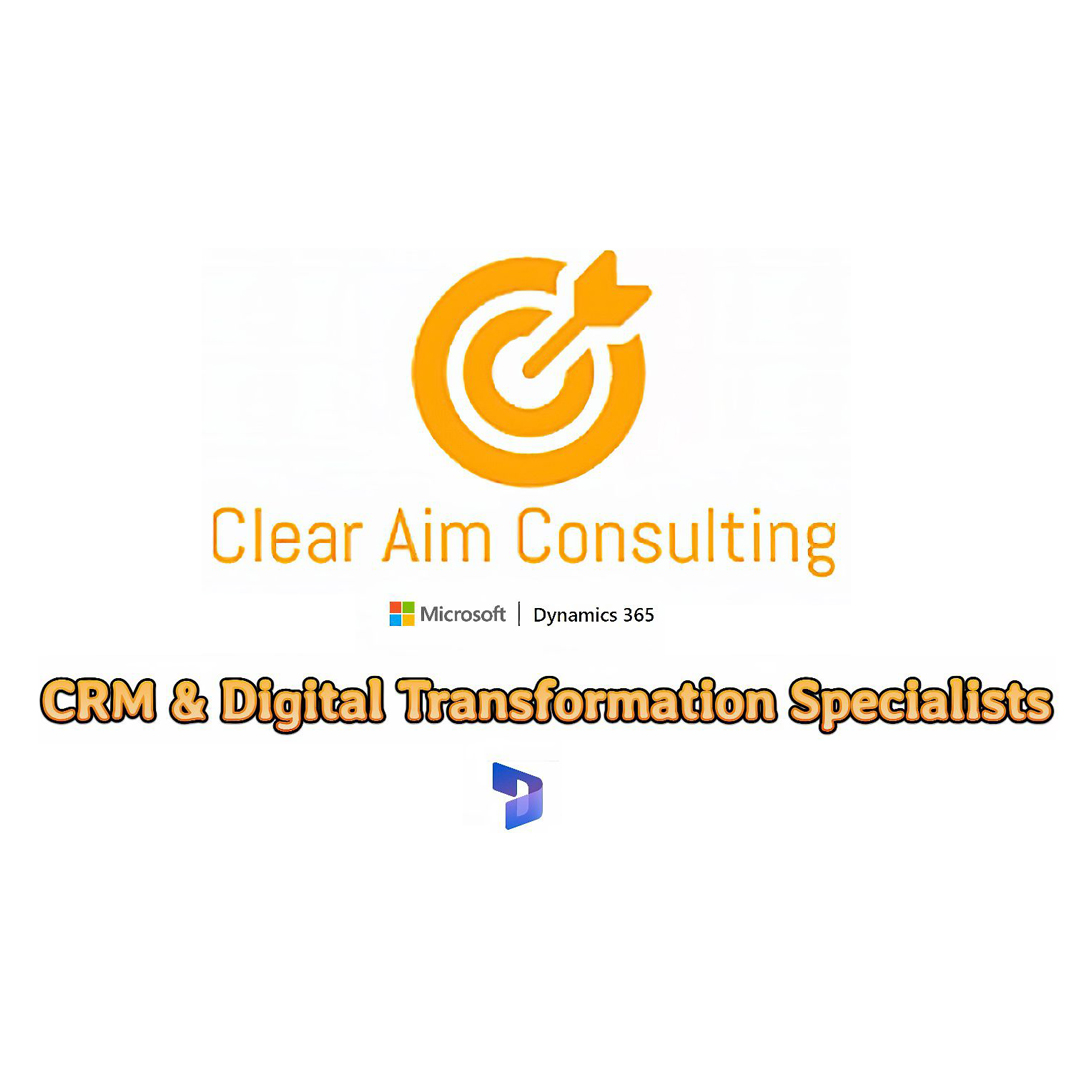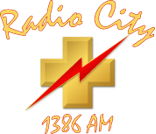 An audio commentary service is available for blind and partially sighted fans – provided by Radio City, the Swansea University Health Board Hospital Radio Service.
Radio City has a long association with the football club dating back to the days when the club was known as Swansea Town.
Since moving to the Swansea.com Stadium, the broadcaster has provided a live descriptive commentary service for free at all Swansea home matches, meaning that blind and partially-sighted supporters in both the home and away ends can follow the action.
In order to book a headset for the match, supporters can contact the accessibility team in advance by emailing accessibility@swanseacity.com, or contacting the ticket office from Monday to Friday between 9am and 5pm by calling 01792 616629 and selecting option one.
Supporters can also book headsets in person in advance at the ticket office, or on the day by speaking to a Disability Liaison Steward on the day.

To learn more about Radio City, visit www.radiocity1386am.co.uk. To learn more about accessible facilities at the stadium, please click here.
 

The inclusion room at the Swansea.com Stadium is open every matchday for supporters who may require a quiet space during games.
Supporters will be able to attend live matches at the Swansea.com Stadium with the comfort of knowing there is a designated area should they need it. The room is available to any supporter that may require a quiet space.
The space will be monitored by a designated disability liaison steward and provides a safe space with a disabled toilet, a projector to watch the live game, and dignity packs for those who need it.
While some supporters who require a time away from the crowds may prefer to use this room as a quiet space, it will also be possible to watch the match live on a screen projected onto the wall meaning supporters who require the space for any reason don't have to miss a moment of the match action.
The room is located in the West Stand and, while supporters who feel they may benefit from the use of the space will be recommended to sit in that stand, it will be accessible for anyone in any part of the stadium.
Any supporter who feels overwhelmed by the matchday environment for any reason can gain access to the room by making themselves known to a steward or disability liaison steward.

We are all Jacks is Swansea City's commitment to diversity, equality and inclusion both within the club and throughout the local community.
Working with international and local charities, as well as supporter groups, Swansea City strives to ensure that a visit to the Swansea.com Stadium is a welcoming experience for everyone regardless of sex, sexuality, gender identity, religion, race, disability, or age.
The club takes a zero-tolerance approach to discrimination, harassment, victimisation, bullying and abuse.
Supporters are encouraged to report instances of abusive and discriminatory language within the stadium by using the anonymous safe text number 88440, starting the message with the word SWANS and providing details of the incident.
Messages will be charged at the standard rate for your network provider.
The details from the message will be received at the match control room, where any necessary investigation and/or action will be taken. The club will also record the mobile number of the individual reporting an incident to aid with any inquiries.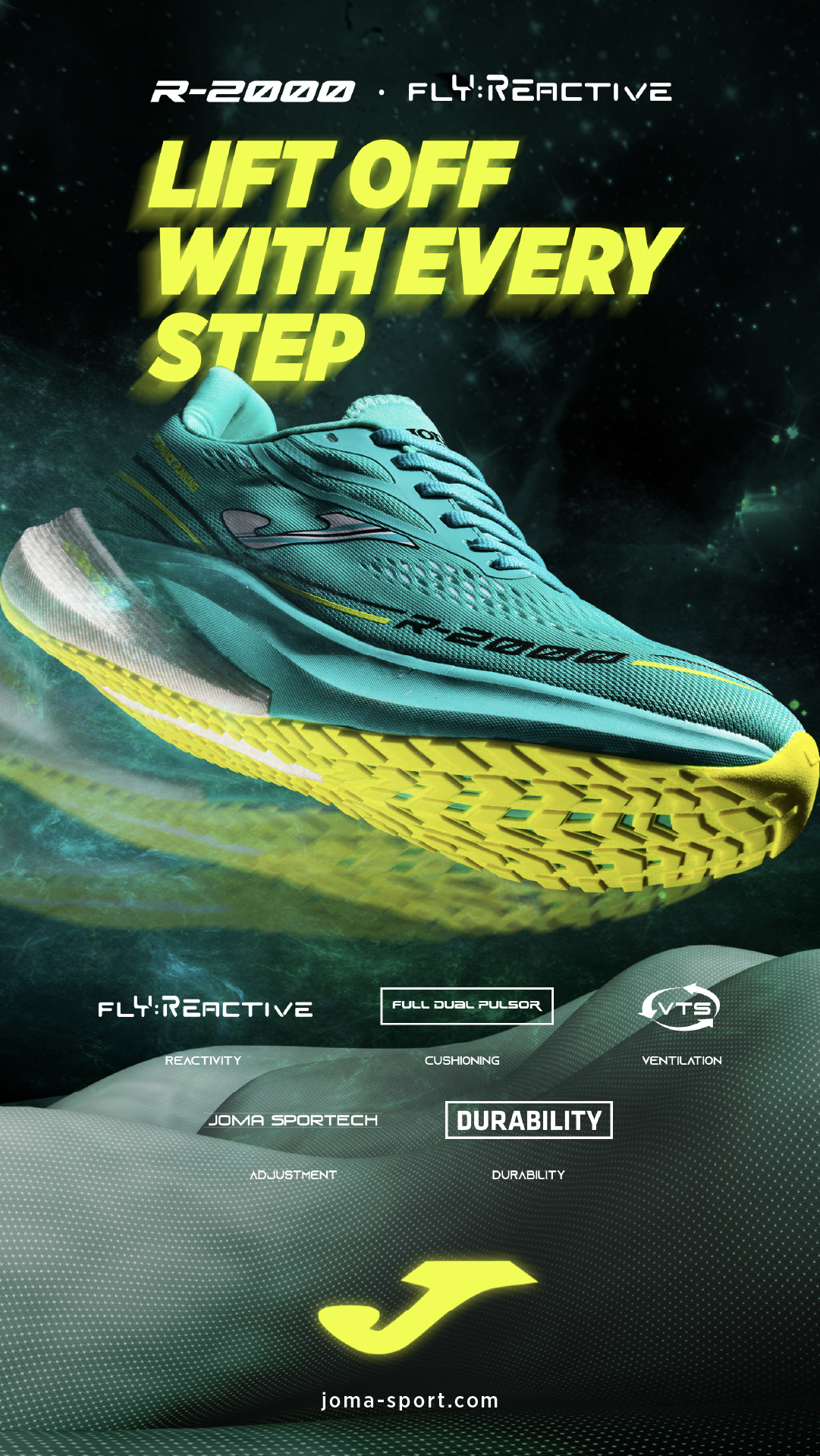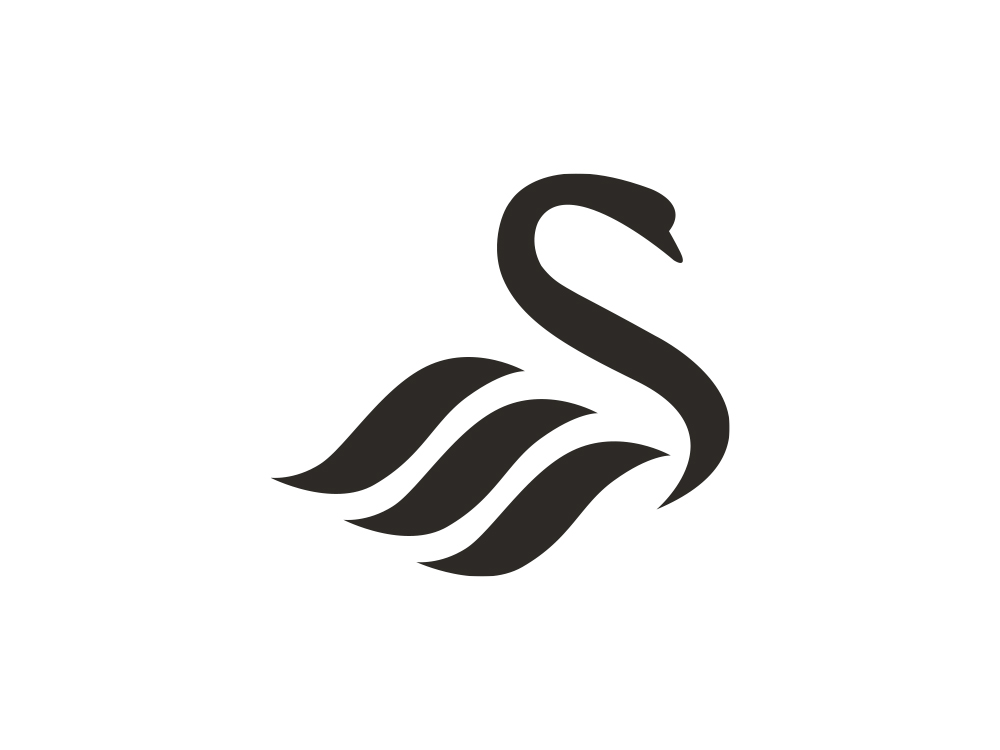 Head Coach Michael Duff
1 Andy Fisher
2 Josh Key
3 Kristian Pedersen
4 Jay Fulton
5 Ben Cabango
6 Harry Darling
7 Joe Allen
8 Matt Grimes (c)
9 Jerry Yates
10 Jamal Lowe
11 Josh Ginnelly
12 Jamie Paterson
14 Josh Tymon
15 Nathanael Ogbeta
18 Charlie Patino
19 Mykola Kuharevich
20 Liam Cullen
21 Nathan Tjoe-A-On
22 Carl Rushworth
23 Nathan Wood
26 Kyle Naughton
28 Liam Walsh
29 Nathan Broome
30 Harrison Ashby
31 Ollie Cooper
33 Bashir Humphreys
36 Ben Lloyd
40 NUMBER RETIRED
45 Cameron Congreve
46 Ben Hughes
47 Azeem Abdulai
Head Coach Valerien Ismael
1 Daniel Bachmann ©
2 Jeremy Ngakia
3 Francisco Sierralta,
4 Wesley Hoedt
5 Ryan Porteous
6 Jamal Lewis
7 Tom Ince
8 Jake Livermore
9 Mileta Rajovic
10 Imran Louza
11 Ismael Kone
12 Ken Sema
14 Rhys Healey
15 Mattie Pollock
16 Giorgi Chakvetadze
18 Yaser Asprilla
19 Vakoun Bayo
24 Tom Dele-Bashiru
26 Ben Hamer
37 Matheus Martins
39 Edo Kayembe
42 James Morris
45 Ryan Andrews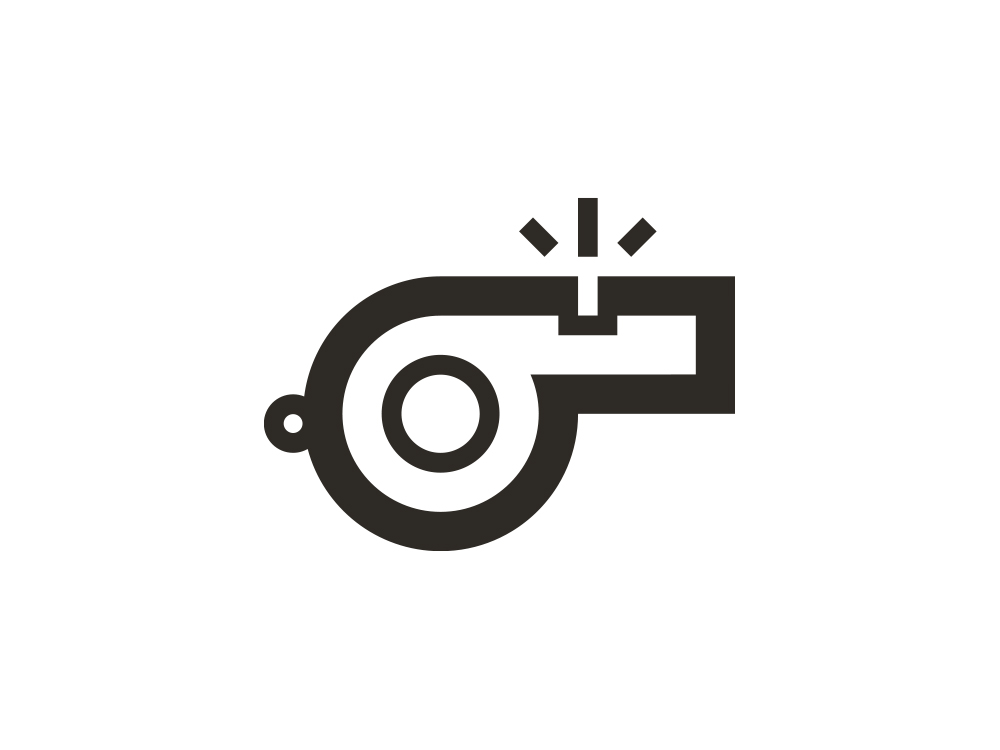 Referee - Andrew Kitchen
Assistant Referee 1 - Mark Stevens
Assistant Referee 2 - Craig Taylor
Fourth Official - Josh Smith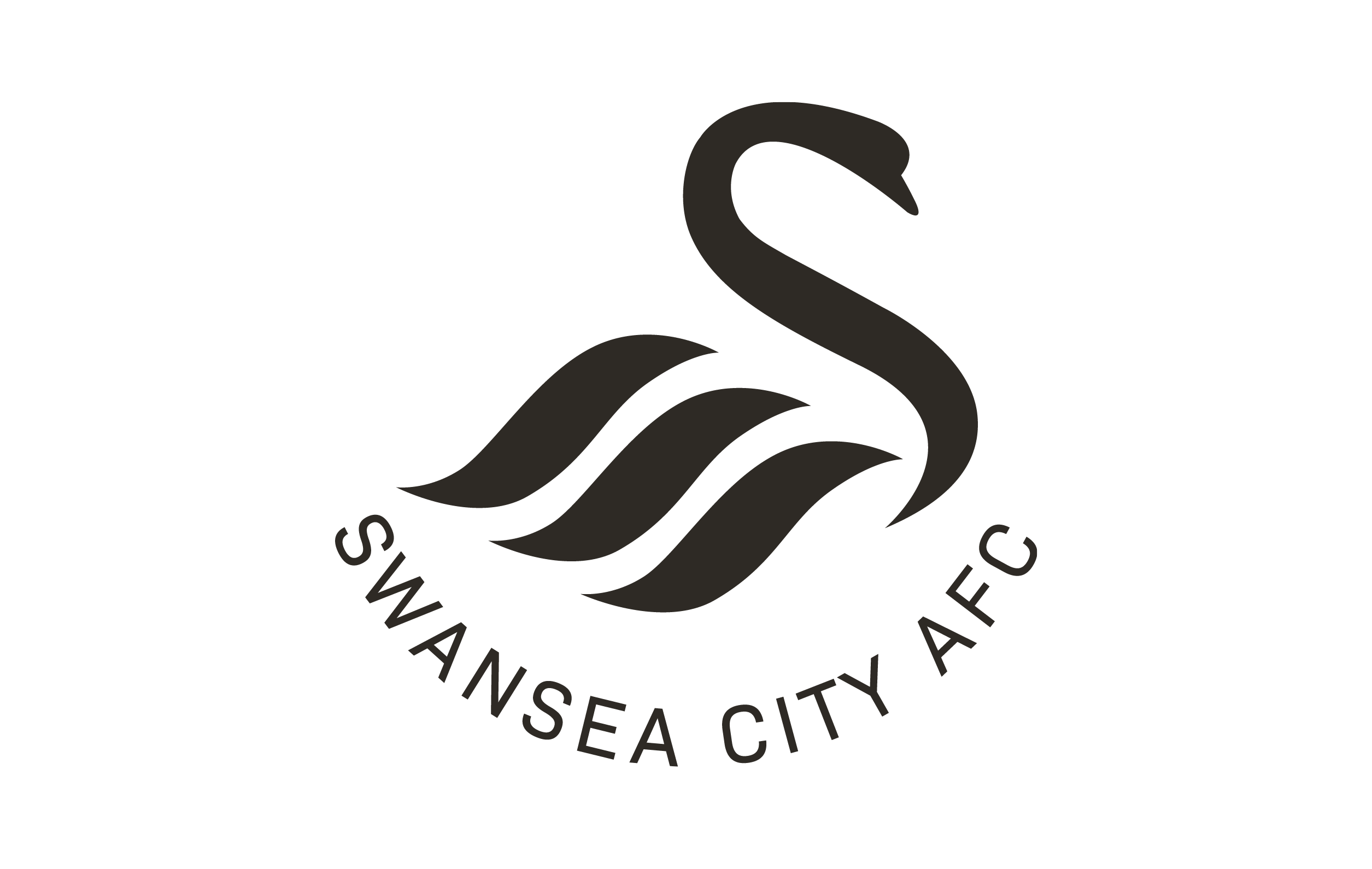 Chairman - Andy Coleman
Honorary Club President - Alan Curtis MBE
Directors
Jason Levien, Andy Coleman, Nigel Morris, Brett Cravatt, Jake Silverstein, Sam Porter, Martin Morgan, Paul Meller (supporter director), Romie Chaudhari, Bobby Hernreich, Todd Marcelle, Gareth Davies.
Director of Business and Legal Affairs: Sam Porter.
Associate Directors: Adam Lewis.
FIRST-TEAM STAFF
Head Coach – Michael Duff
Assistant Head Coaches - Alan Sheehan and Martin Paterson
Head of Goalkeeping – Martyn Margetson
First Team Coach - Kris O'Leary
Head of Medical - Dr Jez McCluskey
Staff: Ailsa Jones, Bethany Chaddock, Matt Murray, Thomas Gittoes, Michael Eames, Shaun Baggridge, Shaun Howl, Jonathan Jones, Jono Aveston, Jake Dayus.
SENIOR MANAGEMENT GROUP
Paul Watson (Sporting Director); Andrew Davies (Head of Commercial, Operations, & Facilities);
Gareth Davies (CFO);
James Chiffi (Head of Wellbeing & Development);
Josh Marsh (Head of Football Operations).
CLUB STAFF
Club Secretary: Ben Greenwood
Football Operations &
Administration Manager: Rebecca Gigg
Head of Retail: Andrea Morris
Head of Hospitality, Events & Fan Engagement: Catherine Thomas
Head of Safeguarding: Rebeca Storer
HR Manager: Nicola Butt
Senior Commercial Sponsorship Manager: Lee Merrells
Head of Commercial:
Richard Morris
Head of Media & Communications:
Ben Donovan
Ticket Office Manager: Lewis Bullen
Head of Facilities: Gordon David
Grounds Manager: Evan Davies
Disability Access Officer: Catherine Thomas
Head of Swansea City AFC Foundation: Paul France
Club Ambassador: Lee Trundle
PROGRAMME PRODUCTION
Contributors: Ben Donovan, Andrew Gwilym, Sophie Davis, Hayley Ford, Fraser Dickson, Rachael Tucker, Cerith White, Rhys Kemish, Dom Hynes, Owen Morgan, Julie Kissick, Gwyn Rees.
Designers: Callum Rothwell,
Jordan Morcom, Lewis Ward
Photography: Athena Picture Agency,
Natalie John-Davis, Alamy.