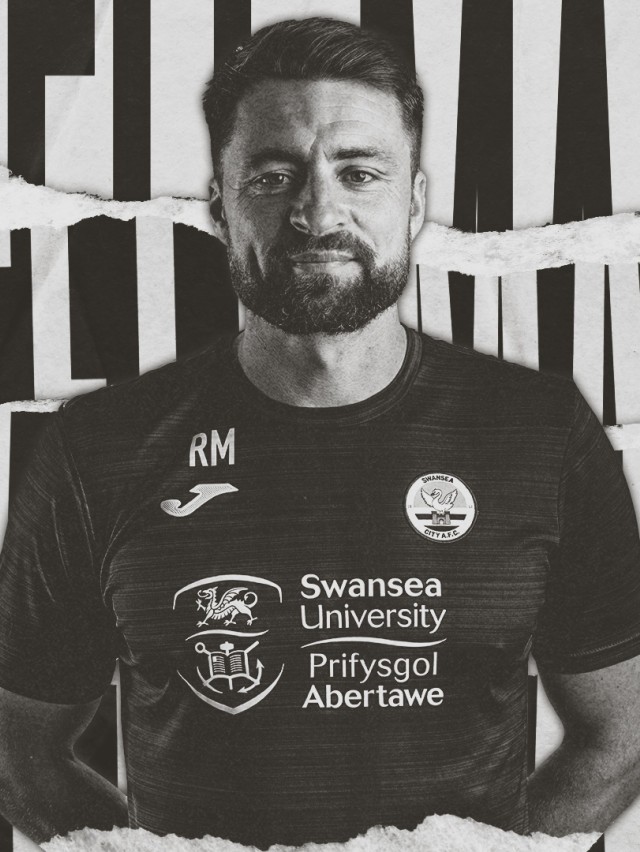 West Bromwich Albion
Monday 8th May 2023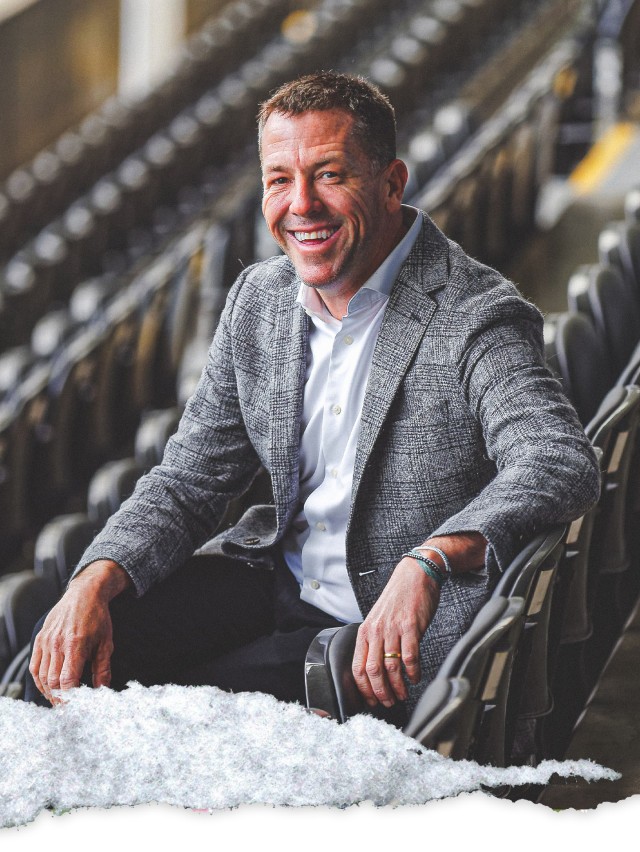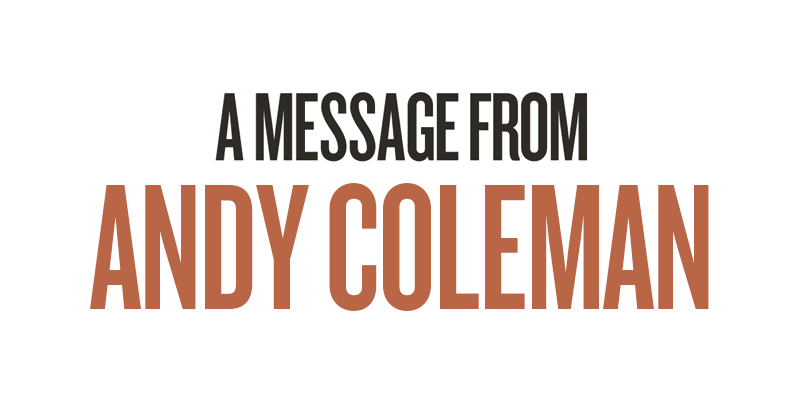 Good afternoon everyone and welcome back to the Swansea.com Stadium for what is our final game of the season.
I want to start my first set of programme notes by reiterating how privileged and honoured I am to be chairman of this great football club.
Anne and I have spent a great deal of time in Swansea over the past eight months, and we have been blown away by its beauty and the welcoming spirit of people within the city. We are so excited to make our home here and to raise our family in south west Wales.
We are beginning to understand the connection this community has with its football club and its great history. The supporters played a vital role in rescuing the club and helping to start that magical journey from League Two to the Premier League, and we have felt that passion in all the games we've been to.
It is that kind of commitment and passion that I will carry into my work here.
The way I lead and the ethos I want to instil here at the club is one of transparency, clarity, and respect for everyone within the organisation. Swansea City AFC believes that people matter. I believe that people matter.  
We are very fortunate that many aspects of this football club are in extremely good shape. As well as playing an exciting brand of football under Russell, we also have an excellent management team with talented and hard-working staff across all departments.
Last Friday evening I spent some time at the academy at Landore watching our Under-21s put in a great performance against Bristol City. It was a tremendous opportunity for me to spend time with the staff and learn about such an important element of the club's future. I encourage you all to attend a game at Landore and experience high-quality football up close.
I know I must earn your trust as a steward and custodian of Swansea City, but once again I am extremely grateful for this responsibility, and I am excited about what the future might hold for all of us.
I'm really looking forward to today's game, we have a big crowd in attendance, the club has been in great form, and I hope we can finish the season on another high. Thank you all for your amazing support throughout the season and I hope to see you during today's match.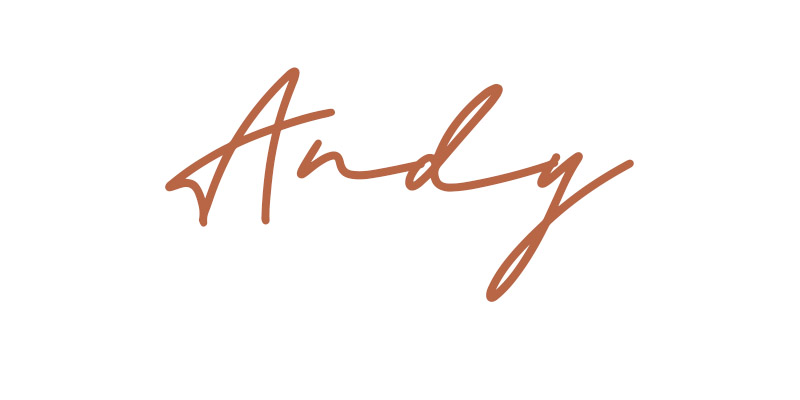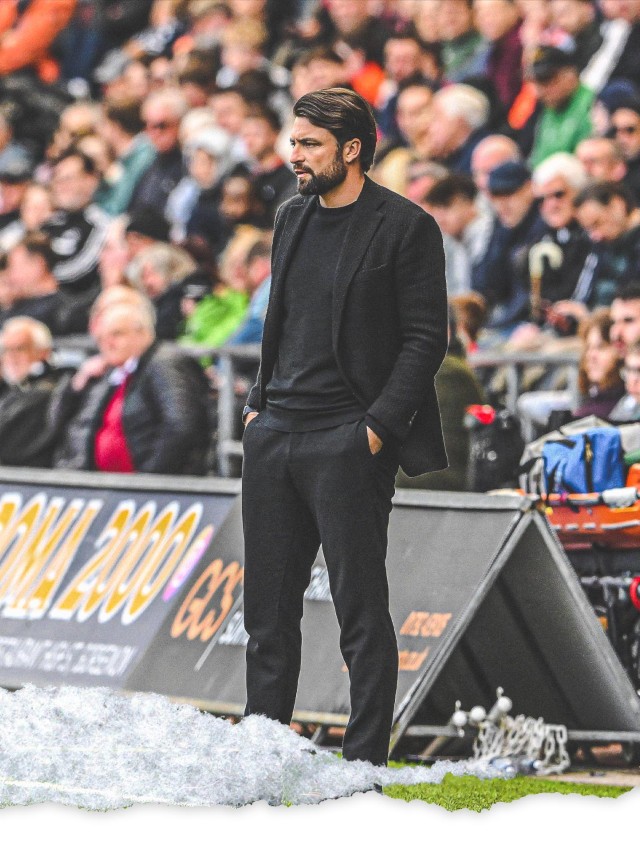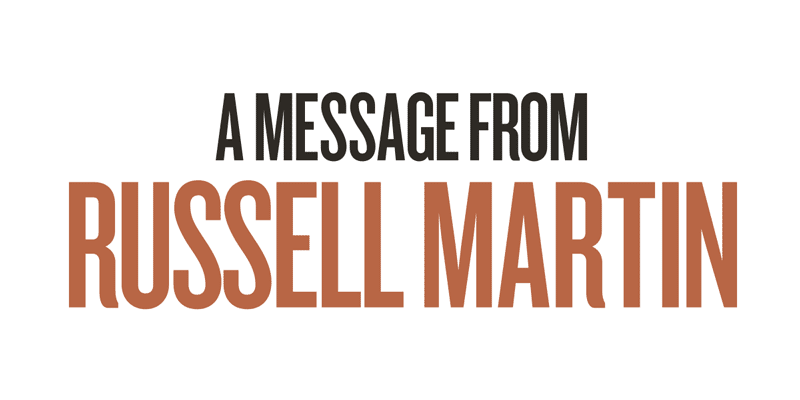 Good afternoon and welcome to the Swansea.com Stadium for our final Championship fixture of the season against West Bromwich Albion.
I want to start off by thanking you all for your support throughout the course of the season. It has been a campaign of real highs and lows, but you have stuck with us as a group, and I think we are finishing things off on a real positive note ahead of what will be a big summer for this football club.
The players have grown so much, on and off the field, and shown a real togetherness and toughness to respond to a really difficult period by putting together this unbeaten run we have been on.
To string together eight games without defeat is no easy feat in this league, and we have every intention of extending that to nine this afternoon.
We know a victory will give us a top-10 finish, which will be a real good achievement for us given the position we were in not so long ago.
We have already surpassed our points tally from last season, and we are guaranteed to improve on our finish from last term, which shows we have made progress despite the difficulties we have faced.
That's not to say that there isn't a sense of frustration or disappointment, because there certainly is and I could sense it in the players after our draw at Hull last weekend, when we knew any lingering chances of the play-offs were over.
As I have said on a number of occasions, and I continue to wholeheartedly believe, we are only two or three pieces short of being a real consistent factor in this division.
I would like to take this opportunity to welcome Andy Coleman to the football club following his appointment as chairman.
Andy joins us at an important time. We have a lot of work to do in the months ahead, I think everyone is fully aware of the importance of this summer and we need to move forward with a real drive and purpose to make sure we are in a position to push on again next season.
There is a real sense of positivity around the club at the moment, and that was tangible when we came together in midweek for the annual awards dinner here at the stadium.
I would like to congratulate all the winners and thank everyone who contributed to the organisation and staging of the evening,
it was a really great event to be a part of. It would also be remiss of me not to mention young Jack Brown – a massive Swans fan who is a friend of my son, Reno – who, despite his tender years, took to the stage to address the audience on what this club and city mean to him.
It means a lot to us too, and we want to make sure we finish things off well today against a West Brom side who still have play-off aspirations of their own.
But, on this run, we have not lacked any intensity or motivation when facing teams either battling to stay in the division or fighting to get promoted.
We want to ensure that is the case once more, and again give you all a performance to be proud of.
Enjoy the game,
Russ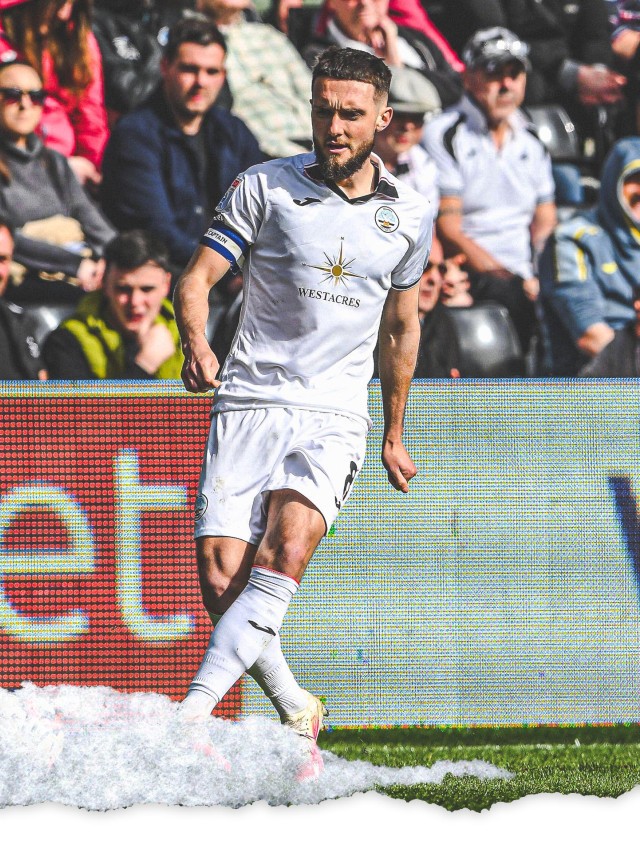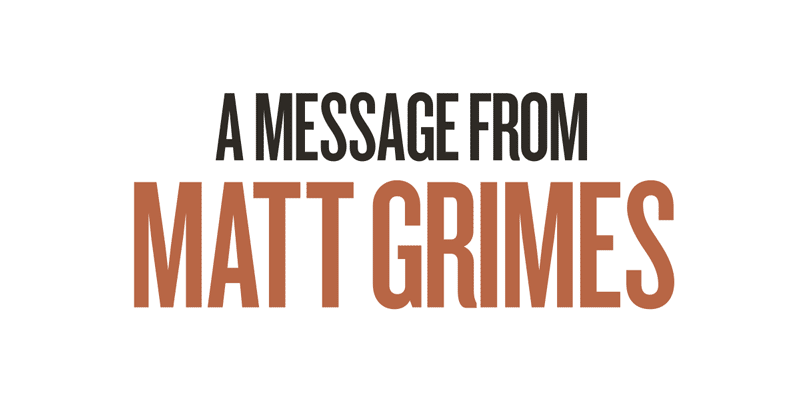 Good afternoon and welcome to everyone joining us from around the world for this afternoon's Championship fixture against West Bromwich Albion at the Swansea.com Stadium.
Firstly, as we reflect on the season ahead of our final fixture of the campaign, I'd like to take the opportunity to thank the Jack Army for your support this season.
It's been such a topsy-turvy season with a lot of ups and downs, and the least we owe you for sticking with us through it all is a performance at home this afternoon.
We go into the game off the back of a 1-1 draw away to Hull City last Saturday. I thought we played well, we just came up a little bit short in the final third and lacked a bit of quality.
But ultimately I thought we restricted them to very few chances. They're a decent team who play decent football, so they'll always have moments, especially at home, but I thought it was a decent performance.
They play some good stuff and it's refreshing to play against a team like that. A lot of teams in the Championship, if you put them under pressure, will look to go a bit more direct so it was nice to play against a team who are similar to us and look to play out from the back so it was a challenge.
Their home record says it all, they're a decent side so we're disappointed not to win but happy with the performance.
The aim for us now going into the final game of the season is to continue the unbeaten run, it would be massive to go unbeaten until the end of the season.
The lads have been on a brilliant run and I've said it numerous times, in numerous interviews that I believe the gaffer is the best manager in the league and he's going to go on to unbelievable things.
The way he's got us playing with a young squad and the least amount of players used in the Championship is a testament to him and all the lads.
I feel proud to see the growth the team have shown through the season and the togetherness shown to get through tough periods during the season.
As you've seen over the past seven or eight games, we've been playing some really good stuff and we just need to keep building momentum going into next season and carry on this run we are on.
We face a West Brom side who will be fighting for a spot in the play-offs but we know a win for ourselves will mean a top-10 finish. There has been a great atmosphere around the training ground this week and we'll ensure we do everything possible to put in a performance to be proud of and hopefully a result to reflect that.
Thank you for your support as ever.
Enjoy the game today!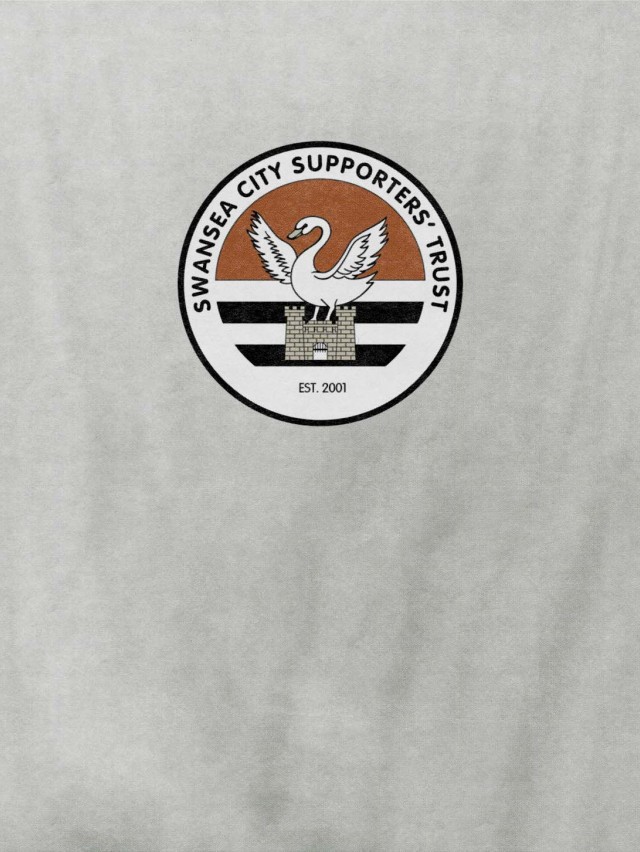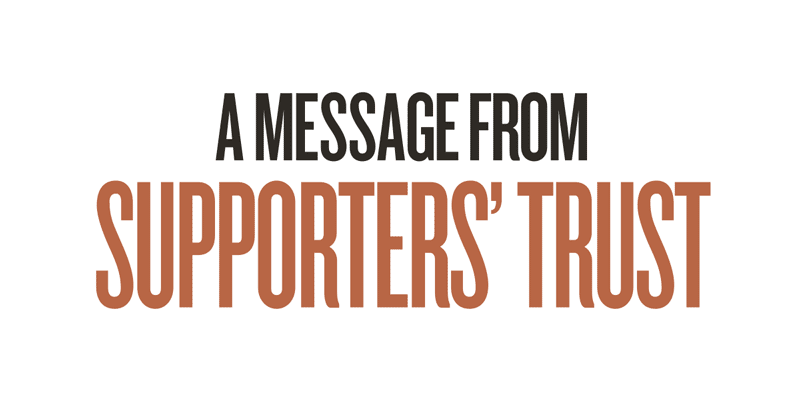 Good afternoon and welcome back to the Swansea.com Stadium for our final game of the season.
I'm not sure if I can compare this season on the field to anything else I've experienced in recent years? We started the season positively and were well placed for a play-off position as we headed into the first ever winter break to be part of what was to become Lionel Messi's World Cup.
We seemed well on course to push on over Christmas and the New Year to keep us, at the very least, in the top half of the table.
Then we went on a run in that middle third of the season that at one stage saw us begin to nervously look over our shoulders towards the bottom six rather than the hoped for play-off positions.
Cue two more local derbies, firstly home against Bristol City and then that unforgettable double "doube" game at Cardiff that triggered another push up the table that some then began to believe could end in a top six finish after all. 
We have spoken many times about what happened in the early part of this year and, yes, that included what happened (or didn't) in the January transfer window. That is now history and in just a few weeks the summer transfer window will open, where I think everyone associated with Swansea City knows we must learn from past experiences if we are to not just consolidate, but push on again next season.
This could quite easily coincide with the recent changes to the structure of our club ownership. Both the club and the Trust have been working alongside the majority owners in recent weeks to ensure such appointments and their investment models fit within the necessary requirements as laid out by the EFL. As expressed in our Trust release on Friday (May 5) I'd like to take this opportunity to welcome Andy Coleman to Swansea City and we look forward to continuing our work alongside Andy, the majority owners and the club over the coming months.
While it is always good to have a short break from having our weekends made better or ruined by an injury time goal that is part of following the Swans, we at the Trust will continue to work on a number of fronts over the summer months. Also, our July board elections will soon be here where six vacancies will need to be filled, and if anyone would like to know more about putting themselves forward, please email us at info@swanstrust.co.uk.
A word too on the excellent Swansea City annual awards night this week where the Trust were delighted to present Brian Flynn with this season's Lifetime Achievement Award for his role 20 years ago in ensuring the Swans avoided relegation out of the Football League, culminating in that nail-biting 4-2 final day victory at the Vetch Field against Hull City.
And, on the topic of the old but truly memorable Vetch Field that still means so much to me and many other supporters, you may be interested to hear that we are currently in discussions with Swansea Council to allow the Trust to look at ways on how best we can look to tidy up and renovate the old Vetch Field players and officials' entrance on Glamorgan Street.
This is a particularly iconic part of the Vetch and the Trust believes it is vitally important we look to preserve one of the few remaining parts of the old stadium that still bring back happy memories to many of our supporters.
We also believe it is extremely important that we look to involve the volunteers behind the Vetch Veg allotments project that now so passionately cares for the land that the old South Stand and changing rooms stood upon. As soon as we are in a position to announce more details, we will of course do so, but in the meantime if anyone feels they can help us in any way on this potential project please get in touch with us at info@swanstrust.co.uk.  
Finally, I would like to take this opportunity to thank all our members and supporters for your support over the past season, and also extend a personal thanks to every one of our Swans Trust board members for all their continued dedication in the many areas of work we are involved with.
Have an enjoyable break everyone.
Dave Dalton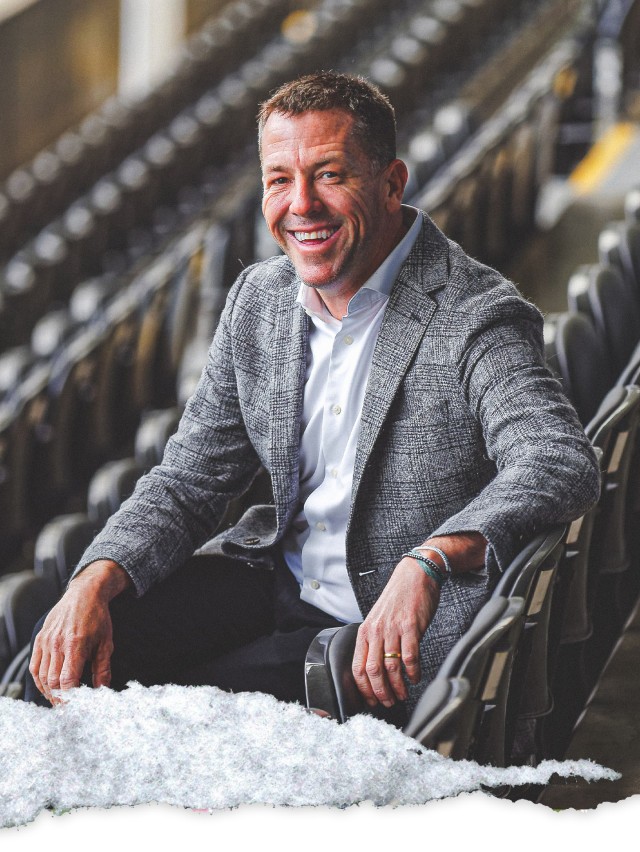 Swansea City is delighted to announce the appointment of Andy Coleman, a seasoned, successful business executive, as the club's new chairman.
Coleman has also acquired a significant shareholding in the football club – which has been approved by the EFL – and will act as operating partner of the club's majority ownership group.
Coleman will now assume day-to-day responsibility for the running of the club and will also be moving to Swansea with his young family to provide on the ground leadership and help drive the club forward.
This new structure will provide ownership presence at the club, working side by side with the existing management team to streamline decision-making and deliver a cohesive club strategy.
Swansea City shareholder Jason Levien, said: "I am pleased that Andy will be the new chairman of Swansea City and operating partner in Swansea.
"We believe what Swansea City needs now is a chairman on the ground with the authority to run the club. Andy's passion for this project is palpable, and his commitment and leadership are exactly what the club needs."
On his appointment, Andy Coleman said: "I am honoured to take on the responsibility of being chairman of Swansea City.
"I have seen first-hand on my numerous visits to Swansea the passion and commitment of the supporters, and how much it means to this city.
"I'm putting my whole life into this club and this community. I promise to work tirelessly to represent the club in a manner that supporters can take pride in. I want to share in their enthusiasm for the club and its success, and I want all of us to enjoy it together.
"The facilities and infrastructure are best-in-class, and we look forward to building on the club's strengths to put Swansea City in the best possible position to achieve our shared goals."
Coleman arrives with a wealth of experience having built one of the world's leading hospitality industry finance businesses for Berkadia in the United States.
Community work has always been important for Andy, and as part of his involvement with MLS club DC United he re-launched the DC United Foundation and serves as its chairman. He looks forward to continuing that in South Wales and working with the Swansea City AFC Foundation. 
Coleman begins his responsibilities with immediate effect and everyone at the club welcomes him and his family to SA1.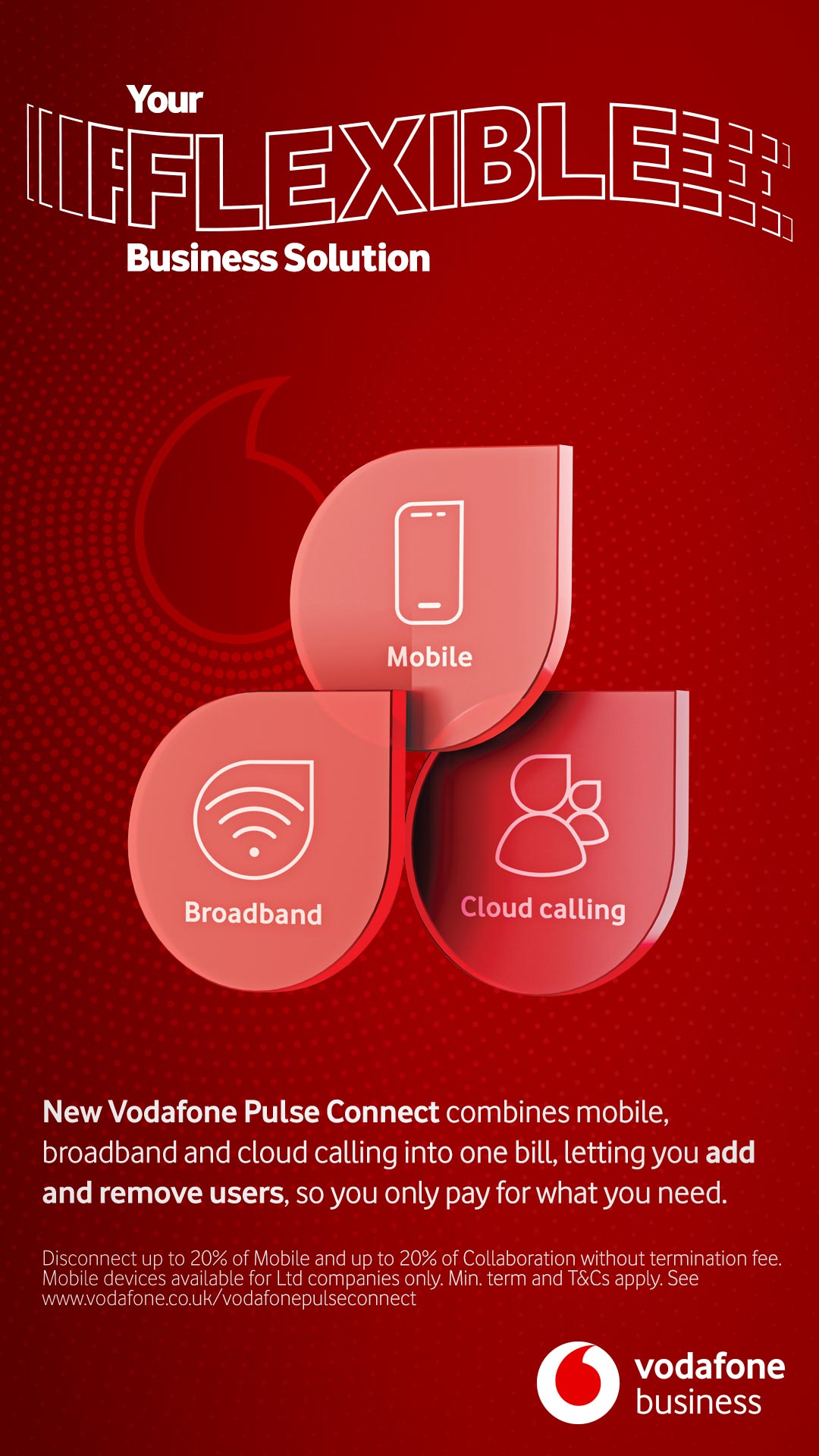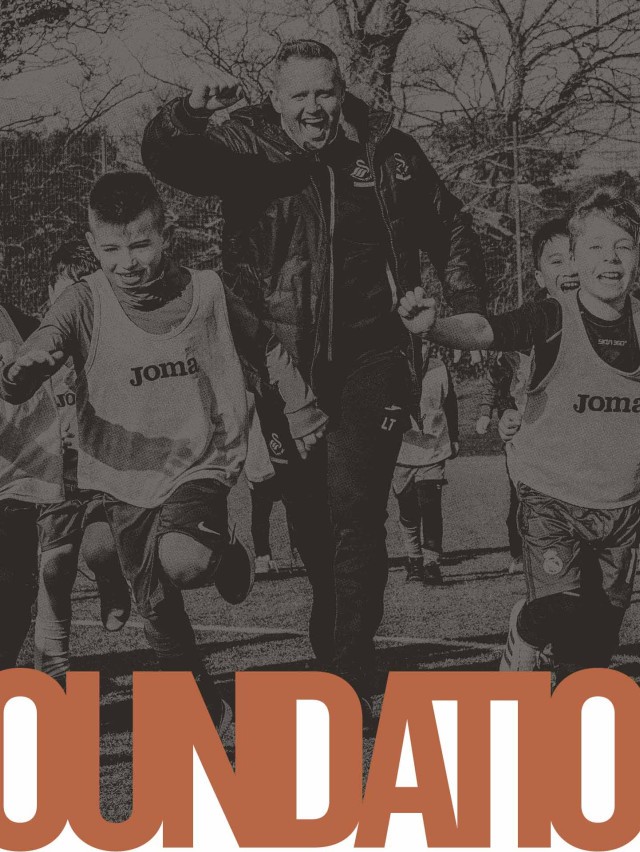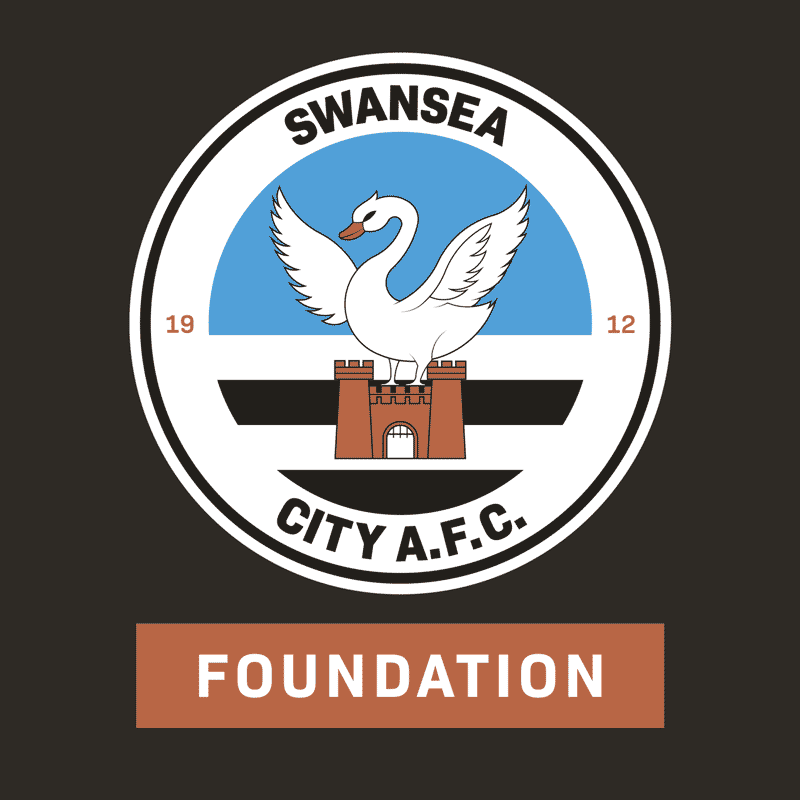 ACADEMY PLAYERS JOSH CAREY AND CAMERON LLEWELLYN JOINED SWANSEA CITY AFC FOUNDATION'S PREMIER LEAGUE INSPIRES STADIUM DAY THIS WEEK.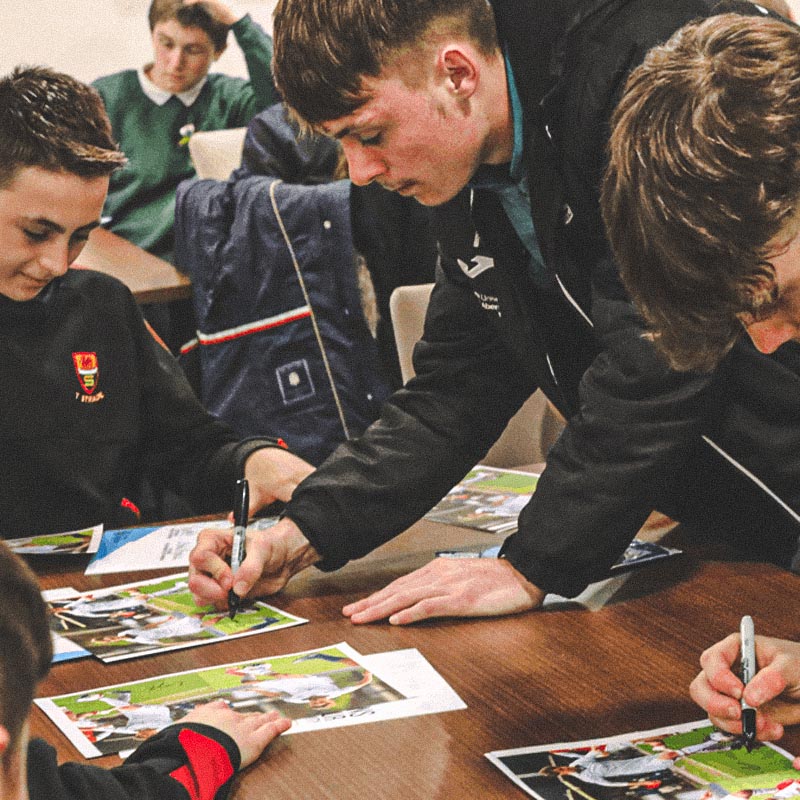 Ysgol Bryn Tawe, Ysgol Y Strade, Pontarddulais Comprehensive school and Llangatwg school travelled to the Swansea.com Stadium for workshops on smoking and alcohol awareness with Adferiad.
To end the day, attendees were treated to a surprise visit from Carey and Llewellyn, who answered questions from the students as well as signing autographs and handing out prizes.
"It was yet another successful stadium day for us. It was great to be able to welcome Strade and Bryntawe down for their first experience of our stadium days," said Premier League Inspires coordinator Matthew Jenkins.
"Being able to do elements of the day through the medium of Welsh is a big positive for us and it is something we hope we build upon in the future.
"The smoking and alcohol awareness workshop from Adferiad added a lot of value to the day and the involvement of the scholars is always a highlight for the young people."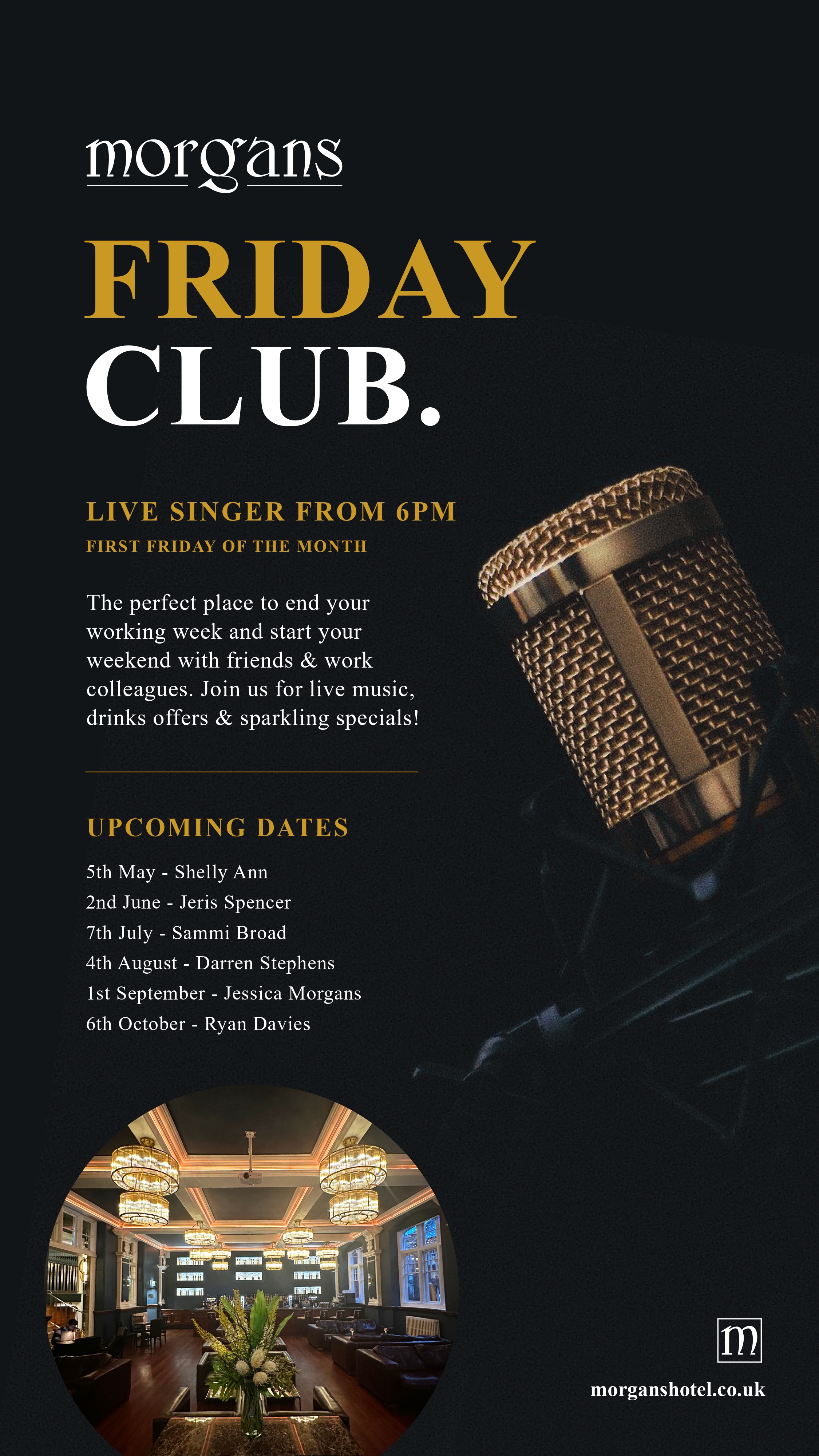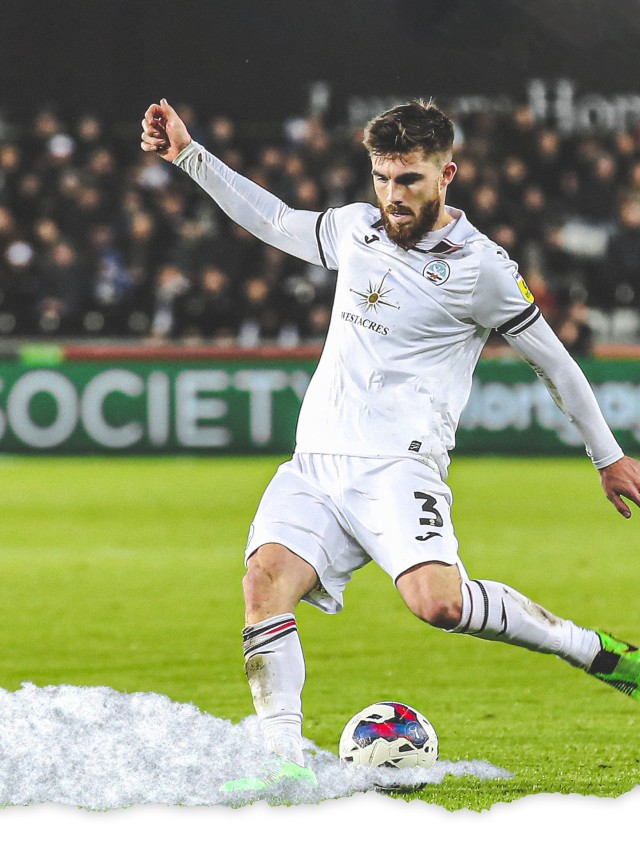 RYAN MANNING HAS BEEN NAMED SWANSEA CITY SUPPORTERS' PLAYER OF THE SEASON FOR THE 2022-23 CAMPAIGN AT THE CLUB'S ANNUAL AWARDS DINNER, WHICH RAISED MONEY FOR THE FORMER PLAYERS' ASSOCIATION.
The Republic of Ireland international has enjoyed an outstanding campaign, scoring five goals and contributing nine assists.
No Championship player has created more clear chances than Manning, and his exploits saw him come out on top in our supporter vote via the club's website and social media channels.
Jessica Williams, meanwhile, received the Supporters' Player of the Season award for Swansea City Ladies after the defender delivered a series of consistently excellent performances during what has been a transitional season for Ceri Phillips' side.
Like Piroe, Chivers also scooped the top goalscorer prize after netting 20 goals in all competitions.
When it came to the top goalscorer awards, Joel Piroe again led the way for the men's side having netted 19 goals so far this term with the Dutchman enjoying another fine season in Swans colours.
The Ladies award was shared between Stacey John-Davis and Katy Hosford, who each contributed 15 goals in all competitions.
Back with the men's team, midfielder Jay Fulton picked up the gong for Players' Player of the Year, which was voted for by his fellow professionals.
Fulton 29, passed 200 appearances for the Swans over the course of the campaign, and has been magnificent in the centre of the park
The Scot recently signed a new deal to keep him with Swansea City until the summer of 2026.
The Newcomer of the Season prize went to defender Nathan Wood for his fine performances since joining the Swans from Middlesbrough last summer.
Wood, still only 20, has matured into a high-calibre Championship defender, and has struck up a strong partnership with Ben Cabango over recent months.
The Swansea City Ladies' Newcomer of the Season award went to midfielder Monet Legall, who made a big impression following her arrival from Cardiff City.
The Academy Player of the Season went to Joel Cotterill, with the 18-year-old taking the gong after a season where he has skippered the under-21s and made his first-team debut against Oxford in the Carabao Cup.
Defender Joe Thomas picked up the Swansea City Under-21s' Player of the Season award after continuing to shine as a wing-back or on the right side of defence after first joining the club from Cambrian & Clydach in January 2022.
Off the field there was a thoroughly deserved Lifetime Achievement award for Brian Flynn.
Former Swans manager Flynn was a fitting recipient given the awards ceremony coincided with the 20th anniversary of the victory over Hull that preserved the club's Football League status in 2003.
Flynn was appointed in September 2002 with the Swans rock bottom of the fourth tier, but managed to lead them to safety after a squad overhaul that brought the likes of Leon Britton, Alan Tate and Roberto Martinez to SA1.
The Alan Curtis award - given to those who have made an outstanding contribution to the club - went to Jon Grey.
Grey recently left the club to join the Wales Women's set-up, bringing an end to the 45-year-old's long association with his boyhood club that stretched back to 1994.
Grey joined as a scholar when he was 14 before going on to sign a professional contract at the Vetch Field in 1996.
He returned to the club as an academy coach in 2009 and held a number of roles over the next 14 years.
During his time in the academy Grey has played a huge part in the development of several players who have risen through the youth ranks and into the first team; including the likes of Connor Roberts, Ben Davies, Joe Rodon, Dan James and current first-team players Joe Allen, Ben Cabango and OIlie Cooper.
All seven of those players were part of Wales' travelling party for the World Cup in Qatar last year.
Last, but not least, the evening included a vote to decide the club's goal of the season award.
It was no easy task but, in the end, it was Ben Cabango's unforgettable last-gasp winner in the south Wales derby at Cardiff that was picked by attendees as the best on the shortlist.
Swansea City would like to thank all its sponsors and partners for their support over the course of the season and of tonight's event.
Full list of winners
Under 21s' Player of the Season (sponsored by Swansea Decorating Services)
Joe Thomas
Academy Player of the Season (sponsored by the Plough & Harrow, Murton)
Joel Cotterill
Community Champion award (sponsored by Pure Football)
Carolyn Harris MP
Swansea City Ladies Top Goalscorers (sponsored by Peter Lynn & Partners)
Stacey John-Davis & Katy Hosford
Swansea City Ladies Best Newcomer of the Season (sponsored by Ammcom)
Monet Legall
Swansea City Ladies Supporters' Player of the Season (sponsored by Owens Group)
Jessica Williams
Best Newcomer of the Season (sponsored by Ammcom)
Nathan Wood
Top Goalscorer of the Season (sponsored by Peter Lynn & Partners)
Joel Piroe
Goal of the season (sponsored by LCV Group)
Ben Cabango v Cardiff City
Players' Player of the Season (sponsored by SA1 Solutions)
Jay Fulton
Supporters' Player of the season (sponsored by Owens)
Ryan Manning
Lifetime Achievement award (sponsored by Swansea City Supporters' Trust)
Brian Flynn
Alan Curtis Award (sponsored by Swansea Building Society)
Jon Grey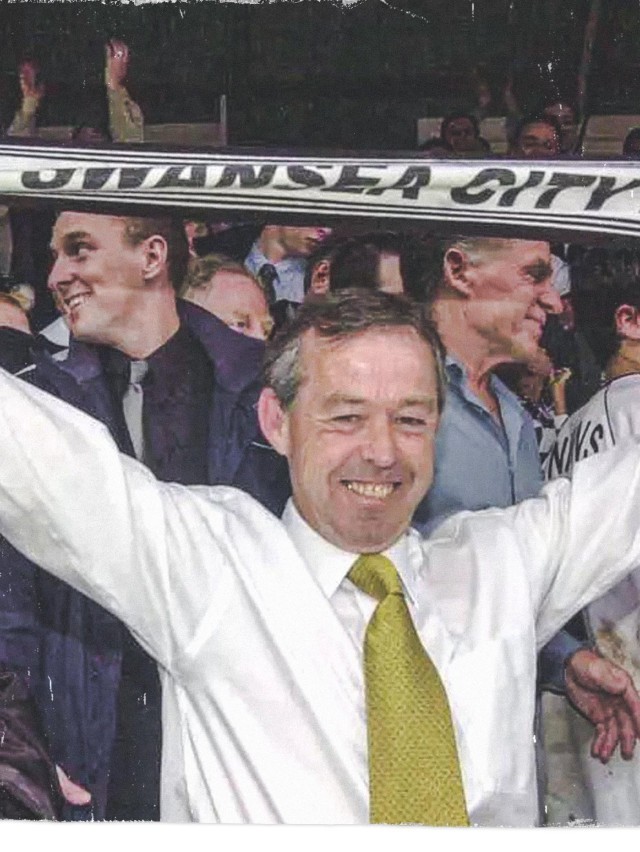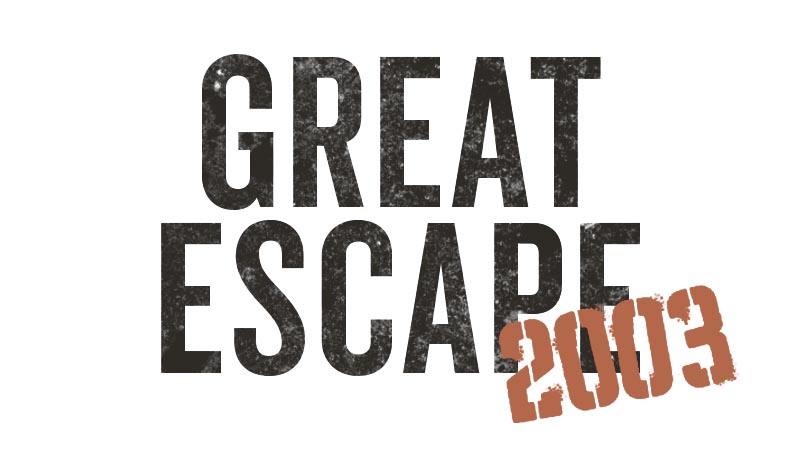 Swansea City has seen a lot in the last 20 years.
An improbable rise from the bottom tier to the heights of the Premier League, victories over Manchester United, Manchester City, Liverpool, Chelsea and Arsenal, major silverware and European adventure.
Yet it is no exaggeration to say that none of those moments would have been possible were it not for the events of May 3, 2003. Twenty years ago last Wednesday.
That afternoon a team scrabbled together and rebuilt during the course of the 2002-03 season faced Hull City with Swansea's place in the Football League at stake.
This documentary, produced by Swans TV, is the story of that team and their great escape.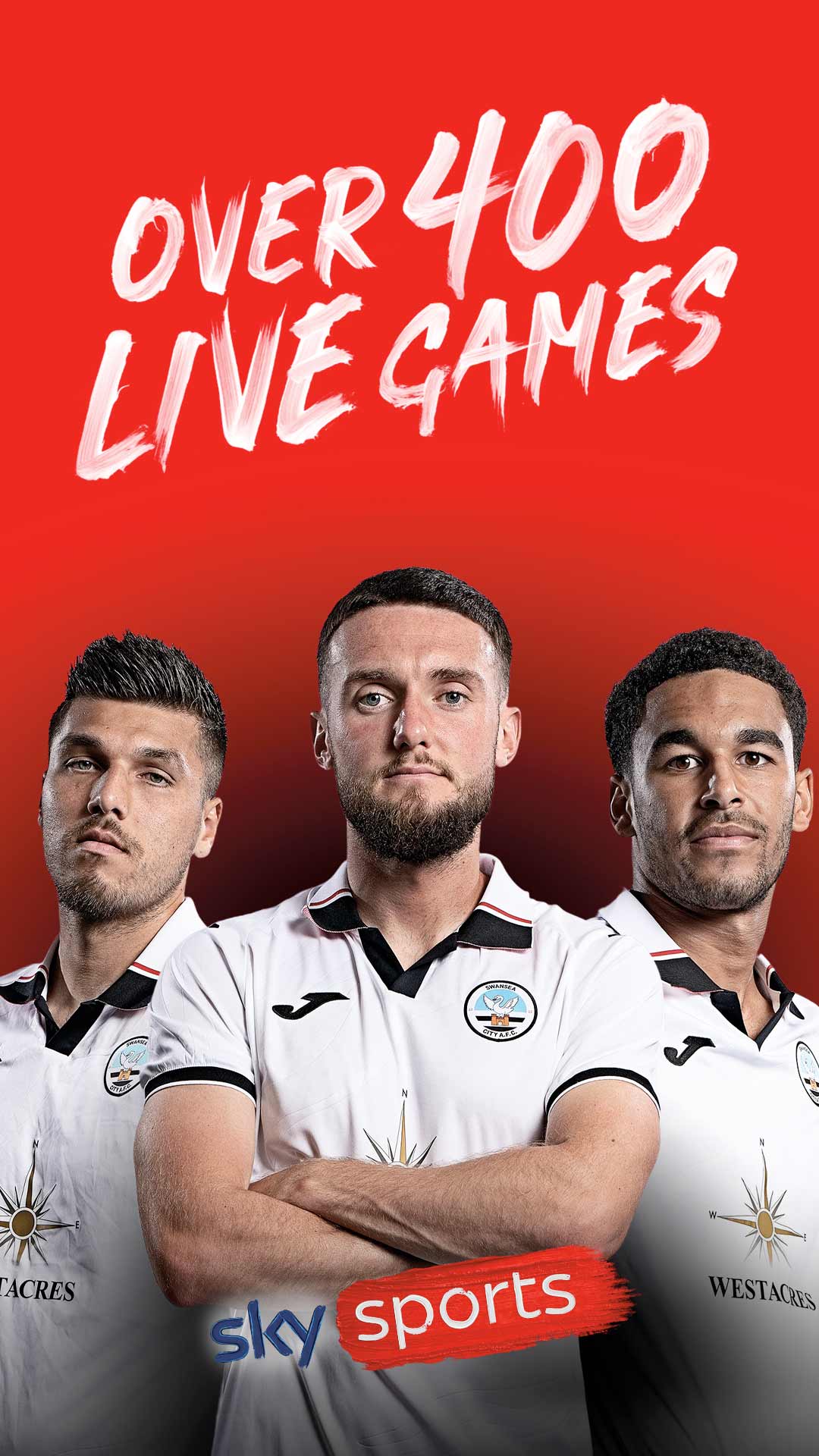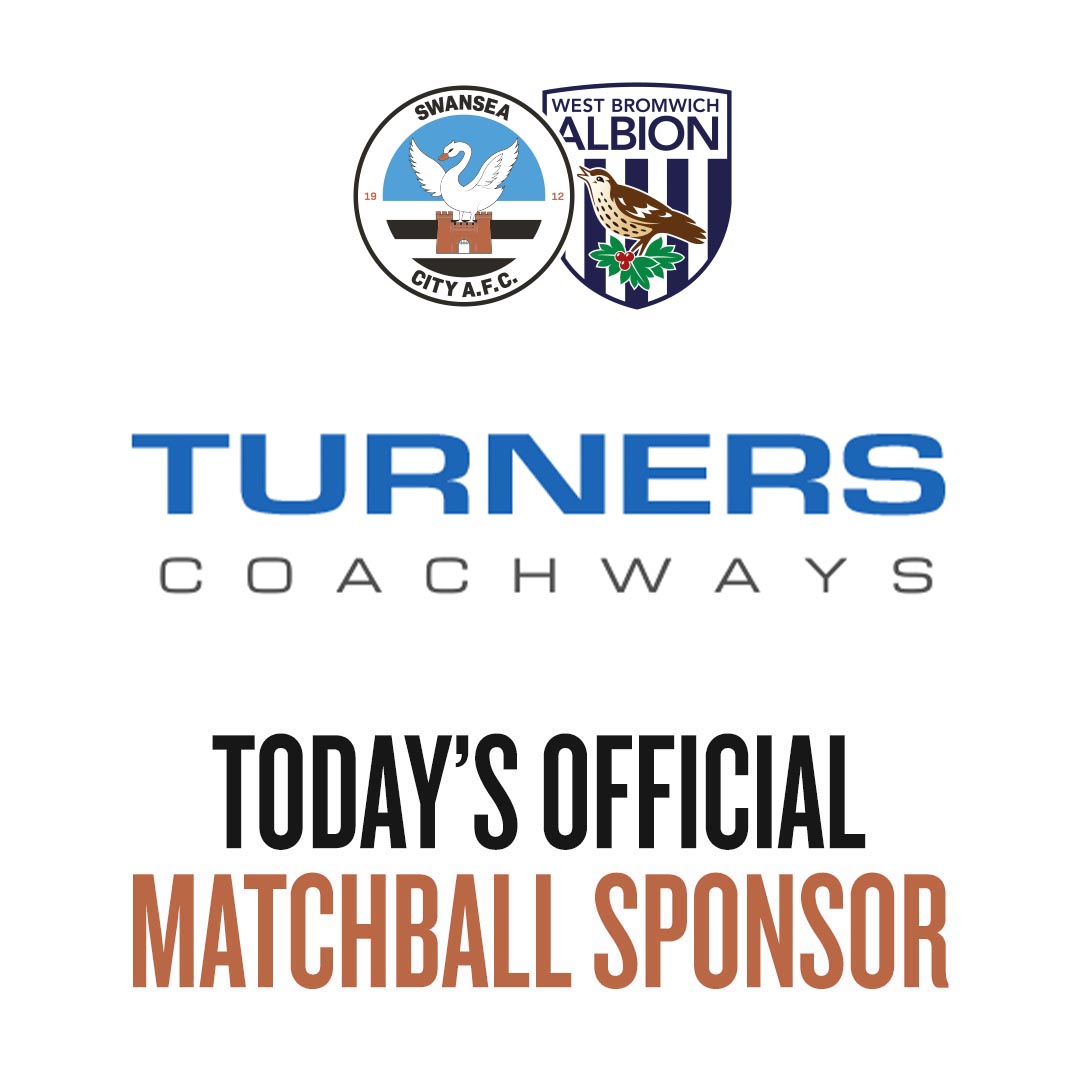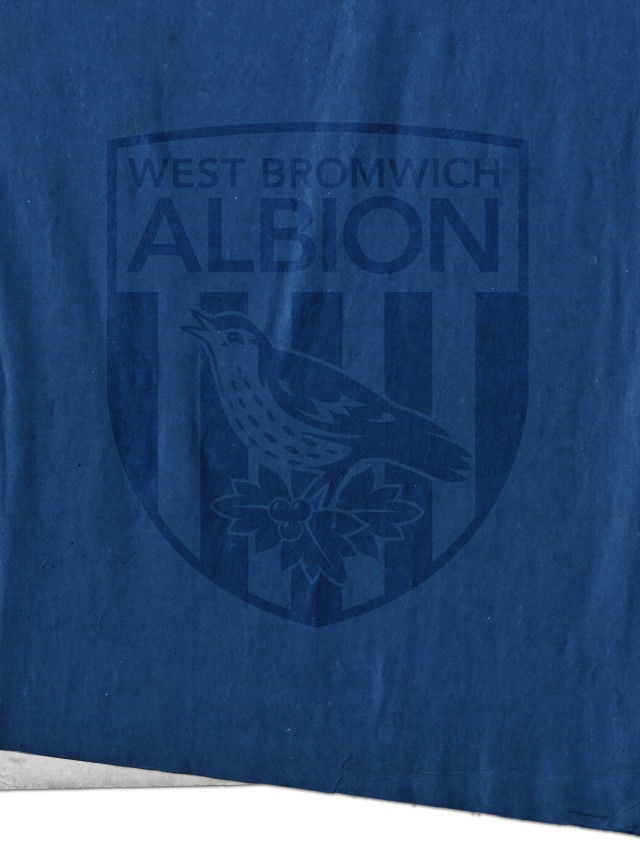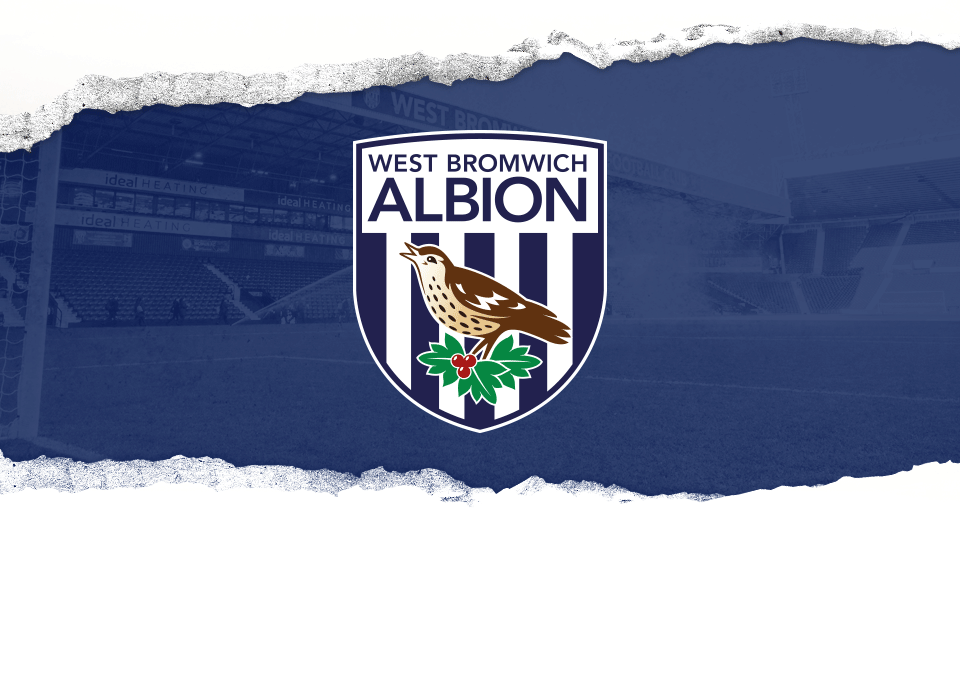 As Swansea City host West Bromwich Albion in their final game of the 2022-23 season, we take a closer look at the Baggies.
What's their story?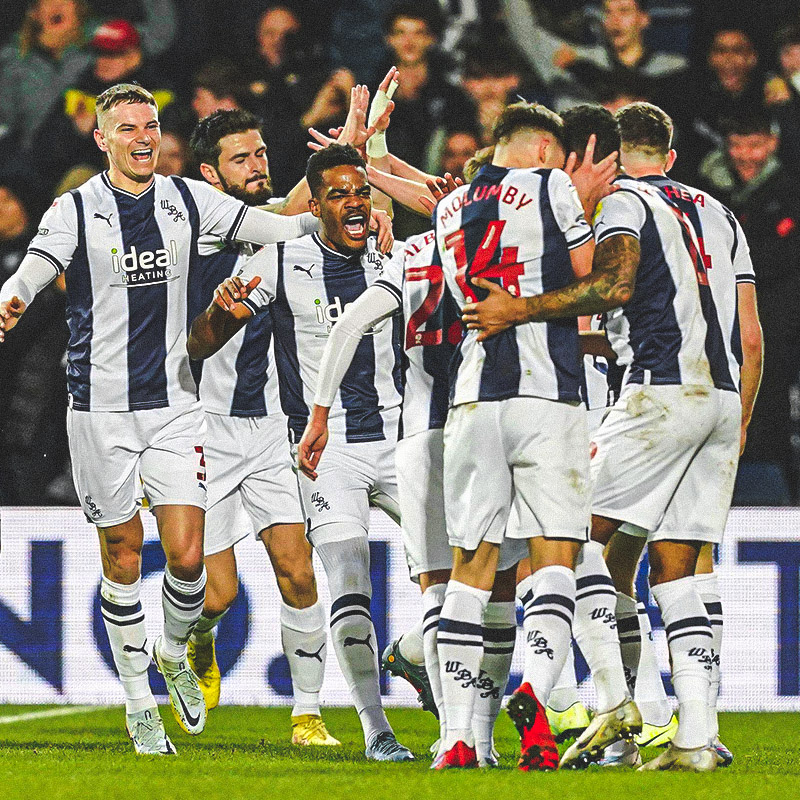 Established in 1878 as West Bromwich Albion by workers from Salter's Spring Works, the Baggies were one of the 12 founding members of the Football League.
They recently surpassed 5,000 football league fixtures as a club.
Albion have spent much of their history in the top-flight of English football, winning their only league title during the 1919-20 season, whilst enjoying success in the FA Cup on no less than five occasions.
During the 21st century they have had spells in the Premier League, including an eight-year stint which was ended by relegation in 2018.
Six managers in six seasons have followed and a return to the top-flight in 2020 proved short lived as they dropped back to the second tier after one season.
Last season saw the Baggies finish 10th in the Championship after the departure of manager Valerien Ismael midway through the season, and the introduction of Steve Bruce.
Bruce's departed the club in October with the Baggies in 22nd. The appointment of Carlos Corberán saw them surge up the table to become play-off contenders.
Who's the gaffer?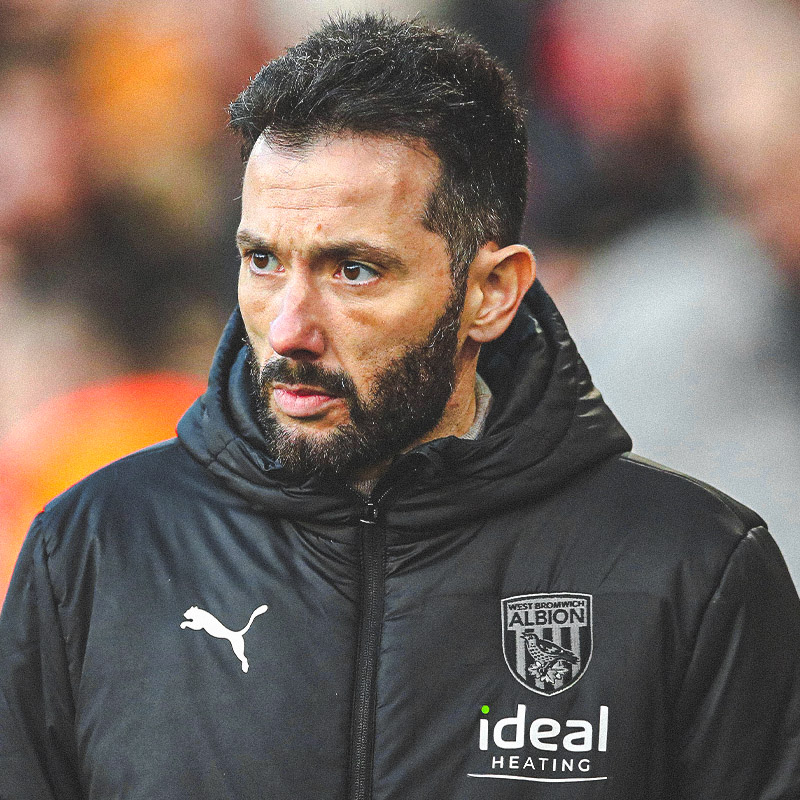 Carlos Corberán. Appointed in October with West Brom sat in the relegation zone, the Spaniard lost his opening match against Sheffield United before leading the Baggies to a remarkable run of nine wins in 10 league outings which put them sixth by the middle of January.
They have been firmly in the play-off picture since.
Corberán was a product of Valencia's academy but, at the age of 23 - after failing to break into the first team and with only a handful of Spanish fourth-tier appearances under his belt - he hung up his boots in order to pursue a career in coaching.
He began as a highly-regarded fitness coach working with Villareal and Al-Ittihad Club before taking his first head coach role in Cyprus. He first moved to the UK in 2017 as the manager of Leeds United Under-23s and was promoted to the first-team staff by Marcelo Bielsa just over a year later.
After several seasons with Leeds, he took on the head coach role at Huddersfield Town. He spent two seasons there guiding the Terriers to the play-offs during his second term. He exited the Yorkshire club and took a short-lived role at Olympiacos before arriving at The Hawthorns.
Who's the captain?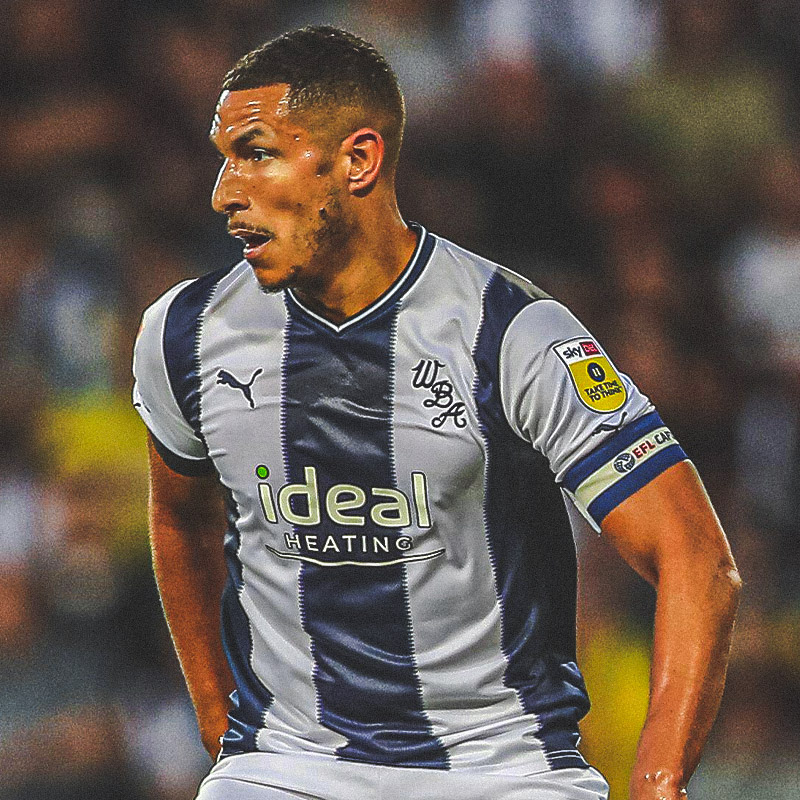 Jake Livermore – who is club captain – has only made one substitute appearance in the league since November but could feaure this Bank Holiday Monday with his four-and-a-half year stay at the club set to end in the summer.
Otherwise, Conor Townsend is likely to wear the armband. The Baggies' left-back has been given the honour of leading out the team in recent weeks following a season-ending injury for Dara O'Shea.
Hull City academy product Townsend joined the Baggies from Scunthorpe United in 2018 after two impressive seasons, during which time he helped the Irons reach the League One play-offs in consecutive campaigns.
Prior to arriving at Glanford Park, the now-30-year-old completed seven loan moves in four years from parent club Hull, failing to make an appearance for The Tigers during his five-year spell as a senior pro.
For West Brom, he's been a consistent performer this term starting 41 of their 43 league fixtures, making appearances off the bench in the other two.
He's chipped in with two goals this term, most notably, a 67th minute winner against Luton Town which saw the Baggies' come from two goals down to take three points at Kenilworth Road.
How's their form?

Good. West Bromwich Albion are 11th in the form table, averaging more than a point a game to keep up with the promotion-chasing pack.
Their away record is good winning two of their last three games on their travels.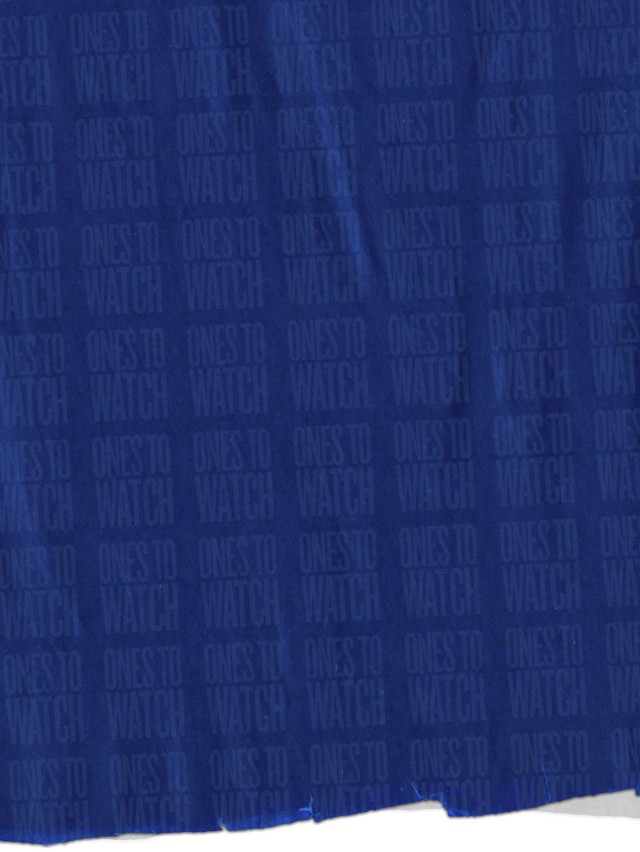 Midfielder Okay Yokuslu's permanent arrival from Celta Vigo in the summer after a successful loan was something of a coup for the Baggies. He's been an influential figure this season and during a recent spell out with an ankle injury ihis absence felt by the side.
As well as making things tick in the middle of the park, he's also chipped in with three goals this term.
Statistically, the Turkey international ranks highest among the West Brom side on sports site WhoScored.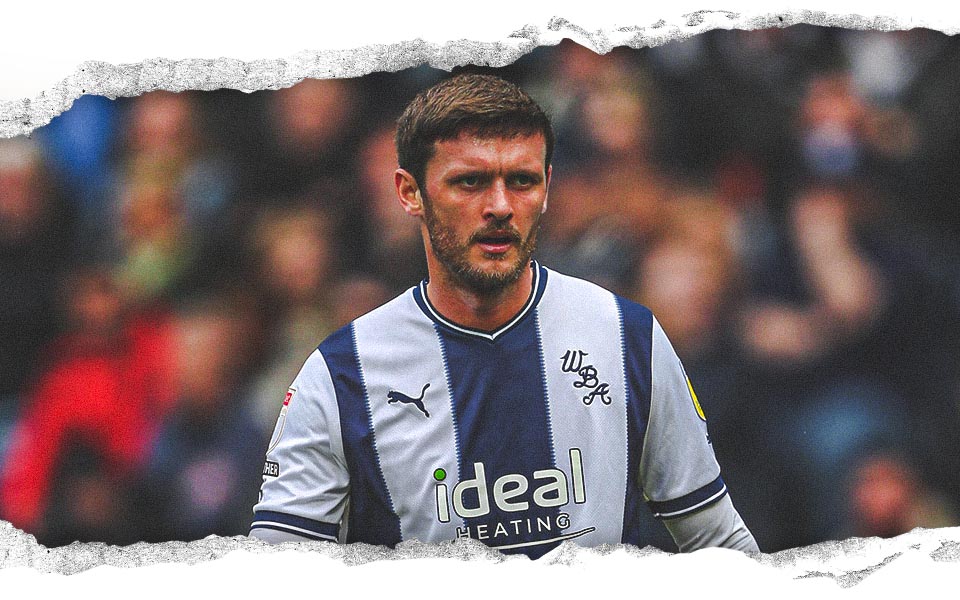 No one in navy and white stripes has more goal contributions than former-Reading man John Swift.  He has seven goals and nine assists to his name, and is creating an impressive average of two chances per 90 minutes.
The England youth international began his career at Chelsea where he made one appearance.
He completed three loans at Rotherham United, Swindon Town and Brentford before making a permanent move to Reading in 2016.
He spent six years at the Select Car Leasing Stadium making more than 200 appearances for the Royals before making the move to West Brom in the summer.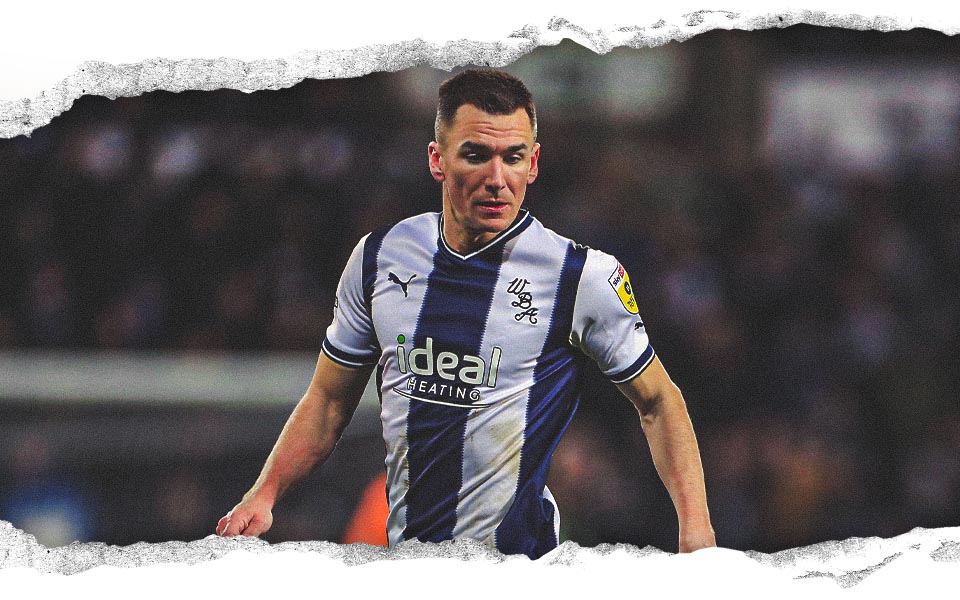 Winger Jed Wallace has eight assists and five goals and is another key attacking outlet for the Baggies after joining last summer.
Born in Reading, the 29-year-old came through the academy at Portsmouth and went on to play more than 100 times for Pompey in League One and League Two, before being snapped up by Wolverhampton Wanderers.
He had two loan spells with Millwall before making the switch to London permanent and spending five years at The Den. He exited the Lions at the conclusion of his contract and arrived at The Hawthorns as a free agent.
A proven Championship performer, he's having another very good season in the second tier.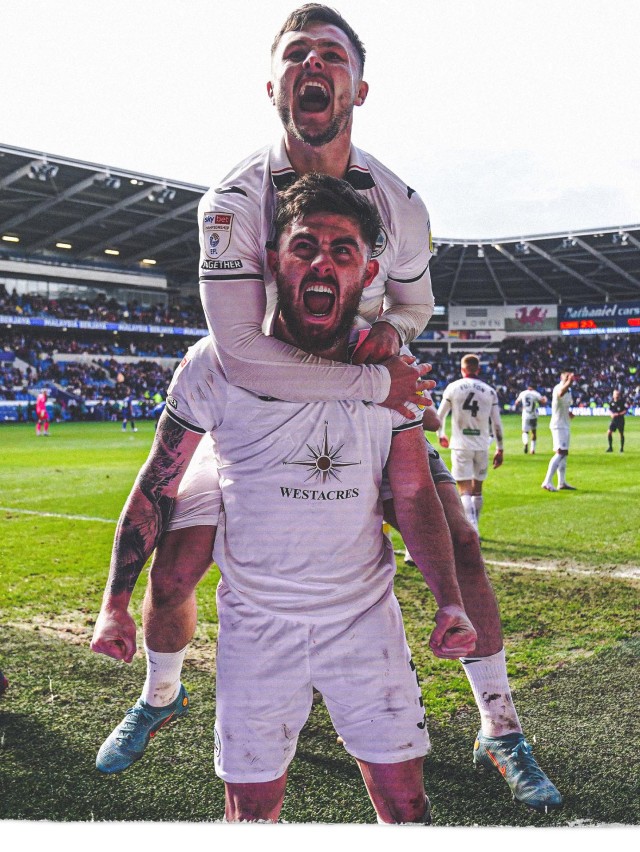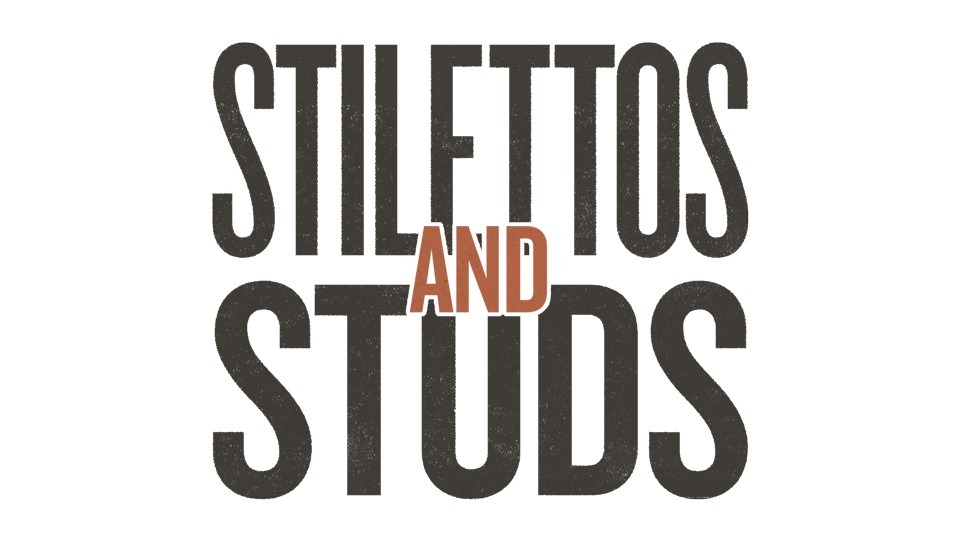 Here we are, another final game of the season is upon us.  We'll all draw our own conclusions about it, but the reality is that we have finished strong and that offers hope and positivity for the new campaign, provided that we can keep the core of our squad together and bring in some talented new blood where it's needed.
That all sounds very simple, A + B = C.  The reality though is that the complete opposite is true, because the right formula for any football team is complicated to find.
We know as fans, (because we've been around a bit and we've seen a lot in that time), what we want more than anything else is to see a side trying their best, giving their all for the shirt and delivering consistently.
We've had that over the latter part of the season and, although I'm sure we are all disappointed to miss out on a play-off run, we've been heartened by decent recent results and what looks like the makings of some firm future foundations.
Bristol City was the turning point. We have seen our side deliver consistently since then and as Russell Martin has told us many times, the players have executed the bravery he has asked for and, in doing so, have produced the kind of results every fan wants to see from their side.
I was fortunate to be at the Player Awards Evening at the stadium on Wednesday and the atmosphere was certainly one of optimism for the new season, as well as positivity about the conclusion of this one.
There is a real sense of our players understanding what they mean to the fans and the way so many of them mingled and chatted, signed autographs (that's still a thing!) and of course had photographs so willingly and with such good humour, was really impressive.
It was no coincidence that Ryan Manning was referenced several times during the evening's speeches and when he won the Supporters' Player of the Year award, I was expecting a chorus of 'we want you to stay' to ring out from the merry throng.
I don't think he can be in any doubt about the desire of the fans and his team-mates to see him sign a new deal. Let's hope the outward pouring of affection and the prospect of bringing a baby up amidst the spectacular scenery of this little corner of south-west Wales is enough to convince him.
And there was another highlight from Wednesday evening that I wanted to share with you.  The gaffer did his traditional question and answer session with Kev Johns, and then we heard from someone else – a fan the Martin family has got to know well and who wanted to share his thoughts on the season and the Swans in general.
Up onto the stage came young Jack Brown, a friend of the gaffer's eldest son, Reno and someone we were told was going to deliver 'the team talk of all team talks'.
Well, believe me, he did just that. Out came the notes and away he went. In those few minutes he articulated the pride, passion, emotion and hope we all feel, and he did it superbly.
Sioned Dafydd commented that he would be doing people like her out of a job soon, and I'd like to get in quick and offer him a place on the Sports Journalism course at the University of South Wales when he's old enough - in seven years.  This young lad definitely has a future in sports media.
Enjoy the summer, Jacks. We'll be back before we know it.
JULIE KISSICK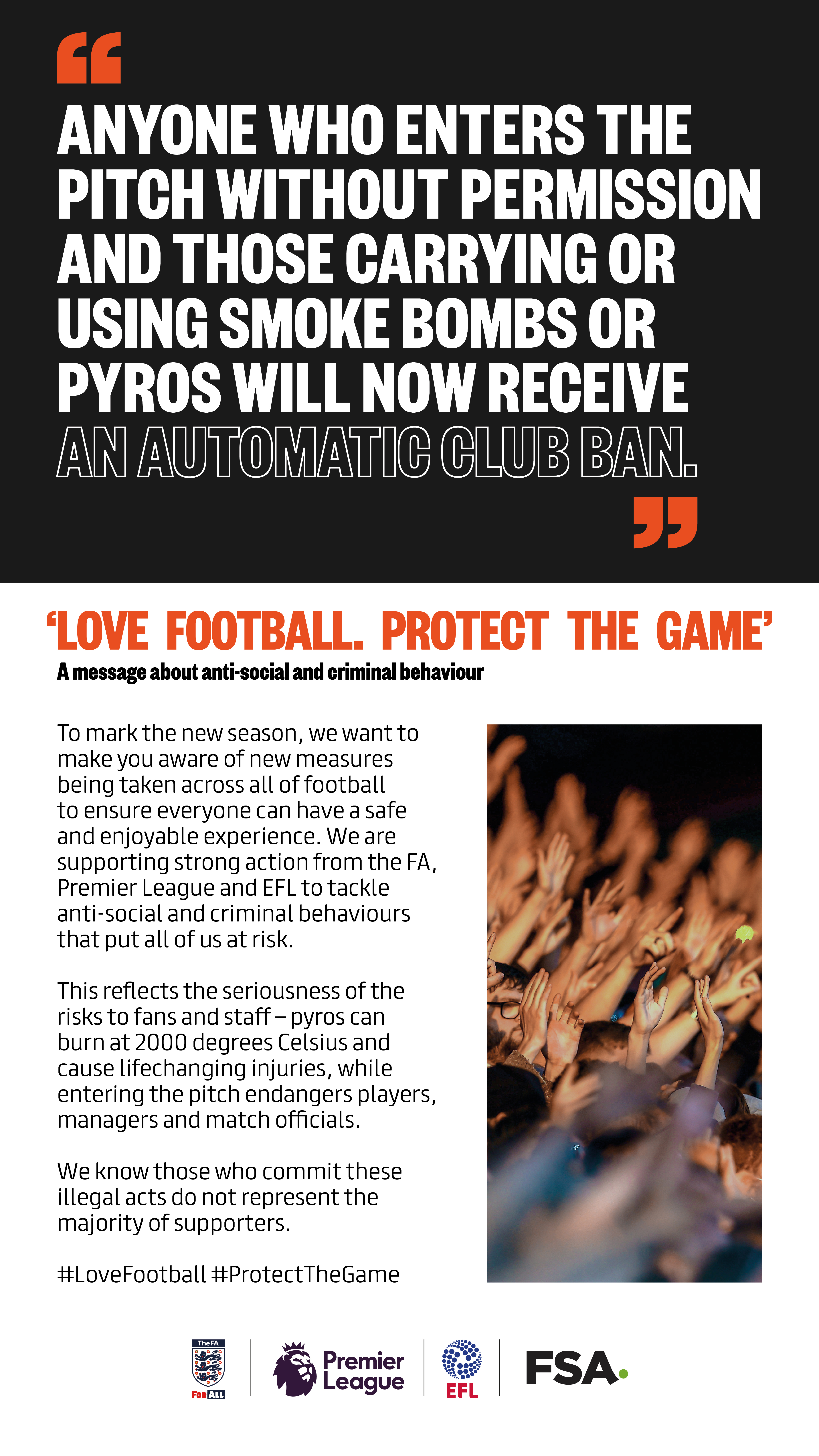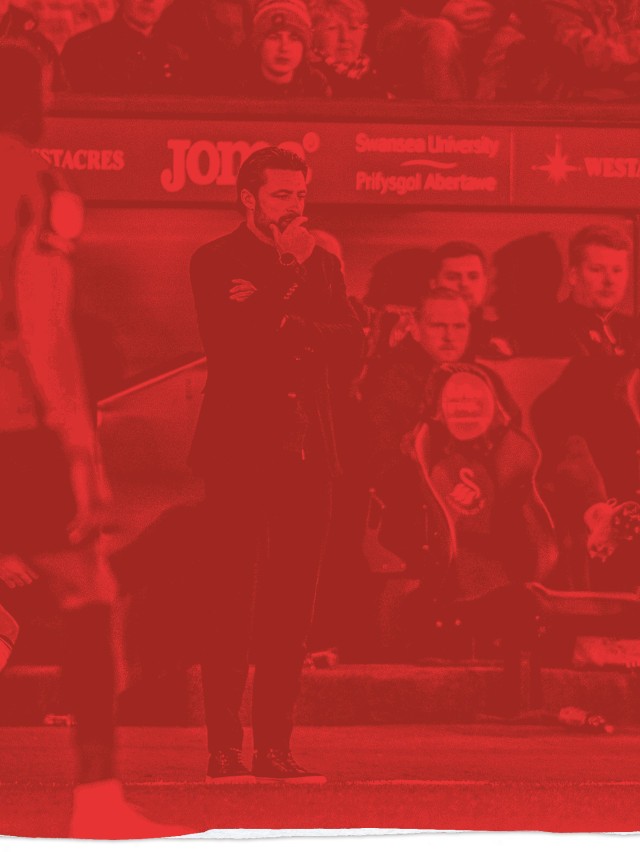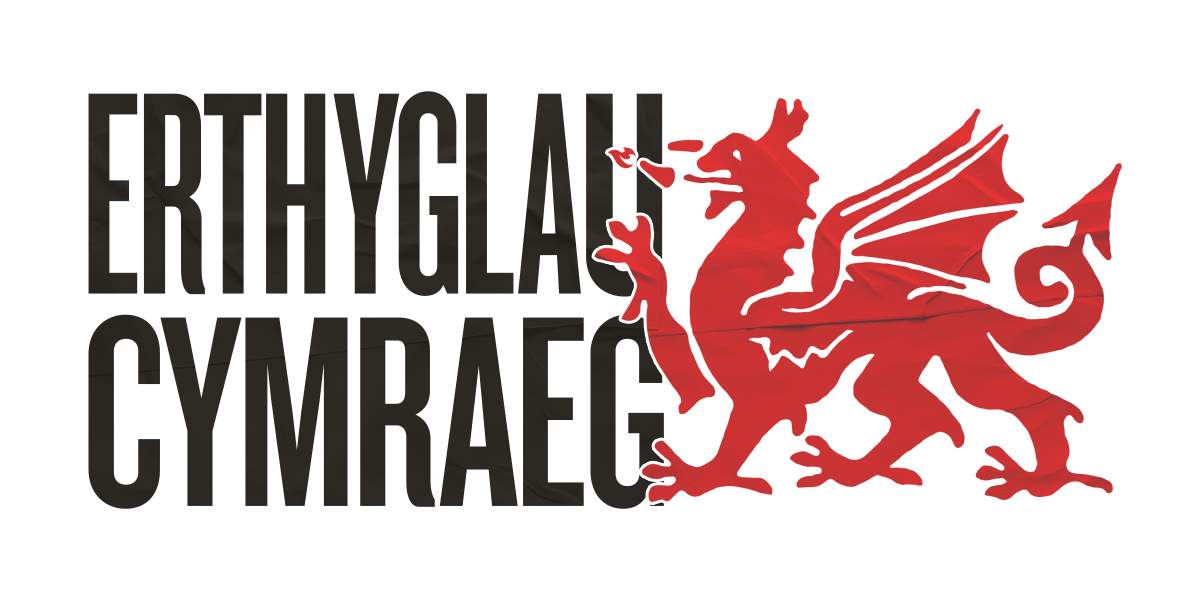 Mae hi'n gymaint o drueni bod gobeithion Abertawe o gyrraedd y gemau ail-gyfle ar ben ac nad oes dim yn y fantol bellach yn erbyn West Brom. Mi fase buddugoliaeth yn Hull yr wythnos ddiwethaf wedi golygu y byse'r Elyrch yn dal yn y ras heddiw am le yn y chwe safle uchaf, ond yn anffodus fe orffennodd hi'n gyfartal. Ond mae'n rhaid rhoi clod i'r Elyrch am frwydro nôl yn y ras am ddyrchafiad, ac mae hynny'n golygu bod 'na ddigon o resymau dros fod yn obeithiol ar gyfer y tymor nesaf.
Dydi Abertawe ddim wedi colli yn eu hwyth gêm diwethaf, ac mi gawson nhw fuddugoliaethau cofiadwy yn erbyn Caerdydd, Preston a Norwich yn ystod y rhediad yna. Mae 'na gysondeb wedi bod yn y tîm a phartneriaethau da wedi datblygu, yn enwedig yr un yng nghanol yr amddiffyn rhwng Nathan Wood, 20 oed, a Ben Cabango, 22 oed. Dim ond tair gôl maen nhw wedi eu hildio yn eu chwe gêm ddiwethaf, ac os llwyddith Abertawe i gadw'u gafael ar y ddau ohonyn nhw dros yr Haf yna mi fydd ganddyn nhw sylfaen gref i'r tîm unwaith eto'r tymor nesaf. 
Mae hi hefyd wedi bod yn dda gweld y chwaraewyr ifanc yn creu argraff y tymor yma, a dim ond gwella wnawn nhw o hyn ymlaen. Bu'n dymor cofiadwy i Ollie Cooper yn sgorio yn y gêm ddarbi yn erbyn Caerdydd ac yn ennill ei gap cyntaf dros Gymru. 'Da ni wedi gweld Liam Cullen yn cyfrannu gyda goliau pwysig yn y llinell flaen a dwi'n siwr y gwelwn ni fwy o Cameron Congreve yn ystod y misoedd nesaf achos mae o'n edrych yn chwaraewr hynod o addawol.
Ac yn olaf, mae hi'n holl bwysig bod y clwb yn gwneud yn siwr bod Russell Martin a'i dîm hyfforddi yn aros. Mae cytundeb Martin yn dod i ben ymhen y flwyddyn, a synnwn i fawr na fydd ei enw'n cael ei gysylltu gyda swyddi eraill dros yr Haf yn dilyn rhediad da diweddar Yr Elyrch. Y peth olaf mae pawb sy'n gysylltiedig â'r clwb ei angen ydi'r ansicrwydd ynglÿn â dyfodol Martin i barhau. Gobeithio yn wir y caiff o'r cyfle i adeiladu ar y gwaith da y mae o wedi ei gyflawni yn ystod y ddwy flynedd mae o wedi bod wrth y llyw.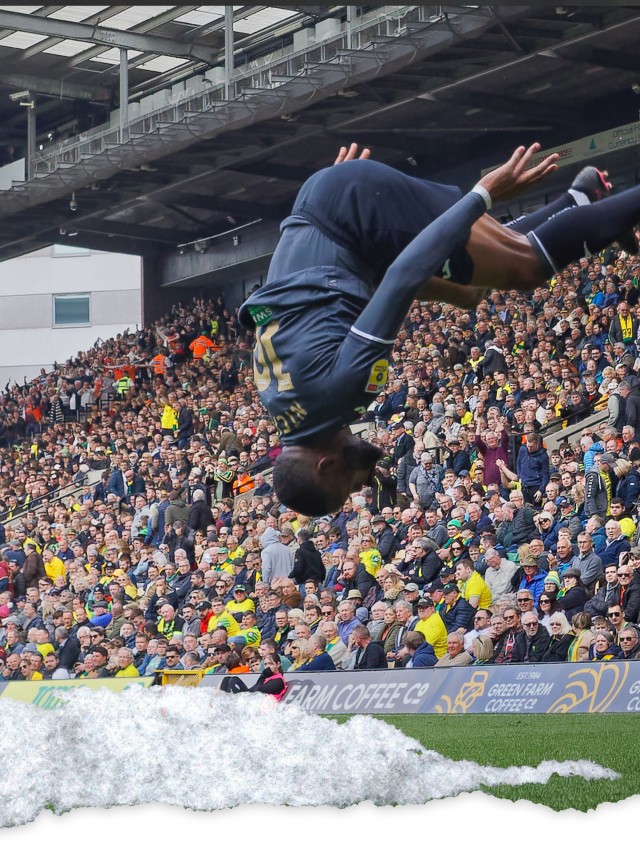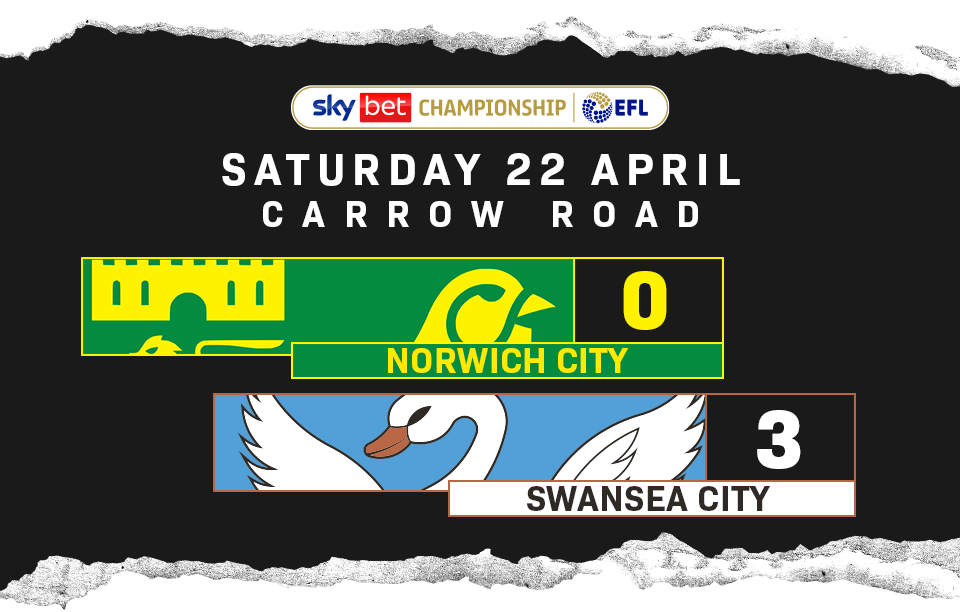 SWANSEA CITY PRODUCED AN OUTSTANDING AWAY DISPLAY TO CONTINUE THEIR FINE RUN OF FORM AND SECURE A FIRST VICTORY AT CARROW ROAD IN 15 YEARS.
Swansea City: Andy Fisher; Joel Latibeaudiere, Nathan Wood, Ben Cabango, Ryan Manning (Kyle Naughton 87); Matt Grimes (captain), Olivier Ntcham (Ollie Cooper 79), Luke Cundle, Jamie Paterson (Morgan Whittaker 66); Liam Cullen (Cameron Congreve 87), Joel Piroe.
Unused Substitutes: Andreas Søndergaard, Harry Darling, Matty Sorinola.
Norwich City: Angus Gunn, Max Aarons, Andrew Omobamidele (captain), Adam Idah (Sam Byram 44), Sam McCallum, Gabriel Sara, Jacob Sørensen, Josh Sargent, Onel Hernandez, Marcelino Nunez, Liam Gibbs.
Unused Substitutes: Tim Krul, Isaac Hayden, Christos Tzolis, Teemu Pukki, Jonathan Rowe, Abu Kamara.
Referee: David Webb
Attendance: 26,135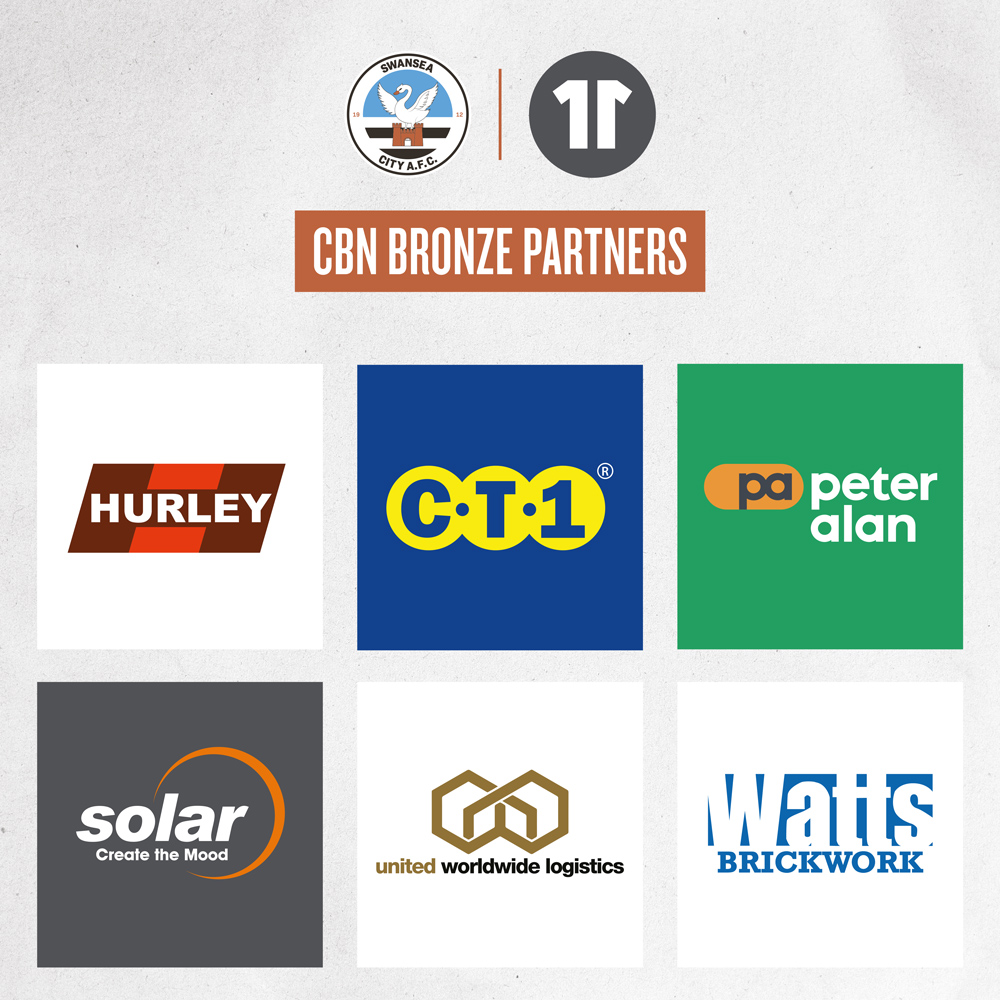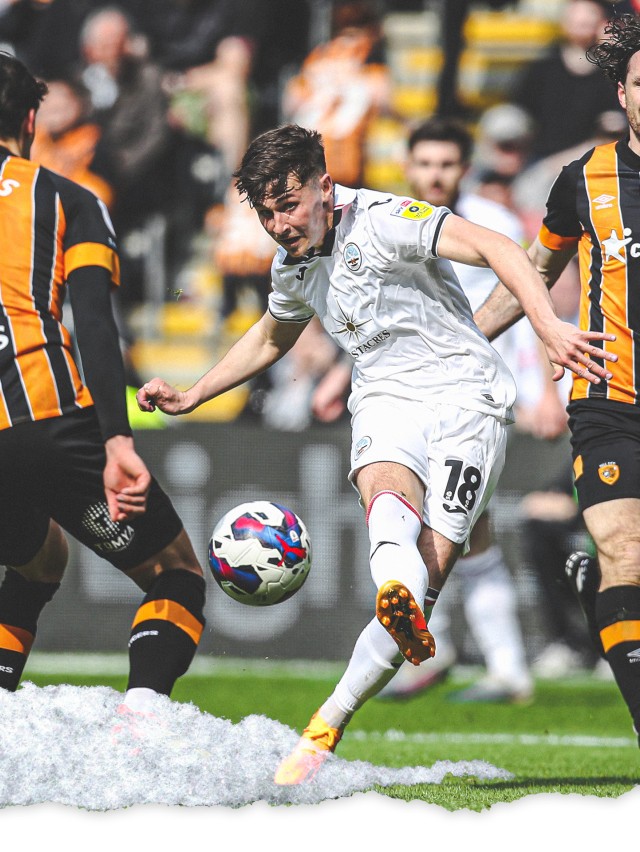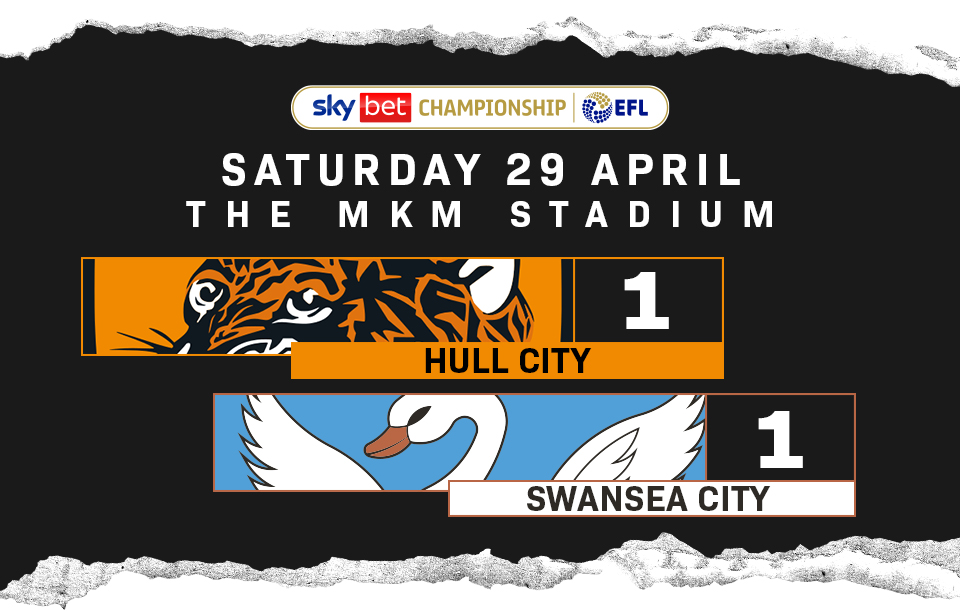 SWANSEA CITY STRETCHED THEIR UNBEATEN RUN TO EIGHT GAMES AS LUKE CUNDLE EARNED THEM A POINT AGAINST HULL CITY AT THE MKM STADIUM.
Swansea City: Andy Fisher; Joel Latibeaudiere, Nathan Wood, Ben Cabango, Ryan Manning; Matt Grimes (captain), Olivier Ntcham (Morgan Whittaker 84), Luke Cundle, Jamie Paterson (Ollie Cooper 68); Liam Cullen (Cameron Congreve 84), Joel Piroe.
Unused Substitutes: Andreas Søndergaard, Harry Darling, Kyle Naughton, Matty Sorinola, Cameron Congreve.
Hull City: Karl Darlow, Lewie Coyle (captain), Callum Elder, Jacob Greaves, Alfie Jones, Ozan Tufan (Dimitrios Pelkas 77), Harry Vaughan (Ryan Woods 89), Adama Traore, Allahyar Sayyadmanesh Xavier Simons 73), Jean-Michael Seri (Greg Docherty 73), Regan Slater.
Unused Substitutes: Matt Ingram, Malcolm Ebiowei, Sean McLoughlin.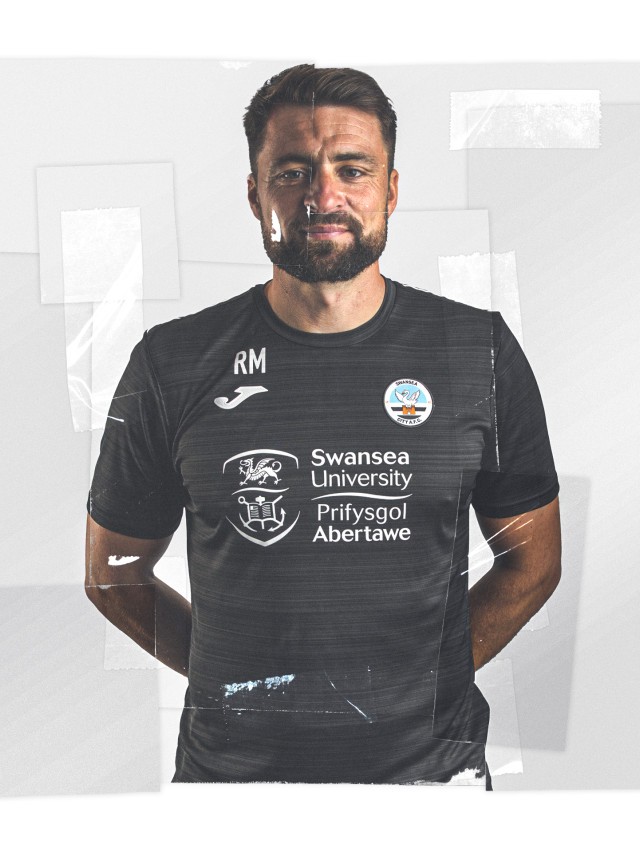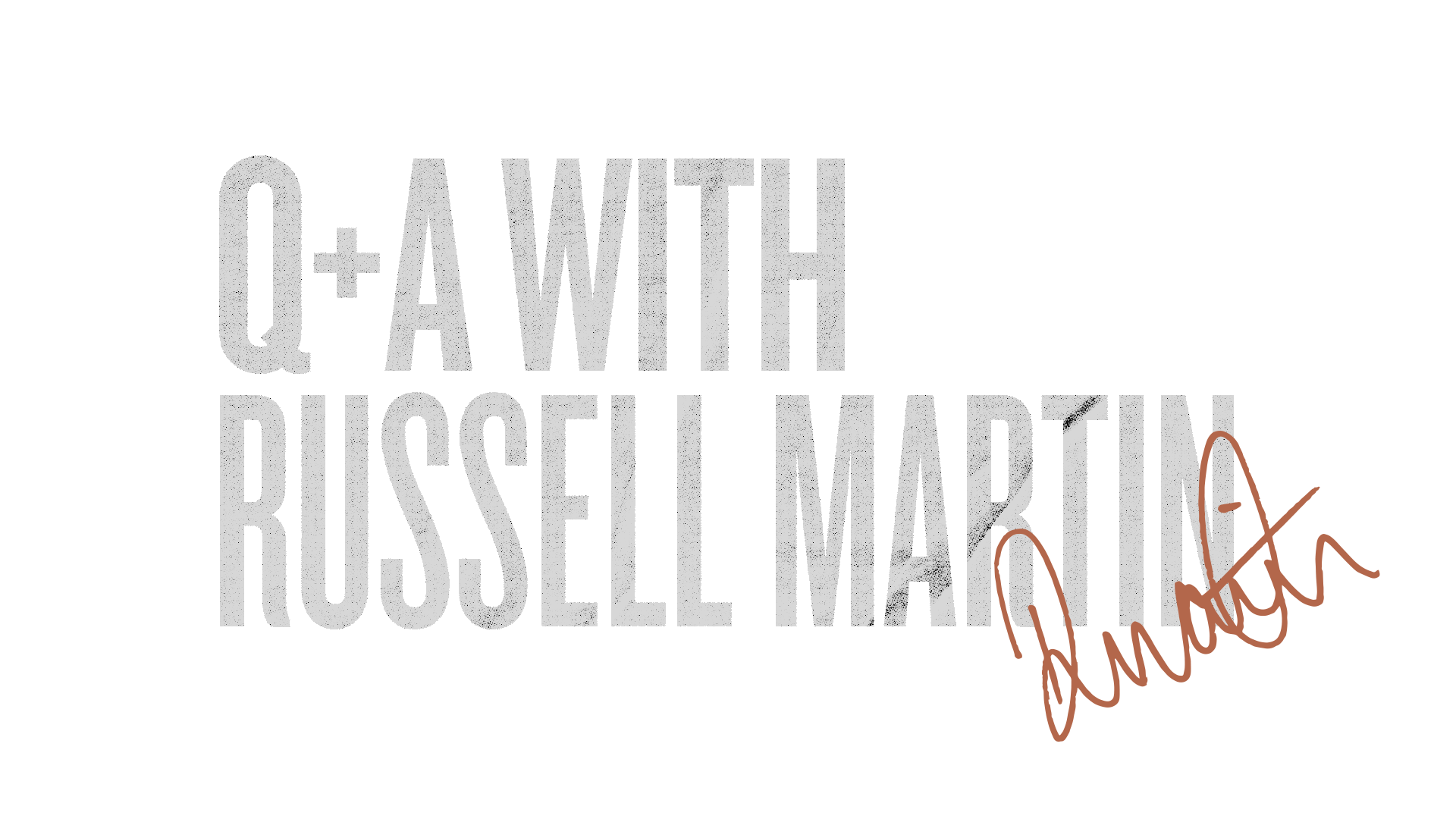 AS HE COMES TO THE END OF HIS SECOND SEASON IN CHARGE OF SWANSEA CITY, HEAD COACH RUSSELL MARTIN REFLECTS ON THE CAMPAIGN, SPEAKS OF HIS PRIDE IN THE CHARACTER OF HIS YOUNG SQUAD, AND HOW CONTINUING TO COMMIT TO THEIR PRINCIPLES AND IDENTITY HAS HELPED HIS SIDE END THE SEASON STRONGLY.
Russell, we enter this final game of the season unbeaten in eight games, and as one of the form teams in the Championship. You must be tremendously proud of the way the group has responded following a difficult period?
"This run of results has been off the back of the bravery and courage the players have shown in a difficult moment.
"Through that courage, they gave us a springboard to go and finish the season really, really well and they have taken that on and been outstanding.
"We have been relentless as a group, and the manner of our performances during this run have been so, so pleasing.
"Going eight games unbeaten in this division is not easy. You face different challenges and are posed different questions.
"The most satisfying thing for us as a coaching staff has been that, no matter how we have lined up or what we have had to deal with, the game has looked the same. We have shown our identity and how we want to be as a team.
"That takes character, but it also takes personality, and the lads have shown plenty of that over these last few months. I am proud and grateful for everything they have, and are, giving us."
There will be some who may say Swansea don't have anything to play for this afternoon given there is no play-off place at stake. But I dare say, you would disagree?
"We want to win ideally, simple as that.
"We have got a big crowd in again, it's another bank holiday game, so we want to finish strongly and put in a performance similar to the last eight or nine games and finish the season unbeaten
"We have a chance to finish in the top 10, and we have a chance to finish above West Brom, if we win and win well we can do it.
"It's not about ending their season or stopping anything they are trying to do. It's about us continuing to perform at the levels we have shown over two extended periods of the season.
"They are a good side, Carlos has done a great job there and they are good at what they do. They will pose us different problems to recent games, but it is up to us to find the solutions.
"The energy in the group has been so good and I want to continue that. We don't need any more motivation than that."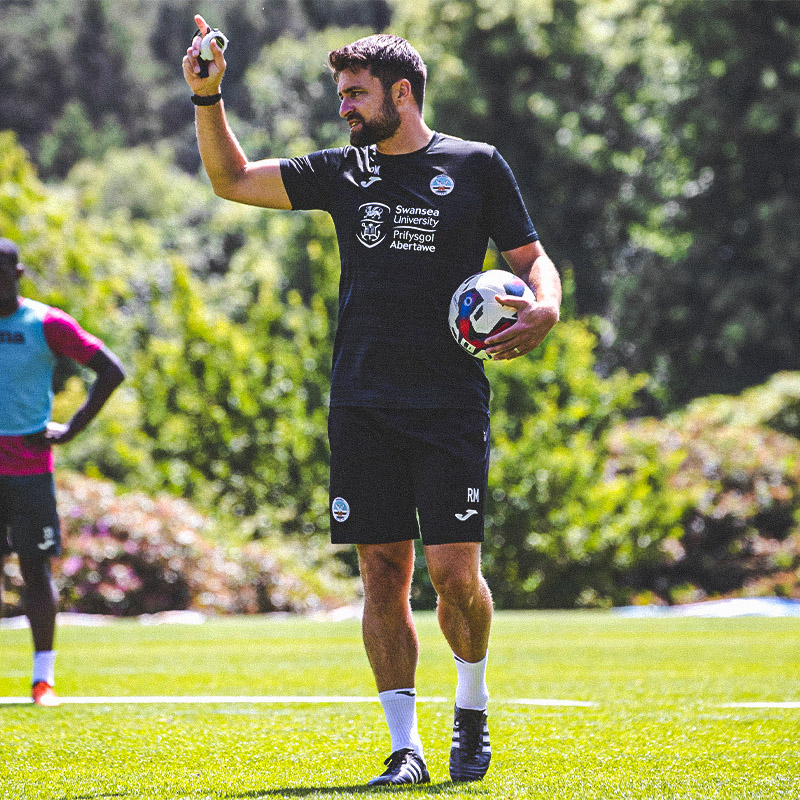 You mention the opportunity to finish in the top 10. We have already passed last season's points tally and will finish higher in the standings that last term. It shows we are progressing.
"To finish in the top 10 would be something to be proud of after everything we have been through as a group.
"To score more goals, get more points and finish higher than last season is something I am happy with.
"We have progressed, we have been adaptable but without losing identity or concept of the game.
"We want to finish with a win and be in the top 10, there will still be a lot of frustration that we did not manage to get amongst it, but we have been close and I hope we give people a positive feeling about team and the club heading into the summer."
You've spoken about how much your players have grown over the course of the season, and how much they will learn from some of the experiences they have had. You've also said you believe you will be a better coach for this season.
"I do absolutely believe that. I think there have been periods we have gone through this season where we have experienced things that are as tough as it gets.
"The big thing I took from it is that you cannot let those periods affect your energy, and I think I did do that.
"I think if my energy had remained where it should have been then the difficult period we went through would have been shorter than it proved to be.
"I have to be honest about that, I often talk about how young our squad is – and it is a young squad – but I am also a young head coach and going through these things and learning from them will only benefit me. Hopefully that also means it will benefit the players and the people I work with every day."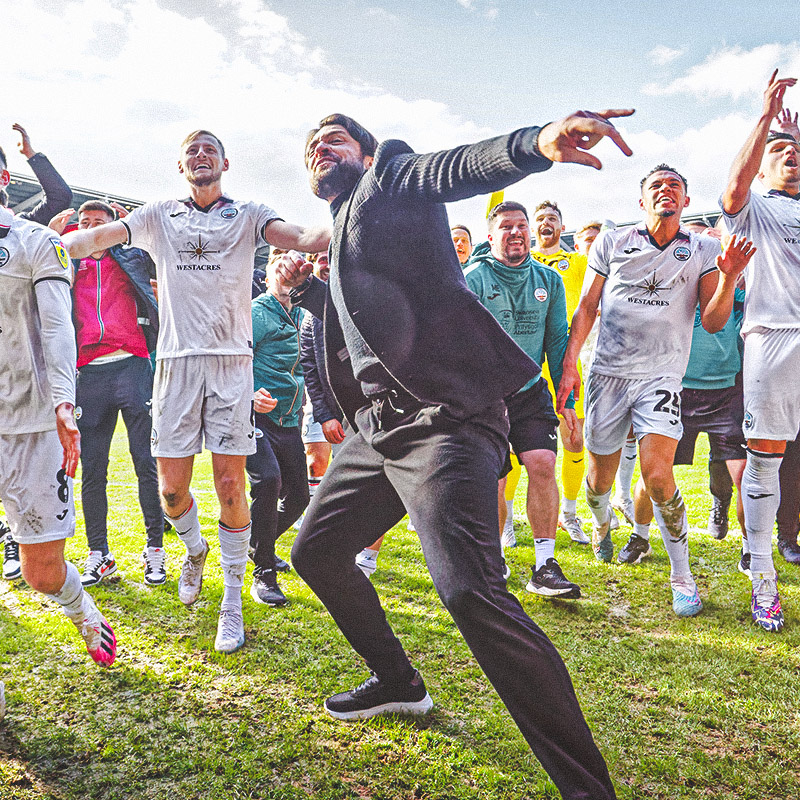 The run we have been on included an unforgettable victory at Cardiff City Stadium thanks to Ben Cabango's late, late winner. How do moments like that feel for a head coach?
"There is no better way to win a game, is there?
"Obviously we didn't want to be in the position of needing such a late goal to win having been 2-0 up, but I said to (assistant head coach) Matt Gill when we got the free-kick ' what a way to win a game this would be'.
"The release of emotions you feel in a moment like that is incredible. If you asked me to tell you how I reacted at the time, I couldn't.
"It's not easy to take it all in, and you could see what it meant to everyone with the way all the players and staff ran to celebrate with our fans in that corner of the ground.
"My son was in the crowd and said it was the best day of his life. To see him celebrating at the end, that meant so much. He's becoming just the biggest Swansea fan.
"He's 11. He was there with his friend Alfie's dad Kev. We've made some brilliant friends since we've been down here.
"I wasn't sure if it was a suitable game for him to go to at one point, but what a brilliant moment that he could experience and we could share.
"My brother was there as well. He's becoming quite infamous with the Swans fans now because they realise he wears his heart on his sleeve. It was just a great occasion.
"It's difficult to describe, that moment. That sheer elation and euphoria – not many things can do that to you in life.
"We spoke before the game about how in football you have a chance to get that special feeling, and that was pretty special. I hope we have more moments like that to look forward to."
WIN!
Answer a question from the article above to be in with a chance of winning a copy of FIFA 23!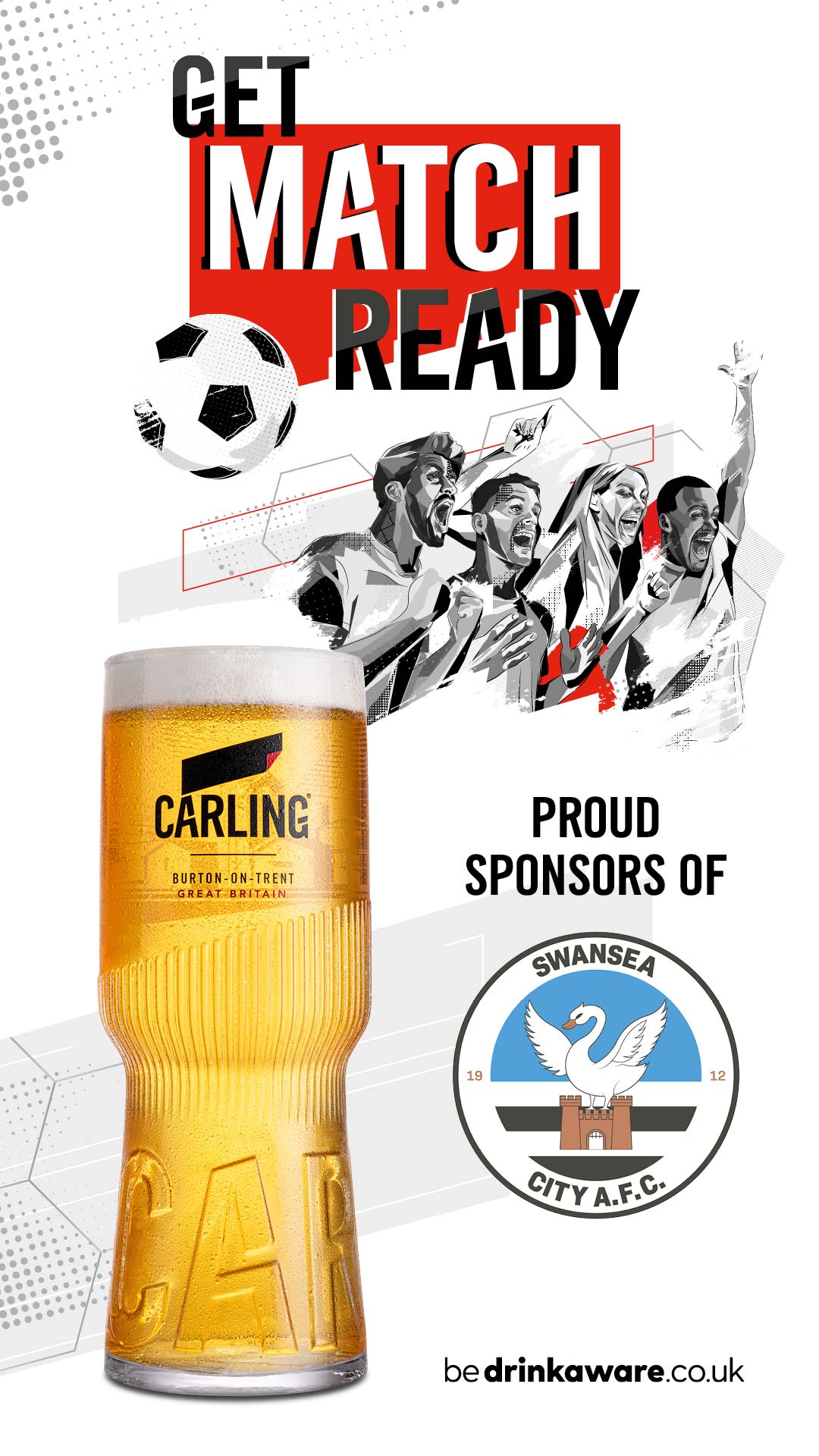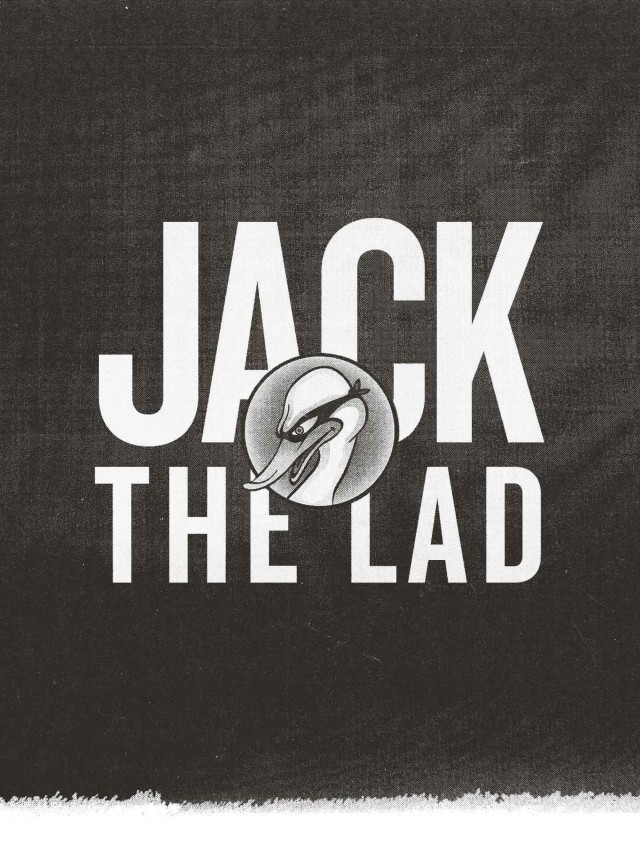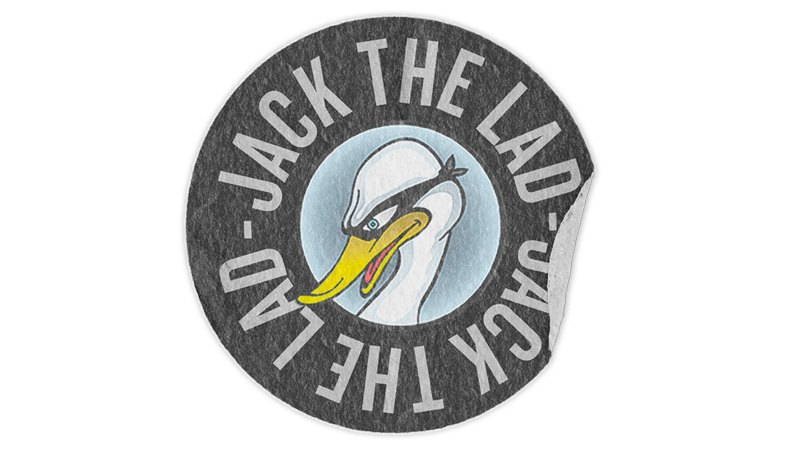 WHEN THE FINAL WHISTLE BLOWS ON THIS SEASON, I WILL TAKE MYSELF AWAY FOR A LIE DOWN IN A DARKENED ROOM.
A sluggish start developed into a promotion push, which turned into a rear-guard action, which subsequently transformed into the possibility of a play-off place.
All this in the matter of a few short months.
In fact, just a few weeks ago the Swans were looking nervously down at the bottom of table after a challenging period on the back of a January transfer window that did not yield a single addition to the squad.
But a superb run of results propelled Matt Grimes and the boys up the table with such speed they were now being included in the promotion conversation.
Until last week's draw at Hull – which extended their unbeaten run to eight matches – the Swans were still in with a chance of a play-off spot.
Such is life in the Championship.
I've spoken many times about the unpredictable nature of this division.
But even this eccentric league seems to have surpassed itself this season.
I'm sure today's visitors would agree. They've had a typically 'boing, boing' sort of season but are still in with a shout of the play-off places, having been flirting with the relegation places earlier in the campaign.
As for the Swans, it has been a characteristic roller-coaster kind of ride this season.
The campaign didn't get off to the most encouraging start.
By August 27, having played six matches, the Swans were one place off the bottom of the table, with just five points to their name.
However, the team was to undergo a remarkable transformation in fortunes over the next couple of months thanks to a run of good form, which included a 3-2 win over today's visitors at the Hawthorns.
That result saw West Brom sitting down in 21st position, while the Swans had moved up to 10th.
A win over Cardiff City is always special, but the 2-0 win over the Bluebirds on October 23 saw the Swans rise to fourth place in the table on 28 points after 17 matches.
Following a series of draws and a defeat to Preston, the Swans had slipped down to ninth when the Championship took an unprecedented break for the 2022 World Cup – which, of course featured Wales for the first time since 1958.
By the time the season had restarted and the New Year came around, the Swans were drifting further away from those top-six places.
A 2-1 defeat at home to league leaders Burnley on January 2 saw us start the new year in 14th position.
Another 2-1 defeat at Millwall on March 14 left the Swans sat in 16th place.
While not down in the midst of the relegation dogfight, results were starting to cause some concern they could get dragged down into trouble.
But a 2-0 win over Bristol City the following Sunday calmed the nerves and sparked the start of a brilliant run of results.
The 'Double Doube' was achieved in dramatic last-minute fashion at the Cardiff City Stadium on April 1 and any fears of dicing with relegation were being put firmly behind the team.
The 3-0 win at Norwich just three weeks later extended the unbeaten run started against Bristol to seven matches and started people whispering the word promotion instead!
Granted, it was a long shot, but to be even in contention for a play-off place at this stage – given the position the club was in just over a month earlier - was remarkable by any standards.
In the middle of the Swans' late-season unbeaten run came one of the most entertaining and enjoyable matches I have seen in a long time.
The 4-2 win over Preston at the Swansea.com Stadium, literally had everything!
Brilliant individual performances, a fightback by the visitors, a last-minute Swans clincher, sendings off, a massive brawl and six goals! What more could you ask for?
One of those individual performances and one of the dismissals was from, and dished out to, one man
Joe Allen, was a colossus in this game – in more ways than one.
As a massive fan of the Wales midfielder, I am possibly biased, but I thought his first-half performance was vintage Joe Allen.
Breaking up opposition play, sparking attacks, creating goals and scoring them! Joe simply did everything.
In my mind, he'd wrapped up the man of the match award by the time the half-time whistle had been blown.
By the way, Joe, it really isn't too late to reconsider your decision to retire from international football. On the evidence of this display you still have more than enough to offer the national team.
Back to the Preston game, Joe's influence on the night's events didn't even end when he was withdrawn by Russell Martin after an hour.
There's an old saying in sport: "it's not the size of the dog in the fight, but the size of the fight in the dog".
Joe may not be the tallest in stature, but no one can question the size of his heart.
When trouble started brewing on the touchline after play continued despite a Jay Fulton injury, Joe was there seeking to draw attention to the need to look after his team-mate.
A confrontation started by Preston manager Ryan Lowe saw players, substitutes and staff from both sides joining in.
I'm not condoning mass touchline melees, but there's no doubt this one added to the breathless intensity of a game of football that more than gave supporters their money's worth.
And then, just to put the cherry on top, Joel Piroe scored an injury-time goal to seal the 4-2 win after Preston had fought back from being 3-0 down at half time.
The night summed up how the Swans have continued to fight and battle over these closing weeks, with this run of results achieved – lest we forget – against a number of teams with plenty at stake at either end of the table.
Hopefully, a win today will cement a top-10 finish for the Swans. Not quite as high we would have hoped before a ball had been kicked this season, but certainly higher than may have looked likely a couple of months ago.
And the way the team has performed under Russell Martin over the past eight games, there is certainly plenty of promise for next season.
C'mon you Swans!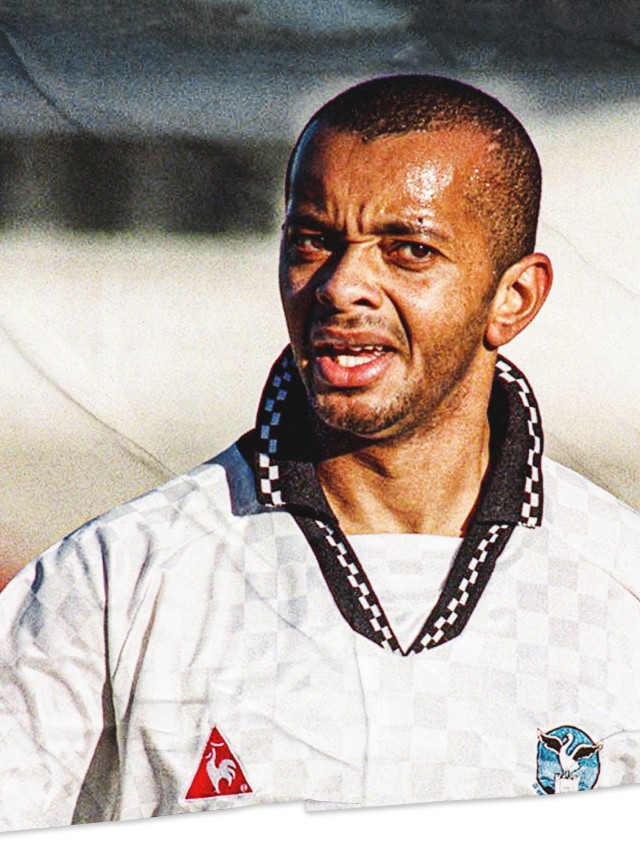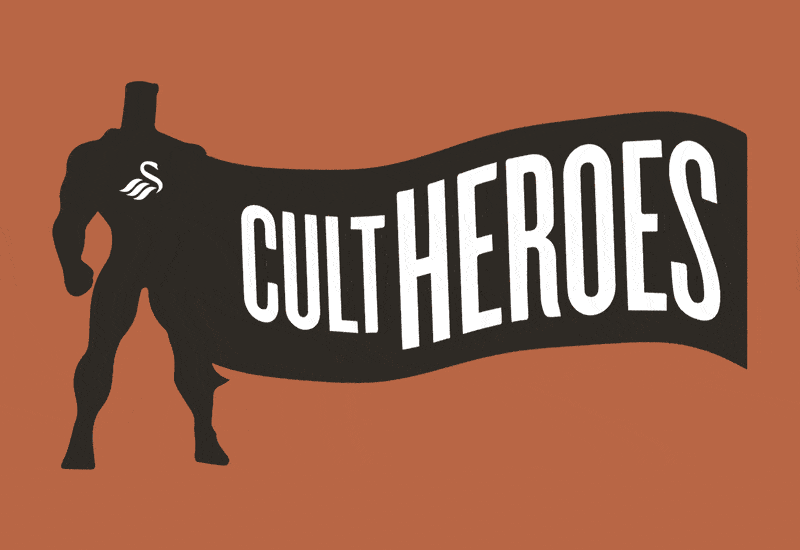 IN THE FINAL INSTALMENT OF OUR 'CULT HEROES' FEATURE FOR THIS SEASON, CLUB HISTORIAN GWYN REES RECOUNTS THE SWANSEA CITY STORY OF A PLAYER WHO WAS A REAL FANS' FAVOURITE DURING THE MID AND LATE 1990S AS HE SPENT FOUE YEARS AT THE VETCH FIELD; KWAME AMPADU.
Bradford-born Kwame Ampadu was born in 1970 to a Ghanaian father and an Irish mother, and subsequently moved with his parents to Dublin, where he spent his formative years.
He played his youth football with Sherrard United and Belvedere in the Dublin area, and his ability with a football saw him move overseas to join the star-studded ranks at Arsenal in November 1988.
While at Highbury, he was selected for the Republic of Ireland Youth team, progressing on to win the first of his four under-21 caps when he lined up against Turkey in October 1990.
He would make two substitute appearances for the Gunners in March 1990 but, with his game time limited, he decided to move on loan to Plymouth Argyle later in the year where would make seven further first-team appearances.
At the end of that season he made the decision to leave North London, moving on loan to West Bromwich Albion; a switch he would subsequently make on a full-time basis in the summer of 1991.
Ampadu was a regular at the Hawthorns in his first season, but the change of manager from Bobby Gould to Ossie Ardiles saw opportunities become increasingly limited and he would make the move to the Vetch Field for a fee of £15,000 in February 1994.
Swans manager Frank Burrows was a shrewd operator in the transfer market, and his capture of the defender was one of his best deals.
Ampadu made his Swans debut two days after signing for the club, featuring as a substitute in a 2-0 win at home to Barnet, and would become a regular for the club over the next four years, featuring in nearly 200 first-team games.
A left-sided defender or midfielder, Ampadu was an exceptionally skilful player with a sublime first touch, and was always a threat in dead-ball situations.
Allied to his skill, was a competitive edge that saw him feature in the notebooks of referees on a regular basis.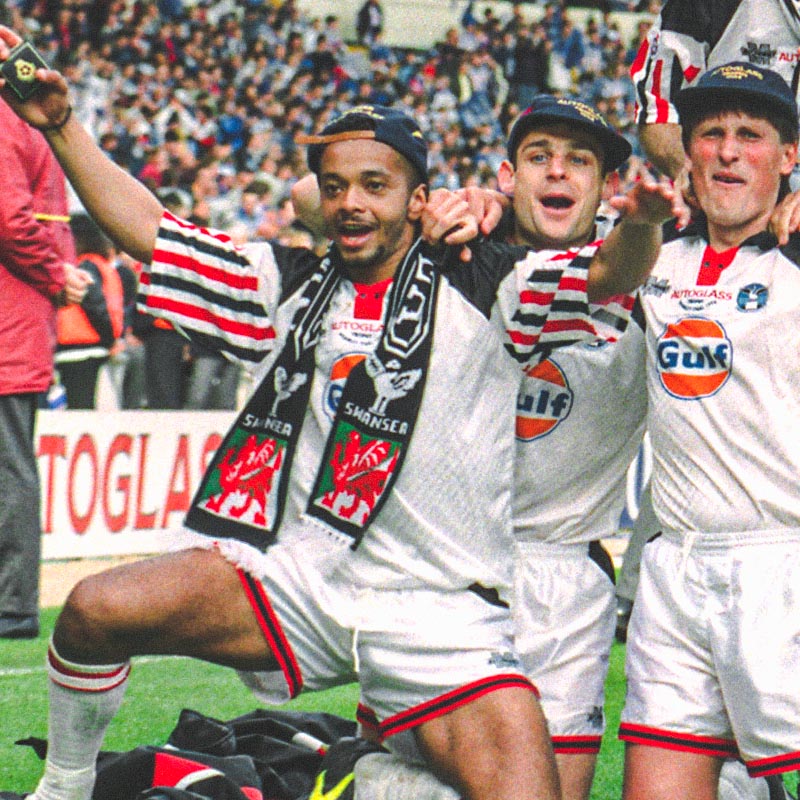 A matter of weeks after first joining Swansea, he found himself playing in the club's first-ever Wembley final against Huddersfield in the Autoglass Trophy final.
It proved a nervy affair, and the game ended all square at 1-1 after 90 minutes and extra-time.
However, the Swans would keep their composure in the resulting penalty shootout, with Ampadu converting his spot-kick as the Welsh club prevailed 3-1.
Three seasons later Ampadu and the Swans were back at Wembley for the Third Division play-off final against Northampton, but this occasion would end in tears rather than cheers as John Frain's retaken free-kick deep in stoppage time found the net to break Swansea hearts.
The following year and Ampadu would be on the moving, joining Leyton Orient on a free transfer, before moving on to Exeter City to link up with his former Swans captain John Cornforth in July 2000.
His final move as a full-time professional player saw him return to Wales with Newport County, where he once more played alongside Cornforth in midfield.
After hanging up his boots he enjoyed coaching spells with Exeter City Under-18s, Arsenal academy, Monaco and Montreal, and he is currently assistant manager at Columbus Crew in the United States.
His football legacy is carried on by his son Ethan, who as a defensive midfielder plays for Serie A club Spezia, on loan from Chelsea, and is a regular in the Wales national side having played in two major tournaments already despite being just 22 years of age.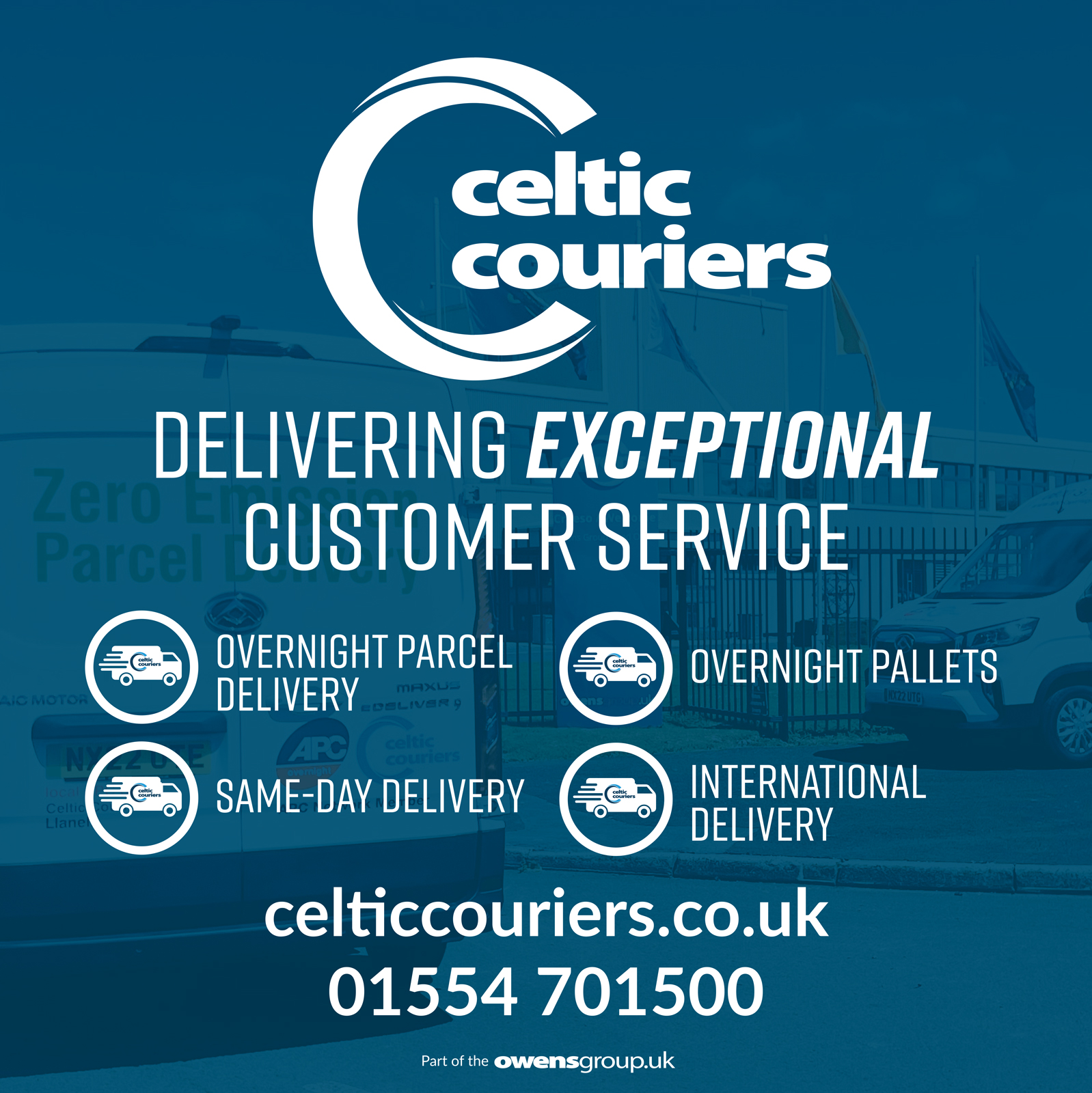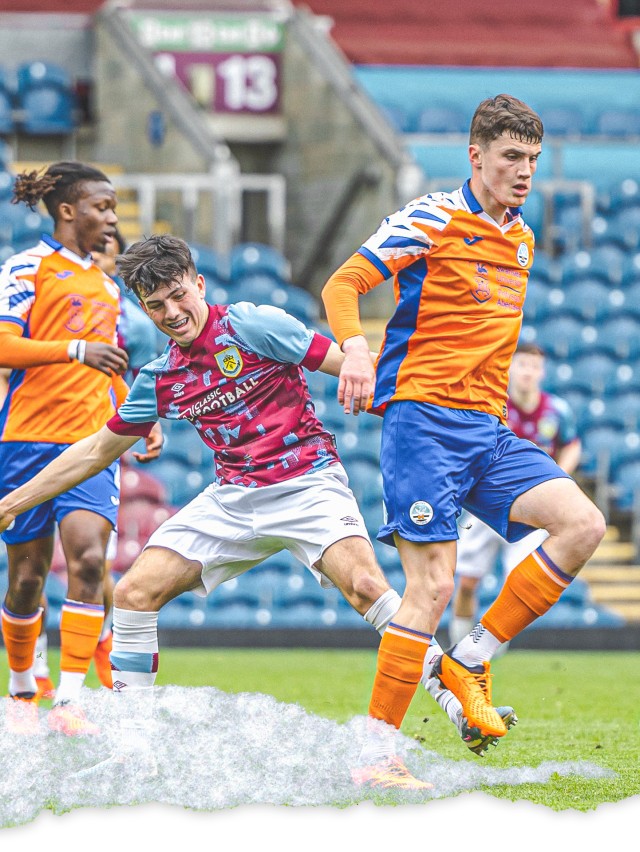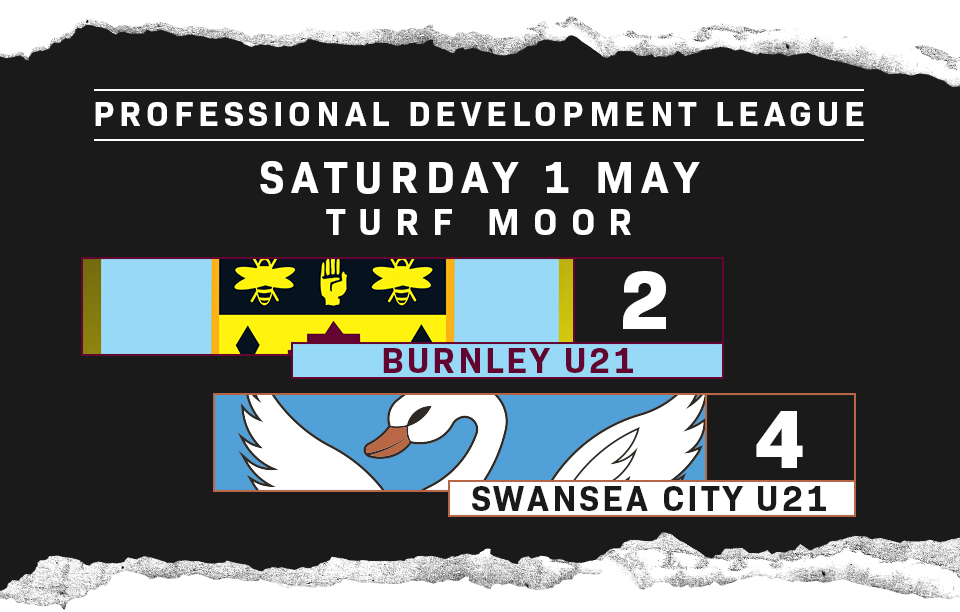 GOALS FROM LIAM SMITH, JOSH THOMAS, MITCHELL BATES AND RUBEN DAVIES SECURED THE THREE POINTS FOR SWANSEA CITY UNDER-21S IN AN ENTERTAINING CONTEST AGAINST BURNLEY AT TURF MOOR.
Smith struck the opener in the 12th minute, but Charlie Adam's side drew level through Deji Sotana before the interval. 
A frantic start to the second half saw two goals in the space of three minutes. Thomas got the Swans back ahead almost immediately, but Seb Thompson's thunderous strike minutes later drew the hosts level again.
But a maiden under-21s' goal from Bates, and a tap-in from Davies sealed off the afternoon for the Swansin their final away game of the Professional Development League season.
Three changes were made to the side that played out a dominant 4-1 victory over Sheffield United last time out. Ben Blythe and Tivonge Rushesha came into the side in place of Kai Ludvigsen and Ben Lloyd, whilst Joe Thomas came in for Cameron Congreve. 
The fixture marked the third time the two sides had met this season, with the Swans coming out on top in a 5-2 victory at Landore last October, before playing out a 3-3 draw in Lancashire in January in a pair of Premier League Cup contests.
The first opening arrived when Sam Leverett got away down the left, flicking a half-volley goalward from close range, but Clarets keeper Charlie Casper tipped it away for a Swansea corner. 
But the Swans began to take a hold on possession and had long spells camped in Burnley's half, and they took the lead with a magnificent goal in the 12th minute. 
Azeem Abdulai played in his fellow Scotsman, finding a pocket of space to deliver a perfect cross into the path of Smith, who guided the ball into the far corner for his second goal in Swansea colours. 
But Burnley looked to threaten in response. Remy Mitchell denied Joe Westley's initial attempt before also collecting the rebound.
Down the other end, Joe Thomas saw his shot blocked as Clarets' defender Jack Turner's quick reaction stopped the Swans from doubling their advantage from close-range. 
The hosts had their first clear-cut chance of the afternoon when Will Hugill struck a blistering effort narrowly over, before a quick counter from the visitors saw Josh Thomas' free header glance over the crossbar. 
Westley proved to be a danger to the Swans back line, forcing Mitchell into yet another fantastic save with his feet in what was proving an open contest. 
A clever mazy run from Smith to the byline saw him pick out Josh Thomas, but the Welshman fired his shot well wide.  
However, the Clarets got back on level terms on the stroke of half-time. 
Substitute Deji Sotana's initial shot was parried away by Mitchell, but Tweedy arrived to slot in the loose ball.
It ensured the first half ended level, but just 42 seconds into the second period the Swans were back in front.
Josh Thomas netted his third goal in two games after drilling a right-footed shot from a tight angle past the hands of Casper.
But the hosts were soon level again as Thompson turned the ball in from Sotona's deflected cross.
The action was sweeping from end to end, and the Swans responded to restore their lead when substitutes Bates found the net minutes after being introduced from the bench.
The former Briton Ferry man chipped his shot following Josh Thomas' initial header but, while Clarets stopper Casper thought he had kept it out, the referee rewarded the goal. 
Swansea were starting to pick their opponents apart with ease, and wonderful play from Smith on the left saw the Scot spring Davies free in the middle to finish off the visitors' fourth goal of the afternoon.
Smith had the ball in the net again after Bates' slide-rule pass picked him out driving into the area, but the offside flag was raised in the aftermath, not that it could prevent the Swans claiming another fine victory in this strong finish to the campaign.
Burnley Under-21s: Charlie Casper, Alex Healy-Byrne, Dane McCullough, Dan Sassi (captain), Jack Turner, Joe Bauress, Tom Tweedy, Jezreel Davies, Joe Westley (Deji Sotona 40'), Will Hugill, Sen Thompson.
Unused subs: Harry Moss, Ryan Tioffo, Gabriel Otegbayo, Callum West.
Swansea City Under-21s: Remy Mitchell, Harry Jones (Mitchell Bates 57'), Sam Leverett (Corey Hurford 71'), Tivonge Rushesha, Filip Lissah, Ben Blythe, Joe Thomas, Azeem Abdulai, Josh Thomas (Kian Jenkins 71'), Joel Cotterill (captain) (Ruben Davies 57'), Liam Smith. 
Unused subs: Evan Watts.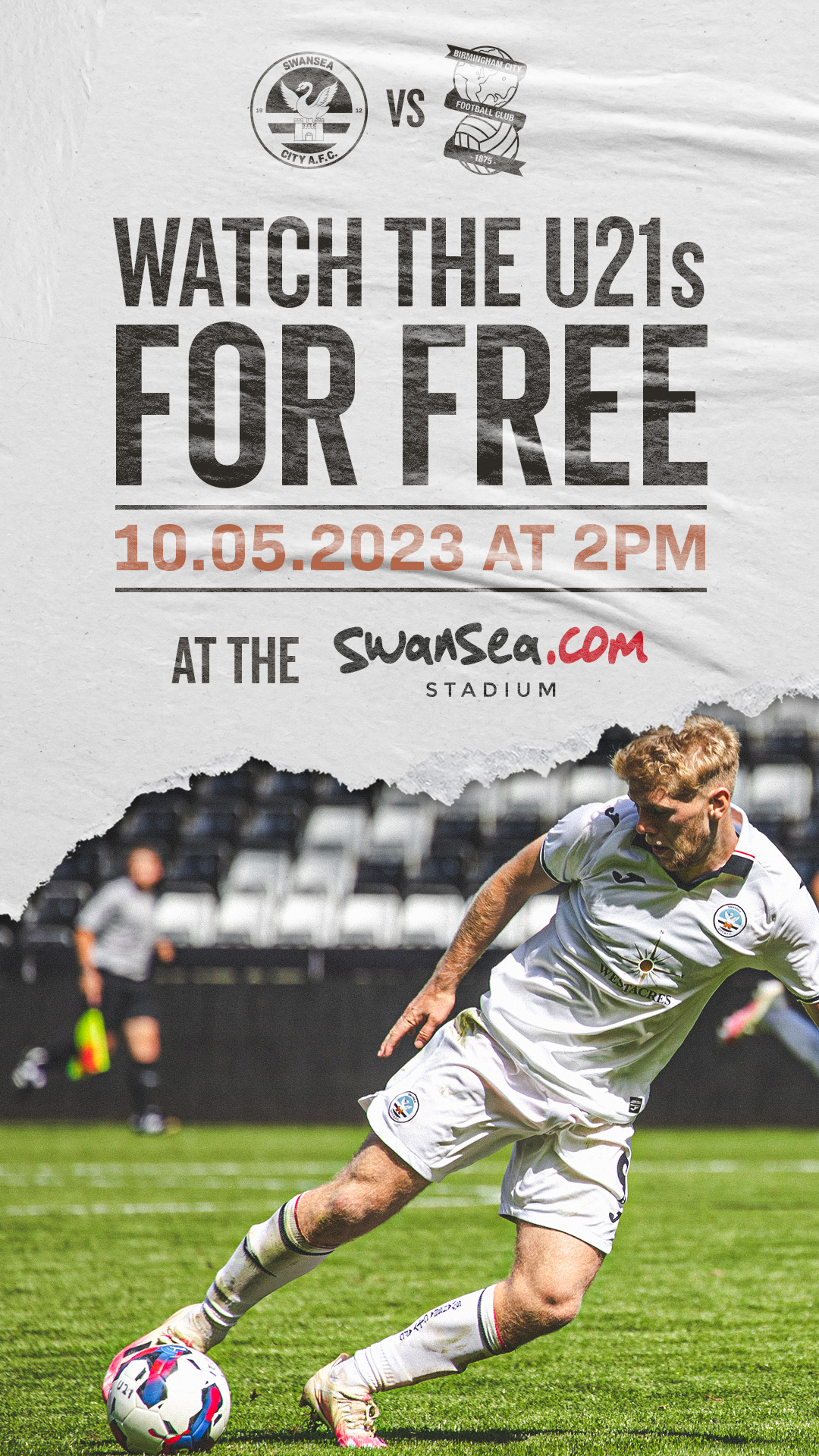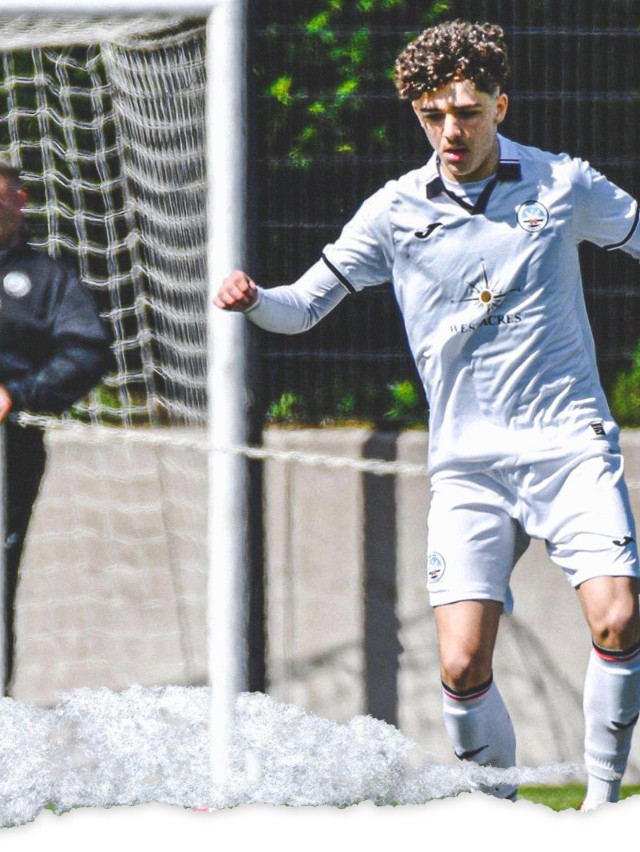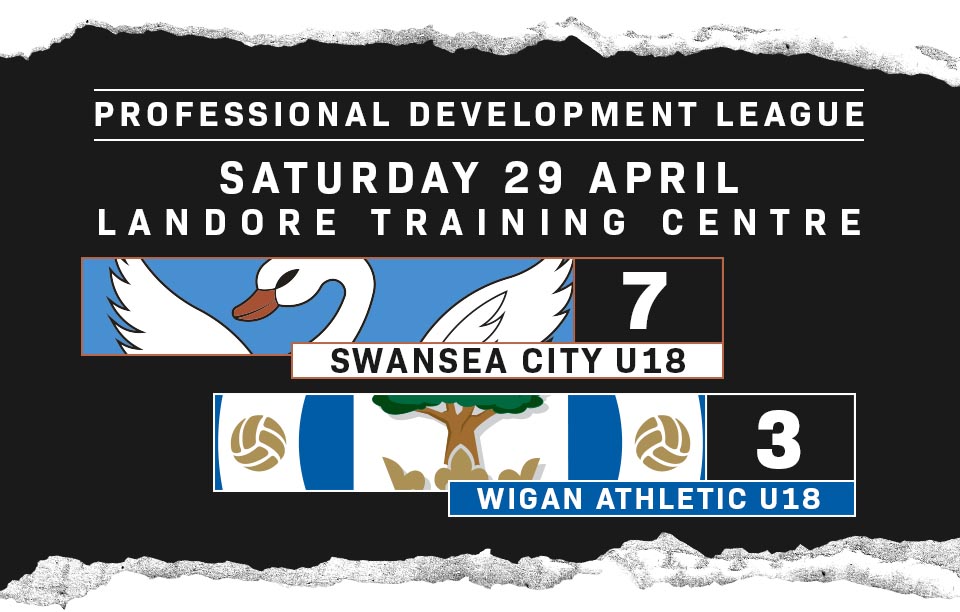 FOUR GOALS FROM IWAN MORGAN, A BRACE FROM KYRELL WILSON AND A CHARLIE VEEVERS STRIKE ENSURED SWANSEA CITY UNDER-18S  FINISHED THEIR SEASON ON A HIGH WITH YET ANOTHER HIGH-SCORING VICTORY AGAINST WIGAN ATHLETIC.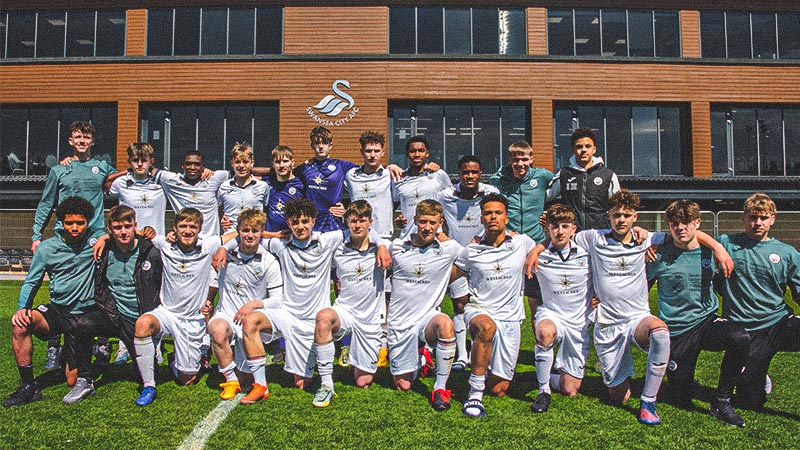 The Swans had the ball in the net in the first five minutes thanks to a superb free-kick from Veevers, but a first-half hat-trick from Harrison Bettoni put the Latics on top.
But Morgan would reply in kind with a hat-trick of his own - his second in as many games - to put the Swans 4-3 to the good.
And further goals from the striker - taking his tally for the season to 28 - and Kyrell Wilson sealed the win at Landore.
February arrival Jack Fanning returned to the matchday squad after injury, whilst Aimar Govea made the starting XI following a two-month international stint with Ecuador Under-17s.
Veevers was handed his first start in over a year following his recent return to full fitness and he gave the home side the dream start, curling his free-kick into the roof of the net to put the hosts ahead after a bright start.
However, the lead was short lived. A deep cross from the left allowed Bettoni to turn in the ball from close-range, just minutes later. 
The visitors remained a threat on the break, and it required a superb stop from Kit Margetson to deny Nathan Sandison's free header, before Morgan cleared Christy Edwards' short corner. 
The Swans found themselves behind as Bettoni tapped it in from a clever corner routine, with his strike just beyond a full-stretch Margetson.
Jada Mawongo made two crucial blocks on the stroke of half time to keep Bettoni and Elijah Igiehon at bay, but the Latics midfielder would soon complete his treble from the penalty spot after a foul in the area.
The goals kept coming as Swansea delivered an immediate response. Sam Parker's laid the ball off for Morgan, whose low shot confounded Matt Corran in the Wigan goal as it went through the keeper and into the net. 
That meant the Swans trailed by a solitary goal at the break, and they were level early in the second half.
Jacob Cook hooked the ball over his shoulder and Morgan was lurking at the far post to tap the ball in. 
The young Swans - who are no stranger high-scoring comeback wins this season - were back on the front foot moments later, and it was  Morgan again who fired an unstoppable curling shot beyond the grasp of Corran and into the bottom corner to give them the lead.
Substitute Wilson would soon add Swansea's fifth as his scuffed effort found the net after Morgan had been denied by the feet of keeper Corran.
Swansea continued to ease away from the visitors. Morgan unleashing a thunderous free-kick that flew into the top corner of the net for his fourth goal of the contest.
And the hosts were not done, with Wilson getting his second goal in stoppage time, driving down the right before cutting infield to advance on goal and dink the ball over the keeper.
Swansea City Under-18s: Kit Margetson, Arthur Parker (Jack Fanning 51'), Richard Faakye, Jacob Cook, Jada Mawongo, Dan Watts, Sam Parker, Charlie Veevers (Jack Cooper 45'), Geoff Bony (Rohan Davies 74'), Iwan Morgan, Aimar Govea (Kyrell Wilson 52'). 
Unused subs: Ewan Griffiths.
Wigan Athletic Under-18s: Matt Corran, Callum Jones, Eko Solomon, James Knott, Sam Bolland, Matthew Eckersall, Christy Edwards (Oscar Harris 81'), Kai Payne, Nathan Sandison, Harrison Bettoni, Elijah Igiehon.
Unused subs: Matt Wonnacott, Harrison Rimmer.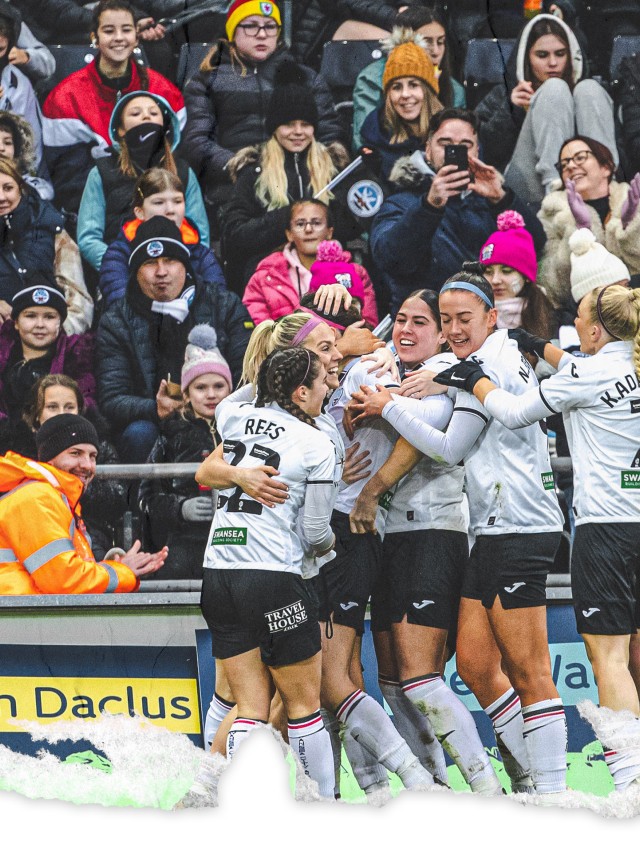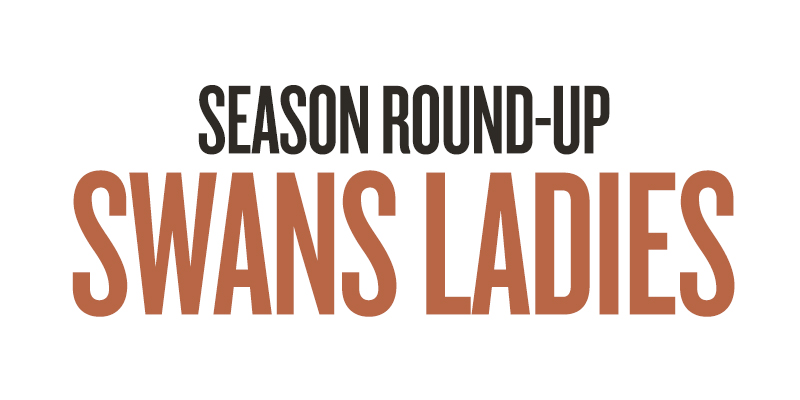 COACH CERI PHILLIPS BELIEVES THERE ARE PLENTY OF POSITIVES TO TAKE AFTER A TRANSITIONAL FIRST SEASON AS SWANSEA CITY LADIES HEAD COACH.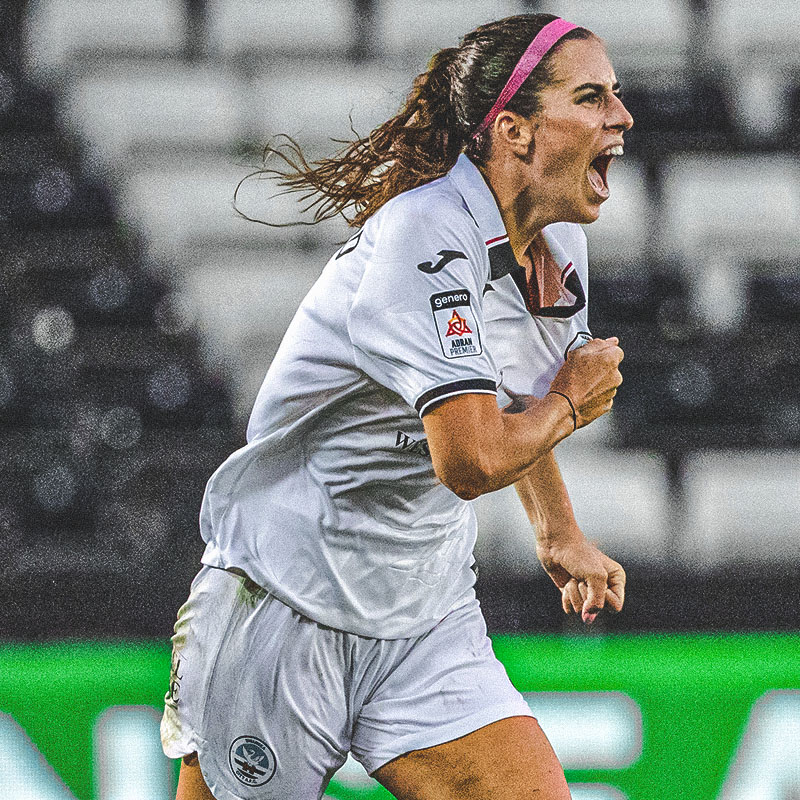 Phillips, who was initially brought in as a first-team coach, stepped up to take charge of the side just one week before the Swans' Champions League match against PAOK in Greece last summer.
As season openers go, it couldn't have been much tougher for the 2021-22 Genero Adran Premier champions, who faced the semi-pro 17-time Greek Champions in temperatures which peaked at 38 degrees during the first half.
It was a narrow 2-0 defeat for the Swans, who then faced professional Hungarian outfit Ferencváros and were soundly beaten 7-0 despite a strong showing.
"The Champions League was an unbelievable experience," said Phillips.
"I don't think the players could have done any more in terms of the level of opposition we were coming up against; they were full-time professionals.
"But what I saw was a group that gave it everything in unbelievably challenging conditions and with next to no resources compared to the sides we faced."
The Genero Adran Premier League returned in record-breaking fashion for the reigning champions. Their first home match – a clash with 2021-22 runners-up Cardiff Met Women – was staged at the Swansea.com Stadium and shown live on S4C.
It was the first time the Ladies had played at the ground and it drew a then record-breaking crowd of almost 1,500 people.
It was a dominant performance from the home side. Lifelong Swan Katy Hosford opened the scoring in fine fashion before Stacey John-Davis began her successful golden boot campaign with an excellent chipped effort to make it 2-0.
It was a landmark occasion for women's football in Wales and demonstrated a growing appetitie for women's football in the country.
"I think the exposure of playing the two games at the Swansea.com Stadium has been brilliant," Phillips said. The Swans also played out a 1-1 draw with Cardiff City at the stadium later in the year.
"It's been fantastic for everyone involved.
"Lots of our players have been at the club for many, many years and have been through lots of change and experienced a lot.
"I think everyone involved in the club was deserving of those opportunities, but none more so than the players and staff who have been with the club for all that time.
"They've been working so hard for so many years, and then to see the fans coming out to support them with two really strong attendances, that's the highlight of the season for me."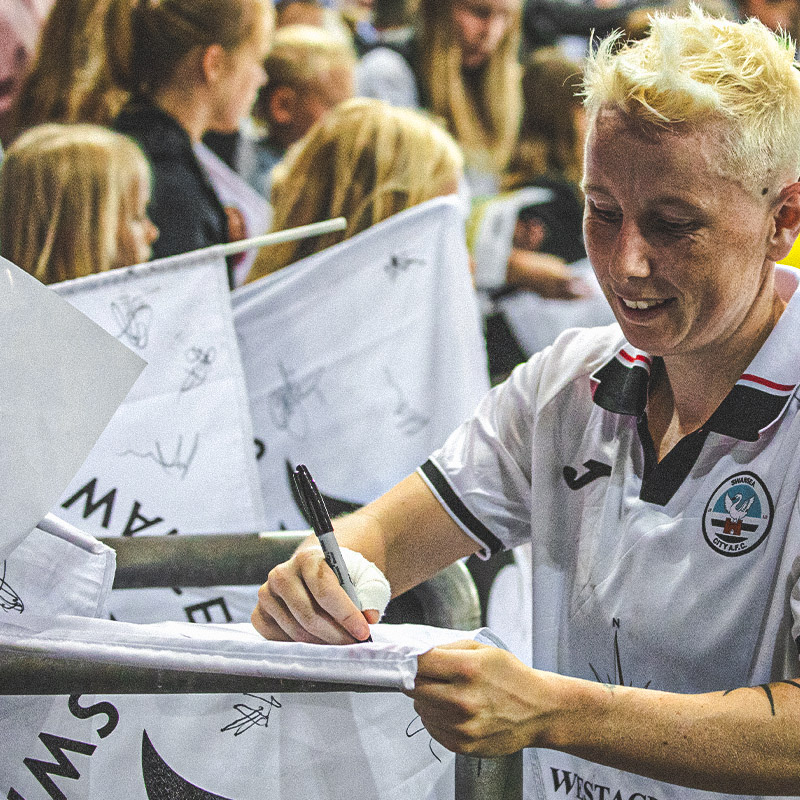 A win over Barry Town United followed the week after, but defeat to Cardiff City in the third match signalled the significant challenge which lay ahead for an adapting Swans team.
The Bluebirds went top of the table after that result and remained there for the rest of the season.
But the Swans kept pressure on the top spot and were within touching distance of the league-leaders thanks to emphatic wins over Abergavenny and Barry Town.
But the home draw against Cardiff at the end of Phase One put the Bluebirds firmly in pole position heading into the Championship phase.
Last day Phase One drama – which culminated in The New Saints scoring a crucial late goal to seal fourth place on goal difference – meant it was TNS and Cardiff Met who joined the Swans and Cardiff City in the Championship Phase.
Entering the second element of the season, the Swans' fate was in their own hands if they could take six points from their closest rivals. They'd looked on track for a victory in the home tie at Llandarcy, but two points were cruelly snatched away at the death by a Cardiff equaliser.
A strong performance had Phillips' side deservedly leading heading into added time, but Phoebe Poole scored in the seventh minute of injury time to take the title race out of the Swans' hands.
The Bluebirds went on to seal the title with two games to spare, while the Swans were second with a comfortable 12-point gap over Cardiff Met in third.
However, at the end of a transitional season which saw the squad battle with injuries to key players as well as adapting to a new style of play under a new boss, Phillips believes there is plenty to build on for the new campaign.
"I think on the whole, there's a lot to be positive about," he summarised.
"By the success of the team in years gone by, we haven't quite reached the same standards and there are many things within our control which we need to put right for next season.
"We had some good moments, including a 15-game unbeaten run, but credit to the very strong Cardiff City side who won the league.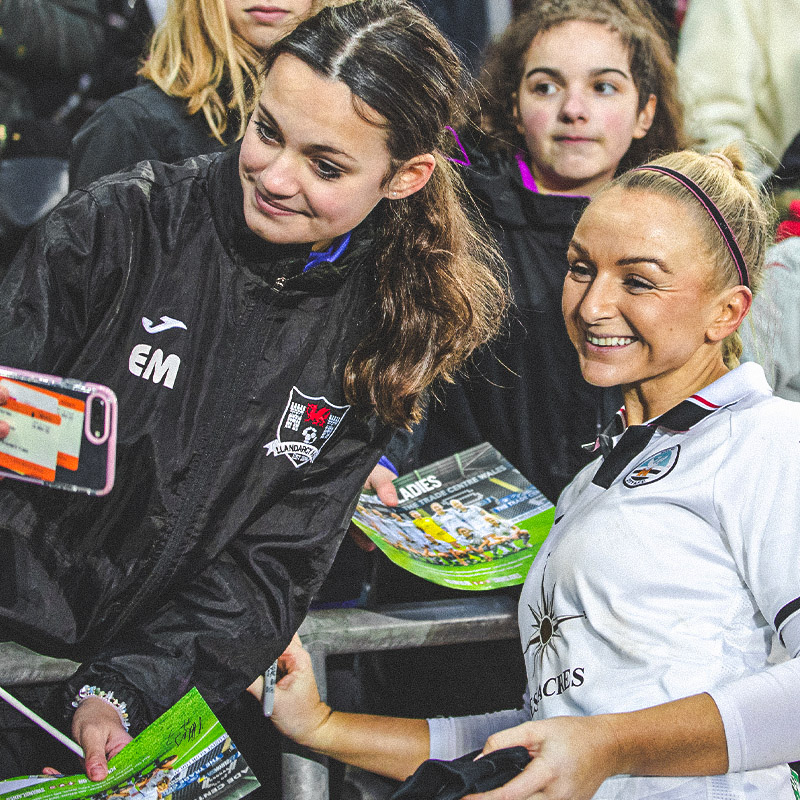 "We only lost three games, but that's too many when we look at the standards set by this team in the past few seasons."
The Swans scored an impressive 69 goals across all competitions with Hosford and John-Davis both reaching 15 for the season.
"We had two of the top scorers in the league so there's plenty to build on and be positive about," Phillips added.
"Obviously it's just been about learning the quality of the opposition we're facing and how to approach games and then respecting the vast improvement throughout a league which is getting stronger year on year.
"I've learned a lot about myself too, and now there are things we know we can put right going into next season.
"It's ever-changing, every team will improve so it's important we start putting in the work now ahead of next year to make sure we're right up there again come the end of the season."
Playing in the Champions League has made for a long season and, for the players at least, Phillips believes it's time for a rest and recharge ready for the challenge of the 2023-24 campaign.
Cardiff City, Cardiff Met and TNS continue to improve while the promotion of AFC Wrexham Women will create additional competition and quality across the league.
"The work doesn't stop for us as coaching staff," he added.
"We'll use this season as motivation going forward. There will be some changes, we'll make improvements but I think a refresh and recharge over the summer will be good because we'll have to compete with the two Cardiff teams, TNS are getting stronger all the time and now Wrexham are coming up to our league.
"We'll be shaping the team for next season, looking to bring new players in and putting our own stamp on things as a management team in order to leave no stone unturned for the 2023-24 season."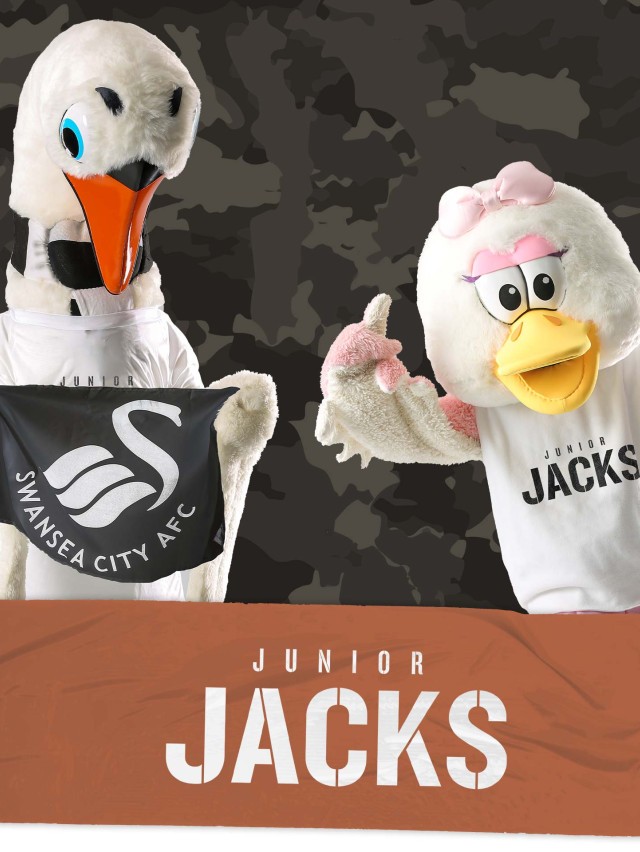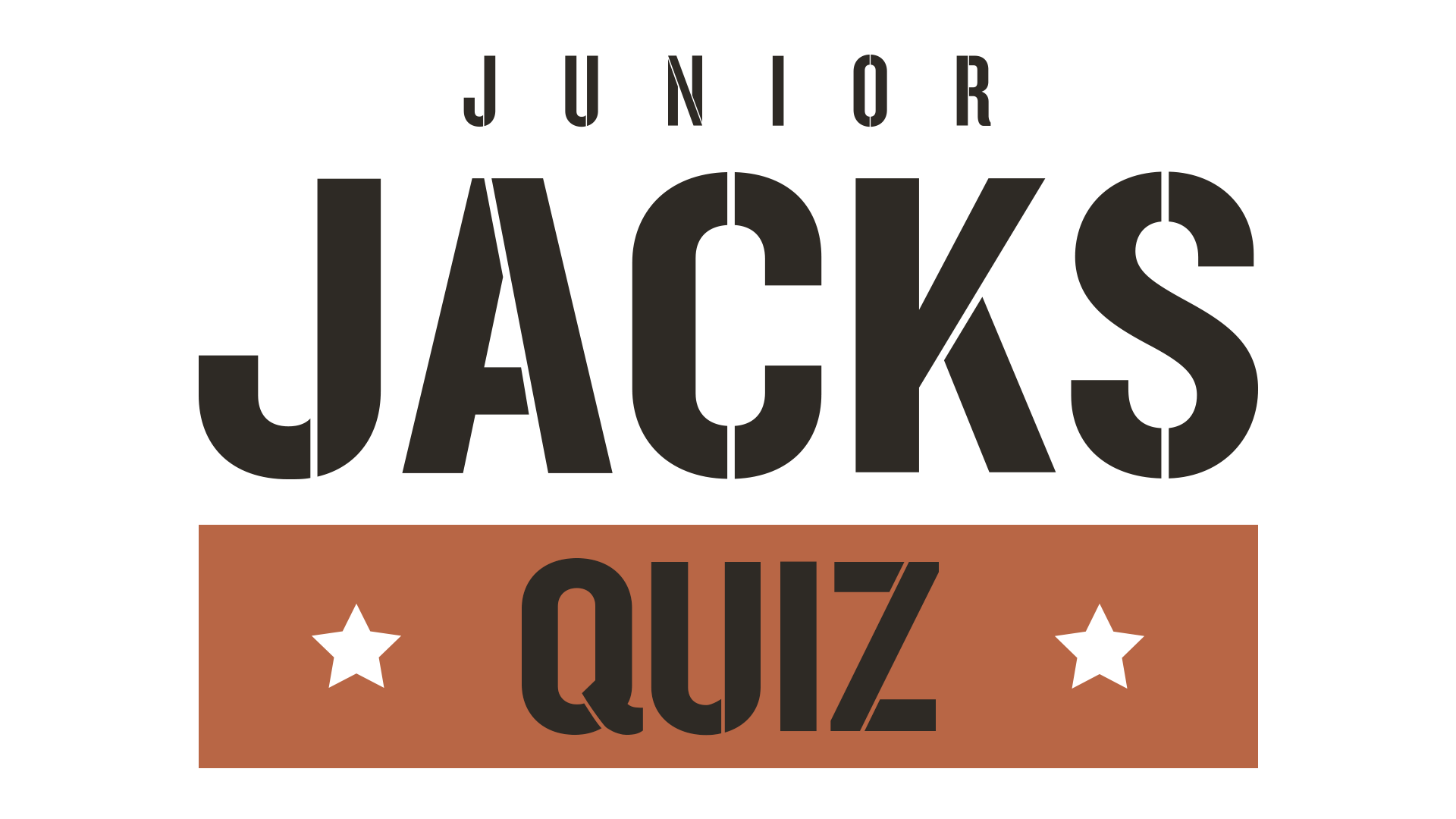 Shwmae pawb!
It's the final day of the season and we can't believe it's all over for another year!
We've had a brilliant time this season. It's been so much fun seeing you all at home matches and joining you all for the RolyPoly disco in the family stand.
It's also been great to watch all our Junior Jacks scoring goals past Cyril in the half-time penalty shoot outs!
I keep telling him I'm a better goalkeeper than he is, but he insists on being in goals (I think it's because he doesn't want to run from the half-way line!).
This week is Deaf awareness week, so we've put BSL crosswords in the family stand for you to have a go at. You can also test your knowledge with our BSL quiz by clicking here.
For this week's quiz, we've got photos of some of our fellow mascots across the Championship. All you have to do is tell us which mascot supports which club.
Thanks for hanging out with us this season!
See you in August!
Cybil and Cyril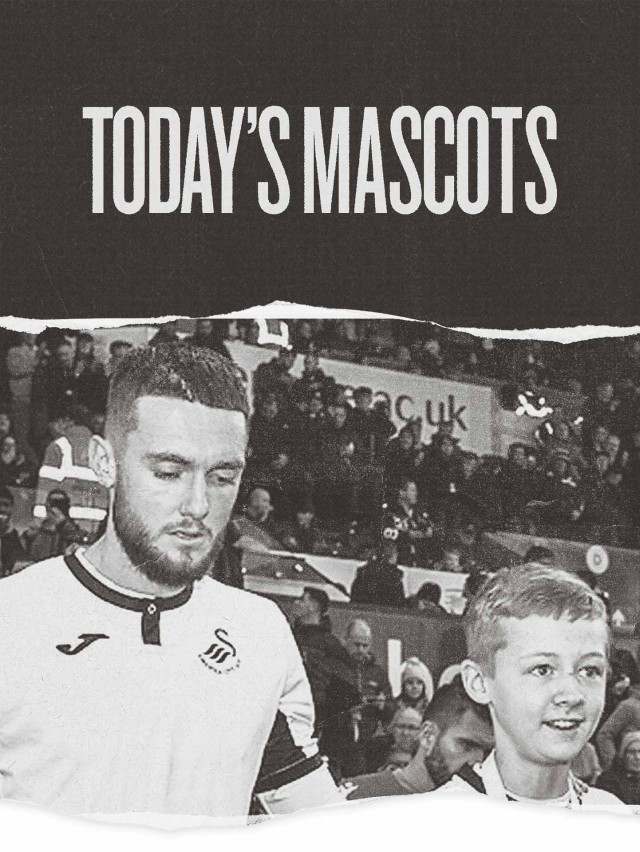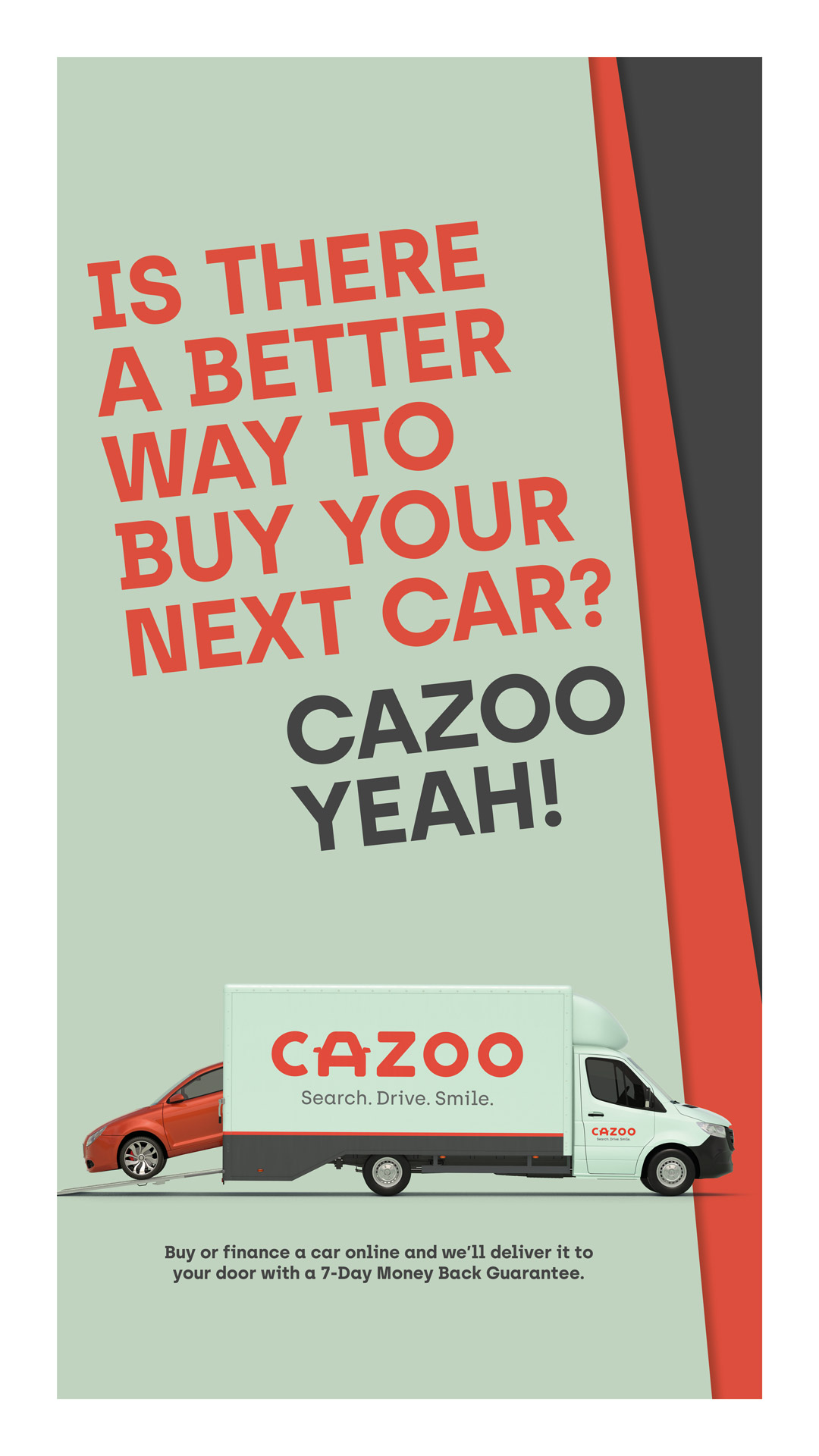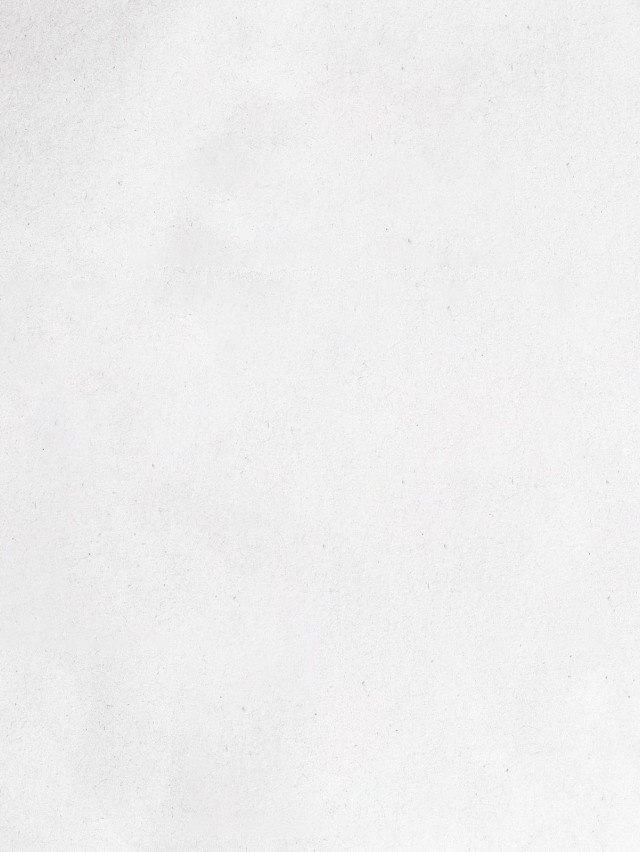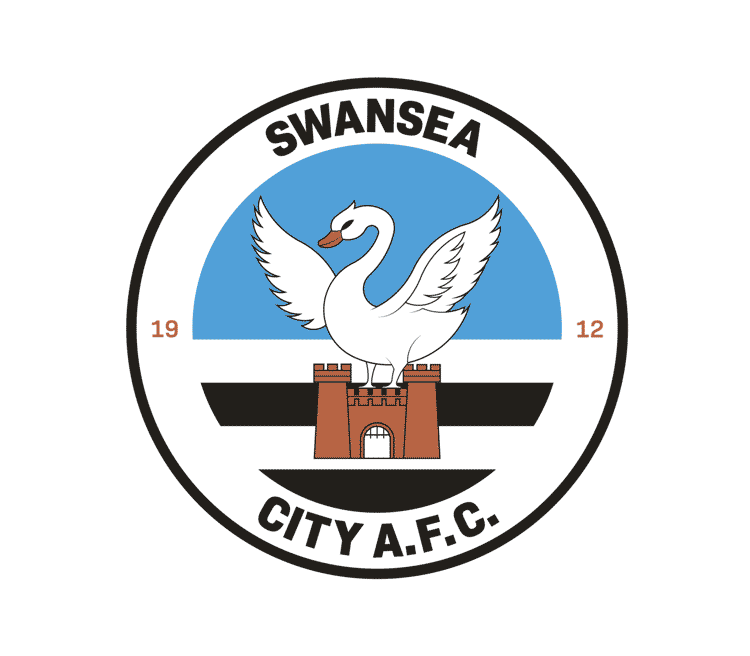 Chairman - Andy Coleman
Chief Executive - Julian Winter
Honorary Club President - Alan Curtis
Directors
Jason Levien, Julian Winter, Jake Silverstein, Sam Porter, Huw Jenkins, Martin Morgan, Sian Davies (supporter director), Romie Chaudhari, Bobby Hernreich, Gareth Davies.
Director of Business and Legal Affairs: Sam Porter
Associate Directors: Ceri Stone
__________
First-Team Staff
Head Coach – Russell Martin
Assistant Head Coach - Matt Gill
Goalkeeping Coach – Dean Thornton
Head of Physical Performance – Matt Willmott
First Team Performance Analyst - Ben Parker
Set Piece Coach - Andy Parslow
First Team Coach - Kris O'Leary
Head of Performance – Tom Barnden
Head of Rehabilitation – Rhys Owen
Head of Medical - Dr Jez McCluskey
Staff: Ailsa Jones, Bethany Chaddock, Matt Murray, Michael Eames, Shaun Baggridge, Connor Lawley, Tom Gittoes, Jacob Dayus, Jonathan Jones.
__________
Senior Management Group
Andrew Davies (Head of Operations, Facilities & Development);
Gareth Davies (CFO);
James Chiffi (Head of Wellbeing & Development);
Josh Marsh (Head of Football Operations).
Club Staff
Club Secretary: Ben Greenwood
Football Operations &
Administration Manager: Rebecca Gigg
Head of Retail: Andrea Morris
Head of Hospitality & Customer Services: Catherine Thomas
Head of Safeguarding: Rebeca Storer
HR Manager: Nicola Butt
Head of Commercial: Richard Morris
Senior Commercial Sponsorship Manager:  Lee Merrells
Head of Marketing:
Katie Doyle
Head of Media & Communications:
Ben Donovan
Ticket Office Manager: Lewis Bullen
Operations & Events Manager:
Matthew Daniel
Facilities Manager: Gordon David
Grounds Manager: Evan Davies
Disability Access Officer: Catherine Thomas
Swansea City AFC Foundation Manager: Paul France
Club Ambassador: Lee Trundle
__________
Programme Production
Contributors: Ben Donovan, Andrew Gwilym, Sophie Davis, Hayley Ford, Cerith White, Rhys Kemish, Fraser Dickson, Rachael Tucker, Dom Hynes, Julie Kissick, Gwyn Rees, Owen Morgan, Owain Llyr.
Designers: Callum Rothwell,
Jordan Morcom, Lewis Ward
Photography: Athena Picture Agency,
Natalie John-Davis, Alamy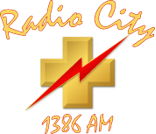 An audio commentary service is available for blind and partially sighted fans – provided by Radio City, the Swansea University Health Board Hospital Radio Service.
Radio City has a long association with the football club dating back to the days when the club was known as Swansea Town.
Since moving to the Swansea.com Stadium, the broadcaster has provided a live descriptive commentary service for free at all Swansea home matches, meaning that blind and partially-sighted supporters in both the home and away ends can follow the action.
In order to book a headset for the match, supporters can contact the accessibility team in advance by emailing accessibility@swanseacity.com, or contacting the ticket office from Monday to Friday between 9am and 5pm by calling 01792 616629 and selecting option one.
Supporters can also book headsets in person in advance at the ticket office, or on the day by speaking to a Disability Liaison Steward on the day.

To learn more about Radio City, visit www.radiocity1386am.co.uk. To learn more about accessible facilities at the stadium, please click here.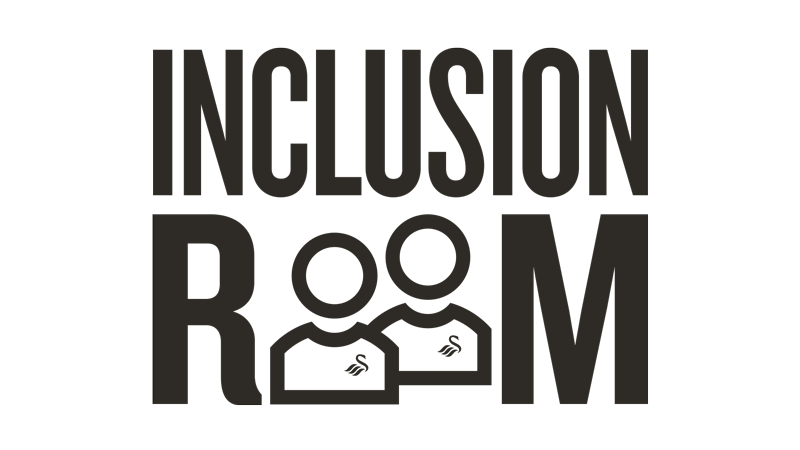 The inclusion room at the Swansea.com Stadium is open every matchday for supporters who may require a quiet space during games.
Supporters will be able to attend live matches at the Swansea.com Stadium with the comfort of knowing there is a designated area should they need it. The room is available to any supporter that may require a quiet space.
The space will be monitored by a designated disability liaison steward and provides a safe space with a disabled toilet, a projector to watch the live game, and dignity packs for those who need it.
While some supporters who require a time away from the crowds may prefer to use this room as a quiet space, it will also be possible to watch the match live on a screen projected onto the wall meaning supporters who require the space for any reason don't have to miss a moment of the match action.
The room is located in the West Stand and, while supporters who feel they may benefit from the use of the space will be recommended to sit in that stand, it will be accessible for anyone in any part of the stadium.
Any supporter who feels overwhelmed by the matchday environment for any reason can gain access to the room by making themselves known to a steward or disability liaison steward.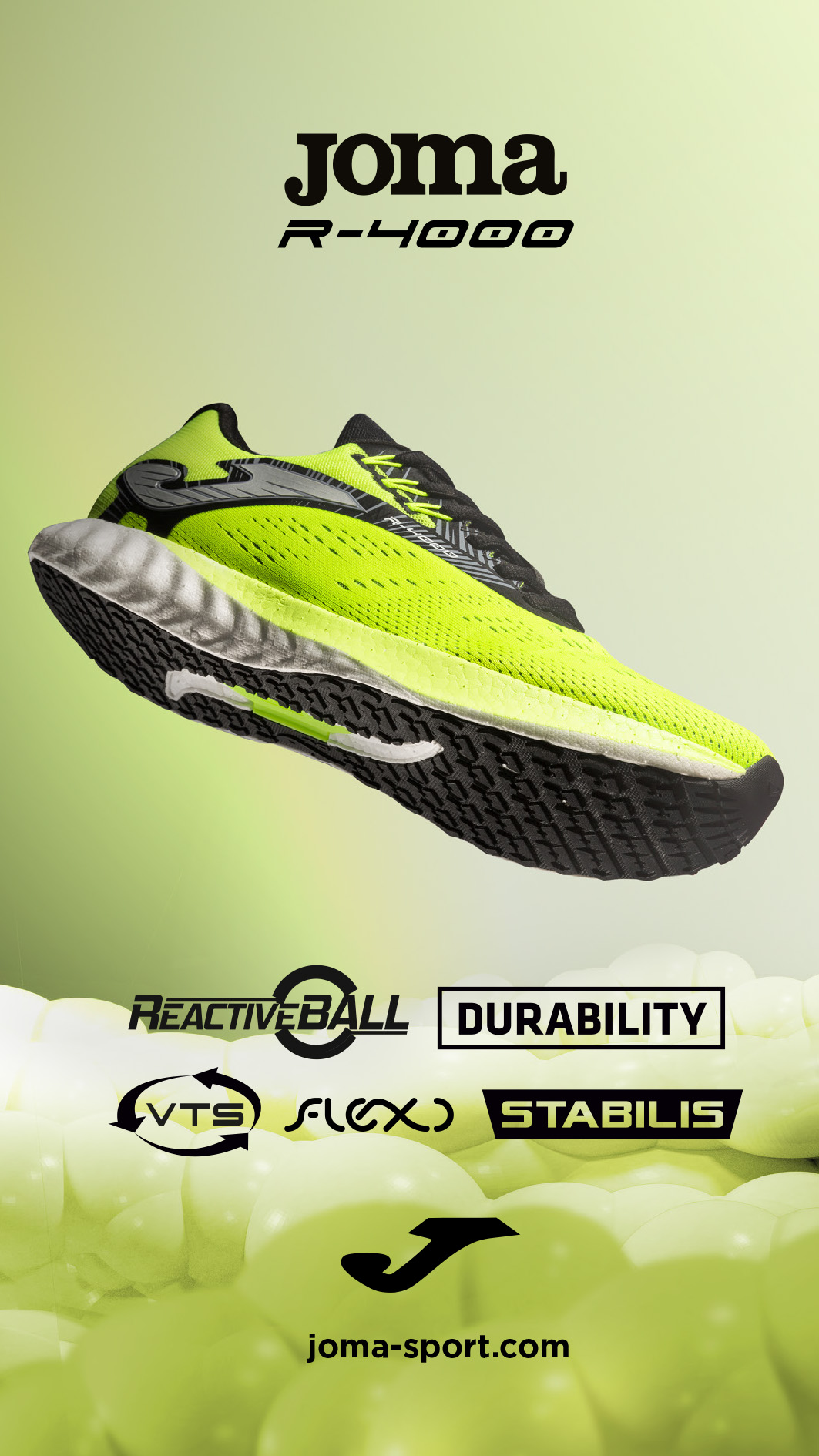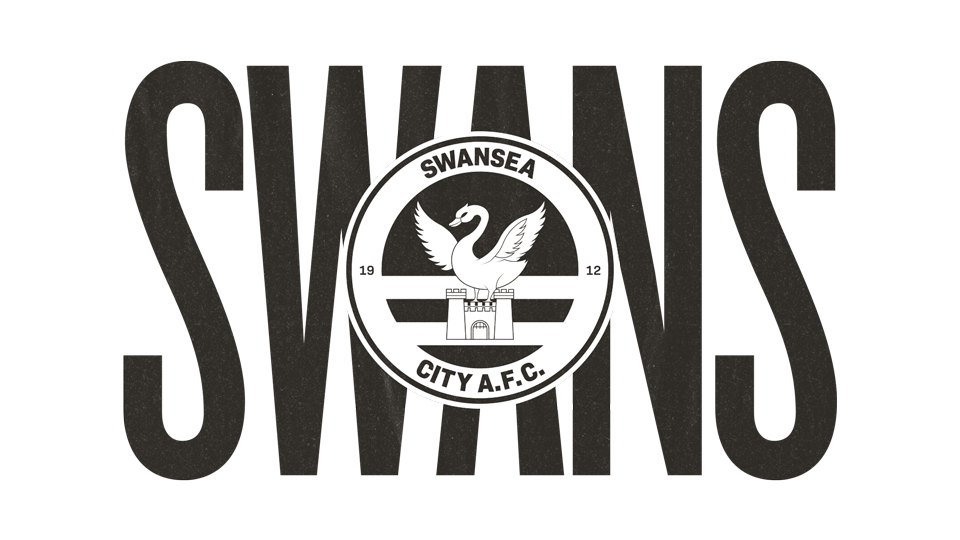 Head Coach Russell Martin
1 Andy Fisher 
3 Ryan Manning 
4 Jay Fulton 
5 Ben Cabango 
6 Harry Darling 
7 Joe Allen 
8 Matt Grimes ©
10 Olivier Ntcham 
12 Jamie Paterson 
13 Steven Benda 
17 Joël Piroe 
18 Luke Cundle
19 Morgan Whittaker
20 Liam Cullen 
22 Joel Latibeaudiere 
23 Nathan Wood 
26 Kyle Naughton
27 Andreas Søndergaard
28 Liam Walsh 
29 Matty Sorinola 
31 Ollie Cooper 
33 Wasiri Williams 
35 Lincoln Mcfayden 
36 Ben Lloyd 
45 Cameron Congreve 
47 Azeem Abdulai 
48 Joel Cotterill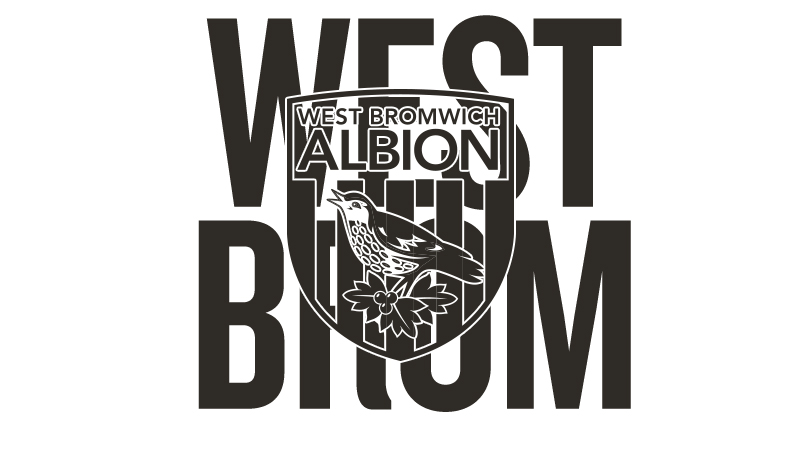 Head coach Carlos Corberan
1 David Button
2 Darnell Furlong
3 Conor Townsend
4 Dara O'Shea
5 Kyle Bartley
6 Semi Ajayi
7 Tom Rogic
8 Jake Livermore (captain)
10 Matt Phillips
11 Grady Diangana
12 Daryl Dike
14 Jayson Molumby
15 Erik Pieters
17 Jed Wallace
18 Karlan Grant
19 John Swift
20 Adam Reach
21 Brandon Thomas-Asante
22 Marc Albrighton
23 Kean Bryan
24 Alex Palmer
25 Nathaniel Chalobah
29 Taylor Gardner-Hickman
33 Josh Griffiths
35 Okay Yokuslu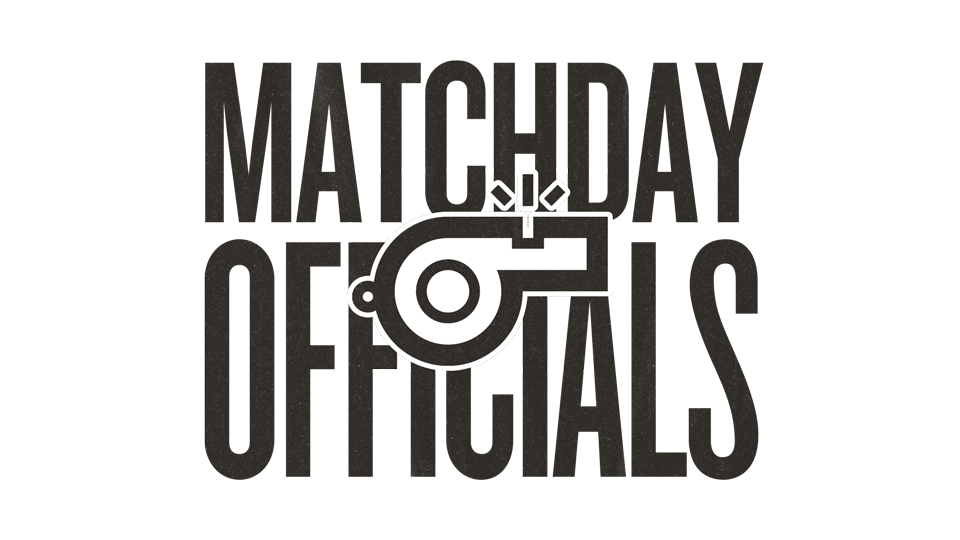 Referee - Keith Stroud
Assistant Referee 1 - Ian Cooper
Assistant Referee 2 - James Wilson
Fourth Official - Stephen Martin