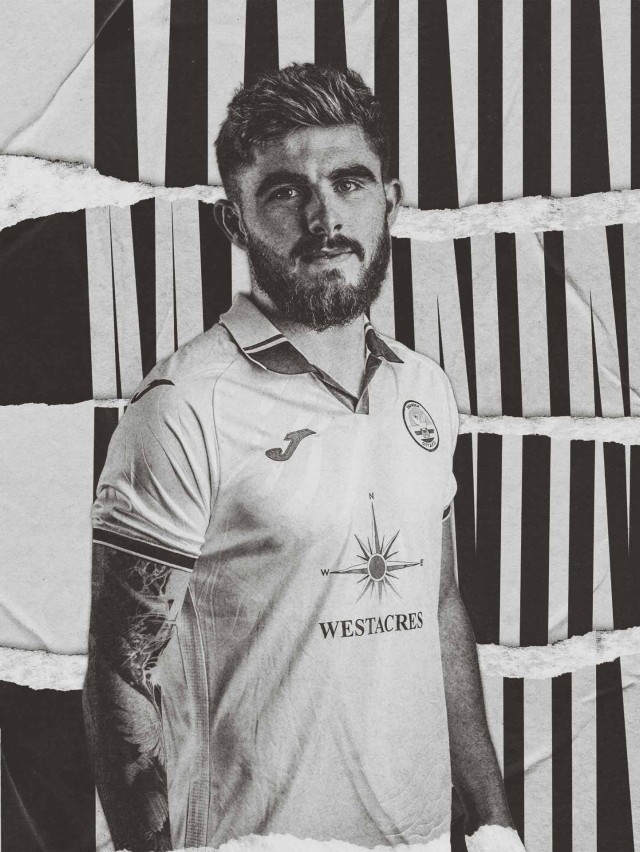 Wigan Athletic
Saturday 5th November 2022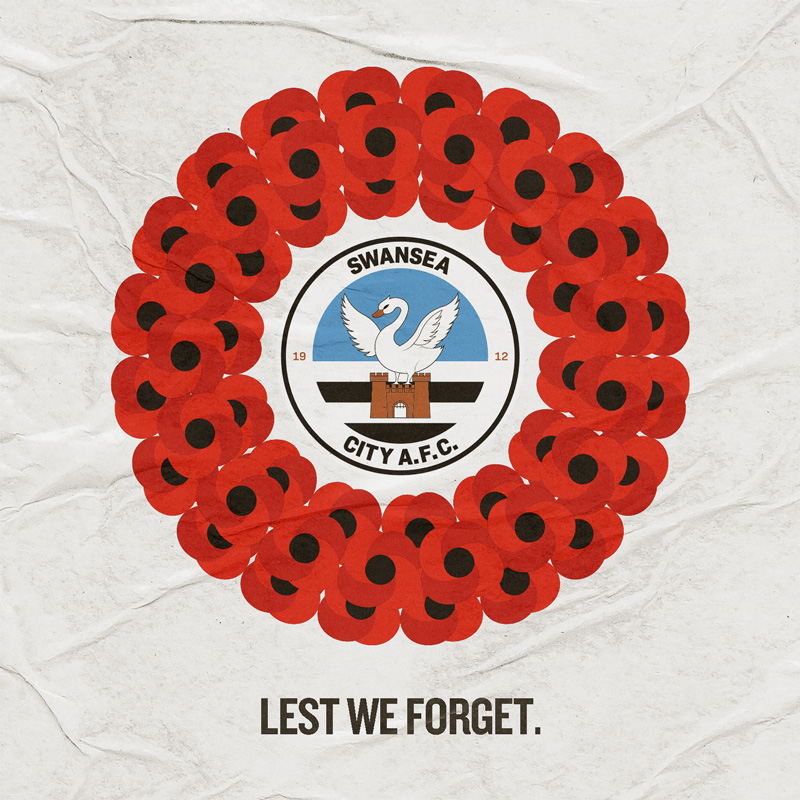 Today's Championship match against Wigan Athletic will be Swansea City's Remembrance fixture and, as we commemorate those who have served or been lost in conflict, the club has joined with Swansea City AFC Foundation to give out 100 free tickets to armed forces veterans.
A number of veterans are set to take to the pitch ahead of kick-off to help welcome the teams out of the tunnel. Both captains will lay a poppy wreath in the centre of the pitch before a period of silence will be observed ahead of kick-off.
The veterans will be made up of participants of the Foundation's 'In the Squad' initiative, which is delivered in partnership with Ospreys in the Community and is backed by the Armed Forces Covenant Fund Trust.
The initiative offers walking football and rugby sessions for veterans and ex-service personnel of all ages across the community, with the aim of supporting their wellbeing and tackling social isolation.
In addition to participants of 'In the Squad', tickets have been offered to veterans' projects across the city including; Swansea Veterans Hub, Bulldogs, Adferiad, Poppy Factory, Alabare, Swansea Armed Forces & Veterans Breakfast Club, Armed Forces Bikers and The British Legion.
Paul France, head of Swansea City AFC Foundation, said: "It's an honour to be able to pay our respects to our servicemen and servicewomen.
"At this time of year, it is important to take a moment to remember the sacrifices made by our armed forces and we're especially pleased to have so many current and former armed forces members joining us at the fixture, as well as the Foundation's 'In the Squad' participants.
"Earlier this year, the club reaffirmed its commitment to supporting veterans all year round by signing up to the Armed Forces Covenant."
During Saturday's match, Swansea City players will wear the poppy on their shirts and, following the game, all match-worn shirts will be available to bid for via an online auction hosted by MatchWornShirt, which will begin at 3pm on Saturday.
Money raised from the auction will be donated to the Royal British Legion.
Supporters can also show their support with the Swansea City poppy pin badges which are available to purchase online and in the club store.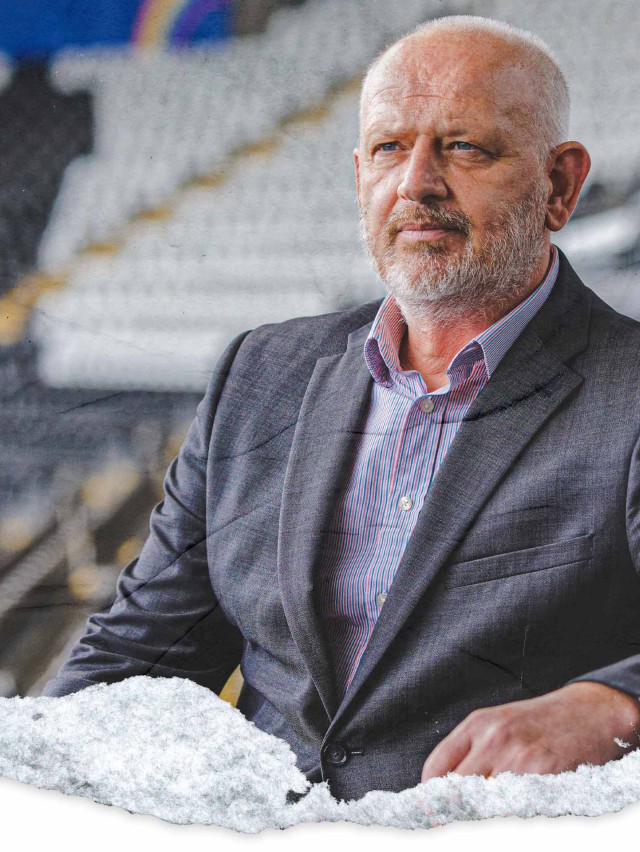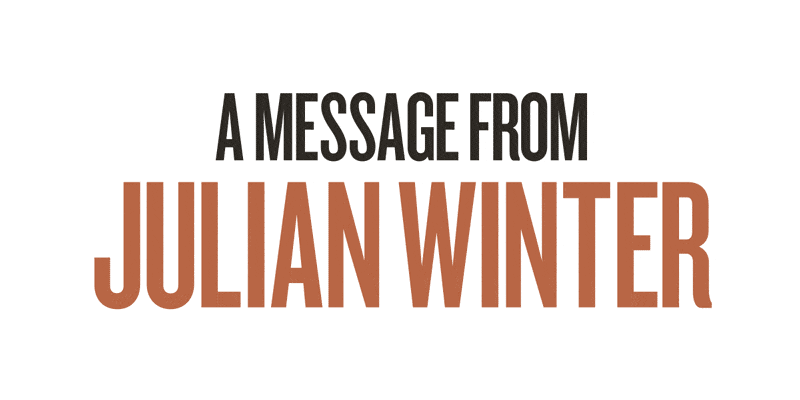 Good afternoon and welcome back to the Swansea.com Stadium for today's game against Wigan Athletic.
This afternoon marks our chosen home fixture for the Remembrance period, with the month of November now upon us.
We will pay tribute to the fallen who sacrificed so much in conflict, with a minute's silence prior to kick-off as clubs up and down the country pay their respects.
Both sets of players will bear a poppy on their shirts for today's game, while the match-worn shirts will be made available to purchase in a live auction straight from kick-off, with proceeds going to the Royal British Legion.
October marked Black History Month and it was great to see Joel Latibeaudiere join Swansea City AFC Foundation's Premier League Primary Stars Black History Month workshop.
The participants learned about Black History Month and racism before receiving a tour of the Swansea.com Stadium, and then having the chance to conduct a Q+A with Joel.
We announced last Thursday that Swansea City Ladies will return to the Swansea.com Stadium when they host Cardiff City Women on Sunday, December 4.
Following the success of the Swans' opening match of the season against Cardiff Met Women – which drew a record crowd for a domestic women's game in Wales - the reigning champions will once again play a league game at the Swansea.com Stadium.
The match will give supporters the chance to watch domestic football while the Championship is paused for the World Cup break.
Tickets are now on sale and can be purchased HERE.
Today is our last home game before the World Cup so I'd like to take this opportunity to thank you all for your fantastic support so far this season.
You make a massive difference, both here and on our travels, and I can't praise your loyalty and support enough during uncertain economic times.
Let's hope we can send you home happy this afternoon and end a busy period of games with plenty of positivity.
Finally, I'd like to extend a warm welcome to the management, players, directors and supporters from Wigan who have made the trip to Wales for this afternoon's game.
Enjoy the game,
Julian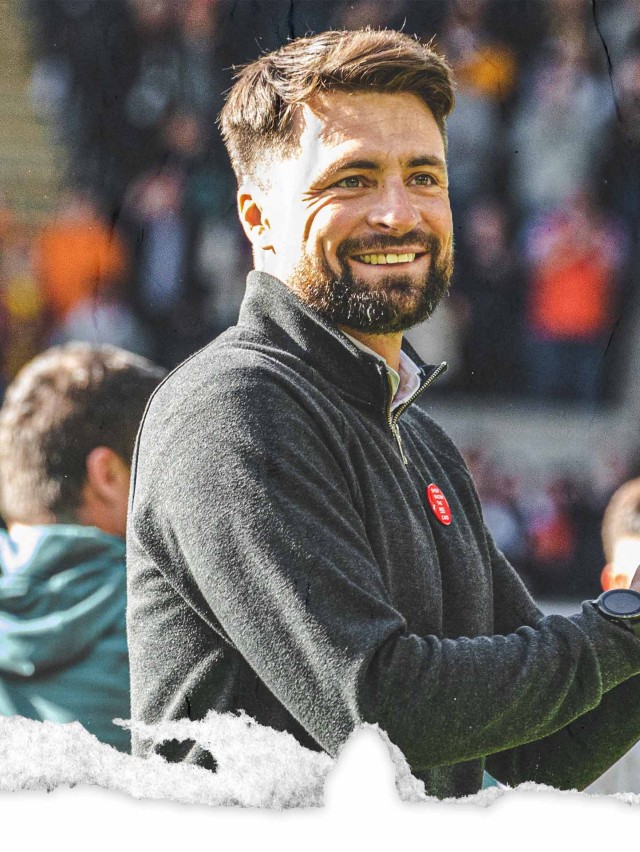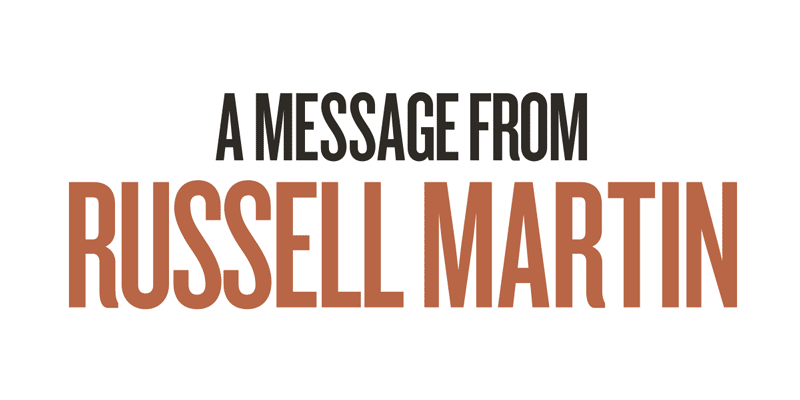 Good afternoon and welcome to the Swansea.com Stadium for this afternoon's Championship fixture against Wigan Athletic.
We always look forward to being back in front of our home support, but it is particularly the case given the excellent run of form we have been on here in SA1.
The connection between the team and supporters has been a brilliant thing to see and feel during a sequence of four wins in a row, and I know we will again have your full-throated and fervent backing to call upon as we look to sign off with a victory in our final home game before the World Cup break.
We want to return to winning ways as soon as possible after defeat at Preston in midweek.
We were disappointed with the result, and there were individual errors at certain moments that cost us.
But, as a coaching staff, we will never criticise the players if they go out and seek to be the team we are trying to be.
We certainly felt that was the case at Deepdale, particularly during a second half where for long periods it felt like a game of attack v defence as we pressed and pressed for an equaliser.
Unfortunately, we did not manage to get at least a point despite the chances we had, but we had no complaints about the endeavour and bravery the players showed as they tried to get something from the game.
One of the outcomes of Tuesday's game is that we will be without our captain Matt Grimes this afternoon.
I think Grimesy is underappreciated in terms of just how important he is to how we play, with his bravery in possession. So much of what we do goes through him, and he takes a lot of responsibility on his shoulders in helping us dictate play. He is one of the most consistent players I have ever encountered.
But his absence is an opportunity for some of the other lads to take on that responsibility. We know we have players capable of doing so, we have built some nice strength and depth in the squad thanks to people taking the opportunities they have been presented with.
We want to see the same again against a Wigan side who will be a tough test for us. They may have had a difficult run of results, but you do not achieve the success they had in achieving promotion last season without having a tight bond and unbreakable spirit as a team.
Anything can happen in the Championship – a look at the table and results this season tells you that – and we need to perform to a high level if we are to continue our good run of form.
This afternoon will also see us pause and share a moment of reflection for all those who have served or been lost in conflict, as this is our dedicated Remembrance fixture.
We, of course, particularly remember those lost during the two World Wars between 1914 and 1918 and 1939 and 1945 respectively.
The scale of the courage and sacrifice made by so many during those periods is simply unimaginable and it is important that we always remember those who paid the ultimate price with the humility and dignity they deserve.
Enjoy the game.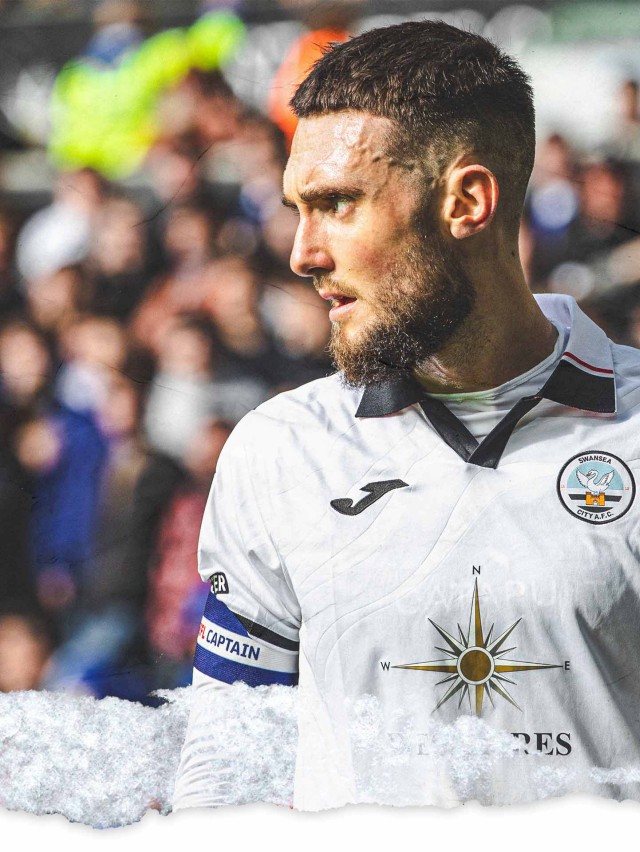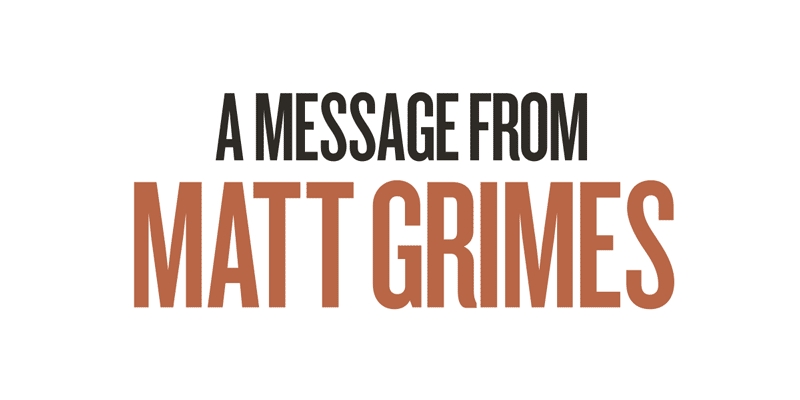 Good afternoon and welcome to everyone joining us from around the world for this afternoon's Championship fixture against Wigan Athletic at the Swansea.com Stadium.
It was a special day last time at home in the south Wales derby for the club and the fans, and I'm glad that we could give you that moment to celebrate in a game that means so much to so many people.
It's always tough playing against 10 men because they'll always sit in a low block and you have to find ways to break them down, but I thought we did that well.
It was all about the togetherness we showed and the atmosphere was unbelievable, it's a day we'll remember for a long time.
Next we made the short trip up the M4 to face Bristol City at Ashton Gate. We were disappointed with the first 20 minutes or so but were pleased with the character shown to bounce back from being a goal down to get a point.
We knew it was going to be a tough game and we ended up being disappointed not to come away with all three points, which I think shows how far we've come this season.
In the next game of the hectic schedule we travelled to Deepdale to take on Preston North End. On another day it was a game we could have won but we lacked a bit of composure in front of goal and didn't finish our chances. It was a small bump in the road in what has been a brilliant period for us in terms of results and form, but that can happen in this league and it's all about how we respond to it now.
Wigan have gone through a tough period but as we've seen across the league so far this season, I don't think it matters who you play.
We'll both be fighting for the three points and will be looking to build on Tuesday's second-half performance. It will be a weird feeling for me having to watch on from the sidelines due to my suspension, but I'll be there with the lads all the way.
Today is also our Remembrance fixture and I am sure you will join us as a squad and a club in pausing to pay our respects to the courage and sacrifice shown by those who have served or been lost in conflict.
Enjoy the game today!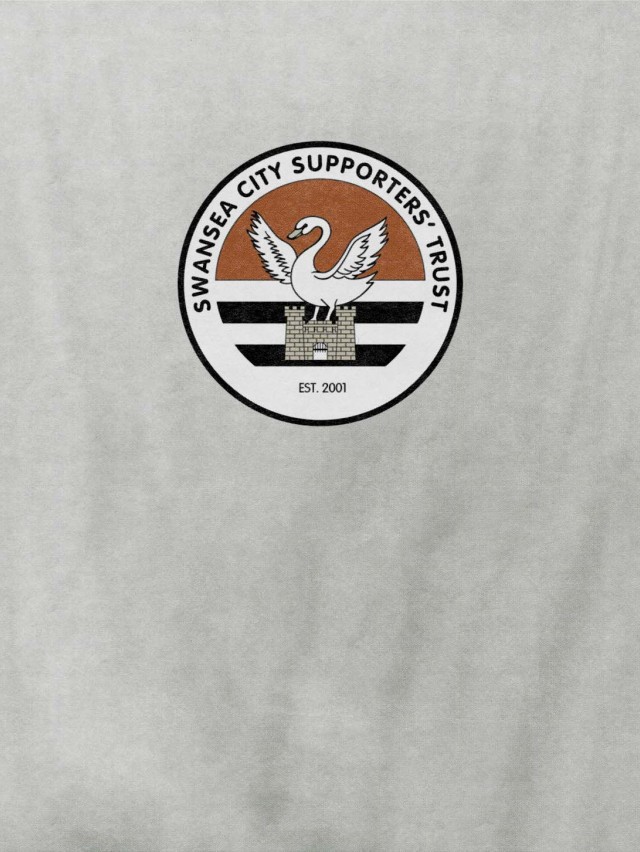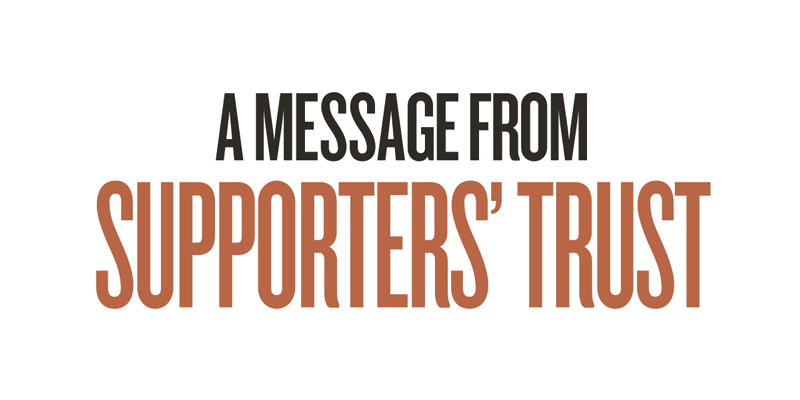 One of my standout memories of being a Jack happened 12 years ago when we played Wigan Athletic away in the League Cup.
Over 5,000 of us made the trip North to the DW Stadium on a cold October night, to cheer on the mighty Swans and remind their manager at the time what he was missing out on.
We had a very promising side that day, a group who would later go on to thrive in the Premier League. Missing from the team was Leon Britton, who was on a brief hiatus from the club, but who had paid out of his own pocket to come and join the Swansea family in the away end.
We outnumbered the Wigan fans and delighted in taunting them with the self-deprecating chant of "two-nil to the empty seats".
Despite losing to a side in the league above us, our fortunes were on the rise, and that game showed us exactly what Swansea City stands for. We are more than a club, we are a community.
It is amazing how many ex-players, like Leon, are still involved with the club on a daily basis and either come to watch us with great regularity or are involved with the recently formed Former Players' Association.
The club has a thriving Foundation which carries out some fantastic work in the south Wales community and a Disabled Supporters' Association that leads the way in providing a superb matchday experience for fans with disabilities.
The sensory room for home games is ground breaking and the DSA has been recognised as the very best at what it does. It regularly provides advice and support to similar organisations within the football pyramid.
A crucial aspect in maintaining the values of our great club is the fact that the club still has a Supporters' Trust that maintains a shareholding and a permanent seat on the board.
We are very fortunate as a Trust in that we attend board meetings, have regular engagement with the chief executive and chief financial officer, and we are able to represent the views and questions of both our members and all fans to the key decision-makers.
In recent weeks we have been involved in fans' forums with the rest of the club, and only a week ago Jake Silverstein sat down with Adam Lewis to be interviewed in our very first podcast.
We aim to have a few more of these during the season but critical to the success of the 'Trustcast' was the very fact that all of the topics raised came from our members. Nothing was off limits and the fans did us proud with some very insightful questions.
Your Supporters' Trust is only as strong as its membership, and despite some website issues during September, numbers are continuing to grow and engagement is thriving. There are many benefits to being a Trust member because joining ensures you are involved in the sustainable relationship with the club.
Membership is still only £5 for adults and, according to research that the Trust is carrying out with other supporters' groups in the Football League, that represents the best value for money nationwide.
Through our conversations with the Football Supporters' Association, we know that all other fan groups and Trusts are envious of the relationship that we have with our club and this can only improve with the help of supporters like you.
It is so easy to sign up. Just head to www.swanstrust.co.uk and click on the 'Join the Trust' link, or you can pop along to our pod outside the stadium on a matchday to fill in your form and ask us any pressing questions that you would like us to take to the club's senior leadership team.
Your Supporters' Trust is proud to be a critical part of the Swansea City community. A community that was highlighted on a cold, Wigan night in 2010. Here's hoping we outnumber them with goals scored today.
Ceri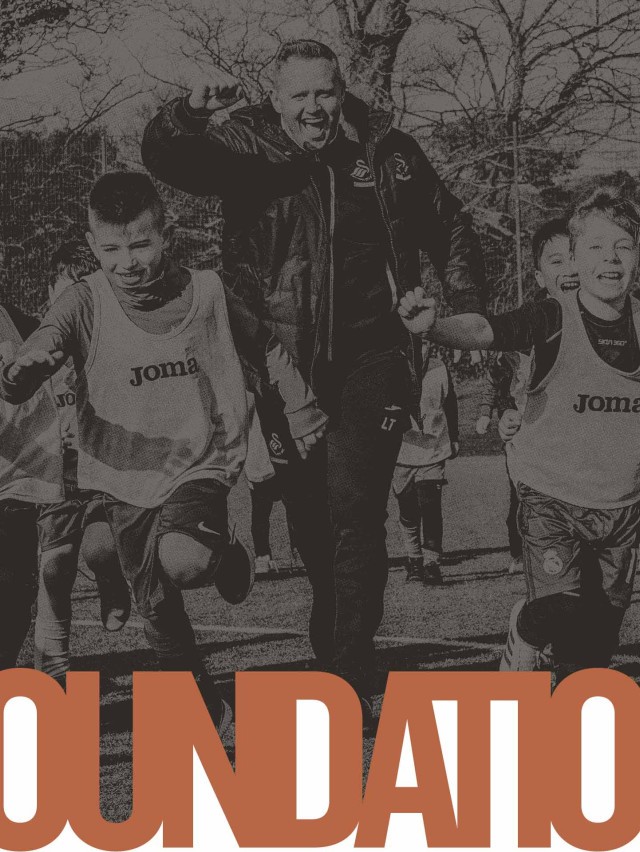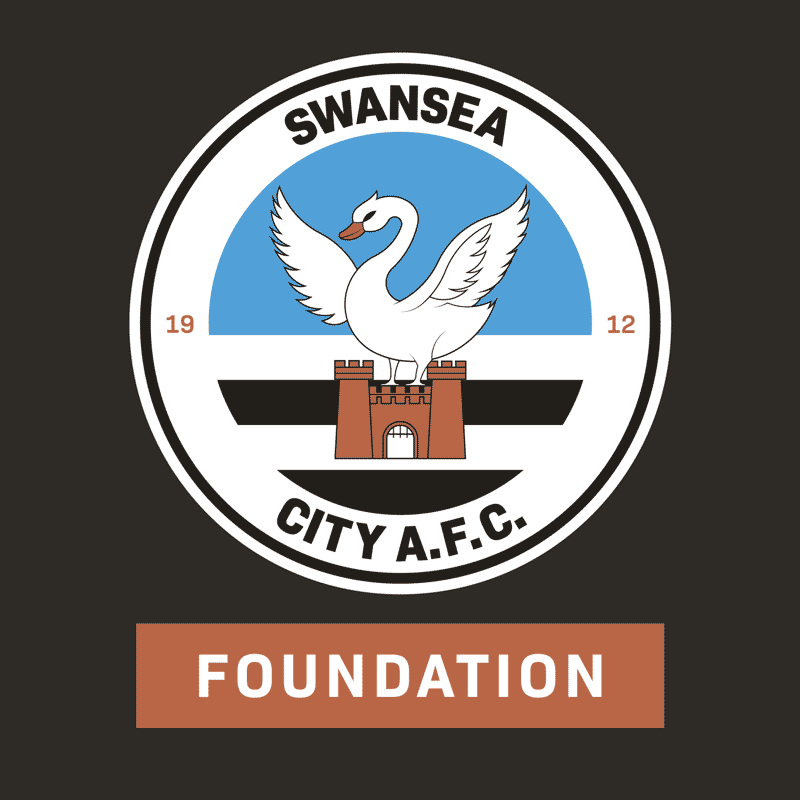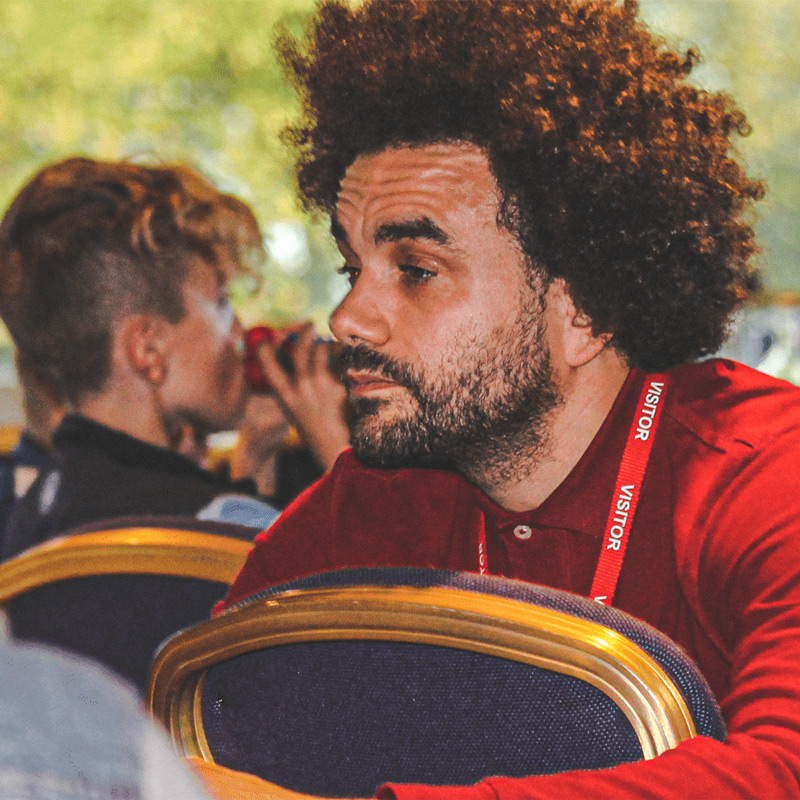 Swansea City AFC Foundation partnered with Show Racism the Red Card (SRtRC) to celebrate Black History Month by delivering a workshop for Premier League Kicks participants.
More than 50 Premier League Kicks participants came to the Swansea.com Stadium to receive a workshop from SRtRC's campaign manager for Wales Dean Pymble as part of our half-term activities.
The workshop focused on black history as well as looking at the importance of representation and tackling racism today.
Pymble feels that educating young people is vital as we aim to eradicate racism.
"It's really important to educate young people and that's how we are going to make a difference," said Pymble
"We looked at celebrating Black History Month and also touching on how we can challenge racism, what racism is, how it manifests itself and how we can tackle it as it's everyone's job to tackle racism.
"It's really important to engage young people, it's our future generation and there is a plan from Welsh government to be anti-racist by 2030 and the only way we are going to do that is to work with young people who will be our future to really enforce the anti-racism message."
Richard Harris, Premier League Kicks coach at the Foundation, said: "It's really important to deliver these sessions for our participants, helping to educate them about black history as well as giving them the tools to confront racism.
"Premier League Kicks is an inclusive project that welcomes people from all walks of life, so it's important for us to be able to spread that message to our participants.
"A huge thank you to Dean for coming along, Show Racism the Red Card do fantastic work and our participants really enjoyed the session."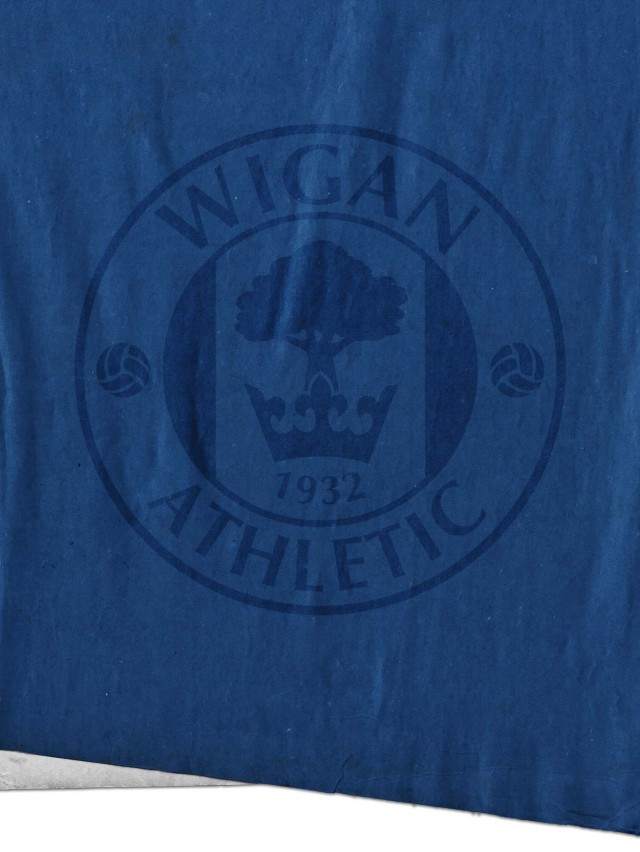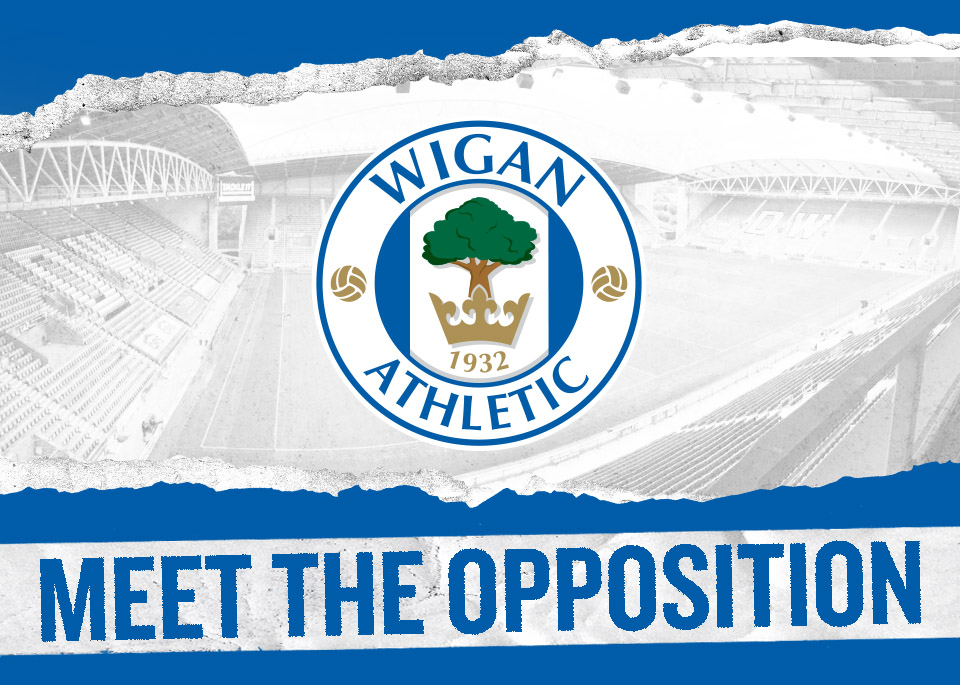 As Swansea City prepare to host Wigan Athletic at the Swansea.com Stadium, we look at the history, form and the key figures for the Latics.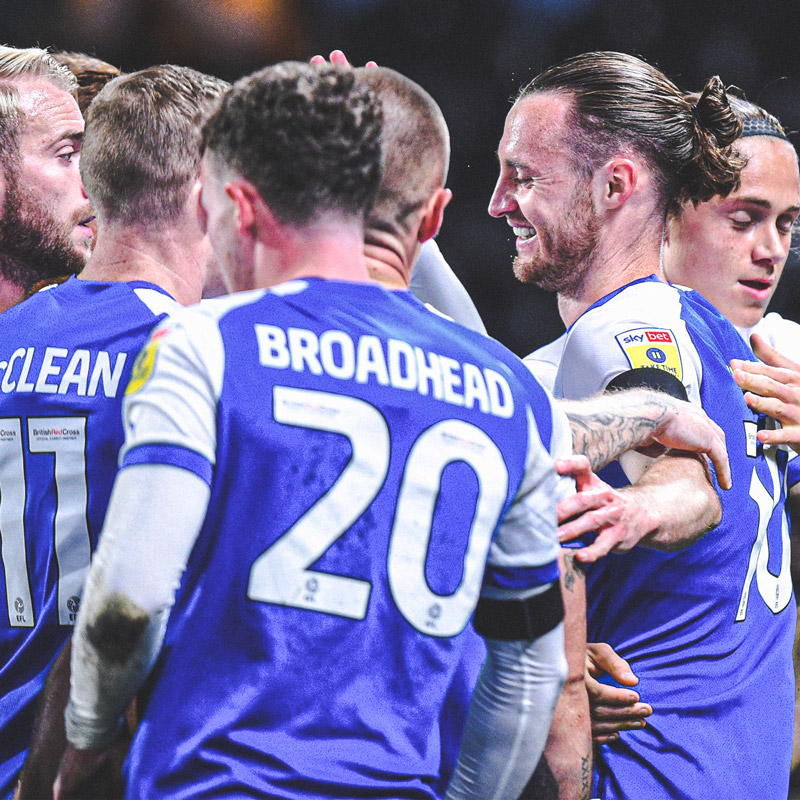 What's their story? 
Established in 1932 Wigan Athletic spent over 40 years of their existence plying their trade outside the top four tiers before being elected to the Football League in 1978. 
They would enjoy the finest period of their history following the takeover of the club by local entrepreneur and former footballer Dave Whelan. They moved to the JJB Stadium - now the DW Stadium - and the club climbed from the fourth tier to the heights of the Premier League by 2005.
They would remain in the top-flight for eight years, and won a number of plaudits for their style of play under former Swansea boss Roberto Martinez.
He would guide them to FA Cup success in 2013 as they shocked Manchester City at Wembley to secure the club's first major honour, but just days later they suffered relegation from the Premier League.
Recent years have seen the club bounce between League One and the Championship with the club winning the League One title on three occasions.
The most recent of those occasions came last term under manager Leam Richardson, when they pipped Rotherham United to the title on the final day of the season.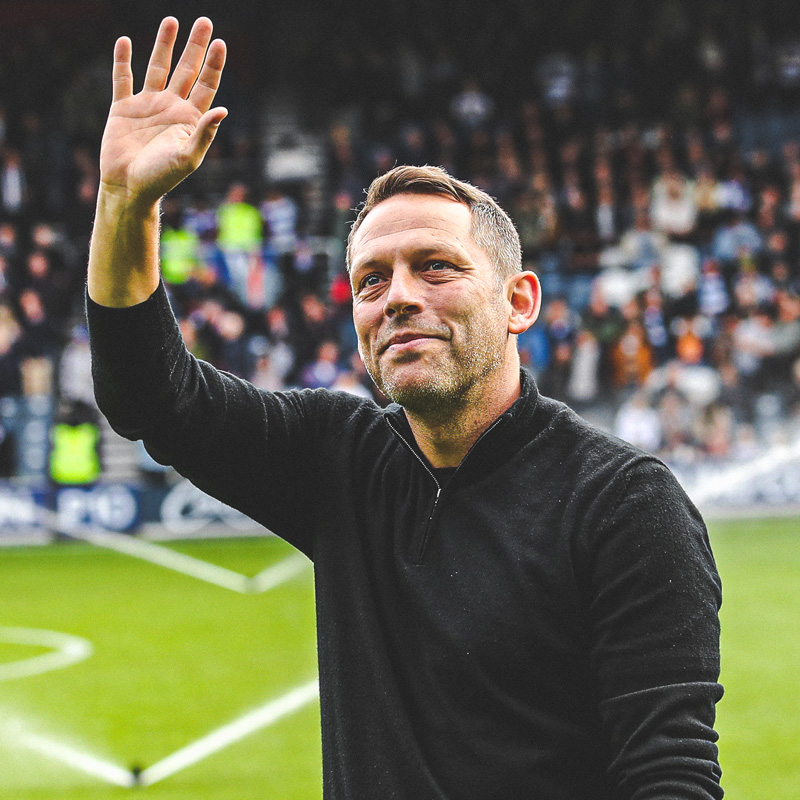 Who's the gaffer?
Former Accrington Stanley defender and manager Leam Richardson is the man in the hot seat at the DW Stadium. Richardson has been at the Lancashire club since 2017 when he initially joined as assistant to then-manager Paul Cook, who he had previously assisted at Chesterfield. 
On Cook's departure from the club in 2020, Richardson was placed in caretaker charge until John Sheridan's appointment.
However, Sheridan's tenure would last just 15 games before he left for Swindon Town, and Richardson was once again installed as caretaker boss.
He impressed enough to be handed the full-time position in March 2021 and he went on to lead the Latics to promotion in his first full season in charge.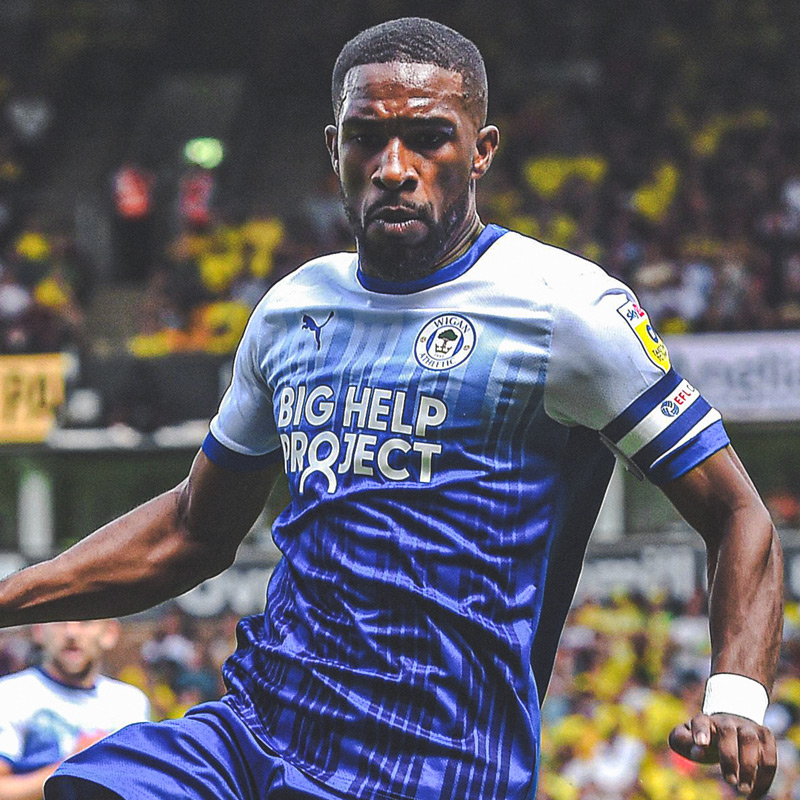 Who's the captain?
Zimbabwe international midfielder Tendayi Darikwa is the skipper of the Lactics.
The 30-year-old - who can operate in defence as well as in the middle of the park - has been at the Lancashire club since January 2021 after leaving Nottingham Forest on a free transfer.
Darikwa has been a regular throughout his time at the DW Stadium, making 92 appearances in the process.
The former Burnley and Chesterfield player has been captain of the club since the start of the 2021-22 promotion winning season. 

How's their form?
It was an October to forget for the newly-promoted Lactics, as they lost six of their eight fixtures and the last four on the bounce. They also started November with a midweek defeat to Stoke.
Home form has proved a problem with Richardson's team scoring just six goals in nine home games, losing five times in their own backyard.
However, their away form has been more positive. They have taken 13 points from 24 on the road, that one of the better returns in the division.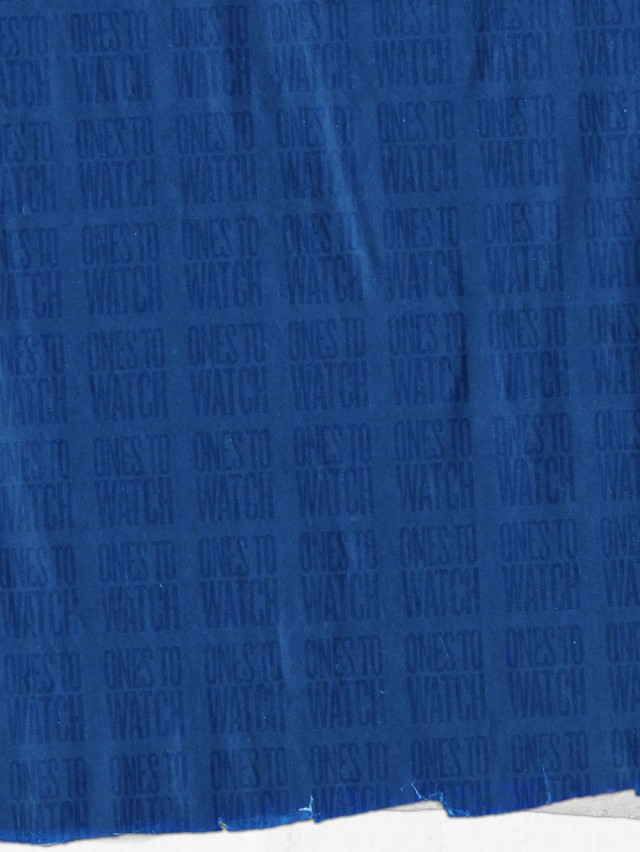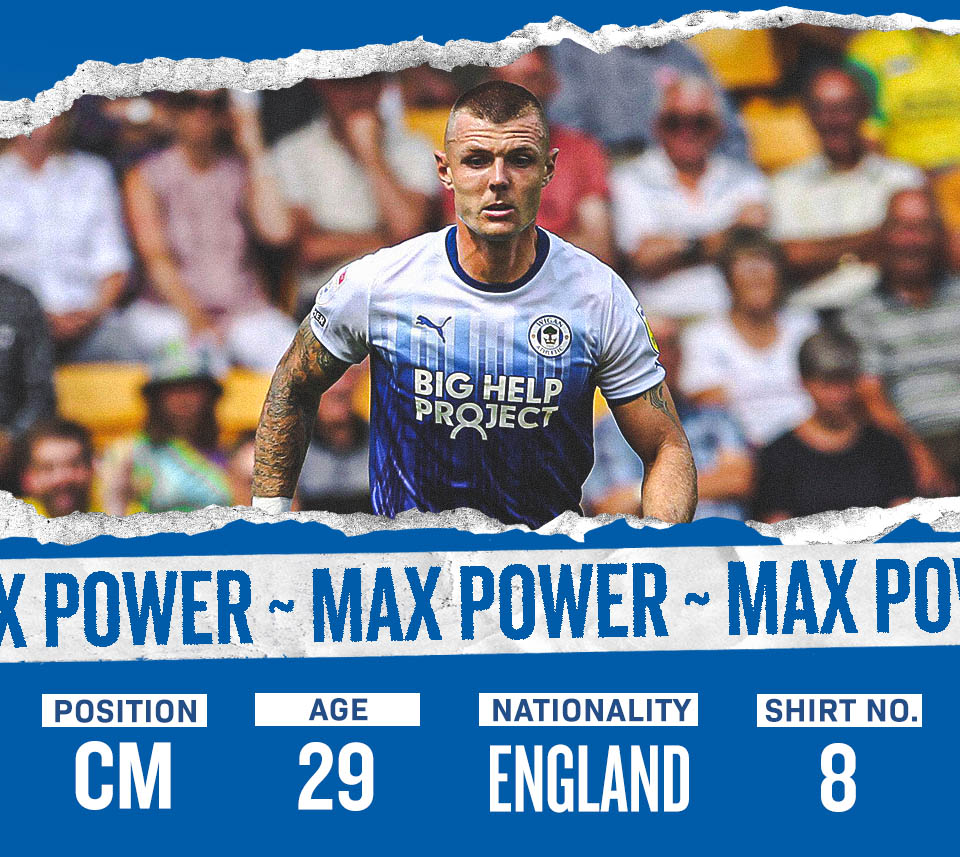 Birkenhead-born midfielder Max Power is in his second spell with Wigan after reuniting with manager Leam Richardson ahead of the 2021-2022 season.
The right-sided, high-energy Power started his career at Tranmere Rovers, who he joined at the age of eight and went on to make over 100 senior appearances for.
Power was a regular in his first spell with the Latics after moving to them from Preston Park in 2015, making 127 league appearances in four years.
He was a key member of the teams that won promotion to the Championship in 2016 and 2018.
Power then joined Sunderland on loan, with the move eventually turned into a permanent deal.
He suffered play-off final heartbreak with the Black Cats in 2019, but is back in the second tier having rejoined Wigan ahead of last season's promotion push.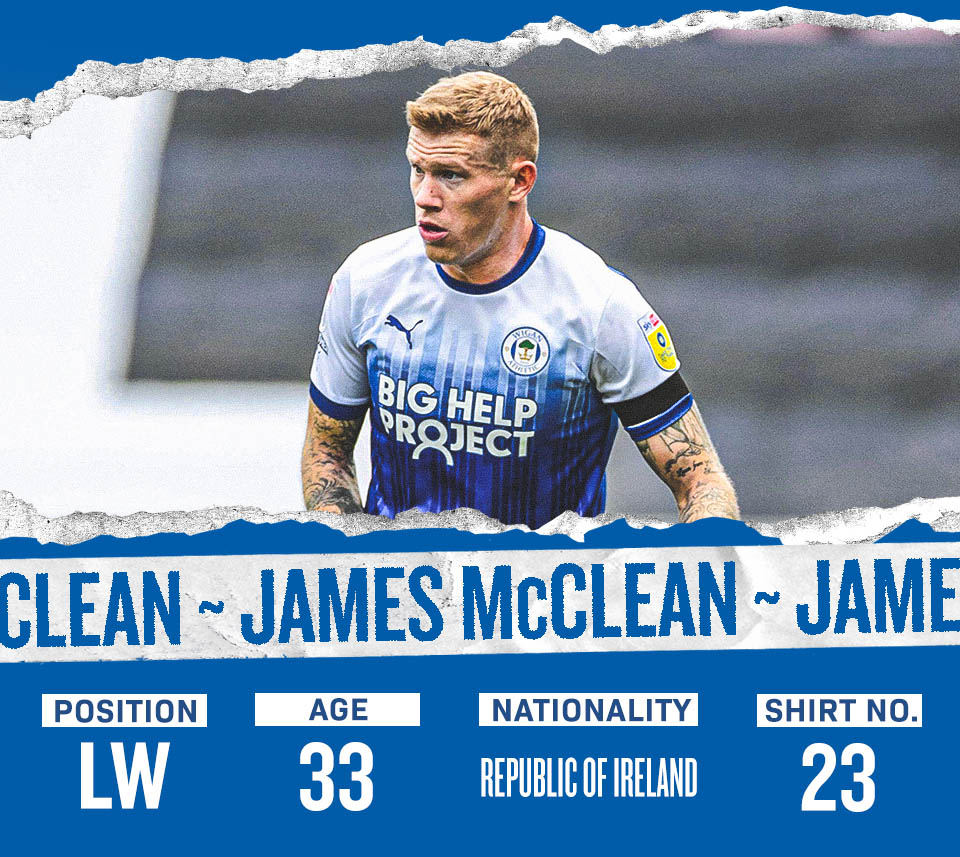 Another player in his second spell with the Latics is combative veteran wide man James McClean.
McClean possesses a wealth of  international, Premier League and Championship experience from his time with the likes of Stoke City and West Brom and his years featuring for the Republic of Ireland.
McLean rejoined the Latics - who had a previous spell with between 2013 and 2015 - at the beginning of last season.
He is closing in on 100 appearances for his country having represented them at two European Championships in 2012 and 2016.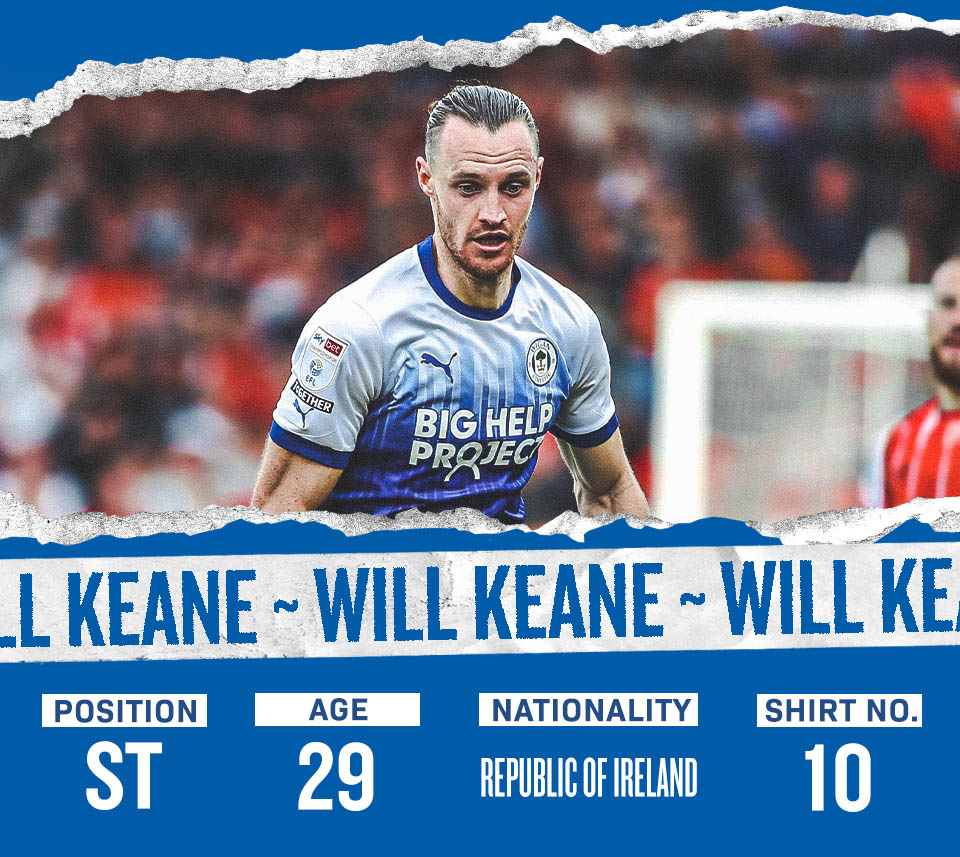 Former Manchester United striker Will Keane is the main focal point of Wigan's attack.
Last season's top scorer's 26 league goals fired the Lactics to promotion back to the Championship after a two-year absence, and secured Keane the League One golden boot.
A player with Championship experience at various clubs including Hull City, Preston North End and Ipswich Town, it's at the DW Stadium where the Republic of Ireland international has shone most, scoring 42 goals in 94 league games since his arrival from Portman Road in 2020. 
Brother of Everton defender Michael, Keane is currently top scorer for the Lancashire club with six goals this campaign.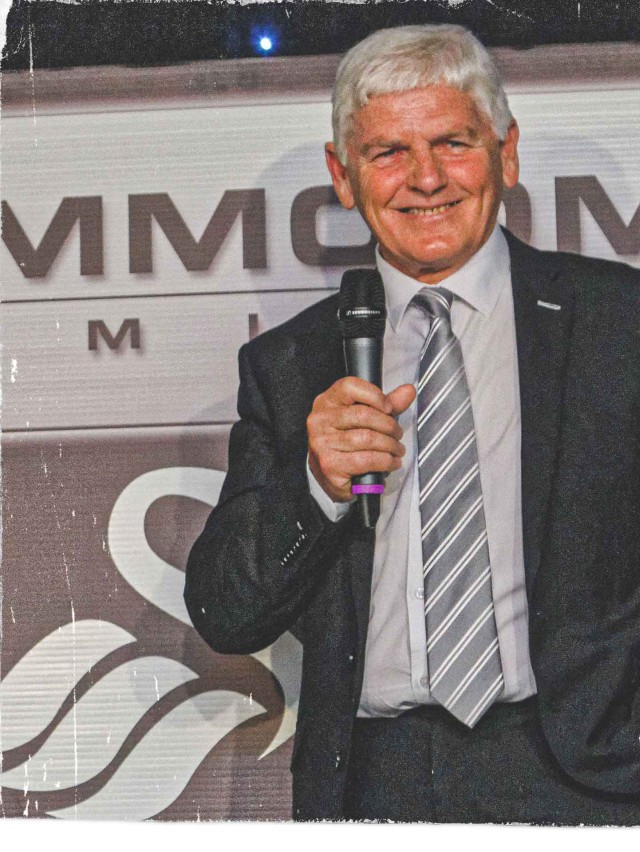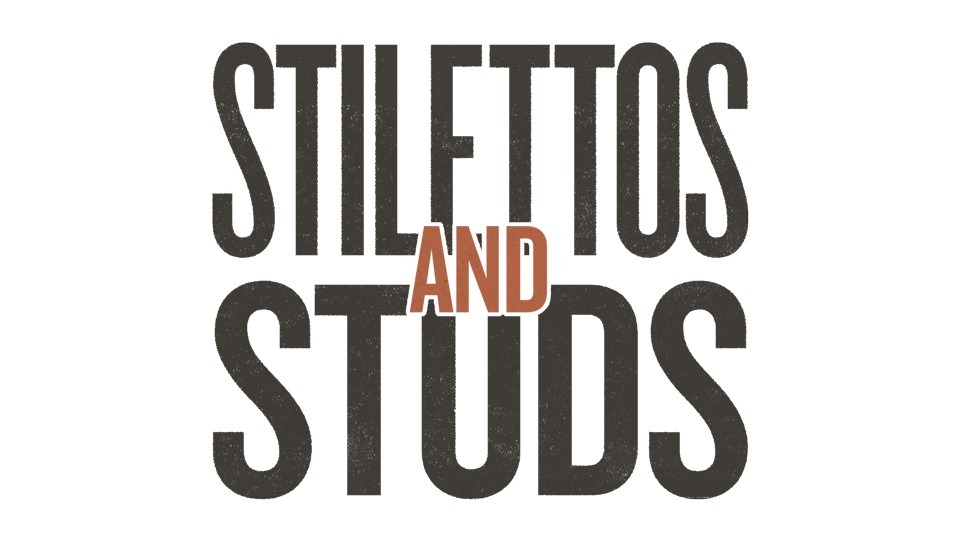 On paper, this is a match we should win. Wigan Athletic are 22nd in the Championship and occupying one of the relegation places. We sit just outside the play-off spots in 7th.  
But, we all know what it's like to see a phoenix rise from the ashes when the fight for survival kicks in – and it's bonfire night - we may well see sparks at the very least this afternoon from Leam Richardson's men. 
Richardson replaced Paul Cook in 2020 when the club were in administration in League One and he spearheaded their title challenge last season. 
The jump from League One to the Championship is considerable, as Wigan are finding and, as we know, attempting to make the leap to the Premier League is not easy either! 
The Latics are a side on the slide, having suffered five defeats on the bounce. 
And the last five games have brought what is often known as a 'mixed bag' of results for us, with two wins, a draw and two defeats. 
We face today's visitors without our super skipper Matt Grimes who picked up a fifth yellow card at Preston in midweek and is having to sit today out with a one-game suspension. 
It will be a test for the 11 on the pitch without him because there is little doubt that his presence and contribution is hugely significant. 
Grimes is the stabilising factor with an incredible work-rate on the pitch and I'm sure off it too. It is so important to have those constants in football, a sport renowned for swift changes and seemingly endless disruption. 
It is a pattern the game has been in for as long as I can remember, and it seems so counter intuitive.  
Not everything is fluid in football though and we are really fortunate as a club to have so many former players who become fans and continue to be part of the club long after they hang up their boots. 
If you never watch Swans TV you might not have heard some of them offering their insight into the game and relaying anecdotes of times gone by. 
Some of them even sport the most spectacular rose-tinted glasses when they're on gantry duty! 
I'm talking of course about the wonderful Wyndham Evans. He made 389 league appearances as a Swan and is now a regular alongside Anthony O'Connell on matchdays. 
The duo were together for the game against Preston in midweek and while O'Connell was highlighting the players on four yellows, Wyndham offered his views. 
He was, unsurprisingly, of the opinion that none of them could afford to worry about picking up another card or avoid an obvious tackle because ultimately it is what is happening on the pitch in the here and now that matters. 
Regardless of the score, Wyndham always sees a goal on the horizon and always finds reason to be optimistic. 
He is the eternal optimist. If only he could bottle it and sell it – we'd all be richer for it!
JULIE KISSICK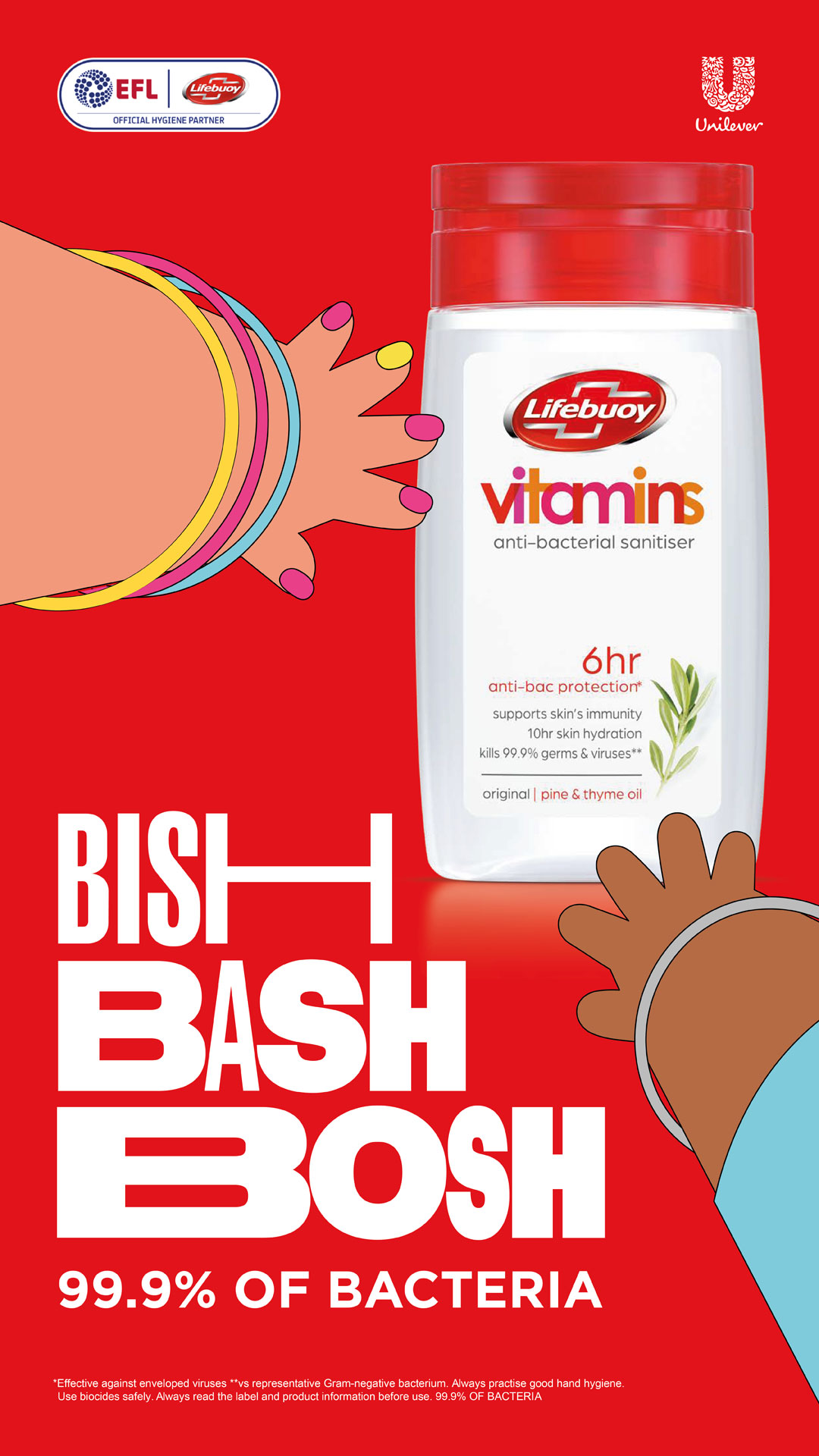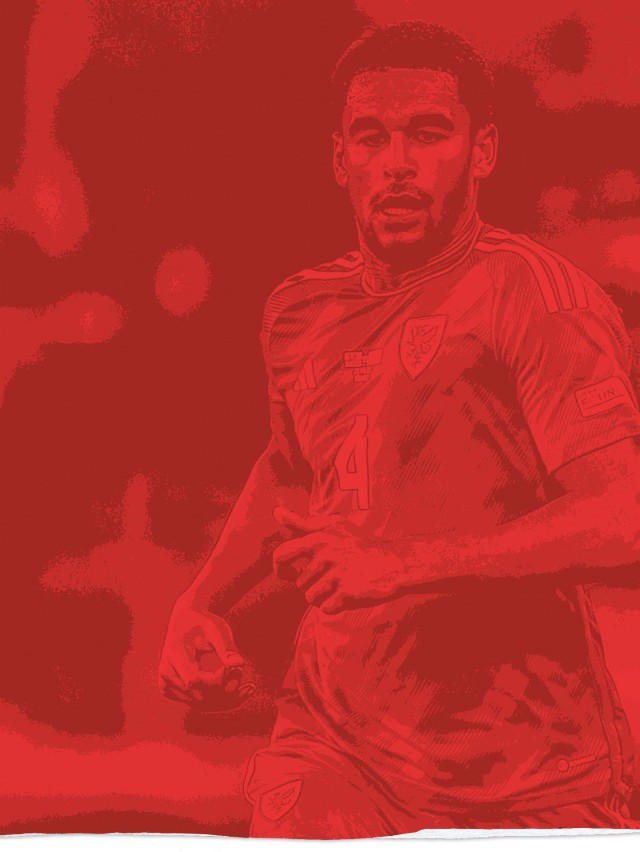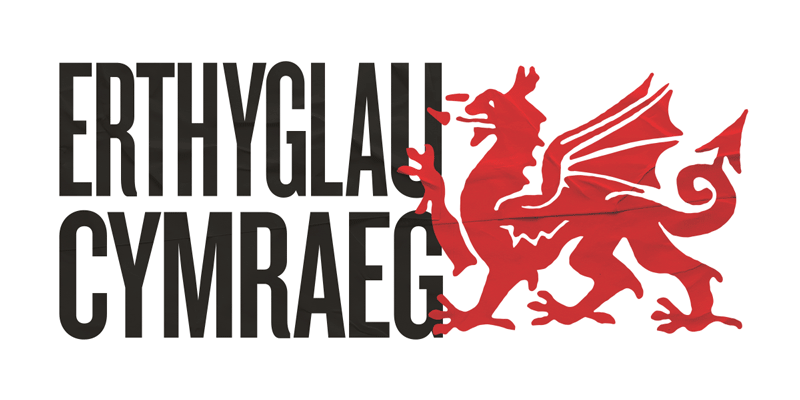 Bydd Russell Martin yn gobeithio y gall ei dîm taro'n ôl yn erbyn Wigan heddiw, yn dilyn y golled o 1-0 yn Preston nos Fawrth. Ond bydd yn rhaid iddyn nhw geisio gwneud hynny heb y capten Matt Grimes, sydd am fethu gêm am y tro cyntaf ers 94 o gemau oherwydd gwaharddiad yn sgil ei gerdyn melyn. Mae'n sicr yn chwaraewr sydd wedi hollti barn ar hyd y blynyddoedd, ond does dim dianc rhag y ffaith ei fod e'n Mr Dibynadwy yng nghanol y cae.
Ers y grasfa o 4-0 yn Burnley, mae'r Elyrch wedi taro'n ôl gyda buddugoliaethau dros Reading a Chaerdydd, ac wedi cael gêm gyfartal yn Bristol City cyn colli yn Deepdale, gan gipio saith allan o 12 o bwyntiau posib i'w codi nhw o fewn un pwynt i'r safleoedd ail gyfle gyda thair gêm yn weddill cyn Cwpan y Byd.
Mae cryn drafod wedi bod am absenoldeb Joe Allen, wrth i'r clwb gyhoeddi na fydd e'n chwarae cyn Cwpan y Byd. Rhaid dweud mai dyna'r penderfyniad synhwyrol, gyda Chymru wedi cymhwyso am y tro cyntaf ers 1958. Faint o funudau gaiff e ar y cae sy'n gwestiwn arall, ond mae Rob Page yn ffyddiog y bydd e'n chwarae rhyw fath o ran yn y gemau yn Qatar.
Un arall fydd yn gobeithio mynd ar yr awyren yw Ben Cabango. Roedd e'n allweddol yn y digwyddiad arweiniodd at gerdyn coch Callum Robinson i Gaerdydd, wrth i hwnnw daflu'r bêl i wyneb amddiffynnwr canol yr Elyrch. Ac fe allai fod wedi sgorio am yr ail waith mewn ychydig dros fis, gan ychwanegu at ei gôl yn y fuddugoliaeth o 2-1 yn Watford. Mae nifer o chwaraewyr o'i flaen e i Gymru, ond bydd e'n sicr ym meddwl Rob Page pan gaiff y garfan ei chyhoeddi ddydd Mercher.
Mae dau Gymro yng ngharfan y gwrthwynebwyr heddiw sydd wedi bod ar gyrion carfan Cymru, un yn fwy diweddar na'r llall. Cafodd Nathan Broadhead o Fangor ei alw i'r garfan ar gyfer gêm derfynol gemau ail gyfle Cwpan y Byd, yn ogystal â phum gêm yng Nghynghrair y Cenhedloedd cyn gorfod tynnu'n ôl oherwydd anaf.  Mae'r ymosodwr wedi sgorio tair gôl mewn 16 o gemau i Wigan ar fenthyg o Everton, gan ennill gwobr Chwaraewr y Mis y clwb ar gyfer mis Hydref. Adeg ei alw i'r garfan genedlaethol, roedd e wedi sgorio 13 gôl mewn 27 o gemau i Sunderland, ond mae'n debygol fod yr anaf wedi cau pen y mwdwl ar unrhyw obaith oedd ganddo fe o gael ei ystyried gan reolwr Cymru ar gyfer Cwpan y Byd.
Mae wyneb cyfarwydd i gefnogwyr Elyrch yn y garfan hefyd, gyda'r chwaraewr canol cae Gwion Edwards o Lanbed yn dychwelyd i herio'r clwb lle dechreuodd ei yrfa. Dyw e ddim wedi cicio pêl i Wigan mewn gêm gystadleuol ers anafu cyhyr yn ei goes ar ddiwrnod cynta'r paratoadau cyn dechrau'r tymor. Ond ar ôl chwarae mewn gêm gyfeillgar yn erbyn tîm dan 23 Hull, ac eistedd ar y fainc yn erbyn Stoke, fe gawn ni weld a fydd e wedi profi ei ffitrwydd dros y dyddiau diwethaf.
Mae naw pwynt ar gael i'r Elyrch rhwng nawr a Chwpan y Byd. Byddan nhw'n herio tri thîm oddi tanyn nhw, ac felly mae ganddyn nhw gyfle euraid i aros yn y safleoedd ail gyfle tan o leiaf ganol mis Rhagfyr pan fydd Cwpan y Byd drosodd - gan ddechrau gyda thriphwynt heddiw.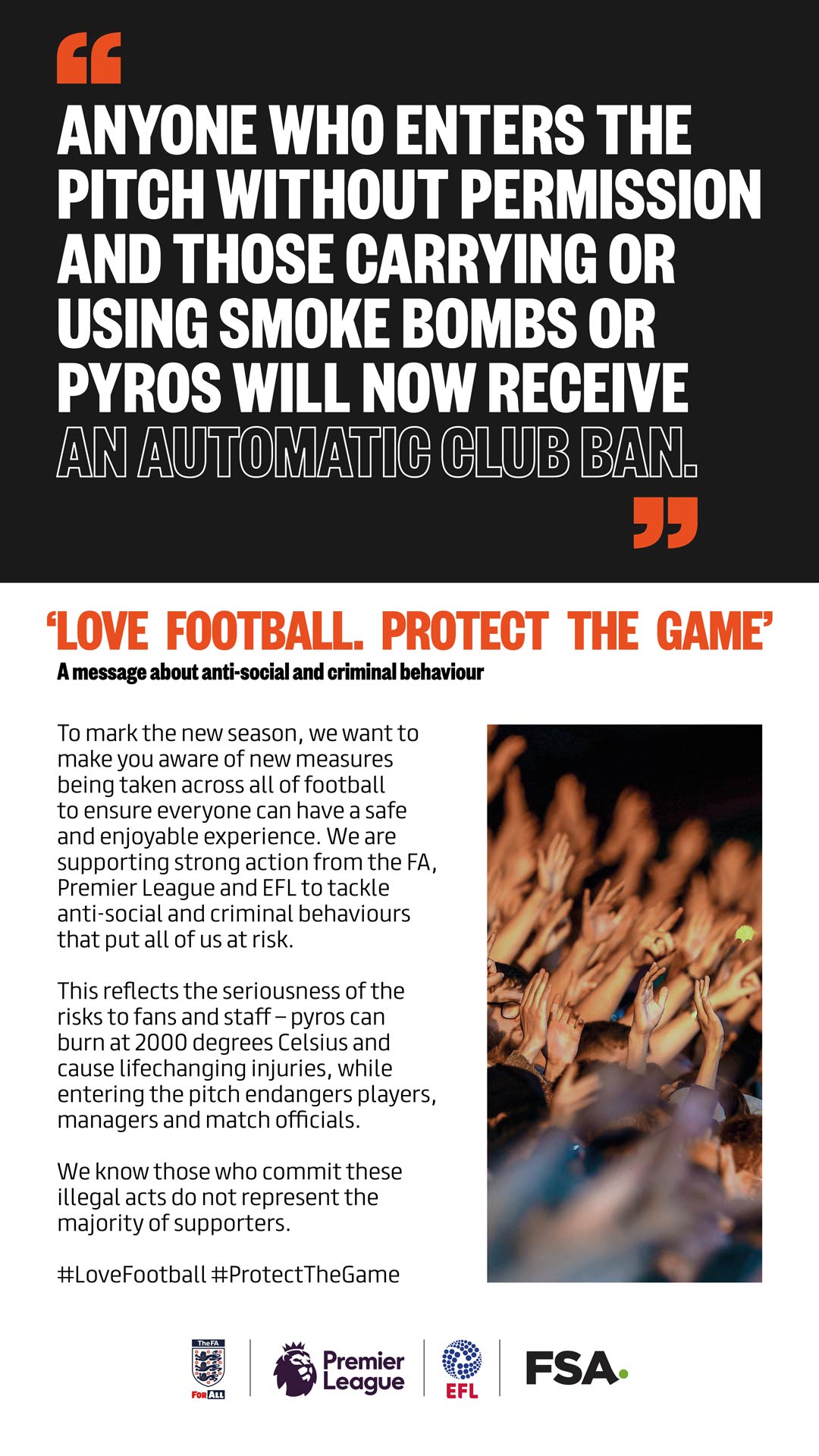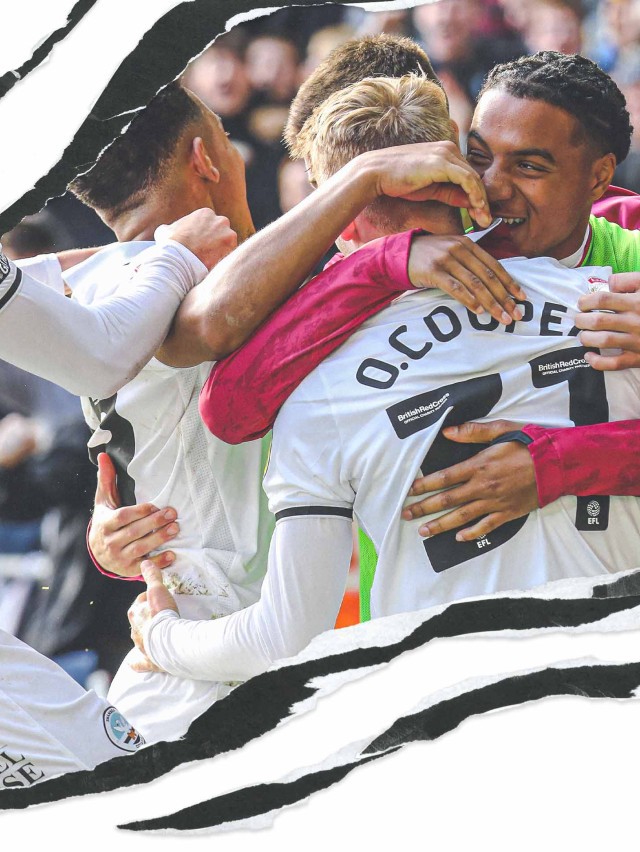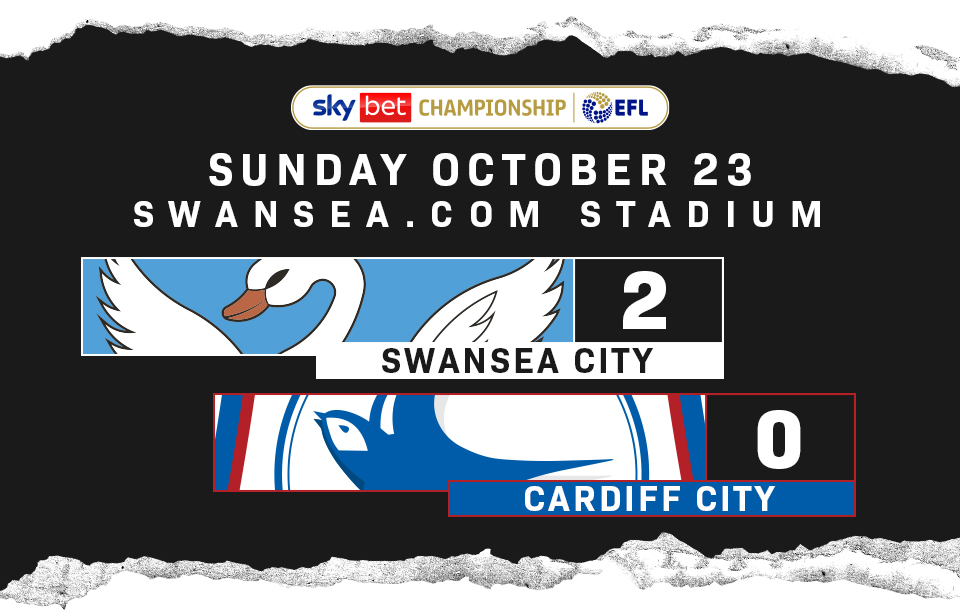 SWANSEA CITY CLIMBED TO FOURTH IN THE CHAMPIONSHIP TABLE AS GOALS FROM OLLIE COOPER AND MICHAEL OBAFEMI SEALED A THIRD-STRAIGHT DERBY WIN OVER 10-MAN CARDIFF CITY AT THE SWANSEA.COM STADIUM.
Swansea City: Steven Benda; Nathan Wood, Harry Darling, Ben Cabango; Joel Latibeaudiere, Jay Fulton, Matt Grimes (captain), Matty Sorinola (Armstrong Oko-Flex 90+2); Ollie Cooper (Cameron Congreve 90+3), Luke Cundle (Olivier Ntcham 70); Michael Obafemi (Liam Cullen 90+2).
Unused Substitutes: Andy Fisher, Fin Stevens, Kyle Naughton.
Cardiff City: Ryan Allsop, Ryan Wintle, Joe Ralls (captain), Sheyi Ojo (Mark Harris 46), Callum O'Dowda (Kion Etete 83), Tom Sang, Curtis Nelson, Cedric Kipre, Andy Rinomhota (Gavin Whyte 74), Niels Nkounkou, Callum Robinson.
Unused Substitutes: Jak Alnwick, Romaine Sawyers, Vontae Campbell, Jack Simpson.
Referee: Darren Bond
Attendance: 19,814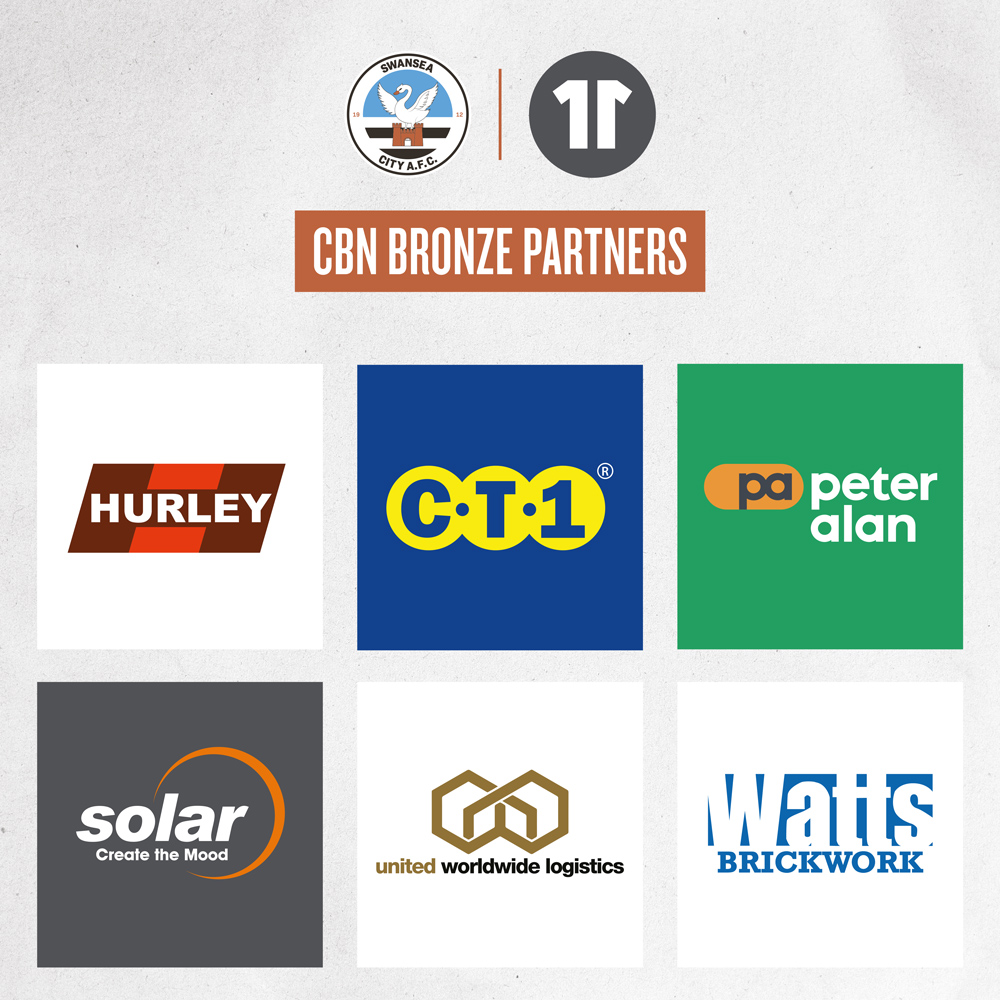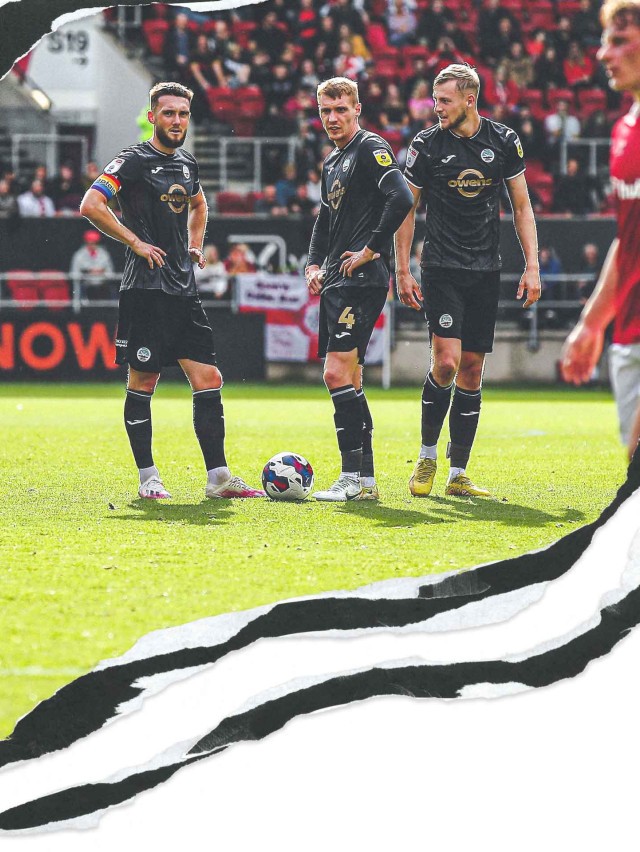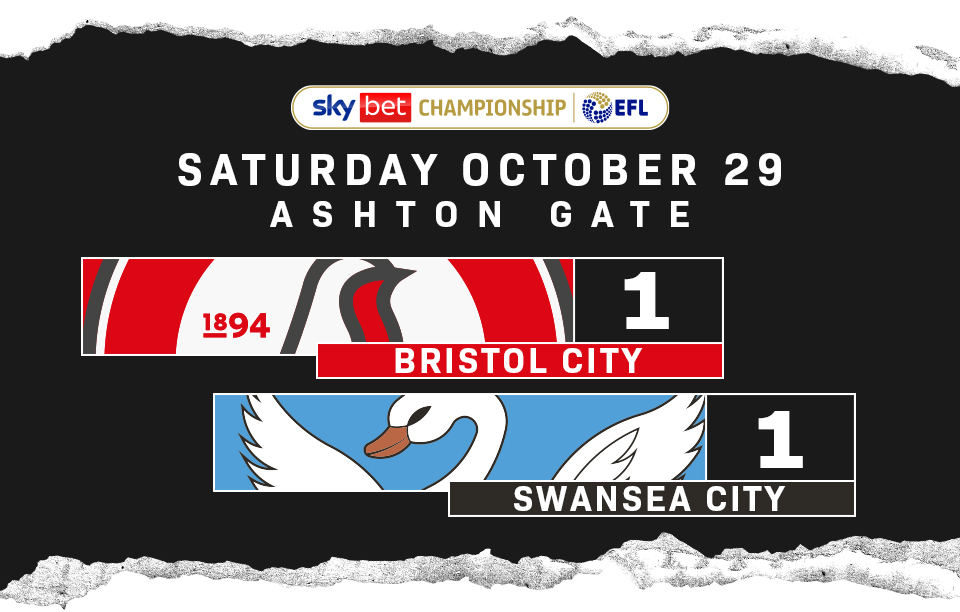 OLIVIER NTCHAM'S SUPERB VOLLEY SAW SWANSEA CITY CONTINUE THEIR GOOD RUN OF FORM WITH A POINT IN A HARD-FOUGHT ENCOUNTER WITH BRISTOL CITY AT ASHTON GATE.
Bristol City: Max O'Leary, Jay Dasilva, Cameron Pring, Matty James (captain), Alex Scott (Joe Williams 81), Antoine Semenyo (Chris Martin 73), Tommy Conway (Andy King 81), Mark Sykes, George Tanner, Nahki Wells (Sam Bell 73), Zak Vyner.
Unused Substitutes: Dan Bentley, Joe Low, Dylan Kadji.
Swansea City: Steven Benda; Nathan Wood (Ryan Manning 46), Harry Darling, Ben Cabango (Kyle Naughton 70); Joel Latibeaudiere, Jay Fulton (Jamie Paterson 70), Matt Grimes (captain), Matty Sorinola (Armstrong Oko-Flex 70); Luke Cundle, Ollie Cooper (Olivier Ntcham 62); Michael Obafemi.
Unused Substitutes: Andy Fisher, Liam Cullen.
Referee: Andre Marriner
Attendance: 21,007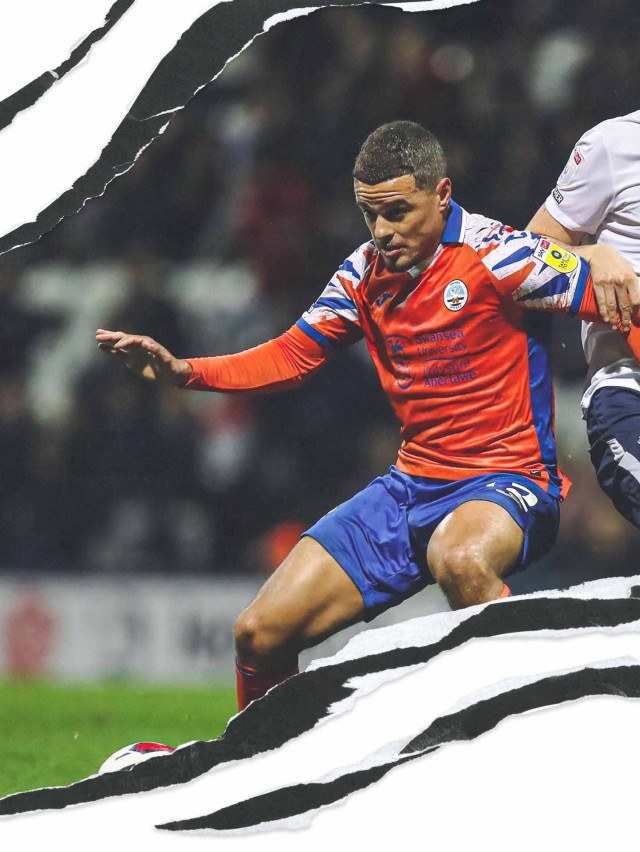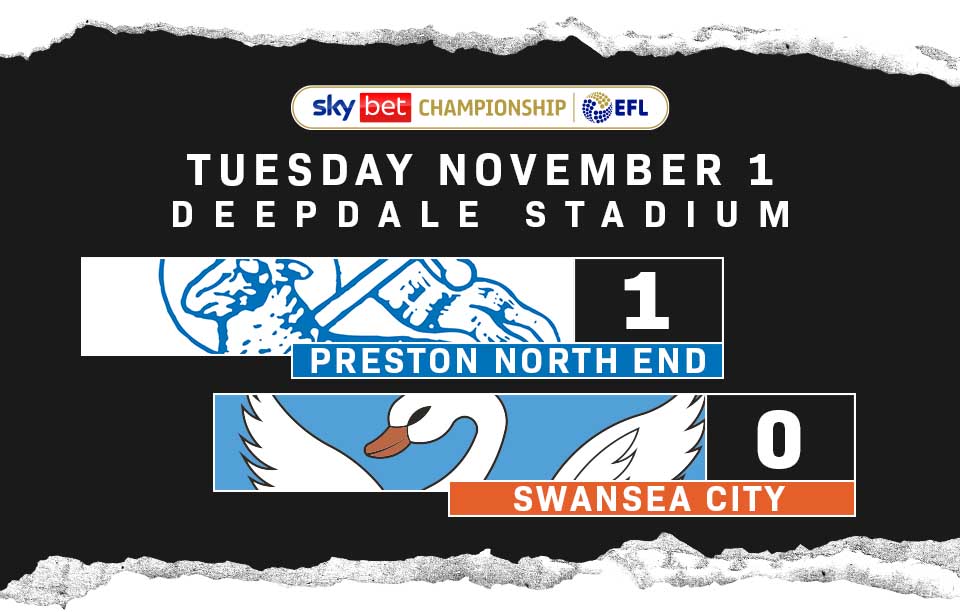 SWANSEA CITY COULD NOT CAPITALISE ON SUSTAINED SECOND-HALF PRESSURE AS BRAD POTTS STRUCK THE ONLY GOAL OF THE GAME TO GIVE PRESTON NORTH END VICTORY AT DEEPDALE.
Swansea City: Steven Benda; Joel Latiebaudiere, Harry Darling, Ben Cabango; Kyle Naughton (Armstrong Oko-Flex 55), Jay Fulton (Ollie Cooper 75), Matt Grimes (captain), Ryan Manning; Luke Cundle (Michael Obafemi 70), Olivier Ntcham (Jamie Paterson 55); Joel Piroe.
Unused Substitutes: Andy Fisher, Nathan Wood, Matty Sorinola.
Preston North End: Freddie Woodman, Ben Whiteman (Ryan Ledson 23), Liam Lindsay, Alan Browne (captain), Ched Evans (Sean Maguire 78), Robbie Brady, Ali McCann, Jordan Storey, Andrew Hughes, Emil Riis (Ben Woodburn 86), Brad Potts.
Unused Substitutes: Dai Cornell, Alvaro Fernandez, Greg Cunningham, Daniel Johnson..
Referee: John Busby
Attendance: 13,361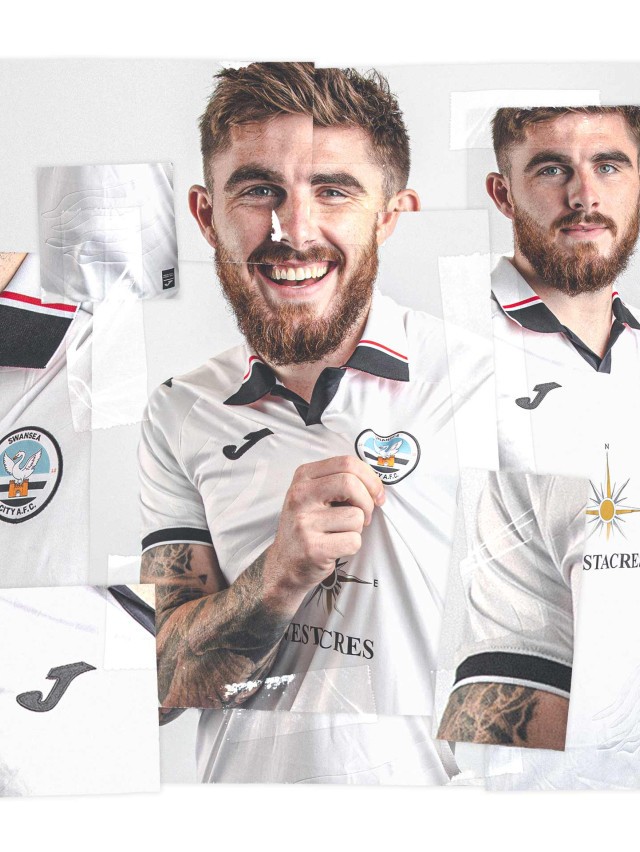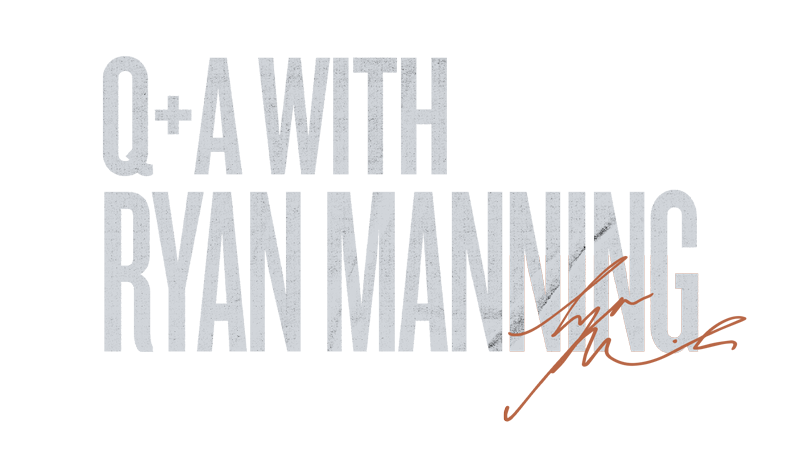 RYAN MANNING HAS BEEN ONE OF SWANSEA CITY'S FORM PLAYERS SO FAR THIS SEASON. HERE, THE IRISHMAN TALKS ABOUT IMPENDING FATHERHOOD, WHY TURNING 26 YEARS OF AGE HAS SEEN A CHANGE IN HIM, AND WHY HE KNEW HIS DAYS AS A CENTRE-HALF WERE NUMBERED WHEN HE SAW THE HEIGHT OF THE PLAYERS THE CLUB SIGNED IN THE SUMMER.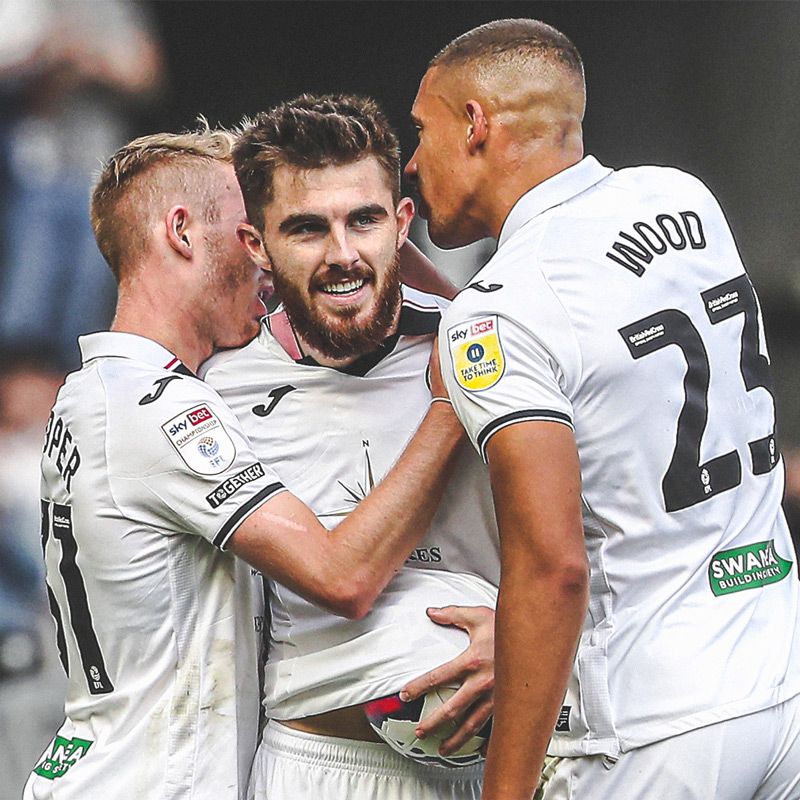 Ryan, thanks for sitting down with us. It's proving to be a big year for you on and off the pitch. We saw from your celebration against Hull that you are going to become a father soon. How much are you looking forward to that?
"I'm excited for it. It is going to be a big change, but I'm looking forward to it to be honest. It's a nice time of year, our baby is due at the end of March. Just in time for the end of the season to make their debut!
"It has been a big year, as you say. I've probably matured a bit in the last year. I think turning 26 is a bit of an eye opener. I really felt that one. I've probably matured from that.
"Finding out you're having a kid also does that a few months later. I've matured without thinking about it really. It makes you a bit more serious. I'm not serious at the best of times, I enjoy a joke and a laugh, but I'm looking forward to it.
Russell [Martin] has said he could see you were a talented player from day one. However, he felt your intensity levels day-to-day and that focus were things you could improve on. Do you agree with that, and do you feel you've grown in those areas?
"It is probably that added bit of responsibility now with a little one on the way. When I turned 26 in the summer it kind of hit me then. I don't want to let these years pass me by, by not reaching my full potential.
"We've got people like the gaffer, Gilly [Matt Gill] and Kris [O'Leary], all the staff with them that are giving you the platform to be the best version of yourself.
"I don't want to look back. Gilly mentioned a few weeks ago in a meeting about looking back in years to come.
"The freedom that you have here you don't usually get in football. You should make the most of it while you can. While we're here we're all working together. So, it's a case of taking that a bit more seriously.
"In the grand scheme of things 26 is young, but in the football world you're halfway there. It's kind of the case of maximising it to the full potential rather than doing the minimum to get by.
"I want to look back and say I've achieved everything that I want to achieve and the level I got to was the best I could. Hopefully, we'll get to the Premier League and that is something I will be able to say.".
You are one of the older heads because it is such a young squad. If you look at the teams that played recently, Jay Fulton (28) and Matt Grimes (27) were the oldest players, and you're obviously in that bracket at 26. How have you adapted to that, because it's not that long since you would have been a young gun?
"We're a squad that lacks a certain amount of experience. The onus then has gone onto a couple of the lads that have a couple of hundred games under their belt at 25,26 or 27.
"It's up to us to try to step up to the mark of the likes of Joe [Allen] and Naughts [Kyle Naughton] to carry on the and pass on the experience, like they have to us when we were that age.
"I think that is a responsibility you take on as you get older. Jay and Grimsey are such good role models to even myself, someone who is not that much younger than them.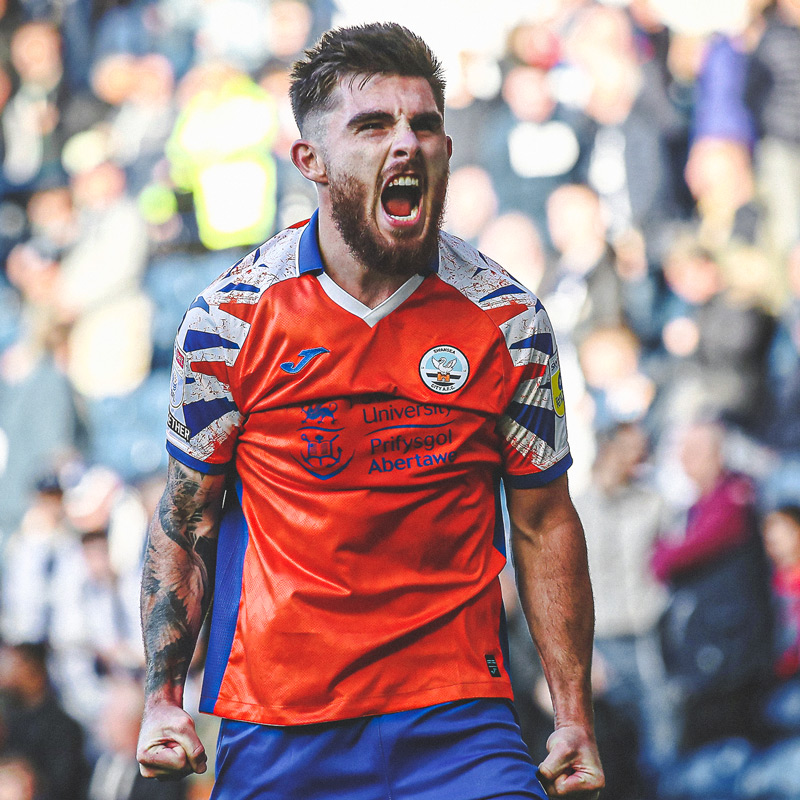 "As an older player you have to be that much more responsible. Those people are the ones that you look to emulate. Everyone's come together this season and we're starting to see that with everyone stepping up to the plate.
"It's a combination of those guys themselves, the staff and the environment that the older boys create. I think we're all heading in the right direction now and it's exciting times."
You've talked about how different the environment here is than anywhere else you've experienced in your career. Can you put into words how different it is, and why?
"It's mostly down to the changing room, the players that are in there, and it obviously then comes down to the influence from the staff.
"They do give you that freedom to enjoy yourself throughout the training ground. It's not a hostile environment where everyone's afraid to step out of line.
"We all get on together and have a good laugh. Everyone enjoys being in the training ground. That's a big part of it, that no one's rushing to get home. Everyone wants to be first in and last to leave.
"It's the culture of the team, not through a dictatorship. We're doing it because we want to do it. That's what it takes to be doing things the right way, day in and day out, to perform well at the weekend in games.
"A lot has come from the staff where they have created that environment where we have all been allowed to flourish. We had a rough start, but now we've turned a corner recently. Hopefully we can go on to continue that and grow together."
If you didn't have that honesty in the environment the response you've had to the setbacks wouldn't happen, would it?
"The gaffer demands such high standards from everyone in every aspect of what you're doing. He also has a laugh with everyone. You know then you can talk to him and he's not someone you're afraid to be around. That's what some of the old school managers are like. It's so different here and I think that's why everyone loves it."
You played centre-back last season, wing-back for most of this season. How do you adjust to those very different challenges?
"I think last season was probably a case of what was needed with the philosophy, because it was always going to be something that took a little bit of time. Certain people had to play in different positions to help things flow. I happened to fall into centre-half. After not really playing the year before I was just happy to be involved, to start and to be playing.
"I feel though I can be more beneficial to the team further up the pitch, plus we signed a load of centre-halves in the summer who were absolute monsters! So my time there was up unless I had grown a few more inches in the summer and suddenly become 6ft 4in.
"I enjoy playing further forward and it was a case of really knuckling down over pre-season and getting to the fitness levels you need to be to be out there. Obviously, it takes a bit of time to build relationships with people. I feel now I have that relationship with people like Ben Cabango, Grimesy, Ollie Cooper, Joel Piroe and whoever plays in the number eight role.
"Things are coming together now, and before the injury I had I was in good form. Fingers crossed I can come back and carry on and continue where I left off.
"For me, I felt I could play the wing-back role and felt it was something that suited my game. I just needed to do all the extra running in pre-season and make sure I was ready to get everything I could out of it."
The World Cup break is coming up, it's an unusual situation. Given that we have been on a good run and you've just come back from injury, is there a little bit of frustration that in a fortnight you're going to stop and have to wait a month to play?
"There is.  Of all the years you want to have a break it wasn't this year with the run that we're on. For me I'm just seeing it as a case of being back now, it's going well and we need see out the couple of weeks we've got left before the break. I can then have the time then to let my body have chance to fully recover.
"Then it's a little mini pre-season to get going again to finish the season strong. It's frustrating that the break has come at this time. For a team like ourselves, momentum is everything with our form in the league. It probably doesn't come at a good time, but the only thing we can do is finish strongly and try and be in the top six. If we can do that going into the break, it gives us all good motivation.
"Subconsciously, it does give you that little bit of momentum and motivation throughout the little break to make sure that when we get back, we hit the ground running and continue where we left off. It's such an open table this year and anyone can take it. I think this is the year that consistency will win it and take you up. No one will run away with it. If we can consistently perform, we can go up. We've got as good a chance as anybody, but it's down to us to keep up the performance levels every day."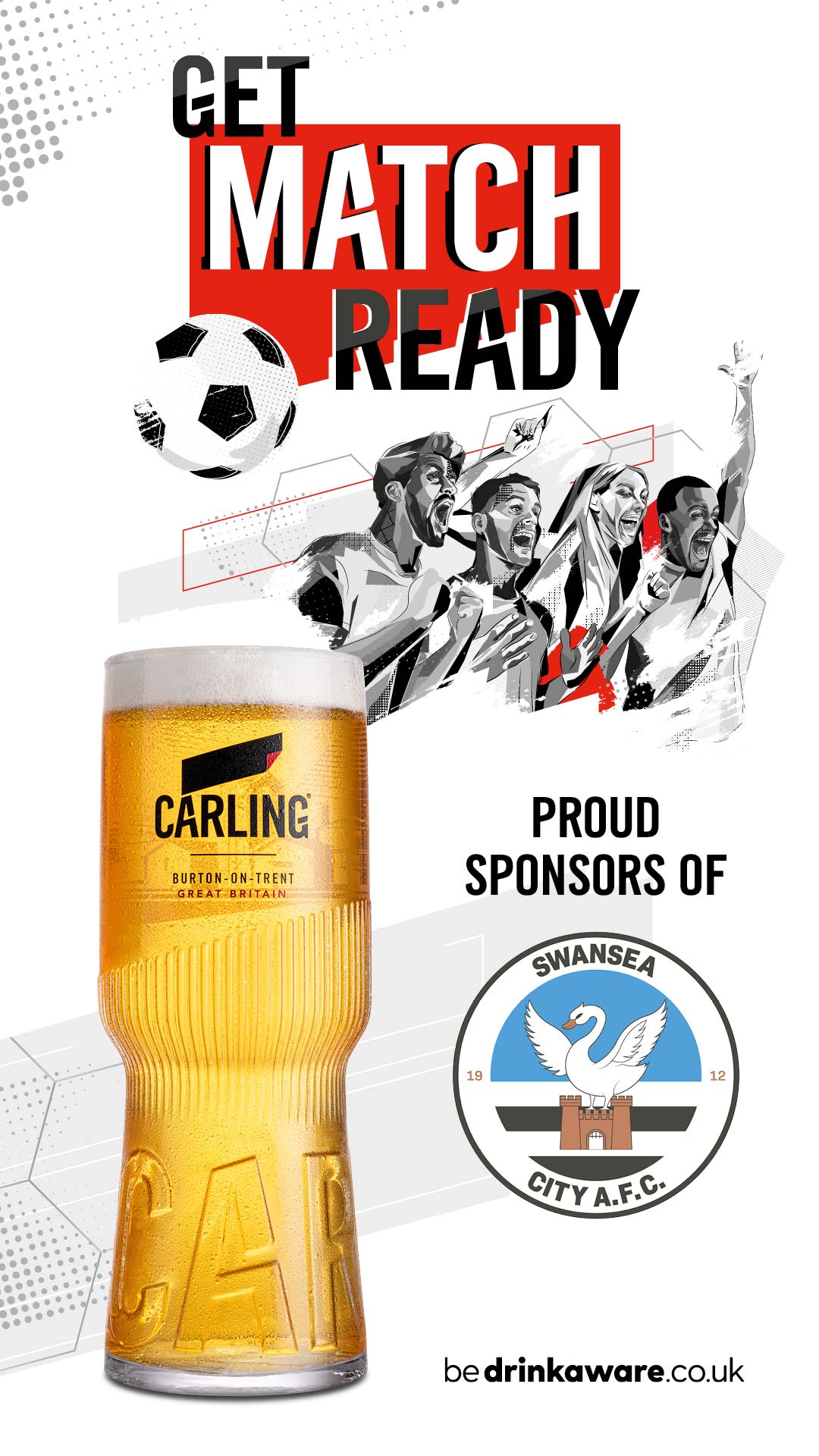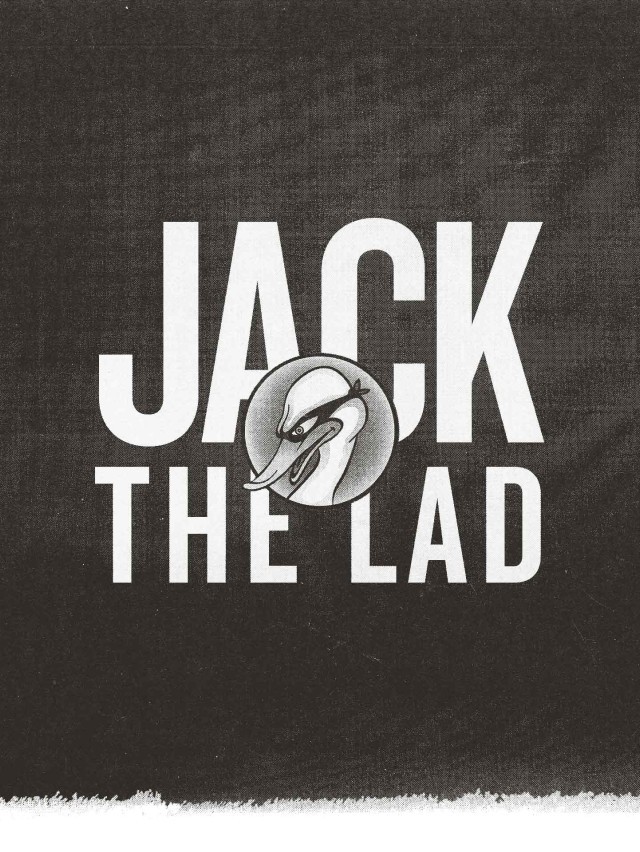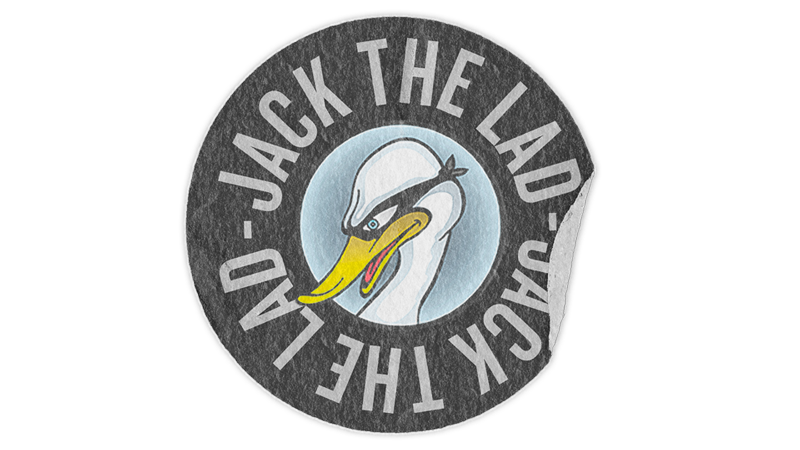 It's interesting that today's fixture falls on a weekend when major rugby league and rugby union matches are also taking place.
In Cardiff, Wales' rugby union team welcomes the All Blacks to the Principality Stadium today for the opening match of their Autumn International Series.
Meanwhile, the Rugby League World Cup sees the quarter-final matches taking place this weekend – one of them in Wigan.
If the opinion of many is to be believed, everyone in Wigan walks around in flat caps and watches rugby league, while the entire population of south Wales loves rugby union and sings in a choir.
Well, there should be upwards of 17,000 people here this afternoon who will be happy to disprove those outdated myths as the Swans play their last home league game before the start of this year's World Cup – which will, of course, feature Wales.
I'll be casting a careful eye over the North Stand this afternoon to see if the flat cap claim is true. Although, the way the Jack Army belt out their anthems here at the Swansea.com Stadium and up and down the country week in, week out, there may be some truth in the singing stereotype.
But as for Wigan being a 'rugby league town', and rugby union being the number one sport of choice here in south-west Wales, surely these two outdated sporting stereotypes can well and truly be shown the red card.
To be fair, Wigan unquestionably has a long and proud history as far as rugby league is concerned.
Indeed, one of this weekend's Rugby League World Cup quarter-finals is being held at the town's DW Stadium.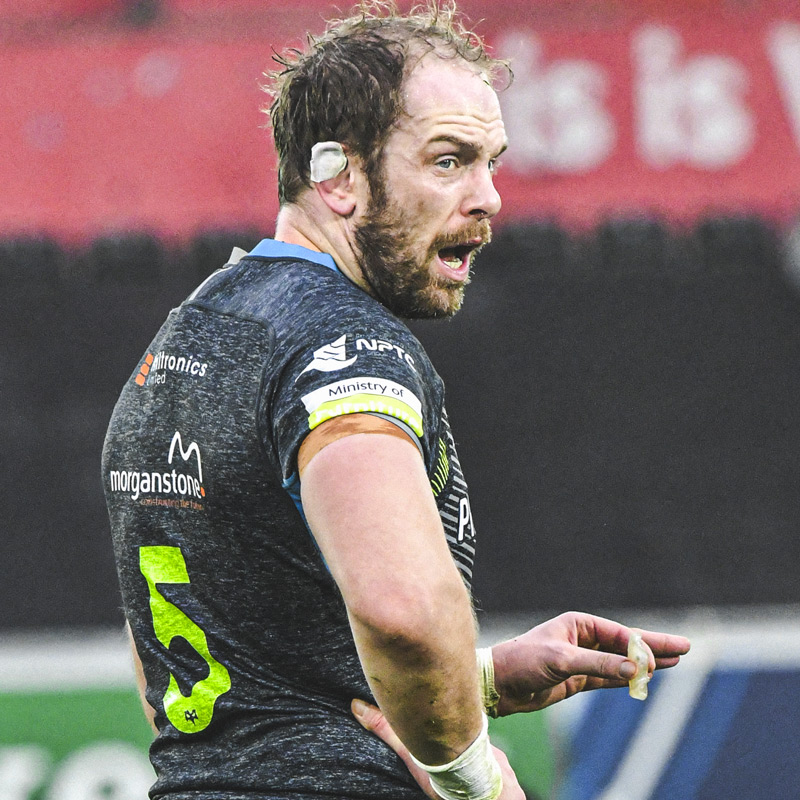 And it is true that there is a wealth of rugby-playing talent down here in South Wales, which used to be at the mercy of 'evil northern league scouts' - the scourge of amateur rugby club secretaries across the valleys.
There were many tales of rich northern rugby league club owners rolling up in big flash cars outside modest miners' cottages throughout the Swansea, Amman and Gwendraeth valleys of a Sunday afternoon from the 1920s onwards.
Pockets overflowing with cash and contracts, their promises of paid rugby and a job up north were too attractive to turn down for many who earned a relative pittance underground, or were without work at all.
Being paid to play the game they considered a hobby? It was almost like being offered paradise.
But those smartly-dressed gentlemen jumping into their sparkling motors along the M62 and heading south are more likely to be football club owners and managers than rugby league scouts and chairmen these days. And it's not just the players they have been after – especially over the past 15 years or so!
My point is that Wigan and Swansea are just as well-known for their footballing exploits as their oval ball successes. Many would argue this has always been the case here in Swansea, in particular.
Although the city and its surrounding communities have an undeniable world-wide reputation for producing rugby stars, I would argue the area has - at the very least - an equal reputation for producing football stars.
And there is absolutely no argument as to which sport has brought world-wide exposure to Swansea over the past decade or so.
The Ospreys are hugely successful in supplying the Welsh national team with a conveyor belt of talent, and they are multiple Celtic League champions. But although they play in the city, they no longer carry the Swansea name.
Unlike the football team, which trumpeted the name of Swansea to the four corners of the globe during its stay in the Premier League and continues to do so, albeit perhaps without as vast a global reach, in the Championship.
And what about the attendance and participation statistics of the two sports locally?
The Swans currently average around 16,500 for their home matches, which I'd estimate is around at least three times as many as the Ospreys currently attract.
Perhaps the Wigan case is a little more difficult to argue when you consider the phenomenal success enjoyed by the rugby league club, especially during a remarkable run of success between the mid-1980s and mid-1990s when they won eight Challenge Cups and seven league titles in succession.
They have also won the World Club Challenge four times to make them probably the most famous rugby league club on the planet.
However, you must remember rugby league is played in relatively few countries compared to the truly global appeal of football.
But, despite this phenomenal success and fame, the Warriors attract relatively modest attendances. Their highest ever average for a season is 17,193, achieved since their move to the DW Stadium they share with the football club.
Wigan Athletic Football Club's history is admittedly a little less illustrious. Perhaps their biggest achievement was reaching the Premier League in the mid-2000s.
And, of course, they pulled off a huge FA Cup shock to beat the millionaire superstars of Manchester City 1-0 in the 2013 final at Wembley.
Despite the relative lack of trophies when compared to their rugby neighbours, the club enjoyed average gates of up to around 20,000 during their stay in the Premier League.
And their average compares favourably with their oval ball counterparts these days, with both clubs attracting averages of around 12,000.
It could be argued that football matches attract a larger away support, but you also need to consider Wigan is surrounded by towns and cities boasting several clubs that are also pretty good at football.
No disrespect to Wigan, but those clubs have longer and more successful histories. Liverpool, Everton, Manchester City and United are all on the doorstep, along with several other well-supported lower league clubs.
Another factor is that Wigan is a relatively small town when compared to some of the huge cities hosting those rival clubs. The potential fan base is much smaller.
So instead of some people lazily labelling Wigan and Swansea as solely rugby hotbeds, they would be better off acknowledging the fact that they are great sporting communities, which do their communities proud in both the round and oval ball games.
C'mon you Swans!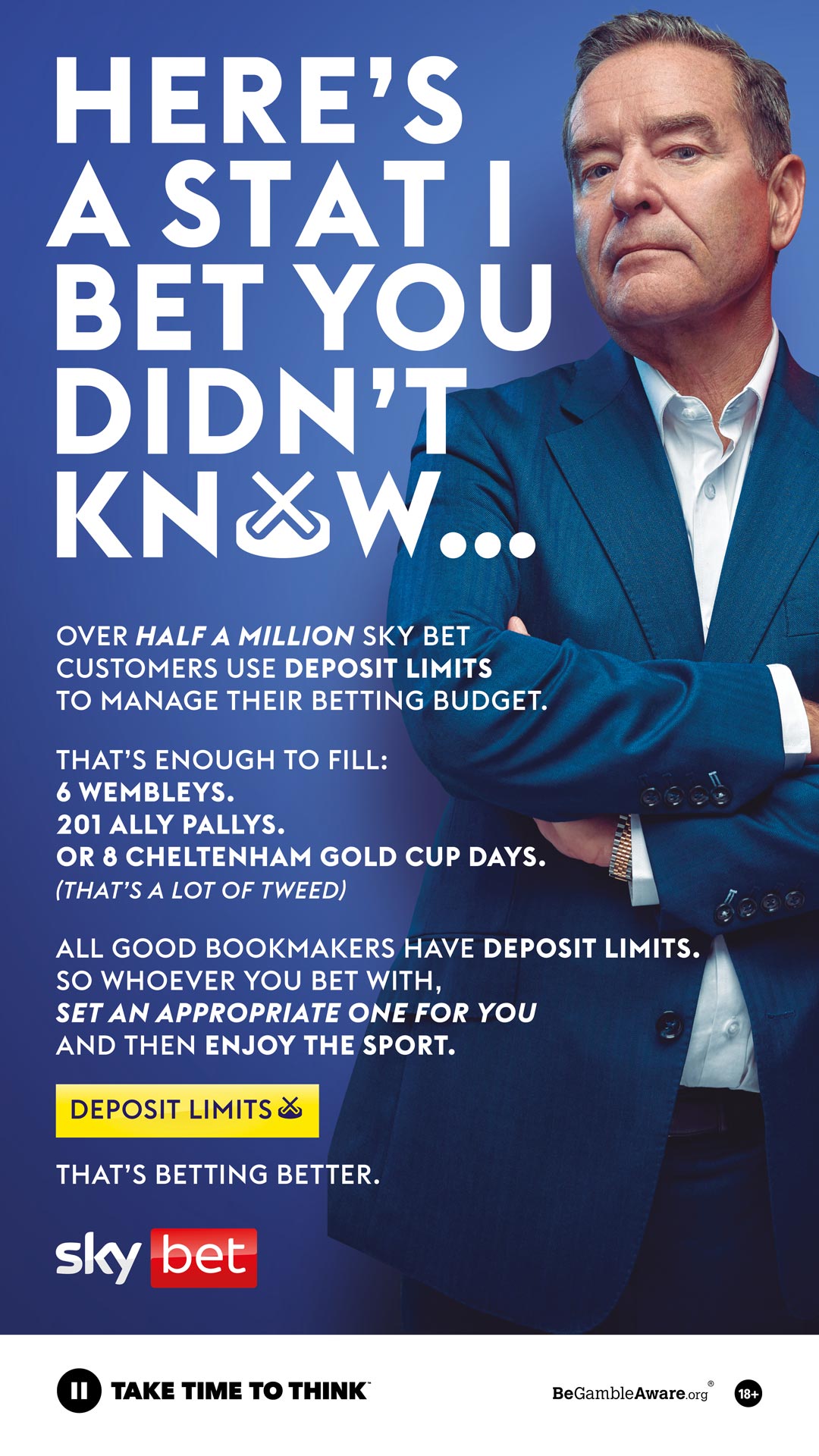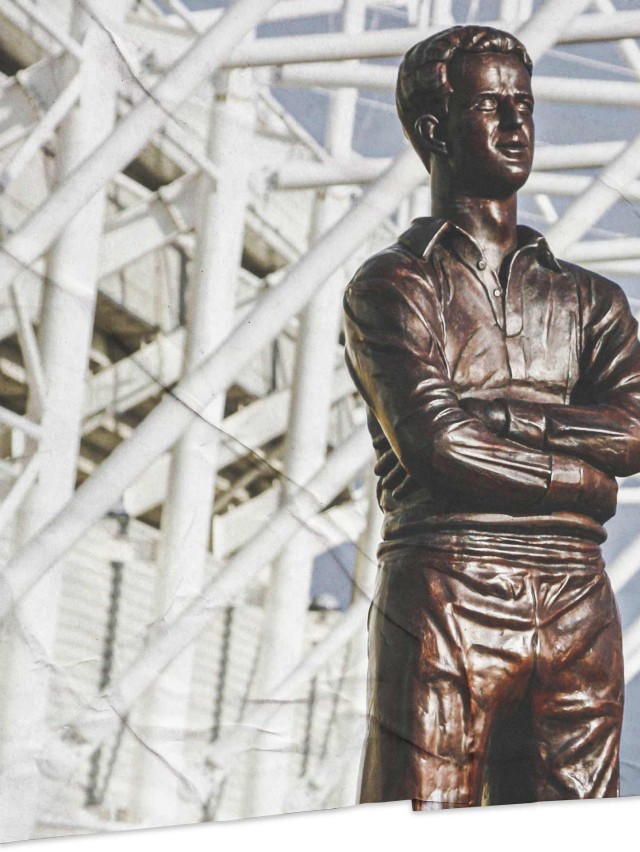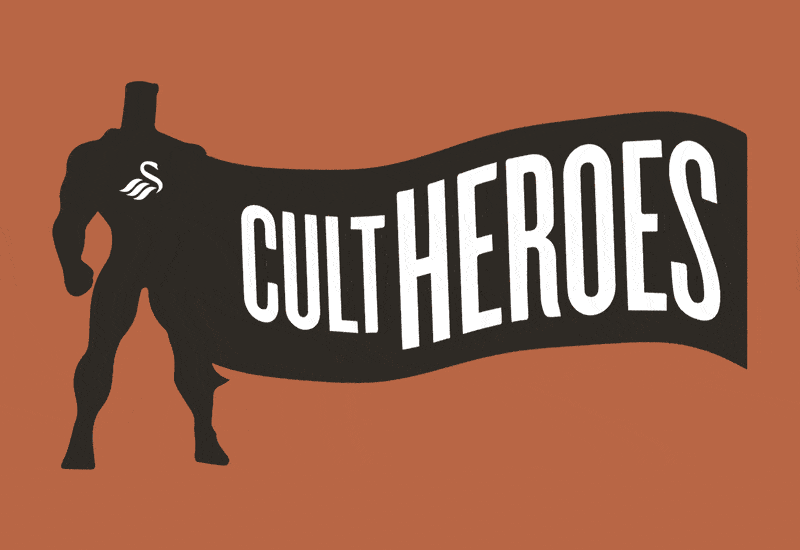 IN THE LATEST EDITION OF OUR 'CULT HEROES' SECTION, CLUB HISTORIAN GWYN REES RECALLS THE SWANSEA CITY STORY OF IVOR ALLCHURCH. A MAN WHOSE NAME BELONGS IN ANY DISCUSSION ABOUT THIS CLUB'S GREATEST PLAYERS, ALLCHURCH REMAINS THE SWANS' RECORD GOALSCORER AND WAS PART OF THE WALES SQUAD WHEN THEY LAST COMPETED AT A WORLD CUP IN 1958. HE IS IMMORTALISED IN A STATUE OUTSIDE THE SWANSEA.COM STADIUM AND HIS NAME WILL ALWAYS BE INEXTRICABLY LNKED WITH OUR CLUB.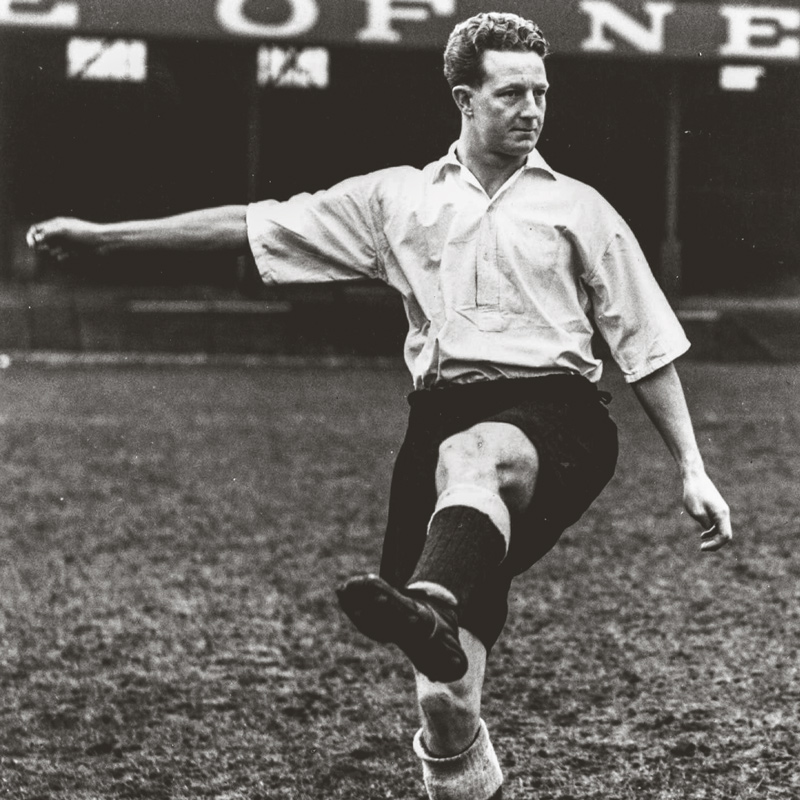 We at Swansea have been fortunate over the years to have witnessed some great players representing our club.
But, even with all the wealth of talent we have had the privilege to have seen over the years, only one has a statue erected outside the club's stadium: Ivor Allchurch.
The roots of Ivor joining the club were laid at Cwm Level playing fields in September 1944, when as a young schoolboy he was spotted by the former Swansea Town player Joe Sykes.
Sykes, himself a player of considerable ability, was captivated by the skill of the blond-haired youngster and immediately recommended he be signed up.
As soon as Ivor was old enough the deal was done, although he was initially only to play in reserve games before he headed off to do his National Service at the age of 18.
Based in Oswestry, he played for his unit, along with the Western Command, Wellington Town. He even guested in a Welsh Cup tie for Shrewsbury Town.
After his two years of National Service had been completed, Allchurch resumed his career at the Vetch Field.
It was a few months later that Ivor would make his first-team debut away at West Ham United on Boxing Day 1949. Although the Swans lost, the player had done enough to show that he would be the first name on the team sheet for years to come.
Allchurch would score in his next appearance – an FA Cup tie against Birmingham – and the national press quickly realised what an outstanding prospect Swansea had on their books.
His blond locks earned him the nickname of 'the Golden Boy', and with his sublime ball control and a body swerve to die for, it wasn't long before the directors at the club were fending off offers from some of the country's biggest clubs.
Allchurch played as an inside forward, and combined creating many goals for his team-mates with being a regular on the scoresheet himself.
Possessing a bullet of a shot, he would end up as Swansea's top scorer on no fewer than five difference occasions. Indeed, during the 1956-57 season he created a record bye scoring in eight consecutive league matches.
An intensely private and modest man, he made his full Wales international debut against England at Roker Park just 11 months after breaking into the Swansea first team, and would be a regular in the national side for the next 16 years, earning a then-record 68 caps in the process.
He played every game at the 1958 World Cup in Sweden when Wales shocked the footballing world by progressing to the quarter-finals before narrowly losing to a Pele-inspired Brazil.
Following the tournament, after eight seasons at the Vetch Field, and with the player at the peak of his playing abilities, the management at the club decided to finally cash in on its most prized asset.
Supporters of the club were up in arms at the thought of 'the Golden Boy' leaving, with the local Evening Post receiving countless letters of disgust at the thought of Ivor moving away. But in early October 1958 all the fears proved real, and a £28,000 cheque plus the signature of Reg Davies moving to the Vetch Field saw Ivor transferred to First Division Newcastle United.
Allchurch would soon be as popular with the Geordies as he was back in south Wales but, after three years of adulation from the fans on Tyneside, it was time for the player to move back home to Wales.
However, with no money available at the Vetch Field it was to east Wales and Cardiff City where Allchurch would go.
Just three seasons later and the player would get the dream move he always wanted; a return to Swansea Town in exchange for an £8,000 fee in 1965.
This was a much different Swansea to the one he had left seven years before. Gone was the team littered with international players, in its place came Third Division football and lethargy at the club.
The first league season following his return was extremely disappointing, but by defeating Chester in the Welsh Cup final, a place in the European Cup Winners' Cup competition was secured.
Ivor would play in both games against top Bulgarian side Slavia Sofia, but going out of Europe would be nothing compared to the disappointment of relegation to the fourth tier of the football pyramid for the first time.
The next season saw the Swans play Arsenal in the FA Cup at home in front of a record Vetch Field crowd of 32,786. The hosts would lose 1-0 after a brave performance, with Allchurch turning back the clock with a classy display tormenting the Gunners and showing opponents half his age just what he was capable of.
He would finish the season as top goalscorer but, on the day of his testimonial against Leeds United in May 1968, the club let it be known that the player wasn't going to be offered another contract. It signalled the end of an 18-year professional playing career.
He played on for a season at Worcester City, then as player-manager at Haverfordwest County, before finishing his playing career at Pontardawe Athletic in 1980.
His 166 league goals is still a record at Swansea City, while he was recognised by the Football League as one of its 100 greatest Legends of all time in 1998.
Sadly, Ivor did not have the opportunity to accept the latter accolade. After working as a storeman until his retirement, he passed away in May 1997.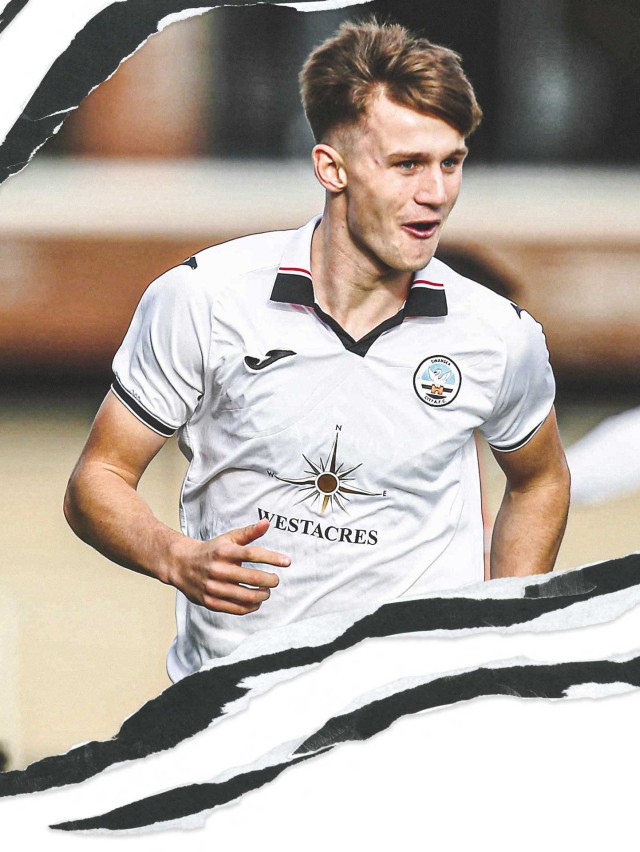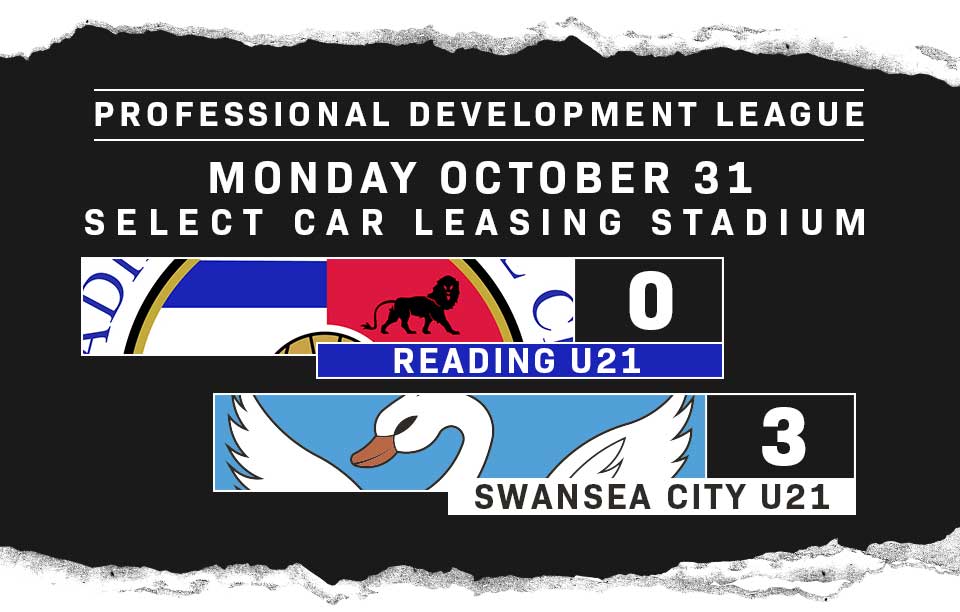 TEN-MAN SWANSEA CITY UNDER-21S CONTINUED THEIR GOOD RUN OF FORM AND REGISTERED THEIR FIRST AWAY WIN OF THE SEASON AS GOALS FROM WASIRI WILLIAMS, JOE THOMAS AND BEN LLOYD ENSURED THEY TOOK ALL THREE POINTS AGAINST READING IN THE PROFESSIONAL DEVELOPMENT LEAGUE.
Williams was on target in the first half, before second-half goals from Thomas and Lloyd completed the scoring as the development side recorded a third clean sheet in a row, and they have now won four of their last six games.
It was also a third win in a row following success against Millwall and Watford, and they held their nerve after seeing Williams sent off with the score at 2-0.
Josh Thomas made his return following a three-game suspension after being dismissed against rivals Cardiff City. Meanwhile, Williams slotted back in after an ankle injury.
Scholars Evan Watts and Seb Dabrowski returned to Berkshire for the second time in three days, after featuring for the under-18s in their own win over the Royals on Saturday.
Lloyd had the first chance of the afternoon after being picked out by Joe Thomas from the right, but his powerful shot was palmed away for a corner by Coniah Boyce-Clark in the Reading goal.
But it didn't take long for the deadlock to be broken, Brandon Cooper's initial shot cannoned off the woodwork, but Williams was on hand just outside the six-yard box to slot home the opener.  
The Royals pressed higher in search of an equaliser. Kai Ludvigsen produced a fine tackle in front of goal to deny David Nyarko, who was teed up by former Swan Adrian Akande on the edge of the area.  
The aftermath saw Swans keeper Ben Hughes challenged for the first time, as Nyarko proved a real threat and got off a strong shot that was well saved. 
Hughes was to produce yet another crucial save moments later; interplay between Mamadi Camara and Rashawn Scott, set the latter through one-on-one but the Swansea keeper was again equal to the task.
Nearing the interval, Williams came close to grabbing a second after leaping highest to get on the end of a Cameron Congreve free kick, but he failed to make a clean contact and the ball landed harmlessly in the keeper's arms.
Between the sticks, the Swans were forced into an early change as Nyarko and Williams collided with the advancing Hughes. After treatment Evan Watts was introduced in his place for his under-21s debut.  
Nathanael Ogbeta did well to fend off his marker down the left to drive a forceful low ball into the box, but Josh Thomas just failed to get on the end of it.
However, on the hour mark, the Swans doubled their lead. Josh Thomas received Ogbeta's throw-in and drove towards goal with purpose for Joe Thomas to find the back of the net for his second goal in as many games. 
The Swans would soon be down a man, though, with Williams dismissed after receiving a  red card for a foul on Camara.
Despite being a man down, the Swans went on to add to their tally. Seb Dabrowski did well to feed the ball to Josh Thomas, who was again provider as he picked out an unmarked Lloyd for the midfielder to volley home the clinching goal.
Reading Under-21s: Coniah Boyce-Clarke (Archie Walker 46'), Sam Paul, Hamid Abdel-Salam, Jay Senga, Louis Holzman, Kelvin Abrefa, Adrian Akande, Claudio Osorio, David Nyarko, Mamadi Camara, Rashawn Scott.
Swansea City Under-21s: Ben Hughes (Evan Watts 49'), Kai Ludvigsen  (Harry Jones 46'), Wasiri Williams Azeem Abdulai, Brandon Cooper (captain); Joe Thomas, Cameron Congreve, Joel Cotterill, Liam Cullen (Josh Thomas 46',Tarrelle Whittaker 90'), Ben Lloyd, Nathanael Ogbeta (Seb Dabrowski 68').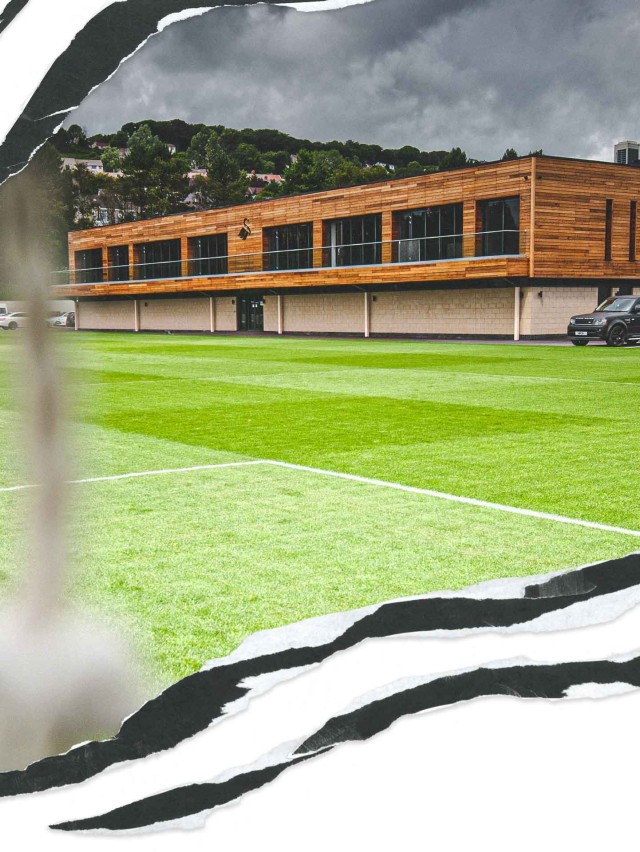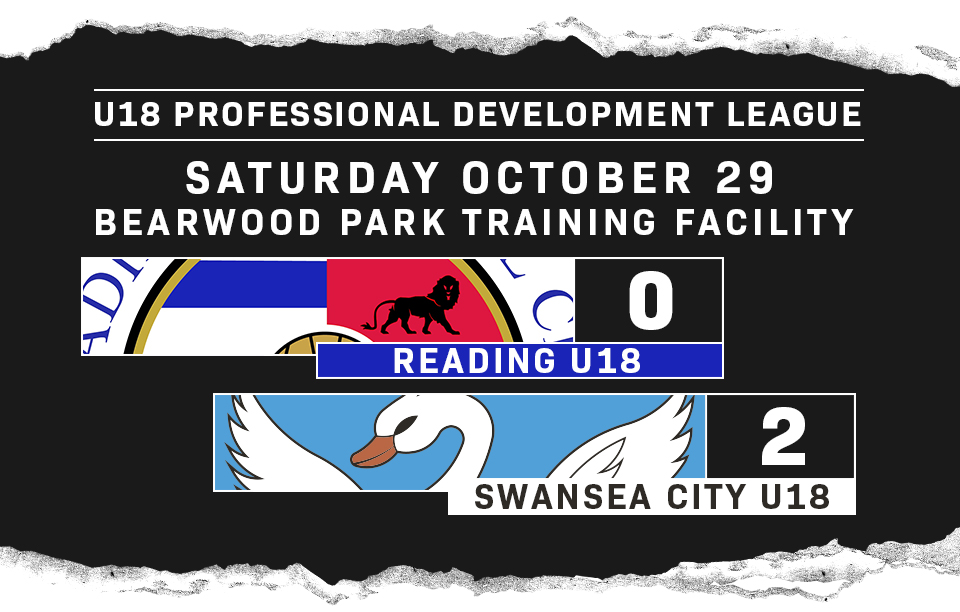 SWANSEA CITY UNDER-18S MADE IT TWO CONSECUTIVE AWAY WINS AND CLEAN SHEETS AS SECOND-HALF GOALS FROM IWAN MORGAN AND KYRELL WILSON ENSURED THEY TOOK ALL THREE POINTS IN THEIR PROFESSIONAL DEVELOPMENT LEAGUE FIXTURE AT READING.
Morgan found the net with 25 minutes to go, after in-form Zane Myers teed him up perfectly from the left.
And Wilson made sure of victory in the closing moments, doubling the advantage from Thomas Woodward's second assist in as many games.
Wilson had returned from suspension following his red card at Ipswich Town, while Yori Griffith and Woodward featured after the pair of under-16 players impressed last time out against Bristol City.
Reading began the fixture brightly and enjoyed long spells of possession in the final third. Swansea keeper Evan Watts was forced into an early save and, just moments later, Jeremiah Okine-Peters fired a powerful shot on target that had to be tipped over the bar.
Jada Mawongo did well to deny another Royals' attack, as the Sri Lankan defender made a timely challenge in his own area.
Between the sticks, the Watts produced another impressive save to deny Aston Greaver's right-footed effort.
One of the better chances for the young Swans came minutes before the break. Dan Watts started the move before a neat one-two play between Josh Carey and Griffith saw the former get away a strike that was saved by the Reading.
Myers looked to bag his second goal in as many games with an effort from 30 yards out but his strike was comfortably saved as the interval arrived with the sides goalless.
Swansea started the second half on the front foot. Carey advanced down the left flank to put in an astute ball into the area, but Wilson and Morgan couldn't get any meaningful contact on it.
The Swans began to press higher through the likes of Myers and Griffith, who continued to cause trouble down the left.
But Morgan broke the deadlock after finding himself on the end of a Myers ball, slotting it in from the left side of the area to put the visitors ahead. 
Down the other end, the young Royals went in search of an equaliser following a corner-kick with Greaver causing trouble in the six-yard box, with his close-range effort rolling inches wide of the target.
At the other end Wilson was played through one-on-one, with Morgan turning provider. The striker found the net but the offside flag saw it ruled out. 
But there was no denying Wilson moments later as he finished from Woodward's pass.
Reading Under-18s: Archie Walker, Ayuuba Jambang, Jacob Hammond-Chambers-Borginis, Boyd Beacroft, Abraham Kanu (Zion Nditi 70'), Jeremiah Okine-Peters (captain), Shay Spencer (Ryley Campbell 70'), Aston Greaver, Caylan Vickers.
Unused subs: Taylan Harris, Harvey Maudner.
Swansea City Under-18s: Evan Watts (captain), Arthur Parker (Jacob Cook 70'), Seb Dabrowski, Richard Faakye, Jada Mawongo, Josh Carey, Dan Watts, Yori Griffith (Thomas Woodward 74'), Kyrell Wilson, Iwan Morgan, Zane Myers (Rohan Davies 83'). 
Unused subs: Kit Margetson, Cameron Llewellyn.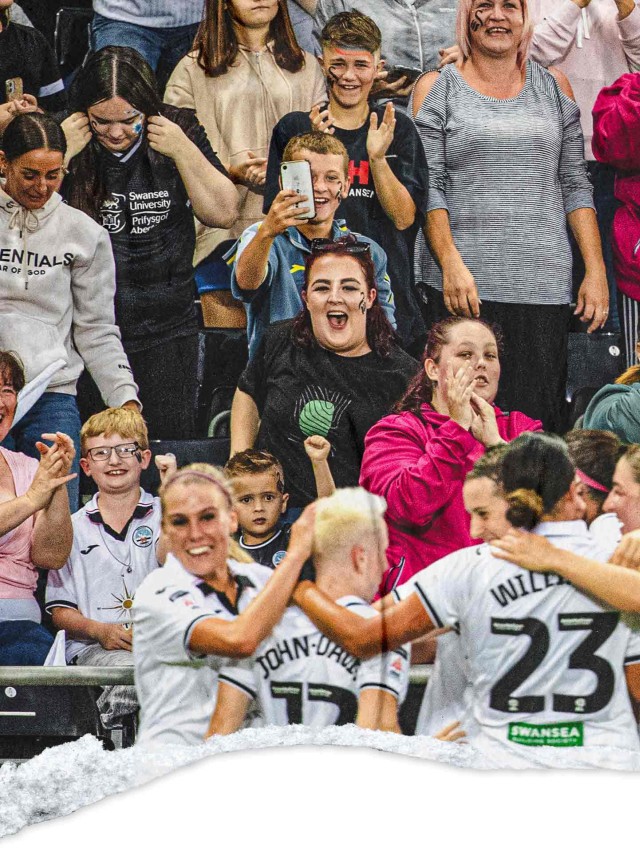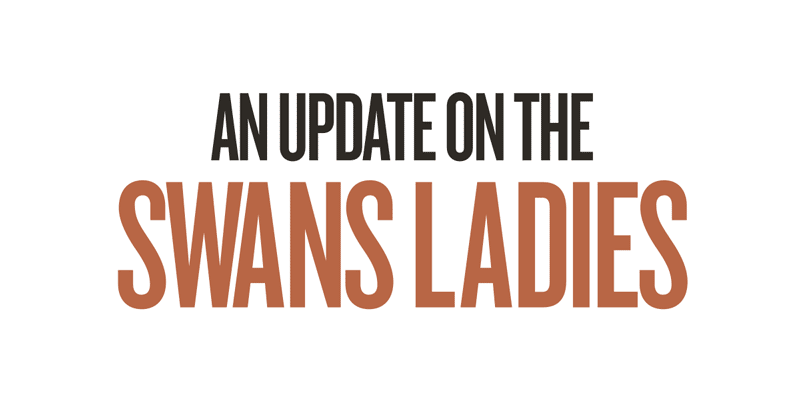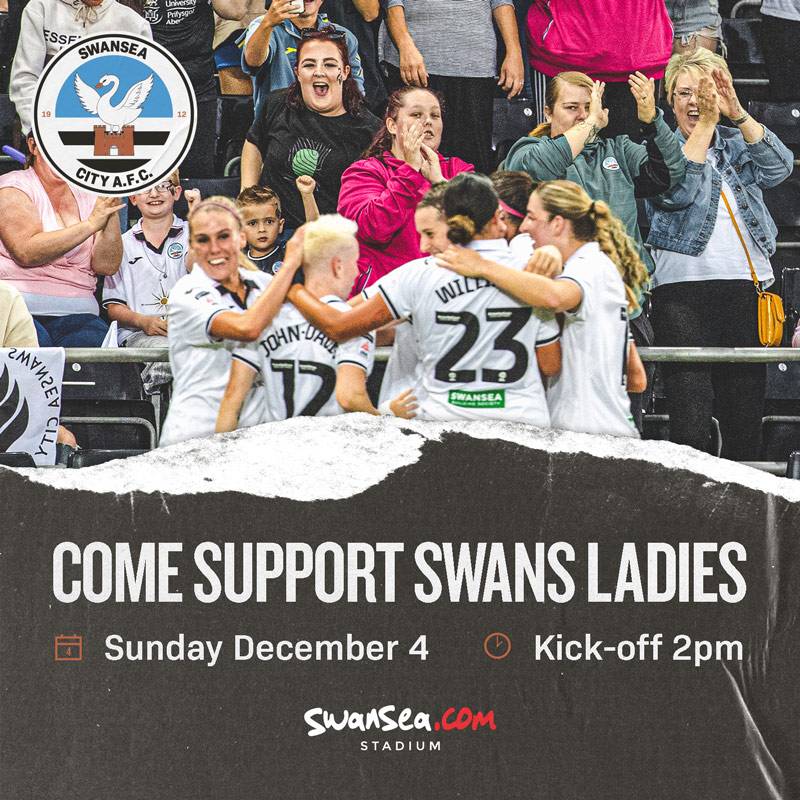 Swansea City Ladies will return to the Swansea.com Stadium when they host Genero Adran Premier leaders Cardiff City Women on Sunday, December 4 (2pm kick-off).
Following the success of the Swans' opening match of the season against Cardiff Met Women – which drew a record crowd for a domestic women's game in Wales - the reigning champions will once again play a league game at the Swansea.com Stadium.
The match will give supporters the chance to watch domestic football, while the Championship is paused for the World Cup break.
Tickets for this game will be charged at £3 for adults, while tickets for under-18s will be free of charge.
All tickets - including under-18s tickets - must be claimed before going through the turnstiles. We would advise booking in advance, but supporters can pay on the day at the ticket office which will be open from 10am.
Please note that anyone aged 14 or under must be accompanied by an adult.
Tickets can be purchased HERE.
Once again Swans Ladies, Swansea City, and Swansea City AFC Foundation will be using the match as a chance to grow the women's game in Wales by providing local community groups and football clubs with group offers.
If you would like to make a group booking of 11 people or more, please use the link HERE.
Anyone who requires a carer ticket or who would like to book a wheelchair bay can book tickets for this match by calling the ticket office via email ticketing@swanseacity.com or phone (01792 616400 and select option 1).
Parking can be booked for this fixture. This will be charged at £3 per vehicle. Parking can be booked HERE.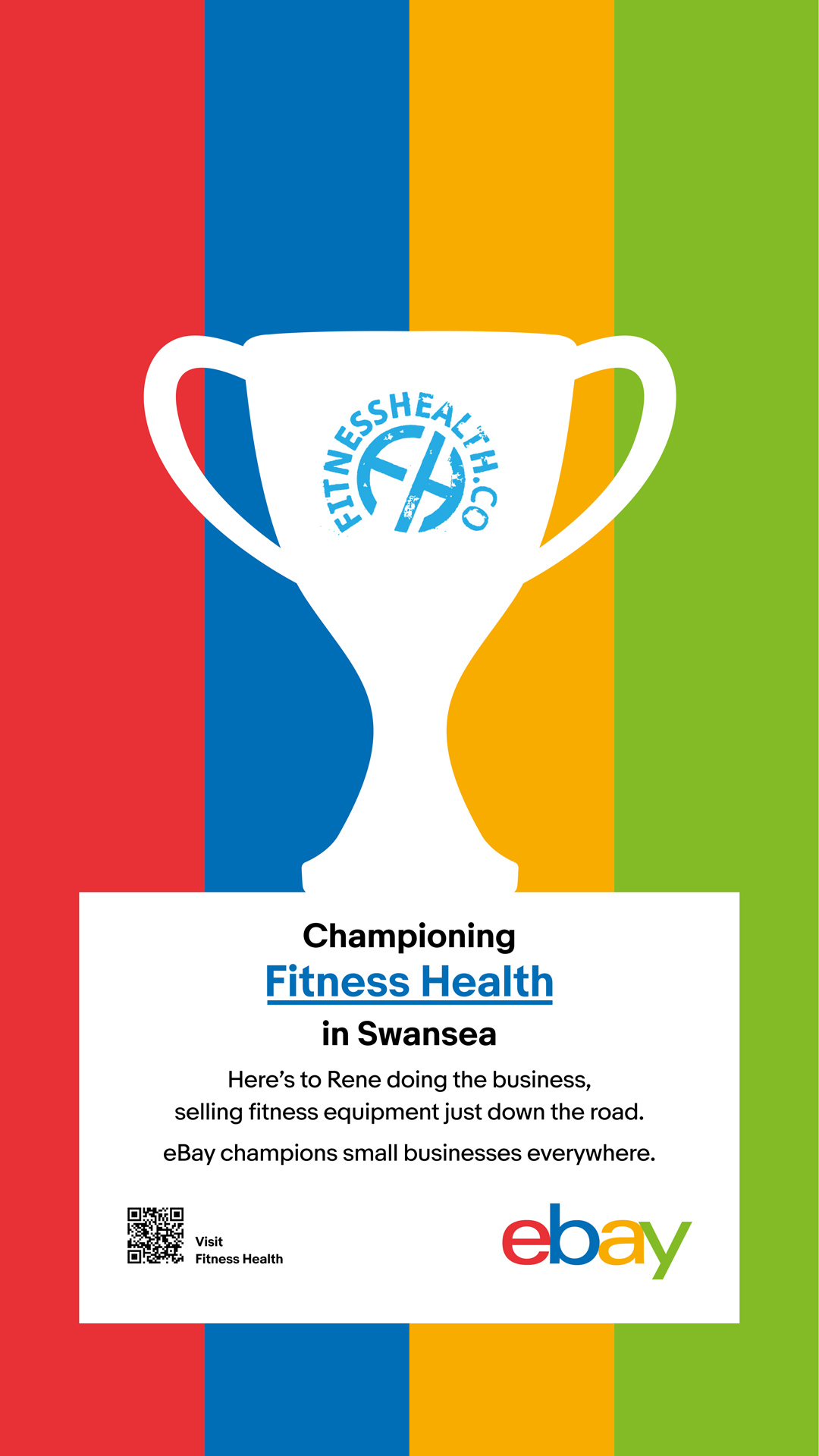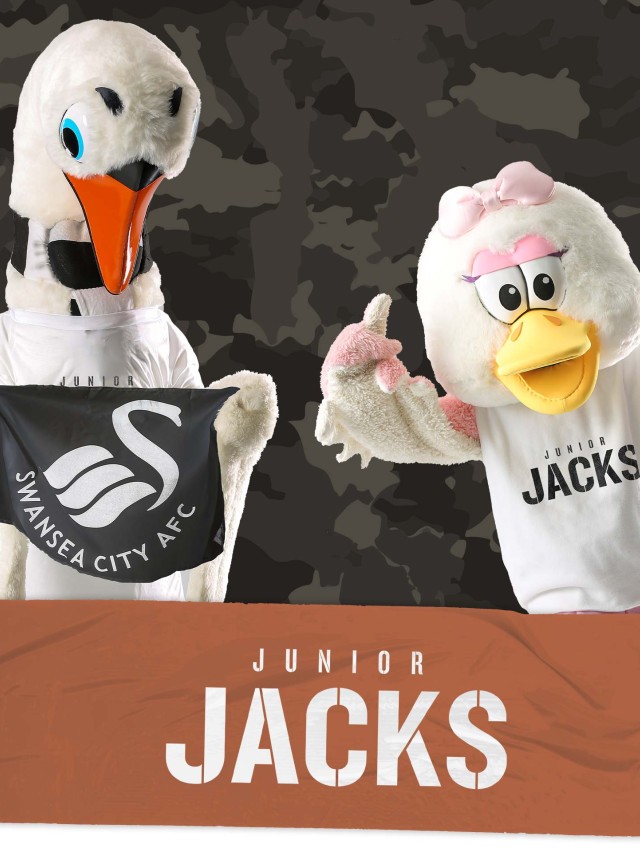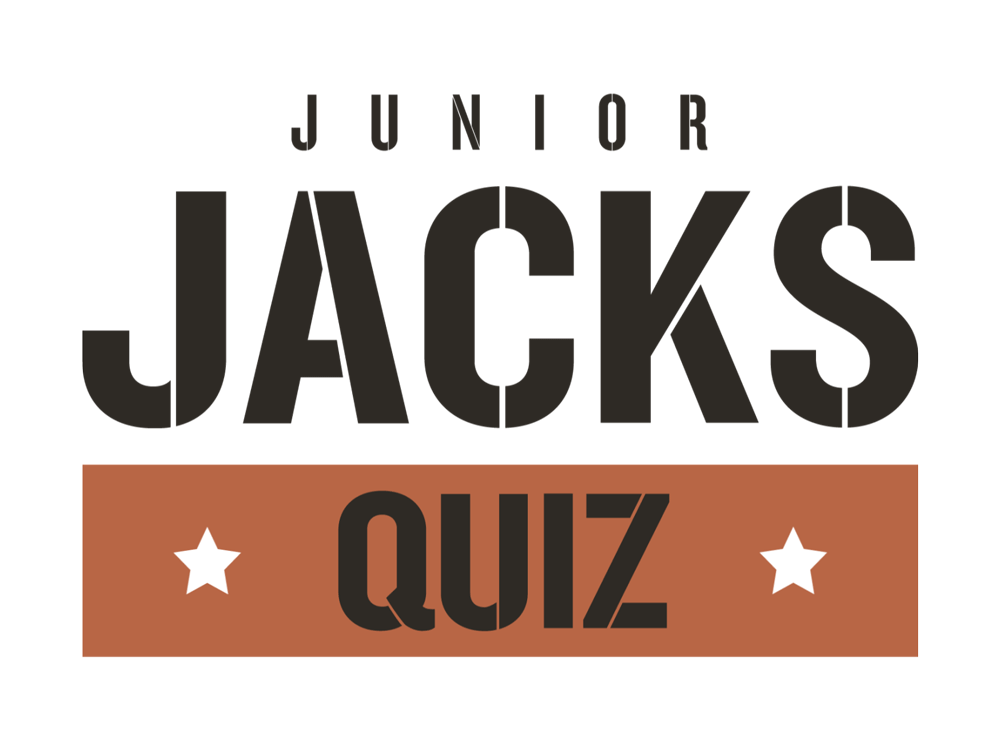 Good afternoon, Junior Jacks!
Croeso nôl to the Swansea.com Stadium for our final home match before Wales head to the World Cup!
We're so excited – we can't wait to see our current and former Swans on the biggest stage in international football, but before that there's loads and loads happening at today's game.
First of all, we want to say a huge "da iawn" to all the Junior Jacks who took part in the Halloween pumpkin carving competition. We were really impressed with all the entries and our friends in the marketing team have been in touch with the winners.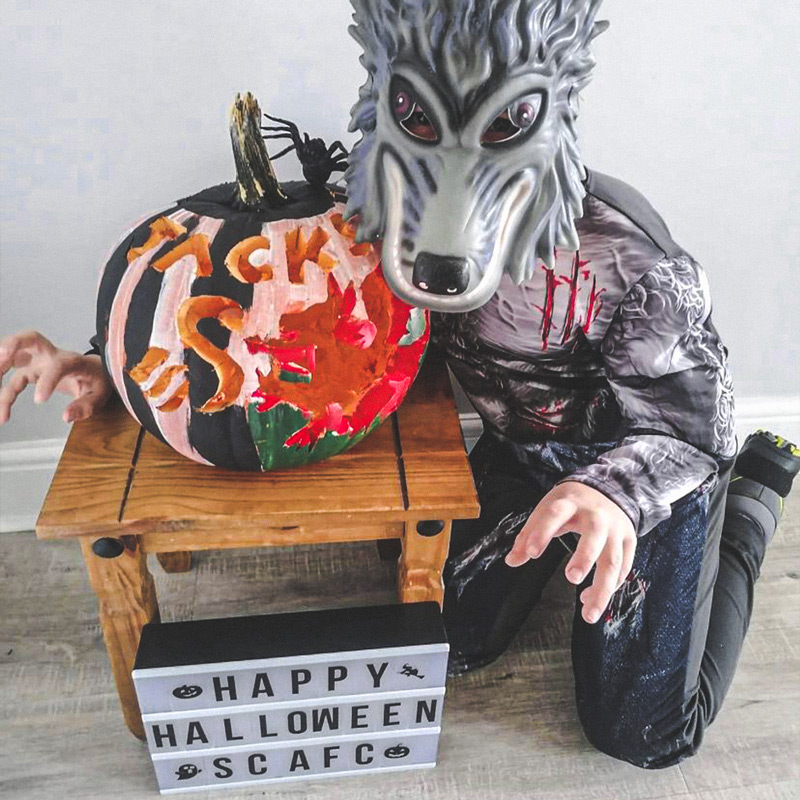 Now on to today's game!
Our friend RolyPoly is back in the family stand playing all of our favourite pre-match music and he will be hosting party games with prizes to be won. We are also joined by Buzz Trampoline who will be running giveaways, as well as our friends from Noah's Ark who will be providing facepainting for #JuniorJacks.
Need something to do before kick-off? Test your knowledge in our Take FIVE football quiz.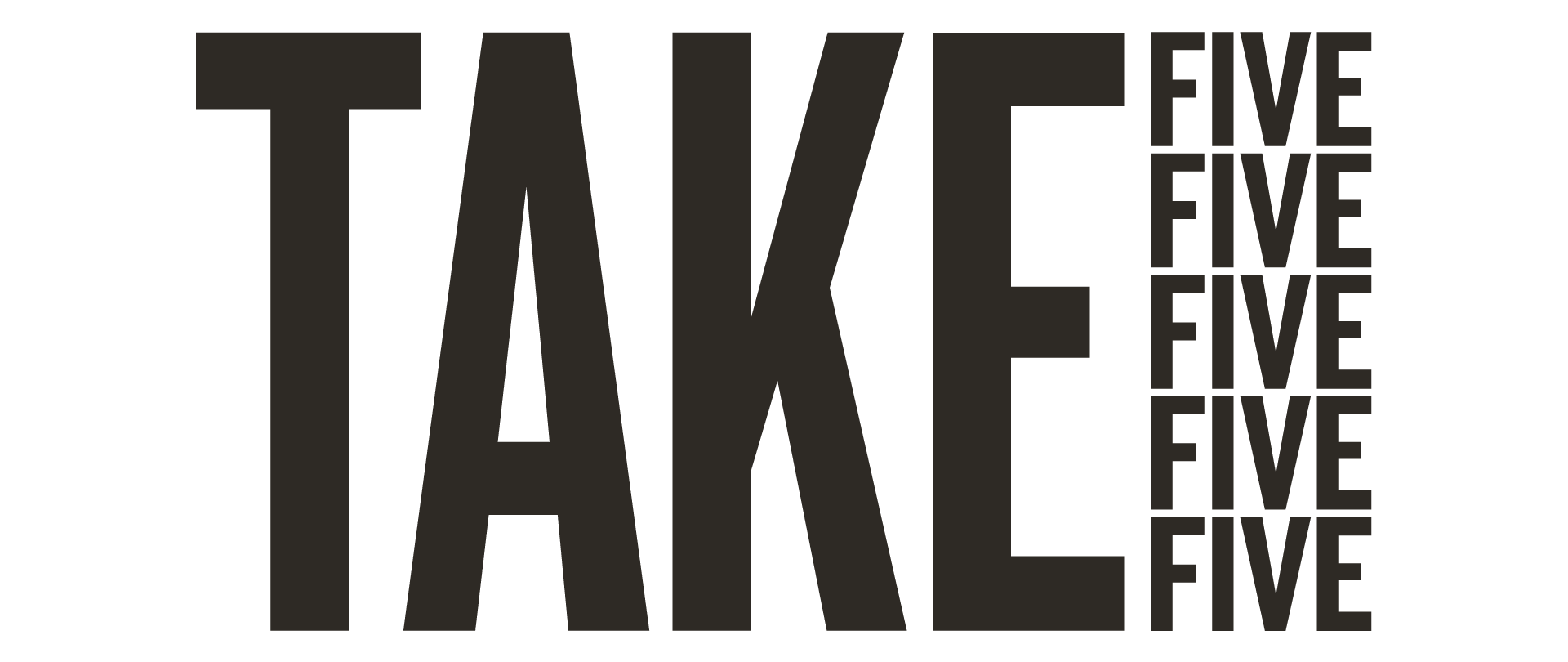 Also, if you have time, maybe you can help us work out who the Swansea City players are in the photos I (Cyril) took at the last match. I think I had the settings on the camera wrong and all the players faces are blurry – can you help me work out who is who?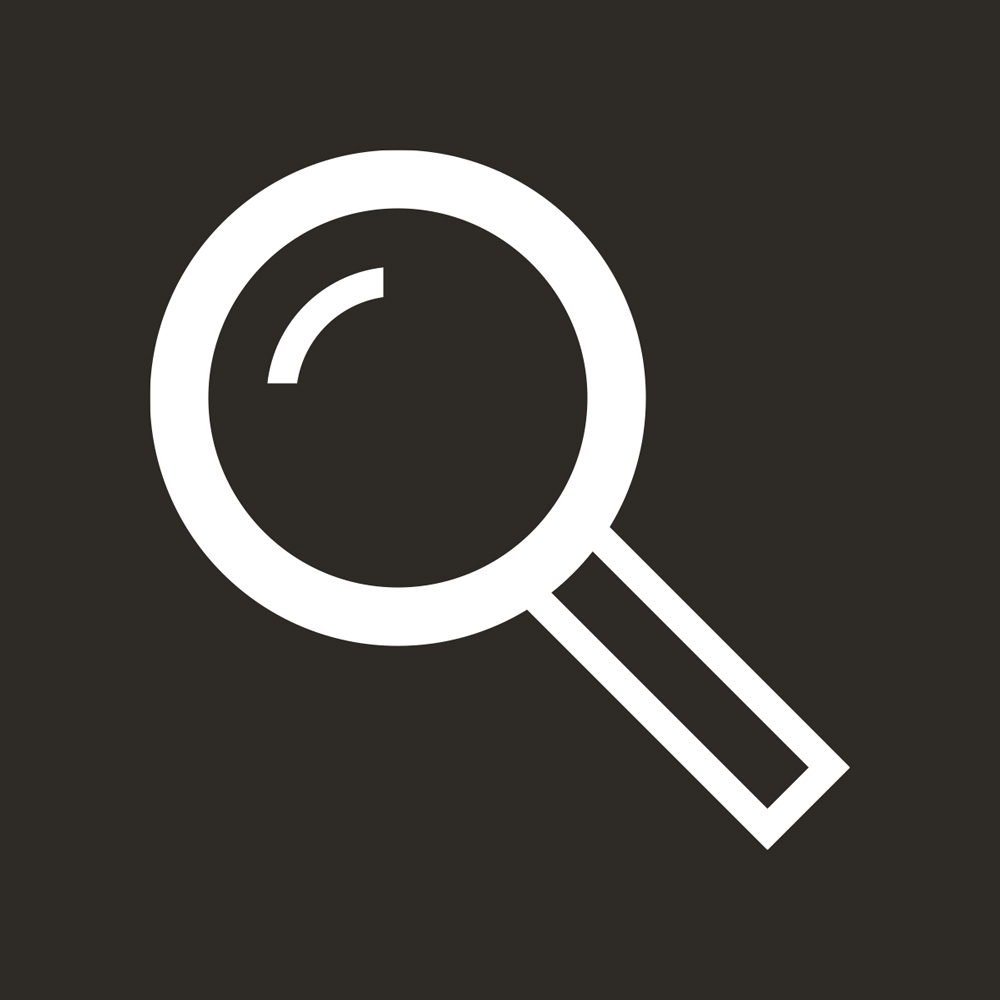 Finally, it's joint score prediction time. Did you see that we got it right last time? We just knew that Ollie and Oba would score against Cardiff!
Today's prediction? We think it will be 3-1 and Ryan Manning and Joel Piroe will get the goals. What do you think?
Come on the Swans!
Cyril and Cybil.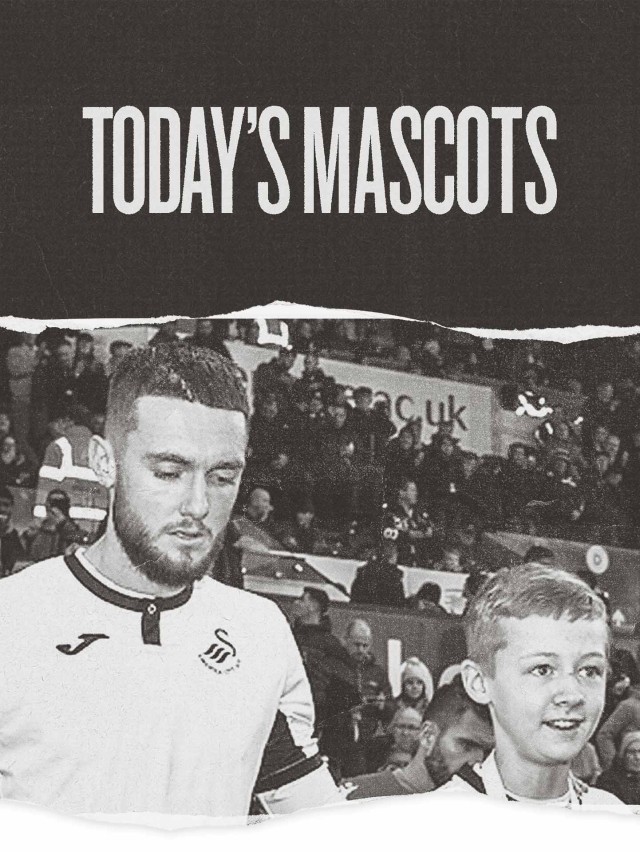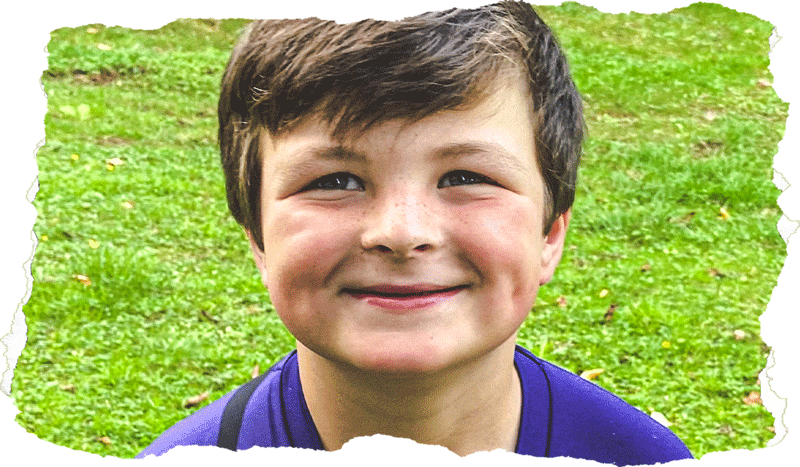 SAM ~ AGED 7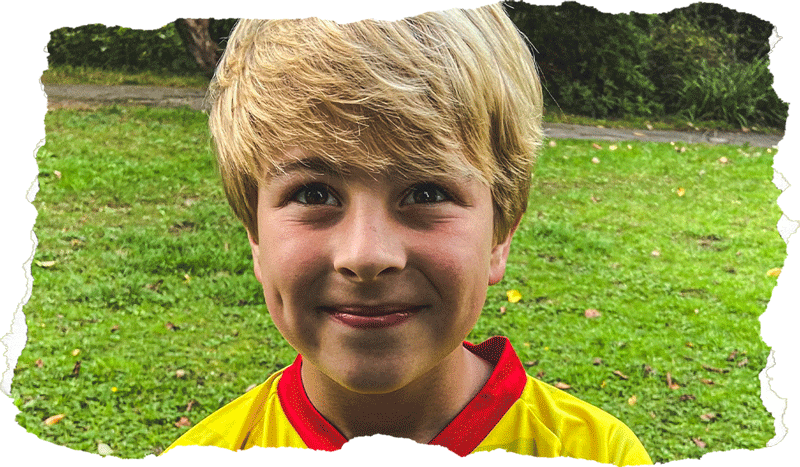 WIL ~ AGED 10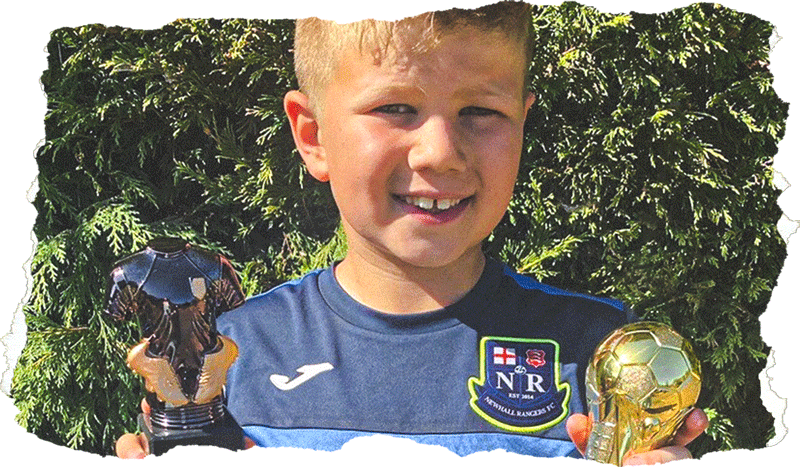 BLAKE ~ AGED 9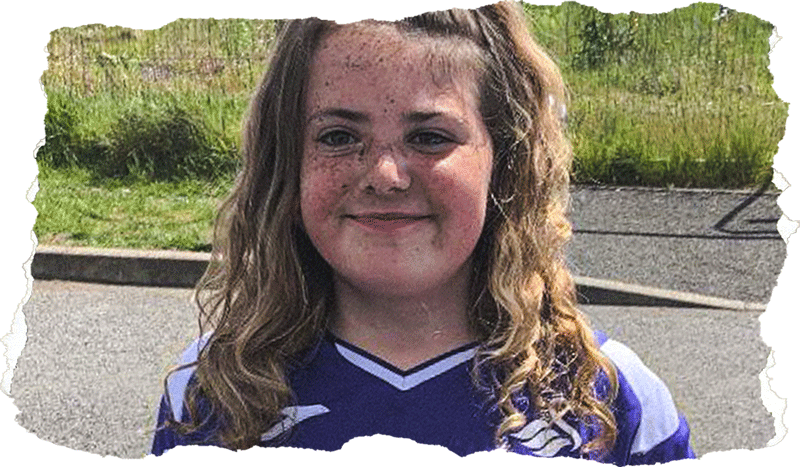 CORA ~ AGED 10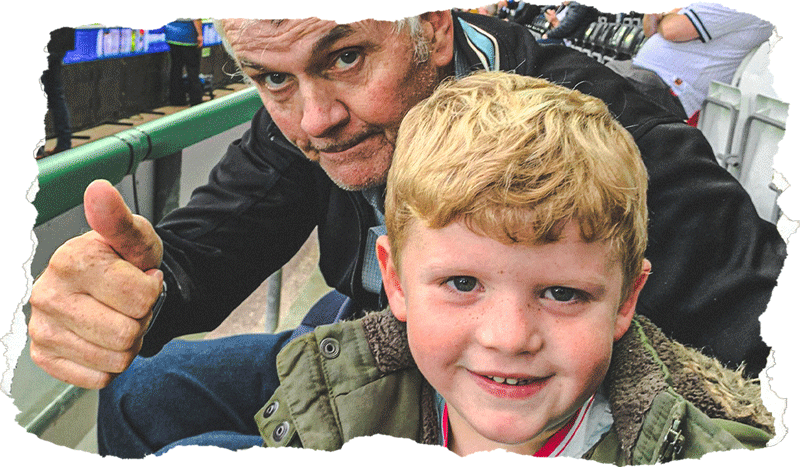 HARRY ~ AGED 6
SONNY ~ AGED 6
REEVA ~ AGED 9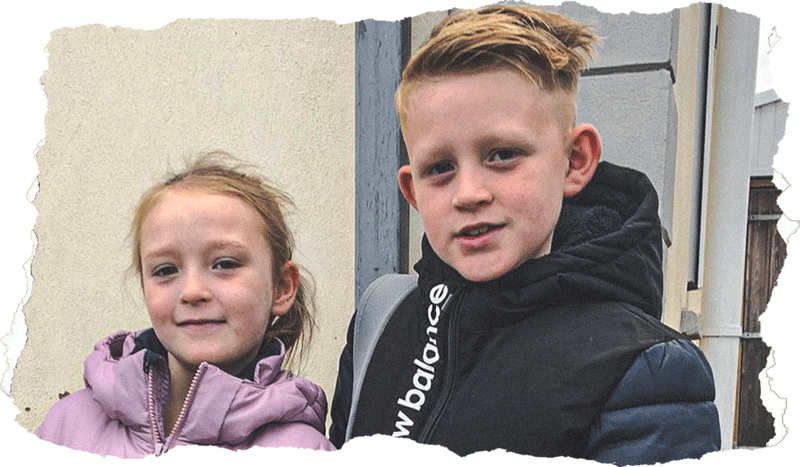 BRODY ~ AGED 10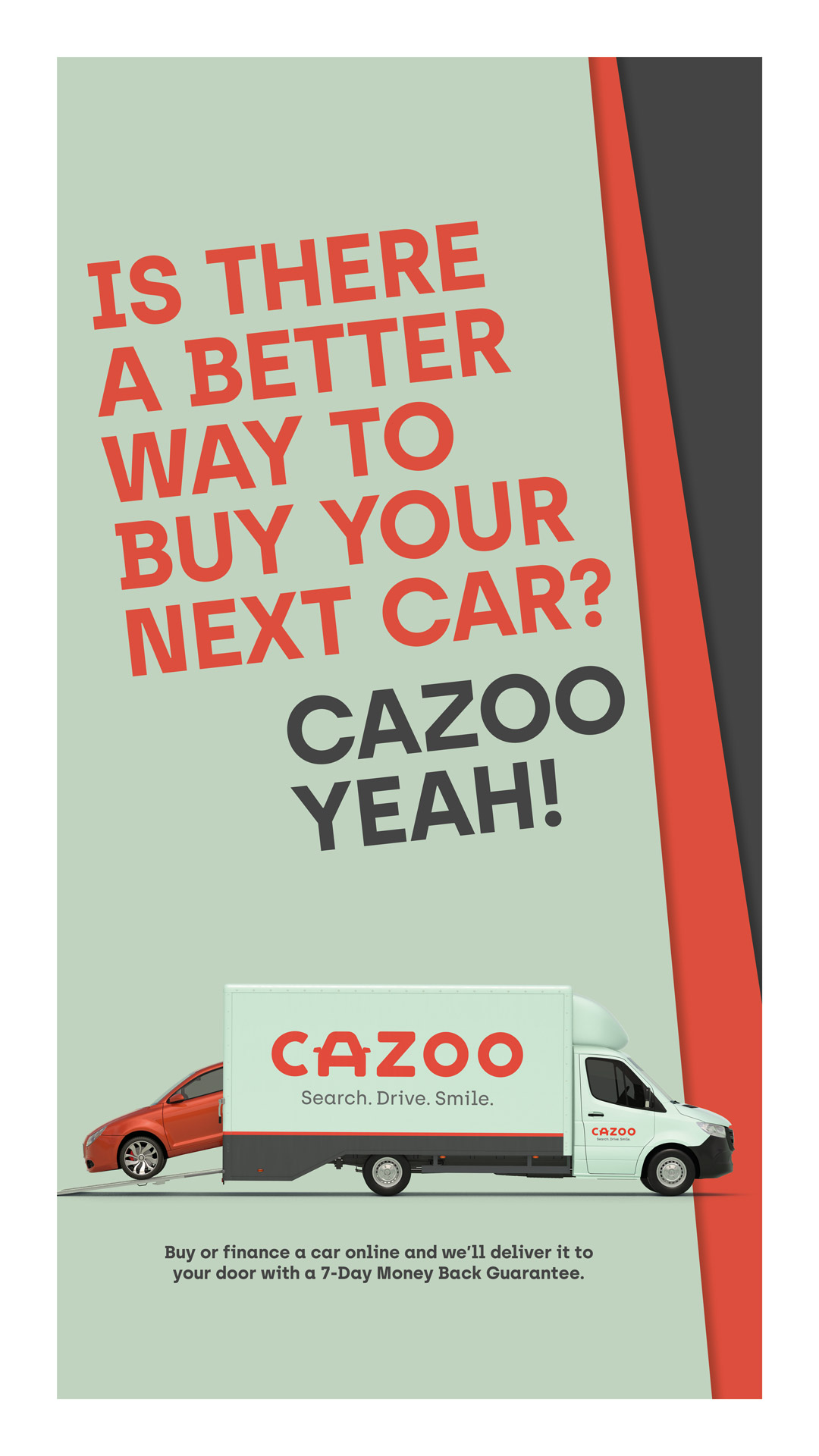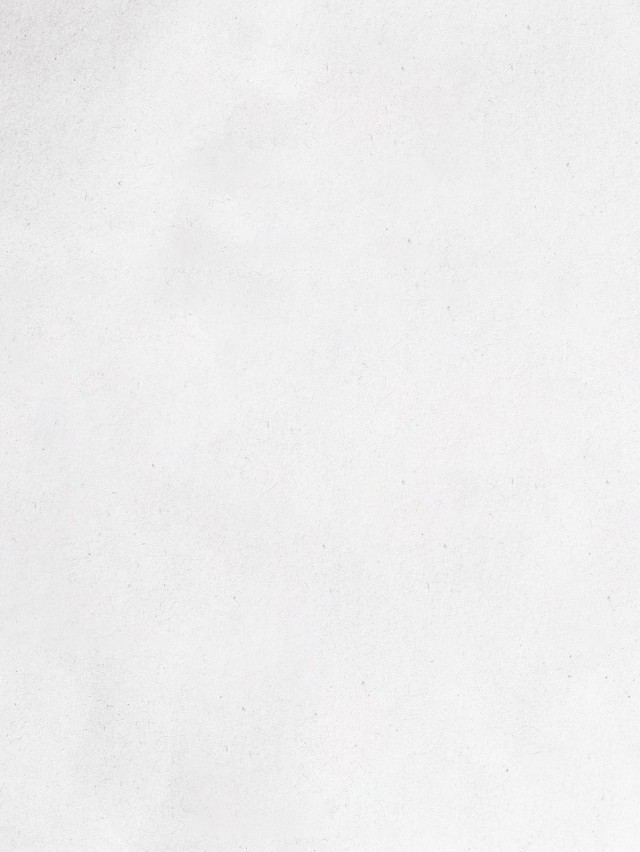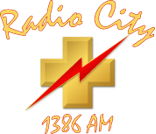 An audio commentary service is available for blind and partially sighted fans – provided by Radio City, the Swansea University Health Board Hospital Radio Service.
Radio City has a long association with the football club dating back to the days when the club was known as Swansea Town.
Since moving to the Swansea.com Stadium, the broadcaster has provided a live descriptive commentary service for free at all Swansea home matches, meaning that blind and partially-sighted supporters in both the home and away ends can follow the action.
In order to book a headset for the match, supporters can contact the accessibility team in advance by emailing accessibility@swanseacity.com, or contacting the ticket office from Monday to Friday between 9am and 5pm by calling 01792 616629 and selecting option one.
Supporters can also book headsets in person in advance at the ticket office, or on the day by speaking to a Disability Liaison Steward on the day.

To learn more about Radio City, visit www.radiocity1389am.co.uk. To learn more about accessible facilities at the stadium, please click here.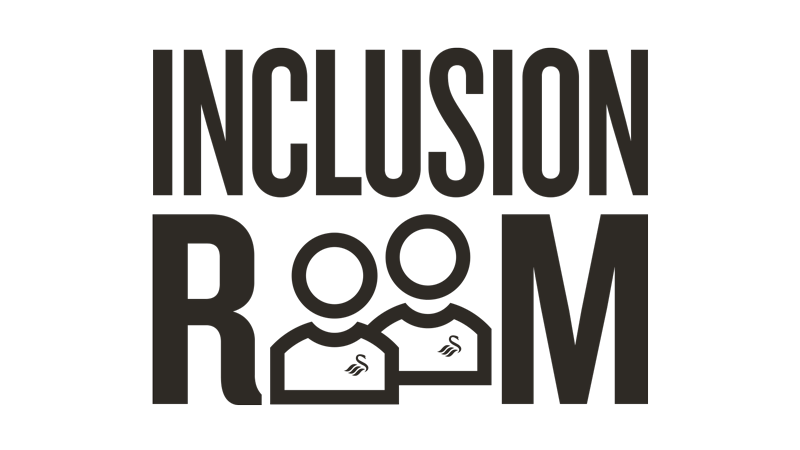 The inclusion room at the Swansea.com Stadium is open every matchday for supporters who may require a quiet space during games.
Supporters will be able to attend live matches at the Swansea.com Stadium with the comfort of knowing there is a designated area should they need it. The room is available to any supporter that may require a quiet space.
The space will be monitored by a designated disability liaison steward and provides a safe space with a disabled toilet, a projector to watch the live game, and dignity packs for those who need it.
While some supporters who require a time away from the crowds may prefer to use this room as a quiet space, it will also be possible to watch the match live on a screen projected onto the wall meaning supporters who require the space for any reason don't have to miss a moment of the match action.
The room is located in the West Stand and, while supporters who feel they may benefit from the use of the space will be recommended to sit in that stand, it will be accessible for anyone in any part of the stadium.
Any supporter who feels overwhelmed by the matchday environment for any reason can gain access to the room by making themselves known to a steward or disability liaison steward.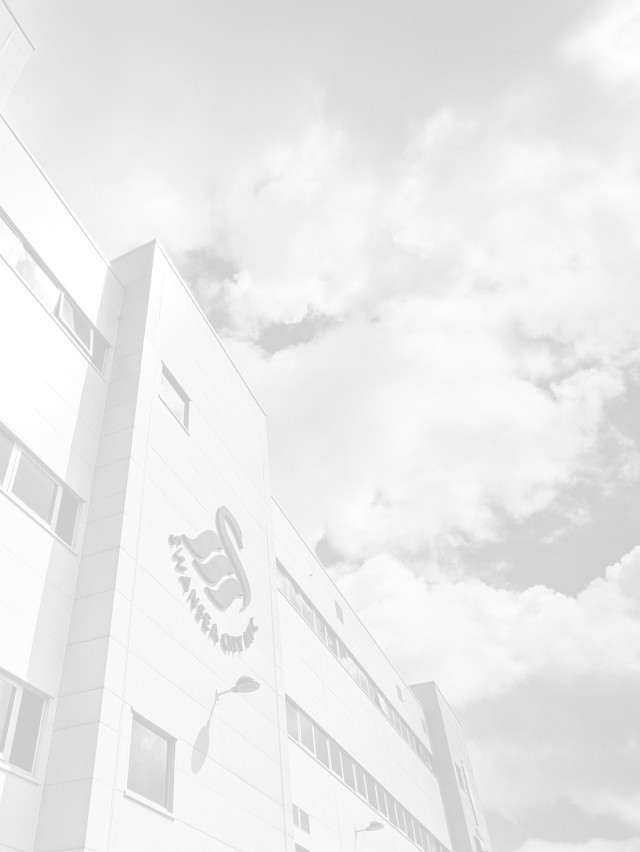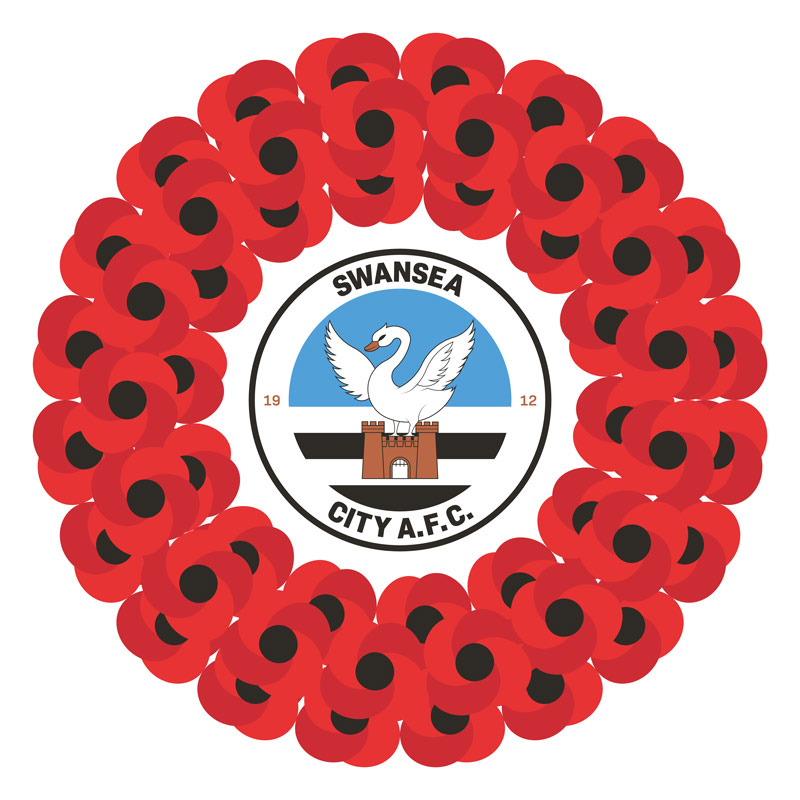 Chief Executive - Julian Winter
Honorary Club President - Alan Curtis
Directors
Jason Levien, Julian Winter, Jake Silverstein, Sam Porter, Huw Jenkins, Martin Morgan, Sian Davies (supporter director), Romie Chaudhari, Bobby Hernreich, Gareth Davies.
Director of Business and Legal Affairs: Sam Porter
Associate Directors: Ceri Stone
__________
First-Team Staff
Head Coach – Russell Martin
Assistant Head Coach - Matt Gill
Goalkeeping Coach – Dean Thornton
Head of Physical Performance – Matt Willmott
First Team Performance Analyst - Ben Parker
Set Piece Coach - Andy Parslow
First Team Coach - Kris O'Leary
Head of Performance – Tom Barnden
Head of Rehabilitation – Rhys Owen
Head of Medical - Dr Jez McCluskey
Staff: Ailsa Jones, Bethany Chaddock, Matt Murray, Daniel Morris, Michael Eames, Shaun Baggridge, Connor Lawley, Daniel Nisbet.
__________
Senior Management Group
Andrew Davies (Head of Operations, Facilities & Development);
Gareth Davies (CFO);
James Chiffi (Head of Wellbeing & Development);
Josh Marsh (Head of Football Operations).
Club Staff
Club Secretary: Ben Greenwood
Football Operations &
Administration Manager: Rebecca Gigg
Head of Retail: Andrea Morris
Head of Hospitality & Customer Services: Catherine Thomas
Head of Safeguarding: Rebeca Storer
HR Manager: Nicola Butt
Senior Commercial Sponsorship Manager:  Lee Merrells
Head of Marketing:
Katie Doyle
Head of Media & Communications:
Ben Donovan
Ticket Office Manager: Lewis Bullen
Operations & Events Manager:
Matthew Daniel
Facilities Manager: Gordon David
Grounds Manager: Evan Davies
Disability Access Officer: Catherine Thomas
Swansea City AFC Foundation Manager: Helen Elton
Club Ambassador: Lee Trundle
__________
Programme Production
Contributors: Ben Donovan, Andrew Gwilym, Sophie Davis, Hayley Ford, Fraser Dickson, Rachael Tucker, Richard Bond, Dom Hynes, Julie Kissick, Gwyn Rees, Owen Morgan, Alun Rhys Chivers.
Designers: Callum Rothwell,
Jordan Morcom, Lewis Ward
Photography: Athena Picture Agency,
Natalie John-Davis, Alamy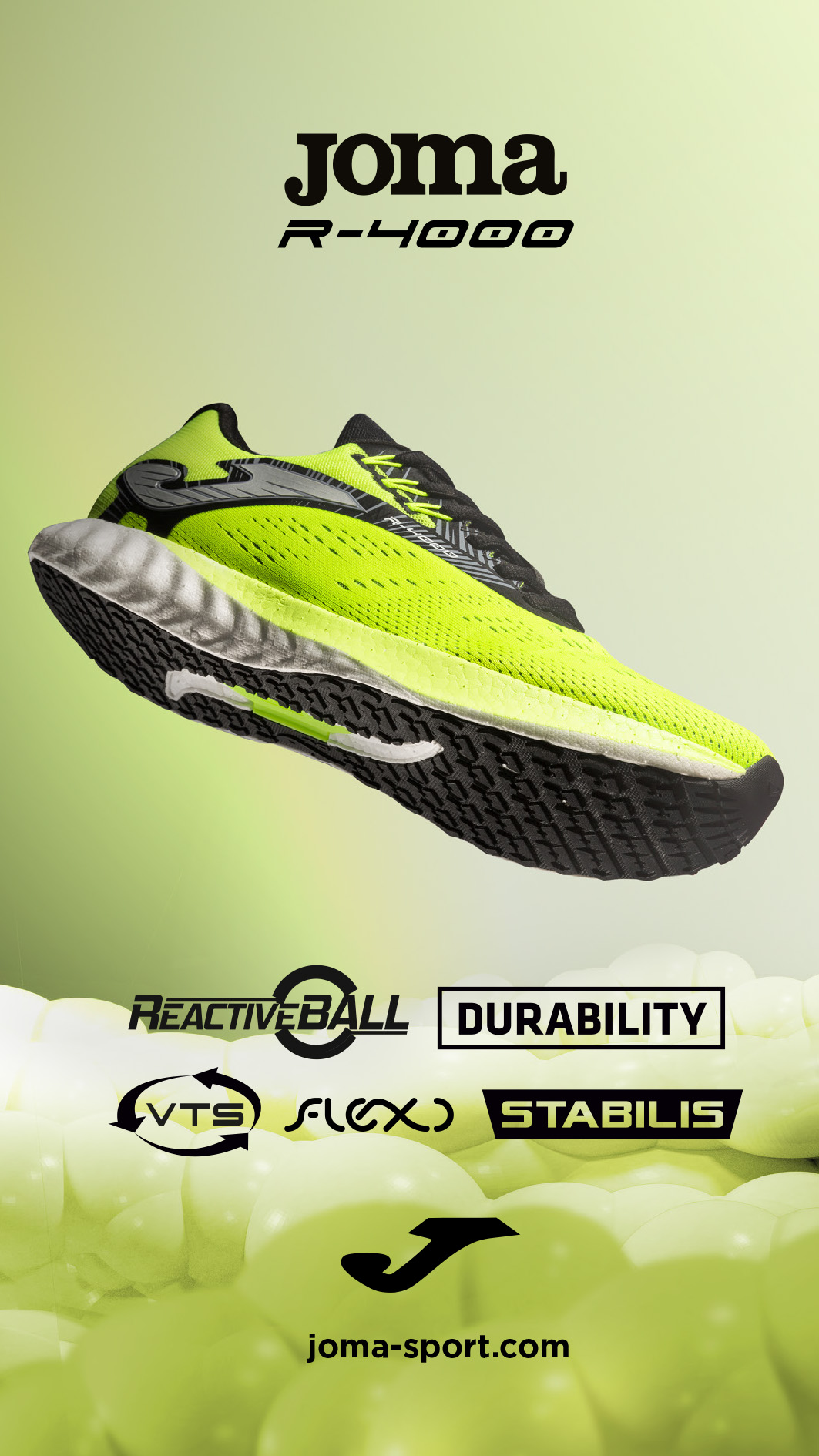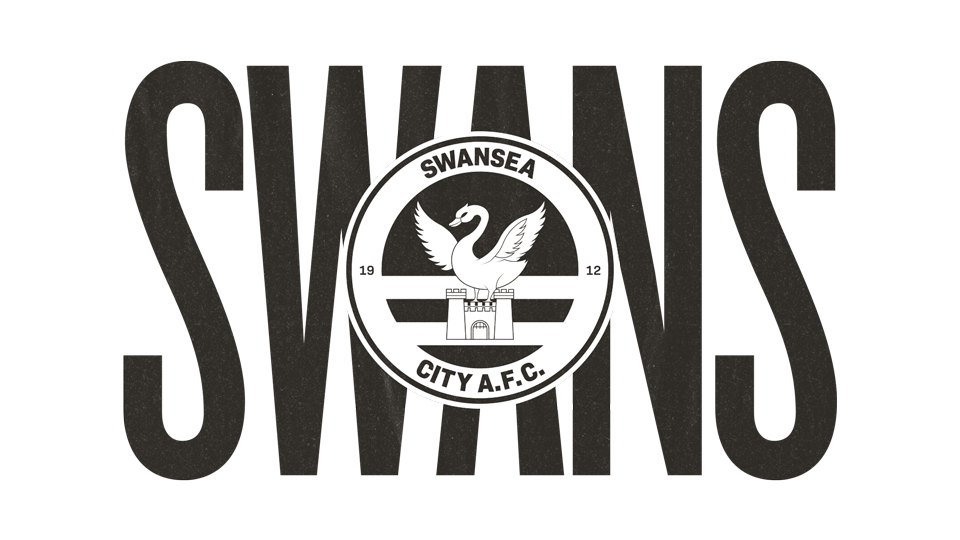 Head Coach Russell Martin
1 Andrew Fisher 
3 Ryan Manning 
4 Jay Fulton 
5 Ben Cabango 
6 Harry Darling 
7 Joe Allen 
8 Matt Grimes (c)
9 Michael Obafemi 
10 Olivier Ntcham 
12 Jamie Paterson 
13 Steven Benda 
14 Kyle Joseph 
15 Nathanael Ogbeta 
16 Brandon Cooper 
17 Joël Piroe 
18 Luke Cundle
19 Tivonge Rushesha 
20 Liam Cullen 
21 Armstrong Oko-Flex
22 Joel Latibeaudiere 
23 Nathan Wood 
24 Fin Stevens
26 Kyle Naughton 
28 Liam Walsh 
29 Matty Sorinola 
31 Ollie Cooper 
33 Wasiri Williams 
35 Lincoln Mcfayden 
36 Ben Lloyd 
37 Daniel Williams
41 Jordon Garrick 
45 Cameron Congreve 
47 Azeem Abdulai 
48 Joel Cotterill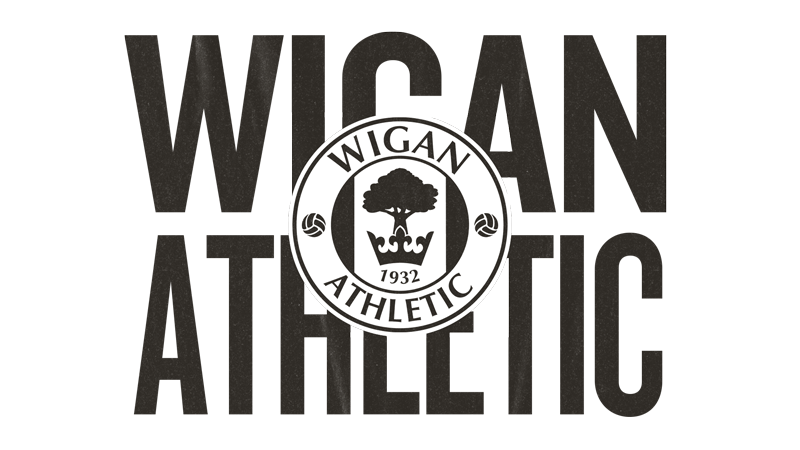 Manager Leam Richardson
1 Jamie Jones
2 Ryan Nyambe
3 Tom Pearce
4 Tom Naylor
5 Jack Whatmough
6 Jordan Cousins
7 Gwion Edwards
8 Max Power
9 Charlie Wyke
10 Will Keane
11 James McClean
12 Ben Amos
14 Anthony Scully
15 Jason Kerr
16 Curtis Tilt
18 Graeme Shinnie
19 Callum Lang
20 Nathan Broadhead
21 Joe Bennett
23 Ashley Fletcher
25 Rarmani Edmonds-Green
27 Tendayi Darikwa ©
28 Josh Magennis
30 Thelo Aasgaard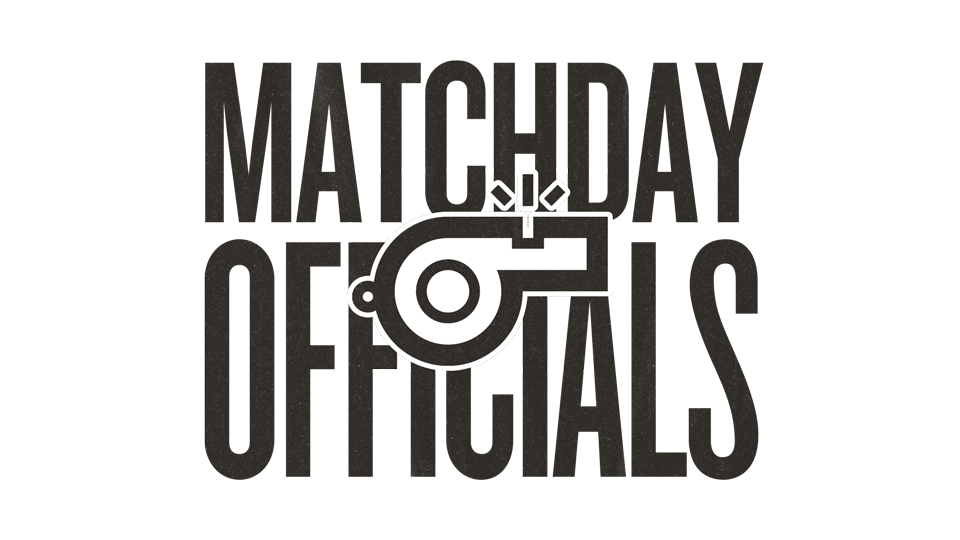 Referee - Craig Pawson
Assistant Referee 1 - Marc Perry
Assistant Referee 2 - Scott Ledger
Fourth Official - Keith Stroud