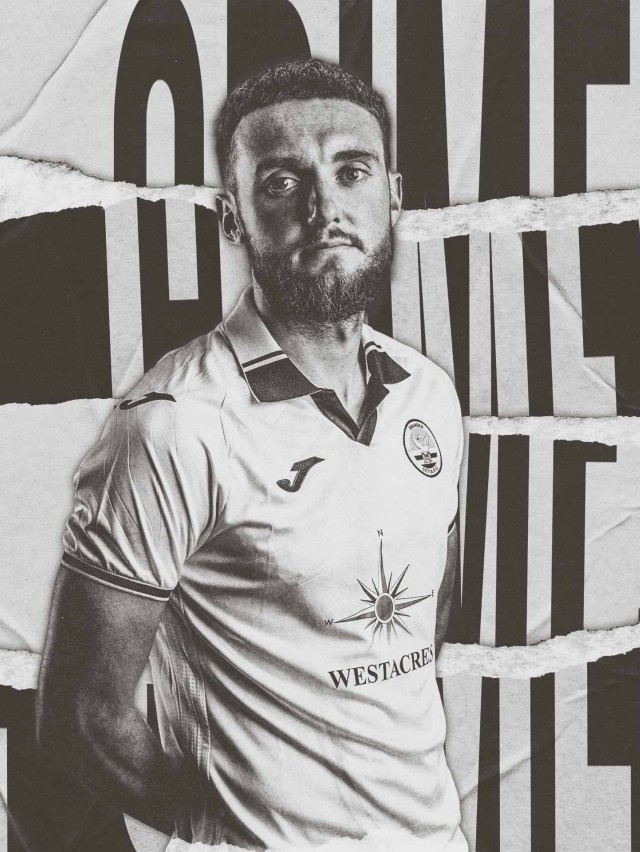 Blackpool
Wednesday 15th February 2023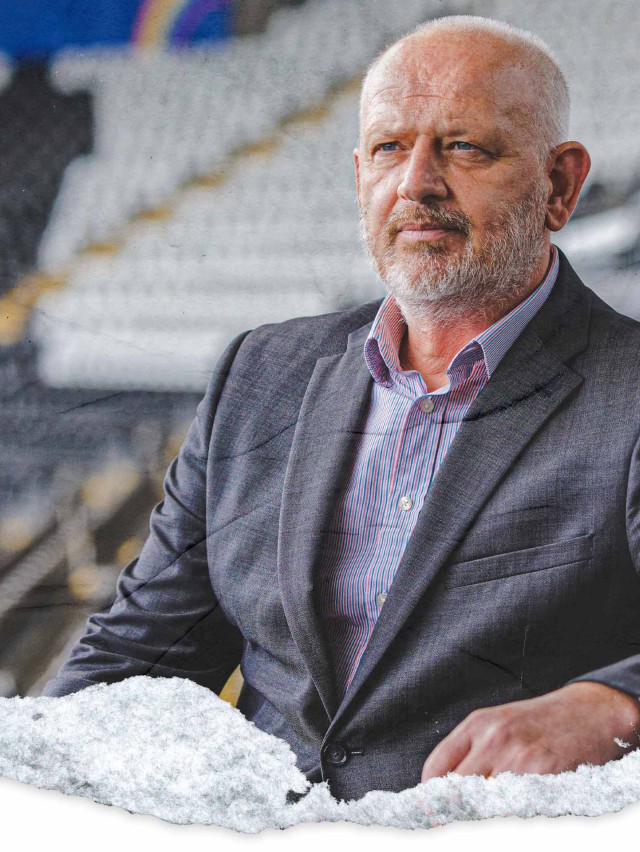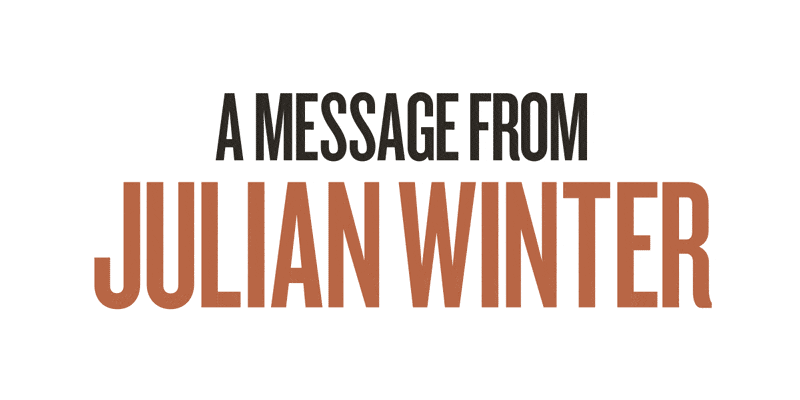 Good evening and welcome back to the Swansea.com Stadium for tonight's Championship game against Blackpool.
I'd like to start my programme notes by speaking on behalf of the whole football club in sending our love and best wishes to former player Jason Bowen following his Motor Neurone Disease diagnosis.
Jason made over 100 appearances for Swansea and helped the club lift the Autoglass Trophy at Wembley in 1994.
He was also capped twice by Wales and is well thought of in South Wales having played for Swansea, Cardiff, Newport and Llanelli.
A GoFundMe page has been set up to help raise funds for treatment, but the club is in ongoing discussions both internally and with Cardiff and Newport in doing everything we can to support Jason and his family.
Returning to this evening's game; with three out of the next four fixtures on home soil, there is real opportunity to pick up points and get ourselves closer to the play-off positions.
Last Saturday's defeat against Sheffield United was a tough one to take, but we have to remember that we were up against a side edging closer to automatic promotion back to the Premier League.
They are also one of the most experienced teams in the division who manage the game well, and I'm confident that we will be far better for these experiences going forward.
This month the club is teaming up with Swansea University and British Heart Foundation Cymru to show support for Heart Month, as well as raise awareness of heart health and how to learn simple lifesaving skills.
At tonight's fixture, Swansea University and British Heart Foundation Cymru staff will have a presence in our family stand, delivering information on how to perform CPR through RevivR, the Heart Foundation's free, first-of-its-kind CPR training tool.
We would also like to remind season ticket holders that there is just a couple of days left to take advantage of early bird prices on 2023-24 season ticket renewals.
The club wishes to thank supporters who have already renewed and remind fans that they have until Friday, February 17 to get a discounted rate on their renewal, before general sale prices begin from Saturday, February 18. More information can be found via our dedicated web page HERE.
Finally, I'd like to welcome the management, players, supporters and directors from Blackpool who have made the long trip down to Wales for this evening's game.
Enjoy the game,
Julian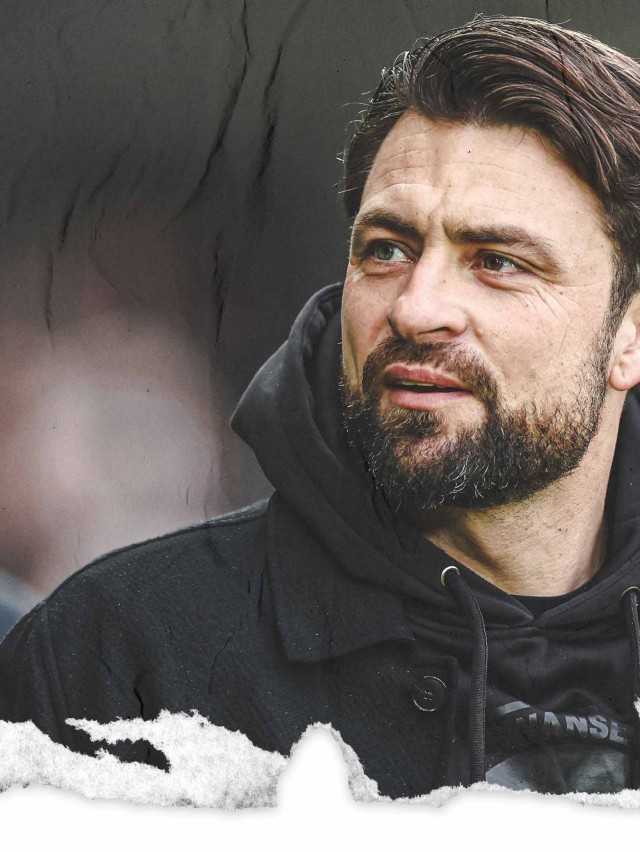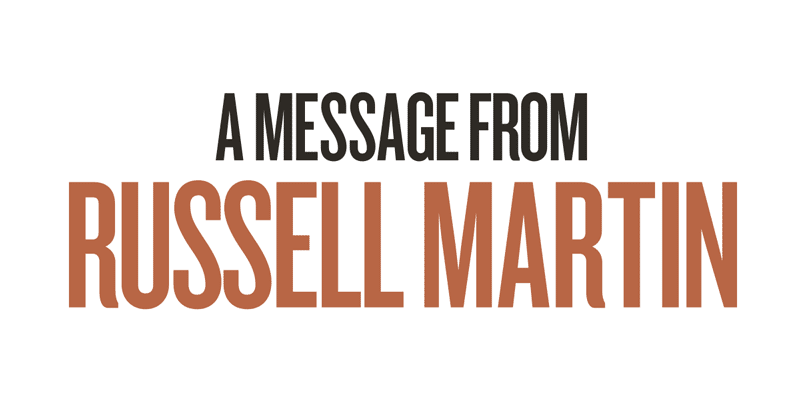 Good evening and welcome to the Swansea.com Stadium for our Championship fixture against Blackpool.
We are glad to be back on home soil at the start of a run of games that has the potential to be a defining period in our season.
I think any time a side is coming off back-to-back defeats, whatever situation or scenario you find yourself in, then there is a need to be ready to bounce back and show real character and resilience.
The onus is on us, we are at home and we need to play with the courage and bravery to make this the sort of game we want it to be against a side who are fighting for their lives.
We know it has been a difficult and frustrating time following the end of the transfer window, and with the manner of our defeats to Birmingham and Sheffield United.
But we have to be able to move on from those events and look forward, rather than dwelling on them. For us as a group it's been about being consistent in our approach and how we interact with each other day to day.
We have a young squad, who are showing real bravery, and the challenge is for us all to work to keep building and improving, as individuals and as a collective.
While the gap to the play-off places has widened, there are still plenty of points to play for and that's why we feel this period between now and the next international break will be important in determining what our final part of the campaign looks like.
We have eight games – with five of them at home – and if we can put together the sort of form we found earlier in the season and over the festive period we will give ourselves a chance to make sure the season does not peter out, which is not what anyone wants.
We face a Blackpool side who will provide a tough test, as they have done whenever we have faced them in recent seasons.
They have an experienced manager and coaching staff, and they will be keen to build on picking up some valuable points in recent games.
But our aim will be to build on the positives we have seen in recent performances, while eradicating some of the moments that have proved costly for us, and get a positive result.
I'd also like to take a moment to congratulate Joe Allen on an outstanding international career, following his recent decision to retire from Wales duty.
It tells you everything you need to know about Joe that, despite 74 caps and appearing at three major tournaments, he did not want to make a fuss about the decision.
His humility and humble nature are a credit to him, and no-one should underestimate his importance to the success Wales have enjoyed during a real golden era for the national side.
I know Joe's focus will now be on making as big an impact as possible for Swansea City, and his experience and knowledge of the game is a big asset for such a young squad to draw upon.
I have no doubt he is going to be an important figure for this club he loves so much, for the remainder of this season and beyond.
Similarly, Jay Fulton is another guy who goes about his work diligently and professionally, and it was great to see him bring up his 200th Swansea City appearance at Sheffield United.
The outcome may not have been what he, or we, would have wanted, but Jay's longevity at this club underlines how much he cares about it, and the city and community it represents.
Jay and his family are settled here, he loves the area and he has been outstanding for us on the field.
Hopefully there are plenty more appearances in Swansea colours to come for him.
Enjoy the game,
Russell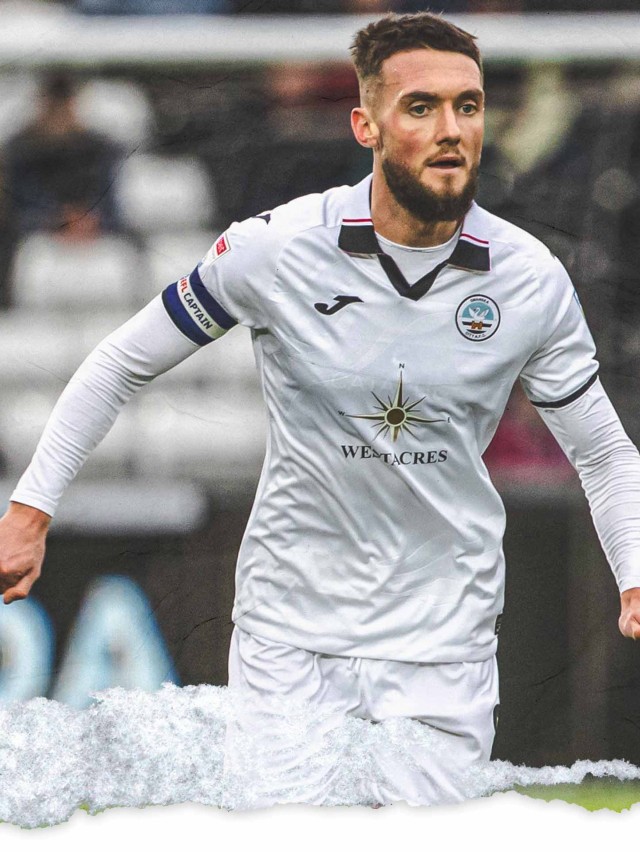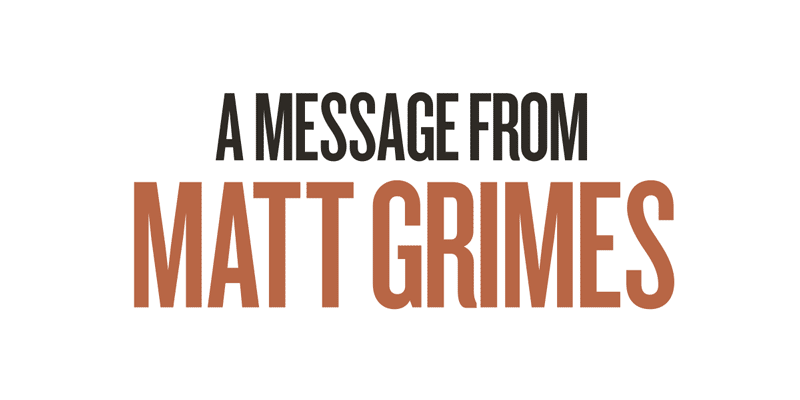 Good afternoon and welcome to everyone joining us from around the world for this evening's Championship fixture against Blackpool at the Swansea.com Stadium.
We go into the game off the back of a disappointing result away to Sheffield United on Saturday.
We wanted to start the game on the front foot and be aggressive and I thought we did that. But then we conceded poor goals, I didn't think it was a 3-0 game to be honest. I thought in patches we played well, but it was always going to be a tough ask to go to Bramall Lane and pick up three points, especially with the form they're in.
I thought at times we went toe-to-toe with them, but we shot ourselves in the foot in the end.
It's all ifs, buts and maybes but I think the second goal just gave them a cushion just before half-time so it was always going to be an uphill battle in the second half.
It's been the story of our season really but straight after the game we knew we needed to regroup because we have a big game this evening.
Despite the result there has been a good mood in camp and there is a real determination to bounce back. There is no time to rest in this league and you have to ensure you are at the right level emotionally.
We're a real close-knit group, full of young and hungry players and a great group of staff and we will crack on.
We had a disappointing week last week but now we want to play on the front foot and impose ourselves at home.
Like any game in this league, it will be tough, especially as Blackpool will be fighting for their lives. They've recently had a new manager come in with a lot of experience in Mick McCarthy but we'll use the home advantage to our benefit and do everything we can to turn a positive performance into a result.
Enjoy the game this evening!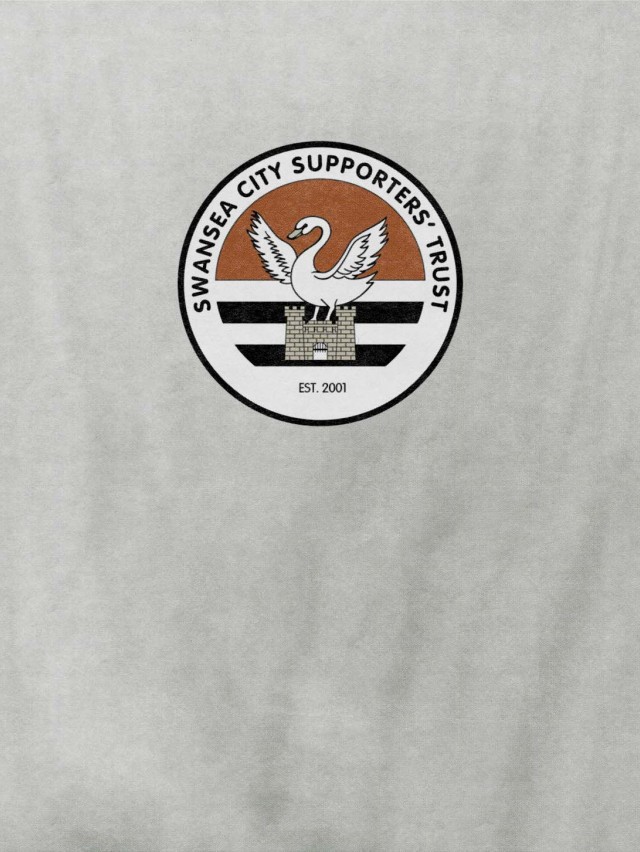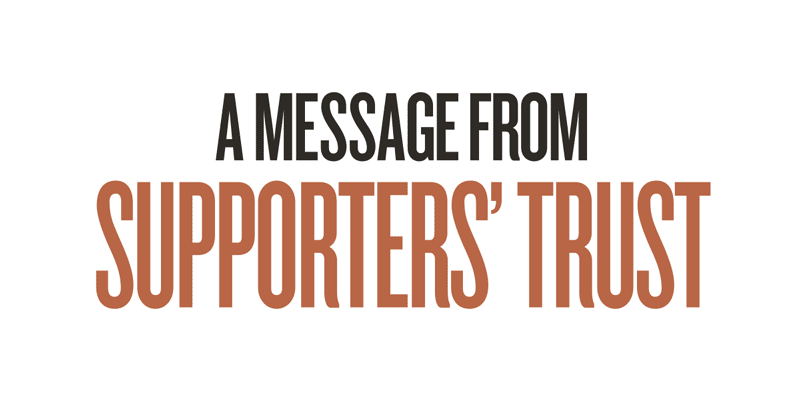 Good evening to all supporters and Trust members joining us at the Swansea.com Stadium this evening for the Championship fixture against Blackpool.
Until earlier this season, Blackpool had proved something of a bogey team for the Swans. It took us 43 years to get three points at Bloomfield Road.
If we win tonight, Swansea will have completed its first league double over Blackpool since the 1978-79 campaign. I hope the team can improve on its recent form, get that much-needed win, and build confidence.
Today is something of a personal milestone, too.
It has almost been six months since I joined the Trust Board as a co-opted board member for this season.
Before this season, I was just an ordinary paying member of the Trust. Towards the back half of last season, I decided to put my head above the parapet and apply to join the board as a co-opted member for this season.
It's safe to say I do not regret my decision, and I have enjoyed working with the full-time Trust Board over the last six months. The work that they do behind the scenes is invaluable.
In a nutshell, I am responsible for providing my views on governance at the club and reducing the Trust's legal expenditure where possible.
In my professional life, I am a solicitor, and I specialise in sports law. My experience of working for football clubs and their owners means I can provide common sense and practical advice to my fellow Trust Board members.
For example, when I joined the board, I was involved in discussions with the majority owners regarding their conversion of debt into shares. This involved lengthy calls with the American-based owners and local management regarding the club's long-term vision and direction. We all share a common goal for Swansea City – to be competitive on the pitch but be sustainable off it.
But what is sustainability? For many fans, sustainability can seem like a buzzword banded about with little context. For me, it is the ability to run the club in a way that does not generate multi-million-pound losses or high-interest debt in the hope of gaining promotion.
I am deeply concerned by debt in football and the alarming rate at which owners saddle clubs with unmanageable debt, riding roughshod over so many years of history.
In the 2020-21 season, Championship clubs generated operating losses of £400 million. Championship clubs also had net debt of £1.8 billion. Only four teams made a profit at the end of the 2020-21 financial year – Norwich City, Huddersfield Town, AFC Bournemouth and Swansea City. The fan-led review has made 47 recommendations to ensure the long-term sustainability of football, and I recommend that all members and supporters read the report.
Outside the board room, I have enjoyed speaking with supporters and members at games in the south-east. Being a Swansea exile in London would be that much more difficult if it were not for the fantastic away trips. I had great chats with supporters at the Watford game earlier in the season, and I am looking forward to the Luton and Millwall games next month.
I also wanted to give a special mention to Trust Board member Roger Goodwin. Roger is responsible for running the Trust's schools Initiative. Roger has been working tirelessly with the club and the Swansea City AFC Foundation this season and has been running the Trust's Welsh baccalaureate challenge for Schools in and around the Swansea area. The Trust has just released an update on the recent work on the schools' Initiative and on the specific work that Roger has done in the community. It's now available to read under our Swans Trust 'Latest News' pages.
Before I sign off, I wanted to remind supporters that it is still possible to join the Trust for the remainder of the season. Just visit www.swanstrust.co.uk and click the 'Join the Trust' link. Likewise, I hope these notes have encouraged any Trust members on the fence about volunteering to help out the Trust Board next season to give it a go.
Have a great evening, all.
Co-opted Trust Board member James Williams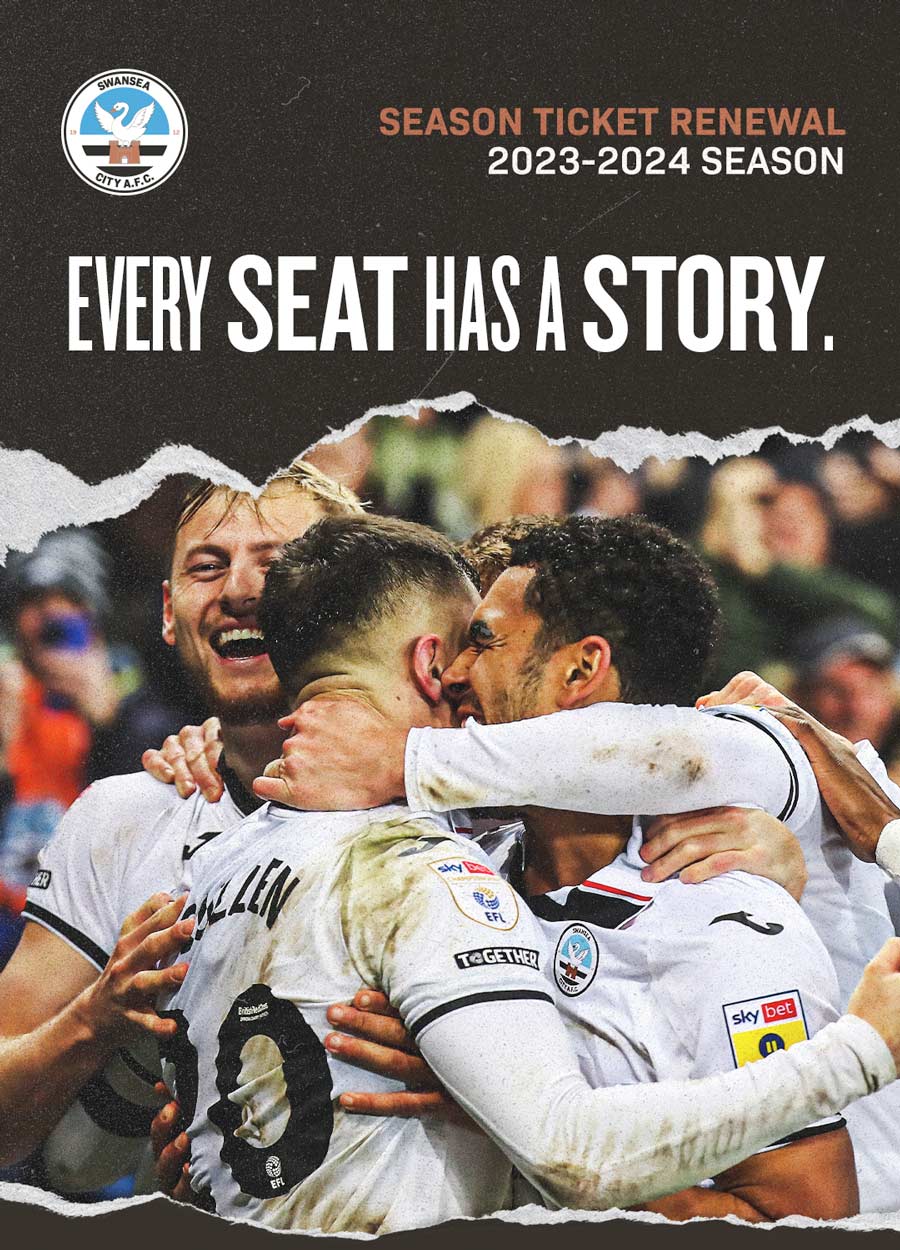 EARLY-BIRD PRICE ENDS SOON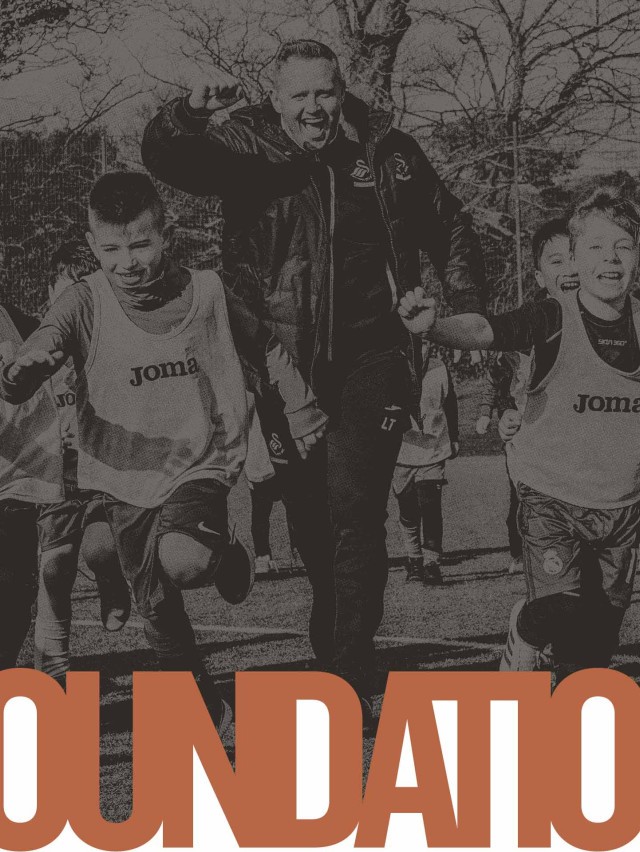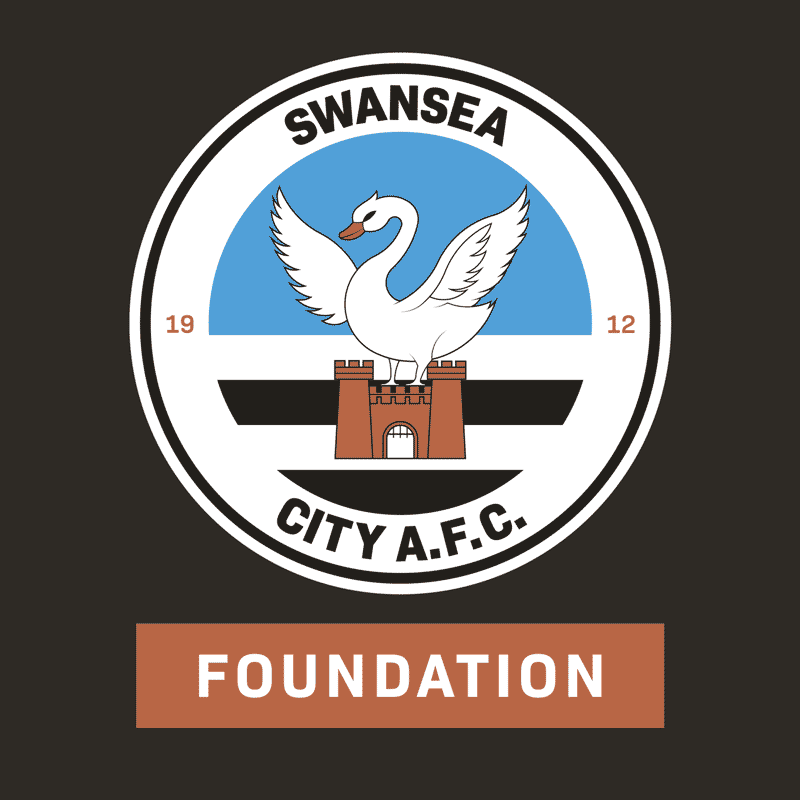 St Joseph's Junior School are set to represent Swansea City at the Utilita Kids Cup regional final after winning Swansea City AFC Foundation's local final. 
The local final - held at Coleg Sir Gar in Llanelli - saw 14 winning teams from tournaments in Swansea, Neath Port Talbot, Carmarthenshire and Pembrokeshire compete against each other for a place in the next round.
The Port Talbot school came out on top in a dramatic final with a narrow victory over Cwmrhydyceirw on penalties.
St Joseph's Junior School will now travel to Luton in March, where they will represent the Swans in the Utilitia Kids Cup Championship south regional final.
Curtis Grant, foundation education manager, said: "We love running these annual competitions, it gives us the chance to make a further impact in our local communities. This year we have had 105 schools enter across seven different locations.
"The competition has been well-contested throughout and its great to see the fun the pupils are having in the meantime.
"St Joseph's are a fitting representative as this is their second win in three years."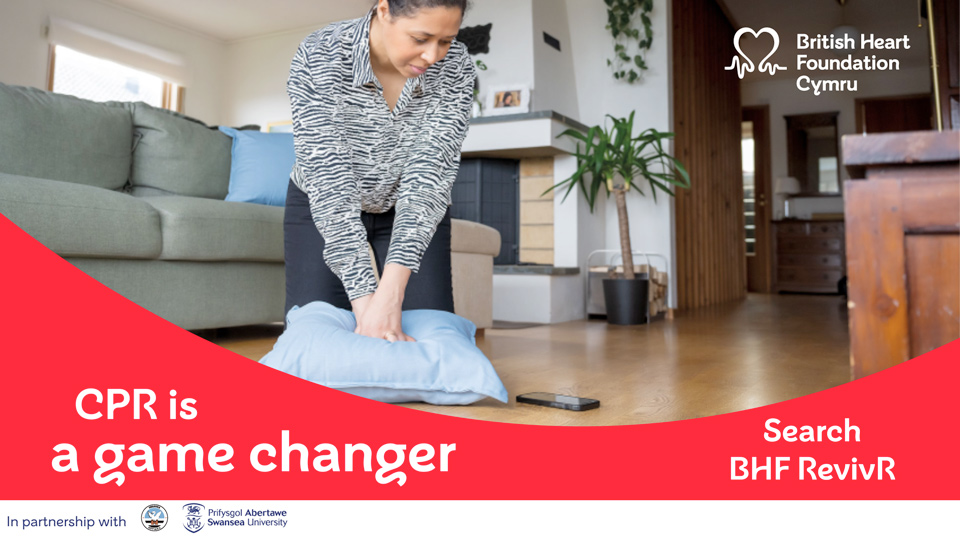 Swansea City is teaming up with Swansea University and British Heart Foundation Cymru to show support for Heart Month this February.
Around 2,800 people suffer an out-of-hospital cardiac arrest in Wales each year, with only one in 20 surviving.
And Swansea City, Swansea University and British Heart Foundation Cymru are joining forces to make people more aware of their heart health and learn simple lifesaving skills.
At our fixture against Blackpool on Wednesday (February 15), Swansea University and British Heart Foundation Cymru staff will have a presence in our family stand, delivering information on how to perform CPR through RevivR, the Heart Foundation's free, first-of-its-kind CPR training tool. 
The RevivR provides a 15-minute online CPR training session which can be done at home or at work. RevivR shows you when and how to do CPR to save someone's life - all you need is 15 minutes, your phone and a firm cushion. 
Jez McCluskey, head of medical at Swansea City, said: "The club is delighted to be working with both Swansea University and British Heart Foundation Cymru to raise awareness on the importance of heart health and CPR.
"These are crucial skills that can be shared amongst the community to not only increase awareness, but also help save lives."
Emma Rees, associate professor of healthcare science at Swansea University said: "We're passionate about making a difference in our community. It's wonderful to be partnering with Swansea City and British Heart Foundation Cymru to share our knowledge and skills with fans. Working together, we can have a bigger impact on the heart health of people in Swansea and help many more to learn CPR."
Rhodri Thomas, head of British Heart Foundation Cymru, added: "We are thrilled that Swansea City is taking a leading role in raising awareness of heart health and the importance of CPR in their community. RevivR is our first-of-its-kind online CPR training tool, designed to teach these lifesaving skills in just 15 minutes. 
"A cardiac arrest can happen at any time and anywhere. CPR can help you save a life, and RevivR is an easy, quick and free way to learn. All you need is 15 minutes and a firm cushion."
Earlier this season, the club's first-team staff have completed CPR and AED training as the club works to ensure its staff have a better understanding of heart health.
To learn more about CPR click HERE.
To learn more about the British Heart Foundation click HERE.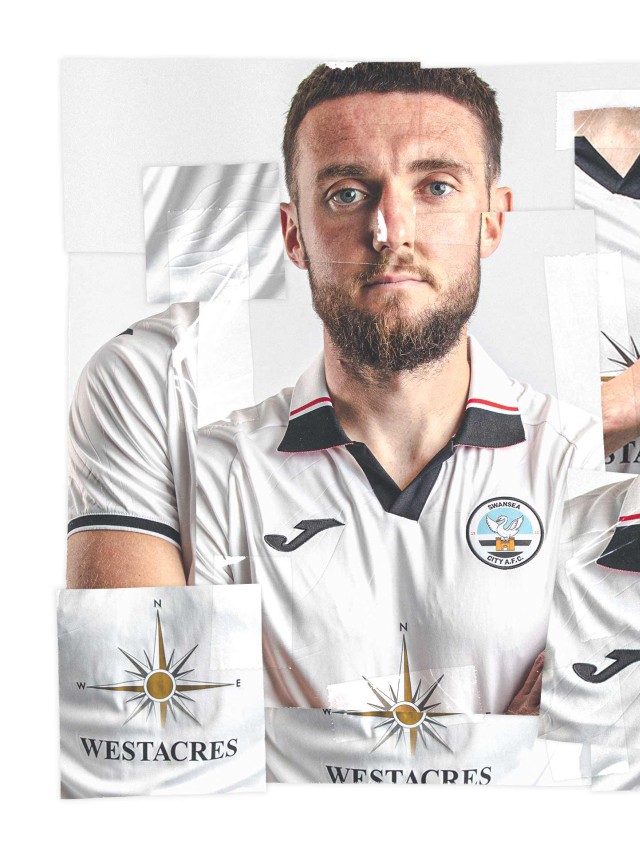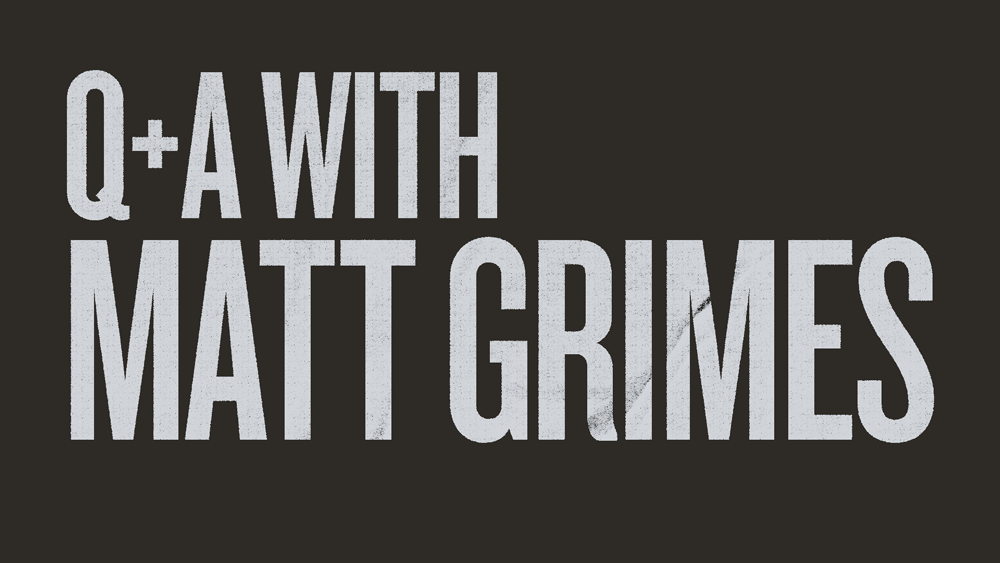 Matt Grimes has been enjoying another fine season in Swansea City colours, and is currently joint-second for assists in the Championship, whilst also delivering the most line-breaking forward passes of any player in the second tier and across the top five leagues in Europe.
After a difficult period he is desperate for the Swans to bounce back on home turf, and deliver on the promise they have shown so often this season.
Matt, we head into this game against Blackpool off the back of defeats where we feel we could, and should, have had something from them. How keen are you and the squad to bounce back?
"Yeah, it has been disappointing, there's no denying that. I feel like we have been playing some good stuff. You look at Birmingham and the performance was there for 70 minutes but we have not seen it through, and against Sheffield United we had good spells but were not clinical enough to take our chances. We want to make sure we go one better next time out."
What's the mood like in the camp?
"It's been good, there is a real determination to bounce back. But spirits remain high, that is the sort of group we have as a squad and with the coaching staff we have.
"Results have hurt us, the Birmingham result hurt us. But it's one of those things in football, days like that are not very nice but they happen.
"What you have to do is respond and go again, there is no time to rest in the Championship. The schedule is relentless, we have a lot of big games coming up.
"You have to make sure you have to be at the right level emotionally.
"Against Birmingham, I thought we played really well for most of the game. Towards the end we had some tired legs and some tired bodies, but we should have defended an awful lot better than we did.
"They were throwing the ball relentlessly into the box but we had to deal with it better.
"But we are a really close-knit group, full of young, hungry players who are looking to achieve in their careers. It's a fantastic group, a fantastic staff and we will crack on."
How do you assess things following the January window?
"We cannot get too caught up in that, because we have our own jobs to do and focus on.
"I am not going to lie and I am frustrated, as I am sure everyone connected with the club was.
"It's a natural reaction, but the squad is where it is, and we should remember that when the window closed this group of players were just three points off the play-off places.
"We have brought Morgan (Whittaker) back, and I believe he is going to be a huge plus for us and I think he will come on really strong towards the end of the season.
"He can really help us, and I think we have more than enough to kick on and have a strong finish to the season.
"The manager has spoken from the heart recently. He is an honest guy, and in my opinion, he is the best manager in this league. If we are all together then it can be all positive."
Has it been a case of back down to work on the training ground with the coaching staff?
"It has. Football is an emotional game and it's part of the equation, but we are into a new week with new challenges and then there is a demanding run of fixtures.
"If we are going to deal with that then you have to put the emotion and any frustration to one side and focus on the job in hand. That's what we are doing."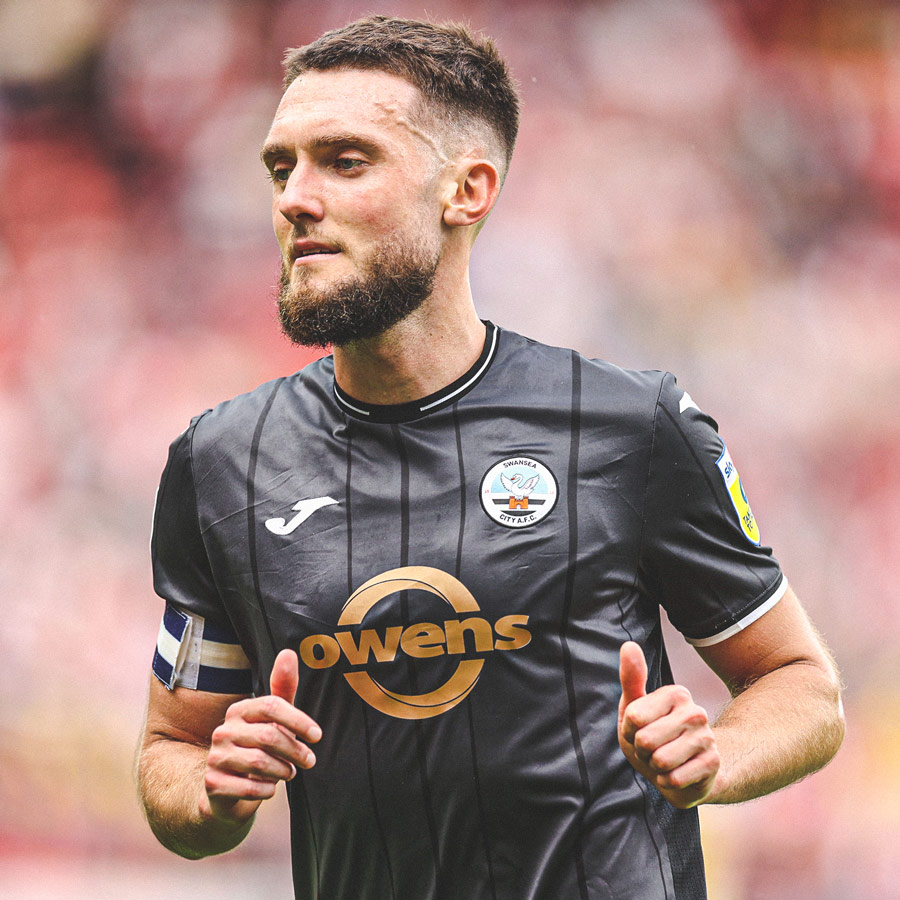 You said earlier you feel Russell Martin is the best manager in the league, how confident are you that he can help deliver success for this club?
"I am 100 per cent sure. I have said it so many times, it is the reason I signed a new deal here.
"He is a joy to work with and, under him and with him, we play some of the best football in the Championship, and maybe even the country.
"It is about a little more help here and there, and bringing players through who can do things this way. There is no reason why he and we cannot be successful.
"He is really honest. I think in any walk of life honesty is key. You can be too honest at times, but as a human being you want to hear the truth and hear things that will help you and everyone improve.
"He is brilliant at that."
You also mentioned Morgan Whittaker; how has he slotted back in after coming back from his loan spell?
"I watched quite a bit of Morgs while he was out on loan and he did really well, unfortunately that included a game against my beloved Exeter City where he scored a goal and got an assist!
"That was a tough watch for me, but he has come back eager and hungry to succeed.
"January was not easy for him with being linked away, but I have said to him if he does for us what he did for Plymouth then his name is out there as a proven Championship player.
"He has got all the attributes and desire."
And just a word on your midfield colleague Joe Allen, following his decision to retire from international football.
"Words cannot describe what a great guy he is, and we all know he is a fantastic player.
"I obviously hadn't played with Joe before, but even I felt emotional for him because I know he is such an iconic legend of the game.
"He is just fantastic in every way you expect him to be.
"He is one of the best and I know how desperate he is to contribute for us. We had a meeting as a team and we just wanted to do something for him so we gave him a round of applause.
"But we will definitely do something more for him as a squad."
WIN!
Have you read all of Grimes' interview? Test your knowledge below to be in the chance of winning x2 Swansea City vs Middlesbrough tickets.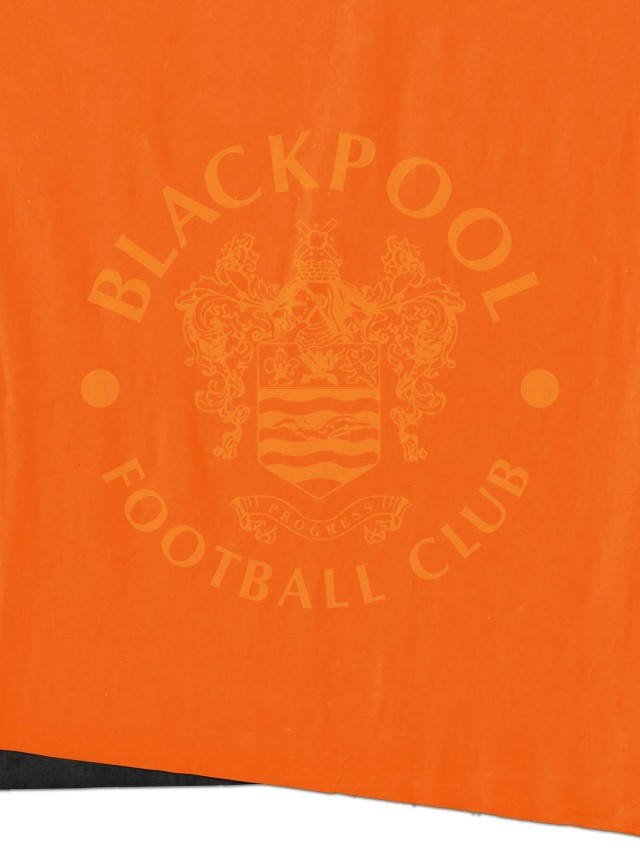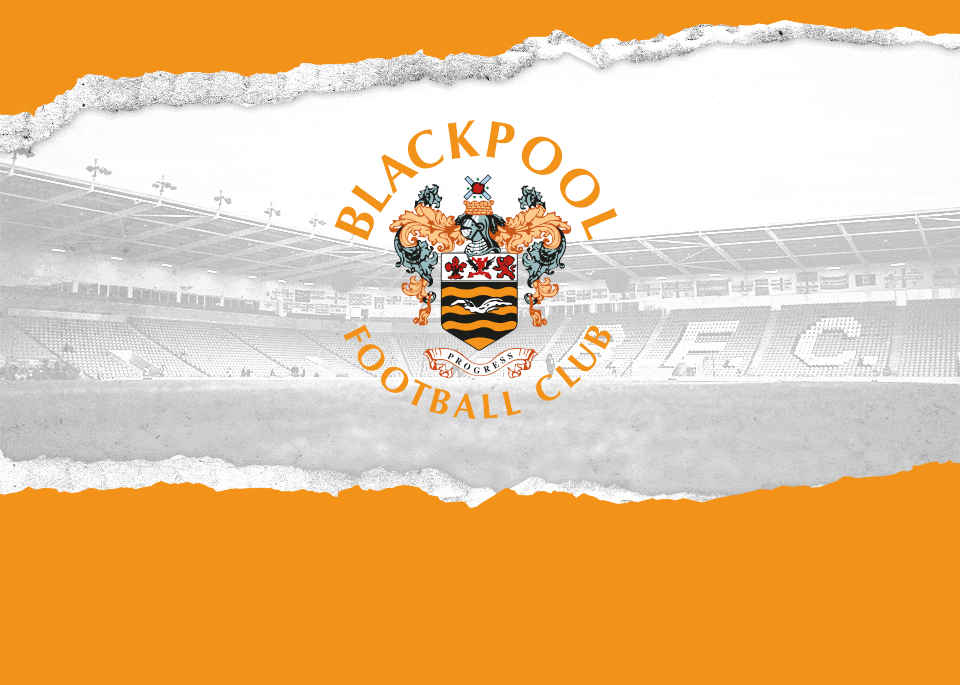 As Swansea City get set to host Blackpool at the Swansea.com Stadium, we take a closer look at the Seasiders.
What's their story?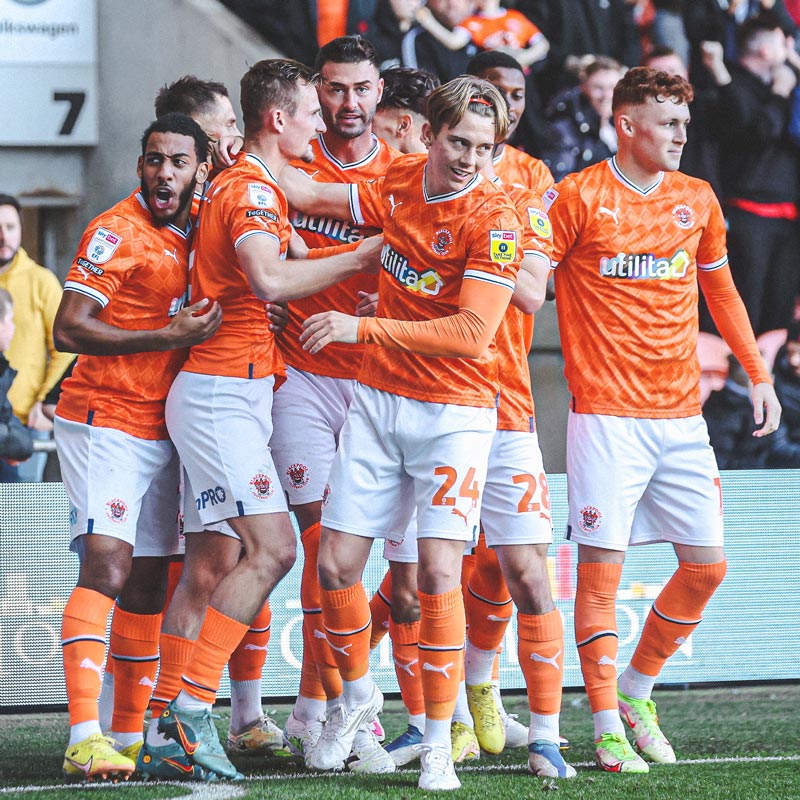 Established in 1887, Blackpool were founding members of the Lancashire League, before being invited to play in the Football League in 1896.
Blackpool's finest hour came in 1953 when they won the FA Cup, triumphing against Bolton 4-3 at Wembley in what is known as the 'Matthew's final', after Sir Stanley Matthews inspired a fightback from 3-1 down.
Under the guidance of manger Joe Smith, the same generation of players secured their highest-ever league finish during the 1955-56 season, finishing runners-up to Manchester United's Busby Babes. That same season also saw Matthews become the inaugural winner of the Ballon d'Or. 
Blackpool's most recent stint in the Premier League came under the charismatic leadership of Ian Holloway. After gaining promotion via the Championship play-offs against Cardiff City in 2010, the Tangerines only held top-flight status for a solitary season, finishing in 19th place and suffering relegation back to the Championship.
A few tough seasons followed on and off the pitch, and the Seasiders dropped as far as League Two. However, their fortunes were revived under Neil Critchley, who guided them back to the Championship before departing over the summer of 2022 to join Aston Villa's coaching staff.
Who's the gaffer?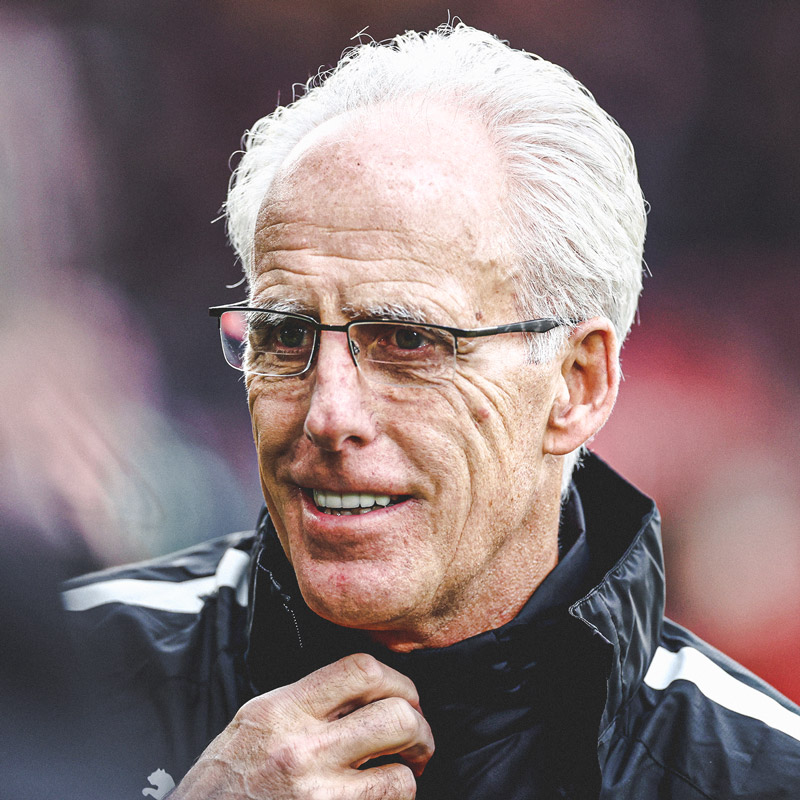 Mick McCarthy. The 64-year-old Yorkshireman replaced Michael Appleton as Blackpool boss in January as the battle to avoid the drop.
McCarthy started his playing career with hometown club Barnsley, and went on to represent Manchester City, Celtic, Lyon, Millwall and the Republic of Ireland before retiring.
He moved into management with the Lions, before becoming Republic of Ireland boss and leading them to the last 16 of the 2002 World Cup in Japan and South Korea.
He went on to guide Sunderland and Wolves to promotion to the Premier League in his next two roles, before having a six-year stint in charge of Ipswich.
He returned to the Republic job in 2018, but left in 2020 before a short stint with Cypriot top-flight club APOEL.
A nine-month stint in charge of Cardiff City followed in 2021, before his appointment at Bloomfield Road.
Who's the captain?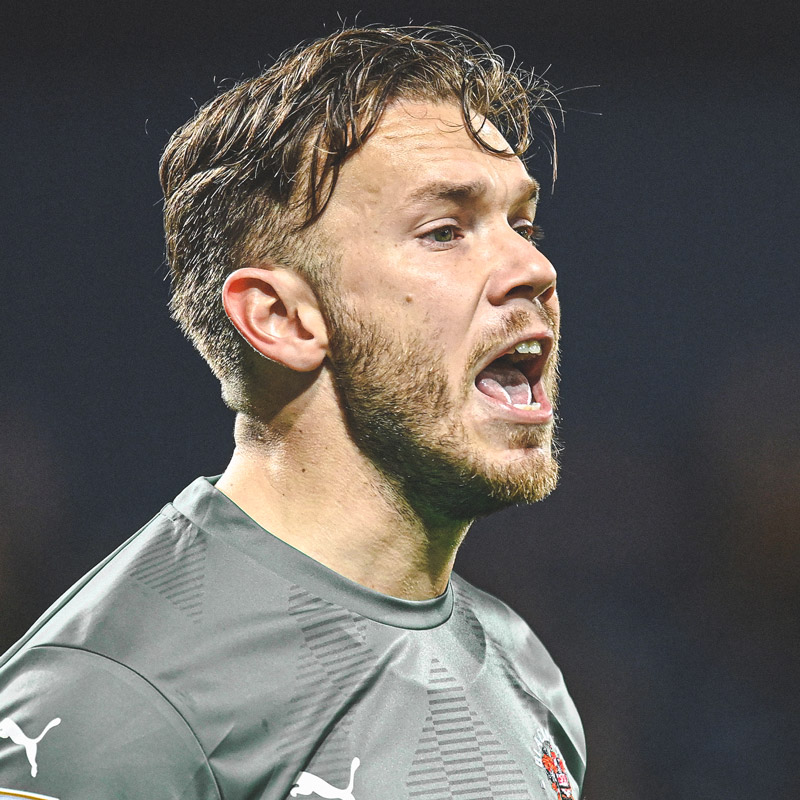 Welsh goalkeeper Chris Maxwell has been club captain since 2020, after joining on a free transfer from Preston North End. He has made 103 appearances for the Seasiders since.
Under his leadership, the former Wrexham shot stopper helped the Tangerines to promotion to the Championship, whilst gaining the personal accolade of the Golden Glove award for his 21 league clean sheets that campaign. 
Injury disrupted his 2021-22 season, but he still made 21 appearances in all competitions.
Injury also affected the start of this term, but he returned in October and he and Gary Madine have shared the armband in recent weeks, after defender Marvin Ekpiteta had led the side for much of 2022-23.
How's their form?

Blackpool have not won a Championship fixture since October 29 and have picked up just six points over that period from 13 games.
However, a dramatic fightback earned them a valuable point against Huddersfield, and they followed that up with another point against Rotherham to remain firmly within sight of safety.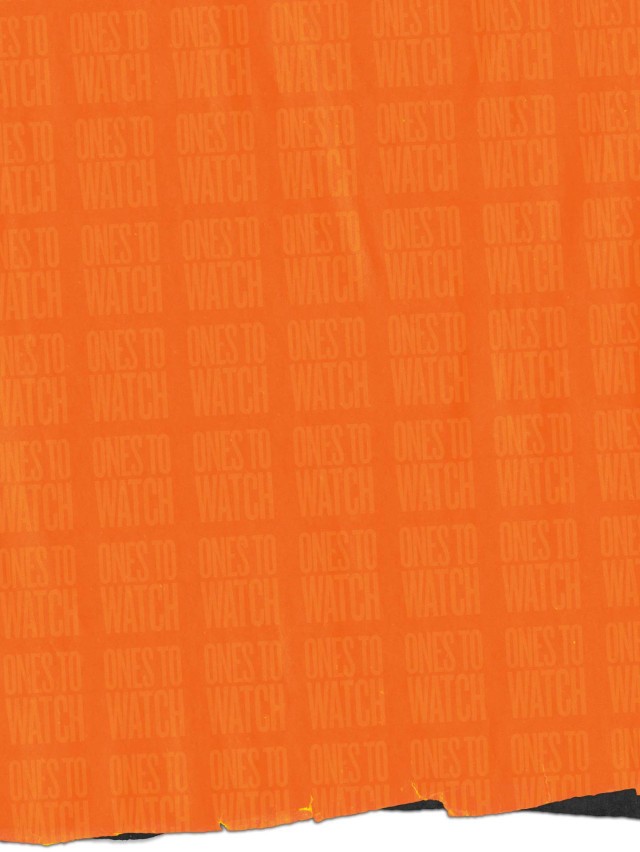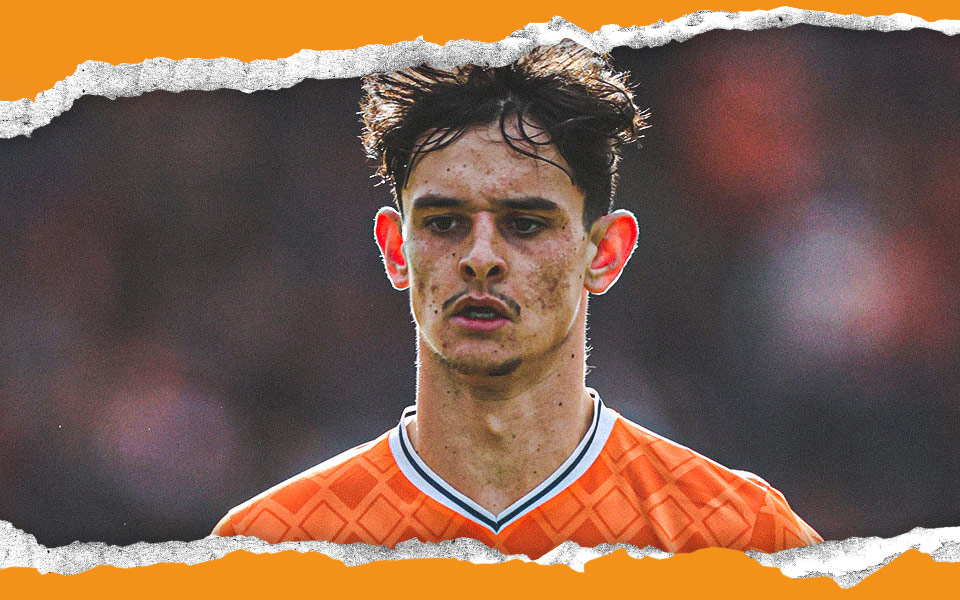 The on-loan teenager Arsenal midfielder has been a bright spark in an often challenging season for Blackpool, contributing three goals and two assists in 23 Championship appearances.
Long identified as a potential future star by the Gunners, he made his senior bow for the north London club in an EFL Cup win over Sunderland in December 2021, marking the occasion with a goal.
He went on to start the FA Cup defeat to Nottingham Forest before being handed the opportunity to gain more first-team experience on the Lancashire coast.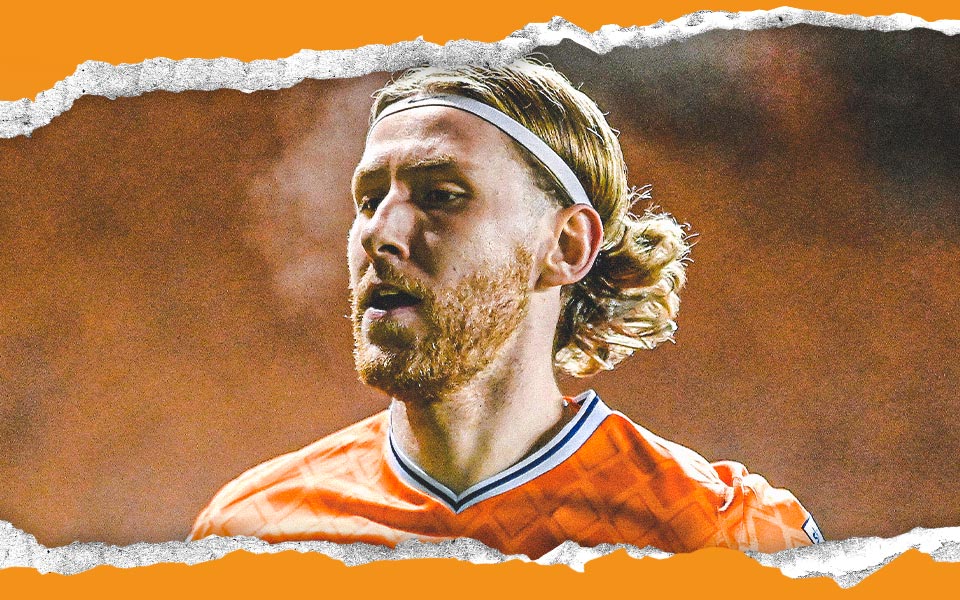 The QPR and Everton academy product is back at Bloomfield Road on loan, having departed for Nottingham Forest last summer.
Forest sent the winger on loan to Olympiakos over the first half of the season, but he is on familiar turf having played a starring role in the Seasiders' promotion to the Championship in 2021 and in their first campaign back in the second tier.
Pacy, skilful and direct, Bowler is a real handful for defences, particularly in transition. He has wasted little time making his presence felt as he netted a dramatic late equaliser against Huddersfield.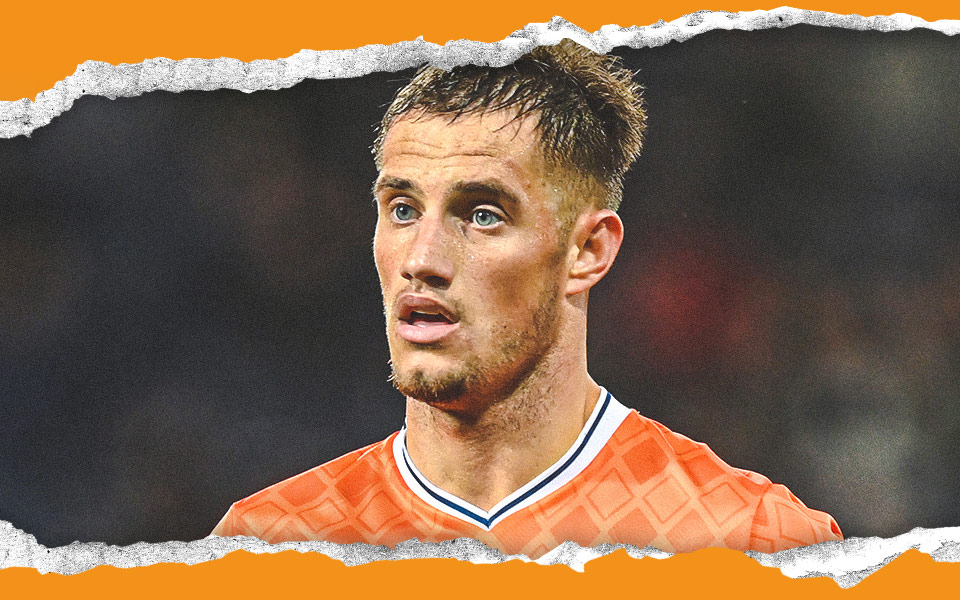 Forward Jerry Yates has been the main attacking threat for Blackpool this term, netting 10 goals and registering five assists.
The Rotherham academy product made his debut for the Millers in 2015, and also had loan spells with Harrogate (twice), Carlisle and Swindon before making the move to Blackpool in the summer of 2020.
He has three promotions to his name having helped Rotherham to play-off success in 2018, was part of Swindon's League Two winning squad in 2020 and then was back at Wembley a year later as Blackpool secured a place in the Championship.
Overall, Yates has 41 goals in 128 appearances for the Seasiders.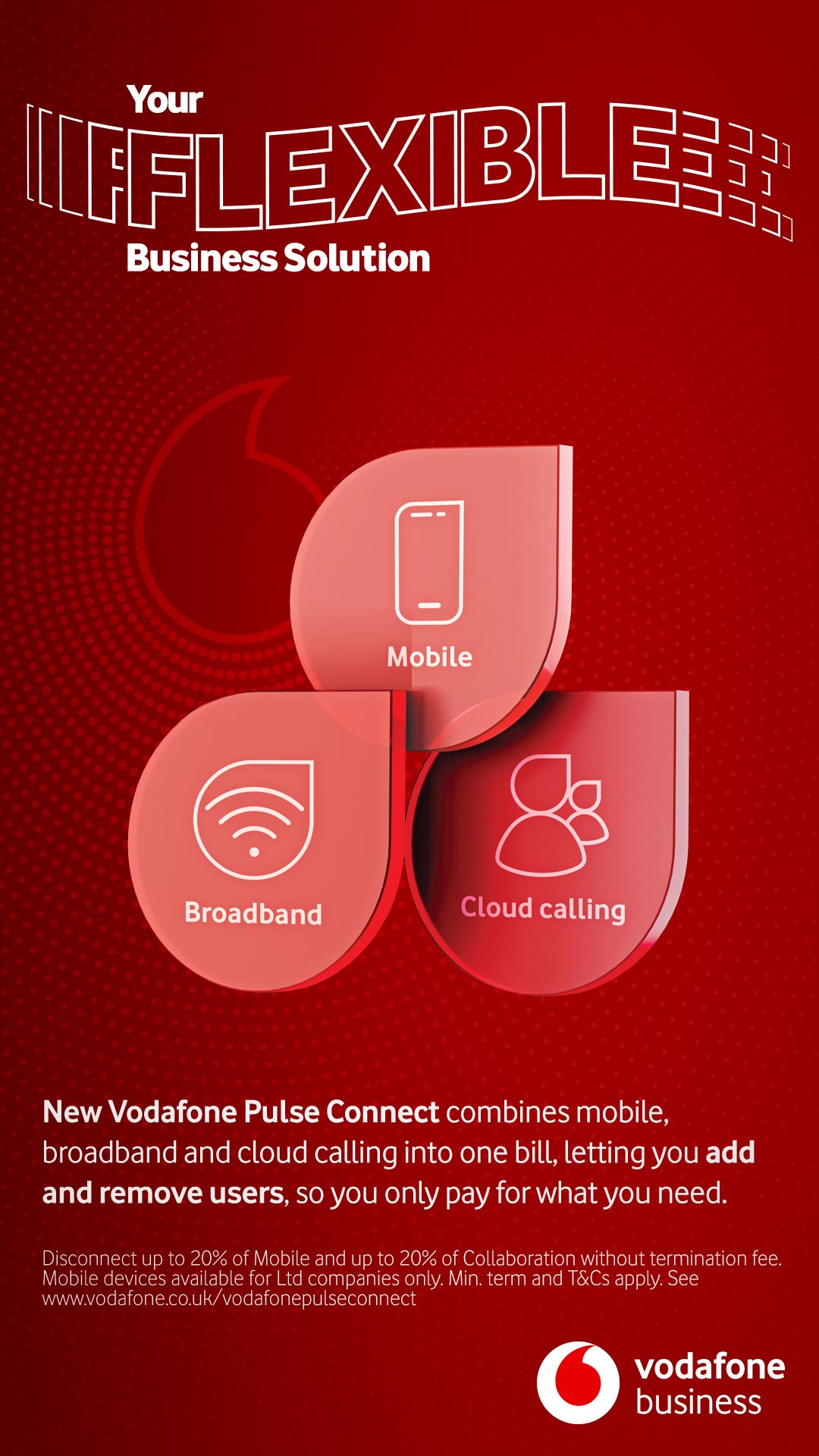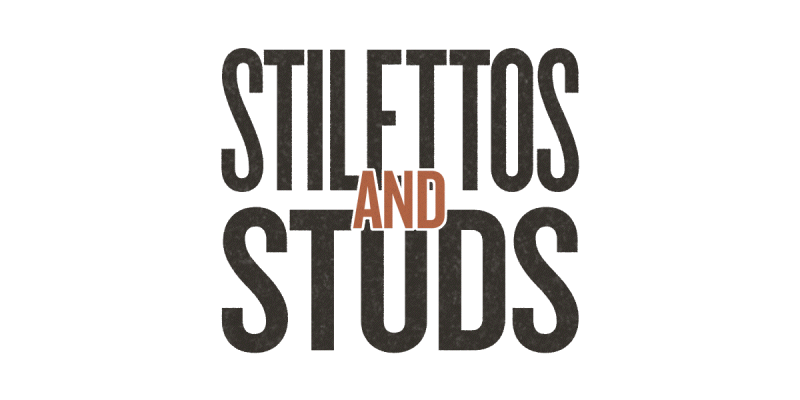 ​​​​​​I'll be honest, when I saw 'Joe Allen' trending on Twitter last week, my heart sank. My fear of another injury setback stopped me in my tracks and started me scrolling to find out what had happened.
It wasn't the news I feared, but following Gareth Bale's announcement last month that he had hung up his football boots forever, it was one I kind of expected. After winning 74 caps over 13 years and appearing in three major tournaments, Allen was retiring from the international stage.
I felt relief tinged with sadness.
Wales' loss is undoubtedly our gain, as the man who means so much to club and country will have a different focus for the remainder of his playing days. As a Wales fan, I was desperately disappointed. As a Swans fan, I felt the opposite.
The announcement was the talk of the corridors as I wandered, scrolling through the tributes, to my next class. (I lecture on the Sports Journalism degree at University of South Wales).
"All the Jacks are smiling today, Julie" were the words that greeted me as I walked through the door. As much as I didn't want to be disloyal to my country, I knew that was true. 
There aren't many players who could stand out in a team where Bale and Aaron Ramsey featured consistently, but Joe Allen did.
There was a palpable sense of relief when Rob Page announced him in the squad for the World Cup in November. There were still concerns over his fitness, but Page had no hesitation in confirming that Allen was a 'special case' - he had to be on that plane to Qatar.
Six years earlier, ahead of Euro 2016 former Swan and then Wales manager Chris Coleman said of Allen: "He's a great player. I don't use that term loosely. He's irreplaceable." History shows us nothing changed.
Fittingly, Bale shared a picture to his Instagram story on the day Allen announced his retirement. The image would be familiar to many of us - a flag on display behind Wales supporters. It shows Allen alongside the words 'When God created Joe Allen he was just showing off'.
So that's where it ends for Allen and Wales, but thankfully, not for us.  The Championship campaign continues and there is absolutely no doubt that a fit Joe Allen is what every Swans fan wants to see between now and the end of the season.
We all know how significant he is on the field and what a vital part he plays off it. If we're to make a fist of this final few months of the season, having a fully focused Joe Allen will make all the difference.
I'm sad you won't wear the red of our country again, Joe, but pleased and proud we'll still get to see you in our colours.  There's still a lot of work to be done.
You give me hope, Joe Allen,
Give me hope Joe Allen,
Give me hope before the morning comes ...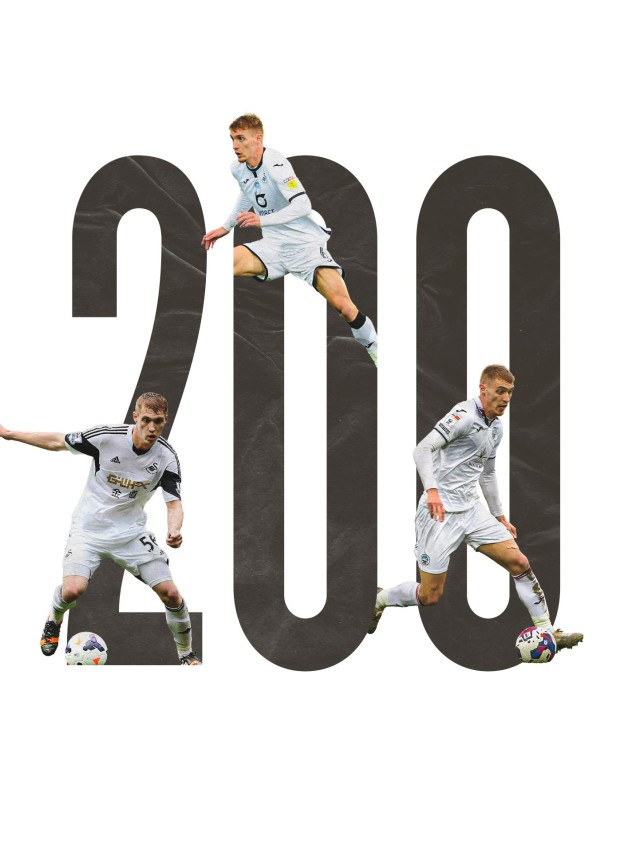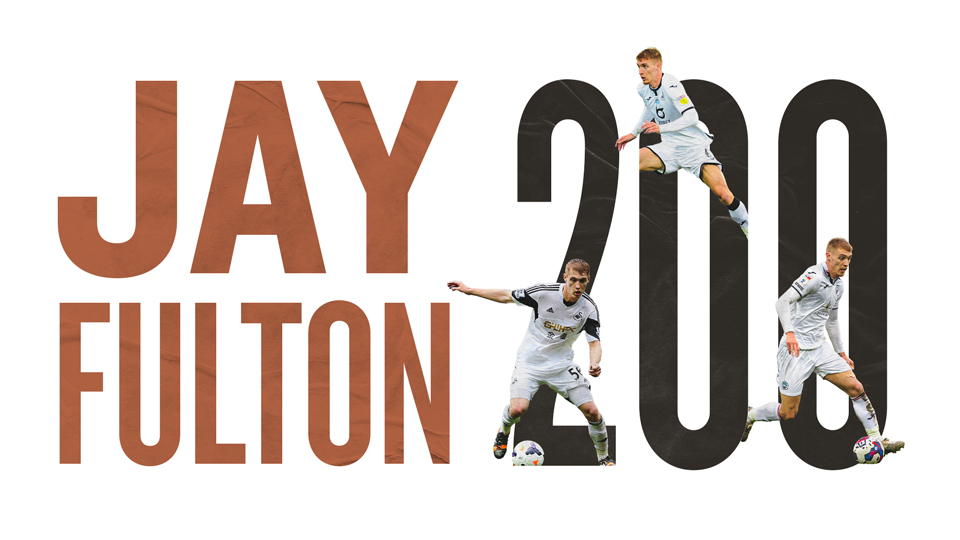 WHEN JAY FULTON WALKED OUT ONTO THE PITCH AT BRAMALL LANE HE JOINED SWANSEA CITY'S 200 CLUB, FOLLOWING IN THE FOOTSTEPS OF TEAM-MATES SUCH AS MATT GRIMES AND KYLE NAUGHTON WHO HAVE REACHED THE MILESTONE.

It also puts the Scot in the company of the likes of Tommy Hutchinson, Andy Melville, Vic Gomersall and Chris Marustik in surpassing 200 outings in Swansea colours.
Since arriving from Falkirk in January 2014, the midfielder has matured into a proven all-round Championship performer and an integral figure for the Swans, as adept at producing a crunching challenge as a class assist or finish from distance.
Here is his Swansea journey to his latest milestone.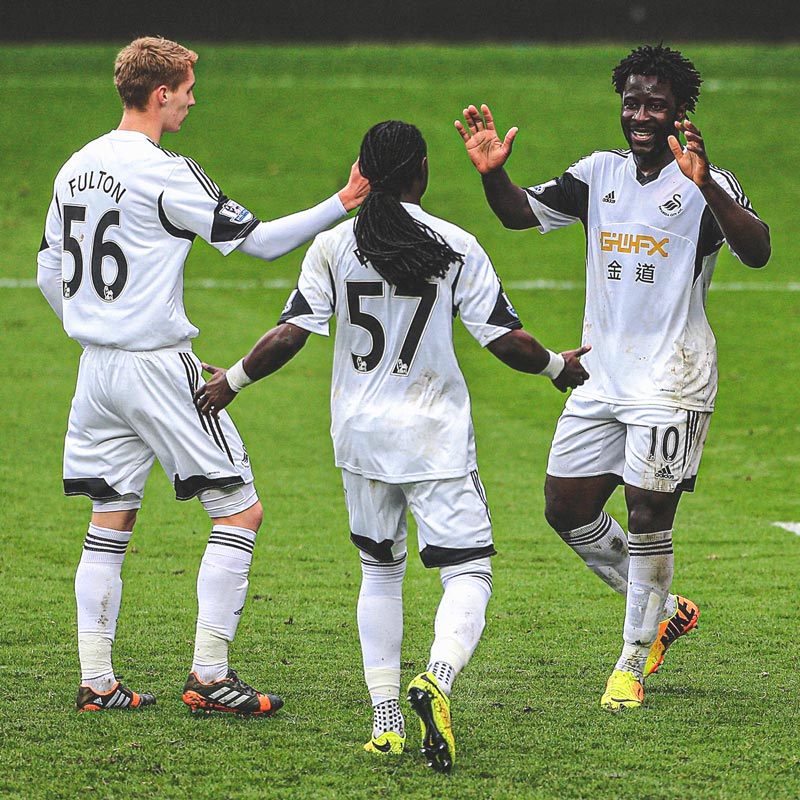 Debut
Swansea City 4 Aston Villa 1 – Premier League – April 26, 2014
Fulton made his Swans and Premier League bow as a late substitution on a memorable afternoon as Jonjo Shelvey scored a wonder goal and Swansea City all but secured their Premier League status with a commanding victory over Aston Villa.
Shelvey's stunning 45-yard volley – a contender for goal of the season – was the pick of the goals, while Wilfried Bony struck twice and Pablo Hernandez was also on the scoresheet as the Swans moved eight points clear of the relegation zone.
Garry Monk's side went ahead after just 10 minutes at the Liberty when Shelvey's neat through ball sent Bony clear, and the Ivorian made no mistake in slotting home his first Liberty goal since January.
Villa hit back 12 minutes later with Gabriel Agbonlahor applying the finish touch to Marc Albrighton's low cross from inside the six-yard box.
However, the Swans were back in the ascendancy within four minutes. Ron Vlaar's poor clearance went straight to Shelvey, who controlled on his chest on the edge of the centre circle inside Villa's half, before unleashing a fierce volley that flew into the net over a helpless Brad Guzan.
Shelvey was involved again as the hosts established breathing space 17 minutes from time. His deep cross was met by Hernandez, who skipped inside a challenge before sending a curling shot into the far corner.
And the victory was completed in the first minute of stoppage time when Bony calmly slotted past Guzan from the penalty spot after Nathan Baker had barged into Marvin Emnes.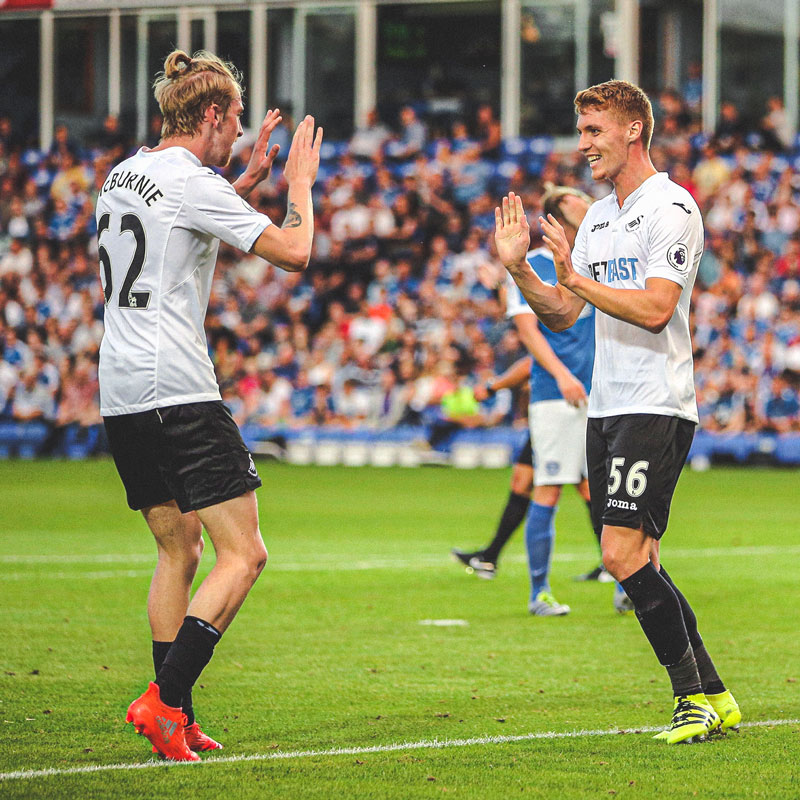 First goal
Peterborough United 1 Swansea City 3 – EFL Cup – August 26, 2016
Fulton grabbed his first Swansea goal, with Oli McBurnie also on the scoresheet, as Francesco Guidolin's side eased into the second round of the EFL Cup at London Road.
In a convincing victory, the Swans were ahead after 15 minutes via Fulton, who headed home his first goal for the club after McBurnie had nodded the ball back across goal after seeing an initial effort saved.
Then the 20-year-old striker took his chance with two goals in three minutes.
First, he raced onto a through ball before cutting inside and slotting home, then he blasted into the net from close range after fellow debutant Mike van der Hoorn was denied by keeper Mark Tyler.
Sub Leo Da Silva Lopes fired in a thunderous consolation goal for the League One hosts, but the Swans comfortably moved into the third round.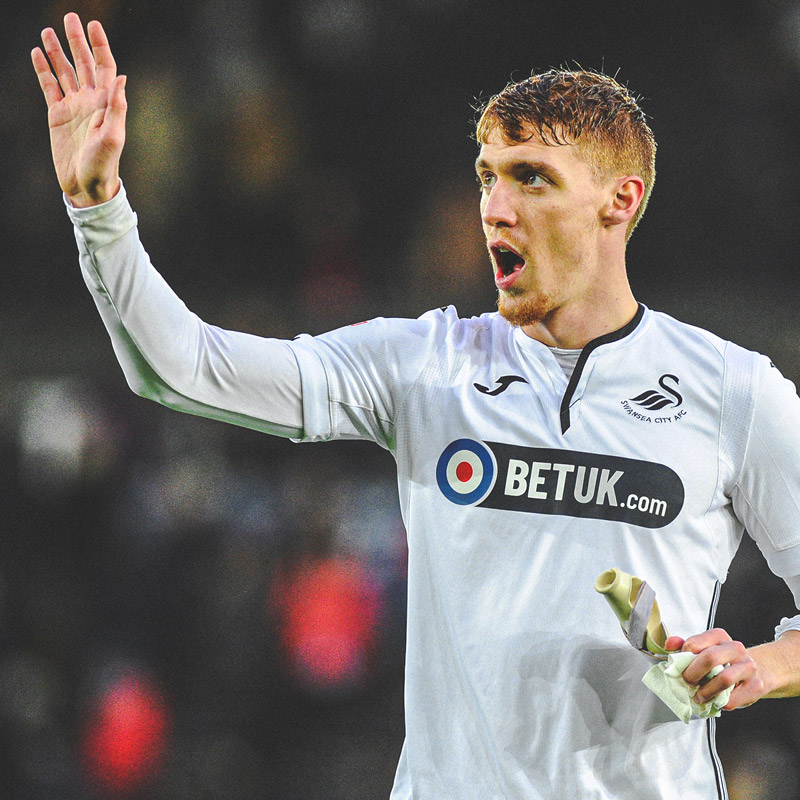 50th appearance
Swansea City 1 Millwall 0 – Championship – February 9, 2019
After an inconsistent opening half of the season, Graham Potter's Swans were just on the cusp of a strong run of form that would see them come tantalisingly close to a play-off place over the final weeks of the campaign when they beat Millwall in Fulton's 50th appearance.
George Byers scored his first senior goal to settle the contest, the 22-year-old fired home into the top corner from inside the box at the second attempt in the 43rd minute.
It proved the difference in a game where the Swans were comfortably on top in the first half but then had to hold off a determined Millwall effort after the break.
Victory moved the Swans onto 44 points from 31 games and up to 11th.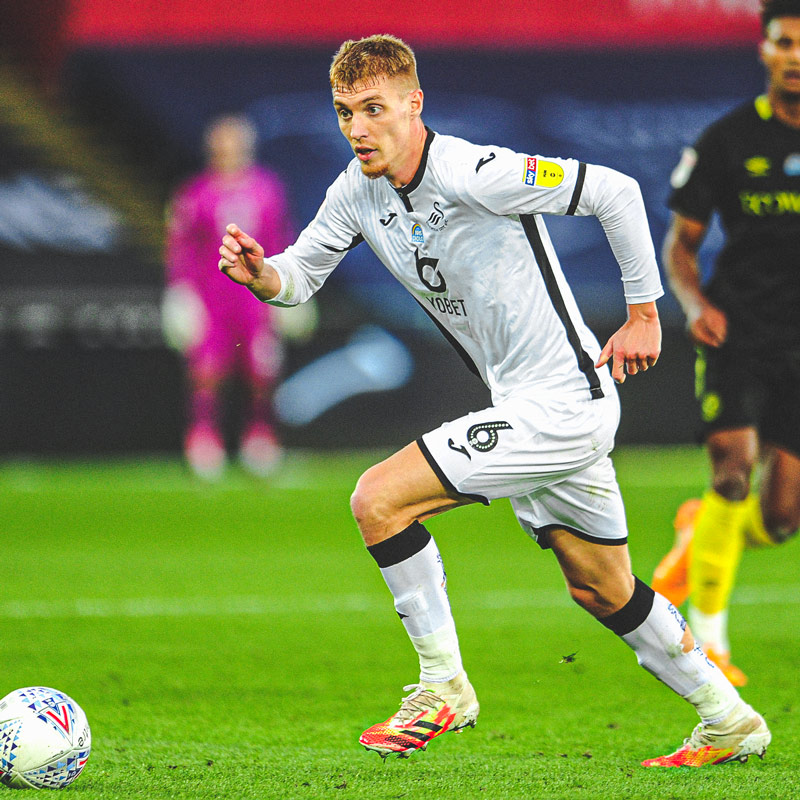 100th appearance
Swansea City 1 Brentford 0 – Championship play-off semi-final, first leg – July 26, 2020
Fulton's Swansea City ton was brought up amidst an empty stadium and the unusual circumstances of play-off football in July at the end of a campaign derailed by the Covid-19 pandemic.
Having forced their way into the top six on the last day of the season, the Swans stunned a Bees team who had just missed out on automatic promotion by taking the advantage thanks to Andre Ayew's late winner at the Liberty Stadium.
With the Swans having been involved in a night of huge drama at Reading just a few days earlier, there was no shortage of incident to be found in this first leg either.
Ayew was denied from the penalty spot in the second half after Pontus Jansson had fouled Rhian Brewster.
Moments later Brentford had Rico Henry sent off, and Steve Cooper's side made the most of the opportunity when Ayew dispatched his 18th goal of the season high into the net with his left foot.
It settled an entertaining and intriguing contest on the night, but the Swans were unable to build on the victory as a 3-1 defeat in the return game at Griffin Park saw them miss out on a place at Wembley.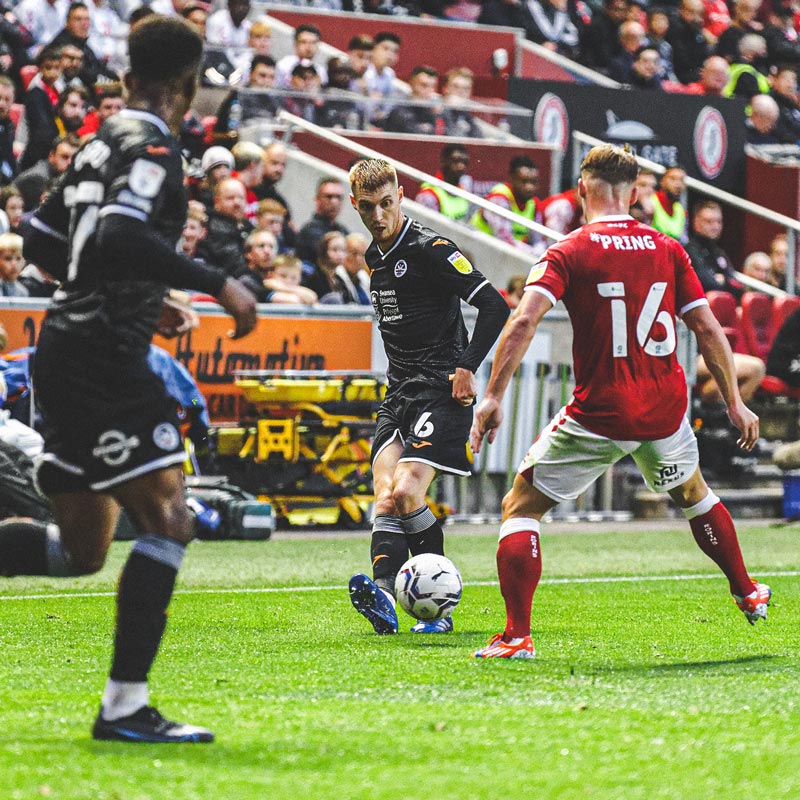 150th appearance 
Bristol City 0 Swansea City 1 – Championship – August 20, 2021
Joel Piroe's superb finish saw Swansea City pick up their first Championship win under head coach Russell Martin, and secured just a second victory at Ashton Gate in 28 years to mark Fulton's 150th appearance in fine style.
The Dutch striker netted his third goal in four Swansea appearances since a summer move from PSV Eindhoven, emphatically finding the net after his original strike had come back off the post.
He went close to adding to the Swans tally, as did Jamie Paterson, while Steven Benda made a handful of fine saves at the other end in what was an entertaining encounter.
For Swansea this was a fine win given they were without six first-team players through a mixture of injury and illness as Ryan Bennett, Kyle Naughton, Ben Cabango, Flynn Downes, Korey Smith and Liam Walsh were all absent.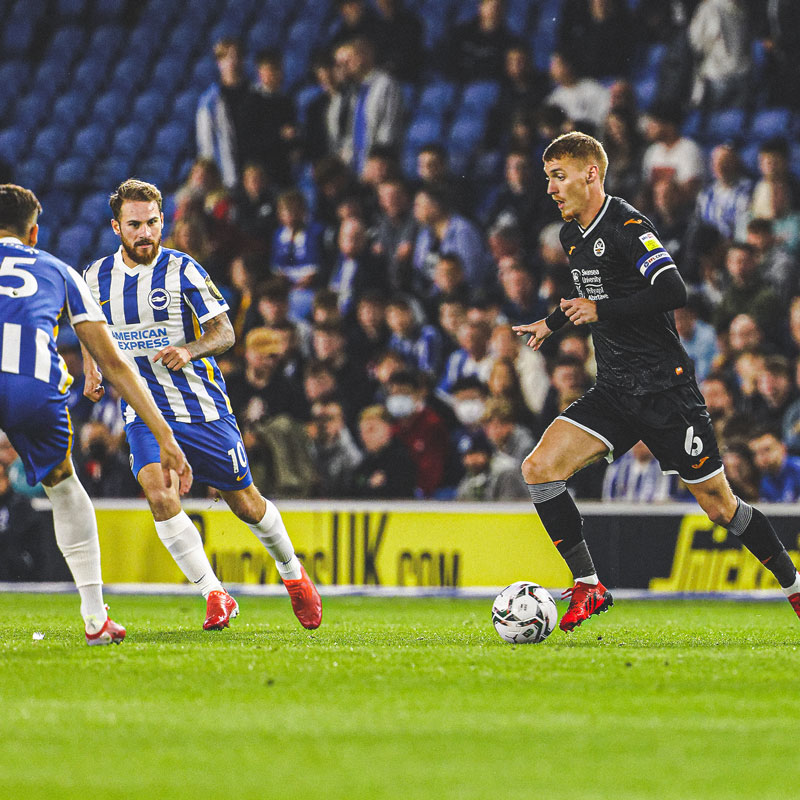 Handed the armband
Brighton & Hove Albion 2 Swansea City 0 – Carabao Cup – September 22, 2021
Fulton skippered the Swans for the first time as they exited the Carabao Cup at the third-round stage despite a brave effort against Premier League hosts Brighton.
Two first-half goals from Republic of Ireland international Aaron Connelly effectively did the damage for the Seagulls at the Amex Stadium, with the striker finding the net in the 33rd and 38th minute as Graham Potter saw off his former club.
Russell Martin's side put in a spirited display, and had enjoyed the better of the first half before Connolly's brace, while they rattled the crossbar twice after the break.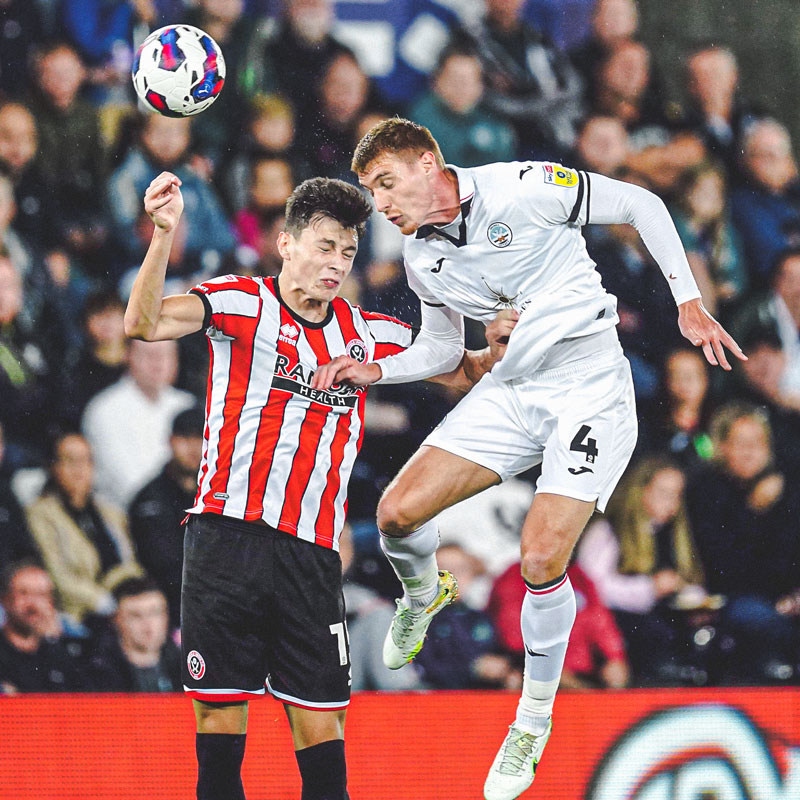 200th appearance
Sheffield United 3 Swansea City 0 - Championship - February 11, 2023
It would not have been the way he wanted to bring up such a landmark, but Fulton reached a double-century of appearances at Bramall Lane on Saturday afternoon.
The Scot featured prominently in a bright opening for the Swans, but ultimately goals from Sander Berge, Jack Robinson and Oli McBurnie would give the hosts all three points.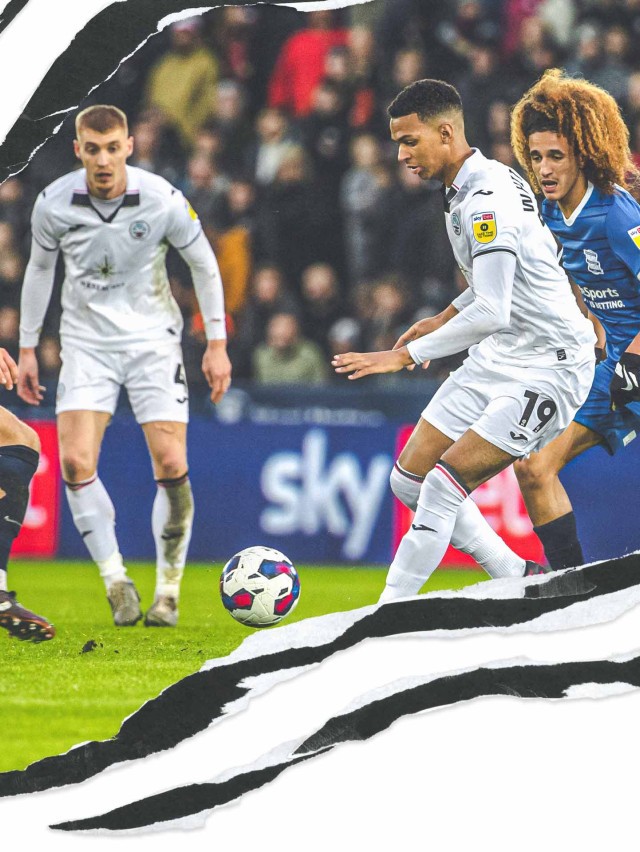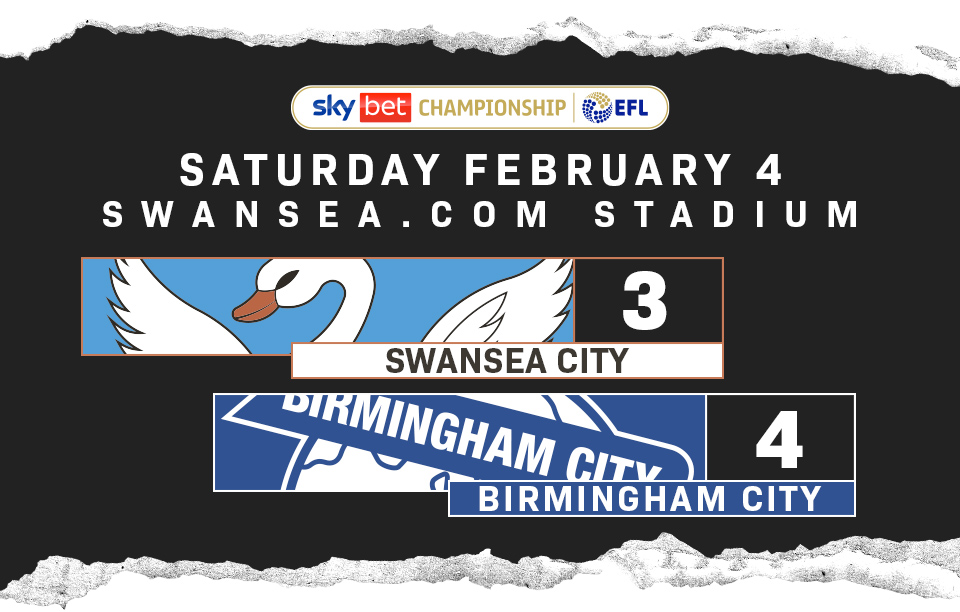 LUKAS JUTKIEWICZ AND AUSTON TRUSTY NETTED IN THE FINAL MINUTES AS BIRMINGHAM CITY SNATCHED VICTORY FROM SWANSEA CITY AT THE END OF A BREATHLESS SWANSEA.COM STADIUM ENCOUNTER.
Swansea City: Andy Fisher; Joel Latibeaudiere, Ben Cabango, Nathan Wood, Ryan Manning; Jay Fulton, Matt Grimes (captain), Olivier Ntcham (Luke Cundle 64), Ollie Cooper; Liam Cullen (Morgan Whittaker 70), Joel Piroe (Harry Darling 77).
Unused Substitutes: Lewis Webb, Kyle Naughton, Cameron Congreve, Joel Cotterill.
Birmingham City: John Ruddy, Maxime Colin, Auston Trusty, Dion Sanderson, Kevin Long, Scott Hogan, Tahith Chong, Krystian Bielik (Lukas Jutkiewicz 77), George Friend (Juninho Bacuna 46), Gary Gardner (Hannibal Mejbri 46), Reda Khadra (Emmanuel Longelo 57).
Unused Substitutes: Neil Etheridge, Alfie Chang, Jordan James.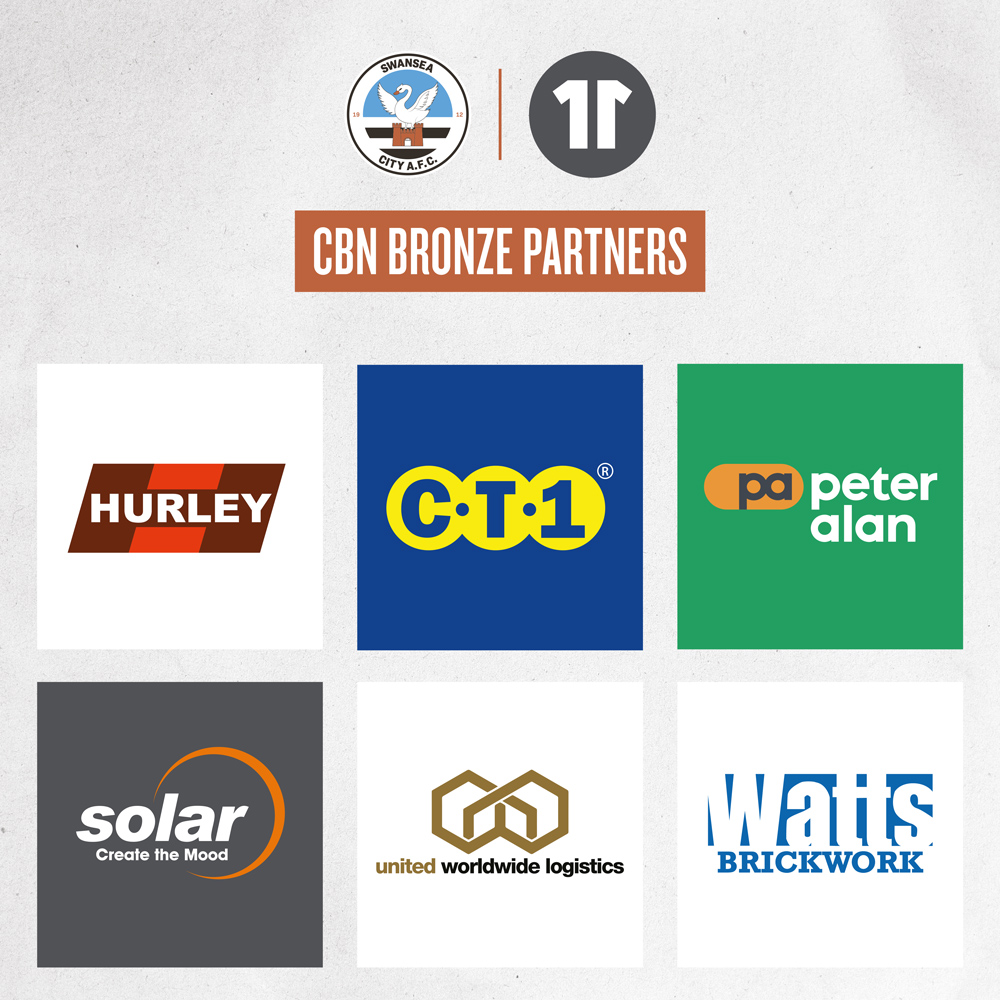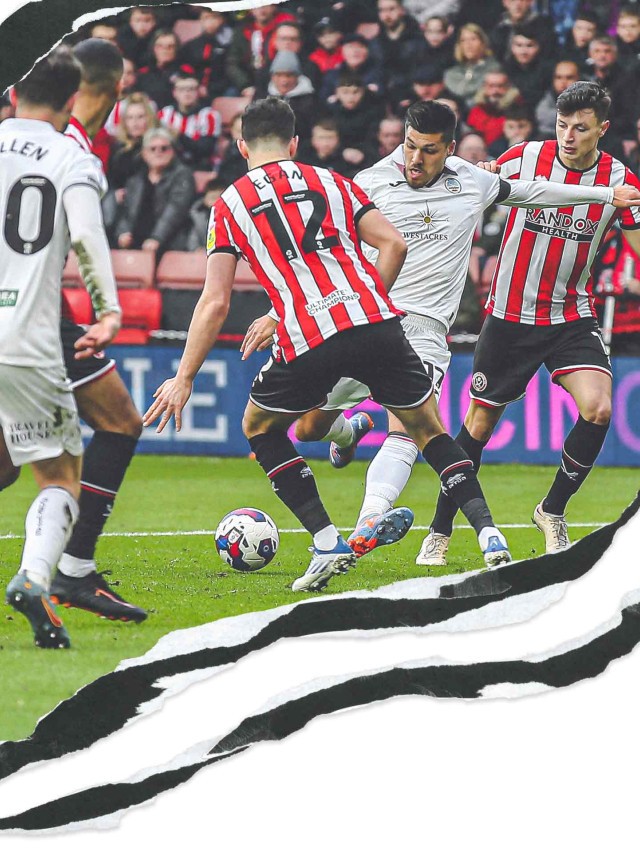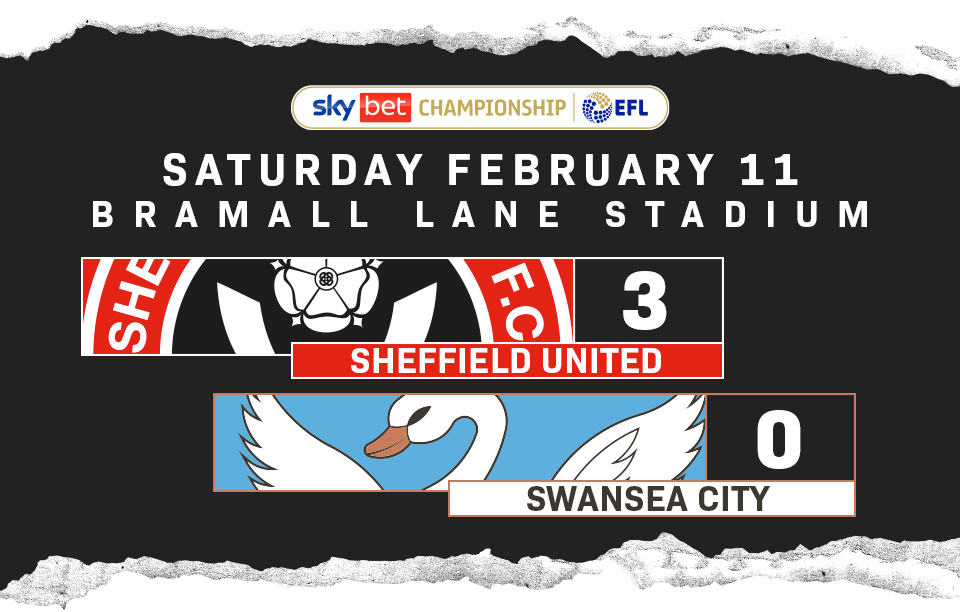 SWANSEA CITY'S POOR RECORD AT BRAMALL LANE CONTINUED AS FIRST-HALF GOALS FROM SANDER BERGE AND JACK ROBINSON SET PROMOTION FAVOURITES SHEFFIELD UNITED ON THEIR WAY TO VICTORY.
Sheffield United: Wes Foderingham, Sander Berge (Ismaila Coulibaly 90), Billy Sharp (captain) (Oli McBurnie 71), John Egan, Max Lowe (John Fleck 90), Anel Ahmedhodzic, Oliver Norwood, Jack Robinson, Jayden Bogle (Chris Basham 90), James McAtee (Ben Osborn 71), Iliman Ndiaye.
Unused Substitutes: Adam Davies, Ciaran Clark.
Swansea City: Andy Fisher; Kyle Naughton, Ben Cabango, Nathan Wood, Ryan Manning; Jay Fulton (Joe Allen 88), Matt Grimes (captain), Olivier Ntcham (Luke Cundle 64), Ollie Cooper, Liam Cullen (Morgan Whittaker 55), Joel Piroe.
Unused Substitutes: Lewis Webb, Harry Darling, Liam Walsh, Matty Sorinola.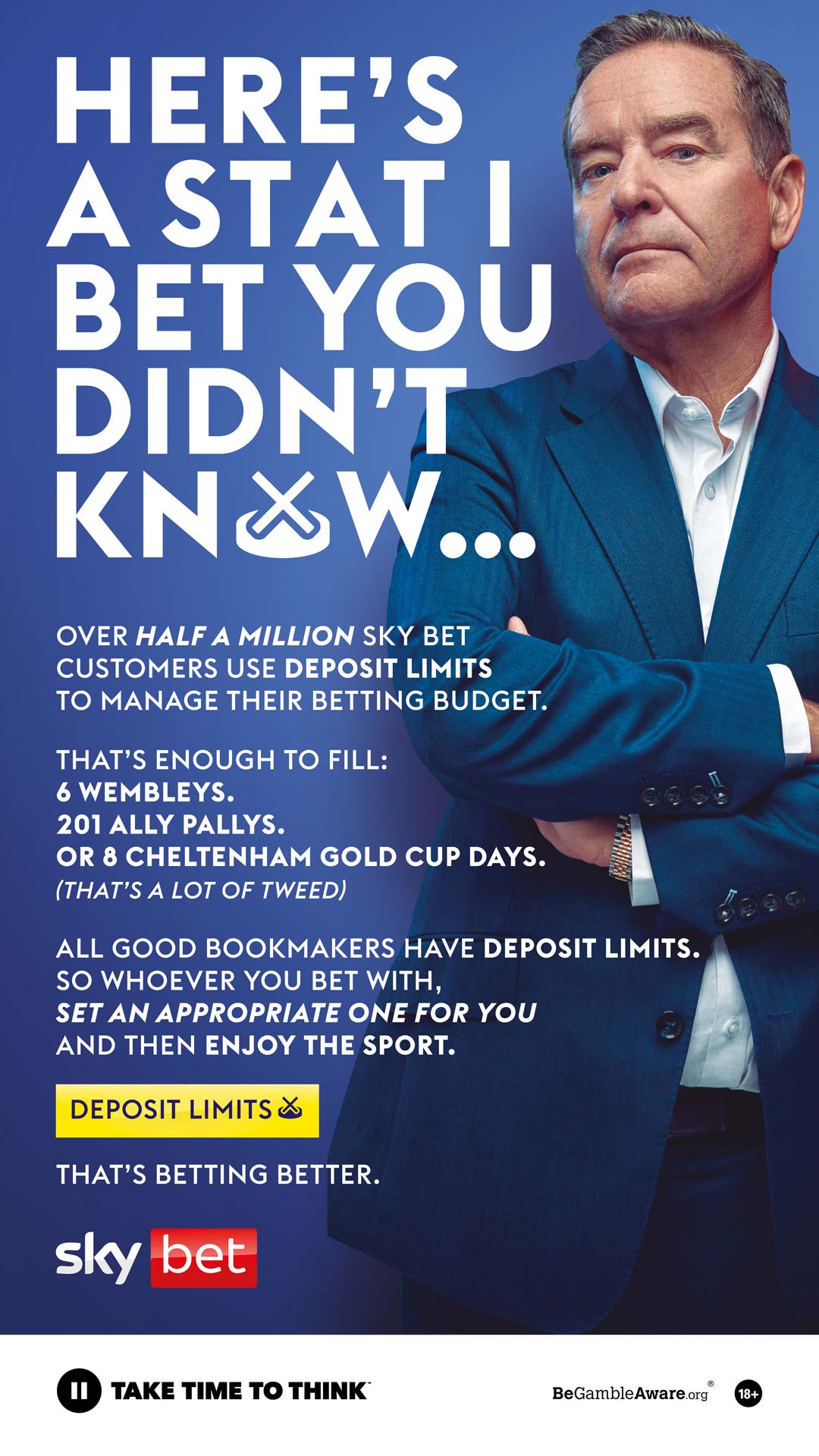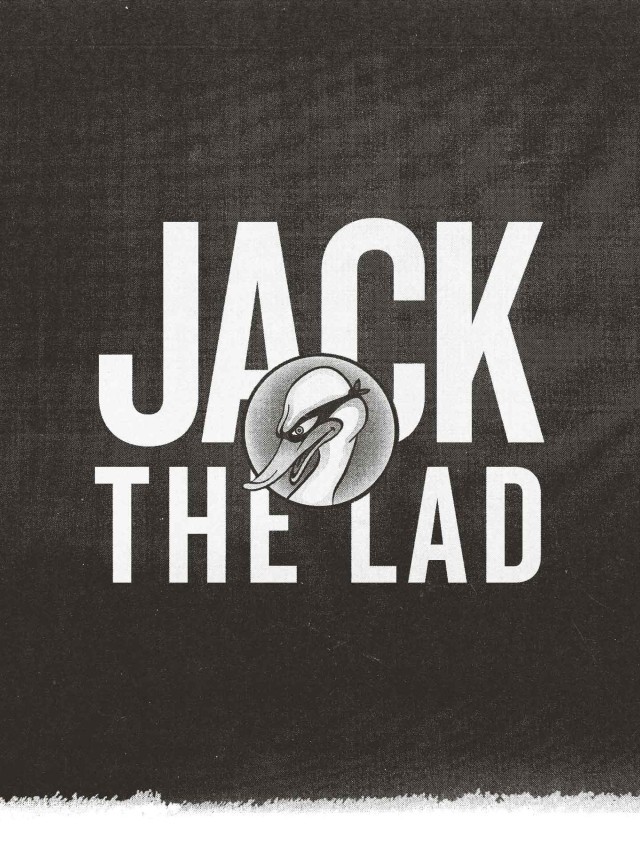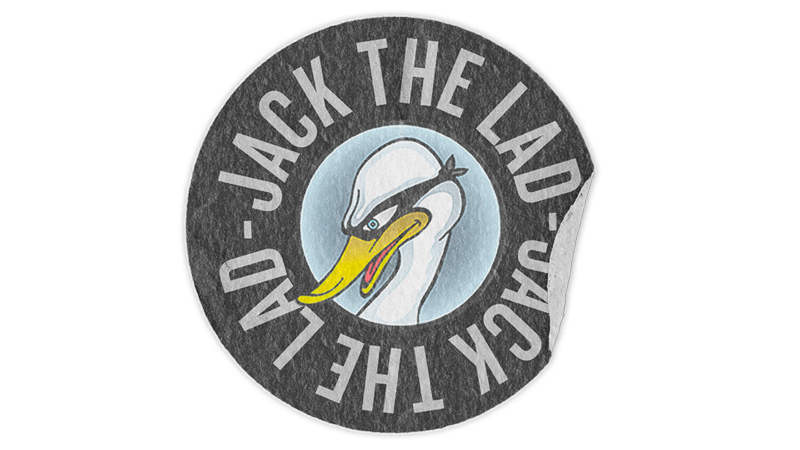 I couldn't let Joe Allen's retirement from international football pass without paying tribute to his remarkable career for Wales.
Few things make me prouder in football than seeing a Swans player pulling on the red shirt.
Even more so if the player has come up through the club's junior ranks.
My first memories of Swans products representing their country came in the late '70s.
Seeing homegrown heroes like Alan Curtis and Robbie James donning that iconic Admiral kit with the yellow and green tramlines was a huge thrill.
Over the years I have been delighted to watch the likes of Jeremy Charles, Dudley Lewis, Chris Marustik, Chris Coleman, Richard Duffy, Ben Davies, Dan James and Ben Cabango follow in their footsteps from fledgling Swans all the way to full internationals.
Of course, the Swans had other Welsh internationals like John Toshack, Leighton James, John Mahoney and Ian Walsh who transferred into the club, but there was always something special about "one of our own" making the international grade.
Arguably the most special of all to make the step up from club level with the Swans to the national team is Joe Allen.
Just as I was getting over Gareth Bale's retirement, Joe went and plunged me back into despair when he announced he was standing down from the international stage.
The redeeming factor of the Narberth man's retirement is the hope that it will prolong his career here with the Swans.
Far be it from me to disagree with the great man, but purely from a talent point of view, I think his international retirement is premature.
I know results at the World Cup may not have been what he would have hoped, but since then he has shown he has still got what it takes to shine at the very top level.
I thought his performance in the 60 minutes he was on the pitch against league leaders Burnley recently was as good as I have seen from him.
Hopefully, his retirement from international football will give him the opportunity to return to top form and buy us all some extra time watching him in a Swans jersey.
We already have some wonderful memories of Joe in the white shirt – ever since he made his Swans debut against today's visitors way back in 2007 at the age of just 16.
For example, who can forget his unbridled joy at scoring his first goal for the Swans in the 1-1 draw against Cardiff at Ninian Park in 2009?
Joe has been at the centre of some of my most memorable days watching the Swans and Wales.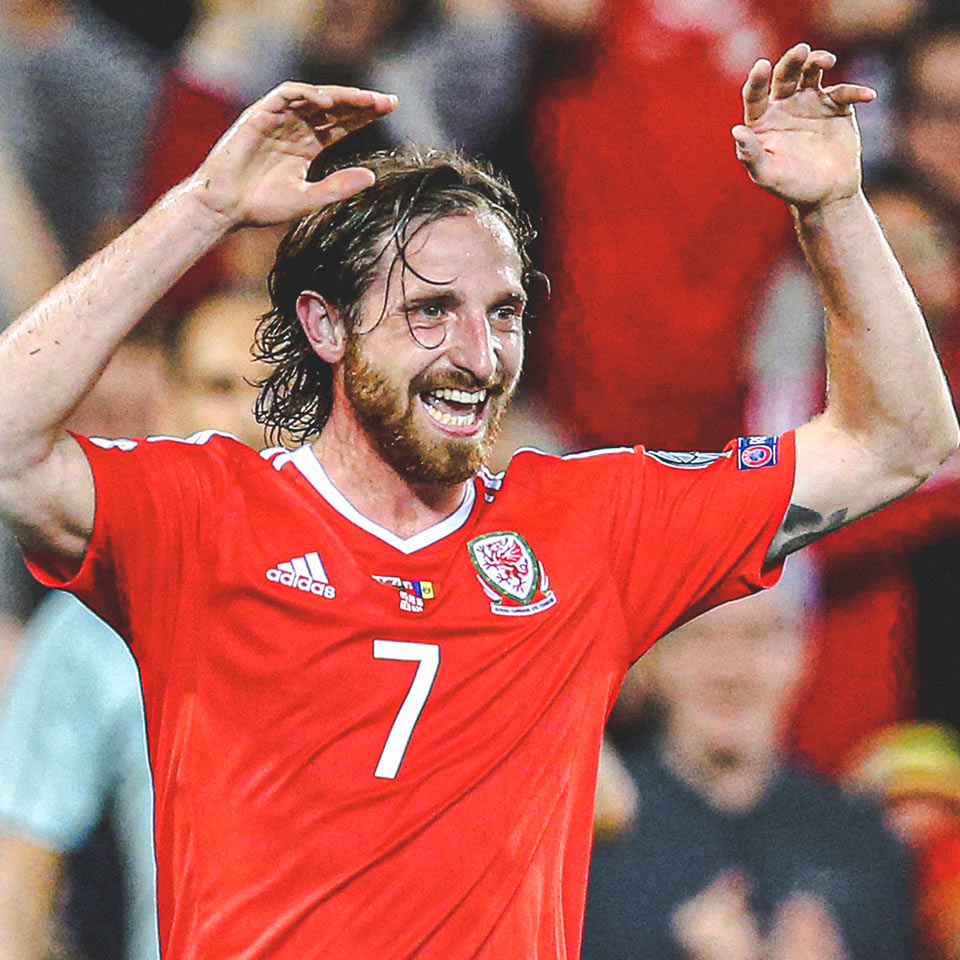 One of the Red Wall's favourite songs - sung to the tune of Eddy Grant's hit Give me Hope Jo'Anna – features the lyric "Give me hope, Joe Allen".
Well, Joe, you didn't just give us hope, you made our wildest footballing dreams come true.
I can remember sitting on a pavement kerb in Bordeaux in the early hours of the morning back in 2016 after Wales had beaten Slovakia thinking to myself that all my Swans and Wales supporting dreams had been realised.
I had seen the Swans promoted to the Premier League and I had finally watched Wales play at a major tournament – where Joe was named in the UEFA team of the tournament.
You were instrumental in not only making those two dreams come true, but lots more to boot.
Your confidence on the ball – your bravery and comfort in accepting and passing on possession no matter how much pressure you were under – helped establish the Swans as one of the most attractive teams in the Premier League.
Meanwhile, with Wales, not satisfied with your achievements in France, you helped your nation qualify for a second European Championships and then the Holy Grail for Welsh football fans – a first World Cup finals since 1958!
We may not see you on the international stage again, but hopefully you will provide the Jack Army with plenty more memories to come.
A total of 74 caps, which coincided with the most successful period in Welsh international football, is something you should be hugely proud of.
It's also easy to forget that your international CV includes five appearances for Great Britain – a distinction not many players can boast.
I know a lot of Wales fans weren't happy with Welsh players being involved in the GB team which played at the 2012 Olympics due to fears over Wales' continued independence as an international team.
But I was hugely proud of the fact that Joe, along with fellow Swans Scott Sinclair and Neil Taylor, was selected for the GB squad which reached the quarter-finals of the tournament.
So, all in all, an international career to be hugely proud of by a player the Jack Army is equally proud to call "one of our own".
Another player who started his career at the Swans and graduated to the full Welsh international side is Jason Bowen.

I'm sure the Jack Army will join me in sending our best wishes to the attacker who recently revealed he has been living with Motor Neurone Disease.
Jason was a firm favourite during his days with the Swans, making 124 appearances for the club and scoring 26 goals.

His exciting, attacking style made him one of my favourite players during his time at the club which saw him help lift the Autoglass Trophy in 1994.

The Jack Army will always be grateful for your part in that memorable day at Wembley. Our thoughts are with you and your family.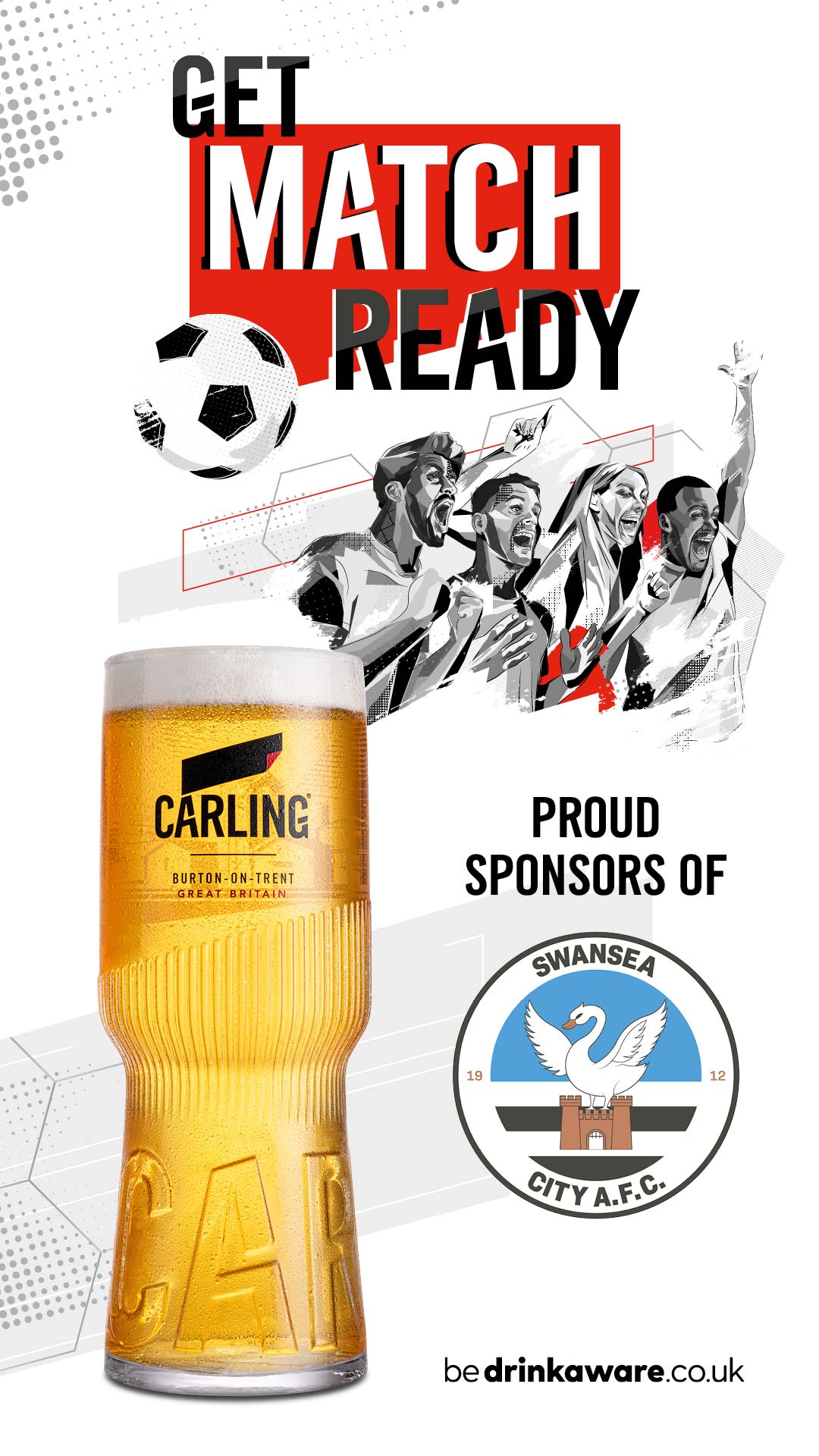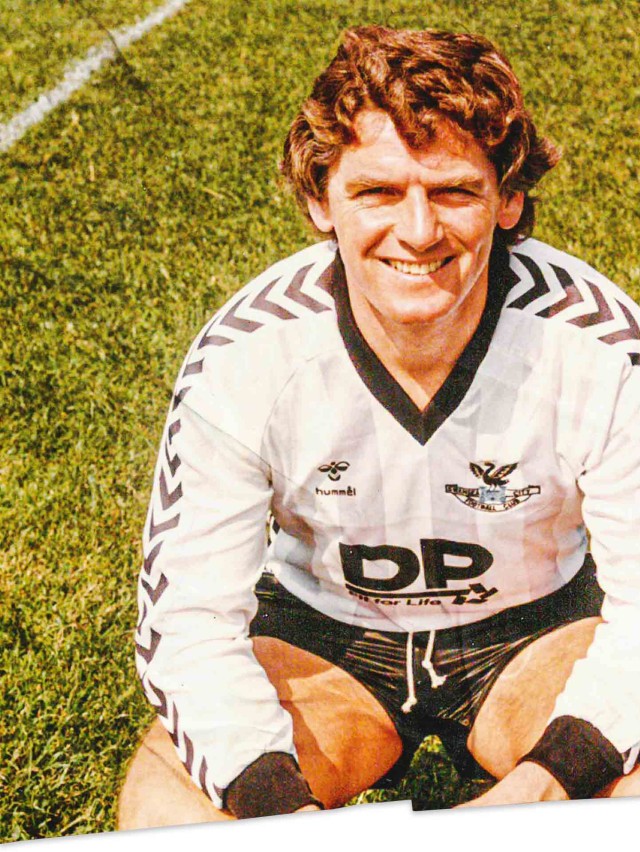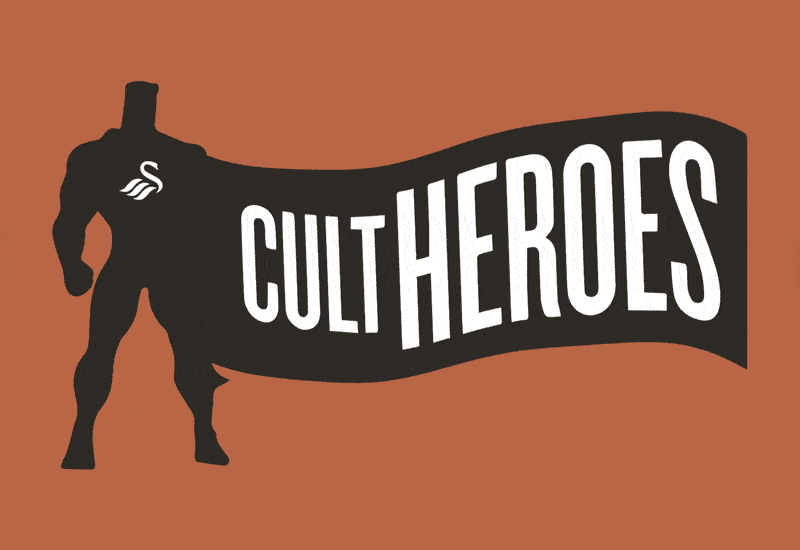 IN THE LATEST INSTALMENT OF OUR CULT HEROES FEATURE, CLUB HISTORIAN GWYN REES TELLS THE SWANSEA CITY STORY OF A BELOVED FIGURE WHO SERVED THE CLUB WITH GREAT DISTINCTION DURING THE GOLDEN ERA OF THE '80S, AND WHOSE PASSION FOR THE CLUB REMAINS UNDIMMED: WYNDHAM EVANS.
Wyndham Evans can lay claim to being among an elite group of players - the others being Robbie James, Alan Curtis, Jeremy Charles, Nigel Stevenson, Alan Tate, Leon Britton and Garry Monk - that have played for the club in all four divisions of the English pyramid.
Wyndham saw it all. From the dark days of the early '70s up to the glamour of the First Division in the early '80s. His never-say-die attitude on the pitch made him a fans' favourite, and near the end of his career his loyalty was rewarded with a much-deserved testimonial game against Liverpool.
Wyndham was a pupil at Llanelli Grammar School when he began playing for Llanelli schoolboys as a defender, progressing as an amateur player with Carmarthenshire league side Llanelli Steel.
It was while he was playing in this league that Stoke City signed him on amateur forms, and though he made some appearances in the Central League, nothing further came of his time at the Potters.
The then-Swans manager Roy Bentley saw potential in the young Evans, and he signed for the club in February 1971, signing on as a professional and playing initially in the Combination sides.
He would end up making his first-team debut at home against Bristol Rovers in the April of the same year.
A player who always gave 100 per cent on the pitch, Wyndham began his time at the Vetch Field as a central defender. However, when manager Harry Gregg was in charge, he moved Wyndham into the unlikely role of striker, where he did contribute a handful of goals to the cause.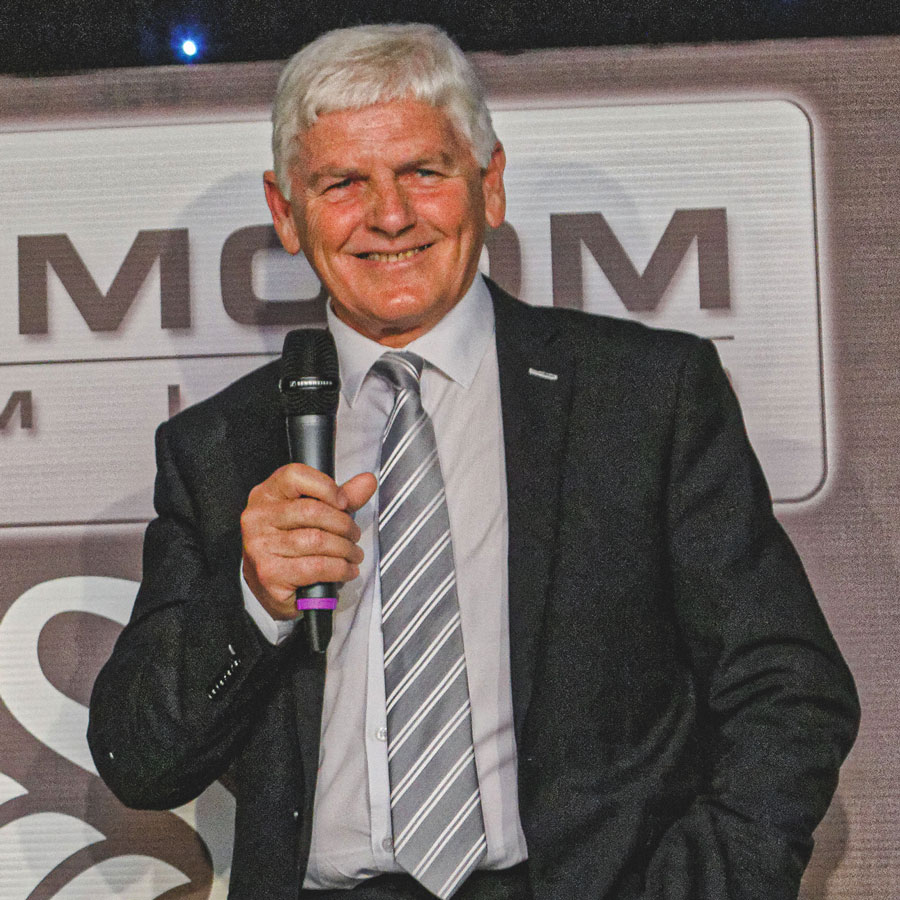 His leadership on the pitch was rewarded in 1974 when he was appointed club captain, and though the season would end with the club having to apply for re-election to the Football League, that low point would actually prove the beginning of a resurgence of the club under first Harry Griffiths and then John Toshack.
By the time the Toshack revolution began in March 1978, Wyndham was a regular at full back, overlapping down the right side and helping to create many chances with his crosses into the box.
Though Wyndham was initially used sparingly during the 1980-81 season, at a time when substitutes and substitutions were not as prominent a part of the game as now, his experience was invaluable in helping the Swans get over the line in their promotion push.
He was a regular starter over the final few months of the season, and was on the pitch in the never-to-be-forgotten promotion clinching game at Preston.
A week later he won a Welsh Cup winners' tankard when the club defeated Hereford United over two legs, and was a star performer on the team bus as it drove through the city on its way to the Guildhall to celebrate the club's promotion to the First Division.
Wyndham found it difficult to break into the first team in the maiden season in the top flight, but when he did make his First Division debut against Tottenham Hotspur, he suffered the misfortune to be stretchered off after just 22 minutes with ligament damage.
It was a cruel blow and it was not until the following October that he was able to make his home top-flight debut against Southampton.
In August 1983 he was given a free transfer by the club, soon joining Llanelli as player- manager.
The reappointment of Toshack to the club in December 1983 saw Wyndham rejoin the Swans in a player-coach capacity.
His time as a Swan would eventually come to an end in May 1985, and he went on to have spells as manager at Pembroke Borough, Carmarthen Town and Llanelli.
Nowadays he is a regular figure on matchdays at the club and an enthusiastic co-commentator on the club's TV streaming service.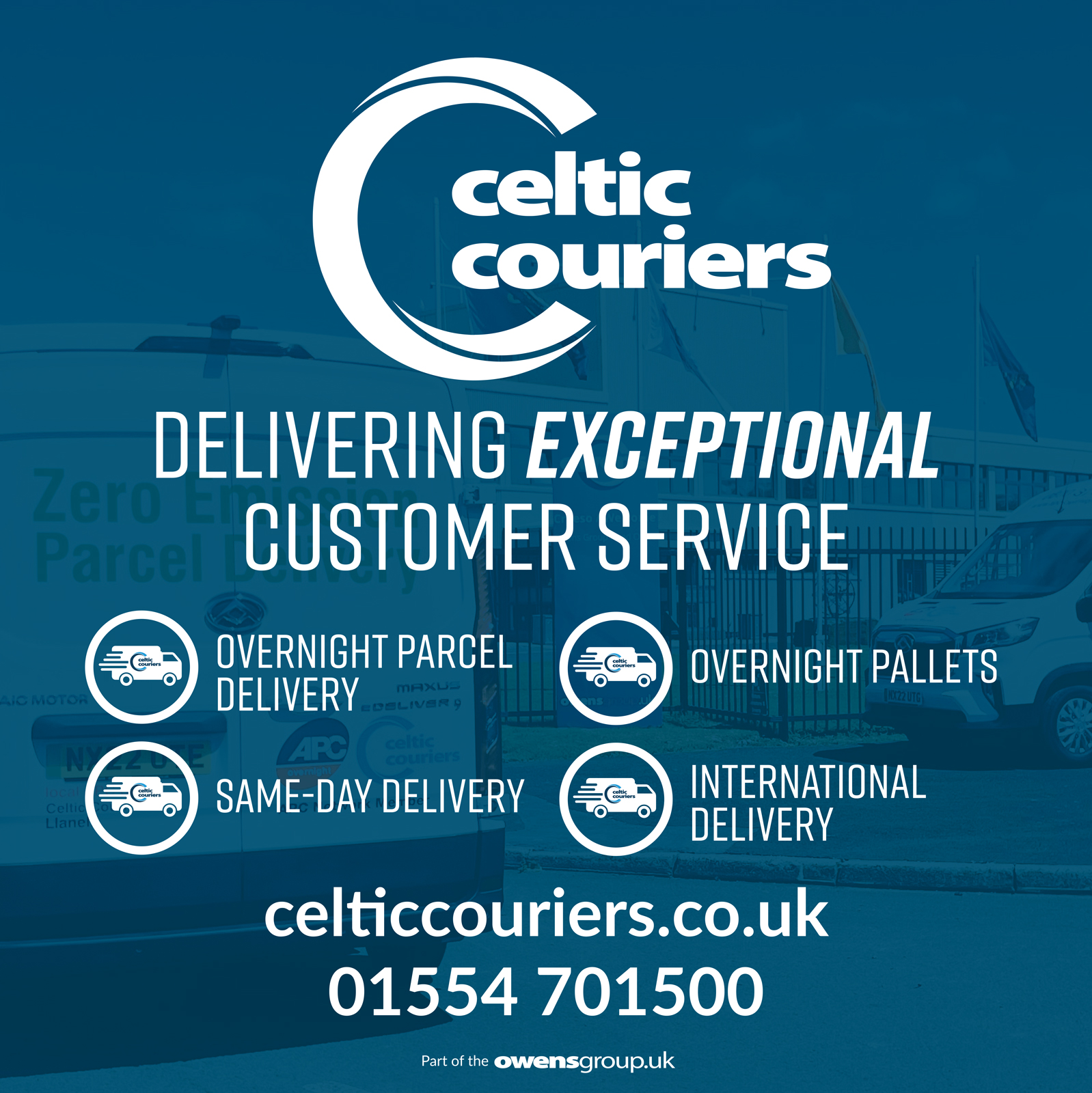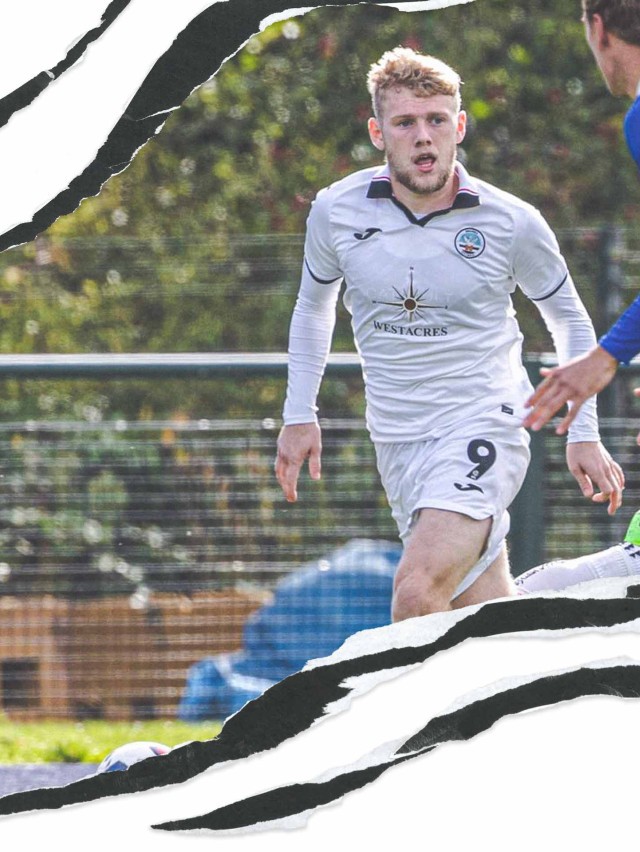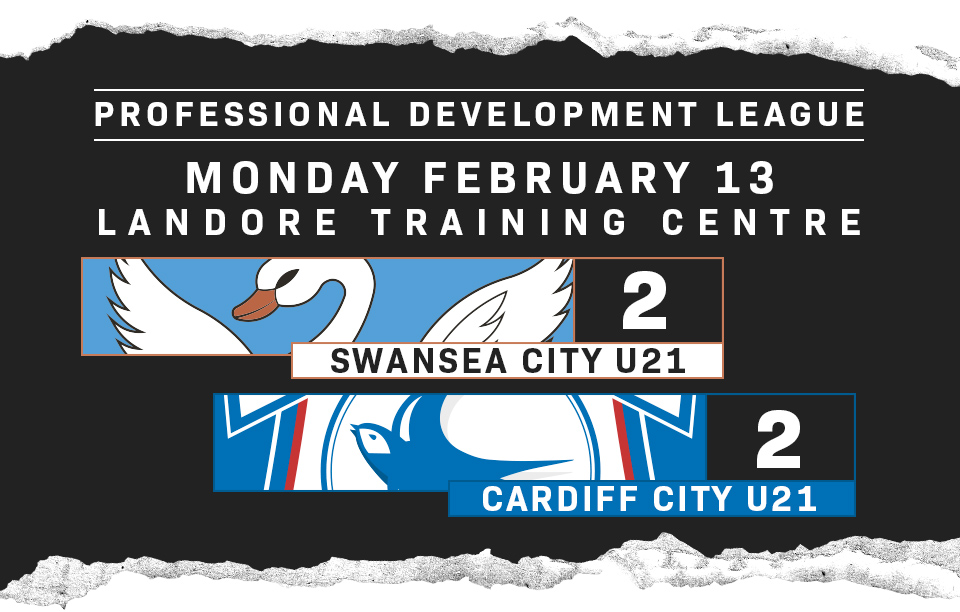 JOSH THOMAS NETTED A LATE EQUALISER AS SWANSEA CITY UNDER-21S SECURED A POINT IN THEIR SOUTH WALES DERBY AGAINST CARDIFF CITY AT LANDORE ON MONDAY EVENING.
Swansea City Under-21s: Ben Hughes, Joe Thomas, Kian Jenkins, Liam Walsh (Sam Leverett 46'), Azeem Abdulai, Kai Ludvigsen (Ben Blythe 43'), Liam Smith, Cameron Congreve, Ruben Davies (Josh Thomas 61'), Joel Cotterill (captain), Lincoln McFayden. 
Unused subs: Remy Mitchell. 
Cardiff City Under-21s: Jake Dennis, Vontae Campbell, Joel Bagan, Aidan Macnamara (Isaac Jefferies 46'), Xavier Benjamin, Cameron Antwi, Will Spiers (Jai Semenyo 49'), Owen Pritchard (Lewys Ware 46'), Chanka Zimba, Gavin Whyte, Rubin Colwill (Morgan Wigley 57'). 
Unused subs: Joe Thomas.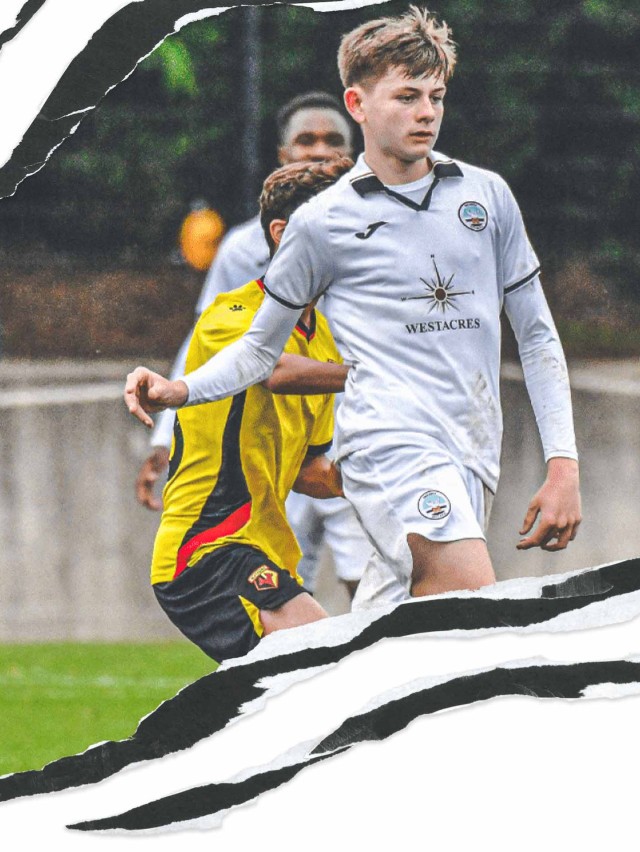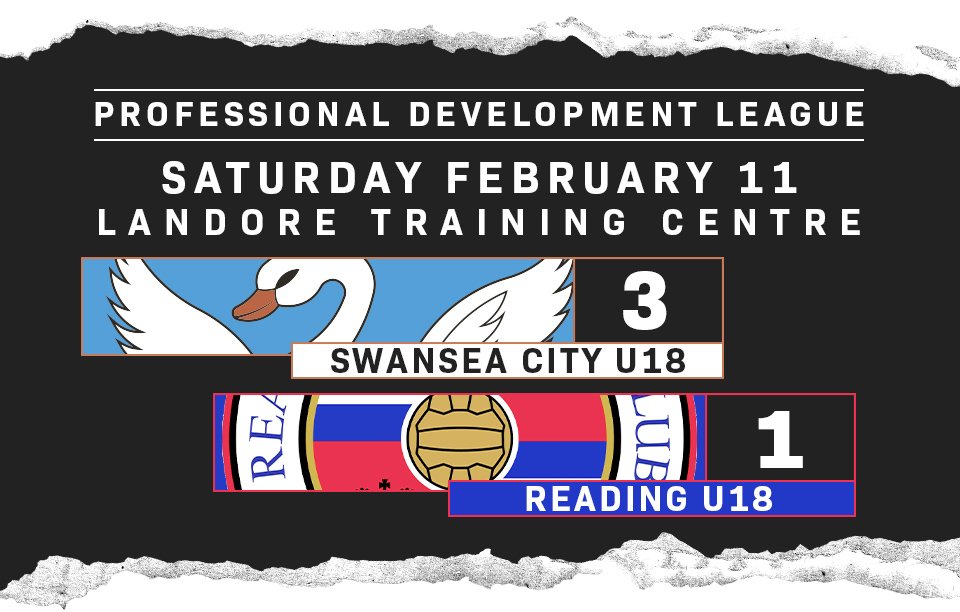 Swansea City Under-18s produced an emphatic second-half comeback as goals from Yori Griffith, Josh Carey and Geoff Bony ensured they took all three points against Reading in their Professional Development League clash.
The Swans trailed early on as Taylan Harris opened the scoring with 10 minutes played, and the Royals held on to their advantage going into the break. 
However, substitute Griffith levelled almost immediately following the restart, and the Swans went on to dominate the remainder of the contest, with fantastic goals from Carey and Bony completing another fine fightback to underlining the fighting spirit of a young home side. 
There has been just the one change to the Swans' starting line-up following their 2-2 draw with Millwall last time out; Ewan Griffiths returning between the sticks in the starting 11 in place of Kit Margetson.
It proved an entertaining opening with chances at both ends during the opening 15 minutes. The Royals came closest with Zion Nditi firing at goal from a tight angle, but Griffiths was present to collect safely.  
But the visitors would not miss out when another big opportunity came their way just 10 minutes in.
Reading forward Harris was the scorer, firing a rising shot from the left side of the penalty box which soared into the top corner.
The Royals striker went close again a few minutes later, seizing on a defensive error but being denied by the alertness of Griffiths in the Swansea goal. 
The closest the Swans came to levelling matters was through Richard Faakye, whose excellent volley from a corner was denied by Royals keeper Tom Norcott. 
Faakye was then needed at the other end of the field, clearing the ball of his own line after Harris and Ryley Campbell had combined to set up the latter.
Given the chances the visitors had enjoyed, the hosts would not have been too unhappy just to be the solitary goal down at the interval, and they would produced a superb second-half response.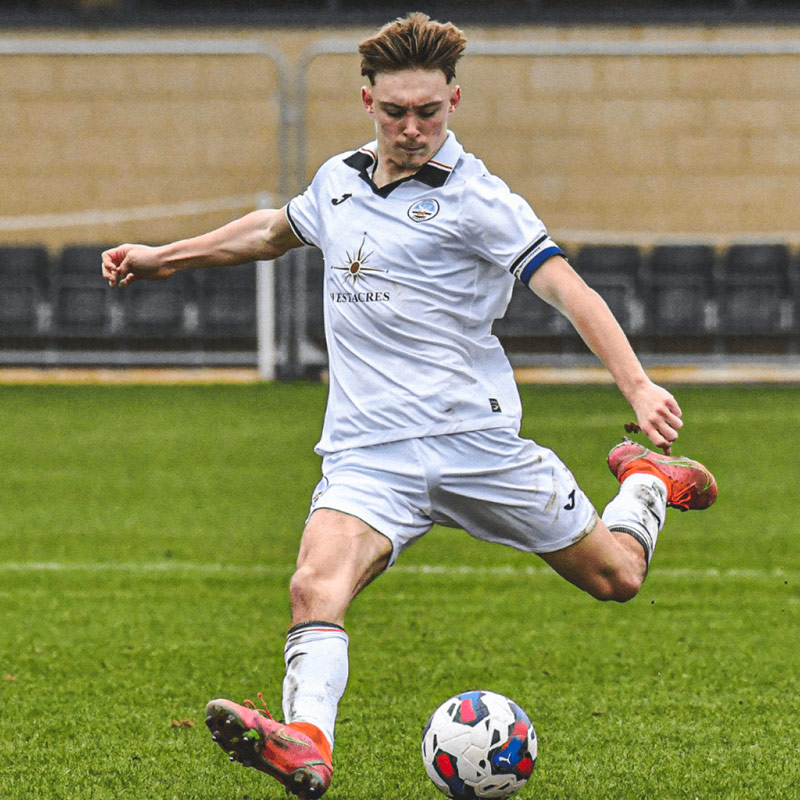 Half-time substitute Griffith made an immediate impact, being introduced having just played 45 minutes for the under-16s on an adjacent pitch. 
The 15-year-old levelled proceedings for the home side after being picked out from the left and drilling the ball into the bottom-right corner of the net for the youngster's second goal in three games.  
The home side went on to dominate possession in the aftermath. Carey's cross found Bony, who was in a perfect position to tee up Zane Myers, but his half-shot, half-cross evaded the Swansea shirts in the six-yard box. 
Skipper Carey would then prove the key figure in Swansea taking the lead. Dusting himself off after being fouled outside the area to dispatch a brilliant set-piece into the Reading net.
But there was more drama to come, as Bony extended the Swans' advantage just five minutes later. The in-form striker was on target following good work from Myers and Iwan Morgan, and the striker getting just enough power on his effort to beat the keeper and seal victory.
Swansea City Under-18s: Ewan Griffiths, Sam Parker, Arthur Parker (David Roberts 79'), Richard Faakye, Jada Mawongo, Josh Carey, Thomas Woodward (Yori Griffith 46'), Aimar Govea (Cam Llewellyn 85'), Geoff Bony, Iwan Morgan, Zane Myers (Jacob Cook 87').
Unused subs: Kit Margetson.
Reading Under-18s: Tom Norcott (Toby Mawer 55'), Zion Nditi (captain), Kyle Daniel-Spray, Tyler Sackey, Boyd Beacroft, Matthew Goulding, Harrison Furlong (Ayuuba Jambang 60'), Louis Hutchings (Shay Spencer 59'), Joe Borough, Ryley Campbell, Taylor Harris.
Unused subs: Ayuuba Jambang, Tyler Field.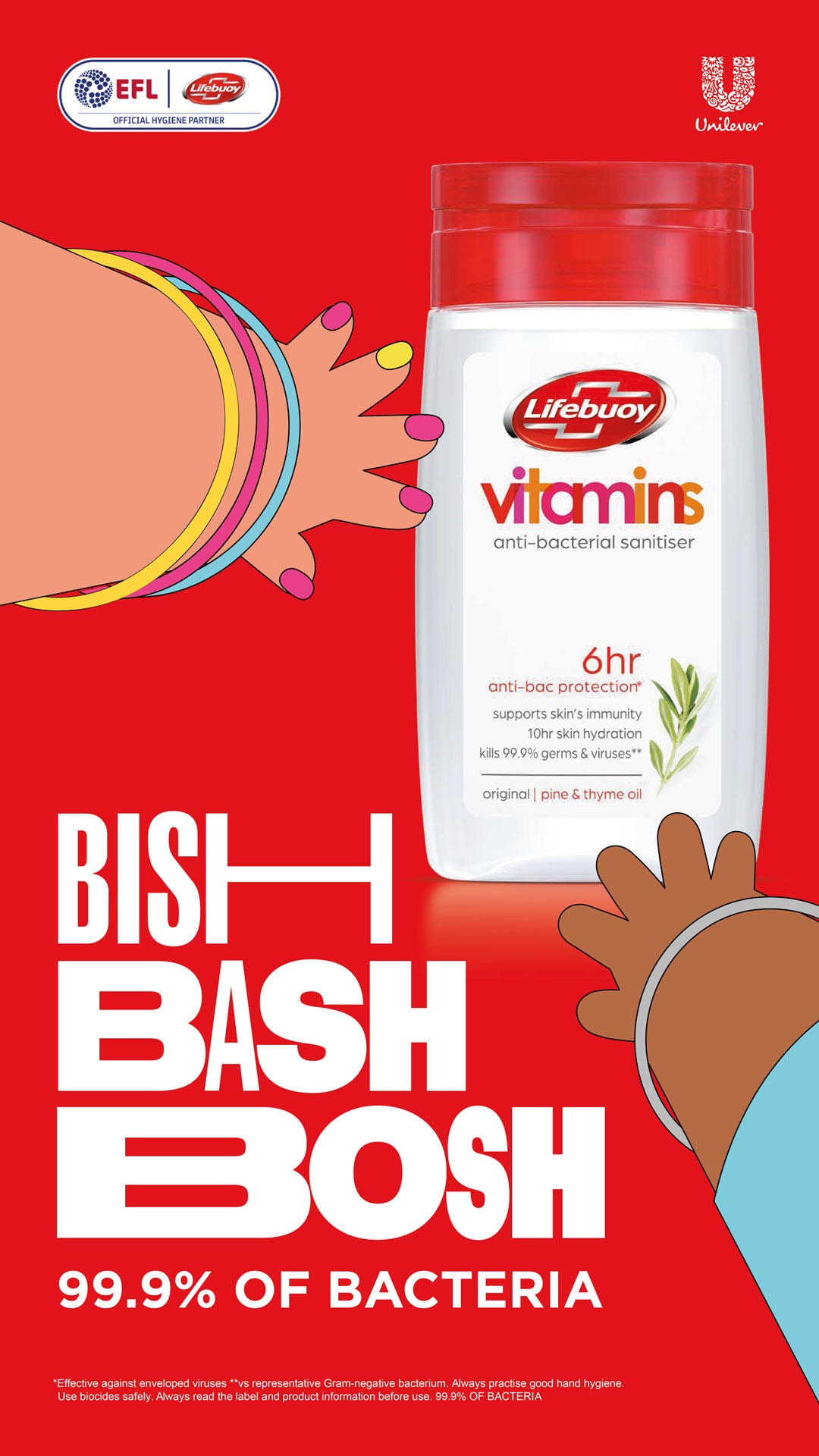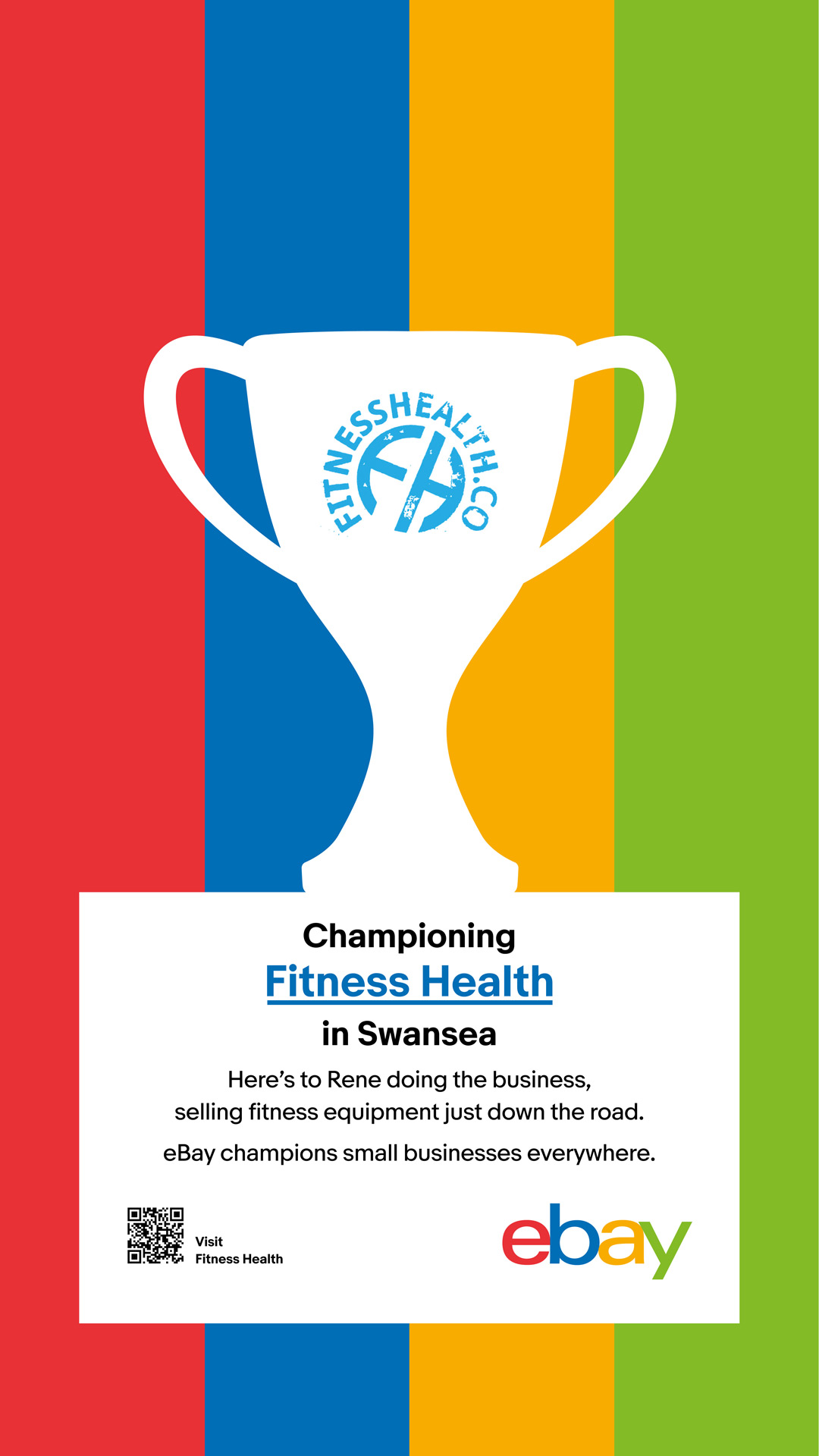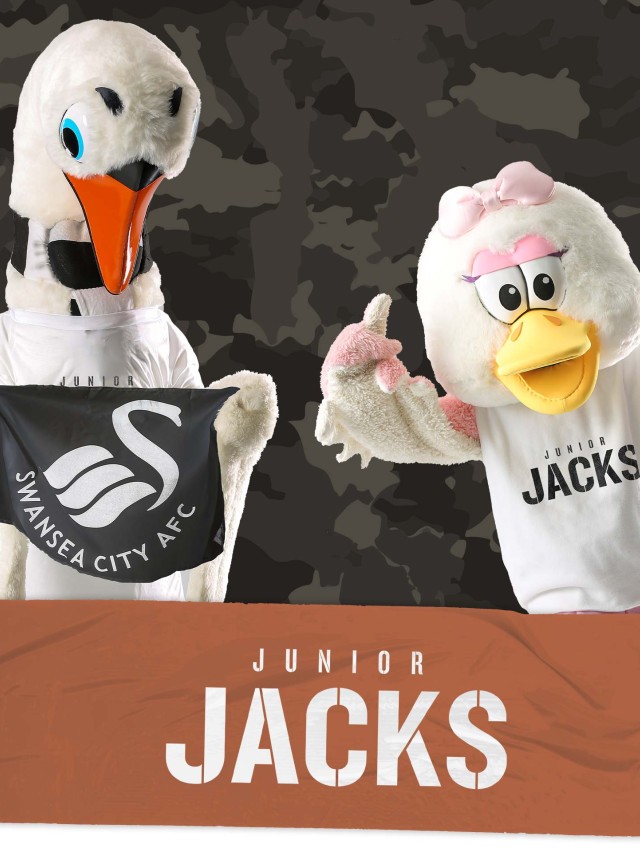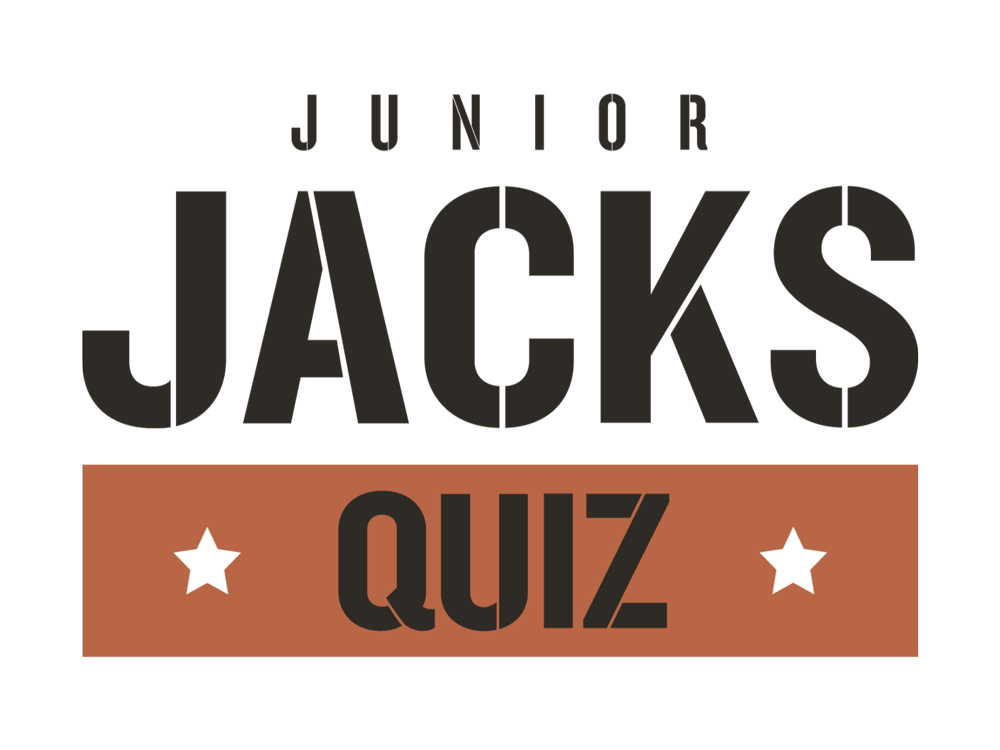 Shwmae Junior Jacks!
Welcome back to the Swansea.com Stadium!
We are supporting Heart Health month in the family stand at this evening's match so we're giving everyone the chance to learn CPR.
Cyril and I have been learning all about CPR with BHF Cymru and you can do the same before the game. BHF Cymru will also be joined by Swansea Uni.
There will also be the usual activities with the Foundation and Rolypoly Entertainment will be hosting a disco – we'll be there for a dance too!
Our prediction for this evening's game is 3-1 and we think it'll be a Joel Piroe hat-trick.
Enjoy the game,
Cybil and Cyril!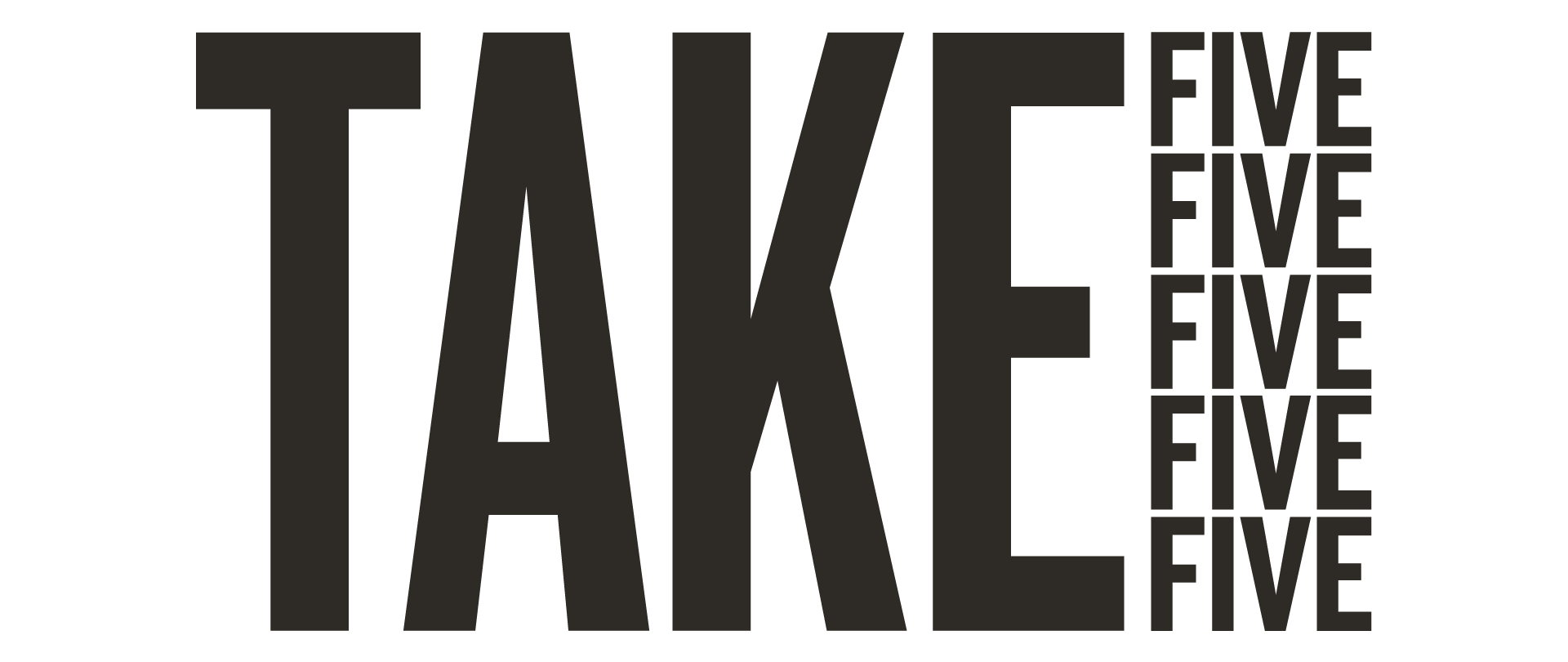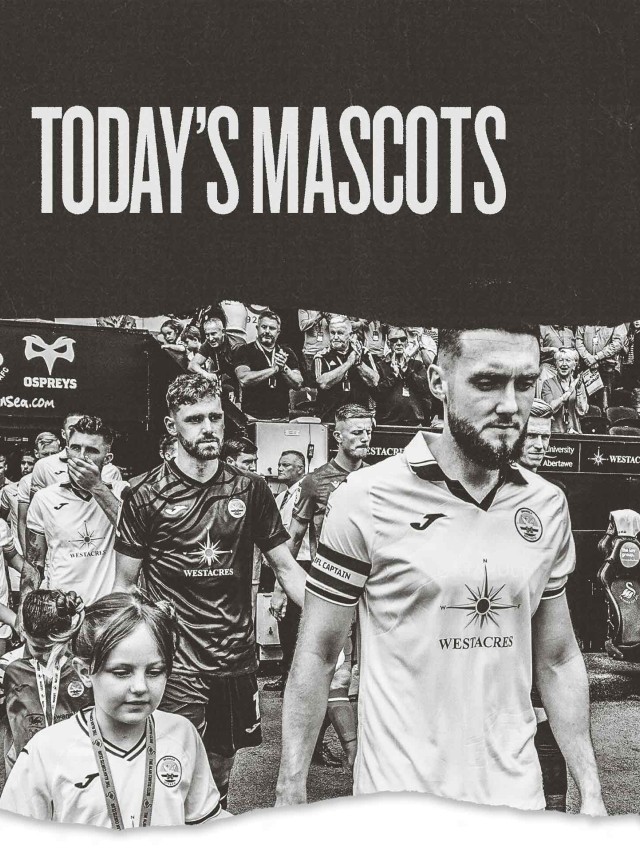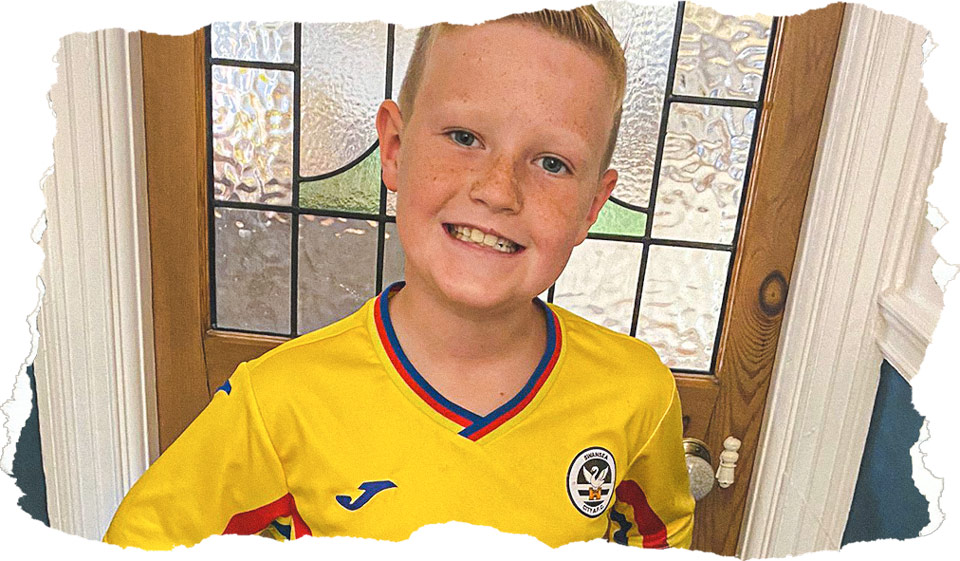 ALFIE ~ AGED 10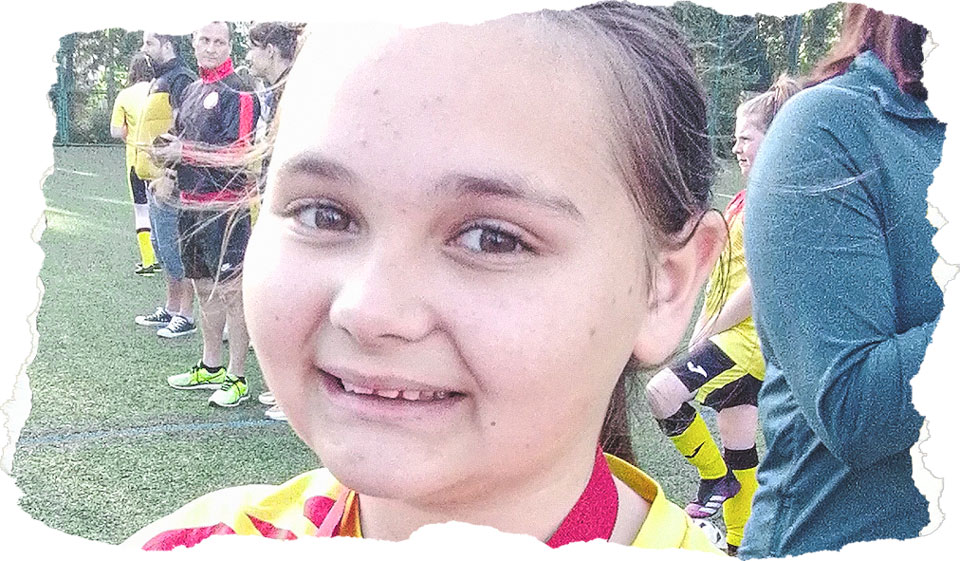 EIRA ~ AGED 12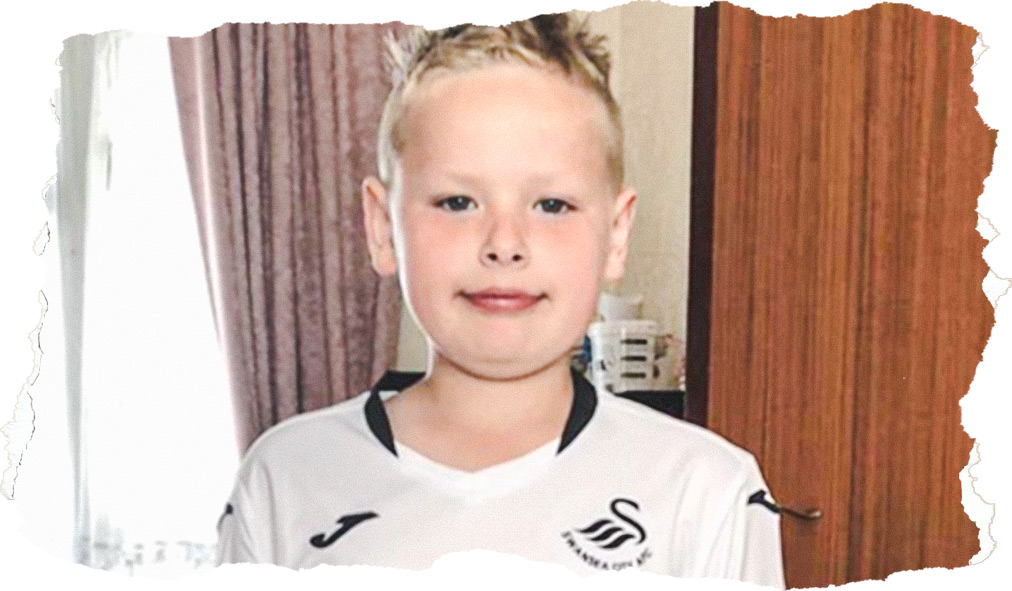 JACOB ~ AGED 10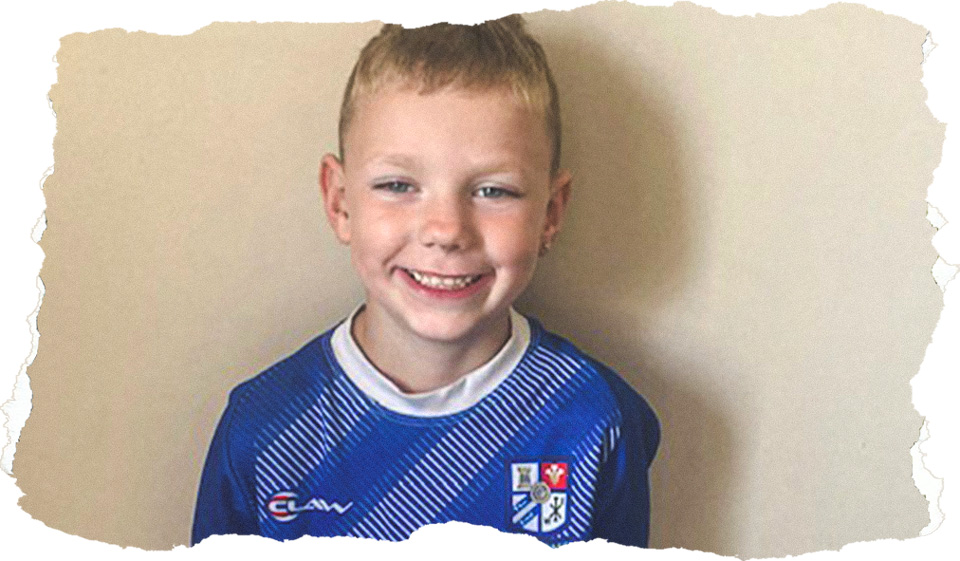 JAKE ~ AGED 6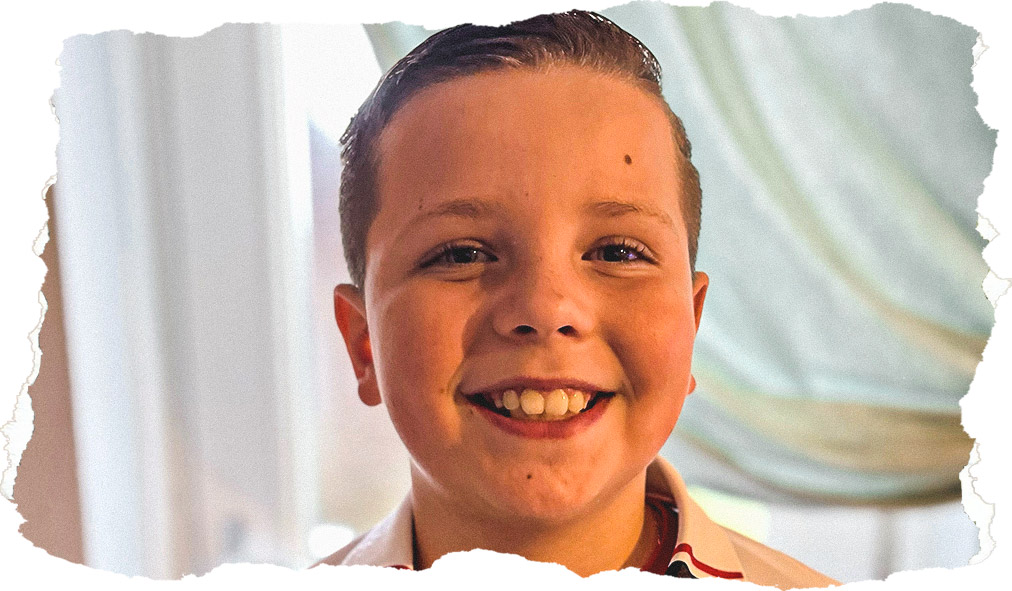 JAYDEN ~ AGED 9
LEO ~ AGED 8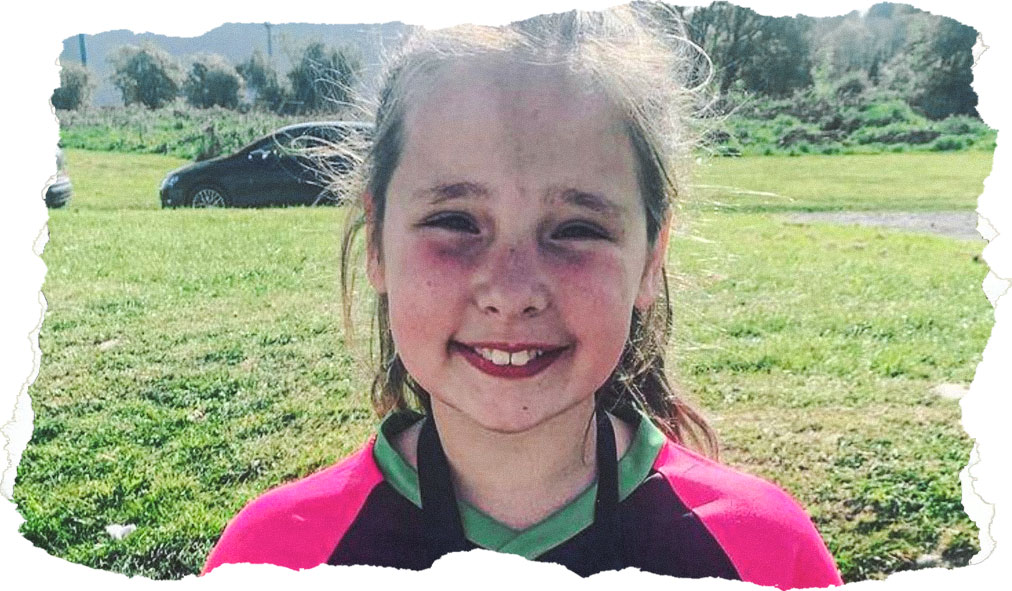 LUCIA ~ AGED 10
MATTHEW ~ AGED 12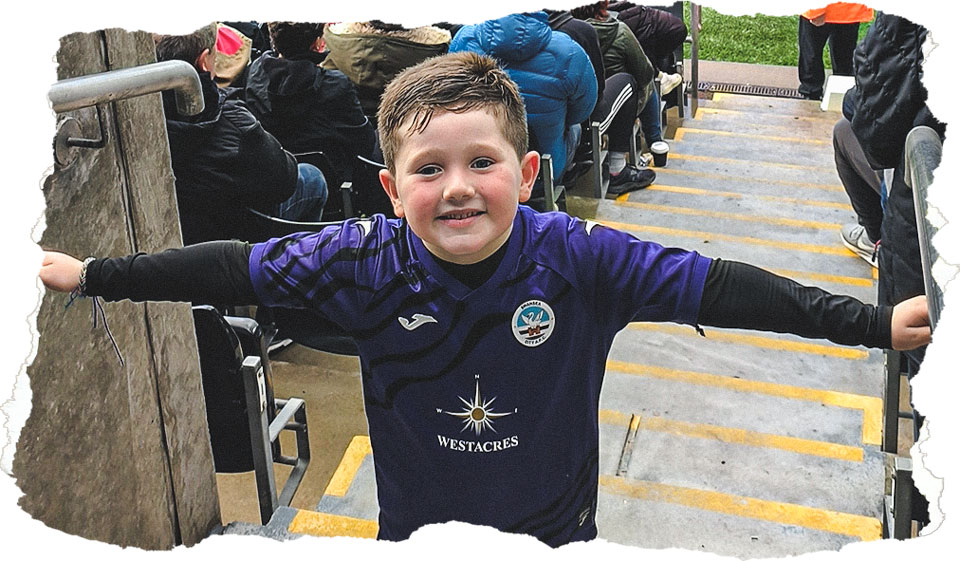 MAX ~ AGED 6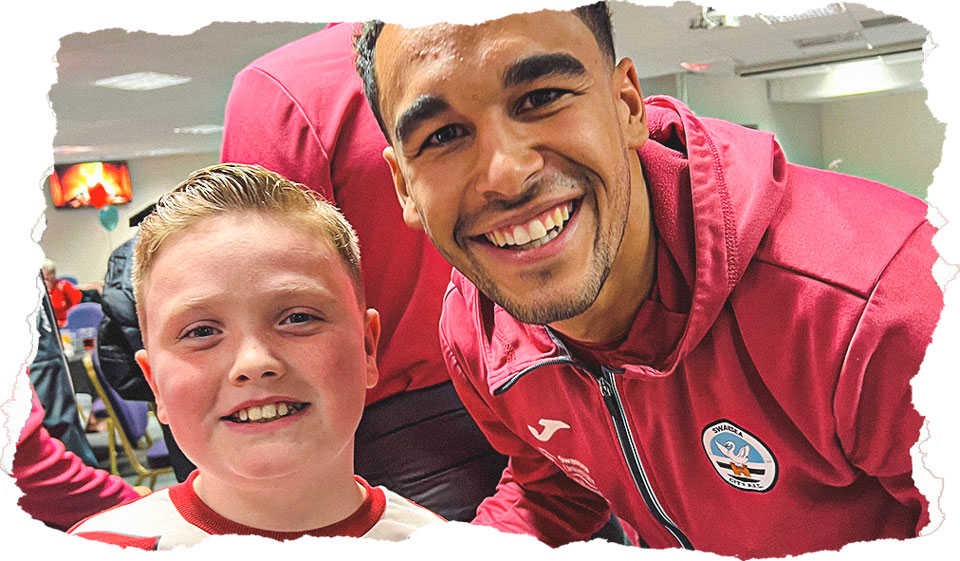 MORGAN ~ AGED 10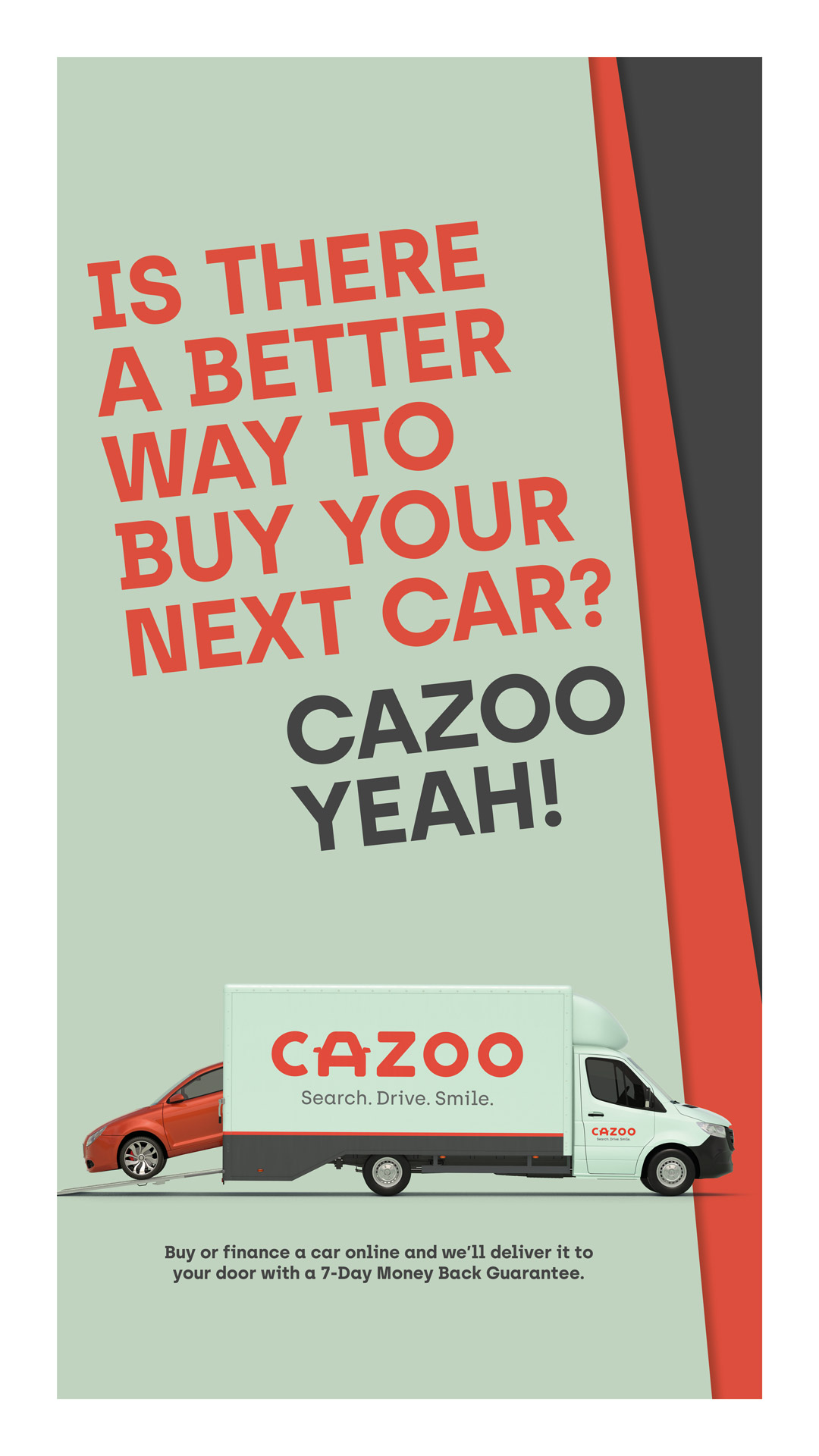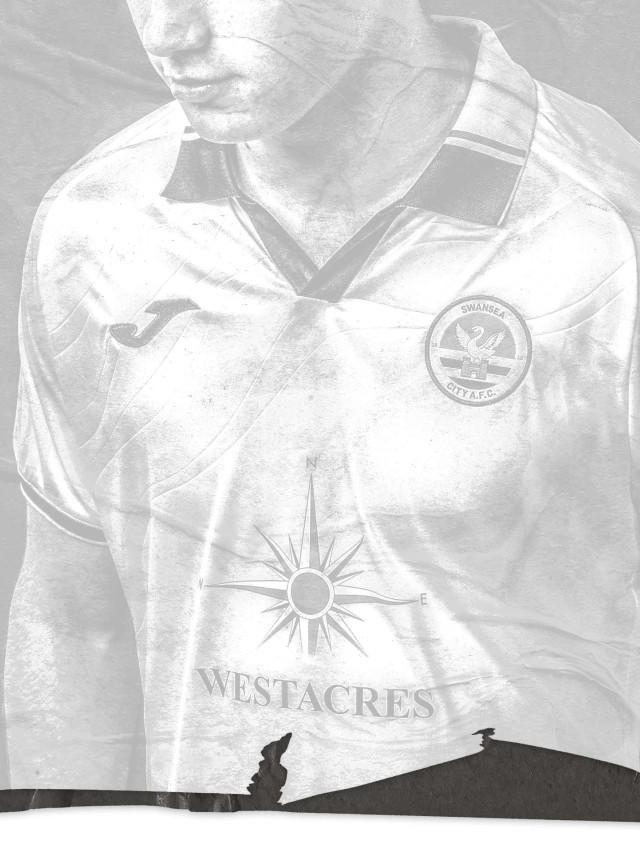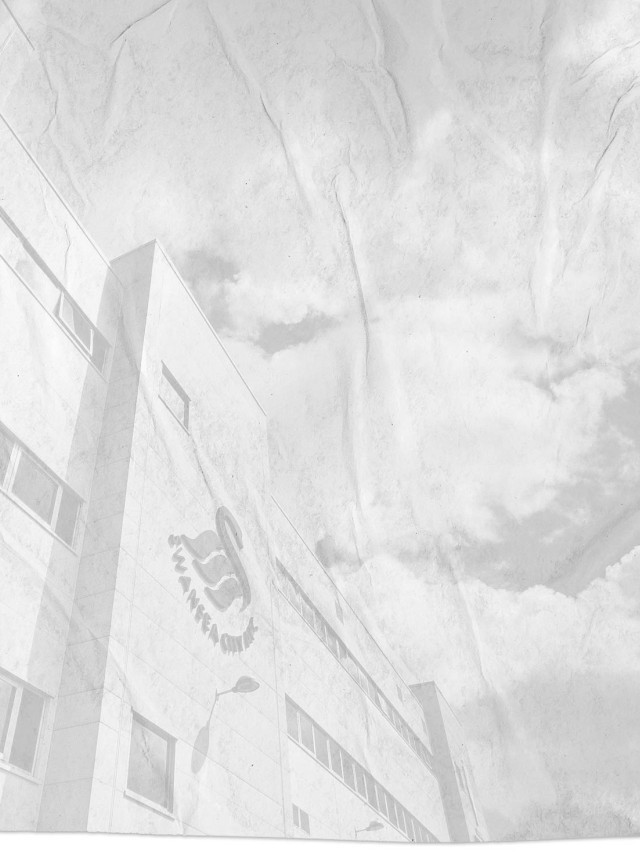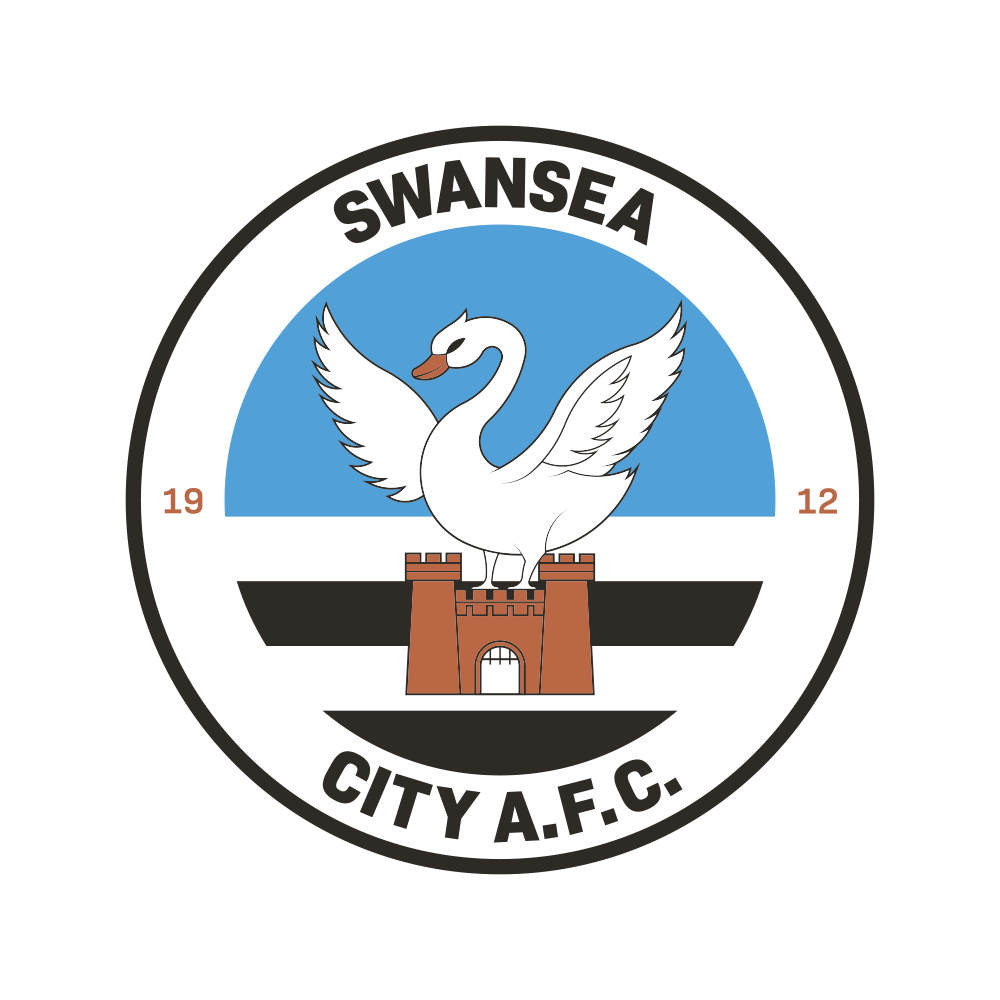 Chief Executive - Julian Winter
Honorary Club President - Alan Curtis
Directors
Jason Levien, Julian Winter, Jake Silverstein, Sam Porter, Huw Jenkins, Martin Morgan, Sian Davies (supporter director), Romie Chaudhari, Bobby Hernreich, Gareth Davies.
Director of Business and Legal Affairs: Sam Porter
Associate Directors: Ceri Stone
__________
First-Team Staff
Head Coach – Russell Martin
Assistant Head Coach - Matt Gill
Goalkeeping Coach – Dean Thornton
Head of Physical Performance – Matt Willmott
First Team Performance Analyst - Ben Parker
Set Piece Coach - Andy Parslow
First Team Coach - Kris O'Leary
Head of Performance – Tom Barnden
Head of Rehabilitation – Rhys Owen
Head of Medical - Dr Jez McCluskey
Staff: Ailsa Jones, Bethany Chaddock, Matt Murray, Michael Eames, Shaun Baggridge, Connor Lawley.
__________
Senior Management Group
Andrew Davies (Head of Operations, Facilities & Development);
Gareth Davies (CFO);
James Chiffi (Head of Wellbeing & Development);
Josh Marsh (Head of Football Operations).
Club Staff
Club Secretary: Ben Greenwood
Football Operations &
Administration Manager: Rebecca Gigg
Head of Retail: Andrea Morris
Head of Hospitality & Customer Services: Catherine Thomas
Head of Safeguarding: Rebeca Storer
HR Manager: Nicola Butt
Senior Commercial Sponsorship Manager:  Lee Merrells
Head of Marketing:
Katie Doyle
Head of Media & Communications:
Ben Donovan
Ticket Office Manager: Lewis Bullen
Operations & Events Manager:
Matthew Daniel
Facilities Manager: Gordon David
Grounds Manager: Evan Davies
Disability Access Officer: Catherine Thomas
Swansea City AFC Foundation Manager: Paul France
Club Ambassador: Lee Trundle
__________
Programme Production
Contributors: Ben Donovan, Andrew Gwilym, Sophie Davis, Hayley Ford, Cerith White, Rhys Kemish, Fraser Dickson, Rachael Tucker, Dom Hynes, Julie Kissick, Gwyn Rees, Owen Morgan.
Designers: Callum Rothwell,
Jordan Morcom, Lewis Ward
Photography: Athena Picture Agency,
Natalie John-Davis, Alamy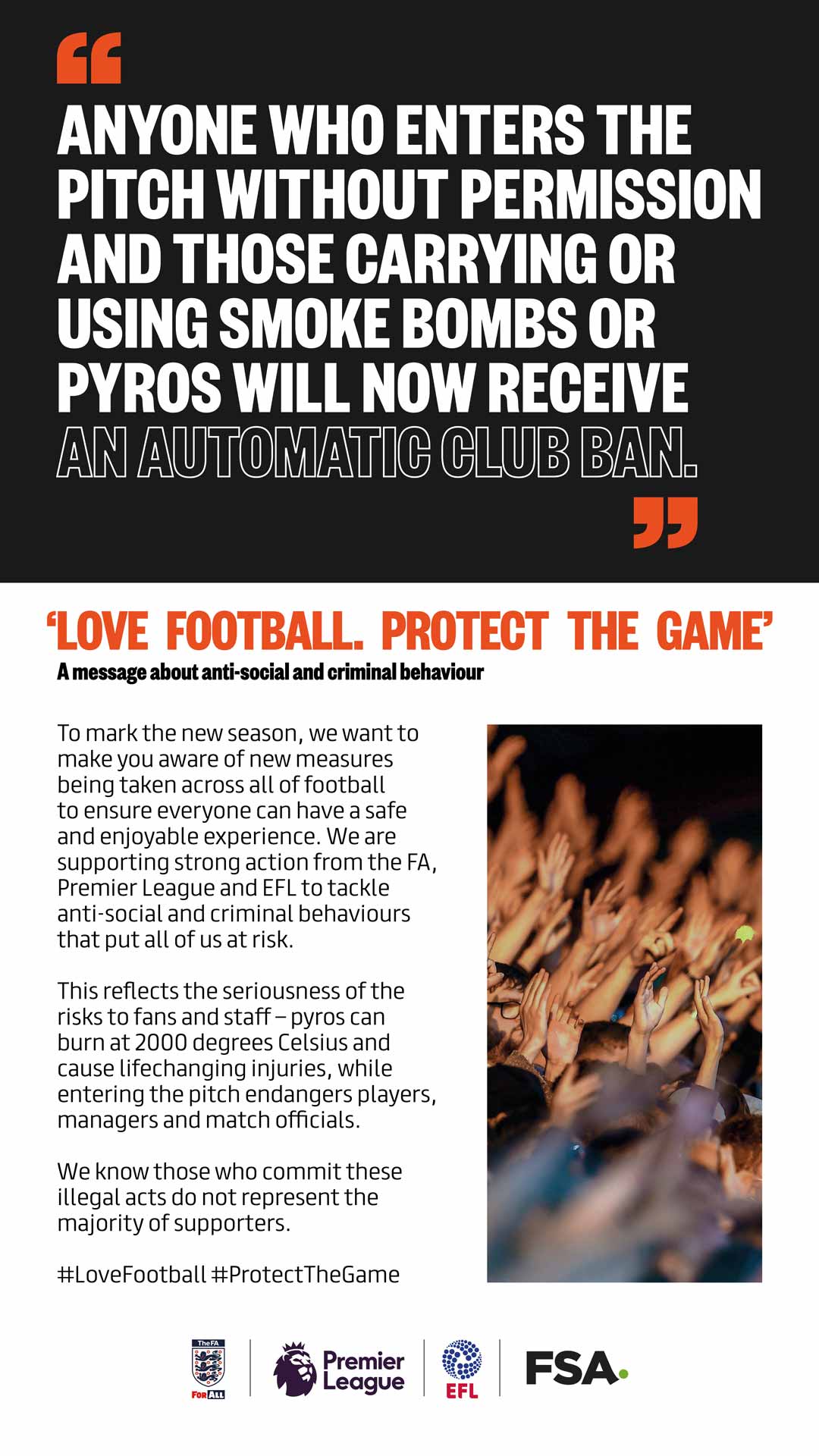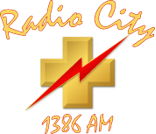 An audio commentary service is available for blind and partially sighted fans – provided by Radio City, the Swansea University Health Board Hospital Radio Service.
Radio City has a long association with the football club dating back to the days when the club was known as Swansea Town.
Since moving to the Swansea.com Stadium, the broadcaster has provided a live descriptive commentary service for free at all Swansea home matches, meaning that blind and partially-sighted supporters in both the home and away ends can follow the action.
In order to book a headset for the match, supporters can contact the accessibility team in advance by emailing accessibility@swanseacity.com, or contacting the ticket office from Monday to Friday between 9am and 5pm by calling 01792 616629 and selecting option one.
Supporters can also book headsets in person in advance at the ticket office, or on the day by speaking to a Disability Liaison Steward on the day.

To learn more about Radio City, visit www.radiocity1389am.co.uk. To learn more about accessible facilities at the stadium, please click here.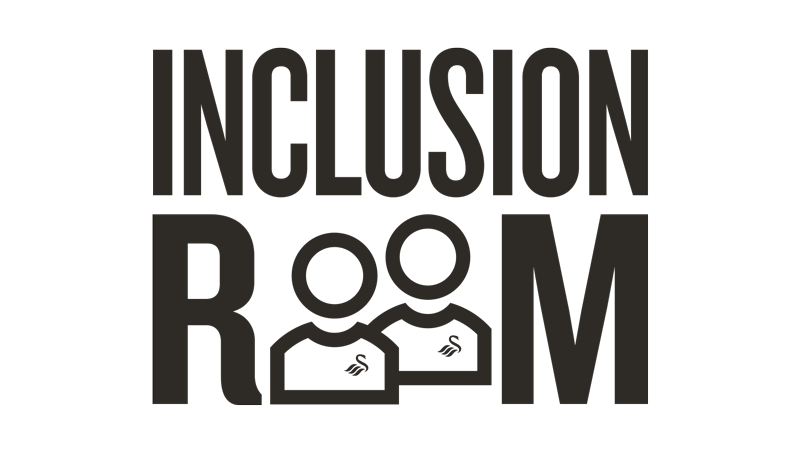 The inclusion room at the Swansea.com Stadium is open every matchday for supporters who may require a quiet space during games.
Supporters will be able to attend live matches at the Swansea.com Stadium with the comfort of knowing there is a designated area should they need it. The room is available to any supporter that may require a quiet space.
The space will be monitored by a designated disability liaison steward and provides a safe space with a disabled toilet, a projector to watch the live game, and dignity packs for those who need it.
While some supporters who require a time away from the crowds may prefer to use this room as a quiet space, it will also be possible to watch the match live on a screen projected onto the wall meaning supporters who require the space for any reason don't have to miss a moment of the match action.
The room is located in the West Stand and, while supporters who feel they may benefit from the use of the space will be recommended to sit in that stand, it will be accessible for anyone in any part of the stadium.
Any supporter who feels overwhelmed by the matchday environment for any reason can gain access to the room by making themselves known to a steward or disability liaison steward.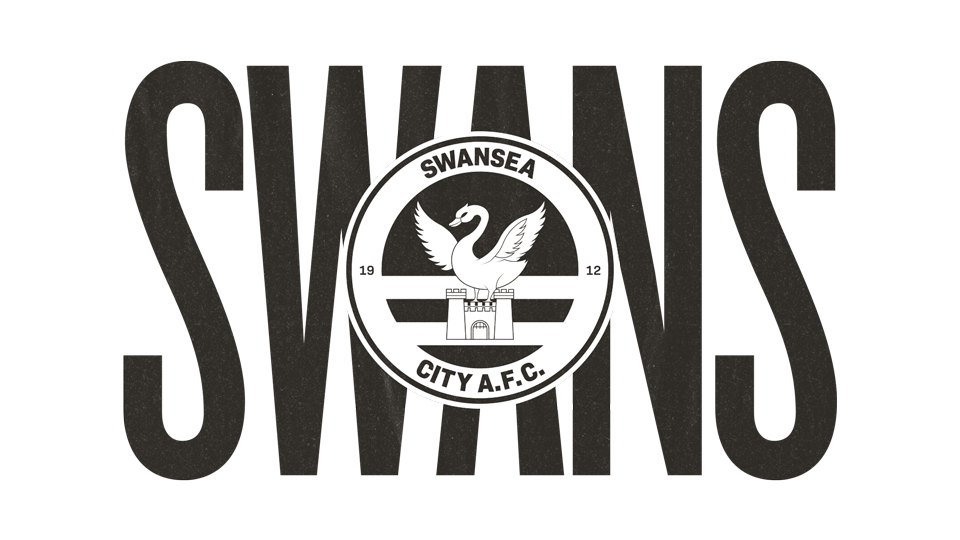 Head Coach Russell Martin
1 Andy Fisher 
3 Ryan Manning 
4 Jay Fulton 
5 Ben Cabango 
6 Harry Darling 
7 Joe Allen 
8 Matt Grimes ©
10 Olivier Ntcham 
12 Jamie Paterson 
13 Steven Benda 
17 Joël Piroe 
18 Luke Cundle
19 Morgan Whittaker
20 Liam Cullen 
22 Joel Latibeaudiere 
23 Nathan Wood 
26 Kyle Naughton 
28 Liam Walsh 
29 Matty Sorinola 
31 Ollie Cooper 
33 Wasiri Williams 
35 Lincoln Mcfayden 
36 Ben Lloyd 
45 Cameron Congreve 
47 Azeem Abdulai 
48 Joel Cotterill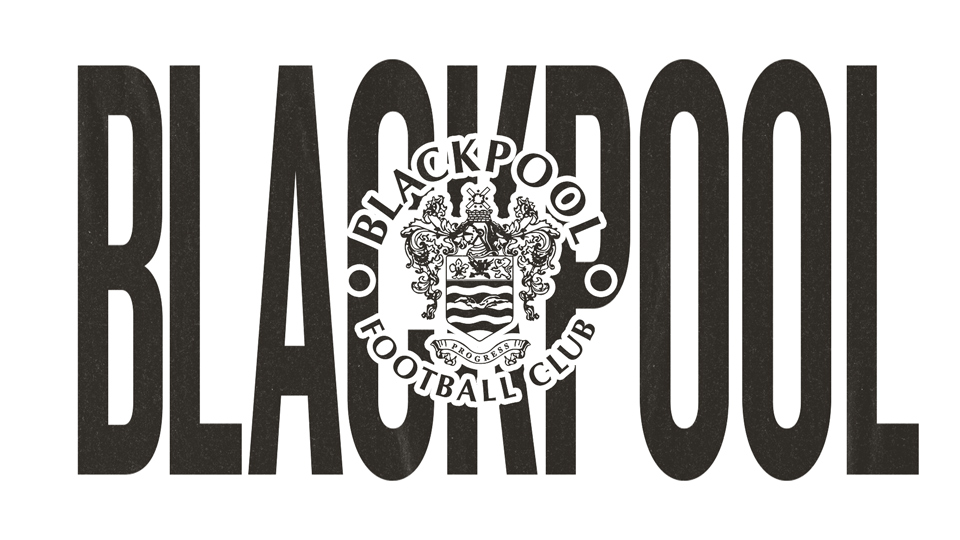 Head Coach Mick McCarthy
1 Chris Maxwell ©
2 Callum Connolly
3 James Husband
4 Jordan Gabriel
6 Kevin Stewart
8 Lewis Fiorini
9 Jerry Yates
10 Keshi Anderson
11 Josh Bowler
12 Kenneth Dougall
13 Stuart Moore
14 Gary Madine
16 Sonny Carey
18 Jake Beesley
19 Shayne Lavery
21 Marvin Ekpiteta
22 Christopher Hamilton
23 Dominic Thompson
24 Andy Lyons
25 Morgan Rogers
26 Ian Poveda
27 Charlie Goode
28 Charlie Patino
29 Luke Garbutt
30 Beryly Lubala
31 Curtis Nelson
32 Daniel Grimshaw
34 Jordan Thorniley
35 Liam Bridcutt
36 Rob Apter
46 Tom Trybull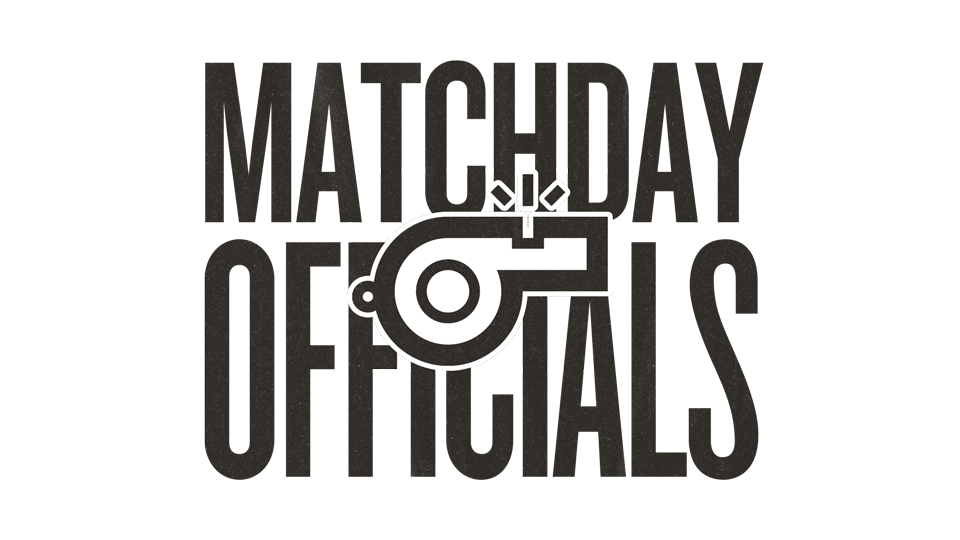 Referee - Geoff Eltringham
Assistant Referee 1 - Adam Crysell
Assistant Referee 2 - Andrew Aylott
Fourth Official - Sam Allison