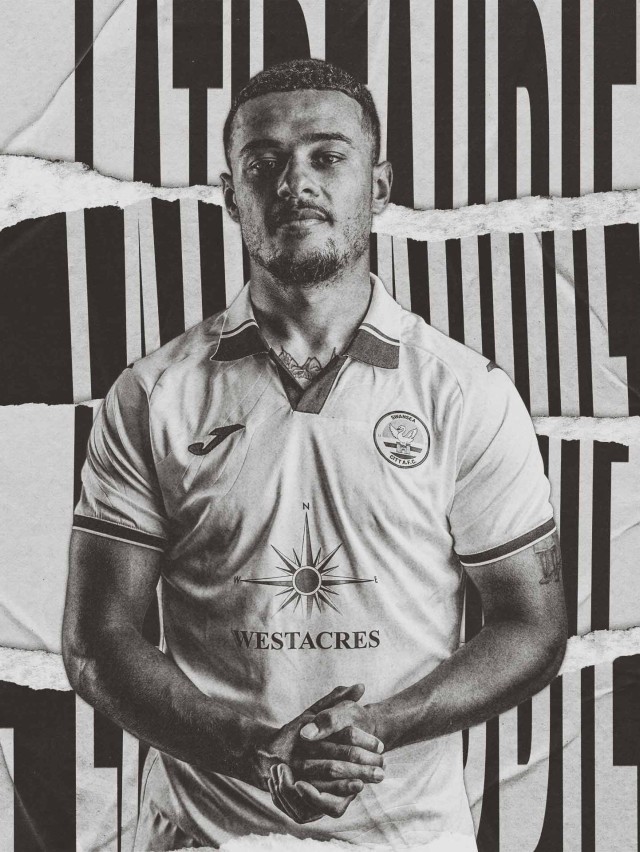 Watford
Friday 30th December 2022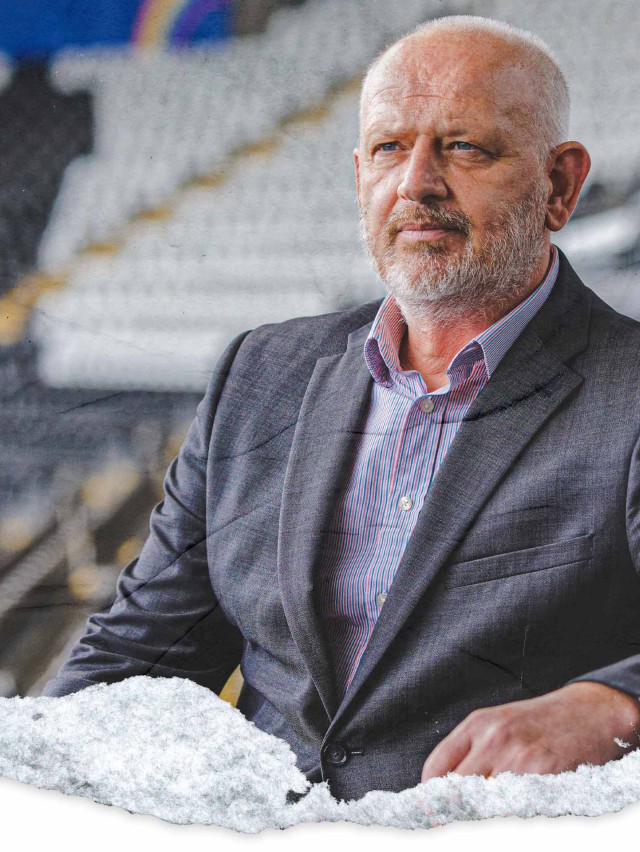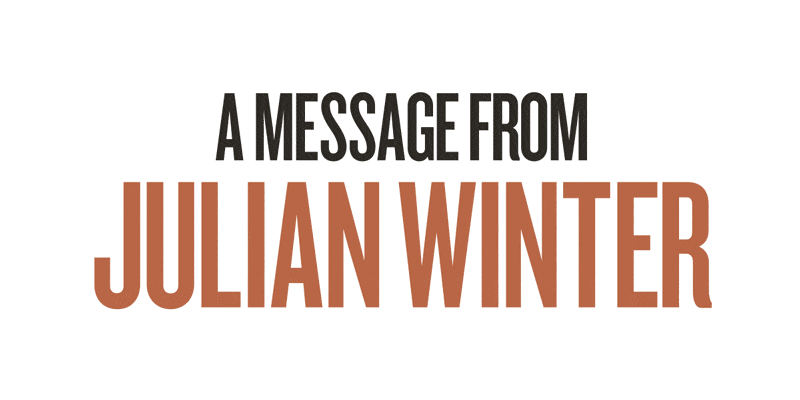 Good evening and welcome back to the Swansea.com Stadium for our Championship fixture against Watford.
I hope you all had a Merry Christmas and were able to enjoy the festivities with your friends and family.
As a football club which has a great appreciation of the community that surrounds it, we have endeavoured to provide support and some festive cheer to those in need during these difficult times so many are experiencing.
That has ranged from Russell Martin and his first-team squad attending Christmas parties for our Disabled Supporters' Association and for young patients at Morriston Hospital, to our academy players donating Christmas presents to the Mr X appeal, and a number of initiatives involving our Swansea City AFC Foundation.
A number of players took part as the club once again backed the city-wide Everyone Deserves a Christmas campaign, championed by Carolyn Harris MP, which aims to provide a Christmas meal for families who are struggling in the local community.
They all helped pack more than 800 hampers last Wednesday while staff from Swansea City AFC Foundation and many of Swansea City's commercial partners helped deliver the hampers to the doorsteps of those who would benefit most. In all the campaign reaches some 2,000 families in the region.
Club ambassador Lee Trundle has also been busy, and he recently surprised life-long Swans fan and Age Cymru West Glamorgan service user Norman Chinnock by visiting him at home, with Norman being one of more than 4,000 elderly people across Swansea, Neath Port Talbot and Bridgend who rely on the services provided by the charity.
On the field, I know supporters will be fully aware that the January transfer window is soon to be upon us.
I am in regular dialogue with Jason, Steve and Jake, as well as with Russell and Josh Marsh regarding all things football.
As a club we are aiming to be active in the window, with conversations around what we might like to do having begun a while ago. Long-term planning is essential and plans for this window were being formulated as soon as the summer window shut.
Collectively, however, we will be working hard to improve the squad and look ahead to the second half of the season because there is no doubt we are making progress.
There is frustration that we do not have a few more points on the board, but the strides we have made since Russell and his staff arrived at the start of last season have been clear to see and we remain just a few points off those play-off places.
But, as ever, our aim will be to work in the sustainable fashion which is an integral part of what we are looking to build at Swansea City.
This game represents our final fixture of the calendar year, and I know Russell, his staff and his squad will be keen to ensure we round off 2022 on a high.
I want to thank you for your support over the calendar year; your backing at home and away is greatly appreciated by all players and staff, particularly given the cost-of-living crisis and the huge mileage involved in getting to many of our fixtures.
I want to wish you all a Happy New Year and let's hope for a successful 2023 full of memorable moments for our club.
Finally, I would like to extend a warm welcome to the directors, staff, players and supporters of Watford who have made the journey to south Wales for this evening's fixture.
Enjoy the game,
Julian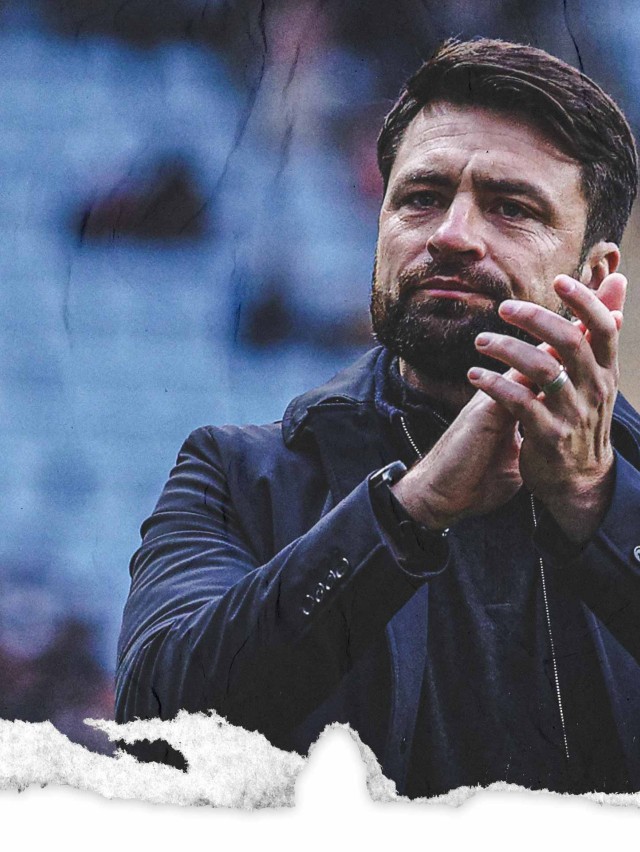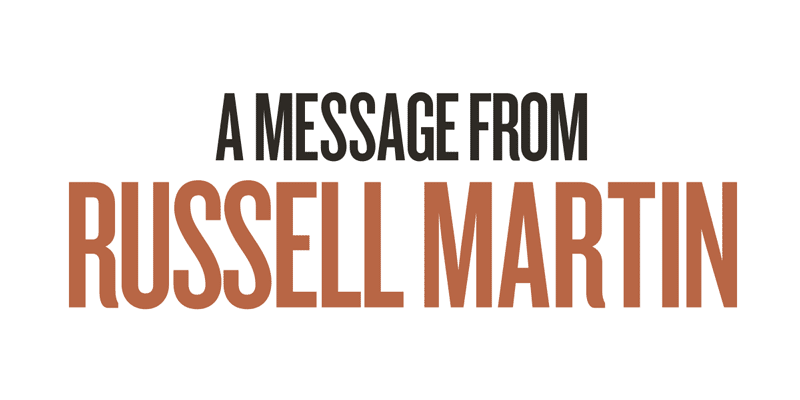 Good evening and welcome back to the Swansea.com Stadium for our Championship fixture against Watford.
I hope all our supporters had a Merry Christmas and you have been able to enjoy the festive period with your friends and loved ones.
This is our final game of 2022, and we are keen to make sure we round out the year with a positive performance and result.
We come into this game disappointed by our defeat at Reading. We have spoken a lot in recent weeks about the need to have a stronger, more ruthless mentality in both boxes, but we again gave ourselves a lot to do in the game.
We have done so well to pick up as many points as we have from losing positions, and it shows there is a great spirit and togetherness in the group.
But we cannot keep putting ourselves in a position where we need to score two or three goals to get a positive result.
So much of our play between both boxes is of such a high standard. We are creating plenty of chances, and we are not allowing many at the other end.
It's down to us to make sure we show more conviction to take the opportunities we are creating and to do the ugly side of the game in our own box.
I have no doubt we can do that, but we have to start delivering in those areas because we still have a great opportunity to have an impact on this league given how few points we are off the top six.
We also have the January transfer window upcoming, and I am hopeful we will be able to strengthen the squad.
A lot of work has gone into preparing for the window, we are all in agreement of what we need to help us, and if we can add in areas which will help us in the final third then that will be a positive for us.
Off the field, I also want to mention how great it was for us as a staff and group of players to get out into the community to provide some festive cheer for those in need at Christmas.
We talk a lot about the pride this club takes in its community, but we have to give those words meaning by doing our bit to give something back.
We attended Christmas parties for our Disabled Supporters' Association and for young patients from Morriston Hospital, while a number of the players were also involved in supporting the Everyone Deserves a Christmas campaign.
That initiative saw over 800 hampers of food distributed in the region, with over 2,000 families reached in total.
We are proud to represent Swansea and the surrounding area and I hope we can put on a performance tonight to make you proud as we face a Watford side who are currently occupying the play-off places.
They may be operating on a different level to us financially, but we will look to make it the sort of game we want it to be and improve in the areas we need to.
I want to take the opportunity to wish you all a Happy New Year and I hope you enjoy the game this evening.
Russell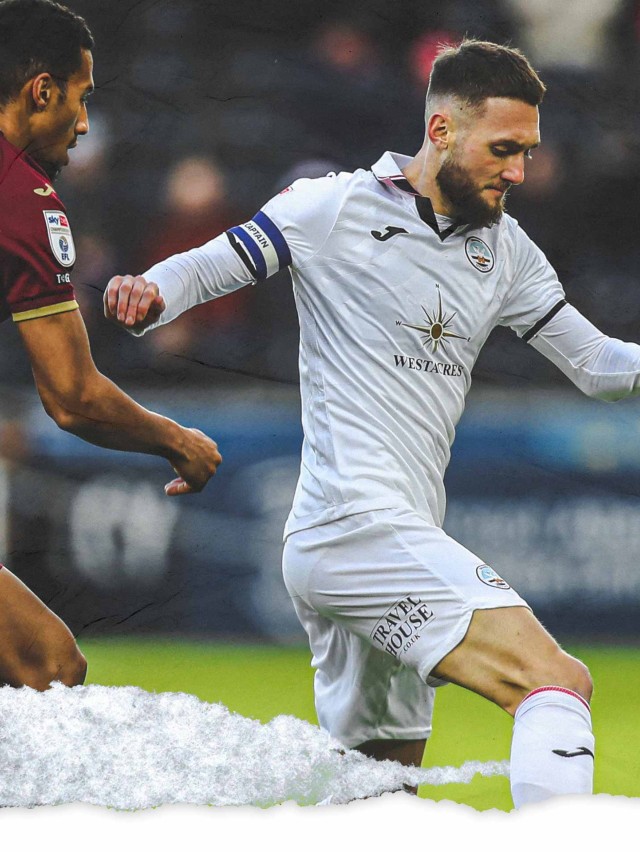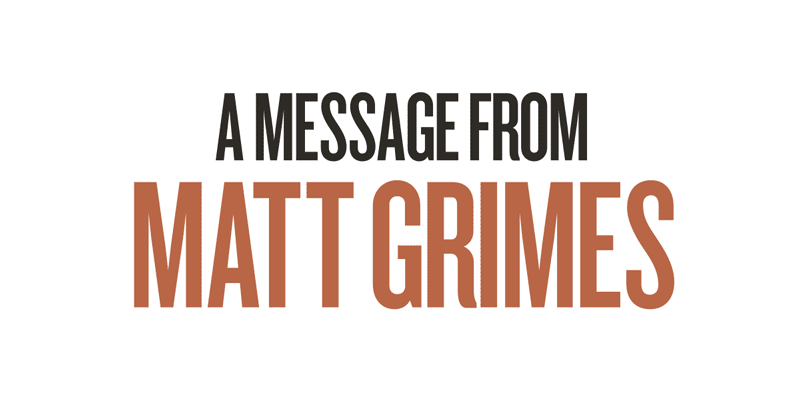 Good evening and welcome to everyone joining us from around the world for this evening's Championship fixture against Watford at the Swansea.com Stadium.
We came away from Tuesday's loss at Reading incredibly disappointed. We're not shying away from it – we're not starting games well enough at all and it's something we need to get better at quickly.
We gave ourselves a mountain to climb again. We conceded two sloppy goals and we made a late charge at the end but ultimately it's not good enough.
We're creating chances in most games, but we just keep giving ourselves too much to do and we've said that for a while now.
We have a lot of conversations about it, but they're pointless if we're not doing it on the pitch. That's what we need to do, we need to start delivering on the pitch.
The fans were fantastic as they always are but we're not giving them enough, we're not giving the manager and staff enough at the moment. We're letting everyone at the club down and it's up to us to put it right.
It was good to see Liam Cullen on the scoresheet, he deserves it because he's been brilliant.
He's had to wait for his opportunity and he's taken his chance when it came. 
He's been working really hard in training every day and hopefully there will be many more.
As a team we need to show a reaction and hopefully starting against Watford we'll do that.
It's eight games without a win. We need to realise that we have a great opportunity this season, because at the moment we're letting it slip away.
We need to make sure we start games better because we know what we can do.
We don't fear anyone. We've played every team in the league now and I don't think we've been second best in many of them so I think the two home games are opportunities against two of the better teams in the league and we'll be working hard to be ready to go.
Thanks for your support!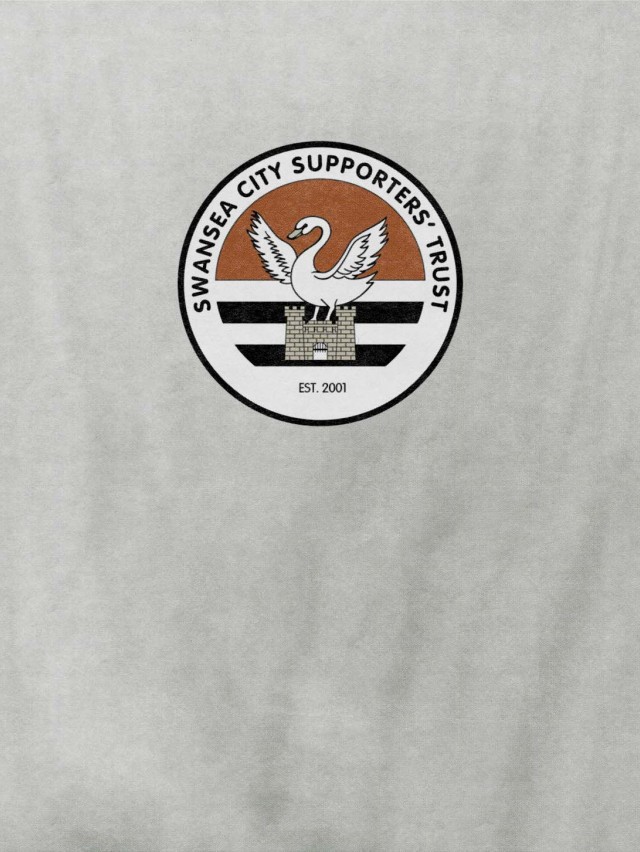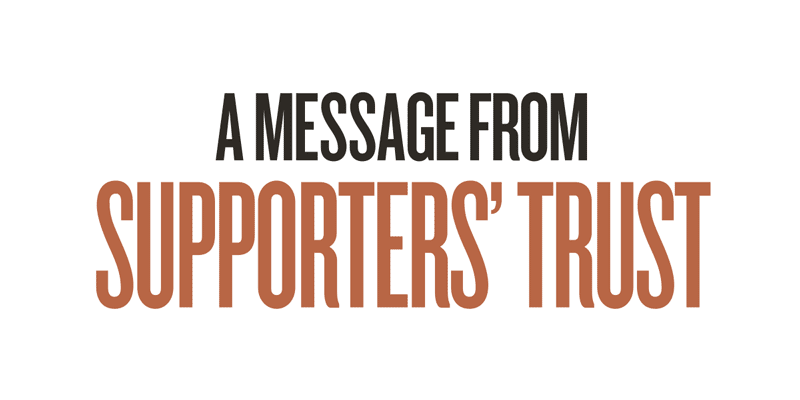 On behalf of all of us at the Swansea City Supporters' Trust I'd like to take this opportunity to wish all our supporters and their friends and families the very best over what remains of the festive period, and let's hope 2023 brings us reasons to be more optimistic in these difficult times.
With the controversial 2022 World Cup in Qatar recently ending in that dramatic final between France and Argentina, this has been an unusual build up to the customarily busy festive period from a football perspective.
I wrote to all our Trust members last week and mentioned a quick glance back through our recent home games will see we've remarkably only played at the Swansea.com Stadium twice since we extended our impressive run of results against our neighbours along the M4 back in October.
As I prepare these notes, it is just a few days since our amazing turnaround against Coventry which somehow saw us pick up another valuable point on the road. I'm sure we are all hoping we can now push on to pick up a few wins as we head into the New Year to get us back into those important play-off positions.
Today it's great to see us back at the Swansea.com Stadium as we welcome Watford and it will give us all an opportunity to catch up with one another as the New Year beckons.
Despite the four-week break from league action while the World Cup played out, the Trust continued its work in a variety of areas. This included another highly successful bowling night where we raised over £2,200 for our chosen charities and we are indebted to Russell Martin, the players and the club for making this a night to remember for everyone who attended and supported the event.
We sometimes get asked about the wide range of work the Trust and our board members are involved in, so wherever possible we endeavour to provide detailed reports of all our core duties and sub group activities that then get fed back into our comprehensive monthly board minutes that everyone can read HERE.
They are well worth a read if supporters want to gain an insight into the type of work we undertake, not just directly within the club, but in other areas and partnerships we believe are important to our supporters locally and from further afield.
And to ensure everyone can be kept up to date we always do our best to make sure our minutes are uploaded within a few weeks of our previous board meeting to ensure the wide range of information they contain is relevant and helpful. We also make sure we put out regular news updates on our website as well as reports to members from our supporter director Sian Davies.
Despite the continuation of some difficult times for many of us, we hope that you are able to spend time together with your family and friends in what remains of the festive period. Just as important is the message for you all to take care of yourselves, and those around you.
As always with our amazing Jack Army, please continue to get behind Russell Martin and the team over the coming weeks be it at home, away or from wherever else in the world you will be watching the Swans.
Blwyddyn Newydd Dda I chi gyd.
DAVE DALTON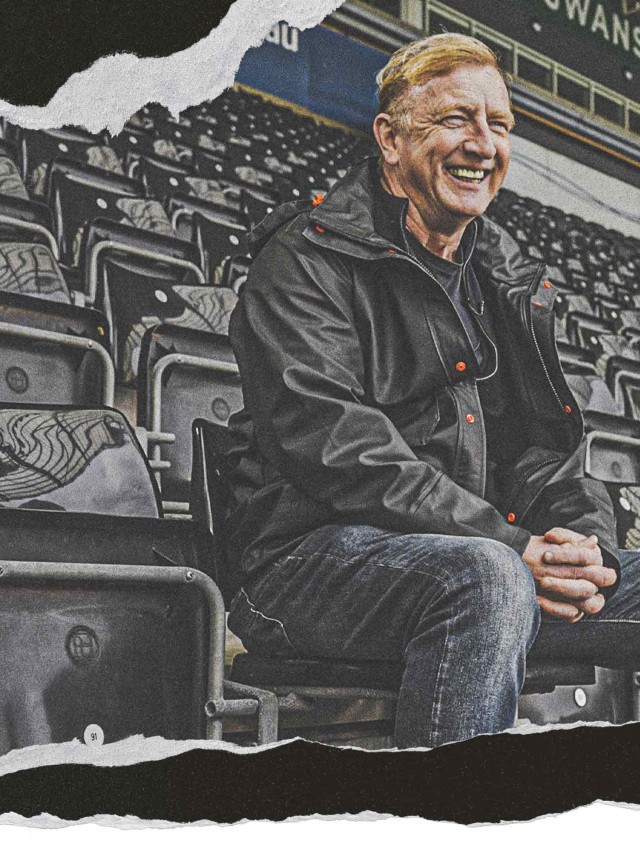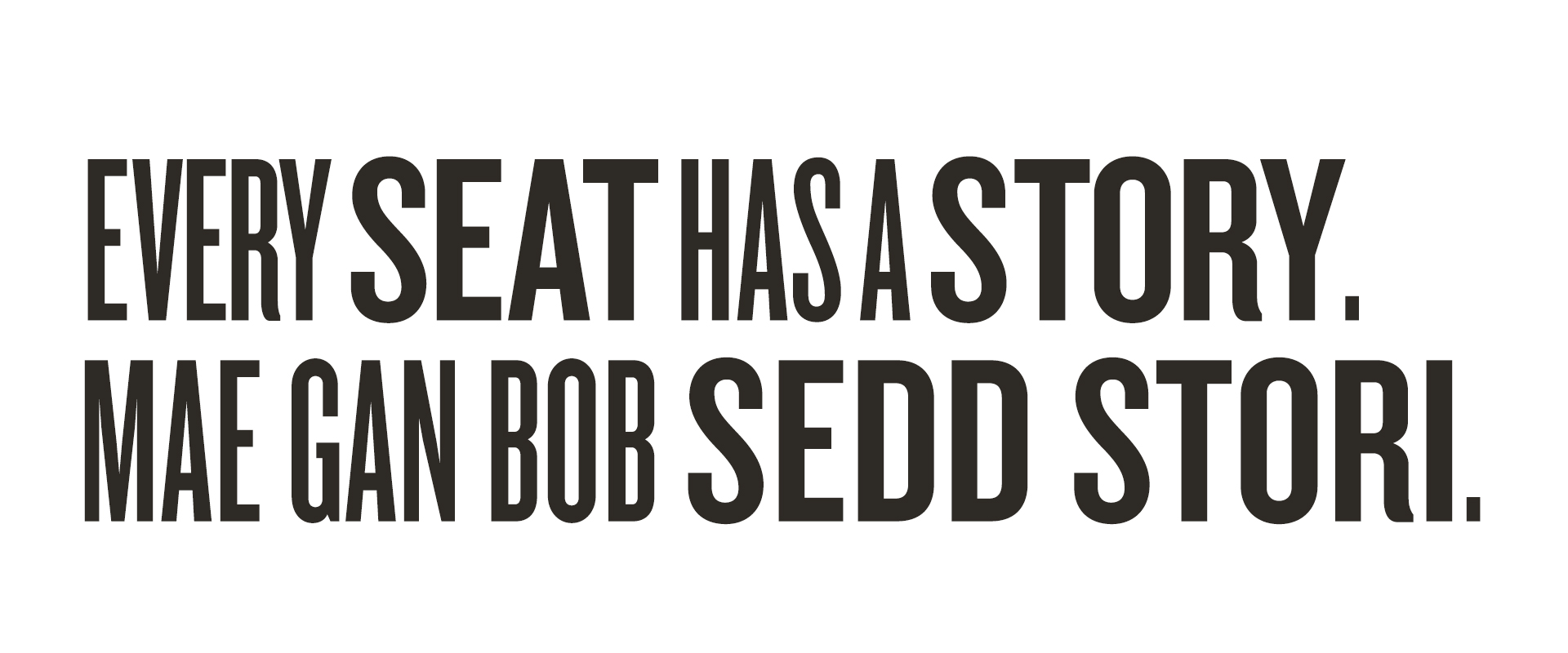 Swansea City can confirm that season ticket renewals are now available for the 2023-24 season.
It has been an exciting season so far at the Swansea.com Stadium, with Russell Martin's side sitting just three points off the play-off places going in to the second half of the campaign.
Since the return of full capacity crowds last season, our supporters have backed us vociferously both at home and on our travels. Your support has been magnificent and, as a result, the club will once again offer an early bird window for renewals with our best available pricing to thank you for your support.
Since our return to the Championship in 2018, the club has reduced season ticket prices significantly. The 2022-23 season saw an increase in price from the previous season, where prices were slashed to as little as £99 to thank season ticket holders for their support during the Covid-19 pandemic.
And following extensive research comparing prices across the division in 2022-23, we are pleased to once again offer one of the most affordable season ticket pricing structures in the Championship.
PRICING
Early bird prices can be seen below and these are valid until Friday, 17 February 2023.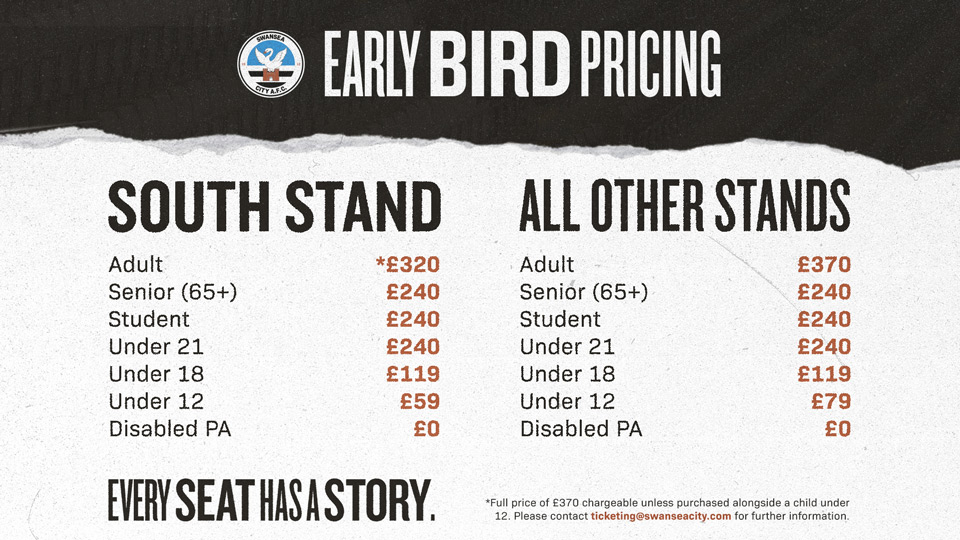 General sale prices are below and these will be valid from Saturday, 18 February 2023.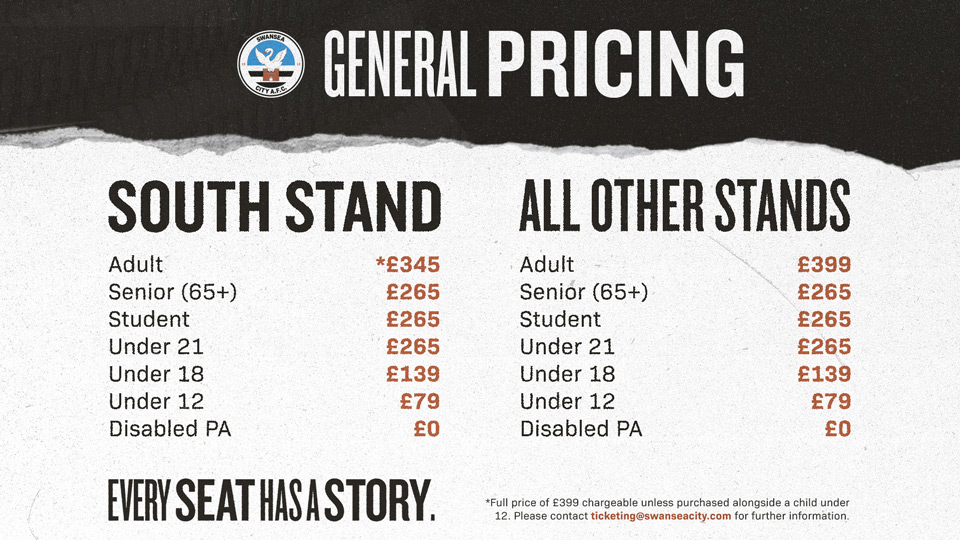 *Full prices stated are chargeable unless purchased alongside a child under 12. Please contact ticketing@swanseacity.com for further information.
Please note that a £3.50 booking fee will apply to all season ticket purchases.
Click the below sections for full information on season ticket renewals.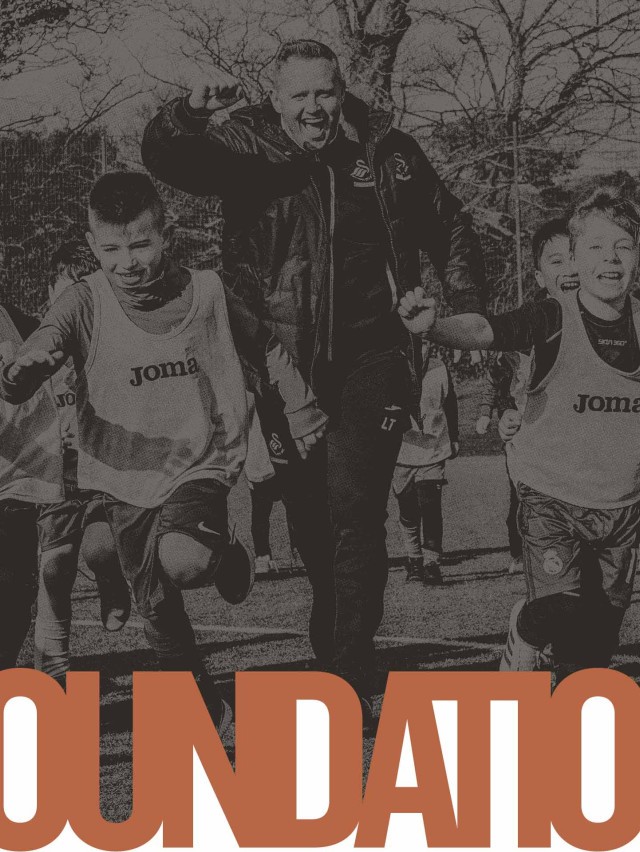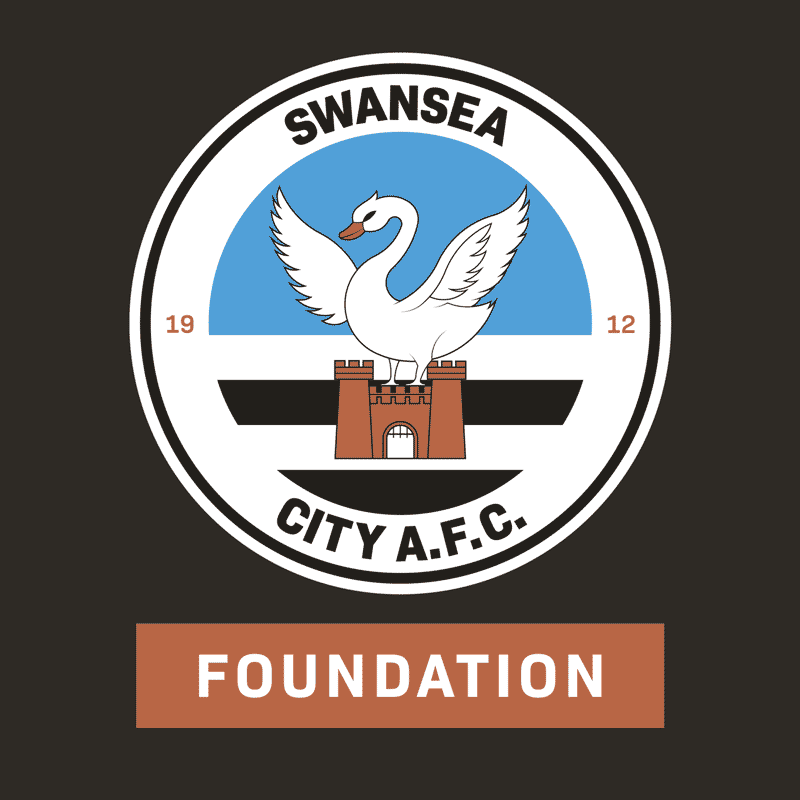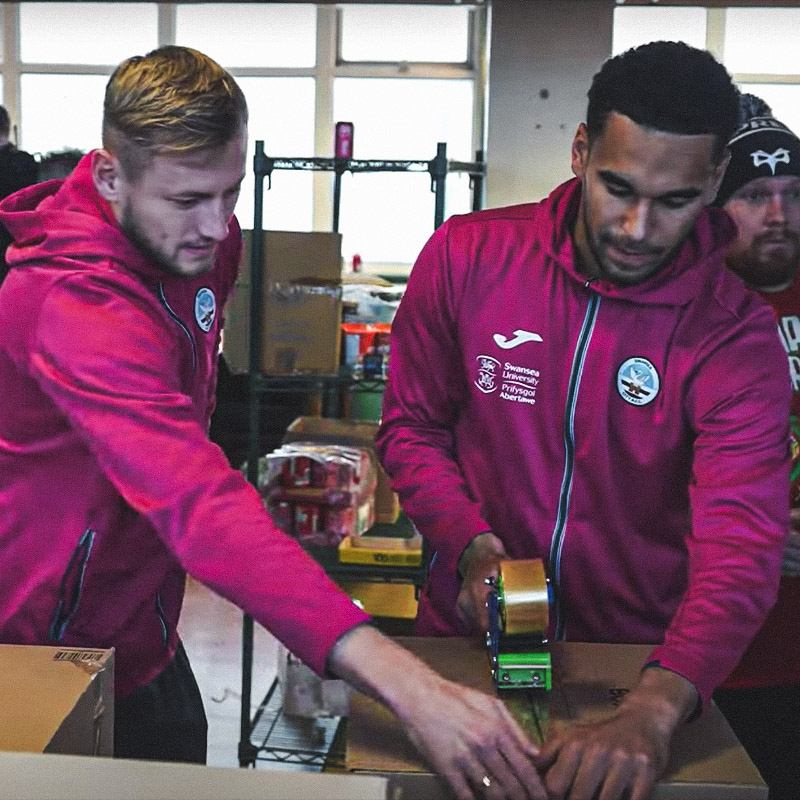 Swansea City first-team squad members joined club ambassador Lee Trundle and countless volunteers from the Swansea City AFC Foundation and wider community to support the 'Everyone Deserves a Christmas' campaign.
Ben Cabango, Nathan Wood, Harry Darling and Ollie Cooper were on hand, as was Swansea City Ladies midfielder Katy Hosford, to aid the cause.
Now in its sixth year, the city-wide campaign, championed by Carolyn Harris MP, aims to provide a Christmas meal for families who are struggling in the local community.
The Swans stars were part of the volunteer team which helped pack more than 800 hampers, while Ospreys in the Community, Julie James MS, the South Wales Evening Post, Swansea Council, Bay Studios, Amazon and numerous local businesses were also backed the campaign and played their part in helping to bring Christmas cheer to families in Swansea and the surrounding area.
"The Swans have been absolutely fantastic in supporting this year on year," said Harris, the MP for Swansea East.
"As well as the hampers, we'll also be doing a cooked meal on Christmas Eve and providing selection boxes and treats to others, so we'll probably reach around 2,000 families in total.
"It's important that families in Swansea are looked after, especially at Christmas, and this year that is the case more than ever as we have had more demand on us to provide hampers and festive food."
Swans defender Darling added: "It's really important that we as players support things like this.
"It's nice for us to come here, help people and give something back to the community.
"When we got asked to come down and help, we were more than happy to do that because we know it's such a good cause."
With the packing completed on Wednesday, December 21, Thursday saw the hampers delivered around the city.
Trundle was among the many staff from across the club and Foundation who took the hampers to the doorsteps of those who needed them most.
Paul France, head of Swansea City AFC Foundation, added: "We have a mission to use Swansea City as a force for positive change within our community, and that's exactly what 'Everyone Deserves a Christmas' does.
"It's a wonderful project but it's very sad that it's needed. This is the sixth year of the project and the demand had been growing year on year.
"When you consider the cost of living crisis and energy costs, a lot of people are in difficult situations this year.
"It's great that all our staff have been down here packing and delivering the hampers."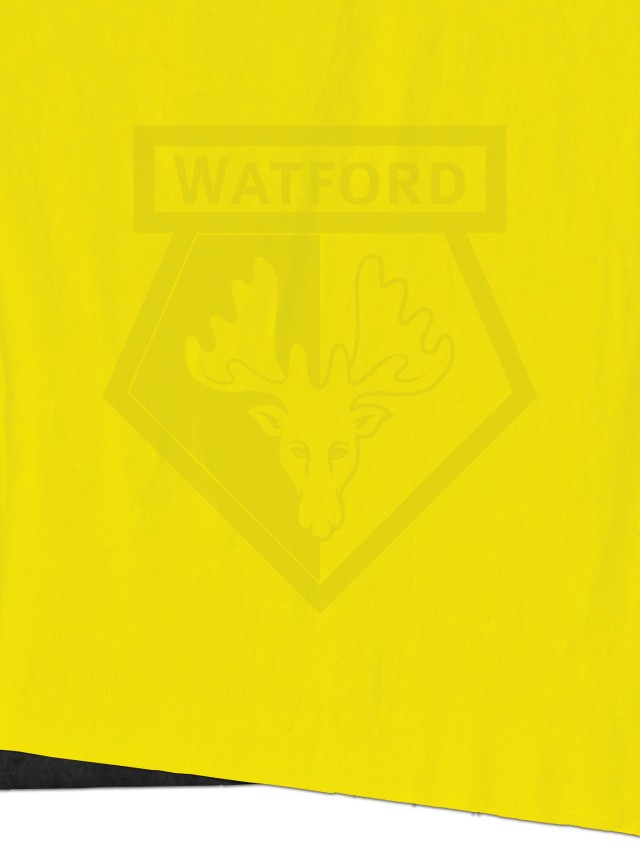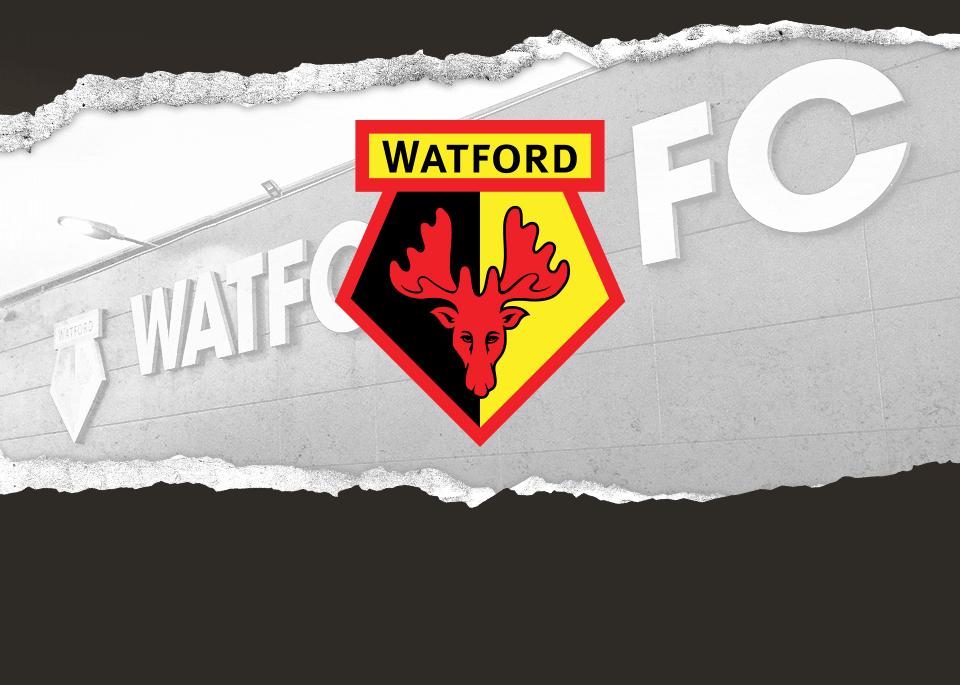 As Swansea City get set to take on Watford in their final game of 2022, we take a closer look at the Hornets.
What's their story?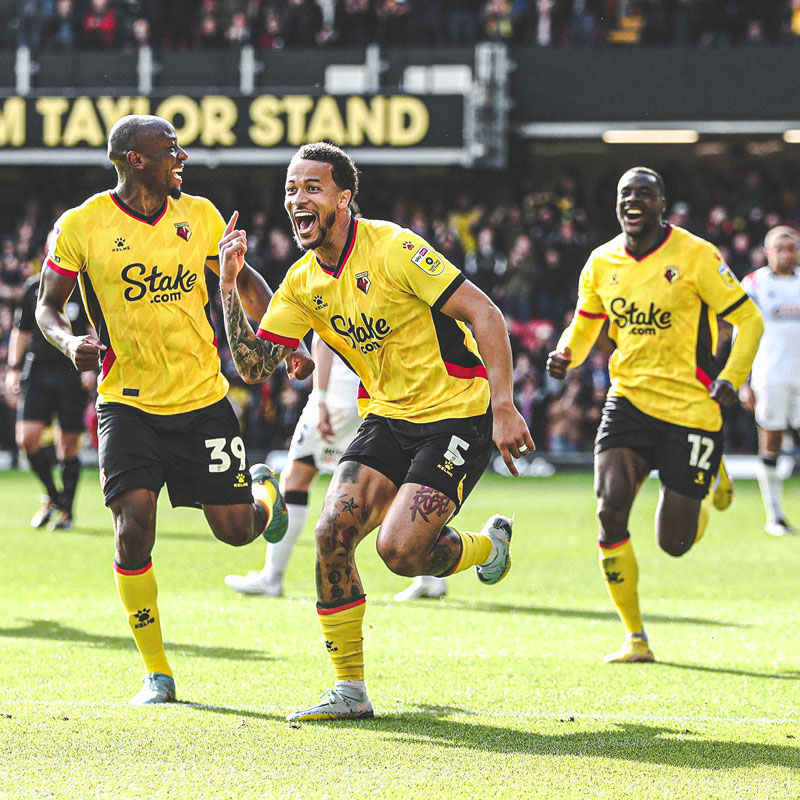 Established in 1881 as Watford Rovers, the club changed name to its current moniker in 1898. 
Affectionately known as the Hornets or the Golden Boys, Watford gained Football League status in 1920 and, after spending 60 years in the lower divisions, gained promotion to the top-flight for the first time in 1982.  
Under the ownership of Elton John and management of Graham Taylor the club finished as runners-up to Liverpool in that maiden First Division campaign. 
In a golden era for the club, they spent six seasons in the top-flight, and reached the FA Cup final in 1984. 
Recently, Watford have competed in the Premier League in six out of the last seven seasons, but it has been a period of regular managerial upheaval with the Hornets going through 17 managers in the last 10 years. 
The latest change happened during the September international break, with Slaven Bilic the man tasked with leading them back to the Premier League following relegation last term. 
Who's the gaffer?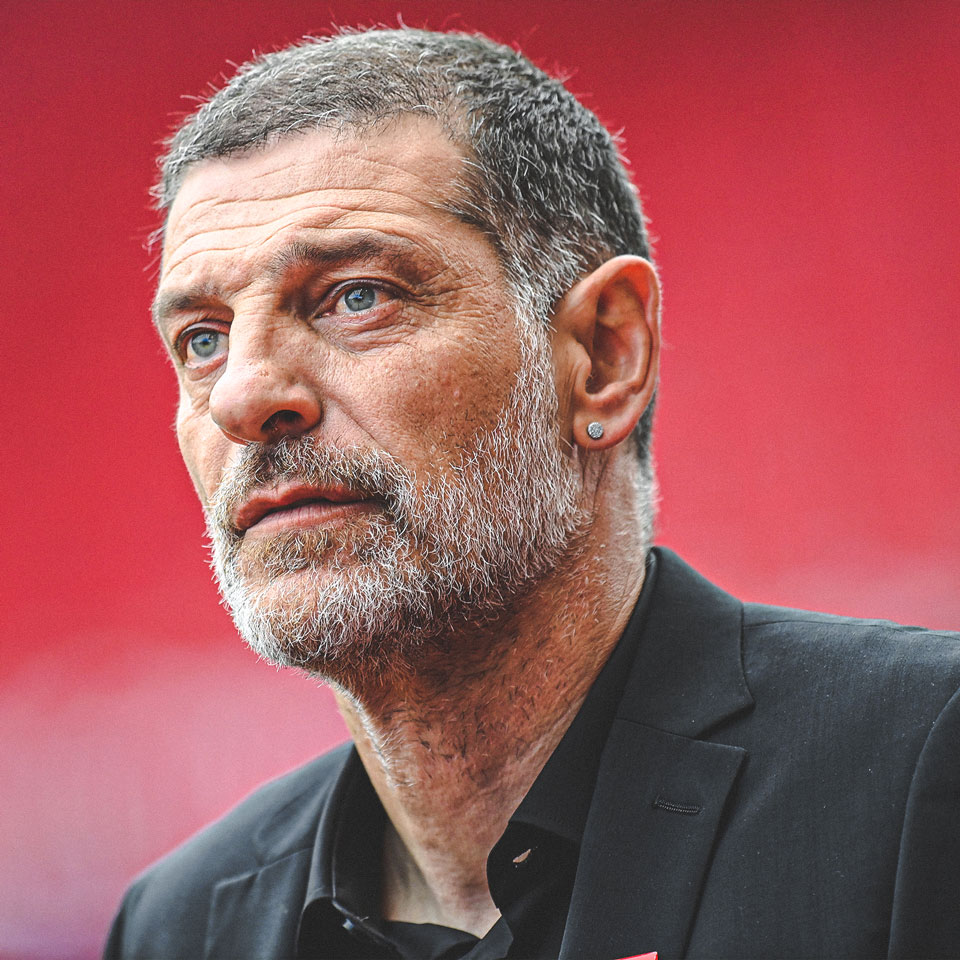 Slaven Bilic. The former Croatia, West Ham United, Everton and West Bromwich Albion defender is the latest man to take the hotseat at Vicarage Road following the dismissal of Rob Edwards after just 10 league games in charge. 
Bilic returns to the English football pyramid after a stint as head coach of Chinese Super League side Beijing Guoan, who he parted company with in January 2022. 
Boasting a CV with experience in five different countries over 20 years, the Hornets board will be hoping the 54-year-old former can emulate his successful Championship promotion campaign with West Brom in 2020. 
Who's the captain?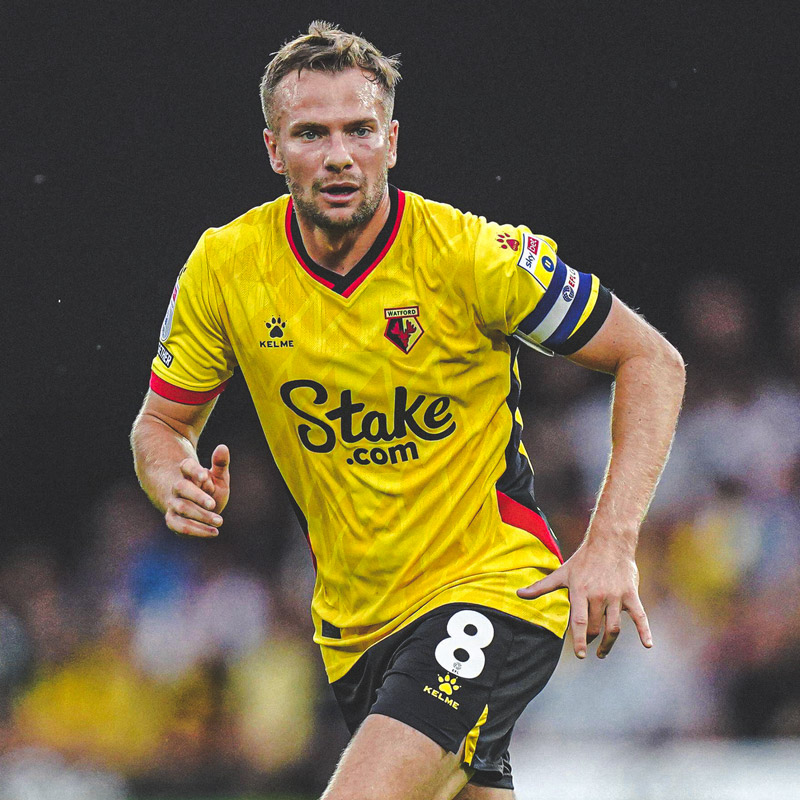 Experienced ex Manchester United and England midfielder Tom Cleverly was named the new captain for the current season by Rob Edwards in the summer, but he has barely played this season owing to an Achilles injury with Christian Kabasele among the players to wear the armband in his absence.
A player with a wealth of Premier League experience at the likes of Wigan, Aston Villa and Everton, Cleverley has been at Vicarage Road since an £8 million move from the Toffees in 2017, appearing in 136 games, scoring eight times in the process. 
Alongside his 13 international caps for the three lions, Cleverley was also part of Great Britain's Olympic squad in 2012. 
How's their form?

Improving prior to the Boxing Day loss to Millwall. The Hornets have only lost three of their last 10 games, winning six during that time to climb into the play-off places and cement a place in the top six.
They have also kept six clean sheets during that period with Bilic making them an increasingly obdurate and tough opposition.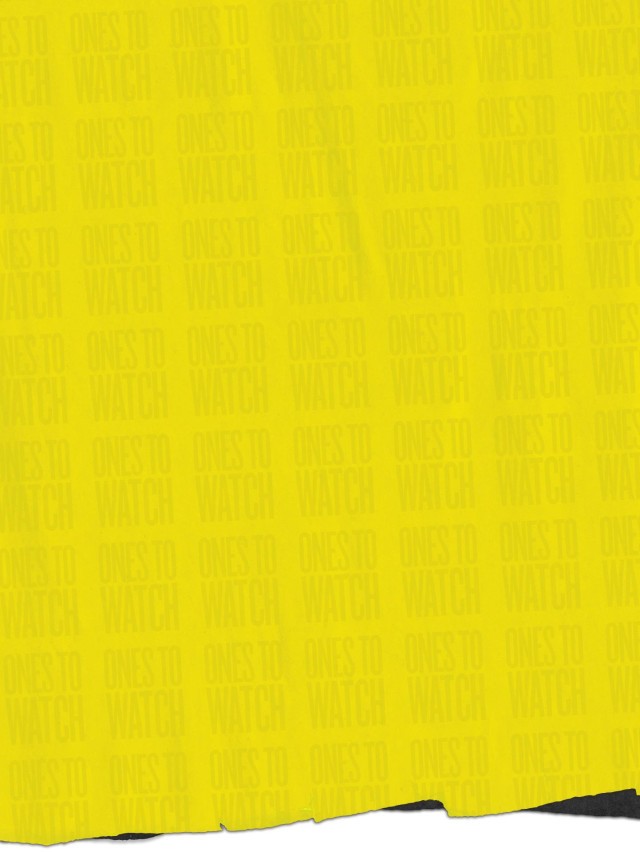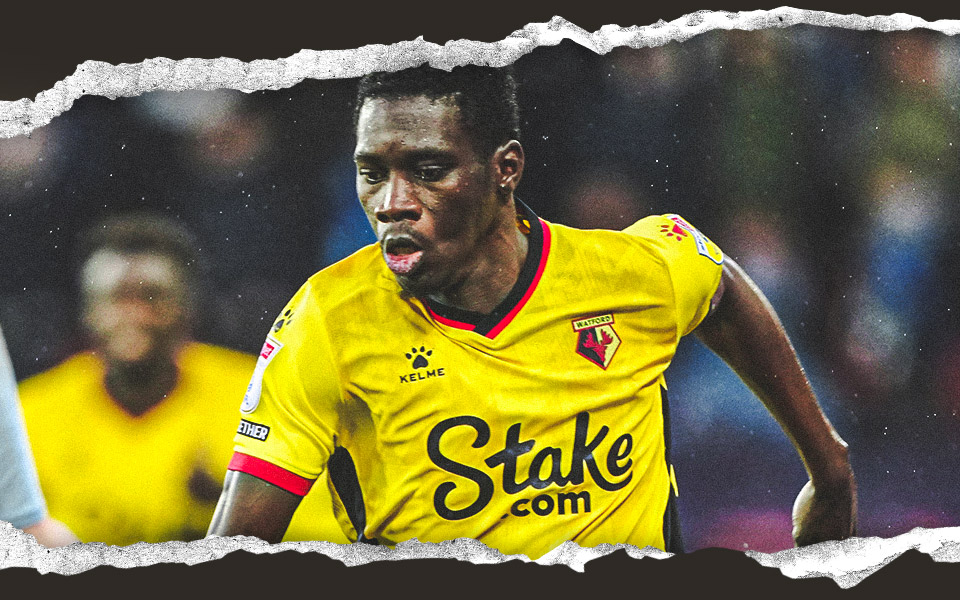 Senegal international Ismaila Sarr is enjoying another fine season for the Hornets, who will be hoping they can hang on to his services beyond the upcoming January transfer window.
The 24-year-old has been at Vicarage Road since the summer of 2019, and his pace and trickery have made him a big success in Hertfordshire.
He has 30 goals in 112 appearances for Watford, with six of those goals and four assists coming so far this term.
Having started his career in his homeland, Sarr – who featured for Senegal at the World Cup in Qatar – first caught the eye at Metz before a two-year stint with Rennes.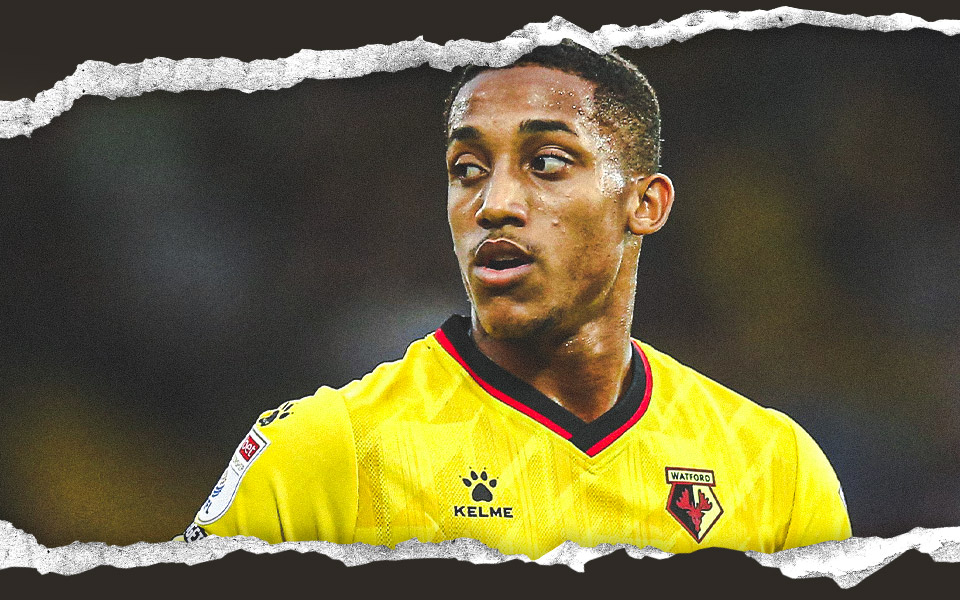 Brazilian youngster João Pedro was another Watford player being courted by top-flight clubs prior to the end of the last transfer window, with both Everton and Newcastle seeing multi-million-pound bids rejected for the ex-Fluminense man.
The striker's directness and ability to cause opposition defences problems with his pace and movement has seen him contribute eight goals and two assists in 19 appearances so far this term.
The 21-year-old came through the youth ranks with Fluminense, joining their academy at the age of 10.
He scored five goals in 29 league appearances before moving to Watford in January 2020, and he has since netted 21 goals for the Golden Boys, but he did suffer an injury against Millwall which makes him a doubt for this evening's game.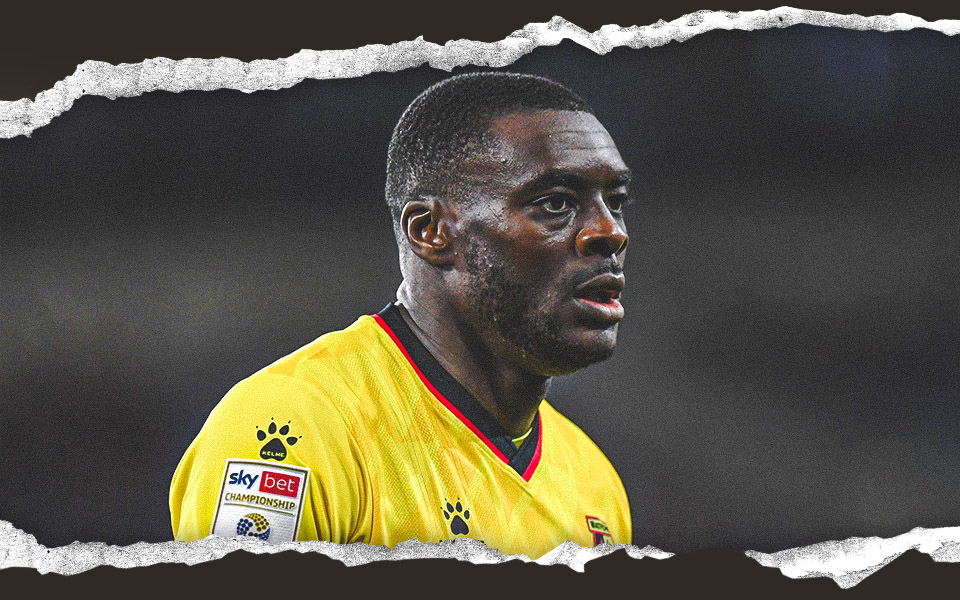 Playmaker Ken Sema's six assists put him joint second in the league while his two goals mean he is one of Watford's key attacking figures with eight goal contributions.
Born in Norrkoping, the 29-year-old began his career at his hometown club IFK Norrkoping. He made his professional debut at IF Sylvia in 2013, before spells at Ljungskille SK and Ostersunds FK before making the move to England and Watford.
The midfielder has made 111 appearances for the Hornets since arriving in 2018 and is a key figure in the side's set-piece routines. He will look to get wide and deliver into the box, something he has been very successful at so far this term.
He's a somewhat versatile player playing off the left and right. He's also been deployed through the middle and at left back for one game. The stats suggest that he's at his best coming in off the left scoring both his goals and contributing with two assists from that position.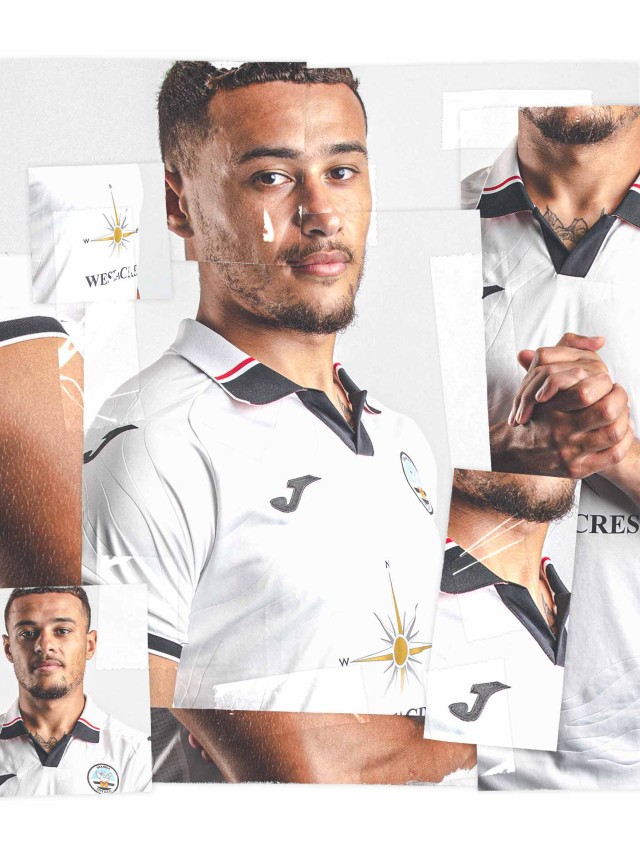 Joel Latibeaudiere's time at Swansea City has seen plenty of changes in barely two years. Here, the defender reveals why he feels settled at the club after a tough start to his time in SA1, talks about his passion for golf, and reflects on his experience of World Cup success with England Under-17s as this year's global showpiece in Qatar comes to an end.
Joel, to start off, how did you find the recent World Cup break? Do you feel like you've got a lot done on and off the pitch?
I feel like that period has been really productive for us. I thought the time we spent in Scotland was really good. We're all together, in good spirits and going to Scotland got us away from the building and into a new environment.
The training was good, we had great facilities up there. We had two fixtures against Scottish Premiership teams, which we played really well in, and I think it was a good trip overall.
Does it make a difference going away to new surroundings? Do you feel fresher because of the change of scenery?
One hundred per cent. It can feel really congested going to the same place every day, so it's good to be able to use different facilities. We were really lucky with the facilities in Edinburgh and we worked really hard on and off the pitch, so it was definitely a positive.
How did you spend your break before coming back to work? Did you get away anywhere?
Me and my girlfriend went to Morocco for the week. It was really nice, I've always wanted to go to Marrakesh, it's been on my bucket list. I think we went at the perfect time, because it's hard to find warm places in the winter but that was one of them.
I think in Marrakesh you can stay in yurts – did you do that?
Yeah, you can, we did the trip with the Riads so we stayed in all the traditional Moroccan places and then for the last two days we were in the dessert. So it was really good – it was a really good trip.
Do you like to embrace where you are, rather than just stay in hotels?
Yeah, I like to see the culture of places and it was really nice going through the souks and seeing the markets, and trying the food.
What else is on your bucket list – you clearly enjoy travelling – so are there other places you want to visit?
I'd like to go to the Maldives, New Zealand, Bali, and Hawaii as well. I'm just watching a series at the moment called The White Lotus and the first season is set in Hawaii. That looks unbelievable so I'd really like to do that. A few of the boys went to Barbados and they said that was class so I'd like to go there too; there's some good golf courses out there as well, so that would be really cool.
Everyone tells me you're a good golfer and you love your golf! Have you always played and is that one of your favourite ways to unwind?
Yeah, definitely. I've been playing since I was about eight or nine.
I got into it early, because every time my dad went to play I would always say "can I come, can I come", but he always said if I was going to play golf then I would need to do it properly. I started having lessons from about 10 years old and I've just kept it up.
I love it. I can just turn my phone off for hours, walk around the course, take my time and enjoy the scenery. Especially here in Wales, we're lucky we have some great courses.
That's probably one of my favourite things about Wales.
Where do you usually play?
Pennard is the course I usually play. It's good because it's challenging, you have to use pretty much every club in the bag, but my favourite course is Machynys in Llanelli. I love that course, it's got a really nice clubhouse as well.
What handicap do you play off?
At the moment, I'm playing off five, but this season I've had a shoulder injury and broken my hand, so I haven't played in a while!
Do you watch a lot of golf too? Do you follow it?
I do, but I enjoy playing it more than watching it. There were a couple of times where my dad would come and play the courses and I'd caddy for him and that was quite cool.
It's definitely my favourite hobby outside of football.
Is your sporting hero a golfer or a footballer?
A footballer, but I think meeting Tiger Woods would be really cool and if I could choose three people to have dinner with, he'd be one of them.
I don't know if you saw this, but Ryan Manning recently did an interviews with us and one of his dinner guests was Tiger Woods.
Was it?
But the other two were Donald Trump and Kim Jong-Un.          
[Laughter] That sums Ryan up!
Moving on to football then, the World Cup has been on and it must bring back memories for you. I know the under-17 competition is a different version of that tournament, but you are a World Cup winning captain.
Yeah, it brings back memories, but I also love seeing Phil [Foden] and Conor [Gallagher] out there doing well. Seeing people from that team getting a chance out there is massive, but then that also goes for seeing my current team-mates involved. Joe [Allen] played for Wales, Ben [Cabango] and Ollie [Cooper] went out there – Olivier [Ntcham] played against and beat Brazil.
I had a lot of friends out there and it was great to see them on the biggest stage in football.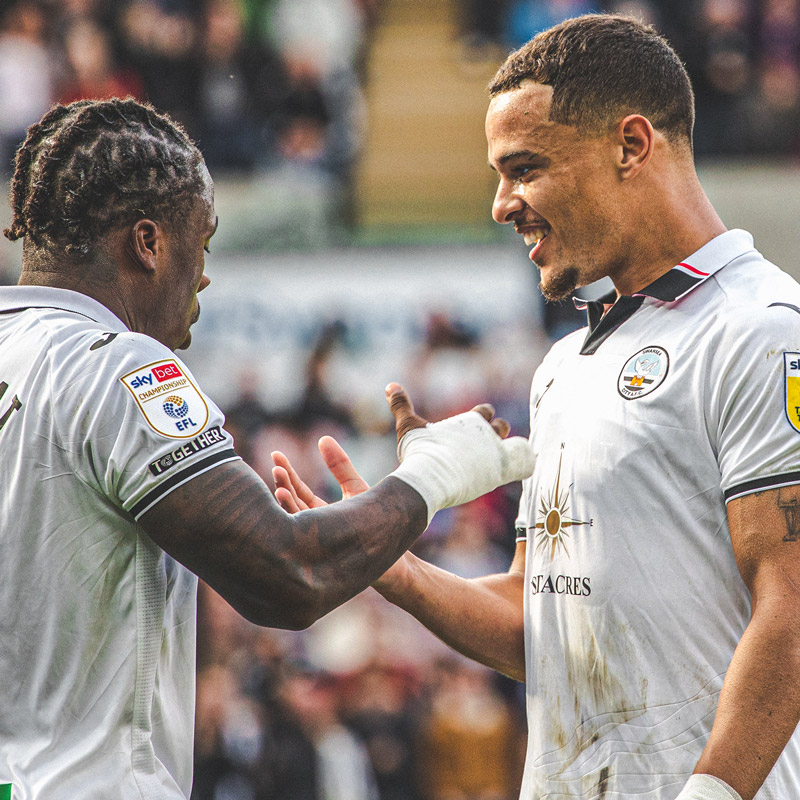 But it must be pretty special. There aren't many players at any level or in any version of the competition that can say they won it and they were captain.
Yeah, that's true.
I know you're still young, and there's a lot of your career left, but that must be something very special to you?
Yeah, 100 per cent. I did a piece with The Athletic recently and it did bring back a lot of memories. There were a few of us from that team who got on the Zoom call and we were just talking about little things, the memories of it, behind the scenes and those kind of things.
It's a great memory and it will always hold a special place in my heart.
Is that all the more so, because you had to go through disappointments?  You went out of the Euros after a penalty shootout. I won't mention your penalty but when you go through adversity as a group – especially as young players – to be able to respond by winning the World Cup is impressive.
Yeah, it was massive. The perseverance we showed and the resilience to come back from that defeat to Spain at the Euros, but I think it made us want it even more. Maybe it was a blessing in disguise, because we got the job done on the world stage instead of the European one.
In terms of your time at Swansea, Joel, you're just over two years in now. You joined in October of 2020 during a really unusual season with no fans and no real pre-season, your first summer saw a late change of manager and a new style of play. Does this season feel like your first at Swansea where things are settled and not in such a state of flux?
My first two seasons were up and down. My first year was the Covid season, and then a new manager comes in days before the start of the following season so that was crazy.
But pre-season was great this year. We didn't have the start we wanted but once we got going and had a positive team meeting, we cracked on from there and put ourselves in a good position going into Christmas.
How difficult was it to join in the October of the Covid season? I know you already knew some of the players and staff, but trying to find your feet and get used to things because in October, the season is up and running and you're probably playing catch-up a bit.
To be honest, I genuinely believe that this changing room is one of the best in football. All the guys are so helpful, we had senior players like Naughts [Kyle Naughton] and Andre [Ayew] who were great with us, and I think we've got one of the best captains in the league in Matt Grimes, both on and off the pitch. He really made me feel welcome.
I was lucky enough to know the staff too – we'd been through a lot together – and then a couple of players like Marc [Guehi] and Morgan [Gibbs-White] were my team-mates in the World Cup so it was good that I had familiar faces here.
I genuinely don't think it would have mattered if I hadn't had familiar faces here, just because of the personnel in the changing room.
And then the following summer, as you said, it's a bit crazy. We appoint a new manager six days before the start of the season with a completely different playing style, so when Russell Martin sat you all down on day one and said: "this is how we want to play, this is what it's going to look like" tell me honestly what did you think?
To be honest, I was lucky enough to play at Manchester City and we did a lot of crazy stuff: full-backs moving inside, midfielders on the outside, centre-backs stepping in to spaces, and the keeper was always part of the build-up, so it wasn't as to me as it maybe was to other people. But when he said it, you could see the belief and how passionate he was about it and that rubs off on you.
That's what really made me believe it in, his demeanour, when he's talking about the style of play, you can see how much he believes in it and how much it means to him and that made me think 'yeah, he really knows what he's on about'.
Don't get me wrong, it was tough to start with, but everyone really bought into it and we knew what we had to do to play this way.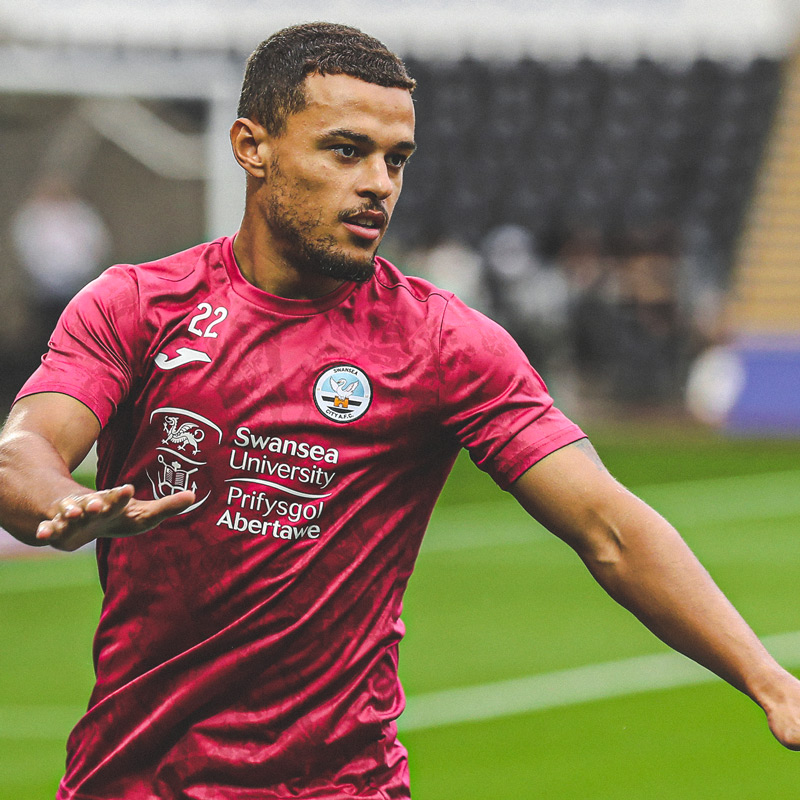 I always wonder if people look at this style from the outside and think it's easy because when it works it looks so seamless, but you've got to work so hard off the ball to be able to be an option.
That's what it is, it's moving off the ball. People move knowing that they're not going to get the ball, you're sacrificing yourself with the run because you know it's creating space for the number eights or a centre-back to step in.
I think we do it well and we just need to stick to it.
The progression from Blackburn Rovers on the opening day of last season to now, it's remarkable, isn't it?
And that's the beauty of it. We know there are a few players in this team that maybe haven't hit their full potential yet and that's scary because if we can get those players where they want to be then it'll be really, really good.
We're nicely placed, a few points outside the play-off places. How do you see the table at the moment?
For us, not being satisfied is a really big thing. We always want more, and that's being driven now by us as players and staff.
We know we have left points out there this season, so the onus is on us to look after what we do and not worry about anyone else. If we don't do what we need to do, nothing else that anyone else does will matter.
I bet you are glad we are back under way now. The shoulder injury came at a bad time and I'm sure you would have preferred the season to carry on, rather than stop.
Yeah, but I think break came at a good time for the team and it's also nice to see that it's possible to put a break in and still finish the season. So maybe something like this can be considered for future seasons, because it is so tough going Saturday-Tuesday-Saturday-Tuesday for 46 games.
The gaffer said about your shoulder injury that you could have chosen surgery which would have meant you were out longer or, you could avoid going under the knife, put the work in and come back sooner. Was it an easy decision not to have the surgery?
It was, to be honest. I went to see the surgeon and as soon as he said you don't have to have surgery that's all I heard. He said that there's a 50-50 chance of it reoccurring without surgery but I believe that I work hard every day, I'll do the extras to make sure it doesn't happen again, I live a healthy lifestyle so I just have to cut back on the golf a bit!
You also played through a hand injury, as you mentioned earlier, for five or six weeks. How did you pick up that injury?
I genuinely don't know. I must have got it caught in training or smacked it on something. I just came in one morning and it was massive, so it was just a bit of a freak one. I got it x-rayed and there was a tiny fracture in it on the little figure but that's all healed.
Was it painful?
No, it was alright, it was just weird getting used to running around in the cast. Taking throw-ins was a challenge though, with the shoulder injury and then the big cast on my hand – that wasn't great, my throws aren't the best anyway!
You'd have thought the lads might have given you a break from that!
I know! But I've got through that now, and finally I'm feeling healthy and I've got nothing like that going on.
I know it's easy to say that the goal is to get to the Premier League, but I'm guessing that in the here and now, the short-term aim is to pick up where we left off?
We have little goals within the team which we need to reach as a group and individually as well.  We had a really good session on mentality and mindset which definitely helped me.
I came away from that knowing that I had definitely learned something that will help me improve my performances and I hope that the other lads have as well.
Have you done anything like that before?
Yeah, I speak to a sports psychologist a lot. That does help me, and I do goal-setting pretty much every day, little things that I can tick off which helps me massively.
I've started getting into meditation too; the gaffer's big on that and so is Jake [Silverstein] so they introduced me to it. I've got a few books and apps and I've just started that, which is nice.
Are you one of those people who is always looking for the little one per cent improvements then?
Yeah, and the fact I know other teams and players might not be doing some of those things.
So I'm thinking 'right, I've got one percent on this guy because I know that my mentality will be right and I'll be able to control my emotions'. It's down to little things like that, and I'm all for working hard to improve in every area because you have to have that desire to get better, otherwise you will not develop as a player or a person.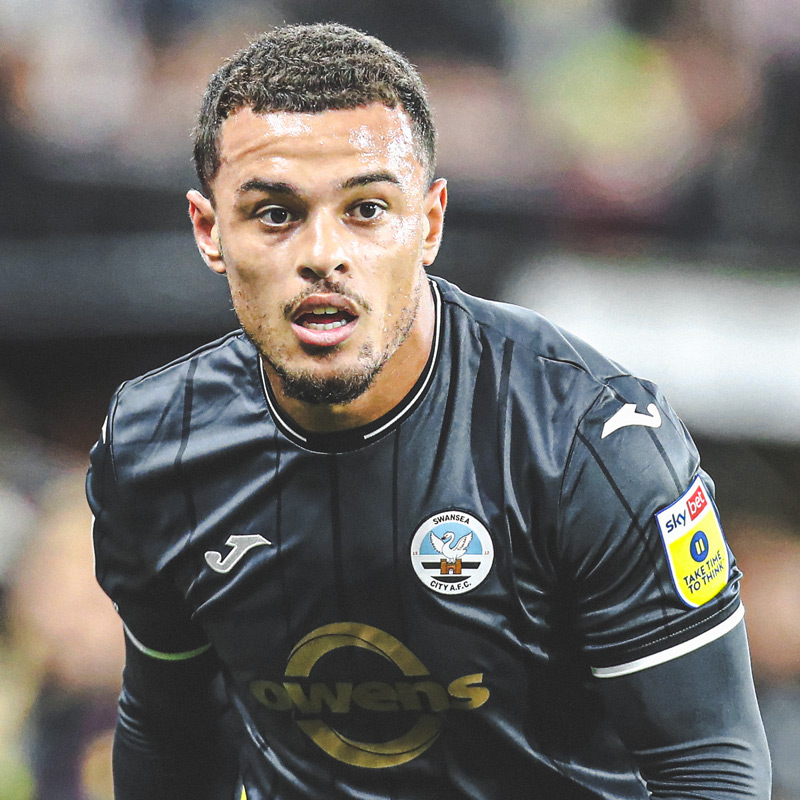 WIN
Answer a question on the article above to be in the chance of winning x2 tickets for the Swans v Stoke City match at the Swansea.com Stadium.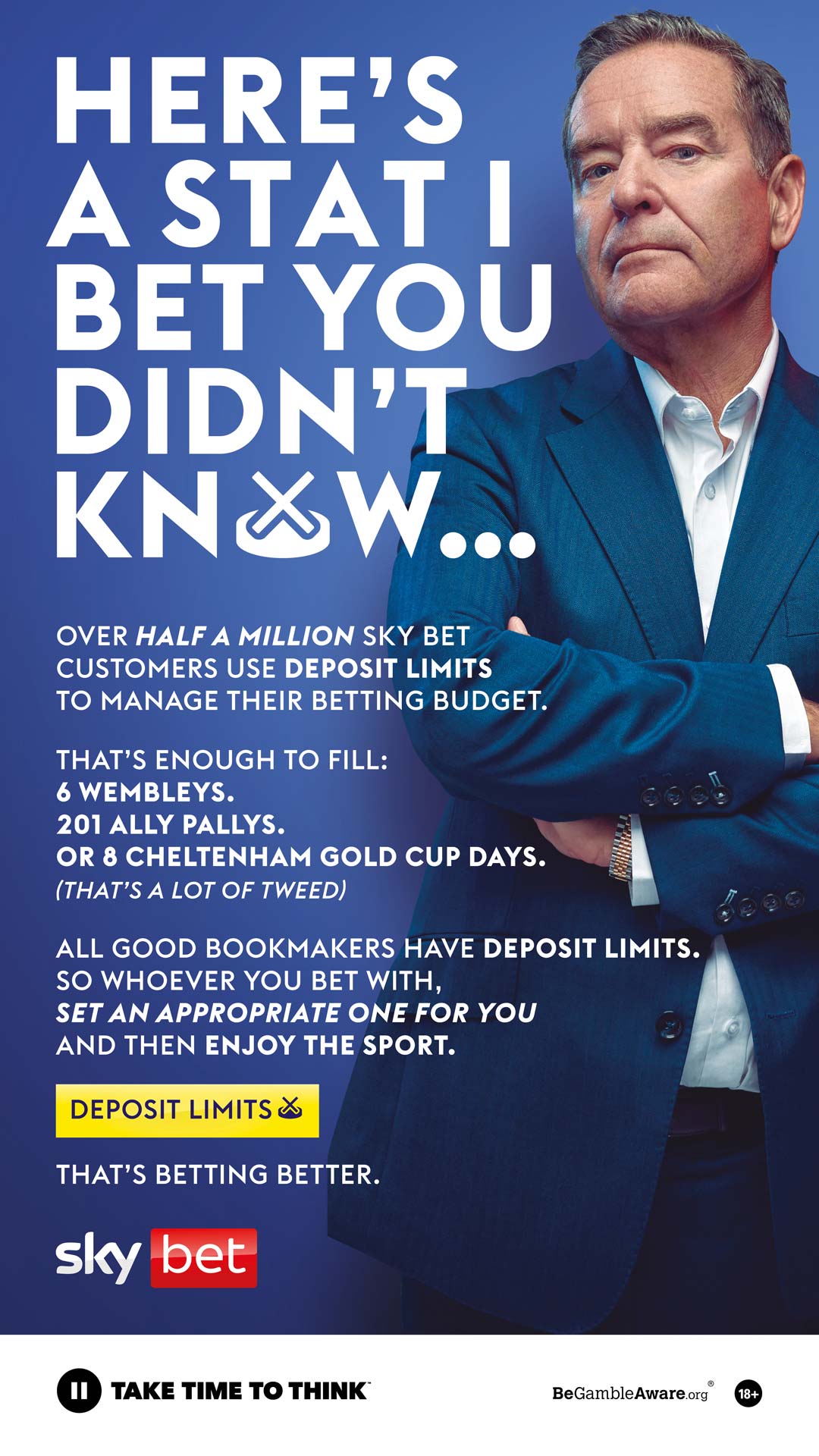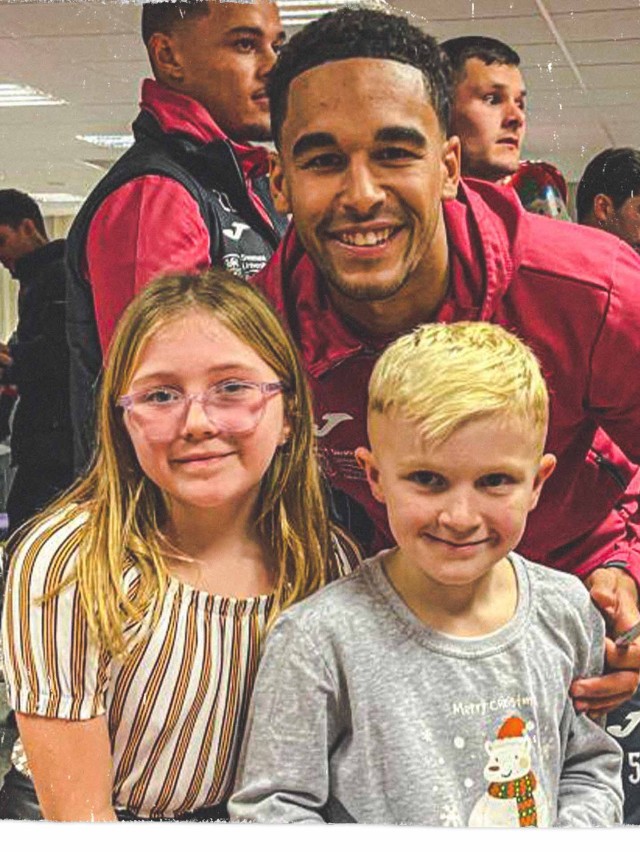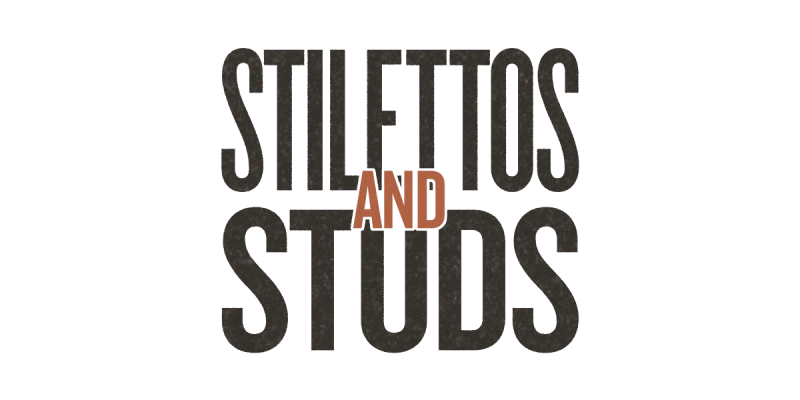 Season's greetings to everyone, regardless of footballing alliances. I do hope all those of you who celebrated had a peaceful and enjoyable experience during the festivities and you are looking forward to this evening's encounter with Watford.
By the time you are reading this, Christmas will be done and dusted for another year.  The build-up is often filled with pressure and demands, lists to tick off and tasks to accomplish. For for many of us, the first home game after December 25 brings a welcome return to normality.
The business of football doesn't stop at this time of year. While most of us focus on preparing for the big day, those involved with first-team football have to ensure that disruptions are kept to a minimum.
Have you ever wondered how the players and coaching staff fit everything in and find the willpower to resist the demands of the seasonal excesses and not sneak an extra mince pie? How does Matt Grimes get the gifts bought and wrapped and does Russell Martin prefer roasts or mash?
All essential questions, of course. Social media has afforded those of us who've joined that particular rat race a chance to sneak a peek into the lives of those who have also chosen that path. We get to see a snapshot of the way others go about their daily lives, and at this time of year that means doing the Christmas shopping, eating the dinner, unwrapping the gifts.
I assume, (because clearly, I have given this way too much thought), that for most of the players and coaches, they are either reliant on online shopping, which let's face it means something can be selected and purchased in seconds, or they have 'people who do it for them'.
These will be family, significant others or Santa's little helper-types who exist on speed-dial and can do what is needed at the drop of a hat, or more appropriately in 2022, the swipe of a thumb.
What technology hasn't yet been able to bring us though, is the kind of connection that comes with 'doing', with being present in the moment. I saw a social media story of a couple of seconds of one of our players shopping with his daughter and it struck me that those times are precious for all of us, regardless of the job that we do or the salary we earn.
Those experiences cannot be lived vicariously.  
I think the disruptions of the last few years have made many of us more selective in what we give our time to, and also more conscious of where we focus our energy.
We have three games to indulge in over the break, the next two at home, providing an escape-route from the small-talk, or maybe the silence – and bringing us back to the reality of matchday and the inevitable mixed emotions served up by the game we love.
Let's hope Matt Grimes and his merry men are able to gift us a belated festive present in the form of three points this evening – because that will be time and energy very well spent.
JULIE KISSICK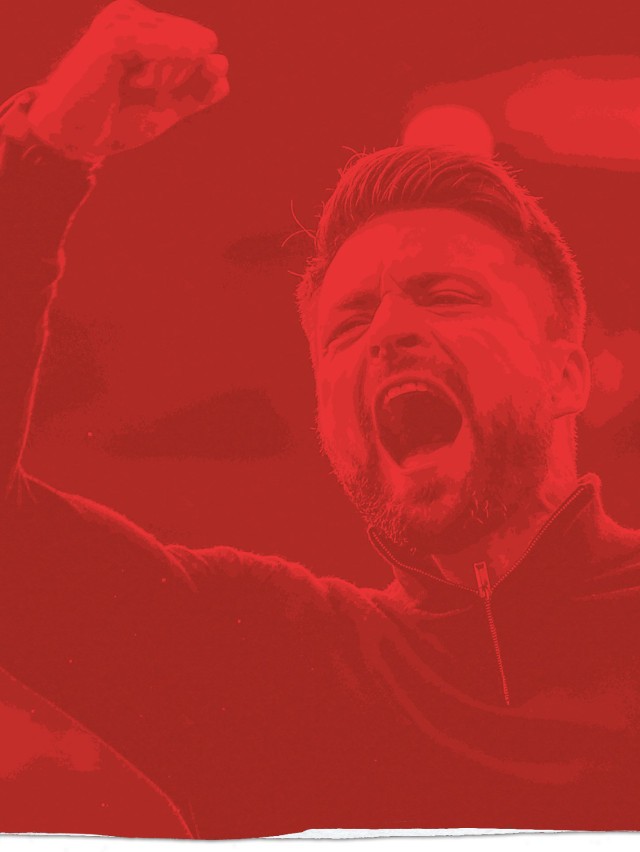 Mae hi wedi bod yn flwyddyn o anghysondeb i Ddinas Abertawe.
Ar ôl tymor trosiannol o dan Russell Martin, mae'r Elyrch bellach yn ymgeisio i gael eu hunain yn y gymysgedd ar gyfer gêmau ail gyfle yn y Bencampwriaeth.
Mae chwaraewyr wedi dod a mynd, ond mae steil newydd wedi'i roi ar waith dros y 17 mis diwethaf, ac mae'n un a fydd nawr yn rhoi'r cyfle gorau i Abertawe ymosod yr chwech safle uchaf.
Mae ffenestr drosglwyddo mis Ionawr ar y gorwel bellach, ac roedd Martin yn gallu cwrdd gyd-berchennog Jason Levien am y tro cyntaf yn gynharach y mis hwn tra bod y prif hyfforddwr hefyd wedi cynnal trafodaethau gyda Jake Silverstein, Julian Winter a Josh Marsh am ei gynlluniau ar gyfer y farchnad.
Mae carfan Abertawe nawr yn edrych yn llawer iachach nag yr oedd yn ystod cyfnodau cynnar Martin fel rheolwr, ond mae'n amlwg i bawb fod angen gwneud rhywfaint o waith pellach ym mis Ionawr.
Mae sawl enw eisoes wedi'u cysylltu a bydd llawer mwy yn cael eu crybwyll pan ddaw i gynlluniau Abertawe ar gyfer mis agoriadol 2023. Ond bydd Martin a'i staff hyfforddi yn gwybod yn iawn y gallai un neu ddau o ychwanegiadau o ansawdd da yn gwneud y gwahaniaeth dros y pum mis diwethaf o'r tymor.
Fel arfer, bydd arian yn brin oherwydd sefyllfa ariannol y clwb, ac mae angen parhaus i fantoli'r cyfrifon yn dilyn diarddel o'r Uwch Gynghrair yn 2018.
Yr holl mae Martin eisiau ac angen yw cefnogaeth.
Bydd angen ymagwedd synnwyr cyffredin, ac, yn fwy nag erioed, mae'n hanfodol bwysig bod y rhai ar lawr gwlad yn Abertawe yn cyd-fynd yn llwyr â'r grŵp perchnogaeth o ran gwneud y newidiadau angenrheidiol i'r garfan.
Mae rhai chwaraewyr yn debygol o gael y cyfle i symud allan ar fenthyg i gael rhywfaint o amser gêm y mae mawr ei angen yn ail hanner y tymor.
Ond, beth bynnag fydd yn digwydd, mae mis Ionawr yn mynd i fod yn fis enfawr i'r clwb. Os ydyn nhw'n gwneud pethau'n iawn, mae pob siawns y gallwn ni fod yn siarad am y posibilrwydd o ymestyn y tymor ar gyfer yr hyn a fyddai'n drydedd ymgyrch gemau ail gyfle mewn pedair blynedd yn unig.
Fel sy'n wir bob amser, mae blwyddyn enfawr o'n blaenau.
IAN MITCHELMORE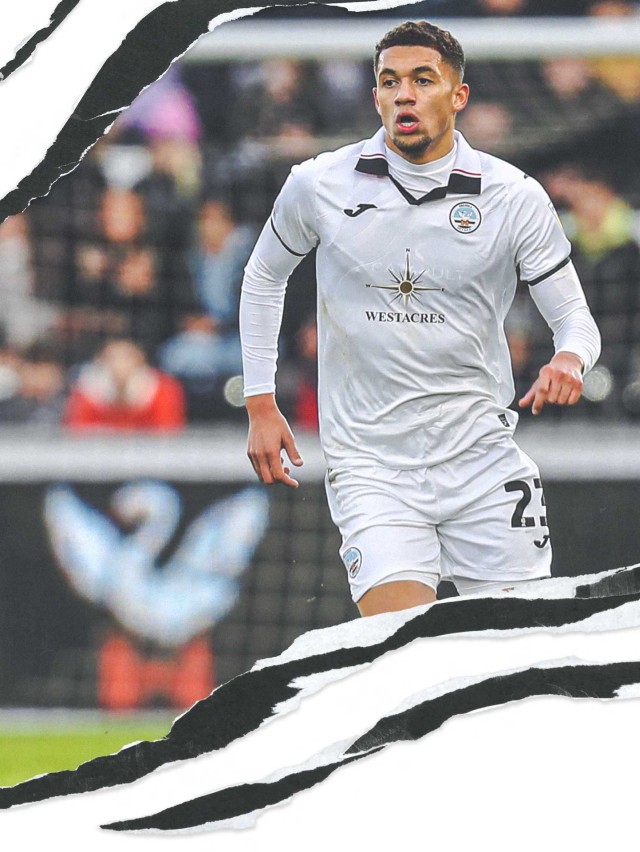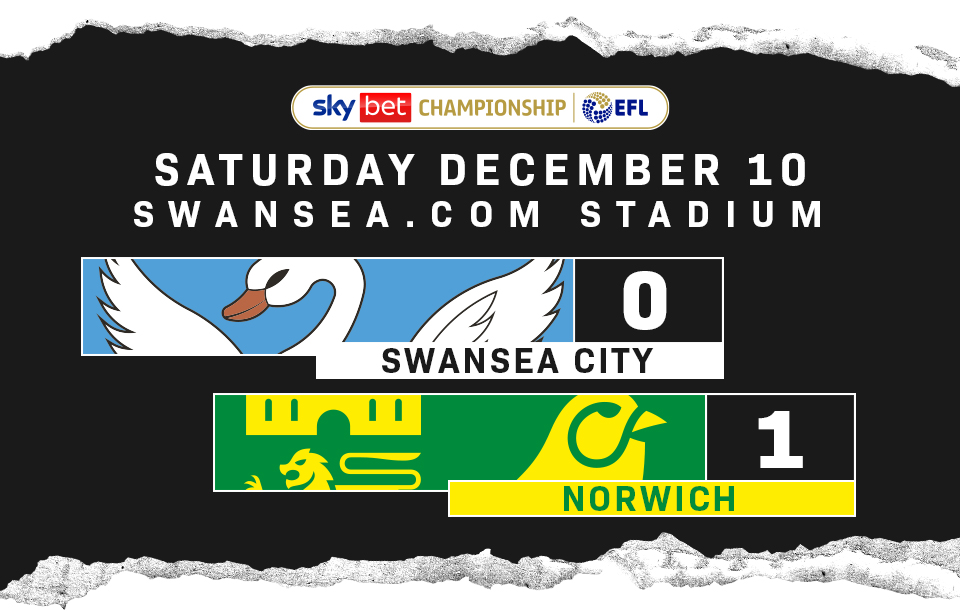 SWANSEA CITY RESUMED CHAMPIONSHIP ACTION WITH DEFEAT TO NORWICH CITY AS TEEMU PUKKI PUNISHED A SLOPPY START BY SCORING THE WINNER INSIDE 60 SECONDS AT THE SWANSEA.COM STADIUM.

Swansea City: Steven Benda; Nathan Wood, Kyle Naughton (Armstrong Oko-Flex 80), Ben Cabango; Joel Latibeaudiere (Joe Allen 71), Jay Fulton, Matt Grimes (captain), Ryan Manning; Jamie Paterson (Ollie Cooper 60), Luke Cundle (Olivier Ntcham 60); Joel Piroe.
Unused Substitutes: Andy Fisher, Harry Darling, Liam Cullen.
Norwich City: Angus Gunn, Max Aarons, Grant Hanley (captain), Ben Gibson, Isaac Hayden, Sam McCallum (Dimitrios Giannoulis 74), Gabriel Sara (Liam Gibbs 74), Danel Sinani (Kieran Dowell 67), Teemu Pukki (Adam Idah 80), Kenny McLean, Josh Sargent.
Unused Substitutes: Tim Krul, Andrew Omabamidele, Onel Hernandez.
Referee: Stephen Martin
Attendance: 16,362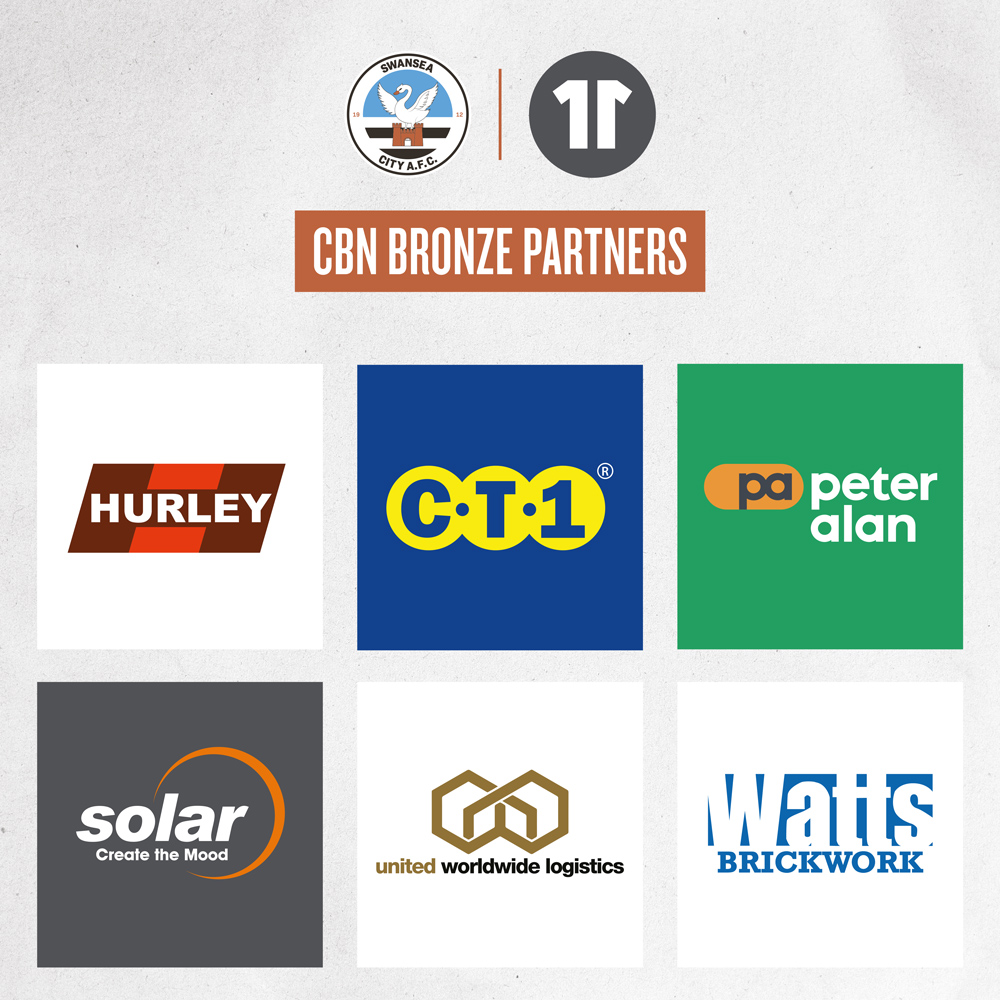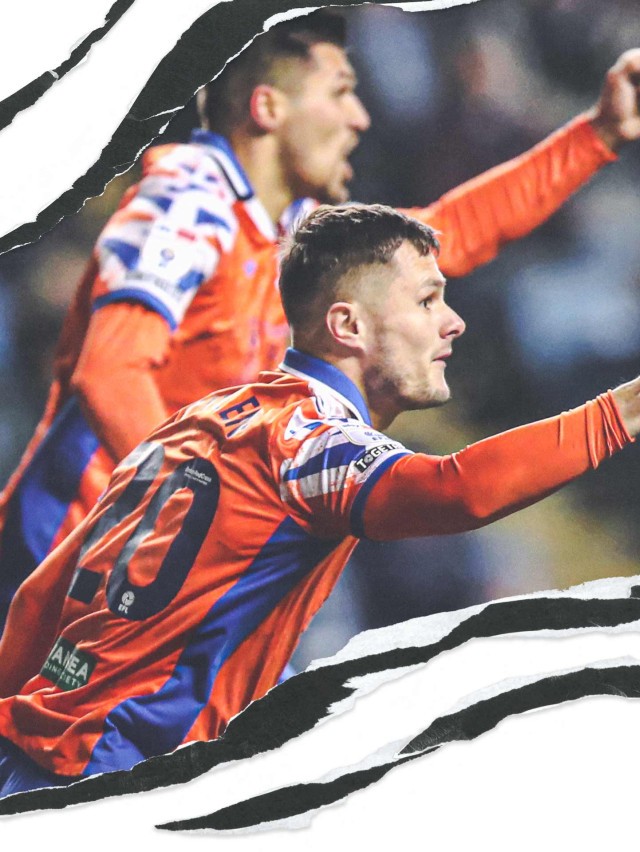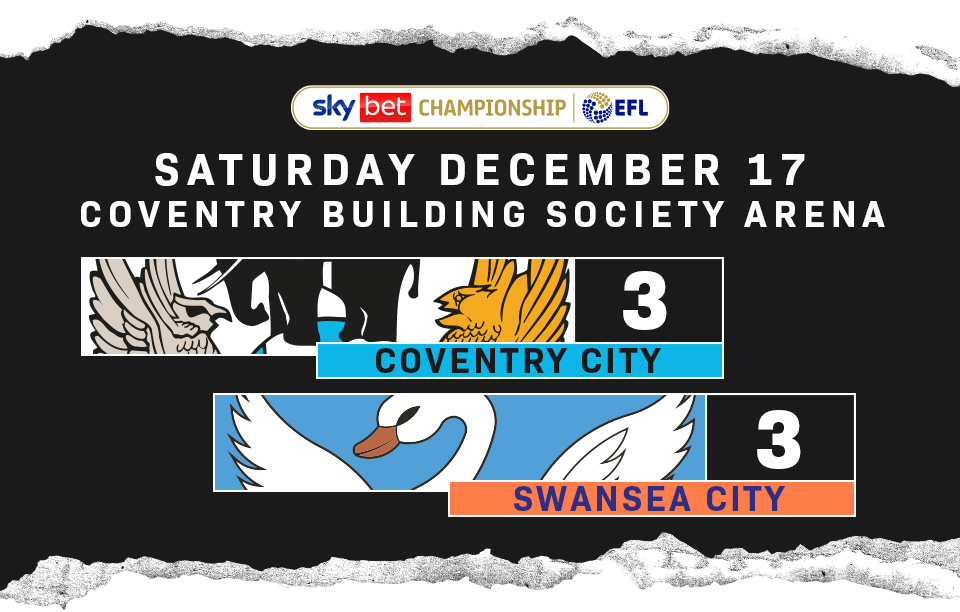 SWANSEA CITY PRODUCED A SENSATIONAL FIGHTBACK TO EARN A POINT AND EXTEND THEIR LONG UNBEATEN RUN OVER COVENTRY CITY ON A DRAMATIC AFTERNOON AT THE CBS ARENA.
Coventry City: Ben Wilson, Jonathan Panzo, Callum Doyle, Michael Rose, Jamie Allen (captain), Callum O'Hare (Liam Kelly 78), Ben Sheaf, Viktor Gyokeres, Jake Bidwell, Jack Burroughs (Todd Kane 82), Gustavo Hamer.
Unused Substitutes: Simon Moore, Martyn Waghorn, Fankaty Dabo, Fabio Tavares, Kasey Palmer.
Swansea City: Steven Benda; Kyle Naughton (Joe Allen 55), Nathan Wood, Ben Cabango, Joel Latibeaudiere (Armstrong Oko-Flex 51); Jay Fulton (Liam Cullen 82), Matt Grimes (captain); Jamie Paterson (Ollie Cooper 51), Olivier Ntcham (Harry Darling 55), Ryan Manning; Joel Piroe.
Unused Substitutes: Andy Fisher, Luke Cundle.
Referee: Robert Jones
Attendance: 17,985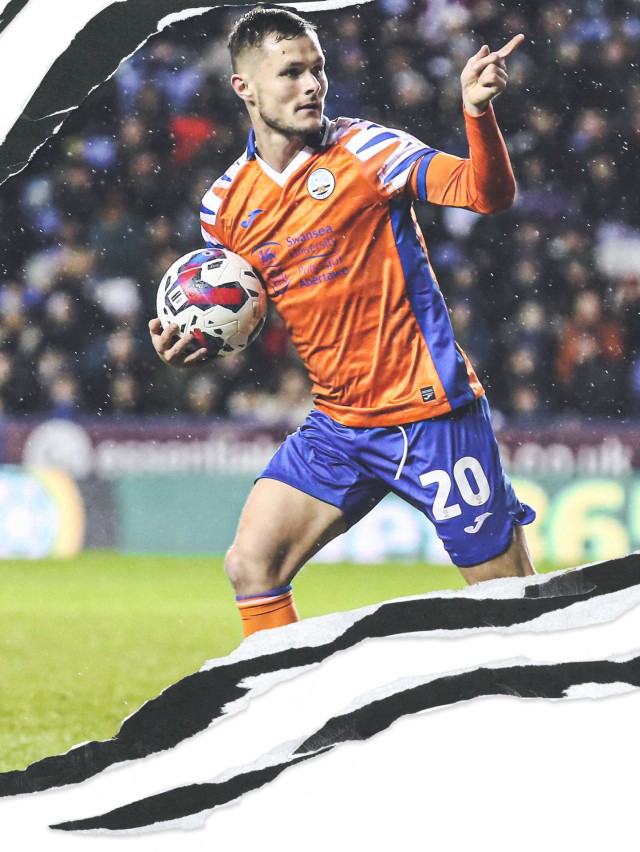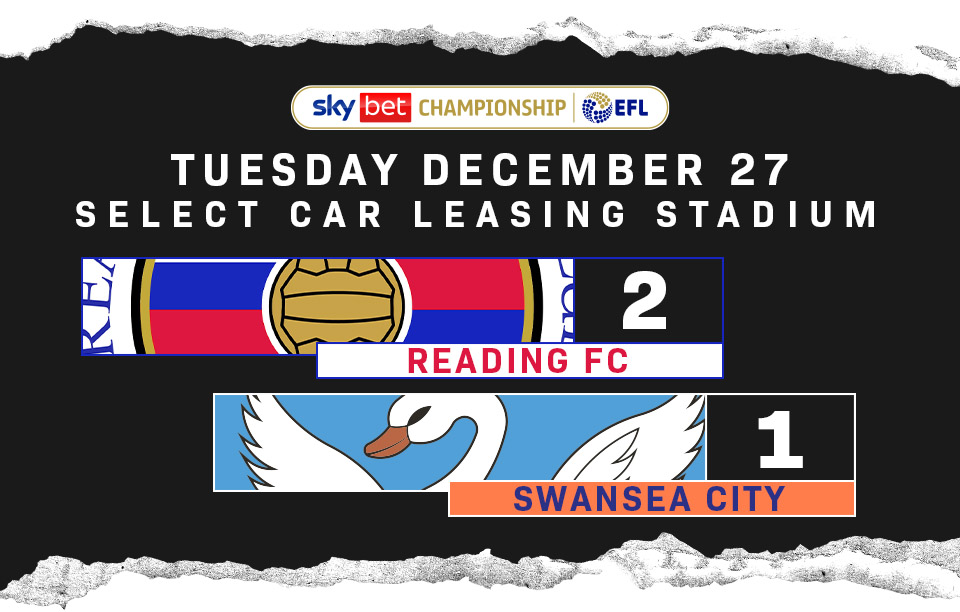 SWANSEA CITY SUFFERED A FIRST DEFEAT AT READING SINCE 2008 AS A LATE FIGHTBACK FELL SHORT AT THE SELECT CAR LEASING STADIUM.
Reading: Joe Lumley, Andy Carroll (Shane Long 79), Tom Holmes, Tom McIntyre, Jeff Hendrick, Tom Ince, Yakou Meite (Baba Rahman 65), Andy Yiadom (captain), Mamadou Loum, Junior Hoilett (Amadou Mbengue 80), Naby Sarr.
Unused Substitutes: Dean Bouzanis, Lucas Joao, Femi Azeez, Nesta Guinness Walker.
Swansea City: Steven Benda; Nathan Wood (Armstrong Oko-Flex 61), Harry Darling, Ben Cabango; Matty Sorinola (Kyle Naughton 78), Joe Allen (Liam Cullen 58), Matt Grimes (captain), Ryan Manning; Jay Fulton (Jamie Paterson 58), Ollie Cooper (Luke Cundle 58); Joel Piroe.
Unused Substitutes: Andy Fisher, Joel Latibeaudiere.
Referee: James Linington
Attendance: 15,452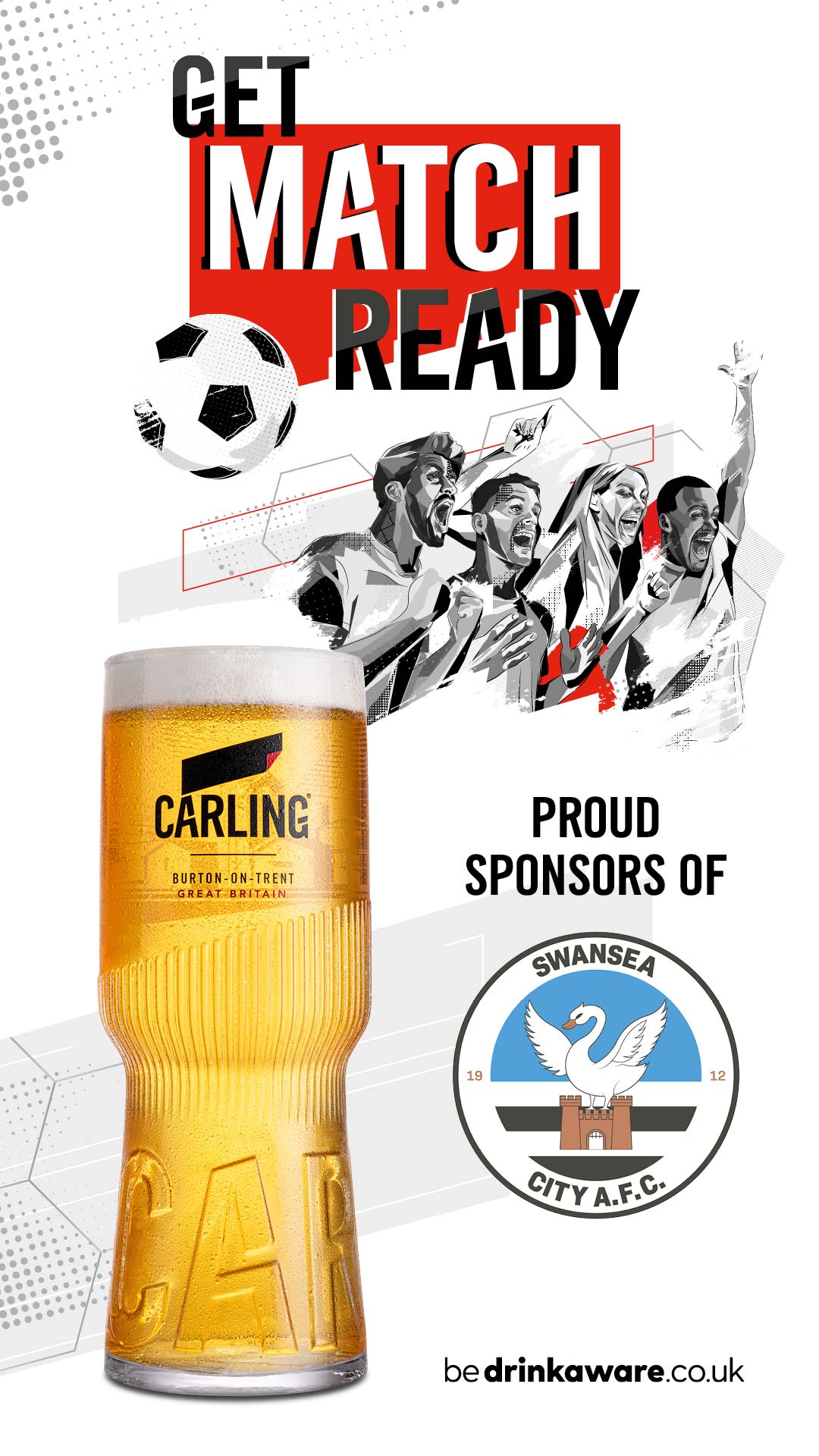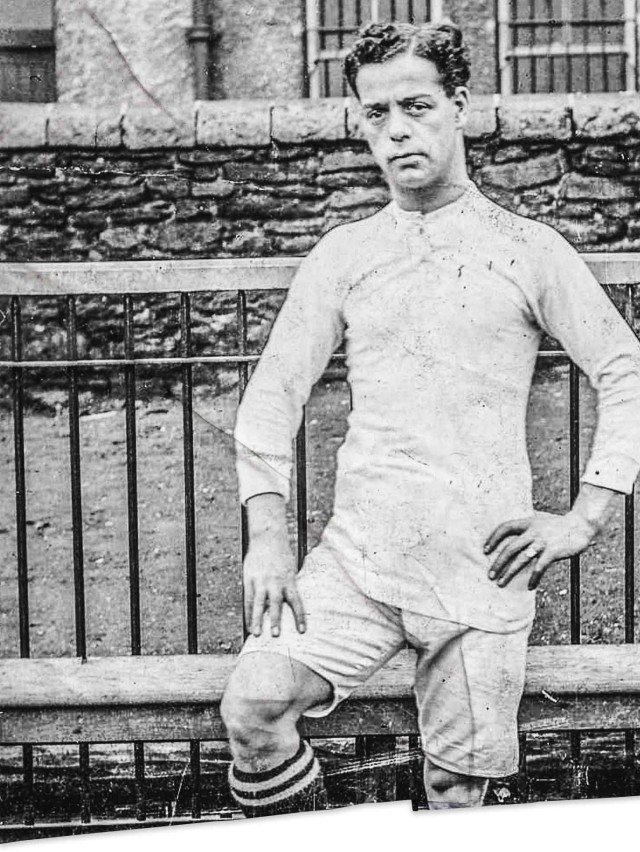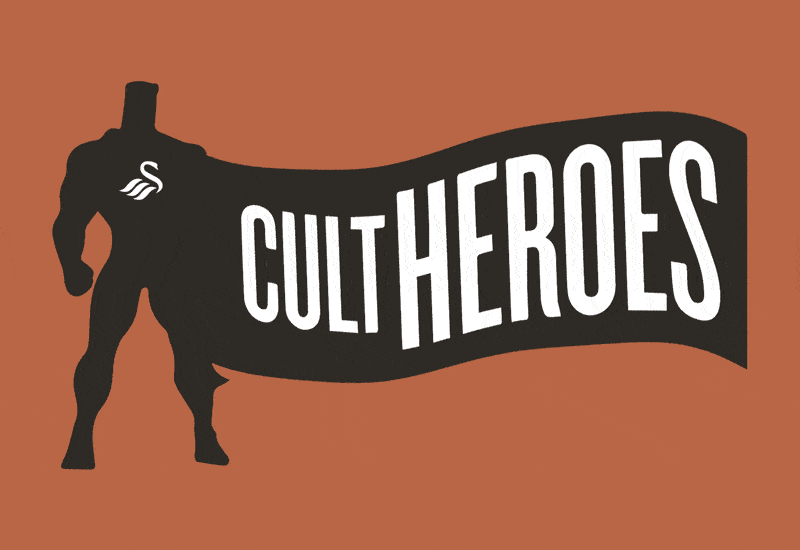 IN THE LATEST INSTALMENT OF OUR 'CULT HEROES' SECTION, CLUB HISTORIAN GWYN REES RECALLS THE SWANSEA CITY STORY OF A MAN WHO WAS THERE RIGHT AT THE START OF OUR GREAT CLUB'S EXISTENCE: BILLY BALL.
If there was a perfect name for a professional footballer, then Billy Ball would not be too far off the mark.
The mere pronouncement of his name takes you back to a time when men wore flat caps to games, smoked woodbine cigarettes, and young boys used jumpers for goal posts in the local parks when imitating the heroes they watched on a Saturday afternoon.
Though association football was popular in and around the Swansea area, it wasn't until June 1912 that the region - under the guidance of local solicitor J.W. Thorpe - saw the formation of the club that came to be known as Swansea Town.
With the election of Thorpe as the club's first chairman, one of the first tasks was to bring in a manager and the man chosen to fill this position was Walter Whittaker.
Whittaker was an experienced goalkeeper with many years in the game behind him, and among those he brought to the club in its maiden season was Billy Ball.
Ball signed from Stoke City in September 1912, and he wrote his name into the record books when he scored Swansea Town's first goal against Cardiff City at the Vetch Field on September 7 in their maiden competitive game in the second tier of the Southern League.
Not a particularly tall player, Ball made up for his lack of height with total commitment on the pitch, a trait that would see the player occasionally fall foul of referees; even in an era when challenges could be robust to say the least.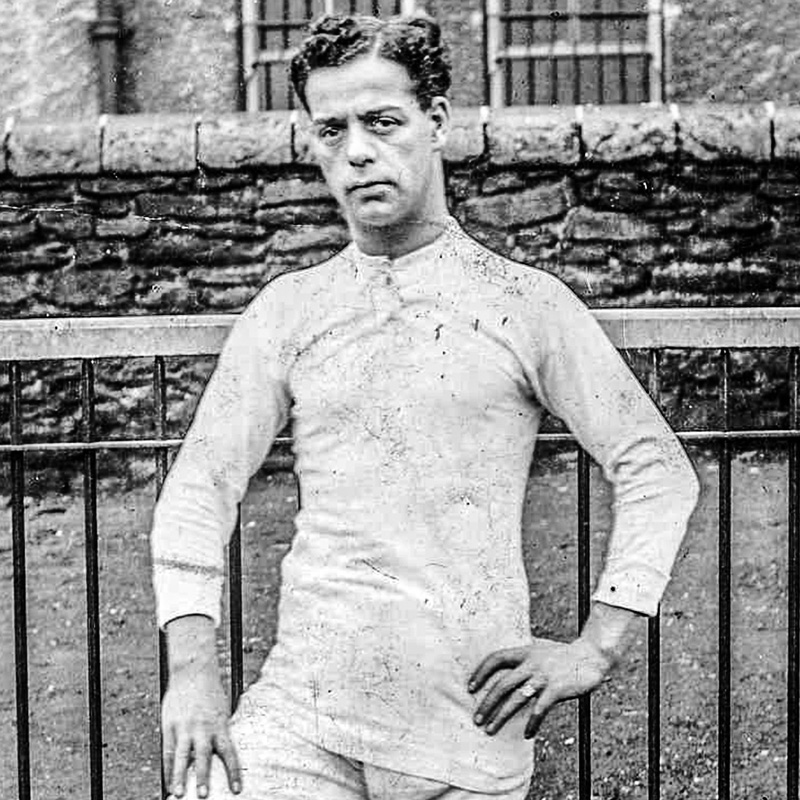 Indeed, he would also be the first Swansea player to be sent off in a game, getting his marching orders against Mid-Rhondda in March of 1913.
But it was his goalscoring prowess that Ball would be remembered for, and by the time of that sending off he had already become the first Swansea player to score a hat-trick by netting a treble against Aberdare in the January.
That campaign would finish with the Swans in third place in the league, and they would win the Welsh Cup with victory over Pontypridd at Tonypandy, Ball having scored an important brace against Cardiff in the semi-finals.
He and John Grierson would end the campaign as joint-topscorers, but injury would ensure Ball was unable to play a part in another notable cup success when Blackburn were beaten at the Vetch two seasons later in the FA Cup.
Age was starting to catch up with the forward and, when the club was elected to the Football League in 1920, Ball found game time hard to come by.
He joined Porth but had a final swansong in Swansea when he was selected for a Welsh League Representative XI to face the champions of the Welsh League at the Vetch.
After retiring from playing he worked off the field with Aberavon Quins, and passed away at his Swansea home in November 1960, aged 72.
His exploits at the outset of the club's existence mean his name will forever be inextricably linked with football in Swansea.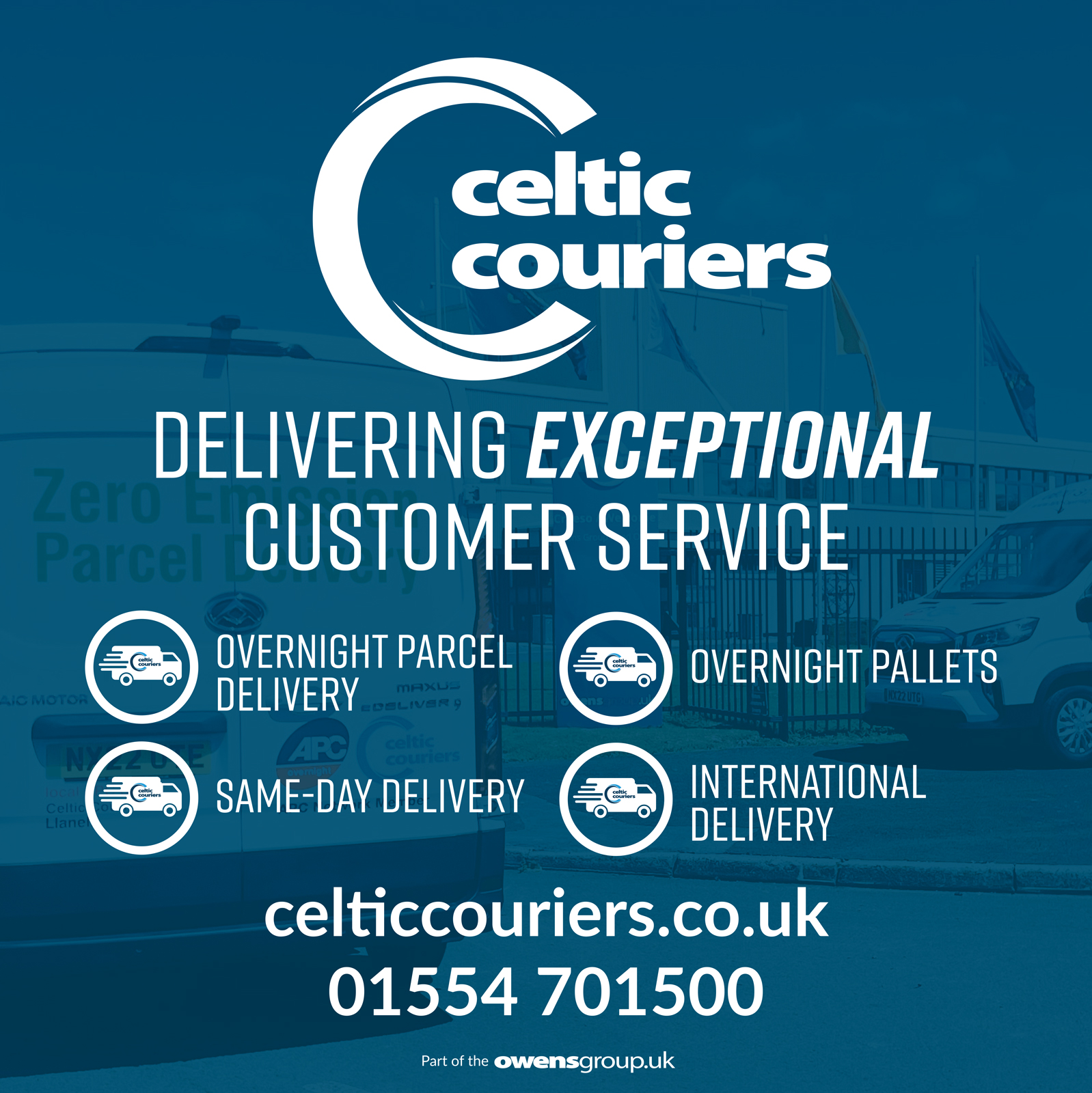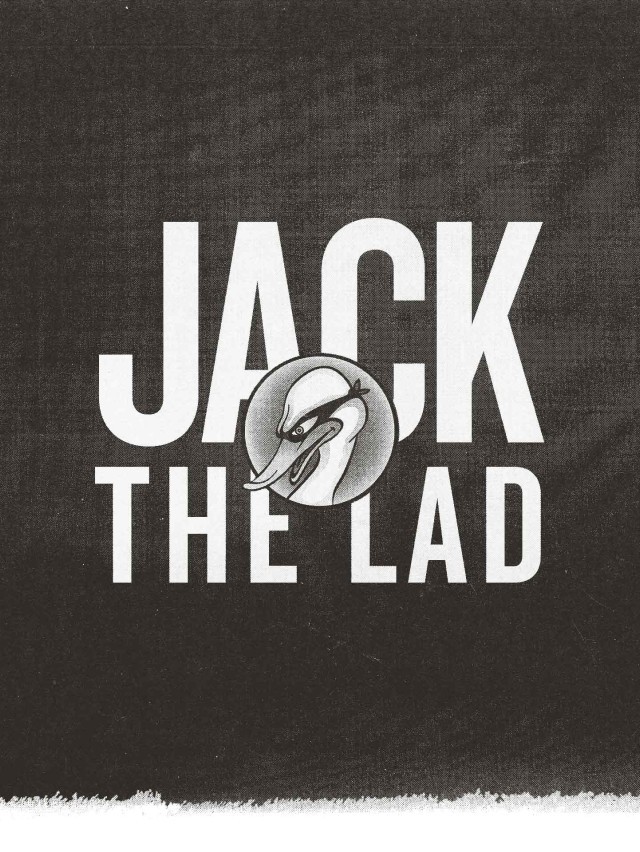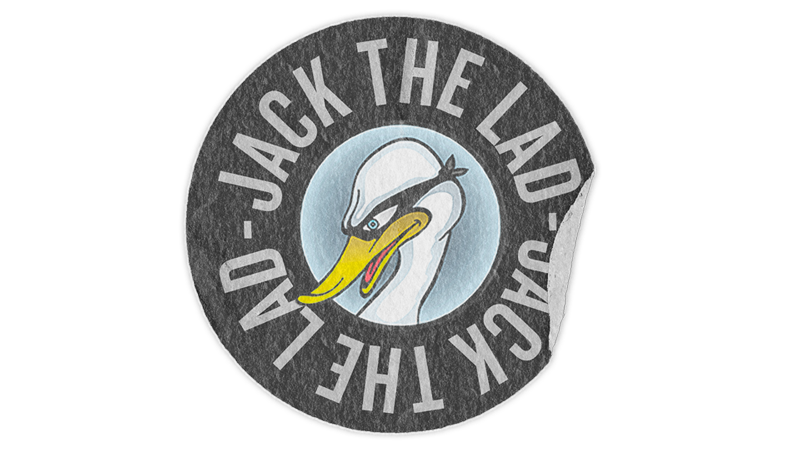 Well, what a 2022 it's been.
In footballing terms, the past 12 months have been like no other.
It may not have been the most successful year the Swans have ever enjoyed in terms of silverware or achievements on the pitch, but there will be plenty to look back on with more than a little fondness.
Everyone will have their own personal highs and lows from the past year and apologies if I don't mention any of your own particular stand out memories – although I think I might dwell on one which every Swans fan will have relished.
But here are a few moments which have stuck in my increasingly sieve-like memory.
The previous year hadn't ended in great fashion with the Swans rounding off 2021 with a 4-1 reverse at the hands of a Nottingham Forest side managed by former boss Steve Cooper.
The first match of the New Year saw a closer contest in the FA Cup as the Swans hosted Southampton in front of an empty stadium due to COVID restrictions which had been re-introduced in Wales on Boxing Day.
The clash may not have had fans, but it had pretty much everything else, including a sending off.
However, the Saints made sure it was a losing start to the year for the Swans as they edged a five-goal thriller after extra-time.
But the start of February brought what was to prove one of my favourite Swans performances of the entire year.
It may not have grabbed the kind of headlines some other wins would do during the year, but it was hugely satisfying nonetheless.
High-flying Blackburn Rovers arrived in Swansea sitting second in the Championship table and having lost just once in the previous 13 games.
The Swans, however, were rooted in the bottom half of the table having won just once since the turn of the year.
But there was plenty to raise the spirits as the game got under way. First of all, Jamie Paterson was back on the pitch after being absent for five matches.
The former Bristol City man was given a warm welcome back by the home fans and it was Pato who set up Michael Obafemi to head in his first home goal for the club since joining from Southampton the previous August.
However, things took a turn for the worse when Ryan Manning was sent off in the 53rd minute following a second yellow card.
Cue an onslaught by Rovers during the remainder of the game, but the Swans produced a brilliant rearguard action which provided a glimpse of the kind of resolve they would show later in the year.
The final whistle signalled one of the most satisfying wins of the past 12 months.
The next six weeks or so saw a mixed run of results as the Swans chalked up some impressive wins – including a 2-0 success at West Brom – but also suffered some disappointing defeats. A 5-1 reverse at home to Fulham being a real low point.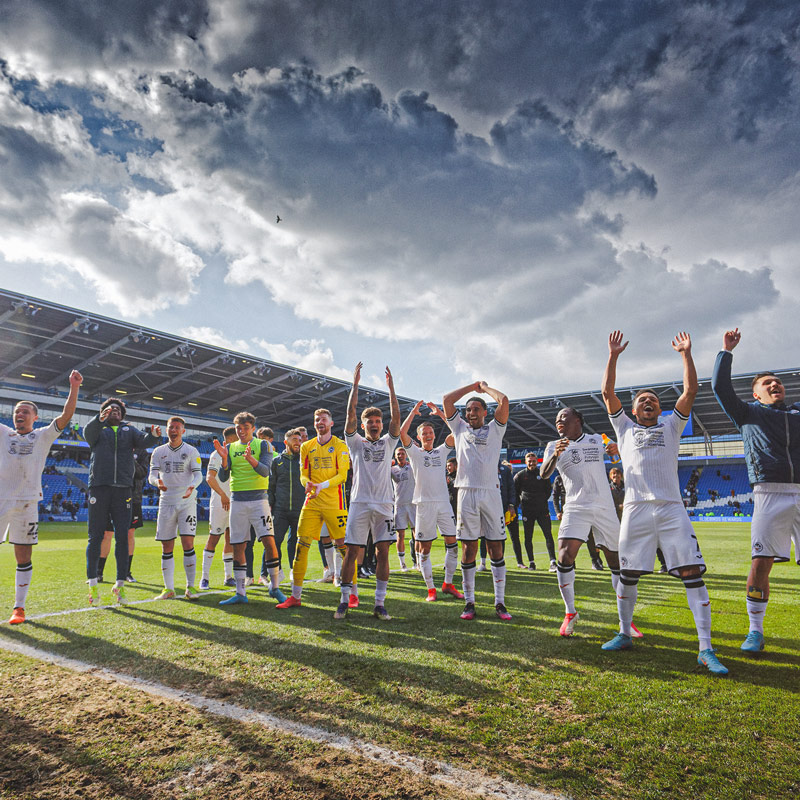 However, the Swans were to go on a nine-match unbeaten run, which featured the highlight of the entire year.
Having beaten Cardiff City 3-0 at home earlier in the season, the Swans made the short trip east with high hopes of recording the first ever league double in the history of the South Wales derby.
And those hopes were fully realised as the team in white delivered "The Doube" in emphatic fashion.
Just in case any Watford fans think I have mis-spelled double, this particular achievement will forever be known as "The Doube" in these parts thanks to a banner, which may, or may not, have purposely been missing an L. There is, of course, no L when you achieve a double!
Anyway, the first double in the 110-year history of the fixture came courtesy of an unforgettable 4-0 victory sealed by goals from Obafemi (2), Ben Cabango and Hannes Wolf.
The unbeaten run saw the Swans flirt with an outside chance of the play-off places, but it featured too many draws.
That included a 4-4 result at Reading where the visitors had led 1-4, and a 3-3 thriller at home to second-placed Bournemouth where the Swans relinquished a 3-0 lead.
A heavy defeat at Nottingham Forest and a home reverse against QPR meant the season would end with the Swans finishing in 15th place.
The new season saw the Swans' roller-coaster year continue with a series of mixed results, with the concession of late goals becoming a concern.
But an impressive run, which featured just two defeats in 11 games between August 31 and October 29, showed the potential within Russell Martin's side.
It also once again illustrated their resolve as it featured extremely late comeback wins at West Brom and Watford.
A third win a row against our neighbours from just up the M4 saw the Swans move up to fourth in the table, with Ollie Cooper cementing his position as the fans' latest homegrown hero by scoring in the 2-0 victory
Cooper's emergence as a first-team regular would see him earn a place as a travelling reserve with the Wales squad which represented the nation at the World Cup for the first time since 1958.
Of course, one of the factors which ensured 2022 will be a footballing year like no other was the fact we have had a World Cup shoehorned into the final weeks of it.
It still remains to be seen what kind of effect the break in the league fixture list will have on the overall campaign.
I know some Swans fans who travelled to Qatar were left totally disorientated by the whole experience.
Having spent a week in searing hot temperatures at a World Cup – an unfamiliar enough circumstance for Welsh fans – arriving back in Wales took some acclimatisation.
To step off the plane back from a football World Cup to be greeted by freezing temperatures and Christmas looming large on the horizon left some feeling they had been caught up in some sort of time-warp, let alone weather-warp!
If the fans were left disorientated, who knows what effect competing at a World Cup in the middle of a league season will have on players – especially with the busy Christmas programme to negotiate.
I have a certain sympathy for the Wales fans, but what about Cooper, Joe Allen, Ben Cabango and Olivier Ntcham?
The Cameroon international must have been a little discombobulated when he ran onto the pitch in sub-zero temperatures here against Norwich – having played against mighty Brazil just a week before!
One thing that doesn't seem to have changed since the World Cup is the Swans ability to keep us on the edge of our seats.
The 3-3 draw against Coventry shows this team hasn't lost its ability to fight its way out of a difficult position – having trailed 3-0 with just 22 minutes left.
I suppose that's one thing about supporting the Swans, whatever the year, life is rarely dull.
Let's hope we can round off 2022 on a high.
C'mon you Swans!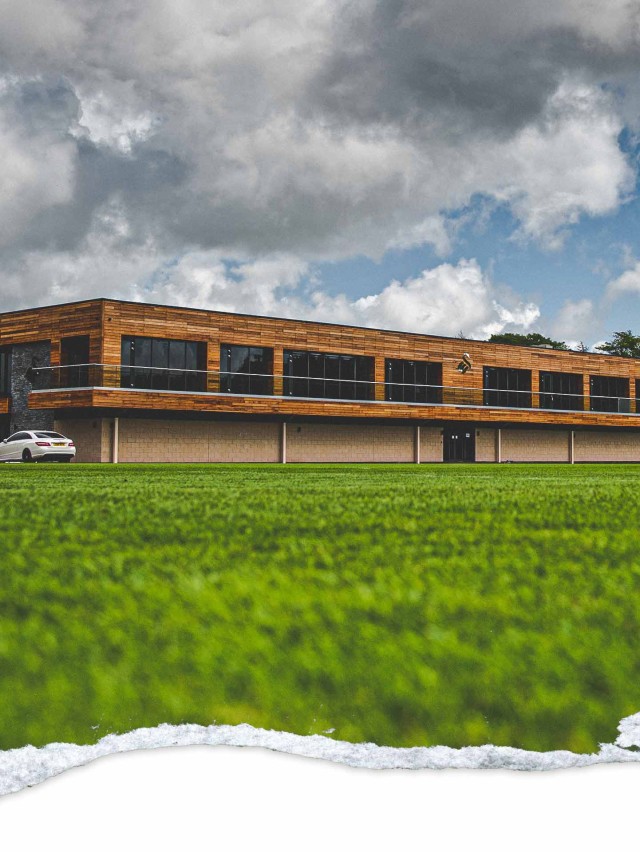 ACADEMY MANAGER ANDY GOLDIE HAS URGED THE YOUNG SWANSEA CITY PLAYERS WHO HAVE SIGNED NEW DEALS TO USE THE MILESTONE IN THEIR CAREERS AS A LAUNCHPAD TO PRESS ON TO BIGGER AND BETTER THINGS.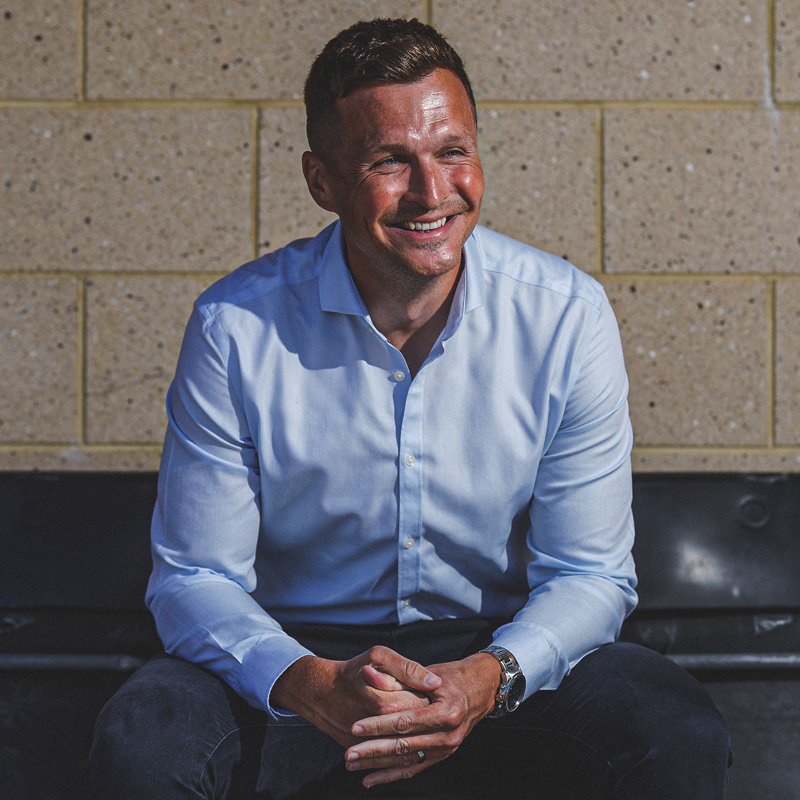 Azeem Abdulai, Seb Dabrowski, Ben Hughes, Filip Lissah, Kyrell Wilson and Harry Jones all signed deals through until at least the end of June 2025, while there were also a trio of short-term deals agreed.
Abdulai, Hughes and Jones were all part of the first-team squad which travelled to Scotland last week for a training camp ahead of the return to Championship action, while the likes of Ben Lloyd, Joel Cotterill, Josh Thomas and Cameron Congreve have all had spells around the senior set up.
Goldie is delighted for the players who have put pen to paper – with Dabrowski, Hughes, Lissah and Wilson all signing their first professional deals – but wants them to make sure there is plenty more to come in their time at Swansea City.
"There is nothing more rewarding than seeing a young player being recognised for their hard work, sacrifice and commitment to their development and, it is important for us as a club to recognise these moments," said Goldie.
"The boys have certainly earned the opportunity to commit their futures to the club however, it is only another step in their journey and it is crucial that they continue to build on this milestone to achieve their bigger goals.
"The next step is always the most challenging therefore, they can't rest on what they have achieved so far.
"Ability is nothing without opportunity. It's one of the reasons why I came here as academy manager, and it's why so many young players see us as the best environment to develop themselves on and off the pitch.
"The relationship between the first team and academy, and the conviction and belief in our style, are what make us unique.
"When you have a head coach who is as invested in the academy, as much as Russell Martin is, it creates a real alignment throughout the football department which can only enhance opportunity."
Goldie also believes the high-profile recent successes of the academy – there were seven Swansea City academy products on Wales' flight to Qatar for their World Cup campaign – underline the club's commitment to developing and promoting young talent.
"The historical success of our academy is something we can all be very proud of," he added.
"We have some incredible staff who have been a huge part of that success throughout the years and continue to play a key role in upholding the traditions, culture and style of play that we are renowned for.  
"Although we will continue to bring in quality staff from outside Swansea to enhance what we do, the core of our team must be built around those who truly understand what it takes and means to work and play for Swansea City."
Goldie has been encouraged by a lot of what he has found in SA1 since joining the club from Dundee United in July.
But having had the opportunity to assess and take stock, there are changes in the pipeline he hopes will further bolster academy operations moving forward, with the aim of keeping staff and player development
"My first three months in post have really focused on building connections with and between staff and departments, creating a person-centred culture and undertaken a full review of the academy programme," he said.
"It has been really positive to have had 10 professional contracts extended or signed and scholarship decisions finalised. However, the body of work going on behind the scenes in developing our strategy and subsequent academy performance plan and new curriculum is what will really help us succeed in achieving our long-term aspirations.
"The restructure of our analysis department to enhance and focus the delivery of our individual development programme is a real key change that excites me and I'm looking forward to welcoming a new head of player development and two new full-time individual coach analysts in the near future.
"There will be further changes to help us evolve however, it is important that any change made must enhance player development, experience and opportunity."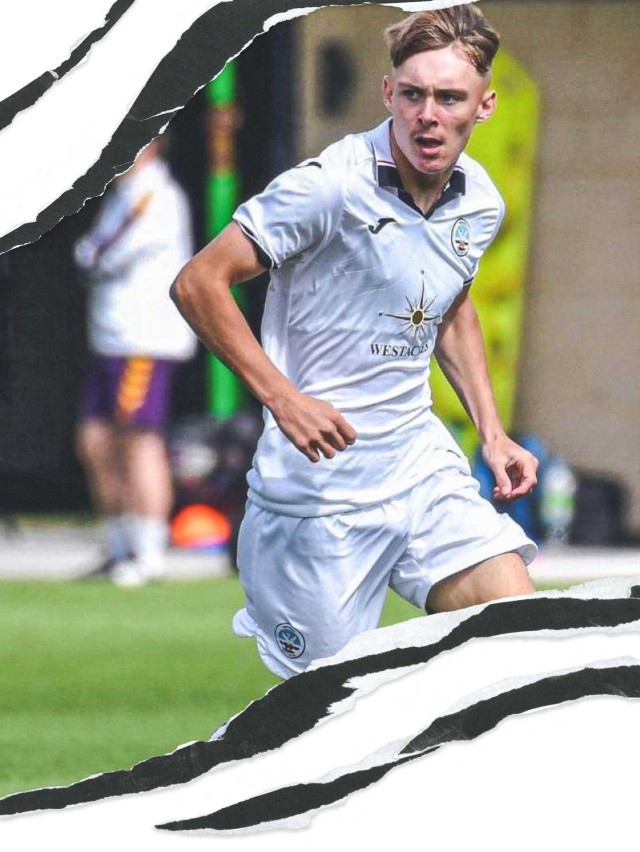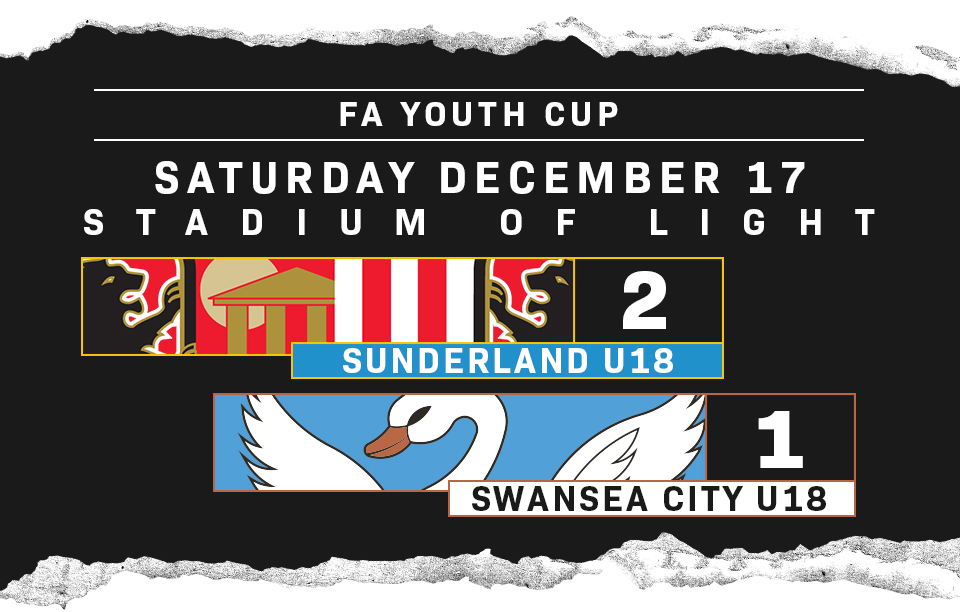 Swansea City Under-18s bowed out of the FA Youth Cup as a second-half comeback from Sunderland saw them defeated in their third-round tie at the Stadium of Light.
The Swans had led through a strike from midfielder Josh Carey, just moments after keeper Ewan Griffiths had prevented Mason Cotcher giving the hosts the lead from the penalty spot.
However, goals from Olivier Bainbridge and Ben Williams turned the tie in favour of the Black Cats, and they held on to advance to round four of the prestigious competition.
Ben Lloyd and Joel Cotterill were among those to travel for the Swans, with their status as under-21 regulars while still eligible to play in this tournament underlining the club's promotion of young talent.
Meanwhile, there was a first involvement at under-18 level for Osian Williams as he stepped up from the under-16s.
The category one Black Cats had the first chance early on with Tom Watson firing over the bar after being released from Cotcher.
Moments later, Geoff Bony forced Sunderland keeper Dan Cameron into a fine save as he tipped over the Swansea striker's powerful effort.
But the hosts looked set to take the lead when Ben Middlemas was brought down in the area, but Griffiths did superbly to keep out Cotcher's spot-kick to keep the scores level.
And the visitors made the most of the heroics from the keeper by breaking the deadlock through Carey's first goal of the season, the midfielder drilling the ball into the bottom corner from the edge of the area.
Griffiths denied Watson and Bainbridge to ensure the visitors retained their lead at the break, but the home side were soon piling on the pressure after the restart.
Ethan Moore rattled the crossbar after good work by Middlesmas and Bainbridge eventually make the pressure pay when he found the net from close range shortly after the hour mark.
And 10 minutes later, full-back Williams completed the turnaround as he fired in an excellent free-kick.
Iwan Morgan looked to respond immediately, but he saw his effort blocked from close range after good work by Bony while, at the other end, Griffiths twice denied Sunderland substitute Will Dowling  
But the Swans could not find a leveller on Wearside.
Sunderland Under-18s: Daniel Cameron, Ben Williams, Henry Fieldson, Johnson, Olivier Bainbridge, Marshall Burke, Will Cain, Ethan Moore, Ben Middlemas, Tom Watson, Mason Cotcher.
Subs: Ben Metcalf, Louis Salkeld, Luke Bell, Jayden Jones, Thomas Lavery, Will Dowling, Jake Waters.
Swansea City Under-18s: Ewan Griffiths, Sam Parker, Richard Faakye, Arthur Parker, Jada Mawongo, Josh Carey, Ben Lloyd, Joel Cotterill (captain), Geoff Bony, Iwan Morgan, Zane Myers.
Subs: Rohan Davies, Aimar Govea, Jacob Cook, Cameron Llewellyn, Yori Griffith, Osian Williams.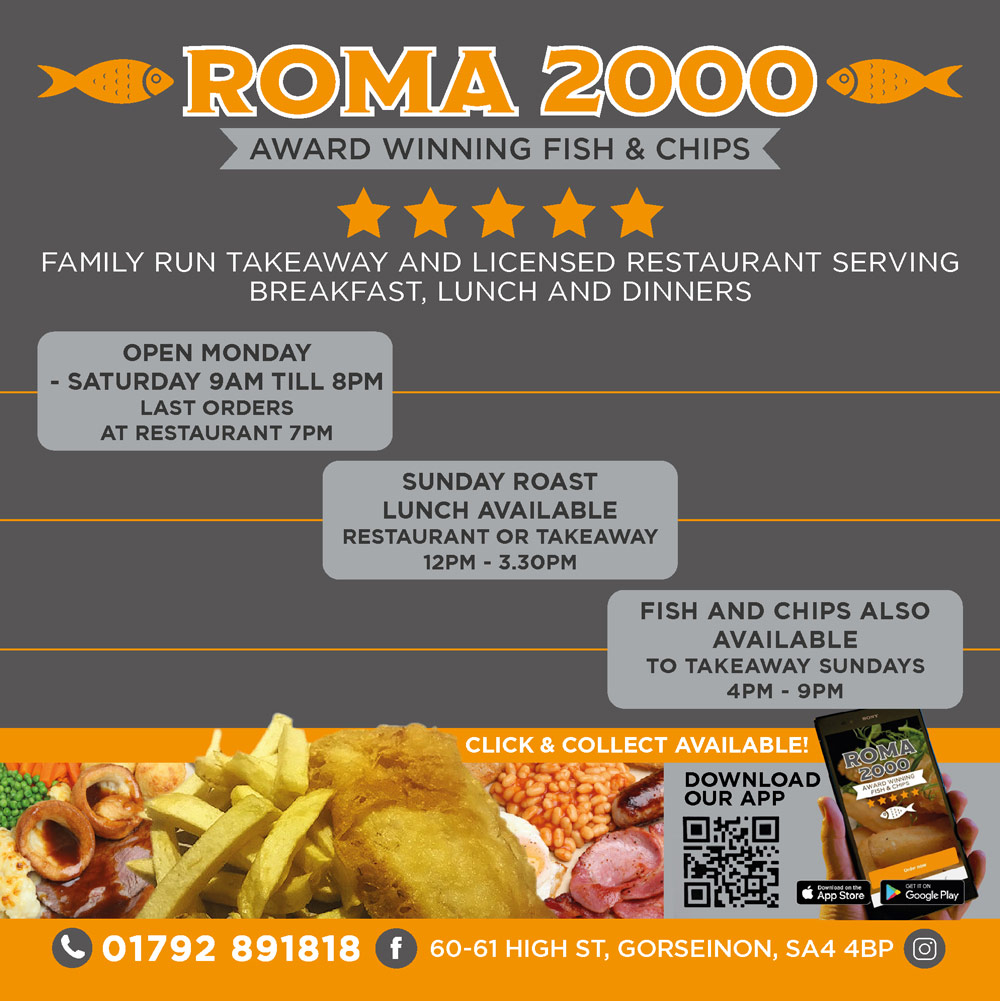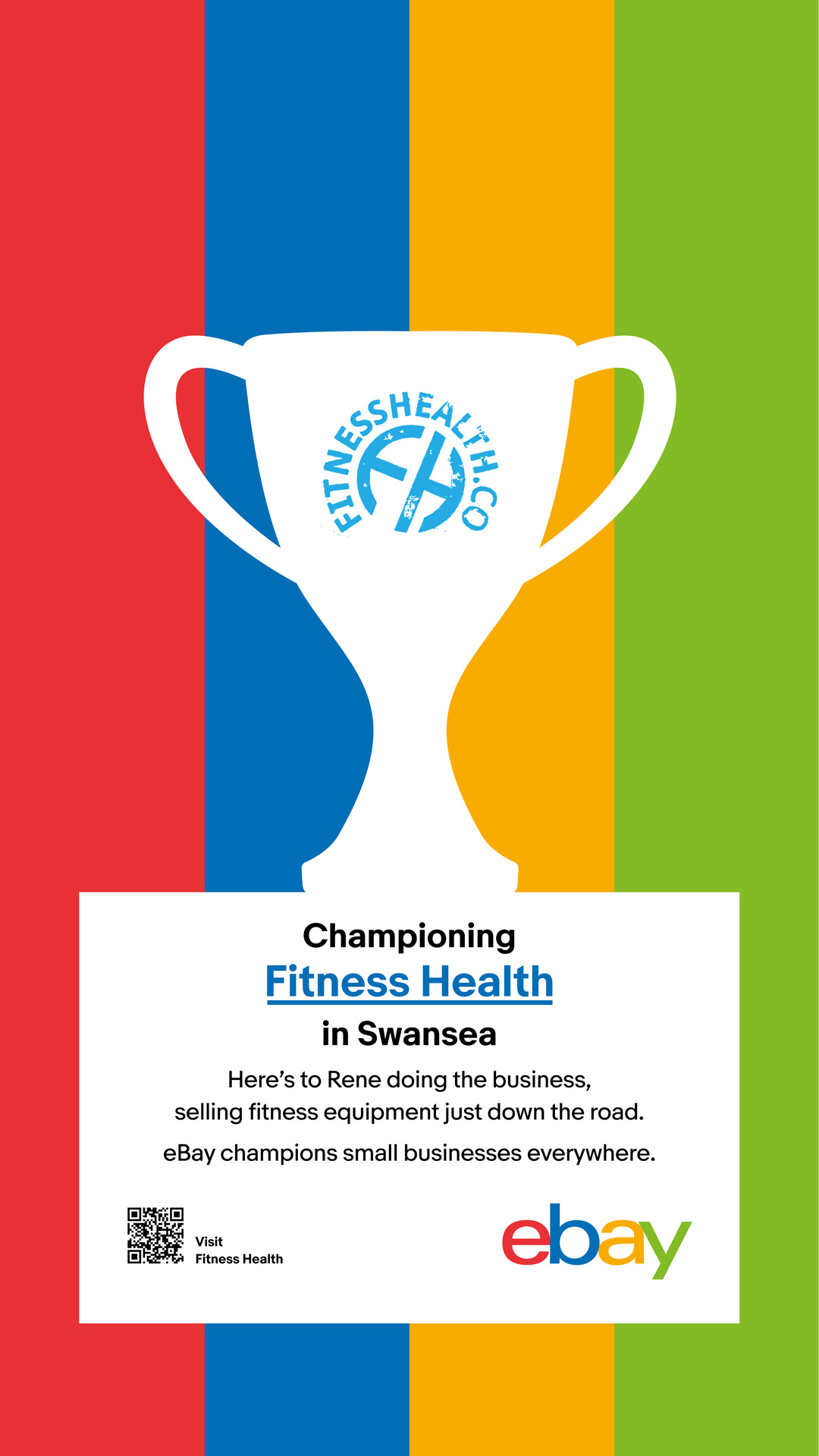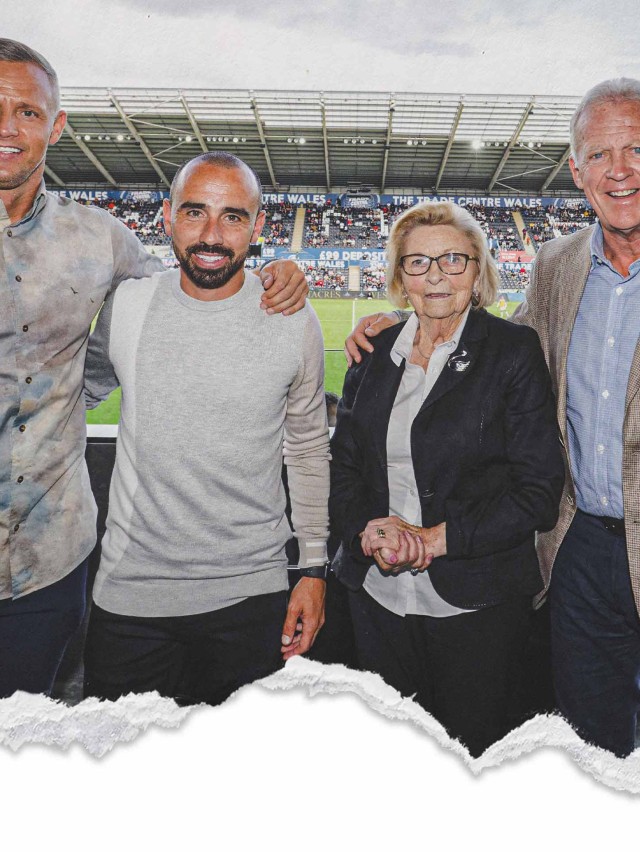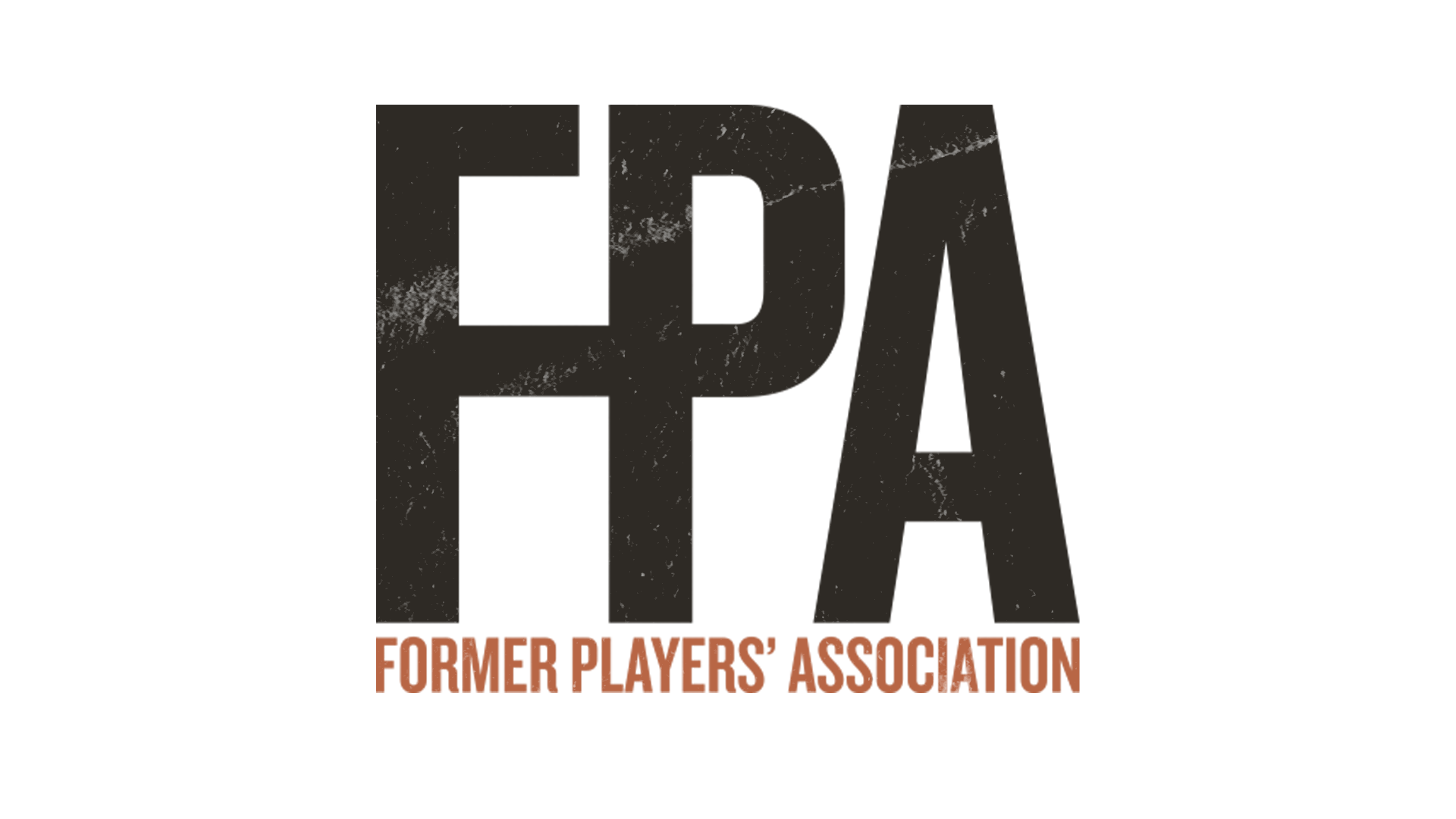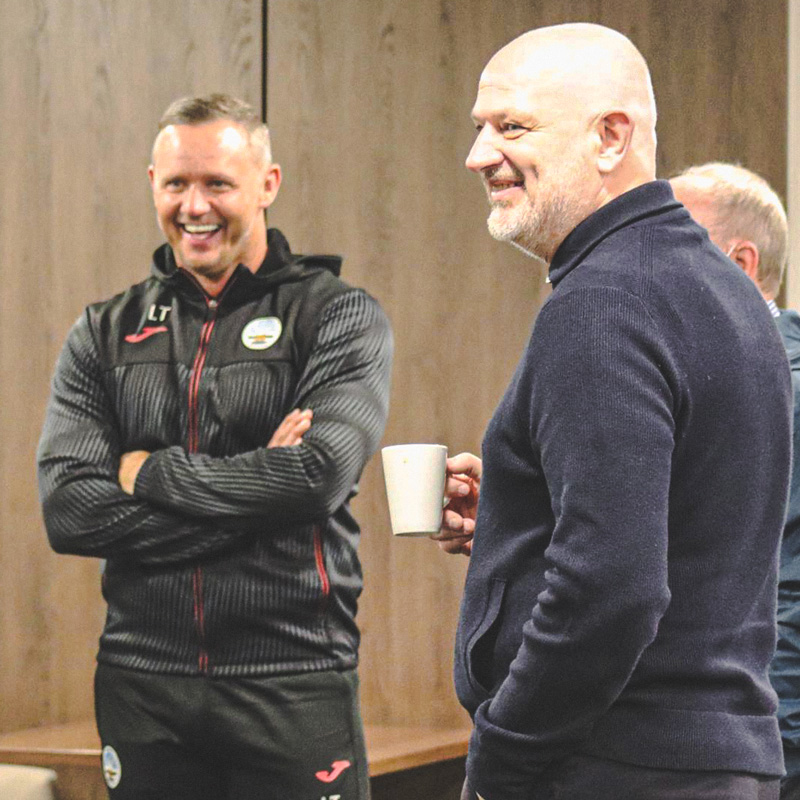 Swansea City's Former Players' Association has been able to provide support to a number of its members via its financial hardship scheme.
The initiative to help former Swans in need was launched at the end of August, with the association using money raised from a series of fundraising events to provide assistance to those who once represented the club but have fallen on hard times.
The 2021-22 end-of-season player awards served as an important fundraising event for the FPA.
Staff, supporters and sponsors kindly donated on the night and raised a total of £3,000, while further events such as Pure Football's 24-hour football marathon and A Touch Far Vetched's 'Evening with Alan Curtis and Friends' helped raise further funds, and several former players have benefited. 
"It's amazing to be able to give back to players who have been a part of this club for so long," said FPA chair and club ambassador Lee Trundle.
"With the cost-of-living crisis and prices soaring, it's important that we look after those who have worn the Swansea City shirt and are in need of support.
"We'll have more events in the future where we can raise more money and hopefully bring everyone together to help even more ex-players who require it."
The financial hardship scheme will reopen at the end of the 2022-23 season. 
The FPA is free to join and is open to men and women who have played for Swansea City.   
The club is also keen to hear from relatives and friends of former players who are not online, but who might like to join the FPA.   
Ex-Swans who want to be involved with the Swansea City Former Players' Association are asked to fill in the registration form  HERE.   
The FPA launched in August 2021 with the aim to reunite those who have worn the club shirt and wish to continue or renew their links to Swansea City Football Club. 
The association provides opportunities for ex-players, both men and women, to attend matches, meet other ex-players and to come along to social events such as charity walks and coffee mornings.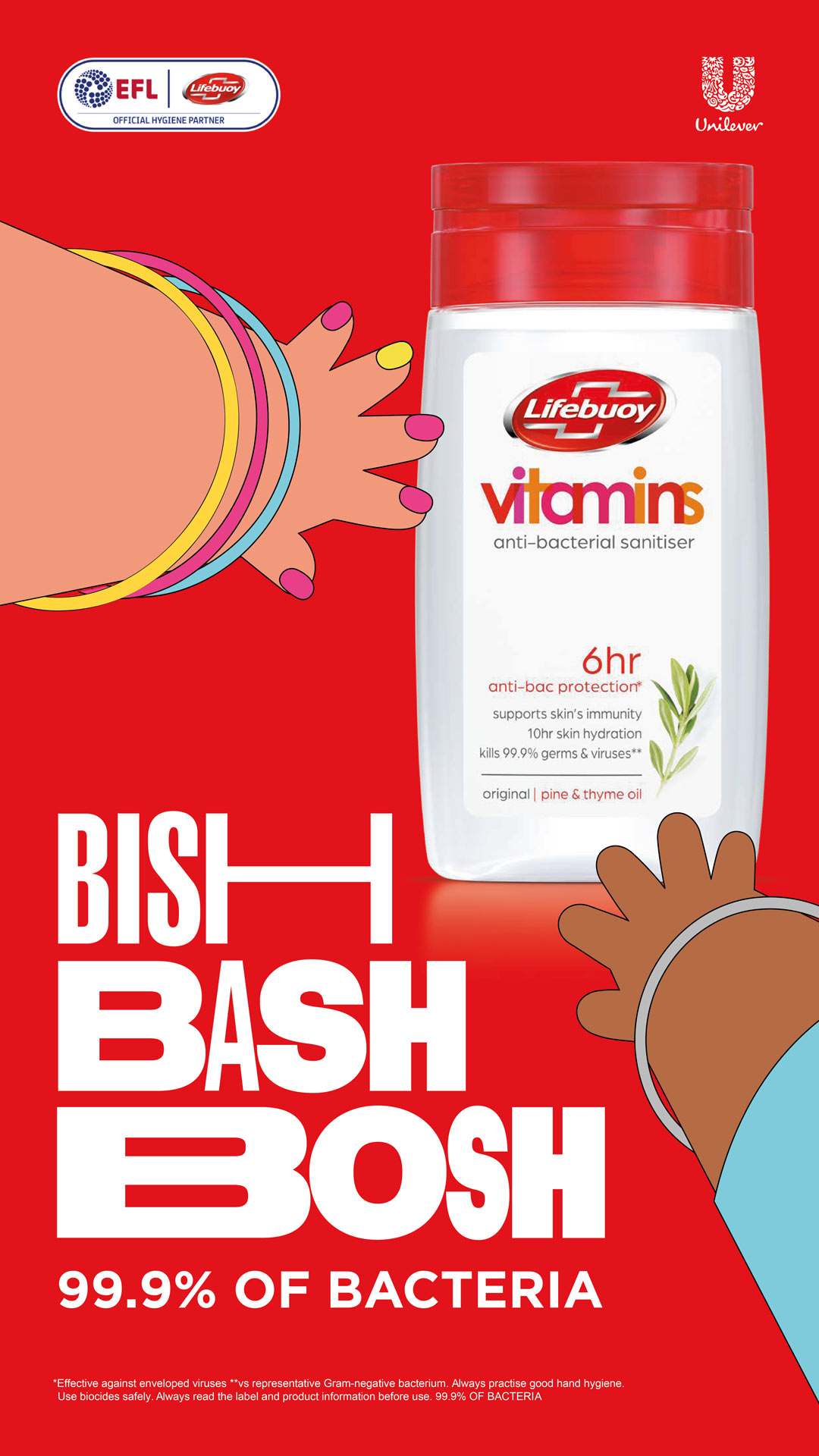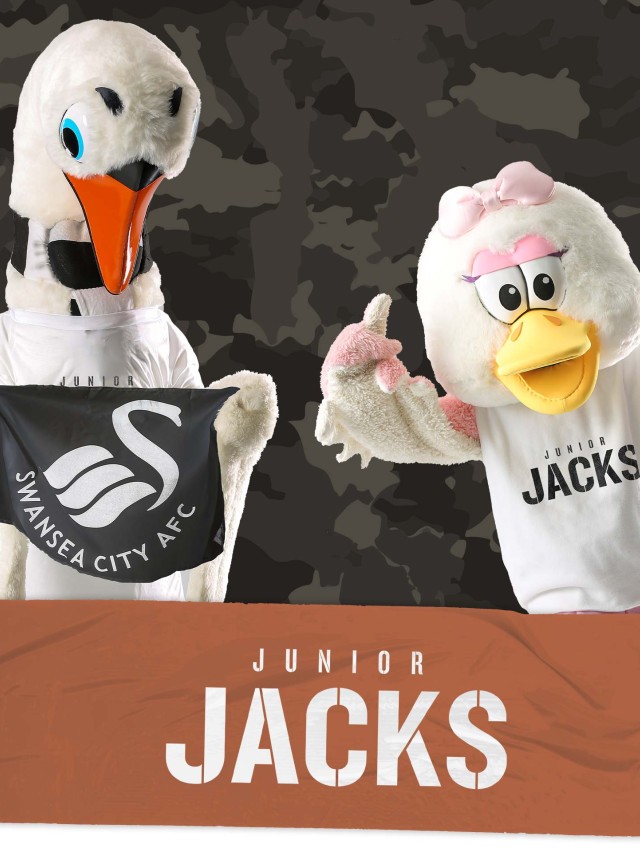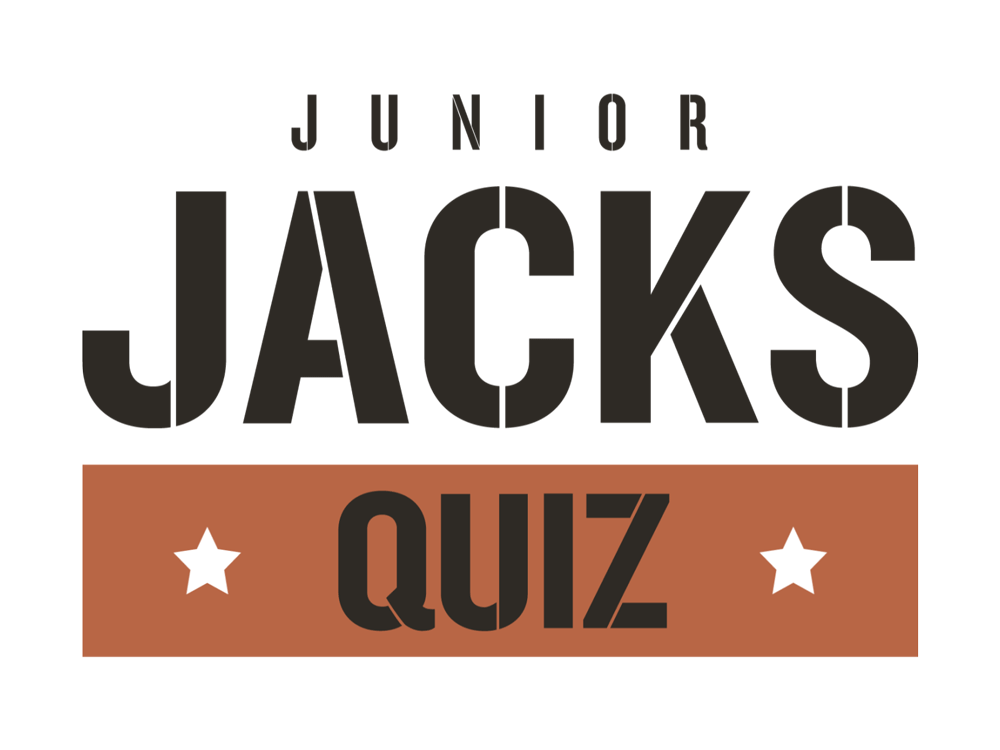 Helo, pawb! Welcome back to the Swansea.com Stadium.
We hope you had a brilliant Christmas and that Santa bought you everything on your list.
We've had a magical festive period! Cyril cooked a lovely Christmas dinner and I (Cybil) made desert.
We also really enjoyed meeting the children from Morriston Hospital at the Christmas party a couple of weeks ago. You can watch the video of that here.
We've created this Christmas quiz for you to test your knowledge which you can find at the bottom of this page.
Have a wonderful New Year and we'll see you all again for Burnley on January 2.
Up the Swans!
Cyril and Cybil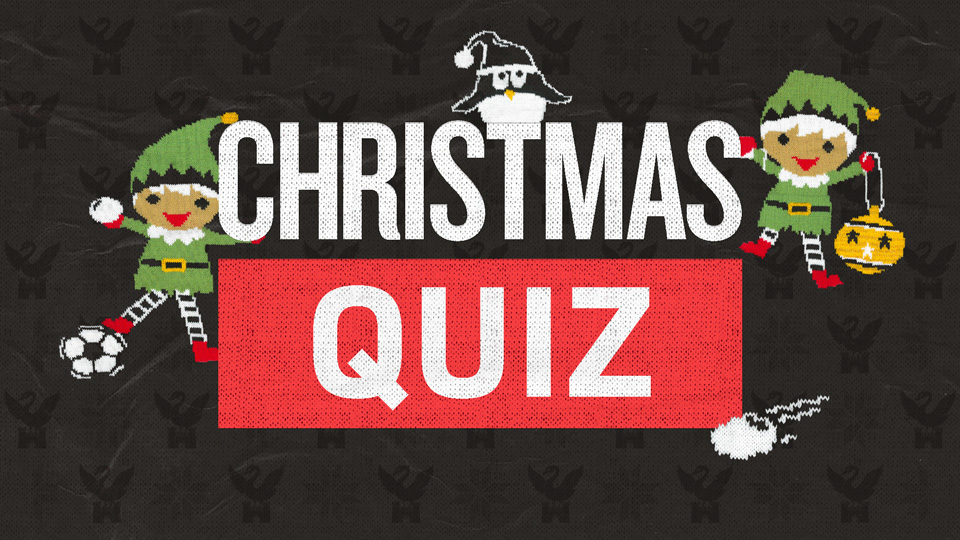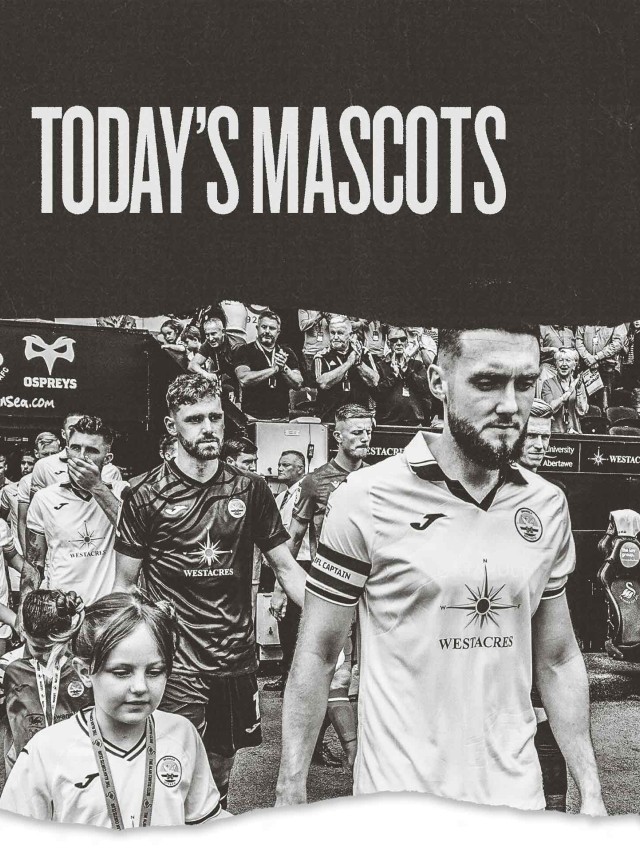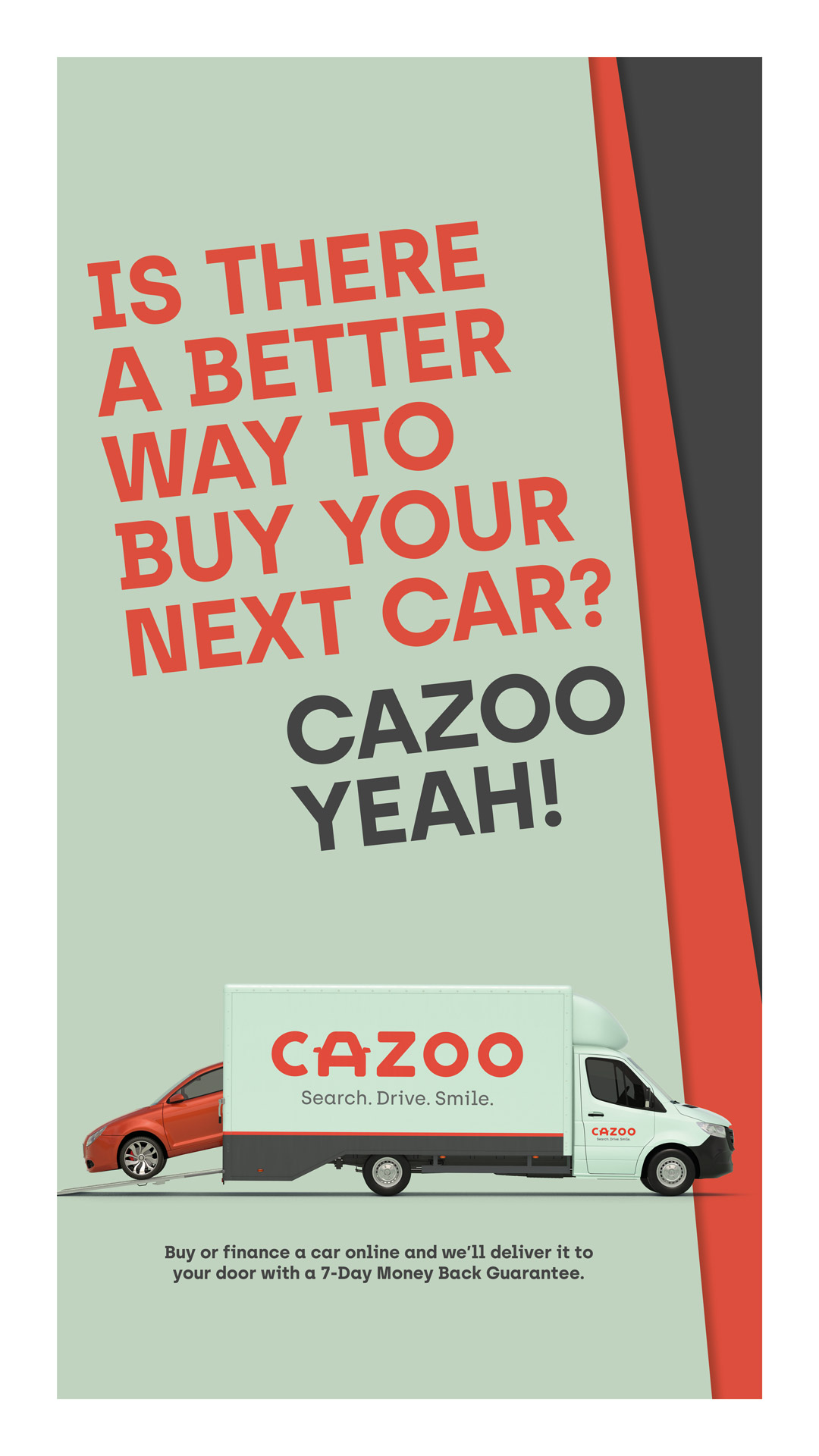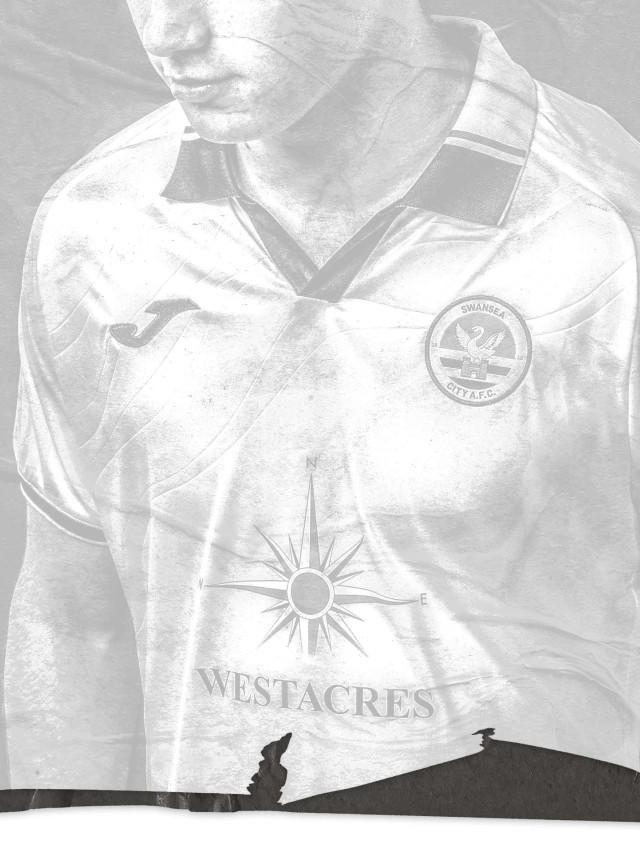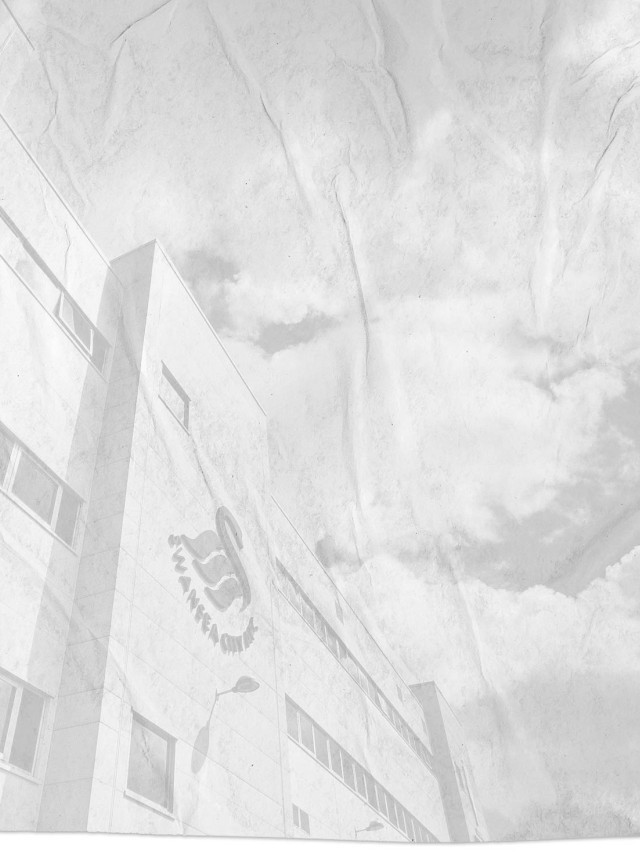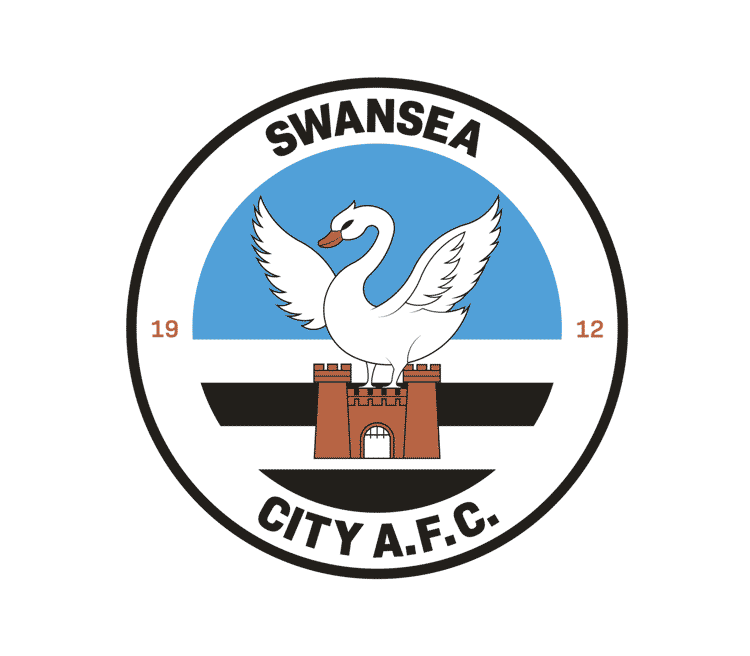 Chief Executive - Julian Winter
Honorary Club President - Alan Curtis MBE
Directors
Jason Levien, Julian Winter, Jake Silverstein, Sam Porter, Huw Jenkins, Martin Morgan, Sian Davies (supporter director), Romie Chaudhari, Bobby Hernreich, Gareth Davies.
Director of Business and Legal Affairs: Sam Porter
Associate Directors: Ceri Stone
__________
First-Team Staff
Head Coach – Russell Martin
Assistant Head Coach - Matt Gill
Goalkeeping Coach – Dean Thornton
Head of Physical Performance – Matt Willmott
First Team Performance Analyst - Ben Parker
Set Piece Coach - Andy Parslow
First Team Coach - Kris O'Leary
Head of Performance – Tom Barnden
Head of Rehabilitation – Rhys Owen
Head of Medical - Dr Jez McCluskey
Staff: Ailsa Jones, Bethany Chaddock, Matt Murray, Michael Eames, Shaun Baggridge, Connor Lawley, Daniel Nisbet.
__________
Senior Management Group
Andrew Davies (Head of Operations, Facilities & Development);
Gareth Davies (CFO);
James Chiffi (Head of Wellbeing & Development);
Josh Marsh (Head of Football Operations).
Club Staff
Club Secretary: Ben Greenwood
Football Operations &
Administration Manager: Rebecca Gigg
Head of Retail: Andrea Morris
Head of Hospitality & Customer Services: Catherine Thomas
Head of Safeguarding: Rebeca Storer
HR Manager: Nicola Butt
Senior Commercial Sponsorship Manager:  Lee Merrells
Head of Marketing:
Katie Doyle
Head of Media & Communications:
Ben Donovan
Ticket Office Manager: Lewis Bullen
Operations & Events Manager:
Matthew Daniel
Facilities Manager: Gordon David
Grounds Manager: Evan Davies
Disability Access Officer: Catherine Thomas
Swansea City AFC Head of Foundation: Paul France
Club Ambassador: Lee Trundle
__________
Programme Production
Contributors: Ben Donovan, Andrew Gwilym, Sophie Davis, Hayley Ford, Cerith White, Rhys Kemish, Fraser Dickson, Rachael Tucker, Richard Bond, Dom Hynes, Julie Kissick, Gwyn Rees, Owen Morgan, Ian Mitchelmore.
Designers: Callum Rothwell,
Jordan Morcom, Lewis Ward
Photography: Athena Picture Agency,
Natalie John-Davis, Alamy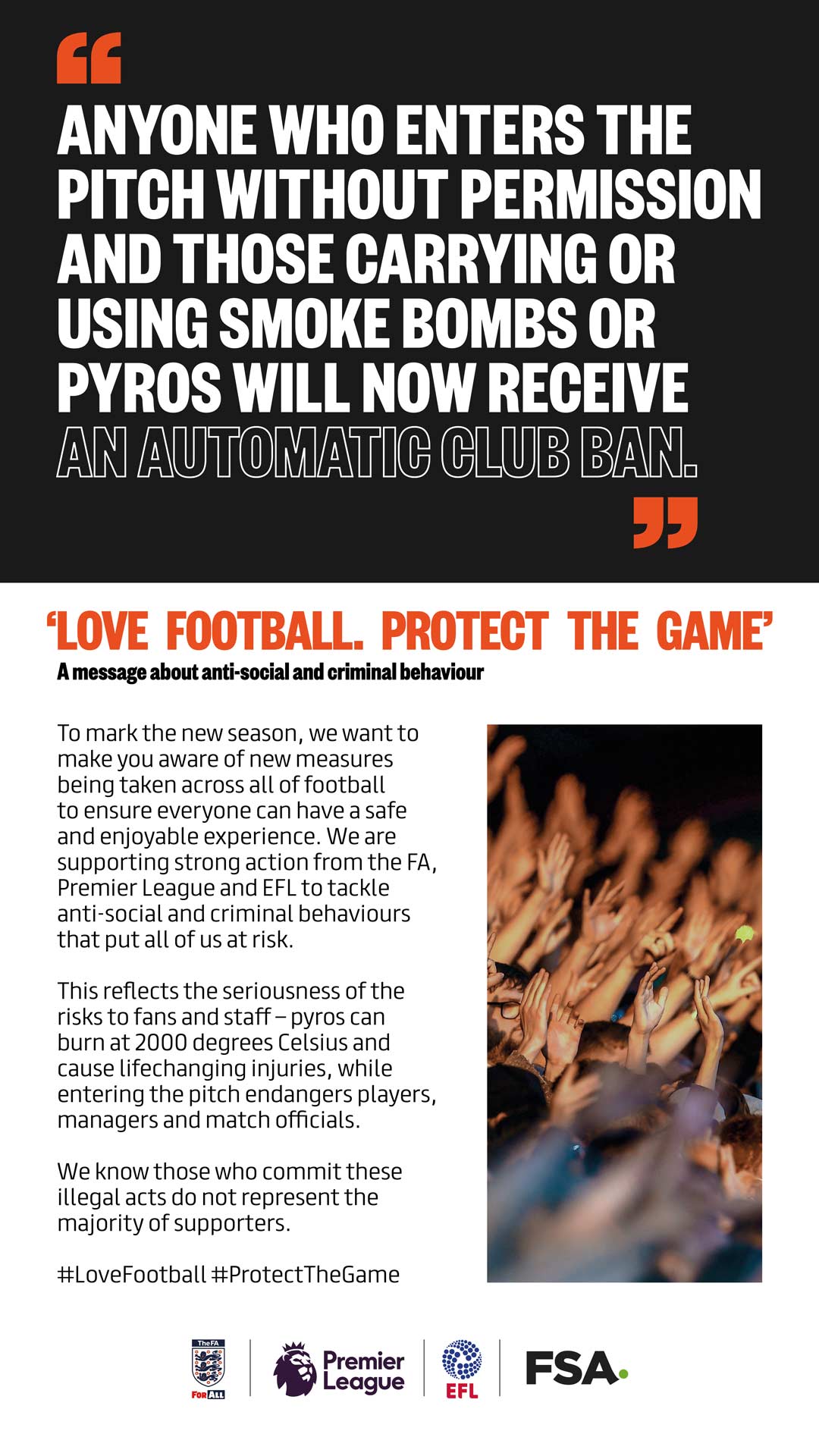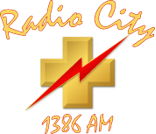 An audio commentary service is available for blind and partially sighted fans – provided by Radio City, the Swansea University Health Board Hospital Radio Service.
Radio City has a long association with the football club dating back to the days when the club was known as Swansea Town.
Since moving to the Swansea.com Stadium, the broadcaster has provided a live descriptive commentary service for free at all Swansea home matches, meaning that blind and partially-sighted supporters in both the home and away ends can follow the action.
In order to book a headset for the match, supporters can contact the accessibility team in advance by emailing accessibility@swanseacity.com, or contacting the ticket office from Monday to Friday between 9am and 5pm by calling 01792 616629 and selecting option one.
Supporters can also book headsets in person in advance at the ticket office, or on the day by speaking to a Disability Liaison Steward on the day.

To learn more about Radio City, visit www.radiocity1389am.co.uk. To learn more about accessible facilities at the stadium, please click here.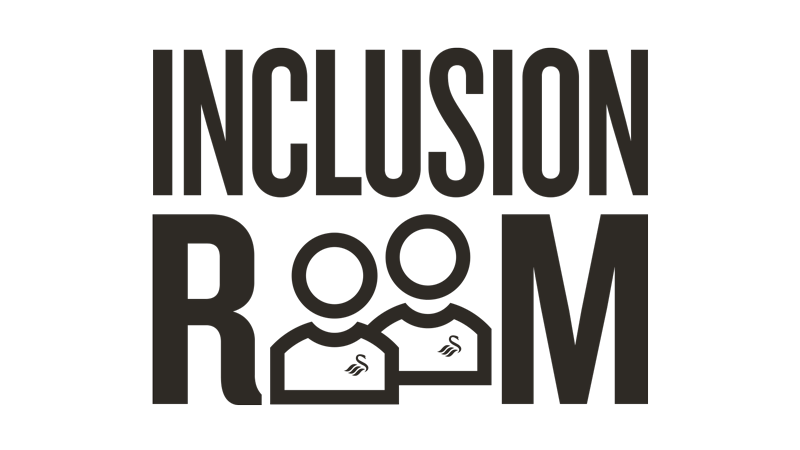 The inclusion room at the Swansea.com Stadium is open every matchday for supporters who may require a quiet space during games.
Supporters will be able to attend live matches at the Swansea.com Stadium with the comfort of knowing there is a designated area should they need it. The room is available to any supporter that may require a quiet space.
The space will be monitored by a designated disability liaison steward and provides a safe space with a disabled toilet, a projector to watch the live game, and dignity packs for those who need it.
While some supporters who require a time away from the crowds may prefer to use this room as a quiet space, it will also be possible to watch the match live on a screen projected onto the wall meaning supporters who require the space for any reason don't have to miss a moment of the match action.
The room is located in the West Stand and, while supporters who feel they may benefit from the use of the space will be recommended to sit in that stand, it will be accessible for anyone in any part of the stadium.
Any supporter who feels overwhelmed by the matchday environment for any reason can gain access to the room by making themselves known to a steward or disability liaison steward.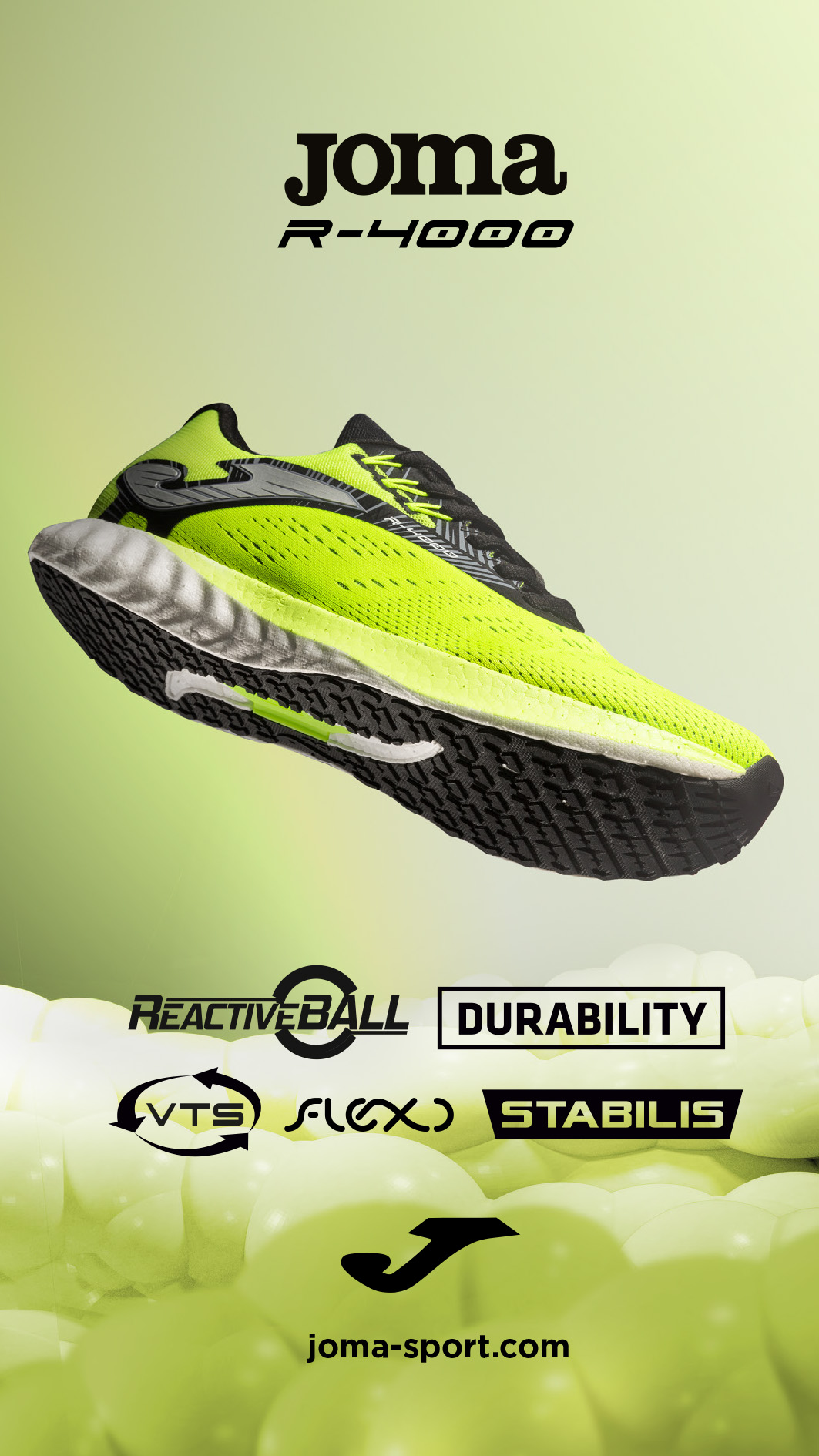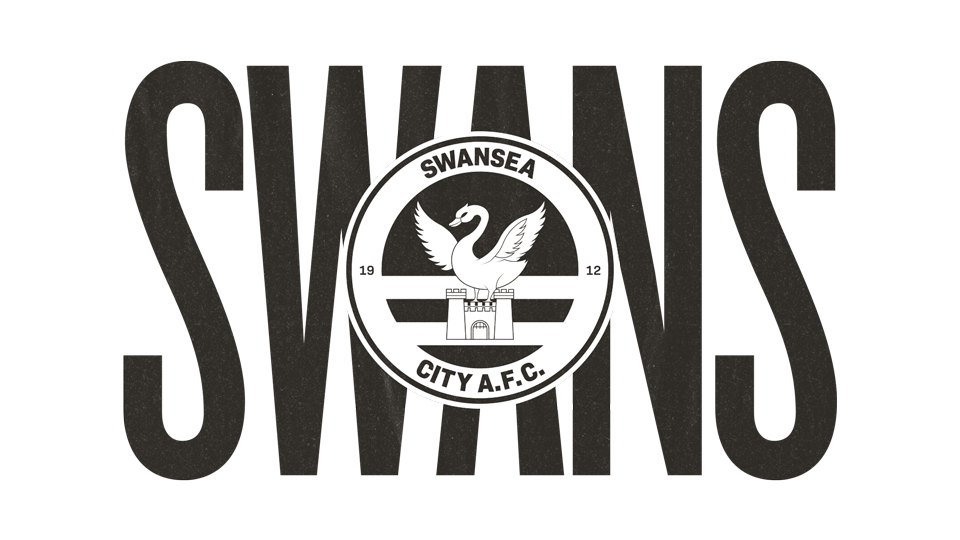 Head Coach Russell Martin
1 Andrew Fisher 
3 Ryan Manning 
4 Jay Fulton 
5 Ben Cabango 
6 Harry Darling 
7 Joe Allen 
8 Matt Grimes ©
9 Michael Obafemi 
10 Olivier Ntcham 
12 Jamie Paterson 
13 Steven Benda 
14 Kyle Joseph 
15 Nathanael Ogbeta 
16 Brandon Cooper 
17 Joël Piroe 
18 Luke Cundle
19 Tivonge Rushesha 
20 Liam Cullen 
21 Armstrong Oko-Flex
22 Joel Latibeaudiere 
23 Nathan Wood 
24 Fin Stevens
26 Kyle Naughton 
28 Liam Walsh 
29 Matty Sorinola 
31 Ollie Cooper 
33 Wasiri Williams 
35 Lincoln Mcfayden 
36 Ben Lloyd 
37 Daniel Williams
41 Jordon Garrick 
45 Cameron Congreve 
47 Azeem Abdulai 
48 Joel Cotterill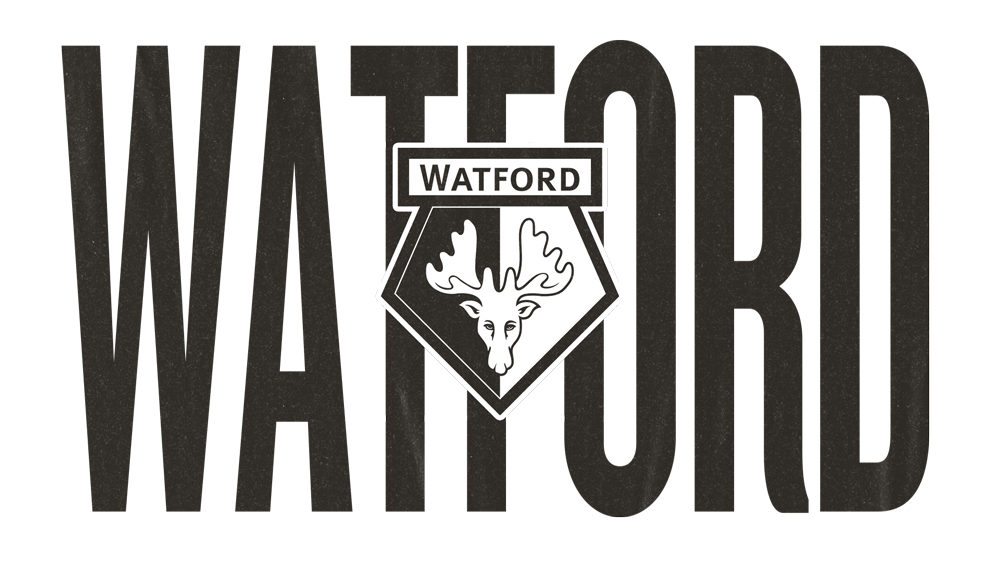 Head Coach Slaven Bilić
1 Daniel Bachmann
2 Jeremy Ngakia
3 Mario Gaspar
4 Hamza Choudhury
5 William Troost-Ekong
6 Imran Louza
7 Keinan Davis
8 Tom Cleverley ©
9 Rey Manaj
10 João Pedro
12 Ken Sema
14 Hassane Kamara
15 Craig Cathcart
16 Dan Gosling
18 Yaser Asprilla
19 Vakoun Bayo
23 Ismaïla Sarr
24 Tom Dele-Bashiru
25 Leandro Bacuna
26 Ben Hamer
27 Christian Kabasele
28 Samuel Kalu
30 Kortney Hause
31 Francisco Sierralta
32 Mattie Pollock
34 Kwadwo Baah
35 Maduka Okoye
36 Joseph Hungbo
39 Edo Kayembe
41 Vincent Angelini
42 James Morris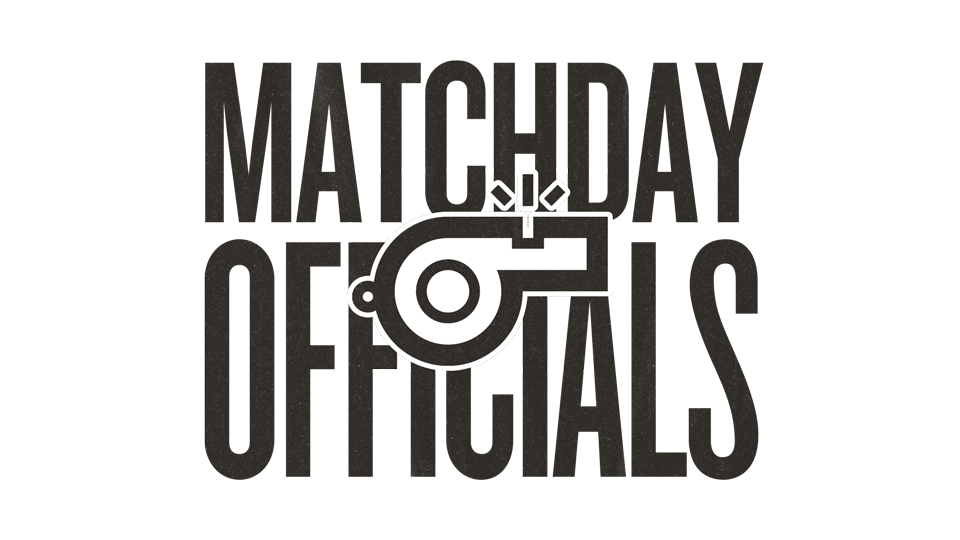 Referee - John Busby
Assistant Referee 1 - Nigel Lugg
Assistant Referee 2 - Mark Pottage
Fourth Official - Gavin Ward