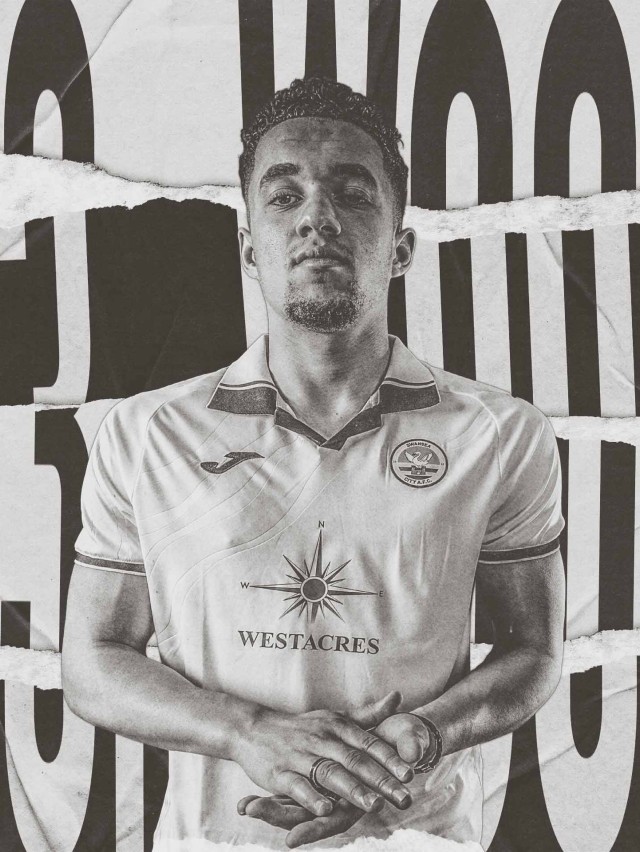 Middlesbrough
Saturday 11th March 2023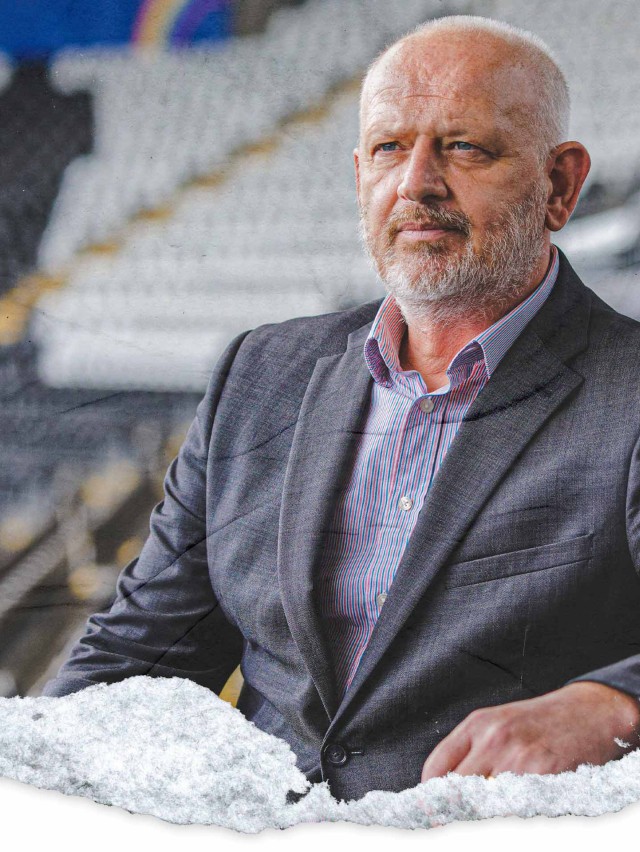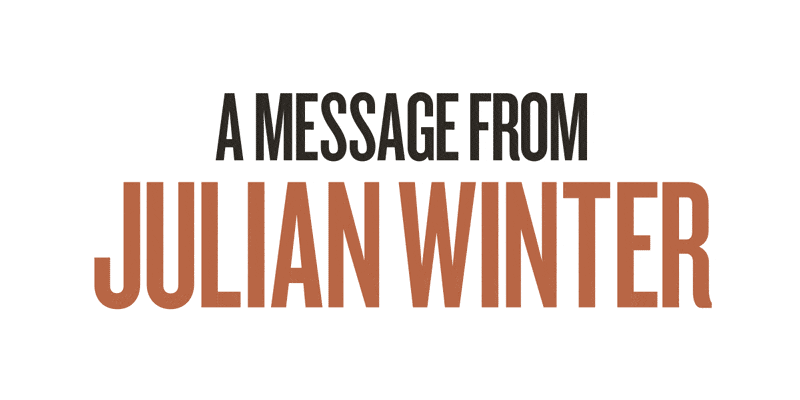 Good afternoon and welcome back to the Swansea.com Stadium for today's Championship game against Middlesbrough.
We have three games in the space of eight days ahead of the international break, with two of those coming here at home.
It's crucial that we all stick together during what has been a difficult period and get behind Russell, his staff and the players.
Our players were backed superbly at Luton last weekend and we need to create a fervent atmosphere here at the Swansea.com Stadium in order to help our young players and Russell. They are working tirelessly to turn things around so let's get behind them and get back to winning ways.
Today sees the club host a food bank collection - in conjunction with the Swansea City AFC Foundation, Westacres and The Wave – with all donations being taken to Swansea Foodbank.
The cost of living of crisis has gripped the UK and we are in a situation where many people within our community require help and support, and Swansea Foodbank relies on the goodwill and support of the community in order to help local people.
We appreciate any donation no matter how big or small - everything makes a difference – and we would like to thank supporters for their help in this appeal.
This week we also announced that the club has signed the Muslim Athlete Pledge to demonstrate its commitment to equality and diversity.
With an increase in the number of Muslim players in professional football, as well as support from Muslim fans, we have signed the Pledge to listen, learn, and adopt good practice to help players flourish and our fans feel loved and supported.
Over a third of the 92 professional clubs across the Premier League and EFL have now signed the charter and it is a commitment and an important starting point in recognising Muslim needs in the sport and within our club.
This pledge is also part of our wider work around matters of equality and diversity, as we seek to ensure Swansea City is an inclusive club that provide a welcoming environment for all.
Today's game is also our dedicated #HerGameToo fixture as the club supports the campaign to create an ethos in football where women are welcomed and respected equally.
The campaign has gone from strength to strength since launching and is now working with many clubs across the 92 in the top-four divisions, as well as and a whole host of grassroots teams.
Swansea City were one of the first clubs to back the campaign and supporters may have seen the Her Game Too logo at the Swansea.com Stadium and on the big screen when advertising the club's reporting system.
No one should feel uncomfortable when watching football and the hope for the #HerGameToo campaign is that it allows men and women to feel more confident in challenging sexism and misogyny.
If supporters witness any kind of discrimination at a home fixture, they can anonymously text 88440 using SWANS at the start of their message and provide details of the incident.
Enjoy the game.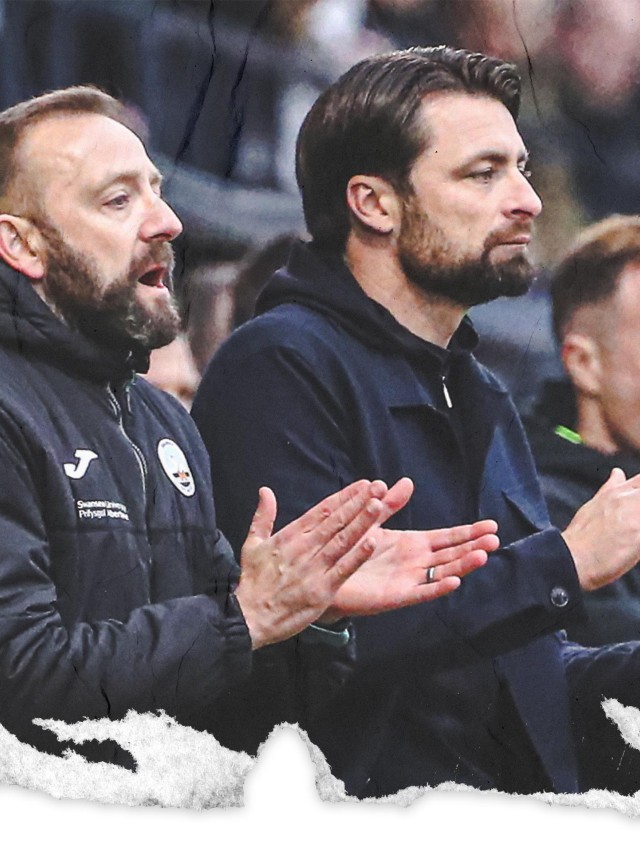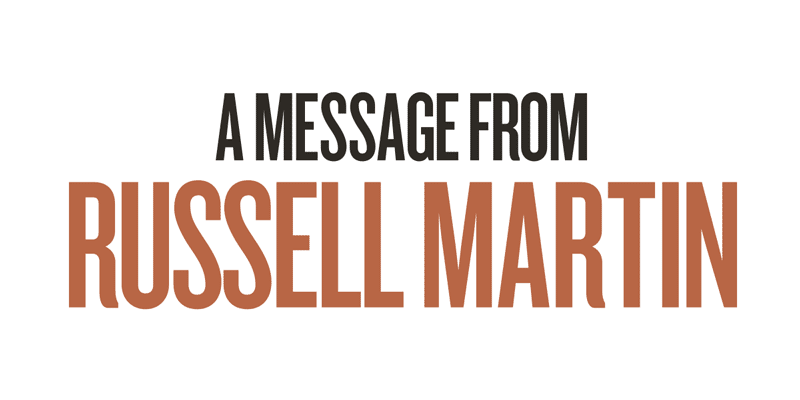 Good afternoon and welcome to the Swansea.com Stadium for this afternoon's Championship fixture against Middlesbrough.
We head into this game on the back of a second-half showing at Luton that we can sense has energised us as a group.
Of course, we were disappointed to lose the game, but the energy, intensity and bravery we showed was an important step for us, and one we now need to build on.
On another day we could very easily have taken a point from a game against a team who are pushing near the top of the division.
The challenge for us now is to bring those same qualities to bear on home soil, continuing to show the bravery and the resilience required when you are looking to turn around a tough moment.
The mental side of the game is so important at this level, because the technical ability players have is very similar.
It's that ability to put mistakes behind you without letting it impact how you play the game, which is so important. Many of our players are facing these sorts of challenges for the first time, and I have no doubt coming through this period will be an important moment in their careers.
All it takes is one result or one performance to give you that spark, and the challenge of facing the form team in the Championship certainly provides us with the opportunity to do that.
Middlesbrough have enjoyed a terrific run of form under Michael Carrick, who has done a tremendous job in overseeing their climb up the table.
Not too many pundits will be expecting us to get a result, but we have the chance to show exactly what we are about as a team and try and prove people wrong.
If we can bring real energy and intensity in our performance, and have that connection between supporters and the team, hopefully we can have a performance and result to be proud of and give us that spark.
Away from matters on the field, I also want to take the opportunity to congratulate Swansea City's Disabled Supporters' Association on reaching their 10th anniversary.
The DSA does so much alongside the club in trying to make sure that we offer as inclusive and welcoming an environment as possible, and hopefully it has many more years of important work ahead of it.
Today's game is also dedicated to the #HerGameToo campaign, which seeks to create an ethos where women are welcome and respected equally.
We were one of the first clubs to back the campaign and it continues to go from strength to strength, and you can find out more about the initiative through various outlets at the stadium.
Enjoy the game,
Russ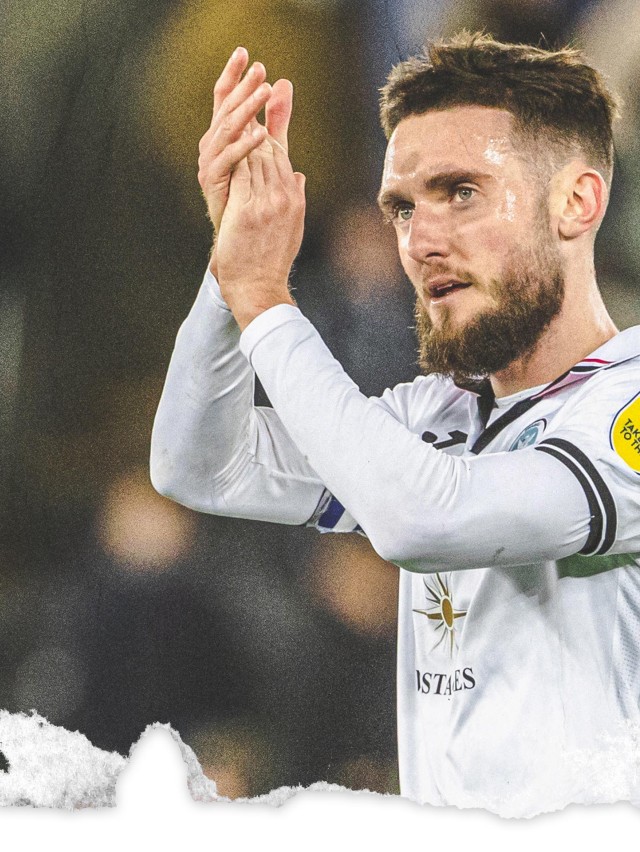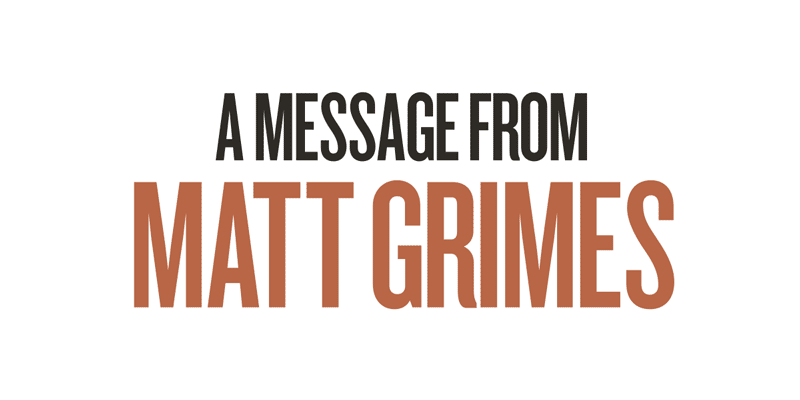 Good afternoon and welcome to everyone joining us from around the world for our Championship fixture against Middlesbrough at the Swansea.com Stadium.
We know we face a big test today against a Middlesbrough side who have been in excellent form since Michael Carrick took charge.
They are a team who are on a high and challenging at the top of the table, and I am sure they will be coming here determined to keep their promotion push going.
But we know we are capable of being competitive against any side in this division.
You look back at our performances against teams like Watford, Sunderland, and Burnley here and it just underlines how effective we can be when we hit our levels.
That's what we will be looking to do today, and I think there was plenty for us to take from the way we performed at Luton last weekend.
I was gutted to miss the game through illness, but I was able to watch the game and I thought we deserved the get something from the game.
Against a side who are good at home and are battling near the top of the table, we were unfortunate to go in a goal behind at the break.
And in the second half, we played with really good energy and intensity, with and without the ball, and came close to getting an equaliser as Liam Cullen had his effort ruled out.
The manner of how we played in the second half has been followed by a really good week of training, and we are in a positive frame of mind and will be looking to produce a positive display for you all this afternoon.
Enjoy the game,
Matt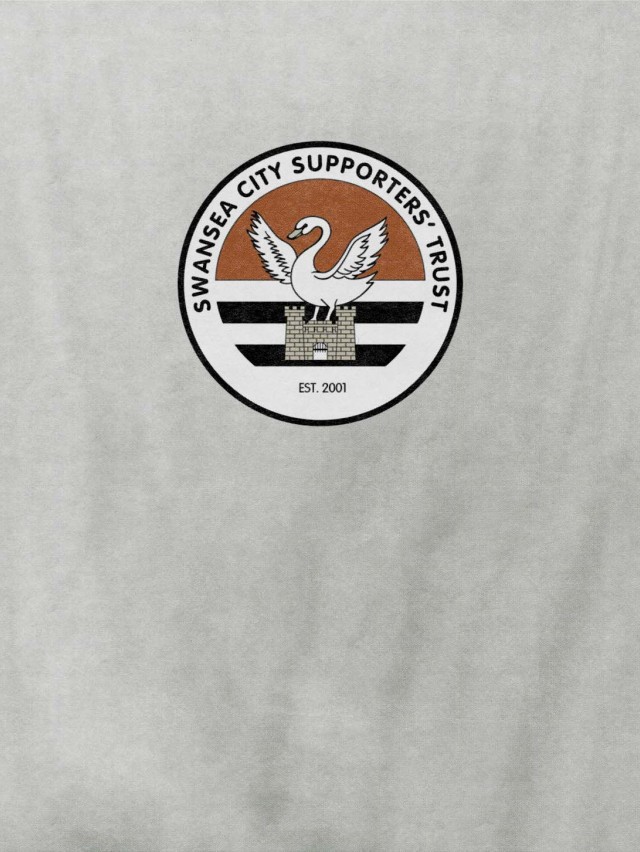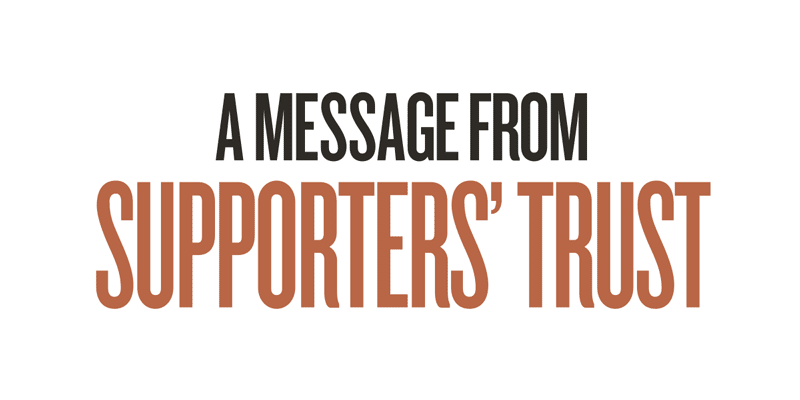 Today we welcome Middlesborough to the Swansea.com Stadium for a fixture that coincides with our celebration of International Women's Day.
We thought it would be a great opportunity for the female members of our Trust Board to introduce themselves to you.
They are Sian Davies (supporter director), Cath Dyer (Trust Board member and secretary of the Swansea City DSA) and Diane Hughes (membership and fundraising). 
Sian Davies
This season has been a very exciting one for the Trust and for me personally. Following the Trust Board elections in June 2022 we had a full complement of Board members with the relevant skills needed by the Board, and I was delighted to be joined on the Board by two other women in Cath Dyer and Diane Hughes 
In the first Trust Board meeting of this season I was extremely pleased to be elected by my fellow Board members as supporter director to represent the Trust on the Board of Swansea City Football Club.
Not only was this a great honour, but it is something I'm very proud of as it's the first time in the Trust's history that a woman has held this position.
The role is not an easy one as. Representing the views of our members and considering the best interests of the football club can be conflicting.
However, it is a role I relish and one which I hope will pave the way for more women to join the Trust Board and take on officer roles.
Cath Dyer
I was very pleased that my application to re-join the Trust Board in July 2022 was successful. 
My role involves coordinating disability and equality, fundraising and media interviews.
As a woman who loves football it is lovely to have been recognised for all I do in helping to enhance disabled supporters' experience and ensure their voices are heard.
Last season I was honoured and humbled to win three awards – the Swans Trust Lifetime Achievement award, the Jacqui Forster Award and EFL Supporter of the Season.
Our Swans DSA has just celebrated its 10th anniversary and I am proud that I was involved in forming this group back in 2013.
I enjoy my role as secretary and helping all our members, as being their point of contact is so important to me.
In 2021 I set up a Championship DSA group which is thriving, and I'm also secretary of the Cymru DSA group.
I have good relationships with many people in and around the club and am always welcomed and treated with respect.
Diane Hughes
I have been a member of the Supporters' Trust since its inception, and I was delighted to be co-opted onto the Board in April 2022.
I became a full Board member following the annual elections and was invited to lead the membership and fundraising group. I am also a member of the finance and governance groups.  I have a background in auditing and accountancy, as well as negotiation and communication, and believe I can make a positive contribution to the work of the Board.
I believe the Trust is in an enviable position, having permanent representation on the Club Board, and a guaranteed minimum holding in the Club.
The members of the Trust Board are very welcoming, so any ladies interested in taking an active role - whether as a Board member or a volunteer - please come and talk to us.
Don't worry if you do not come from Swansea; I currently live in Worcester but modern technology enables me to be in regular contact with colleagues when I am unable to attend meetings and matches in person.
So come on ladies join the Trust (https://www.swanstrust.co.uk/join-the-trust/) and get your voices heard at this football club we all love.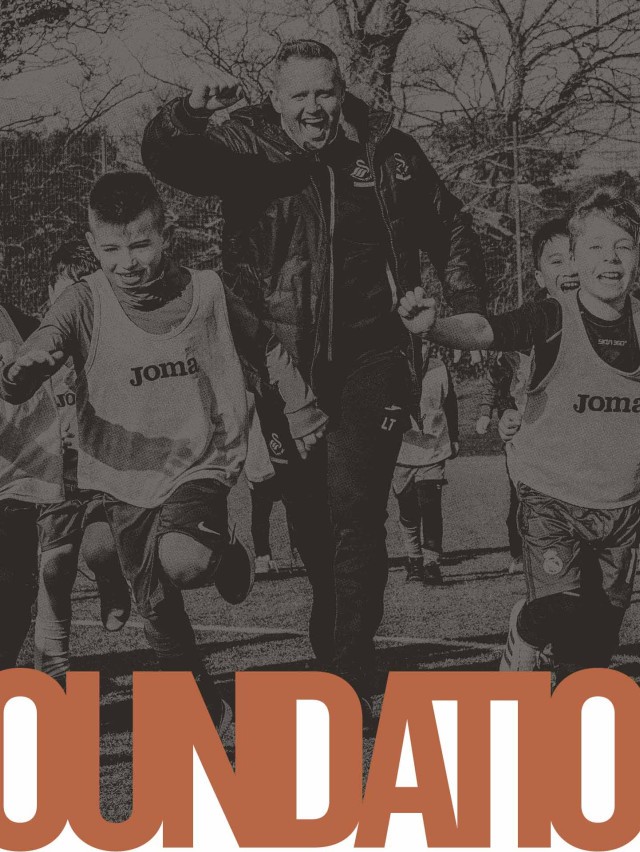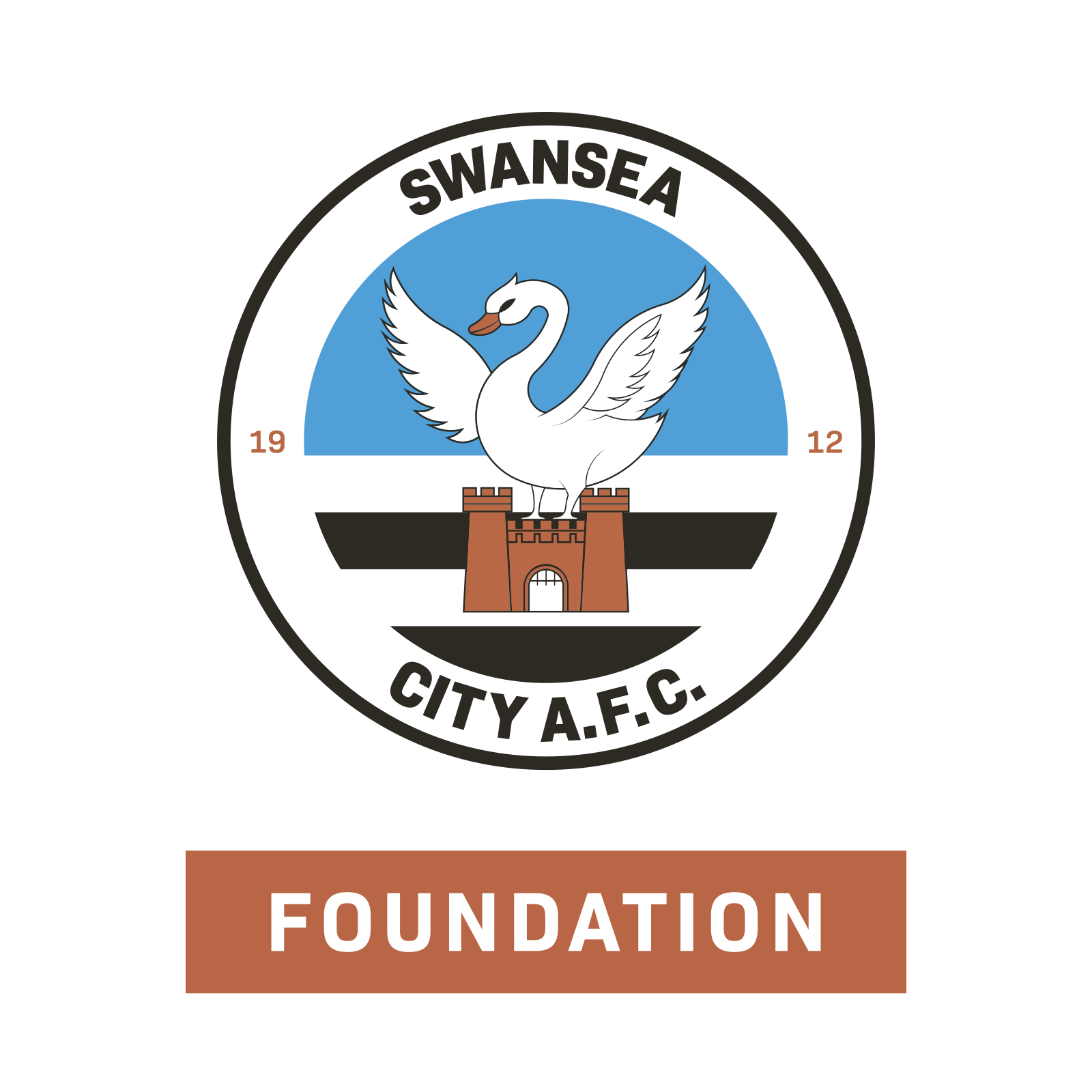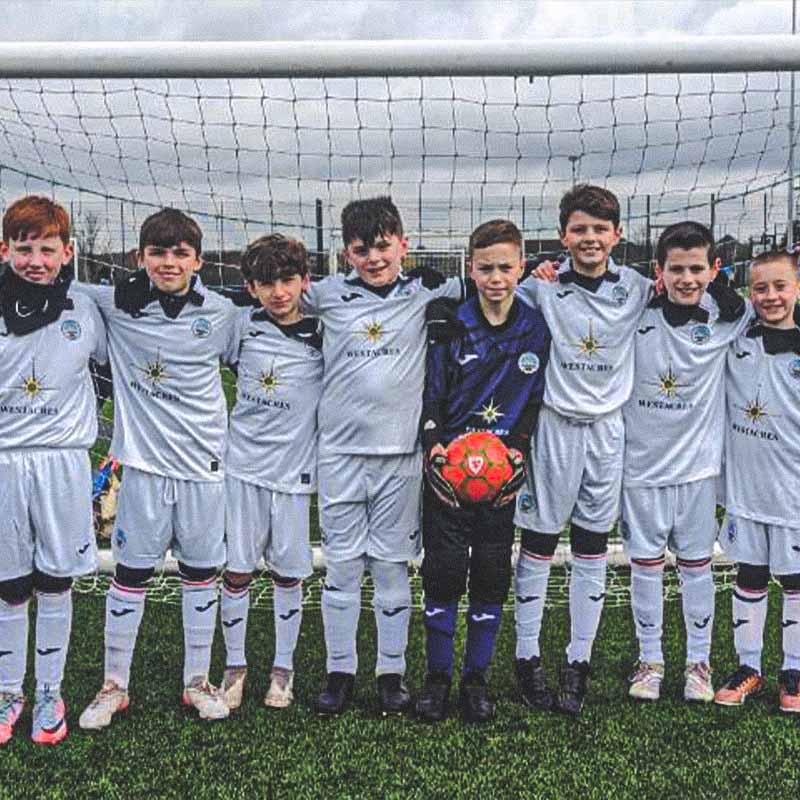 St Joseph's Junior School represented Swansea City AFC Foundation at the Utilita Kids Cup South Championship in Luton earlier this week.
The regional finals brings together winning schools from the southern Championship clubs' tournaments, with the Swans and hosts Luton Town joined by schools representing Reading, Millwall, Norwich City, West Bromwich Albion and Birmingham City. 
The Utilita Kids Cup comprises a six-a-side competition for under-11 school teams, involving over 16,000 children, to create one of the country's largest national football competitions.
The Foundation held regional tournaments across south Wales, with 14 tournament winning teams coming together for a local final at Coleg Sir Gar in Llanelli.
Neath Port Talbot school St Joseph's came out on top in a dramatic final, with a narrow victory over Cwmrhydyceirw on penalties.
St Joseph's suffered some early defeats in the tournament, but recorded a draw against tournament finalists Reading and defeated the side from Millwall. 
Mr Courtney from St Joseph's Junior School said: "We're grateful to the Swansea City AFC Foundation for giving us the opportunity to come to this tournament.
"It was a great experience for me and the children."
Jack Giles, Premier League Primary Stars area co-ordinator, added: "We had a great day at the regional tournament. The boys represented their school, the club and the city impeccably throughout and played every game with a smile on their faces.
"The Utilita Kids Cup tournament is a brilliant event and we love providing opportunities for schools in the area to take part. We're already looking forward to the next one."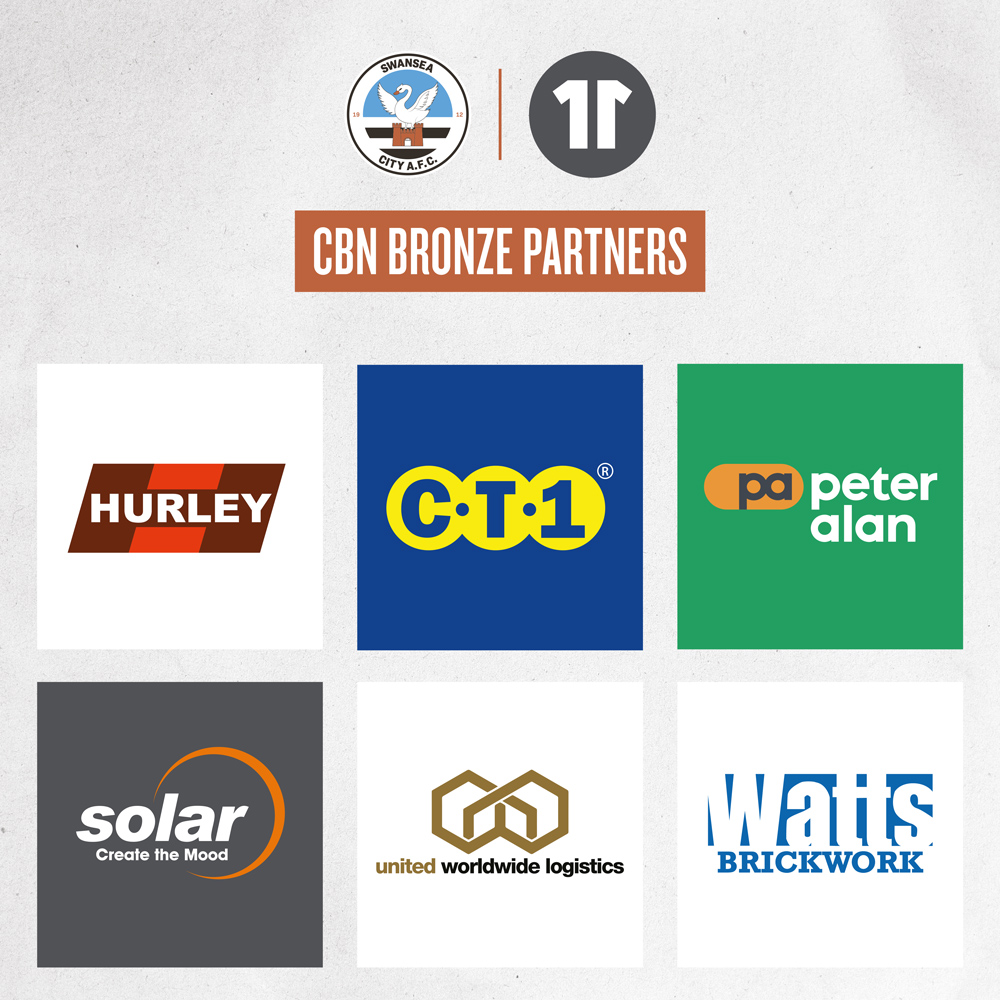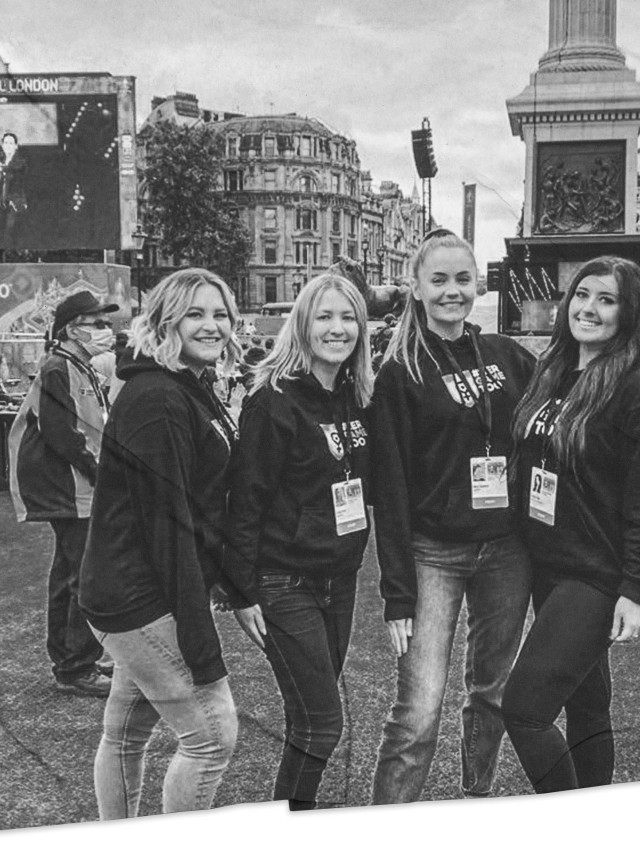 Swansea City's Championship match against Middlesbrough will be the club's dedicated #HerGameToo match.
#HerGameToo was founded in May 2021 by a group of passionate, female football fans with a goal to create an ethos in football where women are welcomed and respected equally.
The campaign has gone from strength to strength since launching and is now working with many clubs across the 92 in the top-four divisions, as well as and a whole host of grassroots teams.
Originally, the campaign was focused on raising awareness of sexism and misogyny experienced by female football fans. The viral nature of the initial launch video – which garnered one million views in 24 hours – showed the very real need for a female-led football campaign targeting discrimination faced by women in football.
The Swans were one of the first clubs to back the campaign and supporters may have seen the Her Game Too logo at the Swansea.Com Stadium and on the big screen when advertising the club's reporting system.
Some early research conducted by the #HerGameToo group indicated that people didn't know they could report sexism at a football ground, and including the logo within the information about the stadium reporting number was an important step.
No one should feel uncomfortable when watching football and the hope for the #HerGameToo campaign is that it allows men and women to feel more confident in challenging sexism and misogyny.
Amy Clement, a Swans fan and one of the founders of the campaign, said: "I am over the moon that my club Swansea City have come together with Her Game Too to celebrate International Women's Day.
"Female staff, players, referees, coaches, physios and fans should all be recognised and celebrated for what they contribute to football. Please take a moment today to think of all the amazing women who make Swansea City Football Club go round.
"I'd like to thank the club for their ongoing support with our partnership and I couldn't be prouder to support a club with such a good heart. Their commitment to making the club inclusive is impressive and something to be celebrated."
To read more about #HerGameToo, visit their website here.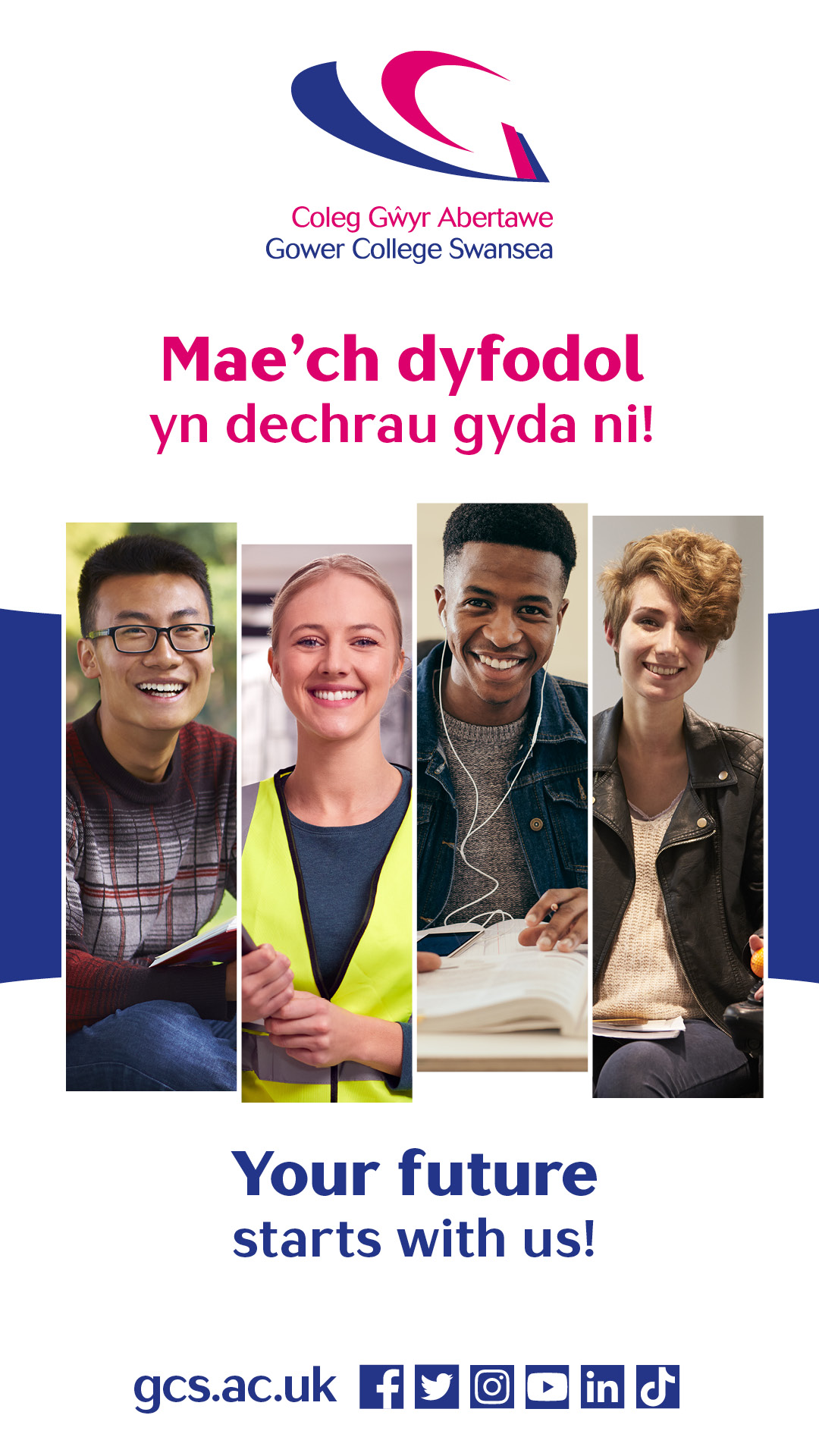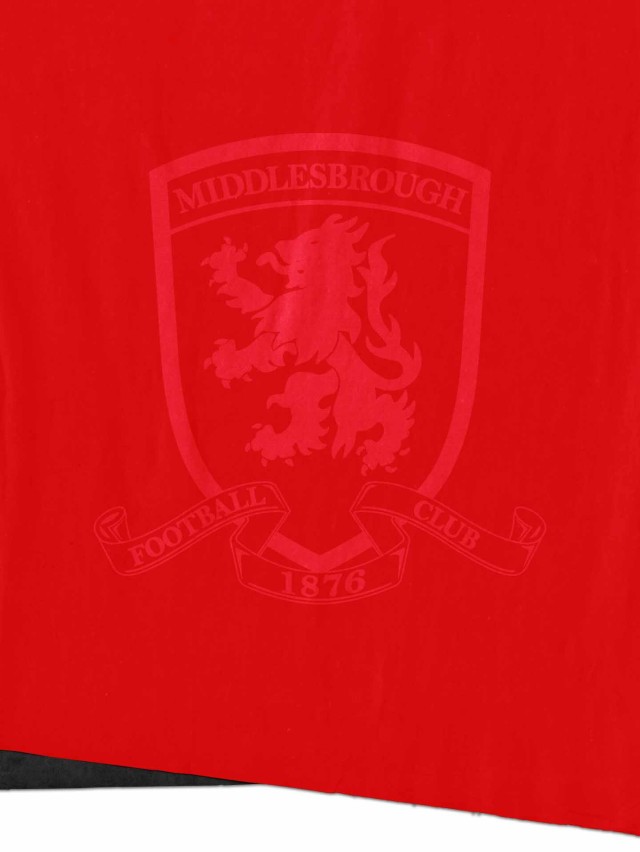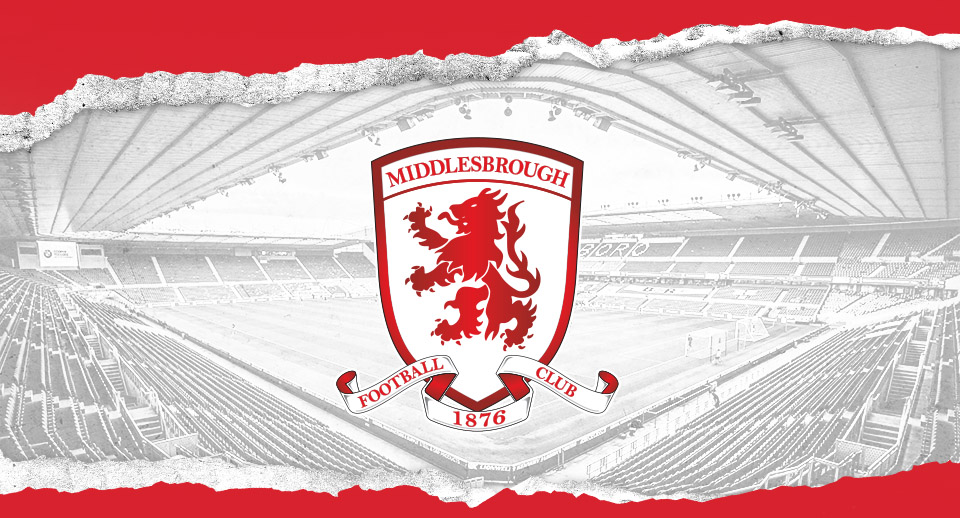 As Swansea City prepare to host Middlesbrough at the Swansea.com Stadium, we take a closer look at the Teessiders.
What's their story?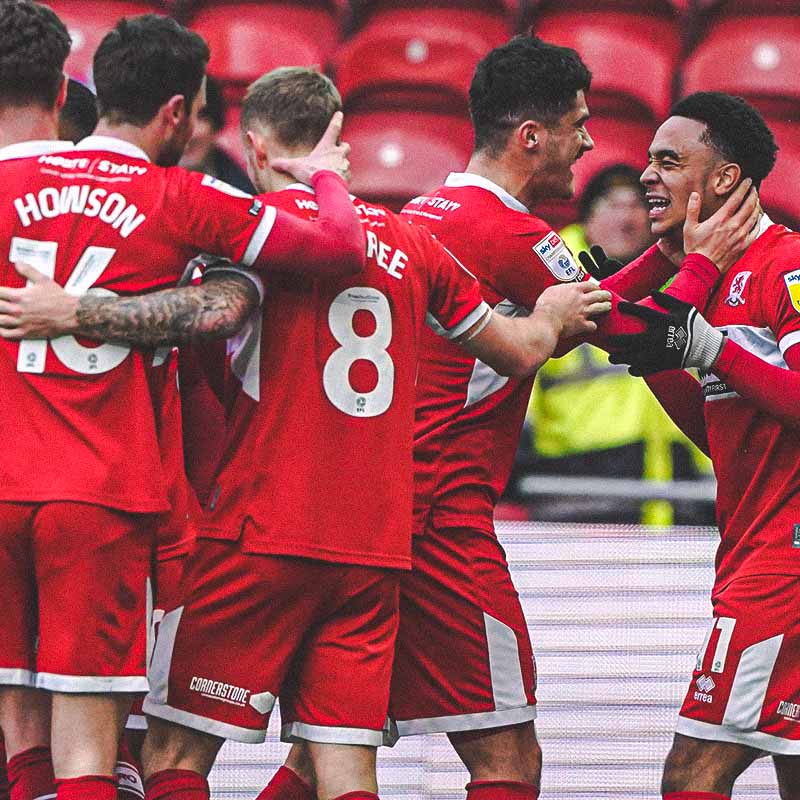 Having spent all bar one season between 1995 and 2009 in the Premier League - with a best finish of seventh in 2005 - Middlesbrough have been in the Championship for 13 of the 14 campaigns since.
A brief return to the top-flight in 2016 saw them struggle in front of goal, coming straight back down with only five wins and 27 goals, the lowest tally recorded during that season.
They reached the play-offs in 2018 and will hoping to return this season after missing out last term.
Boro famously reached the UEFA Cup final in 2006 while, in a successful 2004-05 season, they secured League Cup glory by beating Bolton in Cardiff.
Who's the gaffer?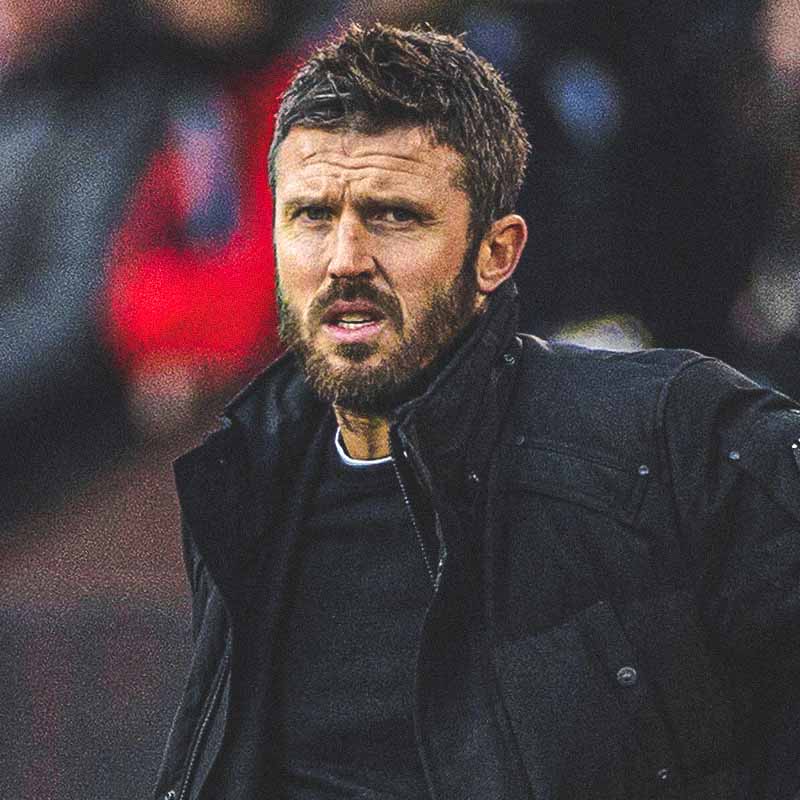 Michael Carrick. The former West Ham, Tottenham and Manchester United midfielder is enjoying his first full senior managerial position having previously been caretaker boss at Old Trafford.
Born in Wallsend, Carrick joined West Ham's academy and came through the ranks to make over 150 appearances for the Irons before joining Tottenham in 2004.
Two years later he went to United, and enjoyed a trophy-laden 12 years that saw him win five Premier League titles, one FA Cup, two League Cups, one Champions League, one Europa League and a Club World Cup before hanging up his boots in 2018.
He remained with the Red Devils to join Jose Mourinho's coaching staff, and stayed on when Ole Gunnar Solskjaer replaced the Portuguese.
After a spell as caretaker manager, Carrick left the club in December 2021, joining Boro in October 2022 and making an immediate impact.
Who's the captain?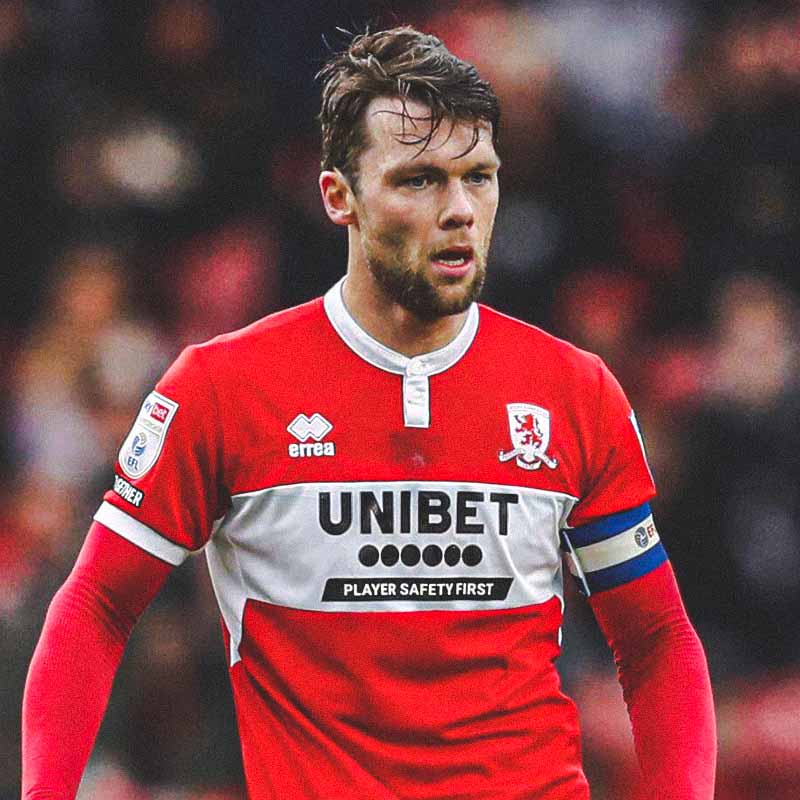 Jonny Howson. The experienced midfielder took over the armband from striker Britt Assombalonga in the early stages of last term and has been club captain ever since.
The 34-year-old has made more than 500 league appearances across a career taking in lengthy spells with Leeds United, Norwich City and now Boro.
Howson made the move to Teesside in 2017, and has played in a number of positions – including centre-back – during his stint at the Riverside, underlining his versatility and nous.
How's their form?

Excellent. Boro's form since Michael Carrick replaced Chris Wilder has been superb, and has seen them climb up to third in the standings and put pressure on second-placed Sheffield United.
They have won six of their last seven games, losing the other to West Brom, while their wider form has seen them win 14 of Carrick's 19 league games at the helm.
All four of their Championship defeats in that time have come on their travels.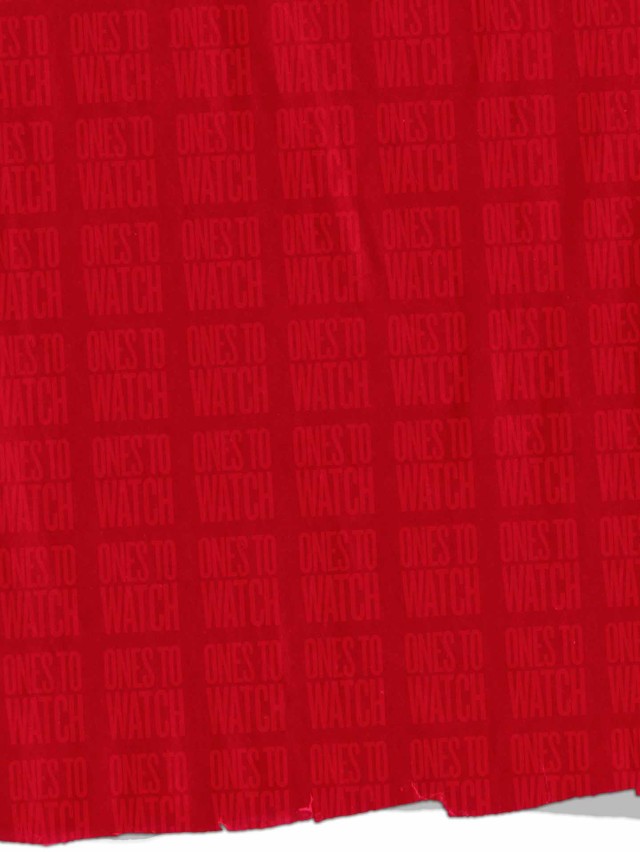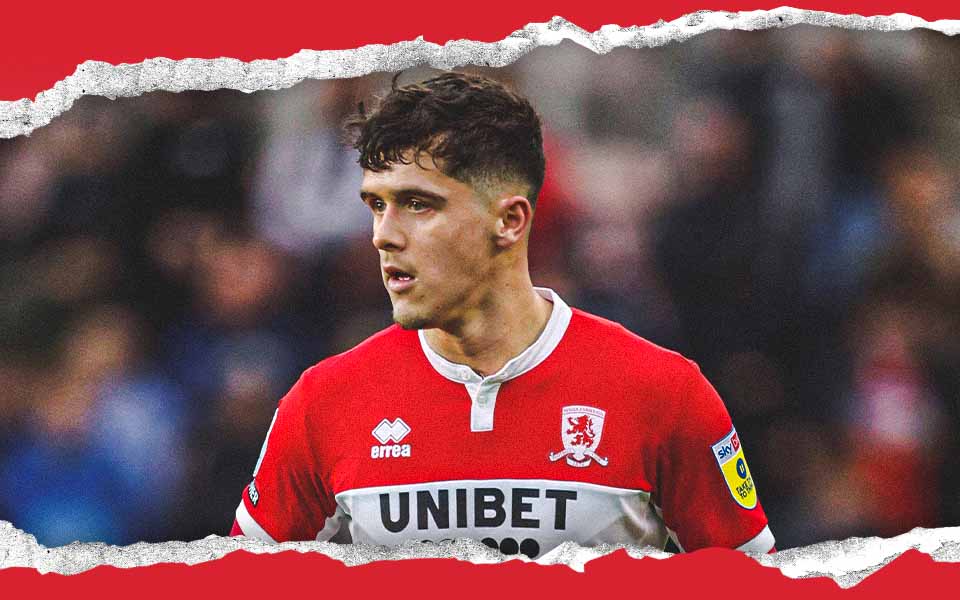 On-loan Wolves defender Ryan Giles has enjoyed an outstanding season on loan at the Riverside Stadium.
His pair of assists against Reading last time out mean no player has created more Championship goals than his tally of nine so far this term.
Giles had stints with Telford, Shrewsbury and Coventry, but he has really caught the eye during more recent loans with Rotherham, Cardiff, Blackburn, and now Boro.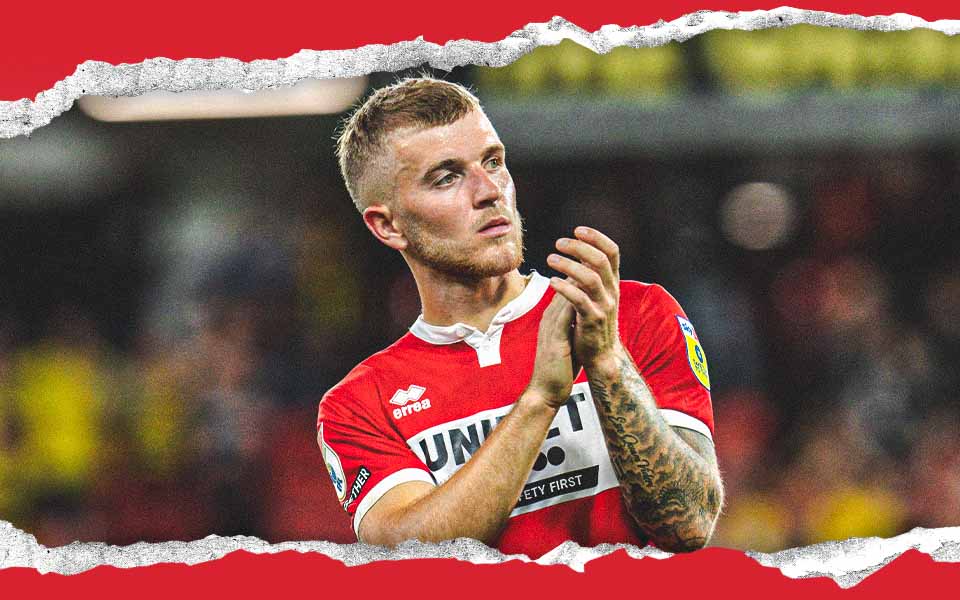 Australia international Riley McGree has been another key figure in Middlesbrough's revival, and two of his six goals this season have come in his last five showings.
An energetic figure in the centre of the park, McGree started his career in his homeland with Adelaide United, before stints with Club Brugge, Newcastle Jets, Melbourne City and Charlotte FC.
He was on loan with Birmingham for part of the 2021-22 campaign, and it convinced Middlesbrough to sign him on a permanent basis in January 2022.
McGree, who featured in all four of Australia's games at the 2022 World Cup in Qatar, has scored two of his eight goals for Boro against the Swans.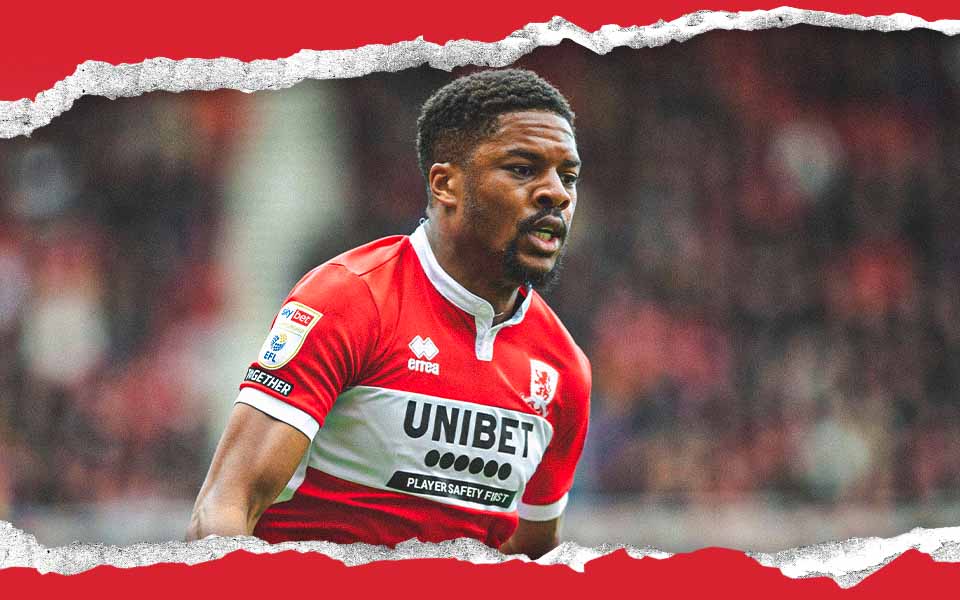 Chuba Akpom has enjoyed an outstanding season and is currently the Championship's leading scorer with 21 goals, four clear of Coventry's Viktor Gyokeres.
Eight of those goals have come in Akpom's last seven outings for the 27-year-old, who has found a home on Teesside after a nomadic career made up of numerous loan spells.
Coming through the ranks at Arsenal, Akpom had temporary stints with Brentford, Coventry, Nottingham Forest, Hull, Brighton, St Truiden, before making a full-time move to PAOK Salonika in 2018.
After 15 goals in two seasons he moved to Boro in 2020, but was back with Salonika on loan last season, scoring nine more goals.
But this season he has become a key figure and a clinical finisher, and his goals have driven Boro's rise from 21st to third under Carrick.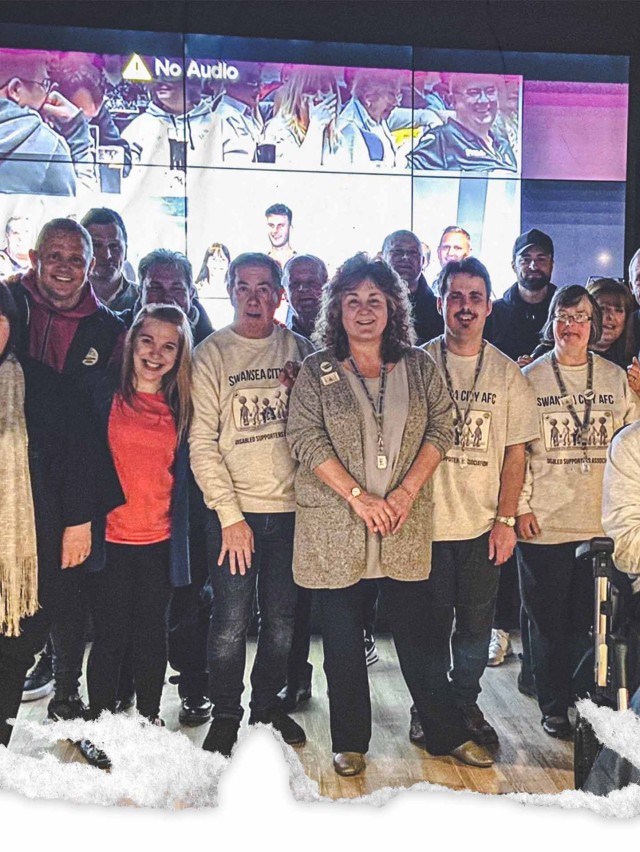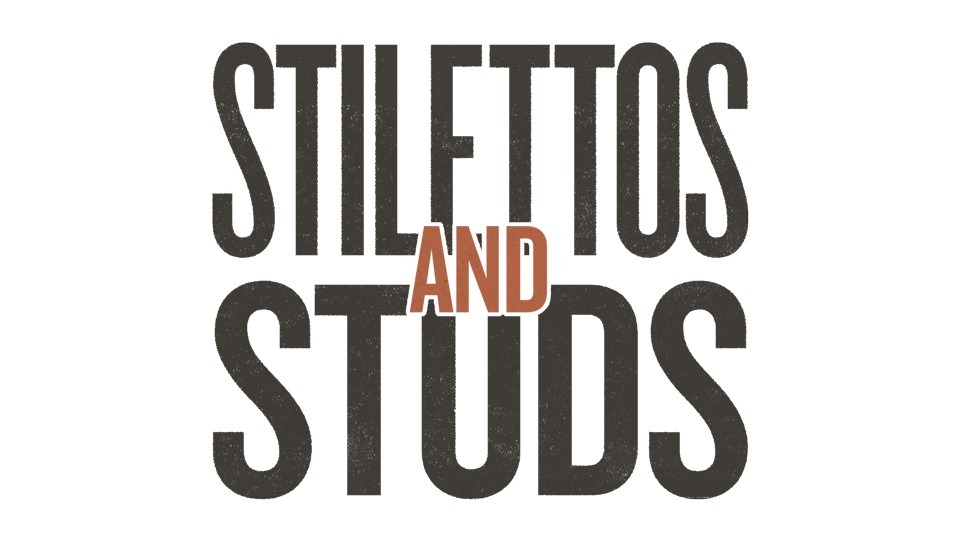 This week Swansea City Disabled Supporters' Association celebrated its 10th birthday.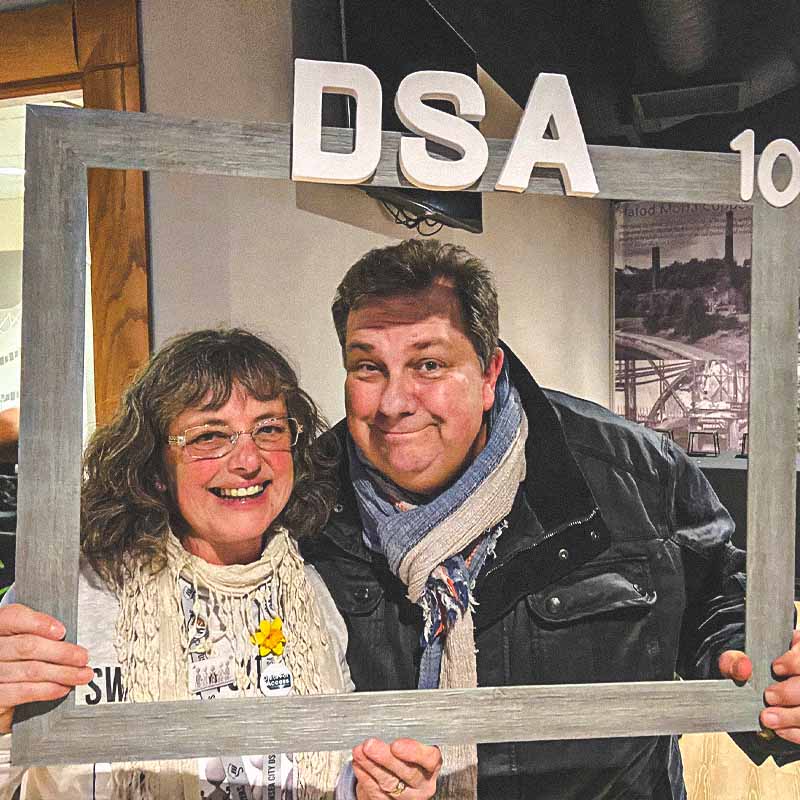 For anyone who doesn't know about the DSA, it is made up of a truly wonderful group of people who come together to ensure our club is inclusive and welcoming to all.
It provides practical support and friendship and really is a superb example of 'together stronger' in action.
It is one of the many reasons to be proud of the club we support.
I say it regularly, and make no apology for repeating it, our football club is about the people who form the fabric of Swansea City and are proud to do so, regardless of results.
Of course, everyone wants great football and regular wins, progress to be steady and the finances to sustain growth to be flowing, but football isn't always like that as every fan knows.
Our DSA members are some of the most loyal fans you will ever meet. Many of them travel away to support our side, whatever the distance and however difficult the early starts and late finishes may be.
So, it was fitting that members got a chance to mark the occasion of their decade anniversary alongside family and friends at the Swansea.com Stadium.
Among the notable guests were Swansea royalty including Kev Johns, Mal Pope, Eirian Wyn and the Lord Mayor and Lady Mayoress.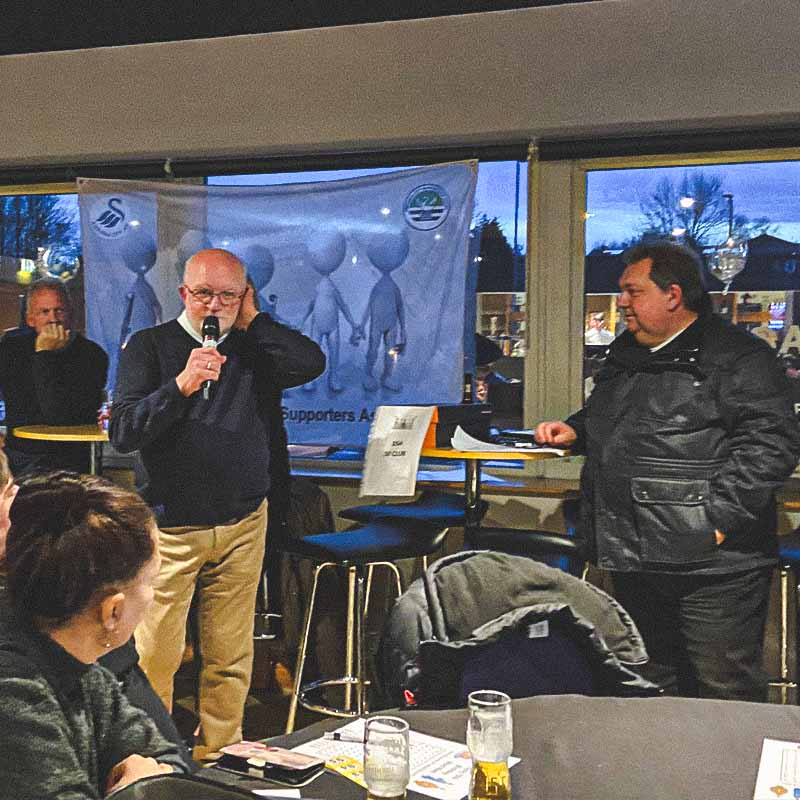 And the city's football royalty was represented by the likes of Alan Curtis, Lee Trundle, Kris O'Leary and Vic Gomersall.
The plethora of pictures marking the occasion was a sight to see and the caption shared on the official DSA Facebook page read: "A room full of 131 smiling, positive people. Diolch bawb".
Congratulations to the team who run the DSA and here's to the next decade where you will no doubt continue to make a huge difference to the lives of many. We are grateful for you and proud of you.
To matters on the pitch now and this afternoon's visitors Middlesbrough are a side in the ascendancy, sitting in third spot in the Championship table, seven points behind automatic promotion contenders Sheffield United in second.
Four months ago, the now upwardly mobile Boro were dubbed 'strugglers' after two wins in their first 11 games of the season.
Their poor start resulted in Chris Wilder losing his job and a couple of weeks later, Michael Carrick was appointed as his replacement and the former Boro player was joined by one of the club's ex-managers, Jonathan Woodgate.
Between them they have masterminded a real transformation and there's no doubt that the game today will be another big test for Russell Martin and his side.
They'll need all the support from the 12th man in the ground and if you are reading this ahead of travelling, don't forget that the club is hosting a foodbank collection from 12.30pm.
Items including tinned fish and meat, soup, baked beans, tea bags etc can be dropped off at the collection point near the club shop.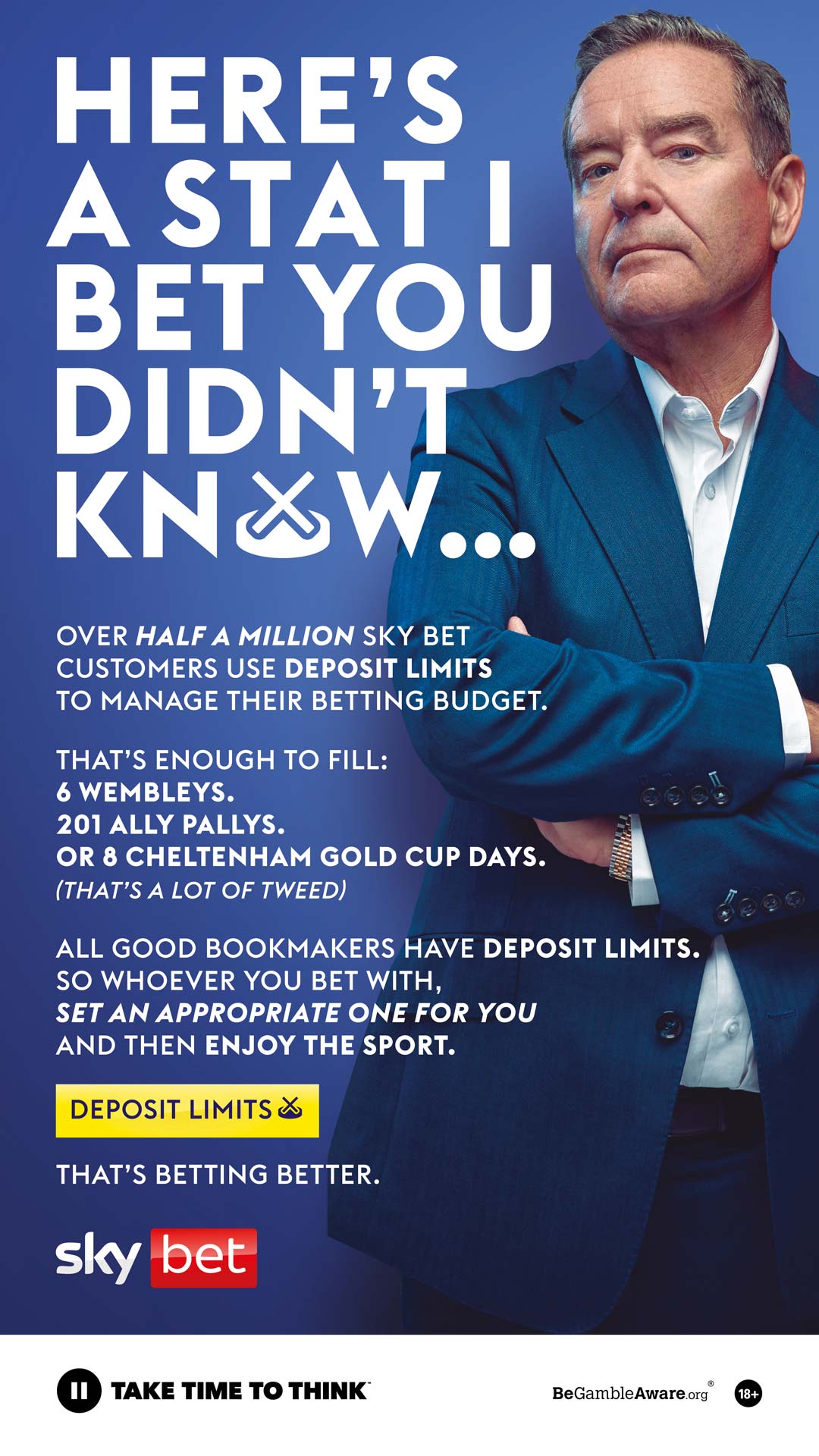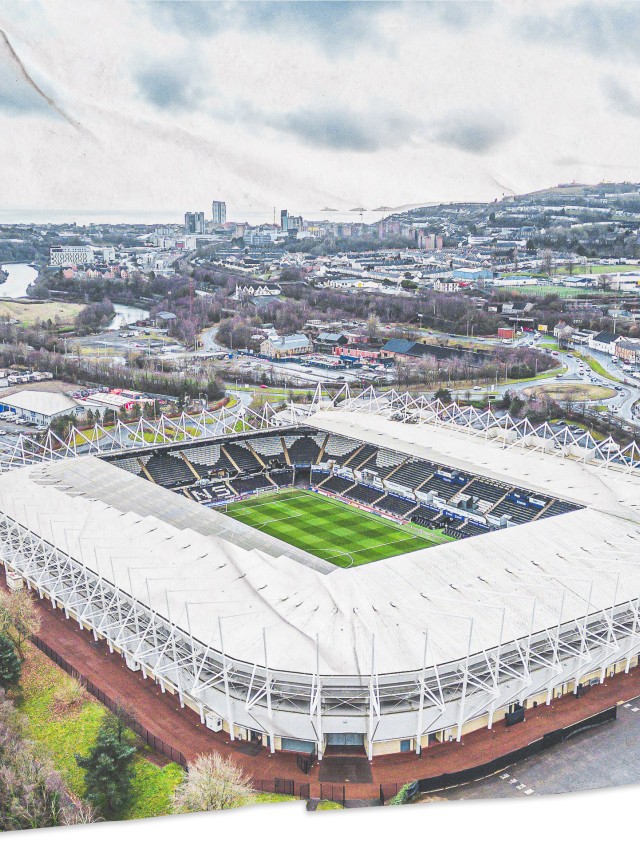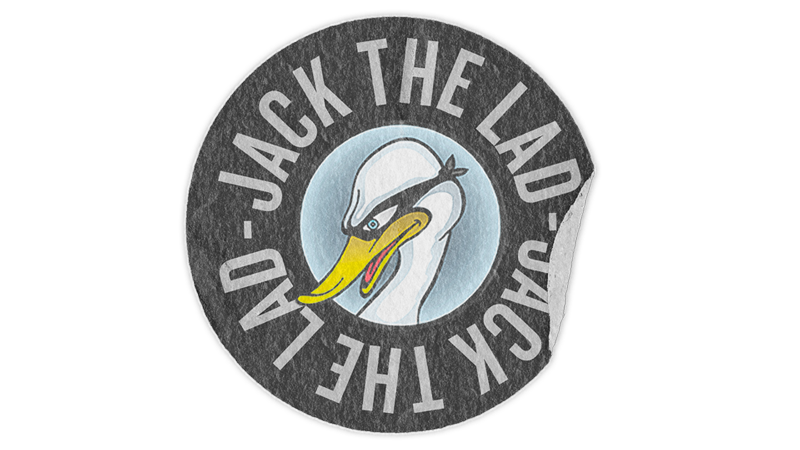 Both Swansea and Middlesborough were part of a striking publicity campaign in support of the World Wildlife Fund recently.
The #Worldwithoutnature campaign aimed to illustrate that life on Earth is incomplete without nature.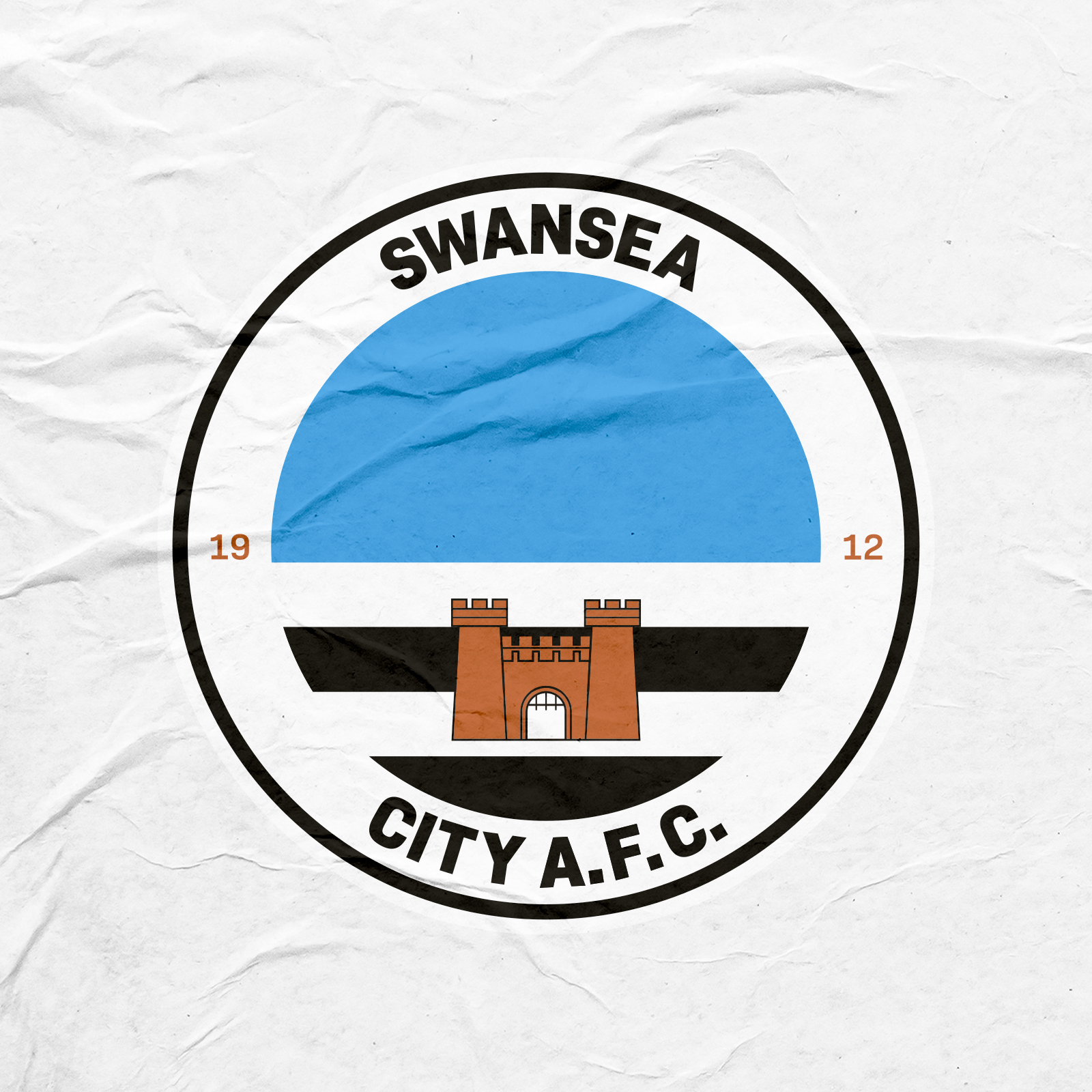 Clubs throughout the country removed any sign of nature from their club crests for the day.
Middlesborough dropped the rampant red lion from their shield, which was left unrecognisable and empty without its dominant feature.
Meanwhile, the Swans . . . well I'm sure you can guess what was missing from our badge.
And although there was still a familiarity about our crest thanks to the castle still being there, it just wasn't the same without the swan, which has obviously become synonymous with the club.
It was a brilliant way for the WWF to bring their message to a wider audience.
Just take a moment to think about all the clubs whose identities are intrinsically linked to nature.
The Swans are probably one of the most obvious examples of this.
Okay, our badge may not have looked as empty without a swan as Middlesborough's did minus their lion.
But what nickname would we use for the club, if not 'The Swans'?
When you think about it, 'The Swans' isn't just a nickname for the club, it's pretty much an abbreviation which we are known by.
In the same way, Wolverhampton Wanderers are known as Wolves, Swansea City FC is known throughout football as The Swans.
Take away the wolf and the swan and you would take away a huge part of the identity of both clubs.
I suppose, we'd be possibly known as The Jacks instead, but then again that nickname comes from the famous life-saving dog Swansea Jack.
I suppose you could argue dogs are domestic animals rather wildlife – but they're still animals and where did they evolve from? Which takes us back to Wolves!
Like Middlesborough, their badge was completely unrecognisable without the iconic wolf's head – which is not only a dominant feature on their crest, it's the only feature!
It wasn't just the obvious clubs which spring readily to mind who took part, there was also Preston North End's crest without its lamb, Crystal Palace without the eagle, Ipswich Town without its horse and many more.
You forget how many clubs' identities are linked with various creatures great and small – from Brentford's bees to Coventry's elephant.
And it wasn't just animals, of course. The campaign is #Worldwithoutnature.
So, Nottingham Forest's badge was minus its unmistakable tree logo. Remember, trees also feature prominently on the likes of Southampton and Wigan's badges.
And what would football clubs do without their association with nature when it comes to mascots?
For a start, we would never have had that unforgettable encounter between Cyril the Swan and Millwall's Zampa The Lion all those years ago at the Vetch.
And while we're on the subject of the Vetch Field, what would that have been called if it wasn't for nature?
The 'Rough Bit of Land That Used to Be Owned by the Swansea Gaslight Company Stadium' doesn't really have the same ring about it somehow does it?
Anyway, thinking back to that mascot scuffle in 2001, I'm sure the WWF may have frowned upon Cyril pulling off Zampa's head and punting into the North Bank!
But without nature many clubs would have to resort to the likes of West Brom's infamous Boiler Man mascot, which was basically a combi-boiler – thanks to the club's sponsorship with a boiler firm.
Thankfully, Baggie Bird – based on the throstle which appears on the club crest – remained the club's main mascot that season.
A world where our animal mascots were replaced by combi-boilers and the like would be bad, but try to imagine a world without nature.
There is, of course, an extremely serious message behind the whole campaign, which also saw some of the world's most popular brands take part, including the digital language learning app Duolingo, as well as Old Mout Cider, Gorilla Glue, Task Rabbit, Gymshark and Brewdog.
In October 2022, WWF published its latest Living Planet Report, which revealed a staggering 69% average decline of global wildlife populations in less than 50 years.
WWF warns that the world's continued overexploitation of wild species and destruction of habitats is driving the loss of wildlife we're seeing - which poses immense social and economic risks, in addition to the catastrophic consequences for the planet.
Felicity Glennie Holmes, executive director for communications and marketing at WWF international, said: "We want this year's #WorldWithoutNature to make audiences think twice about the beauty and nature that we've long taken for granted, but which is quickly disappearing before our eyes.
"We need more people, more than ever, to get behind our efforts to halt and reverse nature loss by 2030.
"That's exactly why we're asking some of the world's best-loved brands and sports teams to show the world what nature loss could look like. We're delighted to see so many brands get involved as part of this year's #WorldWithoutNature digital activation."
To put the whole situation back into football terms, Swans fans know what its like for the club they support to be in danger.
On more than one occasion we've come close to losing The Swans for good.
The club has come too close to extinction for comfort in the past, so it was great to see it backing the campaign to support nature's future – especially when it is so closely linked to one of the planet's most beautiful and majestic creatures.
C'mon you Swans!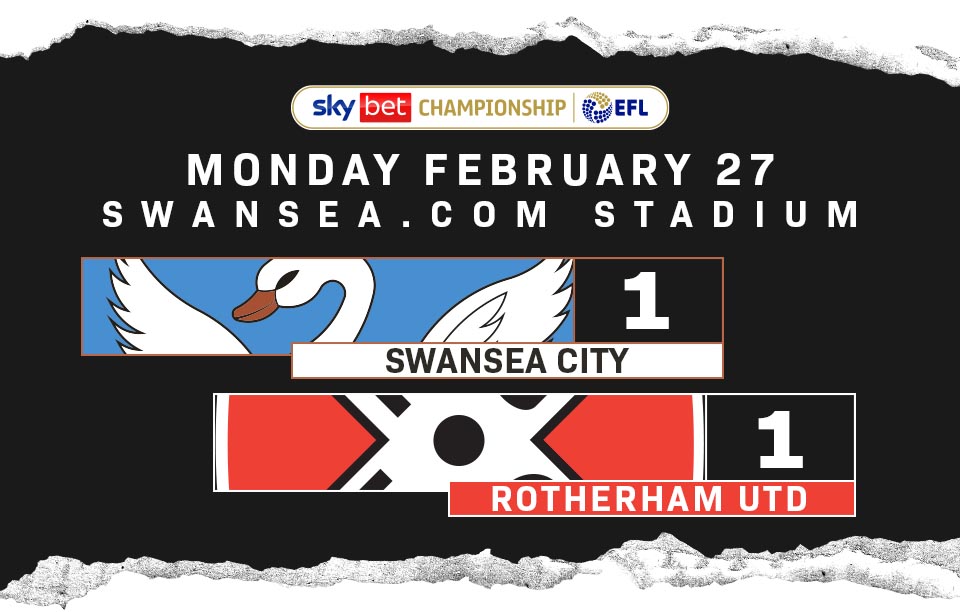 JOEL PIROE'S 13TH GOAL OF THE SEASON WAS NOT ENOUGH TO GIVE SWANSEA CITY VICTORY AS THEY WERE HELD TO A DRAW BY ROTHERHAM UNITED AT THE SWANSEA.COM STADIUM.
Swansea City: Andy Fisher; Joel Latibeaudiere, Ben Cabango, Nathan Wood; Matty Sorinola (Luke Cundle 81), Joe Allen (Jay Fulton 57), Matt Grimes (captain) (Liam Cullen 89), Ryan Manning (Olivier Ntcham 57); Morgan Whittaker, Ollie Cooper; Joel Piroe.
Unused Substitutes: Andreas Søndergaard, Harry Darling, Liam Walsh.
Rotherham United: Viktor Johansson, Conor Coventry, Tariqe Fosu-Henry, Jordan Hugill (Conor Washington 74), Chiedozie Ogbene, Shane Ferguson (Georgie Kelly 78), Olivier Rathbone (captain) (Jamie Lindsay 72), Lee Peltier (Wes Harding 78), Cam Humphreys, Bailey Wright, Leo Hjelde.
Unused Substitutes: Josh Vickers, Cohen Bramall, Hakeem Odoffin.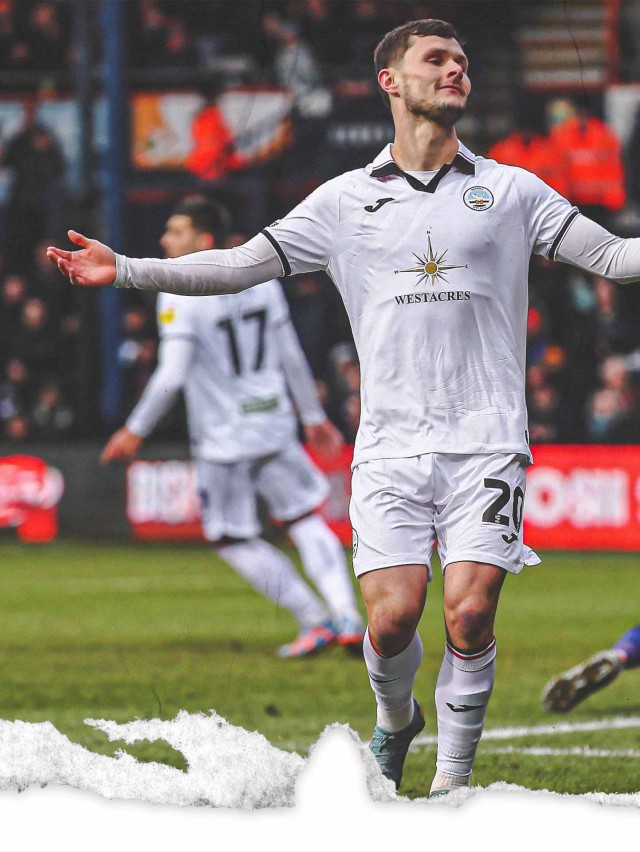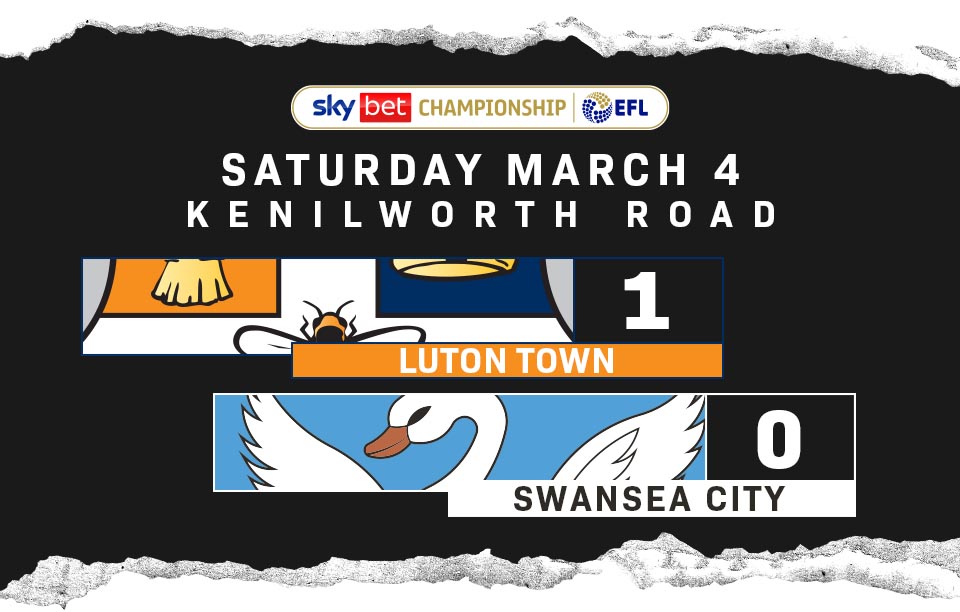 CARLTON MORRIS' FIRST-HALF EFFORT PROVED THE DIFFERENCE AS SWANSEA CITY FELL TO DEFEAT AT KENILWORTH ROAD DESPITE AN IMPROVED SECOND-HALF PERFORMANCE.
Luton Town: Ethan Horvath, Cody Drameh, Tom Lockyer (captain), Carlton Morris (Pelly-Ruddock Mpanzu 82), Elijah Adebayo (Cauley Woodrow 68), Marvelous Nakamba, Jordan Clark (Joe Taylor 92), Allan Campell, Amari'I Bell, Gabe Osho, Alfie Doughty.
Unused Substitutes: James Shea, Sonny Bradley, Luke Berry, Pelly-Ruddock Mpanzu, Fred Onyedinma.
Swansea City: Andy Fisher; Ben Cabango, Nathan Wood, Joel Latibeaudiere; Matty Sorinola (Liam Cullen 68), Jay Fulton, Joe Allen (captain) (Morgan Whittaker 45), Ryan Manning; Ollie Cooper (Jamie Paterson 77), Luke Cundle (Liam Walsh 68), Joel Piroe.
Unused Substitutes: Andreas Søndergaard, Harry Darling, Kyle Naughton.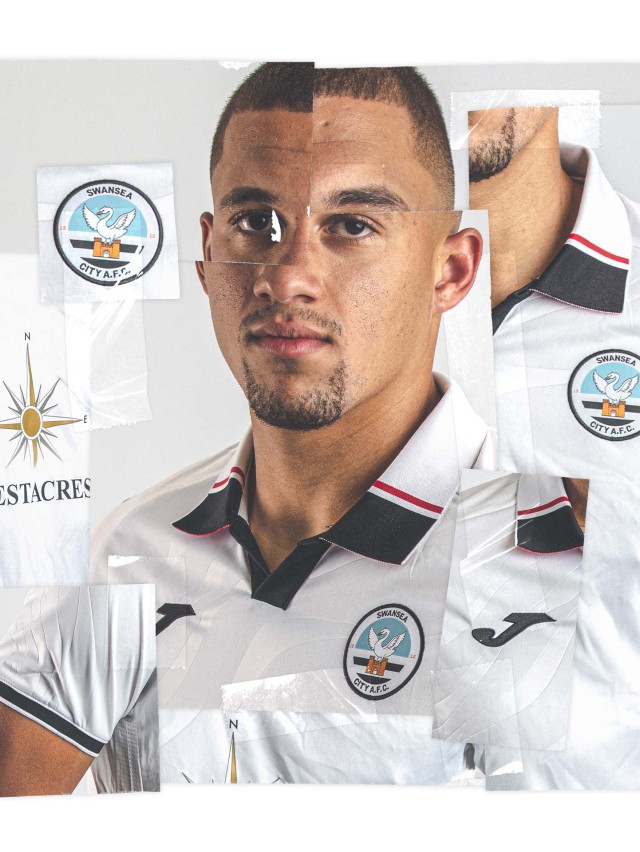 Nathan Wood faces his former club this afternoon as his first season in Swansea City colours enters its final run-in.
Here, the 20-year-old reflects on a year of learning in SA1, his time at Boro during his development and why he is confident about the future with the Swans.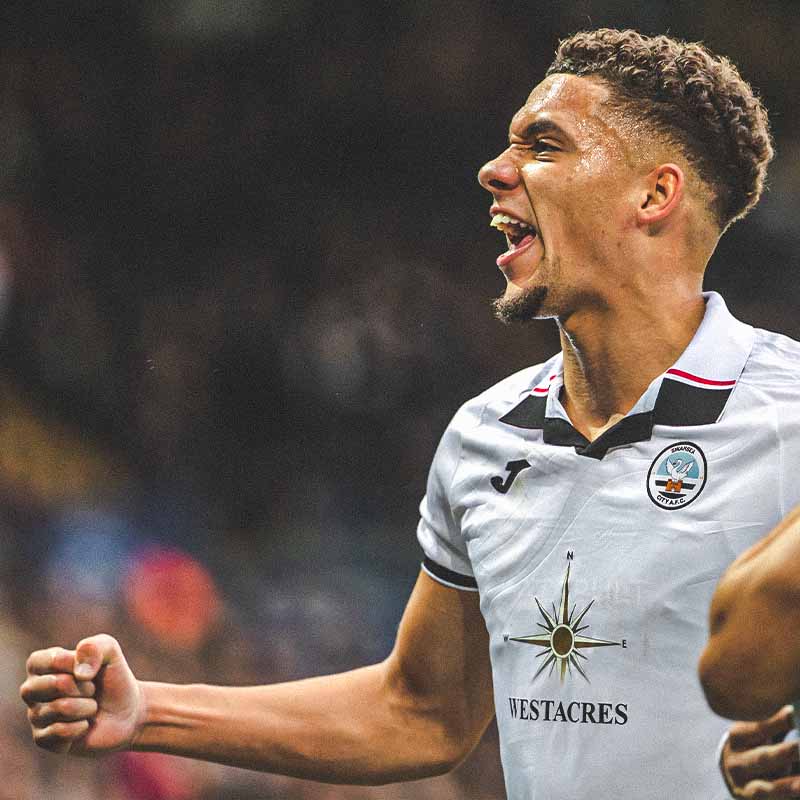 Russell Martin has described our recent run as a tough moment for everyone. What has the mood been like in the squad?
"I think we are quite a level-headed squad and we have got good characters in there to try and help us younger lad.
"We just have to be ready to go again, and I am looking forward to the game."
The gaffer also revealed that you had been telling the lads to smile more and enjoy the feeling of victory after the Blackpool game.
"Yeah, I did because it's important to enjoy when you win. I know we were not at our best against Blackpool, but there have been plenty of games this season where we have dominated and we haven't come out with a win.
"We won that night. We will always reflect on the performance because that is what matters and will lead to more results.
"But if you come off with three points, I don't think you should feel down.
"When you lose you always look to the next one, you win one and you can start to think about how you put a run together.
"The mentality becomes different."
We know you are a young squad, one of the youngest in the division, but do you feel that has made it difficult to be consistent because many of you are learning at this level?
"Maybe, that's a difficult one to answer.
"I have not played for that many teams, and so it is not easy for me to say that it is definitely down to one thing or another because I do not have a reference point for it.
"We are all learning and we will be better for it in the future, I can feel myself improving here.
"Experience is something you cannot coach or buy, you only get it by playing games. The more I have played, the more I feel I know what to expect, the better I am at handling different moments.
"With the way we play, there are going to be moments where you are under pressure and you have to find solutions.
"There are times doing that where you make mistakes. No-one wants to make mistakes, but everyone does at some point, whether you are a footballer or whatever your job is, the important thing is to learn from them.
"It's part of getting better and I love the feeling of working hard day to day and feeling that improvement in my game.
"I want to play under that pressure because I know it will make me better in the long run."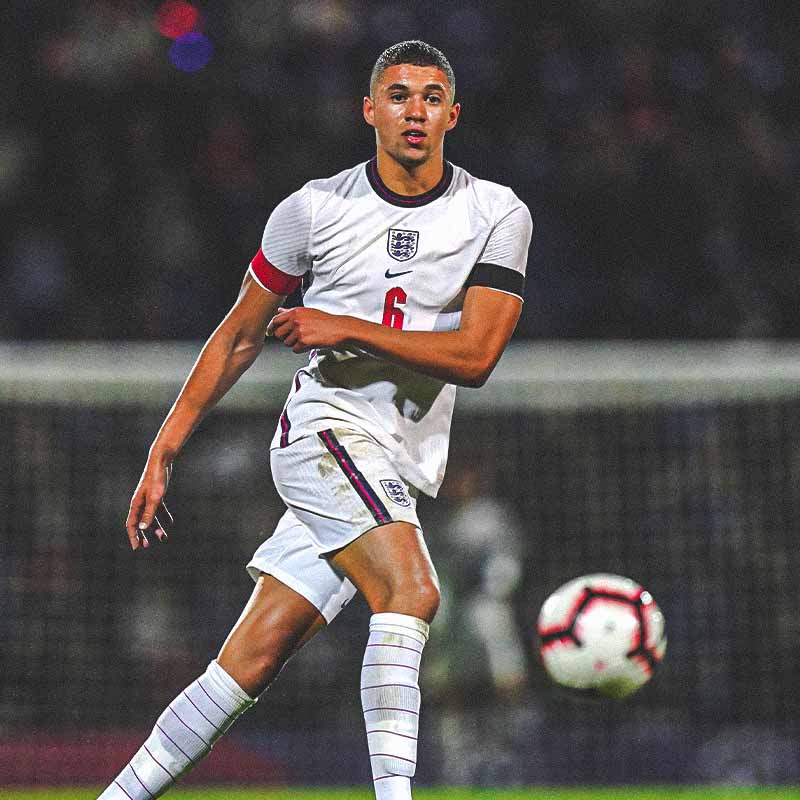 You are on a run of games against teams in the top six. What sort of a challenge does that pose?
"We go into every game thinking we can win, that has to be the attitude and that has to be the mindset.
"We know that when we get it right, then we can beat anyone in the league. We have shown that with some of our results from earlier in the season.
"I believe that, so we look forward to these games, but the key is to be consistent. That's the key word.
"We have to go game by game, and hopefully we can start to build something.
"You cannot get fixated on say a seven-game block, it's about having the focus on the next game and doing what needs to be done in that."
On a number of occasions you have spoken about your own learning and development in your time here. How do you assess that process as we near the end of your first season?
"I feel I have learned so much, especially with the team-mates I have and the staff here. We go into so much detail and you are free to be yourself and be authentic.
"Every single game is the same, if we win or lose we go and look at everything in detail, everything is monitored and it really helps you. There is no place to hide, all the little things are picked up and those little things matter.
"I know exactly what I have to do, and I know exactly what is expected of me, and it's good to be clear on those expectations. That clarity is so important."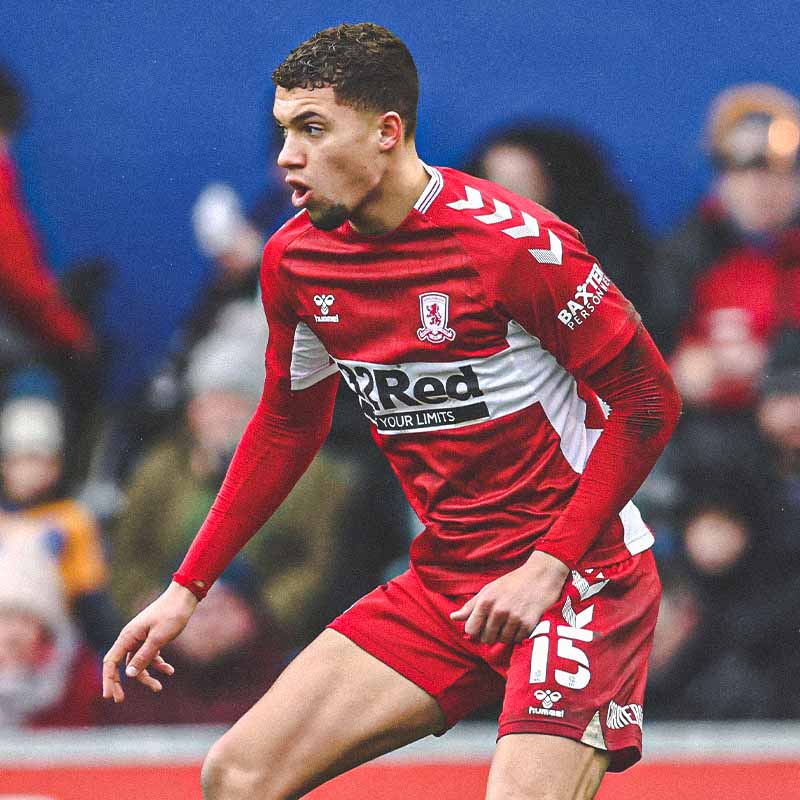 You came through the ranks at Middlesbrough, becoming the club's youngest player, how do you reflect on your time there?
"I reflect on it fondly. As a kid growing up in Middlesbrough, obviously that was the club I wanted to play for.
"I joined when I was 13 and I felt like I settled in really quickly and really well. I worked a lot with Jonathan Woodgate, and he called me up to train with the first team a lot.
"The chance to play for them at such a young age was a really proud moment, it is my hometown club and it was a great moment for me, and for everyone who played a part in helping me.
"I have a lot to be thankful for, that time at Middlesbrough has helped me get where I am now, and it's important I make the most of it and kick on and keep improving in my career."
WIN!
Answer a question on the article above to be in the chance of winning x2 tickets for the Swans v Bristol City match at the Swansea.com Stadium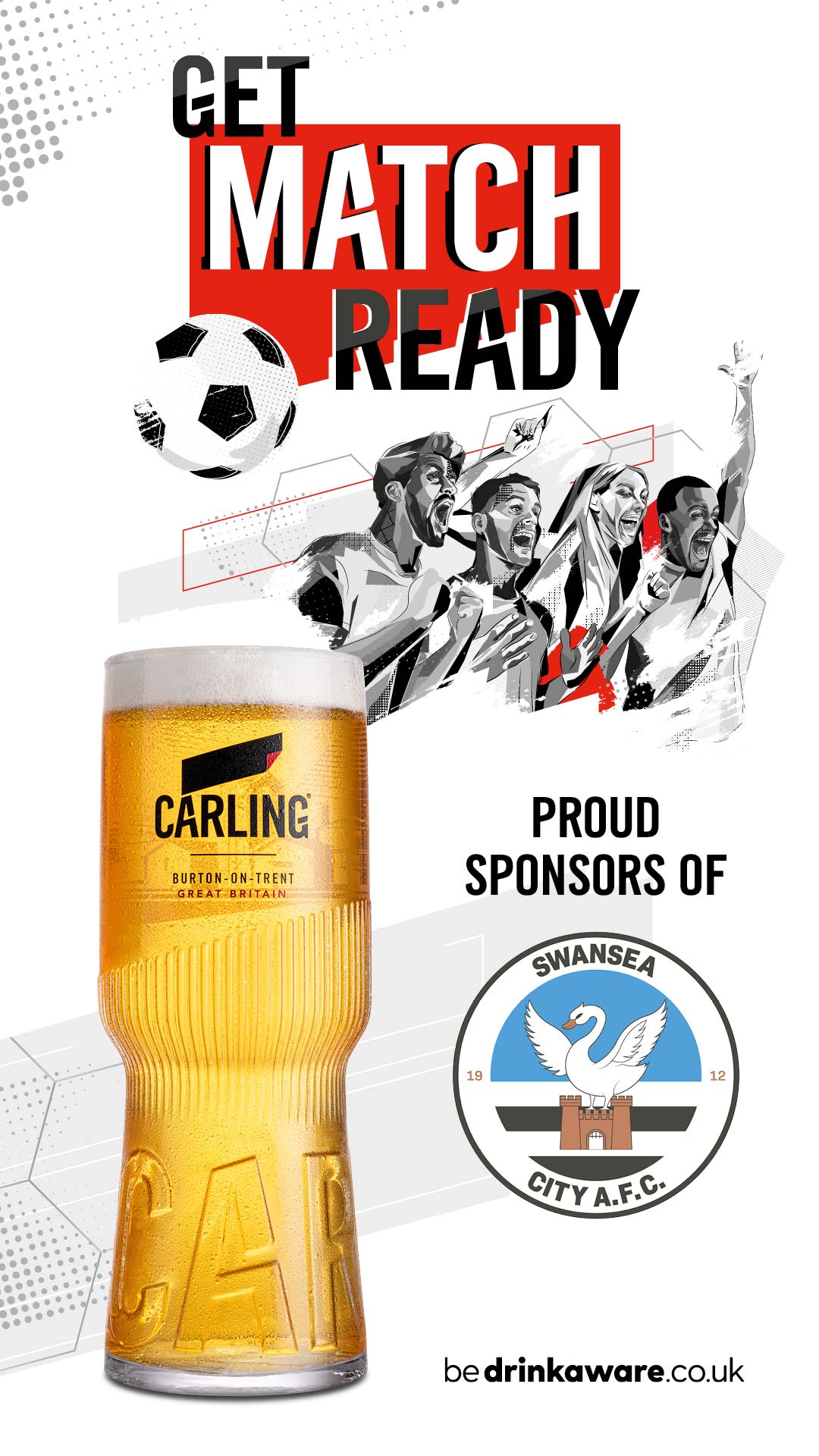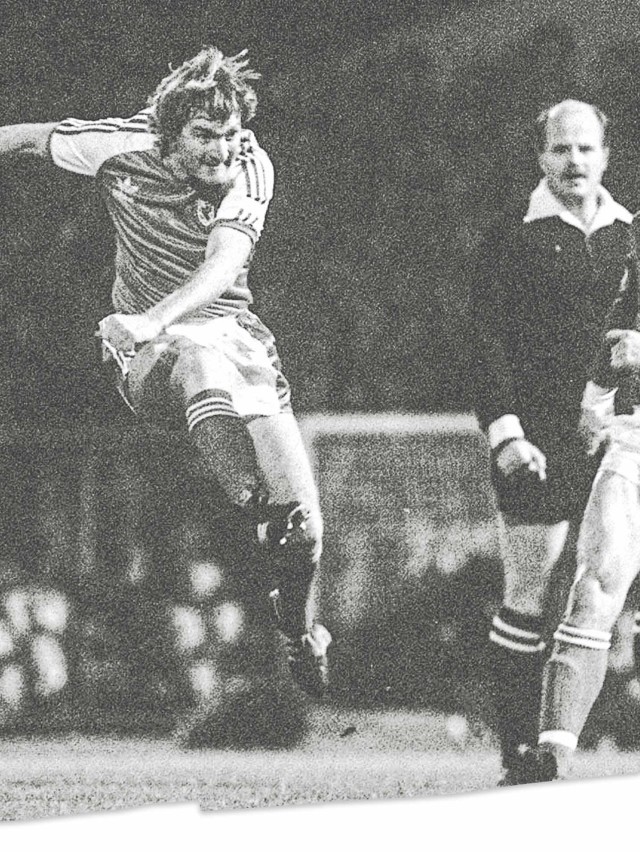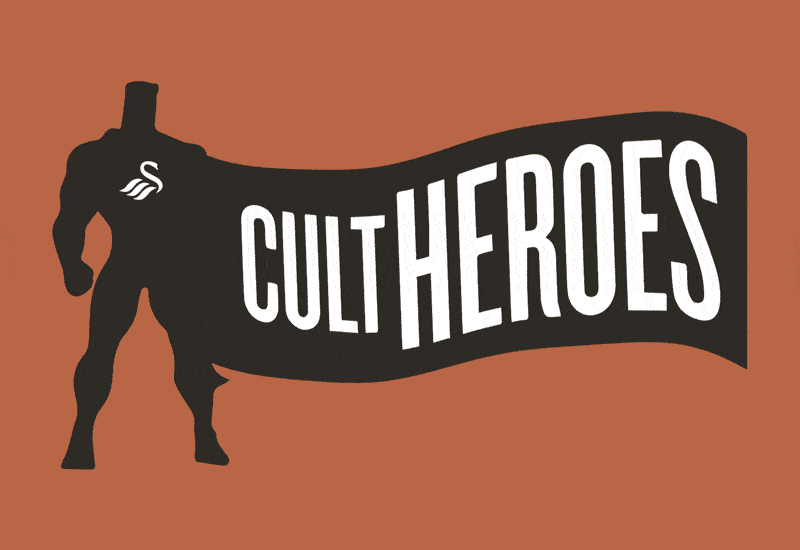 THE LATEST INSTALMENT OF OUR 'CULT HEROES' FEATURE SEES CLUB HISTORIAN GWYN REES TAKE A LOOK BACK AT THE SWANSEA CITY STORY OF ARGUABLY ONE OF THE MOST EXCITING PLAYERS TO EVER REPRESENT THE CLUB. A MAN WHO SCORED ONE OF THE MOST ICONIC GOALS IN THE CLUB'S HISTORY: LEIGHTON JAMES
To any football fan, the sight of a player in full flow gliding down the wing, beating his man with seemingly consummate ease, is one to behold and savour.
In this respect, Leighton James was a stand-out individual for Swans fans of a certain age, able to beat his man at close quarters, and score some spectacular goals for both club and country.
Leighton was a schoolboy prodigy, born in Loughor, and represented his country at schoolboy and youth level.
On leaving school, he began his professional career at Burnley, a club that was well renowned for the development of its young players.
After signing for the Clarets in 1970, it wasn't long before the gifted winger made his first-team debut against Nottingham Forest in November of that year.
Such was his incredible rise in the game, that just a year later he won the first of his full international caps against Czechoslovakia. It would be the first of 54 appearances for his country, scoring 10 goals, over a 15-year period.
After five seasons, 180 appearances and 45 goals for Burnley, Leighton's match-winning performances soon attracted the attention of England's top clubs.
It was league champions Derby County who brought the flying winger to the Baseball Ground in a then club-record deal worth £310,000, and Leighton's time at Derby was successful.
However, just two seasons later the player moved once again, to London and Queens Park Rangers but, struggling to settle in London, Leighton would move back to Lancashire and Burnley in 1978.
The Clarets were not in the rude health they had been during his first spell, and relegation to the third tier in 1980 opened the door for John Toshack to bring him home to Swansea.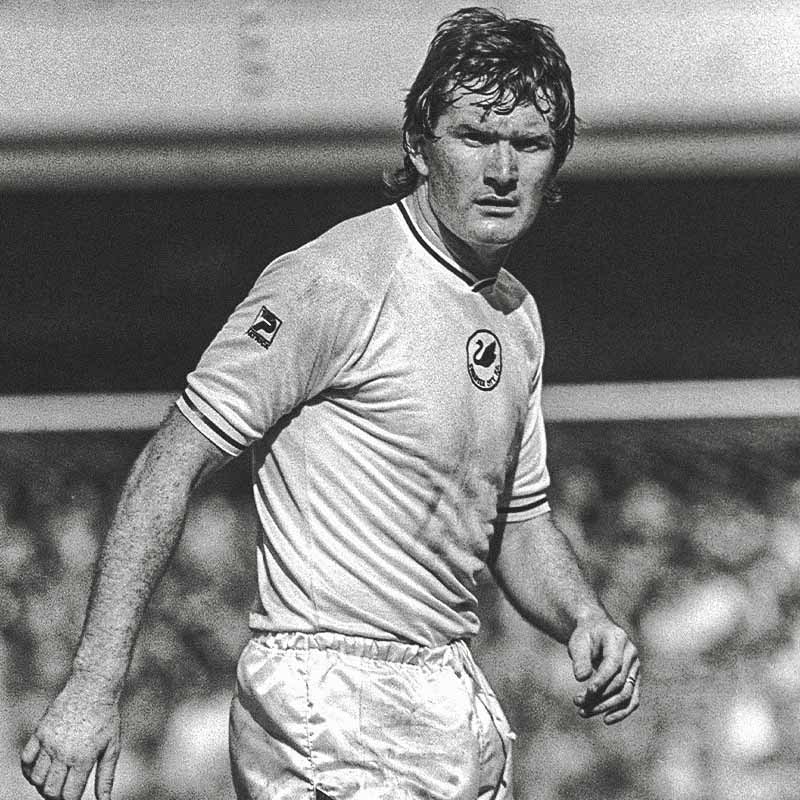 Leighton joined a club that had a group of players who he knew from his time with the national side, and he made his Swansea debut in the final game of the 1979-80 season away at Charlton Athletic, having the distinction of scoring the opening goal in a 2-1 victory.
His first full season at the club was an historic one, with Leighton ending the season as top goal scorer with 15 goals, including two hat-tricks against former club Derby County and one against Bolton Wanderers.
But, most significantly, on the May day when the Swans gained promotion to the top-flight for the first time with victory over Preston at Deepdale, it was Leighton who opened the scoring with a spectacular goal.
Receiving the ball on the left, before cutting inside to arrow a right-footed shot into the top corner.
Leighton continued his fine form in the club's inaugural season in the First Division, his left-wing partnership with Yugoslavian Dzemal Hadziabdic (Jimmy) was flourishing, and this was a major contribution to the Swans surprising the pundits and finishing sixth in the division, as well as retaining the Welsh Cup.
The second season at English football's top table proved far more difficult, and a bad injury coupled with the increasing turmoil around the club Leighton move on a free transfer to Sunderland.
He spent one season at Roker Park before joining Bury and then Newport County in quick succession.
But his final move would take him back to Turf Moor and Burnley in 1986, the club he is perhaps most synonymous with.
In 1989 he hung up his boots after 19 years and over 650 games in the Football League.
Leighton moved into management and had spells with clubs as diverse as Morecambe, Ilkeston Town, Accrington Stanley and Llanelli.
But it was as a straight-talking football pundit that Leighton would enjoy a second career, with his forthright views forged from a lifetime in the game guaranteed to liven any debate on radio or television, or in print.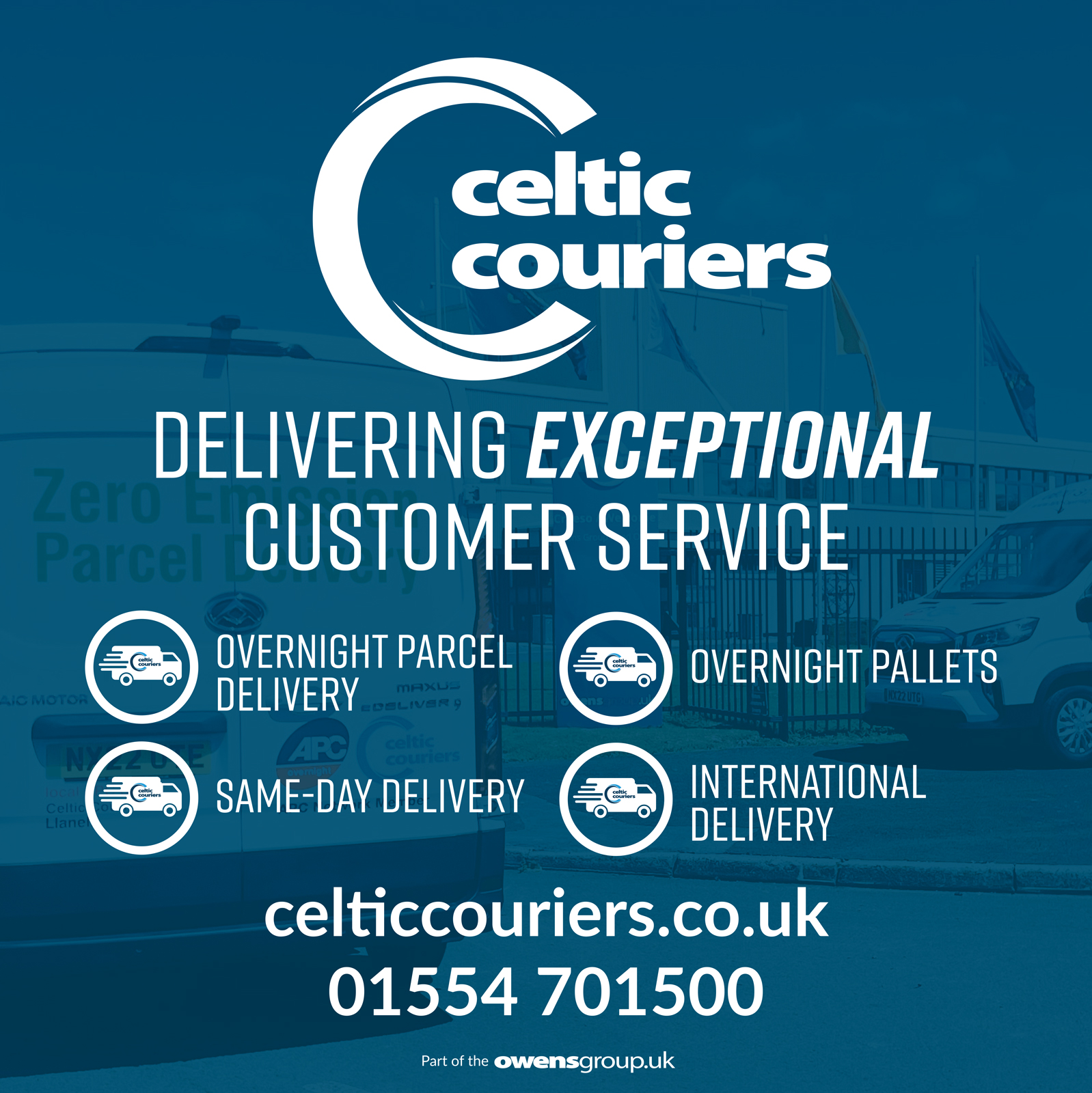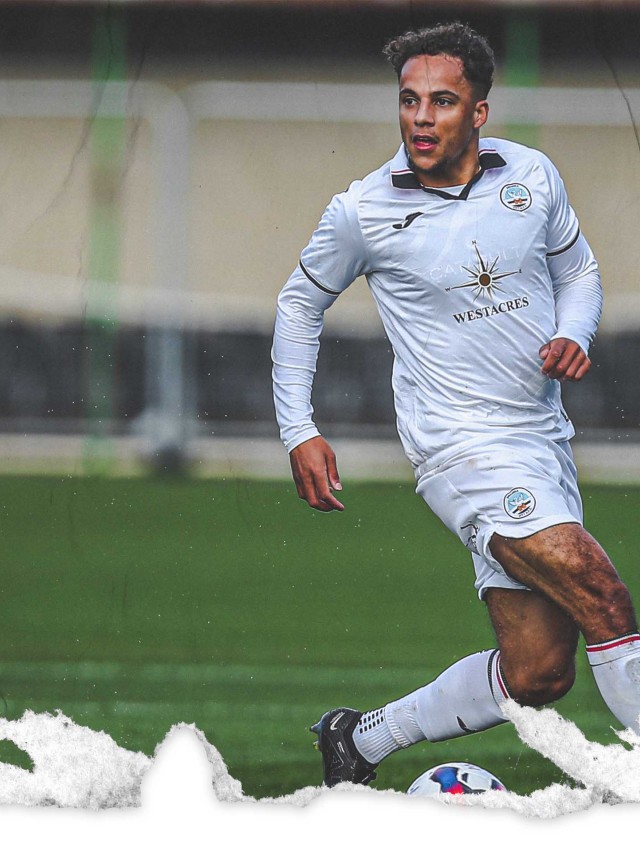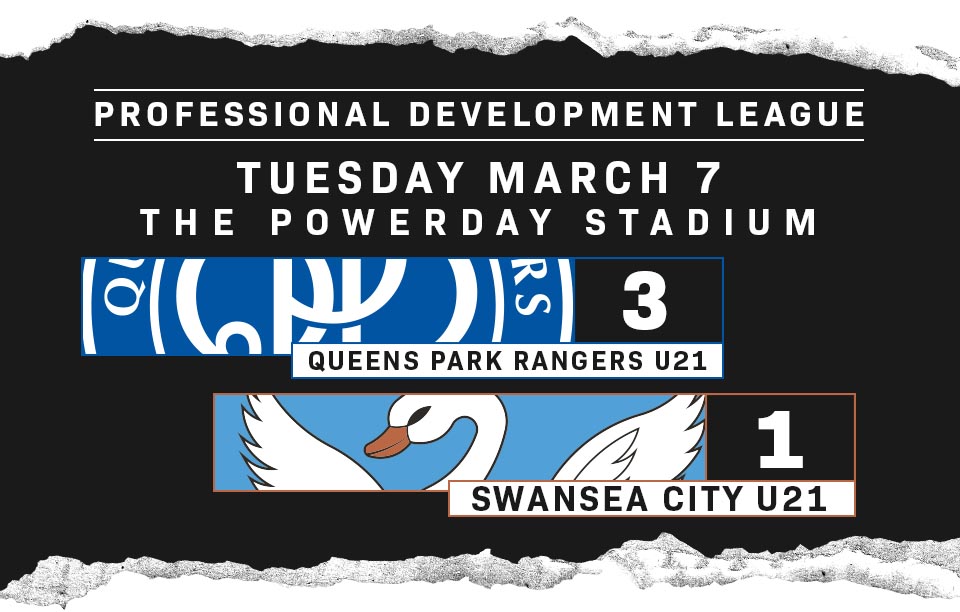 TEN-MAN SWANSEA CITY UNDER-21S SAW THEIR UNBEATEN RUN COME TO AN END AS QUEENS PARK RANGERS CLAIMED THEIR THIRD CONSECUTIVE WIN AT THE POWERDAY STADIUM.
After a quiet opening, the hosts took the lead through Algerian winger Adam Dougui and, despite a handful of chances from the Swans, the R's retained their lead through to half-time.
Rangers extended their lead early in the second half with Kayden Harrack drilling the ball into the net, but the deficit was lessened minutes later as Tivonge Rushesha's spot-kick brought the visitors back into the game.
Both sides were reduced the 10 men as Arkell Jude-Boyd and Josh Thomas received second yellow cards. 
The Swans would remain just a goal down until Rafferty Pedder sealed the victory for the R's with an audacious effort in stoppage time.
The Swans selection saw Rushesha captain the squad on his first start in 10 months, after recovering from a second ACL injury.  
Dan Watts, Iwan Morgan and Richard Faakye were promoted from the under-18s and were named among the substitutes, while Ben Hughes started in goal.
The visitors began well, Thomas getting on to a ball over the top to find Lincoln McFayden for a passage of play that ended with Azeem Abdulai's volley being blocked.
At the other end, keeper Hughes palmed away Dillon De Silva's drive after a swift QPR counter-attack.
Swansea were left frustrated as Thomas had the ball in the net only for the offside flag to cut short the celebrations.
Rangers began to settle, with Hamzad Kargbo forcing Hughes to make a swift intervention before the Swans keeper punched away a Charlie Owens' free-kick. 
And the R's were to take the lead just before the half-hour mark. De Silva's inviting cross found Dougui in the six-yard box, who calmly slotted the ball home for the opener. 
Swansea looked to respond, Thomas picking out Ruben Davies after a great run down the left, but the striker's shot was well blocked and the visitors trailed at the interval.
Instead, the R's doubled their lead immediately after the break, Harrack made sure to fend off his marker to drill a low shot past Hughes after capitalising on a defensive mishap. 
But Swansea were handed a way back into the game as Corey Hurford was brought down in the box, and skipper Rushesha converted from the spot.
And when the hosts saw Jude-Boyd dismissed on the hour mark following a cynical shirt pull Swansea's hopes were raised further. 
Thomas and Hurford saw shots blocked in quick succession, but Swansea's numerical advantage was wiped out when the former's foul on the keeper earned him a second yellow card. 
Substitute Morgan went closest to the equaliser after breaking free down the right, firing straight into the hands of Matteo Salamon in the QPR goal.
And instead the home side countered to seal the win as Peddar cleverly beat two defenders to fire home.
Queens Park Rangers Under-21s: Matteo Salamon, Arkell Jude-Boyd, Kayden Harrack, Deon Woodman, Henry Hawkins, Charlie Owens, Dillon De Silva, Alex Aoraha, Hamzad Kargbo, Rafferty Pedder, Adam Dougui. 
Unused subs: Ivo Rossi, Harry Cant, Stan Flaherty.
Swansea City Under-21s: Ben Hughes, Joe Thomas, Kian Jenkins, Azeem Abdulai, Kai Ludbigsen, Tivonge Rushesha (captain) (Harry Jones 65'), Corey Hurford, Sam Leverett, Ruben Davies (Iwan Morgan 65'), Josh Thomas, Lincoln McFayden. 
Unused subs: Remy Mitchell, Dan Watts.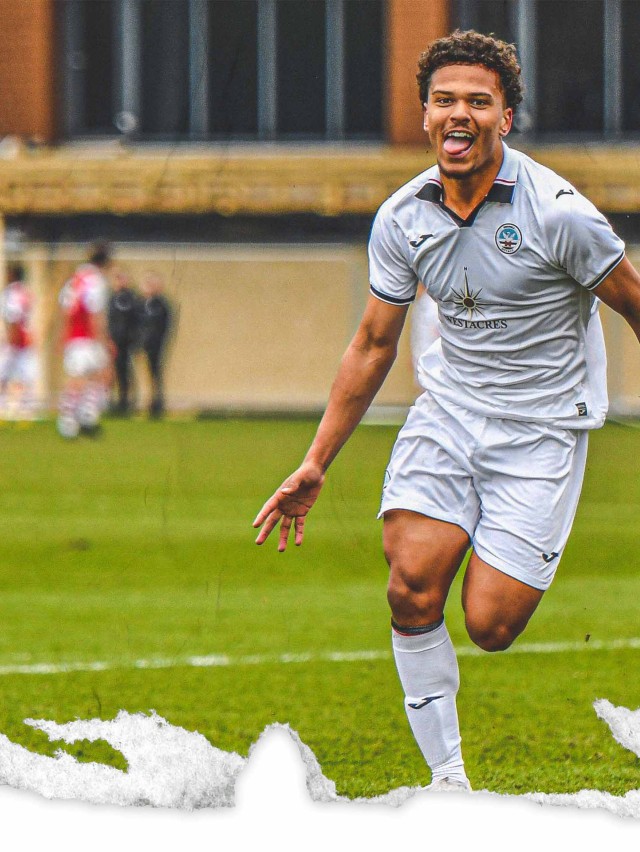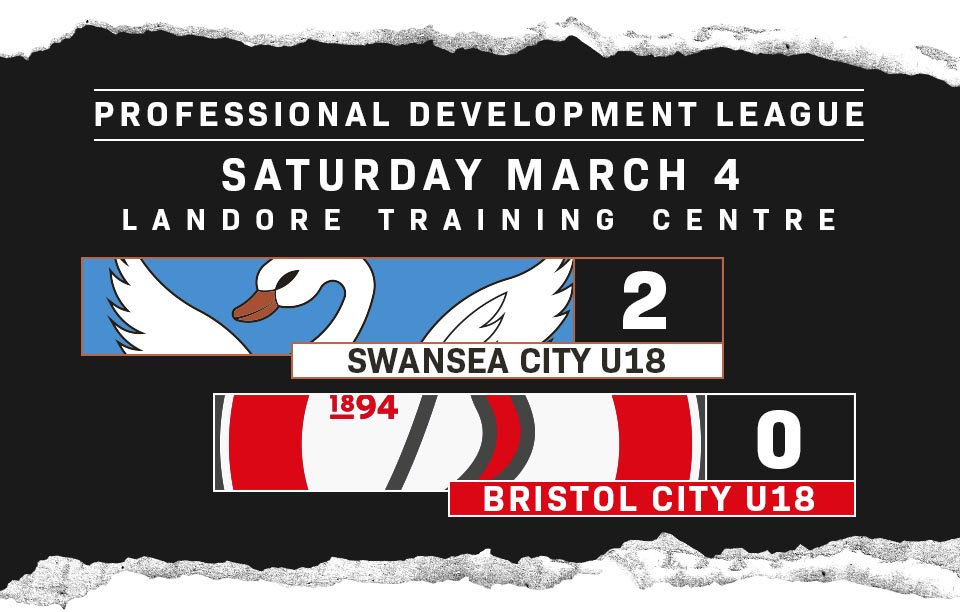 FIRST-HALF GOALS FROM ZANE MYERS AND IWAN MORGAN ENSURED SWANSEA CITY UNDER-18S CLAIMED ALL THREE POINTS AGAINST BRISTOL CITY IN THEIR PROFESSIONAL DEVELOPMENT LEAGUE CLASH AT LANDORE.
The Swans led through Myers' header with 20 minutes played, and they doubled their lead before the break when Morgan had finessed a smart finish past the keeper for his 19th goal of the season.  
It was a lead the hosts retained throughout the second half as they claimed a comfortable victory over the Robins.
Cameron Llewellyn was handed his first start of the season, whilst Jada Mawongo, Sam Parker and Josh Carey missed out, with Thomas Woodward and David Roberts coming into the team.
Morgan also returned to the squad following suspension.
It proved an even opening with a Myers' run catching the visitors cold on the left flank, but he was unable to pick out Morgan in the middle.
Swansea keeper Ewan Griffiths was then equal to a Marley Rose effort after the forward had broken through.
The hosts had a few more encouraging moments, with Morgan unable to finish a fine move also involving Woodward and Geoff Bony. 
But the pressure from the hosts was mounting and it was no surprise when they took the lead.
Myers – who had netted against Bristol City in the reverse fixture back in October – headed home after an excellent delivery from Llewellyn.  
Bristol looked to hit back immediately, Billy Phillips causing problems down the Swansea left to set up skipper Kai Churchley, who sent his volley wide of the target. 
But the Swans dealt with the visitors' pressure well and were soon two goals to the good through in-form striker Morgan.
He chased down Bony's through ball and sent Robins keeper Joseph Duncan the wrong way after advancing on goal.
Nearing the interval, Roberts and Bony both saw long-range shots blocked by Bristol defenders, before Churchley's deflected effort was palmed away by Griffiths right on half-time. 
The Swans started the second-half brightly. Woodward – who had been dangerous in the centre – neatly picked out Bony on the edge of the area, but the striker's resulting shot was well held by Duncan.  
Myers looked to turn provider for Morgan, whipping a high-cross into the Bristol box, but the Welshman was unable to connect.
The Robins pressed for a way back into the game, but Arthur Parker and Richard Faakye proved alert and made key clearances for the Swans.  
The visitors did almost pull one back just before the final whistle. A clever flick from Reuben Shepherd fell to Callum Hutton, but Griffiths was able to tip away the final effort
The introductions of Rohan Davies and Callum Deacon - making his debut at this level - from the bench saw the Swans tweak formation, Deacon playing a wonderful ball into the path of Davies, but nothing came of the opportunity.  
But it did not matter in the final analysis as the Swans claimed all three points.  
Swansea City Under-18s: Ewan Griffiths, David Roberts, Richard Faakye, Jacob Cook (Callum Deacon 65'), Arthur Parker, Dan Watts, Cameron Llewellyn (Yori Griffith 55'), Thomas Woodward, Geoff Bony, Iwan Morgan (Rohan Davies 76'), Zane Myers (Caio Ifans 78').
Unused subs: Kit Margetson.
Bristol City Under-18s: Joseph Duncan, Max Davies, Taine Anderson, Callum Hewlett (Zak King-Phillips 65'), Jed Meerholz, Zack Ali, Raekwan Nelson, Marley Rose, Callum Hutton, Kai Churchley (Jaden Brown 59'), Billy Phillips. 
Unused subs: Sam West, Jaiden Foxwell.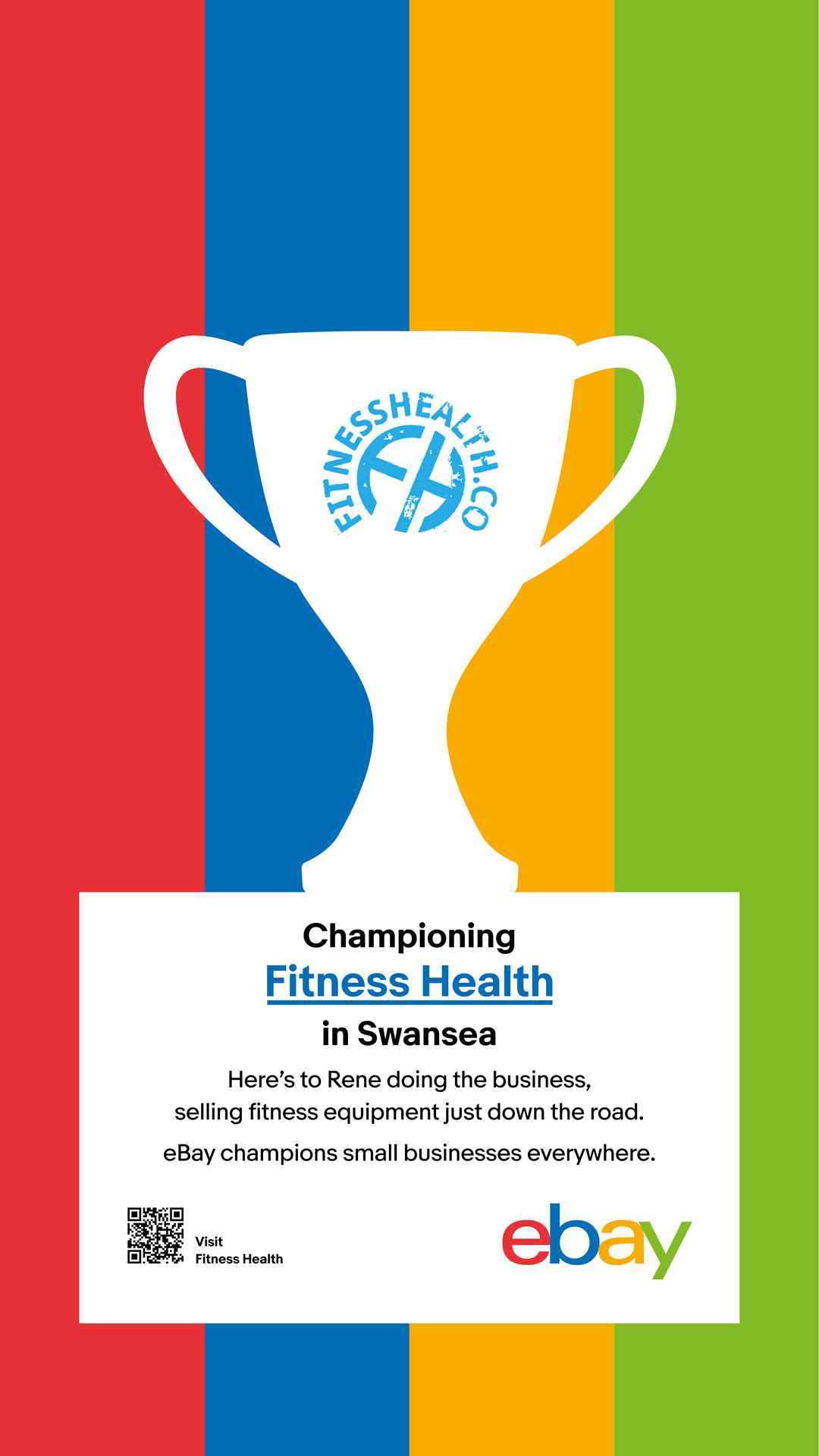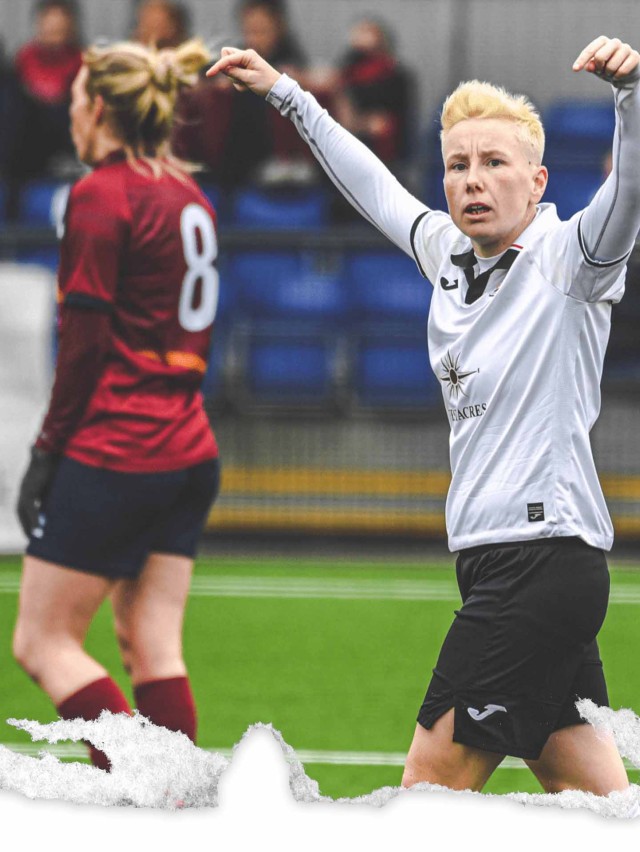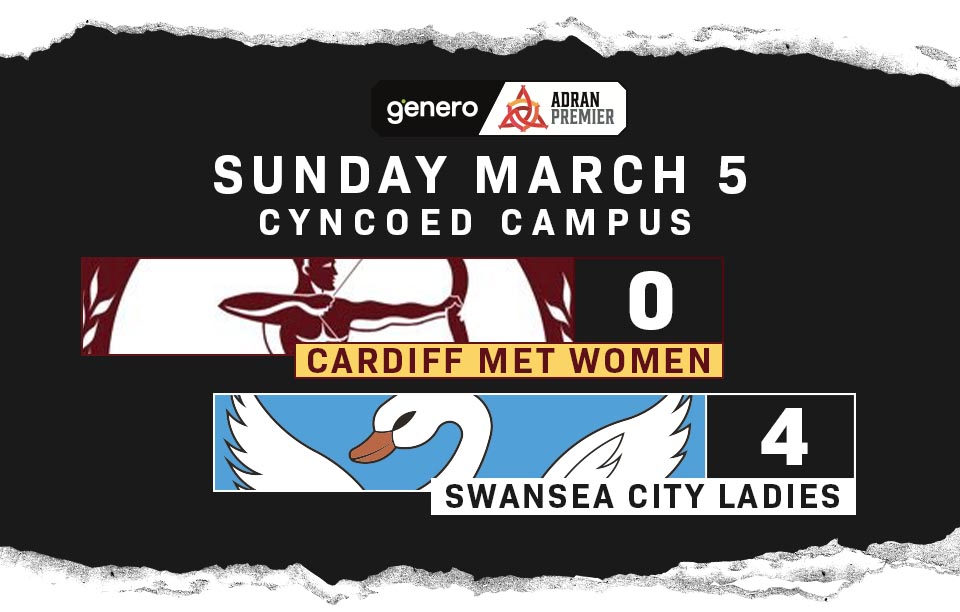 STACEY JOHN-DAVIS' HAT-TRICK HELPED FIRE SWANSEA CITY LADIES BACK TO WINNING WAYS WITH A CONVINCING VICTORY AT CARDIFF MET WOMEN IN THE GENERO ADRAN PREMIER.
Striker John-Davis sent the Swans into the break with the lead after a dominant first half, firing into the top corner to break the deadlock.
The forward would then score twice in quick succession to seal her hat-trick after the interval, with Chloe Chivers notching a fourth to seal the three points.
The Swans started well, with John-Davis proving to be a problem for the Met defence straight away, her runs in behind causing chaos.
The first chance of the game would fall to John-Davis, her volleyed effort from a tight angle being well held by Charlotte Smith in the Met goal.
A minute later Meg Saunders came close, finding space in the box and forcing another good save from the goalkeeper.
Cardiff Met had a great chance to break the deadlock after half an hour, Stephanie Turner latching onto a loose ball at the back post from a corner, but Ellie Lake was there to clear off the line.
Met were made to pay for the missed opportunity, with the Swans countering and John-Davis firing a stunning effort into the top right corner.
The hosts looked for a response before half-time, Tiggeraa Webb winning the ball back on the edge of the box and striking the top of the bar,
But the visitors ended the first half on top as Katy Hosford whistled an effort just past the post.
The Swans remained in the ascendency as the second half began, Rachel Cullen's effort from range forcing the goalkeeper to scramble to make the save.
But it wouldn't be long before the Swans had their second, John-Davis firing a stunning strike into the top left corner to convert an excellent through ball from Chivers.
John-Davis was close to her hat-trick just eight minutes later, her glancing header from Chivers' delivery being well saved.
But she would soon get her third, forcing a mix up at the back that allowed her to tap home with ease.
The Swans rampant second-half showed no sign of stopping, Chivers netting her first goal of the season with a powerful strike after Saunders sent her through with a defence-splitting ball.
The win sees the Swans extend the gap between themselves and third-placed Cardiff Met to six points in the Genero Adran Premier.
Cardiff Met Women: Charlotte Smith, Tiggeraa Webb, Jessica Westhoff, Grace Corne, Stephanie Turner (Grace Batsford 78), Sophie Hancocks, Emily Allen, Tija Richardson, Robyn Pinder, Erin Murray, Ellie Preece (Kennesha Nanette 85).
Unused subs: Amelia Forkings, Sophie Davidson, Evie Griffiths.
Swansea City Ladies: Chelsea Herbert, Shaunna Jenkins, Ellie Lake, Nieve Jenkins (Gwen Horgan 46), Chloe Chivers (Monet Legall 78), Katy Hosford (captain) (Nia Rees 75), Stacey John-Davis, Lucy Finch, Meg Saunders (Chloe Tiley 75), Jess Williams (Lailah Muscat 78), Rachel Cullen.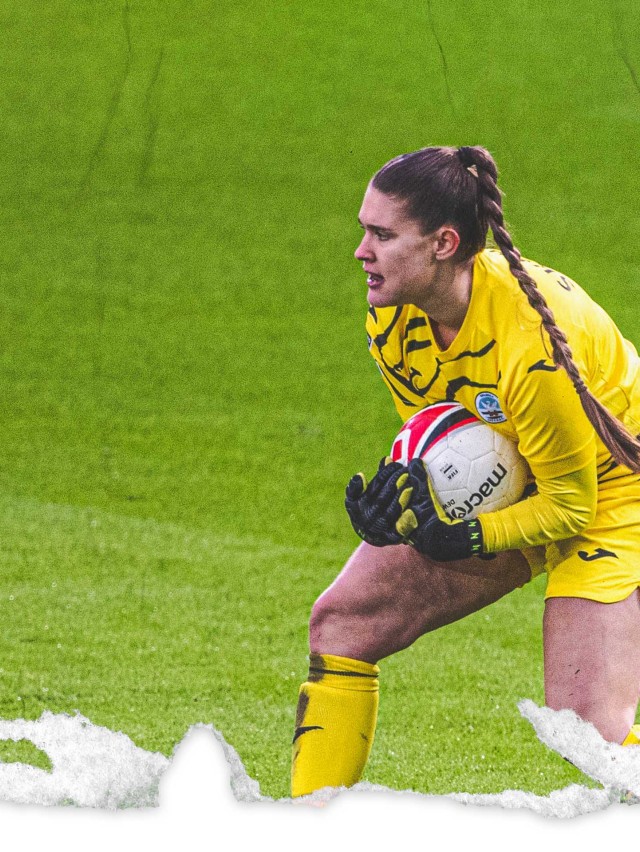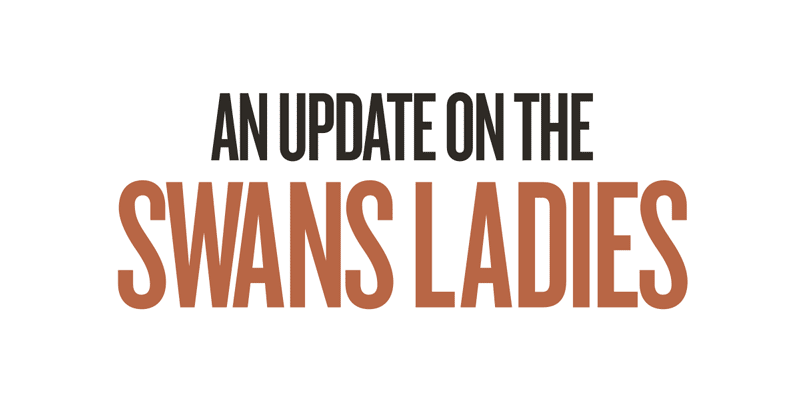 Swansea City Ladies' Claire Skinner juggles a full-time job as a paramedic with being the goalkeeper for the top-flight team in Wales. It entails long hours, hard work and arriving at matches with less than two hours sleep … and she wouldn't have it any other way!
Skinner began her football journey as a lot of people do, kicking a ball around on the sidelines of a sibling's junior match, but at the age of eight she'd joined her first girls team in her home town of Guildford.
A striker during those formative years, she only had the opportunity to go between the sticks when the usual shot-stopper was away with her county hockey team.
"I used to step in because I liked getting muddy," Skinner laughed.
"I liked going in goals so I went to a Chelsea Foundation goalkeeping school for a week, so I could get better for when I did step in.
"They invited me for trials with the Chelsea team, so my first season in goal was at Chelsea - I think that was when I was 11 or 12!"
She spent a few years playing for various professional sides, but eventually dropped out of the pro game. She chose a degree and began her journey into becoming a paramedic while continuing her football.
"I came to USW [University of South Wales] for football and sports science," she said.
"I finished that and then decided I wanted to be a paramedic, so I did paramedic science at Swansea University.
"I was a bit of a club hopper, I was trying to find a football club in Wales that I enjoyed playing at and a couple of my friends - Jess Williams and Katy Hosford – played at Swansea and enjoyed it, so I came here."
"I've been playing for Swansea City for around two or three years and I've been a paramedic for nearly 18 months so I'm still quite new.
"The club is very understanding. They realise that I can't be at every game and every training session and they understand that.
"When I can be here, they always give me opportunities, so it's doable."
It takes enormous commitment to juggle such a demanding profession with a career in football.
Skinner's average paramedic shift is what she calls a "seven, seven" – so a 7am to 7pm day shift or 7pm to 7am night shift - but that can vary.
She's always scheduled for 12-hour shifts, but can start anywhere between six and eight in the morning and six and eight in the evening and, when you're on the front line saving lives, rotas can go out of the window.
She's left work four hours late on occasions due to being stuck in a queue at a hospital, something she says is harder to deal with than any emergency she's attended.
"If I'm a day crew, the first thing is to check that the night crew are back at station, sometimes they can be stuck at a hospital queuing," she explained.
"If that's the case, we'll take a car to where they are and relieve them so they can go home.
"Sometimes you can just sit there for hours, I was once sat with the night crew's patient for my whole shift.
"Those are the difficult days when you're stuck in hospital and you can hear the outstanding jobs coming in but you can't do anything.
"When you go to the hard jobs, it's better because you're going in and you're able to help someone who needs you."
But those long, frustrating waits are thankfully the exception. On a typical day, Skinner will be providing critical care at the scene anywhere between once and five times a shift.
"A lot of the time, we just go out on our first job from the base station," she added.
"There are two of us in the truck so that can be two paramedics or one paramedic and a technician. The technicians can do everything paramedics can except administer certain drugs.
"I'm based in Caerphilly so we cover from there down to Newport, Chepstow, Monmouth across to Abergavenny, so the area is quite big.
"Caerphilly is on the border of a few health boards so we can sometimes go anywhere – I went on a job to Llanelli once. We were only able to do one job that day."
Despite a very busy work life encompassing long hours and sometimes even two-hour round trips to Llanelli, her commitment, talent and dedication to Swansea City Ladies meant Skinner was able to win the Adran Premier League's golden glove award last season.
So how does she do it?
"It's difficult. It's hard to get to training sometimes," she admitted.
"For matches, a lot of the time I'll be doing a Saturday night shift and then going straight to the games, so it does get difficult, but you just learn to live with it.
"I haven't managed to get to an away game [that's a long way away] yet, but for a home game, if I'm on a night shift I'll probably get home around 8am or 9am and then I'll be back out of the door an hour and a half later.
"It's part of the job's lifestyle and then I choose to play football because I love it. I have to love it because if I didn't, I wouldn't commit to doing that.
"Football is also something that is completely separate to what I do for a job so, if I've had a bad day, I can come here and have a laugh with the girls and it's a change of environment."
And the change of environment is something that appeals to her too.
The idea of doing football full-time or solely concentrating on being a paramedic was quickly rebuffed by the 25-year-old. She wants to be both, and she wants young people to know they can be both too, if that's what they choose.
Swans Ladies have played two matches at the Swansea.com Stadium this season bringing in crowds of over 1,000 each time, and Skinner is immensely proud of the number of children – particularly girls – who come out and see them play.
"I feel like our team can inspire people because we show that it's possible to juggle a career and football," she explained.
"You can do whatever you want and play football.
"One of the reasons we like playing in the stadium is because we get the fans there and the kids get to see that it's possible to play at the stadium, and that's something they can aspire to."
So what would Skinner say to someone considering pursuing football and becoming a paramedic.
"Do it! It's the best," she said.
 "It's the best combination. And you can do it, especially if you've got a good team around you.
"It's tough and you might lose sleep but you can do it. It's the best job in the world and to be able to also do something you love doing alongside it is brilliant."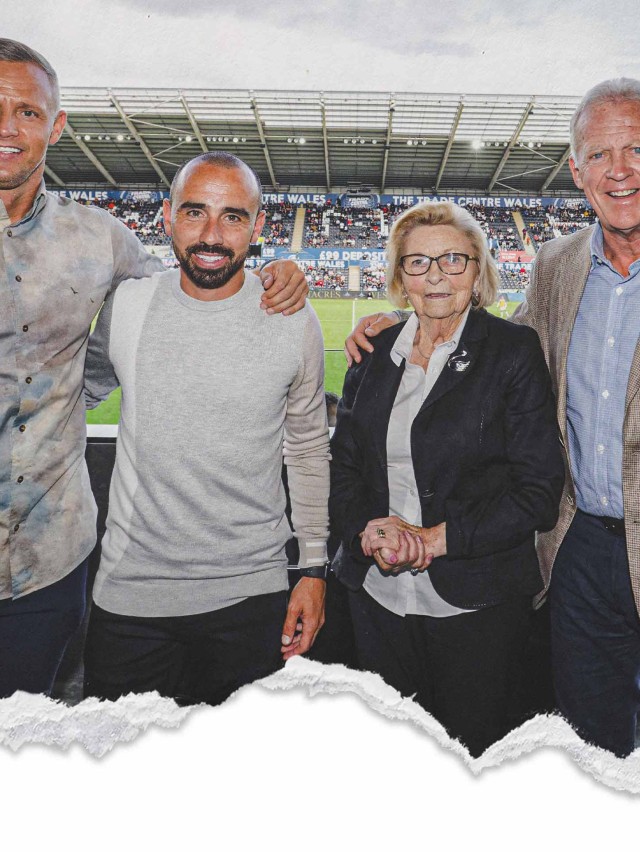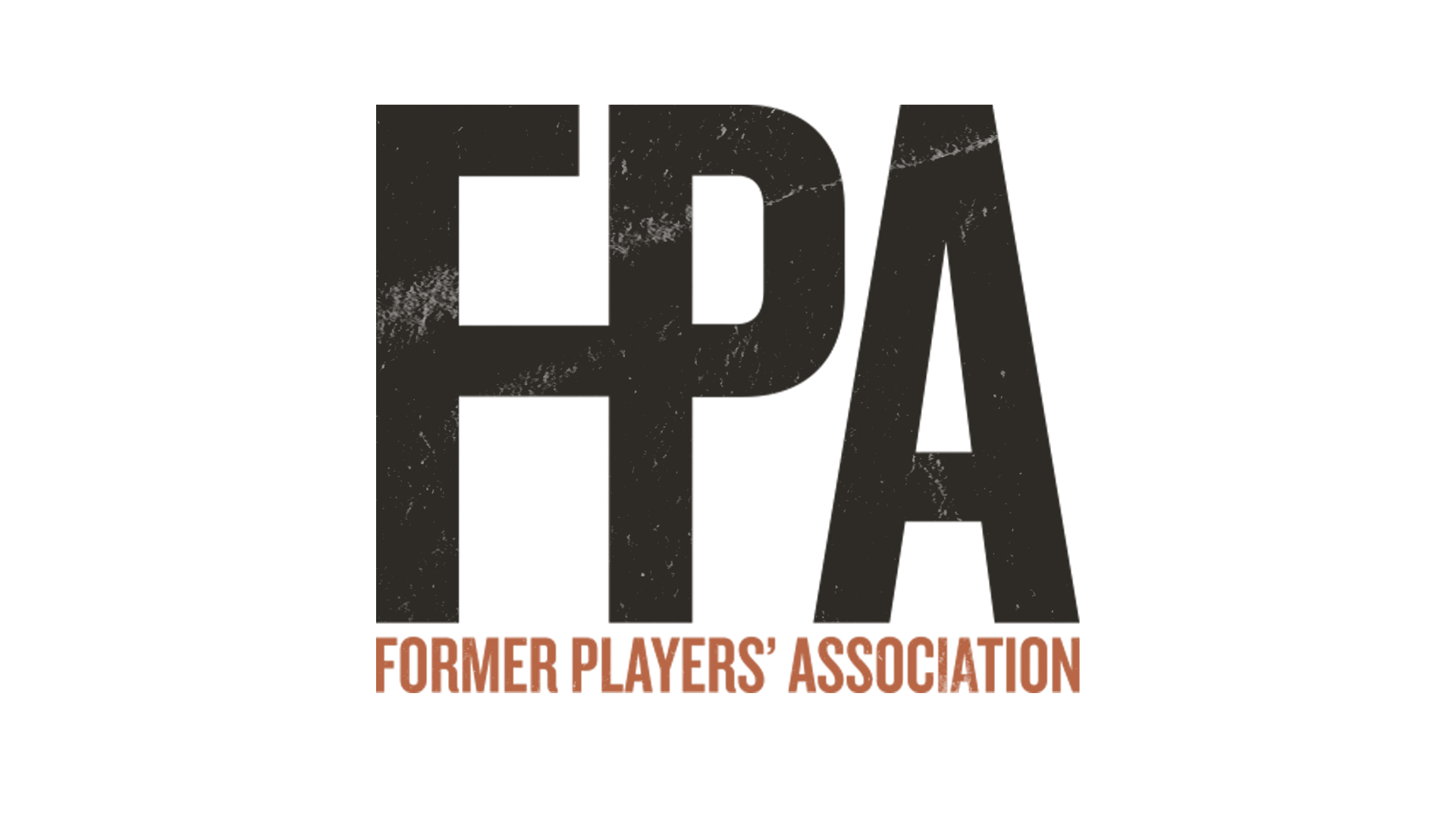 This International Women's Day, Swansea City - the only EFL club to include female members in its Former Players' Association (FPA) - is encouraging ex-Swans Ladies players to join the growing organisation.
The FPA exists to unite those who have worn the Swansea City shirt, and who wish to continue or renew their links with the club.
The FPA is free to join and is open to men and women who have represented the club at senior level. 
The club is also keen to hear from relatives and friends of former players who are not online but who might still like to join. 
The association's primary aims are to promote friendship and support, while also taking part in charitable work and fundraising, by bringing together players from different generations and different eras. 
The FPA currently has several former Ladies players registered, and would warmly welcome more former players who wish to join up.
Money raised by fundraising events such as end of season player awards will be used to support local charities and provide a fund for ex-players.
FPA secretary Catherine Thomas said: "I am so proud to be involved in the set up, development and running of the Former Players' Association.
"When it was first formulated, over 18 months ago, one of the first questions that the committee posed was whether to open it up to those who proudly wore the shirt for our women's team.
"The immediate answer from all of us was a yes. The former Ladies players have been part of the journey we are on together to build the FPA, and have joined us for activities such as memory walks for Alzheimer's Society Cymru, coffee mornings and a heritage even at the site of the old Vetch Field." 
Natalie Ashford, one of Swansea City Ladies' first-ever signings upon the team's formation back in 2002,has welcomed the inclusive approach adding: "I think it's really good that Swansea are the only club to welcome former female players. It is a step in the right direction for Swansea City and the women's game.
"Considering the continued growth in the profile of the women's game, certainly compared to when I was playing, this is a brilliant step for the club to take and hopefully it will be one that others will follow."
Any former Swansea City Ladies who wish to join the FPA can contact secretary Catherine Thomas, on 01792 616420 or email catherinethomas@swanseacity.com.
Alternatively, former players can register HERE.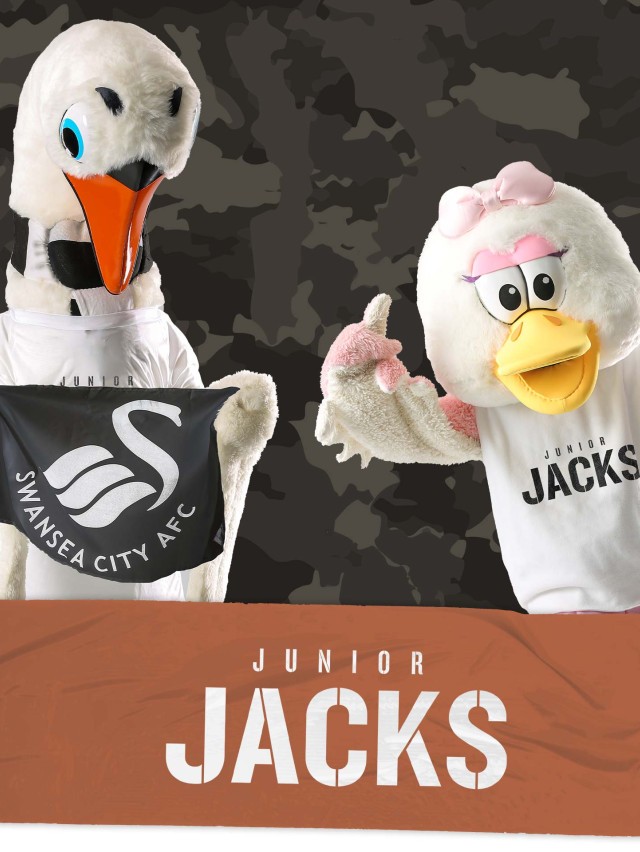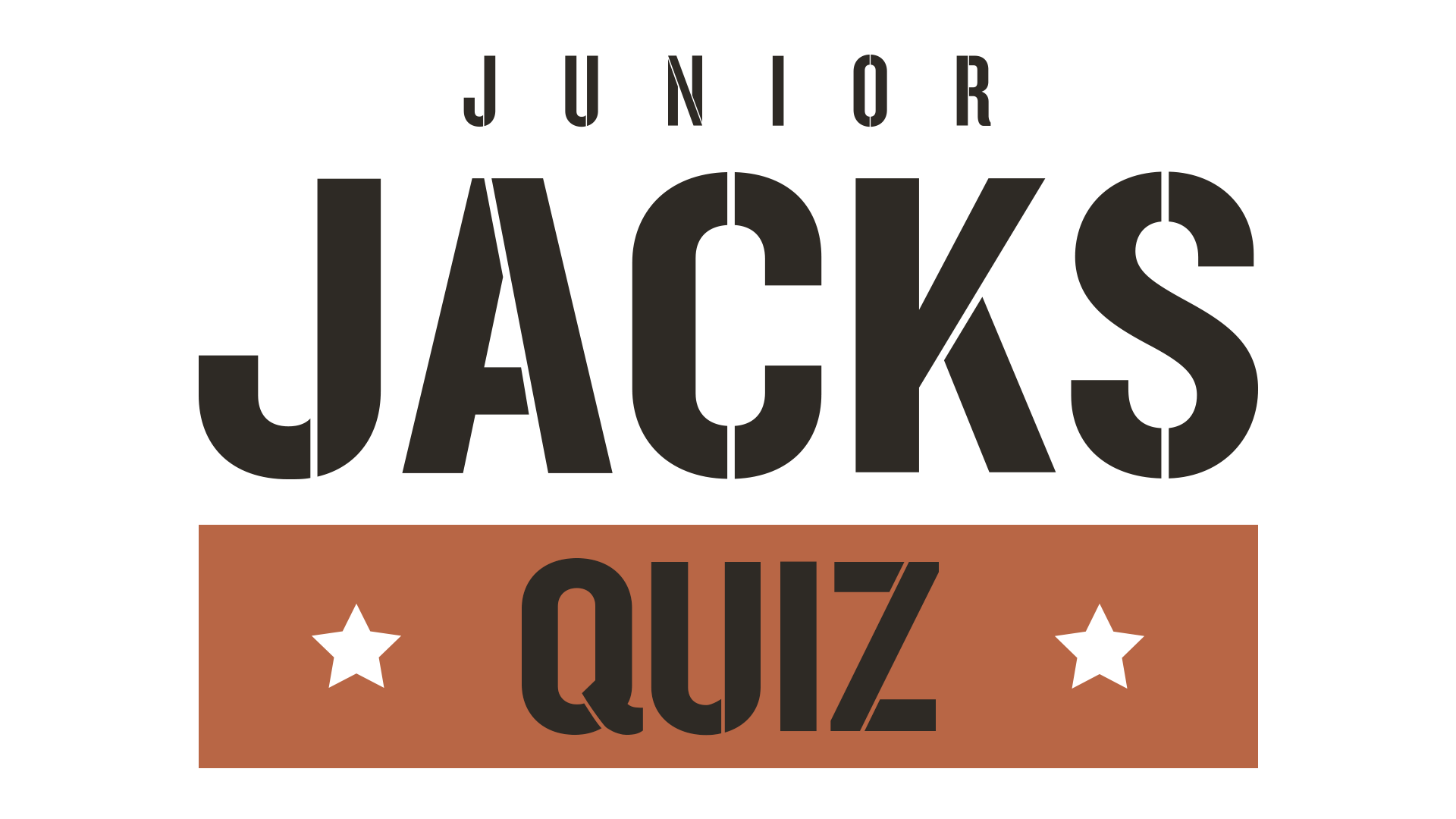 Prynhawn da, pawb!
Welcome back to the Swansea.com Stadium with the Swans ready to play Middlesbrough this afternoon.
We're really looking forward to this afternoon's game and seeing you all in the family stand! 
We think the match will end 2-0 to the Swans with goals for Ollie Cooper and Joel Piroe.  What do you think the score will be?
Don't forget, you can create your very own diary of the day on the Junior Jacks page by clicking HERE.
We've also put together another Take Five quiz to test your Swans, Boro and football knowledge!
Come on you Swans!
Cyril and Cybil.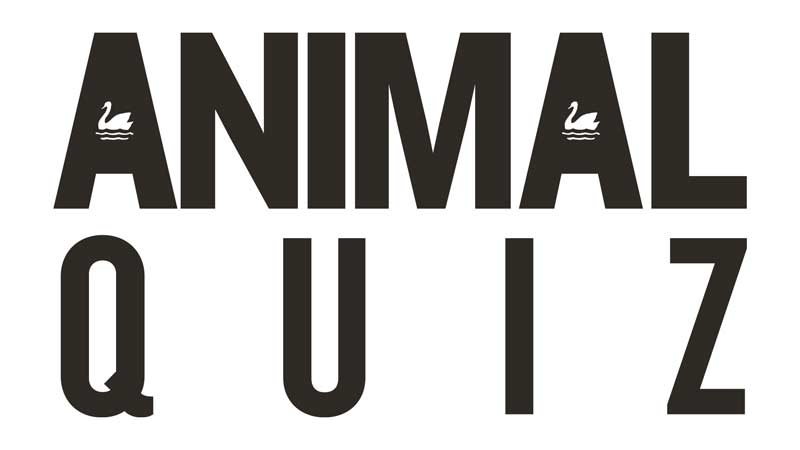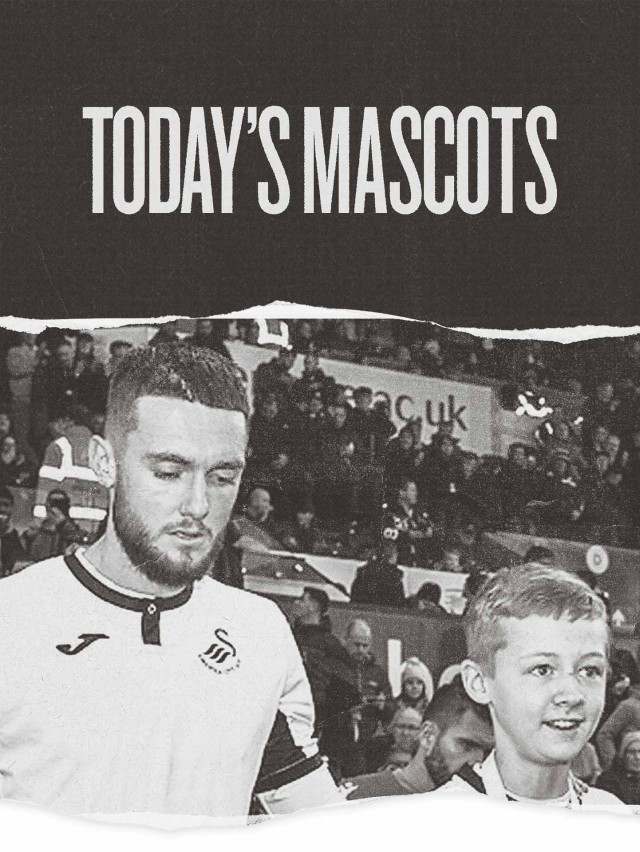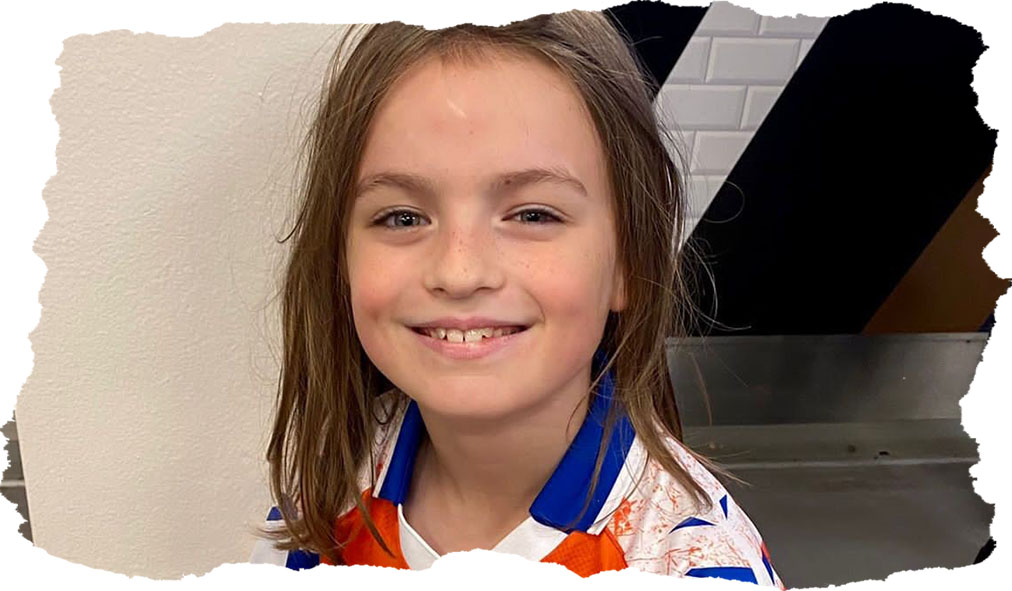 DYLAN ~ AGED 9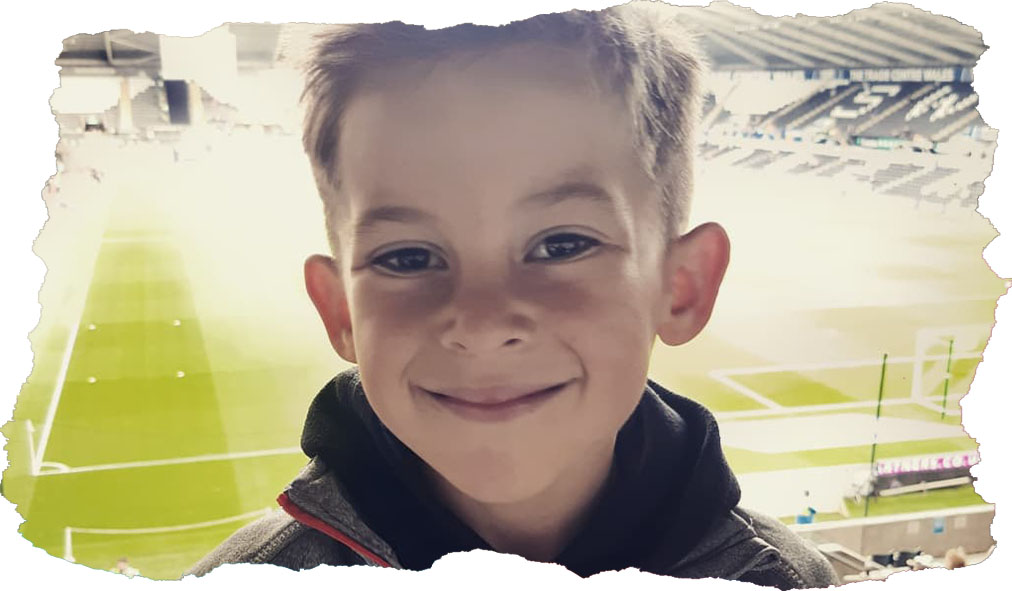 FRANKIE ~ AGED 7
HARVEY ~ AGED 7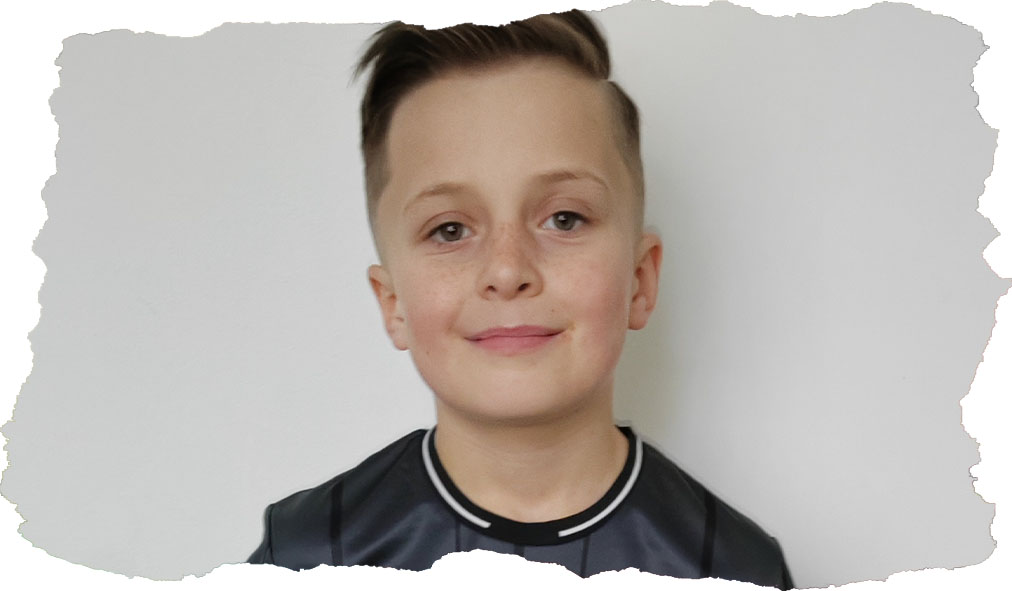 JAX ~ AGED 9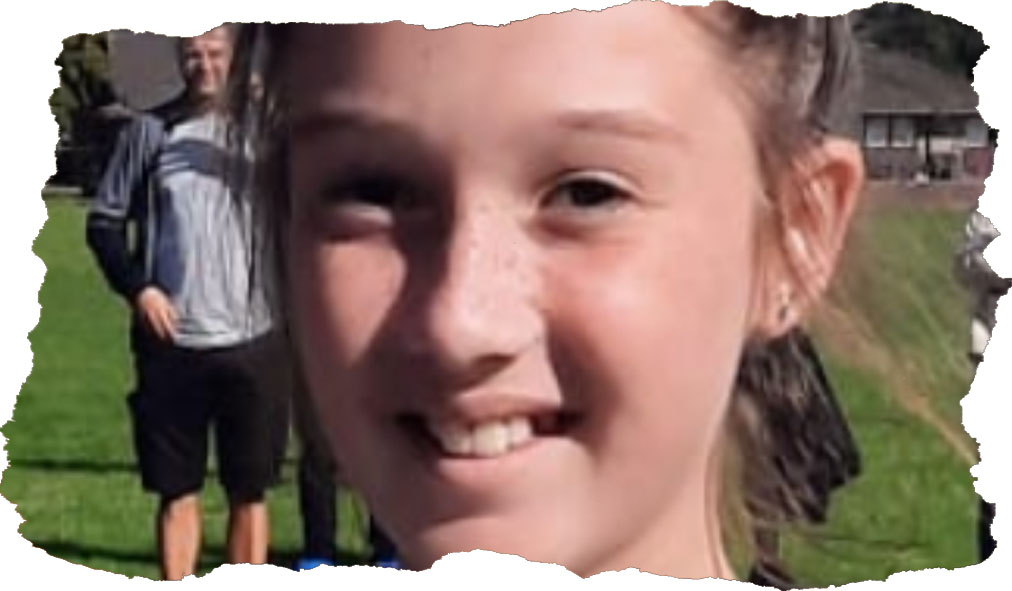 JOSIE ~ AGED 11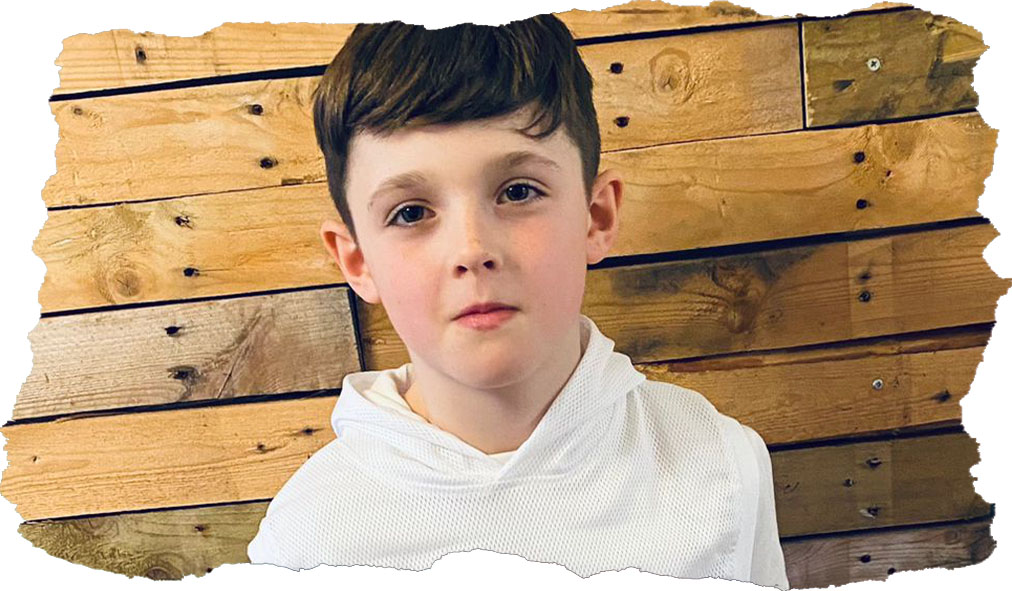 LEO ~ AGED 8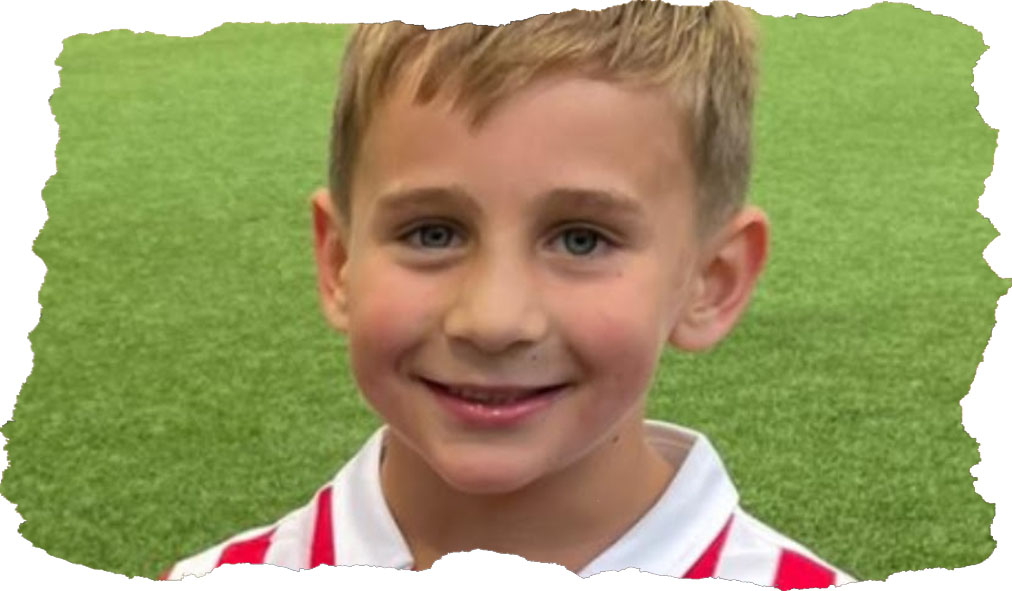 LUCA ~ AGED 6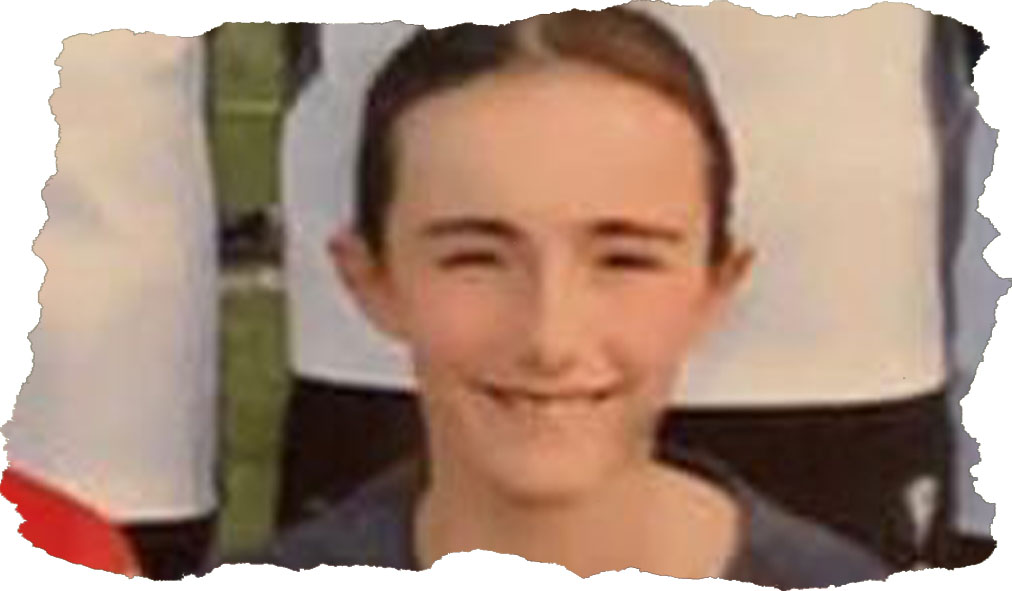 MAISY ~ AGED 11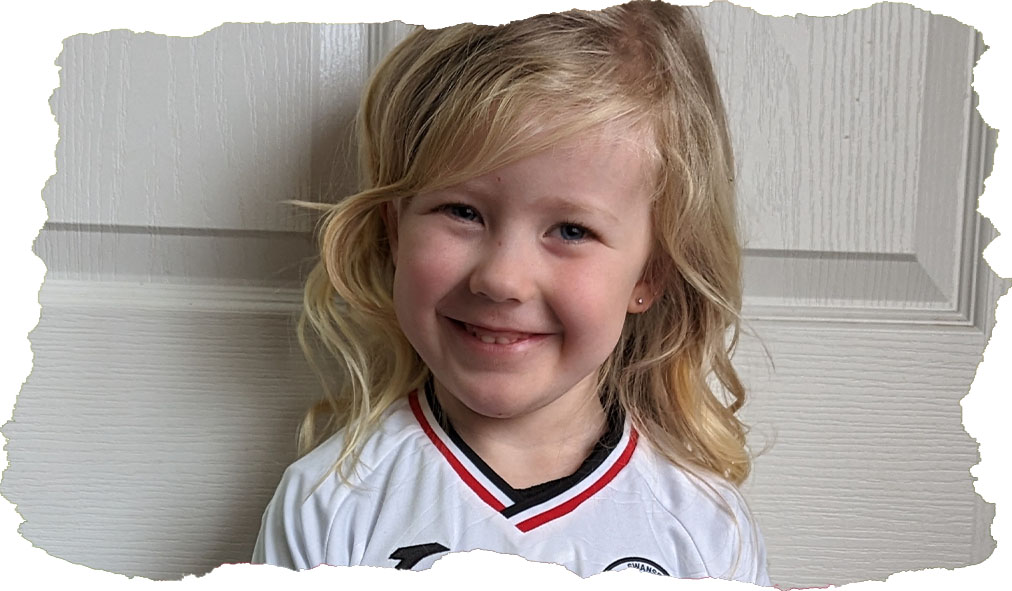 MILA ~ AGED 6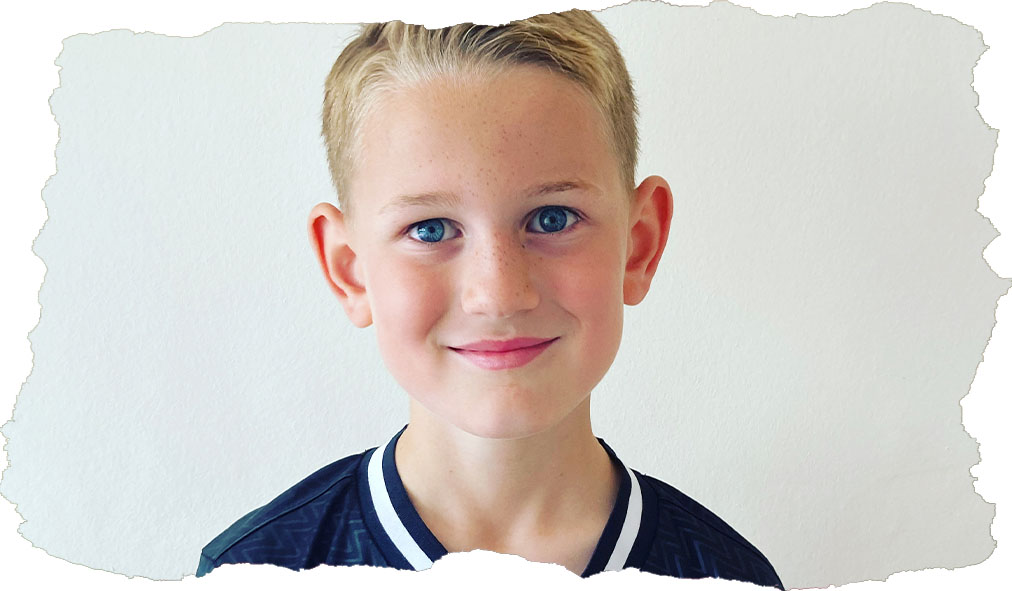 OSIAN ~ AGED 9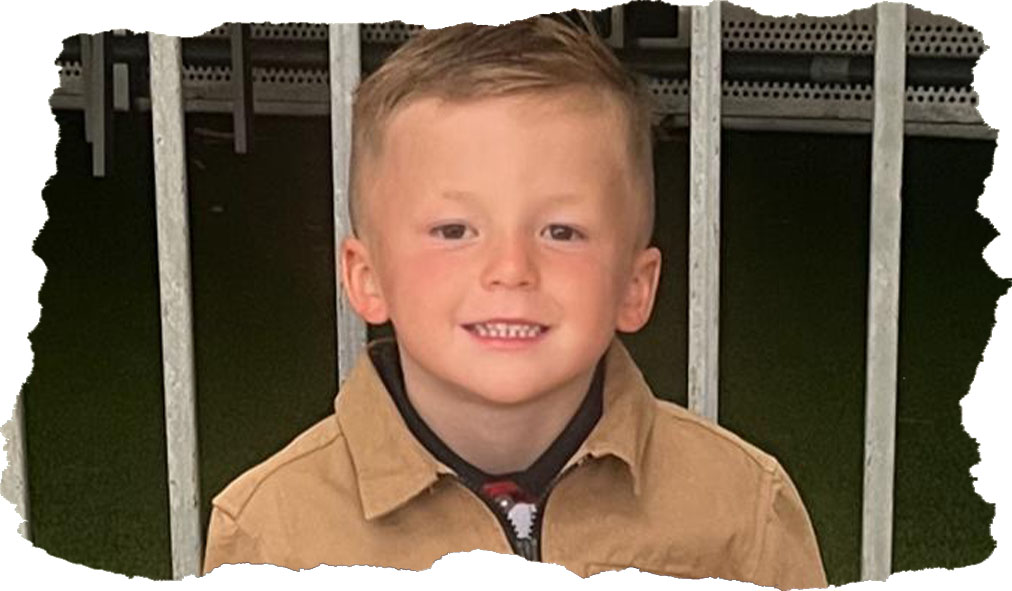 PARKER ~ AGED 5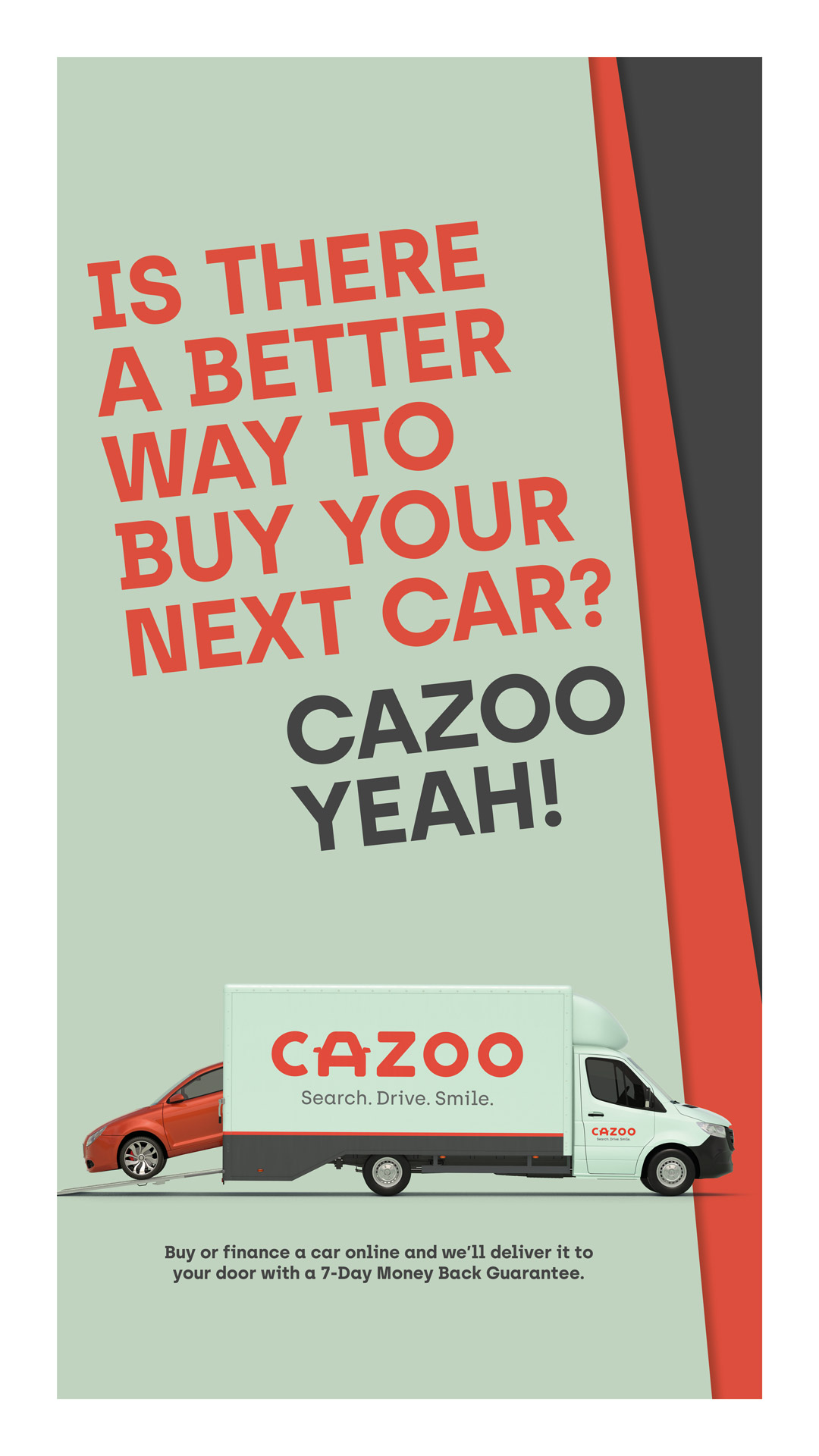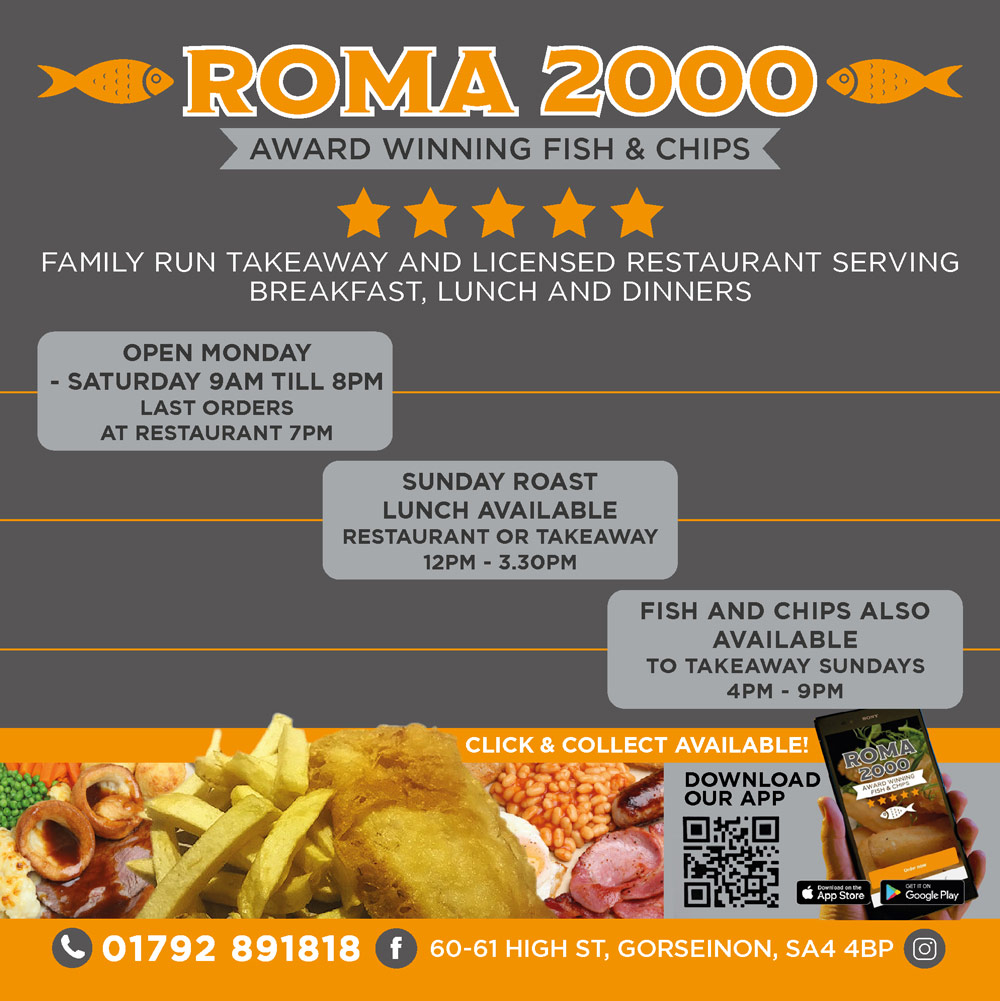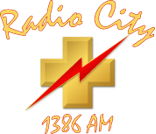 An audio commentary service is available for blind and partially sighted fans – provided by Radio City, the Swansea University Health Board Hospital Radio Service.
Radio City has a long association with the football club dating back to the days when the club was known as Swansea Town.
Since moving to the Swansea.com Stadium, the broadcaster has provided a live descriptive commentary service for free at all Swansea home matches, meaning that blind and partially-sighted supporters in both the home and away ends can follow the action.
In order to book a headset for the match, supporters can contact the accessibility team in advance by emailing accessibility@swanseacity.com, or contacting the ticket office from Monday to Friday between 9am and 5pm by calling 01792 616629 and selecting option one.
Supporters can also book headsets in person in advance at the ticket office, or on the day by speaking to a Disability Liaison Steward on the day.

To learn more about Radio City, visit www.radiocity1389am.co.uk. To learn more about accessible facilities at the stadium, please click here.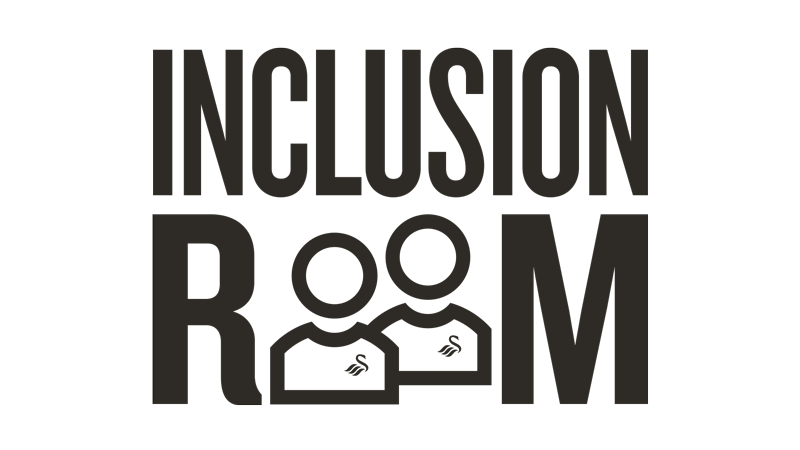 The inclusion room at the Swansea.com Stadium is open every matchday for supporters who may require a quiet space during games.
Supporters will be able to attend live matches at the Swansea.com Stadium with the comfort of knowing there is a designated area should they need it. The room is available to any supporter that may require a quiet space.
The space will be monitored by a designated disability liaison steward and provides a safe space with a disabled toilet, a projector to watch the live game, and dignity packs for those who need it.
While some supporters who require a time away from the crowds may prefer to use this room as a quiet space, it will also be possible to watch the match live on a screen projected onto the wall meaning supporters who require the space for any reason don't have to miss a moment of the match action.
The room is located in the West Stand and, while supporters who feel they may benefit from the use of the space will be recommended to sit in that stand, it will be accessible for anyone in any part of the stadium.
Any supporter who feels overwhelmed by the matchday environment for any reason can gain access to the room by making themselves known to a steward or disability liaison steward.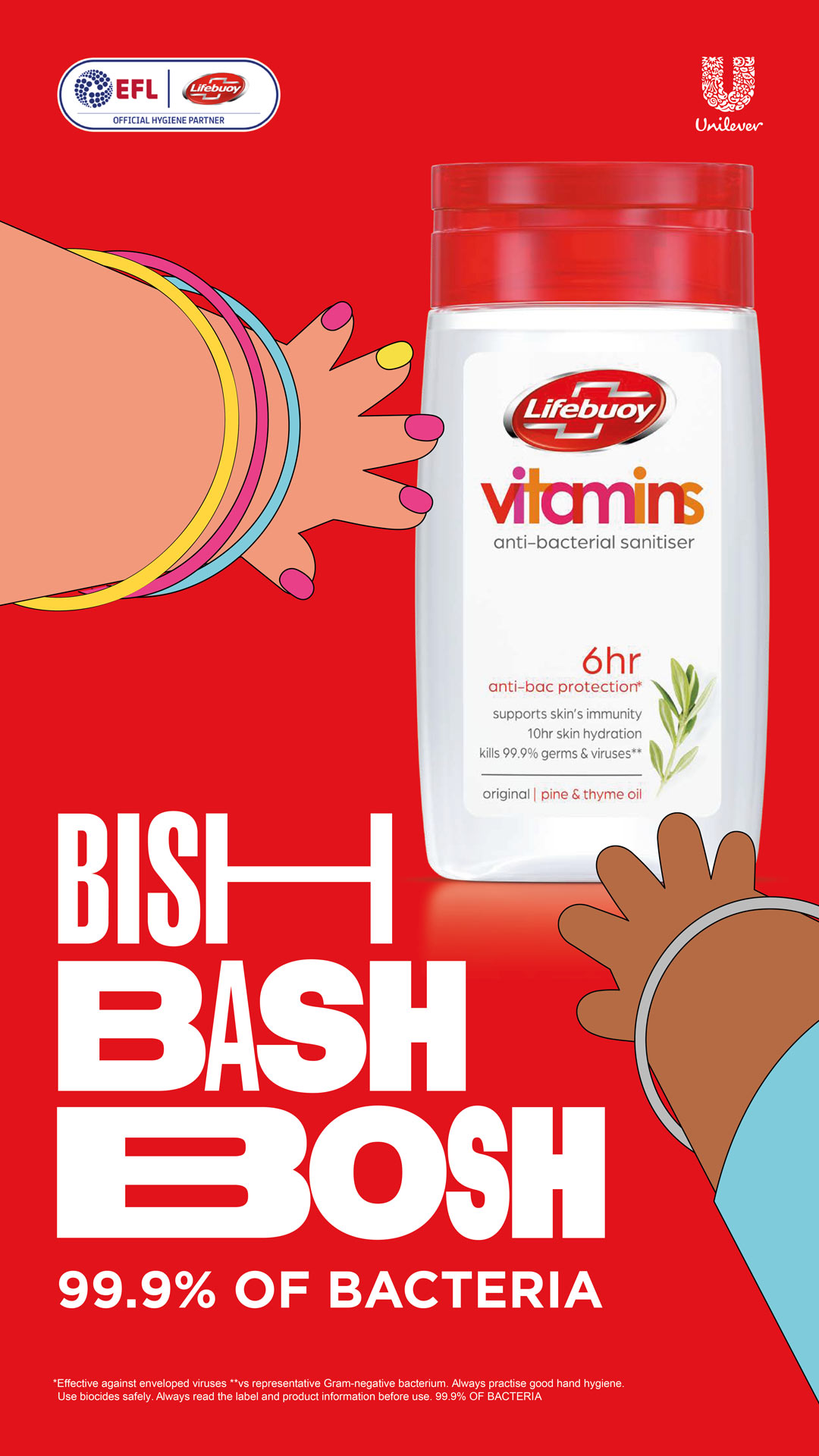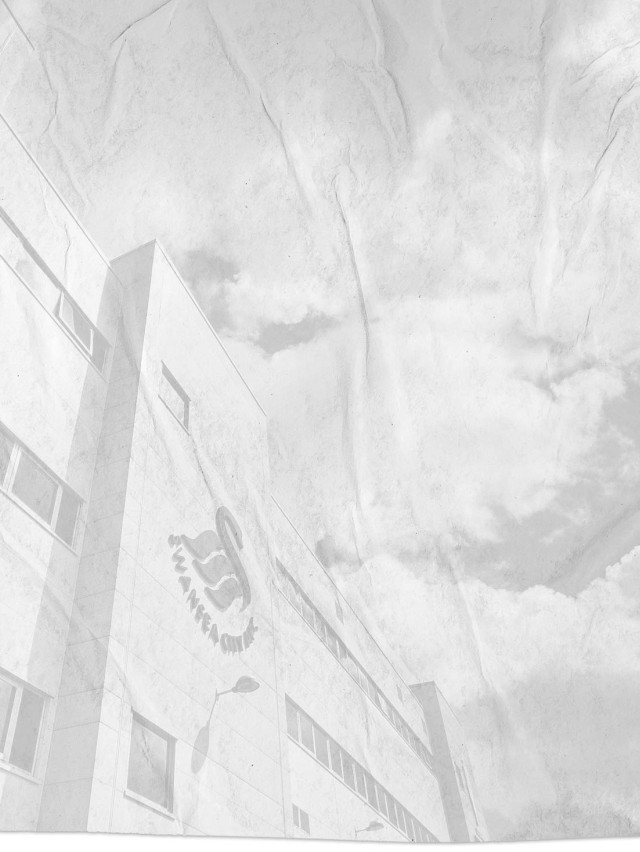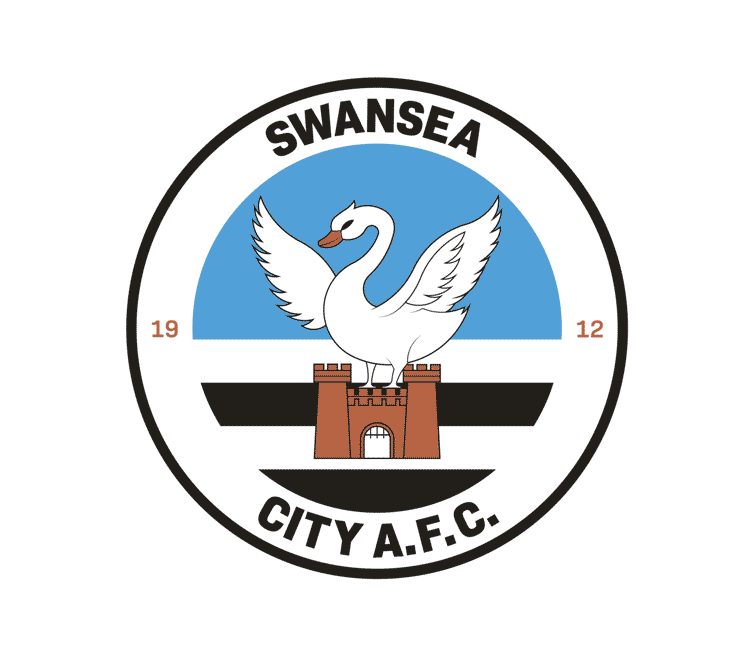 Chief Executive - Julian Winter
Honorary Club President - Alan Curtis
Directors
Jason Levien, Julian Winter, Jake Silverstein, Sam Porter, Huw Jenkins, Martin Morgan, Sian Davies (supporter director), Romie Chaudhari, Bobby Hernreich, Gareth Davies.
Director of Business and Legal Affairs: Sam Porter
Associate Directors: Ceri Stone
__________
First-Team Staff
Head Coach – Russell Martin
Assistant Head Coach - Matt Gill
Goalkeeping Coach – Dean Thornton
Head of Physical Performance – Matt Willmott
First Team Performance Analyst - Ben Parker
Set Piece Coach - Andy Parslow
First Team Coach - Kris O'Leary
Head of Performance – Tom Barnden
Head of Rehabilitation – Rhys Owen
Head of Medical - Dr Jez McCluskey
Staff: Ailsa Jones, Bethany Chaddock, Matt Murray, Michael Eames, Shaun Baggridge, Connor Lawley, Tom Gittoes.
__________
Senior Management Group
Andrew Davies (Head of Commercial, Operations, Facilities & Development);
Gareth Davies (CFO);
James Chiffi (Head of Wellbeing & Development);
Josh Marsh (Head of Football Operations).
Club Staff
Club Secretary: Ben Greenwood
Football Operations &
Administration Manager: Rebecca Gigg
Head of Retail: Andrea Morris
Head of Hospitality & Customer Services: Catherine Thomas
Head of Safeguarding: Rebeca Storer
HR Manager: Nicola Butt
Head of Commercial: Richard Morris
Senior Commercial Sponsorship Manager:  Lee Merrells
Head of Marketing:
Katie Doyle
Head of Media & Communications:
Ben Donovan
Ticket Office Manager: Lewis Bullen
Operations & Events Manager:
Matthew Daniel
Facilities Manager: Gordon David
Grounds Manager: Evan Davies
Disability Access Officer: Catherine Thomas
Swansea City AFC Foundation Manager: Paul France
Club Ambassador: Lee Trundle
__________
Programme Production
Contributors: Ben Donovan, Andrew Gwilym, Sophie Davis, Hayley Ford, Cerith White, Rhys Kemish, Fraser Dickson, Rachael Tucker, Dom Hynes, Julie Kissick, Gwyn Rees, Owen Morgan.
Designers: Callum Rothwell,
Jordan Morcom, Lewis Ward
Photography: Athena Picture Agency,
Natalie John-Davis, Alamy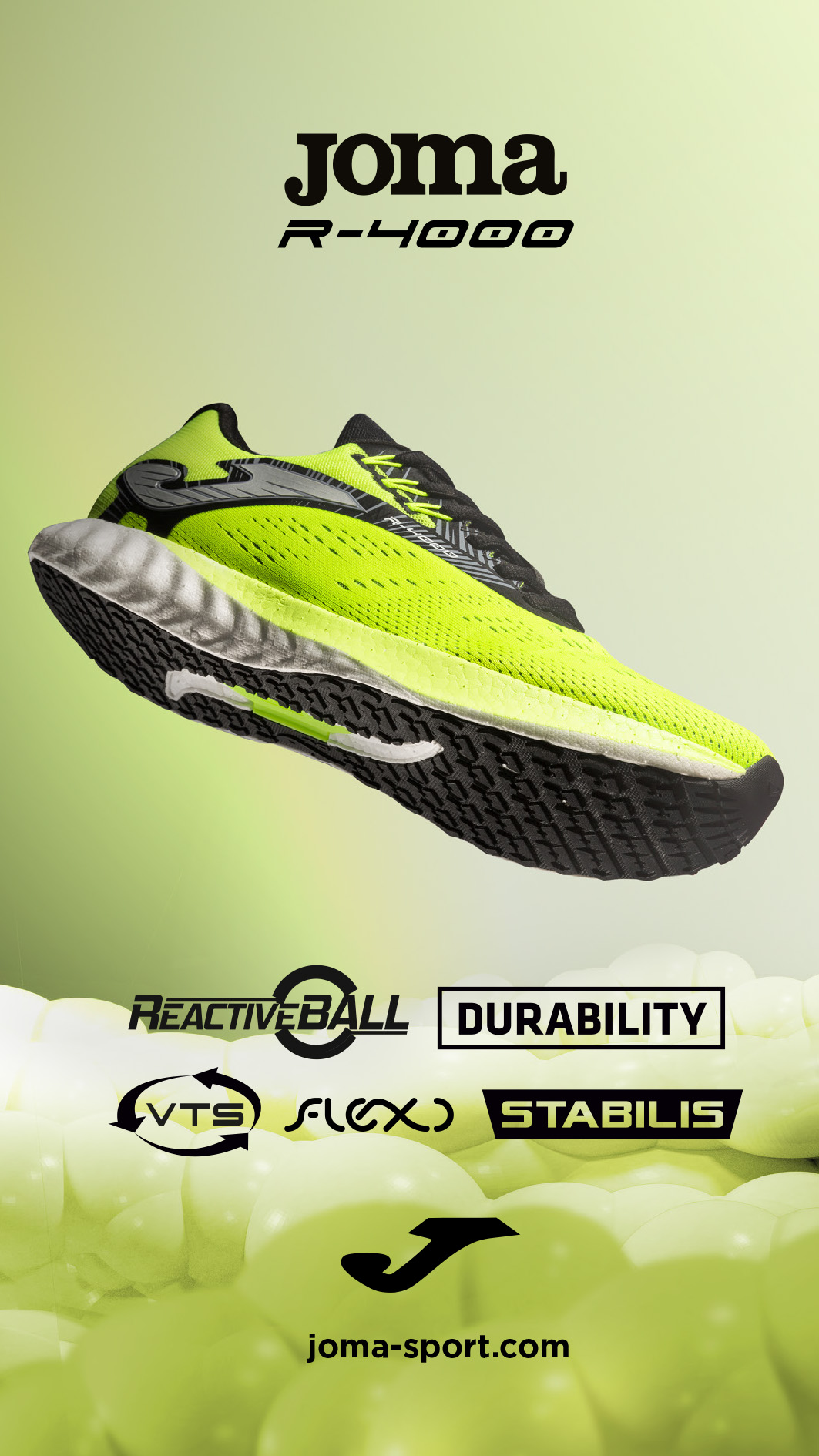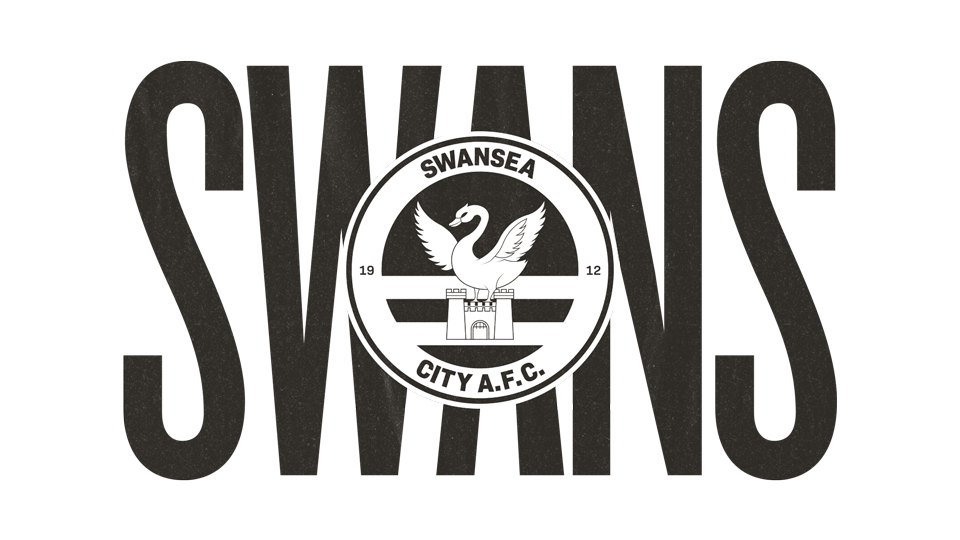 Head Coach Russell Martin
1 Andy Fisher 
3 Ryan Manning 
4 Jay Fulton 
5 Ben Cabango 
6 Harry Darling 
7 Joe Allen 
8 Matt Grimes ©
10 Olivier Ntcham 
12 Jamie Paterson 
13 Steven Benda 
17 Joël Piroe 
18 Luke Cundle
19 Morgan Whittaker
20 Liam Cullen 
22 Joel Latibeaudiere 
23 Nathan Wood 
26 Kyle Naughton
27 Andreas Søndergaard
28 Liam Walsh 
29 Matty Sorinola 
31 Ollie Cooper 
33 Wasiri Williams 
35 Lincoln Mcfayden 
36 Ben Lloyd 
45 Cameron Congreve 
47 Azeem Abdulai 
48 Joel Cotterill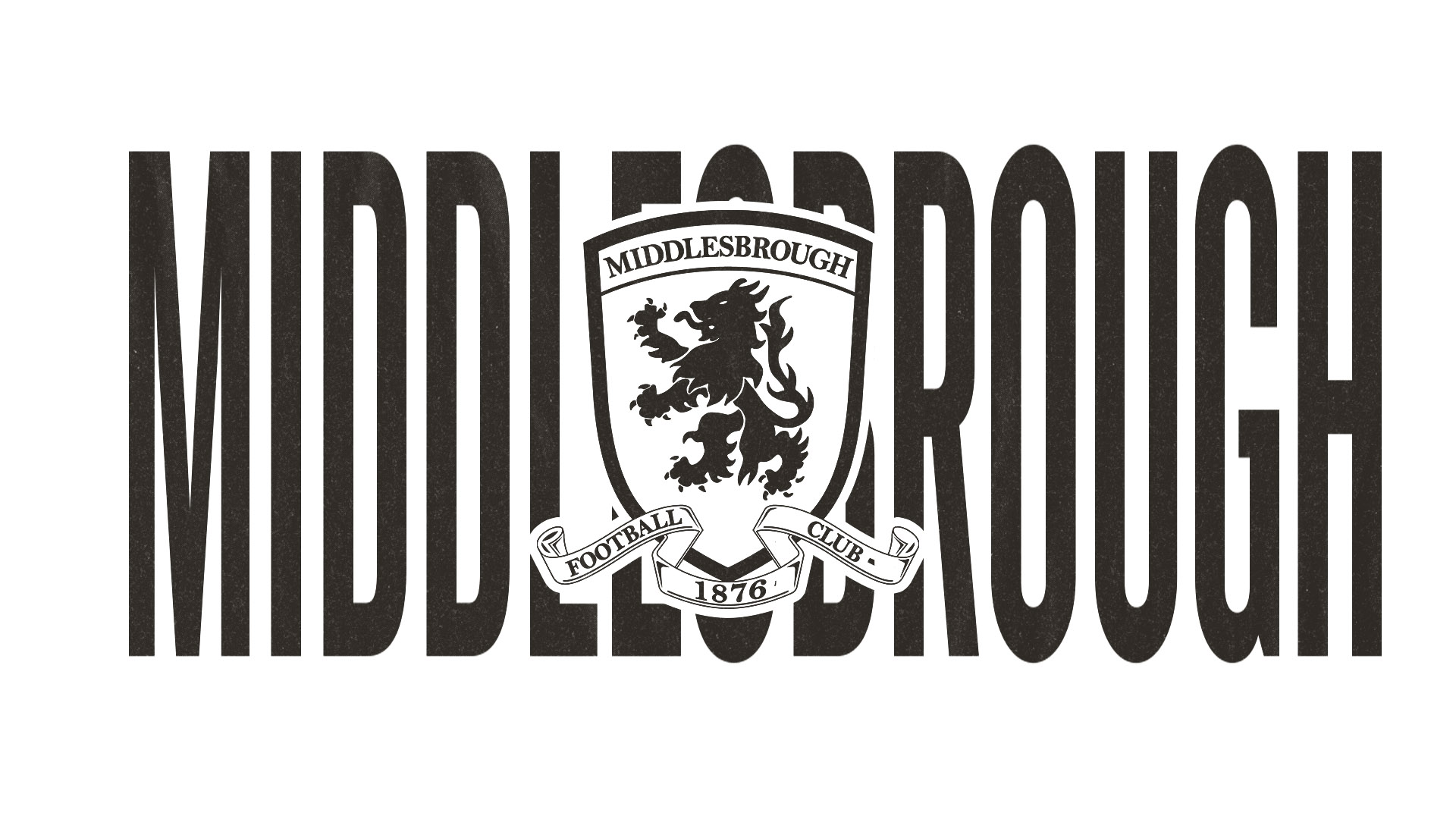 Head Coach Michael Carrick
1 Zack Steffen
2 Isaiah Jones
3 Ryan Giles
4 Alex Mowatt
5 Matt Clarke
6 Dael Fry
7 Dan Barlaser
8 Riley McGree
9 Rodrigo Muniz Carvalho
10 Cameron Archer
11 Aaron Ramsey
14 Tommy Smith
15 Anfernee Dijksteel
16 Jonny Howson ©
17 Paddy McNair
21 Marcus Forss
23 Liam Roberts
25 Matt Crooks
26 Darragh Lenihan
27 Marc Bola
28 Luke Daniels
29 Chuba Akpom
30 Hayden Hackney
44 Pharrell Willis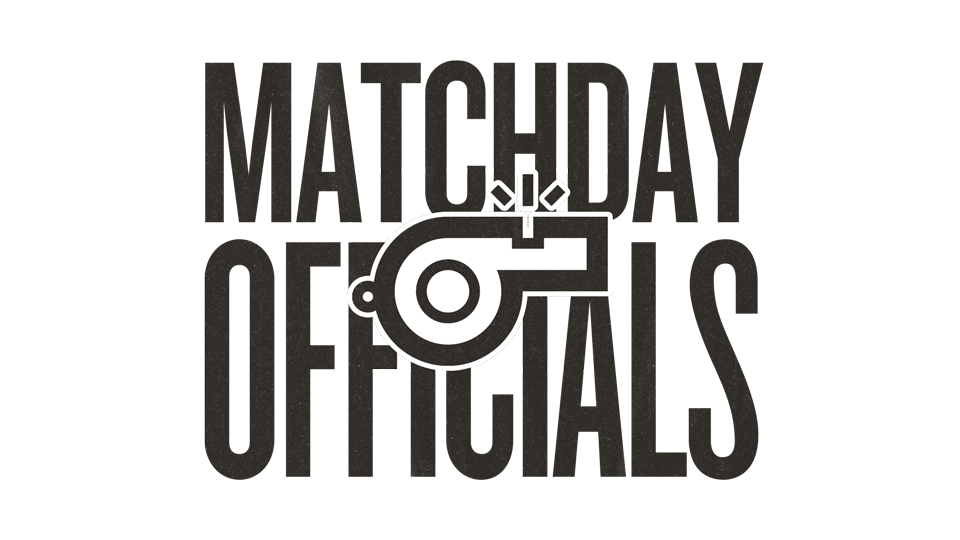 Referee - Peter Bankes
Assistant Referee 1 - Edward Smart
Assistant Referee 2 - Nick Greenhalgh
Fourth Official - Ollie Yates