Celebrate Mother's Day with a matchday announcement
7th March 2023
Club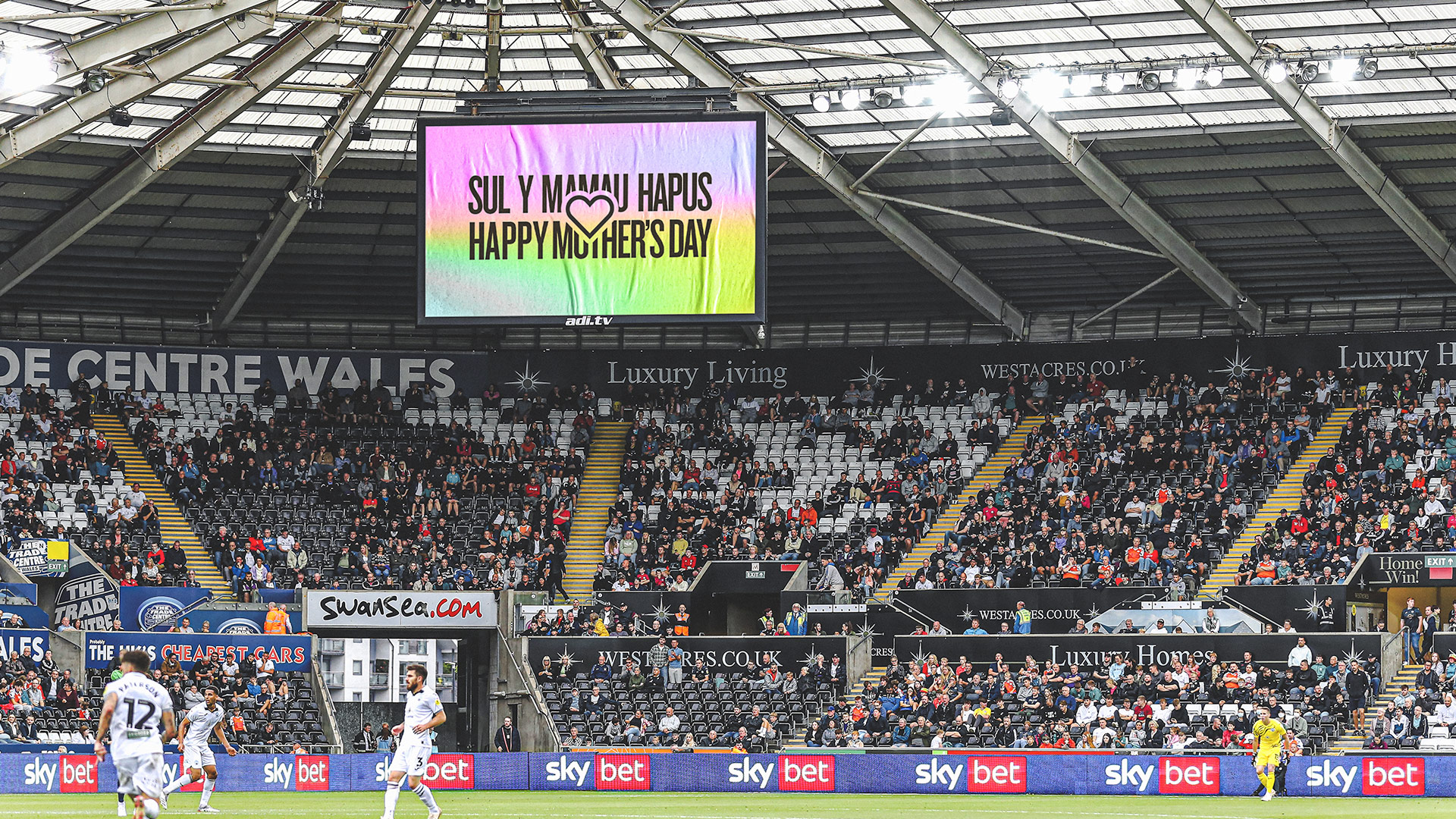 Celebrate Mother's Day at the Swansea.com Stadium at our Bristol City game on March 19 with a message on the big screen.
The announcement will be read out as part of the half time activities and a photo and message can be displayed on the big screen.
The cost is £5 and all monies received is donated to the Swansea City AFC Foundation so that they can continue to deliver projects and support to the local community. Learn all about their work here.
We will only be able to display a limited number of announcements at this game, so book now to avoid disappointment.
If you would like to include a photo in your message, please email support@swanseacity.com with the photo soon after submitting the form.