Vacancies
12th January 2021
Vacancies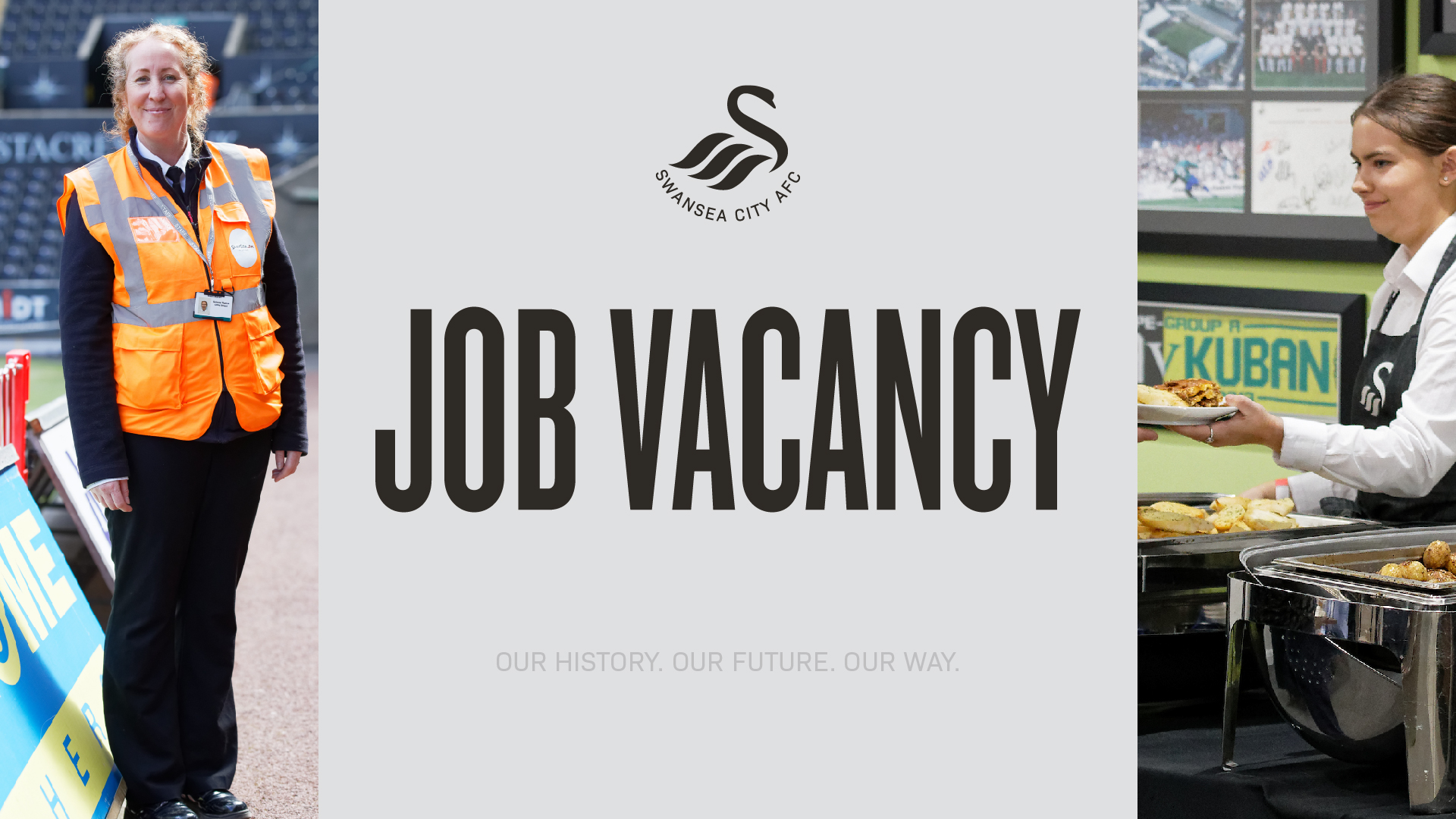 Swansea City AFC is a true community club, proud of the road it's travelled and excited about its journey ahead.
We are known for breaking the mould and doing things differently. Our brand is fast becoming recognised across the world and we are always looking for new talent to support us in our journey.

To work with us you must be passionate, innovative and have the desire to succeed in everything you do.
When working for us you can expect an environment that will encourage your skills and introduce you to new opportunities and challenges.
We are proud to be a founding signatory Club of the FA's Football Leadership Diversity Code and a Disability Confident Employer. We're committed to breaking down barriers and creating a recruitment and hiring process that is free from any discrimination. You will always be treated with dignity and respect and given a fair opportunity to be the best you can be.
You can familiarise yourself with the Clubs Equality & Recruitment Policy here.
Our vacancies are split into the following categories:
Permanent Roles (Part-time/Full-time)
Matchday/Events & Catering/Seasonal Roles
Work Placements/Internships/Volunteer Roles