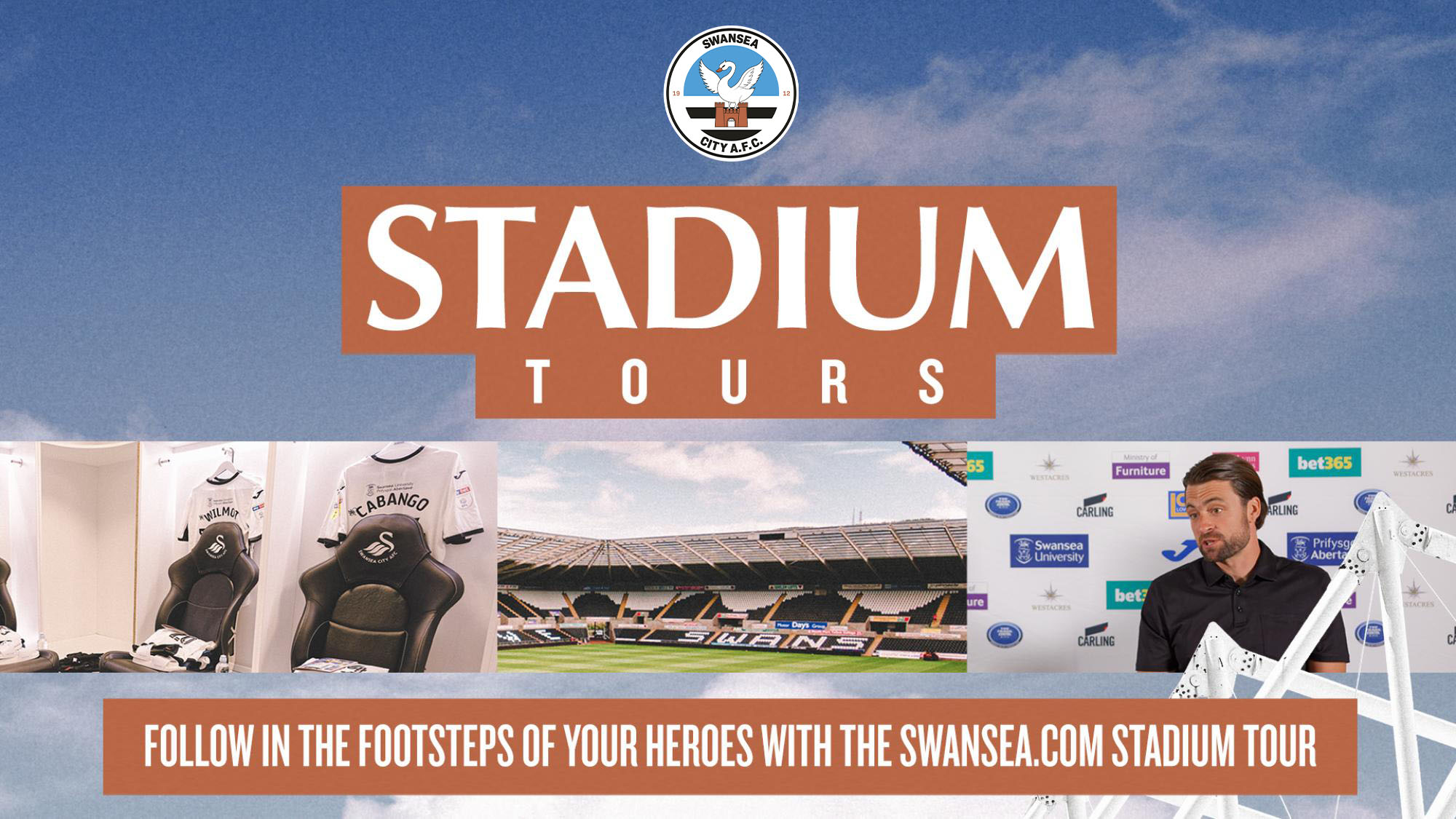 Swansea City fans can follow in their heroes' footsteps with our stadium tours.
Areas that are usually off-limits to supporters are now available for everyone to view from the tunnel area, changing rooms and media areas.
Sit in the seats the players use, learn what it's like to walk from the tunnel onto the pitch and view all the areas that are usually reserved solely for players and backroom staff.
Tours are priced as £12 per adult, £10 per over 65 or student. While under-16s are £8 and under-threes are free of charge.
New for 2022-23, the club has introduced a quiet tour which will take place quarterly. These tours will be limited to 15 people with lighting and sounds reduced. In order to make this tour as quiet and accessible as possible, the tour route will be slightly amended.
SUNDAY JANUARY 29 (11am)
WEDNESDAY FEBRUARY 22
11am - Click here to book
1pm - Click here to book
SUNDAY MARCH 19 (11am)