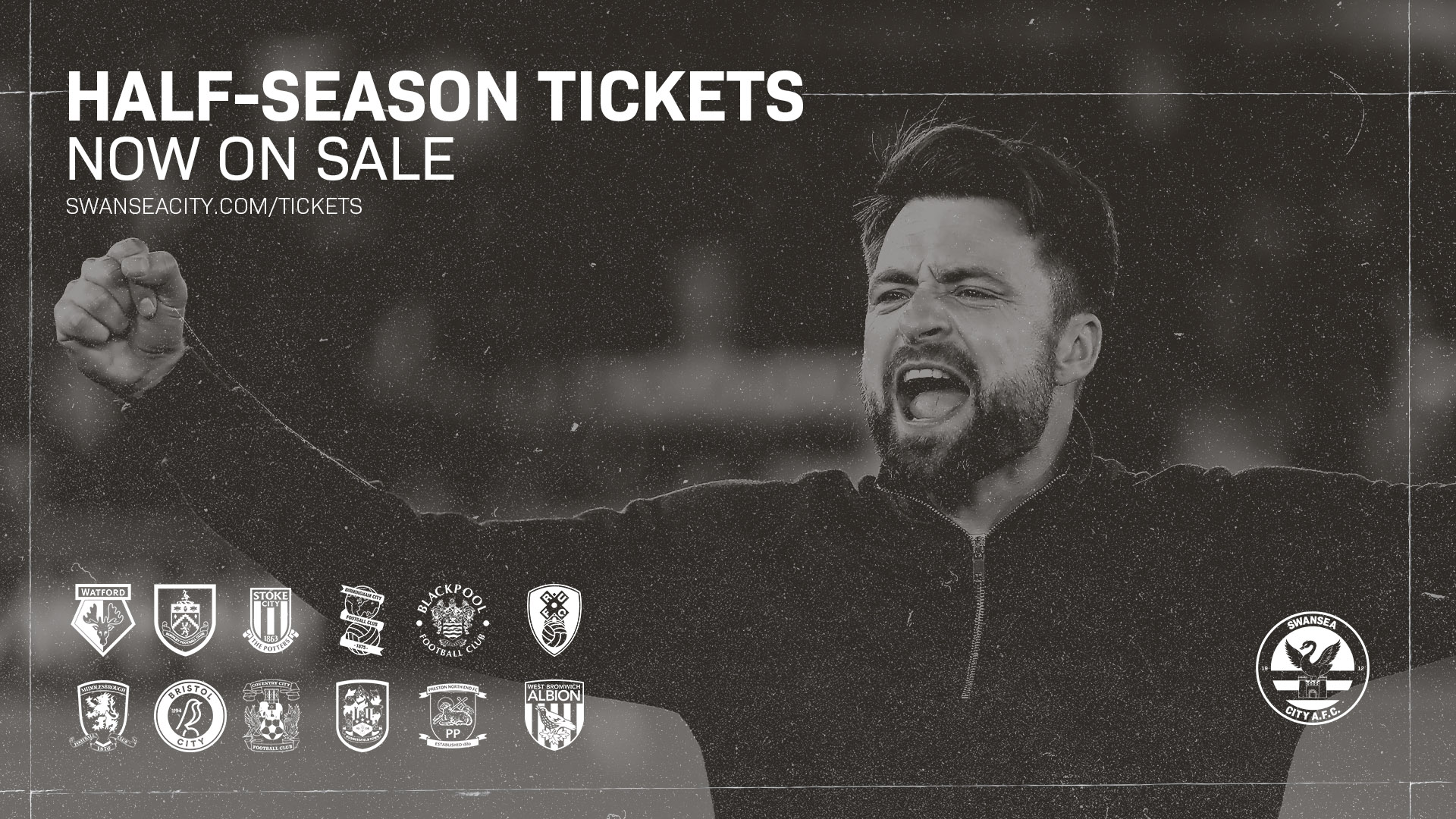 Swansea City are pleased to unveil the prices for our 2022-23 half-season tickets with supporters able to save up to £210 against match-by-match ticket purchases.
Our half-season ticket is valid from our Watford fixture on December 30 and covers the Swans' remaining Championship home games.
The perfect Christmas gift for you or the football fan in your life, half-season tickets will be valid for a total of 12 fixtures including games against Bristol City, Burnley and West Bromwich Albion.
Adult half-season tickets work out at a maximum of £15 per game which a huge saving of £210 when compared to purchasing individual matchday tickets.* 
Under-12s half-season tickets will be charged at £40, working out at just £3.33 a game!
Purchasing a Swansea City half-season ticket is the cheapest way to get your Swans fix until May 2023 and not miss a moment of the action!
* £210 figure reflective of non-Jack Army match ticket prices
PRICES IN FULL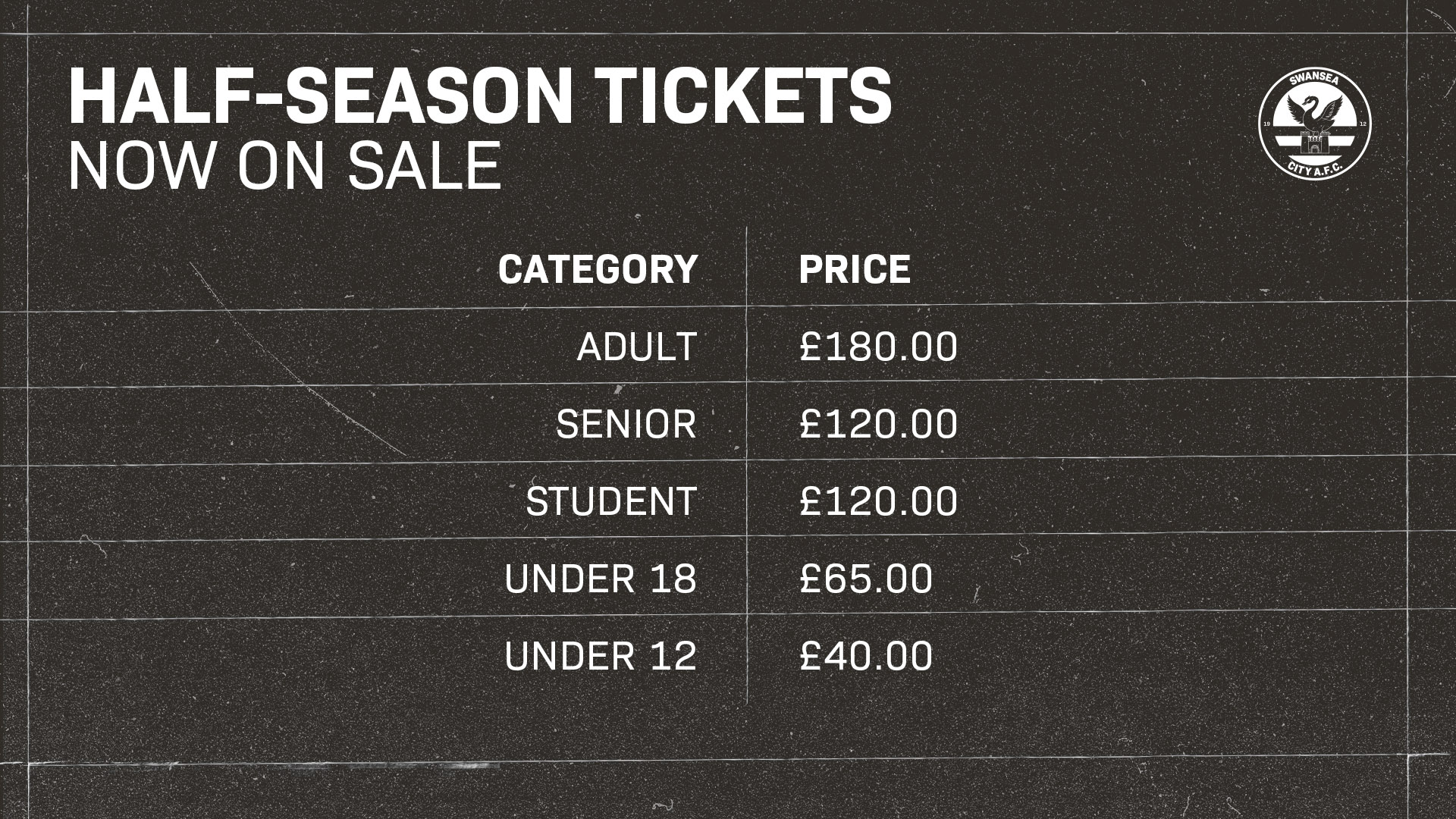 *£3.50 booking fee per ticket applicable.
HOW TO PURCHASE
Tickets will be available to purchase until 7.45pm on Friday, December 30, 2022.
Purchase online
The easiest way to purchase a half-season ticket for the 2022-23 season is online by clicking on the button below.
Please note that to purchase a half season ticket online, you must have a Swans Club account. This is required for all supporters in your group you wish to purchase for. To create an account, please click here. You cannot purchase multiple half season tickets on one customer number and therefore you should create as many accounts, as half season tickets you are purchasing. 
If you are wishing to create an account for a supporter who does not have their own email address, please email the ticket office at ticketing@swanseacity.com with the supporters' name, address and date of birth to have an account created on their behalf. 
It must be done before the transaction takes place and you add tickets to the basket.
Once you have created your account and have a valid customer number, head to the e-ticketing site, click 'View Account Menu' and then 'My Network', to add supporters to your network. To allocate another half season ticket to a supporter in your purchase, you must request to manage tickets on their behalf. 
Purchase in person
The ticket office is also open for in-person visits every Thursday and Friday between the hours of 9am and 5pm.
Purchase over the phone
The ticket office phonelines will be open every Monday to Friday.
Please call 01792 616400 and select option 1 to speak to a member of the team.
Finance 
Details regarding a finance option for half-season tickets will be confirmed in due course.