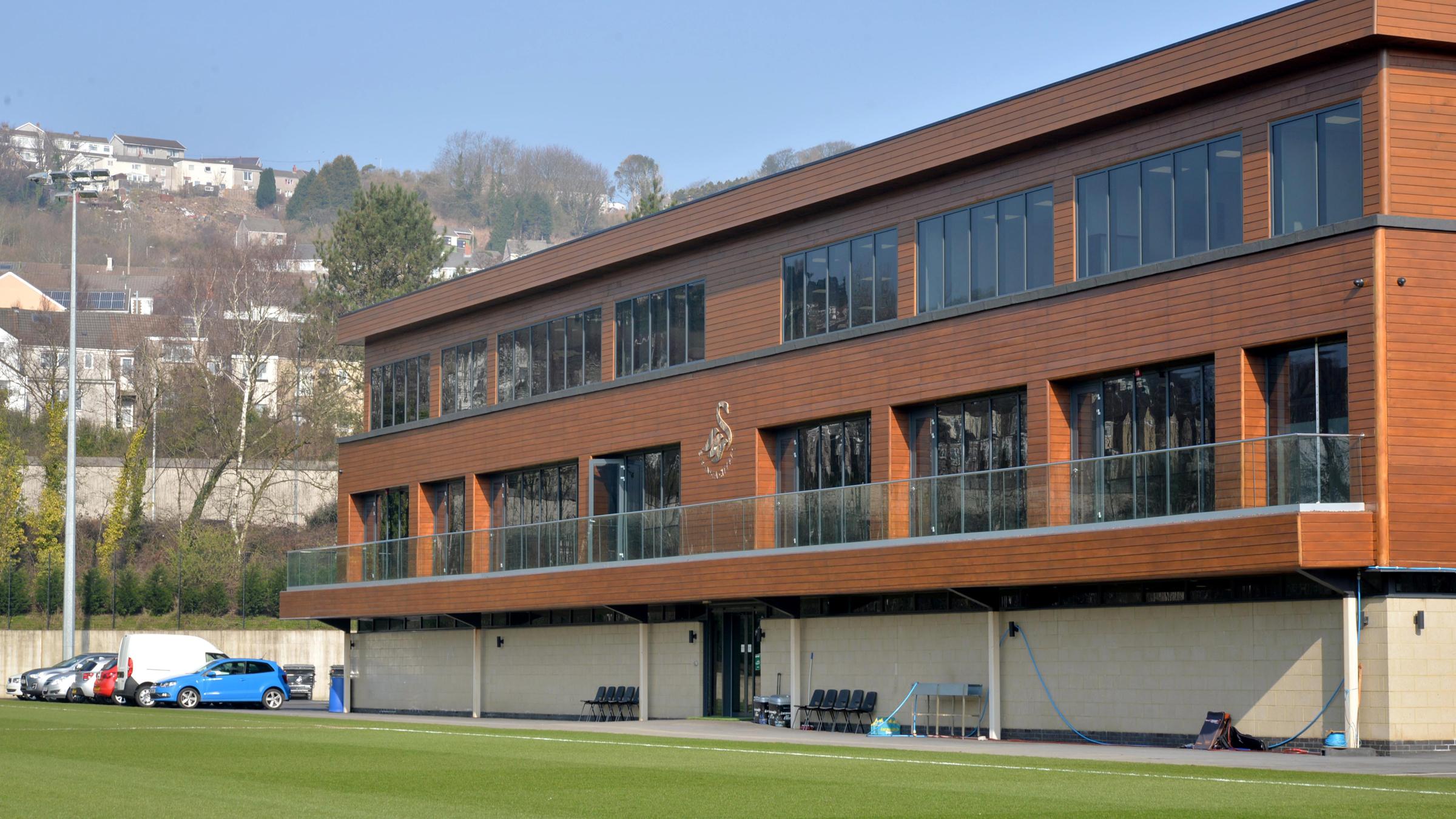 Swansea City Academy develops talented young footballers from the local and surrounding area from age eight to 21.
COMMITTED TO DEVELOPING SWANSEA'S FUTURE
Based in the shadow of Liberty Stadium, the Swans Academy is situated at Landore, a multi-million-pound facility where the next generation of first team players are being developed and produced from the age of nine.
Swansea is undoubtedly one of the proudest football cities in Britain. The club's rise has been meteoric. The extent of the club's accomplishment is reflected in the city's immense pride of the club's recent history with seven consecutive years in the Premier League, EFL Cup winners and reaching the last 32 in the Europa League. We want our players to understand that when they wear the club's badge, they are representing every Swansea City player that has gone before them and that it is their responsibility to uphold the club's well-established footballing values. We want the root of their motivation and ambition to be founded upon a desire the represent their local club and to look no further than their inner selves as a source of drive and determination.
The artwork that dominates the training ground at Landore is a constant reminder of the pride with which each of our players should carry themselves. We've captured the sentiments of passion held by our current Academy players, past Swansea City legends and prominent members of the local community. While fame and fortune is an undeniable bi-product of professional football, we want our players' motivation to sit firmly in the realms of the intrinsic.
At the heart of every one of our players' journey through our Academy are healthy relationships with our management, coaching and support staff. Our staff are in place to facilitate the growth and development of our players - and not to exert their power over them. We have created an environment in which the Academy players take significant ownership over their development as a footballer through innovative use of development planning, performance analysis and self-reflection techniques. This, in turn, places the onus on the player to retain their task focus, use their own performance and behaviour as a benchmark and ensure that they have complete consciousness of the challenges and obstacles they face. In concurrence with this innovation, our players work closely with members of the technical, Sport Science and Performance Analysis staff toward improvement goals across the four-corner model of player-development.
Through this highly individualised approach to player management and development, we have instilled a culture of attention to detail on the player's part; they retain absolute focus and recognise how effort and work-ethic are equal to improvement and through their performance plans, have tangible mechanisms of self-improvement on a multi-disciplinary basis.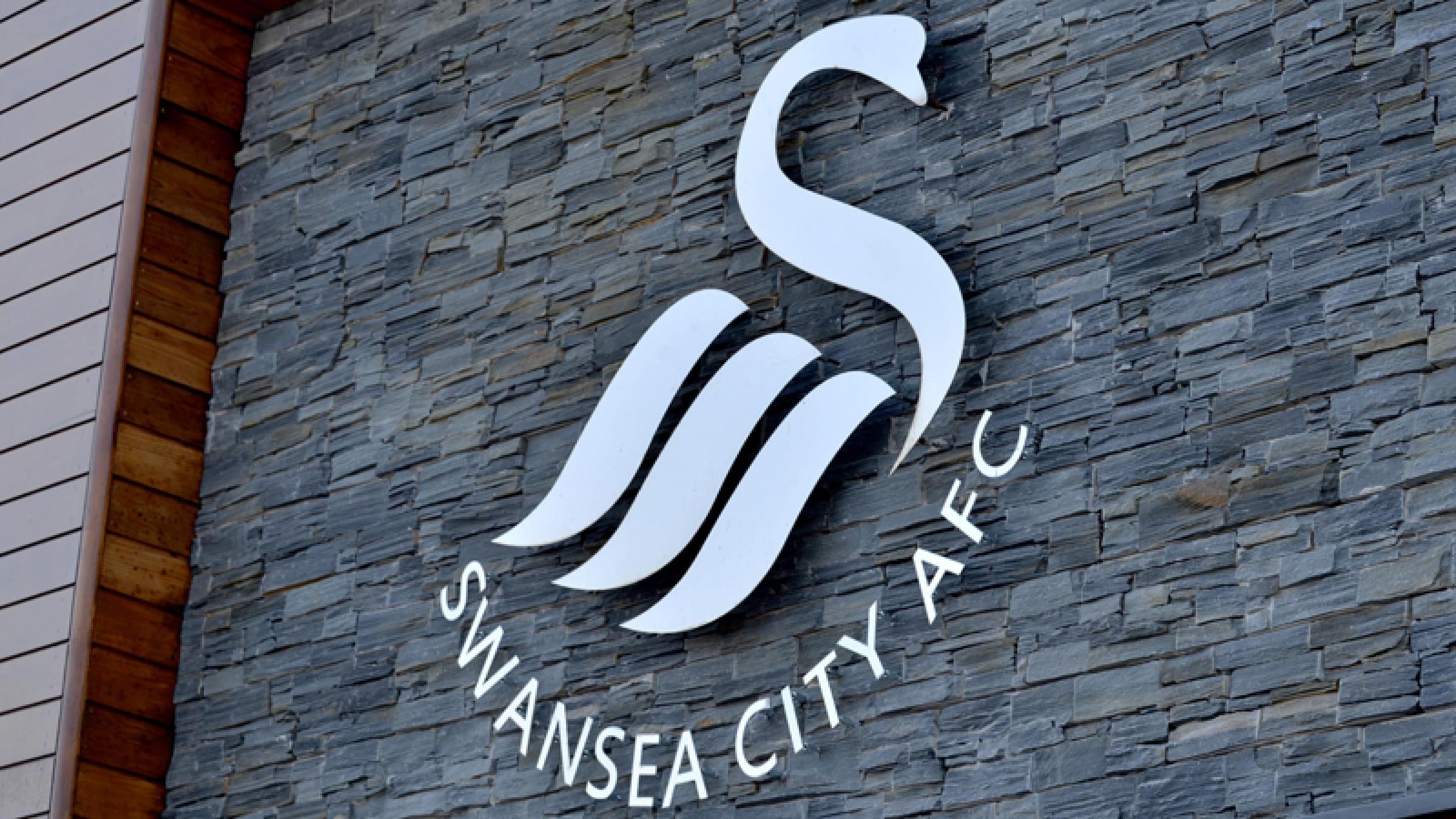 FACILITIES
Swansea City's Landore training academy was officially opened in September 2013 by Premier League Executive Chairman Richard Scudamore. The £6 million complex is the club's first purpose-built training ground, which includes:
Two dedicated high-performance floodlit grass pitches.
A full size 3G all-weather pitch and dedicated goalkeeper training area.
Indoor barn, which includes a 3G astro-turf pitch.
Six modern changing rooms.
State-of-the-art sports and fitness centre, aerobics studio and physiotherapy rooms.
Strength and conditioning facilities.
Classrooms, offices, parents' room and a lecture theatre with full match analysis facilities
A dedicated cafeteria and dining hall.