City Business Network Partners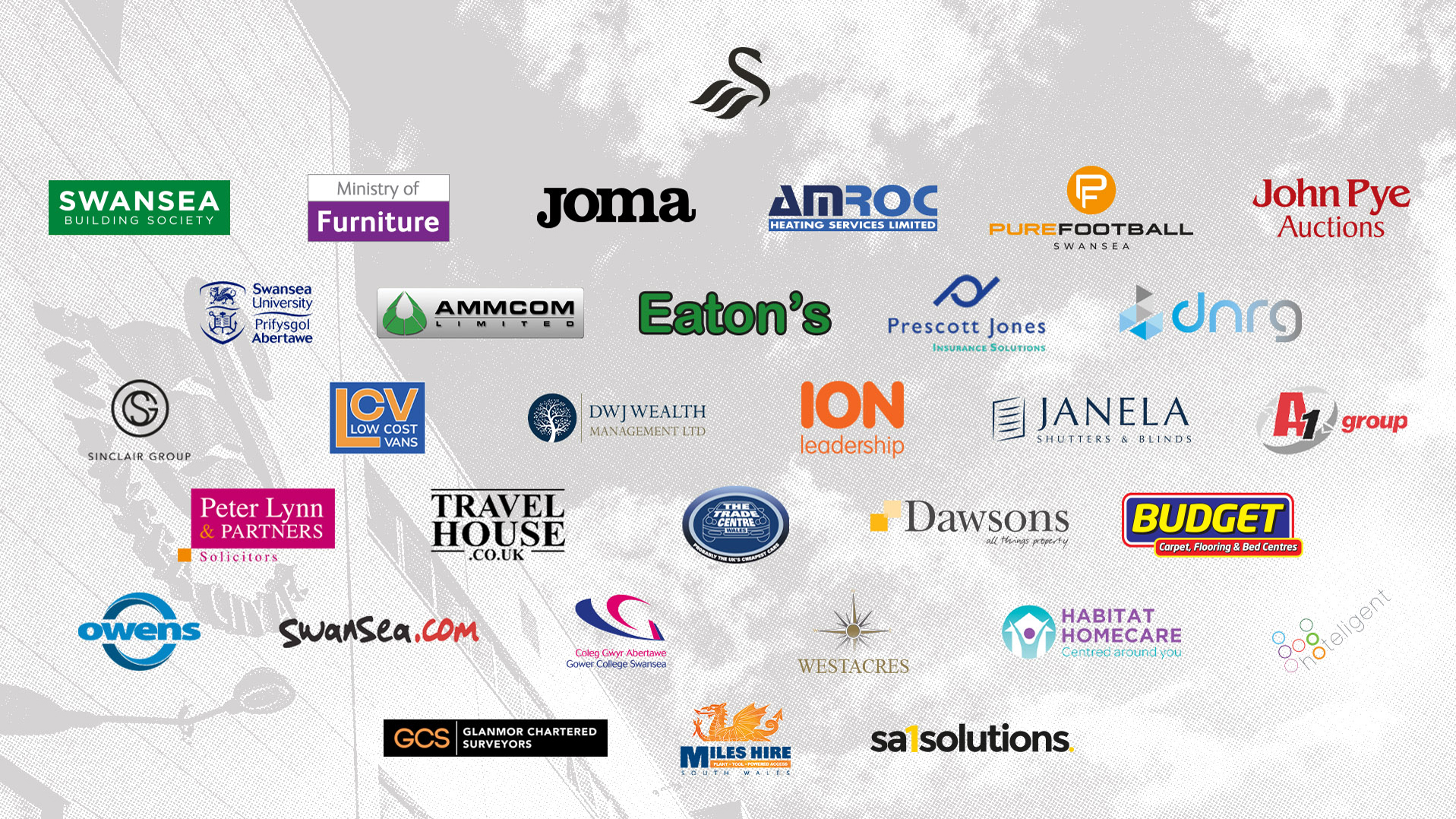 Swansea City has secured a number of new local partners for its City Business Network ahead of the 2021-22 season.
Driven by the local businesses within it, the City Business Network aims to build a network of relationships between businesses in the local area with a common interest; Swansea City.
CBN's bespoke assets enable businesses to have the flexibility to select core advertising, digital and matchday elements that ensure company funds are solely invested in the items that are relevant to their individual business which, in turn, will deliver an impactful return on investment.
Additionally, businesses will have the opportunity to meet like-minded individuals in a relaxed and informal atmosphere through the networking events.
With multiple packages for all budgets, the City Business Network is more than just networking with the ability to enhance a company brand through Swansea City's powerful club assets.
Signing up to the network's platinum package are local businesses Budget Carpets, Dawsons, Gower College, SA1 Group, Miles Hire and SA1 Solutions.
Our network partners for the 2021-22 season are:
Janela Shutters
Janela Shutters are an independent supplier of new interior window shutters located at Llandarcy, Neath near to Swansea in South Wales.
ION Leadership
The ION Leadership programme is designed to develop and enhance the leadership skills of owners, managers and key decision-makers of businesses located across the convergence region of West Wales and the Valleys. ION leadership offers 2 intense, engaging and effective new programmes tailored for people with different levels of leadership experience.
Roma 2000
Roma 2000 offer the highest quality fish and chips in Swansea with excellent customer service. They offer delicious food, excellent service and years of experience at the heart of the community.
Eaton's Fencing
Eaton's offer a wide choice of domestic and commercial garden supplies in Swansea, including fencing, decking, sheds, landscaping, decking and more. With over 30 years of experience serving clients throughout the Swansea area, there's not much Eaton's Fencing doesn't know about creating a great garden.
Davies Chemists
Davies Chemists are your local community pharmacies. They serve Neath, the Swansea Valley and Llanelli, which they have been doing since 1952.
Infinity Document Solutions
Infinity Document Solutions supply both hardware and software that enables companies to work the way they want, whether with hard copy or a digital system, or as is often the case a blend of both. The directors have over 150 years of experience in the document solutions arena, building a wonderful reputation within the business community due to their customer centric approach.
Habitat Homecare
Habitat Homecare is dedicated to providing a high standard of care services to people in the comfort of their own home. The passionate and dedicated staff strive to deliver a high-quality service. They have a wealth of experience, undergo a rigorous recruitment process and receive ongoing training to ensure that a high standard is achieved.
Happy Home Furnishers
Happy Home Furnishers' are a long established family run business within South Wales, established since 1979. If you are looking for an extensive range of furniture to suit your home, lifestyle and budget then look no further. Between their two Superstores in Llansamlet and Crosshands, and their first store in the centre of Port Talbot, they have extensive ranges from leading brand names on display offering a unique shopping experience.
SA1 Solutions
SA1 Solutions are market leaders across South Wales in IT support and infrastructure. Tailored support with your business in mind. SA1 puts your business first with support that is designed around your business requirements within your budget, jargon free and 24/7 Monitoring.
A1 Group
A1 Group are a UK leader in wet waste management, portable toilets, scrap metal and second hand car spares. Customers all over the country trust them to look after their waste. They've got the expertise, the technology and the capacity to offer you affordable, expert services with outstanding customer care.
Ammcom
Ammcom Ltd are both NICEIC Approved Electrical Contractors and are specialists in the Design, Installation, Testing and Implementation of Voice, Structured and Optical Fibre cabling.
Dawsons
Dawsons are dedicated and experienced specialists in Sales, Lettings, Surveys, Valuations, Auctions, Land & New Homes. Without doubt, the leading Independent Estate Agency with branches covering Swansea, Gower, Llanelli and Carmarthenshire.
Budget Carpets
Budget Carpets bring the very latest in carpets, rugs, vinyl, laminated and real wood flooring. Owner Dave Roberts has been in the carpet business for over 25 years. Their extensive carpet range offers inspiration for every home in a variety of styles, designs and colours.
Miles Hire
Miles Hire specialise in plant, machinery and power tool hire throughout South Wales. They are partnered with several companies across various industries to assist them in completing large-scale projects at a fraction of the cost. They also hire out to the general public, providing top quality tools and equipment for a variation of different home projects and renovations.
DWJ Wealth Management
DWJ Wealth Management provide tailored wealth management advice to private and corporate clients to help meet their personal & business objectives.
Pure Football
Pure Football Swansea is an all-weather sports complex that provides children and adults of all abilities to play their desired sport any time of year. They are passionate about providing an exceptional facility in Swansea to support grassroots sports.  
Prescott Jones
For over 25 years Prescott Jones has provided efficient and proactive insurance and risk management solutions to clients across many sectors, delivered by highly trained and committed staff.
Village Hotels
Village Hotels Swansea is the perfect location on the bustling waterfront, and a short walk from the city centre. A comfy bed, great shower and nifty gadgets come as standard, but there is so much more to Village than the bedrooms. They're a lifestyle hotel brand offering modern technology, great food & drink, state of the art gym and pool, shared workspace and great meeting facilities.
Glanmor Chartered Surveyors
Glanmor Chartered Surveyors, run by Dominic, specialise in commercial agency, lease advisory, asset management and investment across all property sectors, having experience in dealing with landlords and tenants nationwide.
Gower College Swansea
The College is a further education institution created in 2010 following the merger of Swansea College and Gorseinon College. Thanks to their highly committed and talented staff, they are able to provide outstanding learning and training opportunities for young people, adults and employers across South West Wales.
Peter Alan
Peter Alan is one of Wales largest estate agents with over 50 years in business. They have unrivalled coverage across Wales, combined with extensive local property market knowledge. They provide customers with a 'one-stop shop' with estate agency, lettings, auctions, conveyancing and mortgage services all under one roof.
United World Logistics
United World Logistics can take on all of your logistics needs from freight to fulfilment. From air, road or sea transportation, to warehousing and distribution including supply chain solutions in the UK.
If you would like to join our City Business Network or find out any information, please email cbn@swanseacity.com.