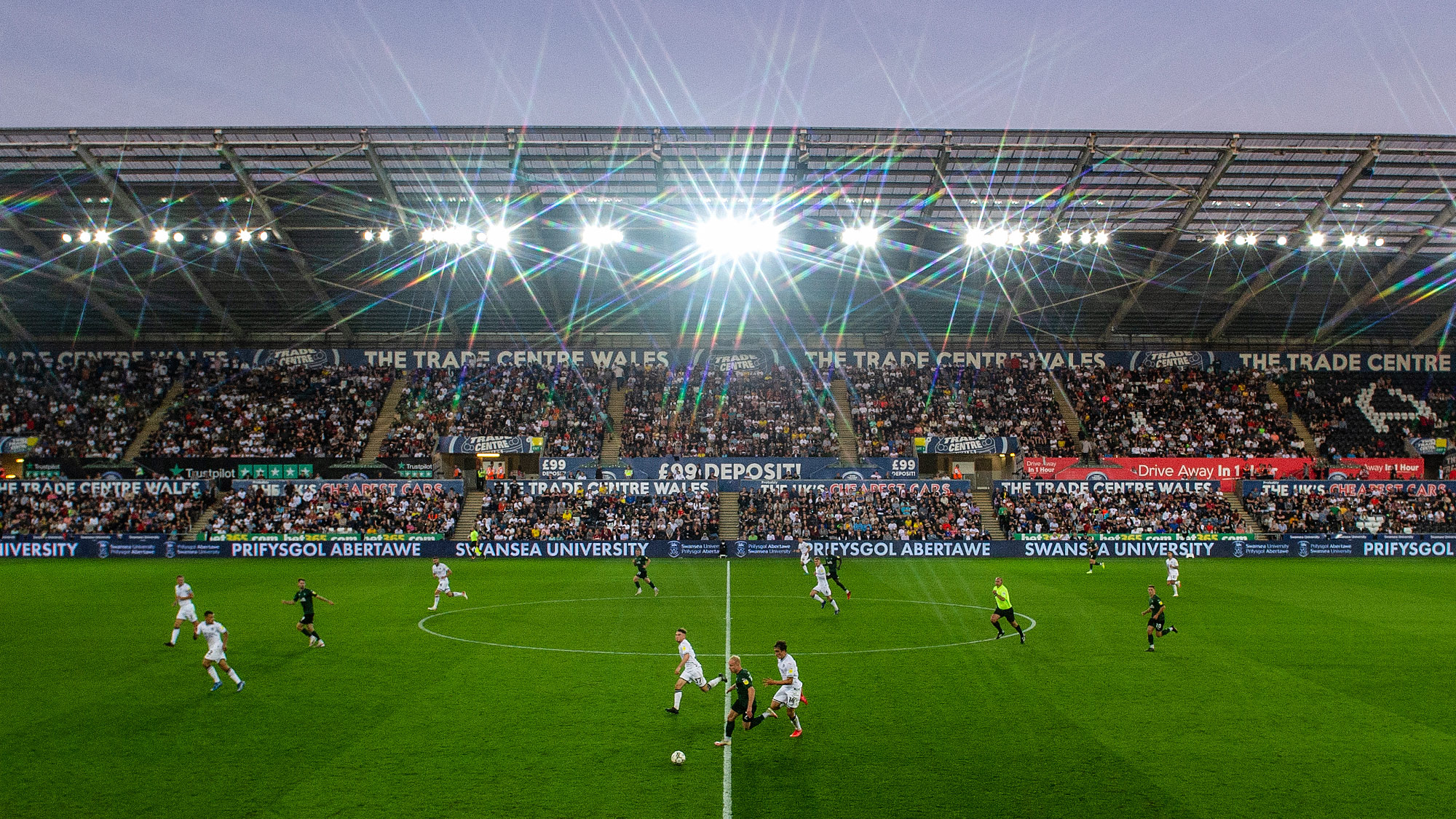 SPONSORSHIP & PARTNERSHIP OPPORTUNITIES
Swansea City is committed to the creation and delivery of bespoke and engaging partnership packages, specifically measured against objectives outlined by the brands that we work with, to ensure maximum impact, awareness and engagement for all partners.
 
We have a wealth of experience in delivering local, national and international briefs from a range of industry sectors.
Whilst we understand that the global reach of Swansea City is important to brands, we realise that this should only be one facet of a partnership rather than the sole driver. With this in mind, we ensure that all brands associated with the Club are partners, working proactively to create a platform that is beneficial to both the club and the brand.
Whether you are a local business or a multinational corporation, we have a wide range of partnership and sponsorship opportunities to suit your needs and objectives.
We can help connect your brand to:
Millions of supporters around the world
2,796,877 Social Media Followers
Over 2,500 corporate members locally
Our packages can include:
Official Sponsorship and IP Rights
TV-Visible Pitch Facing LED advertising
Brand Presence on Media Interview Backdrops
Big Screen Advertising
Digital Programme Advertising
Concourse and Stairwell Advertising
Player, Match and Match Ball Sponsorship
Digital Sponsorship Opportunities
Social Media Marketing Opportunities on our Official Channels
On-Site Brand Activation and Experiential Marketing
High-end Hospitality
Grassroots Marketing Programs
Exclusive Experiences which will be tailored to your needs
Please contact our sponsorship team on 01792 616624 or contact partnerships@swanseacity.com