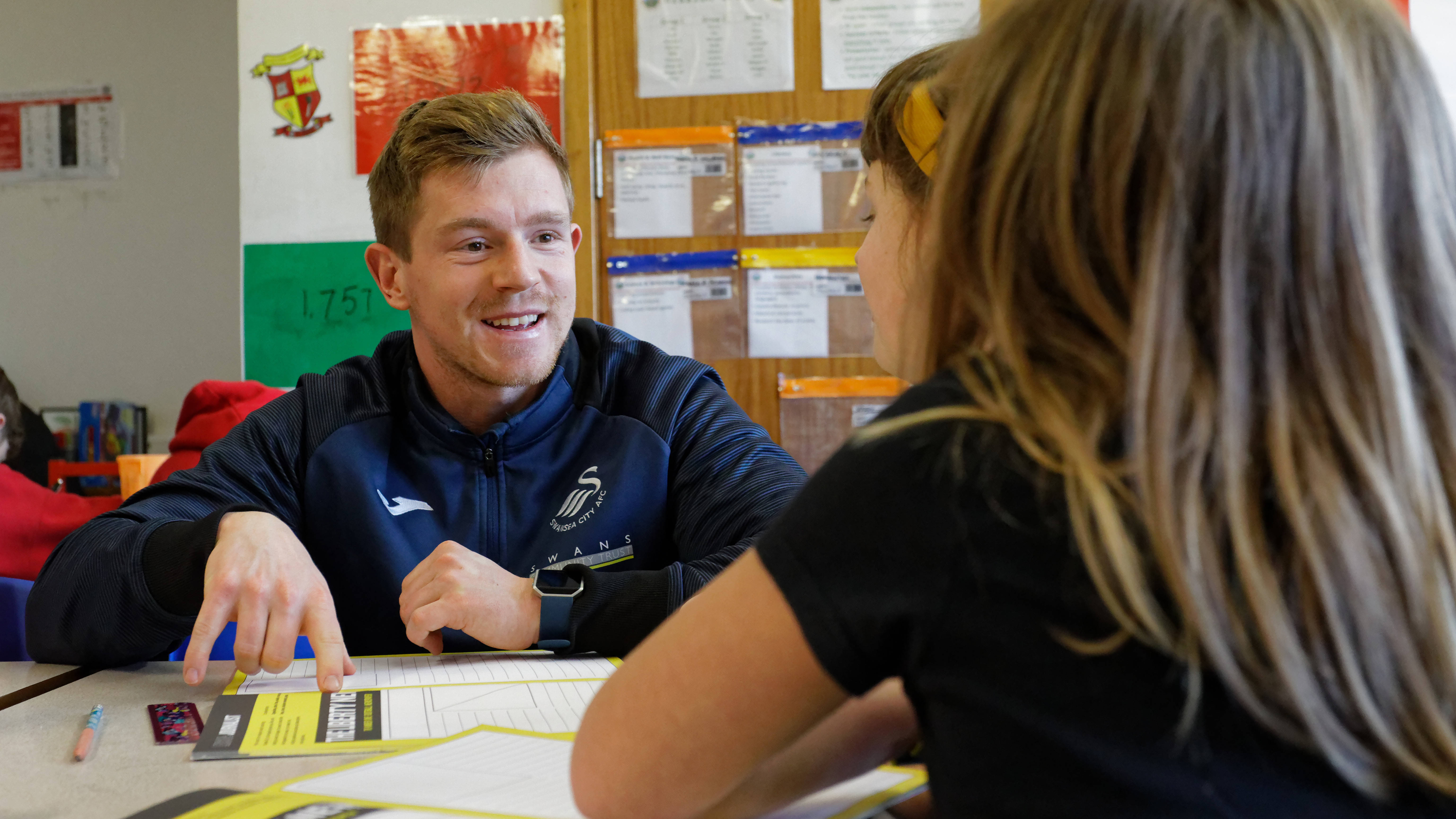 We utilise pupils' strong identity to professional football clubs and players as role models to engage and motivate them in the classroom. 
We aim to use the appeal of sport and Swansea City to inspire pupils to become more passionate about Numeracy, Literacy and other key subjects highlighted in the National Curriculum through our cross-curricular activities. 
We use a range of football-themed resources to develop pupils' knowledge and understanding of the importance of core subjects throughout sport and the real working world. To further spark passion for their academic studies, we run and advertise a number classroom-themed competitions with many sporting prizes to be won.
Our high-quality resources have been developed in partnership with primary school teachers and subject experts. The resources are constantly reviewed and updated to continue to challenge your pupils. 
Each pupil taking part in the programme will receive their own individual workbook, which features differentiated tasks that allow pupils to progress week by week and at their own pace.
In addition to our workbooks, we deliver a number of interactive tasks that allow pupils to participate and experience active Maths and English in different environments.