Official Technical and Sportswear Partner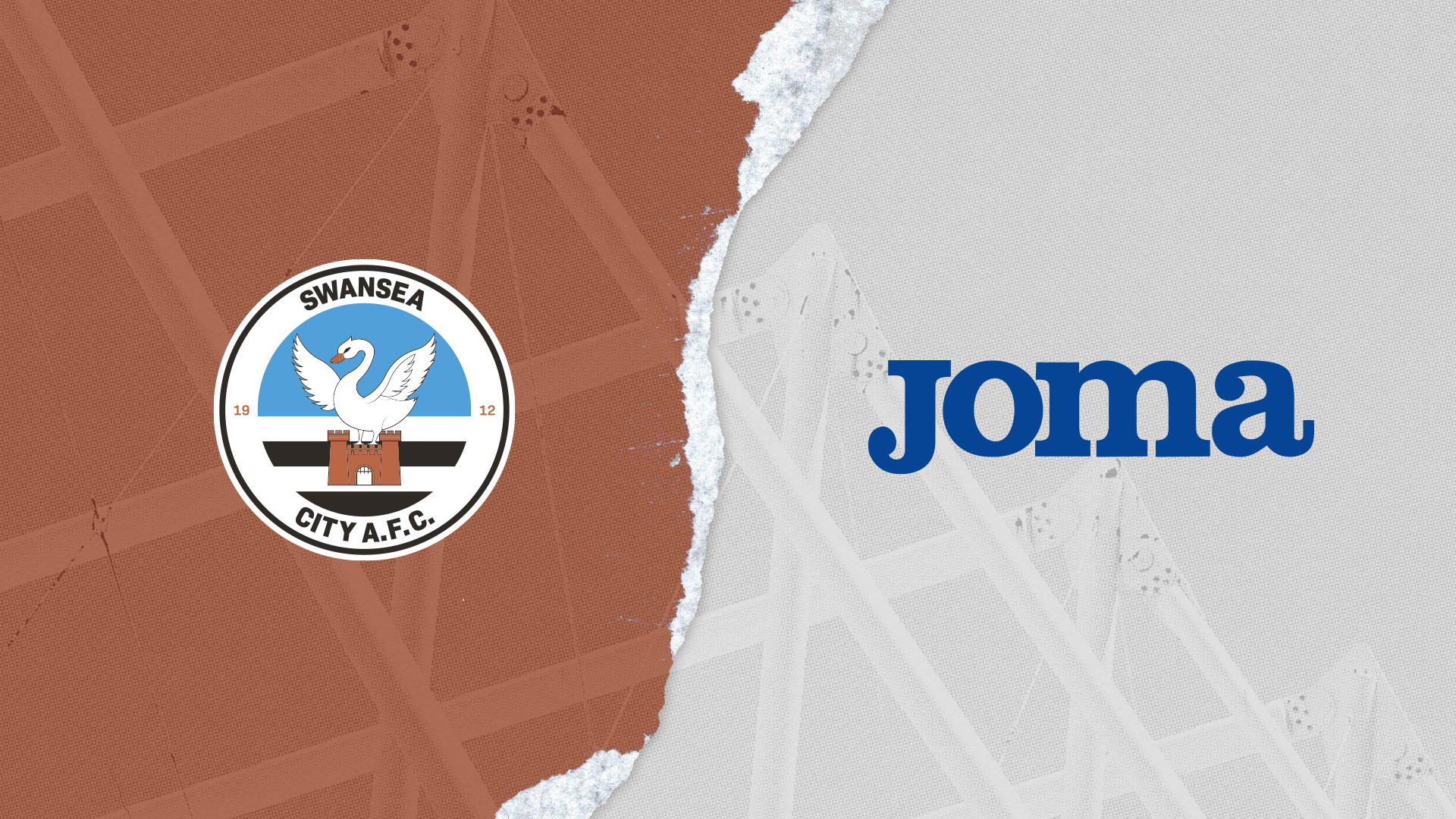 Official website: www.joma-sport.com
Swansea City announced a three-year extension to its partnership with leading sportswear manufacturer Joma in August 2020.
The Spanish brand had been the Swans Official Technical and Sportswear partner since 2016, and the renewal of our working relationship will take in the 2020-21, 2021-22 and 2022-23 seasons.
As part of this agreement the prestigious sportswear brand will supply kit and equipment for all the club's teams and staff, including playing kits, training wear and leisurewear.
"It is a matter of great pride to have renewed our relationship with Swansea City, and it shows the trust that exists between our two brands," said Alberto Lopez, Joma's CEO.
"It shows we have done a great job through the four years of the relationship to date, and we will keep working hard to make sure the bond between us continues to grow."
Established in 1965 by current president Fructuoso Lopez, Joma is the leading sportswear company in Spain, with a global reach highlighted by commercial activities in more than 100 countries around the world.
Swansea are part of a large portfolio of clubs and national teams currently utilising Joma's knowledge and expertise, with tradition and prestige key benchmarks in the company's approach to working with their partners.
These include the likes of Villareal, Getafe, TSG Hoffenheim, RSC Anderlecht, Toulouse, Atalanta and Torino, while Joma also provide kits and apparel to the national teams of Romania, Bulgaria, Ukraine and Honduras, among others.
"We are delighted to extend our partnership with Joma after a brilliant four years working with the brand," said Swansea City's head of commercial, Rebecca Edwards-Symmons.
"Joma have been focused and committed with the club, and have worked with us to provide bespoke kits, training wear and leisurewear with fans and players in mind.
"Swansea City is a family and community-based club, values which are mirrored by Joma's own ethos.
"We are very much looking forward to continuing this partnership and working with Joma in the future."