Academy players and staff enjoy team bonding night at Superbowl UK
14th February 2022
Academy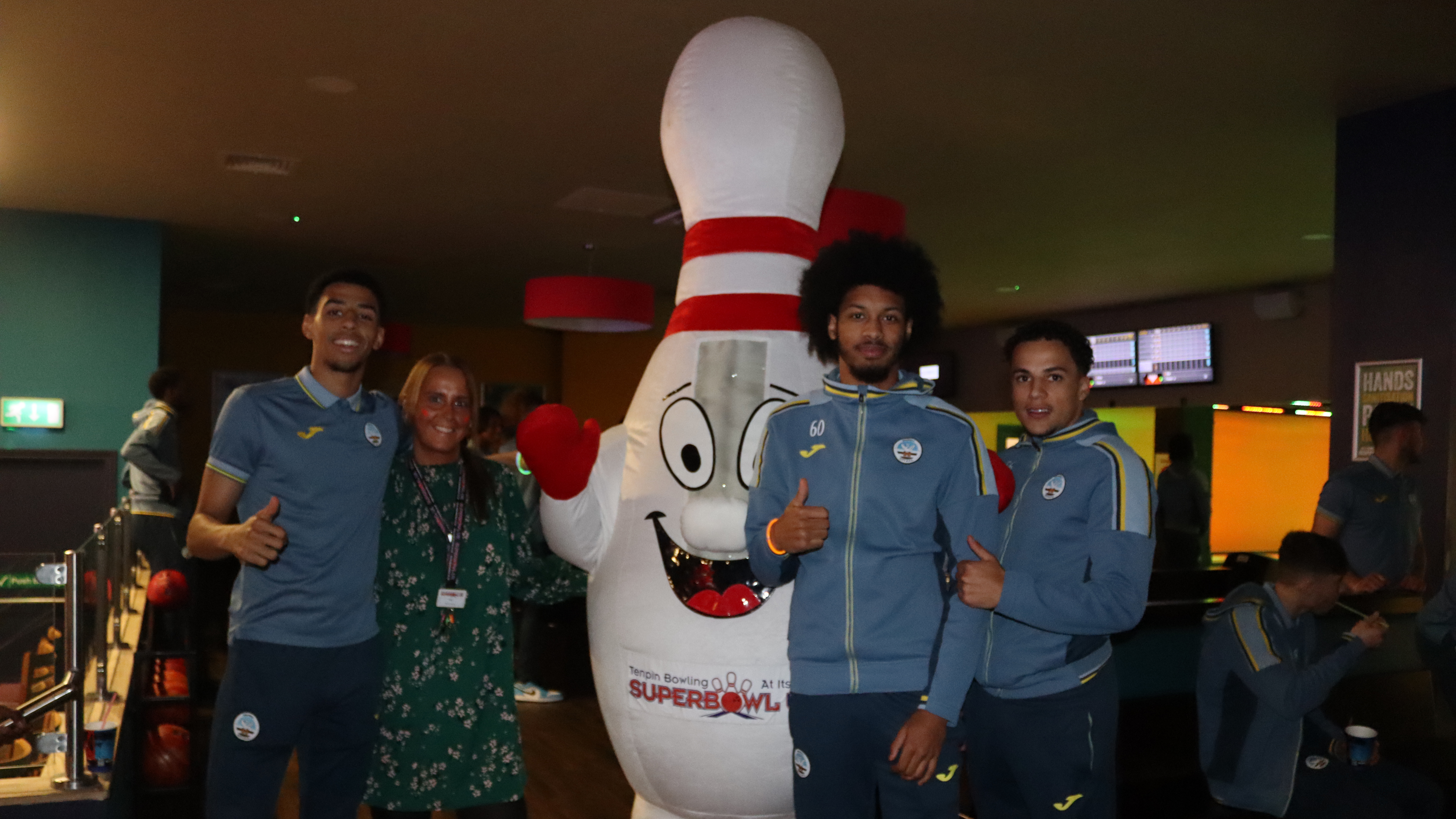 Swansea City's academy squads and staff recently enjoyed a team bonding night at Superbowl UK.
The academy sides have enjoyed a fine start to 2022, and players and staff got the chance to relax socially and get to know each other better outside of the football environment with a bit of friendly competition on the lanes and in other assorted activities.
And academy head of education and player care Natalie Wood felt the evening was a great success.
"I think team bonding activities such as bowling, pool, basketball challenges and ninja tag are all vitally important in developing players in become more cohesive for the success of the team," she said.
"The main aim of our recent trip to Superbowl UK was for our academy players and staff to have some fun off the pitch. We randomly selected players from under-16 to under-23 level, inclusive of trialists, across teams for the evening.
"It was fantastic to see the players and staff having fun throughout the evening, socialising and integrating with each other in a different environment.
"I received some great feedback from all our players which is excellent.
"From a player care perspective, it can be quite daunting for younger players and trialists to come in and 'step up' on the pitch, and for more experienced players to adapt quickly to the challenge presented.
"Therefore, team bonding activities such as this can help replicate the unknown from a fun and less pressurised standpoint for the player.
"The Superbowl UK team and George Smith, their marketing director, were excellent on the evening, engaging our players with social media selfies and encouraging the players with the live leaderboards.
"As I mentioned to many players on the evening, activities like this are on our doorstep and it's a fantastic way to relax with team-mates off the pitch."