Academy Professional Development League fixtures confirmed
27th July 2022
Academy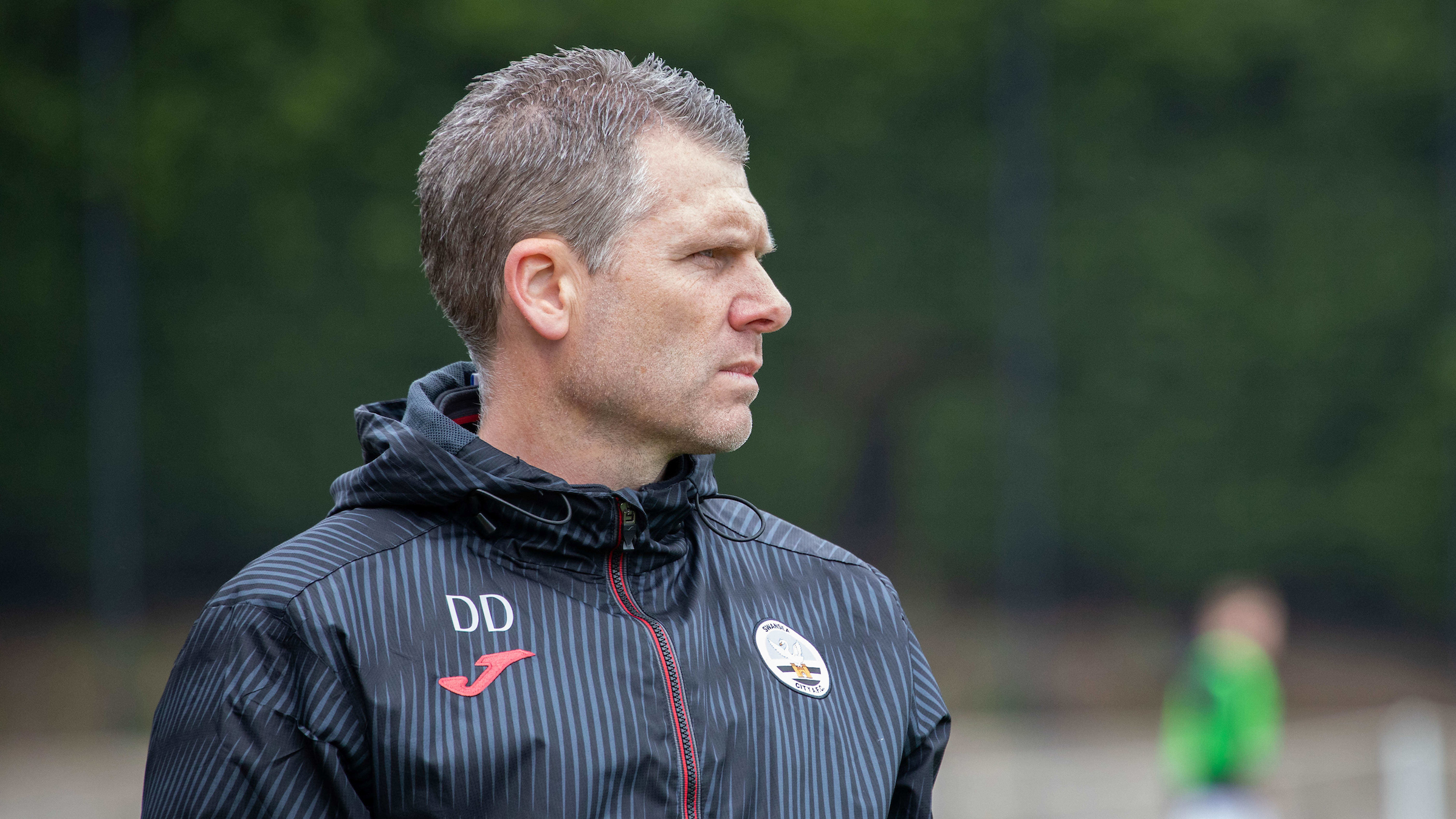 Swansea City Under-21s and Under-18s have had their respective Professional Development League fixtures confirmed ahead of the 2022-23 season.
The two sides will be looking to build on encouraging conclusions to the 2021-22 seasons, after showing promising signs after adapting to a new style of play being implemented across the club from first-team level down.
Jon Grey and Anthony Wright will lead the under-21 squad, while Darren Davies and Ollie Jefferies head up the coaching team for the under-18s.
The senior development side kick-off the season with a trip to face Sheffield Wednesday on Monday, August 8, while the under-18s commence their campaign with a trip to take on their Barnsley counterparts on Saturday, August 13.
In terms of Welsh derbies, the under-21s head to Leckwith to face Cardiff City on Tuesday, October 11 before hosting the Bluebirds on Monday, February 13.
The under-18s will also travel to Cardiff for the first of their pair of clashes with the Bluebirds. That game takes place on Saturday, September 24 before the return is held in Landore on Saturday, September 25.
A full list of fixtures can be found below.
Swansea City Under-21s (fixtures are subject to change)
 Sheffield Wednesday U21s (a) – Monday, August 8 (12pm) – Stockbridge Park Steels
Coventry City U21s (h) – Monday, August 15 (2pm) – Landore
Crewe Alexandra U21s (a) – Monday, August 22 (2pm) – Mornflake Stadium
Wigan Athletic U21s (h) – Monday, August 29 (12pm) – Swansea.com Stadium
Peterborough United U21s (a) – Tuesday, September 6 (2pm) – Idverde Training Ground
Ipswich Town U21s (a) – Monday, September 12 (1pm) – Playford Road Training Ground
Watford U21s (h) – Monday, September 19 (2pm) – Swansea.com Stadium
Bristol City U21s (a) – Tuesday, September 27 (1pm) – Robins High Performance Centre
Colchester United U21s (h) – Monday, October 3 (3pm) – Landore
Cardiff City U21s (a) – Tuesday, October 11 (7pm) – Leckwith
Charlton Athletic U21s (h) – Monday, October 17 (2pm) – Landore
Millwall U21s (h) – Monday, October 24 (2pm) – Landore
Reading U21s (a) – Monday, October 31 (2pm) – Select Car Leasing Stadium
Queens Park Rangers U21s (h) – Tuesday, November 8 (12pm) – Swansea.com Stadium
Charlton Athletic U21s (a) – Monday, January 9 (1pm) – Dartford FC
Millwall U21s (a) – Tuesday, January 17 (1.30pm) – Millwall Training Ground
Bristol City U21s (h) – Monday, January 23 (6pm) – Landore
Watford U21s (a) – Tuesday, January 31 (1pm) – Vicarage Road
Cardiff City U21s (h) – Monday, February 13 (6pm) – Landore
Ipswich Town U21s (h) – Monday, February 20 (12pm) – Landore
Colchester United U21s (a) – Tuesday, February 28 (1pm) – Maldon Stadium
Queens Park Rangers U21s (a) – Tuesday, March 7 (7pm) – Powerday Stadium
Reading U21s (h) – Monday, March 20 (2pm) – Landore
Hull City U21s (h) – Monday, April 3 (12pm) – Swansea.com Stadium
Barnsley U21s (a) – Tuesday, April 18 (1pm) – Oakwell
Sheffield United U21s (h) – Monday, April 24 (2pm) – Landore
Burnley U21s (a) – Monday, May 1 (2pm) – County Ground
Birmingham City U21s (h) – Monday, May 8 (2pm) – Swansea.com Stadium
Swansea City Under-18s (fixtures are subject to change)
Barnsley U18s (a) – Saturday, August 13 (12pm) – Oakwell Training Ground
Coventry City U18s (h) – Saturday, August 20 (1pm) – Landore
Sheffield Wednesday U18s (a) – Friday, August 26 (3pm) – SWFC Training Ground
Hull City U18s (h) – Saturday, September 10 (11am) – Landore
Burnley U18s (a) – Saturday, September 17 (11am) – Burnley Training Centre
Cardiff City U18s (a) – Saturday, September 24 (11am) – Leckwith
Charlton Athletic U18s (h) – Saturday, October 1 (1.30pm) – Landore
Ipswich Town U18s (h) – Saturday, October 15 (2pm) – Landore
Bristol City U18s (a) – Saturday, October 22 (11am) – Robins High Performance Centre
Reading U18s (a) – Saturday, October 29 (12pm) – Bearwood Park
Watford U18s (h) – Saturday, November 19 (1pm) – Landore
Colchester United U18s (a) – Saturday, November 26 (11am) – Florence Park
Millwall U18s (h) – Saturday, December 10 (1pm) – Landore
Queens Park Rangers U18s (h) – Saturday, December 17 (11am) – Landore
Charlton Athletic U18s (a) – Saturday, January 7 (11am) – CAFC Training Ground
Colchester United U18s (h) – Saturday, January 14 (11am) – Landore
Ipswich Town U18s (a) – Saturday, January 21 (2pm) – Playford Road
Queens Park Rangers U18s (a) – Saturday, January 28 (1pm) – QPR Training Ground
Reading U18s (h) – Saturday, February 11 (11am) – Landore
Millwall U18s (a) – Saturday, February 18 (10.30am) – Calmont Road
Cardiff City U18s (h) – Saturday, February 25 (11am) – Landore
Bristol City U18s (h) – Saturday, March 4 (11am) – Landore
Watford U18s (a) – Saturday, March 11 (1pm) – Watford Training Ground
Birmingham City U18s (h) – Saturday, March 18 (12pm) – Landore
Crewe Alexandra U18s (a) – Saturday, April 1 (1pm) – Reaseheath Training Ground
Sheffield United U18s (h) – Saturday, April 15 (11am) – Landore
Peterborough United U18s (a) – Saturday, April 22 (11am) – Idverde Training Ground
Wigan Athletic U18s (h) – Saturday, April 29 (11am) - Landore