Alan Tate makes special visit to donate to local foodbank
24th June 2021
Club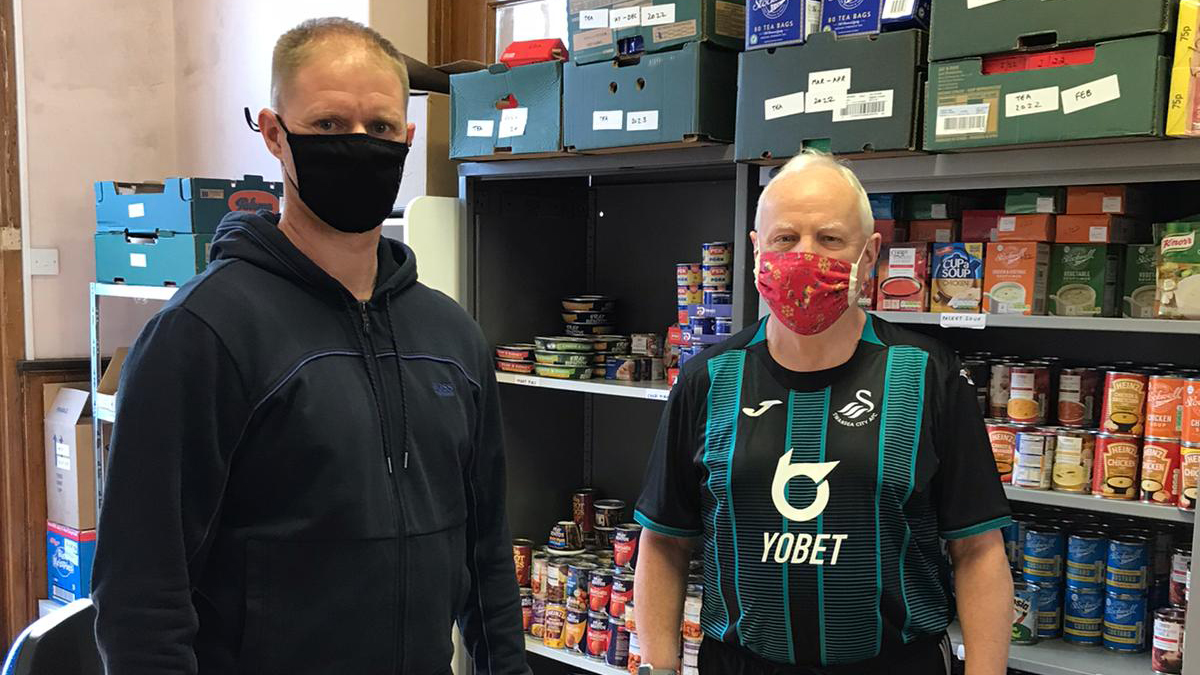 Swansea City coach Alan Tate visited PANTRY foodbank in Pontardawe to see how the charity operates and to make a financial donation.
Tate, who has lived in Pontardawe for the past 11 years, was keen to help his local community and check out how the charity functions and the people it helps.
PANTRY, based in the Tabernacle Chapel in Pontardawe, serves the areas of Pontardawe, Alltwen, Trebanos, Rhos/Rhydyfro and Ynysmeudwy, and has operated since 2014.
It is an independent foodbank run by 24 volunteers, with the charity now helping feed over 1,000 residents – a huge rise from the 200 fed during the infancy of the foodbank.
Tate, who made nearly 350 appearances for the Swans and featured in all four divisions, made a donation to help the charity during a recent visit on top of taking a look around its facilities to get more of an understanding of how the foodbank operates.
He said: "From the first day I originally joined Swansea City on loan in 2002, I immediately got the sense of how important the community is to the football club, and vice versa.
"That feeling has grown throughout the years and now, more than ever, I think we need to help each other out as much as possible.
"The foodbank is a fantastic charity and I gained a lot from my visit. Seeing what they do to help those in need in the community was heartwarming, and I encourage all fellow Jacks to help as much as they can. It's a great charity."
PANTRY chair Vince Hotten thanked Tate for his donation and visit. He said: "I'd like to thank Alan for his support. It was good to meet him at PANTRY - we're delighted with his generous donation.
"The foodbank is a charity that relies on the kind nature of the community, and we're always thankful for anything and everything that is donated to PANTRY.
"We help people from all sections of society – it can be people awaiting their benefits, anyone with an alcohol, drugs or gambling problems, anyone in debt, victims of domestic abuse and people suffering with mental health.
"It looks as if the foodbank is going to be needed for some time yet and we're going to continue to rely on the support of the wider community."
Further details for PANTRY foodbank can be found HERE and by emailing info@pantryfoodbank.org