Andre Ayew | Spirit and mentality key behind late, late show
9th March 2021
First team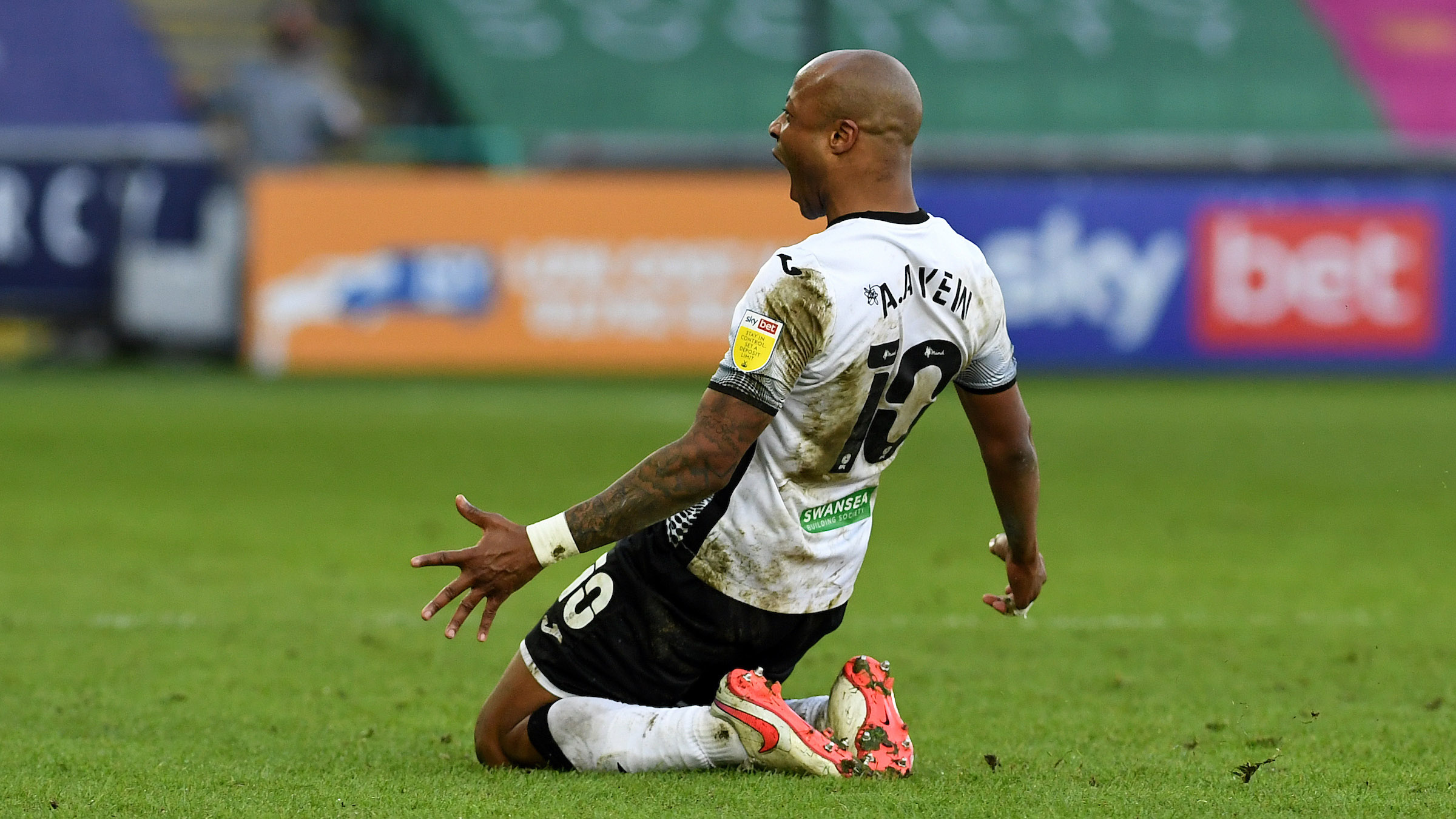 Andre Ayew believes Swansea City's late heroics prove the spirit and mentality within the squad is strong going into the final 13 games of the season.
The Swans picked up six points from their two games last week, with both games - against Stoke City and Middlesbrough - ending 2-1 in their favour.
Those matches would also have familiar finishes, with Ayew netting from the penalty spot in injury time to ensure the Swans saw off the Potters and Boro during a successful week for Steve Cooper's side.
And the Swans' vice-captain and top scorer feels that willingness to fight until the very end is a good sign of the squad's attitude.
"The team has shown tremendous togetherness, and the unity within this group is strong," said the 31-year-old, who now has 13 league goals this term.
"It's something that has served us well this season, and it will be really important for the remaining 13 games.
"I've been part of teams where the unity has been strong but it wasn't enough to get results. This team is showing that we have a strong team spirit and we have the right attitude and mentality to get us over the line in games where we are not at our best.
"The type of results we got last week are huge. Two wins in a week that have come in stoppage time – these are results that make a massive difference in the table.
"At Stoke we kept going, and against Middlesbrough we showed the right attitude despite them equalising in additional time.
"It shows there is a good mentality in this team, and good team spirit as we are all pushing in the right direction and have the same focus."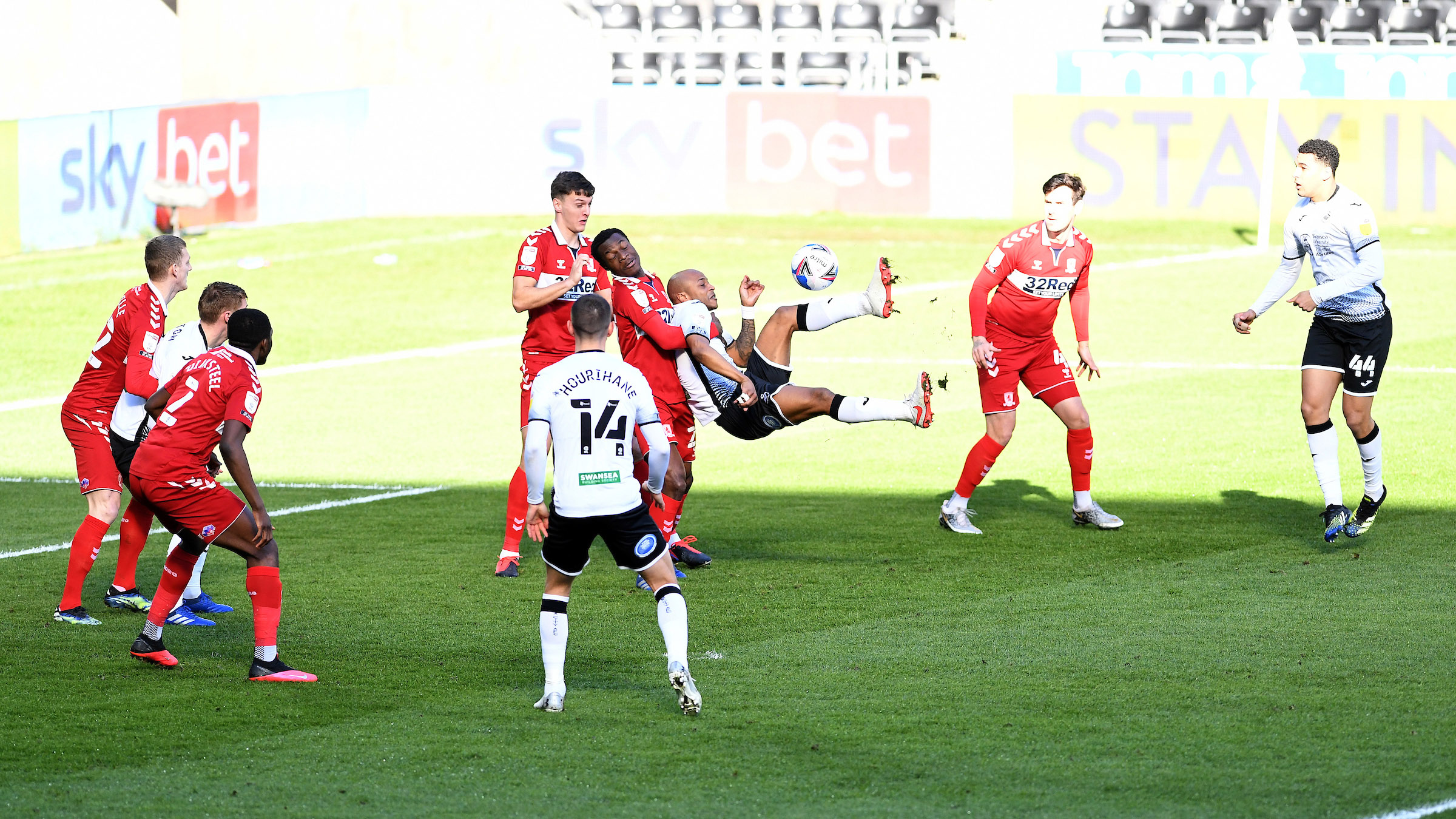 The Swans take on Blackburn on Tuesday night (6pm) in a rearranged game.
It is an opportunity for Cooper's side to move above Watford and into second place in the Championship table.
And Ayew is looking forward to another intriguing test at Ewood Park.
"There is not much time between games because of the way things are, but it's the same for everyone," he added.
"It is an opportunity for us, but all our focus is on the game. We need to do what we are capable of, and hopefully that gets us another positive result.
"I think you can see we are giving our all to help the team, and to put smiles on the faces of the supporters because it's been tough for them too."