Andy Coleman | We all need to be aligned to achieve success
6th July 2023
Club
Chairman Andy Coleman hopes Swansea City can move forward efficiently with everyone pulling in the same direction as he prepares to move his family to SA1.
Coleman was appointed chairman in May, having made a significant financial investment into the football club, and has assumed day-to-day decision-making responsibilities.
His tenure has already taken in the appointments of sporting director Paul Watson and head coach Michael Duff, and he will make the considerable commitment of moving his family to south Wales from the United States in the coming weeks.
Coleman is determined to help the club succeed and move forward after a challenging period, and he believes the only way to do that will be with a streamlined approach to key decisions, and providing a platform for players and staff to make the most of their skills and expertise.
"The best way for this organisation to be run is to have someone with a significant stake in the club here – with a deep background in business and experience in football – helping to lead Swansea City so decisions can be made quickly," said Coleman.
"The hope is that this allows us to move much more efficiently, quickly and smartly moving forward.
"Every business I have been associated with has had one philosophy behind it. It is one team and one goal.
"We need every single person inside this organisation to be aligned with our fundamental principle, which is that we want people to be empowered to be the best versions of themselves they can be. That is how Swansea succeeds, on and off the field."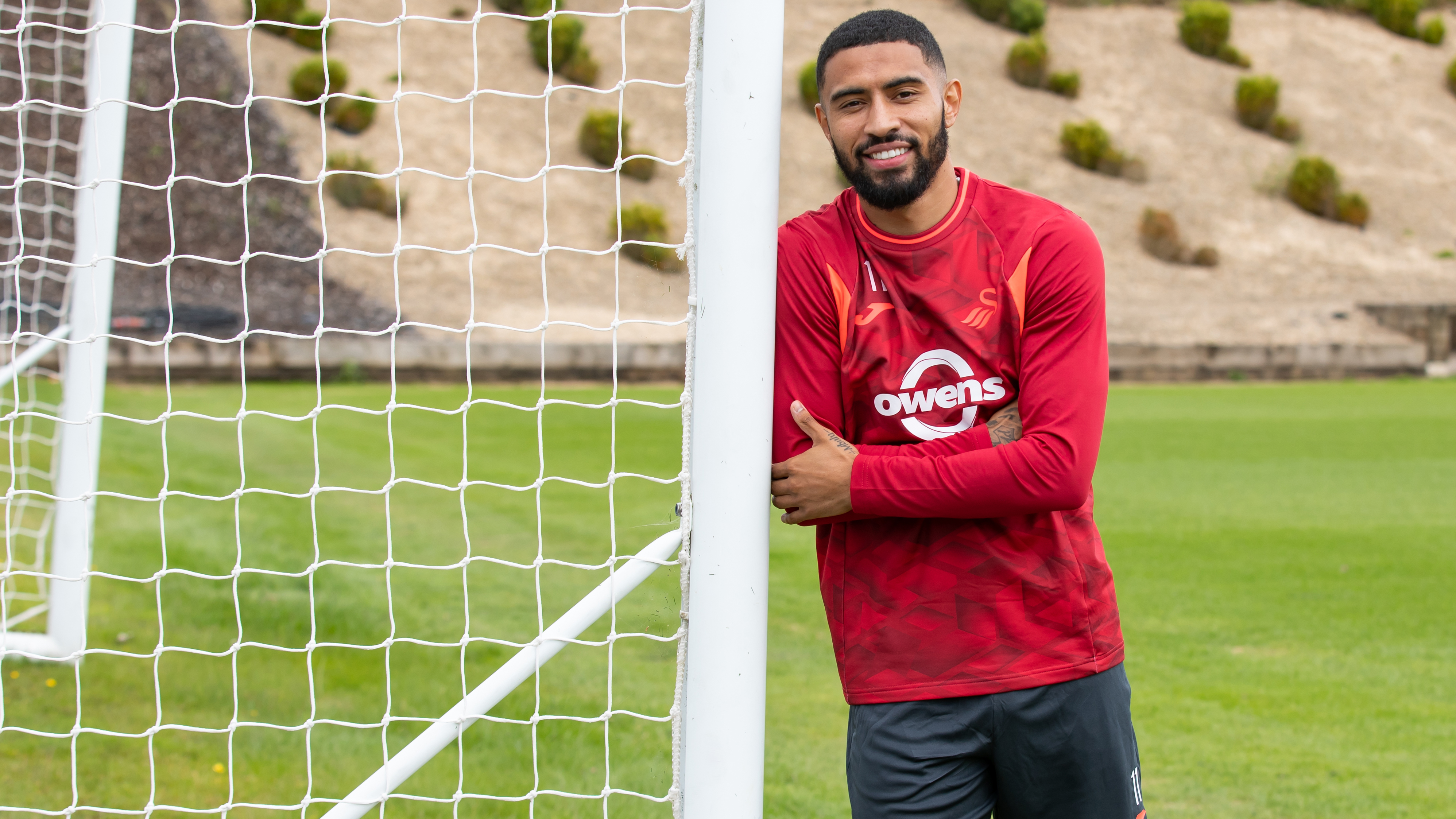 Swansea have added Josh Ginnelly and Josh Key to Duff's squad this week, with the club keen to learn the lessons from the frustrations of the January 2023 transfer window.
And Coleman is unequivocal when it comes to his aims in helping the club's recruitment team.
"I made this statement previously, but what this club needs is football people making football decisions," he said.
"My job as chairman is to empower the people in those positions to have the ability to be as successful as they can be.
"People such as Michael, Paul, Josh (Marsh) and our entire recruitment team who have been working tirelessly over these last few months to be ready for this window."
Coleman has returned to the US to complete final preparations for his family's move to SA1.
And he cannot wait to be permanently based in Swansea, having greatly enjoyed his visits to south Wales over the last 12 months.
"Swansea is such a special place, I've had the wonderful opportunity to get to know a number of the people and staff, and I will get to meet so many more in the weeks and months ahead," he added.
"Everyone I have met has been fantastic, and it's really exciting to think about the things ahead.
"It has been a long process to get to this point, longer than people might think. My first time in Swansea was last August, I was with my wife, and we just fell in love with the place immediately.
"I don't think I ever expected that I was going to be picking my family up and moving them across the Atlantic to Swansea, but it is such a special community, and the people have been fantastic.
"I love football, I have spent my whole life involved in it, and the infrastructure of this place is fantastic. I cannot wait to see where the future takes us.
"I understand that talk is cheap, and I have learned that through my background. My father would always say to me, 'Andy, don't tell me what you are going to do, show me what you've done'.
"I think the key for me now is not to talk too much, but to do things, and the first thing I can do to show my commitment to this football club and this community – the people who will be my neighbours and friends – is by moving my family here.
"My family could not be more excited to join me, they have been over with me before, my kids think a Joe's ice cream is the greatest thing in the world, so they certainly are looking forward to it."