Andy Coleman | We want to build a structure that brings success on and off the field
19th October 2023
Club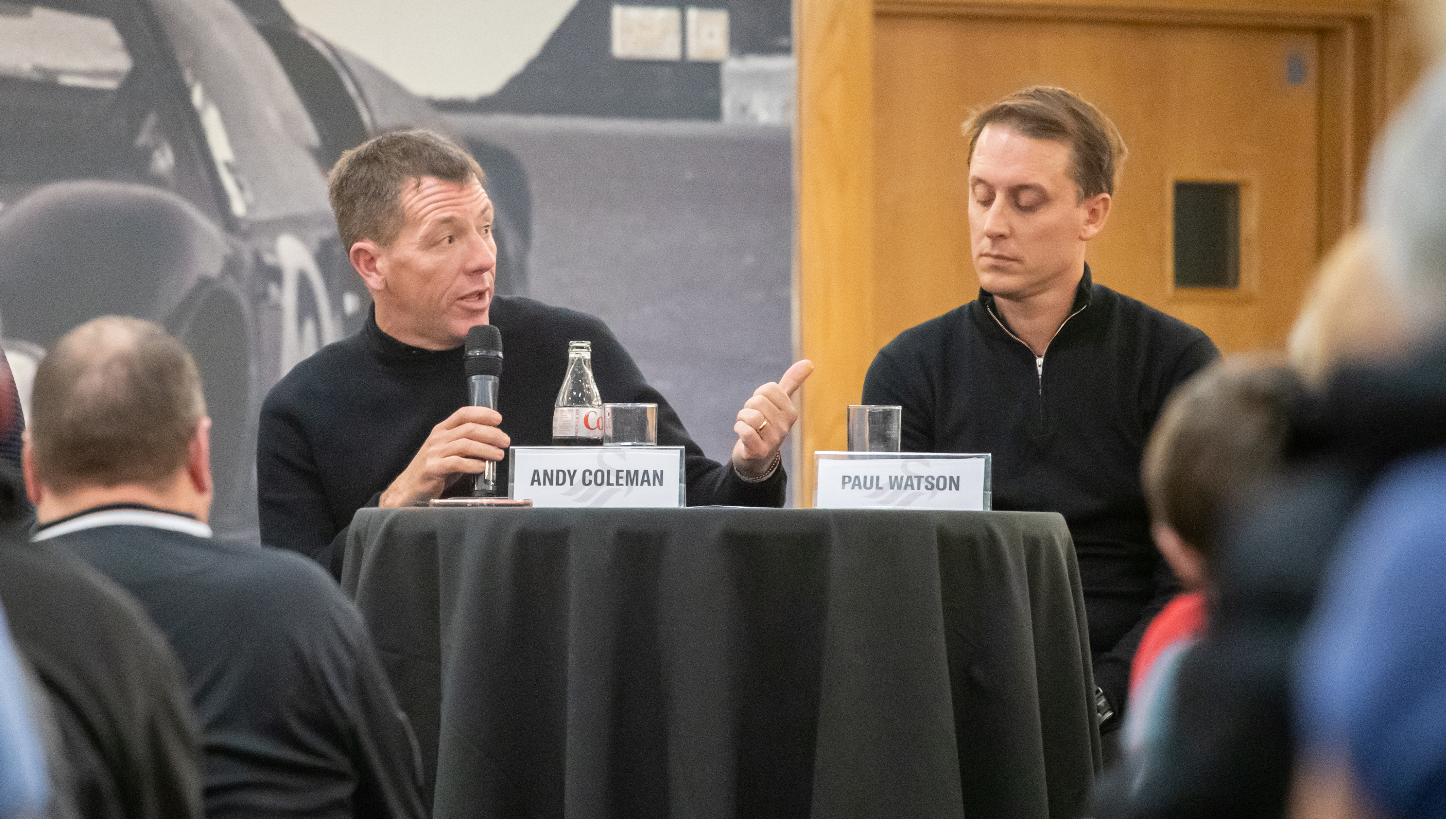 Chairman Andy Coleman and fellow senior figures at Swansea City have outlined the work being put in behind the scenes as they look to build a structure that allows the club to perform at the highest-possible level on and off the field.
Coleman was joined by head coach Michael Duff, sporting director Paul Watson and captain Matt Grimes as the club held a first fans' forum of the season at the Swansea.com Stadium on Wednesday night.
The event offered supporters in attendance the chance to quiz the panel on a range of topics, with a number of questions focusing on the club's short and long-term aims.
And all members of the panel were united in their intentions to ensure the infrastructure and processes are in place at Swansea City to ensure the club can be successful in all aspects of its sporting and business sides; and maintain that success.
"To me, the Swansea Way is so much bigger than just what happens on the field. It's about this community and its togetherness," said Coleman, who is part of the club's ownership group and has sole decision-making responsibility.
"Everyone is so proud to be from here, and this is an incredible place. That pride in the community, the football club and each other is something everyone here should be very proud of. 
"My job is to leave this club in a significantly better place than when I got here, it's important you as supporters hold me accountable to that because you are the heart and soul of this club.
"We value and appreciate you, and we cannot perform on or off the pitch without you behind us.
"I understand talk is cheap. We will have good days and bad days, there will be days I do things right and there will be days I get things wrong.
"But I am here full-time, I am part of this community, this is my home and club. I am going to do everything to be successful here or go down trying.
"Ultimately, we want to be smarter, on the commercial and football side of the business.
"Spending does not always equate to success. Stability is key, so throwing good money after bad is not how to do it.
"On the sporting side, we want to be having football people building processes that will allow us to do work smartly and efficiently. That's how we want to do it."
The football operations element of that process is in the hands of sporting director Watson, who echoed how vital it is for the club to have in place a framework that is effective and sustainable; a system that will allow Swansea City to thrive and grow over a number of years.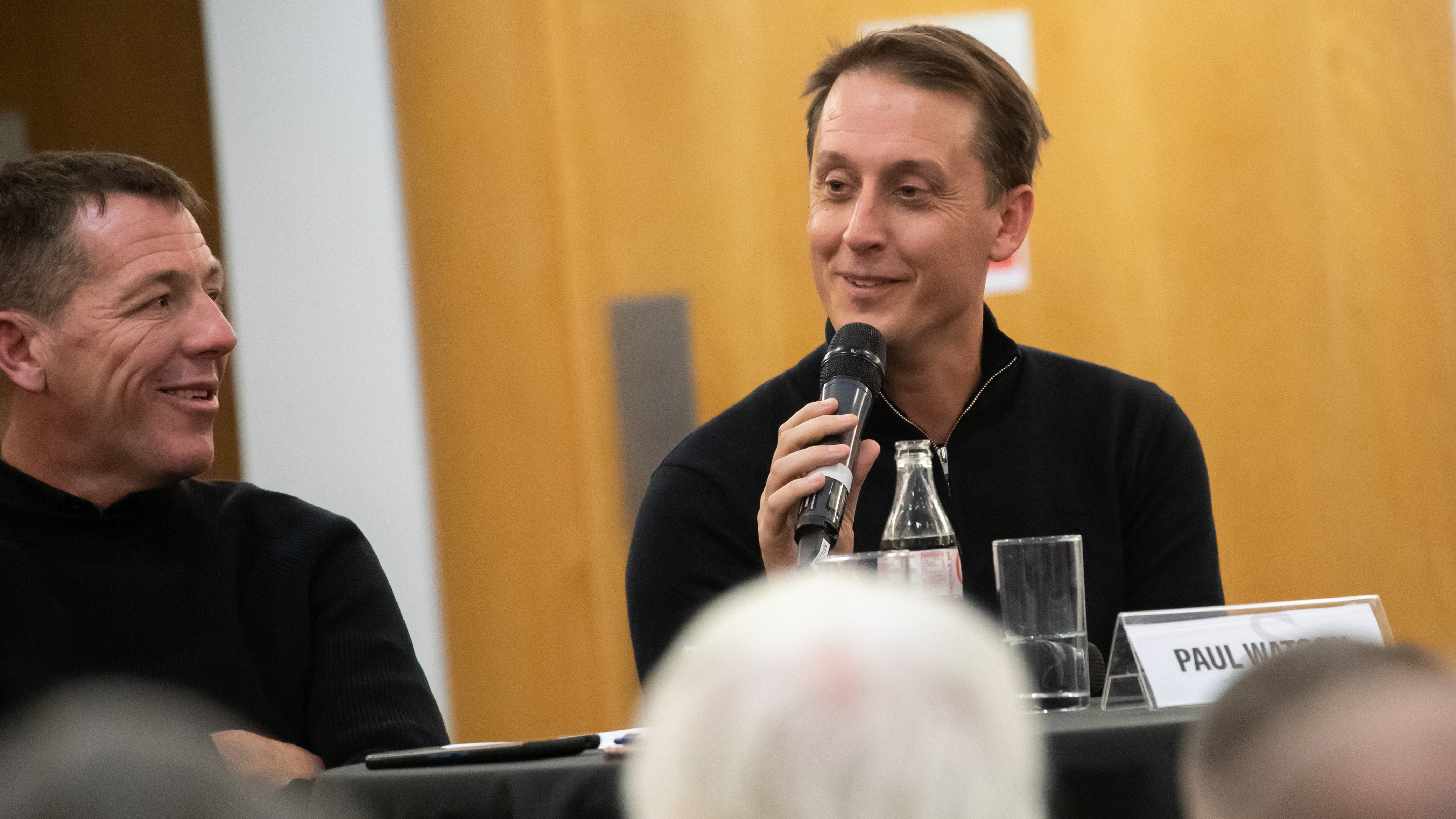 "We are building something behind the scenes that will set us up long term," said Watson, who also confirmed the club will appoint a new academy manager in the coming weeks.
"Brighton are a buzzword in football because they are prudent in how they recruit.
"The biggest difference between them and other clubs is they trust their processes and their data, we want to get to that point.
"If that means spending money on the right player, then I will be knocking on Andy's door to ask for it.
"But it's just about money on the table, we want to be smart and operate in ways that will help us get to where we want to get to.
"We have a great academy, too. On that side, we want to give ourselves the best opportunity to identify and get the best players through, and to do that we need to get the right staff in and get some stability.
"We need to take stock of where we are, but keep pushing what we have in the building."
Head coach Duff will be the beneficiary of those ongoing developments and believes there are plenty of reasons to be positive, even though everyone is aware there is much work to be done.
"It is a work in progress," added the head coach.
"The things we are building will hopefully move us forward.
"We want to develop players and help them improve, and to have good succession planning for our future.
"That's what we talk about when we mention using data and structures in recruitment, when we mention the academy, these are all things we are wanting to put in place that will help us moving forward.
"We are a long way from where we want to be, but the work behind the scenes is going to help us and the players have been great and are working really hard.
"Coming here, the enormity of the club and what it means to the community and the area has stood out for me.
"This is a big club, but the scale of the surrounding area and what it means to people has really stood out.
"You see the facilities, the staff and the stadium. There are a lot of great assets here, and the things that need to be put in place are being put in place.
"But the best part of the club is the club itself, it's everything. It's the whole area, the club, and what it means to this part of the world. It's very powerful."
Skipper Grimes has been with the Swans since joining from Exeter in January of 2015, and recently signed a new contract through to the summer of 2027.
And the midfielder explained how the vision for the future was part of his decision to commit his long-term future to the club he has served with such distinction.
"Signing the new contract was easy," he said.
"I have spent nine years here and I owe almost everything in my career to this club.
"I saw what we're trying to build here, and I want to be part of it and bring success to this club.
"I love the club, my family love it and love being here and I just want success for everyone here. It was a no-brainer to sign a new contract."
Part of the building of infrastructure has also included open and transparent communication with key stakeholders, including the Swansea City Supporters' Trust, and supporter director Paul Meller feels there have already been numerous positive developments on that front.
"Our engagement with Andy since he's joined has been extremely positive and we're looking forward to working with him on future projects," he said.