Andy Goldie | I can already tell this club has great people, and a real purpose
22nd July 2022
Academy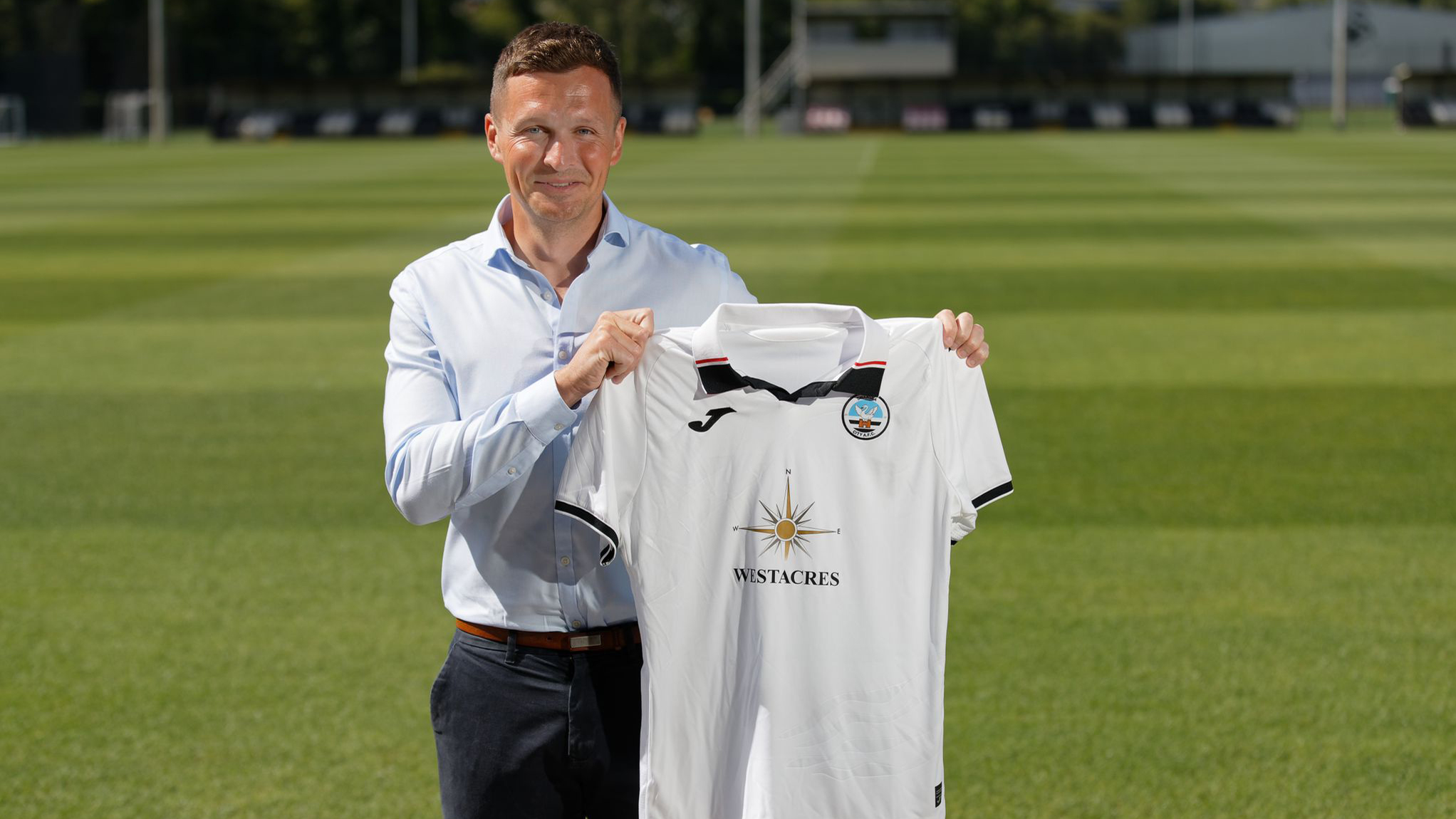 Andy Goldie has his sights set on building on the numerous successes of the Swansea City academy, and helping the club continue to improve the calibre of player and person it produces, after being appointed as academy manager.
The 37-year-old joins the Swans after a 16-year career in talent identification, coaching and player development. He will formally start his new role on August 8.
His most recent roles with the Scottish Football Association and Dundee United helped bring through a number of bright young talents, with the Tannadice club seeing 18 academy players make first-team debuts during Goldie's three years as academy director.
Goldie had interest in his abilities from a number of parties, but it was the warmth of the welcome he received at Swansea and the clarity of purpose that made him decide to swap the east coast of Scotland for south Wales.
"There were two things that stood out about Swansea; people and purpose," he said.
"The guys at Dundee United knew that I was ambitious. I was always looking to progress more in my career, so when the Swansea opportunity came up and I met Julian Winter, it was all about people.
"The way that Julian was with me in the first meeting, the way Russell Martin and Josh Marsh have been with me has been fantastic. Everyone that I have met over the past couple of days has been incredible. It's a real family environment.
"There's a great culture around the place, all the first team staff and players have been friendly and introduced themselves. It just feels like a great place to work.
"The purpose is very obvious, you look at the success of the Welsh national team, the number of academy graduates we have in that squad. It adds a bit of pressure but, if anything, we want to build on that. We'll work closely with the FAW to maintain that success.
"Speaking to the staff for the last couple of days, everyone wants to build sustainable success and improve what we've achieved in the past.
"You can see there's real ambition amongst the staff to produce even better-quality players than what we've produced in the past.
"I think when you've got a manager like Russell Martin, who plays in the style that aligns with what I believe in, that can be a really powerful thing."
During Goldie's time with the SFA, he played a part in bringing through Chelsea and Scotland midfielder – and a number of other promising players – during his time as elite performance youth coach.
Meanwhile, at Dundee United he generated over £10million in transfer income from homegrown talents that had come through the academy, including the likes of Kerr Smith and Scott Banks, who have sealed moves to Premier League Aston Villa and Crystal Palace respectively.
During his three years with the Tangerines, the club record for the youngest player to make a senior appearance was broken three times, and no side fielded more academy products during the 2020-21 and 2021-22 SPL seasons.
Goldie is keen to stress those successes were very much team efforts, but also highlighted the similarities he sees between United and Swansea, two clubs historically renowned for producing and promoting young talent. Indeed, the Swansea academy produced the same number of players at Euro 2020 as Barcelona's famed La Masia.
"It was all about the team, ultimately I've been recognised and I'm getting the reward by moving to Swansea City. But it was all about the team effort throughout the club," he added.
"The academy staff working alongside me the past three years have been incredible, that'll be the exact same here, it'll be a team effort.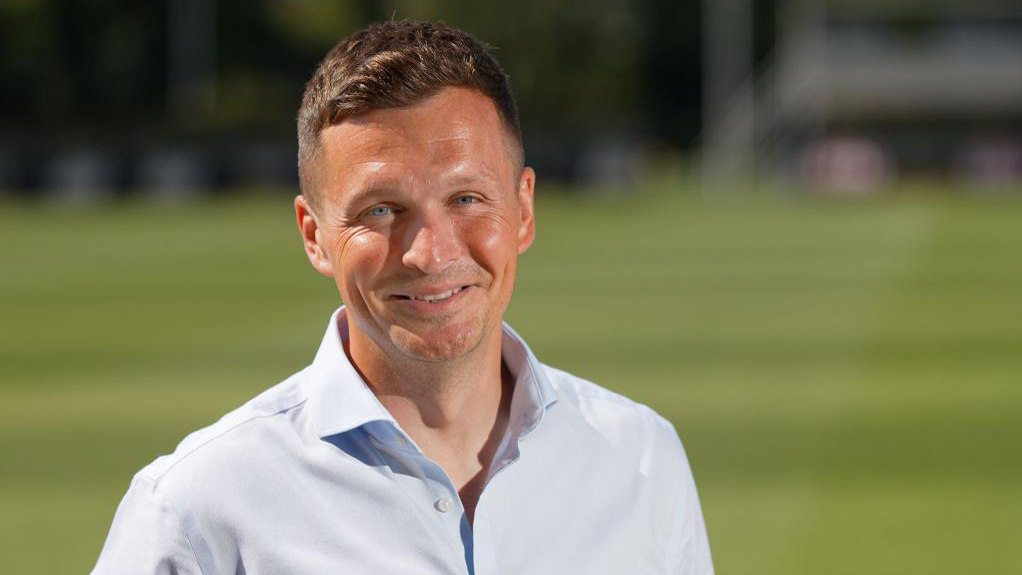 "It won't be just about me because I've got the leadership role. The alignment throughout the club is really important, we ended up having academy staff move up to the first team at Dundee, Swansea have already got that with Kris O'Leary moving up.
"The alignment Russell, Josh and I have already got is really exciting. Hopefully, we can achieve similar success.
"I was lucky to experience the environment and culture within the first-team setting and that should be replicated within the academy setting. How respectful the staff and players were, that's definitely what we should replicate here.
"In terms of the playing style, Russell was a big draw for me to come here. As I said, I align with his style and vision.
"I think the appointment of Russell was a masterclass for this club because it brings us back to Roberto Martinez and Brendan Rodgers time at this club, who planted the seeds (for success)."
And Goldie wants to ensure the sense of pride the club takes in producing its own players continues to feed that appetite and ambition among players and staff to be the very best they can.
The Scot had spoken at his previous club of a need for clubs and players to look beyond being "the best on your street" and avoid putting a limit on what is possible.
"If any of our players or staff are going to limit themselves to just being the best in this region, or being the best in Wales, then they're putting a ceiling on what they can achieve. They'll need to think bigger than that.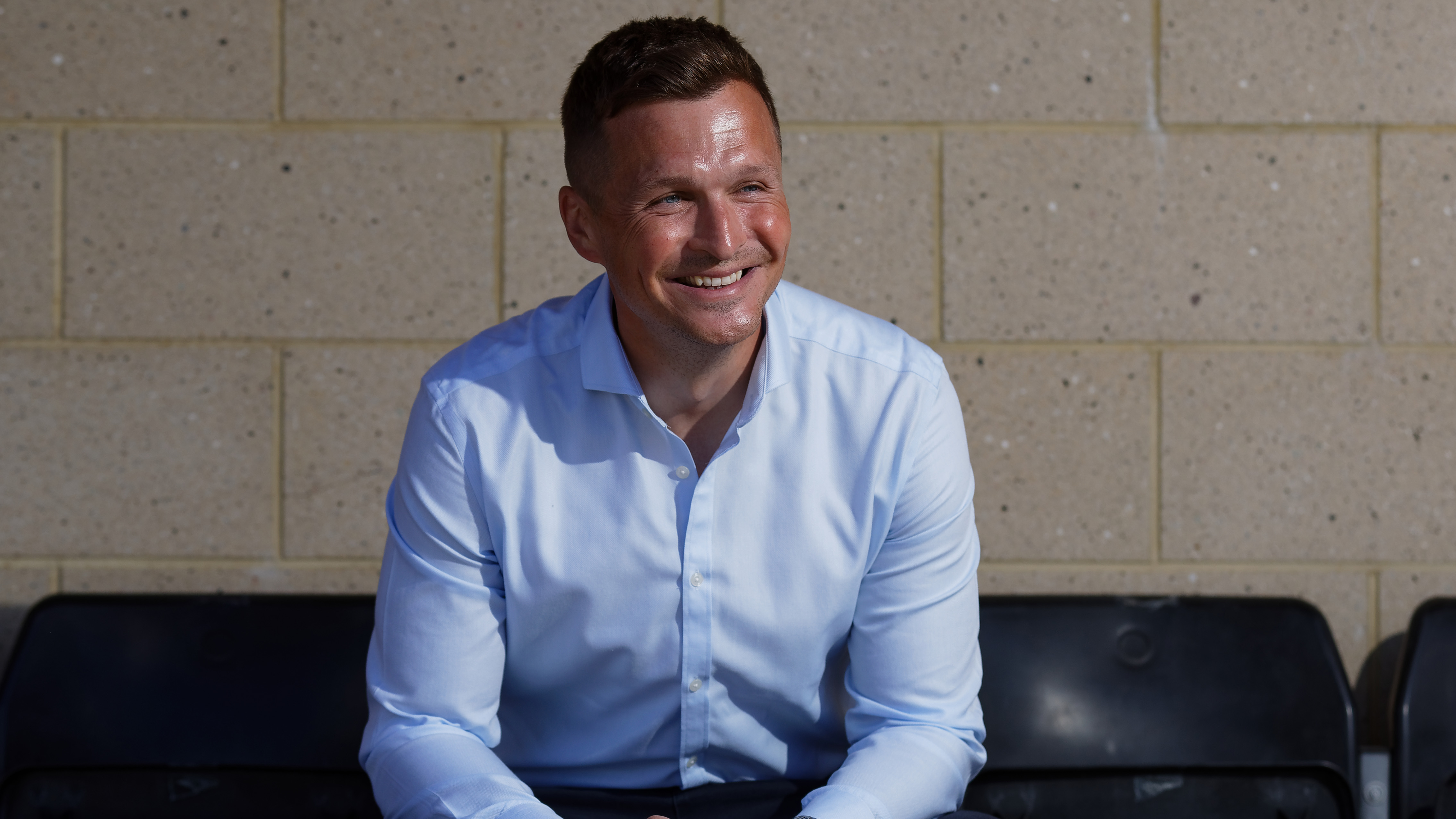 "That'll be a big thing that we will push. We will make sure the players are getting experiences against even better opposition, memories that should last a lifetime.
"We've already got a sustained programme here; Jon (Grey) has done a fantastic job over the last year, and I was lucky enough to meet him while I have been here these last couple of days.
"Initially, I'll just come in and review everything. I'll get to know all the staff on a personal level and see what motivates them and find out their ideas because they will be coming on the journey.
"From there, we'll reflect back and decide what our next steps are.
"The main goal here is to produce international players for the Welsh national team and players who can bring success back to Swansea City Football Club, hopefully that's in the Premier League."