Andy Leitch | From being spotted by John Charles to sharing a pitch with George Best
21st February 2022
Foundation
A season is a long time in football; ask any professional who started one with dreams of becoming the next club legend and ended it being told they were surplus to requirements.
Those tales are brutal, but not uncommon.
No two players' story is the same, as Andy Leitch found out in 1976 after signing his first professional contract with Swansea City in his mid 20s.
The six foot five Exeter-born centre forward's first encounter with the Swans happened in 1970 when he had trials for the club.
He played in the Football Combination league, a competition for the reserve teams of English Football League clubs.
"I played a few games in the Combination with Wyndham Evans, I always remember Wyndham, he was lovely lad. We had some great games, we played at Chelsea, Tottenham Hotspur and Leicester City. In the reserves you played at all the big grounds. We played at some fabulous grounds," he said.
But it was several years until he signed pro. Leitch remained in non-league football, where he was scoring goals and enjoying the game.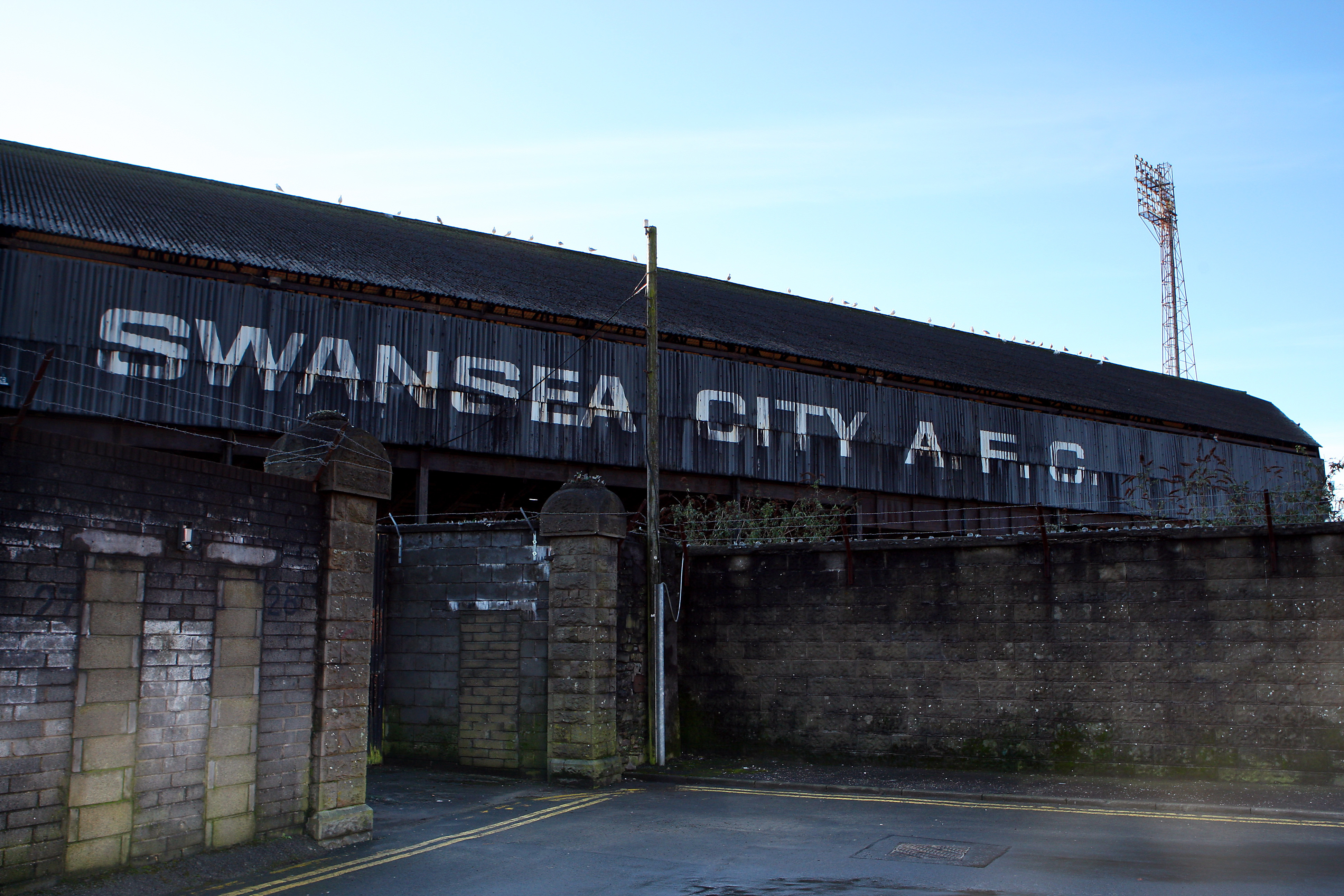 Fast forward five years and none other than the great John Charles spotted him via Paulton Rovers and persuaded him to sign his first professional contract.
It wasn't the beginning of a long, illustrious career, but it was a time in his life he looks back on with fond memories.
"I don't suppose it was a bad thing to be signed by the legend John Charles.
"I was late when I went to Swansea. I was 24 or 25 and I was only playing local football then and the training at Swansea I found really hard. I wasn't used to fulltime training. I was quite skinny anyway and I was losing weight, it was falling off me.
"I've never been a good trainer, always tried but I struggled with endurance and every day we used to be running miles around the cliffs and I'd be getting home and everybody had got home an hour earlier. I found it really hard. I used to hate running on the sand."
The gear change was a difficult one to master for Leitch and although his career as a professional footballer was short, the memories have lasted a lifetime, including playing against one of the greatest ever, George Best.
The Swans faced Stockport County in November 1975, where Best made his debut in a 3 – 2 victory for the home side at Edgeley Park. Best got two assists and scored the third.
"Stockport when George Best played, that was one of the highlights for me. He was over in America then and he came back over and he sort of beat us on his own really. It's a funny thing to say but it was a pleasure to play against him looking back on it.  Playing with George Best on the field, it was brilliant.
"Playing away to Torquay in the League Cup where I scored two goals, my first two goals in a game for the club, that was pretty special too.
"I never really had any confidence in myself as a player so every time I got picked it felt incredible because it was another game, another go. Every game was a big game for me really."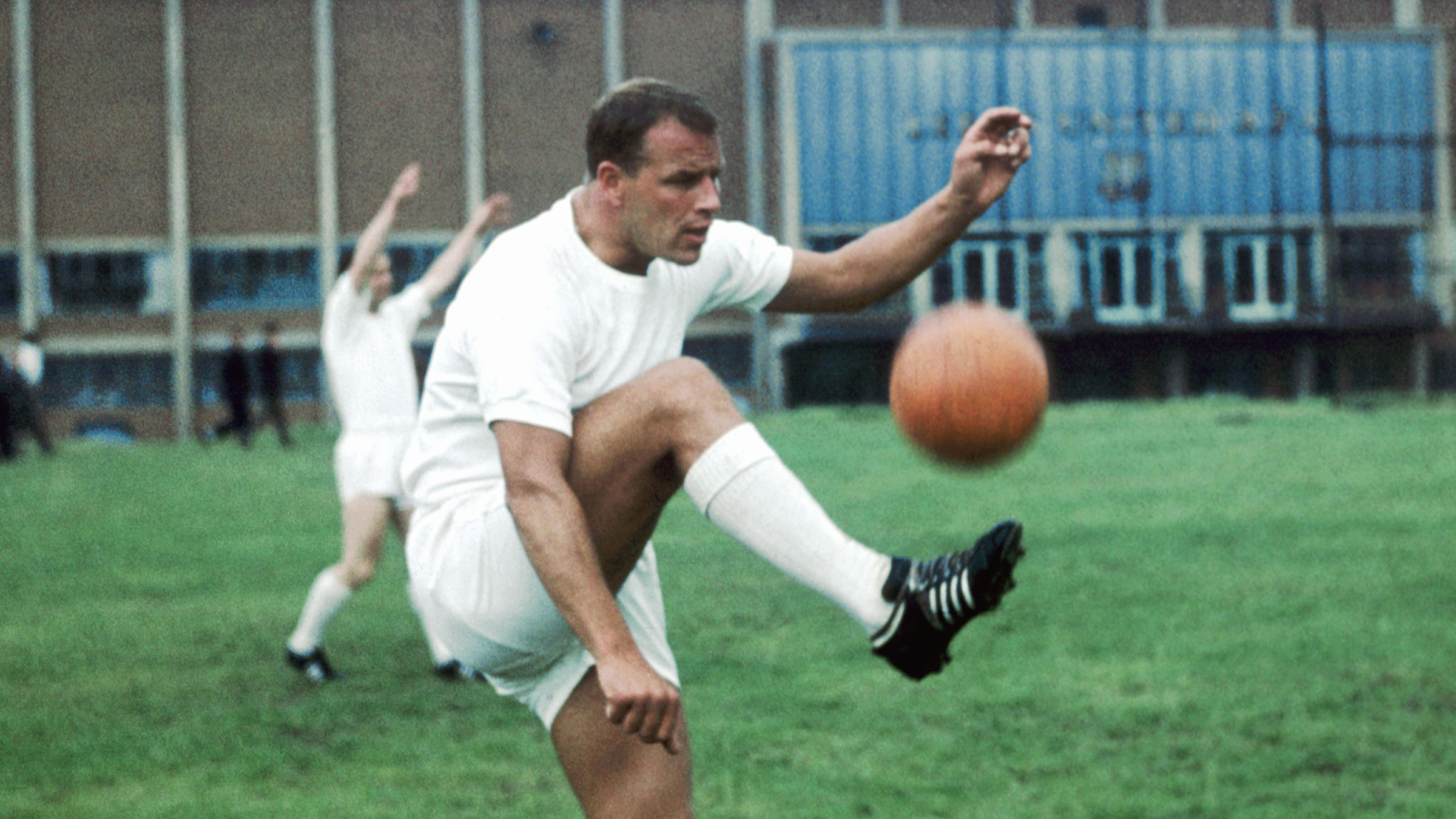 Leitch and a few other players lived in 'digs' with Swans manager Harry Griffiths and his family.
"Steve Potter (goalkeeper) was one of them and he was great lad, Steve. He was a real character and someone I kept in touch with for a while after I left. I was even best man at his wedding.
"Harry lived on Montpelier Terrace up Constitutional Hill. I've never known a hill like it! Imagine having to walk up there after training.
"I loved my time there at Swansea, it was so exciting, just putting on the training kit the first time was such a buzz. I'm so thankful for my time there.
"It was ever so funny, we played up north somewhere and I had the wrong shirt on - Jan Bekker had my shirt on and I had his.
"He was the lanky Jan Bekker and I was the diminutive Andy Leitch. He was like four foot eleven and I was six foot five. You don't forget those things!
"To play league football was such an exciting thing for me. I never had much confidence in myself but I had a go at it and I'm glad I had a go and was given the chance because it has to be everyone who loves football's dream to play professional."
Unfortunately for Leitch, his playing days were numbered and in February 1976, seven months after signing a professional contract with the Swans, he signed for Minehead.
"I knew at the time that my time was up, even before Harry told me.  It was the first time I had been away from home. I wasn't happy to leave the club; I was sorry to go but I wasn't sorry in a way because I knew it wasn't working out.
"There wasn't any support when you left, but you didn't expect any in those days. Harry said it wasn't working and I suppose I knew before it happened but it was still disappointing.
"You get a bit down and it spirals a bit I suppose but there was no support at all when I played. As soon as you stop playing it's just a completely different life."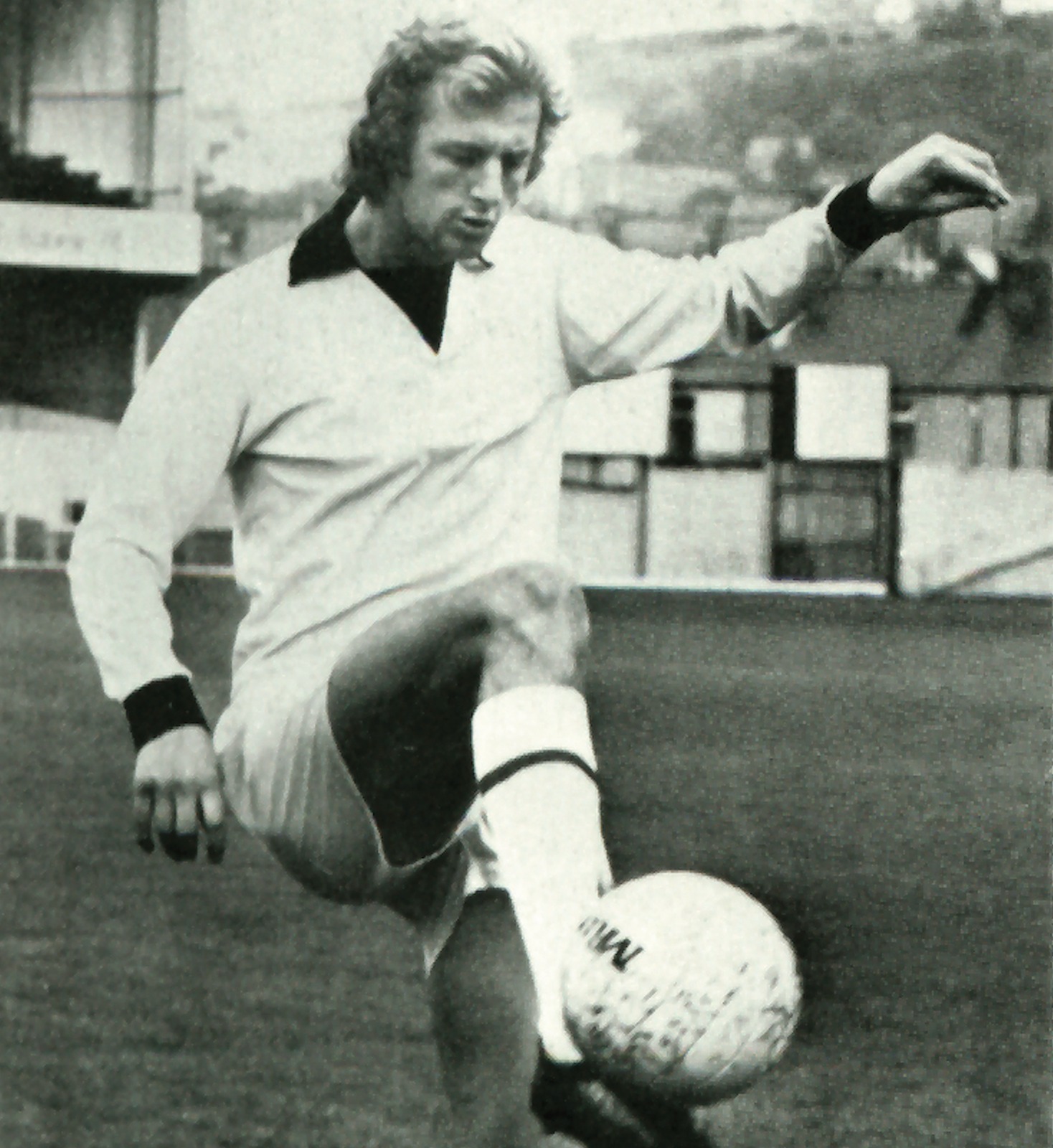 Leitch moved back home to Bristol and travelled to Minehead to play, along with several other local footballers. He had started an apprenticeship as a printer at 16, so he had that to fall back on.

Now retired, he worked for 40 years in as a printer and then a postman, though playing football was what he loved.
"I really, really enjoyed it at Minehead. We actually won the league that year and got promoted to the top league. I played 12 games and scored 18 goals. It was brilliant.
"I was 34 when I stopped playing. I was playing for Forest Green Rovers then, who are doing very well now. We got to Wembley and we won the Vase and I scored two goals at Wembley, again something I never thought I would do. It was incredible, words can't describe it really.
"The start of the next season my cartilage went and I was out for about six months and I never ever got back from that. I was on a high from Wembley but then all of a sudden, my cartilage went and I went from high to low. I did try to play again, but I never recovered from that."   
Leitch left south west Wales in the 1970s and has never returned to Swansea, but he is hoping via the Former Players' Association to get the chance to.
"It's an ambition of mine to go back and to see the new stadium. Of course, I have great memories of playing at the Vetch Field in front of the Swans fans.
"The Vetch was a lovely old ground.  There was the great big communal bath back then, not like the individual bath or showers they have today. It was very, very different.
"I have a daughter living in Cardiff and we've been to the Principality Stadium but it will be wonderful to see the Swansea.com Stadium and hear the Swansea fans again. They were always very loyal. I look out for the Swans results now but I've lost touch with almost everybody. It will be brilliant to be back."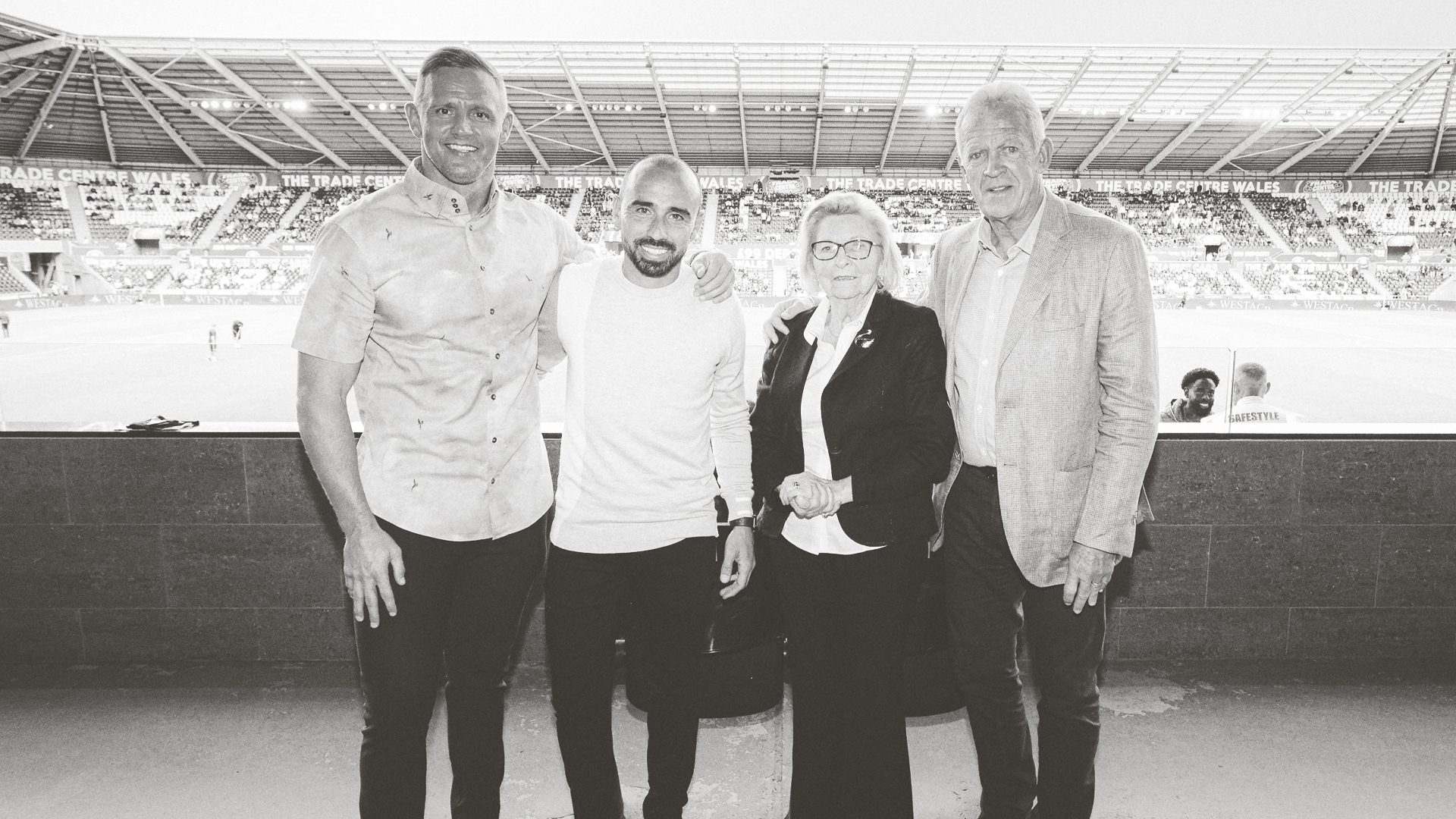 Ex-Swans who want to be involved with Swansea City Former Players' Association are asked to fill in the registration form HERE.
The club is also keen to hear from relatives and friends of former players who are not online but who might still like to join the FPA.
Anyone in this category is asked to call the FPA secretary, Catherine Thomas, on 01792 616420 or email catherinethomas@swanseacity.com
The FPA is free to join and is open to men and women who have played for the club.
Its primary aims are to promote friendship, support and charitable work, including fundraising, by bringing together players from different generations and different eras.
It will also offer an opportunity to add to the archives of Swansea City Football Club by giving former players a chance to share their stories of life as a Swan.