Andy Parslow | It's not about changing who we are, it's about finding a way that works for Swansea City
25th June 2022
First team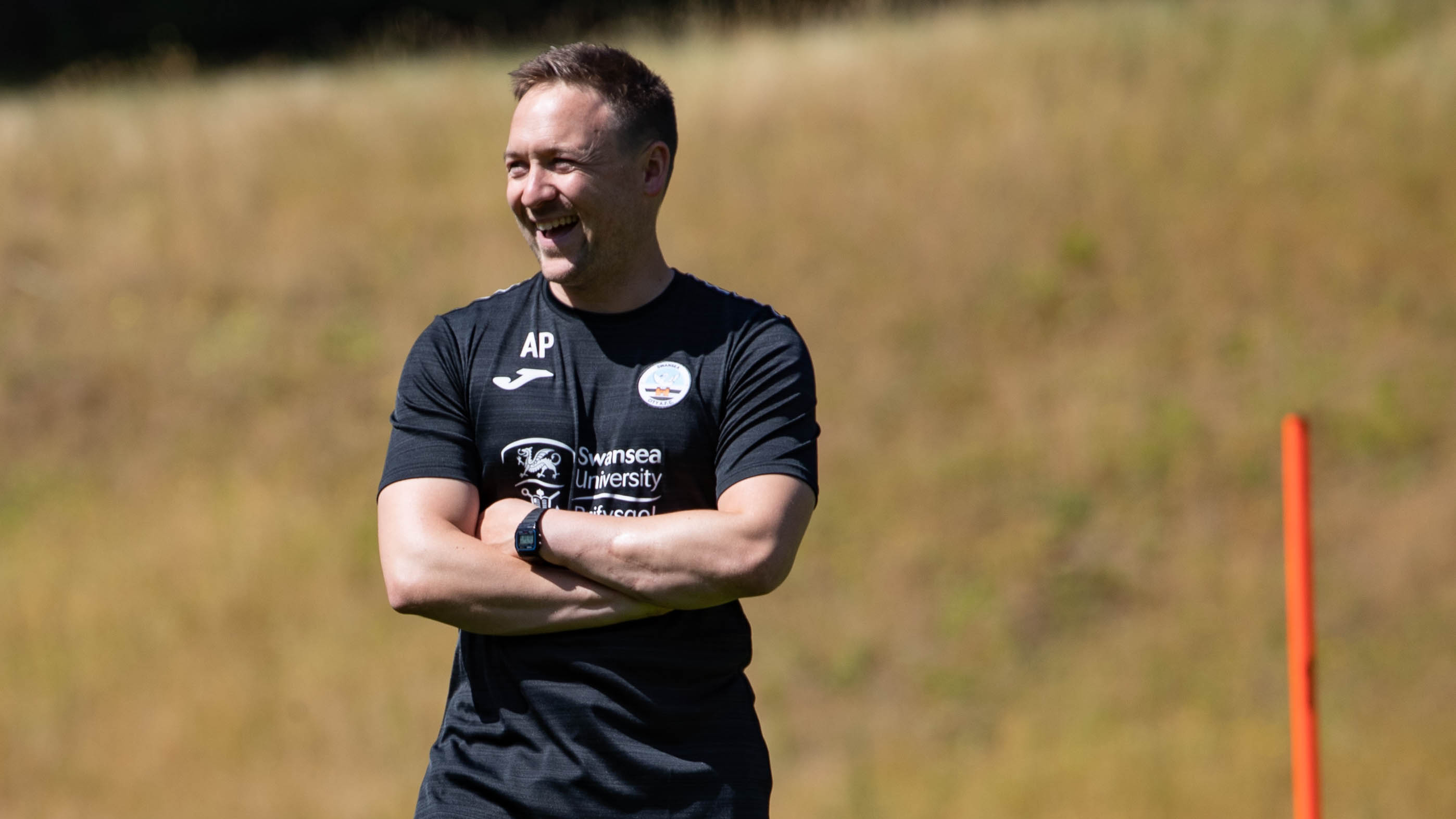 Andy Parslow is excited by the opportunity to help Swansea City develop an approach to set-pieces that will complement their style and identity under head coach Russell Martin.
The 31-year-old joined the Swans earlier this week, taking on the role of set-piece coach, and has already got down to work with the players during their training camp at Pennyhill Park in Surrey.
While still relatively young, Parslow has already held a number of roles at various clubs. He has worked at Luton, Wycombe, Brentford, Watford and AFC Wimbledon, holding positions as an analyst and a coach before moving to focus on dead-ball situations at Plough Lane.
His work saw Wimbledon improve from scoring the lowest number of goals from attacking set-pieces across the 2019-20 season, as well as conceding the second highest number of goals from defending set plays during the same season.
By October 2021 the Dons had scored the most goals from set pieces of any club in the Premier League and EFL, going on to finish the campaign with the joint-most goals scored from wide free-kicks in the country.
During his time at the club they also almost halved the amount of goals conceded from set pieces during the 2021-22 season compared to 2020-21.
Parslow is quick to outline that his appointment is certainly not designed with any alteration of Swansea's approach in mind.
Instead, he views his task as being a strategic one in assessing the best ways in which Swansea can prove effective at defensive and offensive restarts within the wider framework of their possession-based game.
"I've really enjoyed the week. Everyone has been first class, I have been able to settle in and get down to work," said Parslow when speaking to SwansTV earlier this week at Pennyhill Park.
"It's been a really good start and we have had great facilities and set-up to work in.
"I like the vision and identity here, and the idea of the project. I think it was fairly well documented that set-pieces were a weakness for Swansea last season, particularly from an attacking perspective and I like the opportunity to take an area of perceived weakness and try and make it a strength.
"You look at how Swansea play, the dominance of the ball, scoring a lot of goals from open play; if we can add more goals from set-pieces to that equation then hopefully it helps us in the future.
"We are not going to be reinvented as a set-piece team, that is not what this is about. We are not suddenly going to recruit a load of 6ft 7in players.
"It's about complementing the identity we have here and adjusting it to make us effective at set-pieces as a team.
"I hope I can help, it is about finding those marginal gains, but I feel there is scope for a big leap to be achieved here as opposed to a marginal gain.
"If we can improve it will make a difference. If a set-piece goal turns a draw into a win, or defending set-pieces well ensures you draw and do not lose, that all adds up over the course of a season.
"It's important to be strategic. Not every team is the same, so you have to find ways to be effective in your own manner.
"It might look a bit different, it could be the use of quick free-kicks, short corners, certain routines that create different contacts and angles.
"It's about being well prepared for the strengths and weakness of the opponent.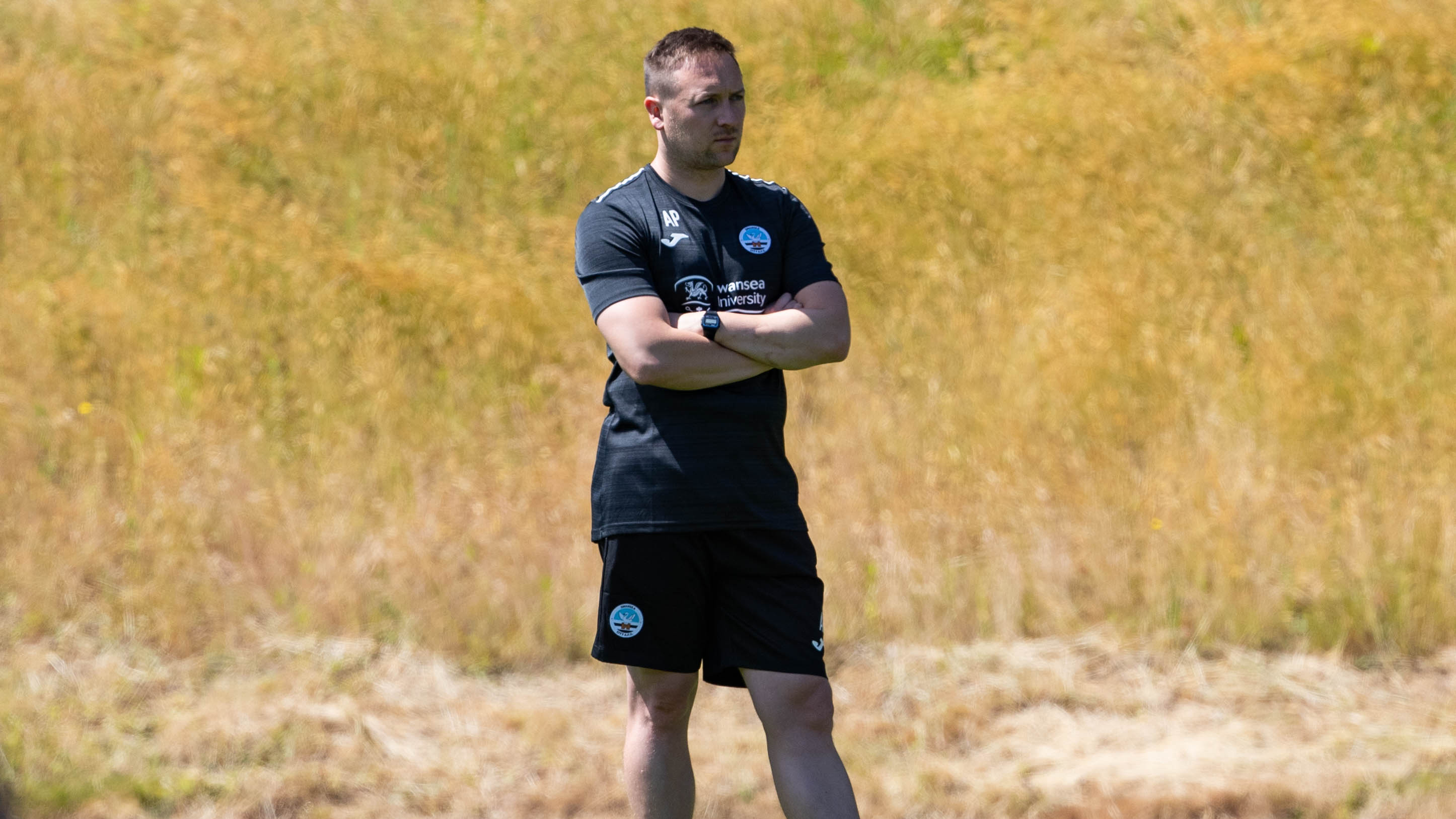 "Every goal – be it a volley from 45 yards or a quick free-kick routine – it counts as one.
"So you have to be ready to take advantage of every possible situation you can.
"When the ball goes dead and the game stops, that is often a time when people can switch off. There are opportunities there if people do that. We want to identify those."
Parslow also spoke of how he elected to dedicate himself to a career in coaching at a young age, after coming to the conclusion his own playing abilities would not get him to the level he wanted to be at.
"I wanted to be a player initially, like so many people do, but in my late teens I realised that if I ever were to be a player it would be at a fairly low level," he said.
"So, I made the decision at around 17 or 18 that I wanted to try and excel as a coach and I devoted my efforts to it from that point on.
"That he helped me to get to a good level at the age I am, it had always been my goal to be involved in football and I want to make the most of it.
"This week has been a great opportunity to start to embed some of the principles and ideas we have, and hopefully the lads are onboard with it and are growing in understanding.
"Everything will be detailed towards the specifics of opponents, but this is more about outlining some of the principles and ideas behind the methods we are going to use. It will get the wheels in motion."