Andy Parslow joins Swansea City as set-piece coach
21st June 2022
First team
Swansea City is delighted to announce Andy Parslow has joined Russell Martin's backroom team as a set-piece coach.
Parslow joined up with the players and staff at Pennyhill Park earlier this week as the first-team squad stepped up their pre-season programme in Surrey.
The 31-year-old was most recently with AFC Wimbledon, who he joined in 2019, initially working with their academy.
After impressing with the Dons' junior teams Parslow was promoted to work with the first-team midway through the 2020-21 season, initially with attacking set-pieces before taking on the role as restarts coach for the then-League One side.
Prior to his arrival, AFC Wimbledon had scored the lowest number of goals from attacking set-pieces across the 2019-20 season, as well as conceding the second highest number of goals from defending set plays during the same season.
However, by October 2021 the Dons had scored the most goals from set pieces of any club in the Premier League and EFL, going on to finish the campaign with the joint-most goals scored from wide free-kicks in the country.
During his time at Plough Lane they also almost halved the amount of goals conceded from set pieces during the 2021-22 season compared to 2020-21.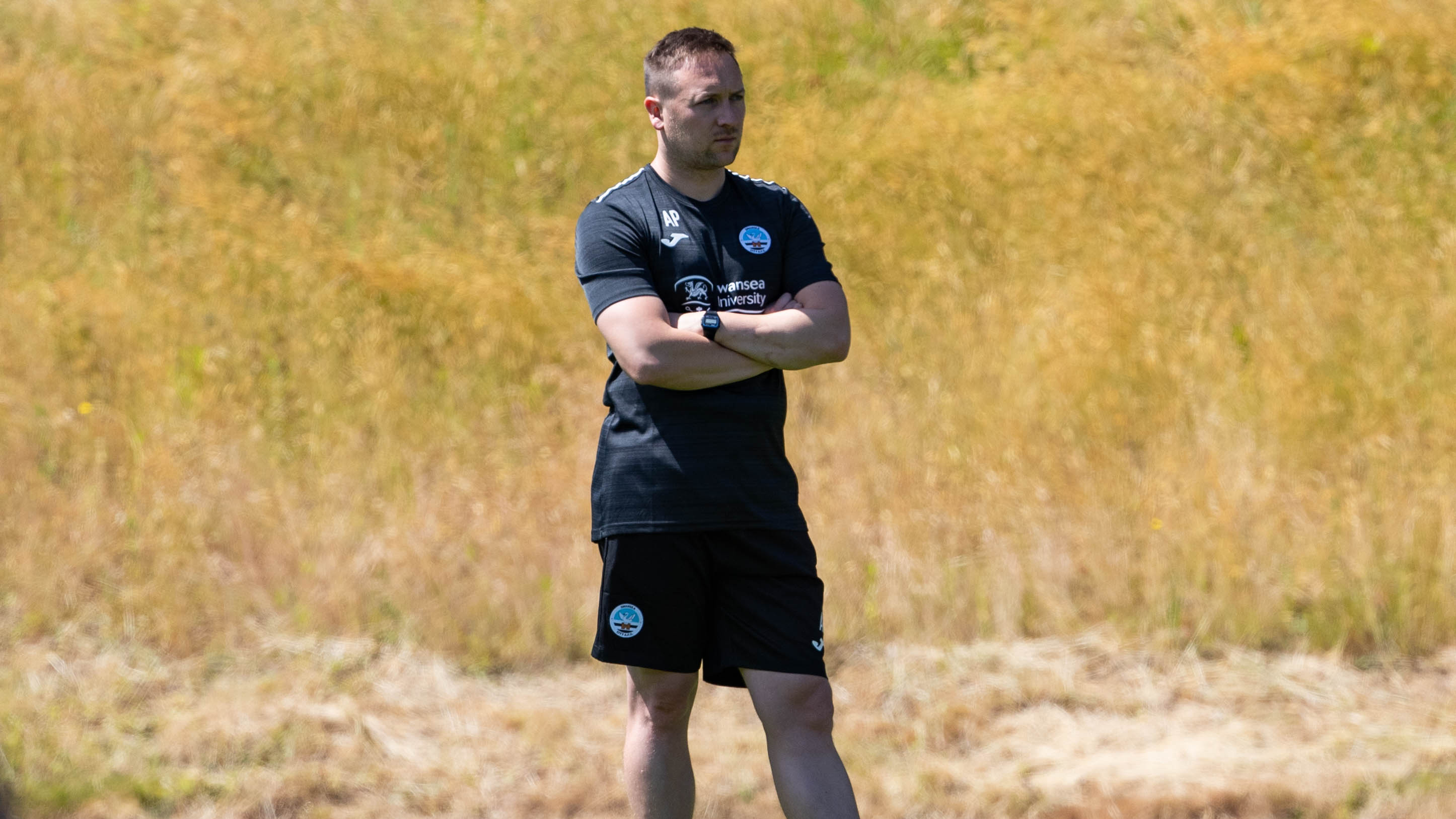 Parslow – who is also a UEFA 'A' Licence holder - experienced a quick rise through academy coaching, starting as an analyst with Luton Town after graduating from Brunel University, before taking in spells at Wycombe, Brentford and Watford.
And head coach Russell Martin is delighted with his arrival on the first-team coaching staff.
"It's an area we need to improve on," he said. "Andy has real expertise in that area and has had great results with his previous club.
"He was really enthusiastic from the off, and we spoke to quite a few people about that role.
"We had been looking at what we wanted to do around the first-team staff to support us and the players, and I really think it is going to help us.
"He really impressed us when we spoke to him, he presented to us his ideas on our set pieces from last year and he had done a lot of research and work on that.
"It's a clear area that can make the difference, and we have to be better at it. I think if you look at Huddersfield and Luton's record from set pieces last season, that played a big part in them getting to where they did in the league.
"We scored a lot of goals from open play last year which was brilliant, but now we need to add something else to our armoury and that is set pieces.
"It's the mentality around them, the time and effort that goes into analysing opposition weaknesses and strengths, as well as identifying ours and making sure we've got something that works."