Anthony Wright | Character key to comeback win
12th September 2023
Academy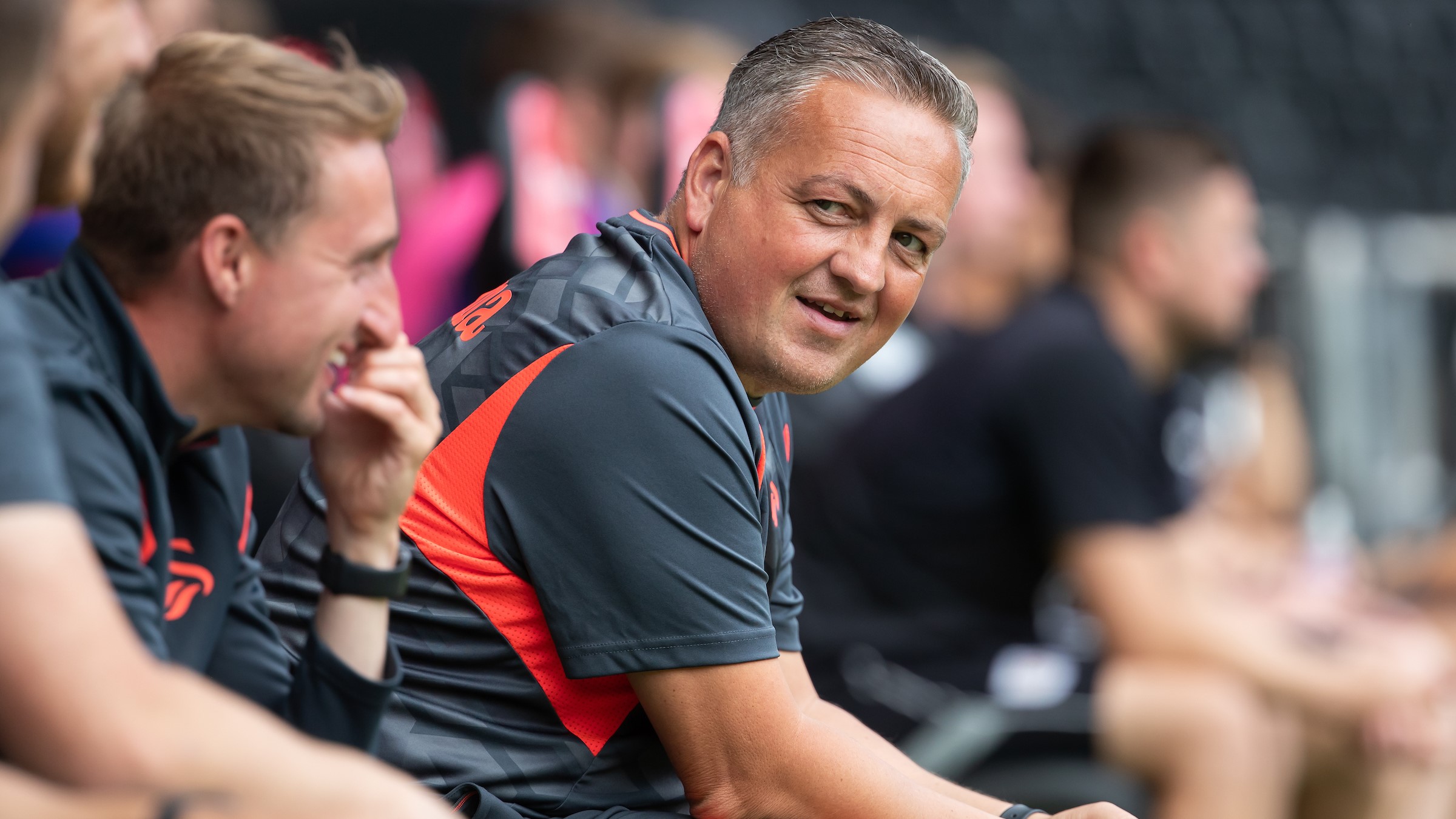 Anthony Wright praised Swansea City Under-21s' character and resilience as they came from behind to claim their first away win of the season seeing off Coventry City 3-2 at the CBS Arena.
A goal in the first five minutes put the Swans ahead after Mitchell Bates struck wonderfully from 30 yards.
However, a goal either side of the break from Justin Obikwu looked to have given Coventry the three points, but the young Swans had other ideas.
Kyrell Wilson pulled the Swans level with a header in the final 10 minutes before debutant Kristian Fletcher netted the dramatic winner in stoppage time.
"Overall, I actually really enjoyed that game. Both sides went at it, and that added a real edge to the match," said Wright.
"From our side, I think we did some really good things in the first half, but also some things that we weren't quite so pleased with.
"We played ourselves into trouble at times, our decision making on the build wasn't quite good enough in the first half.
"We were still creating chances, but we were also allowing them to look quite dangerous at times on the transition.
"We regrouped at half-time, and we spoke about the things we asked the players to work on throughout the week, and why they were important in this game.
"Then, in the second half, we dominated the game. The way that we built and the way that we kept the ball, the opportunities that we created got us back into it.
"The boys showed great character, they didn't sink at any point and I think we actually grew and went up another gear after going behind. We showed real resilience. 
"In the last 30 minutes, we caused Coventry all sorts of problems, and full credit to the players because they were still in the game and still looked dangerous.
"Overall, I'm really pleased with the desire and application to win the game."