Anthony Wright praises composure as Swansea City U21s overcome early setback
3rd October 2022
Academy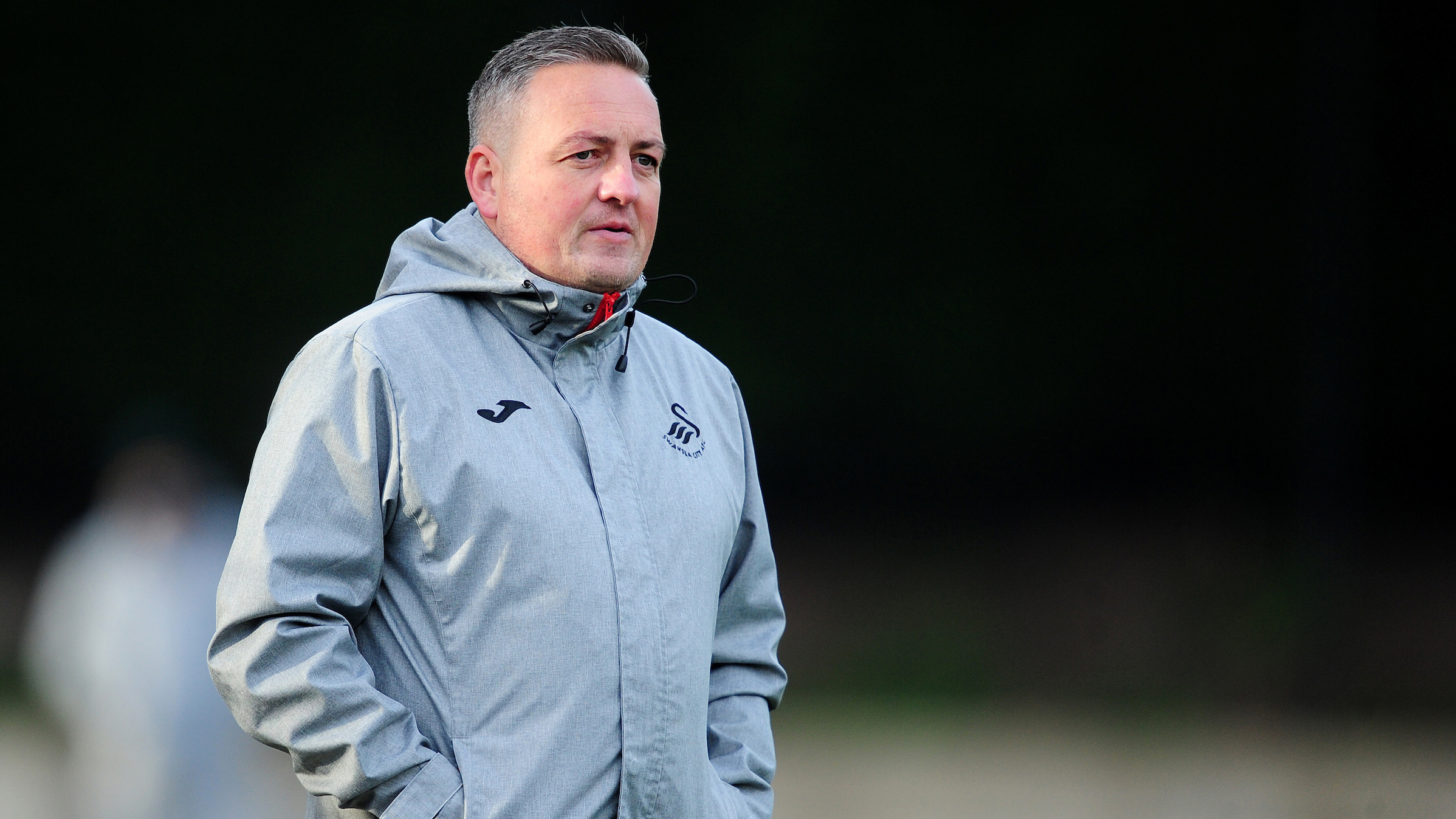 Swansea City Under-21s' coach Anthony Wright praised the composure shown by his side as they overcame the setback of conceding an early goal to ease to a 4-1 victory over Colchester at Landore.
The Swans fell behind with fewer than 30 seconds on the lock as Kai Redgrave chipped a ball high over Archie Matthews into the net. 
But Tarrelle Whittaker got the Swans level from the spot going into the break, and the hosts did not look back.
In the second half the goals came thick and fast as Josh Thomas bagged a brace in just under 10 minutes, with Ruben Davies finishing off the afternoon with a fine tap in from just outside the six-yard box.
And Wright was pleased with how the young Swans responded to conceding early.
"Overall, it was a good performance and I'm so happy for the boys. Lots of things we have worked on came out in the game. I am really pleased with some of the patterns today, especially on the build and in the second half," he said. 
"I think Remy Mitchell gave us a lot of control in the game, as a goalkeeper. He gave us a platform to build on, so that was very pleasing from him personally.
"It was a little bit of a shock to concede so quick. There were some decisions made along the way that led to their goal. I think it was in the first 20 seconds in which we conceded.
"The players just got caught a little bit with a ball over the top. We could have made better decisions to deal with it, but the ball ended up in the back of the net.
"It's pleasing for the players that they didn't show disappointment after conceding the goal, they got composed and started passing the ball quite well.
"If I'm being critical of the first half we probably didn't control it as well as we did in the second half. But, we did create enough chances to have come in maybe four or five up.
"At half-time, we just asked them to connect a bit better, make the pitch smaller inside, make shorter passes. Then, when gaps open up, we had to make sure to play through and play through with a purpose. 
"We did that really well in the second half, I thought we controlled the game against a decent opposition, we made it hard for them to damage us."