Anthony Wright | We paid the price for a poor 20-minute spell
19th April 2023
Academy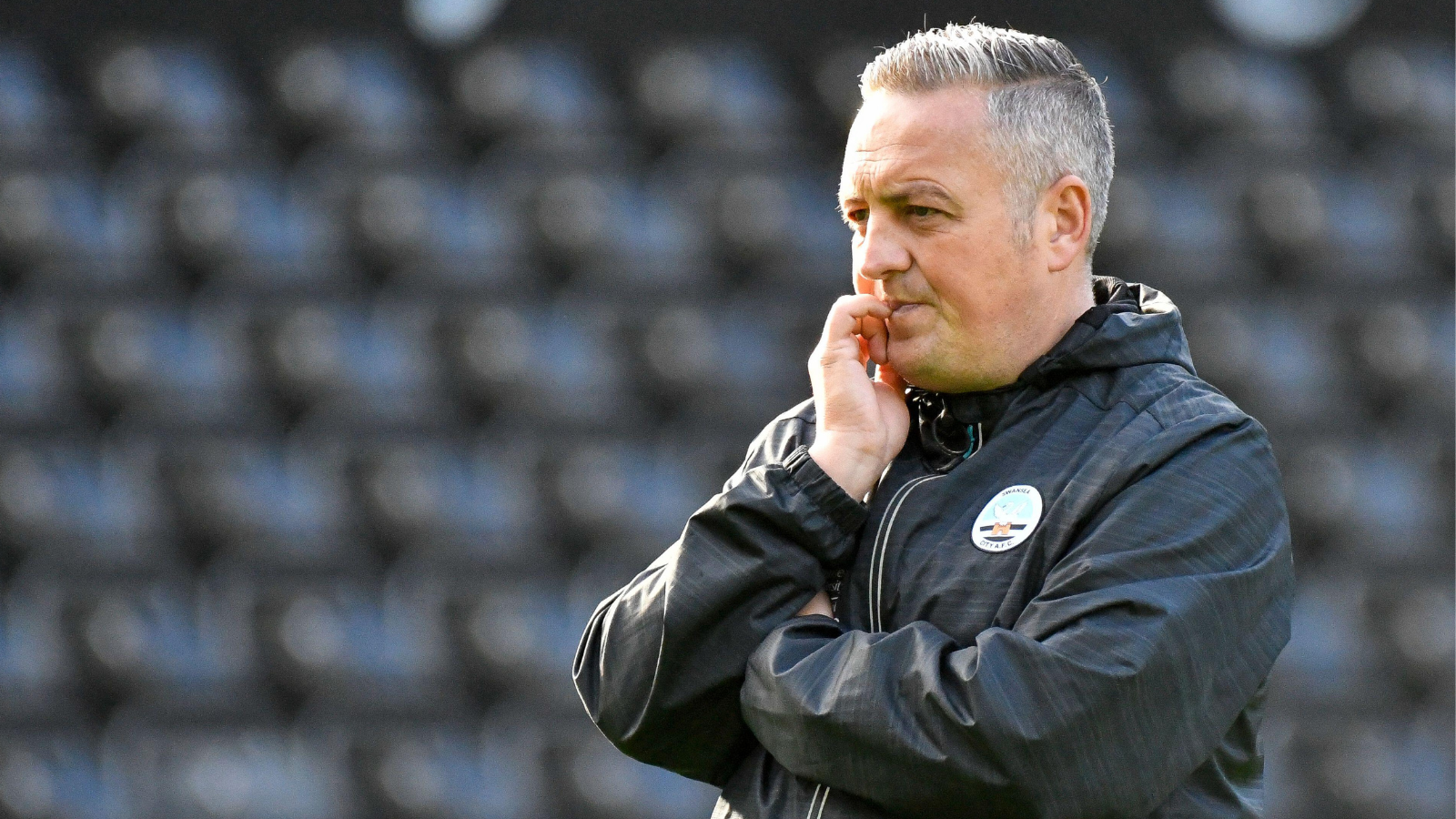 Coach Anthony Wright admitted Swansea City Under-21s had paid for a poor 20 minutes after they suffered defeat against Barnsley at Oakwell. 
Ben Lloyd netted the opener after a solid start from the Swans with a smart finish.
But the Tykes struck twice within 10 minutes in the second half through Barry Cotter's low strike and Fabio Jalo's solo effort to complete the turnaround.
"I'm actually really pleased with many aspects of the game, I thought the boys showed a lot of courage. The way we ask them to play, you have to be brave in possession," said Wright.
"For many aspects of the game they were brilliant, and they gave us what we would demand off them.
"From a results perspective, we've been outdone. We didn't deal with the two goals well enough, so from that side of it we are a little bit disappointed.
"Overall, there are many positive aspects which we can take away.
"A 20-minute spell in the second half is what cost us. Parts of the game that we want to do better in, and we talk about this a lot, is that when teams come out of the blocks at half-time, those are the moments we need to start helping each other.
"In saying that, they didn't cause us big problems within that time frame, but for us to be able to get a hold of the game in that 20-minute spell, we just needed to get hold of the ball and move it the way we do.
"We needed to work certain areas of the pitch, switch the ball a little bit quicker under pressure, but it is a young group and the future is really bright with the group that we've got.
"It's not doom and gloom from us from a results perspective, it is disappointing as we want to win every game but from a performance perspective, there are so many positives."