Anthony Wright | We stood up to the challenge despite defeat
8th March 2023
Academy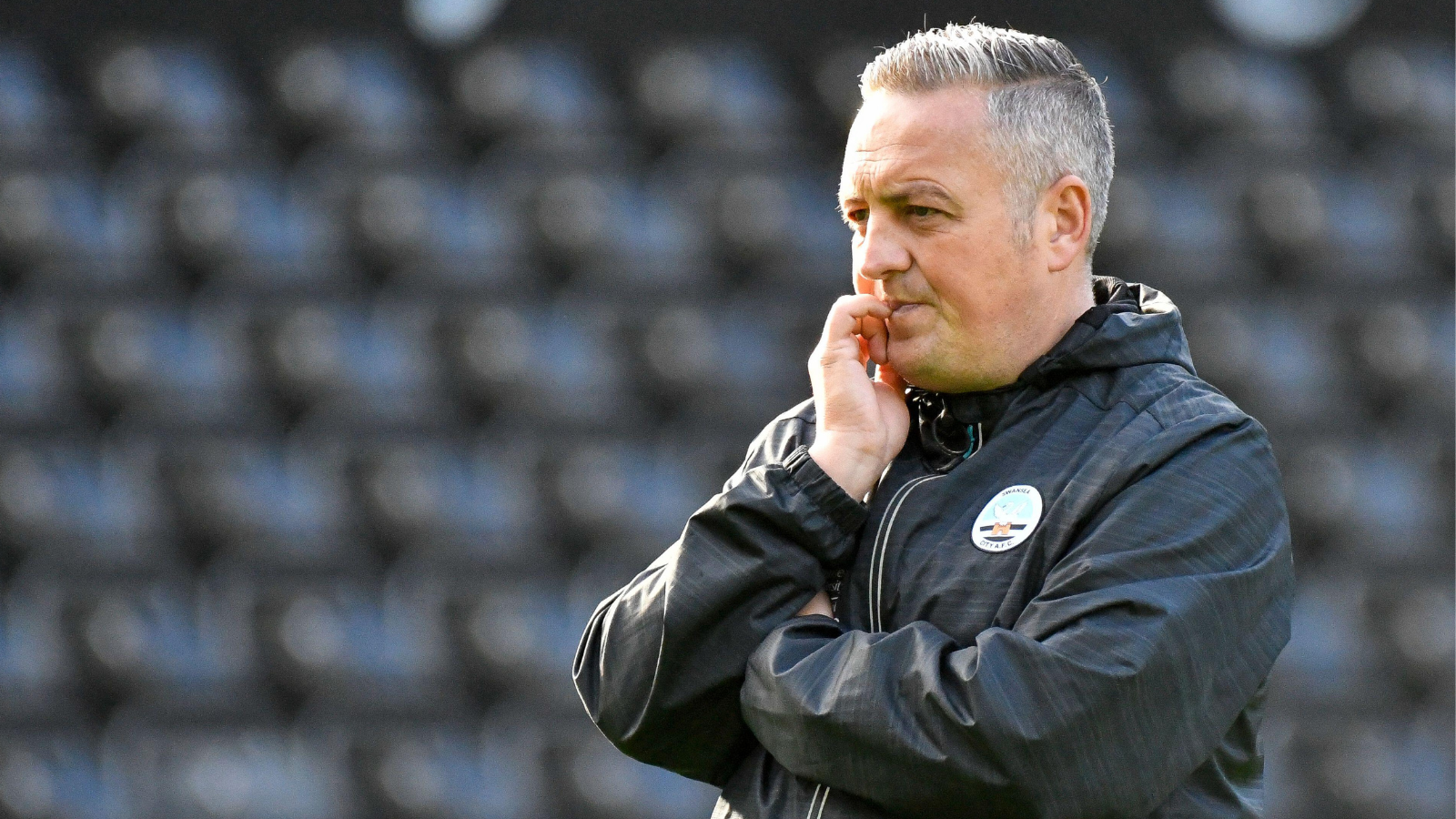 Coach Anthony Wright was pleased with how Swansea City Under-21s accepted the physical challenge despite seeing his side fall to a 3-1 defeat on Tuesday evening.
The young Swans were handed their first defeat of 2023 at the Powerday Stadium, as the hosts stormed to their third consecutive victory in the Professional Development League.
After a quiet opening, the hosts took the lead through Algerian winger Adam Dougui and, despite a handful of chances from the Swans, the R's retained their lead through to half-time.
Rangers extended their lead early in the second half with Kayden Harrack drilling the ball into the net, but the deficit was lessened minutes later as Tivonge Rushesha's spot-kick brought the visitors back into the game.
Both sides were then reduced the 10 men as Arkell Jude-Boyd and Josh Thomas received second yellow cards. 
The Swans would remain just a goal down until Rafferty Pedder sealed the victory for the R's with an audacious effort in stoppage time.
"From a learning capacity, I'm actually pleased with the game. It's a totally different game to what these boys are used to," said Wright.
"They've come up against a real physical side, some real big and strong characters and I thought the boys stood up to that challenge.
"We spoke and reflected in the changing room, and I just said that I know we're disappointed because we want to win every game we play.
"But there are so many returns that we'll take from this, both good and bad, but as a learning curve for the players I thought it was probably what they needed in this moment in time.
"With the pitch being quite lively, and the opposition being ruthless trying to win headers, I thought there was times our back three dealt with them really well. 
"In the first 20 minutes it took us a bit to settle down, but after that our principles came out in the game and we actually played really well.
"I'll give the opposition some credit, I thought they defended their box very well and once we had got into the final third, they defended that six-yard box well.
"There are times where our decision making can be better. But I can't be critical of players from that point of view because we've scored so many goals over the last few weeks, and we could have three or four goals again."