Anthony Wright | We stuck to what we do, but it wasn't enough
11th October 2022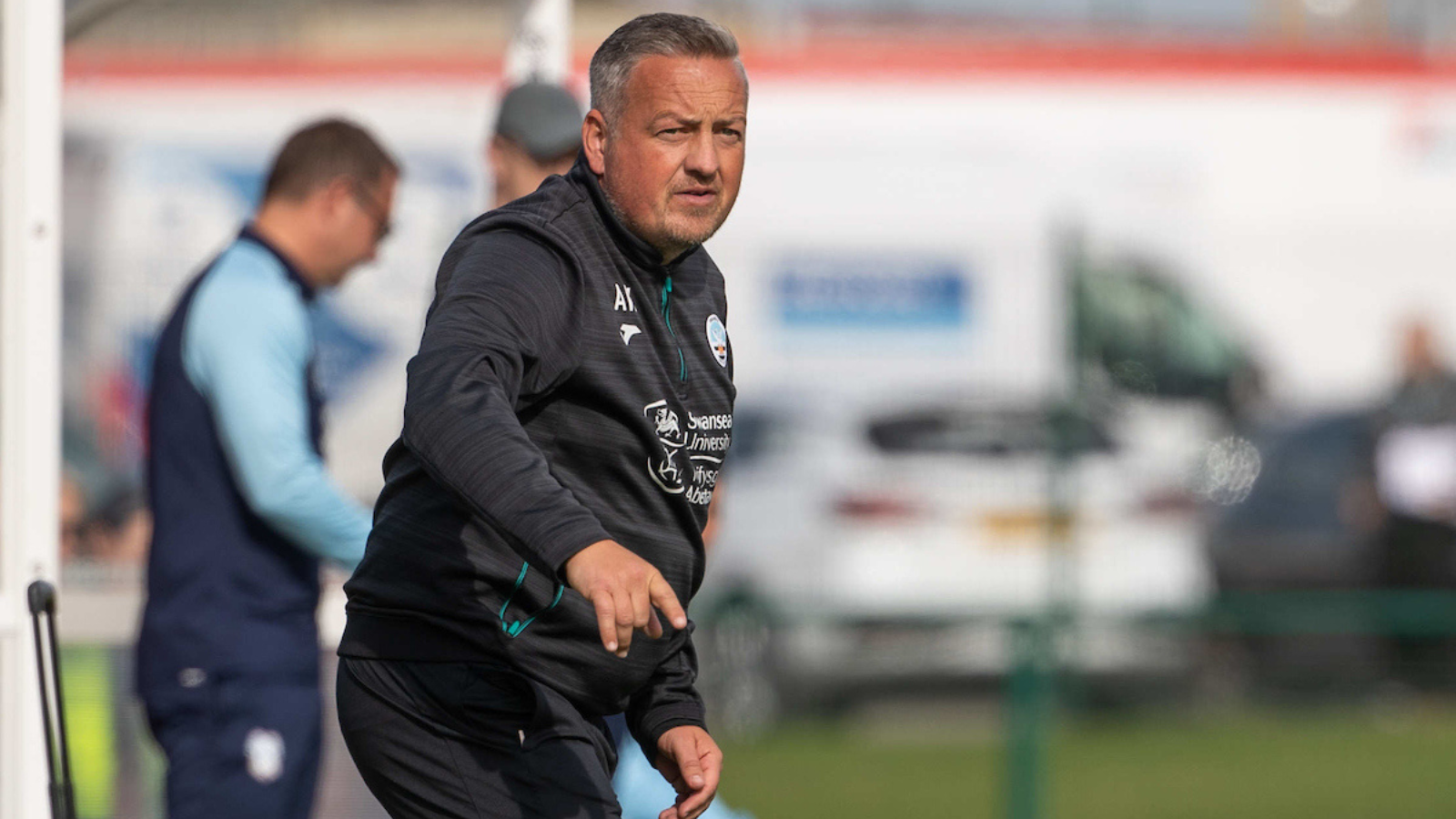 Swansea City Under-21s' coach Anthony Wright believes the young Swans deserved more as they put in a dominant performance against rivals Cardiff City.
James Crole was the man to open the scoring for the home side before bagging a second, this time from the spot, after being brought down by Remy Mitchell 
Joel Cotterill found the back of the net from the penalty spot to halve the deficit, but the Swans saw the dismissal of in-form striker Josh Thomas in the aftermath.
Wasiri Williams headed home a brace with goals either side of the break, but the lead was short-lived as substitute, Isaac Jefferies, equalised minutes later.
Ben Lloyd hit the woodwork and Lincoln Mcfayden was unable to capitalise from close range before Jack Leahy snatched the three points for Cardiff in the final minutes.
"It was entertaining for the crowd," said Wright.
"But, from our side, and I know I've said it a couple of times this season, but it's a game that we've dominated for large spells. 
"We had enough chances to win the game. We've got a disappointed group in there to come out with a 4-3 loss. 
"We had opportunities to go 4-2 up, or even 5-2 up. But then we've just been caught on the transition and the counterattack. 
"We still kept going, and we still kept sticking to our principles and do what we do, week in, week out."
There were plenty of incidents in the game with two penalties and Thomas' red card all inside half an hour, while Williams' brace was a proud moment for the youngster who was at Braintree Town last term.
"It's been a great day for Wasiri, there's something that we work with set pieces," added Wright.
"For Wasiri to get himself two goals today has been good for him, and it'll give him something to work on. 
"Josh as made a mistake there, and he knows that. He's really disappointed, he's apologised to all his team-mates and the coaches. 
"But we said you don't need to apologise to us as coaches, you've made a bad judgement of error. We spoke before the game, and we said don't get emotional about the game and don't get involved with aspects of the game that will come our way. 
"He's young and he'll learn from it, that's the main thing and we'll move on."