Anthony Wright | We'll learn from Bournemouth defeat
4th August 2022
Academy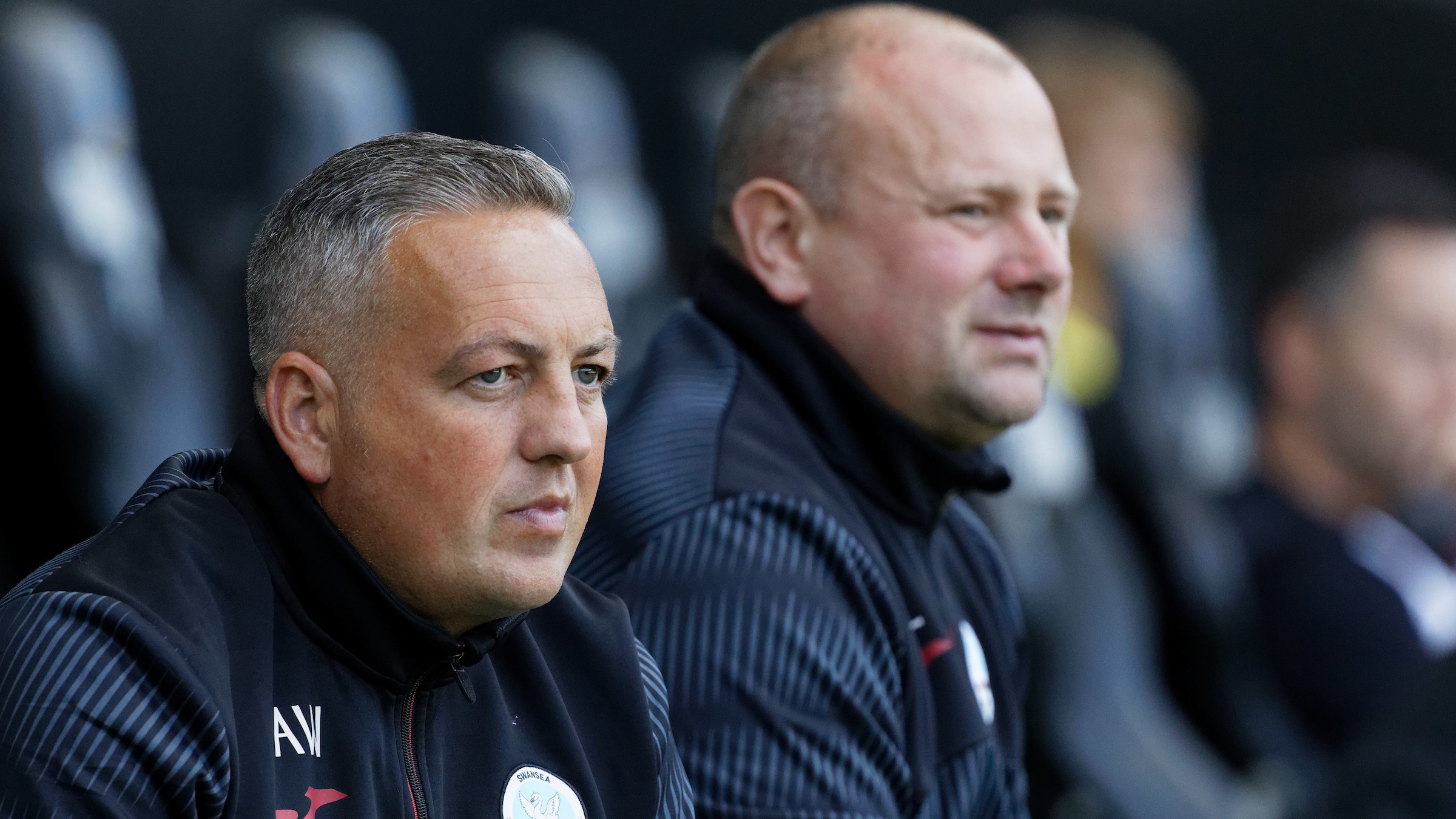 Coach Anthony Wright says Swansea City Under-21s won't let defeat to AFC Bournemouth derail a positive pre-season as they prepare for their Professional Development League campaign to get under way.
The young Swans have enjoyed a productive few weeks of work in the build-up to the 2022-23 season, but found themselves beaten on Wednesday as they hosted the Cherries at the academy training ground in Landore.
An early goal for the visitors set the tone for a difficult afternoon as they raced to a 3-0 win, while the Swans struggled to convert their own chances.
"We're disappointed," said Wright.
"We were too slow in possession and off the ball we didn't work well enough to win it back. We probably made it a bit too easy for the opposition to score the goals that they did.
"The boys are disappointed with their performance, but it's another pre-season game and it's something that we'll learn from as a group.
"We've had a really good pre-season overall, the boys have given us everything that we've wanted. I think in that game we probably started with a low tempo and that filtered throughout for us.
"I'm not going to be too critical. We all know we can do better and it was one of those games so let's chalk it off, reflect, re-evaluate where we are and then go again."
Despite being disappointed overall, Wright felt there were positives to take from the game, with the Swans creating plenty of chances and showing flashes of what they can produce.
"We have said to the boys, we probably could have scored three or four goals ourselves," he added.
"There were a few opportunities we should have taken, but – on the other hand – I don't think our overall performance warranted anything.
"We just didn't play to the levels we're capable of and we've been punished by a side that who take opportunities.
"We had a lot of what we call false possession; we had a lot of the ball but we didn't work it through the units well enough and we played backwards too often and didn't penetrate well enough.
"But there have been loads of positives over the past six weeks building up to next week, so we'll regroup now and we'll look forward to that first league game."