Ashford applauds Swansea City FPA's inclusion policy
28th September 2021
Foundation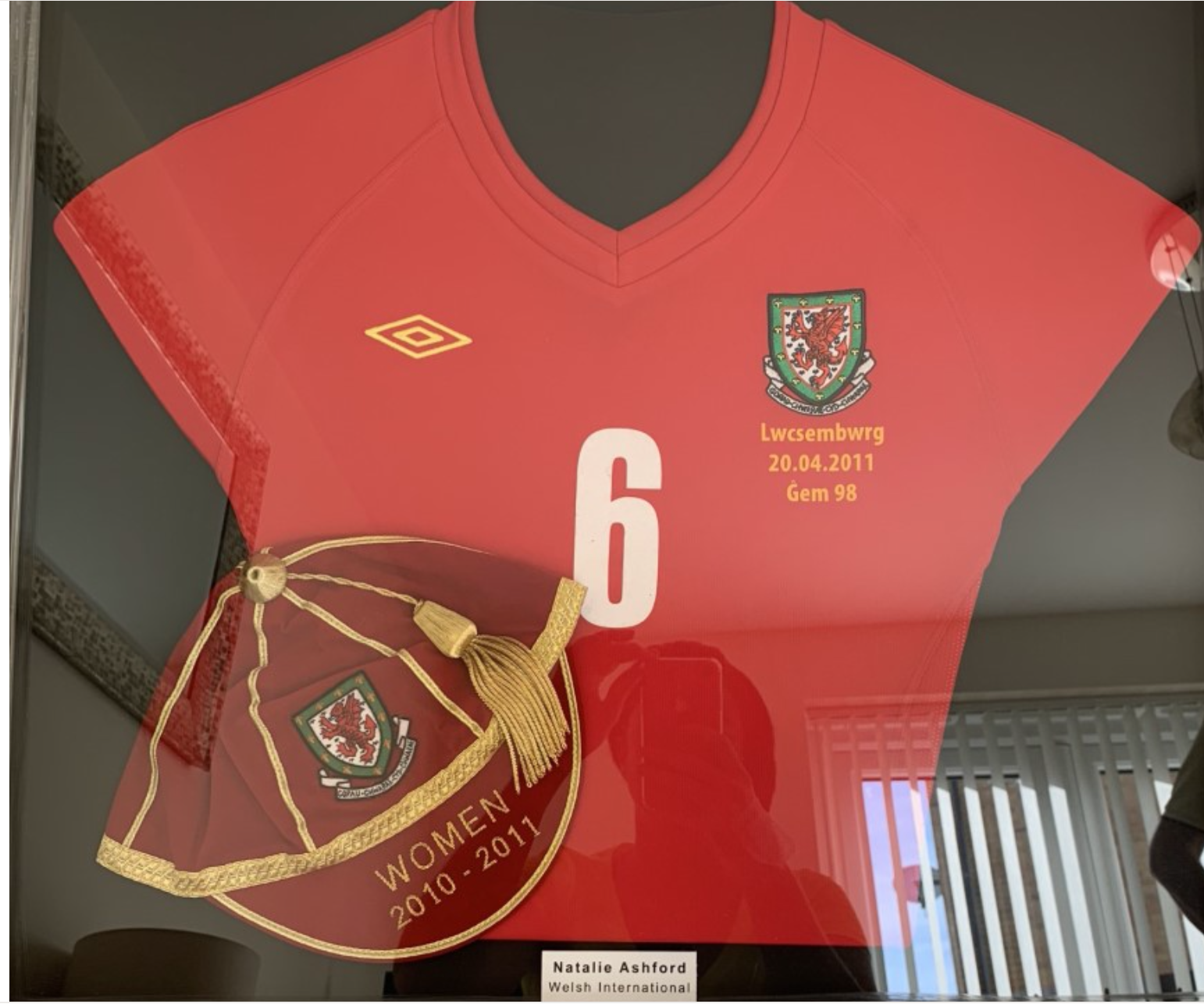 Swansea City Ladies' first signing, Natalie Ashford, has applauded the club for inviting ex players from the women's team to join the Former Players' Association.
Swansea City is the only club in the English Football League structure to welcome former female players to its FPA.
Ashford made history when she became the first signing when the side formed ahead of the 2002-2003 season and says she is not surprised that the Swans have adopted an inclusive approach.
"I think it's really good that Swansea are the only club to do that. It is a forward step in the right direction for Swansea City and the women's game," she said.
"Considering that the women's game has grown so much over the years and certainly compared to when I was playing, this is a brilliant step for the club to take and hopefully it will be one that others will follow."
Born in Gorseinon, her name has been synonymous with football and Swansea City for two decades. 
Ashford went on to make her senior debut for Wales in 2011 and says the club has always adopted a professional approach when it comes to the women's game.
"It was a great club to play for because there was a good set up in terms of the social side of things and Ian Owen was the manager for much of my time and we trained more and harder than most of the clubs in our league and we reaped the benefits of that because of things like the Champions League.
"I did a lot of work in schools when I worked for the club and I did see myself as a role model and someone other young girls would look up to and learn from and that was important, particularly back at that time because there weren't so many of us about.
"Swansea was good to me and I have positive memories of my time at the club so being able to continue that through involvement in a different way with the Former Players' Association is something I'm really pleased to be able to do."
She started her career at Barry Town but had always harboured ambitions to play for her home town club.
Fast forward almost 20 years and she is now one of the first members of the Swansea City Former Players' Association, which was established last month.
The FPA exist to reunite colleagues and friends, provide support, including social and welfare, and raise funds for the association and external charities.
Ashford is delighted that former players, many of whom still have strong links with the club, will be given opportunities to return and meet others who have been proud to wear the badge.
"Former players are often ambassadors for their clubs and having that acknowledgement and that chance to go back and see the development of the club and how things have changed since we were playing is important," she said.
"I started playing when there were hardly any female sides around. I was playing in the equivalent of the Women's Senior League with Barry Town.
"It was quite overwhelming for me because I was playing at quite a high standard with Barry Town. It obviously wasn't professional, but it was a good league with the likes of Arsenal in there, but I was asked to come back to Swansea to be a part of something new.
"I made the decision to come down in standard if you like, in order to be part of what was happening at Swansea, but for me it was definitely the right decision.
"We did the whole shirt thing when I signed, and I did radio interviews and I was also working for the club in the community.
"I captained the side during what I think was 10 years with the club and there's no doubt that women's football was changing and growing during that time.
"I think the highlight for me was playing in the Champions League. We went to the Champions League twice. We went to Slovenia, and we went to Cyprus which were incredible experiences and not something every footballer can say they've had. That really was something special.
"I also did some coaching for the club as well and some of the girls who are playing for the club now, I coached when they were younger."
*The Former Players' Association is undertaking a memory walk in October to raise money for Alzheimer's Society Cymru. If you want to support the FPA memory walk you can do so via this link.