Awards night raises funds for Former Players' Association
4th May 2022
Foundation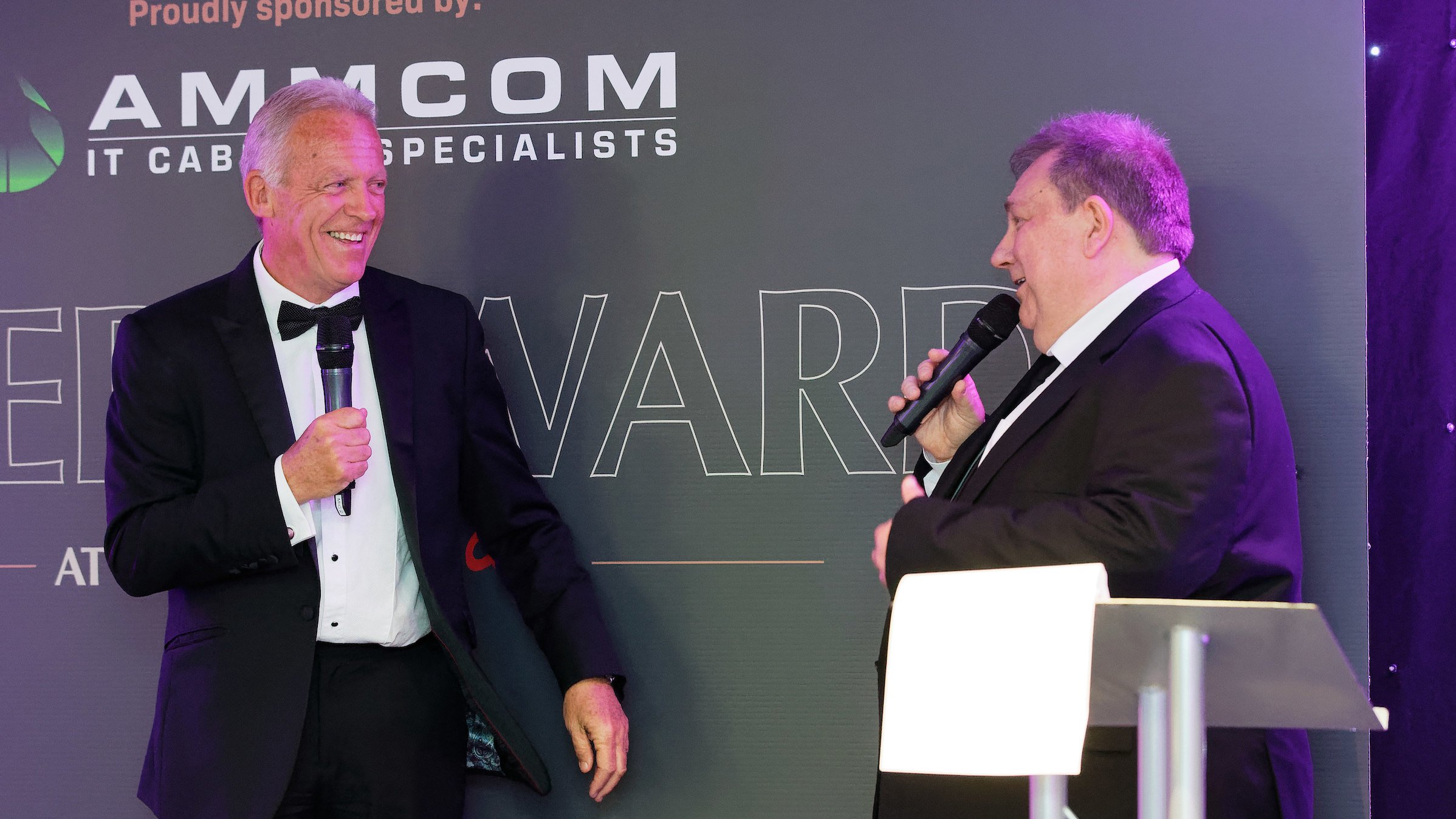 Tuesday evening's player awards night saw a number of individuals recognised for their on and off-field efforts for Swansea City, but it also served as an important fundraising event for the club's Former Players' Association (FPA).
On a night where players, staff, sponsors and supporters were able to be together again – Covid-19 having ensured the event was last held in 2019 – and celebrate all things Swansea City, a significant amount has been raised for the FPA to aid with its efforts to support those who have donned the famous white shirt. Over £3,000 alone was raised by the kind donations from those in attendance on the night.
The FPA was officially launched last August and exists to unite those who have worn the club shirt and who wish to continue or renew their links with Swansea City Football Club.
The FPA is free to join and is open to men and women who have played for the club.
It is run by a working committee, including three former players - chair Lee Trundle, deputy chair Leon Britton and lifelong president Alan Curtis - as well as Esme Allchurch, widow of Swansea City great, Ivor Allchurch.
Several of our former players, Curt, Trunds and Britts, along with Vic Gomersall and Wyndham Evans, took part in the evening, co-hosting, captaining teams for the quizzes and popping up in the clips shown on the night, having been on co-commentary duty alongside Anthony O'Connell for SwansTV.
We heard Wyndham's dulcet tones and unmistakable enthusiasm as the nominations for 'goal of the season' were played. He couldn't be more partisan if he tried!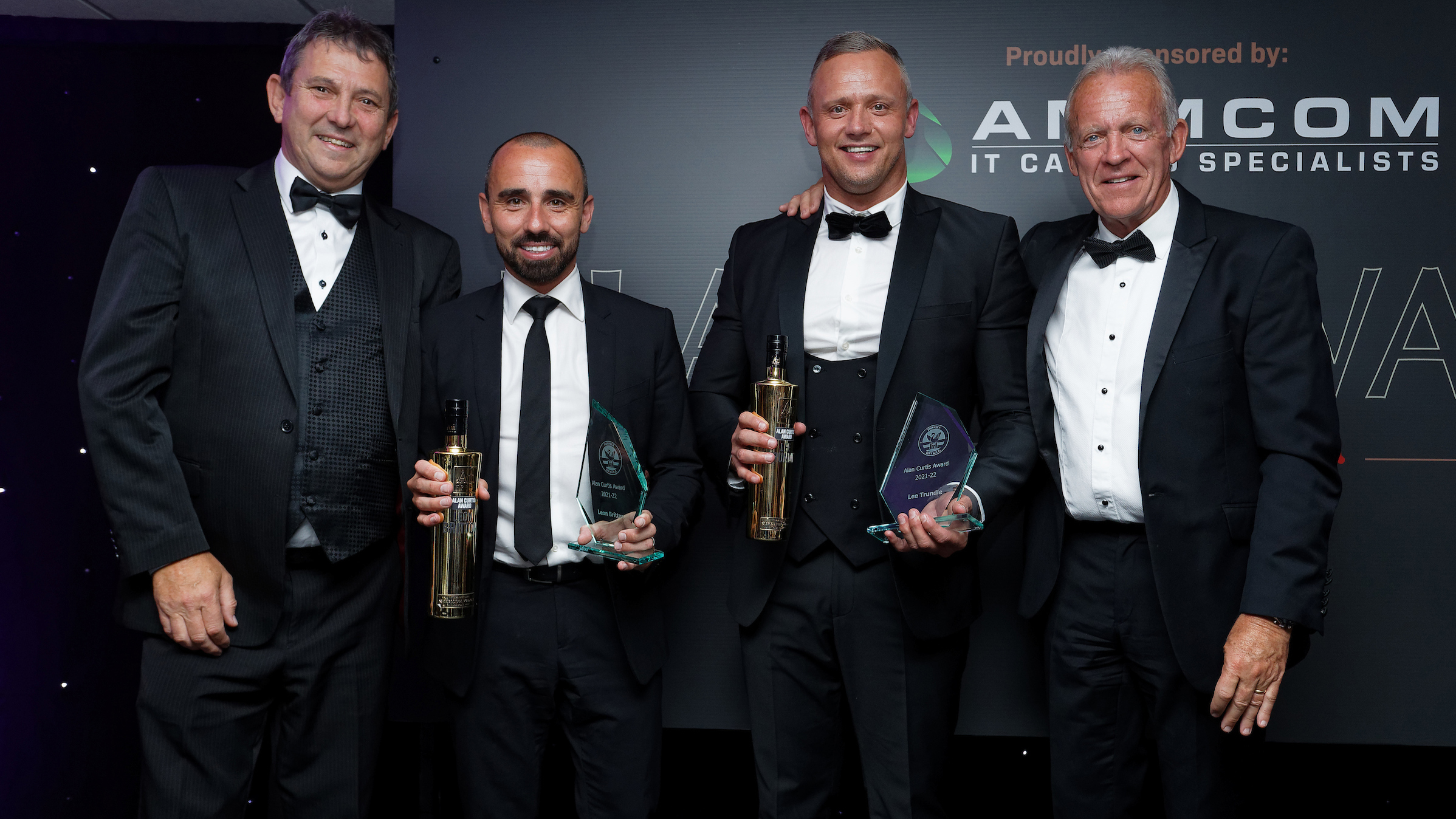 All five of them are so much more than former players, they are true fans of this club and their contribution has extended way beyond their playing days.
Curt was interviewed by the awards host, Kev Johns. He talked about end of season events during his playing days, joking that it was "a real quick event held in the local pub" and involved just one award, namely player of the year – an award the great man himself won on several occasions.
He also offered an update on how the first 10 months of the FPA had gone.
"It's been great. The whole idea of the Former Players' Association is that we get the old players back into the club and to make them feel part of the club and to enjoy a matchday experience.
"A lot of them maybe finish playing football and then all of a sudden you feel a bit of an outcast. This [the FPA] is just a way of getting people in. We've got a real hard-working committee and they've done a marvellous job.
"It was always something we talked about doing as ex-players but we didn't really have the expertise to actually put something into operation but the committee now, with all the different skills that they've got, have managed to do it.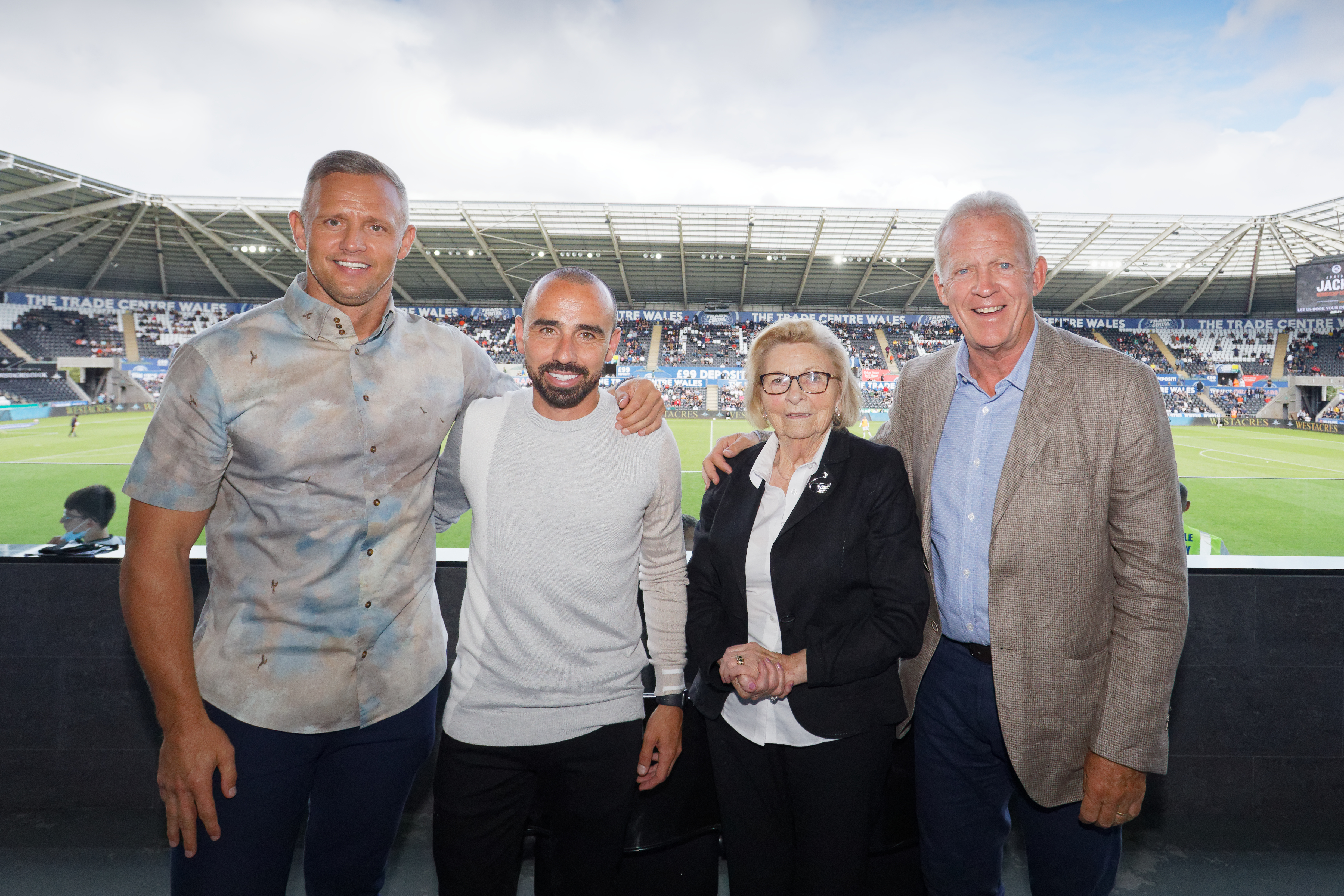 "So, to any ex-players or if people know of any ex-players, we would love to see them. It's starting to grow and its starting to build.
"Obviously the pandemic destroyed a lot of the things we had planned but things are starting to grow now.
"Times have changed from the era that I played in and Wyndham and Vic. The players now are comfortably well off whereas years ago we used to organise reunions and some of the boys were working shifts or working nights and they weren't able to make it or they didn't want to make it.
"But now, it's a great thing for the club and it will be something that is just going to grow and grow."
Curt explained that the money raised during the event would help to kick-start the work of the FPA in providing financial support to former players who find themselves in need.
"It's for players who may be struggling during difficult times, especially at the moment and if we can offer them some kind of financial assistance then that would be a great thing."
In his time at the club, Curt has had many more roles than player and honorary president, a point made during the interview.
His response: "I've been busy, Kev! I've always said you can only give back to people things that you get back in the first place. I've been fortunate and privileged to have been at the club for a long time and it's never been a chore it's just been lovely to be involved with the club."
Over the last 10 months we have featured many of the former players who have joined the FPA in the FPA pages of the club website.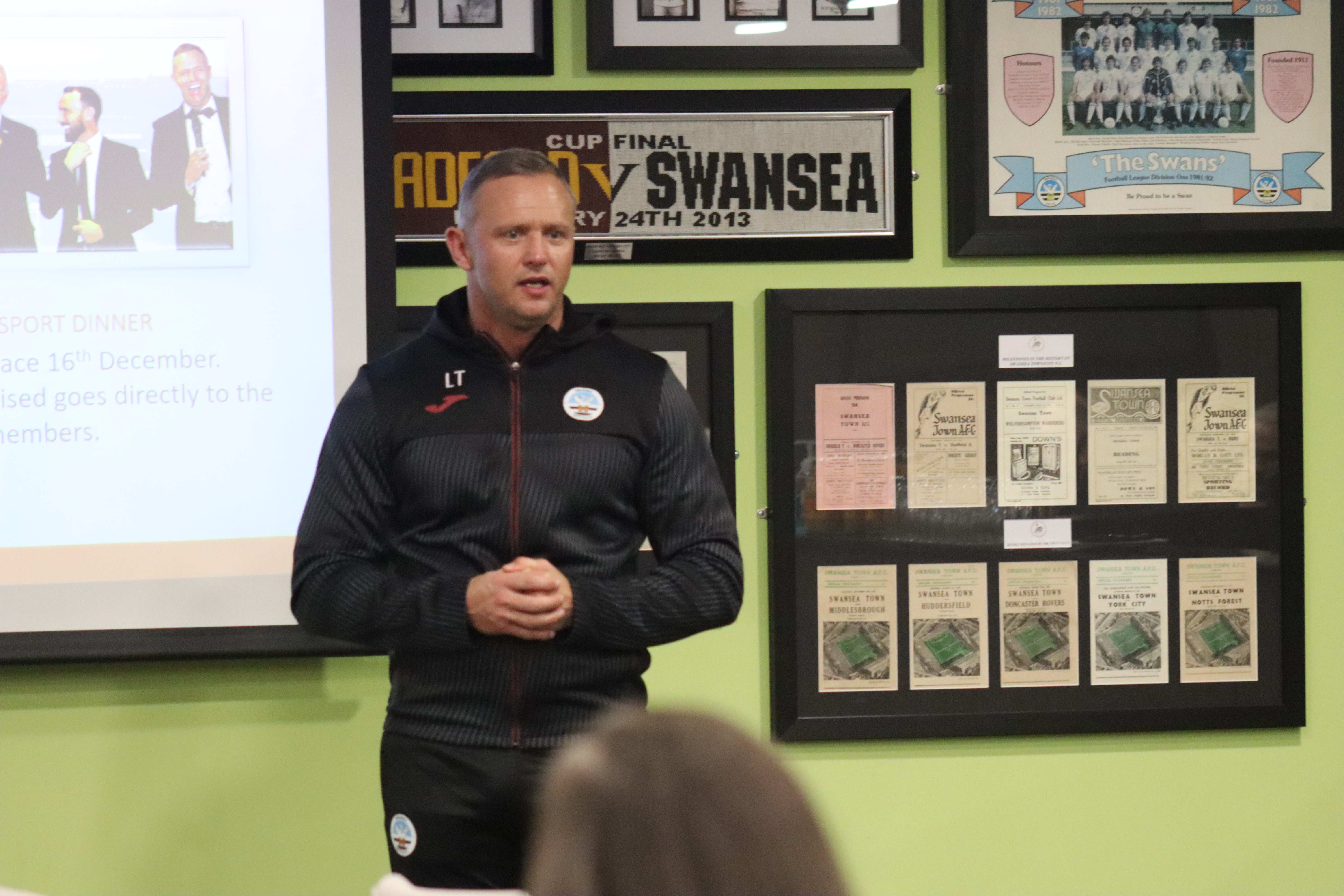 They include Jeremy Charles, who also went on to play for Saturday's visitors Queens Park Rangers; Martyn James, brother of another ex-Swan Anthony and cousin of Swansea City legend, Robbie and Roger Freestone, who played a record 563 games, bettered only by Wilfred Milne who played 586 for Swansea Town between 1920 and 1937.
We have also featured some of the significant women who played supporting roles to the players, including Joyce Medwin, wife of Terry and Dolly 'the tea-lady' Phillips who was a favourite at the Vetch Field among players and fans alike.
You can find all of the FPA interviews and features HERE.