Away Guide | Burnley
13th October 2022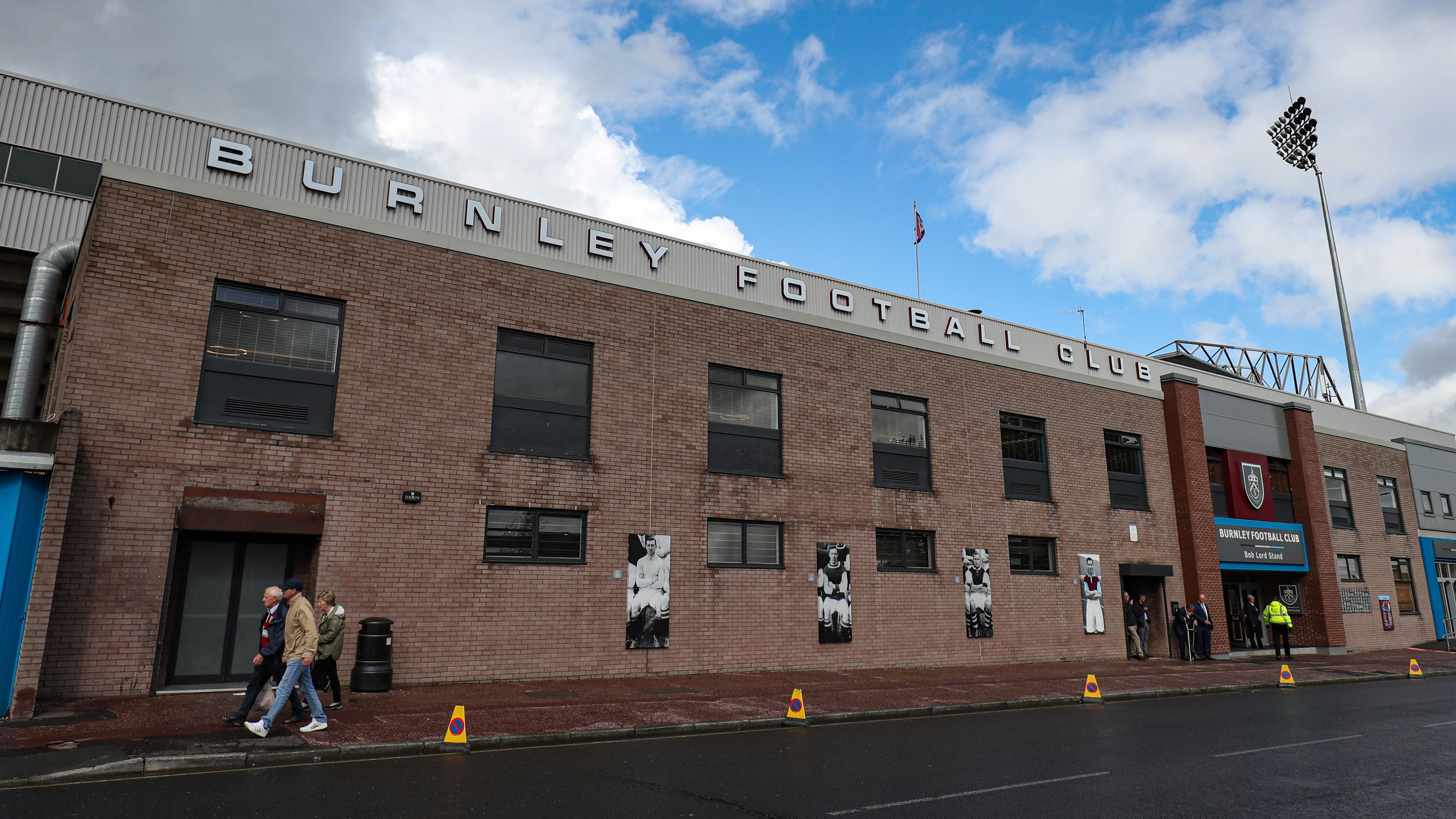 Swansea City travel to Turf Moor on Saturday to face Burnley in the Sky Bet Championship. (3pm kick-off).
Here we have put together a useful travel guide for the members of the Jack Army making the trip north.
BURNLEY v SWANSEA CITY
Date:  Saturday, October 15
Address: Turf Moor, Harry Potts Way, BB10 4BX
Distance from the Swansea.com Stadium: 250 miles
TICKETS
Tickets are no longer available for this fixture.
SEAT ALLOCATION
Away fans at Turf Moor are housed in a covered stand at the end of the ground; this stand is shared with home supporters.
The stand has not long undergone renovation which seen improvements made to the concourse areas, toilets and turnstiles. There are pillars in this stand which can impact the view.
Burnley have advised that searches will take place on the way into the ground, and therefore supporters should allow time for this ahead of the game. 
CASHLESS STADIUM
Turf Moor is a cashless venue and supporters are urged to use contactless payment in order to speed up service in the kiosks.
If you require cash, the nearest cash point is located on Lyndhurst Road opposite The Turf Pub.
TRAVELLING BY CAR
There is no parking available at the ground for supporters and most of the streets surrounding the stadium have parking restrictions on matchdays.
Like Watford and West Bromwich Albion, Burnley has partnered with EST meaning matchday park and walk parking can be booked in advance here.
Alternatively, the club recommends the following car parks:
Burnley Cricket Club, Belvedere Road, Burnley BB10 4BN. Advantage: Approximately 2 minute walk (local charge please contact the Cricket Club)
Various Townley Park car parks, on site at Townley Hall park, Burnley, BB11 3RQ. Capacity: 200 cars Advantage: Close to ground, 10 minute walk, illuminated. Pre pay at machine
Charter Walk, Curzon Square, Brown Street, Burnley, BB11 1PX. Capacity: 500 cars Advantage: Town centre location, close to all the shops and fast food outlets. 8 minute walk from the stadium pay on exit
Burnley Borough Council, Various but main one at Centenary Way, Burnley, BB11 2HE . Capacity: 100 cars Advantage: Close to stadium, new car park, secure, well lit, pre pay at machine. 5 minute walk from stadium
Manchester Road Rail Station, up to 50 cars. 15 mins walk to stadium, pre pay at machine
There are some road closures near the stadium from 1pm.
TRAIN TRAVEL
The nearest train station to the stadium is Burnley Manchester Road. This is around a mile away and will take approximately 23 minutes to walk or five minutes in a taxi.
If you exit the station and walk down Centenary Way, you will be able to see Turf Moor.
Supporters are urged to keep for train and rail updates.
SUPPORTER COACHES
Return coach travel for this fixture is available to purchase online through the Swansea City ticketing site, the service will depart from the Swansea.com Stadium at 6:30am and is priced at £40.00
Please note that under the traffic commissioners' guidelines for football coach travel, the consumption of alcohol is strictly prohibited. Should any supporter be found in possession of or to be consuming alcohol during the trip, the driver has the legal right to return to the Swansea.com Stadium without those persons responsible, or for any other form of anti-social behaviour.
In addition, further sanctions will be taken against anyone found in breach of this rule.
NEARBY PUBS
Burnley Cricket Club (mentioned in the parking section) is the recommended option for supporters on matchdays. Supporters are also able to head to Burnley town centre which is a short distance from the stadium.
There are also catering facilities in the Turf Moor stadium footprint and in the kiosks and the onsite fan zone welcomes home and away supporters.
For more information, please visit Burnley's visitors guide by clicking here.